The Reading Instruction Show
Subscribe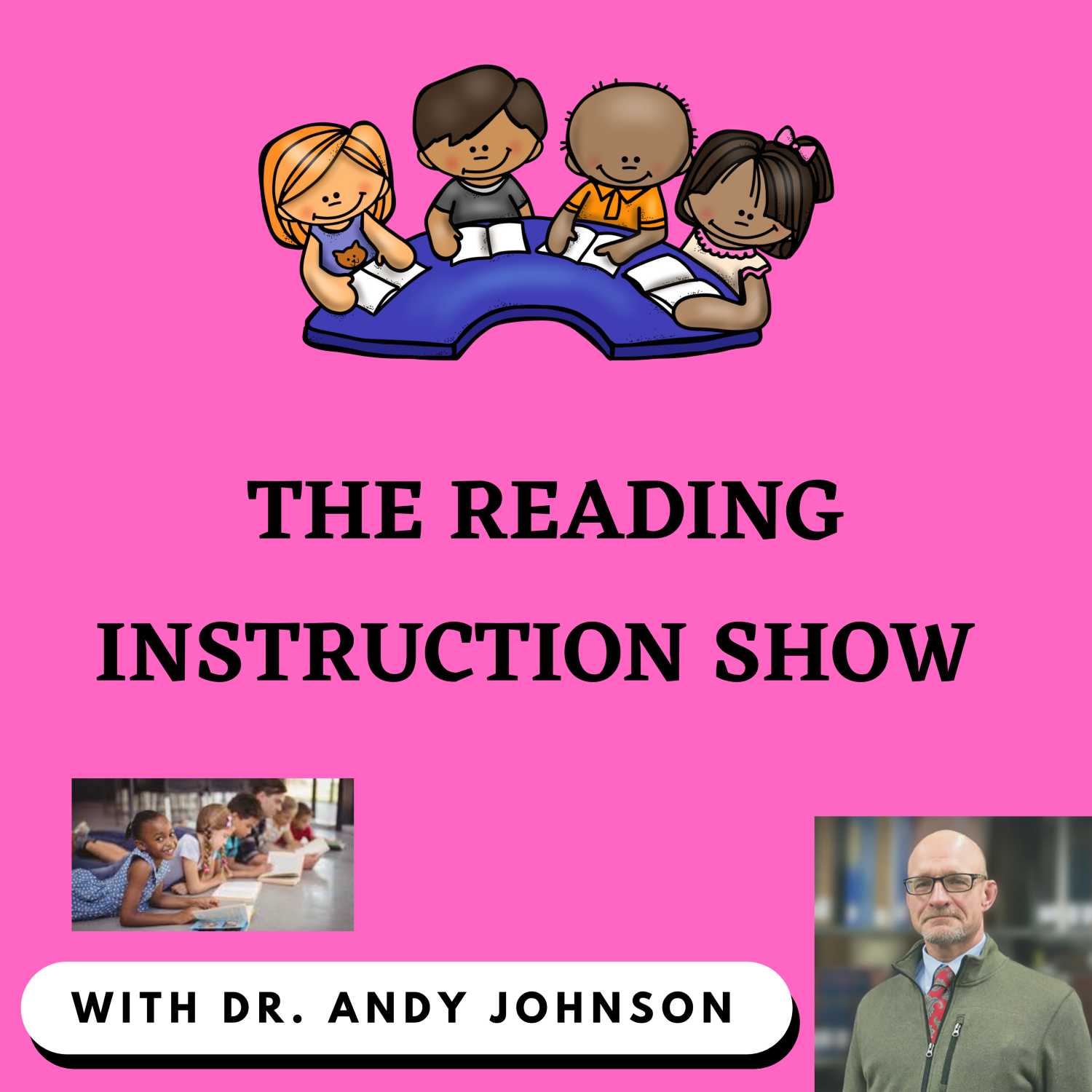 This podcast describes issues and ideas related to effective reading instruction. It is designed for professional educators, parents, tutors, and paraprofessionals.
Data Resistant Discourse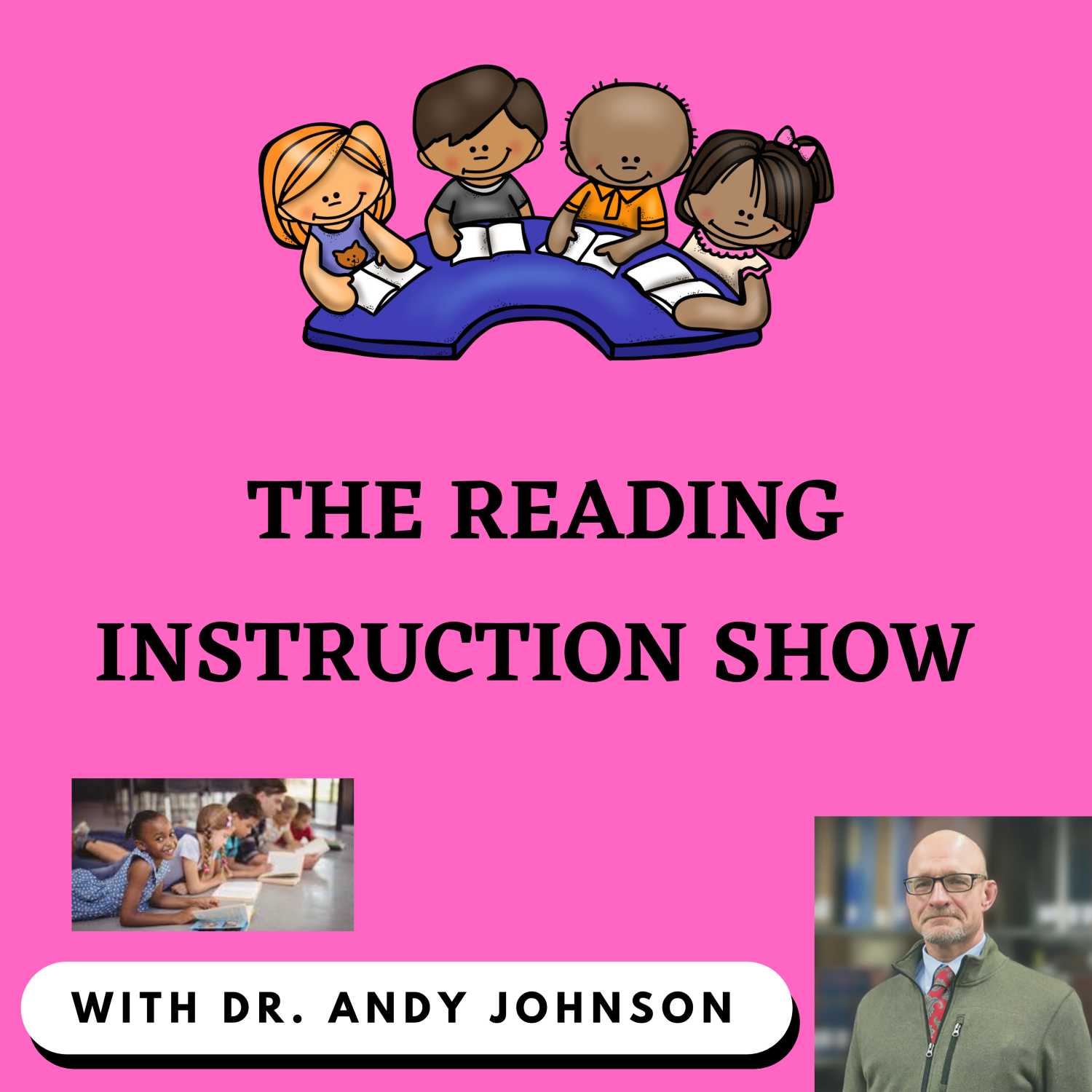 ---
LANGUAGE LEARNING AND READING INSTRUCTION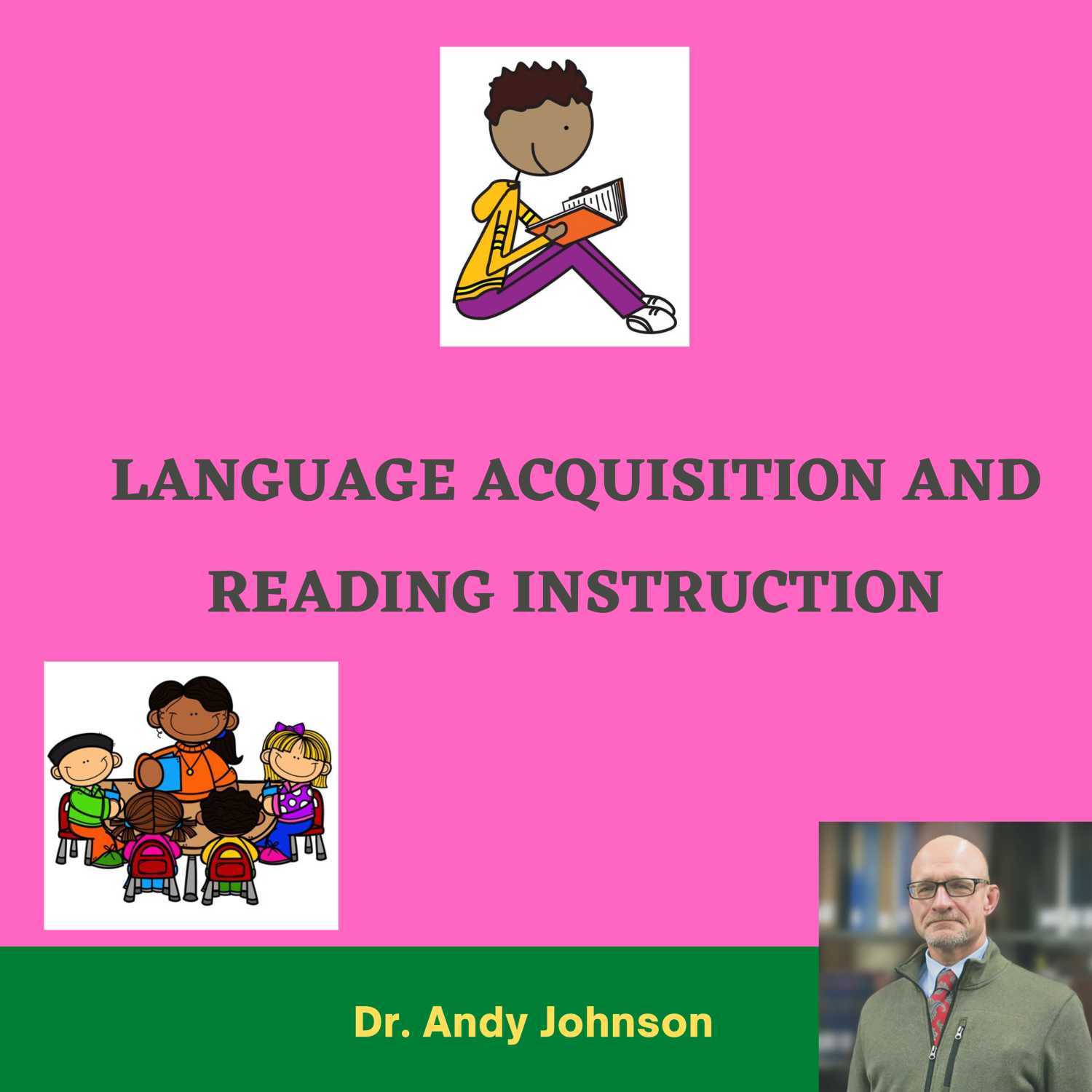 This short podcast looks at language learning and the implications for reading instruction.
---
LANGUAGE ACQUISITION AND DEVELOPMENT: LEARNING WORDS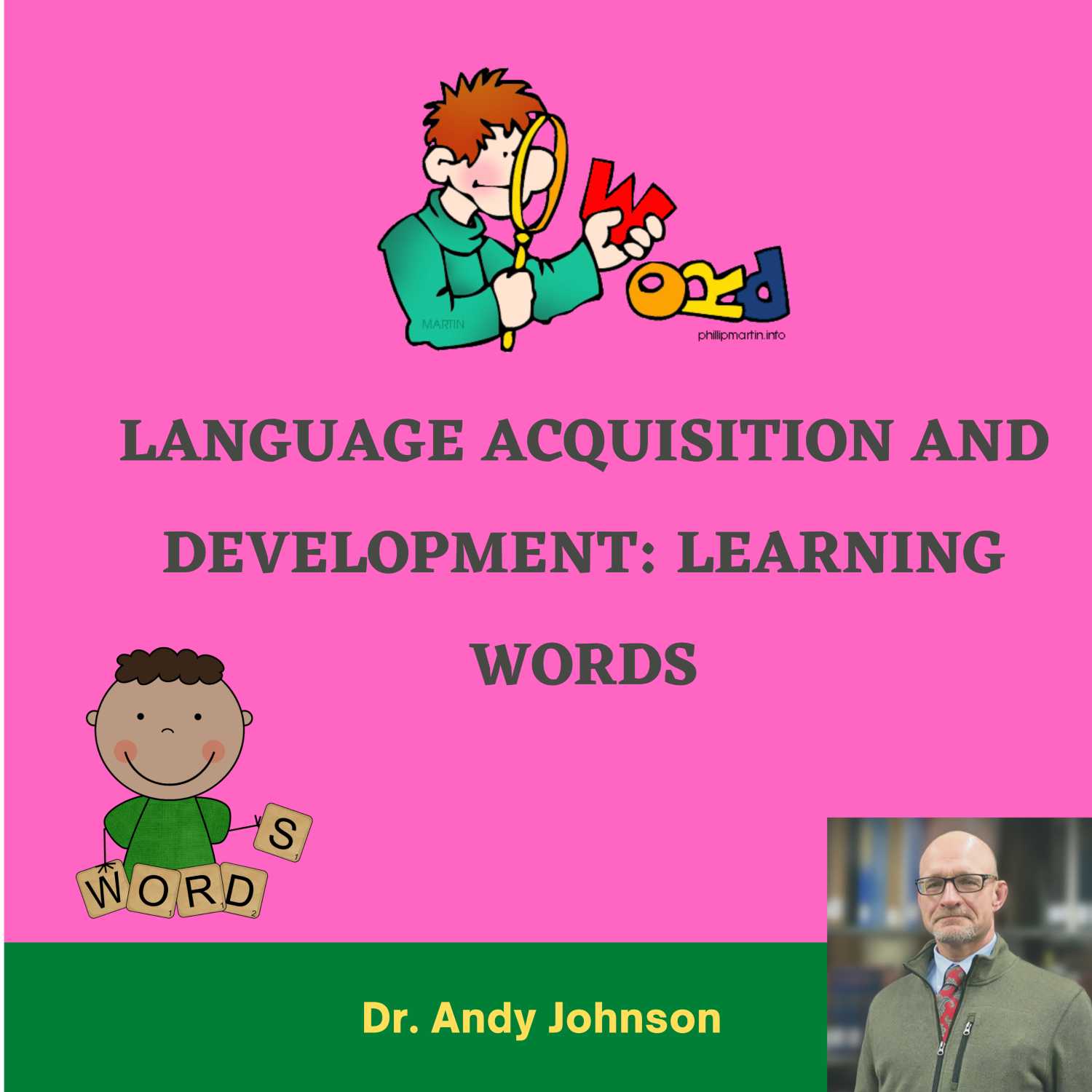 Language learning is a universal human function. People around the world, in different environments and with different abilities seem to acquire their primary language in essentially the same sequence and the same way. This tells us that humans are hard-wired to learn language in some form (Chomsky, 1968)
Four elements
There are four elements connected with language learning (Ormrod, Anderman, & Anderman, 2020):
• Semantics refers to the meaning. Children learn that certain sounds, symbols, or movements of a hand and facial gestures means something.
• Syntax refers to the rules for how the words, symbols, and...
---
UNDERSTANDING EMOTIONS FROM AN EVOLUTIONARY PERSPECTIVE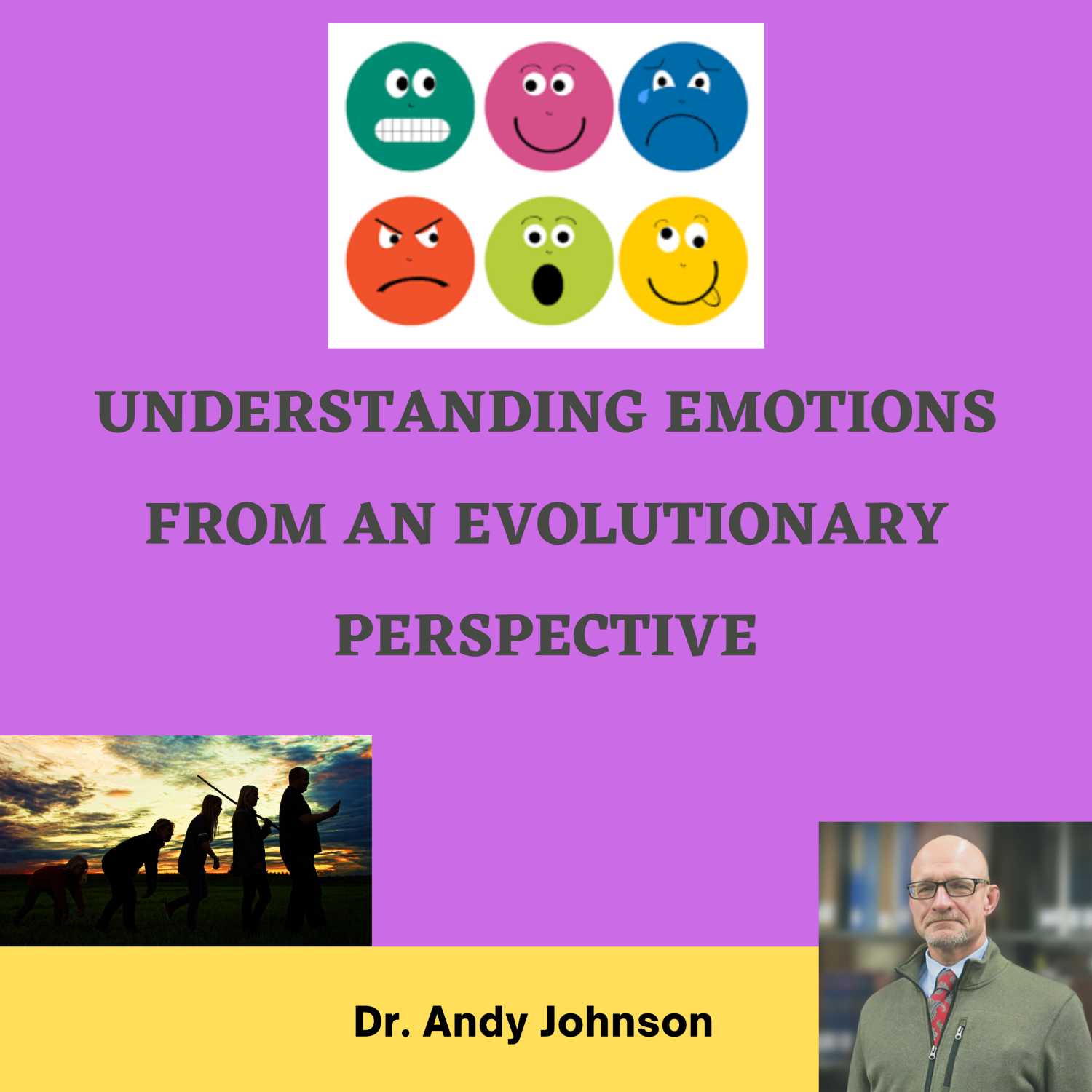 Emotions can be better understood if viewed from an evolutionary perspective. Our current human emotions are a result of thousands of years of human evolutionEB. They are part of our ever-evolving human brain. As stated above, they are a physiological response to some external stimuli that facilitated actions beneficial for the survival of the group or the individual. We have six basic emotions hardwired into our human brains: anger, fear, surprise, sadness (distress), happiness (joy), and disgust. Each of these served to enable the propagation of our species and the continued spreading of our genes in some fashion.
---
UNDERSTANDING EMOTIONS: EMOTIONAL DISORDERS AND EDUCATIONAL DISORDERS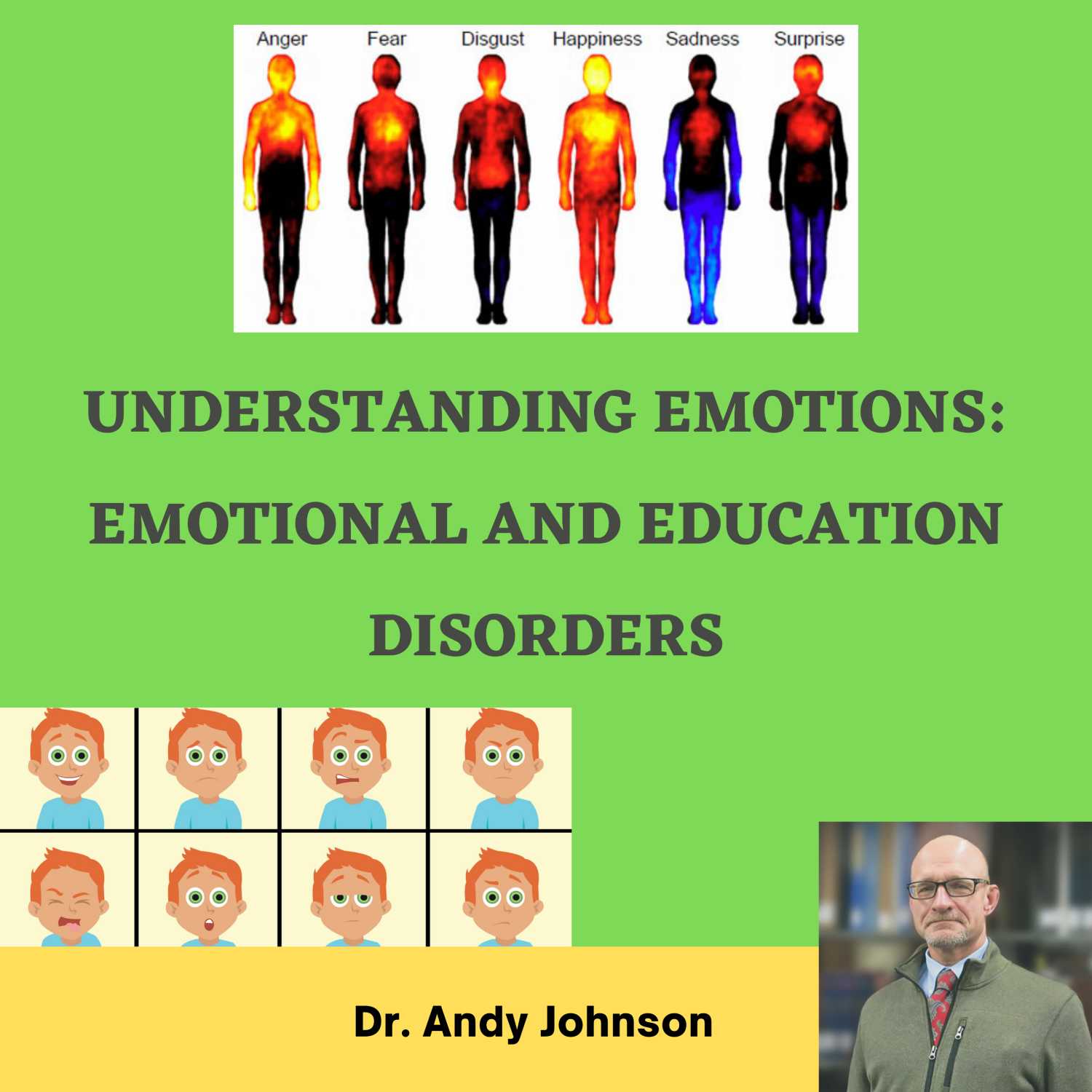 At their core, emotions are a physiological response to stimuli that enable humans to react to events of biological or individual significance. From an evolutionary perspective, these physiological responses promoted survival behavior of the individual or the group
---
HELPING WHITE PEOPLE UNDERSTAND WHITE GUILT, SHAME, AND THE HISTORY OF AMERICA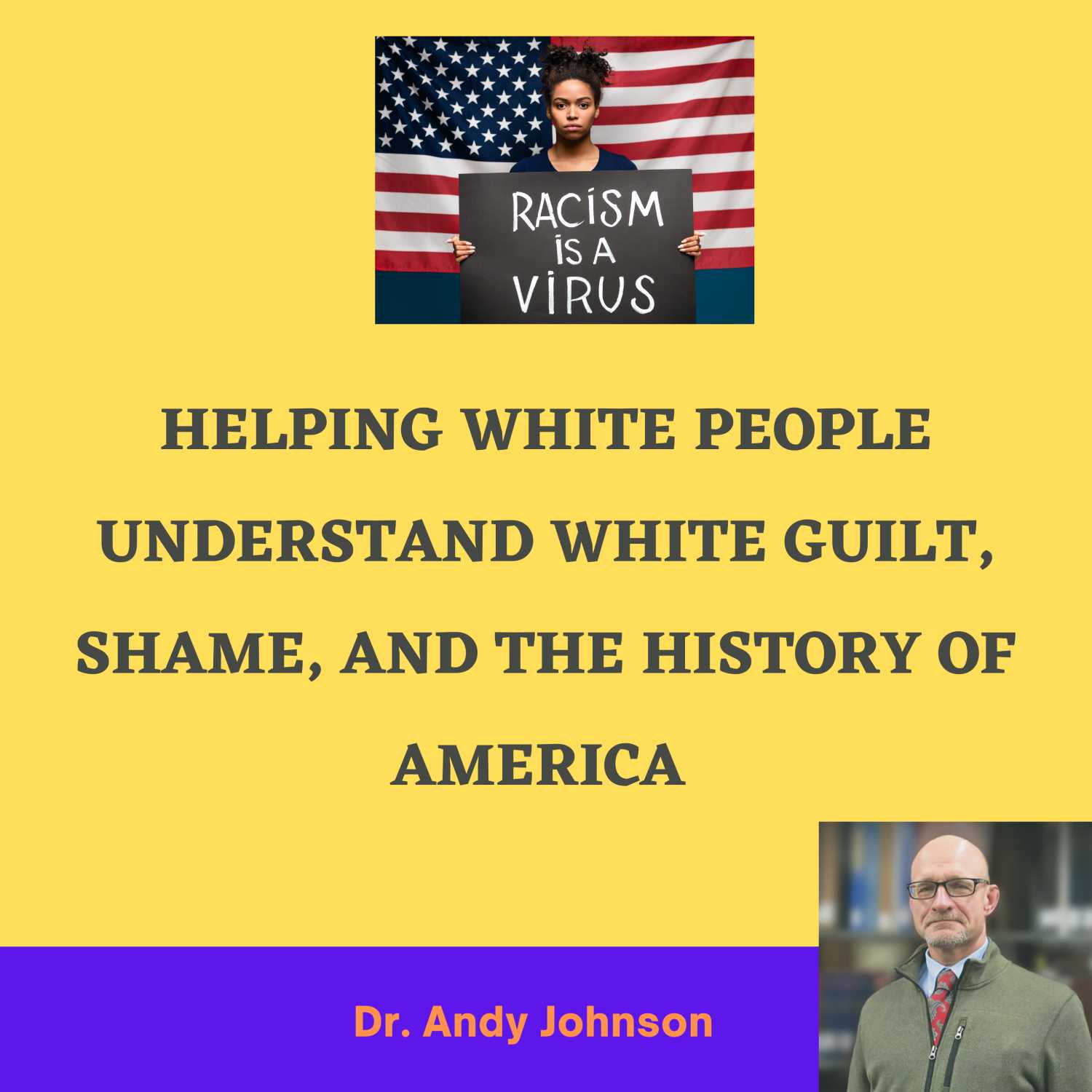 This podcast is designed to help white people understand systemic racism, white guilt, shame, and the history of the United States of America. That's quite a lot for an 11-minute podcast -- but I think I pretty much cover it all.ra
---
HELPING WHITE PEOPLE UNDERSTAND SYSTEMIC RACISM
This podcast is designed for white people. Full disclosure: I am a white man. It also describes just some of the basic elements of systemic racism. It also differentiates between the word "equality" and "equity".
---
CRITICAL RACE THEORY: A BRIEF OVERVIEW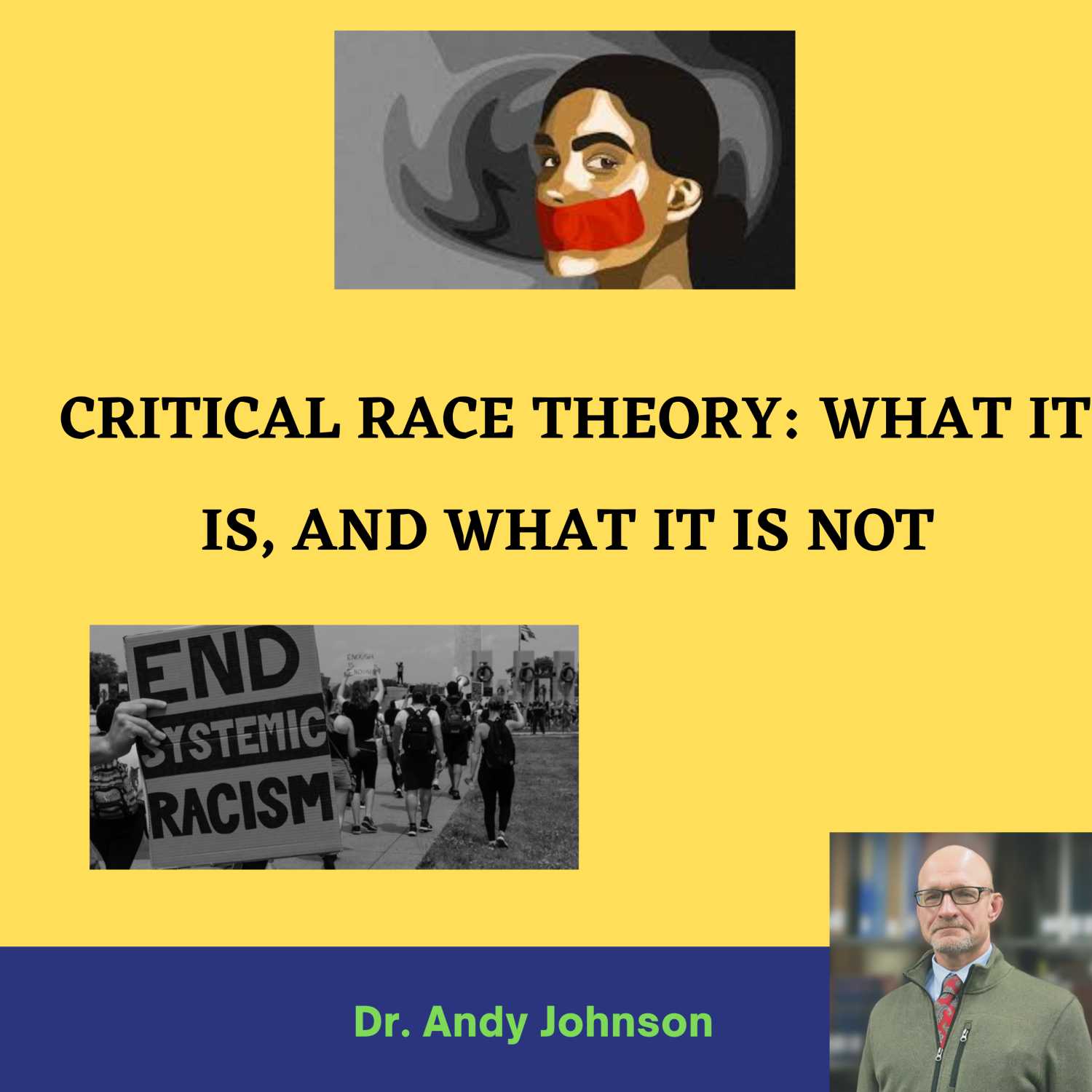 Critical Race Theory has been much maligned, discounted, and discredited without fully understanding exactly what it is. It has been presented as a bad thing, a dangerous thing, a nefarious thing by conservation groups such as The American Experiment. Disinformation, misinformation, and distortion are used under the guise of patriotism and Christianity. What is presented as Critical Race Theory is not critical race theory at all. Groups like The American Experiment offer a distorted, cartoonish, and perverted view of Critical Race Theory. This short podcast describes what it is and what it is not.
---
WHAT IS A BALANCED READING PROGRAM?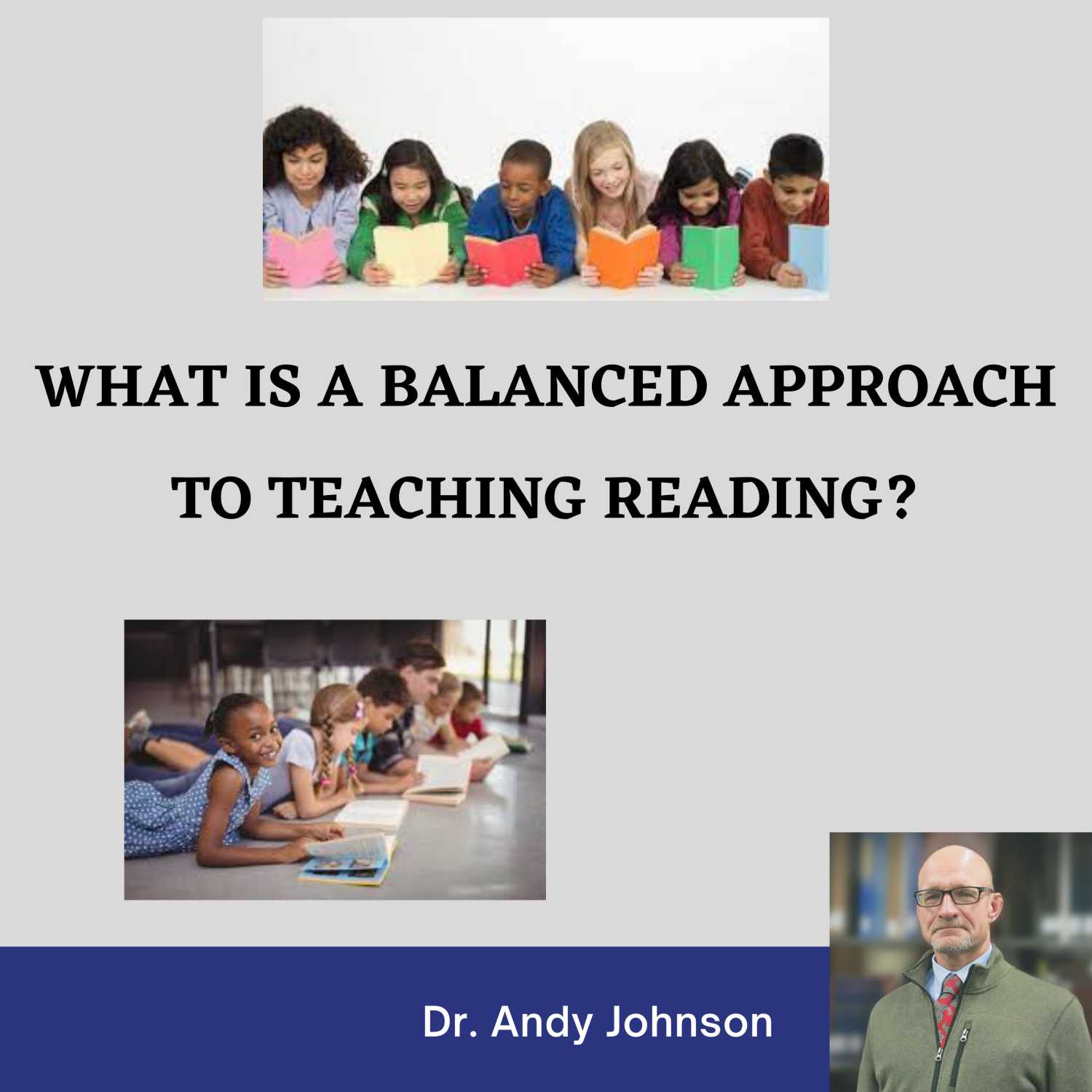 Reading programs need to be balanced (Cunningham & Allington, 2007te). This means that it's is not all just one thing (like all phonics instruction, or all reading, or all writing, or all anything). Instead, there's a little bit of this and a little bit of that. You may not have noticed, but children are not standardized products. Children learn differently, in different ways, and at different rates. Thus, in learning to read, some children need a little more of one thing while others need bit more of another thing. Trying to push all children through the same reading prog...
---
FAST-TRACK TEACHER PREPARATION PROGRAMS: THE SPAGHETTI MODEL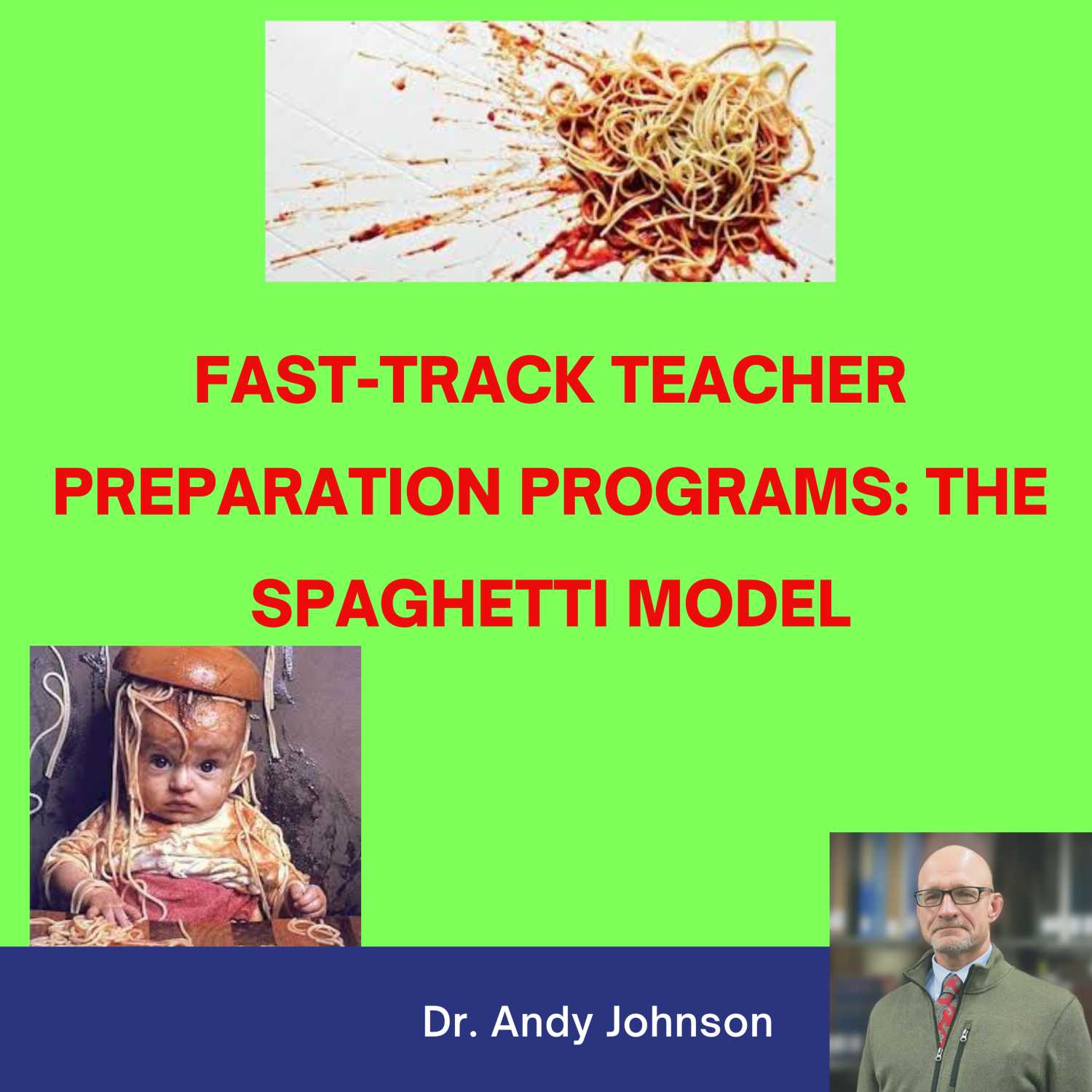 One of the ideas for getting more teachers of color into the classroom has been to look at fast-track alternative teacher preparation programs such as Teach for America. These kinds of programs are usually based on the spaghetti model: Throw enough spaghetti on the wall and some of it will stick. In other words - throw a bunch of low-paid, poorly prepared teachers into the classroom and some will eventually stick around, making it to a second year.
Let me ask you this: Would you go to a fast-track dentist? What about a dentist who was part...
---
HOW CAN WE GET MORE TEACHERS OF COLOR INTO OUR CLASSROOM?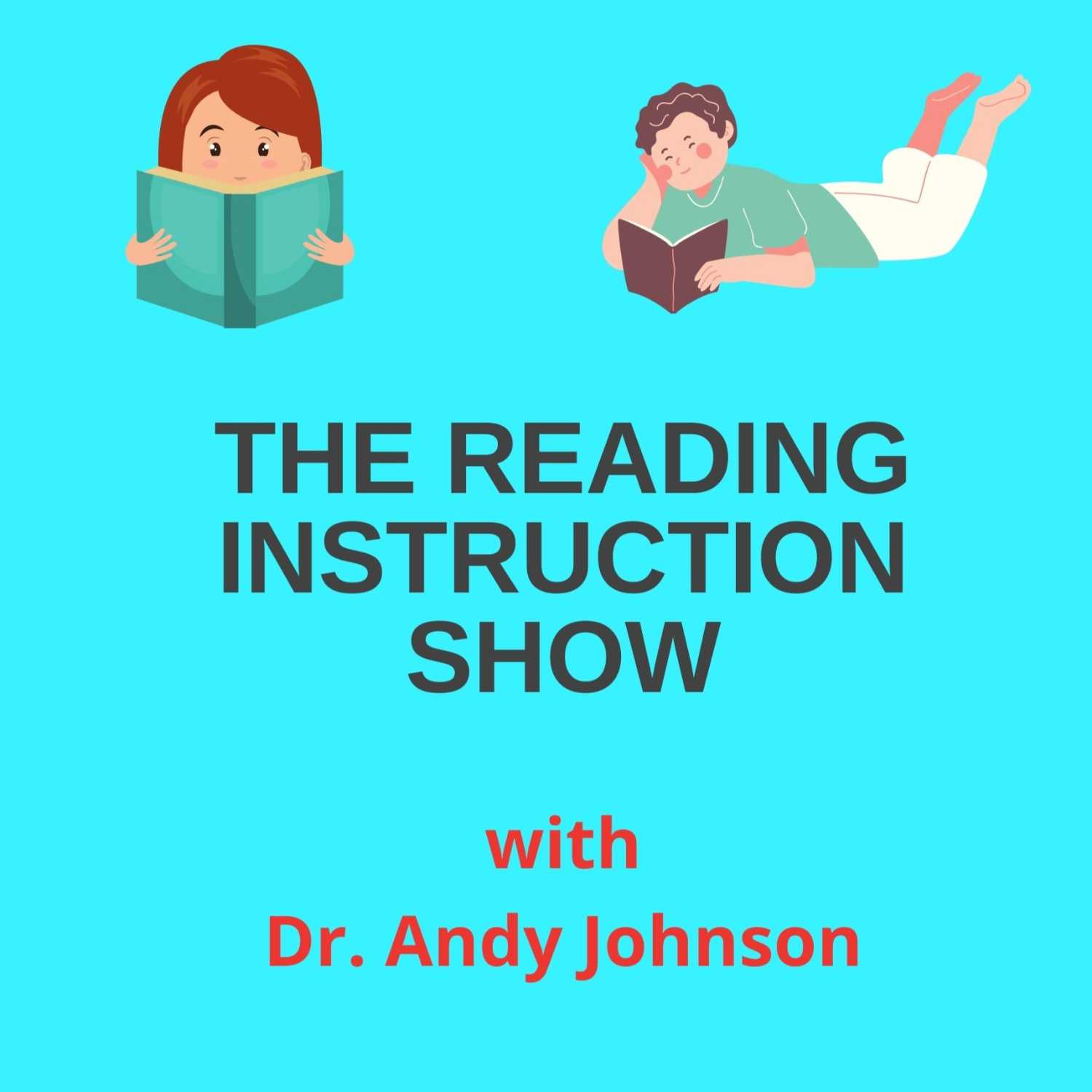 Problem: Only 16% of the US teacher force are teachers of color. This is a problem.
On Saturday, May 1st, 2021 a group of teachers, teacher educators, administrators, and others from around the state of Minnesota and three other states met for conversation. The purpose was to address the problem related to the lack of teachers of color in our classrooms in Minnesota and around the country. Three questions were used to initiate this conversation:
1. What are the filters that keep students of color from entering teacher preparation programs?
2. What are...
---
ACTIVITIES FOR WORD CLASS: A SELF-SELECTED APPROACH TO SPELLING INSTRUCTION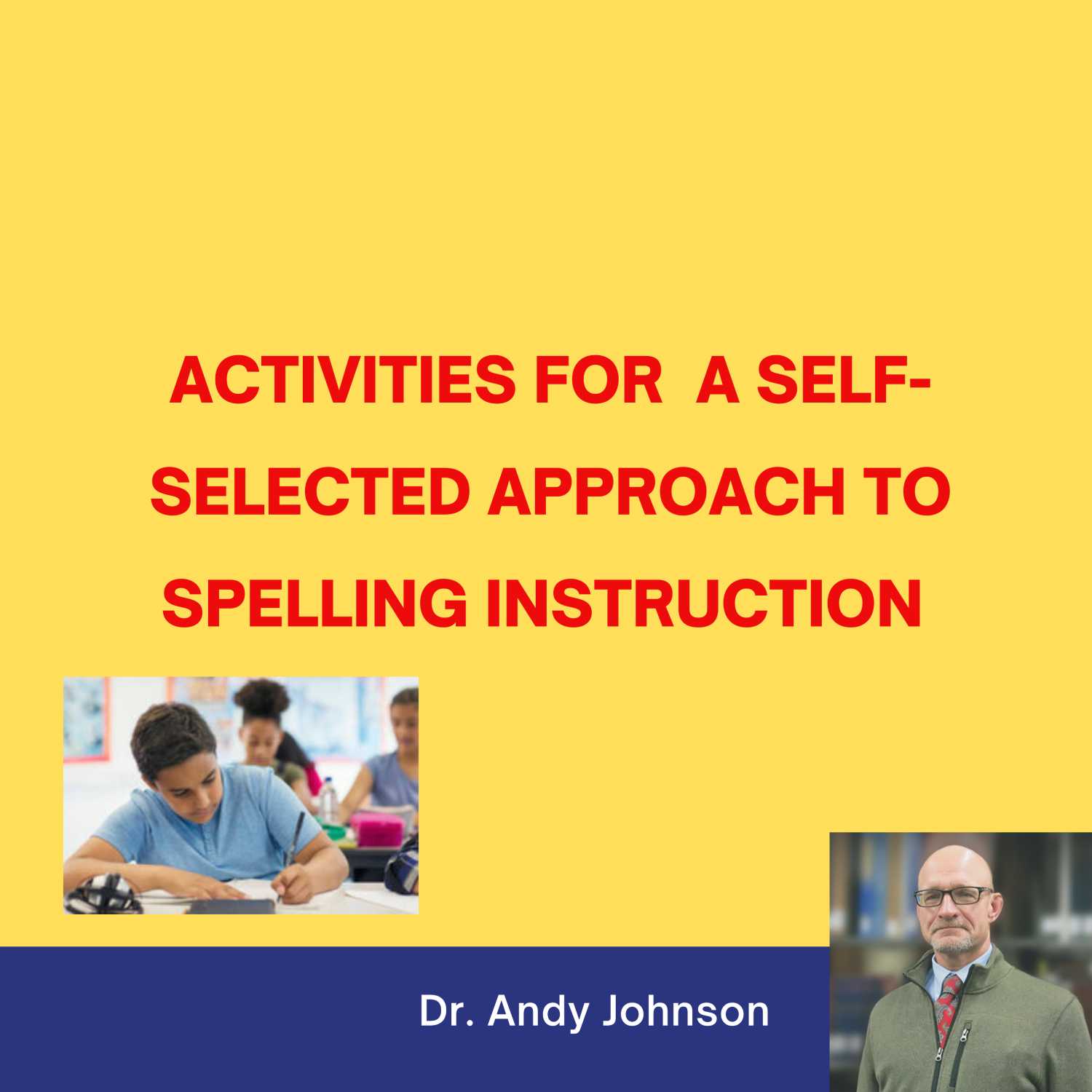 The old, weekly spelling tests just don't work. I have found no research to indicate that they do anything to improve students' ability to spell under real-life writing conditions. Word Class is a self-selected approach to spelling instruction that meets the needs of spellers at all ability levels. Here students select the words they wish to study each week. This podcast describes a variety of activities that can be used with word class.
---
A BALANCED READING PROGRAM: 12 ELEMENTS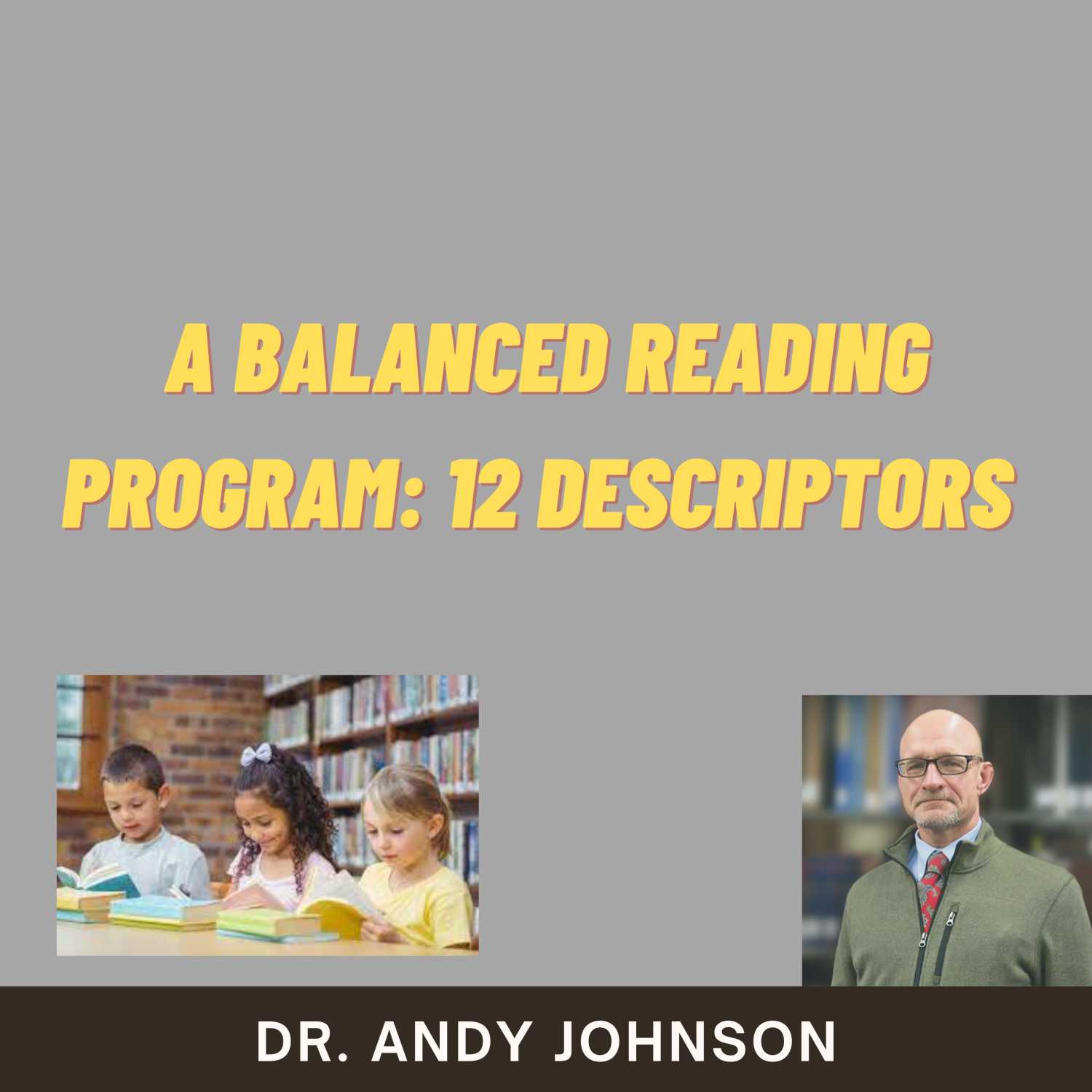 Reading programs need to be balanced. This means that it's is not all just one thing (like all phonics instruction, or all reading, or all writing, or all anything). Instead, there's a little bit of this and a little bit of that. You may not have noticed, but children are not standardized products. Children learn differently, in different ways, and at different rates. Thus, in learning to read, some children need a little more of one thing while others need bit more of another thing. Trying to push all children through the same reading program will result in t...
---
WORD CLASS: A SELF-SECTED APPROACH TO SPELLING "INSTRUCTION" - PART 1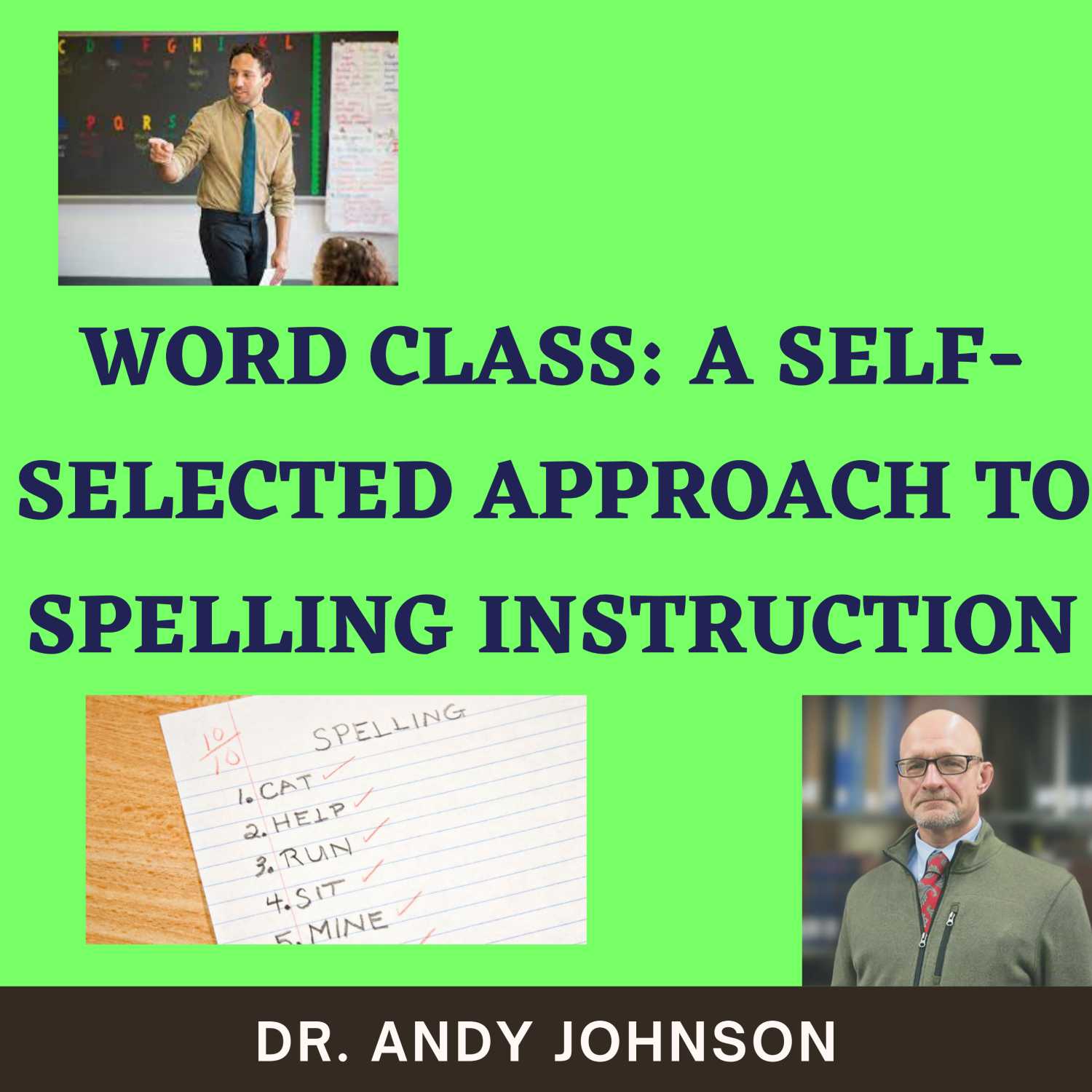 Weekly spelling tests have been the staple of elementary education for the last 100 years. Here students memorize a list of words each week and then take a test on Friday. Tests are corrected, scores are taken, and one is deemed either a good spelling or not good speller. This would be a great way to teach spelling except for one thing: it's not very effective. Studying a list of words out of any meaningful context has minimal effect in helping to develop students' spelling proficiency; and worse, they keep students away from real writing experiences. This podcast describes a be...
---
TEACHING WRITING: SELF EDITNG AND PEER-EDITING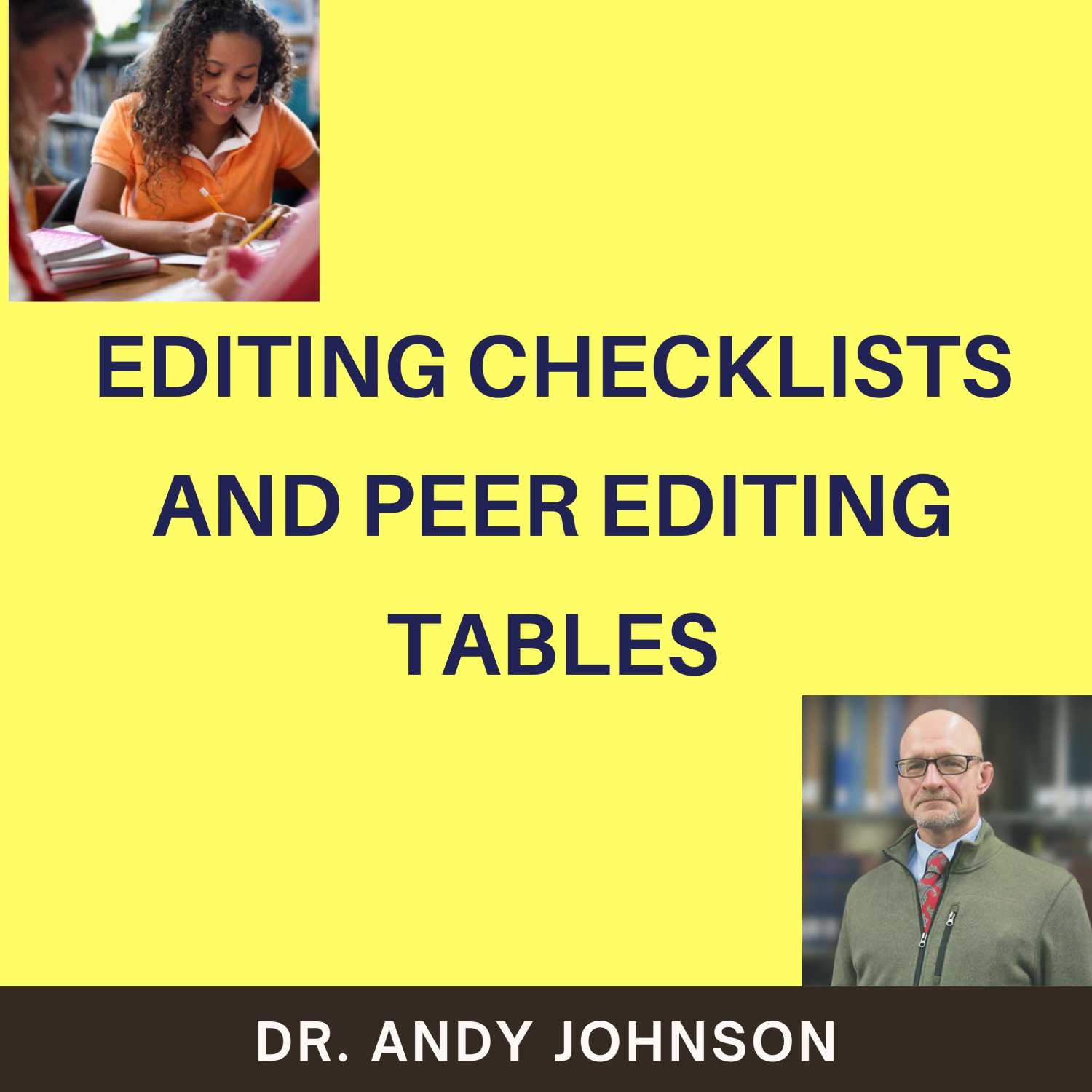 Editing checklists and peer editing tables are great ways to reinforce grammar skills - and they also provide the structure necessary for students to successfully edit their papers.
---
TEACHING GRAMMAR: 7 TIPS AND 2 TEACHING STRATEGIES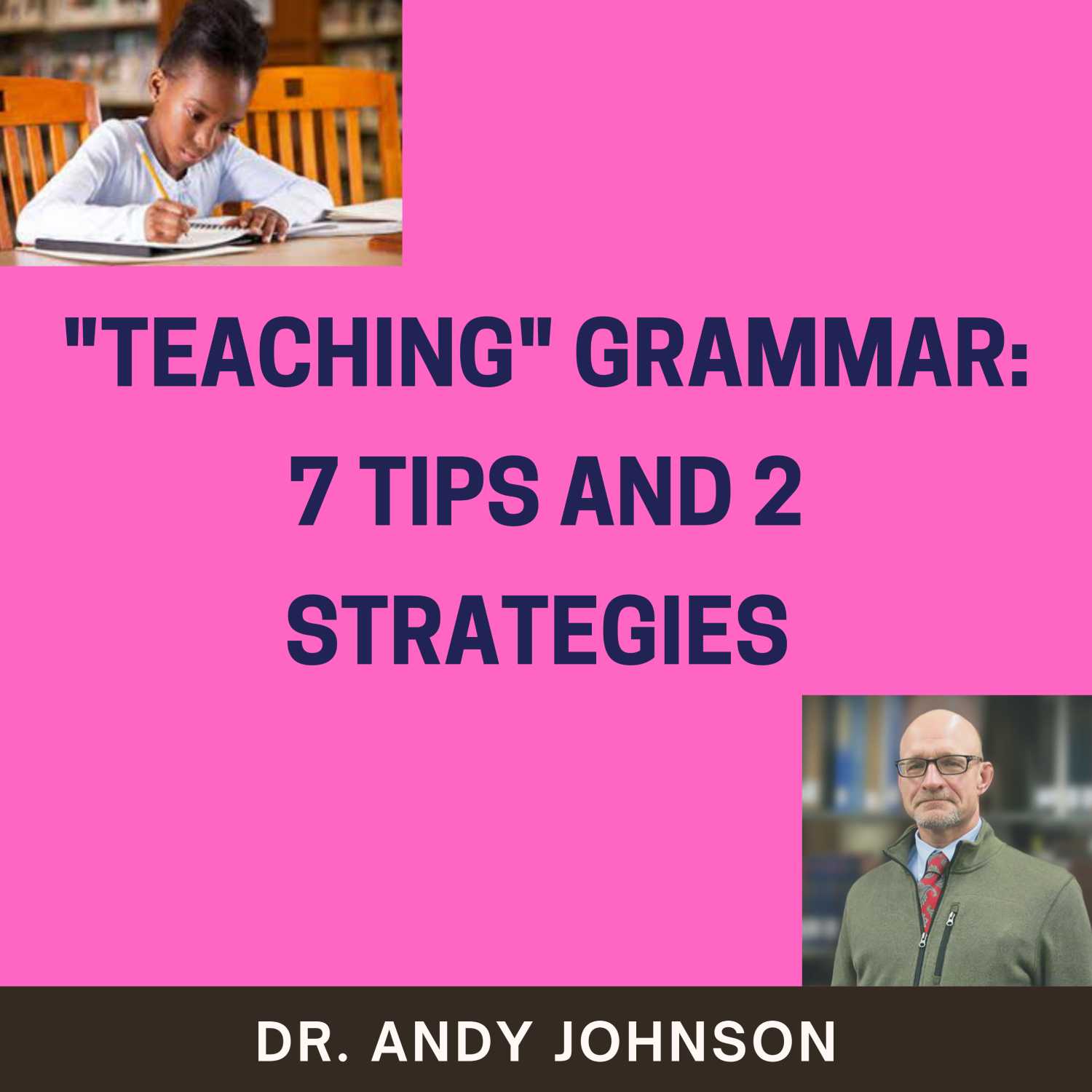 Listed below are seven simple tips for helping students to develop an awareness of grammar in their speaking and writing.
1. Use lots of real writing. Authentic writing with feedback and response from classmates and teachers is most effective in developing grammar awareness. Feedback, versus just correct mistakes, makes the writing come alive.
2. Use worksheets judiciously. There's nothing wrong with worksheets. They're tools; however, like any tool, their effectiveness is determined by how they're used. Whenever possible, have students work in pairs to complete these. That way they hear the thought process of others...
---
TEACHING GRAMMAR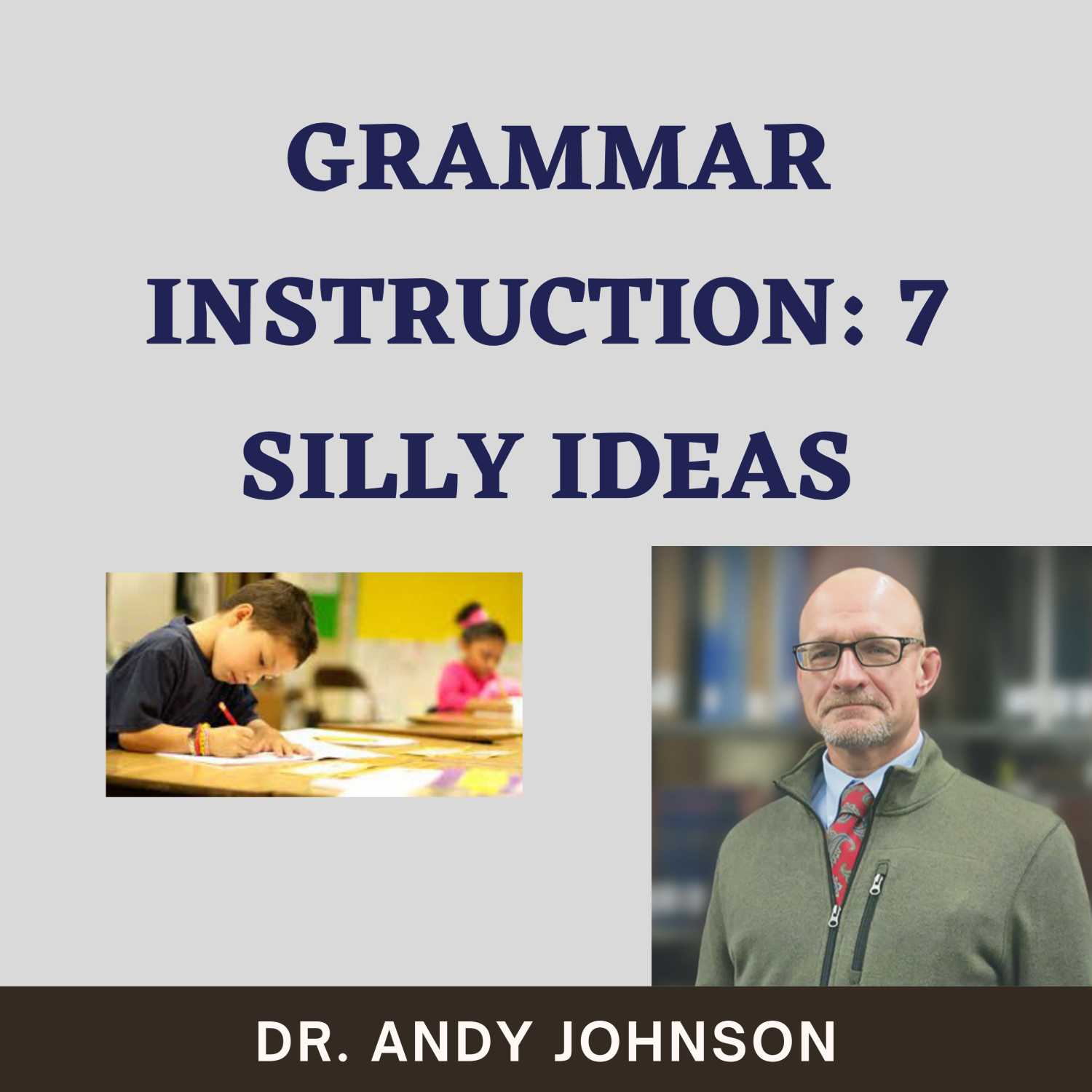 learning about grammar doesn't have to be boring and meaningless. This chapter starts by dispelling some myths, otherwise known as silly grammar ideas. It then describes three approaches to grammar instruction
---
TEMPORARY SPELLING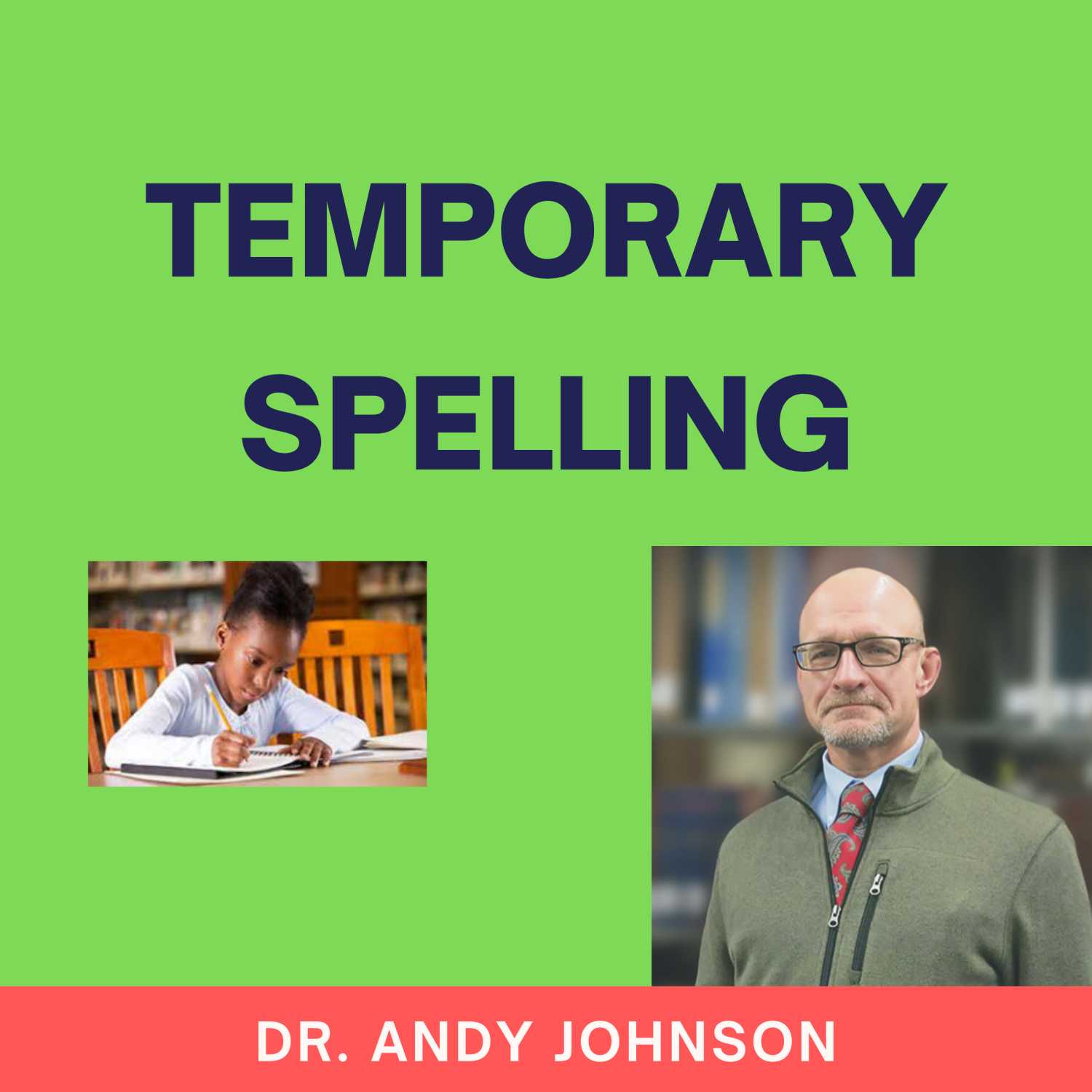 This question often arises: Should you insist on correct spelling when children are getting their initial ideas on paper? Short answer: no.
• Real writers edit last. There's a time and a place to look at spelling, grammar, and punctuation errors: in the editing stage (the 5-step writing process is be described below). We want students to view their writing as a way to capture and express their ideas. Overemphasizing conventional spelling in the beginning stages can inhibit writing. This reflects what happens in the real world where initial drafts are messy things with lots of spelling and...
---
TEACHING USING AUTHENTIC WRITING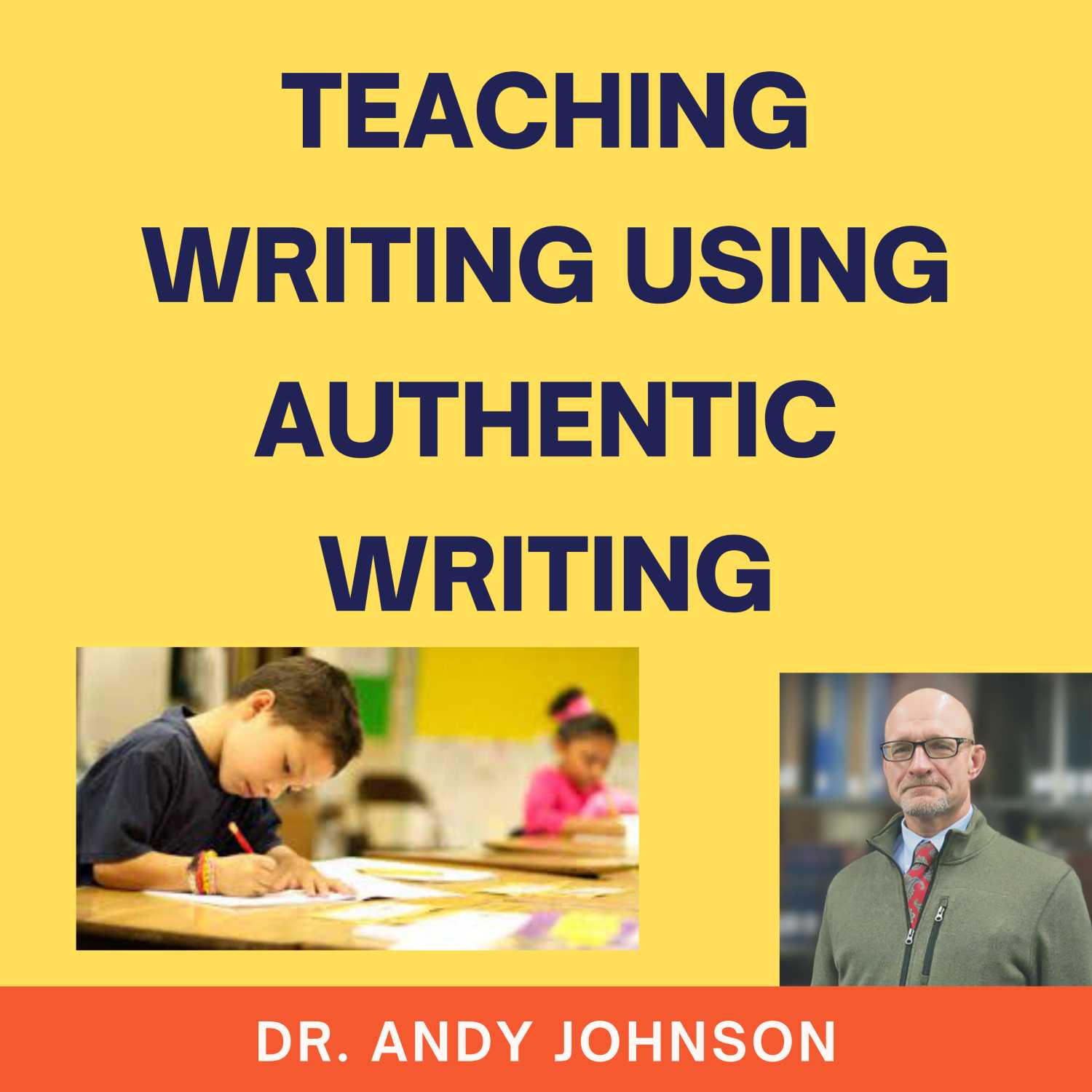 How much talking do you think young children would do if we corrected them after every utterance? What if we insisted that they pronounce every word perfectly and used only correct grammar as they were learning to speak? What if we assigned children their speaking topics and then corrected and evaluated their speaking instead of responding to their ideas? What do you think would happen? Well I can tell you: We'd create a generation of insecure, semi-psychotic mutes.
And yet, this is what often happens when children are first learning to use the medium of writing as...
---
TEACHING THE 5-STEP WRITING PROCES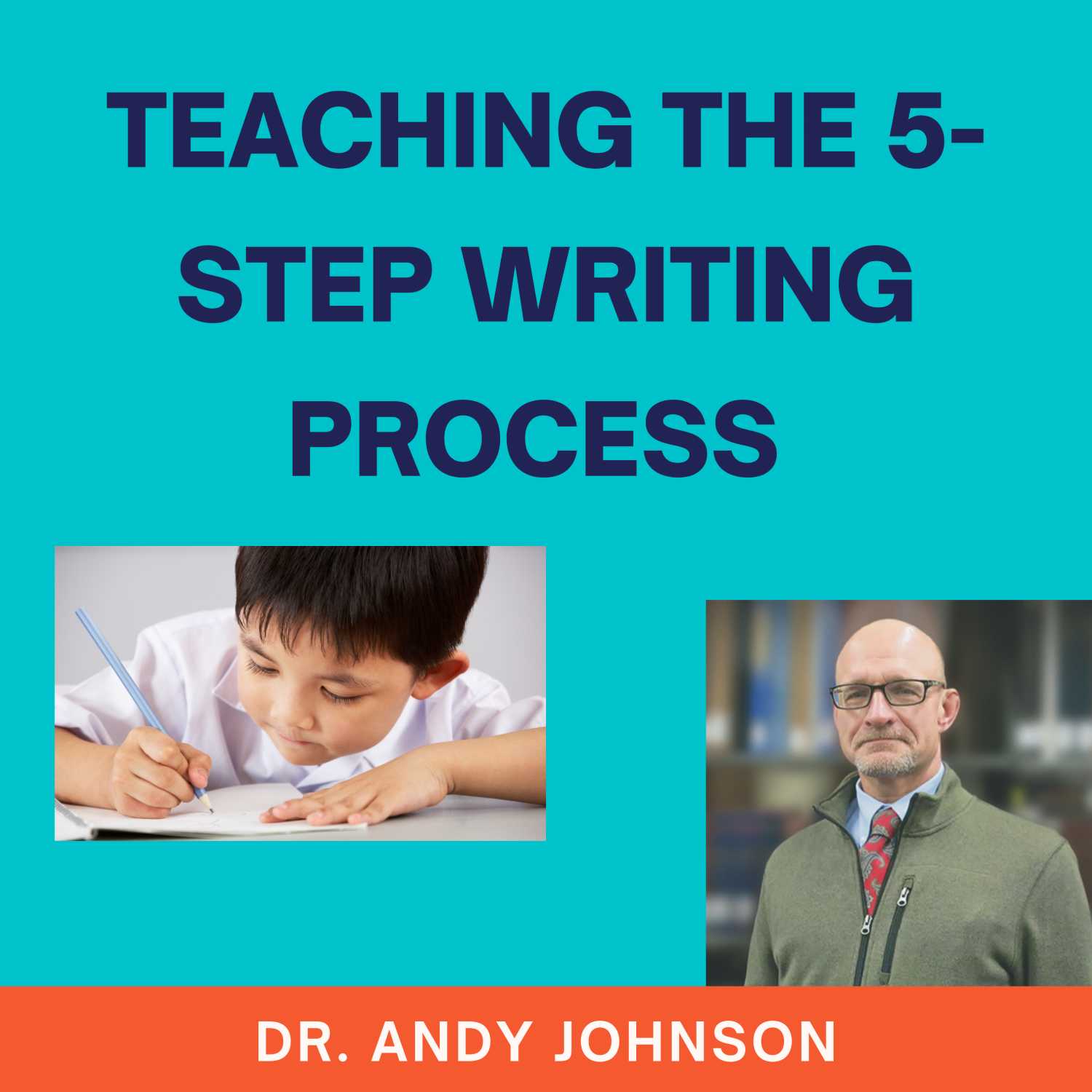 all language processes are connected (reading, writing, speaking, listening, and thinking). Each language enhances students' ability to use the others. Thus, one of way to help children to become more fluent in their reading is to help them become more fluent writers. This podcast describes the 5-step writing process and strategies for generating ideas for writing topics
---
IDEAS FOR HELPING CHILDREN DEVELOP A LOVE OF READING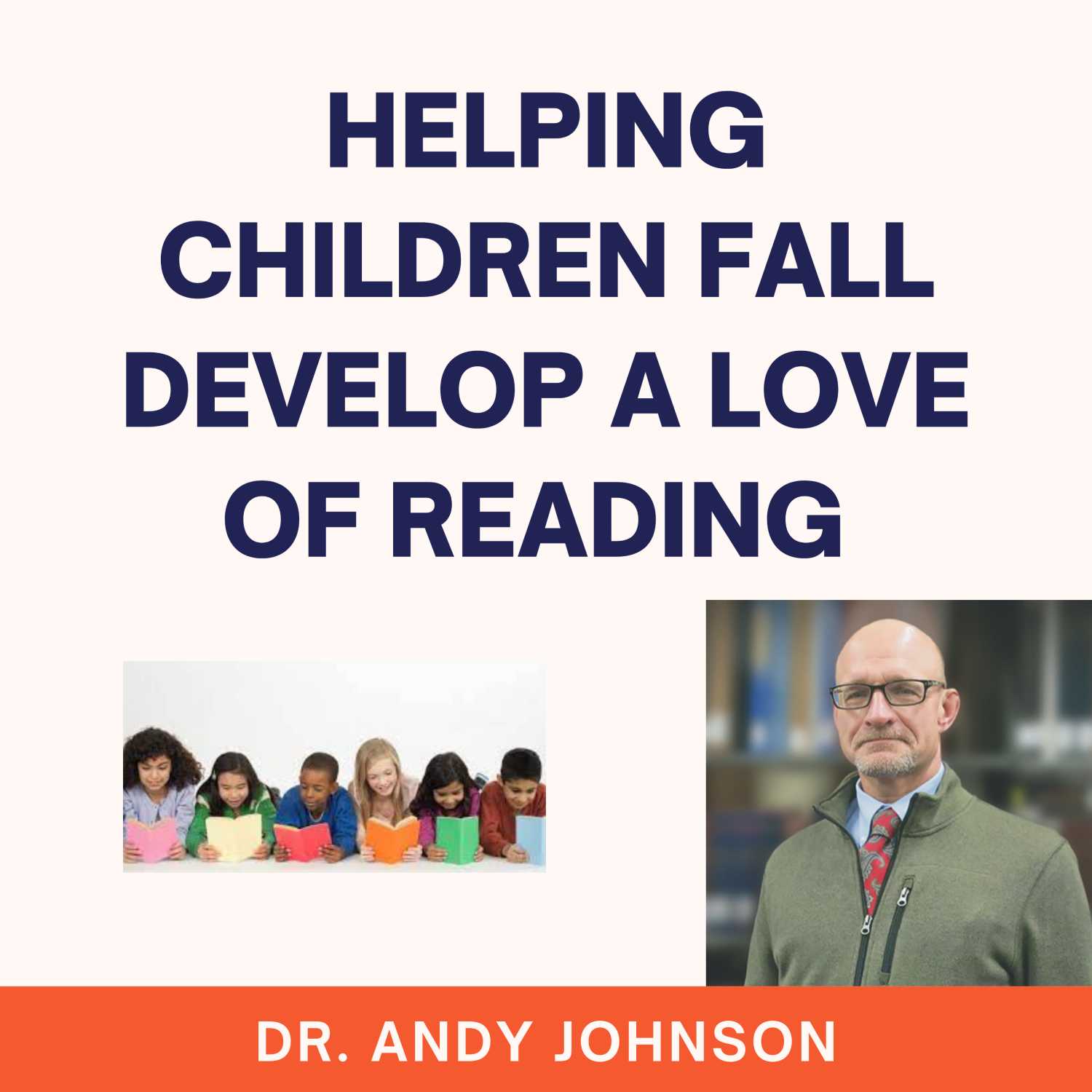 A teacher's or tutors number one job is to help children fall in love with books. Once this is done 98 % of reading instruction is complete. However, to do this, you must have good books for them to read. What's a good book? A good book is any book that a student enjoys and wants to read. This podcast describes 8 simpley ideas for helping children fall in love with books.
---
HOW TO TEACH READING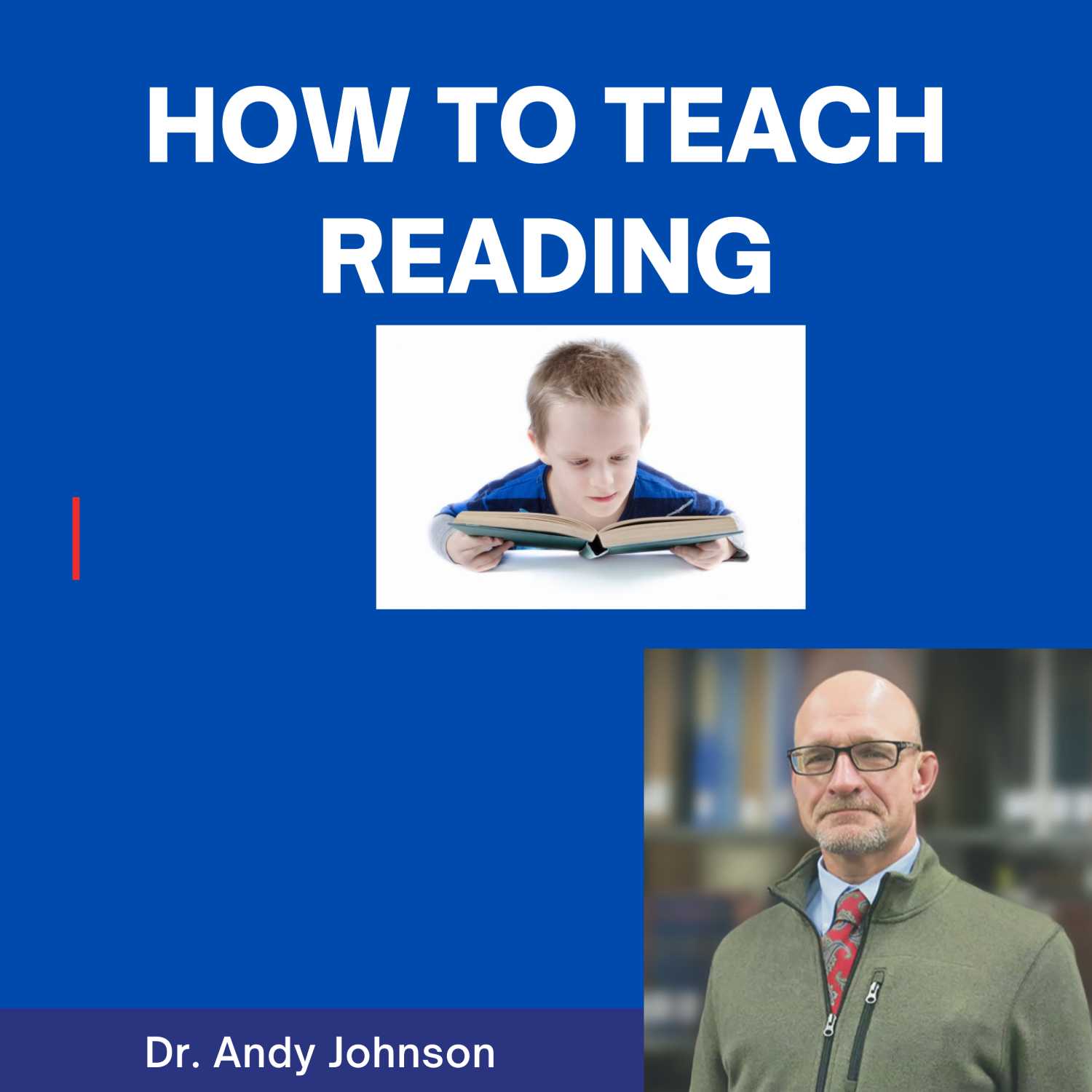 So how do we go about the business of teaching children to read? We don't. Instead, we create the conditions whereby children can learn to read and develop their reading skills. As I said in the last chapter, children learn to read and write in the same way that they learned to listen and speak, and that is, by being immersed in the language and by having adults around who responded to them in appropriate ways. In this sense then, we would be more accurate if we called ourselves reading-condition-creators instead of reading teachers. This podcast presents 8 tips to...
---
LEARNING TO READ AND WRITE: FOUR LANGUAGE PROCESSES WORKING TOGETHER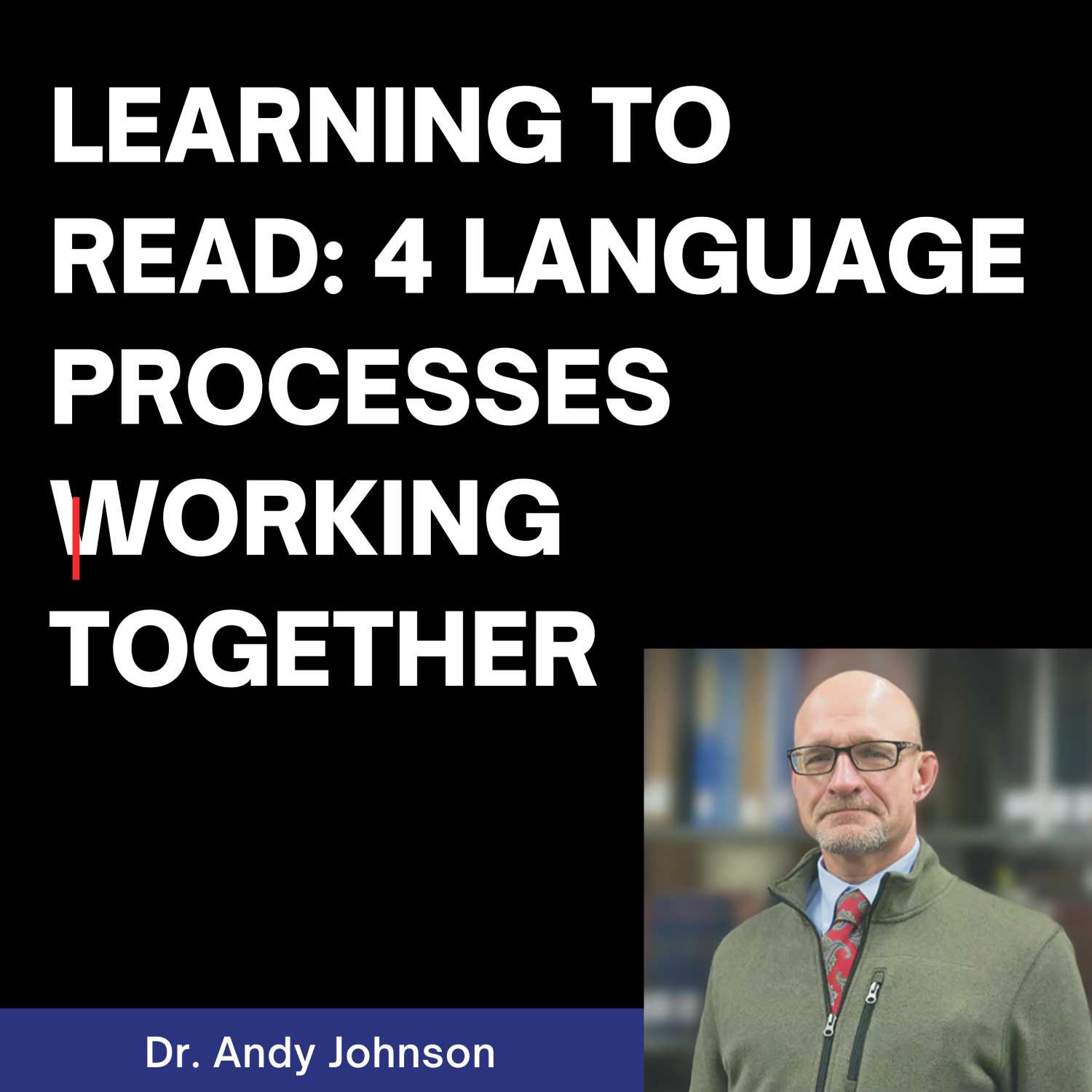 learteaReading is not an isolated process. Four language processes work together to enhance the development of each individual other: speaking, listening, reading, and writing. Listening and reading are the receptive processes (taking in information), and speaking and writing are the productive processes (giving out information). We might also include fifth language process: thinking (language that takes place in your head).
---
CULTURALLY RESPONSIVE TEACHING PART 4: STRATEGIES AND CONDITIONS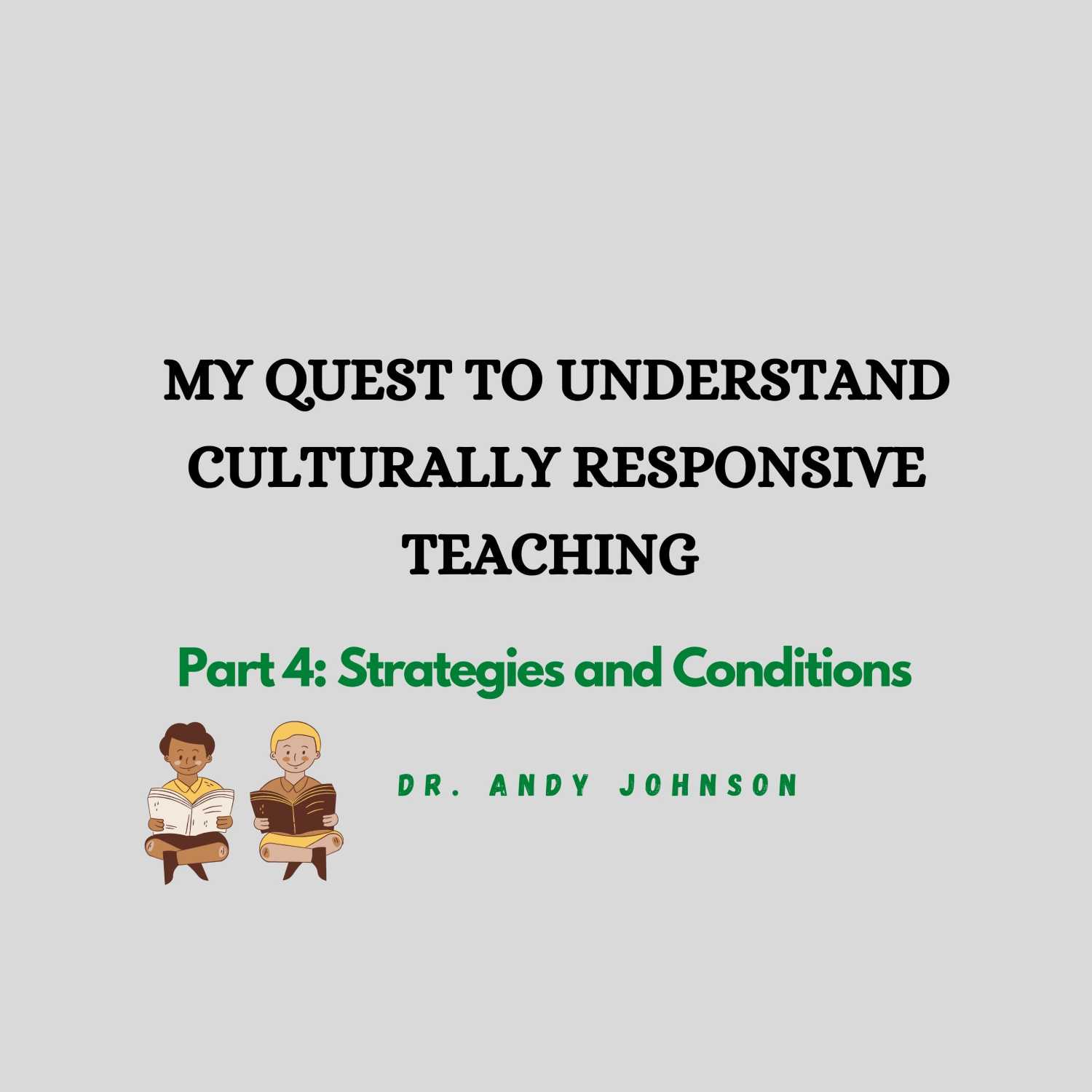 In this podcast I describe some strategies and conditions that might facilitate culturally responsive teaching. Again, I will stress that these strategies and conditions by themselves do not constitute culturally responsive teaching. Instead, these can be used to address parts of the three interconnecting elements.
---
MY QUEST TO UNDERSTAND CULTURALLY RESPONSIVE TEACHING - PART 3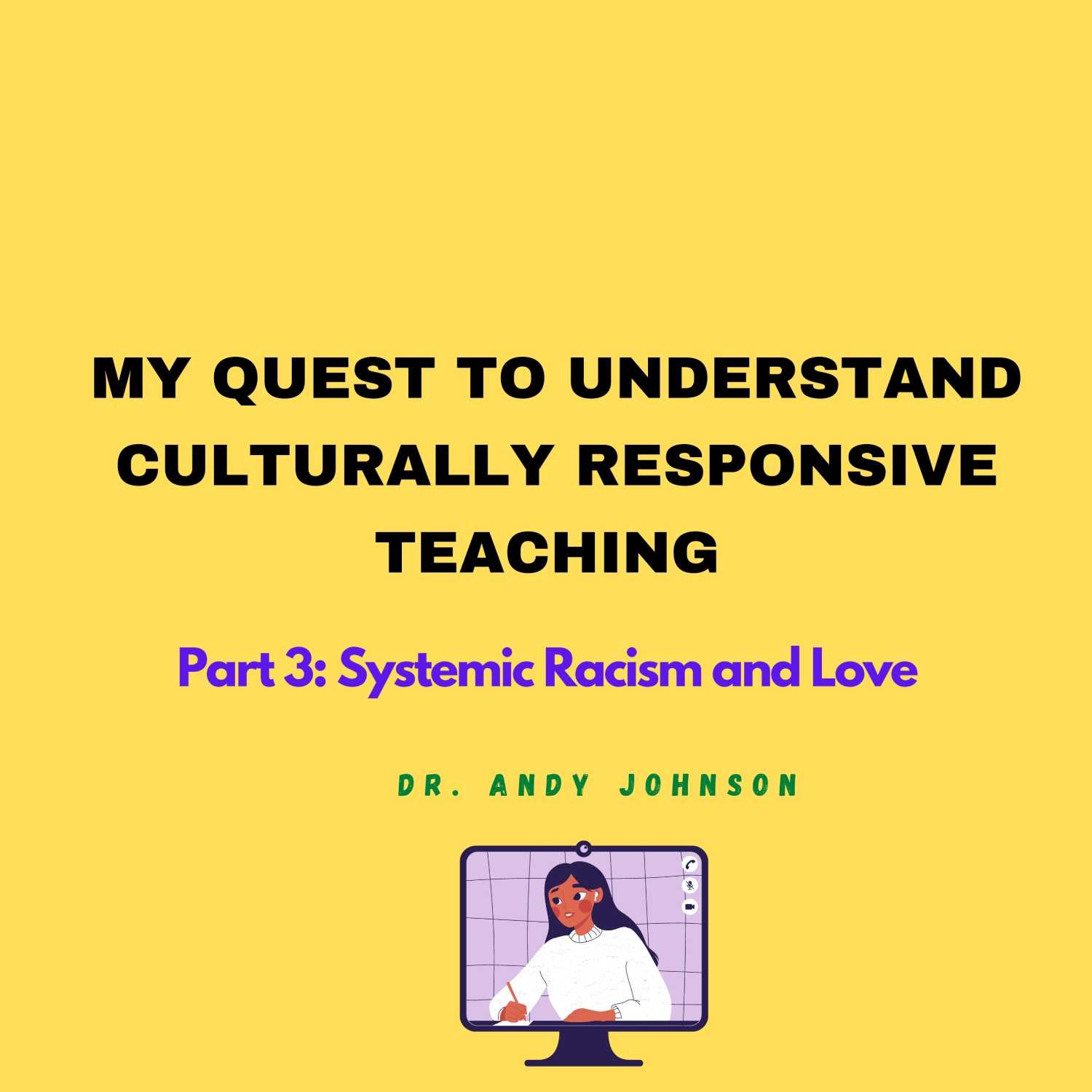 Zaretta Hammond defined culturally responsive teaching as . .
"An educator's ability to recognize students' cultural displays of learning and meaning making and respond positively and constructively with teaching moves that use cultural knowledge as a scaffold to connect what the student knows to new concepts and content in order to promote effective information processing. All the while, the educator understands the importance of being in a relationship and having a social-emotional connections to the student in order to create a safe space for learning" (Hammond, 2015, p. 15)
---
MY QUESTION TO UNDERSTAND CULTURALLY RESPONSIVE TEACHING - PART 2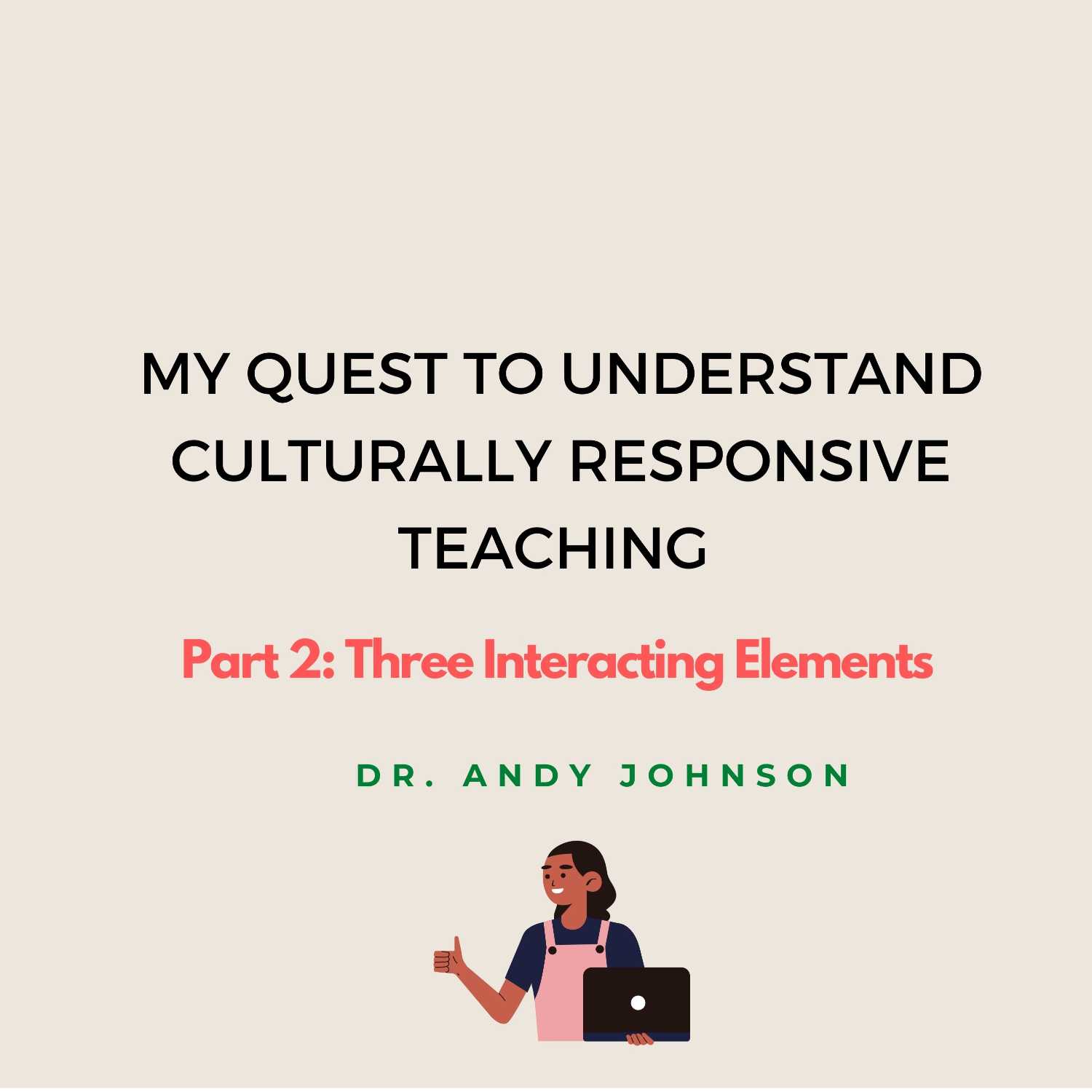 Gloria Ladson-Billings (2014) describes culturally responsive teaching as consisting of three interacting and interconnected elements (a) learning that focuses on students' intellectual growth, (b) cultural competence and inclusion, and (c) critical or sociopolitical consciousness. Neither of these by themselves can be said to be culturally response teaching. It is the interaction of these three that that creates culturally responsive teaching. This provides a framework for moving us forward in our understanding of CRT. Each of these elements is described in this podcast.
---
MY QUEST TO UNDERSTAND CULTURALLY RESPONSIVE TEACHING - PART 1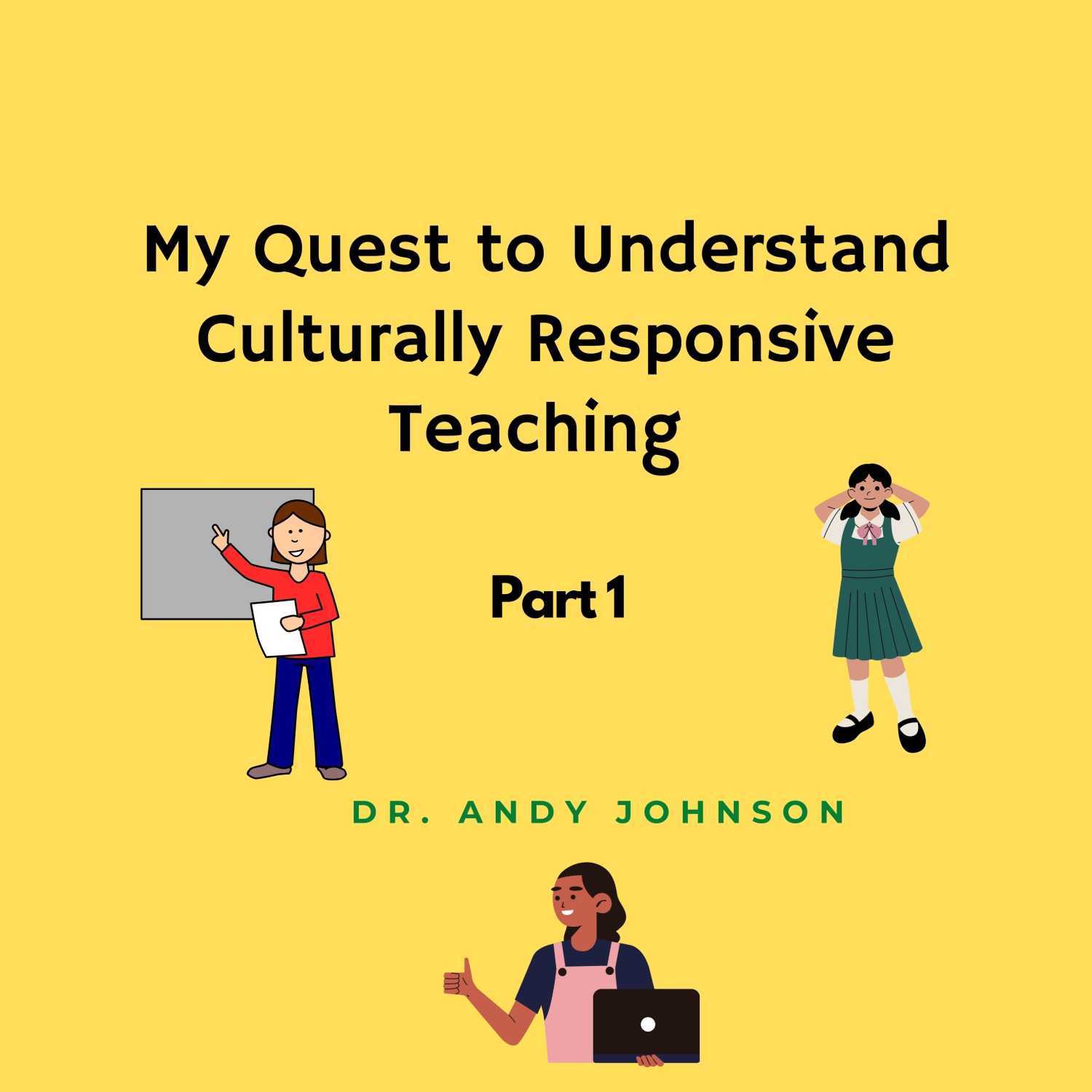 I used to think that CRT was a bunch of teaching strategies. Similar to cooperative learning, these strategies would have specific directions for their implementation. And if I just learned these strategies and attached them to my educating machine, then I would be a culturally responsive teacher. And I could teach my teacher candidate students to attach these strategies to their future educating machines so they would all be culturally responsive teachers. And over time, the grand educating machine would spew forth well-educated students who all scored above average on standardized tests, and systemic racism would be cured.
<...
---
VALUES CLARIFICATION ACTIVITIES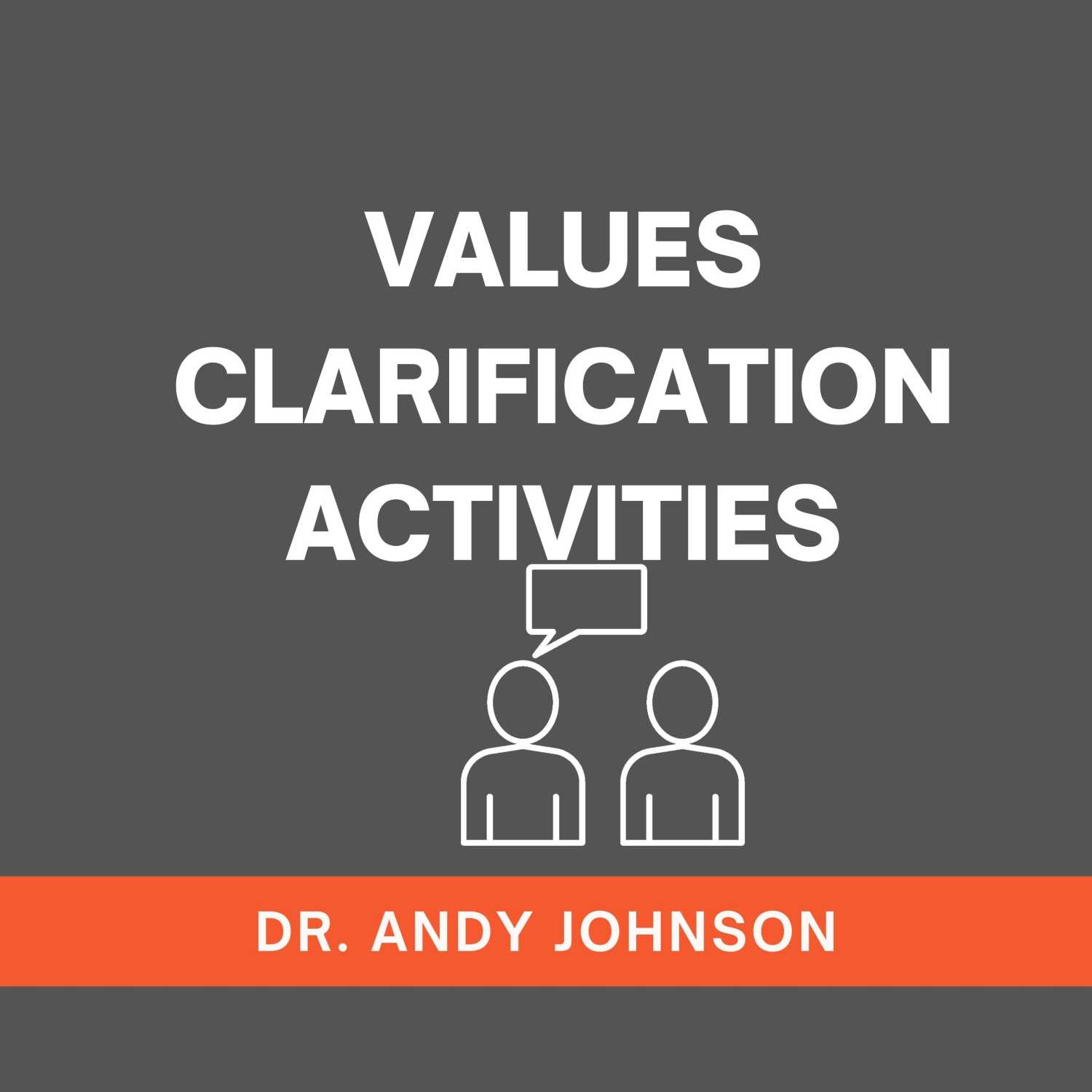 Values clarification is a strategy designed to help students identify, examine, and clarify their own values (Johnson, 2006). In the past, there has some have mischaracterized of values clarification activities as trying to tell students that there is no such thing as right or wrong (see the definition of morality in the last chapter). This is not the case. Instead, these types of activities provide the platform for students to define and develop their own set of values and identify behaviors that support their values. This is always more powerful and long lasting than simply telling them what they should...
---
DISAPPEARING MAN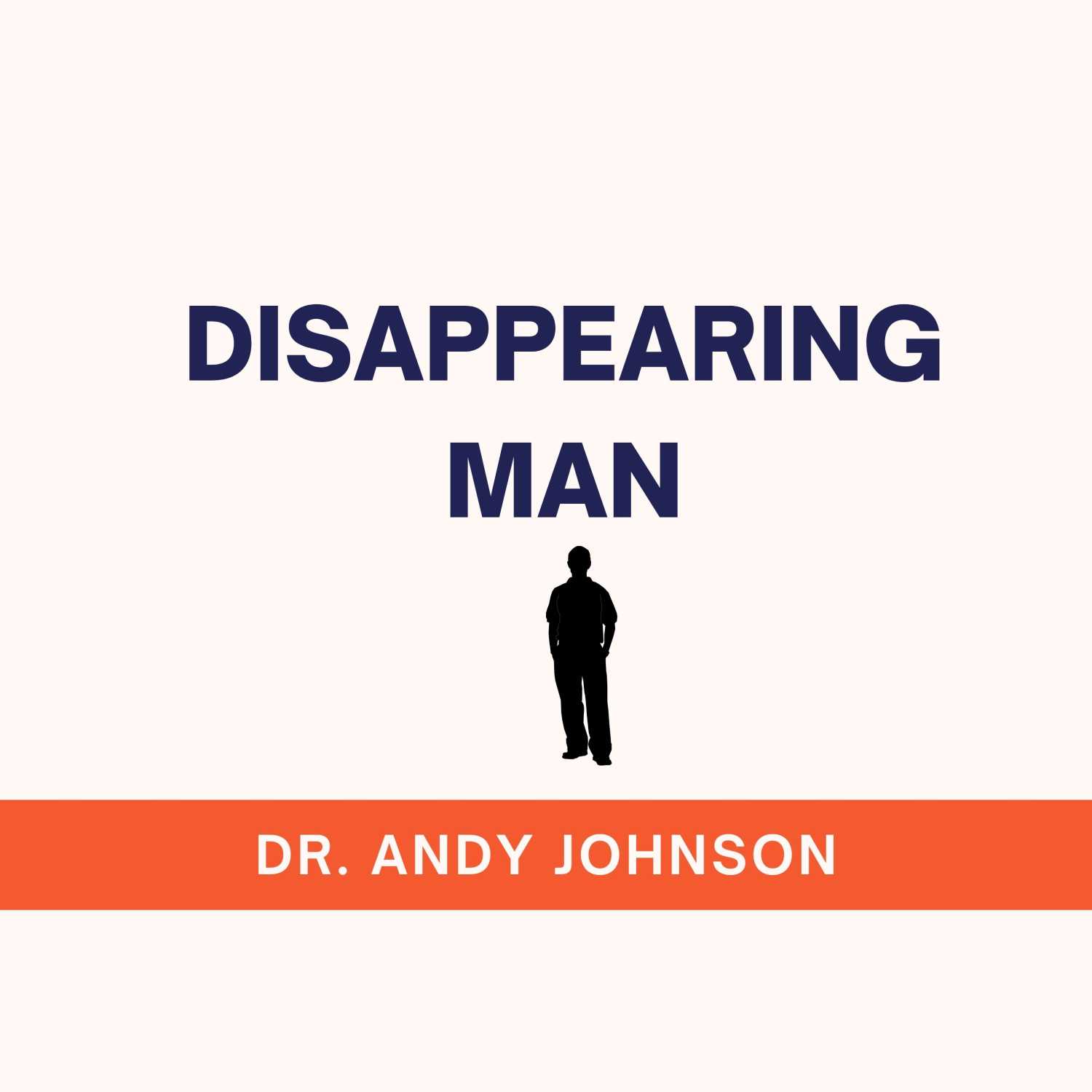 To be fully teacher, one must be fully present. Being fully teacher means being fully human. It is about being in relationship. It is about caring. It is about feeling. It is about keeping children from disappearing.
---
DEFINING READING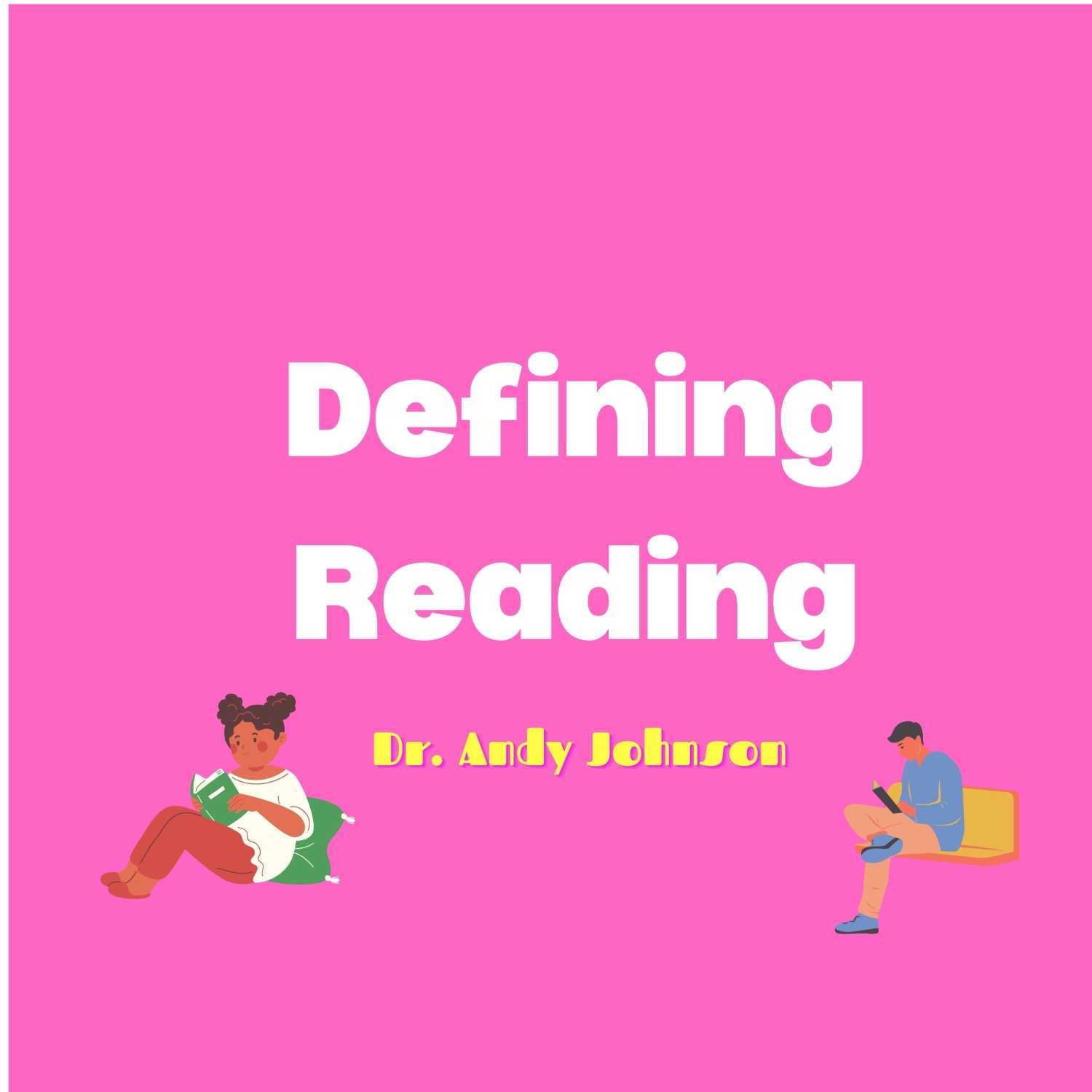 Defining and understanding exactly what reading is, is an important part of teaching reading. This podcast defines reading by describing four essential elements:
1. Reading is the practice of using text to create meaning.
2. Reading is a constantly developing skill.
3. Reading integrates visual and non-visual information.
4. Reading is the act of linking one idea to another.
---
DEVELOPING MORAL REASONING - PART 4: MORAL DILEMMAS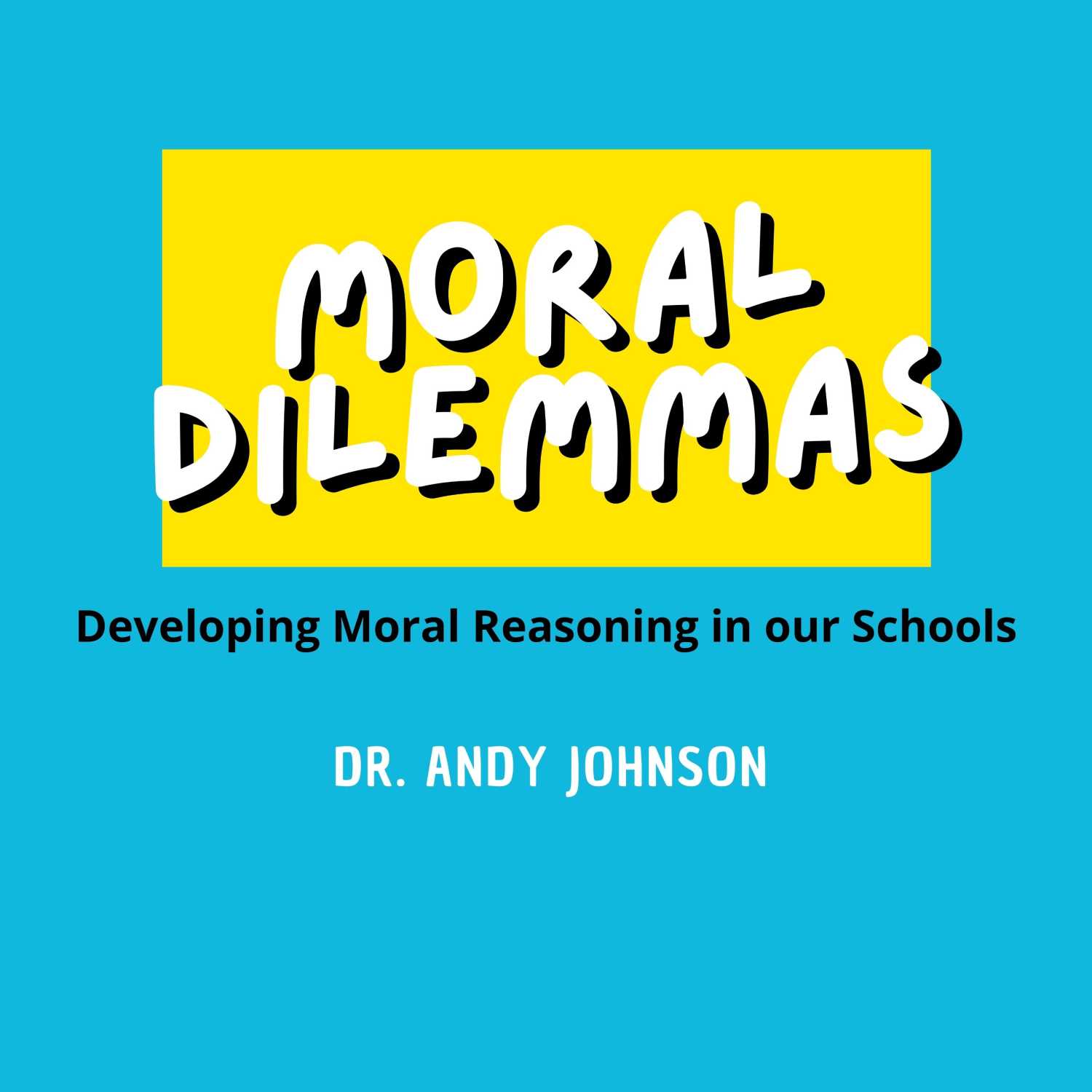 There are three types of activities that can be used to advance students' moral reasoning: moral dilemmas, values clarification activities, analyzing levels and stages. This podcast addresses moral dilemmas.
---
CAROL GILLIGAN'S STAGES OF ETHICAL CARE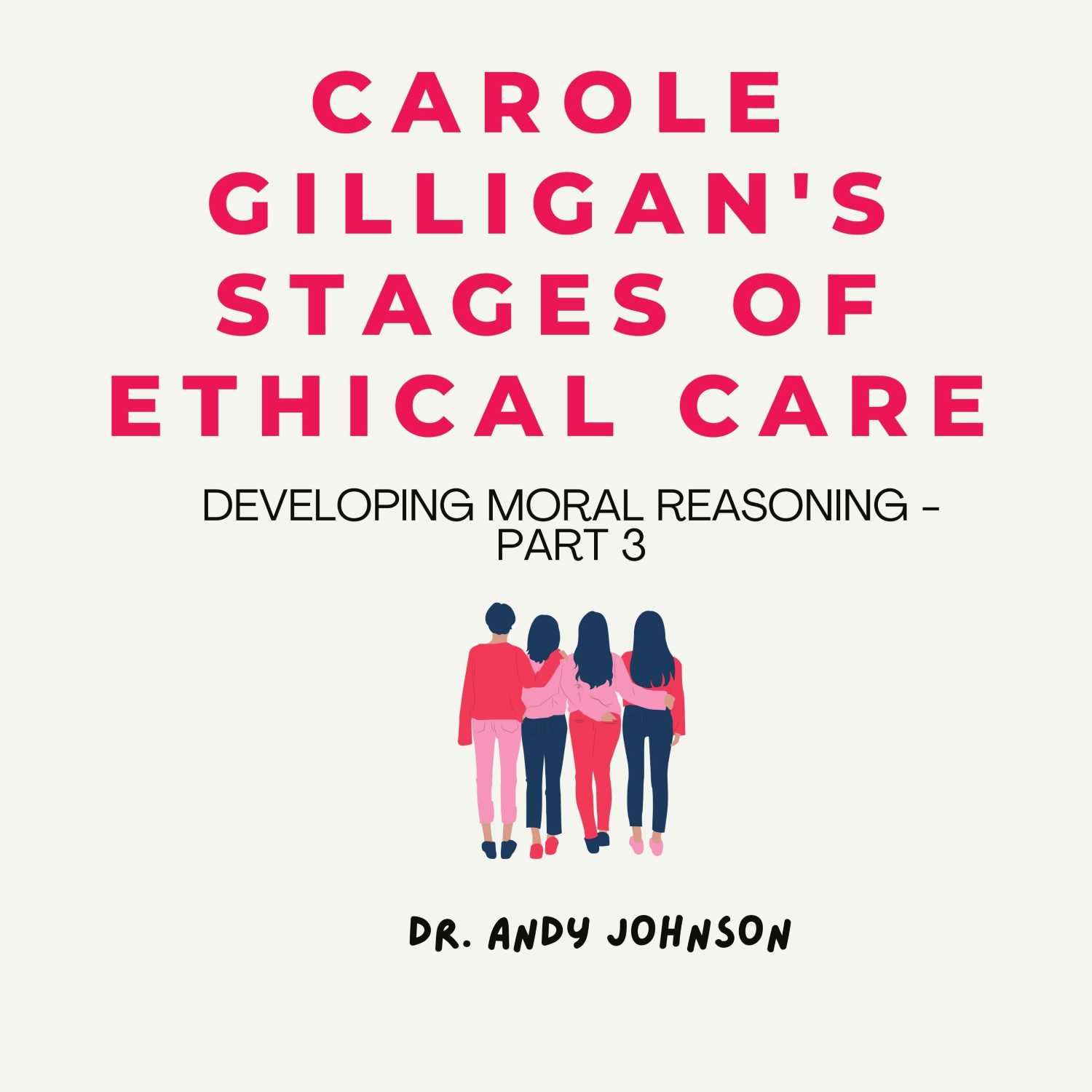 Carol Gilligan (1998) contended that Kohlberg's research excluded and devalued women's ways of moral reasoning. His theories on moral development were put forth by a male, in a male dominant society, using only male subjects and thus, were biased in favor of men. She had a point. Using extensive interviews with girls ages 6 to 18, she postulated that women have differing moral reasoning tendencies than men. According to Gilligan, women tend to think of right and wrong (morality) in terms of caring relationships and connections whereas men tend to think in terms of rules and justice. She argued that thes...
---
PART 4 - WE ARE FAILING OUR STRUGGLING READERS: THE STORY OF ROBERT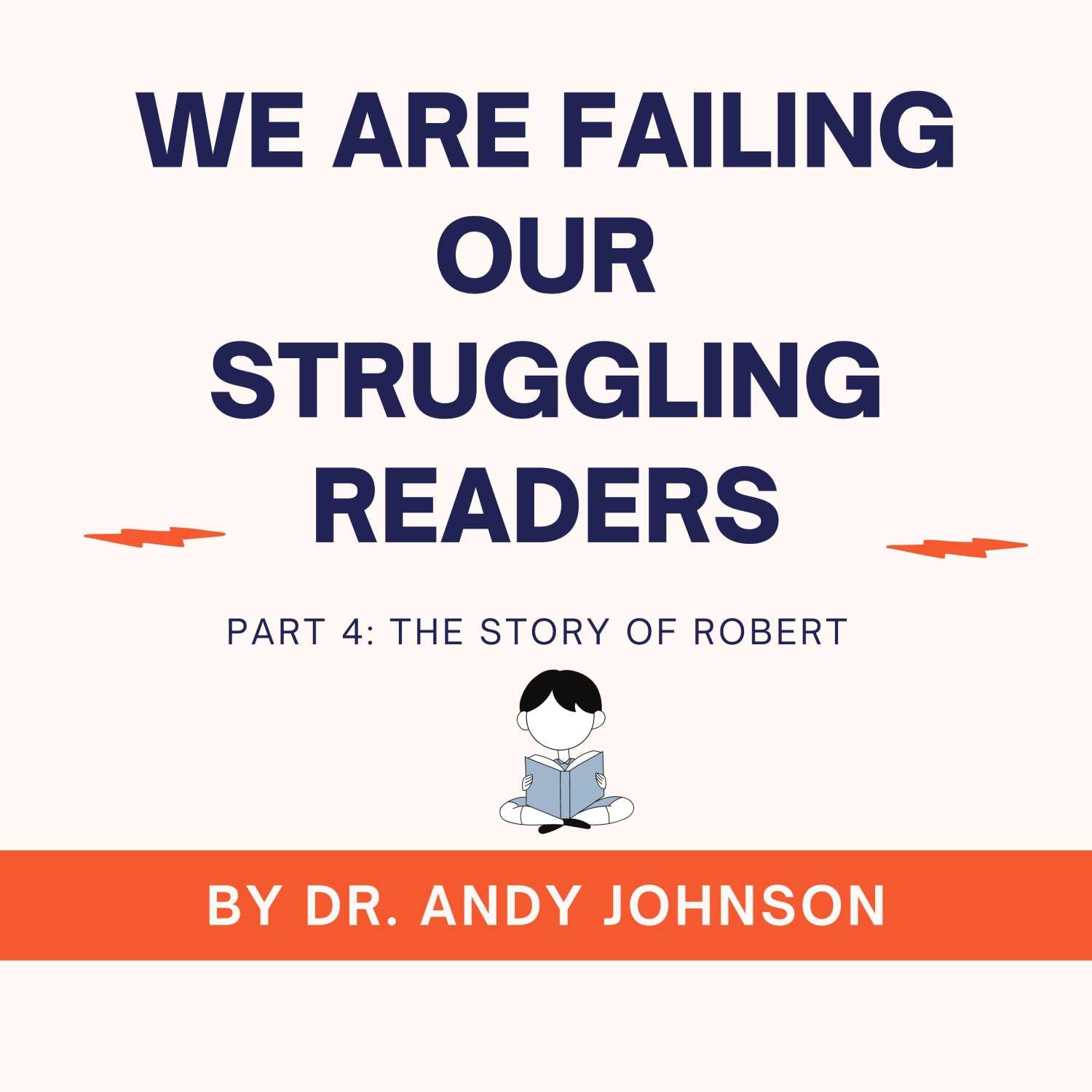 We are failing our struggling readers because we are force-feeding them all the standardized reading slop, administered in the same way, and in the same sequence as every other human being subjected to the same for-profit, one-size-fits-all, standardized reading instruction program. Struggling readers are not standardized entities. Neither should their reading interventions. Depending on students' needs, intervention sessions for reading should include some or all of the following seven elements:
1. Word work
2. Word identification
3. Maze and cloze work
4. Writing
5. Fluency work
6. Comprehension
7. Reading practice
---
PART 2: ADDRESSING MORALITY IN OUR SCHOOLS - KOHLBERGS 6 LEVELS OF MORAL REASONING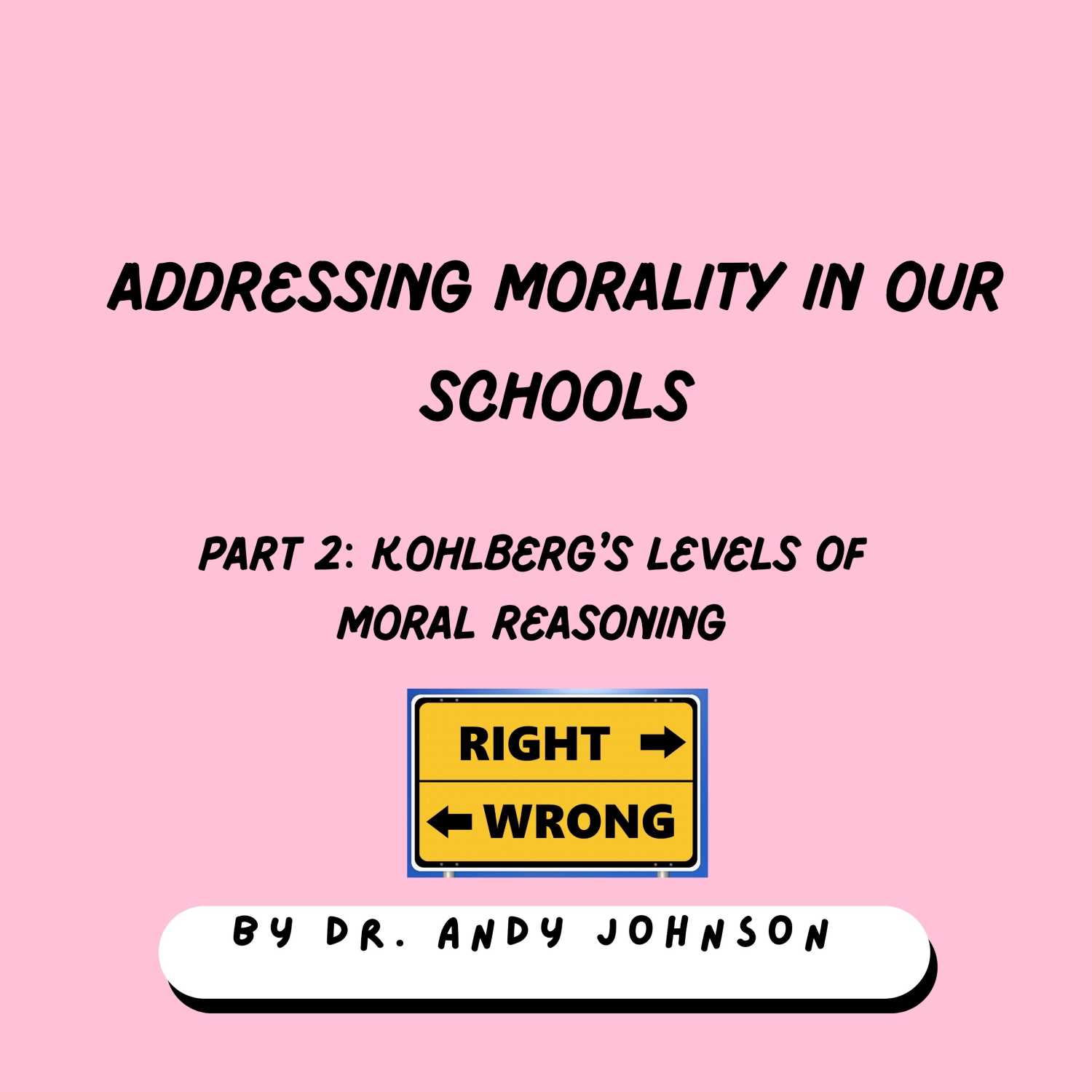 Lawrence Kohlberg (1984) research was not focused on behaviors, but in the subjects' reasoning behind their behaviors. From this he developed his theory of moral development. This theory describes six stages of moral reasoning at three different levels.
I. Pre-Conventional Level
Stage 1 - Punishment.
Stage 2 - Rewards.
II. Conventional Level
Stage 3 - Social Approval.
Stage 4 - The Law.
III. Post-Conventional Level
Stage 5 - Social Contract.
Stage 6 - Universal Principle.
---
PART 1 - ADDRESSING MORALITY IN OUR SCHOOLS: WHAT IS MORALITY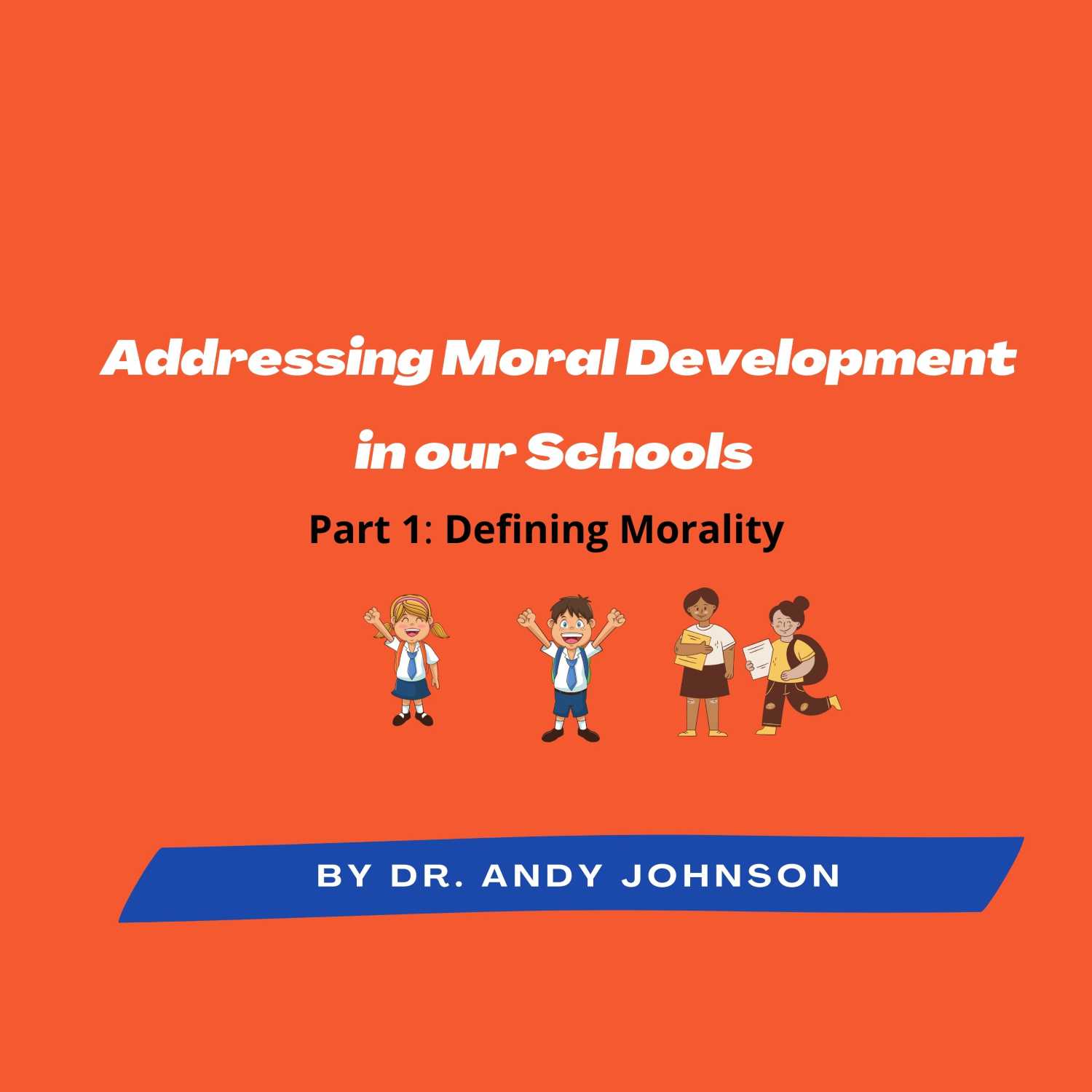 We can and we must include moral development as part of our curriculums. But how?
---
TEACHER PROFESSIONALISM: THE DANIELSON FILTER - PART 2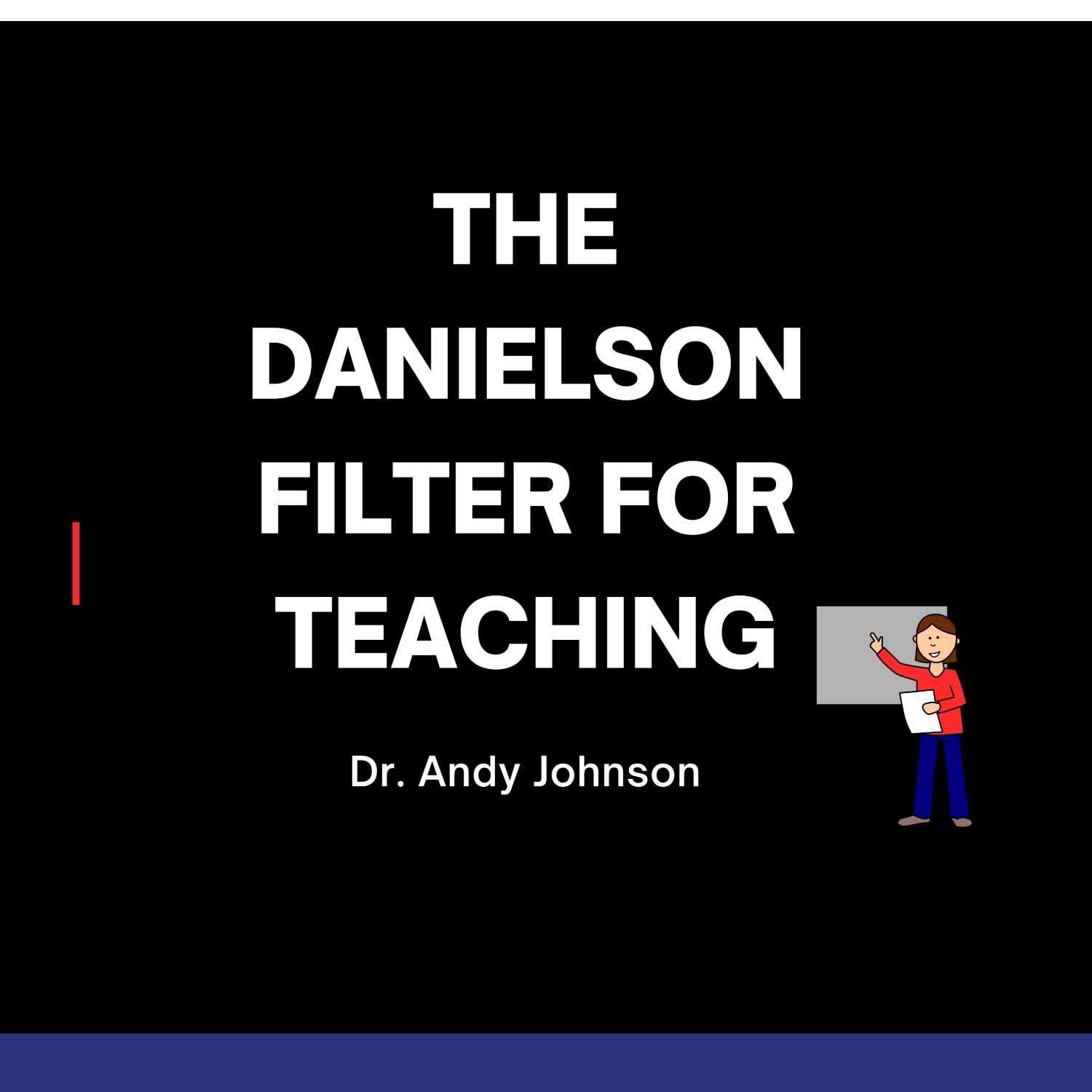 The Danielson Framework is an example of a filter that is commonly used to evaluate preservice and practicing teachers. The Danielson Group describes this as a framework for professional practice. Here "good teaching" is comprised of four domains: (a) planning and preparation, (b) the classroom environment, (c) instruction, and (d) professional responsibilities. The four domains are broken into 22 components. And the 22 components are further broken into 76 teeny tine separate elements.
The Danielson Group claims that "empirical studies" have shown the Framework to lead to improved student learning. This claim is false and misleading (Johnson, 2019). While there is some res...
---
TEACHER PROFESSIONALISM, PROFESSIONAL DISPOSITIONS, AND FILTERS: PART 1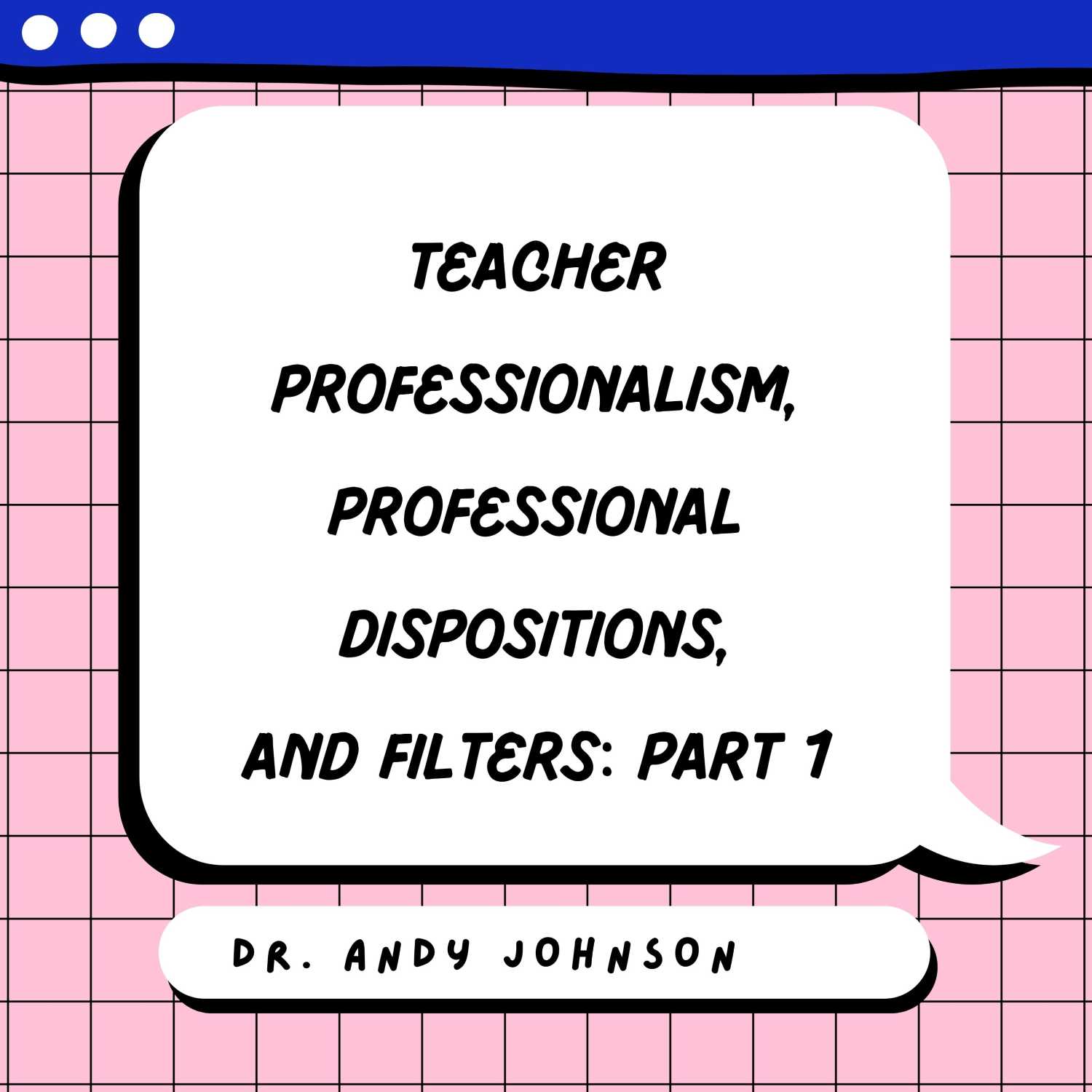 The terms "teacher professionalism" and "professional dispositions" are often used when assessing preservice and practicing teachers. But what is "teacher professionalism"? What dispositions are the "correct" ones for teachers? And who gets to decide these things?
Dispositions or Mind Control
Most teacher preparation programs address and assess three elements: knowledge, skills, and dispositions (Creasy, 2015). The dispositional element is commonly viewed as "teacher professionalism". A disposition is a state of mind that creates an inclination to think or act in certain ways. There are both positive and negative dispositions. Examples of positive dispositions include compassion, curiosity, fortitude, and hones...
---
READING INTERVENTIONS: THE STORY OF JOSEY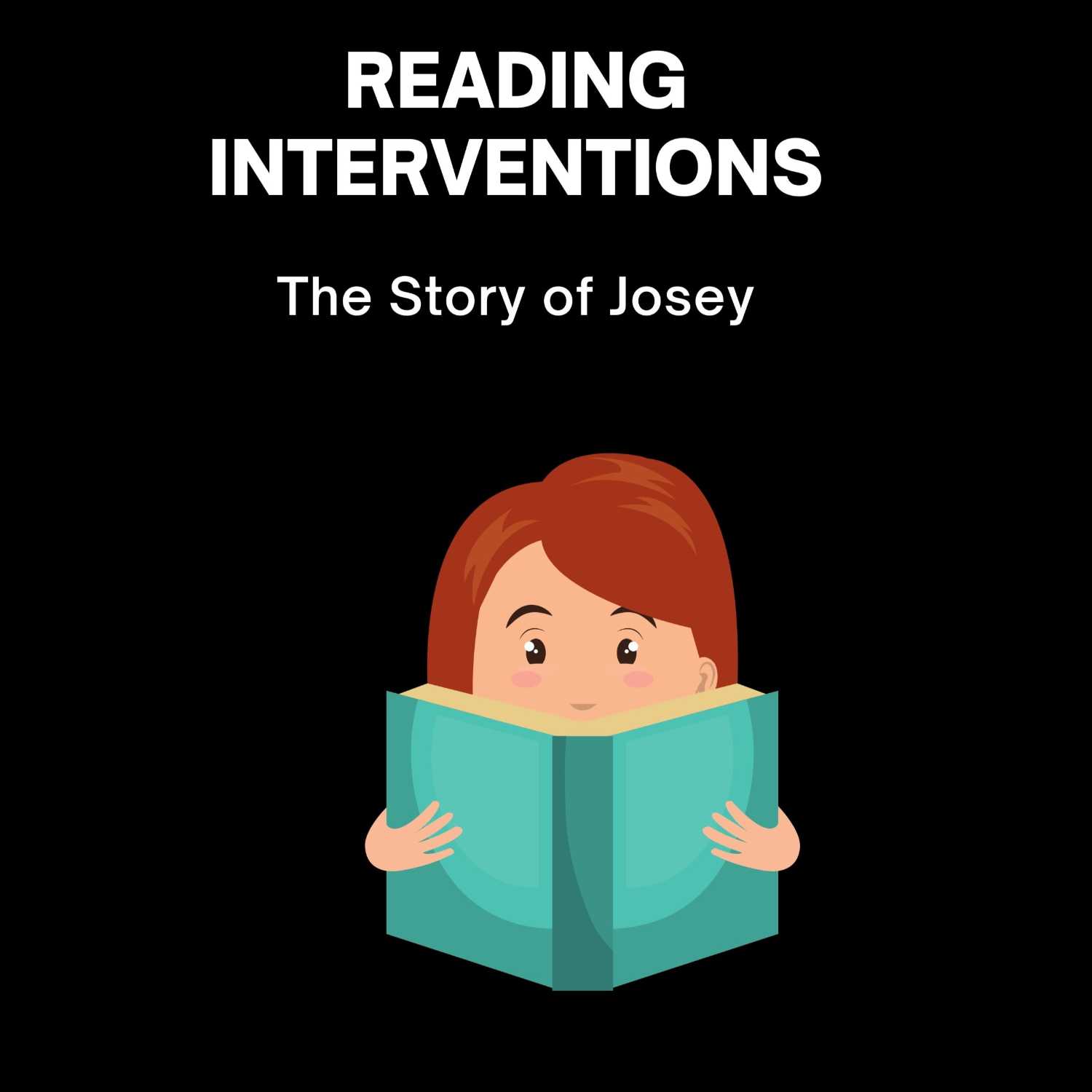 Josey was a 3rd grade student. Before our first session, I listened to her read passages at Lexile level 330 (approximately 1.9 grade level). She read 50 WPM with 97% accuracy. Seven weeks later, after 14 sessions, she read passages at Lexile level 440 (approximately 2.5 grade level). Here she read 74 WPM with 98% accuracy. Our work focused specifically on two deficit areas: reading fluency and word identification.
---
WE ARE FAILING OUR STRUGGLING READERS: WHY?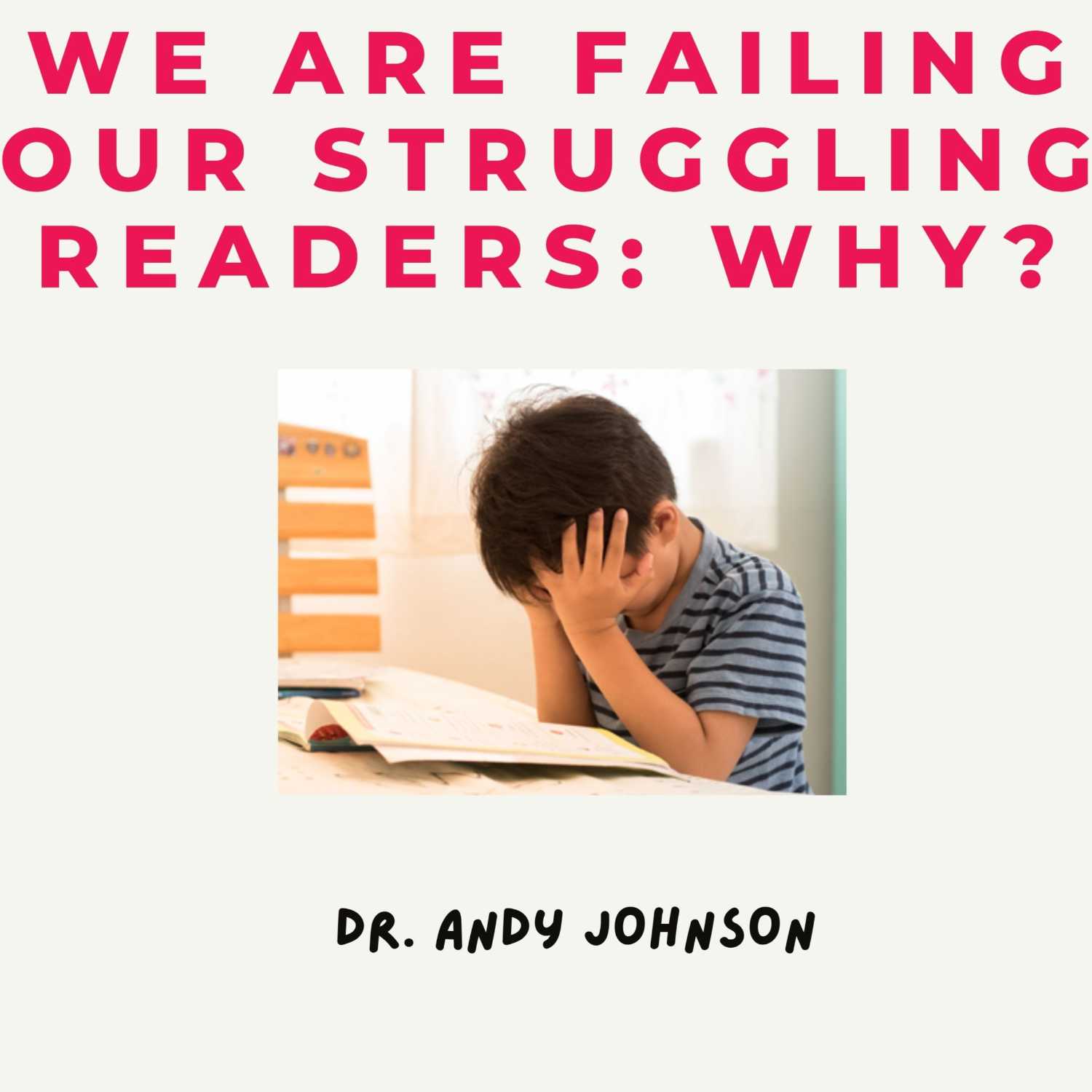 Currently, 2.4 million students are classified as having a learning disability and are receiving special education services. Up to 80% of these students (approximately 1,920,000) have some sort of reading disability. Approximately 3% to 5% of all students have a severe reading disability. In segregated special education settings, the general learning outcomes are lower than inclusive classrooms and reading achievement is not accelerated. The US Department of Education reported that in 2015, 70% of all students in grade 4 achieved below basic levels in reading. In 2017 it was 71%, and in 2019 it was 74%. The US Department of Education also reported that from 2002 to 2009 there were no statistically significant...
---
WE ARE FAILING OUR STRUGGLING READERS: THE STORY OF ERIK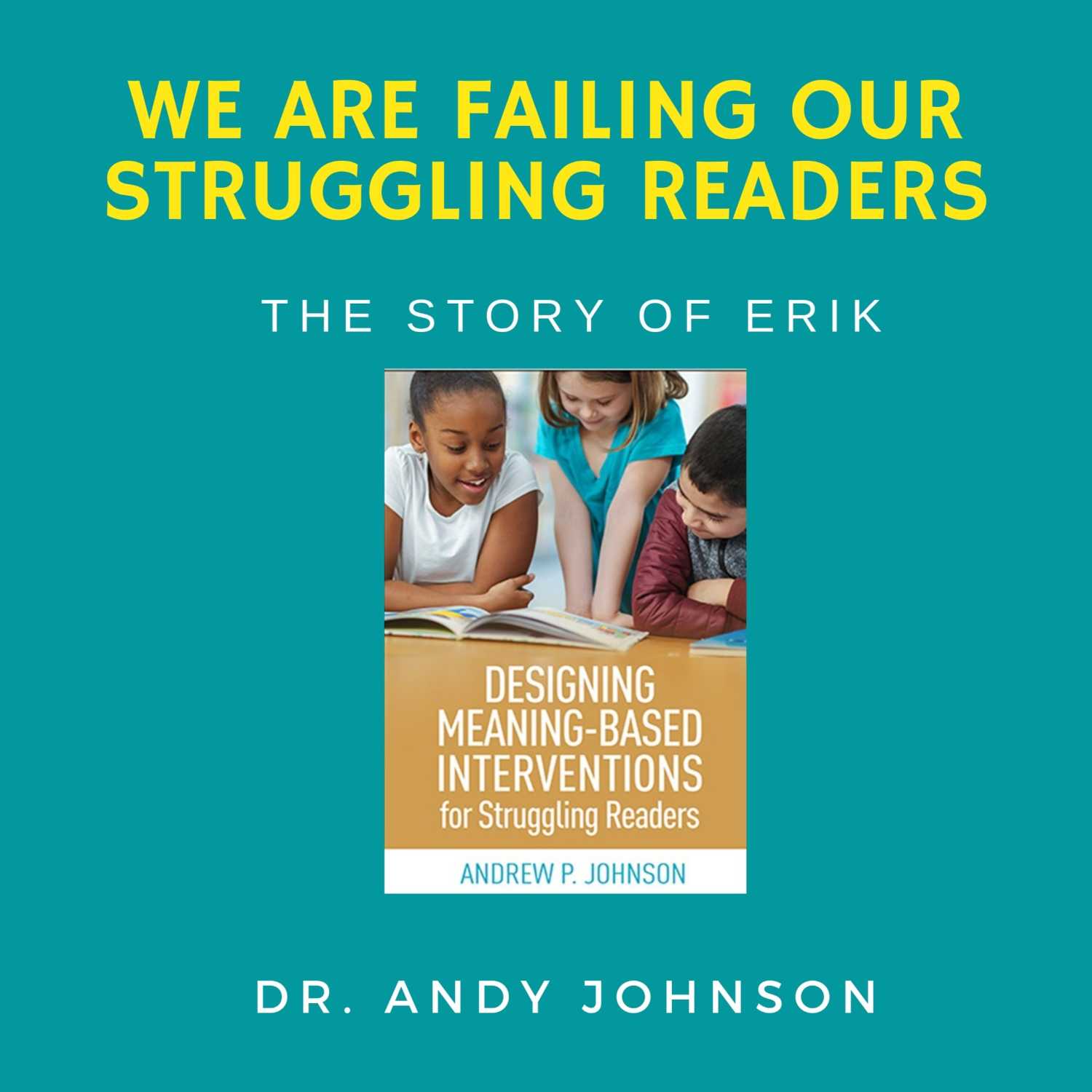 Erik. As teachers we tend to remember our failures. One of mine occurred in 1983, my first year of teaching. I was a 2nd grade teacher at Greenwood Elementary School and Erik was my student. I failed him miserably. I still remember him. He was a happy little guy in the fall. But as the year went along, he became less happy. He began to slump in his desk. He seemed to draw into himself. 36 years later he still lingers in my mind. Erik struggled with his reading and I failed to help him. This is his story.
---