Subscribe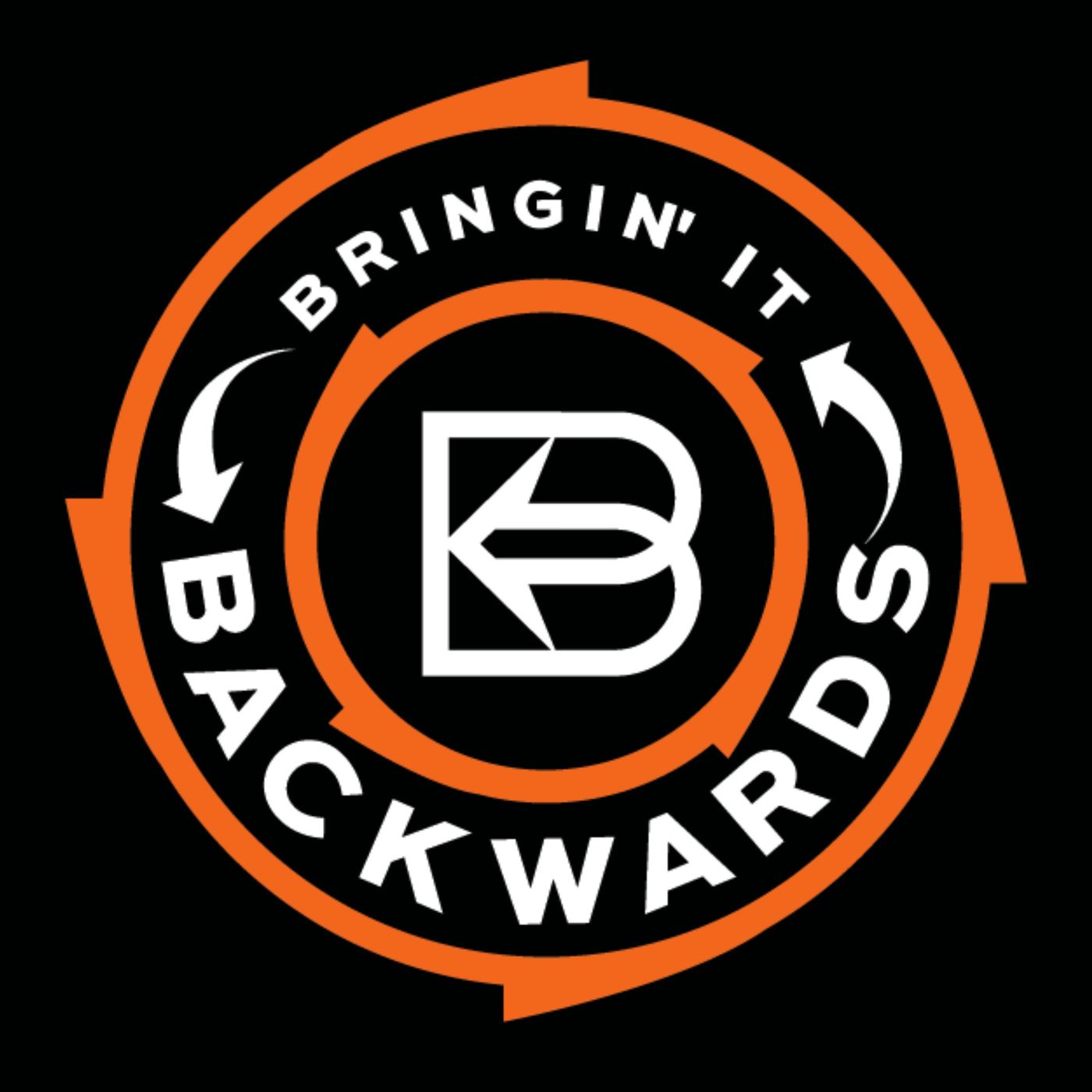 "Bringin' it Backwards" podcast -- a platform for both legendary and rising musicians to tell their personal stories on how they achieved stardom, providing invaluable information for all artists and music enthusiasts to have access to meaningful, and memorable advice to inspire their own creative journeys. Watch or Listen & Subscribe: https://link.chtbl.com/BiB
Interview with Molly Annelle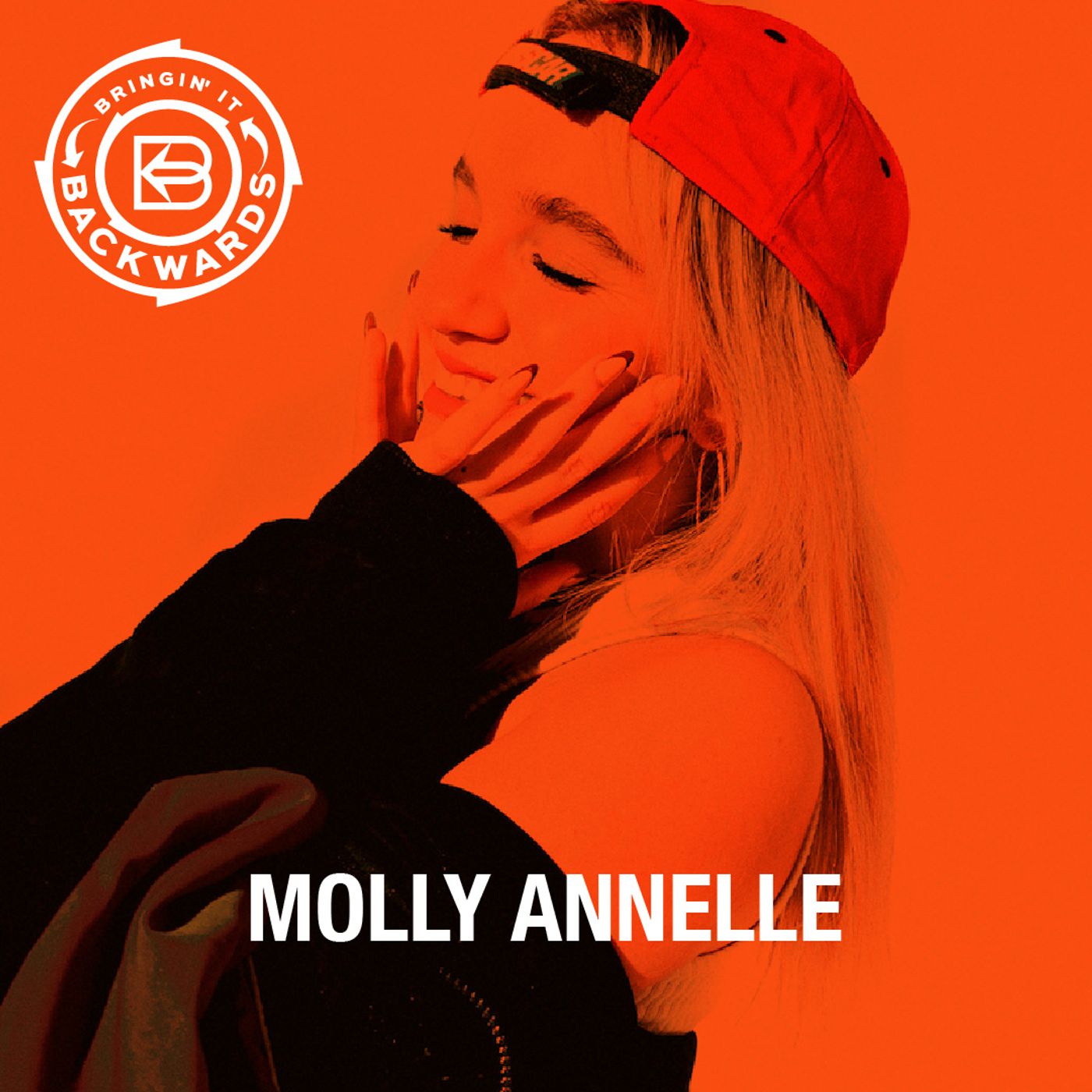 We had the pleasure of interviewing Molly Annelle over Zoom video! 

Canada's rich musical history continues with 18-year-old singer/songwriter Molly Annelle. 
Thanks to a distinctive flair for bending language to fit melody, the young musician is ready to
take the world by storm — combining the essence of R&B jams, Bossa Nova bops and Yé Yé girl pop - resulting in a tone all her own. 

"I like to describe my sound as dreamy R&B music, with a little bit of an edge to it," she
explains, adding that all genres of music...
---
Interview with Obeeyay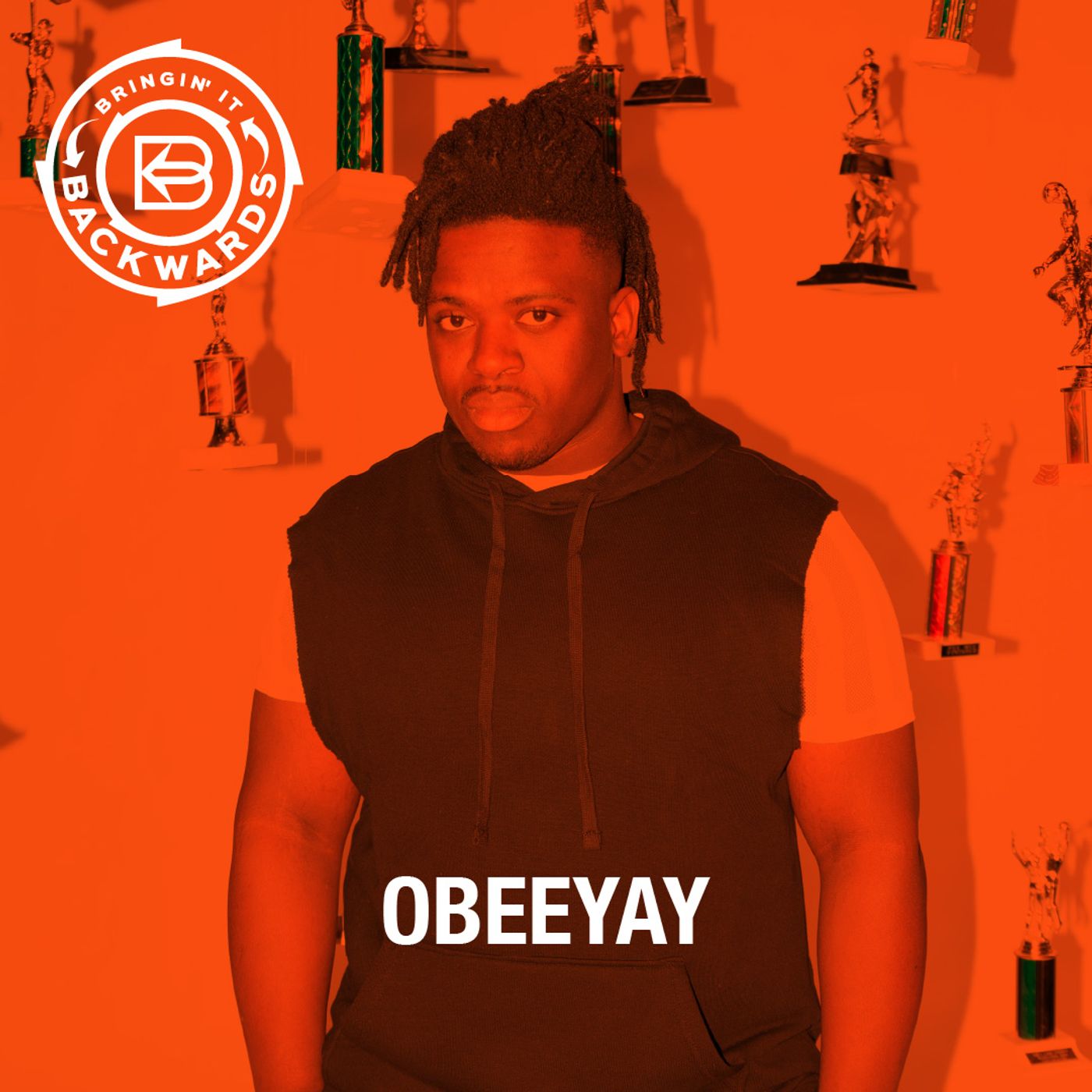 We had the pleasure of interviewing Obeeyay over Zoom video! 

Winnin' is the follow-up release to Obeeyay's debut single (Make You Mine) with Wonderwild Records. The 25-year old singer-songwriter has worked with the likes of Brandy, Queen Latifah and Jojo. Obeeyay honed his skills as a songwriter during his early teens, upon a move from Salt Lake City to Los Angeles, California. After gaining many years of experience writing for other artists, he moved back to his native state of Utah to focus on his career as a solo act. Obeeyay is most notable for his his remake of...
---
Interview with The National Parks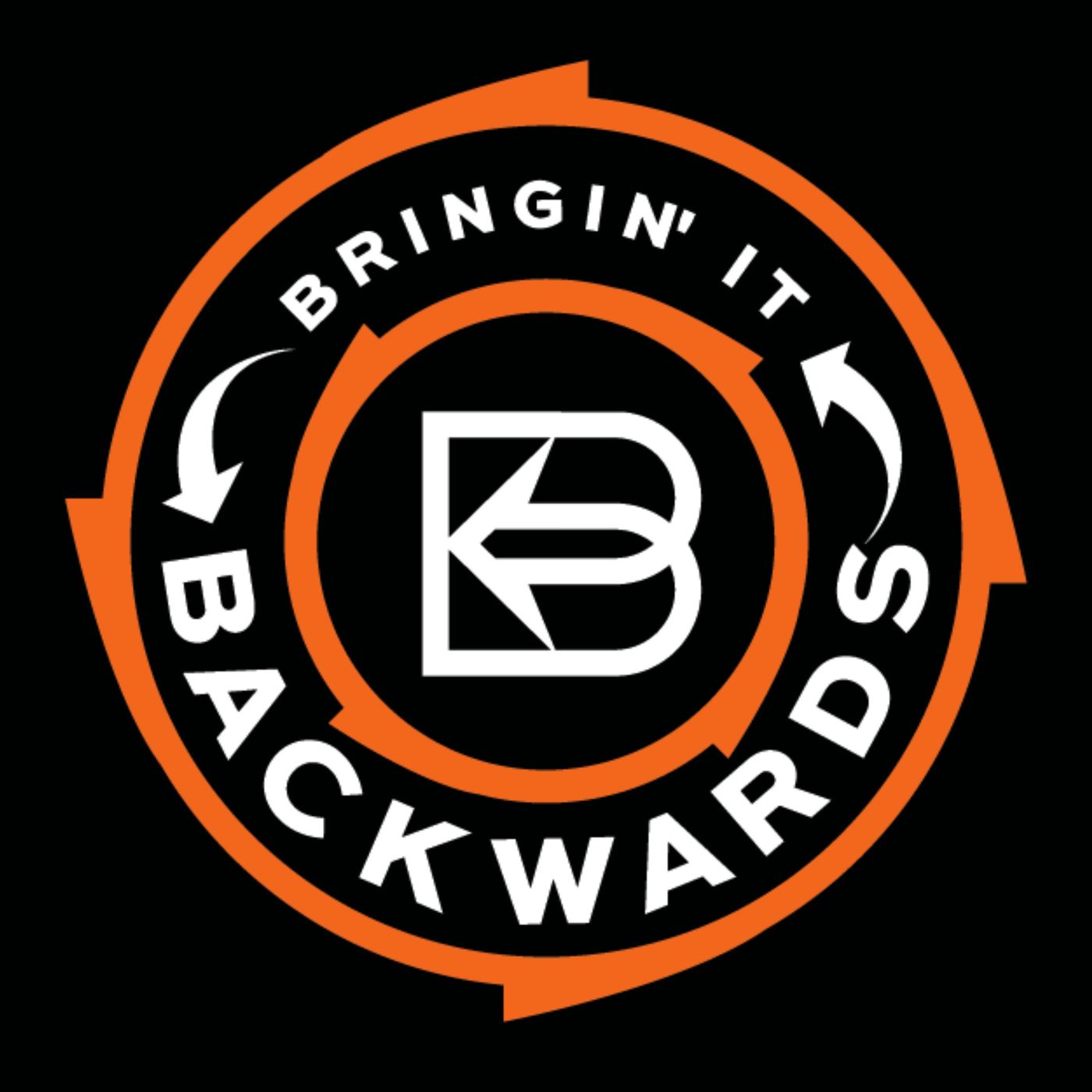 We had the pleasure of interviewing The National Parks over Zoom video!

Folk-influenced male/female indie pop band The National Parks has released the official music video for their latest single, "Live Til We Die," off their recently released album, A Mix For The End Of The World – Part 1. The fun and colorful visual, directed by Cameron Gade with cinematographer Spencer Goff, sees the Provo, UT-based quartet take a step back in time to a 1980s-style late night talk show.

On the heels of the album's release earlier this month, The National Parks successfully launched their ve...
---
Interview with Our Lady Peace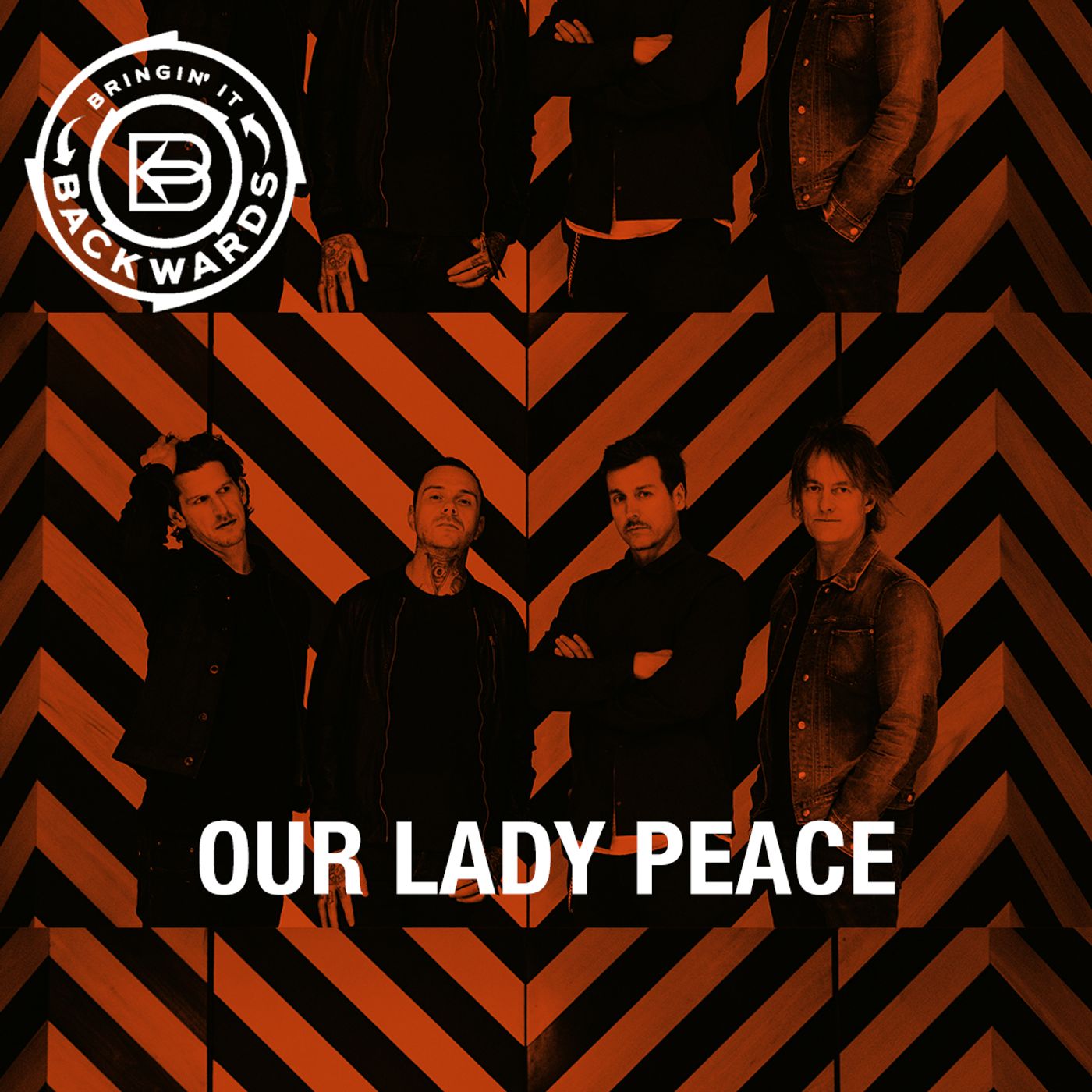 We had the pleasure of interviewing Our Lady Peace over Zoom video!

Our Lady Peace released their upbeat, tecnicolor groove track "Future Disease," the second single off their upcoming album 'Spiritual Machines II' which will drop on January 28th. Blending catchy rhythms, guitars, and bass, this 80's inspired alt-pop reflection represents all things Our Lady Peace - addressing the future, having humility, and the importance of healing as a society and the journey that comes with it. This follows their recent US "Stop Making Stupid People Famous" tour announcement where they will be hitting cities like NYC, LA, Boston, Detroit, etc...
---
Interview with Rikas
We had the pleasure of interviewing RIkas over Zoom video! 

German band Rikas have just released their new EP 'Short Stories'! The 6-track EP features two unreleased tracks, as well as the previously released singles "Stereo", "I Always Think Of You (When I Listen To This Song)", "Superstitious", and "Party on the Rooftop". Short Stories will mark Rikas' first full length project since 2019, when they released their debut album Showtime, which has gathered close to a million streams.

Making the difficult sound easy. Seeing light in the shadows. Wrapping the bittersweet in such a way that e...
---
Interview with The Violent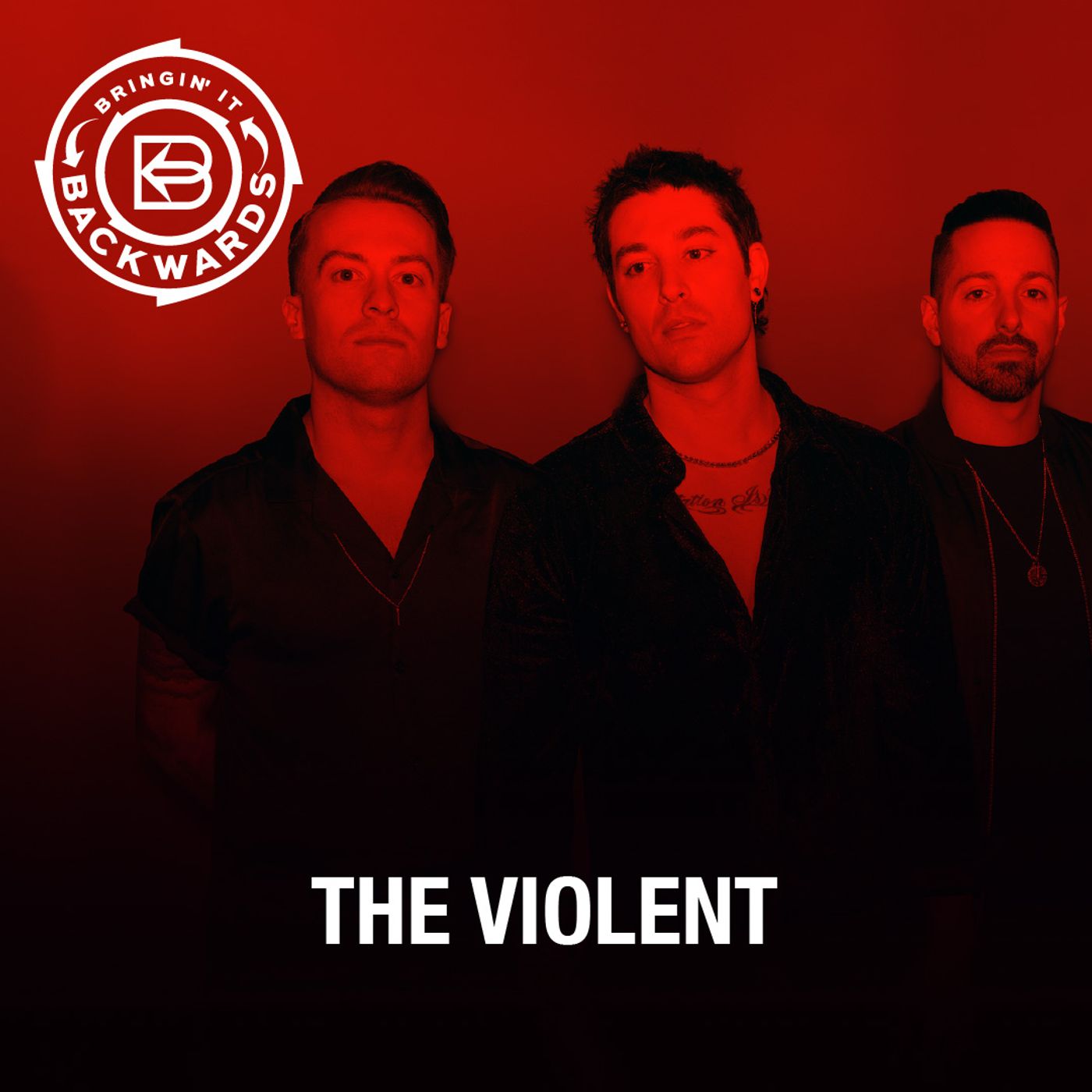 We had the pleasure of interviewing The Violent over Zoom video! 
 
This is the story of The Violent.

As 2019 came to a close, rock band Red Sun Rising announced an indefinite hiatus as its members pursued other opportunities. 

Soon after, the world as we knew it sunk into the deep hole of the pandemic. The time in lockdown helped to fuel the creative process for singer and songwriter Mike Protich, who was in search of a new creative release and to stretch his musical muscles.

He recruited two members from his former ban...
---
Interview with Station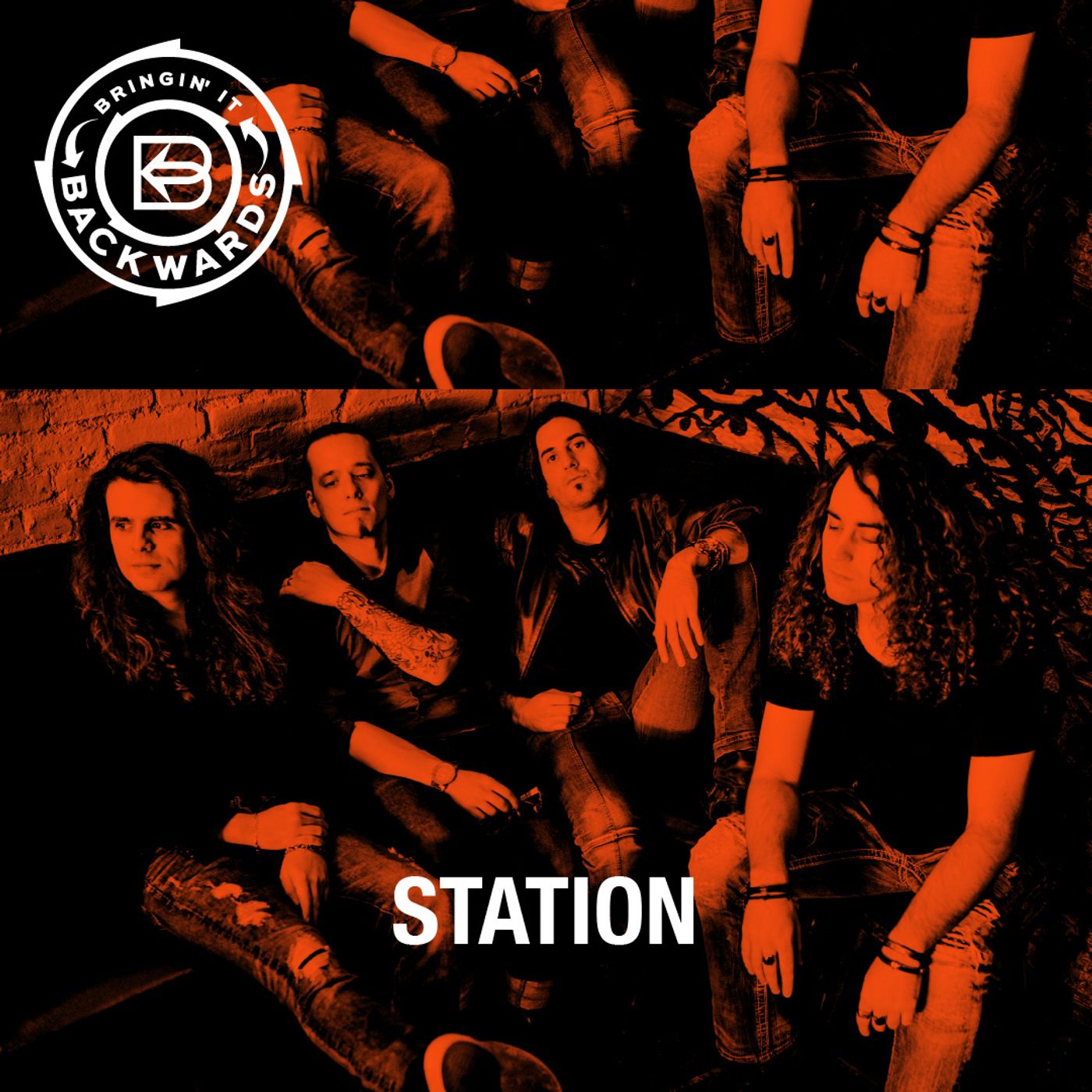 Last Wednesday at 4:08 AM
We had the pleasure of interviewing Station over Zoom video! 
 
New York City's STATION –hailed by Guitar World as one of the 15 current bands who are "the New Wave of Classic Rock" (alongside peers such as The Struts, Stonefield, Dirty Honey, and Rival Sons)—just released the second single and video from their forthcoming new album.
 
"I Can't Find My Way" is streaming now on all digital outlets, and the video can be seen on the band's official YouTube page.
 
On October 8, STATION--Patrick Kearney (lead vocals), Chris Lane (guitars/keyboards/backing vocals), Emi Asta (bas...
---
Interview with CAL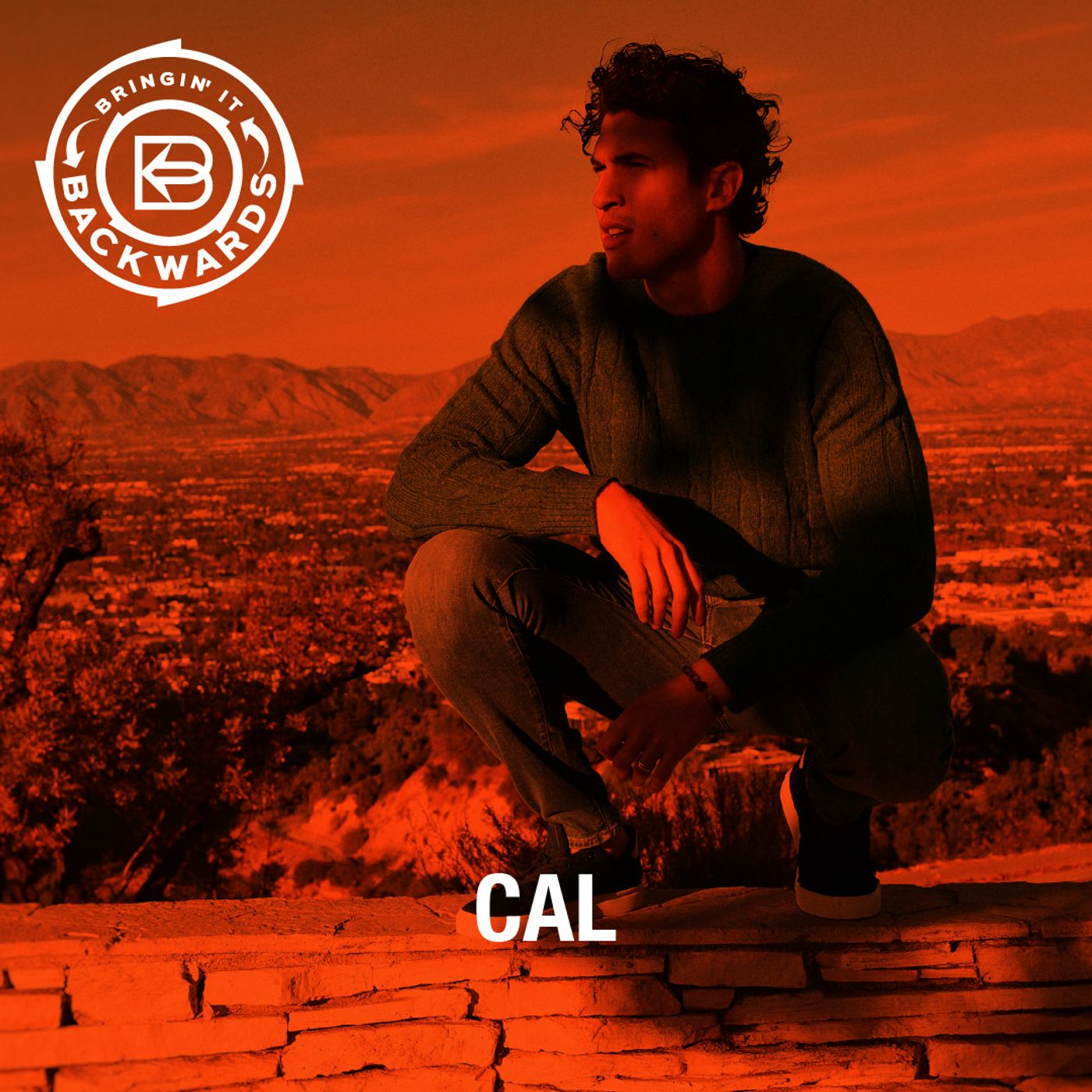 We had the pleasure of interviewing CAL over Zoom video! 

The former front man of the band Timeflies, CAL moved to Los Angeles, CA in 2015 and engulfed himself in the artist/producer/songwriter scene. His work with some of the top writers and producers in LA has helped him find his voice as a solo act, more mature and self assured, while also very much a leading man.

'Roll the Credits' is the fourth single to come from his forthcoming EP, releasing this Fall on Photo Finish Records., CAL's been working in LA producing and writing track...
---
Interview with AVATAR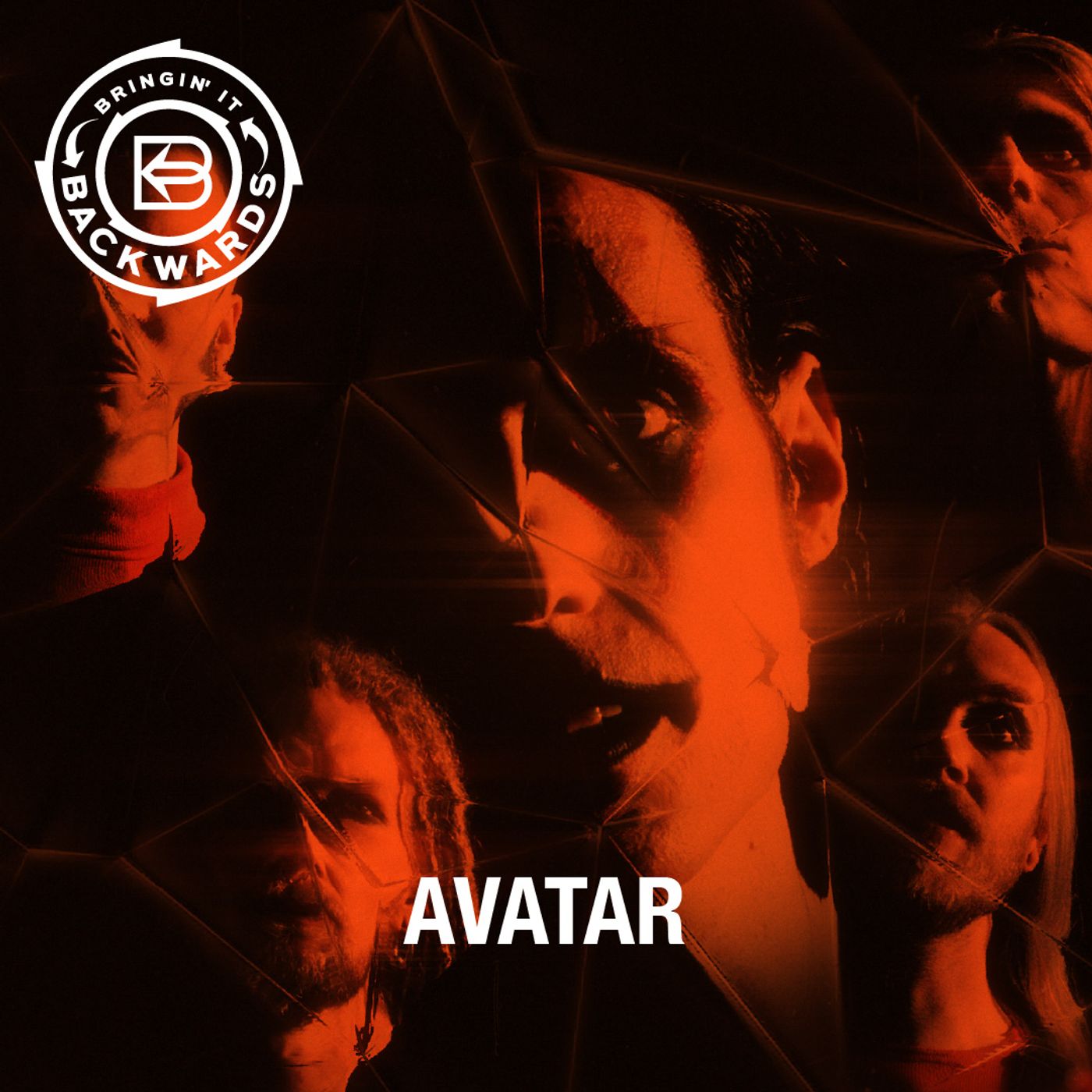 We had the pleasure of interviewing AVATAR over Zoom video/audio! 

The heavy metal 'n' roll dark madcap visionaries collectively known as AVATAR are ambitious, Swedish rock sorcerers of the highest order. They smash the boundaries between the band, theater troupe, and cinematic masterminds with a series of celebrated albums and videos, and the immersive world of Avatar Country, a fantastical land where metal rules supreme.

In keeping with their customary larger-than-life-ness, the band is back with not one but TWO brand new songs.

Avatar have shared the official music video for "Going Hunting," d...
---
Interview with José James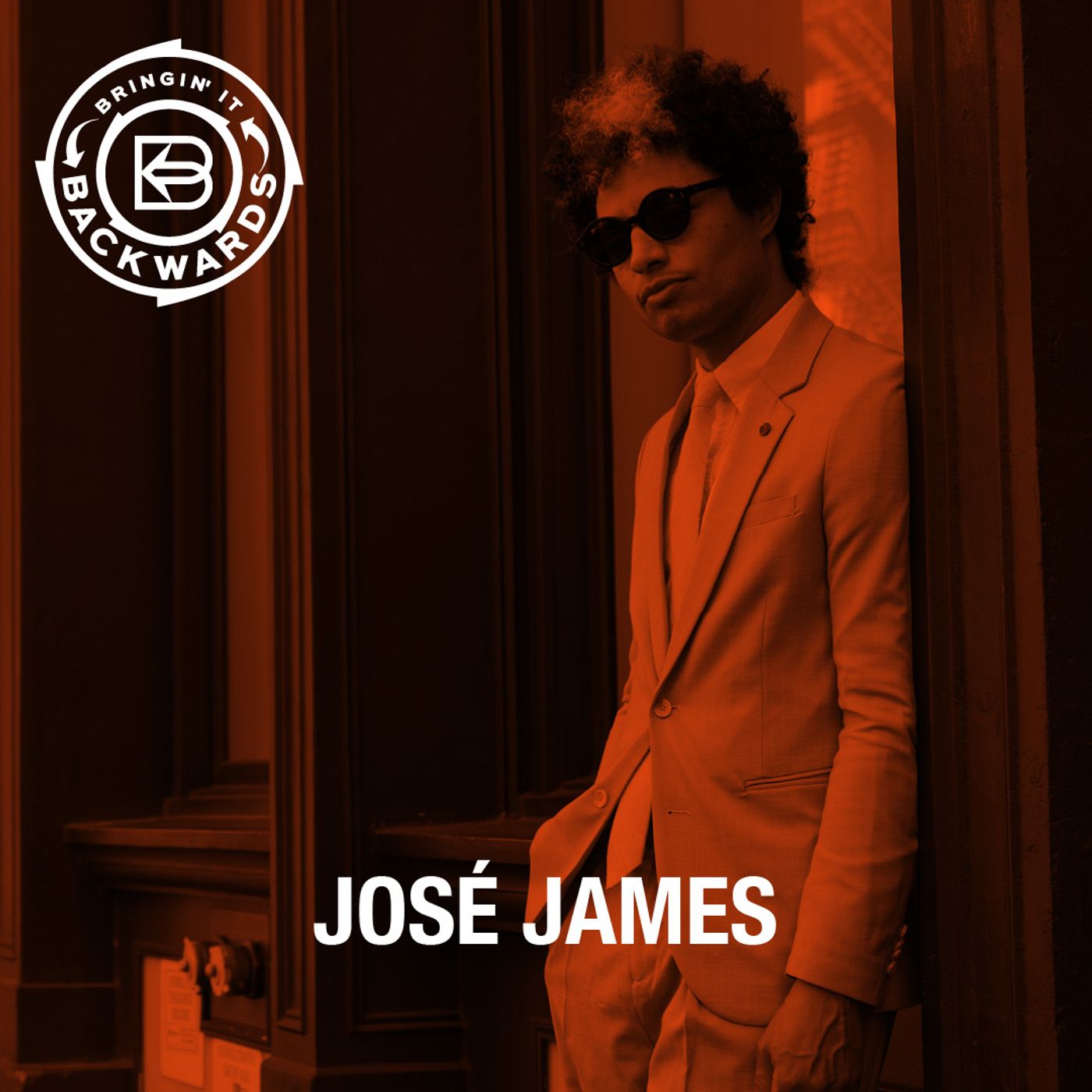 We had the pleasure of interviewing José James over Zoom video! 

Out now, the jazz voice of the hip hop generation José James (Rainbow Blonde Records) releases his first ever Christmas album Merry Christmas from José James. In addition to the album release, José also premieres the official performance video for the original track "Christmas in New York" today.

The contemporary album celebrates the holiday season while honoring classic jazz and pop records of the 1950s. Combining the classic jazz-crooner elegance of Frank Sinatra and Nat "King" Cole with the earthy sophistication of soul legends Stevie Wonder an...
---
Interview with Ultra Q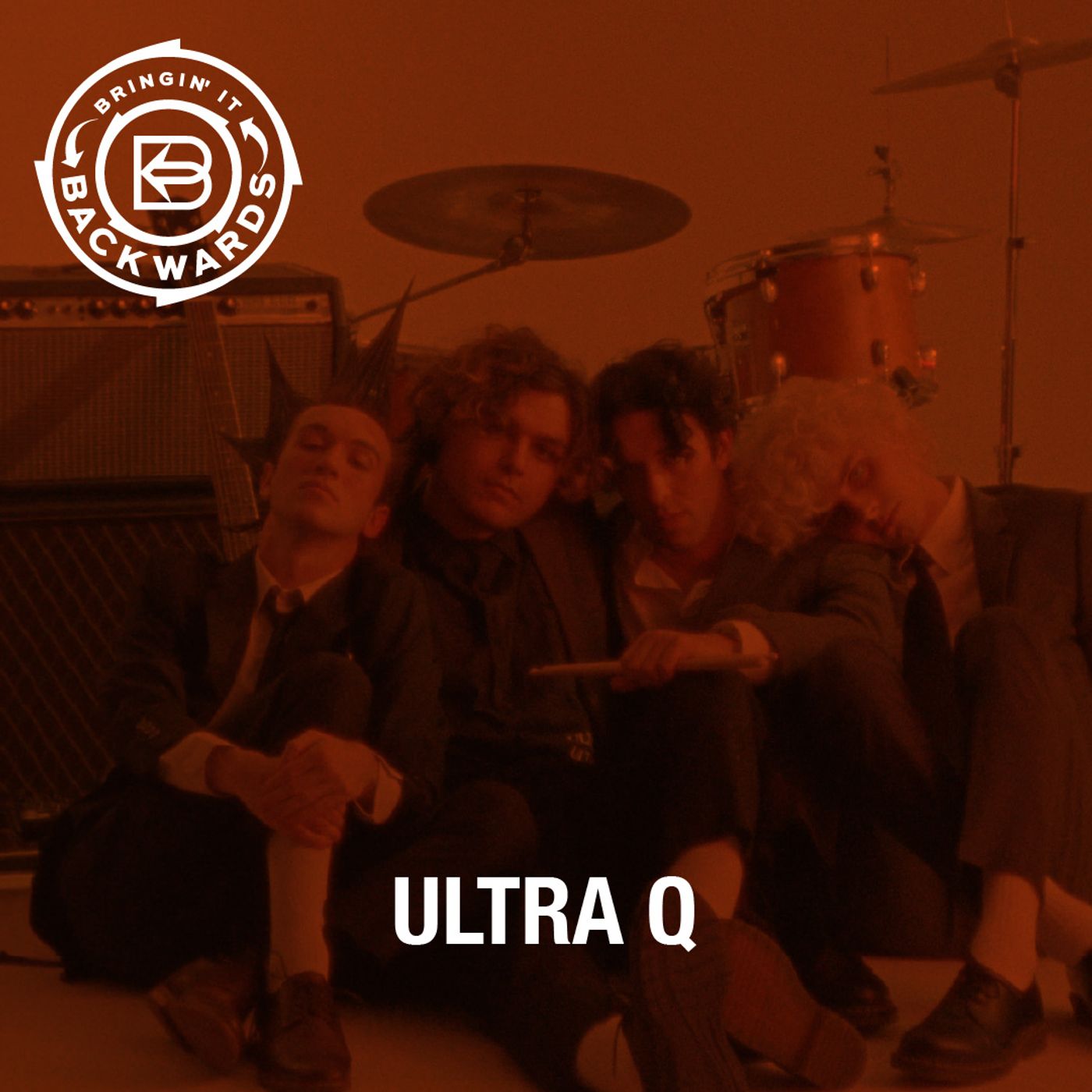 We had the pleasure of interviewing Ultra Q over Zoom video! 
 
Oakland-based four-piece band Ultra Q have released their new EP Get Yourself A Friend today (via Royal Mountain Records). Fronted by Jakob Armstrong and featuring brothers Enzo and Chris Malaspina as well as Kevin Judd, the new EP was co-produced by Armstrong and Martin Cooke (Of Monsters And Men, Death Cab For Cutie, Destroy Boys) and features songwriting from Stefan Babcock, lead singer of PUP.
 
Click HERE to buy/stream Get Yourself A Friend
Click HERE to watch the video for "Get Yourself A Frien...
---
Interview with Saint Jaimz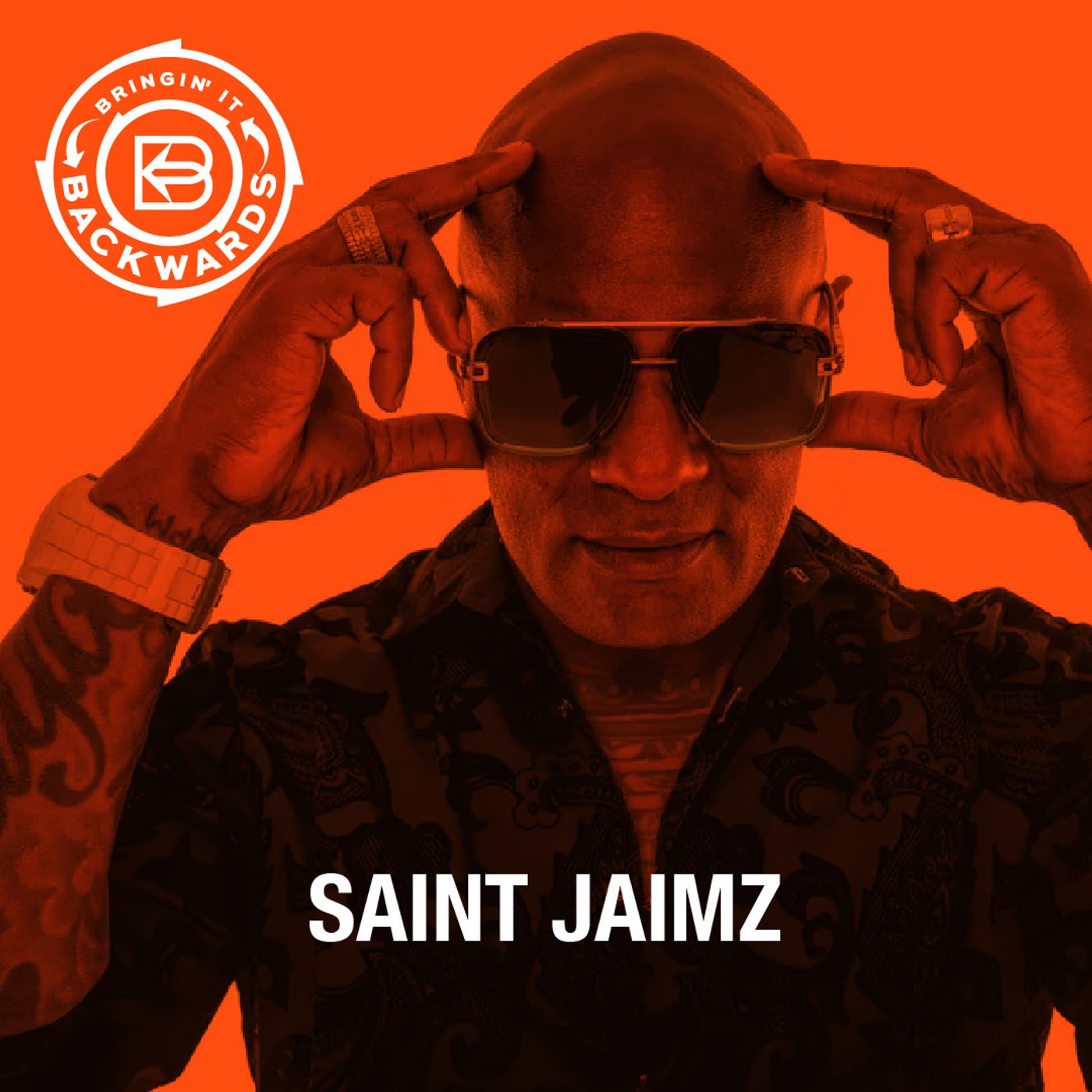 We had the pleasure of interviewing Saint Jaimz over Zoom video! 
 
Saint Jaimz. He is making a comeback with his remake of the timeless 90's smash hit "Gentle (Calling Your Name)" by Frederick. Saint Jaimz' version entitled: "Being Gentle," comes after decades of diligent work making a name for himself in the worldwide music industry as an independent artist. The singer-songwriter, producer, and CEO, Has Recently Released The Nostalgic Cover Song Masterpiece, "Throwback The Covers" Volume 1 EP. 

Saint Jaimz' timeless voice is bound to blast you back to the iconic sound of 90's R&B. The Chicago-born musici...
---
Interview with Kevin Ross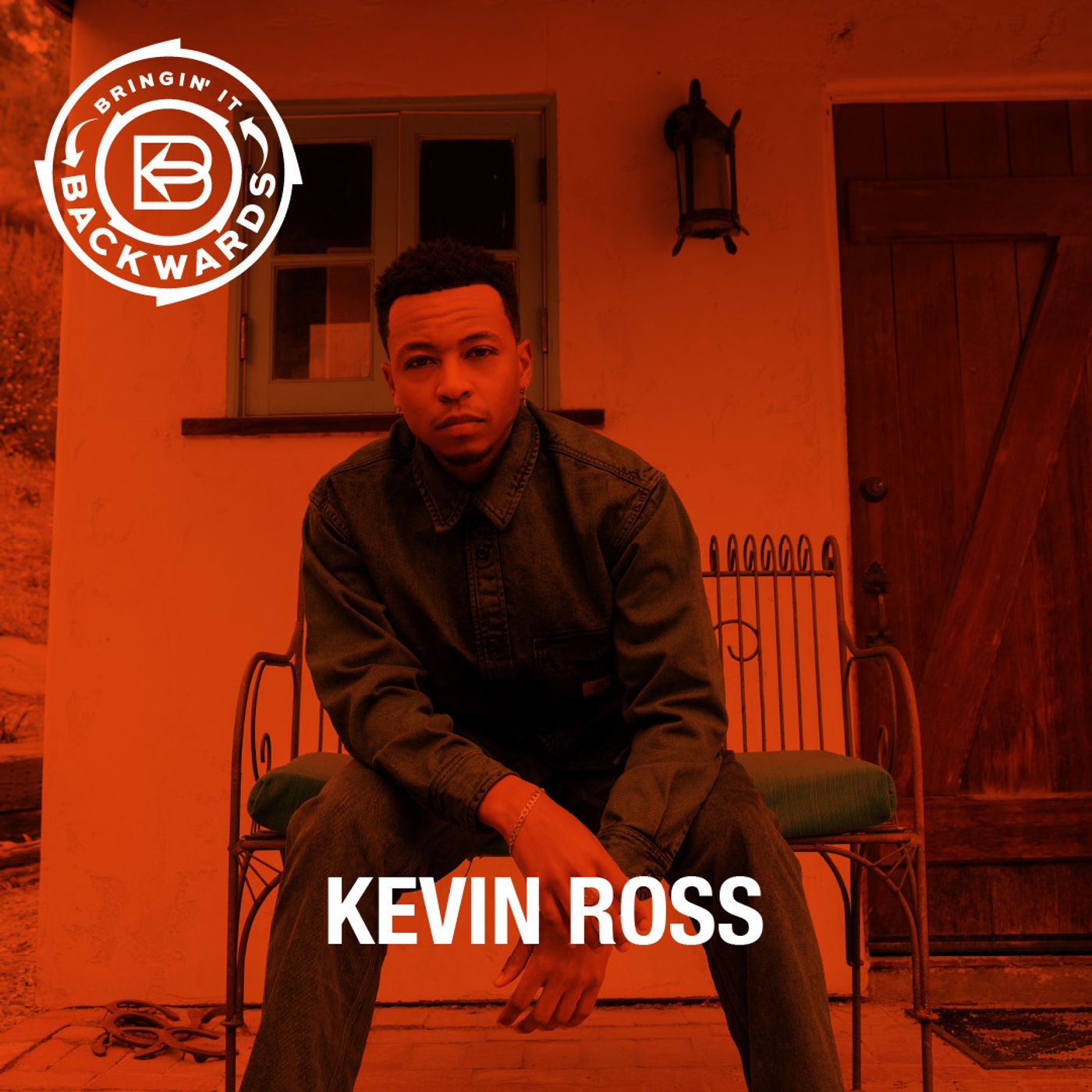 We had the pleasure of interviewing Kevin Ross over Zoom video! 

As he has his sights back on cracking Billboard's Top 10 once again (currently #11 on Billboards' Adult R&B charts), former Motown Records' singer-songwriter Kevin Ross, is back with a brand-new project and he's more sophisticated than ever. With a new, more defined style in both his music and fashion choices, the Washington, DC born, and current Philadelphia native is on the brink of superstardom.

Unlocking new chambers during quarantine which included acquiring a Bernedoodle named Kosby, Ross preaches about being an indie artist and entre...
---
Interview with Geographer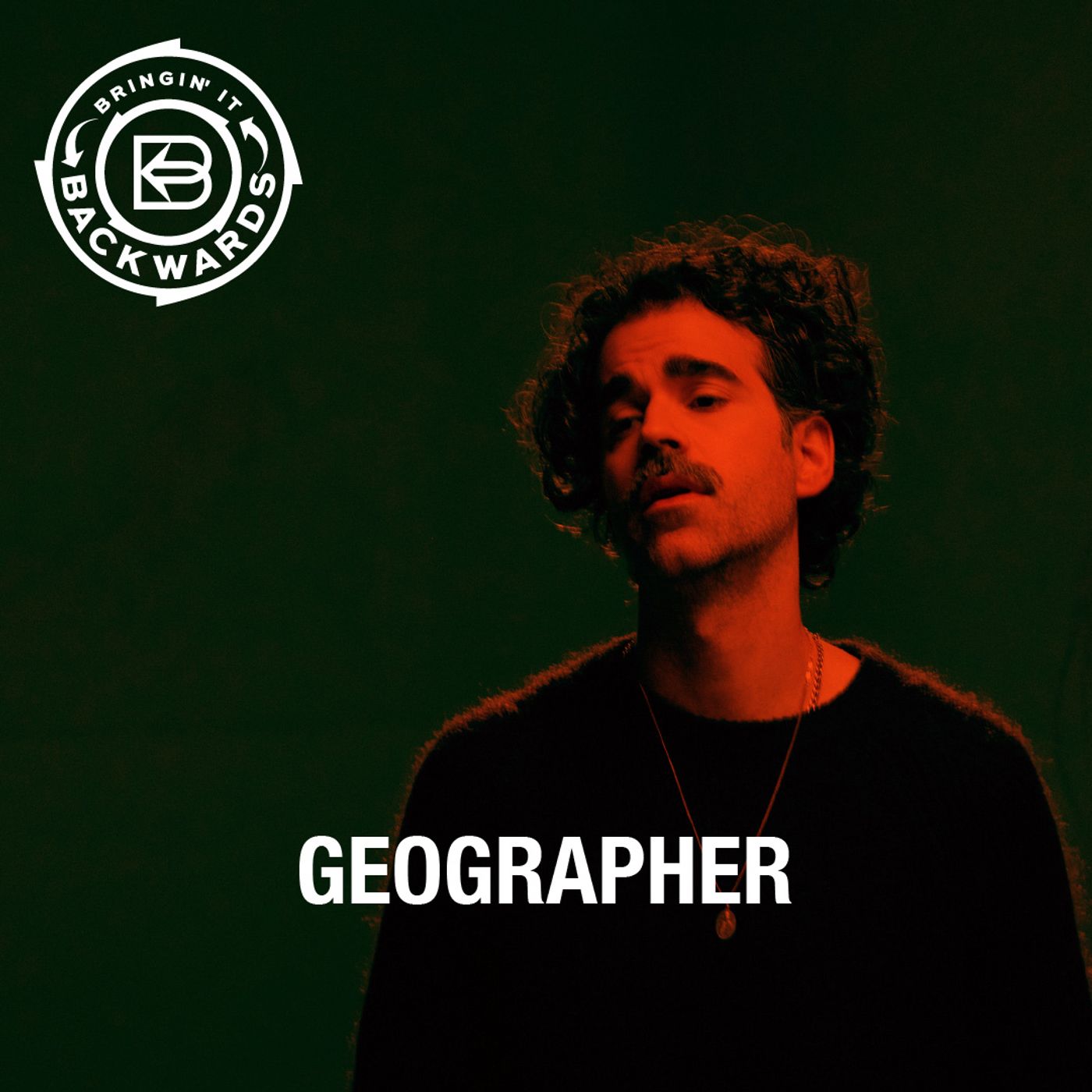 We had the pleasure of interviewing Geographer over Zoom video! 
 
Synth-pop luminary Geographer recently released his newest album, Down and Out In The Garden Of Earthly Delights, an 18 track voyage of synth-pop bliss. Formed in San Francisco, Geographer is the moniker for now Los Angeles-based artist Mike Deni. Earlier this month he announced a headlining U.S. tour that will launch in San Francisco on March 8th and includes stops in Chicago, Boston, New York, and more before wrapping on April 16th in Phoenix, AZ.  He is also confirmed for Treefort Festival and for the Just Like Heaven Fes...
---
Interview with Lafemmebear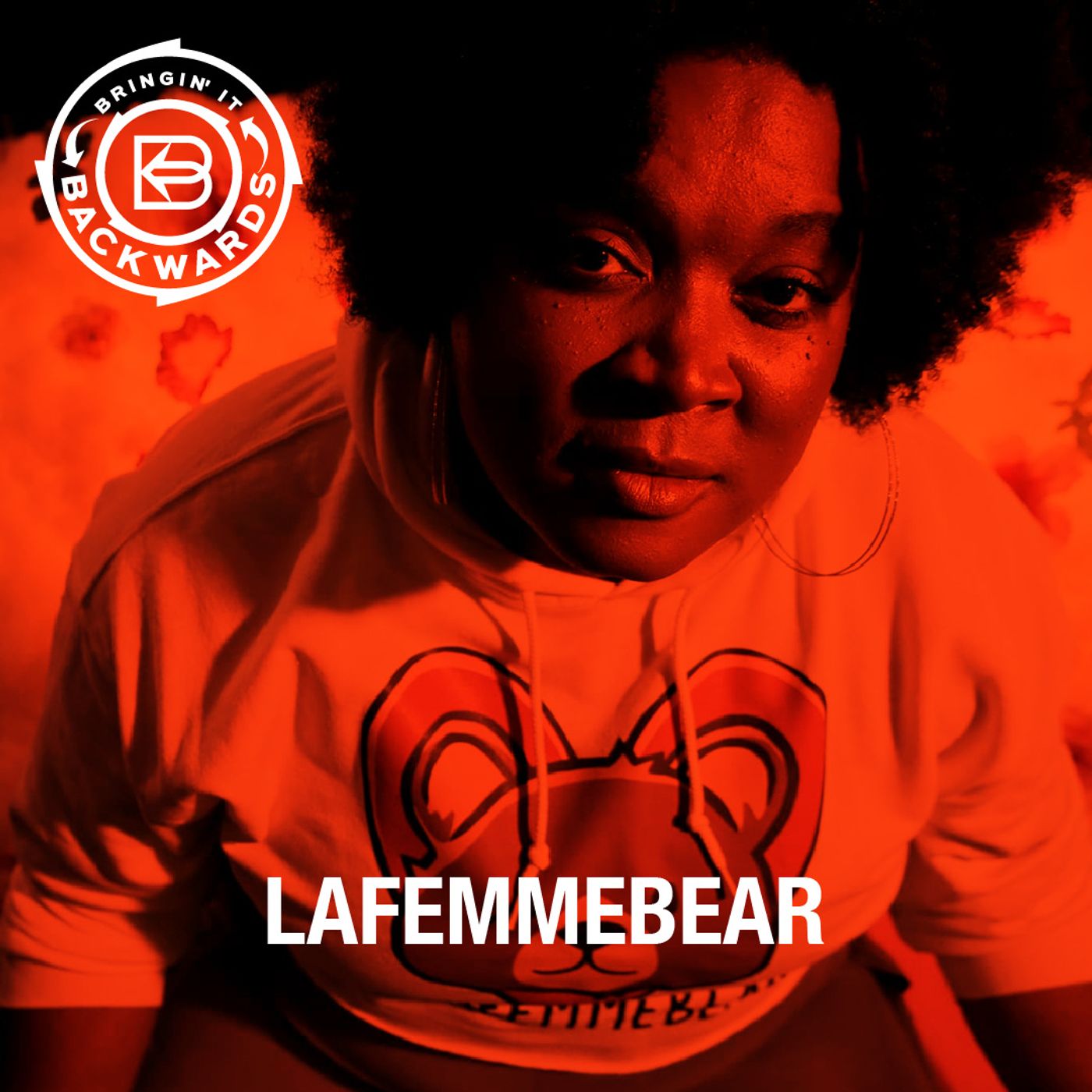 We had the pleasure of interviewing Lafemmebear over Zoom video! 

As an up-and-coming producer, Mitchell worked alongside producers for Boyz II Men, Grammy-winners The Jackie Boyz, Eric Dawkins of The Underdogs, Polo Molina of Will. I. Am/The Black Eyed Peas, and Interscope Records producers from Nelly's songwriting team. When she came out as a transgender woman in 2013, she was effectively blacklisted from the industry despite her skill and accomplishments, including a 2012 Grammy win for album engineering.

This only prompted Mitchell to take her music into her own hands under the name Lafemmebear in 2018. The arr...
---
Interview with Matteo Bocelli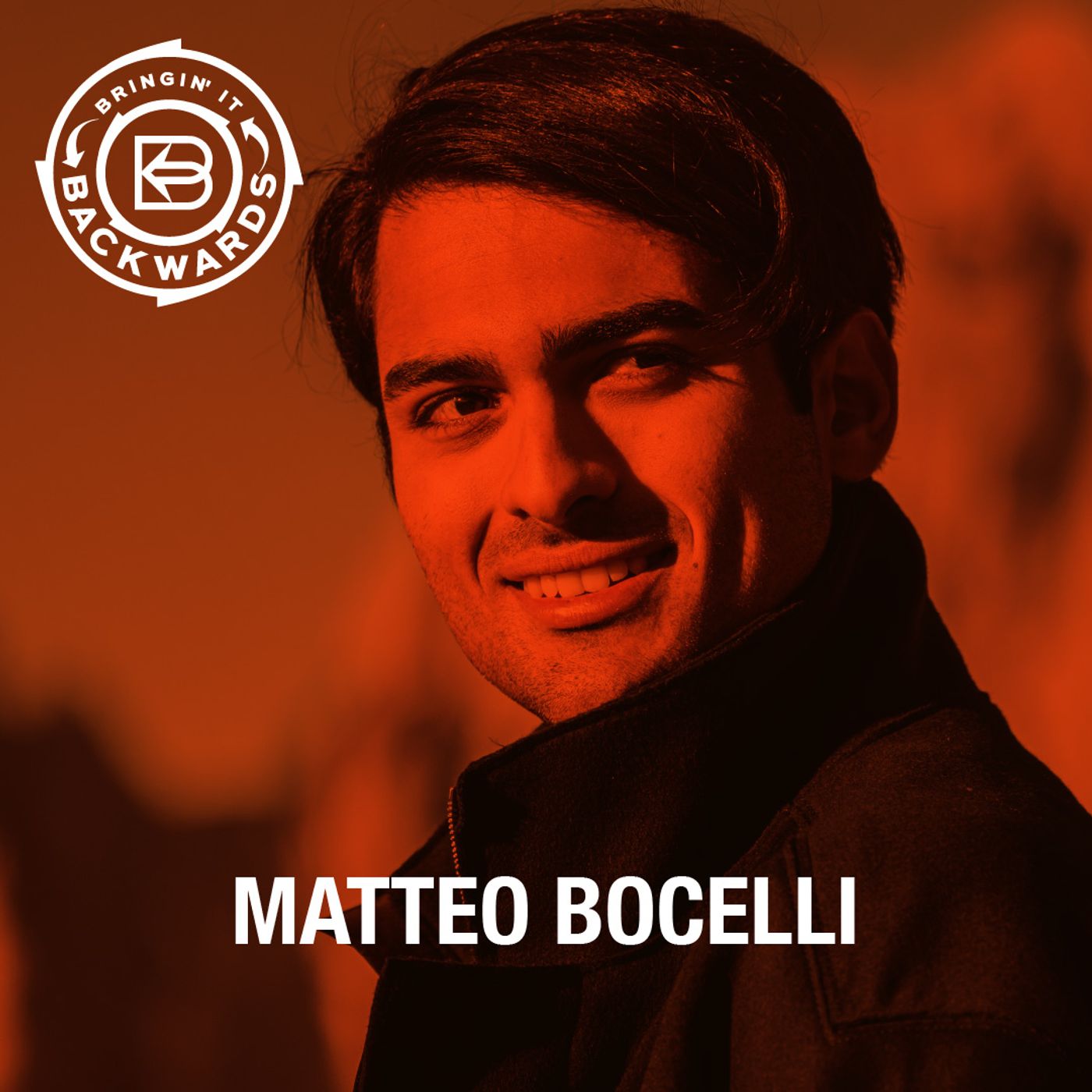 We had the pleasure of interviewing Matteo Bocelli over Zoom video! 
 
Capitol Records released acclaimed singer/songwriter Matteo Bocelli's debut solo single, aptly entitled "Solo." Over lush orchestral arrangements, delicate piano played by Matteo himself, and the vivid neons of modern pop production from GRAMMY® winner Jesse Shaktin, he sings passionately and clearly about lost romance, forging a new path and the void felt when a loved one is just out of reach. "Missing you with every breath I take," he sings. "Wishing you were with me when I wake." Matteo wrote the song with Fiona Bevan and Marco Guazzon...
---
Interview with Garrison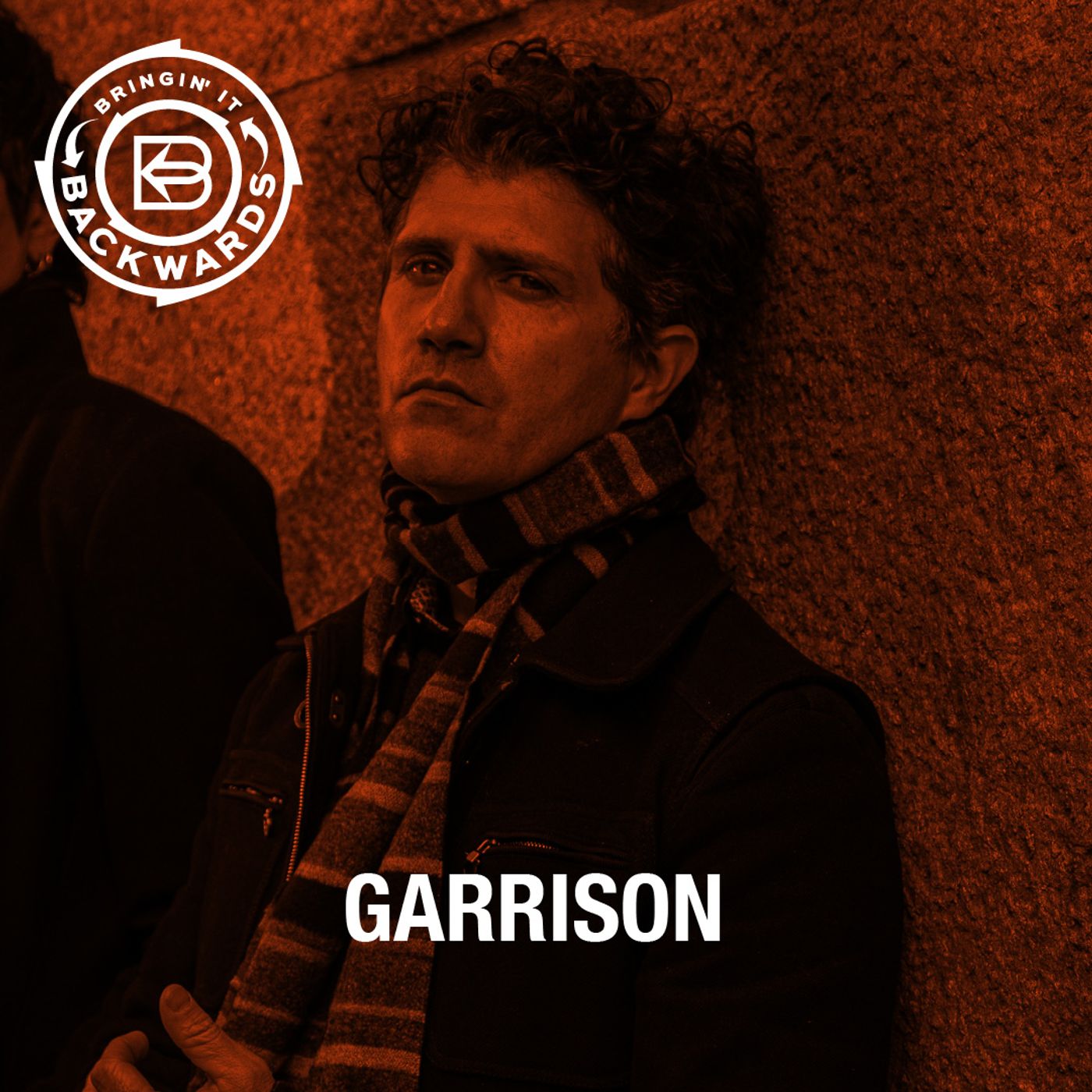 We had the pleasure of interviewing Garrison over Zoom video! 

For fans of Joyce Manor, The Get Up Kids, and Quicksand, the band has drawn from many influences to create a hyper-melodic sound that ranged from hardcore to emo — all without fitting neatly into any genre. They executed a complex and unique sound, seamlessly combining technical guitar riffs, melodic vocals, and heavy breakdowns in a way that few bands were able to achieve.

Coveted as "a beauty of a record" by KERRANG!, "The Bend Before the Break" remains their most popular release as the record harnesses a raw and g...
---
Interview with NOBRO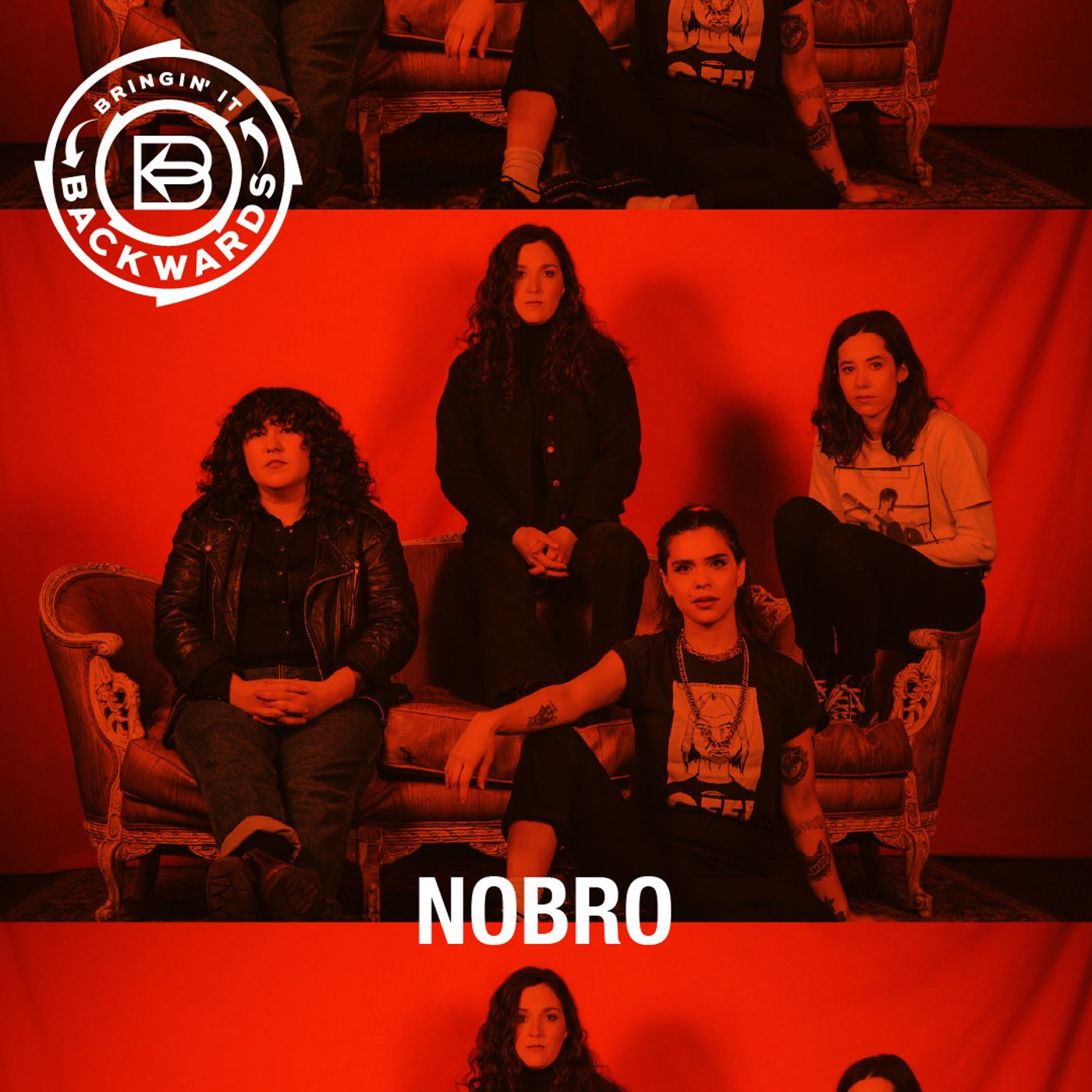 We had the pleasure of interviewing NOBRO over Zoom video! 

Montreal's fierce rock quartet NOBRO released a new single "Better Each Day" via Dine Alone Records, mixed by two-time Grammy Award-winning engineer Dave Schiffman (Vampire Weekend, Adele).

The anthemic track kicks off with the powerful set of vocals — "I spend my whole life running away…" — before culminating into the pounding drums, shredding riffs, and blistering vocals that NOBRO have become known for. A video directed and produced by Jeremy Shantz, Jenn Wade, and Daniel Esteban, and shot in the band's hometown of Montreal, will be released on October 13...
---
Interview with Maude Latour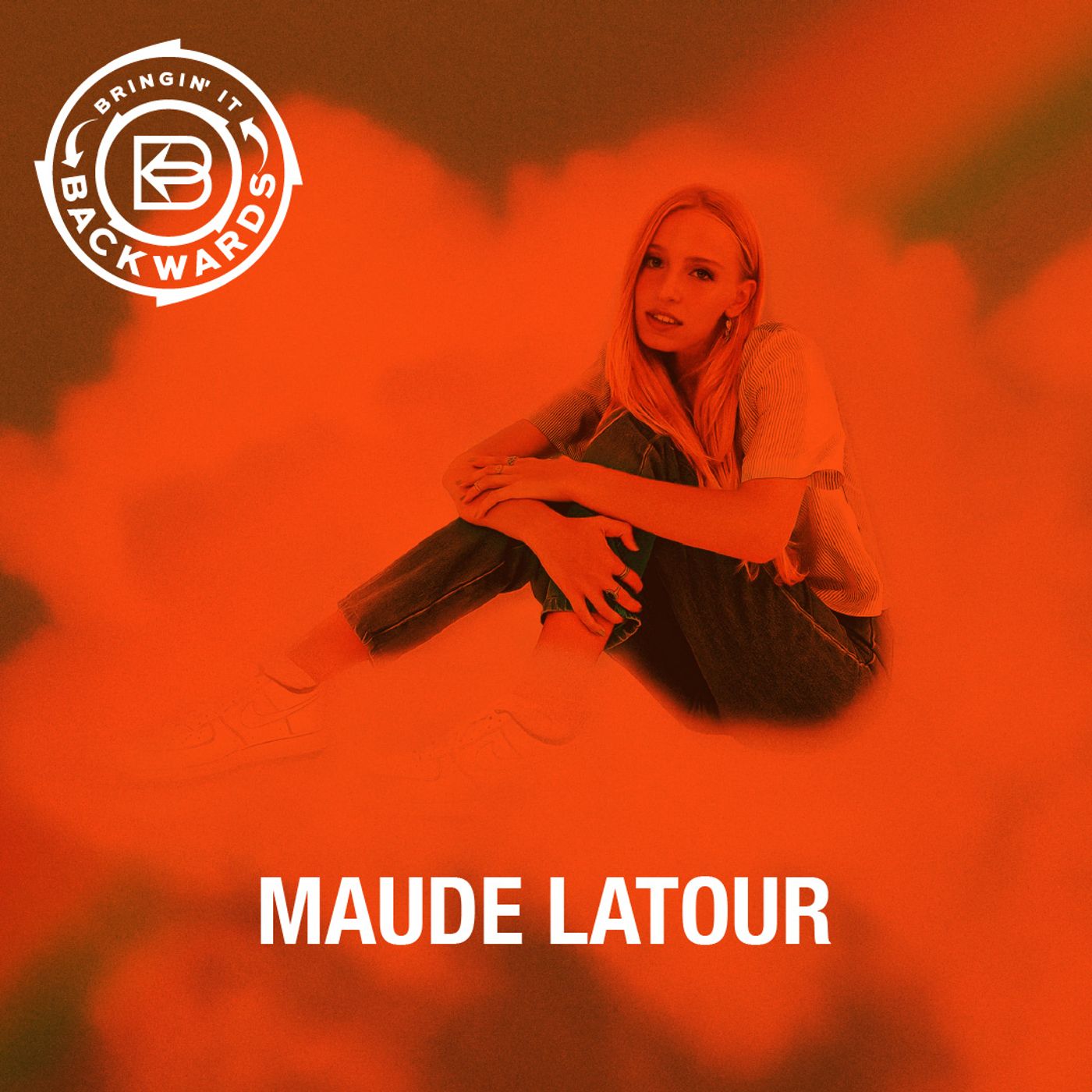 We had the pleasure of interviewing Maude Latour over Zoom video! 

Rising alt-pop star Maude Latour's breakthrough year continues today with the arrival of her much anticipated major-label debut EP, Strangers Forever. The irresistible six-track set is a showcase of the newcomer's evocative, colorful brand of pop, and it includes viral hits "Clean," "One More Weekend," and "Furniture," as well as the standout title track. Listen to Strangers Forever HERE.

"Strangers Forever" is the kind of unfiltered diary entry set to music that makes Latour one of alt-pop's most exciting new talents. The emotional pop track fin...
---
Interview with Poutyface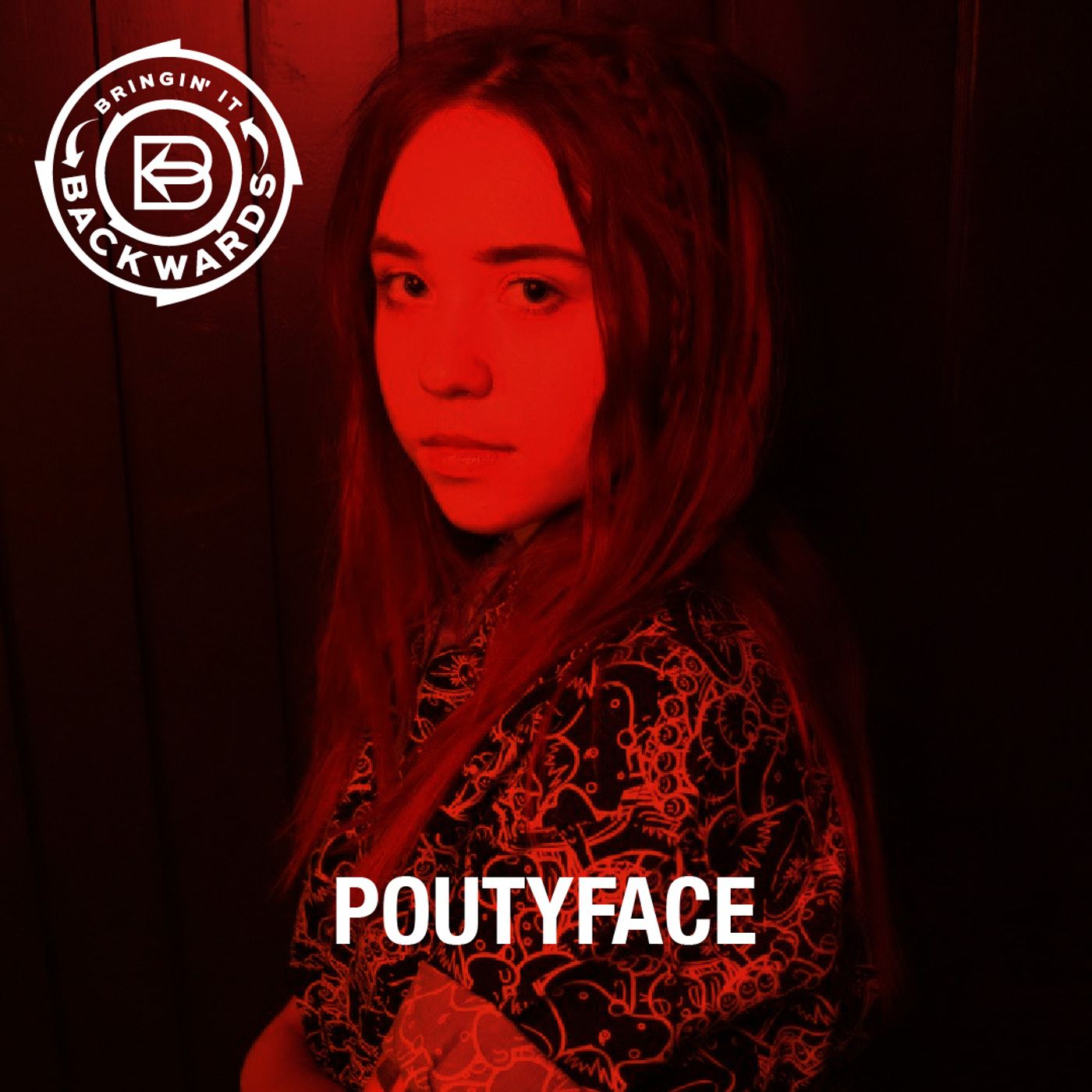 We had the pleasure of interviewing Poutyface over Zoom video! 

Poutyface is a 19 year old singer/songwriter from San Diego, CA. Her presence on the songwriting app VOISEY sparked a loyal fanbase that eventually led to the self-released song "Deathwish" which garnered critical acclaim and millions of streams in 2020. She's written over 150 songs and draws influences from animals such as The Honey Badger and Tasmanian Devil. Poutyface's new song, "God Complex (Mojo)" out now!

She is such an incredible and unique artist who's definitely in a space of her own and her new releases are catchy and n...
---
Interview with Benson Boone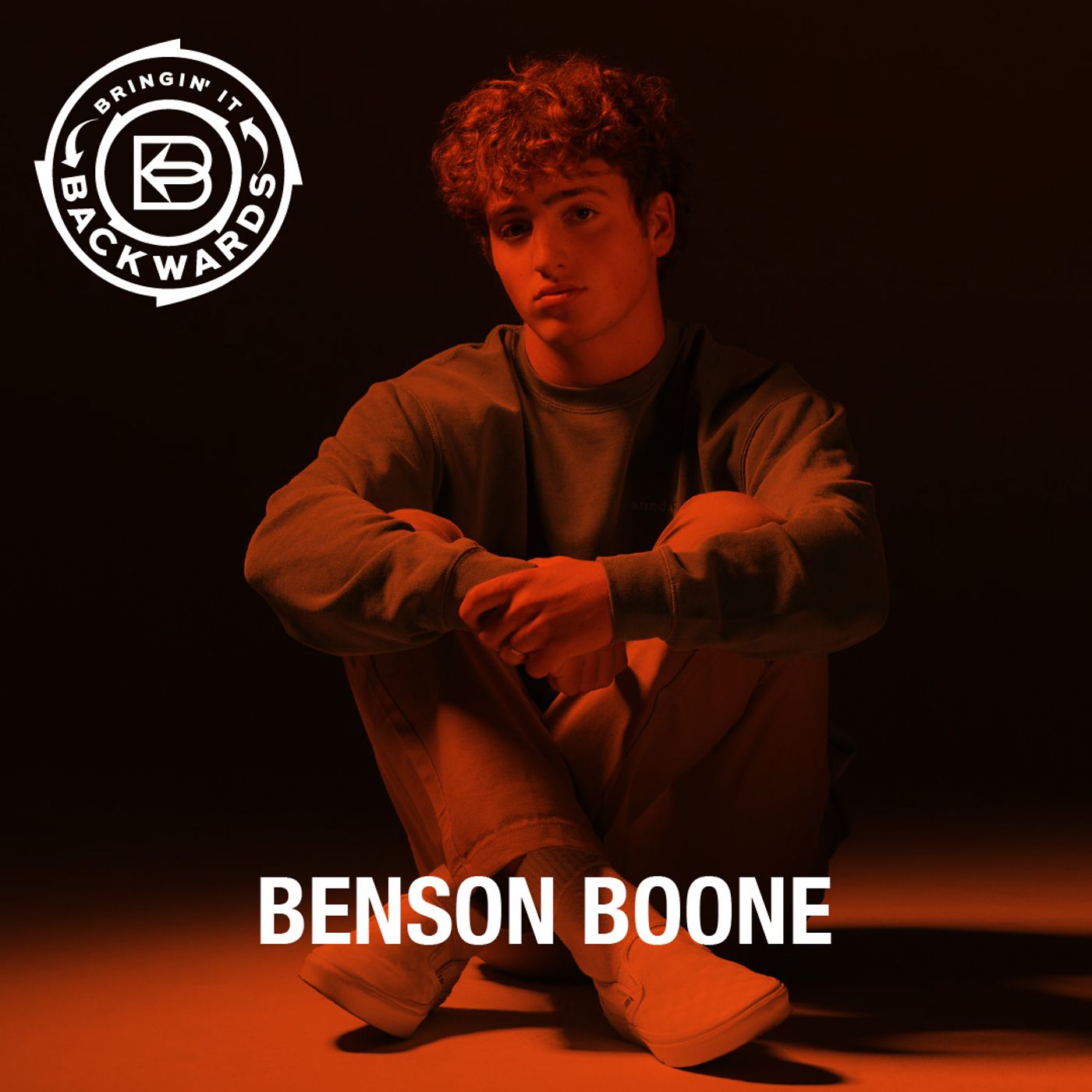 We had the pleasure of interviewing Benson Boone over Zoom video! 
 
19-year-old Benson Boone makes an auspicious debut today with a stunning single called "GHOST TOWN." A poignant ballad with unflinchingly honest lyrics and soaring vocals, this is the calling card of a major new talent. "Maybe you'd be happier with someone else, maybe lovin' me is the reason you can't love yourself," he sings over melancholy keys. "Before I turn your heart into a ghost town, show me everything we built so I can tear it all down." Get it HERE via Night Street/Warner Records and watch th...
---
Interview with Ben Barnes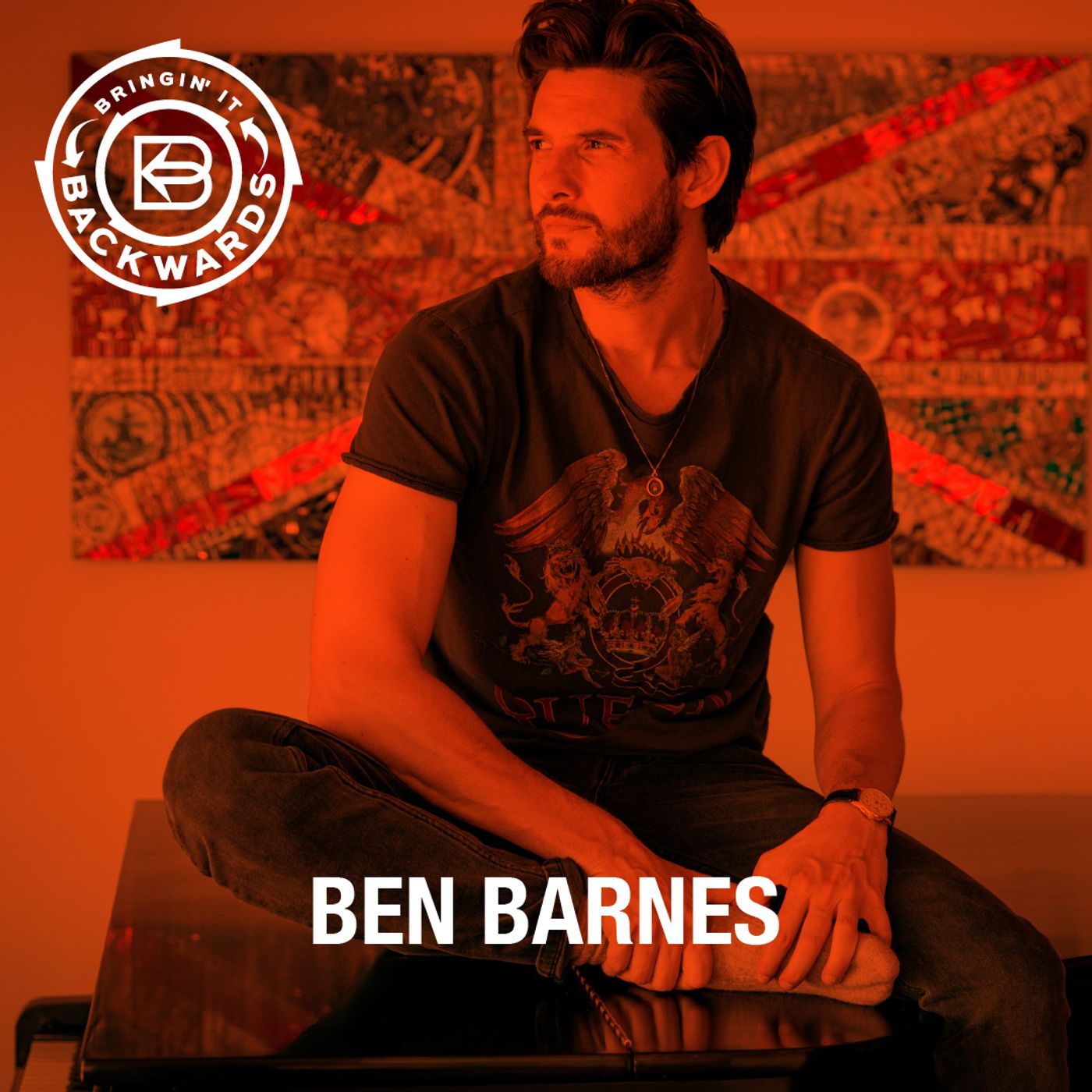 We had the pleasure of interviewing Ben Barnes  over Zoom video!

BARNES celebrated his 40th birthday in a big way by giving his fans the one gift that they've been waiting years… His debut EP is finally out!

After years of being directed, written for and edited in movies and television, this is his moment to shine the light on the five songs on Songs For You, lovingly crafted at his piano at home and presented unedited and straight from the heart.

"11:11" is a track that could not be contained to one genre. The soul...
---
Interview with Steve Conte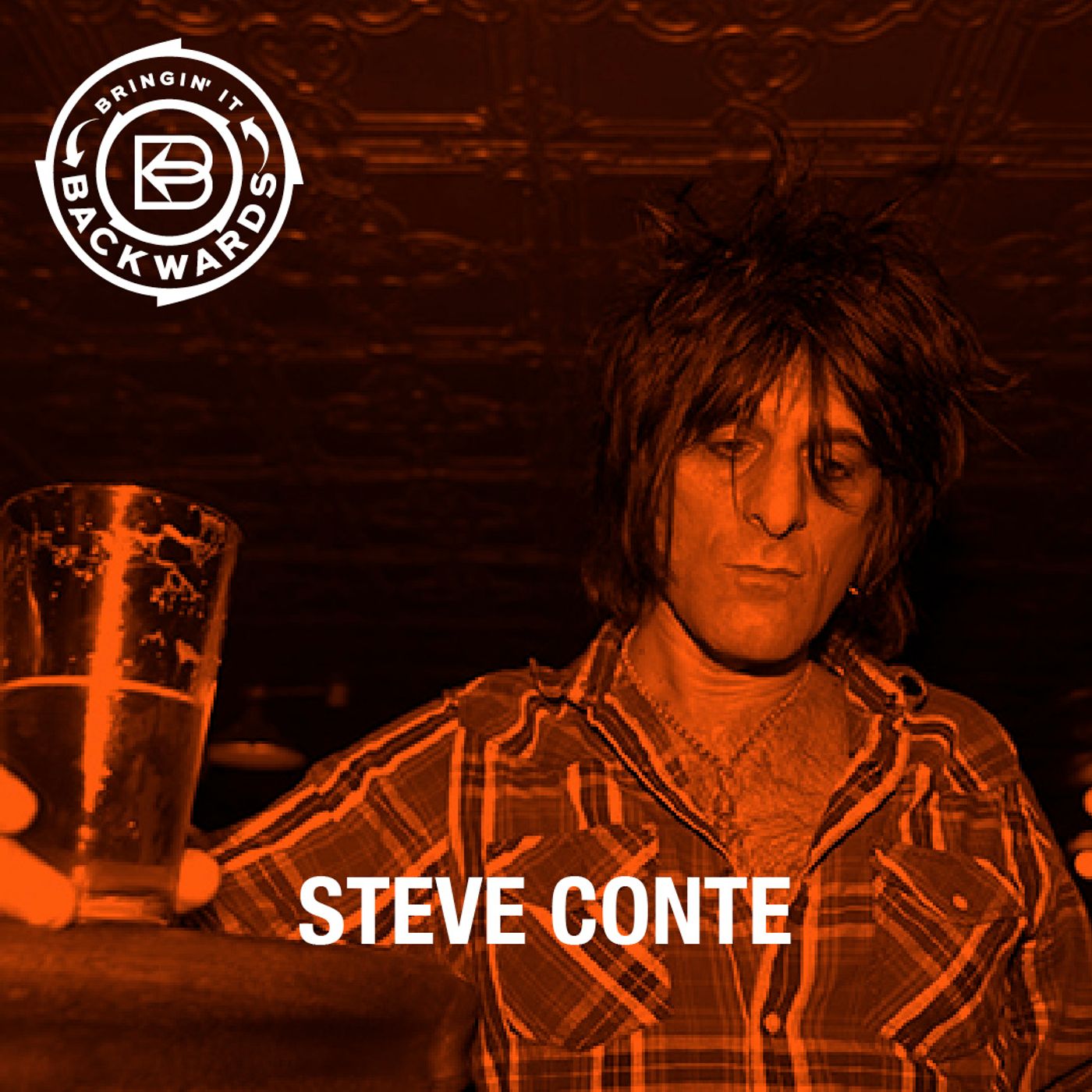 We had the pleasure of interviewing Steve Conte  over Zoom video! 
 
New York City guitarist, singer and songwriter Steve Conte has found the way back to center stage with his first solo album in five years, the attitude-infused Bronx Cheer, out now on Wicked Cool Records.

Long known for his memorable guitar work as a member of New York Dolls, as well as former Hanoi Rocks frontman Michael Monroe's band (with whom he still performs), Steve found international fame in recent years via his collaborations with Japanese composer and artist Yoko Kanno on the soundtracks to se...
---
Interview with DED (Joe Cotela Returns!)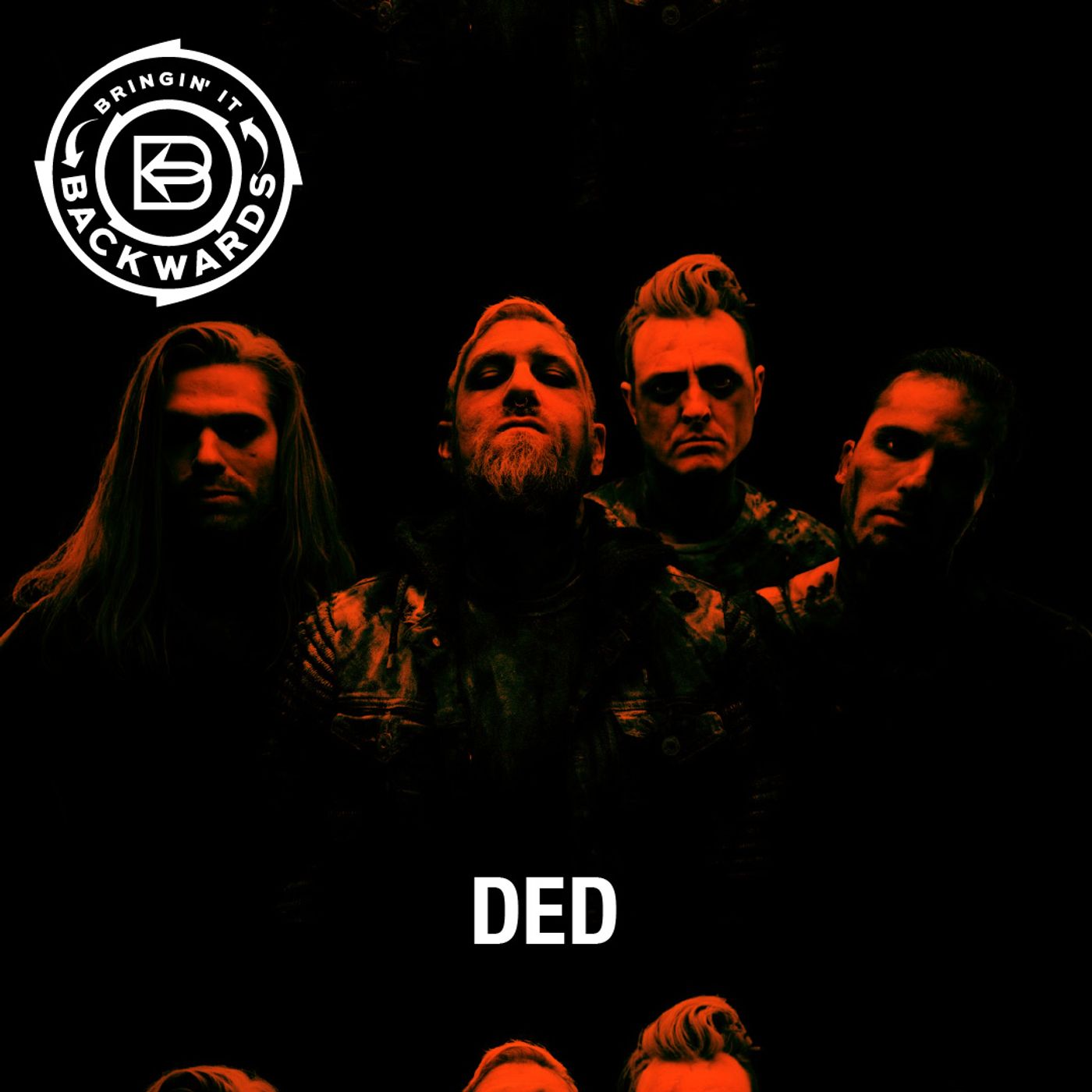 We had the pleasure of interviewing DED over Zoom video! 

DED have been turning heads as one of rock's most promising newcomers since the release of their debut album Mis-An-Thrope, which racked up more than 25 million streams and spawned two Top 20 rock hits with "Anti-Everything" and "Remember the Enemy," while "Hate Me" tallied 15 million streams across DPS.

The band has announced its second full length, School of Thought, out digitally via Suretone Records on October 15, with the physical release dropping on November 19.

"We are elated to release our sophomore album School of Thought, as we re...
---
Interview with Andrew Belle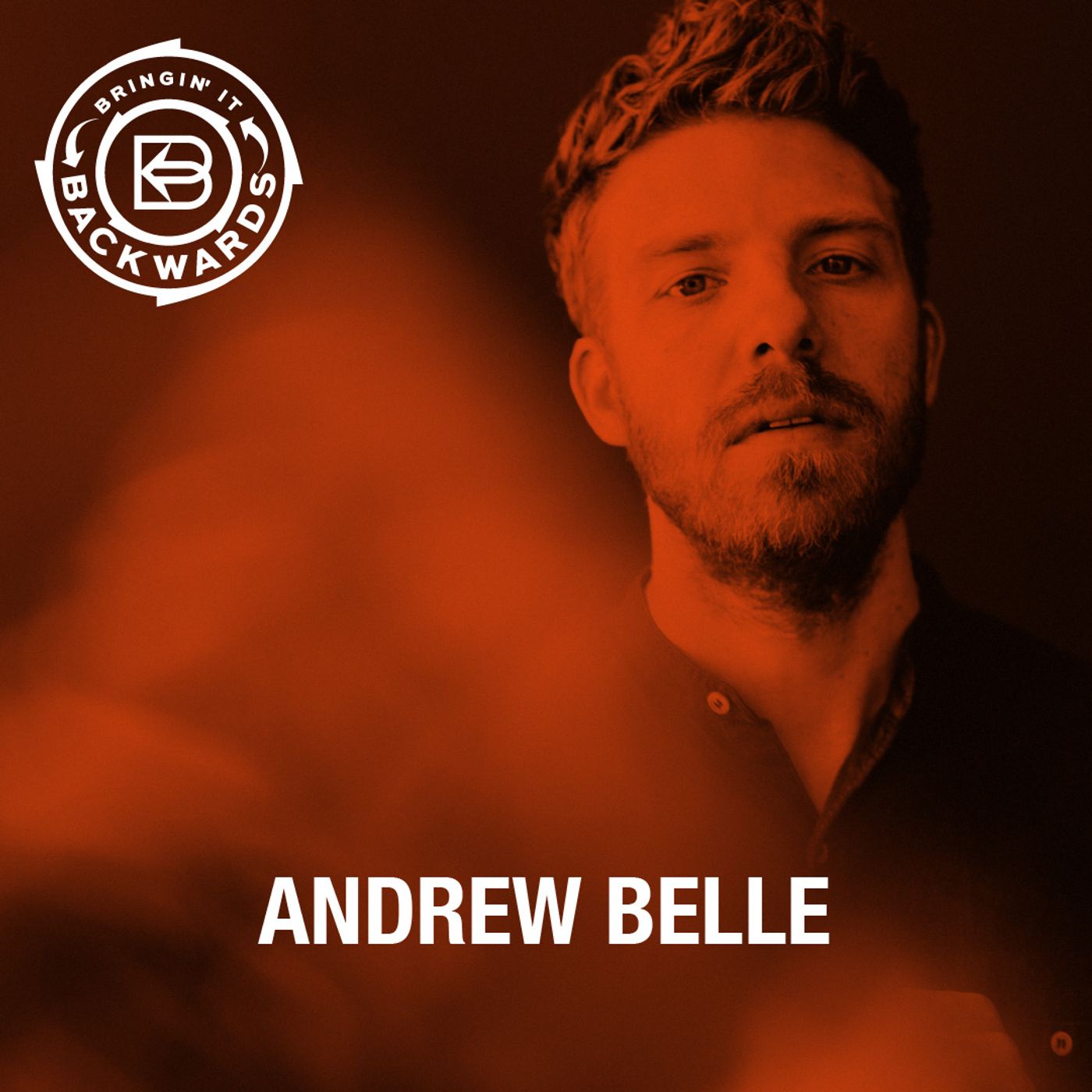 We had the pleasure of interviewing Andrew Belle over Zoom video! 

Andrew Belle writes songs by feel. The composition comes first. The melody follows. Only after Belle has an internal reaction to the composition do the lyrics finally come. Finding the right words to express what has always been there, but is only now being fully realized. Track by track. Belle writes songs by feel and Nightshade is a vibe.

On Nightshade, Belle collaborated once again with long time producer Chad Copelin (LANY, Ben Rector, BRONCHO), James McAlister (Sufjan Stevens, The National), and fellow artist SYML...
---
Interview with Roses & Revolutions
We had the pleasure of interviewing Roses & Revolutions over Zoom video! 

Indie-pop duo Roses & Revolutions has just unveiled 'Midnight Monsters,' their gorgeous and expansive new EP, out today via Nettwerk Records. Glide Magazine premiered the EP's final single "When The Moment's Gone" this week, calling it "a scorching, boot-stomping rock anthem that is soulful and hard-hitting." "'When The Moment's Gone' is about the sickening realization that something really important has just passed you by," the band explains. "It's about reliving that feeling daily. You're on repeat. This is the only song on the EP that we were able to 'test o...
---
Interview with The Record Company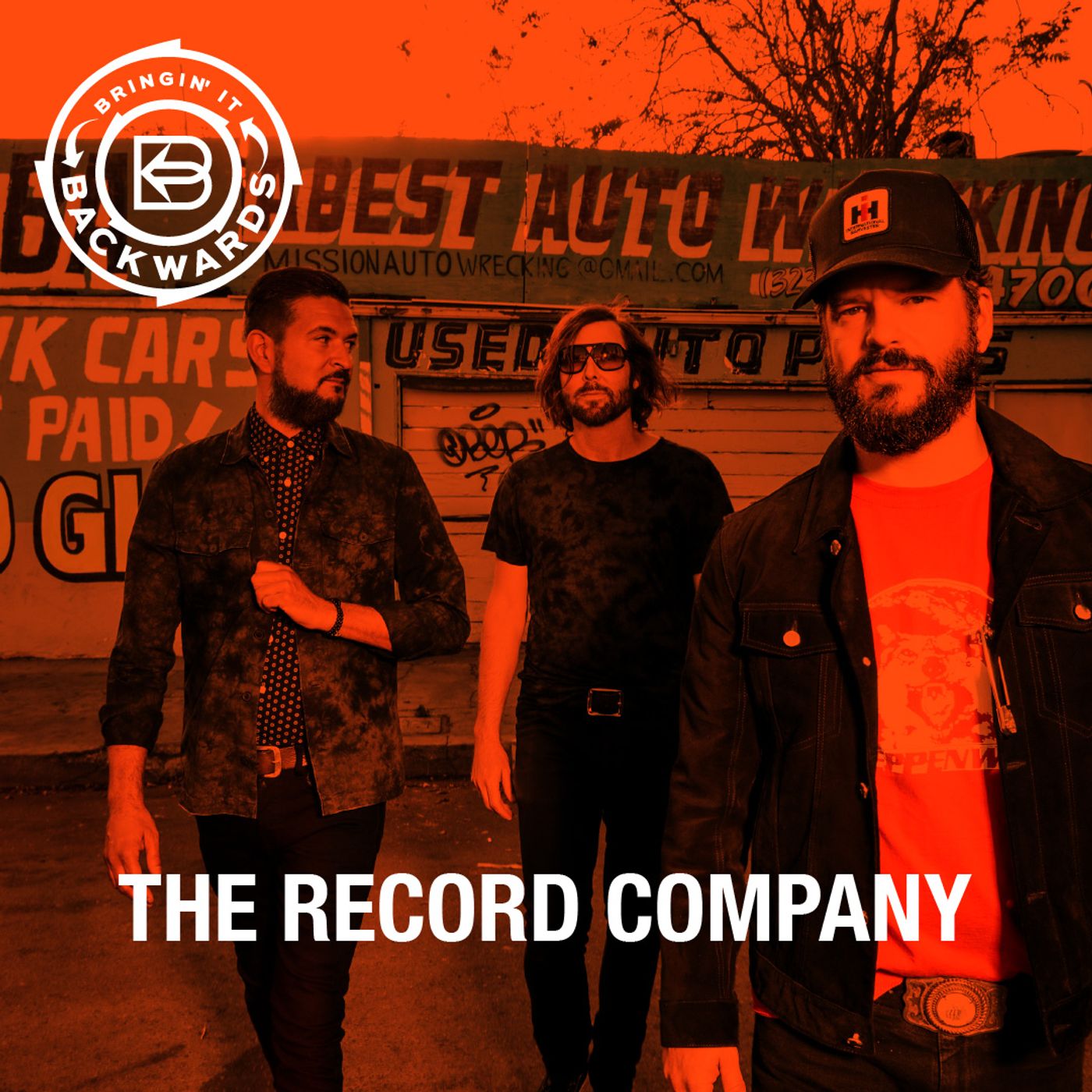 We had the pleasure of interviewing The Record Company over Zoom video! 

The Record Company's highly anticipated new album Play Loud is out now on Concord Records. Listen/stream HERE.

"How High," the first single released from the LP, is currently #3 at AAA Radio. The track has also reached Top 3 on the Americana Singles Chart while Play Loud has been Top 3 on the Non-Comm Albums Chart in advance of its street date.

Play Loud is produced by GRAMMY-winning producer Dave Sardy (Oasis, Wolfmother, Modest Mouse, LCD Soundsystem.) On the album, the group stretches out artisticall...
---
Interview with Chelsea Cutler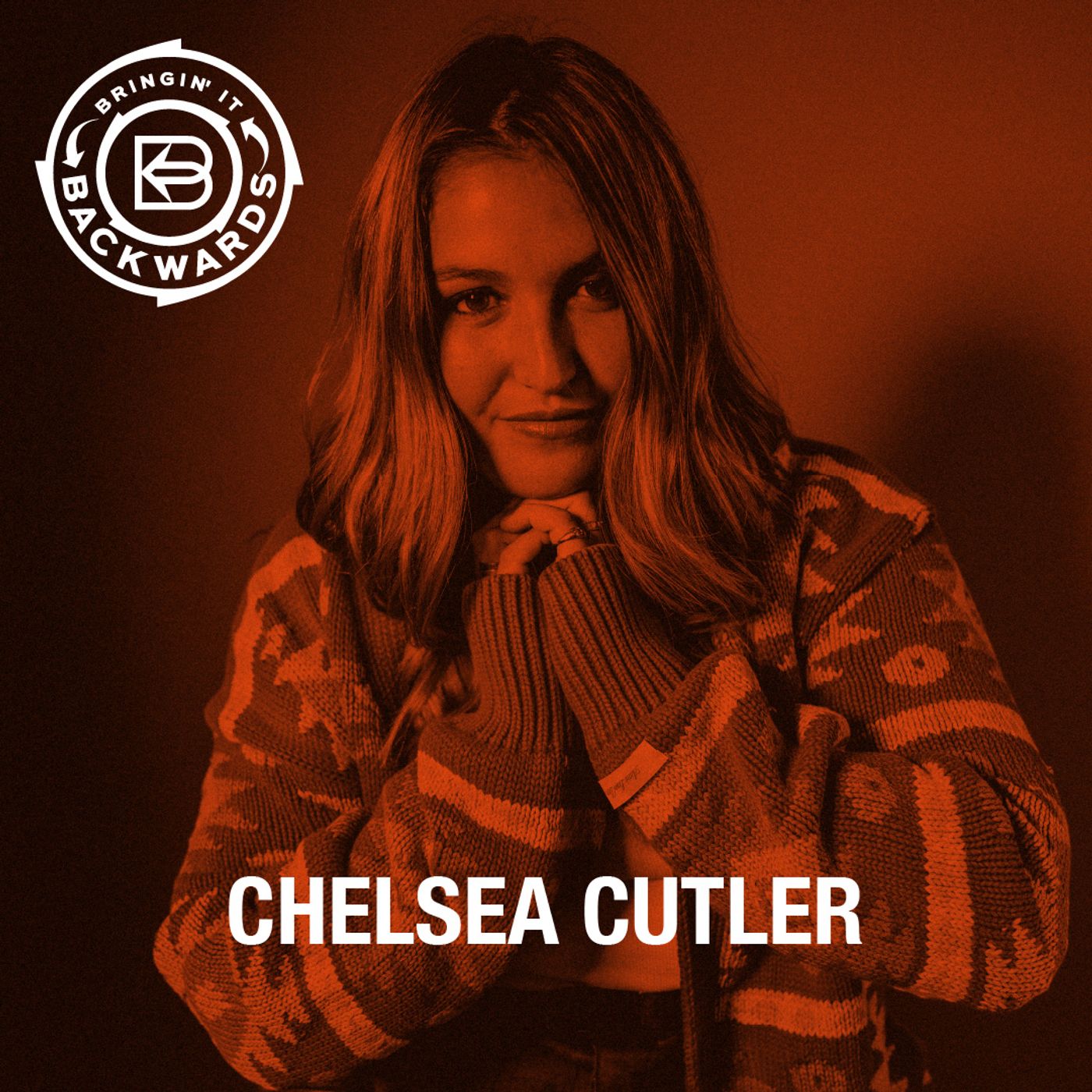 We had the pleasure of interviewing Chelsea Cutler over Zoom video! 
 
Platinum Certified singer, songwriter, and producer Chelsea Cutler recently released her sophomore album, When I Close My Eyes.

When I Close My Eyes also features her recently released singles, "Calling All Angels" feat. Quinn XCII, "You Can Have It," and "Walking Away," Together, the songs have amassed over 12 million combined Spotify streams to date.
 
This exciting new chapter follows Chelsea's critically acclaimed 2020 debut album, How To Be Human, 2021 brent ii EP with Jeremy Zucker, and a slew of widely praised collaborations over the past year, in...
---
Interview with Keiynan Lonsdale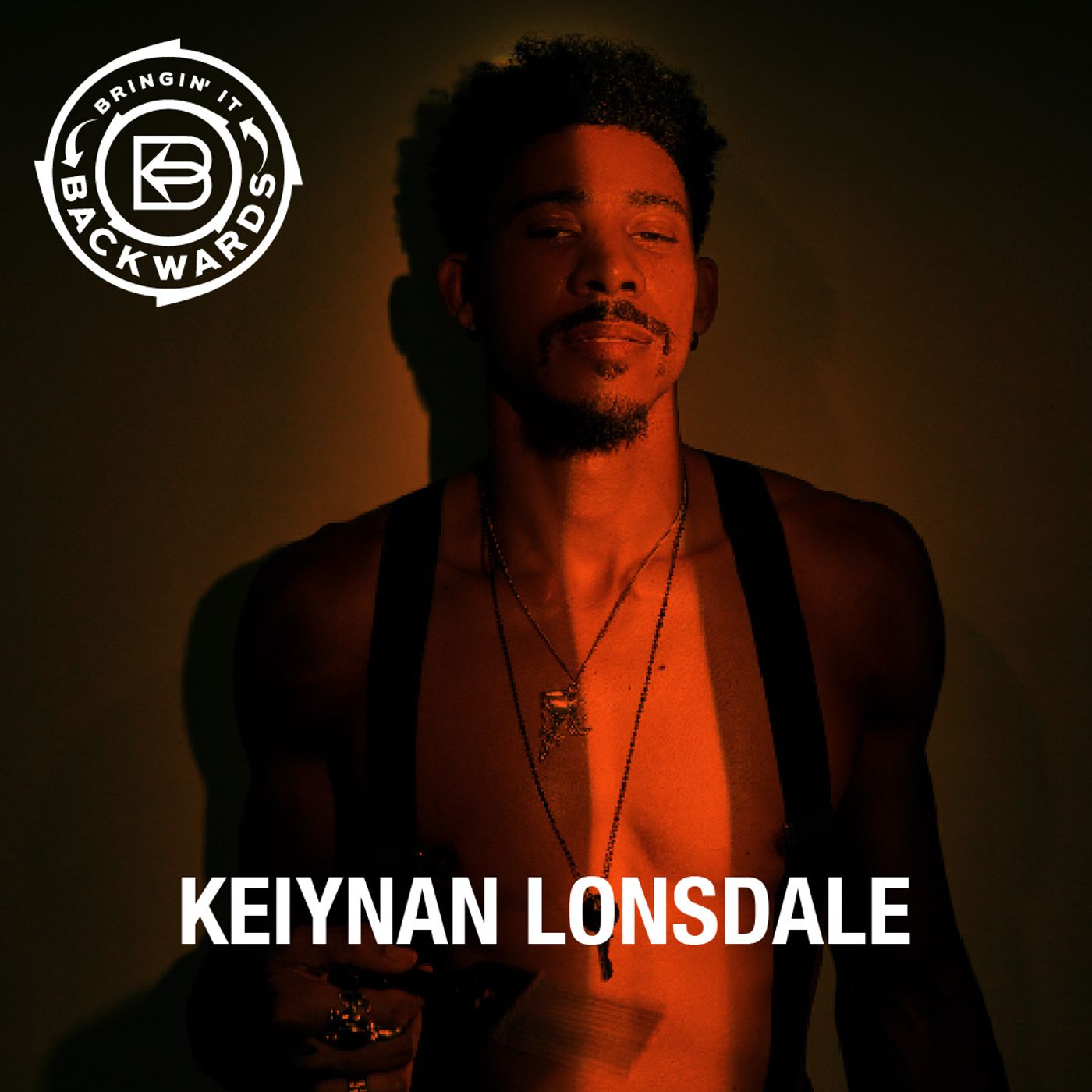 We had the pleasure of interviewing Keiynan Lonsdale over Zoom video! 
 
Australian-raised, LA-cultured pop star Keiynan Lonsdale revisits the glory days of dance music on his new '70s-inspired release "Gods Of The Disco." The hypnotic track is an electrifying take on disco, combining the most irresistible elements of the genre to ensure maximum action on the dance floor with each spin. 

Directed by Chris Coats and incorporating Anthony "Skvtch" Gilbert's impeccable choreography, Keiynan also debuts a dance-inducing music video for the new single. The queer multi-hyphenate, who wrote and conceptualized the video, embraces his sexuality throughout as h...
---
Interview with Manovski & Tenchi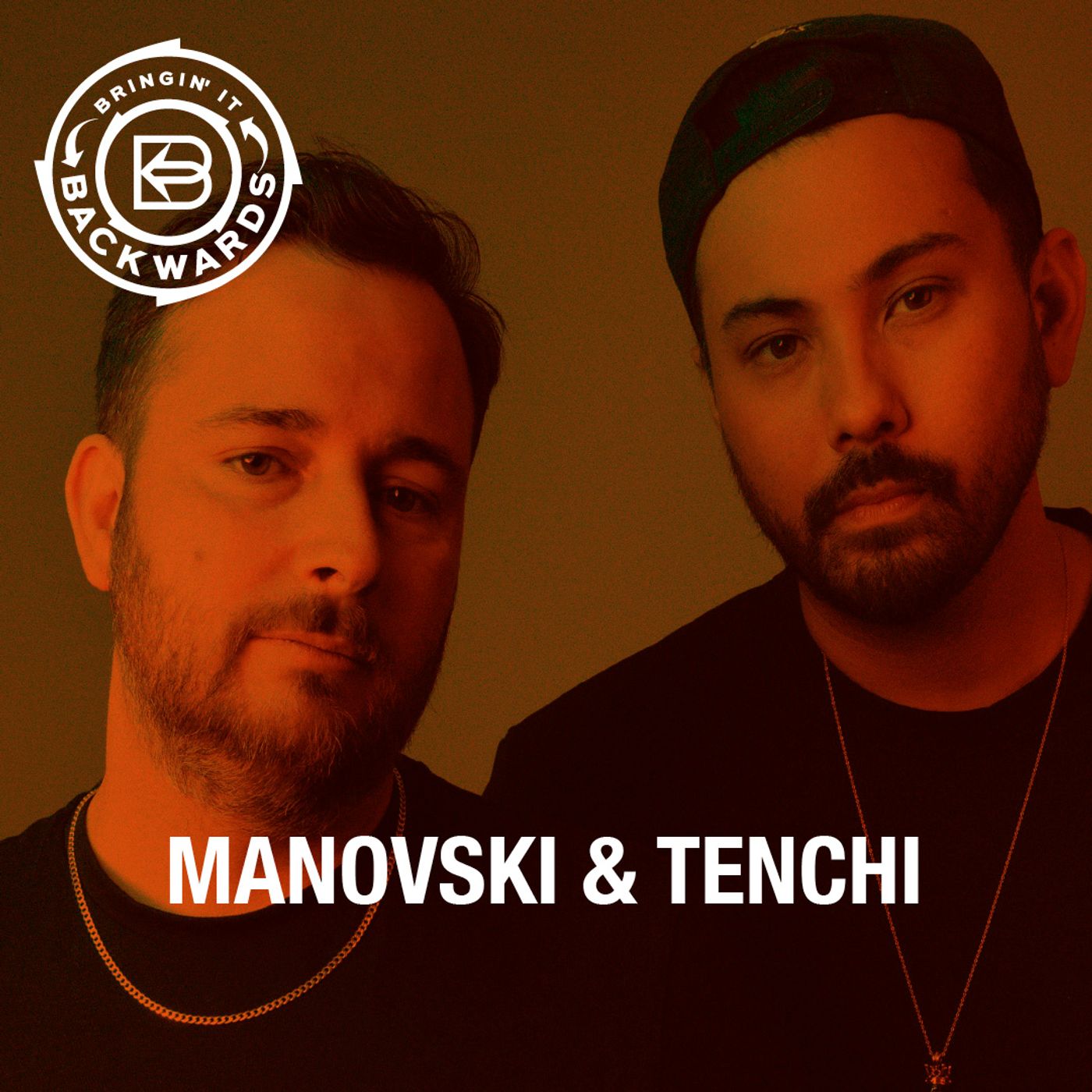 We had the pleasure of interviewing Manovski and Tenchi over Zoom video! 

Manovski has been a name rising through the ranks in the producer and songwriter community, catching the eyes of those that matter across the industry. From his own productions such as 'Where I Belong', co-writing with artists including Cheat Codes and Meghan Trainor, and co-producing regularly with Sigala on hit records like 'Just Got Paid', he now returns to the fore in collaboration with Tenchi for the 'Beautiful' sound of the season.

Tenchi, eagle-eyed fans may know, is one half of esteemed duo Sondr, gaining over...
---
Interview with Coucheron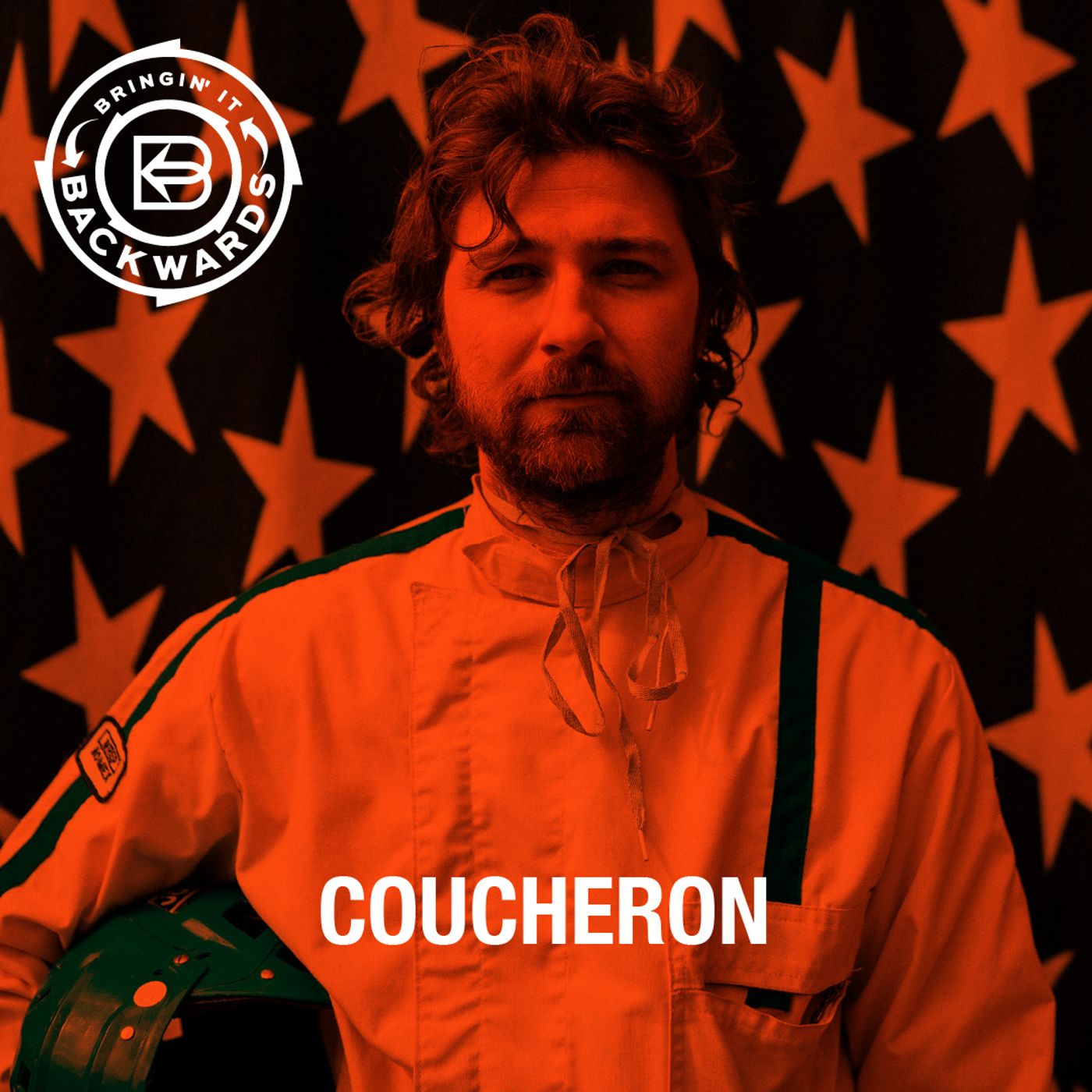 We had the pleasure of interviewing Coucheron over Zoom video! 

After getting his breakthrough back in 2015 with his EP «Playground», Coucheron has collaborated with the likes of Kehlani, Mayer Hawthorne, Charlie Puth, Pitbull, Nick Jonas, and OT Genesis, which has quickly marked him as an international artist and producer.

Countless #1 placements on Hypemachine, a Grammy nomination and tens of millions of streams on Spotify, Coucheron has become a household name in the international electro-pop community. When he released his first singles «Loud», «Barely Floating» and «High By The Riverside», he topped several of Spotify´s biggest charts aro...
---
Interview with FRENSHIP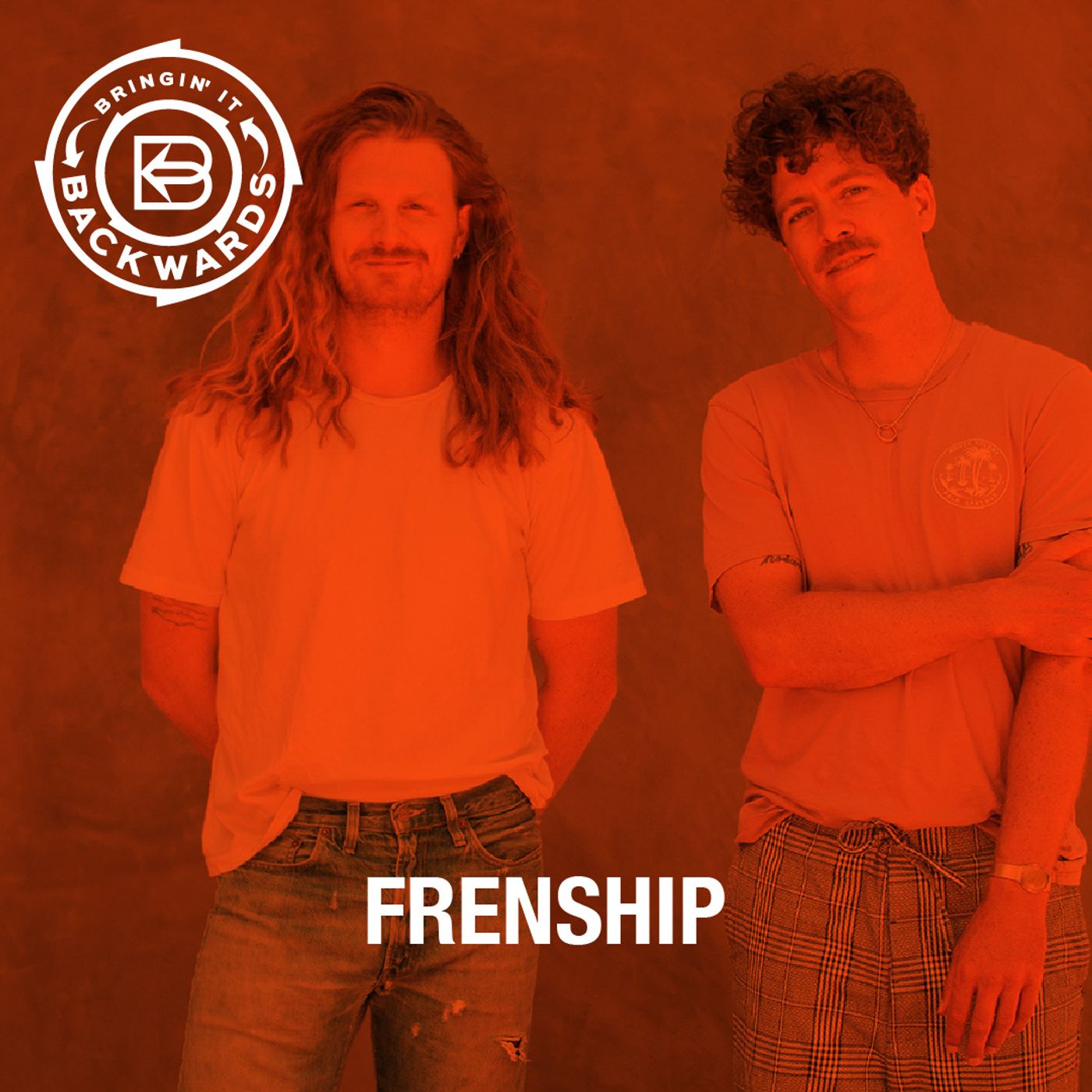 We had the pleasure of interviewing FRENSHIP over Zoom video! 

FRENSHIP (James Sunderland and Brett Hite) make wide-angle pop songs that are realized in the moment, shaped by diverse inspirations: the brash, bold innocence of 80s pop; the experimental streak of 90s hip-hop; and, not to mention, the songwriting chops of stadium-filling superstars. Their songs are painted in bold, bright colors, packed with harmonies and unshakeable hooks that connect with a global audience. FRENSHIP's debut album Vacation, released May 17, 2019, via Counter Records (part of the Ninja Tune family), followed the explosive interest which has greeted the music they h...
---
Interview with Blanks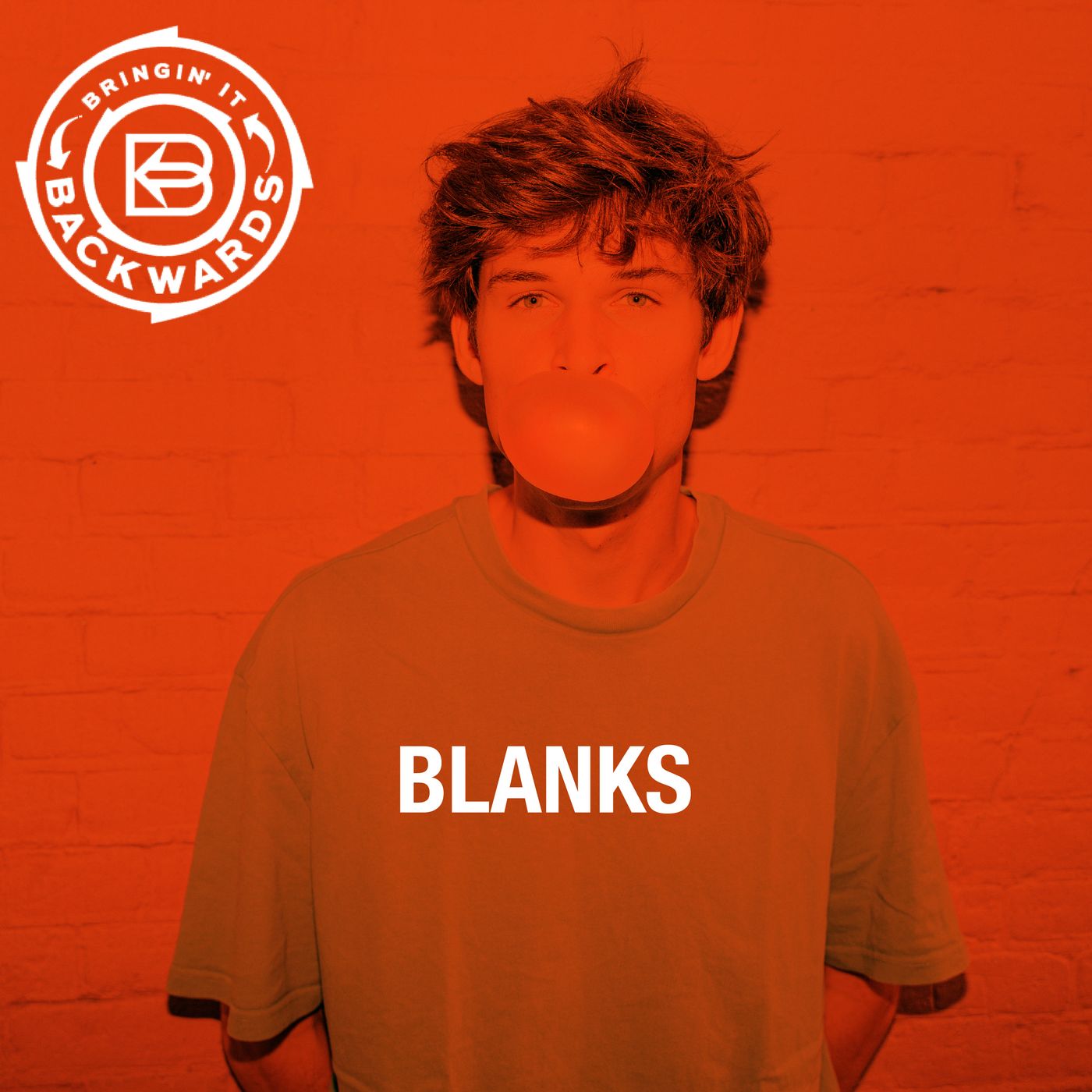 We had the pleasure of interviewing Blanks over Zoom video! 

Netherlands-hailed indie-pop artist and effervescent rising star, Blanks, has "Nothing Lasts Forever And That's OK", his shimmering debut album, alongside new single "Dance Like This". 

Having long felt a strong connection between music and his own memories, the concept behind his new album came innately to the "rising songwriting force" (CLASH).  Across ten tracks, Blanks draws inspiration from the bittersweet nostalgia of his past, like finding first love and unforgettable summers spent with friends. The pop maverick intricately weaves vulnerable storytelling amidst an endless spectrum of moods and soni...
---
Interview with Can't Swim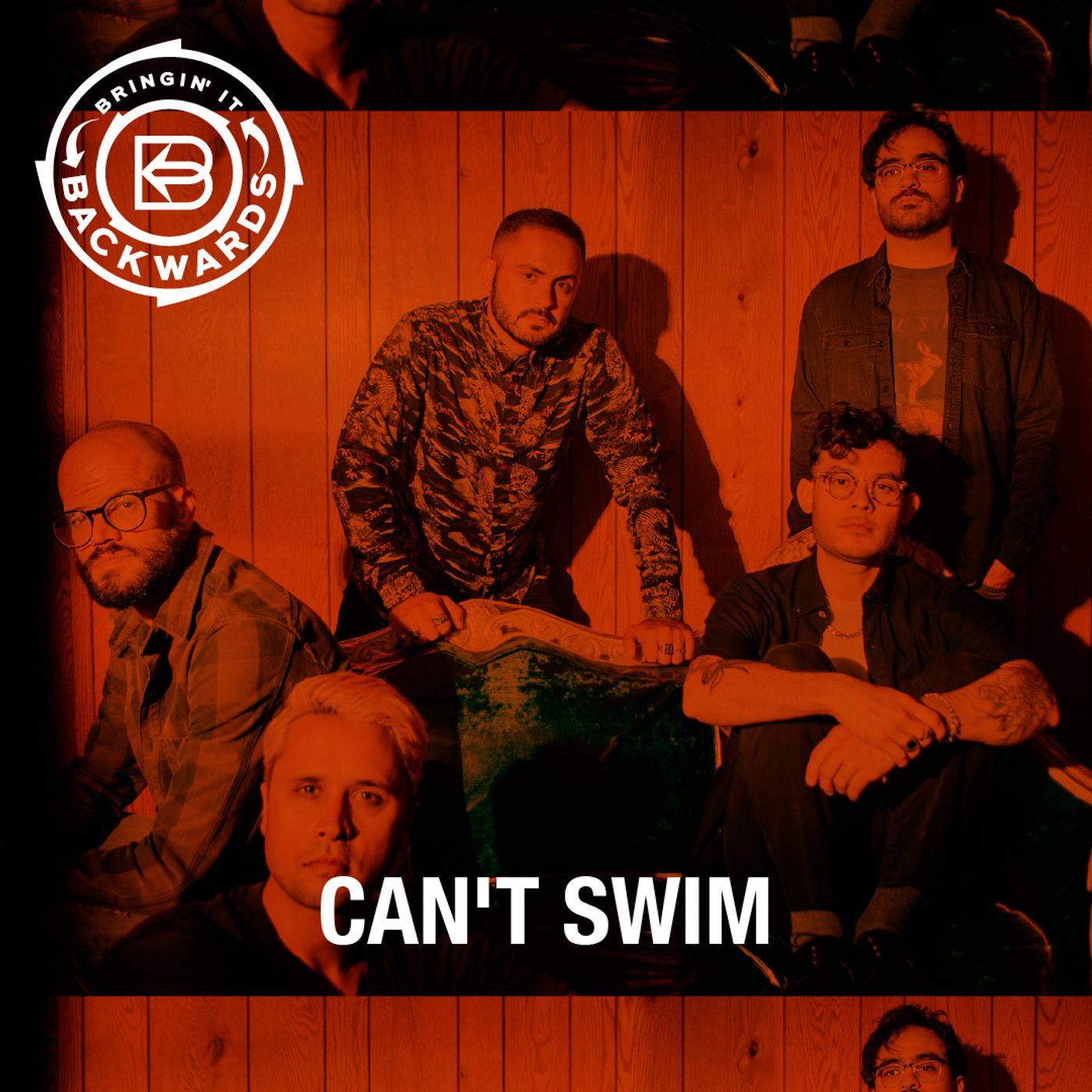 We had the pleasure of interviewing Can't Swim over Zoom video!

CAN'T SWIM have released their new album Change of Plans, on Pure Noise Records. 

The New Jersey band had recently dropped the video for the first single "Deliver Us More Evil." Watch it here. 

"'Deliver Us More Evil' was one of those songs that I knew right off the bat would be a single someday for Can't Swim," says vocalist Chris LoPorto. "I think I came home from tour and sat down in my studio and wrote the entire thing in an afternoon. On...
---
Interview with Jor'Dan Armstrong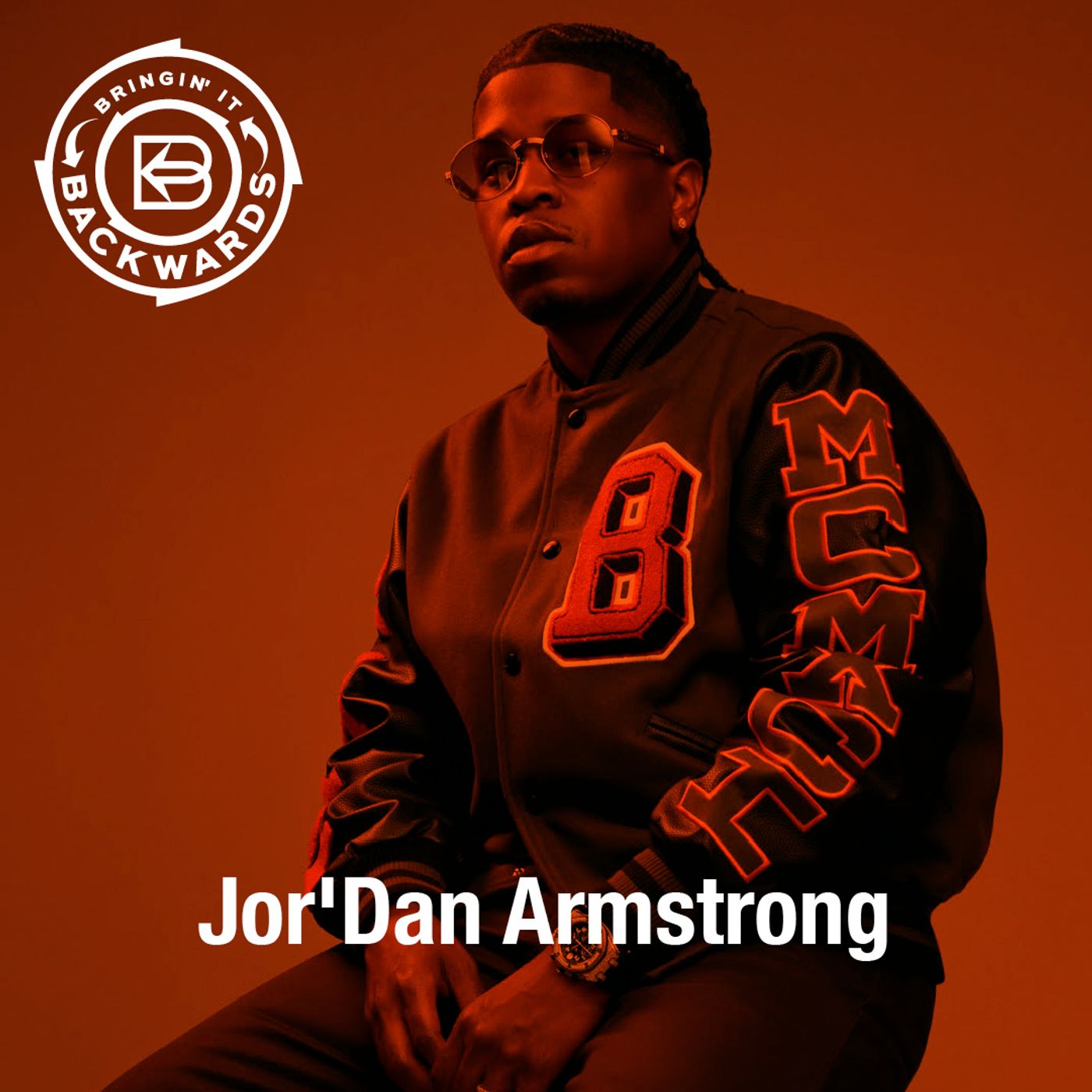 We had the pleasure of interviewing Jor'Dan Armstrong over Zoom video! 

Baton Rouge, Louisiana native Jor'Dan Armstrong transcends the traditional approach to gospel music and offers a fresh take that instantly hooks you in.

The intersectionality of urban, inspirational, mainstream, and gospel is Armstrong's sweet spot. Jor'Dan is one of the exceptional talents who has taken the potent influence of his church upbringing combined with his pop sensibilities to become one of the most original voices in gospel music today.

Since his debut album "Champion" in January 2009, Jor'Dan has discovered his formula that makes him unique...
---
Interview with Bluhauz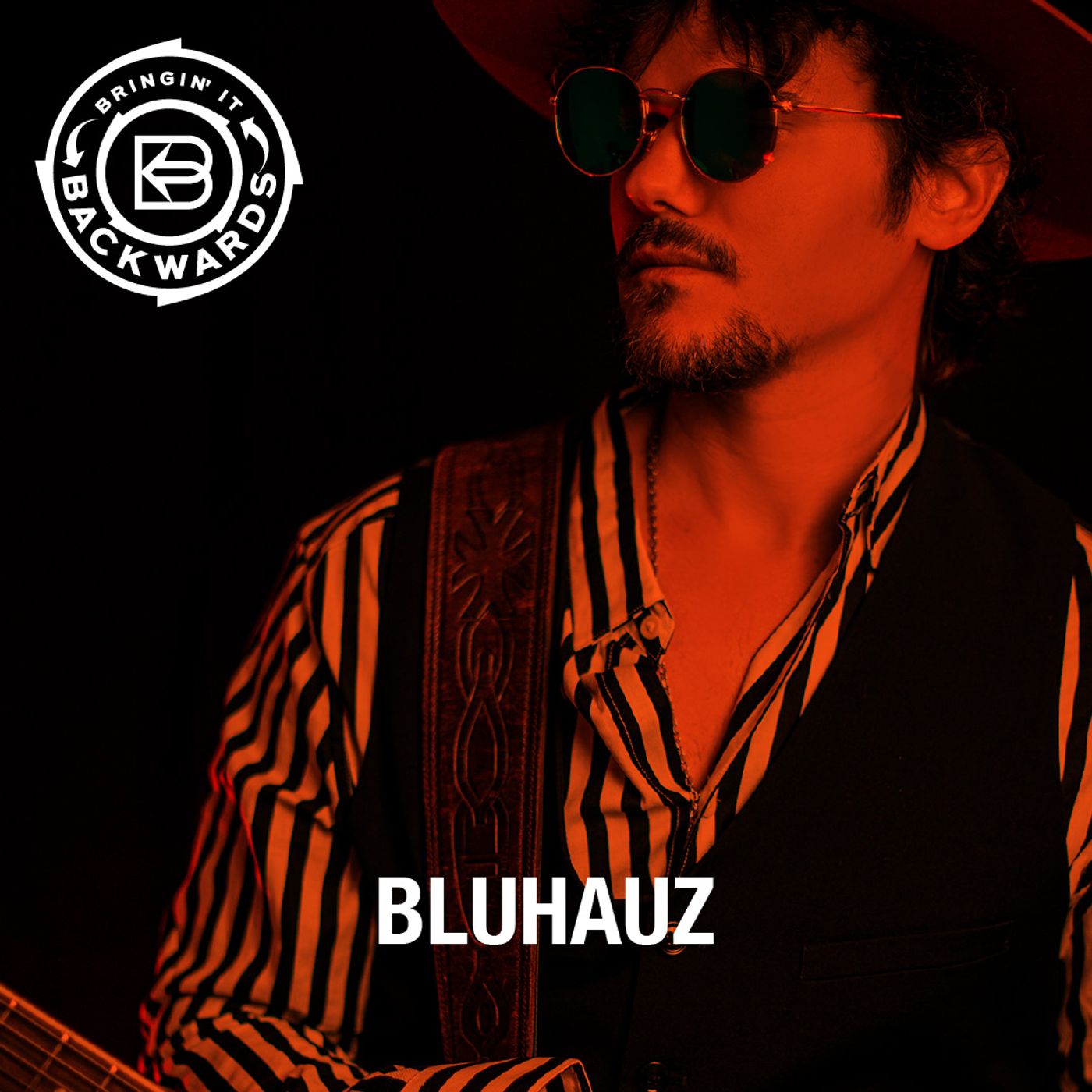 We had the pleasure of interviewing Bluhauz over Zoom video! 
 
Throughout his life, singer/guitarist Bluhauz has experienced a truly unpredictable and unprecedented journey. From his native Argentina to living in Miami, from admiring Led Zeppelin guitarist Jimmy Page to being mentored by him, from attending Berklee College of Music to playing some of the most famed festivals in the world - Bluhauz has done all of these things. Now, with his debut solo album, BLUHAUZ, he's setting off on his biggest adventure yet - musically, spiritually, and personally. 

Bluhauz began his musical journey while growi...
---
Interview with Ariana and The Rose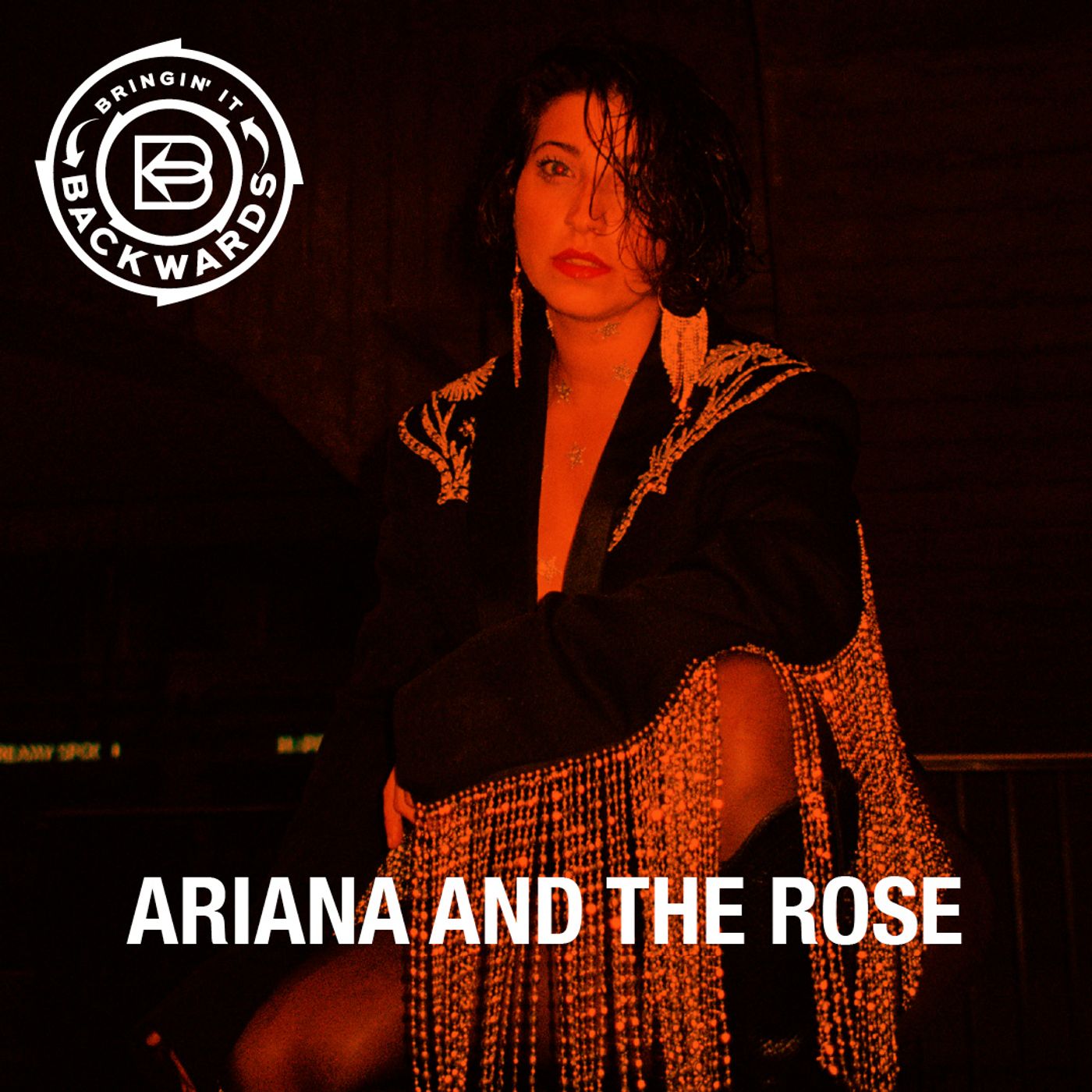 We had the pleasure of interviewing Ariana and the Rose over Zoom video! 

Ariana and the Rose returns with "Every Body", her first new music since pre-lockdown and the first glimmer of a sonic evolution steeped in personal perseverance and unbridled joy. In the past, Billboard has called Ariana and the Rose a "musical project specializing in lyrically sincere, sonically enveloping synth-pop", and with "Every Body" she is fortifying her place in a pop world that desperately needs to dance again.

Written and produced alongside longtime collaborator Andy Highmore (his credits include AlunaGeorge & The Knocks), "Every Body" uses its...
---
Interview with Poupie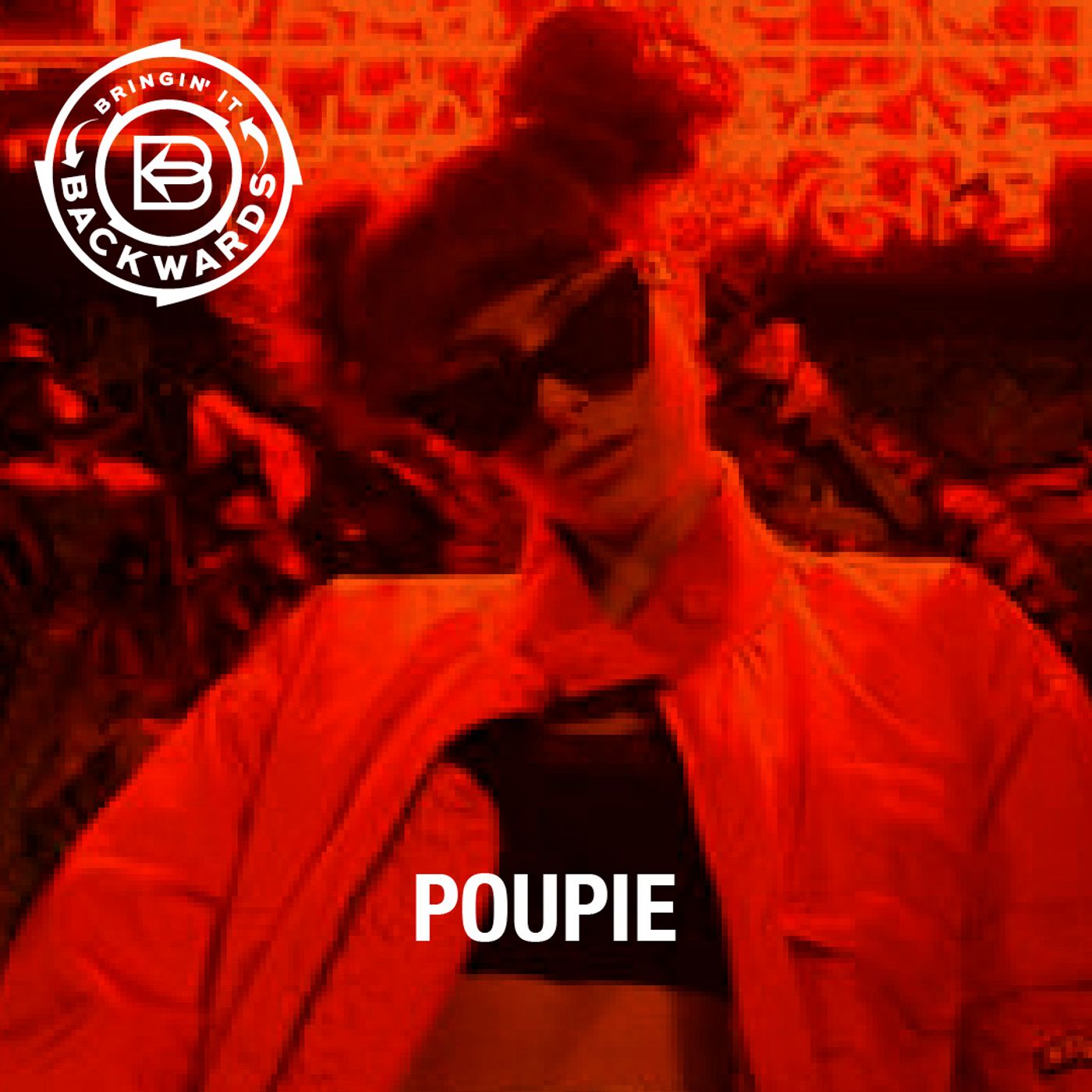 We had the pleasure of interviewing Poupie over Zoom video! 

French artist Poupie releases her debut album Enfant Roi via slowplay/Capitol Records. The 13-track project officially introduces her to the world, after having previously released a self-titled EP in 2019 and another titled FEU in 2020. The album is an ode to being different, with 13 songs in French, Spanish and English that, together, contain imaginative, nuanced, and mesmerizing concoctions of trap, pop, and reggae. It's an undoubtedly strong entrance for the quickly rising songstress, who is devoted to making her uniqueness the standard. The album arrives with a foc...
---
Interview with SYENCE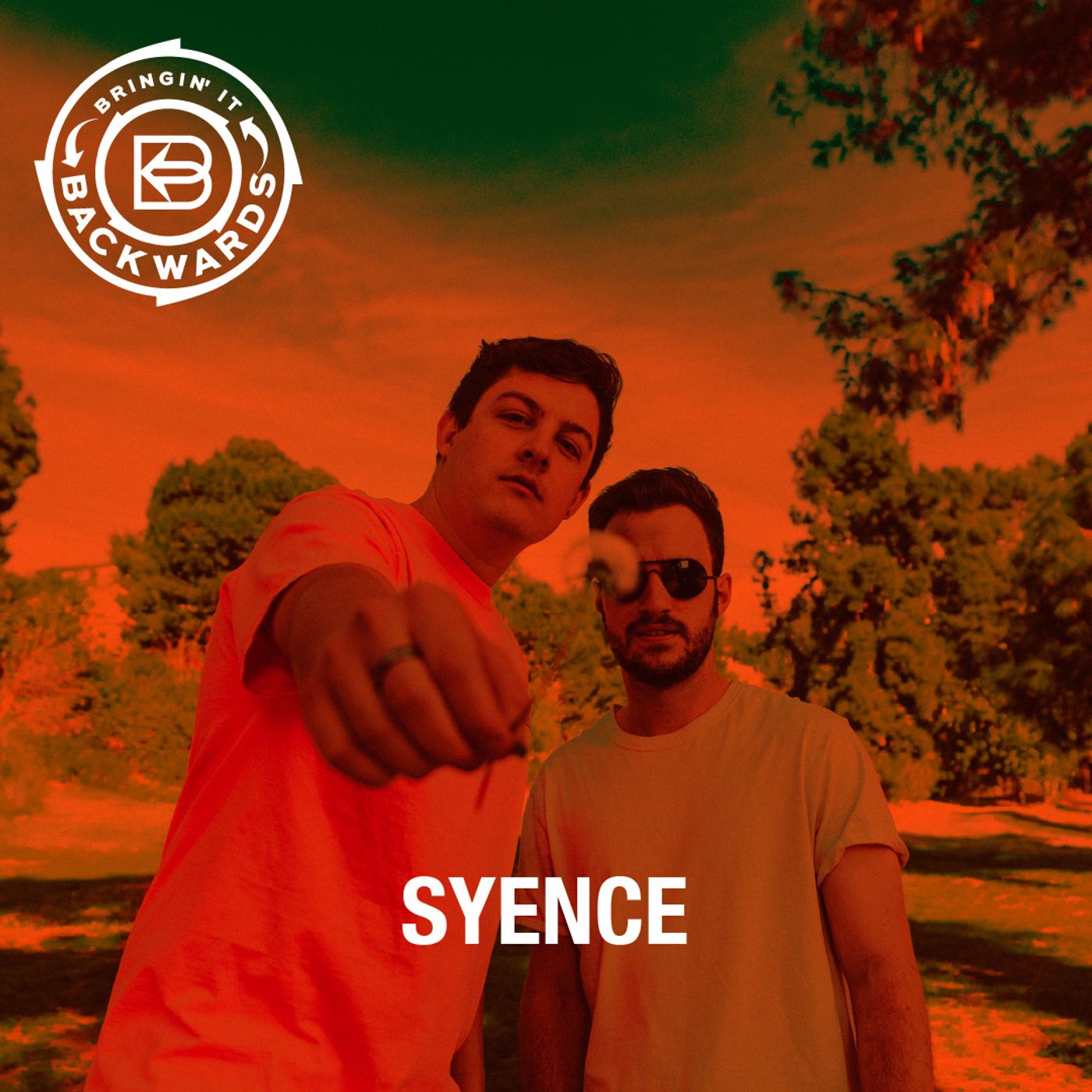 We had the pleasure of interviewing Syence over Zoom video! 

Producer duo, Syence, releases their lead single from their upcoming bass pop EP releasing with Create Music.

Brought together by a shared love of live music and production, they formed the electronic duo Syence. Starting their own experiments with music, they have been pioneering the sound they call "bass pop" ever since. The sound today consists of bright, feel-good melodies while also exploring a bass-driven, dark, and edgy side. To date, they've hit Spotify's global viral charts, performed at Snowglobe Music Festival, and continue to grow their audi...
---
Interview with Highland Kites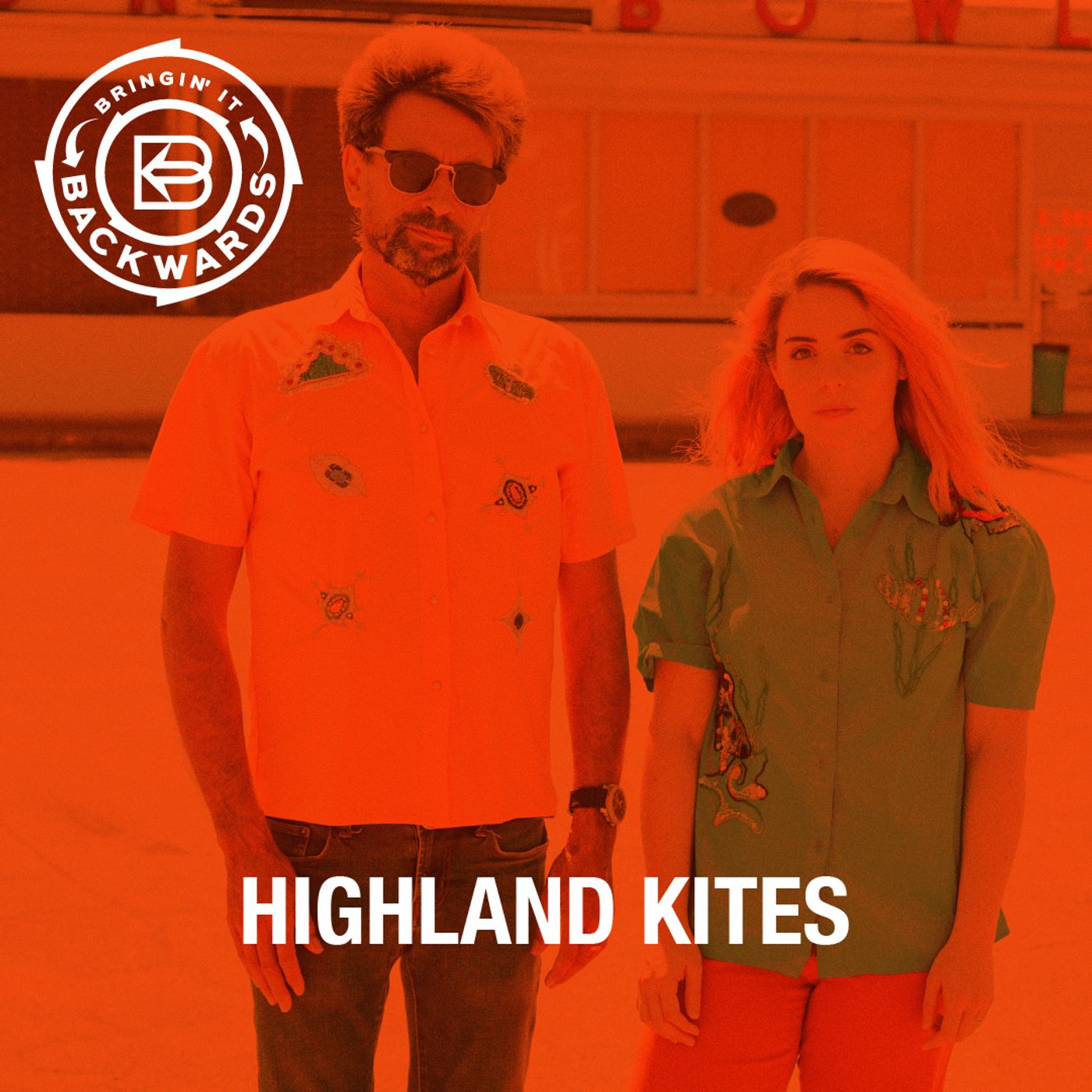 We had the pleasure of interviewing Highland Kites over Zoom video!
 
Highland Kites started as Los Angeles native Marissa Lamar's solo project, and was a way for her to deal with the aftermath of her beating a severe case of neurologic Lyme Disease, losing much of her earlier life in the process. Music was a way to deal with not just the pain, but to help her heal and find a new purpose. Having never played or sung she started learning piano in 2014 at 26 and within 6 months played her first show. What started as just something to hel...
---