Subscribe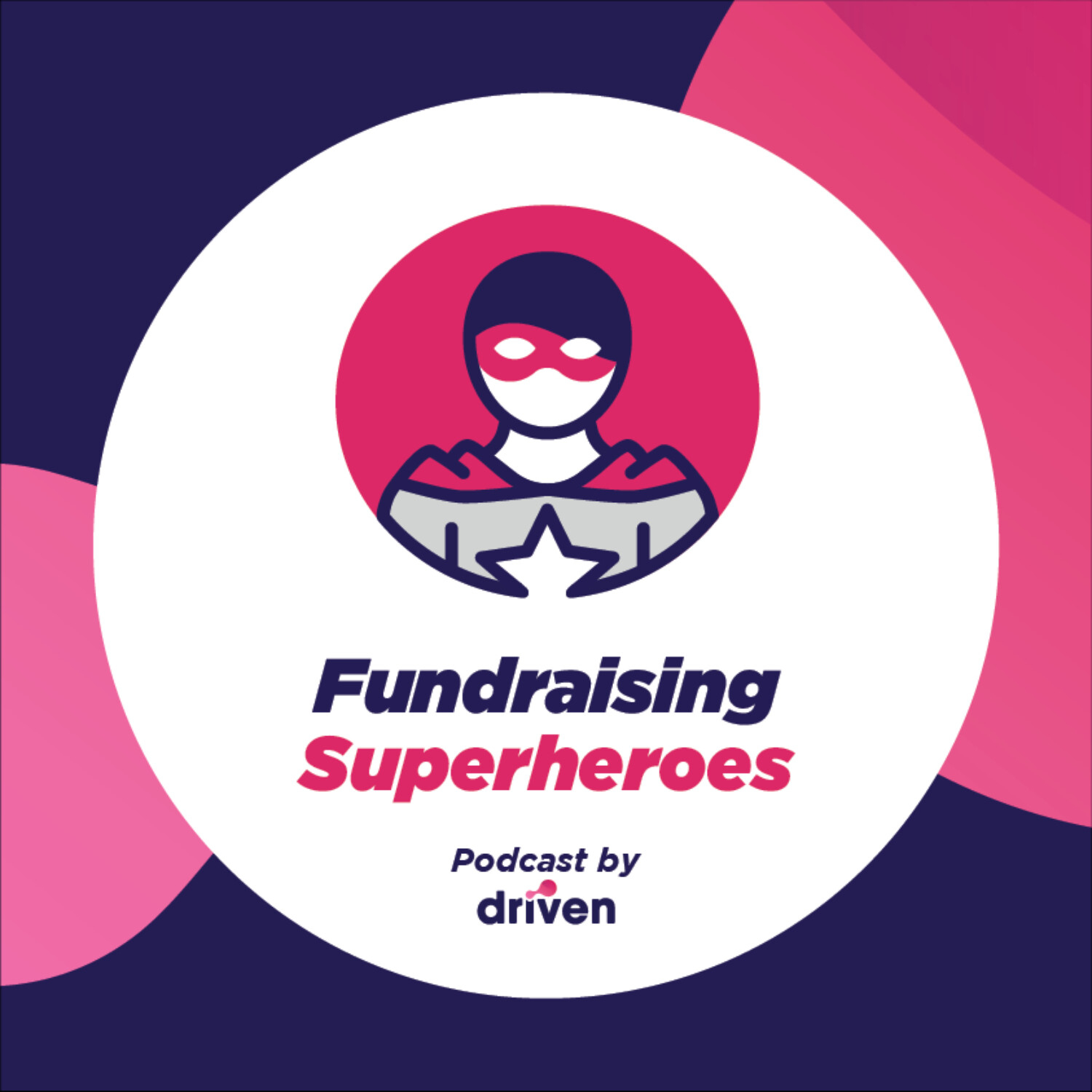 Driven's Fundraising Superheroes podcast celebrating the nonprofit industry and all the people who are working to make the world a better place. We talk with the industry's top leaders, consultants, founders and more to discuss the top industry trends and lessons learned throughout their careers. Access more nonprofit resources and sign up for our mailing list at trustdriven.com.
Nneka Allen on The Power Of First-Person Narratives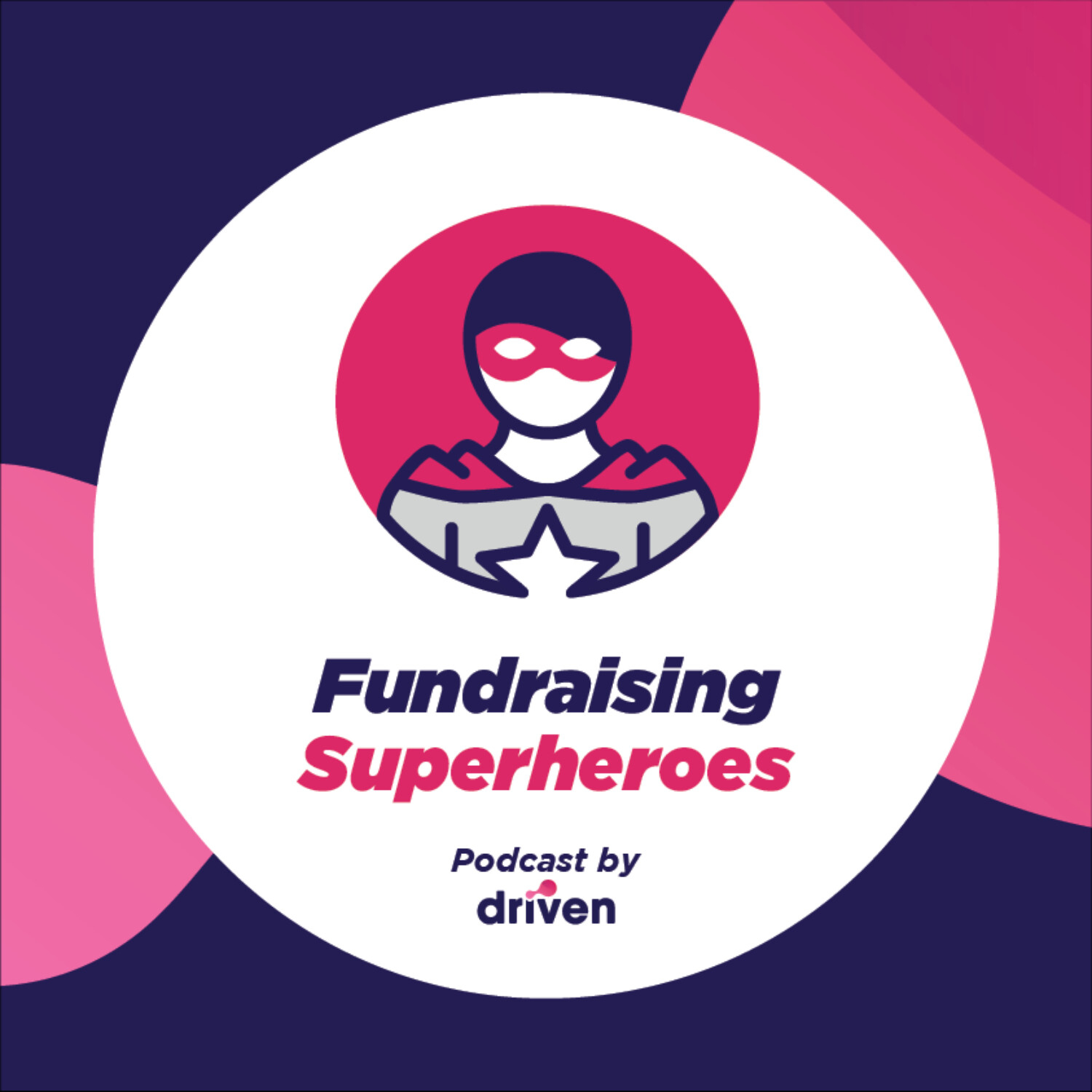 Last Wednesday at 12:00 AM
There is no replacement for the first-person narrative.
The best lessons are the ones that connect with audiences on a personal level. As fundraisers, it's important to make these connections and relate with your supporters from a personal level.
Nneka Allan considers herself a Griot, an African term for historian and storyteller. She has made it her mission to create spaces to share the history and experiences of black fundraisers. As the founder of the Empathy Agency and co-writer of the Bright papers and her newest book, Collecting Co...
---
Claire Kerr on Social Media and Donor Retention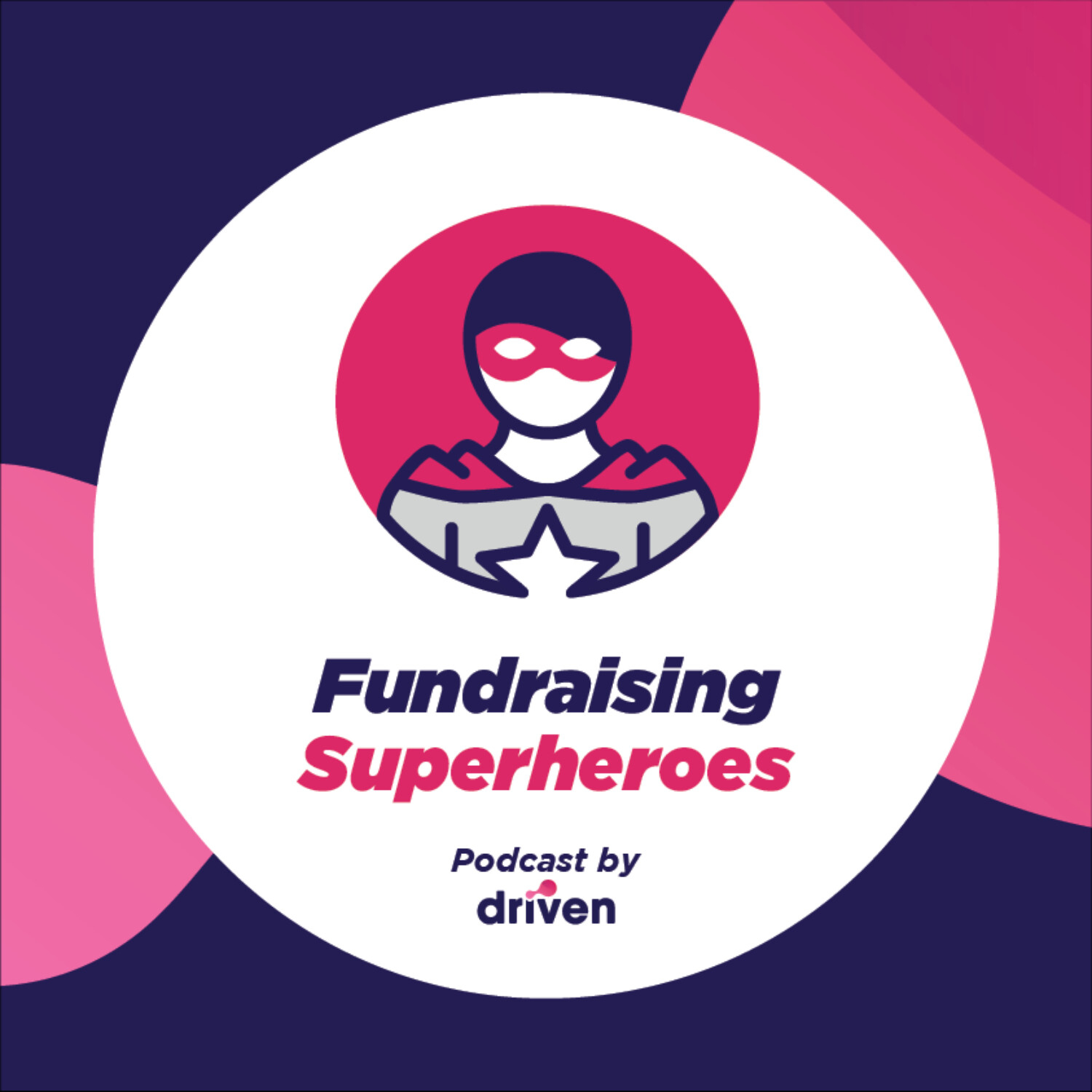 Learn about social media and donor retention in today's episode with Nonprofit Social Media Expert Claire Kerr! 
Social media is more than a lead generator. It's about building a community of long-term supporters. Focusing on that relationship will create a group of people who are willing to donate and advocate for your work. 
Claire is a Director at Care2 and a professor at George-Brown and shares how to use social media to increase retention and keep donors happy. She also shares some of the common misconceptions nonprofits have about social media and how to avoid th...
---
Micheal Kass Talks Nonprofit Storytelling 101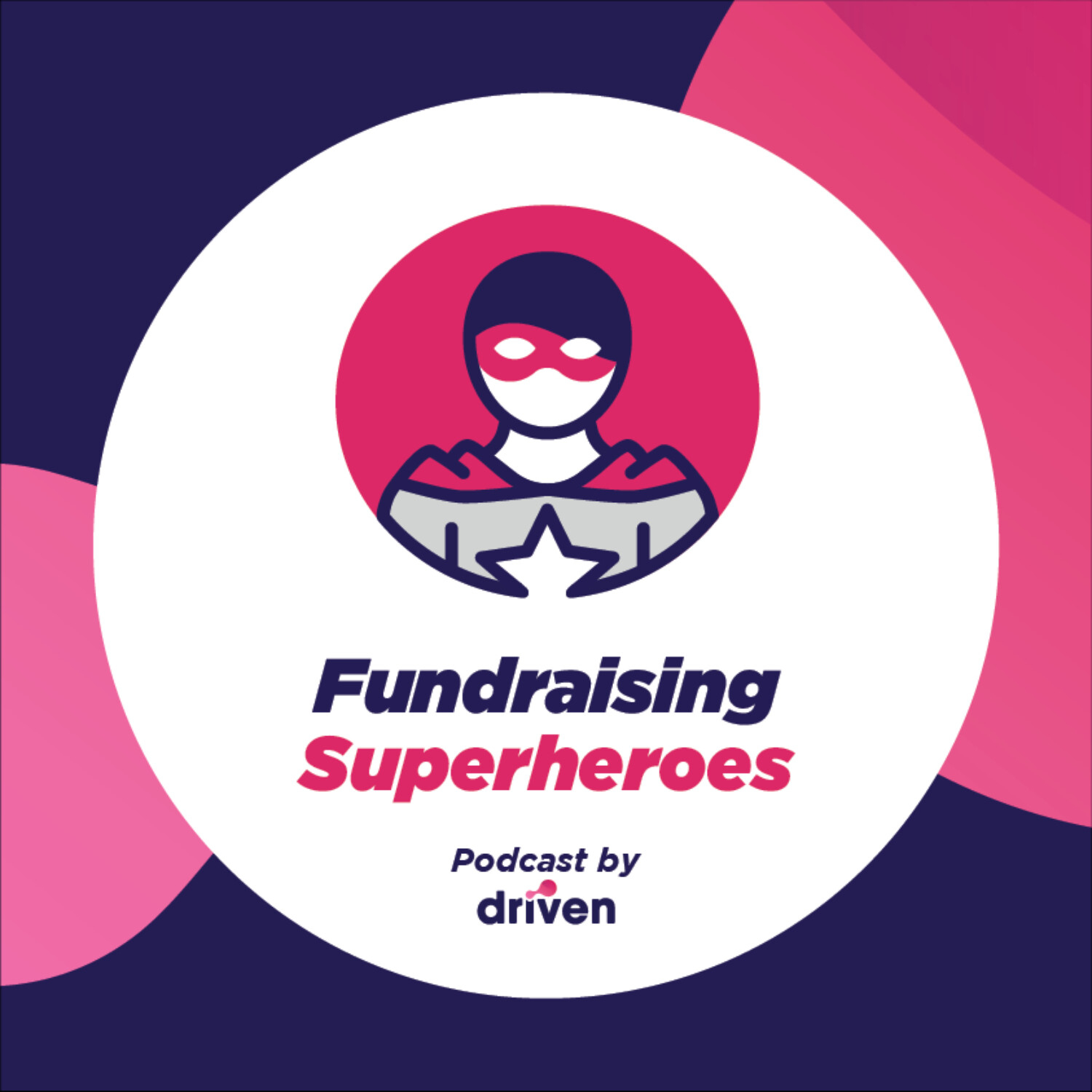 Fundraising at its essence is storytelling.
Micheal Kass is an expert storyteller here to help you connect with your audience using the power of narrative. When it comes to Nonprofit Storytelling it's all about finding what makes you unique and steering clear of the cookie-cutter formulas that many nonprofits fall into.
He shares
The questions you should be asking yourself when creating your nonprofit's storyWhat makes a story interesting and intriguing to your supportersHow to start with the audience and create a persona to guide your narrative
...
---
Alex Leonard on Content Creation for a Cause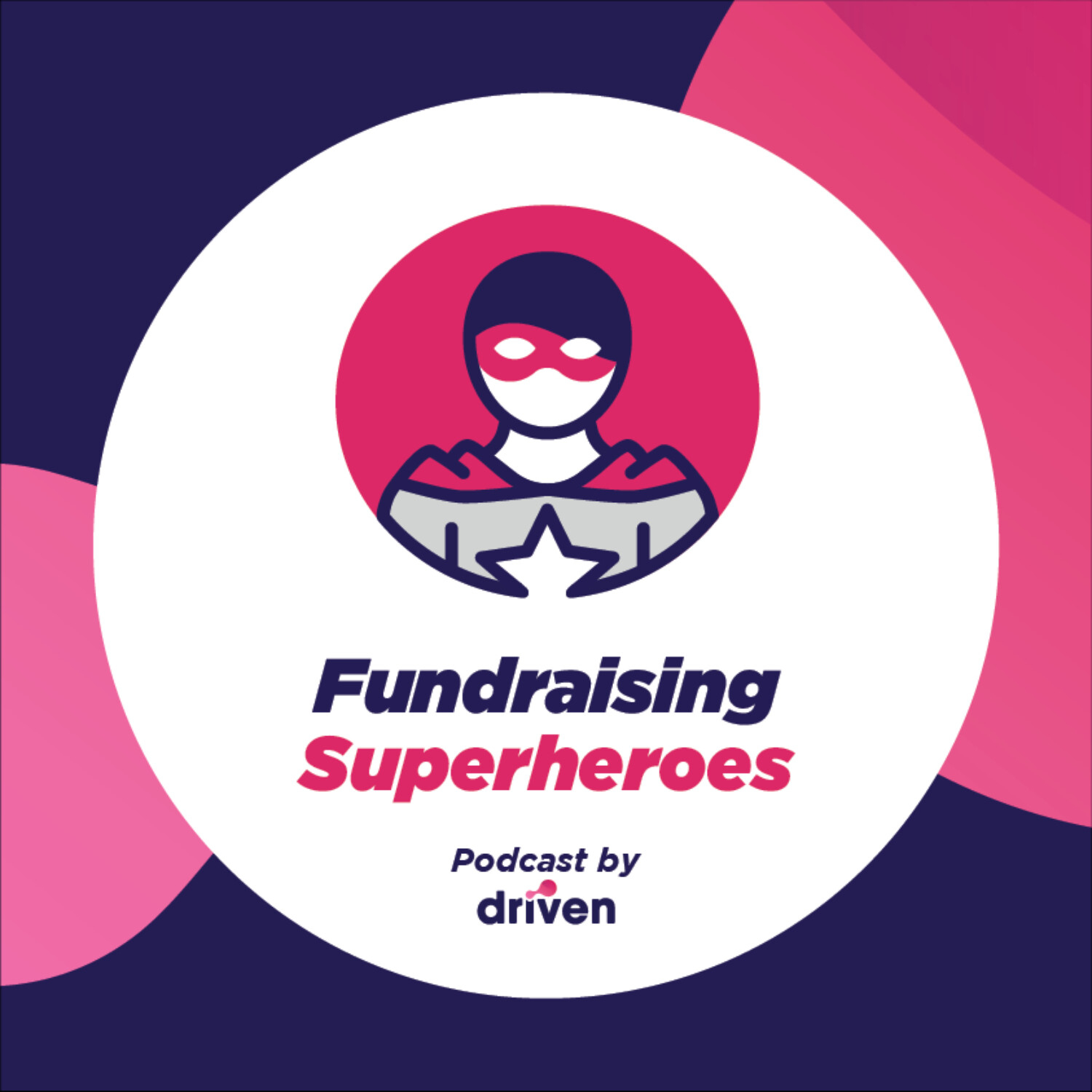 Alex Leonard has travelled the world and created some amazing content along the way. 
His work in Sri Lanka inspired him to create his documentary Humans and Elephants, where he discusses the effects of eco-tourism on the environment. 
In our interview, he shares how the documentary came to be and how creative content helps connect audiences to the emotion behind your cause. 
More About Driven: trustdriven.com
AL Media : https://www.alexleonardmedia.com/​
Humans and Elephants: https://www.alexleonardmedia.com/docu...​
Pollinator Pathways Project: https...
---
Farrah Rooney on Communication and Donor Retention in the New Year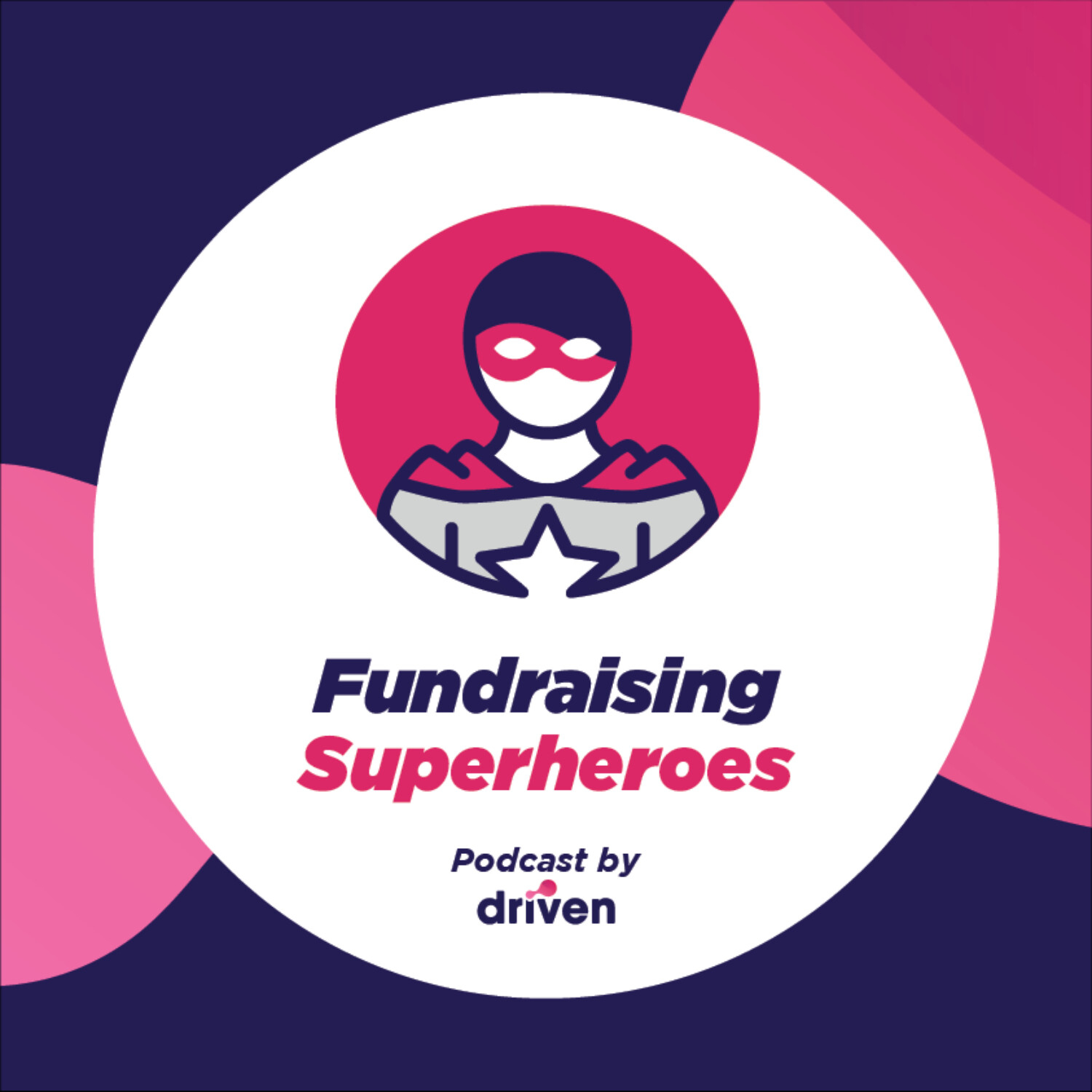 Learn how to keep your donors happy and engaged with Driven's very own Farrah Rooney!
Farrah is our Director of Partnerships and has worked as a fundraiser and consultant for nonprofits across Canada.
We discuss
How crucial donor retention is for a sustainable organizationThe importance of trying and testing new ideasThe role your donor's data plays in retentionWhy organizations should worry less about if they are asking too much of their donors
Full Transcript
https://www.trustdriven.com/blogs/farrah-rooney-on-how-to-keep-your-donors-happy-and-engaged
Talk to Us at
trustdriven.com
---
Learn How to Plan a Virtual Retreat With NFP Partner's Makalah Emanuel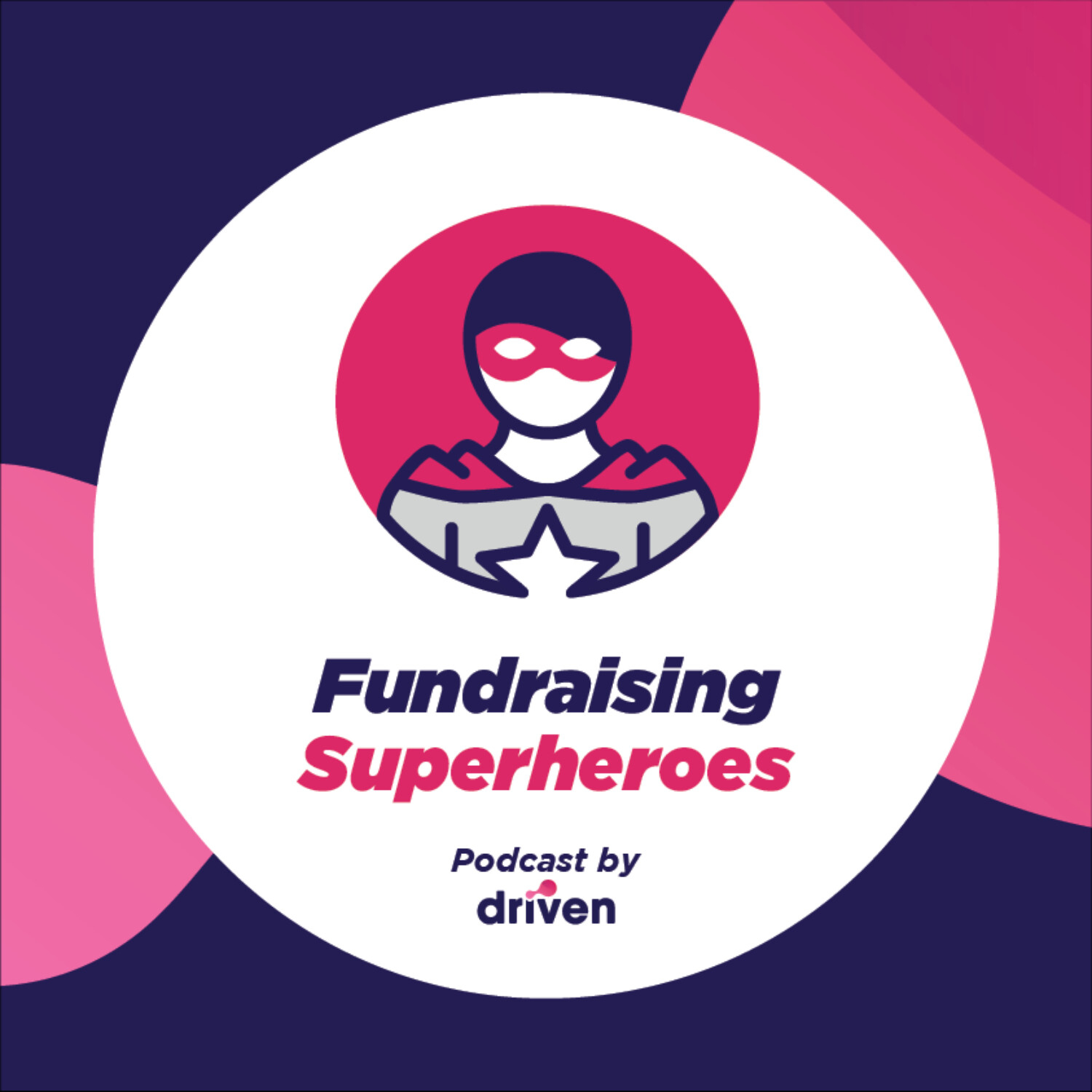 Social distancing feels anything but social and has made it hard for a lot of businesses and nonprofits to connect with their staff.
Makalah is the Marketing Specialist and coordinator for their retreat and found that with some love, time and the help of Zoom she could make it work even better than expected. Makalah shares how
A virtual retreat impacted her team's morale and brought them togetherThe technical challenges and tools that come with planning a virtual retreatHow she created custom care packages and delivered them to staff to pull the experience offline
Re...
---
Bianca Crocker On Strategic Planning For Small Nonprofits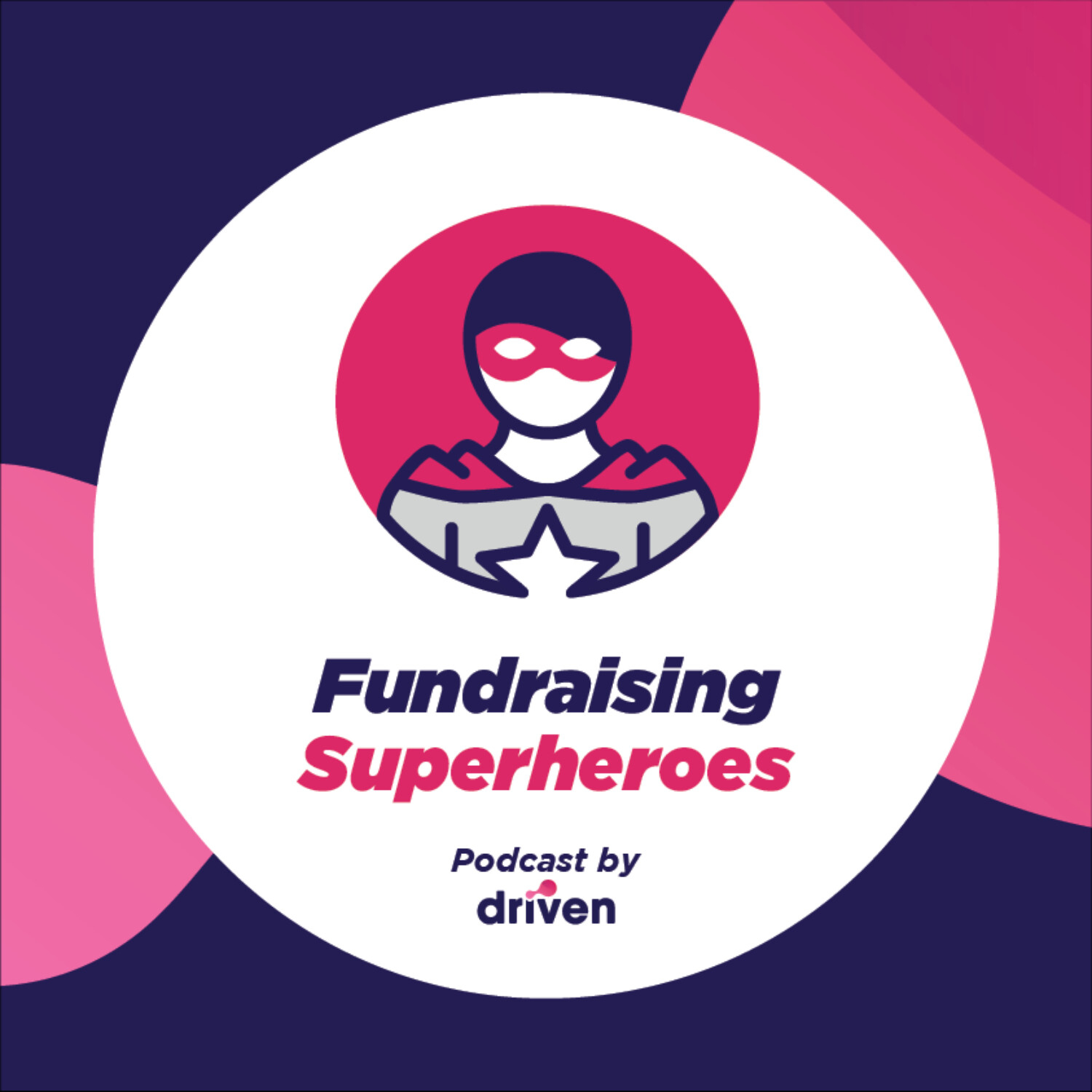 Bianca Crocker is a nonprofit consultant who has been in the industry for over 15 years. She is the founder of the small nonprofit Alliance and the host of the Small but Mighty podcast. Passionate about helping nonprofits with their fundraising efforts, Bianca joins the show to discuss
How the pandemic has affected the way small nonprofits fundraiseThe importance of strategic planning for long term sustainabilty How some small organizations can find long-term sustainability and connect with their community The biggest problems facing small nonprofits and how to approach them realistically 
---
Justin Rule On Smart Risk-Taking and Thinking Creatively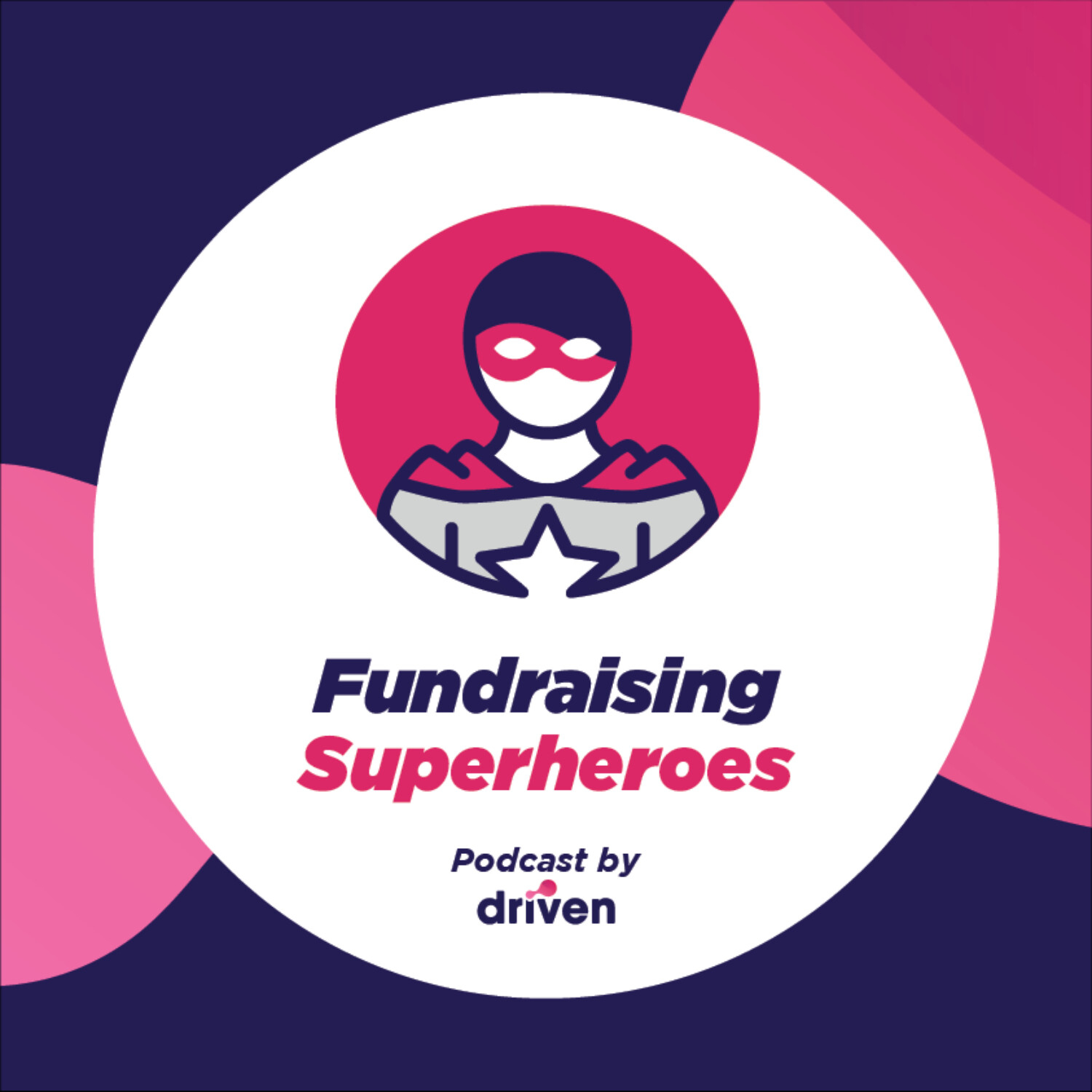 How can we think outside the box to connect with our community?
Justin Rule has worked as a nonprofit leader and is the Co-Founder of Sparrow Designs. After running a nonprofit for 10 years, Justin learned that his greatest achievements came from looking outside the box and having fun with his organization.
He shares how he began thinking of new ways to fundraise and how a Will Smith Parody brought his organization "Heads Up" success.
Full Transcript
https://www.trustdriven.com/blogs/justin-rule-on-smart-risk-taking-and-thinking-creatively
Watch...
---
Mark Buzan on Effective Board Leadership
Mark Buzan joins Sabrina on Donor Engine's fundraising superheroes podcast to discuss effective board leadership and building a good relationship between your nonprofit and its board. 
We Discuss
How involved should your Executive Director be in your Board's activities? Mark's advice on building trust with your boardHow do nonprofit leaders keep their boards engaged and "buying-in"?What qualities make a good board member? How involved should your board be in the organization's day to day? 
Watch The Video Interview
https://youtu.be/EOumYoAIjOc
Read the Tran...
---
Mike Cole on Approaching Businesses for Partnership Oppertunities
How can nonprofits build stronger, more beneficial partnerships?
Mile Cole created Choose Your Reader as a way to connect people through storytelling. He has worked with nonprofits his whole career and is now hoping to partner with organizations through Choose Your Reader.
We discuss ways both businesses and nonprofits can partner to create better marketing and fundraising opportunities for both parties. Mike also outlines the steps he recommends nonprofits take before approaching a business and how to be flexible while also moving fast.
Full Transcript
https://www.donorengine...
---
Learn How To Demolish Silos With Denise Fernandes
A silo mentality needs to be left behind in 2020. Nonprofits, no more than ever, need to work together to create new and innovative ways of operating.
Denise Fernandes is a passionate leader with plenty of experience leading collaboratively. She has helped her organization raise millions through cross-department collaboration and an open mind.
She is here today to discuss how to demolish silos and encourage teamwork for better fundraising results.
Full Transcript
https://www.donorengine.com/blogs/denise-fernandes-on-removing-silos-for-a-more-collaborative-team
Learn More About Denise's Organization Diabetes Canada
...
---
Gillian Smith Demystifies the Wonderful World of Fundraising
Fundraising can seem daunting at times, it's a lot of hard work to build relationships and collect donations.
It's easy to get overwhelmed, especially when starting out. According to Gillian Smith however, it's only as hard as you want it to be.
Gillian has been in the industry for over 20 years working as a Senior Advisor, Board Director and Consultant. She shares how her mentors helped her get started and how volunteering is crucial to future fundraisers.
Full Transcript
https://www.donorengine.com/blogs/gillian-smith-demystifies-the-wonderful-world-of-fundraising
More...
---
Andre Vashist Discusses Collaborating for a Better Future
January 1st 2020 was not only the start of a new year, but an entirely new decade. As we enter the final weeks of the year we need to consider the future of the sector past COVID.
 Andre Vashist is a network developer and cocreator of Rich Capital. He comments on both the personal and institutional biases we face and how t challenge them in our daily lives. There have been a lot of conversations around diversity but we still have a long way to go, and Andre shares how we can become more inclusive of each other m...
---
Karen Link On Building a Resilient Sector
Resilience is the ability to bounce back, and in a time like this, being resilient has been more relevant than ever.
Karen Link is the Executive Director of Volunteer Alberta but has been in the nonprofit sector for over 20 years working as a researcher and consultant. She shares what resiliency means in the sector and how to build it within your organization.
Canada Helps 2020 Giving Report
https://www.canadahelps.org/en/the-giving-report/#:~:text=The%20Giving%20Report%202020%3A%20Online%20Giving%20is%20on,breadth%20of%20Canadian%20data%20about%20online%20charitable%20giving
<...
---
Todd Bender on Growing City Kidz Nation Wide
Todd Bender never thought he would be the founder of an organization until he met a child that changed his life forever.
Now 28 years later, City Kidz has 3 locations across Canada and is increasing resiliency and inspiring big dreams for children living in low-income communities. 
Todd discusses why his organization has been so successful, how he recruited his amazing staff and the lessons he's learned along the way.
Access the Full Transcript
https://www.donorengine.com/blogs/city-kidz-founder-todd-bender-on-finding-success-and-growing-across-canada
Learn More or Donate to City Kidz
http://citykidz.ca...
---
Amy Eisenstein On Mastering Major Gifts
How much time do you invest in major gifts? Amy Eisenstein, a development professional and fundraising consultant joins us to discuss major gifts.
We discuss how to
Define what a major gift means in your organizationUse metrics to make better decisions and solicitations Utilize your donor database for successBounce back when your ask gets rejected
Full Transcript
Join Amy's Mailing List
 www.amyeisenstein.com/join
Join the Major Gifts Challenge
https://www.amyeisenstein.com/challenge/
Amy's Metrics Worksh...
---
Dot Org Solution's Sara Lundenberger Talks Effective Board Communications
How do you communicate with a board member who doesn't agree with you? And how can you create a better onboarding process that clearly outlines your boards expectations?
As a consultant at Dot Org Solutions Sara Lundenberger has helped dozens of nonprofits through these issues and joins us on the show to discuss. She shares how to juggle experience with knowledge in the hiring process and work with members who are unfamiliar to the nonprofit space.
Full Transcript
https://www.donorengine.com/blogs/dot-org-solution-s-sara-ludenburger-gives-her-advice-on-board-communications
Learn More about Dot Org S...
---
Dot Org Solution's Sara Ludenburger Talks Effective Board Communications
How do you communicate with a board member who doesn't agree with you? And how can you create a better onboarding process that clearly outlines your boards expectations?
As a consultant at Dot Org Solutions Sara Ludenburger has helped dozens of nonprofits through these issues and joins us on the show to discuss. She shares how to juggle experience with knowledge in the hiring process and work with members who are unfamiliar to the nonprofit space.
Full Transcript
Learn More about Dot Org Solutions
https://dotorgsolutions.com/
<...
---
Sabine Soumare On Supporting Diverse Leadership
How can we become better advocates for minority groups and support a diverse workplace?
Sabine Soumare the Director of Marketing and Communications at Ryerson University's Diversity Institute, is passionate about seeing more women and visible minorities in leadership positions. As an advocates for women and Francophones, Sabine has had plenty of experience fighting againest the majority to be heard.
In today's episode we discuss how to become better allies, address issues of diversity and promote more accepting work environments.
Access the Full Transcript
Diversity Lead's Report
...
---
Julia Campbell On Social Media for Busy Nonprofits
Julia Campbell is a nonprofit consultant and strategist with over 20 years experience crafting digital marketing and fundraising strategy. She joins us on the show today to break down social media for the busiest nonprofits, covering everything from choosing platforms and setting goals.
Full Transcript
https://www.donorengine.com/blogs/julia-campbell-founder-of-j-campbell-social-marketing-on-social-media-strategy
Video Interview
https://youtu.be/MIGsSUhCaYs
Julia's Website
https://jcsocialmarketing.com/
Social Good Academy Sign Up
https://jcsocialmarketing.com/sm4sg-early-interest-list-sign-up/
Access...
---
Maeve Strathy On Improving You Communication Strategy
How do you make mass messaging channels like your email, social media and website more personal?
Maeve Strathy is a communication and fundraising expert who knows how important your digital presence is for successful fundraising.
Working as a Senior Fundraising Strategist at Blakely, Maeve shares her advice on building landing pages, sending emails and crafting your donor's journey.
Full Transcript
Link To Video Podcast
https://youtu.be/H05Ee_D8r10
More on Blakely
https://blakelyjourney.com/
...
---
Denny Young on How to Recruit a Strong Board
Building a strong, active and passionate board all starts in the recruiting process. Denny Young is a nonprofit management pro with over 30 years experience in the biz.
Working as a consultant, professor and board member he outlines the steps to take when finding new board members.
Full Transcript
https://www.donorengine.com/blogs/denny-young-on-recruiting-your-board
More on Denny Young
dennyyoung.ca
Song Used: "Take Me Higher" by Jahzzar
From the Free Music Archive, CC
---
Steven Aguiar on Building Your Digital Audience
Your digital marketing strategy doesn't have to be complicated or take up a ton of your tim . There are a ton of ways to engage your online community and grow you supporter base by using paid ads, SEO and email campaigns.
In today's episode Steven Aguiar breaks down different marketing channels and gives his top tips on using tools like
Paid social media adsGoogle Ad GrantsOrganic traffic using SEO andThe top metic to look for in your email marketing campaign
--
Full Transcript
https://www.donorengine.com/blogs/steven-aguiar-founder-of-good-goes-further-talks-digital-marketing-for-nonprofits<...
---
Alyssa Sweetman and Fundraising On Twitch
Did you know gaming and philanthropy go hand in hand? 
Nonprofits are working with Twitch streamers to fundraise. Alyssa Sweetman, the Charity Program Manager at Twitch, shares how you can get started on the platform and approach influencers for partnerships.
Official Transcript
https://www.donorengine.com/blogs/alyssa-sweetman-talks-fundraising-on-twitch
Alyssa's Website
https://www.influencerfundraising.com/
Alyssa's Podcast
https://podcasts.apple.com/us/podcast/influencer-fundraising/id1516630453
Song Used: "Take Me Higher" by Jahzzar
From the Free Music Archive, CC
---
Brenden Kumarasamy On Compelling Storytelling
Your story is the core of your nonprofit. Funding your organization is all about having people believe in your cause as much as you do. As fundraisers, how do we craft a compelling story that motivates people to give?  
Brenden Kumarasamy founded Master Talk to share his knowledge on becoming an exceptional public speaker. He joins the show to talk about getting over the fear of public speaking, finding confidence and motivating donors. 
Full Transcription Here
https://www.donorengine.com/blogs/brenden-kumarasamy-founder-of-master-talk-shares-storytelling-tips
Brenden's Resources
Watch His...
---
The Future of Fundraising: How to Be a Better Fundraiser in a Post COVID World
As fundraisers, how can we connect to our donors and create impactful calls to action? What change needs to happen so that fundraisers can thrive in their jobs? Where do we even begin?
Author, coach and speaker Mazarine Treyz explains that it starts by listening and reacting to the needs we discover in our communities.
Find the full transcript here:
https://www.donorengine.com/blogs/mazarine-treyz-founder-of-wild-woman-fundraising
Access Mazarine's resources below
Website
https://wildwomanfundraising.com/
Interview with David Peck
https://wildwomanfundraising.com/new-interview-bias-leadership-and-mistakes-on-face2face-with-david-peck/<...
---
Lori Gotlieb On The Future of Volunteer Management Post Covid
This week's episode was a video podcast, watch the interview on our YouTube at https://youtu.be/crfZkUEkGK4
--
Lori Gotlieb joins Sabrina on the show to discuss how the coronavirus pandemic has been influencing how nonprofits manage their volunteers and the changes she wishes to see moving forward from the pandemic.
As a consultant, teacher, writer and volunteer management pro Lori gave incredible insight on how nonprofit organizations can improve and evaluate their volunteer programs.
Learn more from Lori on her website www.lorigotliebconsulting.wordpress.com
---
How to Engage Youth to Move Forward in a Post Pandemic World
As we begin planning for post-pandemic recovery, we also have a huge opportunity to engage youth to build more sustainable and vibrant communities. John Wong the Director of Community & Fund Development at Brilliant Labs joins us to discuss how we can begin the conversation of recovery and give youth a seat at the table while doing so.
Today's problems need more than yesterday's solutions, so it's time to start challenging the way we use to do things to make way for a more sustainable future!
Register for the Brilliant Labs Virtual Summer Stea...
---
Annis Karpenko on Entering the Unknown
As we begin to phase out of lockdown there are still a lot of things that are uncertain. No one quite knows what the best decision is and in a lot of ways we are venturing into the unknown.
Annis Karpenko the Executive Director of Visual Arts Mississauga shares how her team has been partnering with other organizations to serve the community. She also shares tips on how to steward donors and foster relationships in an unsure time.
Full transcript available here!
---
Camp Blue Skies on How They Created a Virtual Camp in 5 Days
Richard (Dick) Sesler the founded Camp Blue Skies 10 years ago and is currently facing the biggest challenge they've had yet: Covid-19. Their team pulled together to create an online camp experience in just 5 days! Dick shares how they pulled it all together while still staying true to their mission.
---
Mathew Dubins On How Donor Data Can Help Nonprofits
Mathew Dubins founded Donor Science to help nonprofits thrive in the industry. By analyzing and presenting donor data, organizations can spend less time and money soliciting donors. Mathew shares stories of past clients and how he collects information for nonprofits.
---
Cause Vid Helps Nonprofits Create Personalized Videos to Wow Their Donors
Adam Wilbur is the co-founder of Cause Vid, a video messaging service nonprofits use to send and track videos. Sarah Mclellan the Director of Development at the Rowan-Cabarrus YMCA and talk on behalf of a user of the software.
We dive into how Sarah uses video as a way to connect with her donors and collect data especially when social distancing.
---
Memories of Us on Finding Strength in Grief
Tony Lynch founded Memories of Us to help men cope with the pain of losing a loved one. He discusses the importance of mental health and emotional healing as well as how he is caring for his clients emotional wellbeing during the corona virus pandemic.
---
NFP Partners Discuss How to Approach Your Financials During Covid-19
Laura Jostard from NFP Partners shares how to approach audits while dealing with covid and planning financially during a situation like this.
---
Dave Saraiva On How A Donor Management Software Can Increase Productivity
Dave Saraiva the CFO of Donor Engine discusses why he got into the industry and how organizations can use a donor management software to increase their productivity.
Learn more at donorengin.com
---
Donor Curve Raised Over $100,000 Through an Online Fundraising Event
Now that in-person event have been cancelled, how can we fundraise online?
Preston and Laura Cone join us from Donor Curve, a nonprofit digital agency that helped raise over $100,000 in an online event! Reaching people all over the world, their digital audience was 10 times the size expected to attend their in-person event.
We discuss the steps they took in marketing and streaming the event, and how they turned a tough situation into an incredible fundraising opportunity.
---
Ashlee Salinetro and Planning for a Pandemic
Ashlee Salinetro has been helping nonprofits with their planning for years. When the Covi-19 pandemic hit she was able to work with her team and get a emergency response plan out in just 4 days! She shares how she did it and ways your nonprofit can plan for an emergency.
---
Habitat Brant-Norfolk is Doing Their Part to Provide Safe Housing
Lynda Henriksen, the Director of Fund Development and Communications at the Habitat for Humanity Brant Norfolk is passionate about providing safe housing to low income families. The coronavirus has caused some challenges for the organization but Lynda explains how they are still communicating with their clients and connecting with donors even during a crisis
---
Devin Stigsell Shares How to Lock Down the Best Corporate Sponsorships
Devin Stigsell from the Duluth Playhouse is a corporate sponsorship pro. She discusses how you should approach sponsors and what a "no" could really mean. Over the years she realized that it's all in how you communicate your cause and the best way to start is through relationship building.
---
Sarah Clarke on Making Your Organization Stand Out Online
Sarah Clarke the founder of Dufferin Media has been working with nonprofits for years. She shares how an updates webpage and content creation can get your organization seen online.
---