The Alternerd Reality Podcast
Subscribe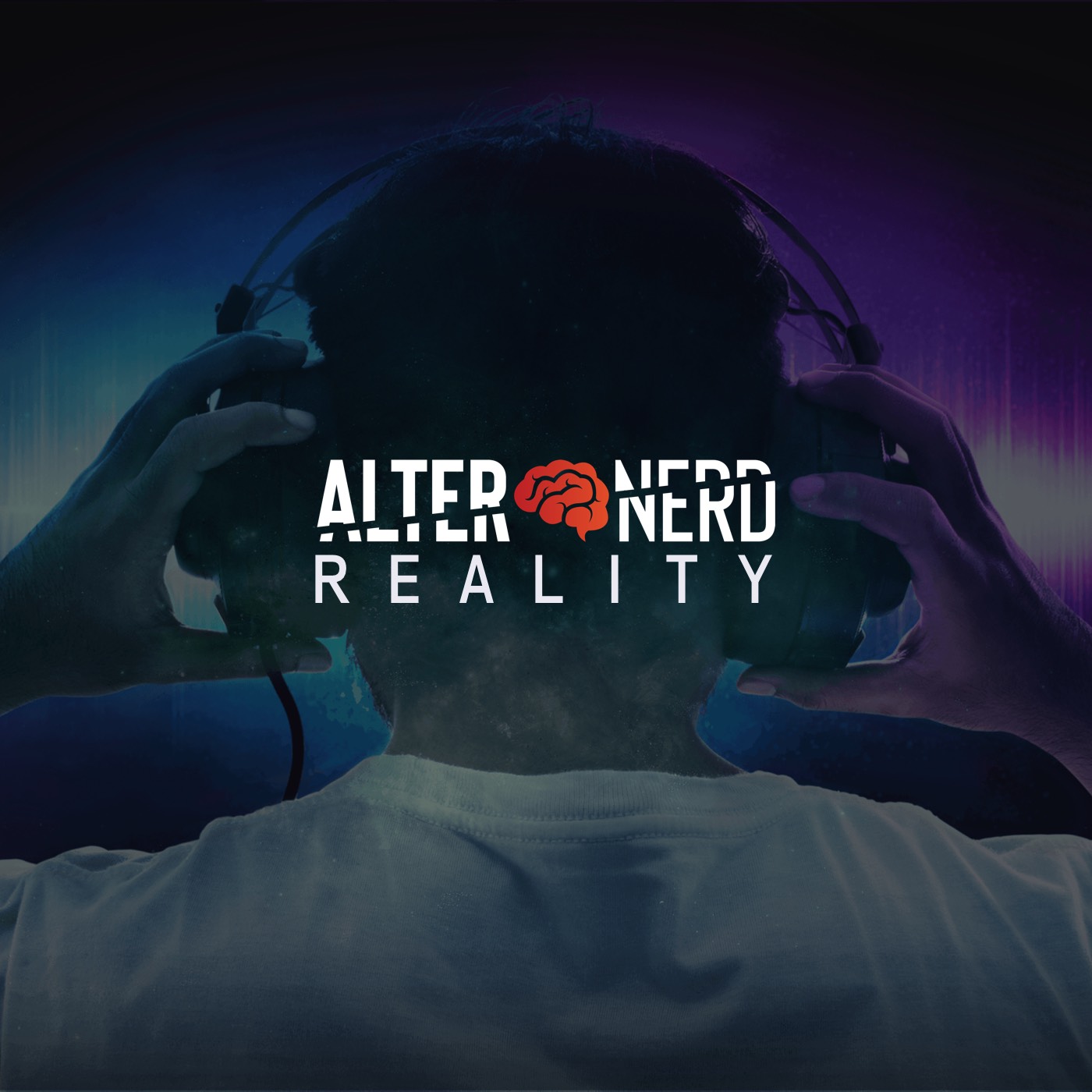 The ANR Podcast brings the latest news in nerdy Tv, Film, pop culture, board and video games from 3 lads who love a laugh, a beer and to debate way too hard which anime character would win in a fistfight
Disney Plus day, Arcane triumphs, Marvel galore
The ANR crew talk Disney Plus day, how much Arcane kicks ass, and potential future issues with licensed IPDisney P
---
Book of Boba, Midnight suns, Illuvium
We break down the latest and greatest in gaming and nerdy news
---
Lightyear, Diablo immortal, Guardians of the Galaxy
We break down the latest and greatest in gaming and nerdy news
---
DC Fandome and Alec Baldwin
We break down the latest and greatest in gaming and nerdy news
---
Marvel vs DC, New world, Nintendo
We break down the latest and greatest in gaming and nerdy news
---
New World, Genshin,Trojan
We break down the latest and greatest in gaming and nerdy news
---
Kena: BoS and Nintendo Direct
We break down the latest and greatest in gaming and nerdy news
---
He-Man, Hawkeye, Apple
We break down the latest and greatest in gaming and nerdy news!
---
Matrix Resurrection, Playstation showcase, EA vs Appl
We break down the latest and greatest in gaming and nerdy news!
---
Pokemon, Marvel Midnight Suns, Vikings!
We break down the latest and greatest in gaming and nerdy news!
---
Gamescon galore 2021
We break down the latest and greatest in gaming and nerdy news!
---
Diablo, Tesla Robots, andOnlyfans
We break down the latest and greatest in gaming and nerdy news!only
---
What if series, Back 4 Blood, Venom 2
We break down the latest and greatest in gaming and nerdy news!
---
Blizzard in trouble, game delays, and movies!
We break down the latest and greatest in gaming and nerdy news!
---
Scar-J vs Disney, He-man, and Horizon
We break down the latest and greatest in gaming and nerdy news!
---
Time to get nerdy with it
Bringing the latest and greatest in nerdy news and gaming!
---
Games, games, and more games!
We break down the latest in news and gaming!
---
Post E3 breakdown!
Chewburger & Dahuch break down their fave nerd & gaming moments of the week from E3! Some great titles coming soon
---
League & Netflix Drop the Mic, My Hero Academia & Elden Ring
The Alternerds talk about all the massive netflix drops this week incluidng Witcher S2, Splinter Cell and the new League anime. Chew discusses his My Hero academia marathon , Eldin Ring announcements and much more!
---
Evil Dead Sequel, Eternals trailer & Wakanda TV
The Alternerds geek hard for Marvel this week between the Eternals trailer and the announcement of the Wakanda TV series as well as Sam Raimicoming back for Evil Dead again!
---
Hot tub Metas, Starfield myths & City of Heroes
The Alternerds discuss the twitch hot tub meta controversy, Starfield confirmed to be off the table for E3 and we mourn city of heroes death - even though it happened years ago...
---
A Wild ChefCrondo Appears!
The Alternerds assemble to talk about what We Played We Saw this week with an awesome guest from the Overachievers Gaming Podcast - Chefcrondo.
---
VR in 5k, 24 PS5 exclusive IP & Chun Li the Power Ranger
The Alternerds are gaga in this weeks gaming news for the 5k VR specs of the new HTC and impressive psvr2. Also break down the 3080ti leak, chun li's crossover into the Power Rangers fighter & sony's promise of 24 new IPs to the ps5 this gen.
---
Pokemon Cancelled, Bautista's Gears of War & Drax recasting
The Alternerds break down this week's Nerdy News including Target's cancelling of Pokemon cards, Dave Bautistas quitting as Drax and pushing for a Gears of War movie and much more!
---
Invincible : Season 1 Spoilercast
The Alternerds are amped after the ending of the first season of Invincible. Tune in to hear why the boys all gave it 9/10 or higher. Warning : spoilers ahead
---
Hebrew's Poke Pics, D&D VR & Blizzard's losses
Dahuch & Hebrewhammer are back with Hebrew obsessed with Pokemon Snap, Huch still outriding. Also covering the new ultimate VR D&D experience, blizzard losing millions of subs and bewbs cost WEPLAY their sponsors. 
---
Marvel Sizzlers, Retractable Lightsabers & Sith Keanu
Dahuch & Hebrewhammer break down this week's Nerdy news including covering the Marvel sizzle reel with the big reveals, the new retractable lightsabers from Disney and the news that Keanu Reeves heading to the Star Wars Universe
---
Returnal, Heroes Reborn & Huch hates Dumbledore
In this weeks We Played We Saw, we break down our early hours in Returnal, Hebrew loves the new TFT patch and Patreon questions reveals why Huch hates Dumbledore?
---
Falcon & Winter Soldier : Series Finale Wrapup (SPOILERCAST)
The ALternerds are still reeling after 6 massive episodes of Falcon & The Winter Soldier. We break down our favorite moments and what we wantto see next from the MCU on Disney +
---
Lord of the Rings MMO CANCELLED & Musical madness
This weeks Gaming News episode has the Alternerds pay the price for losing the Patreon games by having to sing on air, we break down the big Amazon decision to cancel Lord of the Rings and all of the big news of the week!
---
Marvel-lous Khaleesi, R2D2's 12 inches & Shang Chi HYPE
In this weeks Nerdy News , the boys are chewing at the bit for Shang Chi's first trailer, curious about Emilia Clarke joining the marvel fold, discuss R2D2 legos and debate which fighting video game should be the next movie crossover +much more
---
PS5 Updates, RE Village specs, Bioshock open world
The Alternerds break down the SSD and UI updates to Sony, cautiously probe the Resident Evil Village Spec release and dream of the Bioshock open world game
---
Creepy Robo-cameras, Real Lightsabers & Indy 5 casting
The Alternerds are pumped for this weeks Nerdy News kicking off with the Disney "real lightsaber' announcement, the great new casting for Indiana Jones 5 and wonder who was bored enough to create the worlds creepiest webcam.
---
Pokemon, Outriders & the Kong Godzilla Debate
The Alternerds are united once more for an episode of We Played, We Saw as Hebrew fights throw food poisoning, Huch and Chew break down outriders and we duke it out over Godzilla vs Kong! This and much more....
---
Bad Batch, Indiana Jones 6 & Loki Trailers
Dahuch & HebrewHammer cover for Chew while breaking down the Red Band suciide squad trailer, bad batch, Indiana Jones 6 updates and the insane new trailers from Marvel - including Loki!
---
Week 30 :We Played, We Saw
Chew is out this week so Tauri stops by to tell us about a horrible Netflix experience, her and Huch go murder crazy in GTA5 and Hebrew loves the big battles of Godzilla vs Kong + much more in this weeks episode of "we Played, We saw" 
---
We Played, We Saw : Week 29 - Featuring Tauri
Hebrew is out and Tauri is in for this one where we break down our week in the Alternerd Reality. Tauri revisits marvel and I Am Legend, Chew buys new toys and discusses his new love of sound and Huch loves it takes two
---
Hitman hair, suicide squad 2 trailer & chip problems
Dahuch & Hebrew cover theNerdy News while Hebrew is out and break down the Ghosts of Tsushima movie news, the Hitman TV series updates, drool over suicide squad 2 trailer and talk about the global chip shortage & much more
---
Back 4 blood, Kena & Outrider Cheaters
Hebrewhammer is off this week but Dahuch and Chew drool over the new Kena trailer, laugh at the new cheater branding in Outriders and bring you the latest Back 4 Blood release update & much more
---
The Winter Falcon : Spoilercast Ep1
The Alternerds give another bump to their Marvel addiciton and break down the first episode of Falcon & the Winter Soldier. As always we make our long shots for the series - how wrong will we be this time?
---