Subscribe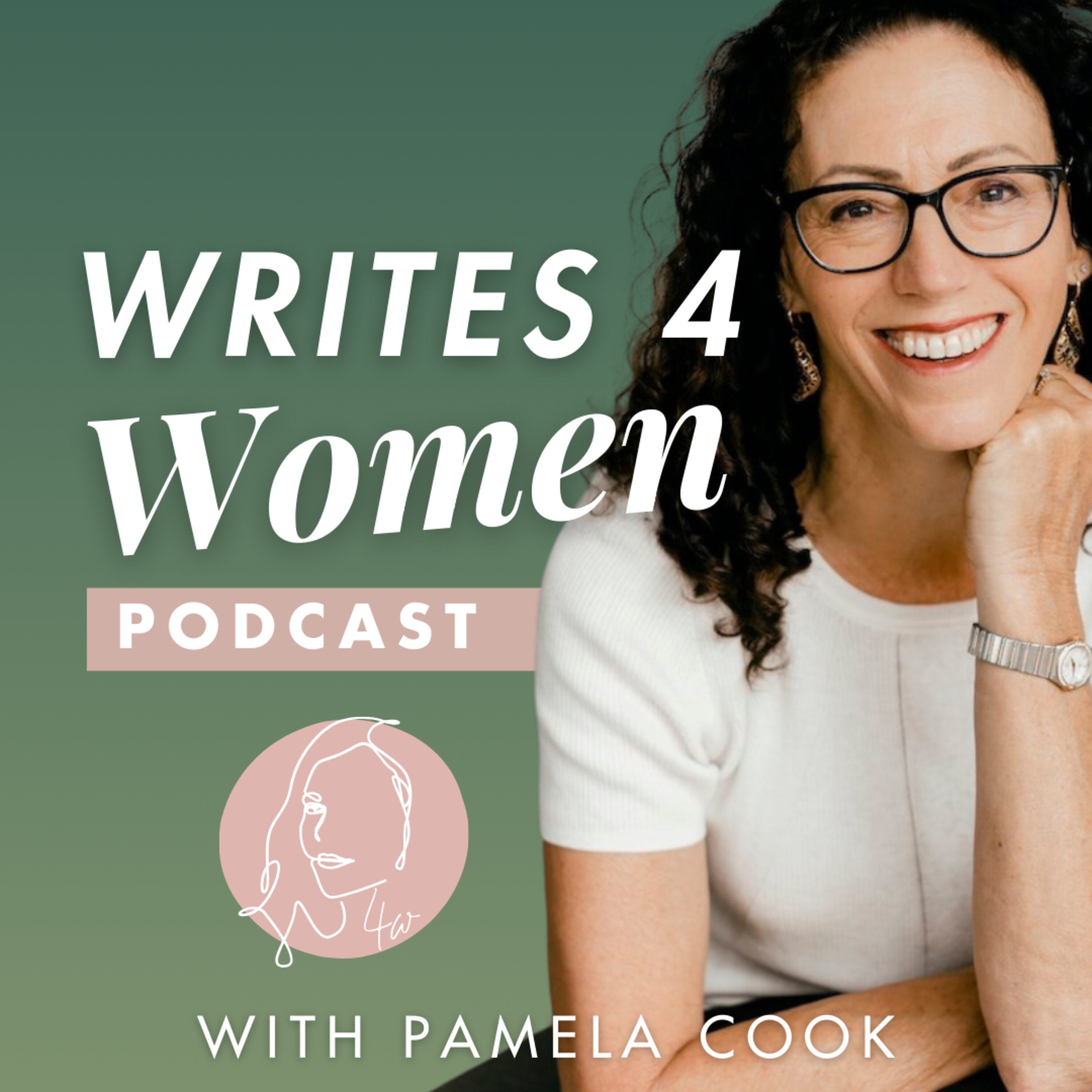 Writes4Women is all about celebrating women's voices and supporting women writers. It's about writing the voice, reading the voice and being the voice. Every week host Pamela Cook interviews an outstanding female, trans or non-binary author about their books, writing process and life. Each week discussion focuses on either the heart, craft or buiness of writing along with a new release featured author each month. Transcript available via the Writes4Women website. Video of most episodes available on the Writes4Women youtube channel. You can find out more about Writes4Women at www.writes4women.com
Convo Couch Facebook LIVE Special with Fiona McIntosh, The Spy's Wife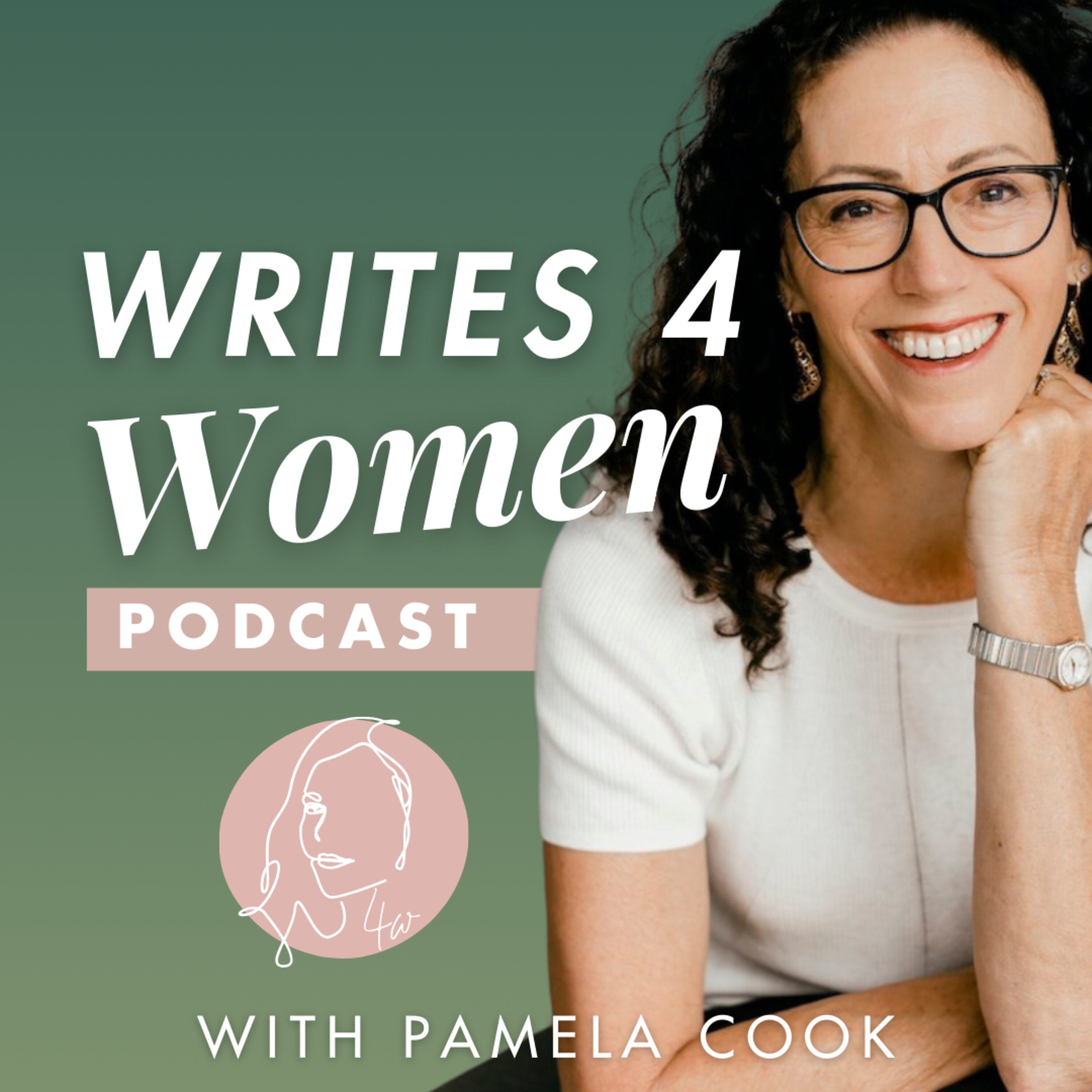 Fiona McIntosh is a bestselling Australian author of 40 books. Currently known for historical fiction titles, Fiona also writes crime, fantasy for both adults and children and time slip. She's also penned one non-fiction title: How to Write Your Blockbuster. Fiona spent many years in PR, sales and marketing in the travel industry and her very first attempt for at writing fiction garnered the attention of a global publisher. She's been writing fiction ever since. She also runs fantastic masterclasses for writers, and has an alumni of over 400 hundred students. The Spy's Wife, a page-turning tale os betrayal, espionage and love...
---
On The Convo Couch with Rachael Johns & Elin Hilderbrand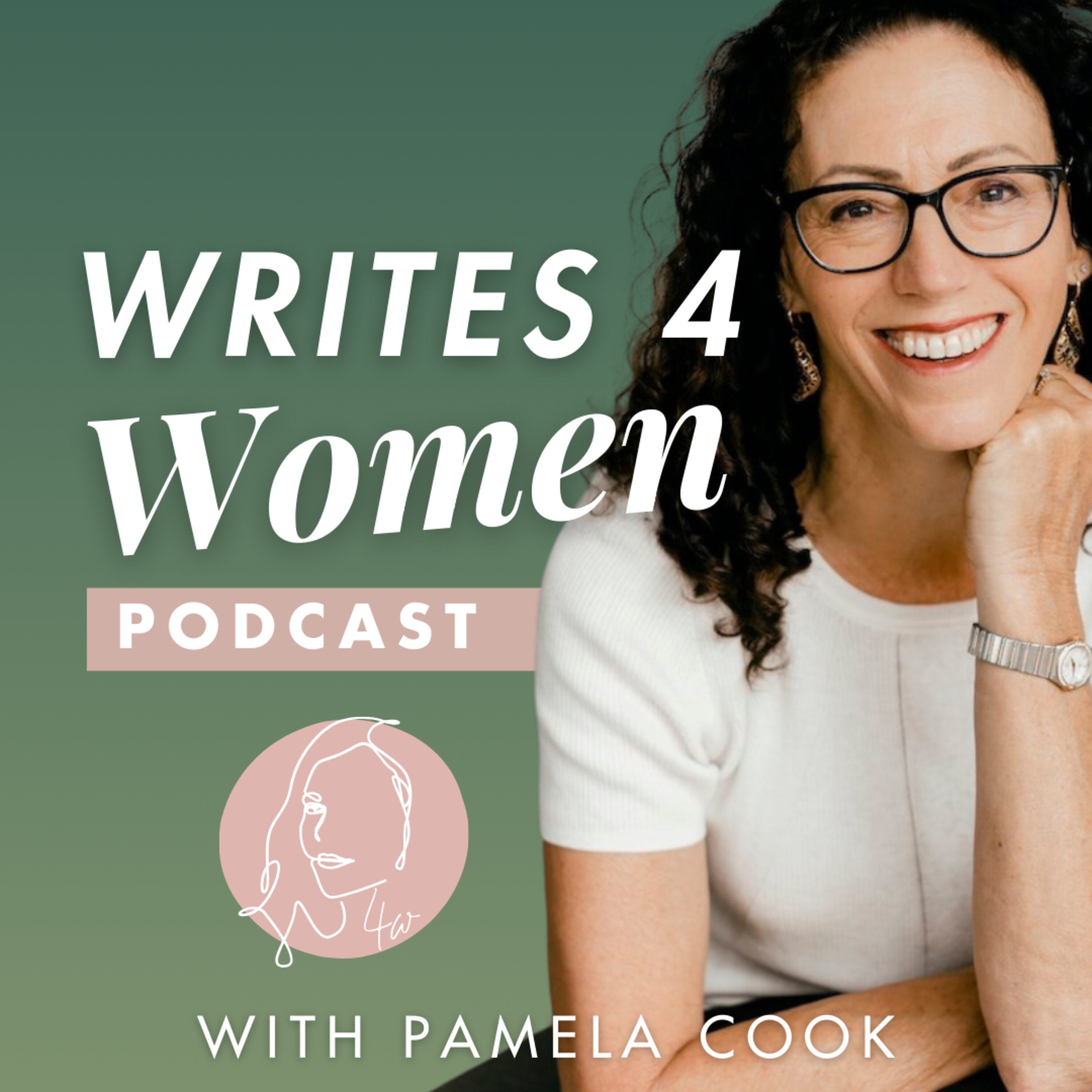 This week's episode is hosted by well-known bestselling author of rural romance and life lit Rachael Johns. Rachael is a long time fan of Elin Hilderbrand so we reached out to her and invited her along for a chat on The Convo Couch. Rachael is currently Australia's leading writer of contemporary relationship stories around women's issues, a genre she has coined 'life-lit'. She continually places in Booktopia's Top 50 Aussie Authors poll and lives in the Swan Valley with her hyperactive husband, three mostly-gorgeous heroes-in-training, two ravenous cats, a cantankerous bird and a very badly-behaved dog. Elin is a New york...
---
New Release/Heart of Writing Episode: Sara Foster, Writing the Near Future in The Hush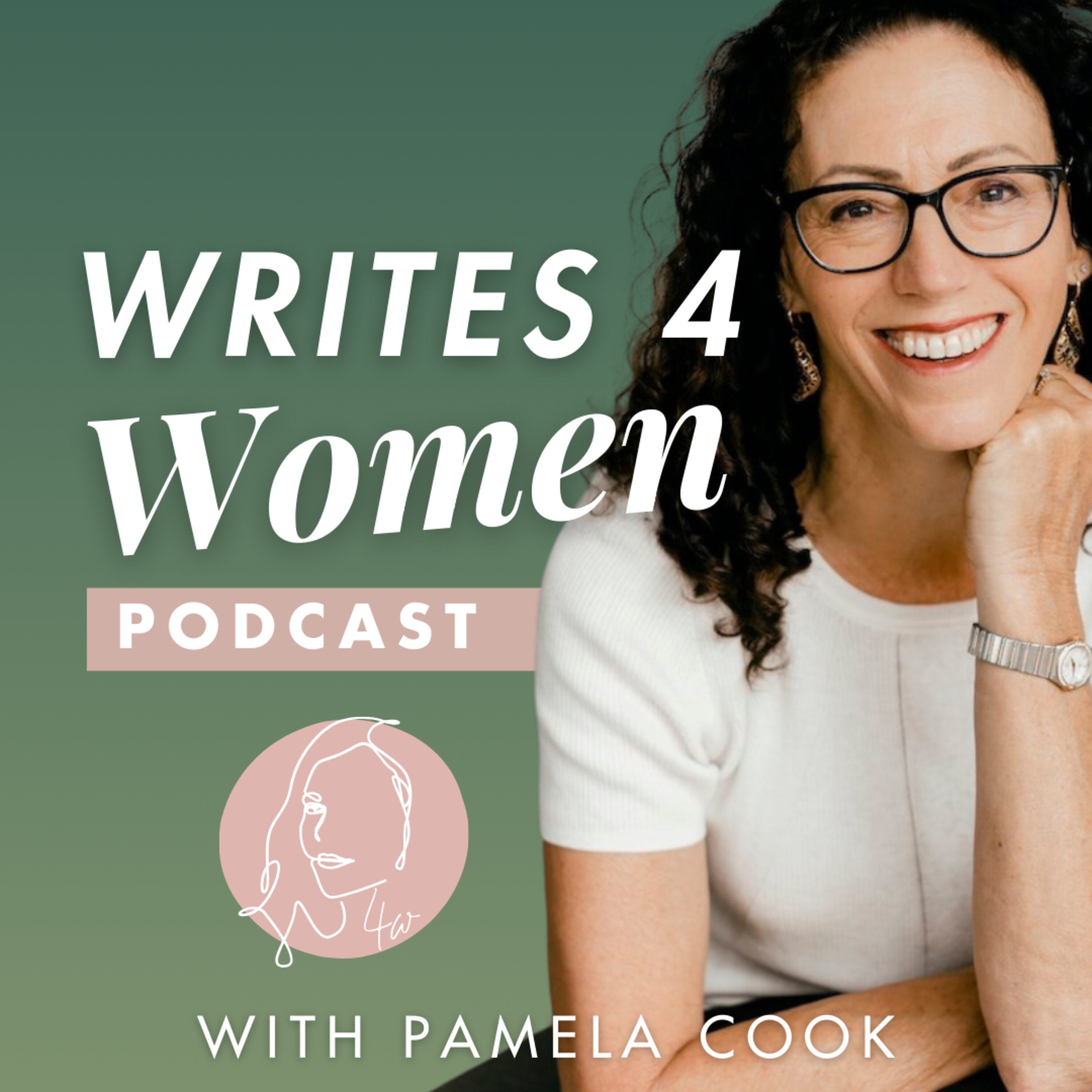 Psychological thriller author Sara Foster's new book The Hush is a near-future thriller which has been described as 'smart and considered, the book I wish I had written' by best selling crime author Dervla McTiernan. It's an unflinching look at a society close to tipping point. A story for our times and one that is very reminiscent of what we're actually living throughout at the moment in this pandemic. The Hush highlights the power of female friendships - something Sara is passionate about - through a dynamic group of women, determined to triumph against the odds. And it's the result...
---
New Release Feature Author: Emily Madden, The Buchanan Girls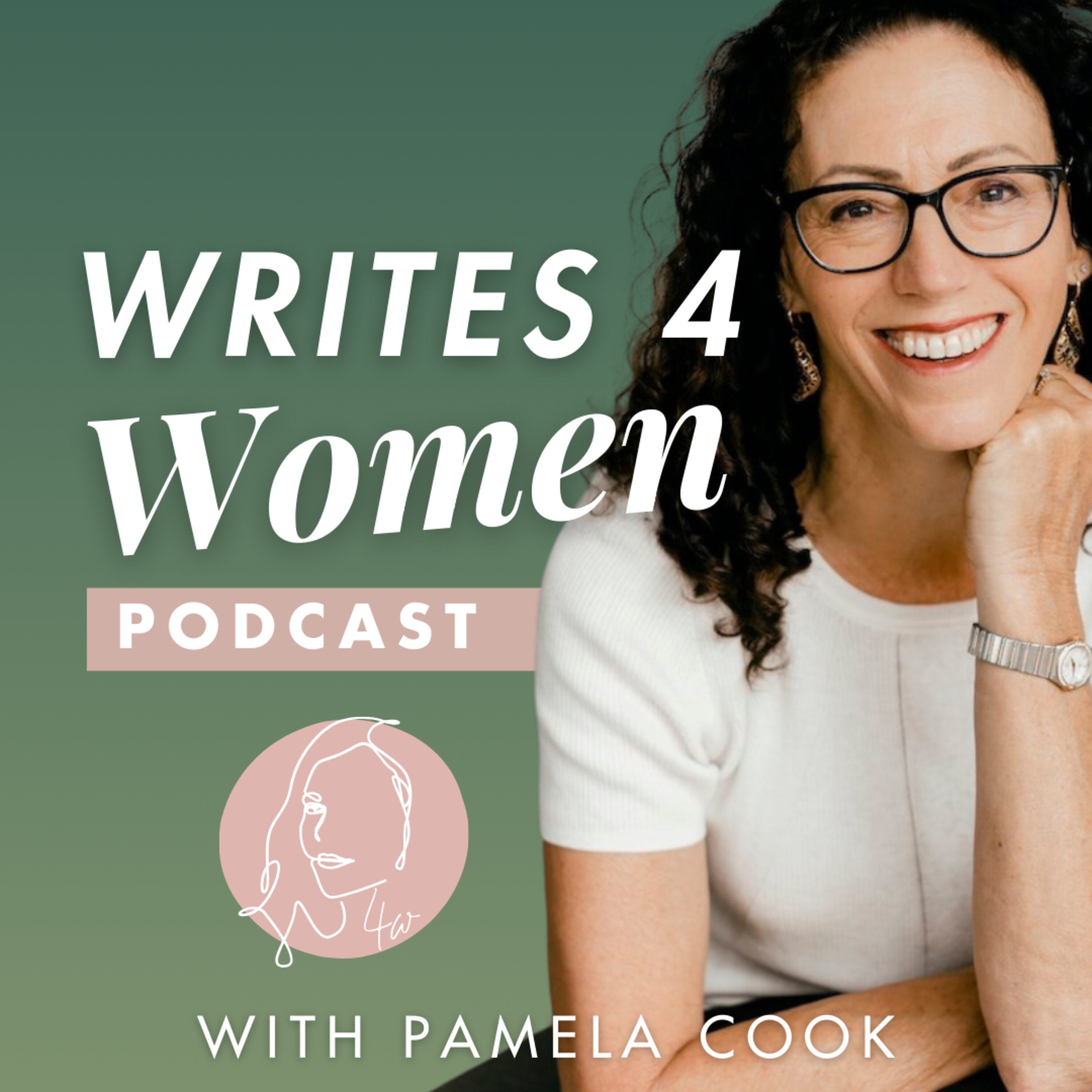 Historical fiction author Emily Madden joins guest host Mary-Lou Stephens (author of The Last of the Apple Blossoms) on The Convo Couch to talk about her recent release, The Buchanan Girls, a sweeping family saga about betrayal, forgiveness and the cost of love. Sydney, 1941: Olive and Ivy may be identical twins, but they couldn't be more different. While Olive is focused on marrying a man appropriate to her station, Ivy wants to do more, to be more. Joining the Australian Women's Army Service is the perfect chance for her to escape her family obligations and make a real difference in...
---
Business of Writing: Tips From an Industry Insider with Laura Boon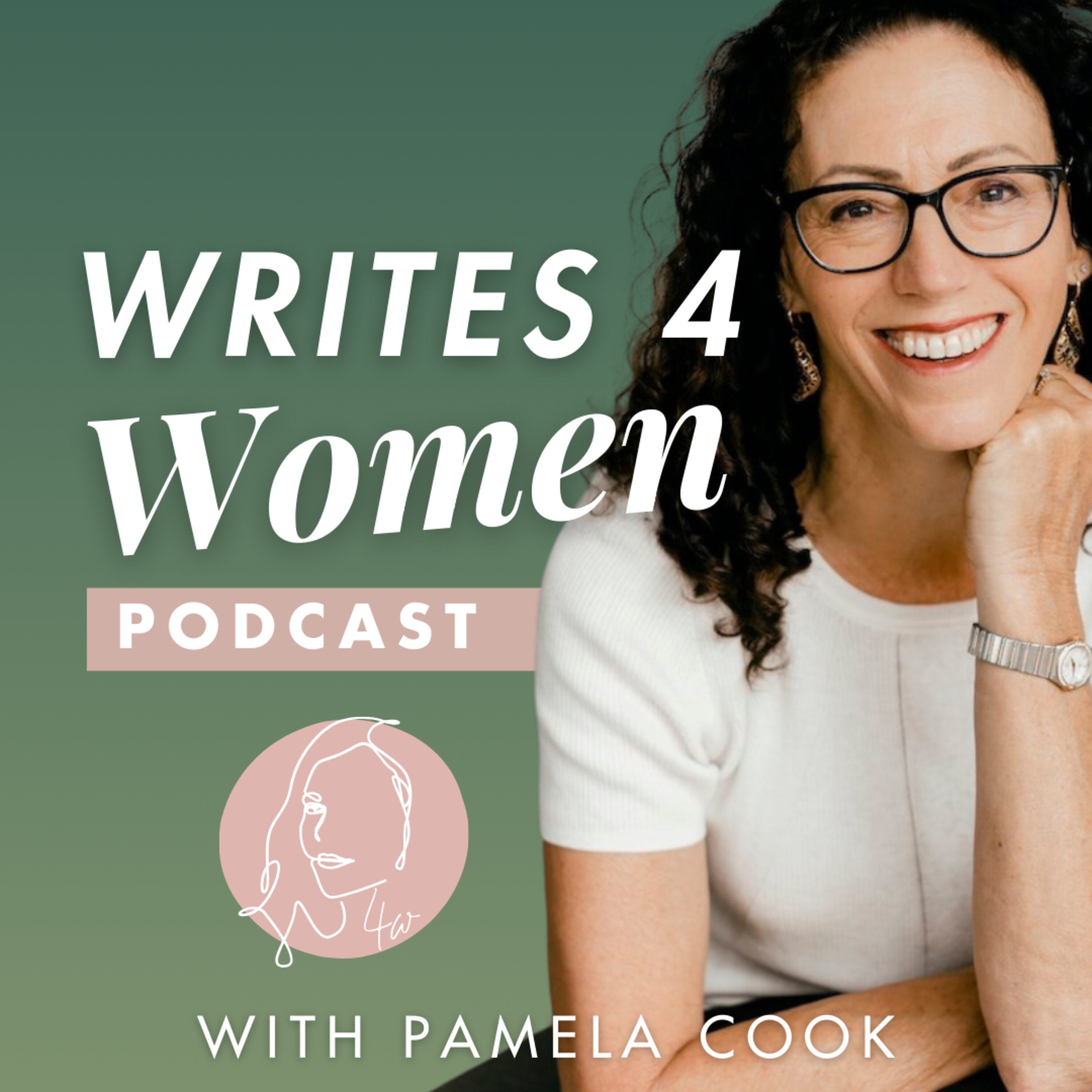 Welcome to the November Business of Writing Episode This month Pam chats to romance author, editor and publicist Laura Boon about her new non-fiction release Tips from An Industry Insider, out on the 19th of November. Laura also writes the Hearts Talk column for the Romance Writers of Australia monthly magazine and the book is an updated compilation of these columns with additional new chapters. Laura's vast experience across the whole spectrum of the publishing industry informs this wonderful resource for aspiring and emerging authors, with topics ranging from royalties & advances, to contracts to the pros and cons on indie...
---
Ask Natasha: Best-selling Author Natasha Lester on Writing & Publishing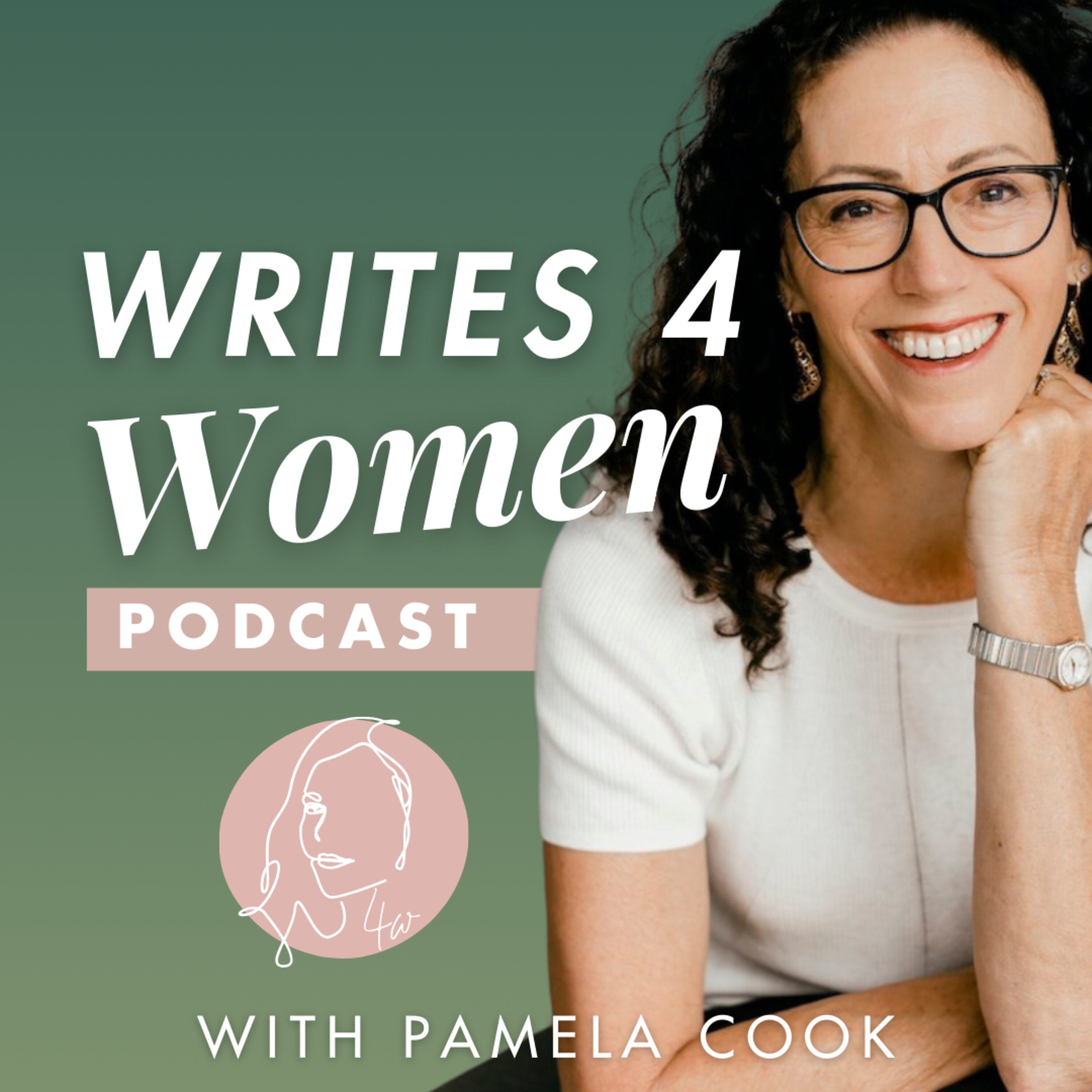 Natasha Lester joins Pam on The Convo Couch to answer listener questions and discuss her writing and publishing life. Since her last appearance on the show Natasha has become a New York times bestselling international author. With 6 novels historical fiction novels under her belt and her books flying off shelves in Australia, the US, UK and a whole range of different countries, her experience in the publishing world is really growing. Natasha had a fantastic post a little while ago about the whole idea of endurability and being in it for the long haul, which she discusses in this episode...
---
Craft of Writing Special: My Top Ten Writing Craft Books with Pamela Cook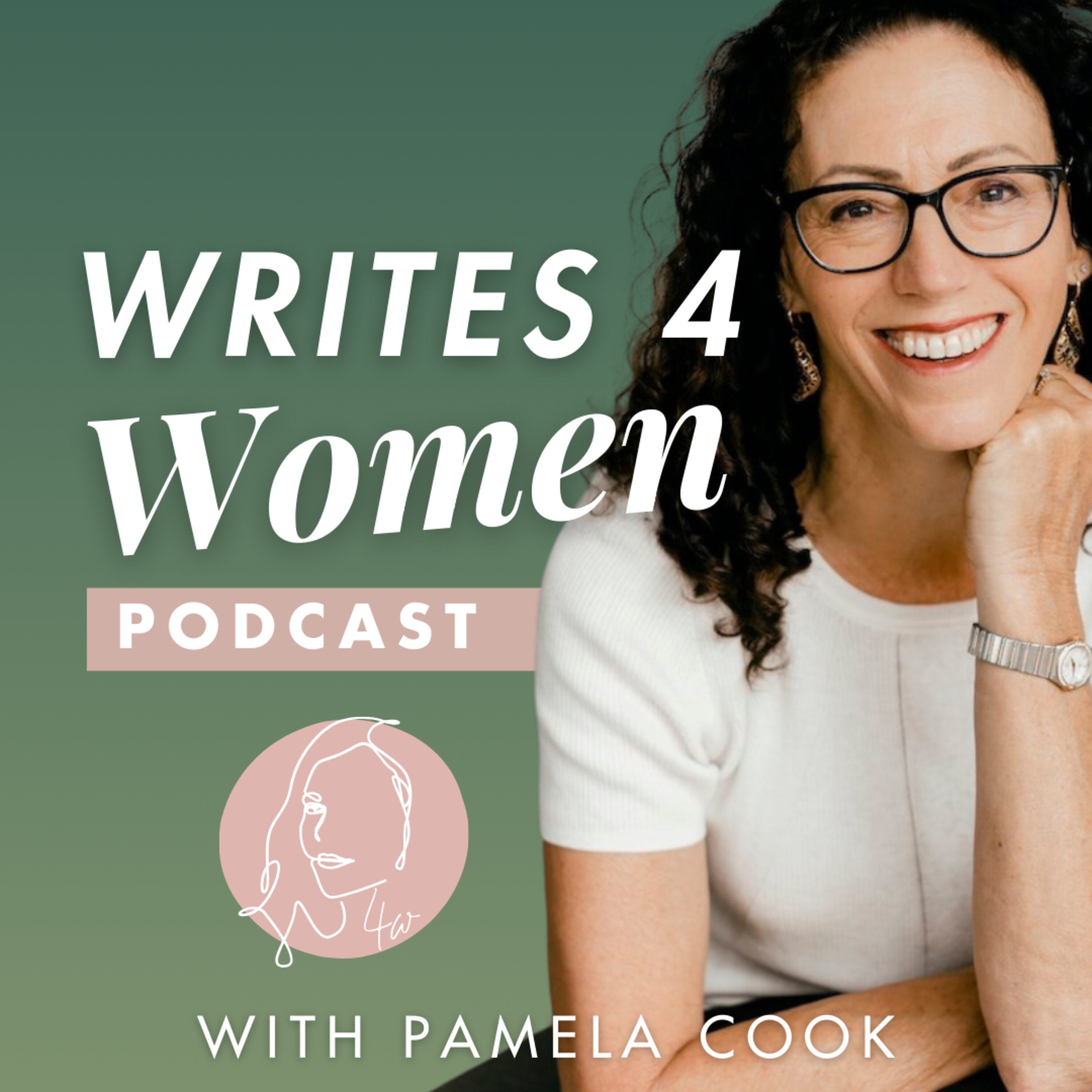 In this episode host Pamela Cook shares her top ten writing craft books, plus a couple of bonus titles. If you want to see the books you can actually watch the video on the Writes4Women YouTube channel, and you can find the video on YouTube or on the Writes4Women website.  Whether you're a newbie writer or more experienced you're sure to find something of interest in this top ten list which includes books on inspiration, plotting, showing not telling, Nanowrimo and more. Pamela also gives her personal writing update and reviews what's coming up on the podcast. Grab y...
---
October Business of Writing: Annie Seaton, Being A Hybrid Author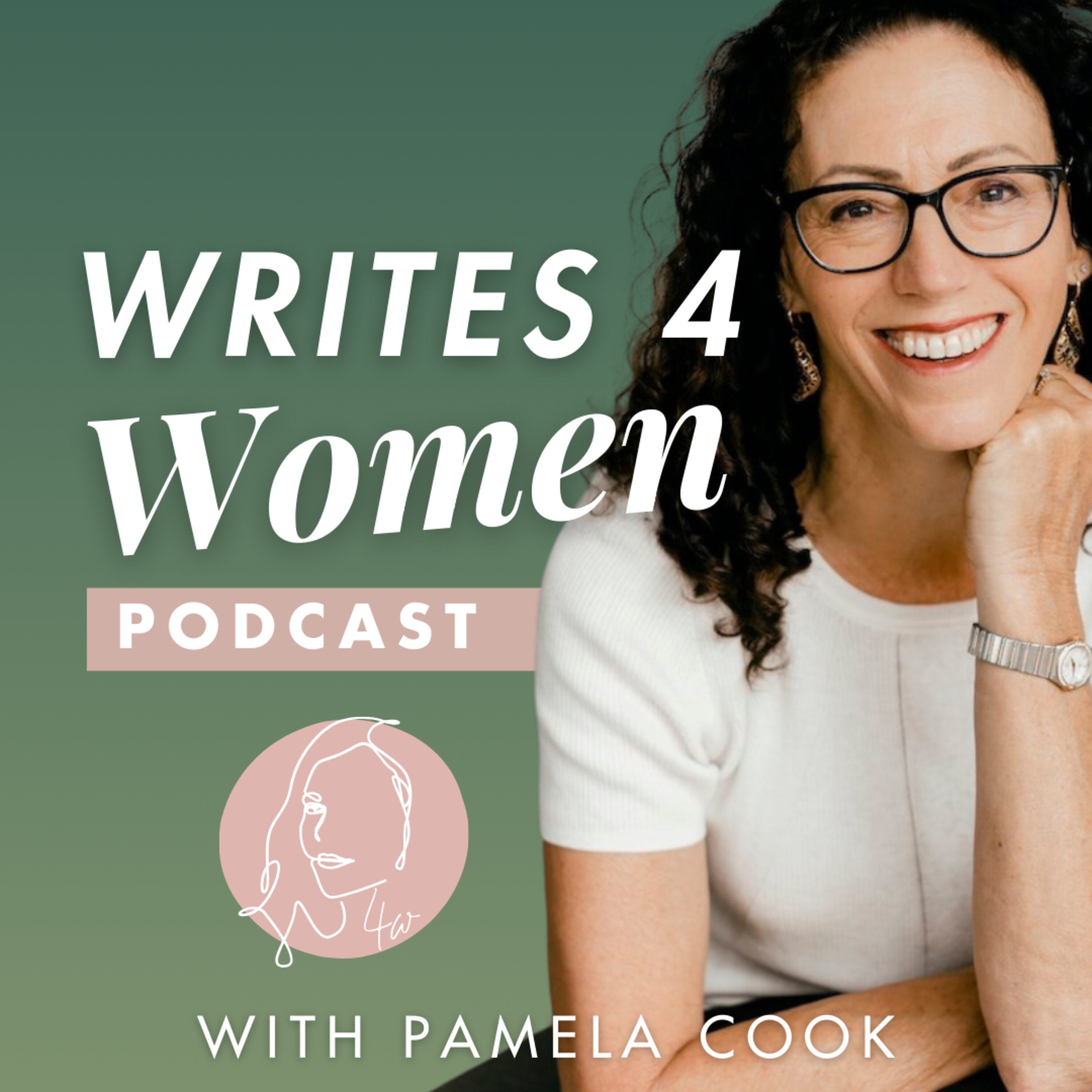 My guest on the convo couch today for this Business of Writing episode is Annie Seaton. Annie is an award-winning Australian author, and her inspiration comes from the beauty of the Australian landscape that she sees around her on her many and varied travels. In 2016 Annie's novel Kakadu Sunset was shortlisted for the RWA Ruby awards, and in 2018, Whitsunday Dawn was voted book of the year in the AusRom Today Reader's Choice Awards. You can guess from the titles of these books that they are firmly rooted in the landscape, but they also have enthralling characters and riveting plots that...
---
October Craft of Writing: Trust Your Instincts with Sarah Winman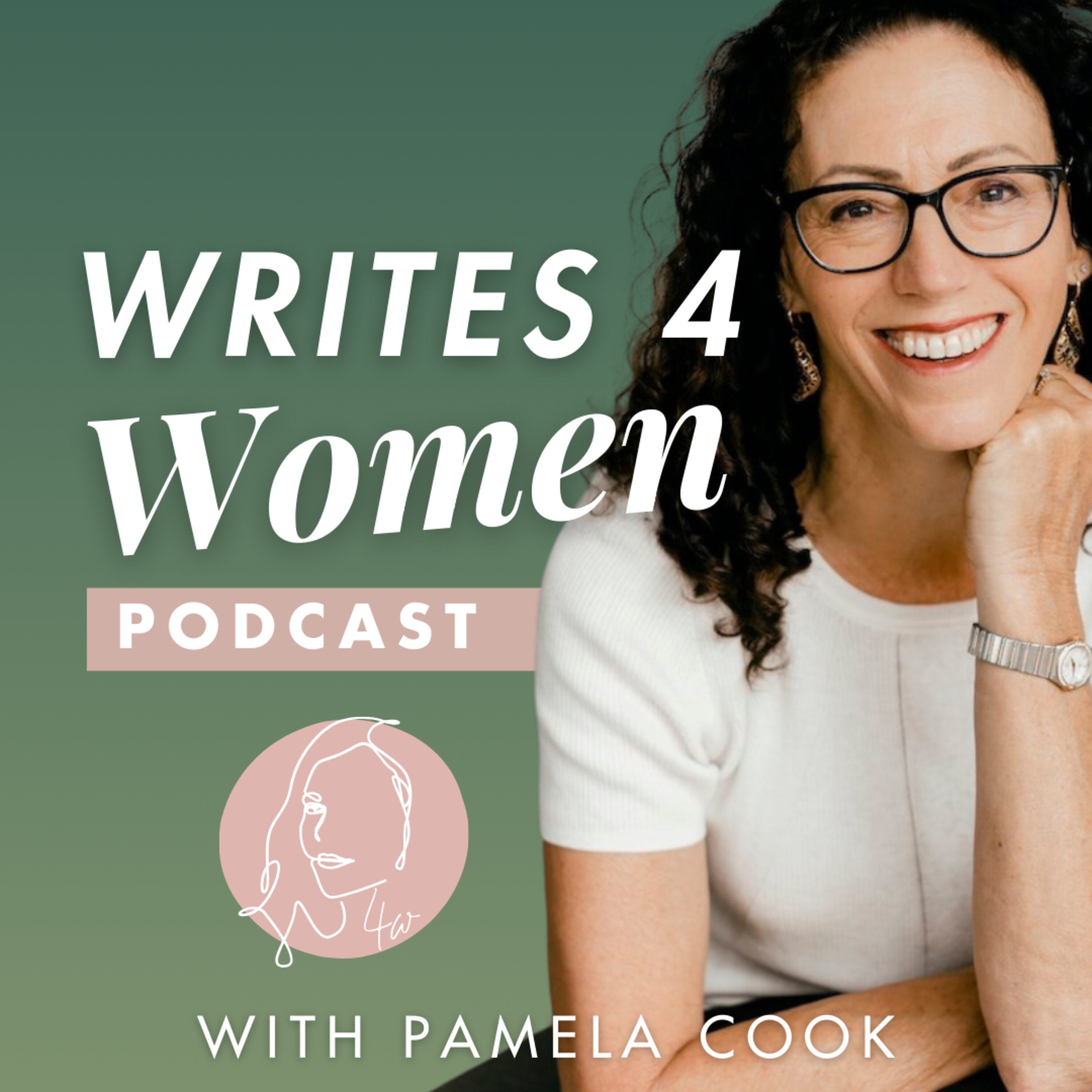 Welcome to a very special craft of writing episode of Writes4Women featuring Sarah Winman talking about the writing of her new novel, Still Life. Before turning her hand to writing Sarah was an actress. She worked in theatre in her twenties and early thirties, but by 1992, she'd decided that she wanted to write a novel. Her highly acclaimed debut novel When God was a Rabbit, is a story about childhood eccentricity, loss, and love.  It was an international bestseller and won Sarah multiple awards, including New Writer of the Year in the Galaxy National Book Awards and the Newton F...
---
Heart of Writing: The Last Exiles with Ann Shin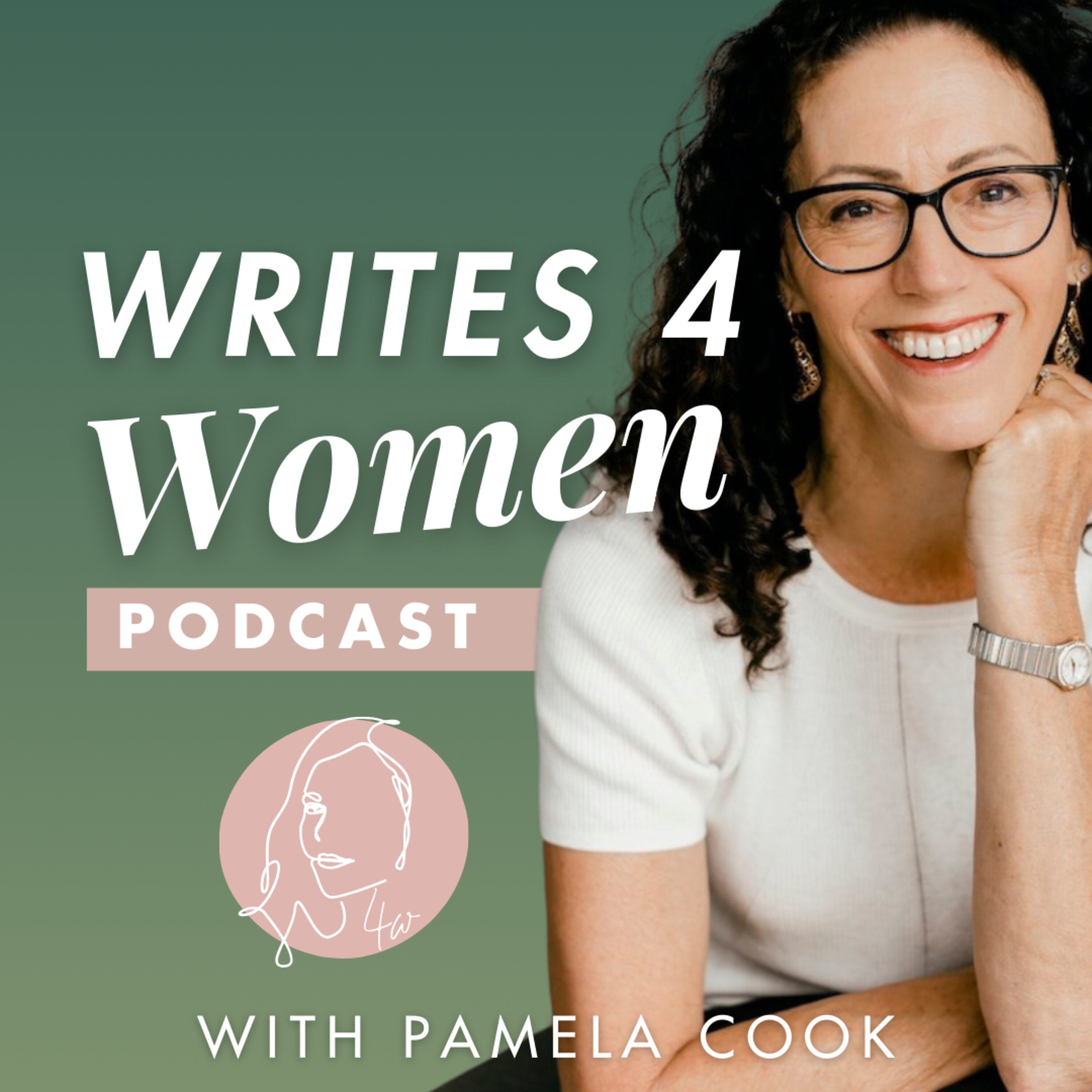 Today's episode is a combined Heart of Writing and New Release episode. My guest on the Convo Couch is Ann Shin. Ann lives in Toronto with two daughters and her partner and she's a documentary and filmmaker as well as an author. Her documentary, My Enemy, My Brother was shortlisted for a 2016 Academy Award and nominated for an Emmy. Her previous documentary, The Defector: Escape from North Korea won multiple awards for Best Documentary and Best Documentary Director and was made in conjunction with the writing of her novel, The Last Exiles. The Defector: Escape from North Korea is a...
---
The Craft of Writing: The Conflict Thesaurus with Angela Ackerman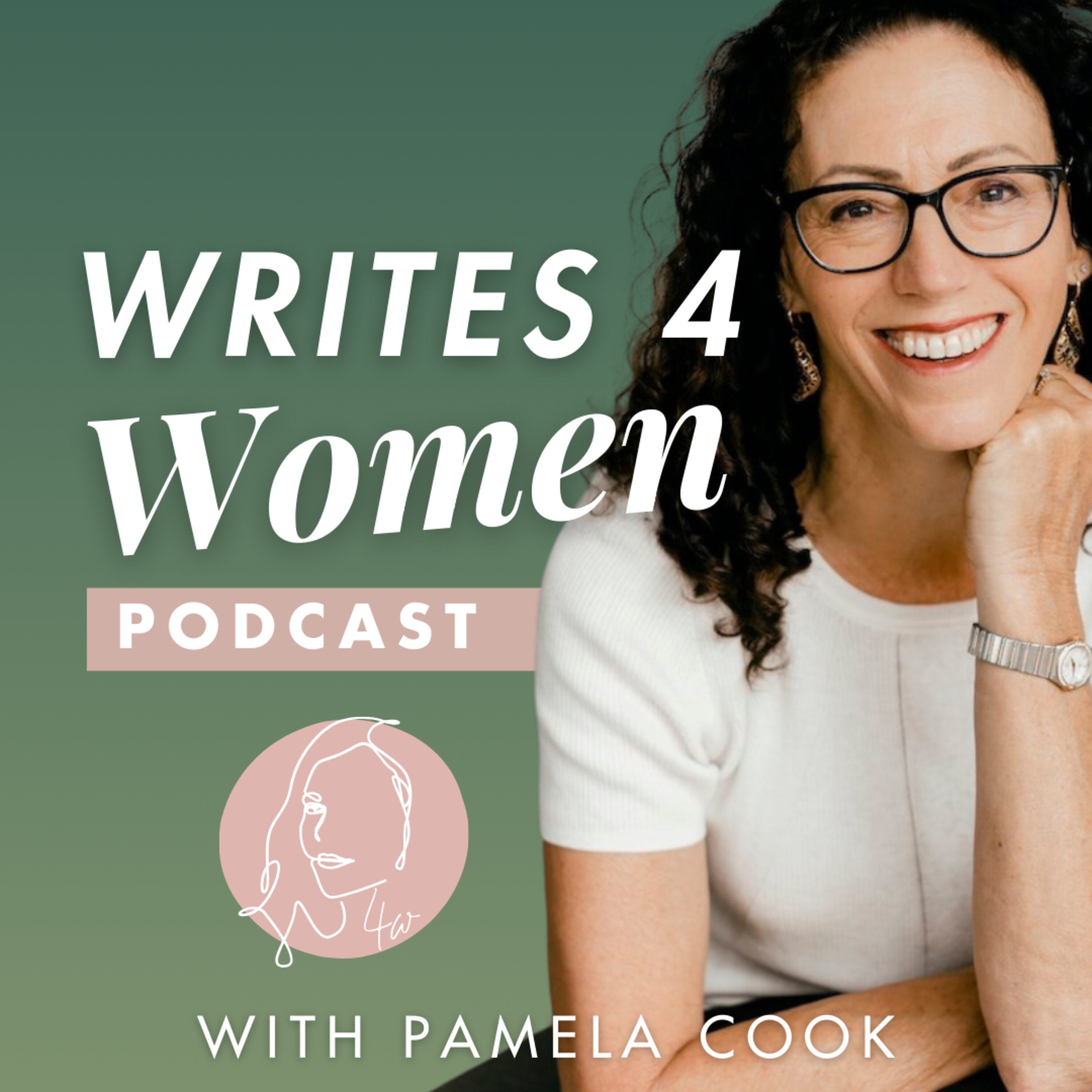 Today's episode is a Craft of Writing episode with Angela Ackerman, co-author of eight best-selling resource books printed in eight different languages through which she shares her passion for the writing craft. If you are a writer, you may have heard of Angela's first book, The Emotion Thesaurus, a tool which helps writers show emotions through body language and internal reactions.  The desire to help writers in new and innovative ways led to a website called one stop for writers. It's a unique site originally co-founded with Becca Puglisi and Lee Powell, the creator of Scrivener for windows, and Lena L...
---
Podcasters Special: Celebrating 400 Episodes of Words and Nerds with Dani Vee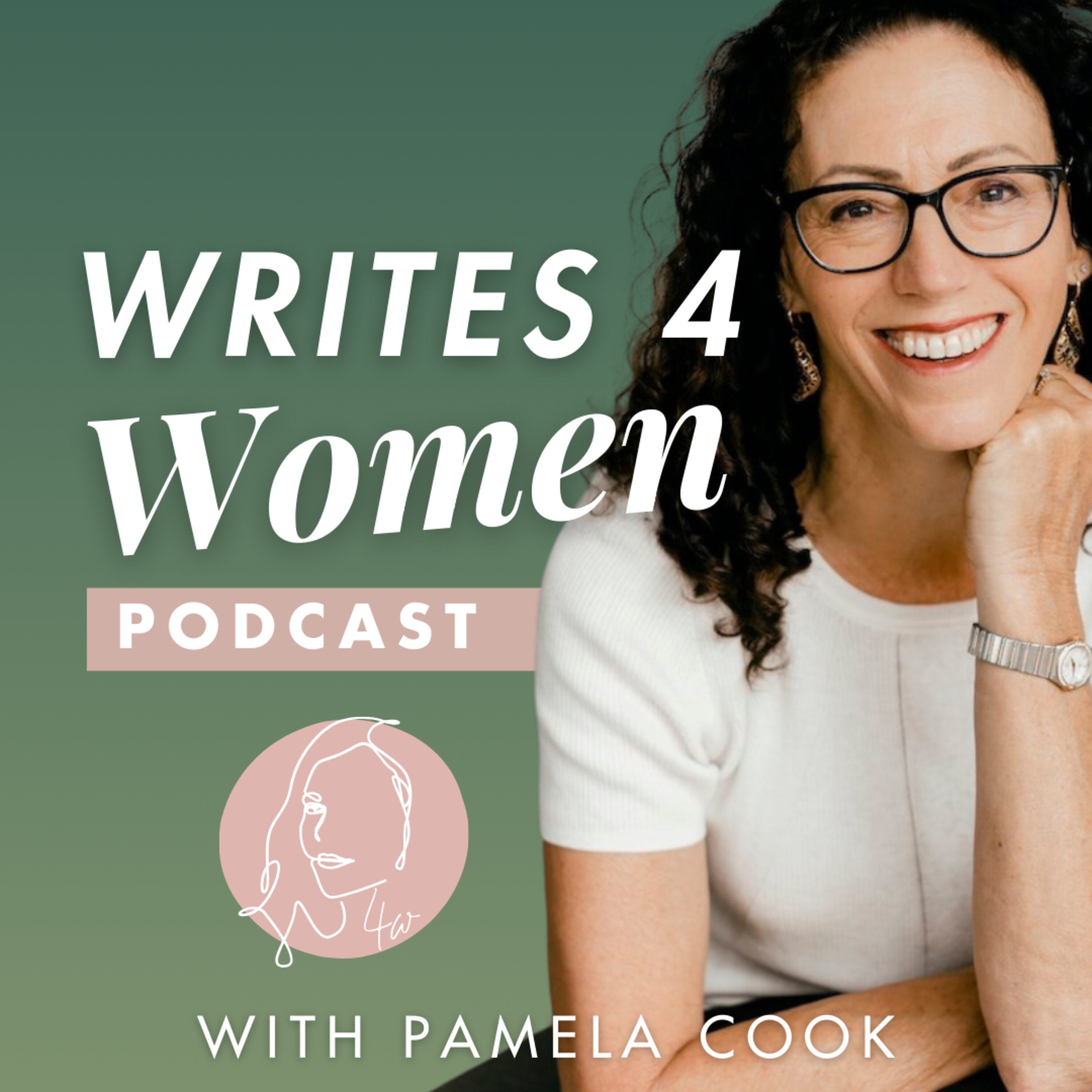 Welcome to a very special episode of Writes4Women. Last week I had the pleasure of recording this episode with Dani Vee, Claudine Tinellis, Ashley Kalagian Blunt and Allison Tait. Those of you who love to listen to writing and reading podcasts might recognize some of those names.  We were getting together to celebrate the 400th episode of the Words and Nerds podcast produced and hosted by Dani Vee. It was really such a pleasure to be able to celebrate this occasion with Dani. She's a prolific podcaster, a fabulous author, reader, and promoter of Australian writing.  Dani chose to re...
---
New Release/Business of Writing: The Five Year Plan with Jodi Gibson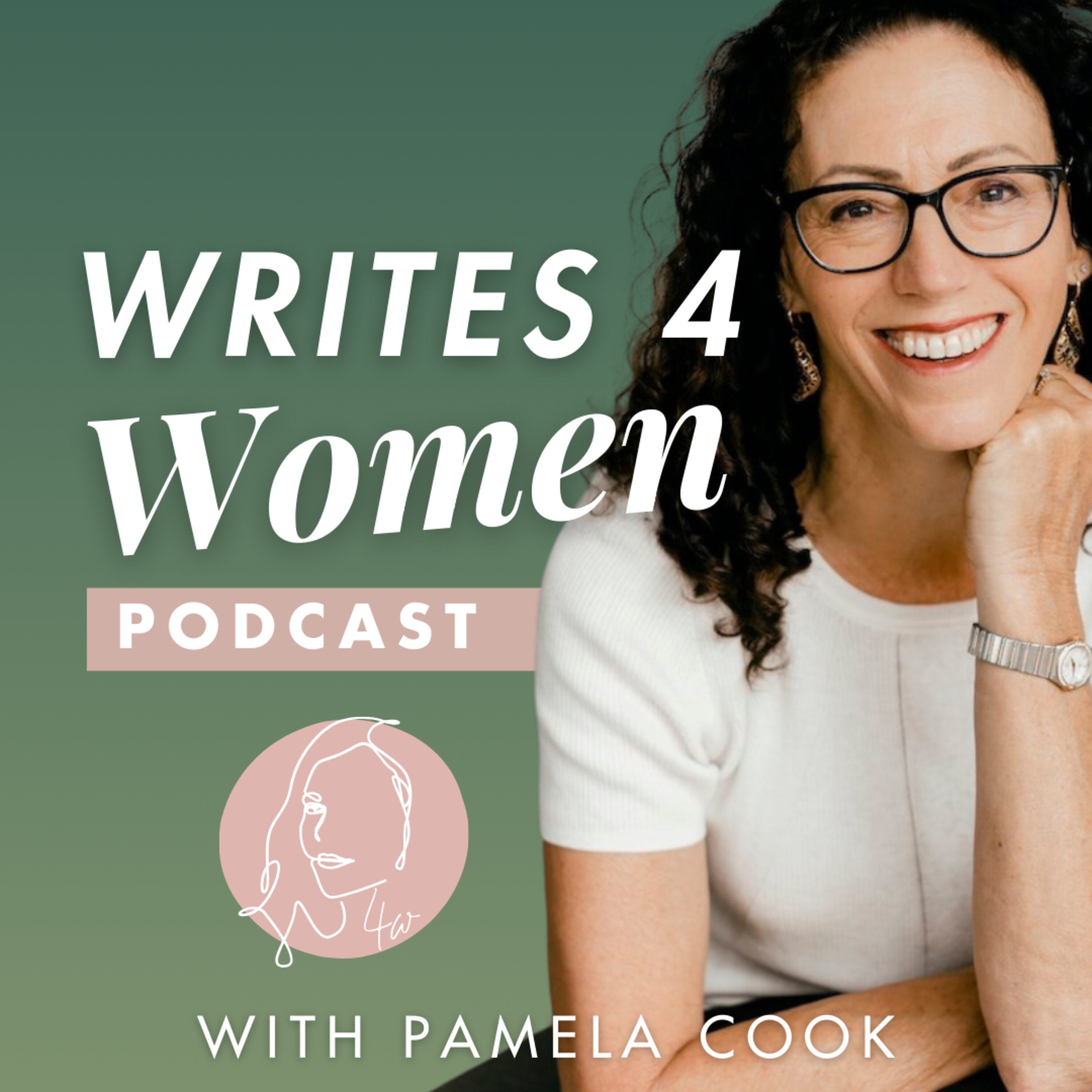 Welcome to another episode of Writes4Women. This one is a New Release/Business of writing episode with Jodi Gibson.  Jodi is an author of contemporary women's fiction, or as she likes to call it, fiction with all the feels. Her debut novel was The Memories We Hide, independently published in August, 2019. Her next novel, The Five Year Plan is a lighter women's fiction title and combines travel, food and romance. Jodi is a graduate of Fiona Macintosh's master class from 2017, and has worked as a freelancer in copy editing. She's an avid baker, a skill and passion evident in h...
---
September Heart of Writing Episode: Living Wholeheartedly with Terri Connellan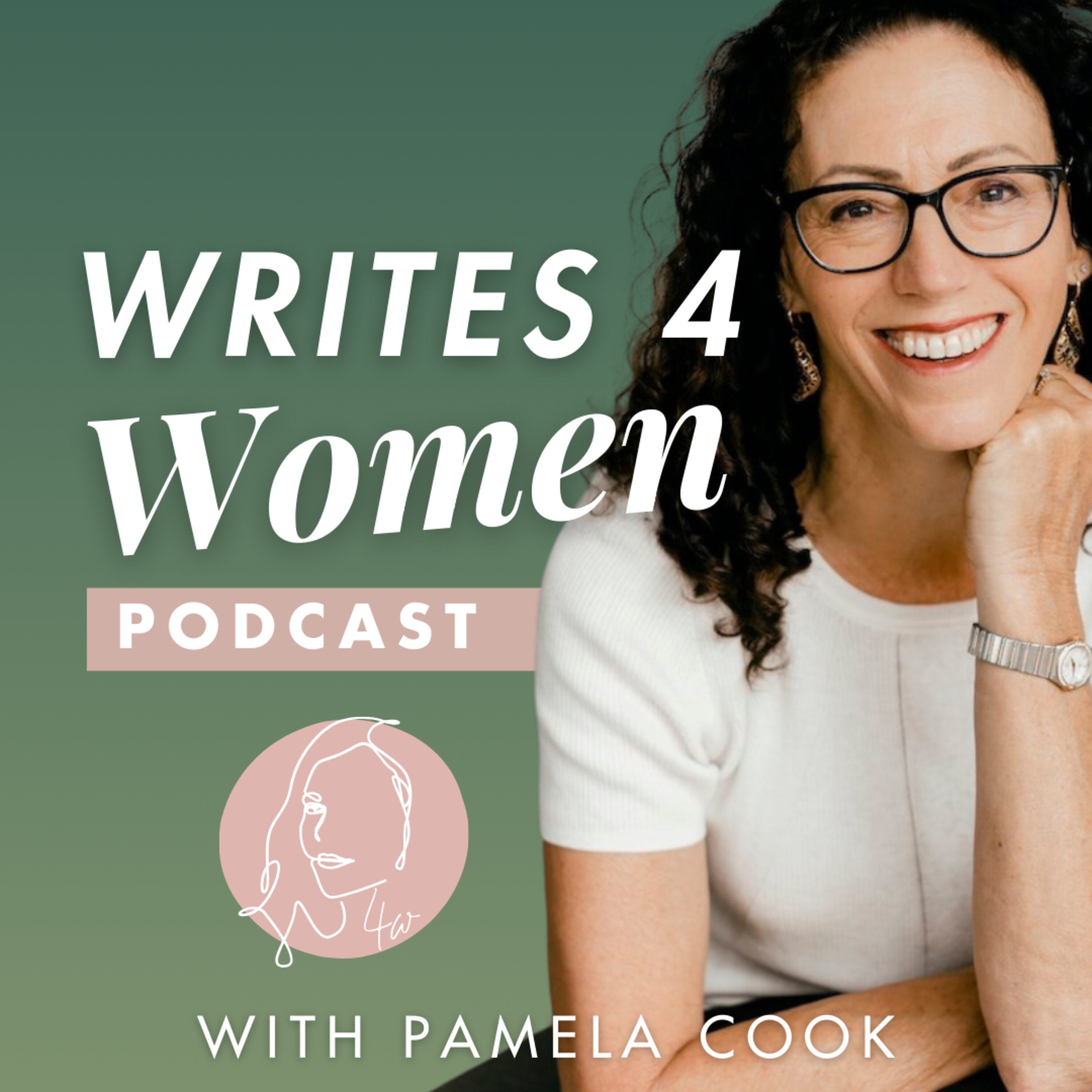 Today's episode is the September Heart of Writing episode. And my guest is Terri Connellan. Terri is a certified life coach, author, and accredited psychological type practitioner. She has a Master of Arts in language and literacy, and a successful 30 year career as a teacher and leader in adult vocational education. Terri's coaching and writing focus on creativity, personality, and self-leadership, especially for women in transition to a life with deeper purpose. She works with women globally through her creative business, Quiet Writing, encouraging deep self-understanding of body-of-work, creativity and psychological type for more wholehearted and fulfilling life. Terri supports...
---
How Hannah Bent Wrote a Love Letter to her Sister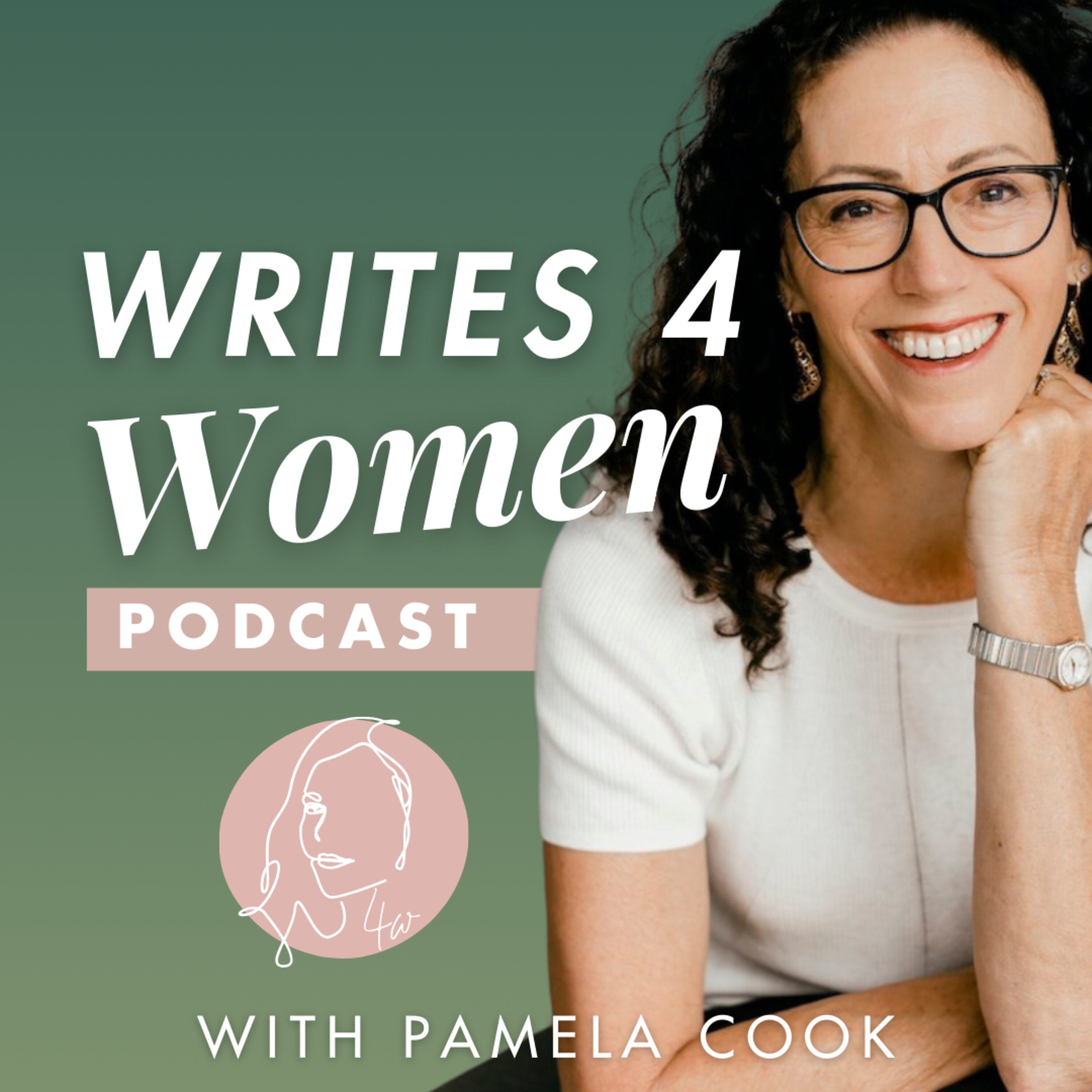 Welcome to another episode of Writes4Women. This one is a mashup between a Heart of Writing, Craft of Writing and New Release episode featuring debut author, Hannah Bent.  Hannah's book,  When Things Are Alive They Hum has recently been released  to great critical acclaim. Hannah was born and raised in Hong Kong. She completed her Bachelor of Arts in Fine Art Film and Photography at Central St. Martin's School of Art and Design in London. She undertook post-graduate study in both directing and screenwriting at the Australian Film and Television and Radio School, and has a Master's in Creative Wri...
---
Characters Inside and Out with Emily Maguire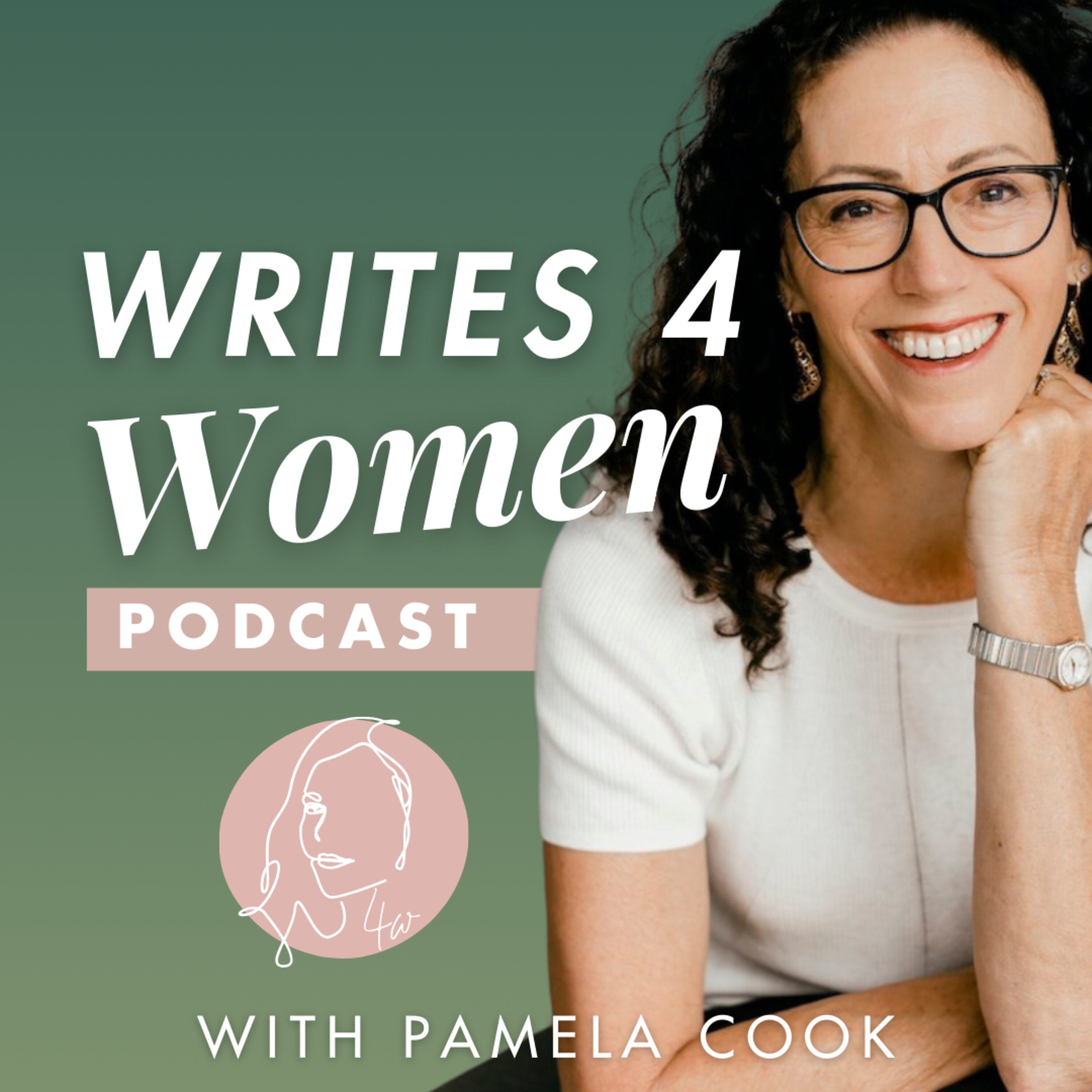 In this Craft of Writing episode Pam chats to  Emily Maguire on characterisation in her latest novel Love Objects. Emily is the author of six novels, including the Stella Prize and Miles Franklin shortlisted An Isolated Incident and three non-fiction books. Emily's articles and essays on sex, feminism, culture and literature have been published widely, including in the Sydney Morning HeraldThe Australian,The Observer and The Age. Emily works as a teacher and mentor to young and emerging writers, and is 2018-19  was Writer in Residence at the Charles Perkins Centre at the University of Sydney, where she undertook much of...
---
August New Release Feature Author: Mary Lou Stephens, The Last of the Apple Blossom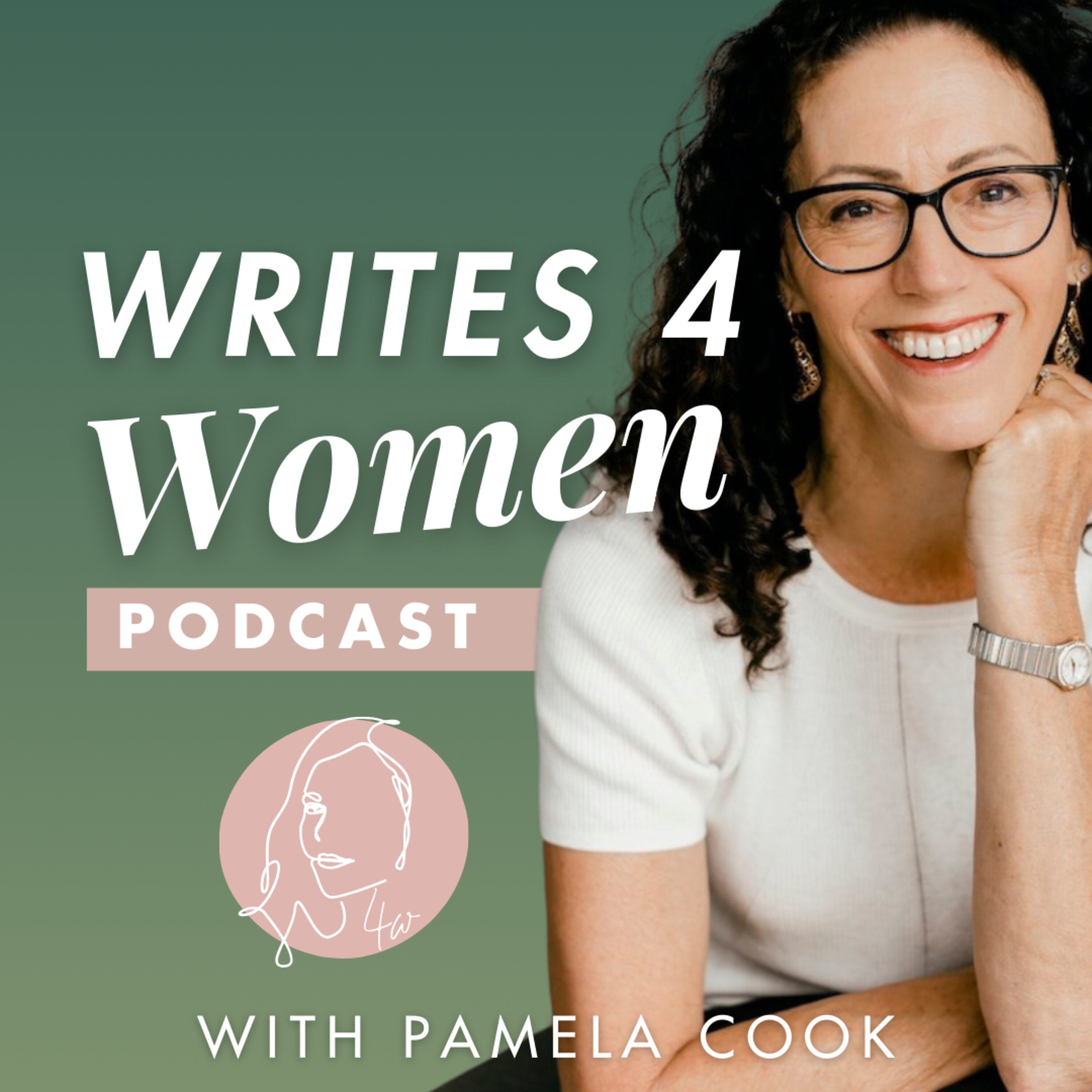 Welcome to the August New Release Feature Author episode Mary-Lou Stephens has worked as an actor, singer, radio presenter, and music director in both commercial radio and at the ABC here in Australia. Now Mary works as a novelist. The Last of the Apple Blossom was published by Harper Collins, just a couple of weeks ago.  Young schoolteacher Catherine Turner rushes to the Huon Valley to find her family's apple orchard destroyed, her childhood home in ruins and her brother dead. Despite her father's declaration that a woman will never run the orchard, Catherine resolves to rebuild the family business. A...
---
Ther Business of Writing: Alka Joshi on Author Branding and The Secret Keeper of Jaipur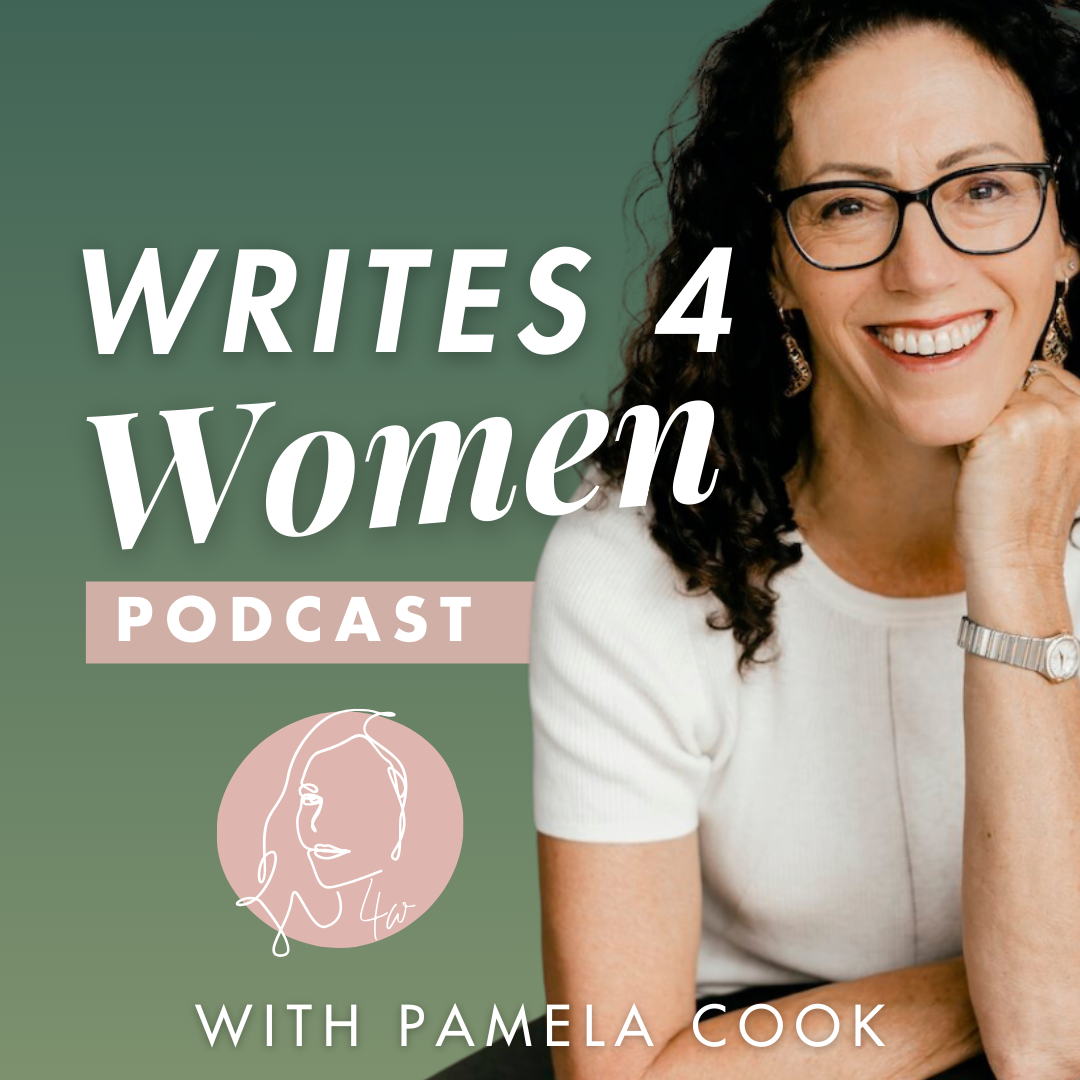 Welcome to the August Business of Writing edition.  Today's guest is Alka Joshi,  author of The Henna Artist and The Secret Keeper of Jaipur. Born in Jodhpur, Rajasthan, in India, Alka has lived in the U S since the age of nine. She spent many years working in advertising and marketing copy after being encouraged by her husband to try writing fiction. Alka took evening workshops before enrolling in an MFA program in creative writing at the age of 51. The Henna Artistt, Alka's debut novel published by Mira books, a division of Harper Collins right ot the beginning of the Co...
---
Finding Joy in Creativity with Karyn Sepulveda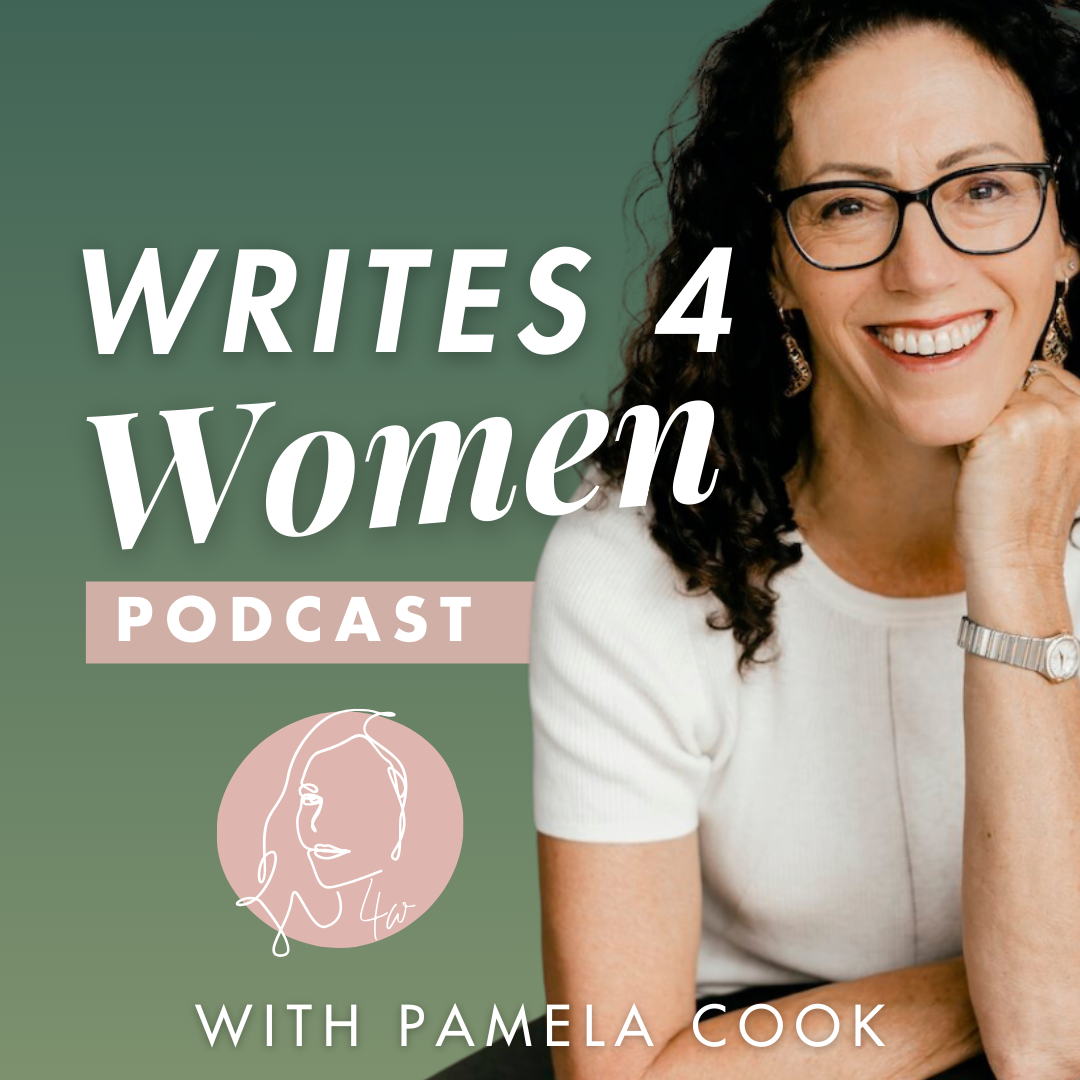 Welcome to the August Heart of Writing Episode. Karyn Sepulveda is an author, podcast producer and creator of short, guided meditations. Through writing about characters triumphing over adversity, interviewing women about their strengths and designing meditations that help the listener tap into their own creativity, Karyn hopes to spread compassion and connection. In this episode Karyn joins Pam on The Convo Couch to discuss creativity, meditation and her new release the Women's Circle, published by Ventura Press. Grab a cuppa and sit back and enjoy! SHOW NOTES: Writes4Women www.writes4women.com Facebook @writes4women Twitter / Instagram @w4wp...
---
July New Release Feature Author, Christine Wells, Sisters of the Resistance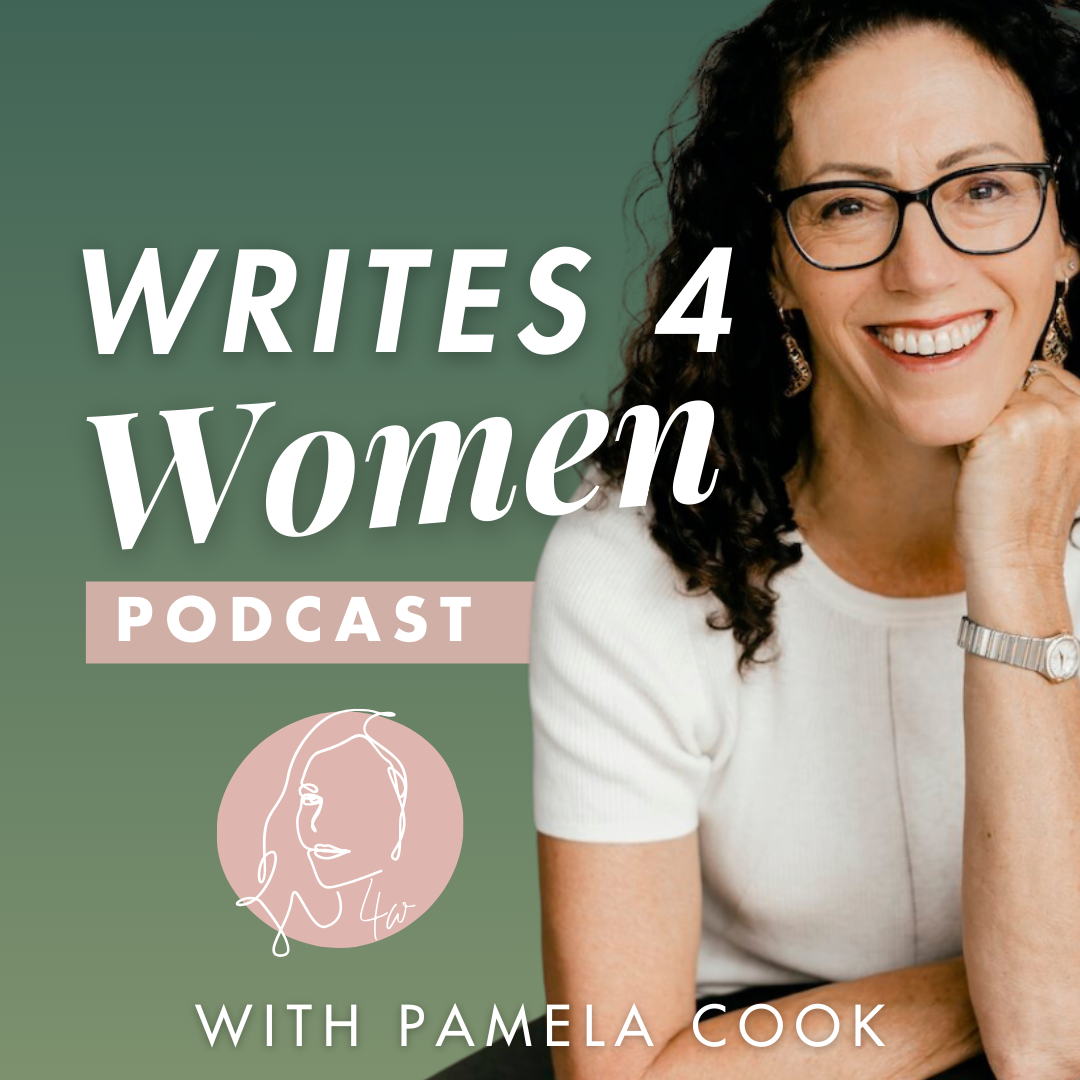 Christine Wells writes historical fiction featuring strong, fascinating women. As a child, she never considered a career as an author because authors were 'magical beings', not flesh and blood mortals like her. Instead, Christine went into law, specialising in corporate mergers and acquisitions. She might still be a lawyer if she hadn't accepted a challenge from a friend to try her hand at writing a novel. The minute she began to weave that story, she fell in love with writing. Christine has gone on to publish 14 novels about periods ranging from Georgian England to post-world war two France including The W...
---
Naidoc Week Rewind: Claire G. Coleman on Writing the Future to Understand the Past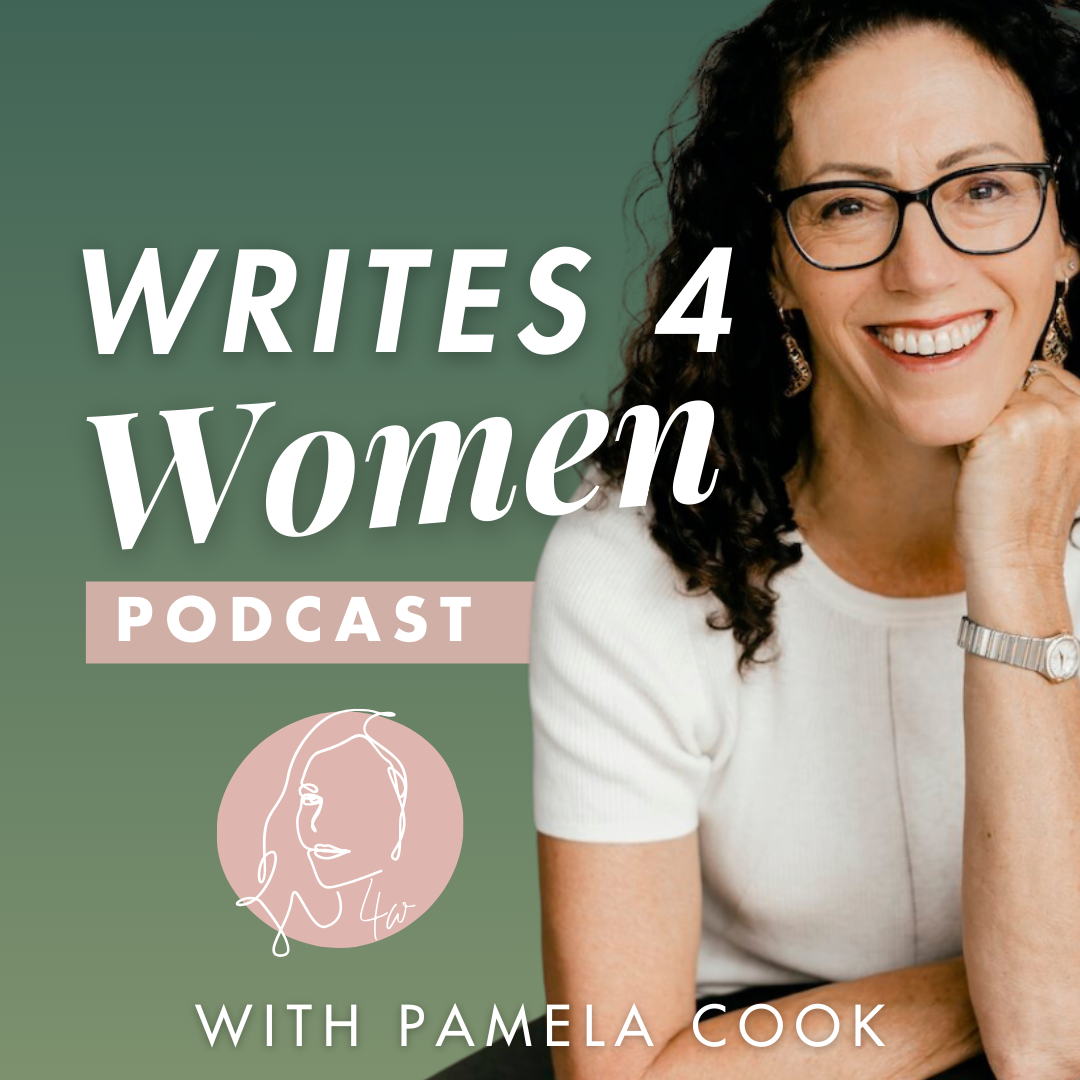 A Naidoc Week special... Award-winning first nations author Claire G. Coleman chats to Kel Butler about writing speculative fiction and how writing about the future can help us understand the past and the present. Claire also talks about where she draws her inspiration from, her writing process, the shock of having such a successful debut novel, Terra Nullius, and the different reception she received for novel number two, The Old Lie. Grab a cuppa, sit back and enjoy this special rewind episode.   SHOW NOTES: Writes4Women www.writes4women.com Facebook @writes4women Twitter / Instagram @w4wpodcast   W4W Patreon ht...
---
Rewind: Lightbulb Moments with Tess Woods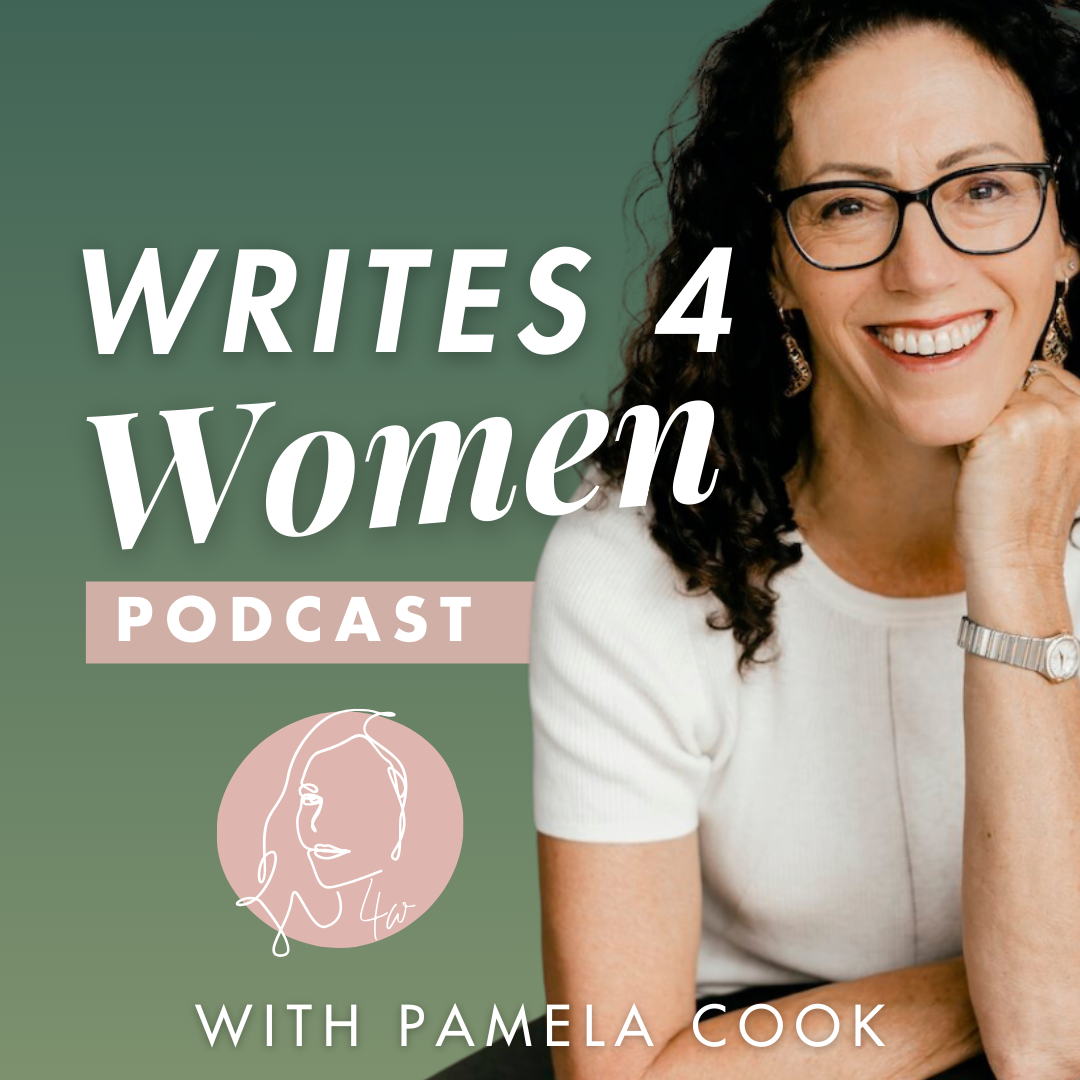 Welcome to the first rewind episode for July 2021. It's an episode that has been previously.  released - my chat with Perth author Tess Woods.  Tess is the three novels, Love at First Flight (2015), Beautiful, Messy Love (2017) and Love and Other Battles (2019). In addition to being an author Tess is a physiotherapist, a mentor and a writing teacher. She has two children, and manages to fir so much into her very busy life. This is an edited version of my original chat with Tess, done at the time she was about to release her third book Love and Other Battles, and is...
---
The Pros & Cons of Republishing with Rania Battany and Michelle Montebello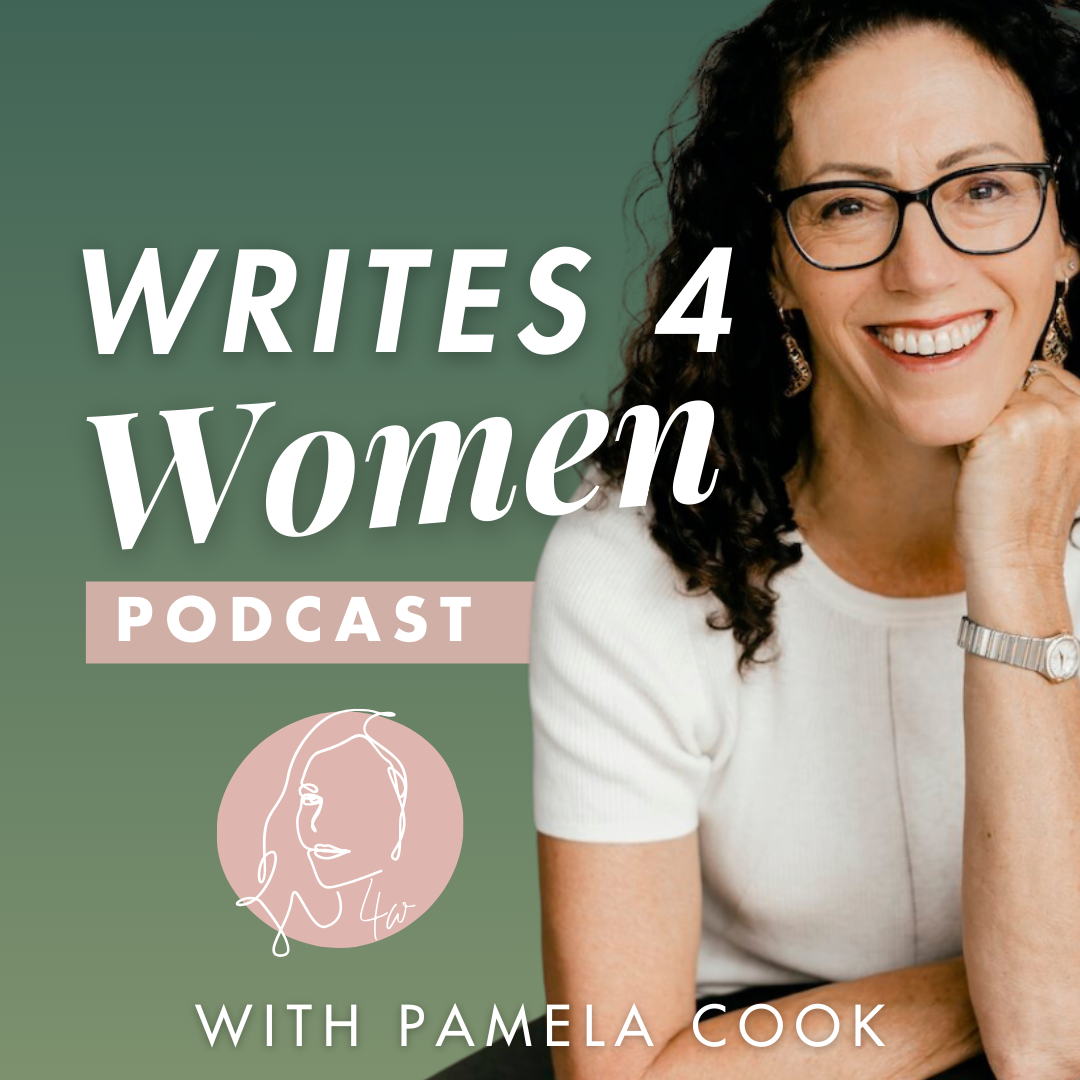 Something a little different on The Convo Couch today. Pam talks to Indie Authors Rania Battany and Michelle Montebello about republishing a previously published book. Michelle Montebello is the international best-selling award-winning author of The Quarantine Station, Beautiful, Fragile and the The Lost Letters of Playfair Street. The Quarantine Station was a finalist in the 2021 international book awards for best historical fiction. The Lost Letters of Playfair Street won the 2020 Australian Romance Reader's Association awards for Favourite Contemporary Romance and Favourite Australian Set Romance. In addition to this, The Quarantine Station and Beautiful, Fragile were shortlisted in 2019 for Favourite Historical F...
---
Where Do You Hang Your Hammock? A Heart of Writing Episode with Bella Mahaya Carter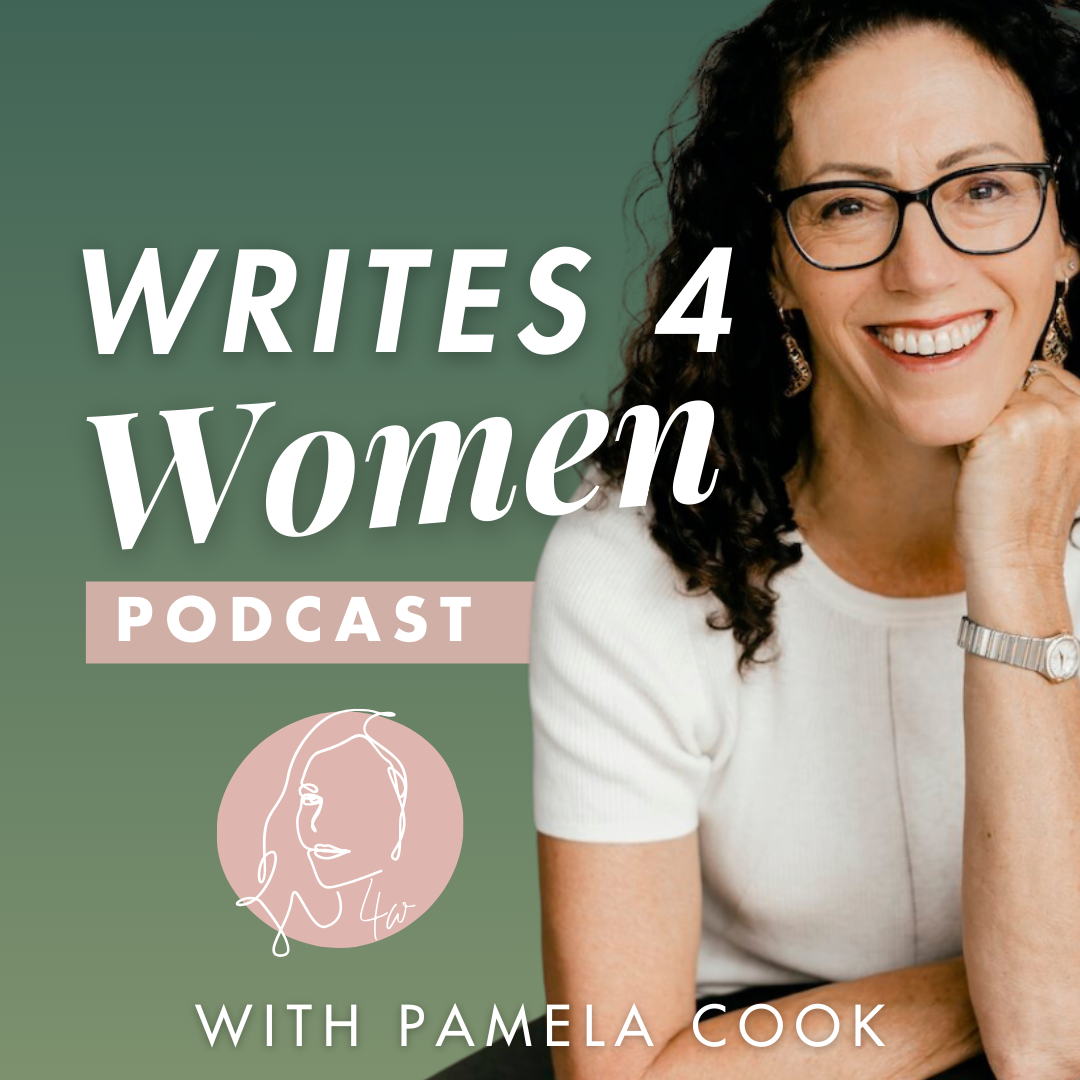 Welcome to the June Heart of Writing Episode featuring Bella Mahaya Carter Bella is an author, creative writing teacher, empowerment coach, and speaker, who helps writers (and others) experience greater freedom, joy, and peace of mind. She believes in the power of writing to heal and transform lives and I view publishing as an opportunity to deepen self-awareness, nourish meaningful connections, and delight in peak experiences while being of service. Her new release Where Do You Hang Your Hammock? isan invaluable resource that encourages authors to rethink their ambitions (which may be fueled by the tyrannical demands of the ego...
---
Pamela Hart Launches Digging Up Dirt plus June New Release Round Up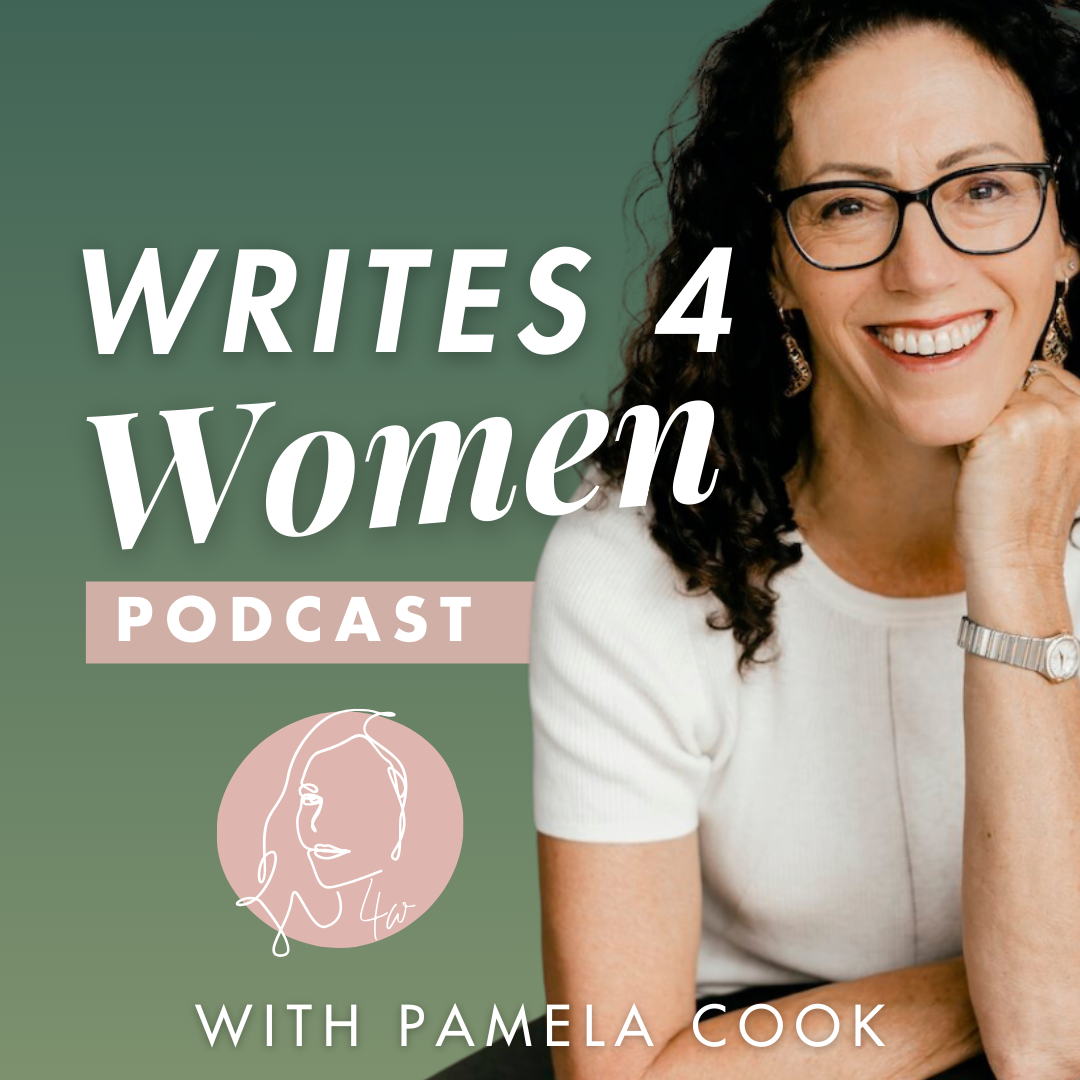 In this special edition of Writes4Women Pam hosts the launch of Digging Up Dirt by best-selling author Pamela Hart recorded at Berkelouw's Leichhardt on June 10. The two Pamela's have known each other for quite a few years  and apart from sharing a first name also share a love of writing and books, particularly stories about women toughing it out in difficult circumstances even when all the odds are stacked against them. Pamela has written across many genres, as Pamela Freeman and Pamela Hart, including biography, epic fantasy, children's, poetry, crime fiction, historical and now cozy mystery. Digging Up Dirt...
---
Turning Fact into Fiction in the Warsaw orphan with Kelly Rimmer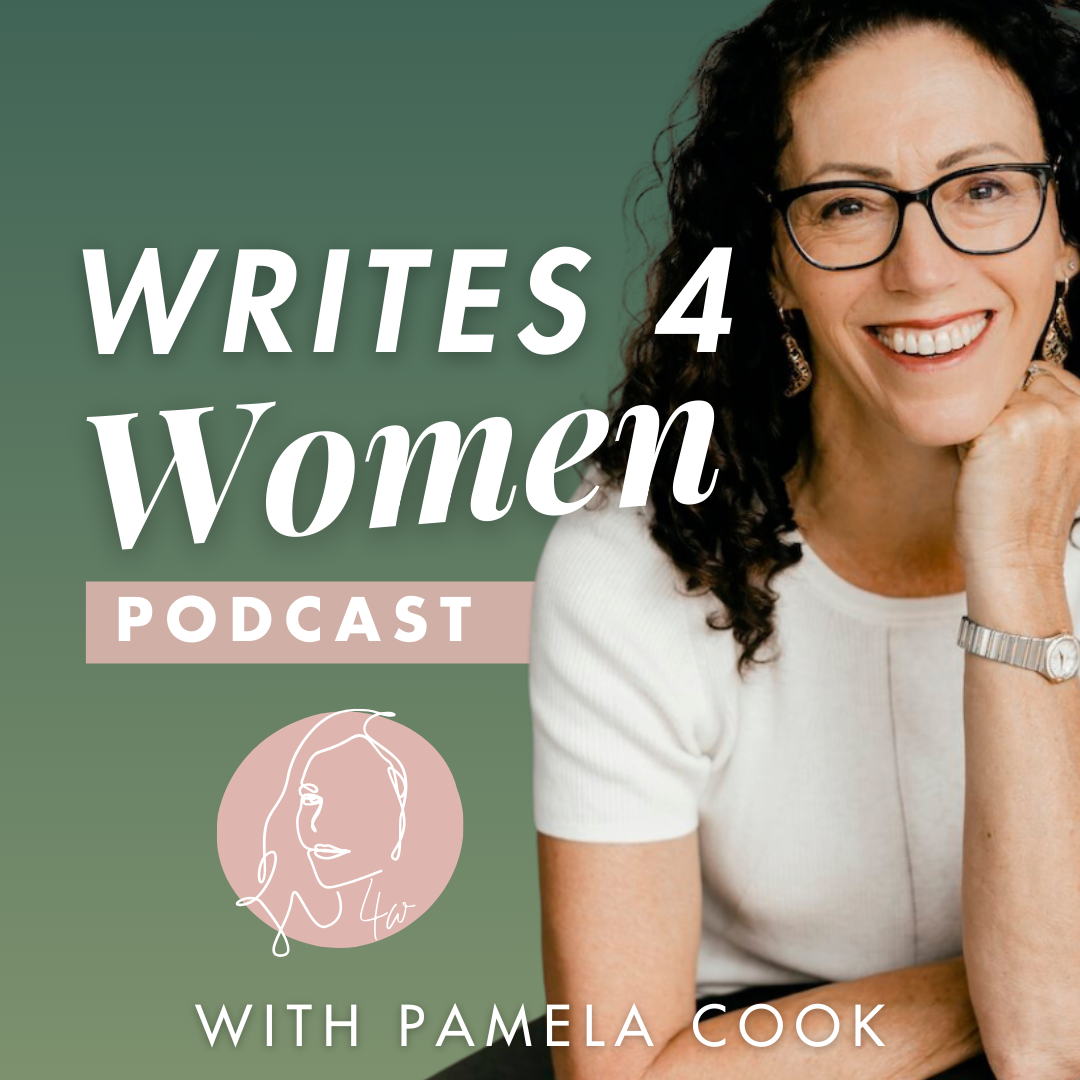 Kelly Rimmer is the New York Times, Wall Street Journal, USA Today and worldwide best-selling author of contemporary and historical fiction, including The Secret Daughter, The Things We Cannot Say and Truths I Never Told You. Kelly announced that she would become an author when she was still in kindergarten. For decades, she wrote for herself always hoping to be published, but it wasn't until her mid thirties that she was ready to even show family or friends, any of her stories. And then one night she came home, pressed the publish button and put her first novel out into...
---
Turning Fact into Fiction in The Warsaw Orphan, with Kelly Rimmer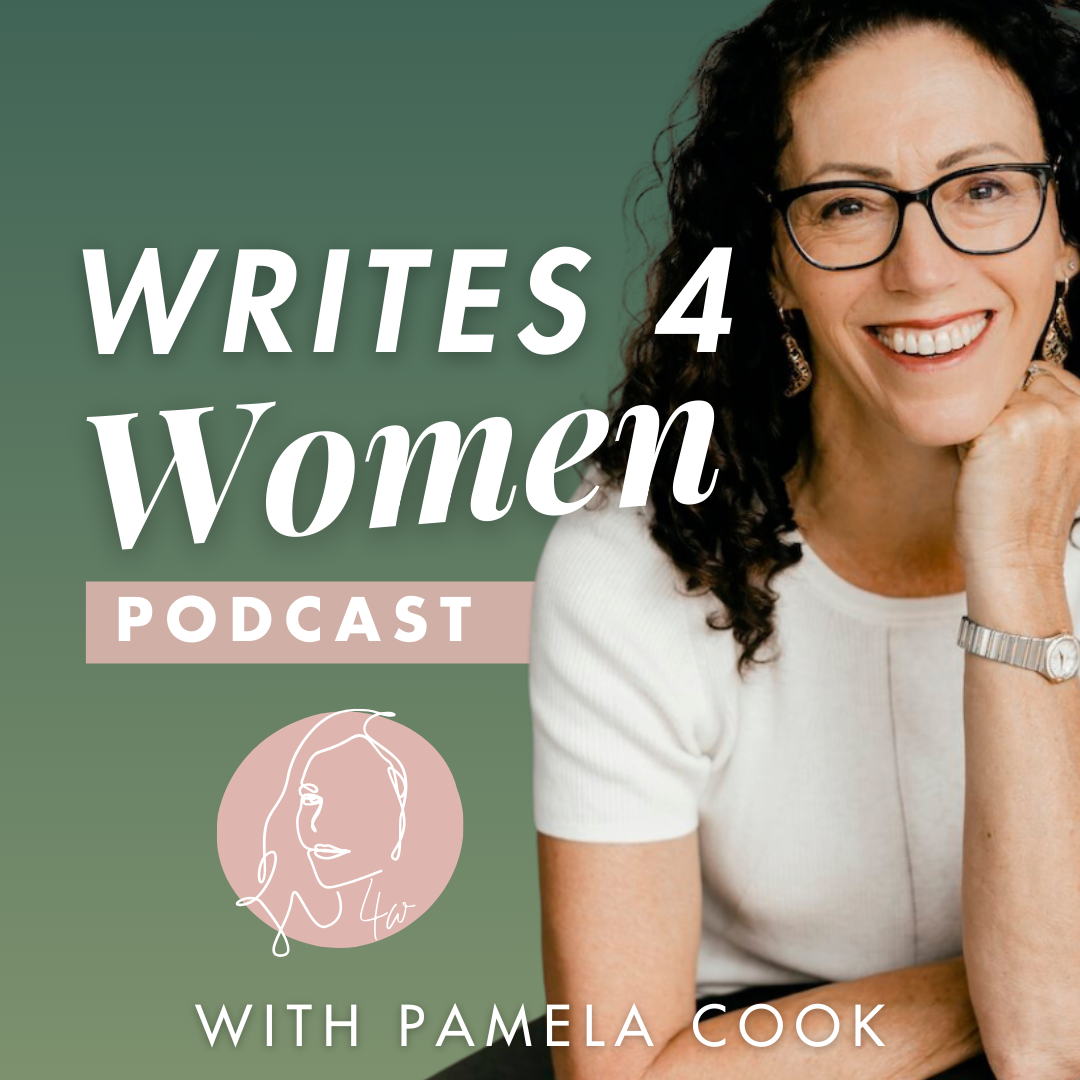 Kelly Rimmer is the New York Times, Wall Street Journal, USA Today and worldwide best-selling author of contemporary and historical fiction, including The Secret Daughter, The Things We Cannot Say and Truths I Never Told You. Kelly announced that she would become an author when she was still in kindergarten. For decades, she wrote for herself always hoping to be published, but it wasn't until her mid thirties that she was ready to even show family or friends, any of her stories. And then one night she came home, pressed the publish button and put her first novel out into...
---
New Release Feature Author: Karly Lane, Take Me Home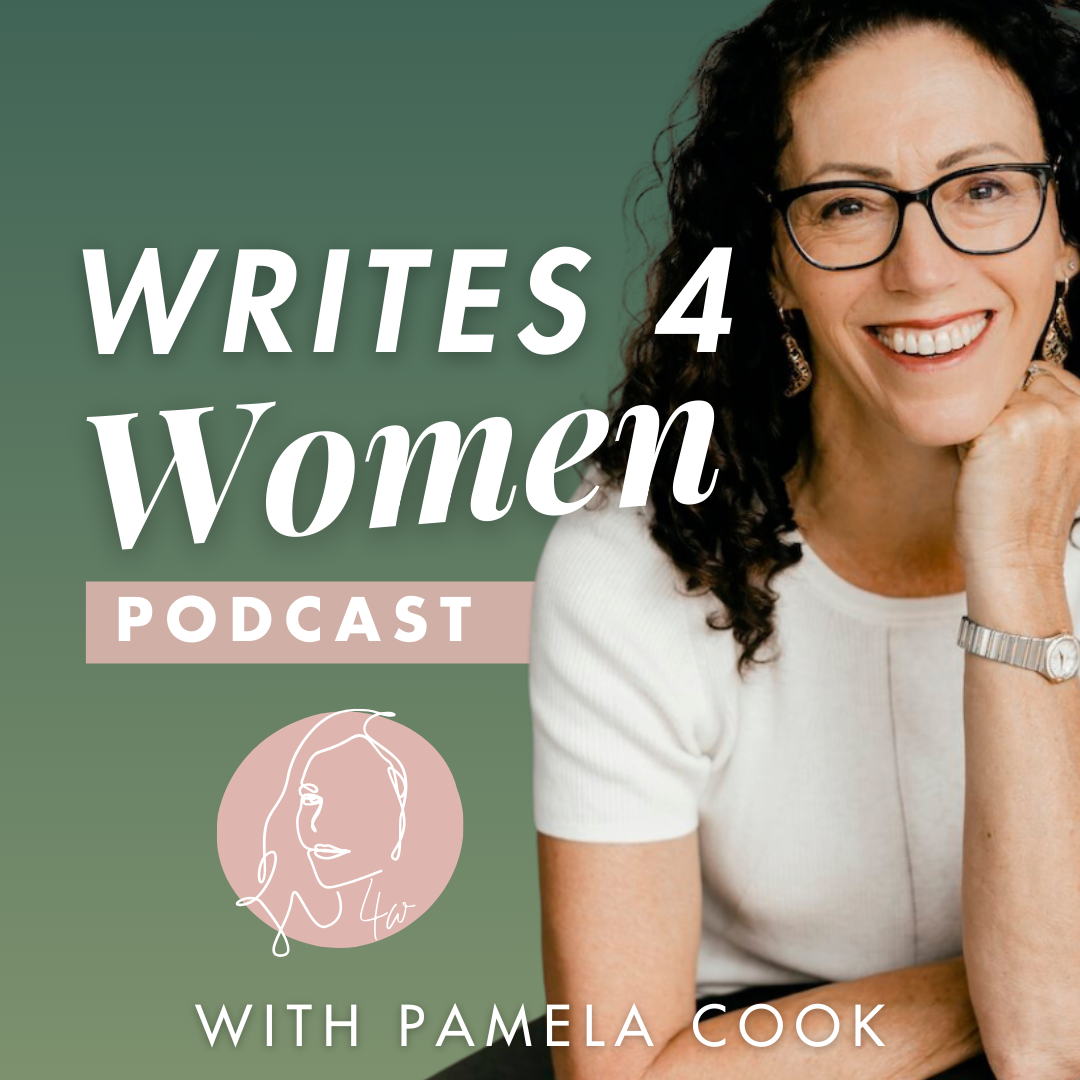 This month's new release feature author on Writes 4 Women is Karly Lane. Karly is an author of rural and women's fiction and lives on the beautiful mid coast of new south Wales in a valley her family has called home for five generations. Karly currently has 17 novels published with Allen & Unwin with an 18th due for release this December.  Karly's 17th novel, Take Me Home, which came out this month, was inspired by her own recent journey through beautiful, mysterious Scotland.  In this episode I chat to Karly about her new book, her writing process and how her writing has ev...
---
The Business of Publishing: Pilyara Press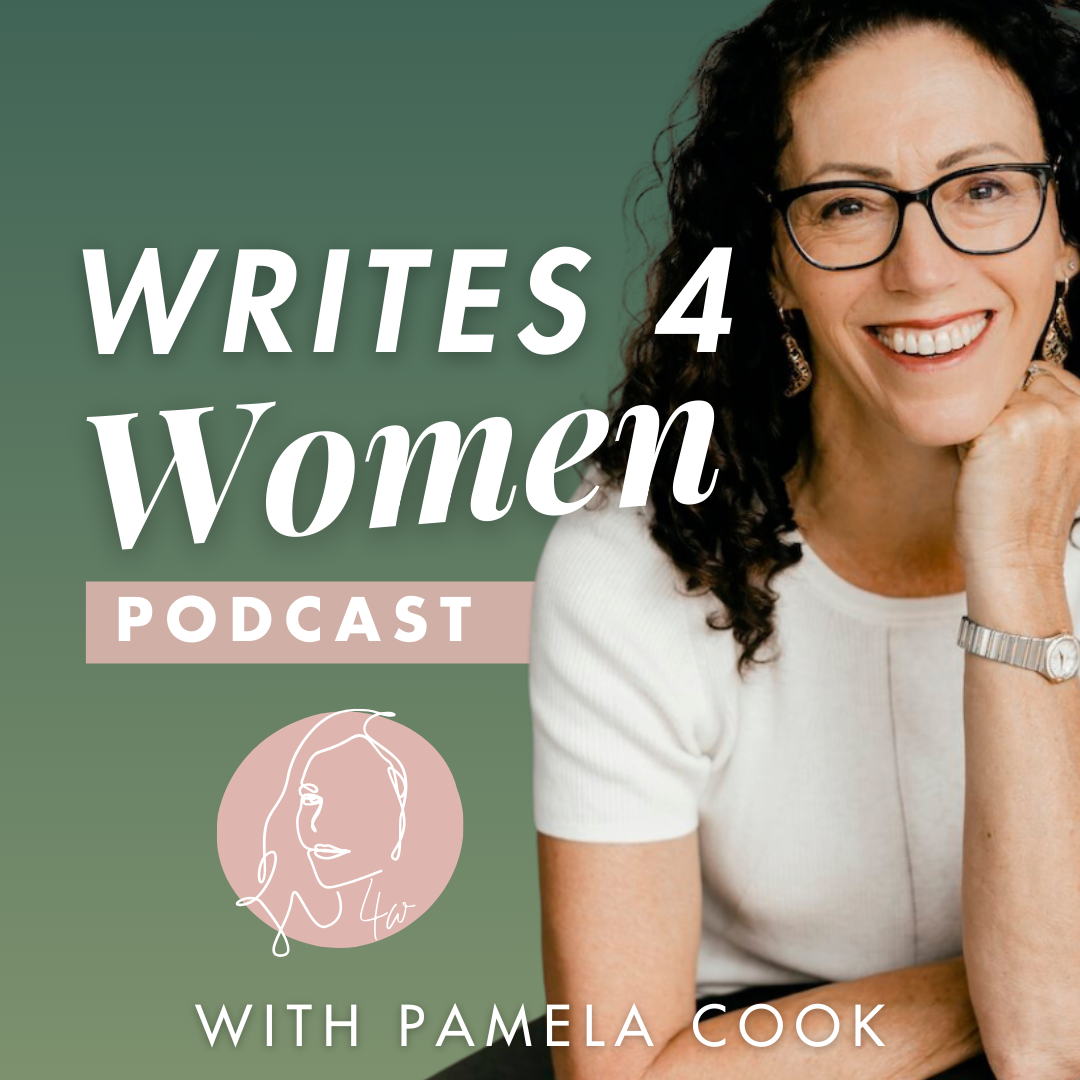 Jennifer Scoullar joins Pam on The Convo Couch. Jennifer is a well-loved Australian author and founder of Pilyara Press, a trail-blazing group of Australian writers who have come together to form the publishing cooperative Pilyara Press. Since establishing Pilyara in 2018, Jennifer has assembled a multi-skilled team to galvanise a new vision of how publishing can be done. It's a wonderful example of authors taking control, of their publishing careers - a fascinating model that will give both traditional and independent authors some food for thought. There are also some great tips on Bookbub! And a podcast and writing update fr...
---
The Heart of Writing: Authenticity and Truth with Amal Amad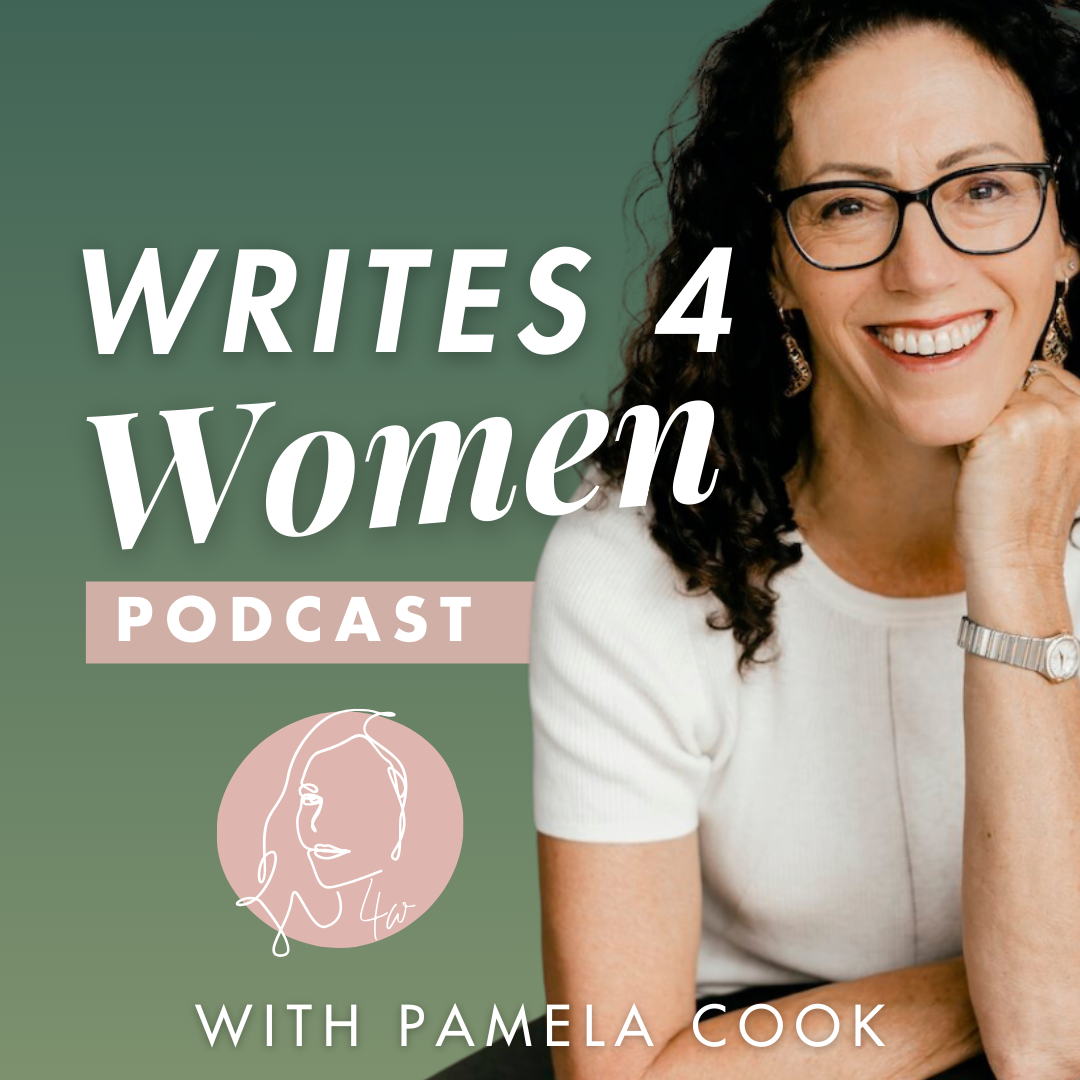 My guest today on The Convo Couch for this month's Heart of Writing episode is Amal Awad. Amal is a journalist, author, screenwriter, and performer. She has contributed to numerous journals and anthologies, appeared as a speaker or panelist at schools, universities, and writers festivals around Australia, and she also facilitates workshops covering topics such as; diversity, multiculturalism women's issues and pop culture. She is the author of five books, including two novels Courting Samira and This is How You Get Better, and the non-fiction books The Incidental Muslim, Beyond Veiled Cliches: The Real Lives of Arab Women and Fridays...
---
Going Deeper: Writing in Deep Point of View with Lisa Hall Wilson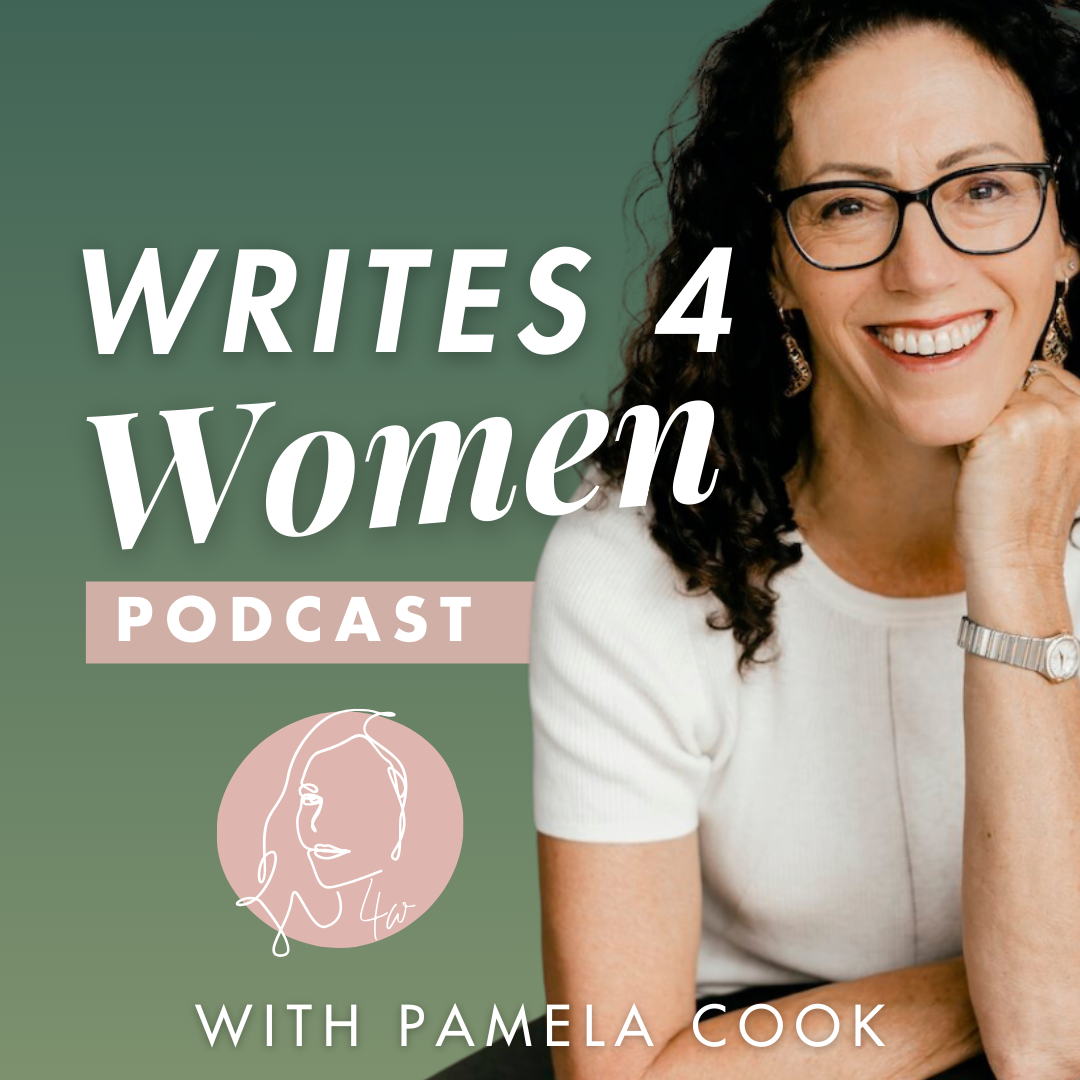 Today's guest on the convo couch is Lisa Hall-Wilson. Lisa is an award-winning author and mentor. Fascinated by monsters in the dark and the supernatural, she blends those elements into her stories along with her passion for history, fantasy, romance, and faith. Lisa's fiction grew from a need to ask more questions than is socially acceptable –to understand the why and how and who, and the so what and so that. Lisa runs fabulous online classes on writing in Deep POV which is where Pam first came across Lisa a few years back.She is an amazing and genero...
---
Meredith Jaffé: The Dressmakers of Yarrandarrah Prison,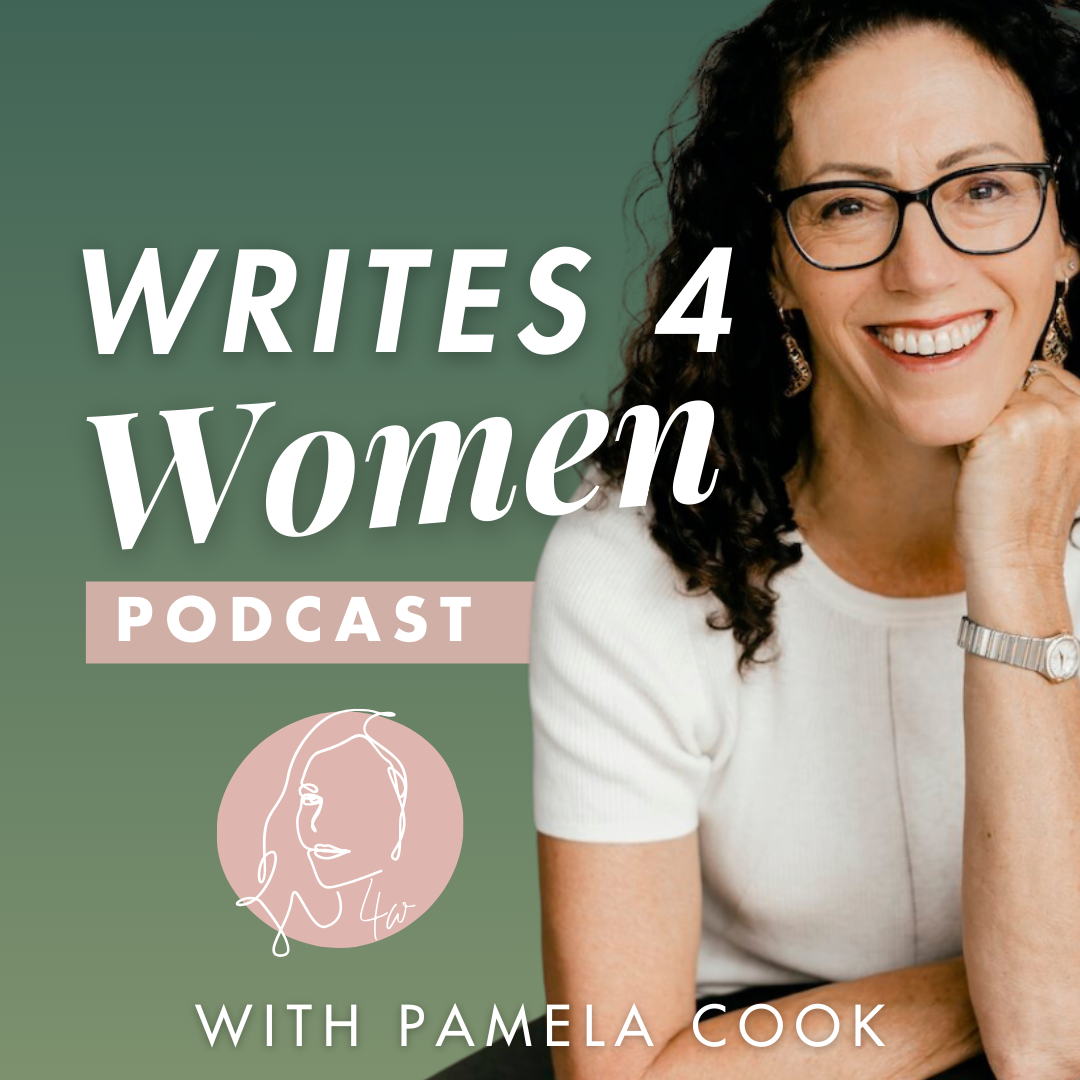 Welcome to the April New Release Feature Author episode featuring Meredith Jaffé Meredith is the author of three novels for adults The Fence (2016.), The Making of Christina (2017) and The Dressmakers of Yarrandarrah Prison (May 2021). Horse Warrior, the first in a children's series, was published in 2019. She also contributed a short story, Emergency Undies, to the 2019 Funny Bones anthology. She is the Festival Director of StoryFest, held on the NSW South Coast, and regularly facilitates at other writers' festivals and author events. Previously, she wrote the weekly literary column for the online women's magazine The Hoopla. Her feature articles, reviews...
---
The Business of Writing: Your Author Website with Michelle Barraclough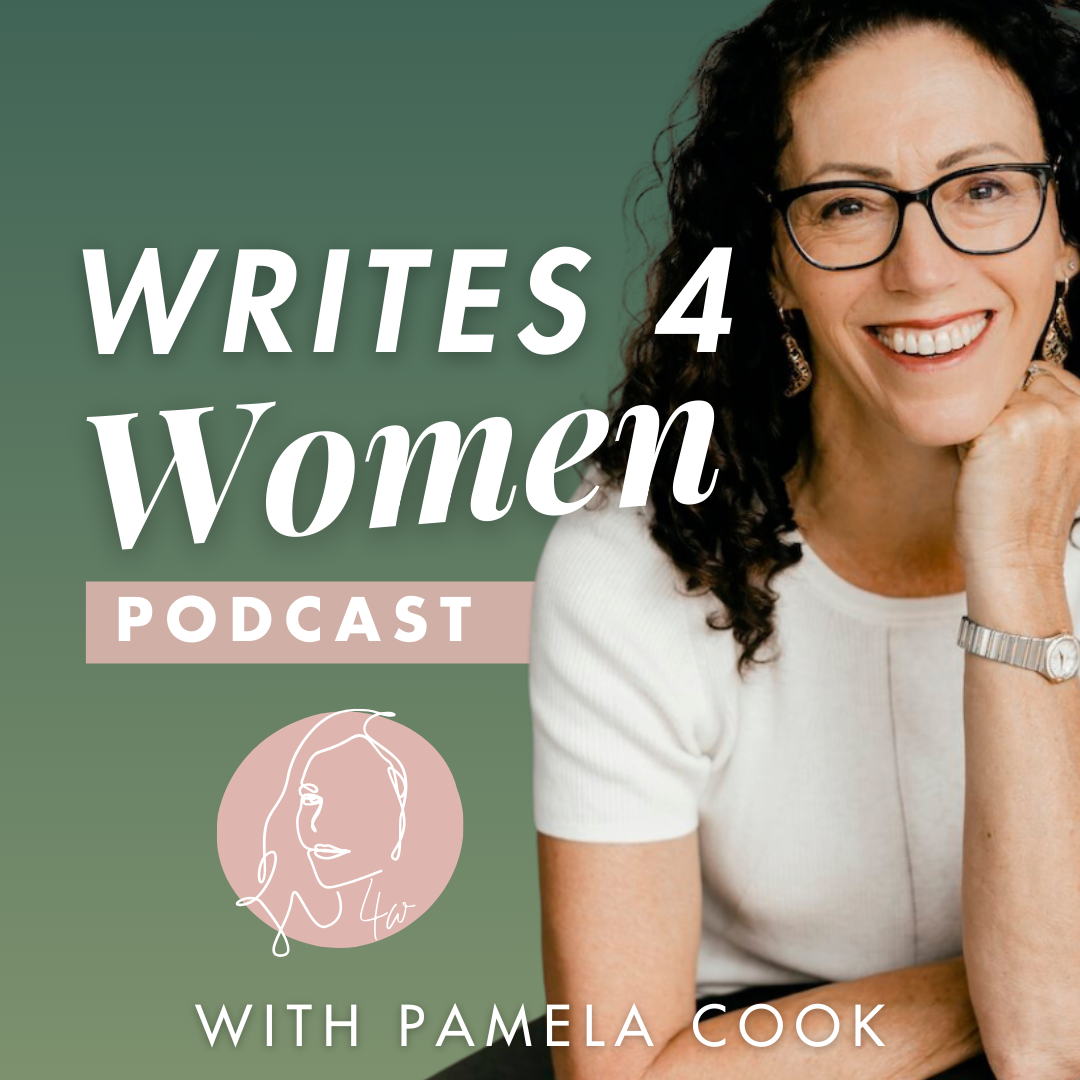 Welcome to this week's Business of Writing episode. Today's guest is Michelle Barraclough. Michelle is a woman who wears many hats. She's an accomplished writer whose first novel As I Am, a contemporary drama, was highly commended in the 2017 Richell Prize for Emerging Writers and earnt her a 12-month mentorship with Hachette. Michelle is currently working on her second novel, The Tangled Green, while juggling quite a few other writing-related projects. Michelle's double degree in business and arts, majoring in literature and marketing, led her not only down the writing path, but she has also run her own business, written...
---
First Idea to First Draft with Rachael Johns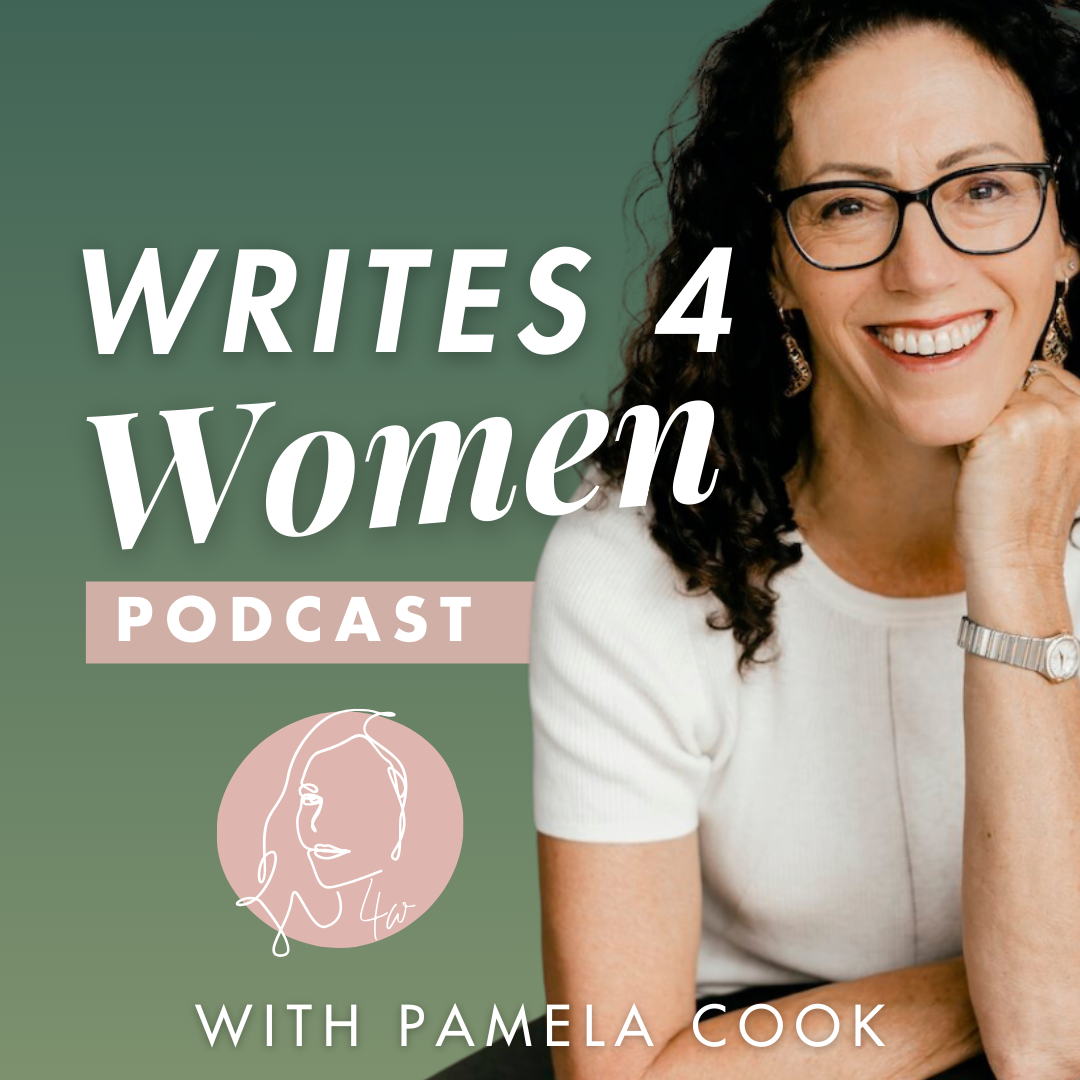 In this Craft of Writing Episode Pam talks to best-selling Australian author Rachael Johns about transforming her initial ideas into a first draft. An English teacher  in a previous life, Rachael is now an ABIA-winning author writing across a number of genres including romance, rural romance and women's fiction – or her own preferred terminology life lit. Her recent books include The Patterson Girls, Something to Talk About,Just One Wish and Flying the Nest. Rachael is currently Australia's leading writer of contemporary relationship stories around women's issues. Jilted (her first rural romance) won Favourite Australian Contemporary Romance in 2012, and The...
---
New Release Feature Author, Alli Sinclair and The Code Breakers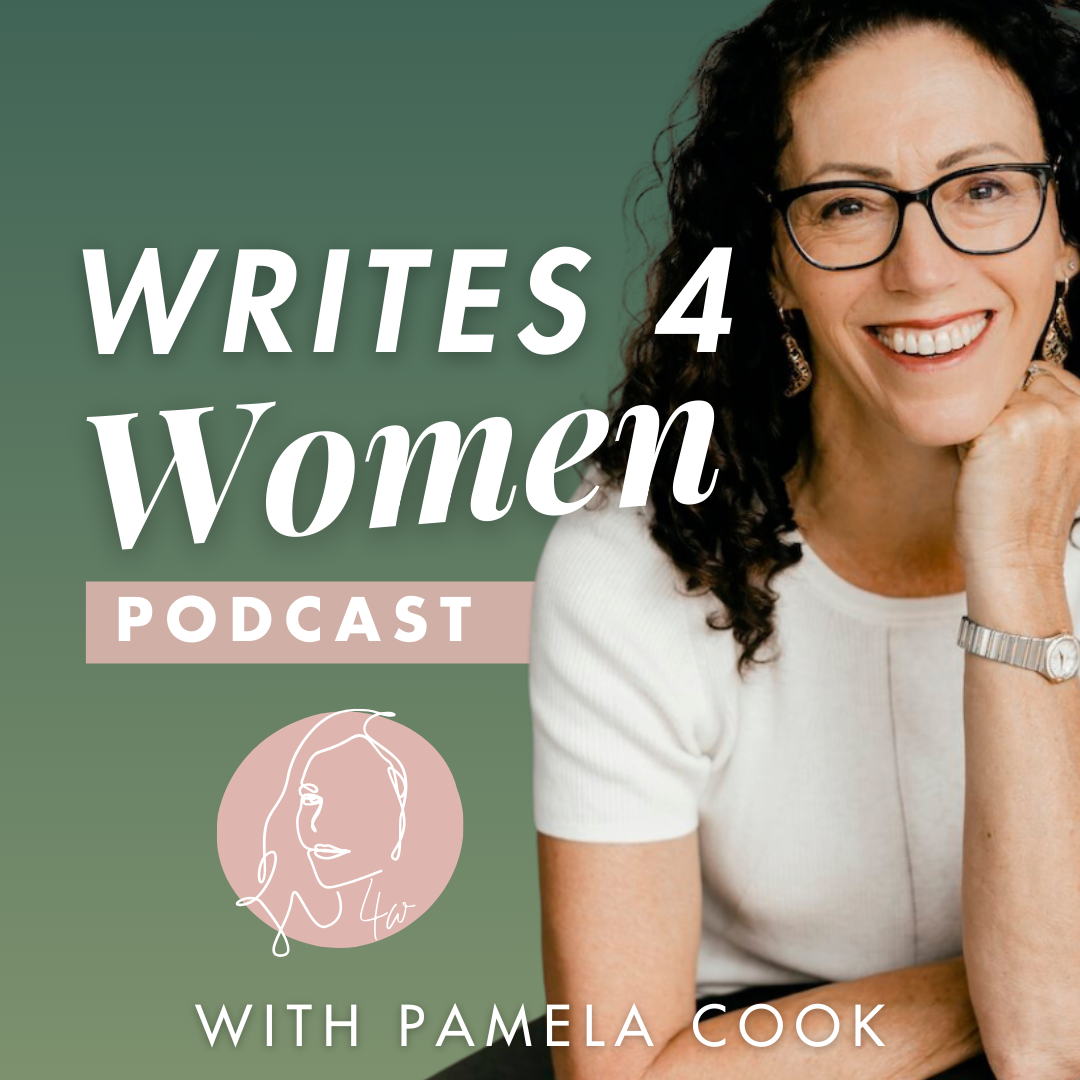 Welcome to the March New Release Author episode featuring Alli Sinclair. Alli is an award winning Australian fiction author who has lived in Argentina, Peru, and Canada. She's climbed some of the world's highest mountains, worked as a tour guide in South and Central America, and has travelled the globe, immersing herself in array of exotic destinations, cultures, and languages. Australia has always been close to Alli's heart as she loves the diverse landscapes and the rich multicultural heritage of this wonderful land. Alli's books explore history, culture, love and grief, and relationships between family, friends and love...
---
Being a Dream Author with Sophie Hannah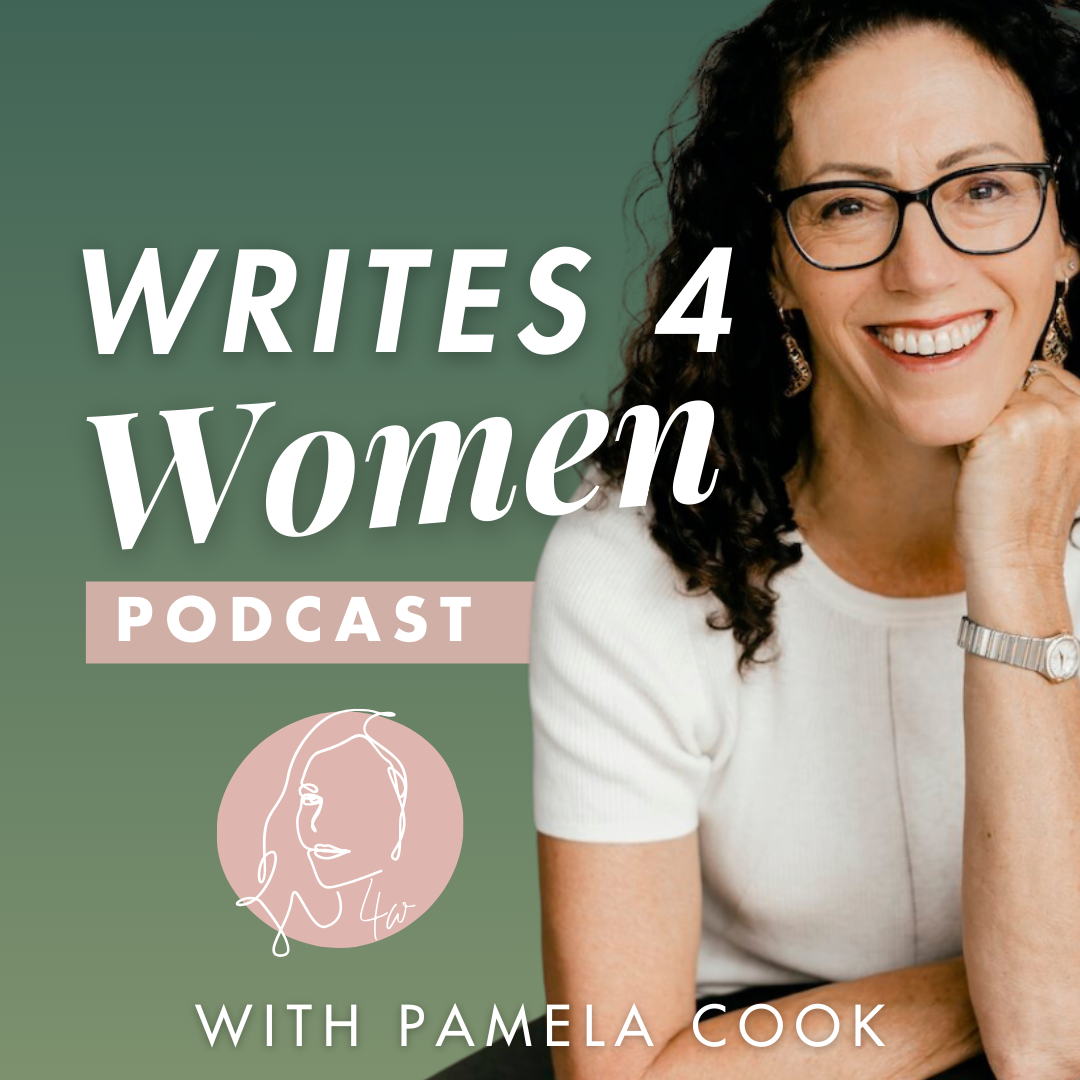 A bumper edition Heart, Craft and Business of Writing episode featuring Sophie Hannah, thriller author and founder of the Dream Author program. Sophie is a Sunday Times and New York Times bestselling writer of crime fiction published in 49 languages and 51 territories. Her books have sold millions of copies worldwide. In 2014, with the blessing of Agatha Christie's family, Sophie published a new Poirot novel, The Monogram Murders, which was a bestseller in more than 15 countries. She has since published two more Poirot novels Closed Casket, and The Mystery of Three Quarters, both of which were instant Sunday Times  top 10 bestsellers   She's al...
---
The Craft of Writing: Dual Timelines & Multiple POV with Vanessa McCausland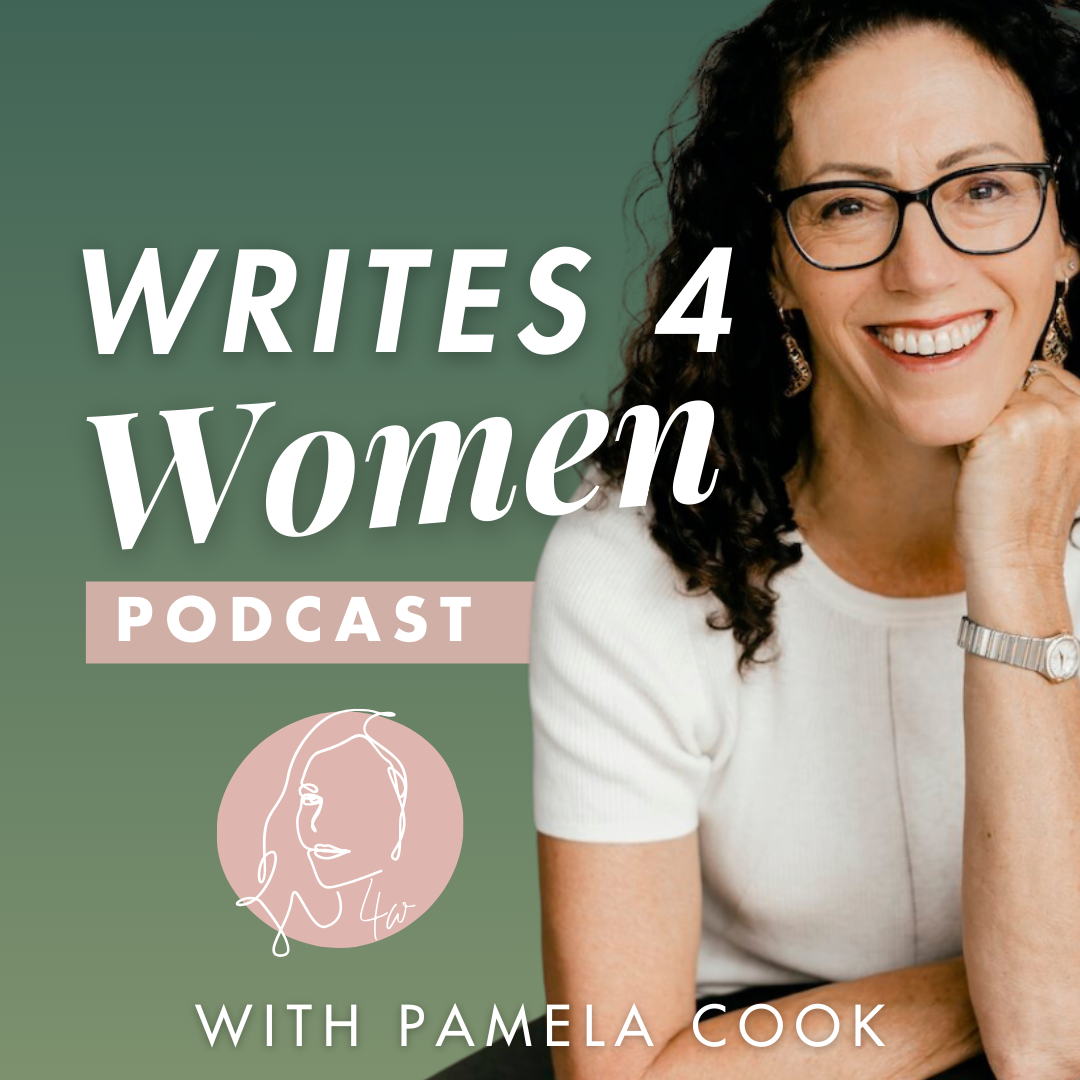 In this March episode of Writes4Women Pam chats to Vanessa McCausland about writing dual timelines and multiple points of view. Writing stories has always been an essential part of Vanessa McCausland's life. She spent her early years soaking up the magic of books and soon found writing provided a similar escape. Vanessa's stories always feature a mystery and intrigue of some kind, and her last two novels The Lost Summers of Driftwood and The Valley of Lost Stories also explore the many issues women confront in their day to day lives. The Valley of Lost Stories is a be...
---
The Heart of Writing: Deborah Rodriguez and The Moroccan Daughter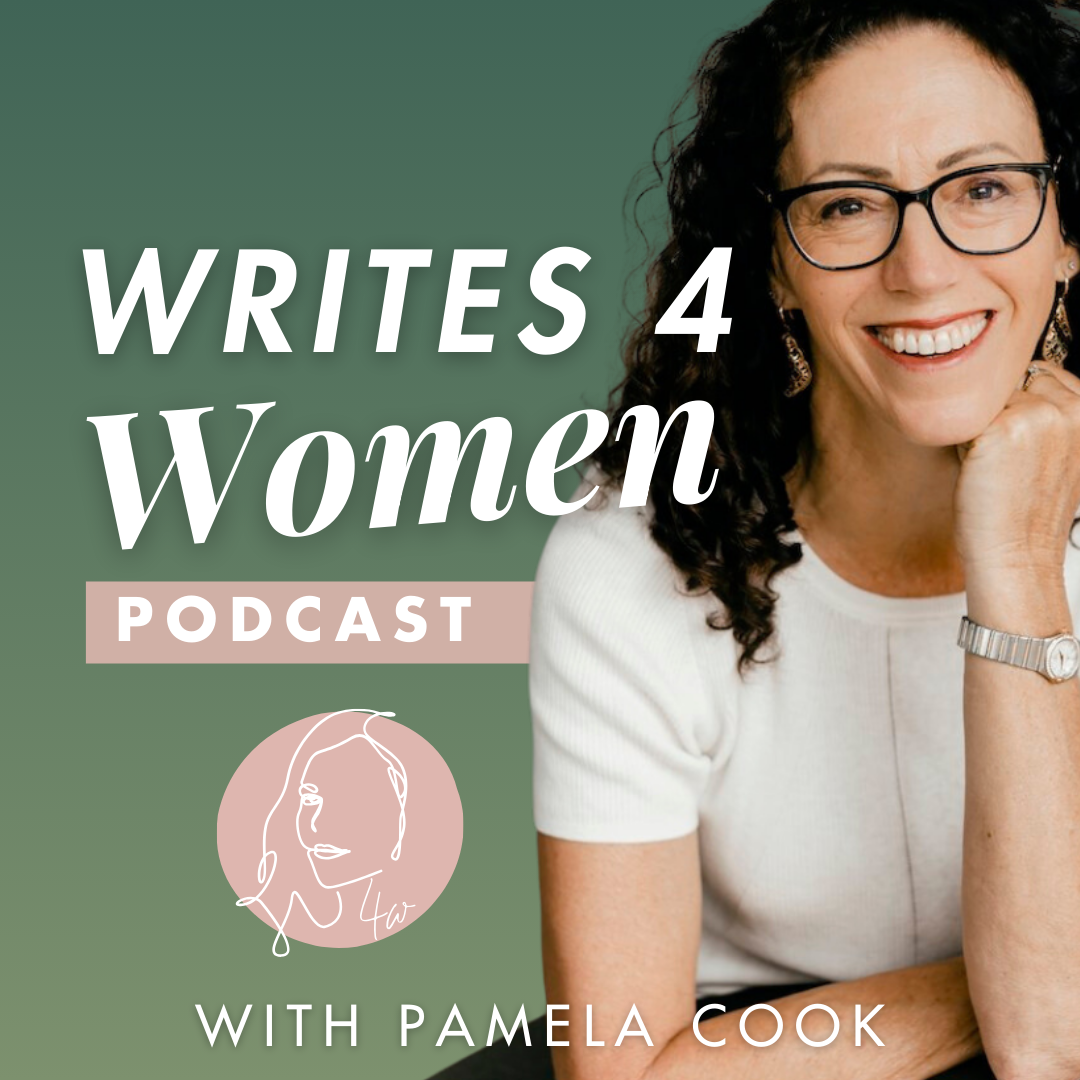 This week's Heart of Writing guest is Deborah Rodriguez, author of the international bestsellers The Little Coffee Shop of Kabul,Return to the Little Coffee Shop of Kabul, The Zanzibar Wife and Island on the Edge of the World. Deb has also written two memoirs: The Kabul Beauty School, about her life in Afghanistan, and The House on Carnaval Street, on her experiences following her return to America. Deb is also the founder of the nonprofit organization Oasis Rescue, which aims to teach women in post-conflict and disaster-stricken areas the art of hairdressing. She currently lives in Mexico, where sh...
---
The Business of Writing: Zoe Lea on Instagram for Authors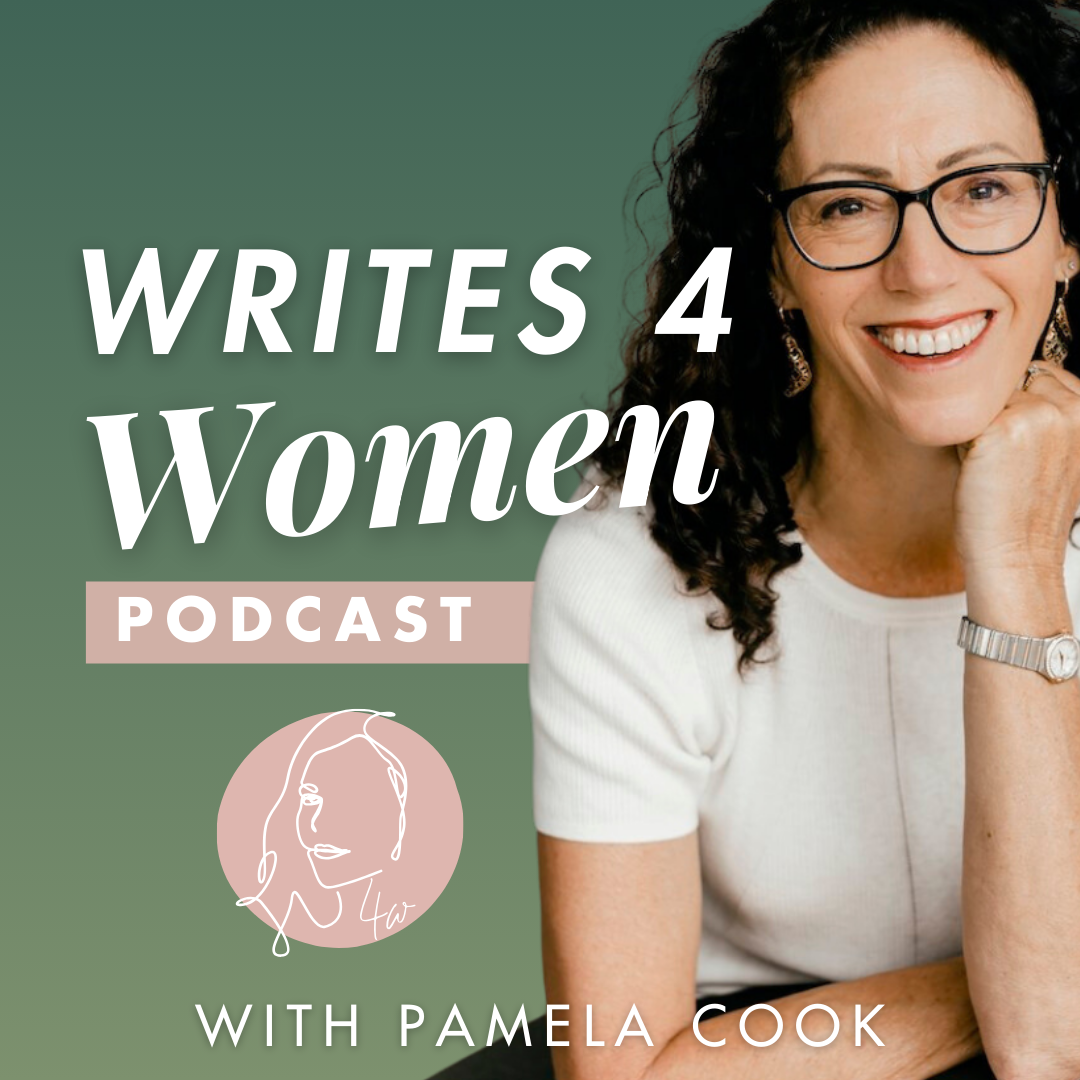 Welcome to the second Business of Writing epiosde for 2021. In this week's episode Pam chats to Zoe Lea, UK thriller author, about her fabulous Instagram page where she posts gorgeus photos of book and The Lake District in England. Zoe is a novelist journalist, creator and storyteller. She completed her first novel at the age of six on two sheets of A4 paper  and her first audience, her parents were very impressed.  So he went on to have her first  short story published at age 16. She continued to write across a range of platforms, including print magazines, newspapers and blogs. In...
---
Anatomy of a Novel: Writing Fantasy with Sam Hawke and guest host Jo Riccioni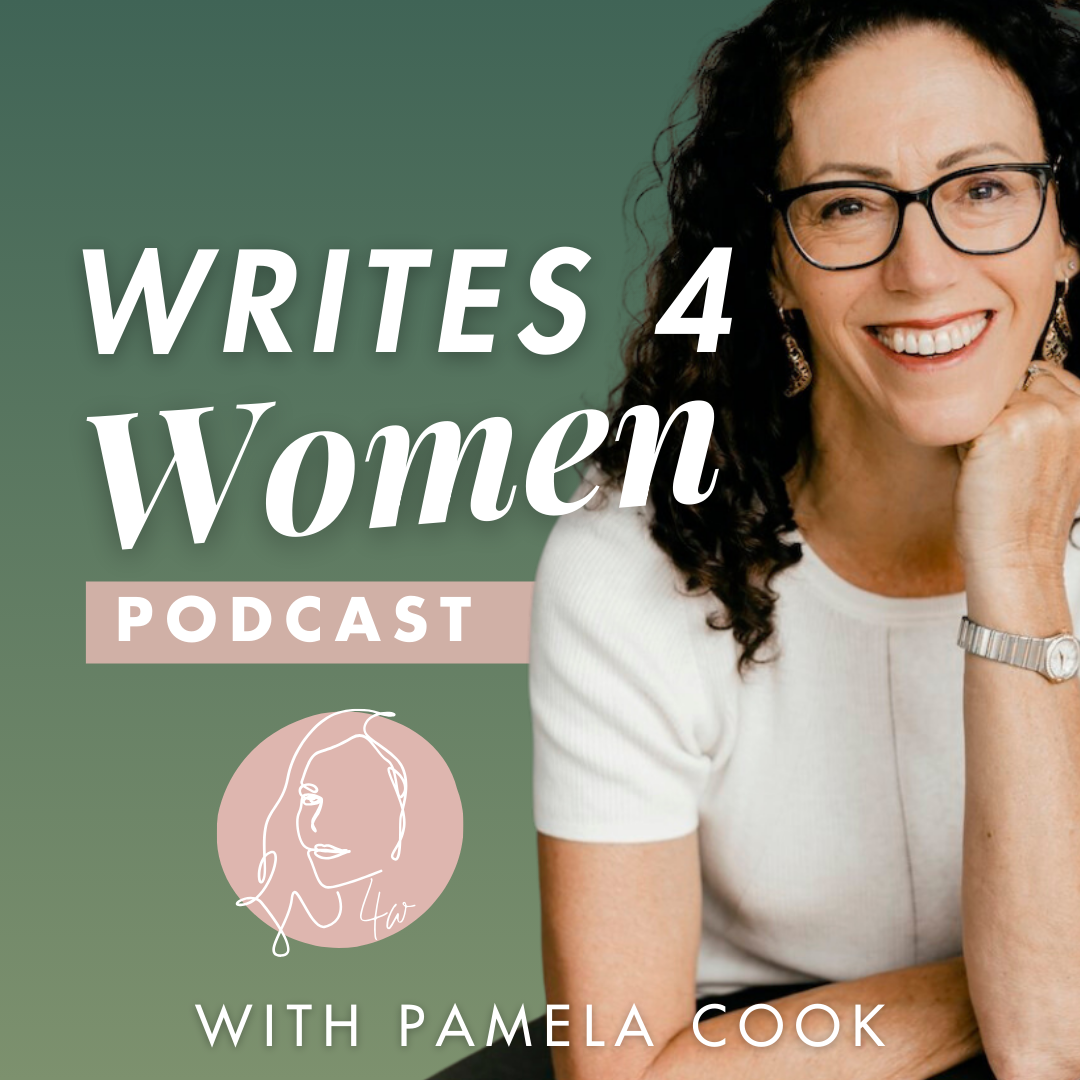 Welcome to another Anatomy of a Novel episode. We've covered a range of different genres in this series including Crime with Candice Fox, Historical fiction with Kate Forsyth, women's fiction with Monica McInerney and quite a few more. But we hadn't covered a Fantasy novel so when the opportunity arose to chat to Australian Fantasy Author Sam Hawke author of The City of Lies and the second book in the Poison Wars duology, the recently released The Hollow Empire we jumped at the chance. Sam is a winner of Australia's premier genre prize the Aurealis Award, plus two Di...
---