Out of Patients with Matthew Zachary
Subscribe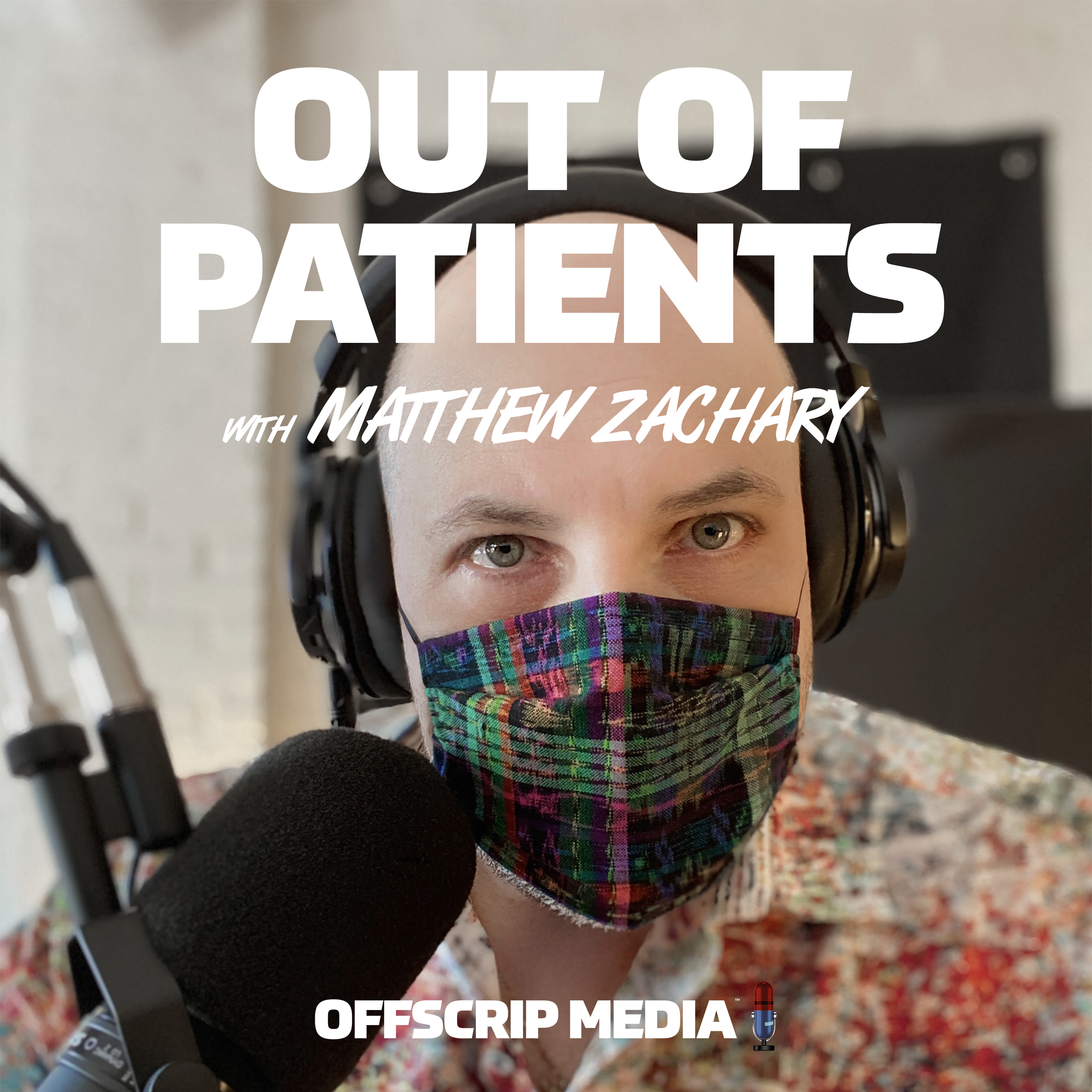 The definitive no-BS podcast about how to make healthcare suck less. Join award-winning host Matthew Zachary every Tuesday and Thursday where he and his guests put a humorous spin on breaking down the jargon, using fewer syllables, and speaking human about what's wrong and what we can all do to make it less horrible. Matthew Zachary is a 25+ year cancer survivor and the CEO and Co-Founder of OffScrip Media. He also founded Stupid Cancer and created the first health podcast called The Stupid Cancer Show, which amassed a global listenership with over 4 million listens and counting. People Magazine calls him "...
VAX ON: Vaccinnin' and Quarandreamin'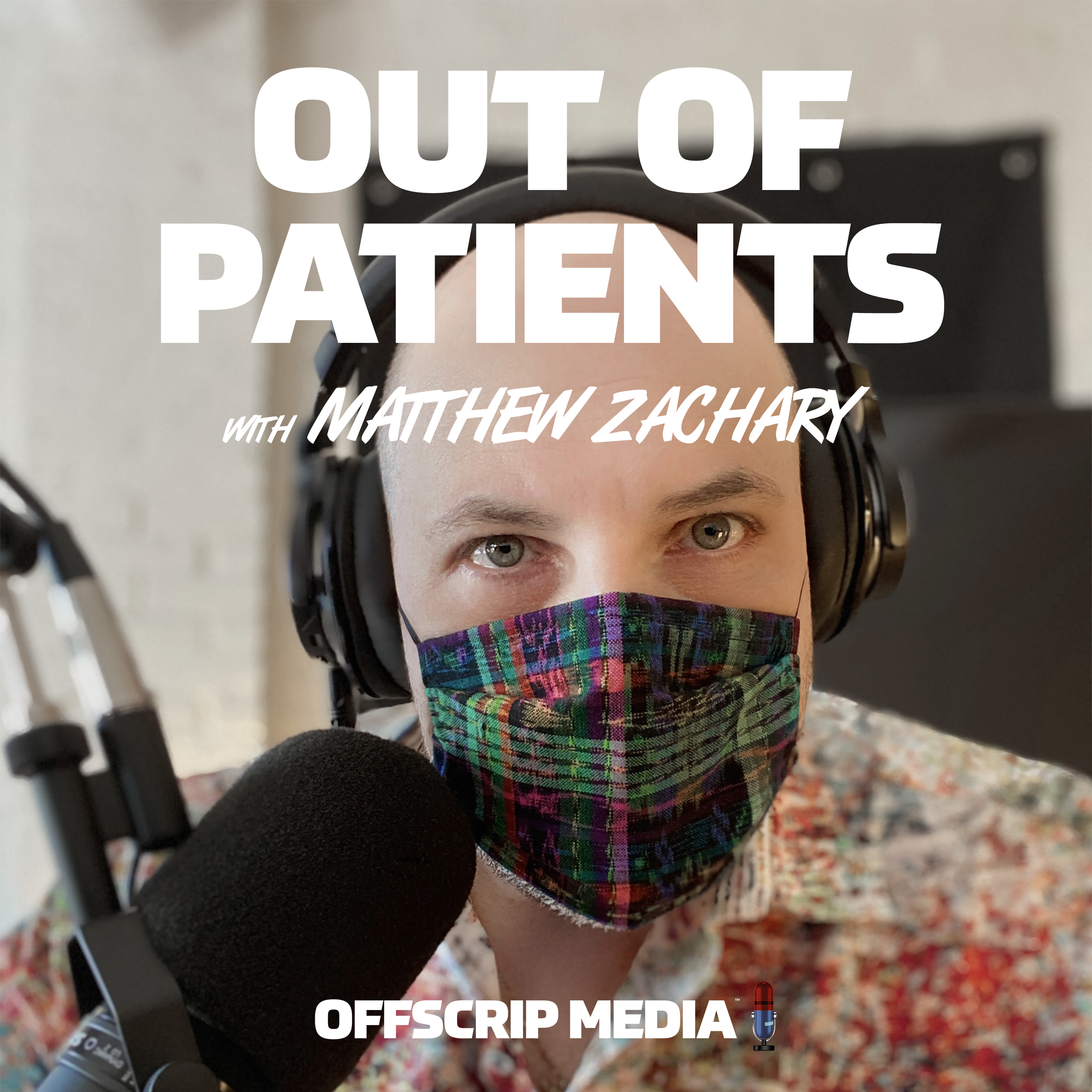 In this episode of VAXON, Matthew Zachary and Elura Nanos discuss COVID nightmares, cruise line-CDC quarrels, and a new website that does vaccine appointment finding for you. They also break down the Johnson & Johnson vaccine pause and a new development in HIV vaccine research.
---
The One with Dr. Craig Lipset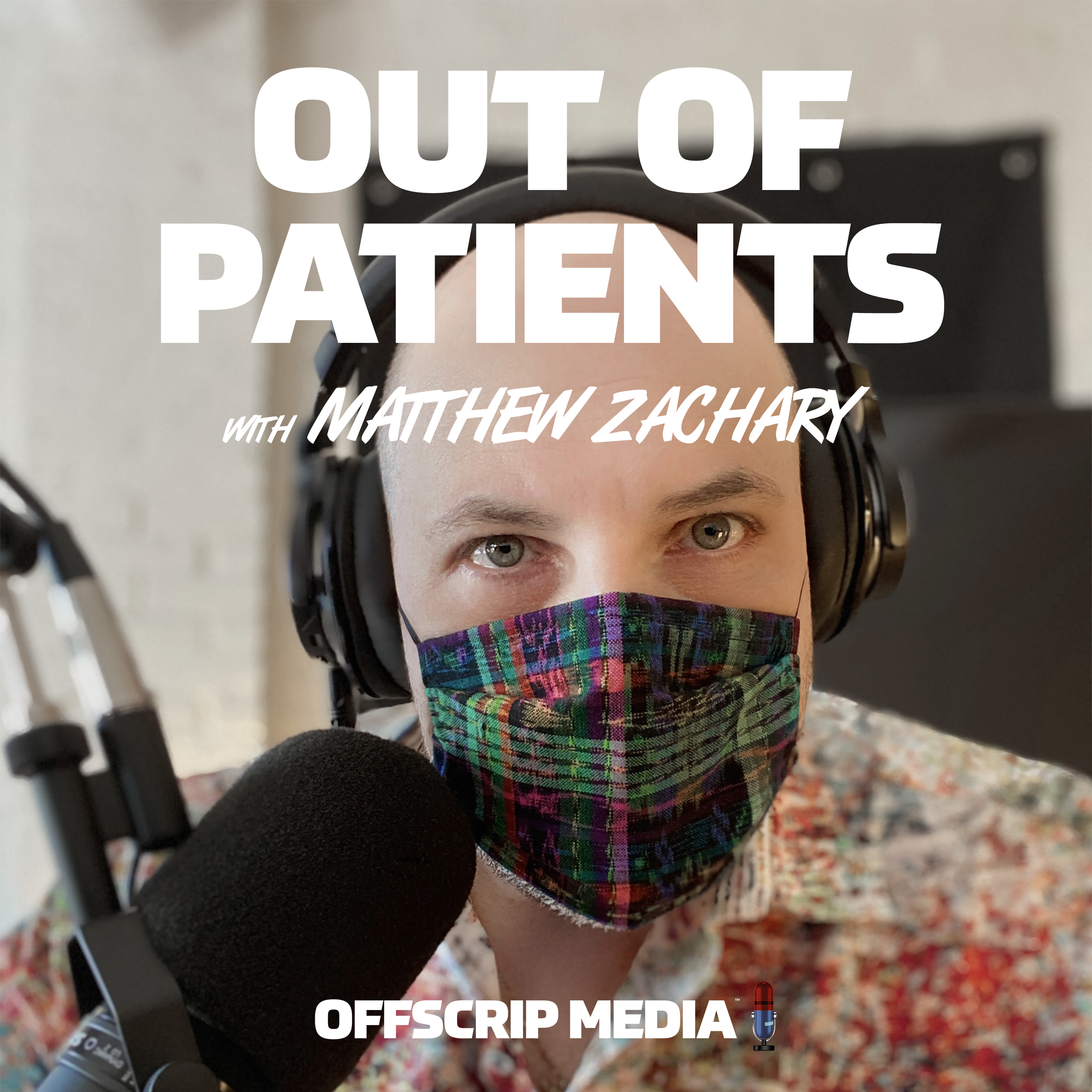 On the show today —> The venerable Dr. Craig Lipset, a storied luminary in the annals of clinical trial innovation — and I mean innovation with a Capital I. (None of that lower case crap happening here on my watch) Craig is the Founder of Clinical Innovation Partners and the Co-Founder of Decentralized Trials & Research Alliance (DTRA), and a proud expatriated Long Islander who pronounces Rutgers the proper way and has a penchant for Wegmans. He ticks every box. He's also been at the literal forefront of clinical trial research and development for over 30 years. Warning that the following epis...
---
VAX ON: Vaxcations, Passport Legality, Human Error, and COVID Test Nudging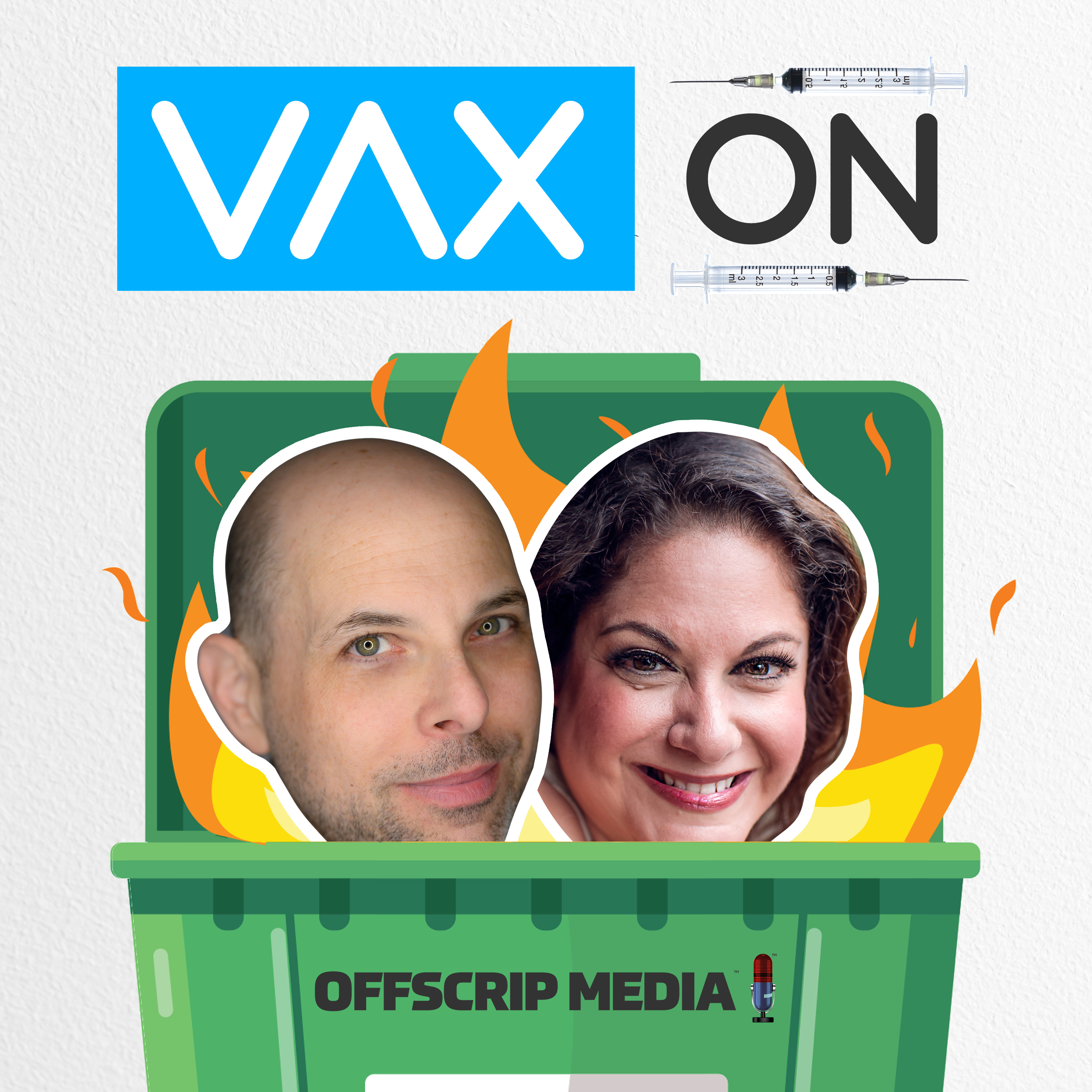 In this episode of VAXON, Matthew Zachary and Elura Nanos relish in the wake of their own personal family "vaxcations," discuss a major "oopsie" in vaccine prodiction (ahem: Emergent BioSolutions), proclaim theundisputed legality of vaccine passports, and share some guidance on helping the effort for mass testing
---
Hurts So Good: Stacy Hurt Takes No Prisoners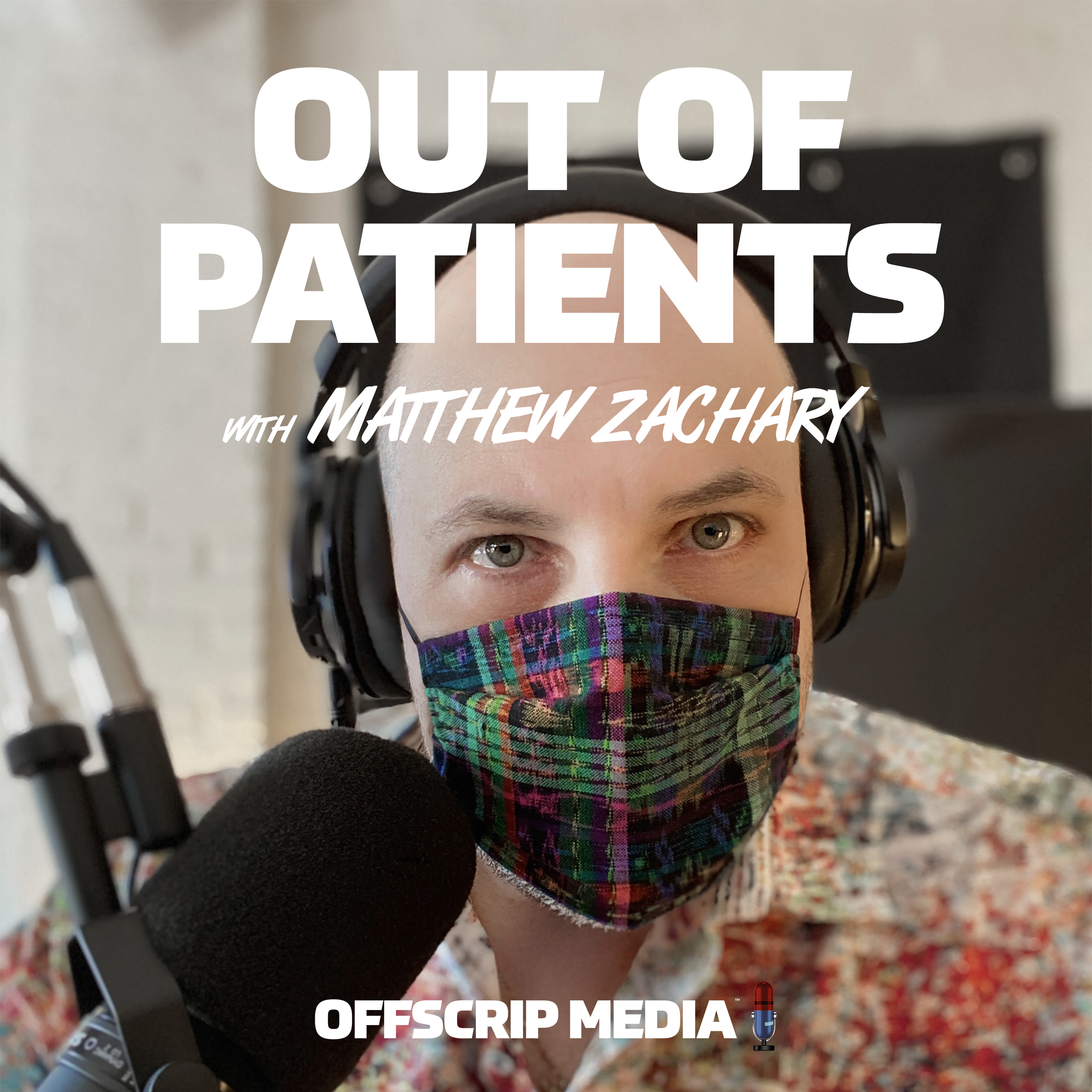 On the show today —> Stacey Hurt, stage IV colon cancer survivor healthcare advocate, health/tech influencer, and caregiver to intellectually and developmentally disabled son Emmett. If you look up "passionate and outspoken "in the dictionary, Stacy's face will be front and center. She is the epitome of the "take no prisoners" voice of the people raging every day for empathy in medicine, caregiver support, invisible disability awareness, patient experience, and more. Prepare to laugh. Prepare to cry. This is Stacy Hurt.
---
VAX ON: Misinformation, Tourist Enticements, and 'Impending Doom'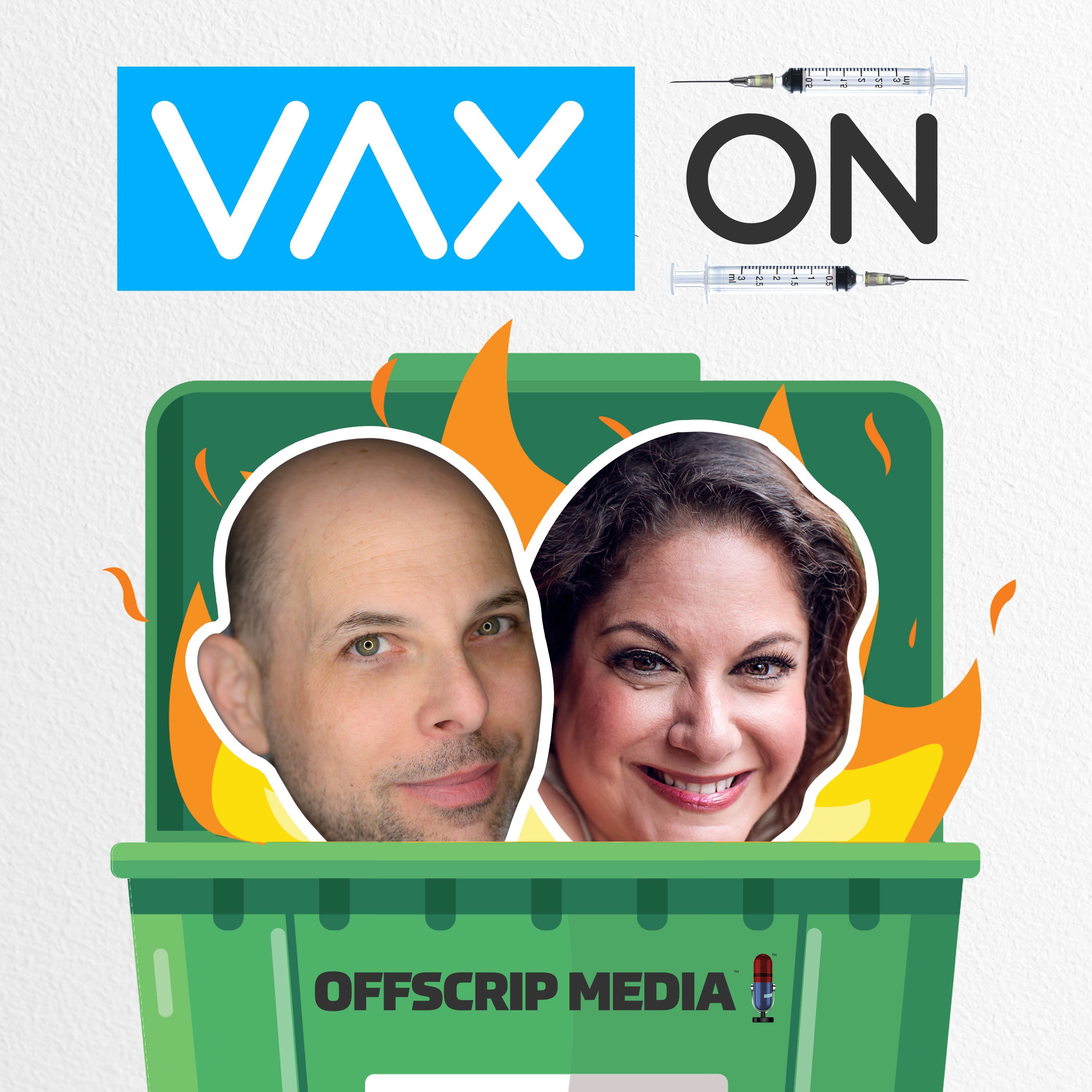 In this episode of VAXON, Matthew Zachary and Karen Salt Marinelli (sitting in for Elura Nanos) discuss side effects with second vaccine doses, false claims of vaccine deaths, and CDC Director Dr. Rochelle P. Walensky's warning of 'impending doom.' They also discuss how many countries around the globe are attracting tourists with very generous travel packages and discounts.
---
[BONUS] "Jen Horonjeff is Noncompliant" Patient Data Is Valuable? Huh?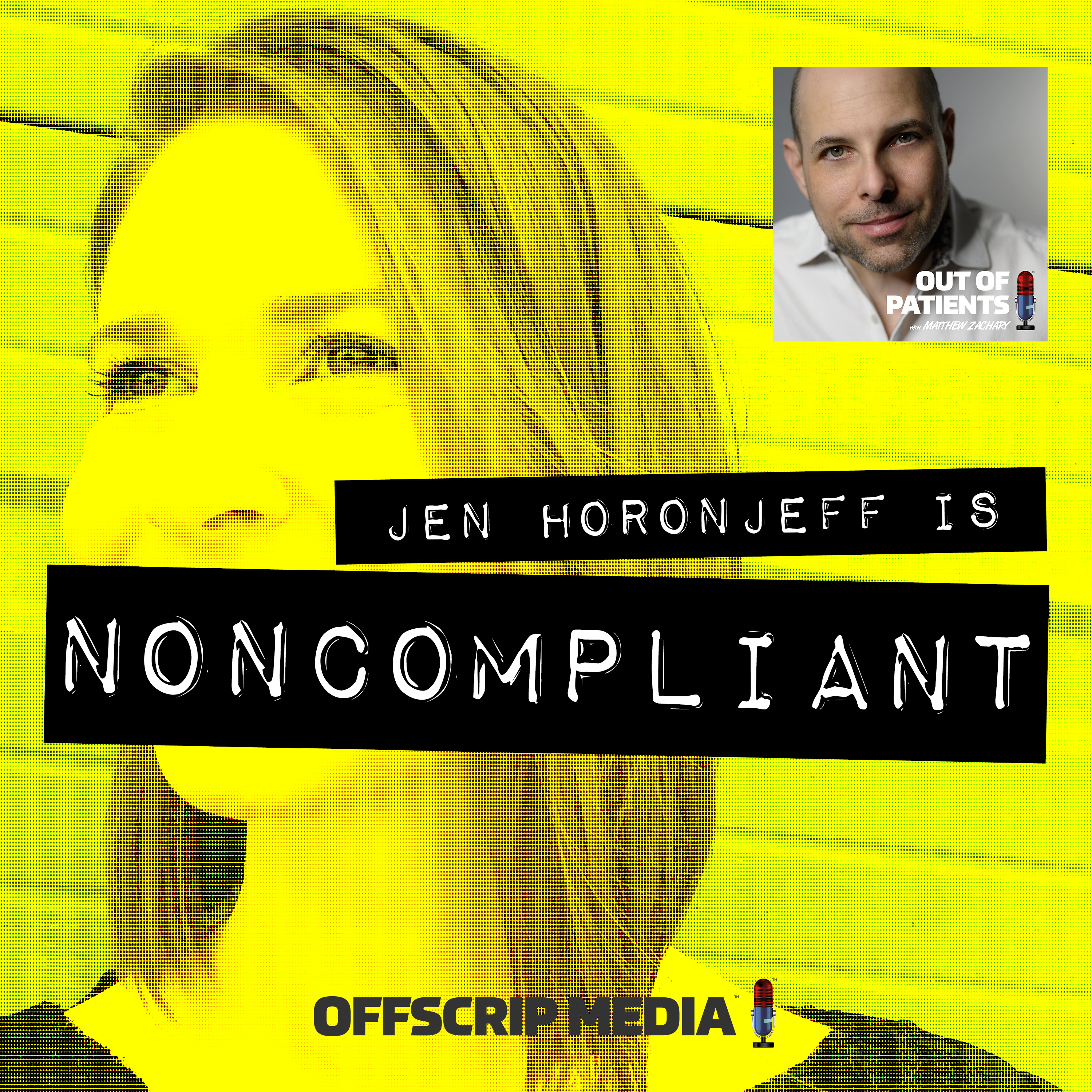 Today on "Noncompliant," Jennifer and Matthew discuss what happens when a bunch of hospitals realizes that patient data is valuable. Obviously, they form a company to band together and sell it! Sure there may be an upside for society and the hospitals that stand to profit from it, but on the individual patient level, it not only leaves them out of the upside but may strip them of their agency and choice. Listen in as we unpack this developing story and muse on the latest with the vaccine rollout.
---
From Shadows to Life: A Biography of the Cancer Survivorship Movement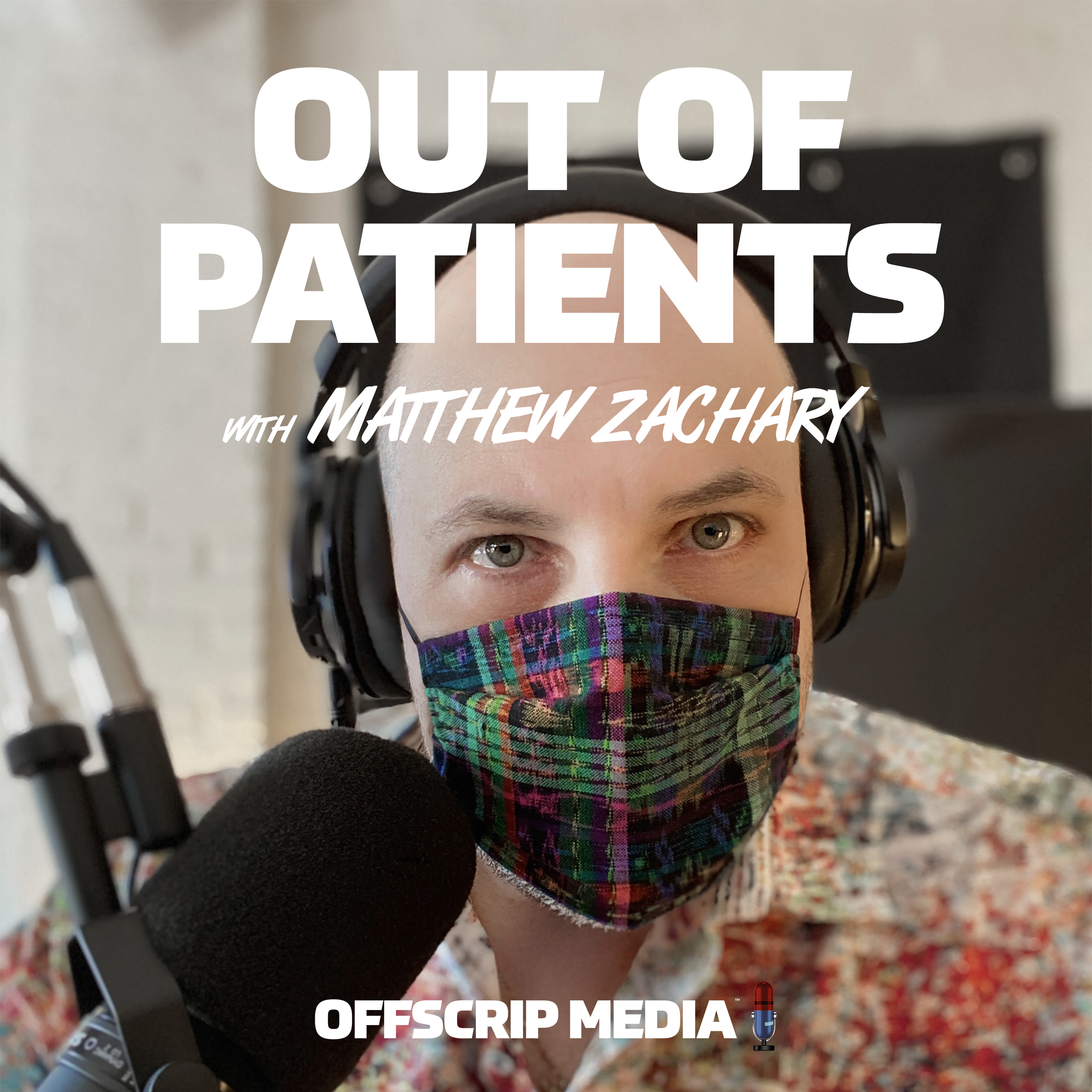 On the show today, Judith L. Pearson, triple-negative breast cancer survivor, patent advocate, and author of the new book, From Shadows to Life: A Biography of the Cancer Survivorship Movement. If you're a long-time listener, you already know that if I had to fanboy around only one cancer advocacy organization, it would obviously be Stupid Cancer BUT, if one more slot opened up, it would be the National Coalition for Cancer Survivorship or NCCS as it is called because acronyms are our friends. This book is a labor of love that digs into the past 50 years of cancer advocacy...
---
VAX ON: Unvaxed Kids, Cruising Through COVID, and NO SCREAMING!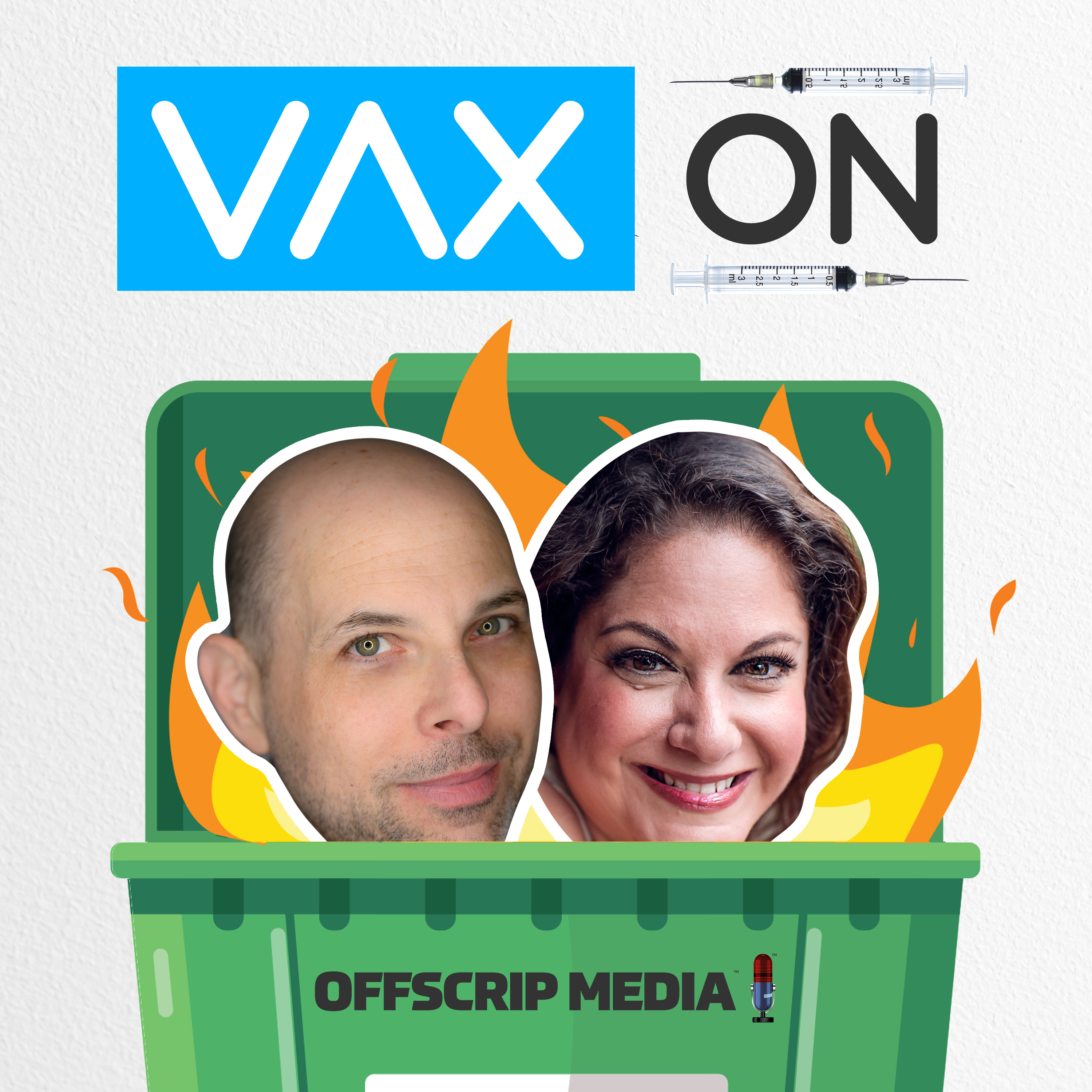 On this week's episode of VAX ON, Elura and Matthew discuss the CDC's updated COVID-19 guidelines for minors, and some unexpected state guidelines for California's theme parks. They also discuss concerns about digital vaccine passports and the re-opening of major cruise lines.
---
Thanks, Pandemic! (The Kids May Not Be Alright)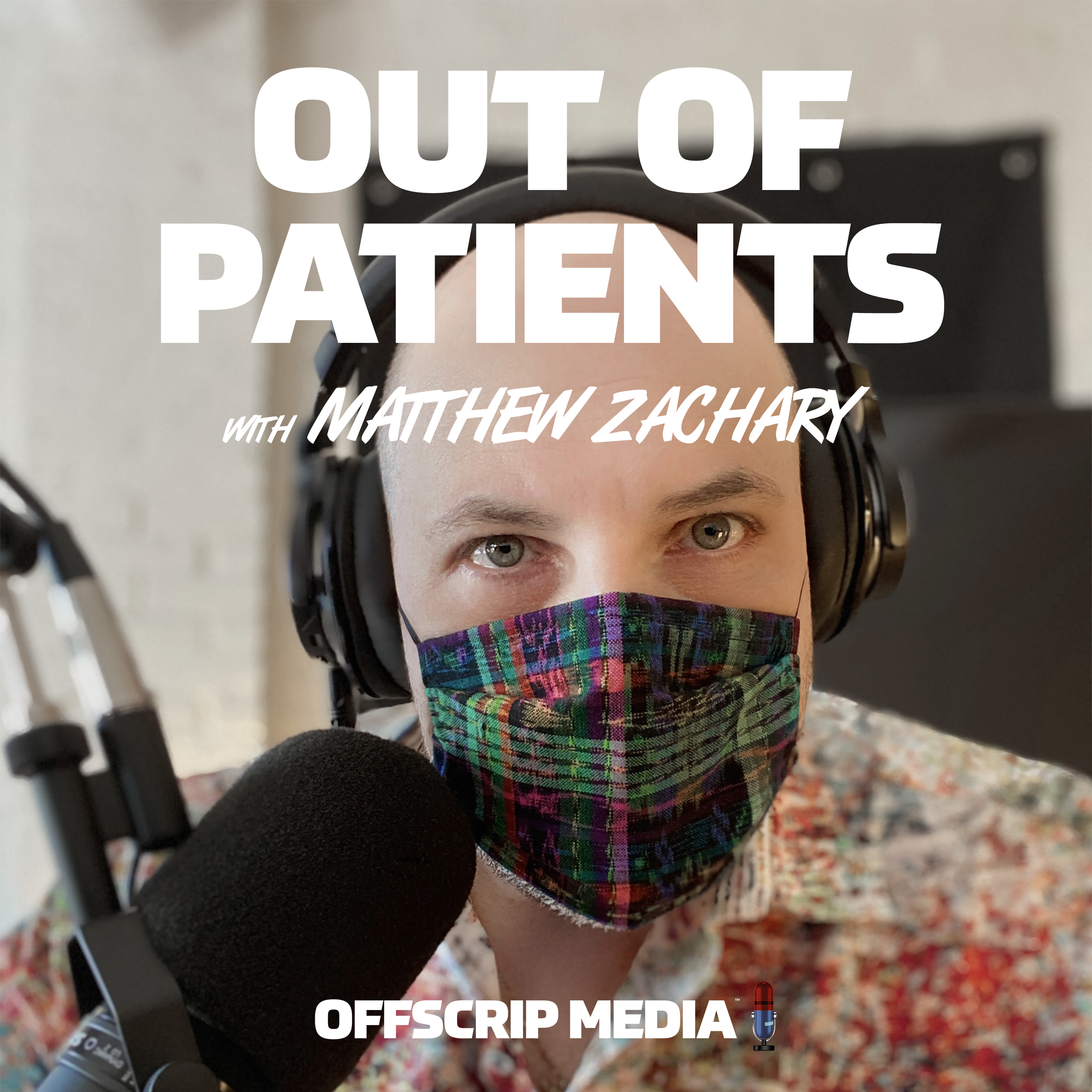 On the show today "Health/Technology Researcher" — and returning champion — Susannah Fox joins me along with Vicky Rideout, a researcher on children and media to discuss the findings from their brand new study: Coping with COVID-19: How Young People Use Digital Media to Manage Their Mental Health. What is absolutely fascinating about all of this is that there are actually two sets of data, one concluded in 2018 and then, with the pandemic, they repeated the same study and compared the differences. Spoiler – the results were shocking and yet… not shocking as you can imagine. Thank you to the gener...
---
VAX ON: Reprogramming Our Minds, Unreported COVID-19 Deaths, and Yo-Yo Ma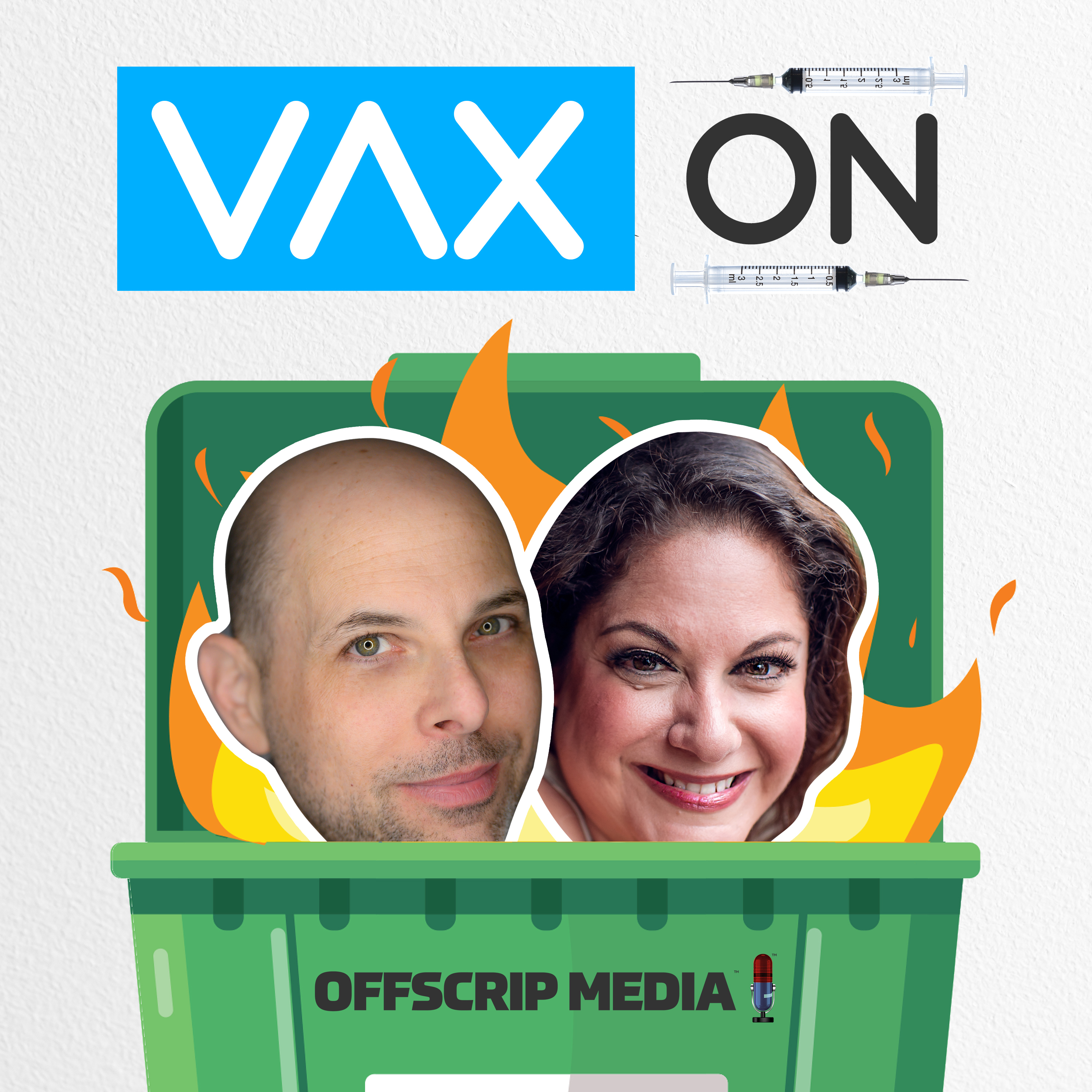 In this episode of VAXON, Matthew Zachary and Elura Nanos talk about how living through a pandemic re-wires your memory. They also discuss unreported COVID-19 deaths and Yo-Yo Ma's surprise cello concert at a vaccination site in Massachusetts.
---
[BONUS] "Jen Horonjeff is Noncompliant" I Want My Vaccine, Dammit!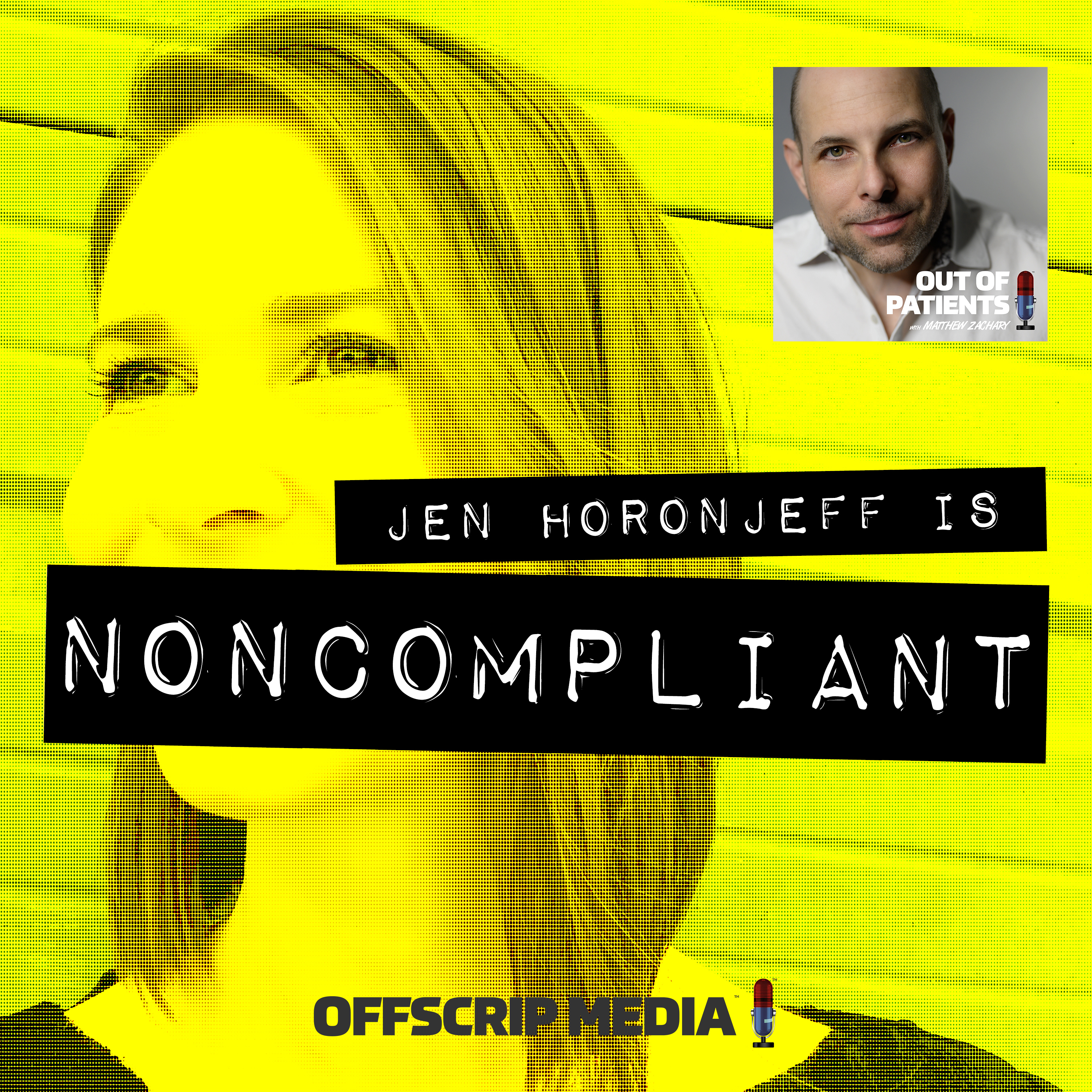 The vaccine is yet another classic case of patients who want to be compliant, but can't because the system prevents it, or at least makes it extremely complicated and confusing. In this week's episode, Jen shares her frustrations trying to get a vaccine and her hopes that her laundry list of diseases will qualify her eventually.
---
Dr. Kellie Stecher: Proud Band Geek and COVID-19 Burnout Hacker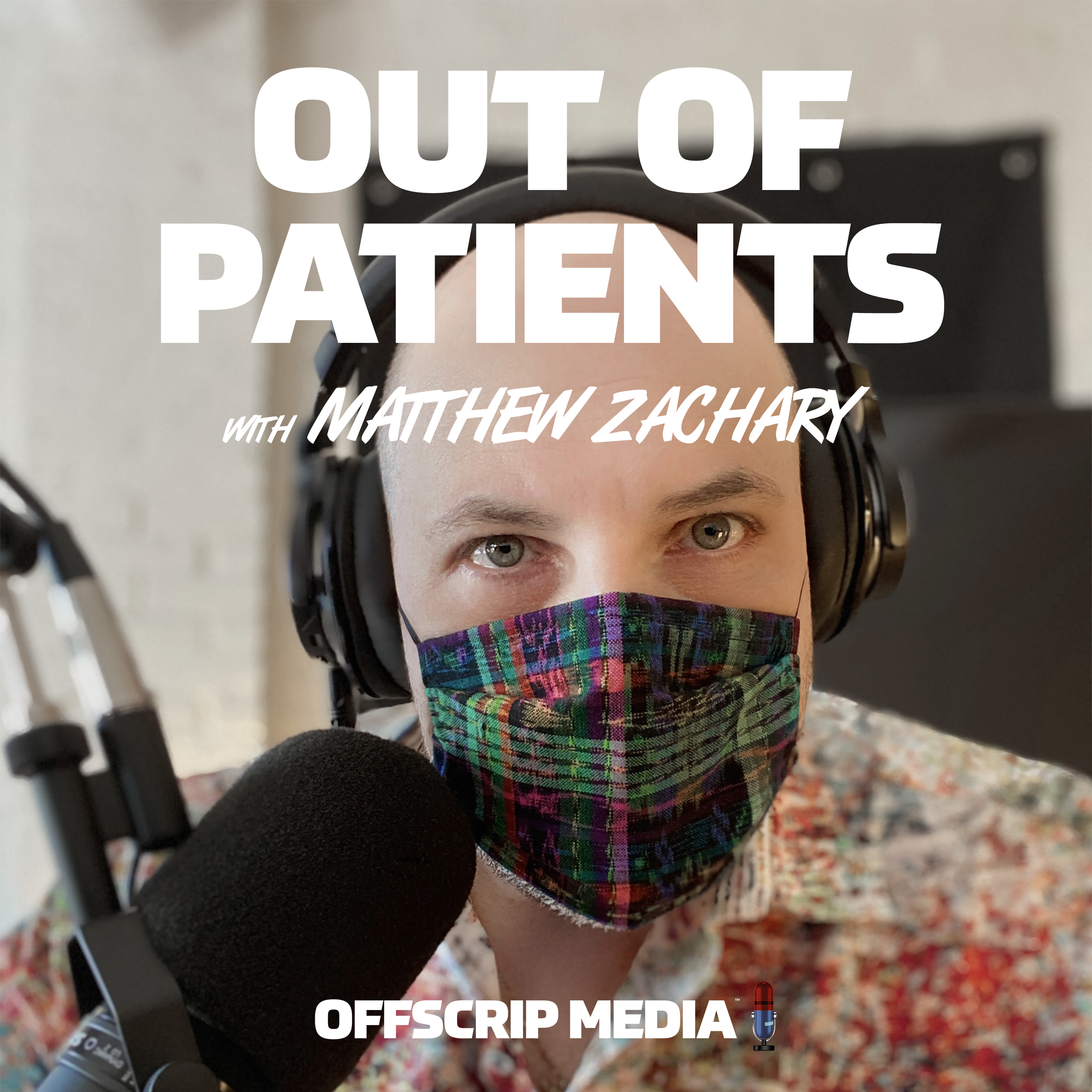 Dr. Kellie Stecher is OB/GYN at M Health Fairview Center for Women and the Co-Founder/President at Patient Care Heroes, a mental health service and community support platform for front-line medical professionals. A proud band geek whose favorite book is To Kill A Mockingbird, Kellie lives the Hippocratic oath every day while juggling a career, a family, two kids, and the impact of COVID. Our conversation focuses on reproductive rights, physician burnout lifehacks, healthcare access in rural communities, empathy in med school, and oh so much more.
---
VAX ON: One-Year Quarantineaversary, Child Marriages, and How Sex-Related Businesses Got the COVID-19 Shaft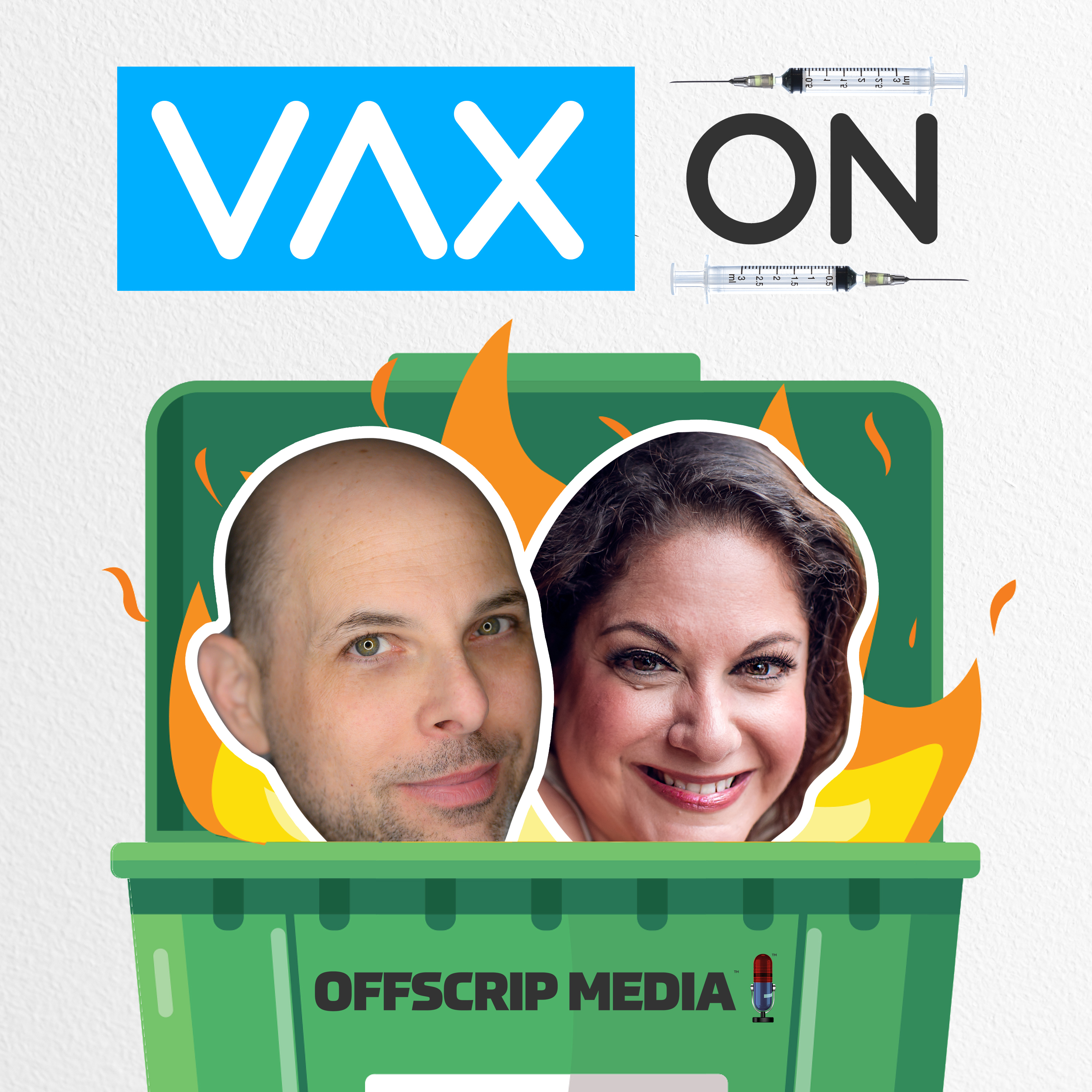 In this episode of VAXON, Matthew Zachary and Elura Nanos reminisce during the 1 year anniversary of the coronavirus pandemic. They also discuss the impacts of COVID-19 on child marriages, and how sex-related businesses have been excluded from COVID-19 financial aid.
---
Scrambled Eggs: An Infertility Advocacy Rantfest with Alice Crisci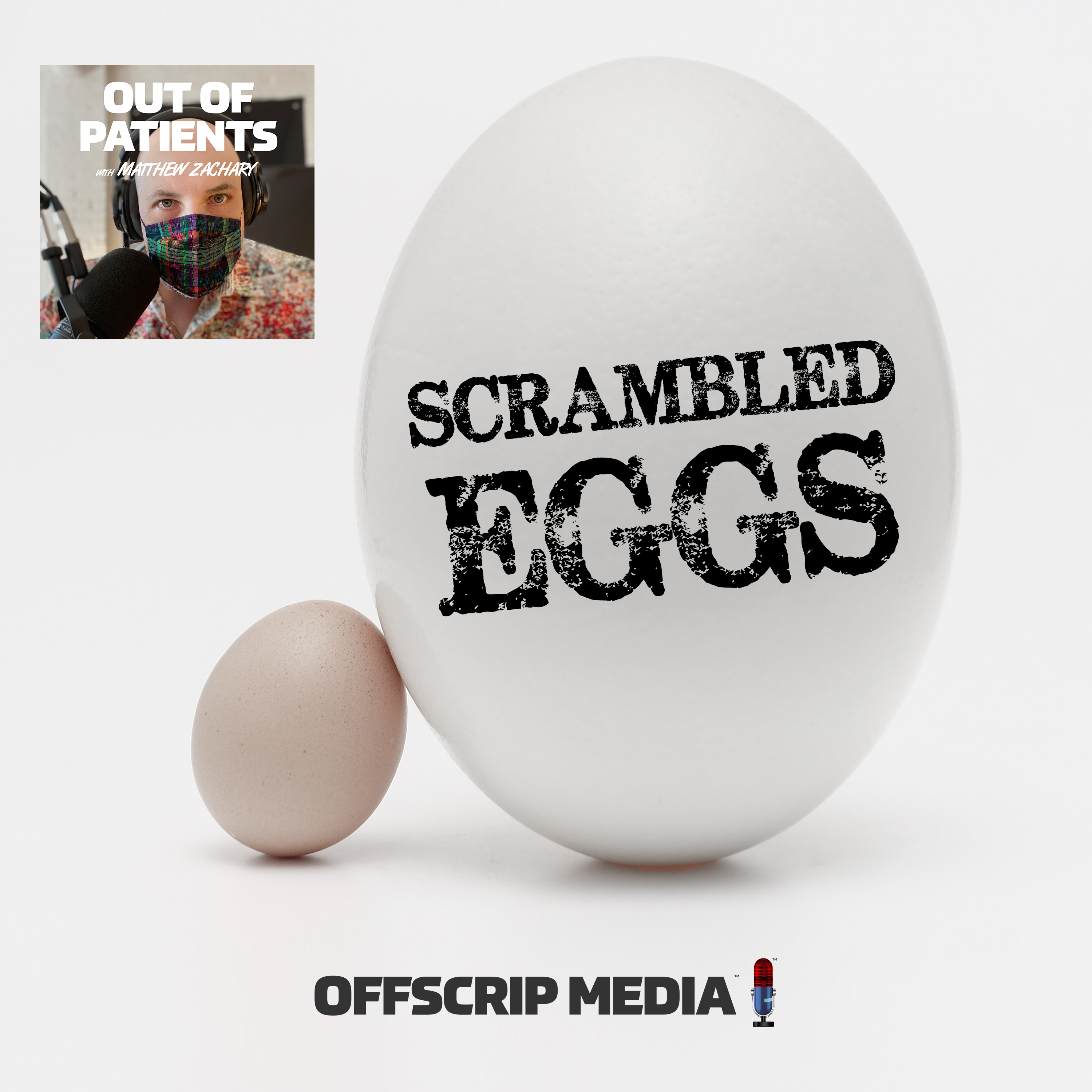 Back on the show today in this special bonus episode of Out of Patients, a little segment we're calling "Scrambled Eggs." with returning champion guest Alice Crisci, cancer survivor, fertility activist, and Founder and CEO of MedAnswers. What triggered this conversation was a recent article in Ms. Magazine by cancer survivor Madison Chapman opening up a wormhole about all the stupidity and ridiculousness surrounding fertility preservation and fertility rights issues; unnecessary obstacles that somehow still lie in the road nearly 45 years later when the science first began. Note that if you are interested in fertility advocacy and what you...
---
The #BCSM Podcast, EP3: Ending Health Disparities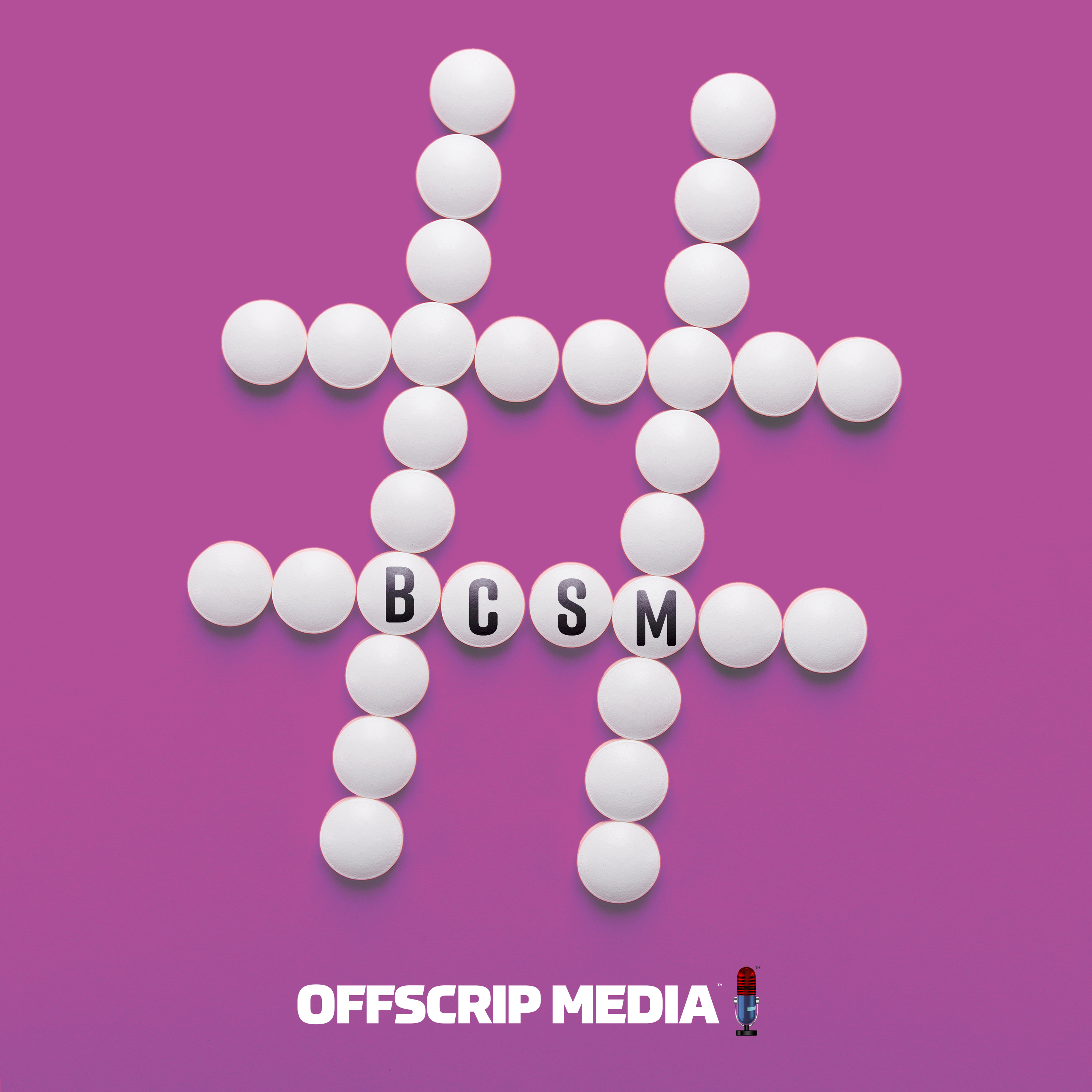 In this series finale crossover episode, we meet Maimah Karmo, President, and CEO of the Tigerlily Foundation, and learn about her journey to end disparities for young breast cancer patients of color. If you like this series, be sure to subscribe, leave a rating, a review, share on social media, and please tell your community to check it out. Your voice matters. Tell us your story in your voice and give us your feedback about the series by leaving us a good old-fashioned voicemail at (855) AUDIO66 (283-4666.) And don't forget to join the #BCSM weekly tweet chat live ev...
---
VAX ON: Matt & Elura Got Vaxxed, COVID Passports, and Marching Band Pods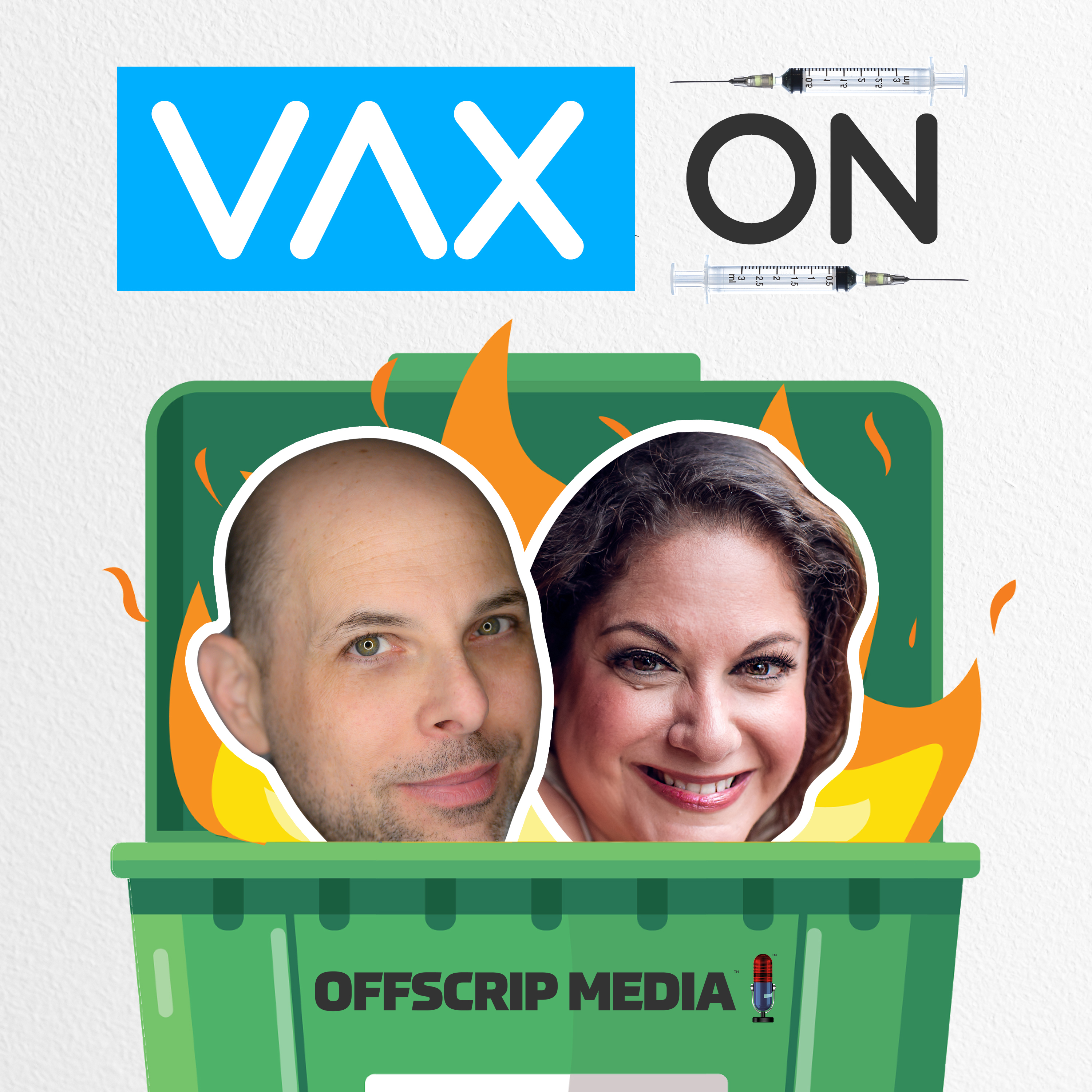 In this episode of VAXON, Matthew Zachary and Elura Nanos debrief after receiving their second COVID-19 vaccine. They also discuss the CDC's updated protocol for those who are vaccinated, how airlines are planning to help vaccinated passengers cross borders with ease, and how one intrepid high school marching band in Washington State came up with a clever way to keep their rehearsals on track.
---
The #BCSM Podcast, EP2: Community of Communities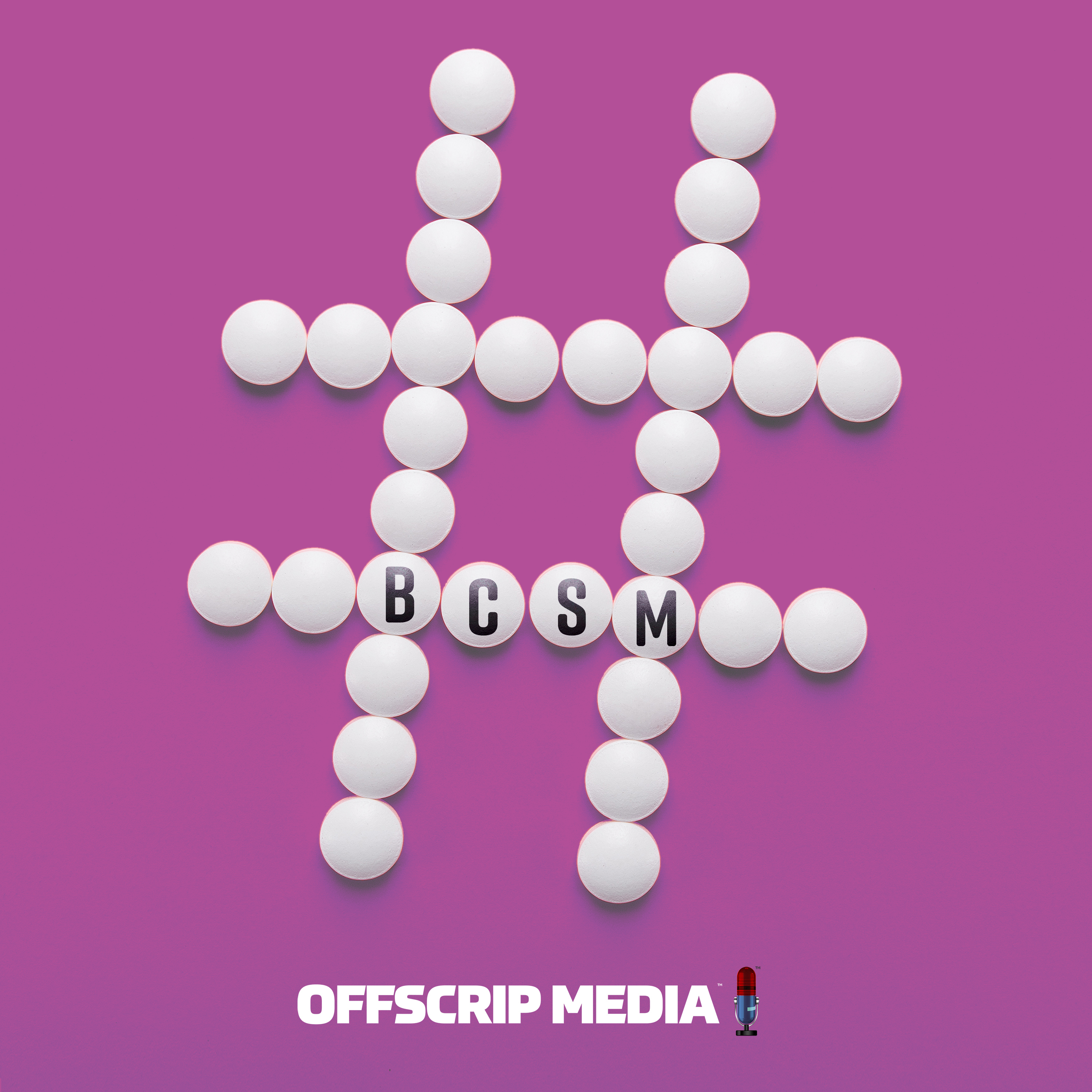 In this crossover episode, we meet breast cancer advocates and users of #BCSM, Liza Bernstein, Anne Marie Mercurio, Christine Hodgdon, and Julia Maues. We find out how they got involved in #BCSM and how they utilized the hashtag to further their advocacy. If you like this series, be sure to subscribe, leave a rating, a review, share on social media, and please tell your community to check it out. Your voice matters. Tell us your story in your voice and give us your feedback about the series by leaving us a good old-fashioned voicemail at (855) AUDIO66, that's 855-AUDIO66 (283-4...
---
The Art of Survivorship: David M. Bailey and Dr. Adam Dachman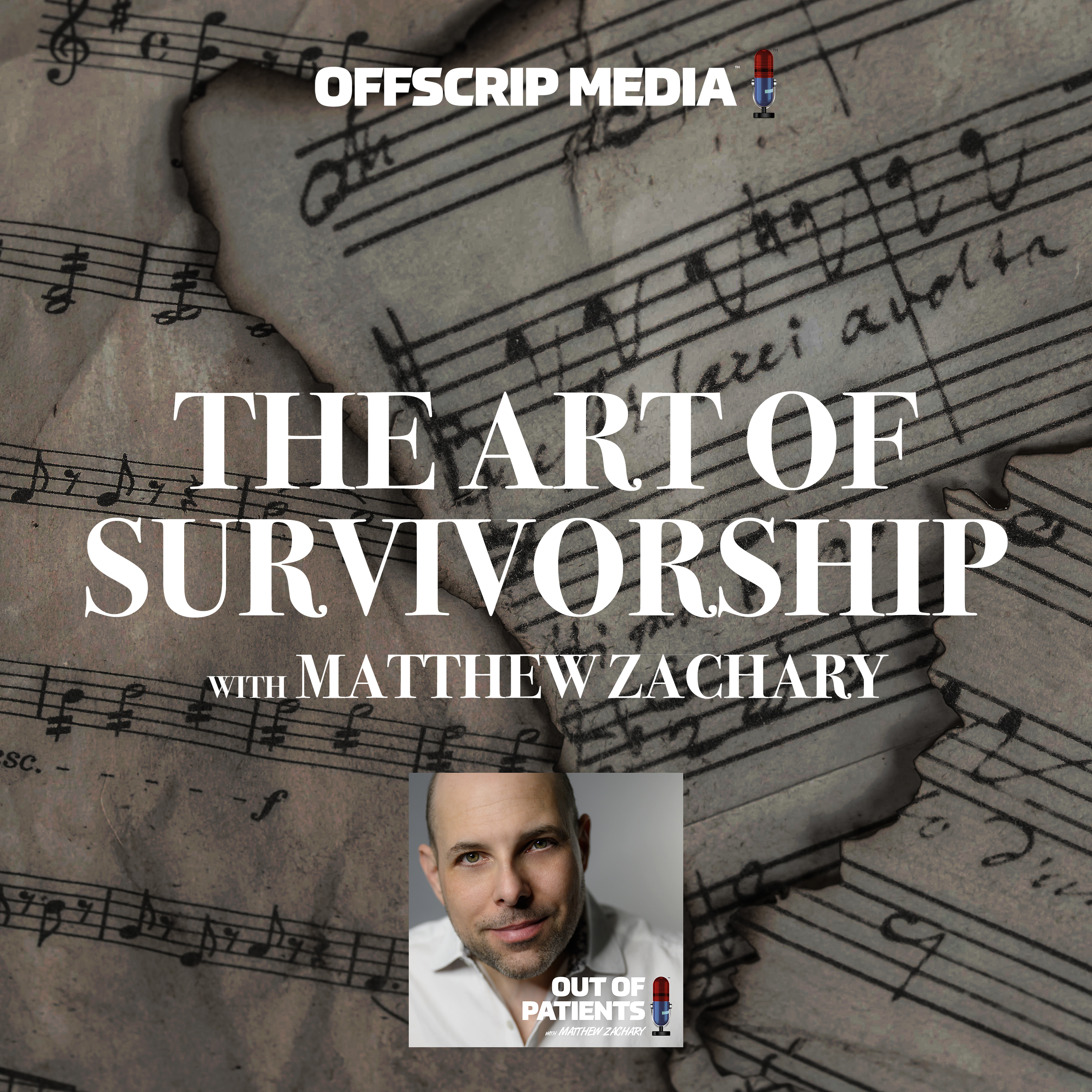 This episode of Out of Patients features a new segment called The Art of Survivorship (AOS). Today, Matthew takes a trip down memory lane to highlight and recognize two fellow musicians affected by cancer. Prepare to be inspired by Dr. Adam Dachman and the late David M. Bailey in this special episode.
---
The #BCSM Podcast, EP1: Origin Story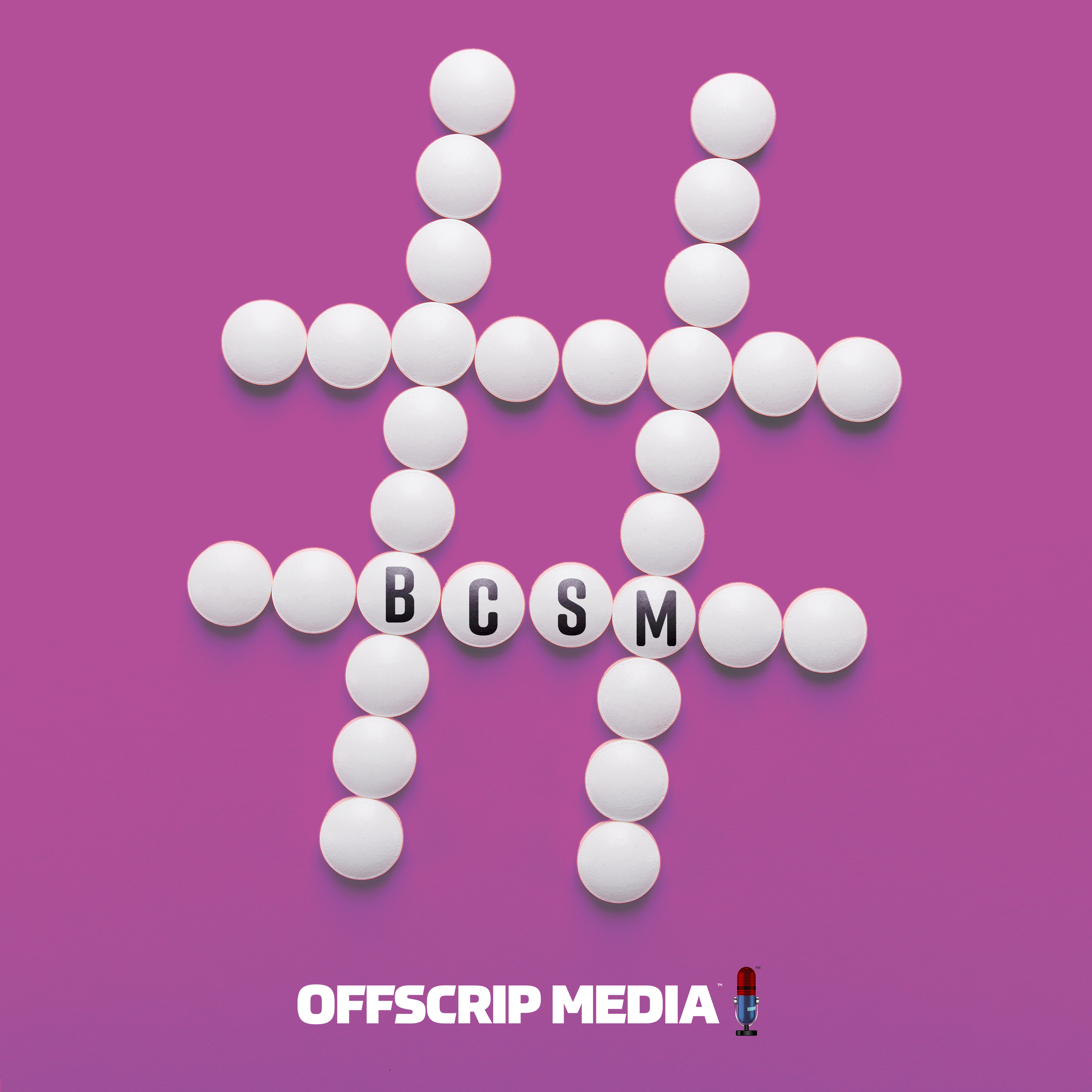 Welcome back to Out of Patients! For months here at OffScrip Media, we've been working with breast cancer patient advocate Alicia Staley on a narrative series about how breast cancer patients dared to be the change they wished to see, saw an opportunity to fill a need, and created the Breast Cancer Social Media Community. Now, OffScrip Media is proud to present The #BCSM Podcast. What began in 2011 as a conversation on Twitter has evolved into a global network of patients, caregivers, clinicians, and researchers dedicated to empowering those affected by breast cancer.The next three episodes of Ou...
---
VAX ON: Snowpocalypse, Fake Grannies, and Opening Schools Someday?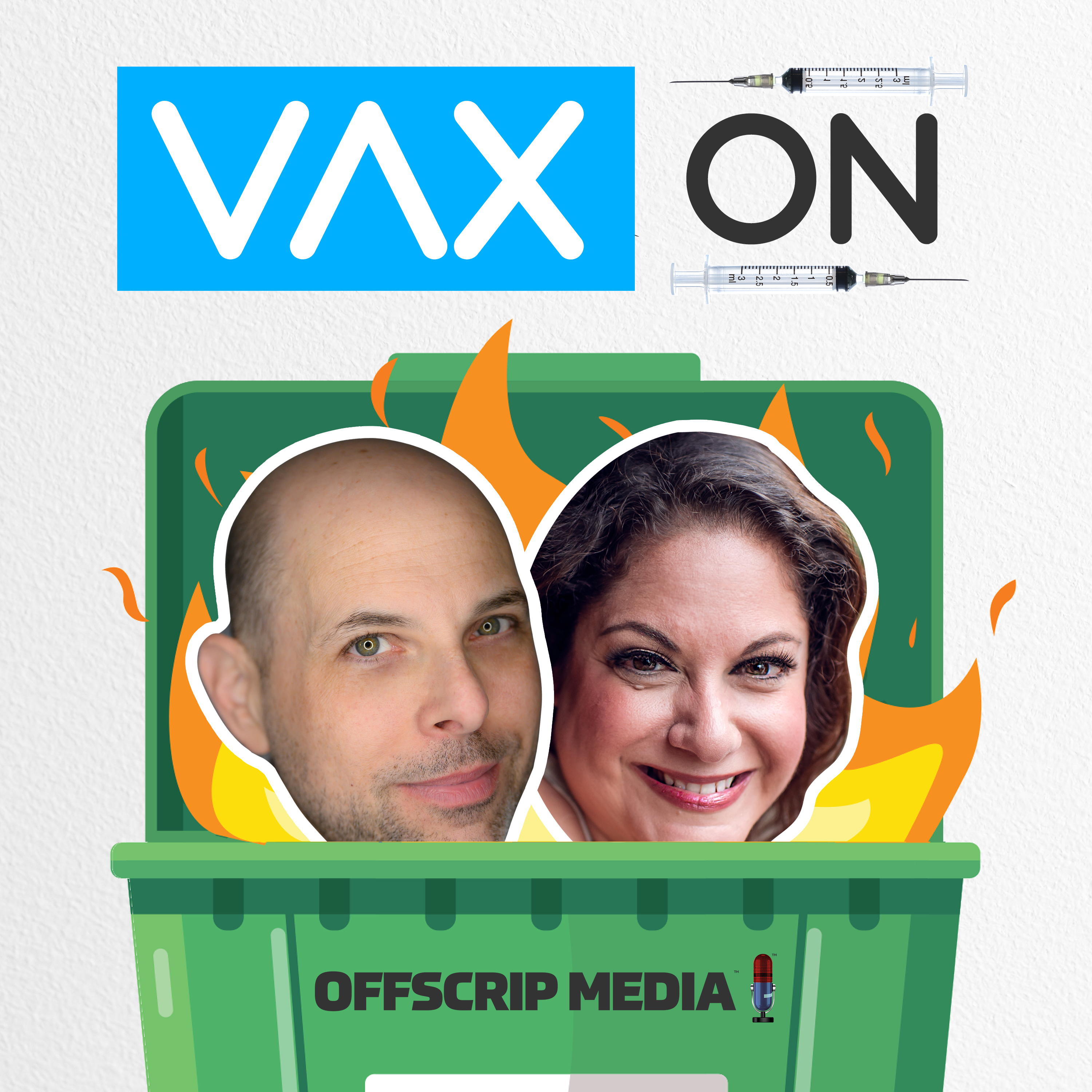 In this first-ever episode of VAXON, Matthew Zachary and Elura Nanos discuss a very inconvenient snowpocalypse, fake grandmas, Biden's goal to open K-8 schools, and more!
---
Don't Start A Charity: An Cautionary Origin Story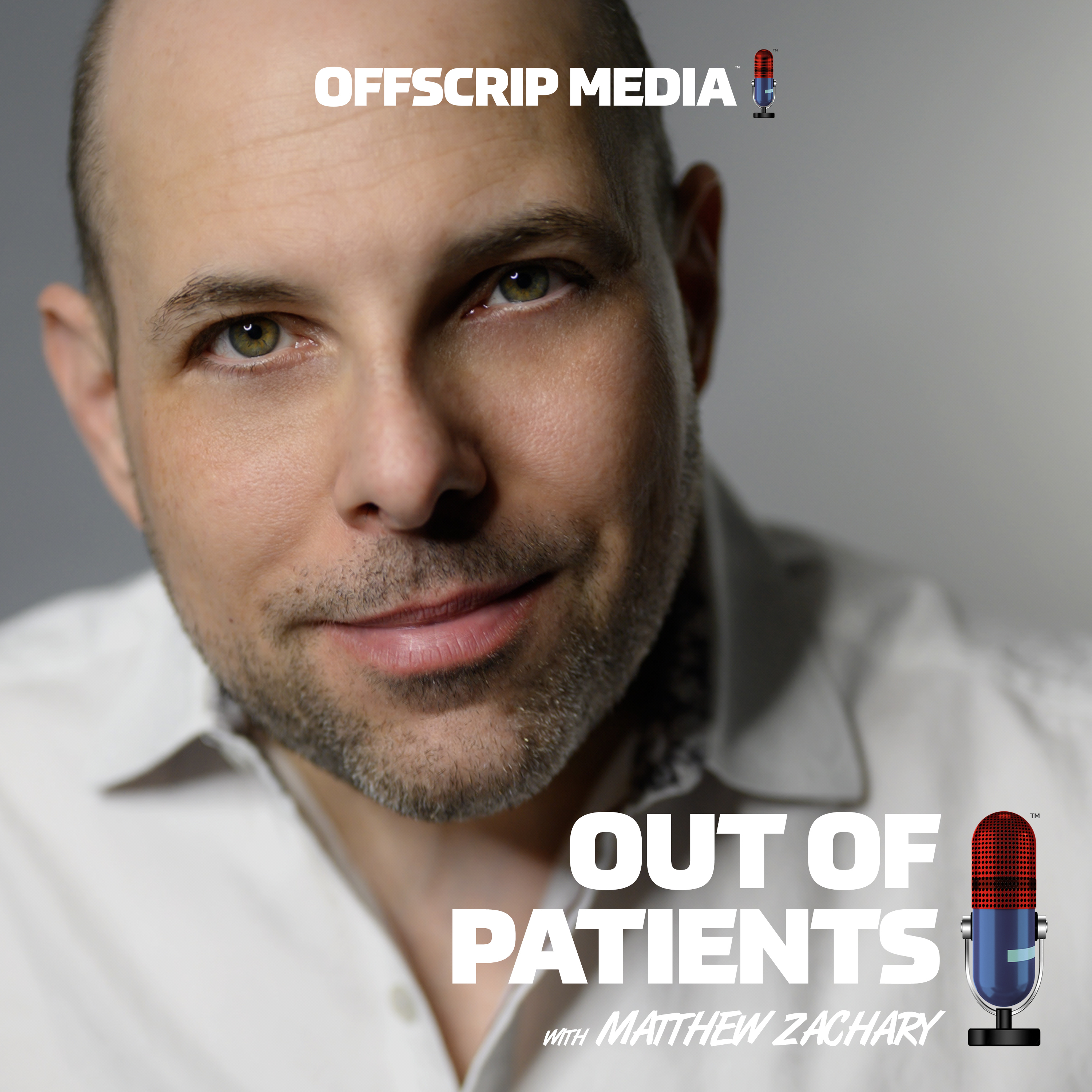 Elizabeth Woolfe is a veteran nonprofit consultant and unmatched sherpa guide in the business, management, and organizational culture of charity. Full disclosure: Liz also one of my best friends in the world and saved my ass more than a few times serving as strategic counsel to Stupid Cancer during the latter half of my tenure. As of this recording, we pay tribute to the late Cloris Leachman by preparing you for today's "Roll, Roll, Roll in Ze Hay."
---
VAX ON: A New Weekly Roundup of Healthcare News Fuckery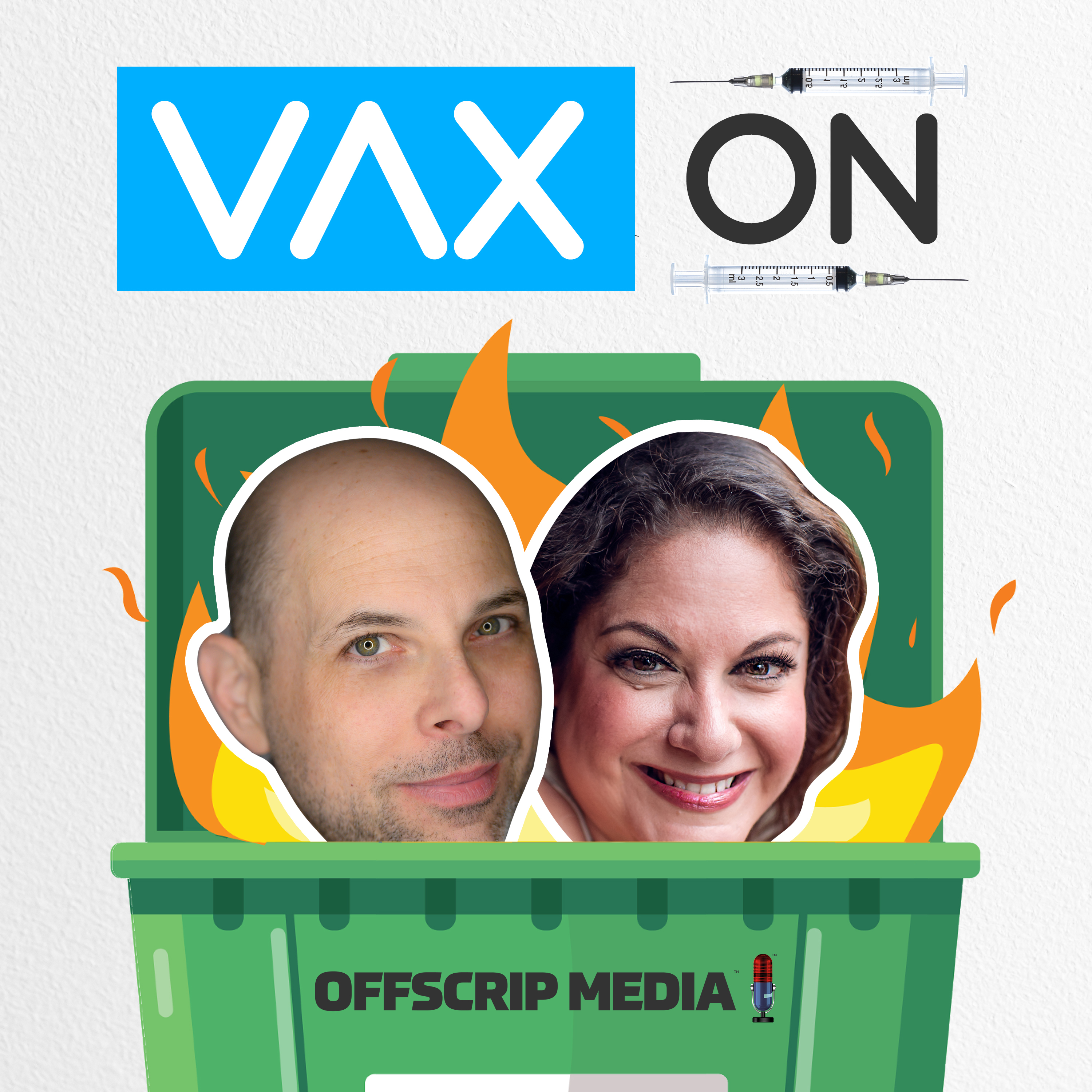 Award-winning hosts and patient advocates Matthew Zachary and Elura Nanos react to the great vaccine rollout of 2021. They'll sort through the week's healthcare news and related fuckery as America gets its vax on and shows #COVID19 the door.
---
[BONUS] "Jen Horonjeff is Noncompliant" Clinical Trial Quid-Pro-Quo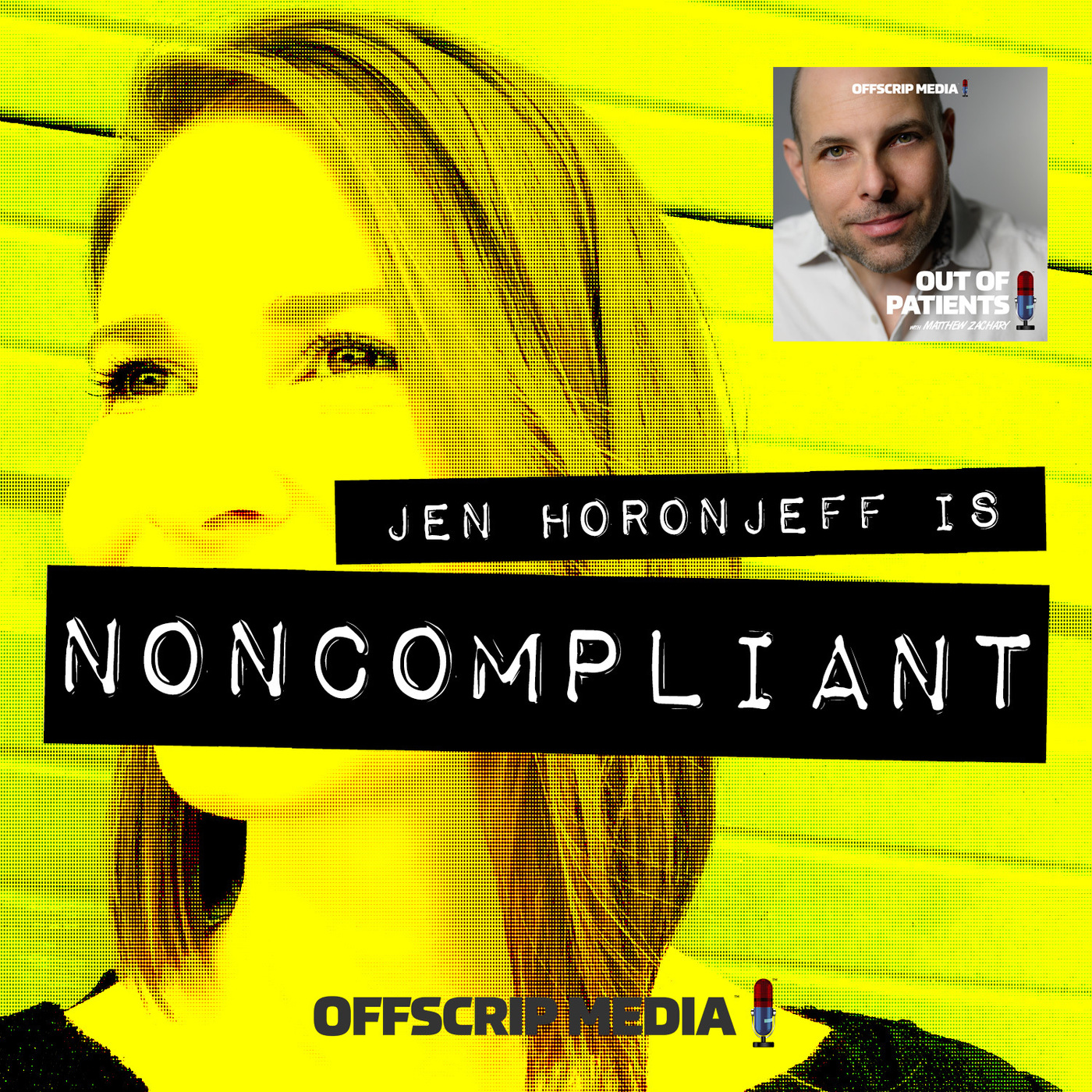 On this bonus episode of "Jen Horonjeff is Noncompliant," Jen brings to Matthew Zachary's attention the idea that patients who enroll in clinical trials should more than benefit from the therapeutic aspects of treatment. After all, aren't they essentially helping a private sector on their go-to-market drug approval and commercialization strategy? After all, if you're helping a business make more money, shouldn't you be entitled to some of that sweet, sweet cheddar yourself? Say, perhaps, some equity stake in their growth? Food for thought because inquiring minds want to know.
---
Dr. Mark Lewis Is the Twitter We're Looking For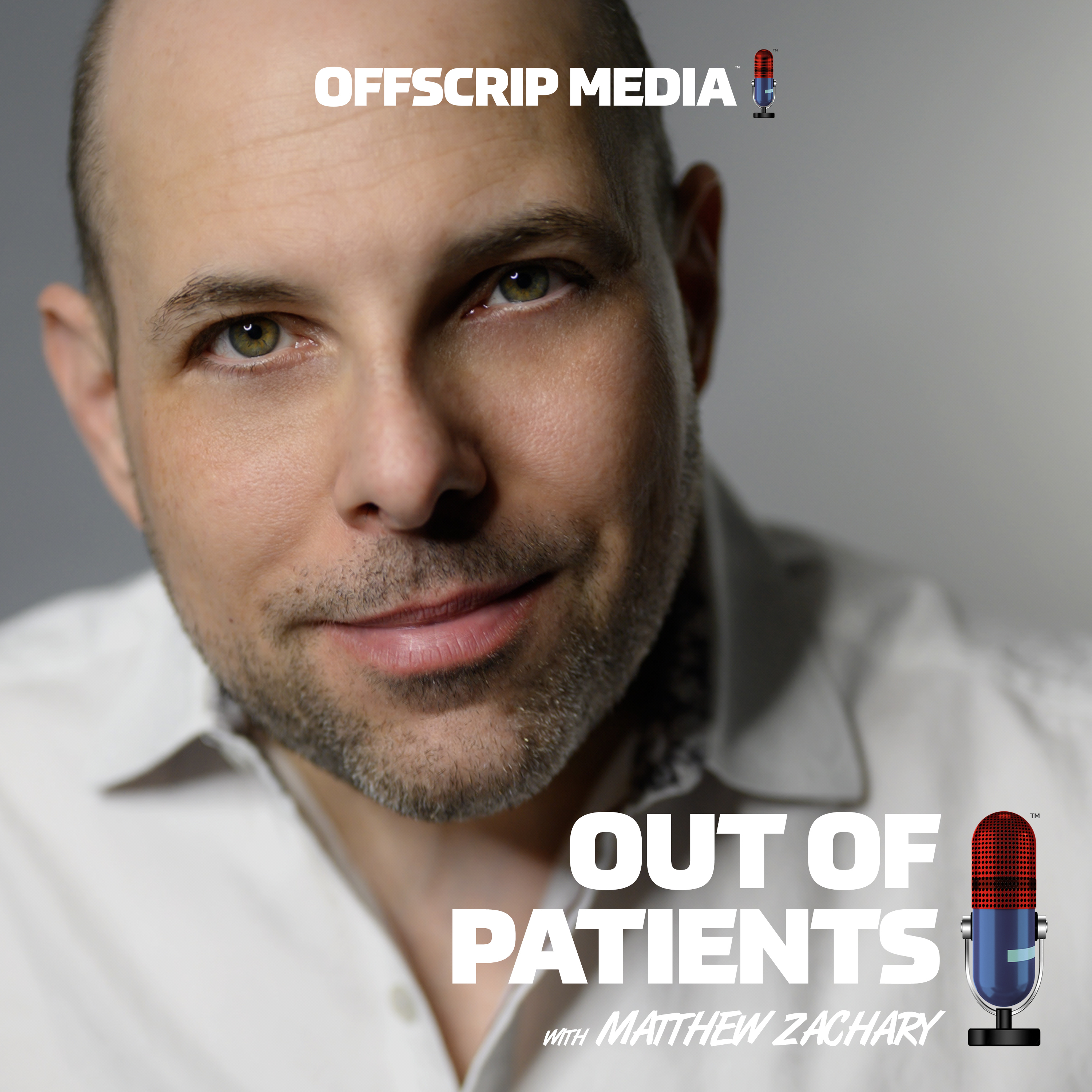 Dr. Mark Lewis is the Director of GI Oncology at Intermountain Healthcare in Salt Lake City. He is also a young adult survivor of pancreatic cancer, a thought leader on #MEDTwitter, and one of the funniest and down-to-earth physicians you're likely to meet. Motivated by losing his father to cancer, coupled with a genetic predisposition for empathy, his story of "when the doctor gets cancer" preaches the virtues of data and truth. Prepare to find out what happens when Sid the Science Kid meets Dexter's Lab meets Pickle Rick. Follow Mark on Twitter at @DrMarkLewis
---
Biomarkers: Where Are All the Patents At?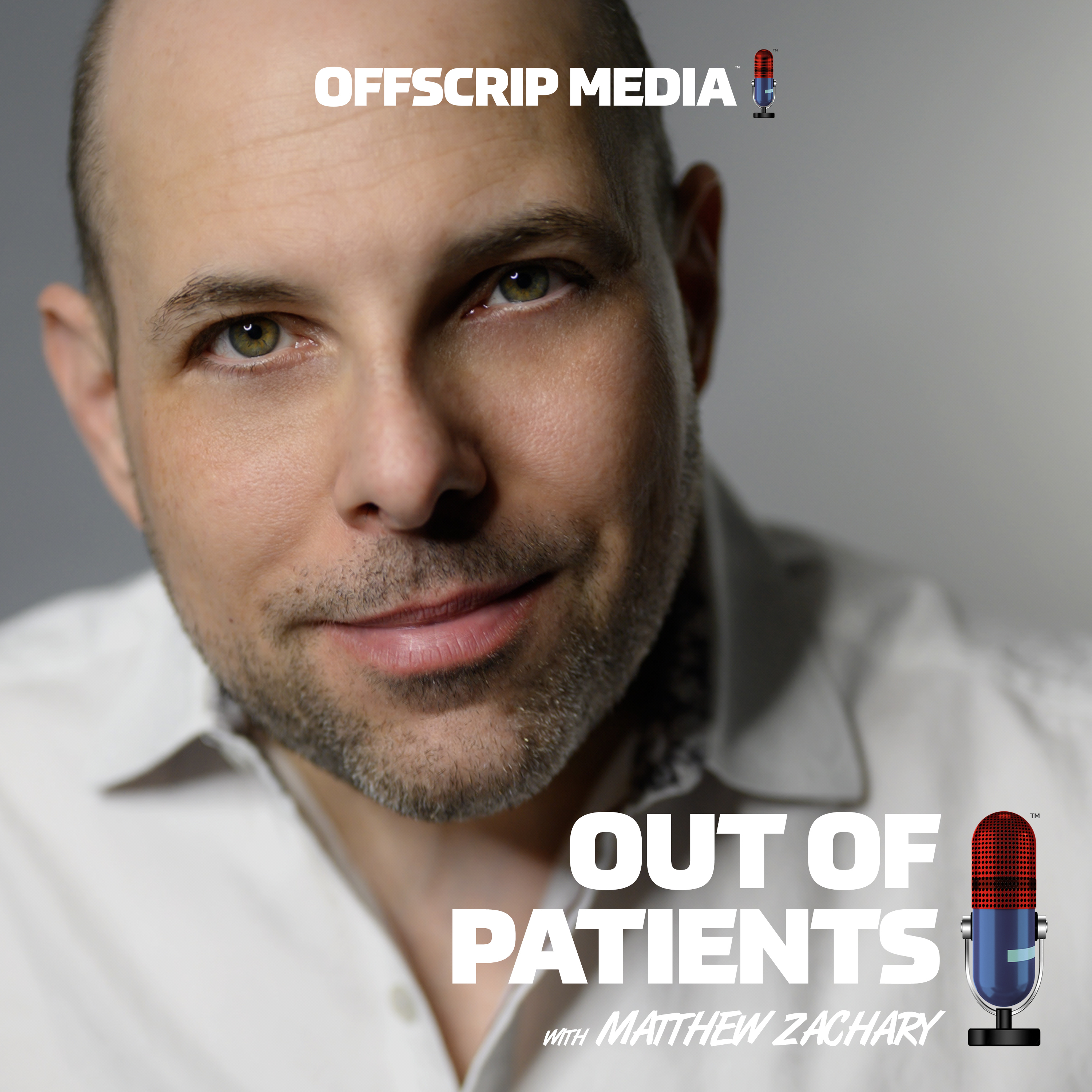 On the show today, Bio Entrepreneur Marty Keiser, Founder of IV BioHoldings, LiquidLung, HepGene, and Mammogen. What is a biomarker? Hint - it's not inside a box of Crayola. Biomarkers are aspects of our genes that do so much more than determine our height, eye color, and predisposition to cancer. Diagnostics today can be used to detect earlier, diagnose easier, and treat better. That's what Marty and his entrepreneurial ventures are all about. It's not just making cancer suck less; it's using pioneering diagnostics to make radiation and chemo not just suck less, but perhaps not even...
---
The Alliance for Health Policy: Don't Mess With Us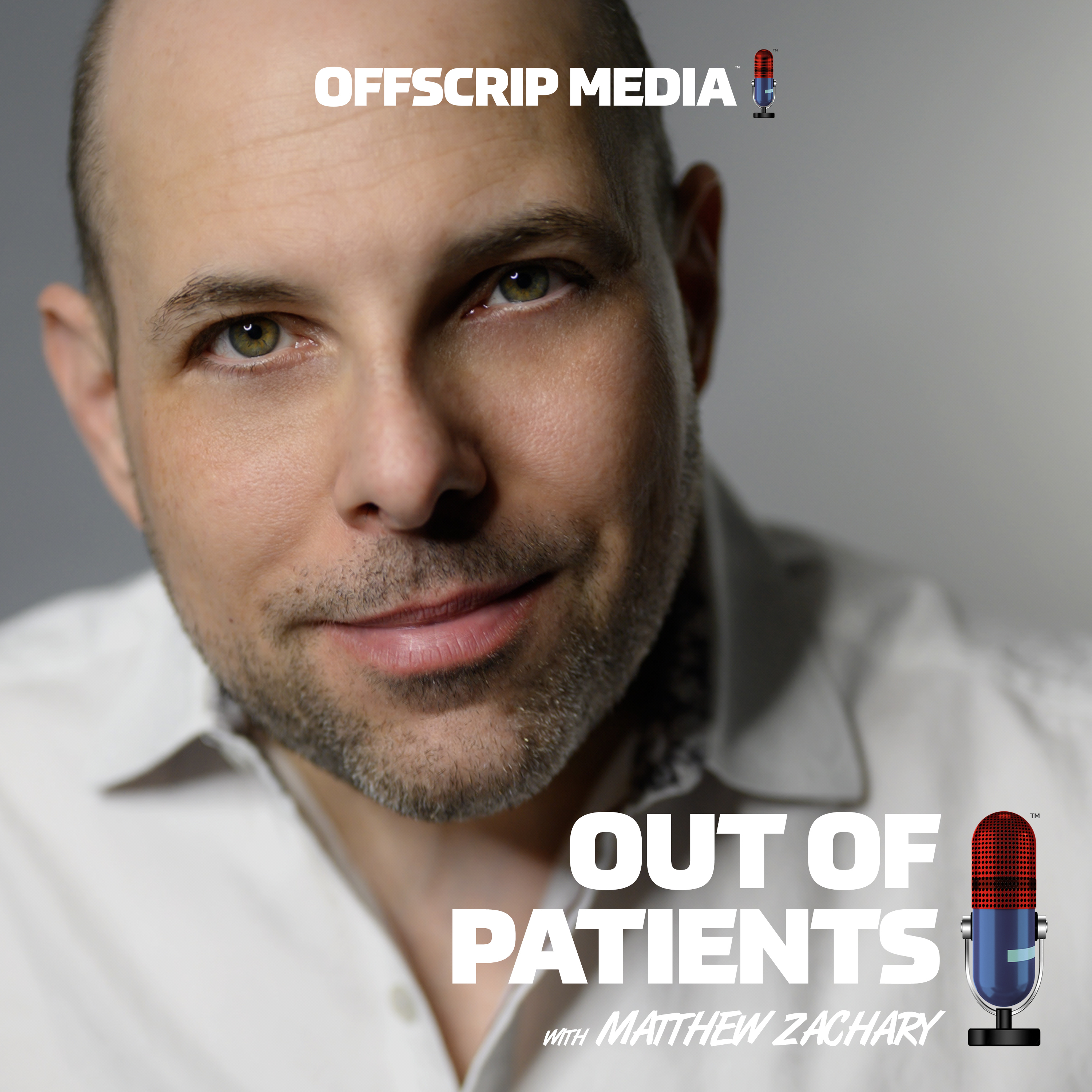 On the show today: President and CEO of the Alliance for Health Policy, Sara Dash. AHP —or "The Alliance" — is a nonpartisan nonprofit dedicated to informing policymakers on critical health policy issues. I know it sounds wonky but it's actually awesome because they are the good kind of "how the sausage is made." After all, industry puts too much burden on patients to navigate the healthcare system. Listen in as we geek out over covalent bonds, how 20-something staffers run the country and the possibility of "un-geeking" health policy for the layperson.
---
CDC I Told You So: Debunking Stuff with Dr. Lisa Richardson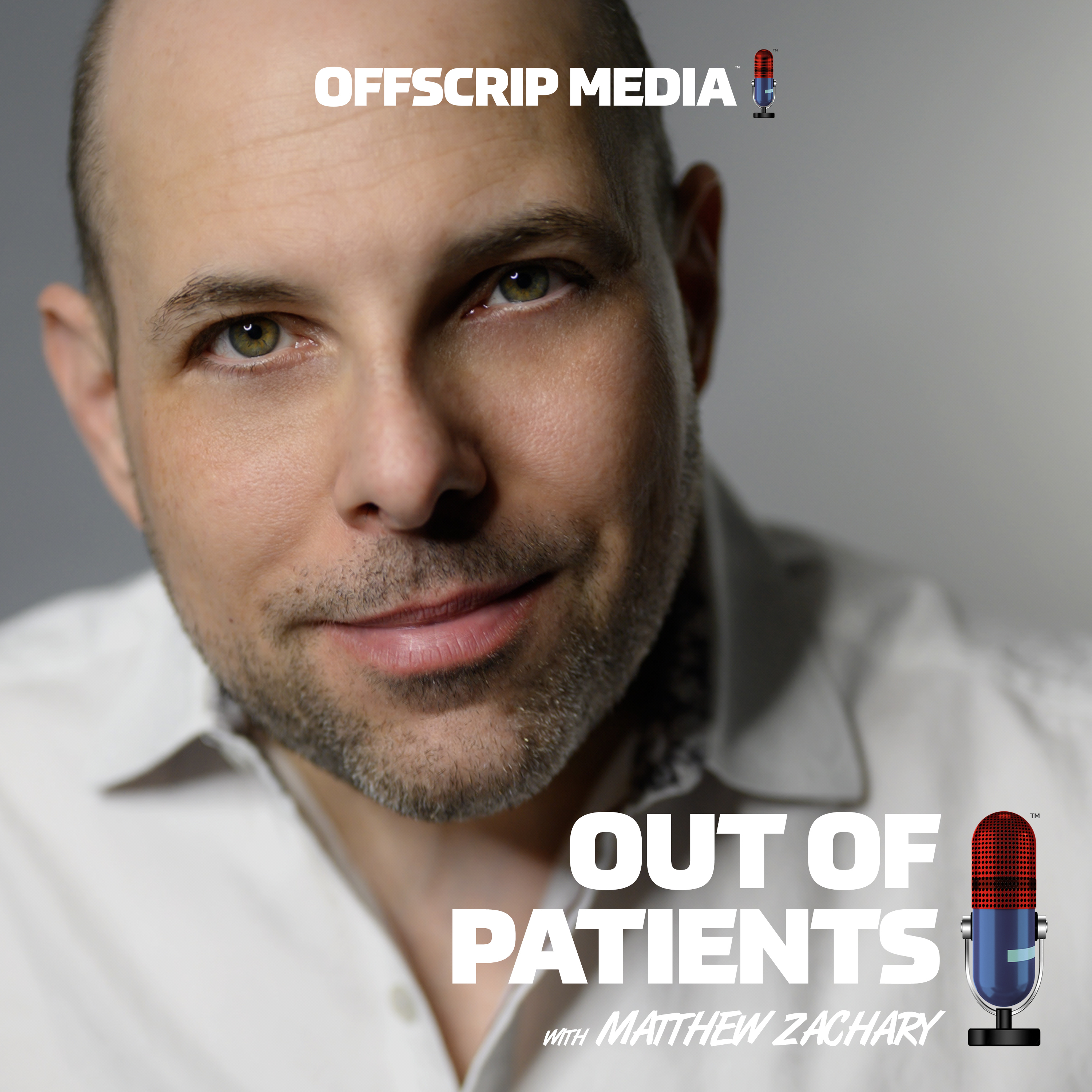 HUGE show today with Dr. Lisa Richardson, Division Director, Cancer Prevention and Control at the CDC. As the first guest I've ever had on the show with a BS in Zoology, Lisa is the real deal. She's down to earth, speaks "person" and "science" simultaneously, and has been a 25+-year first-hand witness to the staggering revolution and evolution of cancer care across these United States. In this rapid-fire "no stupid questions" episode, Lisa and I talk about everything from simulated humans, plummeting screenings, mRNA, and telehealth, to 1990s'-era patient activism, the rise of survivorship, cancer, and COVID — and the...
---
The Cancer Support Community: A 101 with Linda Bohannan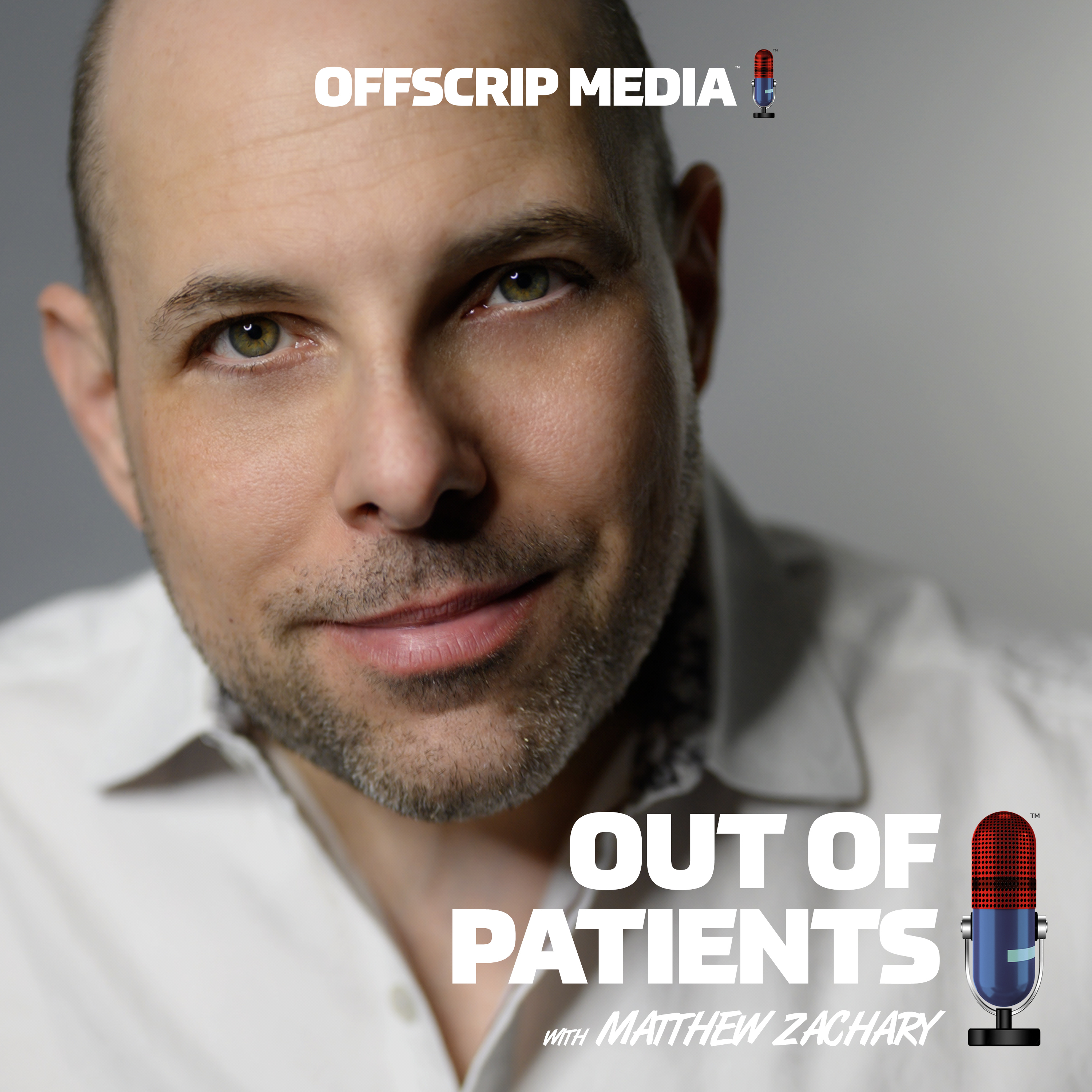 Today on the show, I welcome Linda Bohannon, President of The Cancer Support Community, the largest nonprofit provider of social and emotional support for anyone touched by cancer. An oncology nurse by trade, Linda and I go back to a time long before Stupid Cancer. In the mid-2000s, she was running "Advocacy Relations" for Lilly Oncology during the official US launch of Lilly Oncology On Canvas, which was a groundbreaking effort for its time that you will hear more about in our conversation. Now, The Cancer Support Community itself has a 40-year backstory worth appreciating, and Linda takes...
---
In Memoriam: Remembering Annie Goodman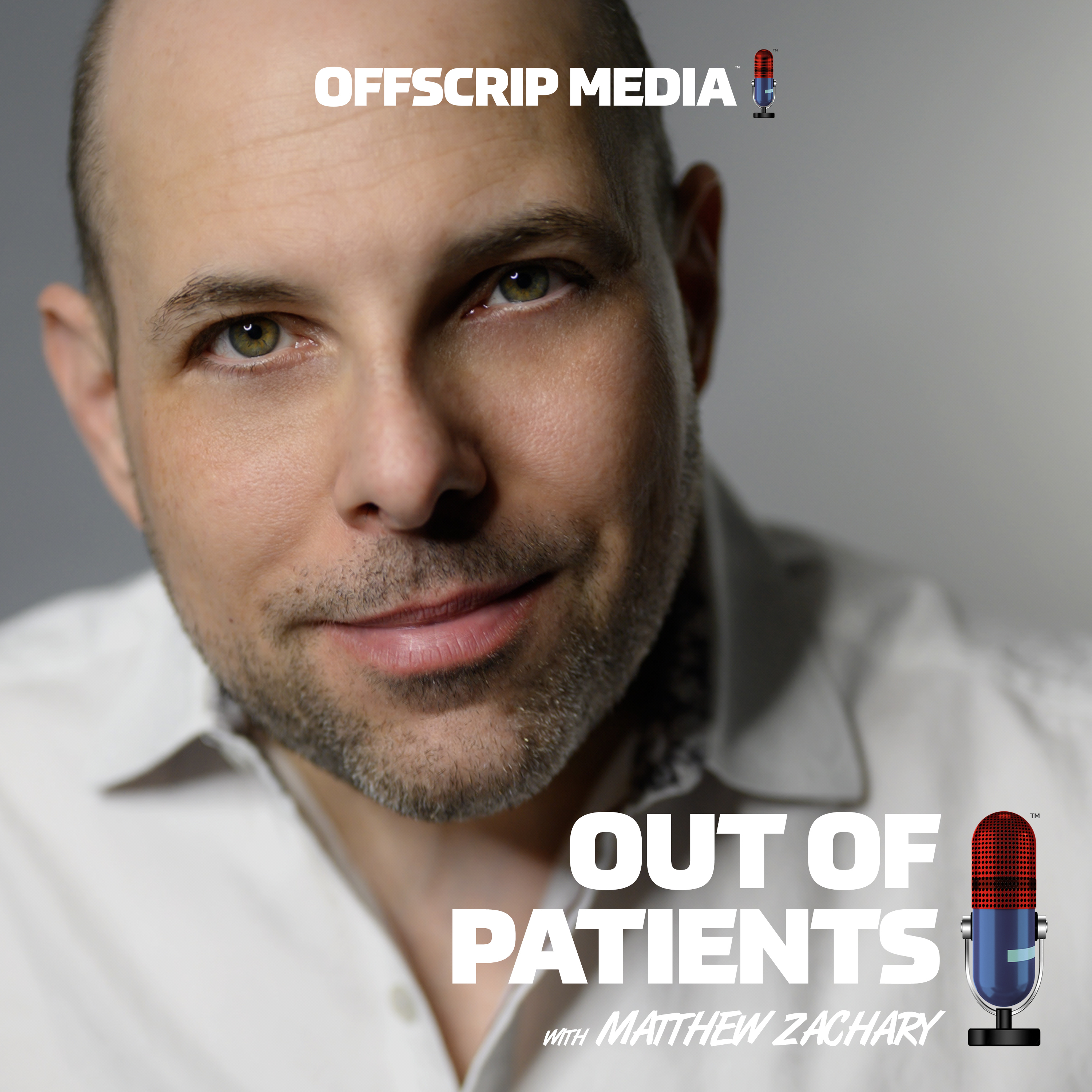 I've got a treat for you today because my buddy Steve Goodman here with live in-studio. He is sitting about nine feet away, chomping at the bit to chat about all the shared things we find aggrieved, inane, downright agitating, and yet possibly hopeful. The man's a mensch, first and foremost. He's also a 30-year veteran TV producer and cybernetically engaged 1980's trivia junkie. For this episode, he is here as the big brother and caregiver to his sister, the late Annie Goodman, my co-host on The Stupid Cancer Show from 2013-2015. After we rant on about what the...
---
A Brief History of Young Adult Cancer Psychotherapy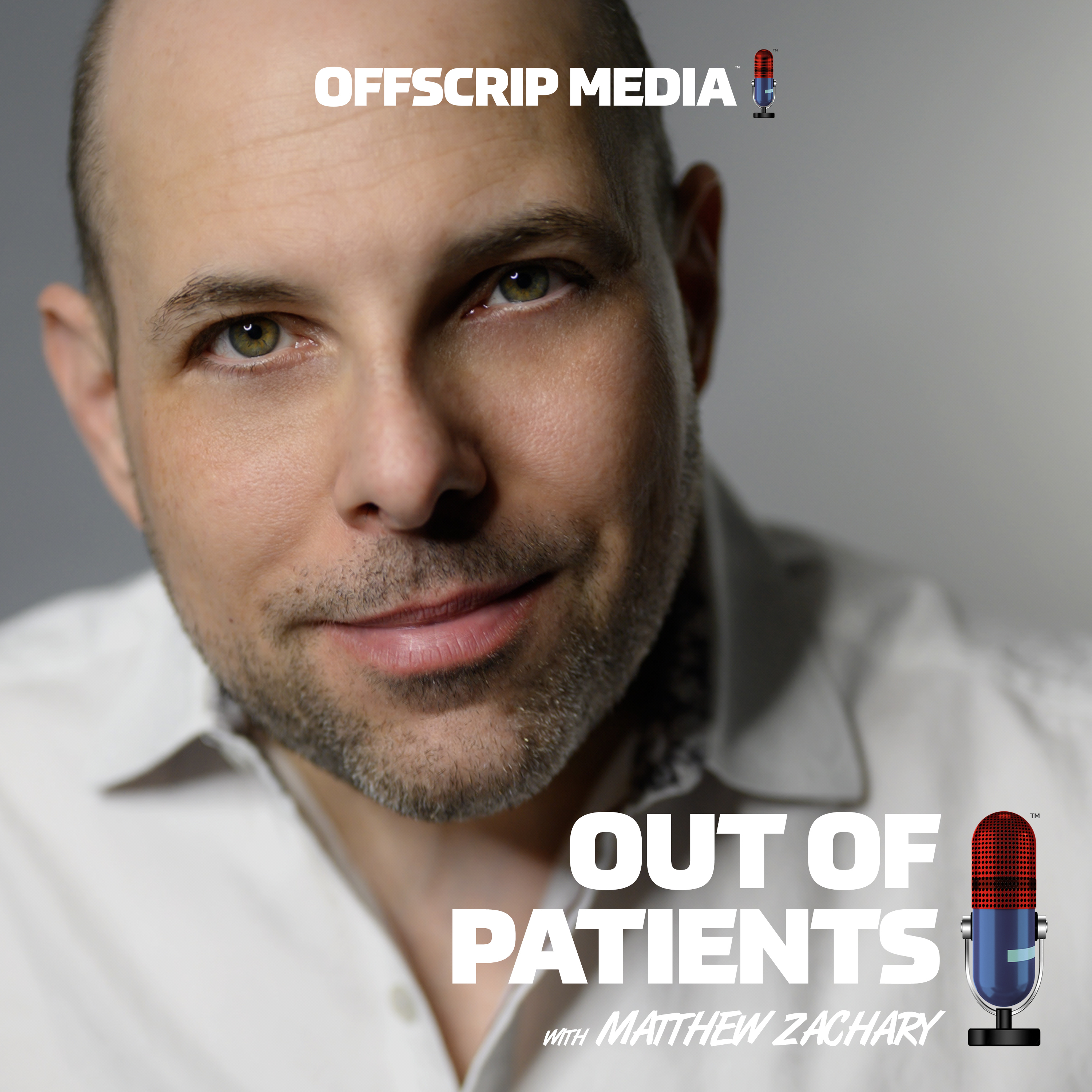 On the show today, the legendary Julie Larson, speaker, educator, psychotherapist, and luminary, legacy young adult cancer advocate. As one of the few people who have been consistently working in the same career profession they went to school for, Julie may consider herself a midwestern gal transplant to the big city but, after more than 15 years in the space, she has more than earned her credibility as one of the early progenitors of the young adult cancer movement. Her first "not so shabby" big stint was to essentially create from scratch the first adolescent and young adult cancer program for...
---
Stupid Endometriosis With Melissa Boudreau, Host of "the Cycle"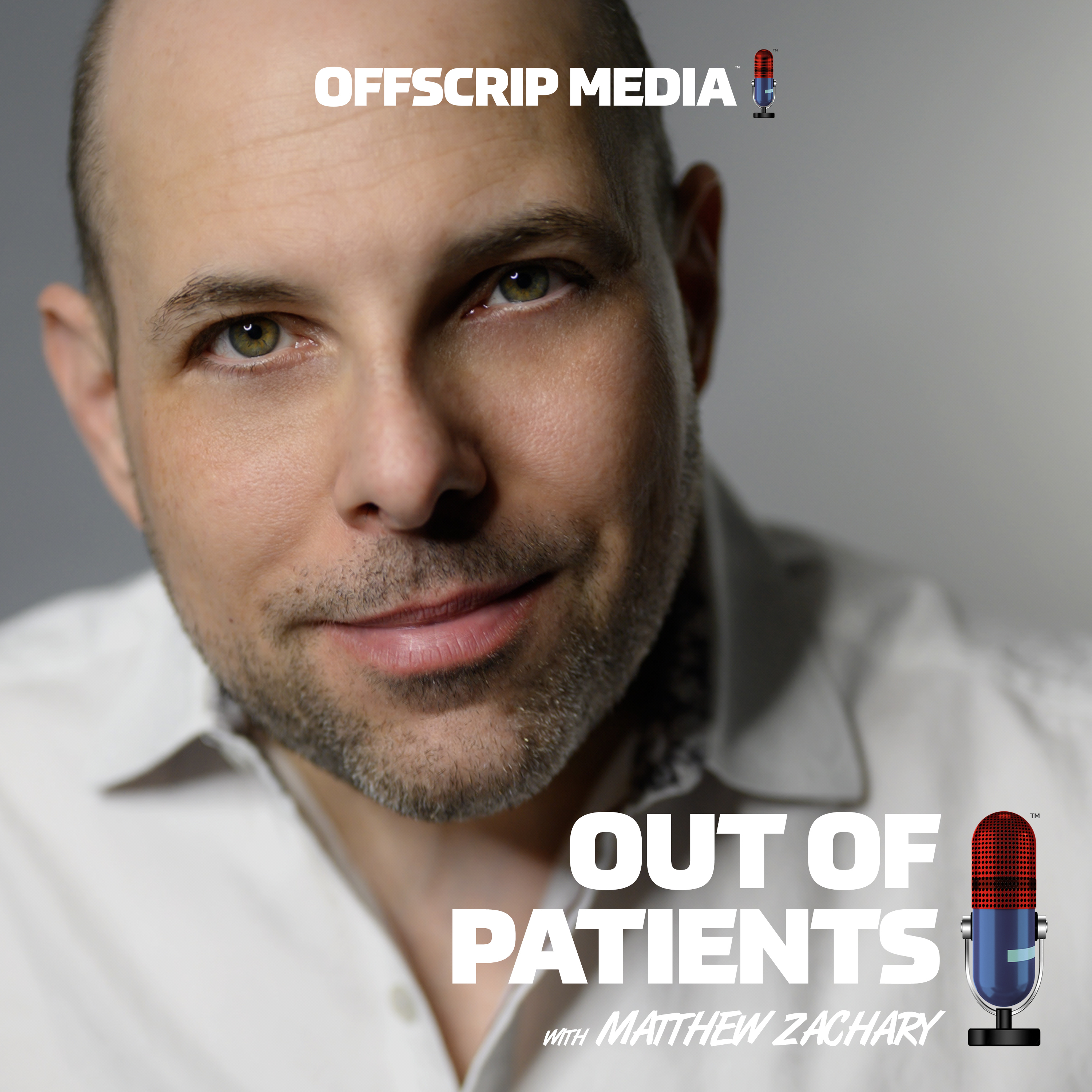 Across the years running Stupid Cancer, I can't tell you how many times I was approached by other young adult chronic disease patients and communities asking if we'd ever think of franchising the brand. You know – Stupid Lupis. Stupid Fibro. Stupid MS. Stupid Type 1. You get the point. We all need a community of our peers who — as we say — "get it" because they've already "got it" — a community where there are no judgments and no stigma. Well, while there may not be a "Stupid Endometriosis," Melissa Boudreau is as close as it gets with her podcast, "The Cycle" — and...
---
We're Not Worthy: The One and Only Dr. Julia Rowland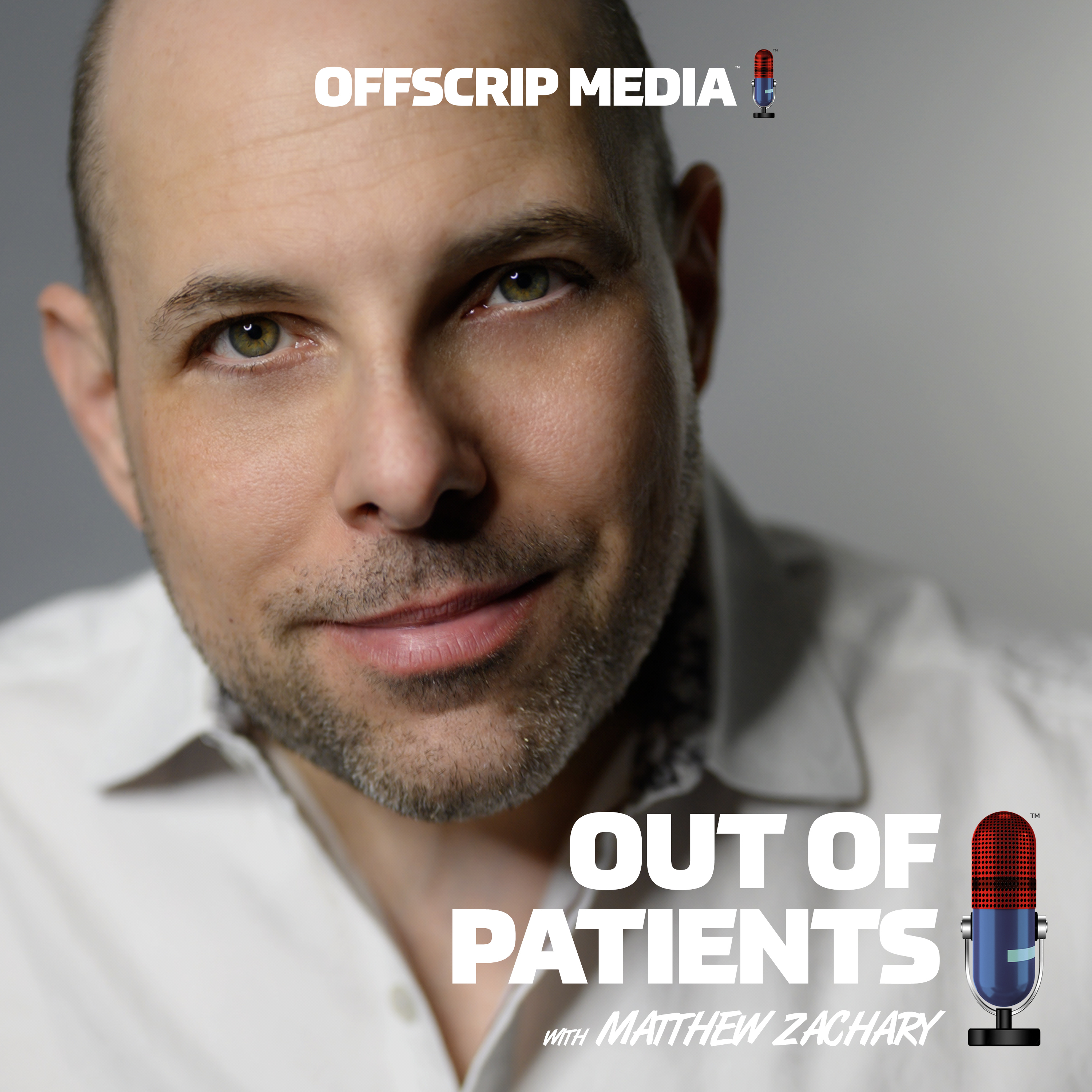 Just when I thought I was the only 20-something with cancer adrift in the 1990s with nary a support group or a cancer buddy, along came an intro to my friend and mentor, Dr. Julia Rowland. Widely recognized as an international scholar and foremost leader in the psychosocial aspects of cancer care broadly—and survivorship specifically—it cannot be understated how seminal she has been working on the front lines of early survivorship research since the passage of the National Cancer Act of 1971. Without her seminal work and influential leadership across the past 40+ years, today's narrative on quality of lif...
---
Healthcare Optimism and the Marvelous Mrs. Halle Tecco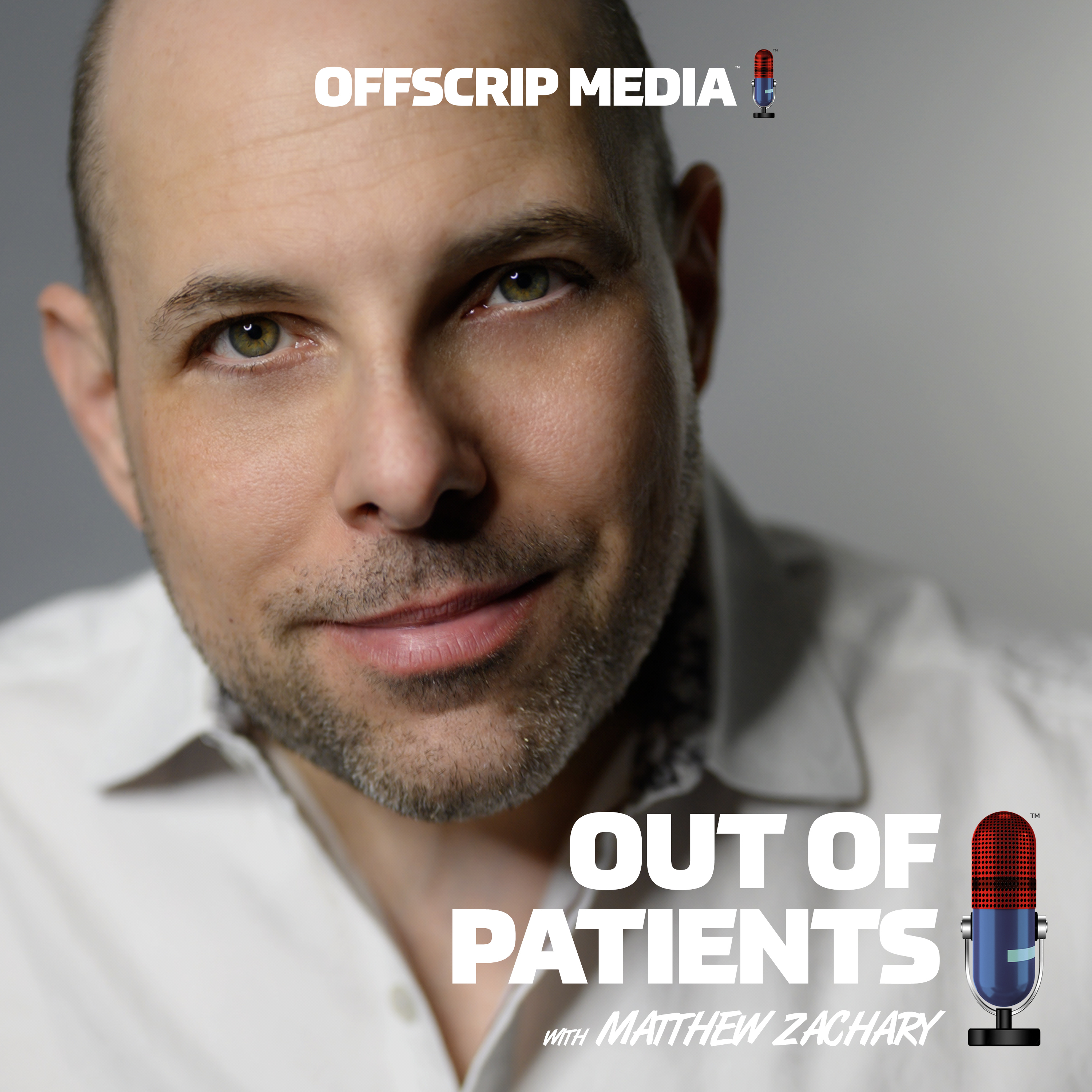 On the show today, another epic DeLorean throwback to the past episode with Halle Tecco, an origin story convened during the heyday of LIVESTRONG and born of a shared desire to make cancer suck less. Aside from being one of the most ambitious, talented, relentless, and startup junkie-ist(?) actual innovators, I know — and besides the FOMO I have from whatever it still means to have a blue checkmark on Twitter — Halle has consistently been at the forefront of "what's next" at the intersections of patient advocacy, health tech, and startup culture. And while her BS, MPH, and MBA may be gre...
---
Stupid Brain Cancer With Cancer Nerd and Google Scholar Liz Salmi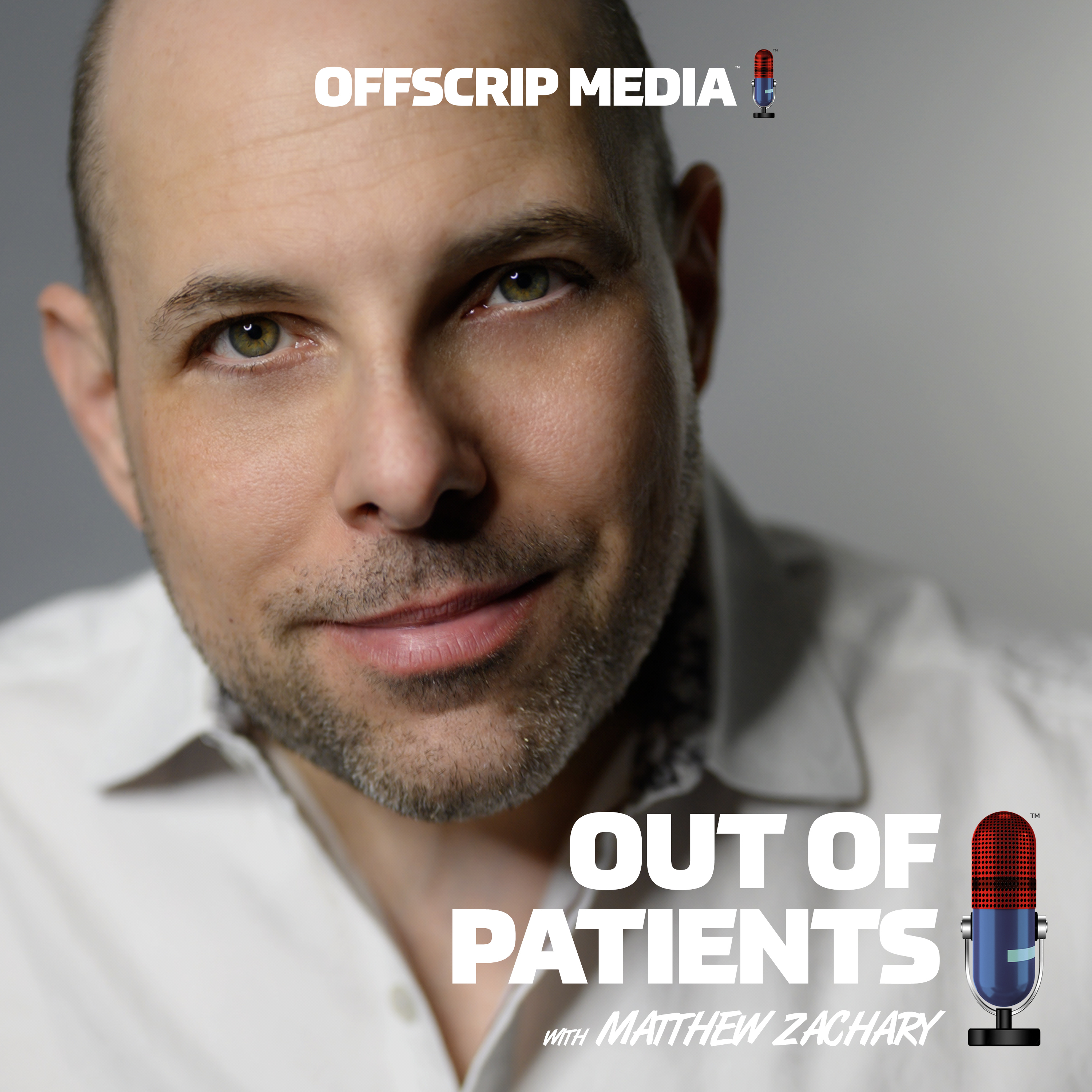 I've never said the words "Cancer Nerd and Google Scholar" in succession before, but that only partially describes the epicness of my guest today, one Liz Salmi — self-proclaimed "Citizen Scientist" and "Professional Medical Nerd." — and I attest that both of these are appropriate, accurate and deserved. Diagnosed with brain cancer at 29 and forced down a rabbit hole of a whole bunch of other horrible shit, Liz became the accidental advocate we needed when the Interweb was just becoming the Internet, and when the online support communities we often take for granted barely existed. Her self-made background in digital communications cam...
---
Cycle of Lives: Grief, Loss, Redemption, Opportunity, and Advocacy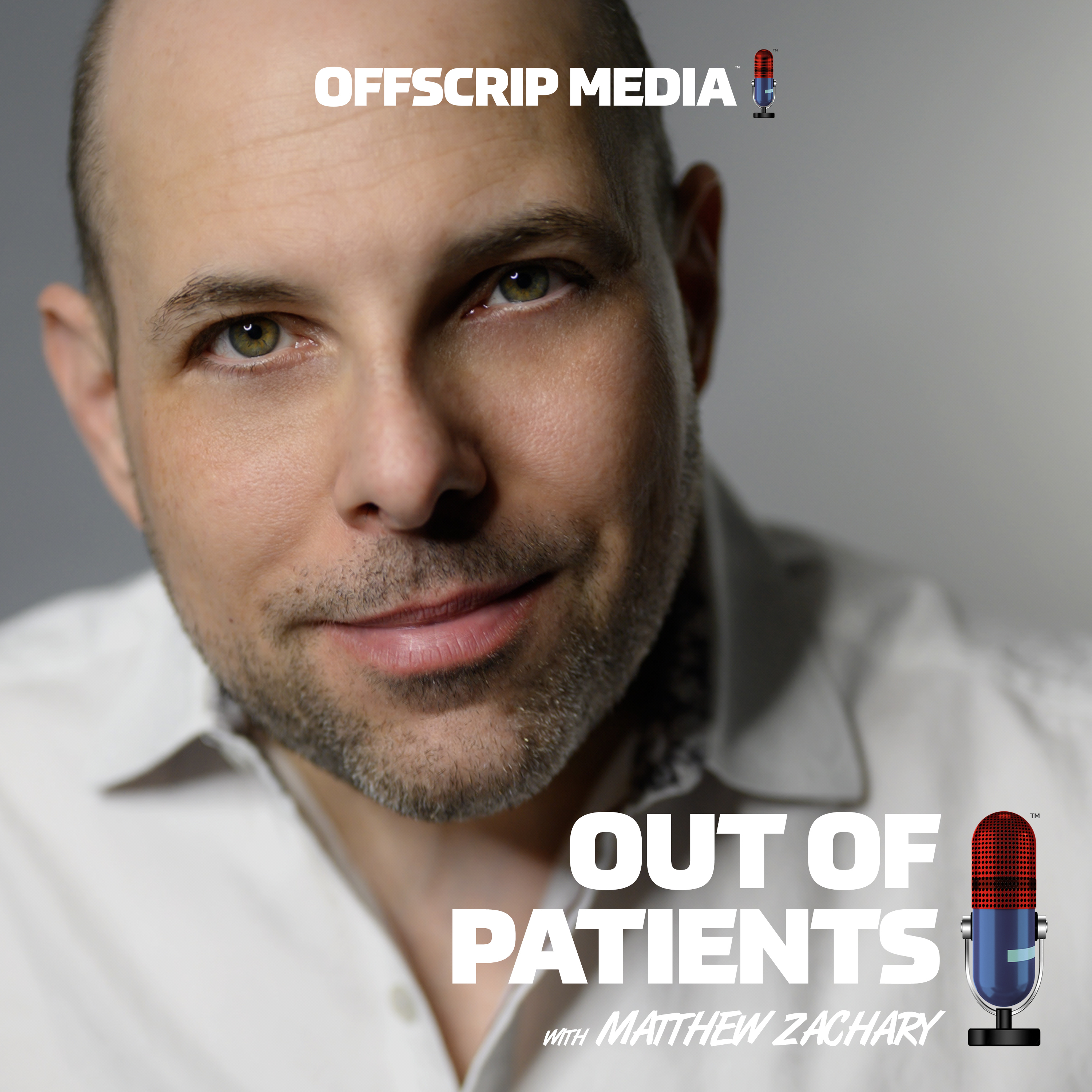 "What do you do with the mad that you feel?" — One of the more definitive quotes from the definitive Mr. Rogers. For my guest today, David Richman, the choice he made after losing his sister to cancer was to turn pain into passion, lace-up, and in true Forrest Gump fashion, JUST START RUNNING. 85 miles between Cancun and Tulum in Mexico. 104 miles up the Pacific Coast Highway. 50 Iron Man Triathlons. And then an introspective search for similar and familiar voices to learn and heal from that turned into a 5,000-mile bicycle tour from California to Florida to New York City. I feel...
---
"The System" – What Is It Good for? Absolutely Something, Maybe?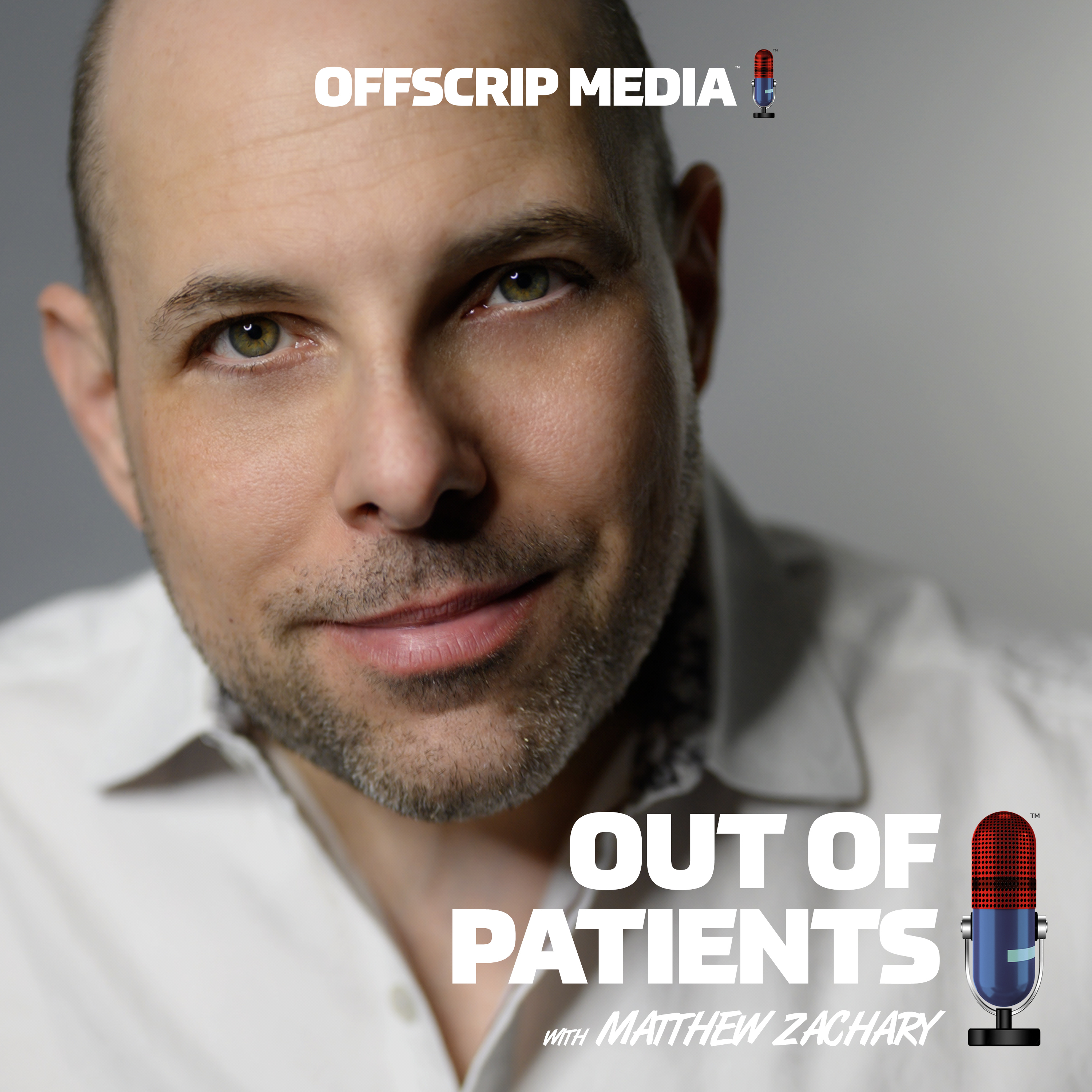 On the show today, Alan Balch, CEO at the Patient Advocate Foundation and the National Patient Advocate Foundation. After we reconcile that Alan is one of the few people actually doing what they studied in college, and without triggering his inner political economist, we talk about the fundamental question: Why do patient advocate groups even need to exist in the first place? After all, if they did what they're supposed to do, there wouldn't even be a need. But there is. When we say the words "the system," it always implies an ominous, immovable, intractable and unwieldy...
---
The One With Advocate Luminary Gwen Darien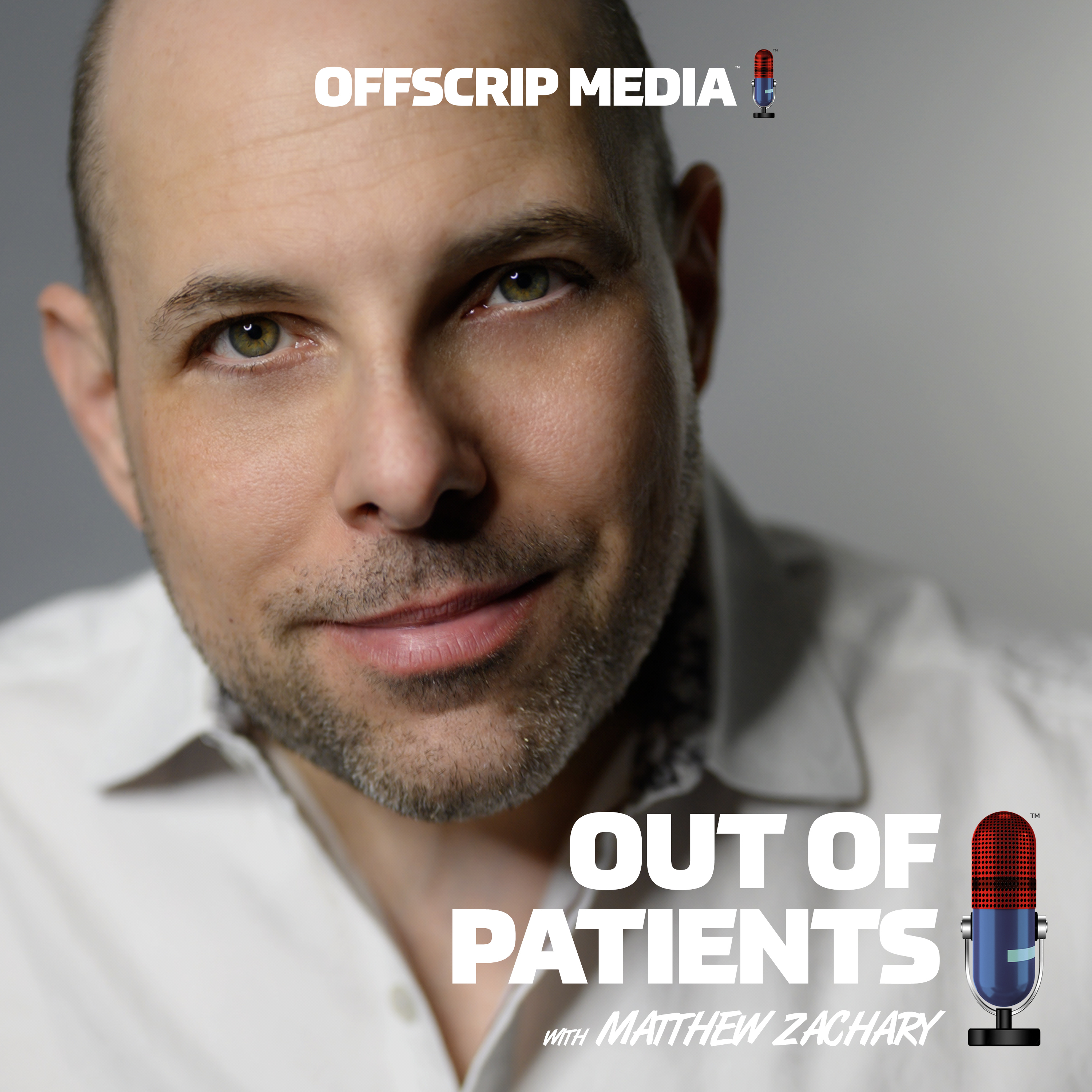 On the show today, a luminary in the annals of cancer advocacy, the one, and only Gwen Darien. While she may be the EVP for Patient Advocacy at the National Patient Advocate Foundation and the Patient Advocate Foundation, her story runs so much deeper; 30 years into the past actually where a young, passionate student of photography and contemporary art had her life interrupted with a cancer diagnosis and found herself on a different path, one born of her condition but not one to define her identity. Gwen is the creative force behind not one but two groundbreaking cancer magazines...
---
A "So-Called" Normal Life: Erin Zammett Ruddy's Little Book of Life Skills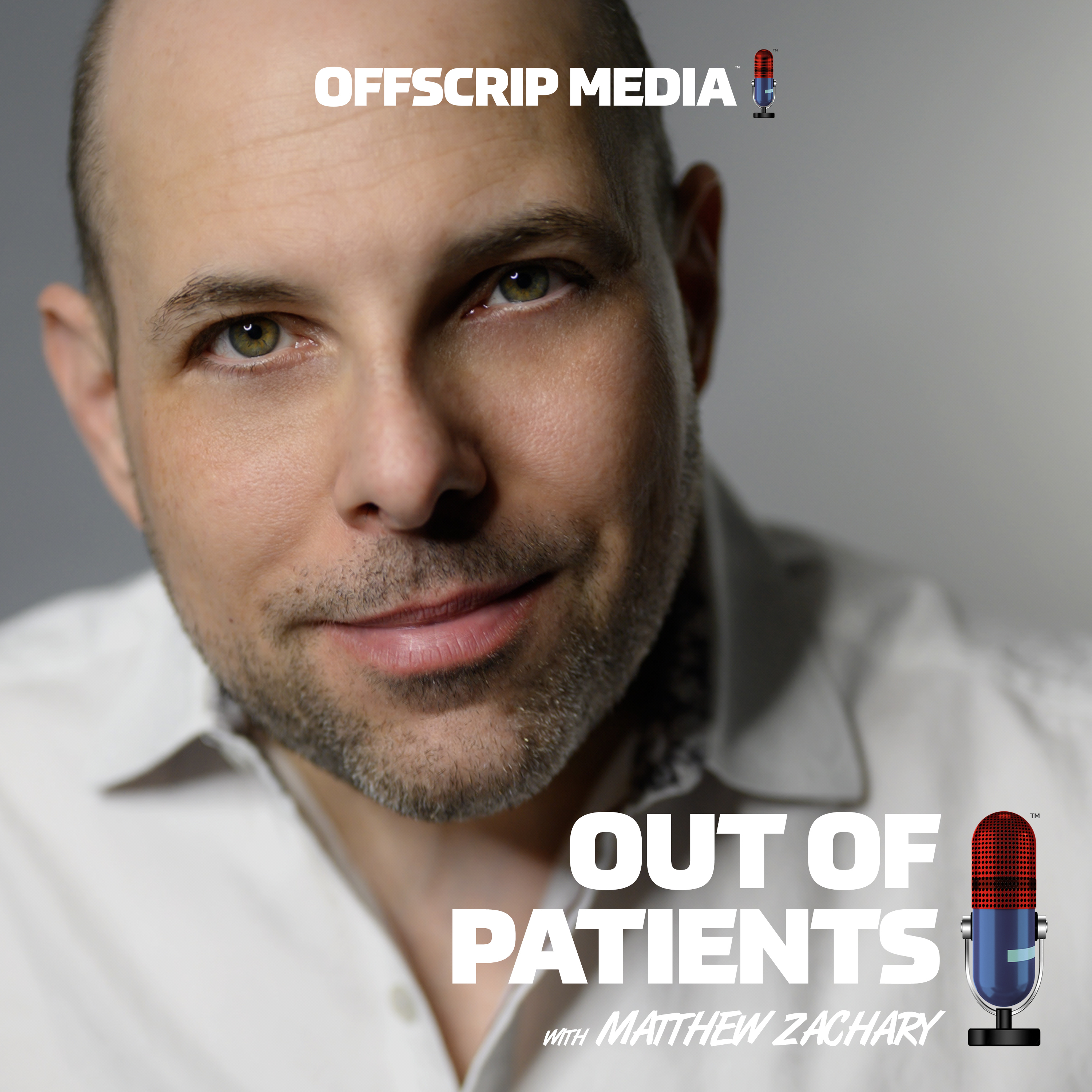 On the show today, I welcome one of my advocate heroes, Erin Zammett-Ruddy, a young adult cancer survivor I met during the LIVESTRONG days in the early 2000s. She may have barely crossed the 5-year survivor finish line (that's what we called it back then), but she was — and still is — a force to be reckoned with. She was a "big-time big city" magazine journalist writing for Glamour when a random asymptomatic diagnosis of Chronic Myelogenous Leukemia changed everything. She broke the mold and went public — something considered shocking for the time — and began a now legendary and award-winning...
---
FemTech, Dad Bods, and the Mental Health of Aging Well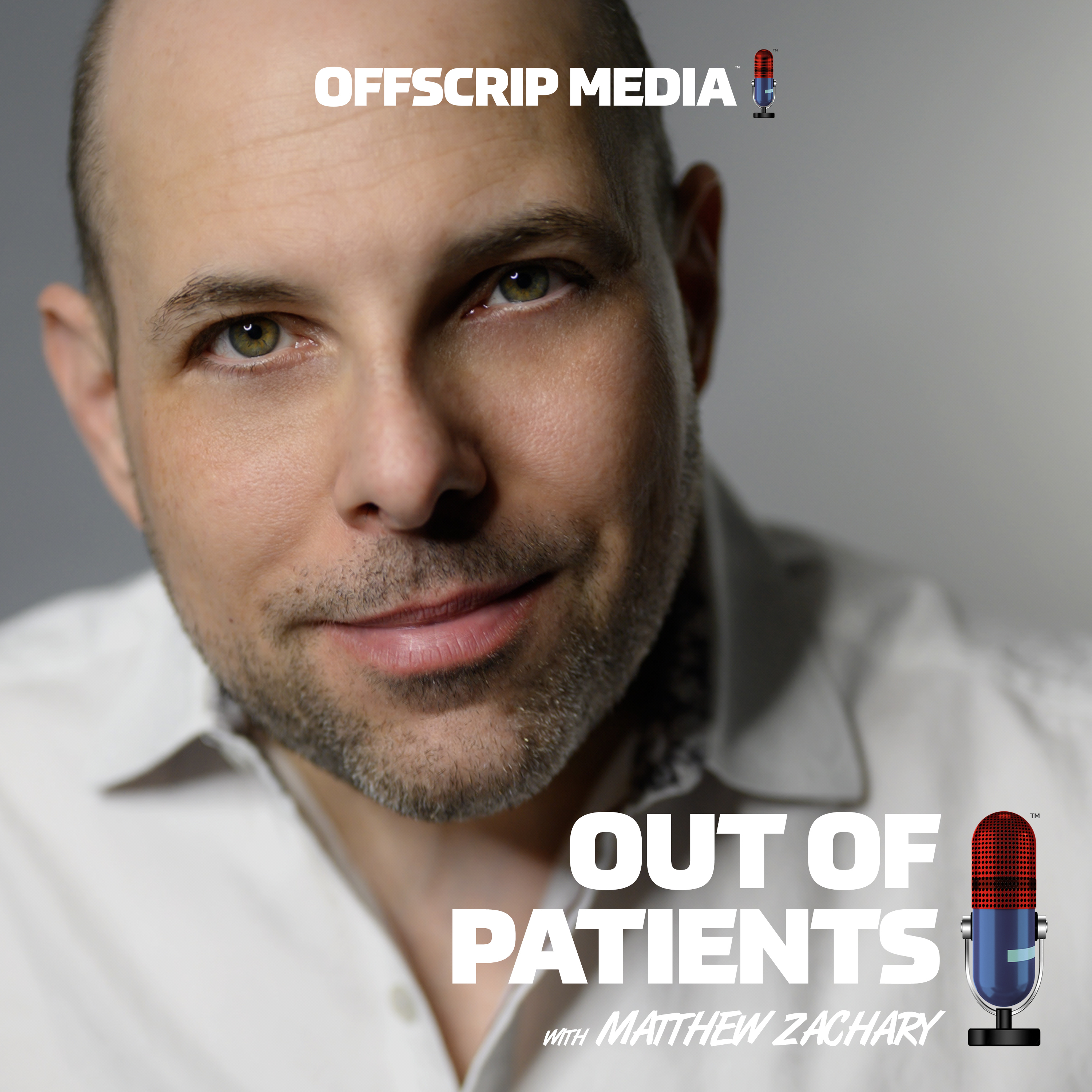 On the show today, I welcome two very inspirational guests. Fard Johnmar is a digital health innovator I met in 2005 before "The Internet" was a thing. He was ahead of his time then, and he's ahead of his time 15 years later. And Denise Pines is truly a force to be reckoned with. Here come lots of well-deserved syllables: President of the Medical Board of California, social justice warrior, award-winning documentary film producer, Founder of WisePause, and the energy behind the FemAging Project, which is the subject of today's show. Does aging suck? Or is it an opportun...
---
Financial Psychology and the Mental Health of Money During a Pandemic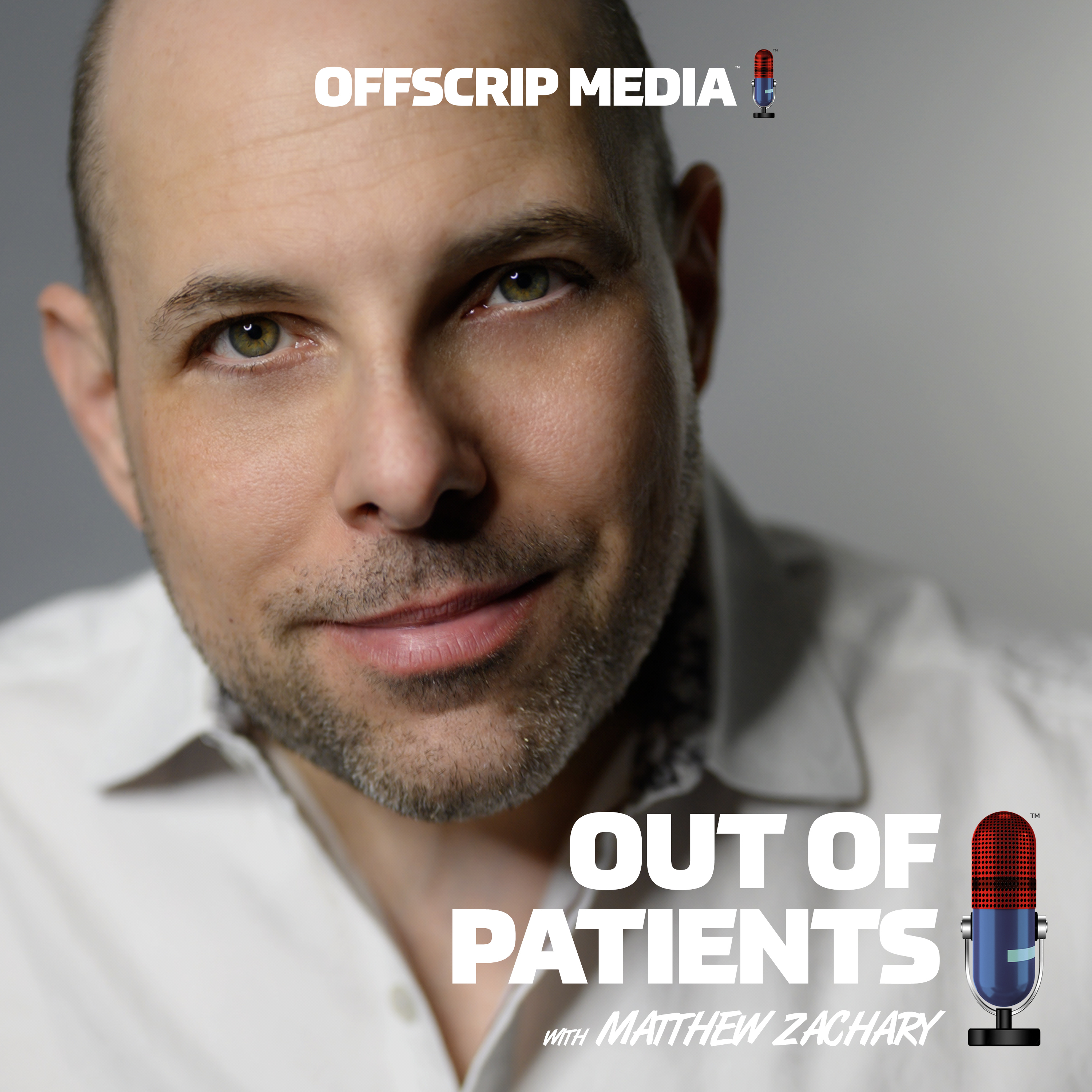 Today's show is a little different. My guest, Michelle Begina, is a financial advisor, speaker, author, and — at least in my own opinion — is a money therapist. Certainly, one of the more hybrid experts I've had the privilege of speaking with. With a great deal of intentional vulnerability and discomfort on my part, we talk about money. It doesn't just make the world go 'round; it's a topic that unites everyone and — like math — is a universal language where judgment, stigma, guilt, and the forces of good and evil duke it out on a day to day basis. In t...
---