Subscribe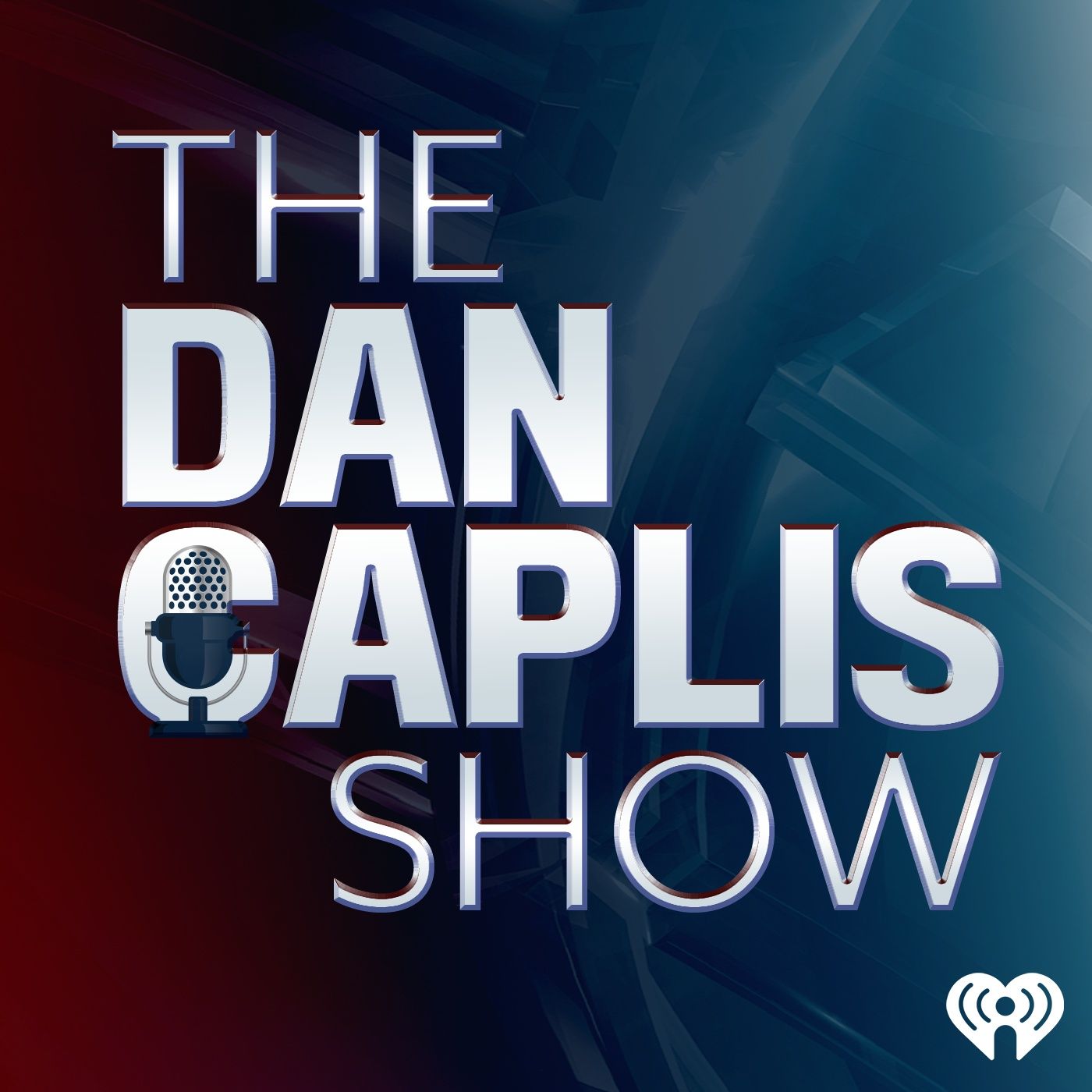 Dan must really like to talk. He's both an award-winning trial lawyer and a radio talk show host. Since Dan has never shied away from a microphone or a good fight he's also been a legal analyst for most of America's top television networks and newspapers.
Tim Reichert, GOP candidate for CO-7 on supply chain crisis; Christian Toto on the Left losing the culture wars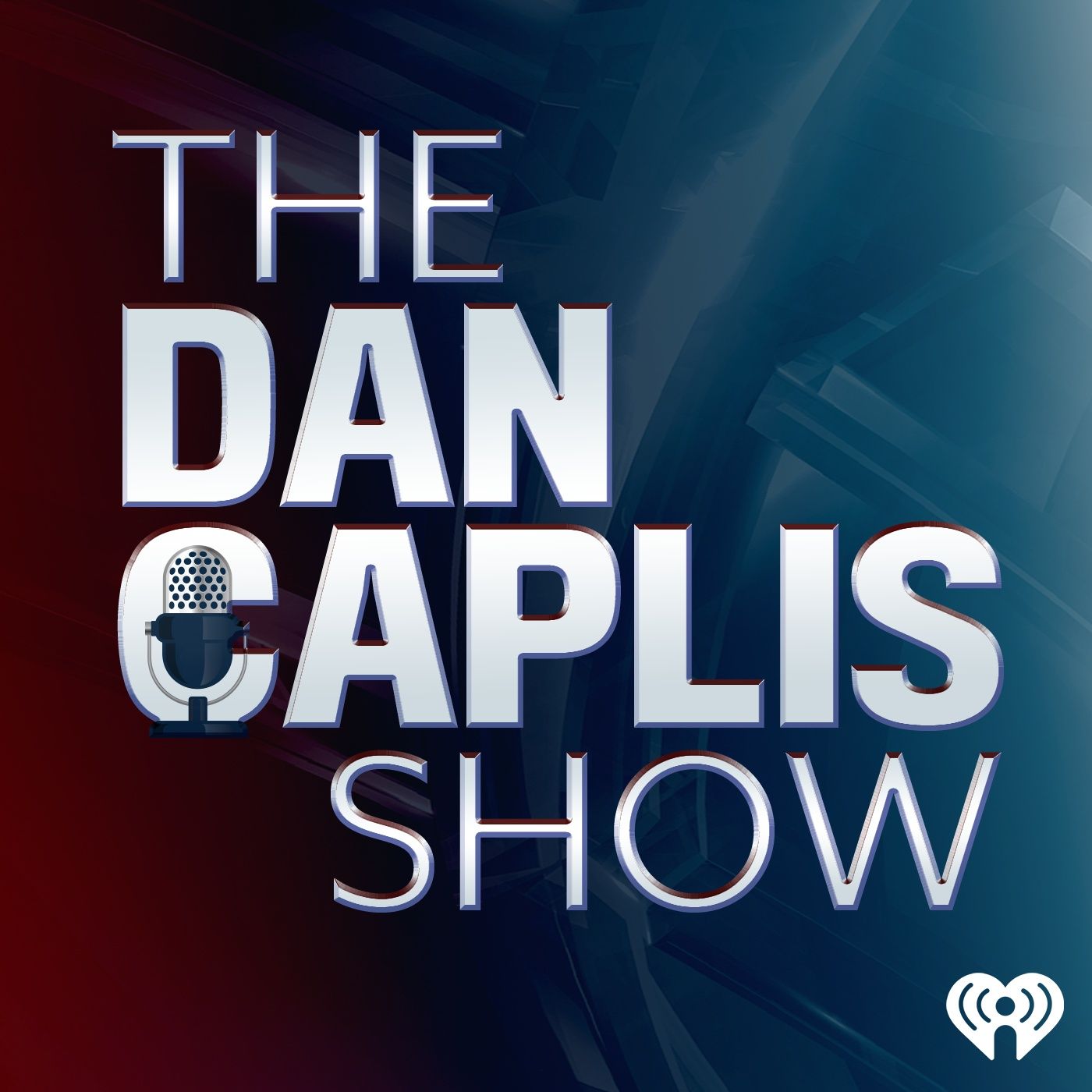 Tim Reichert, one of three candidates in the Republican primary field for Colorado's 7th Congressional District, joins Ryan (in for Dan) to discuss the supply chain crisis and the skyrocketing fuel prices that are directly responsible for bottlenecks and costs affecting average American consumers. Also, Christian Toto checks in on a Friday for a fresh look at pop culture and why the Left is losing the culture war battles they started.
---
Out of Touch and Out of Time - Democrats stagger toward November denying biology and energy realities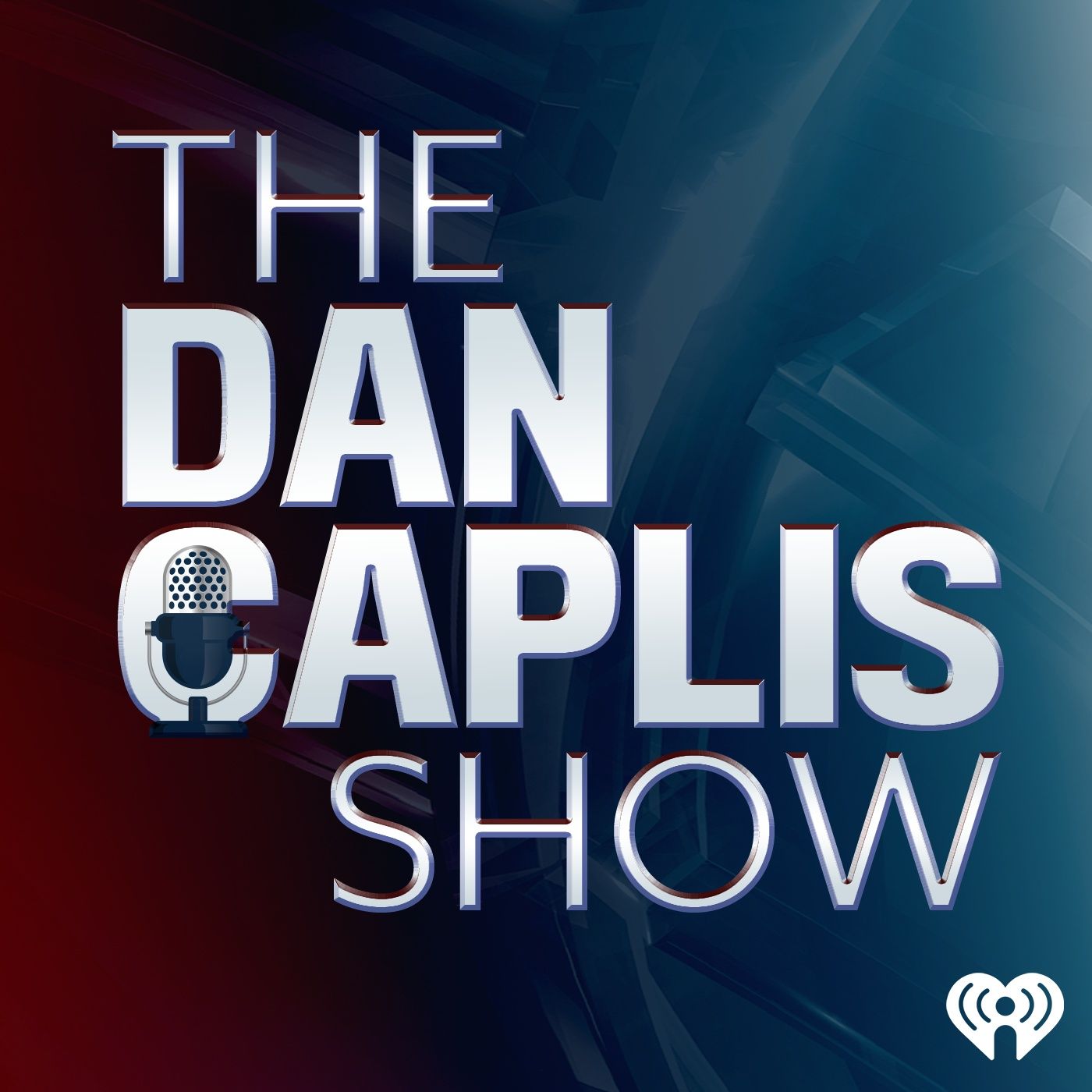 While President Joe Biden and Democrats focus on winning 'woke points' on abortion, energy, and identity politics, the economy continues to suffer along with working class Americans of all backgrounds.
---
Air Force Academy cadets risk not graduating for refusing COVID vaccine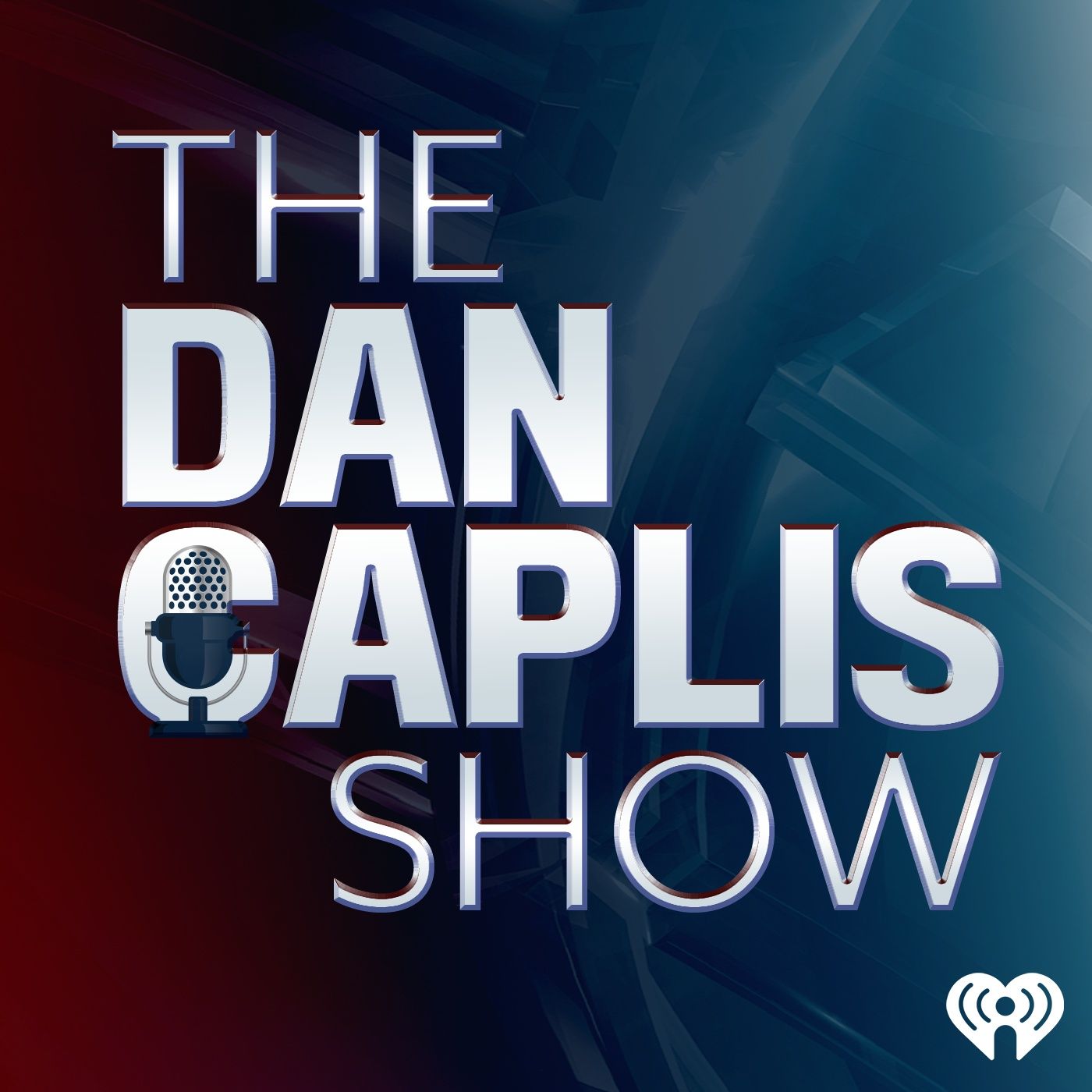 Cadets enlisted at the Air Force Academy face missing graduation, earning their degrees, and risk possible expulsion for refusing an order to get the COVID-19 vaccine. Are they right to defy the order in their own personal interests, or do they owe it to their country to follow the requirement?
---
Pam Anderson on latest legal developments regarding opponent Tina Peters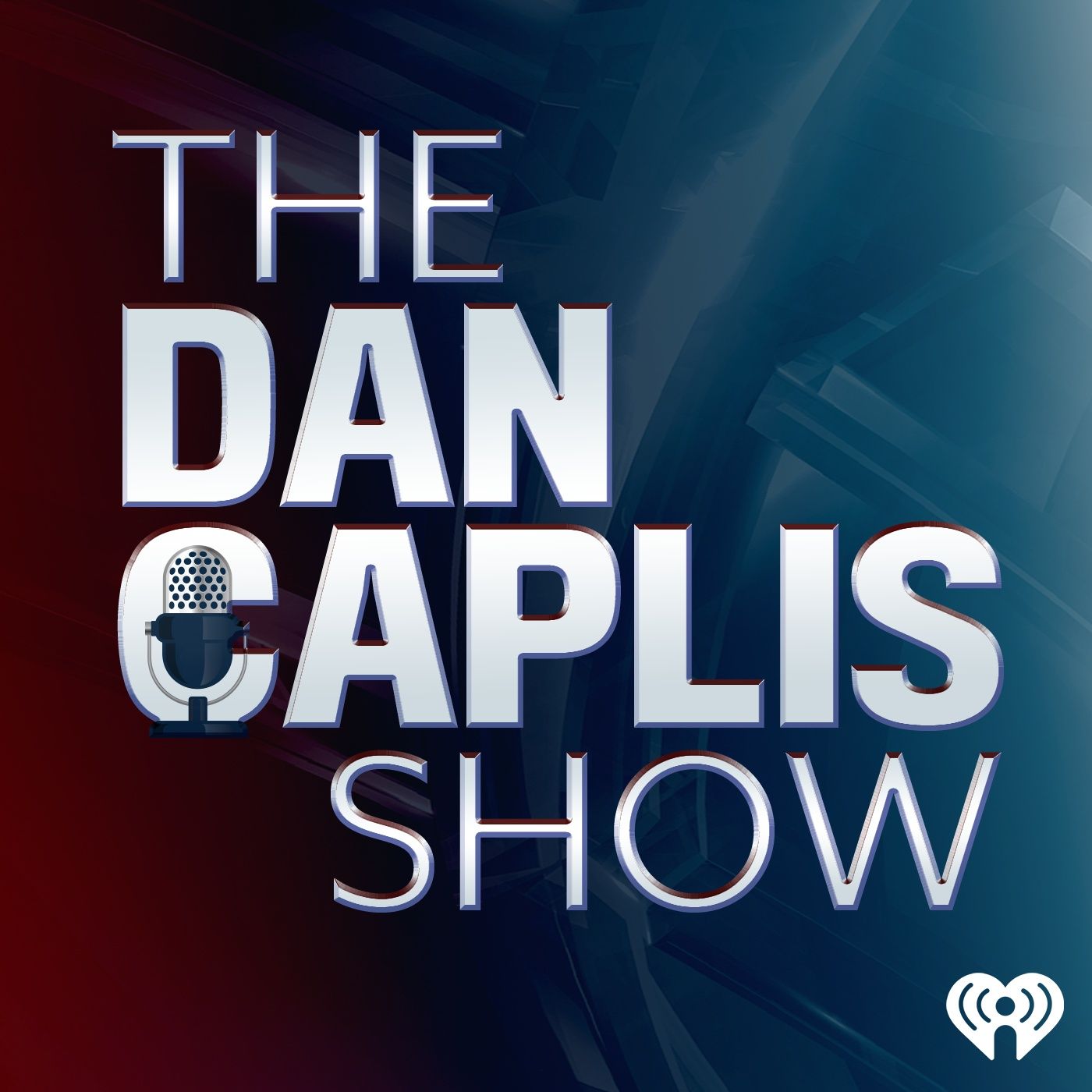 Pam Anderson joins Dan with an update following a hearing in Mesa County on Thursday, in which the district attorney revealed findings in the investigation of former county clerk Tina Peters - who is also a primary opponent of Anderson in the run for Secretary of State.
---
Democrat desperation reaches new heights as mid-terms approach; The Truth is Out There on UFOs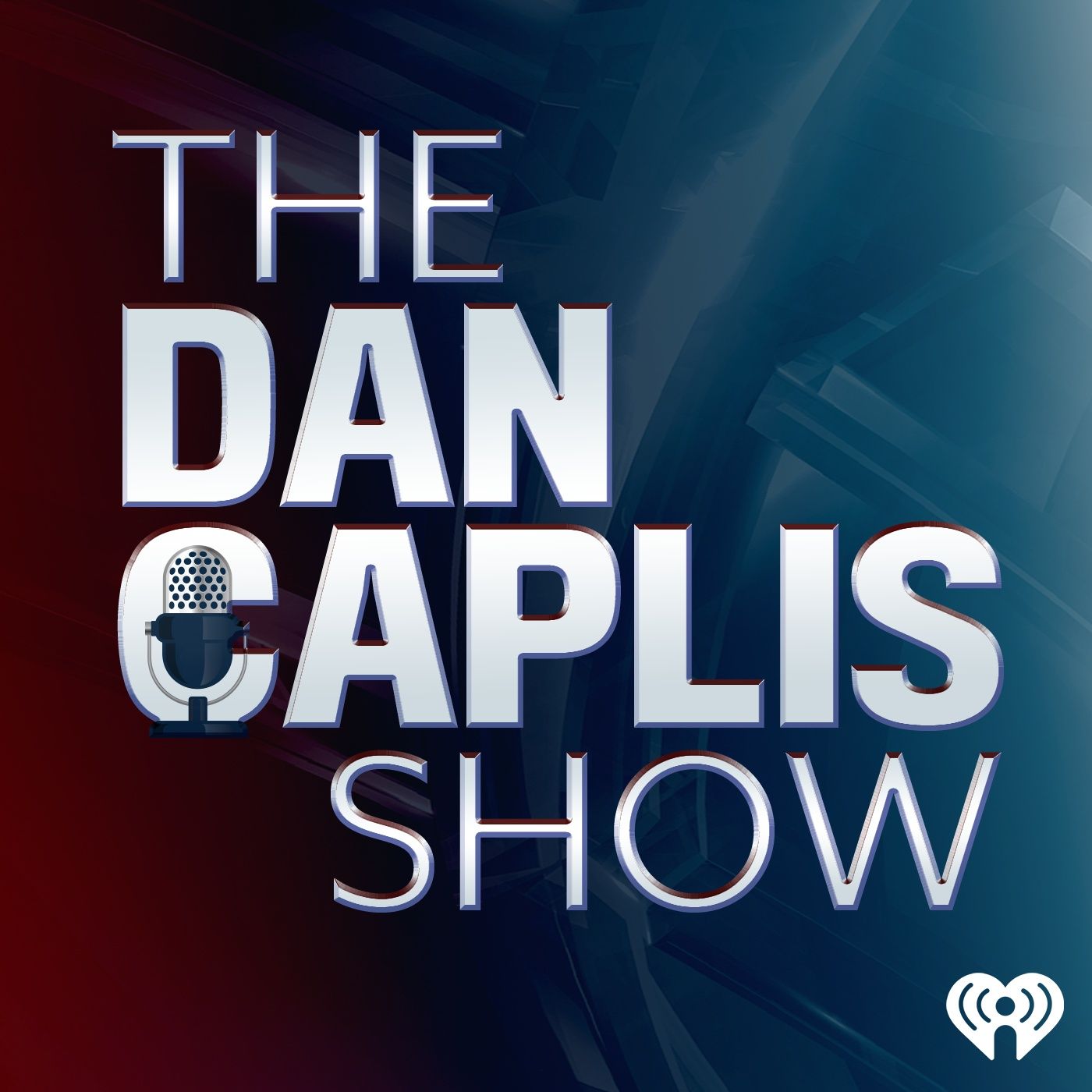 Last Thursday at 12:07 AM
They can't win on abortion, they can't win on guns, so Donnie Deutsch throws a 'Hail Mary' pass for Democrats by trying to tie all Republican candidates to a lunatic fringe conspiracy theory called 'White Replacement Theory.' Also, Congress holds hearings on UFOs and Dan has some questions on the topic for the audience.
---
Greg Lopez on radical Colorado abortion law, how he'll go after Jared Polis on the issue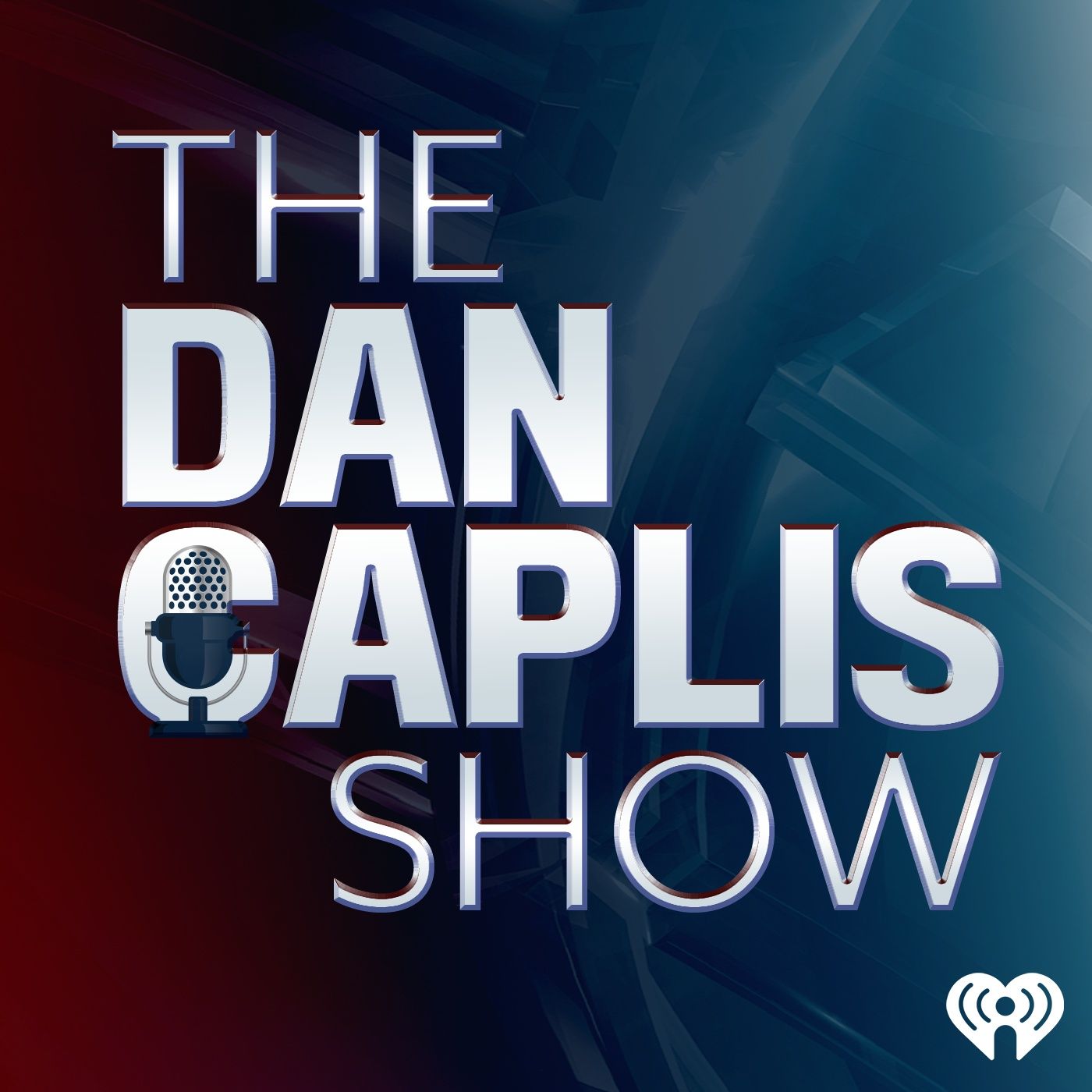 Last Wednesday at 11:33 PM
Greg Lopez joins Dan to discuss Wednesday testimony on Capitol Hill in Washington which further moves Democrats on the ballot in November to a radical extreme on the abortion issue, and how the GOP candidate for governor plans to go after Governor Jared Polis on it.
---
Danielle Jurinsky on felony charges for partner of fired Aurora Police chief making false child abuse allegations against her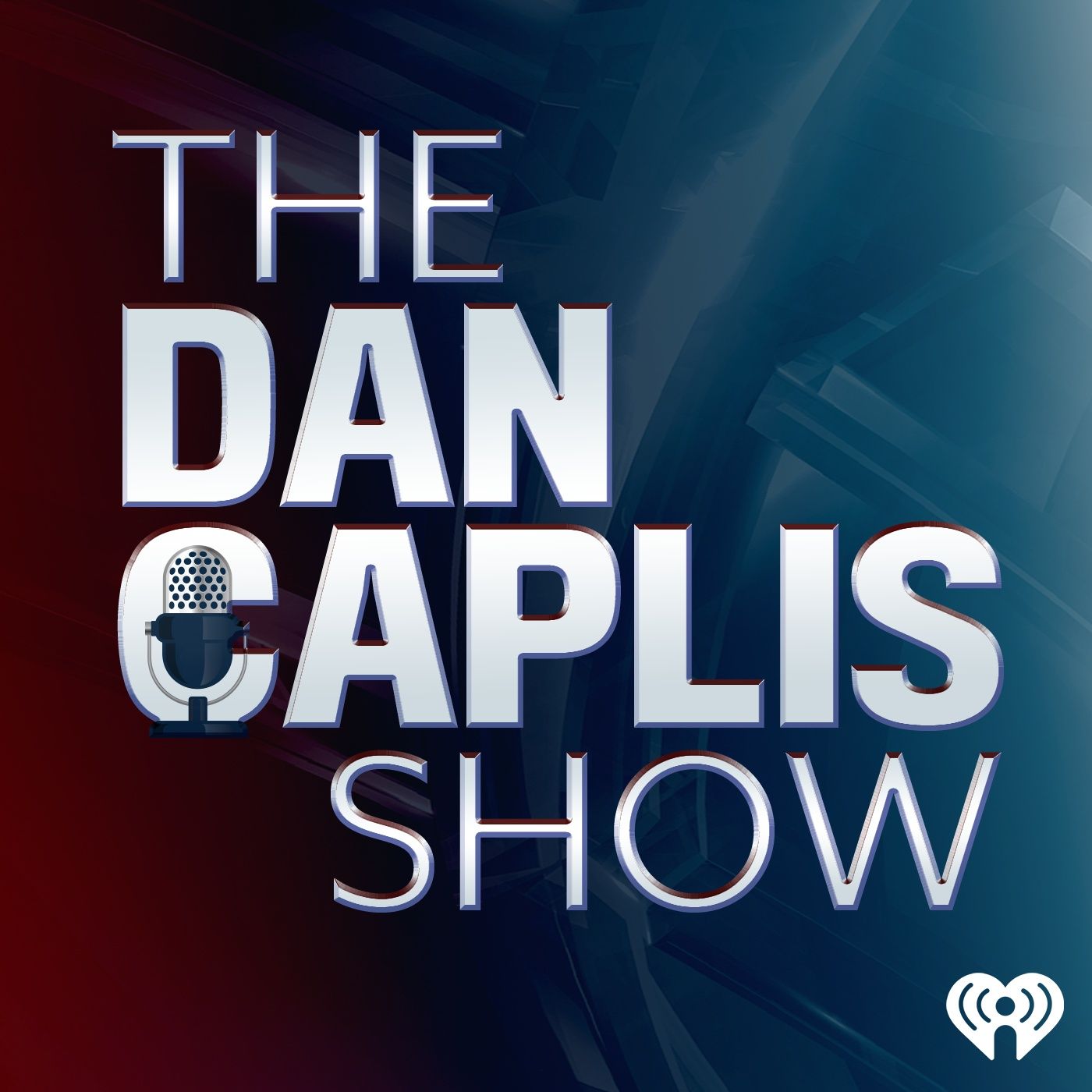 Last Wednesday at 12:41 AM
Danielle Jurinsky joins Dan and responds to stunning felony charges implicating the partner of Aurora's fired former police chief for reporting false allegations of child sexual abuse against Danielle - involving her own two year-old son.
---
One of Colorado's newest residents will grace cover of SI swimsuit issue; Catholic schools were a game-changer during lockdowns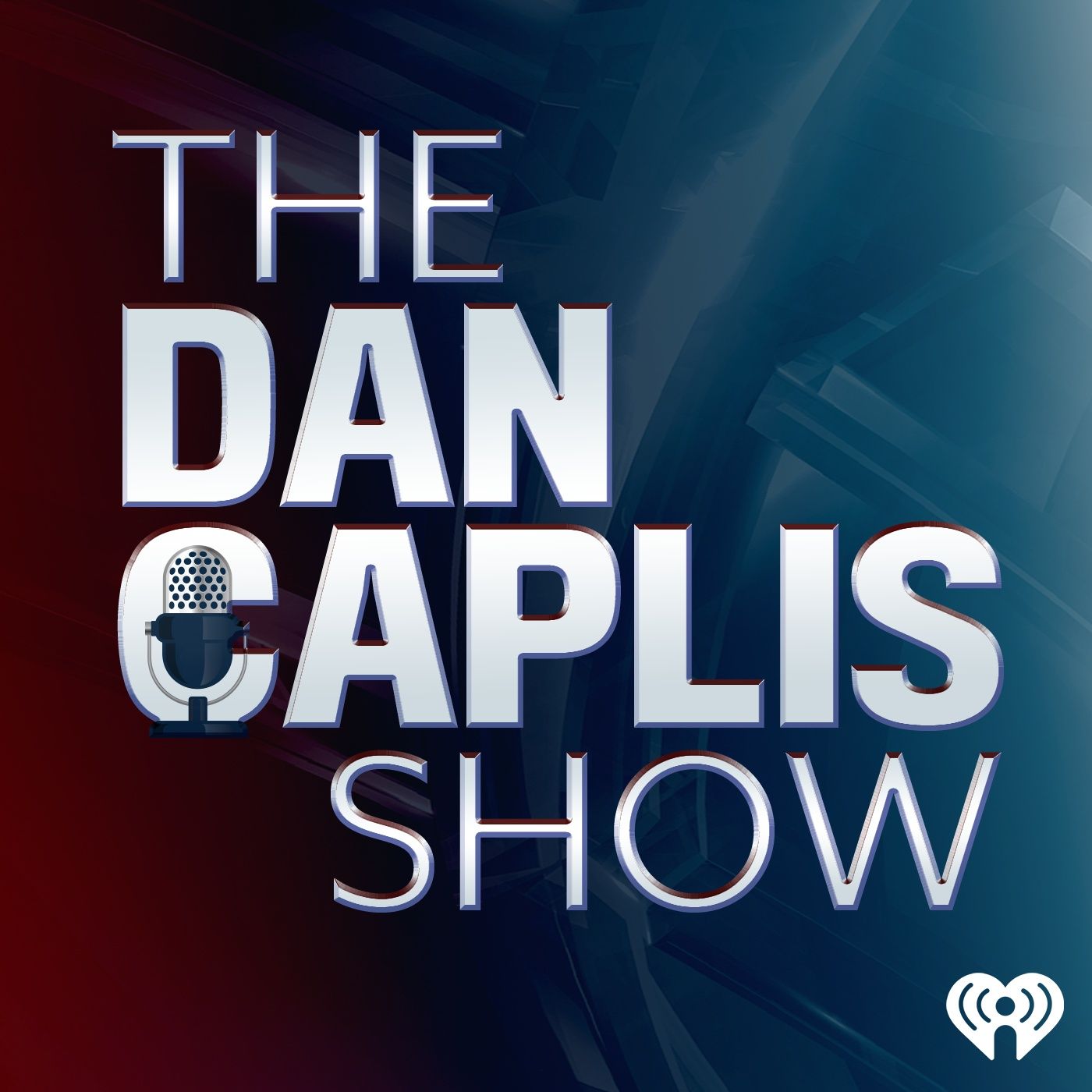 Last Wednesday at 12:30 AM
Dan finally delivers on his tease from Monday on which new Colorado celebrity will be featured on the cover of Sports Illustrated's annual swimsuit issue. Also, why Catholic schools in California were a game-changer for parents during the COVID-19 classroom lockdowns of 2020 and 2021.
---
Jared Polis gives mealy-mouthed answer on late-term abortion to Fox News, won't come out and defend it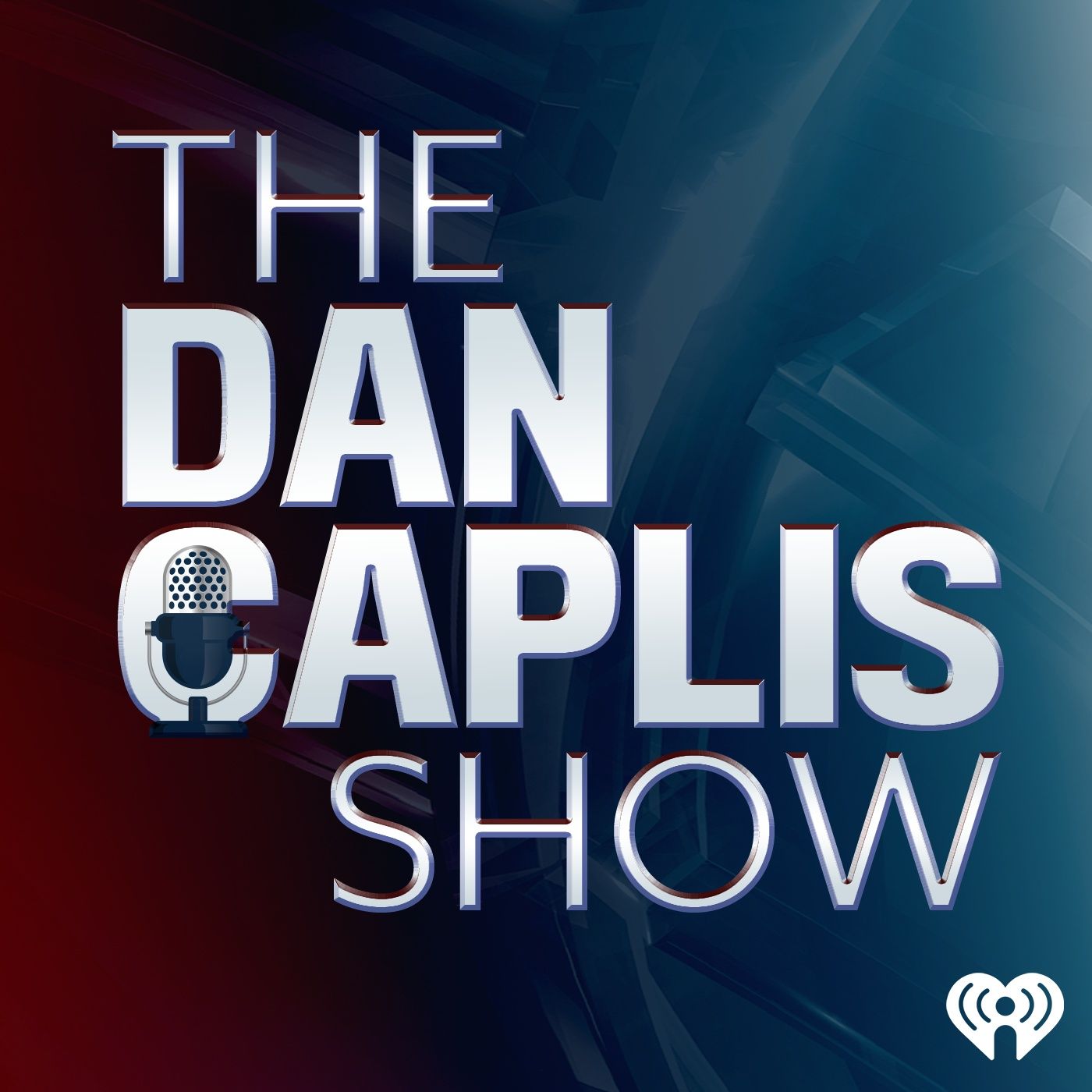 Shannon Bream goes directly after Governor Jared Polis on the issue of legal late-term abortion in Colorado, and his measured response is telling on an issue that isn't as popular with most of America as the far Left believes it is.
---
Dinesh D'Souza on his documentary '2000 Mules,' returning to movie theaters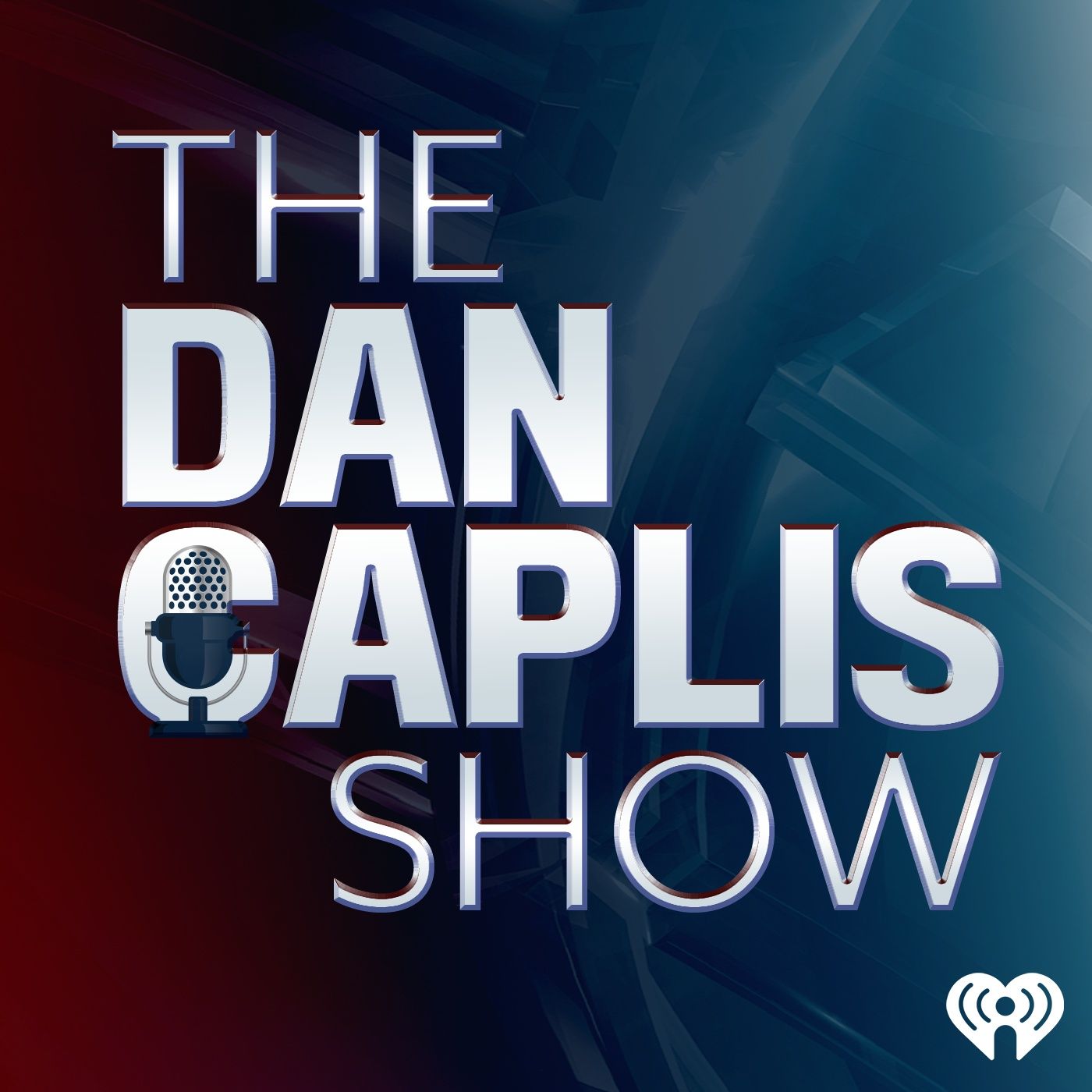 Dinesh D'Souza joins Dan to discuss response to his documentary '2000 Mules,' alleging widespread ballot harvesting by paid Democratic operatives in several swings states during the 2020 Election. The film returns to select theaters nationwide on Friday, including in Colorado.
---
Joe O'Dea, GOP candidate for US Senate on his primary run to square off against Michael Bennet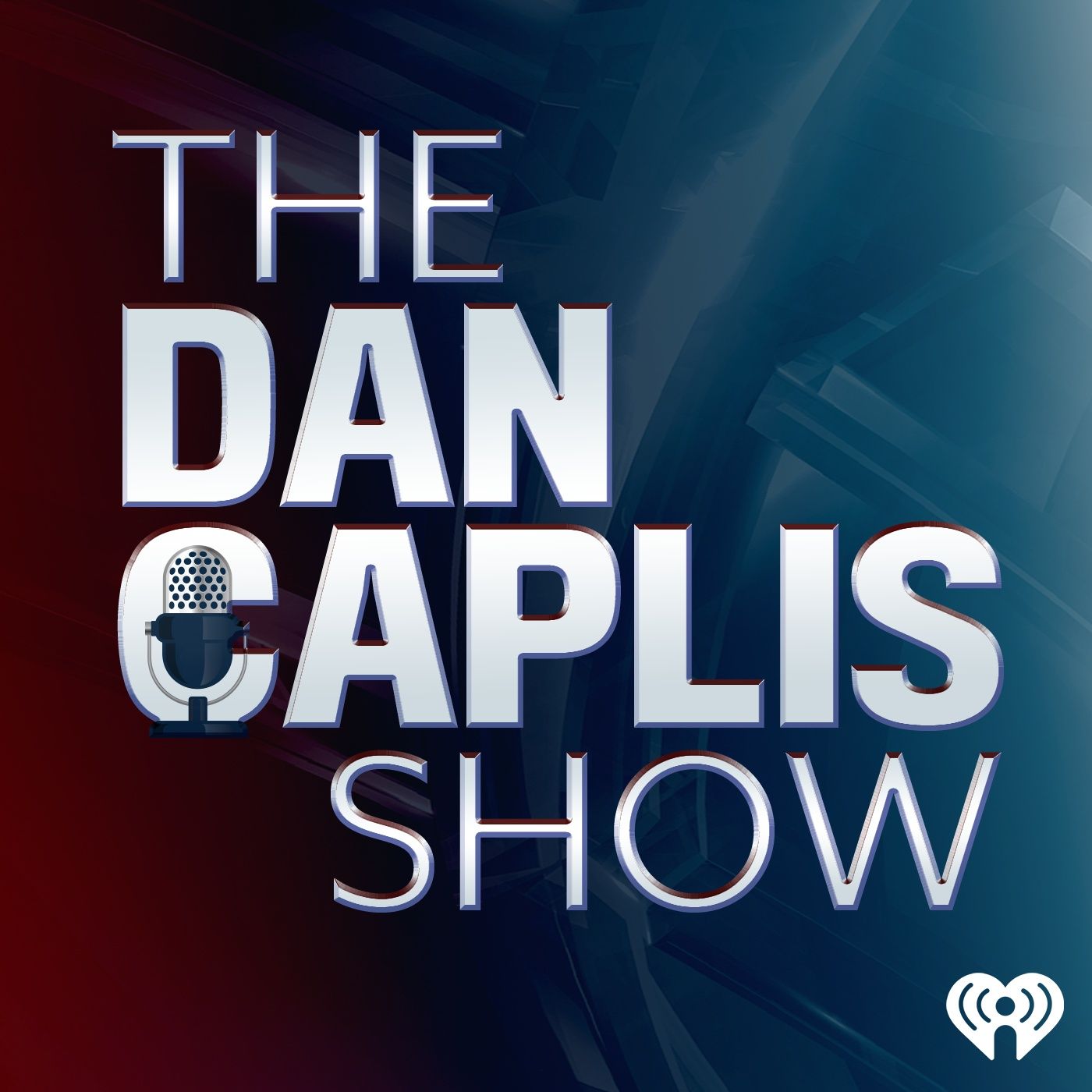 ---
Rep Dan Woog (R-63) on General Assembly Democrats wasting taxpayer money; Early decision date for Dobbs?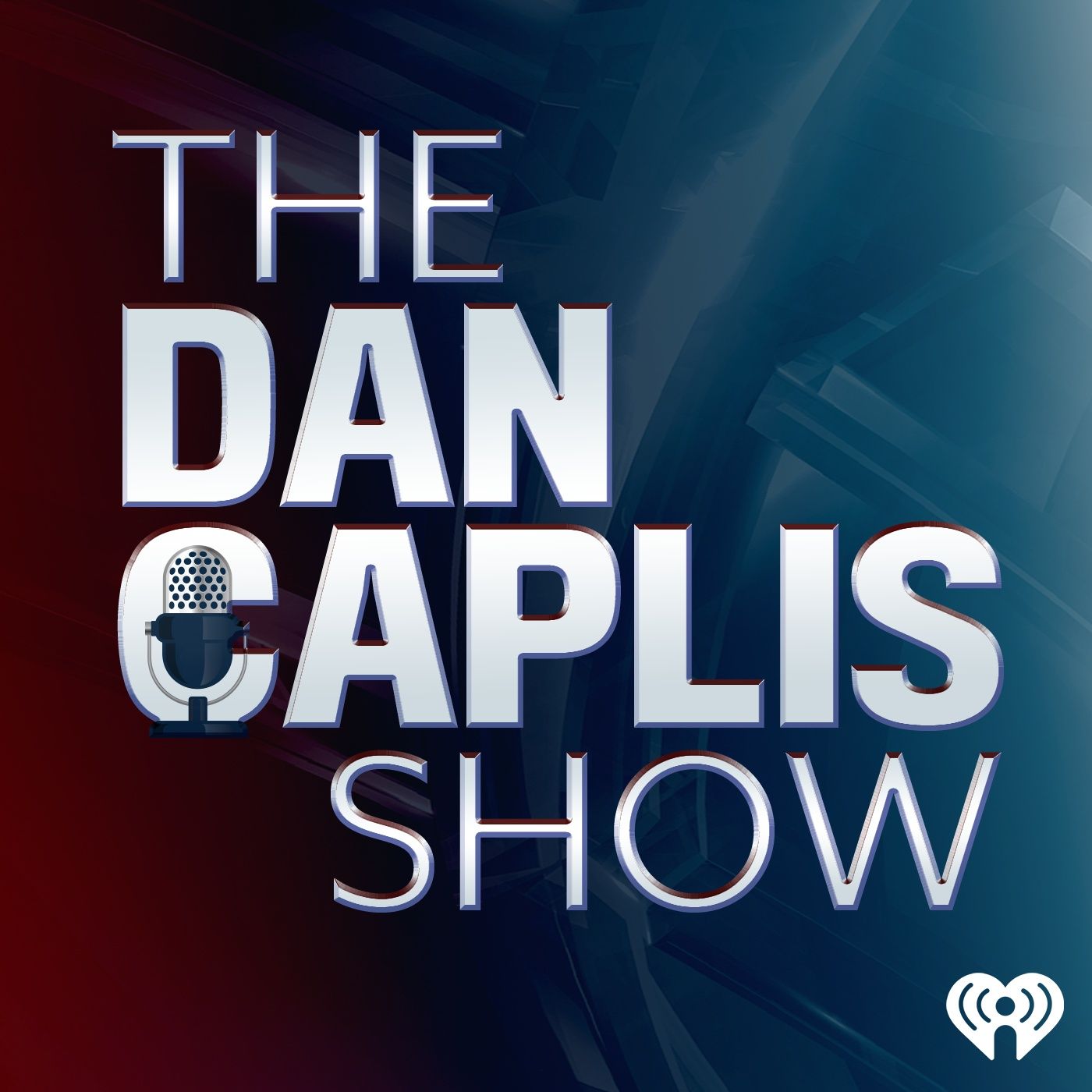 ---
Rep Ken Buck on baby formula shortage, border crisis at a boiling point, continuing Biden failures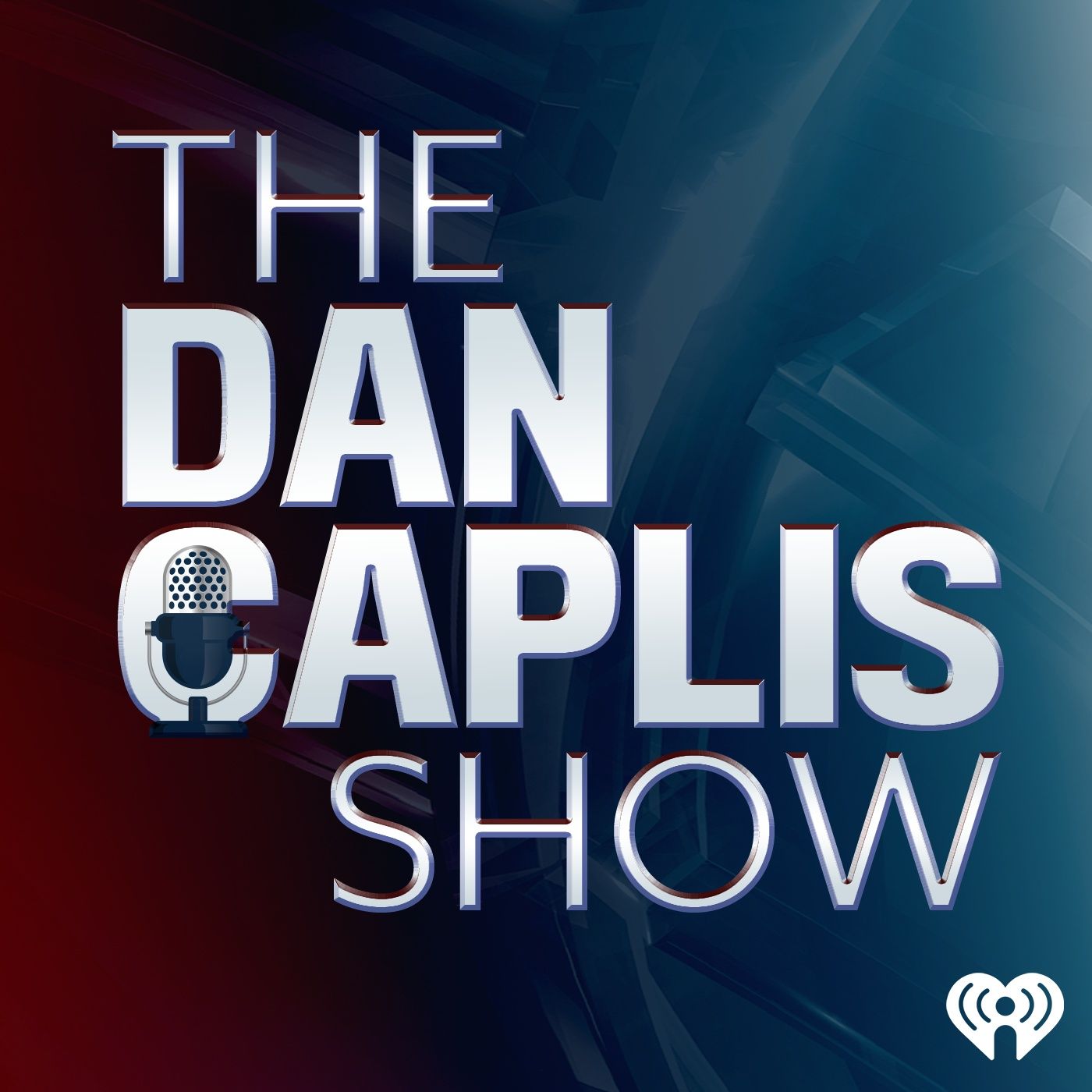 Wednesday, Rep. Ken Buck helped introduce the Preserving Border Integrity Act, which would automatically deny asylum to any alien (who enters or attempts to enter the U.S. from the border) who didn't apply for asylum in the first country they were able to do so. He discusses the border crisis in the wake of the imminent end of Title 42, and also addresses the baby formula shortage affecting mothers across the nation.
---
Rep. Mike Lynch (R-49) explains why he removed his name from watered down fentanyl crime bill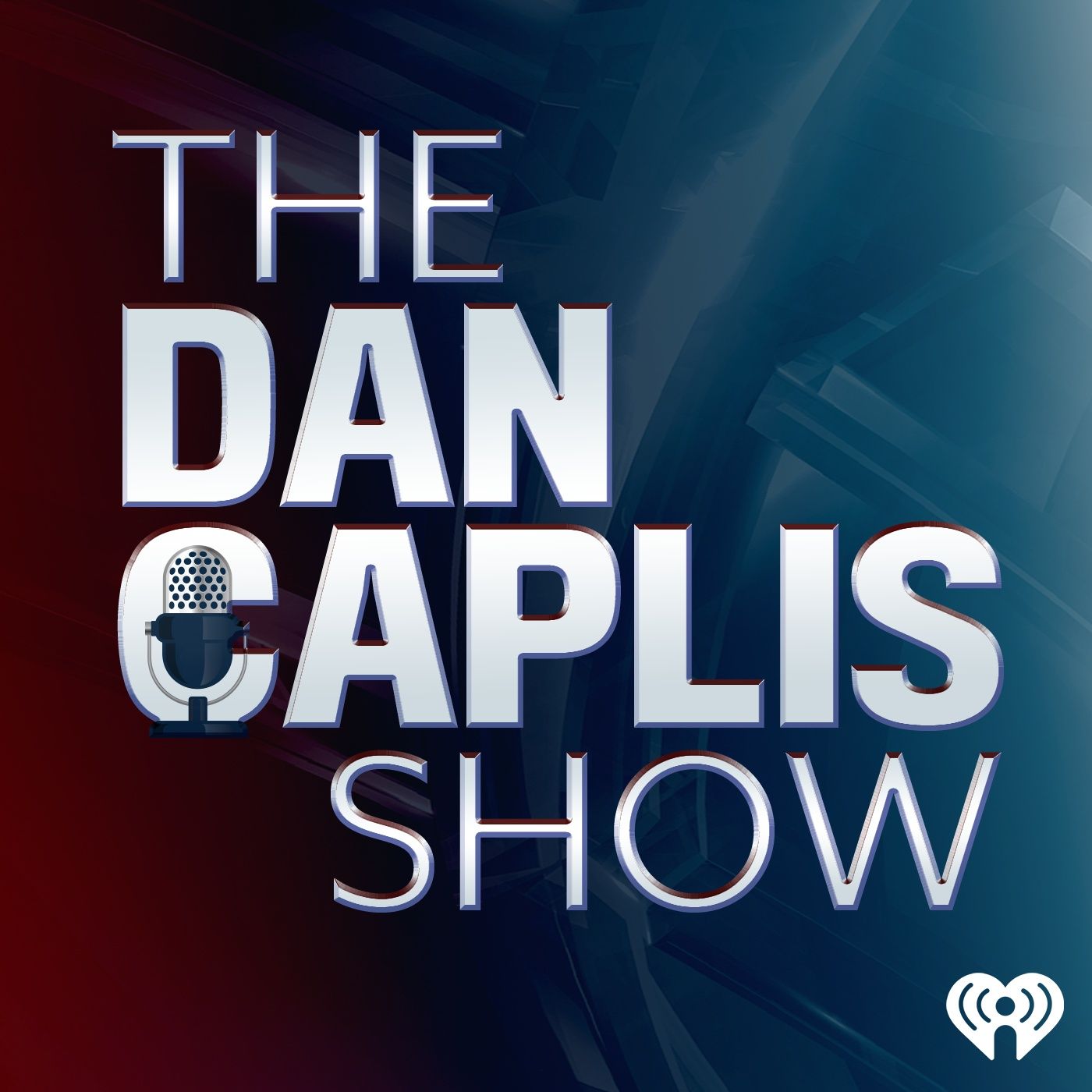 Rep. Mike Lynch was a sponsor of the Fentanyl bill with Speaker Alec Garnett (D), he follows up with an update on how that bill deteriorated into a watered-down, inept version of its original form, why he removed his name from the legislation, and how it will impact Coloradans dealing with the deadly poison.
---
Sen. Michael Bennet (D-CO) 'joins' Dan after voting in favor of radical Democrat abortion bill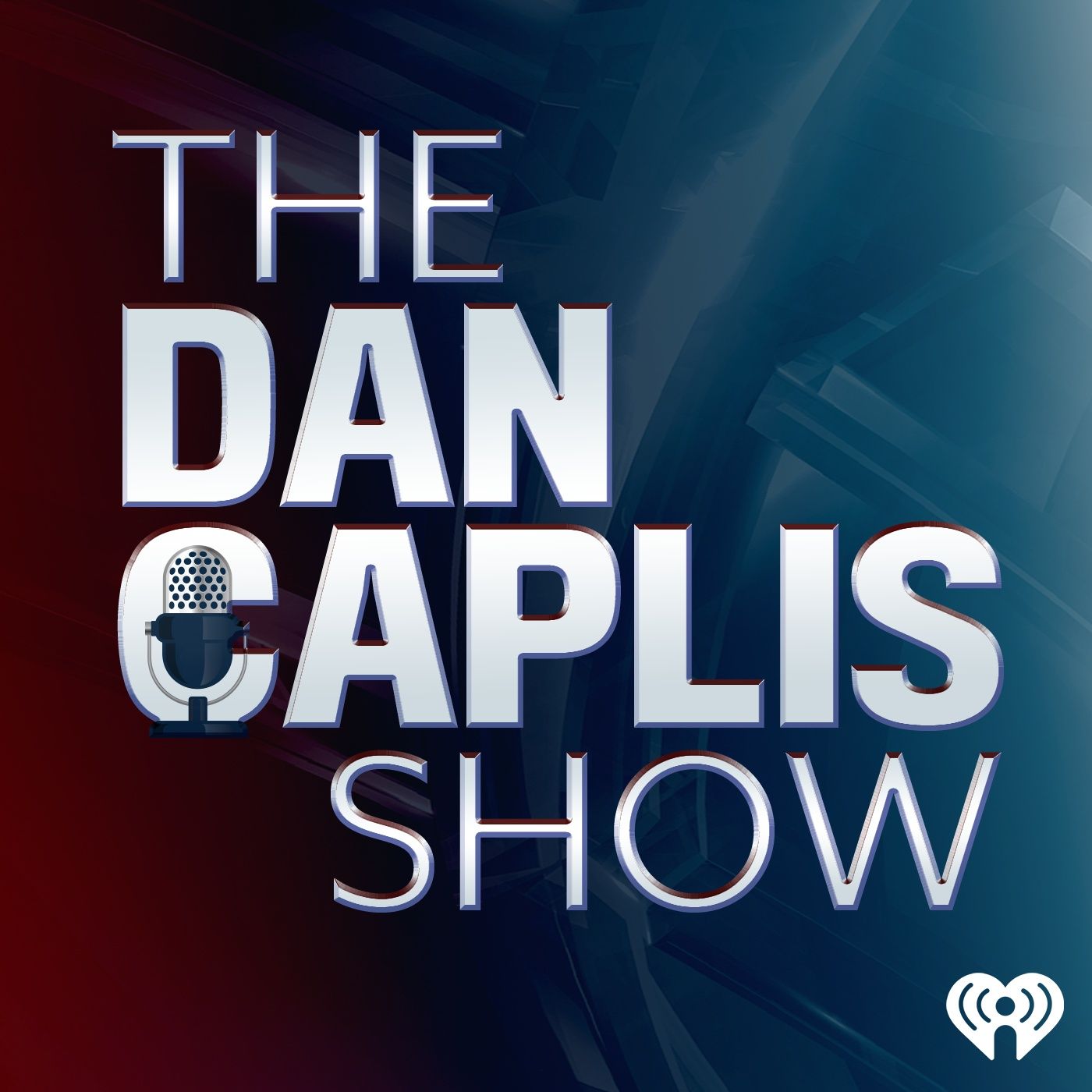 Senator Michael Bennet (D-CO) has been avoiding Dan's show for a long time, but through the magic of impersonation - he was able and willing to appear after a vote in favor of Senator Chuck Schumer's (D-NY) extreme abortion bill that went far beyond the original parameters of Roe v. Wade. Fortunately, for pro-life advocates, the vote failed by a 51-49 margin with Senator Joe Manchin (D-WV) joining all 50 Republicans in opposition, including pro-choice GOP Senators Susan Collins (R-ME) and Lisa Murkowski (R-AK).
---
Erin Lee's story may be one of many in Colorado schools; Rep Tim Geitner updates last day of legislative session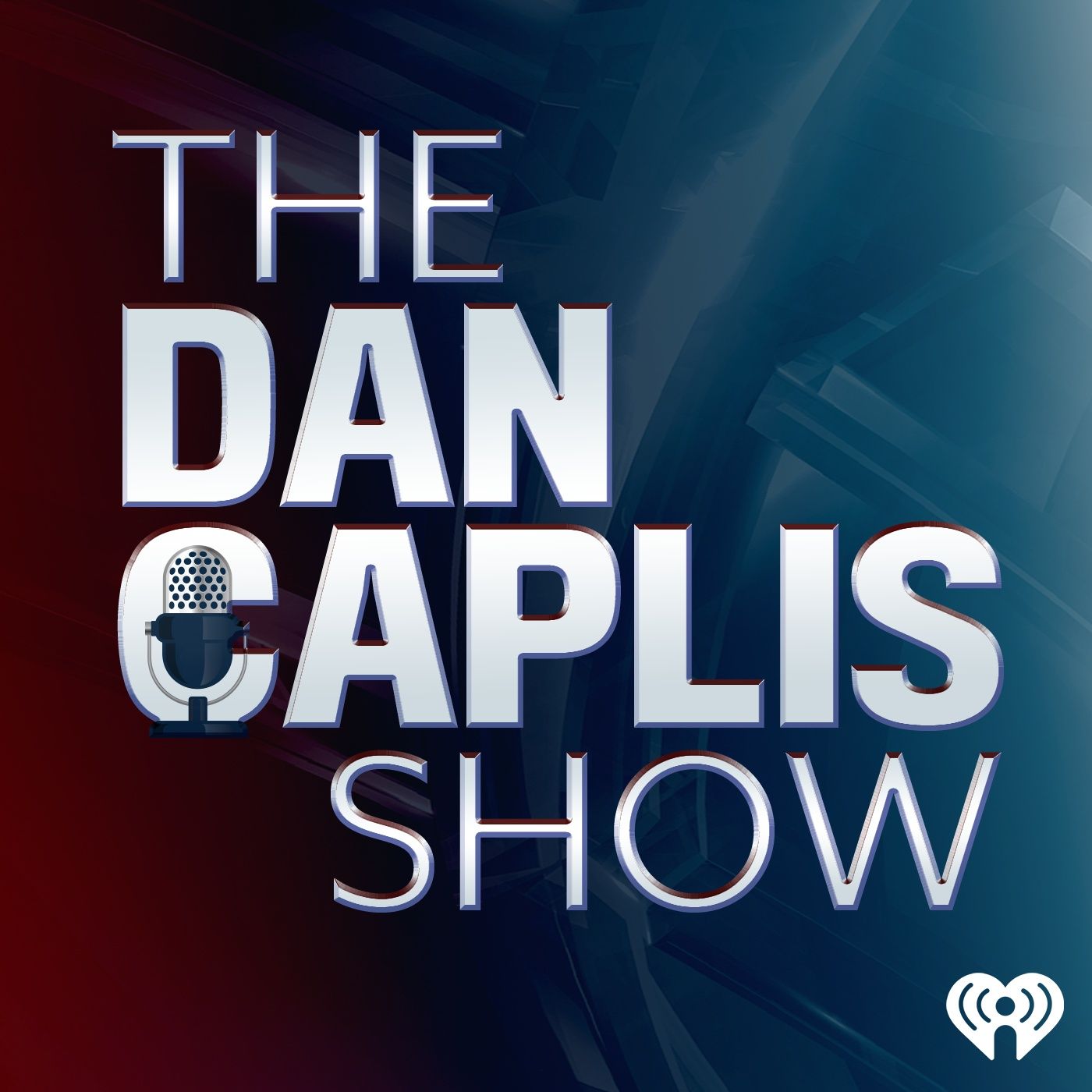 Dan revisits his conversation with Erin Lee, Colorado mom of a middle school daughter, after her bombshell allegations about a secret club for gender identity indoctrination that was disguised as an art club. Where else in Colorado is this going on, and how common is it? Also, House assistant minority leader Tim Geitner (R-19) joins Dan with an update outside the General Assembly on the final day and night of the legislative session.
---
Erin Lee exposes gender identity indoctrination of her middle school child in Poudre School District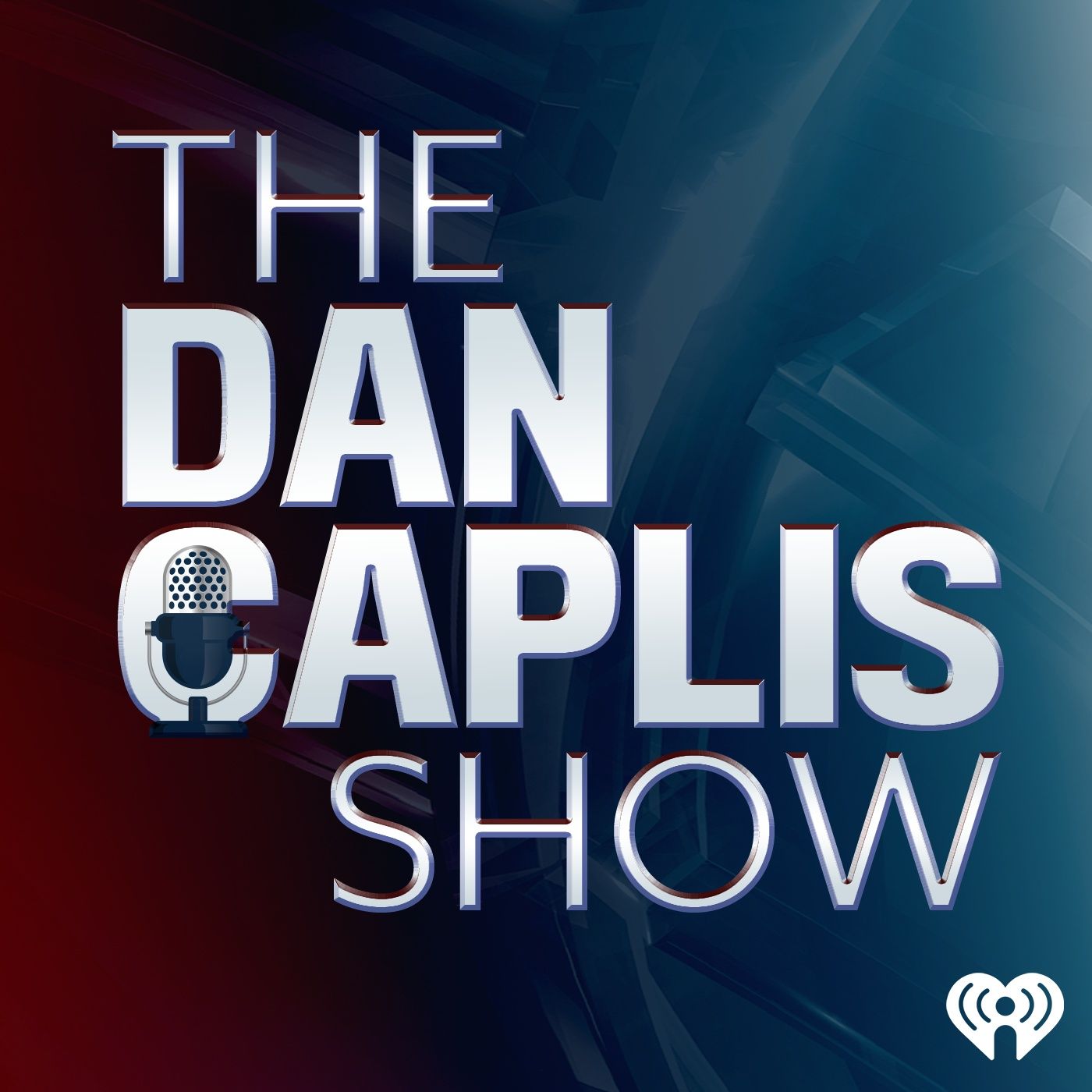 Her video went viral after Libs of TikTok posted it on Monday - now, Erin Lee reveals shocking details to Dan Caplis on how an afterschool 'art club' was used as cover for a gender identity indoctrination program meant to be kept secret from parents in the Poudre School District.
---
Marshall Weaver, recovering fentanyl addict on need to criminalize possession of any amount as a felony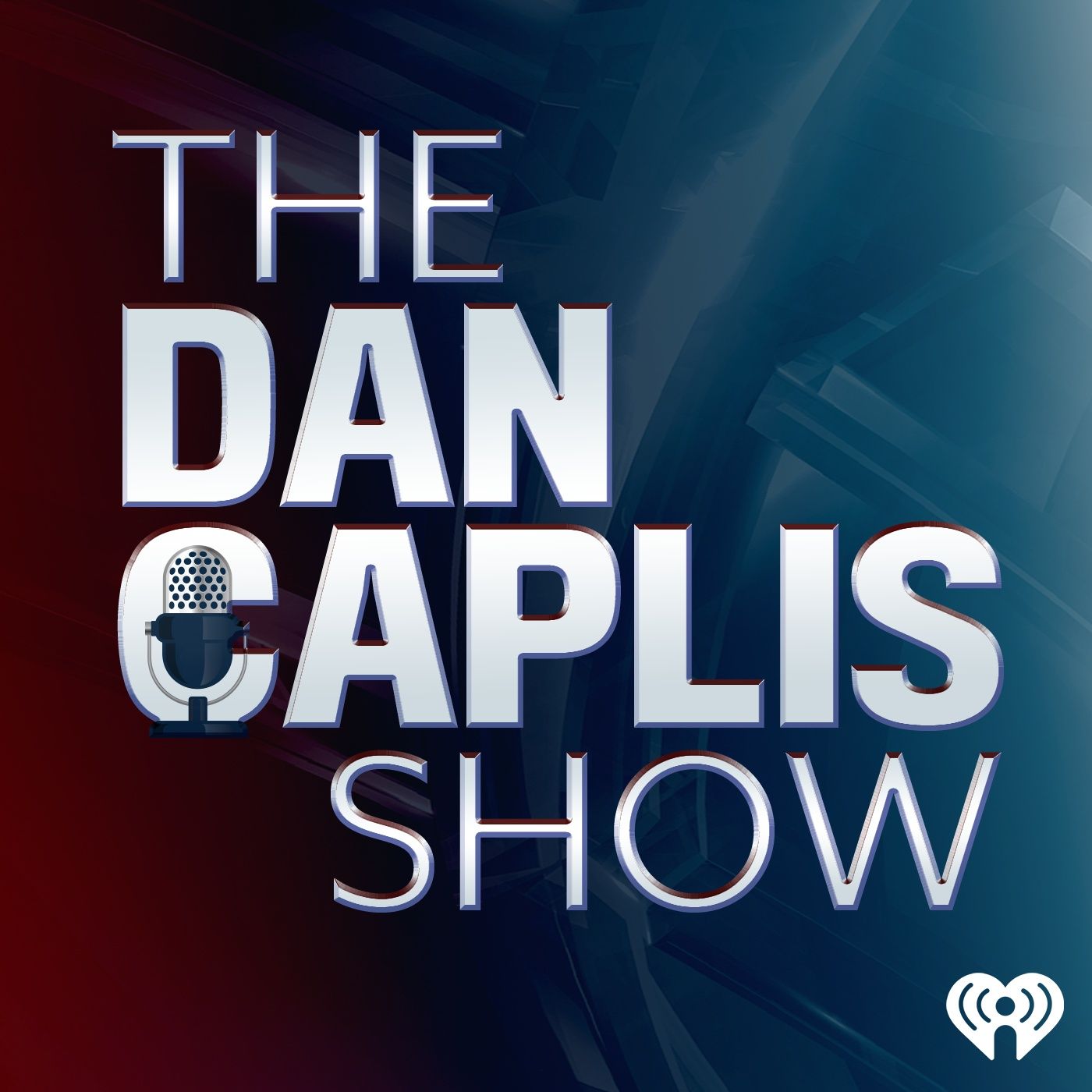 Marshall Weaver, a recovering fentanyl addict, warns of the dangers of the drug - even in small doses - and supports fully enforcing possession of fentanyl as a felony, in any amount. Dan also discusses the attack on Catholic churches by pro-abortion protesters in the wake of Justice Samuel Alito's leaked draft opinion on Dobbs v. Jackson Women's Health.
---
Libs of TikTok reveals Colorado mother whose child was duped into attending secret club on gender identity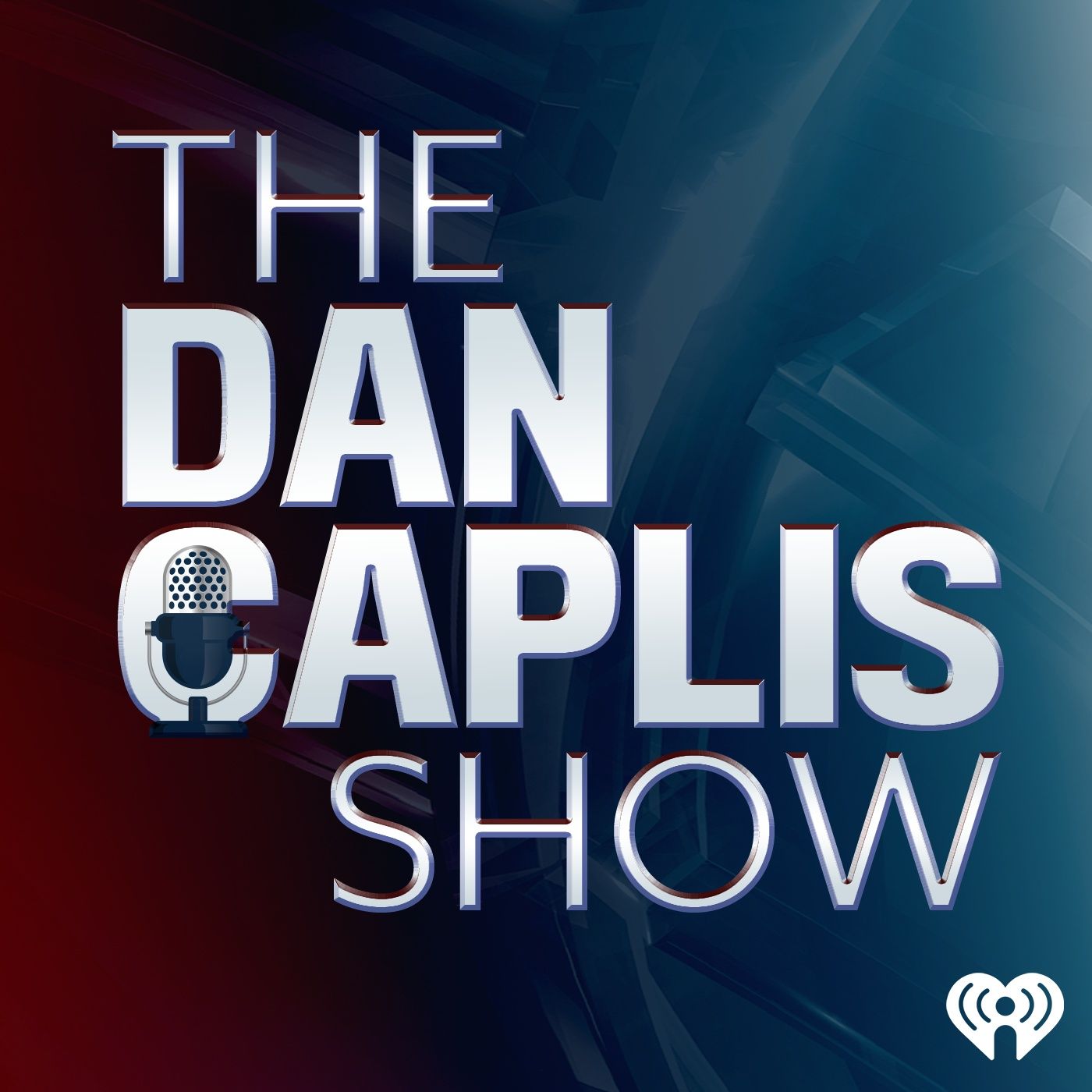 As revealed by the popular 'LIbs of TikTok account on Twitter, a Colorado mom thought her middle school child had received an invitation to an afterschool art club. Little did she know it was a deceptive disguise for a club focused on gender identity - and keeping those conversations secret from parents.
---
Kristi Burton-Brown reacts to potential overturn of Roe as mother, Constitutional lawyer, and pro-life advocate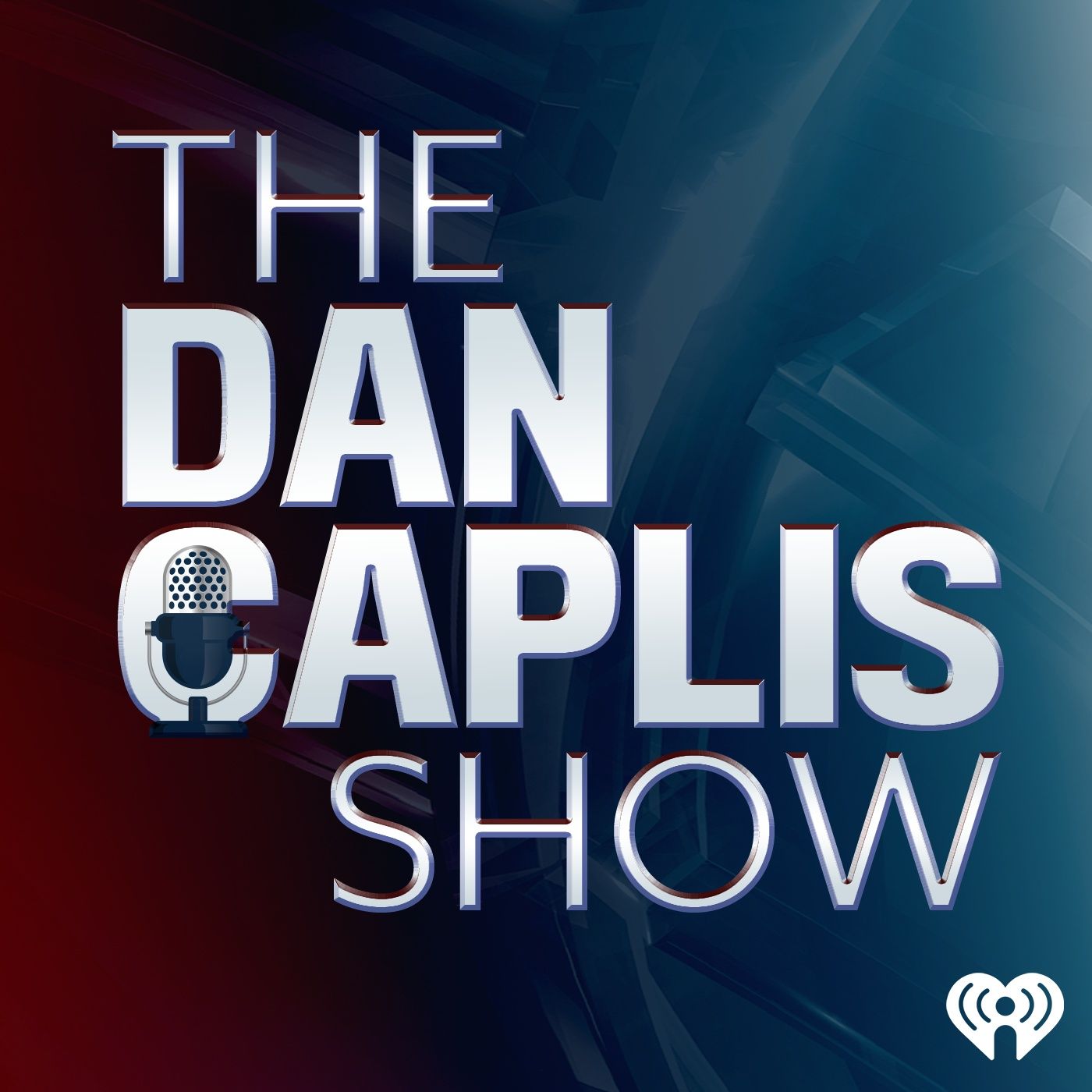 Filling in for Dan, Colorado GOP chair Kristi Burton-Brown gives her take on the leaked draft opinion of Justice Samuel Alito on the Dobbs abortion case, and what it means for Republicans and voters in the upcoming mid-term elections.
---
'Comrade Kyle' Clark of 9 News in Denver is a friend to the Dems, and Dan has the receipts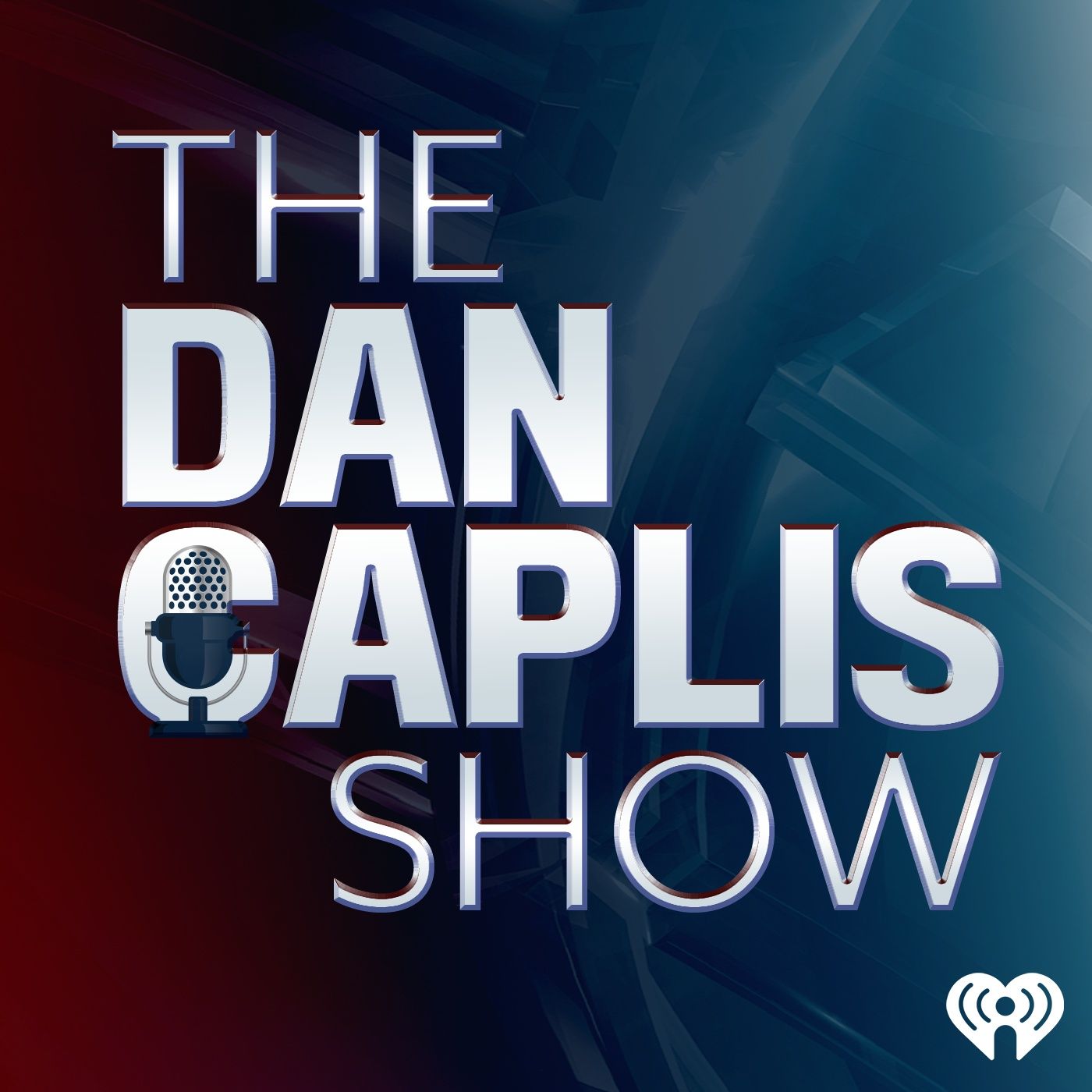 Kyle Clark of 9 News in Denver, according to Dan, is one of the brightest and most talented on-air personalities in Colorado television. That said, he continuously carries water for Democratic candidates and interests in a completely one-sided approach to journalism and his job as an anchor and reporter for the NBC affiliate. Dan provides just the two latest examples of this imbalance, and corrects the record on allegations made by Clark during Thursday night's late newscast about Dan's law firm partner Michael Kane on CORA requests allegedly made to out the names of Douglas County teachers who walked out and...
---
Andy McCarthy on SCOTUS Dobbs case draft opinion leak and its consequences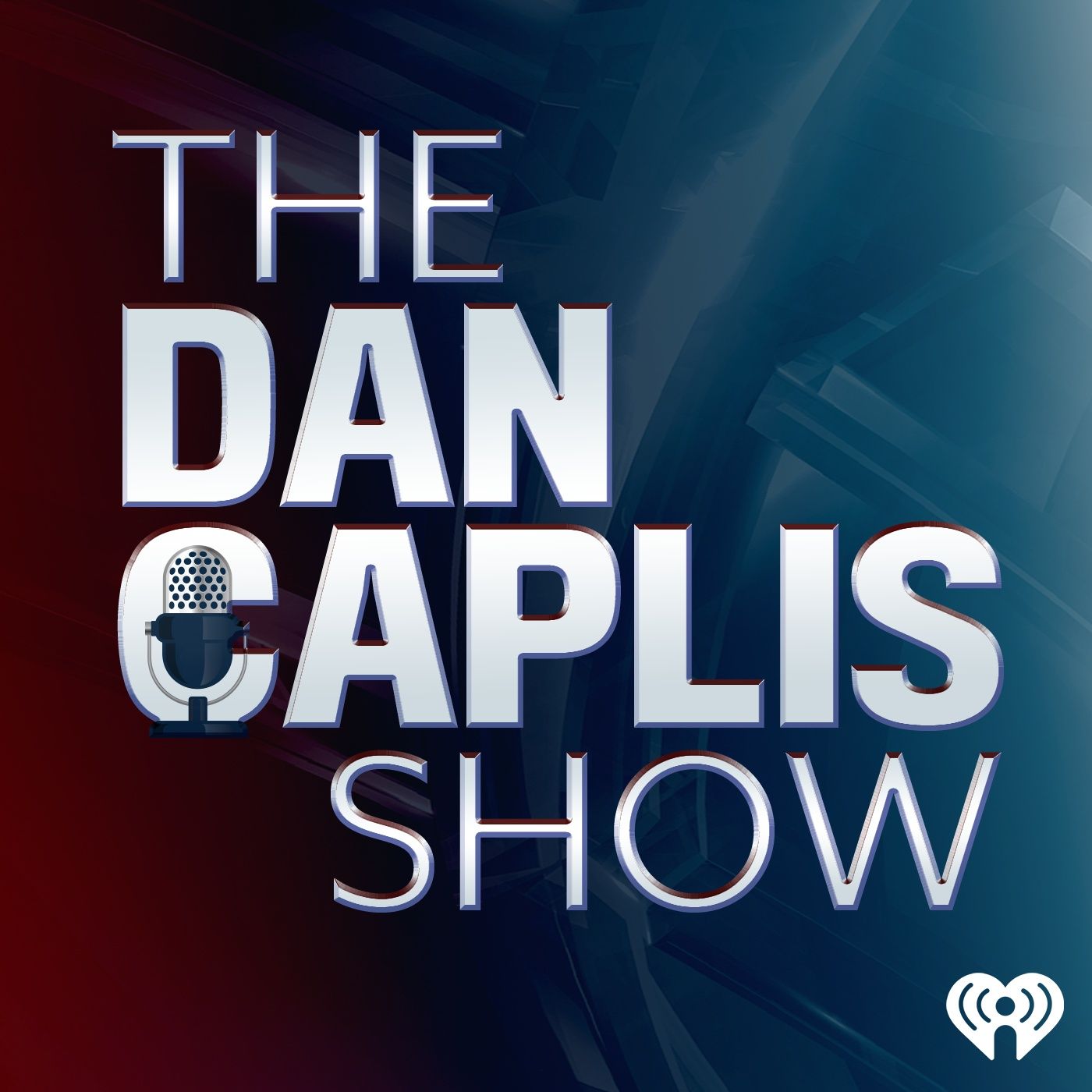 Andrew C. McCarthy gives Dan his take on the crime committed by the mystery leaker of the U.S. Supreme Court draft opinion by Justice Samuel Alito on Dobbs v. Jackson Women's Health, and the potential dire consequences of that action.
---
Yadira Caraveo, Democrat candidate for US House (CO-8) advocates for Colorado to be abortion 'Death Star'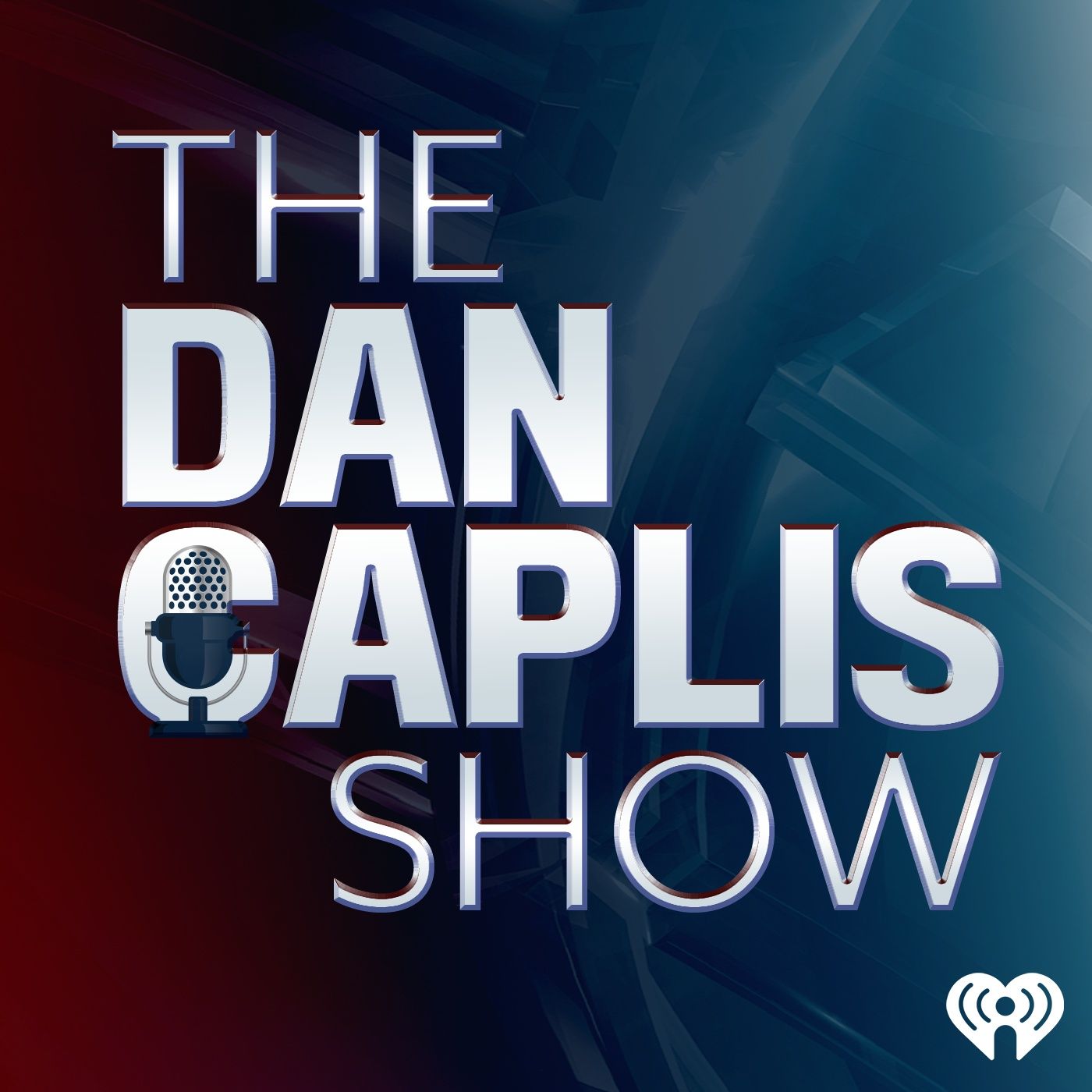 Dan reads a truly stunning quote from Yadira Caraveo, Democrat candidate for Colorado's new 8th Congressional District, in which the pediatrician compares a young woman getting an abortion to a tonsillectomy.
---
Democrats Michael Bennet, Tim Ryan try to navigate potential fall of Roe in Senate campaigns - it won't be easy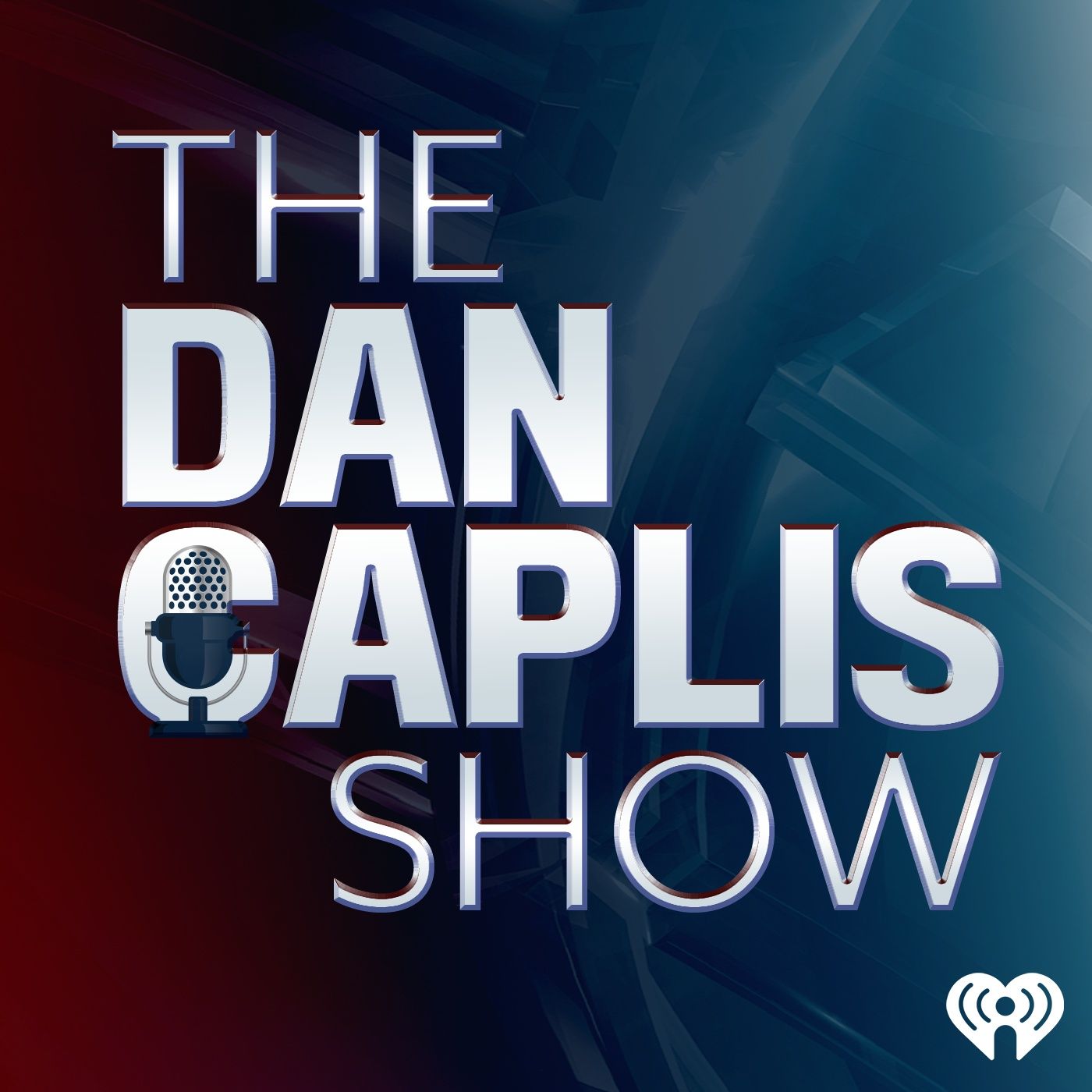 While some in the media believe the potential overturn of Roe v. Wade might energize Democrats to go to the polls in November, Dan believes it will be the exact opposite - and that Republican voters will be more enthusiastic than ever about casting their votes for GOP candidates who delivered on their pro-life promise by virtue of the anticipated Supreme Court ruling. Both Colorado's Michael Bennet and Ohio's Tim Ryan are carefully navigating exactly how to frame their arguments on the issue as they run for U.S. Senate.
---
Lori Saine, GOP candidate for U.S. House (CO-8) on overturning Roe and cost of unionizing county workers in Colorado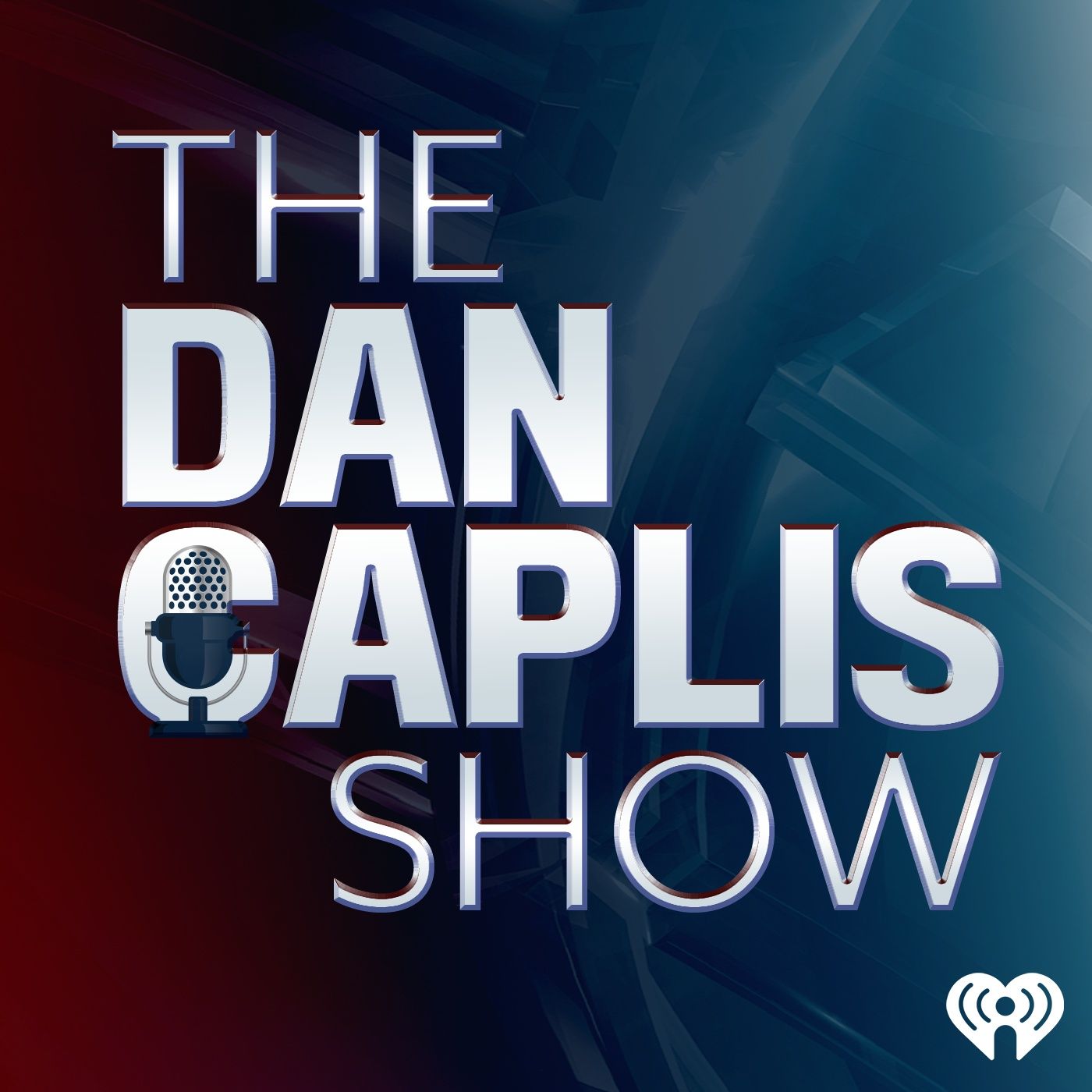 Senate Bill 230 in the Colorado General Assembly threatens to serve as a massive Democratic inflation bill to force unionization of county employees in the state. Weld County commissioner, and candidate for Congress (CO-8), Lori Saine joins Dan to discuss the potential consequences of this action along with the leaked Supreme Court opinion which may be instrumental in overturning Roe v. Wade.
---
Why potential overturn of Roe v. Wade won't give mid-term boost to Democrats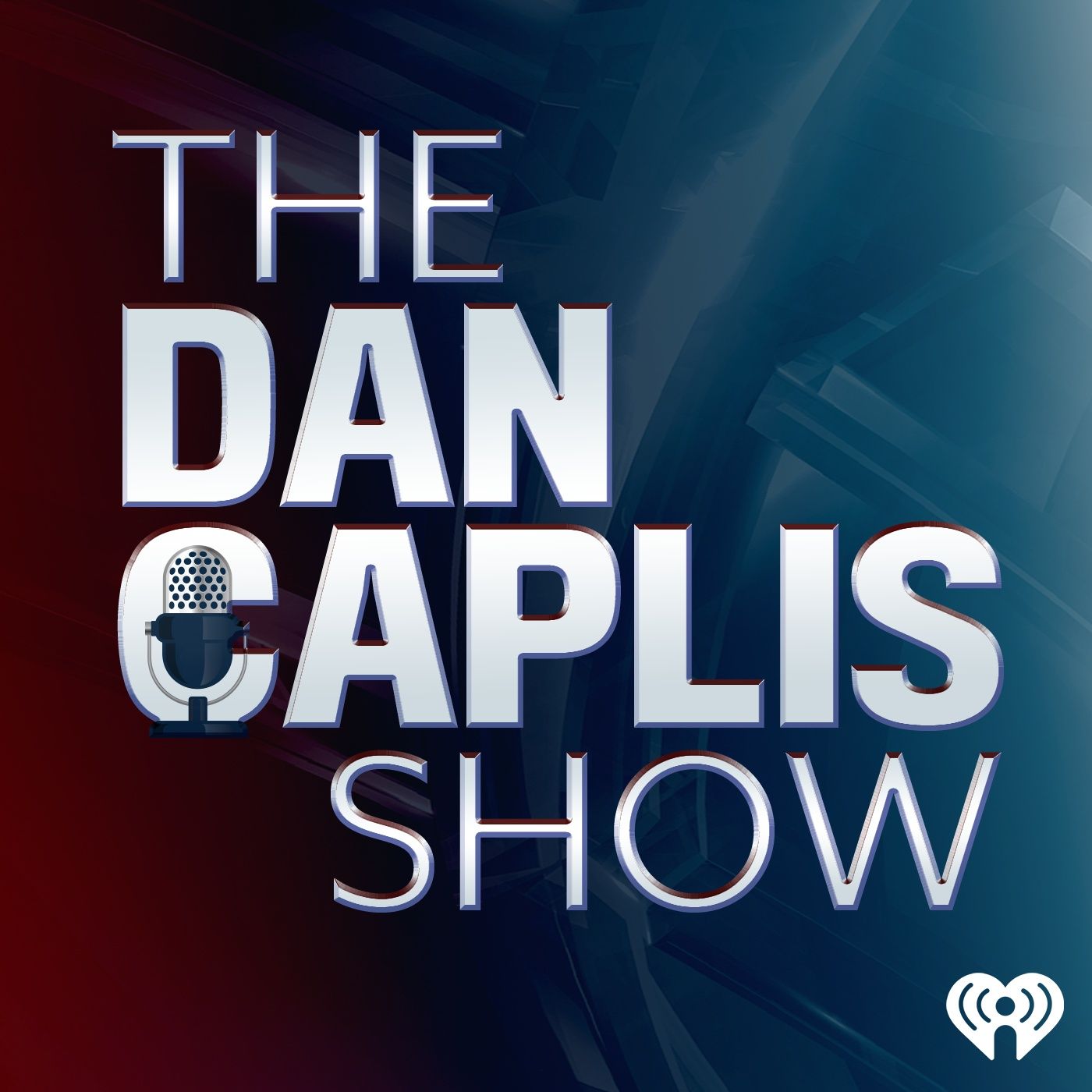 Dan takes the anticipated Supreme Court decision to overturn Roe v. Wade to a local level, and breaks down how it will effect the upcoming mid-term elections in Colorado. Most people expect it will energize the pro-choice base of the Democratic party, but Dan explains why blue candidates should be careful what they wish for in getting their specific and personal views on abortion out into the public sphere.
---
Pamela Whitehead, ProLove Ministries and callers talk to Dan about SCOTUS abortion draft decision leak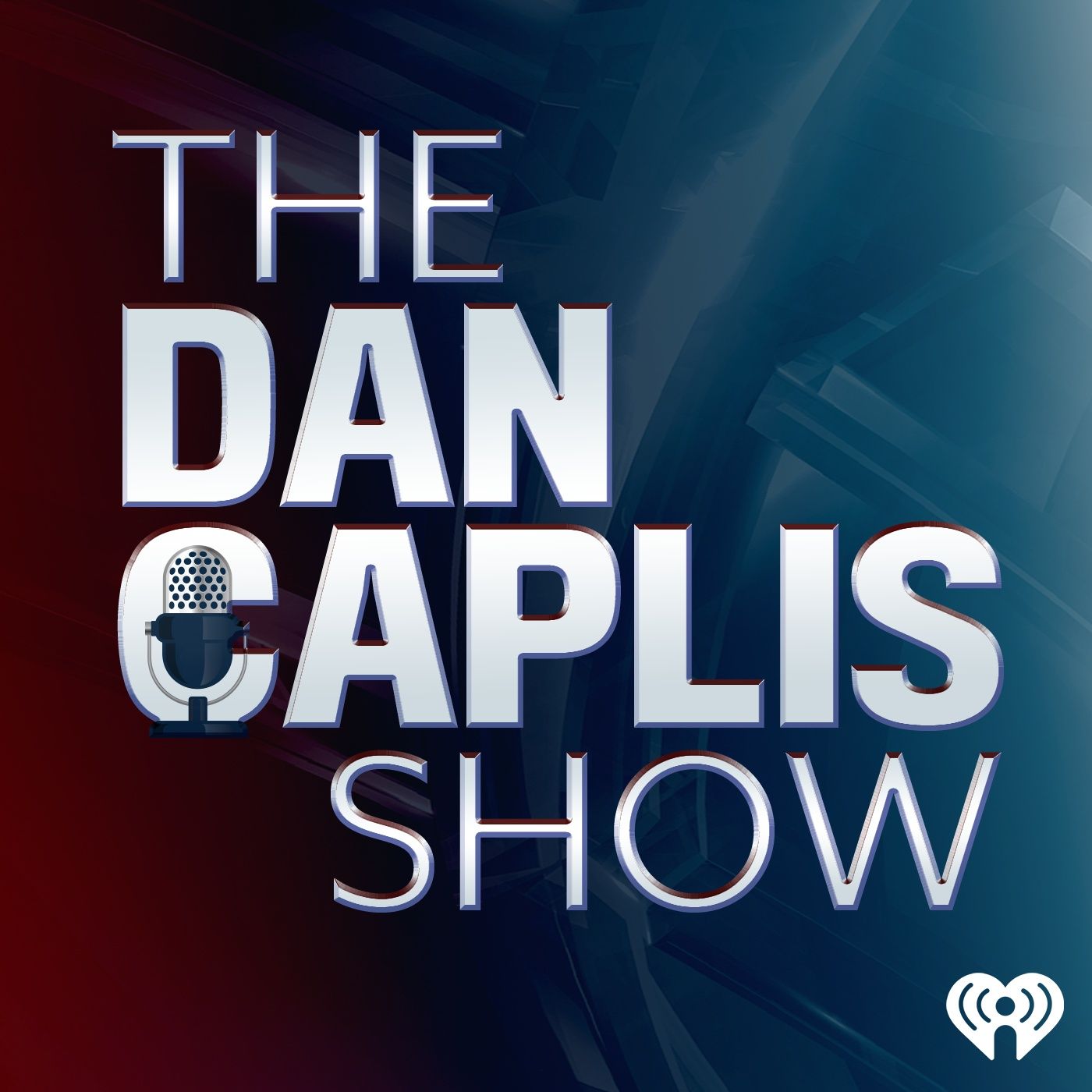 Pamela Whitehead, ProLove Ministries executive director joins Dan to discuss the implications of a potential overturn of Roe v. Wade by the United States Supreme Court. Callers contribute their opinions as well.
---
SCOTUS leak reveals possible overturn of Roe v Wade; Dick Wadhams, Brittany Vessely react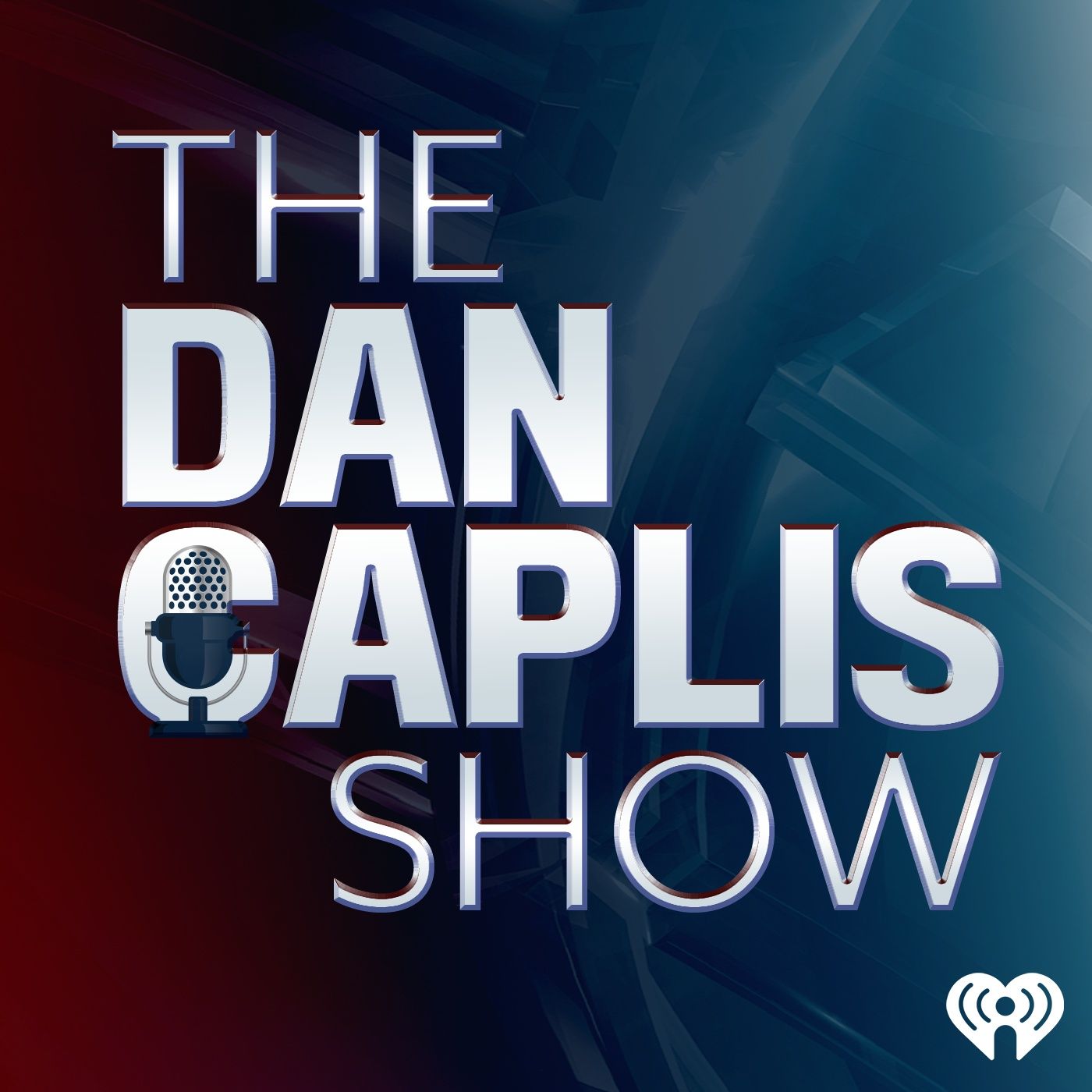 It is rumored that a Supreme Court clerk went rogue in an unprecedented action and leaked a draft opinion by Justice Samuel Alito to Politico on the pending Mississippi abortion case (Dobbs v. Jackson Women's Health Organization) currently before the Court. Dick Wadhams discusses the political implications of this leak and potential ruling for the upcoming November mid-term elections. Brittany Vessely, Executive Director of the Colorado Catholic Conference discusses the moral and legal implications for the pro-life movement as a whole.
---
Highlights from the White House Correspondents Dinner in Washington; Europe must help Ukraine win its war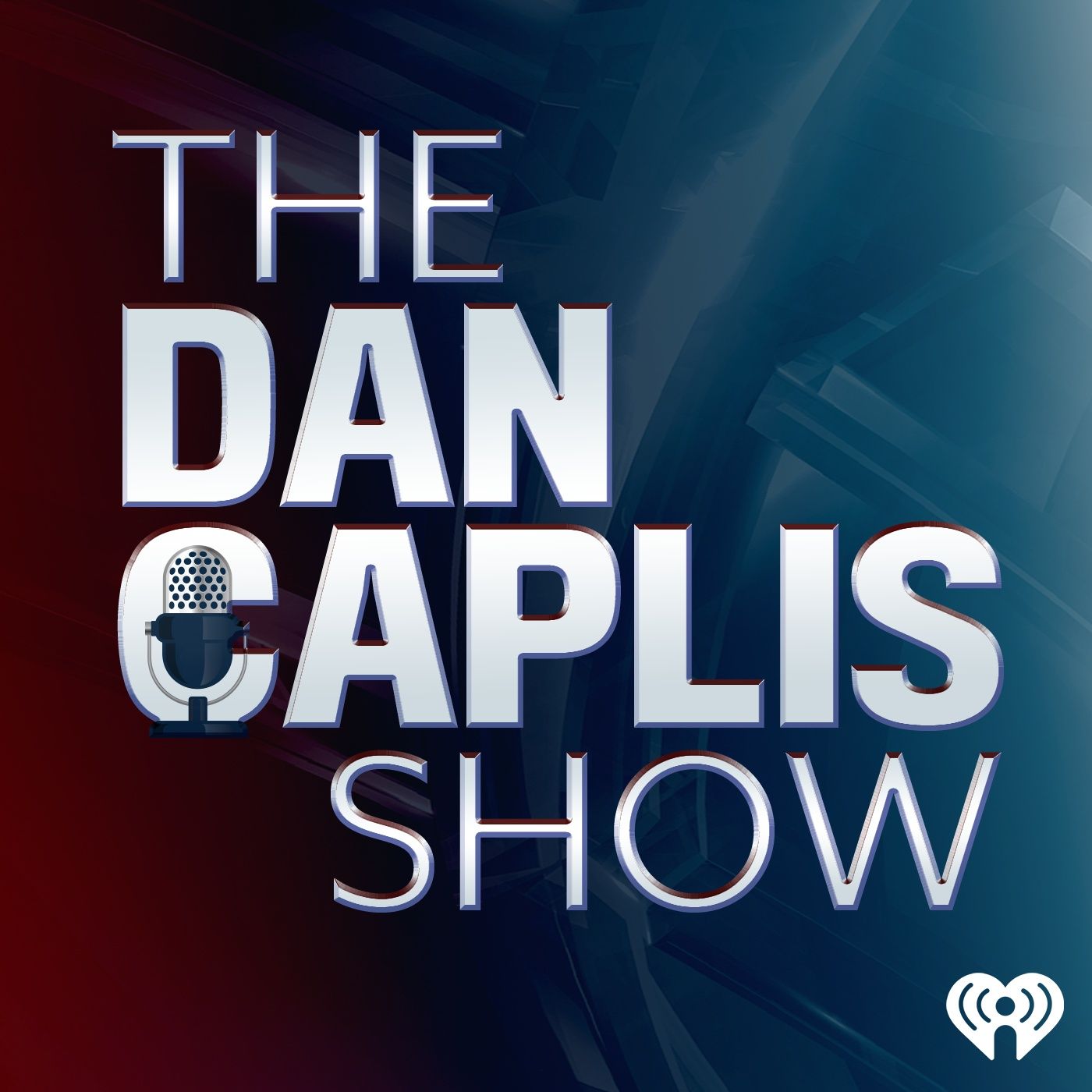 It was a black tie affair in the heart of corruption and collusion between the corporate mainstream media and President Joe Biden at the White House Correspondents Dinner in Washington, D.C. Dan feels host and emcee Trevor Noah is a considerable talent, even if he obviously leans left, but Biden can't deliver a punchline to save his life. Also, Dan believes Ukraine cannot win the war against Russia without help from Europe - but why are European nations so reluctant to deliver military help to preserve victory on their eastern doorstep?
---
John Ramsey petitions Polis to transfer murder case of daughter JonBenet away from Boulder PD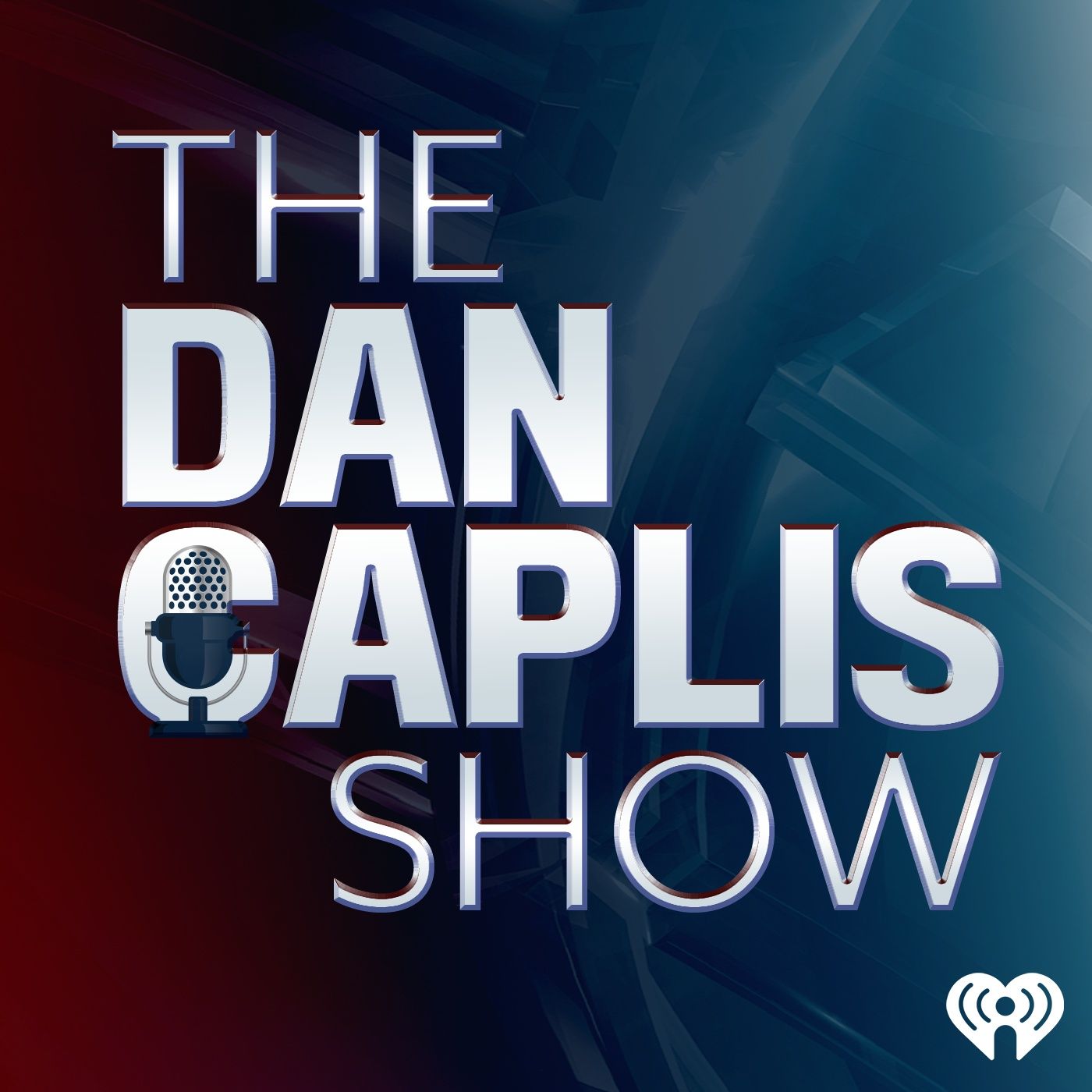 25 years ago, Dan covered the JonBenet Ramsey murder case at ground zero here in Colorado and developed his own working theories as to what actually happened. Now, the deceased 6 year-old beauty queen's father John is petitioning Governor Jared Polis to transfer the investigation away from the Boulder Police Department. Dan offers his analysis and explains what this could mean in potentially solving the mystery surrounding the circumstances of her death that remains.
---
Norm Haubert, Westminster police chief on fentanyl law enforcement challenges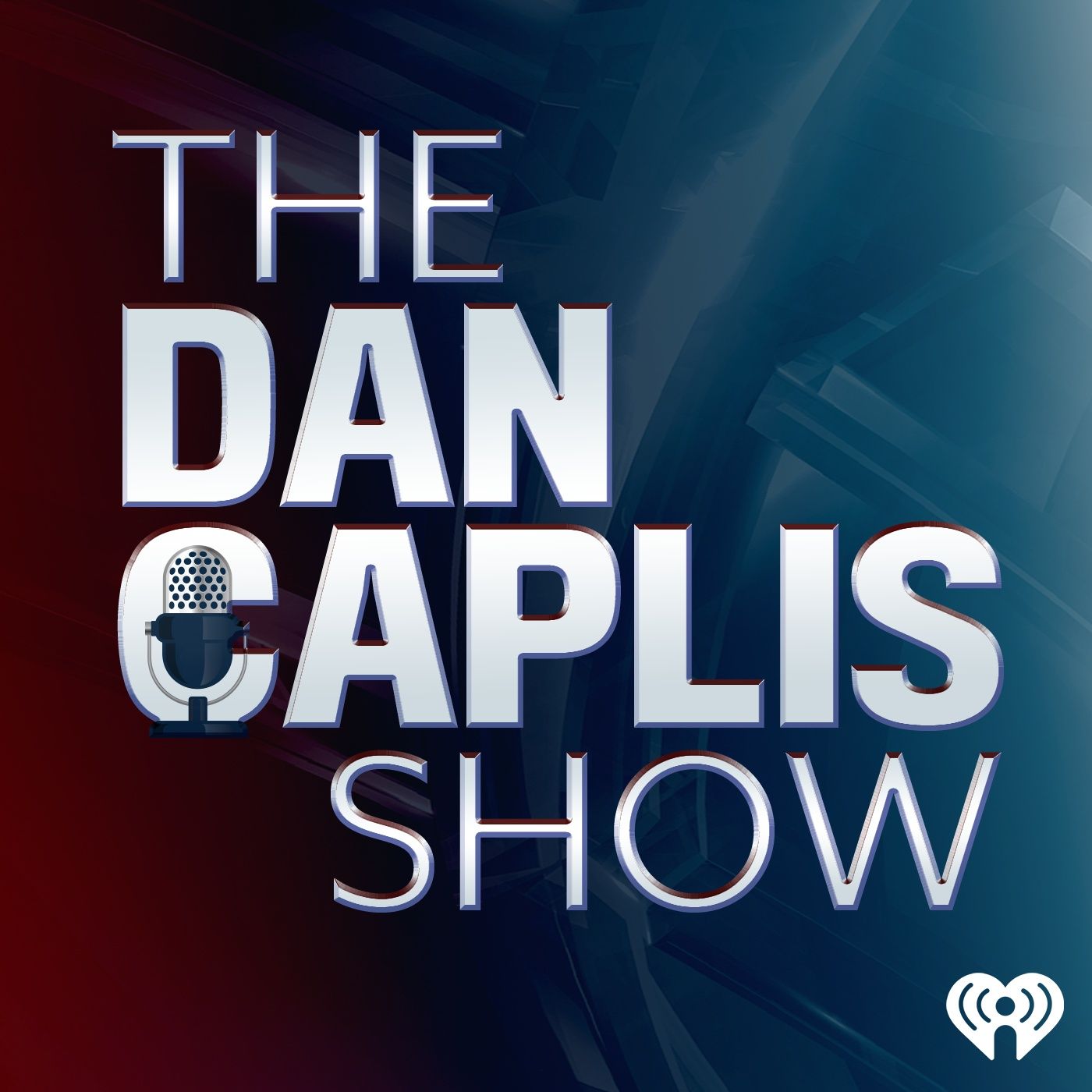 Westminster police chief Norm Haubert explains why the current bill pending passage in the Colorado General Assembly makes arresting and prosecuting criminals for felony fentanyl possession extremely difficult for law enforcement officers and district attorneys.
---
Rep Ken Buck (CO-4) slams DHS secretary Mayorkas for lax border enforcement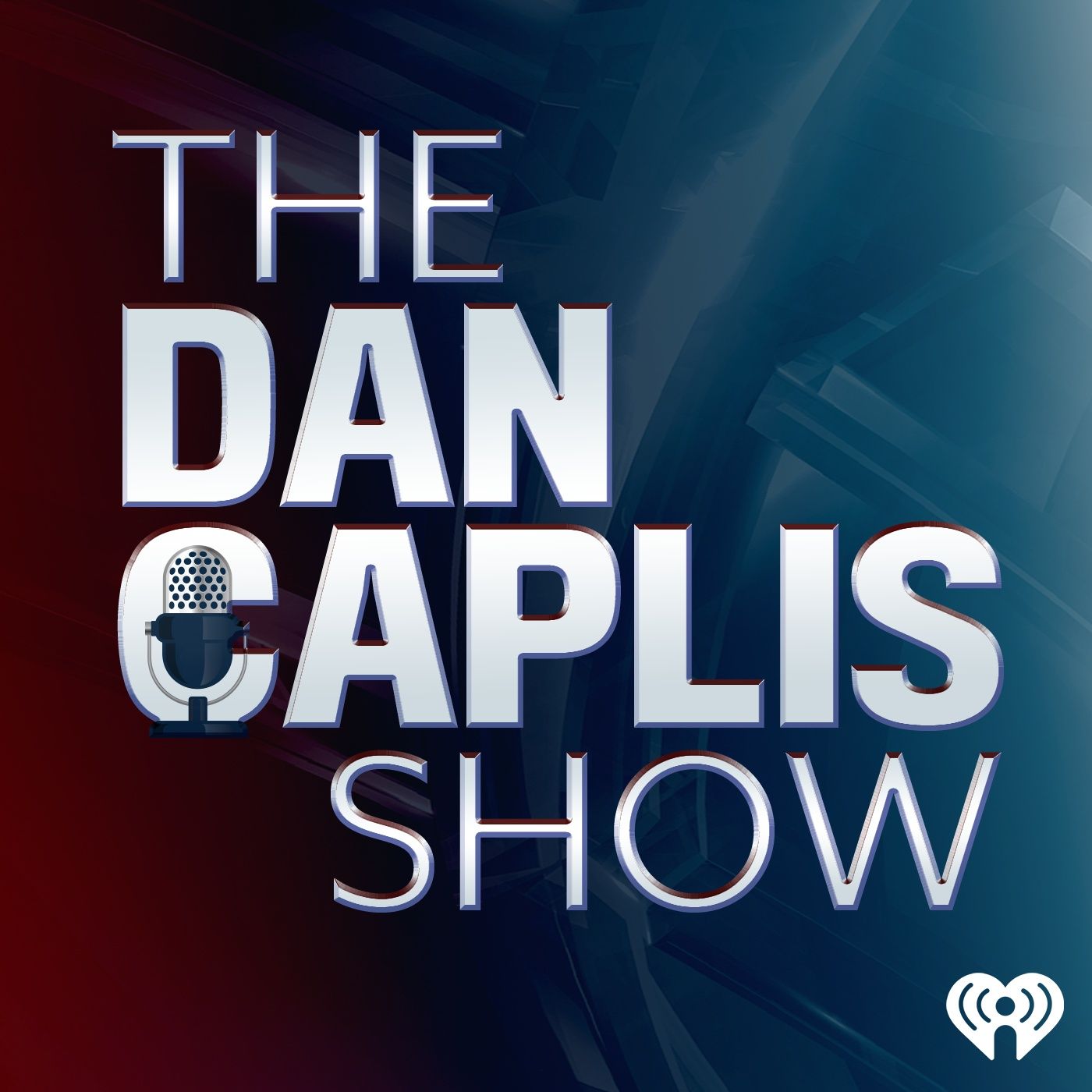 Rep. Ken Buck (CO-4) spoke on behalf of his constituents with direct, blunt criticisms of Alejandro Mayorkas during a Thursday Capitol Hill hearing - including calls for the Department of Homeland Security secretary to be impeached. He shares reflections on that exchange with Dan Caplis.
---
Dan debates with callers whether there are persuadable Democrats who will rebuff the hard left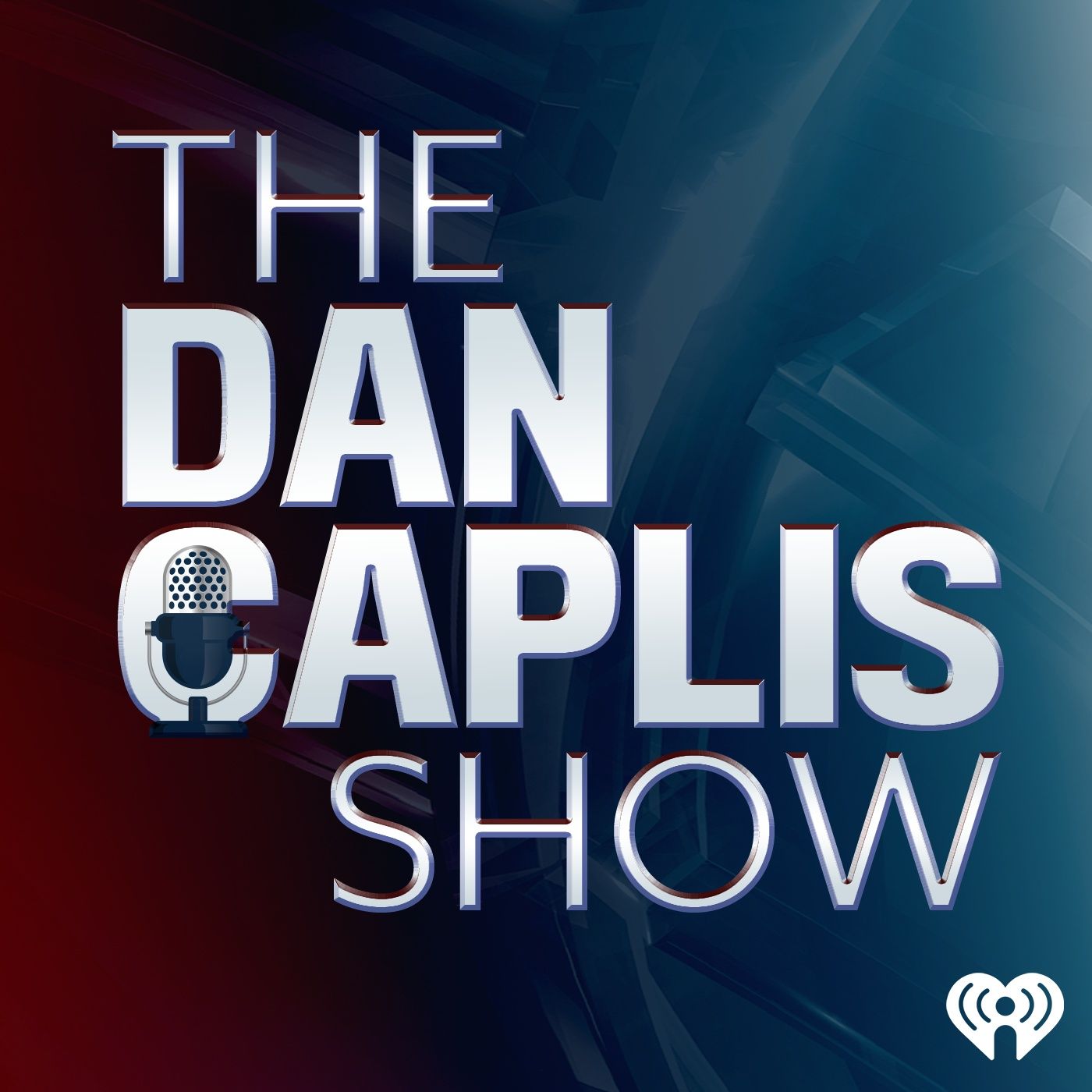 Callers light up the lines wanting to talk to Dan about whether there are lifelong Democrats willing to turn their back on the party, and be persuaded to vote Republican in 2022 and beyond. Dan says... YES.
---
City of Denver shuts down another park, rather than fight the crime within it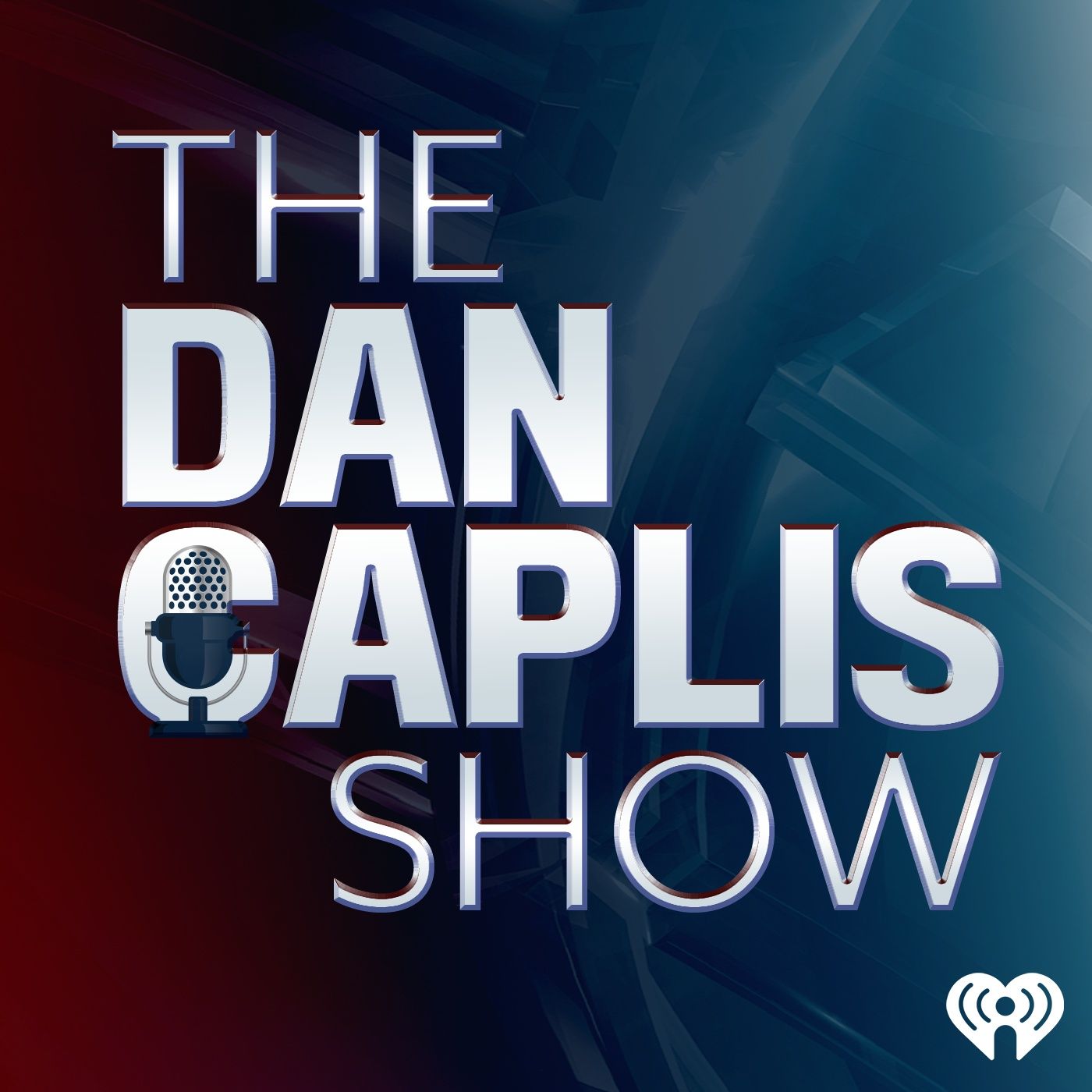 In yet another surrender to Colorado's criminals, the city of Denver elects to shut down a community park rather than allow police to do their jobs and deal with the crime inside of it. Dan explores the reasons why.
---
Michael Fields on election year flip flop by Governor Polis on state taxes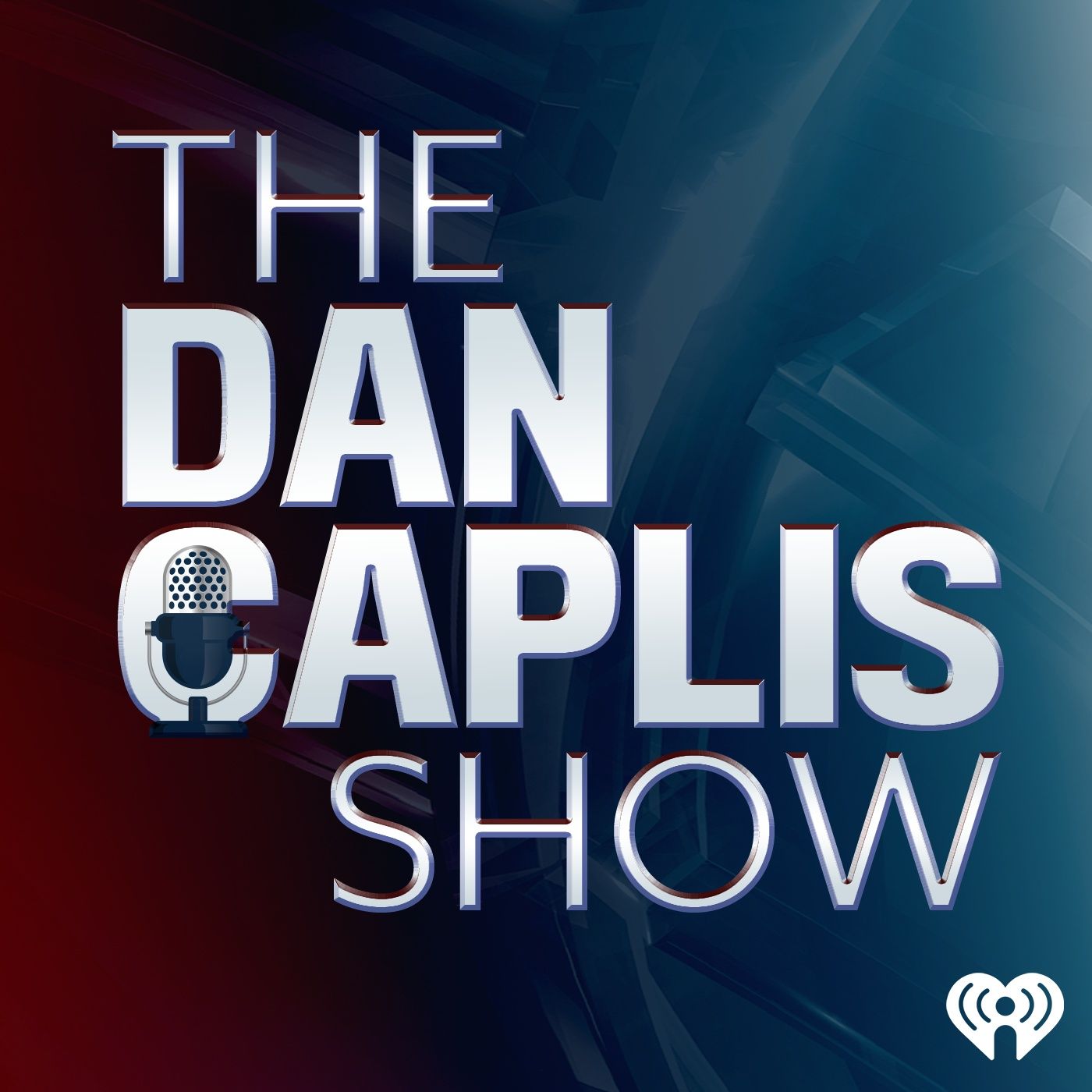 Michael Fields of Advance Colorado Institute joins Dan to call out blatant 180 degree turns by Governor Jared Polis on state tax refunds and gas taxes for Colorado residents as a cynical, transparent play for votes during an election year.
---
Some parents in youth sports are out of control, Dan has a plan for how to help fix it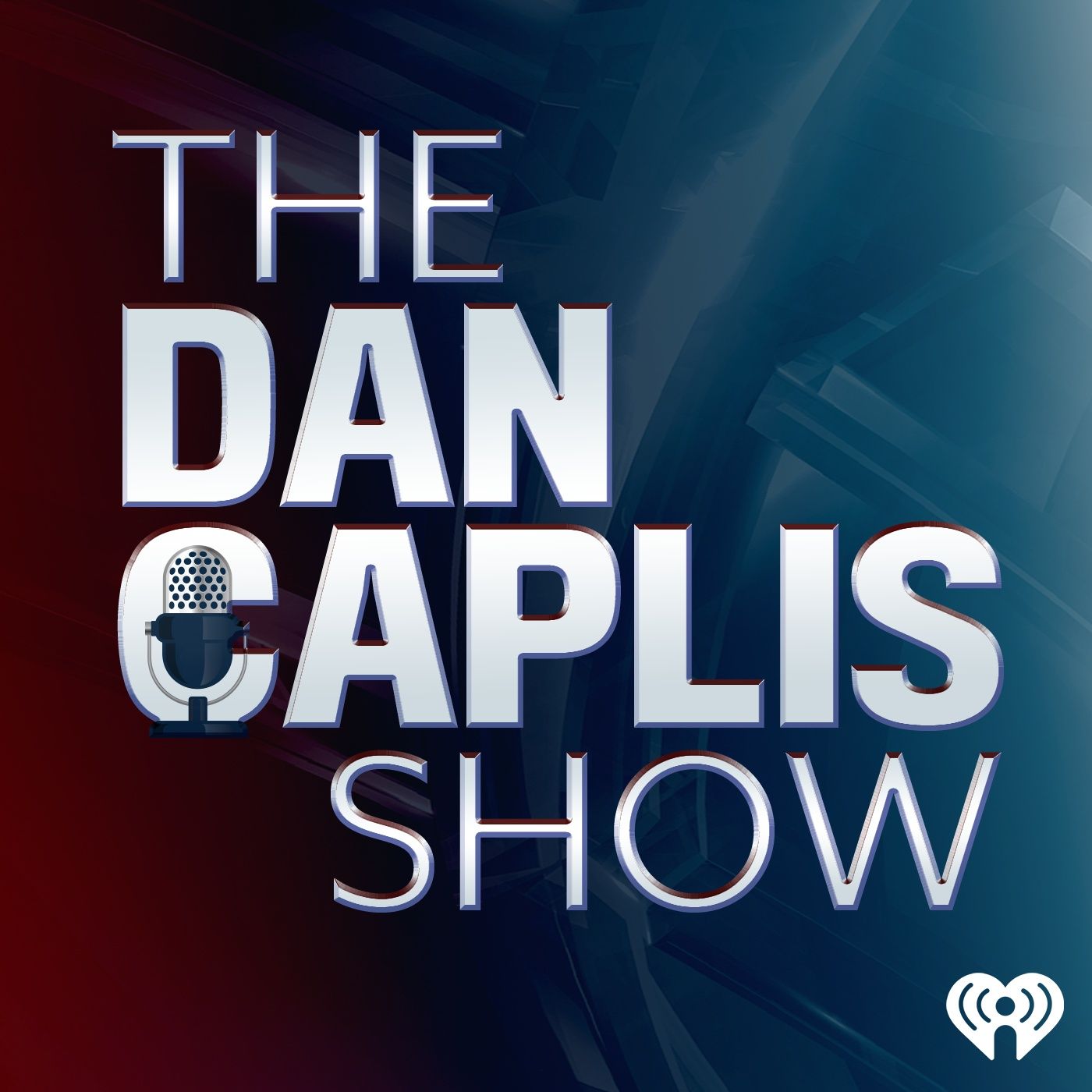 In a disturbing news story first aired on 9 News in Denver, a brawl erupts between a parent and officials at a youth basketball game. Unruly parents have become an epidemic in youth sports, and Dan has a fast and ready list of solutions to help fix this crisis and make youth sports great again.
---
Chris Richardson, Elbert County Commissioner on collective bargaining bill for county employees in Colorado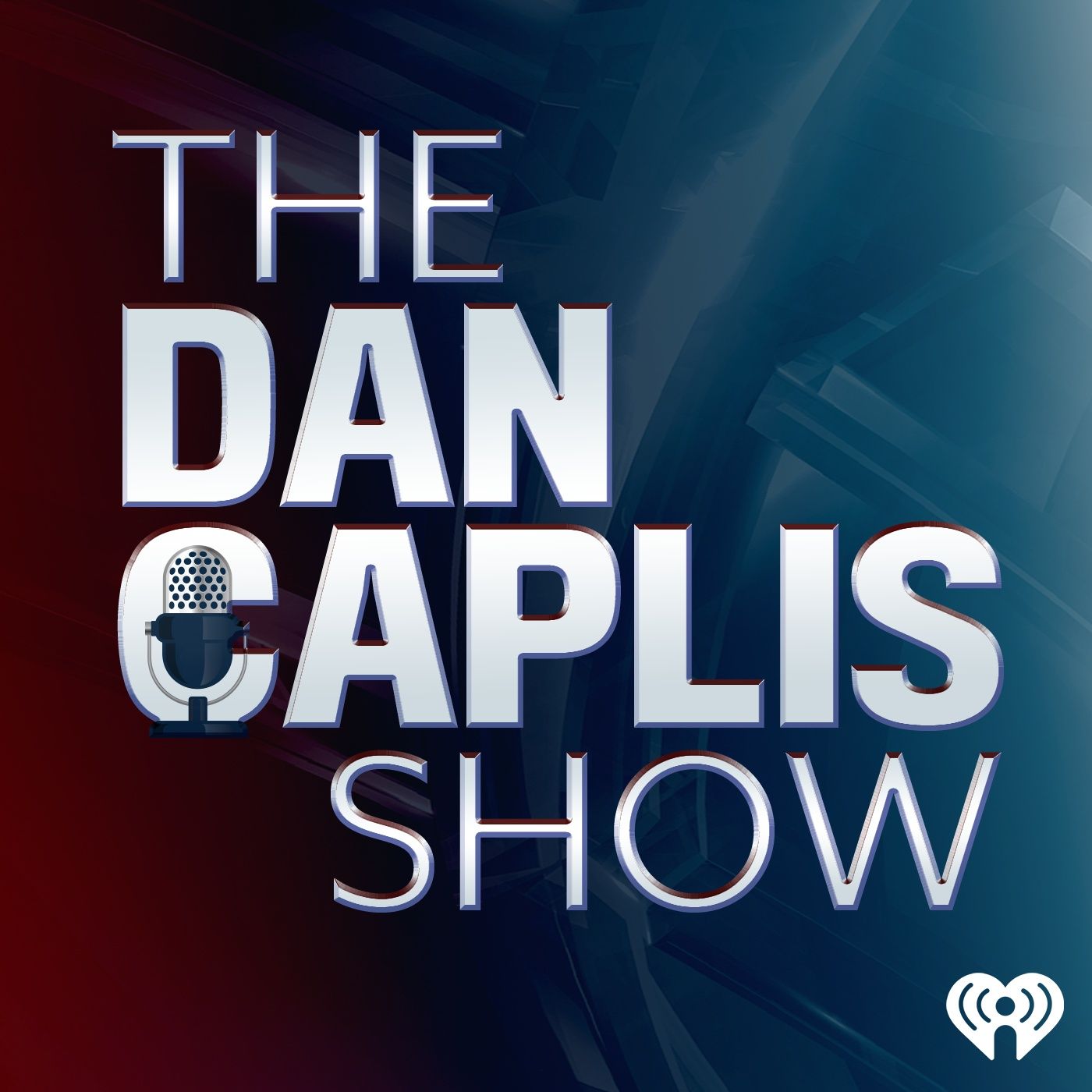 Chris joins Dan to discuss the collective bargaining bill currently introduced in the Colorado Senate, which would give county workers the same union negotiating rights as their state counterparts.
---
Colorado Springs already seeing tensions rise between drivers, cyclists after start of Safety Stop Law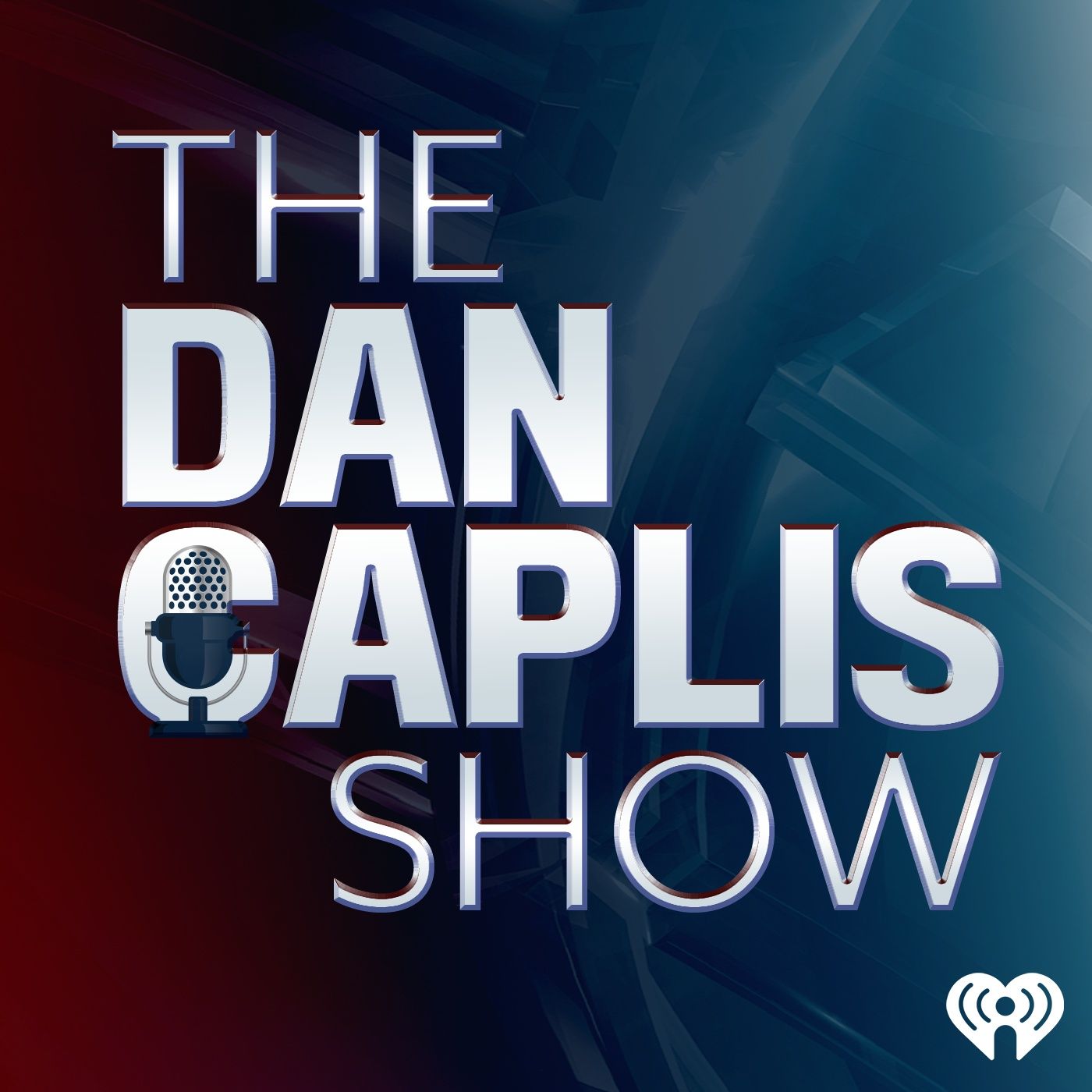 In a feature news story on KOAA-TV 5 in Colorado Springs, tensions between drivers and bicyclists are already rising as Governor Jared Polis implements a controversial new 'Safety Stop Law' allowing bikes to treat stop signs like yield signs - and stoplights like stop signs. Listeners call in with their experiences and near-misses - already - with people on bikes and scooters.
---
Michael Allen, District Attorney in Colorado Springs on difficulty in prosecuting fentanyl crimes under new bill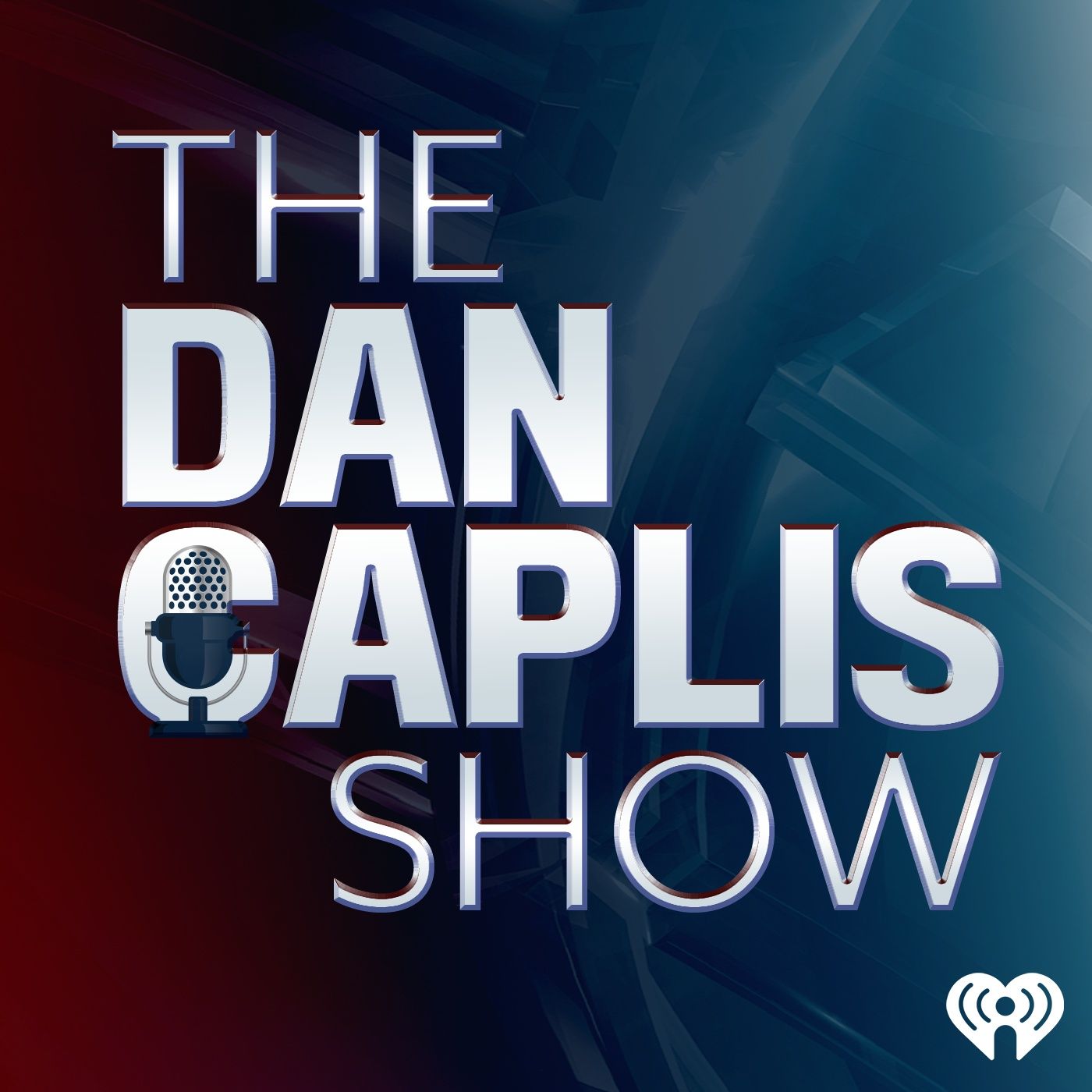 The legal consequences of intentionally vague language in modifications to the new fentanyl crime bill in the Colorado General Assembly are outlined by Colorado Springs district attorney Michael Allen. Also, the Supreme Court hears a case regarding a football coach who was terminated by a high school for praying after games. Dan explores why SCOTUS will likely find in favor of the coach.
---
Elon Musk finalizes purchase of Twitter,as leftists heads explode on the app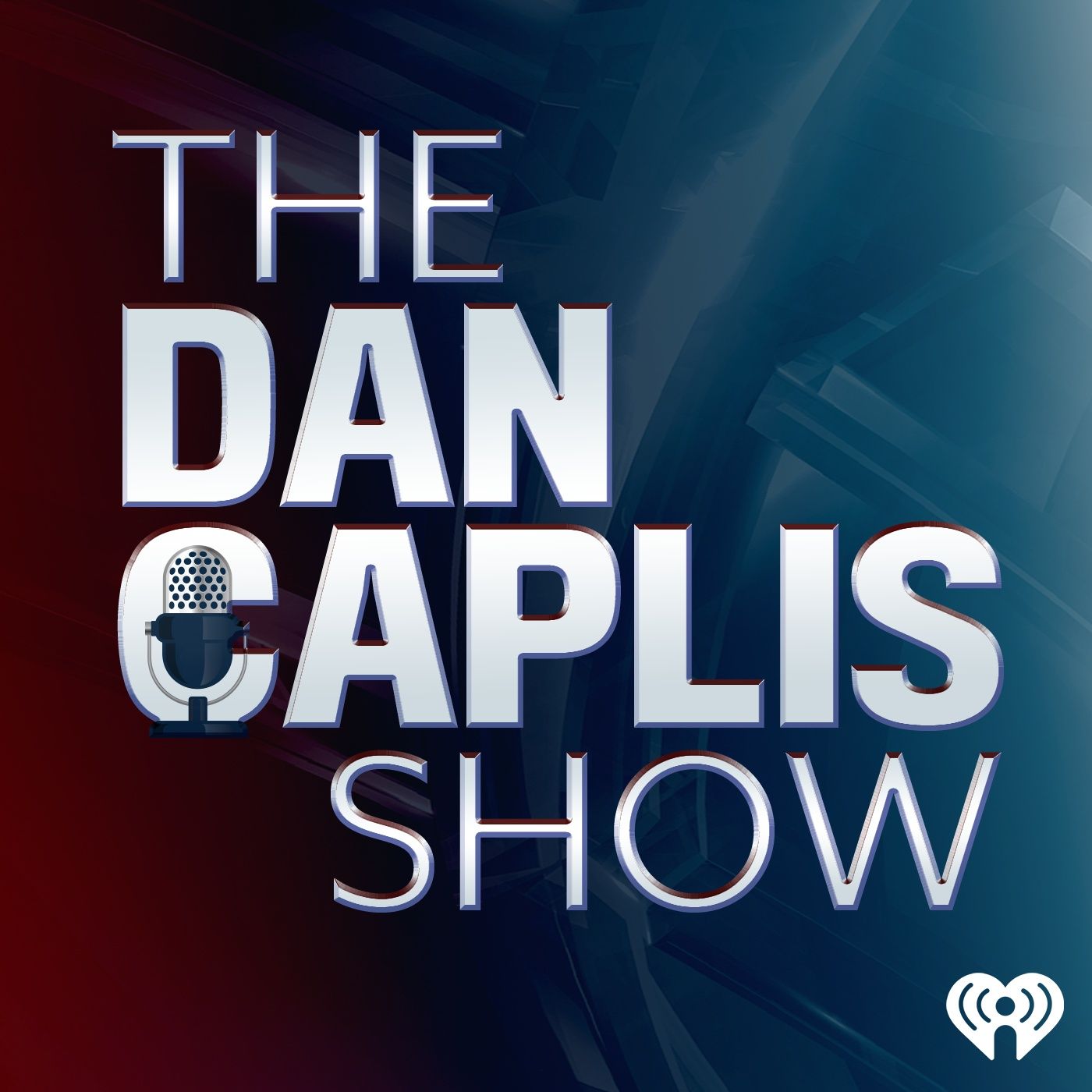 Elon Musk called everyone's bluff, and refuted those who said it was he who was bluffing, by putting together enough cash on hand and financing for his $44 billion bid to purchase Twitter to be accepted by its board of directors and go through. Now, leftists are in a sheer panic over the implications of his buyout, which promises to level the playing field for conservatives on the platform. Dan calls it a big win for free speech in America.
---