Subscribe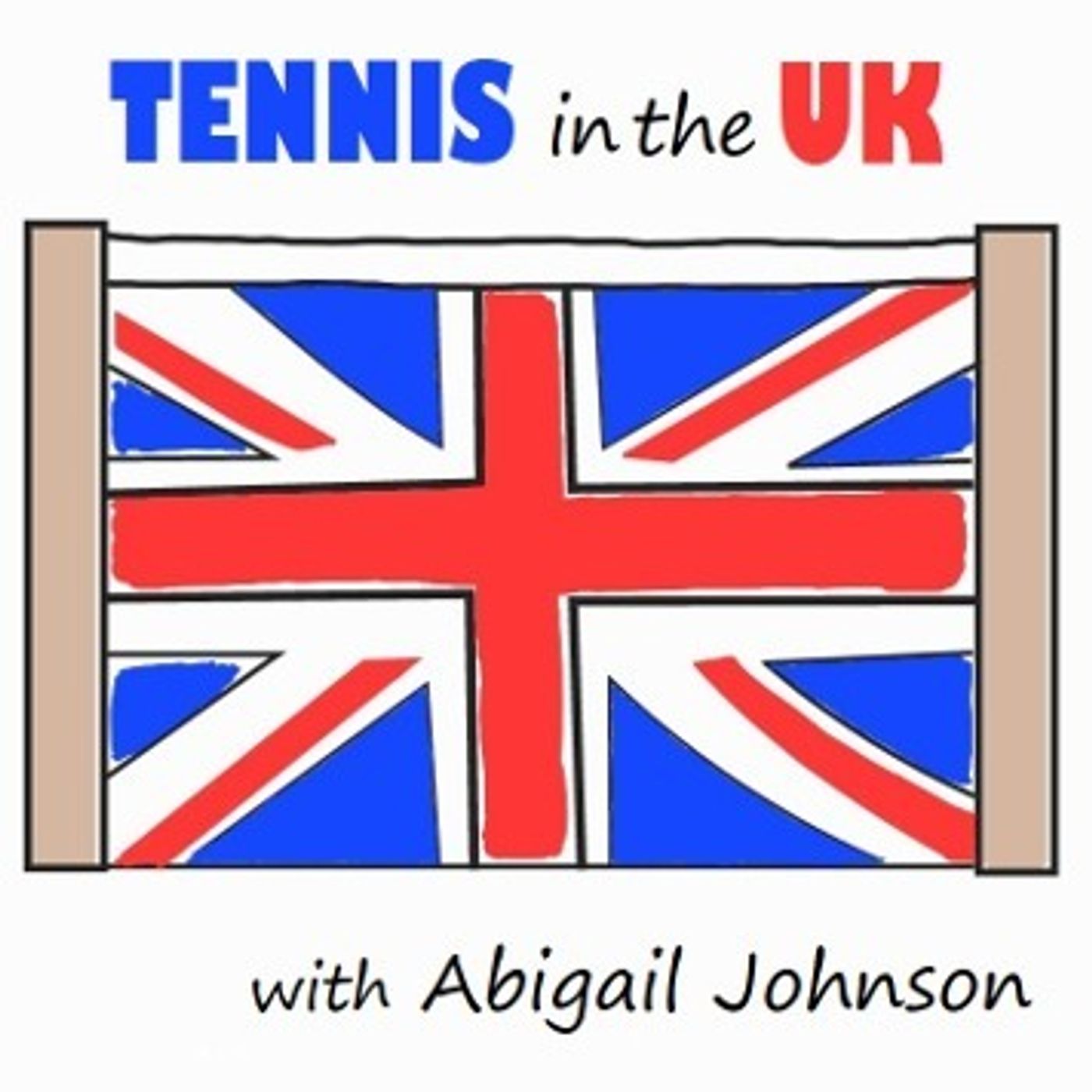 Assisted by guests from within the sport, host Abigail Johnson keeps you up to date with what's happening in the world of UK tennis when Wimbledon isn't on TV.
#17: Katy Dunne - The Things You've Not Seen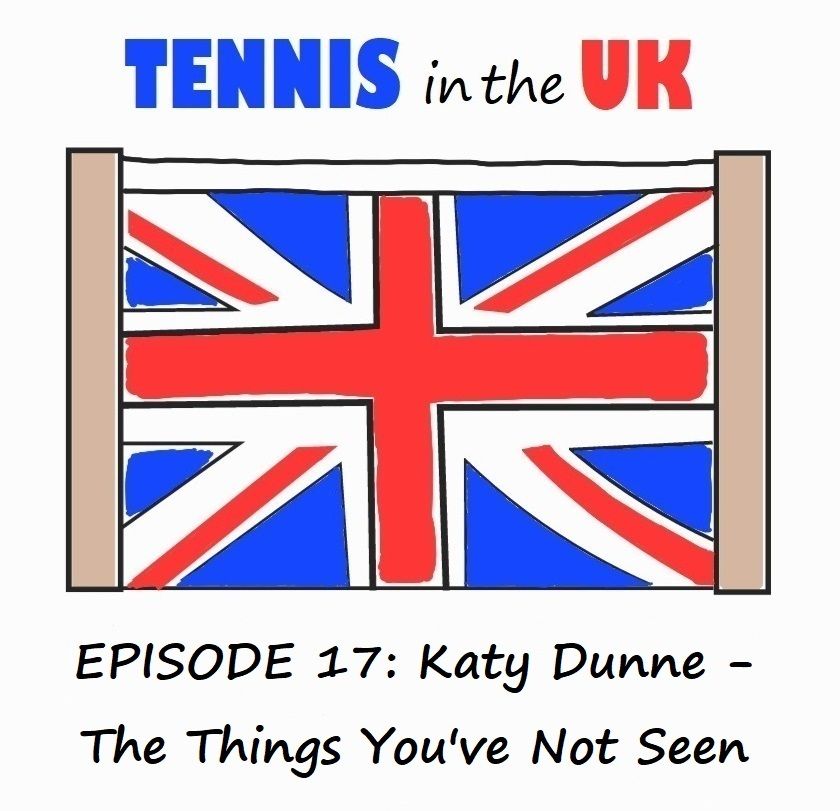 Returning to the podcast to expand on her first appearance last month, Katy Dunne details the mental toll injuries have taken on her and shares about the eating disorder that she has struggled with throughout her pro tennis career. 
---
#16: Ryan Storrie - The Continuing Story
Abigail talks with former top junior player Ryan Storrie about his recent return to professional tennis, working with a Grand Slam champion, the impacts of coaching alongside competing, hitting with tennis legends and more.
---
#15: Marcus Willis & Scott Duncan - Challengers And Challenges
Abigail chats with M25 Nottingham week 3 champions Marcus Willis and Scott Duncan about their partnership and progress over the past nine months, with special mentions for Wimbledon heroics, missed flights, fainting on the match court and ABBA Voyage.
---
#14: Dan Little - Making Big Moves
Abigail sits down with Nottingham week 2 doubles champion Dan Little to discuss his unusually late decision to go pro, winning an M25 singles title as a qualifier  in January, the fight to keep perspective on the tennis tour, being under the radar and more.
---
#13: Naiktha Bains - The Best Of Both Worlds
Abigail chats with Nottingham week 1 doubles champion Naiktha Bains about what makes her partnership with Maia Lumsden so effective, the impact of splitting her life between Great Britain and Australia, facing Emma Raducanu in an ITF final and more.
---
#12: Katy Dunne - Where Has She Been?
Abigail sits down with Week 5 UK Pro League winner Katy Dunne to discuss her past five years of injury struggles, her experience facing Jelena Ostapenko on Centre Court at Wimbledon, why she is uncertain about her future on the match court and more.
---
#11: LTA British Tour Masters - Millie Rajecki
Abigail rounds up the LTA British Tour Masters and is joined by women's champion and current college tennis player Millie Rajecki to talk everything from her first pro title last month to the impact of on-court coaching to the pronunciation of her name.
---
#10: Battle of the Brits - Jamie Murray
Abigail is joined by seven-time Grand Slam champion and Battle of the Brits tournament director Jamie Murray to discuss Scotland vs England in Aberdeen, the shifting landscape of doubles and recent British success, his goals for 2023 and more.
---
#9: ATP Challenger Tour - Henry Patten & Julian Cash
Abigail is joined by record-breaking doubles team Henry Patten and Julian Cash to discuss their incredible 2022 season - featuring 10 ATP Challenger Tour titles won within the space of six months - and their respective tennis journeys to date.
---
#8: UK Pro League Finals Week - Charles Broom & Lauryn John-Baptiste
Abigail reviews UK Pro League Finals Week and is joined by third place finishers Lauryn John-Baptiste and Charlie Broom to discuss all aspects of their respective careers including scheduling challenges, college experiences and eye-opening matches.
---
#7: LTA British Tour/UK Pro League - Freya Christie
Abigail recaps the final Premier tier LTA British Tour event of the season and is joined by defending UK Pro League finalist Freya Christie to discuss the whirlwind start to her pro career, the ups and downs of her journey and why she's optimistic about 2023.
---
#6: Billie Jean King Cup Finals - Olivia Nicholls & Alicia Barnett
Abigail rounds up last week's UK Pro League and Billie Jean King Cup Finals action and talks to dream doubles team Olivia Nicholls and Alicia Barnett. They discuss all aspects of GB's semifinal run, challenges off the court, their different career paths and more.
---
#5: W100 Shrewsbury - Eliz Maloney
Abigail recaps the highlights of last week's tournament in Shrewsbury and talks to qualifier-turned-quarterfinalist Eliz Maloney (22), who discusses her career-best win, facing world no. 1 Iga Swiatek in juniors, being coached by a Slam champion and more.
---
#4: W25 Loughborough - Emily Appleton & Lily Miyazaki
Abigail reviews last week's tennis action and is joined by British duo Emily Appleton (23) and Lily Miyazaki (26) to discuss their respective singles titles in Loughborough and Glasgow, the psychology of the sport, early tennis experiences and more.
---
#3: W60/M25 Glasgow - Heather Watson & Filip Peliwo
Abigail rounds up last week's action in Glasgow and chats to finalists and former top junior players Heather Watson and Filip Peliwo, who discuss their careers right now, experiences at different levels of the sport, the current state of British tennis and more.
---
#2: M25 Sunderland - Harry Wendelken
Abigail recaps last week's M25 event in Sunderland and is joined by singles champion Harry Wendelken, who talks candidly about the lasting impact of early career pressures, facing the likes of Alcaraz and Sinner as a junior, his "anger" on court and more.
---
#1: M25 Sheffield - Giles Hussey
Abigail rounds up the action from last week's M25 event in Sheffield and is joined by singles finalist and doubles champion Giles Hussey to talk about his recent form, his tennis beginnings, his obsession with statistics and more.
---
INTRODUCTION: Who I Am and What This Is
Host Abigail Johnson introduces herself and the (purpose of the) podcast.
---