The Teaching Journeys Podcast
Subscribe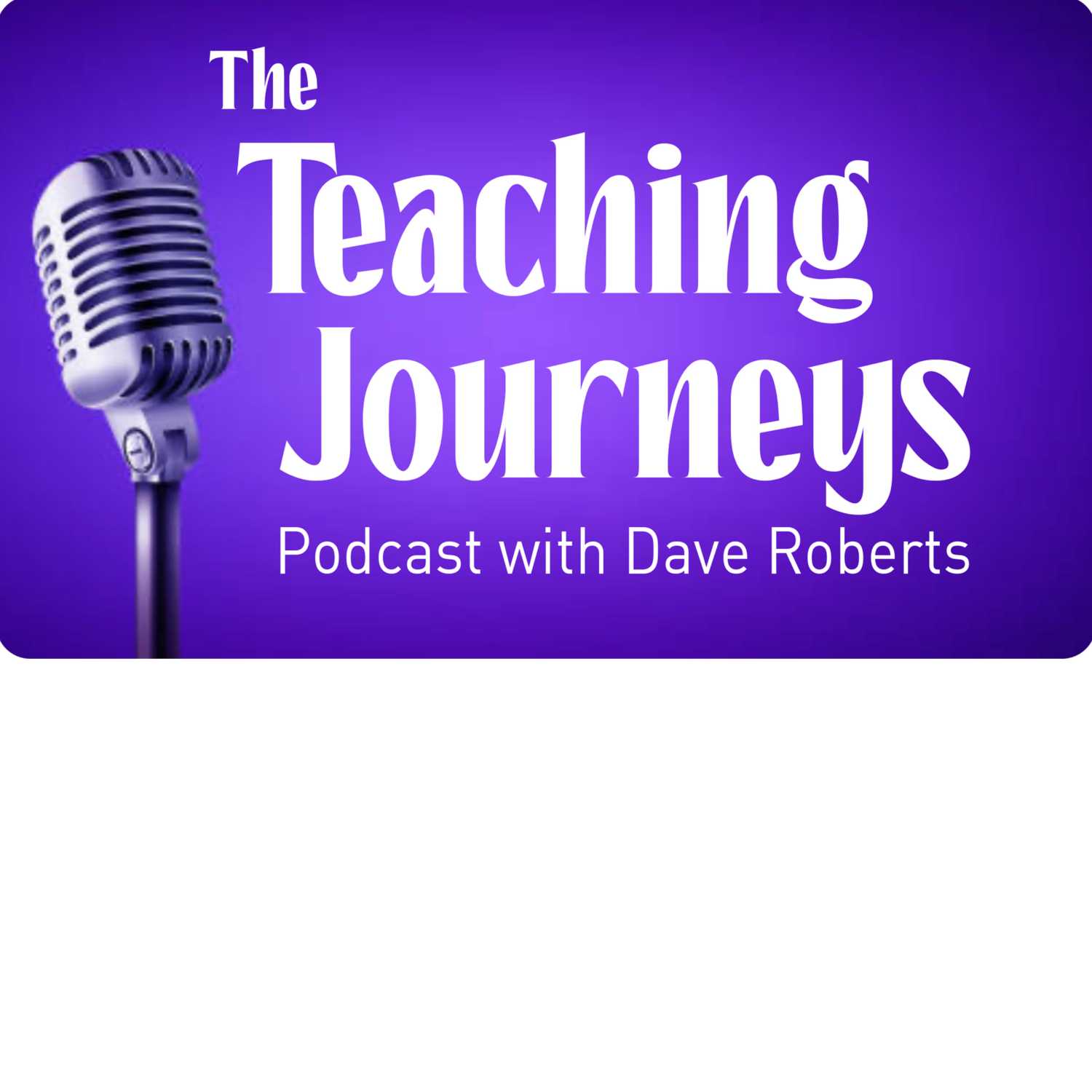 Dave Roberts, LMSW is an adjunct professor of psychology child life at Utica University, an author and a bereavement support specialist. He created The Teaching Journeys Podcast with one thing in mind: To have meaningful conversations with individuals , young and old, whose life journeys/challenges, can teach us something about addressing our own. It is Dave's hope that the teachings from these conversations live on in future generations."We are all students and teachers...... let's learn from each other."
Achieving Clarity Through Projective Dream Work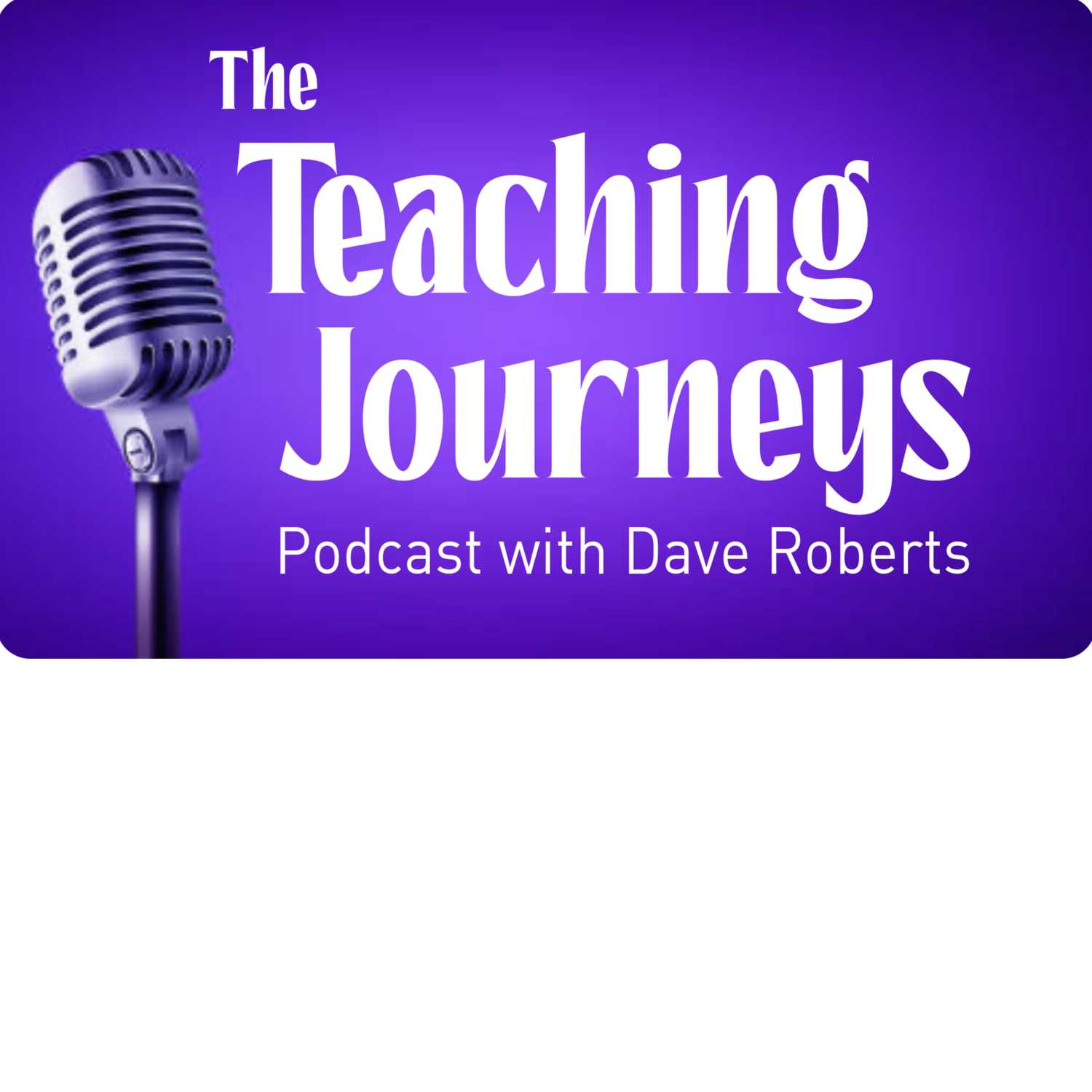 In this episode of The Teaching Journeys Podcast, Dave has a discussion with Carla Blowey about all things projective dream work.
Carla is a certified DreamWork facilitator through the Marin Institute for Projective Dream Work with founder Dr. Jeremy Taylor. The author of Dreaming Kevin, The Path to Healing, and a bereaved mother of 32 years. Carla facilitates individuals and group dream work sessions on site and online and presents dream work programs for support groups and national bereavement organizations. Weaving the values of spirituality with personal loss and transition for psychological and spiritual growth, Carla invites the...
---
Embracing Authenticity as a Trans Male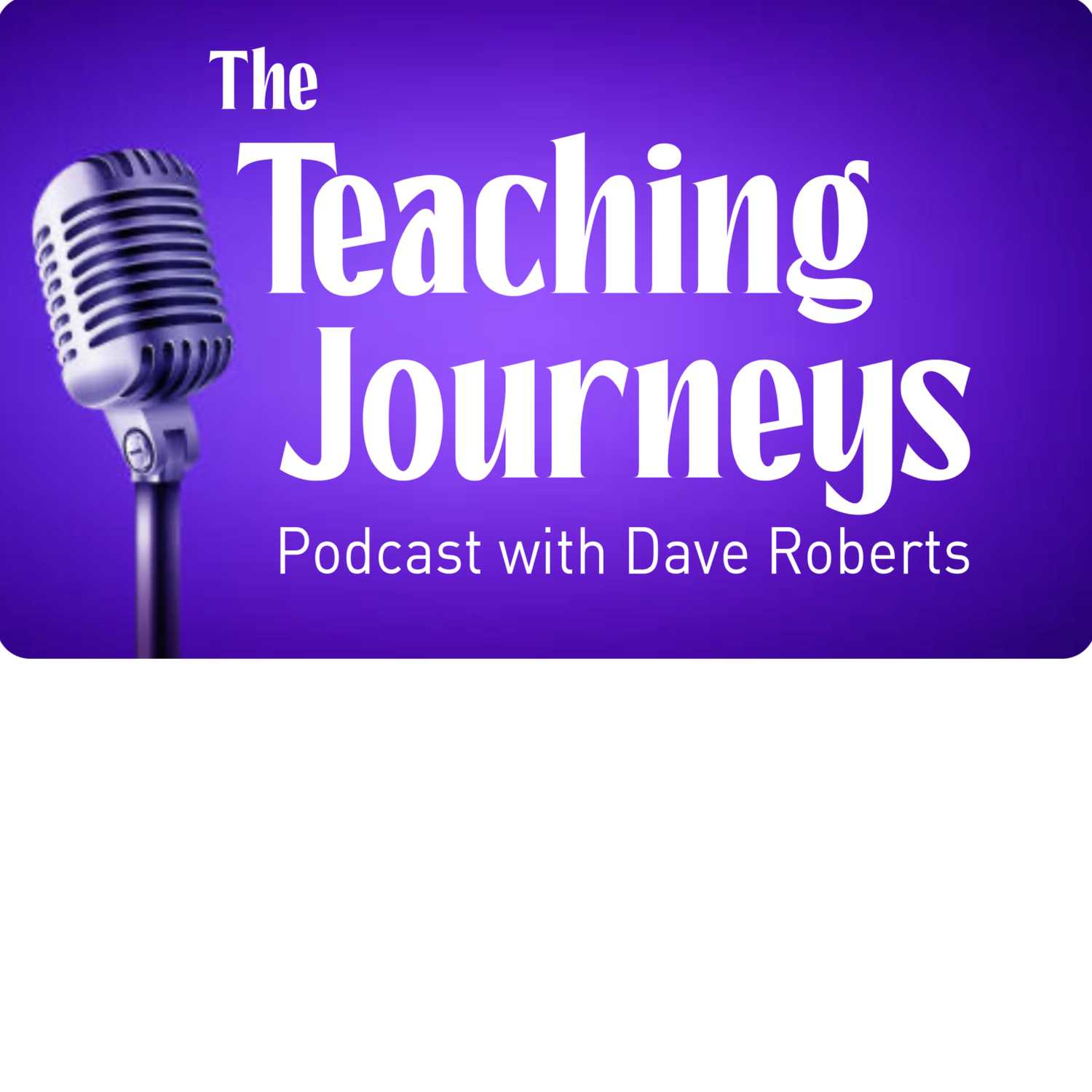 Sam Castle is a certified behavioral health professional with over 12 years of experience, specializing in NLP (Neuro Linguistic Programming) and trauma-informed coaching. At BeYouDoYou.com, Sam provides a safe space for individuals seeking support on their journey of personal growth and healing. With a passion for empowering others,
Sam's transformative approach combines deep empathy, proven techniques, and a commitment to helping clients break free from the past and embrace their authentic selves. Through the "Be You Do You" podcast, Sam shares inspiring stories and insights from diverse individuals, while actively working towards ending suicide in the queer...
---
The Magic of Life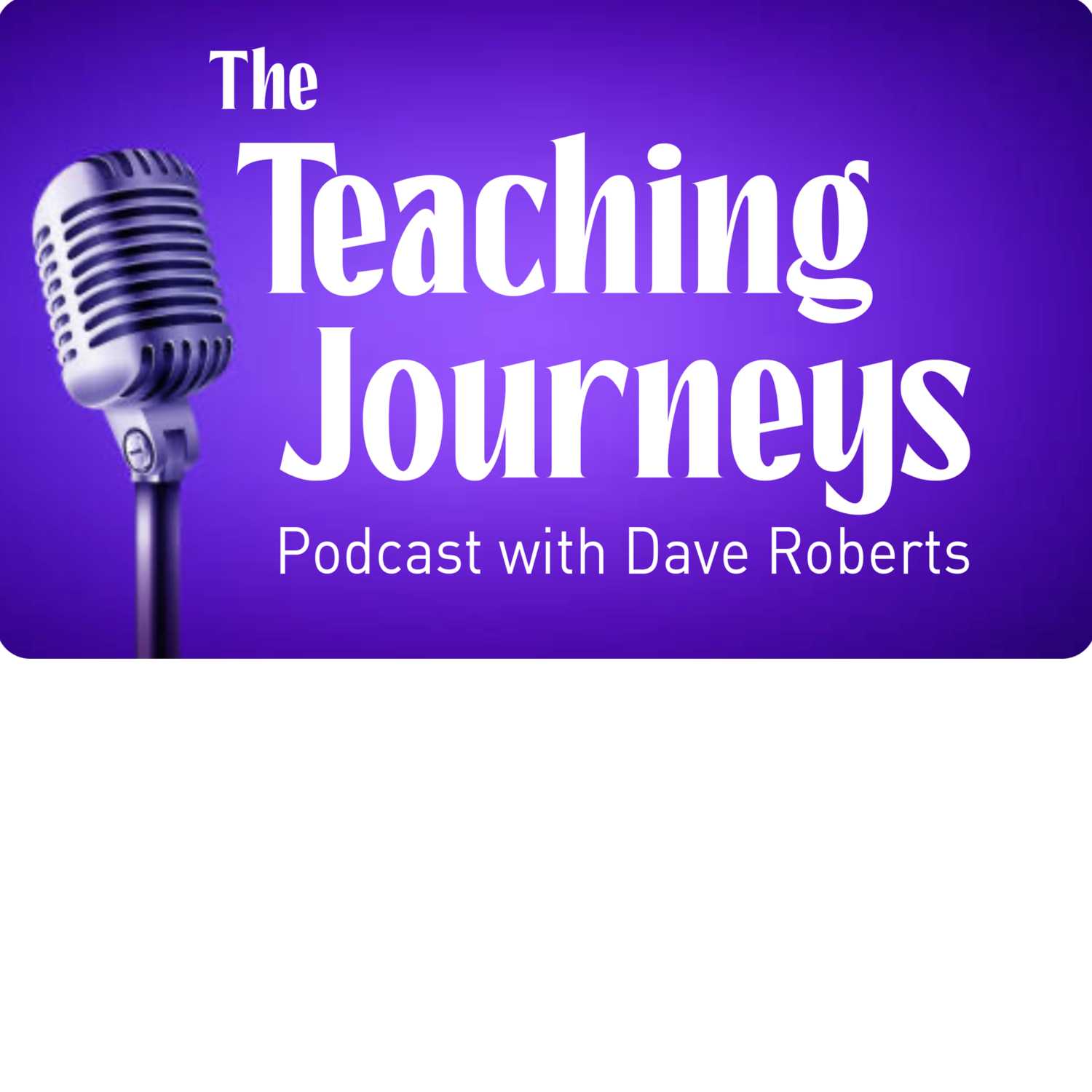 In the opening episode of the second season of The Teaching Journeys Podcast, Dave speaks with Michael Gershe . Michael is a survivor of a drunk driving crash that killed his mother and nearly himself when he was eight weeks old. Despite breaking almost all his bones in the crash, he went on to become a collegiate swimmer, a comedian, a speaker an author, a college educator and photographer.
In 2015, he founded the Magic of Life Foundation, a non profit organization that helps his mission in eliminating impaired driving, making communities safer, and empowering people to make better...
---
The Flight of the Peregrine: New Verbiage for the Bereaved Parent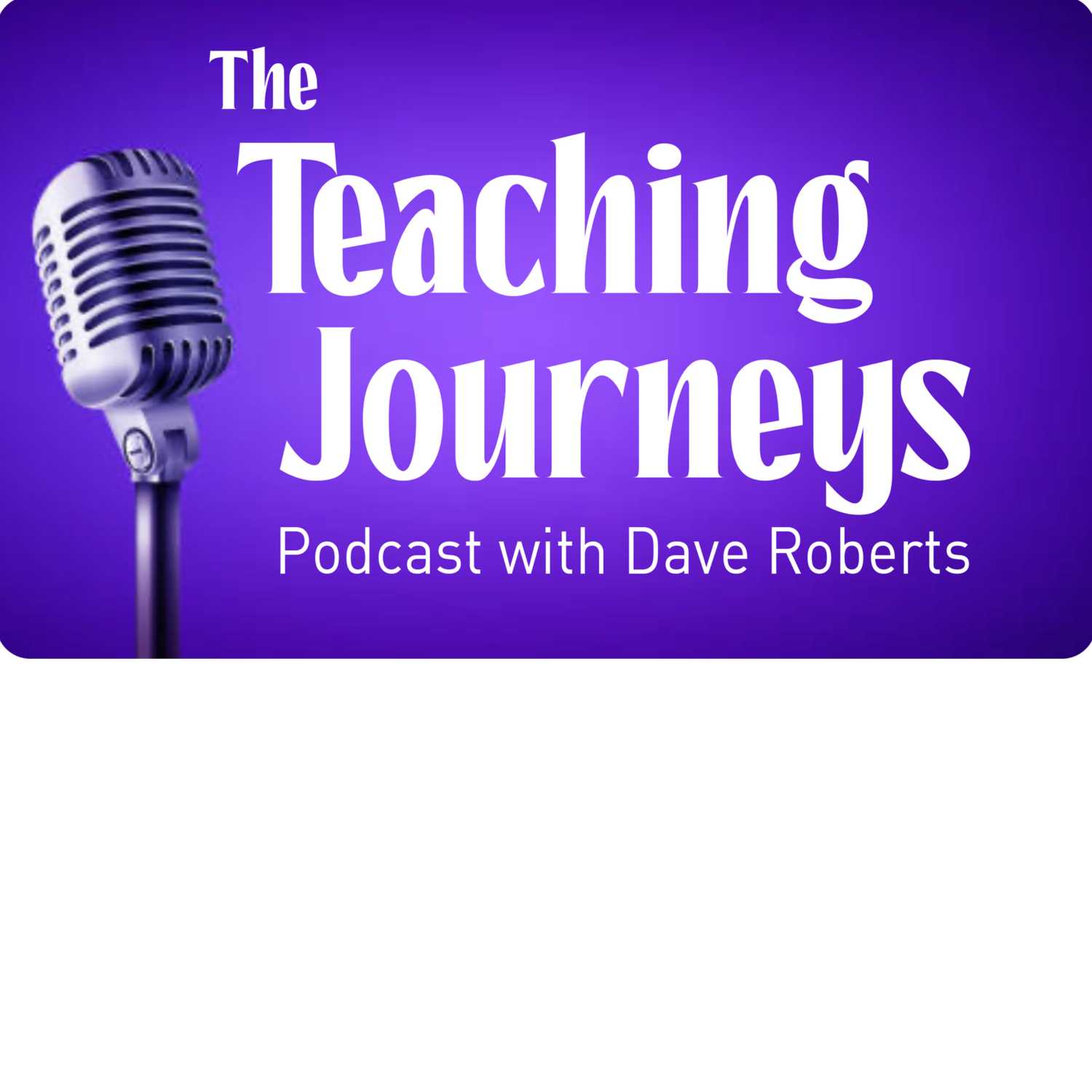 In the Season 1 ending episode of The Teaching Journeys Podcast, Dave has an intriguing conversation with Henry- Cameron Allen about how a peregrine falcon dream was the catalyst for Henry's quest to develop unique language conceptualizing the journey of a bereaved parent.. That conversation led to further discussion about what we believe are other tools and resources that sometimes get overlooked but are needed to move through grief, not only for parents, but anyone who has experienced catastrophic loss.
Henry's Bio:
Henry-Cameron Allen was steeped in world culture from an early age. Growing up in...
---
Sibling Grief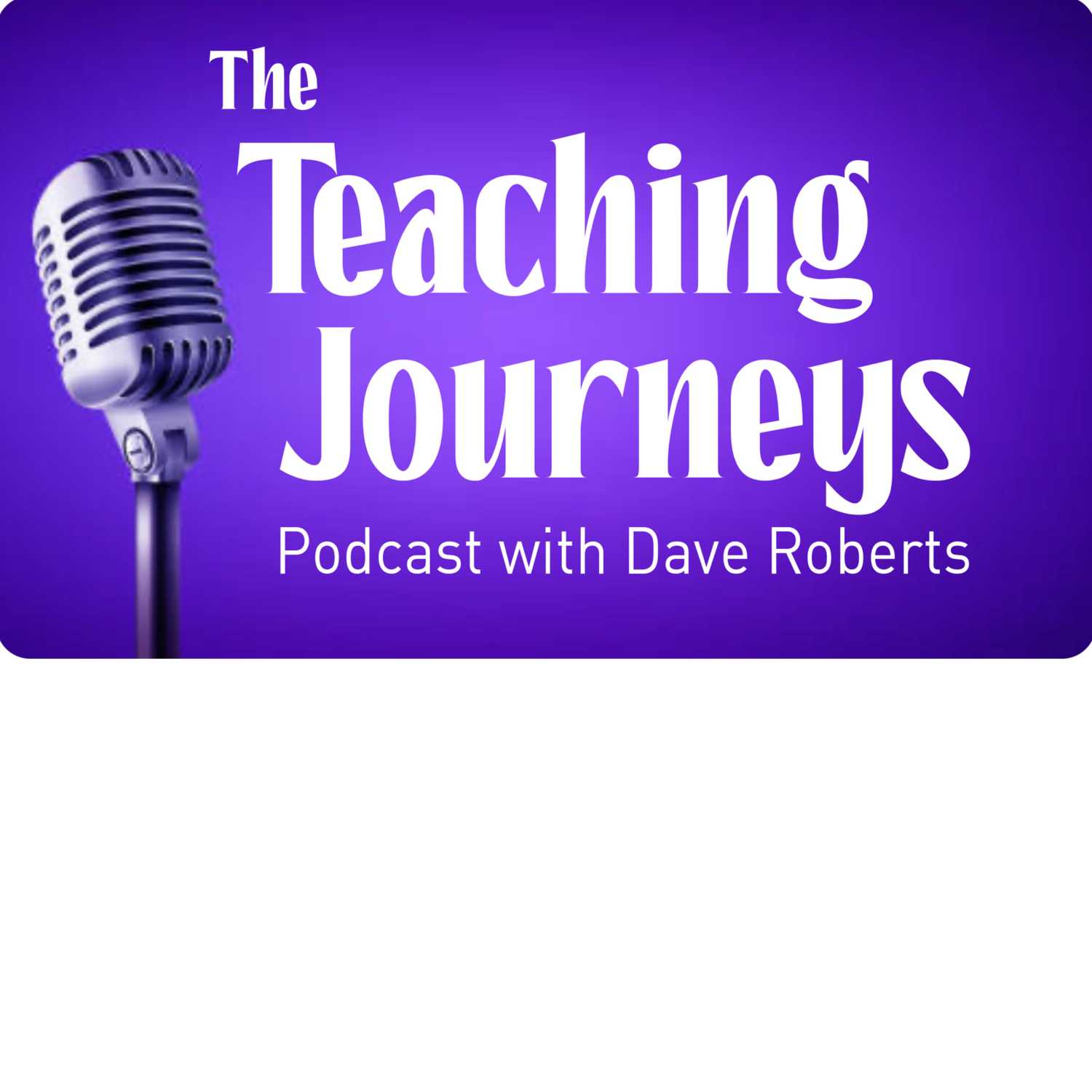 In this episode of The Teaching Journeys podcast, Dave speaks with Nesreen Ahmed, about, among other things, her life path following the death of her sister, the challenges of sibling grief, and how to be present for those effected by sibling loss.
Nesreen's Bio:
Nesreen Ahmed is the Founder and CEO of Harbor Light Coaching and specializes in grief, loss, and major change. She helps clients find peace after a loss, divorce or illness by supporting them in addressing their mindset, overcoming the hurdles of grief, and completing what's unfinished. Nesreen holds the Professional Ce...
---
"How Do You Want to Live Until You Die?"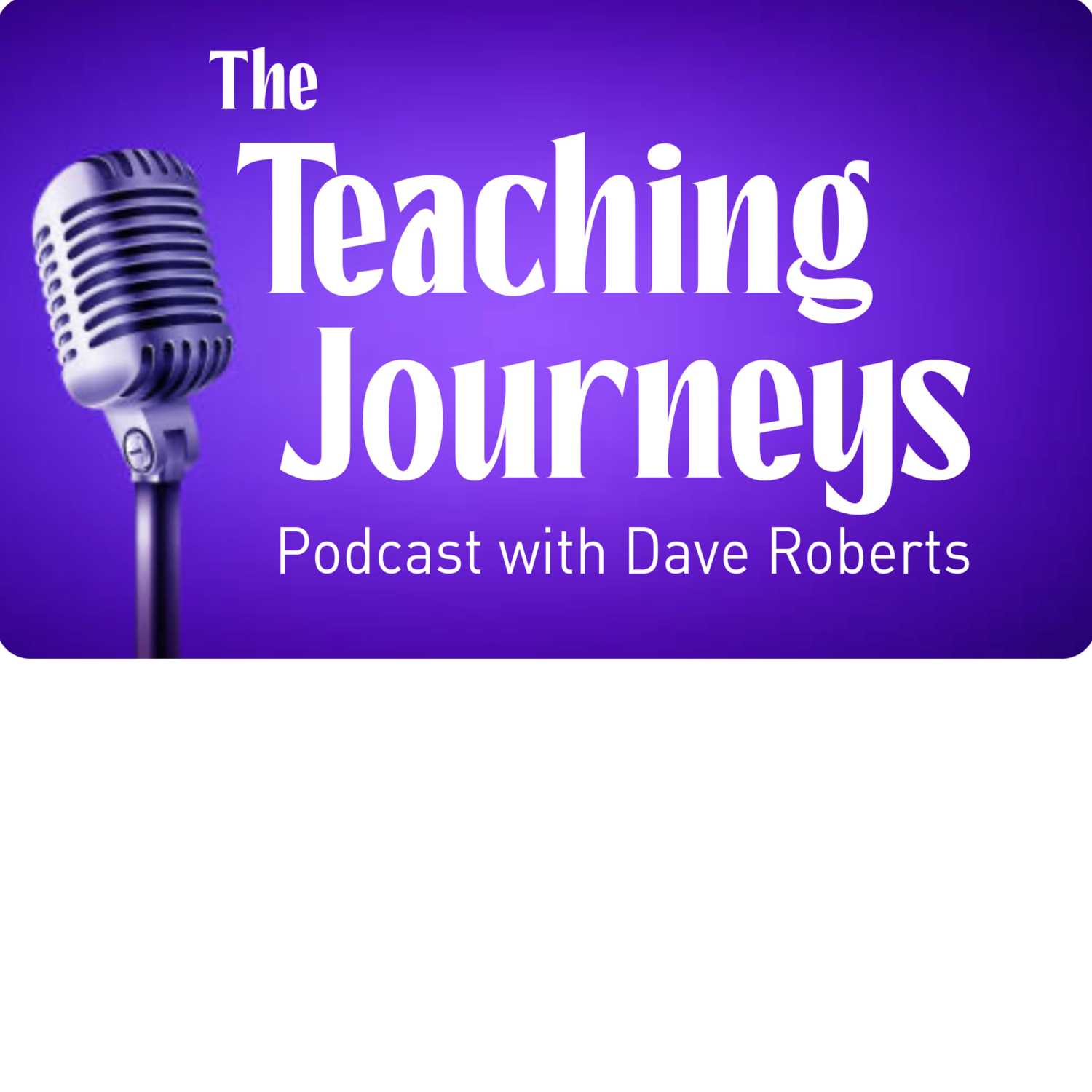 In this episode of The Teaching Journeys Podcast , Dave has a far reaching conversation with Yvonne Caputo an experienced caregiver(among other things) about all things end-of-life.
Yvonne's Bio: Yvonne Caputo has been a teacher. She taught in the Erie Pennsylvania Public Schools for 18 years. She has also been the Vice President of Human Resources at a retirement community, a corporate trainer and consultant, and a psychotherapist. She has a master's degree in education and clinical psychology. Her book, Flying with Dad, is a story about her relationship with her father through his telling of World Wa...
---
Smashing The Stigma of Pregnancy and Stillborn Loss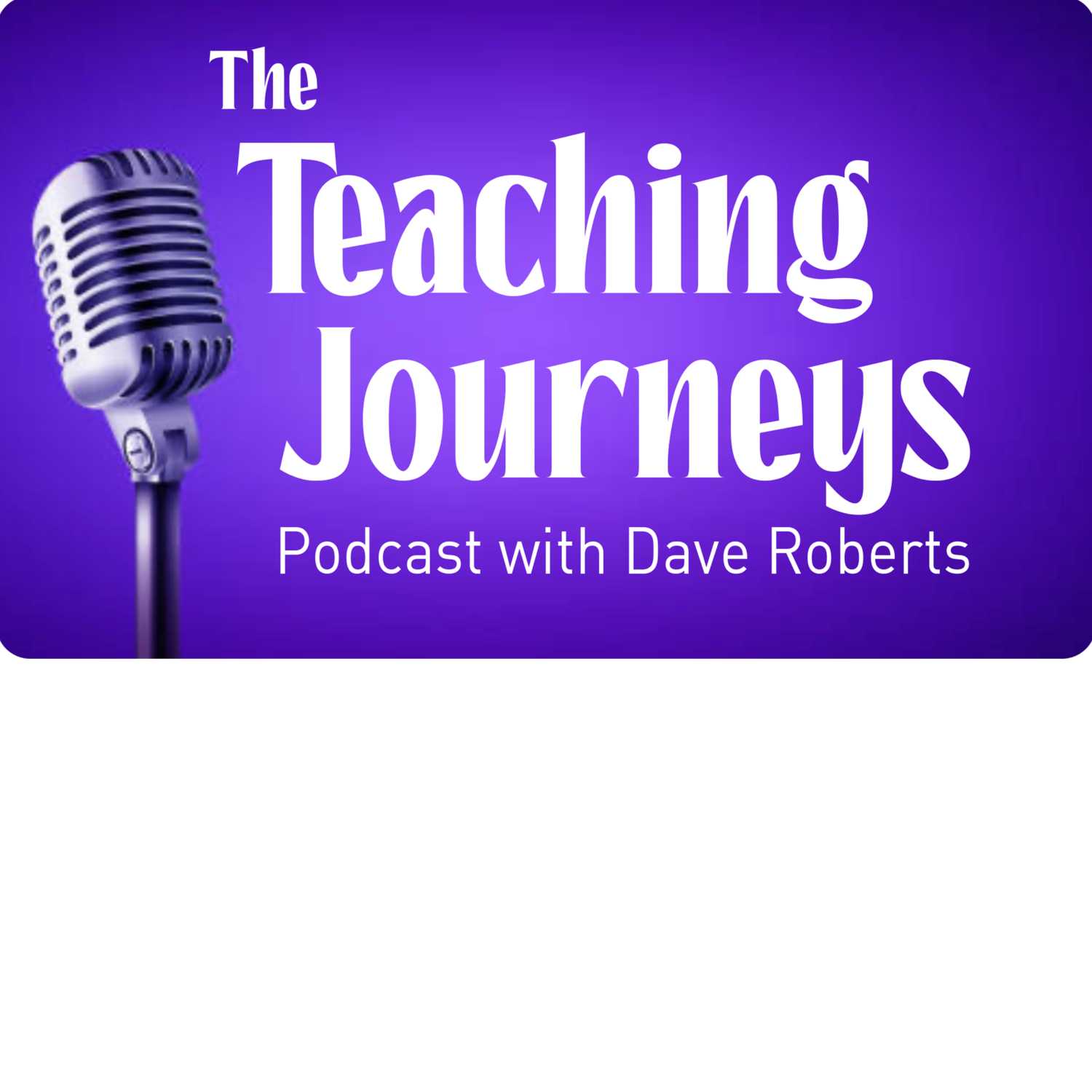 In this episode of the Teaching Journeys podcast, Dave speaks with Hazel Flint-Jones, about the unique challenges that parents face after experiencing pregnancy or stillborn loss, and the stigma or misconceptions that occur as a result of these types of losses. She also talks about her work with Mattie's Memory, formed in honor of her deceased newborn son.
Hazel's Bio: Hazel Flint-Jones is a mother of two amazing sons, one who is 23 and the other, her Angel, who was stillborn at 21 weeks. In memory of her son, she started an organization called Mattie's Memory in October of 2012...
---
A Starlight Rescue Mission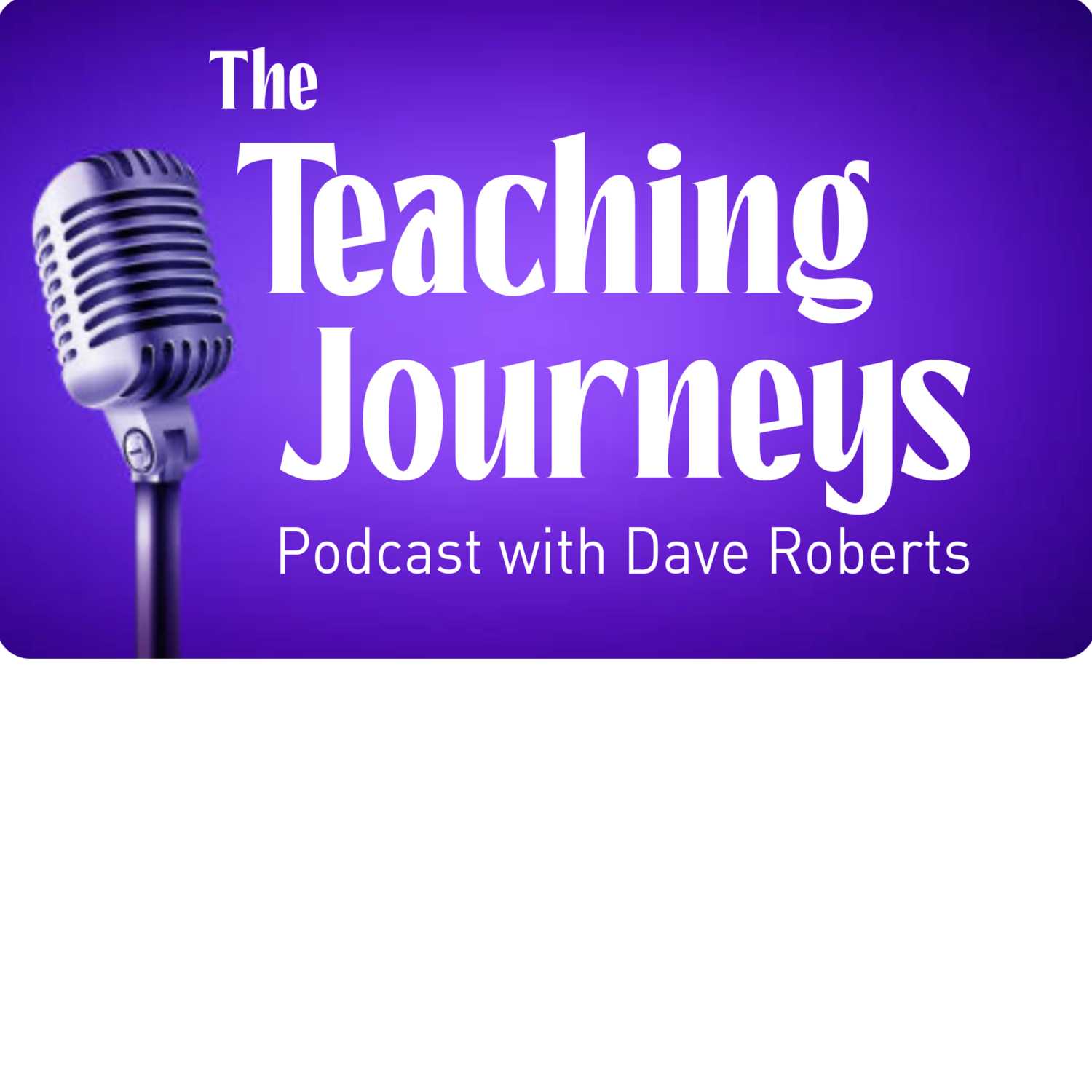 In this episode of The Teaching Journeys Podcast, Dave speaks with Amy Castro about, among other things, her passion for animal rescue and outreach, the positive impact of rescue pets for those dealing with life challenges , and the inspiration behind Starlight Rescue and Outreach.
Amy's Bio: Amy Castro is a professional speaker and trainer who is also president of Starlight Outreach and Rescue, a 501c3 nonprofit animal rescue located outside of Houston, Texas. She's also the host of the new podcast for pet parents, Starlight Pet Talk.To contact Amy, you can go to her website
...
---
From Grief 2 Hope: A Mother's Journey After The Murder of Her Son
In this episode of The Teaching Journeys Podcast, Dave talks with Hope Reger, about among other things, her journey following the murder of her son Justin and how the challenges from his death, led her to finding her life's passion and purpose.
Hope's Bio(her words): I created ,developed and facilitated Grief 2 Hope to honor my son and to keep his memory alive. I believe I was given this pain for purpose and positivity. To provide kindness, support, and love to all grievers. I want to provide value with a safe place of peace, hope, and support...
---
"You Just Can't Ride Off From It"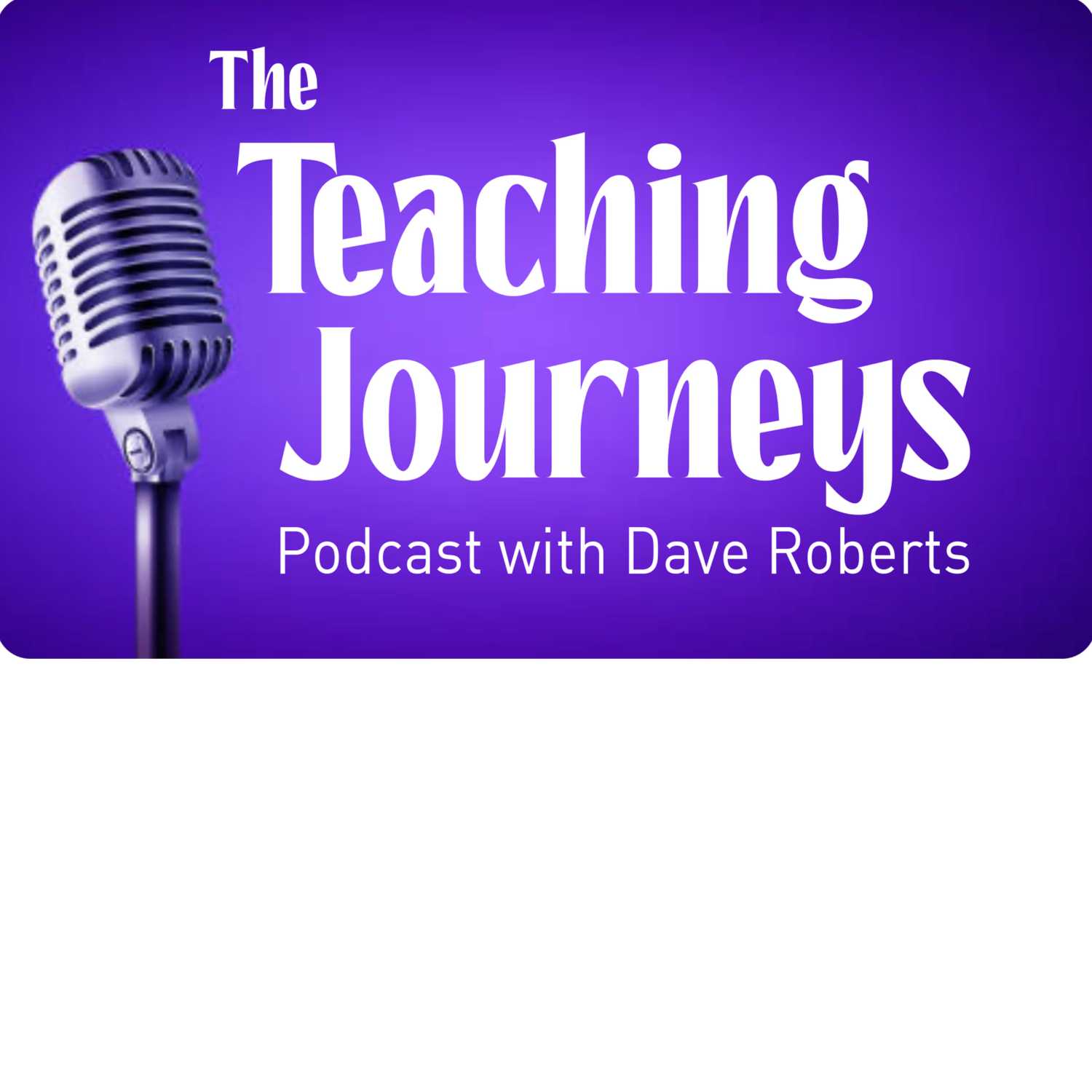 In this episode of The Teaching Journeys Podcast, Dave speaks with Mark Schutter about his life path 3o years following the death of his first wife. Mark addresses among other things ,learning to deal with the resurfacing pain of loss, and how he has channeled that pain into purpose.Bio: Mark lived his entire life in the Pacific Northwest where the land, nature, and people both inspire and fuel his writing. His poetry has been featured in several print and online publications and is author of his memoir, Cowboys Are Not Supposed to Cry. To find out more about Mark...
---
Grief - A Natural Part of Life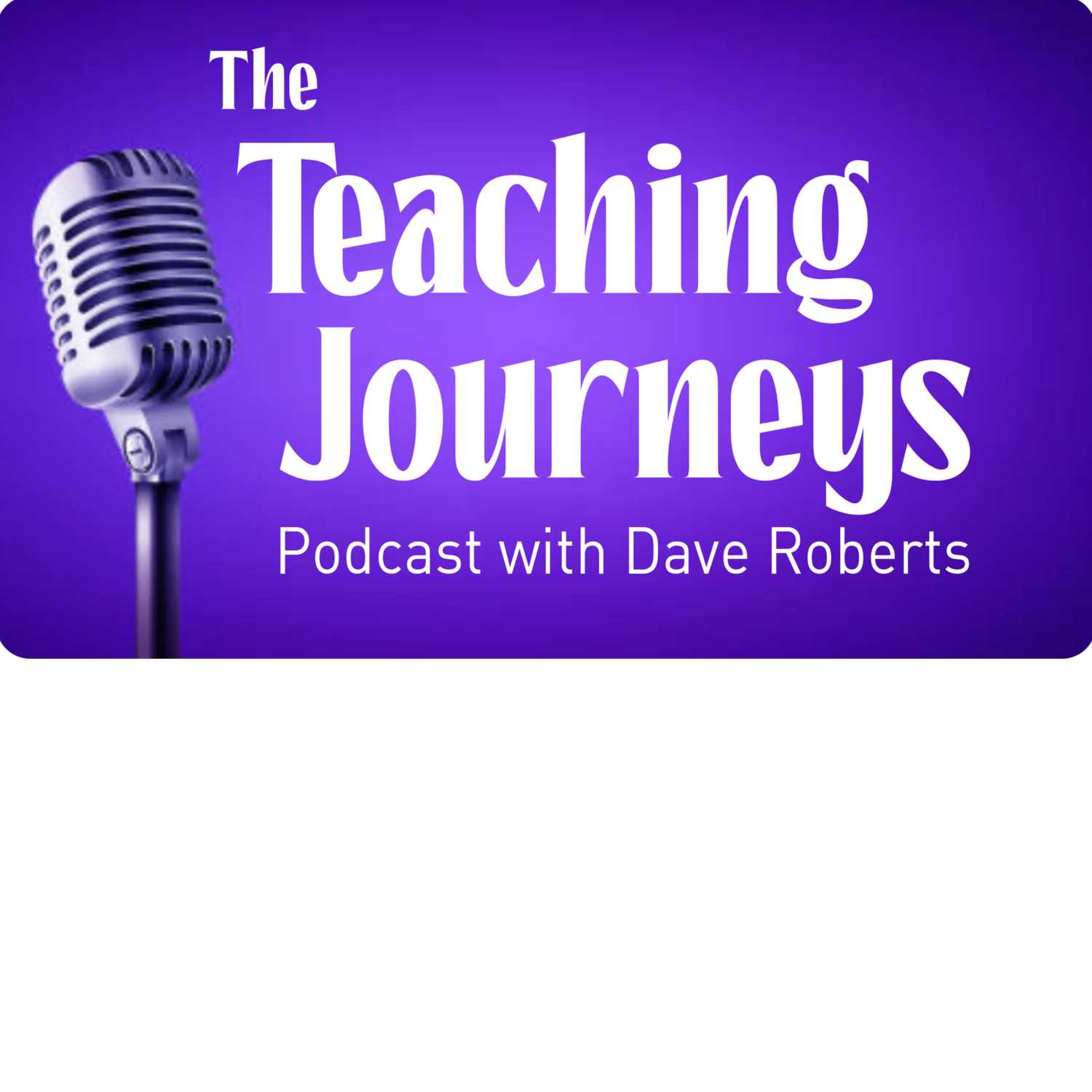 In episode 9 of The Teaching Journeys Podcast, Dave has a discussion with Michelle Collins, yoga therapist, wellness coach, and founder of Inhabit Joy about the challenges she faced following her husband's death by suicide, the unique challenges faced by survivors of suicide loss, We discuss why many in society still have difficulties talking about death and loss, even though they are inevitably experienced during our lives. Dave also explores with Michelle, how yoga, meditation and mindfulness can help individuals navigate through grief.Michelle's Bio : As the founder of Inhabit Joy, Michelle Ann Collins partners with individuals who have suffered...
---
Navigating Through Symbolic Loss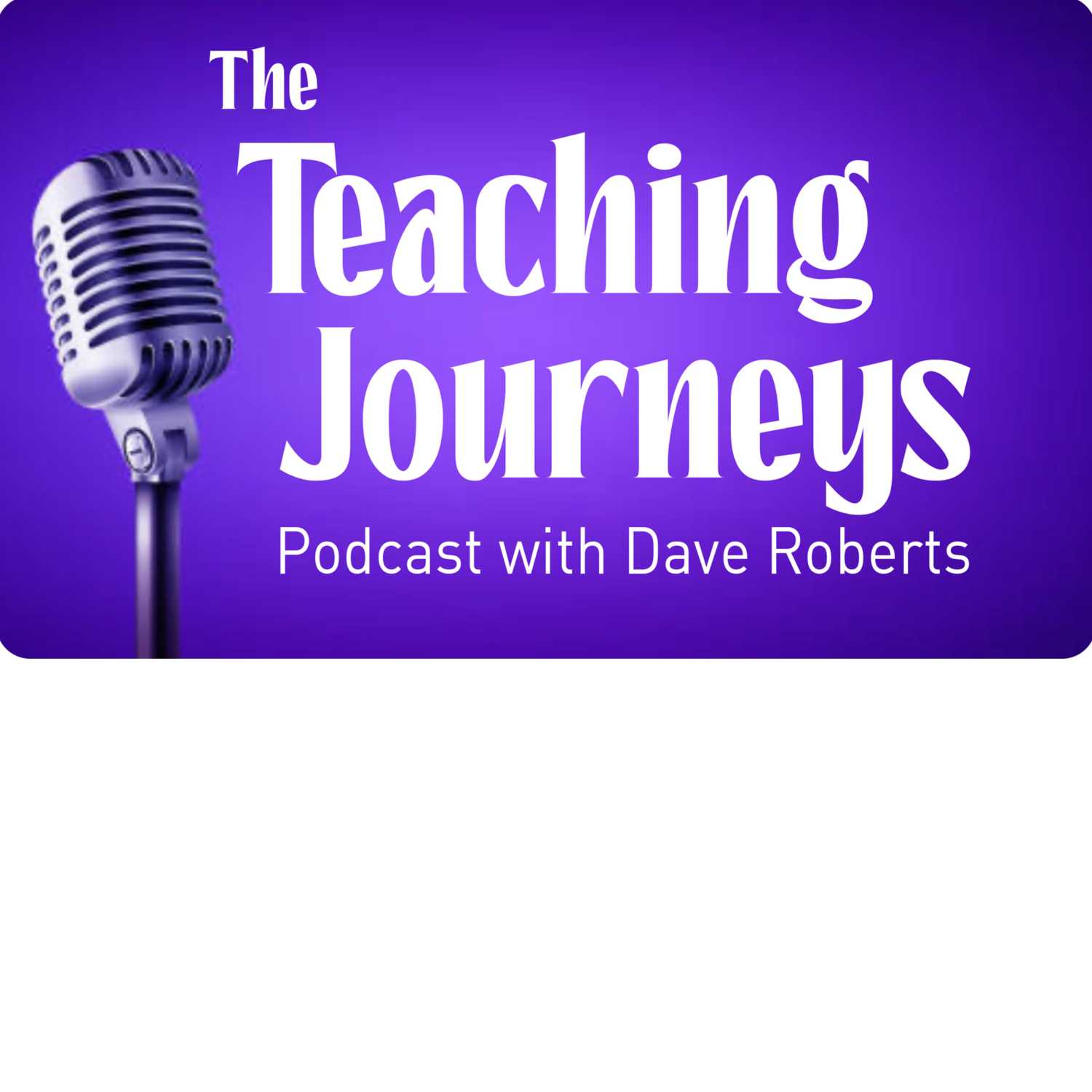 In Episode 8 of The Teaching Journeys Podcast, Dave talks with a local therapist, Suzanne Chabot about the work she does with individuals experiencing symbolic loss. We talk about symbolic loss, what it is and interventions that Suzanne has found effective with individuals requesting services from her.
Suzanne's Bio
Suzanne Chabot is both a Registered Professional Nurse and Licensed Marriage Family Therapist. She is the founder of Heart in Hand Therapy, which she describes as : A safe and fertile ground for relational growth and transformation of the self.Most of her clinical experience has been in...
---
From Dogs to Men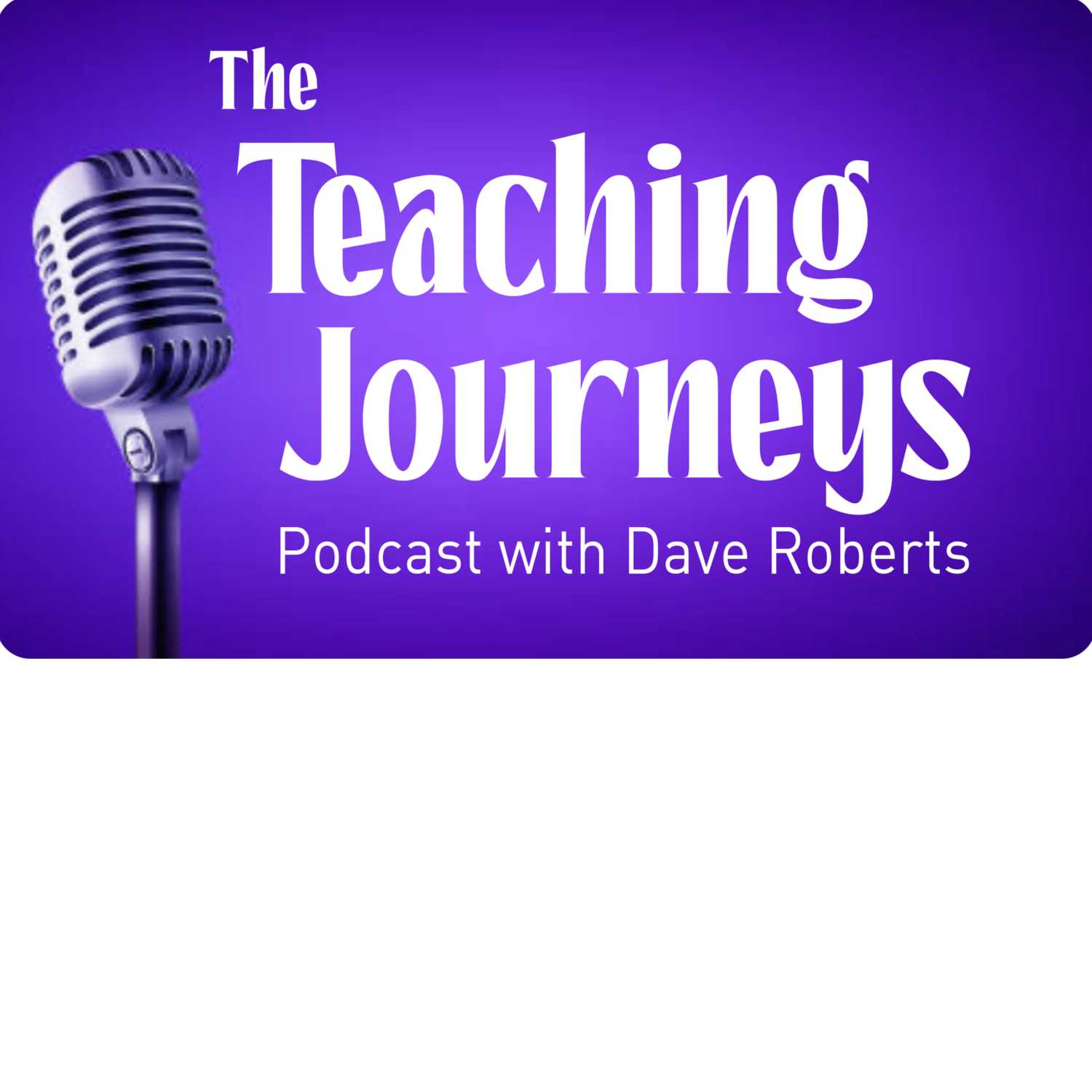 In episode seven of the Teaching Journeys Podcast, Dave talks with Michael Overlie, about his work as a a canine-partnered men's coach, and the therapeutic benefit of dogs as it relates to helping men transcend challenge.Michael Overlie is a Tenchi Flow Healer, Canine-Partnered Men's Coach, Author, Podcaster and lifelong dog fanatic. He has had a gift of connecting with animals since he was a small child. Dogs have been with him most of his life, giving him gifts and teaching him lessons. His greatest breakthrough was after the death of his brother. While grieving this loss, he was fu...
---
Gen Z's , Millennials and Mental Health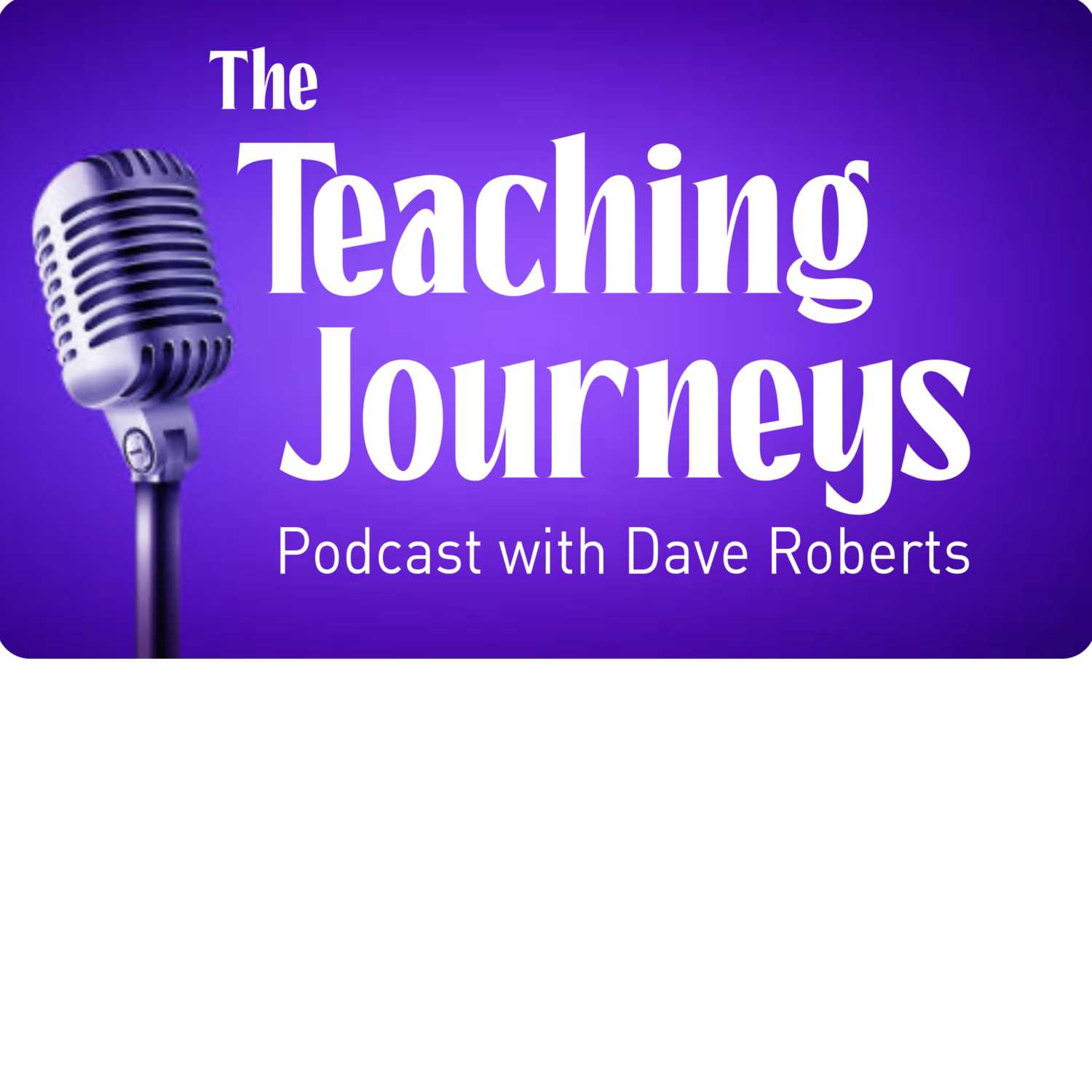 In this episode of The Teaching Journeys podcast, Dave has a conversation with one of his former students, Kali enlightens our listeners on how to effectively address mental health challenges with Gen Z and millennial individuals. She also talks about her work with neurofeedback therapy and how it can help improve mental health outcomes.
Kali Regan is a Utica University, formerly Utica College alumni with her Bachelors in Psychology, living in Raleigh, North Carolina. Her passion for mental health advocacy along with neuroscience drove her to a career in alternative medicine, specifically neurofeedback therapy. As the executive...
---
Dogs as Decision Makers: An Introduction to Canine Cognitive Behavior Therapy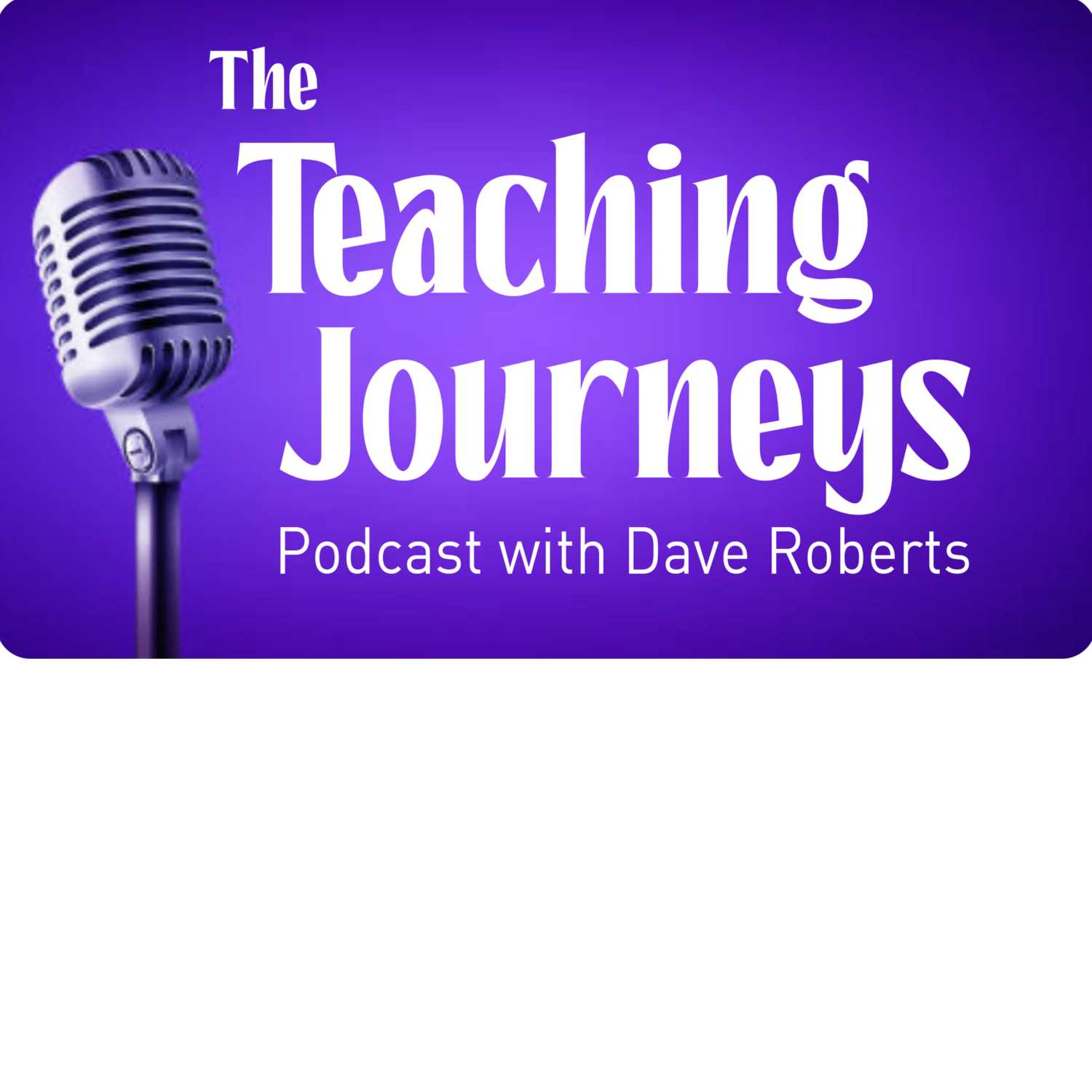 In episode 5 of The Teaching Journeys Podcast, Dave interviews Billie Groom about her three decades of work in the field of Canine Cognitive Behavioral Therapy(CBT), the rewards , the challenges , but more so the benefits for both dogs and their humans. She also discusses the event in her life that provides our listeners with further context to her decision to embrace her true calling .
Billie Groom has studied and researched canine behavior for three decades, resulting in the development of the only evidence-based methodology adhering to the principles of Canine Cognitive Behavioral Therapy (CBT). She is the...
---
Who Am I Really?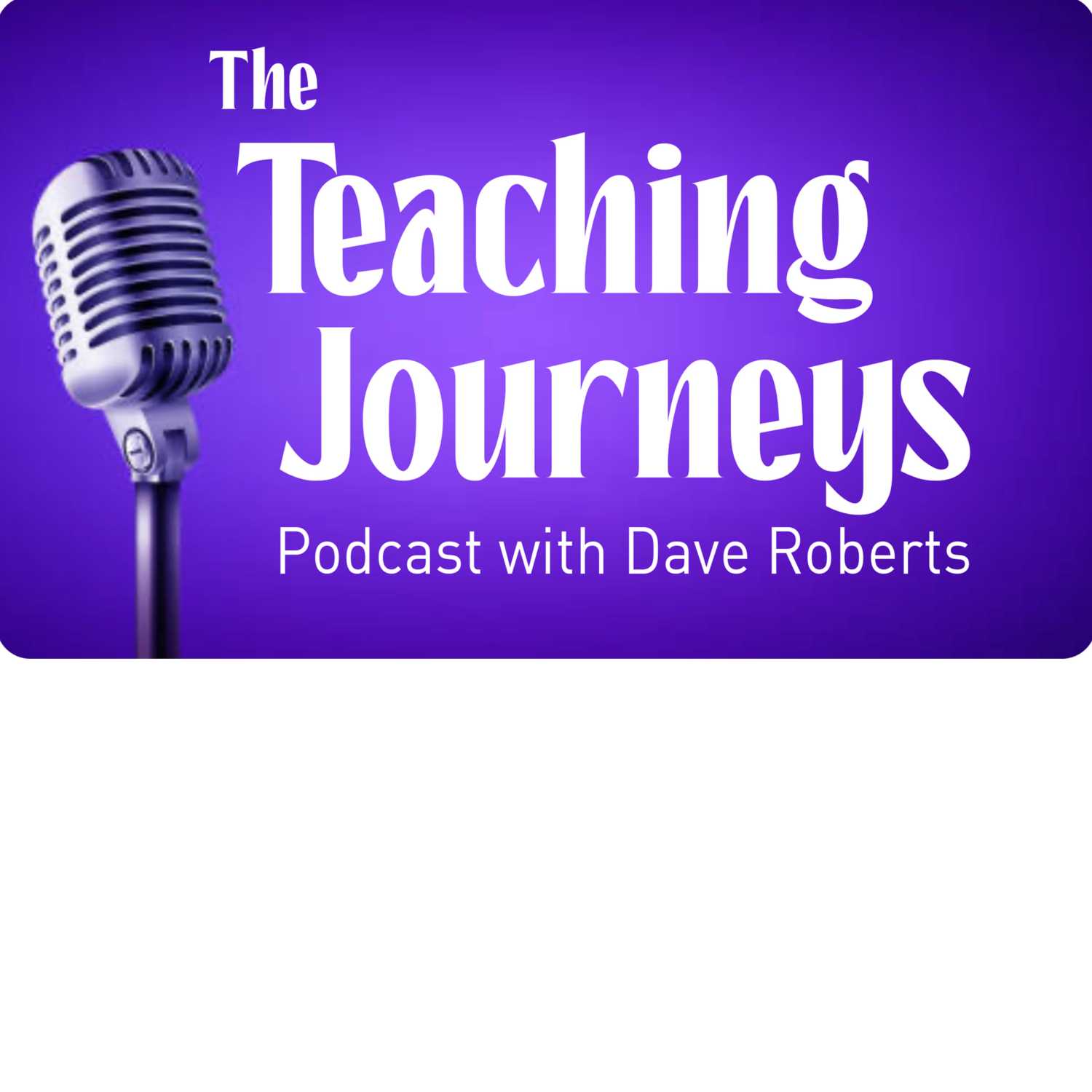 In Episode 4 of The Teaching Journeys podcast, Dave's guest is his brother from another mother, Kris Munsch, who lives in Hays ,Kansas.
Kris is a father and father figure to many, a builder, a teacher, a husband ,businessman,and someone who is passionate about repurposing old houses. Kris discusses in an honest, unfiltered manner who he was prior to the tragedy of his son Blake's death at the age of 16 , on December 23, 2005 , who he is now, and what we can learn from his experiences.
Kris and Dave also share a message about and to our...
---
Red Letter Days
In this episode of the Teaching Journeys podcast, Dave discusses his reflections about grief after 20 years of living without the physical presence of his daughter Jeannine. To contact Dave directly:Email: bootsyandangel@gmail.comWebsites: bootsyandangel.com psychologyprofessorandminister.comBook and Purchasing Information: When The Psychology Professor Met The MinisterYou can also contact Dave directly for a signed copy
---
Remembering The Professor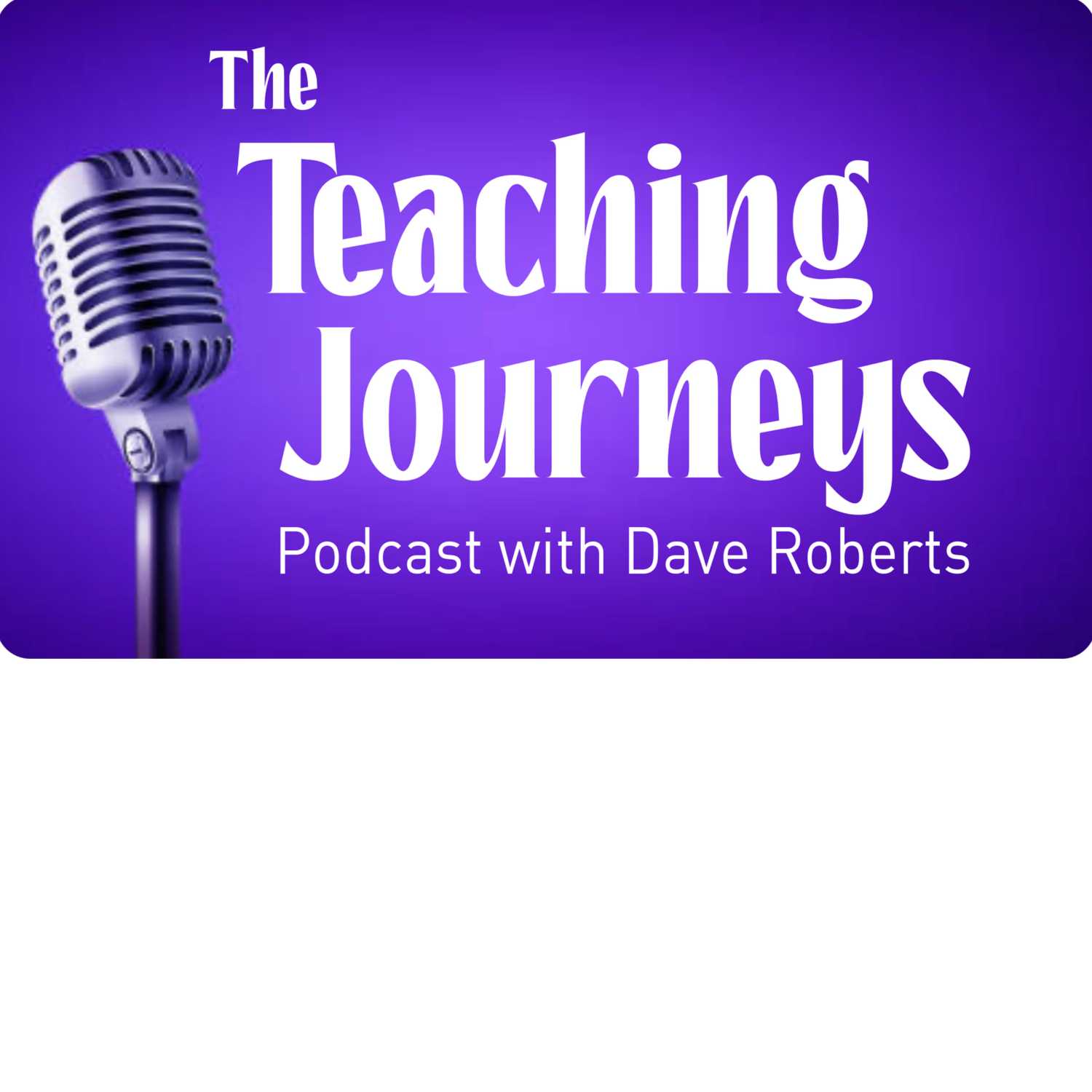 In the second episode of The Teaching Journeys Podcast, Dave discusses the teachings he discovered from the writings of the late, great drummer of Rush, Neil Peart and how they inspired him following the transition of his daughter Jeannine. Dave believes that Neil Peart's teachings can inspire anyone from any generation, who are experiencing life altering challenges.
To contact Dave:
e-mail: bootsyandangel@gmail.com
Website: www.bootsyandangel.com
To Purchase Dave and Patty's book : When The Psychology Professor Met The Minister
---
Beginnings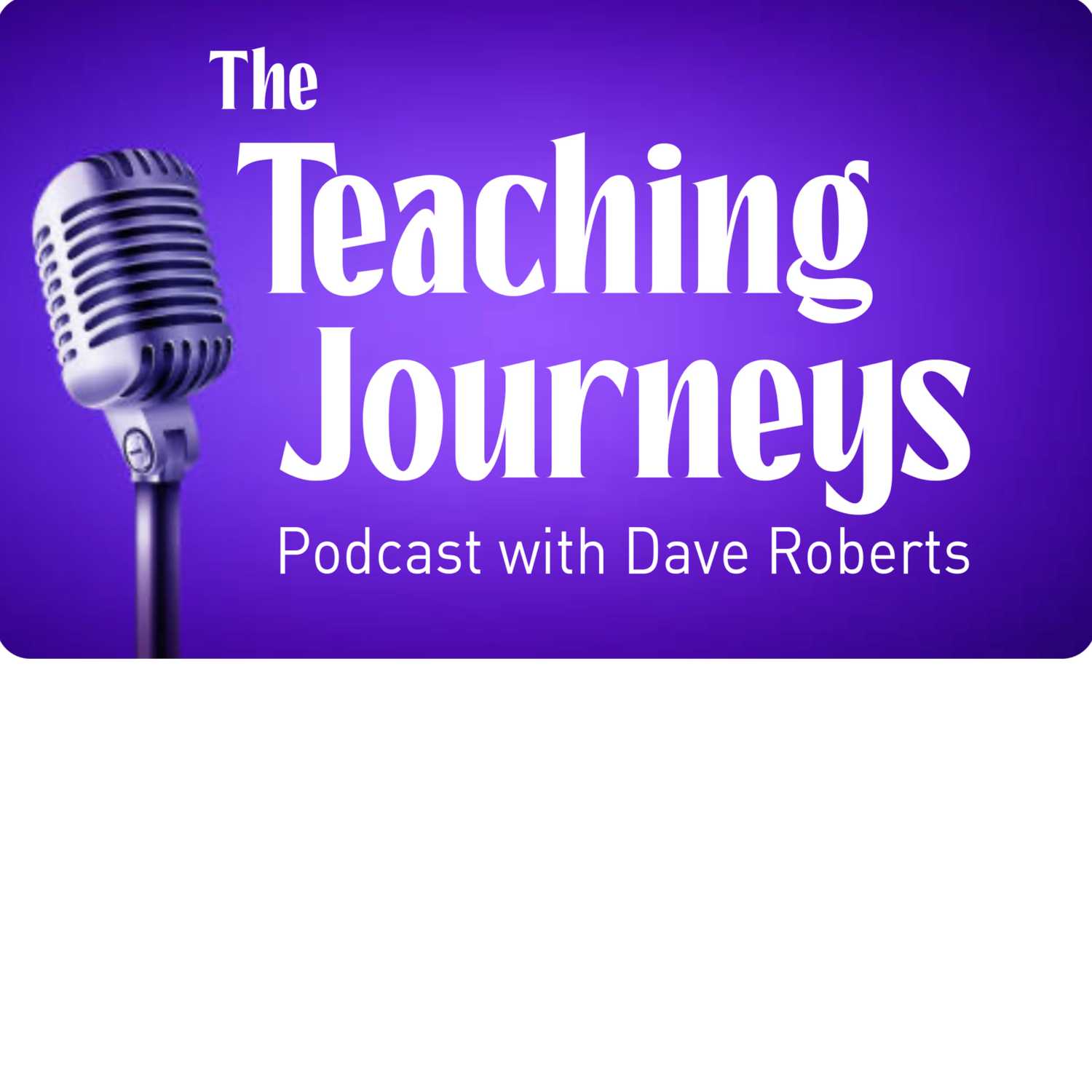 In the first episode of The Teaching Journeys Podcast, Dave Roberts is joined by his dear friend and mentor, Reverend Patty Furino. They first discuss her role in empowering Dave to find peace seven years after his 18-year-old daughter Jeannine's transition on March 1, 2003, and the marathon conversations that followed.
Dave and Pat also address(among other things) the importance of continued bonds in empowering others to transform the relationships with their transitioned loved ones, honoring the past as your teacher, and Dave's long-term vision for The Teaching Journeys podcast.
_____________________________________________________________________
To find out more...
---