Subscribe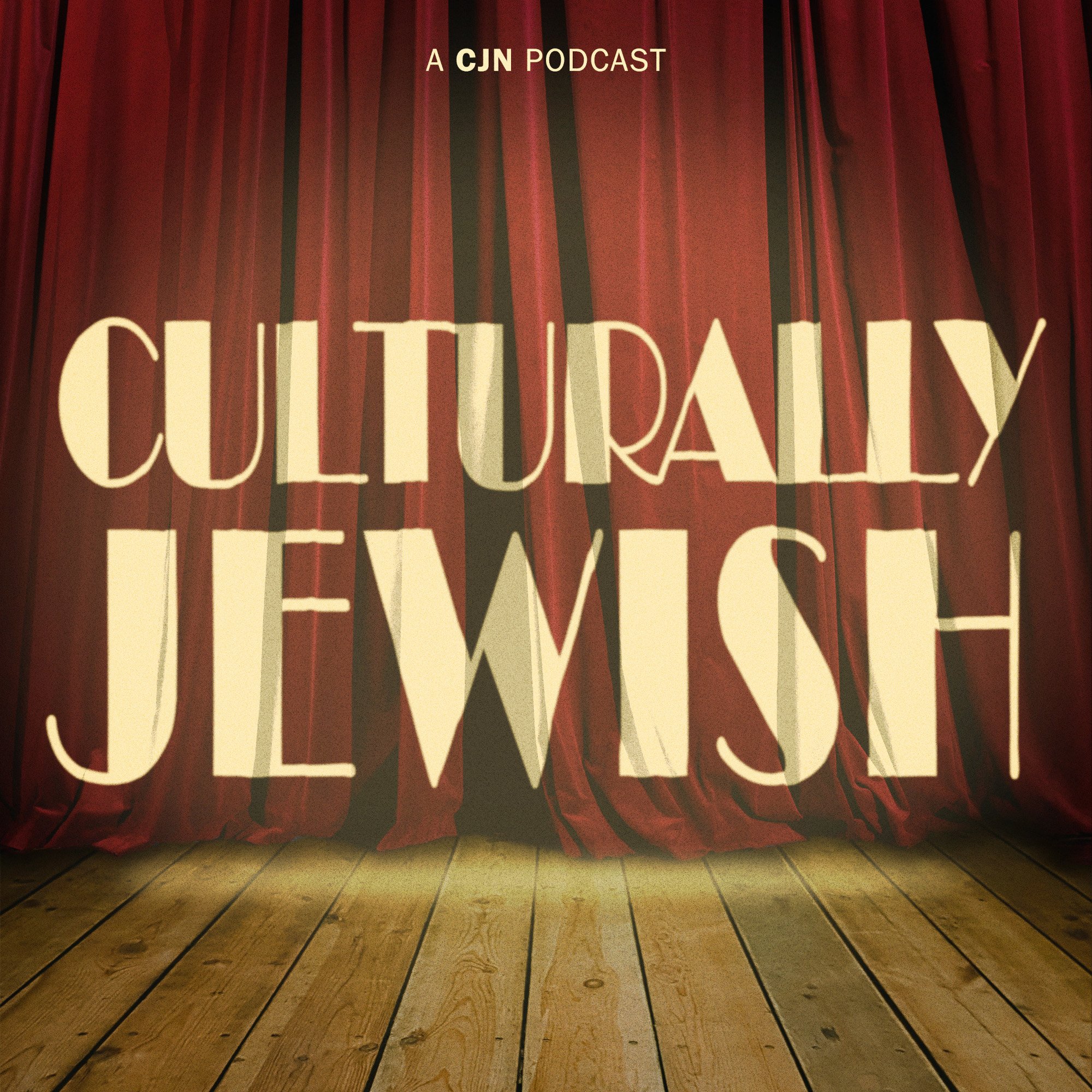 Join actors David Sklar and Ilana Zackon as they schmooze with creative Jews of all disciplines, taking you behind the scenes of what matters most to Canada's Jewish arts community—and why our cultural representation matters.
How Sarah Segal-Lazar went from Jewish Montreal to writing folk songs in rustic P.E.I.
Sarah Segal-Lazar's momma never actually wanted her to be a doctor—nor did becoming an artist really shock her. But the Canadian musician and actor nonetheless drew inspiration from that common trope, where the offspring shunts the professional expectations of their parents, to write the hilarious theme song to The CJN's arts and culture podcast, Culturally Jewish.
Not that the jingle is Segal-Lazar's biggest achievement this calendar year. She just released her latest album, Valleys, a folksy, emotional record that bounds between foot-thumping country bar tunes and delicate odes to broken relationships. The Montreal-born musician and actor wr...
---
Forgotten Canadian sports icon Bobbie Rosenfeld gets an onstage revival in Barrie, Ont.
Most Canadians have never heard of Fanny "Bobbie" Rosenfeld, a woman who left early 20th century Russia and wound up in Barrie, Ont., where she cultivated her love of sports into Olympic glory—including a gold medal.
In some ways, hers is a standard turn-of-the-century Jewish immigrant story, portraying a woman who succeeded by sheer force of will in a new country against her traditional parents' wishes. On the other hand, it's an unconventional tale, given her pioneering feminist attitude and how few people today even know Bobbie's story—including in her hometown of Barrie.
But...
---
Why do Jews love jam bands?
There's a certain type of Jew, usually Ashkenazi, sometimes Israeli, with a mop of curly hair, an acousitc guitar and an affinity for marijuana, who will inevitably love bands like The Grateful Dead and Phish. Those groups are collectively known as "jam bands", which play lengthy, musically complex songs, often in concert, always with a hefty reliance on improvisation.
Once synonymous with psychedelic drugs, the jam band scene has gone mainstream in recent decades—and for a myriad reasons we'll dissect on today's episode of Culturally Jewish, Jews are buying front-row tickets.
This summer, the As...
---
Bobbi Goddard wasn't born Jewish, living in Mexico, or a country singer—and is now all three
When Bobbi Goddard travelled to Mexico in February 2020, she planned on staying just a couple months. But when the pandemic began, locking down borders and economies, she was happy to stay longer, practice Spanish and catch an opportunity to kickstart her dream career as a country music singer.
It wasn't the first time she'd chased a dream—and accomplished it. Born in Kindersley, Sask., she grew up in the Northwest Territories, Medicine Hat and Calgary before converting to Judaism (and moving to Israel for a stint, teaching herself Hebrew) and ultimately winding up in Mexico. She's currently on...
---
In his debut comedy album, Jacob Balshin tackles mohels, masculinity and magic mushrooms
Jacob Balshin didn't take a conventional route to stand-up comedy. The Thornhill native majored in philosophy before working a string of random jobs—at Pizza Pizza, a pet store, Costco, Bulk Barn—all while honing his craft. Now he's releasing his debut comedy album, 30 And Breathing Funny, which he recorded in downtown Toronto on his 30th birthday, filled with stories of dates, drugs and dentists, all delivered in his giggly deadpan style.
After that, David Sklar sits down with director Kevin McKendrick in Victoria, B.C., about their new show, The Guardsman, by Ferenc Molnár, and the s...
---
'Less Than Kosher' is a surprisingly heartfelt story of spiritual discovery
One day, after Shaina Silver-Baird graduated from theatre school, the rabbi from her bat mitzvah called her up to ask her if she'd be a cantor for an upcoming wedding. Silver-Baird was not religious; she didn't go to synagogue, speak Hebrew or understand exactly what she was getting into. But she agreed. Years later, from that experience, a web series was born: Less Than Kosher, which premiered at the 2023 Toronto Jewish Film Festival and is now streaming on Highball TV.
The digital series follows Viv, a flailing pop star who, like Silver-Baird, winds up singing cantorially. Underscoring...
---
Jeff Rothpan on puppets, stereotypes and what it takes to make it as a comic in the States
When Jeff Rothpan moved to the United States decades ago to pursue comedy as a career, he couldn't imagine he'd one day be working with some of his idols, including Steve Martin and John Cleese. But that's where life took him, and since then, he's written for internationally recognized ventriloquist Jeff Dunham, Canadian model Pamela Anderson and the TV show Roast Battle Canada, for which he was nominated for Best Writing at the Canadian Screen Awards.
Rothpan joins to chat about his lengthy career, including how he made the leap stateside and how Israelis—and Muslims—have reac...
---
Do Jews have an architectural style? Manuel Herz says yes—with a catch
Among the first major massacres of the Holocaust infamously took place in Babyn Yar, Ukraine, where Nazis murdered more than 33,000 Jews in 1941. Today, the harrowing site—when not under fire by invading Russian forces—is a rising tourist attraction, not just for its historical significance, but also a mesmerizing new synagogue and memorial that was completed 80 years later, in April 2021. Designed by international architect Manuel Herz, the synagogue literally unfolds like a pop-up book, celebrating life, optimisim, creativity and the Jewish literary spirit.
The story of the synagogue, from its historical origins to its construction and completion, is n...
---
The Segal Centre is putting on an epic 3-hour Jewish family drama—and we visited the set
When Lisa Rubin, artistic and executive director of the Segal Centre for Performing Arts in Montreal, caught Prayer for the French Republic in New York City last year, she walked out of the theatre certain of one thing: she had to put this show on.
She knew it wouldn't get a long run on Broadway, overshadowed by Tom Stoppard's Leopoldstadt next door, and few other theatre companies would pick up a three-hour-long family drama with a large cast, heavy Jewish content and a mandate to discuss the many faces of antisemitism. But for her and the...
---
This bold new puppet show is tackling the complex history of antisemitic traditions
Read transcript
In March 2023, Alison Darcy and Joseph Shragge, the co-artistic directors of Scapegoat Carnivale, a theatre company in Montreal, debuted their latest work, Vertip. The show is about a puppeteer who uses stereotypical puppets, based on old Eastern European traditions, including a money-grubbing Jewish loan shark named Zyhd. One day, Zyhd comes to life—and starts demanding money.
It's a different approach to tackling antisemitism, and not one that all audiences have been comfortable with. As Darcy and Shragge explain in the debut episode of Culturally Jewish, people aren't sure whether they should laugh al...
---
Trailer: Culturally Jewish
Join actors David Sklar and Ilana Zackon as they schmooze with creative Jews of all disciplines, taking you behind the scenes of what matters most to Canada's Jewish arts community—and why our cultural representation matters.
---