Podcast Bestie, the Podcast
Subscribe
Podcast Bestie is a best friend to podcasters trying to grow and monetize their shows. First, a popular Substack, now also a podcast! Hosted by Podcast Bestie founder Courtney Kocak. podcastbestie.substack.com
Organic Growth Hack: Recurring Collaborations with Niche Podcasts with Aakshi Sinha of Tink Media
Hey Besties! This episode is such a treat because I had the chance to chat with Aakshi Sinha, a Podcast Marketing Specialist from Tink Media, all the way from India. Connecting with people around the world is one of the many reasons I love podcasting!
Prepare to be inspired as we delve into Aakshi's podcasting origin story — exploring her gateway podcast, her desire to be a part of the podcasting community, and how she landed her job in the podcast industry. She also shares her love for creating curated playlists (Podcast Bestie playlist to come soon!), along wi...
---
Podcast Marketing Is About Finding Your Podcast Besties with Lauren Passell of Tink Media + How to Get Featured on Apple Podcasts
Hey Besties! Can't afford PR right now? Don't worry — Sweet Mama Swap is in the house to help you get started all by yourself! That's right, today's guest is Lauren Passell, the founder of Tink Media, and she's giving us the Tink treatment for free, generously sharing the strategies she uses to help her clients get coverage and grow their shows. She dishes her expert advice on how to make podcast collaboration effective, fun, and EASY, land a coveted Apple Podcasts feature, pitch bigger shows for feed swaps, get good press, and more. This is a master class in pod...
---
Cross-Media Promotions for Your Podcast with Anna Van Valin of Every Day is a Food Day
Hey Besties! Today, we're taking an out-of-the-box approach to podcast collaborations. Our guest is Anna Van Valin, an independent podcast producer, consultant, and host of the Every Day is a Food Day podcast. Anna is an advocate for cross-media promotions, which is a different way to go about the whole promo swap strategy. In this episode, she shares how she got started, some great case studies, and tips for pitching brands for this type of collaboration. Plus, we discuss whether Instagram Reels are worth it for indie podcasters.
* Connect with Anna @annavanvalin on Twitter and Instagram.
<...
---
From Zero to 100K Real Quick: How Mina AF Engaged Mina Starsiak Hawk's Existing Audience with Producer Megan Hayward
Hi Besties! Today's special guest is Megan Hayward from editaudio. We are very lucky because she has a delightful British accent that is very easy on the ears! Megan is here because last month (March 14th, to be exact), I saw on Twitter that the show she's producing hit 100K downloads. The show is called Mina AF, and it's hosted by HGTV star Mina Starsiak Hawk. In this episode, we discuss how Megan and the team approach the creative and producing on this new show, plus how they engaged Mina's pre-existing audience (and tapped a podcasti...
---
The Art of Podcast Marketing with Devin Andrade from Tink Media
Hey Besties! I've got Devin Andrade on the podcast today. She's from Tink Media—Lauren Passell's company that crushes it on the podcasting marketing side—so we discuss the creative side of podcast promotion and marketing lessons she's picked up from working at Tink, including a great cross-promo example. Devin also shares her top tip for indie podcasters trying to grow their shows, how to make your content more accessible, some of her favorite recent podcast discoveries, and more.
* Subscribe to Devin's newsletter Pod Stack on Substack.
* Find out how to participate...
---
From Globetrotting Travel Photographer to Daily Podcaster with 13 Million Downloads with Gary Arndt of Everything Everywhere Daily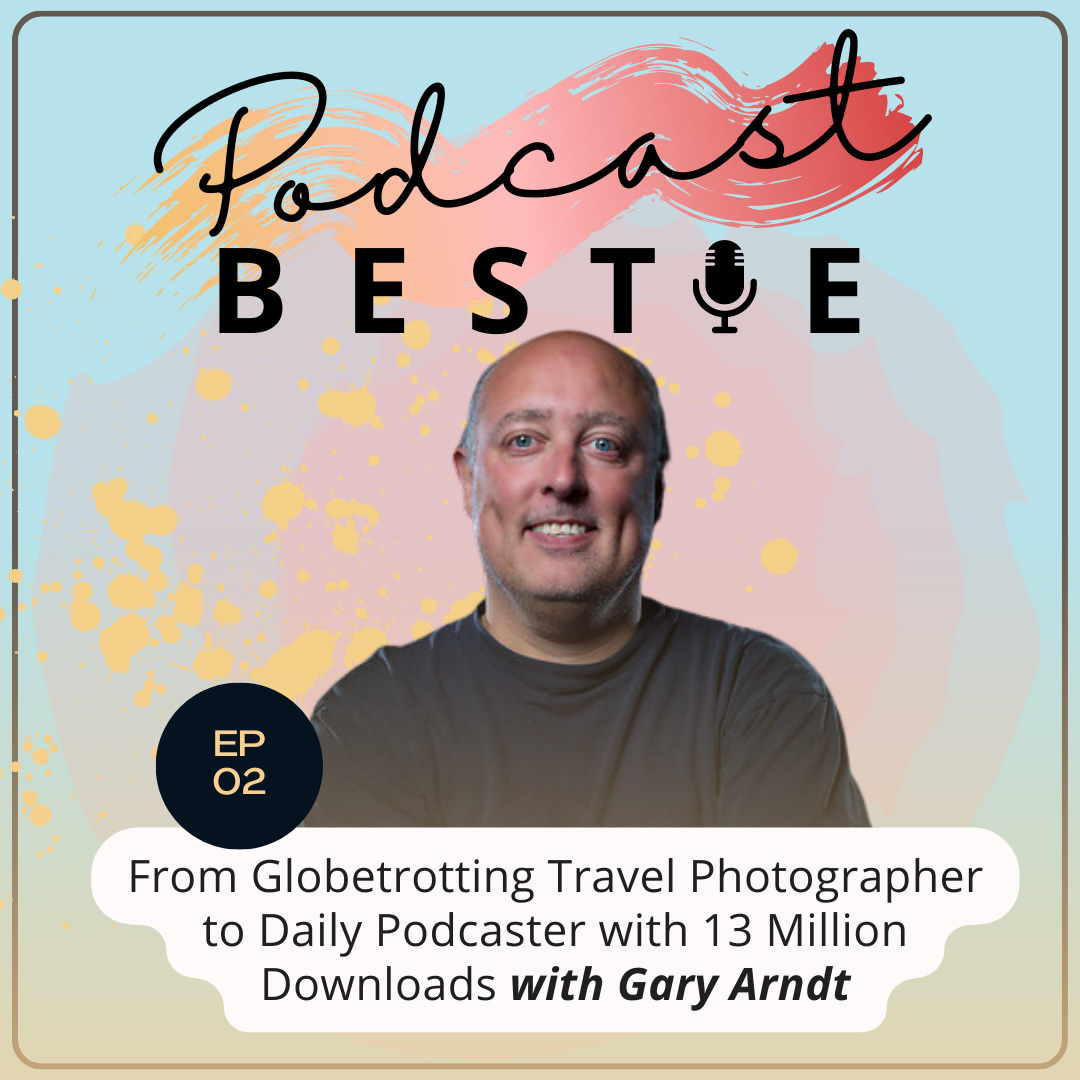 📣 Attention: Season one of Podcast Bestie, the Podcast is now in session! New episodes will drop every Monday in April and May.
Today, I've got Gary Arndt of Everything Everywhere Daily on the show unpacking his journey from globetrotting travel photographer and blogger to daily podcaster. His latest podcast was a lucky pandemic pivot that now has 13 million downloads and counting. Gary shares his strategies for making Everything Everywhere Daily a successful show — everything from shorter episodes to paid advertising to promo swaps to joining a network.
Here's a link to the TRANSCRIPT.
If y...
---
Podcast Websites That Convert, Plus SEO for the Web & Podcast Players with James Cridland of Podnews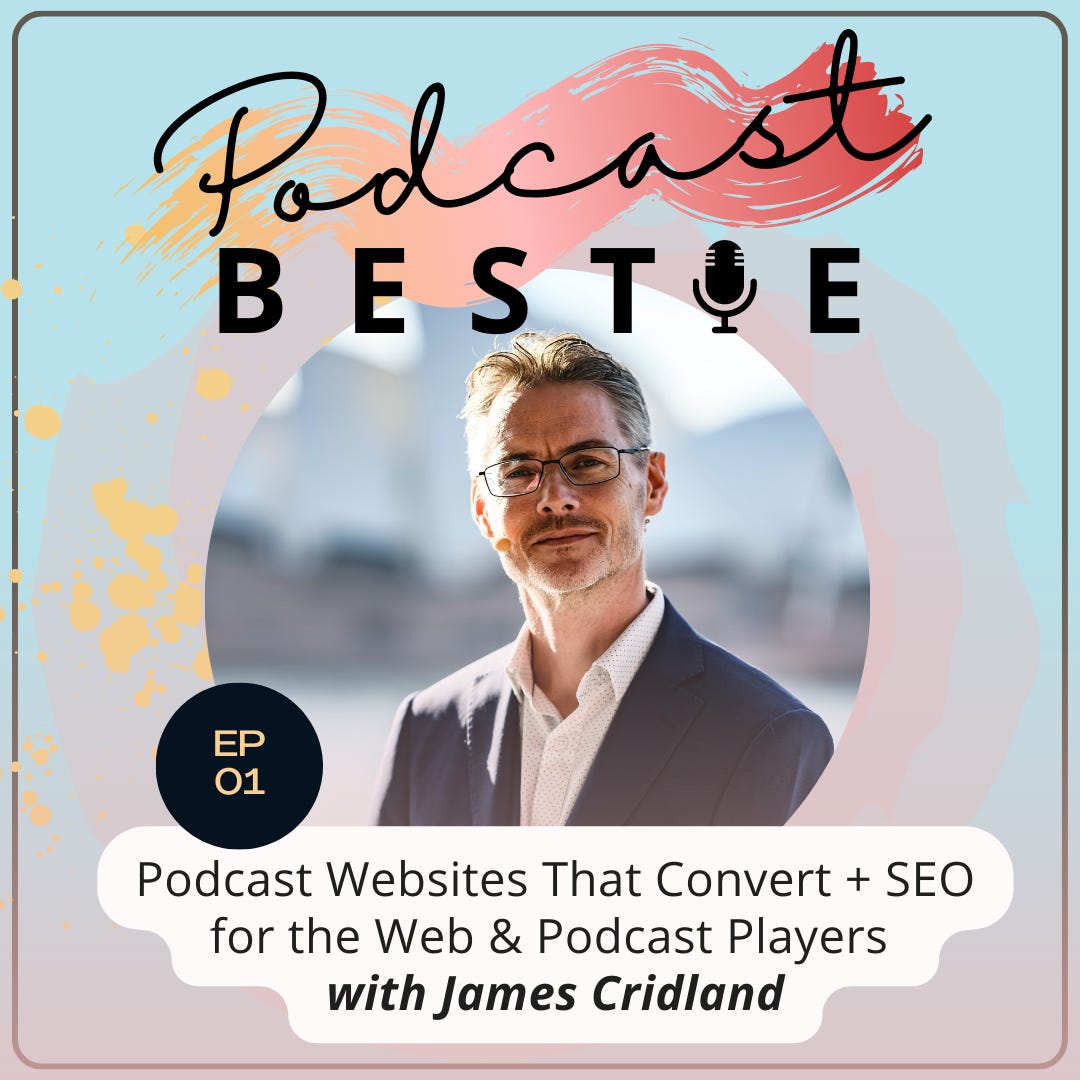 Hi Besties!
Today is the day… Podcast Bestie, the Podcast has officially dropped its debut episode.
I've got James Cridland of Podnews on the show today talking all about SEO for websites and podcast apps, how he's helping audit your podcast, press release tips, and more. First, we discuss James's place in podcasting history, which I found very interesting, but if you're just here for the tips and the fish 'n' chips references, jump ahead to the six-and-a-half-minute mark.
Here's a link to the TRANSCRIPT.
For more from James...
---
Announcing Podcast Bestie the Podcast!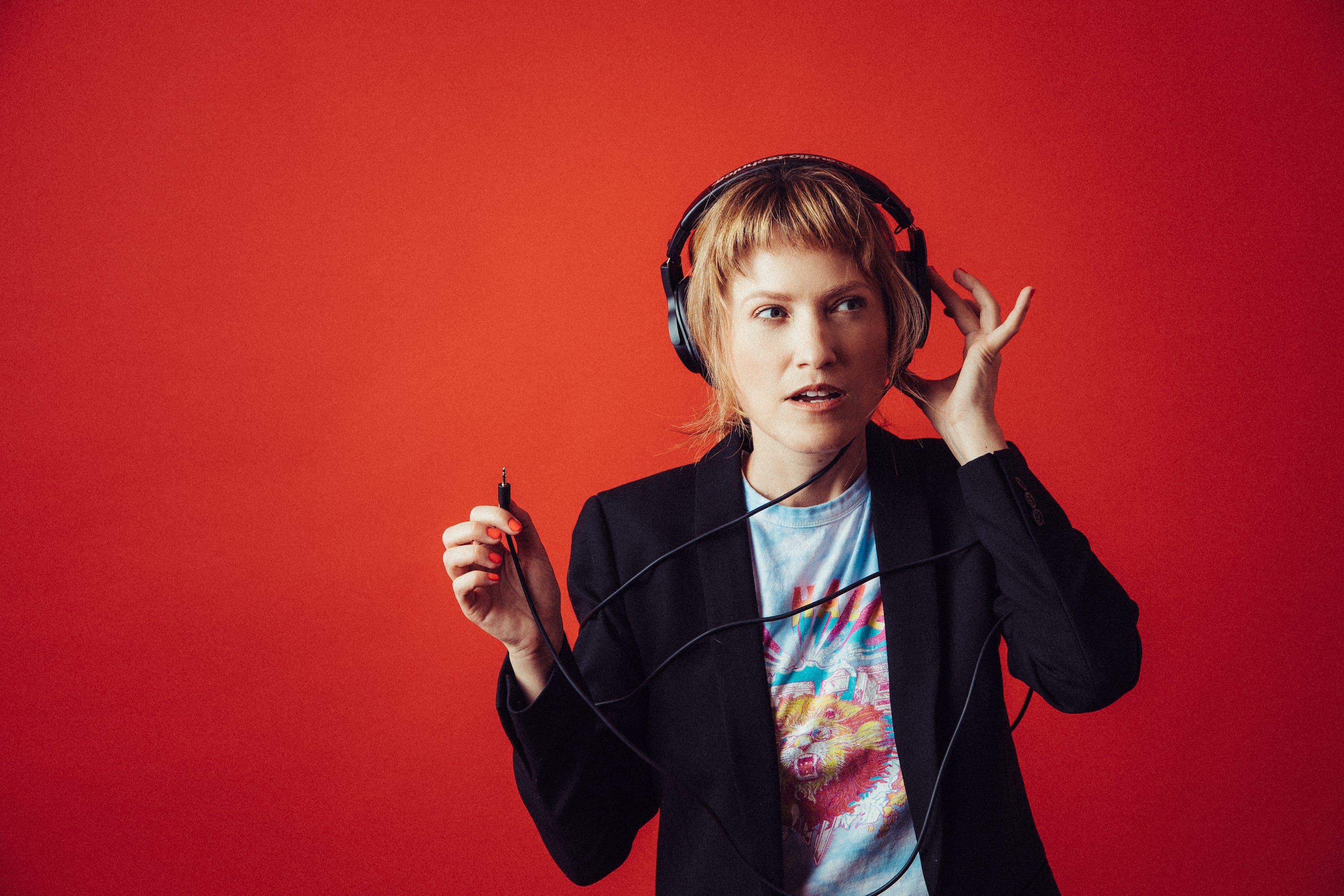 I have an exciting announcement: Podcast Bestie is now a podcast! I just dropped the trailer. Please give it a listen.
I love doing Q&As for the newsletter, but I want the chance to ask follow-up questions and dig even deeper into our guests' craft and marketing advice.
Don't worry, Podcast Bestie will continue in its current form with the newsletter as the main thing, but moving forward, I'll be sprinkling in some long-form interviews that help us make better content and grow and monetize our shows.
I want to cover...
---