Subscribe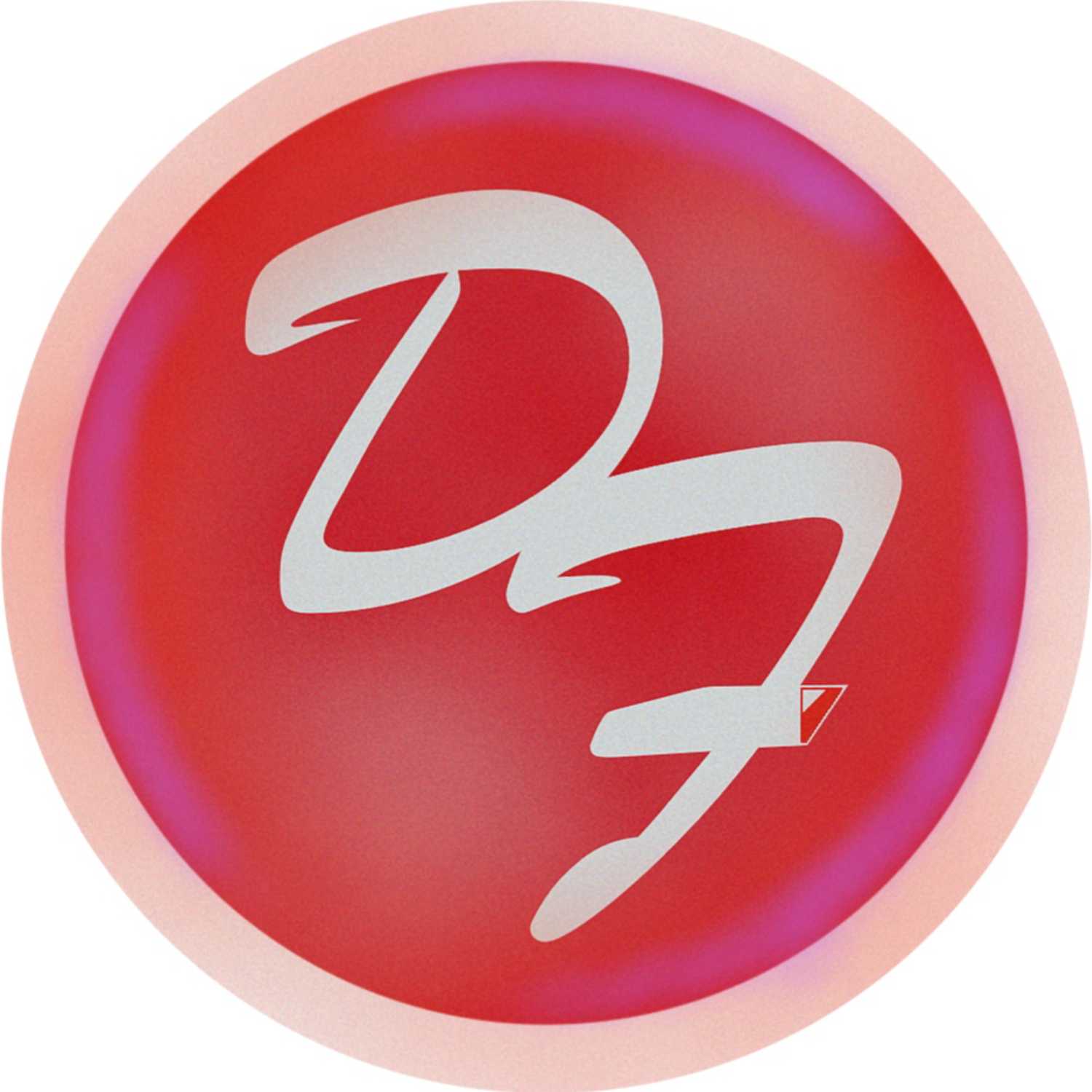 DailyFlip's mission is to provide insights into the state of our nation and the world to as many people as possible, by making news consumption easy and convenient.
Where Does American Culture Go From Here? - DailyFlip Podcast Ep. 66 - 1/27/23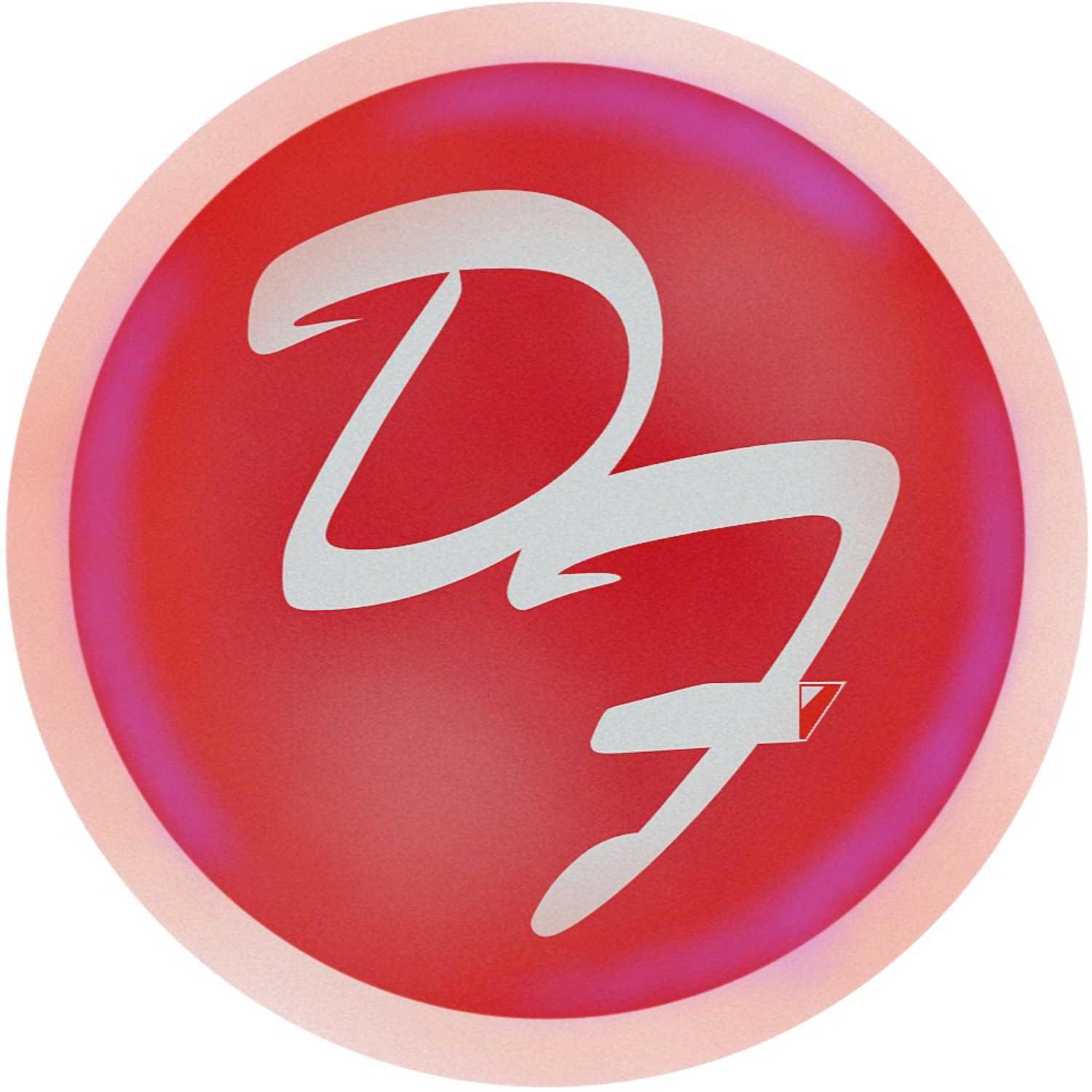 Today we flipped through stories about the decay of American culture over the past fifty years and some of its causes, as well as the new ESG rules in place in the United Kingdom.
Thanks for listening to this episode of the DailyFlip podcast!
You can find all of today's articles here: https://flipboard.com/@yourdailyflip/dailyflip-1-27-23-mb0a74biy
Follow DailyFlip on Twitter: @yourDailyFlip
---
The Yearly Debate about Social Security - DailyFlip Podcast Ep. 65 - 1/25/23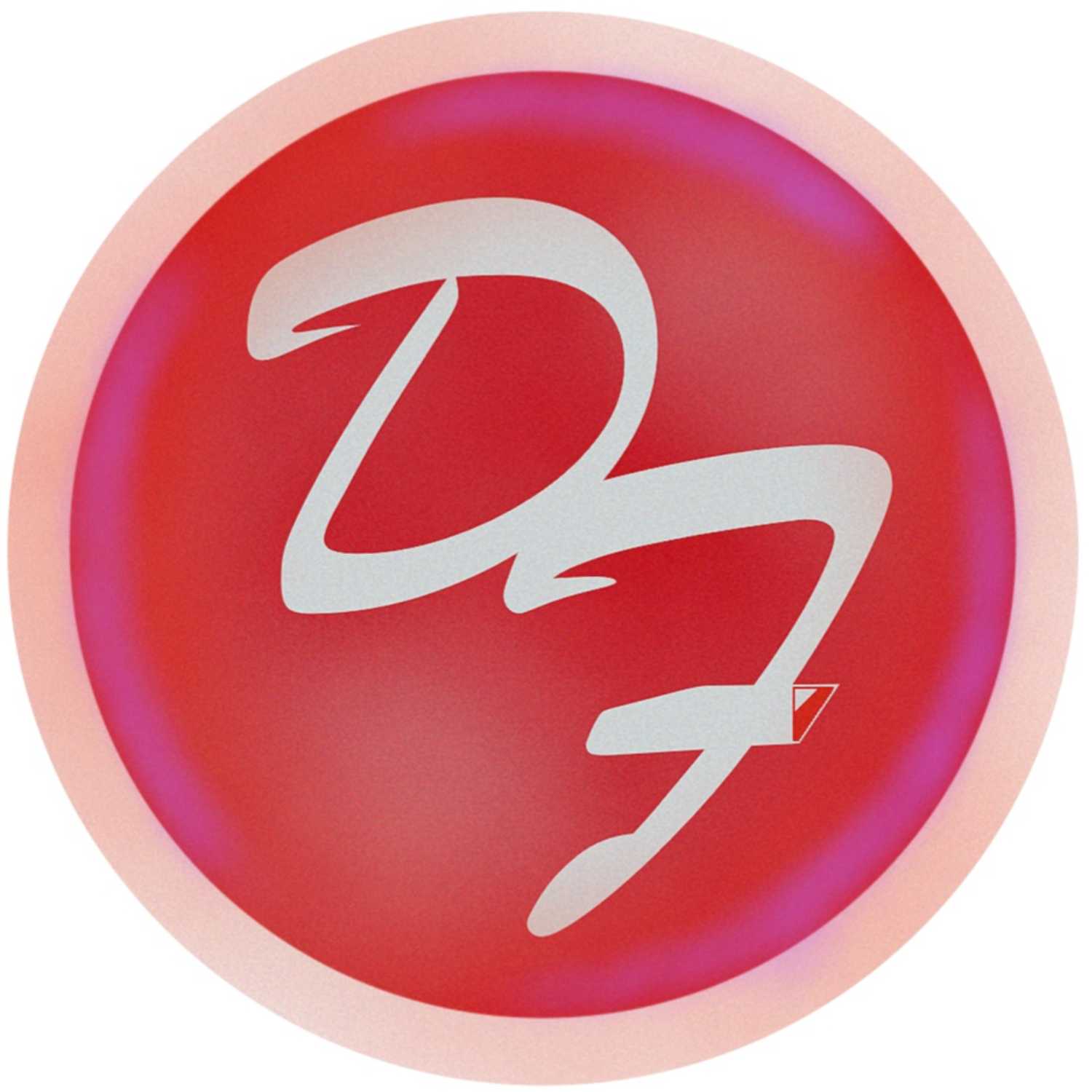 Last Wednesday at 1:30 PM
Today we flipped through stories about solutions new and old to help fix the coming Social Security crisis, as well as a look at China's population crisis and the ripple effect it will have on the rest of the world. Thanks for listening to this episode of the DailyFlip podcast! You can find all of today's articles here: https://flipboard.com/@yourdailyflip/dailyflip-1-25-23-8un5gdchy Follow DailyFlip on Twitter: @yourDailyFlip
---
Davos Elites: "Give US More Power" - DailyFlip Podcast Ep. 64 - 1/23/23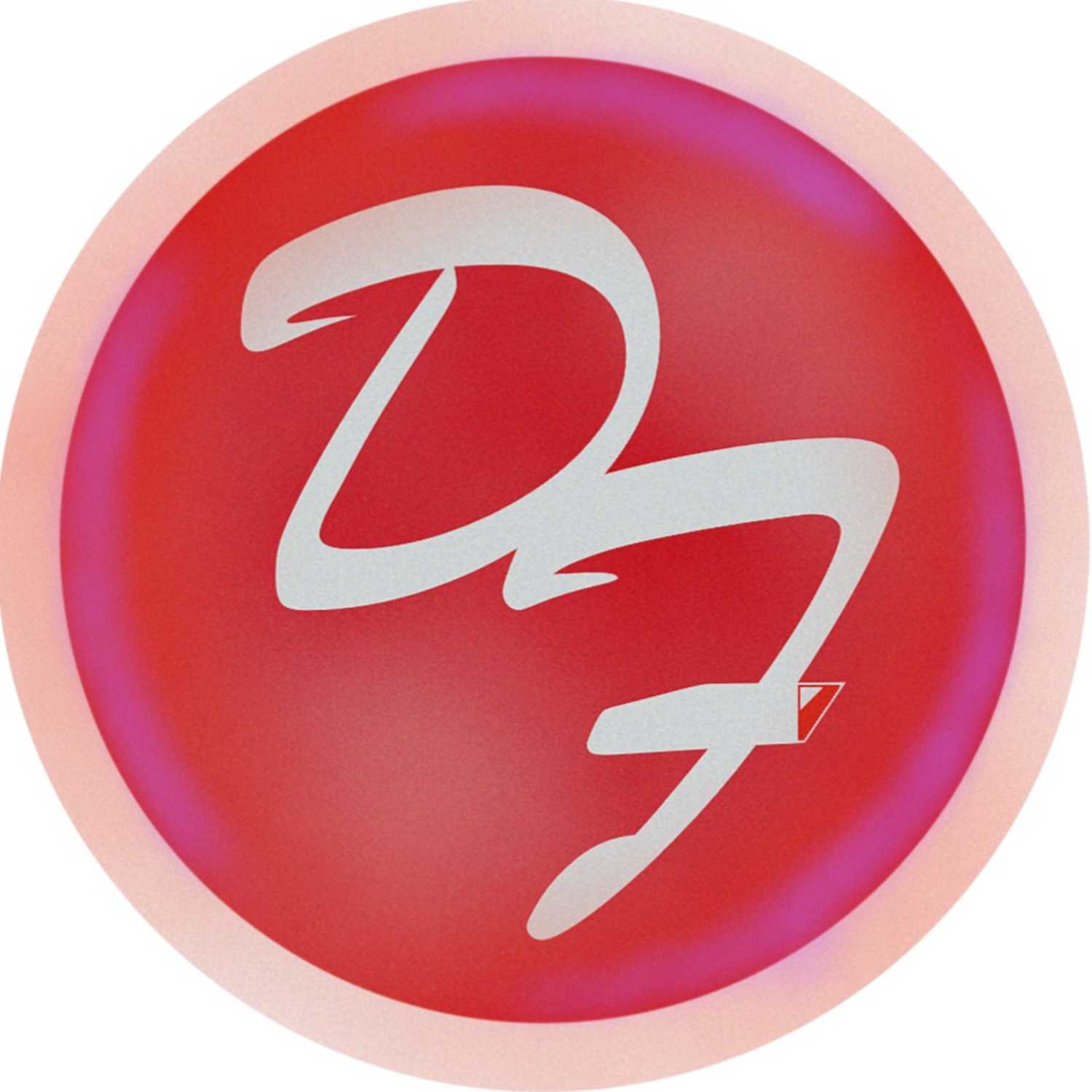 Last Wednesday at 2:16 AM
Today we flipped through stories about a letter written by millionaires begging the Davos Elite to tax them more, Greta Thunberg's calls upon the Davos members to take climate change more seriously, as well as a question as to whether or not we truly have the right to speak freely. Thanks for listening to this episode of the DailyFlip podcast! You can find all of today's articles here: https://flipboard.com/@yourdailyflip/dailyflip-1-23-23-cdtc3atmy Follow DailyFlip on Twitter: @yourDailyFlip
---
It's Time for a Bill of Digital Rights - DailyFlip Podcast Ep. 63 - 1/20/23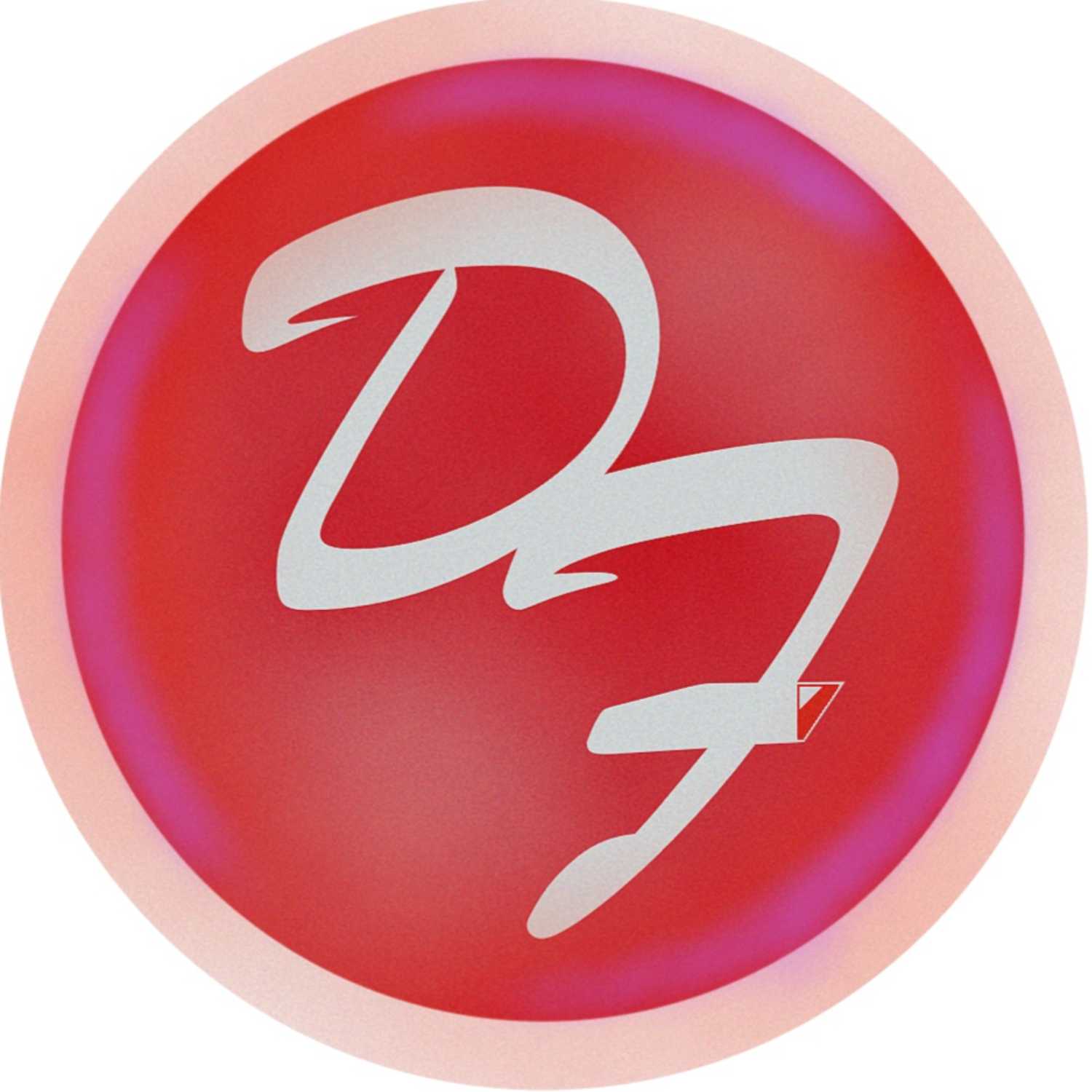 Last Wednesday at 2:13 AM
Today we flipped through stories about how the 4th Amendment has been stretched thin by our ever growing surveillance state, how taxation is left but worse than you think, as well as a story talking about how the Democrat's facade as the rational party has gone out the window. Thanks for listening to this episode of the DailyFlip podcast! You can find all of today's articles here: https://flipboard.com/@yourdailyflip/dailyflip-1-20-23-a227rd36y Follow DailyFlip on Twitter: @yourDailyFlip
---
All Government Can Do is Expand… - DailyFlip Podcast Ep. 62 - 1/18/23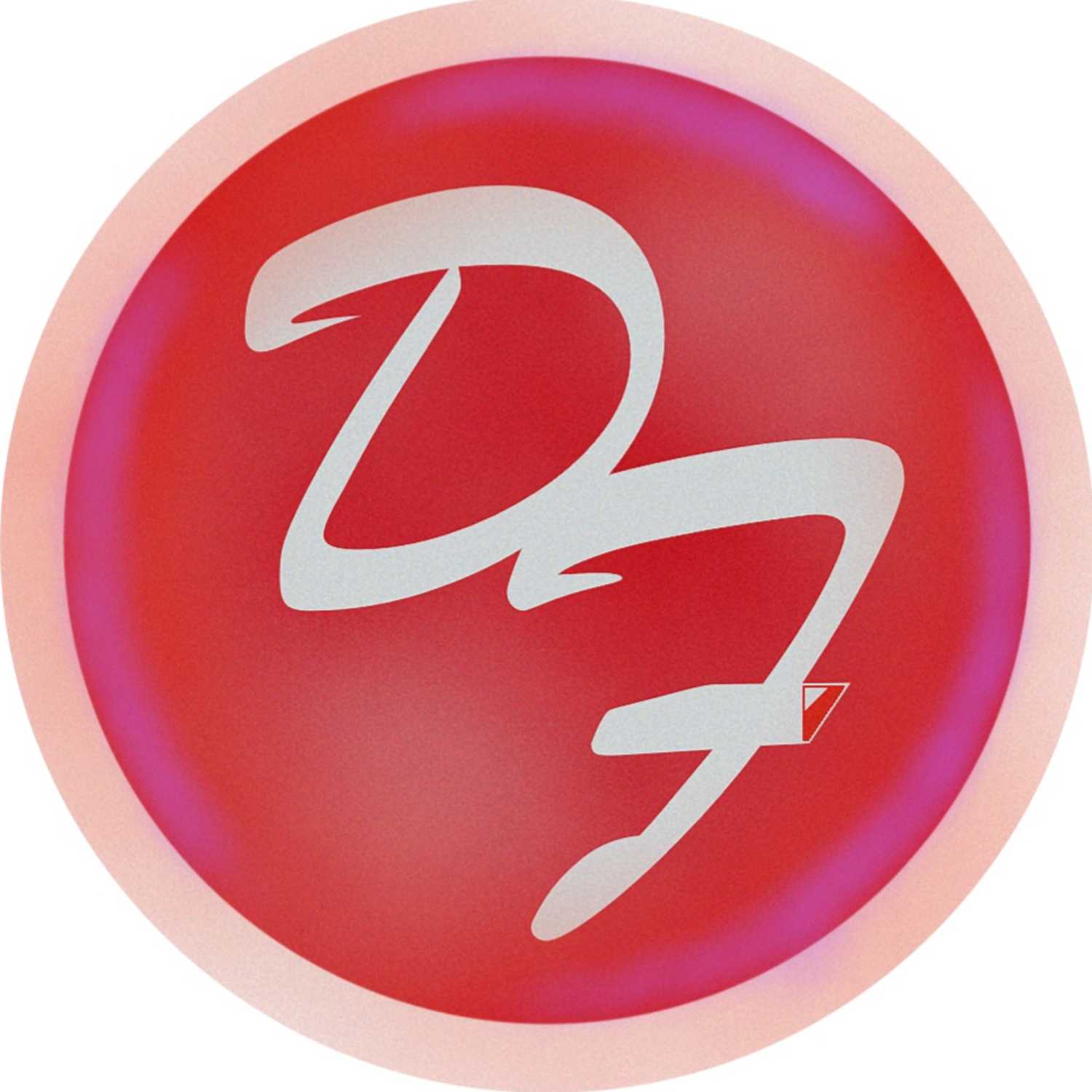 Last Wednesday at 2:13 AM
Today we flipped through stories about how the complacency of the Supreme Court has led to loss of freedoms, how Unions may soon lose some of their leverage over companies, as well as a Secret Chinese Police station being raided in NYC. Thanks for listening to this episode of the DailyFlip podcast! You can find all of today's articles here: https://flipboard.com/@yourdailyflip/dailyflip-1-18-23-elijnpcky Follow DailyFlip on Twitter: @yourDailyFlip
---
The Tyranny of American Society - DailyFlip Podcast Ep. 61 - 1/16/23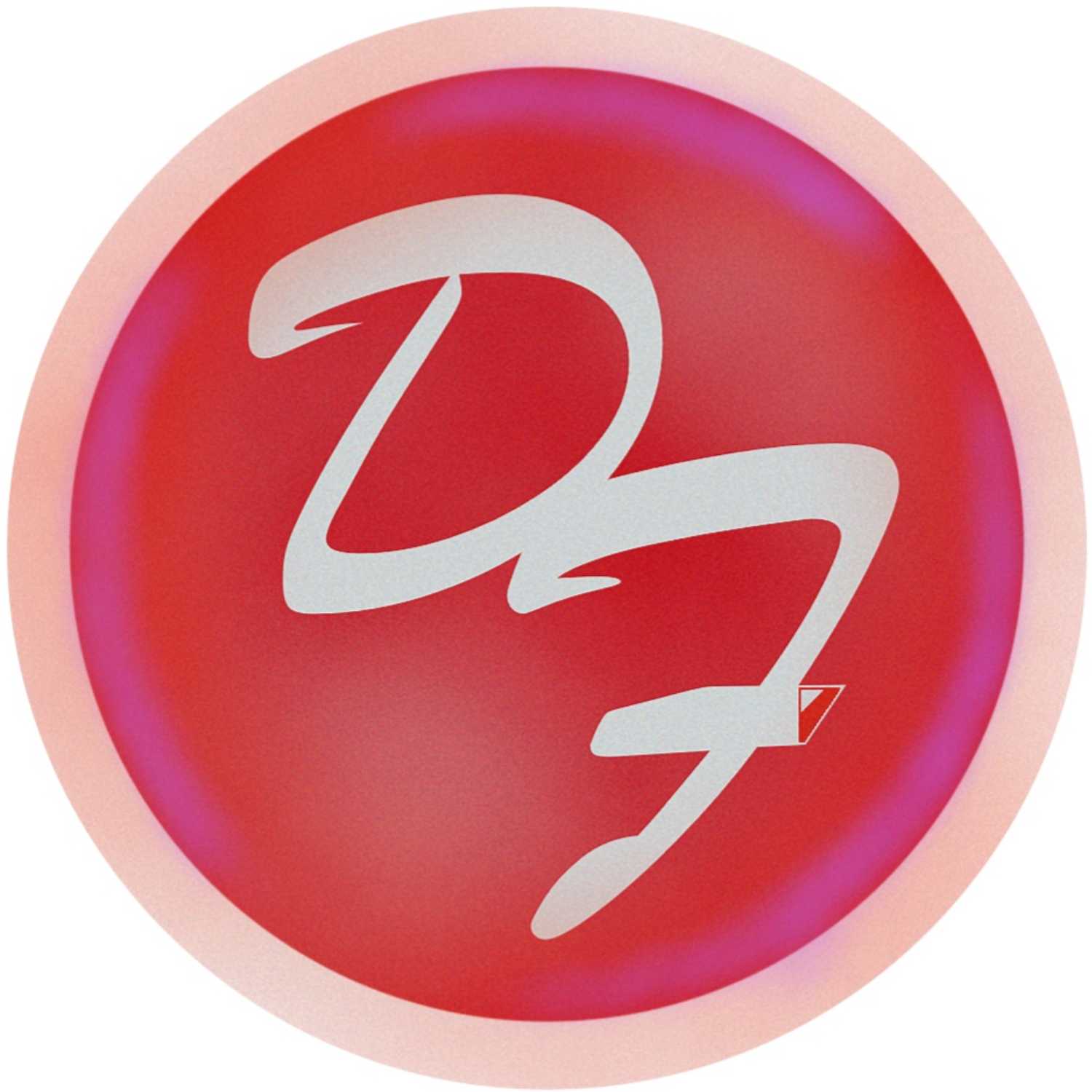 Last Wednesday at 2:13 AM
Today we flipped through stories about how complacency and silence leads to tyranny, how people in power who believe they are right lead to tyranny, as well as Iran moving to station some of their fleet in the Panama Canal. Thanks for listening to this episode of the DailyFlip podcast! You can find all of today's articles here: https://flipboard.com/@yourdailyflip/dailyflip-1-16-23-qg6b289gy Follow DailyFlip on Twitter: @yourDailyFlip
---
Big Tech's Collusion Knows No Bounds - DailyFlip Podcast Ep. 60 - 1/13/23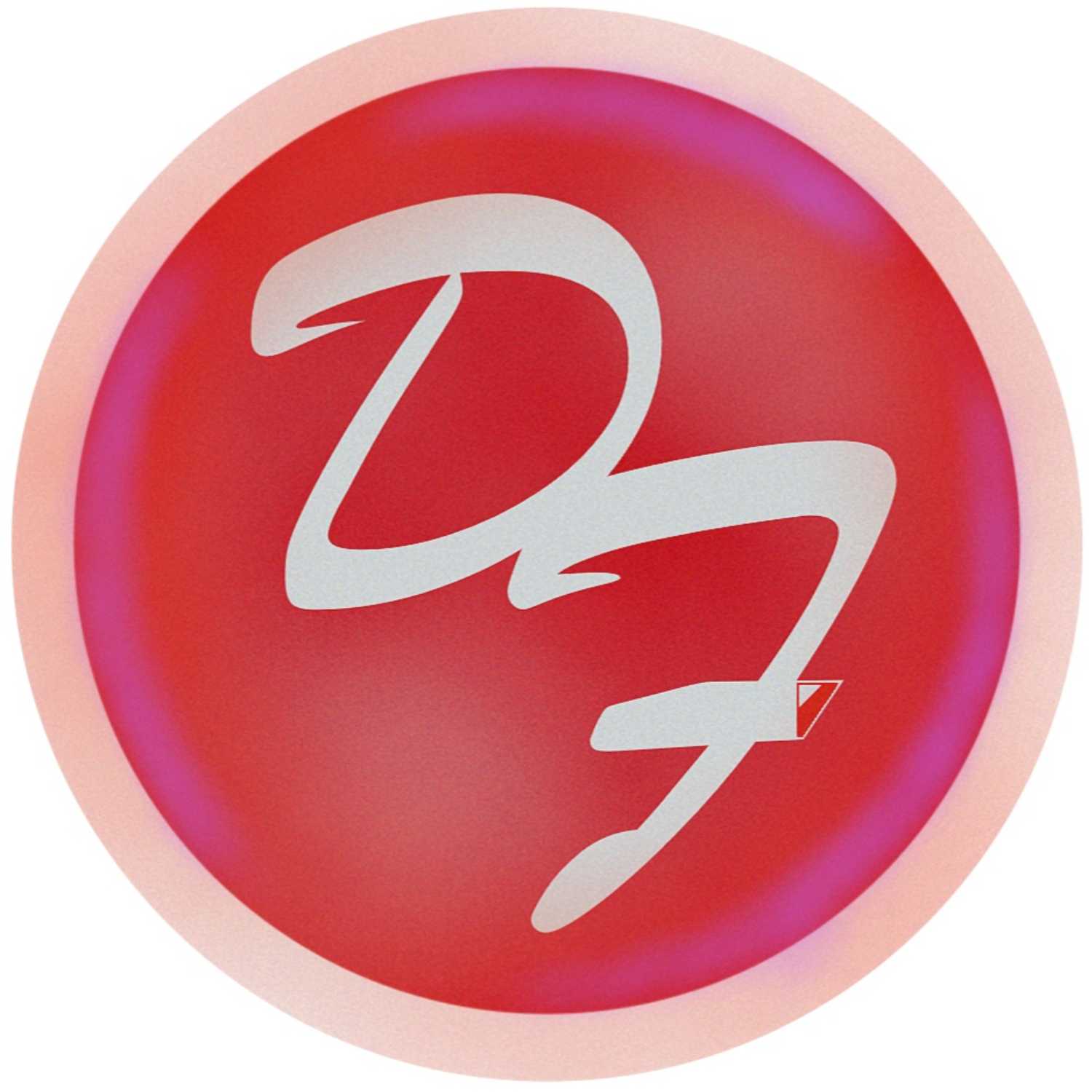 Last Wednesday at 2:13 AM
Today we flipped through stories about a Pfizer official's collusion with big tech lead to the suppression of information, how we should and can legislate technology in the future, as well Biden's Plan B for student Debt Relief. Thanks for listening to this episode of the DailyFlip podcast! You can find all of today's articles here: https://flipboard.com/@yourdailyflip/dailyflip-1-13-23-at0ombehy Follow DailyFlip on Twitter: @yourDailyFlip
---
Seattle Schools are Going After TikTok - DailyFlip Podcast Ep. 59 - 1/11/23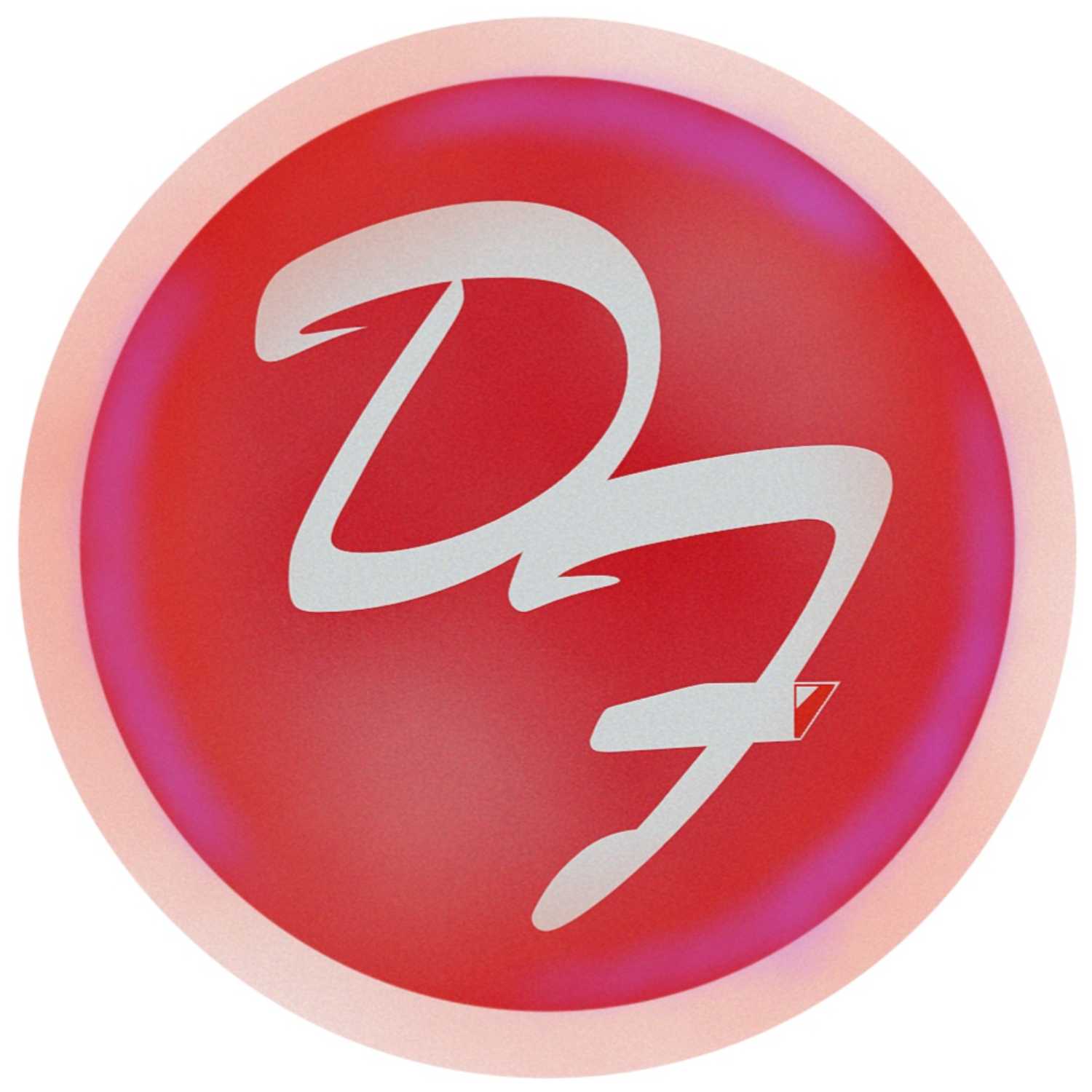 Last Wednesday at 2:13 AM
Today we flipped through stories about a Seattle School District suing big Tech companies, the false perception of wealth inequality of America, as well as peace protests that took place outside the Pentagon in December. Thanks for listening to this episode of the DailyFlip podcast! You can find all of today's articles here: https://flipboard.com/@yourdailyflip/dailyflip-1-11-23-a80vifd0y Follow DailyFlip on Twitter: @yourDailyFlip
---
Fentanyl: The Poisoning of American Society - DailyFlip Podcast Ep. 58 - 1/9/23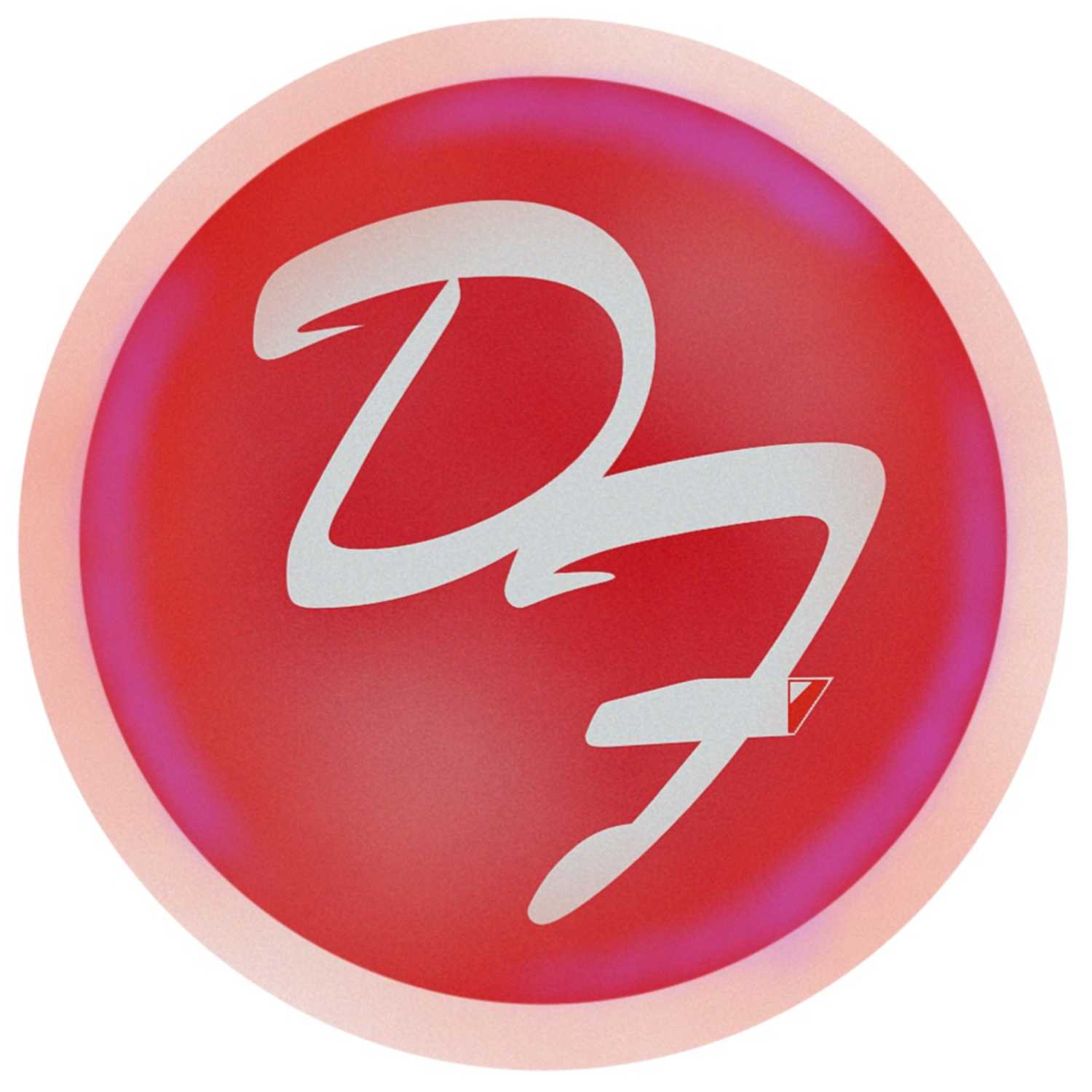 Last Wednesday at 2:13 AM
Today we flipped through stories about The current Fentanyl crisis in America, the increased presence of Tranq-Dope, as well as Indian's withering middle class. Thanks for listening to this episode of the DailyFlip podcast! You can find all of today's articles here: https://flipboard.com/@yourdailyflip/dailyflip-1-9-23-mijq2tvly Follow DailyFlip on Twitter: @yourDailyFlip
---
McCarthy Needs to get his House in Order - DailyFlip Podcast Ep. 57 - 1/6/23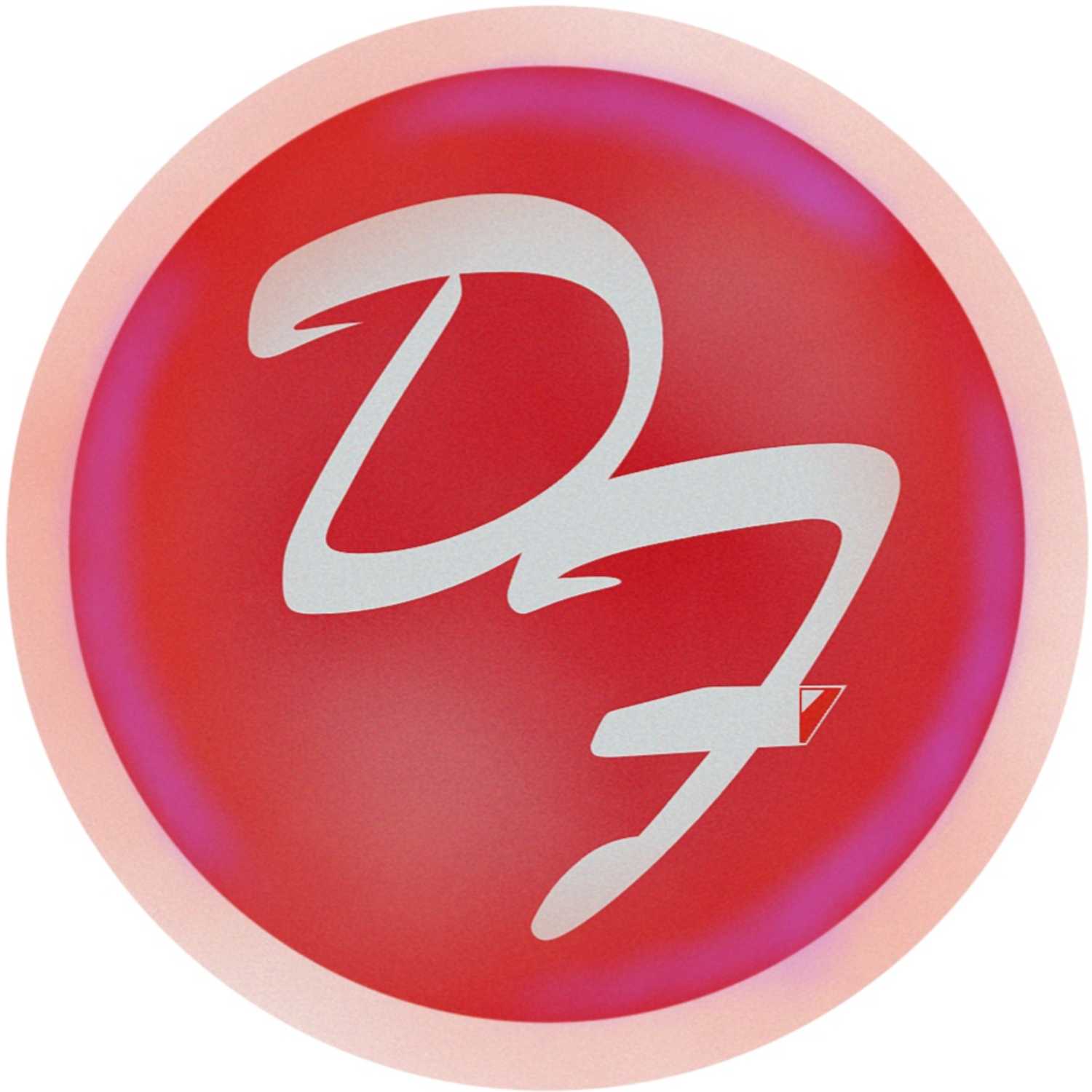 Last Wednesday at 2:13 AM
Today we flipped through stories about the chaos taking place in the House of Representatives, should there be a reckoning against Donald Trump, as well as the new power couple of Ukraine and Poland. Thanks for listening to this episode of the DailyFlip podcast! You can find all of today's articles here: https://flipboard.com/@yourdailyflip/dailyflip-1-6-23-5f1pdh0dy Follow DailyFlip on Twitter: @yourDailyFlip
---
The Supreme Court's Lobbyist Problem - DailyFlip Podcast Ep. 56 - 1/4/23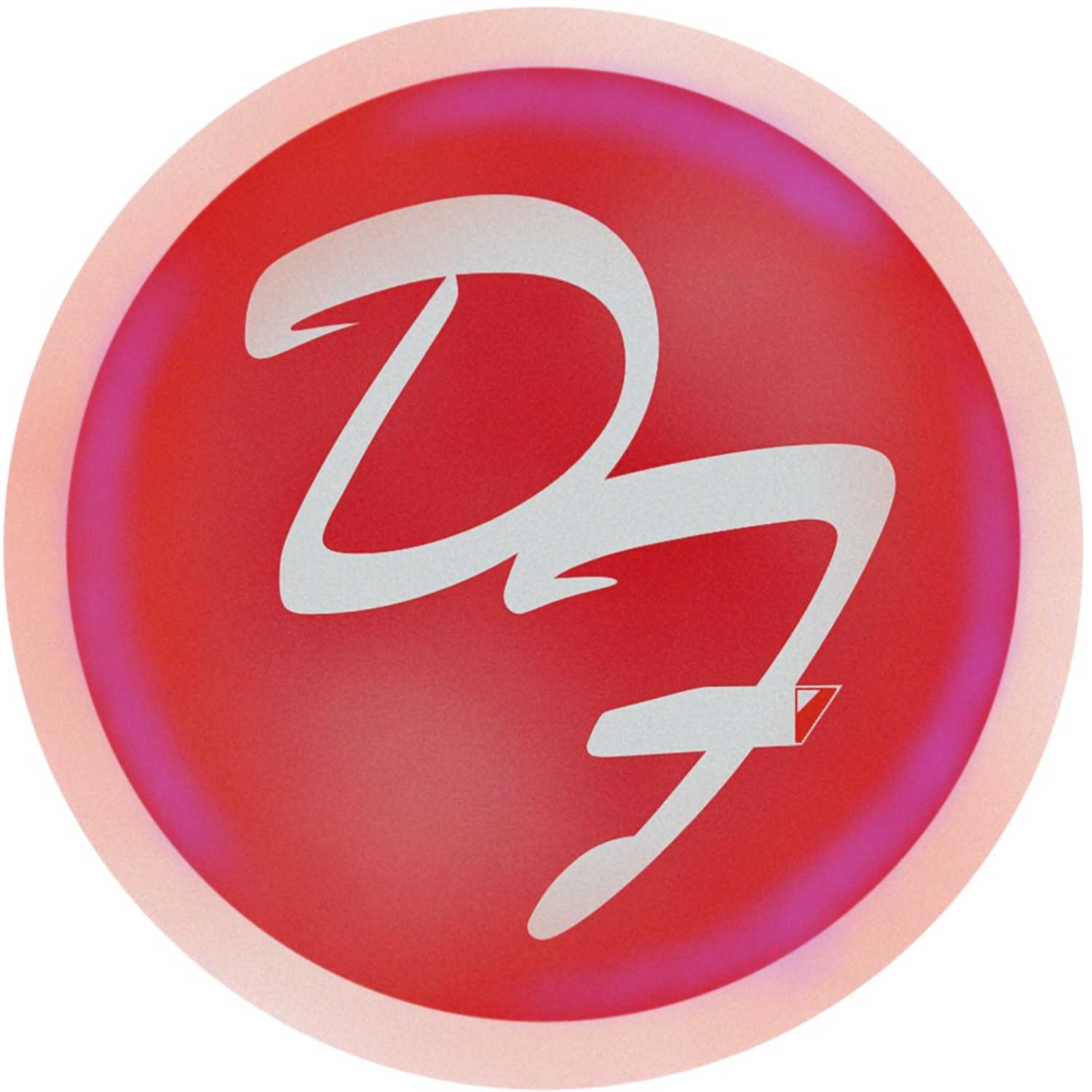 Last Wednesday at 2:13 AM
Today we flipped through stories about a different nominee for the 2022 Men of the Year, the lobbying of the Supreme Court that was just exposed by the New York Times, as well as what life in Afghanistan under the Taliban for a 12 year old boy looks like. Thanks for listening to this episode of the DailyFlip podcast! You can find all of today's articles here: https://flipboard.com/@yourdailyflip/dailyflip-1-4-22-kepajehhy Follow DailyFlip on Twitter: @yourDailyFlip
---
The Slow Decline of American Universities - DailyFlip Podcast Ep. 55 - 1/2/23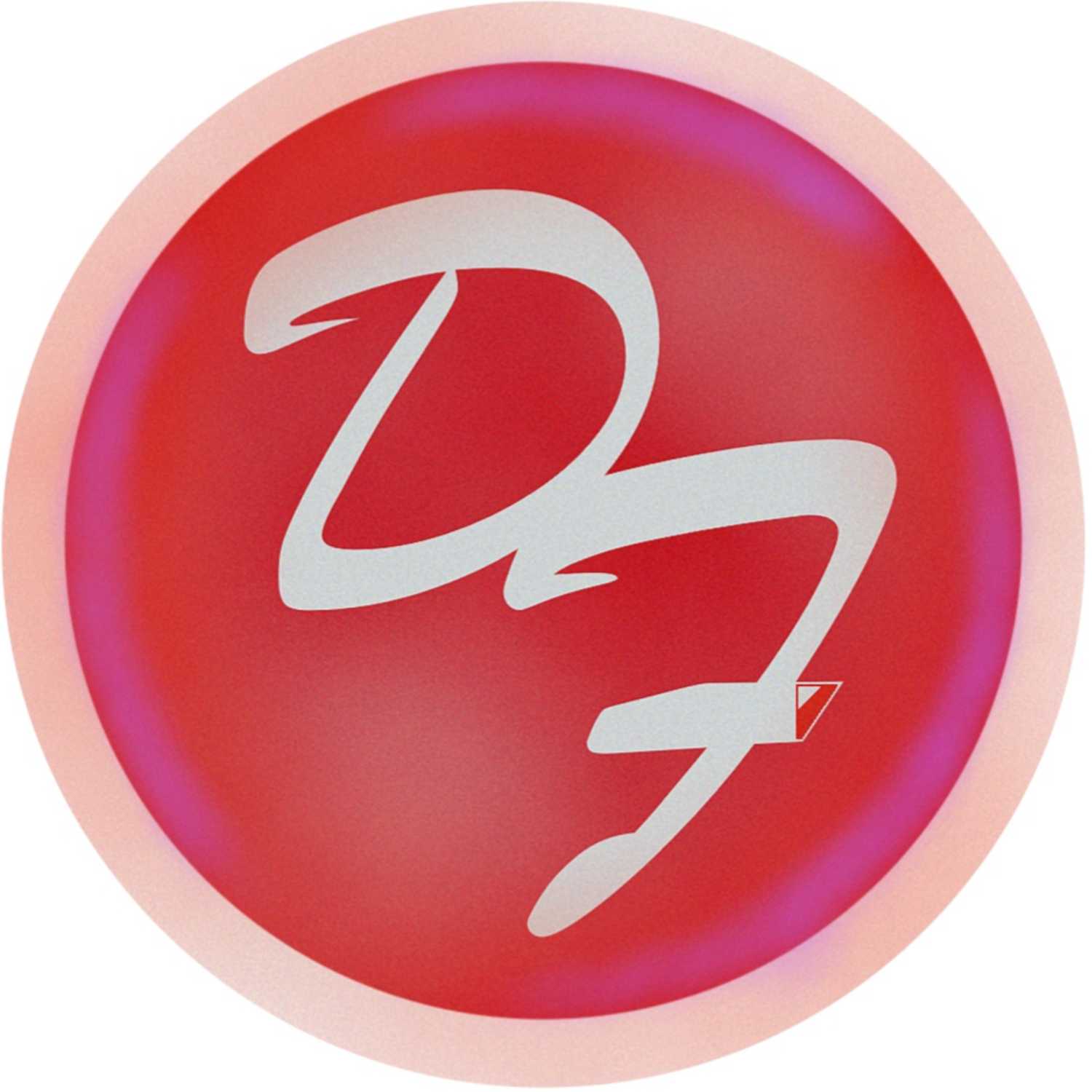 Last Wednesday at 2:13 AM
Today we flipped through stories about the fall from grace of American College, the push back from parents about what is being taught to their children in schools, as well as the possible travel restrictions on Chinese citizens to the U.S. Thanks for listening to this episode of the DailyFlip podcast! You can find all of today's articles here: https://flipboard.com/@yourdailyflip/dailyflip-1-2-23-2u5j75b7y Follow DailyFlip on Twitter: @yourDailyFlip
---
Big Business's Outsized Control Over Politics- DailyFlip Podcast Ep. 54 - 12/30/22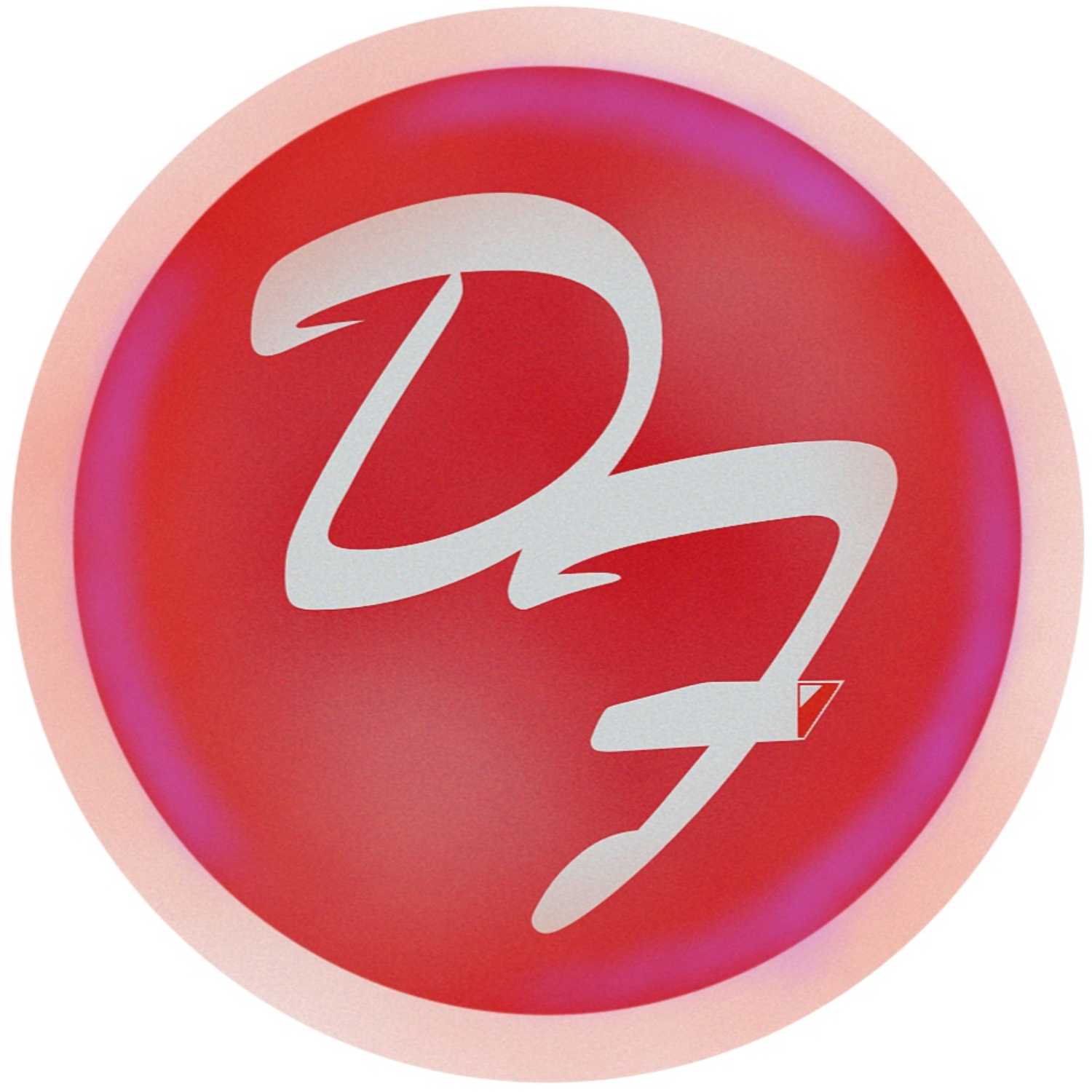 Last Wednesday at 2:13 AM
Today we flipped through stories about Senator Sanders' W.O.R.K act passing with the Omnibus bill, how one Memo changed the course of American politics, as well as how the Swiss have built a water battery that could help solve the impending rechargeable battery crisis. Thanks for listening to this episode of the DailyFlip podcast! You can find all of today's articles here: https://flipboard.com/@yourdailyflip/dailyflip-12-30-22-7pm6o3pky Follow DailyFlip on Twitter: @yourDailyFlip
---
Wall Street is Raking in the Benefits - DailyFlip Podcast Ep. 53 - 12/28/22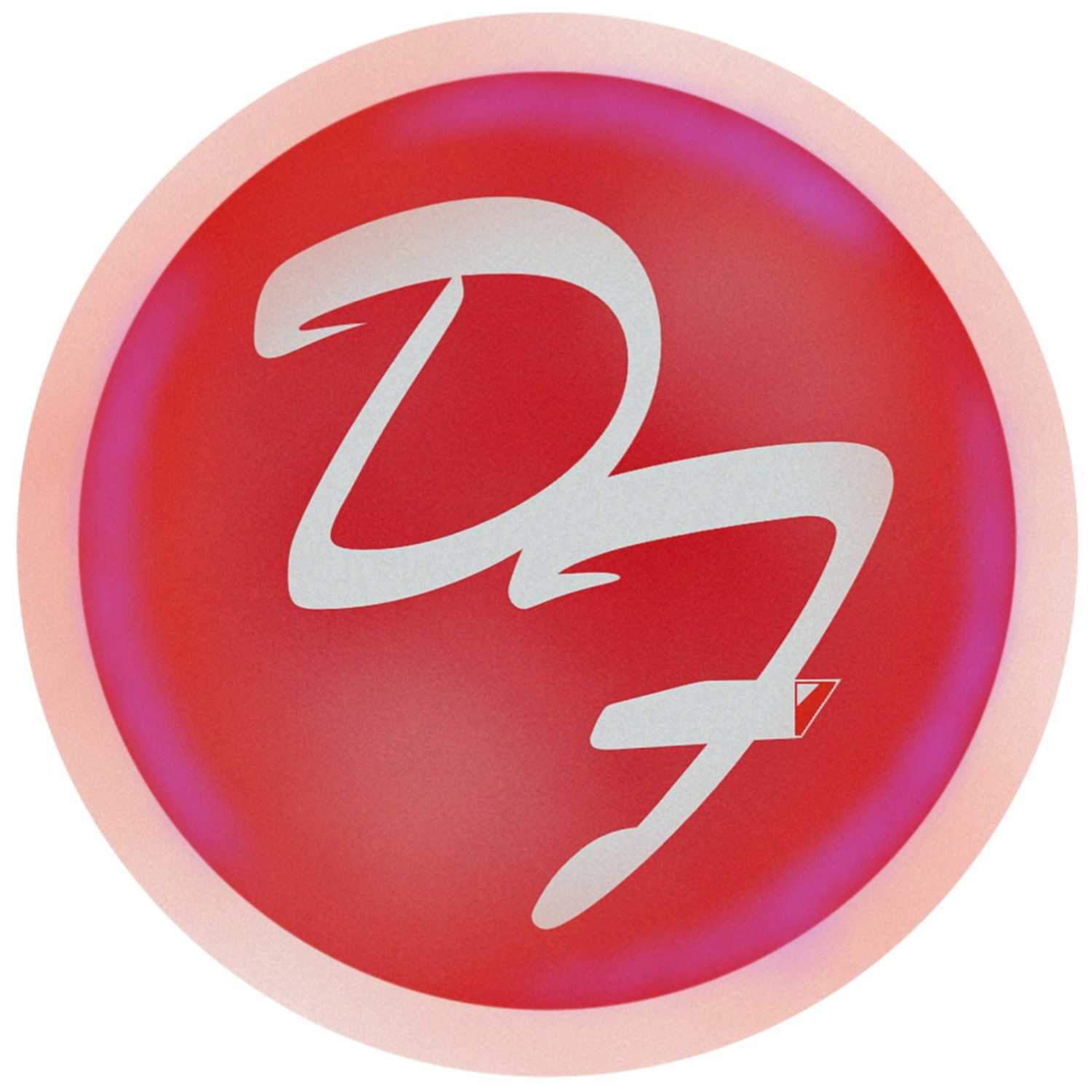 Last Wednesday at 2:13 AM
Today we flipped through stories about a change to the tax code that greatly benefits Wall Street Firms, how three companies exert outsized control over the stock market, as well as Japan's expansion of military spending. Thanks for listening to this episode of the DailyFlip podcast! You can find all of today's articles here: https://flipboard.com/@yourdailyflip/dailyflip-12-28-22-9c58ej8iy Follow DailyFlip on Twitter: @yourDailyFlip
---
The Slow Slide Towards Authoritarianism - DailyFlip Podcast Ep. 52 - 12/26/22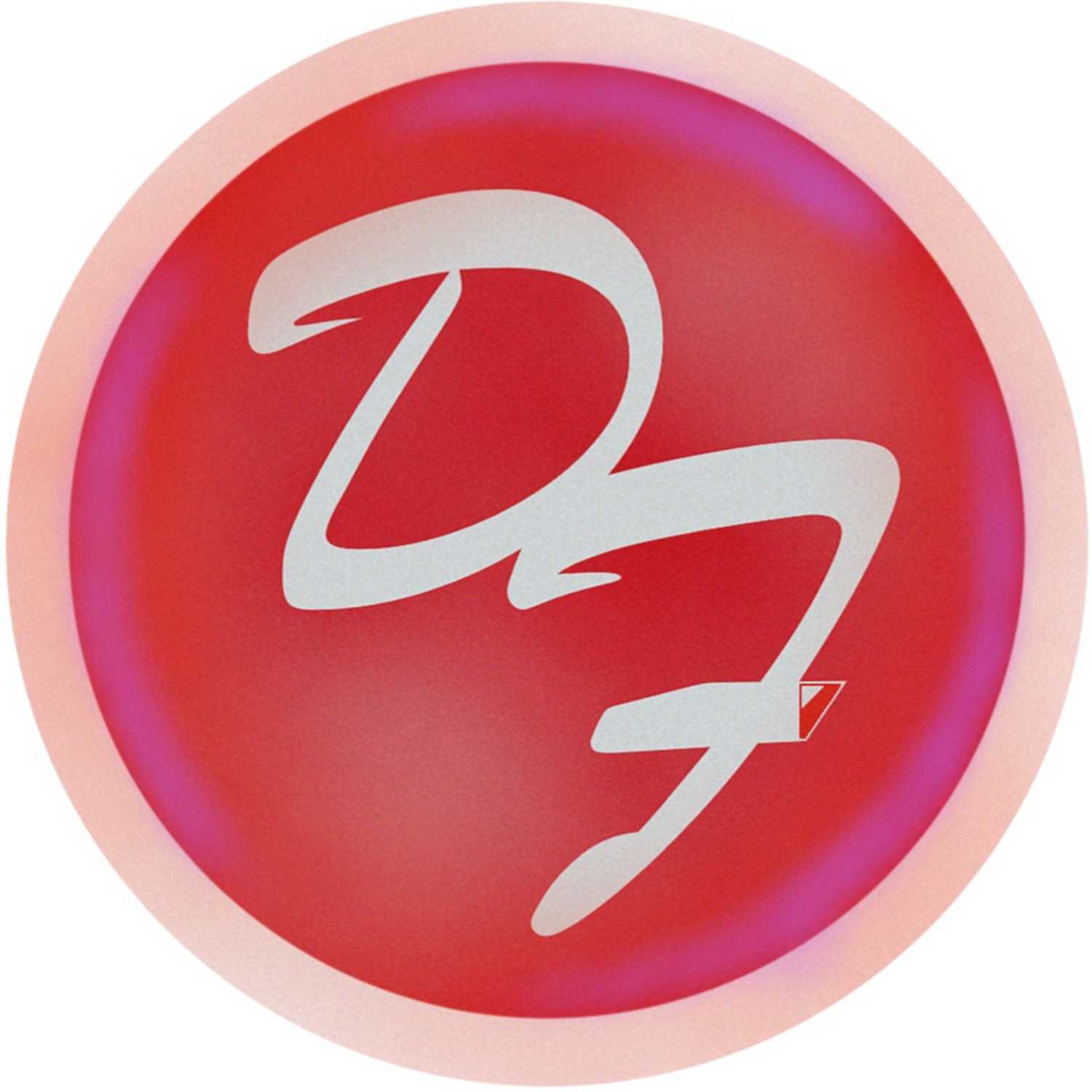 Last Wednesday at 2:13 AM
Today we flipped through stories about the use of facial recognition in the U.S and it's dangers, Chuck Schumer dragging his feet on anti-trust legislation, as well as the battle for the arctic and arctic and the even changing geopolitical implications. Thanks for listening to this episode of the DailyFlip podcast! You can find all of today's articles here: https://flipboard.com/@yourdailyflip/dailyflip-12-26-22-8sf2ba18y Follow DailyFlip on Twitter: @yourDailyFlip
---
Is the U.S Barreling Towards a Centralized Economy? - DailyFlip Podcast Ep. 51 - 12/23/22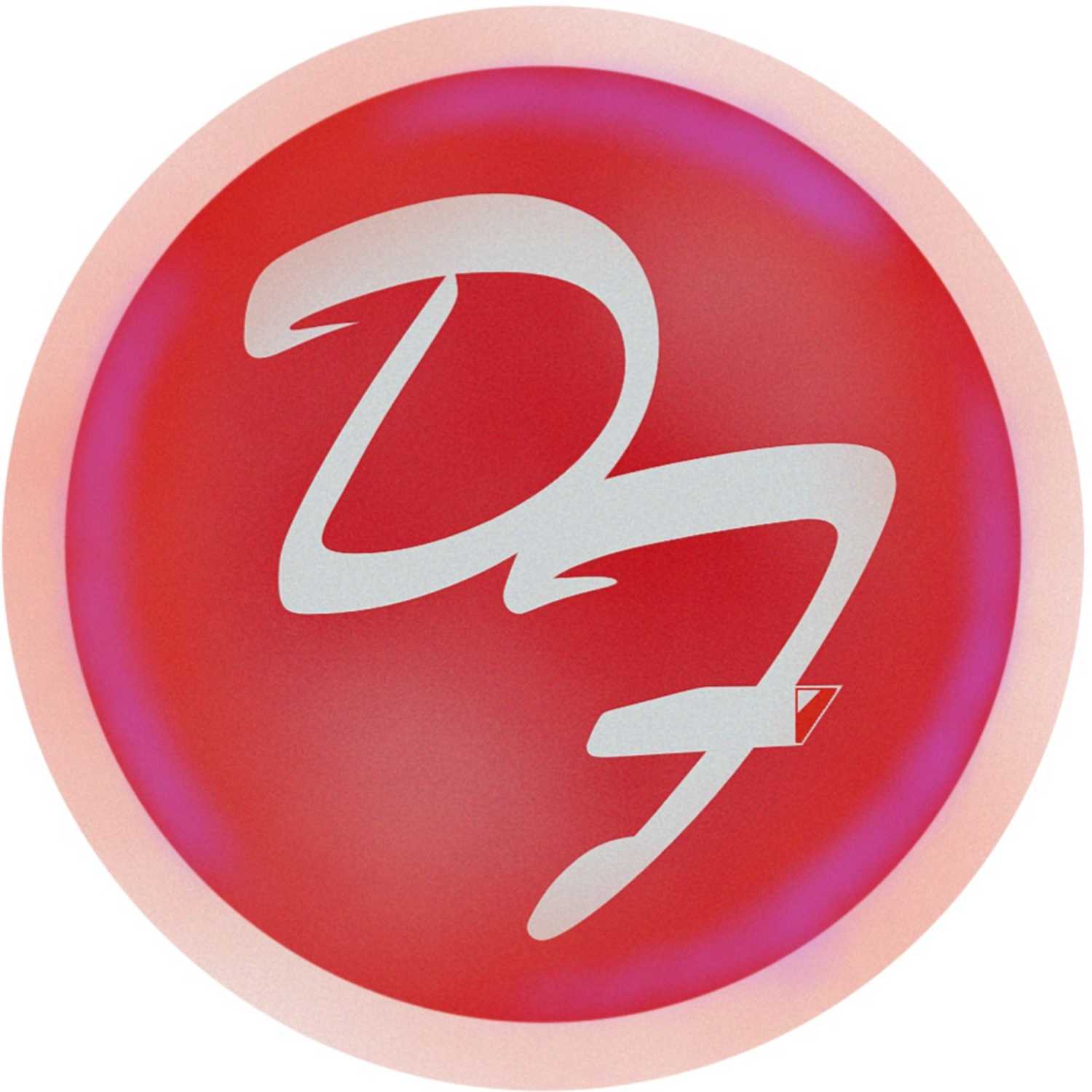 Last Wednesday at 2:13 AM
Today we flipped through stories about the future of the U.S economy and whether it will be centralized or free, as well as the current election in Tunisia where the memory of the Arab Spring still hangs in the air. Thanks for listening to this episode of the DailyFlip podcast! You can find all of today's articles here: https://flipboard.com/@yourdailyflip/dailyflip-12-23-22-kvbcpa87y Follow DailyFlip on Twitter: @yourDailyFlip
---
Boomers: Wise or Withering? - DailyFlip Podcast Ep. 50 - 12/21/22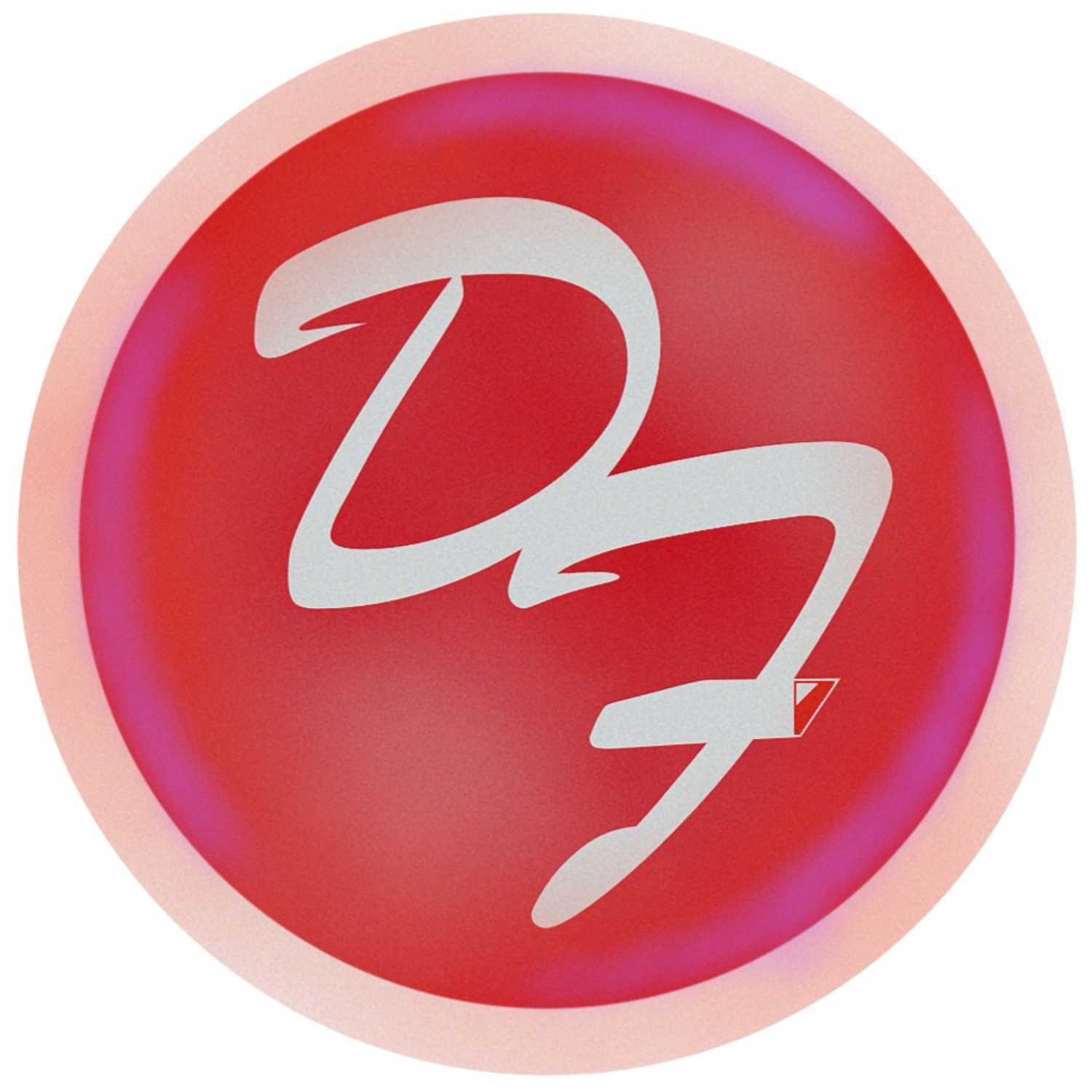 Last Wednesday at 1:41 AM
Today we flipped through stories about the Biden Administration providing grants to a china backed green energy company, whether or not Boomers have any wisdom to pass to this next generation, as well as a groundbreaking change for the future of clean energy. Thanks for listening to this episode of the DailyFlip podcast! You can find all of today's articles here: https://flipboard.com/@yourdailyflip/dailyflip-12-21-22-n3u5g4cey Follow DailyFlip on Twitter: @yourDailyFlip
---
The Battle for the Border Continues- DailyFlip Podcast Ep. 49 - 12/19/22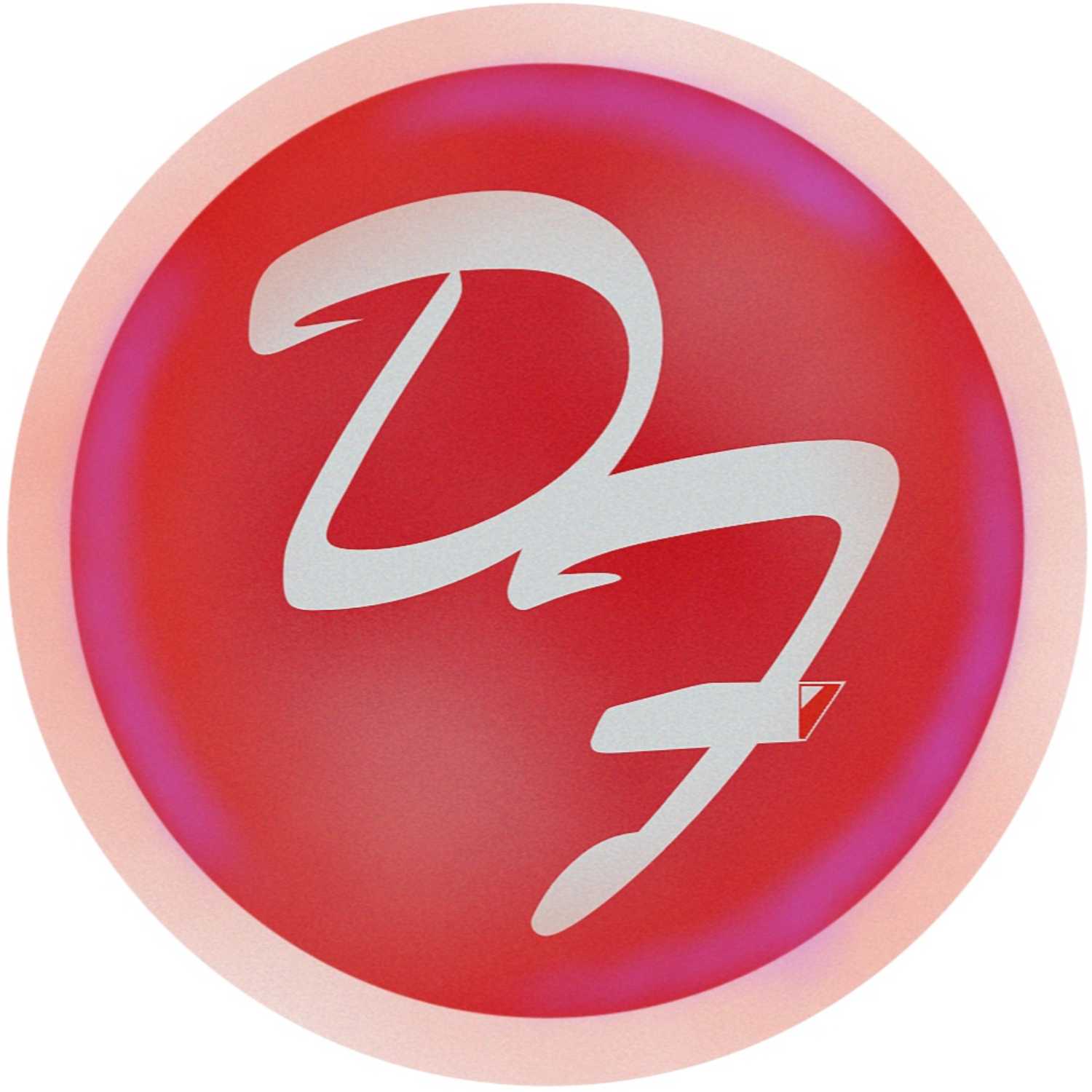 Last Wednesday at 1:41 AM
Today we flipped through stories about Doug Ducey's border wall made of shipping containers, Sinema's and Tillis' compromise on amnesty for 2 million illegal immigrants, as well as the historic Artemis I mission returning to earth. Thanks for listening to this episode of the DailyFlip podcast! You can find all of today's articles here: https://flipboard.com/@yourdailyflip/dailyflip-12-19-22-0fpf05r3y Follow DailyFlip on Twitter: @yourDailyFlip
---
Reforming America: A Cynical Look at Our Modern System - DailyFlip Podcast Ep. 48 - 12/16/22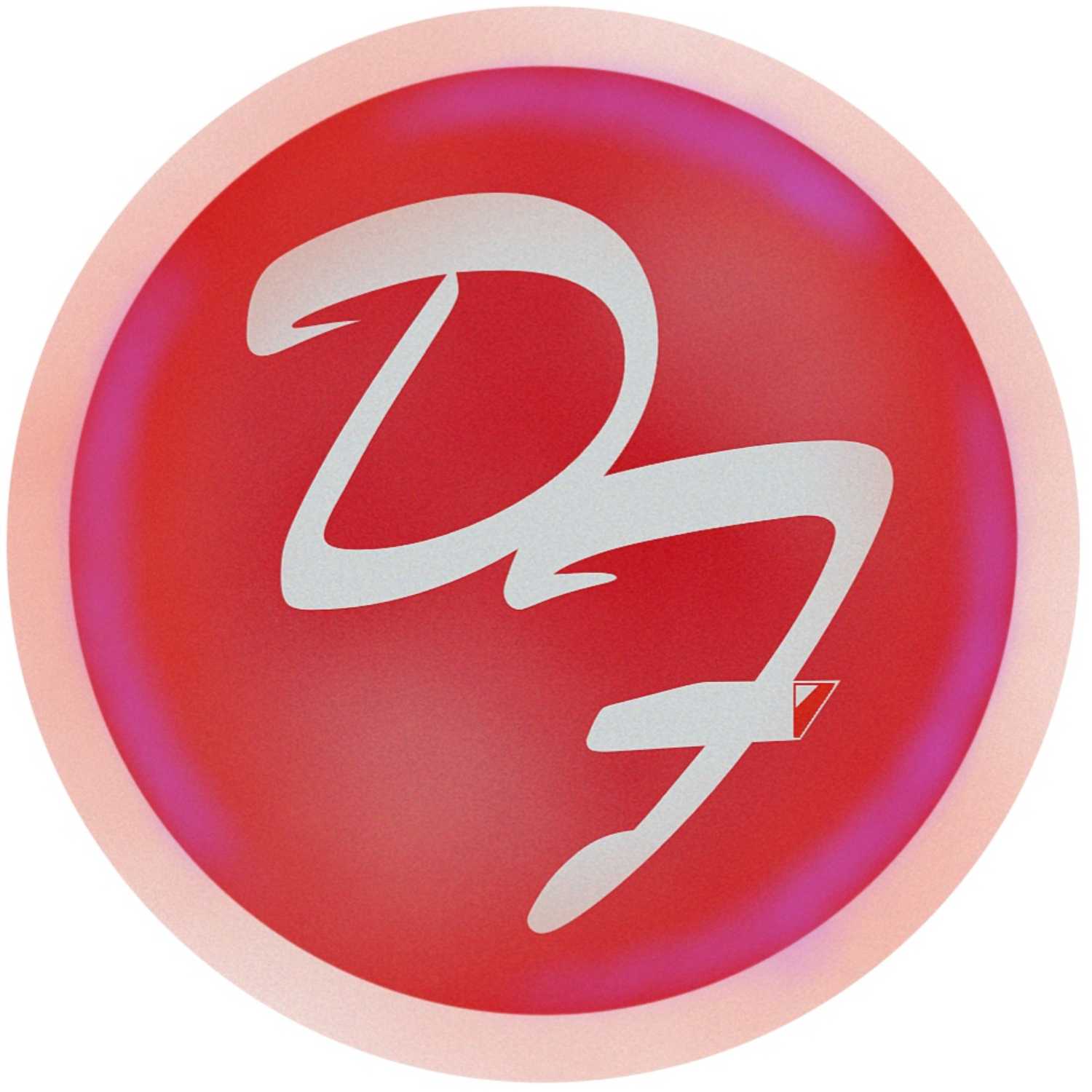 Last Wednesday at 1:41 AM
Today we flipped through stories about the GOP's battle against new voting policies, the resurgence of fascism in the West, as well as members of the GOP and Progressives teaming up against Joe Manchin. Thanks for listening to this episode of the DailyFlip podcast! You can find all of today's articles here: https://flipboard.com/@yourdailyflip/dailyflip-12-16-22-qokphurby Follow DailyFlip on Twitter: @yourDailyFlip
---
Asylums are Back in Fashion - DailyFlip Podcast Ep. 47 - 12/14/22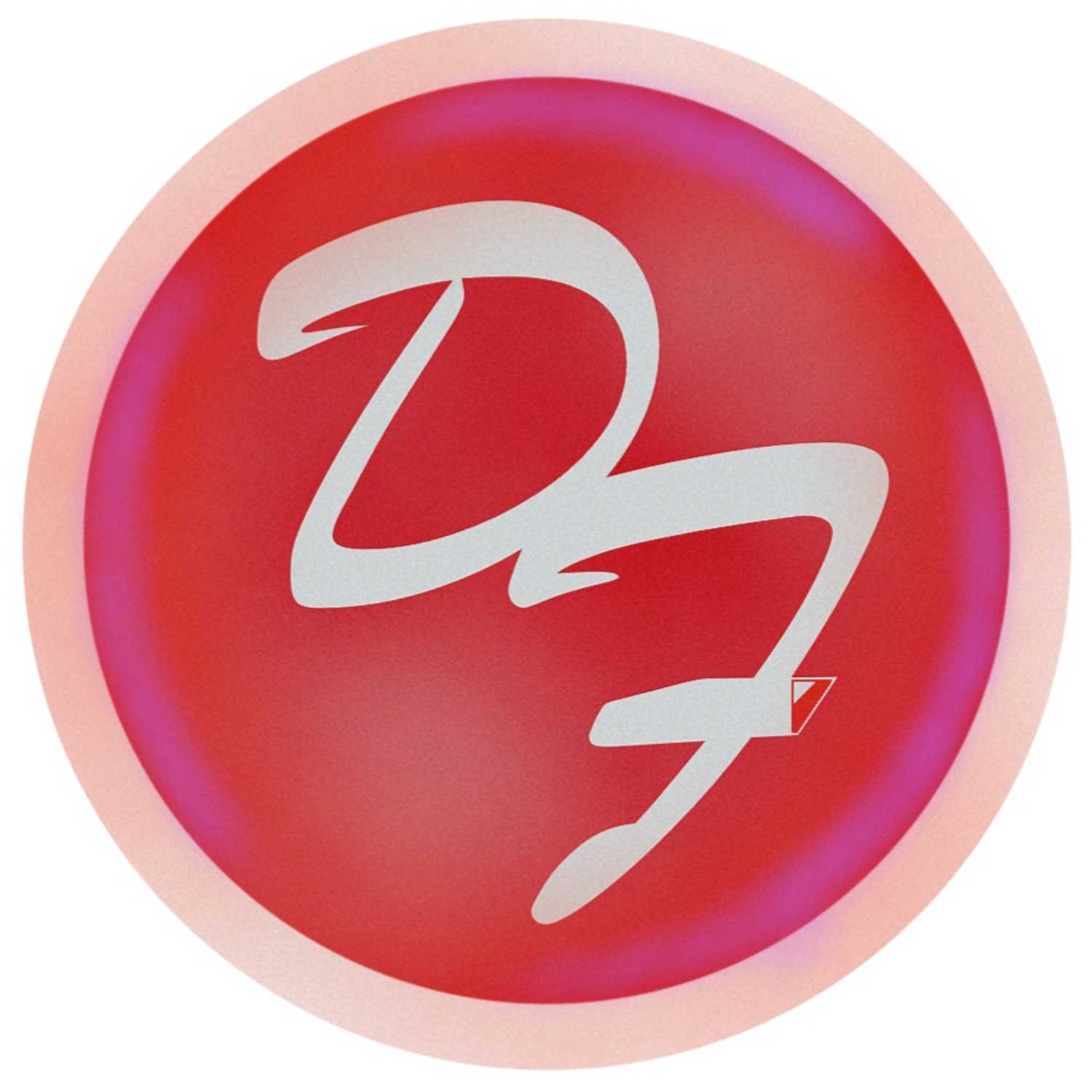 Last Wednesday at 1:35 AM
Today we flipped through stories about TSMC's investment in a new Arizona plant, Eric Adams and his controversial involuntary hospitalization policy, as well as Peru's battle against President Castillo. Thanks for listening to this episode of the DailyFlip podcast! You can find all of today's articles here: https://flipboard.com/@yourdailyflip/daliyflip-12-14-22-k4me758ay Follow DailyFlip on Twitter: @yourDailyFlip
---
The Dumbing Down of America - DailyFlip Podcast Ep. 46 - 12/12/22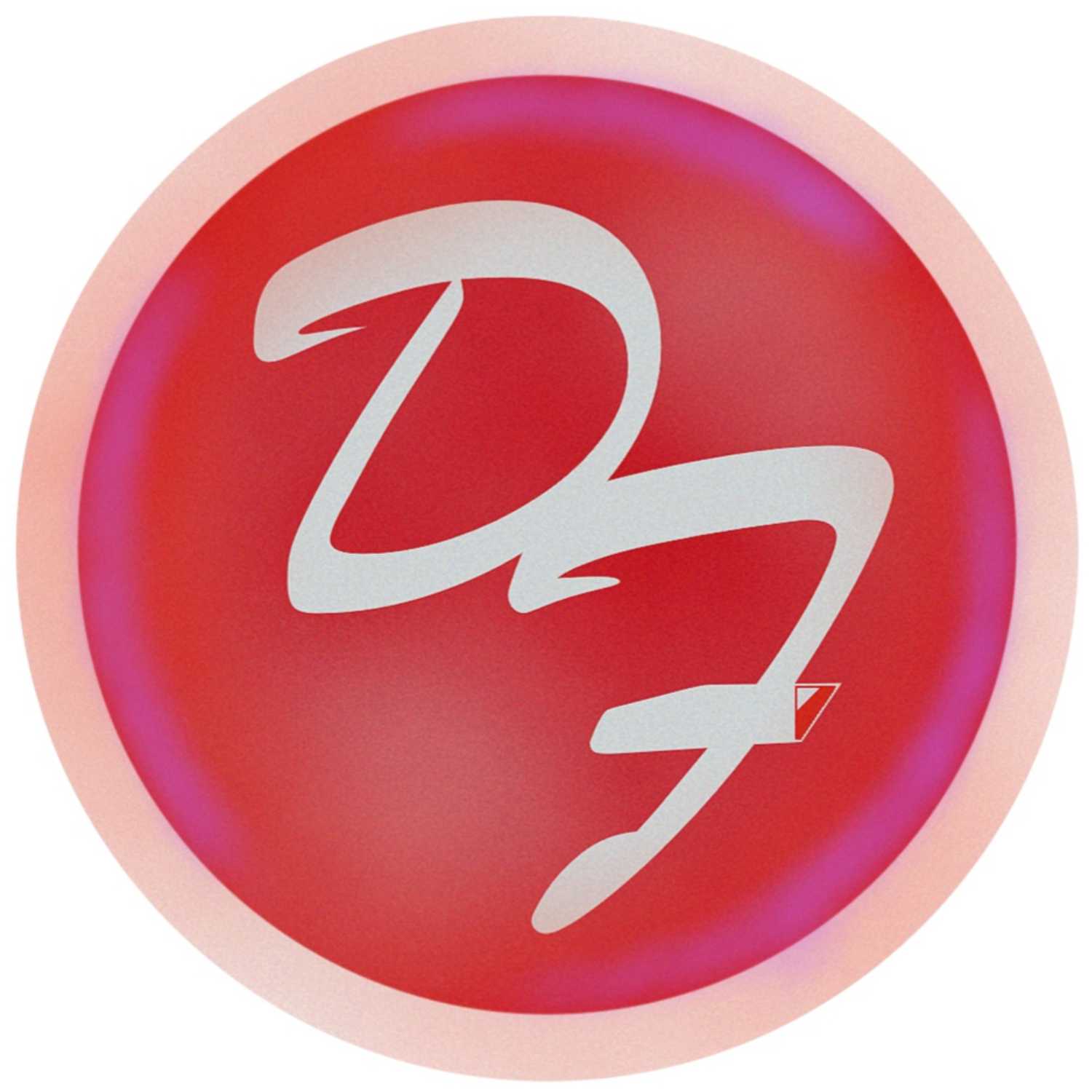 Last Wednesday at 1:35 AM
Today we flipped through stories about the decline of the American education system and the factors behind it, as well as the unrest in various countries around the world. Thanks for listening to this episode of the DailyFlip podcast! You can find all of today's articles here: https://flipboard.com/@yourdailyflip/12-12-22-48q1hopsy Follow DailyFlip on Twitter: @yourDailyFlip
---
Democrat's Last Minute Cram Before the New Congress. - DailyFlip Podcast Ep. 45 - 12/9/22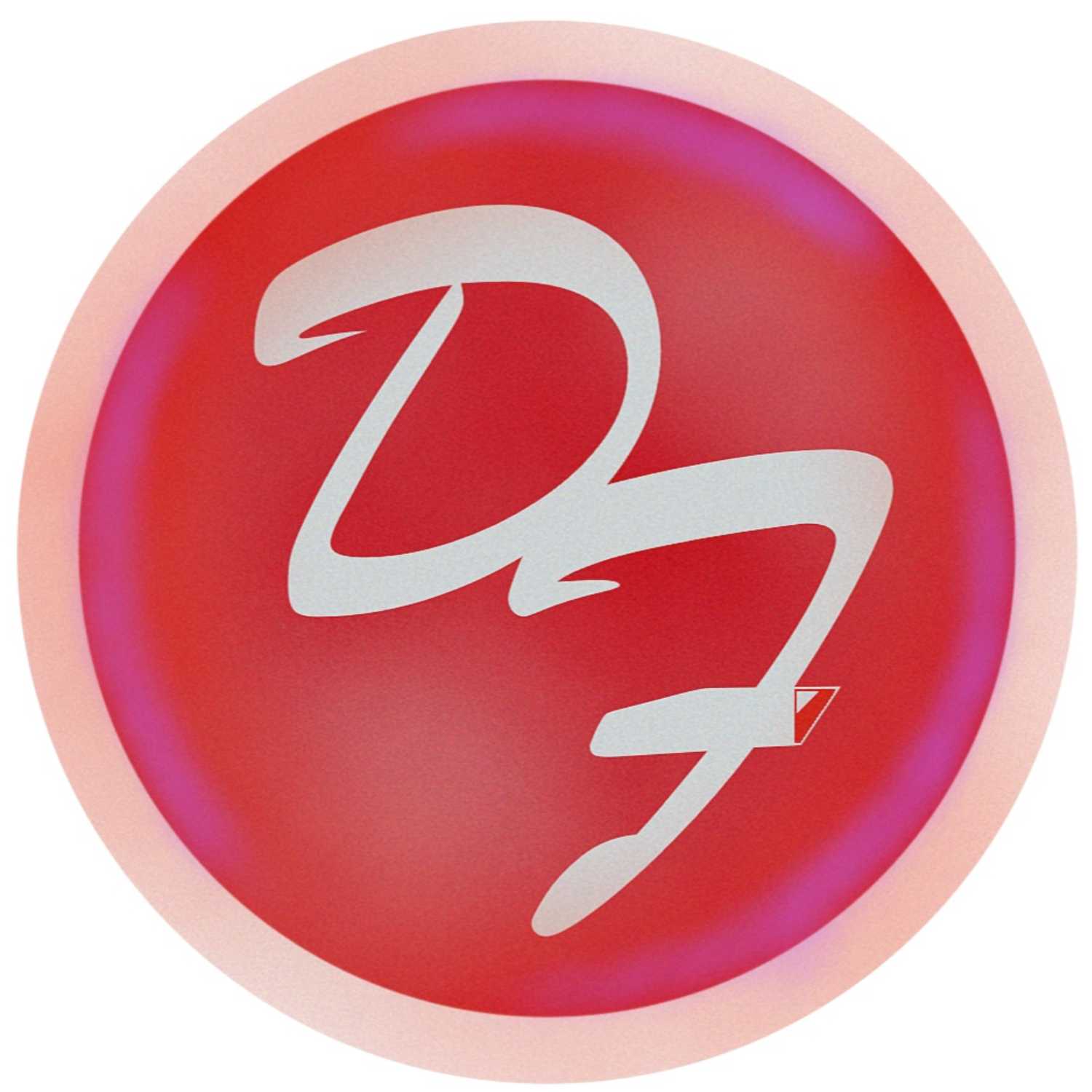 Last Wednesday at 1:26 AM
Today we flipped through stories about The 5 Bills Democrats are trying to get through during the "Lame-Duck" session, a Supreme Court Case that could affect freedom of speech around religious issues, as well as the FBI's concerns with TikTok. Thanks for listening to this episode of the DailyFlip podcast! You can find all of today's articles here: https://flipboard.com/@yourdailyflip/12-9-22-9t77vcosy Follow DailyFlip on Twitter: @yourDailyFlip
---
Russia Has Gone Too Far…Again. - DailyFlip Podcast Ep. 44 - 12/7/22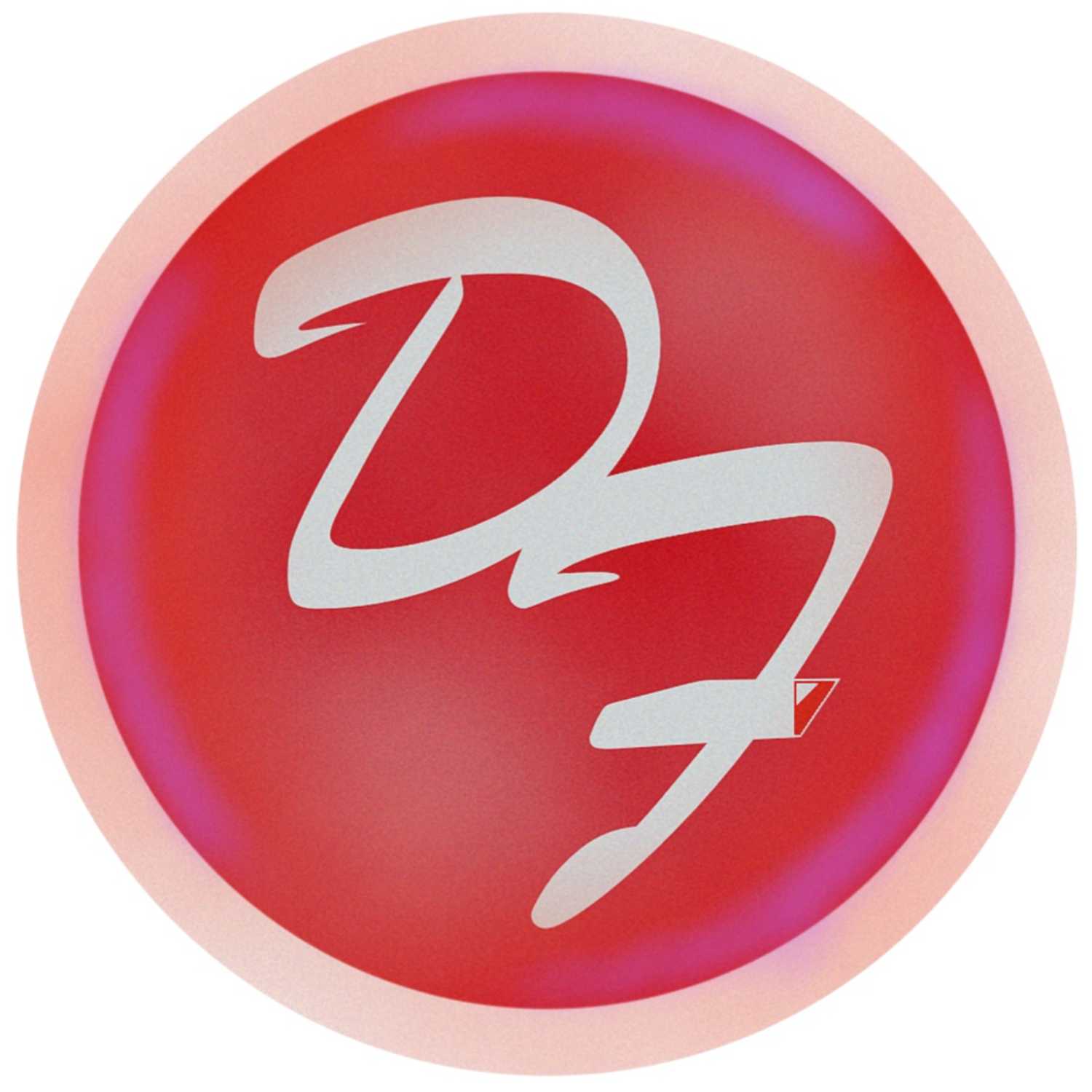 Last Wednesday at 1:26 AM
Today we flipped through stories about Russia's ongoing attack against the Ukrainian power grid, as well as Eric Adams' new approach to handling the homeless population in New York City. Thanks for listening to this episode of the DailyFlip podcast! You can find all of today's articles here: https://flipboard.com/@yourdailyflip/dailyflip-12-7-22-r10ooho6y Follow DailyFlip on Twitter: @yourDailyFlip
---
Biden Union-Buster-In-Chief? - DailyFlip Podcast Ep. 43 - 12/5/22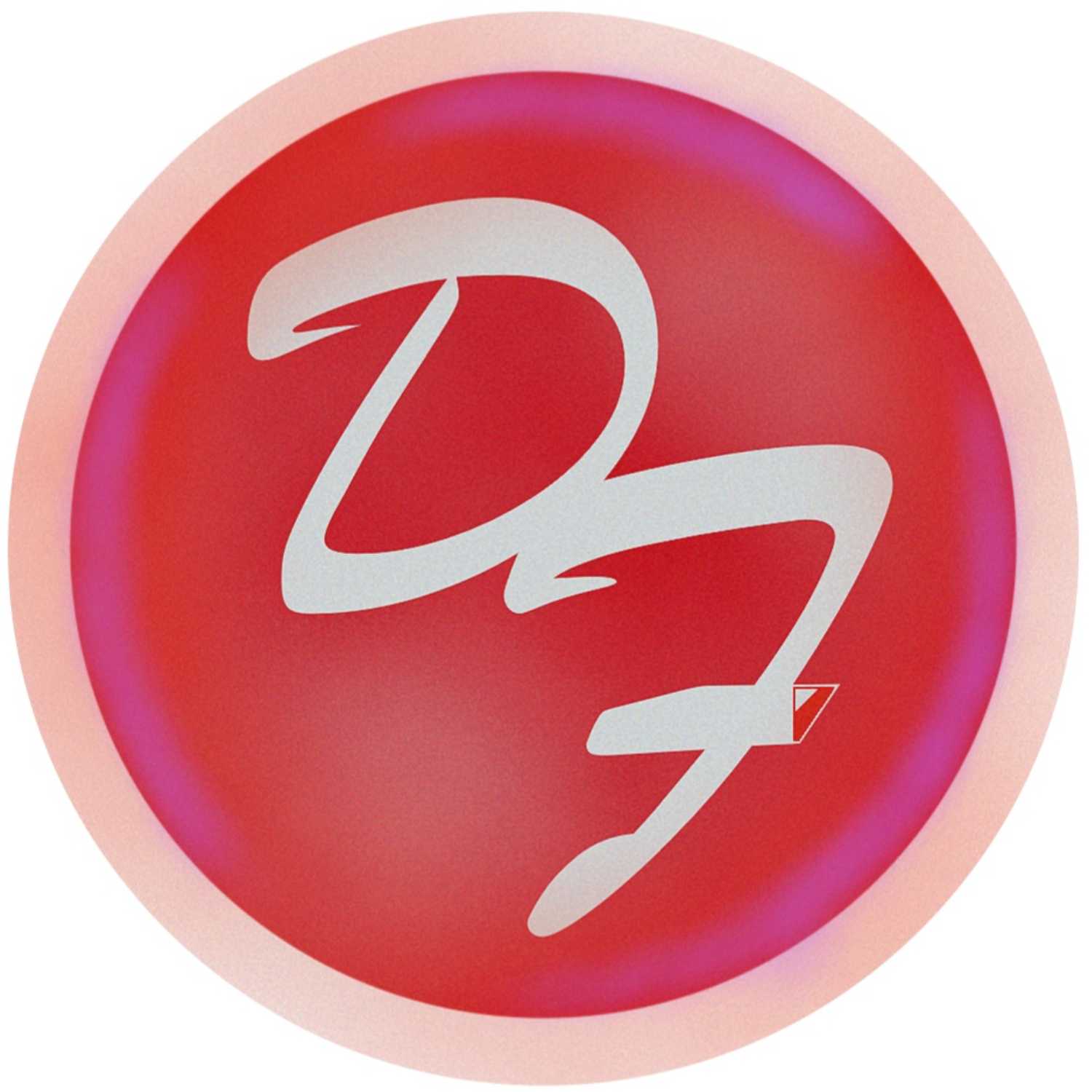 Last Wednesday at 1:26 AM
Today we flipped through stories about Joe Biden's attempts to focus the railroad unions to take a deal they don't want to, as well as progressives' reactions to Elon taking over twitter and what it tells us about them. Thanks for listening to this episode of the DailyFlip podcast! You can find all of today's articles here: https://flipboard.com/@yourdailyflip/dailyflip-12-5-22-ntrikguty Follow DailyFlip on Twitter: @yourDailyFlip
---
Taxes, Taxes and More Taxes - DailyFlip Podcast Ep. 42 - 12/2/22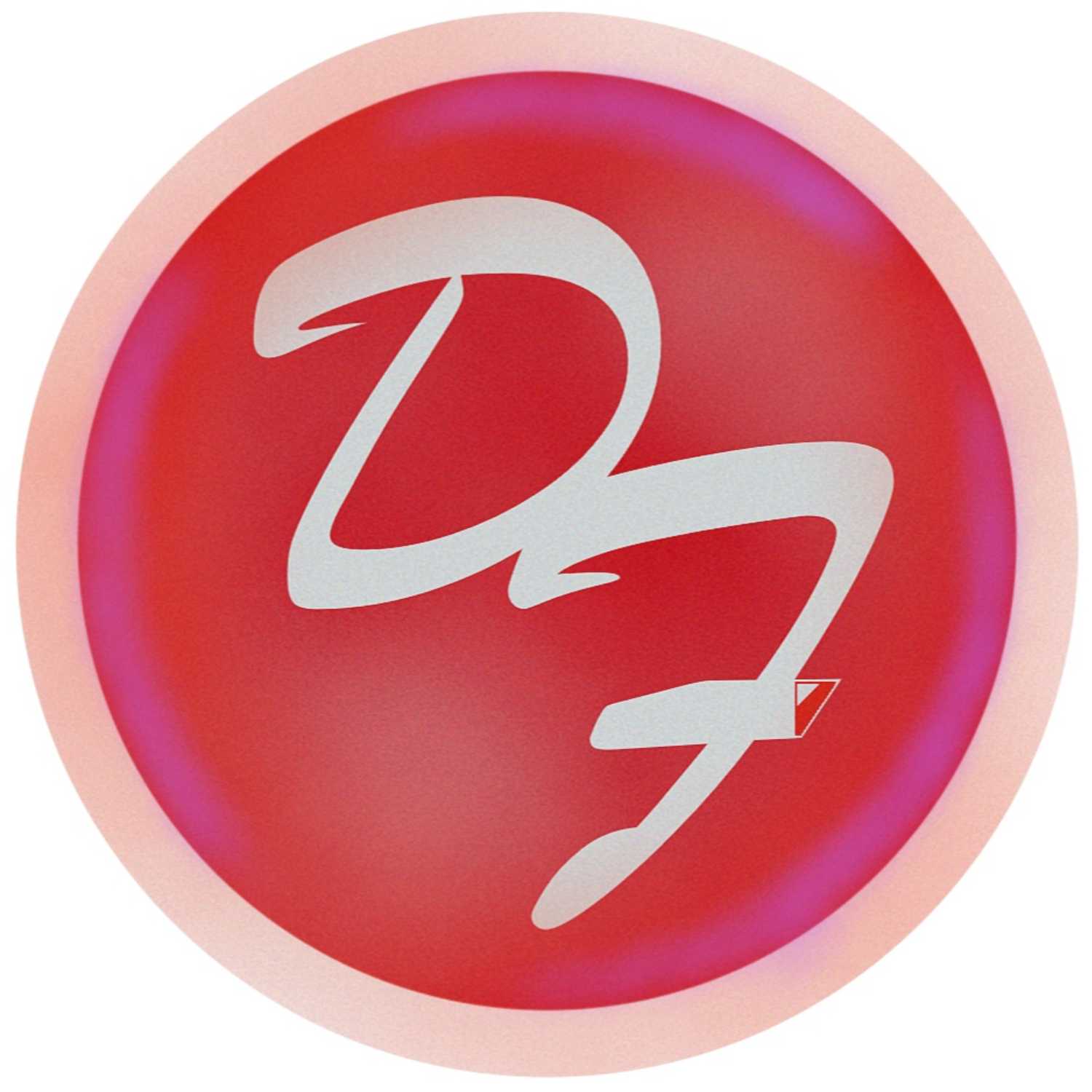 Last Wednesday at 1:26 AM
Today we flipped through stories about the implications of a new possible tax on guns, Glen Youngkin's plans to tackle a recession in Virginia, as well as the IRS standards that will be affecting you. Thanks for listening to this episode of the DailyFlip podcast! You can find all of today's articles here: https://flipboard.com/@yourdailyflip/dailyflip-12-2-22-bp2cj4ery Follow DailyFlip on Twitter: @yourDailyFlip
---
Has ESG Finally Met its Match? - DailyFlip Podcast Ep. 41 - 11/30/22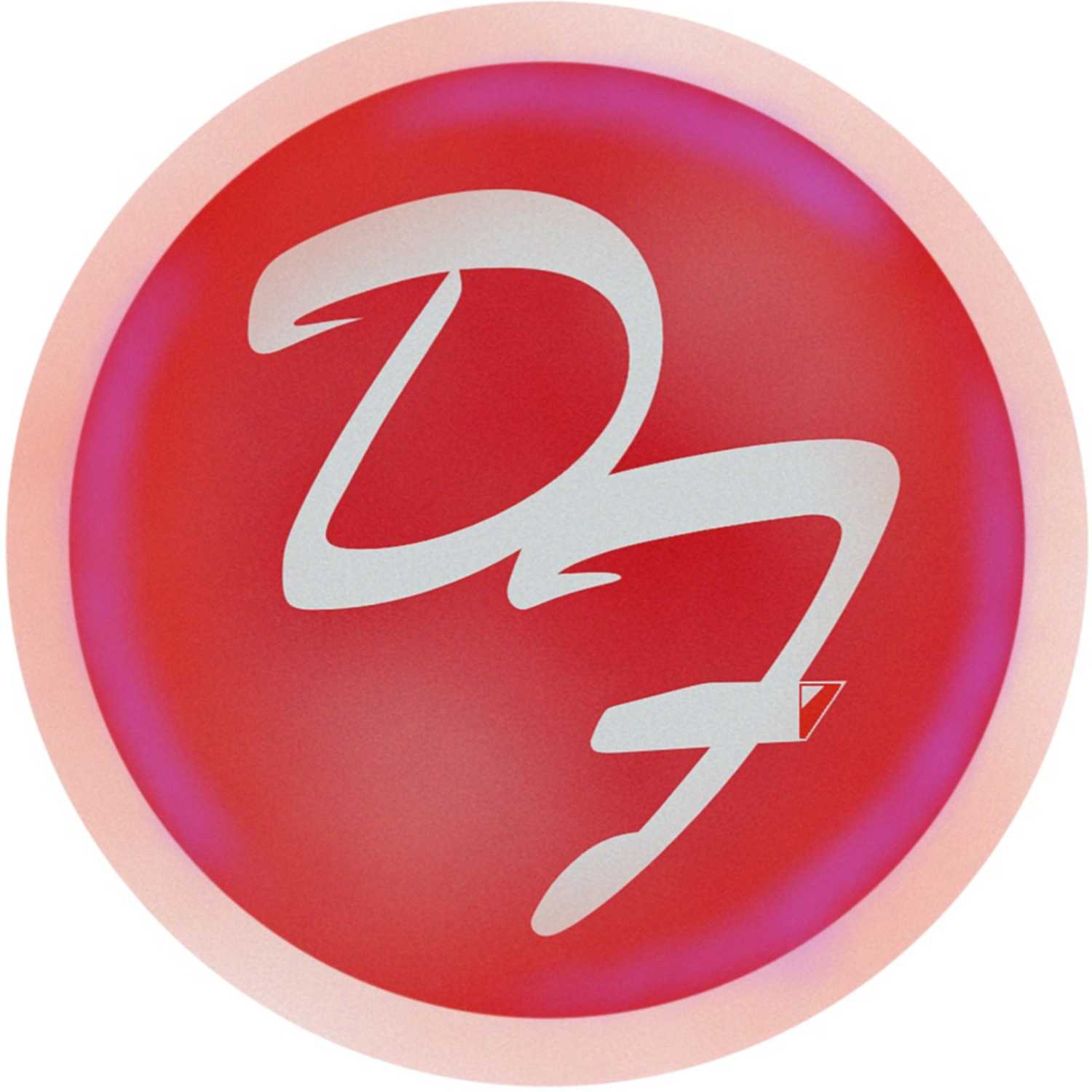 Last Wednesday at 1:26 AM
Today we flipped through stories about conservative investment funds pushing back against ESG, where Jordan Peterson's views misalign with reality, as well as the battle for the Presidency of Turkey. Thanks for listening to this episode of the DailyFlip podcast! You can find all of today's articles here: https://flipboard.com/@yourdailyflip/dailyflip-11-30-22-lqf3c65ly Follow DailyFlip on Twitter: @yourDailyFlip
---
What's Going on with China? - DailyFlip Podcast Ep. 40 - 11/28/22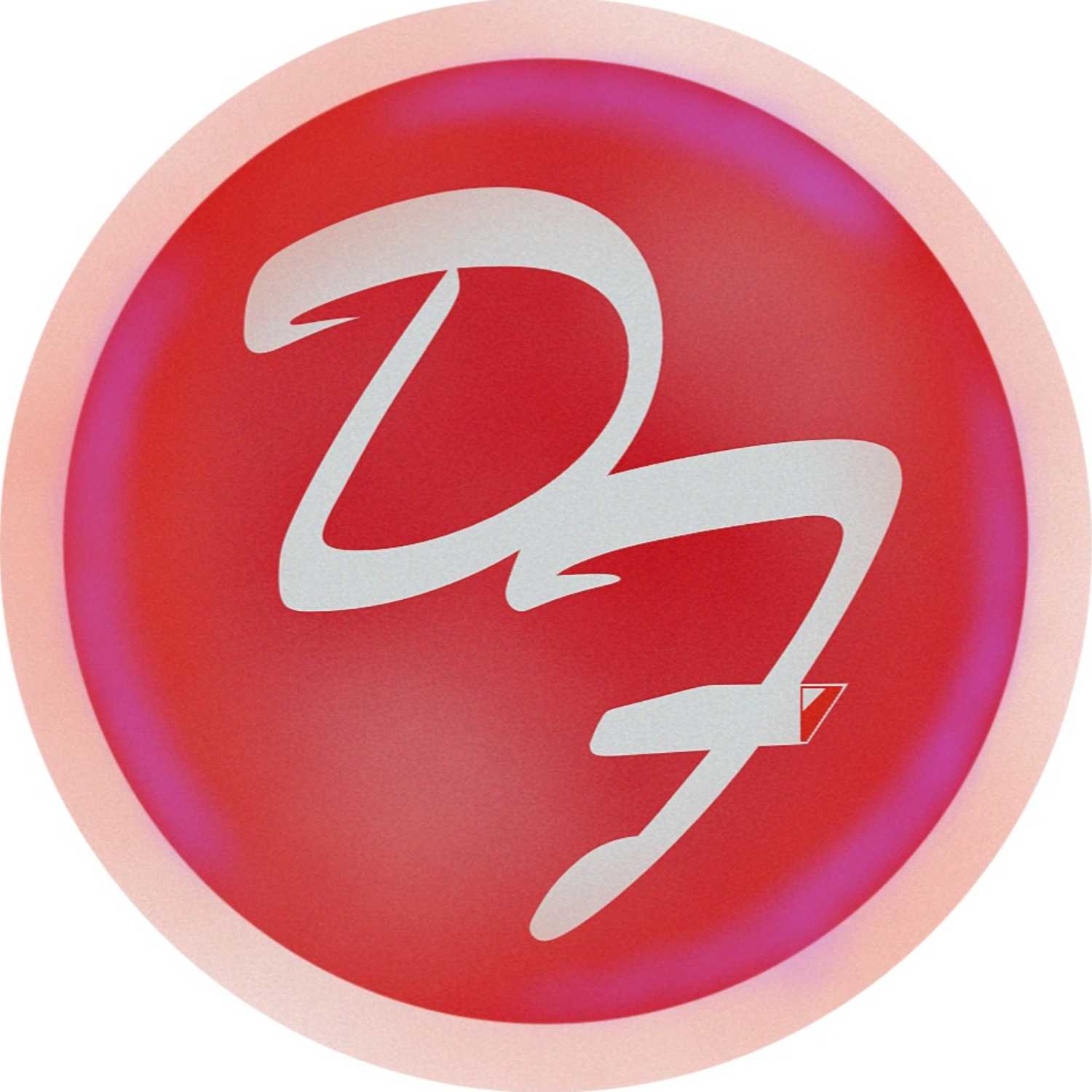 Last Wednesday at 1:26 AM
Today we flipped through stories about China's struggles both internally and externally, as well as how the rest of the world will deal with a rising China on the world stage. Thanks for listening to this episode of the DailyFlip podcast! You can find all of today's articles here: https://flipboard.com/@yourdailyflip/dailyflip-11-28-22-206nia1ky Follow DailyFlip on Twitter: @yourDailyFlip
---
Has Affirmative Action Served its Purpose? - DailyFlip Podcast Ep. 39 - 11/25/22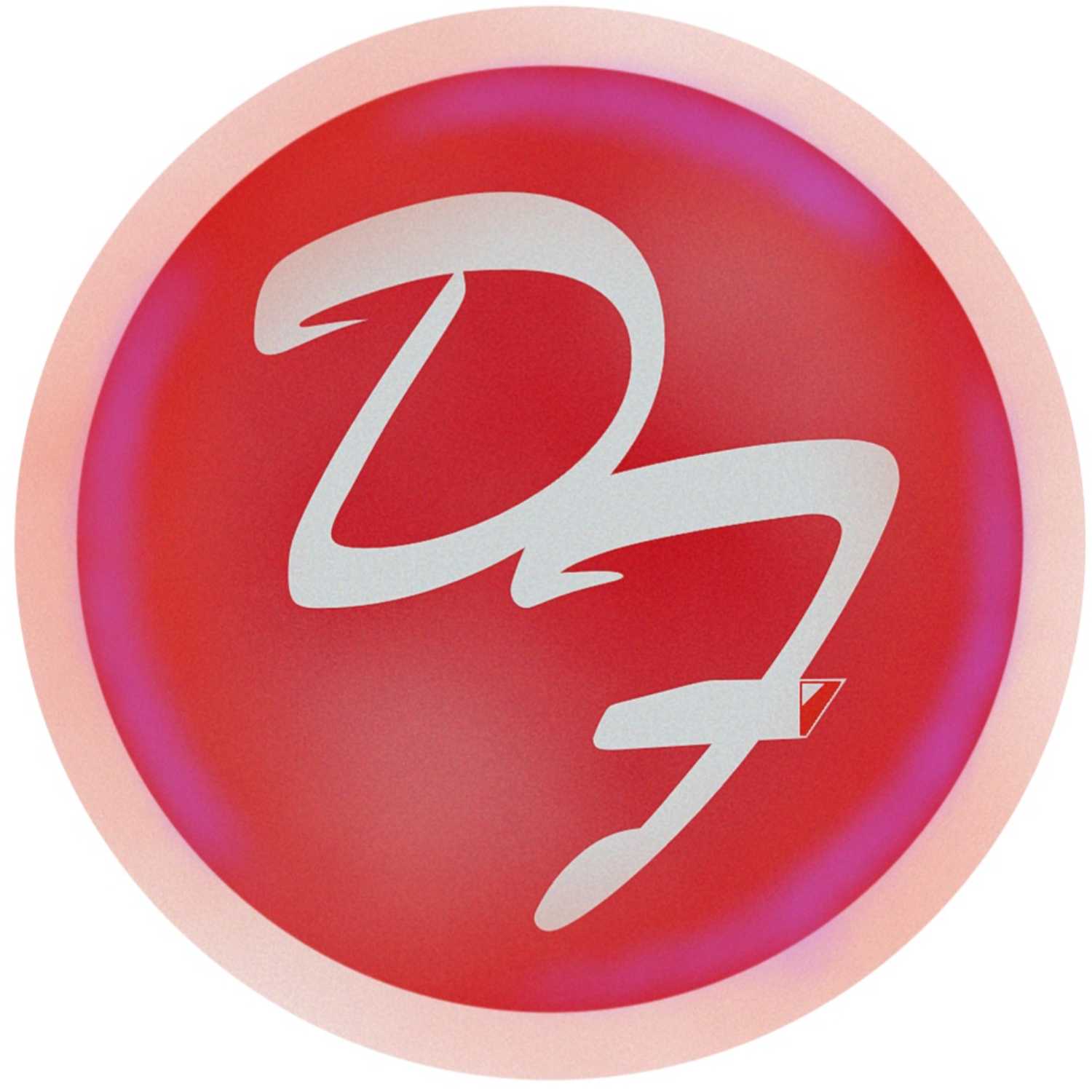 Last Wednesday at 1:26 AM
Today we flipped through stories about the Supreme Court and their ongoing decision on whether or not to uphold Affirmative Action in the college admission process Thanks for listening to this episode of the DailyFlip podcast! You can find all of today's articles here: https://flipboard.com/@yourdailyflip/dailyflip-10-25-22-b6d0cd8jy Follow DailyFlip on Twitter: @yourDailyFlip
---
Republicans use Santa Claus to attack America? - DailyFlip Podcast Ep. 38 - 11/23/22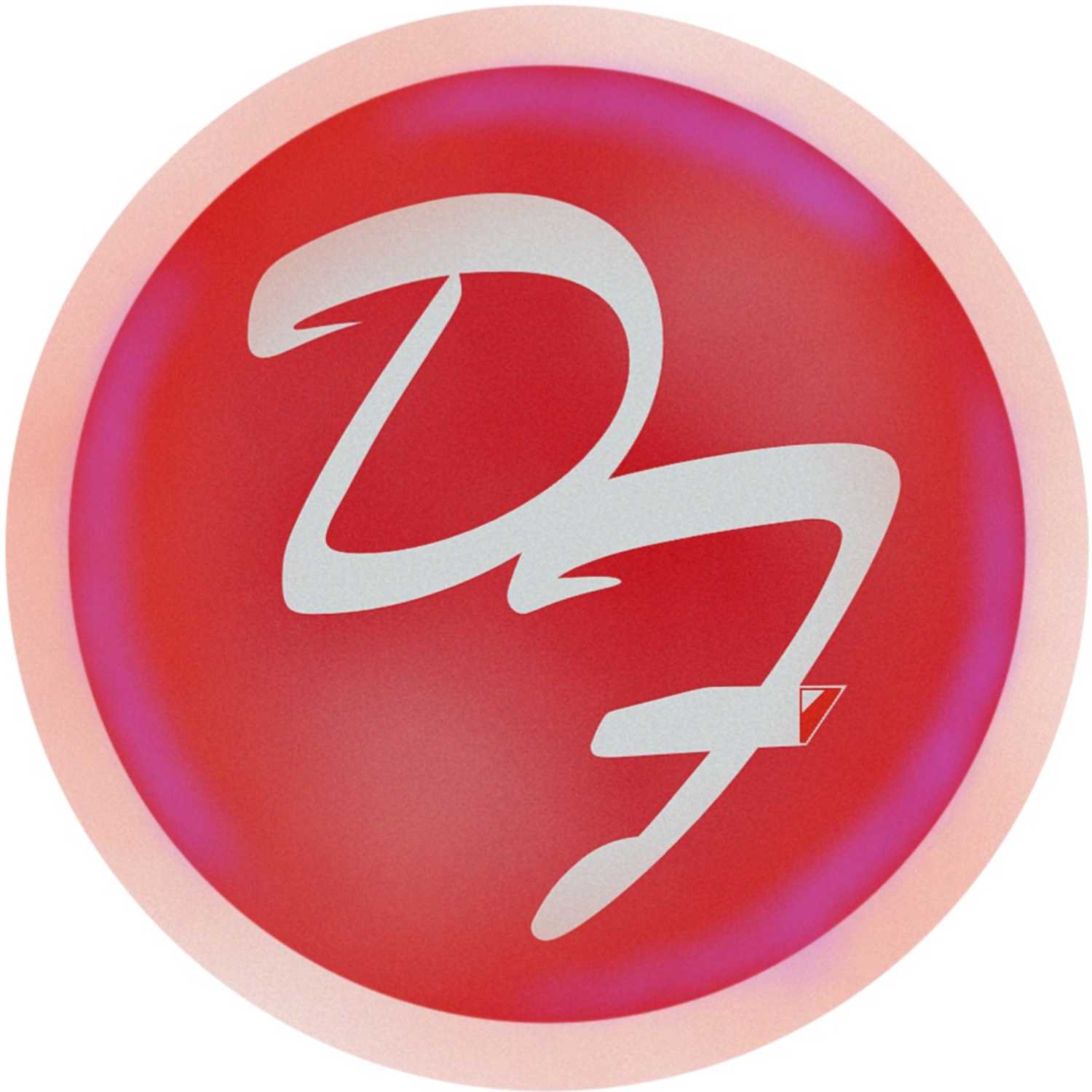 Last Wednesday at 1:26 AM
Today we flipped through stories about Jerome Powell and Janet Yellen ongoing battle over the economy, how the Republicans are going to use "Santa Claus" to undermine America, as well as the Democrats new messaging on crime. Thanks for listening to this episode of the DailyFlip podcast! You can find all of today's articles here: https://flipboard.com/@yourdailyflip/dailyflip-11-23-22-2p5fc18vy Follow DailyFlip on Twitter: @yourDailyFlip
---
Let's Go USA: Special World Cup Edition - DailyFlip Podcast Ep. 37 - 11/21/22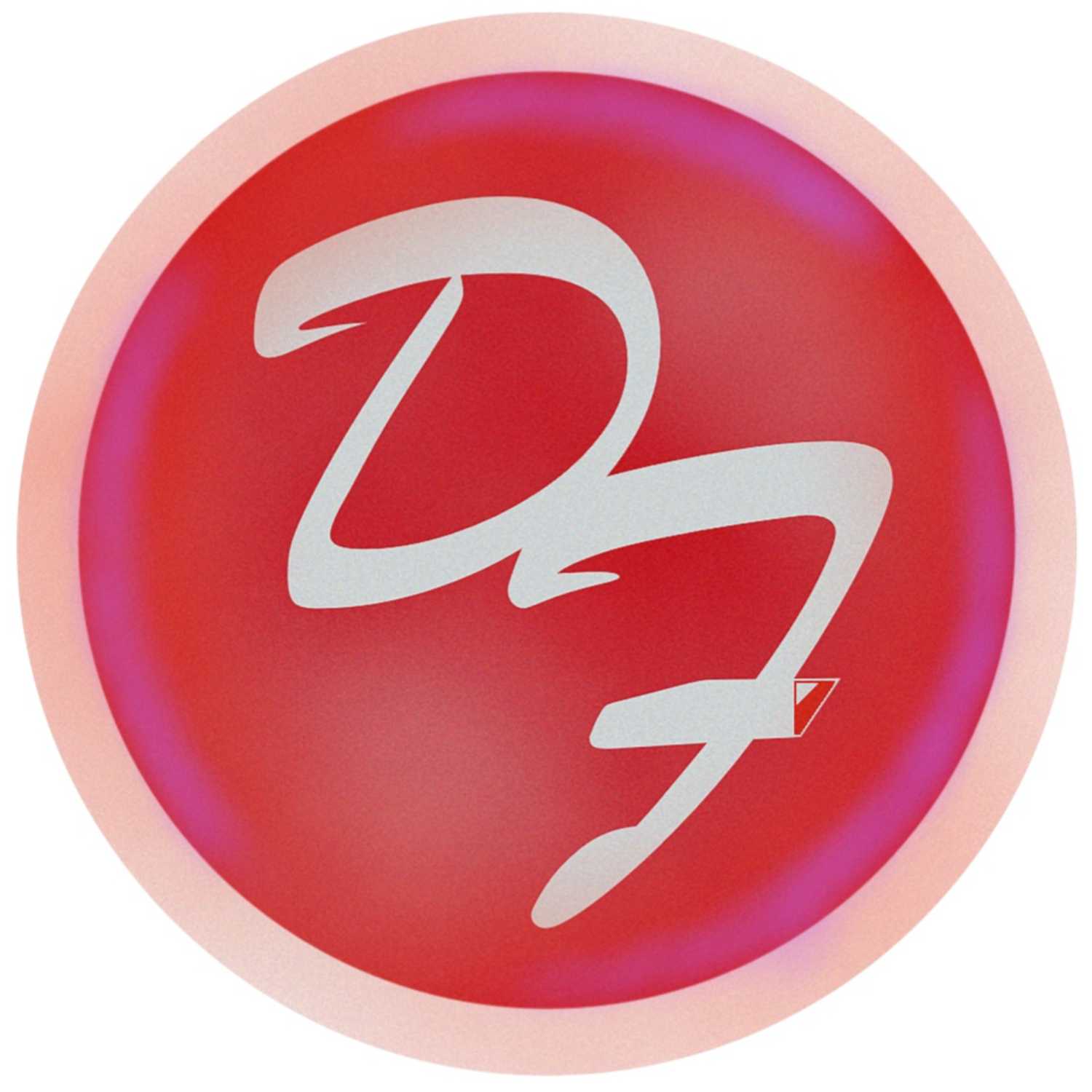 Last Wednesday at 1:26 AM
Today we flipped through stories about the World Cup in Qatar and my picks fro who is going to come out on top. Thanks for listening to this episode of the DailyFlip podcast! You can find all of today's articles here: https://flipboard.com/@yourdailyflip/dailyflip-11-21-22-2q7cjrfpy Follow DailyFlip on Twitter: @yourDailyFlip
---
Democrats Are Fighting to Win Back Blue-Collar Workers - DailyFlip Podcast Ep. 36 - 11/18/22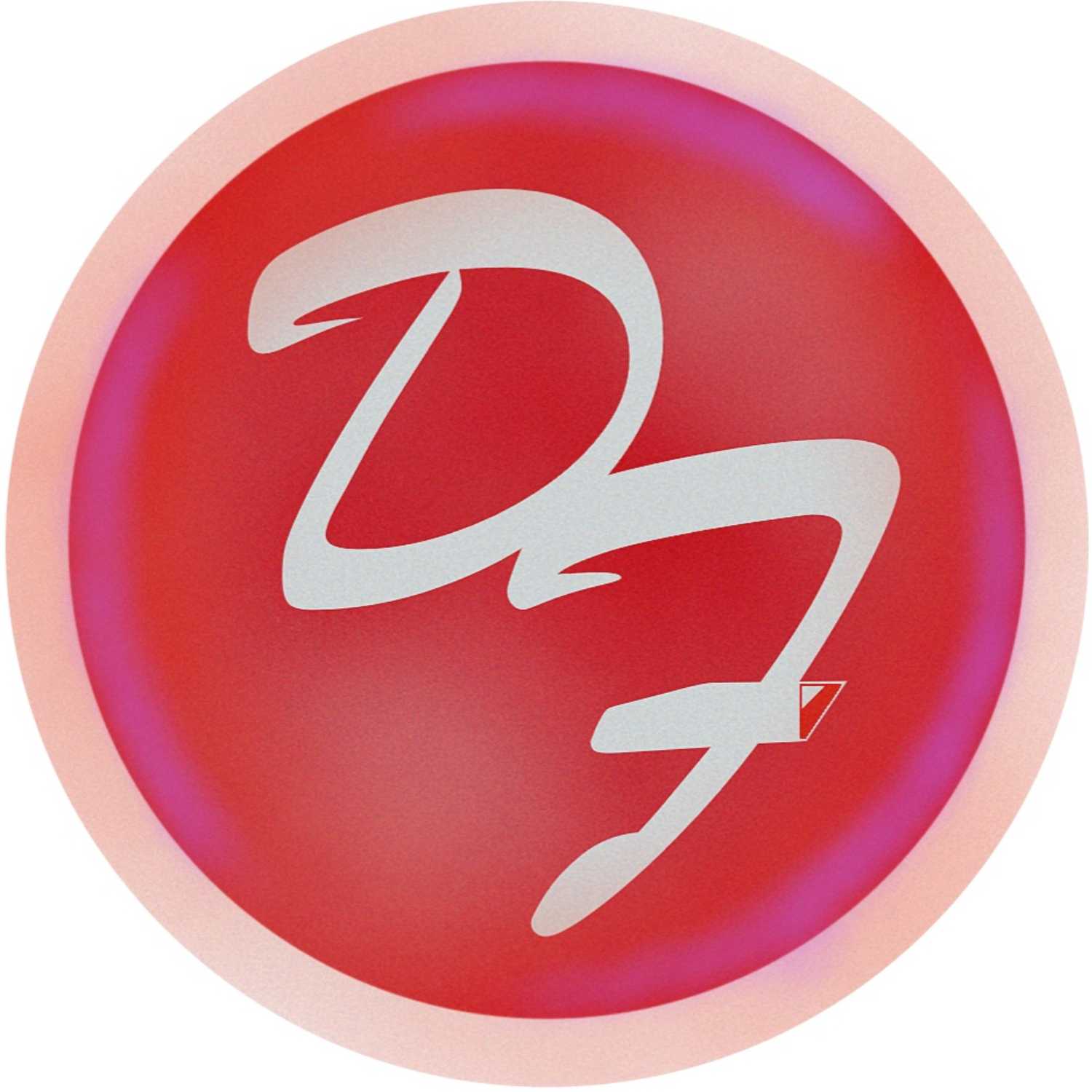 Last Wednesday at 1:26 AM
Today we flipped through stories about the Inflation Reduction Act 's implementation to create a green economy, how Democrats break the 12-Miles limit, as well as an attack on Israeli ship by a suspected Iranian drone. Thanks for listening to this episode of the DailyFlip podcast! You can find all of today's articles here: https://flipboard.com/@yourdailyflip/dailyflip-10-18-22-q2e8it87y Follow DailyFlip on Twitter: @yourDailyFlip
---
Does Biden Still Have the Support of his Party? - DailyFlip Podcast Ep. 35 - 11/16/22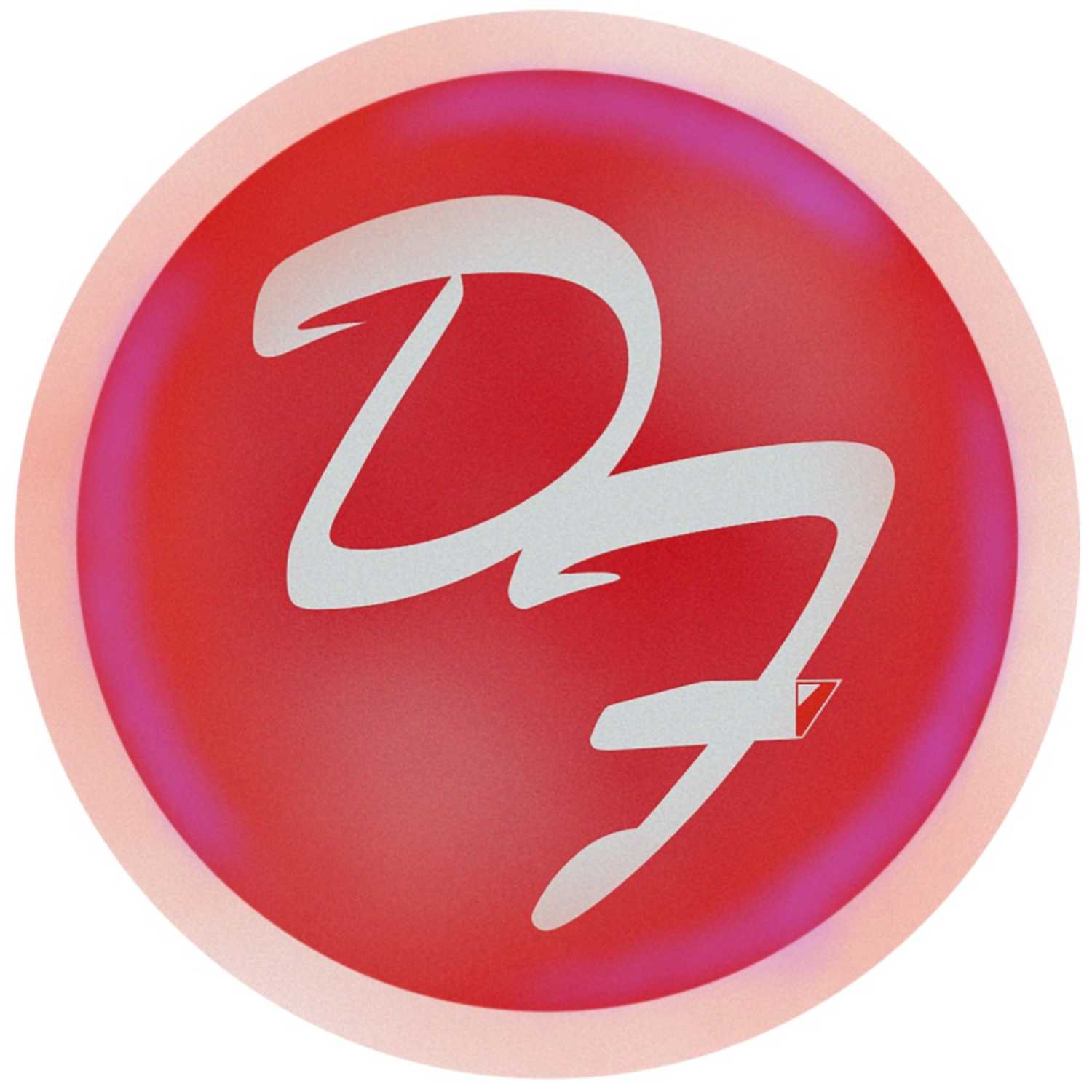 Last Wednesday at 1:26 AM
Today we flipped through stories about the progressives leaning on their relationship with Joe Biden, how and who will unseat Joe Biden in the 2024 Campaign, as well as how Republicans have made gains in Muslim communities during this midterm election Thanks for listening to this episode of the DailyFlip podcast! You can find all of today's articles here: https://flipboard.com/@yourdailyflip/dailyflip-10-16-22-dnt1q701y Follow DailyFlip on Twitter: @yourDailyFlip
---
Both Parties Have Something to Learn From Last Tuesday - DailyFlip Podcast Ep. 34 - 11/14/22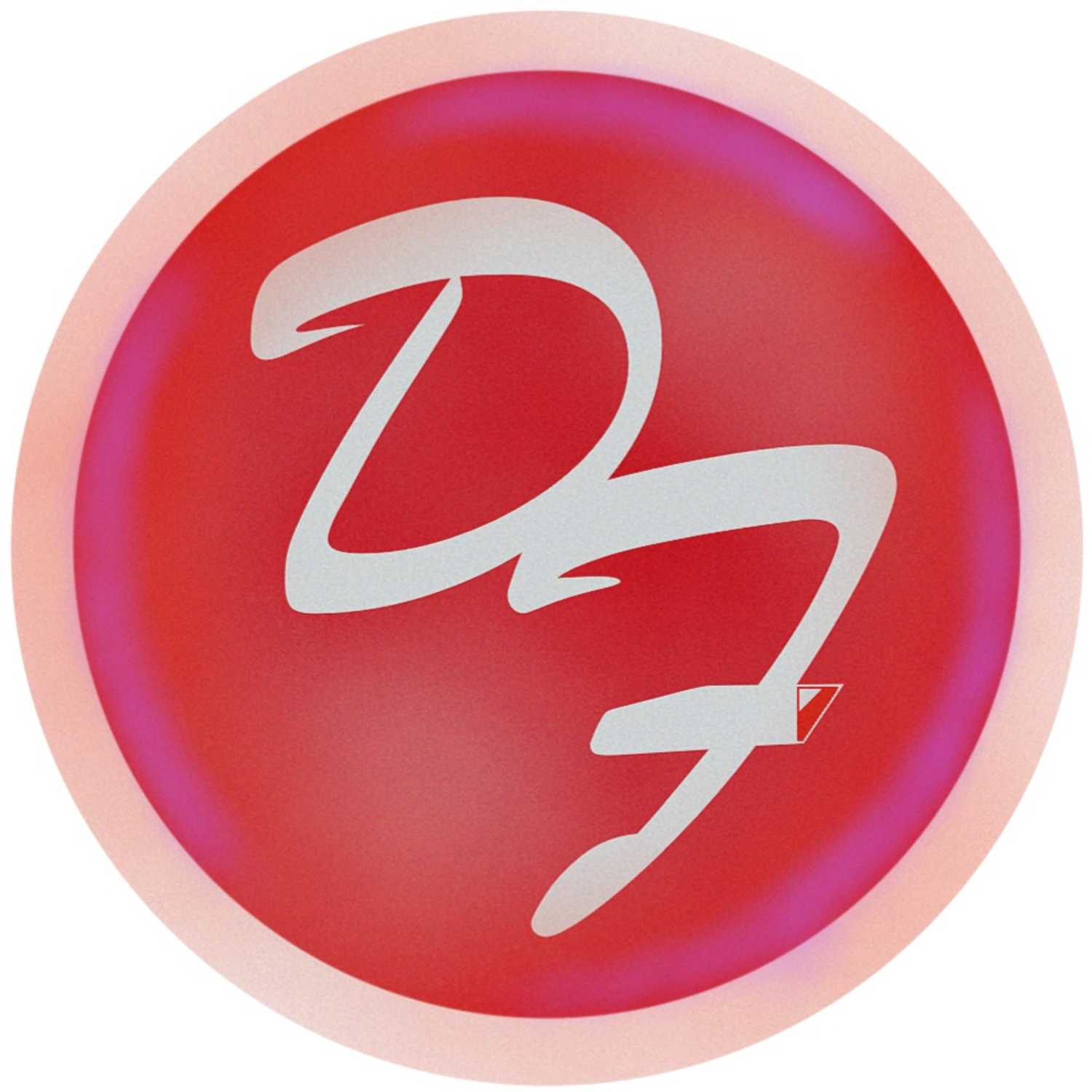 Last Wednesday at 1:26 AM
Today we flipped through stories about how the Republicans winning the House will actually benefit Biden more than it hurts him, why Stacey Abrams Lost in Georgia, as well as FTX's collapse and how it has affected the Crypto world. Thanks for listening to this episode of the DailyFlip podcast! You can find all of today's articles here: https://flipboard.com/@yourdailyflip/dailyflip-10-14-22-g4185i8ey Follow DailyFlip on Twitter: @yourDailyFlip
---
Republicans Need to Rethink Their Strategy - DailyFlip Podcast Ep. 33- 11/11/22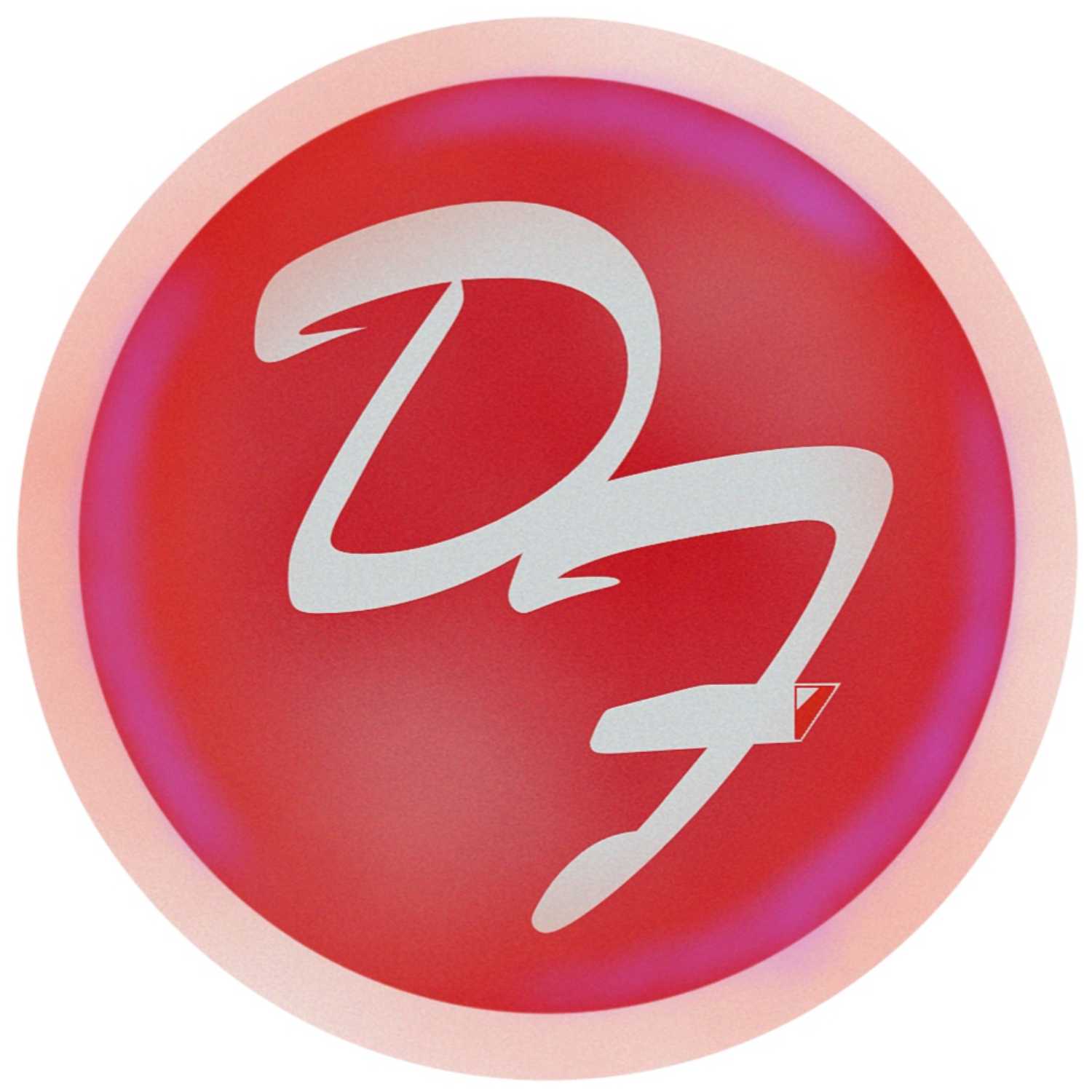 Last Wednesday at 1:26 AM
Today we flipped through stories about how the republicans messed up this midterm cycle, why they have a hard time reaching the younger generation, as well as the possible forming of a cartel of battery mineral countries. Thanks for listening to this episode of the DailyFlip podcast! You can find all of today's articles here: https://flipboard.com/@yourdailyflip/dailyflip-11-11-22-omlc4hm6y Follow DailyFlip on Twitter: @yourDailyFlip
---
The Red Wave Turned Into a Red Kiddy Pool - DailyFlip Podcast Ep. 32- 11/9/22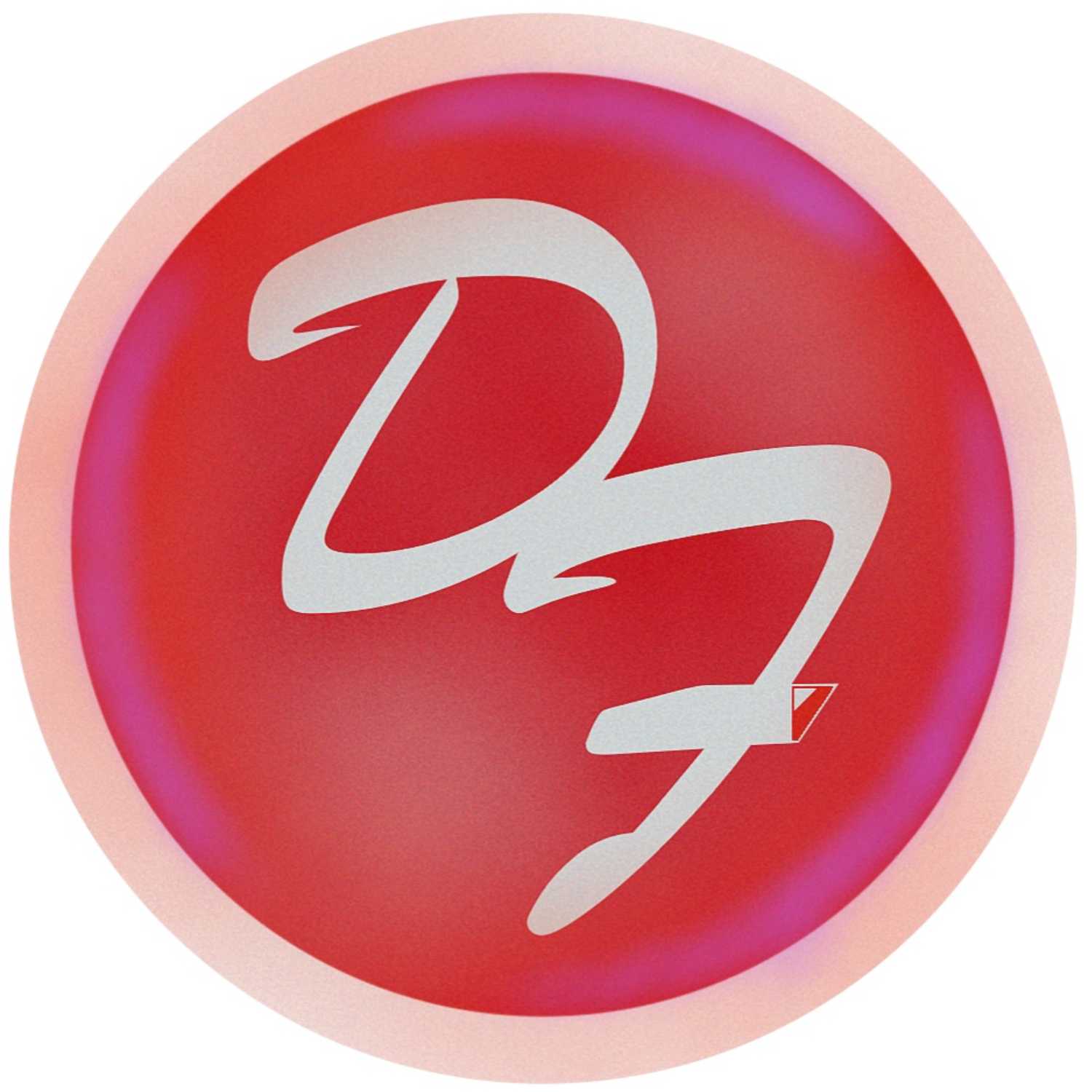 Last Wednesday at 1:26 AM
Let's talk Midterms: Today was another special episode where we watched the polls as they came in and made some predictions. Did I get any right? You'll just have to listen to find out! Thanks for listening to this episode of the DailyFlip podcast! Follow DailyFlip on Twitter: @yourDailyFlip
---
Musk Isn't What We Thought He Would Be - DailyFlip Podcast Ep. 31 - 11/7/22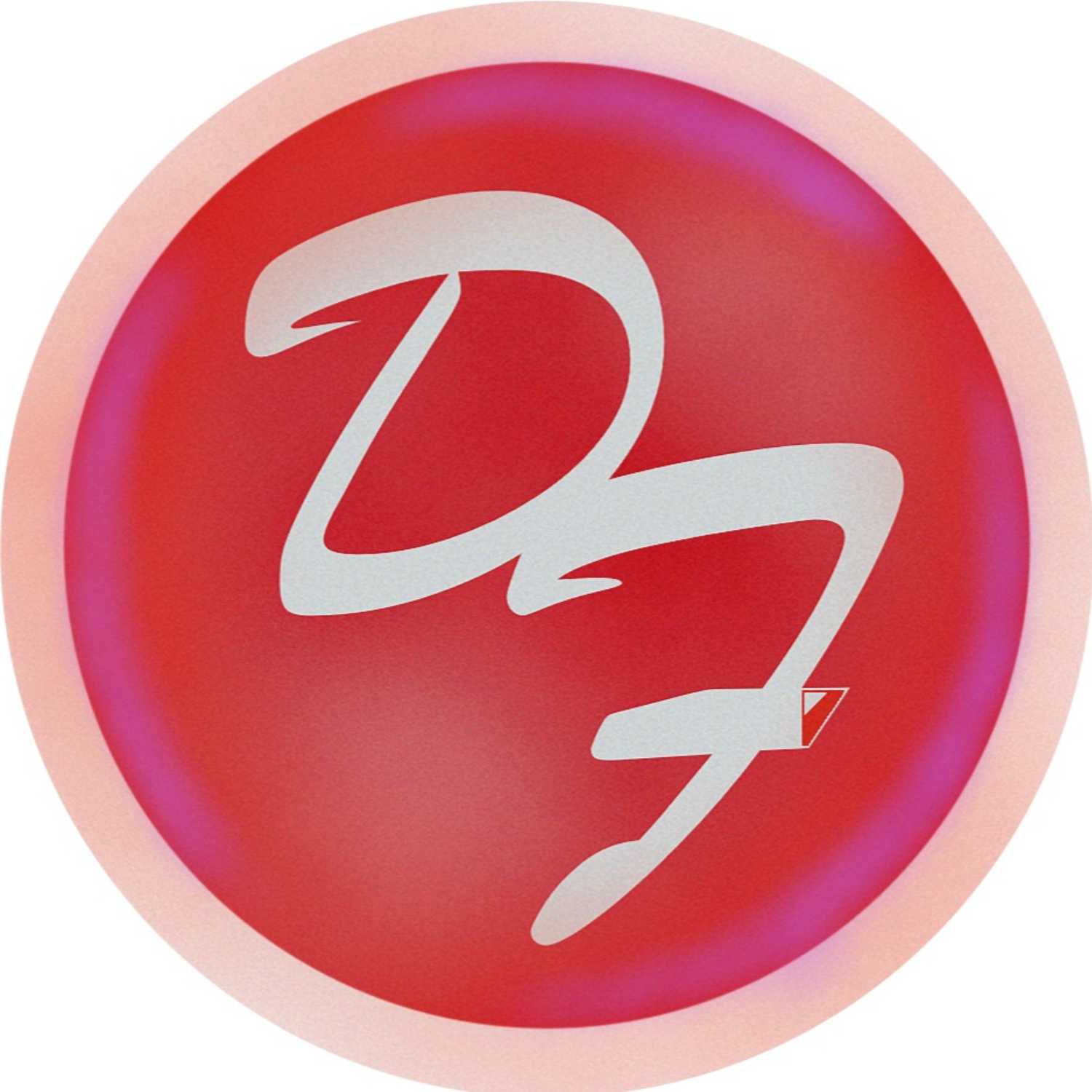 Last Wednesday at 1:26 AM
Today we flipped through stories about Musk's plan for content moderation on Twitter, Marty Walsh's visit to a Union training facility, as well as the future of business in a post covid world. Thanks for listening to this episode of the DailyFlip podcast! You can find all of today's articles here: https://flipboard.com/@yourdailyflip/dailyflip-11-7-22-nh0orjhoy Follow DailyFlip on Twitter: @yourDailyFlip
---
The Wage Debate is Back and It's Heating Up - DailyFlip Podcast Ep.30 - 11/4/22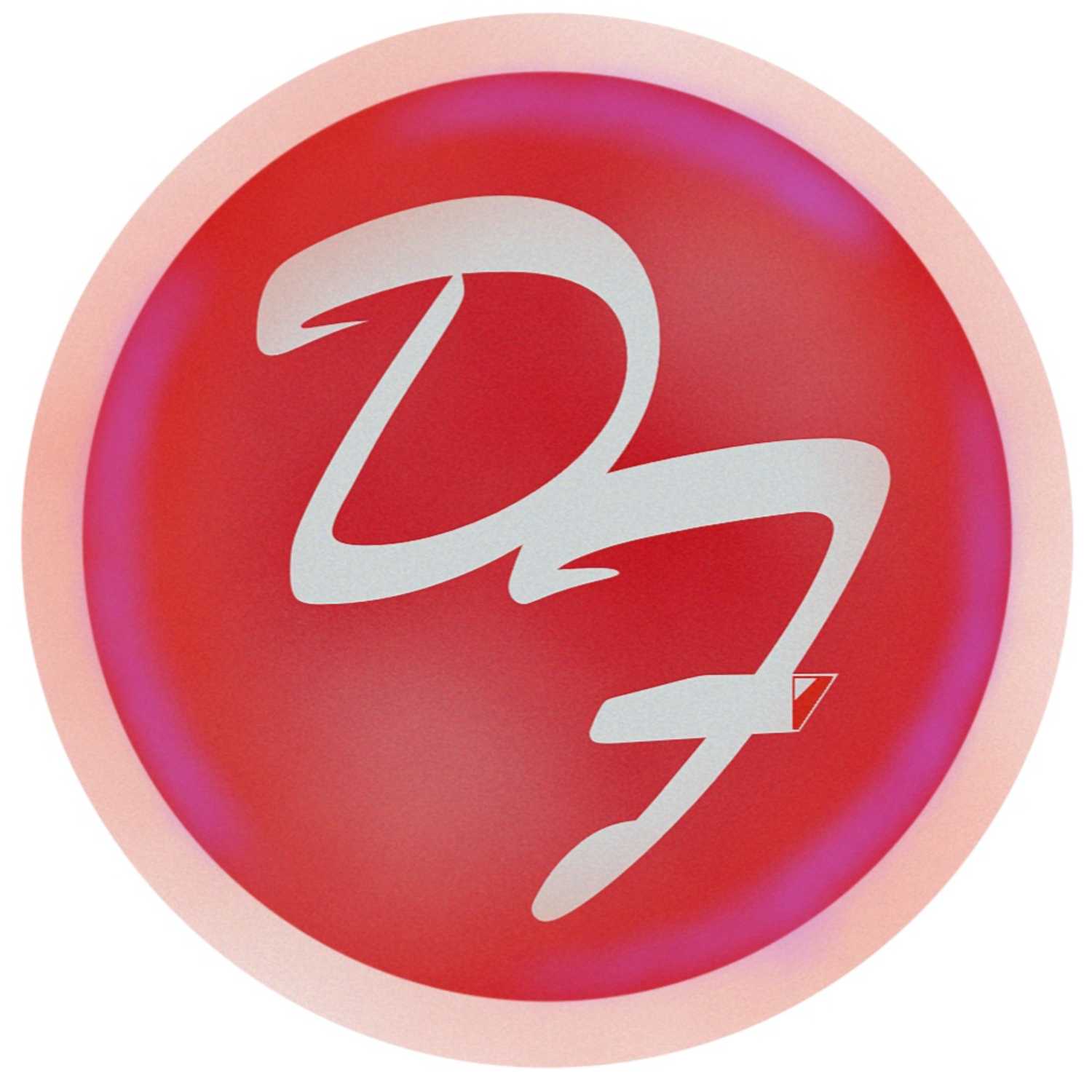 Last Wednesday at 1:25 AM
Today we flipped through stories about Wages driving up inflation, the debate on raising the federal minimum wage, as well as the U.S. starting a chip war with China. Thanks for listening to this episode of the DailyFlip podcast! You can find all of today's articles here: https://flipboard.com/@yourdailyflip/dailyflip-11-2-22-75ot077py Follow DailyFlip on Twitter: @yourDailyFlip
---
Confirmed: DHS and Big Tech are in Bed Together - DailyFlip Podcast Special Edition - 11/2/22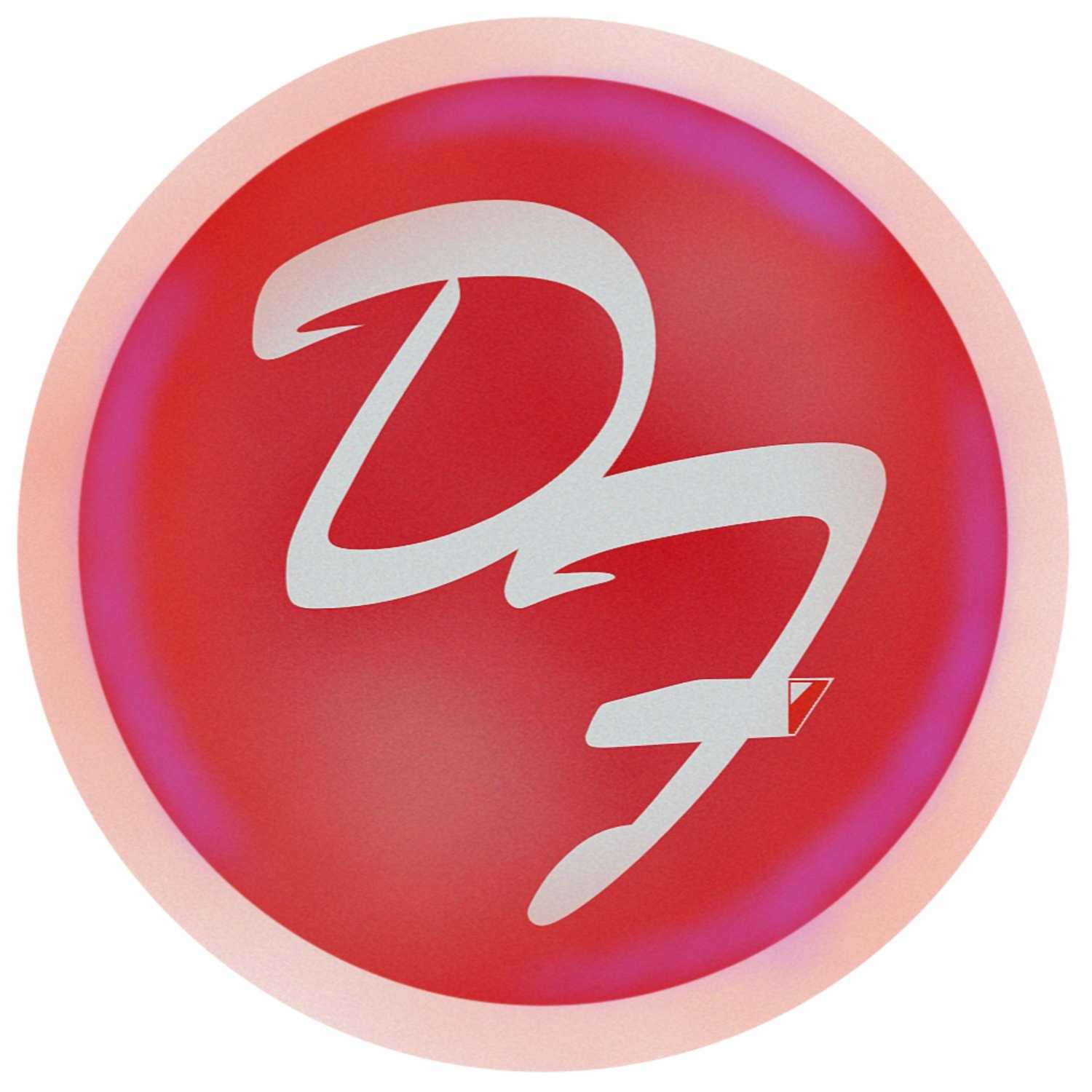 Last Wednesday at 1:25 AM
Today we flipped through a story about the breaking news from the intercept describing the relationship between the DHS and Big Tech Platforms. Thanks for listening to this episode of the DailyFlip podcast! Link to The Intercept article: https://flip.it/kMlzcP Follow DailyFlip on Twitter: @yourDailyFlip
---
America's Two Party System: Outdated or Obligatory? - DailyFlip Podcast Ep.29 - 10/31/22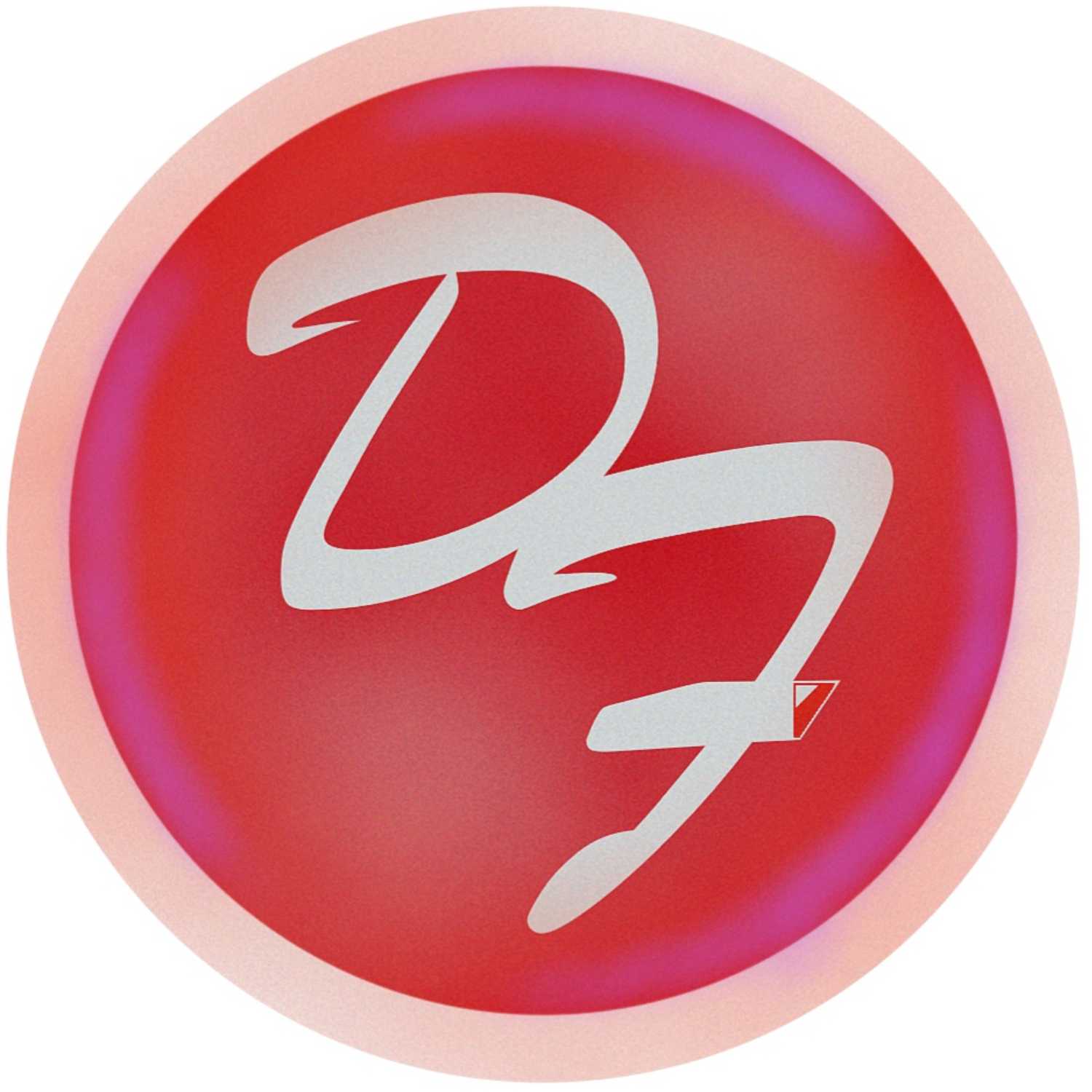 Last Wednesday at 1:24 AM
Today we flipped through stories about the Young Democratic Socailist Parties wanting to break from the Democrats, Republicans gaining momentum going into the Midterms, as well as a discussion about Elon Musk acquiring Twitter. Thanks for listening to this episode of the DailyFlip podcast! You can find all of today's articles here: https://flipboard.com/@yourdailyflip/dailyflip-10-31-22-f5ec8g3ly Follow DailyFlip on Twitter: @yourDailyFlip
---
The Stock Market No Longer Reflects the U.S. Economy - DailyFlip Podcast Ep.28 - 10/28/22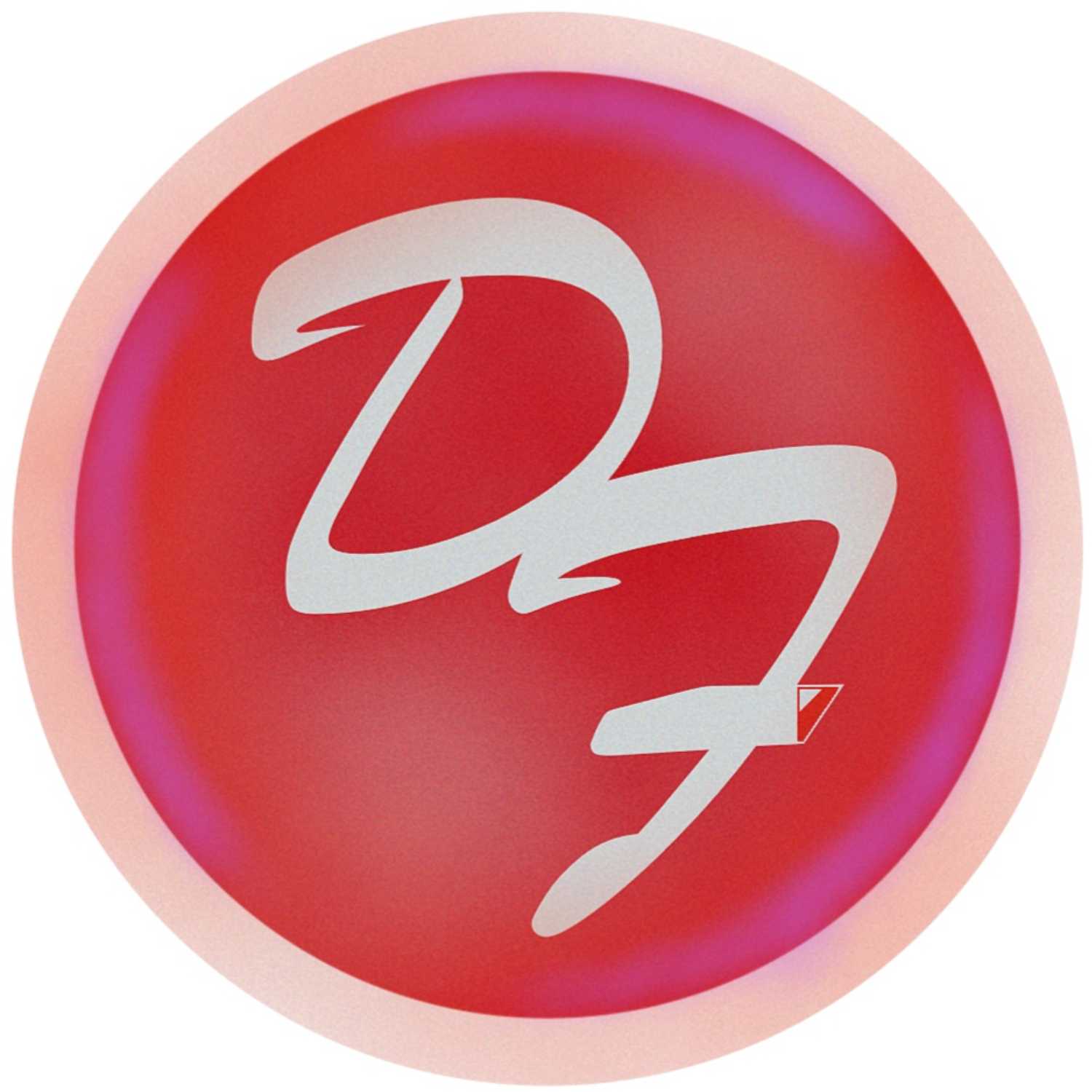 Last Wednesday at 1:24 AM
Today we flipped through stories about the FED's involvement in the stock market, Cathie Woods price target for Bitcoin, as well as how affordable housing developments affect housing value. Thanks for listening to this episode of the DailyFlip podcast! You can find all of today's articles here: https://flipboard.com/@yourdailyflip/dailyflip-10-28-22-pr0bvlssy Follow DailyFlip on Twitter: @yourDailyFlip
---