Subscribe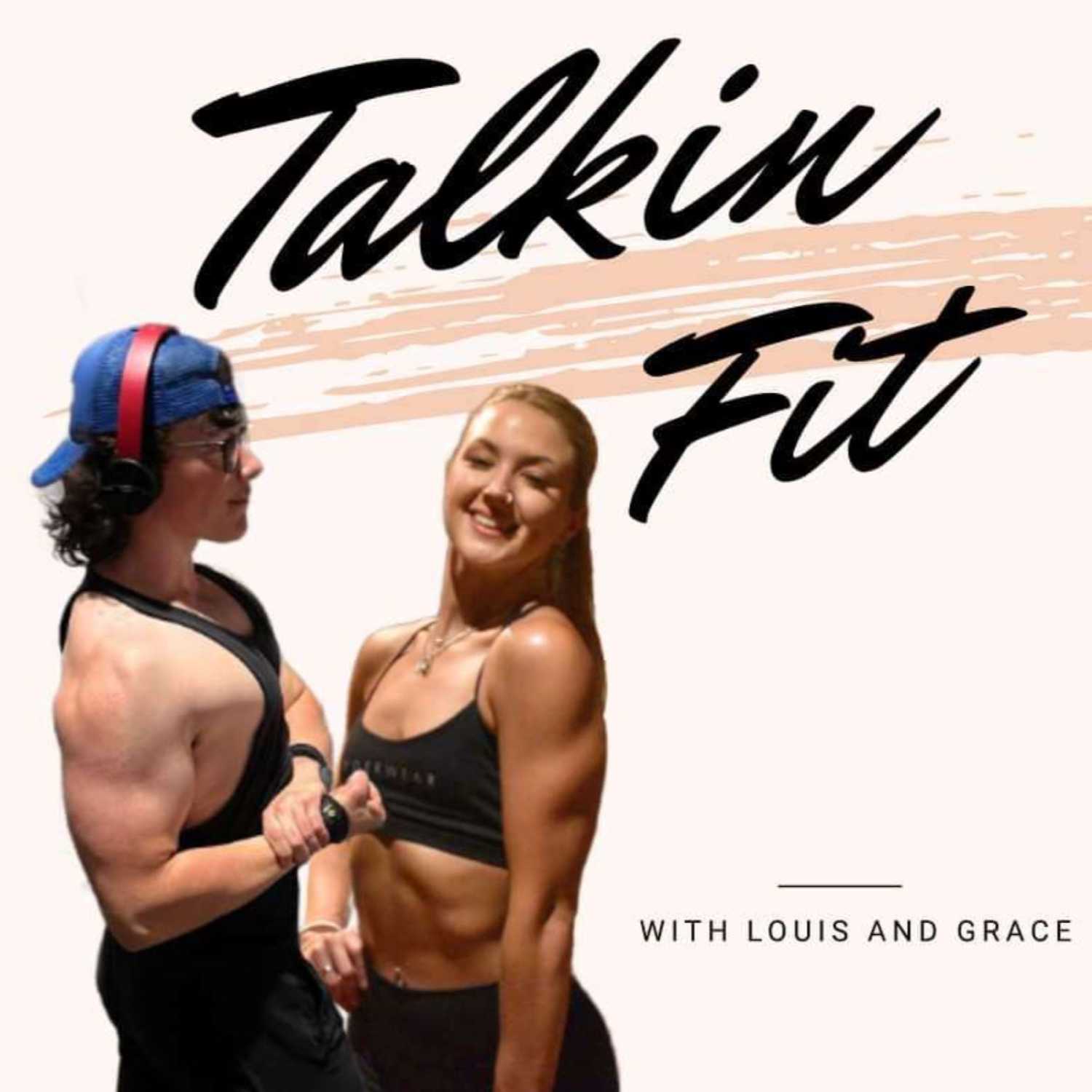 Welcome to the Talkin' Fit podcast hosted by Grace and Louis where we discuss (mostly aggressively argue) about all things gym/fitness related. Hot takes and controversial opinions surrounding the fitness industry and community are the backbone of these episodes along with other fun and interactive segments. So dry scoop that pre, get your ass to the gym and listen to us along the way.
Busting Gym Myths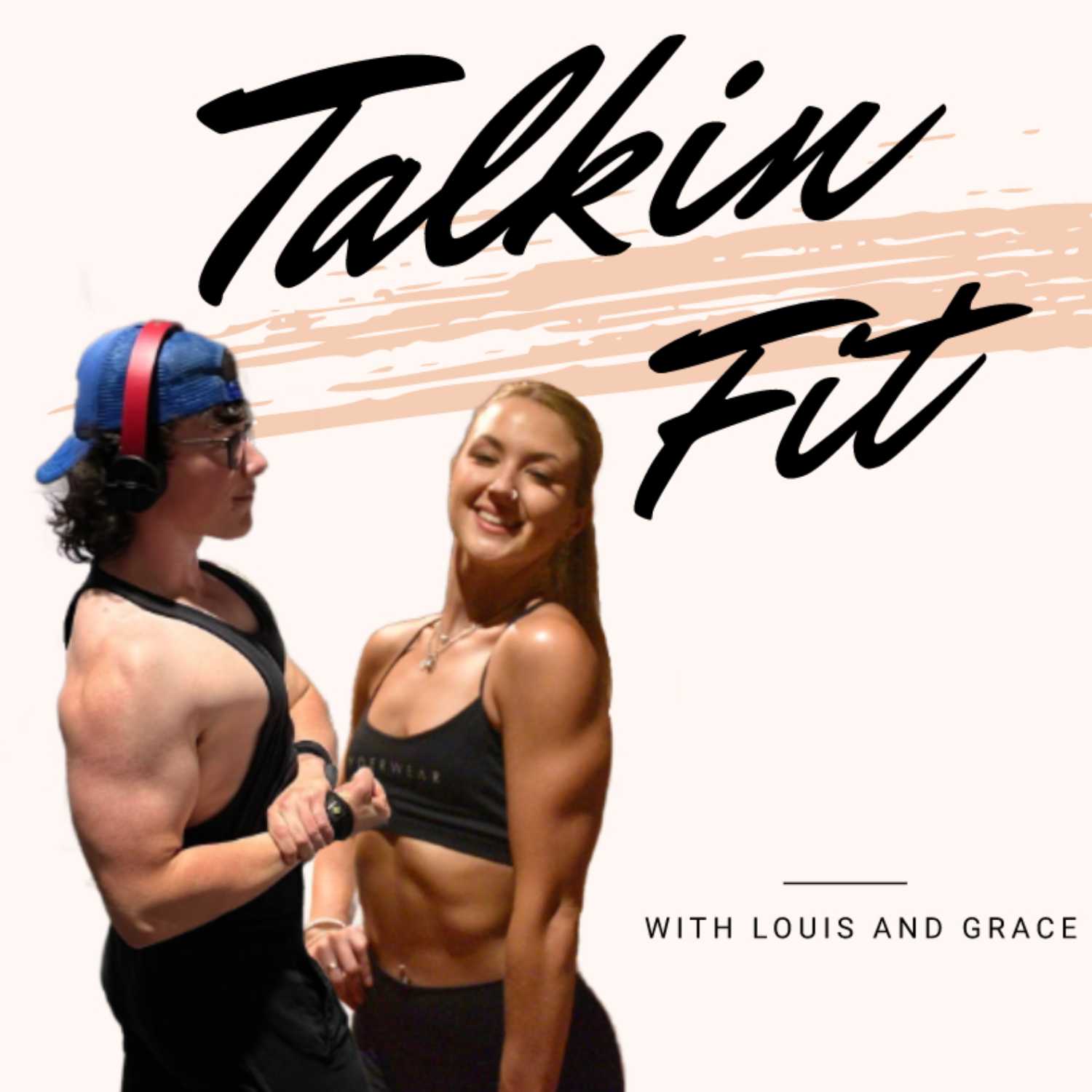 This weeks ep is purely designed to BUST some absolutely silly gym myths we've been hearing as of late. We chat about women becoming bulky from weight training, wrist straps being bad for your wrists, cycle training and fasting being the superior form to lose fat... Listen up and give us your thoughts!
---
Why LeBron James Is A Fake Natty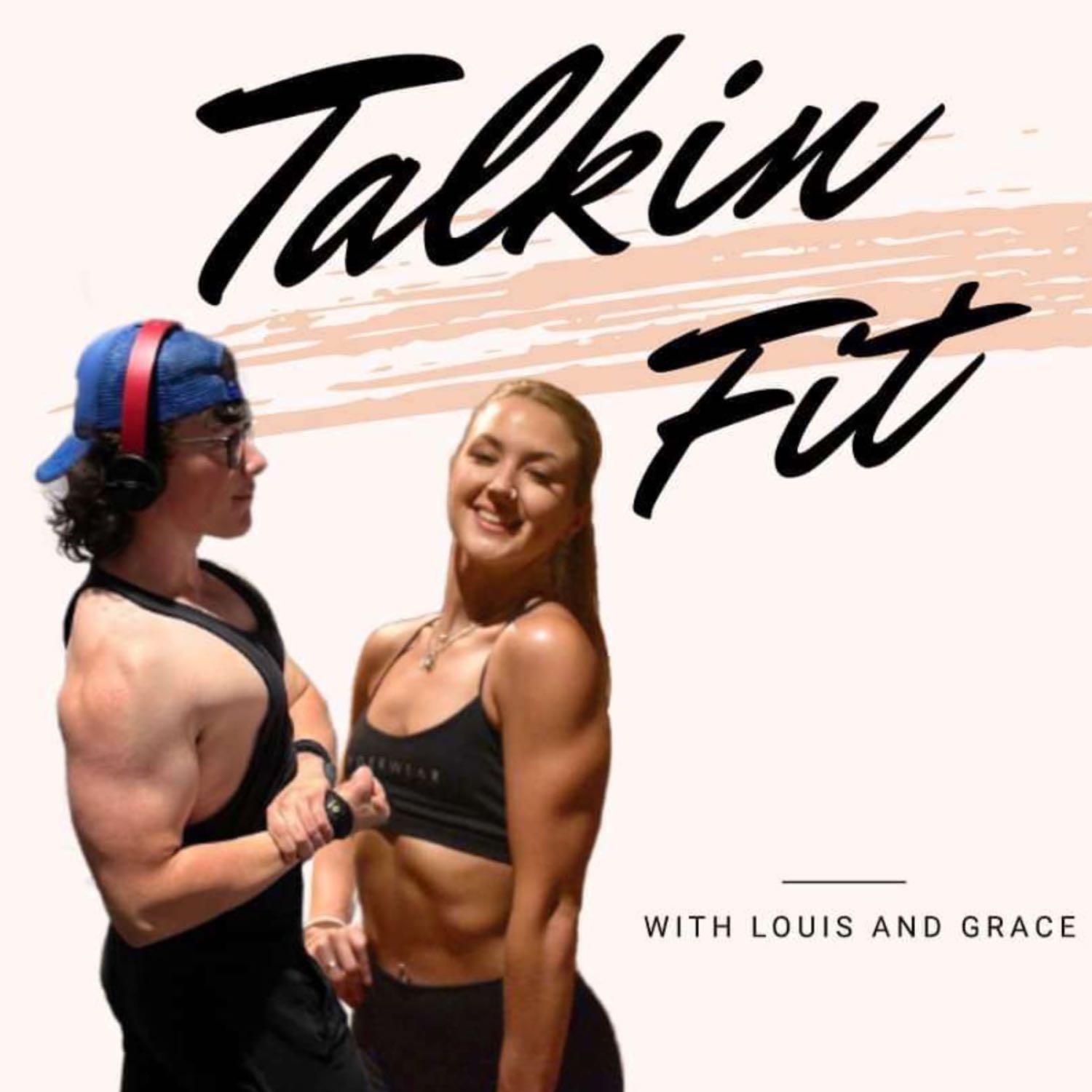 In this weeks episode, we recap Graces last two weeks of prep as we take two steps closer to her stepping on stage. We also put on our tin-foil hats and debunk whether we believe LeBron James has been given the secret sauce behind closed doors. We later cover that the question of natty or not may not be a simple black and white answer... but more of a spectrum. Make sure to leave a 5 star rating and check out all our socials.
---
Why You Should Avoid Taking This Supplement + Olympia 2023 Recap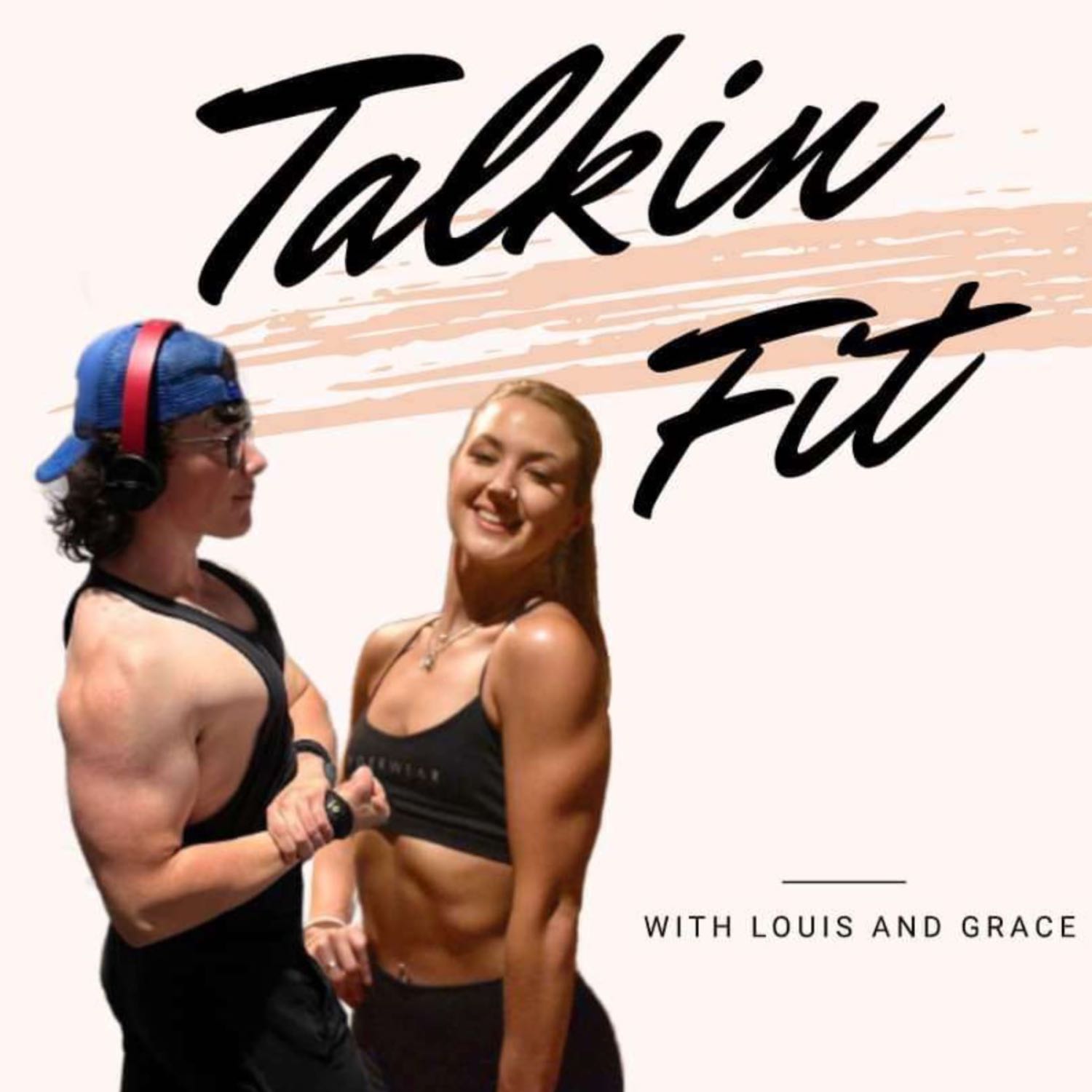 WE'RE BACK BITCHES. Another week, another episode! This week we recap the Olympia and the WBFF (FMG) shows that just took place - big shoutout to the competitors!! We also touch on one of the biggest scams in the health and wellness industry... supplements... Listen and give us your thoughts!
---
Your Lack Of Sleep Is Ruining Your Progress
We're back for another week babes!! This week we talk about the importance of sleep when you're training regularly. Your sleep schedule may be impacting your gains more than you think!We also propose the idea of creating our own completely natural bodybuilding federation... do you think its possible??Hope you enjoy, be sure to rate us 5 stars!! LOVE YAS
---
Why Finding Balance Is Important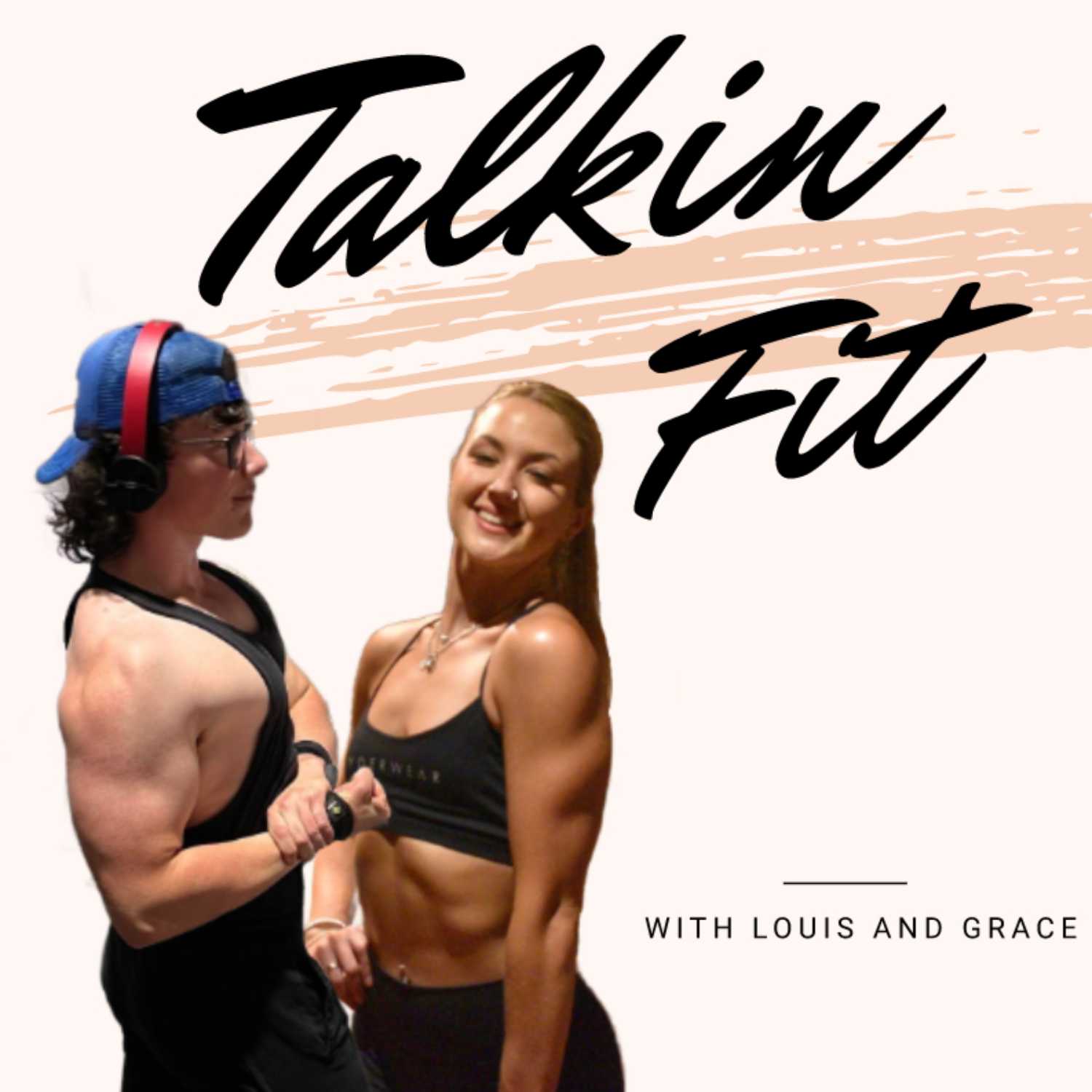 Its another week, another episode!! This week we're back and we're talkin about BALANCE!! Both of us offer differing views on the topic of 'Grind Culture' - which is a lifestyle approach that seems to be picking up some traction in the fitness community as of late. Louis has officially started the bulk and hes going ham with it (listen to get the scoop on his exact diet) and Grace is about to start her 27 week journey to her comp!Hope you enjoy kings and queens xx
---
Europe 2023 Recap!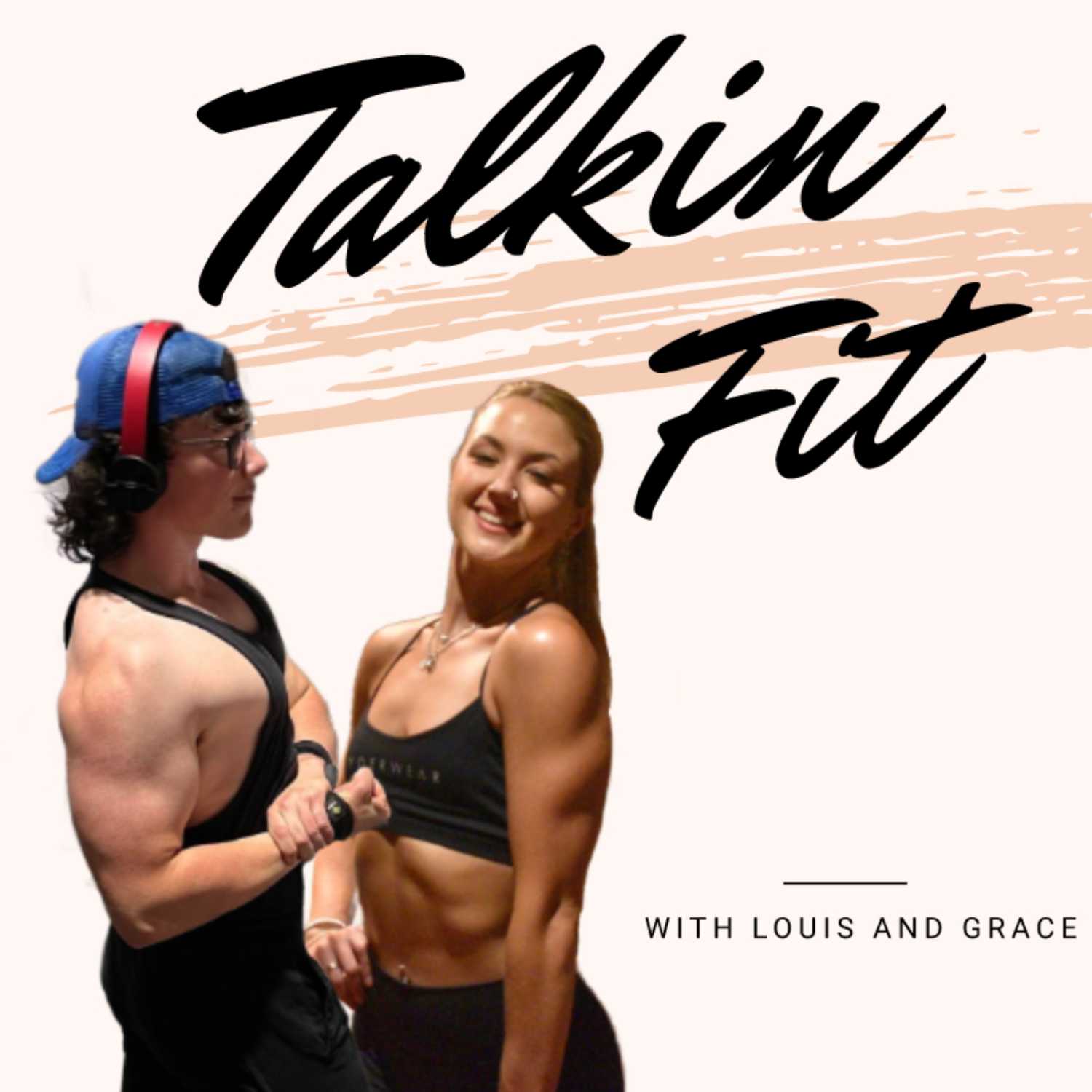 WE'RE BACK!! And this week, we're giving you guys a big recap on our euro autumn trip! Its been a great time so listen in and get the scoop on some of the crazy things that happened over our 3 weeks away!!
---
Why Sam Sulek Needs To Be Cancelled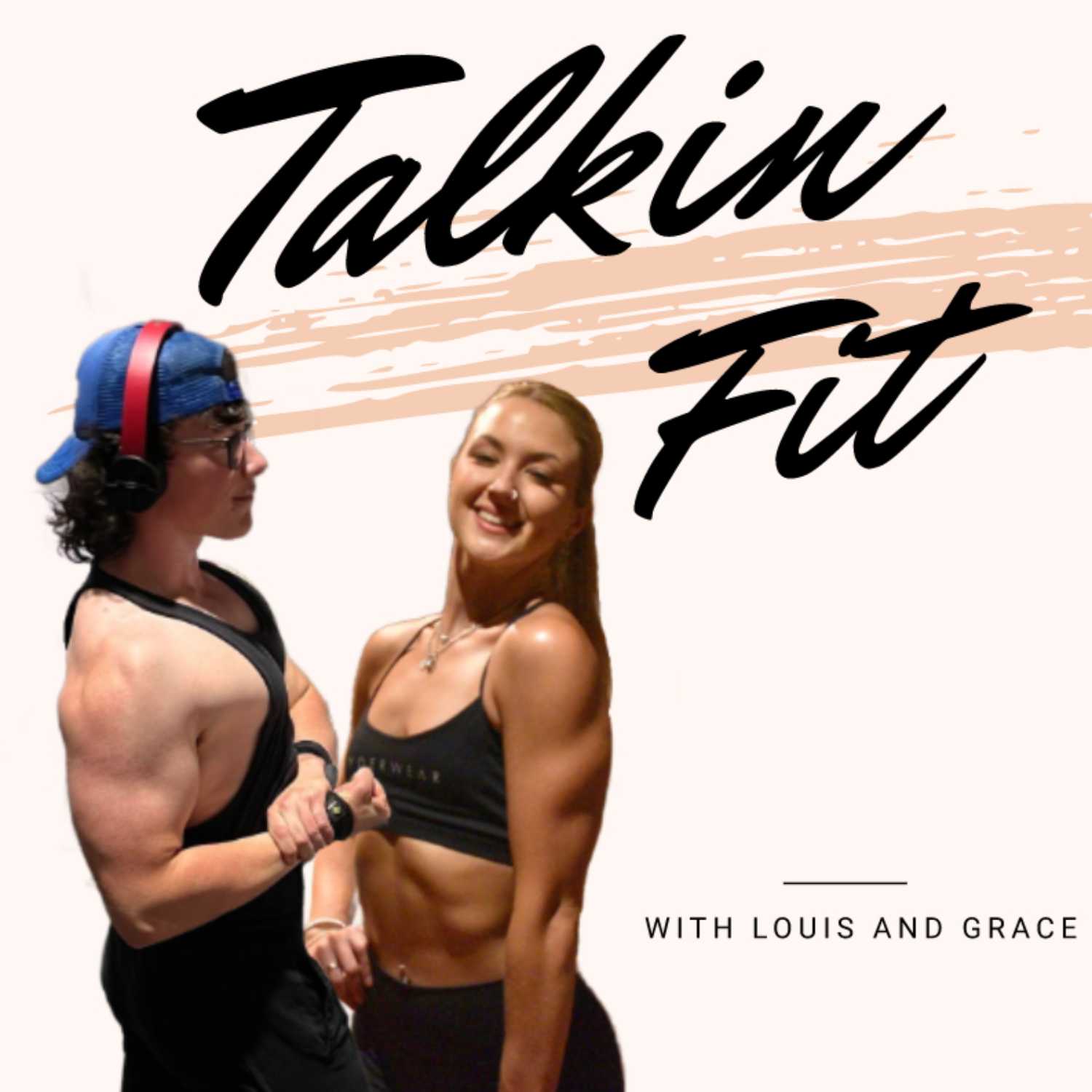 In this weeks ep we have a chat about the most trending man in the fitness industry - SAM SULEK!! We give our thoughts on whether we think he has a positive or negative influence on his audience and we chat about his diet, workouts and of course - his use of PEDs. We are also back on our quest to find the most delicious protein snack, and give you all an update before we head off to Europe on Friday. Give it a listen and send us a message with your thoughts!!
---
Rating Different Athletes Physiques Pt.2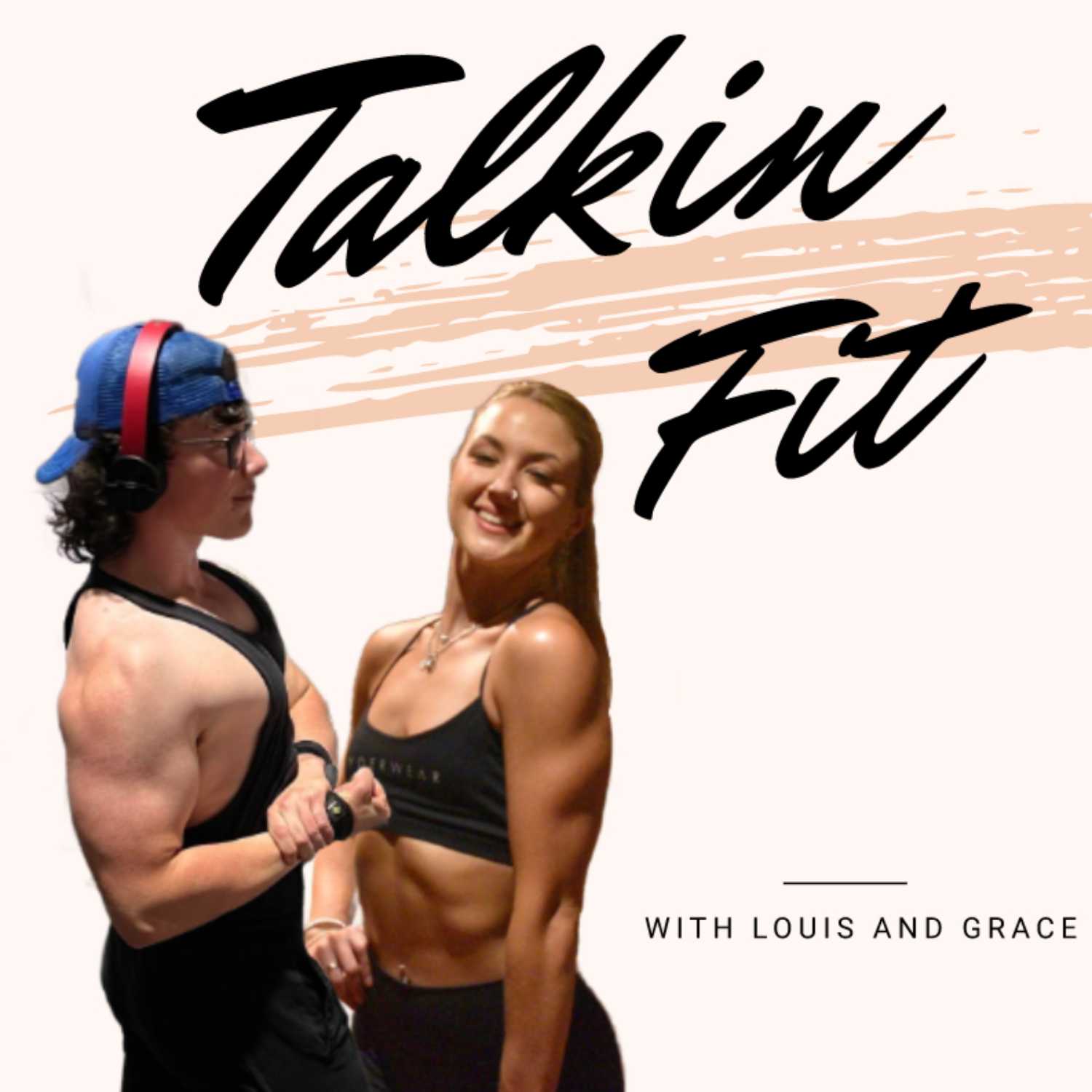 This week we're back with another tier list, adding 6 new sports to our athletes physiques rankings! The athletes - divers, NBA players, footy players, rowers, soccer players and sumo wrestlers. Listen to find out where we think they belong on our Olympia tier list!We give a quick gym and diet update as we count down as days to Europe, and chat about how we're feeling at this point in our training.
---
Why Grace has stopped her cut already... (we've been keeping a secret)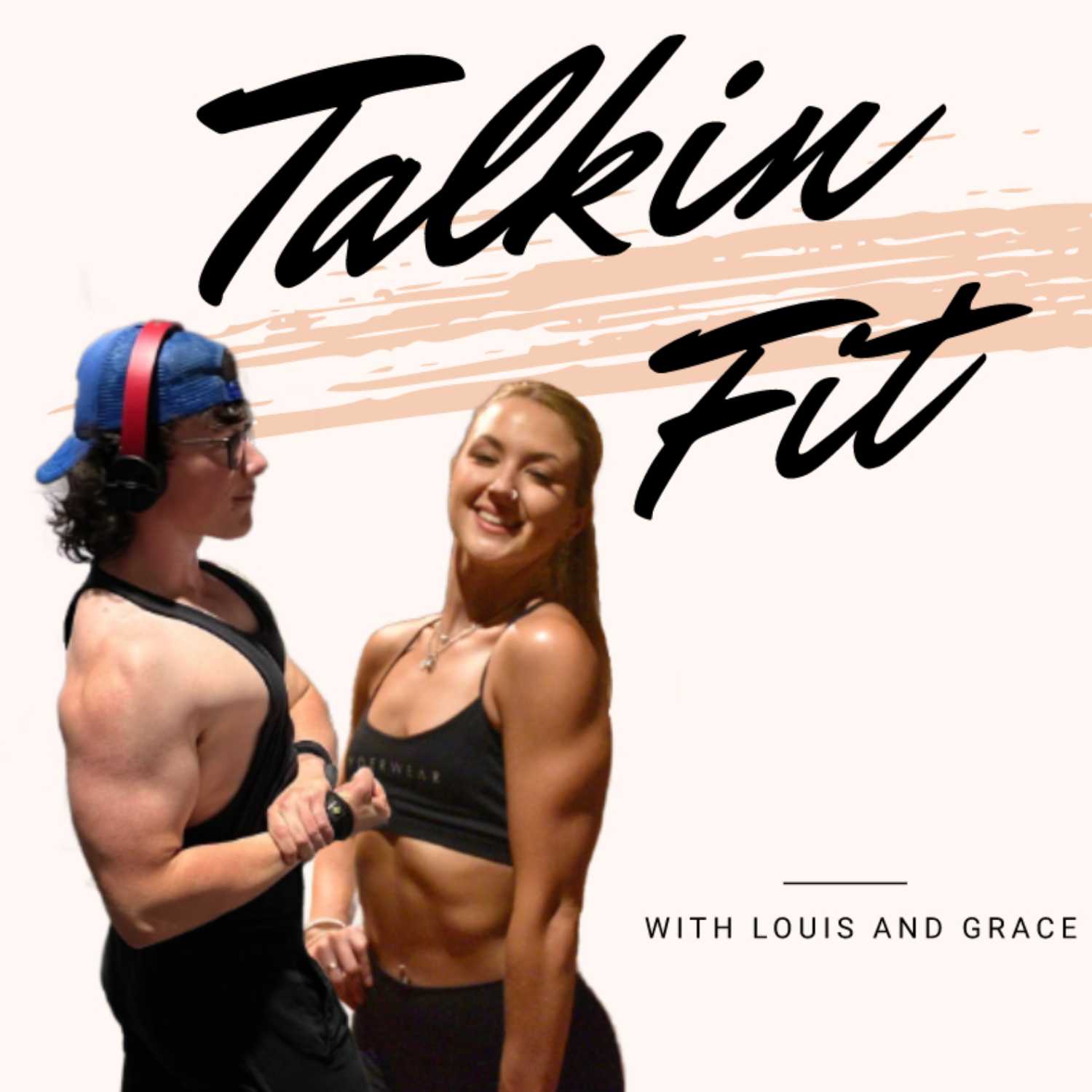 In todays ep we're back with just us two, to have a chat about whats been happening over the past couple weeks. Grace has made an exciting decision which has seen her end her cut abruptly, and Louis has decided to get into a sport hes been thinking about for yearssss! Listen to find out whats going on!! P.s Grace is crook as, so please excuse her voice and slight lack of enthusiasm :( she'll be back to normal next week hopefully!!
---
Life As a Hybrid Athlete ft. Hamish James
In this weeks ep we sit down with a man of many talents - Hamish is a body builder, powerlifter, triathlete, rower and soon to be Iron Man. We were blessed enough to have Hamish join us and chat about the ins and outs of life as a 'hybrid' athlete. We pick his brain about why he does what he does and how its impacted him. We also chat about social media and what its like to create content for an audience. He has a lot to offer and we both learnt a lot from this episode, so we hope...
---
Why You Need To Start Training With High Intensity Low Volume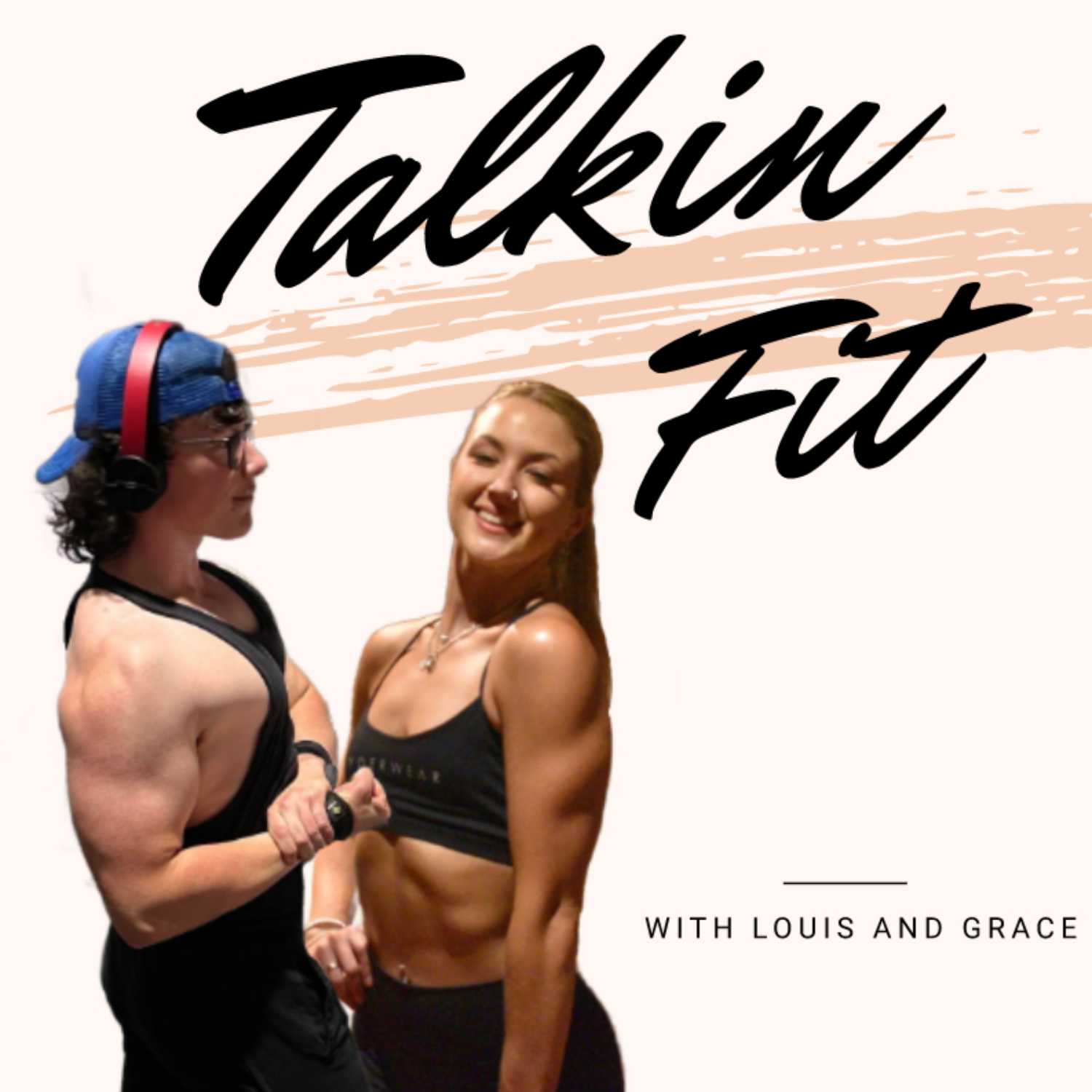 We're back! After 2 weeks of uni chaos we're back and having a good ol chat about the new training style thats taken the internet by storm. We've put the high intensity low volume style to the test over the past few months and have formulated quite the opinion. Give the ep a listen to see what we think and maybe you'll be convinced to give it a go yourself too!! (We've also found the best protein snack on the market so listen up to find out what it is!!)
---
Building Our Dream Gym!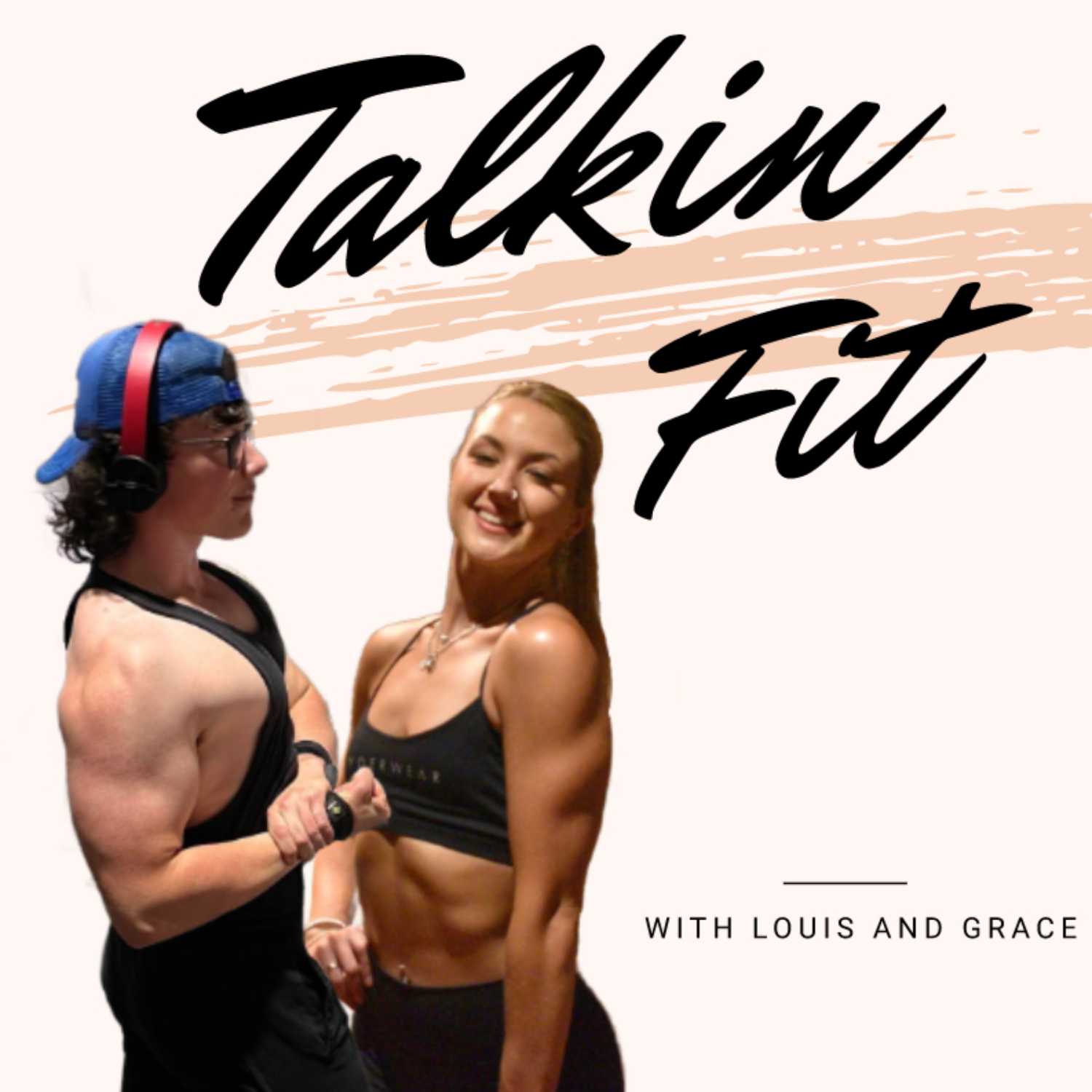 We're back for another week and in this ep we're building our dream gym! Hypothetically we're millionaires and we have free range to build the most clutch gym in the country - listen up to hear us discuss all the things we would and wouldn't have in our ideal gym.
---
How To Conquer Your Plateau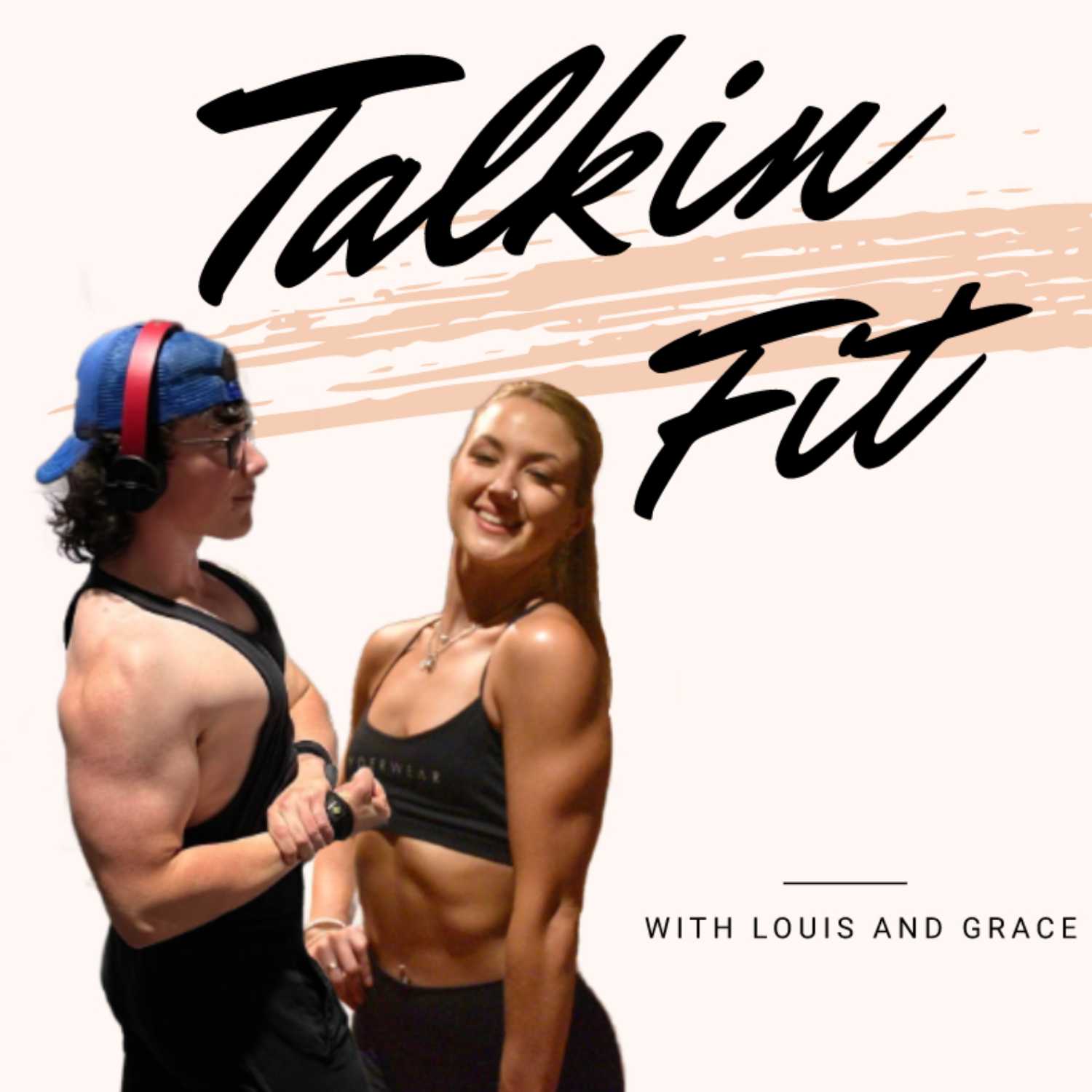 This week we continue our quest to find the best protein bar, and think we've found a strong contender. We also reflect on our week in the gym and discuss whether bulking or cutting is better. Louis also gets his Dr Phil pants on and gives some helpful advice to those who may be experiencing plateaus in the gym. He chats about why they might be happening and how you can fix it.
---
Why Taking Gear Is As Bad As Being Obese
This week we're sitting down for a chat about a few different things that've been happening -We give our thoughts on the absolutely tragic events that've taken place regarding Joe Aesthetics. We chat about some controversial changes people are requesting take place in the sport of body building. And we also give our monthly meal prep favourites (shoutout April!).We hope you enjoy the ep! Be sure to head over to our socials and check us out x
---
Why These Popular Supplements Are A Scam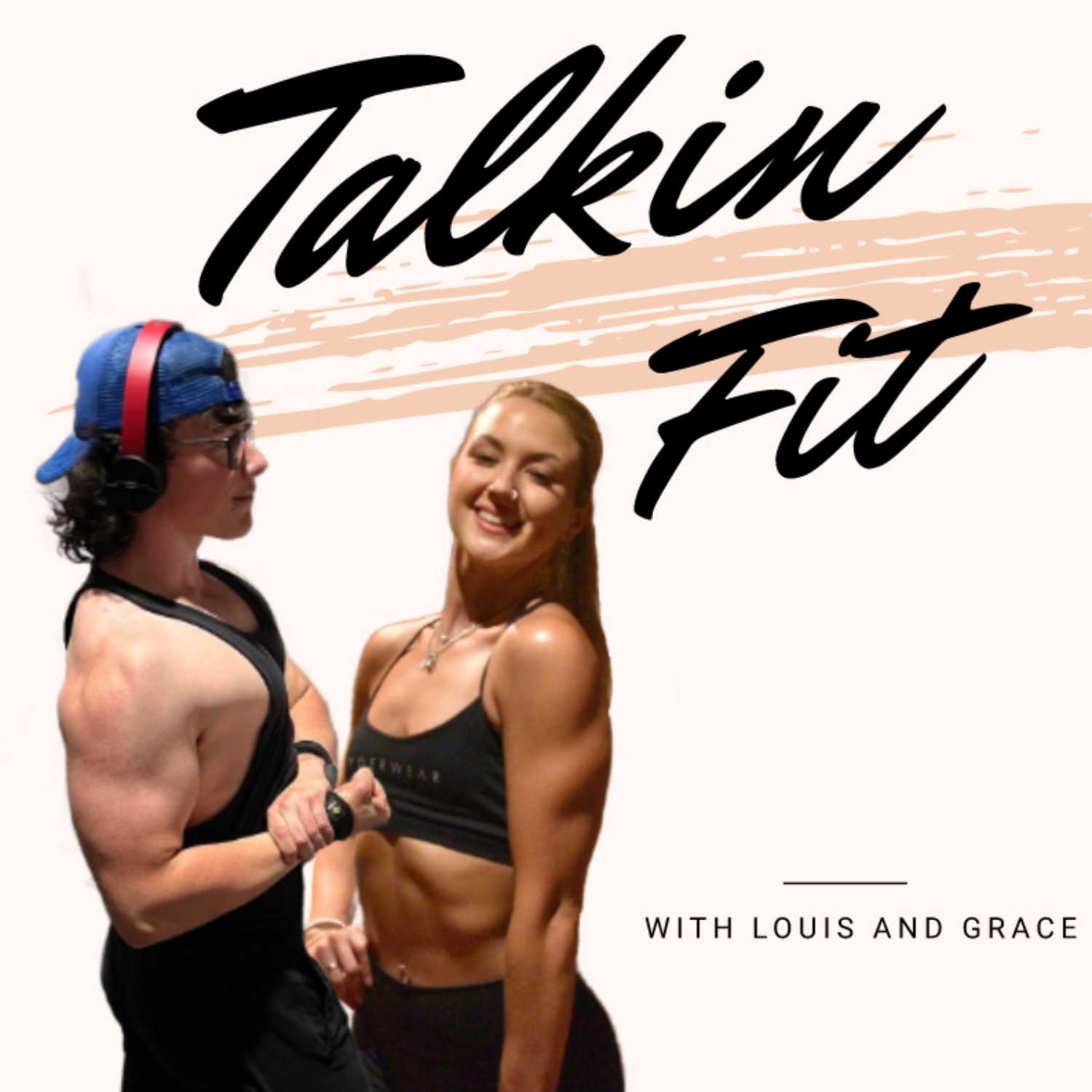 This week we dive into the supplement world, giving our opinions on some of the most popular supplements on the market. We're using the most optimal tool to showcase our thoughts - a tier list!! Give it a listen and let us know if you agree with our rankings!
---
Why We Really Workout ft. Lach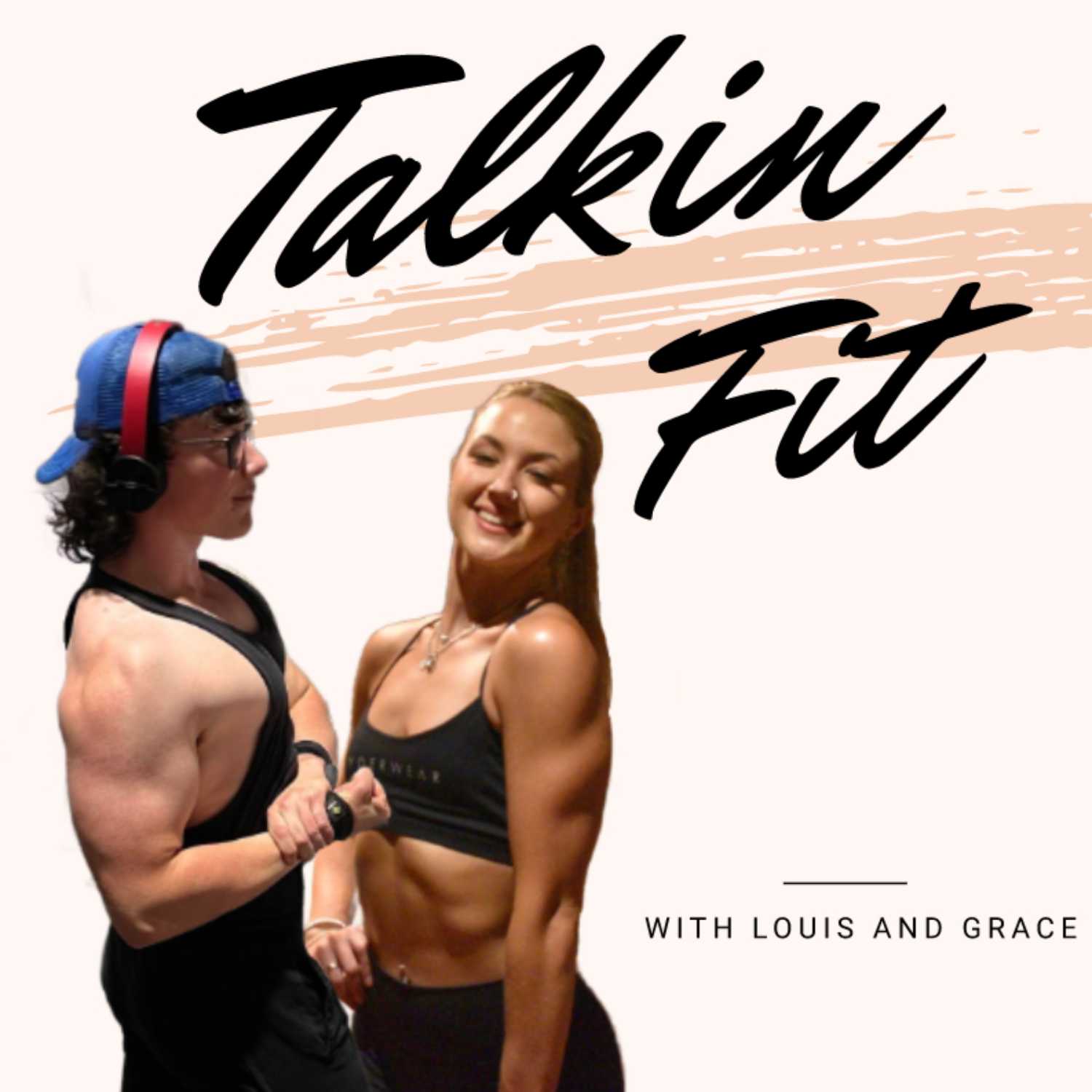 In this weeks episode - an original guest has flown all the way over from Perth to be featured once again... its Lachlan!!! Cousin Lach takes the episode by the cheeks this week as he asks us the deeper motivations behind why we started going to the gym. We also chat about the weird dreams we've been having lately and give our thoughts on the new Olympics parody - 'enhanced'. PSA - we filmed this episode outdoors, so sorry if theres some background noise :)
---
Why Cardio Is A Scam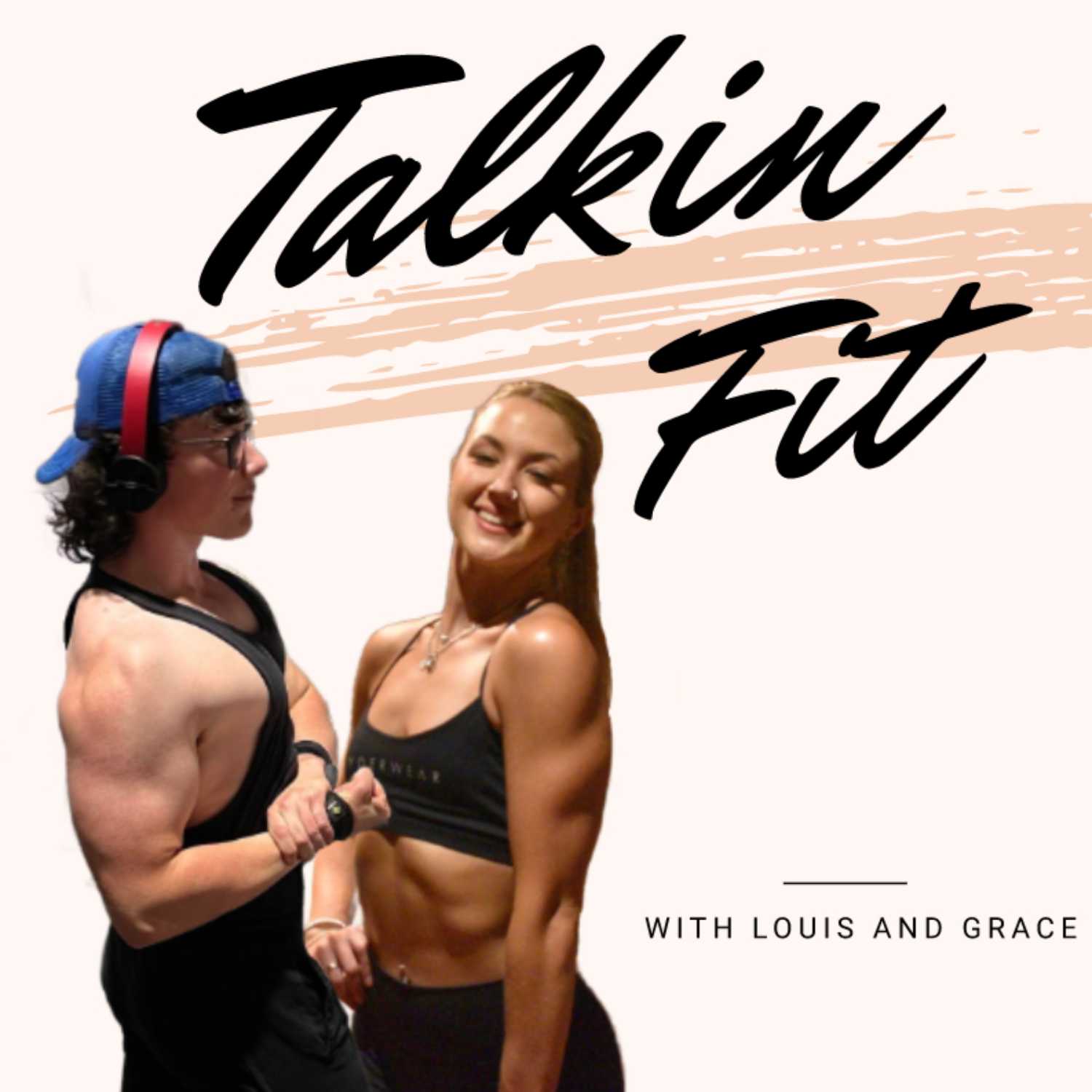 This week we give our thoughts on what we think is the 'superior' form of training for weight loss. We discuss the many benefits of resistance training as well as a few misconceptions. Louis also gives some helpful back day hacks and we chat about how our new programs are going (rip Louis and his wisdom teeth). We hope you enjoy the episode, make sure to rate us 5 stars!
---
Rating Different Athletes Physiques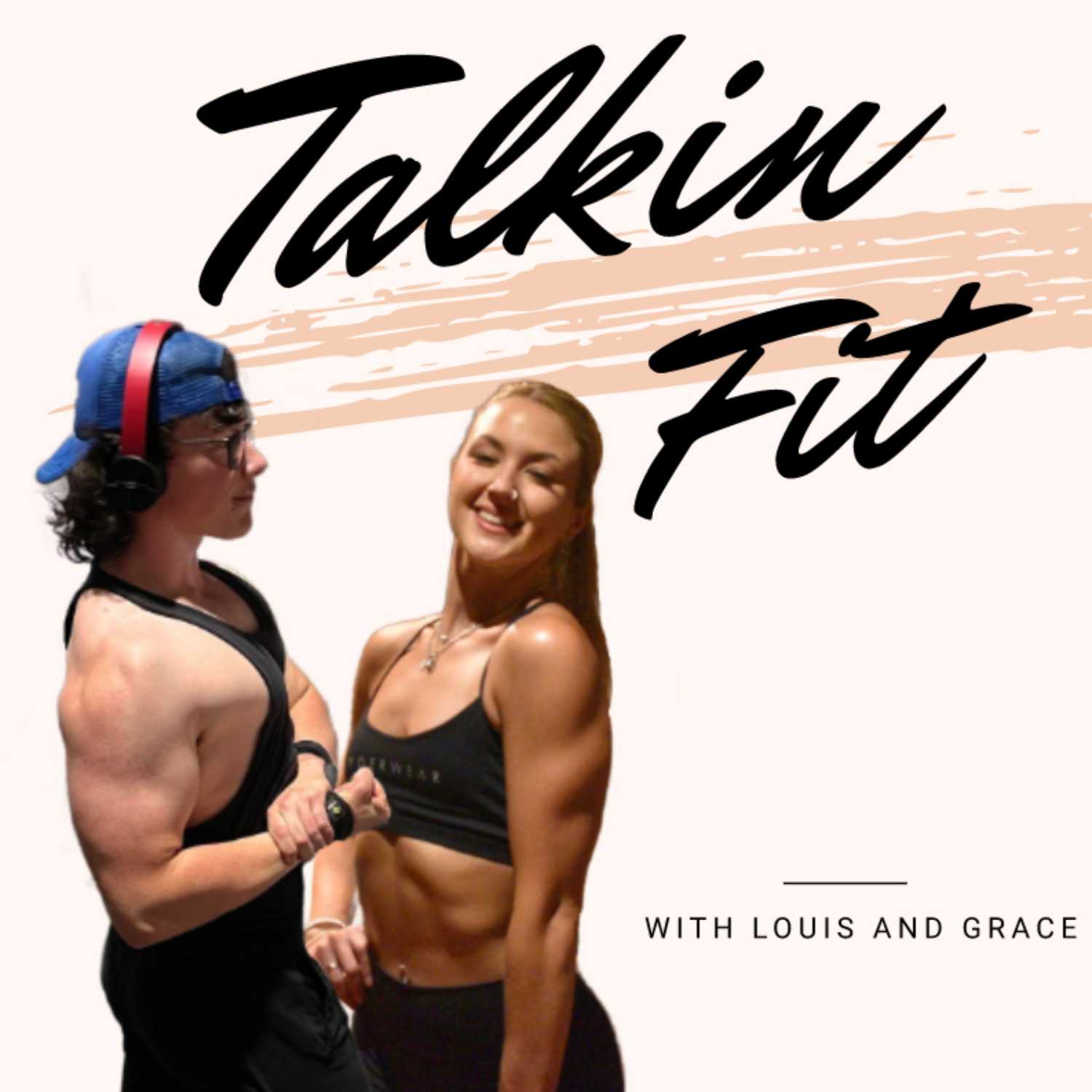 Welcome back to another smashing ep of the Talkin Fit Pod!! This week we're tier listing athletes physiques from different sporting backgrounds and ranking them in order of their chances of winning Mr Olympia. We're also back answering some fun little questions from you guys so be sure to listen!!
---
Why You Wont Be The Next Mr Olympia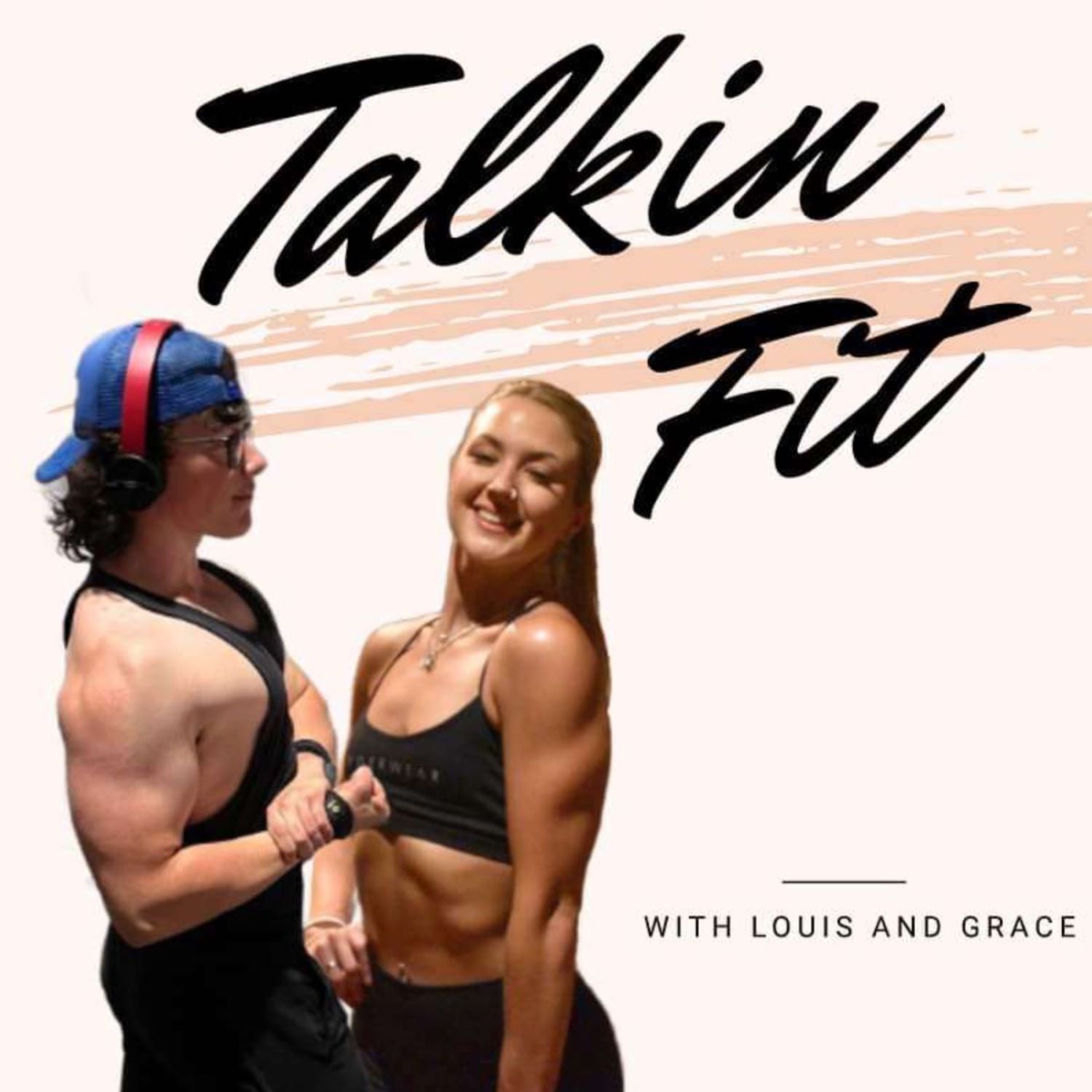 This week its all about genetics and what we think about them. Do they really play that big of a role at the end of the day? Listen to what we have to say hehe.We also answer a couple questions from you guys! We give our thoughts on people being too set in their ways within the gym , and give some tips to tackle gym anxieties asssss. Hope you guys enjoy!
---
8 Gym Tips We'd Go Back And Give Ourselves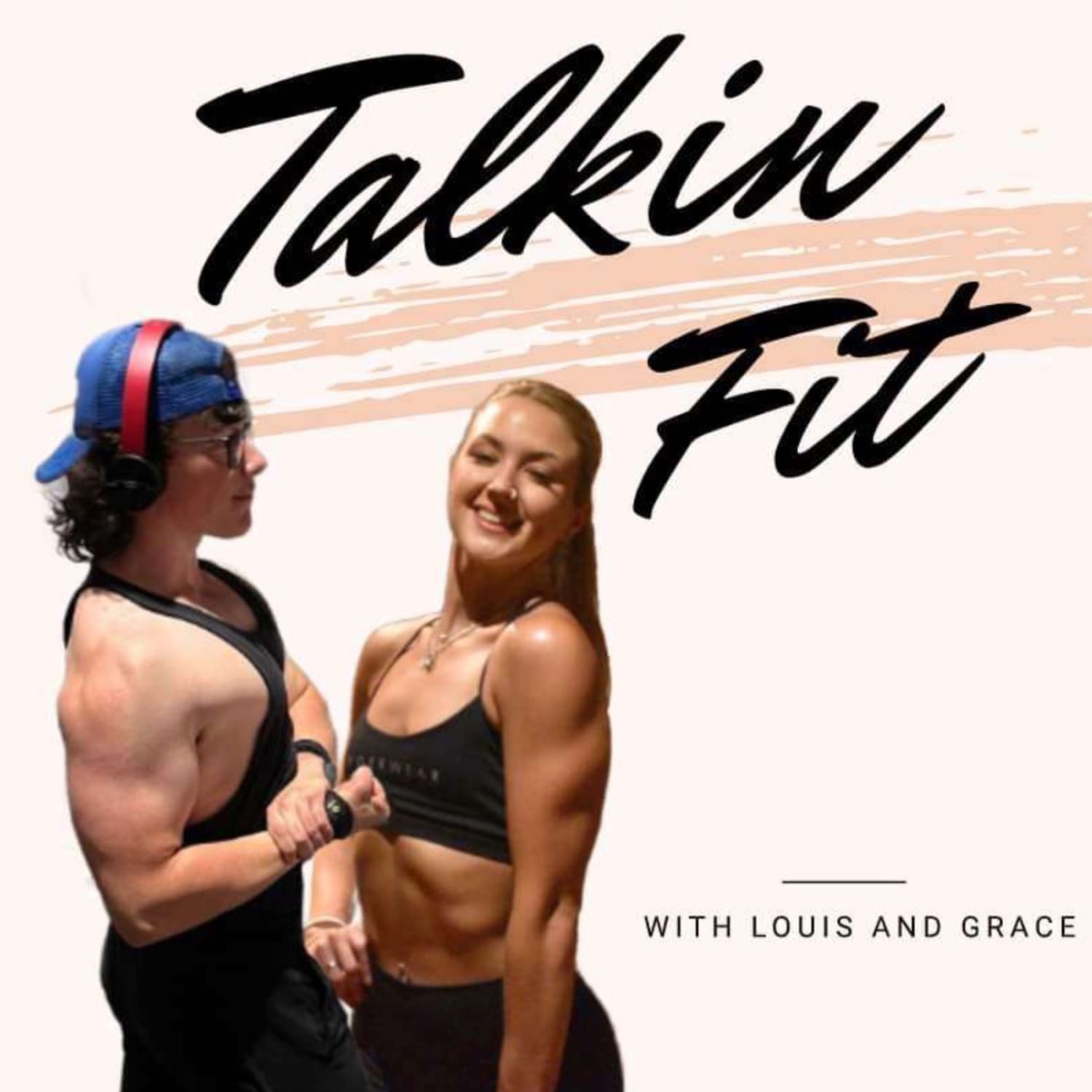 Your fav pods back for another episode! The week leading up to this ep has been tough with Louis overcoming an attack from Oporto (aka salmonella) and Grace recovering from the latest strain of mega Covid. But we made it! And we're here to talk about the top 8 tips we'd give to our beginner selves starting our gym journey. If you're thinking of starting in the gym, or just need a reminder on some of the basics, it's a great listen that'll hopefully make your start a bit smoother! Within the ep we also answer a couple o...
---
What Your Gym Fit Says About You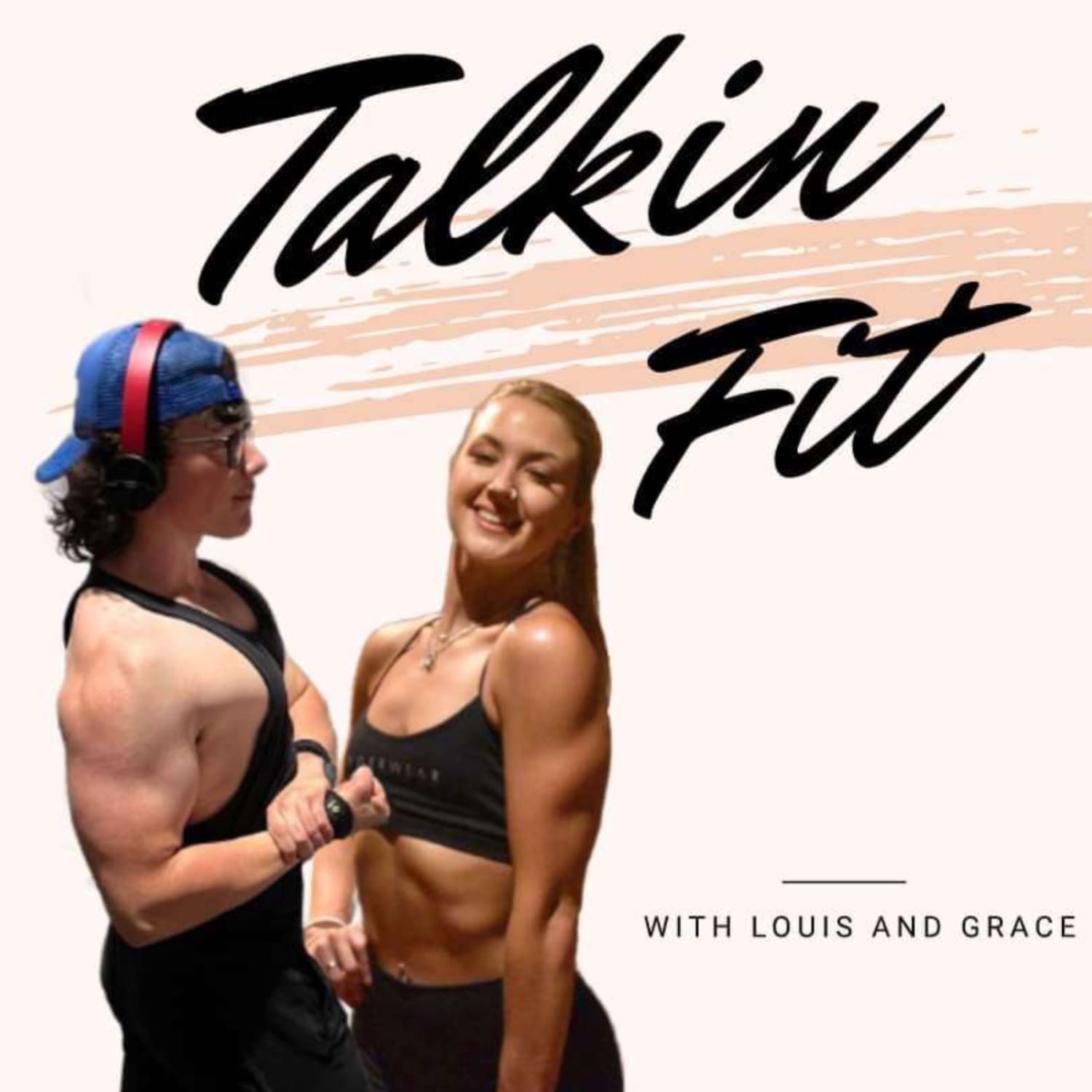 In this weeks episode, we've got our fashion police pants on as we make yet another tier list, but this time on all things gym fashion. From stringers to slides and even guys wearing leggings (oh lord), you best believe we've got our eyes on your gym drip as your favourite workout fit is in the firing range.
---
Rating TikTok Workouts pt. 2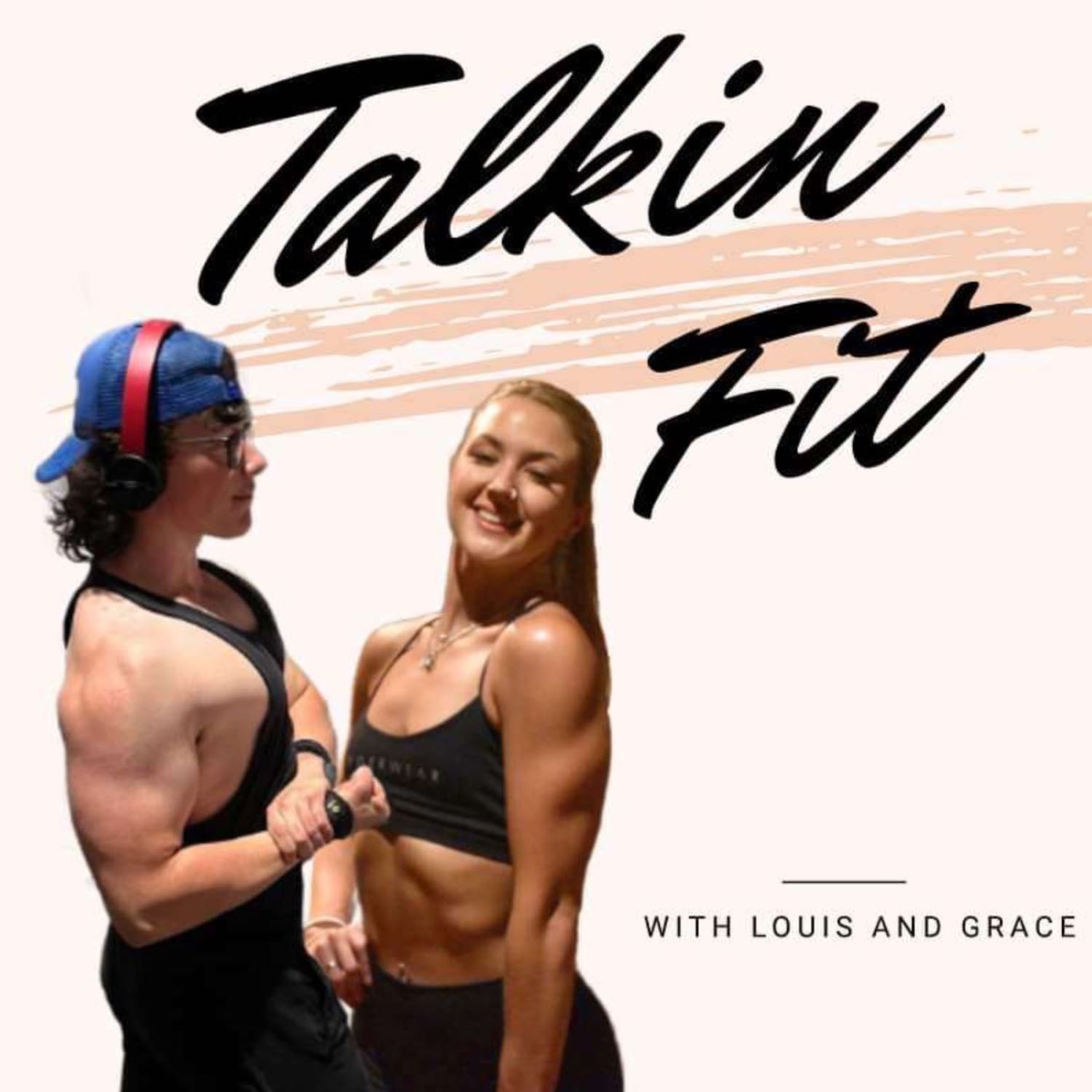 In this weeks episode, we bring back the internets least favourite episode as we rate tiktok workouts for a second time (user235839 is mad rn). Some of these workouts are solid but others... not so much and we aren't holding back. ANABOLIC OR NOT makes its long awaited return as Skippy find himself on the menu this time around and Grace is not a fan at all.
---
Our Brutally Honest Thoughts On Steroids + Our Aus Fitness Expo Recap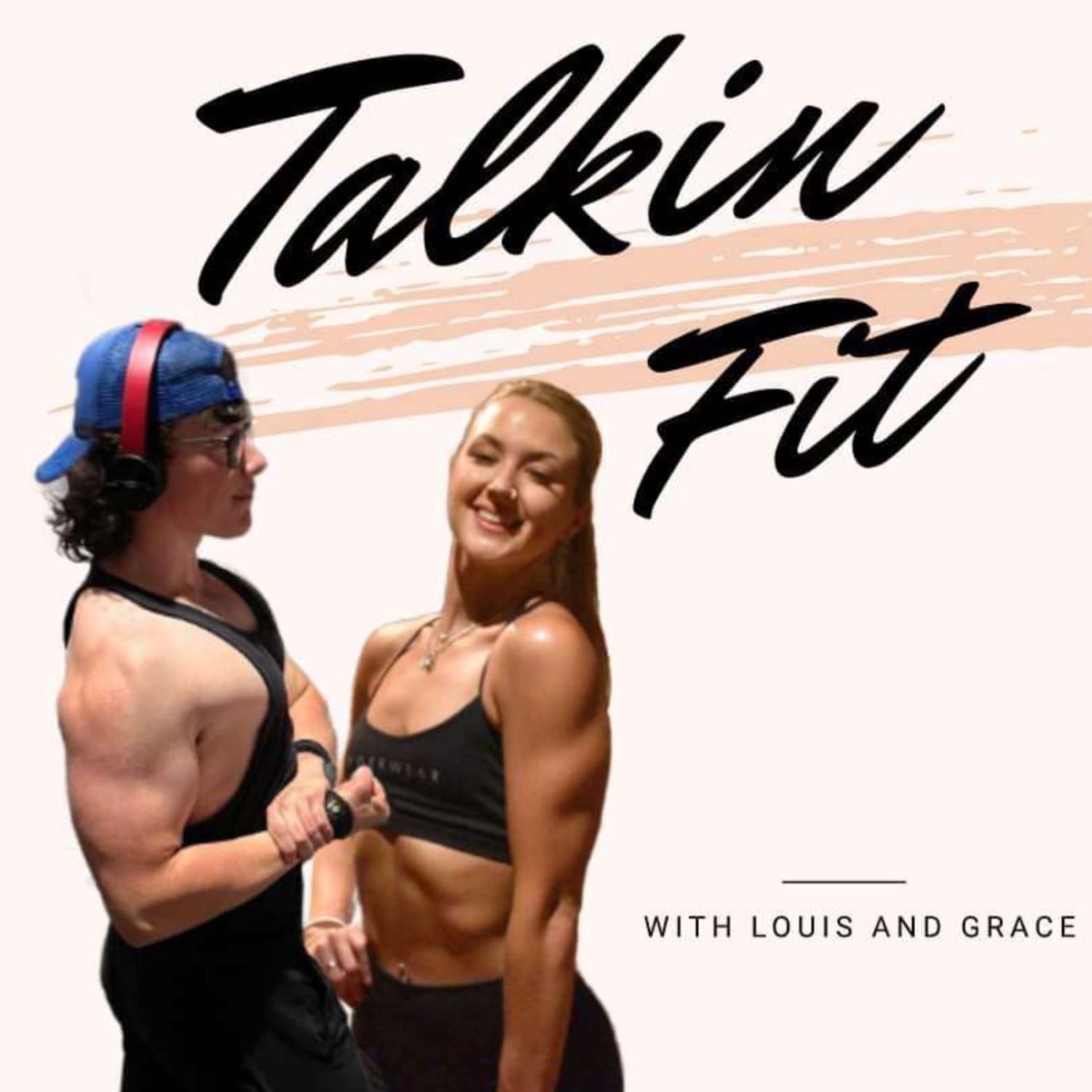 This week its just us 2 again soz xx but its still a juicy one! We finally get the weights off our (rather large) chests as we give our brutally honest takes on steroids and why your favourite influencers need to start fessing up the truth. We also chat about how our bulks are progressing currently and if we're on track, and we give a quick review on the Aus Fitness Expo that was just held in Sydney. We get passionate in this one so strap in and listen up!
---
Being A Competitive Bodybuilder ft. Abby Rooke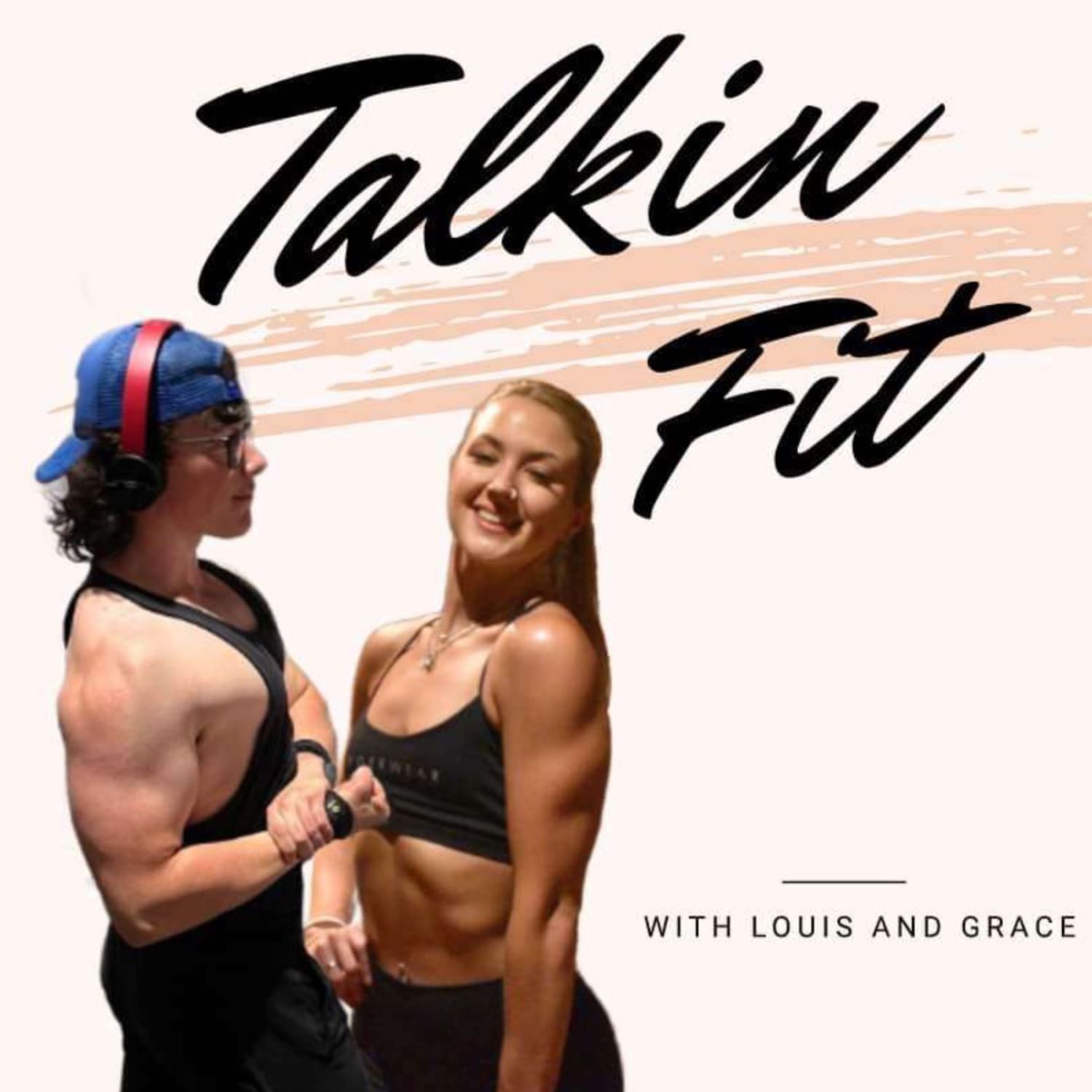 This week we get on ICN Bikini athlete Abby Rooke to talk about all things competing!! We discuss the highs, lows, the best and the worst parts of the sport. We learn about Abbys personal journey and discover some super interesting things we didn't even know about.. This is a super insightful ep, so if you're thinking of competing this is a must listen!
---
Why Old School Lifters Are Superior ft. Graces Dad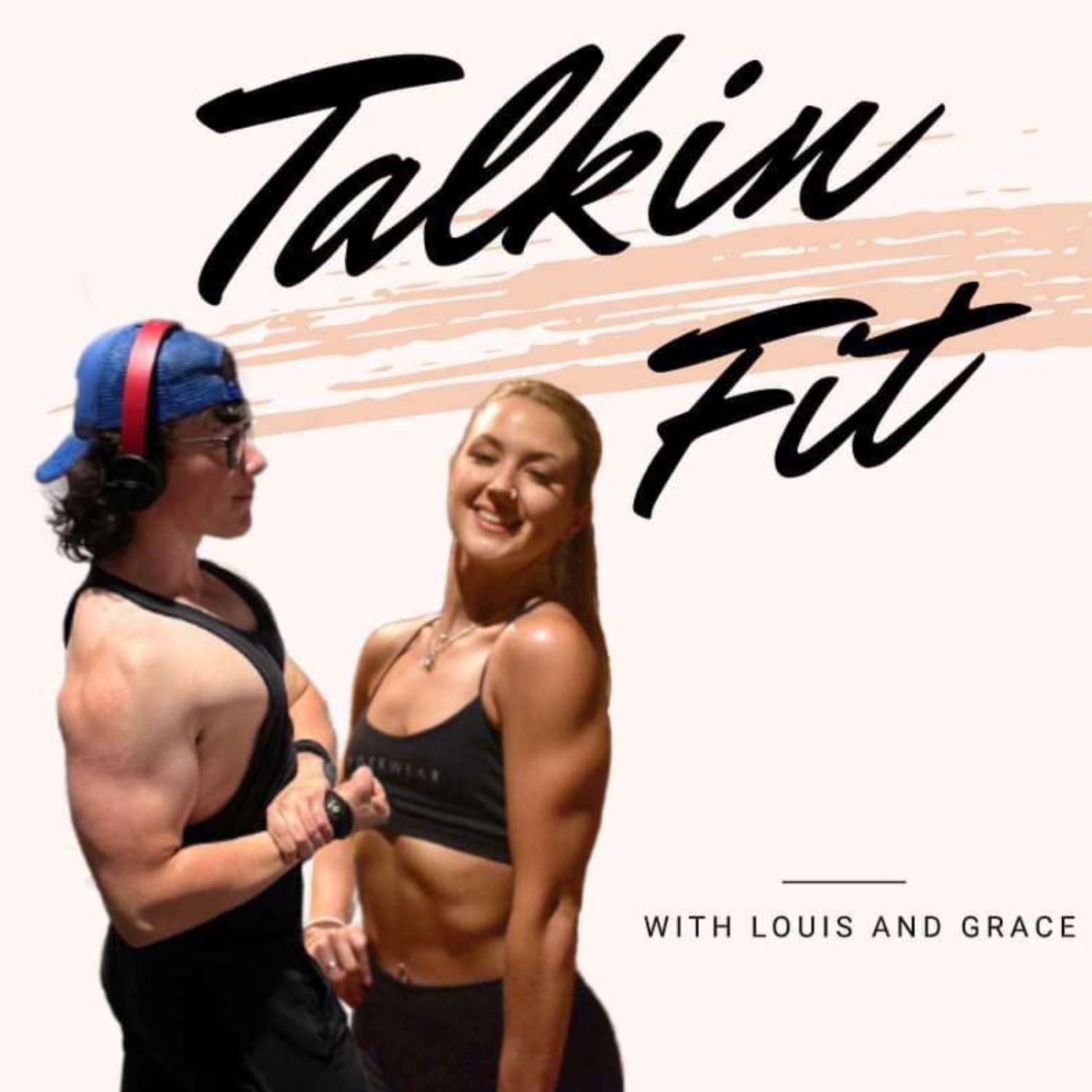 This week we welcome an old school veteran onto the podcast - Bones (aka Graces dad lol). We chat all things bodybuilding - new and old school. We pick his brain about the state of bodybuilding currently, optimal techniques and whether they're worth it, his fav bodybuilder of all time and we chat about a few of his fav fitness related things.
---
Why Everyone Needs A Gym Bro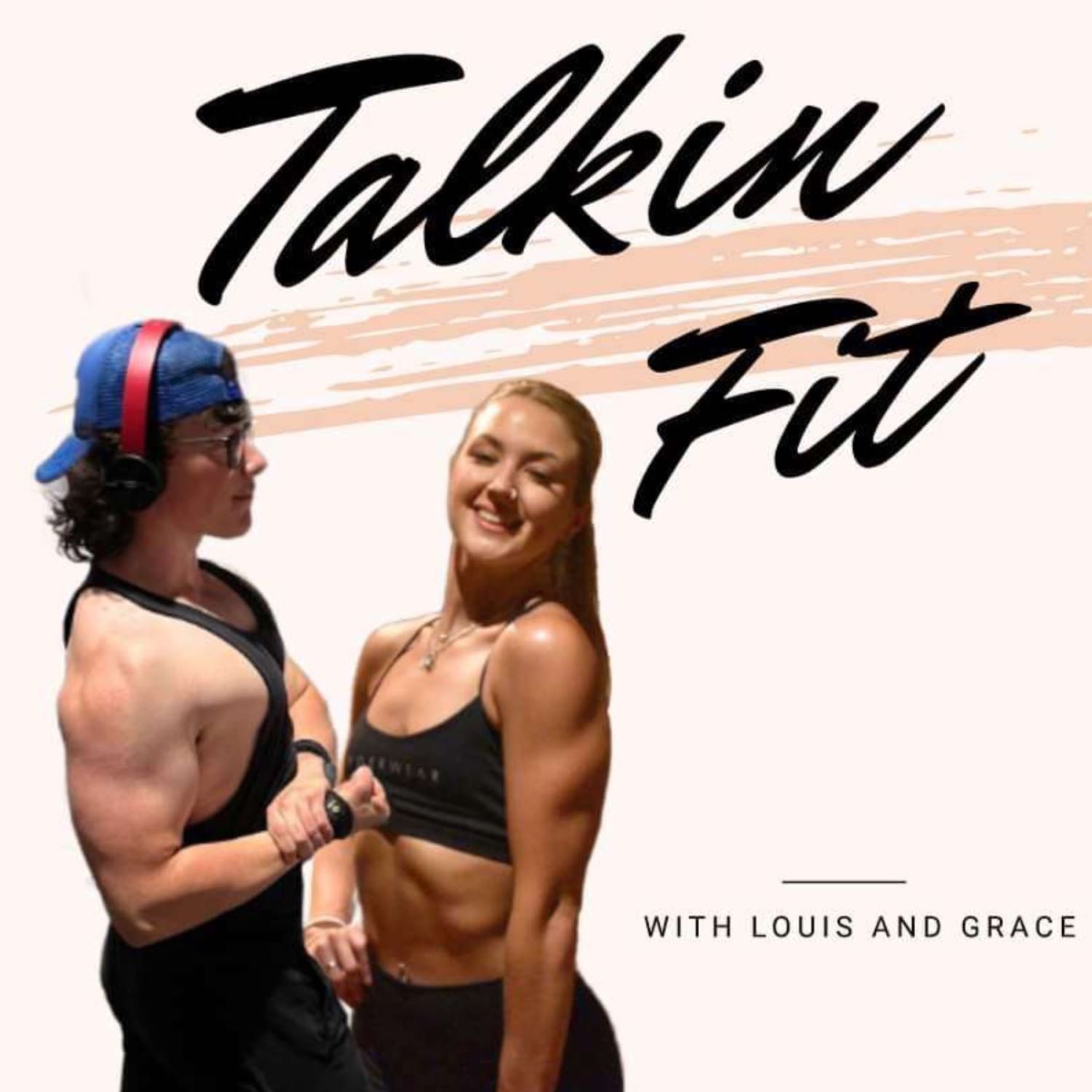 Gym buddies are great.. but could they be distracting you from getting the greatest gains of your life? Or will they actually push you harder to get where you wanna be? Listen to this weeks ep to hear our opinion!We also discuss if deloads are truly necessary for the average lifter, and if so - what they should consist of. This week was pretty 'lax, but Louis spits some wisdom that everyone should hear - so press play and listen up!!
---
Gym Moments That Make Us Mad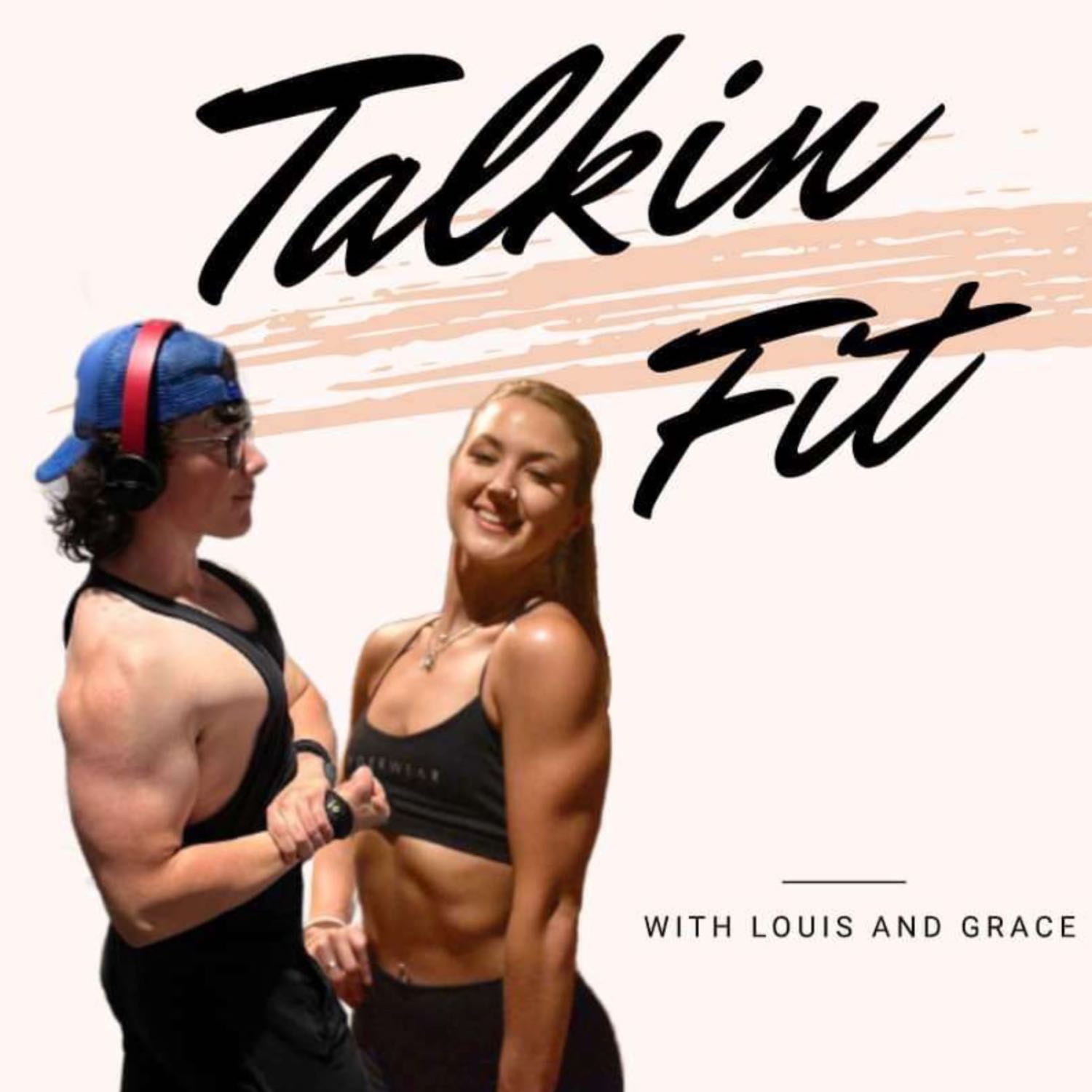 This week we've got our Karen pants on again as we discuss moments in the gym that make us HELLA MAD!!! From forgetting what rep you were on to flat headphones we cover it all and don't hold back. We also try to figure out why gym towels are still a requirement in a world of sanitary wipes in the gym. Have a great week and get those gains :)
---
Why We're Bodybuilders (even though we've never competed)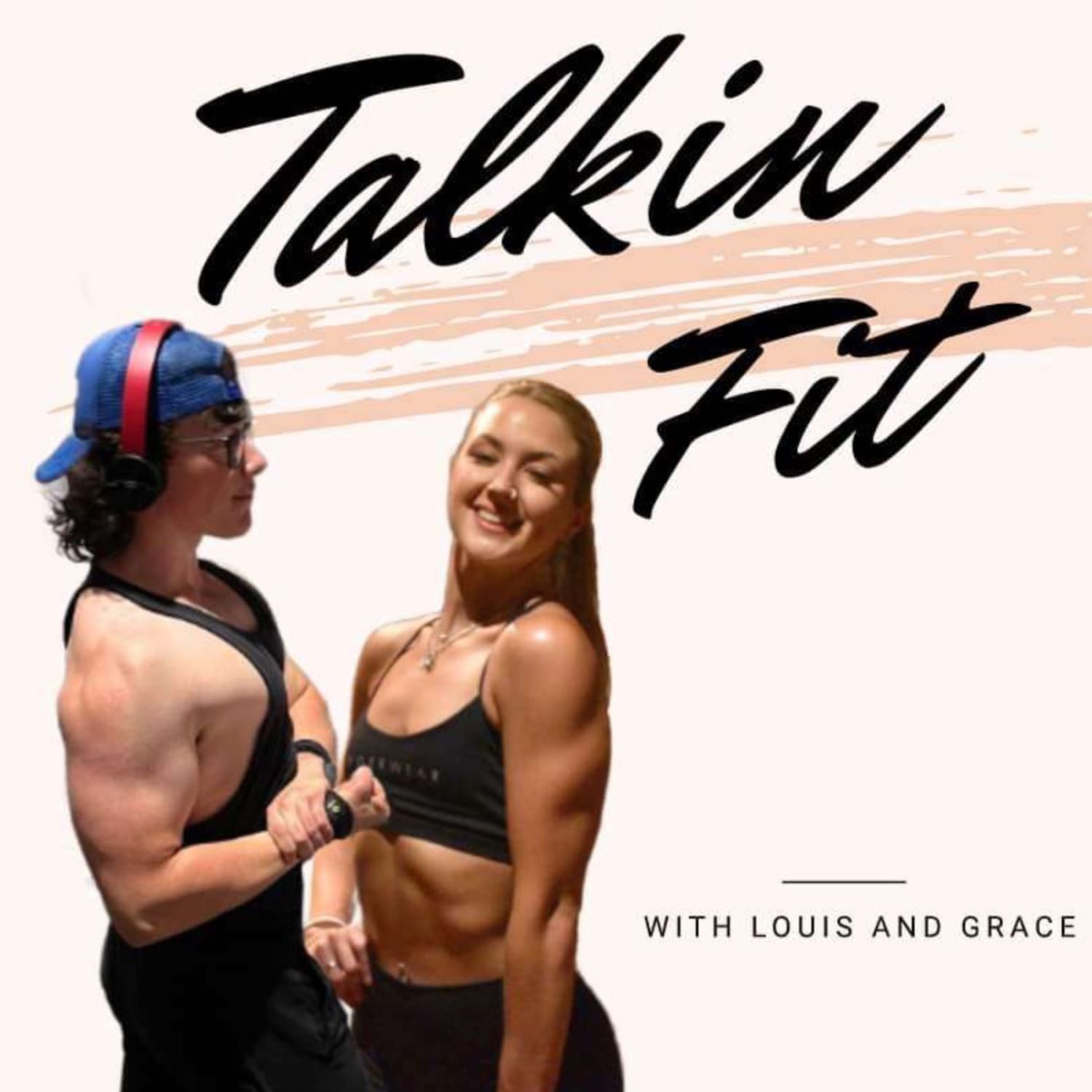 This week we're talkin about the term 'body building' and who can claim the title to use. Do you need to compete to class yourself as a body builder? Or can anyone claim the label? We also give our thoughts on people excessively grunting and slamming weights at the gym... cough LUNK ALARM cough If you're a body builder, a GiggaChad or just a regular gym baddie give the ep a listen and let us know your thoughts!
---
Why We Hate Fad Diets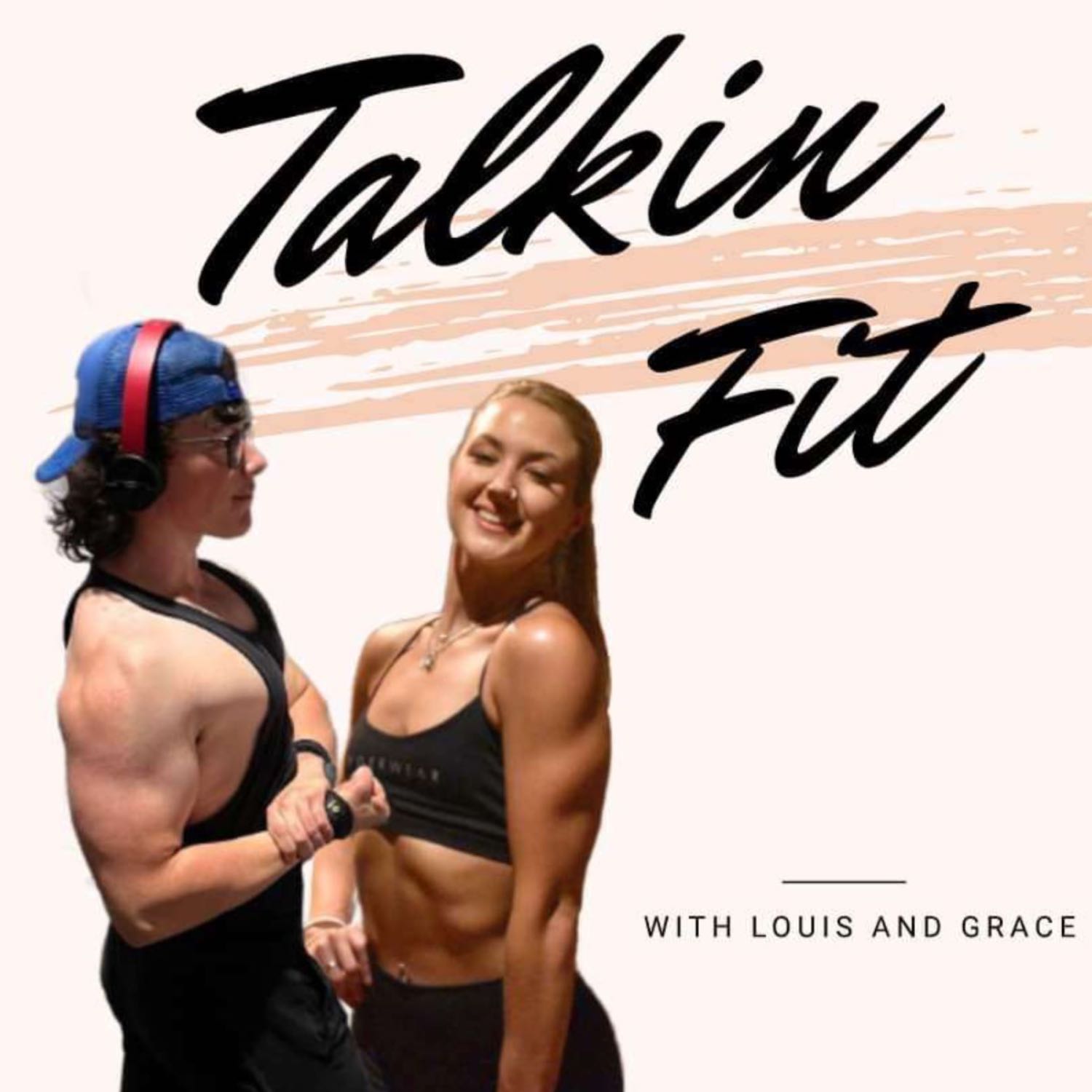 It's short and sweet this week when we give our thoughts on the Fad diets that seem to still be circulating the internet for some reason…? We also chat about the benefits of lifting aids and how they can be a great tool to have in your gym bag! Make sure to check out all our socials and rate us 5 stars!!
---
Gym Music Tier List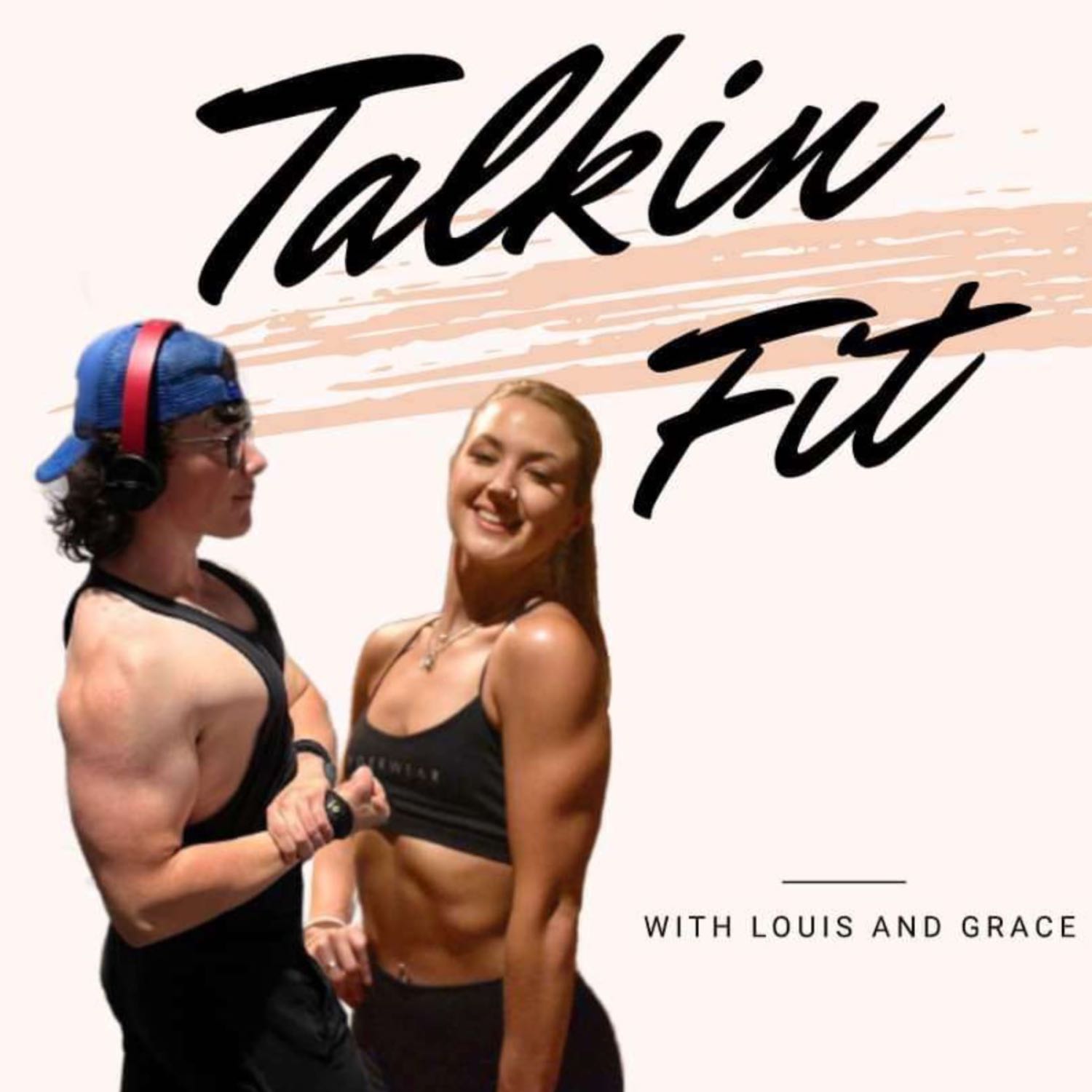 In this week's episode, we've created an elite Gym Music tier list. From hardstyle to 90s rap to WWE theme songs, we've ranked them as they should be. We also uncover the truth about Abs, and if they're really truly 'made in the kitchen'. The optimal king Ryan Jewers is sussed out in this weeks natty or not and we spill on our fav exercises we did this week.
---
Back Day Tier List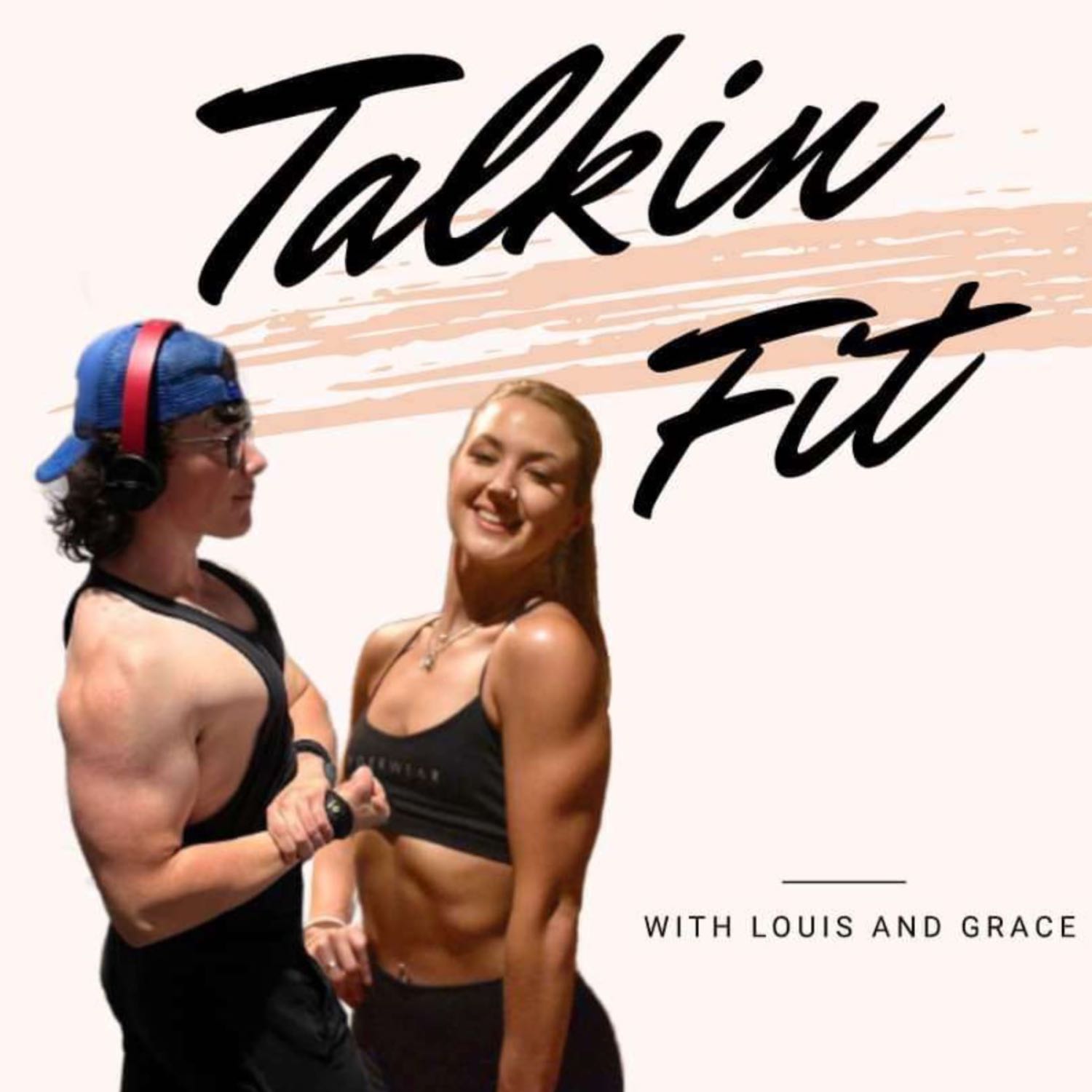 We're back baby!! And its BACK DAY BABY!! Our tier list series continues, with us rating a bunch of popular exercises for everyones fav gym day.. are our rankings valid?? We think yes ;)
We also touch on everyones fav fitness influencer - JPG Coaching, and suss out if his physique is the result of optimal training or the result of a cycle or 2 heheh. Listen further to hear our favourite exercises we did in the gym this week and why Louis cant consume smoothies (endomorph things...)
---
Why Sumo Deadlifting Is Cheating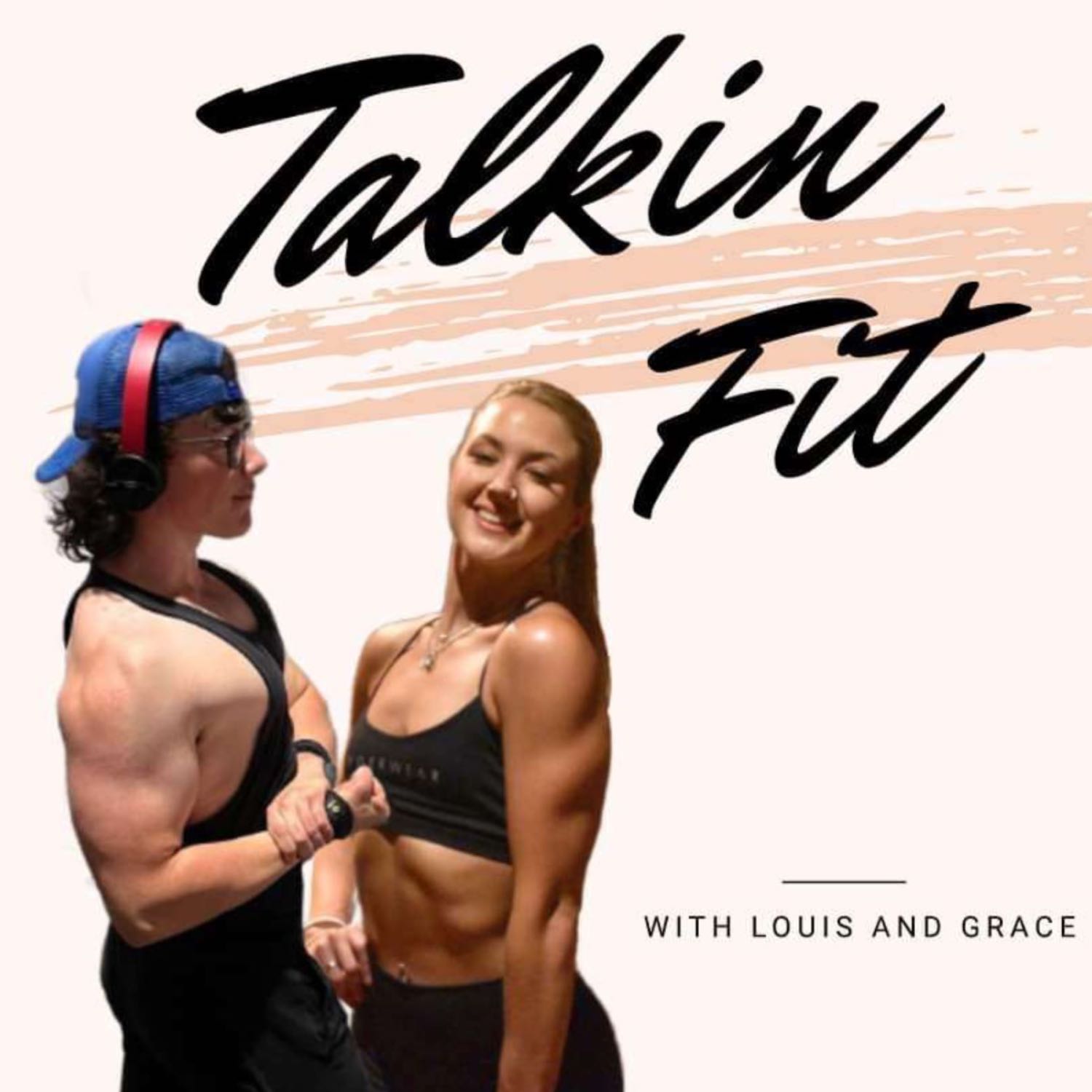 This week we touch on the age old argument about Sumo deadlifts… and it gets heated lol. Listen to see who's on what side and let us know your thoughts x
We also give our opinions on the accuracy of RPE and RIR (once we figured out what it actually was) and discussed how useful they may be. Graces gym crush 'Lean Beef Patty' came under the microscope in Natty or Not and we discover Louis may as well be pescetarian.
---
Why Pre-Workout Is Overrated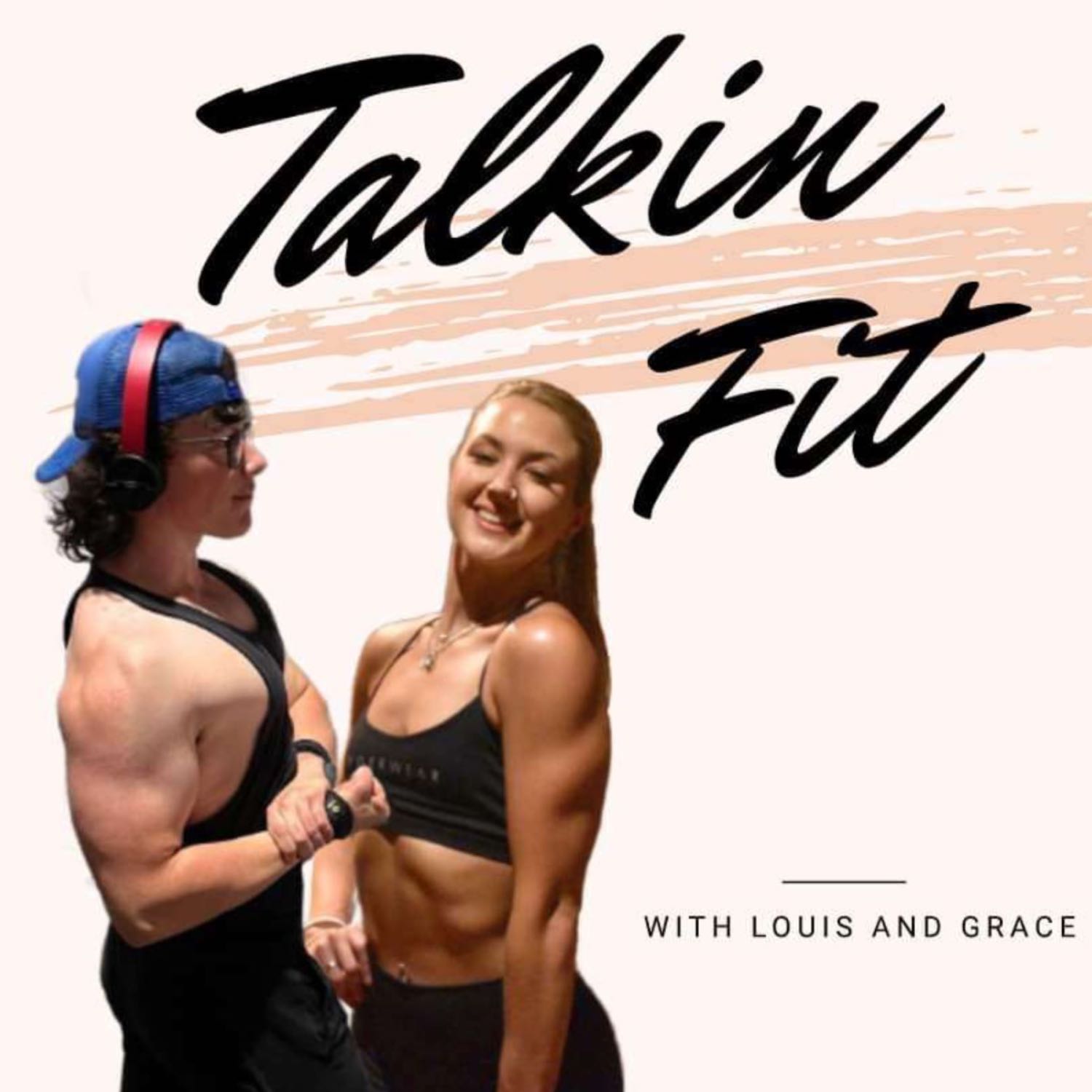 Wake up, get dressed, drive to gym, listen to Talkin' Fit, dry scoop Pre-workout (or don't... get yo shit together people!!).
This week - listen up to hear Louis helplessly try and convince Grace that Pre-workout is not the enemy, to discover our thoughts on gym as a school sport, and to hear Grace depict her perfect summers day workout.
Is Tristan Lee natural? Milo vs Nutrigrain.. who wins??? LISTEN TO FIND OUT xxx
---
Why 8 Week Challenges Suck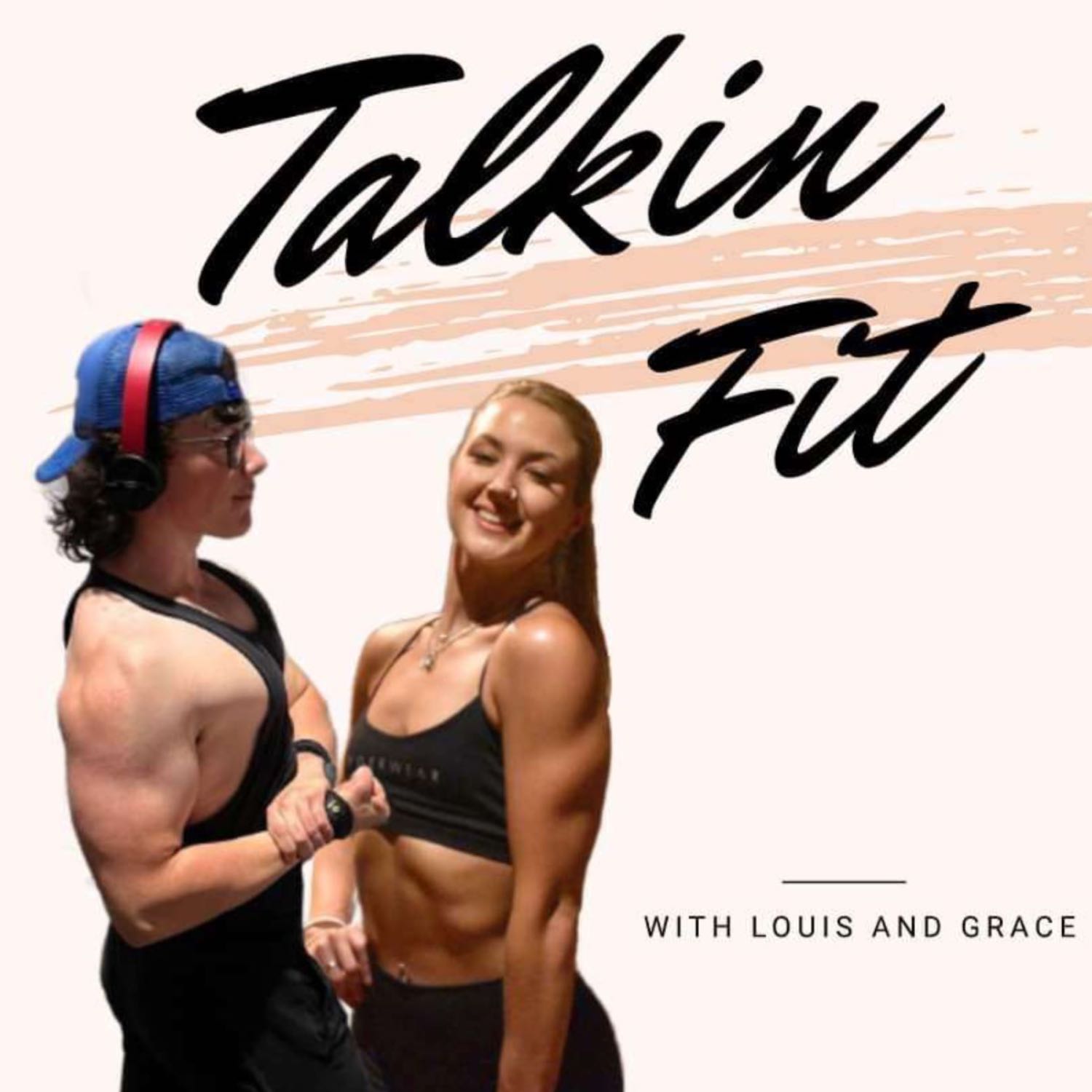 According to Louis, if you eat more than 4 meals a day you're a silly time-waster. According to Grace, 8-week fitness challenges are a scam and they need to be cancelled... Hmmm, thoughts?
This weeks ep is a spicy one, but we manage to agree on a few things - particularly Mike Thurstons 'natty' status.
In our final segment we also agree Grace needs to get a Grilld burger named in her honour.
---
Rating TikTok Workouts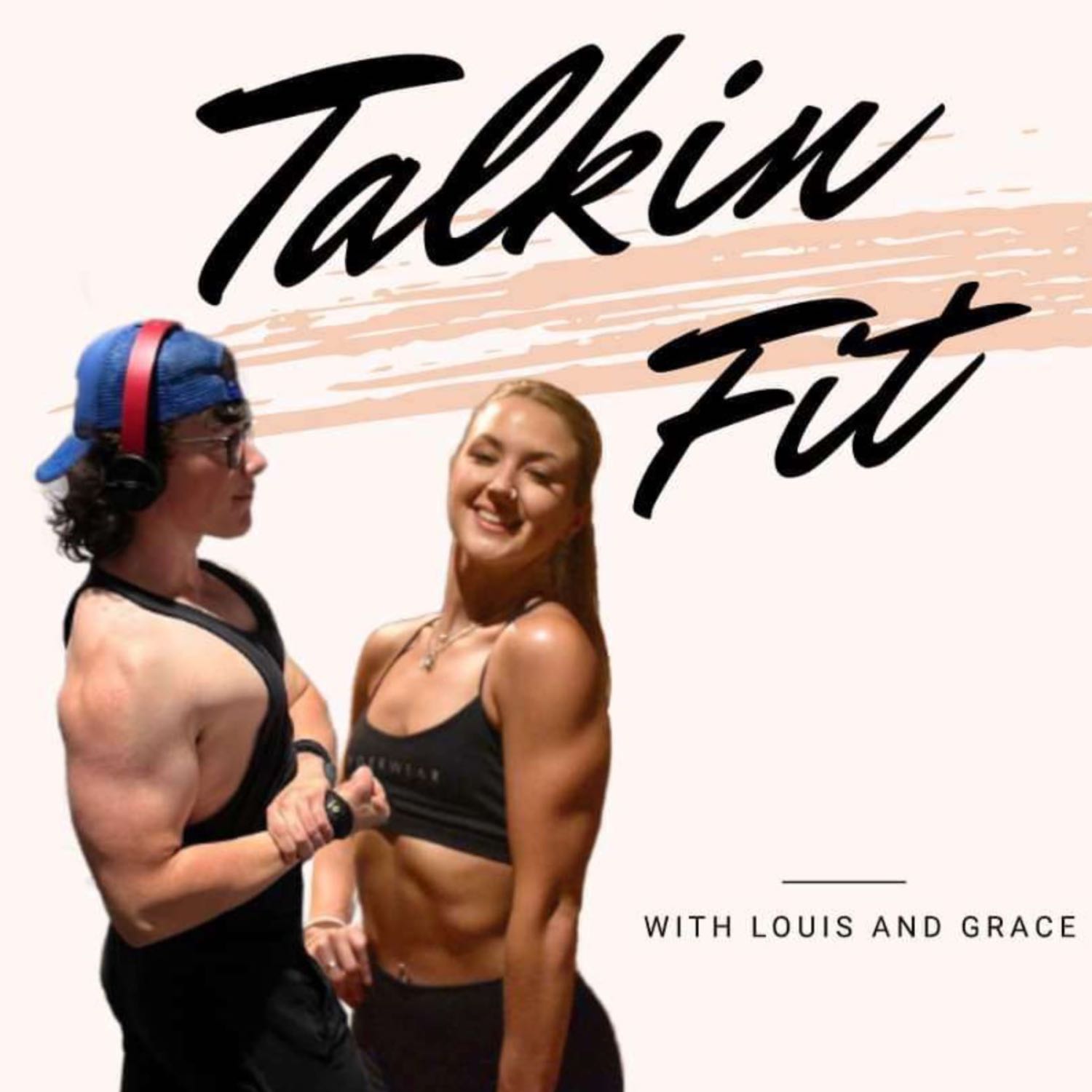 This week, we're comin in hot! Considering the magnitude of TikTok and the influence it holds, we decided to find some workout videos on the app and rate them - giving our opinion on whether they're actually any good.. or if they're complete rubbish (oops not sorry hehe). Natty or Not comes in clutch again, with us arguing over Chris Hemsworth and his giant arms, and our final segment exposes Grace's hate for 'leaves' and Louis' love for.. baked beans??
---
Gym Facts or Fallacies ft. Ryan Jewers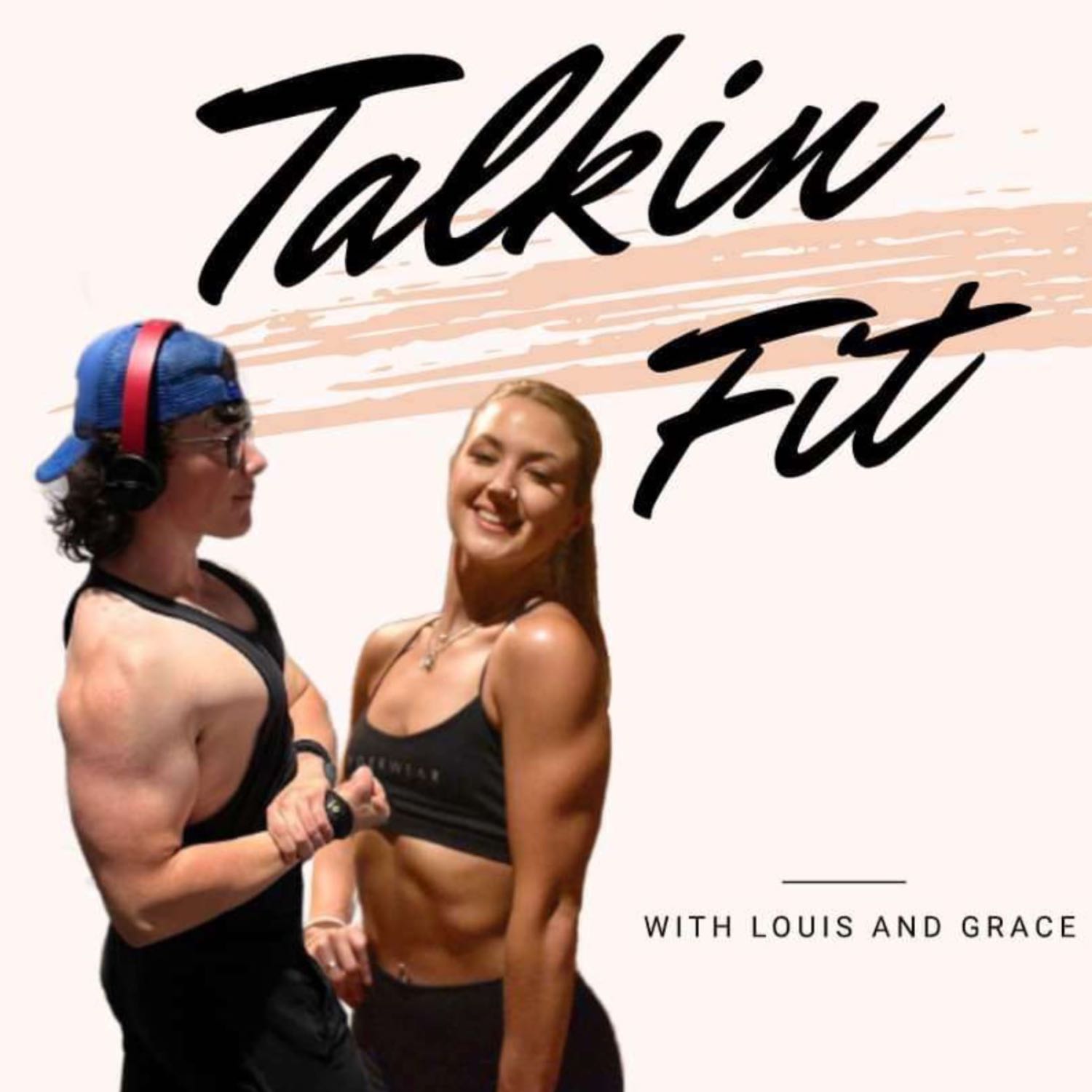 In this weeks episode, 10 so called 'gym facts' presented by mister optimal himself - Ryan Jewers - are measured up against gym bro science to determine if they are fact or cap. We also laugh at Mike O'Hearns natty allegations and Louis explains why diet soft drinks are a load of crap.
---
Why 1RMs Are Overrated ft. Lach and Kait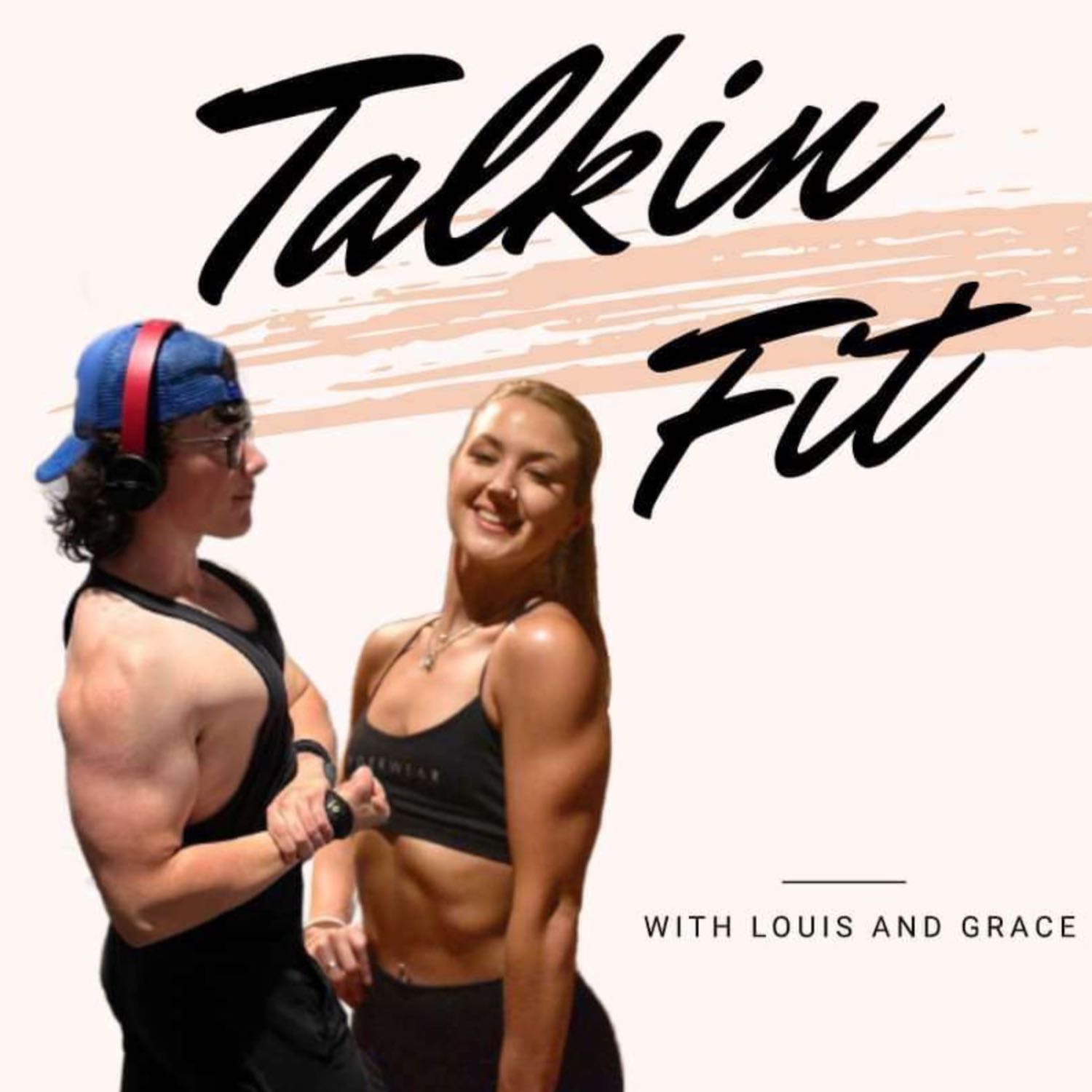 In this weeks episode, we have our first special guest stars join us with Lach on the mic and Kait (Tato) behind the camera, weighing in their thoughts on if 1RMs are overrated and if PTs should be allowed to take steroids. Kait also confesses her love for this weeks natty or not - David Laid, and we all agree that protein propaganda is taking over.
---
Leg Exercise Tier List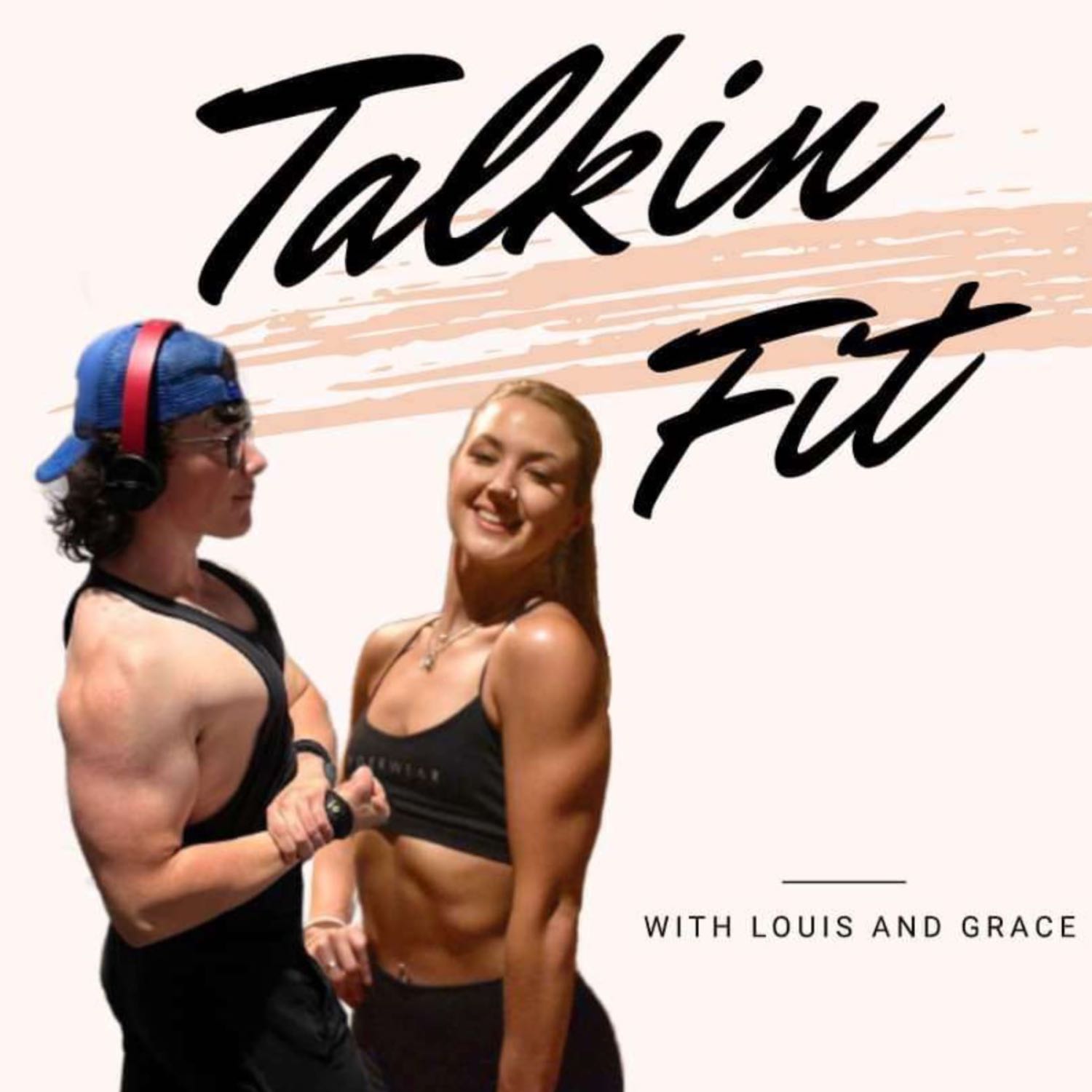 In this weeks episode, we kick off our tier list series with leg day - where various leg exercises are judged harder than Paul on a tiktok live. We also discuss whether Alex Eubank is taking any 'secret supplements' and Louis reveals the secret formula to his proates.
---
Gym Icks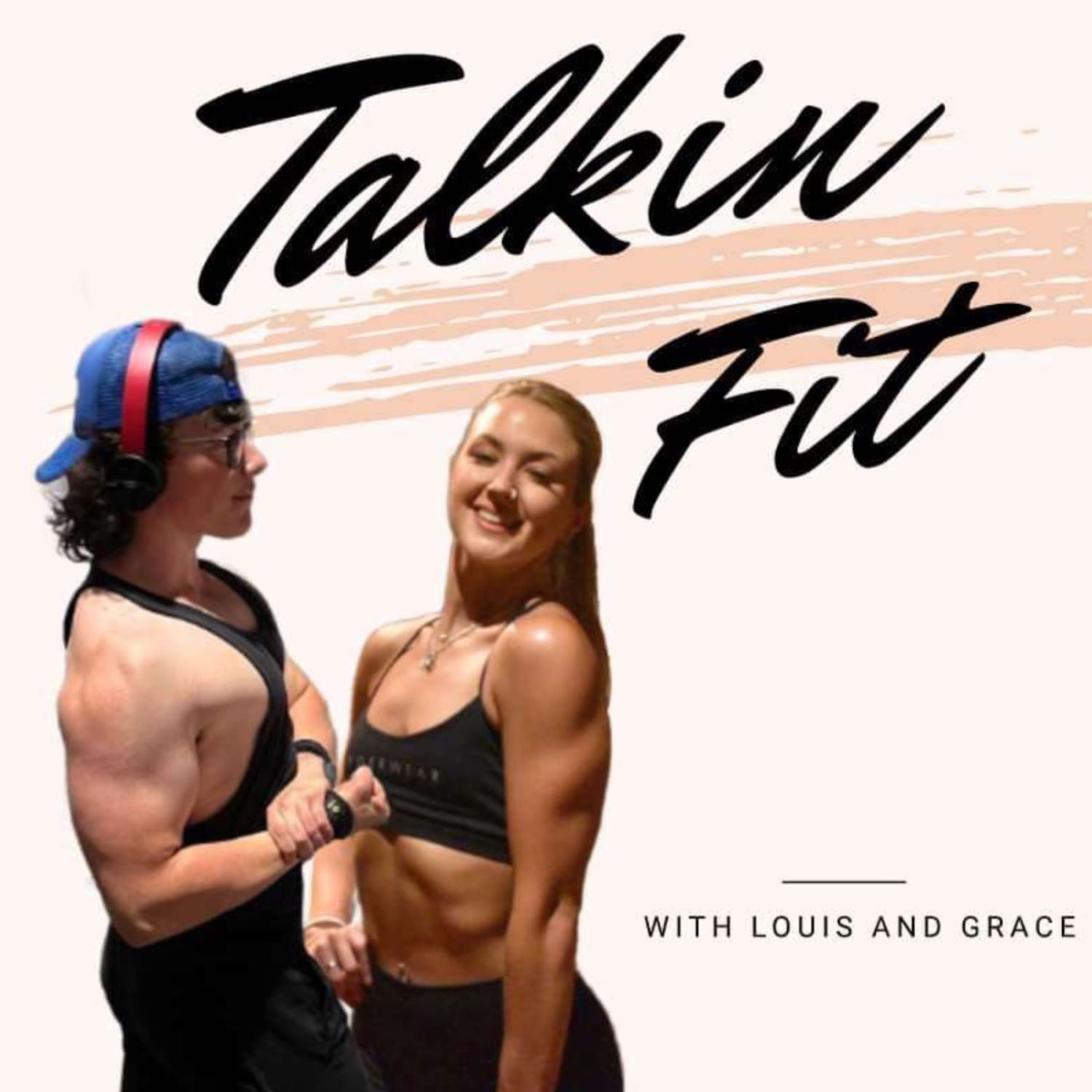 In this weeks episode, we talk about the things that make our skin crawl in the holy land - that's right - gym icks. We also briefly recap daddy Cbum's performance at the 2022 Mr. Olympia, if Dr. Sunny Andrews has synthol injections, and why greek yoghurt belongs at the back of the fridge.
---
Our Villain Origin Stories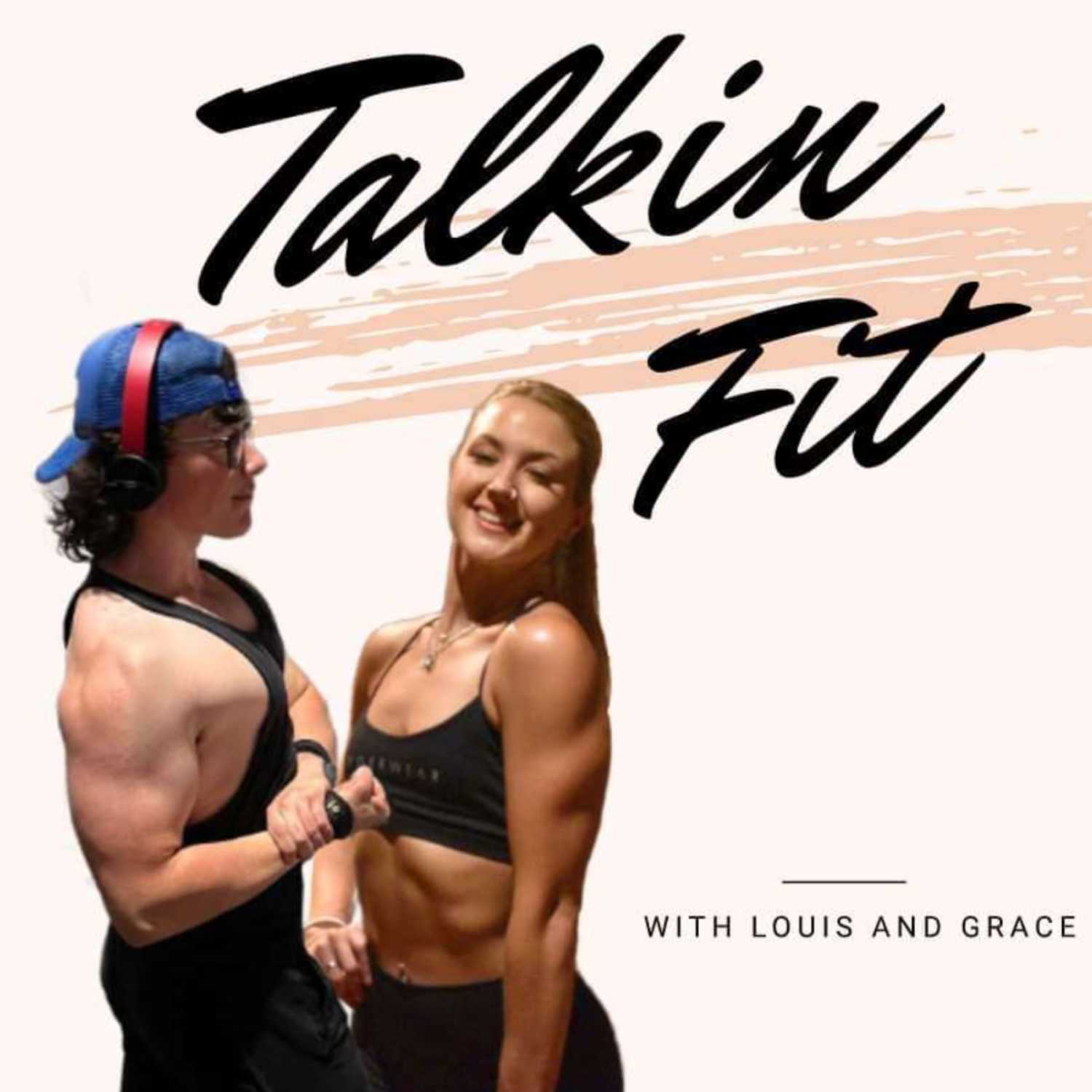 In todays episode we talk about fighting those gym demons, what got us started, our transformations and future plans and goals. We also discuss why Mattdoesfitness is our hero and why Guzman y Gomez is the holy grail post workout meal.
---