Undercover: Action, Adventure, Spy & Thriller Writing
Subscribe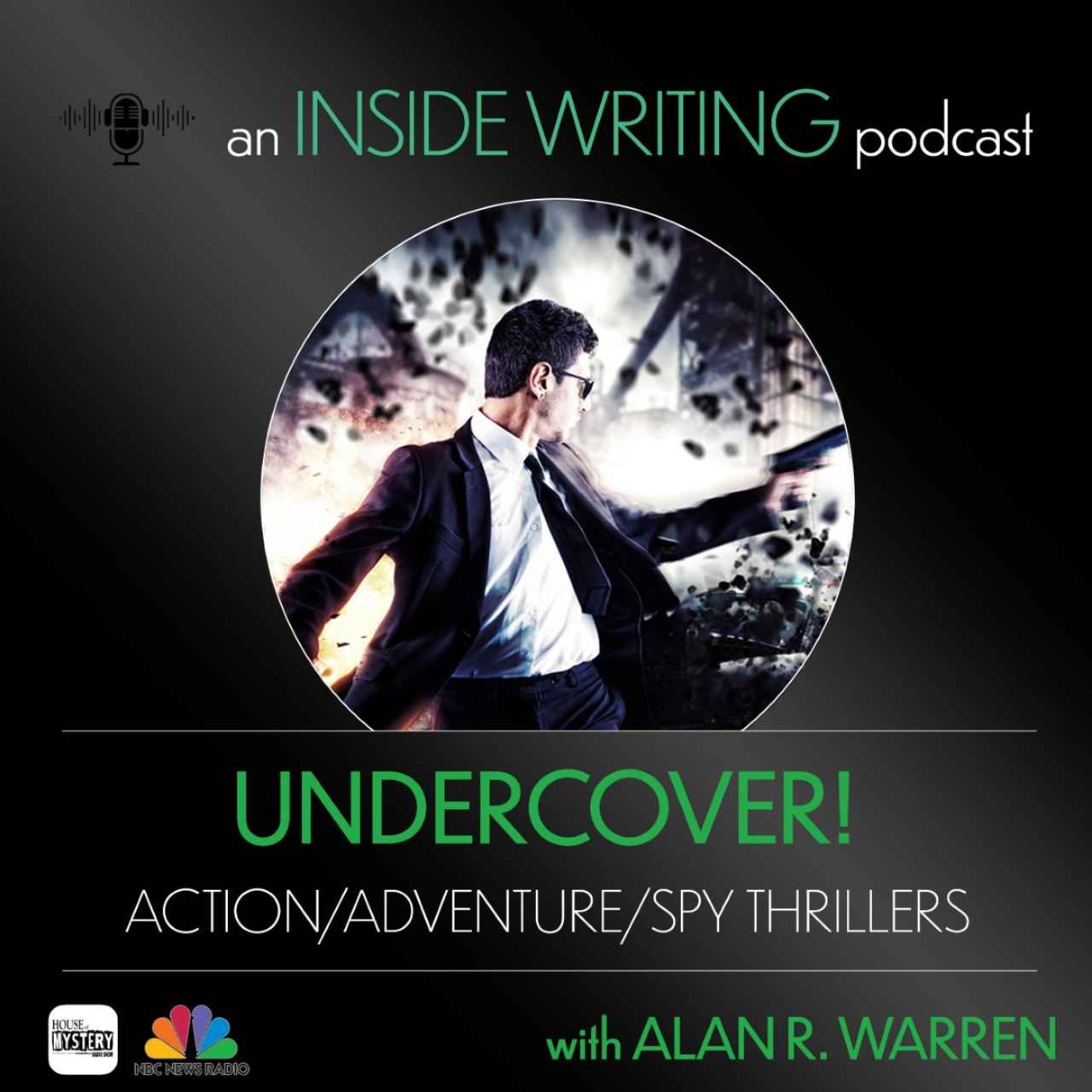 The very best interviews from the House of Mystery cover Spy, Espionage, Action, thrillers, and the authors who created them! No questions too personal, and lots of humor included! From Alan R. Warren Hosted on Acast. See acast.com/privacy for more information.
Matt Scott - The Ayatollah Takedown (Surviving the Lion's Den Book 3)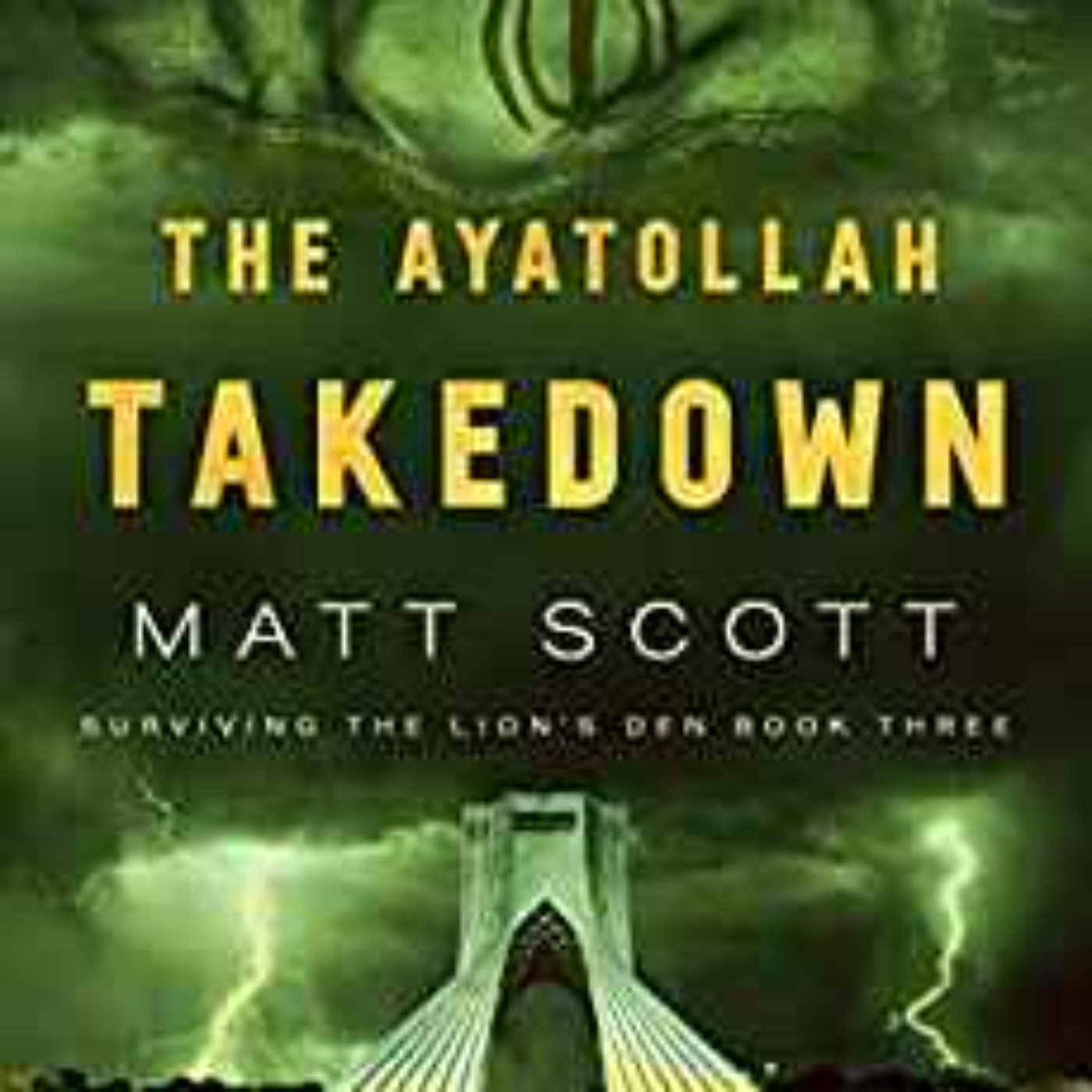 In 1979, the Islamic Revolution gave birth to a new beginning for Iran.
But every beginning has an ending…
…And every ending has a new beginning.
The Supreme Leader of Iran, Marzban Shir-Del, is desperate. After discovering that Iran started a war between India and Pakistan for national gain, the international community places the toughest economic sanctions on them to date. Thinking that an oil deal with China will shield them from their enemies, Shir-Del turns to General Secretary Zhang Xu for assistance, but he wants more than Shir-Del is willing to g...
---
M. P. Woodward - Dead Drop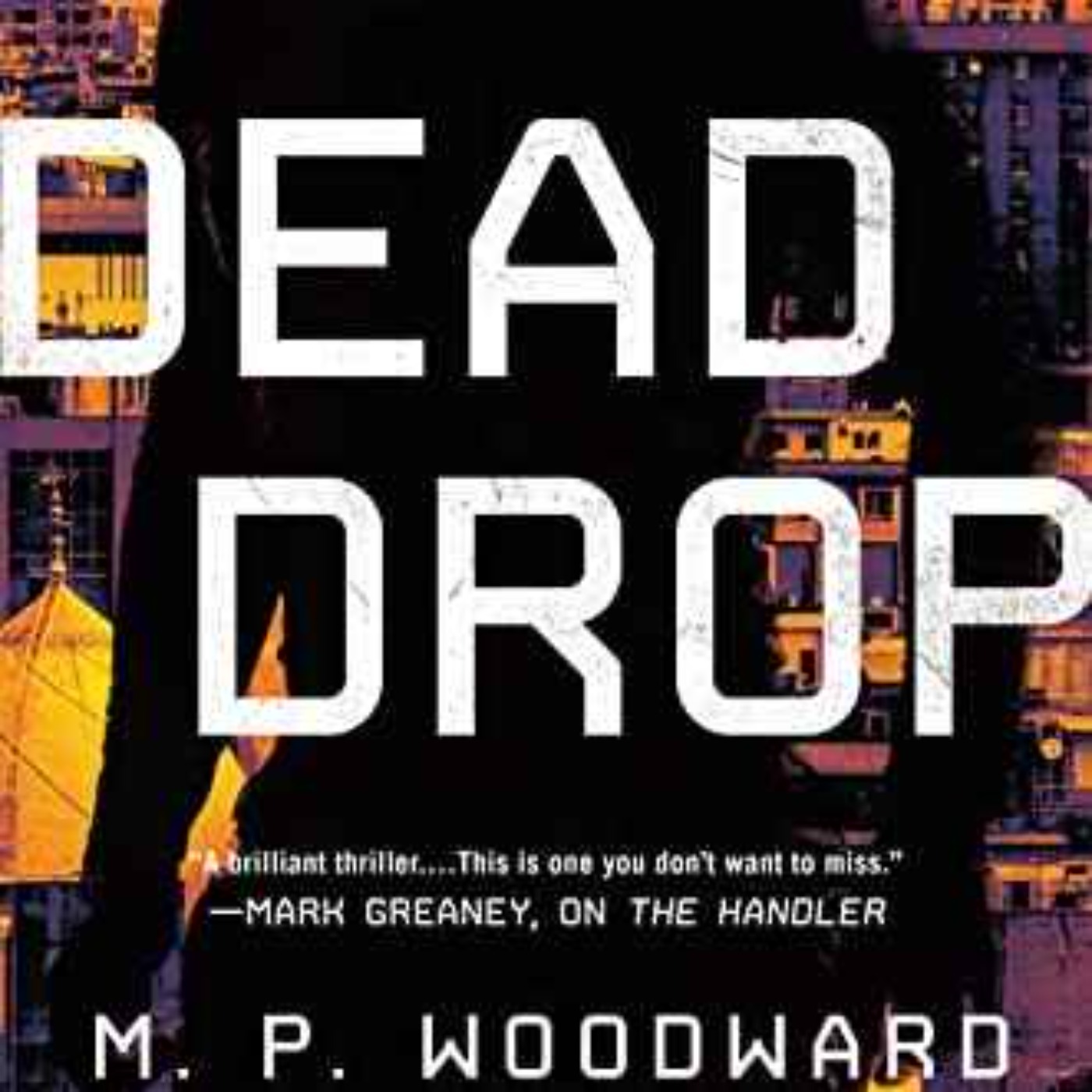 International nuclear negotiations turns allies into enemies in this electrifying thriller from the author of The Handler.
Nuclear negotiations between the United States and Iran have reached a crisis point. The new American administration is determined to move ahead, but there are several stumbling blocks, not the least of which is Lieutenant Colonel Kasem Khalidi, the Iranian intelligence officer the CIA has hidden away in one of its safe houses. 
As always, John and Meredith Dale are caught in the middle. Mossad—the Israeli intelligence agency—wants Meredith's help to find the lead Iranian...
---
Steve Berry & Grant Blackwood - 9th Man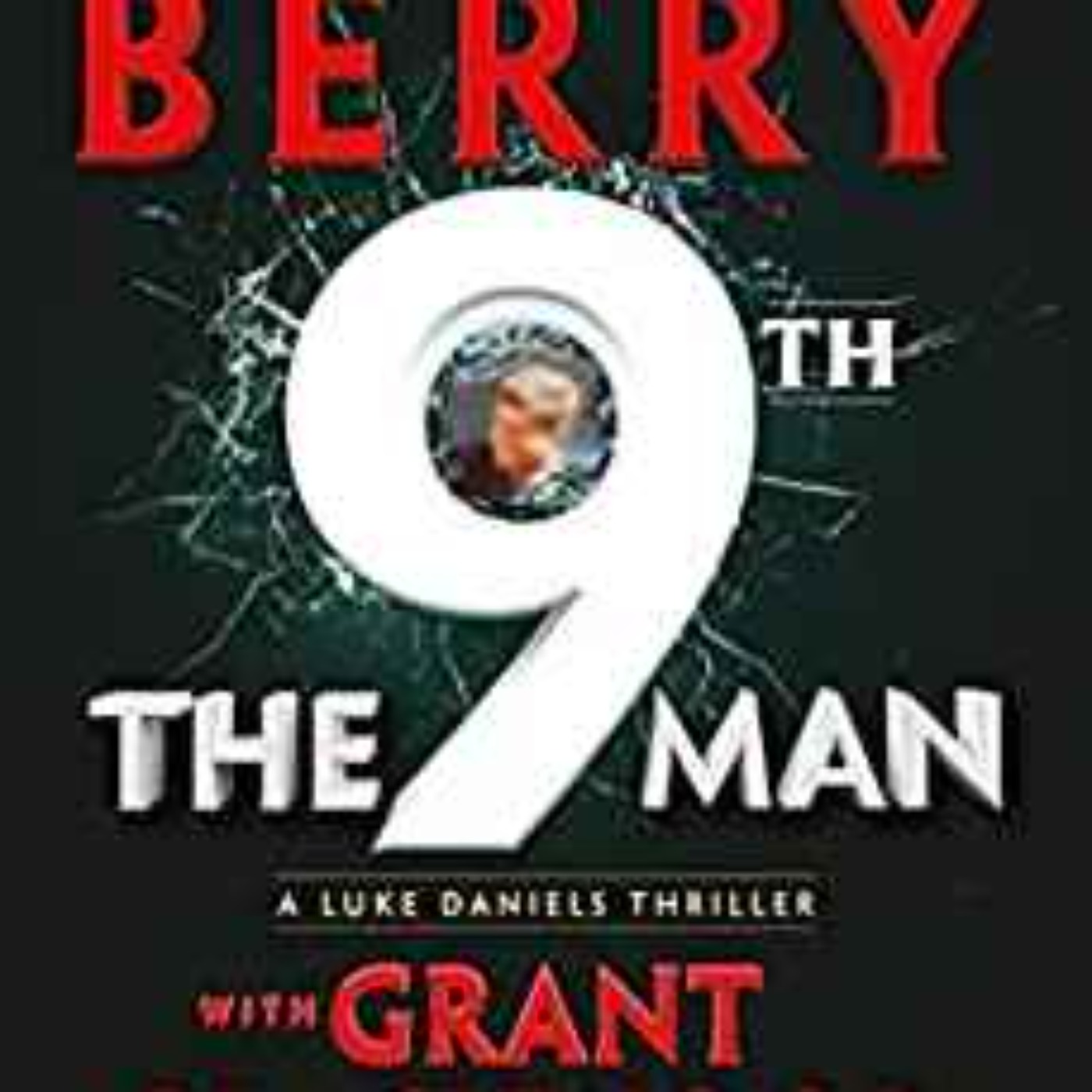 Luke Daniels is in London, between assignments with the Magellan Billet, when he receives a frantic call from an old friend. Jillian Stein is in trouble. She made a mistake and now her life may be in danger. She needs Luke's help. Immediately. Racing to Belgium Luke quickly finds that she was right. A shadow team of highly-trained operatives are there on the hunt. Intervening, he finds himself embroiled in a war between two determined sides — one seeking the truth, the other trying to escape the past — a war that has already claimed one life and is about to claim more...
---
Peter Colt - The Ambassador (An Andy Roark mystery Book 4)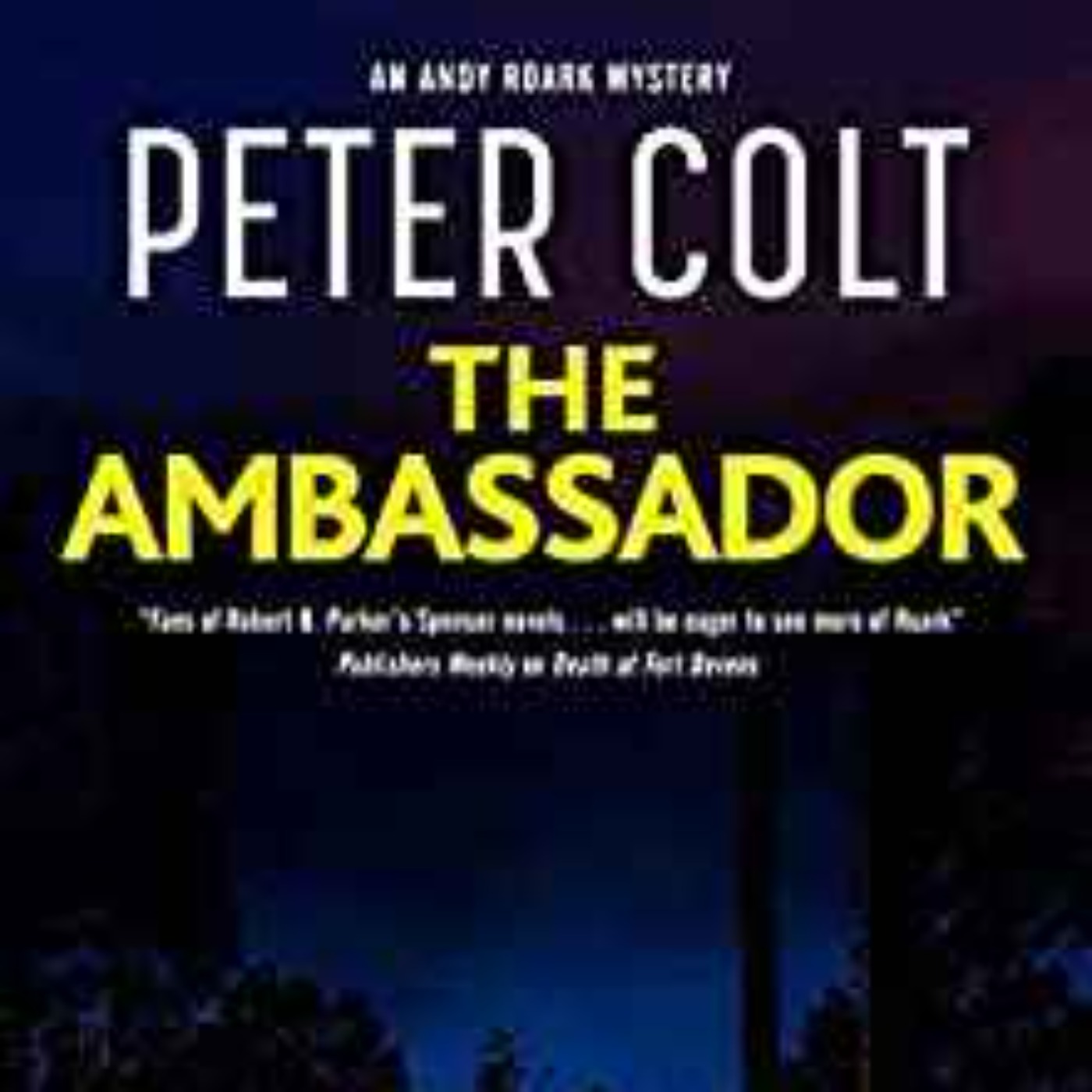 Boston, 1985. Private Investigator - and former Special Forces operative - Andy Roark knows he doesn't fit in with the regular clientele at the Harvard Club, and that's fine by him. He's at the elegant bar for one reason only: to meet with the former ambassador of Laos. Ambassador Gordon Stevenson has a job for him . . . and Roark's here to turn it down.
So what if Stevenson's been getting death threats? After what he did during the Vietnam war, the lives lost under his incompetent command, Roark's almost tempted to cheer his would-be assassin on. But then...
---
Jack Carr - Only the Dead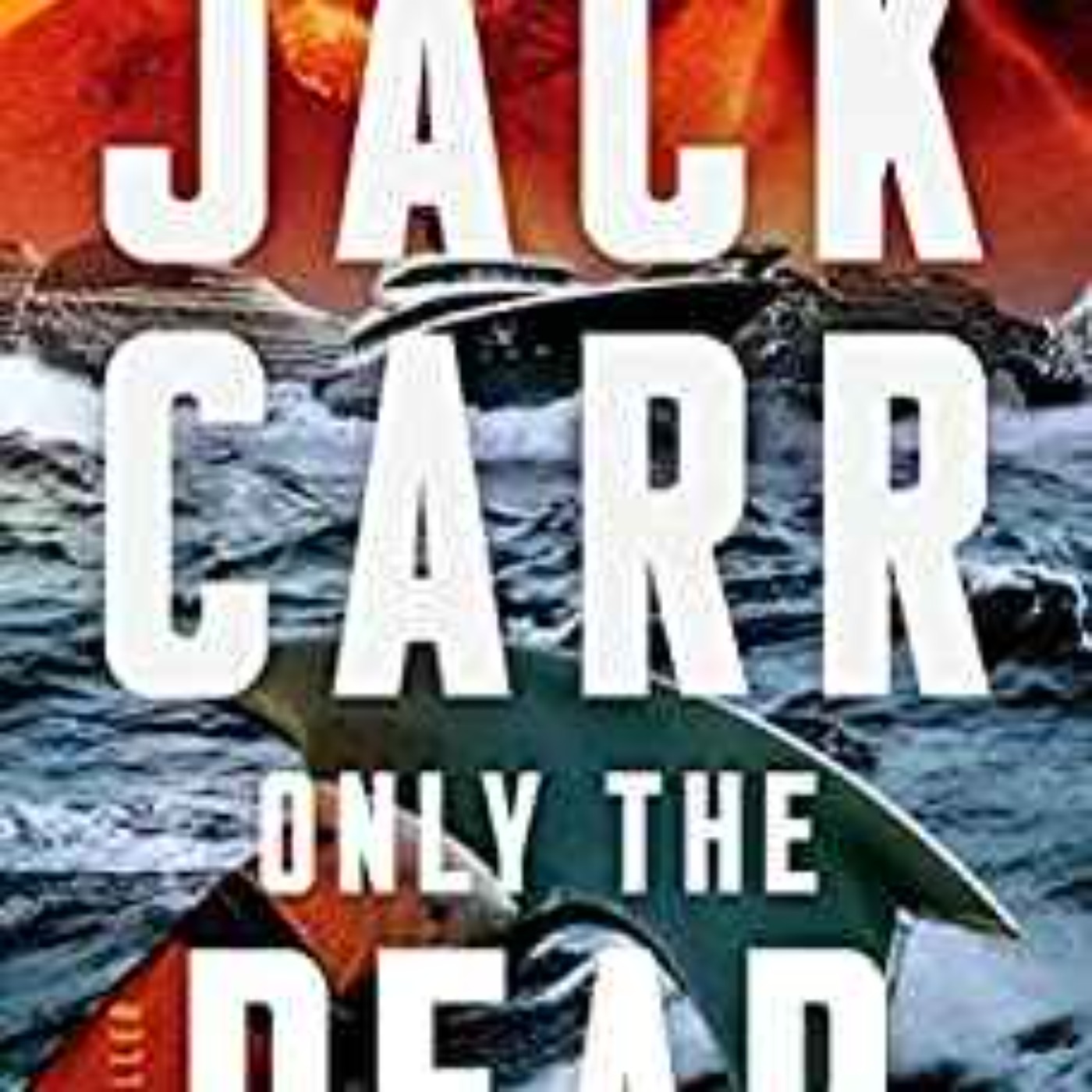 In 1980, a freshman congressman was gunned down in Rhode Island, sending shockwaves through Washington that are still reverberating over four decades later.
Now, with the world on the brink of war and a weakened United States facing rampant inflation, political division, and shocking assassinations, a secret cabal of global elites is ready to assume control. And with the world's most dangerous man locked in solitary confinement, the conspirators believe the final obstacle to complete domination has been eliminated. They're wrong.
From the firms of Wall Street to the corridors of power in W...
---
Chris Hauty - The Devil You Know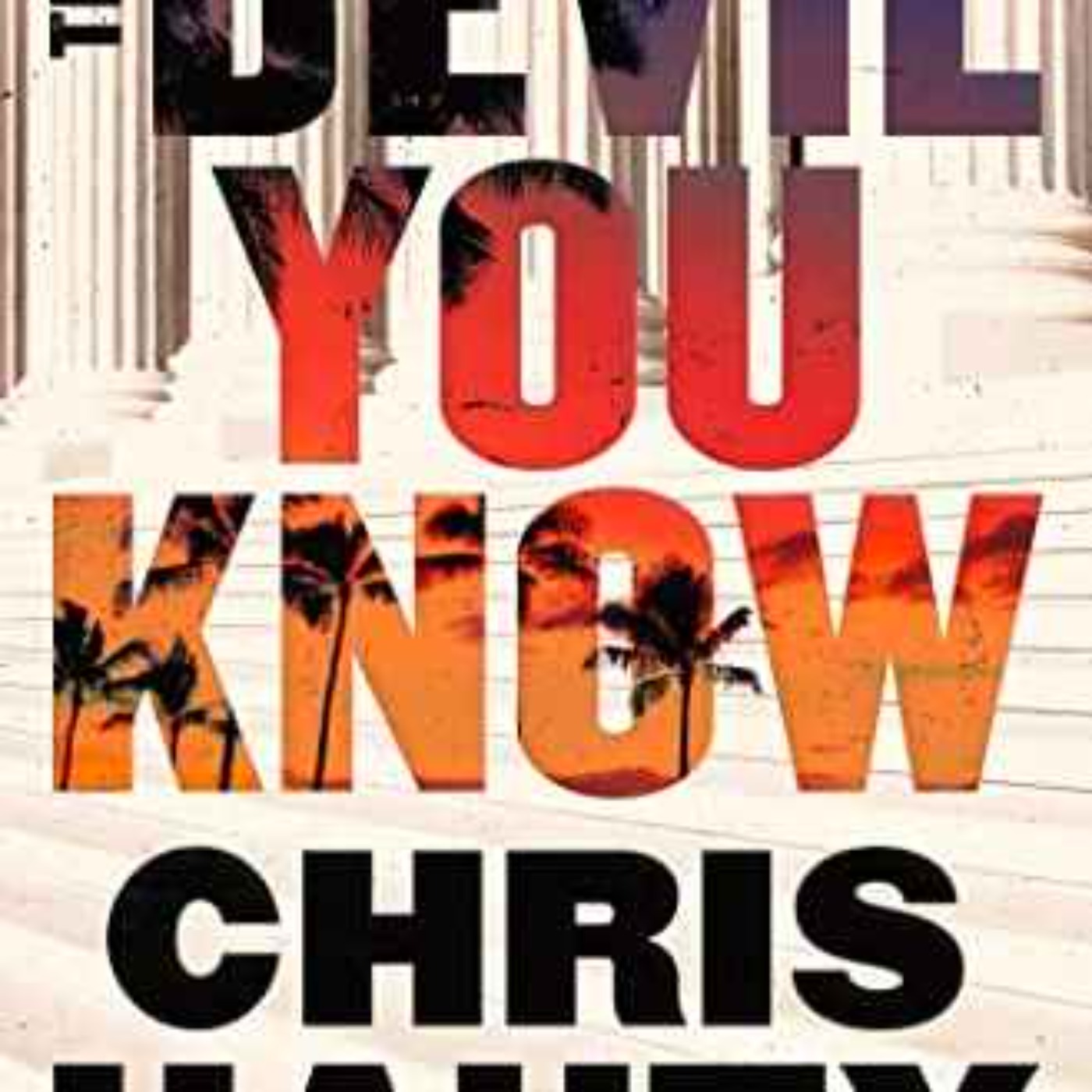 A Supreme Court justice is murdered and a conspiracy with potentially cataclysmic effects is uncovered in the latest of the nationally bestselling "edge-of-your-seat" (Book Riot) Hayley Chill series.
When a justice of the Supreme Court is killed by the police officer assigned to protect him, the country is shocked. Hayley Chill's superiors suspect the assassination is part of a major conspiracy.
In Maui, where one member of the Supreme Court owns a vacation home, a busload of children is taken hostage with the justice's death as ransom. Together with a deputy US marsh...
---
Marc Cameron - Breakneck : An Arliss Cutter Novel Book 5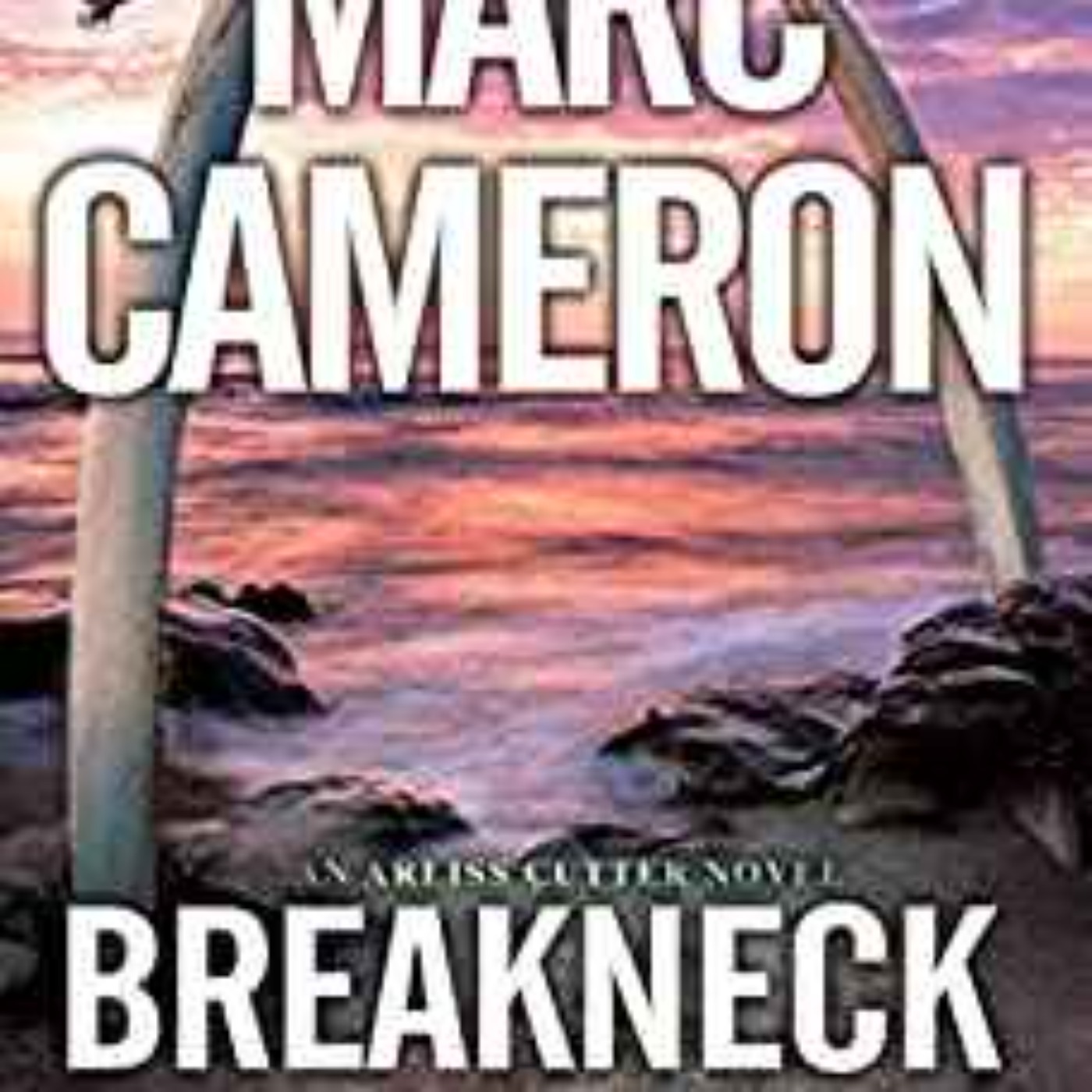 Off the northeast coast of Russia, the captain and crew of a small crabbing vessel are brutally murdered by members of Bratva, the Russian mafia—their bodies stuffed into crab pots and thrown overboard. The killers scuttle the vessel off the coast of Alaska and slip ashore.
In Washington, DC, Supreme Court Justice Charlotte Morehouse prepares for a trip to Alaska, unaware that a killer is waiting to take his revenge—by livestreaming her death to the world.
In Anchorage, Alaska, Deputy US Marshals Arliss Cutter and Lola Teariki are assigned to sec...
---
David Darling - Edge of Time: A Time Travel Adventure Novel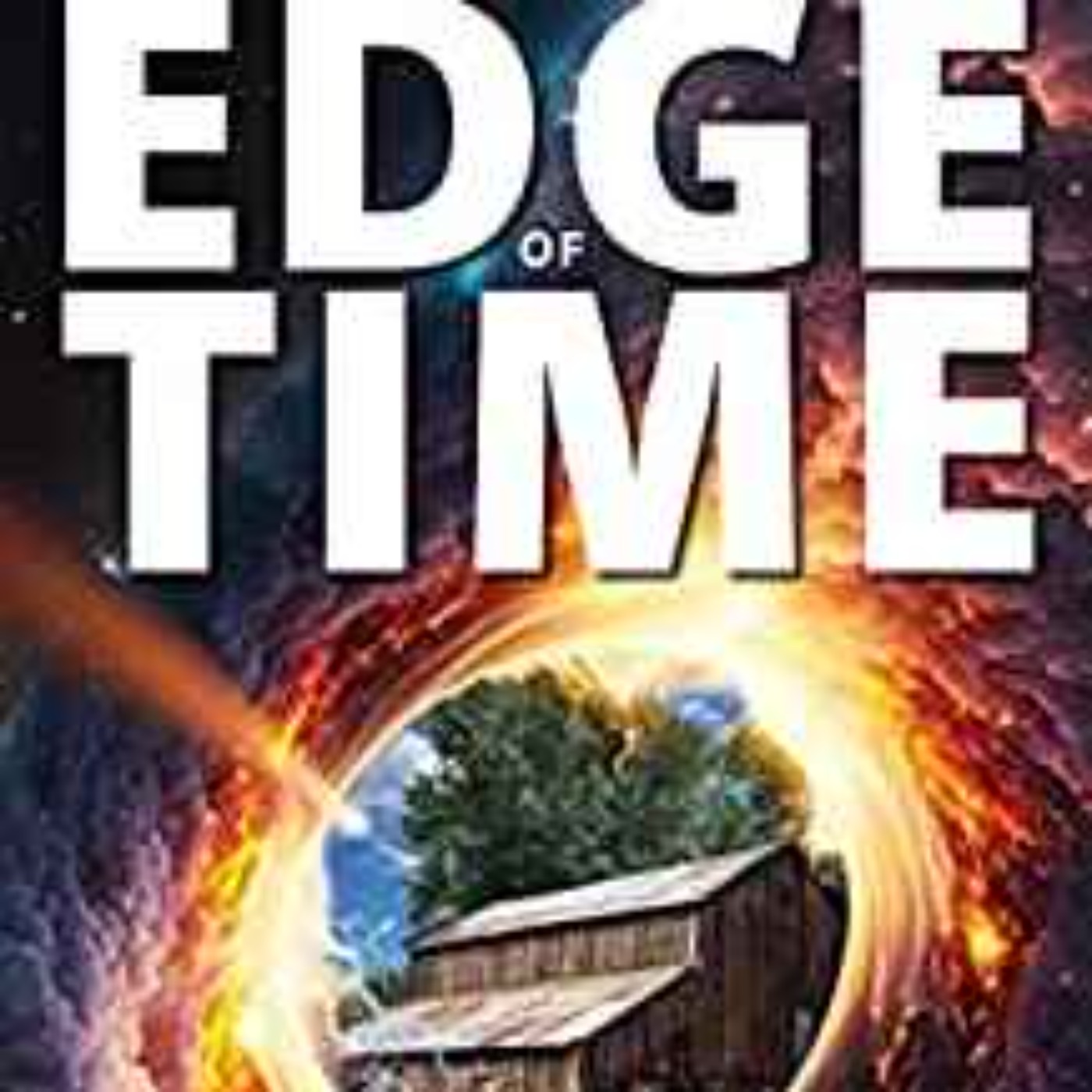 From the bestselling author of the Noah Hunter series, and Grim Measures, comes a novel that spans centuries as a farmer from the 1700s and an FBI agent travel through time to stop a black hole from destroying the world.
"Darling has crafted a truly fantastic time-travel novel. Riveting, page-turning, and mind-bending from end to beginning..." - James Downe, author of Sisters of Jade.
FBI Special Agent Bradley Holman has been hand-picked to investigate the mother of all cover-ups: a three-hundred-year-old meteorite fragment, sealed away in Fort Knox, was stolen from under the government's no...
---
Don Bentley - Forgotten War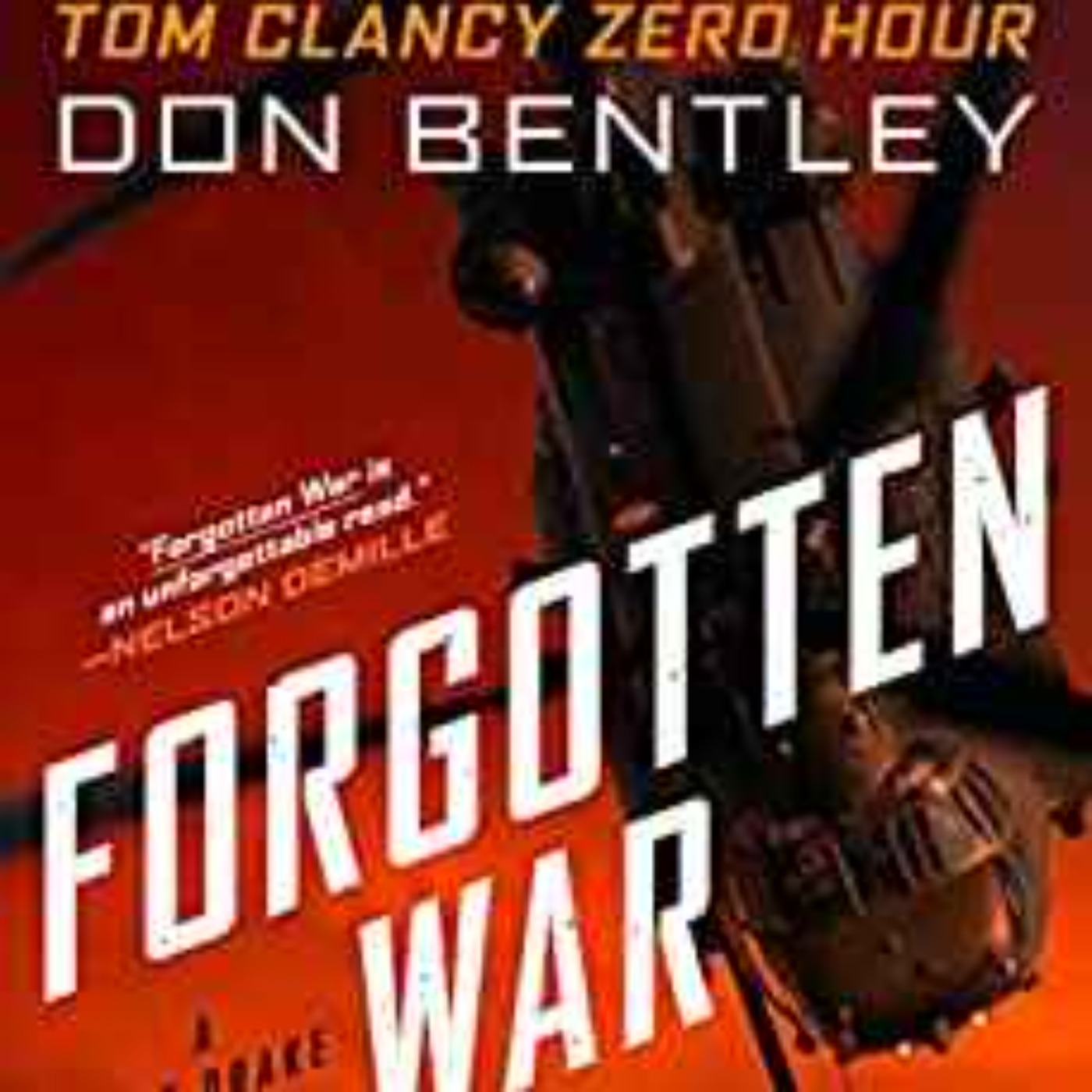 "A fascinating, action-packed thriller from one of the genre's most talented authors. Don Bentley delivers a blistering adventure loaded with excitement and fabulous characters. You will not want it to end!"—Brad Thor, New York Times #1 bestselling author of Dead Fall
A brotherhood born in battle is endangered by a deadly secret in the latest astonishing thriller from the New York Times bestselling author of Tom Clancy Zero Hour and Hostile Intent.
As a team, Matt Drake and his partner, Frodo, have watched each other's backs through some very dark days. But...
---
Michael Frost Beckner - Muir's Gambit: A Spy Game Novel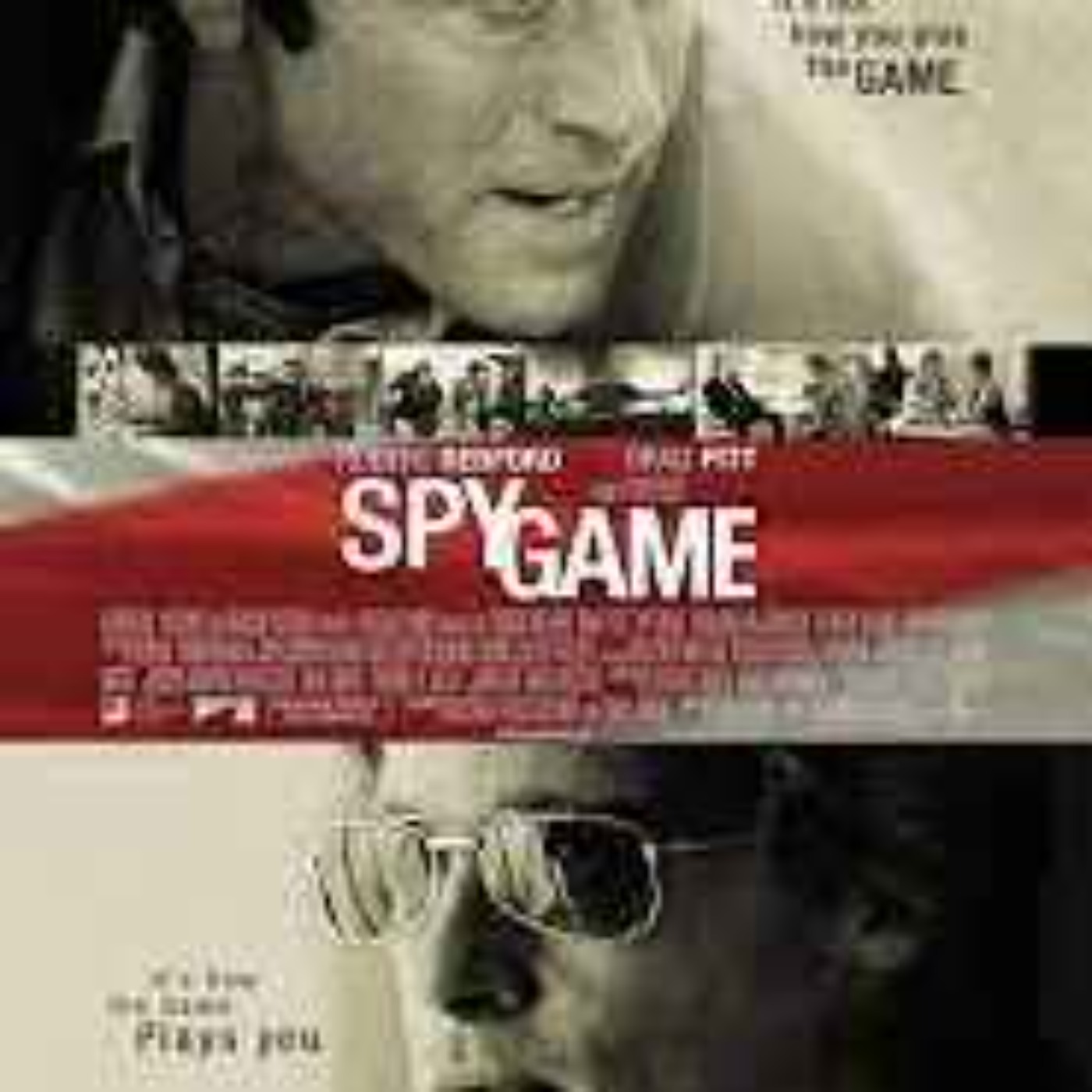 A prequel novel to his #1 hit motion picture, the Robert Redford/Brad Pitt thriller Spy Game, Michael Frost Beckner's Muir's Gambit opens with the assassination of retired CIA hero Charlie March. Mentor to Redford's Nathan Muir, by his murder, Charlie March presents Langley the perfect opportunity to rid themselves of Cold War dinosaur Muir.
Set 48-hours before the events of Spy Game, Muir's Gambit introduces hard-luck CIA lawyer Russell Aiken dispatched to force Muir's confession. For Aiken, it's as much an escape as an assignment. Running from a crime of passion, he's the protégé Muir cast asid...
---
Gregg Hurwitz - Last Orphan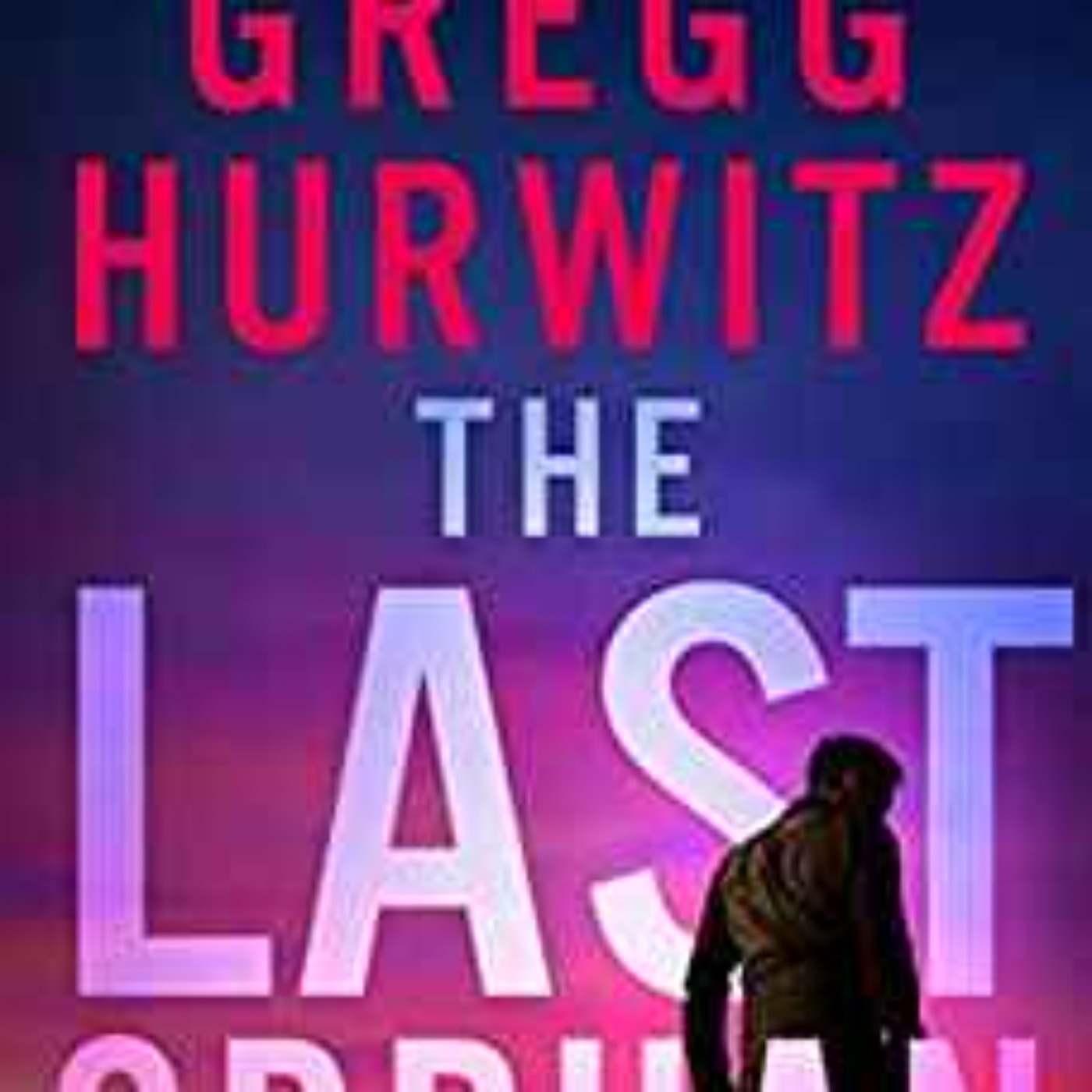 As a child, Evan Smoak was plucked out of a group home, raised and trained as an off-the-books assassin for the government as part of the Orphan program. When he broke with the program and went deep underground, he left with a lot of secrets in his head that the government would do anything to make sure never got out.
When he remade himself as The Nowhere Man, dedicated to helping the most desperate in their times of trouble, Evan found himself slowly back on the government's radar. Having eliminated most of the Orphans in the...
---
Brad Taylor - The Devil's Ransom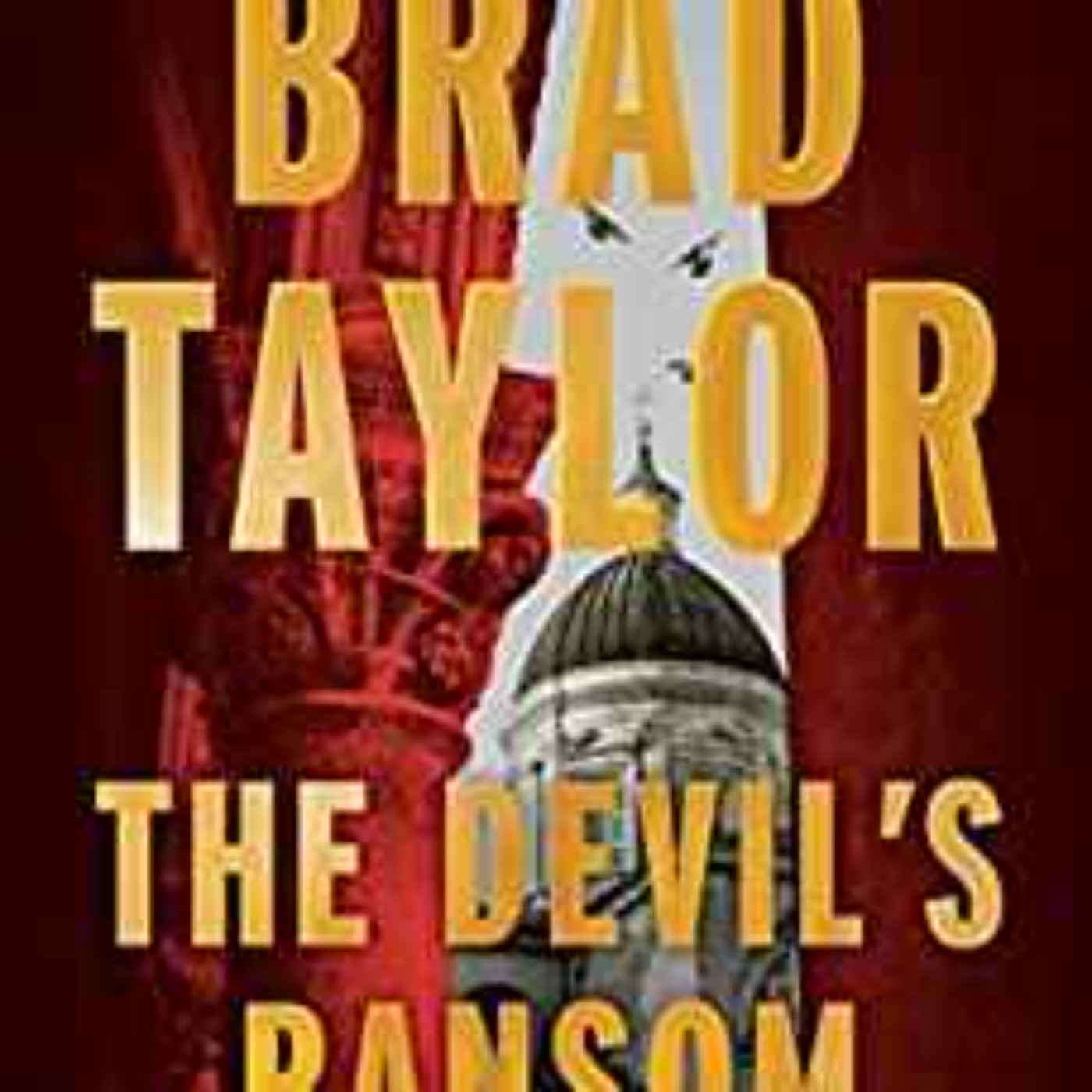 In the latest explosive thriller from New York Times bestselling author and former special forces officer Brad Taylor, Pike Logan races to stop an insidious attack orchestrated by a man who knows America's most treasured secrets.
Conducting a routine cover development trip to Tajikistan, Pike and Jennifer learn that Afghanistan has fallen, and there's a man on the run. One that has done more for the United States in Afghanistan than anyone else. Pulled in to extract him, Pike collides headlong into a broader mystery: His covert company, along with every other entity in the Taskforce...
---
Paul Hollis - Surviving Prague ( Hollow Man Series)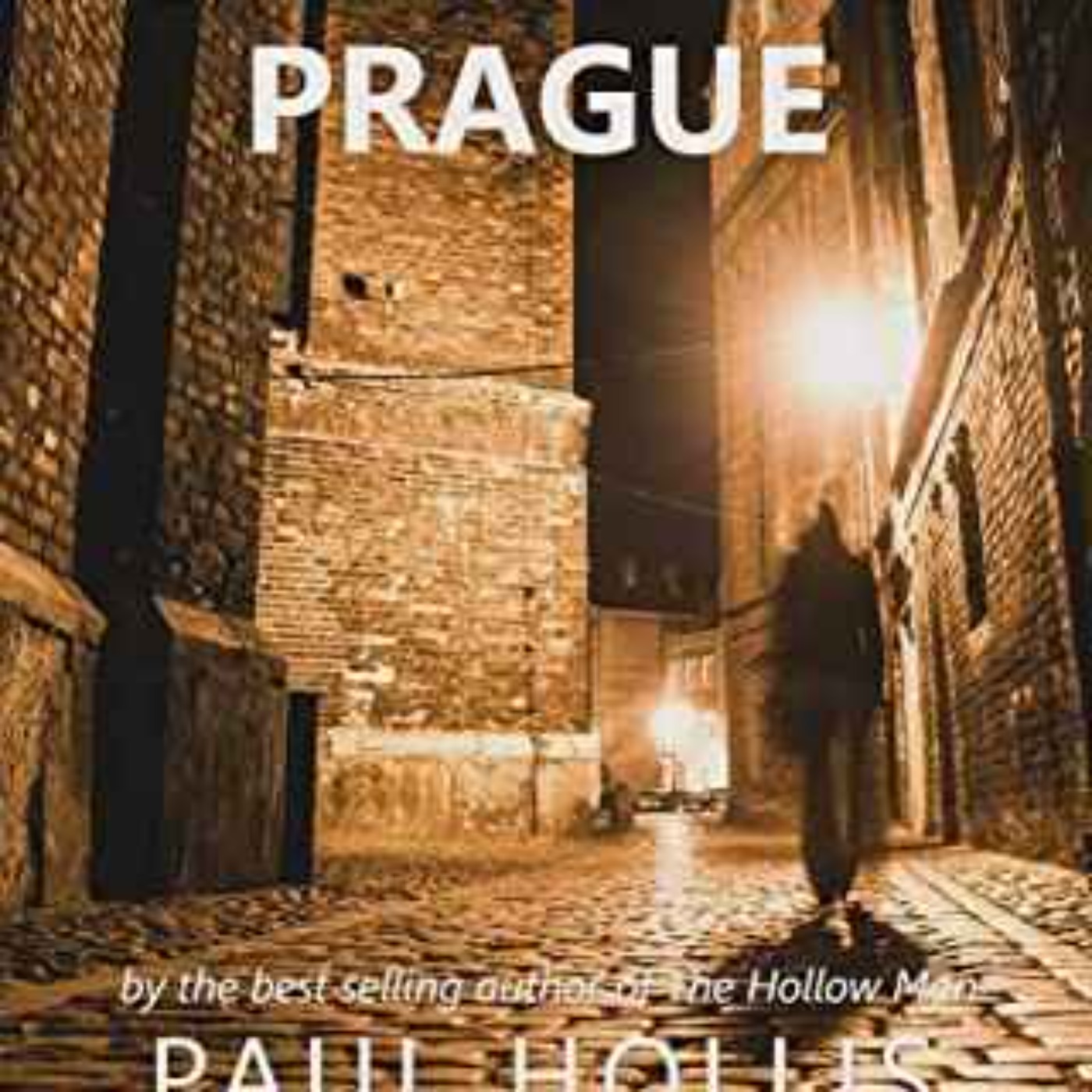 During the 1960s and early 70s Cold War tensions were escalating. Confrontation threatened every innocence we knew. The 2 super powers watched and waited, preparing for nuclear holocaust. The world's safety depended on this threat of mutual annihilation; it was the only thing keeping us safe. A grim logic soon emerged, nuclear disarmament was not achievable but nuclear war was unthinkable.
When 3 of Zita's MI6 colleagues mysteriously die in Prague and she is marked with terminate on sight orders, an American government analyst called Doc breaks through the Iron Curtain to save his partner from Comm...
---
Connor Sullivan - Wolf Trap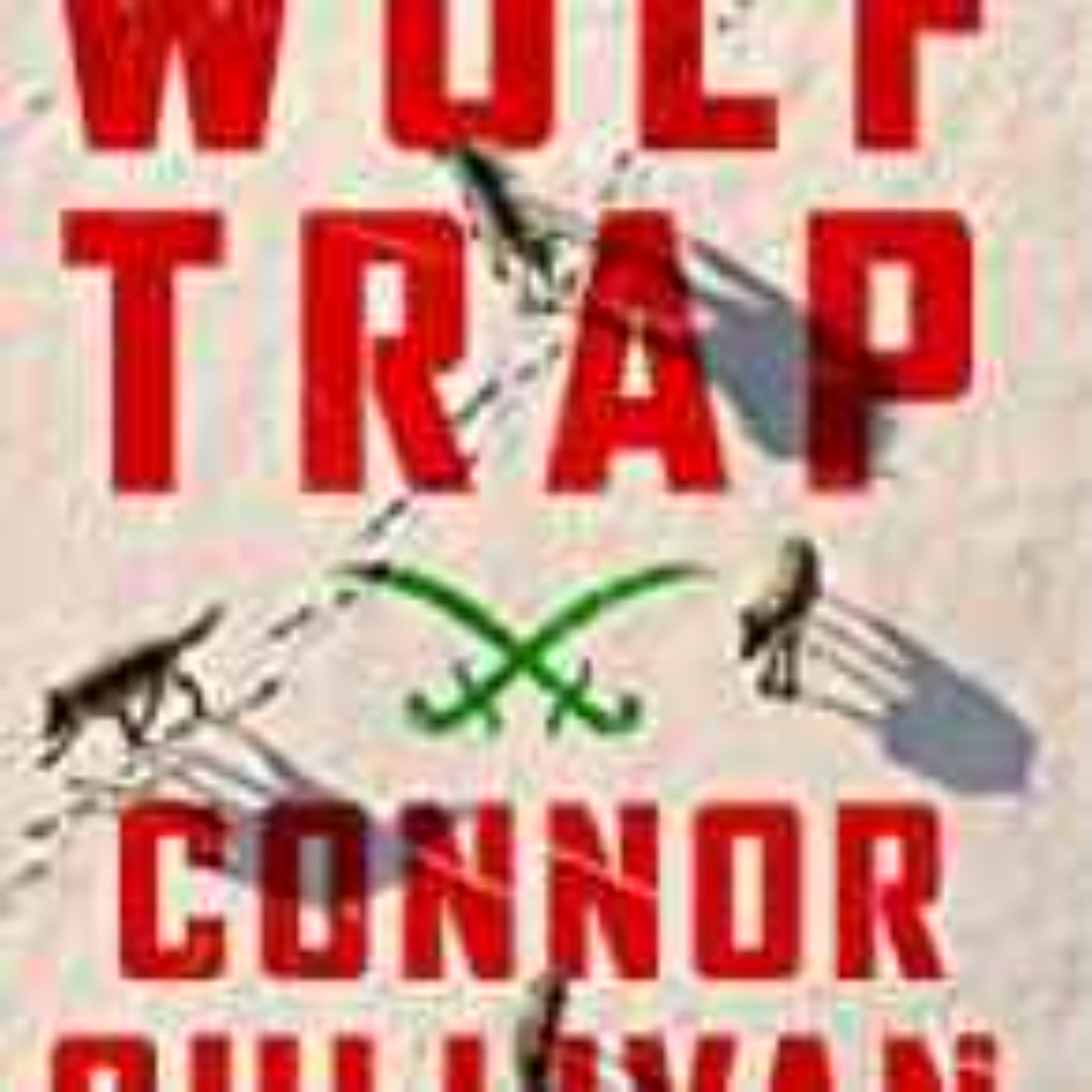 This "adrenaline rush of a novel" (Lisa Gardner, #1 New York Times bestselling author) follows a shadow operative in the midst of a conspiracy with worldwide implications from the author of the "fast-paced international thriller" (New York Journal of Books) Sleeping Bear.
Set a trap… See who comes.
Under the direction of the Special Activities Center in the Operations Directorate of the CIA, over three hundred highly trained agents operate in the darkest shadows of the country's covert wars. Plucked from the highest echelons of America's special mission units, these individuals go through rigorous t...
---
Brittany Butler - The Syndicate Spy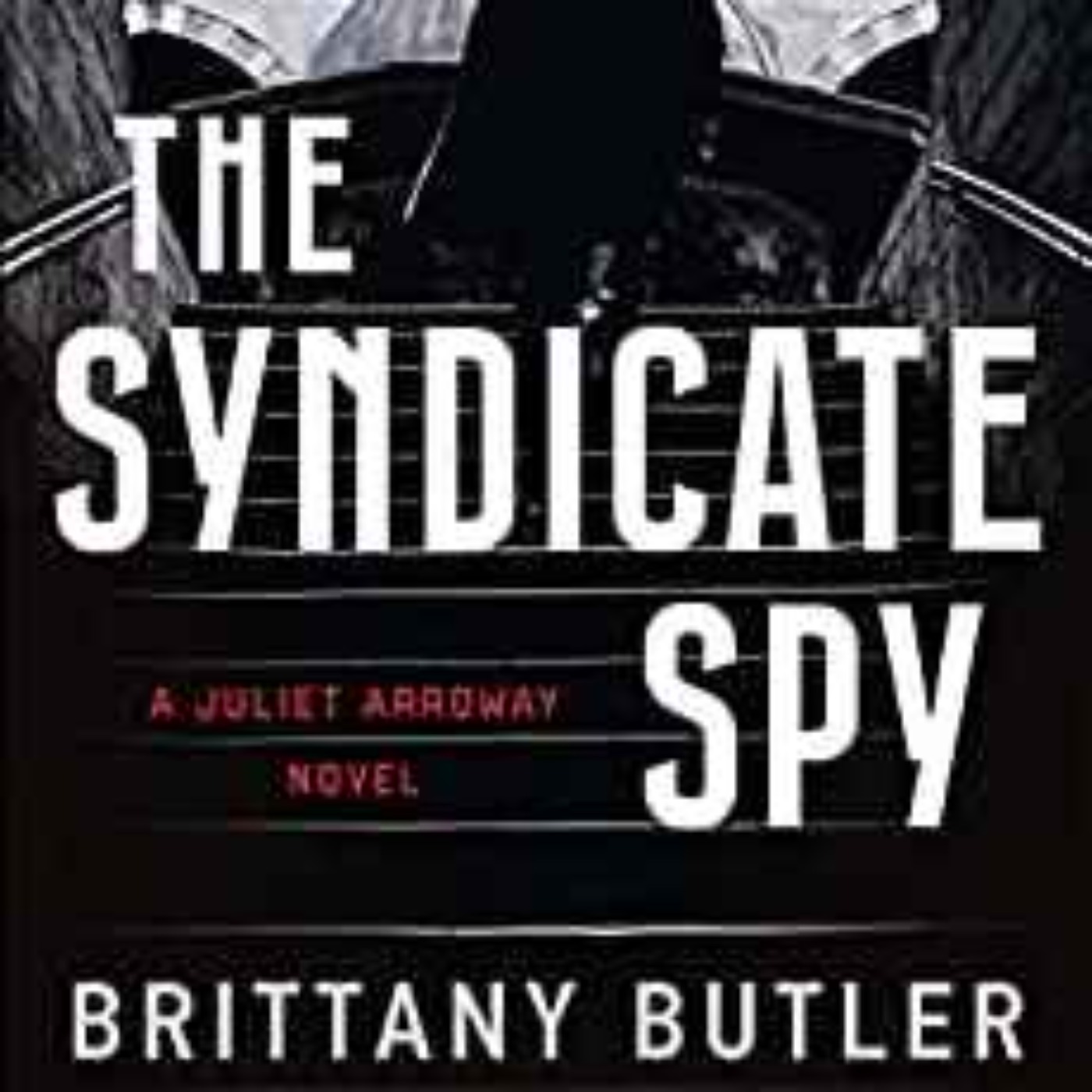 "Sacrifices must be made; battles will be lost. It is always this way in a quest for change."
In the near future, Earth's oil reserves are depleted. Nations grapple to find an alternative energy source. Terrorists race for control over world resources. And the Syndicate—a conglomerate of allied intelligence agencies—struggles to maintain peace.
Syndicate operative Juliet Arroway and her best friend, Mariam, a progressive Saudi princess, are tasked with hunting down terrorists and putting an end to the global energy war, the same mission that cost Juliet's father his life. But wh...
---
Ward Larsen - Deep Fake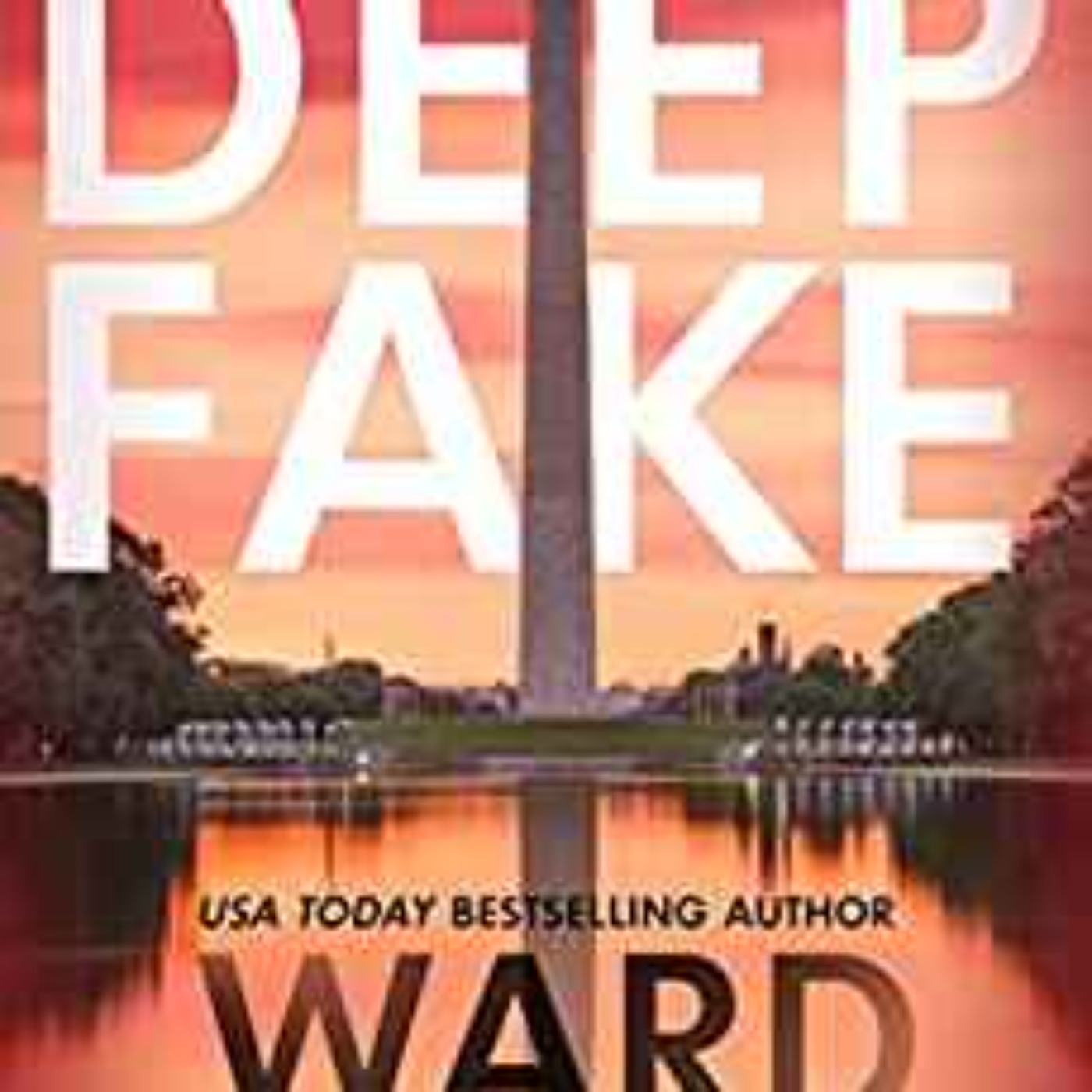 Absolute Power meets The Manchurian Candidate in this explosive political thriller from USA Today bestselling author Ward Larsen, Deep Fake.
The Cold War is back—but for some it never ended.
Sarah Ridgeway is living the life she's always envisioned. She has a devoted husband, a loving daughter, and a comfortable home. The path to reach it, however, has not always been smooth. For twelve years her husband, Bryce, served in the Army, deployed to some of the world's worst trouble spots. After his service ended with a combat injury, the future had s...
---
Chad Boudreaux - Scavenger Hunt: A Novel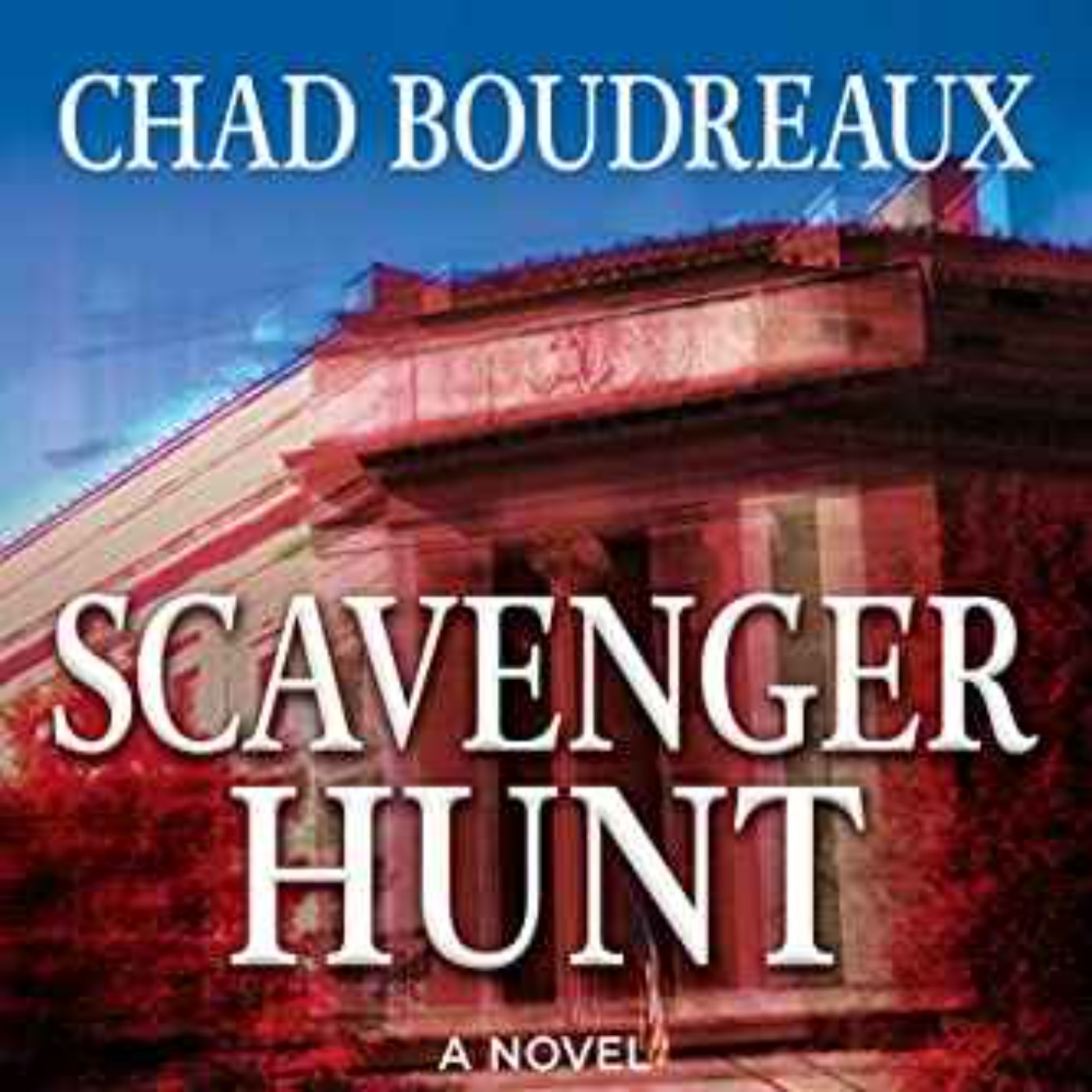 Blake Hudson just wants to serve his country well as a lawyer for the United States Justice Department—but when an unknown threat begins plotting his downfall, he must find who is setting him up before it costs him his life.
Scavenger Hunt is a suspense novel chronicling the plight of Blake Hudson, a Justice Department lawyer assigned to a clandestine counterterrorist group created to bypass onerous legal requirements. After the group mysteriously disbands, Hudson becomes the scapegoat and is transformed from hunter to hunted. As he searches for answers and attempts to piece the puzzle together, peo...
---
William Ryan - The Twelfth Department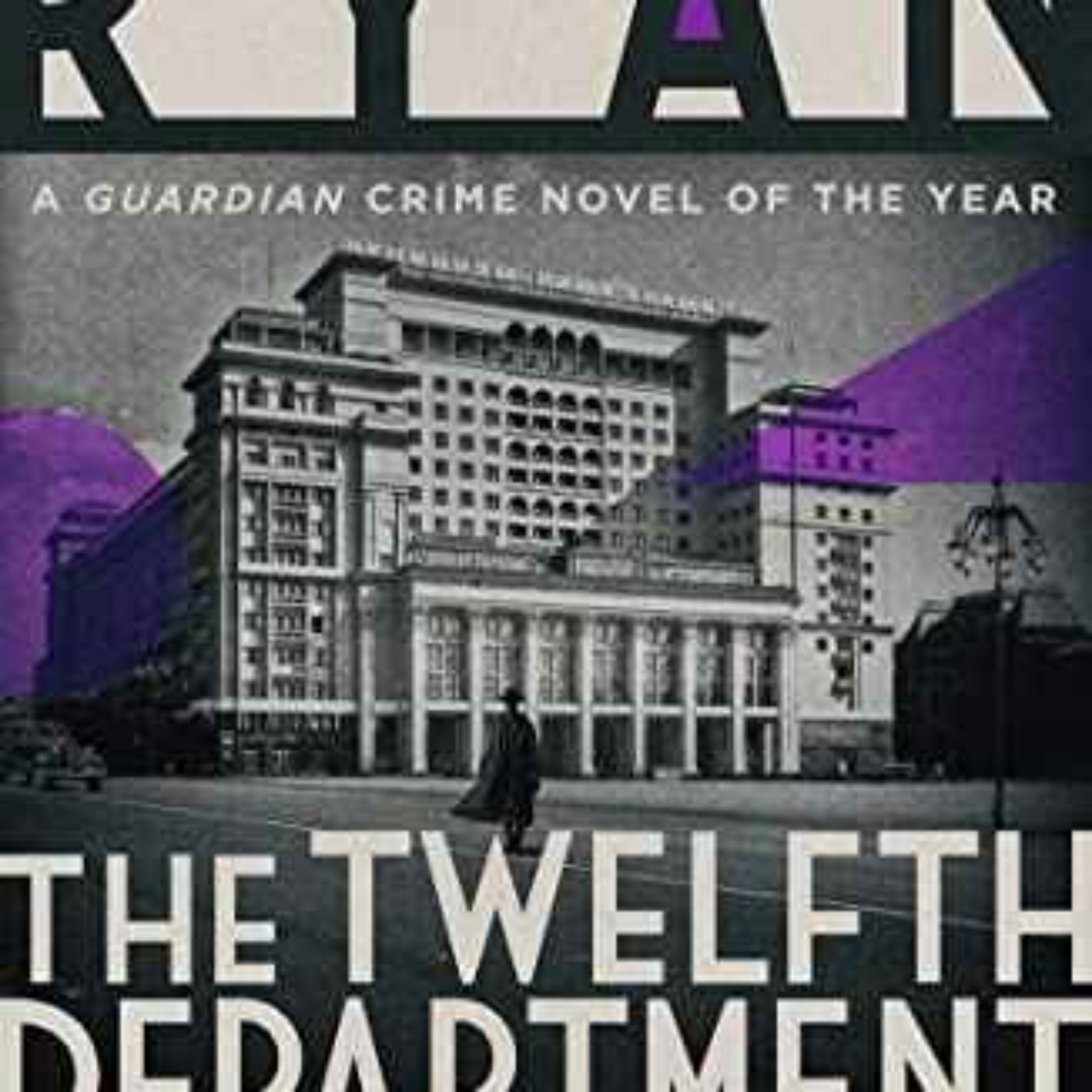 Moscow, 1937. Captain Korolev, a police investigator, is enjoying a long-overdue visit from his young son Yuri when an eminent scientist is shot dead within sight of the Kremlin and Korolev is ordered to find the killer.
It soon emerges that the victim, a man who it appears would stop at nothing to fulfil his ambitions, was engaged in research of great interest to those at the very top ranks of Soviet power. When another scientist is brutally murdered, and evidence of the professors' dark experiments is hastily removed, Korolev begins to realise that, along with having a...
---
Alma Katsu - Red Widow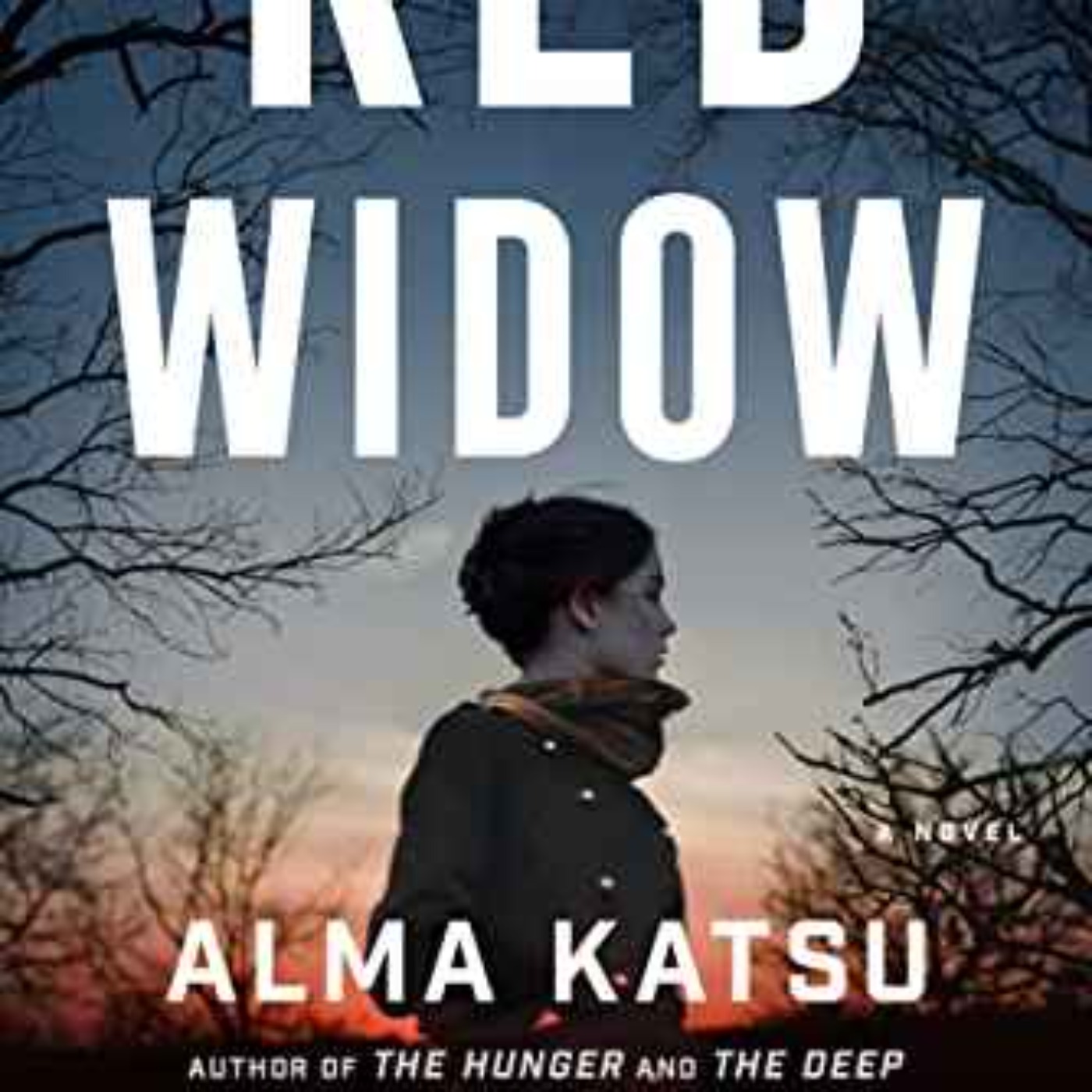 Lyndsey Duncan worries her career with the CIA might be over. After lines are crossed with another intelligence agent during an assignment, she is sent home to Washington on administrative leave. So when a former colleague--now Chief of the Russia Division--recruits her for an internal investigation, she jumps at the chance to prove herself. Lyndsey was once a top handler in the Moscow Field Station, where she was known as the "human lie detector" and praised for recruiting some of the most senior Russian officials. But now, three Russian assets have been exposed--including one of her own--and the CIA...
---
Dean Koontz - Quicksilver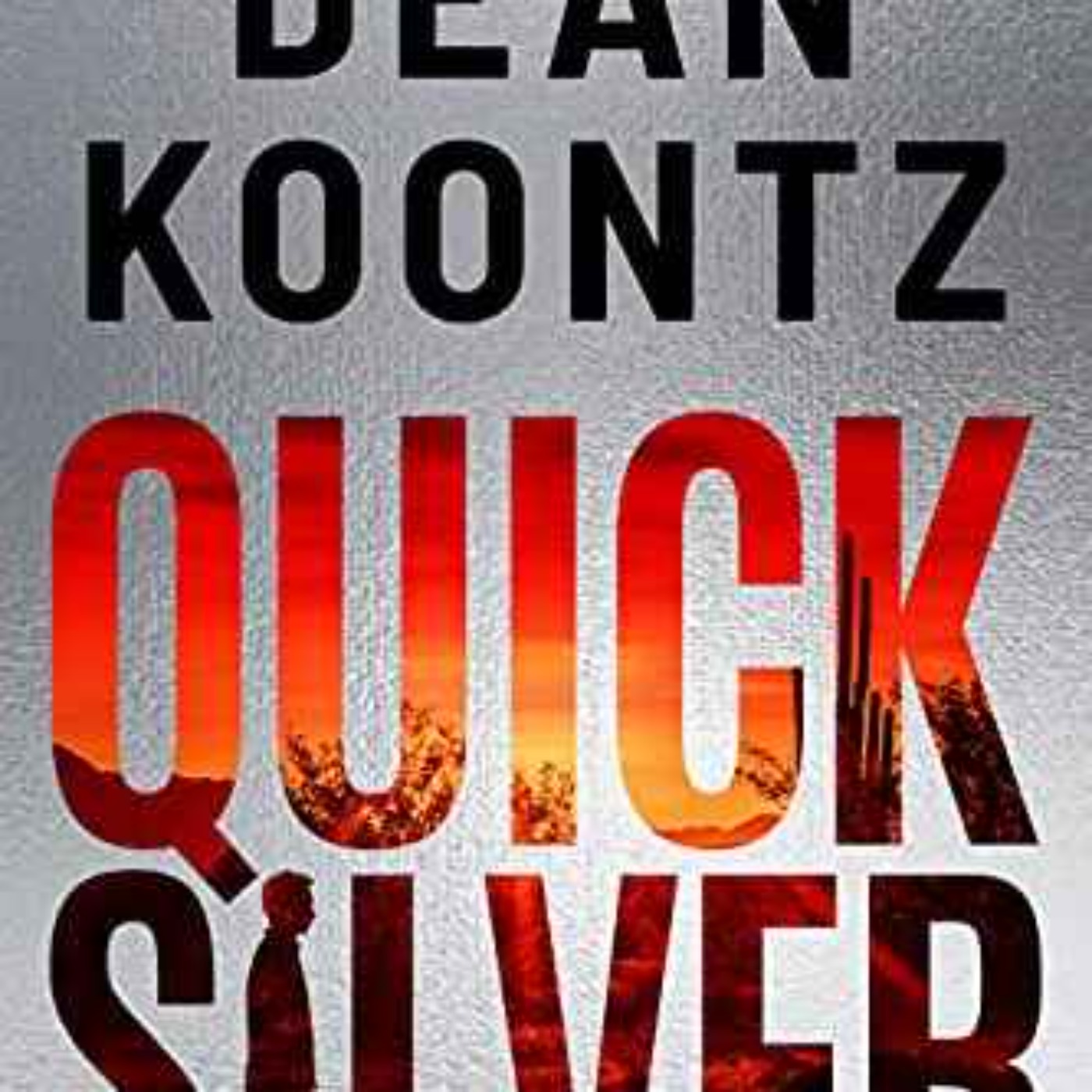 #1 New York Times bestselling master of suspense Dean Koontz takes a surprising and exhilarating road trip with a man in pursuit of his strange past—mile by frightening mile.
Quinn Quicksilver was born a mystery—abandoned at three days old on a desert highway in Arizona. Raised in an orphanage, never knowing his parents, Quinn had a happy if unexceptional life. Until the day of "strange magnetism." It compelled him to drive out to the middle of nowhere. It helped him find a coin worth a lot of money. And it practically saved his life when two government...
---
Jackiem Joyner - Minor Assassin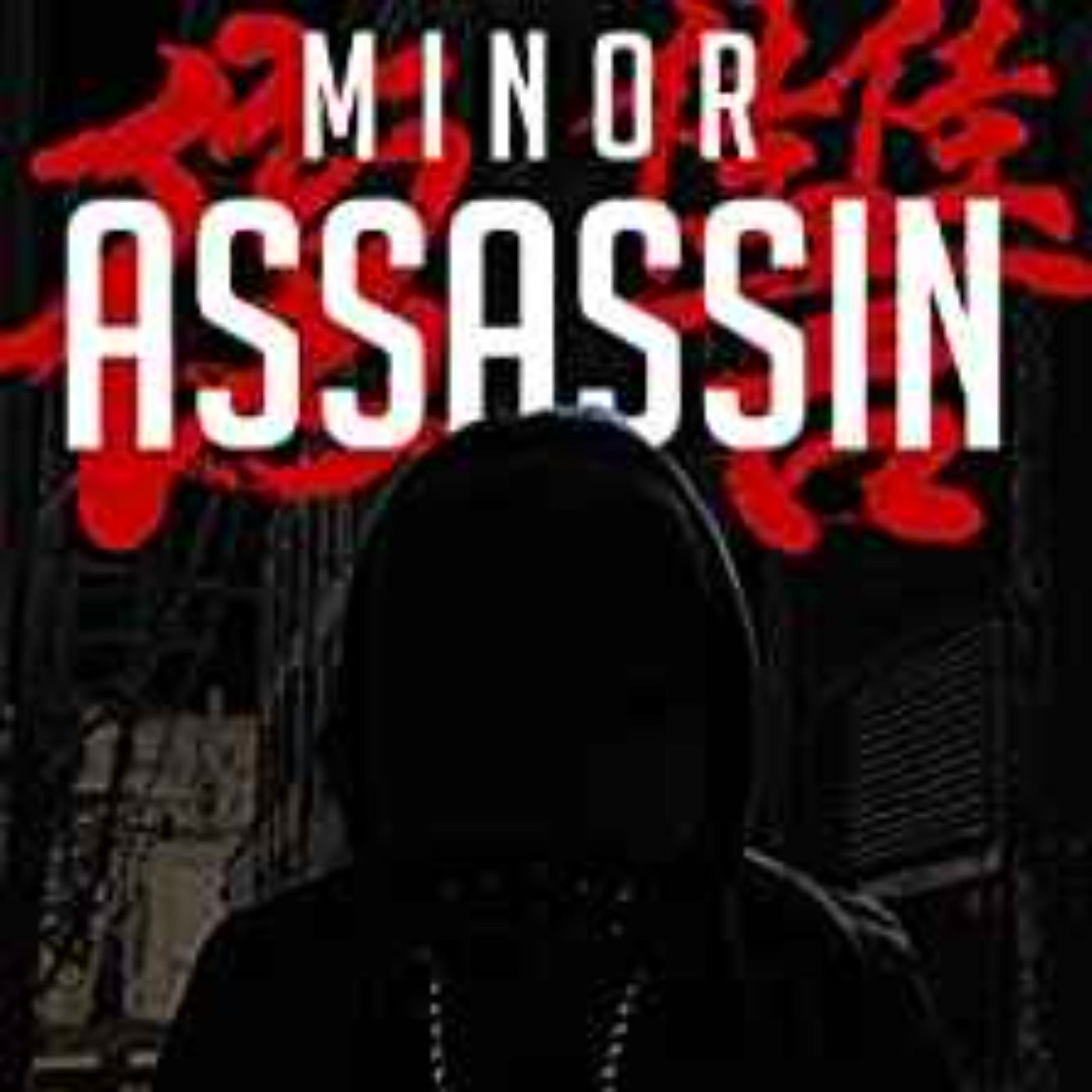 Jon's carefree life in the suburbs of Las Vegas is turned upside down by a horrific crime, but he's only eight years old -- how can a kid fight back and hope to win?
Taken in by mysterious strangers, Jon starts a new life in a secluded village, but can he trust them to help him do what needs to be done? When Jon learns what really happened back home, a terrible resolve hardens inside him.
Will he ever be able to deliver his retribution? Transformation -- when it comes -- is i...
---
Denise Mina - Rizzio: A Novella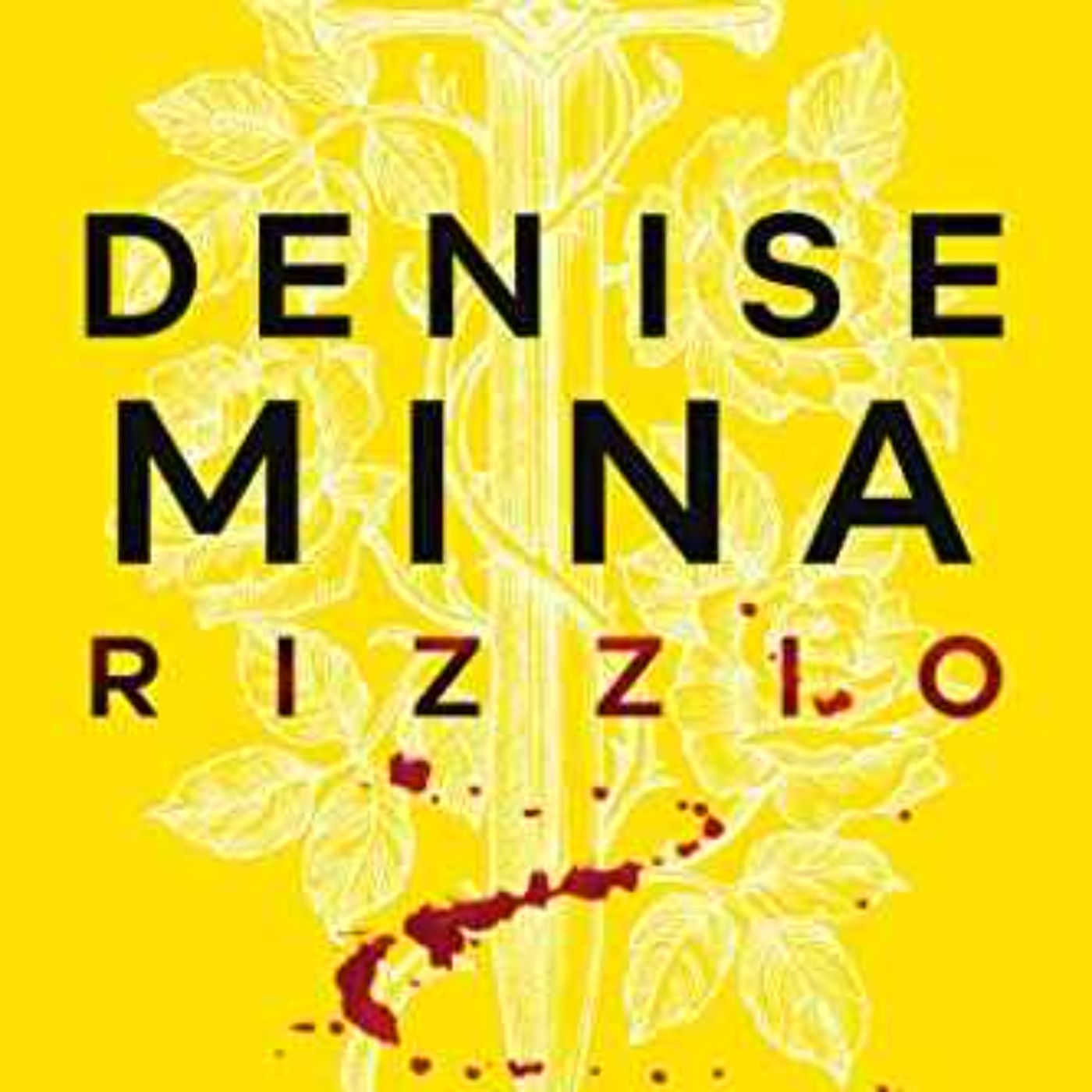 From the multi-award-winning master of crime, Denise Mina delivers a radical new take on one of the darkest episodes in Scottish history—the bloody assassination of David Rizzo private secretary to Mary, Queen of Scots, in the queen's chambers in Holyrood Palace.
On the evening of March 9th, 1566, David Rizzio, the private secretary of Mary, Queen of Scots, was brutally murdered. Dragged from the chamber of the heavily pregnant Mary, Rizzio was stabbed fifty six times by a party of assassins. This breathtakingly tense novella dramatises the events that led up to that night, telling the in...
---
Daniella Bernett - Viper's Nest of Lies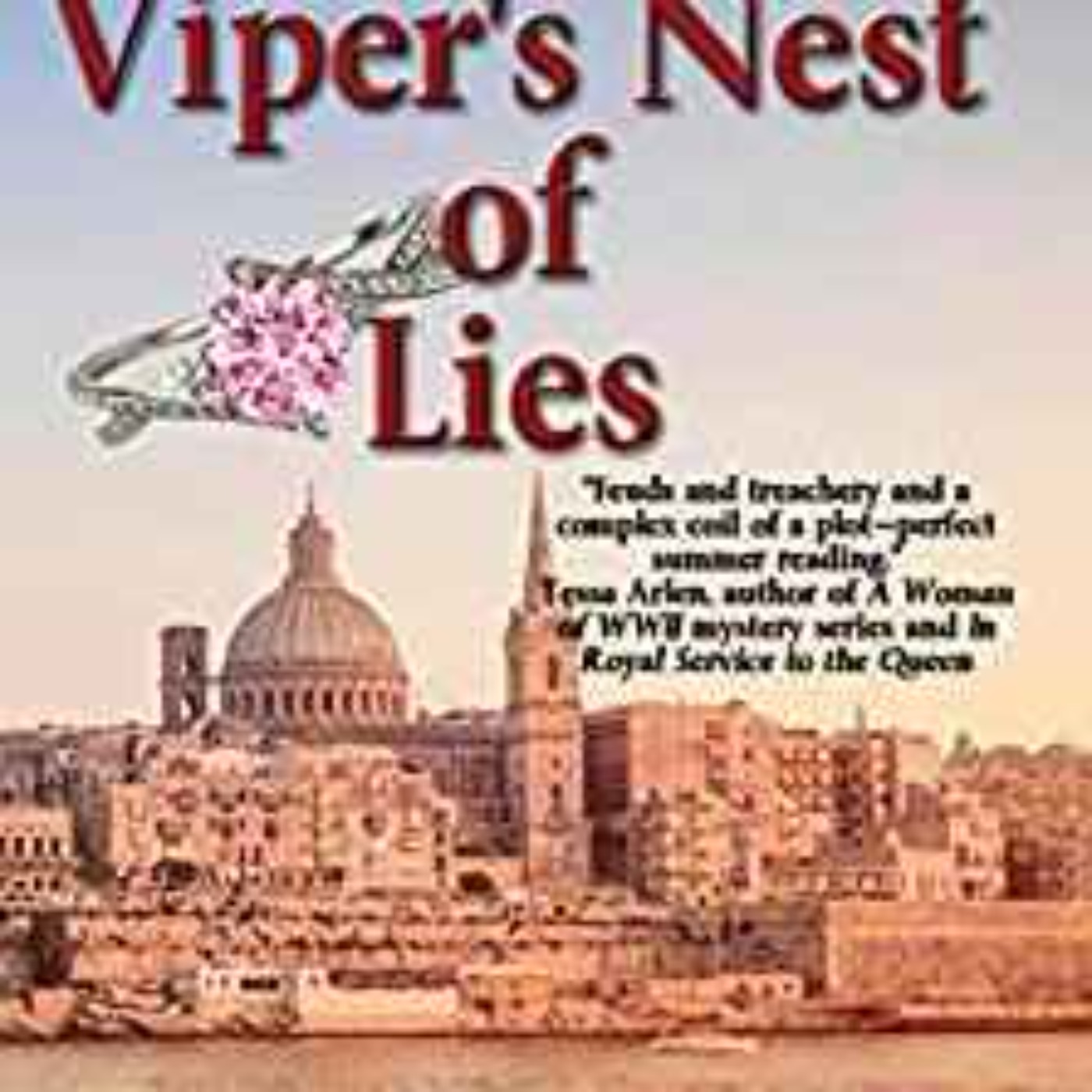 Twice dead…A living nightmare
The discovery of a blood-encrusted stiletto knife in journalist Emmeline Kirby's bag at Heathrow Airport sets in motion a chain of events that ensnares everyone she holds dear. The body of Sebastian Jardine is soon found in the boot of Superintendent Oliver Burnell's car, leading to accusations that he and Emmeline conspired to commit murder. Desperate to clear their names, she turns to Philip Acheson of the Foreign Office for help. But when two Special Branch officers arrive to arrest him, he is forced to go on the run.
Greg...
---
Matthew Hart - Ica Angel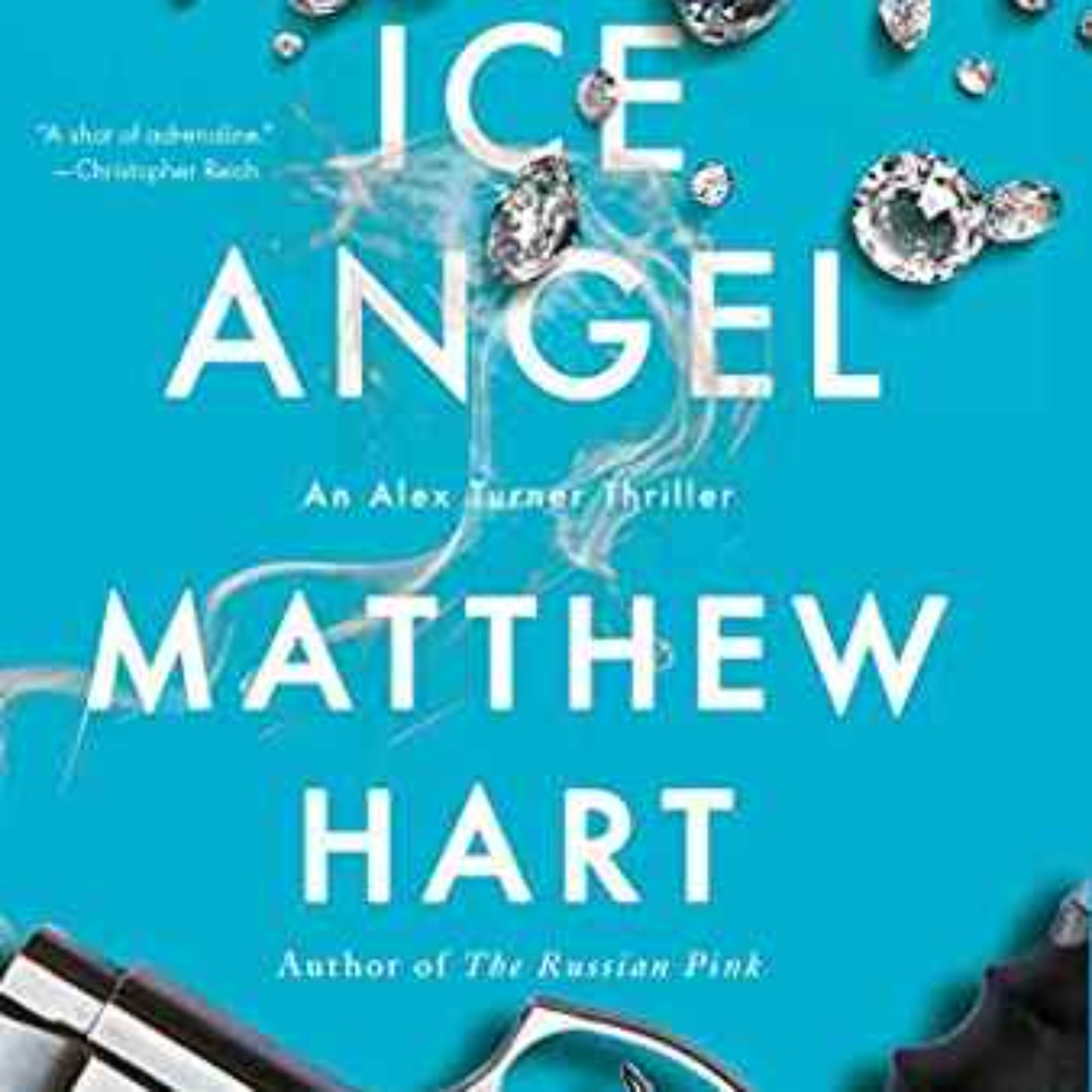 In this explosive sequel to The Russian Pink, Alex and Lily are thrust into a murderous cat-and-mouse across the Arctic diamond fields, dodging Chinese assassins while at the same time struggling with the personal betrayals that torment their passionate affair.  
Alex Turner and his treacherous lover, the Russian diamond thief Slav Lily, are back on the hunt. An American prospector is murdered in the great diamond field of northern Canada—a magical landscape of pristine lakes and granite ridges and scarlet vegetation.
The U.S. government fears that the Chinese billionaire twins who sudd...
---
Rory Clements - A Prince and a Spy: A Novel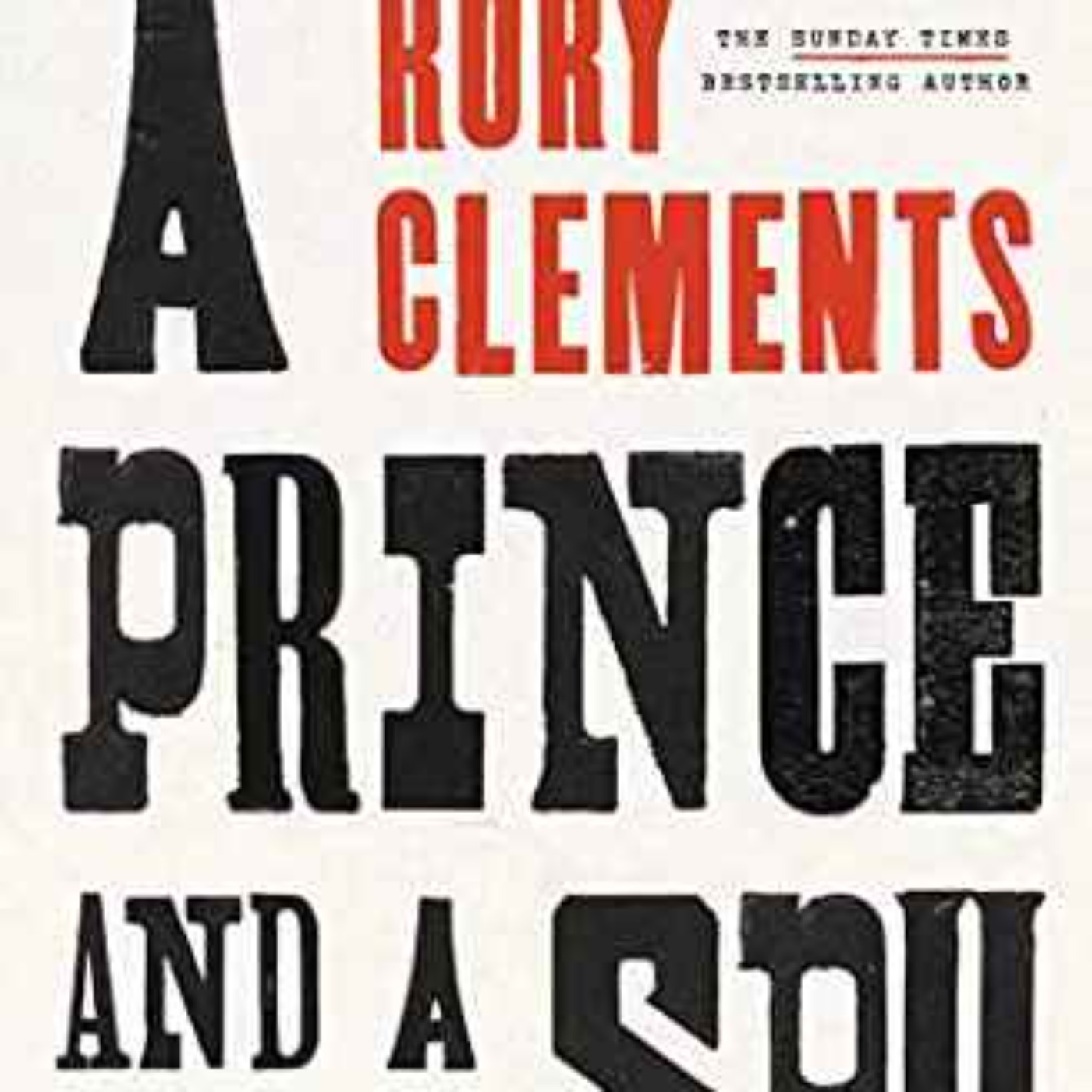 A Cambridge spy must unravel a dangerous mystery that goes all the way to the heart of the Third Reich—and the British Monarchy—in this vivid new spy thriller from a London Times bestselling author.
Two old friends meeting in a remote castle in Sweden. They are cousins.
One is Prince George, brother of the king of England, and the other Prince Philipp von Hesse, a close friend of Adolf Hitler and a committed Nazi. Days later Prince George is killed in a plane crash and the country weeps, but not everyone believes th...
---
Scott Spacek - China Hand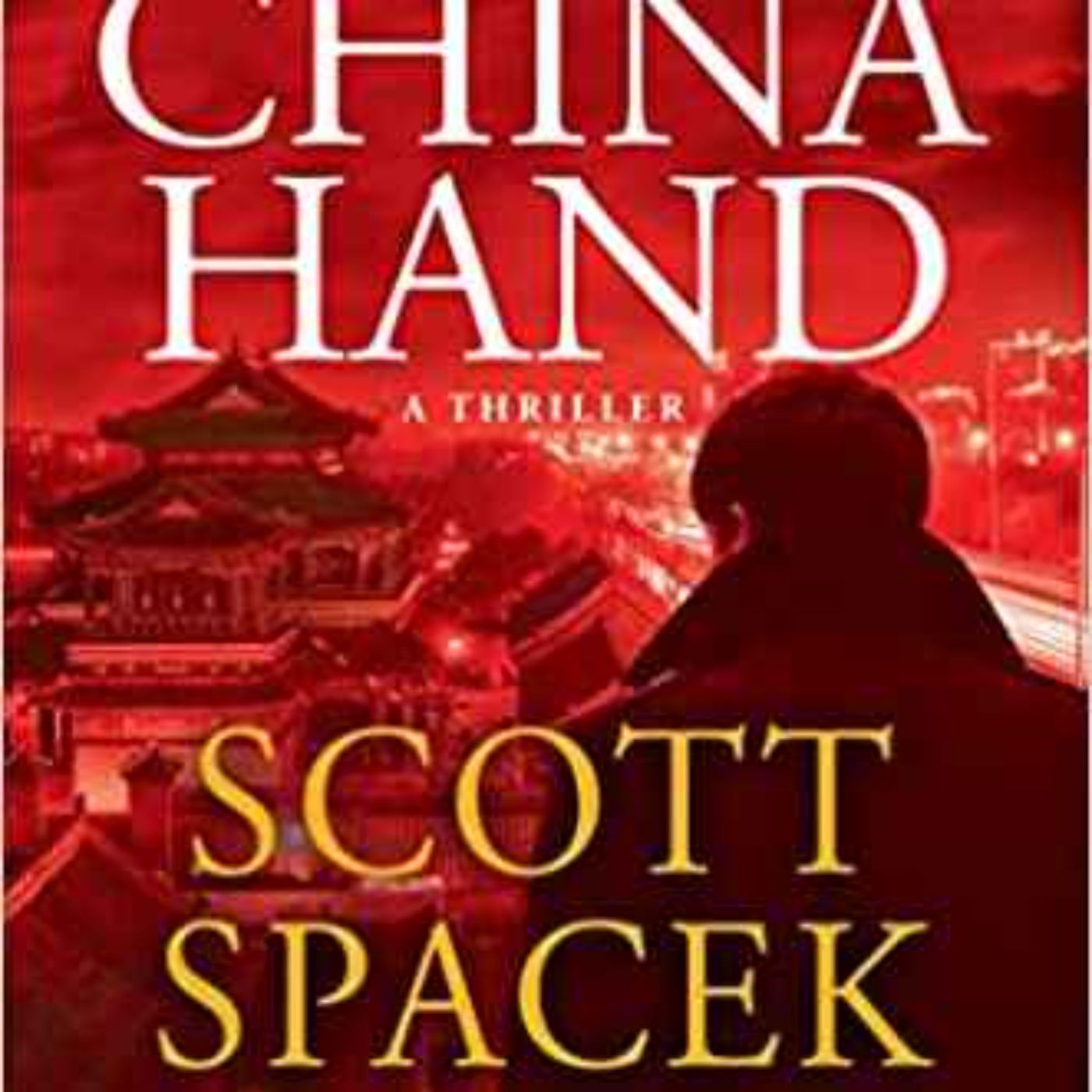 It's 1998, and China's political and military leaders are torn by ideological divisions. Amid these seething rivalries, Andrew Callahan arrives in Beijing fresh out of Harvard, planning to spend an adventurous year studying Mandarin and teaching at the renowned International Affairs University. The IAU is known as a training ground for diplomats and spies. But Andrew has no idea that his budding relationship with the attractive and self-assured dean's assistant, Lily Jiang, will also entangle him in a conspiratorial web of worldwide proportions.
A CIA officer approaches Andrew and informs him that Lily's father i...
---
L.M. Weeks - Bottles Lightning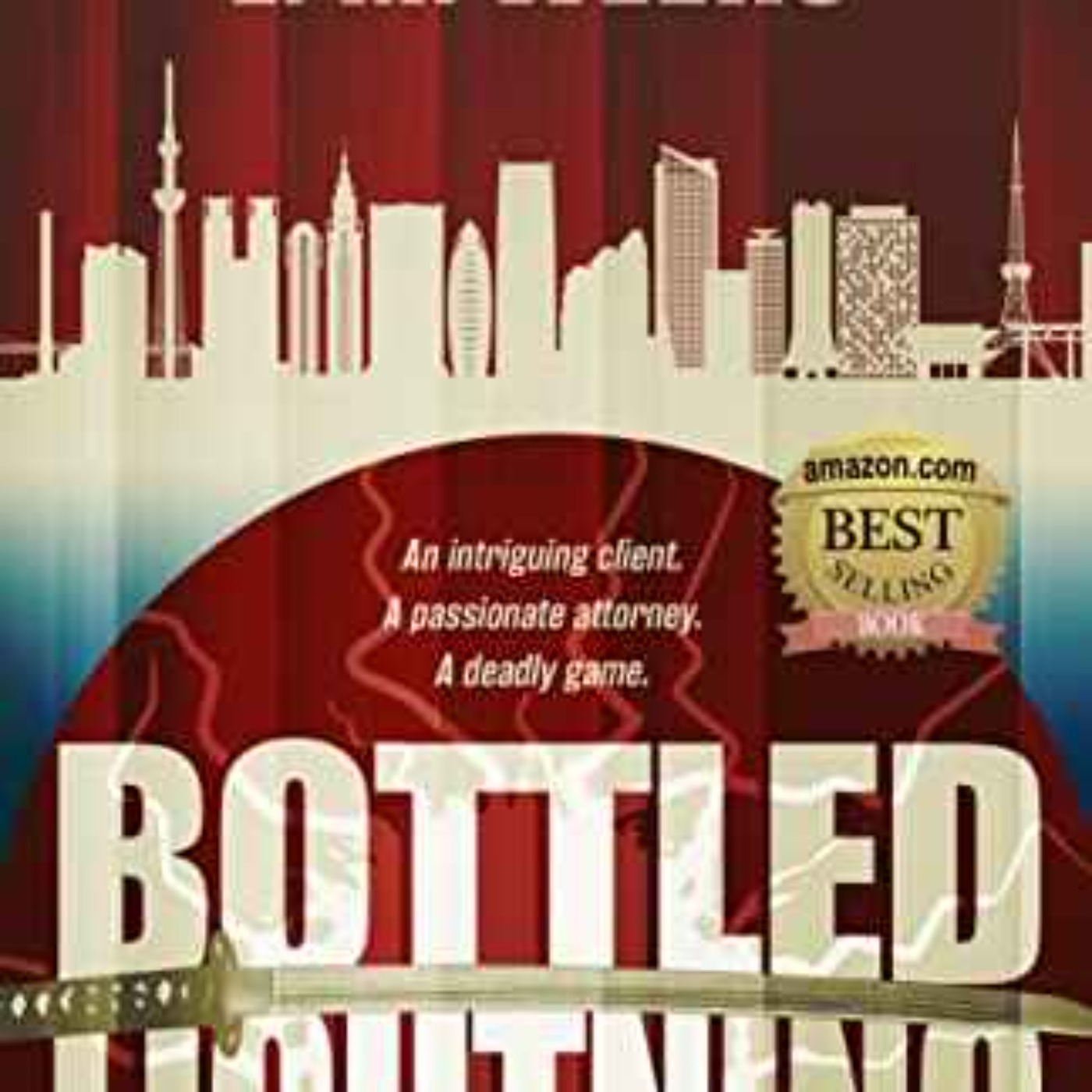 Top global technology lawyer Tornait "Torn" Sagara knows he shouldn't get involved with his beautiful client, Saya Brooks, whose revolutionary lightning-on-demand invention will solve climate change and render all other energy sources obsolete. But their shared connection as hafu (half Japanese, half American) draws them irresistibly together.
Saya's technology could save the world, but what's good for the planet is bad news for those who profit from the status quo. Now, someone wants to stop Saya from commercializing her invention and will go to any lengths—even murder—to do so. When Torn takes Saya for a...
---
David Darling - Tipping Point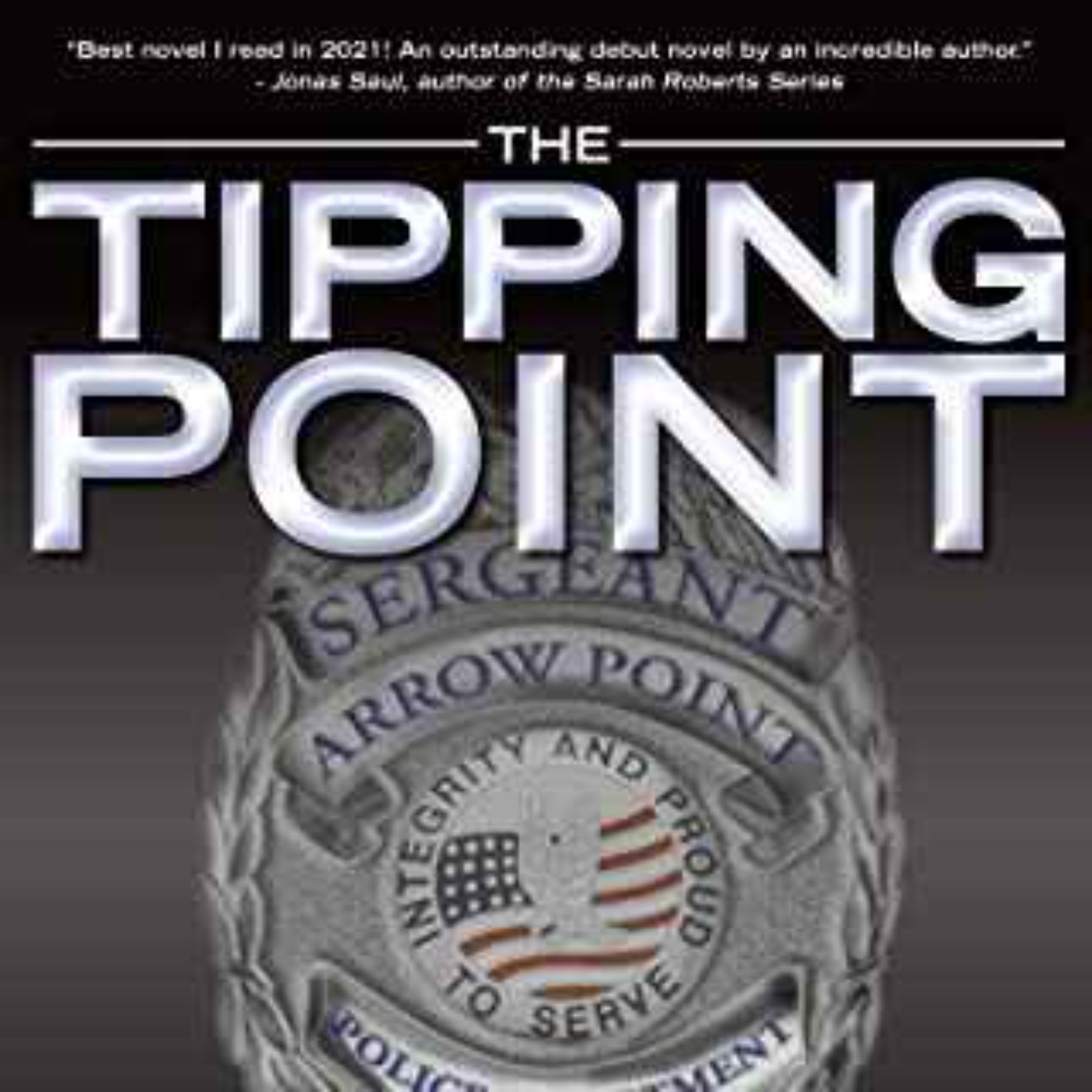 "Best novel I have read in 2021! An outstanding debut novel by an incredible author."
- Jonas Saul, author of the Sarah Roberts Series.
Arrow Point Police Sergeant, Noah Hunter, isn't afraid to bend the rules to get results. But now he's faced with a decision—he must choose between justice or retribution.
While investigating two brutal murders, Noah finds a note warning him to back off or face severe consequences.
When he doesn't heed the warning, someone close to him pays for that decision. The investigation leads him to a Chi...
---
David Darling - Grim Measures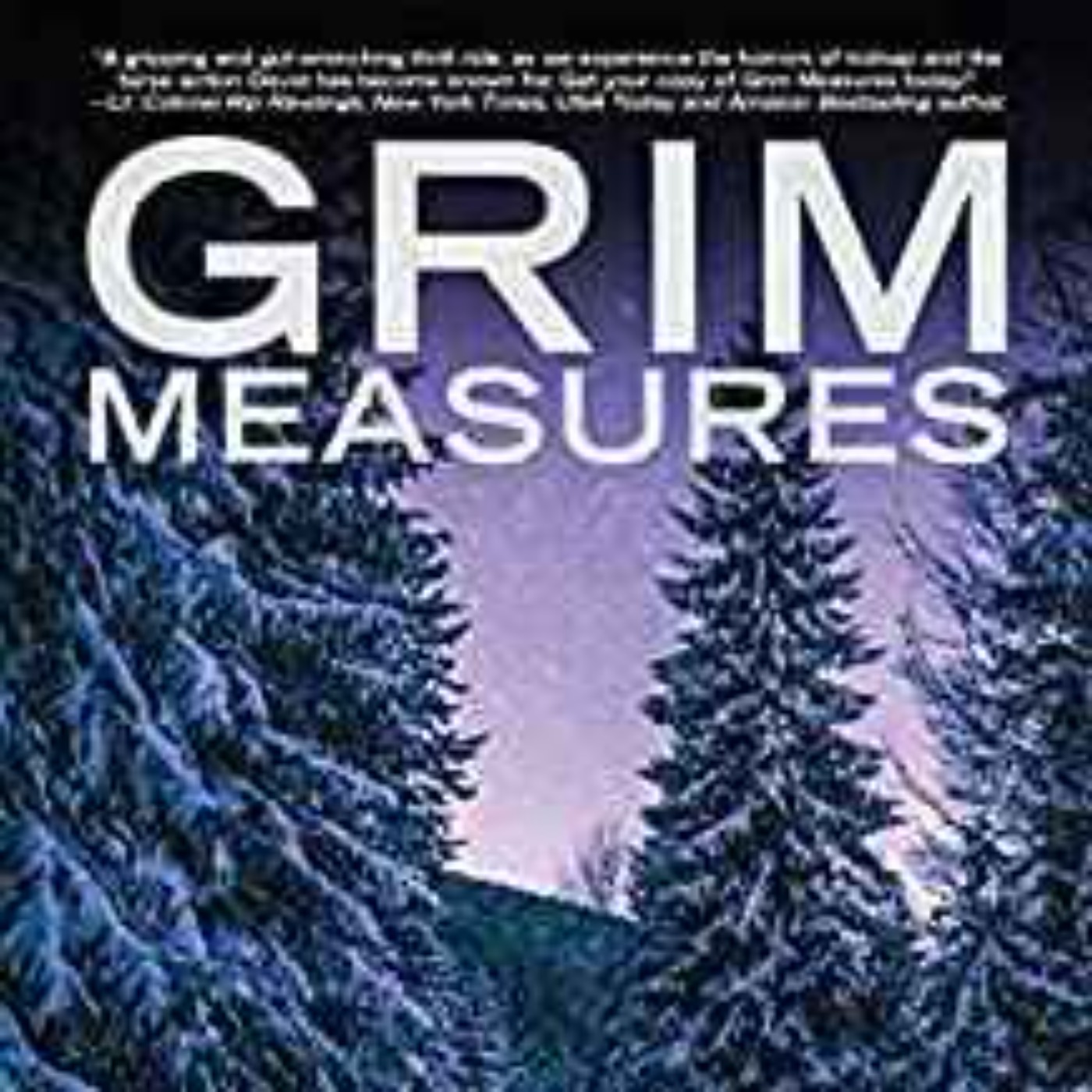 "A gripping and gut-wrenching thrill ride, as we experience the horrors of kidnap and the terse action David has become known for. Get your copy of Grim Measures today!"
– Lt. Colonel Rip Rawlings, New York Times, USA Today and Amazon Bestselling author.
"Brilliant, tense, and filled with action!" ★★★★★
– Jonas Saul, International Bestselling author of The Sarah Roberts Series and The Drowning.
"David Darling's trademark crisp writing and lightning fast pacing is once again on display in Grim Measures. Even with the reduced word count of a novella, there is enough physical ac...
---
Yasmin Angoe - They Come at Knight (Nena Knight Book 2)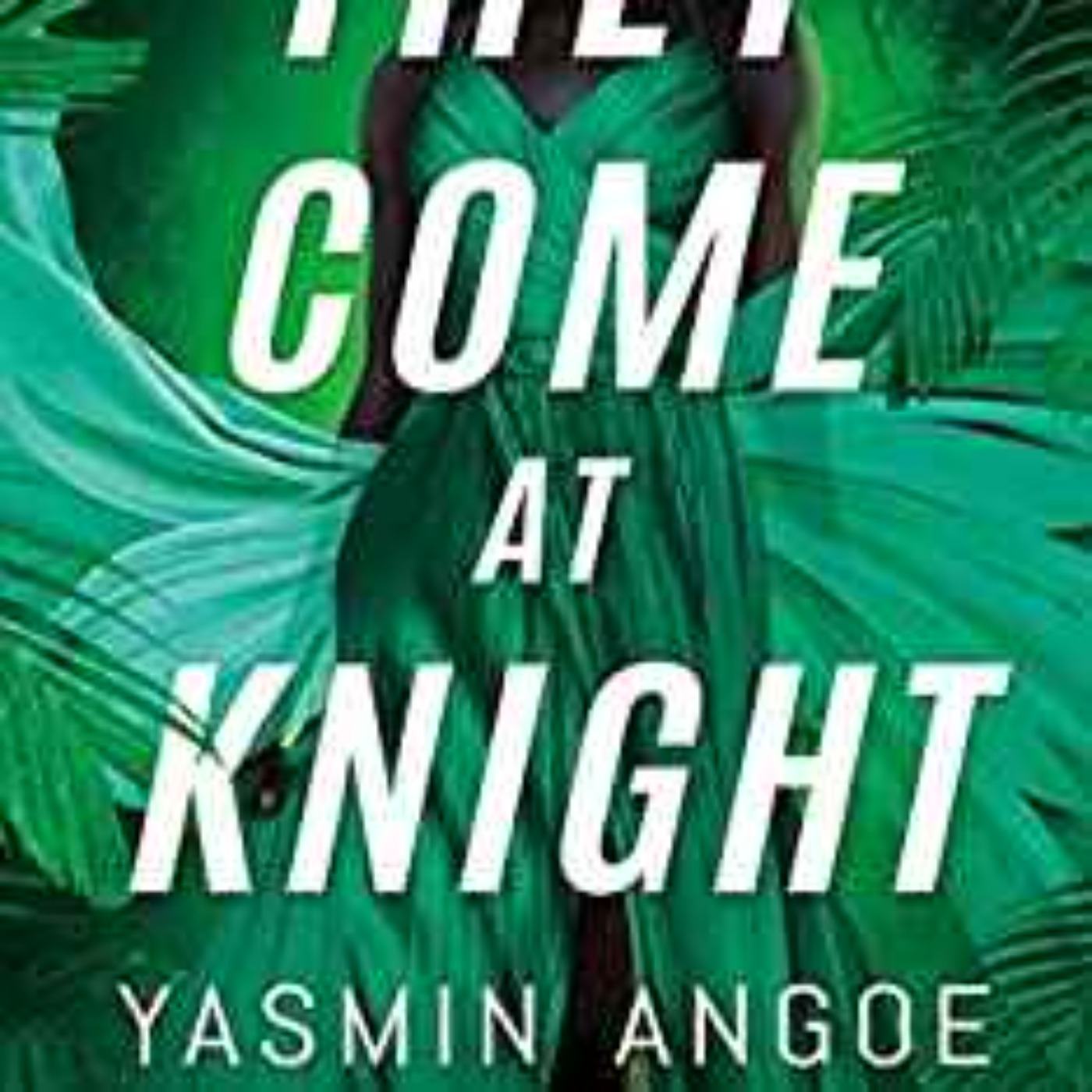 Yasmin Angoe's They Come at Knight is the heart-pounding second installment in the Nena Knight series about an intrepid female assassin who will stop at nothing to protect her family.
For elite assassin Nena Knight, eliminating dangerous players on the world stage is part of the job. The Tribe, a powerful business syndicate in Africa, ensures that she has those opportunities. But for Nena, the Tribe is more than just her employer; it's an organization that supports the African people—until it turns on itself.
As Nena embarks on a new mission, a violent...
---
Ryan Steck - Fields of Fire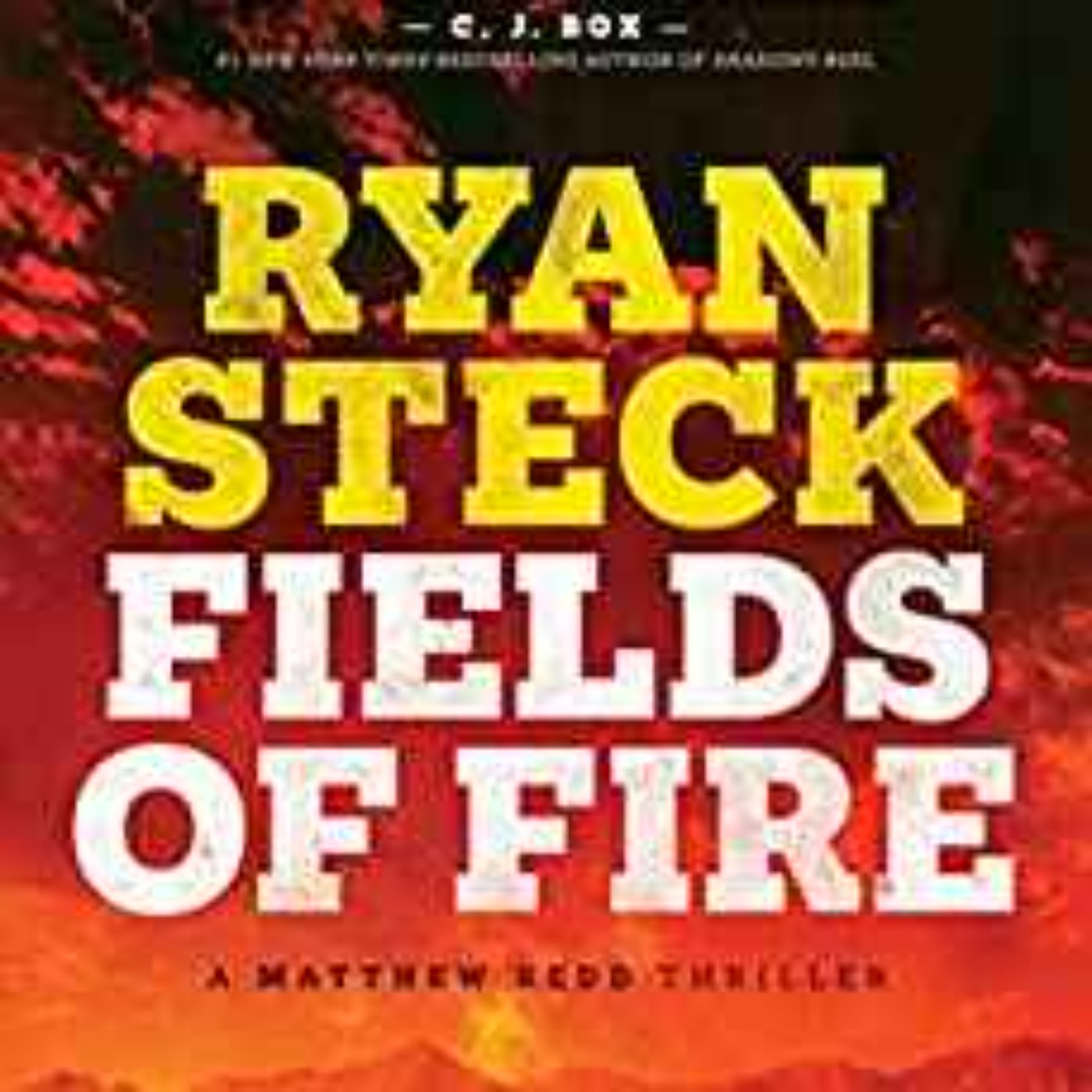 Waiting to be deployed on a critical mission, elite Marine Raider Matthew Redd stops to help a stranger and wakes up hours later to learn his team was wiped out in an ambush. Unable to remember anything, Redd can't deny the possibility that he's somehow responsible for the information leak that led to the massacre. He's given a deal to avoid a charge of treason, but it means walking away from the Corps and the life he loved.
As he faces his loss, Matty gets a cryptic message from his adoptive father, J. B.: "T...
---
Jonathan Woods - Hog Wild: or Singin' them Jihog Blues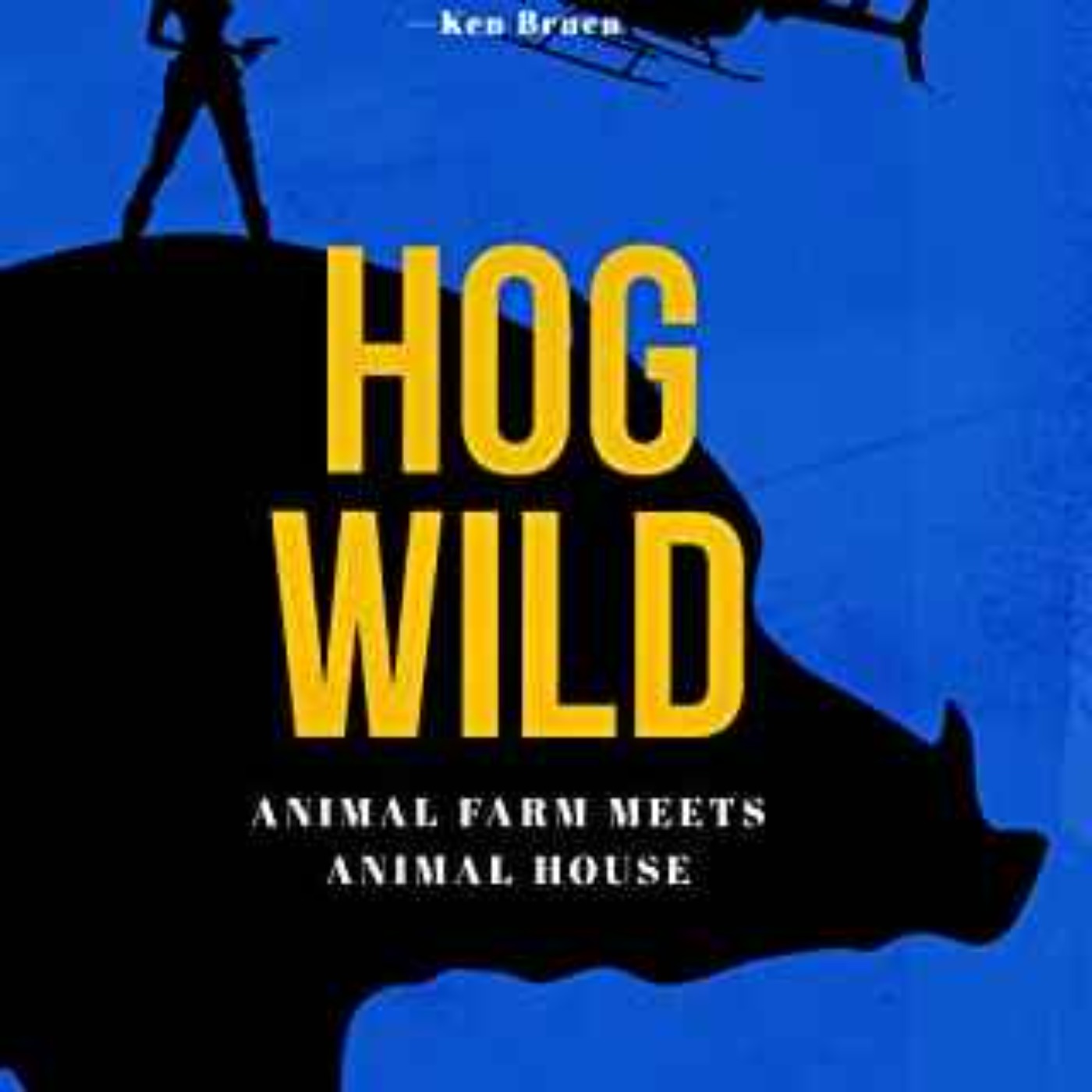 Besides leading the charge against the hog uprising, Ray must navigate the Byzantine politics of the ranch's eccentric aristocracy, including:
Mrs. Amanda Cross, reptilian ranch matriarch;Ned Cross, her queer son;Loretta Cross, her crackpot nympho daughter;Old man Cross, paralyzed by a bullet through his spine;
And a supporting cast of cowpokes, vaqueros, schemers and ne'er-do-wells.
Part pulp noir. Part dystopian Gothic western. Part satiric magic realism antiwar sex farce, Hog Wild is the illegitimate offspring of a ménage à trois between and among Orwell's 
Animal Farm, George Mill...
---
Joe Finder - House on Fire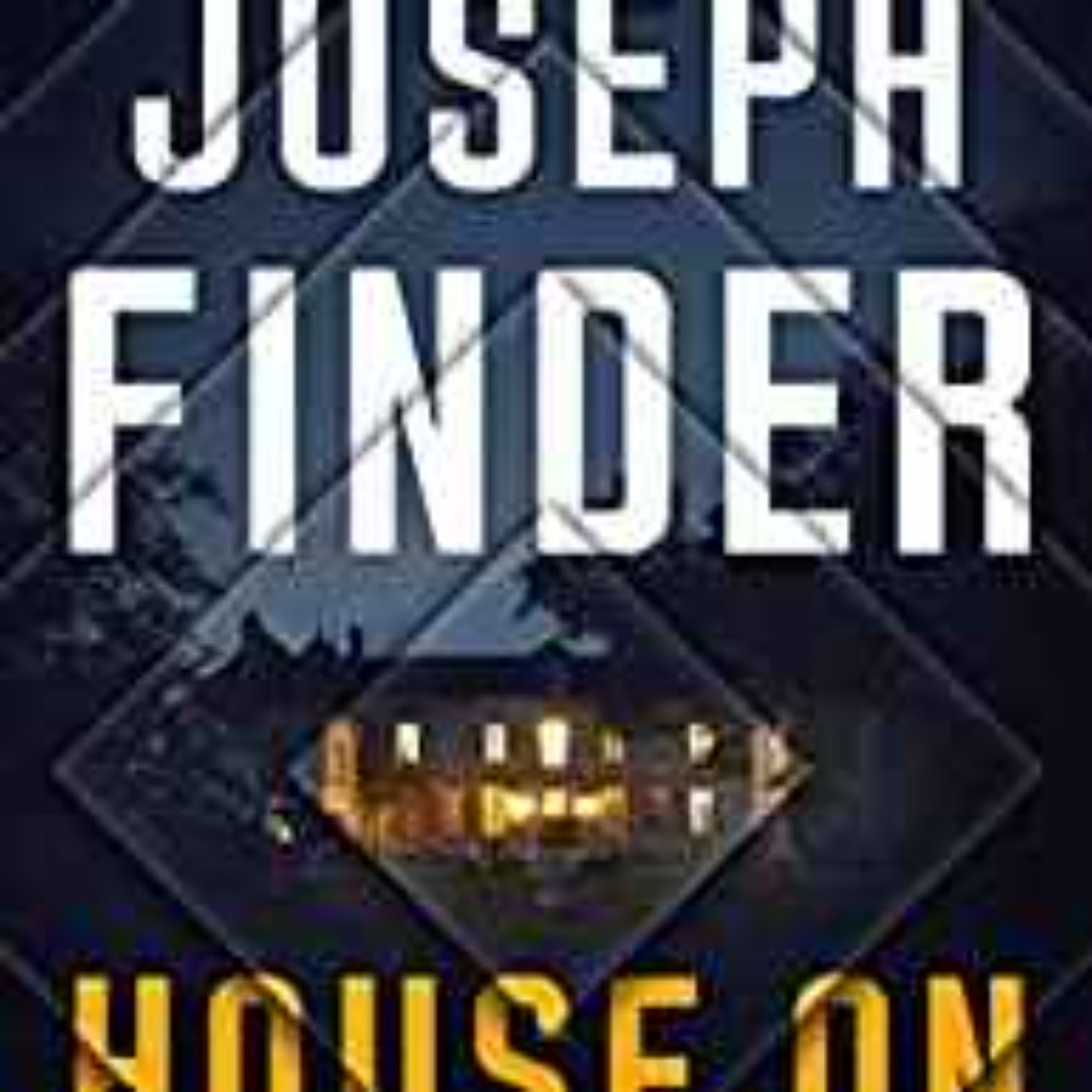 Nick Heller is at the top of his game when he receives some devastating news: his old army buddy Sean has died of an overdose. Sean, who once saved Nick's life, got addicted to opioids after returning home wounded from war. 
Then at Sean's funeral, a stranger approaches Nick with a job, and maybe also a way for Nick to hold someone accountable.
The woman is the daughter of a pharmaceutical kingpin worth billions. Now she wants to become a whistleblower, exposing her father and his company for burying evidence that its biggest money-maker wa...
---
Jack Leavers - Don't Play Dead with Vultures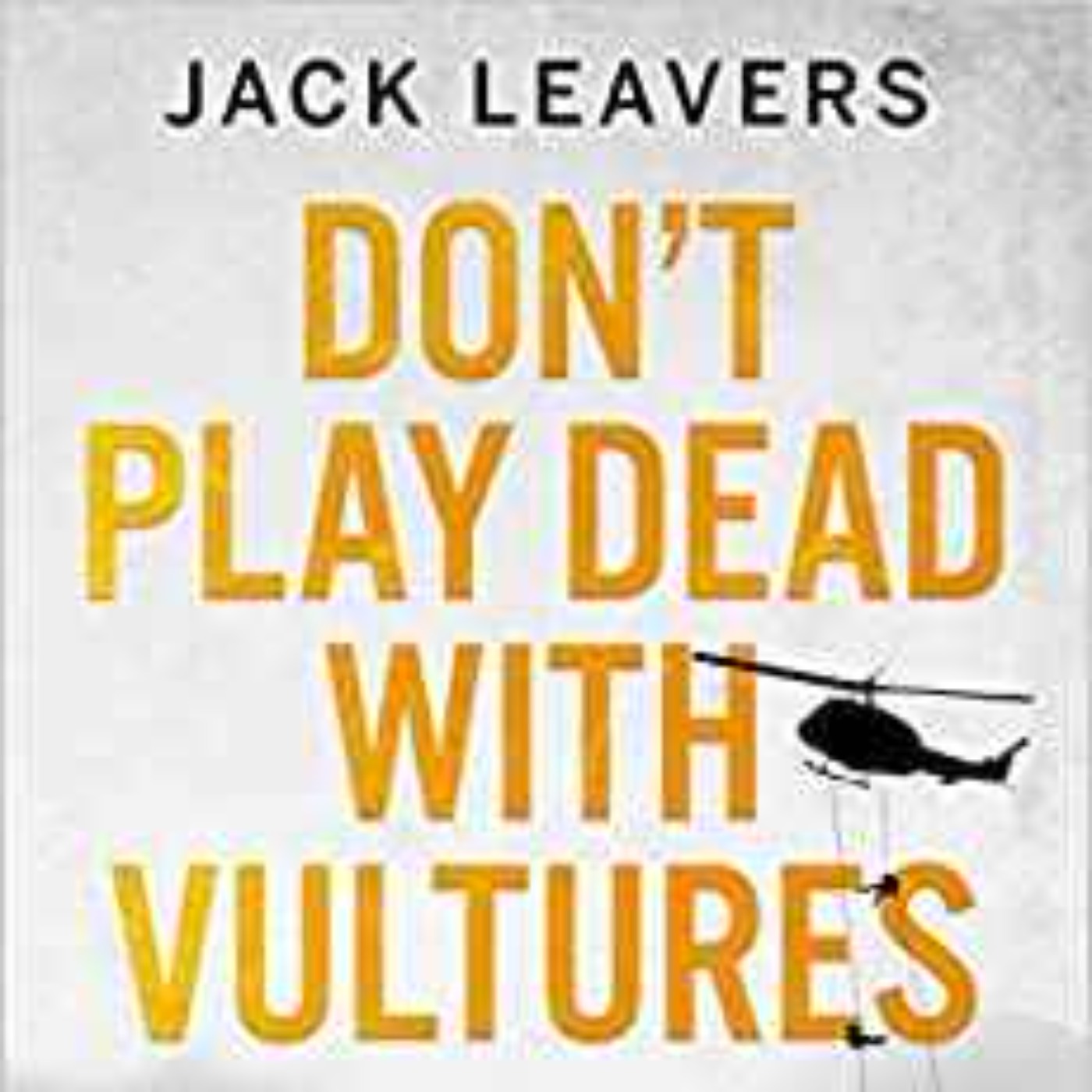 From the author of Appetite to Risk , which was an Amazon Kindle bestseller in multiple categories in Canada and Australia
Summer 2008 sees former Royal Marine John Pierce lured from running convoys in Iraq to a lucrative contract in the steamy jungles of French West Africa. He soon discovers this new theatre is even more dangerous than the war zone he left behind. Corrupt officials, drug cartels, and competing military factions rub shoulder-to-shoulder in a melting pot of greed and intrigue... And a sadistic foe lurks in the shadows.
When old intelligence contacts take an interest...
---
Joe Goldberg - The Spy Devils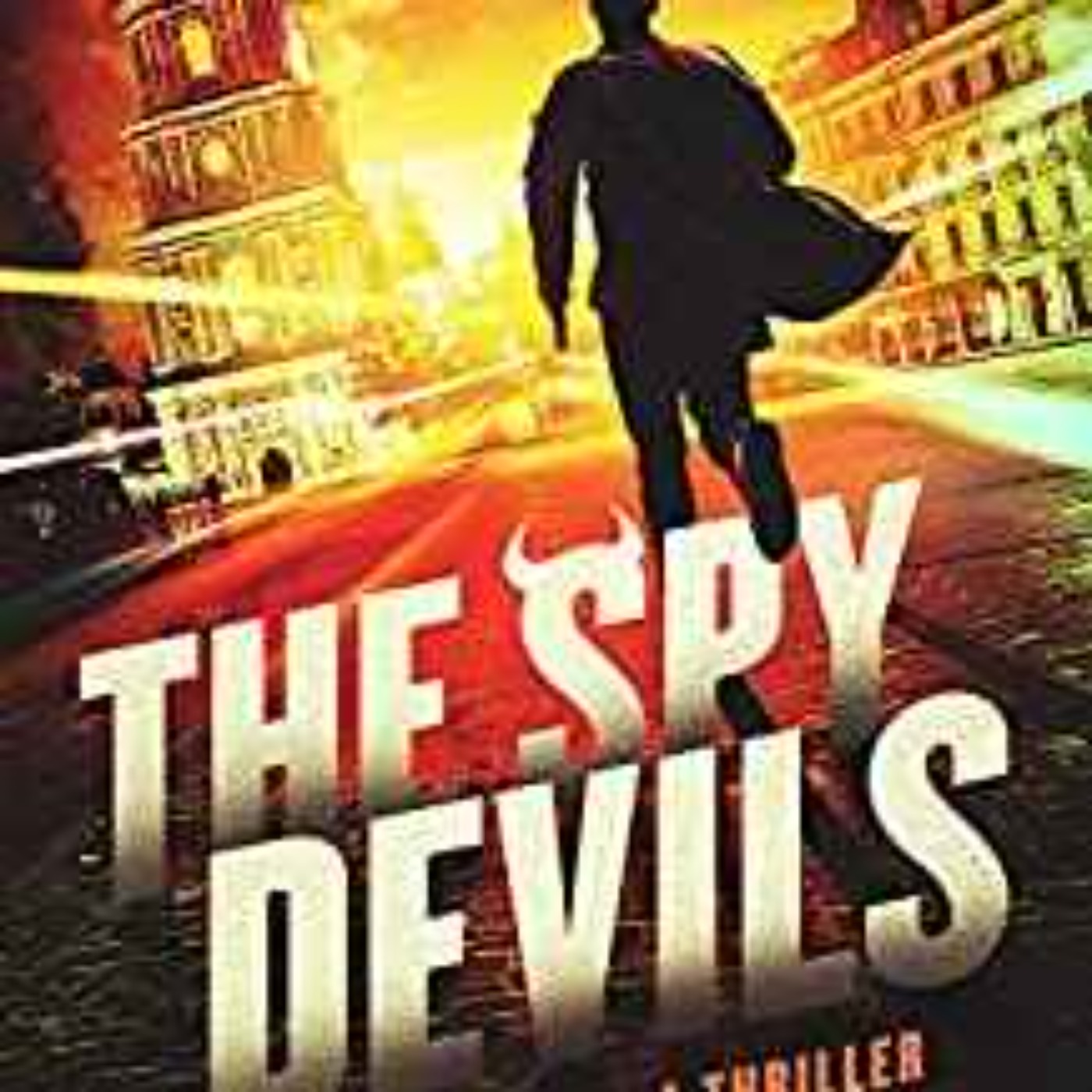 A deadly case. An international operative. When a mission turns personal, who will make it out alive?
Trowbridge 'Bridger' Hall was raised to be a spy. Leading a highly trained team of covert agents, he's loyal to his squad and his country. But when his infamous CIA controller and mother assigns his crew an unusual off-books operation, his finely tuned senses scream danger.
Hunting a stolen briefcase across the world, his instincts proven lethally correct when one of his men ends up dead. And with potentially ruthless maternal betrayal and treacherous enemies closin...
---
Simon Gervais - The Last Sentinel (Clayton White Book 2)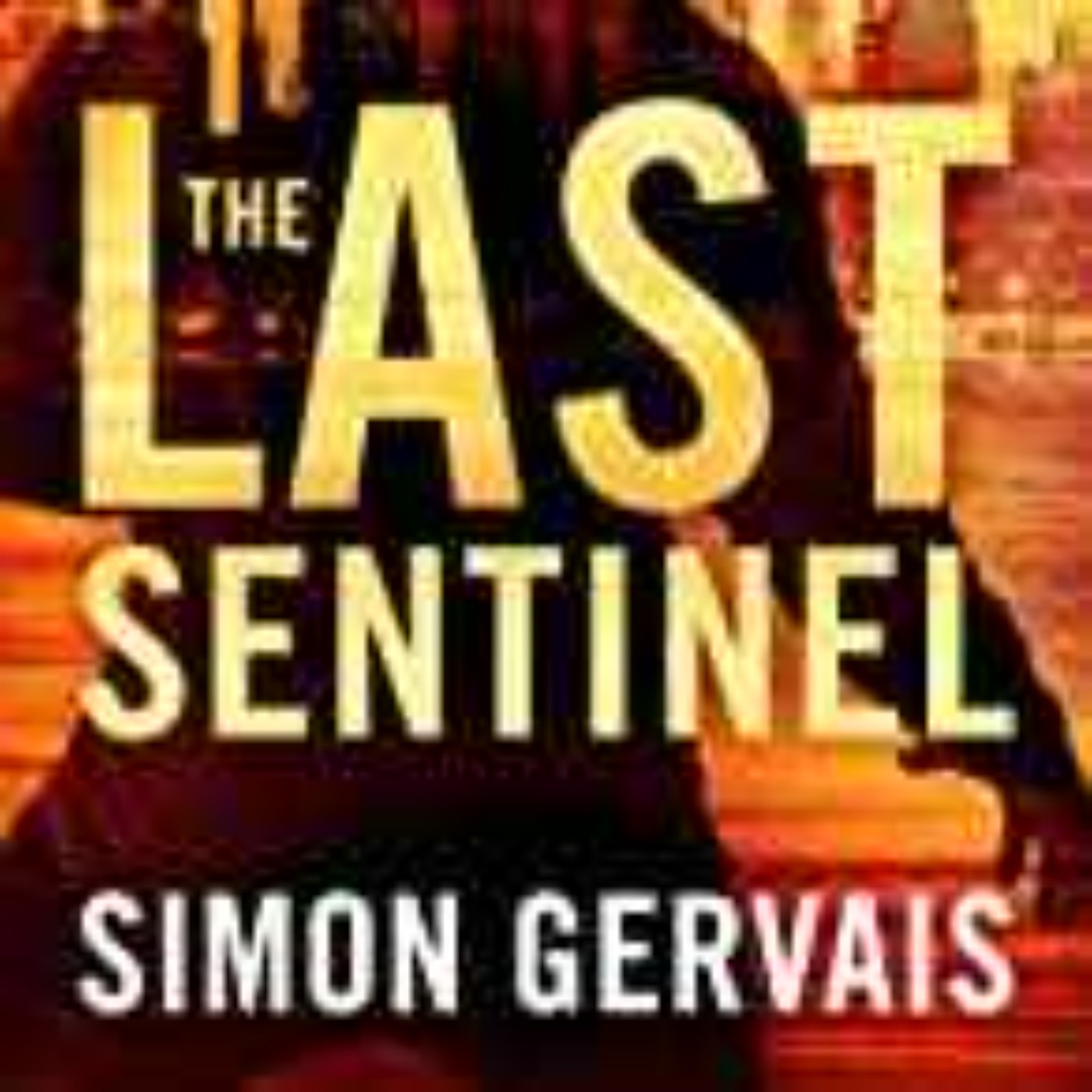 Ex–Secret Service agent Clayton White doesn't miss the relentless danger that defined his career. These days, he's enjoying life at sea with his fiancée—who also happens to be the daughter of the double-dealing vice president, Alexander Hammond. But for the most part, Clayton has made peace with his old nemesis.
Then their ship, the NOAAS Surveyor, comes under attack. That same day in Miami, the Second Lady of the United States is assassinated. Hammond, who dodged the bullet meant for him, calls upon Clayton to help him hunt down the responsible party.
Clayt...
---
Robert Crais - Racing the Light (An Elvis Cole and Joe Pike Novel Book 19)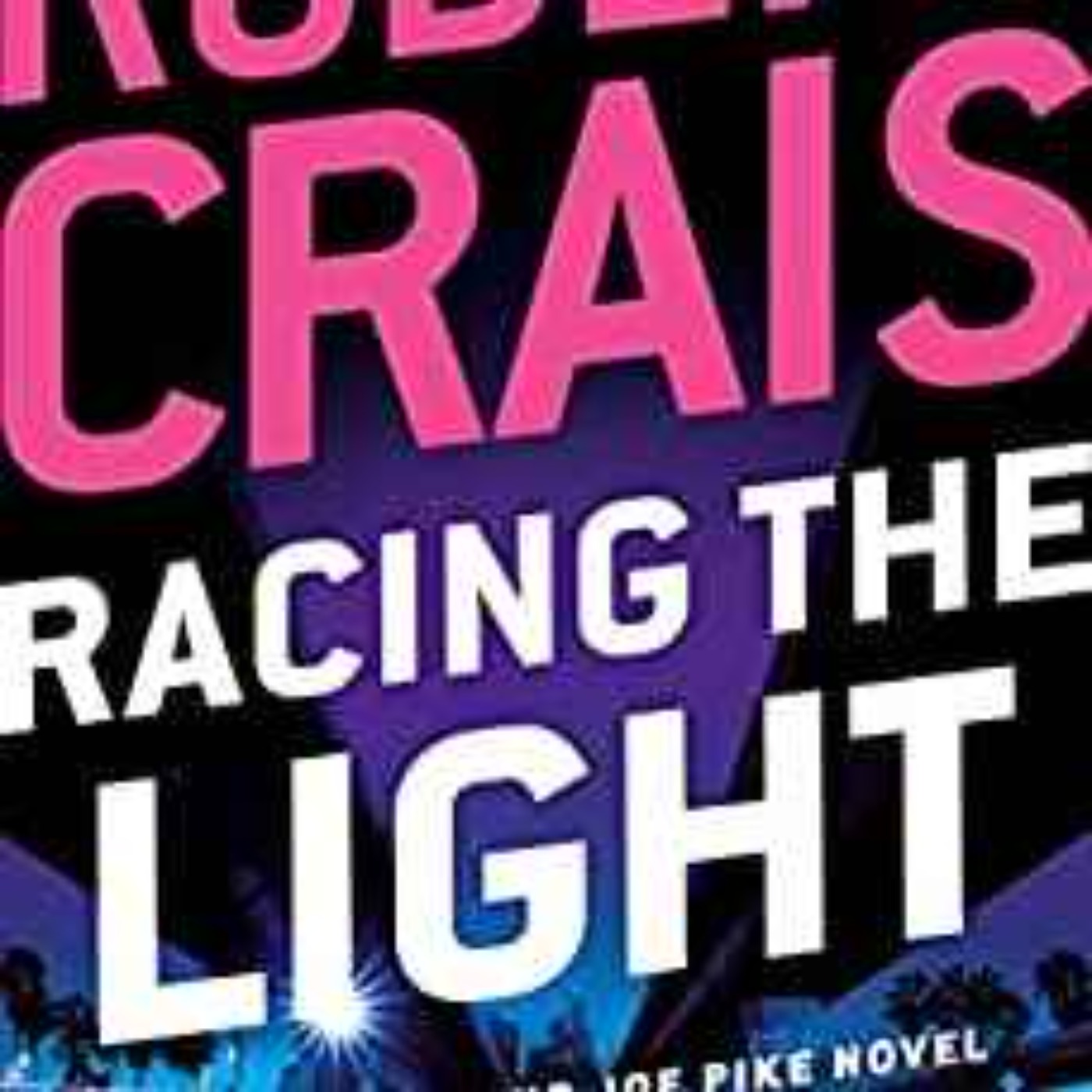 Adele Schumacher isn't a typical worried mom. When she hires Elvis to find her missing son, a controversial podcaster named Josh Shoe, she brings a bag filled with cash, bizarre tales of government conspiracies, and a squad of professional bodyguards. Finding Josh should be simple, but Elvis quickly learns he isn't alone in the hunt—a deadly team of mysterious strangers are determined to find Josh and his adult film star girlfriend first.
        With dangerous secrets lurking behind every lead, Elvis needs his friend Joe Pike more than ever to uncover the truth about Josh, corrupt politicians, and the vicious bus...
---
Jack King - False Blood (A Detective Cliff Husto Thriller Book 3)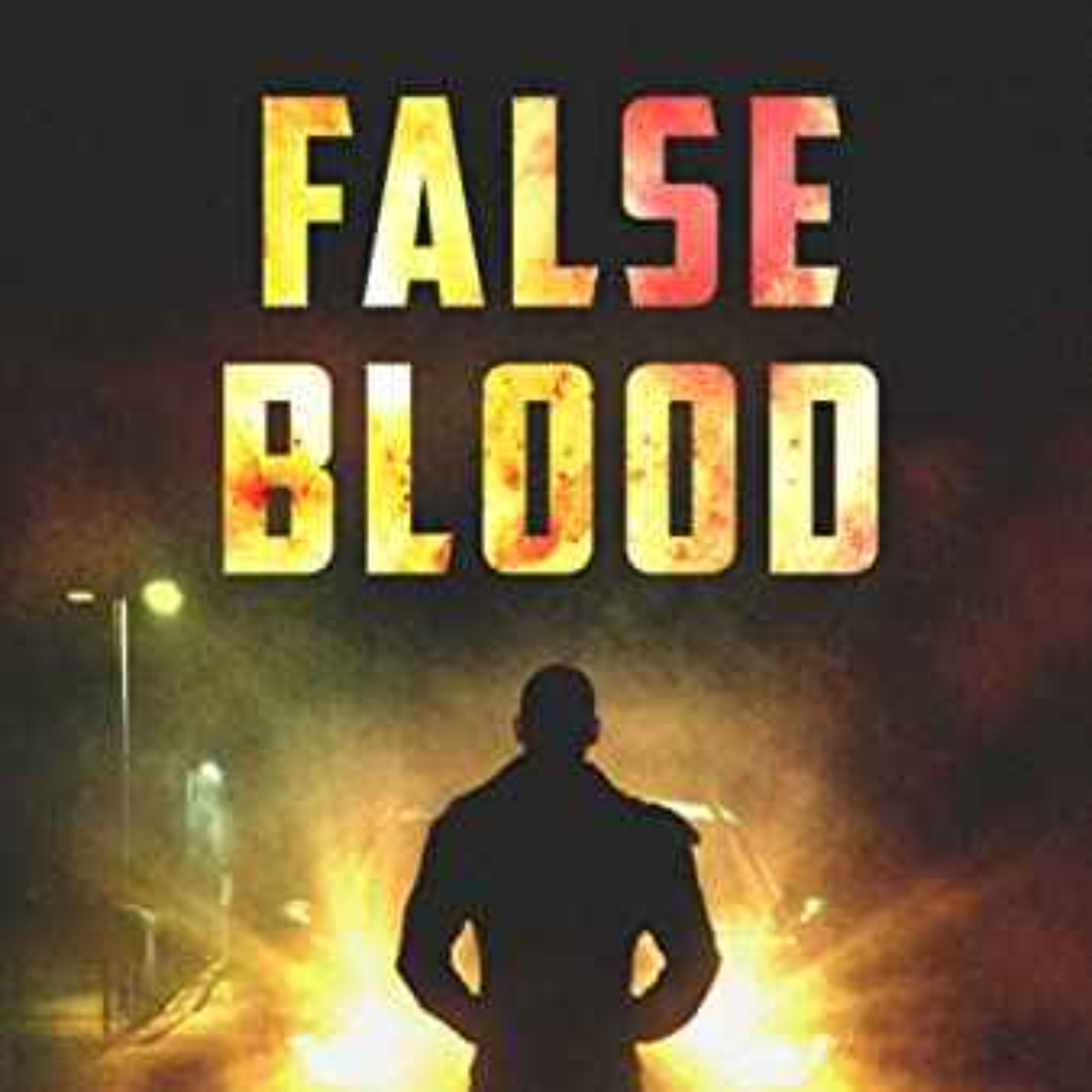 Husto faced the most baffling, seemingly unsolvable case of his twenty-year career.
The deliberate arson of a well-known saddlery & equestrian outfitter's store. A string of perplexing murders. Including that of a suspected terrorist. The kidnapping of an innocent young girl. The wanton slaying of her beautiful mare Cappuccino.
And the apparent planned assassination of his good friend, Narcotics Detective Lieutenant Nandy Perez. Was there a turf war going on? Or something more secretive? The incidents all seemed to be heading in the same deadly direction.
Hosted on Acast. See ac...
---
Humphrey Hawksley - Ice Islands (A Rake Ozenna Thriller Book 4)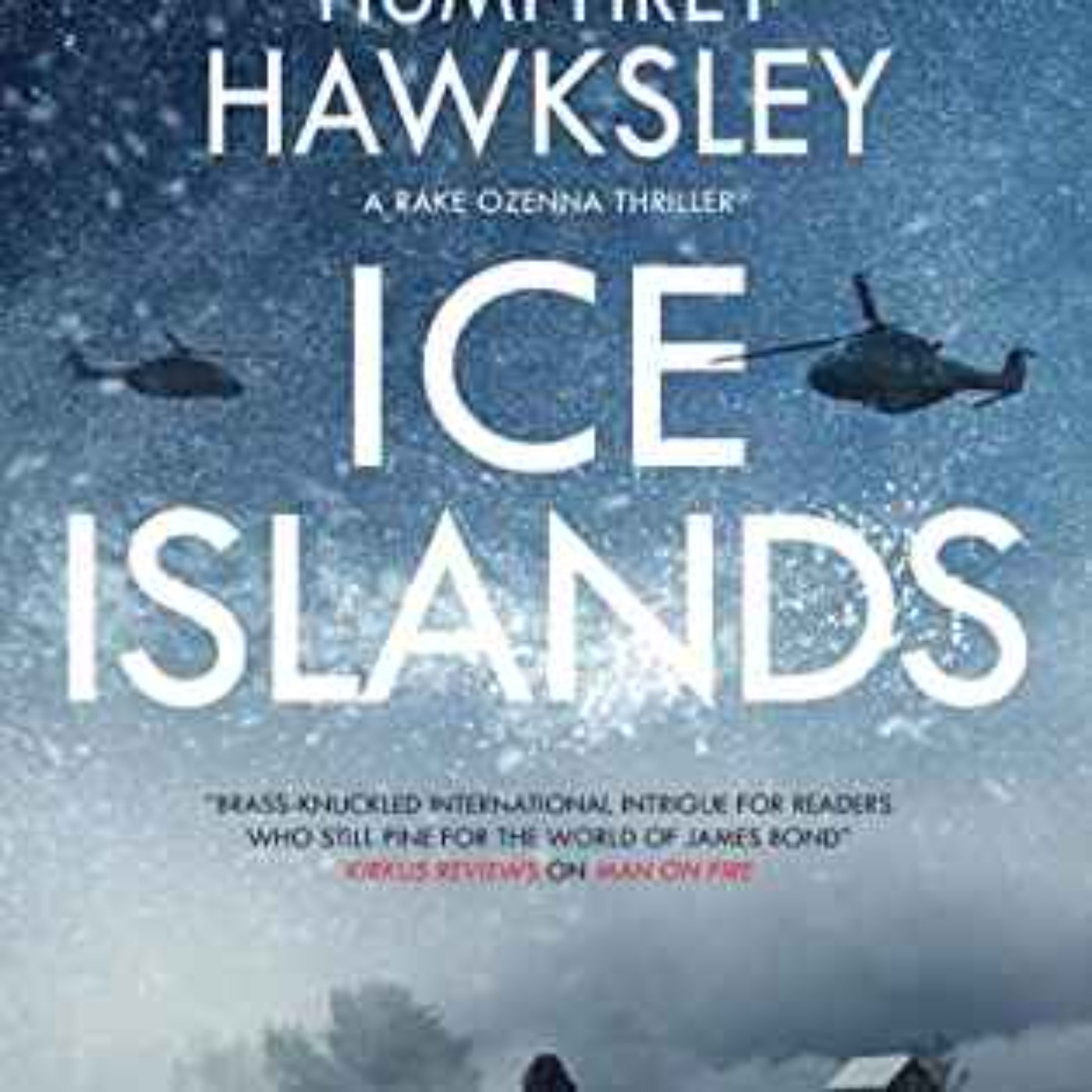 Major Rake Ozenna's mission is simple: gain access to the Kato family - Japan's most dangerous crime empire.
But when the secret son of the Russian leader is executed and Rake's target, Sara Kato, is implicated in the murder, a political crisis between Russia, Japan and the US is set in motion.
As Rake learns the true extent of their deadly plans, he must draw on every ounce of his training to succeed. Because if he fails, it won't just be his life that will be lost . . . the consequences will be global.
<...
---
Joe Goldberg -Rebellious Son: A Spy Devils Thriller (The Spy Devils Book 2)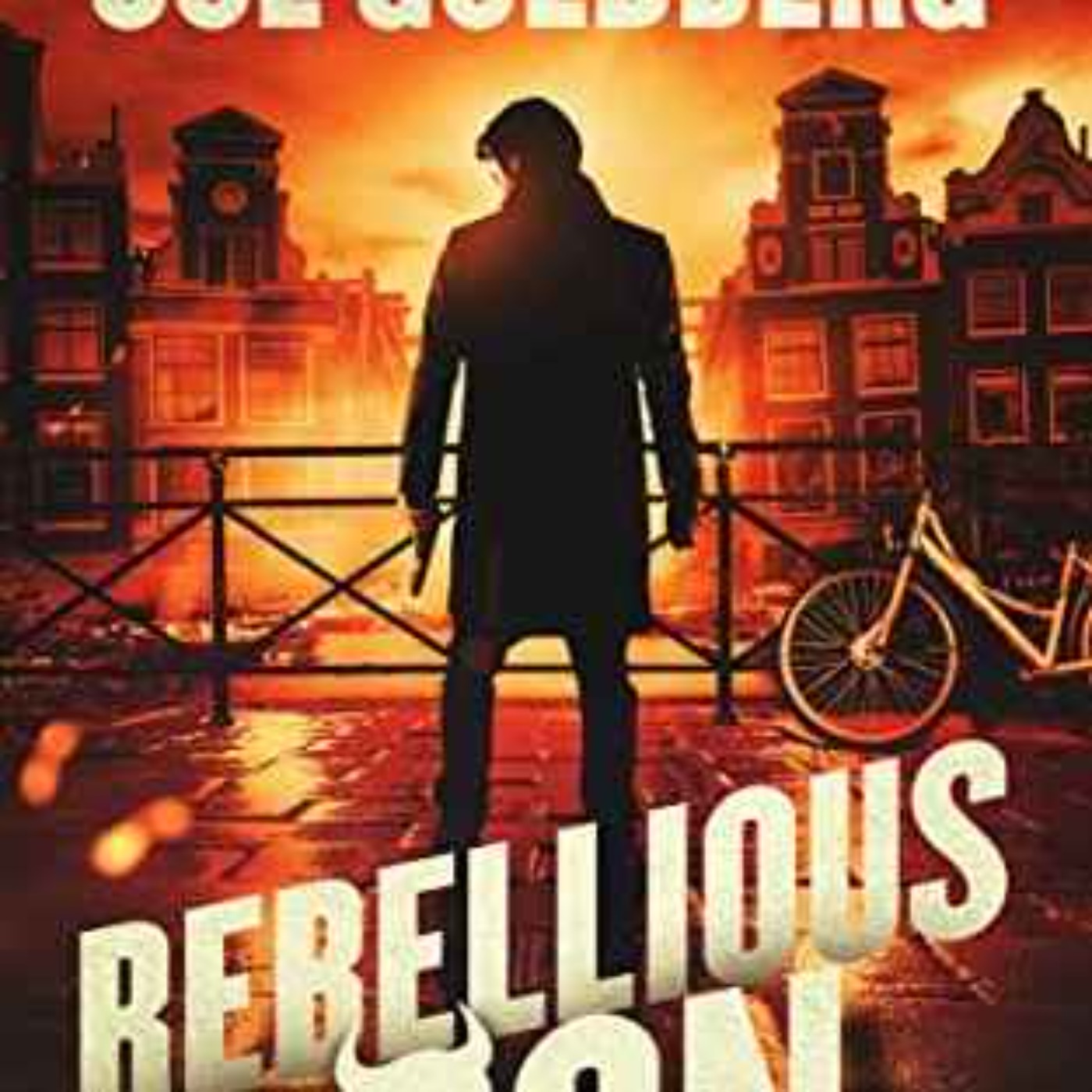 After bombs explode across Europe, the evidence proves Specter—the infamous and legendary bomb maker—has come out of retirement. The CIA's former terrorist-hunter Wes Henslow pleads with Bridger to help find the only terrorist he never caught. Bridger agrees, but May, his mother and CIA handler, orders Bridger not to assist their friend. Why?
Suspicious as always of May and wanting to help his mentor, Bridger ignores her. A ruthless game of cat and mouse begins that leads Bridger to Specter's stunning niece Lena. Bridger's urgency increases as he discovers Specter has access to...
---