Something Else With Arya and Not KJ
Subscribe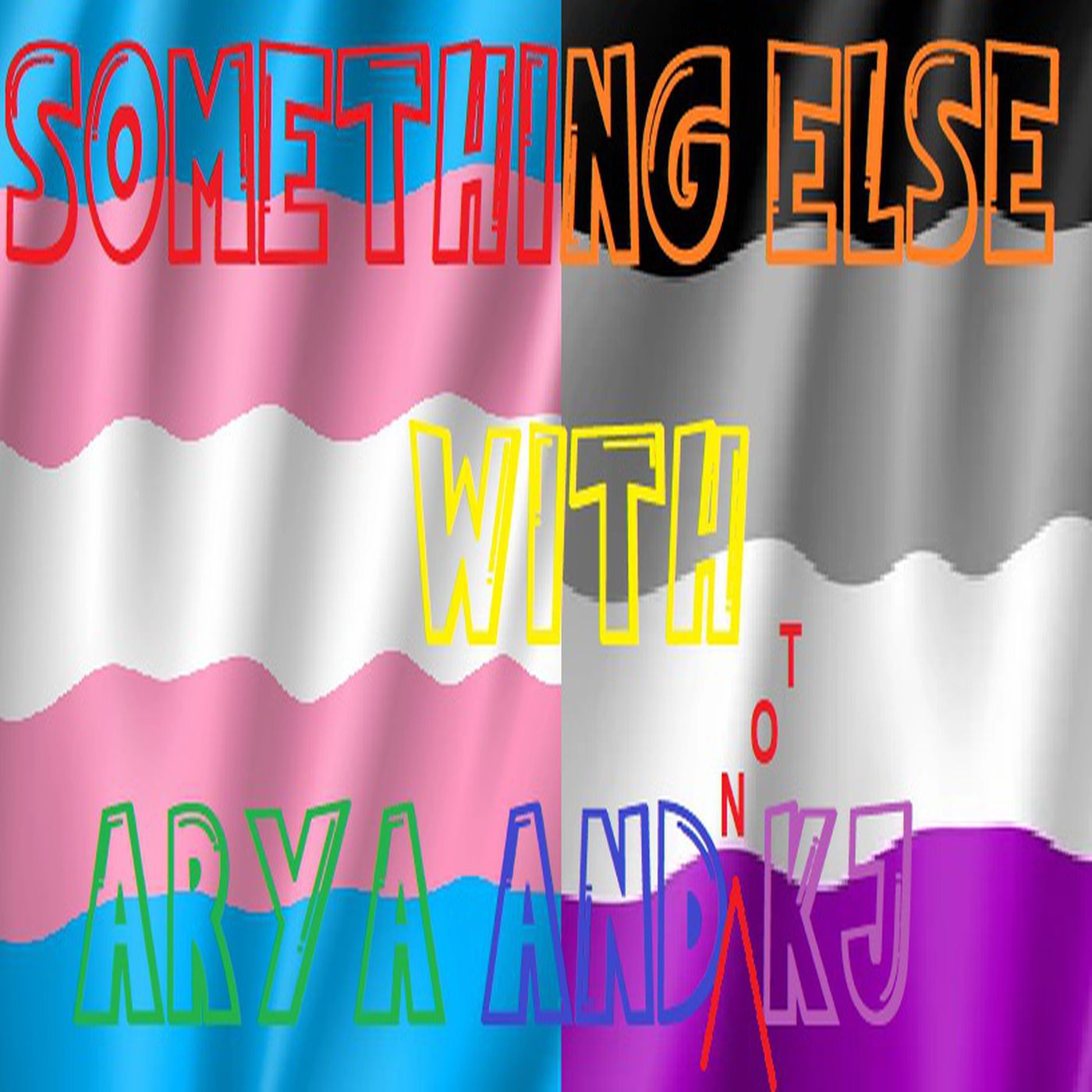 A fun, frivelous action packed hour of wrestling talk, starring wrestling reporter/historian/4-bump-taker Arya Witner, formerly of F4WOnline.com and WrestleCrap, talking about wrestling past and present. Check us out!
Episode #047-Piledrive The General
Follow us at @SE_With_AryaPod
---
Smoky Mountain Re-Watch-Along Episode #9
Follow us on Twitter @SE_With_AryaPod
---
Episode #046-Bye Bye Bob Roop
It's the last tv match for Bob Roop this week as he challenges Mr. Olympia for the Mississippi Title. Plus Junkyard Dog finally teams with Big Ernie Ladd!
---
Smoky Mountain Re-Watch-Along Episode #8
The tag team title tournament finally kicks off this week on SMW> Plus, who is the Fantastics mystery partner for their 6-man tag? Find out in this week's Smoky Mountain Re-Watch-Along Project!
---
Episode #044-Fighting Fans Fight
It is the fall out of Ted DiBiase's heel turn and North American Title win this week on Something Else. HOWEVER, did Ted really turn heel? Was it a trick of the camera last ween when it appeared that he used a foreign object on Junkyard Dog? Maybe. Plus Mr. Olympia defends the Mississippi Title, Killer Khan wrestles Ernie Ladd and Jim Duggan is coming back!
---
Smoky Mountain Re-Watch-Along Episode #7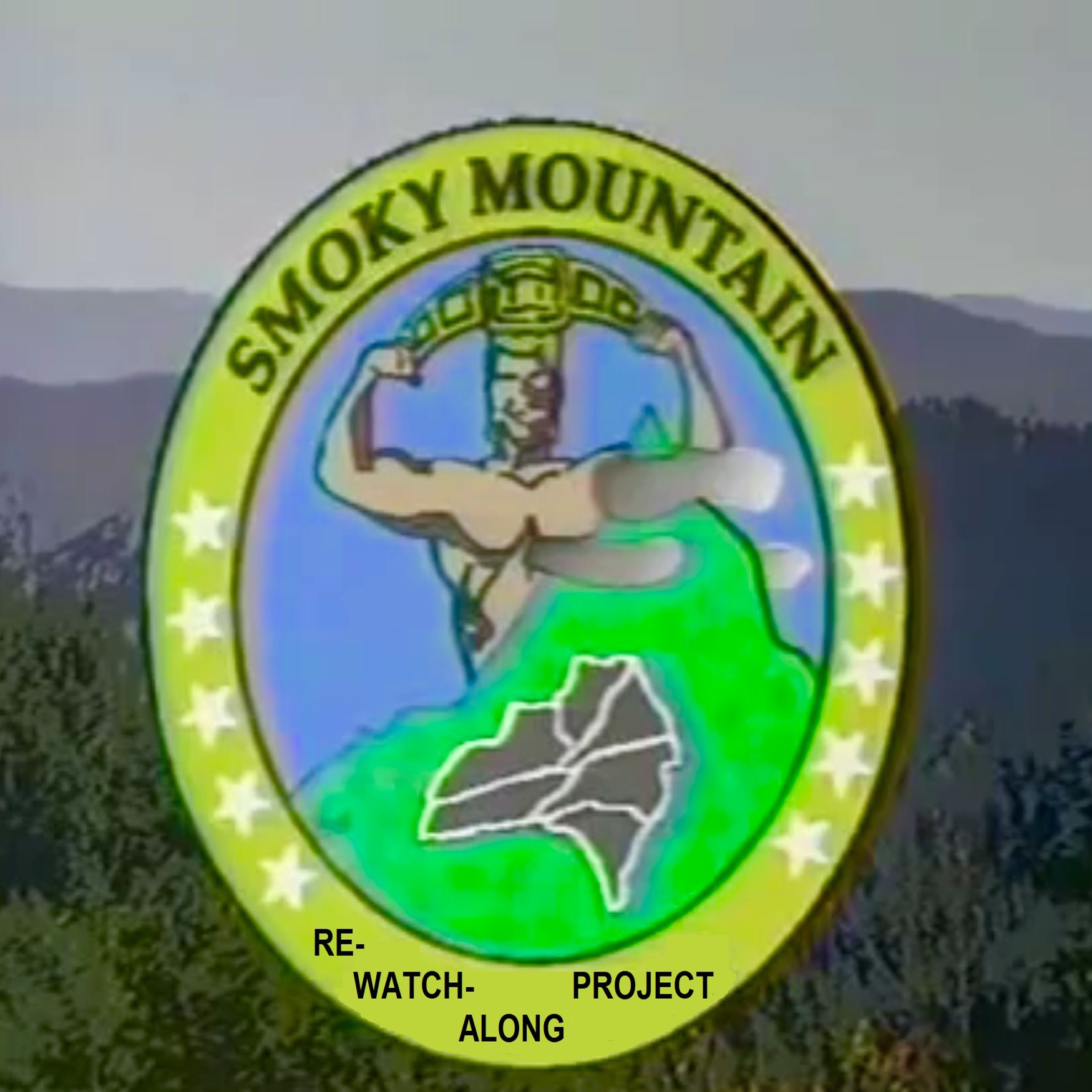 Follow on Twitter @SE_With_AryaPod
---
Episode #043-Roop Was Right
Today on Something Else major happenings occur! First of all, Junkyard Dog has defeated Bob Roop for the North American title. What does that mean? First JYD must forfeit the Louisiana Title and secondly JYD defends in a No Disqualification Match against Ted DiBiase where DiBiase has to leave Mid South forever if he loses. Plus it is the return of Buckley Christopher George Robley III and the debut of Motley Cruz of Jumpin Jeff Farmer "Yip" fame.
---
Smoky Mountain Re-Watch-Along Episode #6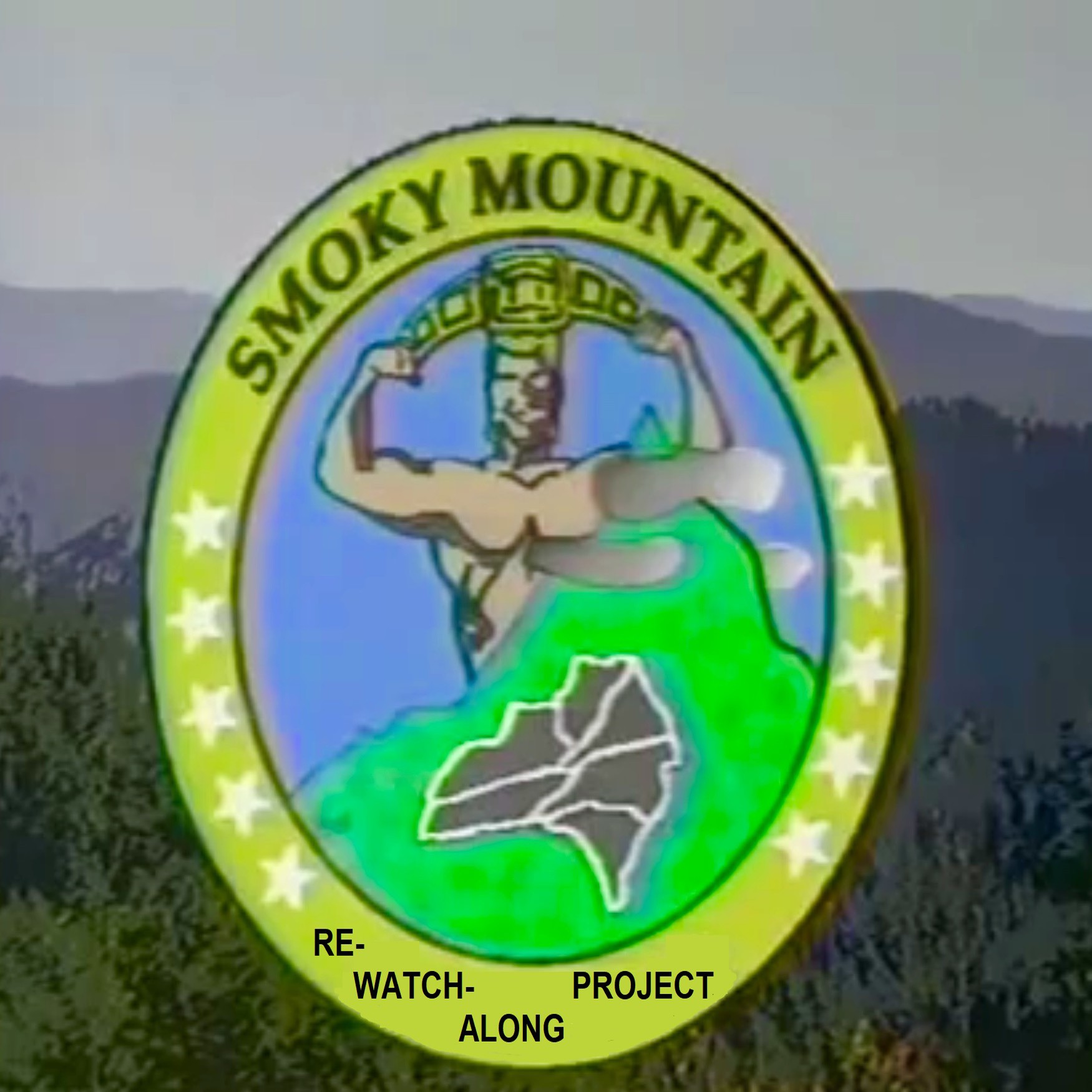 Follow us on Twitter @SE_With_AryaPod
---
Episode #042-The End Is Near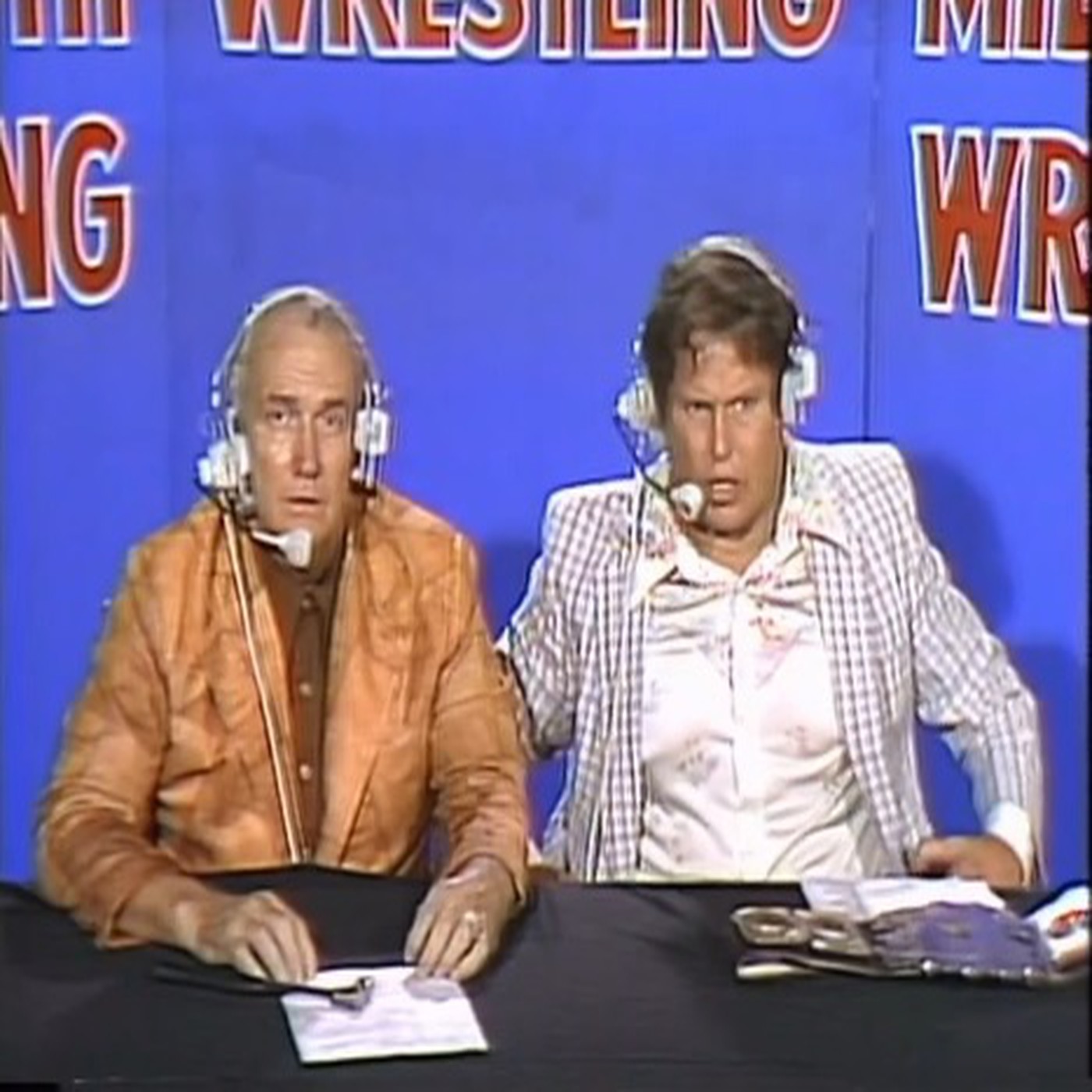 One week away from Ted DiBiase vowing to leave Mid South if he doesn't capture the North American Title from Bob Roop, Something Else is back to talk about the wackiness this week in Shreeveport. Junkyard Dog takes on the Grappler for the Louisiana Title, Randy Base is the biggest jobber ever and shenanigans happening during the standy-by matches. Plus, proof that Greendale Community College wasn't the only university to give a degree to a dog!
---
Smoky Mountain Re-Watch-Along Episode #5
It is Leap Day in Smoky Mountain! What will happen today?
---
Episode #041-DiBiase's Ultimatum
Ted DiBiase has issued a huge ultimatum this week on Something Else. He is demaning a No DQ North American Title match in 2 weeks or he is leaving Mid South. PLUS if he gets the match and loses, then he'll also leave Mid South. Also in this week's main event, it's Big Cat Ernie Ladd vs One More Gang.
---
Smoky Mountain Re-Watch-Along Episode 4
Follow me on Twitter @SE_With_AryaPod
---
Episode #040-Precious Paul Pulls Plastic
The North American Title is on the line this week as Something Else With Arya & Not KJ looks at Bop Roop's title defense against Junkyard Dog this week on Mid South Wrestling. It features a crazy finish involving One Man Gang, Ernie Ladd's chair, Assassin, Grappler and Ted DiBiase taking the bullet for Dog. Plus Paul Ellering has another Spotlight segment, this week he pulls apart plastic soda rings and Dick Murdoch is already back after being hung last week!
---
Smoky Mountain Re-Watch-Along Episode #3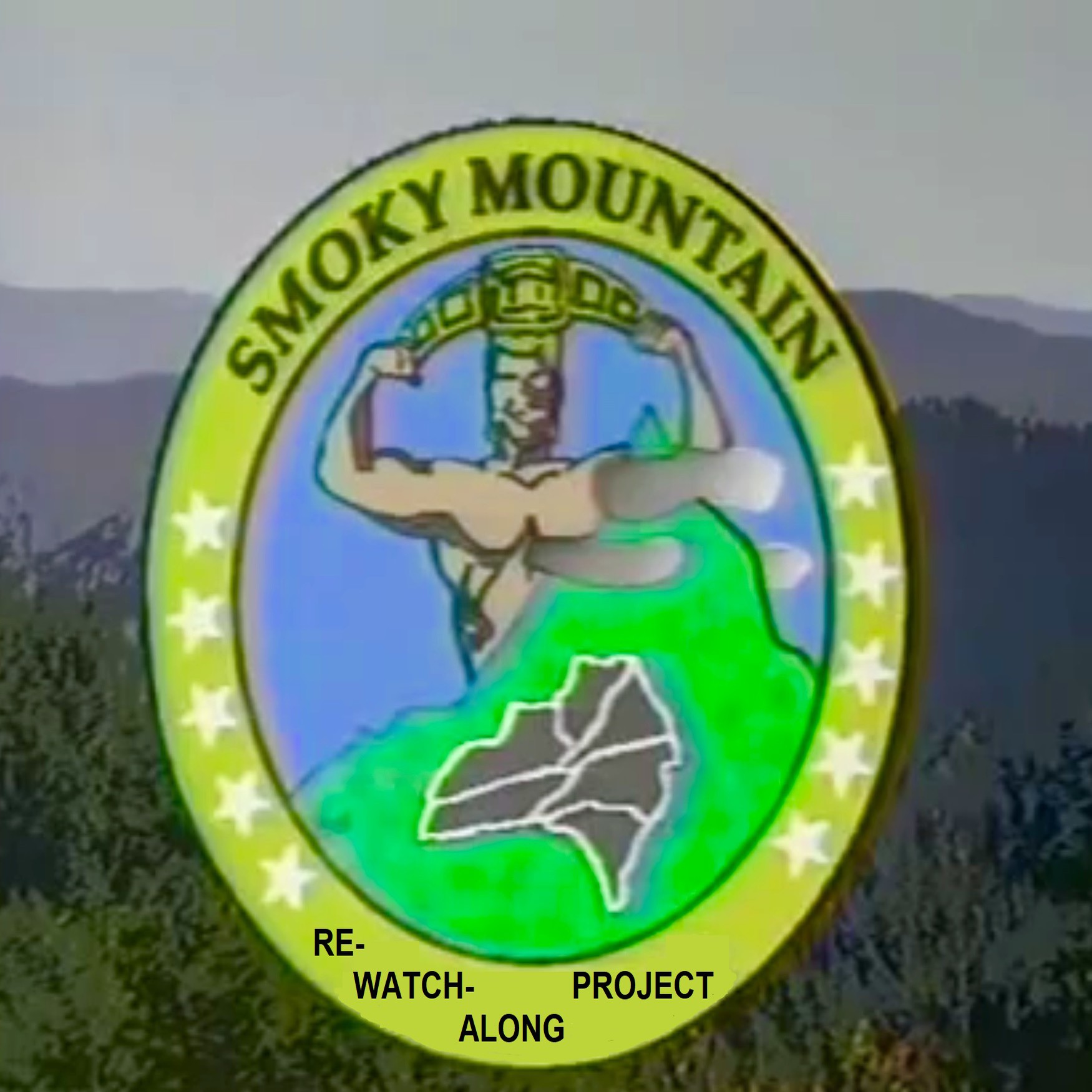 Another fun night of SMW this week on the Watch Along. Can Mr. Ron Wright find himself a rassler to manage so he can get his hip surgeries? Plus Dirty Dutch Mantell faces Prime Time Brian Lee in our main event and Jim Cornette is still teasing his new tag team!
---
Episode #039-Dr. Death Debuts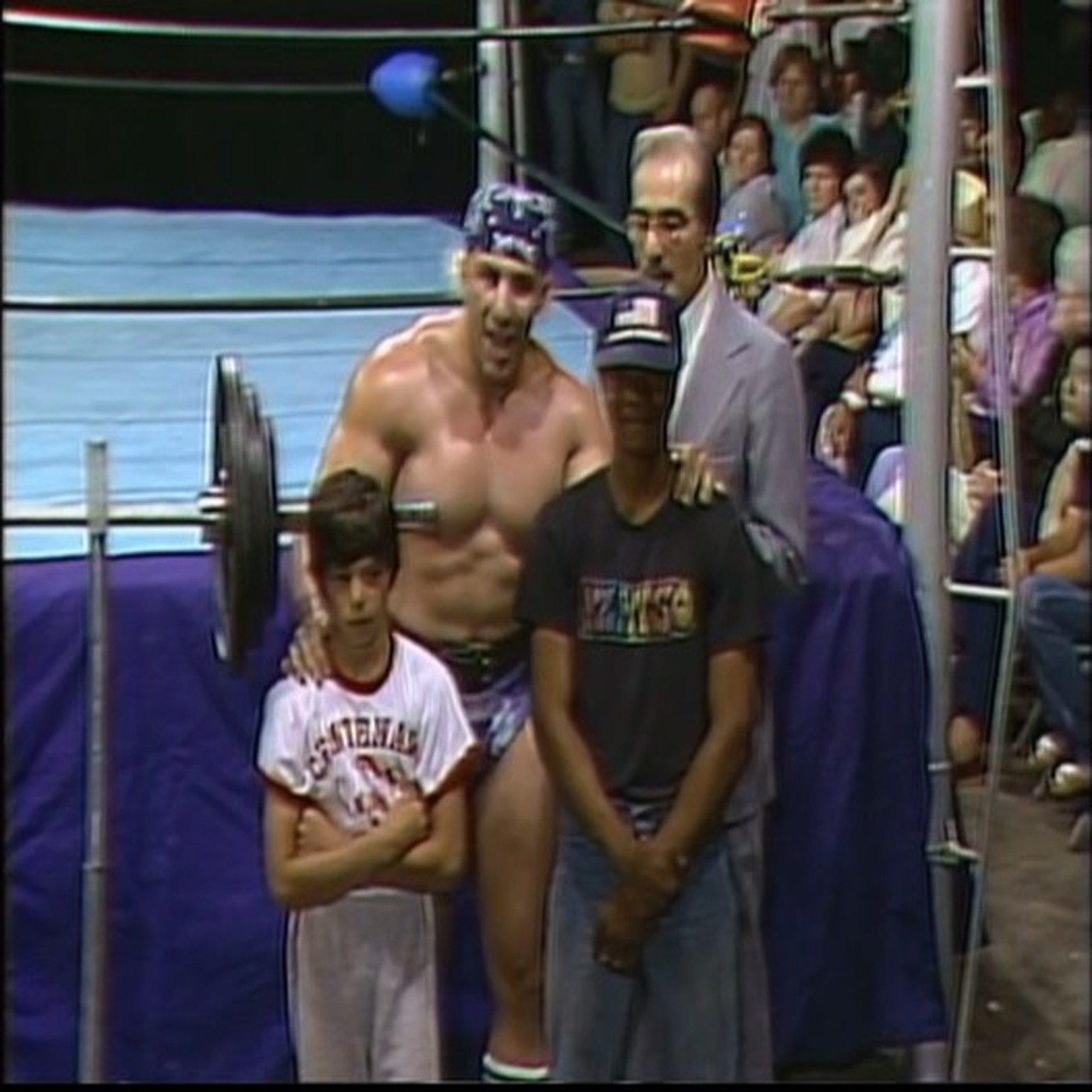 Something Else is back with Arya & Not KJ & Arya's cisgender heterosexual brother Brian for another fun week of Mid-South Wrestling. Has Brian finally figured out what cisgender means and how it's not an insult? Arya has thoughts on Jim Cornette's fanbase not understanding that JC is a fan of AEW. Plus it is the pro wrestling debut of Dr. Death Steve Williams, along with the very popular Ted DiBiase, incompetent referees, messed up finishes, One Man Gang doing a back suplex, Dick Murdoch being hung, Cocoa Samoa slapping the crap out of him, Paul Ellering doing Gorilla Presses and...
---
Smoky Mountain Re-Watch-Along Episode #2
The Fantastics wrestle The Koloff's in the main event, plus Dirty Dutch Mantell, Paul Orndorff and Bob Holly are in action this week in the 2nd episode of Smoky Mountain Wrestling.
Follow me on Twitter @SE_With_AryaPod
---
Episode #038-Subtitle TBD
It is an episode of Mid South Wrestling so dull I couldn't even come up with a subtitle based off of it. The most exciting part is Paul Ellering doing pushups with large women on his back and I can't even play the audio because they play Olivia Newton John's Let's Get Physical during it. All the big stars are wrestling from Bob Roop to Ernie Ladd to Ted DiBiase. That doesn't mean it's interesting, but I do my best to make it interesting. PLUS! Weird News Of The Week Presented By Nobody returns with a weird Guiness World...
---
Smoky Mountain Re-Watch-Along Episode #1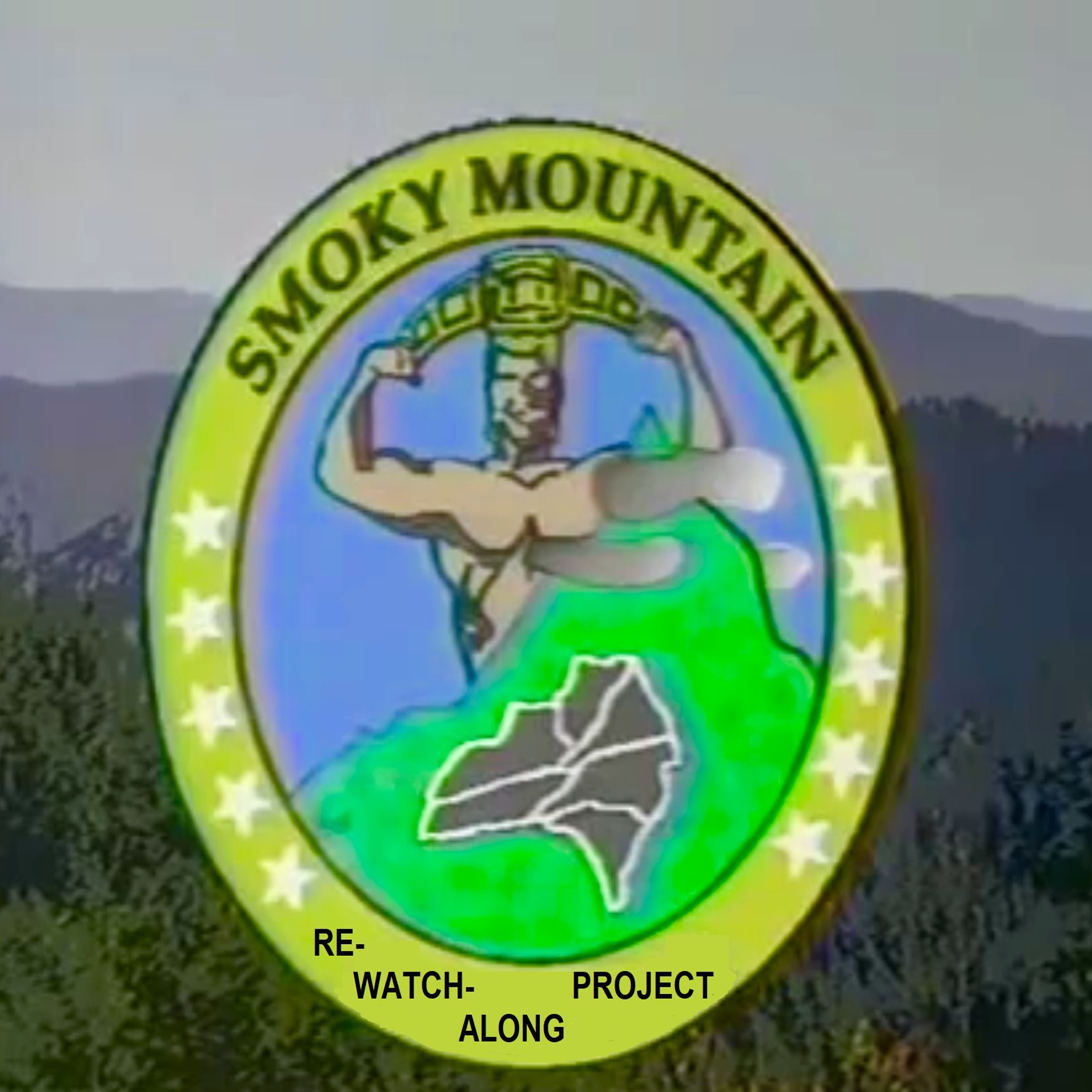 The debut of the Smoky Mountain Re-Watch-Along Project! Join Arya as she goes into the deep south and rewinds to February 1, 1992! On today's show we are introduced to the stars of Smoky Mountain, including Paul Orndorff, Bullet Bob Armstrong, Robert Gibson, Prime Time Brian Lee, Tim Horner, Jim Cornette, Mr. Ron Wright and so much more!
---
Episode #037-Don't Sue Me, Rhaka Khan!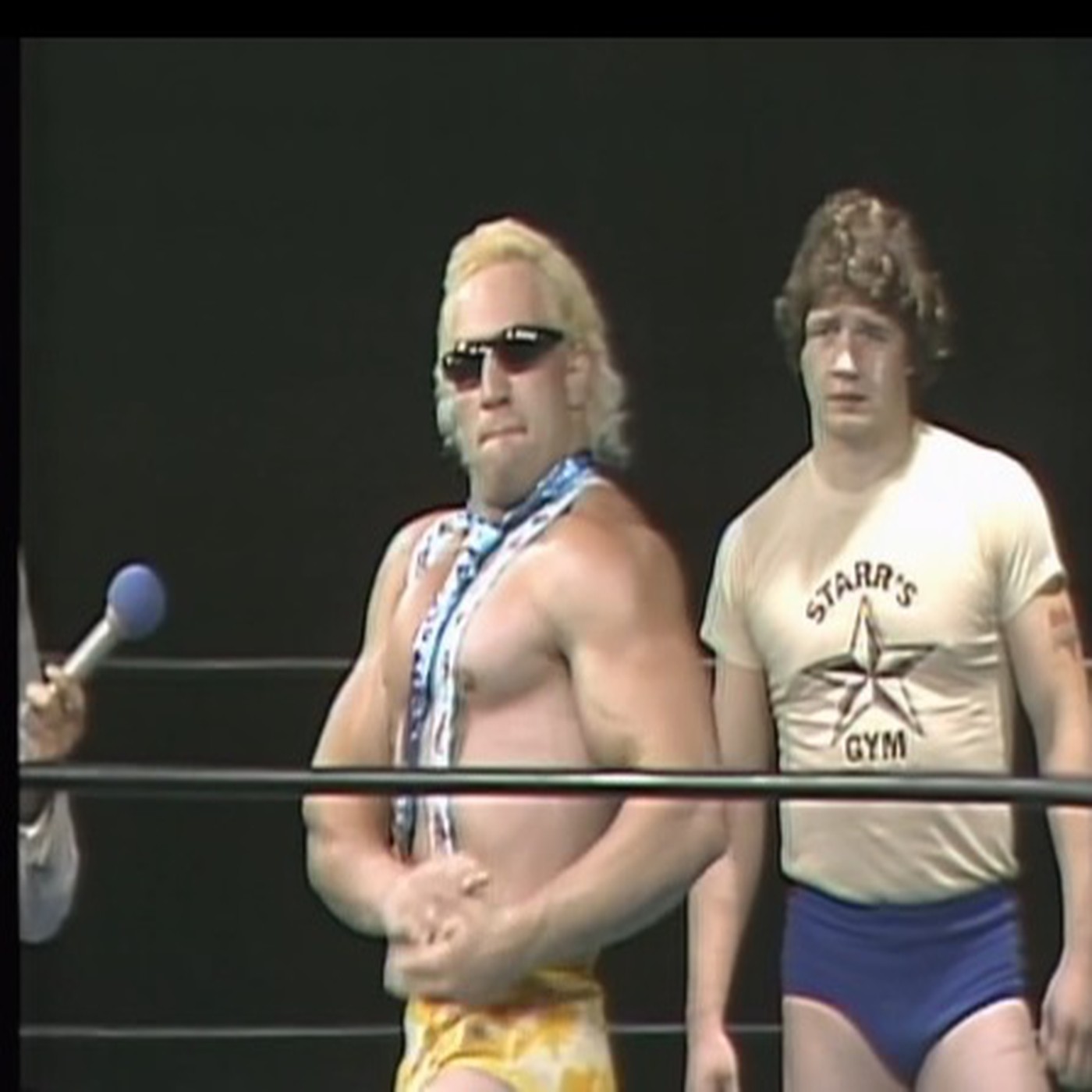 Something Else returns with Mid South from May 13, 1982! We have new tag team champions as Junkyard Dog and Mr. Olympia have dethroned the Samoans, who are on their way out the door, a major twist with The Assassin and the return of Paul Ellering, in perhaps the most homoerotic scene ever shown in pro wrestling! All that plus I take a deep dive look at Rhaka Khan's lawsuit against Michael Jordan, Chris Benoit, The Rock, Jim Cornette, The FBI and more!
---
Episode #036-Wild Emu's Roam
Something Else is back with another fantastic episode of Mid South Wrestling from May 6, 1982. Ted DiBiase is your guest commentator and we're gonna spend half the show trying to not fall asleep from his monotonous commentary, but then it's okay because he's going to break the rules and is replaced by the much more exciting Bob Roop. Plus Ernie Ladd, One Man Gang, The Assassin and Iron Mike Sharpe do battle in a tag team match, Junkyard Dog defends the Louisiana Championship and an emu escapes from their home twice!
---
Episode #035-Double Main Event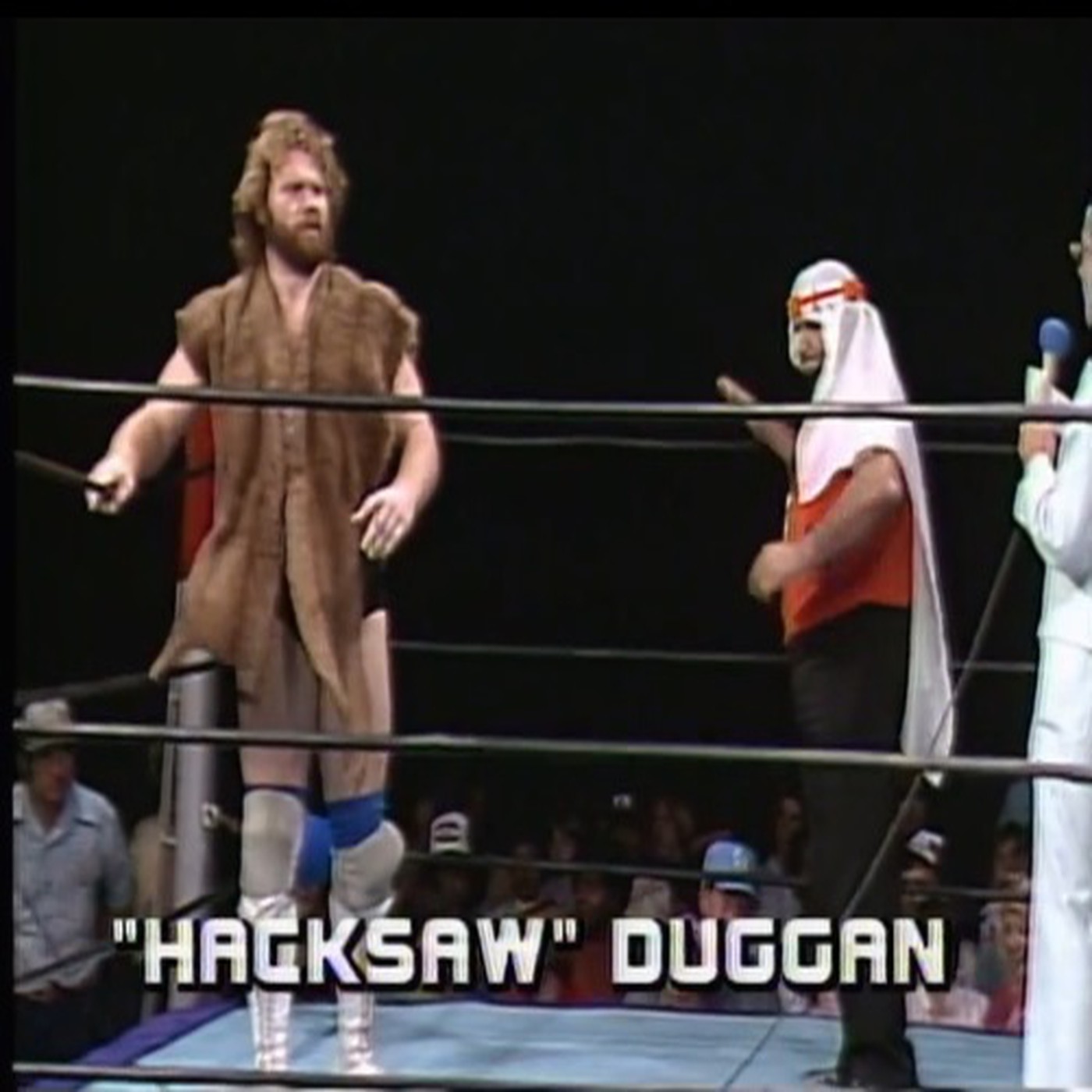 It is a Double Main Event on Something Else this week. First we are joined by Ben Hooper, the author of UPI.com's Odd News section (which is the primary source for Weird News Of The Week) and we discuss his career from what got him into writing, how he started with UPI and up to his current position of Wizard of Weird and the Orator of the Odd.
After that it's Mid South Wrestling from April 29, 1982 featuring the return of Ted DiBiase, the departure of Paul Orndorff and the debut of Hacksaw Jim Duggan. Plus results...
---
Episode #034-Action Continues
6 of the biggest men in Mid South clash in a huge 6-man tag that goes less than a minute on this week's Something Else. Plus it is the famous match between Paul Orndorff and Larry Higgens where Higgens botches the finish and then no-sells Orndorff.
Plus it is the announcement of our brand new show, the Smoky Mountain Wrestling Re-Watch-Along Project. Listen to find out more! Note: This show was taped before WrestleMania and the WWE sale to Endeavor. Arya will be back next week with her thoughts on the matter.
Follow us on Twitter...
---
Episode #033-The Last Nitro
22 years after the night of the final episode of WCW Monday Nitro, Arya is joined again by her brother Brian as they skip Mid South this week to take a look back at the end of WCW. A look at all the people who we would never see on US national television again, match types that we would never see on WWE television (for better or worse) and who really threw the last superkick on TNT for another 18 years? All that plus Vince buys WCW, Shane buys WCW, Cleveland ruins the InVasion and America Online gets put over stronger...
---
Episode #032-Never Trust A Bounty Hunter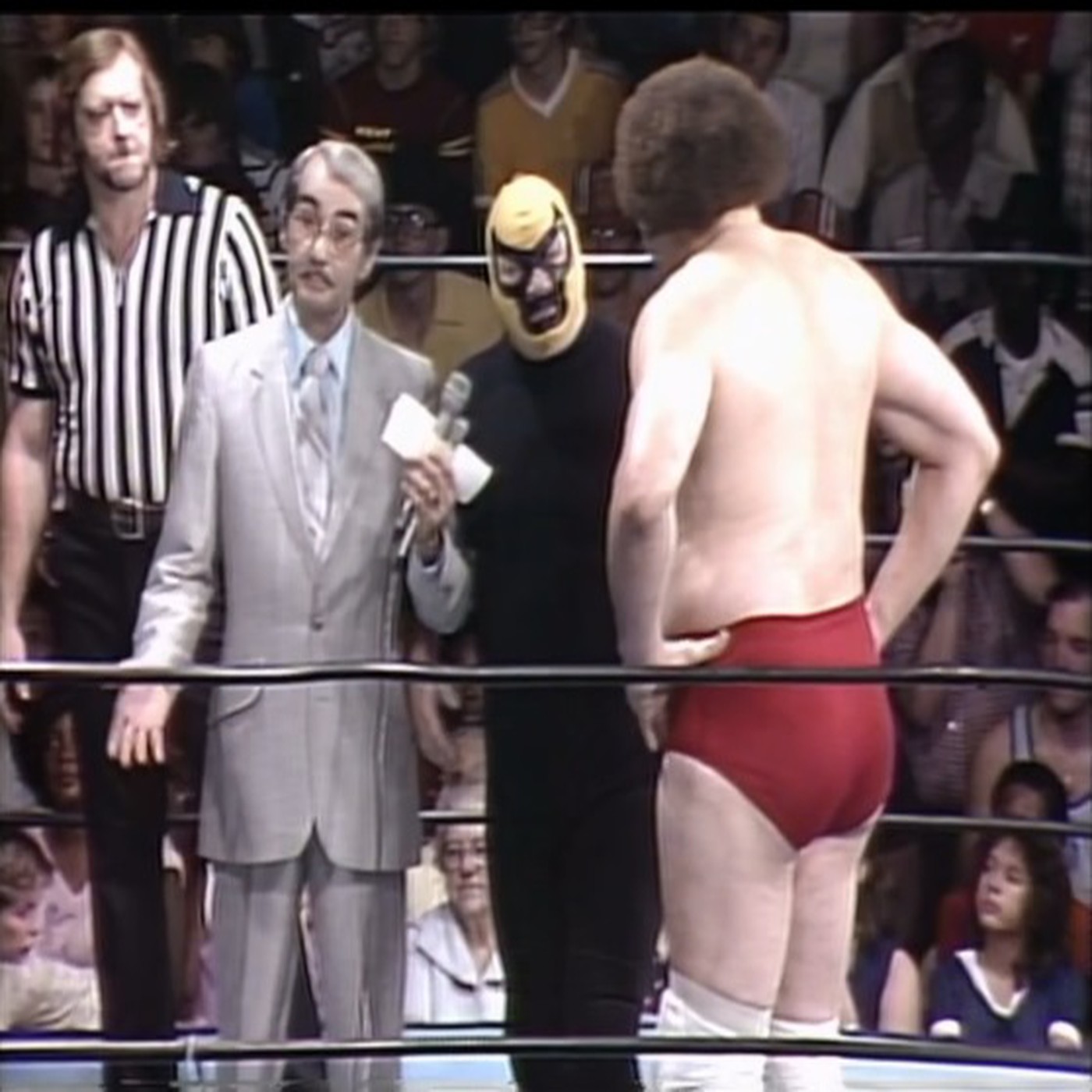 Finally! It's the episode that I recorded when I realized I didn't record last week's! Listen to the exact moment when I realize I am an idiot who can't do something as simple as talk about shows in order. Plus The Assassin is here as Ernie Ladd's partner, but does Skandor Akbar have a plan? Bill Watts is here to talk about Jerry Lawler vs WWE Hall of Famer Andy Kaufman and we have Jim Ross back AND Gordon Solie doing commentary on a Harley Race-Terry Taylor match.
---
Episode #031-The Real Episode #031
I am finally back with a new episode of Something Else, looking at Mid South from April 8, 1982, featuring all the champions in action today. Bob Roop, Junkyard Dog, Honky Tonk Man, Tully Blanchard, The Samoans, One Man Gang and Mr. Olympia are all wrestling. Plus! General Skandor Akbar wants to know the identity of Ernie Ladd's mystery partner for next week AND what weird thing is someone doing with their tongue?
Plus I explain how I managed to record next week's episode yesterday, so we ended up being a day late with this show.
---
Episode #030-There Goes The Judge
Arya is joined by her cisgender heterosexual brother Brian as they look at Mid South from March 1982! We are on the road to the Superdome in May and today the reign of Bob Roop continues, the mysterious disappearance of Killer Karl Kox and the crazy amount of travel the wrestlers had to do!
---
Episode #029-Goodbye (for now) Big Jim!
Something Else is back with the fallout of Bob Roop's controversial North American Title win last week. What does Paul Orndorff have to say? What is the update on Ted DiBiase? Will Skandor Akbar's men continue to run wild on Mid-South? Plus, Jim Ross is back for his second and final week for a while and Boyd Pierce forgets his name! All that plus hammock news!
---
Episode #028-The Rise Of Roop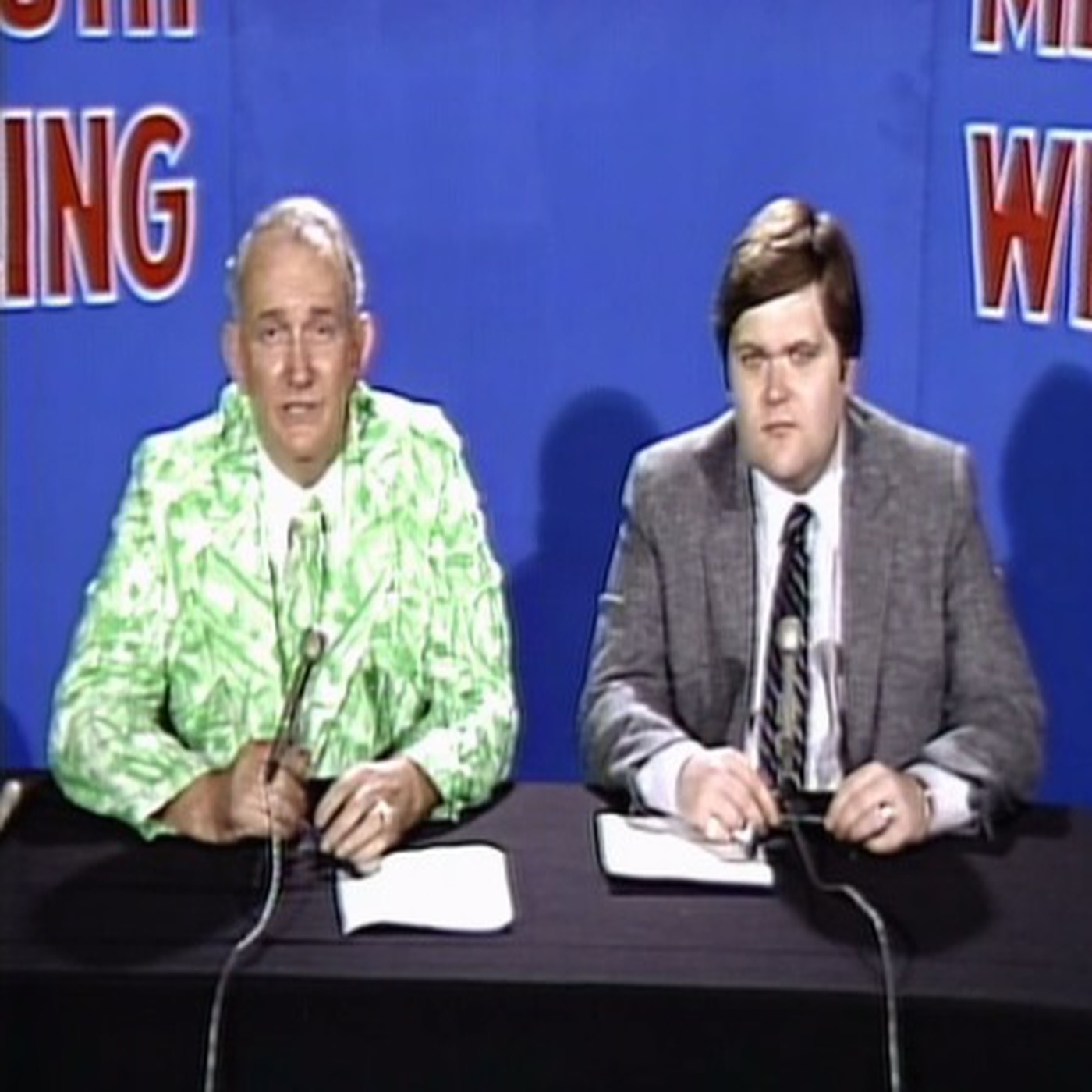 After a 3 month build, we have finally reached the climax in the feud with Ted DiBiase and Paul Orndorff and Bob Roop. Today Orndorff has a shot at the North American Title against DiBiase and so Roop, the #2 contender, has to face Killer Karl Kox. HOWEVER Orndorff hasn't arrived at the building. Will he arrive in time to challenge for the title and what happens if he doesn't?
Plus it is the Mid-South debut of Jim Ross, of ESPN Rodeo and WWE/WCW/AEW fame and we get video of surgery! Is this TLC or Wrestling?
---
Episode #027-Stop Murdering Transgender People
Something Else returns and kicks off this week with a topic that hits Arya close to home. After yet another senseless, ridiculous murder of a transgender woman, Brianna Ghey, Arya takes to the airwaves to vent her frustrations about not only this but the on-going epidemic of hate against transgender people and a plea to other members of the LGBT community to set aside their hate and divisiveness and stand together as one.
Afterwards she continues on to review Mid South from March 11, 1982 with Ted DiBiase on commentary and the continuing saga over who will get next...
---
Episode #026-MJF Isn't On This Show
Tonight Arya returns to Shreveport, Louisiana with Mid-South Wrestling from March 4, 1982. It is a 41-minute show where the first 23-minutes are largely Bill Watts recapping what we've seen the last few weeks. In addition to that, we have the return of Ernie Ladd as he details his plans for Skandar Akbar. Akbar's One Man Gang injures another top guy, this time it's Dicky Murdoch, then we get the returns of Killer Karl Kox and Iron Mike Sharpe before the GREATEST ROH WORLD TITLE MATCH EVER as Bryan Danielson defends against...the Ugandan Giant Kamala?
---
Episode #025-Dusty Won't Shut Up
No pithy title name this week. Dusty Rhodes, our guest commentator on Mid South spends the first half of the show not being able to shut up, ranting and raving about everything, sometimes even about the matches in the ring. Why does it only last half a show? Because Bob Roop and Paul Orndorff take care of that. Plus the rest of Mid South from February 25, 1982, Umaga, Kamala and how much is YOUR identity worth? Mine is worth less than $15. All that and so much more on Something Else!
---
Episode #024-2023 Women's Royal Rumble
Hey, apparently I can talk for 2+ hours nonstop about wrestling. It is the LIVE PBP of the 30-women Royal Rumble Match! Rhea Ripley goes coast to coast as #1 and wins the Rumble, find out what else happened as Dakota Kai hits the ring and runs wild on everyone and Asuka hits the ring and runs wild on everyone and Tamina, who has been on the main roster 13 years, hits the ring and runs wild on everyone and Chelsea Green...not so much.
---
Episode #023-2023 Men's Royal Rumble
Here it is, the LIVE play by play commentary of the 2023 Men's Royal Rumble Match! Everything and everyone from Gunther to Cody Rhodes and everything in between. Plus my reactions to Pat McAfee, Logan Paul, Johnny Gargano, Brock Lesnar, Bobby Lashley and any other surprise we saw during the match! On top of that I will be back later tonight with the Women's Royal Rumble!
---
Episode #022-Cease and Desist
Something Else returns as Arya shares her thoughts on Jay Briscoe's passing, JK Rowling's transphobia, fire-breathing dragons and Mid South from February 1982. Bill Watts is back at the desk and he's here to talk about everything other than what's in the ring. He plugs the next Superdome show and wonders about Ernie Ladd and the One Man Gang and...OH SHOOT! IT'S THE RETURN OF CATSABOULIS! What happens and what does Cease and Desist have to do with this episode? Find out inside!
---
Episode #021-The iPhone 13 of Wrestling Podcasts
We're back and we have our fingers crossed that WWE isn't allegedly sold to Saudi Arabia in the next hour! We return to Shreveport, Louisiana with Mid-South Wrestling from February 11, 1982 with Junkyard Dog, Bob Roop, Paul Orndorff and our old friend Ed Wiskowski. Then we go to TNA with James Storm and Rhino on a SCAFFOLD before we finish things up with a cow visiting Olive Garden!
---
Episode #020-The Hostile Re-Takeover of Vince McMahon
A special Tuesday edition covering the breaking news of Stephanie McMahon resigning as co-CEO and Executive Chairwoman of WWE. I recap the entire week going back to the Wall Street Journal's original article on Thursday, all the way through the shenanigans of Friday and Steph's resignation. What does this mean for WWE and the rest of the Board? I try to go over that and so much more. Plus it was a huge day for me and my gender transition as I break some really big news on the show. All that plus Weird News Of The Week!
---
Episode #019-Breakfast With Ospreay
I am back for an (almost) immediate recap of WrestleKingdom 17, the 32nd annual January 4th Tokyo Dome show for New Japan Pro Wrestling. A 6 hour show with 3 amazing 4+ star matches and a Match Of The Year contender. Unfortunately to get to those 3 matches, you had to watch the first 4 hours of the show. A total waste of top stars, a cluster of a Ranbo and a series of matches that can be described as "Not as good as they could be". Find out all my thoughts inside!
---
Episode #018-My December DIsmembered
Something Else with Arya and Not KJ is back with Episode #18 where, for some ungodly reason, I review ECW December to Dismember, the show that killed ECW and was the end of Paul Heyman in WWE until 2012. Matt Striker has his face on his tights. Why? Great Khali is the World's Largest Manager. Why? CM Punk, the crowd favorite, is eliminated first. Why? All that PLUS the debut of a new segment called This Match Really Happened featuring New Japan star Will Ospreay in TNA and the return of Weird News of the Week!
---
Episode #017: Witner Is Here
I'm baaaaaaaaack with a brand new episode of Something Else. Today I fight a cold and talk about where I've been, where KJ is, what Vince McMahon is doing, AEW Dynamite: Winter Is Coming and this week's episode of Impact!
---
Episode: 015-Where No Podcast Has Gone Before
Go to https://betterhelp.com/SomethingElse for 10% off your first month of therapy with BetterHelp and get matched with a therapist who will listed and help #sponsored
Arya and KJ are back with Mid-South Wrestling from February 4, 1982. This week we are without our friend from the front row, Larry Dallas, but we do have an amazing angle with Ernie Ladd, Skandar Akbar and the Samoans, the debut of the One Man Gang and can Bob Orton end his losing streak? Sadly no appearance of Carlos Zapata, but we do have only 1 more month of Ed Wiskowski! On...
---