Subscribe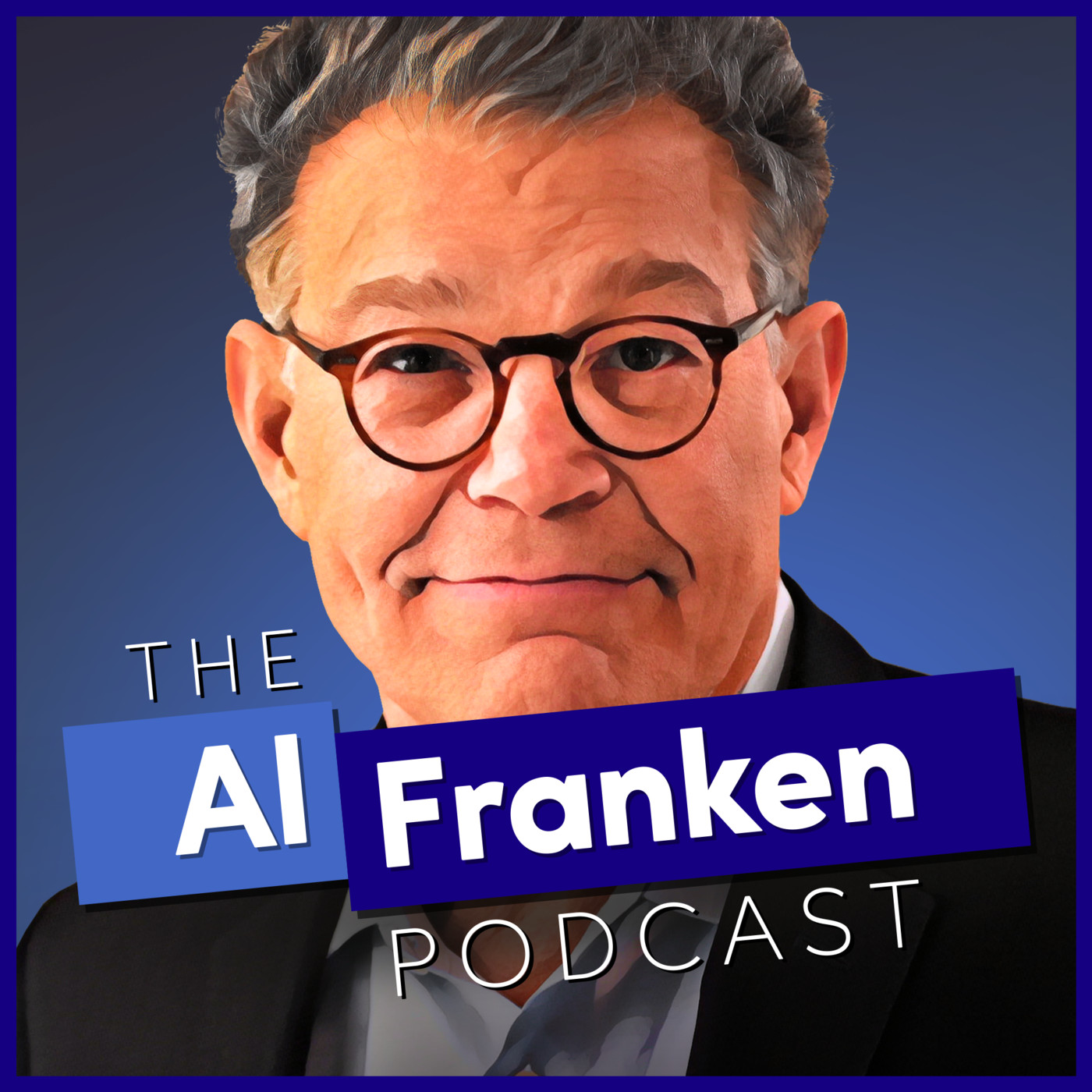 A five-time Emmy winning SNL comedy writer/producer, joins a four-time #1 NYT bestselling author, a three-time highest-rated national progressive radio host, a two-time Grammy winning artist, and a former US Senator. So, it gets a little crowded in the booth when Al talks public policy and sometimes political comedy with notable guests. Think "The Daily" without the resources of the NYTimes.
Adam Schiff on Lots of Stuff!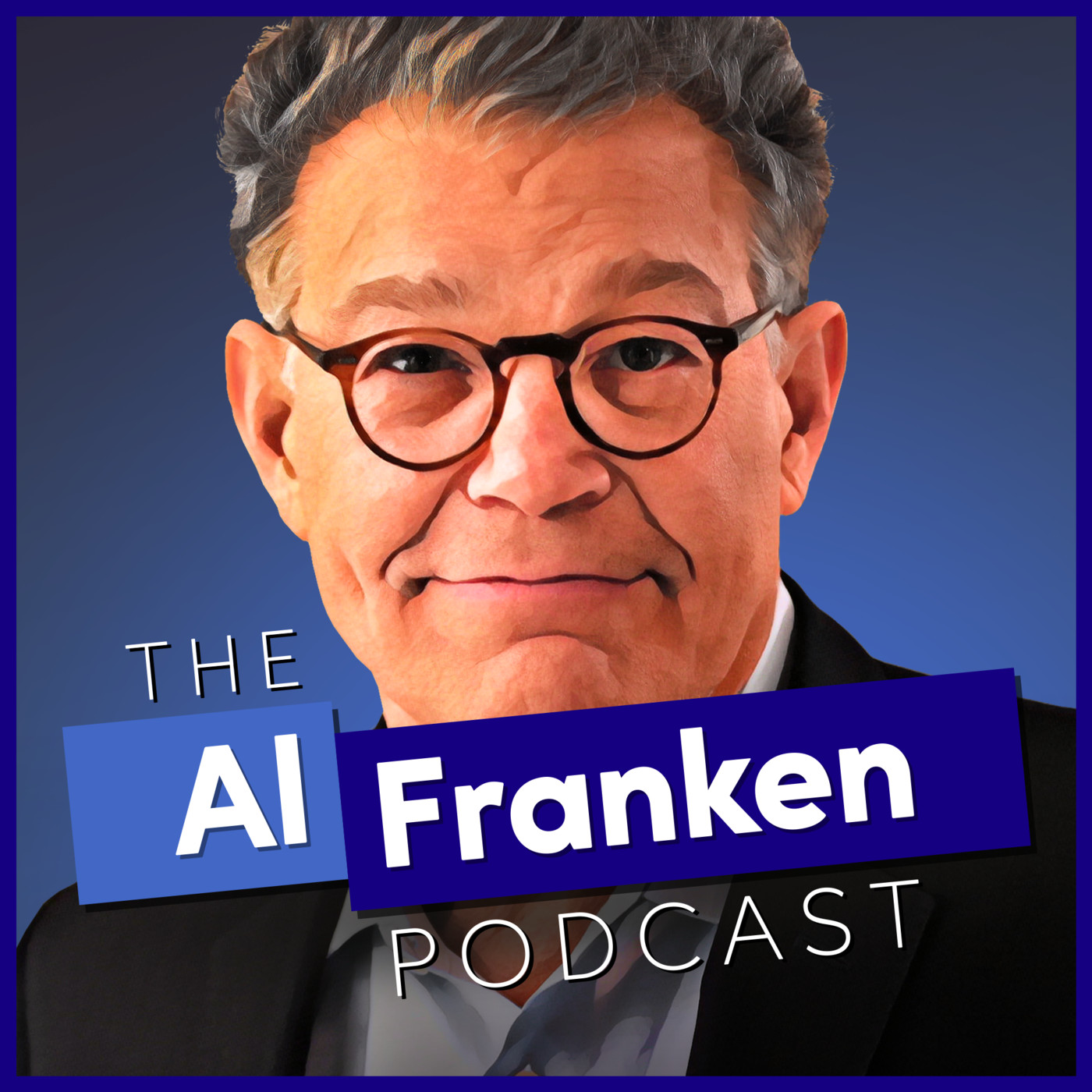 Why He Got Kicked Off Intel, Trump, etc.
See Privacy Policy at https://art19.com/privacy and California Privacy Notice at https://art19.com/privacy#do-not-sell-my-info.
---
WaPo Economics Columnist Catherine Rampell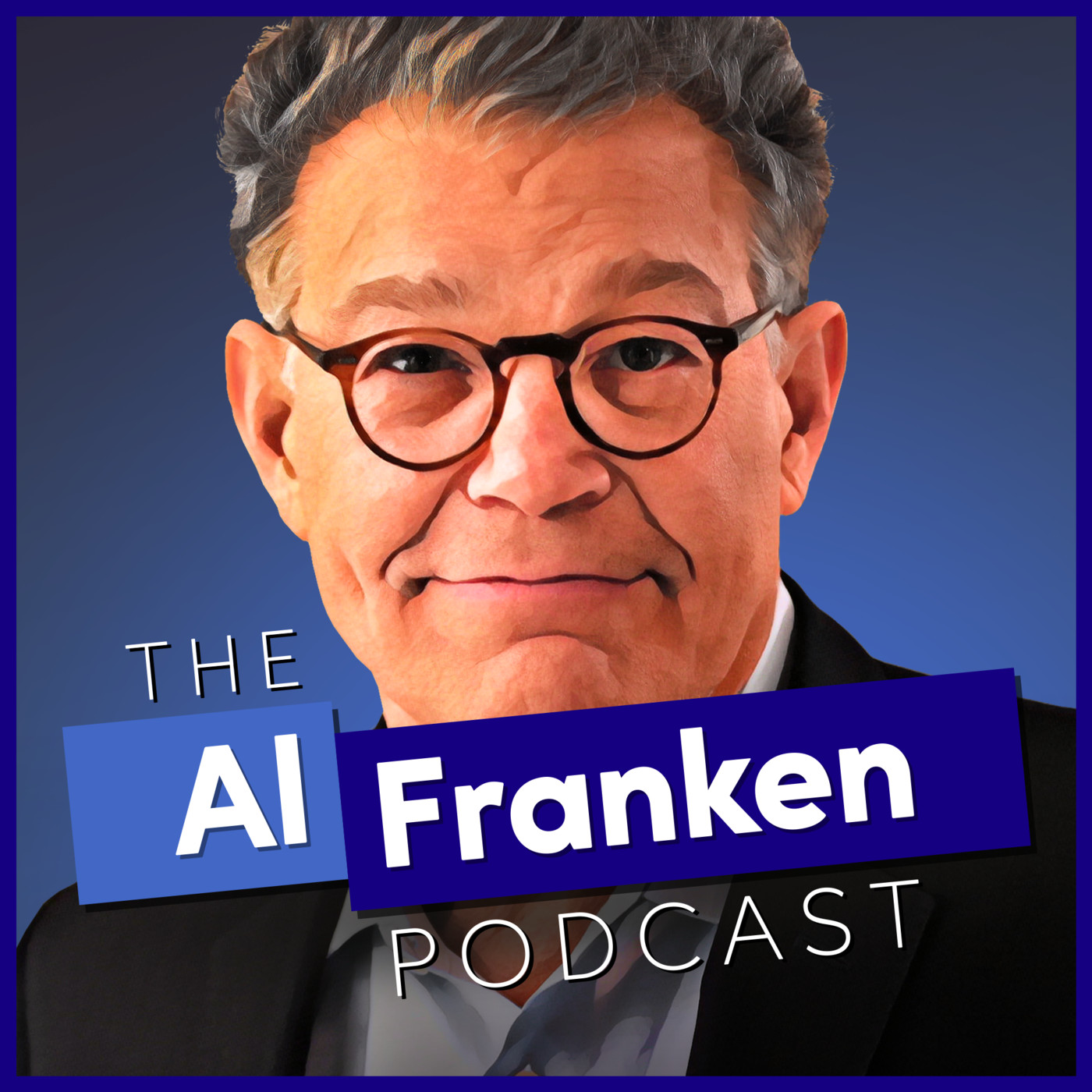 Discusses the SVB meltdown and the economy writ large
See Privacy Policy at https://art19.com/privacy and California Privacy Notice at https://art19.com/privacy#do-not-sell-my-info.
---
Best Of: Chris Rock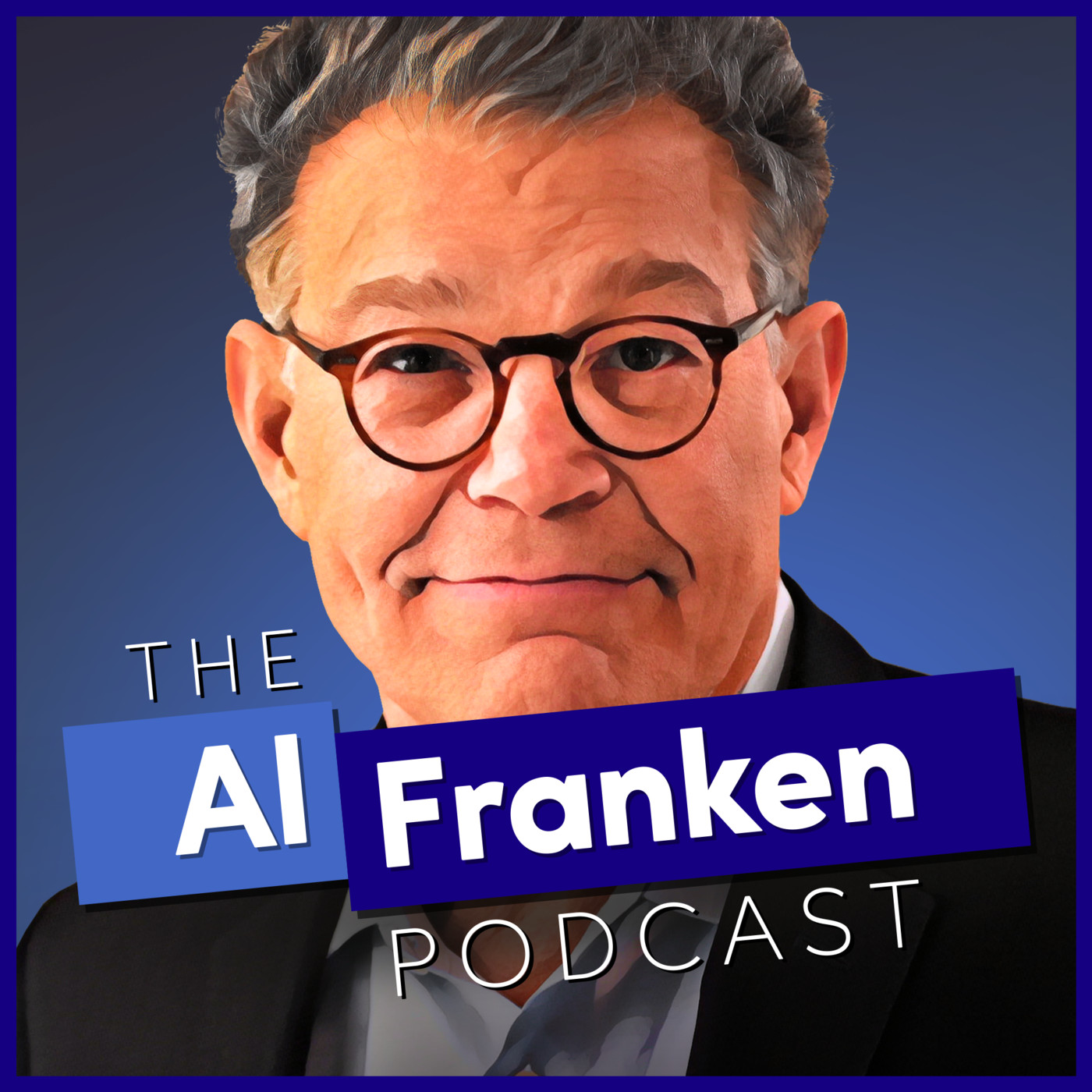 In this 2019 conversation, Chris discusses his early struggles in comedy. Until he met me!
See Privacy Policy at https://art19.com/privacy and California Privacy Notice at https://art19.com/privacy#do-not-sell-my-info.
---
Andy Slavitt & Laurie Garrett on "The End of the Covid Emergency?"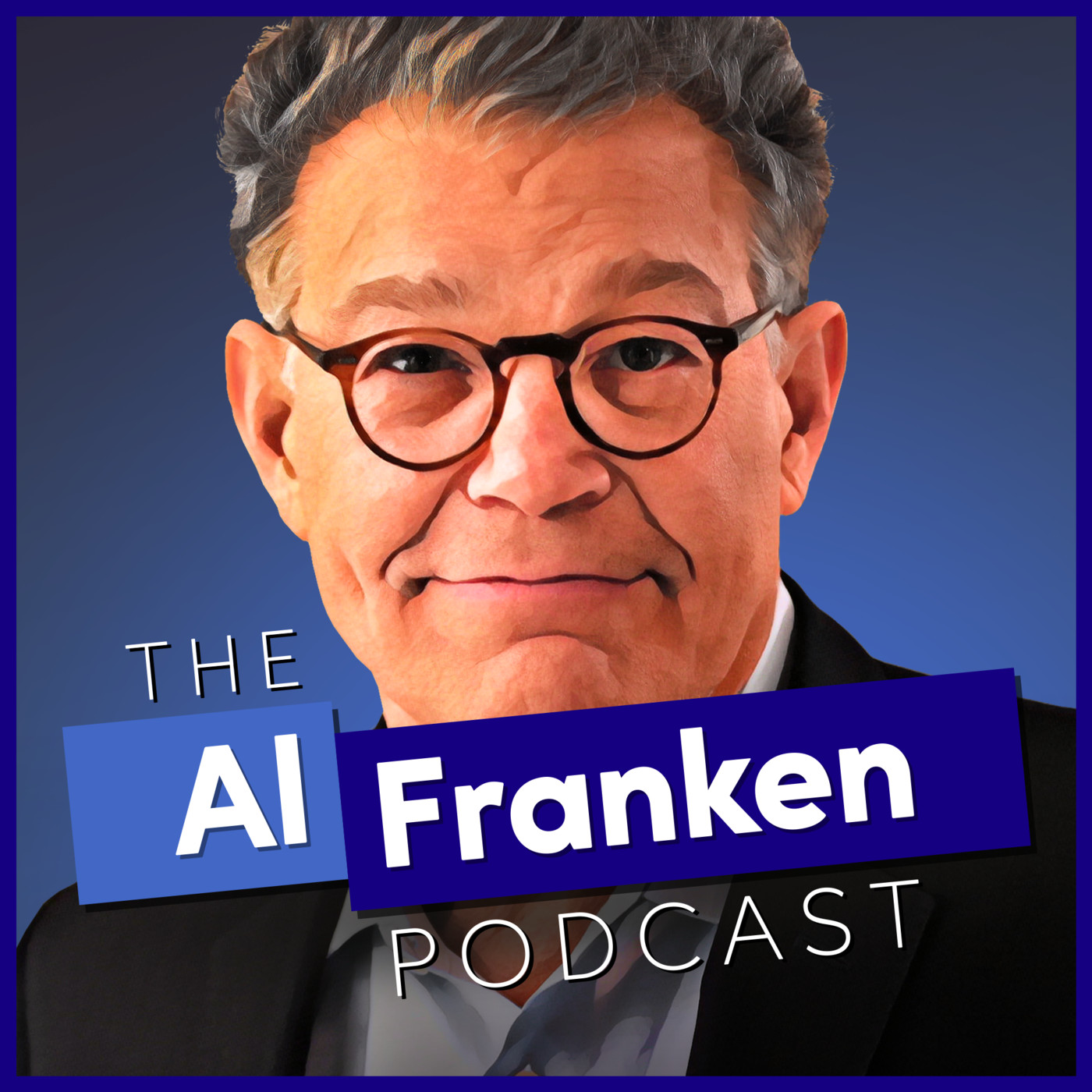 Where we are now
See Privacy Policy at https://art19.com/privacy and California Privacy Notice at https://art19.com/privacy#do-not-sell-my-info.
---
NYT's Jeremy Peters on Dominion v. FOX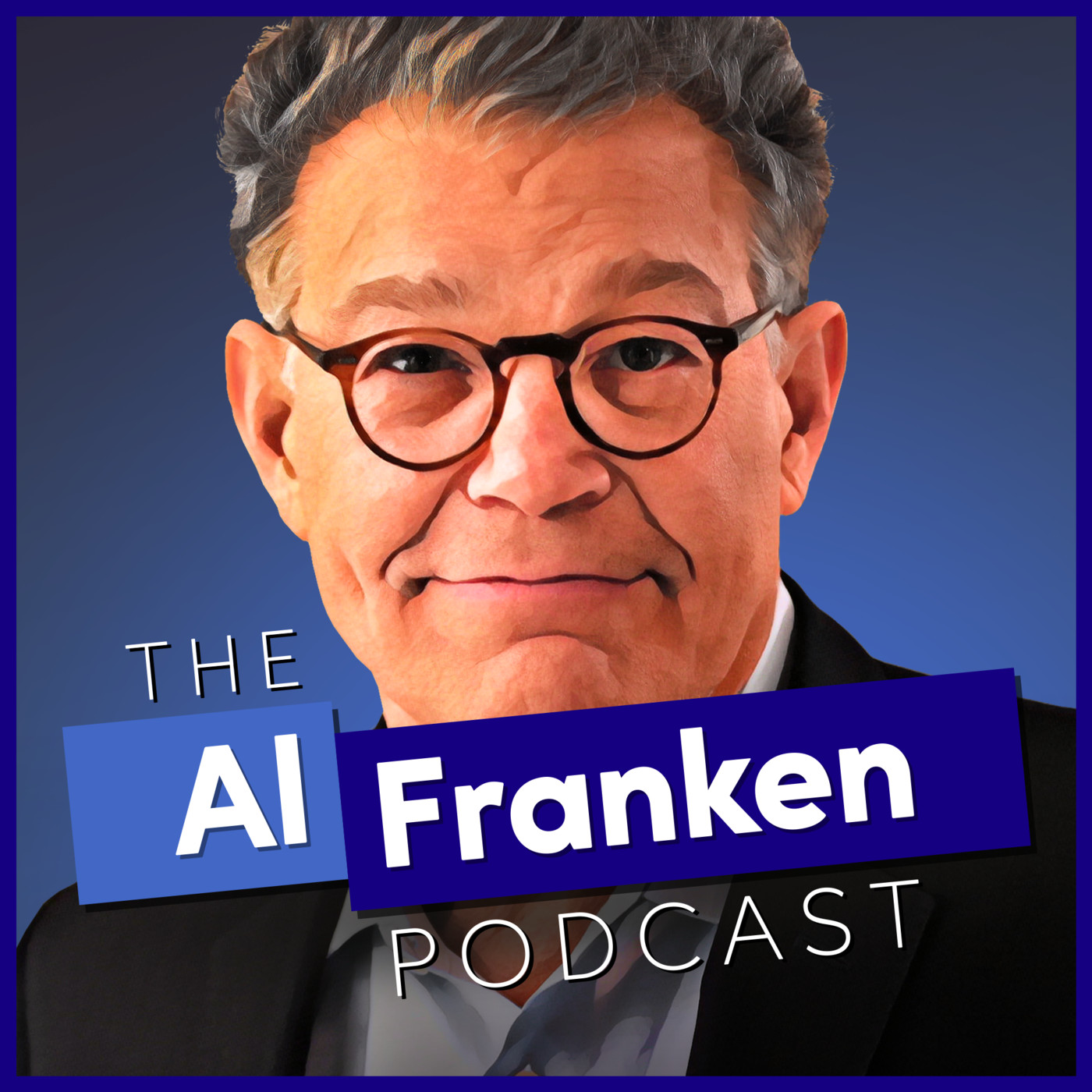 Looks bad for FOX
See Privacy Policy at https://art19.com/privacy and California Privacy Notice at https://art19.com/privacy#do-not-sell-my-info.
---
Shoshana Zuboff & Roger McNamee on Surveillance Capitalism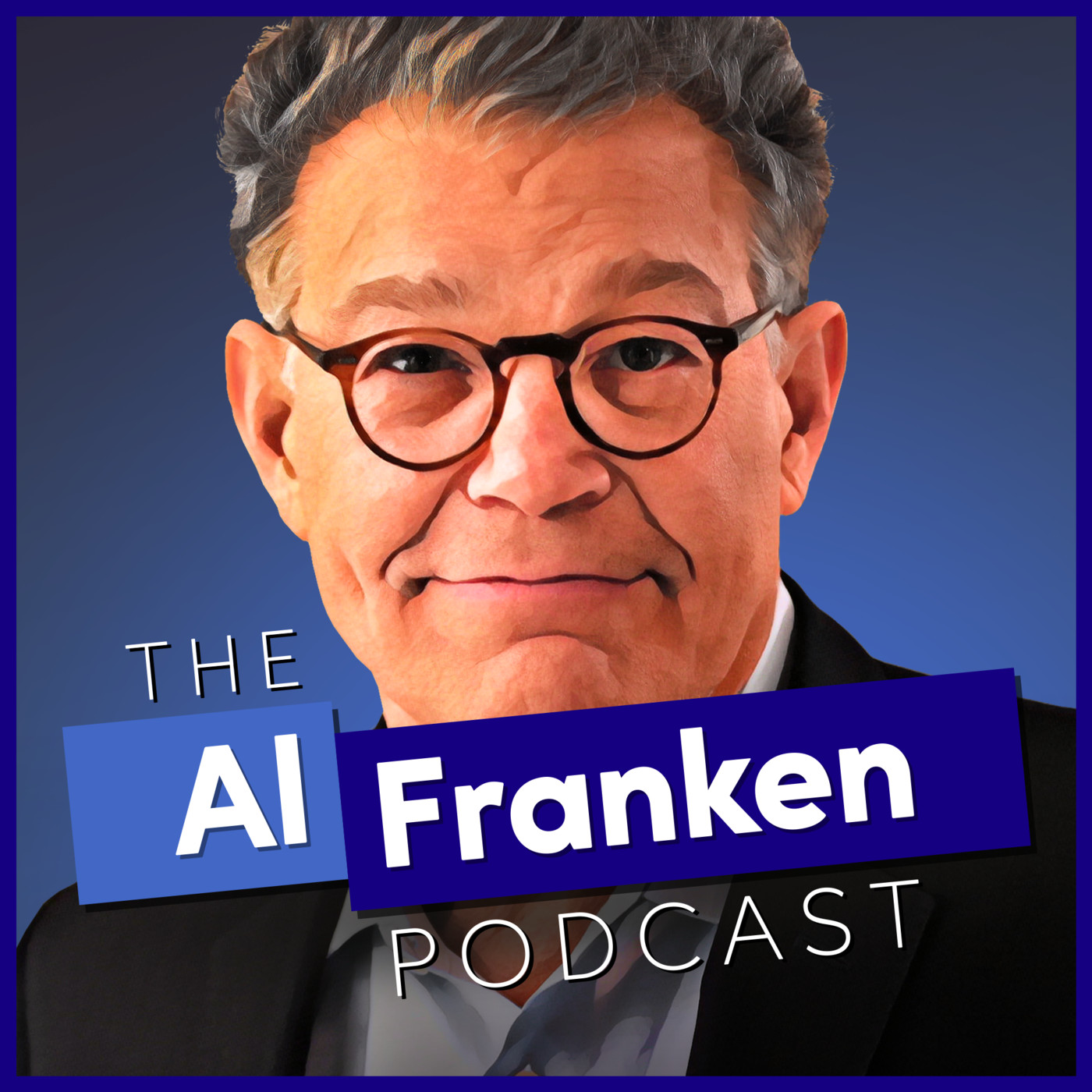 The Existential Threat of Big Tech's Predatory Business Models
See Privacy Policy at https://art19.com/privacy and California Privacy Notice at https://art19.com/privacy#do-not-sell-my-info.
---
Sen. Sheldon Whitehouse on The Right's 50-Year Scheme to Capture SCOTUS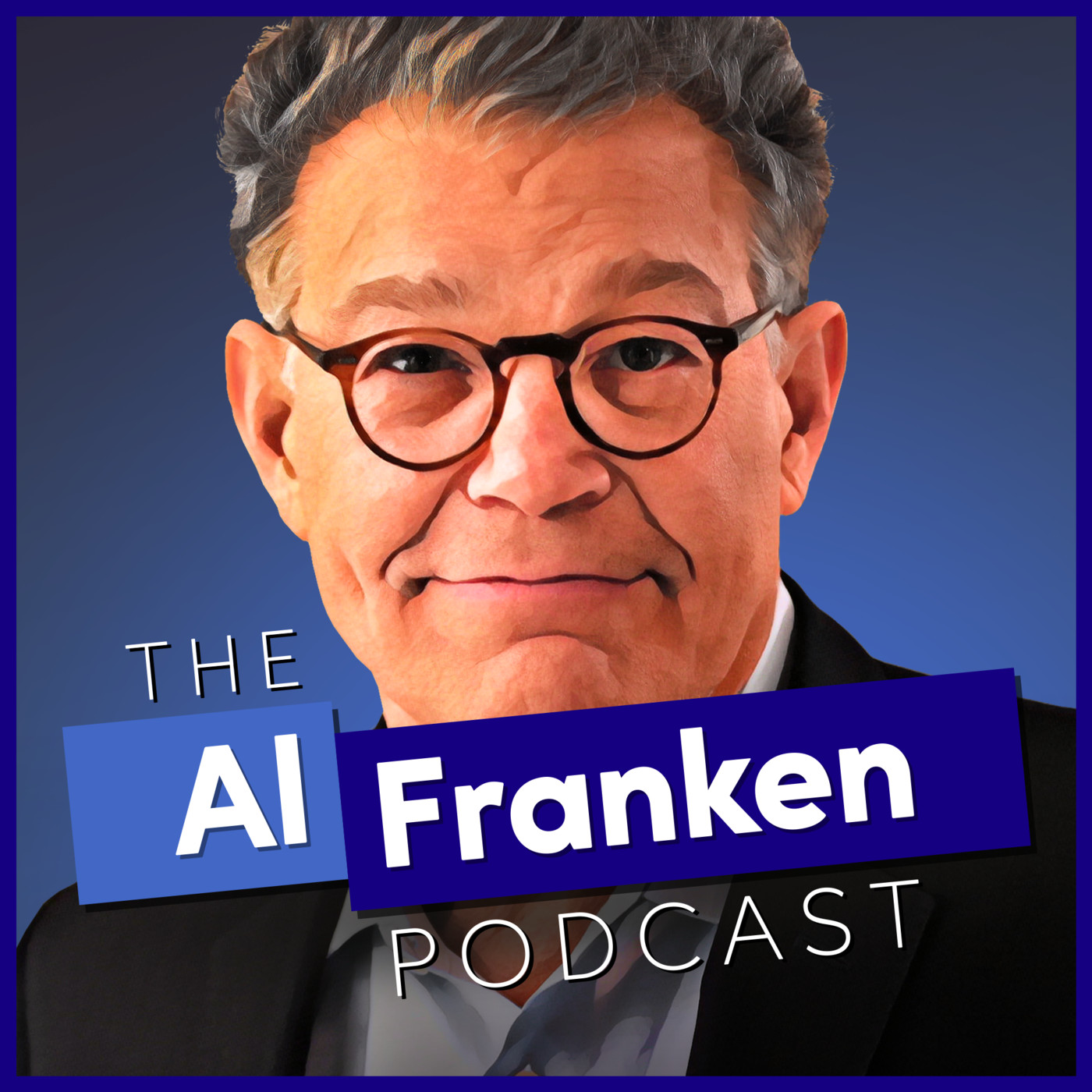 Hint: It involves a lot of dark money.
See Privacy Policy at https://art19.com/privacy and California Privacy Notice at https://art19.com/privacy#do-not-sell-my-info.
---
Julia Ioffe - Update on The War in Ukraine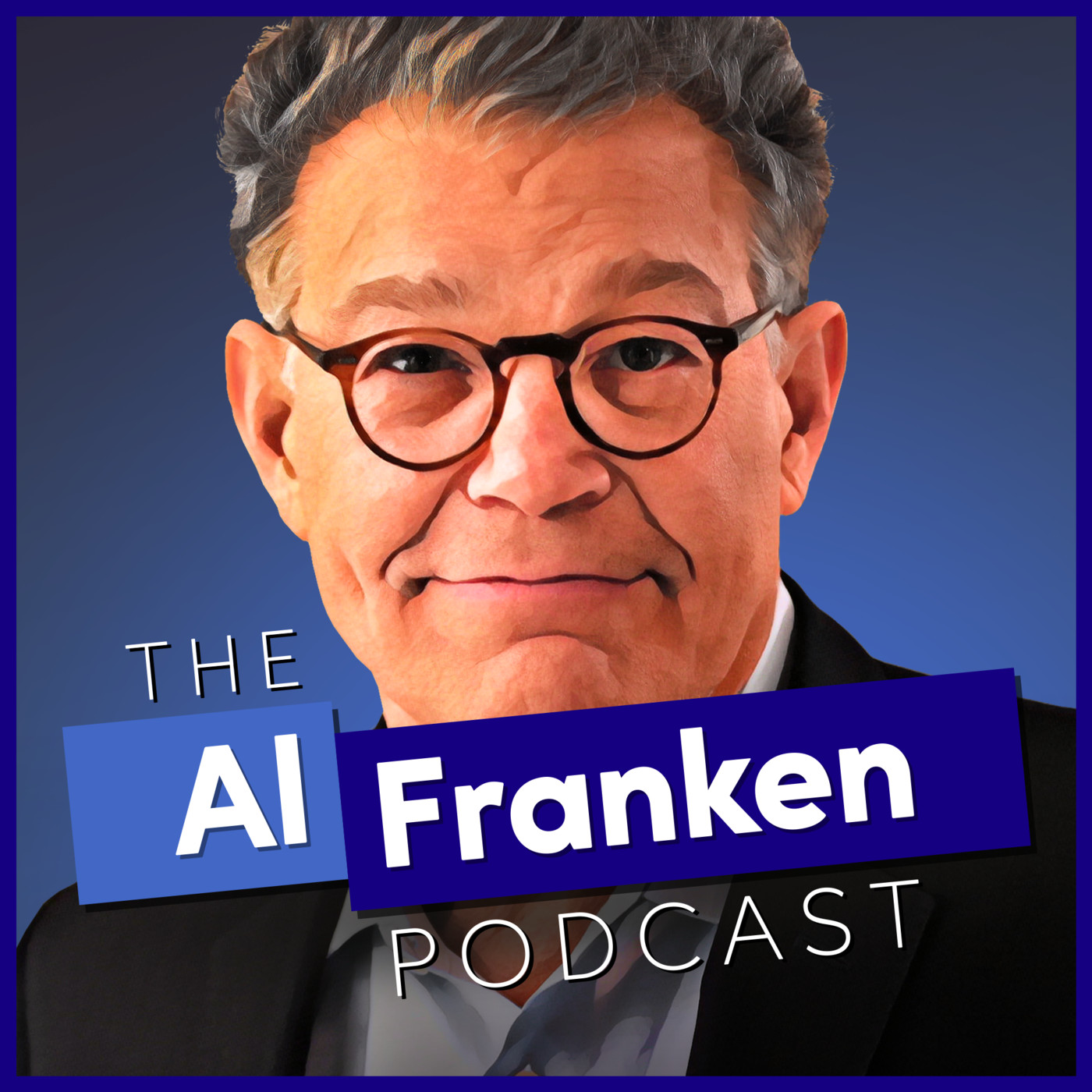 As the Brutal War Enters its 2nd Year
See Privacy Policy at https://art19.com/privacy and California Privacy Notice at https://art19.com/privacy#do-not-sell-my-info.
---
Joyce Vance & Barbara McQuade on The Latest from Fulton County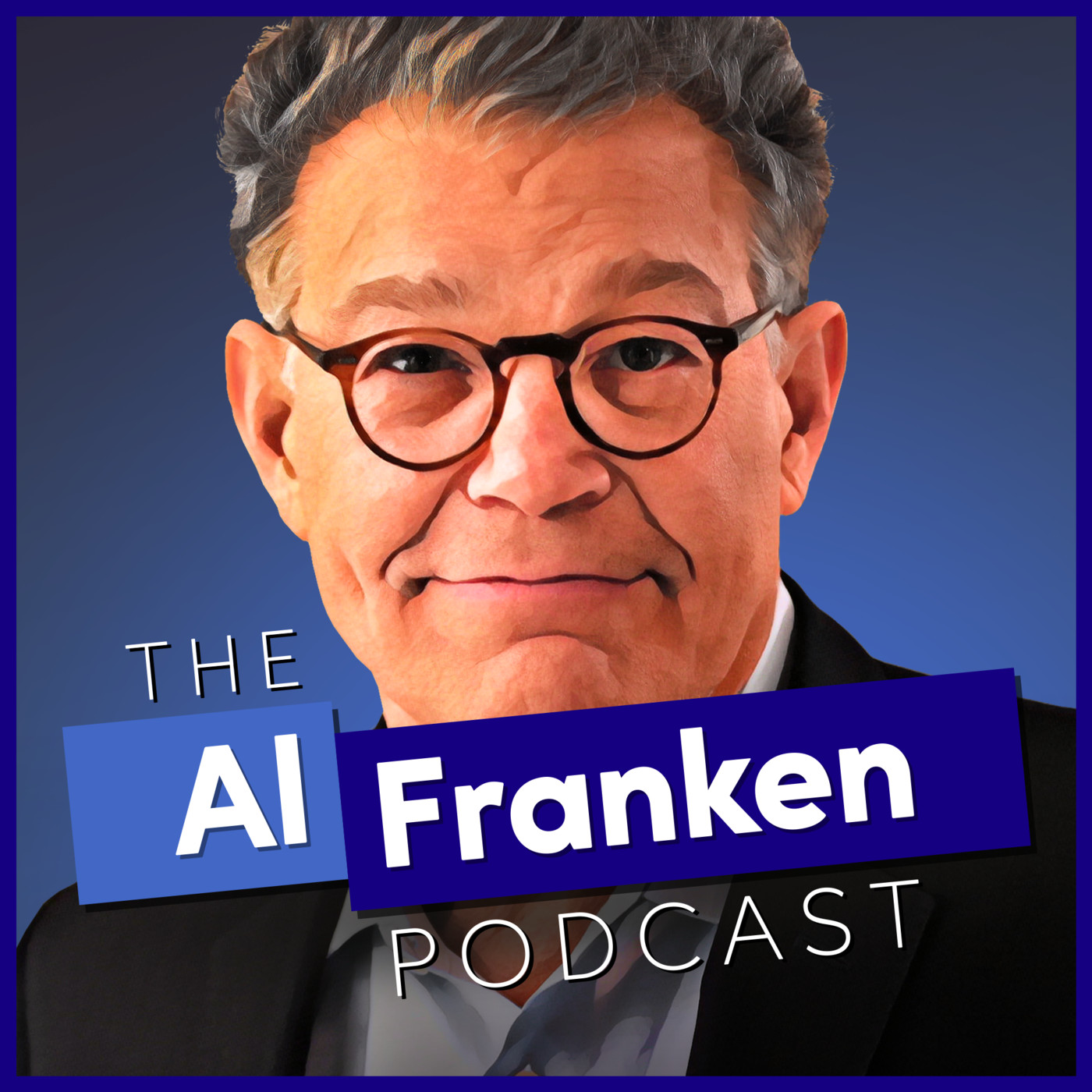 INDICTMENTS? HOW MANY? TRUMP?!
See Privacy Policy at https://art19.com/privacy and California Privacy Notice at https://art19.com/privacy#do-not-sell-my-info.
---
WaPo's Dana Milbank On How Only 2/3 of GOP House Members Are Crazy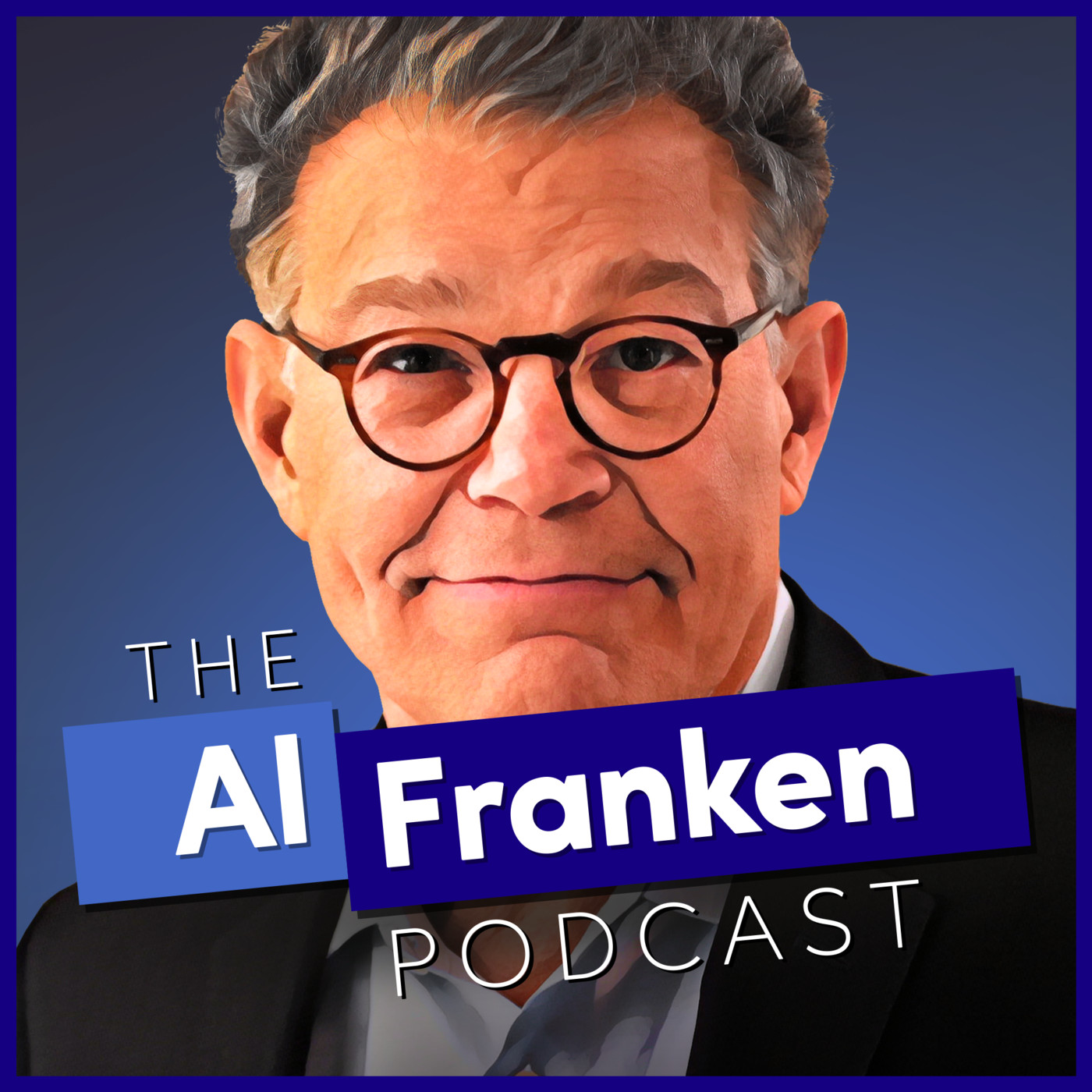 And why that won't help much...
See Privacy Policy at https://art19.com/privacy and California Privacy Notice at https://art19.com/privacy#do-not-sell-my-info.
---
Norm Ornstein on The Radical Right Takeover of the House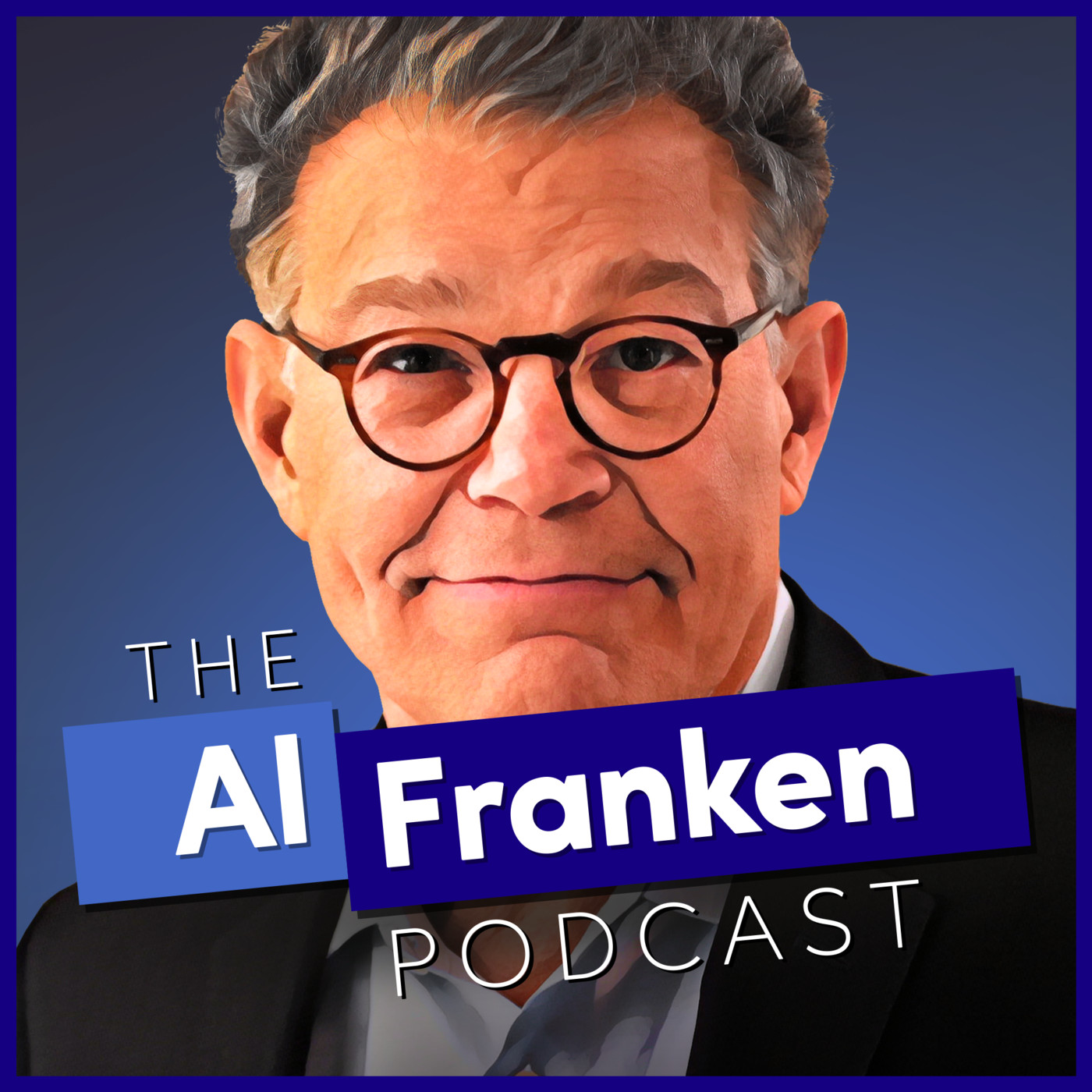 And the Dangers Ahead
See Privacy Policy at https://art19.com/privacy and California Privacy Notice at https://art19.com/privacy#do-not-sell-my-info.
---
Amy Walter of The Cook Political Report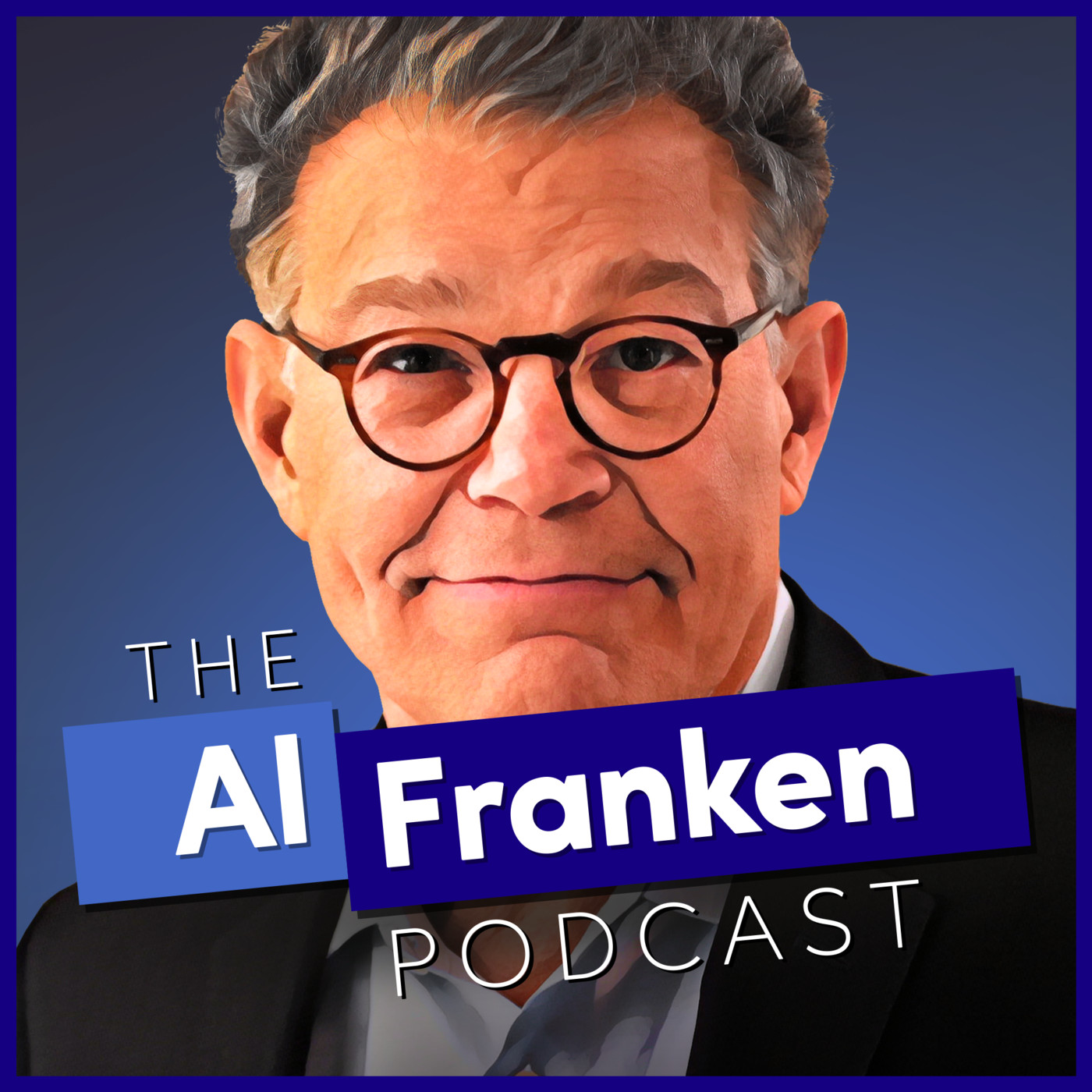 The Political Analyst Analyzes Politics
See Privacy Policy at https://art19.com/privacy and California Privacy Notice at https://art19.com/privacy#do-not-sell-my-info.
---
BEST OF - Neal Katyal On How Trump Would Be Prosecuted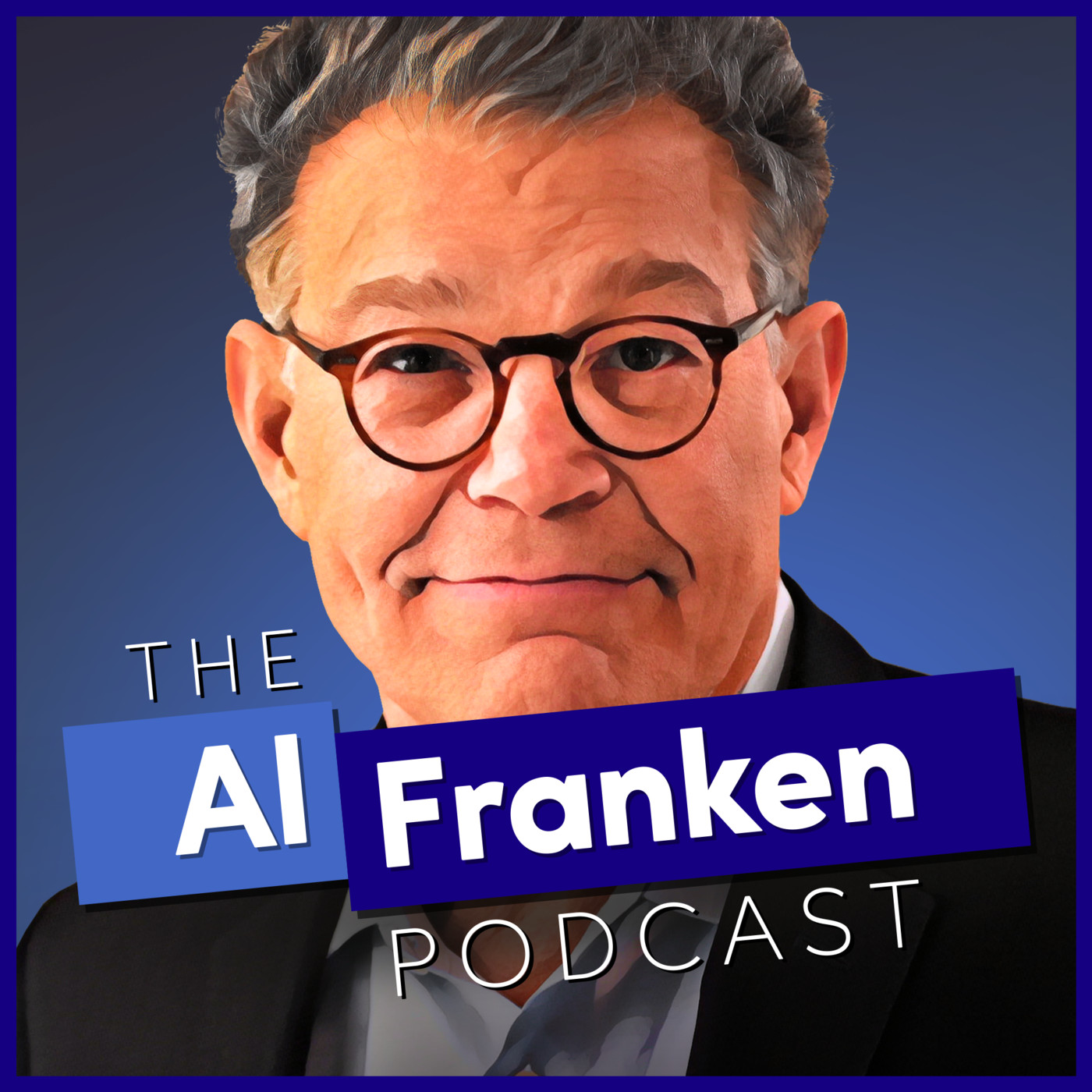 The documents? January 6th? The Raffensperger call?
See Privacy Policy at https://art19.com/privacy and California Privacy Notice at https://art19.com/privacy#do-not-sell-my-info.
---
BEST OF: The Day the President Laughed!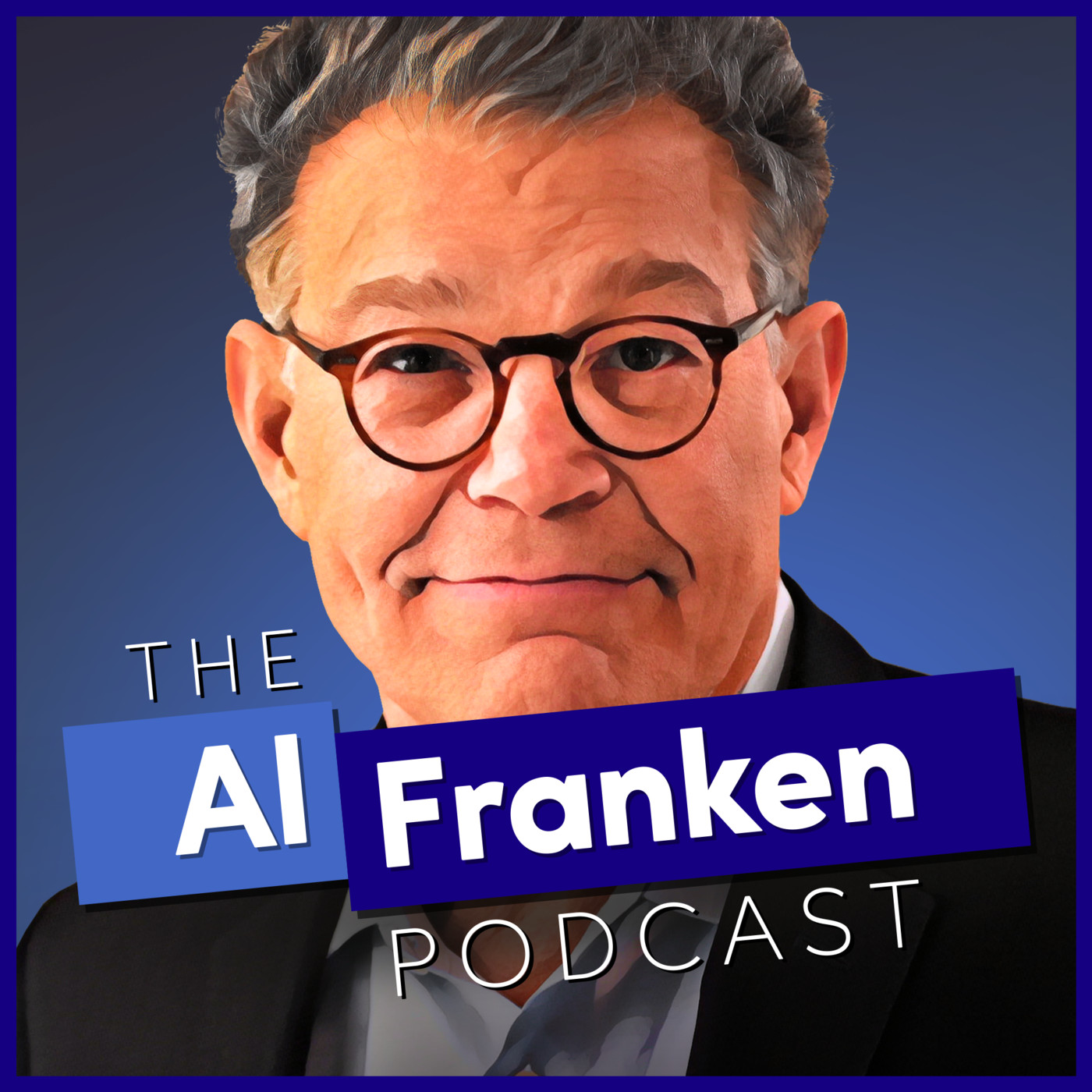 The Trump Kids Offer a Prize to Whoever Can Make Their Father Laugh 
See Privacy Policy at https://art19.com/privacy and California Privacy Notice at https://art19.com/privacy#do-not-sell-my-info.
---
BEST OF: Anne Nelson on the Right Wing Shadow Network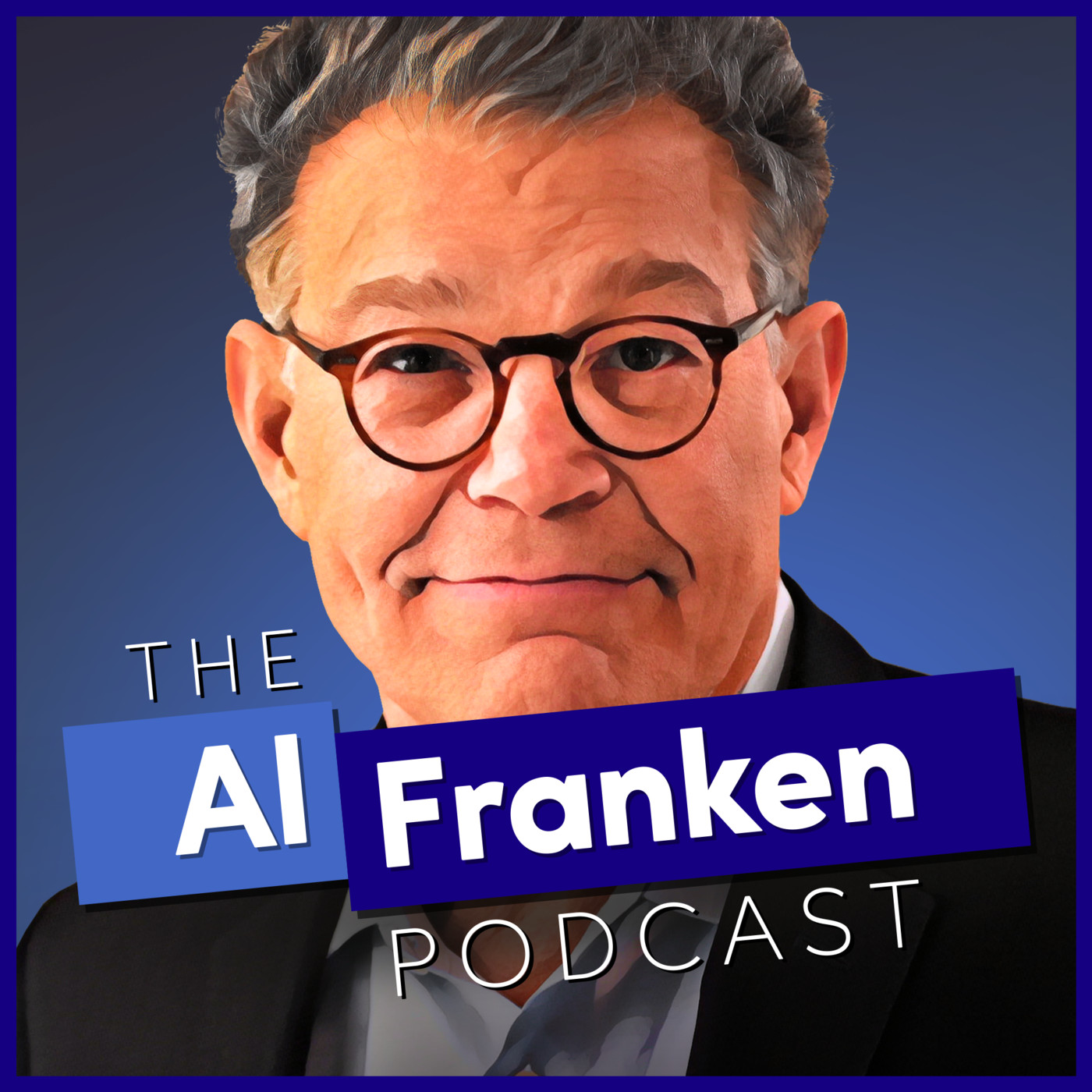 The journalist/author discusses the secret hub of the radical right
See Privacy Policy at https://art19.com/privacy and California Privacy Notice at https://art19.com/privacy#do-not-sell-my-info.
---
Alexander Vindman on Ukraine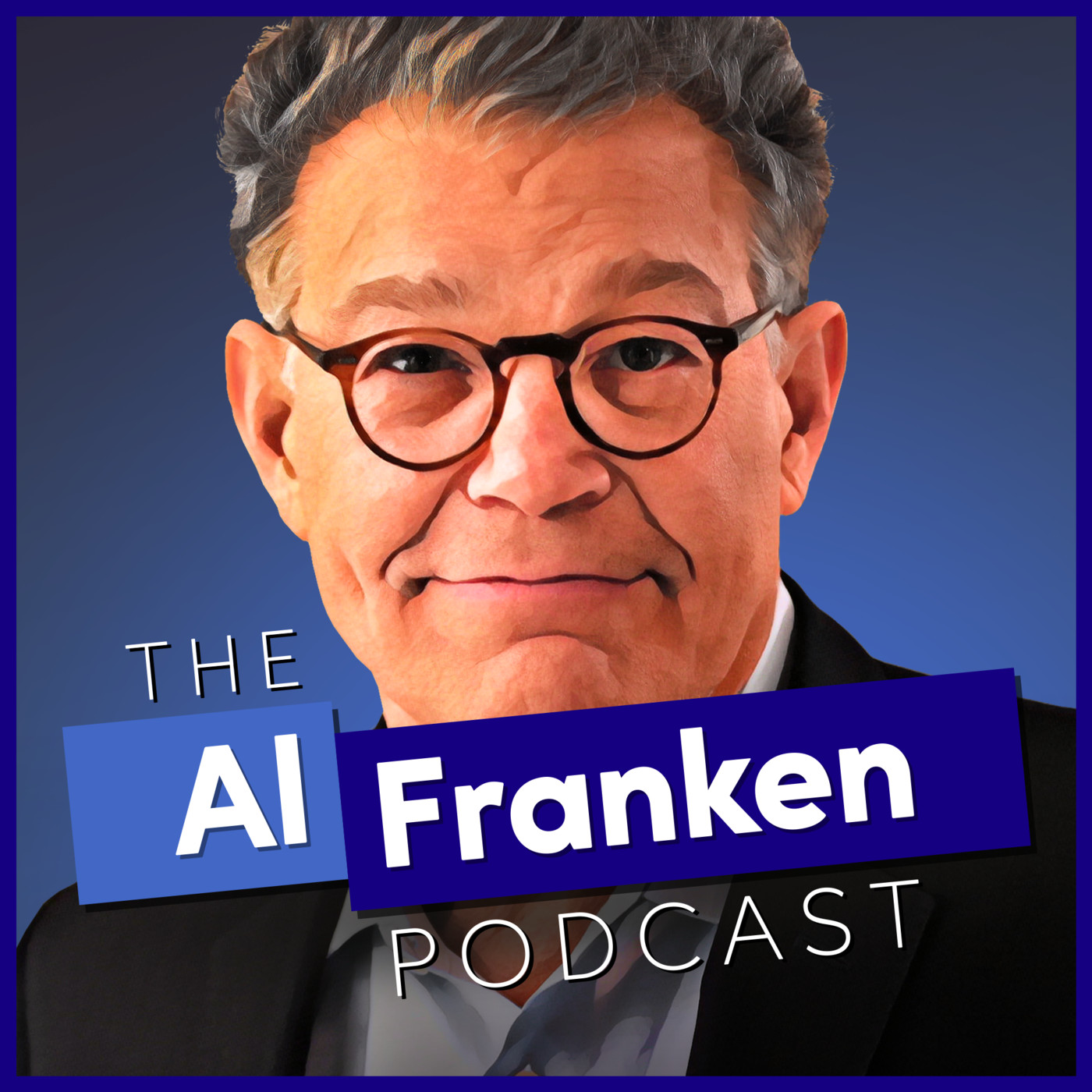 The former NSC Director of Eastern Europe Affairs on The War
See Privacy Policy at https://art19.com/privacy and California Privacy Notice at https://art19.com/privacy#do-not-sell-my-info.
---
Rob Delaney – On the Loss of His 2-Year-Old, Henry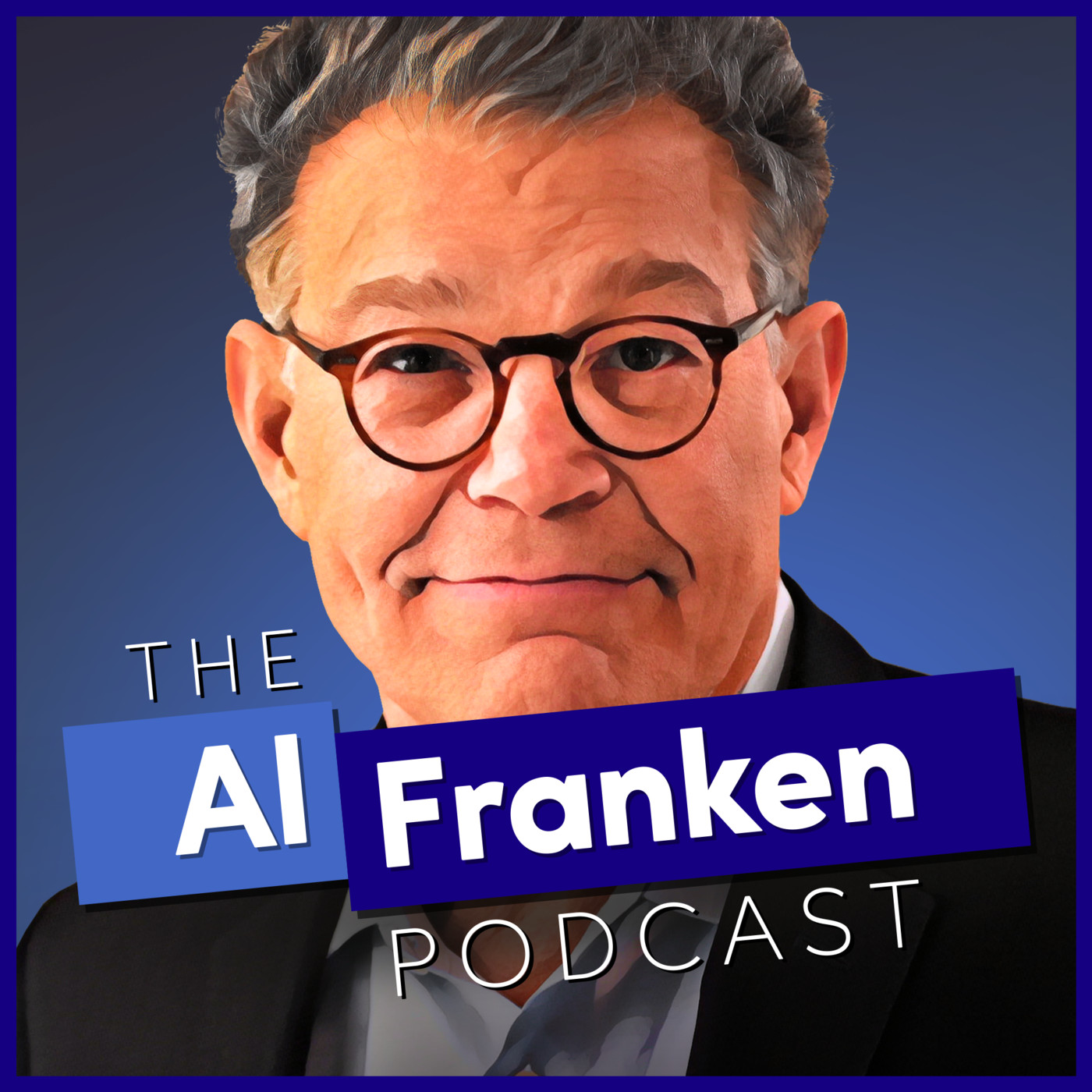 And his heartbreaking, raw, and, yes, funny book, A Heart That Works
See Privacy Policy at https://art19.com/privacy and California Privacy Notice at https://art19.com/privacy#do-not-sell-my-info.
---
Jeremy Peters Traces the GOP's Descent to Trump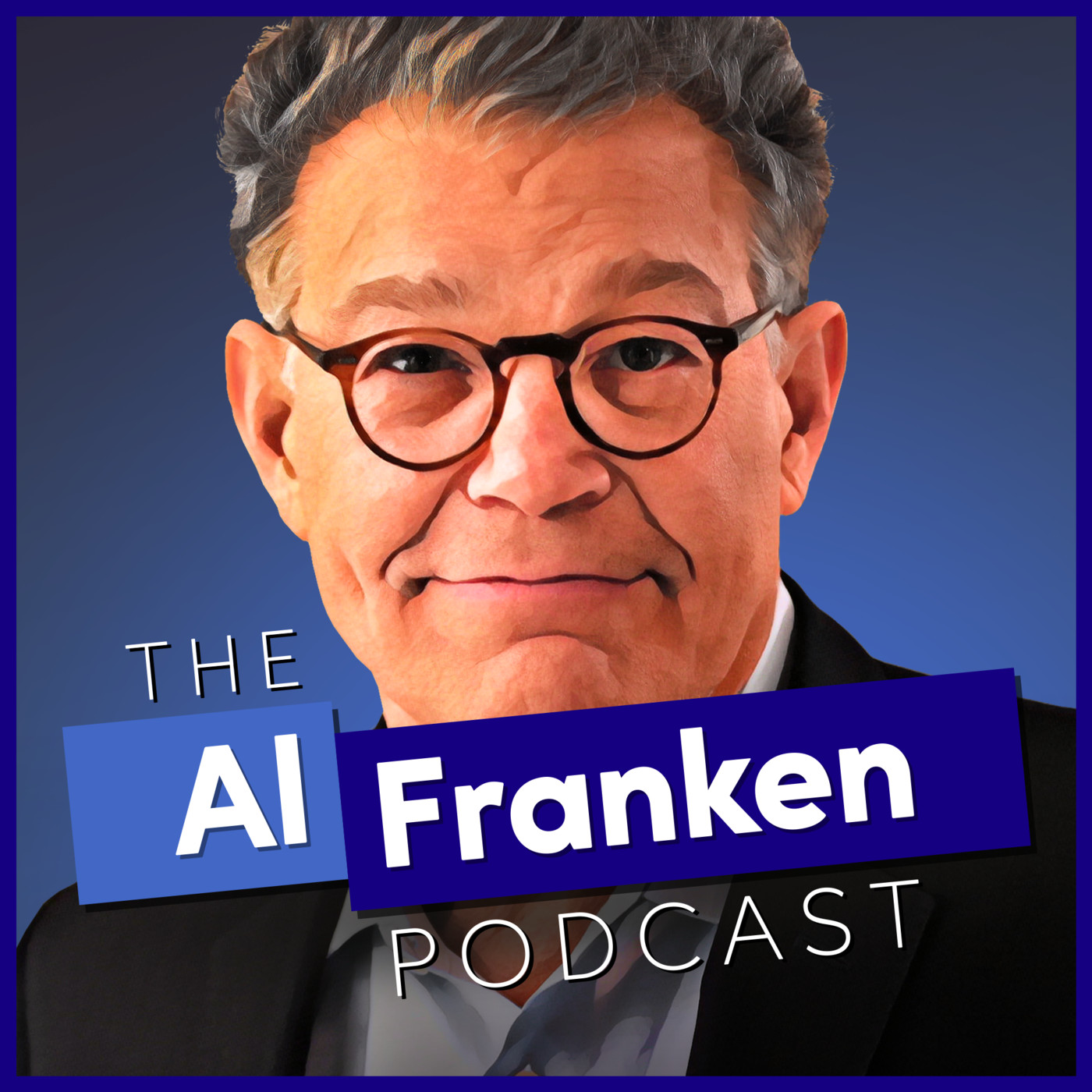 The NYT journalist on How the Nutcase Right Took Over the GOP
See Privacy Policy at https://art19.com/privacy and California Privacy Notice at https://art19.com/privacy#do-not-sell-my-info.
---
Sen. Heidi Heitkamp on The Midterms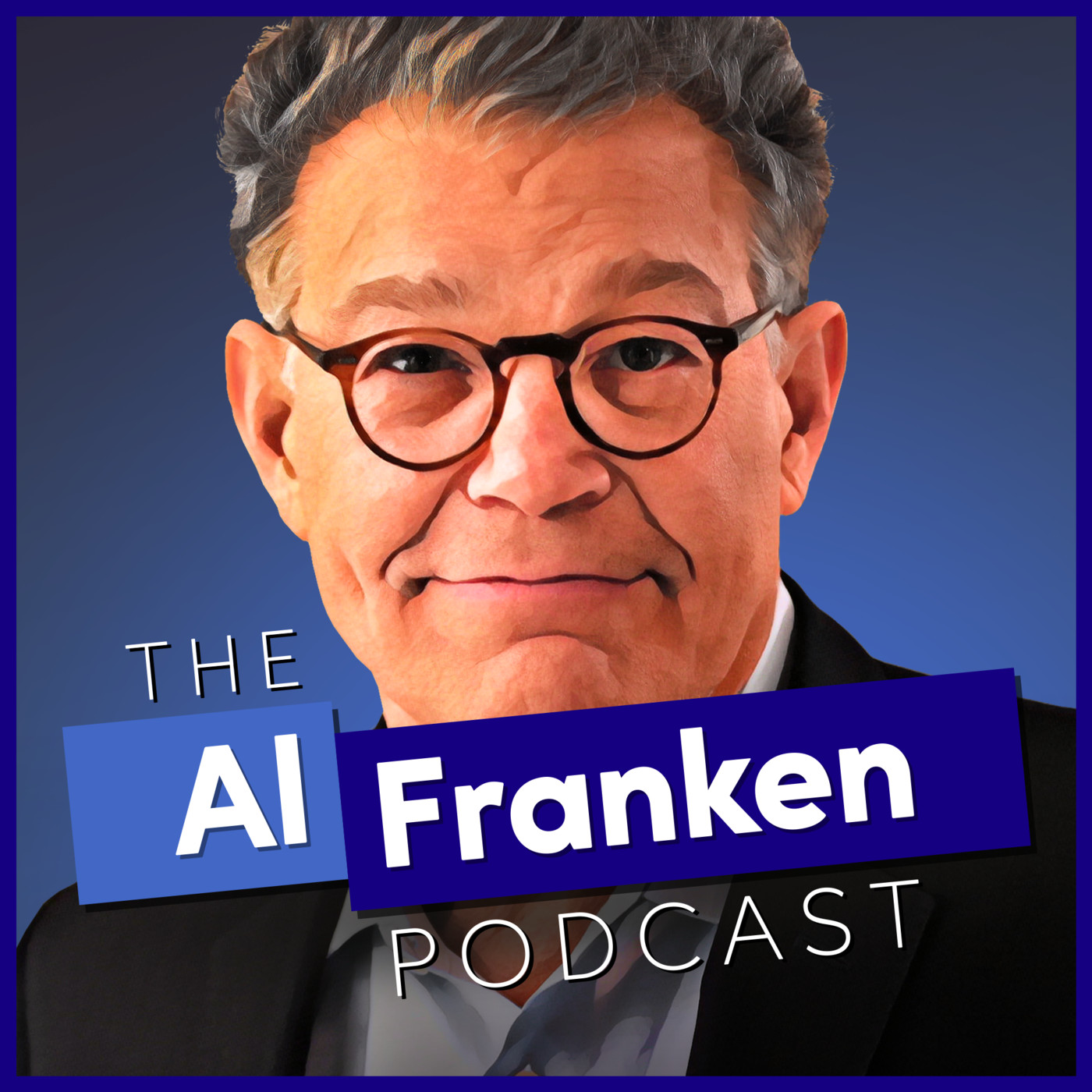 A Fun One – For a Change!
See Privacy Policy at https://art19.com/privacy and California Privacy Notice at https://art19.com/privacy#do-not-sell-my-info.
---
BONUS EPISODE: My Genius Hearing Parody on WHAT THE HACK!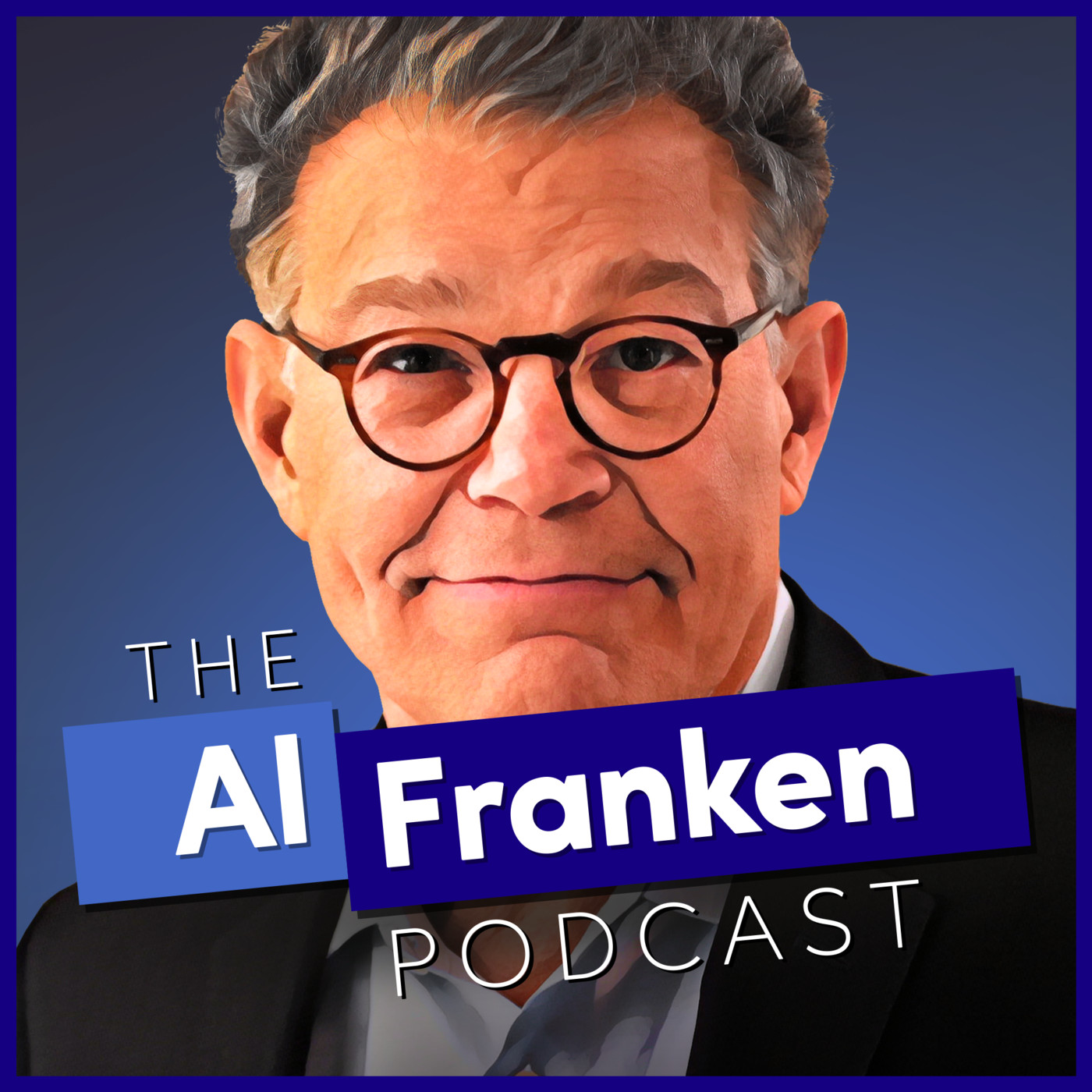 Me as Bernie, Grassley, Sherrod, Collins, and McConnell
See Privacy Policy at https://art19.com/privacy and California Privacy Notice at https://art19.com/privacy#do-not-sell-my-info.
---
Norm Ornstein on The Wave That Didn't Happen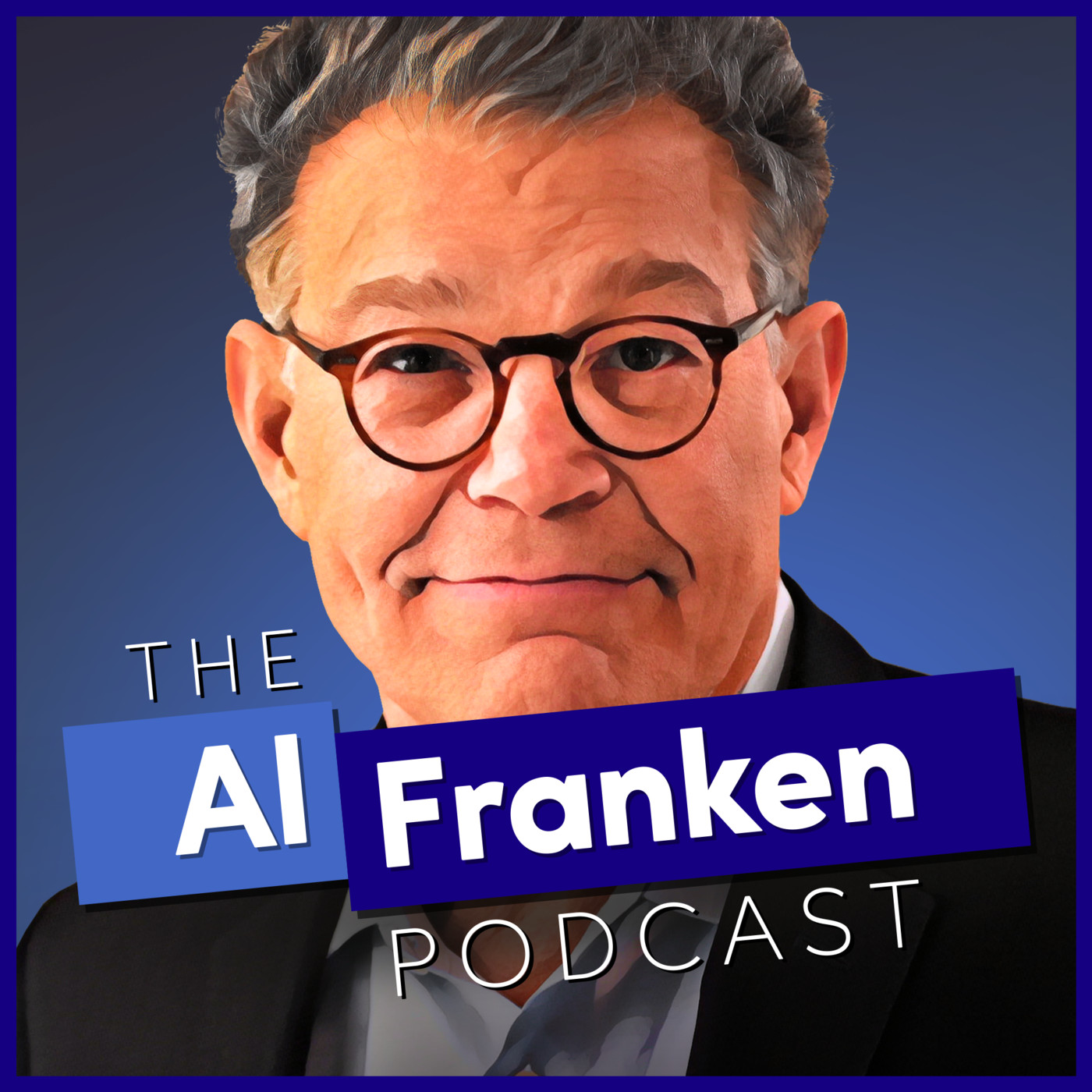 And what it means.
See Privacy Policy at https://art19.com/privacy and California Privacy Notice at https://art19.com/privacy#do-not-sell-my-info.
---
Cecile Richards and David Axelrod on The Midterms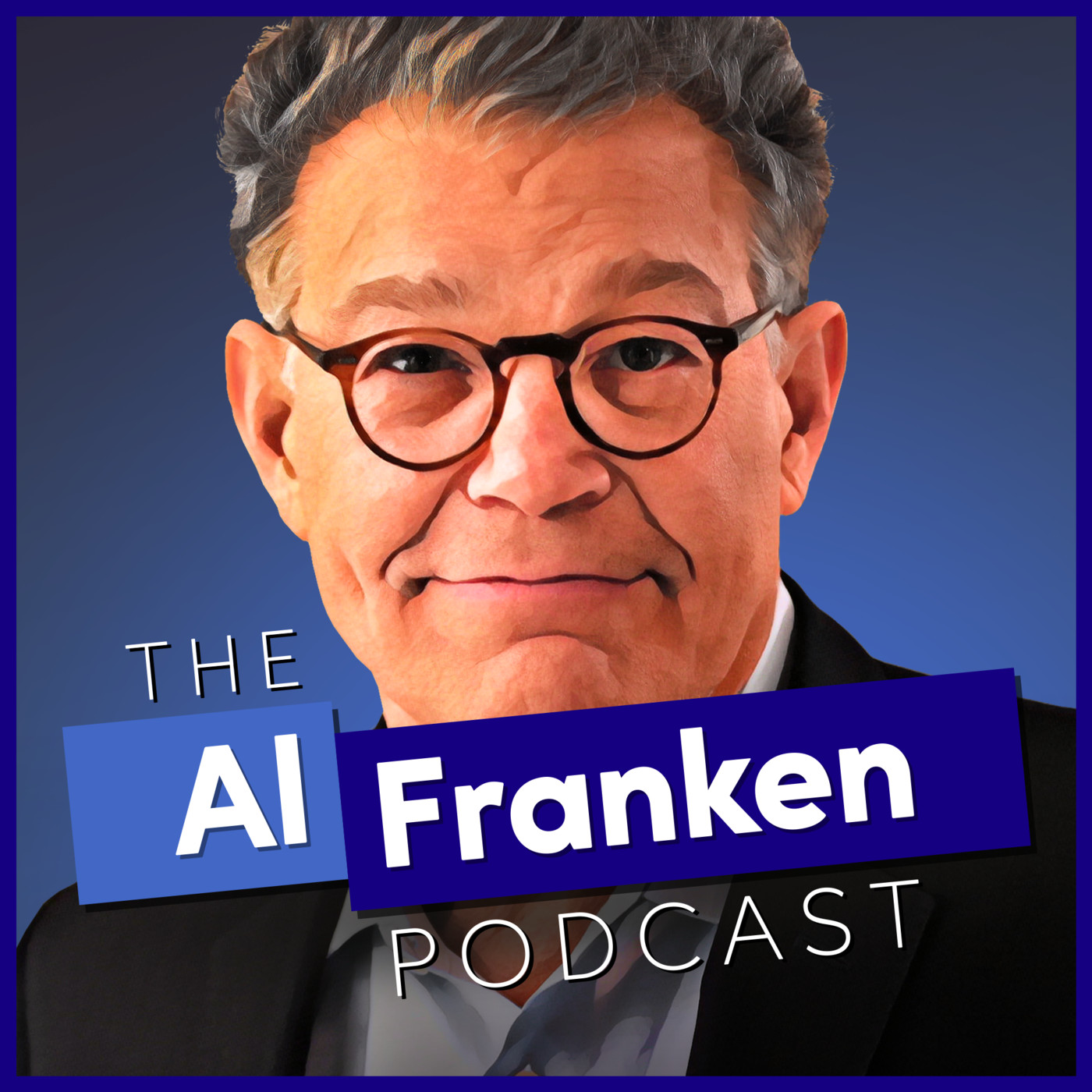 Our first one recorded in front of a live audience!
See Privacy Policy at https://art19.com/privacy and California Privacy Notice at https://art19.com/privacy#do-not-sell-my-info.
---
Laboratories of Autocracy – David Pepper – It's the States, Stupid!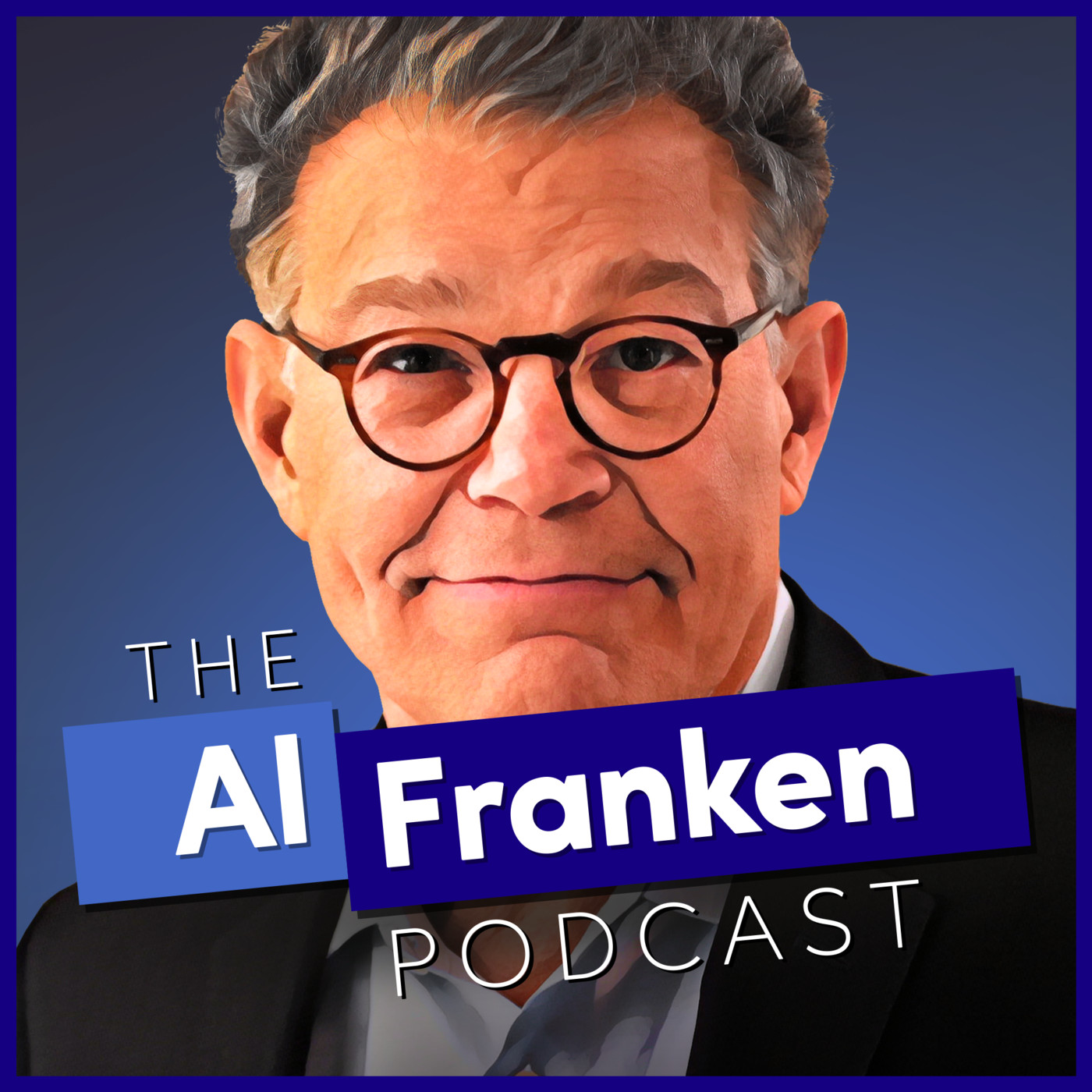 The former Ohio Democratic State Chair on how state legislatures are dismantling democracy.
See Privacy Policy at https://art19.com/privacy and California Privacy Notice at https://art19.com/privacy#do-not-sell-my-info.
---
MI Sec. of State Jocelyn Benson and Journalist Ari Berman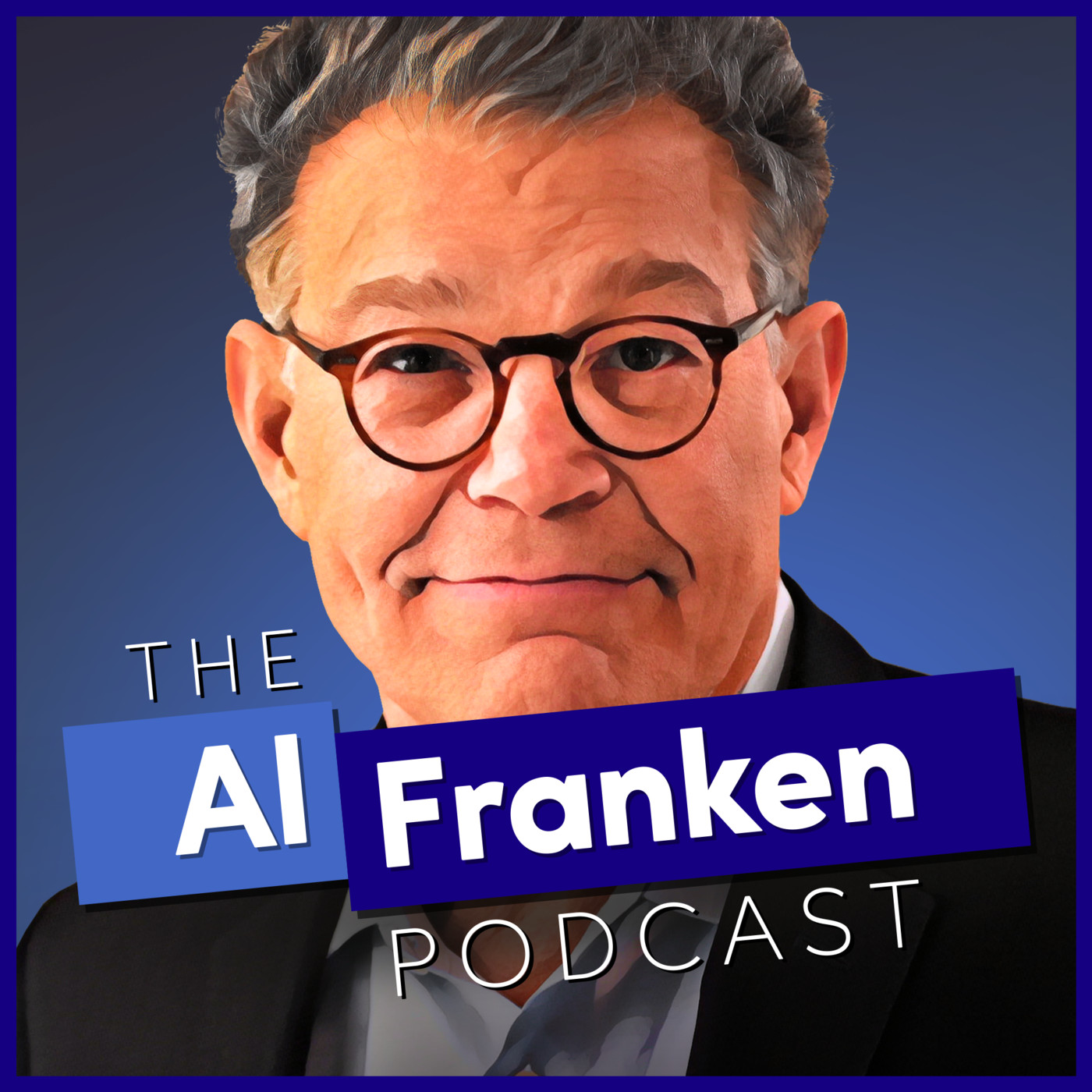 Our Democracy Under Threat
See Privacy Policy at https://art19.com/privacy and California Privacy Notice at https://art19.com/privacy#do-not-sell-my-info.
---
Author Will Bunch – The Cost of College as The Source of Our Division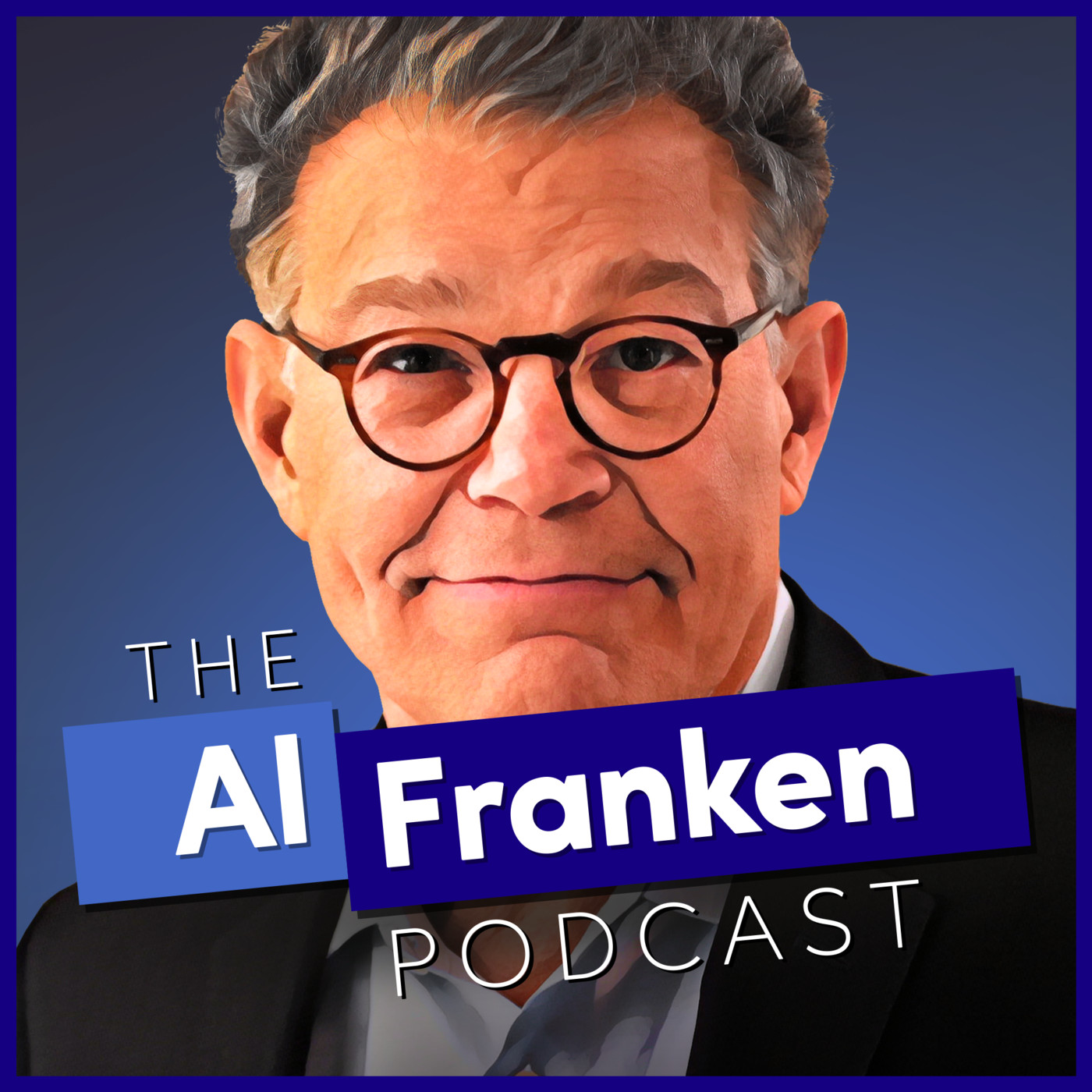 The GI Bill & Free College United Us. Today's Steep Cost Has Created Deep Resentment
See Privacy Policy at https://art19.com/privacy and California Privacy Notice at https://art19.com/privacy#do-not-sell-my-info.
---
Tim Miller, Former GOP Operative, on Why His Cohorts Caved To Trump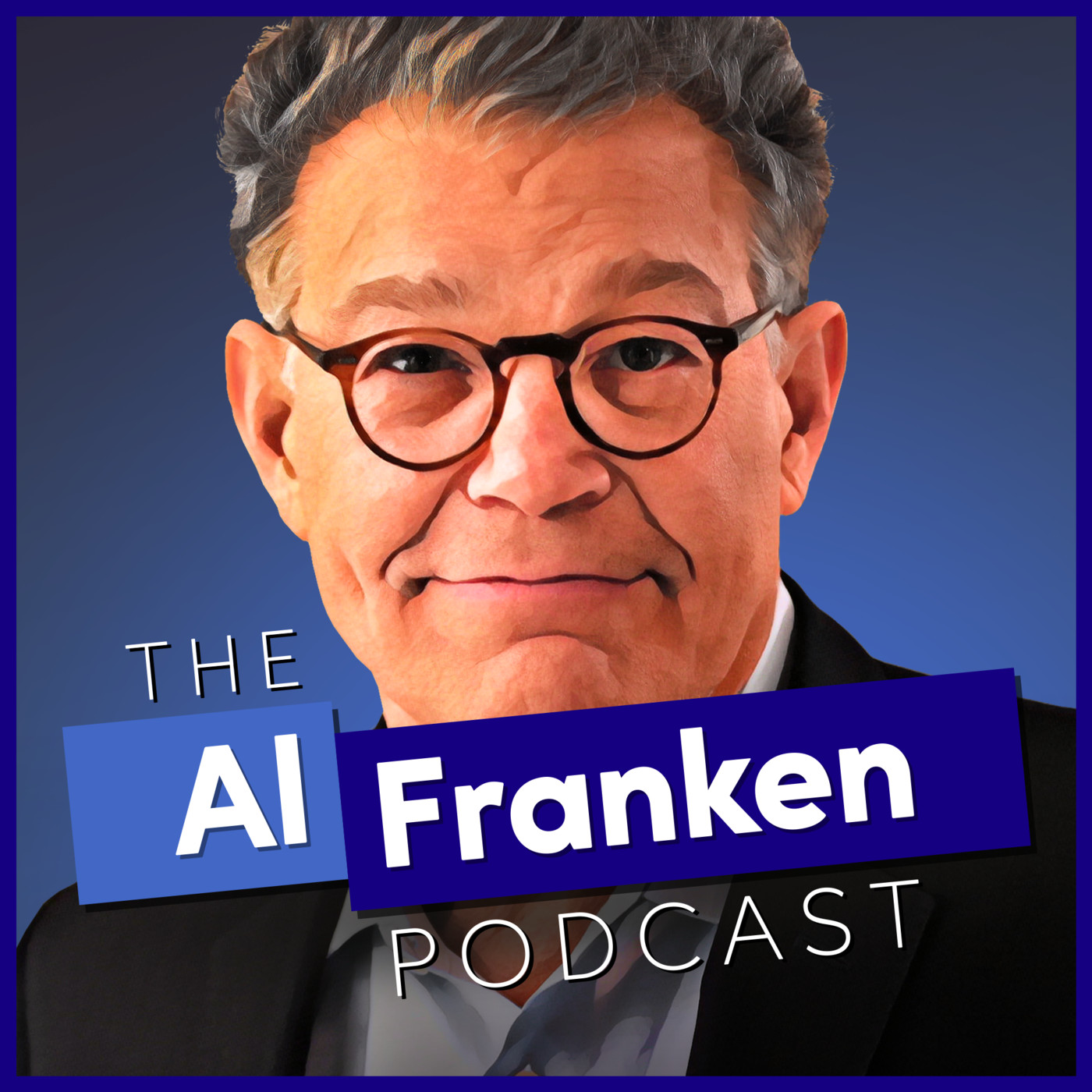 In his book, Why We Did It, Miller tells why they did it.
See Privacy Policy at https://art19.com/privacy and California Privacy Notice at https://art19.com/privacy#do-not-sell-my-info.
---
Sarah Silverman – AGAIN!!!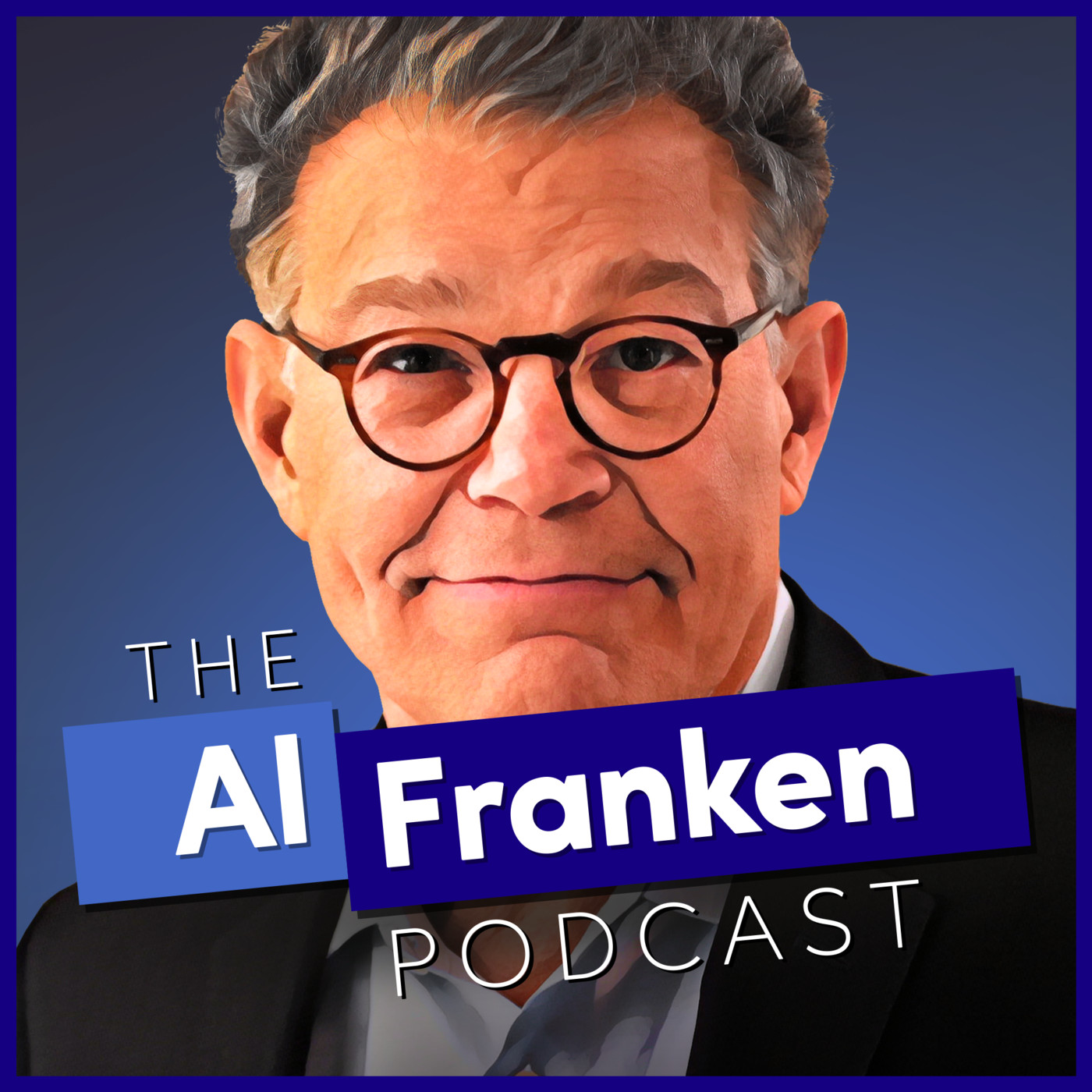 She's great!
See Privacy Policy at https://art19.com/privacy and California Privacy Notice at https://art19.com/privacy#do-not-sell-my-info.
---
Dahlia Lithwick On Her Inspiring New Book – LADY JUSTICE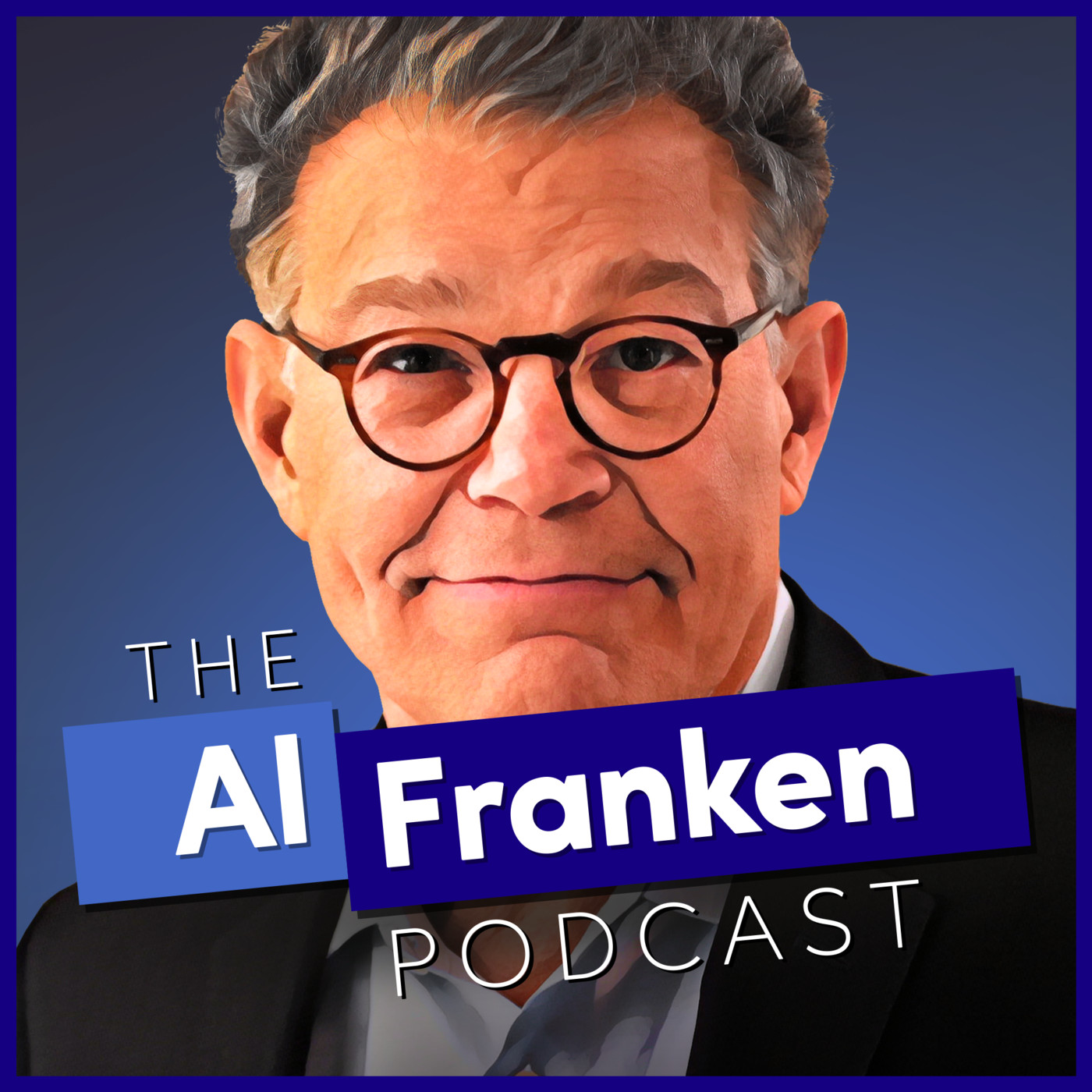 Lithwick profiles heroic women attorneys who stepped up to fight injustice and won!
See Privacy Policy at https://art19.com/privacy and California Privacy Notice at https://art19.com/privacy#do-not-sell-my-info.
---
NY Times Columnist Paul Krugman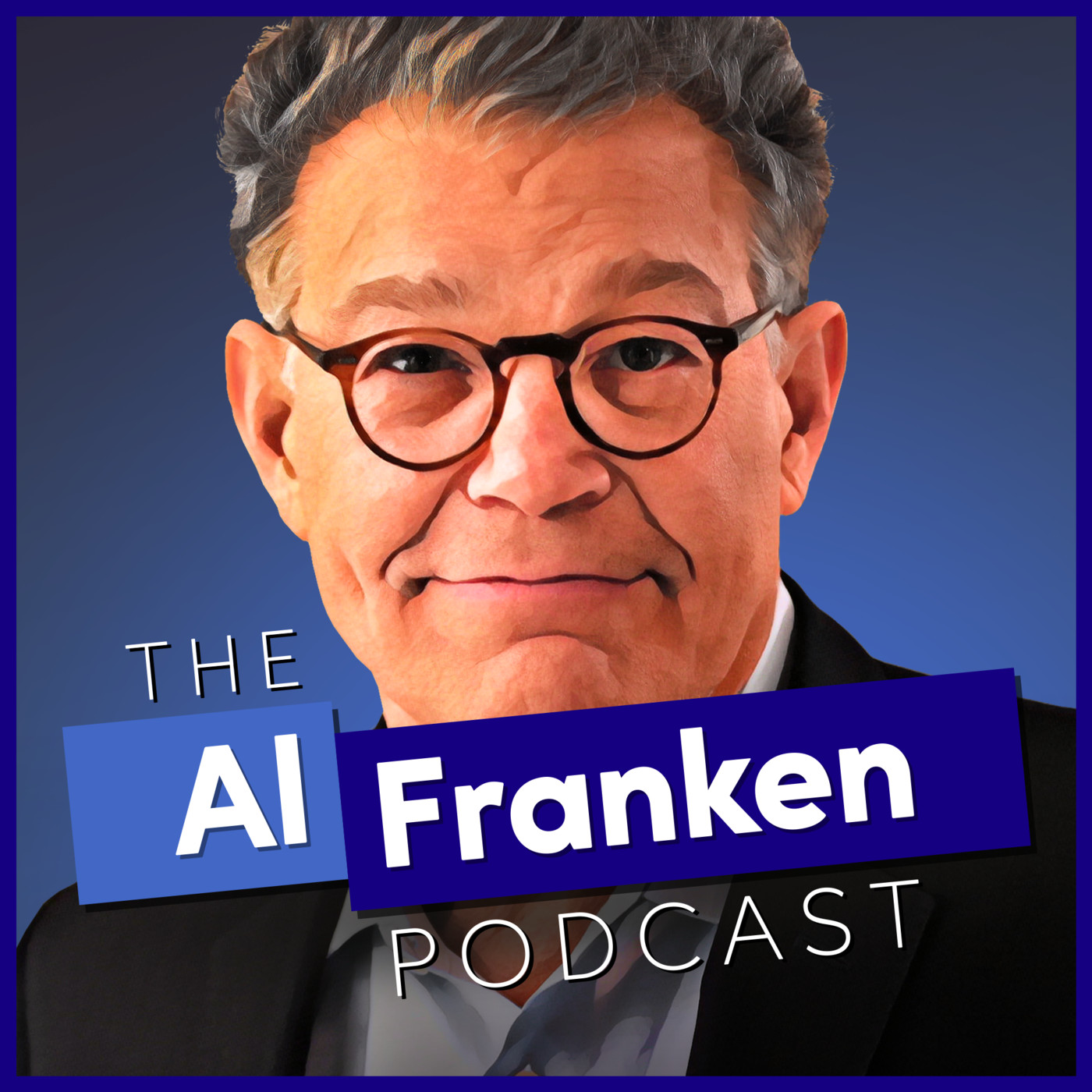 On the economy
See Privacy Policy at https://art19.com/privacy and California Privacy Notice at https://art19.com/privacy#do-not-sell-my-info.
---
Neal Katyal – Does Garland Indict Trump?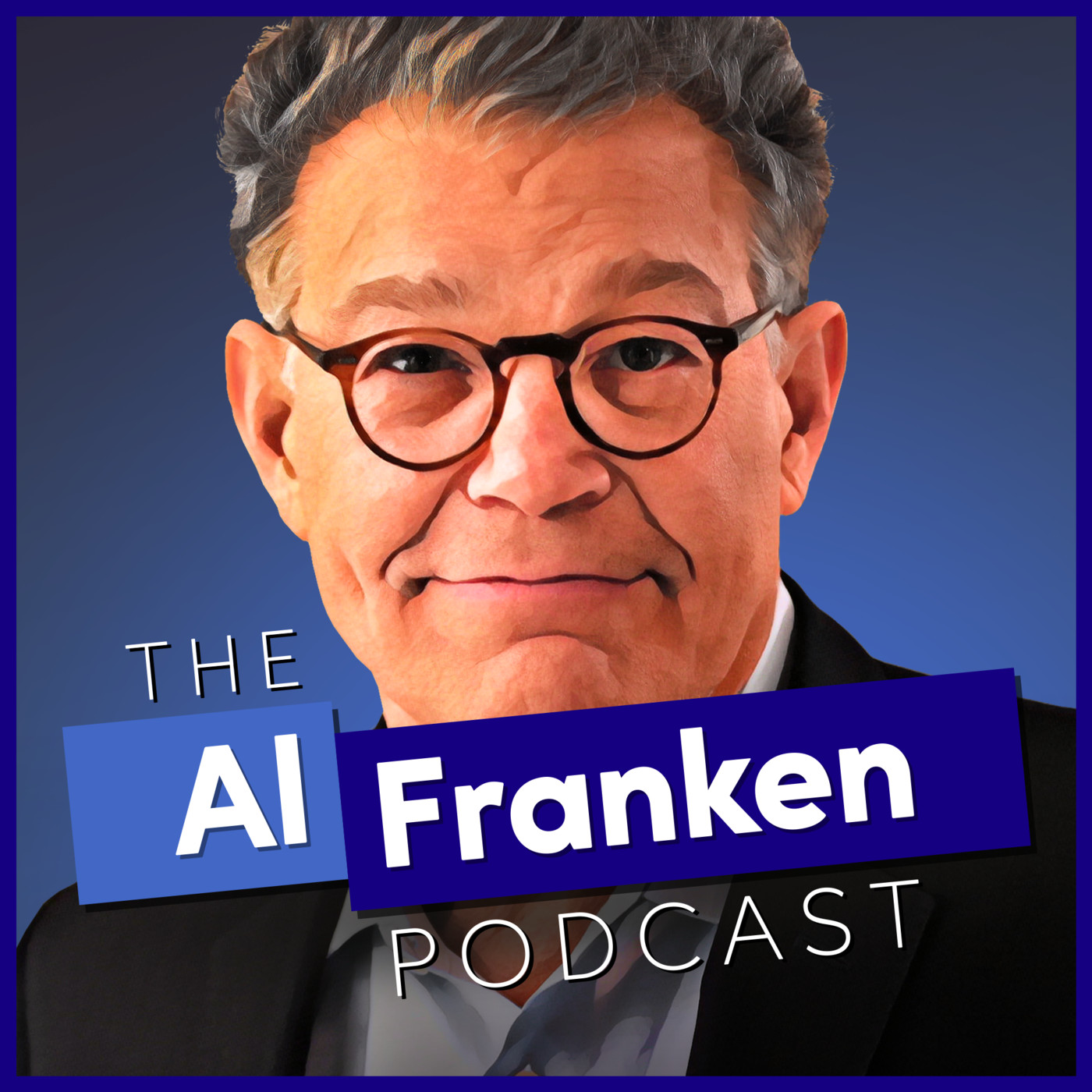 And On What Charges?
See Privacy Policy at https://art19.com/privacy and California Privacy Notice at https://art19.com/privacy#do-not-sell-my-info.
---
Sandy Hook Mom Nicole Hockley and Former NRA Big-Wig Ryan Busse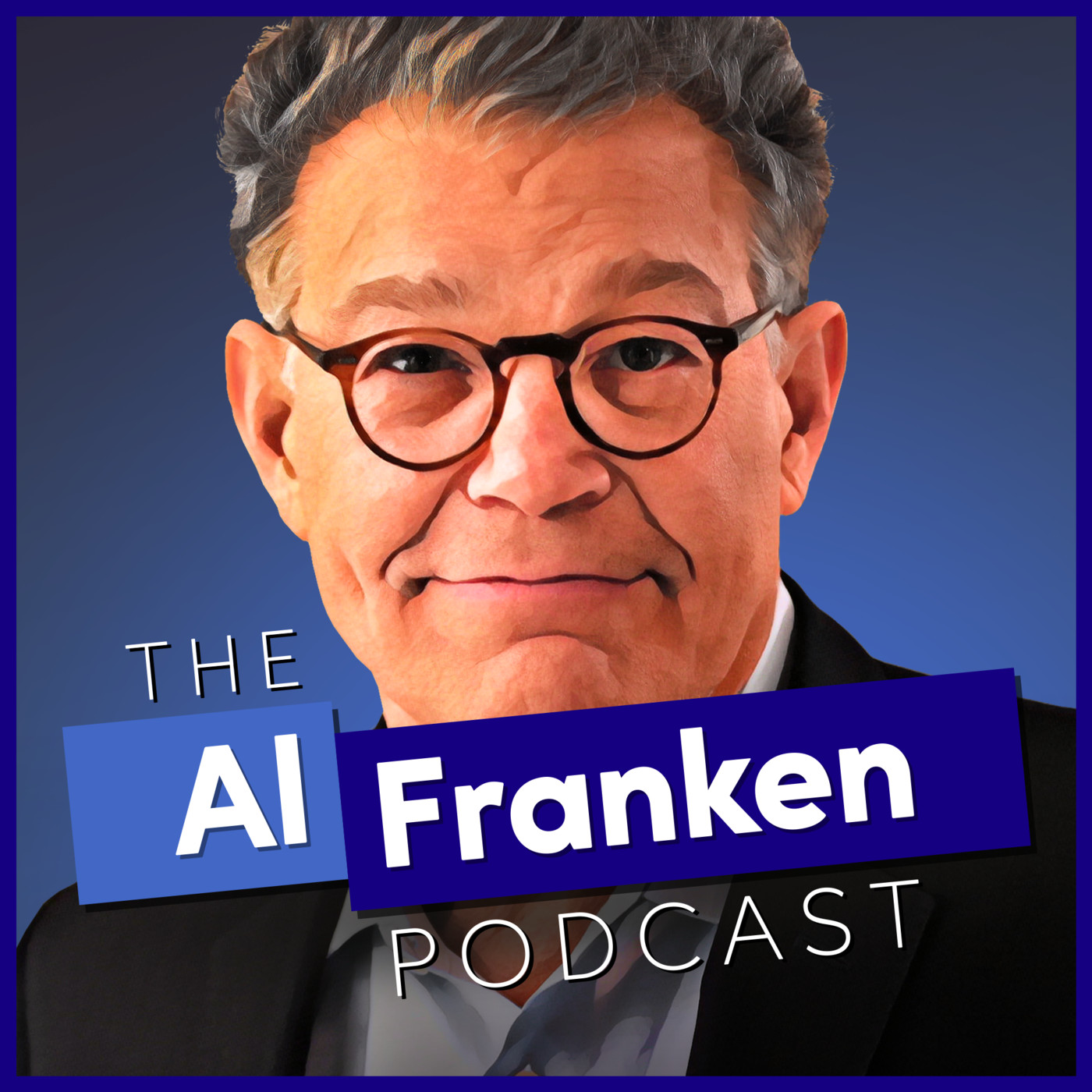 A Great One!
See Privacy Policy at https://art19.com/privacy and California Privacy Notice at https://art19.com/privacy#do-not-sell-my-info.
---
Cecile Richards on Dobbs and the Midterms!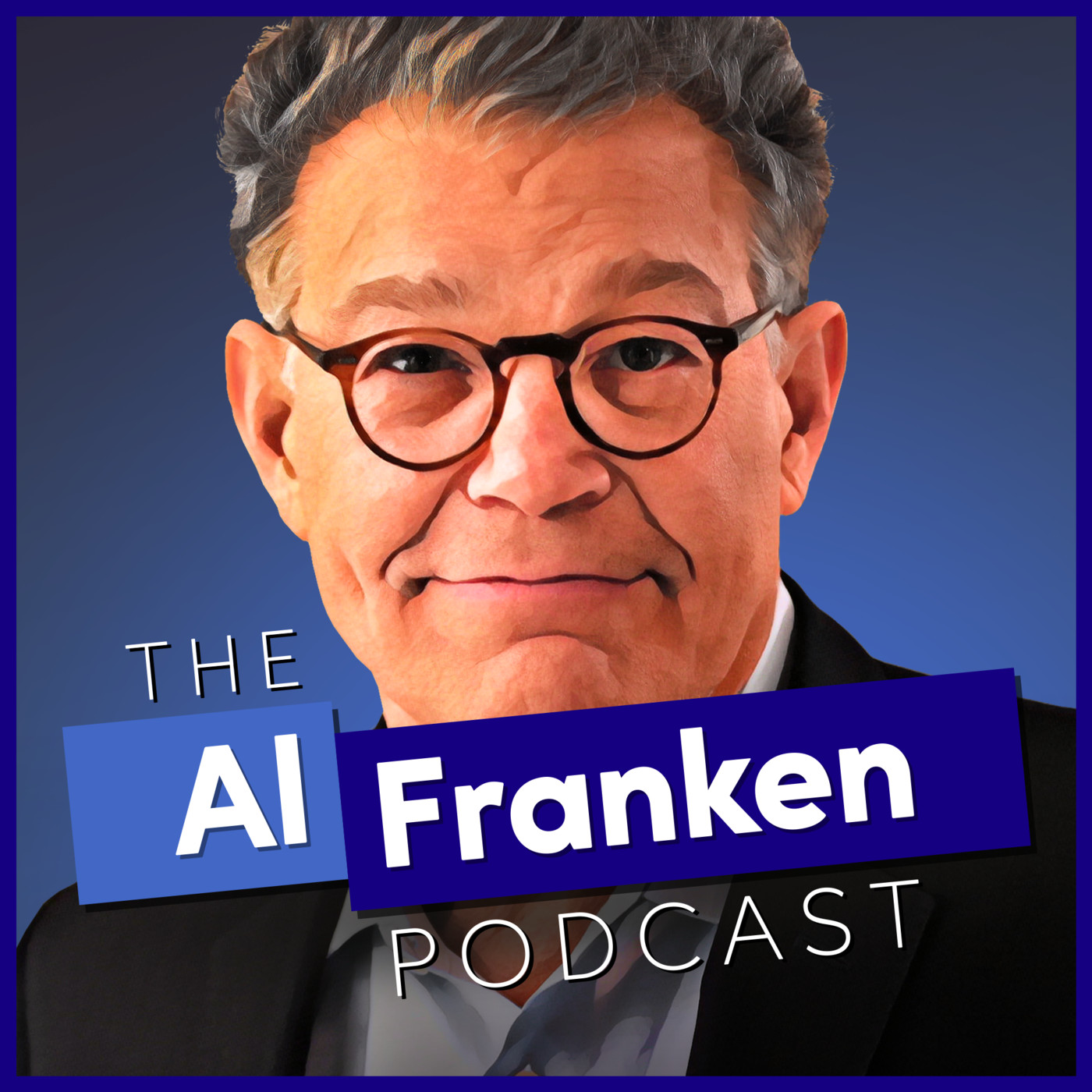 Richards Discusses Roe-vember
See Privacy Policy at https://art19.com/privacy and California Privacy Notice at https://art19.com/privacy#do-not-sell-my-info.
---
THE MIDTERMS - John Anzalone and D. Taylor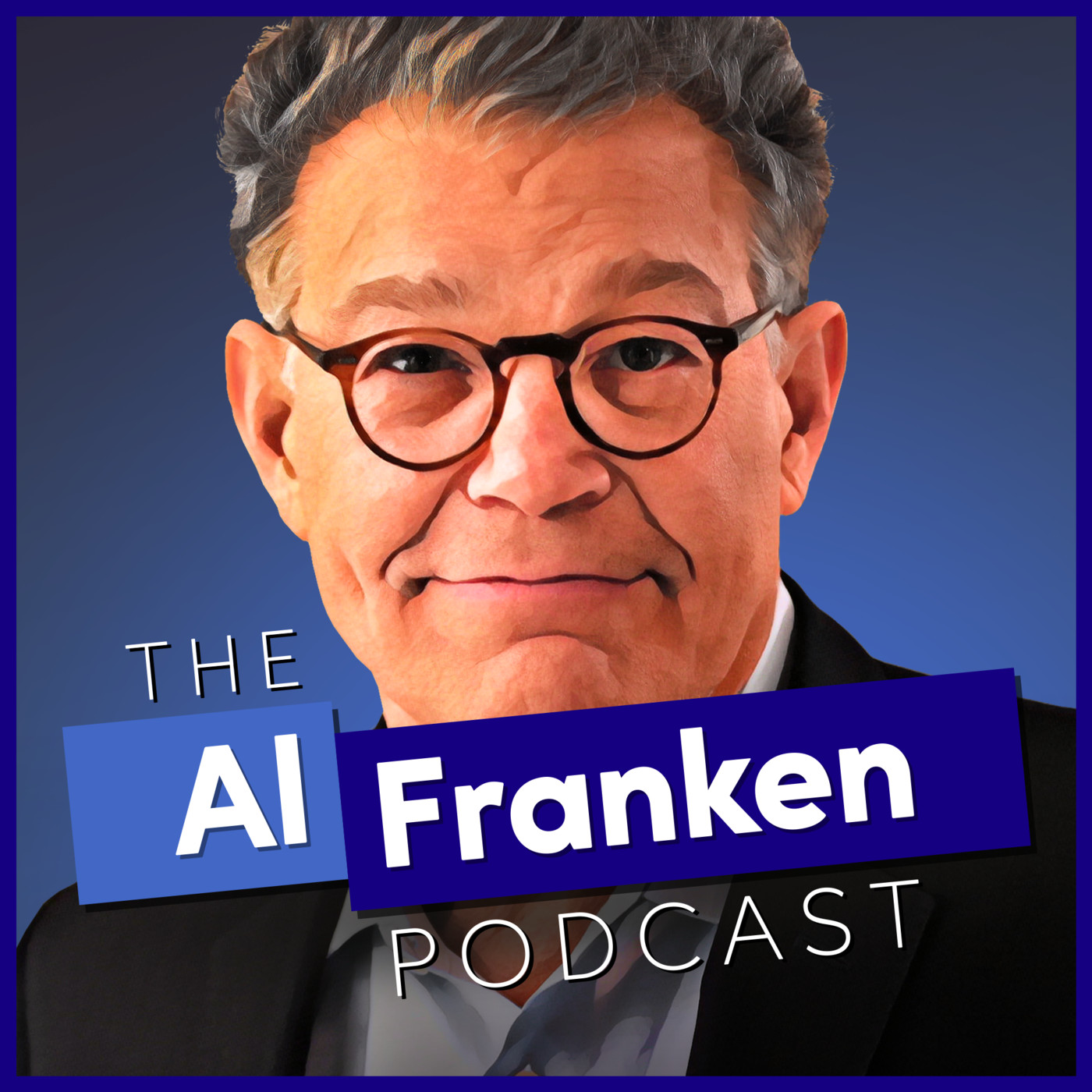 Biden's Pollster, John Anzalone, and Hospitality Workers Union President, D. Taylor
See Privacy Policy at https://art19.com/privacy and California Privacy Notice at https://art19.com/privacy#do-not-sell-my-info.
---
The Authors of "His Name is George Floyd" - Robert Samuels and Toluse Olorunnipa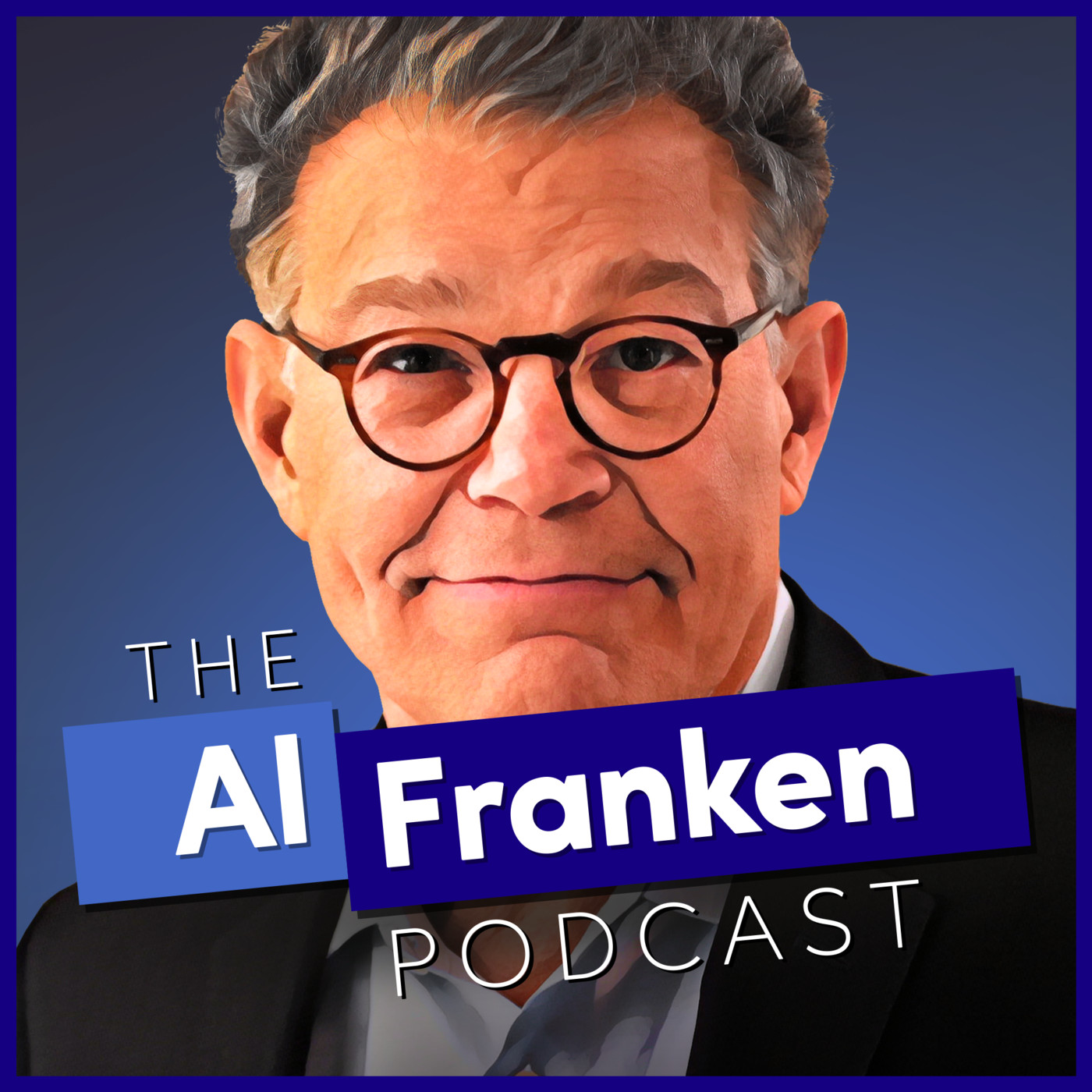 Heartbreaking Bio of a Loving Son & Friend & Systemic Racism
See Privacy Policy at https://art19.com/privacy and California Privacy Notice at https://art19.com/privacy#do-not-sell-my-info.
---
Mark Leibovich on his #1 NYT bestseller, Thank You For Your Servitude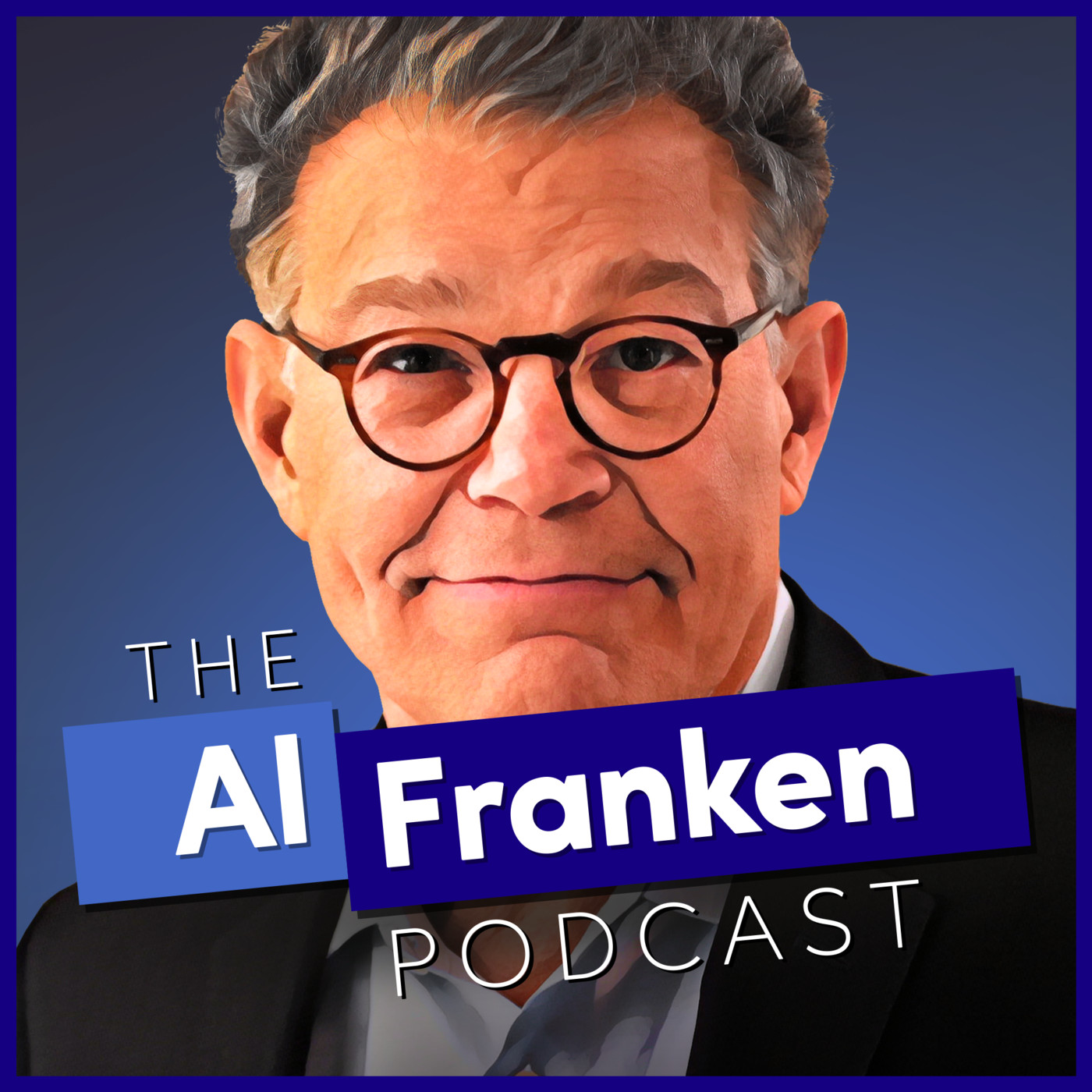 Leibovich eviscerates the GOP politicians who caved to Trump.
See Privacy Policy at https://art19.com/privacy and California Privacy Notice at https://art19.com/privacy#do-not-sell-my-info.
---
Russia-Born Journalist Julia Ioffe Gives an Update on Ukraine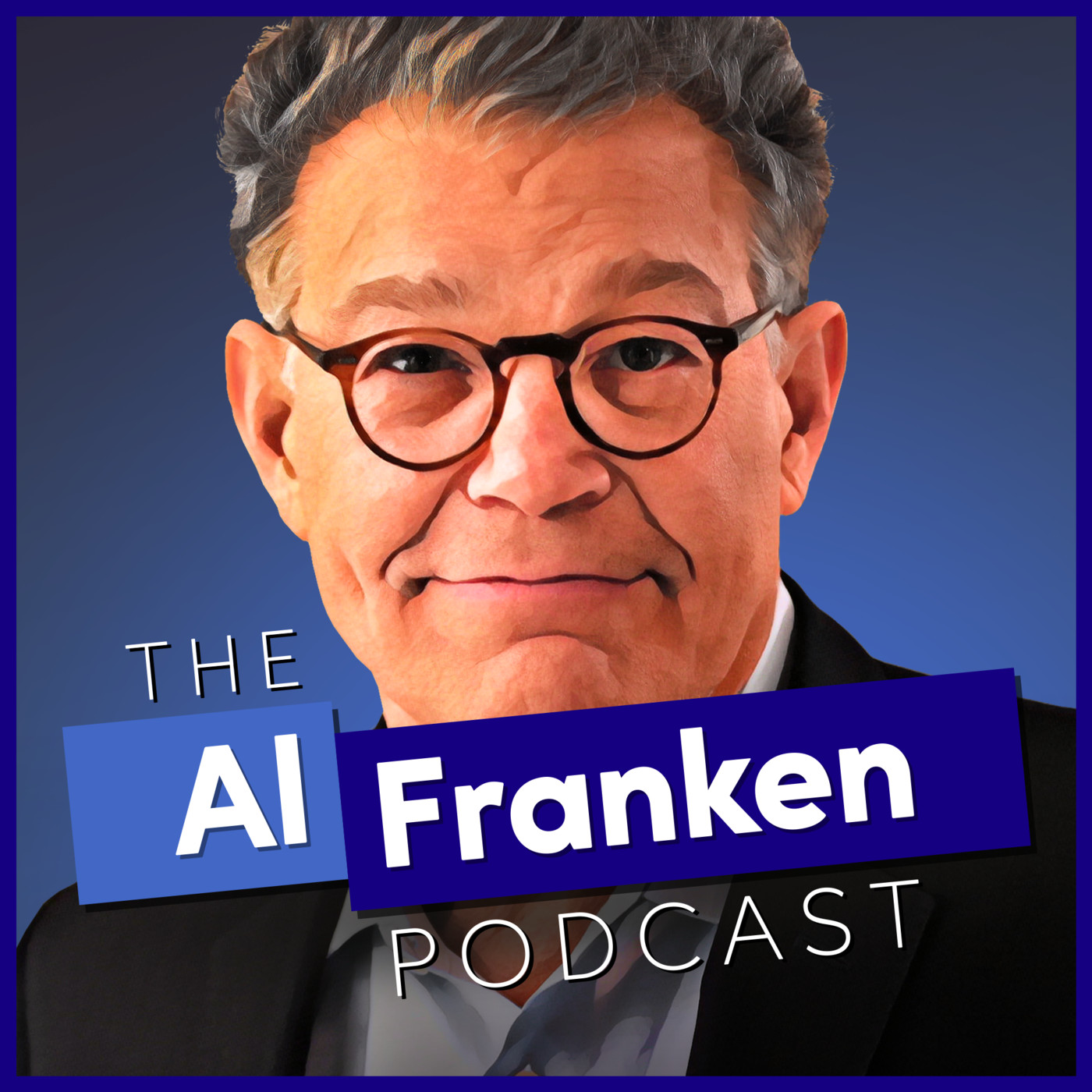 It's depressing....
See Privacy Policy at https://art19.com/privacy and California Privacy Notice at https://art19.com/privacy#do-not-sell-my-info.
---
Jason Kander On His Battle With PTSD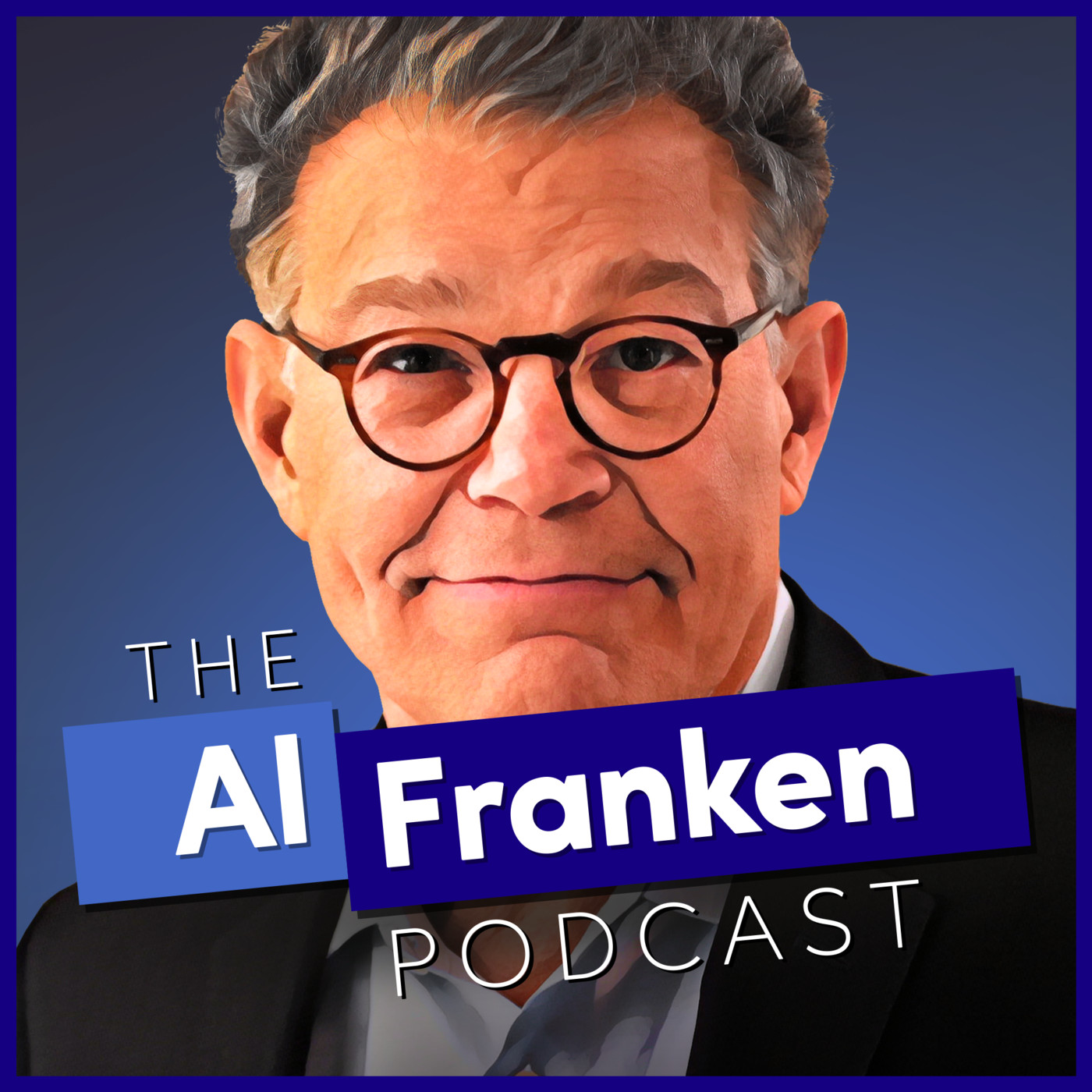 Jason and Al discuss his stunning NYT bestseller, Invisible Storm
See Privacy Policy at https://art19.com/privacy and California Privacy Notice at https://art19.com/privacy#do-not-sell-my-info.
---
Malcolm Nance on The Coming Civil War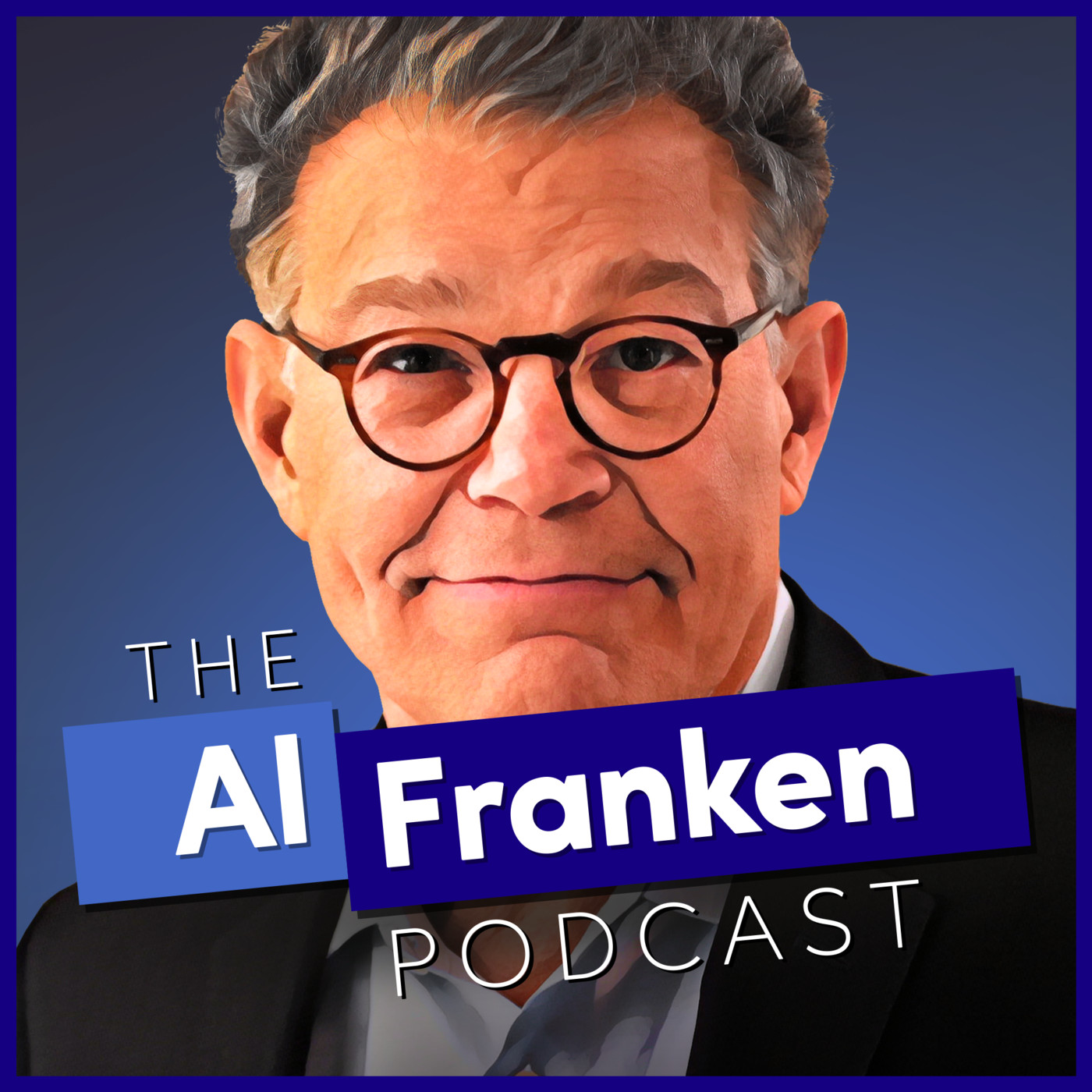 His new book, They Want to Kill Americans, on the clear & present threat.
See Privacy Policy at https://art19.com/privacy and California Privacy Notice at https://art19.com/privacy#do-not-sell-my-info.
---
Dahlia Lithwick on The Horrible SCOTUS Term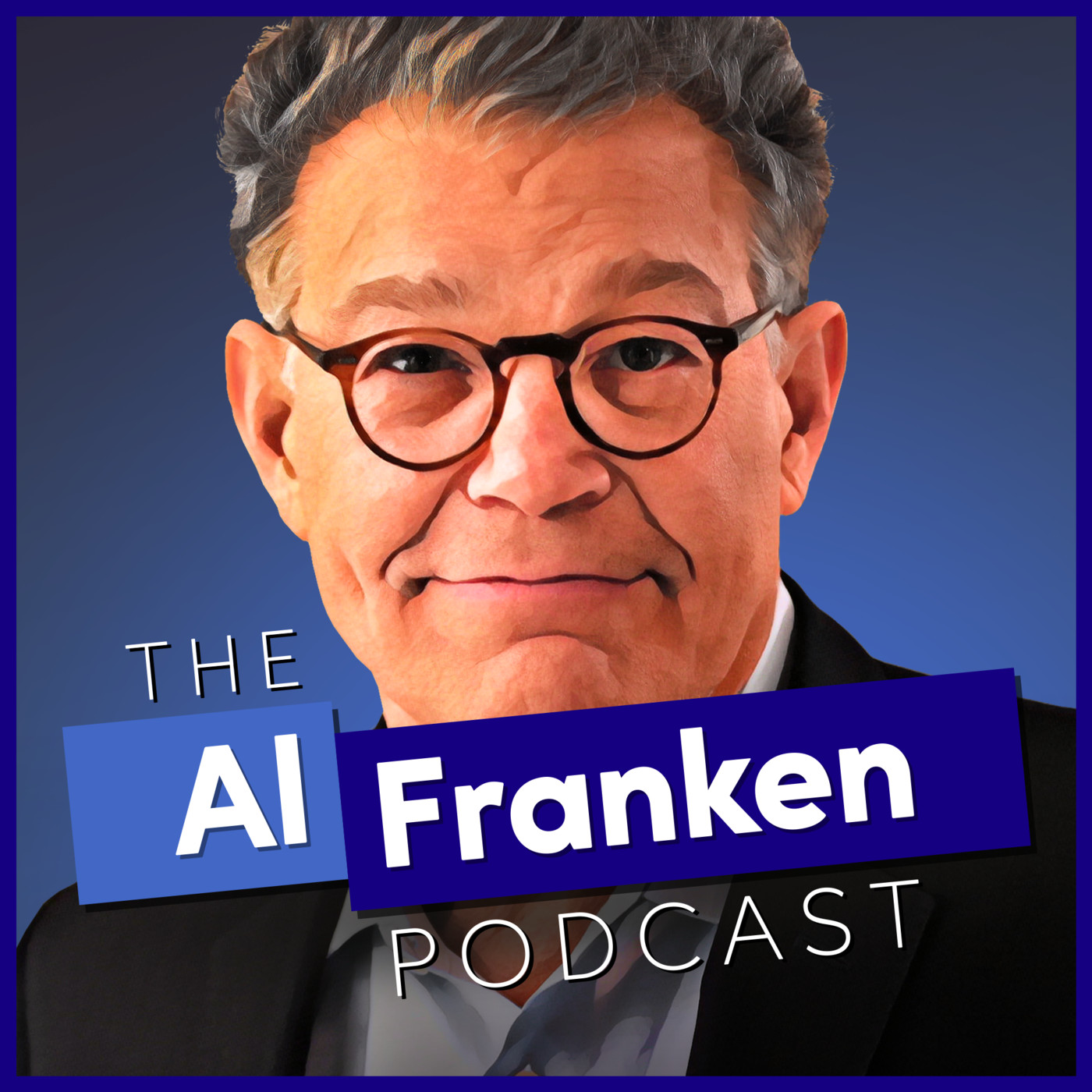 Could Not be Worse. Except Maybe Next Term!
See Privacy Policy at https://art19.com/privacy and California Privacy Notice at https://art19.com/privacy#do-not-sell-my-info.
---
MARTIN SHORT!!!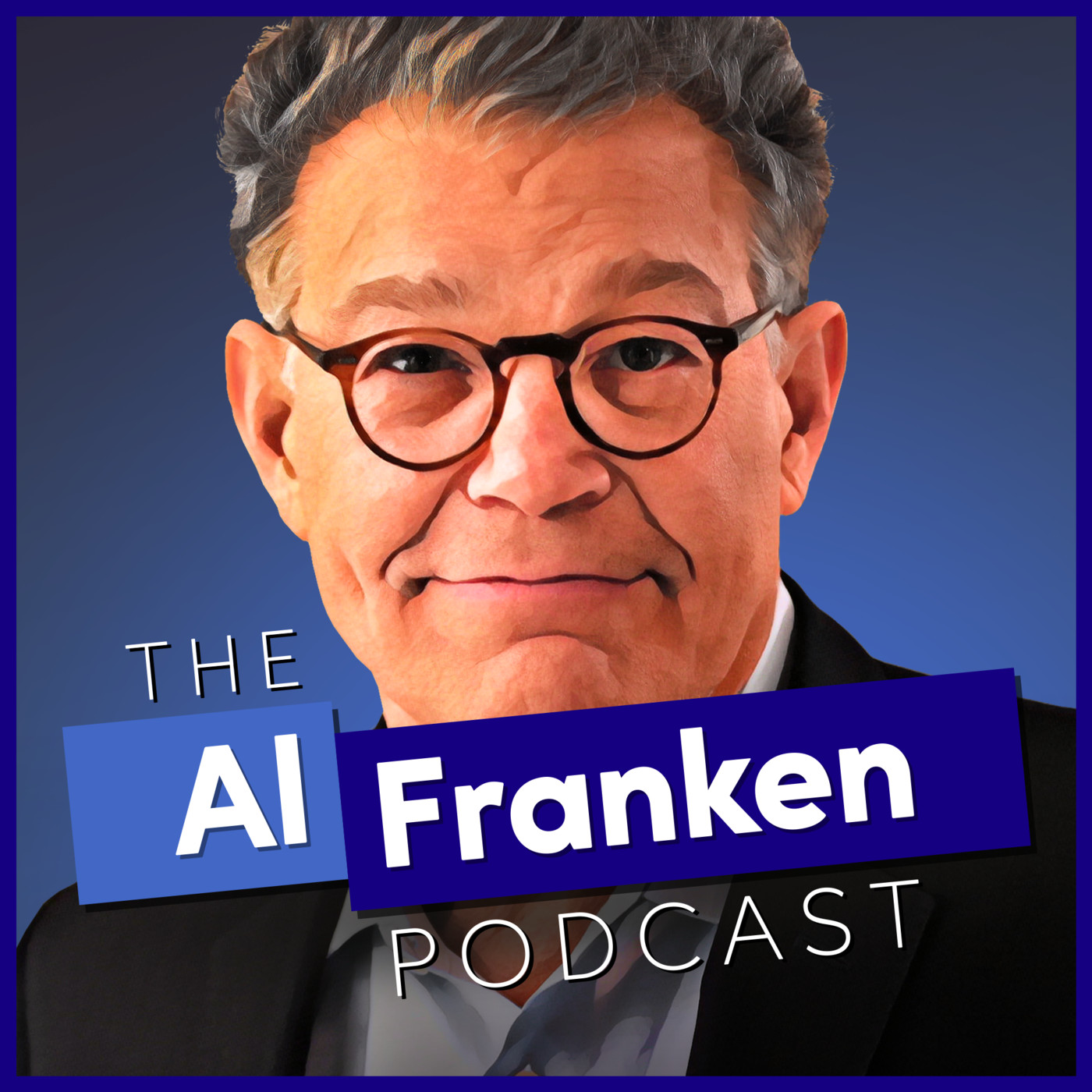 MARTIN SHORT!!! Plus Al Commentary on SCOTUS & Jan. 6.
See Privacy Policy at https://art19.com/privacy and California Privacy Notice at https://art19.com/privacy#do-not-sell-my-info.
---