Thinking Bigger with Kevin Pheley - Motivation, Inspiration & Entrepreneurship.
Subscribe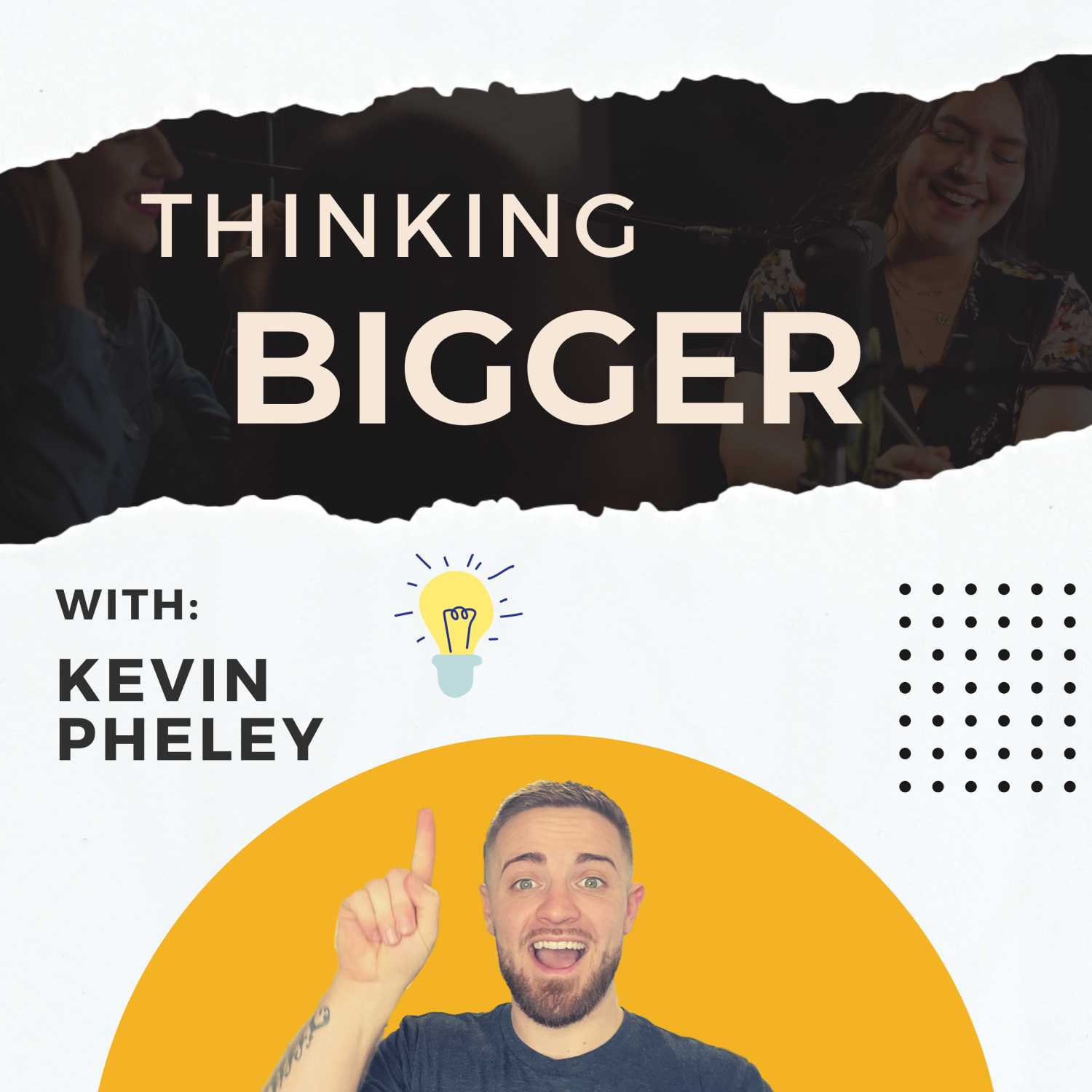 It's time to level up your mindset! We all limit our capabilities simply by THINKING we aren't capable. As Tom Bilyeu says, "I believe human potential is nearly limitless." Let's learn from the journeys of others and THINK BIGGER!
Sia Nejad's Journey: Embracing Change, Pursuing Passion, and Overcoming Obstacles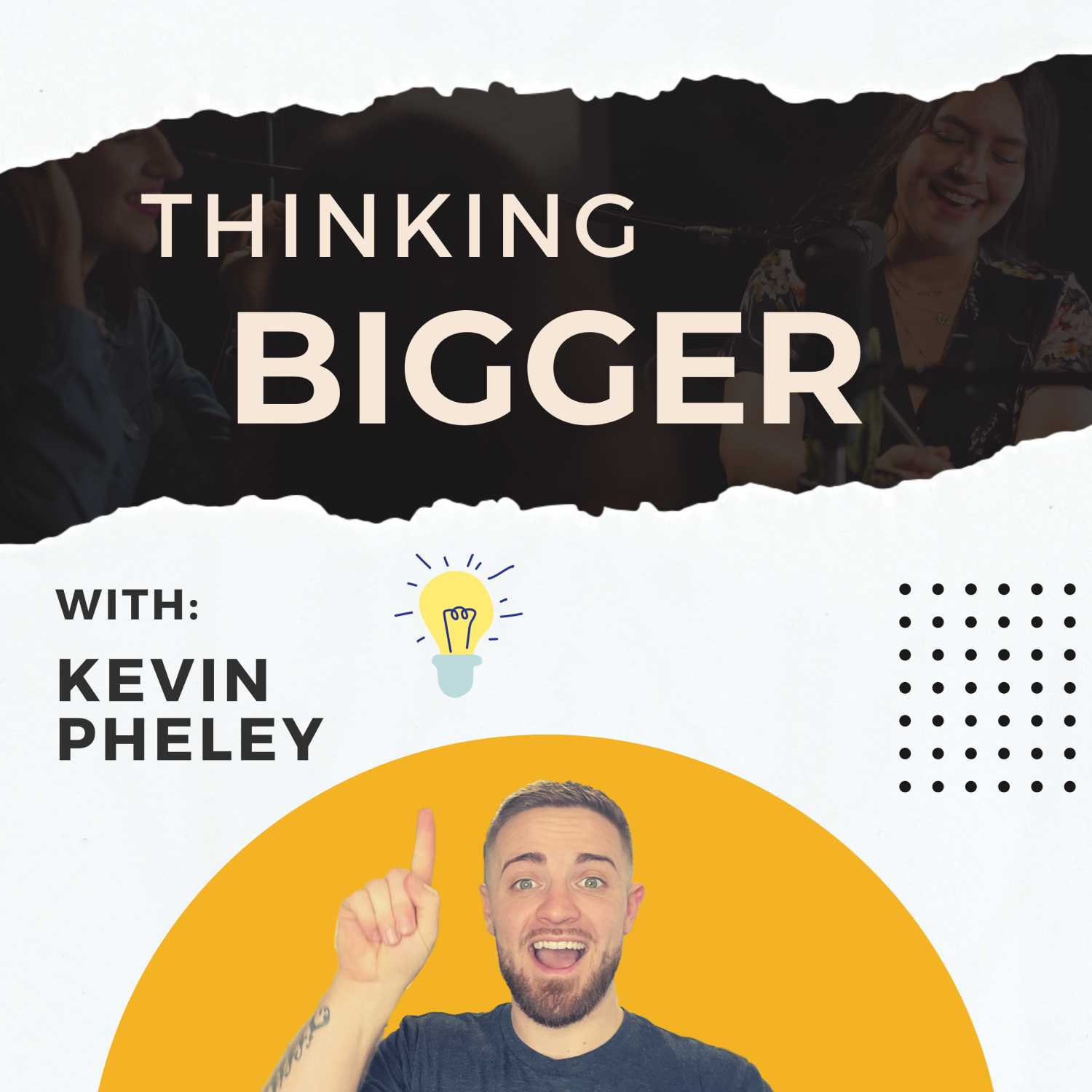 In this riveting episode, we sit down with the incredibly inspirational Sia Nejad to dig deep into his journey of pursuing passion, changing mindset, and relentlessly chasing goals. Sia, known for his extraordinary transition from a conventional path to pursue his true passion, offers a treasure trove of insights and wisdom on how to catalyze personal and professional transformation. We delve into the challenges he faced, the determination he nurtured, and the vision he kept alive, which ultimately led him to where he is today. Sia provides us with practical advice on how to start shifting our mindset to align...
---
Hector Bravo: Combat Veteran's Path to Addiction Recovery, PTSD Survival, and Life Behind Bars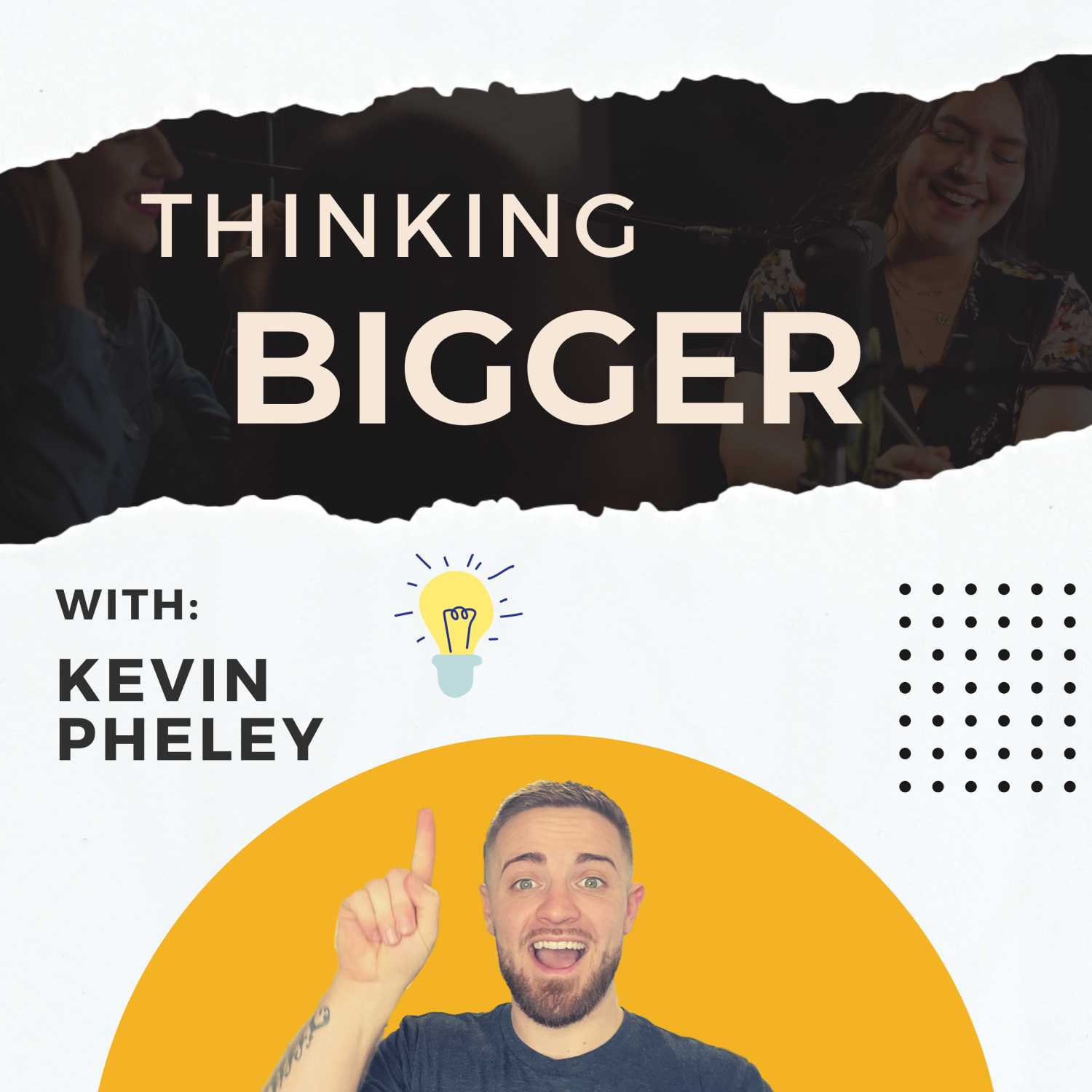 In this raw and powerful episode, we delve into the extraordinary life of Hector Bravo, a seasoned Corrections Officer and military veteran. From navigating a tumultuous upbringing to fighting the battles of addiction and ultimately finding sobriety, Hector's story is one of resilience, grit, and transformation. Inside the gritty world of prison guarding, he shares eye-opening tales that reveal the humanity behind the bars - the struggles, triumphs, and the intricate social dynamics. His military experiences, woven throughout, show a different side of service and sacrifice. Hector's journey through life's highs and lows offers valuable lessons and insights that...
---
Dare to Dream Bigger: Cultivating a High-Vibe Network for Success and Happiness - with Brian Landeros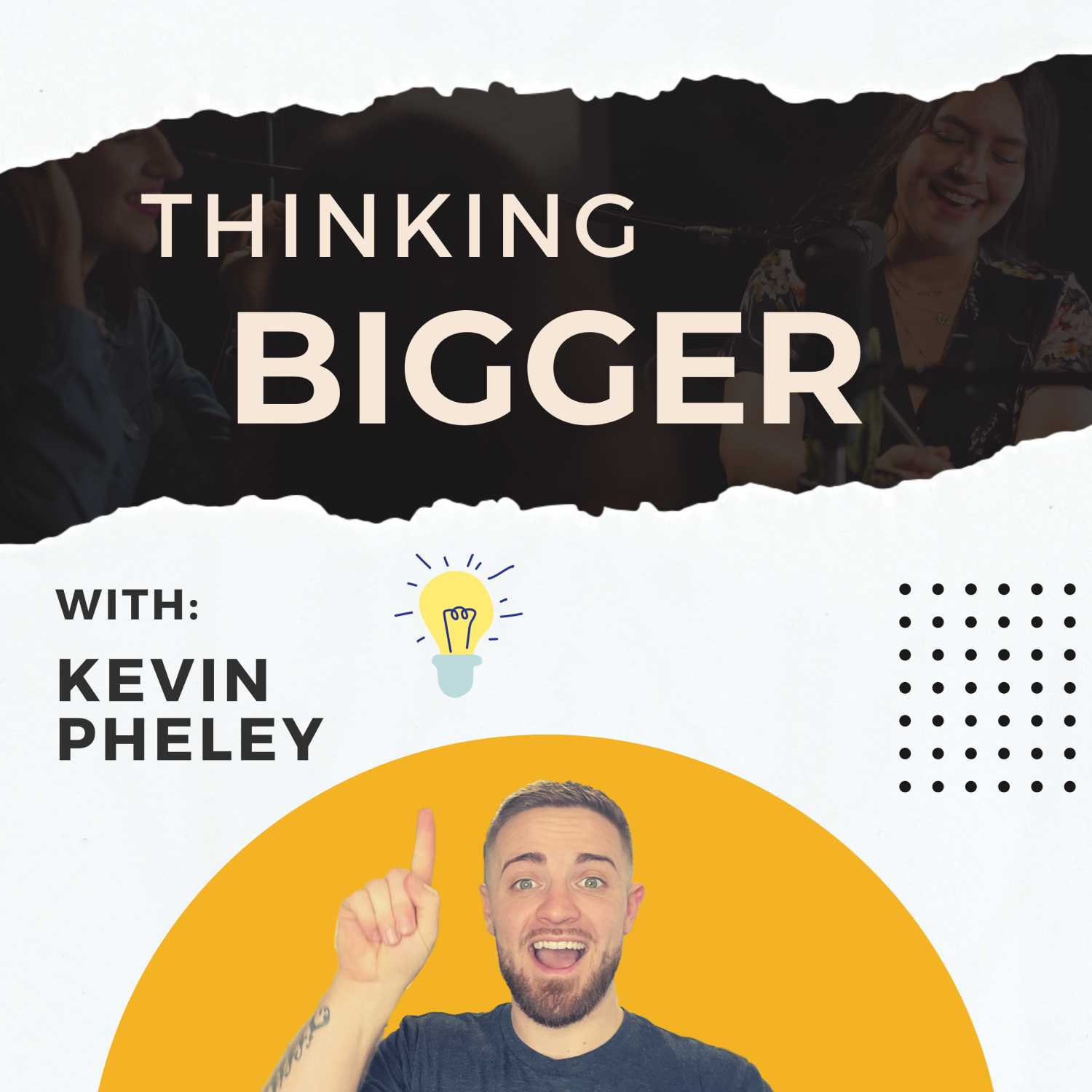 In this game-changing episode of "Thinking Bigger with Kevin Pheley," we delve deep into the significance of the people you surround yourself with, the courage to leave your job for a more meaningful pursuit, and the value of relationships. Listen as Kevin and Brian discuss personal stories and real-life experiences while providing thought-provoking insights on the importance of a supportive inner circle. Get ready to be inspired and learn how to transform your life by choosing the right connections and embracing change with open arms. Don't miss this enlightening conversation that will redefine your path to success!
---
The Everbowl Founder Jeff Fenster Shares Entrepreneurship Tips on Skill Learning and Time Management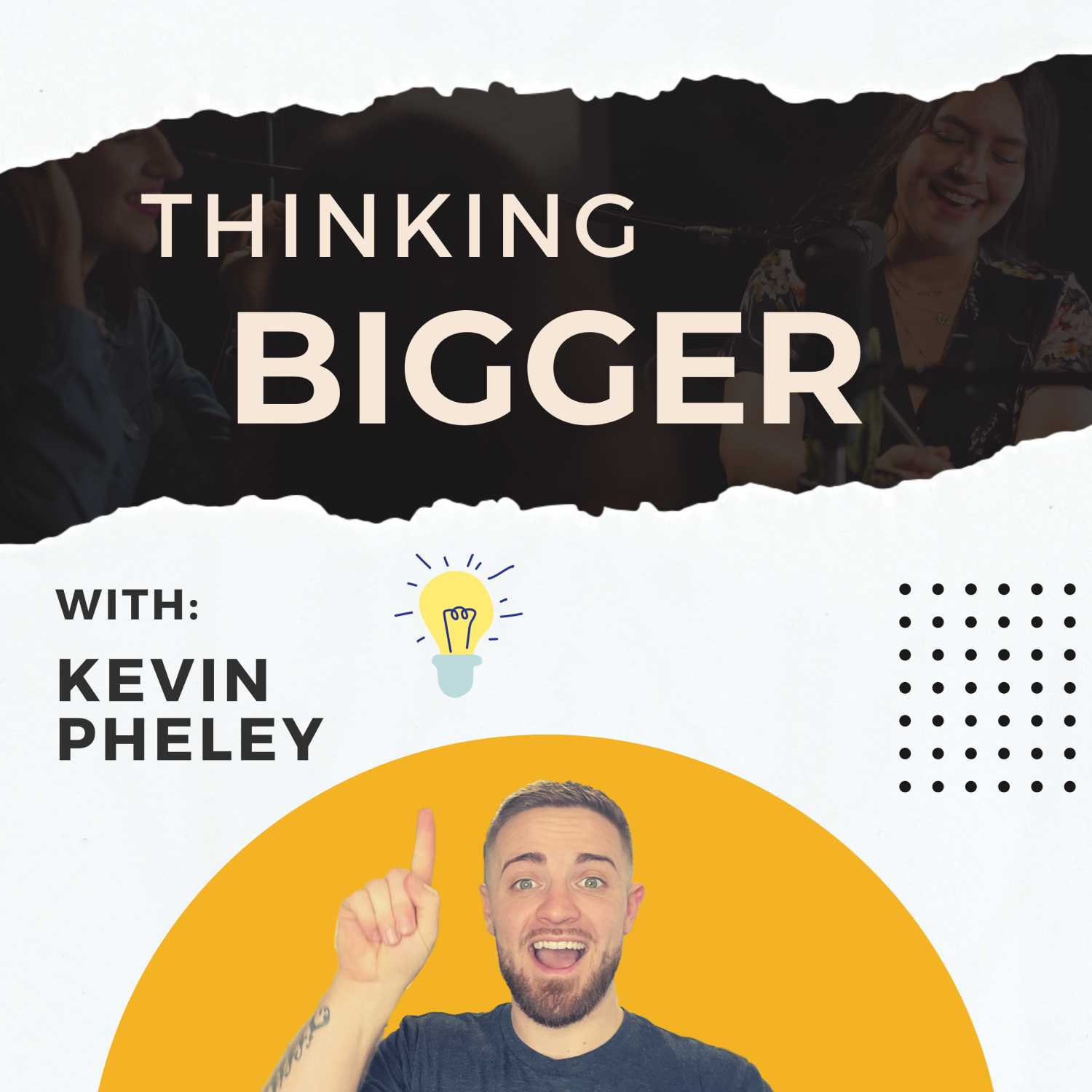 In this episode, we have the pleasure of speaking with Jeff Fenster, the founder of Everbowl, a popular health food chain. Jeff shares his experiences and insights on entrepreneurship, highlighting the importance of constantly learning new skills and how to effectively manage your time as an entrepreneur. He also delves into his personal journey and how he overcame challenges to build a successful business. Whether you're an aspiring entrepreneur or a seasoned business owner, Jeff's wisdom and practical advice will inspire you to take your business to the next level. Tune in to this podcast episode to learn more about...
---
What Really Happened at Fyre Festival with special guest Billy McFarland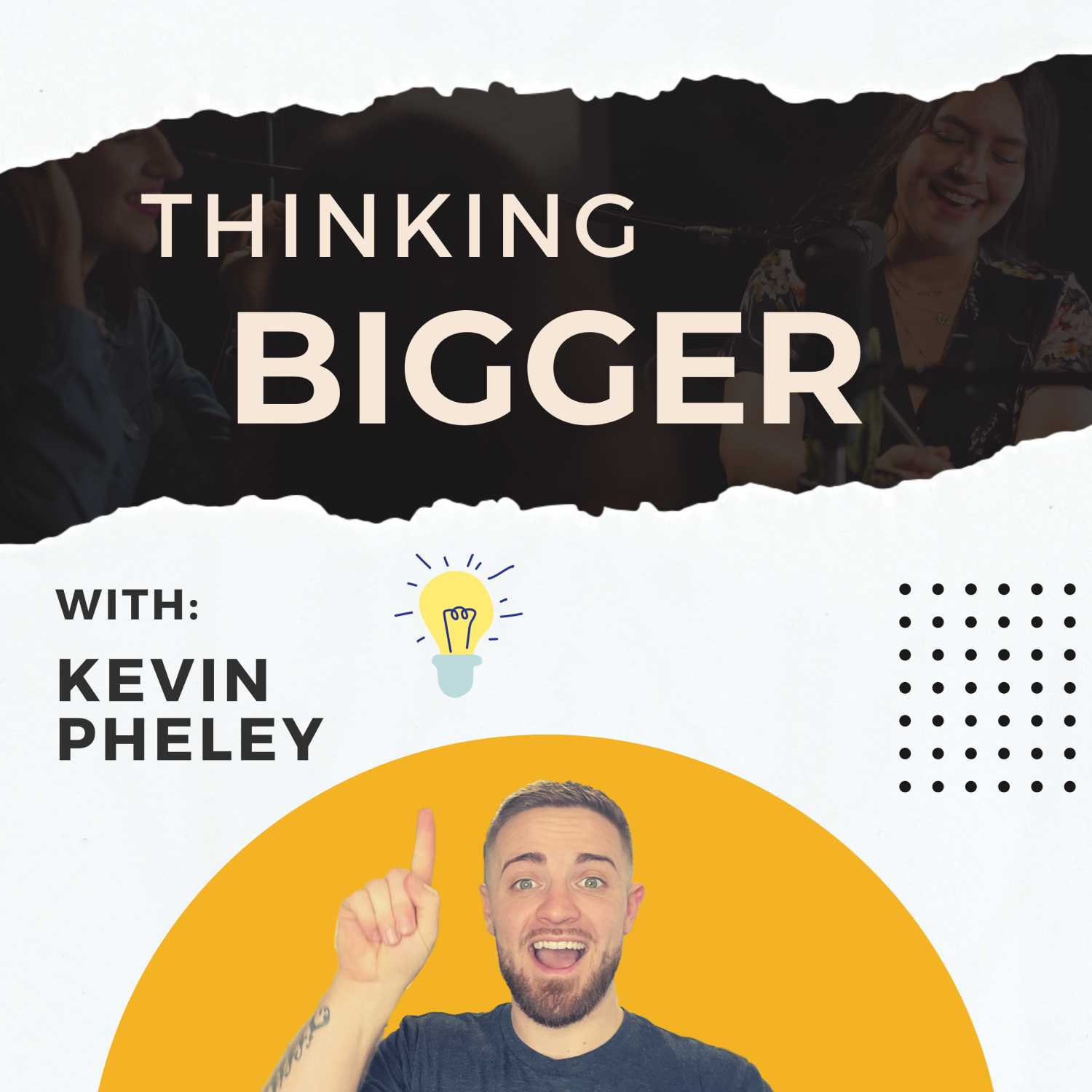 In this eye-opening episode, we sit down with Billy McFarland, the notorious entrepreneur behind the Fyre Festival debacle, for an exclusive and candid interview. We delve into the mind of the man who built an empire on illusion and suffered the consequences when it all came crashing down. Through a series of probing questions, we uncover the untold story of ambition, deception, and the high-stakes game that led to one of the most infamous events in recent memory.Gain unparalleled insight into the thought process of a man fueled by dreams of grandeur and hear firsthand how his ambition spiraled...
---
From Partying to Purpose: A Journey to Sobriety (SOLO)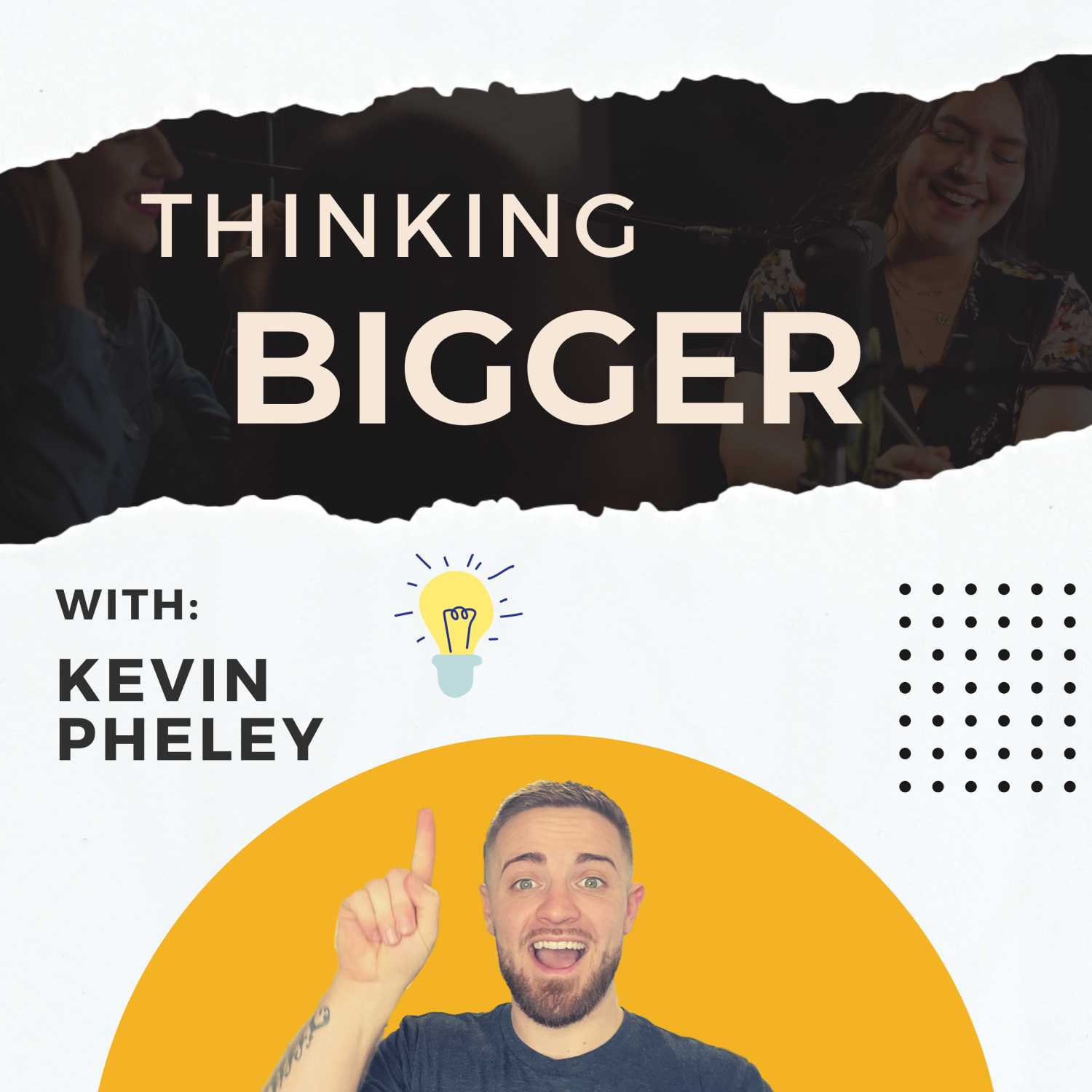 Join Kevin Pheley in this raw and inspiring solo episode of Thinking Bigger, as he candidly shares his personal journey from a life of partying and drinking to finding sobriety and purpose. Gain insight into the turning points that led him to seek help and discover valuable advice for those struggling with addiction, beyond just alcohol. Don't miss this powerful episode filled with hope, resilience, and practical guidance on starting your own path towards recovery.
---
Manifesting Success: The Law of Attraction with Greg S Reid - Author of Three Feet From Gold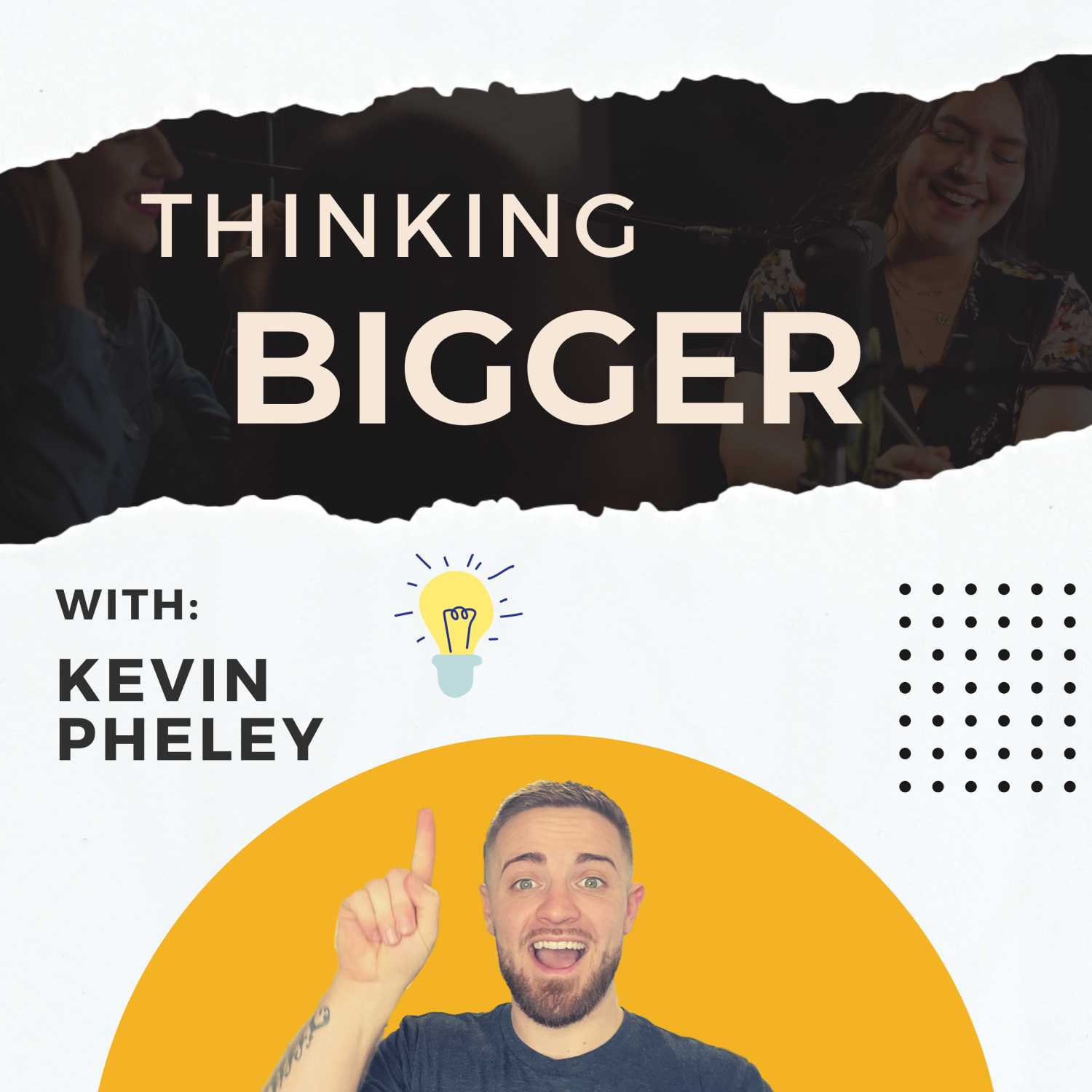 In this episode, Kevin sits down with Dr. Greg S Reid, a best-selling author and motivational speaker, to discuss how the law of attraction works and how it can be used to achieve success.Together, Kevin and Dr. Reid explore the concept of happiness and how it is defined differently by each individual. They discuss how the law of attraction can be used to manifest your desires and achieve your goals. Additionally, Dr. Reid shares insights on how changing your mindset can separate you from negative influences and empower you to achieve your dreams.The conversation also delves into the...
---
Breaking Through Mental Barriers: Real Estate Investing for Financial Freedom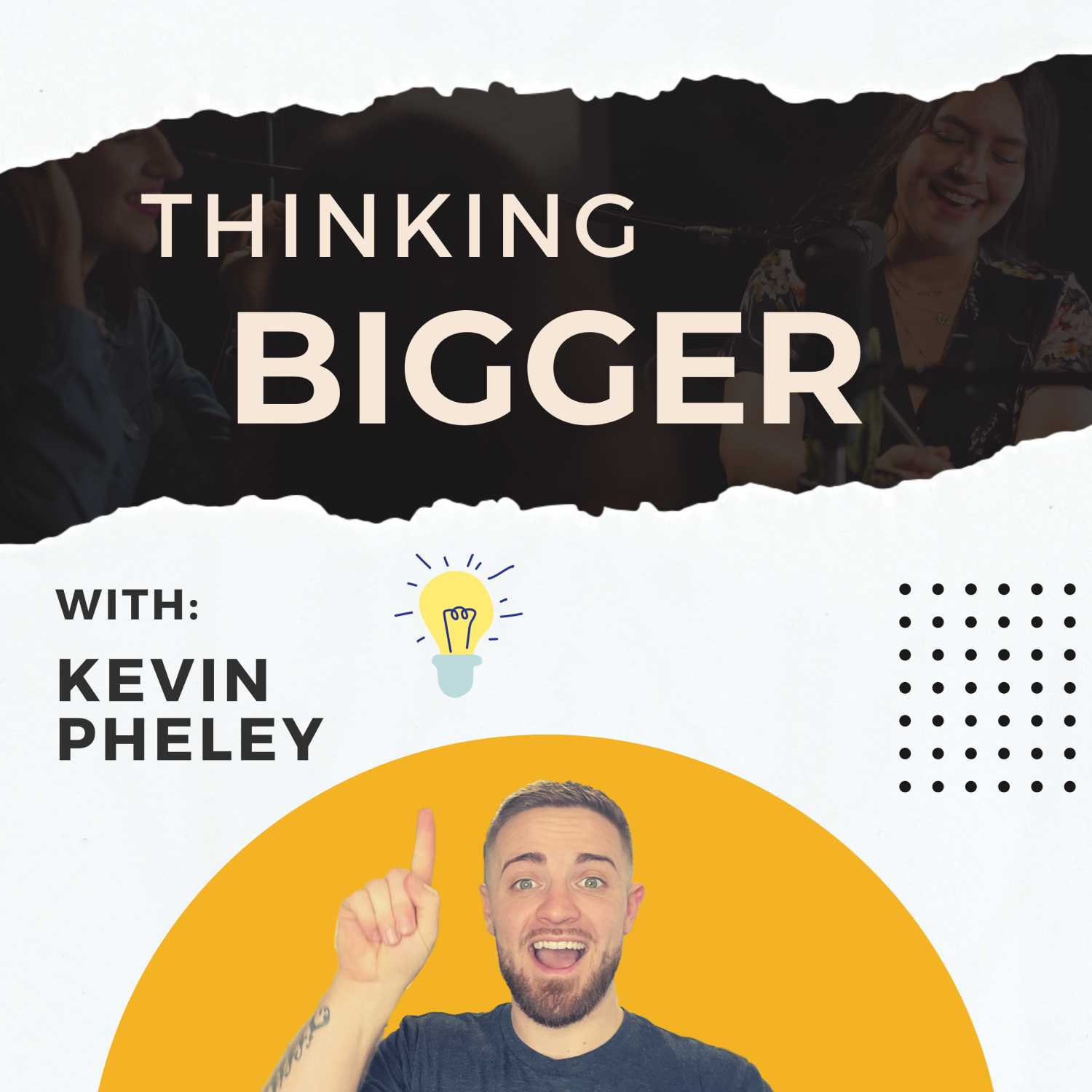 In this episode, we dive into the world of real estate investing and how to overcome the self-limiting beliefs that may be holding you back from achieving your financial goals. We explore the benefits of investing in real estate, including passive income, long-term wealth building, and the ability to create your own dream life. Our guest, a seasoned real estate investor and coach, shares valuable insights on how to take the next step in your investment journey and break through any mental barriers that may be preventing you from reaching your full potential. Join us as we explore the mindset...
---
Breaking through your comfort zone to reach your goals with Donald Knapp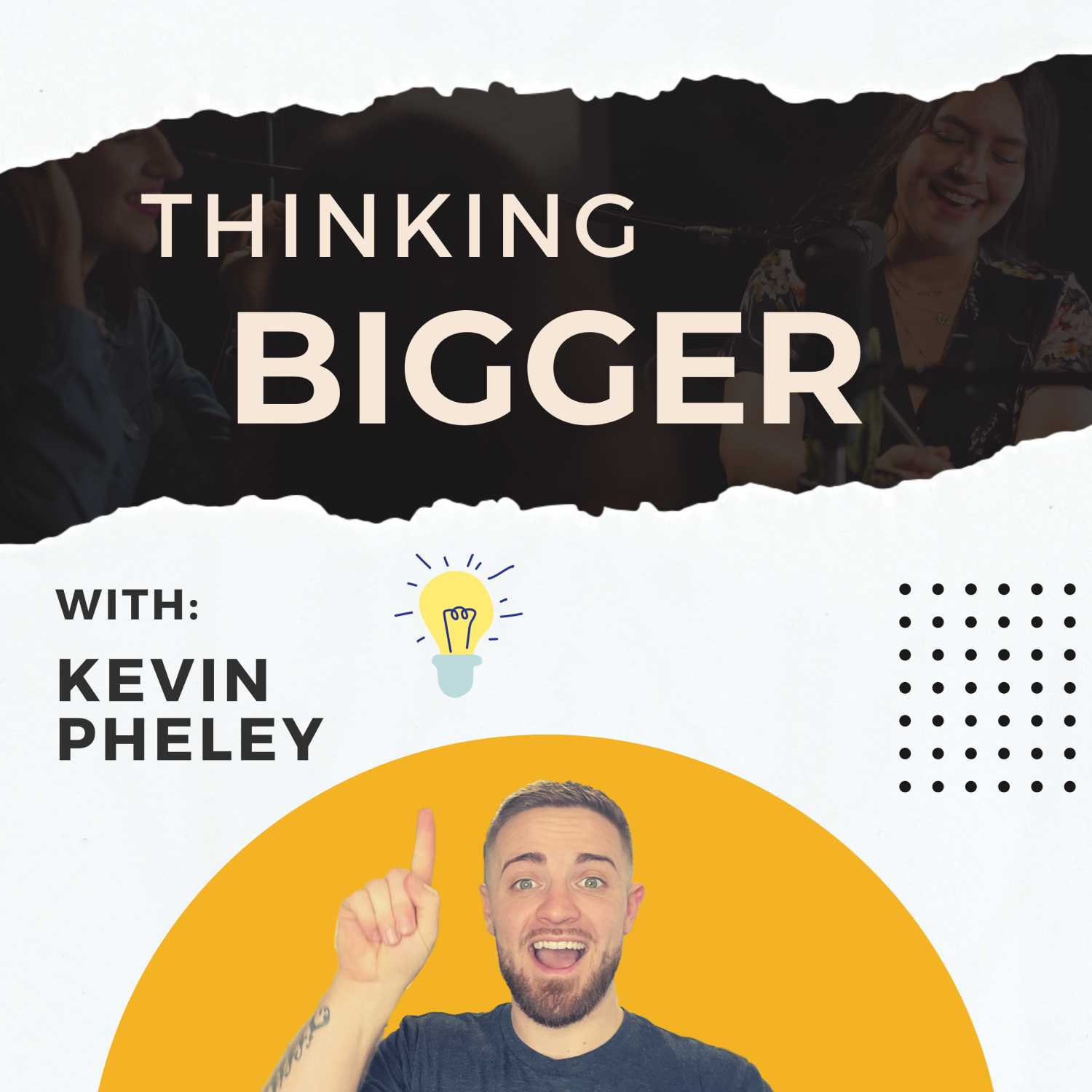 In this episode of Thinking Bigger with Pheley, where we'll be discussing the power of leaving your comfort zone to pursue a better job, the importance of men expressing their emotions, and the benefits of visualizing your goals.We'll start by talking about why it's important to take risks and leave your minimum wage job to pursue a career that aligns with your passions and interests. We'll discuss how staying in a job that doesn't fulfill you can lead to burnout and limit your potential for growth. I'll share tips for assessing your strengths and interests and finding a...
---
Maximize Your Opportunities: The Benefits of Networking and Building a Strong Community with Ryan Stephens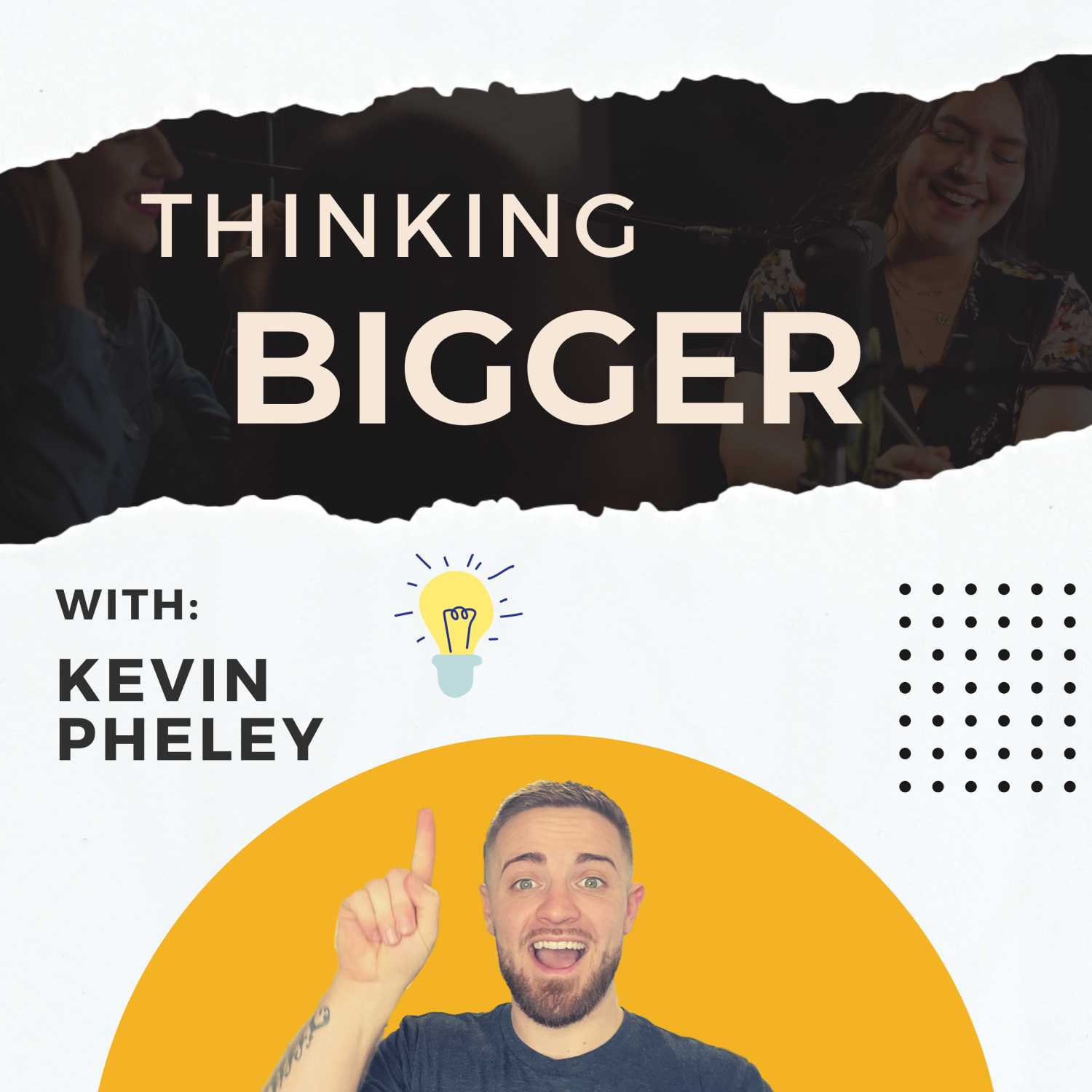 In this episode of "Thinking Bigger with Kevin Pheley," Kevin sits down to talk with Ryan Stephens about the importance of networking and building a strong community. They discuss how serving others can be just as important as serving yourself, and how having a supportive network can open doors and bring new opportunities into your life. Whether you're just starting out in your career or looking to expand your existing network, this episode is a must-listen for anyone looking to take their personal and professional life to the next level.
---
From the Octagon to business: Shannon Gugerty's Story of UFC, Visualization, and Jiu Jitsu mastery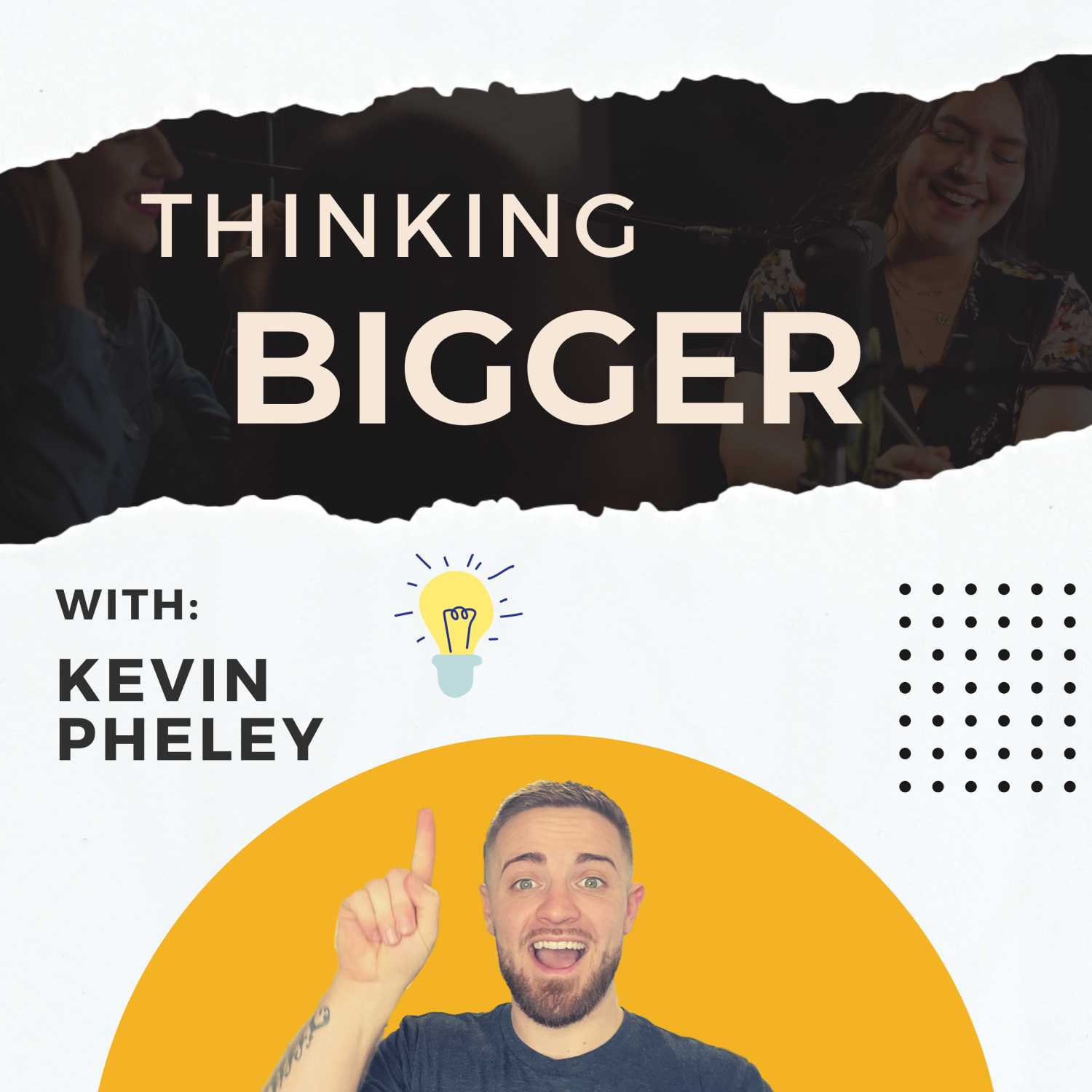 Join Kevin Pheley as he sits down with former UFC fighter Shannon Gugerty in this episode of "Thinking Bigger". Listen as Shannon shares his life-changing journey with Jiu Jitsu and the challenges he faced while opening his own gym during the COVID pandemic. Discover how visualization played a crucial role in Shannon's success both in the Octagon and in life. If you're interested in martial arts, personal growth, and overcoming adversity, this is the podcast for you.
---
Becoming Your Best Self: The Power of The Slight Edge, Healing from Trauma, and Overcoming Vices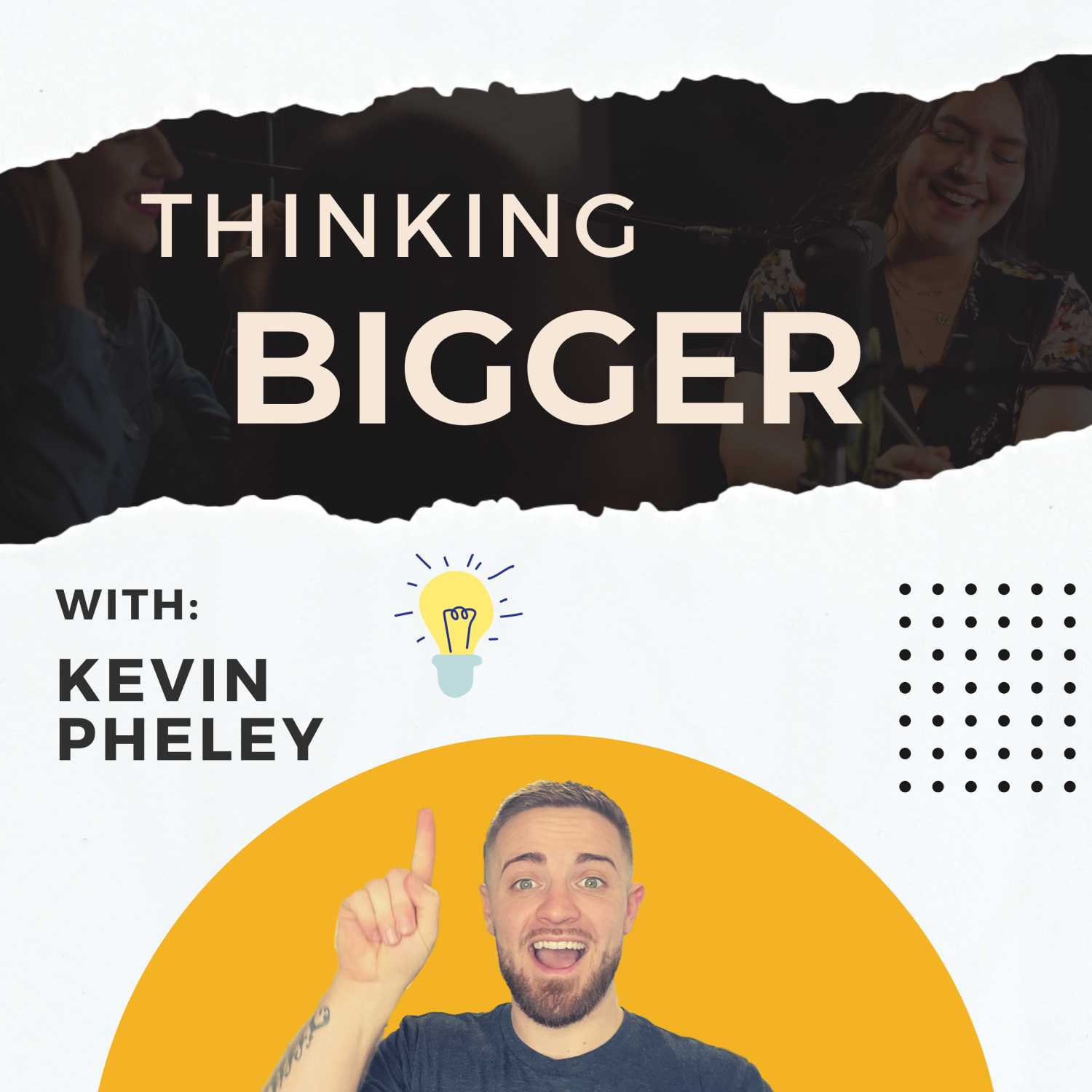 In this episode of "Thinking Bigger with Kevin Pheley", learn about the transformative power of "The Slight Edge Theory" and how your daily decisions shape your future. Discover the impact of childhood trauma and ways to overcome it. Finally, understand the importance of breaking free from vices and unlocking your full potential. Get ready to take control and become your best self!
---
Starting and Scaling Your Business: Tips from Christy Westerfeld on Contracts, Chargebacks, and Thinking Bigger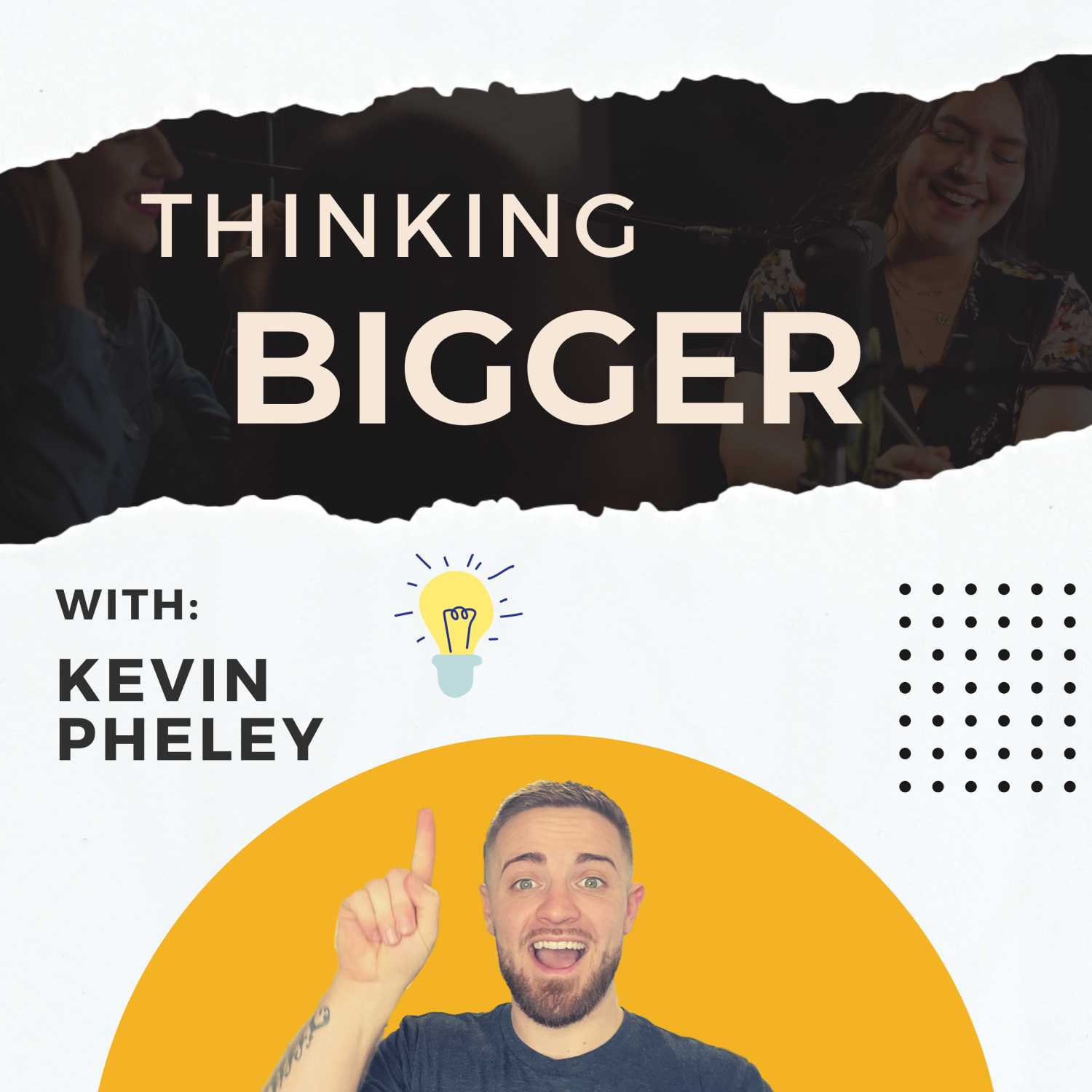 Join Kevin Pheley & Christy Westerfeld, on 'Thinking Bigger' as they share their insights and experiences on the challenges of starting your own business. From building a customer base to protecting your revenue, Kevin & Christy will dive into the nitty-gritty details of business ownership. Learn the importance of having customers sign contracts and the process of handling chargebacks. Whether you're a seasoned business owner or just starting out, 'Thinking Bigger' will provide valuable information and inspiration for taking your business to the next level.
---
Navigating the Post-Pandemic Job Market: Strategies for Success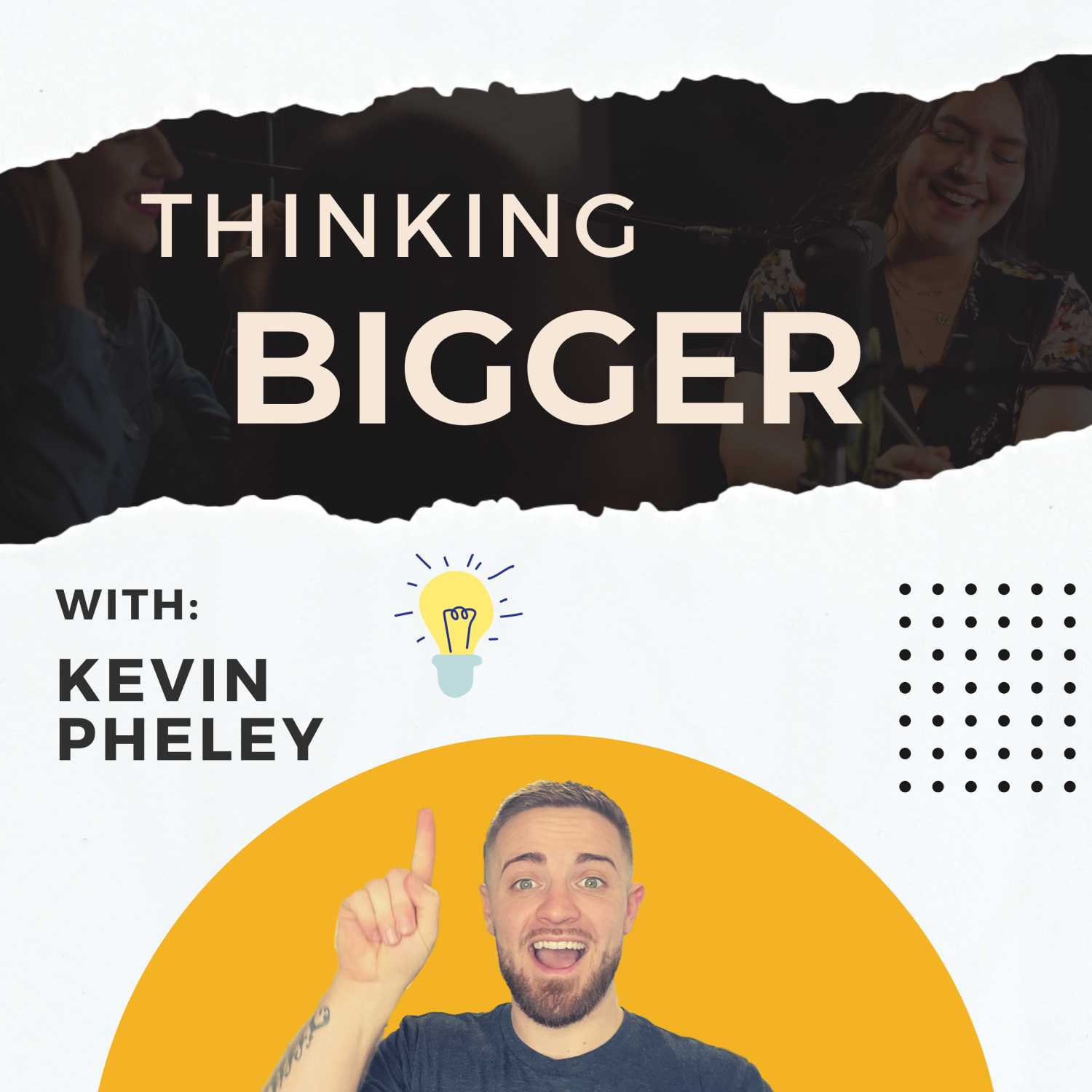 In this episode of Thinking Bigger with Kevin Pheley and special guest Imran Jaffer , we dive into the current job market and the challenges that come with it in the post-pandemic world. The job market has been heavily impacted by the COVID-19 pandemic, with many industries facing significant losses and unemployment rates on the rise. However, there are still opportunities out there and ways to be successful. Join us as Kevin Pheley shares his insights and strategies for navigating the current job market and positioning yourself for success. From building a strong skill set to networking and continuing to...
---
Unleashing Your Earning Potential: How Dan Henry Made $30,000,000 in 4 Years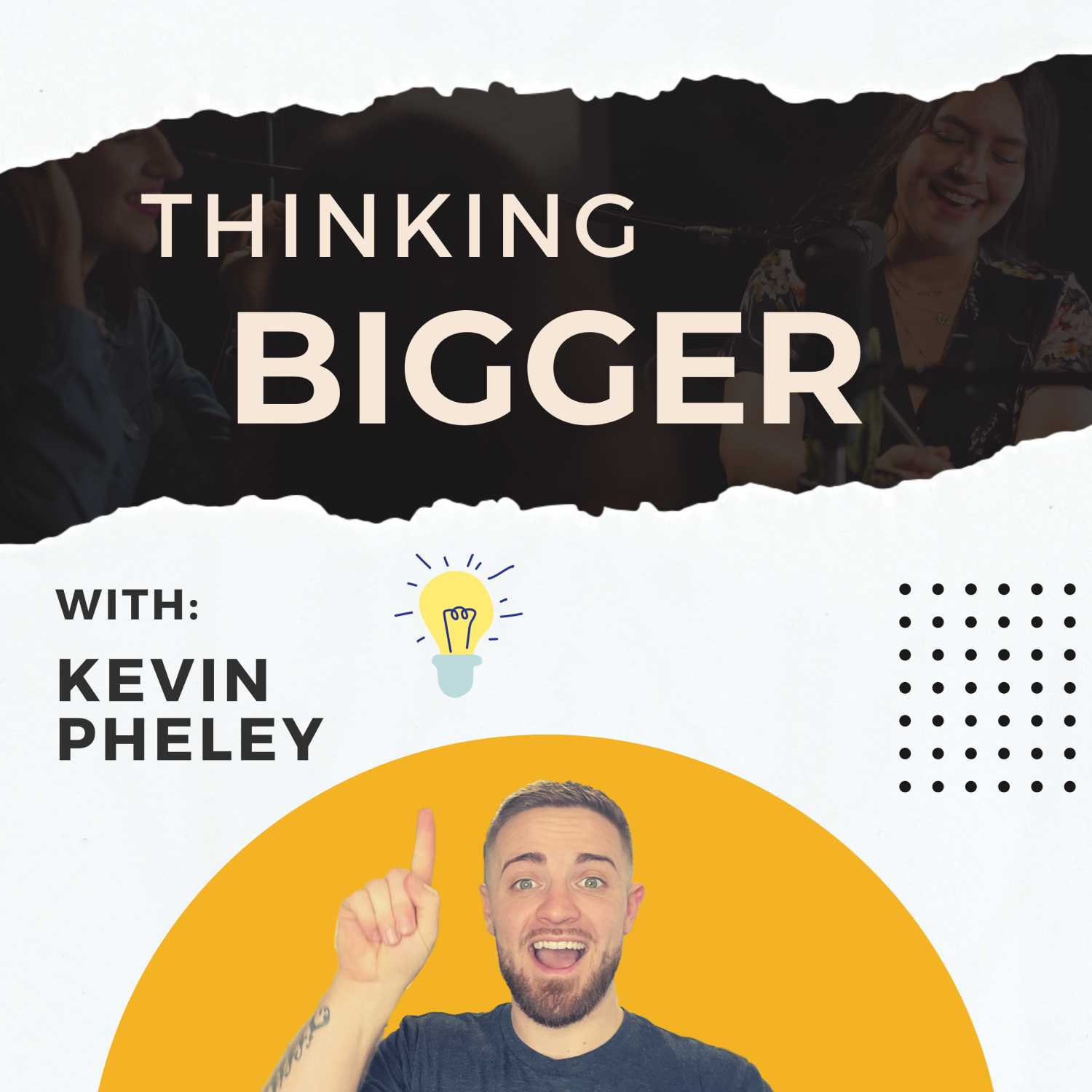 Join Kevin Pheley on Thinking Bigger as he interviews Dan Henry, a millionaire entrepreneur who made $30,000,000 in 4 years by understanding value propositions and mastering the art of sales. In this episode, Dan shares his insights on the power of your social circle, breaking free from mediocre jobs, and how to communicate effectively to close deals. Don't miss this opportunity to learn from a successful businessman and think bigger about your own potential for financial success.
---
The power of your subconscious mind and the failure behind New Years Resolutions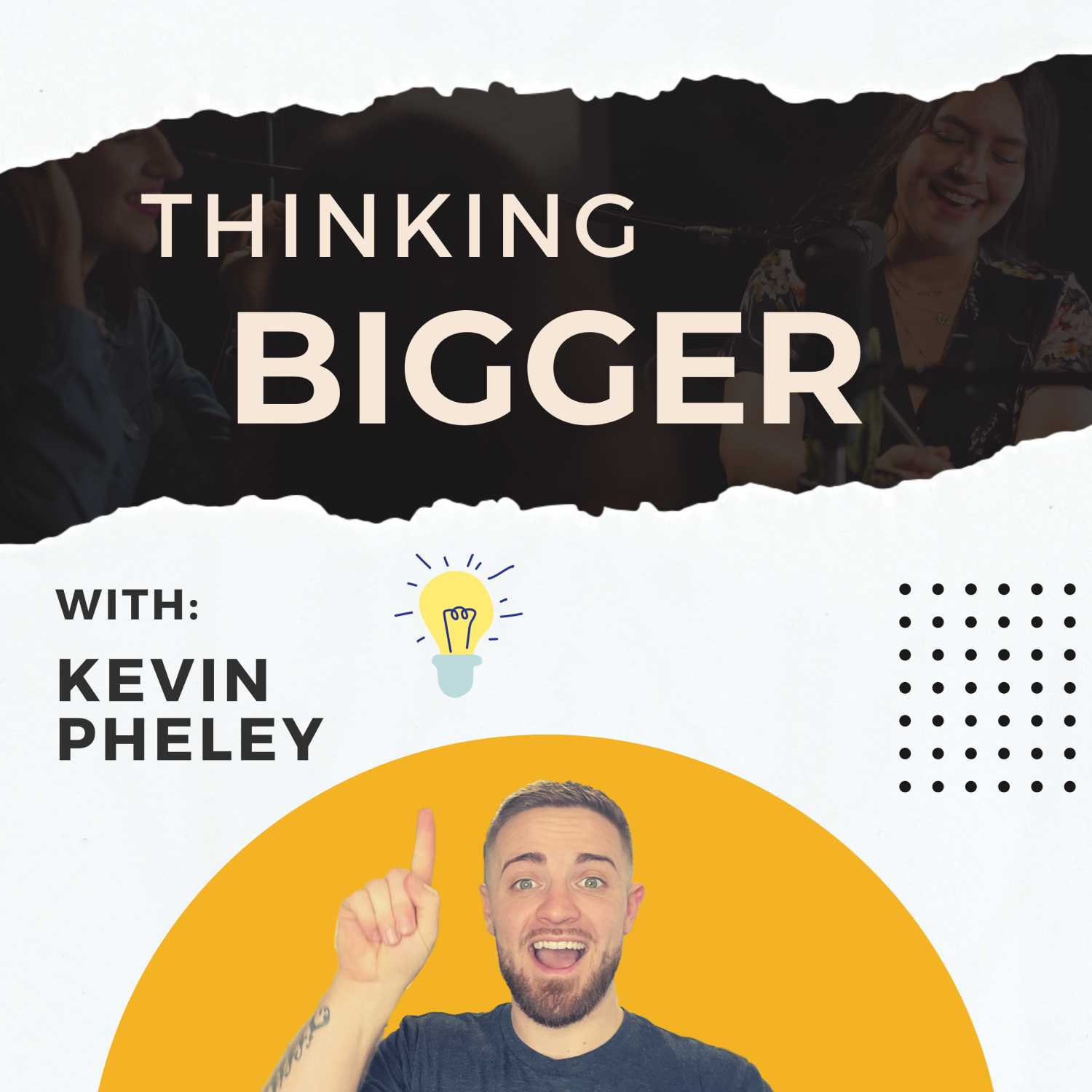 In this episode of Thinking Bigger (solo), we go into the ways in which to shift our thinking on a subconscious level, we also dive into New Years Resolutions and why it is so many people end up failing to live up to those goals, tune in to find out how to achieve your 2023 New Years Resolutions!
---
How to live your dream life by getting out of your own way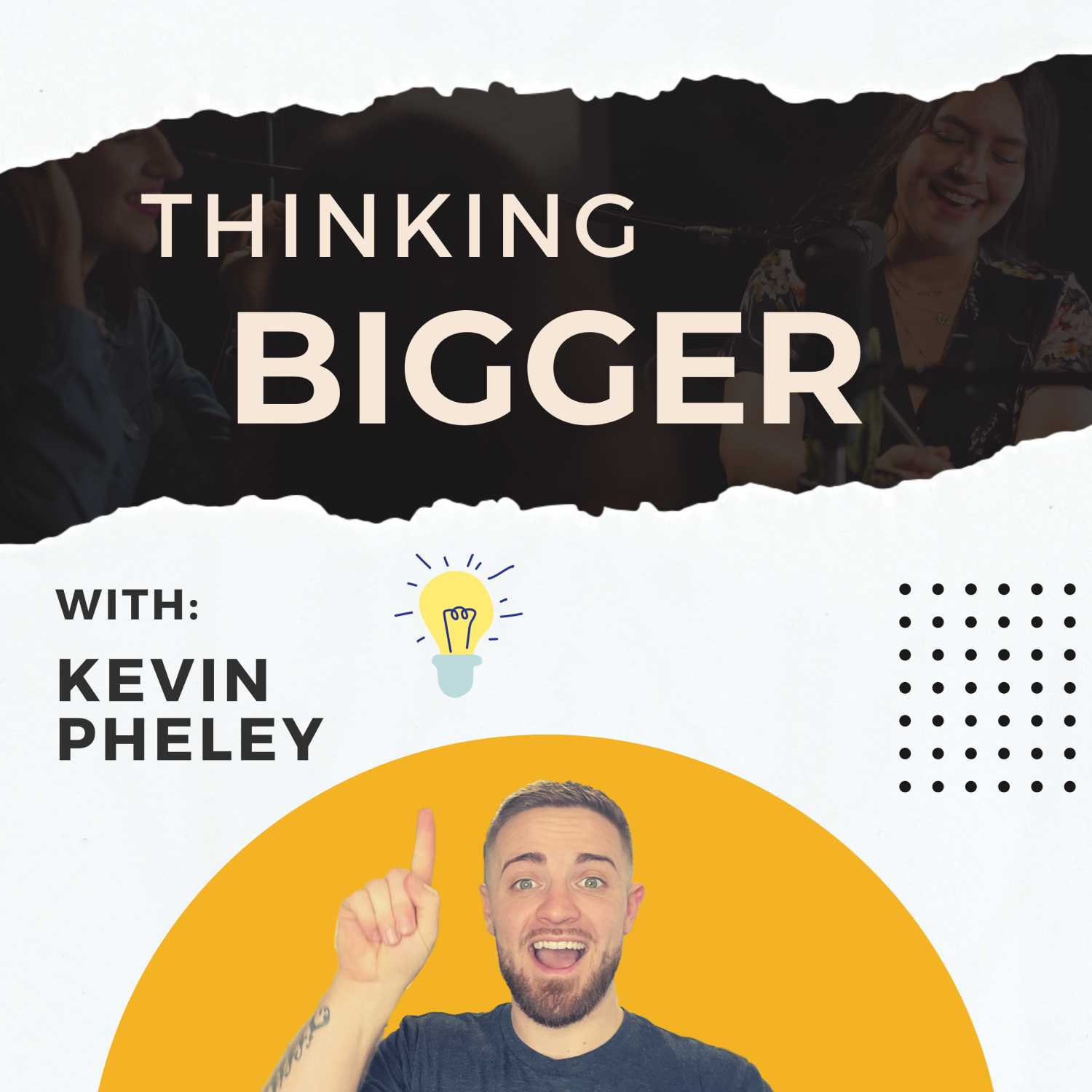 In this solo episode of Thinking Bigger with Kevin Pheley, we dive into the way your thinking is what leads to your circumstances and the way in which changing your line of thinking is what will get you to that next step in life.
Music used: Nightmare Walkin by Mooky
Follow Mooky on Instagram
---
How to Identify Hidden Trauma and Create the Life You Deserve with Brian Bogert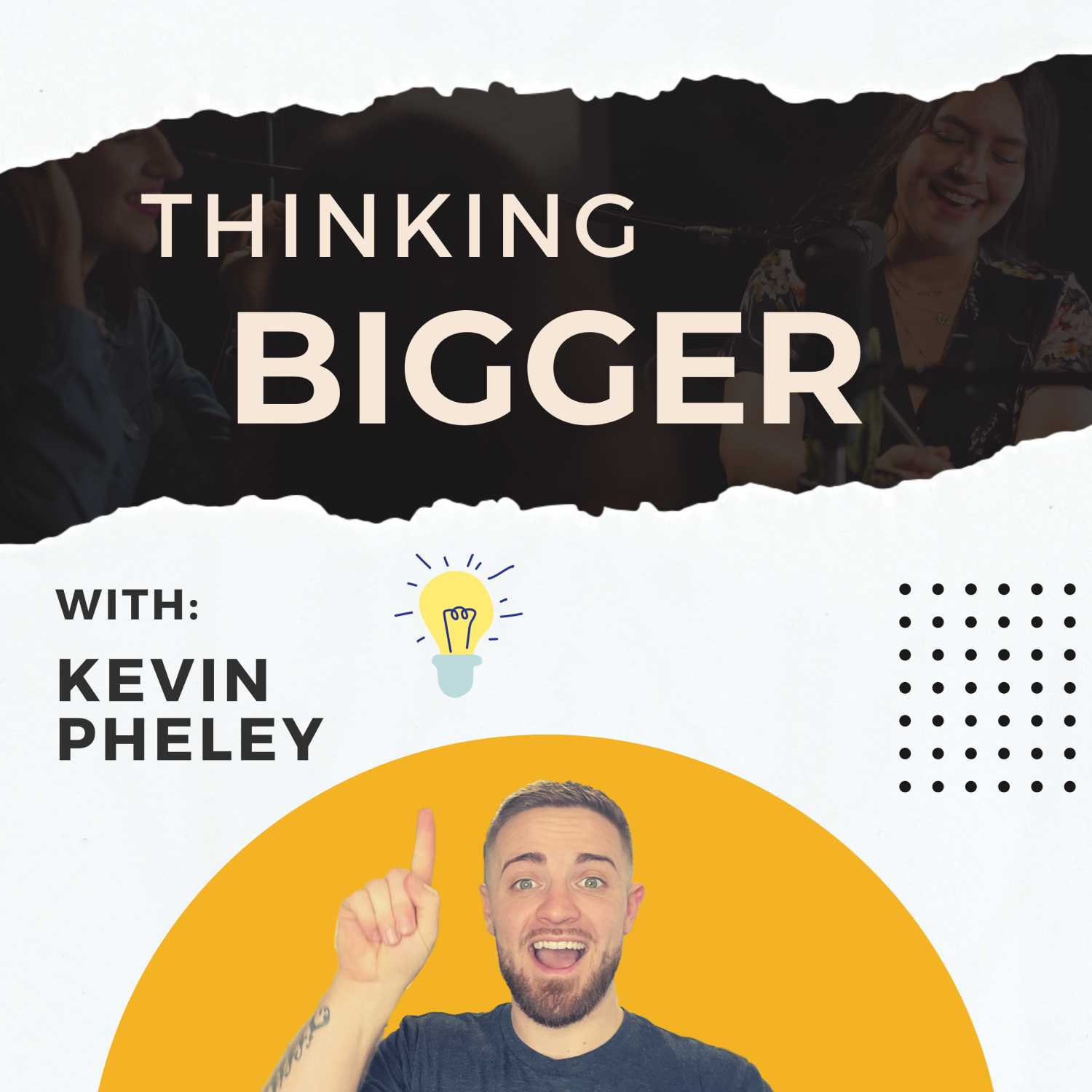 In this episode of Thinking Bigger, Brian Bogert of Brian Bogert Companies joins the show to talk about how to identify your trauma, the trash from our past, shifting your perspective, and much more!
---
Using Combat Sports as an outlet - Thinking Bigger #17- with Naciones MMA Owner Balu Vargas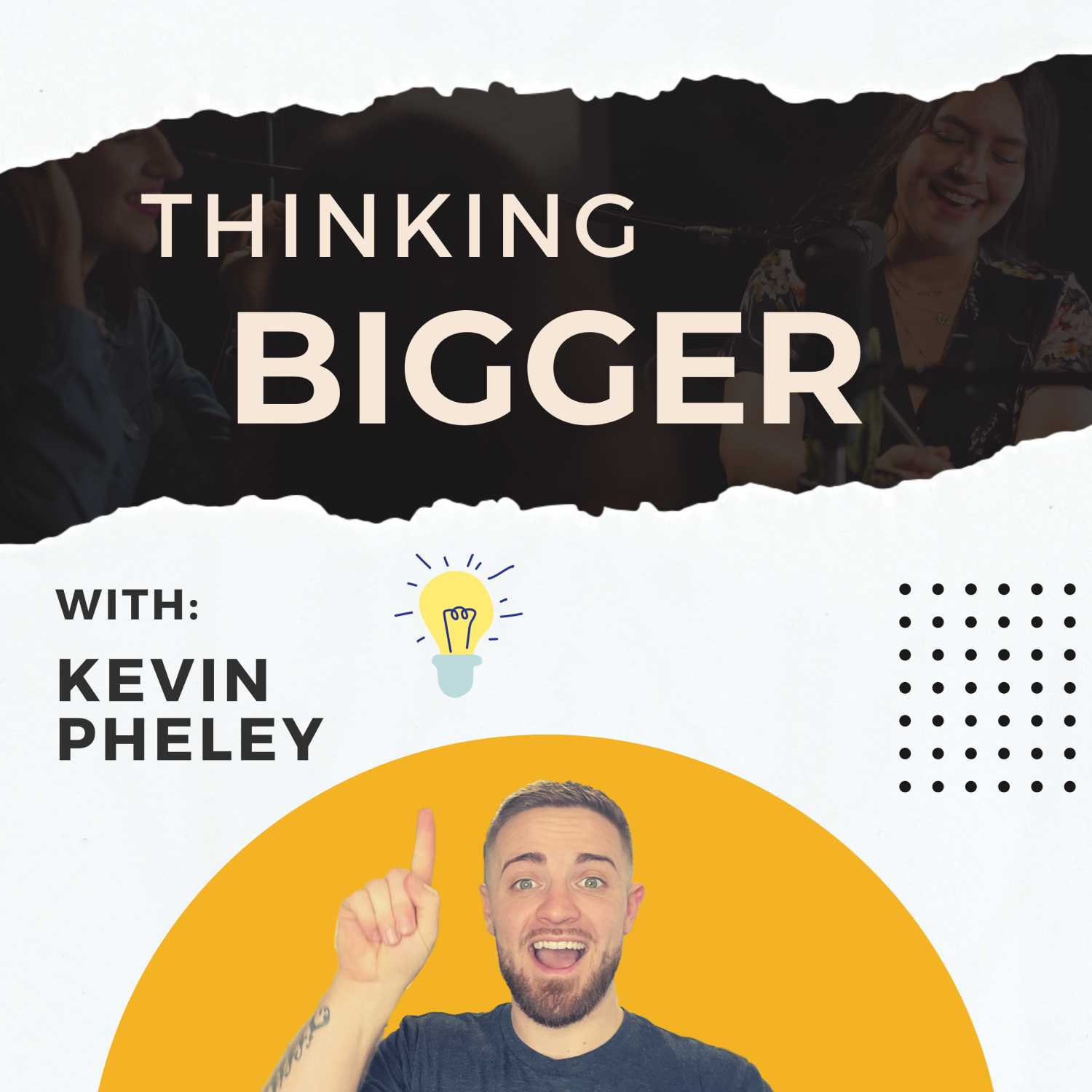 In this episode of Thinking Bigger Naciones MMA co-owner Balu Vargas joins the podcast and he talks about what it's like building a business in MMA, how he got his black belt, how combat sports can save your life in more than one way and much more!
---
The Art & Psychology of Sales w/ Solar Sales Pro Michael O'Donell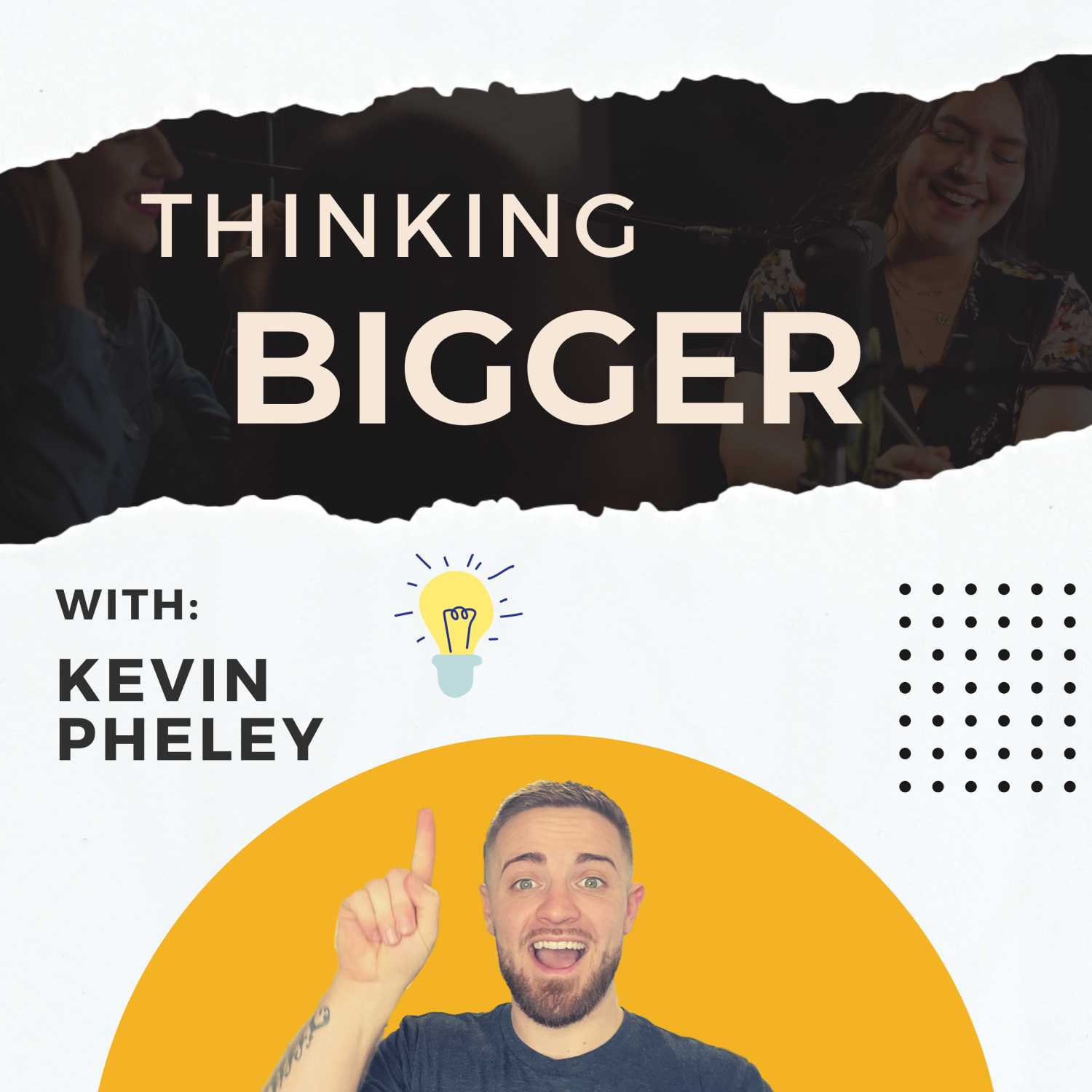 In this episode of Thinking Bigger we bring on Michael O'Donell a solar sales professional, he explains the psychology behind being a good salesman, how sales is an art, how sales is the fastest way to increase your income and much more!
---
Sobriety, violence and learning to be a better human being with Eric Uresk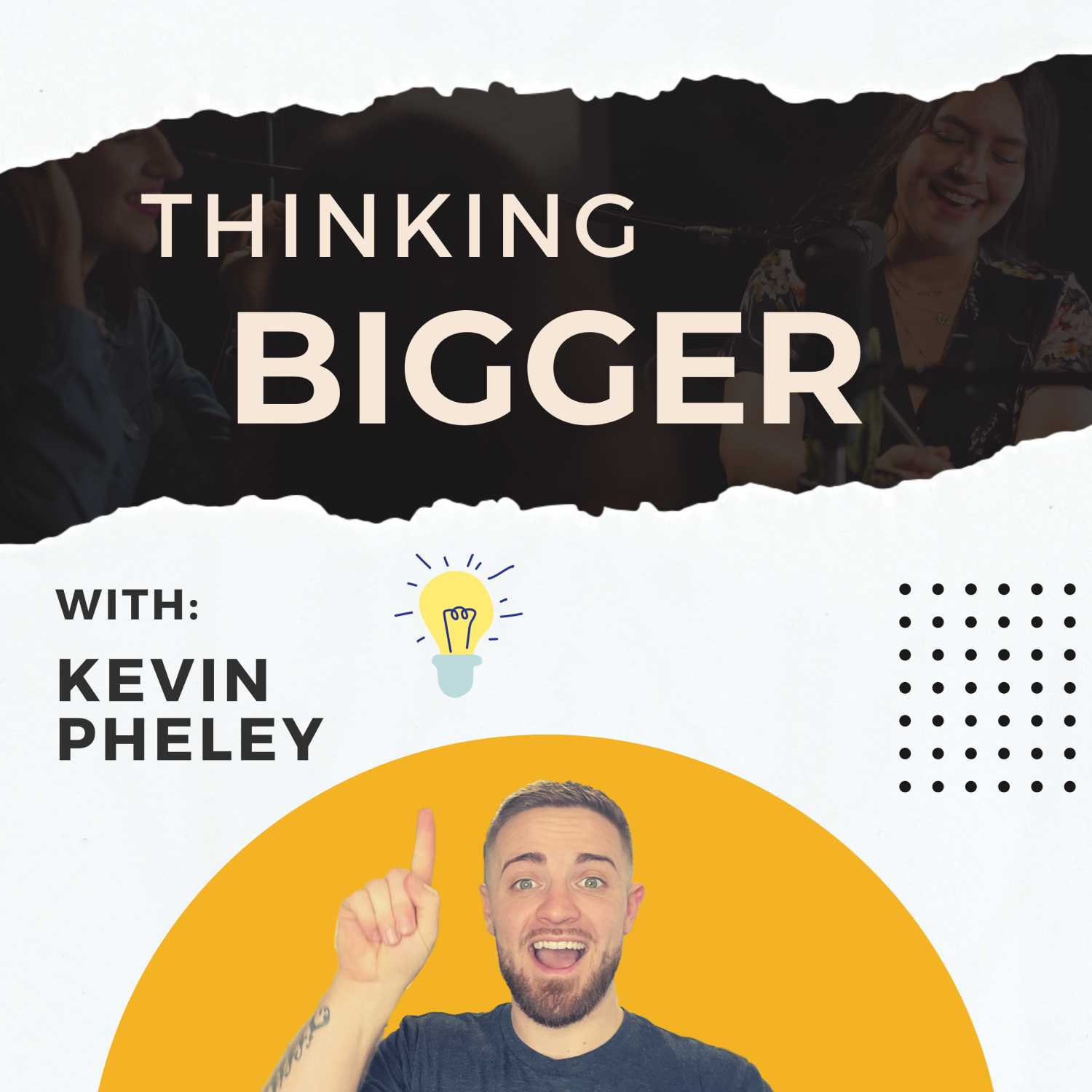 In this episode of Thinking bigger with Kevin Pheley joining the podcast is Eric Uresk, MMA coach & BJJ blackbelt, he explains what its like to grow up in Long Island, New York, the struggles of getting sober, how he got to where he is now after getting sober, and much more!
---
How to understand money, buy exotic cars and make money doing it - Thinking Bigger with special guest Pejman Ghadimi of Exotic Car Hacks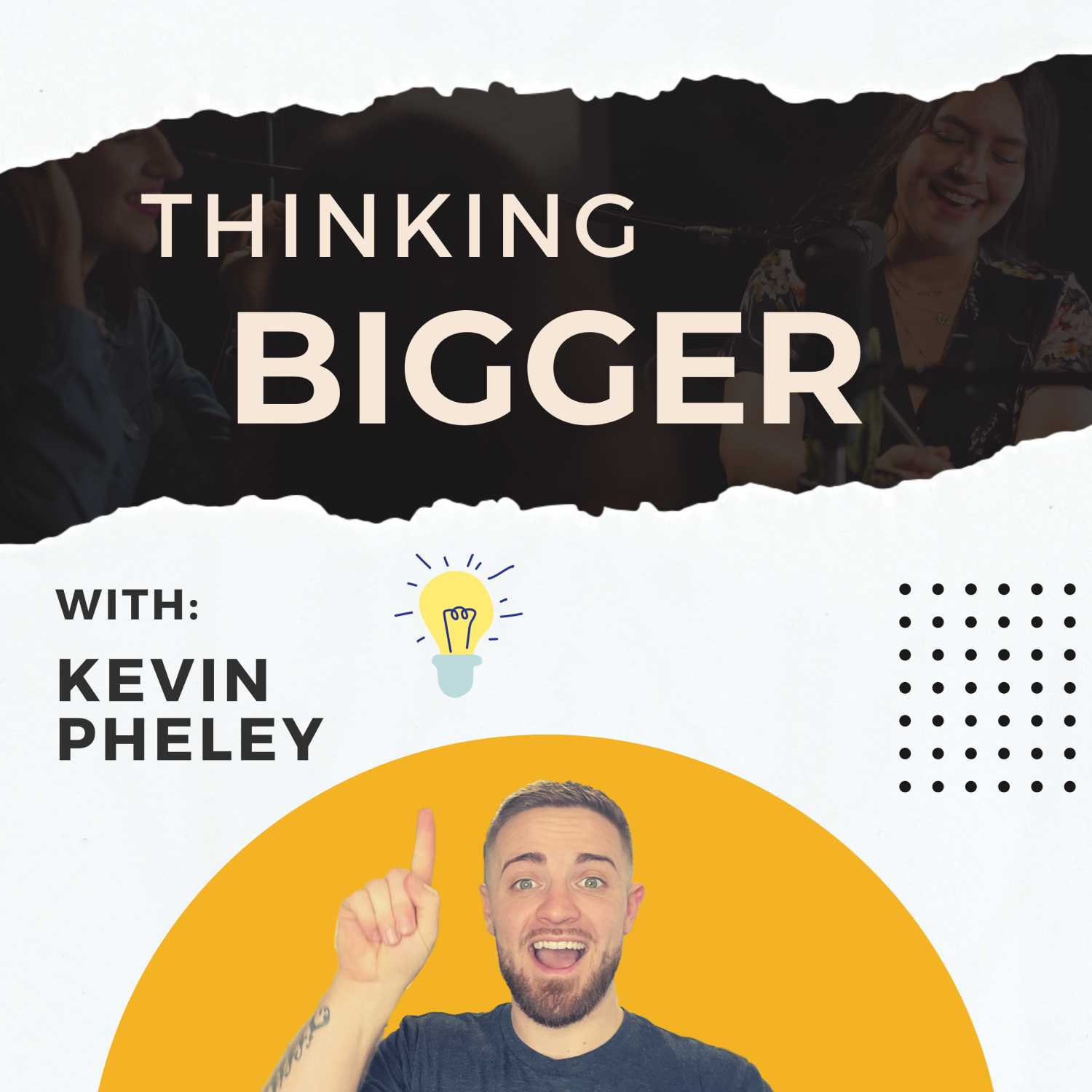 In this episode of Thinking Bigger, joining me is special guest Pejman Ghadimi, founder of Exotic Car Hacks, where he explains how money really works, what cars and items are worth investing in and much more!
---
How to increase your income, whether you're an INTROVERT or EXTROVERT - Brain Dump with Kevin Pheley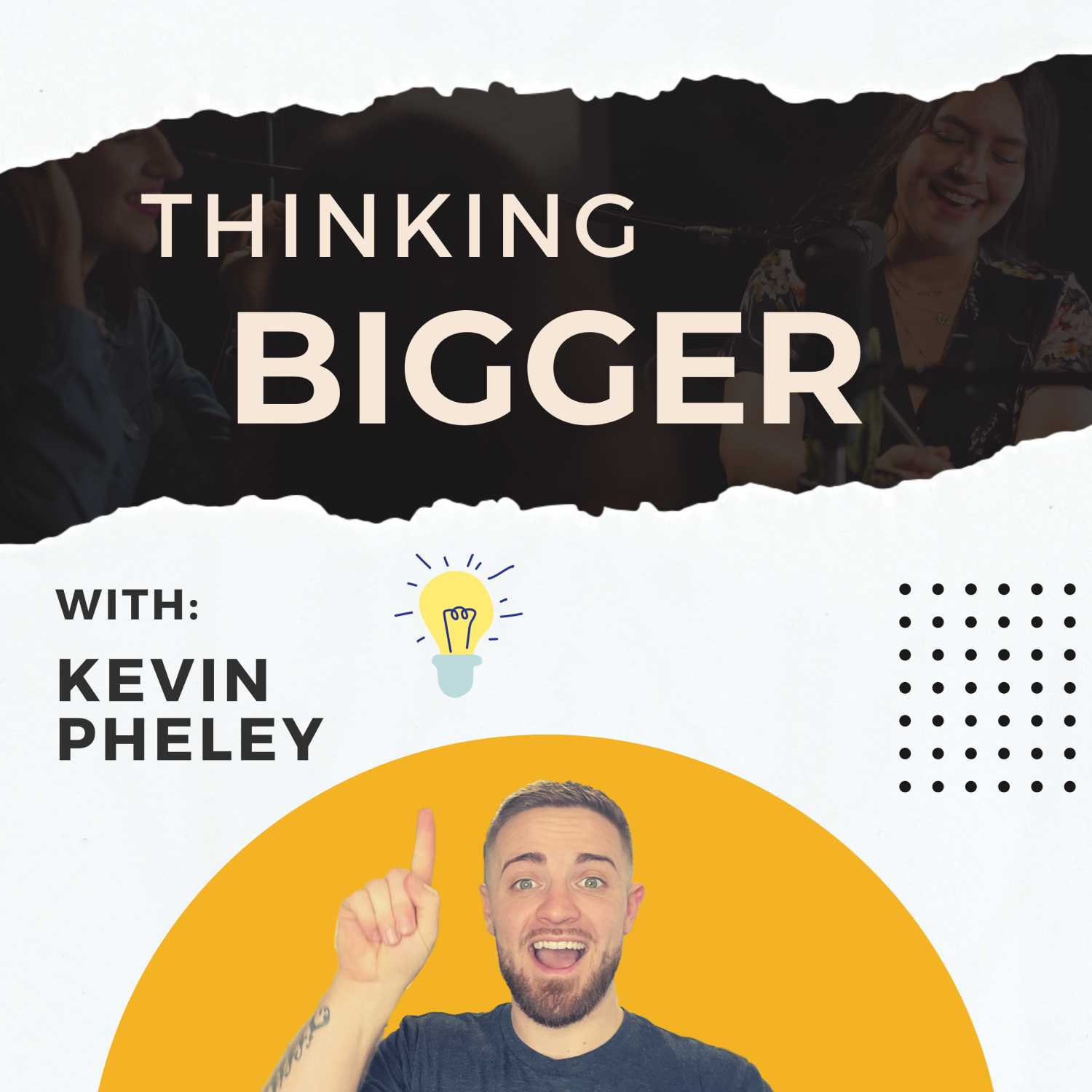 In this episode of Brain Dump, we answer more of your questions about making money, starting business, passive income and much more!
---
How your skills dictate how much you're paid, giving value back & how to get out of a rut - Featuring Special Guest - Billy Gene is Marketing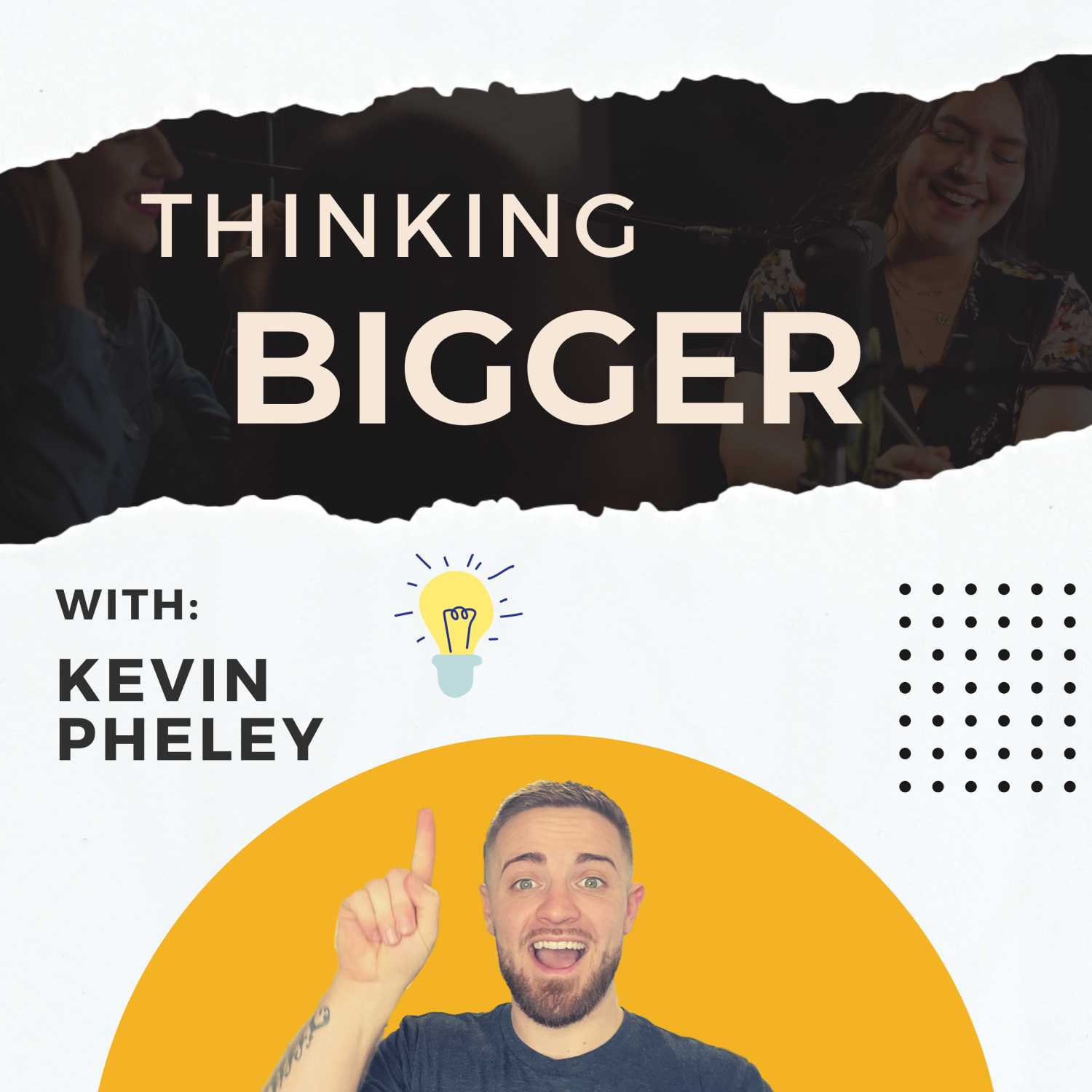 In this episode, Billy Gene is marketing talks about how he got to the level where he's at, how you can also get to a higher level in life, how to get out of a rut & much more!
---
How your mindset will take you where you want to go with Marco Champion of Motive Clothing Company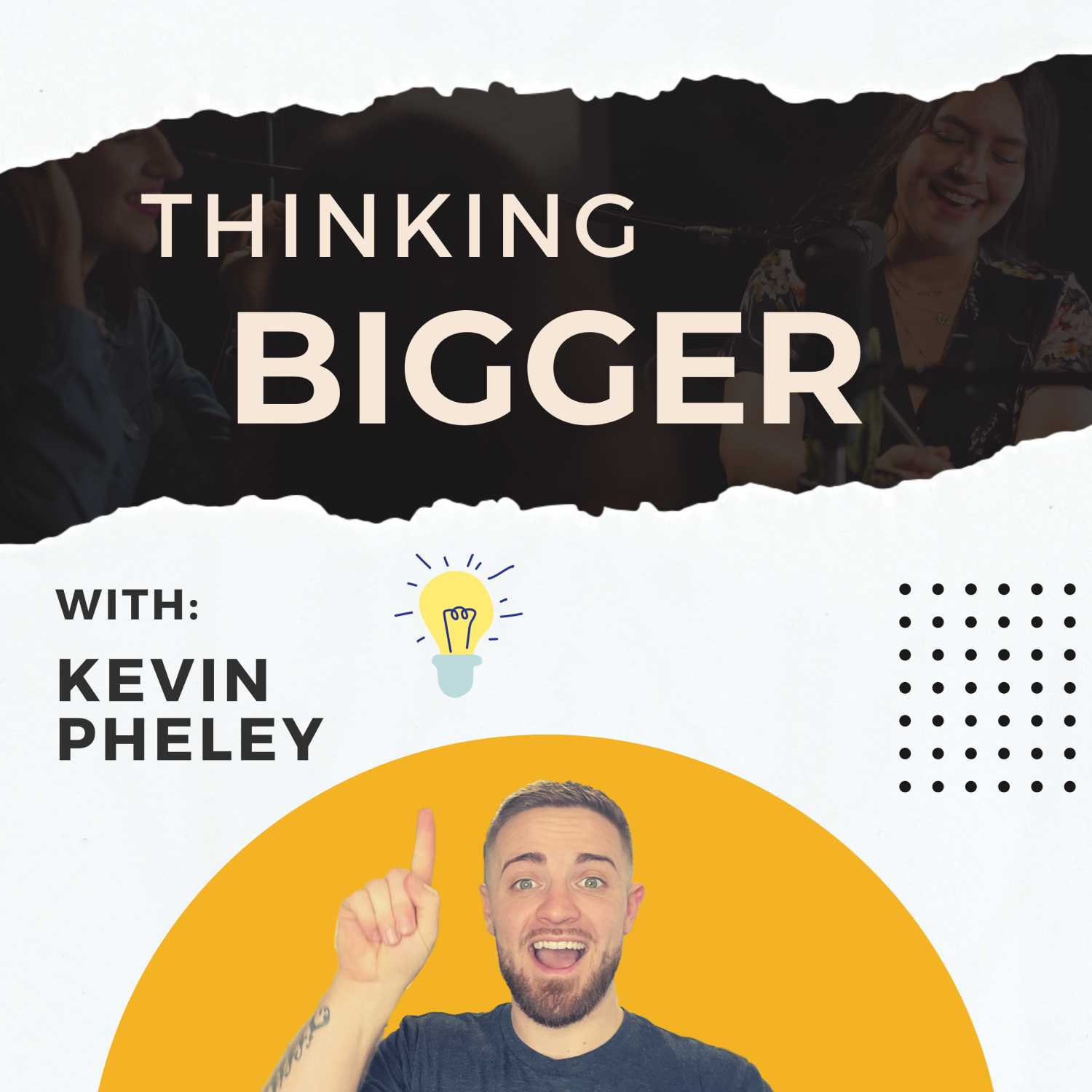 In this episode of Thinking Bigger with Kevin Pheley, we bring on Marco Champion CEO of Motive & Champion social to talk about how your mindset can change your entire life, the science behind manifestation, meditation and much more!
---
Quitting your job, What its like starting a business on your own, & Leaving the comfort zone with Donald Knapp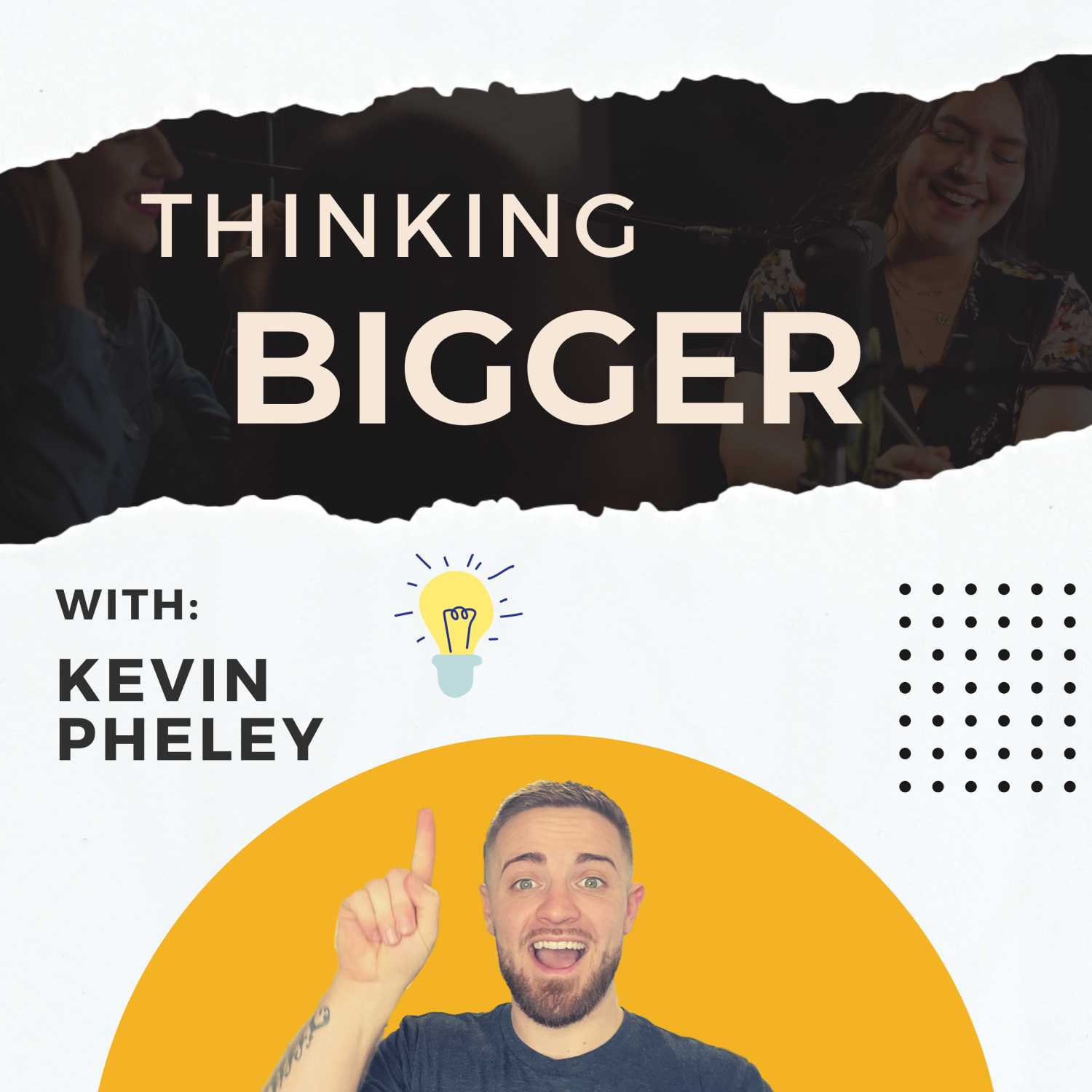 In this episode Donald Knapp (my first employee) joins the podcast to talk about leaving the comfort zone, what its like building his ow business, and how to get started with leaving your job
---
How teenagers are at risk of sudden cardiac arrest and what's being done to combat it with CristiansBigHeart founders William Flores & Andy Cruz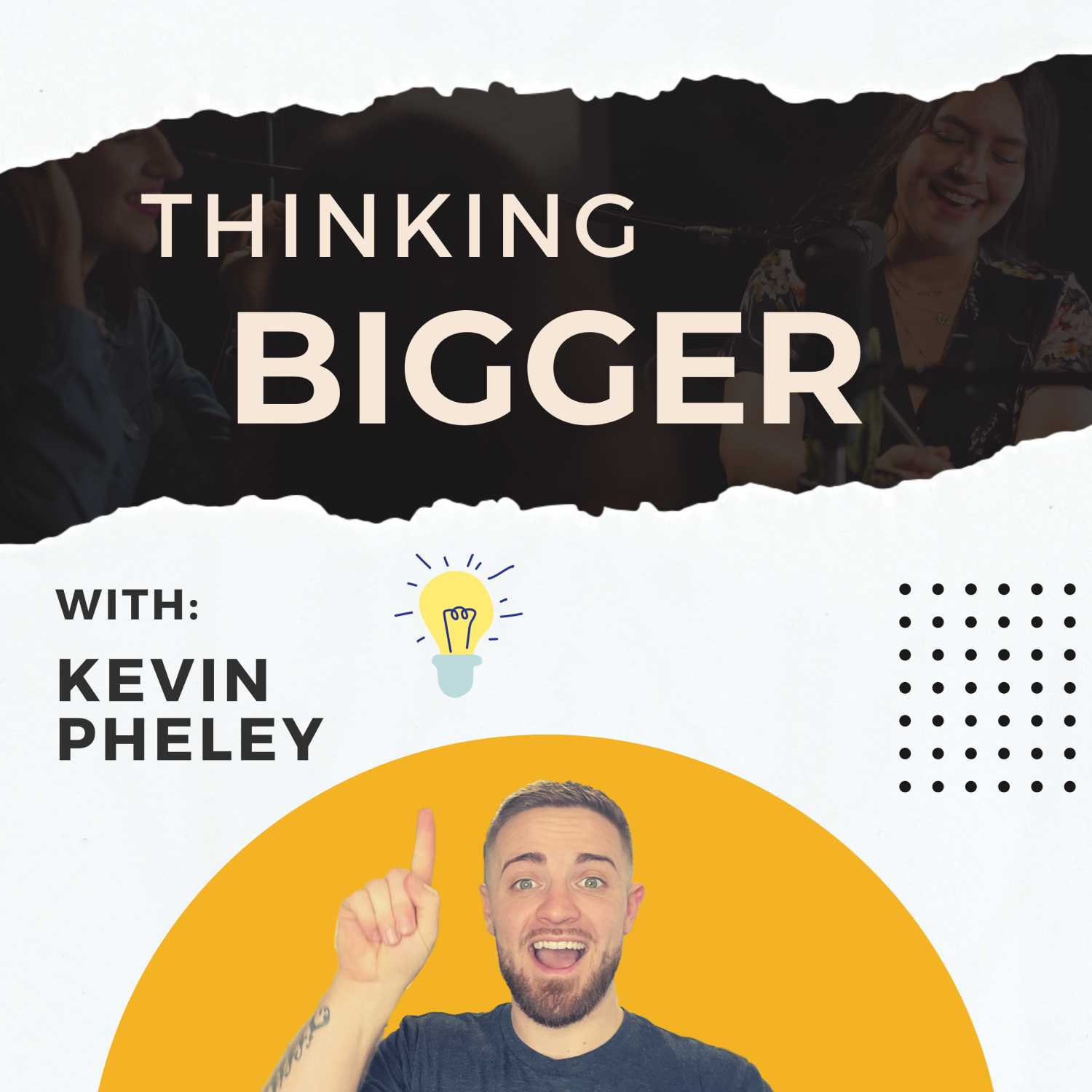 On this episode of Thinking Bigger we talk about a BIG issue not many people know about, which is sudden Cardiac Arrest in teenagers and young adults. Joining me is Cristiansbigheart founders William Flores & Andy Cruz to talk about this issue and how they are combatting this issue by giving free heart screenings, AED's, and CPR training, alongside their goal to get a bill passed to have heart screenings mandatory for teenage athletes as part of their physicals.
---------------------------------
Click here to support Cristiansbigheart -> https://www.cristiansbigheart.org/
---
Why Manifesting works, Business traps and more of your questions answered! Brain Dump w/Kevin Pheley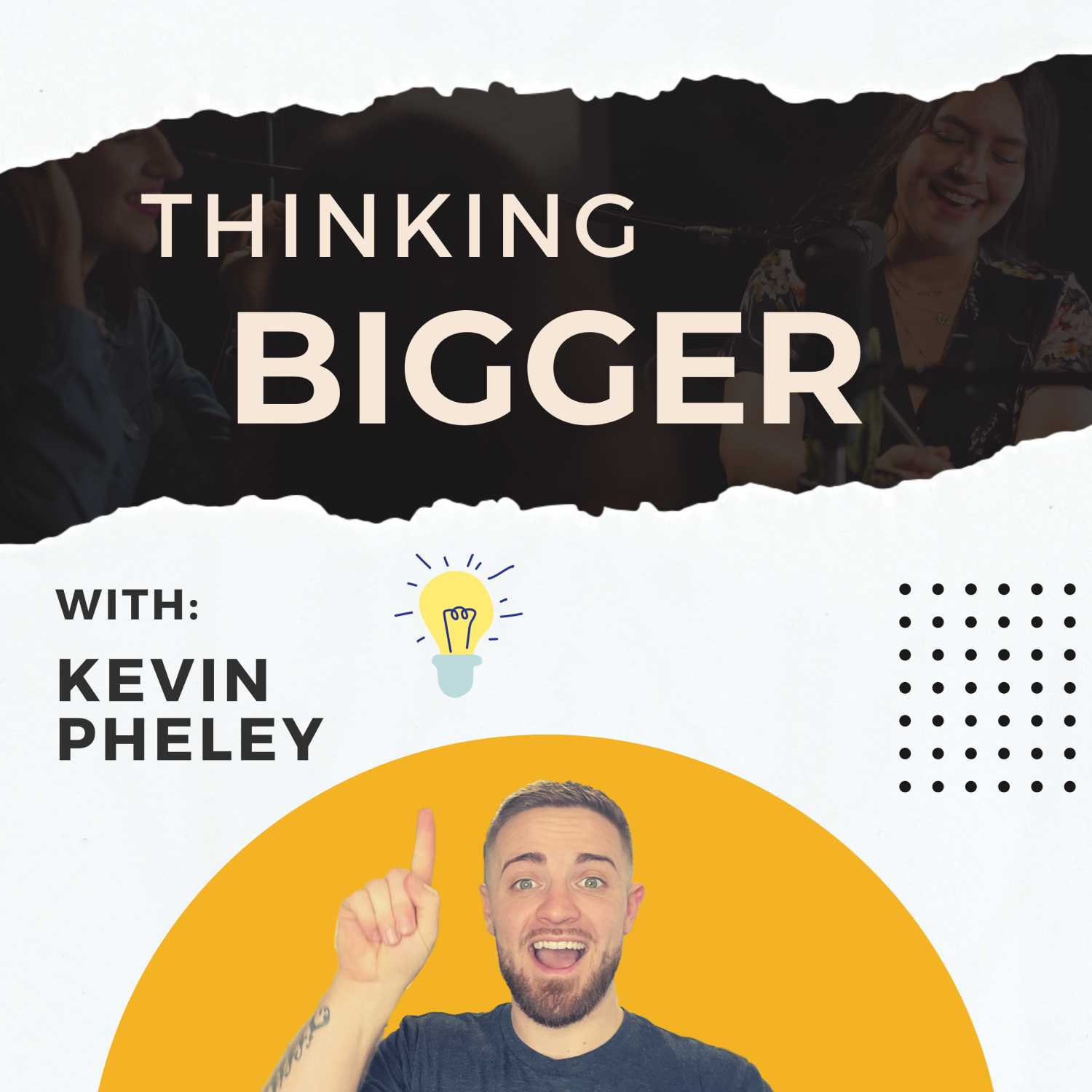 In this Brain Dump we go into Manifestation, some of the traps you can fall into whiles starting up your own business and much more!
---
Your job is probably killing you.. Here's how to prevent it.. Thinking Bigger With Kevin Pheley (Solo) Ep. 10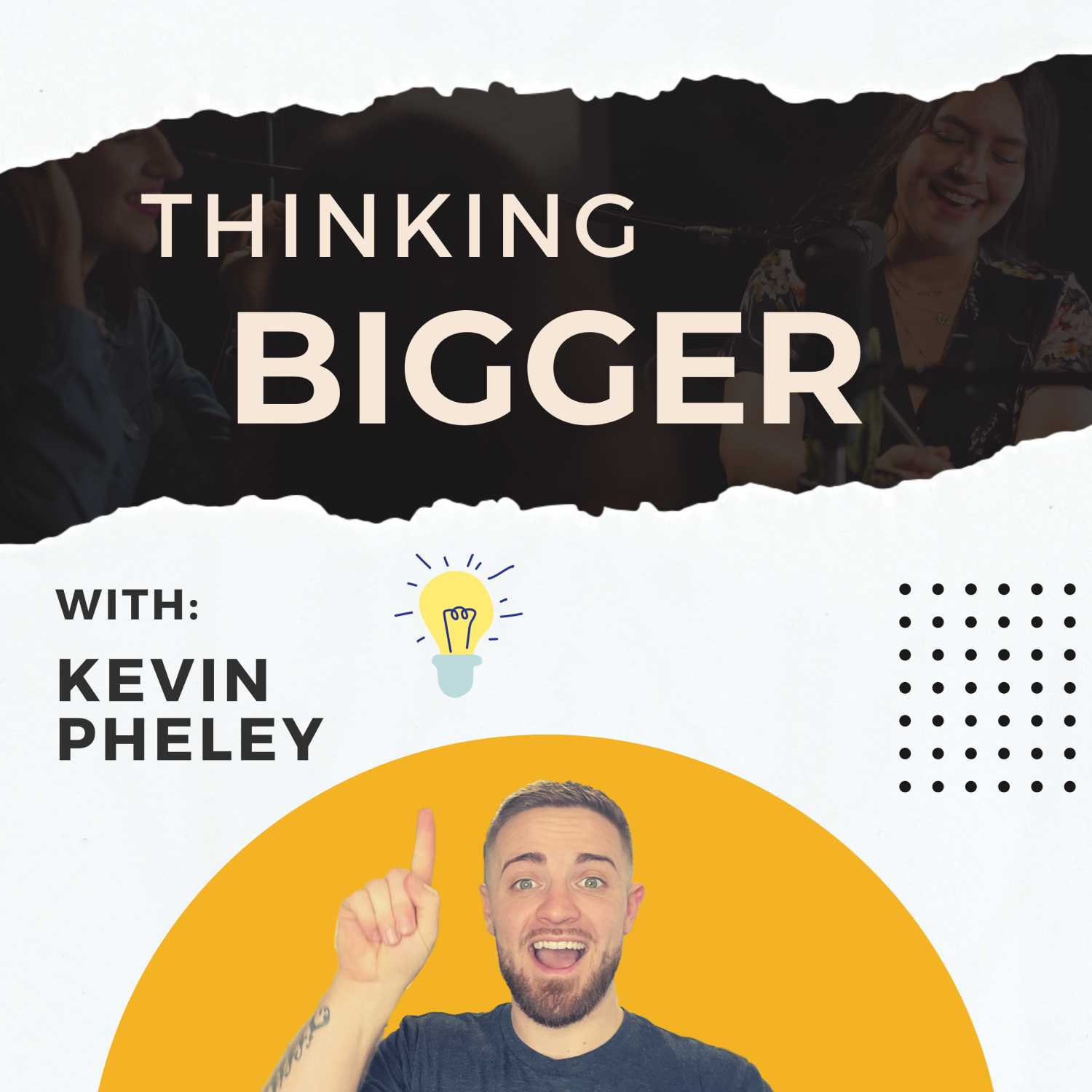 Is your work killing you? 91% of people are so stressed out that their body slowly starts to shut down. Here's how to stop it. Are you losing years because of your career? In this video I talk about how to get a better paying job, start a business and improve your life overall. If you don't start now, you're going to spend the rest of your life miserable. GO.
---
Ferraris, 5 star customer service & building a business with love, happiness & DONUTS with Chef Santiago of Donut Bar San Diego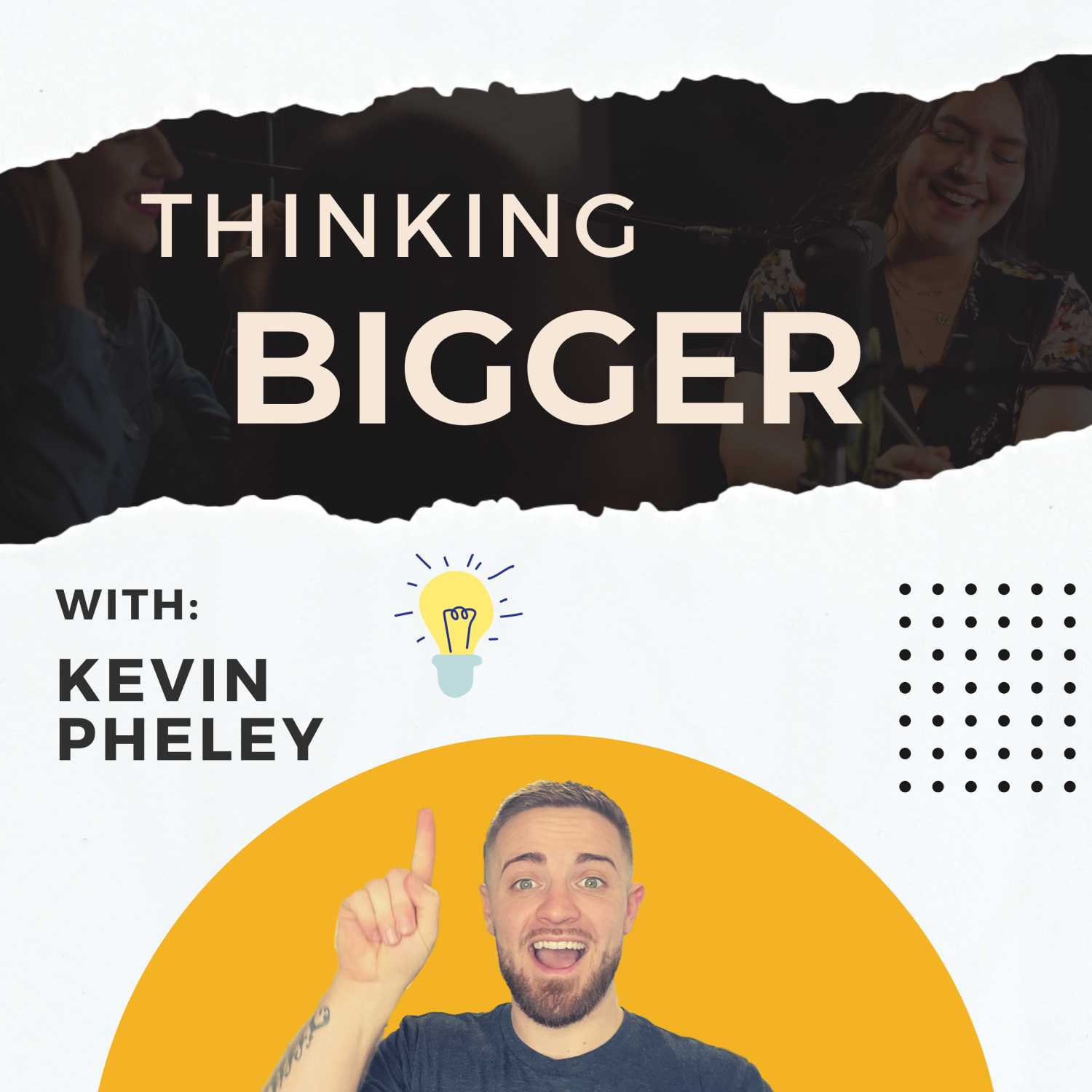 On this episode of Thinking Bigger with Kevin Pheley, Chef Santiago, owner of world famous Donut Bar San Diego we discuss having an impact with your business, leading by example and the passion of exotic cars. This episode is one for the books as Chef Santiago has done some incredible work and has quite the story to tell.
If you'd like to check them out, please do so at:
https://donutbarsd.com/
https://www.instagram.com/donutbarsd/
---
Top questions about business answered! Brain Dump w/ Kevin Pheley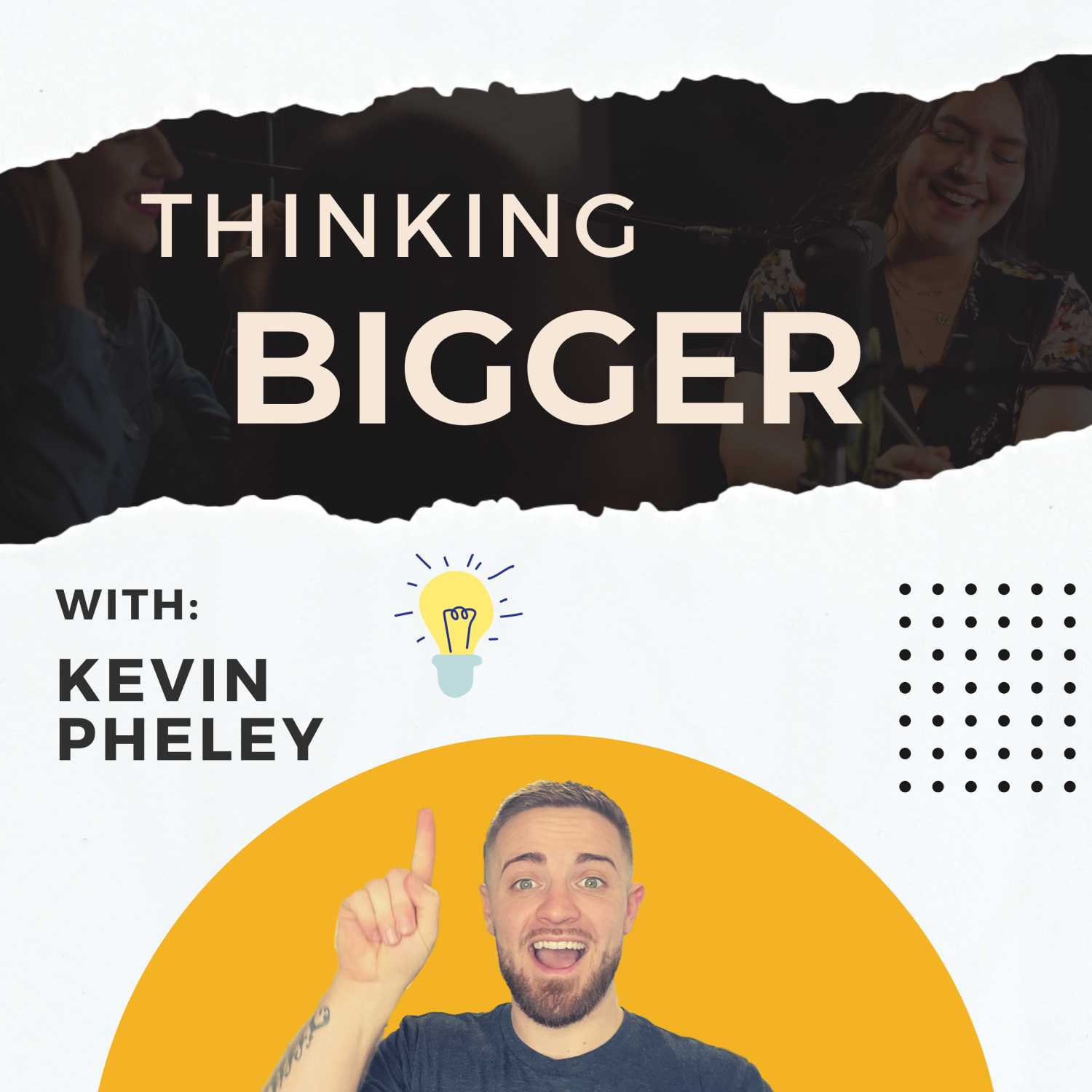 In this episode, Kevin answers YOUR questions about business, personal development and so much more. This mini series is called "Brain Dump" for obvious reasons...
---
Enlightenment, Toxic Relationships, and Videogames with Buddhist Monk Venerable Tri Dao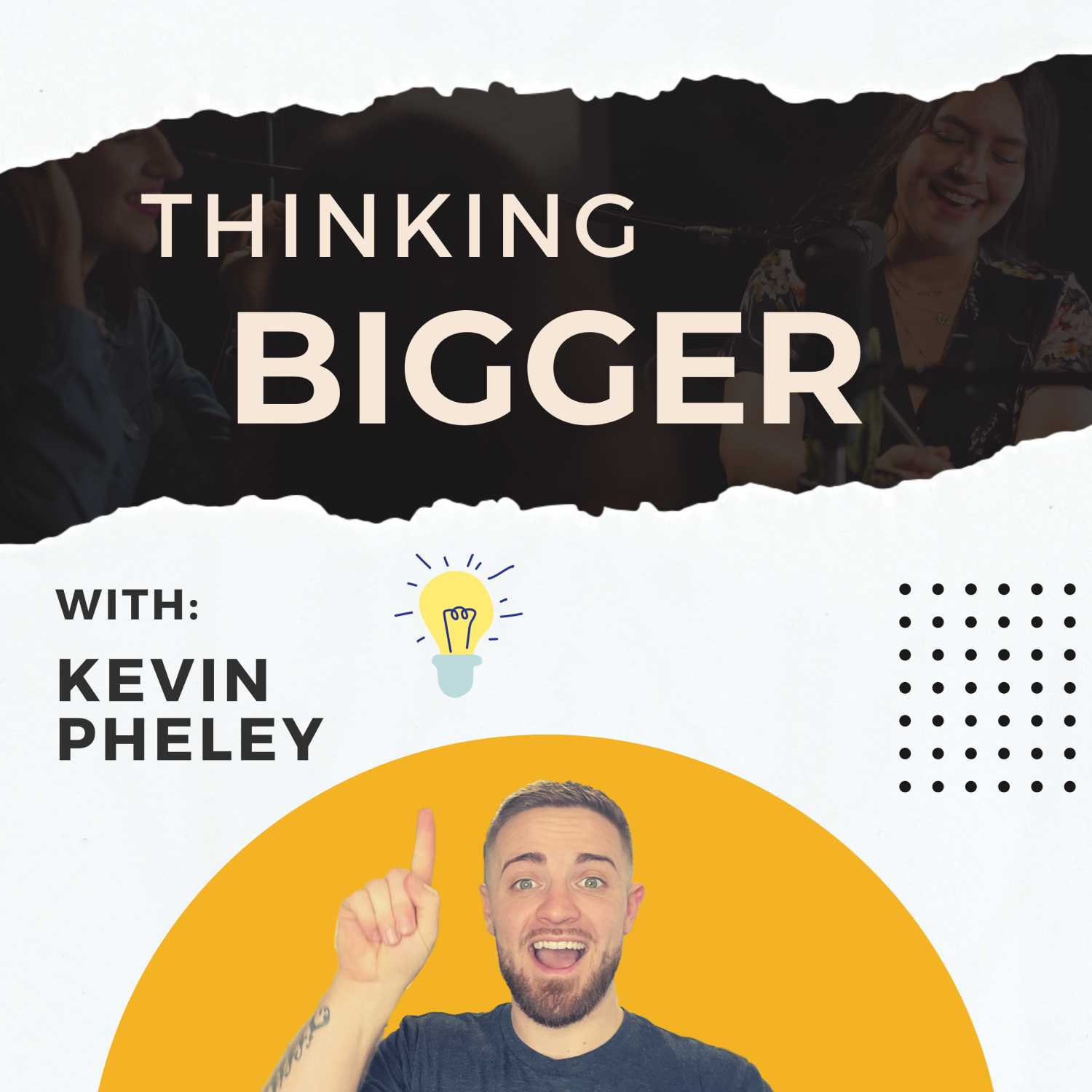 Buddhist Monk Venerable Tri Dao joins the podcast to detail his path to becoming a monk, how you can become enlightened, how your enlightened whilst playing videogames and much more!
---
Being Sober, Running a Business, and Controversy with Patrick Ridge founder of Graceland Ranch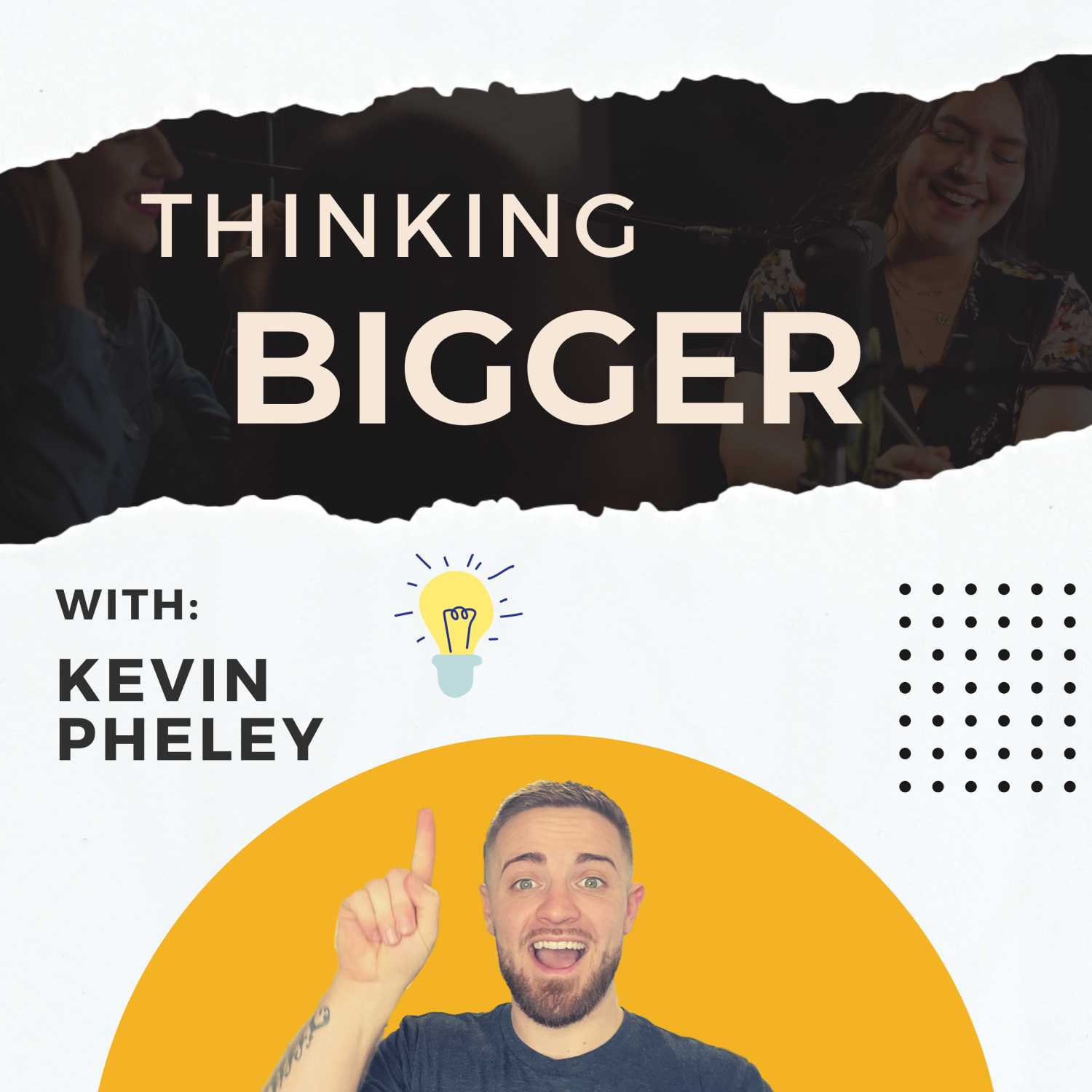 In this episode of Thinking Bigger with Kevin Pheley, Patrick Ridge comes on to talk about his 17 years of sobriety, Graceland Ranch, what steps to take if your looking to get sober and more.
---
Navy Seal Perry Yee - What it takes to get through tough times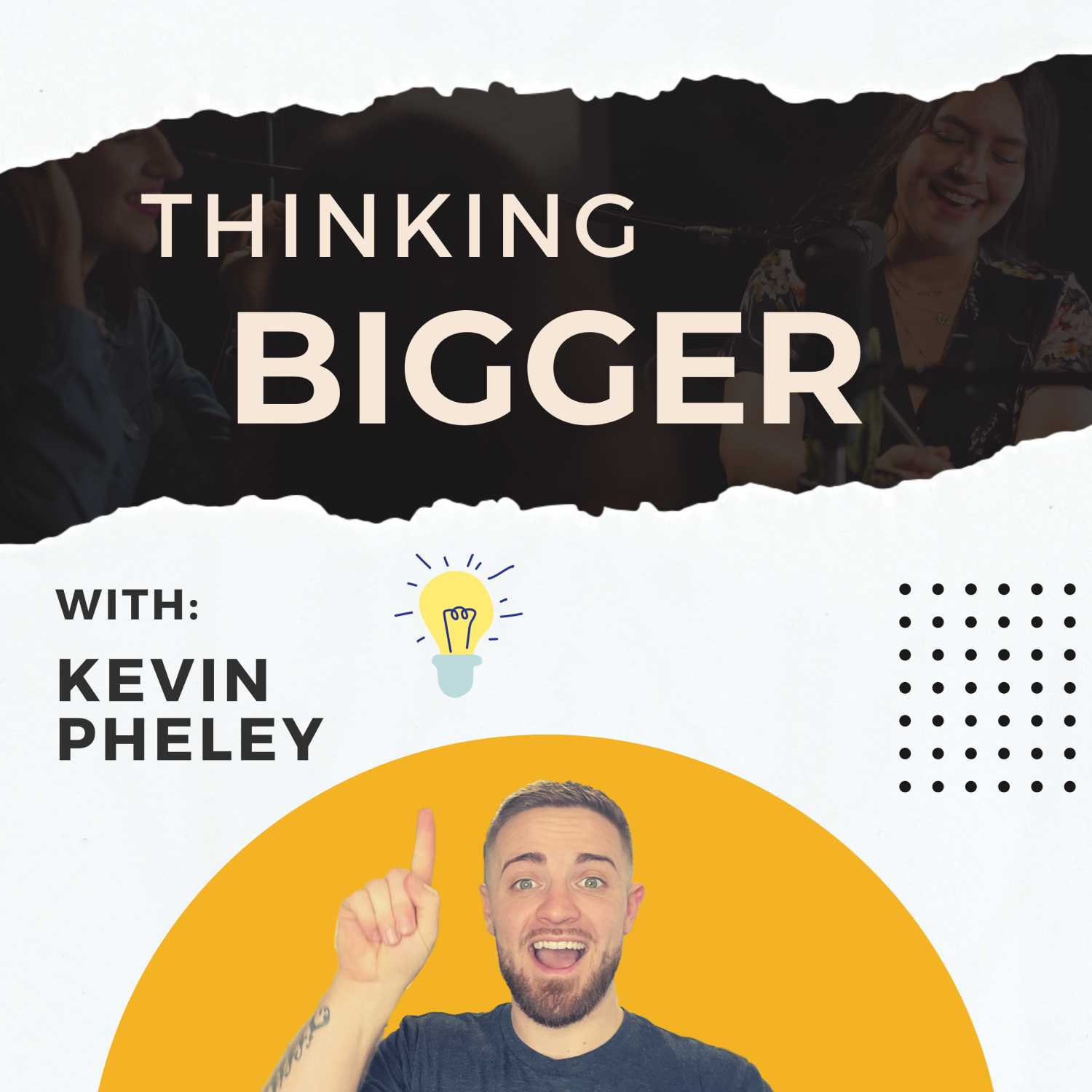 In this episode Navy Seal Perry Yee details his training to become a Navy Seal, what it takes to become one, and talks about his Nonprofit organization ActiveValor alongside his business Fortify Measures.
---
How to lose $100 million and make it right back with David Meltzer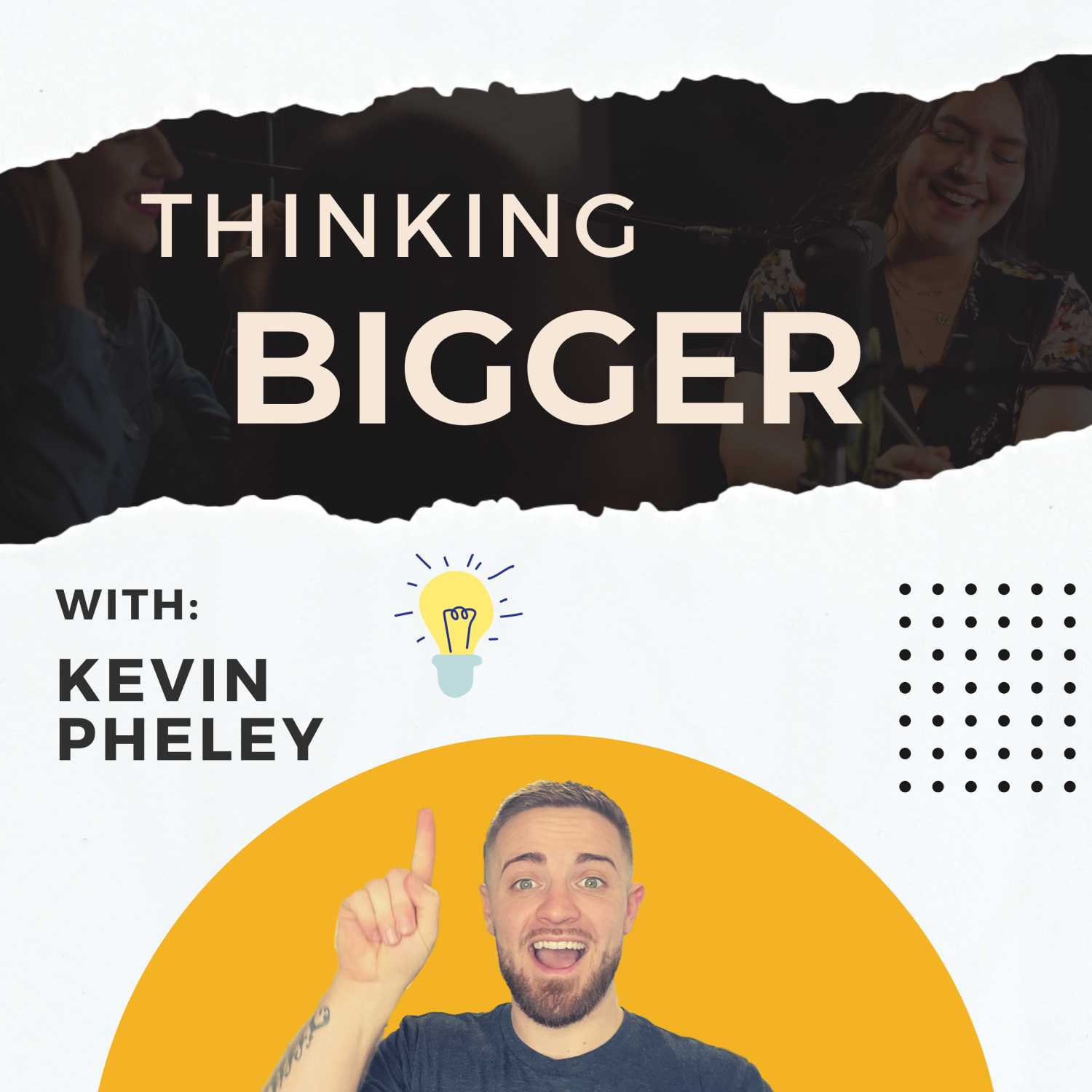 On this episode of Thinking Bigger with Kevin Pheley, our guest David Meltzer talks about the science behind law of attraction and manifestation, how to genuinely be a good person and his story of losing $100m in 2008 and making it back faster than ever.
---
From $0 to millions with Tyler Peters, owner of Luxury Jet Ski Rentals in San Diego CAL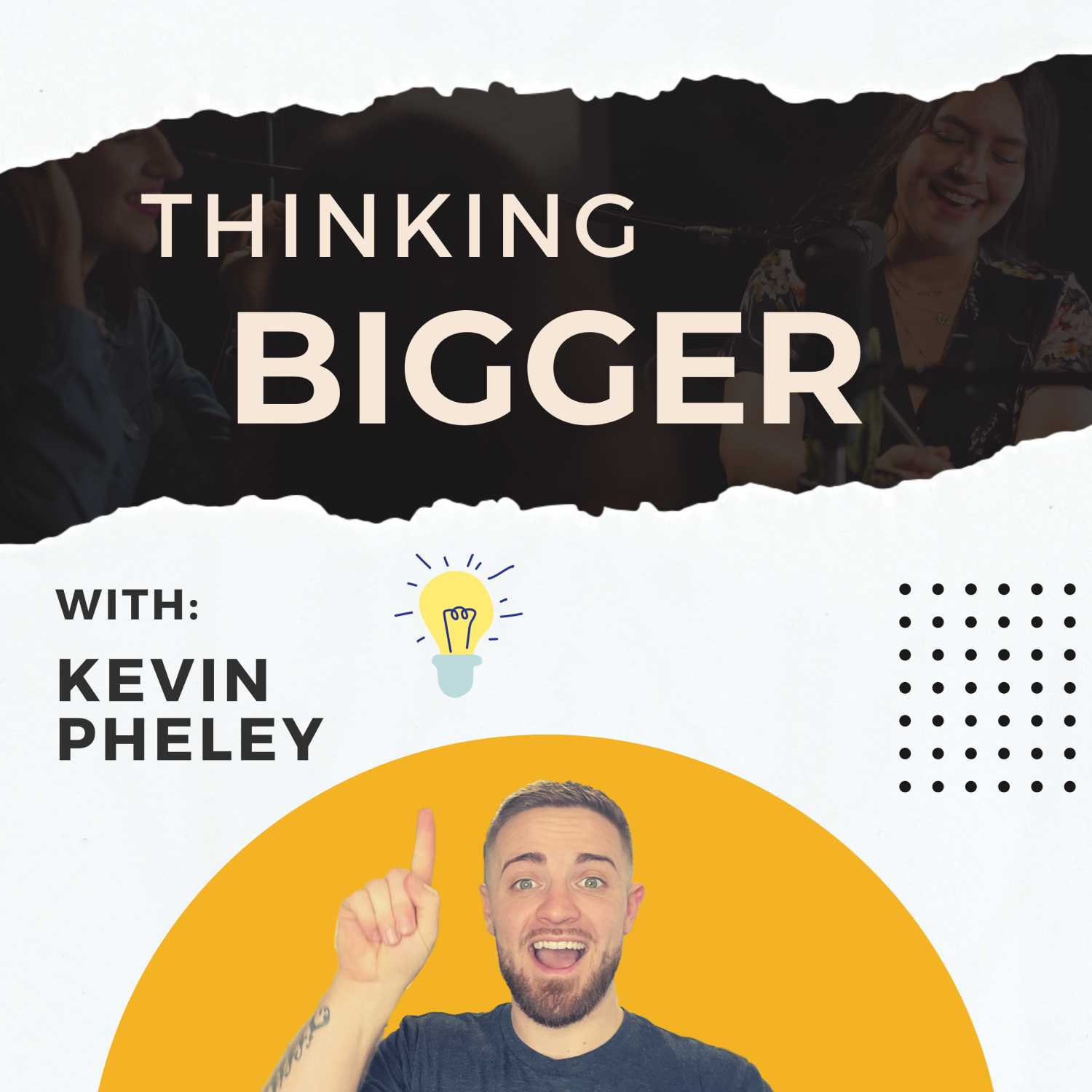 In this episode of Thinking Bigger, Kevin Pheley and Tyler Peters discuss business, passive income, multiple streams of income and how to get through the tough times of business. Not giving up is a key habit of successful people, so the question is... are you going to keep going or are you going to quit.
---
How to manifest your dreams through visualization and hard work with Dan Fulkerson of Batta Fulkerson Law Group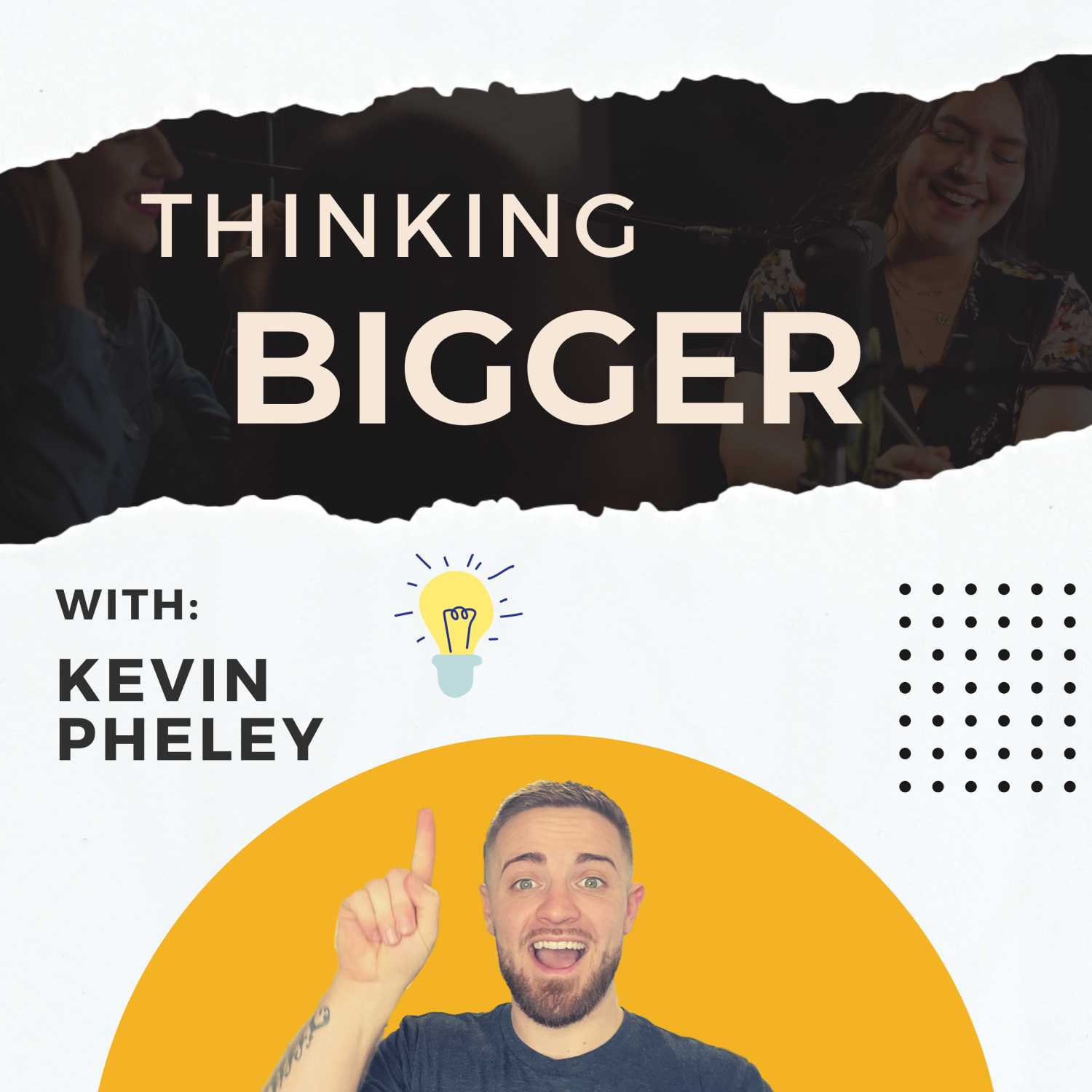 In this episode, my friend and mentor Dan Fulkerson explains some of the science behind visualization and how he "manifested" his life. Hint hint, there's a ton of hard work involved and it isn't magic.
Dan is an incredible human being who understands that being wealthy doesn't guarantee happiness. Dan speaks about how sacrificing happiness for money is the WORST thing you can do.
Tax benefits of owning commercial real estate, manifesting your dreams and living a good life through serving others are some of the things we discuss on this episode of Thinking Bigger...
---
How to become a top producing real estate agent - DJ Gutierrez (Founder of Beyond the Keys Realty)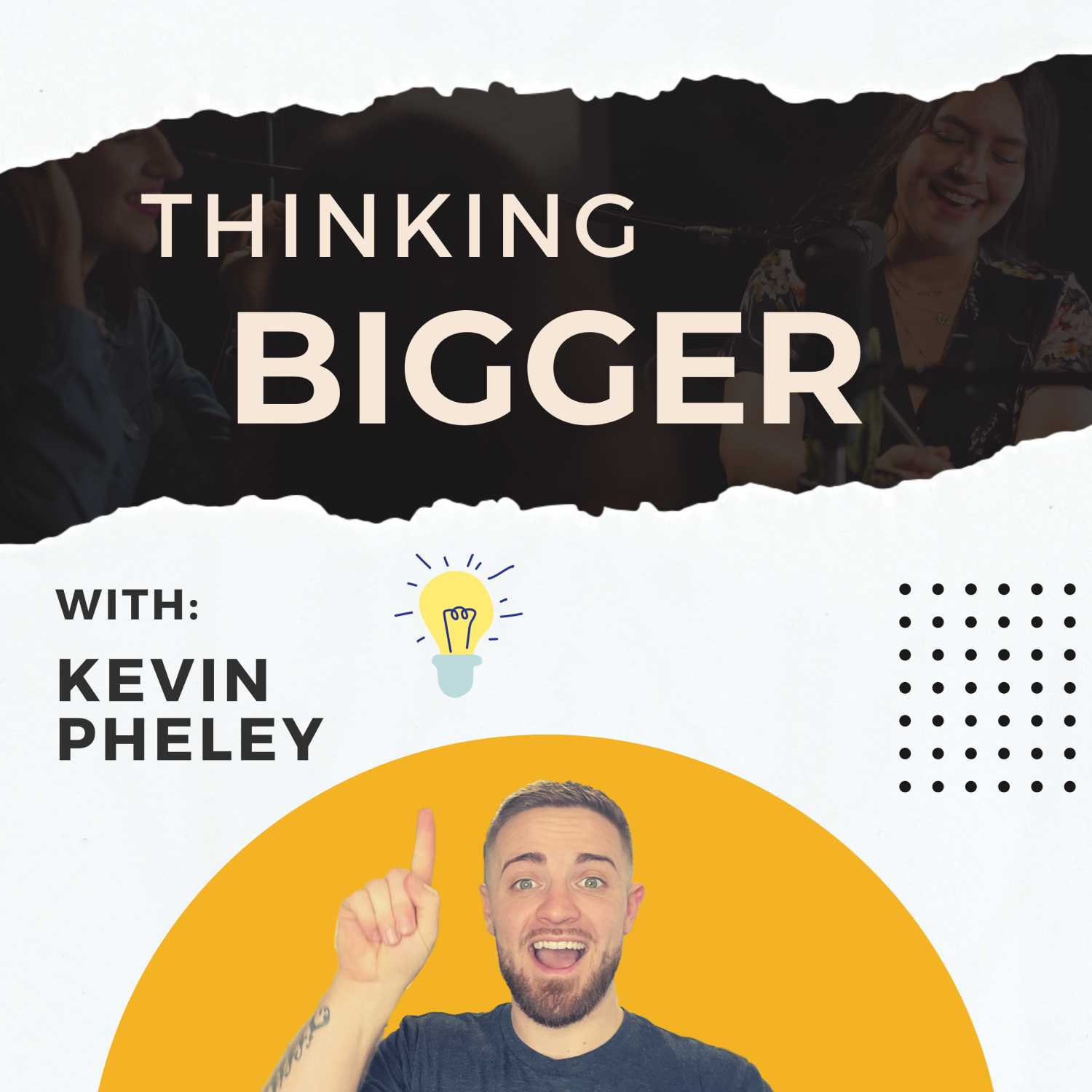 In this episode, D.J. Gutierrez and I discuss his journey from the Marine Corps to a career in real estate. As one of the top producing brokers in Southern California, DJ is someone I highly respect and am eager to learn from.
Looking for a career in real estate? Check out Beyond The Keys Realty or message DJ.
---
Why hiring is your best weapon - Donald Knapp & Josh Jacko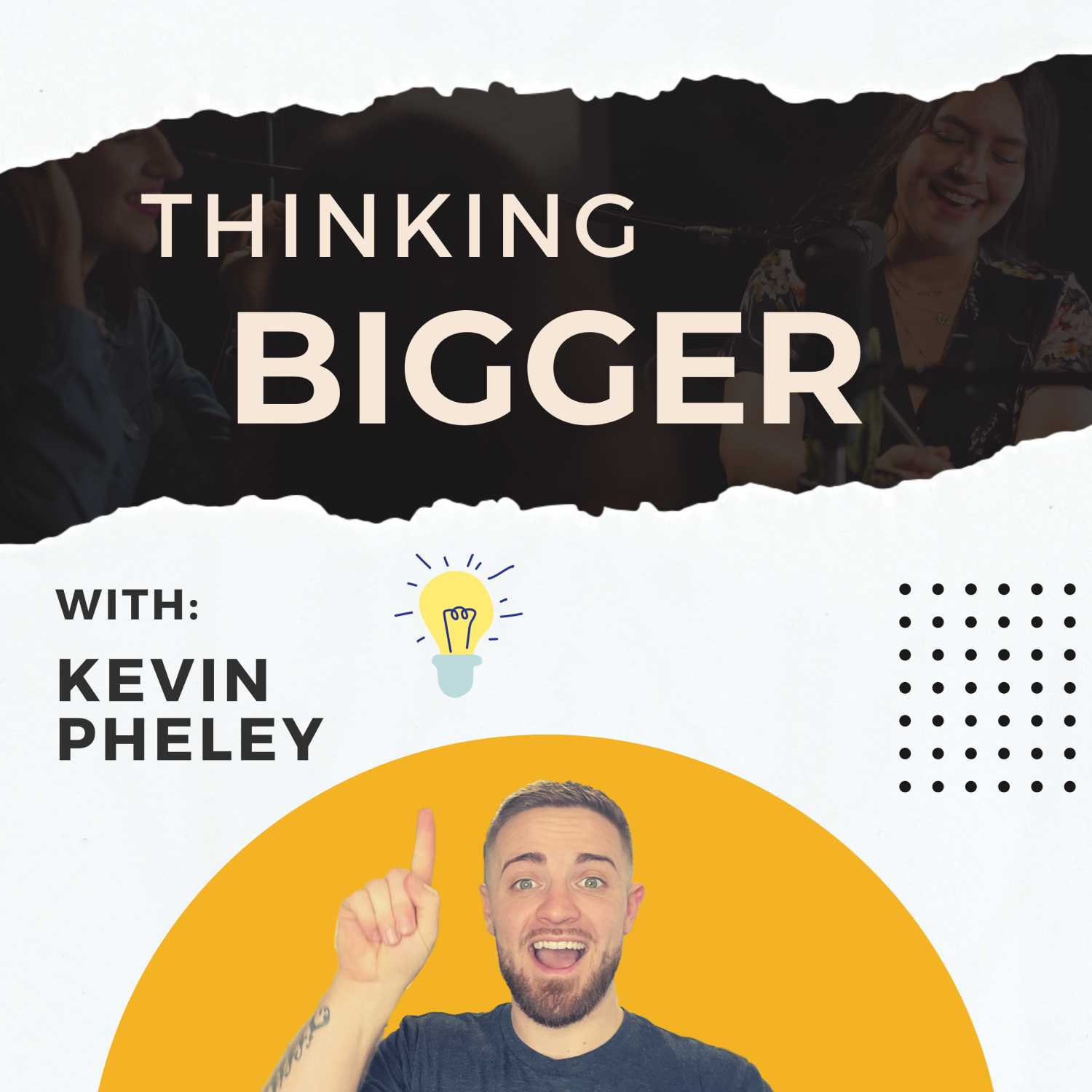 In this episode (Before we had a name to the podcast) - we interview Donald Knapp - Kevin's first hire at CheapAssLeads.com. The two discuss why hiring is the best thing you can do for your business. Surprise guest of Josh Jacko with Illuminate Media.
---