Subscribe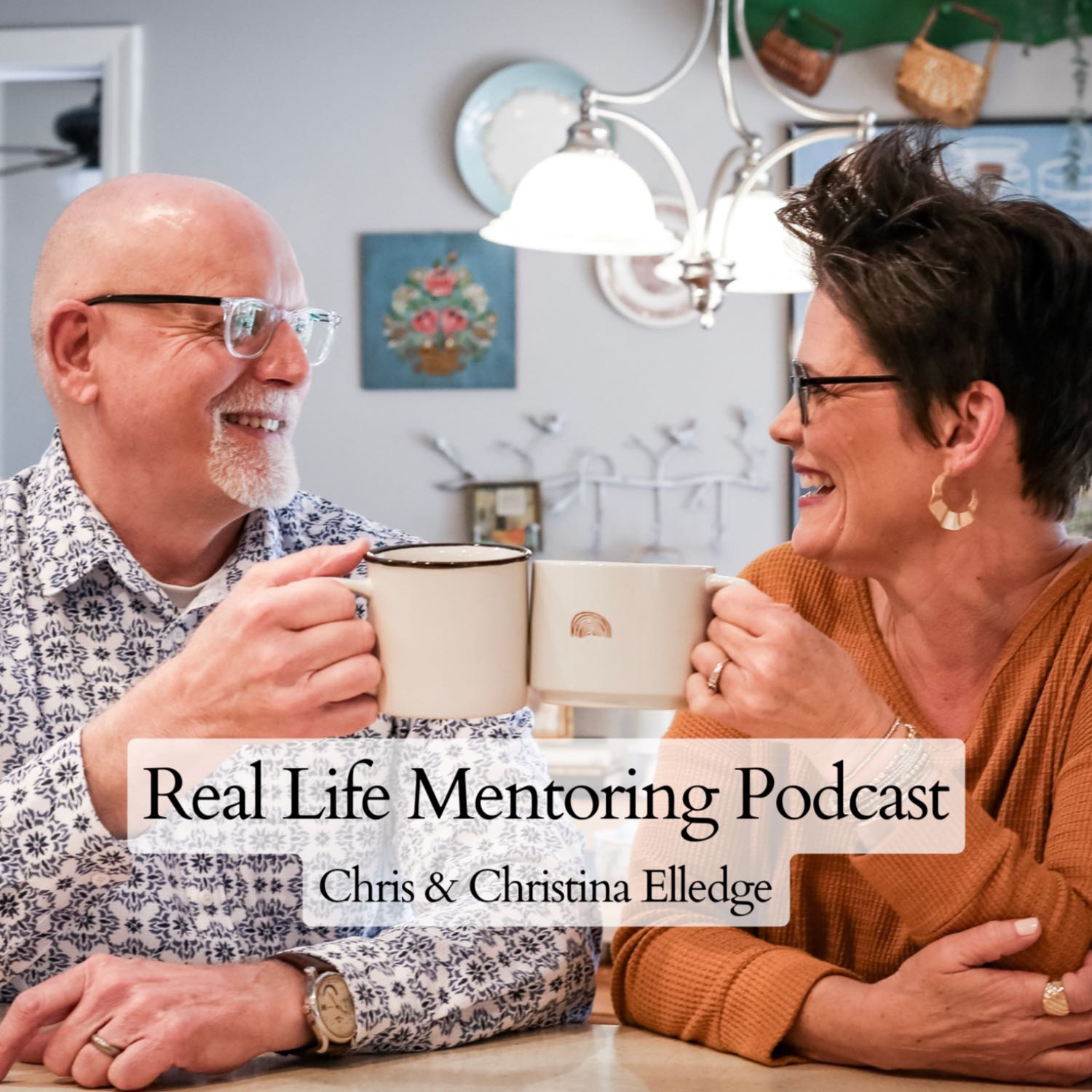 Chris and Christina Elledge are passionate about mentoring. They are excited to talk about the things they have learned by sharing their own stories as they have mentored people from various countries for many years. They will share their firsthand experience on mentoring and the life lessons they have learned from their own journeys. In the Real Life Mentoring podcast, we believe you will gain some practical tools to help you on your own journey and inspire you to give what you've learned away to others!
Chris' Real Life Story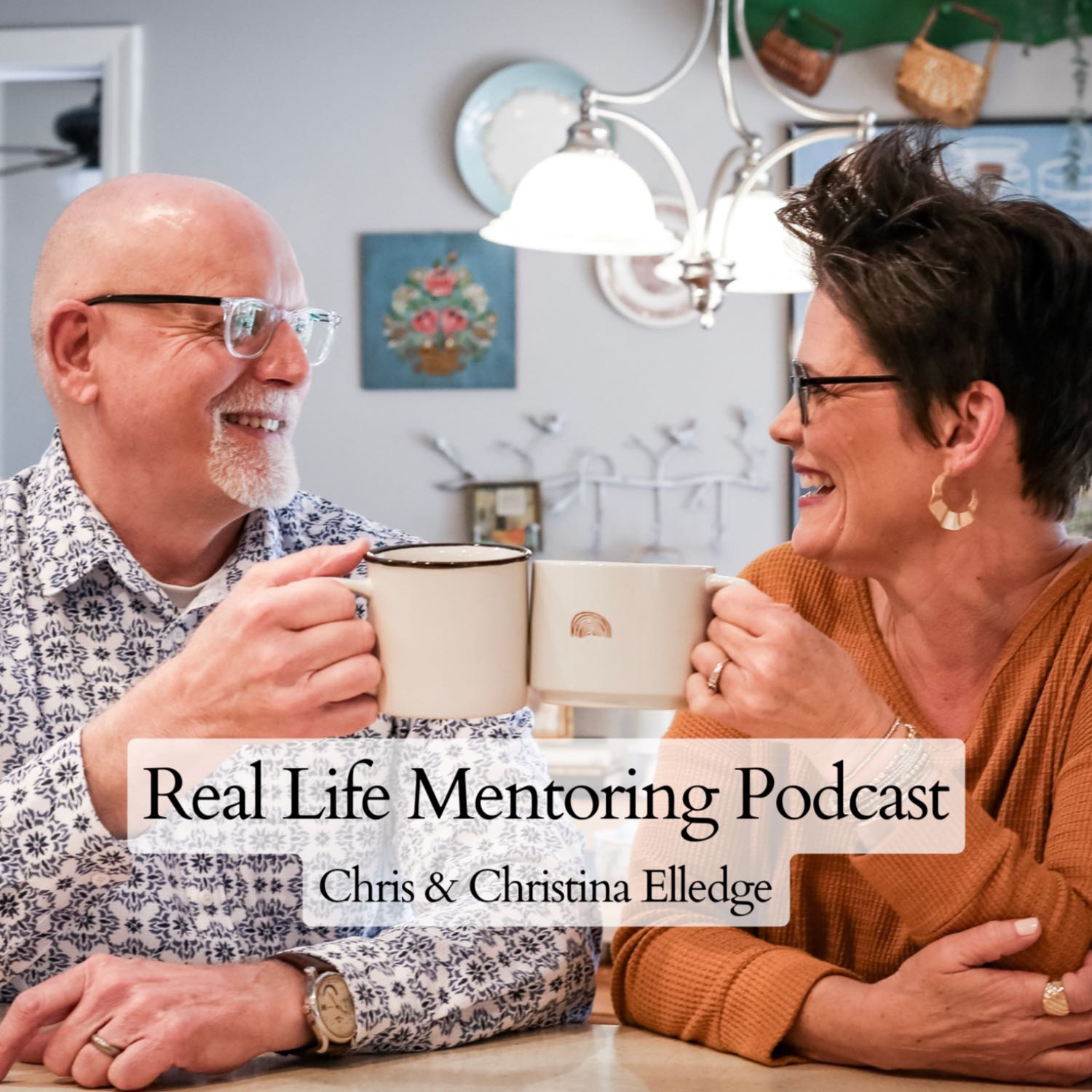 Today, Real Life Mentoring Podcast friend, Todd Vinson, interviews Chris in an indepth look at his story. As you hear Chris and Christina say often, there is power in your story. As Chris shares his story, some of the details are not enjoyable, they are painful, but they are powerful. You will gain some great insight into Chris' past, hear how God has redeemed his story and understand why he does what he does!
---
Round Two with Phil Reynolds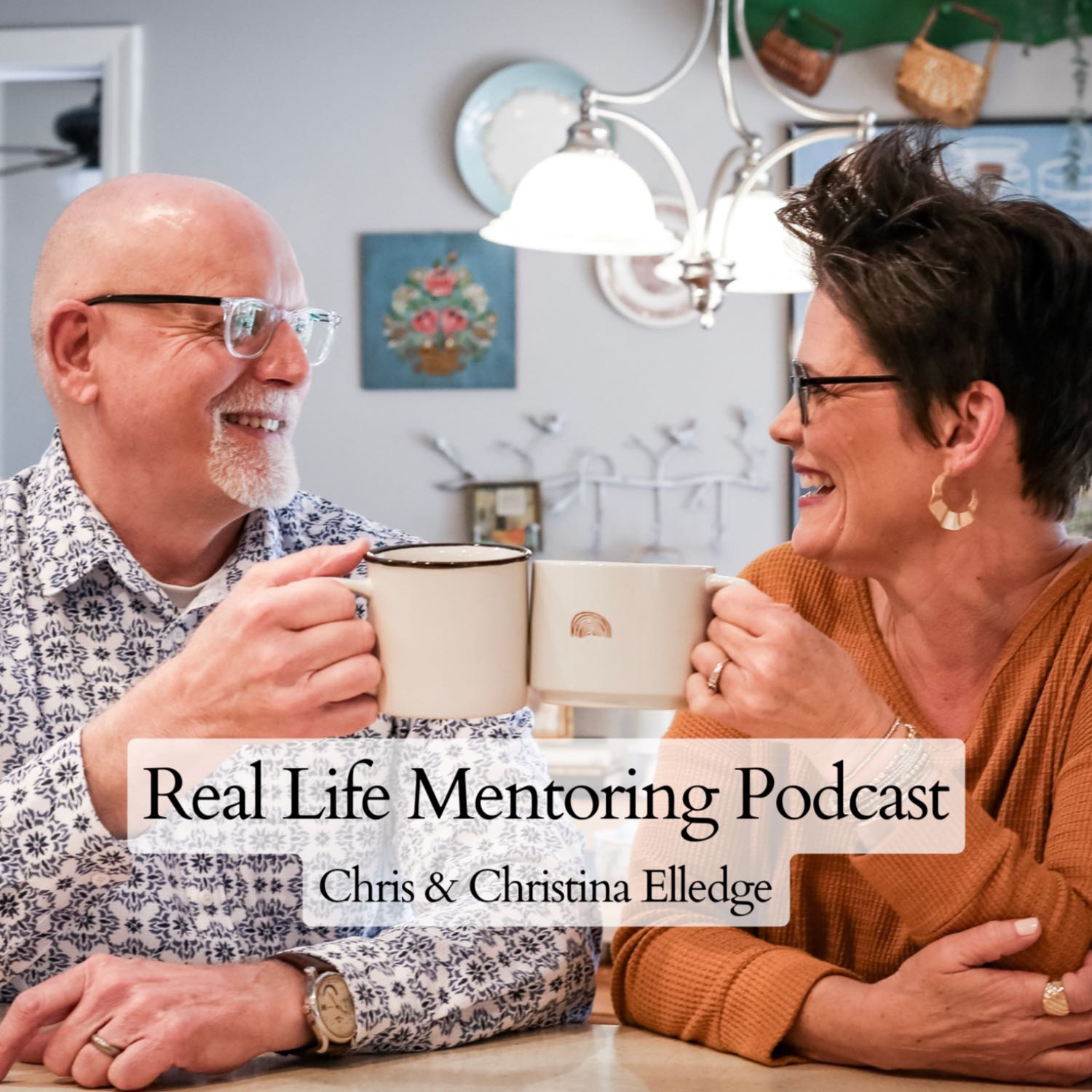 In a previous podcast, Chris and Christina introduced the topic of emotional intelligence by interviewing Phil Reynolds. Phil leads a consulting agency coaching executives, individuals, and teams to communicate better, work collaboratively, and deliver exceptional results. Today, they further develop the conversation giving plenty of examples of how to use healthy emotional intelligence for better relationships especially in a mentoring relationship.
---
A New Look at Psalm 23
Think you know Psalm 23? Is it a poem? Is it a funeral dirge? What is it all about? Chris and Christina share some new insight about an old passage.
---
Do You Really Want a Change?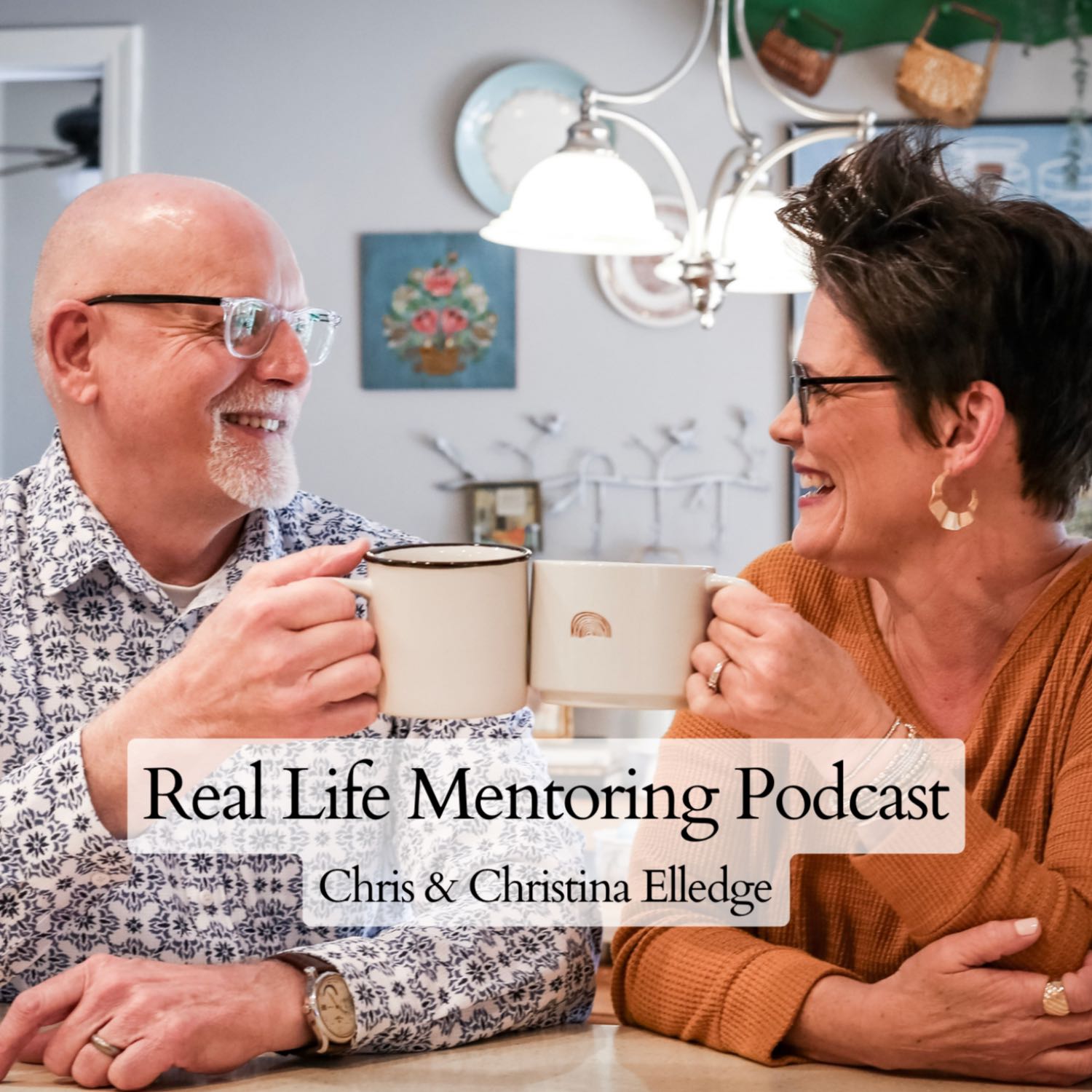 Do you really want to change? Life is made of change that is either forced upon us or change that has been chosen. Change that is lasting requires a mindset shift and a mentor can be a positive support system when making a change. Some examples of change can be found in the six areas: mental, emotional, relational, professional/educational, spiritual, physical. Finally, they take a look at a significant physical change that Christina has recently undergone and unpack some of those principles and practical tools that you can apply in your own life.
---
What is Physical Health?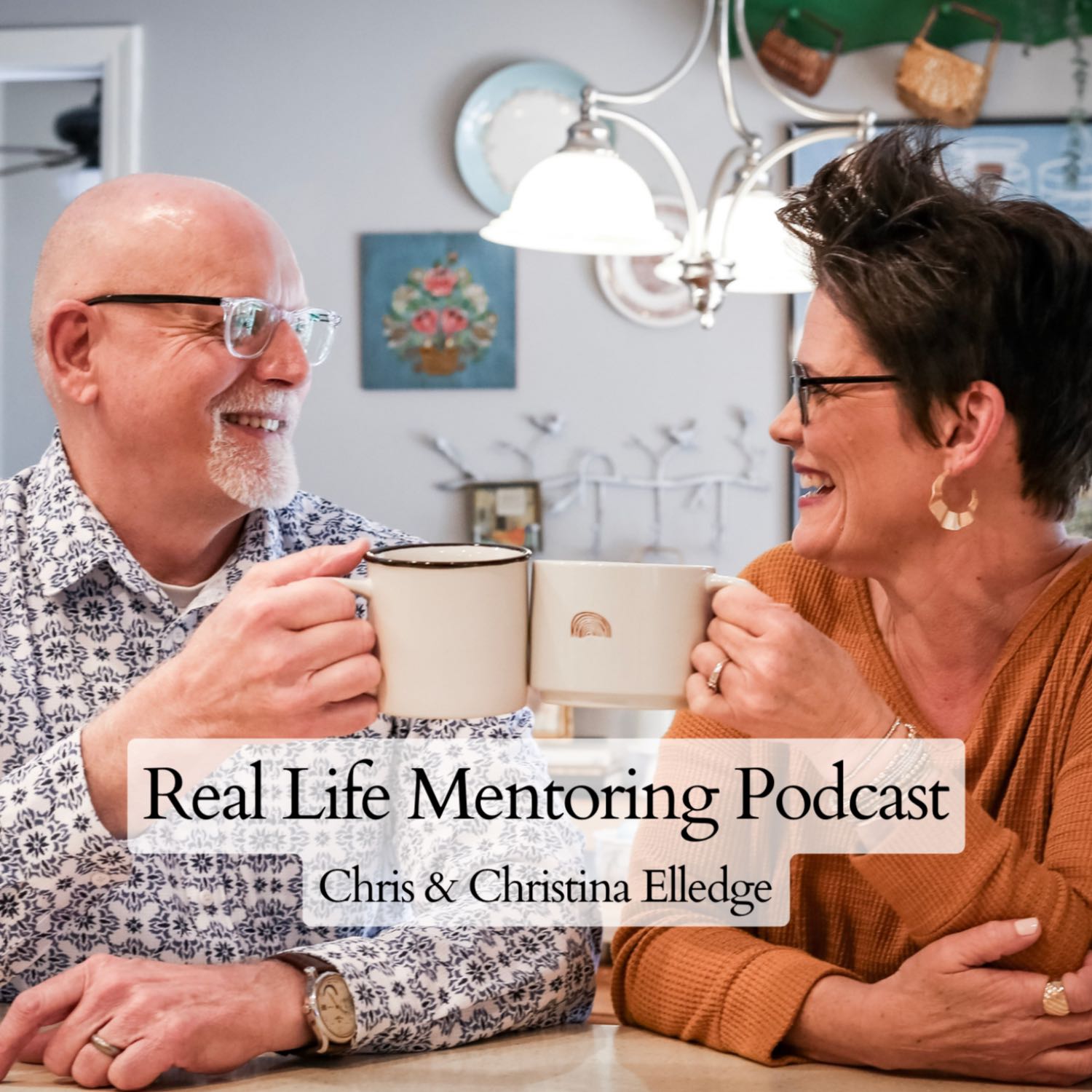 Today Chris interviews Micheal Gerecke. Micheal lives in Coimbra, Portugal with his wife, Cristi, and their 3 kids. Believing that God wires people for community, Micheal and Cristi opened a cafe and community space called The Living Room (livingroomcoimbra@gmail.com, Instagram: The Living Room).Not only does Micheal have a passion for seeing healthy communities being built, he also desires to see people become healthy physically. Micheal defines some basic health principles: what does it mean and what are the roadblocks? He also draws the connection to how our physical health actually applies to similar principles to spiritual health.<...
---
Suffering in Silence
After over 30 years experience with investing in the lives of other people through mentoring, Chris and Christina have seen reoccurring themes. One of those themes is the idea of suffering in silence. Today they will unpack what things people suffer with and offer some reasons as to why they suffer. Finally, Christina will walk you through a process of finding help in the middle of your suffering. You will be able to take this simple process and apply it immediately!
---
Todd and Jeannie Vinson: Part Two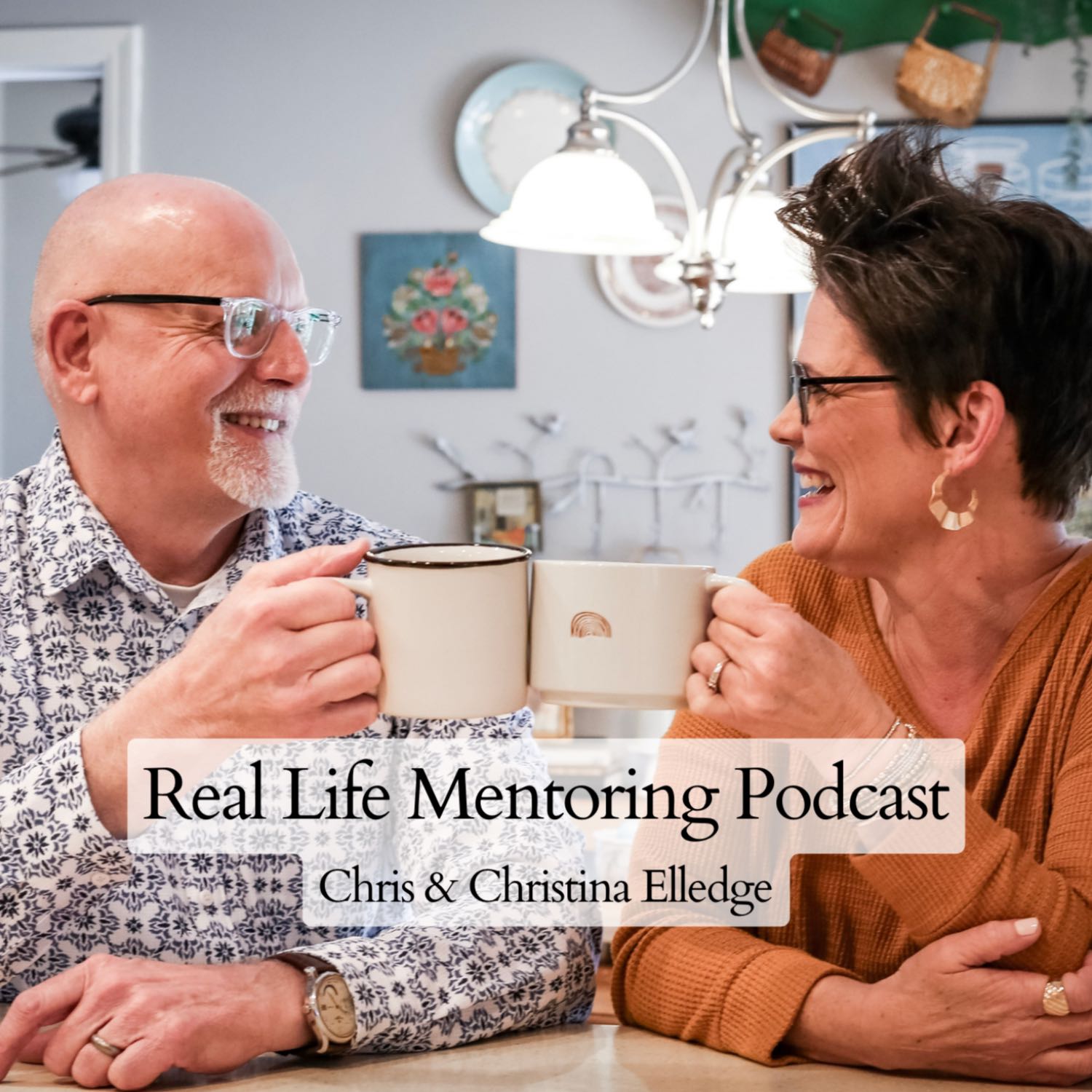 Round two with Todd and Jeannie Vinson starts with them unpacking what surrender looked like in the middle of their story. How does approaching life with wrong mindsets and false identity lead to places of exhaustion? How does walking through periods of stillness affect future success? What does surrender look like in real life? What were the steps that led to living life in better spaces? Today, Todd and Jeannie boldly talk about their road toward health. You will appreciate their practical tips, authentic struggle and consistent pursuit of seeking God in the middle of difficulty.
---
Todd and Jeannie Vinson: Part One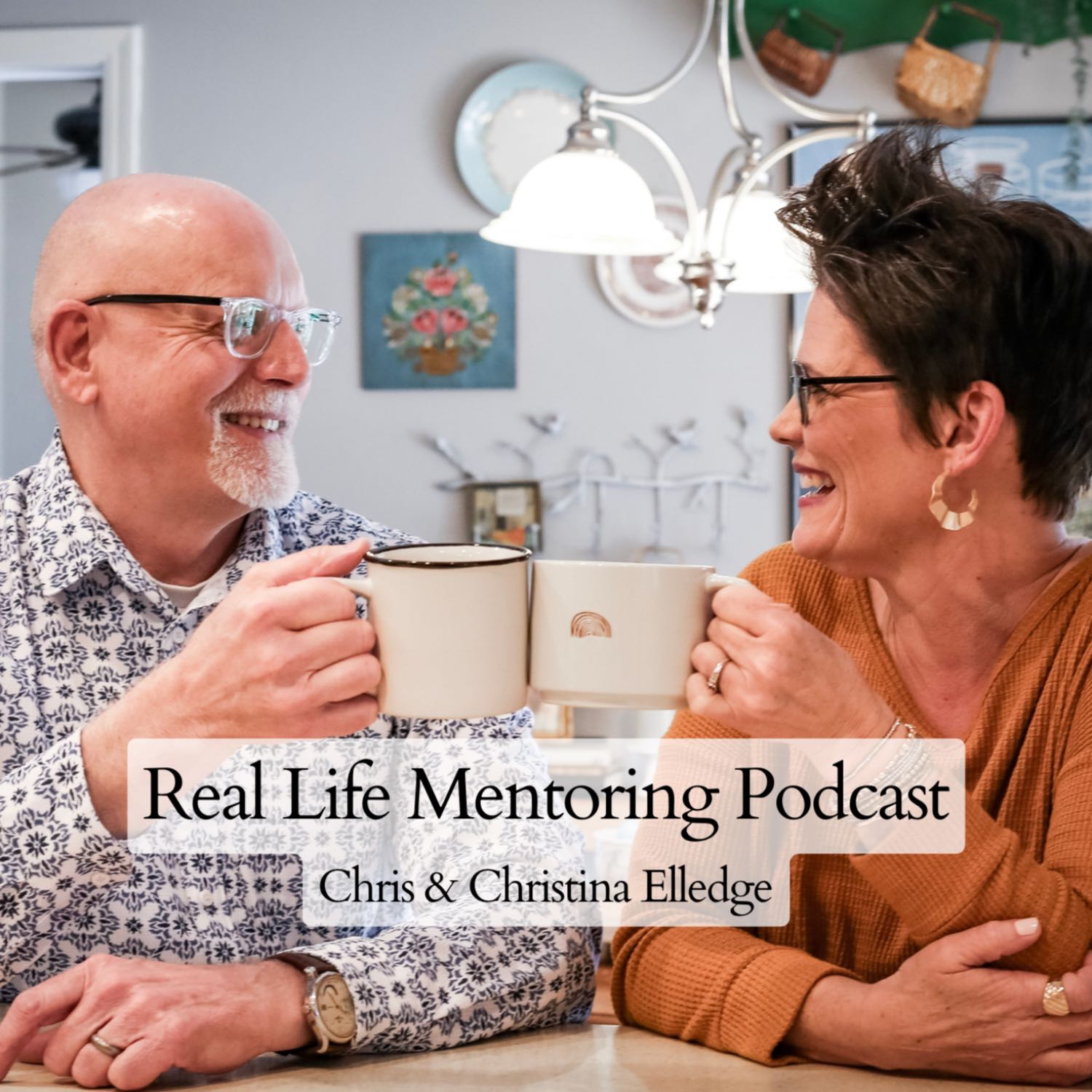 Friends Todd and Jeannie Vinson share part one of their two part story. Married for 30 years, parents of four, they don't hold back from the struggles they've faced as Todd has come to grips with the trauma from his childhood. It hasn't been easy. It hasn't been a tidy package wrapped up with a bow. It's been hard. But the hard work has been worth it. They will take you to the places they have hurt the most and share how the hurting places have actually been the places they've met God.
---
Emotional Intelligence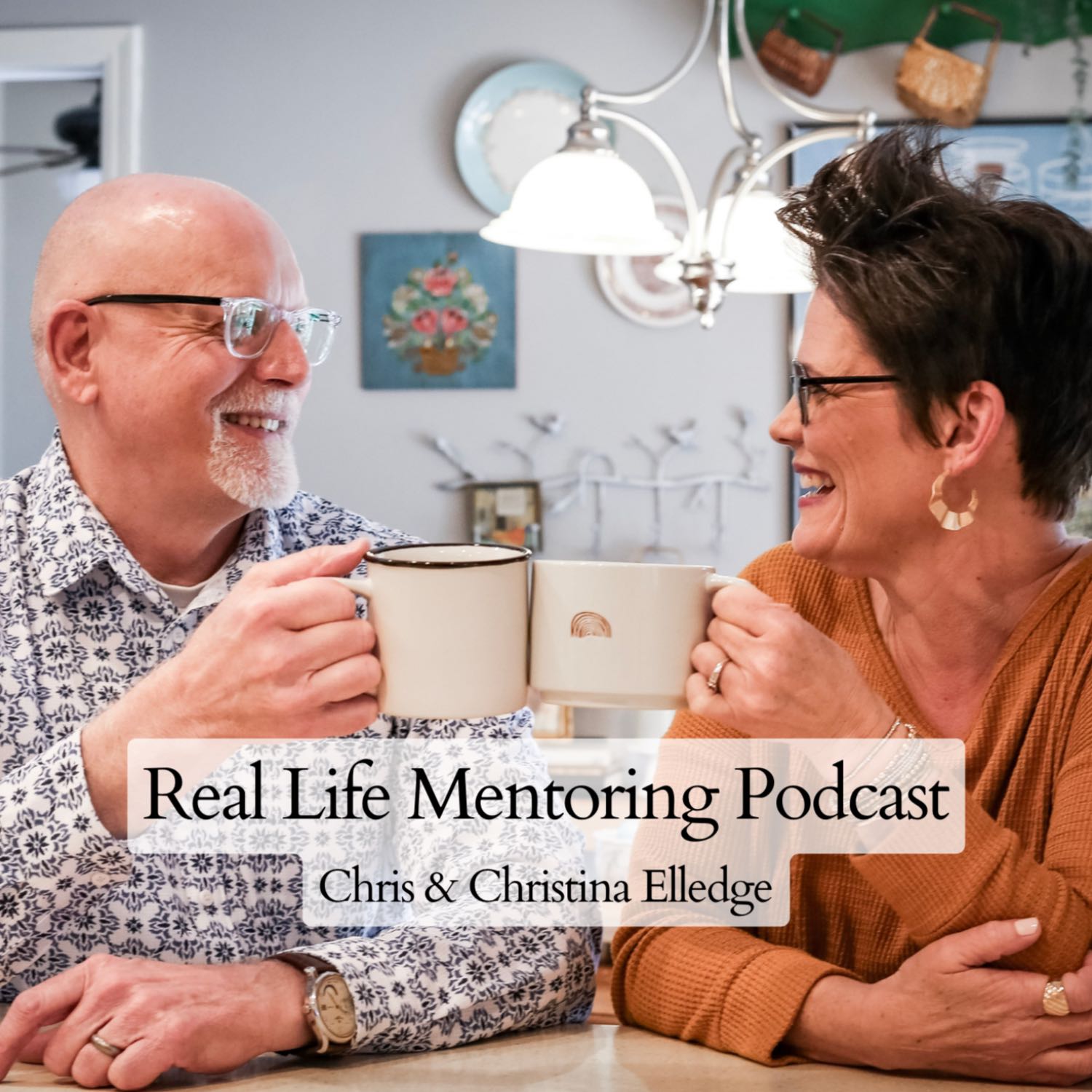 Chris and Christina talk about emotional intelligence with Phil Reynolds. Leadership consultant and coach, Phil jumps into the conversation today by looking back 6 years ago. As a brain injury survivor, Phil became fascinated with how the brain and the emotions work together. Emotions have a strong impact on our behavior and results. Today's discussion will answer just how the two go together, how you know if you have emotional intelligence and why knowing about your emotions can help you become more self and other aware.To learn more about Phil Reynolds, check out his website: https://www.reynoldsconsulting.org/<...
---
A Real Life Mentee's Perspective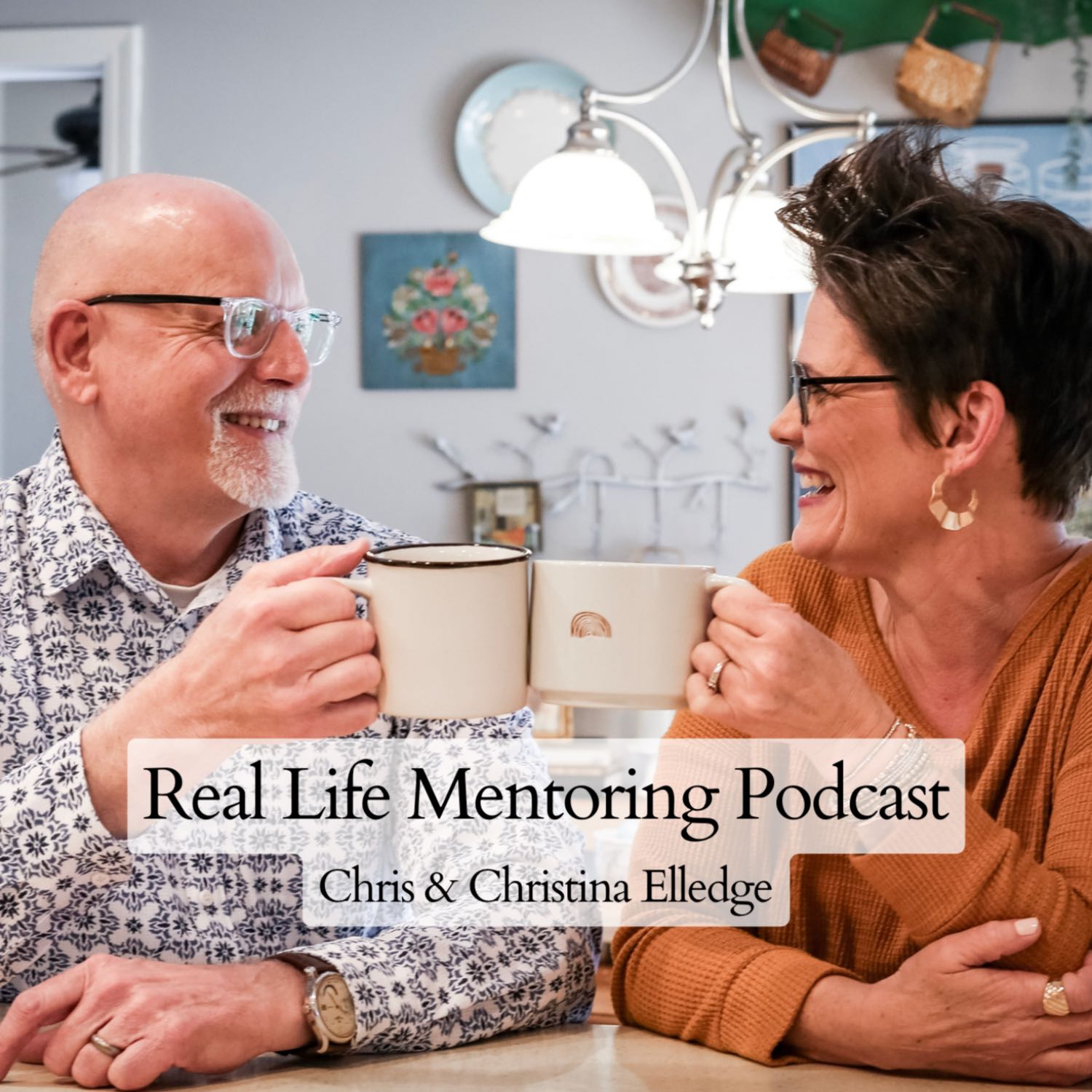 Today's podcast takes an in depth look into the real life world of mentoring. Christina puts Leah, a mentee of hers, on the spot by digging into the wonderful world of mentoring. Together, Chris and Christina interview Leah about mentoring from a mentee's perspective. What did the first meeting look like? What did Leah gain from the relationship? What were the things she walked through? Leah's candid conversation beautifully describes the power mentoring has to influence and change lives.
---
A Gen Z's View on Community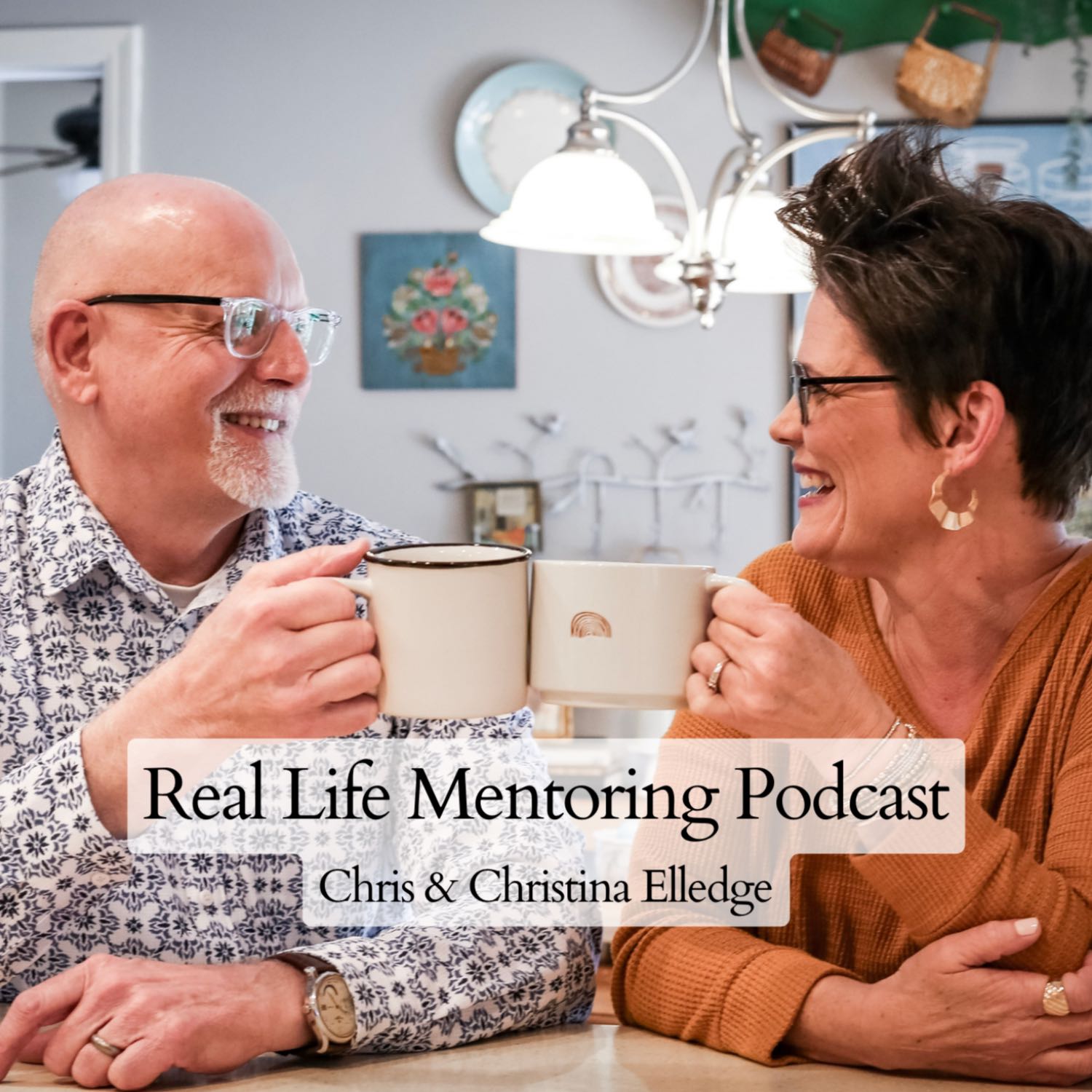 Special guest, Parker Elledge, shares her insights about her generation's worldview. Besides being the middle daughter of Chris and Christina, she has a powerful story about why she chose to find community. Parker will help define what community is and is not. She will take us into a journey of what Acts 2:42-27 looks like for her and how it layed a foundation for community in her life.
---
More Characteristics of a Mentor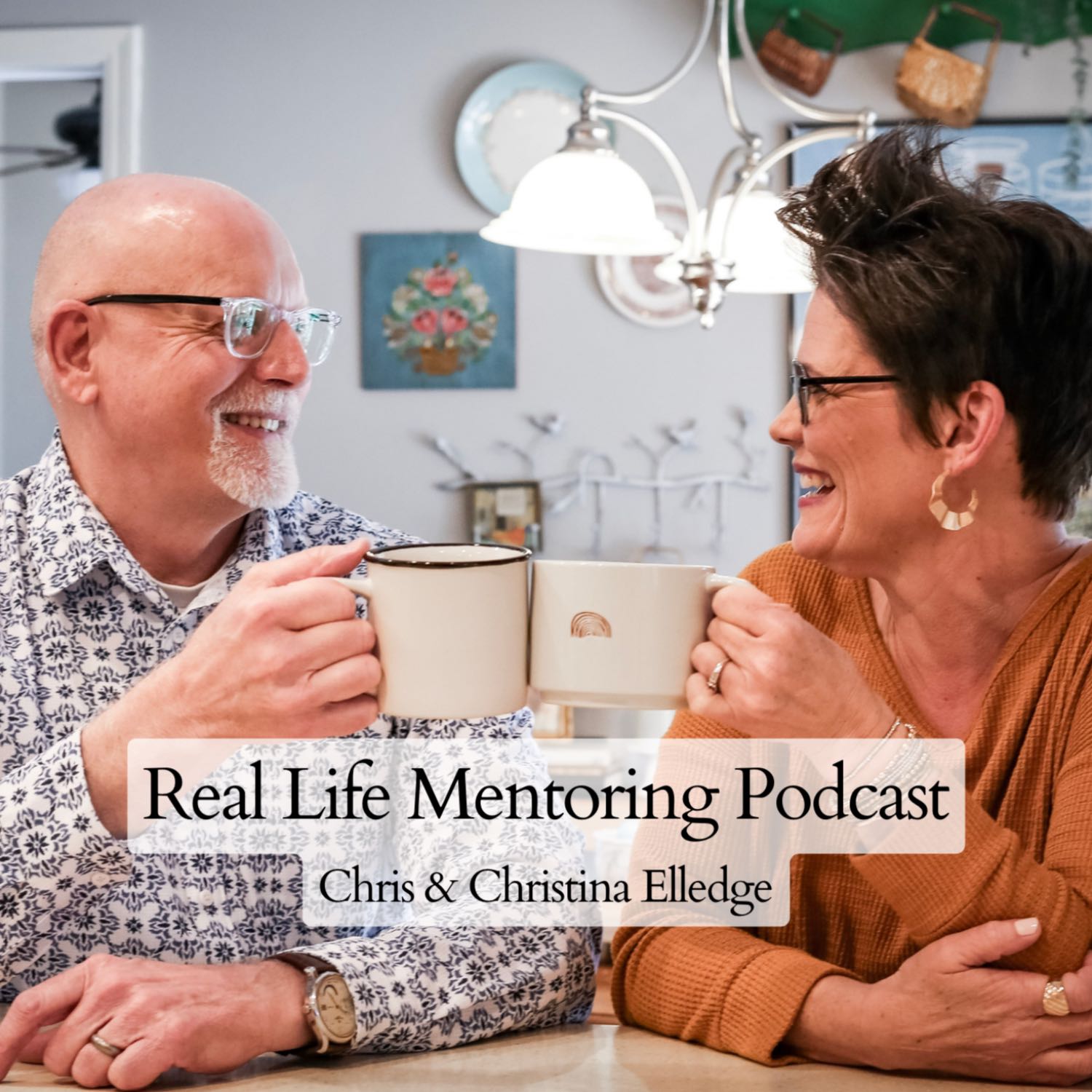 Today, Chris and Christina talk about more characteristics of a good Mentor. Willingness to get involved in another persons life is key. Chris leads this discussion about what involvement looks like and how involvement has the power to transform relationships. Christina highlights the importance of praying for a Mentee and passing along spiritual insights. Both of these characteristics when possessed by a Mentor has the power to change people's lives.
---
Boundaries: Needed and Necessary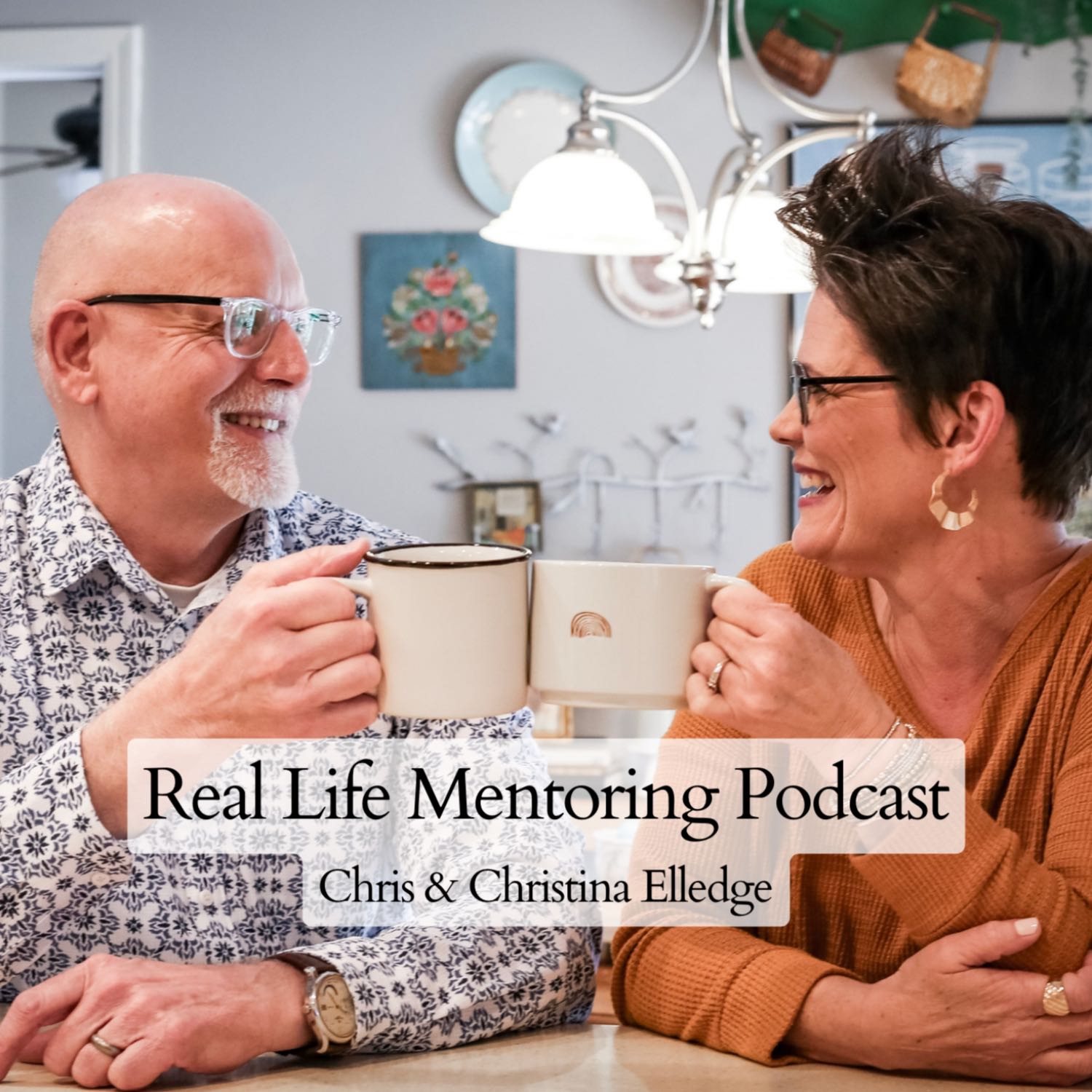 Today, special guest Dr. Leah Gatlin, shares the importance of boundaries. Chris and Christina will explore with Leah what boundaries are, why they are needed and why they are necessary for healthy relationships. One of the most helpful talking points in today's podcast about the need for boundaries are:
Where is the pain?
Where do I want to go?
How do I get there?
An additional resource that's mentioned today is the book: Boundaries by Dr. Henry Cloud and Dr. Jim Townsend.
---
Stuck Inside Our Head!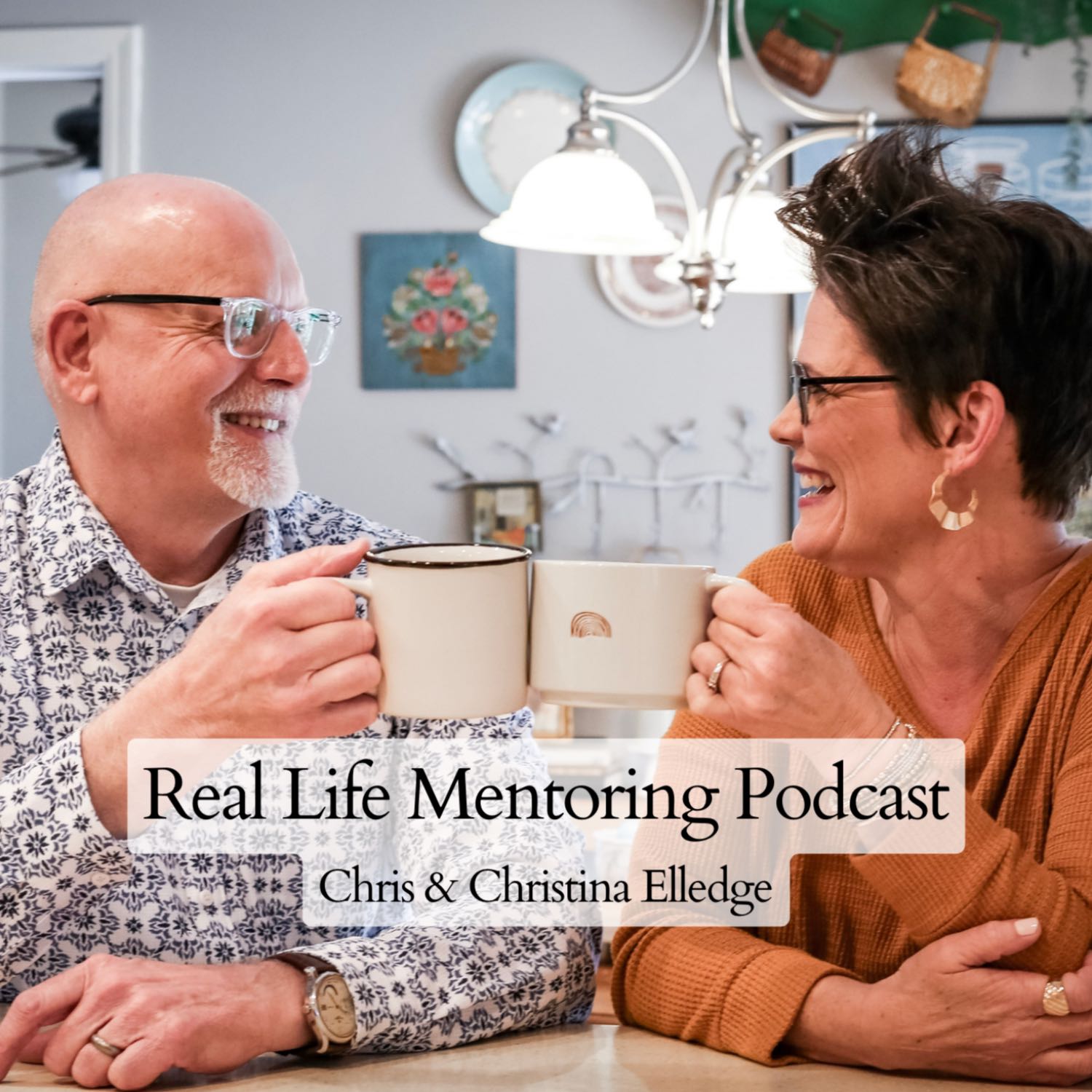 What happens when those random thoughts are left unchecked, allowed to preoccupy your thoughts? Do you engage them? Do you leave them alone? Why are they there in the first place? Today Chris and Christina explore the answers to these questions and give some insight into what is really going on when we get stuck inside your own thoughts.
---
How Do You Offer Hope
How do you offer hope, be a person of hope and engage with others who are in hopeless situations? What happens when you find yourself in spaces where someone you know is experiencing real hurt? Chris and Christina will discuss some practical ways to offer hope when you are interacting with people who are experiencing stressful situations.
---
Make a List!
Today Chris goes solo as he talks about the importance of what to look for in a Mentor. Make a list. Think about the characteristics that would be helpful for you to have in a Mentor. You'll begin to think of what you need as he shares the qualities he looks for and how making a list of those qualities helped him target the kind of Mentor that was right for him.
---
Interview: Dr. Michael Turner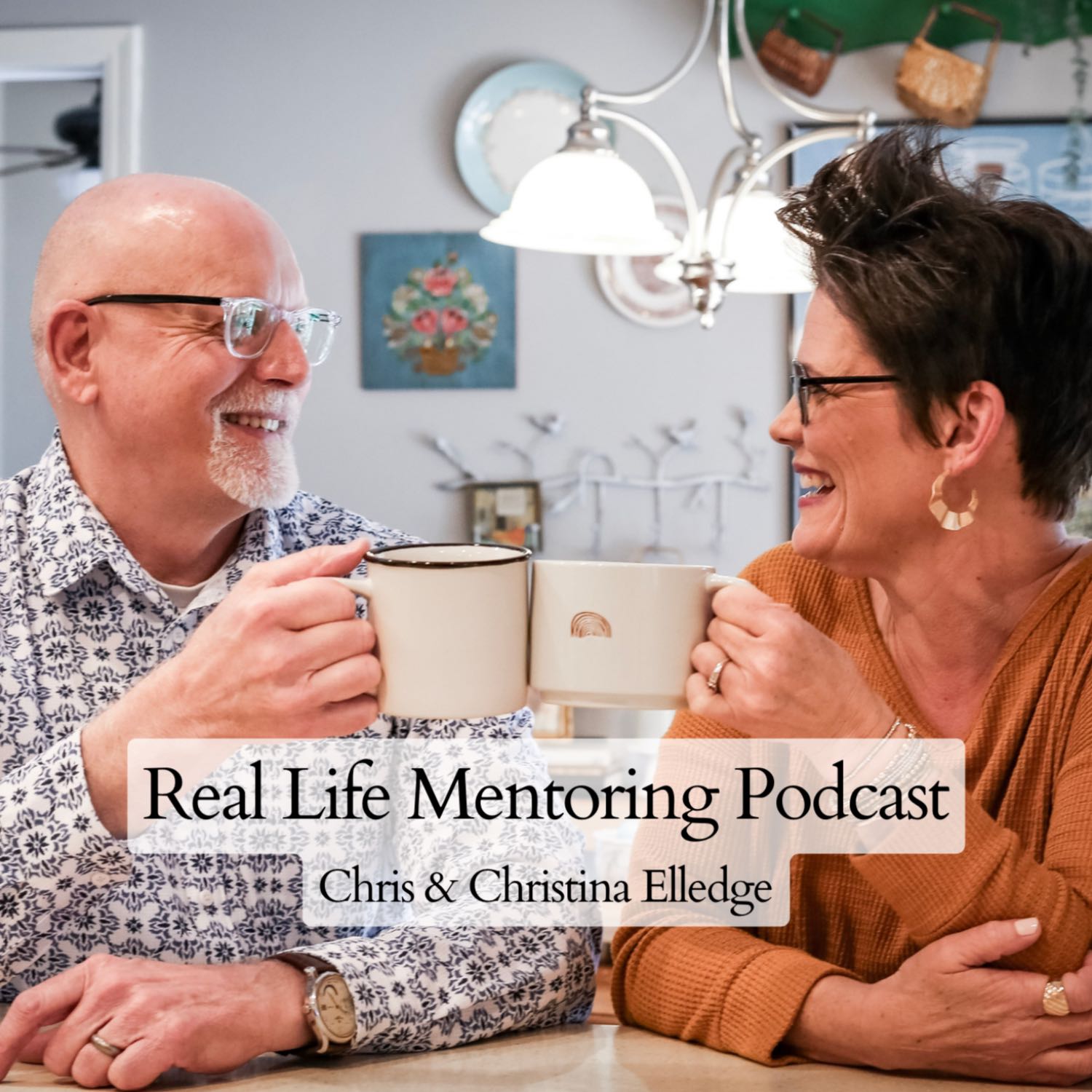 Today Chris interviews Dr. Micheal Turner. Dr. Turner specializes in developing personalized, integrated approaches to health including hormones, sleep recovery, nutrition, supplements and exercise to help people perform at their highest level. Dr. Turner will discuss holistic health, Covid, telemedicine, mentoring and how his faith impacts everything he does. You won't want to pass on this dynamic conversation.
---
Special Interview: Steve Trice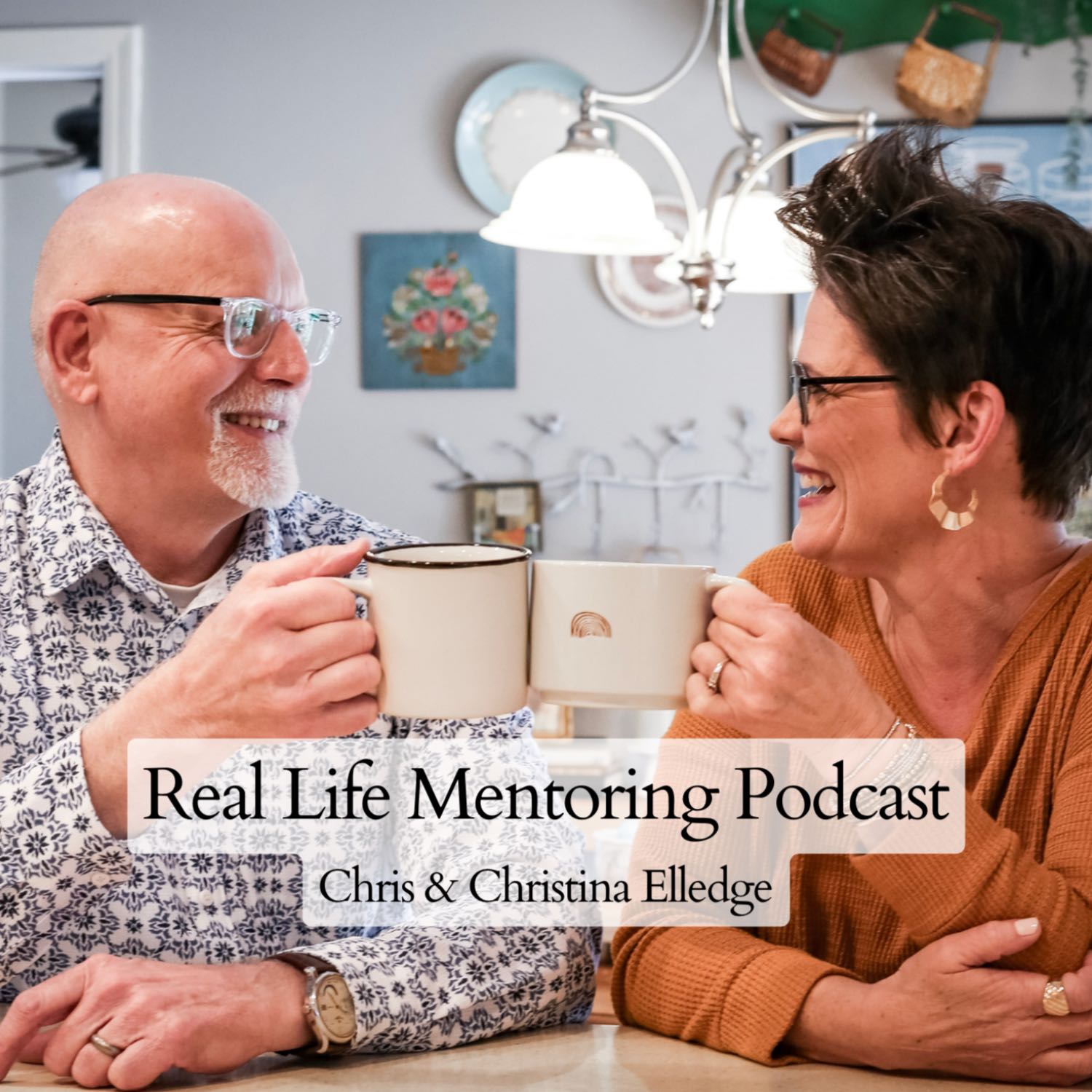 Steve Trice is a successful C.E.O. of Jasco Products based in Oklahoma City, Ok yet has a global impact. Jasco proudly supports communities all around the world by donating 50% of net profits to causes that matter. Today, Chris and Christina interview Steve and discover his passions lay far beyond his role as a businessman. You will be inspired to give your life away as you listen to the testimony of Steve. Enjoy!
---
New Years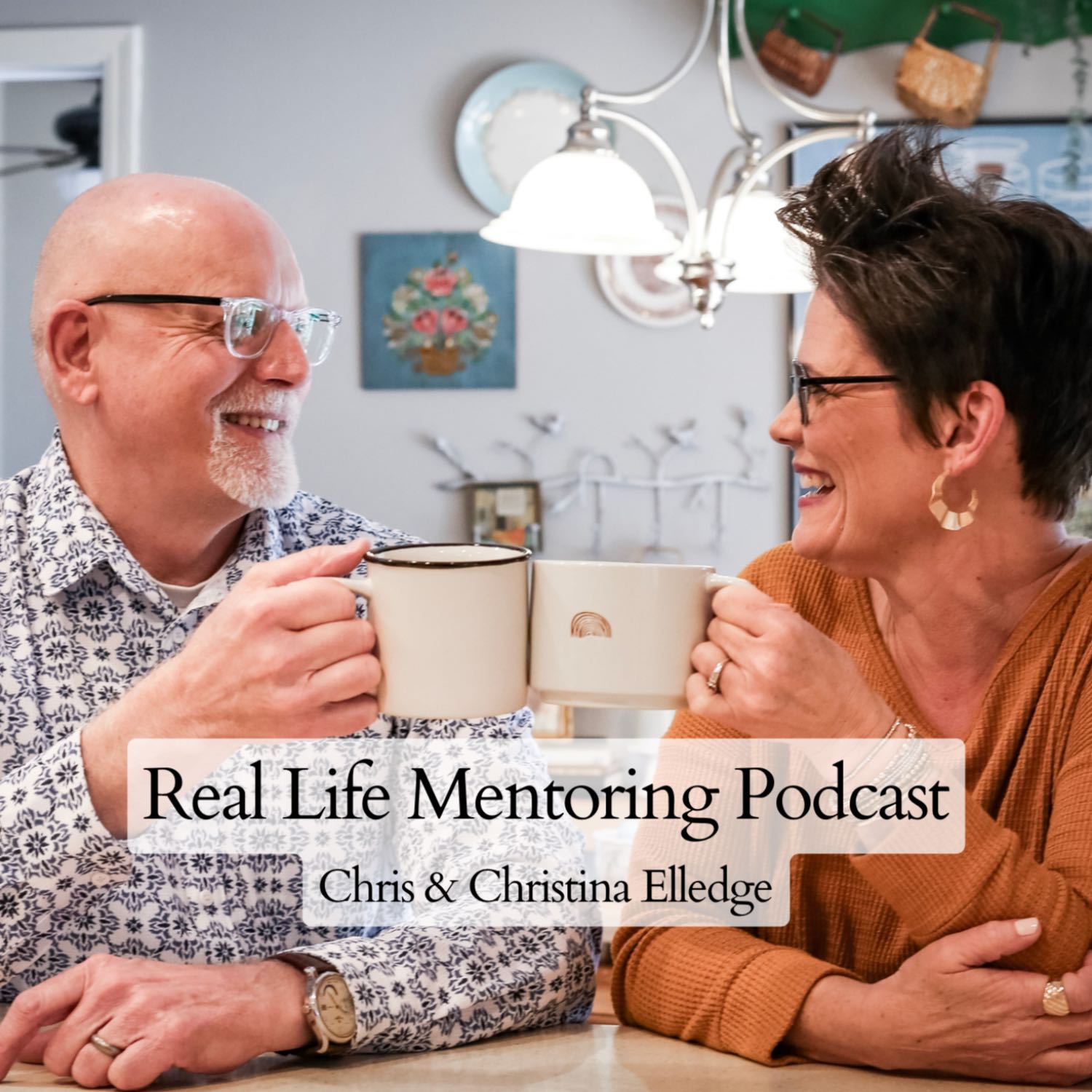 New years resolutions vs what does God want for me? Resolutions are good for 9% of the population. What if we reframe how we enter into the new year by asking what God may be inviting you to do in 2023? Chris and Christina will dive into the topic as you prepare for the new year.
---
Preparing for Christmas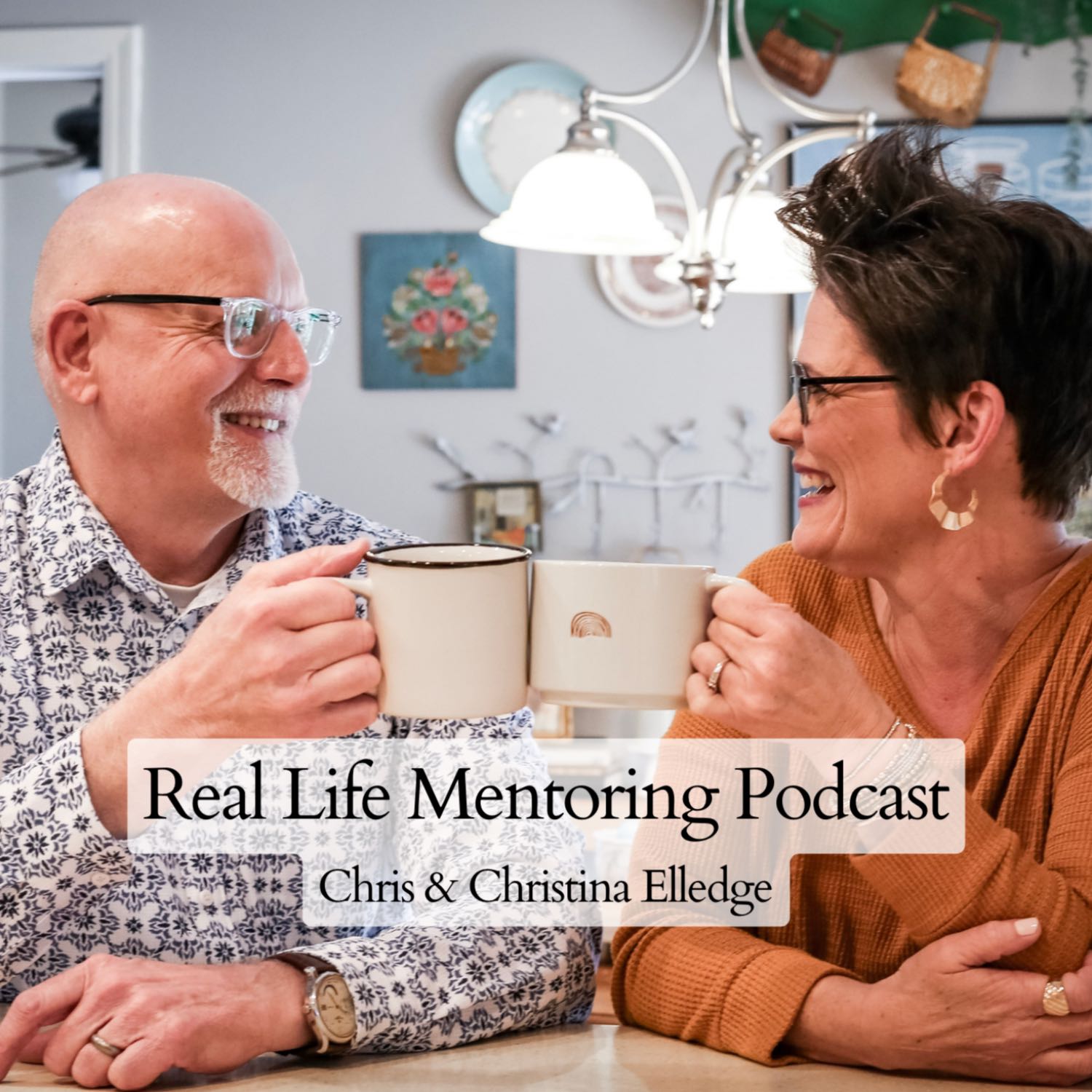 What is stressing you this time of year? Do you find yourself being nostalgic?
---
How to Better Understand People: Part 3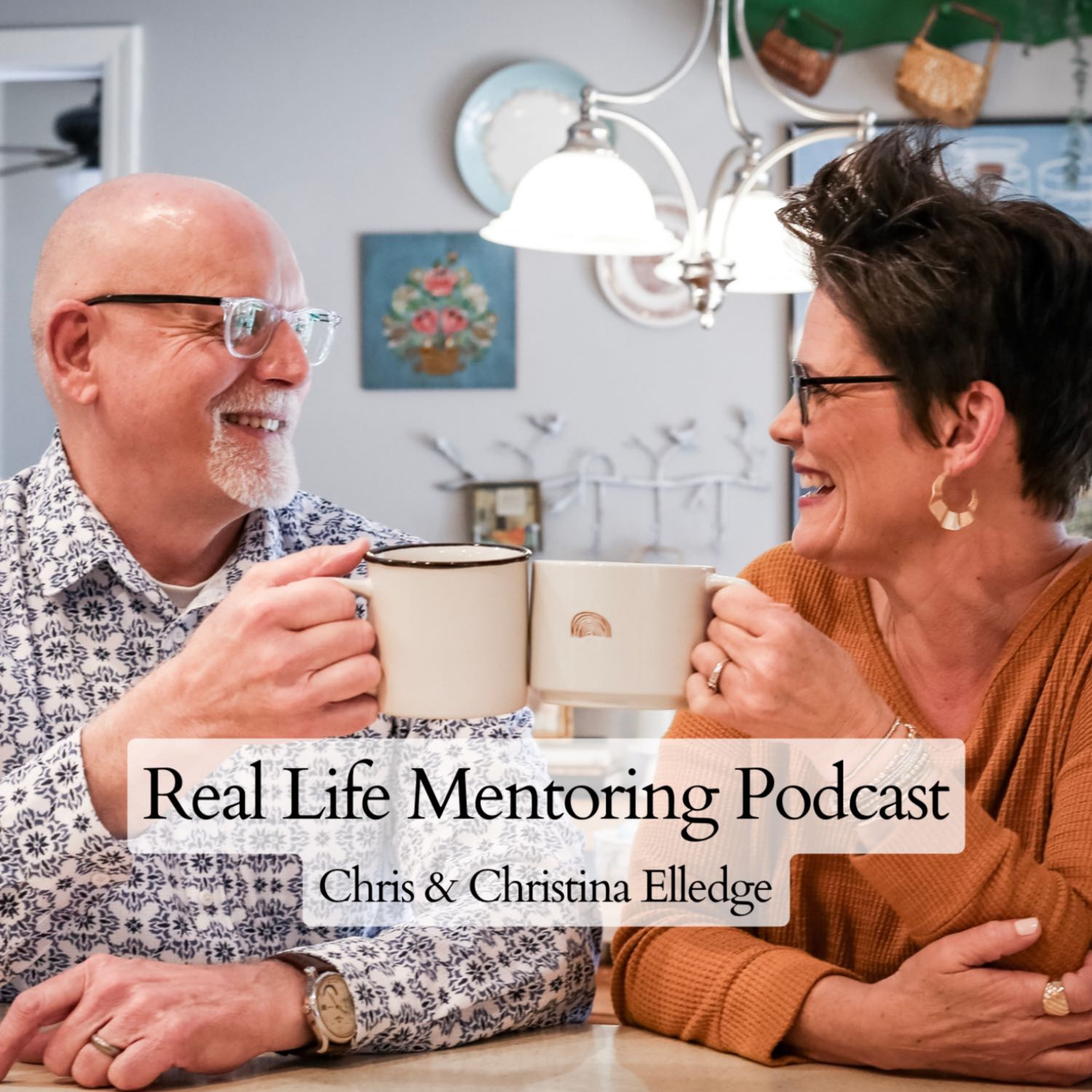 Body language, social skills, social anxiety and fear are the final topics Chris and Christina will discuss today as they round out the series on how to better understand others. Life is about relationships. By understanding people better, it helps build healthy relationships that go beyond surface conversations and connect us at a heart level. In summary, God knows us. Many people don't feel known by God. As you choose to get to know people better, you may have the privilege of getting to show them how much God knows and loves them.
---
How to Better Understand People: Part 2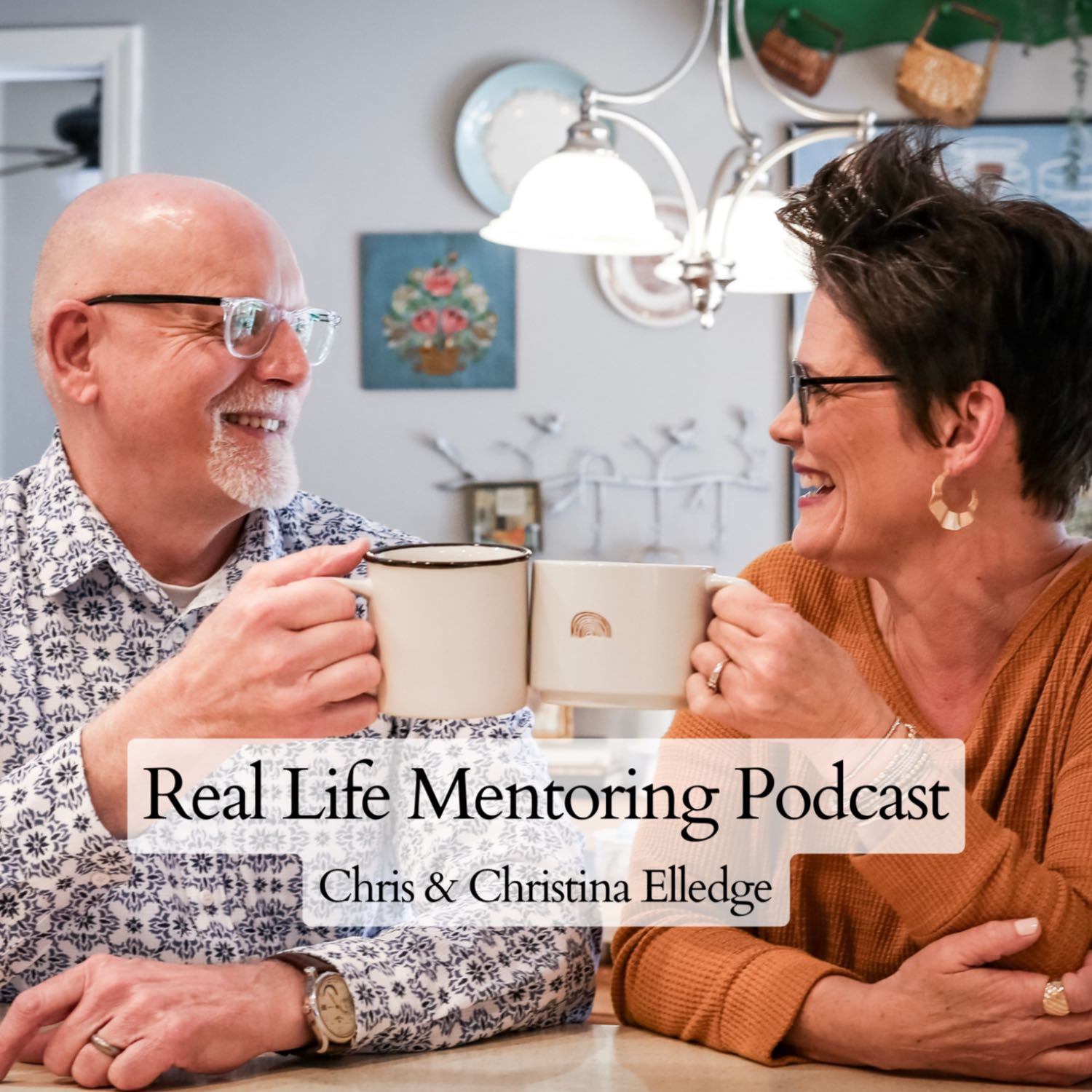 In part two of How to Better Understand People, Chris and Christina will dive into the six areas: emotional, mental, physical, spiritual, relationships, professional/educational. Understanding people better involves asking purposeful questions to take the relationship to a deeper level. In today's podcast, you'll gain some insight into how to ask good questions that help those relationships in your life go to a new level.
---
How to Better Understand People: Part 1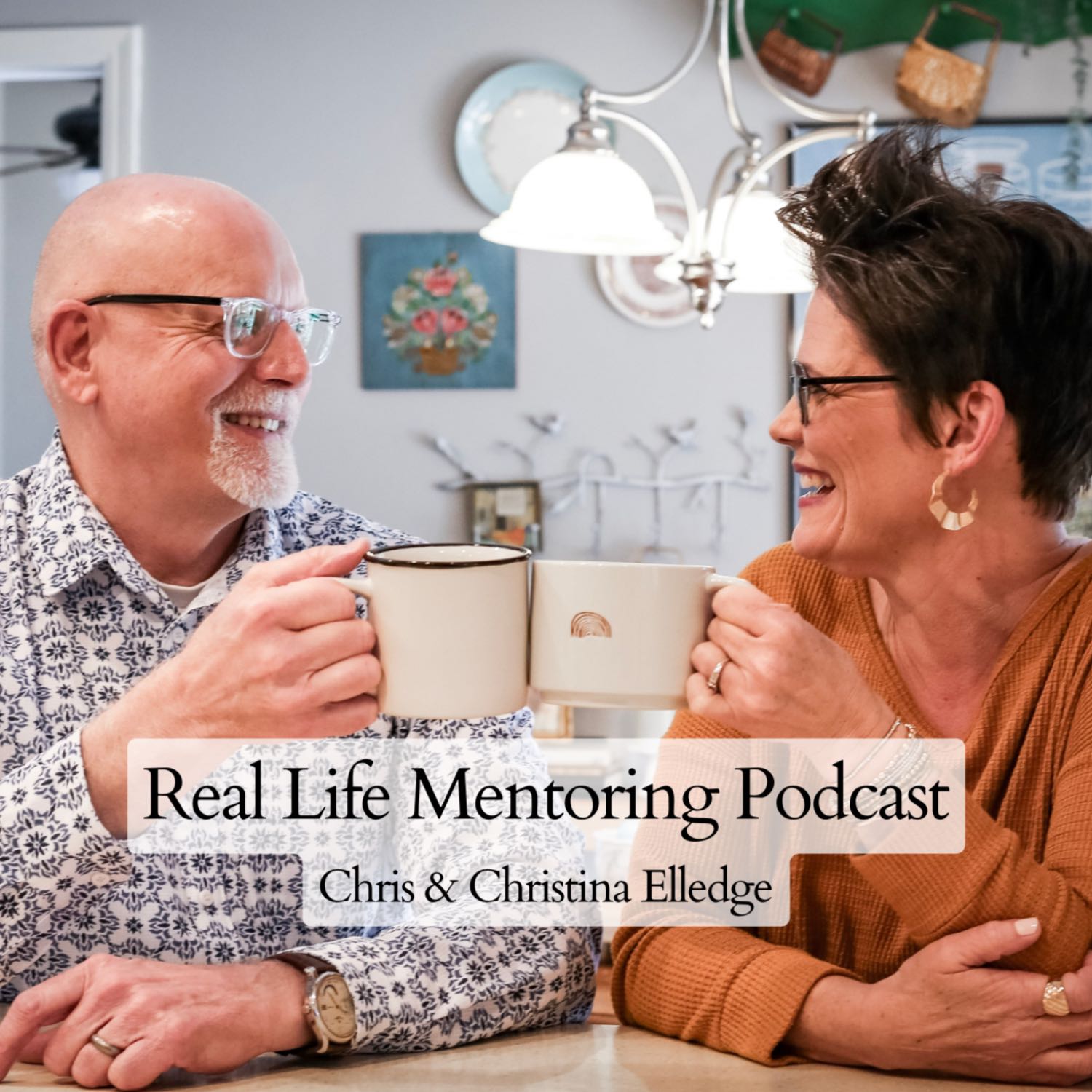 It is easy to look at someone and to quickly make certain assumptions. However, our assumptions may not be fair. Until we learn someone's story we cannot truly know them. The intent of today's podcast is to help you better understand people. The four concepts Chris and Christina will discuss today: words and actions don't always tell the whole story, discovering the importance of personalities, the importance of understanding another's person's pain, understanding cultural differences.
As promised, here are the links to the personality tests to check out:
The Myers-Briggs Type Indicato...
---
How to Deal with Suffering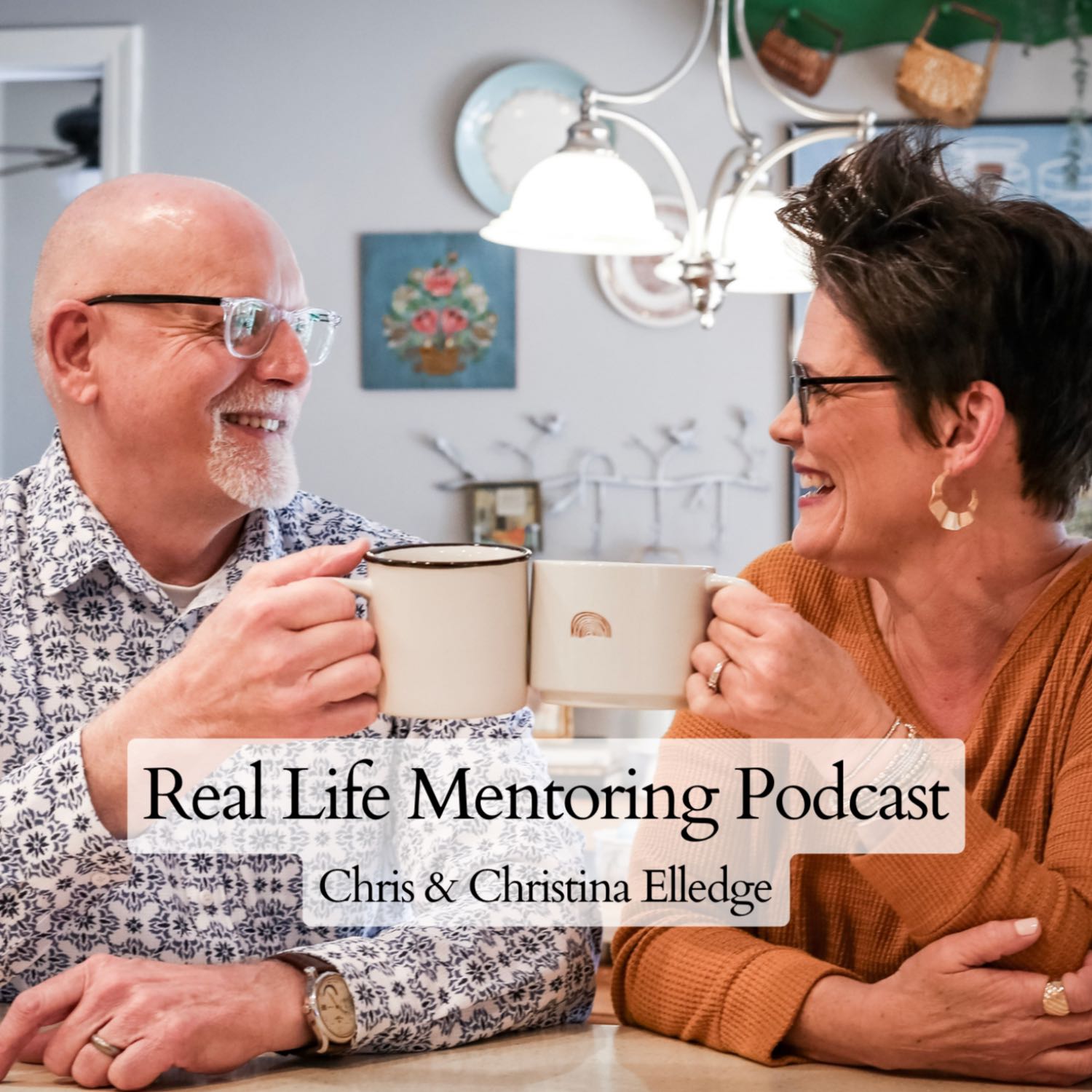 We don't often hear about how to deal with suffering: our personal suffering or others. Today, Chris and Christina will talk about how to deal with suffering. It's important to not only share our own stories of how we are suffering but they will discuss how to sit with others as they share their suffering. How do you react? How do you give permission for others to share their stories of pain? Today's discussion will open up some great discussion on how to approach the topic of suffering.
---
The Need for Father and Mother Figures
No matter what your age, there are people around you who could use a little mothering and/or fathering. God desires to ultimately be our parent. When we don't receive parenting, God can use others in our life to bring the nurturing we've missed out on. What does the world need? Father and Mother figures!
---
Experiencing God When Life is Hard: Part 4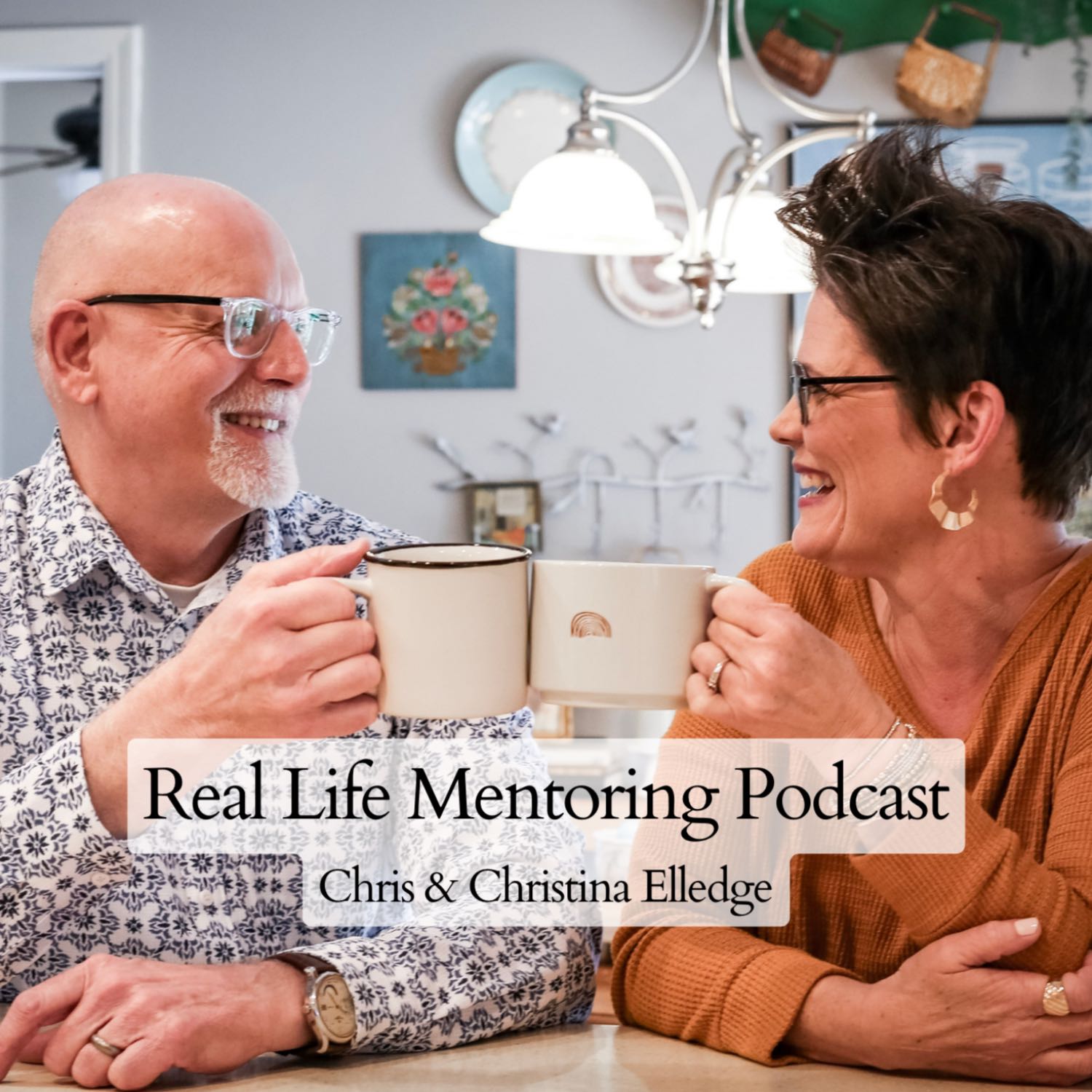 Branson, MO. Today, Chris and Christina pick up with the series of how to experience God in the middle of hard things. Christina experienced a major health crisis that brought them both to believe she could die. You'll hear, once again, how they learned to trust God in the middle of difficulty.
---
Experiencing God When Life is Hard: Part 3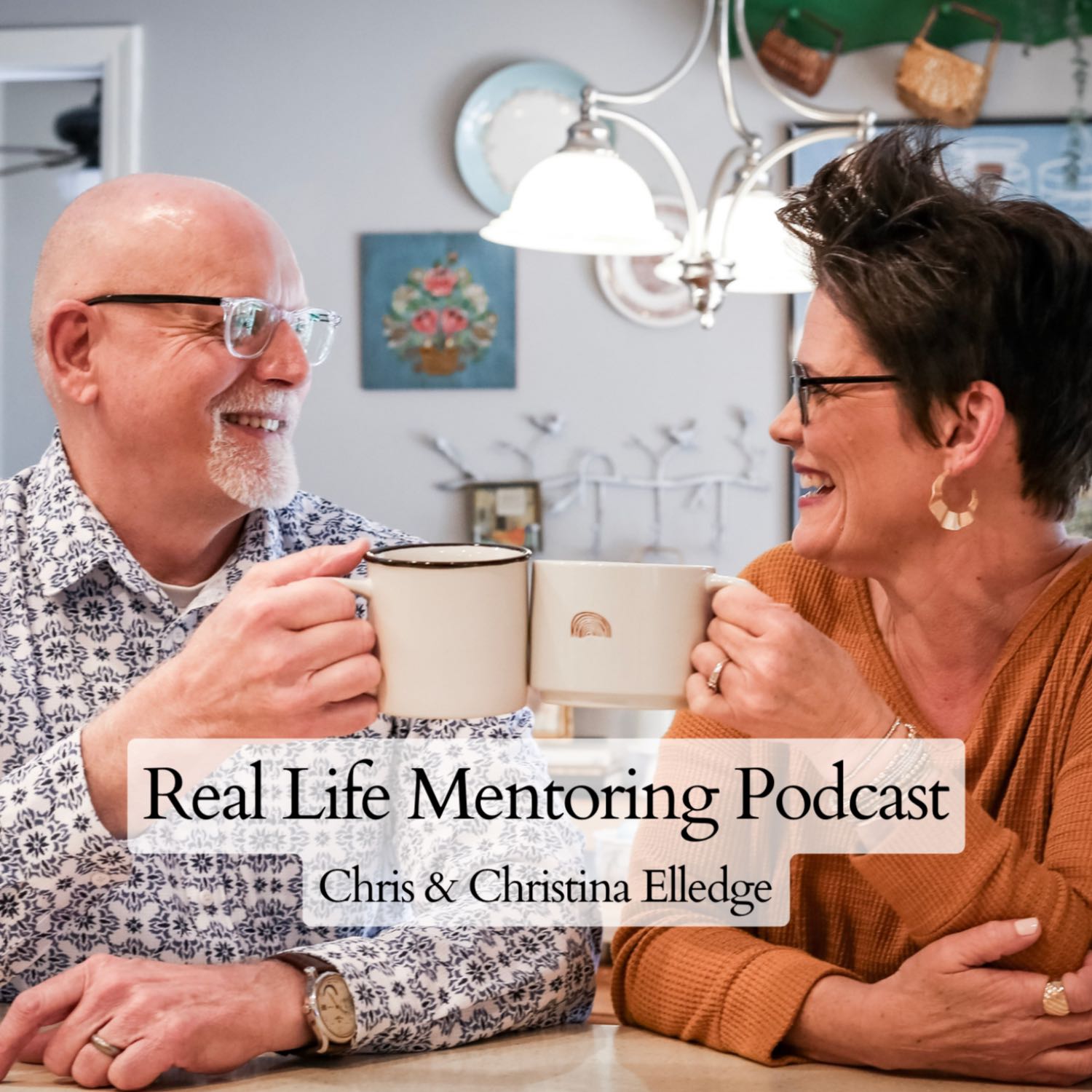 What does health have to do with experiencing God? Good question! Today you'll hear Chris' story about being injured during a Tsunami warning while in Thailand. Chris and Christina will talk about principles they've learned during the health crisis. In a nutshell: You are not alone. God knows your situation.
---
Experiencing God When Life is Hard: Part 2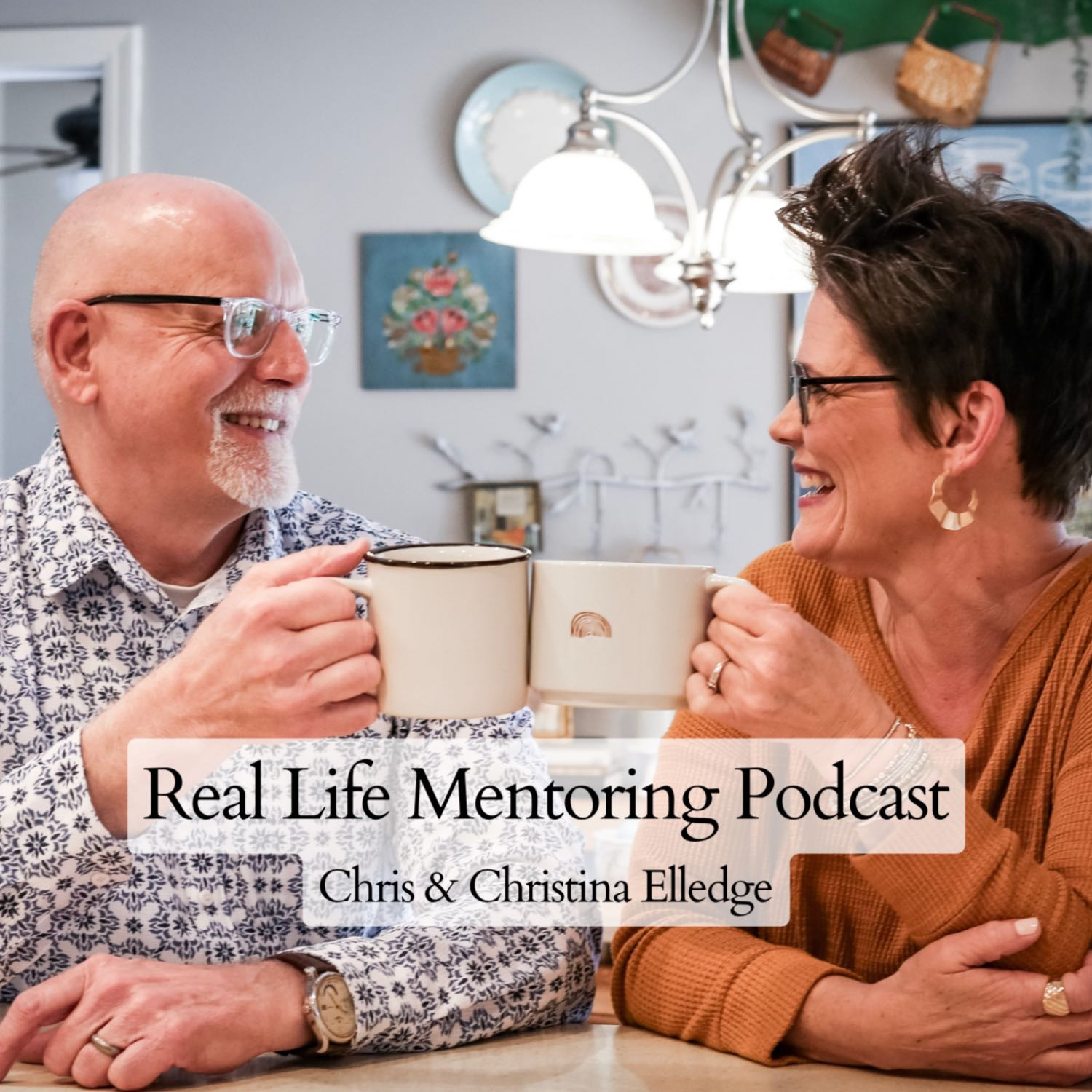 Grief has to be processed. Today, Chris leads Christina to talk about the recent death of her dear friend, Marti. As she does, you'll hear the emotion in her voice as she recalls the impact her friend made on her life. In Christina's words, "The most valuable thing I could give her was my heart." Disclaimer: King Saul was Jonathan's father!
---
Experiencing God When Life is Hard: Part 1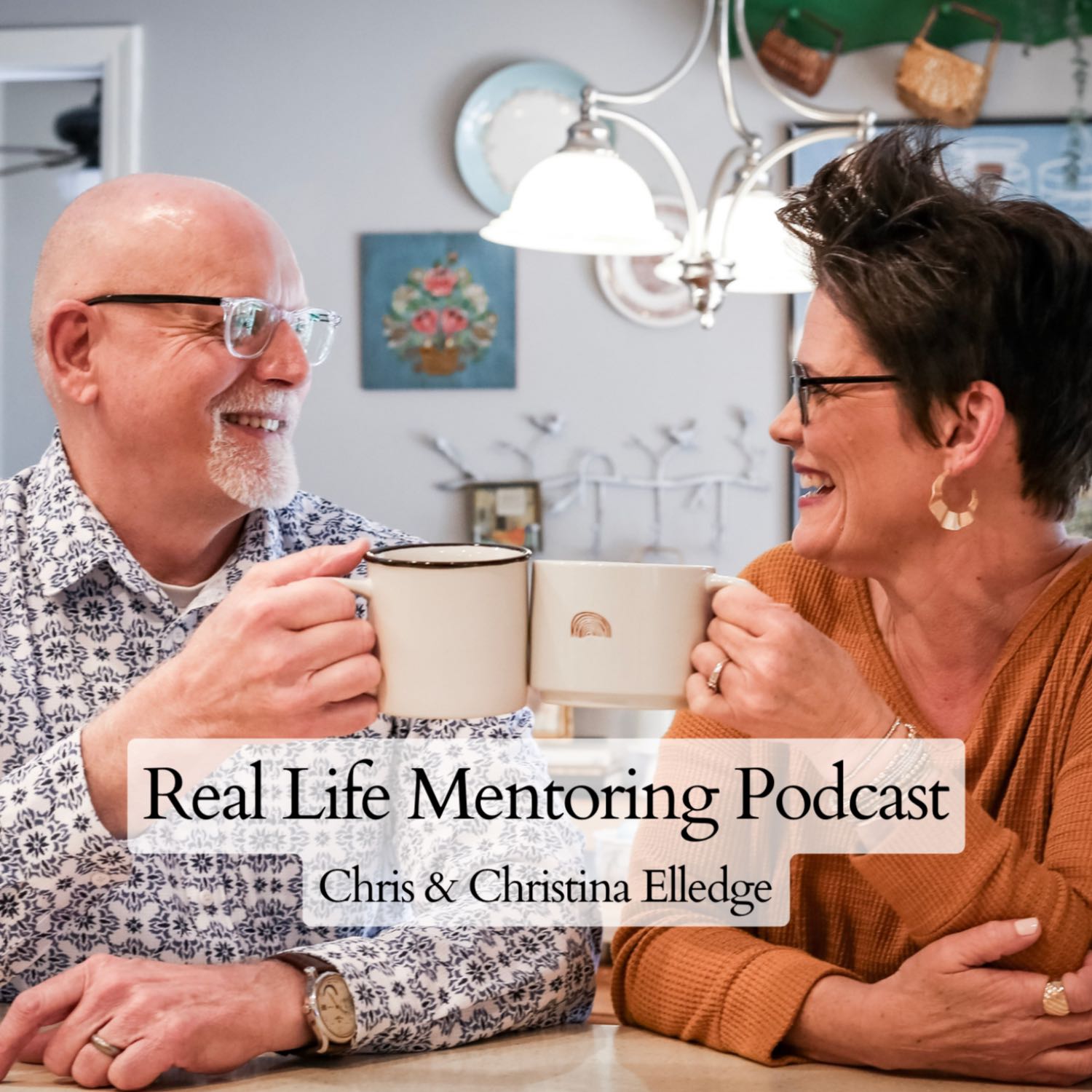 Where do you find God in circumstances that are difficult? Good question! Today Chris and Christina will start a series of discussions of how they have seen and experienced God in the middle of less than ideal circumstances. Part one will highlight how they experienced God in the middle of financial matters.
---
Living Room Conversations: Let's Meet Libby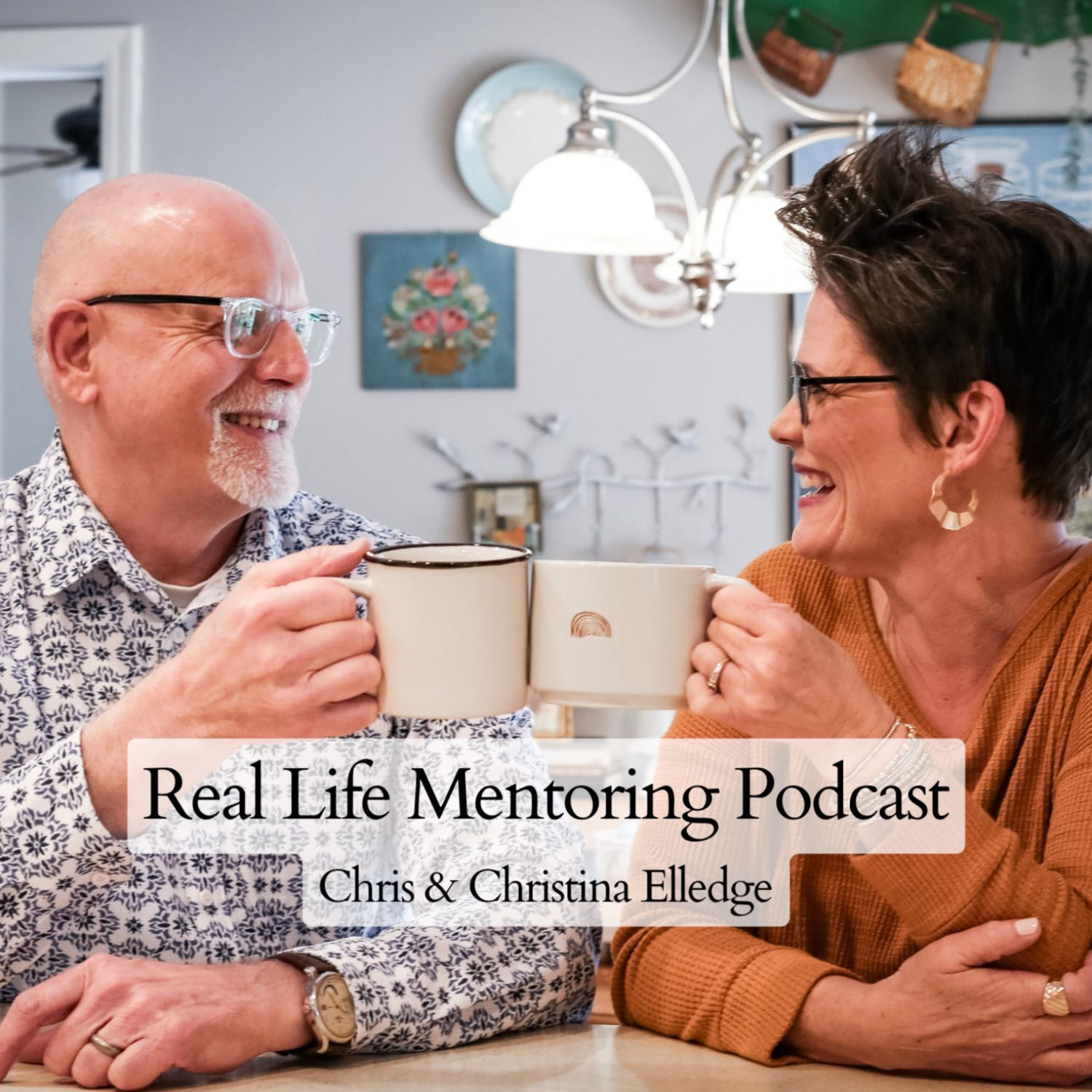 In today's "Living Room Conversations", Chris and Christina introduce their youngest daughter, Libby. In her interview, Libby shares a childhood trauma that had a profound impact on her. She shares the lessons learned from pain and how she has been able to thrive despite setbacks. You'll be inspired by Libby's wisdom at such a young age! "Trauma is a part of my story, but it is not my identity." Libby Elledge
---
Living Room Conversations: Early Marriage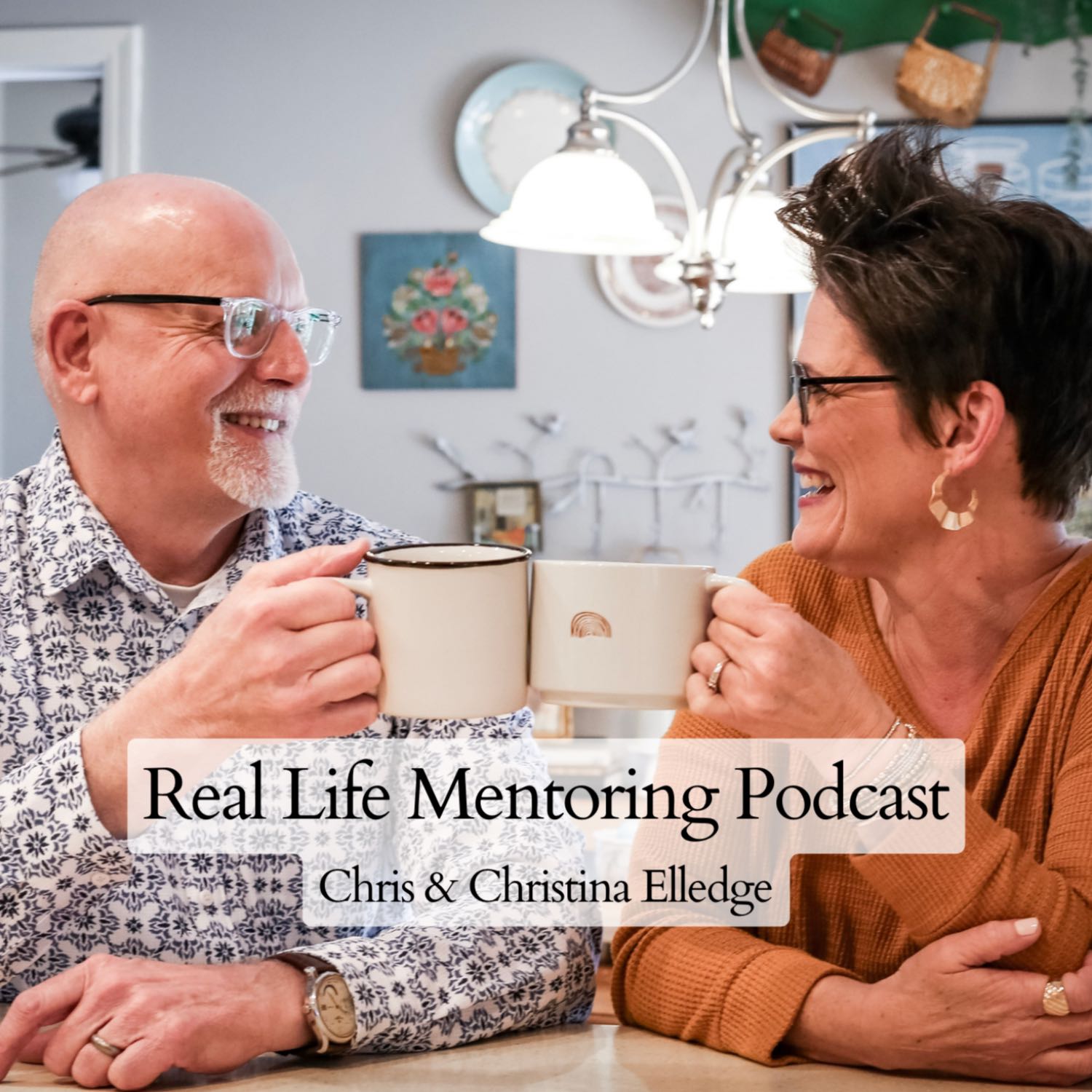 Continuing in a series called "Living Room Conversations", Chris and Christina share about their early marriage years. Find out how they have navigated learning the art of confrontation, basic communication and lessons learned along the way.
---
Living Room Conversations: Dating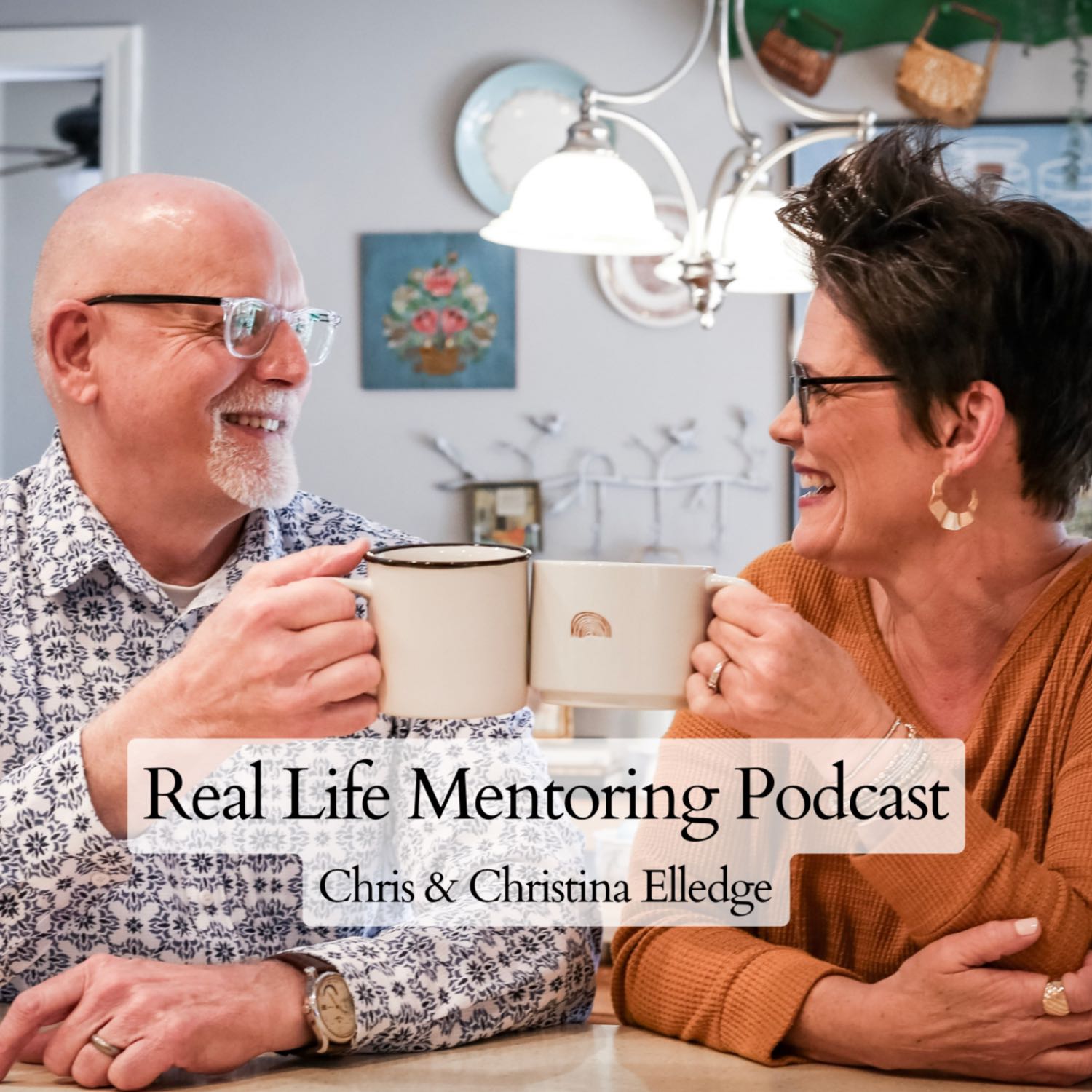 Today marks the first in a series called "Living Room Conversations". Chris and Christina share how their living room is where the best conversations happen. This is the place where the sharing and processing of the real heart stuff gets discussed. Today, Chris and Christina talk about their early dating years.
---
Our Real Life Testimony
Today Chris and Christina share their own stories about how they began their personal relationship with Jesus. As the foundation for their mentoring work, their spiritual health is primary to living a balanced life. Listen today as they share their personal journeys toward finding God and developing their current relationship with Him.
---
Transactional vs Relational Relationships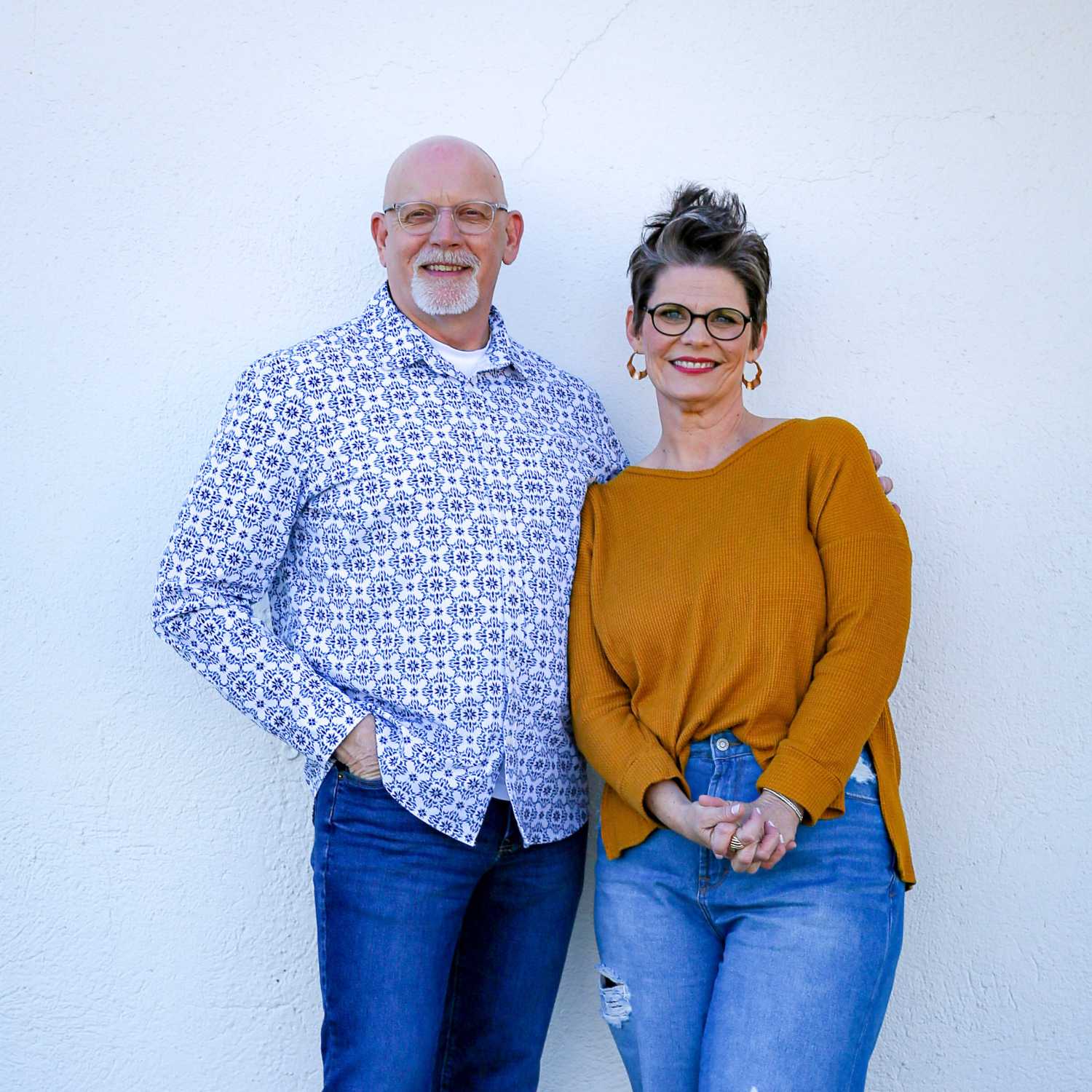 Chris and Christina will discuss the differences between each type of relationship. Transactional is a transfer of information while relational is about building emotional equity between two people. Find out the marked differences between the two and the issues that may arise when one person desires relational interaction while another person is content to keep things transactional.
---
What is your Kryptonite? (For Men)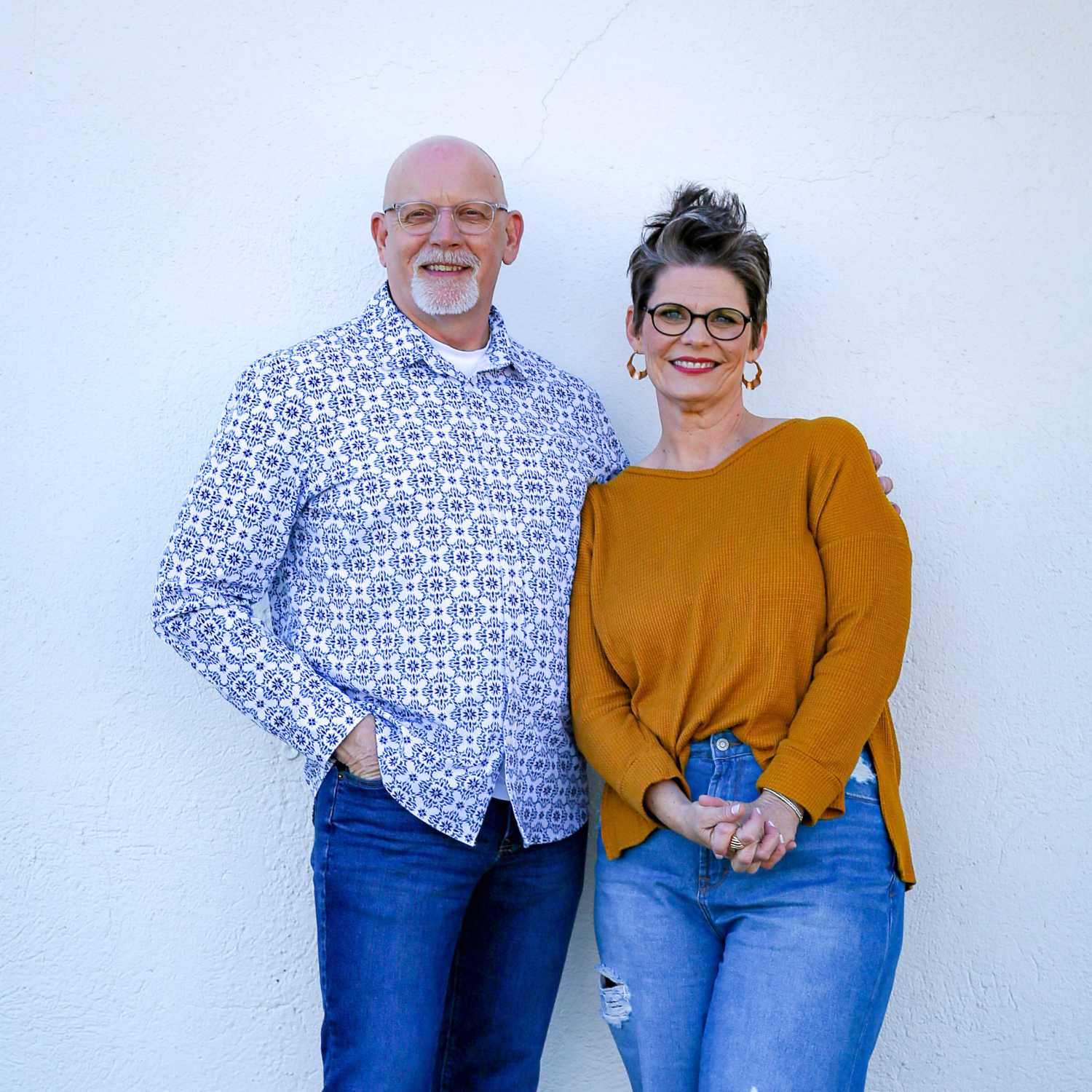 Just like Superman had his kryptonite that took his strength, what is it that men today say is their "kryptonite"? Chris takes a look at a long list of subjects that he has seen first-hand serve as "kryptonite" for men. Explore the effects of these on men and some practical ways to overcome them!
---
Lectio Divina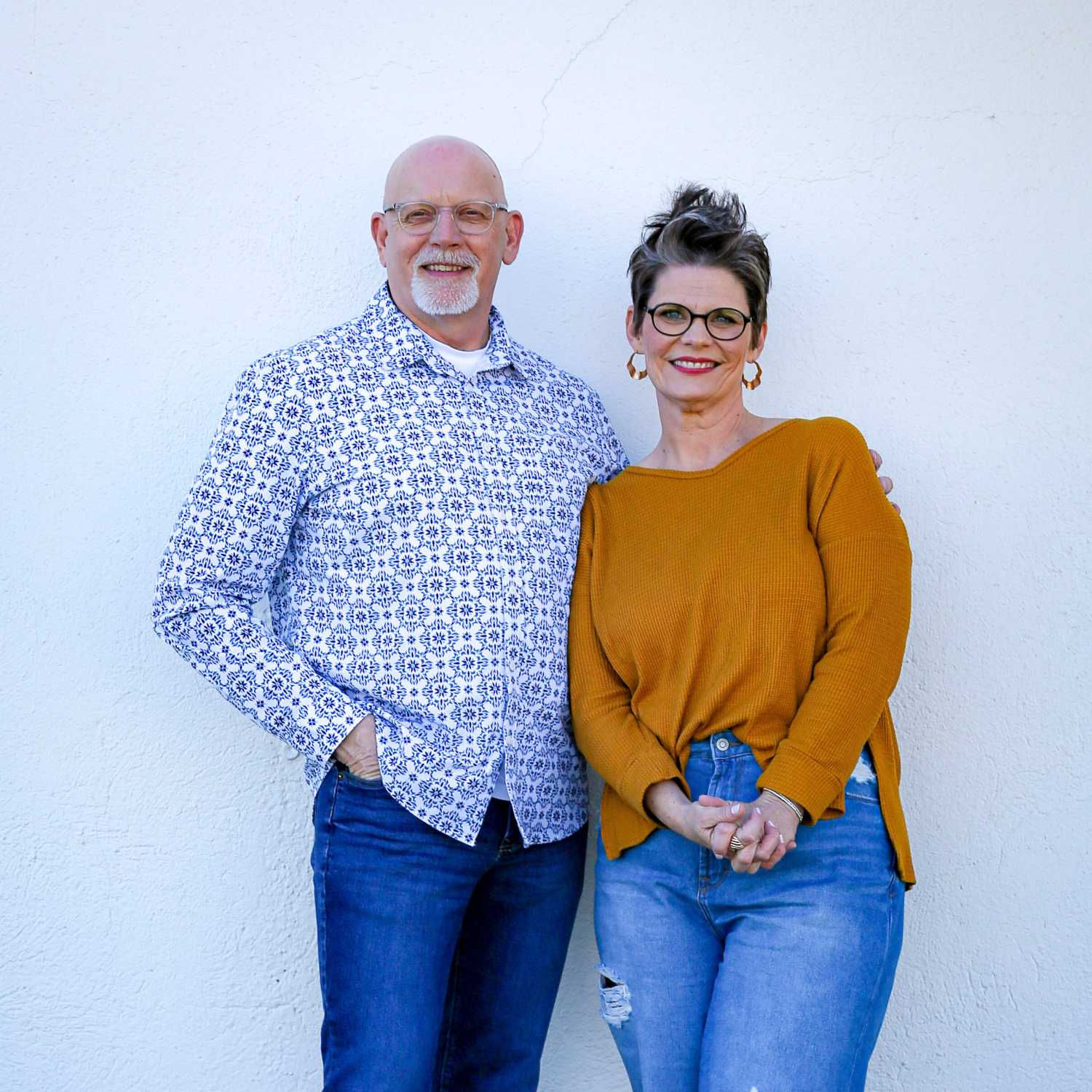 In today's episode, Christina goes solo, leading you through a spiritual tool that will help you engage God's Word through prayer. In this 4th century practice, she will walk you through this simple yet powerful process that allows you the room to read God's Word and hear the Holy Spirit's voice perhaps in a new way.
---
Professional Counseling or Mentoring?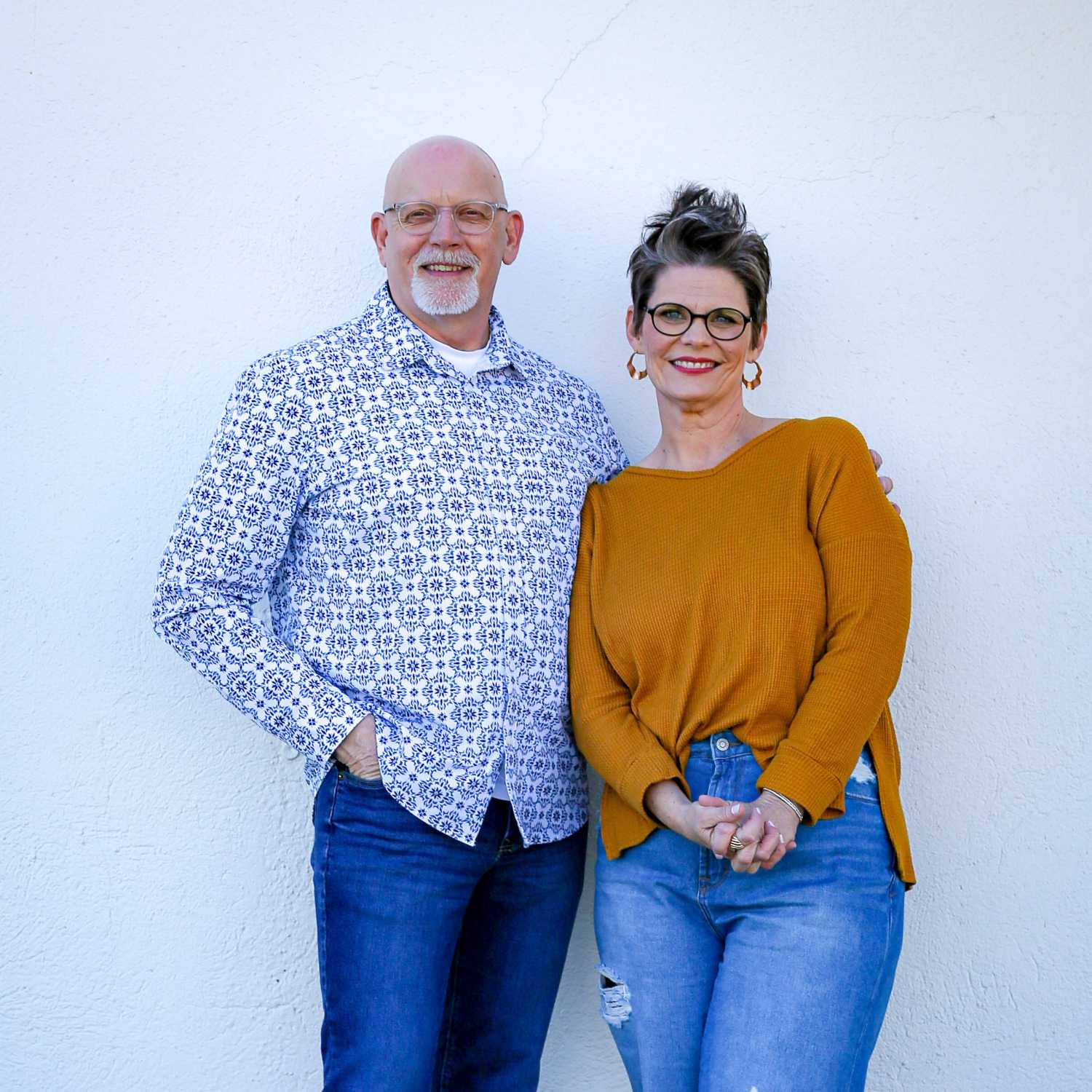 Join Chris and Christina as they walk through the differences between when it's time to seek a professional counselor and when it's time to seek a mentor. They will present you with three simple principles to help you determine for yourself what you need in your life. Both are needed. Which one is right for you? Find out in today's episode.
---
Imitation Game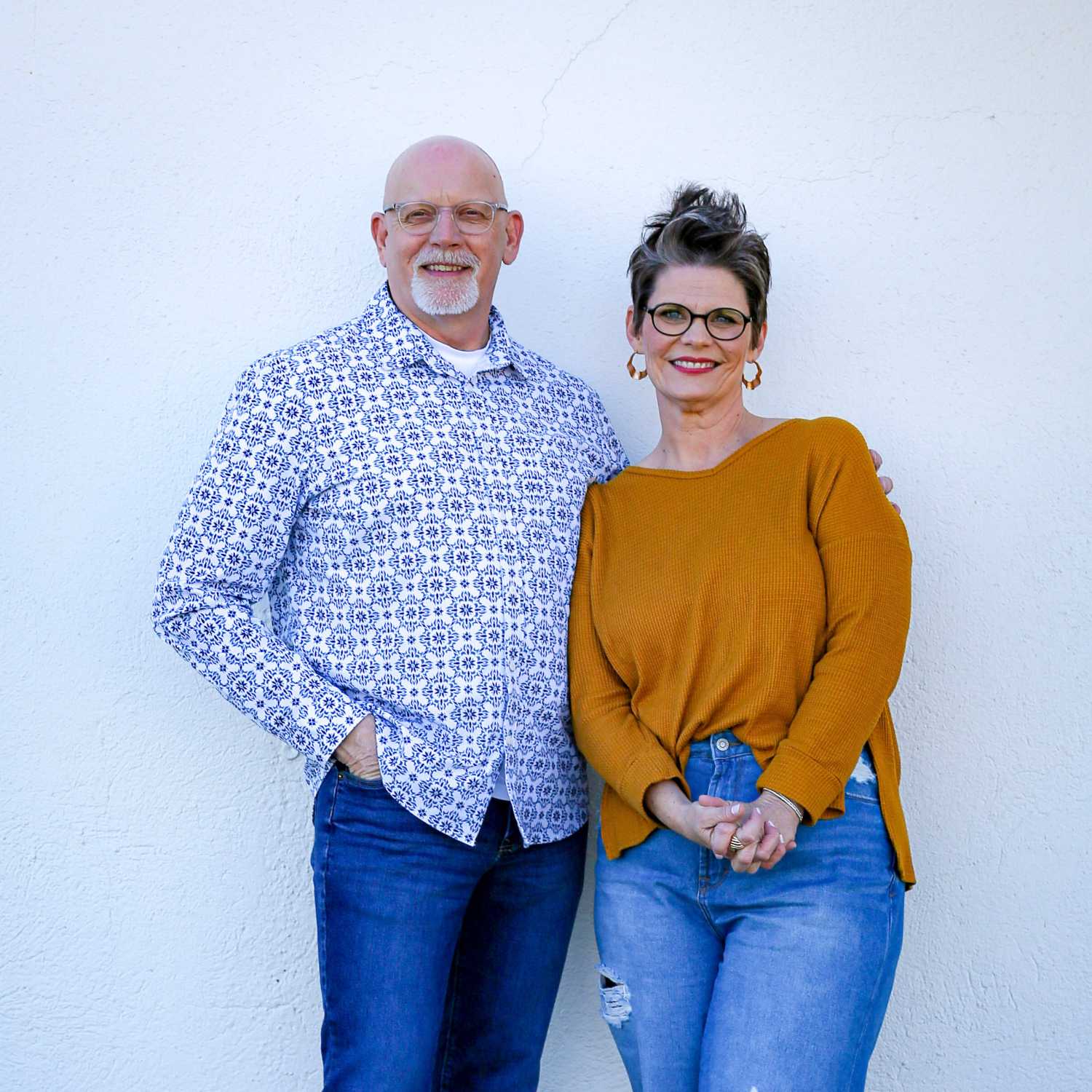 In today's episode, Chris and Christina will talk about the movie, The Imitation Game. Are you supposed to decipher codes in relationships? Can you just say what you need to say? Listen as they discuss a few quotes that they picked up on and how it relates to relationships.
---
You Can Relate To Me If (Part 3)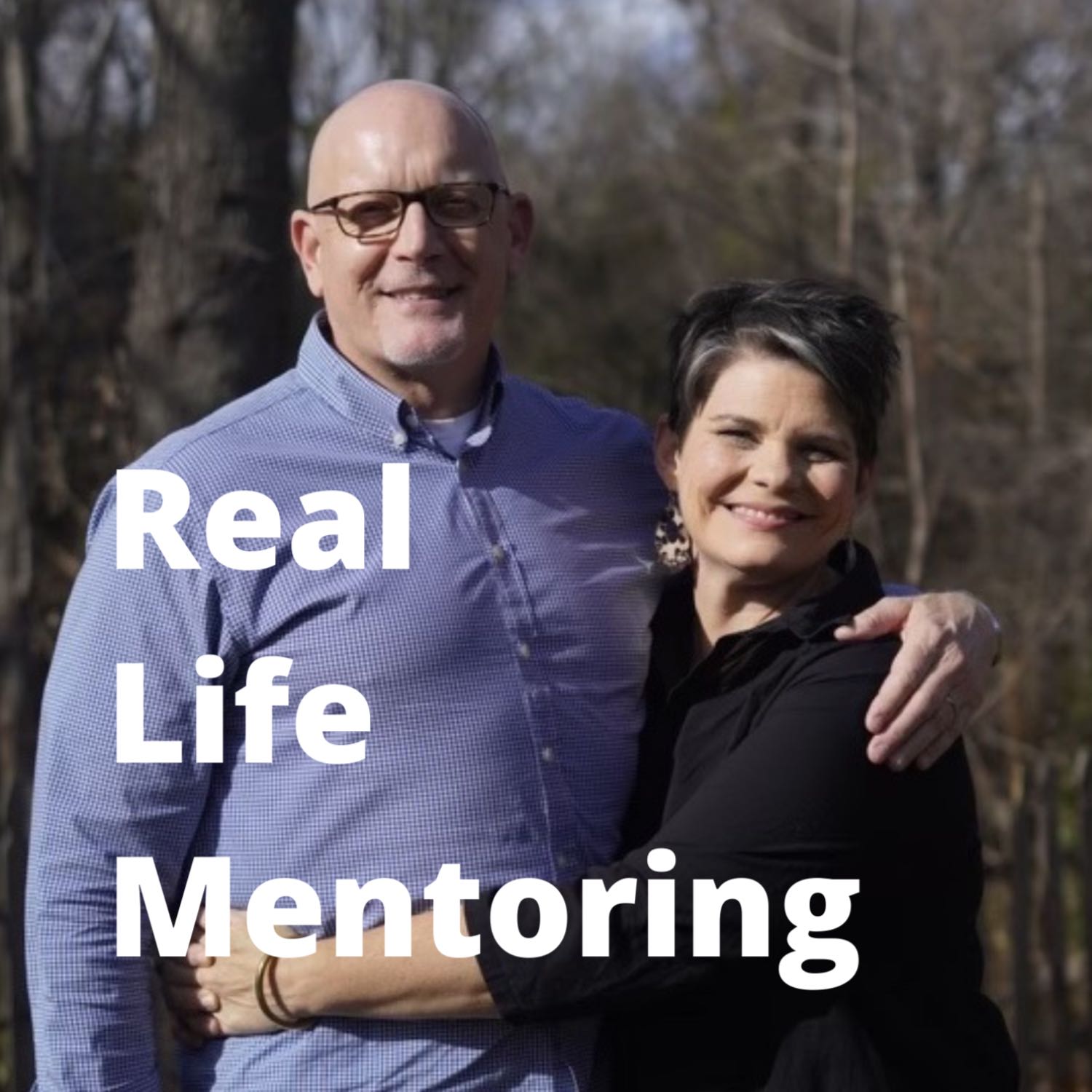 Today you will get to hear the final episode of how you may be able to relate to hosts Chris and Christina. As they share openly about things of their past, you will definitely get to know them better. You might relate to them if ... you listen!
---
You Can Relate To Me If (Part 2)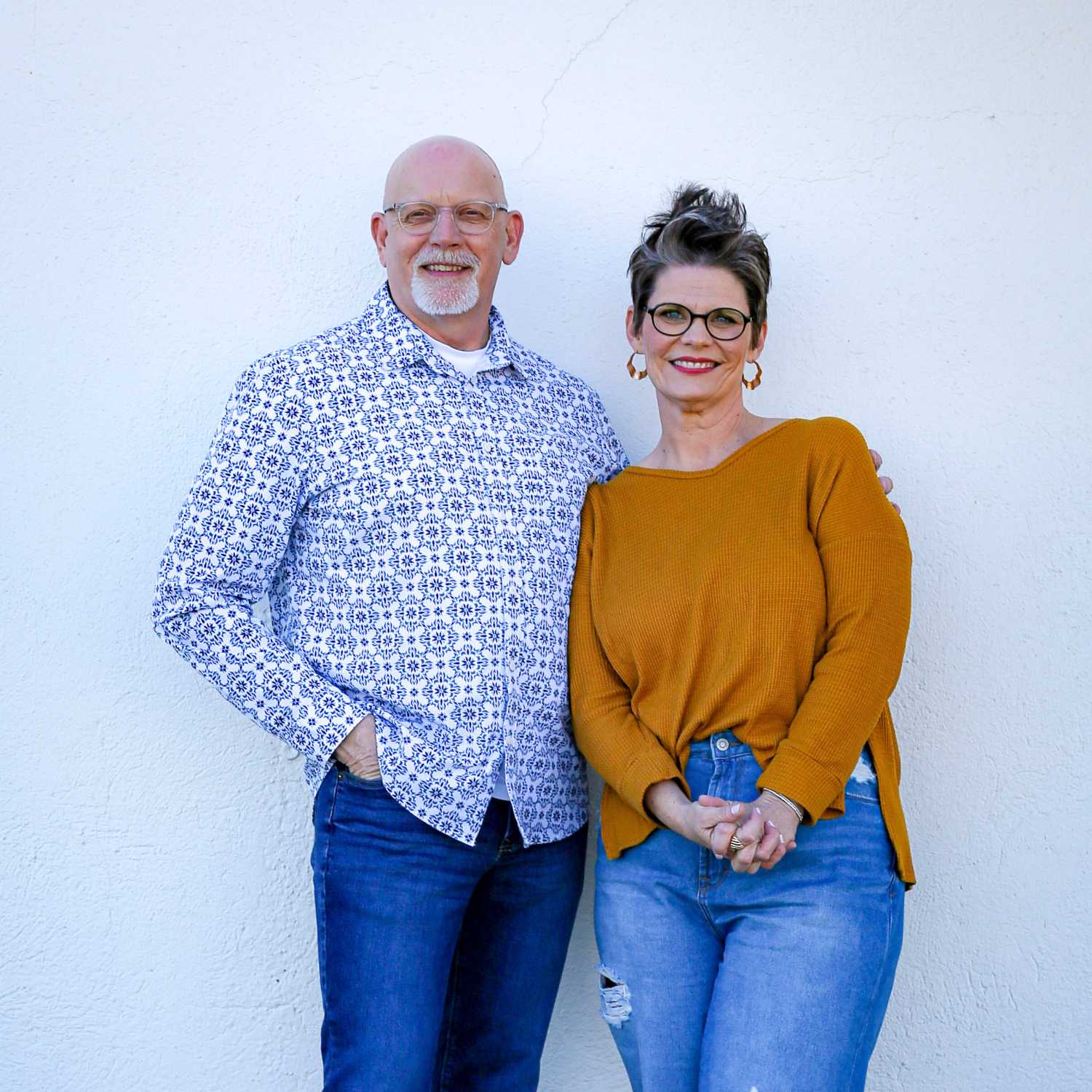 Join the conversation with Chris and Christina as they share more about who they are in today's episode. As you find out more about their stories, we think you'll be able to relate to them on a deeper and more authentic level. You might relate to them if ... you listen!
---