Subscribe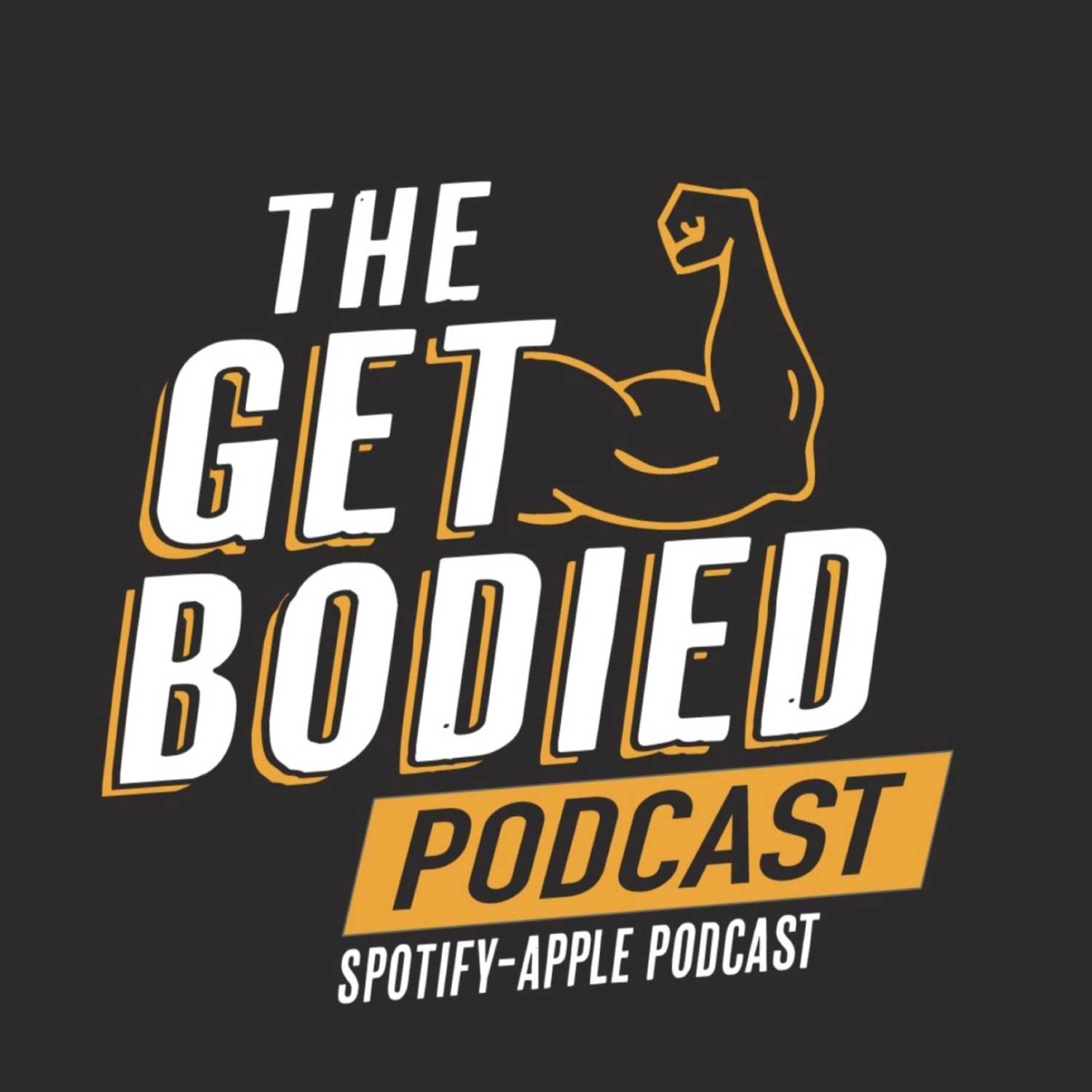 David, Luke and Shar embark on a journey of meeting with cool people in and around their community. Our guests get bodied by us asking them questions about their lives and they might get an opportunity to do the same.
Waylon Willoughby - Get Bodied #32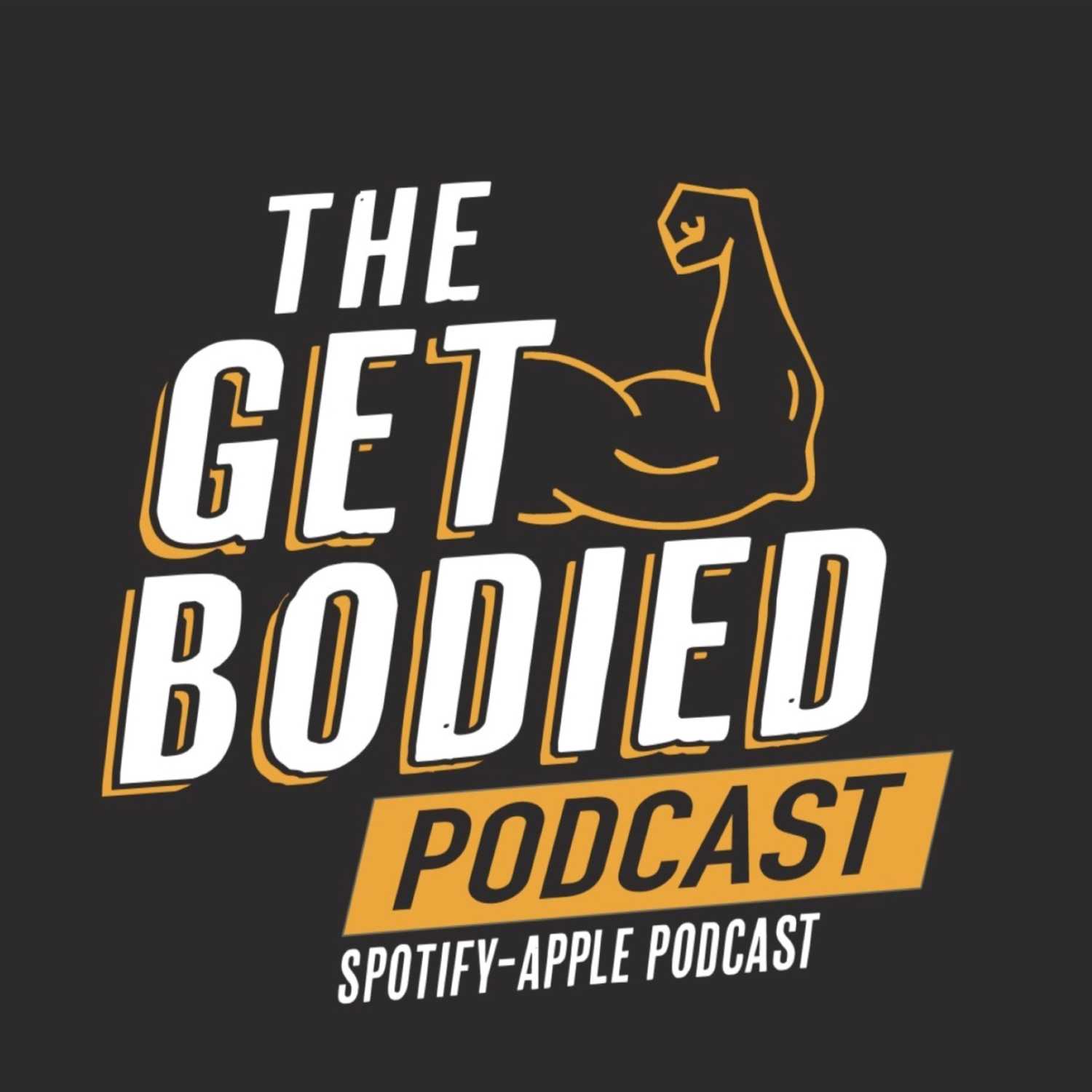 Waylon needs no introduction but if you need one click the link below: https://on.soundcloud.com/6NJQz
Waylon is simply described in 3 words: Joyful, generous and humble. It is evident that he truly loves the people in his life unconditionally. His laughter and joy is incredibly contagious and his wild personality is unmatched by most ennagram 7's. Don't be afraid to say hi to him at class but even if you don't I'm sure he will say hi to you!
---
Amber Bosler - Get Bodied #21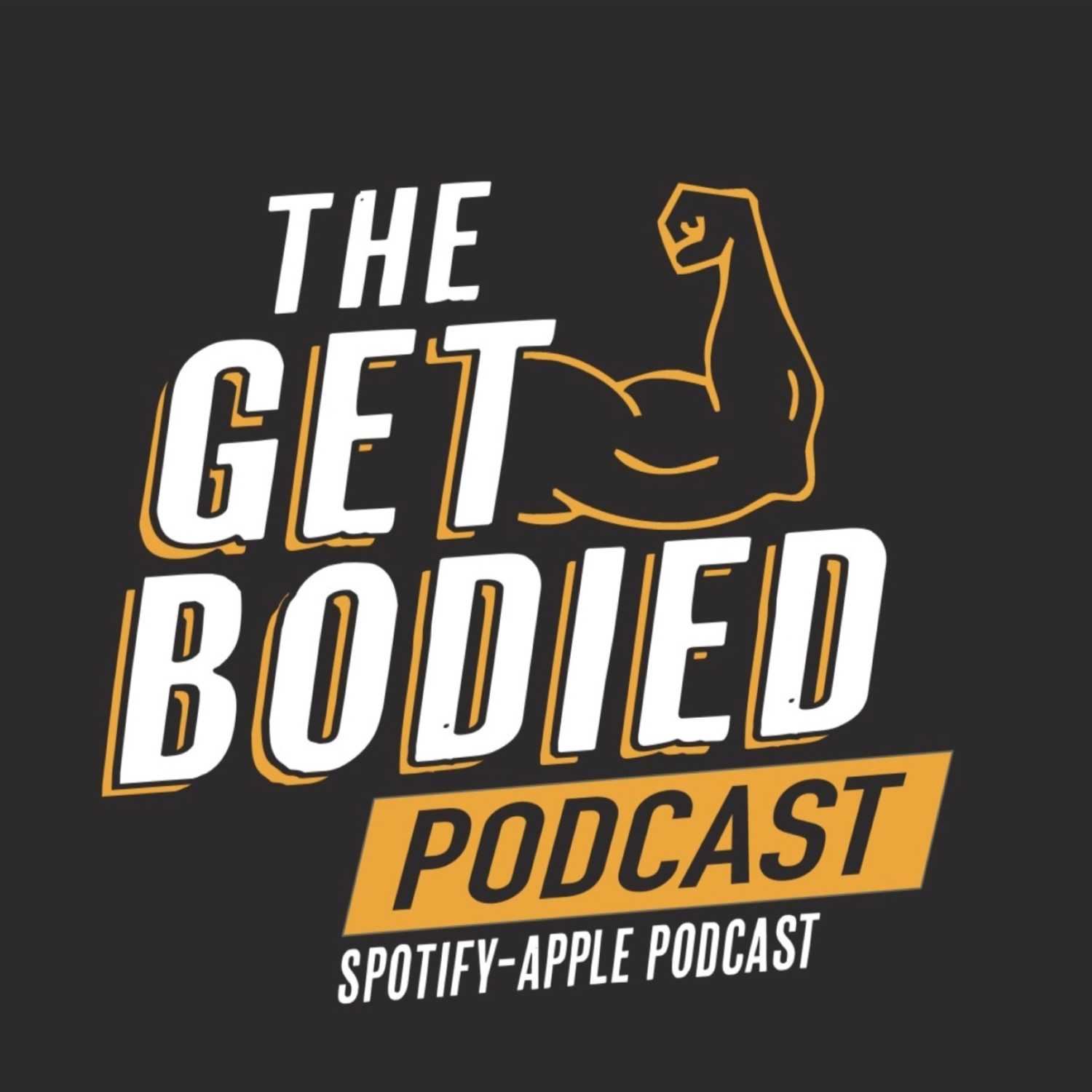 AND WE ARE BACK! Season 3 is here with an absolute banger! When you hear the name Amber Bosler, what comes to mind? Some might say: the best mom ever, a fan of the salad shooter, or a massive Miami Dolphins fan. There is much more to everyone's favorite Bosler. Amber has gone through incredible hardships in many seasons of life. She goes in-depth regarding her thought process, how she overcame adversity, and used those moments to grow.Amber, on behalf of everyone at the gym, church, and your family, we love you, and Happy Mother's Day!Grammarly Score: 100! Lets go!
---
Justin Gulliver - Get Bodied #20
On this episode, we meet with the 2x State Champion Wrestler Justin Gulliver. He needs no introduction, but if you would like one, check out this video.Justin and the guys talk about going deep in the pain cave, the mental mindset and the most romantic place on earth, the Teen Scene.Audience, thank you for an awesome Season 2 of The G.B.P
---
Ava DiSibio - Get Bodied #19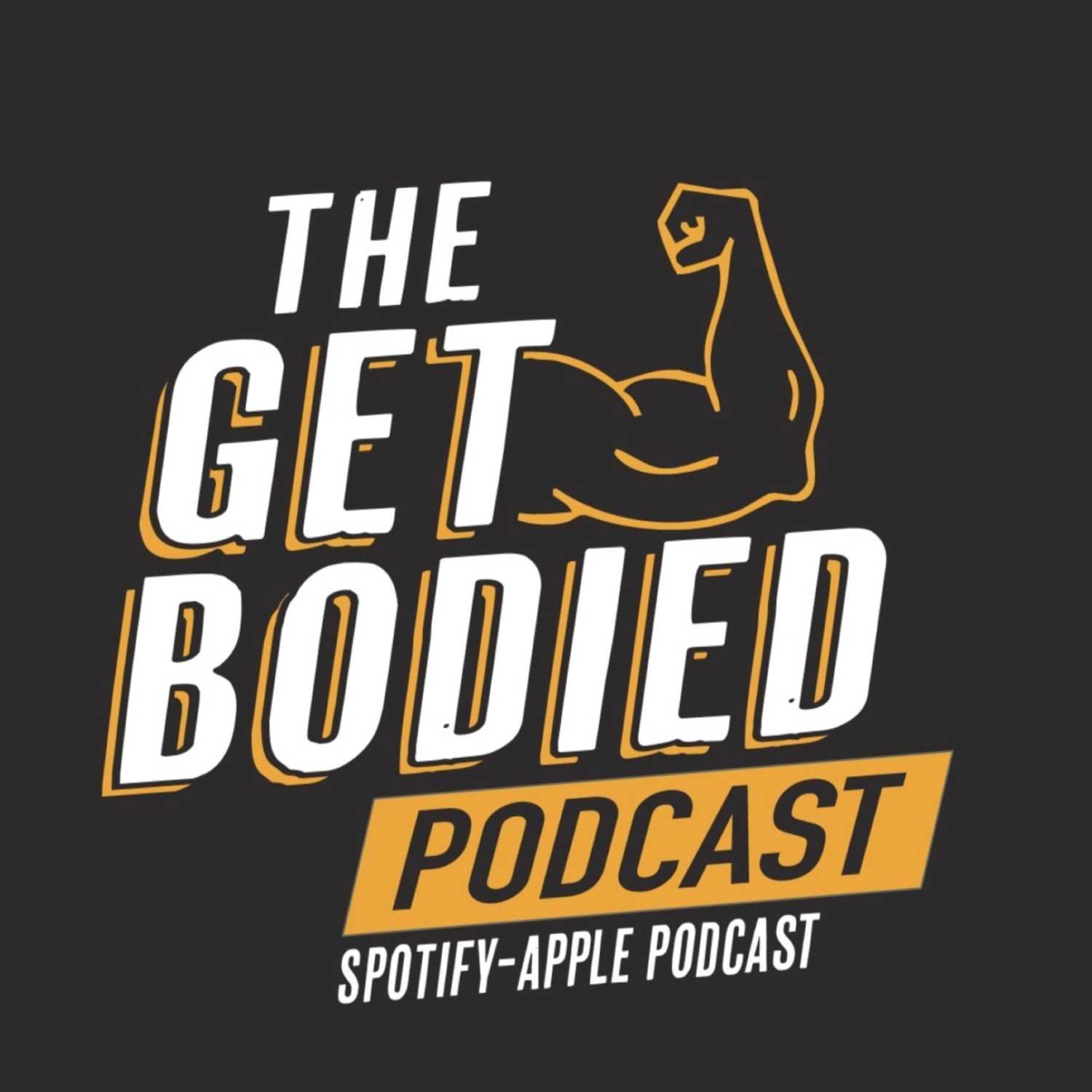 This weeks guest rings true to the saying: "Never judge a book by its cover". Ava is one of the most incredibly fun, joyful, and down-to-earth human beings, but you may not know that she has gone through some devastating seasons in her life. On this episode, Ava unpacks what has been like not only to endure these challenges, but to suffer well while going through them. Ava, you truly are inspiring and incredibly encouraging, we thank you for being on the podcast and sharing your story!
---
Troy Kress - Get Bodied #18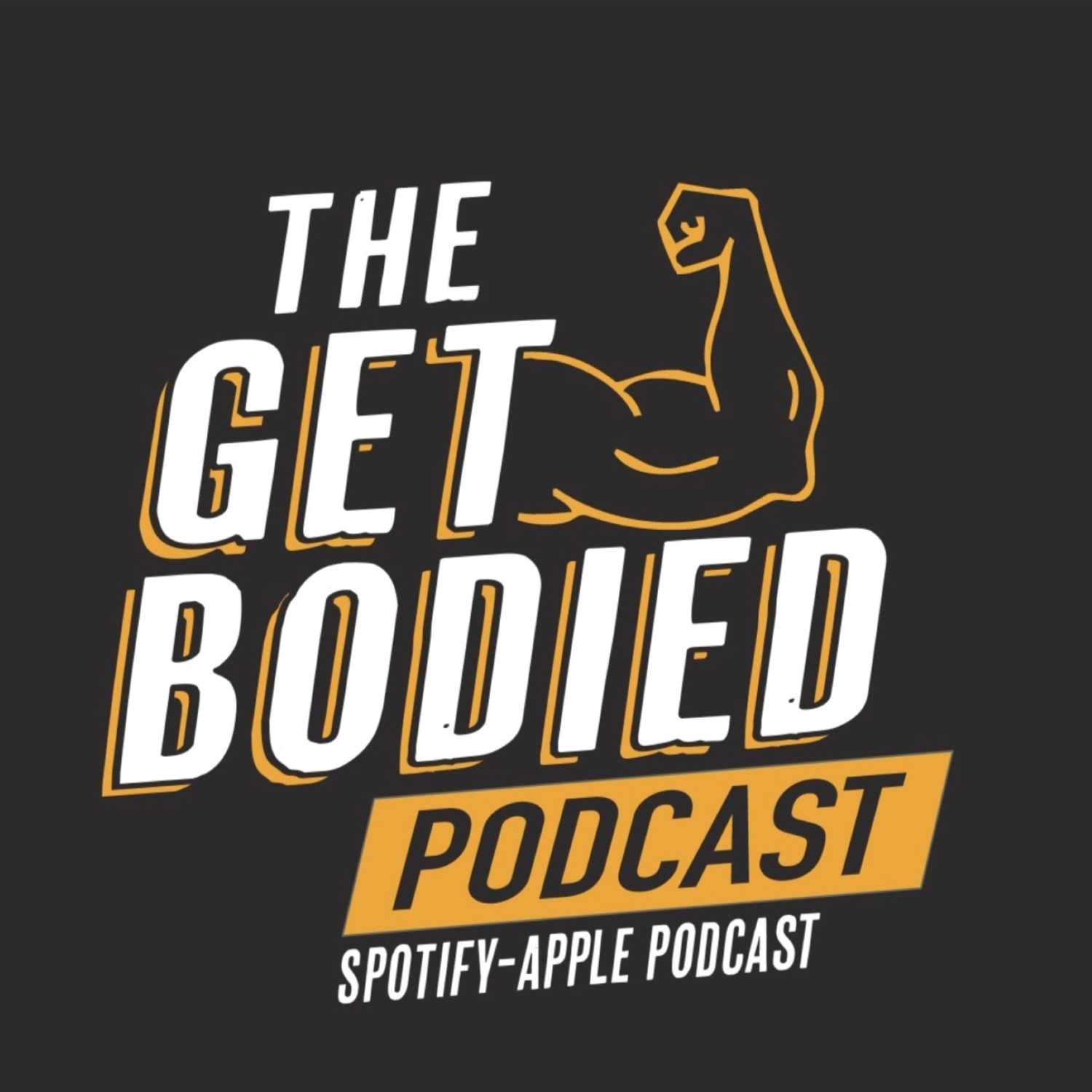 First of all, we need to thank Troy's amazing wife for letting us borrow him during Valentine's day!
Troy, here are some of my favorite things about you: you're a man of many talents, an incredible family man and you're genuinely humble (even when you spank us in workouts).
Audience, if you ever see Troy running across a parking lot chasing trash please help him. Don't forget to kiss him on the noggin, it's his love language.
---
Oscar Academy Awards - Get Bodied #17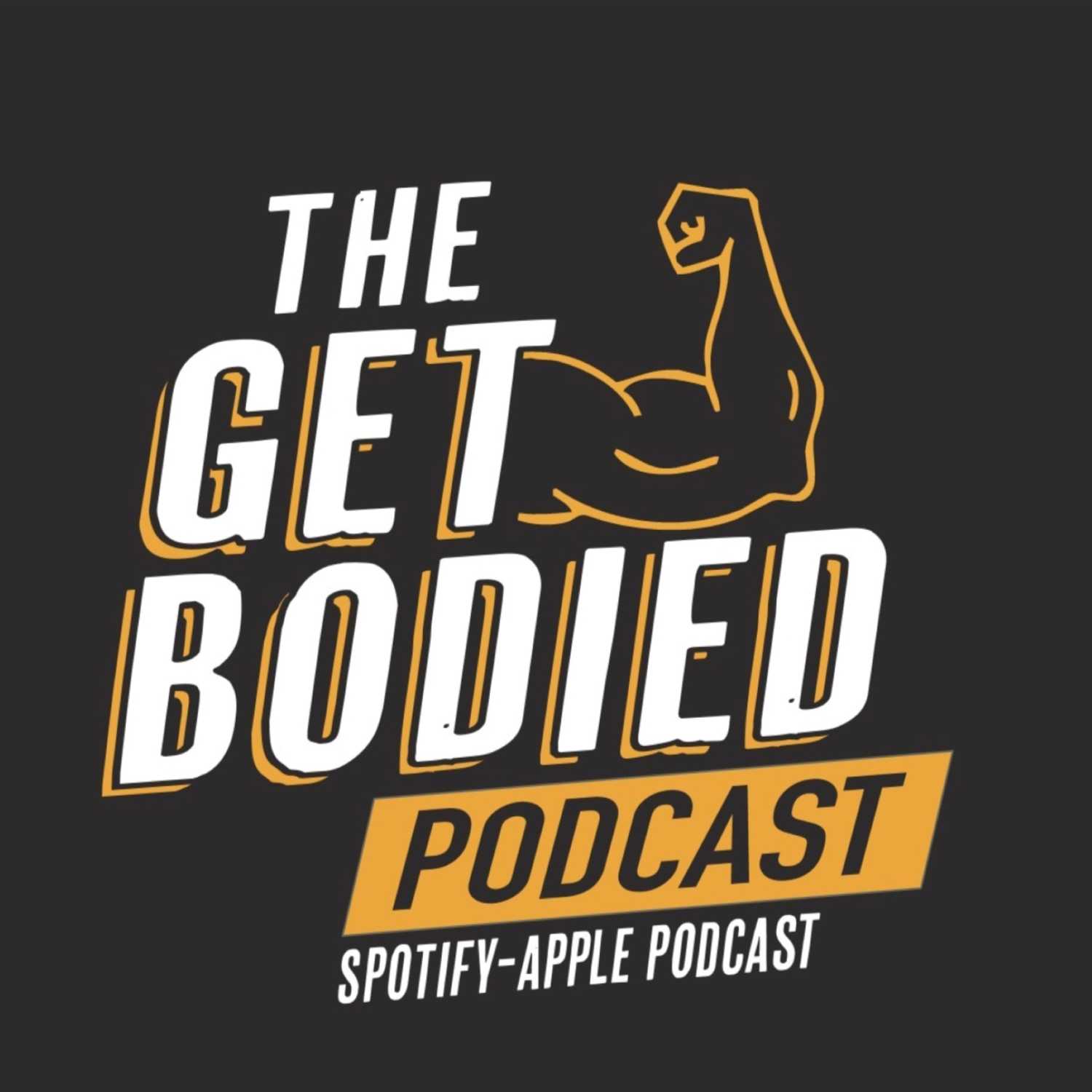 The first annual Oscar Academy Awards! This episode is just David, Luke and Shar laughing and recollecting on some of the moments of the podcast. Audience, thanks for all the listens and support. In return we have taken your feedback to heart. Please check out our Instagram, @thegetbodiedpodcast
---
Katie Shoemaker - Get Bodied #16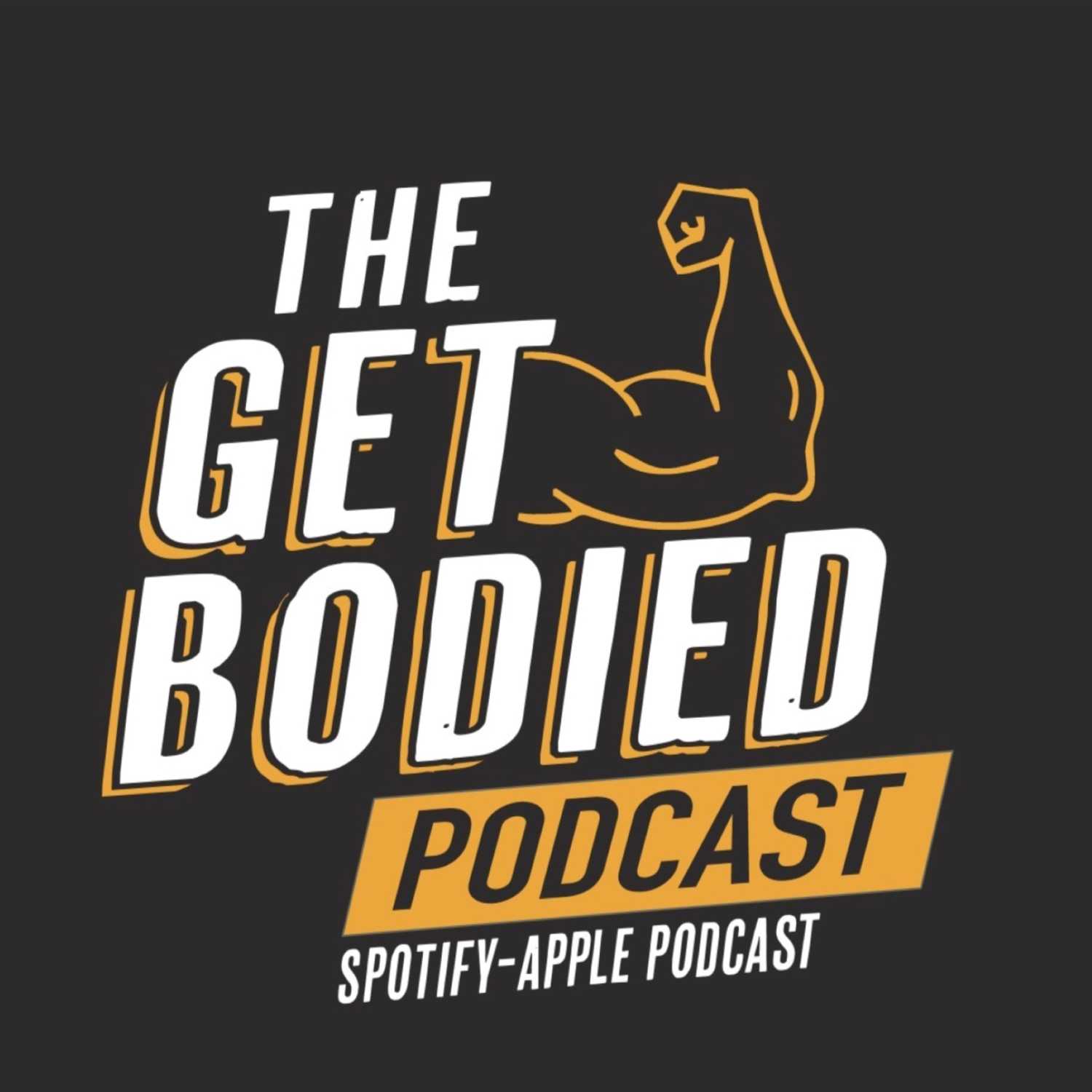 Haggis, everyone's favorite sheep organ sausage and the national dish of Scotland. Just when you think, hmm is that a sheep's heart I'm tasting? Nope, that's a lung.
Just when people think we've got Katie figured out, she goes from being a political outreach operative to a salesperson to a nurse. Katie, you're a woman with many talents and also incredibly athletic. Just like Haggis you have slowly won over the heart of a young Scotish lad.
---
Christian Ross - Get Bodied #15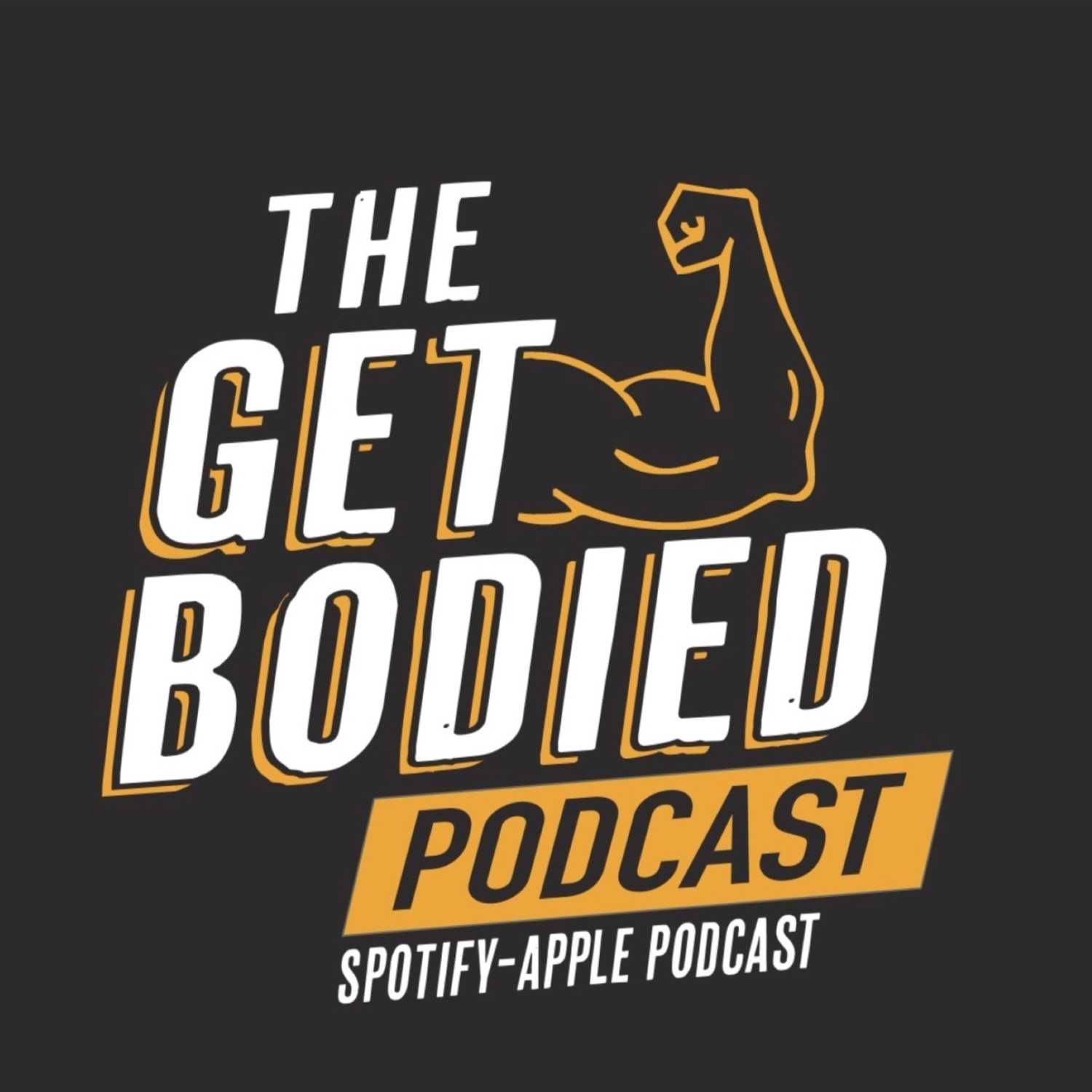 Christian, a man with many wild stories and adventures. This episode is loaded with stories to the ER, tales of his athletic career and honestly how amazing his wife is! I have a feeling this isn't the last time we hear Christian Ross on the GBP!
---
Elicia Ross (Scanlon) - Get Bodied #14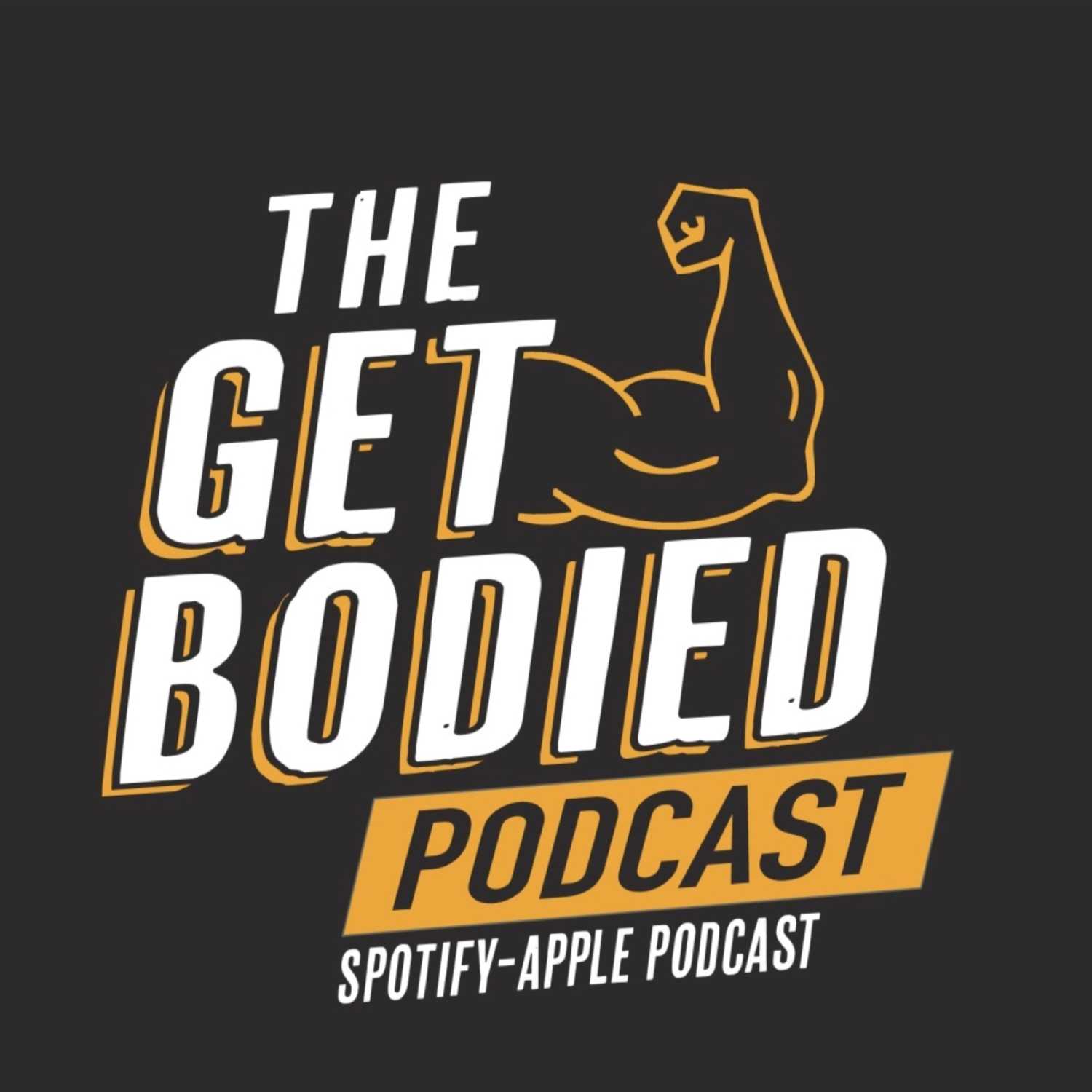 A lemon drop martini is fancy, strong, and citrusy. Sorta like our dear friend Elicia. She has the fanciest shoes this side of 270 and she's not afraid to wear them. Elicia is strong and packs a punch, just like the vodka used to make this drink. And of course, don't forget the citrus. Elicia has such a vibrant, fun, and refreshing life. She uses her hardships and experiences to care and bring joy to the people in her life. When life is hard and you are having a rough day, you can always turn to your dear ol' friend...
---
Ben Mason - Get Bodied #13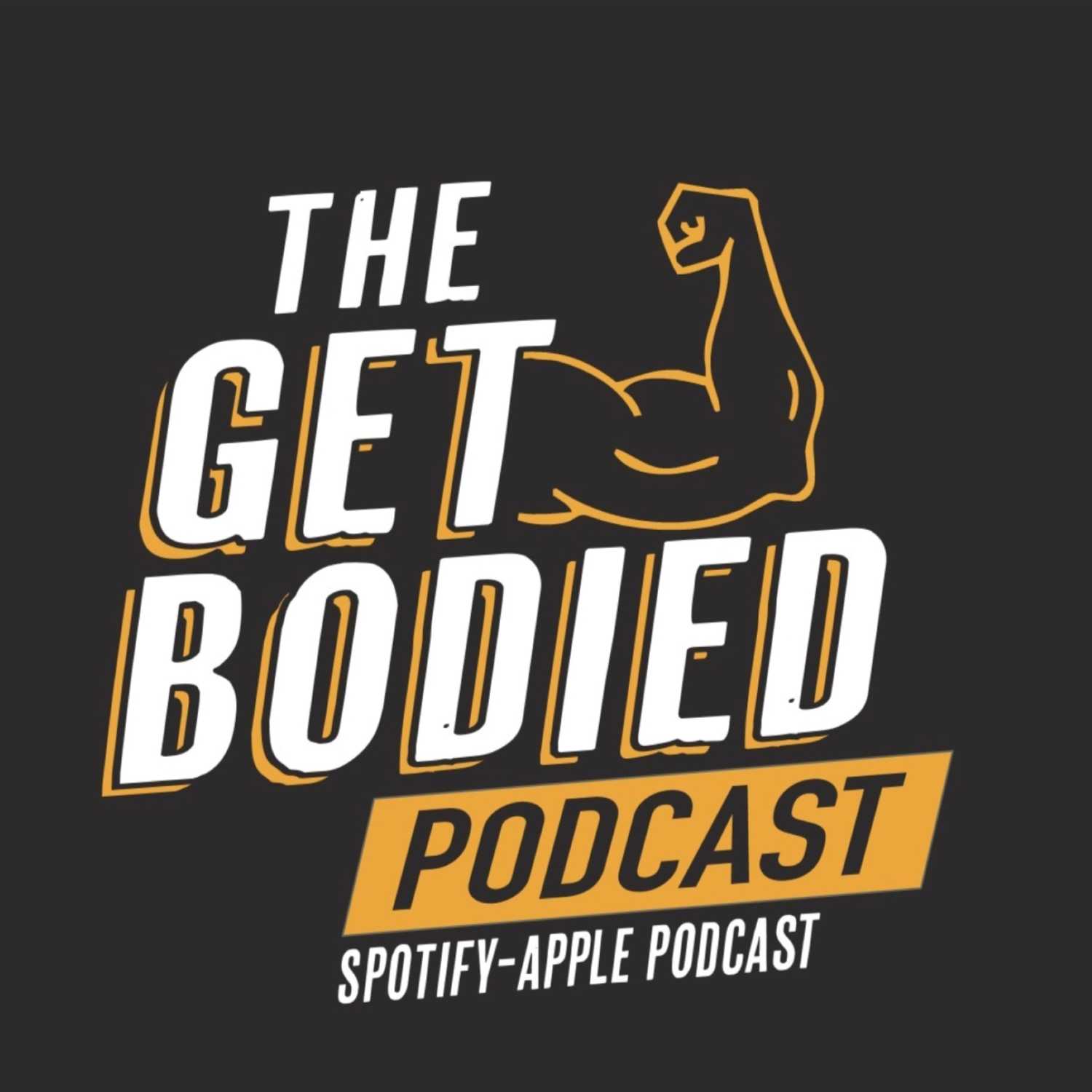 Like any great movie, our main character Ben Mason comes from humble beings. In Act 1 of this film, we learn about his numerous nicknames, and the journeys he had moving around the U.S. In Act 2, we talk about real things and the little fast guy inside. I can't share too much or Billy will attack me. In the Final Act, we figure out what the best Christmas movies are. This isn't the end of the wonderful saga of Ben because his journey is still being written today.
---
Sheryl Rife - Get Bodied #12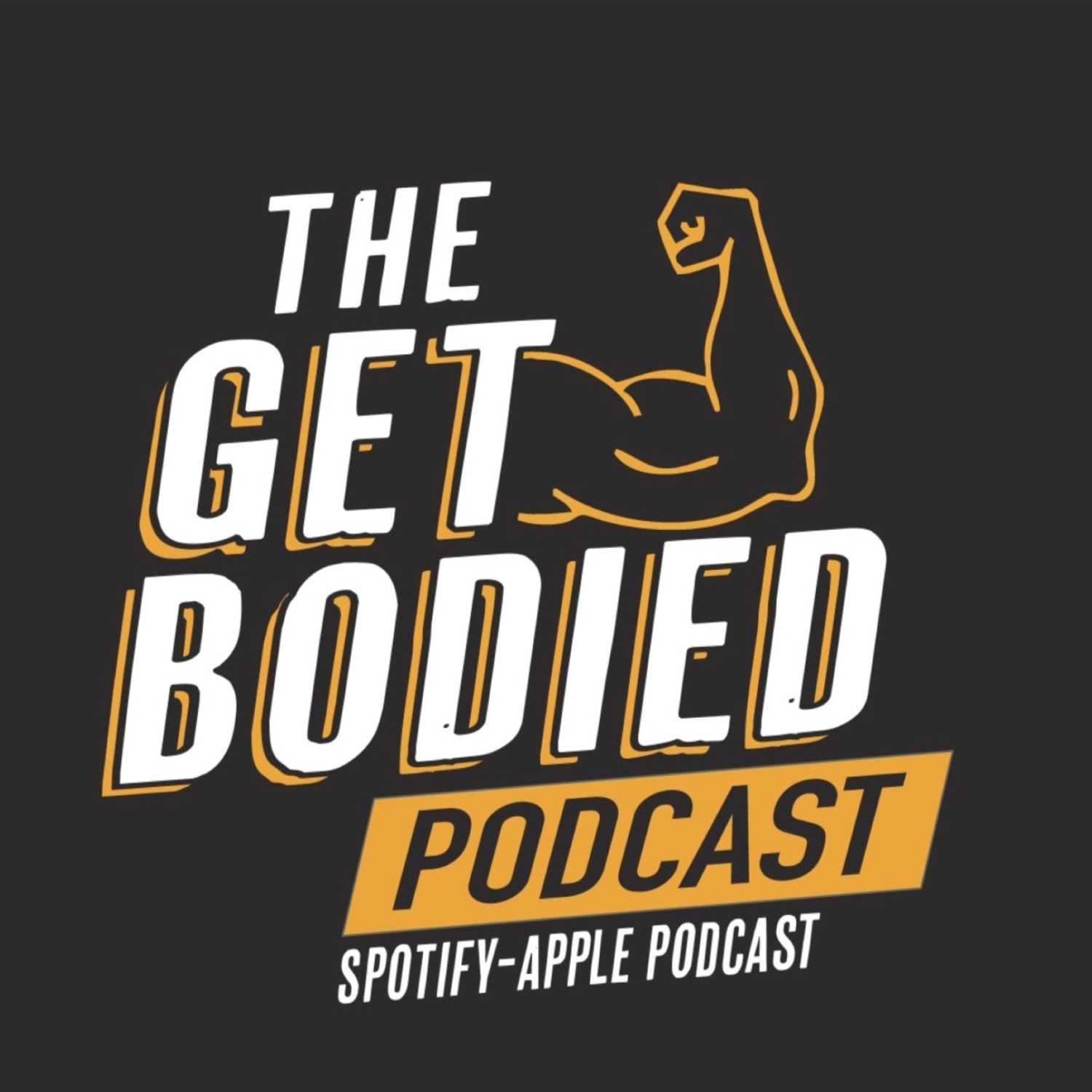 Midwifery (mid·wai·fr·ee), not to be mistaken for someone who casts magical spells and studied at Hogwarts. Sheryl Rife is truly magical and full of charm. She is a full time mom, midwife, spouse and savage at the gym. Sheryl and the guys shed tears, exchanged some laughs but more importantly duked it out in the best savory snack draft!
---
Randy Duncan - Get Bodied #11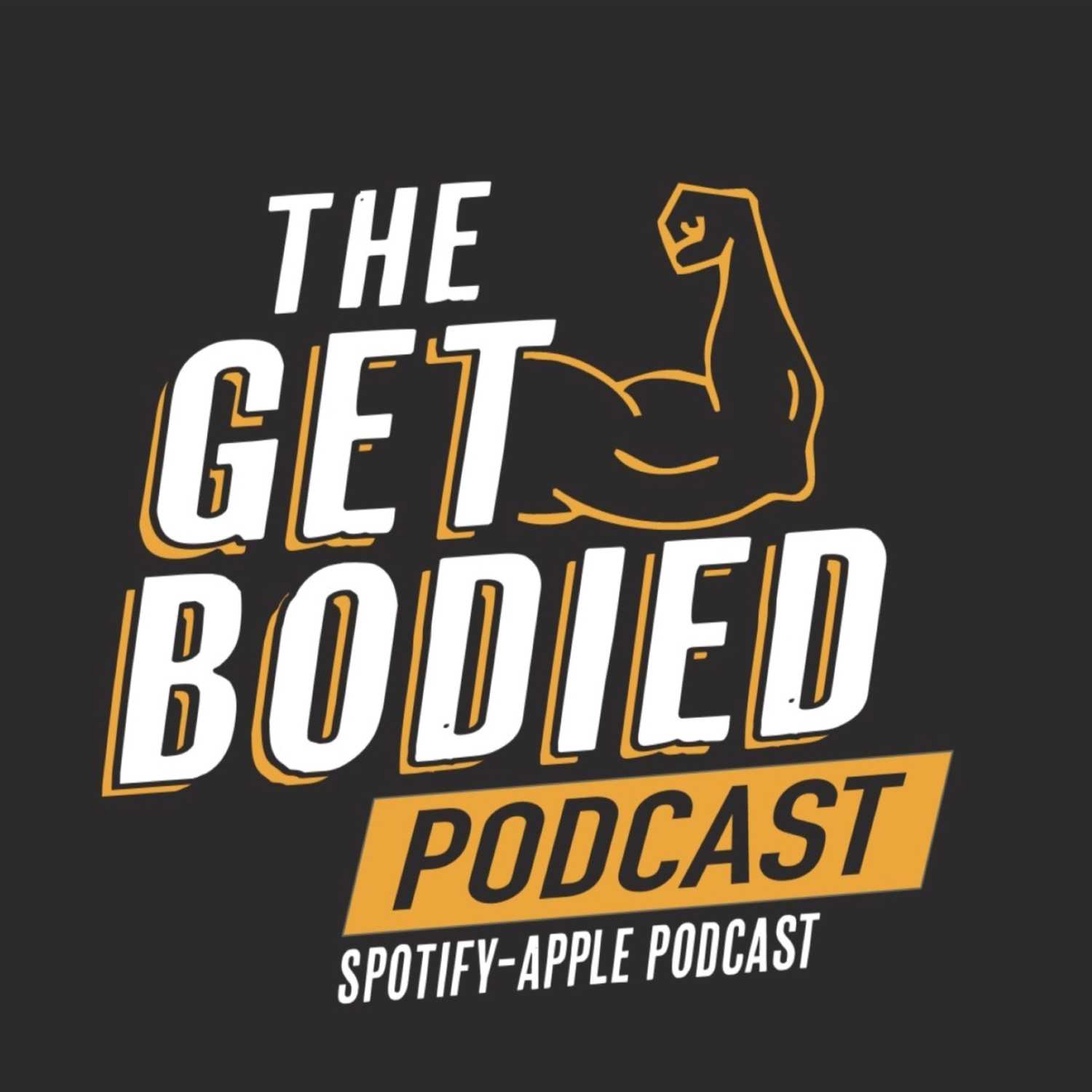 On the new season of the Get Bodied Podcast, we chat with the dad of the 6 am class, Randy Roy Duncan. Looks can be deceiving, just like our dear 108-year-old friend with abs. From humble beings to challenging years in life, Randy is a man of wisdom, consistency, and dirty one-liners. #FindLarry
---
Hannah Kelley - Get Bodied #Season 1 Finale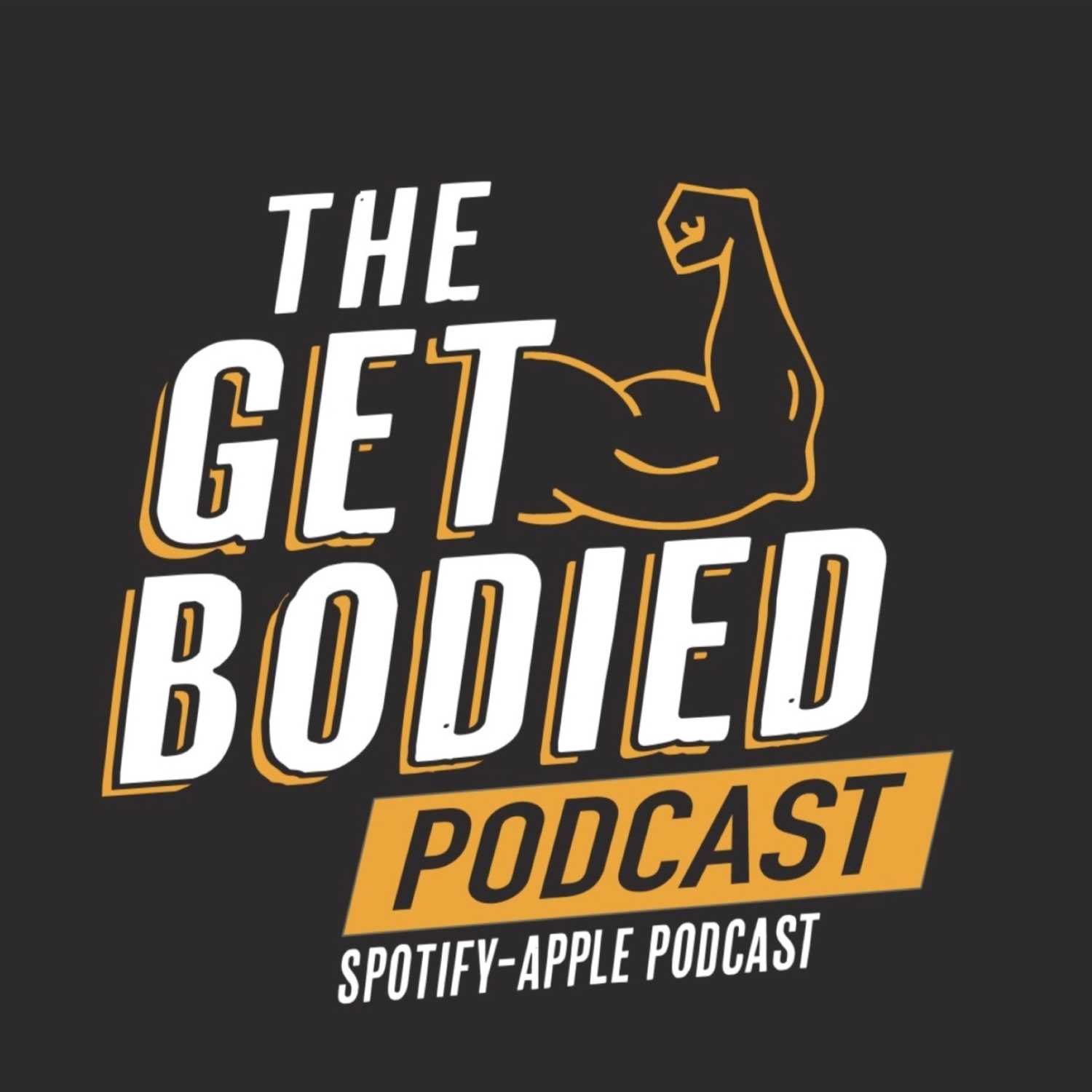 Season finale is here with our special guest, Hannah Kelley! Audience don't give us an "ick" because there are more episodes to come. Hannah is a enneagram 9, the peacemaker, but this episode is far from peace. It's filled with laughter, language not suited for the Yankasky children, moments of deep reflection and of course... CORN!
---
Jared Jackson - Get Bodied #9
In this episode, Jared Michael Jackson takes us on an incredible voyage through the ragamuffin world we call his life. Jared is a man who loves his family, the people around him, and of course the brown water. But there is more than meets the eye with this NOBULL addict. He is someone who has a lot of wisdom to share and some profound historical legends as well.
---
Emily Burbacher - Get Bodied #8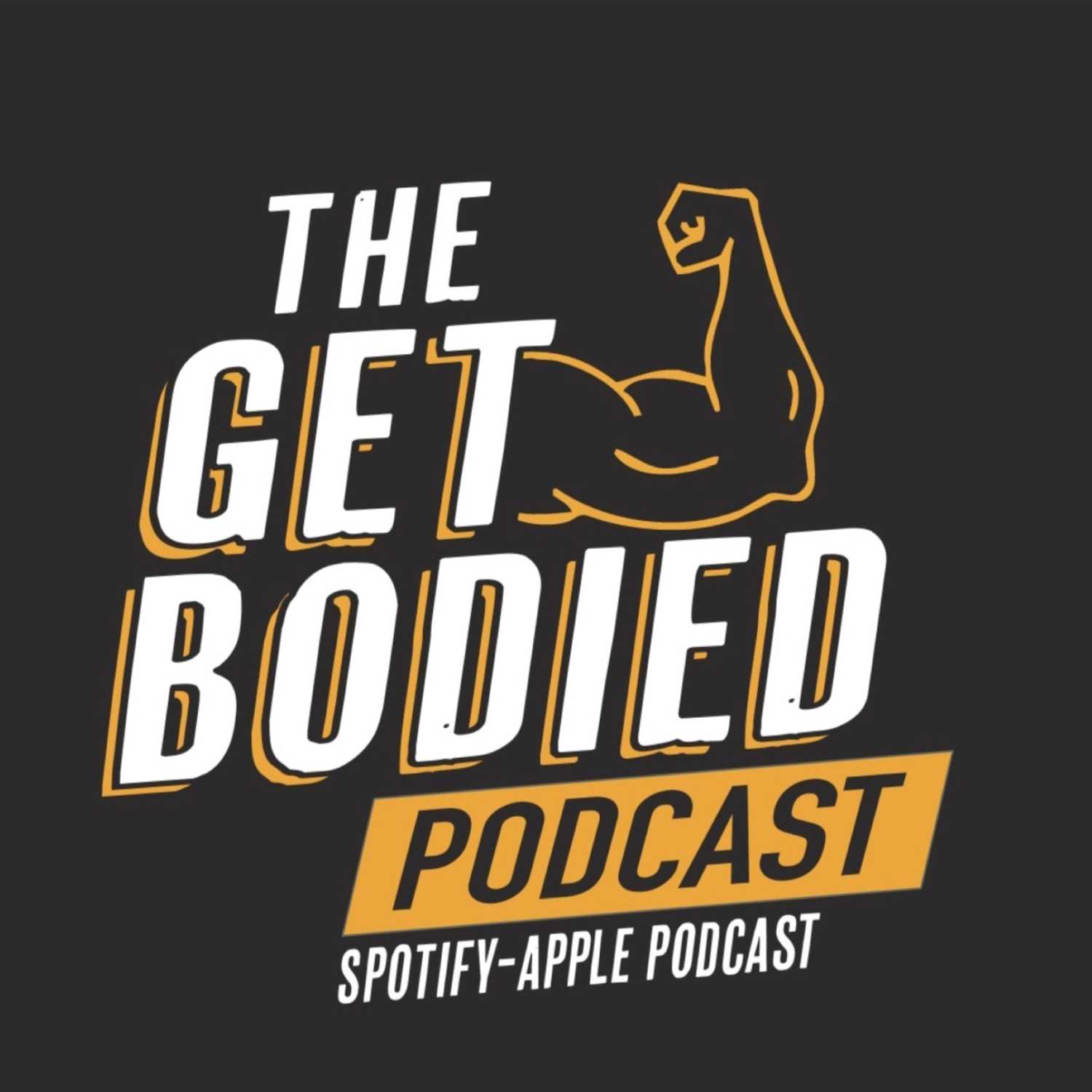 Just like Emily's favorite fish the Rainbow Darter, she is incredibly fun, vibrant and different. Darters don't swim like other fish and they sink as soon as they stop swimming. Emily is always seeking to thrive and grow. She approaches life with a sense of adventure and spontaneity.
Also on behalf of "The Get Bodied Podcast", sorry for saying your name wrong and peeving you most mornings.
---
Sharvesh Cross aka Cher - Get Bodied #7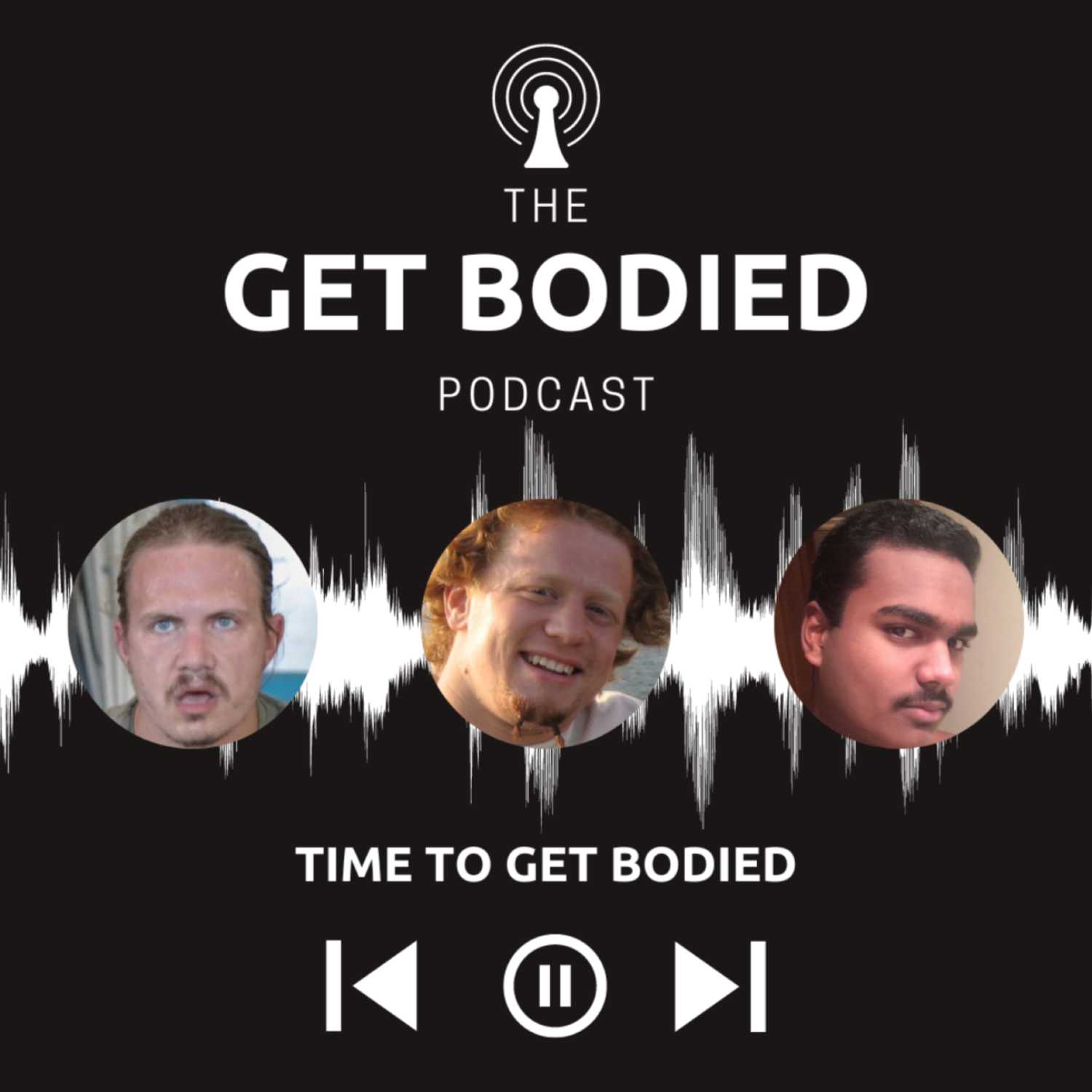 Yes this is Shar writing his own bio. So I can do whatever I want hahaha! Here is a list of things I recommend: chicken curry with Paratha, spicy goat biryani, a significant other who pushes you and doesn't let you settle, a nice romantic movie on a Saturday morning around 11am and lastly to listen to this episode of the podcast.
---
Shauntae Yankasky - Get Bodied #6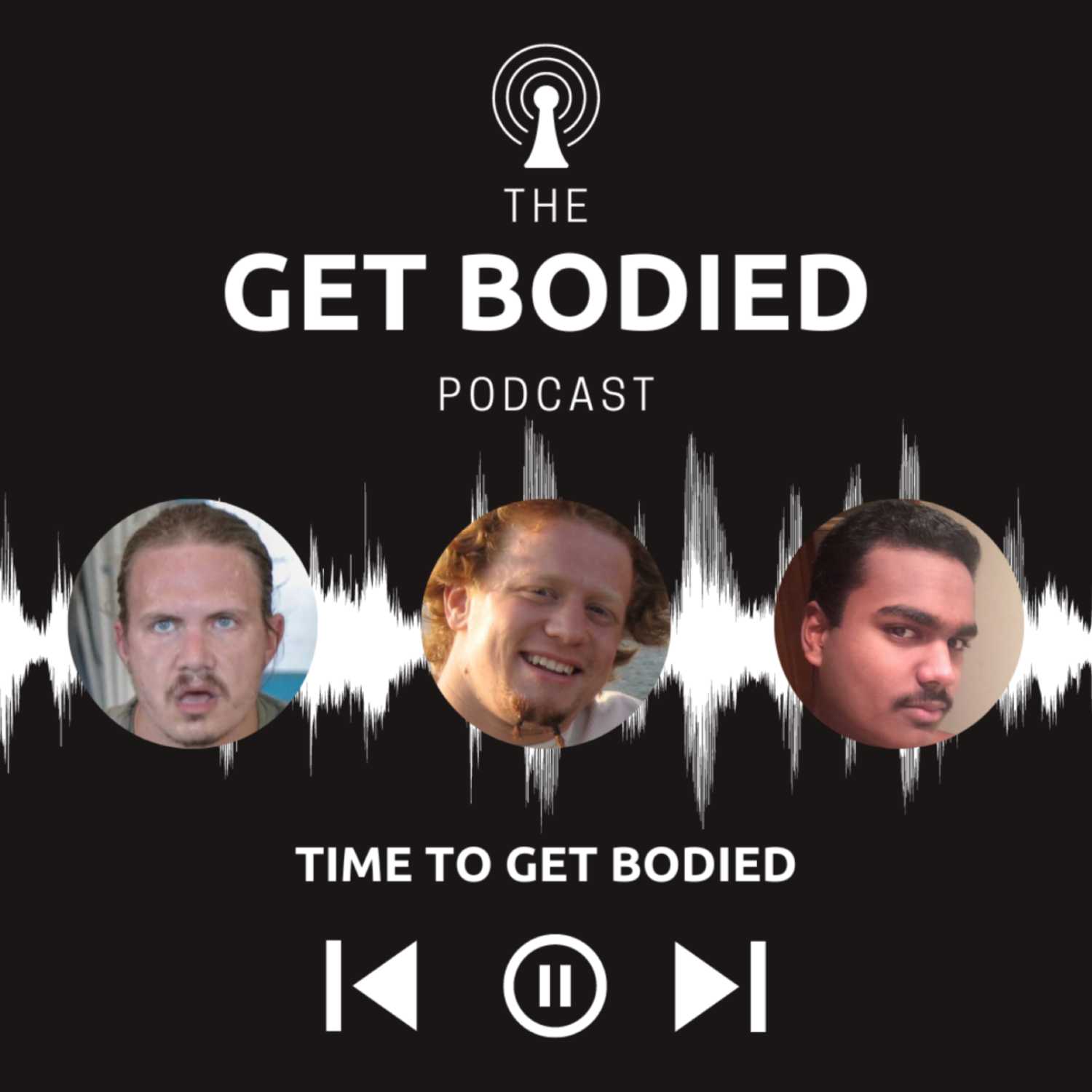 This episode is not for the faint of heart. Shauntae or Capt. Curly Head if you will, keeps it real with us. She shares amazing little nuggets of her life, we chat about some hardships that she has experienced, the inner workings of an enneagram 3 and did she say something about her "hot" husband Dustin? This episode's get learnt segment is also a special treat for thom's willing to listen.
---
David Dutton aka Jungle Cat - Get Bodied #5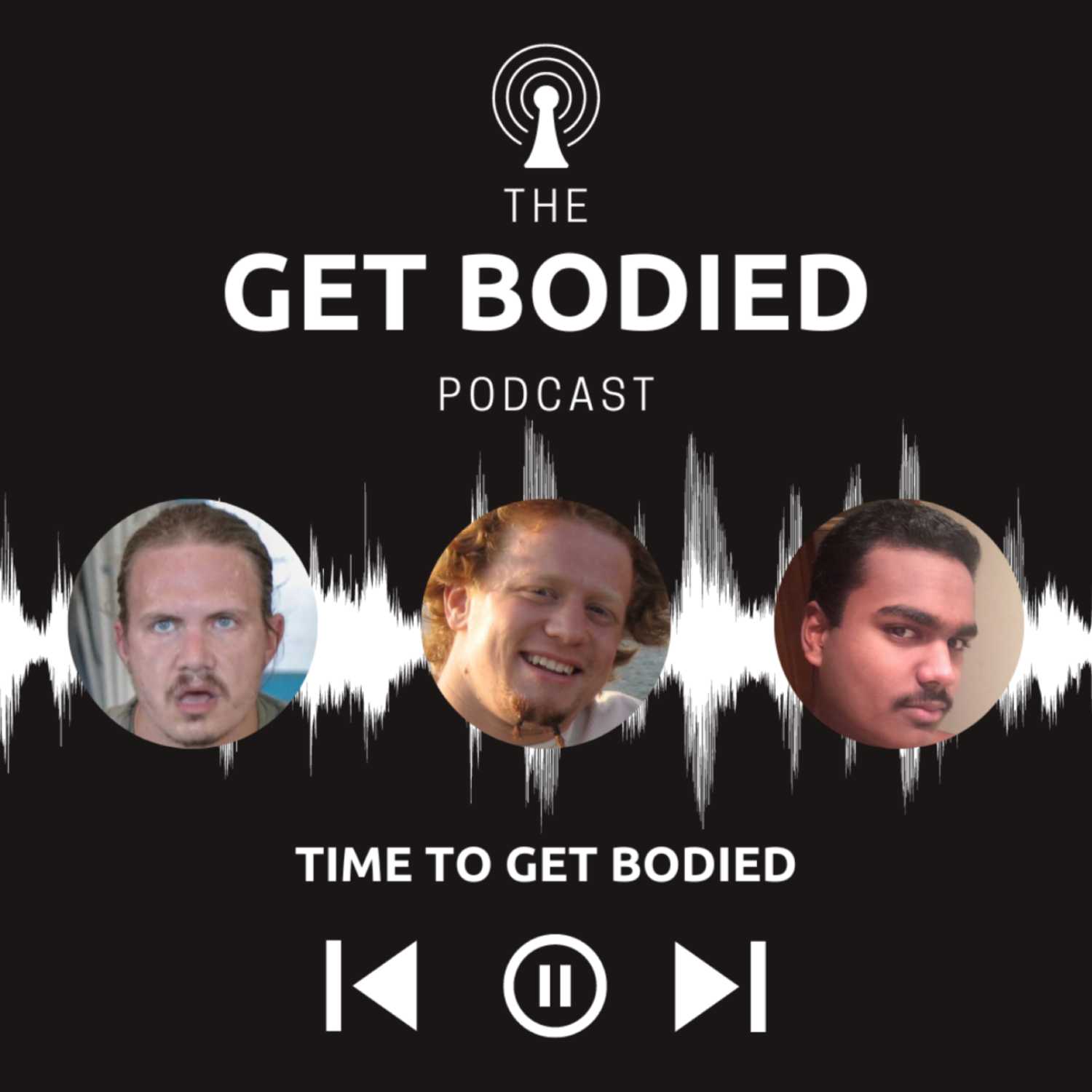 In the movie Lion King, we start with a young jungle feline who goes on an adventure of a lifetime. In this episode, we hear about David's adventures as a wrestler, why he loves Olive Garden & Bob Evans, and if he has always had that mustache. But that is just the beginning. Halfway through the Lion King movie, we hear arguably the best song of the movie, "Can you feel the love tonight". This episode is no different, we get a wonderful guest appearance from the one married to everyone's favorite Garfield lookalike.
---
Kat Kelly - Get Bodied #4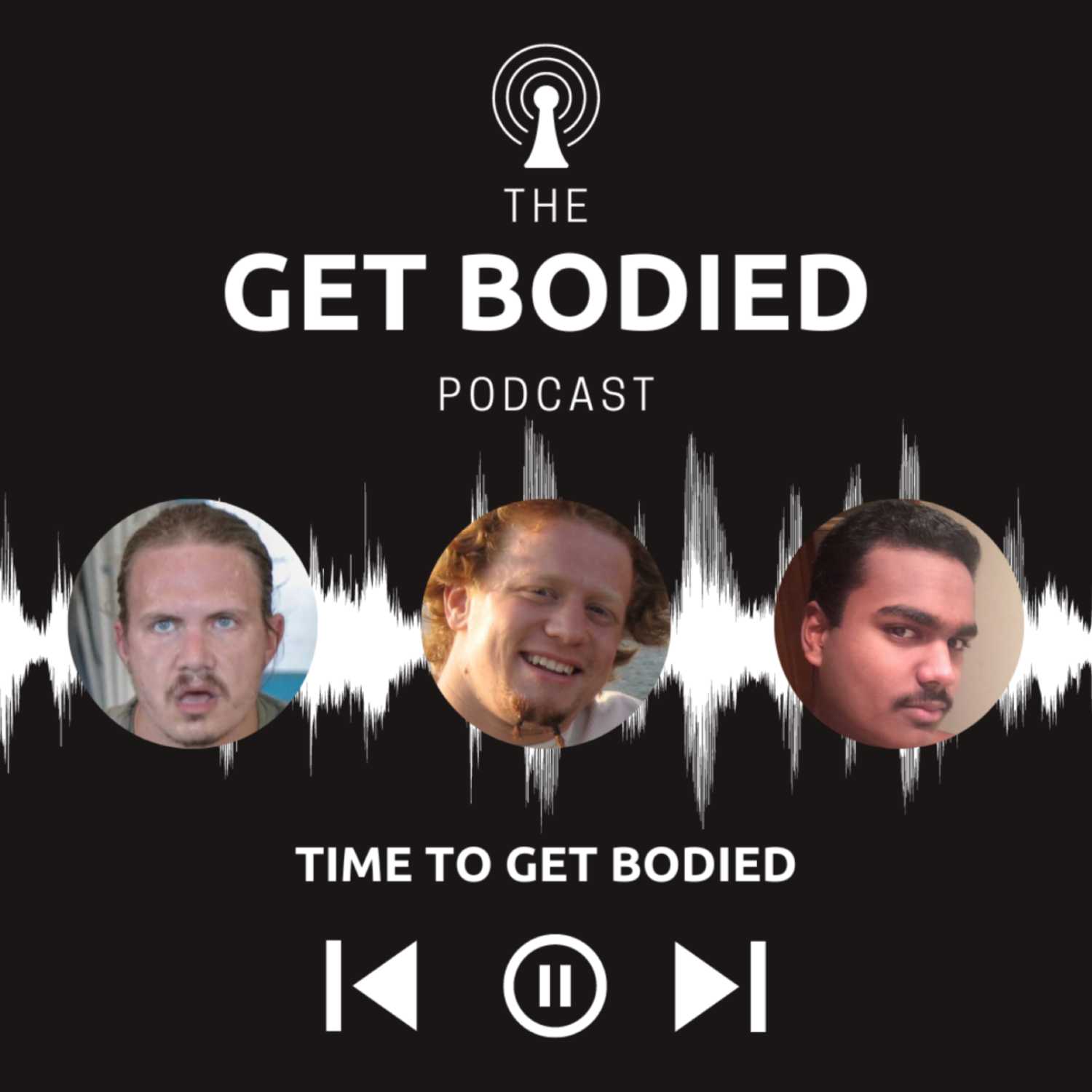 Kat Kelly shows these 3 knuckleheads what its like to be cool and be good at things in life. She then shares about her love for the sport of CrossFit and some hardships in her life. Ladies, make sure y'all rally cause Kat breaks down the struggles of being a woman CrossFitter on this one month anniversary episode of the podcast.
---
Dr. Luke Montgomery - Get Bodied #3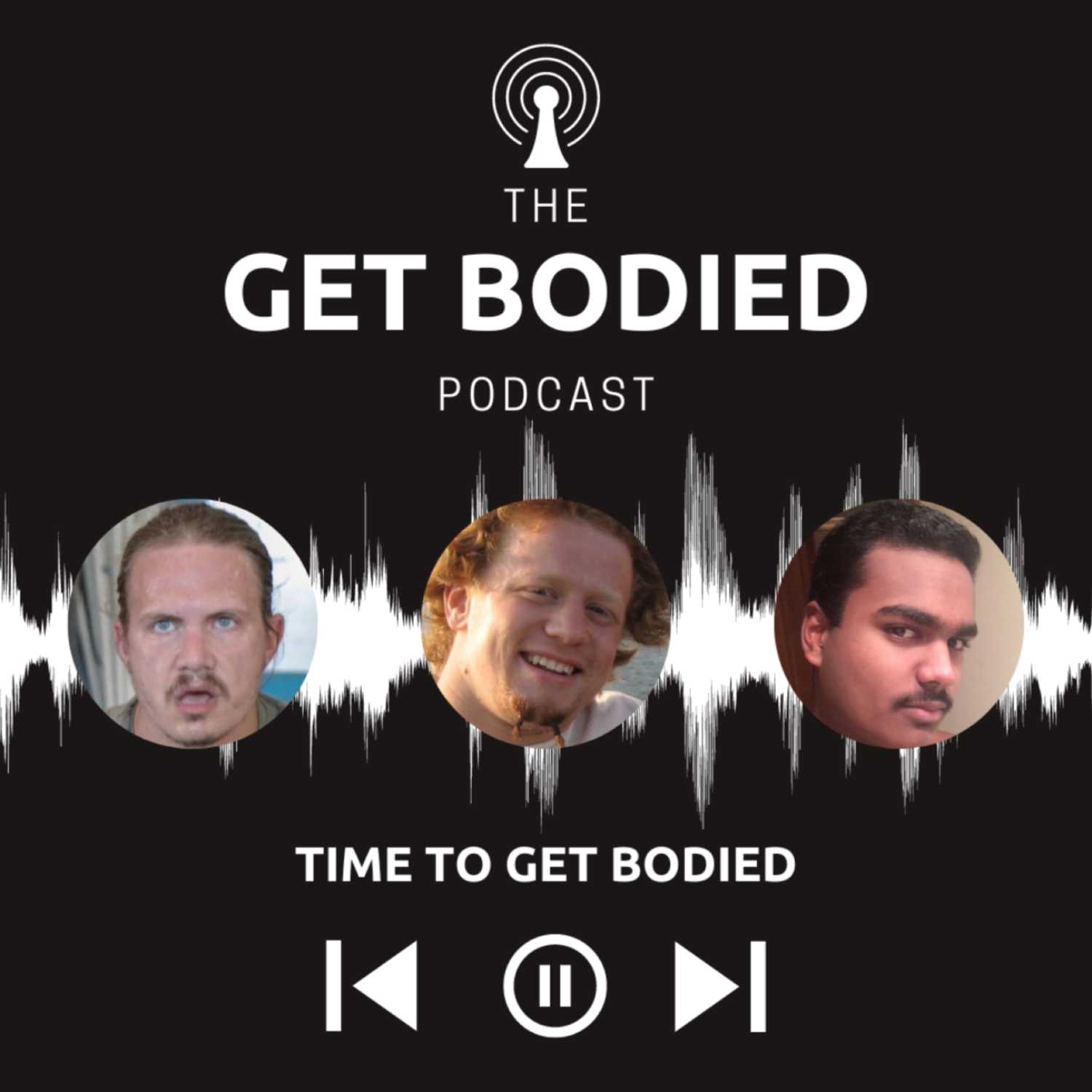 The listeners asked and we delivered. This episode, we unpack the life of our beloved host Luke. This episode we celebrate Luke's 32nd birthday, dive deep into his personal story and will be releasing our own rap song? Also, there may or may not be special comp class info released somewhere in this episode. Listen to find out!
---
Wade Reed - Get Bodied #2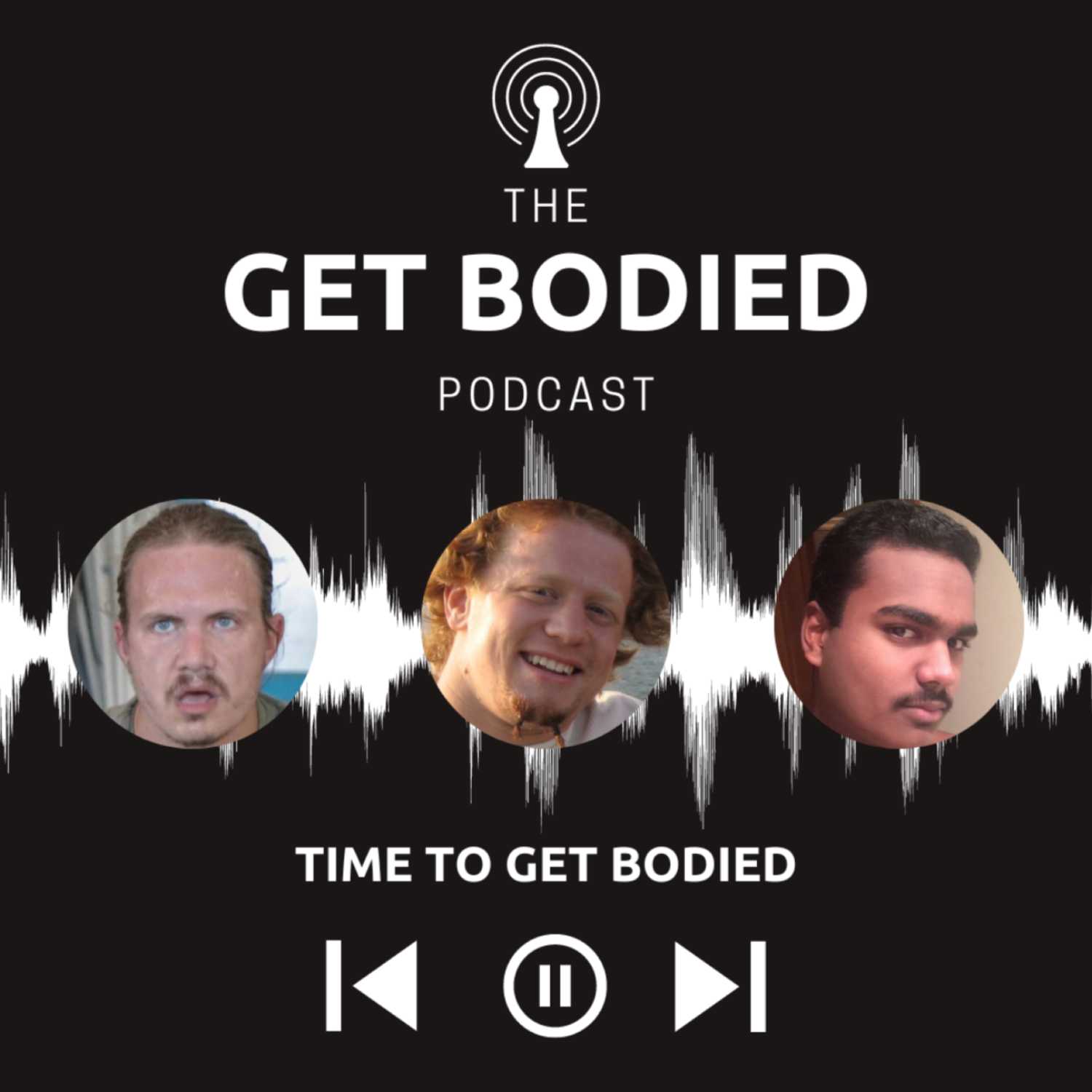 Our first official guest is here, the original squatty body himself, Wade Reed. This episode Shar, David and Luke dive deep into Wade's life. We find out how he and his wife got together, what pushes his peeves and how to save money on your utilities. Also will Wade be the first model/athlete to our new underwear brand? Listen to find out.
---
The Origin Story - Get Bodied #1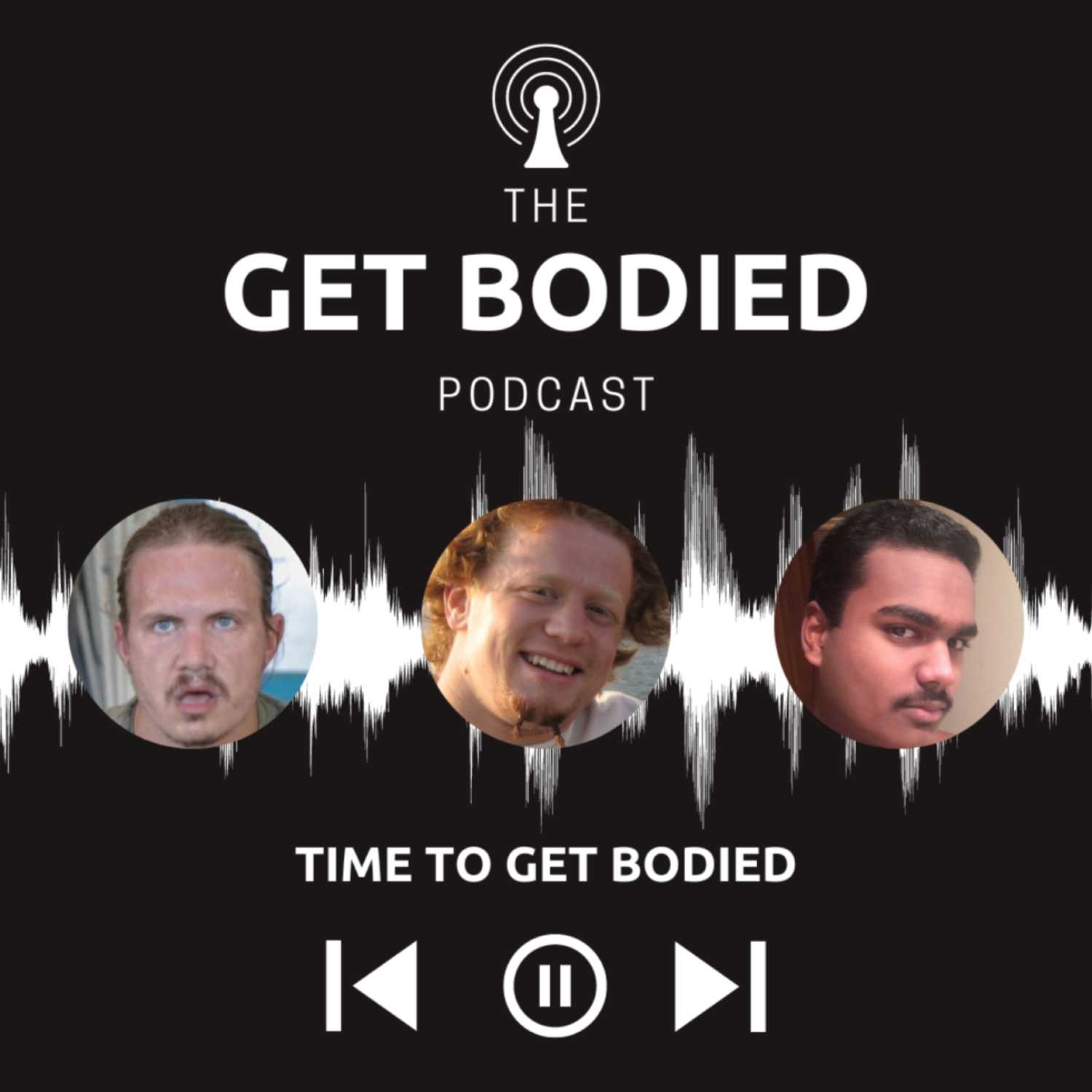 3 Guys, who have a dream of starting a podcast. They have no idea what they are doing. They hope to start something amazing!
---