The Fishful Thinker Podcast
Subscribe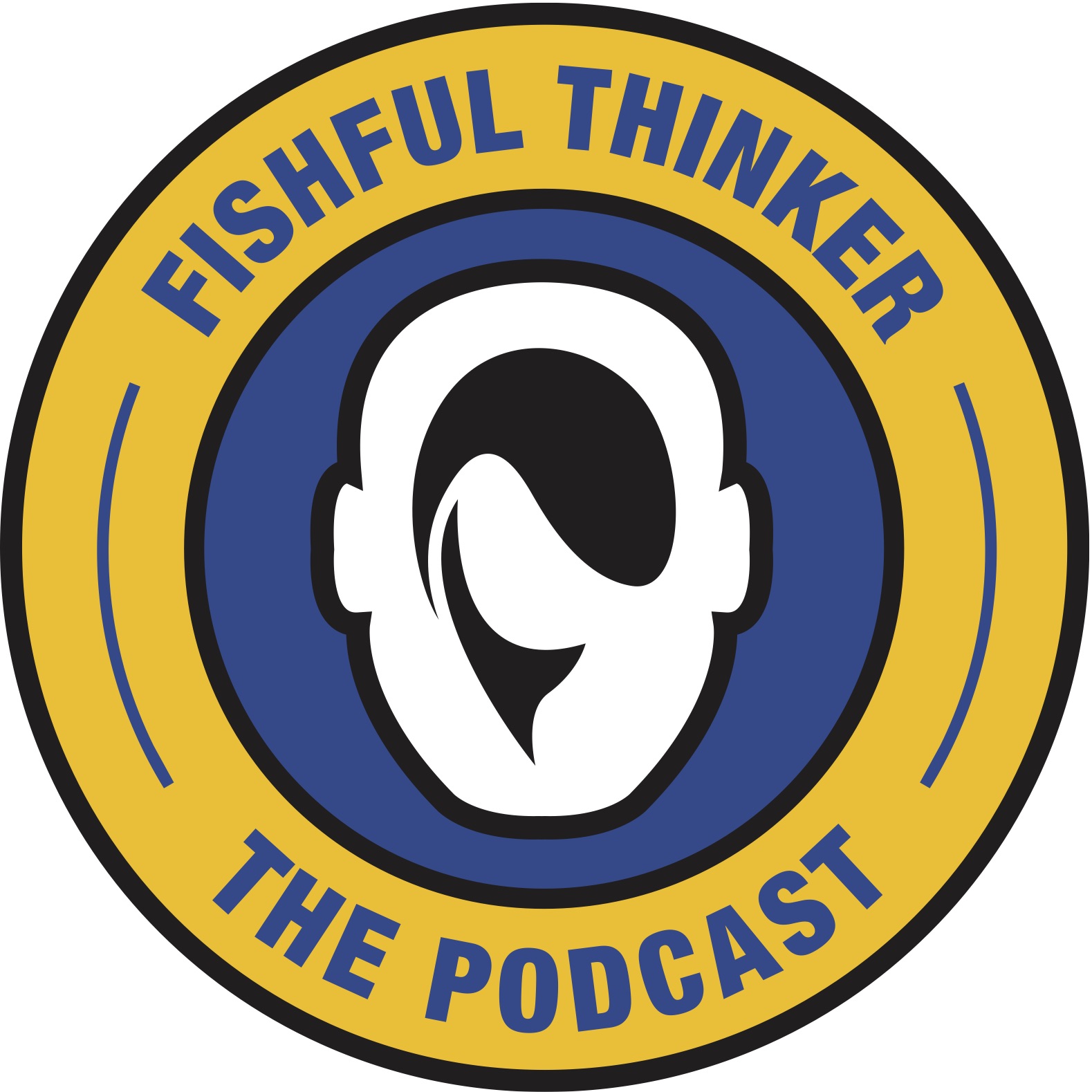 Thirty minutes of angling education, back story and details to motivate and educate you about catching fish!
You caught a fish...now what?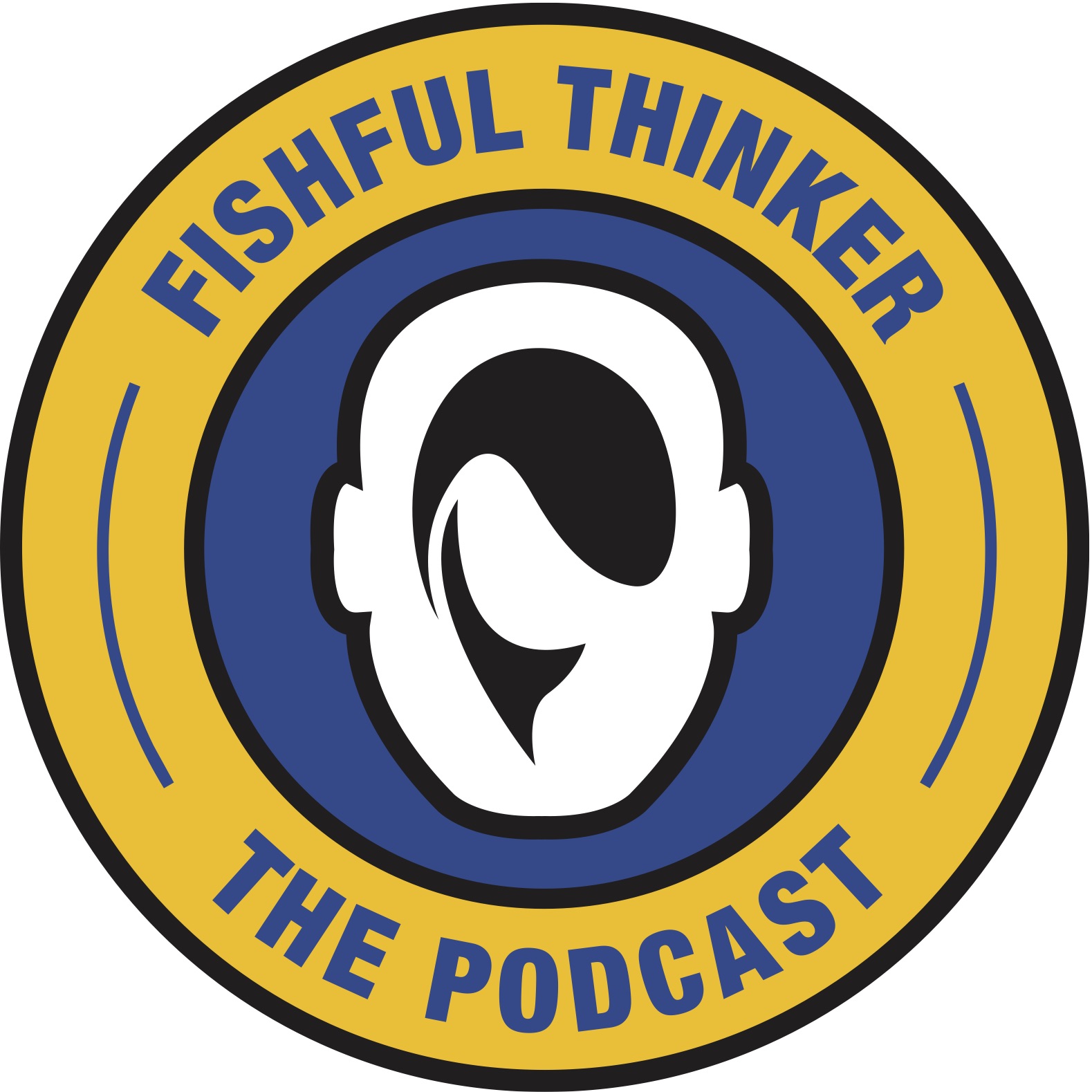 Catching a fish is only part of the process; what you do next determines a lot. From careful field handling for tablefare to careful fish handling for truly successful catch and release, host Chad LaChance discusses all of the above. Please subscribe...Fishful Thinker is a labor of love! 
---
Angling with Electronics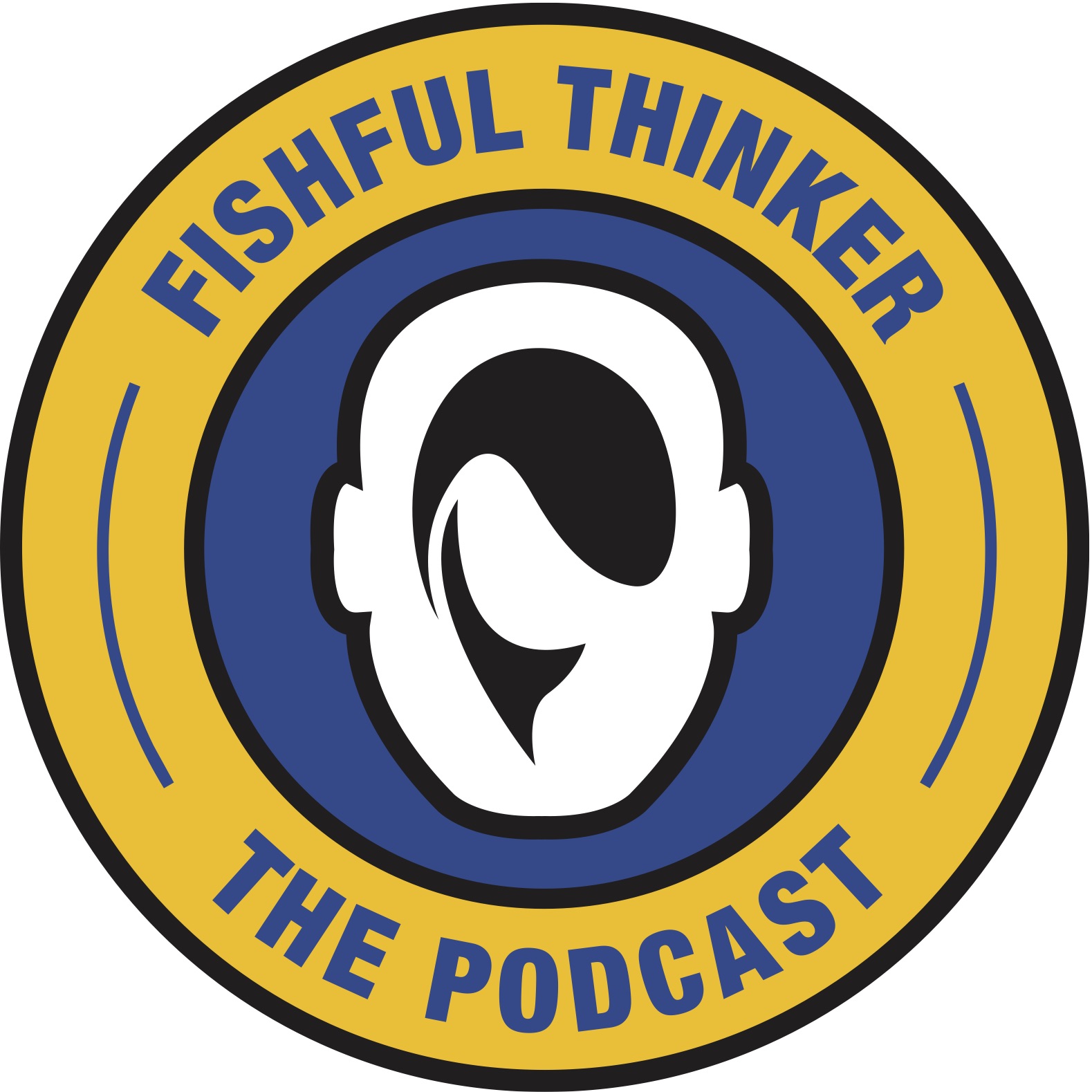 Modern fishing boats feature their most complex level of electronics ever, yet it seems many anglers still miss out on the most fundamental aspects of how to use each feature; traditional sonar, "structure scan", live sonar, and GPS. Host Chad LaChance attempts to break down what each feature is used for in his guiding and personal angling. Please subscribe while you're here!  
---
Crankbait Concepts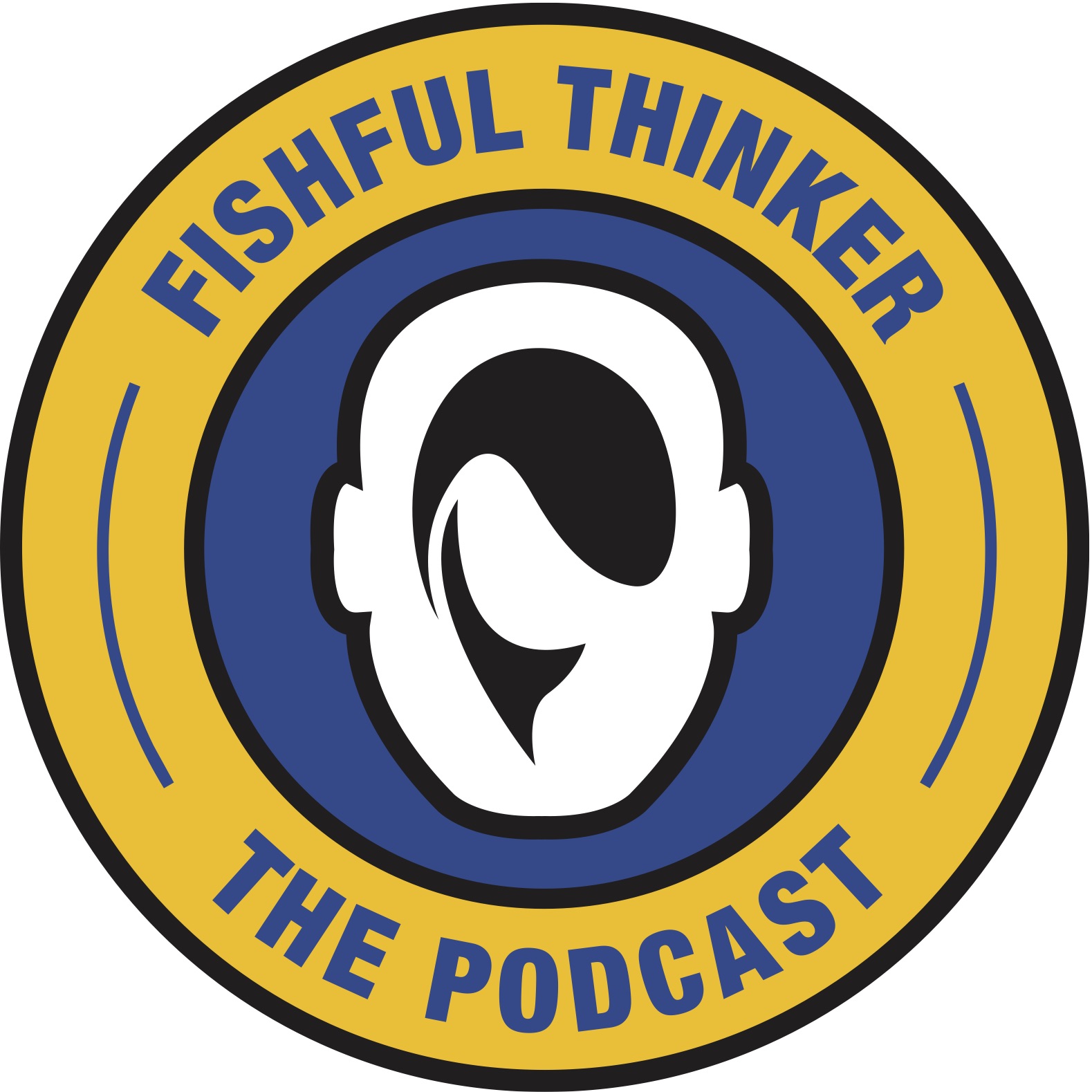 Crankbaits are the ultimate "chuck and wind" lures, right? Well, maybe...but if you want to maximize your effectiveness with the speedy fish-catcher, you'll want to hear what host Chad LaChance has to share about one of his favorite tools for multi-species catching. Please subscribe while you're here!
---
Boat control...a key to catching.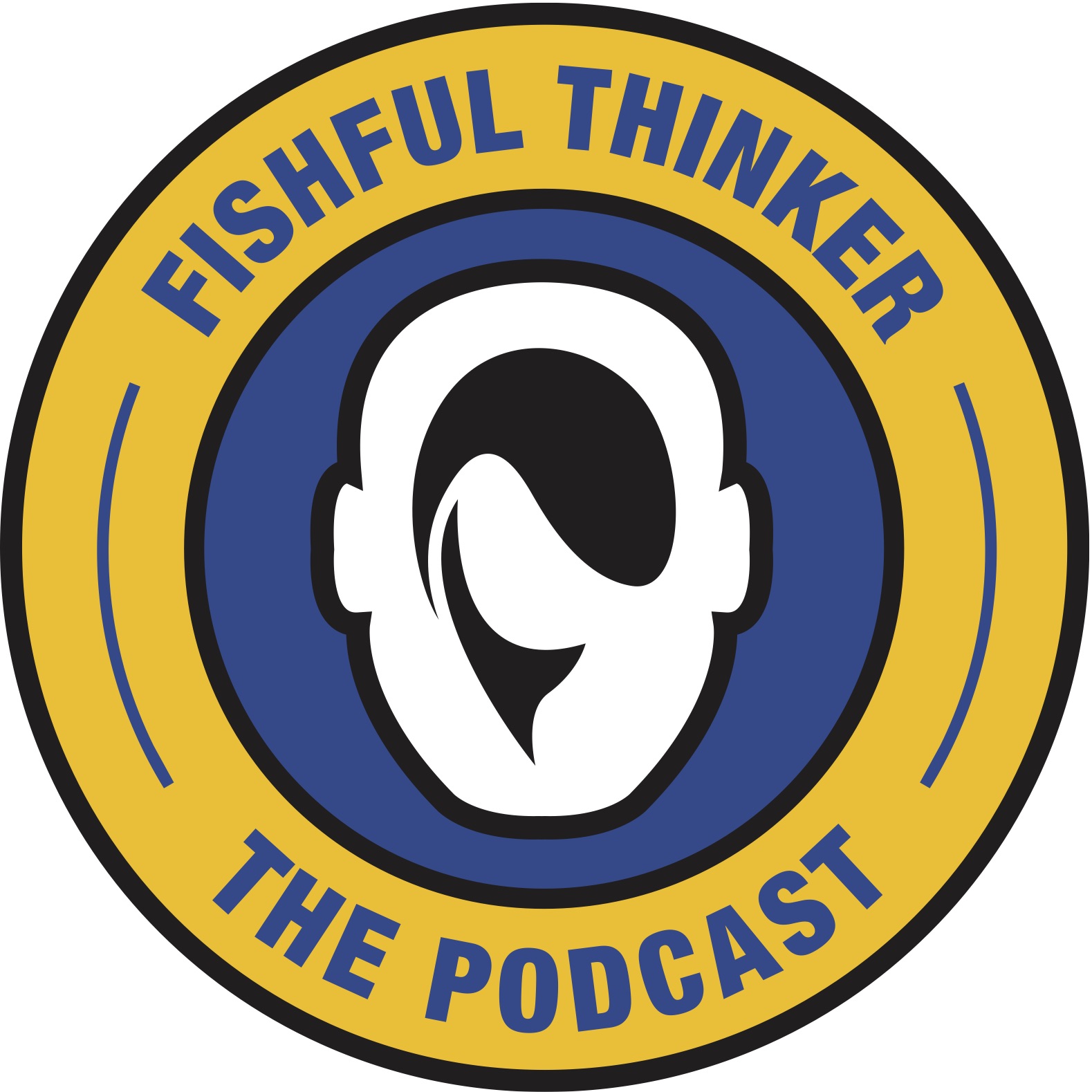 Boat control while actually fishing seems easy and is rarely talked about, but perfect boat control is not as simple as it appears. Host Chad LaChance focusses on boat control as a critical aspect of not only catching, but also to avoid losing lures. Please subscribe while you're here! 
---
Bank beating deets...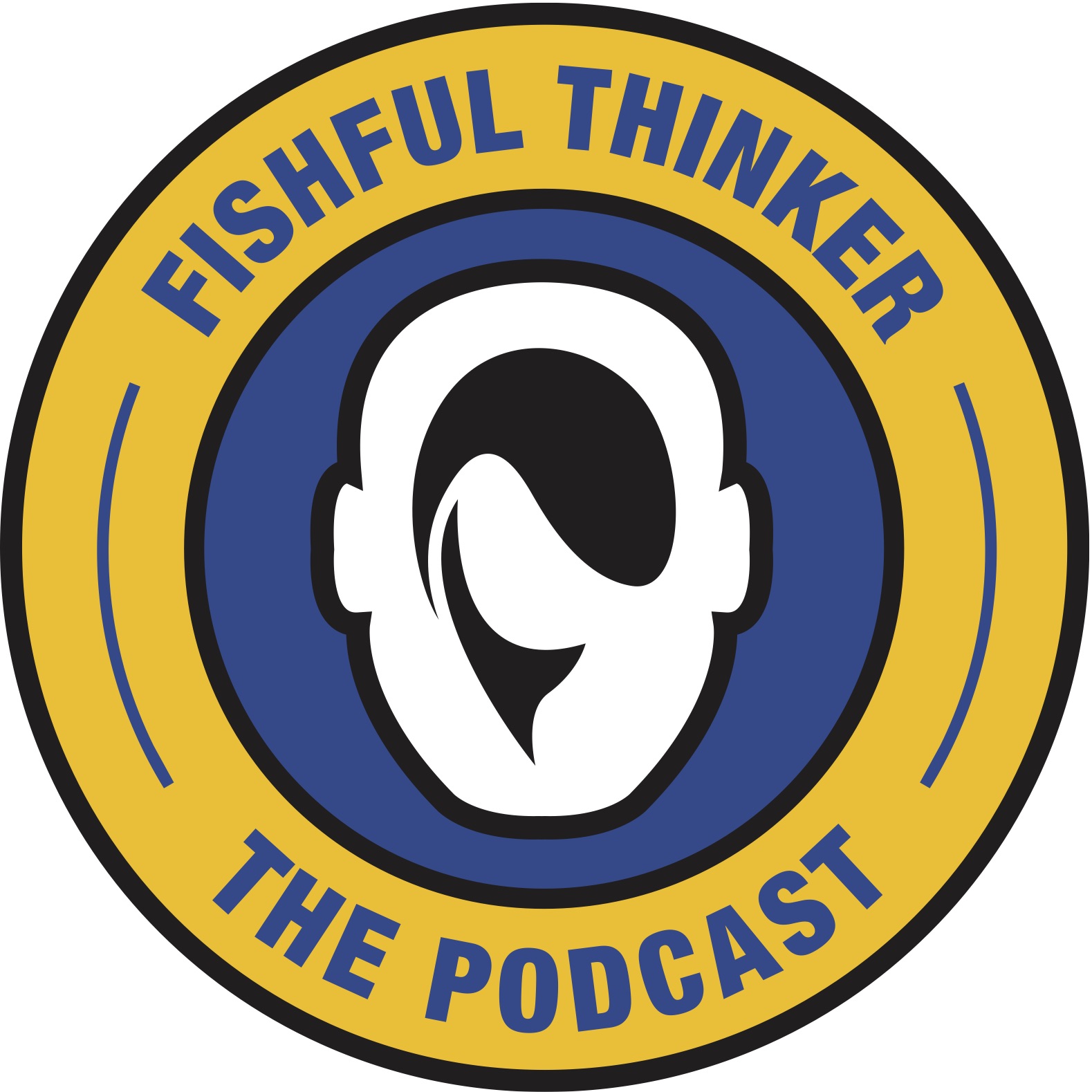 Stepping back to bank fishing simplicity has host Chad LaChance inspired! It came in response to years of emails and returning to bank fishing roots in the hopes of re-learning and sharing very accurate and relevant info has been fun. This podcast is part of that endeavor; please subscribe while you're here!  
---
Angling concepts to grow with...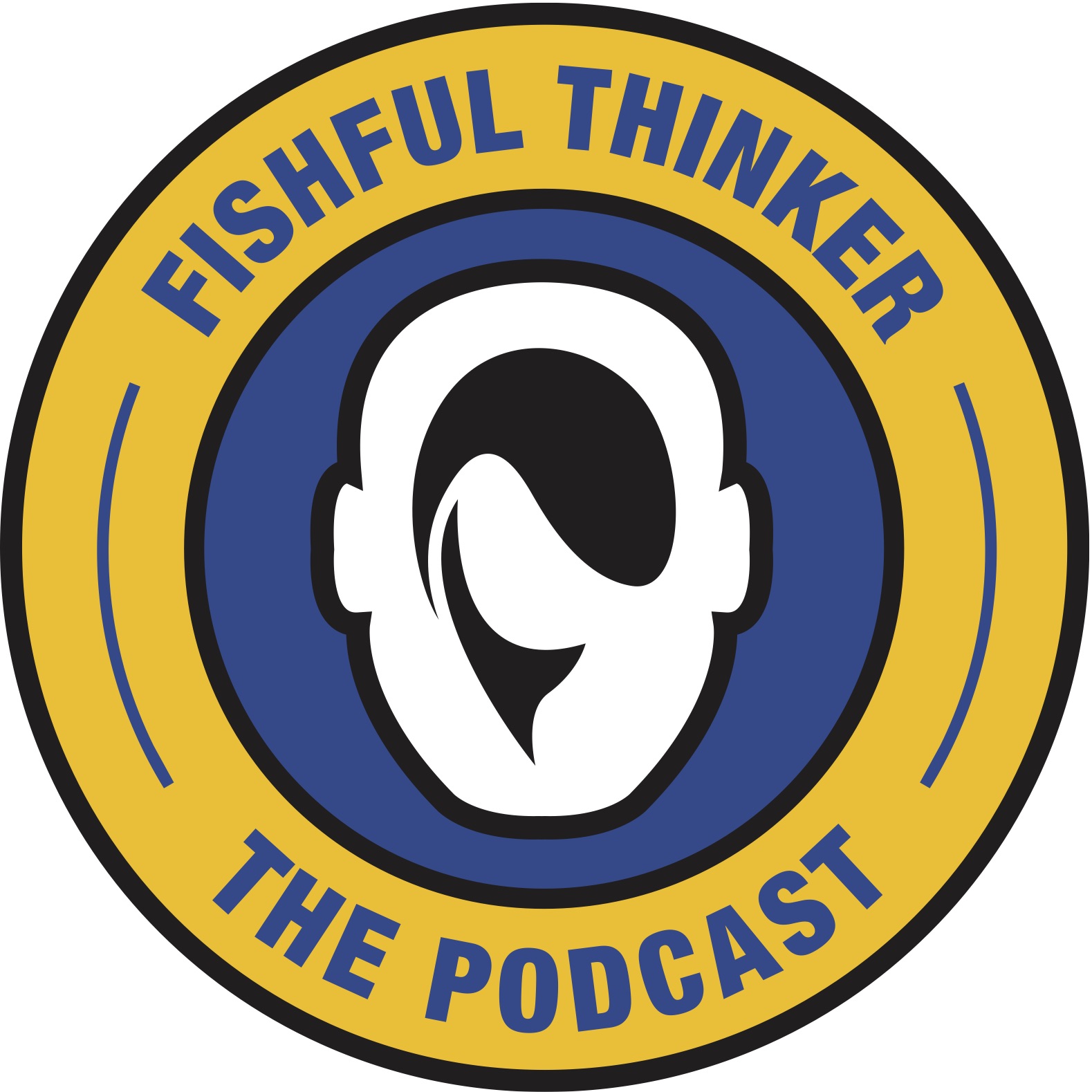 Want to be a better angler? We all do and host Chad LaChance has been helping anglers grow their skills for almost two decades and has seen several problems that are common to many fisherman, regardless oif experience level. Plasae subscribe wherever you get Fishful Thinker content...it's a labor of love! 
---
Searching for clarity...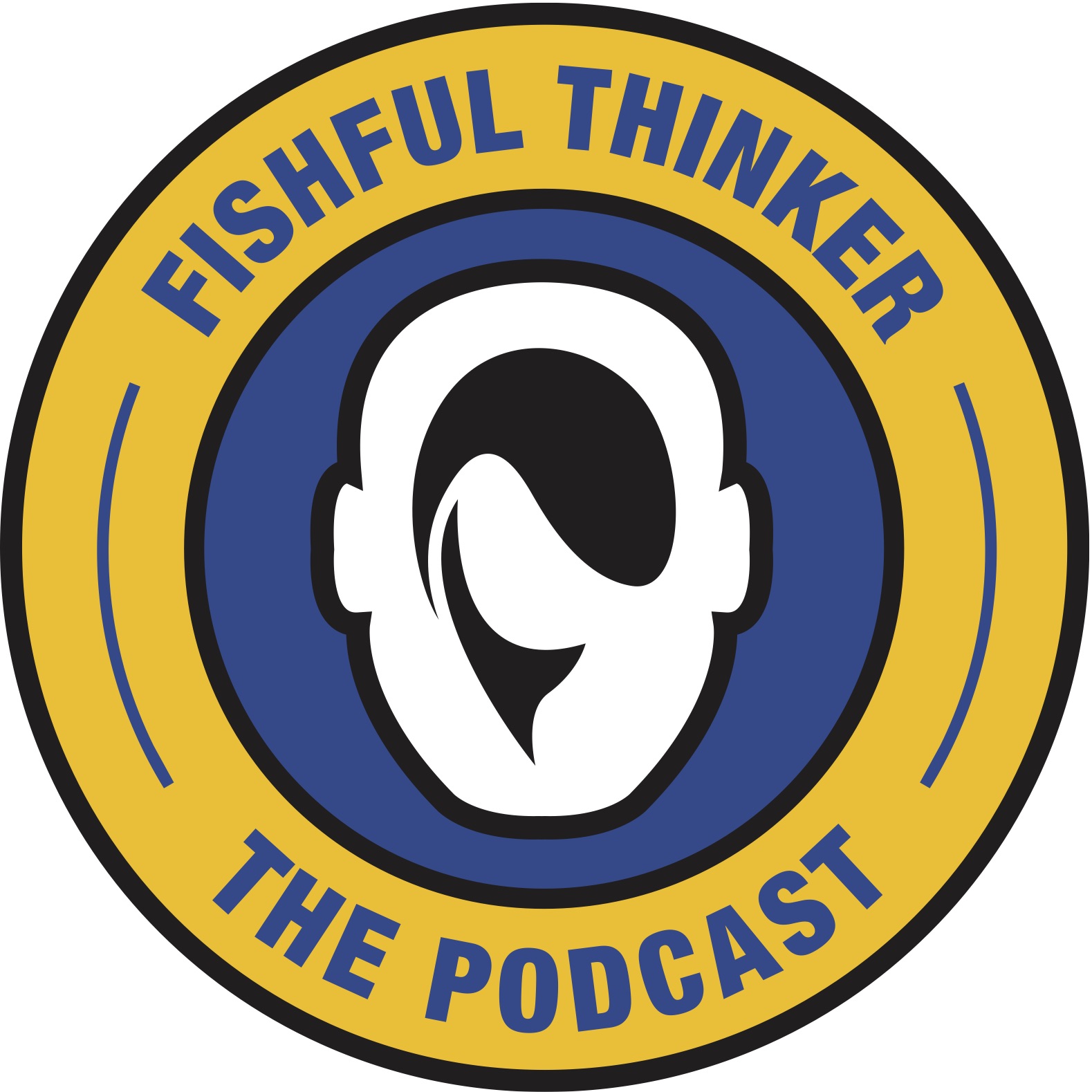 In mid spring, water clarity can be all over the board, from crystal clear to pure mud. Don't panic though; the fish are still willing to eat if you manage your presentations according to the water color. Host Chad LaChance shares his thoughts on dealing with the extremes is water color, gleaned from his travels around the west. Please subscribe while you're here; Fishful Thinker is a labor of love!
---
Lessons from a narcissistic fisherman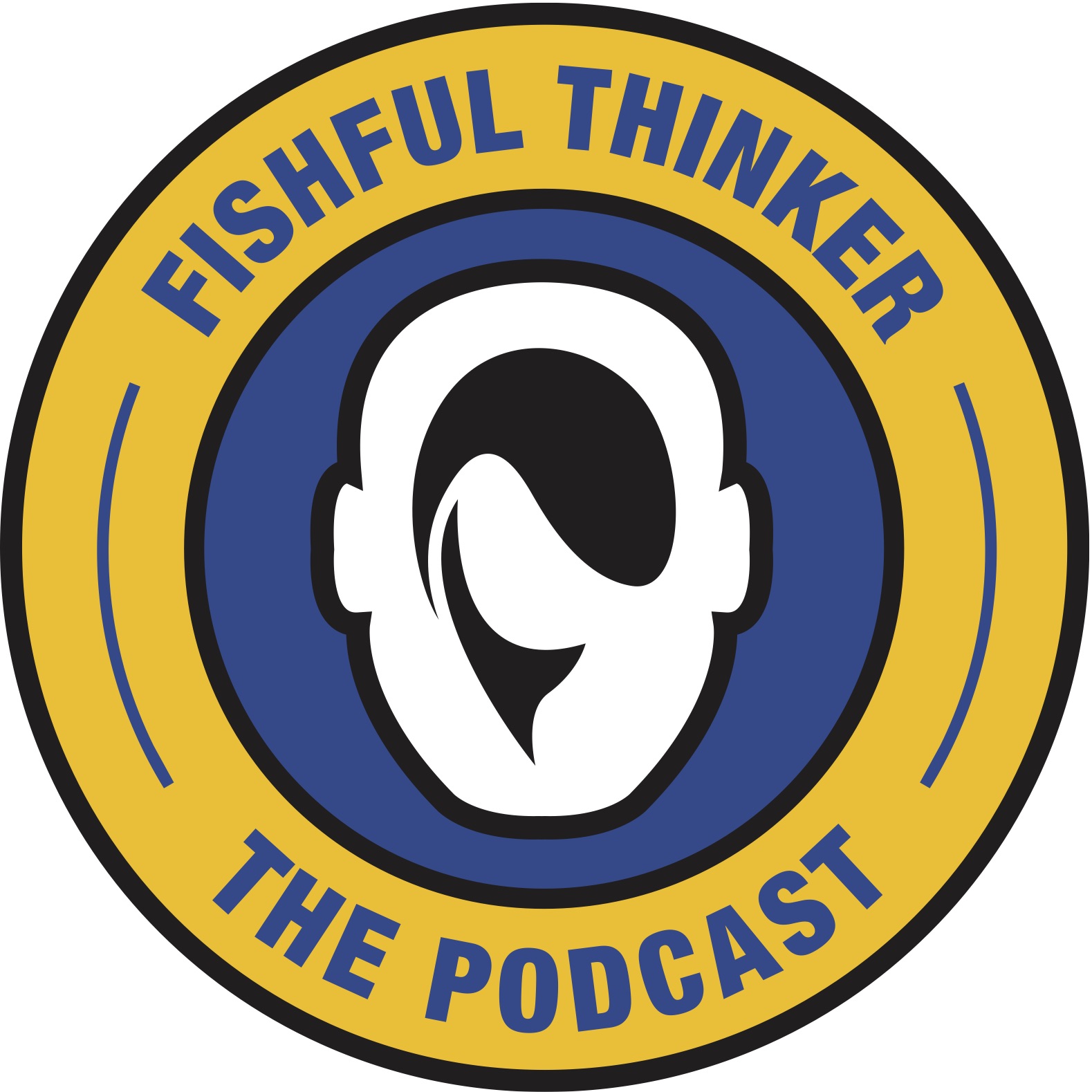 Watching yourself fish on film sounds slightly odd, but host Chad LaChance maintains it is a great way to advance your skills. After editing 330+ TV shows of himself fishing, eh has noticed nuances and behavior patterns that lead to catcging or non-cathcing as hte case may be. Please subscribe while you're here...Fishful Thinker is labor of love!  
---
Set up your season for success...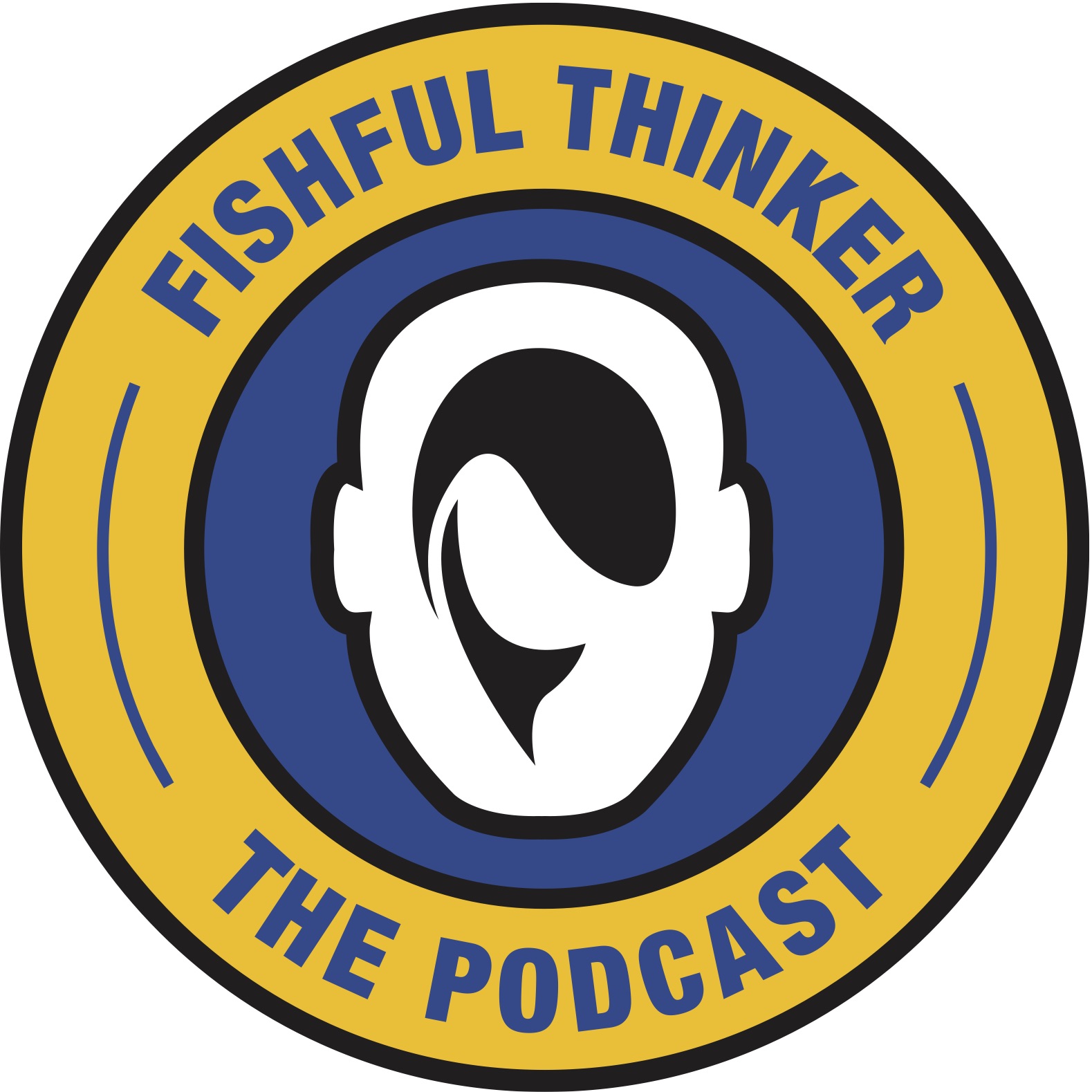 The first couple of days out on the water for a new spring season have a way of setting the tone for the rest of season. Starting off on the right foot ensures you have the best shot for a good spring, and host and long-time guide Chad LaChance firmly believes that focussing on the big picture is more important than just catching fish on the first couple of outings. If you enjoy this podcast, please subscribe and/or check out other content @fishfulthinker on Facebook, Instagram, TikTok and YouTube.
---
Banking Walleyes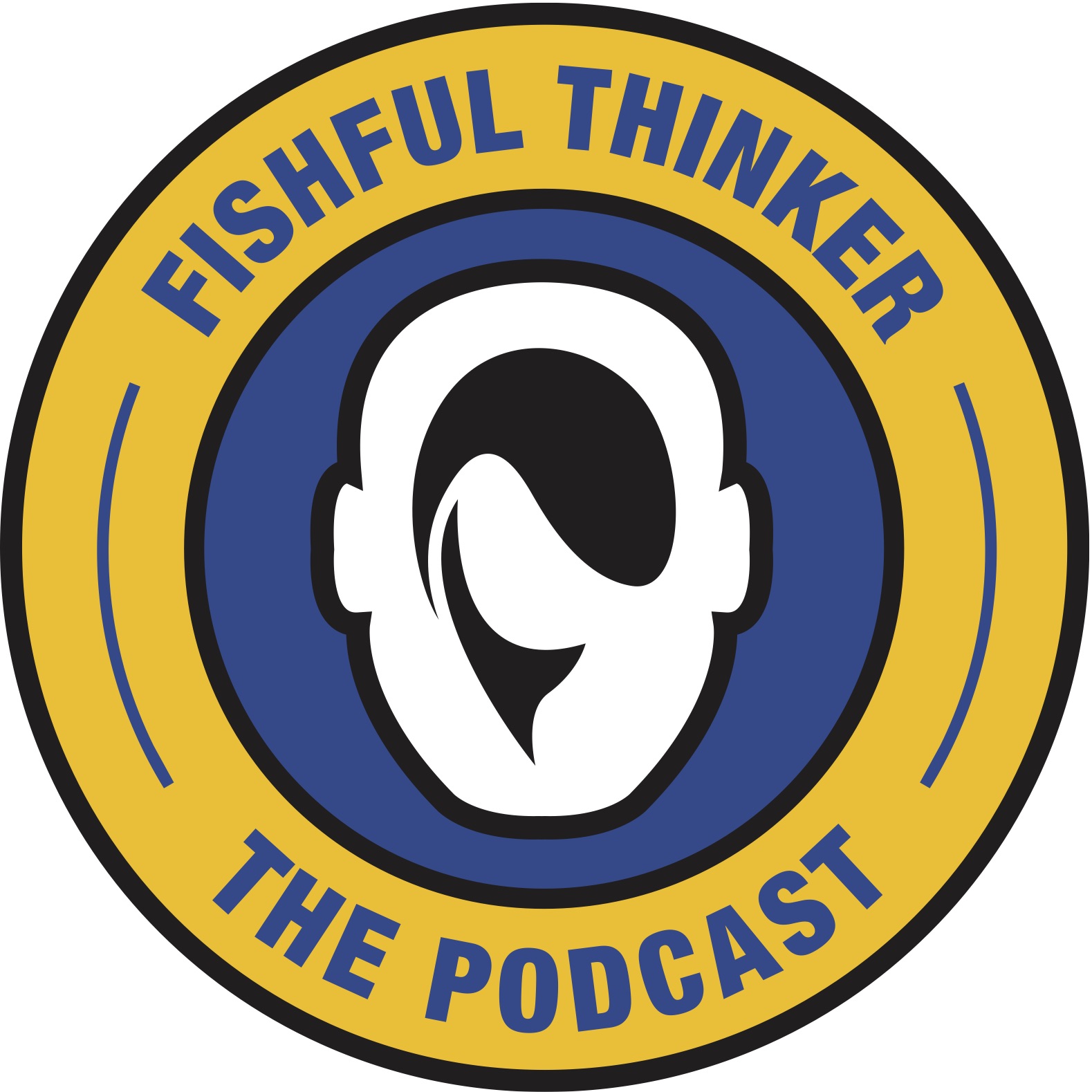 Catching walleyes from the bank is one of the most common questions host Chad LaChance has received over the 20 history of Fishful Thinker. Since this is prime time to catch them, this podcast discusses his concepts for banking walleyes. 
---
March madness, pond style!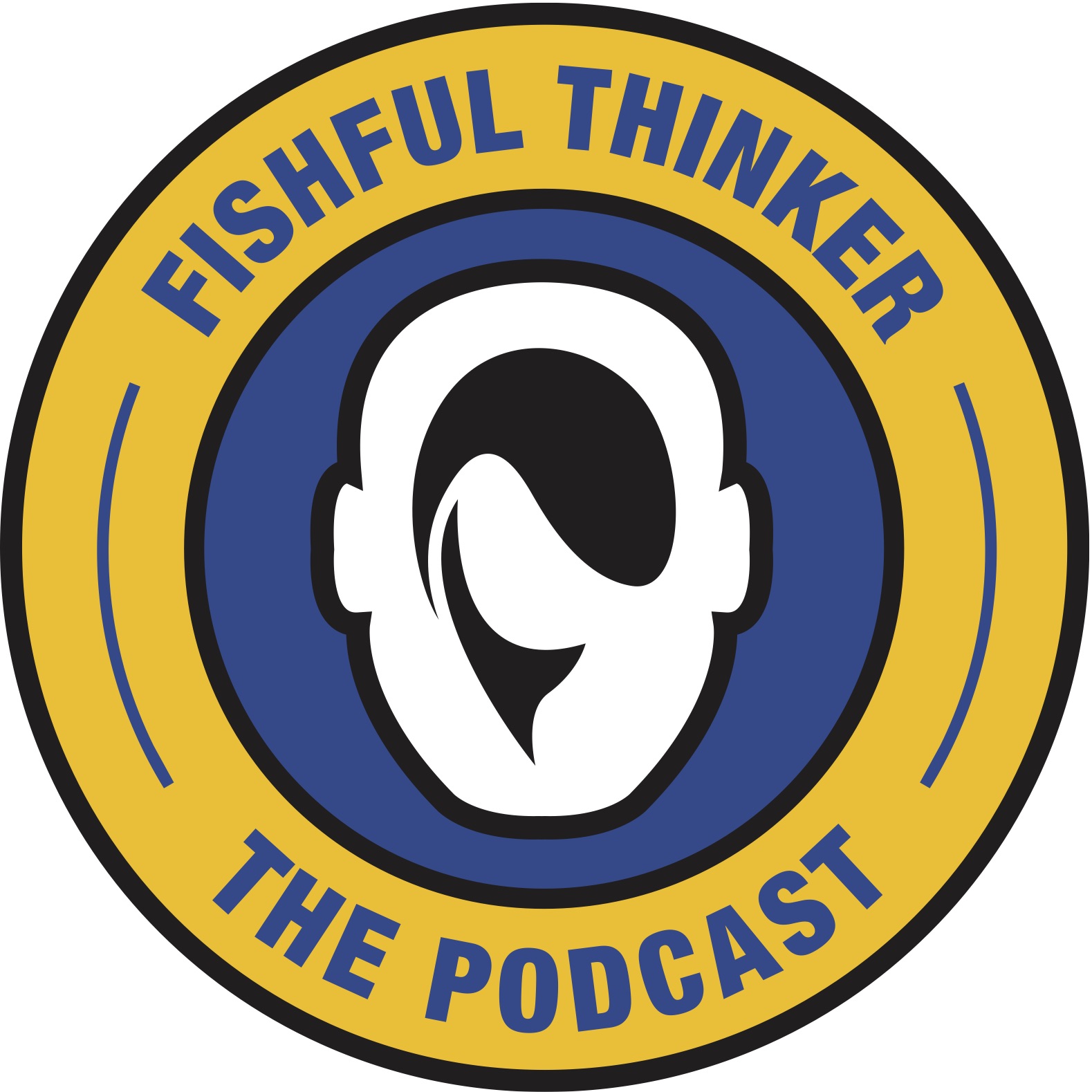 Late March through April is a timeframe that yields some of the largest bass of the year, especially in small local or metro ponds. Big fish will move shallow and have seen minimal to no angling pressure yet, and ponds warm up quick and tend to be small so an angler can be confident in exactly where they are fishing. It is not, however, easy fishing so host Chad LaChance talks about three to four basic techniques that will produce in early spring pond bassin'. Please mash the subscribe button wherever you tune in! 
---
Ready to launch?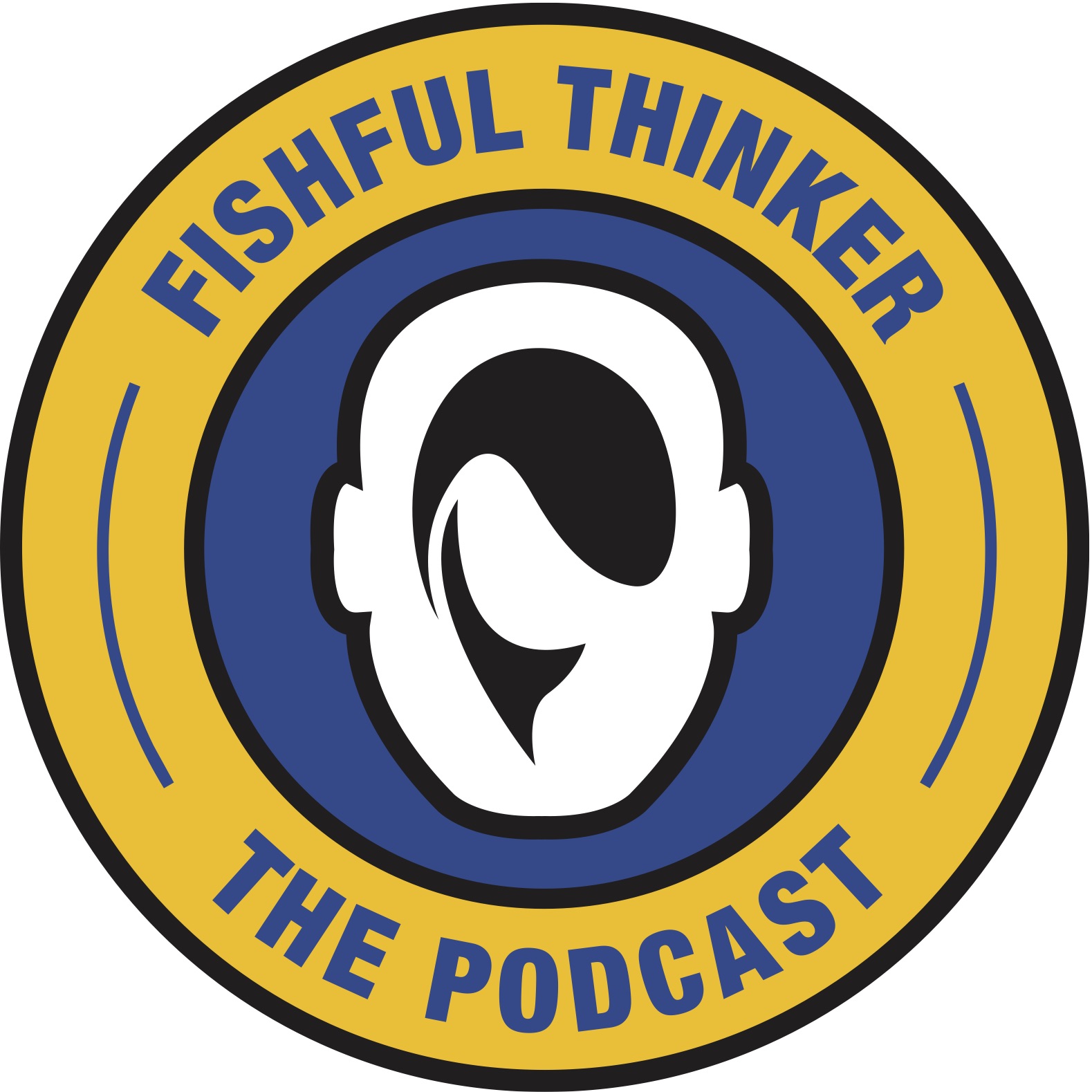 Ahhh, springtime is finally here! Host Chad LaChance is always very busy in spring getting ready for a season of guiding and filming around the country, and much of that work involves getting his boats ready for the initial launches of the season. A little time at home preparing your own boat as detailed in this podcast will keep you from being "that guy" at the ramp the first time you hit the lake this spring. Please subscribe while you're here...it's a labor of love!
---
Mud season trout fishing???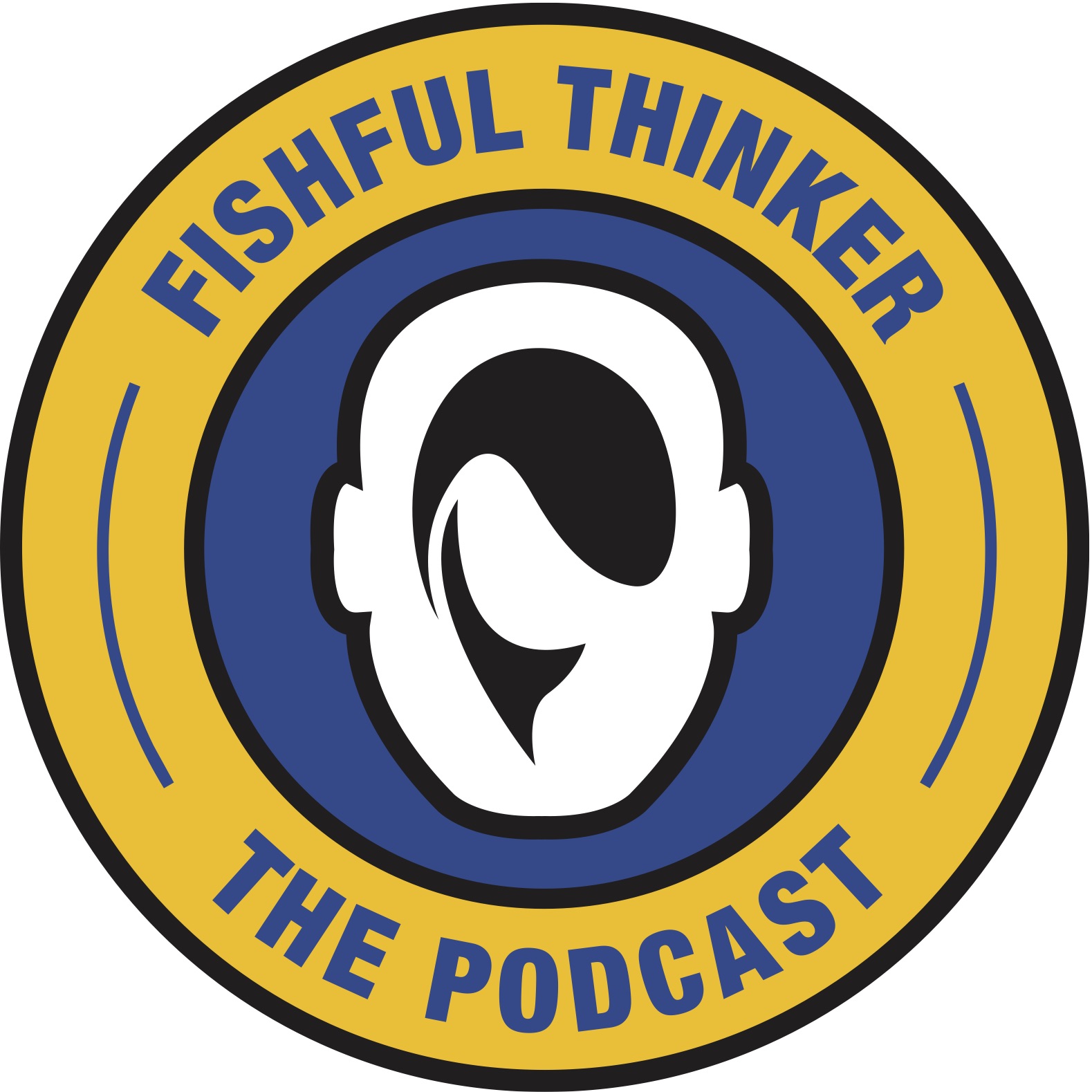 Ok, so spring is, well, springing and that means snow melt, especially in the afternoons. Snow melt means muddy rivers, but that does not mean poor fishing! What is means is that anglers need to change up their tactics, focus on some fundamental things, and fish with the same confidence they do in clearer times...or at least that's what host Chad LaChance does when the flows rise and the water gets ugly. If you learn form these podcasts, please join in on our other social media and YouTube channel, all @fishfulthinker! 
---
Rattles...the fishy vibe!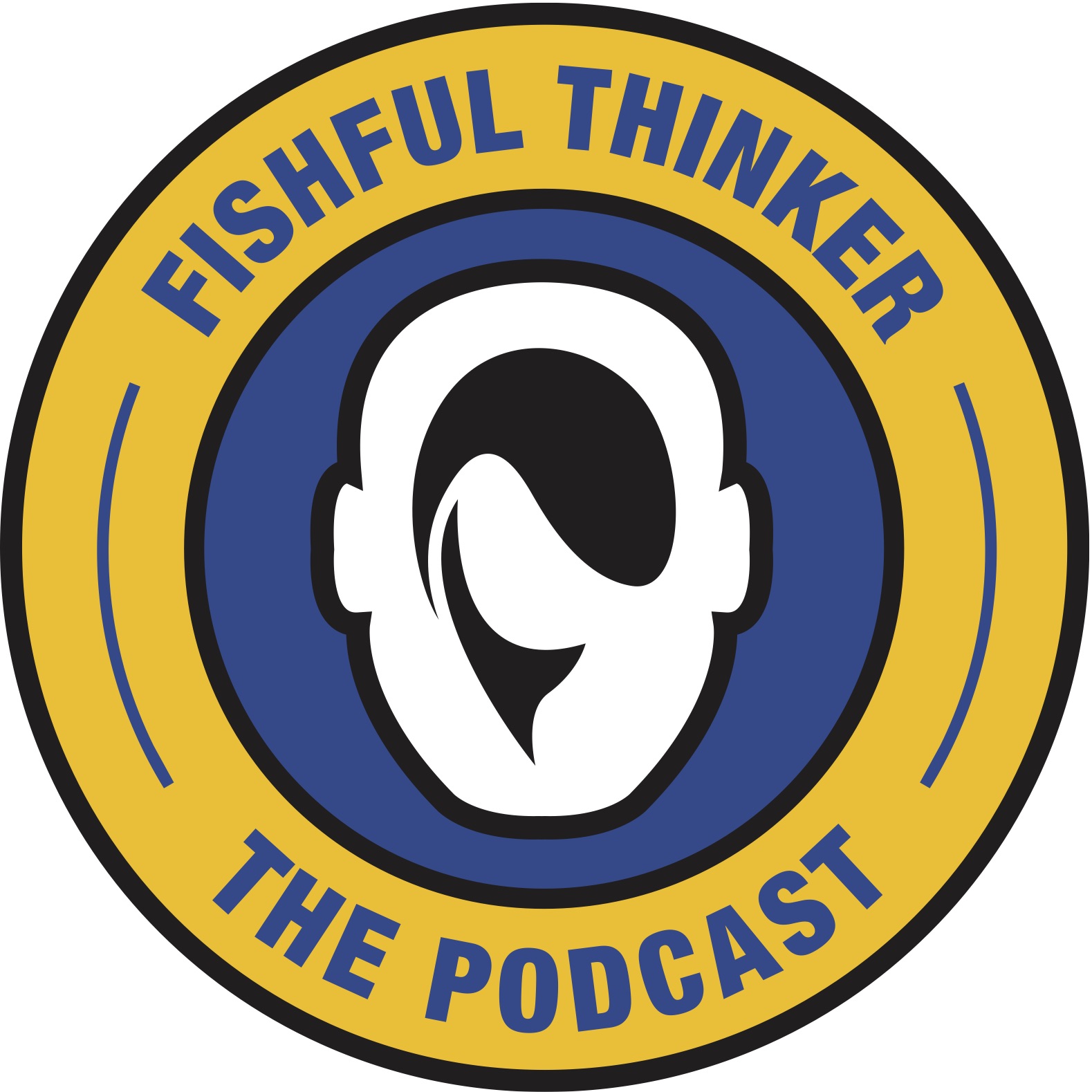 Podcast and TV host Chad LaChance has made a career of teahcing people to catch more fish and his teachings are always multi-species in nature. That same philosophy is applied to lure genre selection; multi-species lures are more valuable to anglers. Very few lures are are versatile as the one LaChance discusses in this podcast because it can be fished shallow or deep, horizontal or vertical for just abut any sportfish that swims. Please subscribe to this podcast and elsewhere such as YouTube, Instagram and Facebook, @FishfulThinker. 
---
Fishing tackle mash up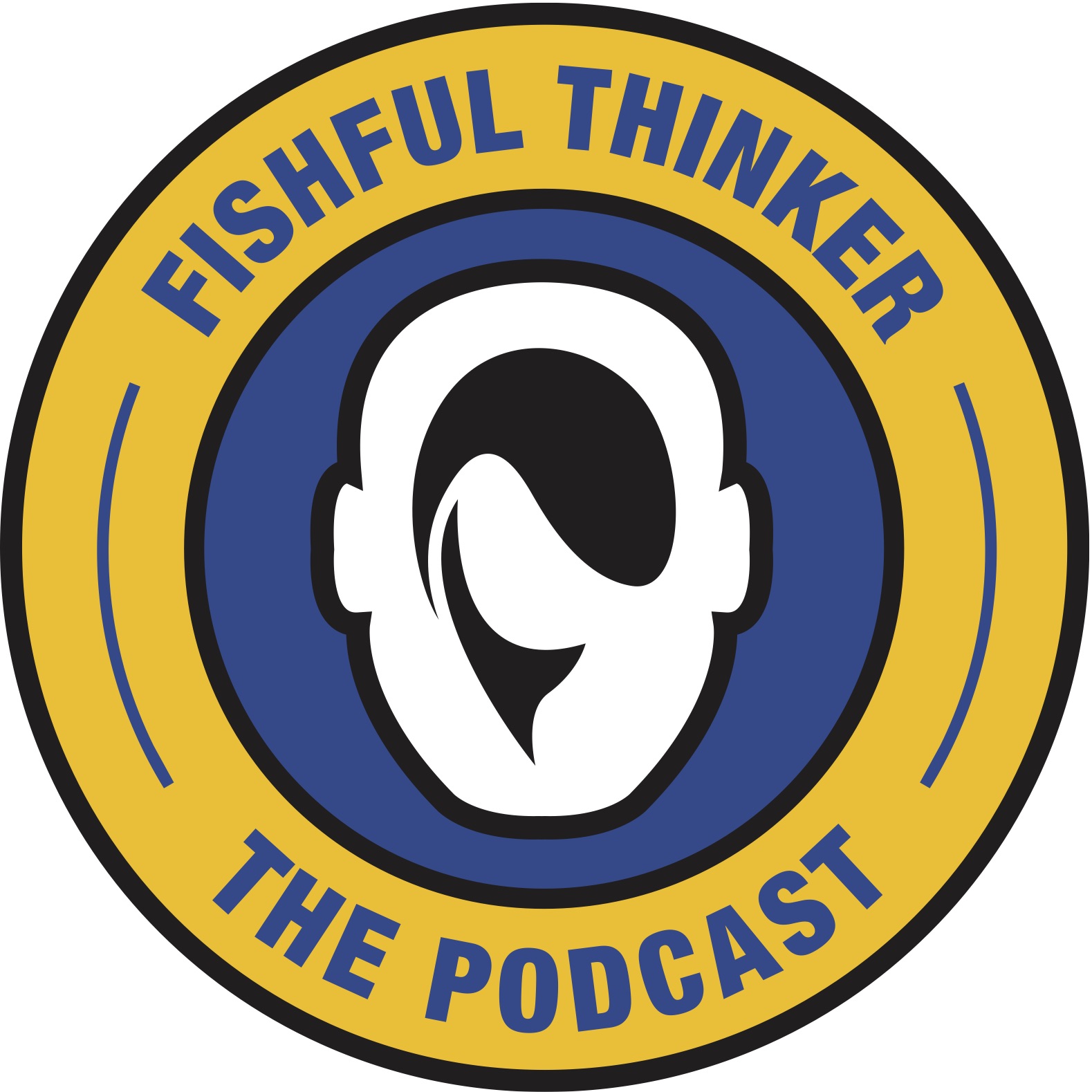 While working an in-store promo event for Sportsman's Tackle, host Chad LaChance was asked the same question about choosing tackle for a given technique by different customers. This podcast is a result of those questions, as Chad attempts to give all-around answers to line, rod and reel choices for some popular lure genres. If you learn form or enjoy these podcast, please subscribe and follow other Fishful Thinker content @FishfulThinker, Youtube, Instagram and Facebook.   
---
Winter River Trouting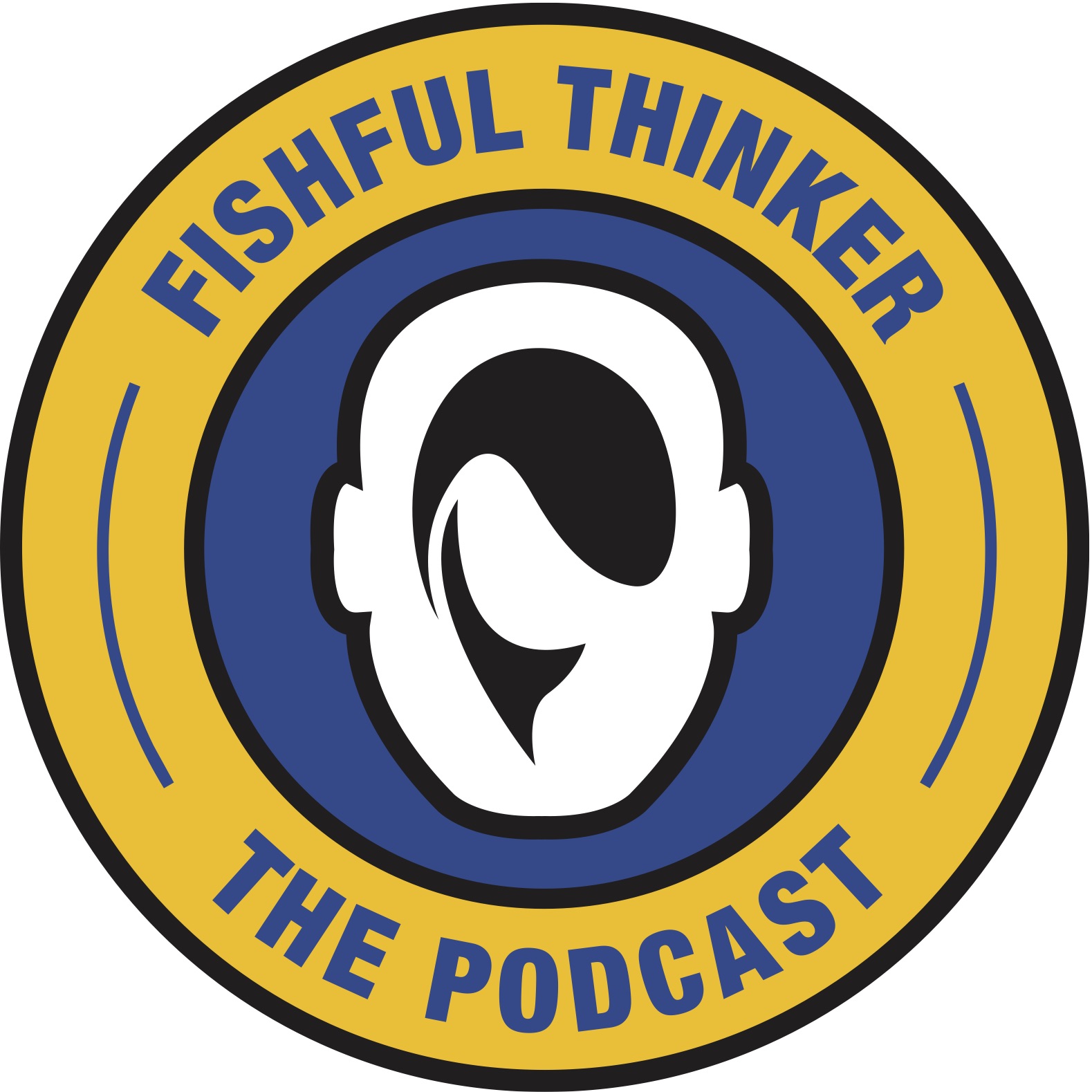 Yes, it's the middle of winter and if you live in trout country, most of your water is frozen, even in rivers. That does not preclude fishing, though, as host Chad LaChance talks about in this podcast. There are always a few open holes in the river, plus tailwater fisheries to be considered...you just need to adjust your mind-set with fly or conventional tackle. Please subscribe while you're here!  
---
Most important equipment of all!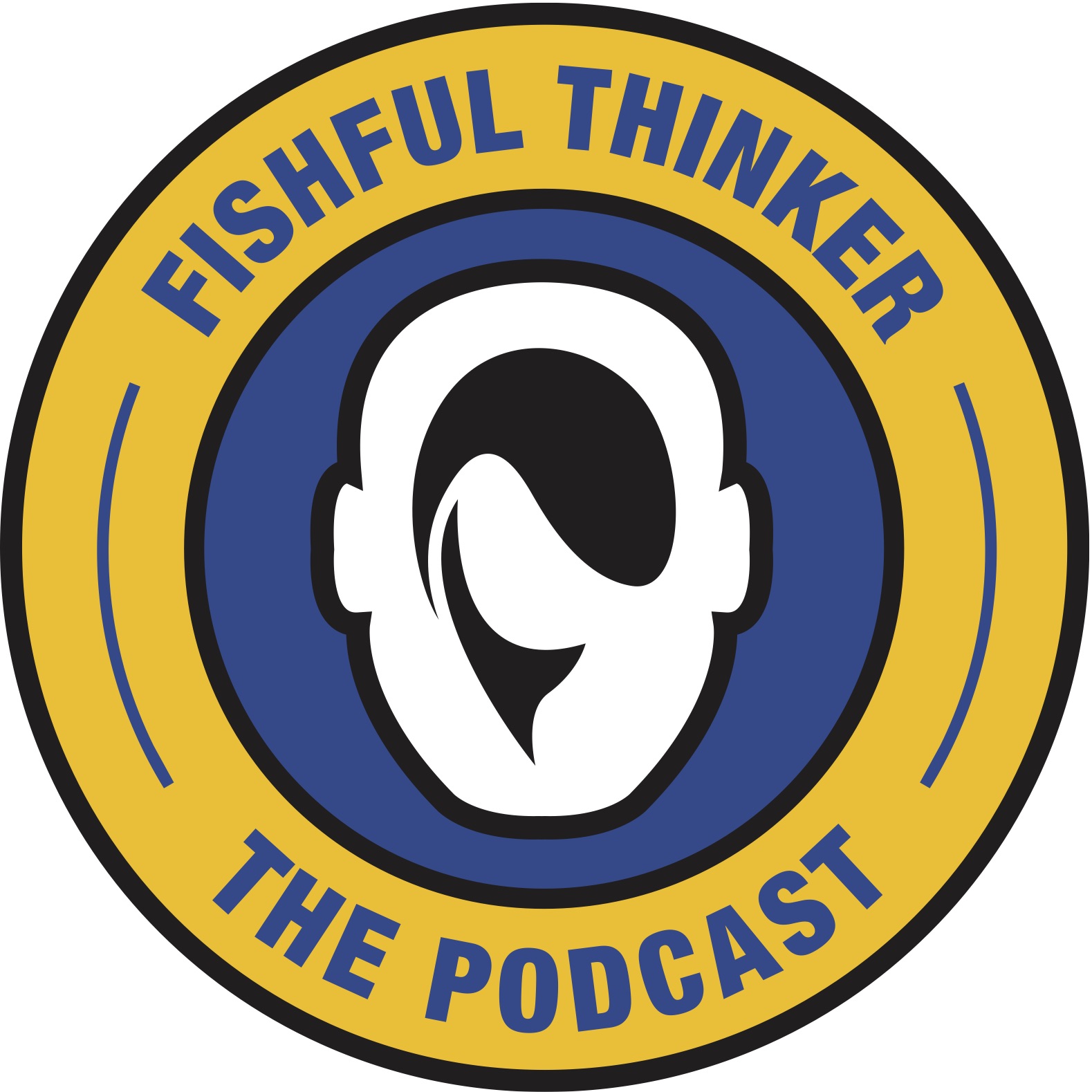 Its sounds a bit silly to say, but host Chad LaChance thinks his pickup truck is the most important piece of equipment he has for living the outdoor lifestyle. Having criss-crossed the country for 20 years, most commonly towing or hauling a boat but also on many annual big game hunting adventures, has lead Chad to decide what items and accessories are useful and worth installing on the new 2023 Toyota Tundra he is currently setting up as the newest entry to his long list of Tundra dating back to 2002. He shares that info as well as some maintenance tips for...
---
Deer hunting...for fish???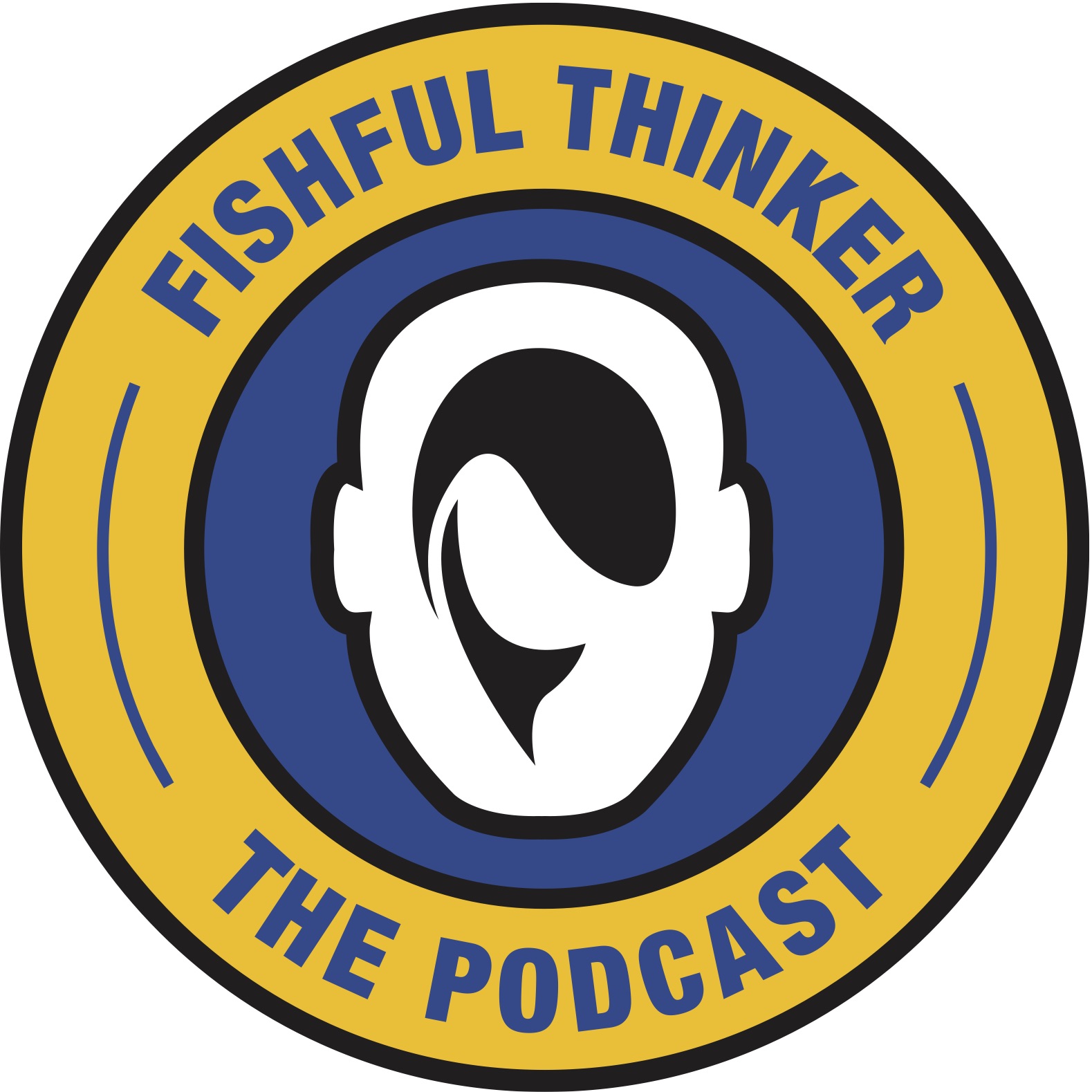 There are two kinds of outdoorsmen...fisherman that hunt and hunters that fish. As a member of the former group, host Chad LaChance tries to apply lessons learned fishing to his deer hunting and vice versa. There are several key concepts that cross over when locating fish and game, and Chad discusses them in this episode. Please subscribe while you're here!
---
Opportunity Fishing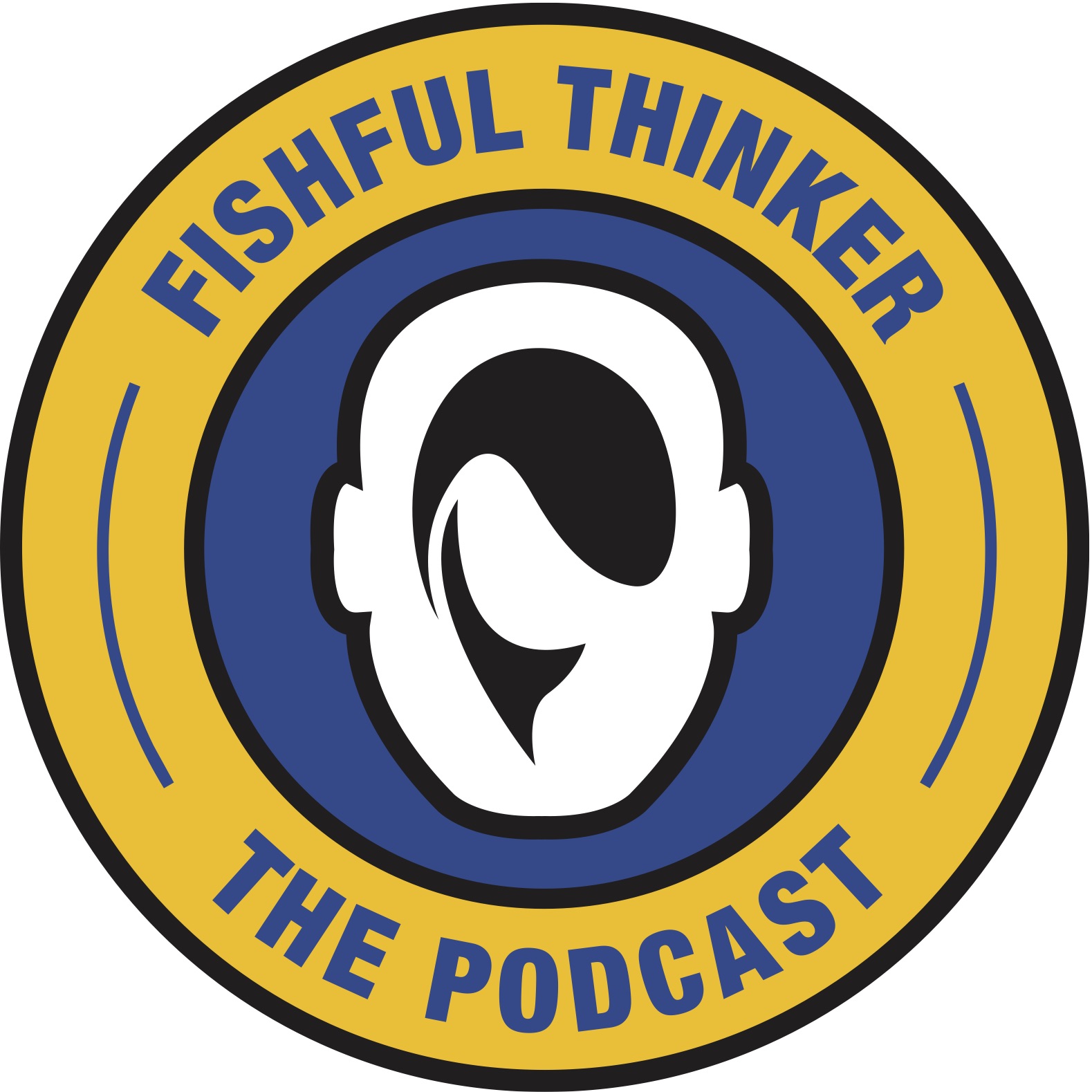 Are you ready to fish at all times during your daily travels? We are...and we suggest that you should be as well! Fishing is good for your mood, attitude, soul or general well-being so having the mindset that a few minutes out of your your day spent "opportunity fishing" is time well-spent, and furthermore being prepared tackle-wise to fish wherever you may be with minimal yet well chosen tackle, is a great way to be a happier human. Host Chad LaChance believes whole-heartedly in the concept and shares what he carries in his Tundra all the time in...
---
When the wheels came off, and what we learned.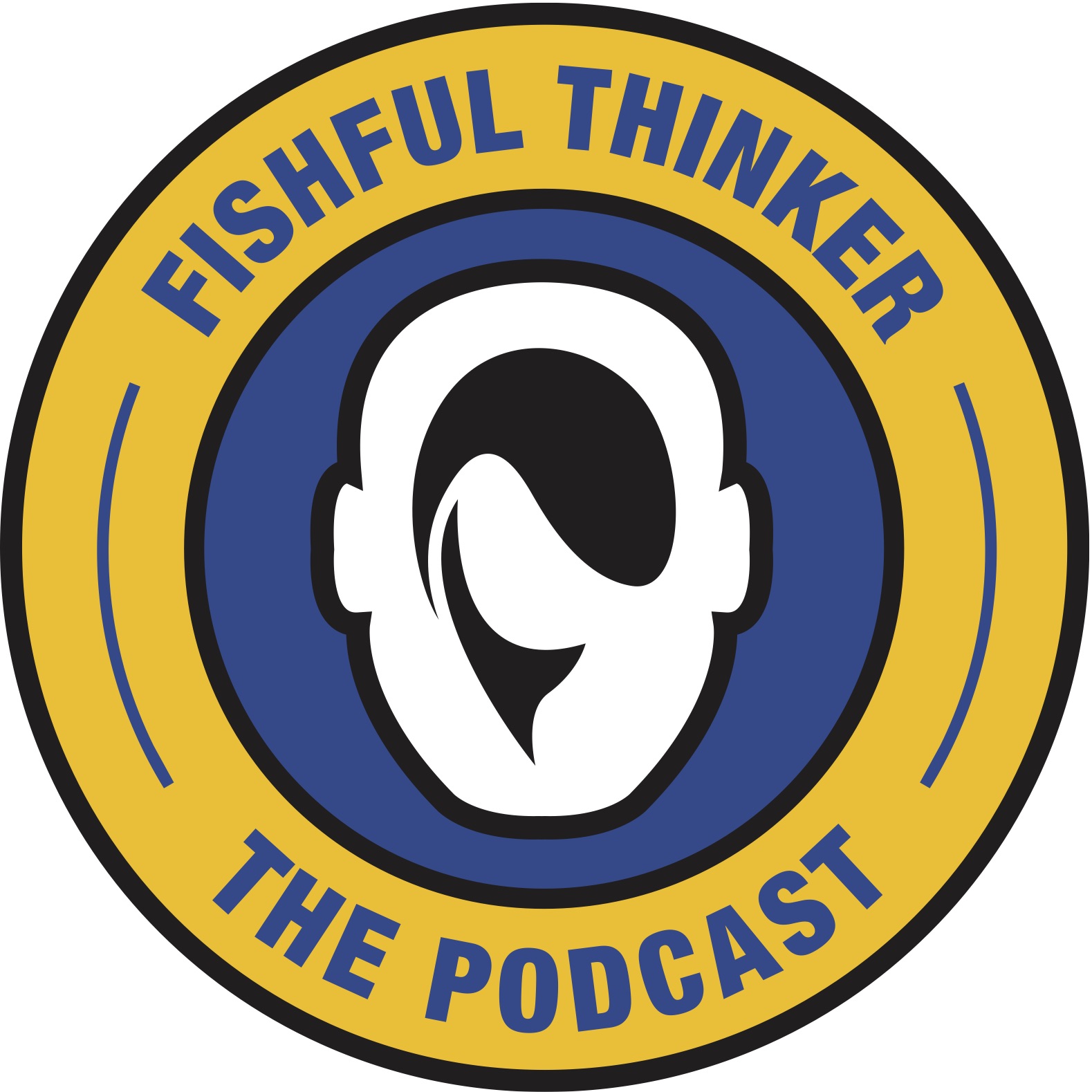 Being a traveling fisherman, means you get to visit a bunch of new waters, often in places you've never been, in a variety of conditions. That's all great until you get hard-headed and fight the conditions or your equipment fails, or the fish simply won't cooperate. Fortunately it doesn't happen too often and host Chad LaChance and crew have learned there are times to just put it on the trailer and live to fight another day. If you enjoy or learnf form our podcast, please subscribe wherever you listen!
---
Beach vacation? Let's do some fishing!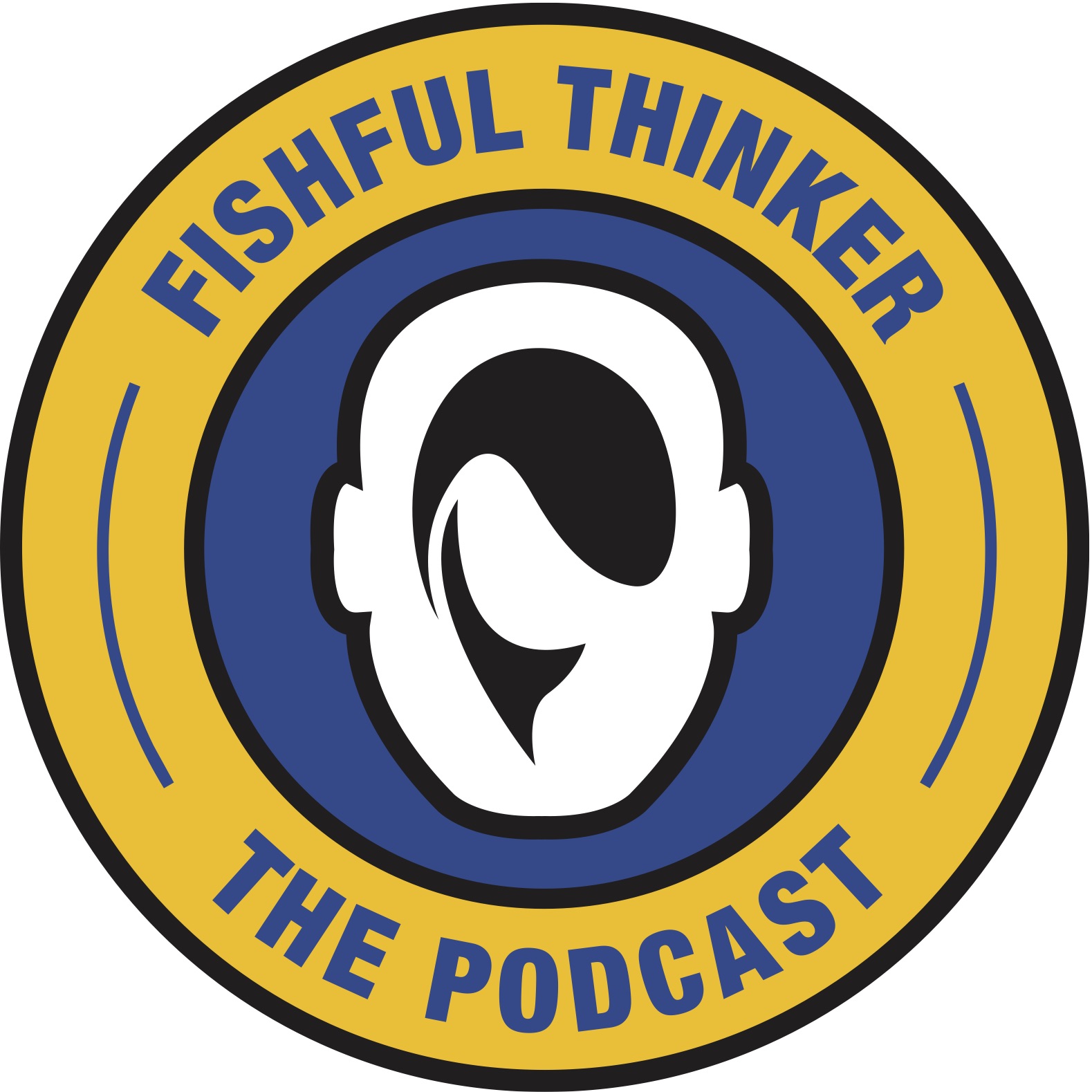 So, you're going on Spring Break or a family visit to somewhere salty and warm, eh? Well, pack a bit of simple tackle (that you likely already have even) and get a little fishing in, too. Having traveled coastal areas extensively, yet being Colorado-based these days, host Chad LaChance gives you some insight into how little of stuff you can take and still be successful with some "opportunity fishing" wherever your coastal travels take you! Please subscribe while you're here...Fishful Thinker is a labor of love :)  
---
New Year, New Me? Not so much...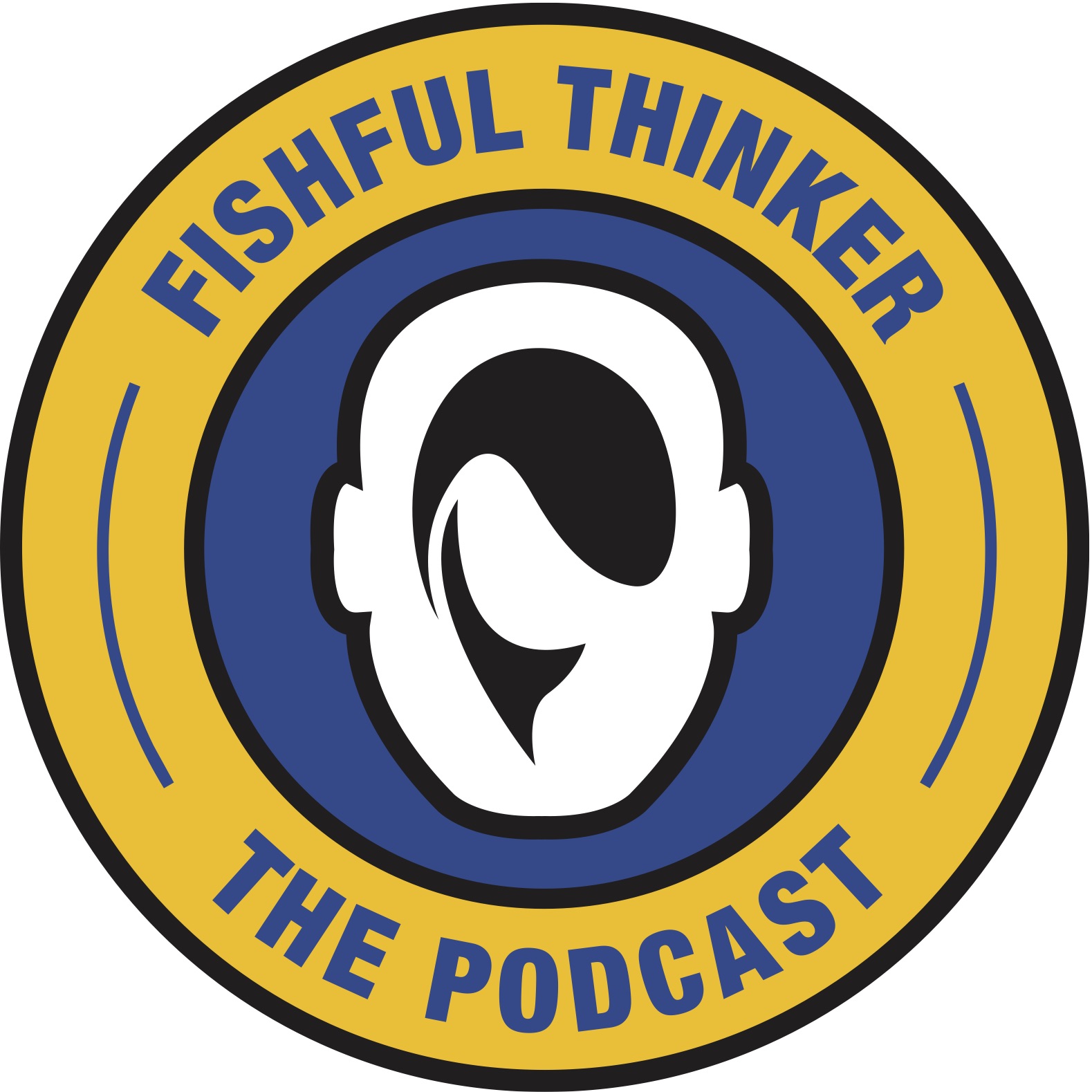 Happy New Year, Thinkers! This is a short and sweet holiday episode of our podcast and host Chad LaChance goes Fishful Thinker plans for 2023. Thanks for tuning in. Enjoy your holiday and we'll see you back in 2023!
---
Fishing...Join the Club!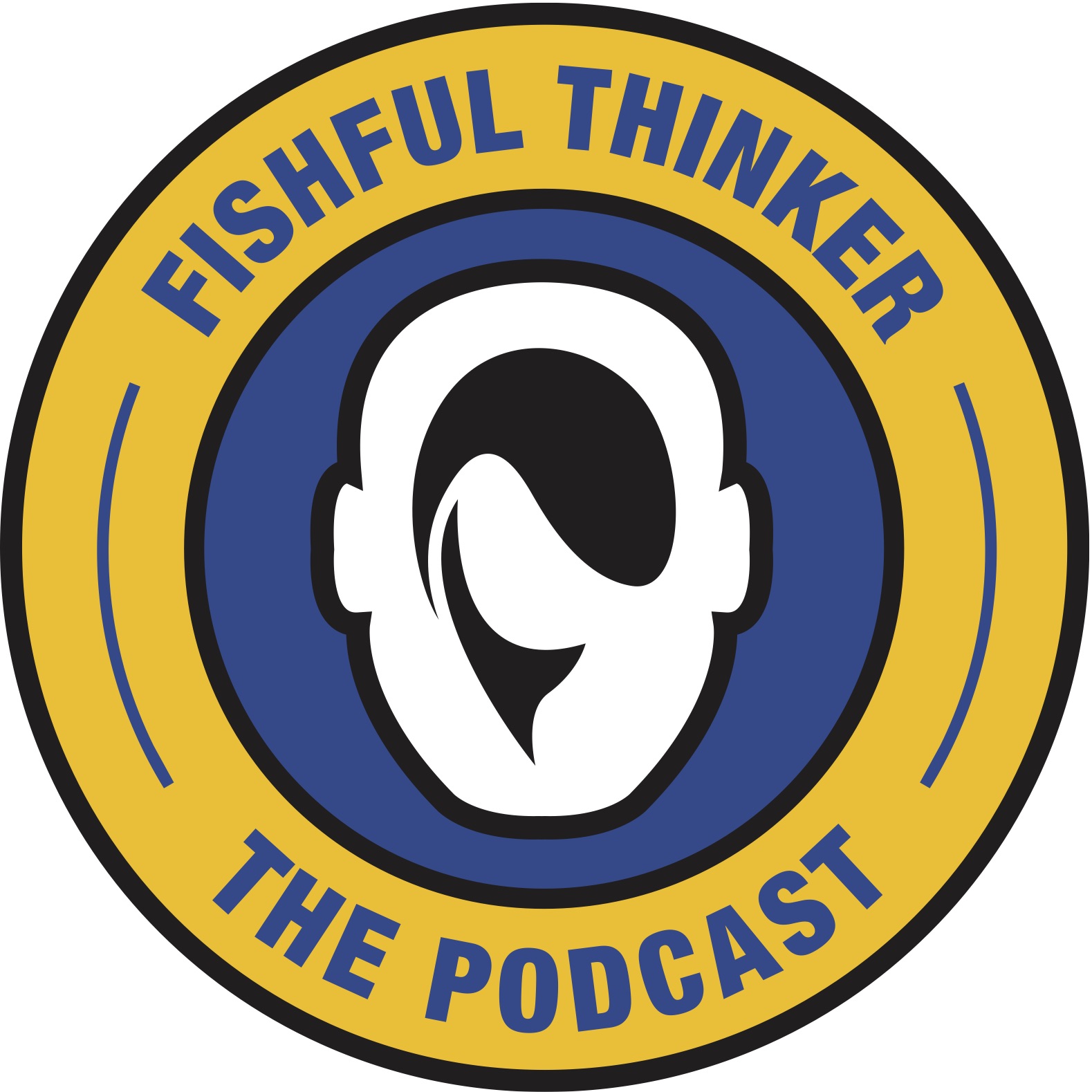 Ho, ho, ho and Merry Christmas! We suggest you give a gift to yourself this year...join a club or organization devoted to your passion. You'll meet like minded folks, learn more about your sport and give back to others and the lifestyle, all at once. Host Chad LaChance firmly believes getting involved will make you a better outdoorsman and he's lived that mantra for a more than two decades.    
---
Casting or Spinning...when and how to choose one.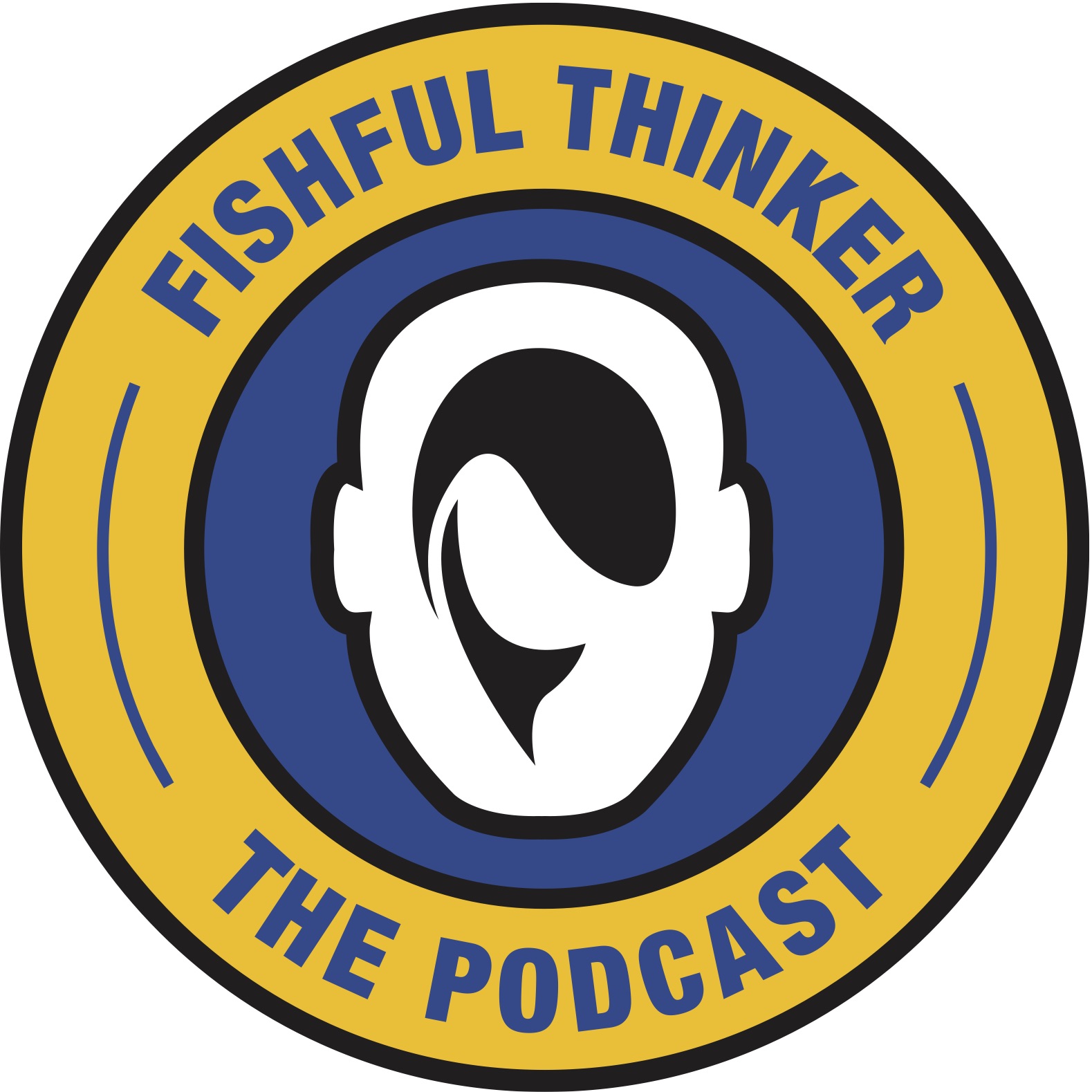 Spinning tackle and casting tackle both have strengths and weaknesses, yet both are very effective. But how do you choose when to employ which method of presenting a lure? In this episode, host Chad LaChance details teh decison points and some nuances for choosing and using casting tackle and spinning tackle. For a video reference for this topic, check out the Fishful Thinker YouTube channel and please subscribe while you're here! 
---
So, you wanna buy a fishing boat...?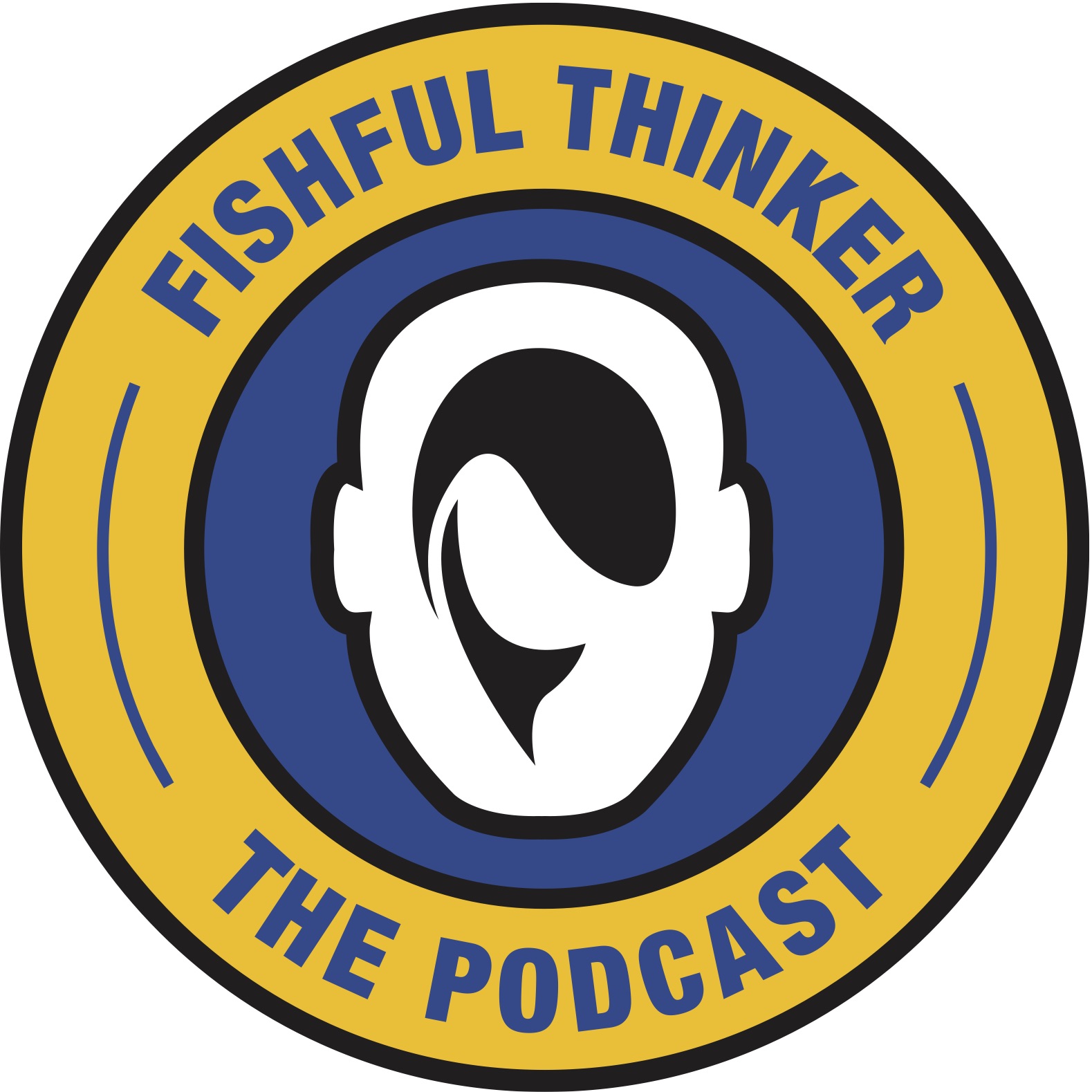 Buying a first boat or first fishing boat can be a daunting task because of all the variables involved. What lay-out, hull style and material, motor and trolling choices, electronics...it's a lot to consider. In this episode, host Chad LaChance is joined by former walleye pro and longtime fishing guide Dan Swanson to go over things to consider when buying. Given the two anglers have bought more than 25 boats between them, they have some info that may help you avoid pitfalls. Please join us @FishfulThinker on Facebook, Instagram and YouTube, and subscribe while you're here!  
---
Buying ideas for the little tykes on your list...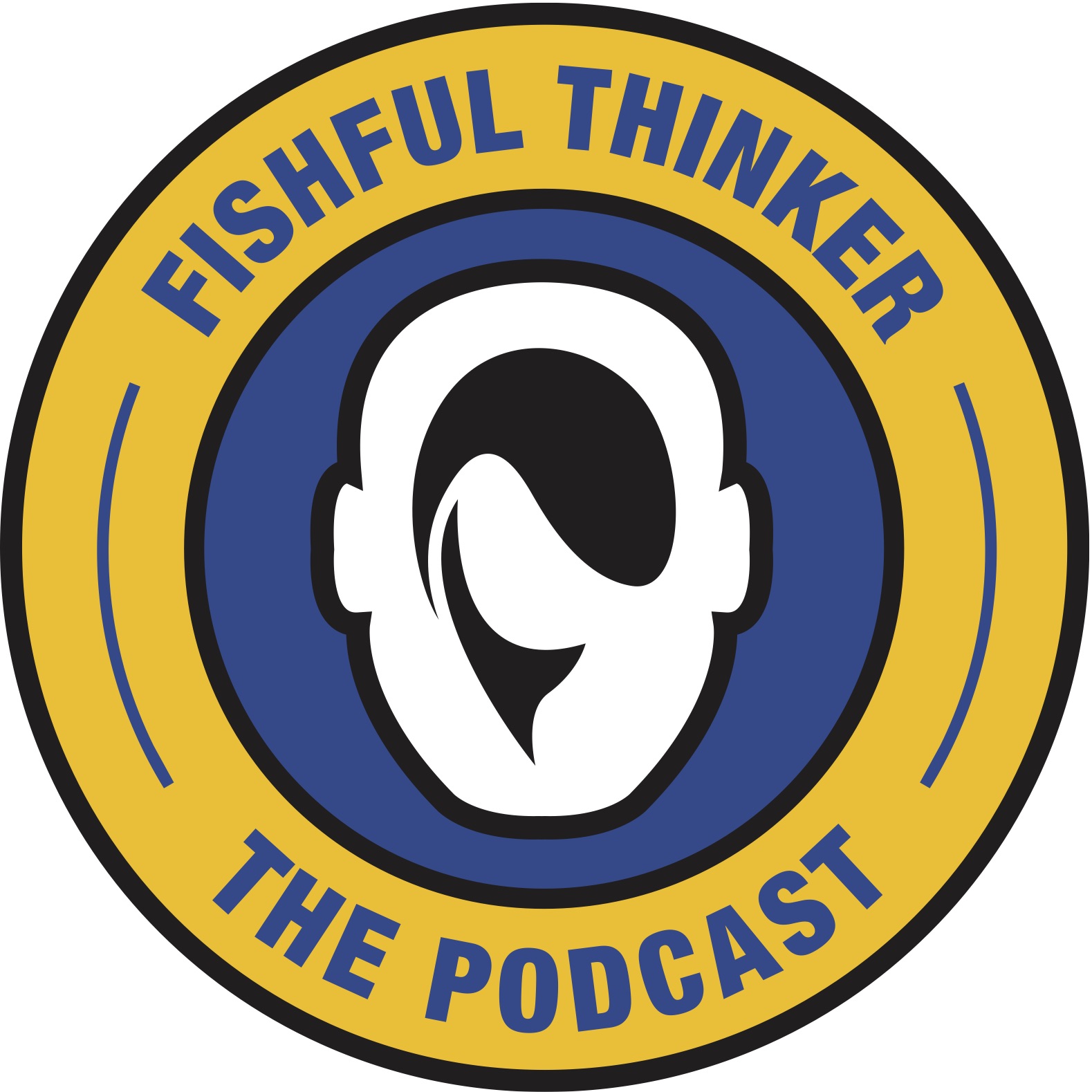 Fishing stuff makes for great gifts for kids and adults alike, an dit is, after all, the giving season! In our last podcast, host Chad LaChance talked about ideas for adult anglers and this week he discusses gift and selection ideas for the young anglers on your list. If you enjoy our content, please give us a subscribe and we'll keep the content flowing!
---
Got Anglers on Your List? No Problem!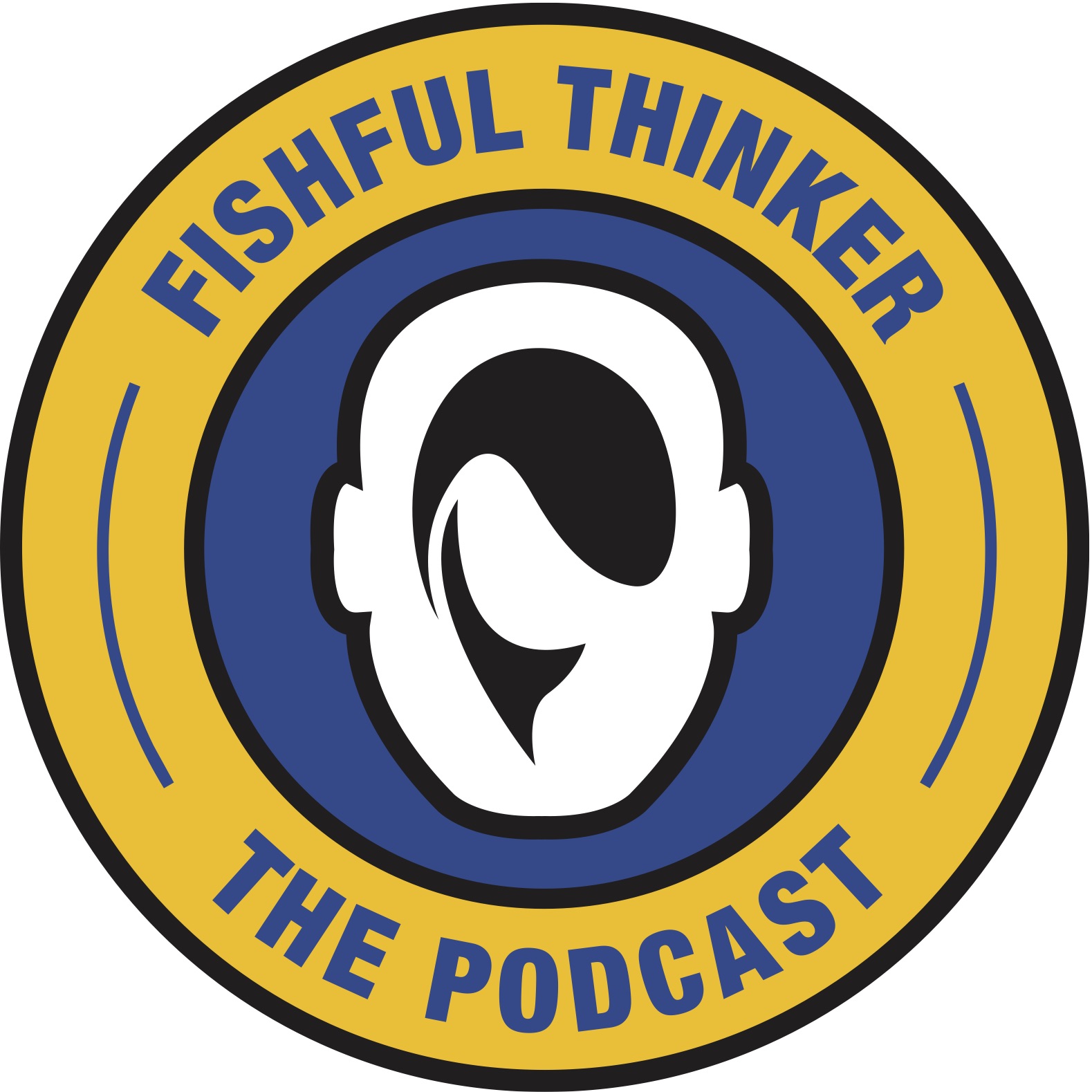 It's the giving season and if you're listening to this, you likely have an angler or two in your circle of family and friends So, in the gift giving spirit, host Chad LaChance presents a range of items he feels will be hit any angler on your list!
---
Tubing for Versatility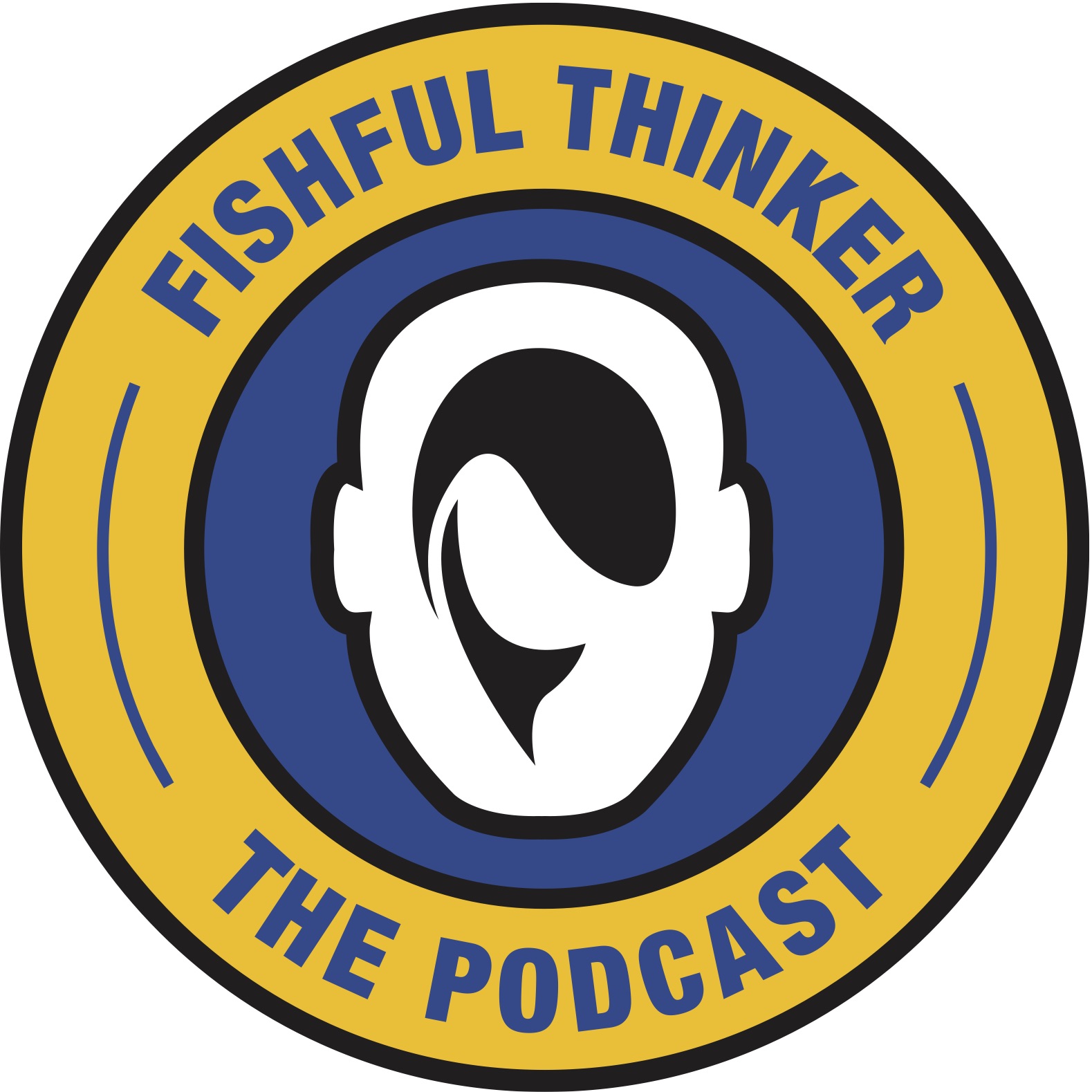 Few genres of lure are more versatile than the old tube jig. Available big or little, light or heavy, in any color you can imagine and with the ability to fish vertical or horizontal or anywhere in between...it all adds up to the reason host Chad LaChance always has a tube jig handy in fresh or salt water. If you enjoy or learn from our podcast, please subscribe while you're here!   
---
FTTV, Behind the Scenes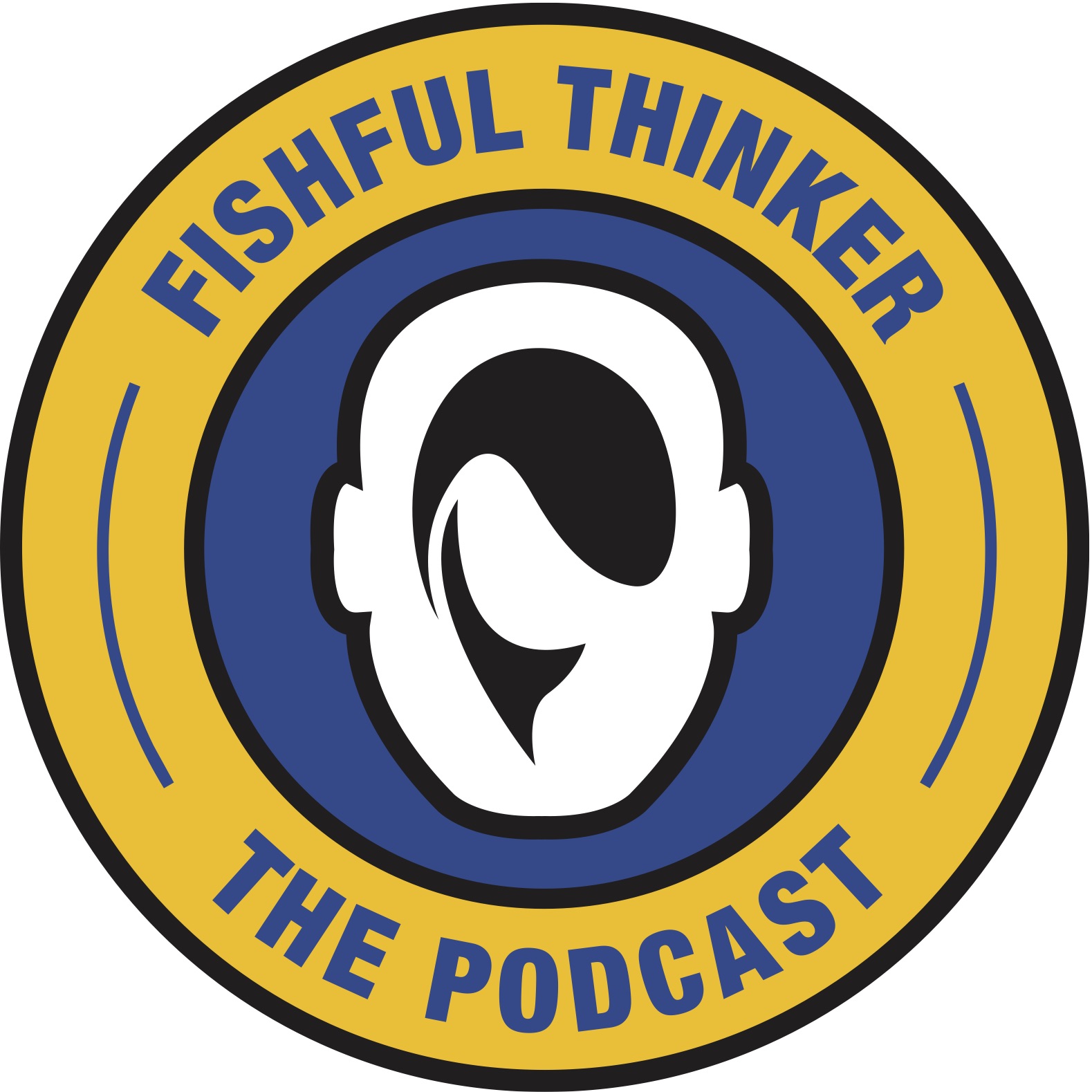 Planning to film 330+ episodes of Fishful Thinker TV has taught us a few things about planning fishing trips. To this day, the ideas most commonly come from viewers and we do three basic styles of TV shows...species focussed, lure/presentation focussed, and location focussed. In this episode, we give you a behind the scenes look at how the show comes about. If you enjoy, please subscribe while you're here!  
---
So You Want to Catch a Big Fish?!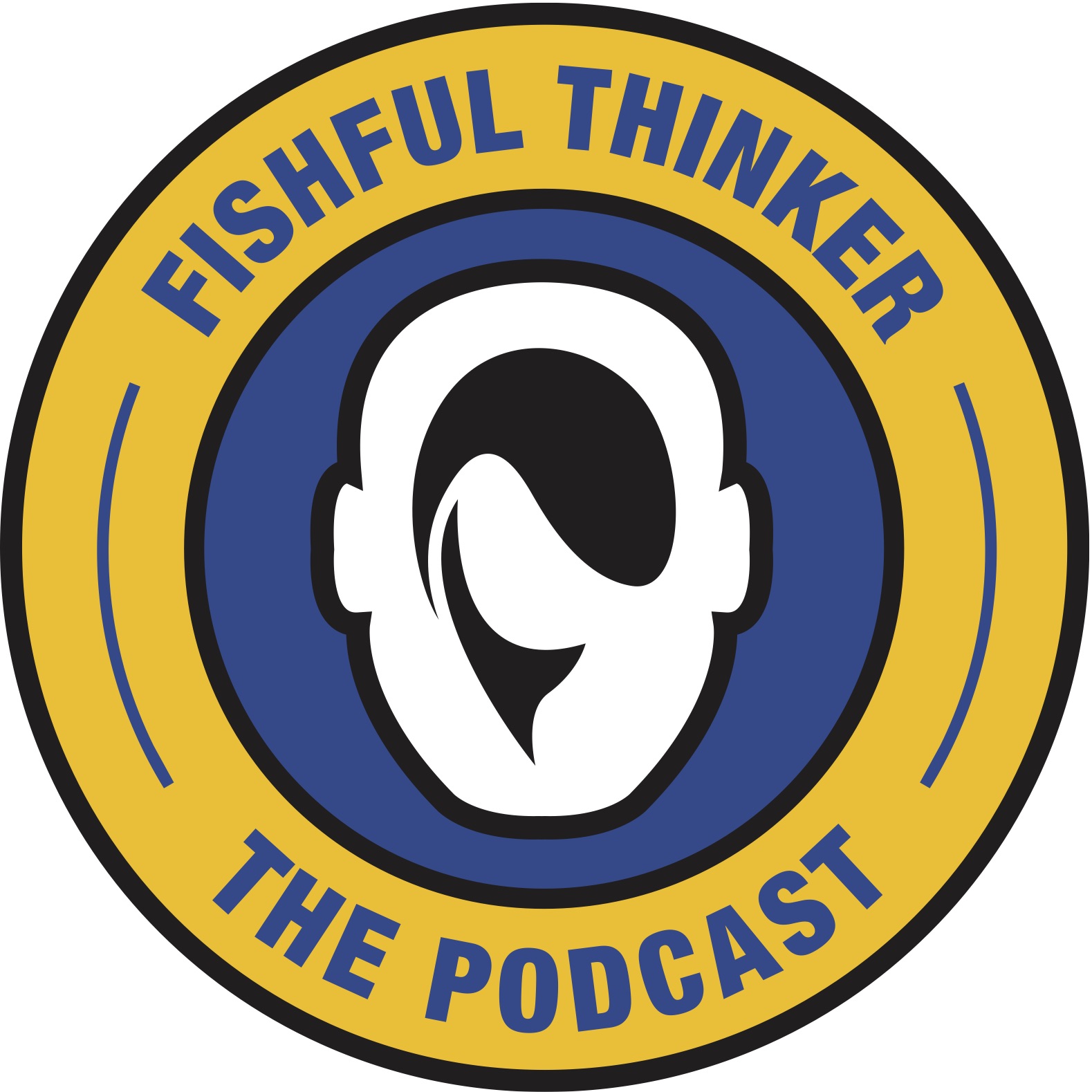 Targeting bigger than average fish is a different game than just trying to catch fish. Bigger fish are more rare, more educated, and harder on tackle and anglers alike. To catch them regularly requires a different mindset, and host Chad LaChance discusses just that in this episode. While you're here, please subscribe to our channels! 
---
Keys to Consistent Catching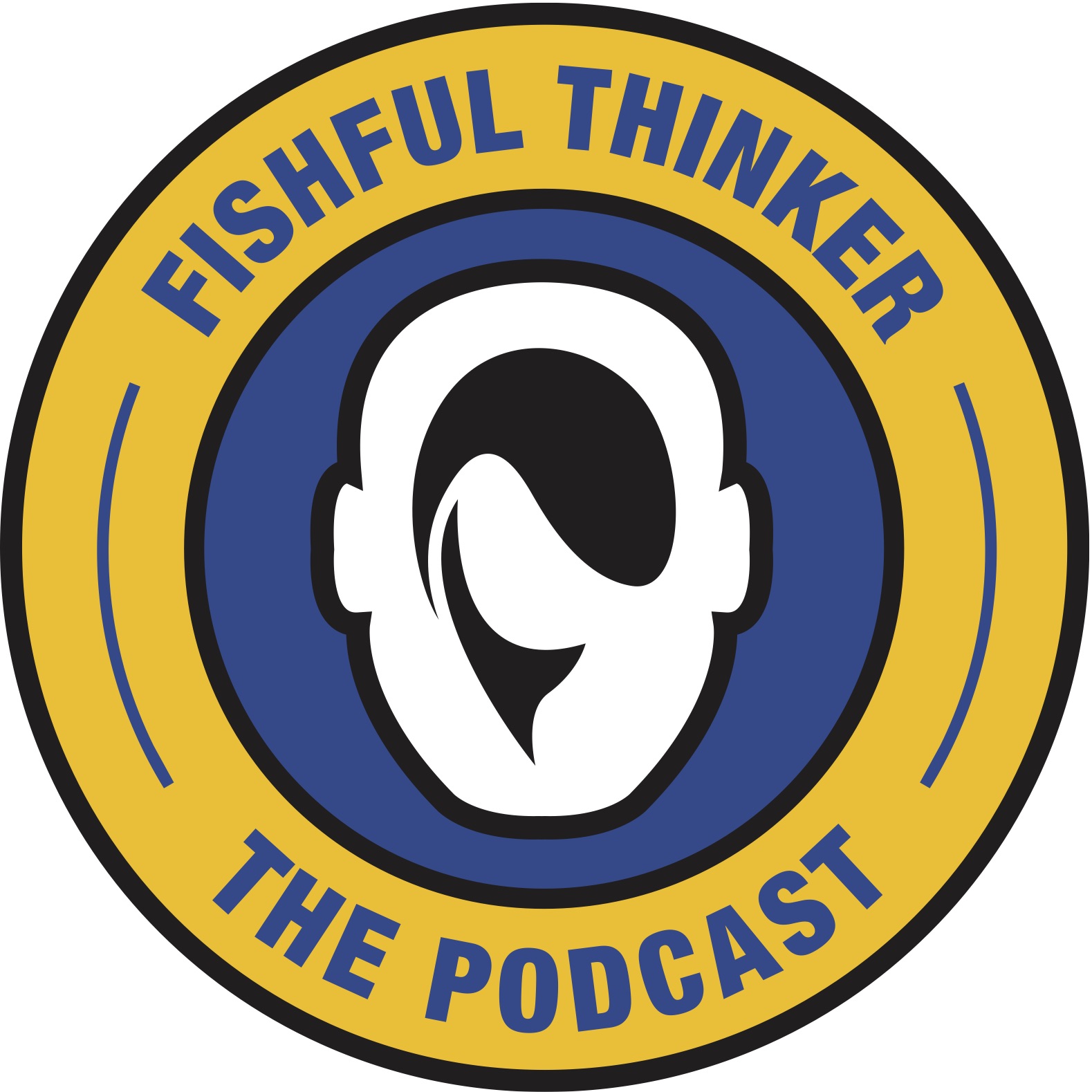 Being consistently successful day in and day out on the water is not easy, but after nearly 20 years of guiding and 15 filming Fishful Thinker TV, host Chad LaChance has developed a few keys to catching fish every time you hit the water. Keeping a few of these ideas in your arsenal will help you catch more fish, more often. Please subscribe while you're here...our content is a labor of love!
---
Spring Prep...Now's the Time!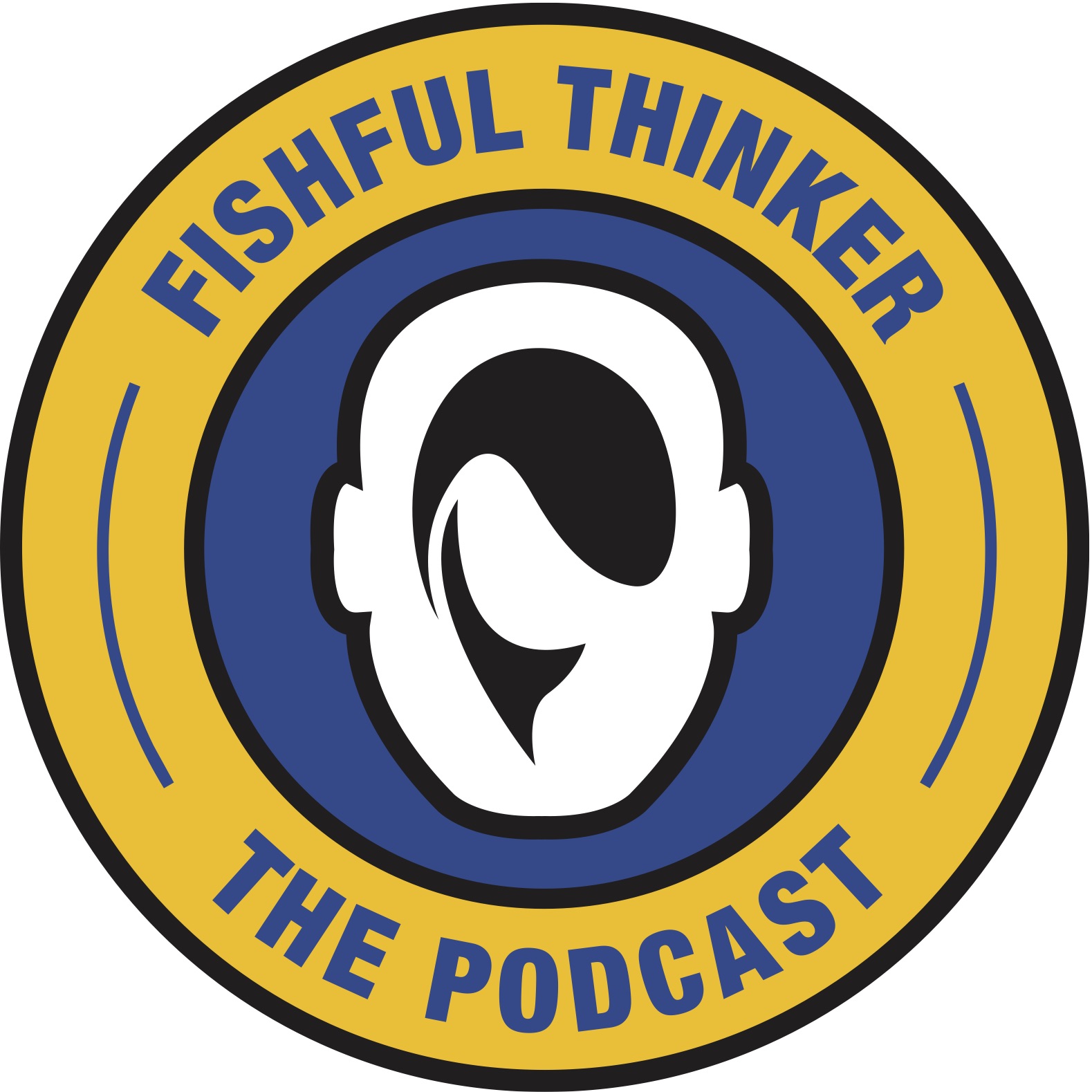 Ok, so yes there is still some fishing to be done, but by and large, fishing season is winding down for may folks. For us, that means it's the perfect time to start looking at next season's tackle needs while this season is still fresh in your mind. After all, why wait until the first warm days of spring to figure out you need to order new lures, fix reels, or replace rusty pliers. Take advantage of the time and even perhaps fall clearance sales, to replace what you lost or broke now. Winter is the perfect time to...
---
Beating The Banks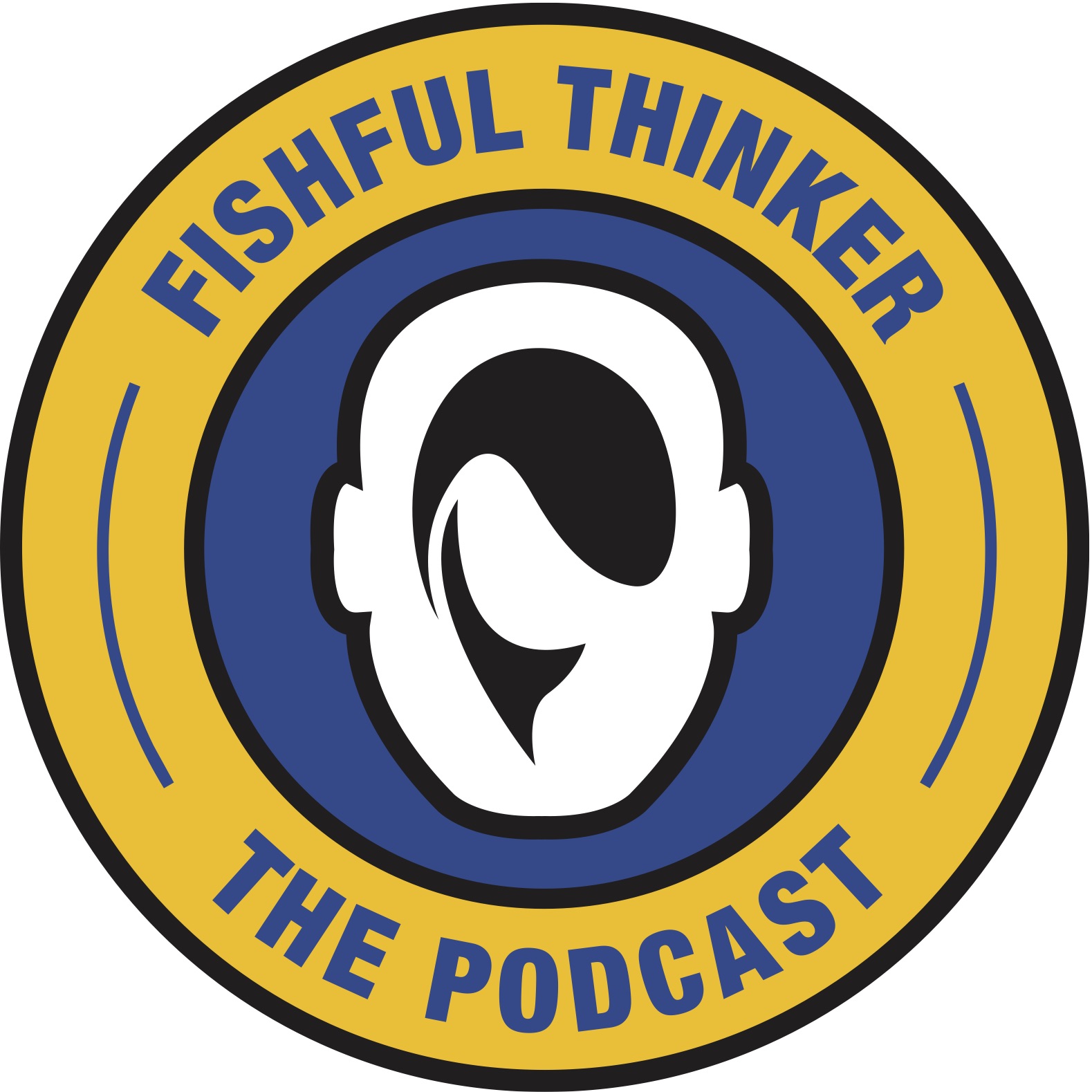 It's a very common question for us here at FTTV: "Great technique, but can I use it from the bank since I don't have boat?" Well, in a lot of cases yes, and here are our suggestions for maximizing your fun and productivity while beating the banks of your local waters. Please share with your friends and subscribe while you're here!    
---
Going Vertical forFall Fishing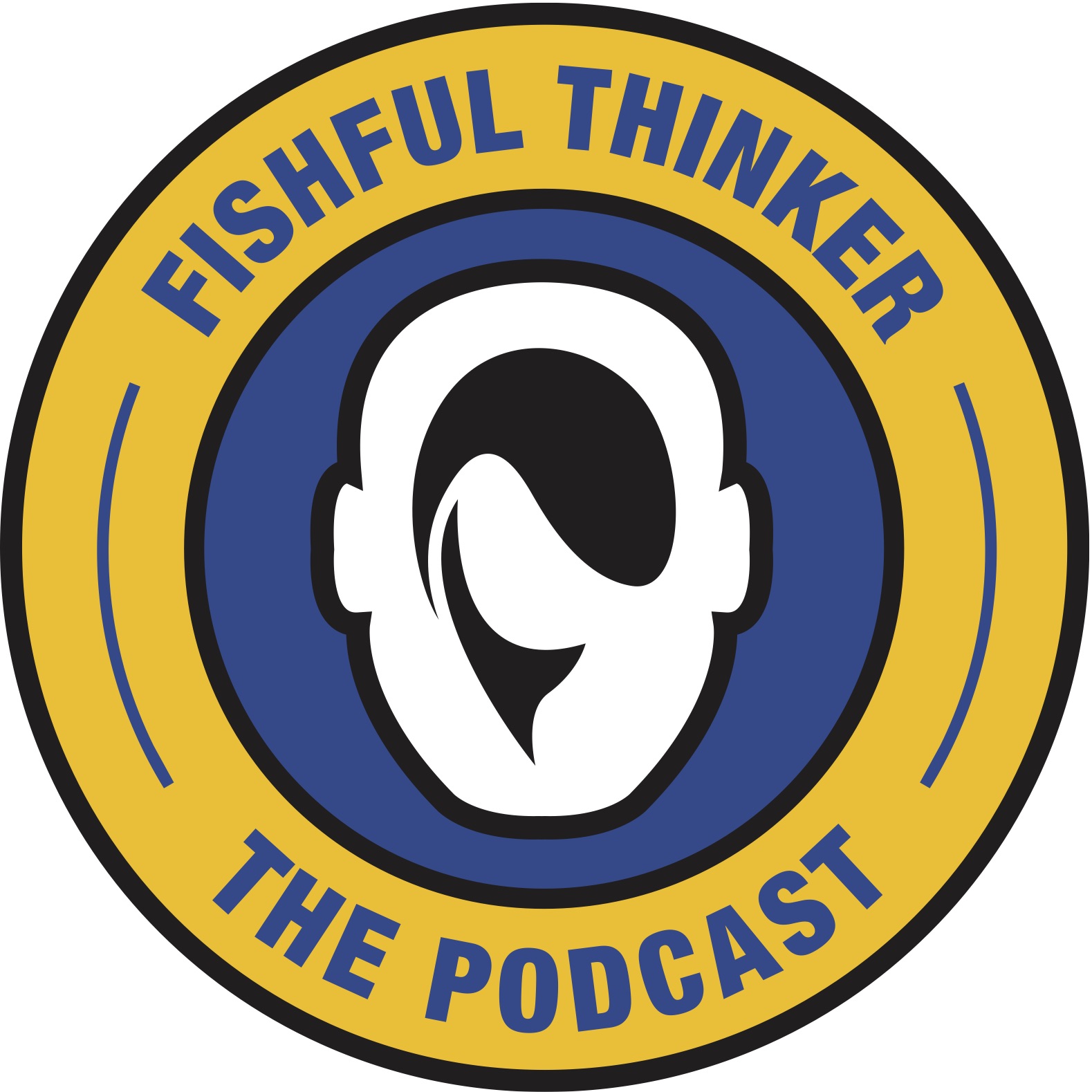 Fall is here, water is cooling and baitfish are heading for the main basins in many lakes around the country. That all adds up to vertical fishing! Jigging spoons, blade baits and gliding jigs are all great options this time of year and in this episode we discuss how to present them. It's a great time of year to load the boat with fish if you master this technique! 
---
The Unsung Hero Items for Fishing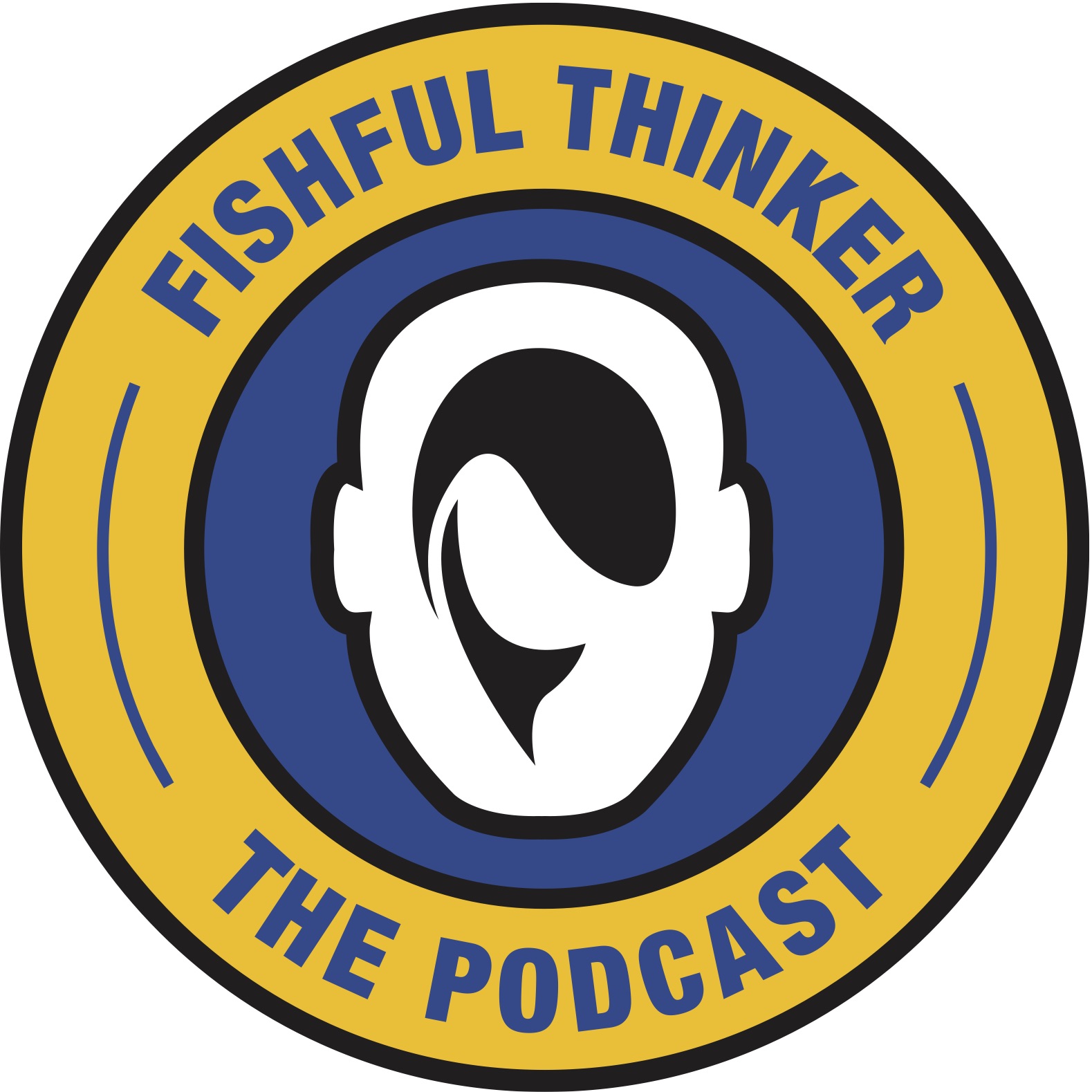 The key to making the most out of any given day's fishing is to be efficient and comfortable. In this episode, we talk through all the little items that rarely get discussed but that always get used. From great sunglasses to simple towels, the little things make all the difference. Spend a few dollars, make yourself efficient and comfy! 
---
Stocker Trout for Dinner?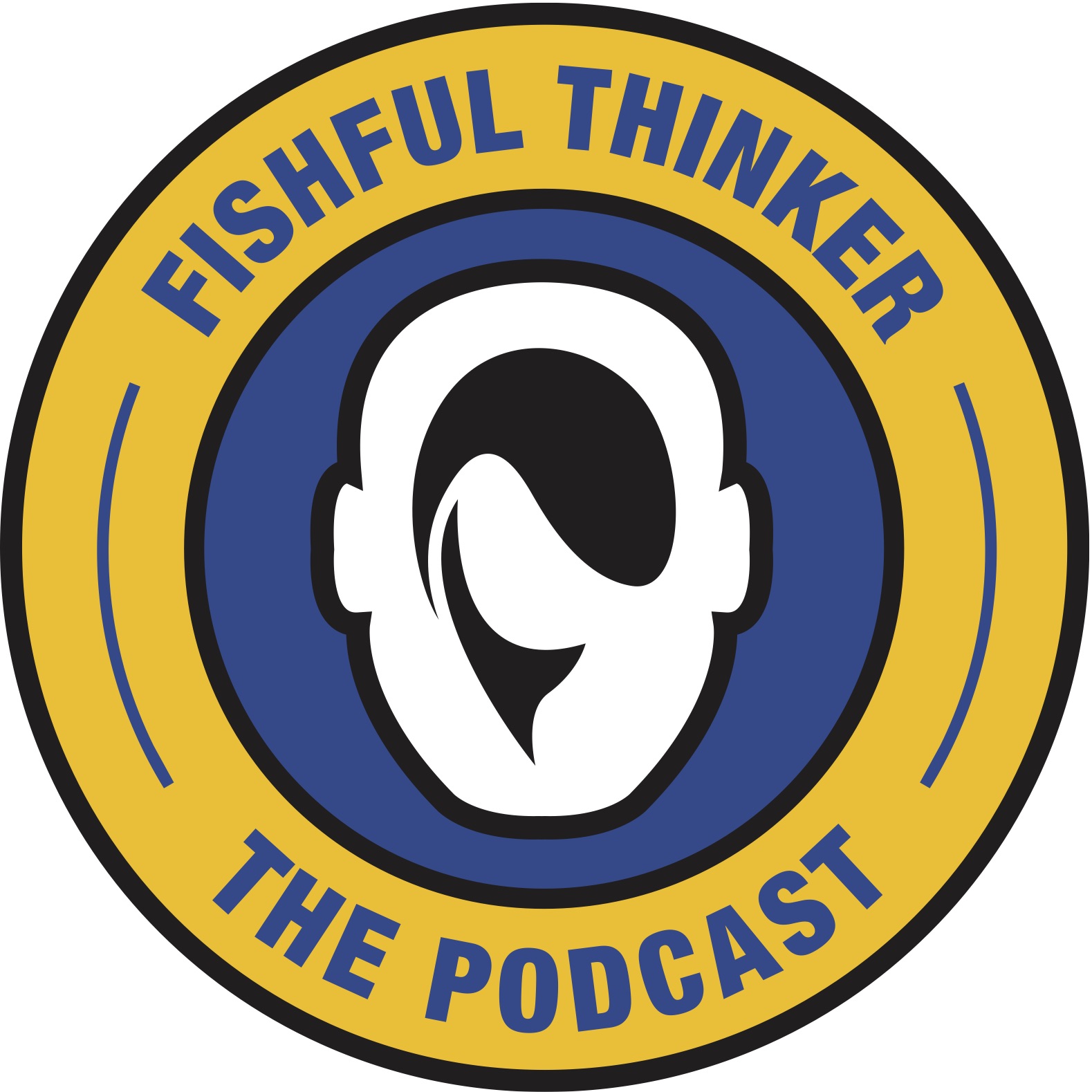 Freshly stocked trout or "stockers" are plentiful and easy to catch...but they leave a lot to be desired in the table fare department. In this episode, we talk through a few ways to handle and cook them so that they can fulfill their destiny as the "put and take" our wildlife agency intends them for. Introduce your friends or kids to fishing on stocked trout, then cook some for them...it's a great way to get people hooked on fishing!
---
Browns of October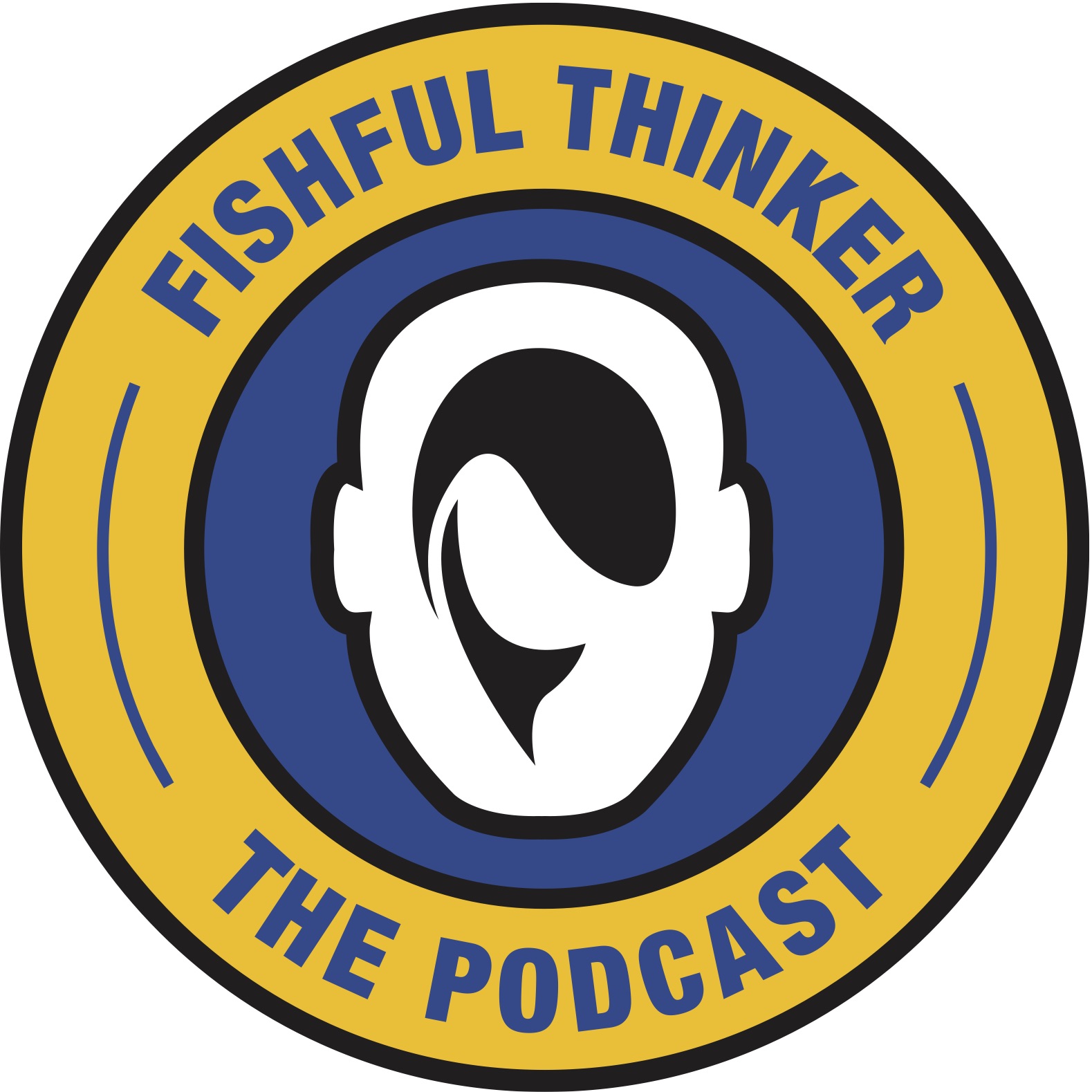 Fishing brown trout in fall is one of our favorite bites of the year. The fishing is relatively simple and straight forward; get aggressive! Regardless of if we're targeting them in running water or lakes, big baits, crazy retrieves and rowdy colors get the action. From September through ice in, chasing brown trout is a power fishing game!
---
Fall Fishing Fundamentals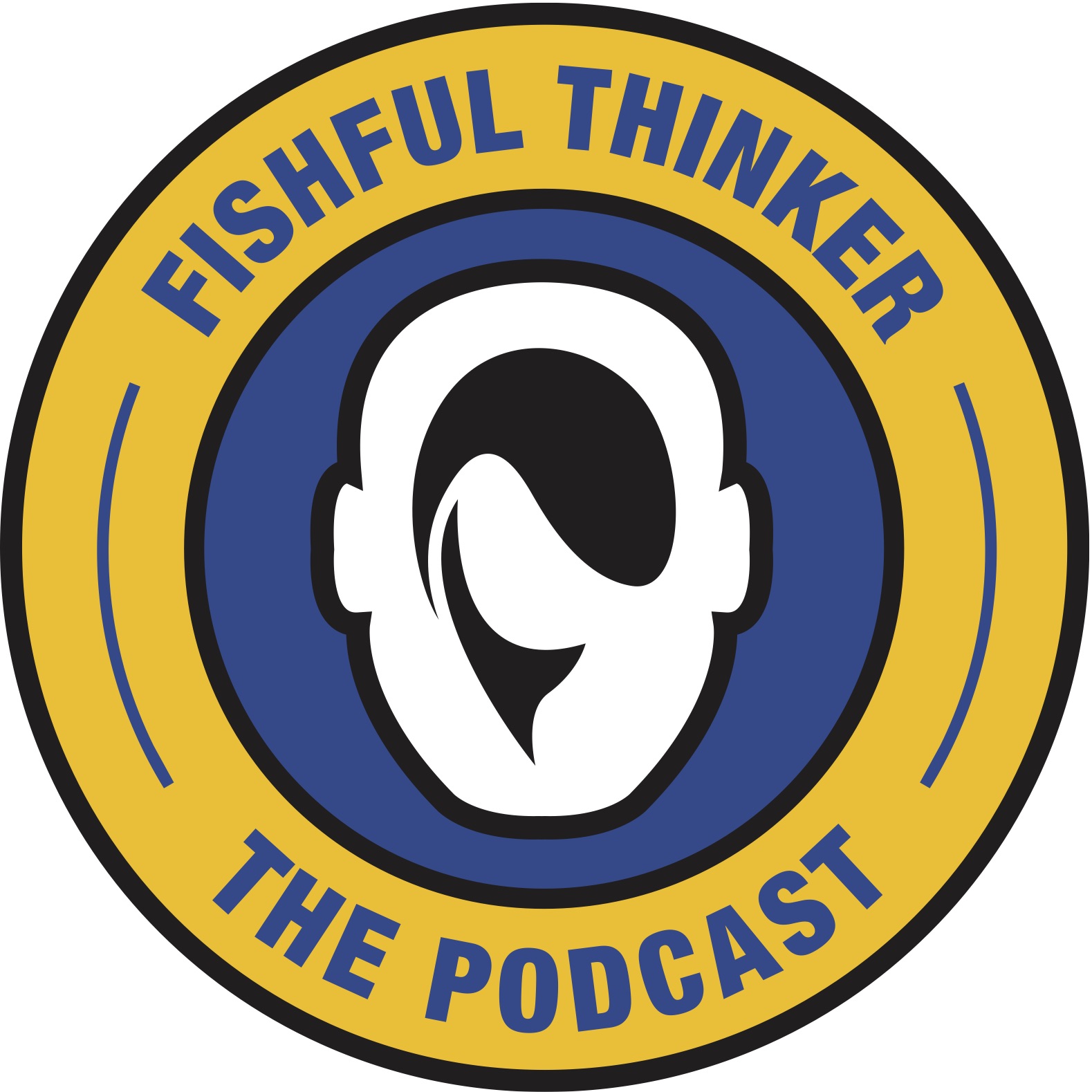 Ahhh, the fall season is rapidly encompassing us. evenings are cooling, days are getting shorter and everybody in the ecosystem is packing on pounds in anticipation of the lean winter months. Fall fishing can be great, some of the best of the year even, but some key things will help catch 'em, regardless of whichever species it is you like to catch. We discuss all things fall fishing in this episode. If you enjoy our podcast, please tell your friends and subscribe wherever you listen!
---
Spinning...The Details.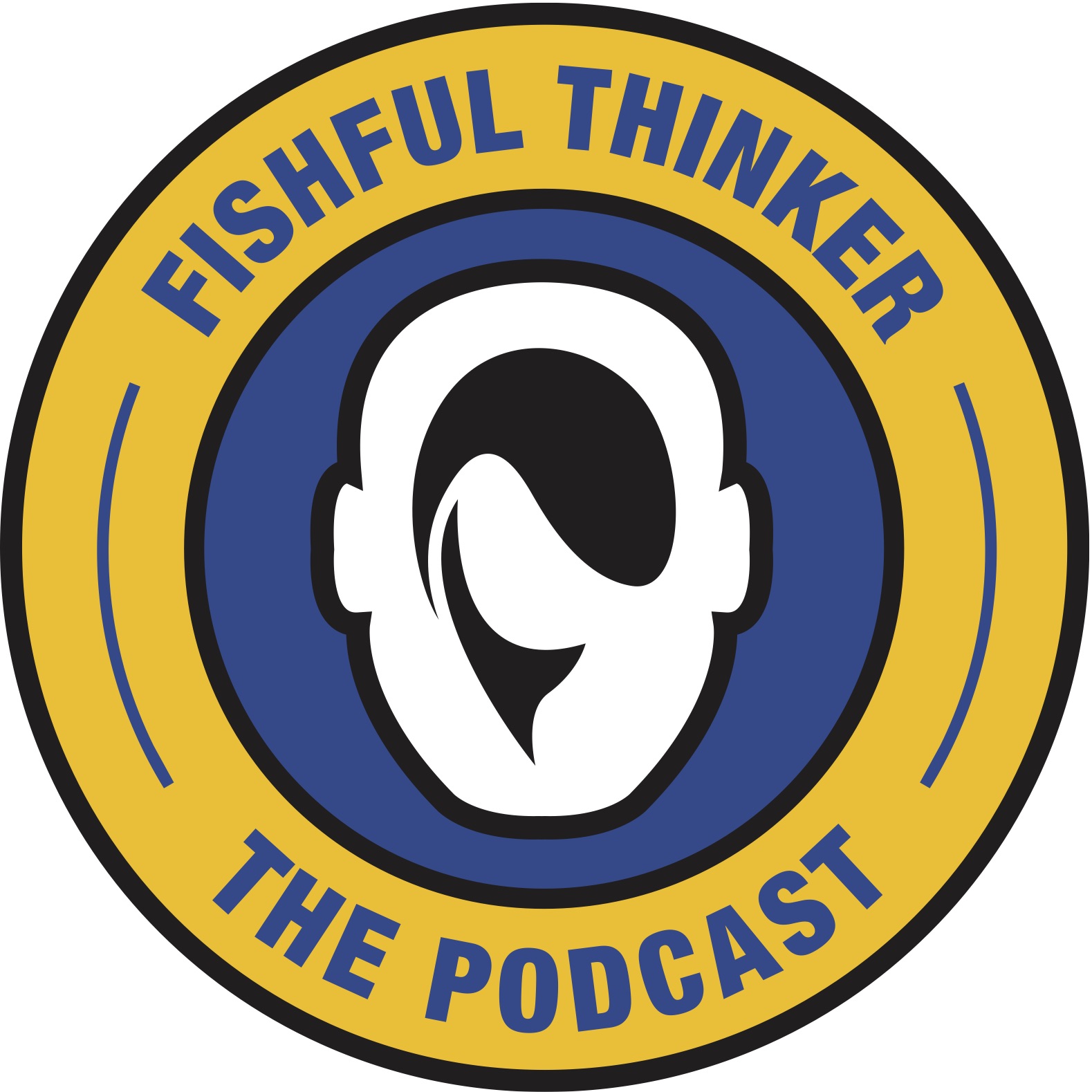 Spinning reels are very common, but expert spinning reel selection and use is, in our almost 20 years of guiding, not so common. Hence, host Chad LaChance details the decision process when selecting a spinning reel as well as some advanced use details. We feel this information is paramount to avoiding the dreaded line twist, lost fish and general woes anglers often complain about when using spinning tackle. If you enjoy our podcast, please consider joining the rest of our social media @fishthinker on YouTube, Facebook and Instagram.
---
Fishing on the Edge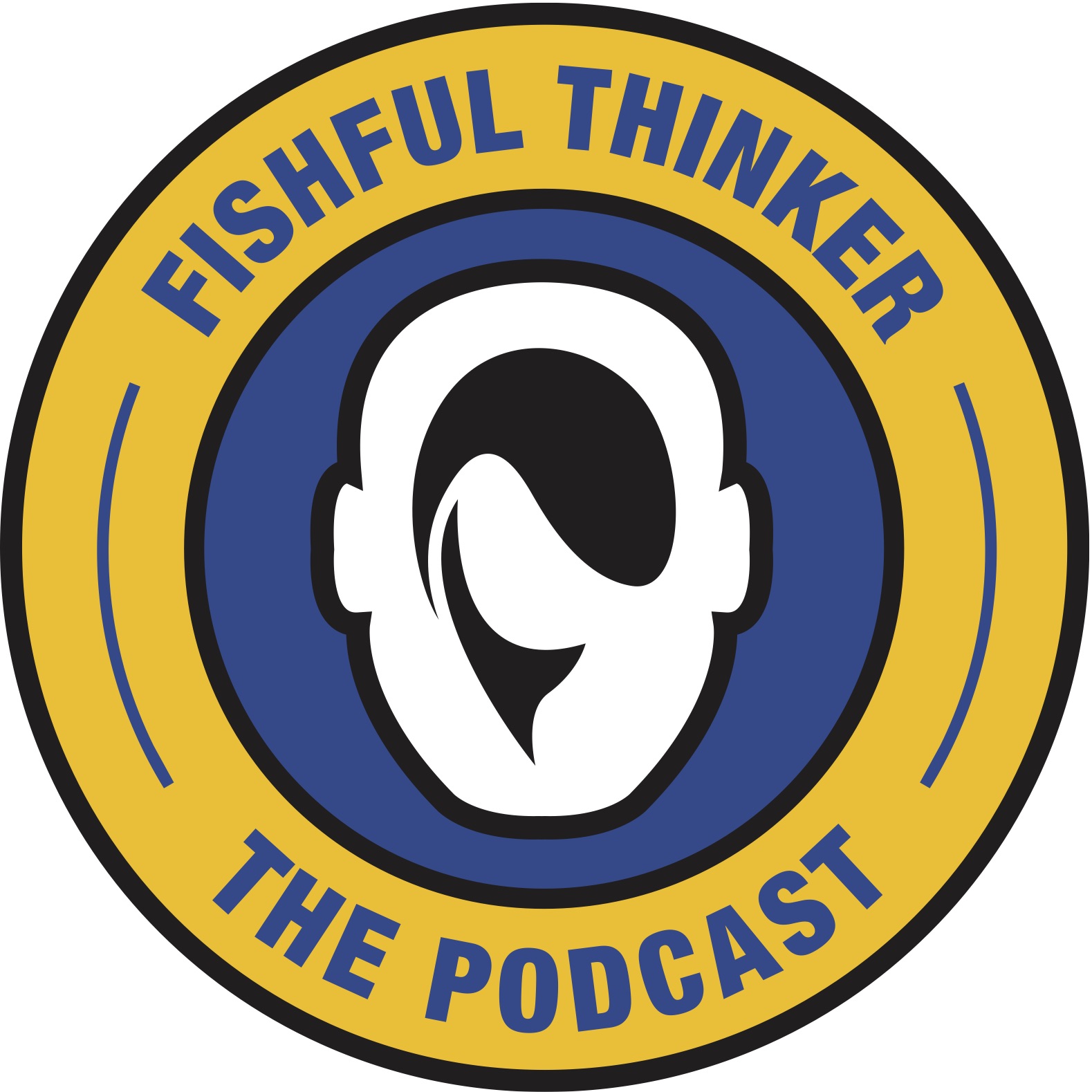 The concept of edges extends to everything from mankind to fish and it's something we apply whenever we're searching for fish or game. Whether it be bass on a weed line or trout in a current seam, edges are where fish and game congregate...which means outdoorsmen of all sorts need to understand them. If you enjoy our podcast, please subscribe wherever you listen!  
---