The Hard Shoulder Highlights
Subscribe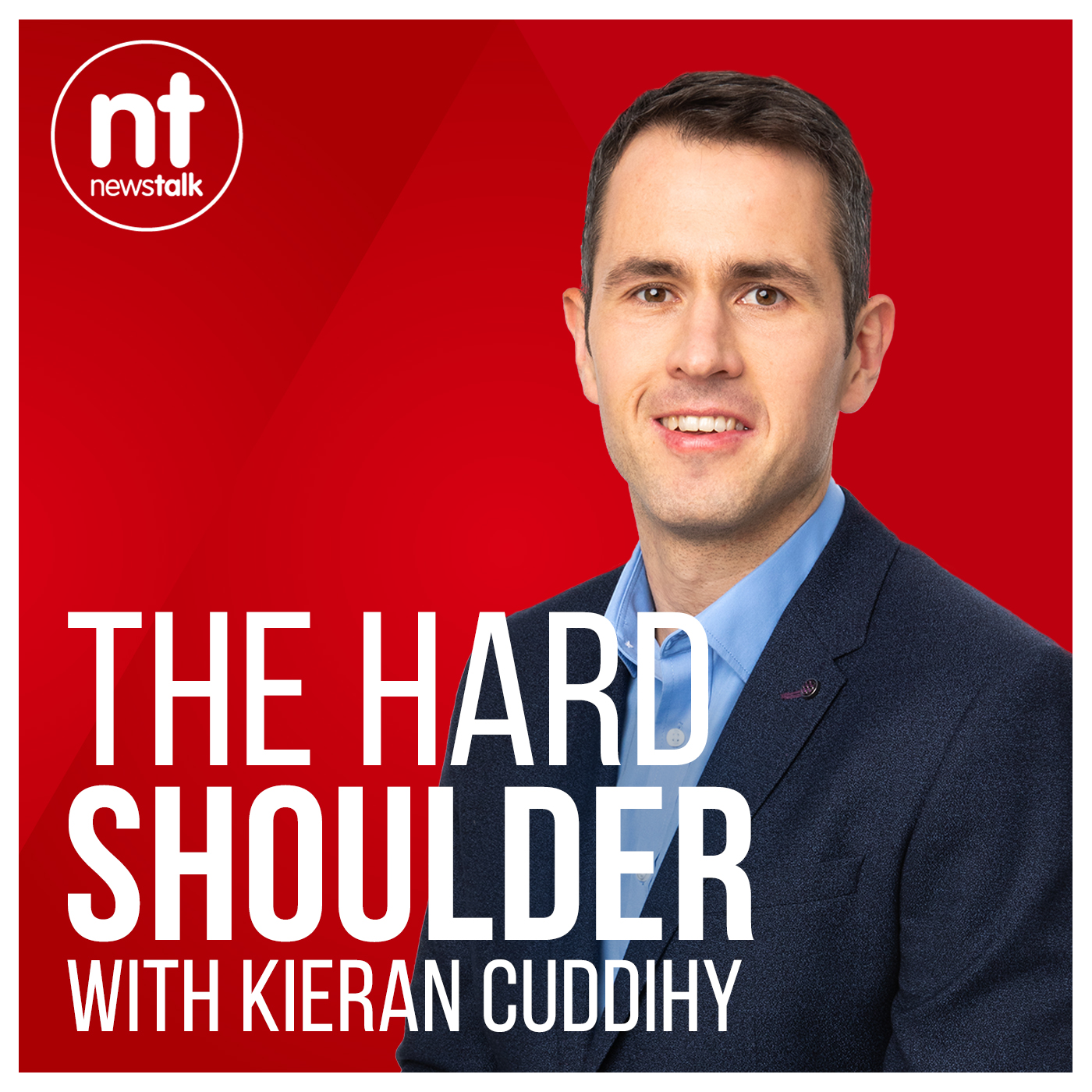 The Hard Shoulder Highlights with Kieran Cuddihy on Newstalk. Join Kieran every weekday afternoon from 4-7pm for a round-up of the day's events, interviews with the people at the centre of the stories – and a bit of craic along the way. Listen and subscribe to The Hard Shoulder on Apple Podcasts, Google Podcasts and Spotify.      Download, listen and subscribe on the Newstalk App.    You can also listen to Newstalk live on newstalk.com or on Alexa, by adding the Newstalk skill and asking: 'Alexa, play Newstalk'.
The amazing 'good news' of the Malian nonuplets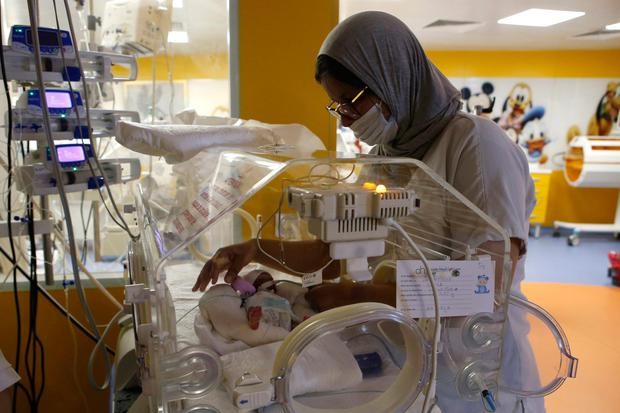 A Malian woman has given birth to nine babies. This is two more than doctors had detected inside her crowded womb - and so she has joined a small group who are the mothers of nonuplets. The pregnancy of Halima Cisse has enthralled Mali and attracted the attention of its leaders; and all this on the International Day of the Midwife! Mary Brosnan is the director of nursing and midwifery at the National Maternity Hospital, and she joined Kieran to talk about how amazing a good news story this is.
---
The Last Post: Ole Anthony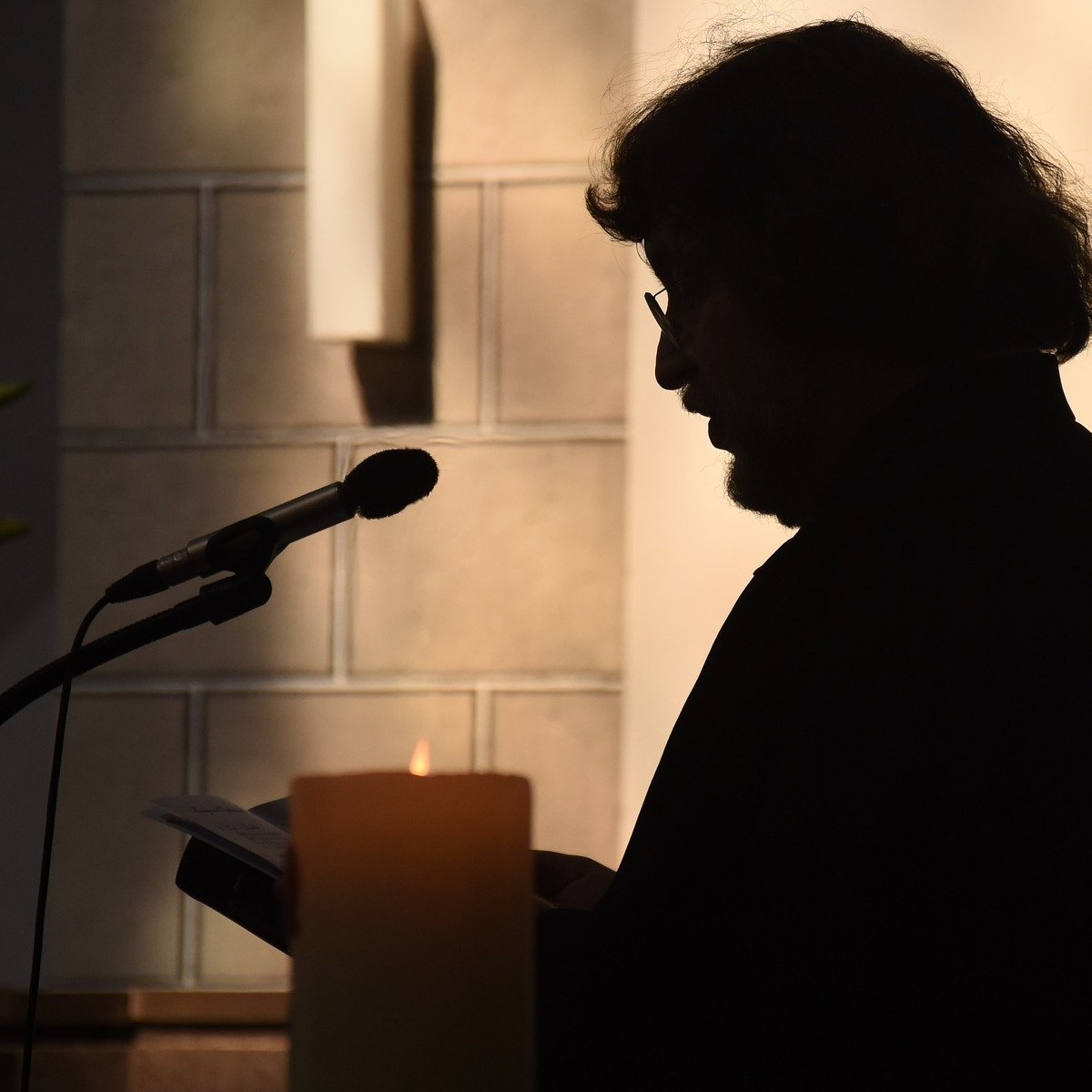 Every Wednesday on the Hard Shoulder, we bring you The Last Post - where we hear about the life of someone who has recently died but you have probably never heard of... John Kelleher joined Kieran Cuddihy to tell him all about Ole Anthony, who spent his life exposing religious fraudsters and unscrupulous preachers. The Hard Shoulder Listen and subscribe to The Hard Shoulder on Apple Podcasts, Google Podcasts and Spotify.      Download, listen and subscribe on the Newstalk App.    You can also listen to Newstalk live on newstalk.com or on Alexa, by adding the Newstalk skill and asking: 'Alexa, play Newsta
---
Hazel Chu on entering the race for Dublin Bay South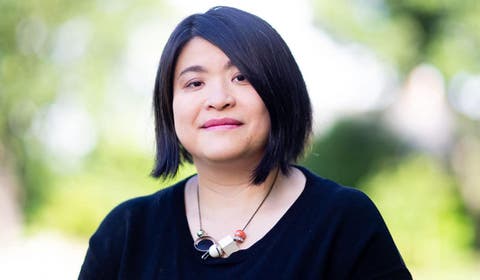 After the surprise resignation of Fine Gael TD Eoghan Murphy, there's a lot of speculation about who might run to fill his seat in the Dail. And one of the names that came up again and again was Dublin Lord Mayor, Hazel Chu. Hazel confirmed that she would indeed by throwing her hat into the ring, and she joins Kieran to talk about why she's looking to run.
---
"It gets to the point where you're dependent on it to be normal..."
'James' spoke to Kieran on The Hard Shoulder as he responded to the show's discussion on Tuesday about cannabis use. He claims that his addiction to cannabis is ruining his life.
---
Are Nationalists/Republicans pushing for a border poll?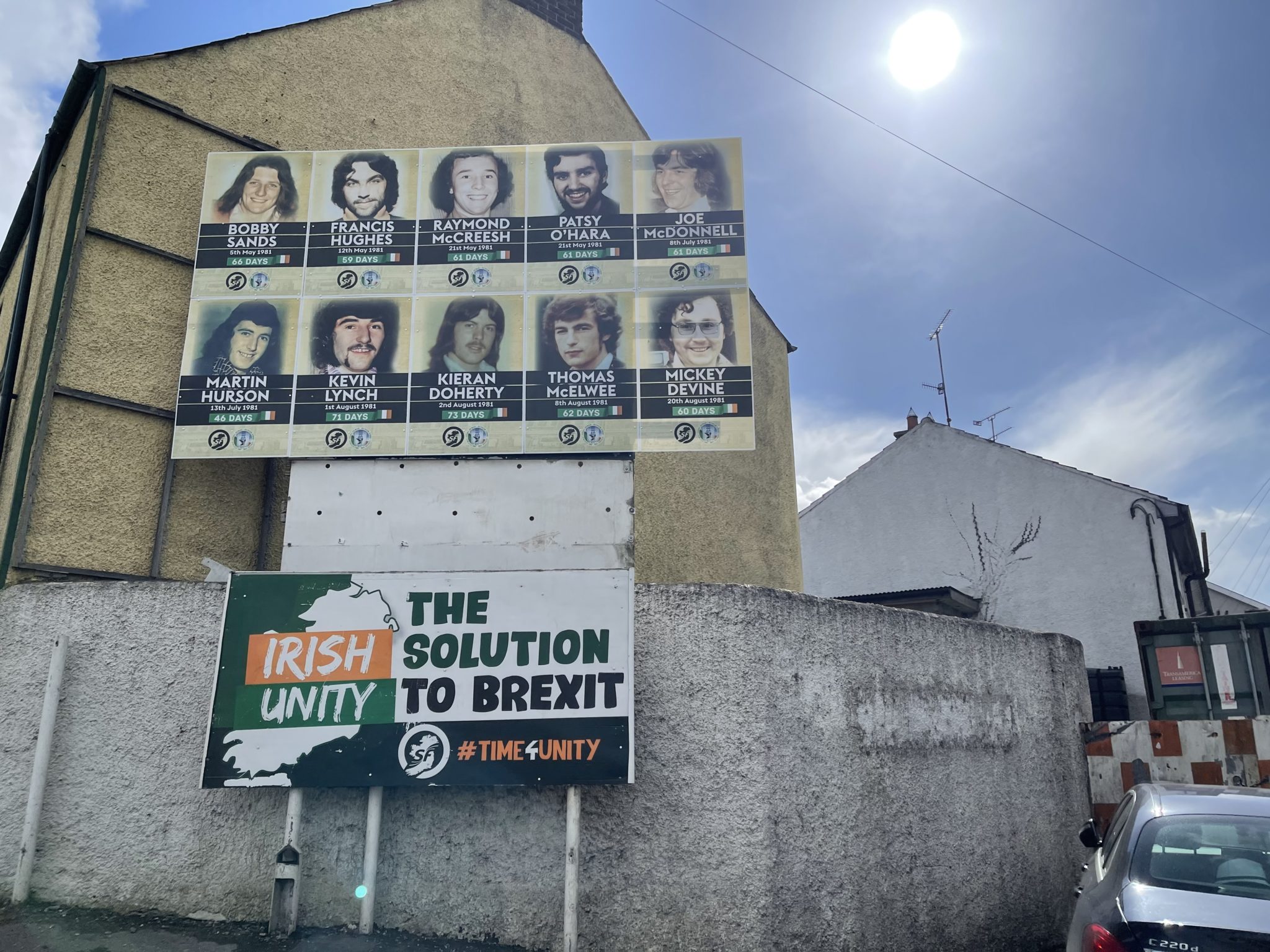 Are Nationalists/Republicans pushing for a Border Poll? Our reporter Barry Whyte has been to a number of Nationalist/Republican areas in Northern Ireland to get a feel for how people are thinking when it comes to the possibility of a Border Poll. The conversation is now happening, and there's an inevitability that a border poll will happen sooner rather than later. However is it a given that everyone who would come from a traditional Nationalist or Republican background would vote for a United Ireland?
---
Minister Paschal Donohoe on the exchequer returns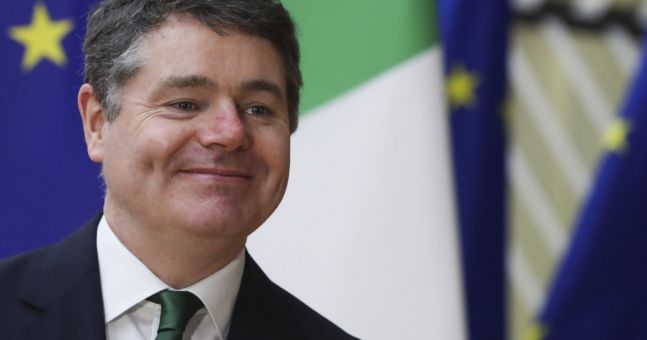 Minister for Finance Paschal Donohoe joined Kieran on The Hard Shoulder to discuss the latest Exchequer returns. What is the economic outlook as we make our way out of the pandemic?
---
"I love PE." Teachers, experts & kids respond to Joe Molloy's plea to the Taoiseach Micheál Martin on Off the Ball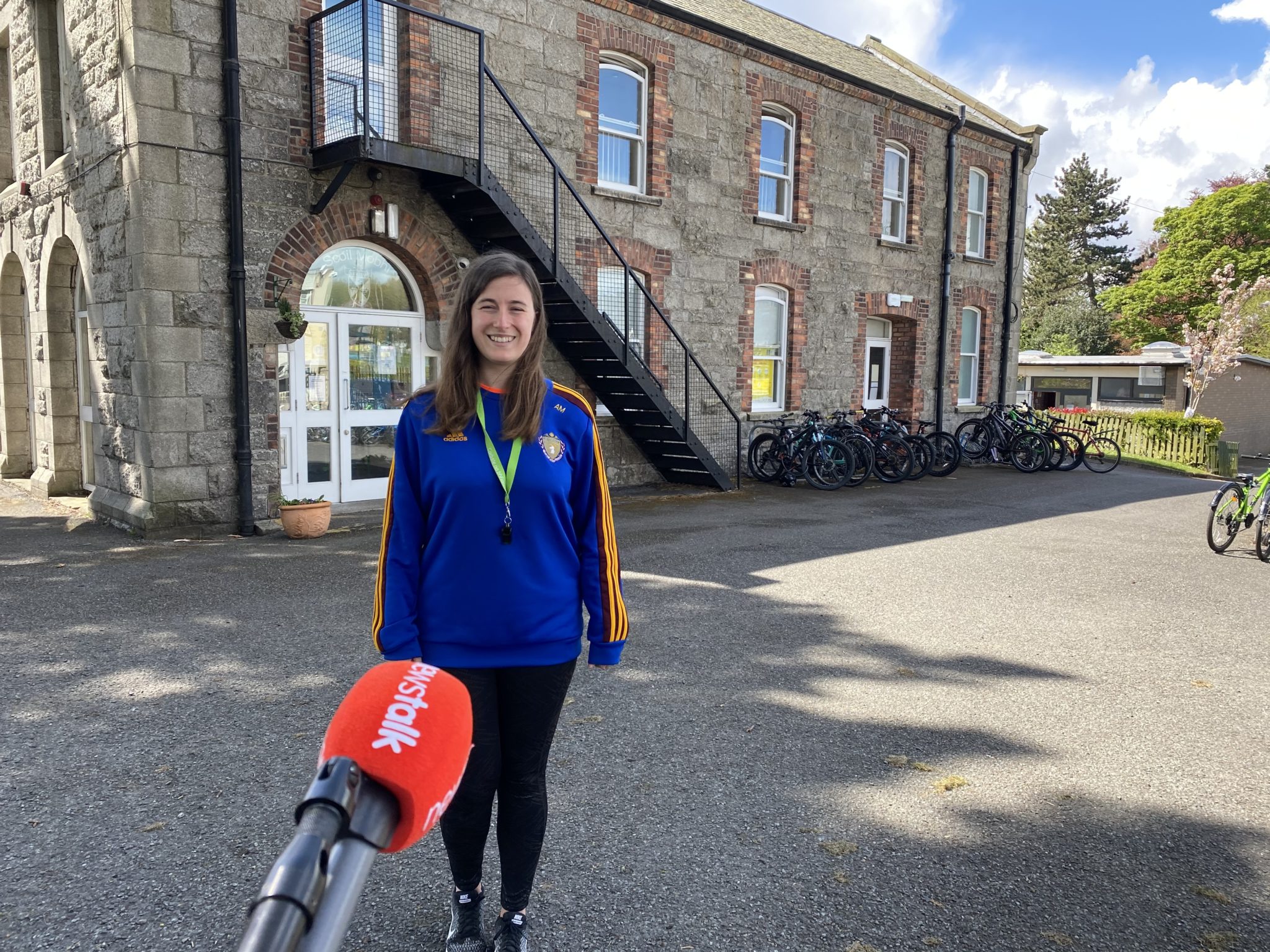 Joe Molloy spoke to Taoiseach Micheál Martin on Off the Ball last night about the idea of having dedicated PE teachers in primary schools. PE teachers could travel to several different schools to help Ireland's fight against childhood obesity. Henry McKean spoke to PE teachers and kids as well as DCU who have been looking at fitness amongst children.
---
Can cows walk down stairs?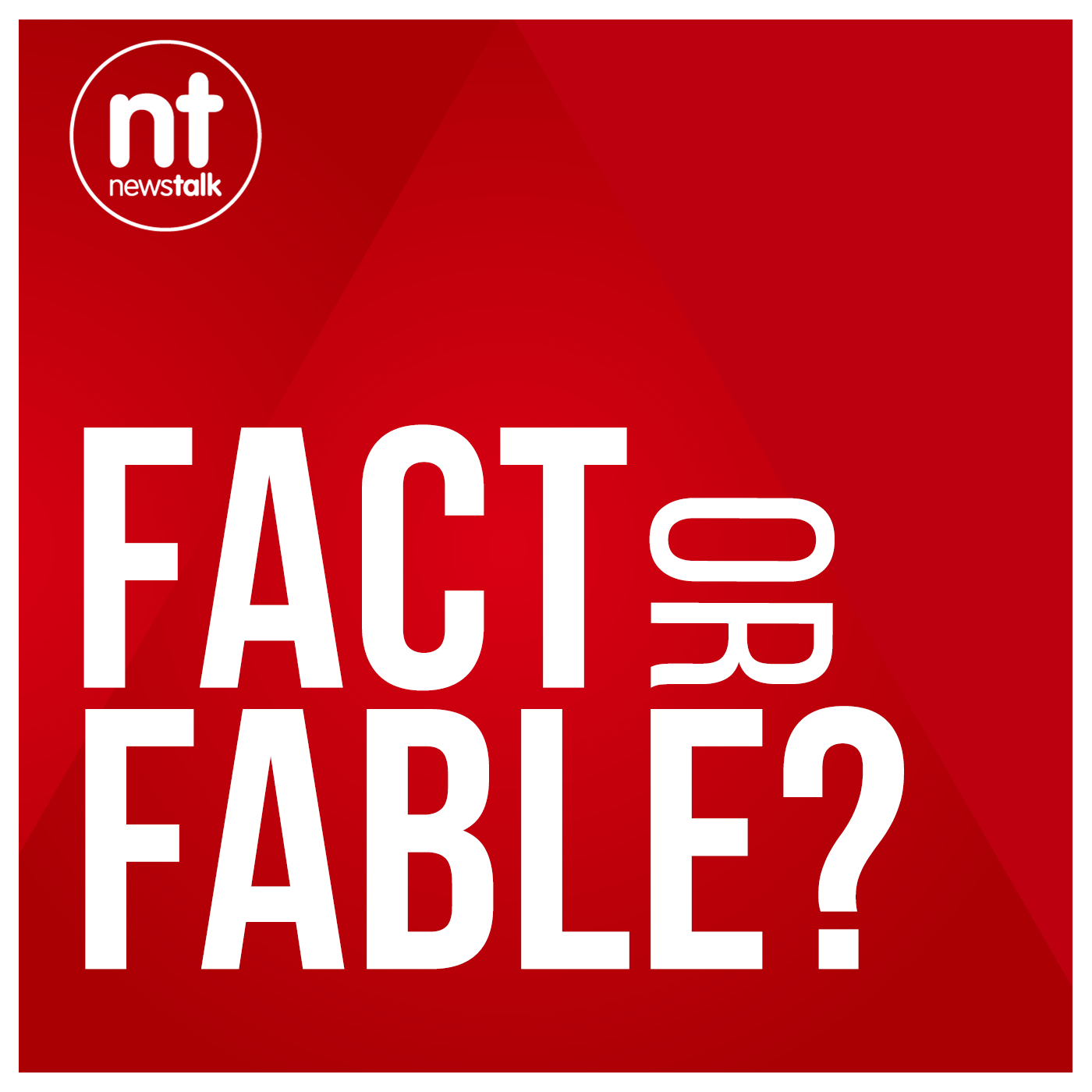 This week Shane Hannon investigates if cows can walk down stairs! If you've got a Fact or Fable you want us to check out email thehardshoulder@newstalk.com
---
"They're not as emotionally resilient..."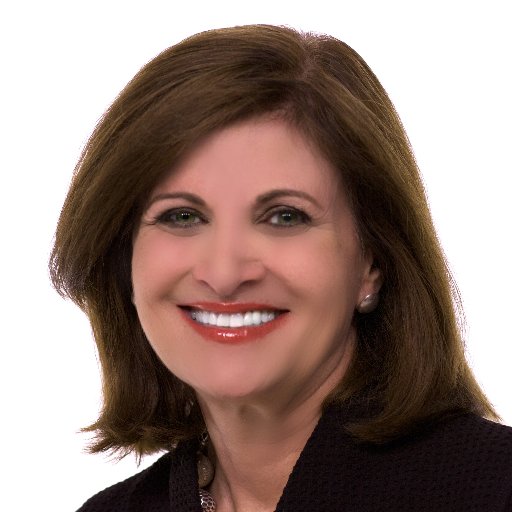 Michele Borba is an internationally renowned educational psychologist, who will be the keynote presenter at a Narrative 4 Ireland webinar. She has spoken of her concern for this 'pandemic generation' of children and young people, and the fact they be 'the most self-centred, saddest, and stressed on record', and she joined Kieran to explain.
---
Line of Duty season finale review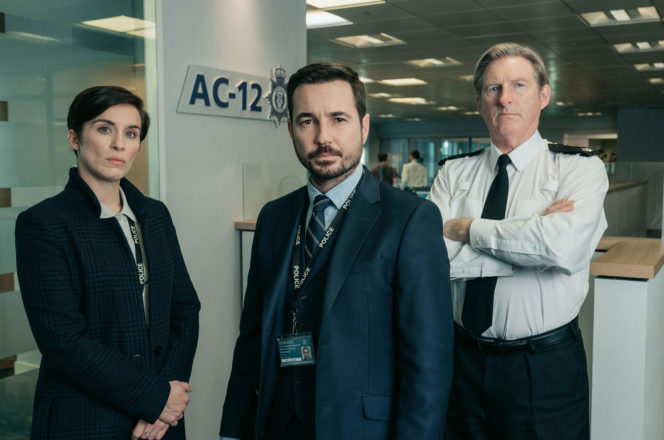 There was much hype around the Line of Duty season finale, which was watched by nearly 13 million over the weekend. But did it live up to expectations? And is it really the end or will we see another season? Kieran was joined by Sarina Bellissimo, movies and TV expert, and Spin 103.8 presenter. 
---
Continued uncertainty for the restaurant industry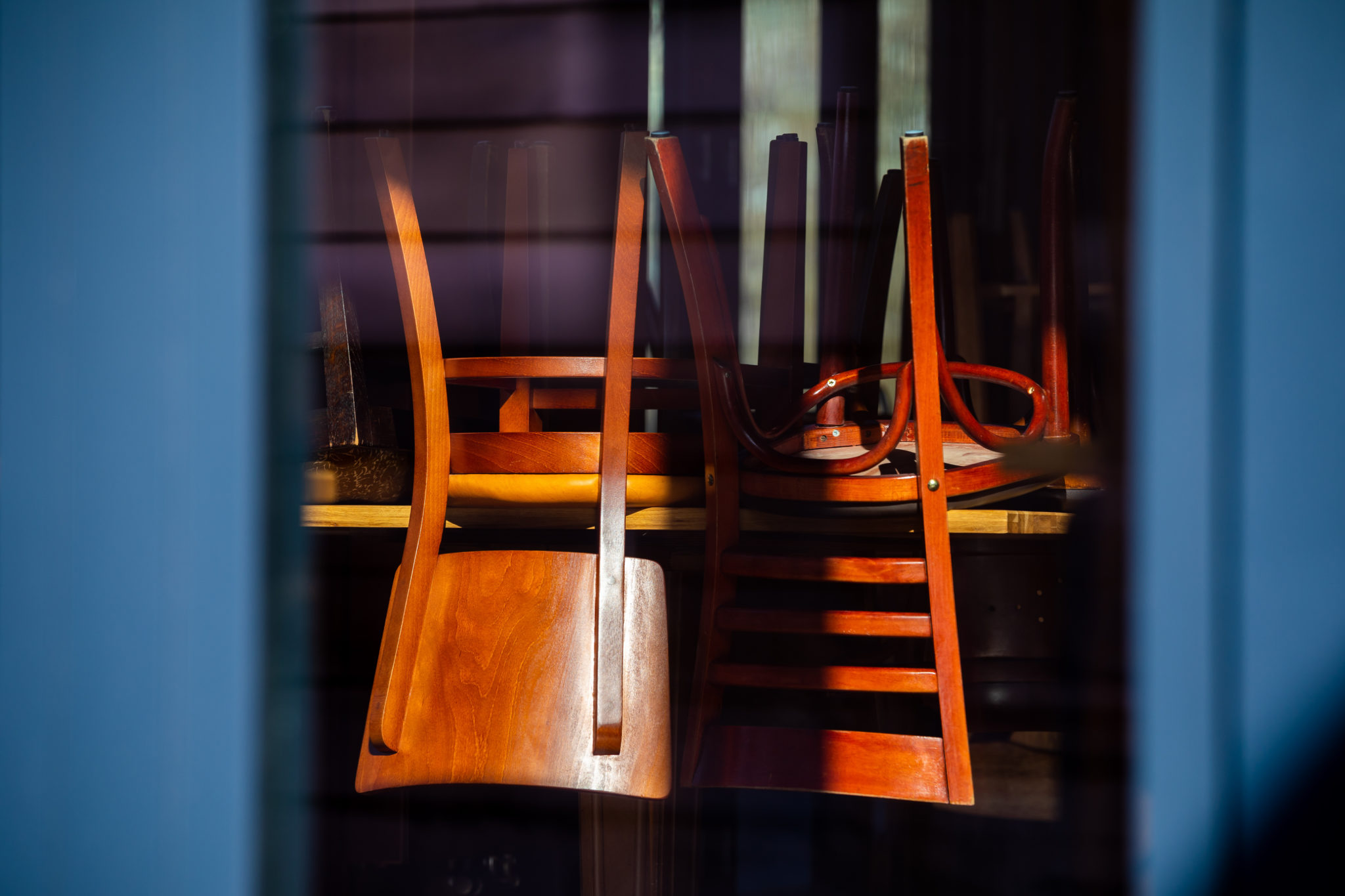 After months of closure, the restaurant industry is finally set to reopen, starting with indoor dining for overnight guests in hotels and tourist accommodation on the 2nd of June.  A few days later, cafes and restaurants will be able to open their outdoor area, but not indoor dining. This discrepancy, and the lack of certainty on their full reopening date, is leaving some business owners with staffing issues, such as Paul Treyvaud, owner of Treyvauds Restaurant in Killarney.
---
"I want to argue against prohibition..."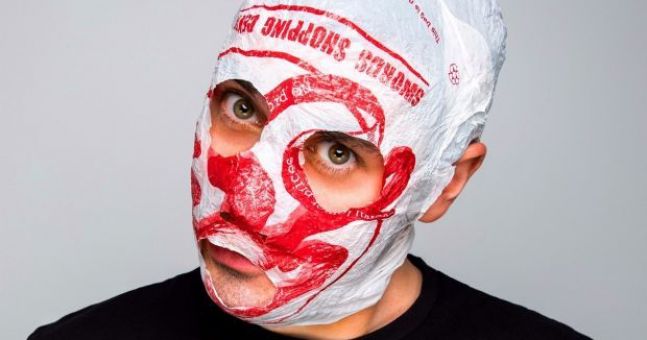 In a new report, the College of Psychiatrists of Ireland has warned that cannabis represents the "gravest threat to the mental health of young people in Ireland today". The report found 45,000 15-34 year olds in Ireland now meet the criteria for cannabis dependence. However it's become a more potent drug over the last few years, with varying levels of CBD and THC. Is it time to legalise and regulate cannabis to reduce the harm?  Blindboyboatclub is an author and podcaster, and he joined Kieran on The Hard Shoulder to tell him why he believes it should be legalised.
---
Should we have Minimum Unit Pricing on alcohol?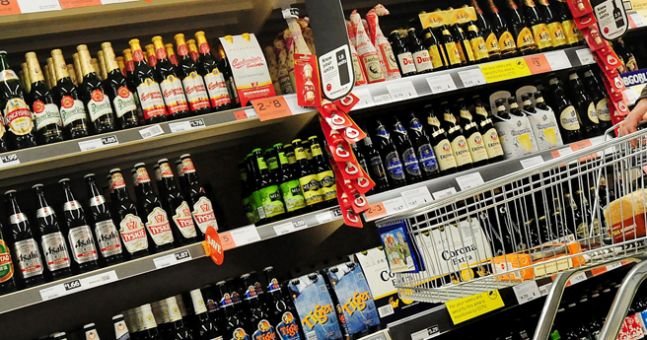 Despite some opposition from retailers, Cabinet was expected to push ahead with alcohol minimum unit pricing. But would it work here in Ireland? Political scientist Eoin O'Malley doesn't necessarily think so, and he joined Kieran on The Hard Shoulder.  Chris Luke, Consultant in Emergency Medicine in Cork, also gave his views, explaining that we need to try it for the sake of public health.
---
Is There Currently A Demand For Public Transport? Services Resume To Full Timetables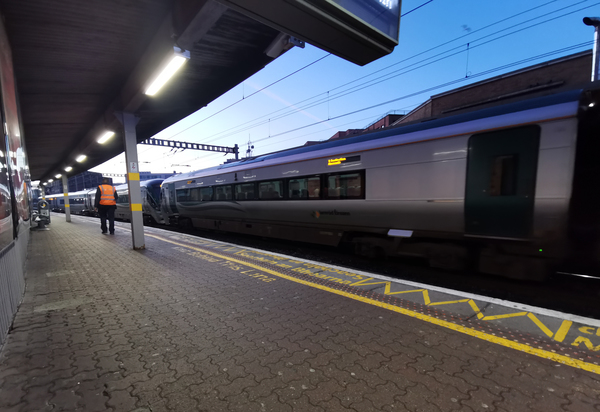 With the easing of restrictions, more and more people will be starting to move around the country. Irish Rail and Dublin Bus are returning to a full timetable tomorrow morning. Public transport is operating at a 25% capacity limit, until Monday the 10th of May when it increases to 50%. Reporter Josh Crosbie has been speaking to service providers, the drivers and the users to see what people can expect. Josh also finds out if there is an appetite out there for people to start using public transport again.
---
"Nobody should adopt a 'neutral' position on this..."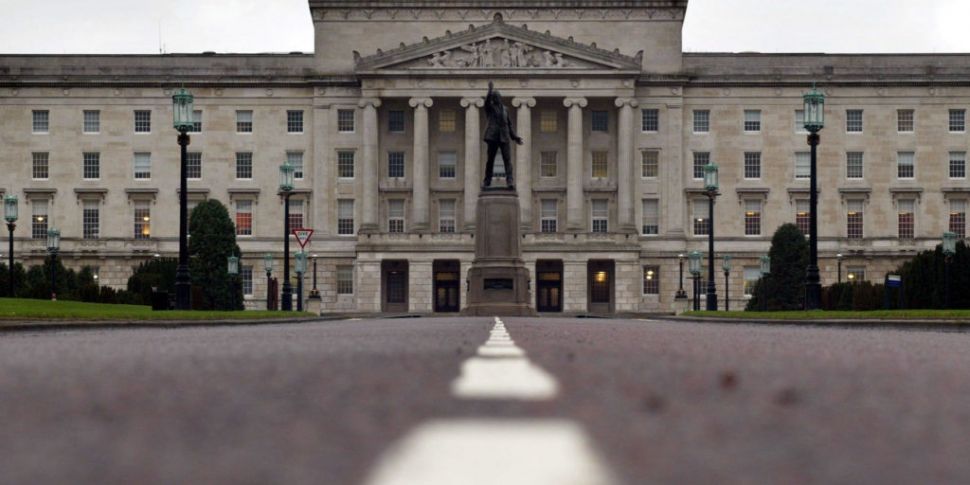 May 3rd is the 100th anniversary of the creation of Northern Ireland. Much like the day that the country was founded 100 years ago, there have been no massive celebrations or grand ceremonies to mark it. Indeed, the Queen has sent her "warmest good wishes" to the people of Northern Ireland. Ben Lowry, is the Deputy Editor of the Belfast Newsletter, and told David why he was 'appalled' by the modest reaction to the day, particularly by the UK.
---
Vicky Phelan on her cancer treatment in the US, and her new podcast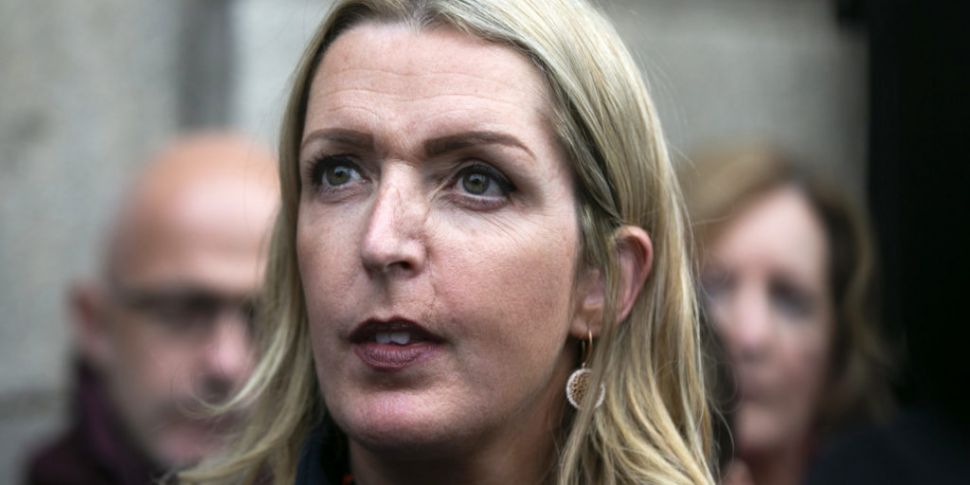 Women's health campaigner Vicky Phelan joined David on The Hard Shoulder to give an update on how treatment is going in the States, while also bringing news of her new podcast.
---
"A Sweet Is A Memory Of A Person You Love" Inside Of One Ireland's Remaining Sweet Factories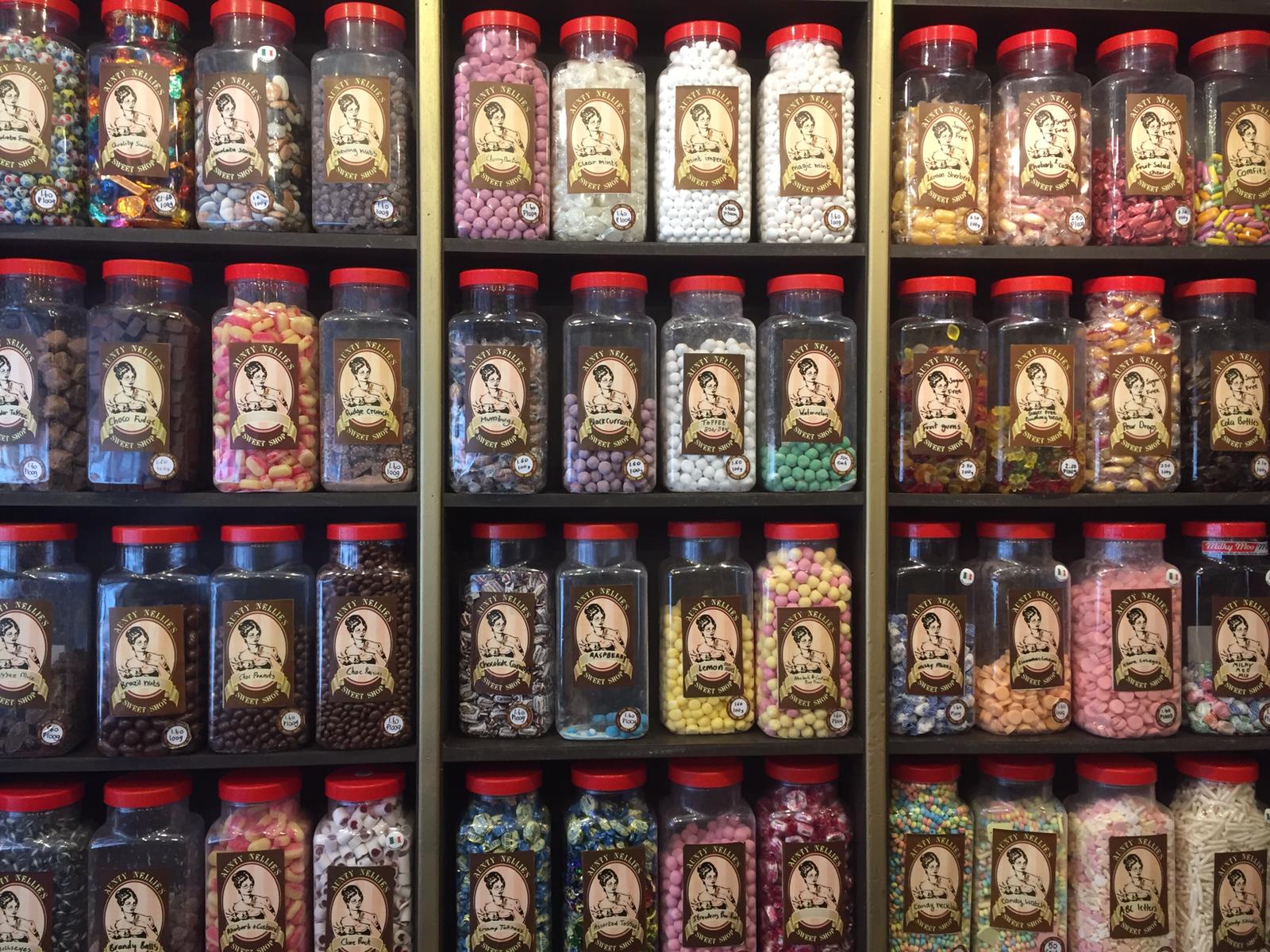 How popular are old-fashioned sweets? Reporter Josh Crosbie visited Ritchie's Mints factory in Inchicore in Dublin to find out how some of the classic Irish sweets are produced. 🍭I became Charlie for a day and got to visit a sweet factory 🏭 What are your favourite old-fashioned sweets?🍬 Hear how some of them are made at Ritchie's Mints, and find out the demand for nostalgic treats at @AuntyNellies on the @TheHardShoulder after 4:30pm. pic.twitter.com/ezPjOxCthA — Josh Crosbie (@JoshCrosbie3) April 30, 2021 Josh also visited Aunty Nellie's Sweet Shop in Temple Bar to f...
---
Can the Irish aviation sector recover?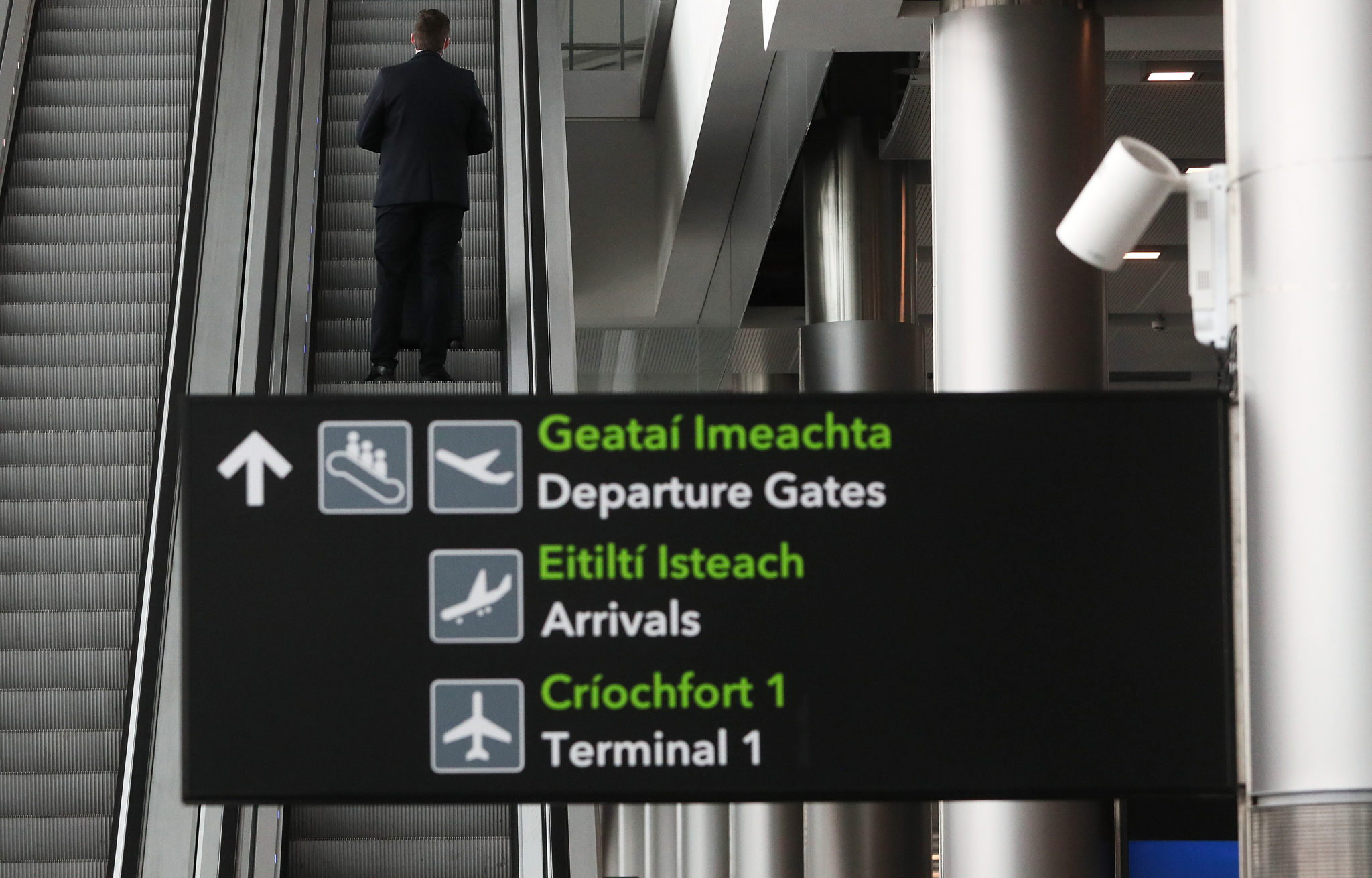 As the return to flying is finally being considered, we look at what is needed to support the industry. Can the Irish aviation sector be revived if services resume in July? Capt. Simon Croghan  of Recover Irish Aviation speaks to Mark Cagney about the impact of the last 13 months on the 143,000 jobs that are associated with the aviation industry, and calls for a clear, coordinated plan.
---
Should there be a full smoky coal ban in Ireland?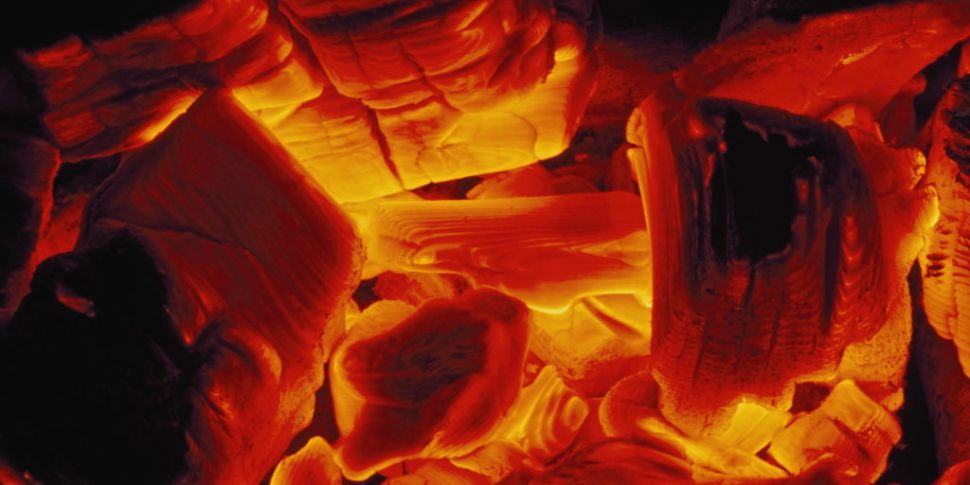 Fianna Fáil senators have brought new legislation, which would see the banning of the sale of smoky coal. Senator Timmy Dooley, who is Fianna Fáil's spokesperson on Climate Change introduced the Clean Air (Smoky Coal Ban) Bill 2021 into the Seanad today. He joined Mark on The Hard Shoulder to explain, while also joining the discussion was John Sodeau, who is Professor Emeritus of Chemistry at UCC.
---
"There's no 'Rock The Boat' in the church..."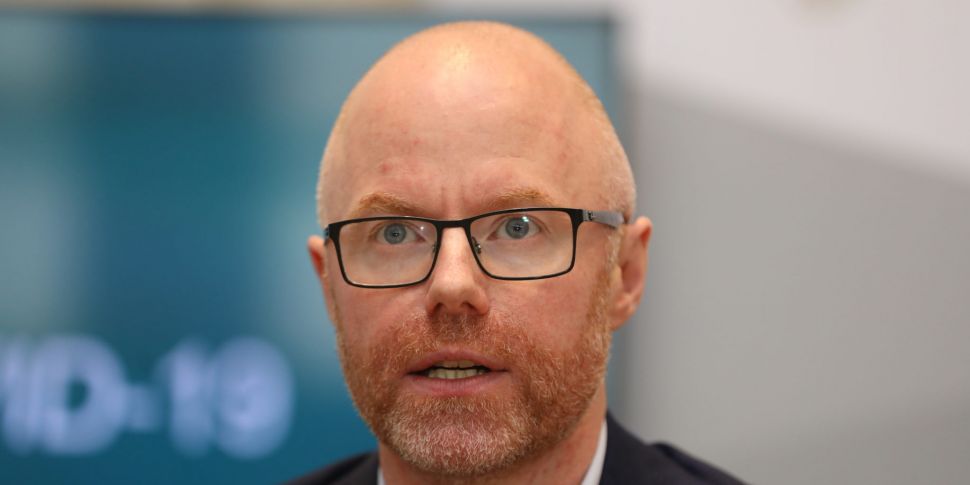 After the Taoiseach Micheál Martin addressed the nation concerning the easing of Covid restrictions over the next number of weeks, Minister for Health Stephen Donnelly joined Kieran on The Hard Shoulder to explain the reasoning behind the decisions that Government have taken.
---
Has cancel culture hit the publishing world?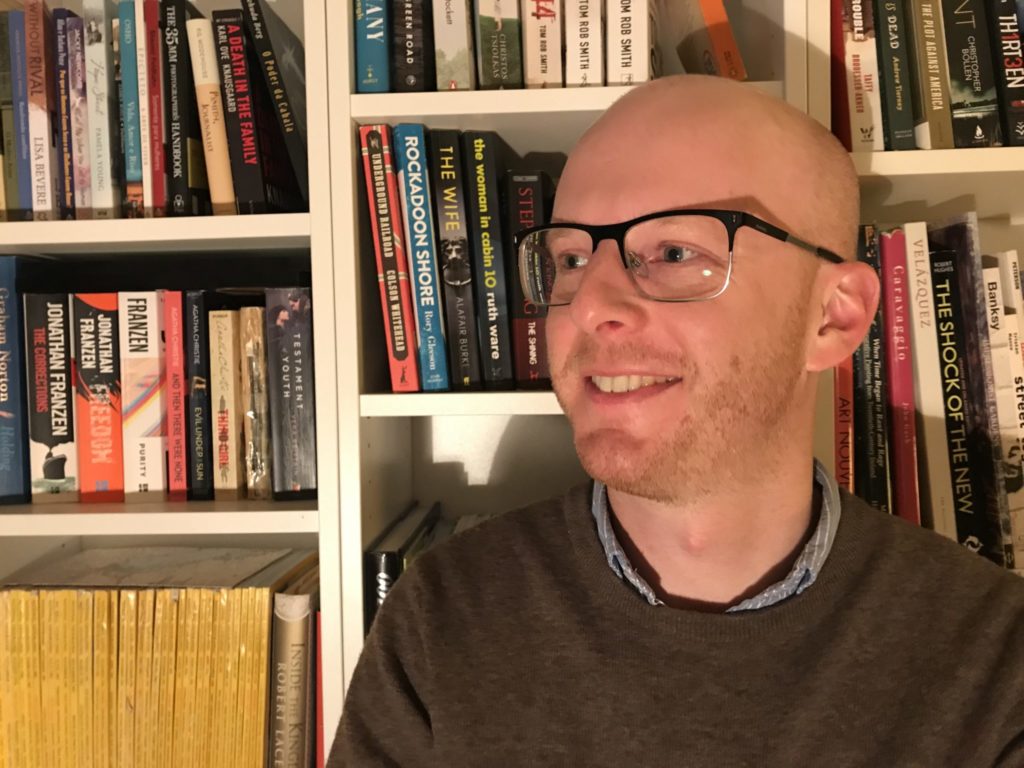 Simon Tierney has been taking a closer look at the publishing world. There's a growing furore over books being 'cancelled', in light of the campaign to get Simon & Schuster to cancel their book deal with former US VP Mike Pence. It comes after a few other cases whereby the publisher's plans have been challenged, sometimes by their own staff.
---
Returning to work after the loss of a loved one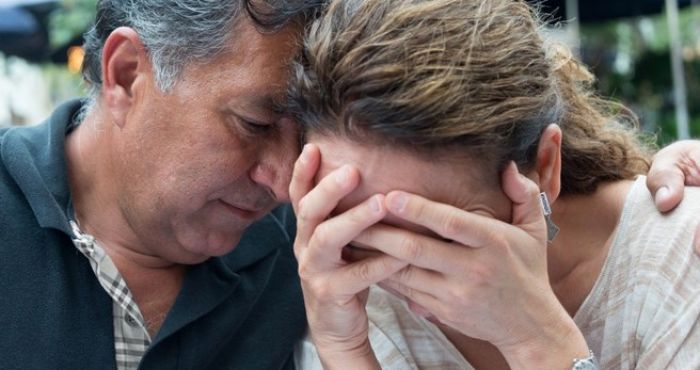 Going back to work after losing a husband or wife, or someone you loved dearly. can be difficult. Kieran spoke to bereavement counsellor Breffni McGuinness about how to get through it as well as possible.
---
"I'm as much a superfan as everyone else!" Line of Duty actress, Amy de Bhrún
The final episode of Line of Duty is on Sunday at 9pm on BBC. It's been a record-breaking season, with more than 15 million people tuning in mid-way through the series. Dublin actress Amy deBhrún plays Stephanie Corbett, the widow of undercover cop John Corbett. She spoke to Kieran about making the show during the pandemic, perfecting the Scouse accent, and her hopes for returning in season 7.
---
Joe Brolly on the DUP: 'They are caught in a time warp and they are disintegrating...'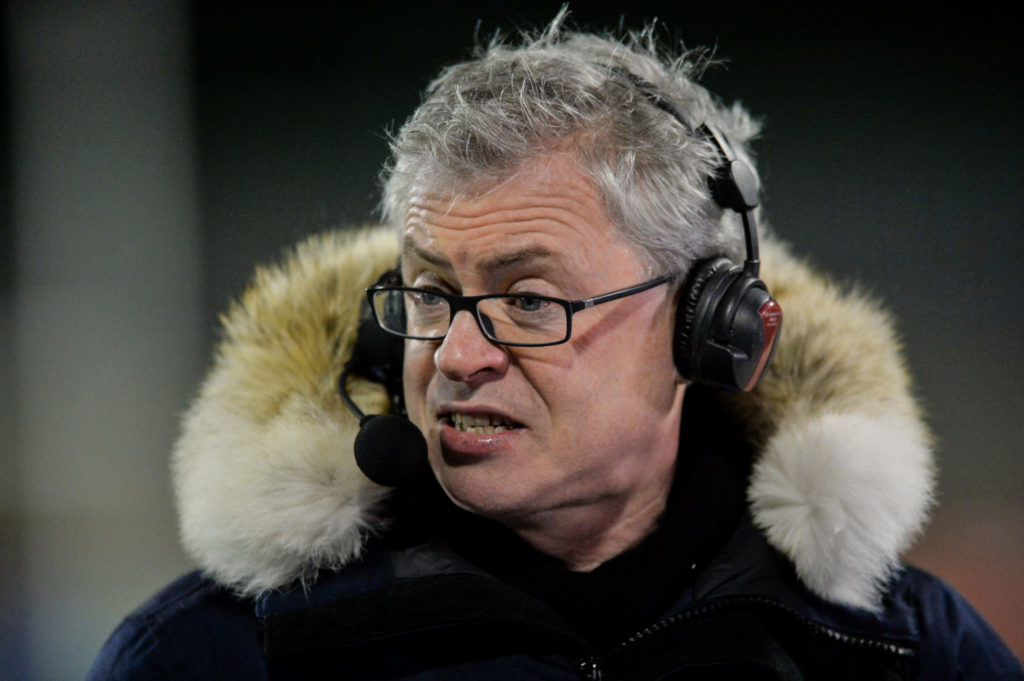 Arlene Foster has said she will step down as DUP leader and Northern Ireland's First Minister. This followed calls within the party in recent days for a leadership contest. Joe Brolly gives Kieran his reaction to the news and what it means for the DUP. Read more here: Joe Brolly: The DUP is 'caught in a time warp and disintegrating'
---
New Research Shows The Benefits Of Gossiping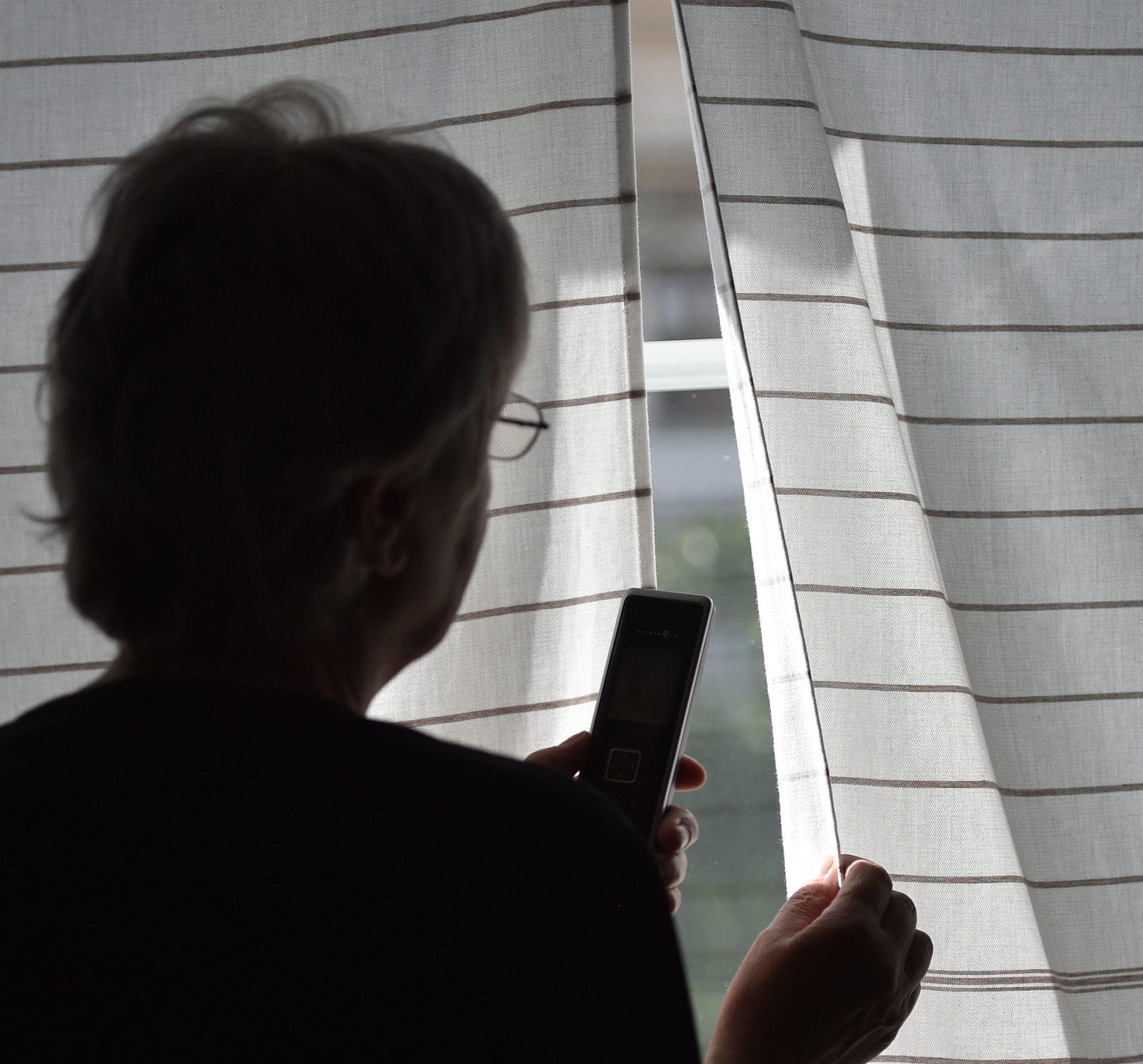 It turns out there can be benefits to gossiping. Researchers at Dartmouth College in the US have found that having a nosey chat with a friend is actually good for you. 🗣Researchers have found that gossiping can be good for us, and creates social connections. Hear from Eilish O'Carroll from @MrsBrownsBoys and @lscounselling on the art of telling tales and how it affects us on @TheHardShoulder in the next few minutes. pic.twitter.com/hoqjqDGZCB — Josh Crosbie (@JoshCrosbie3) April 28, 2021 Reporter Josh Crosbie has been looking into the art of telling tales and finds out why we get...
---
Mortgage arrears: should it be easier for banks to repossess homes?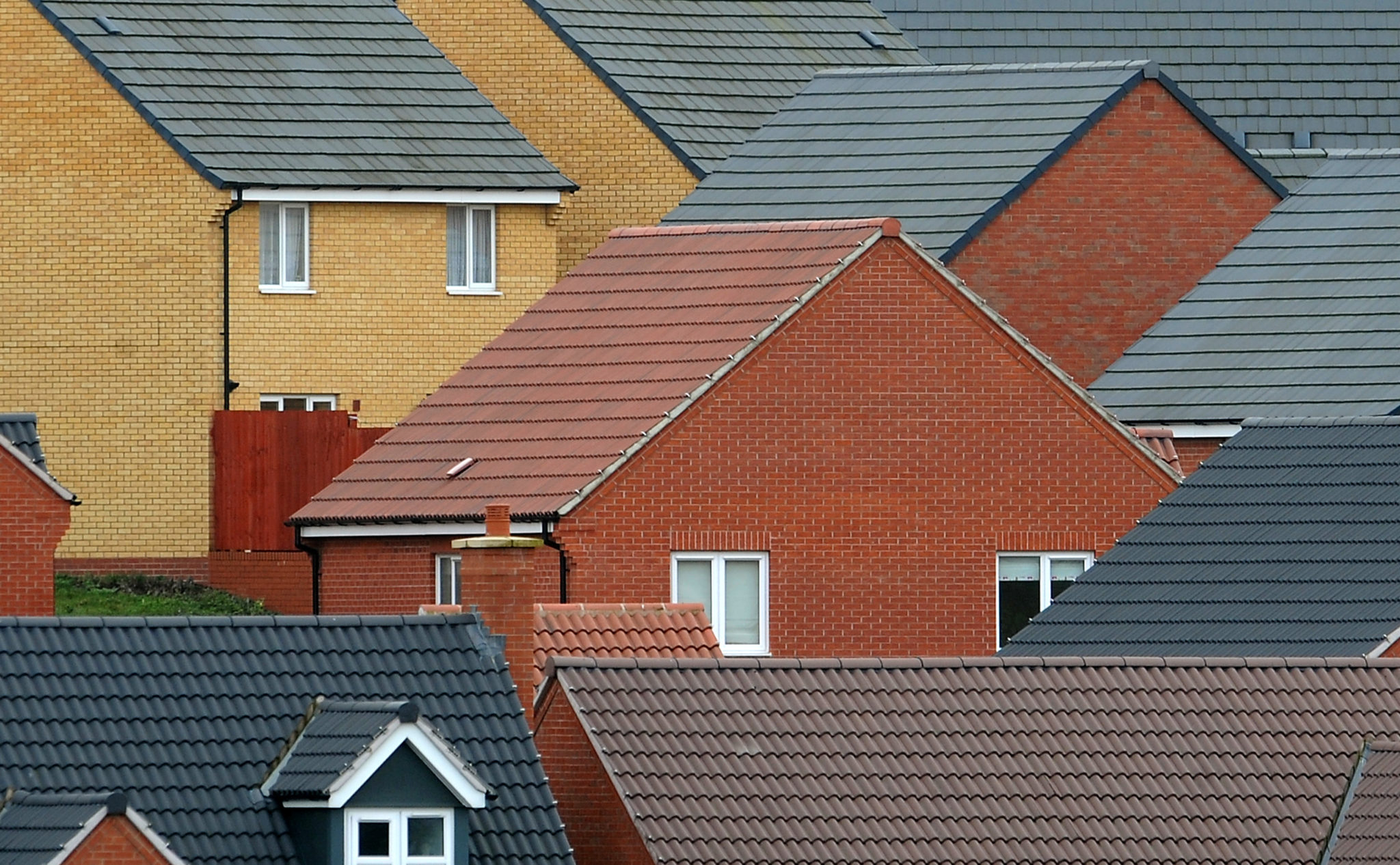 Brendan Burgess, founder of Askaboutmoney.com, joined Kieran to discuss the findings of a new survey from Bonkers.ie. The survey shows that over 50% of respondents would be in favour of making it easier for lenders to repossess homes when repayments are in arrears, as it would mean lower interest rates on mortgages overall.
---
Give Them A Voice: County Clare runs its own speech & language classes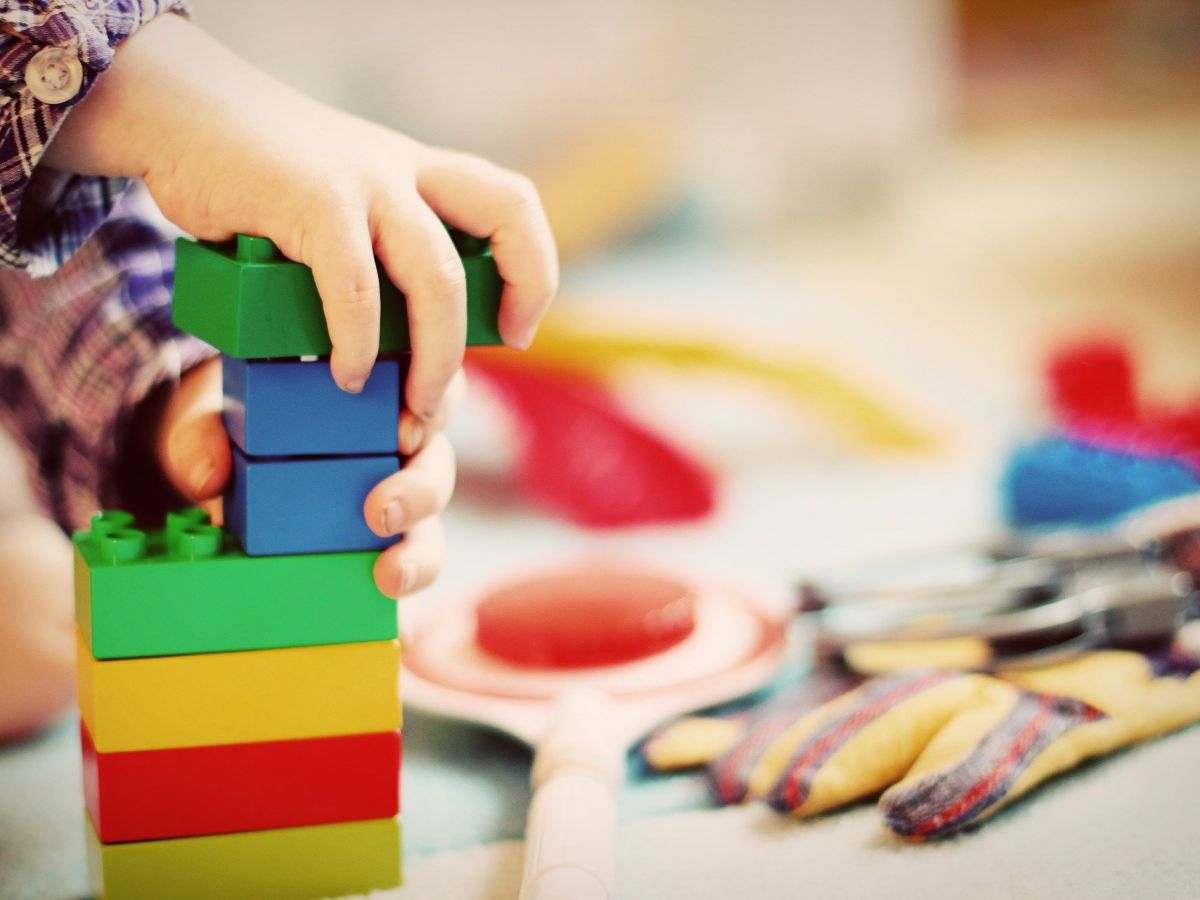 Kieran heard from the town in County Clare that has taken things into its own hands and now run its own speech and language classes for kids in the county.
---
"Let us practice our constitutional right..."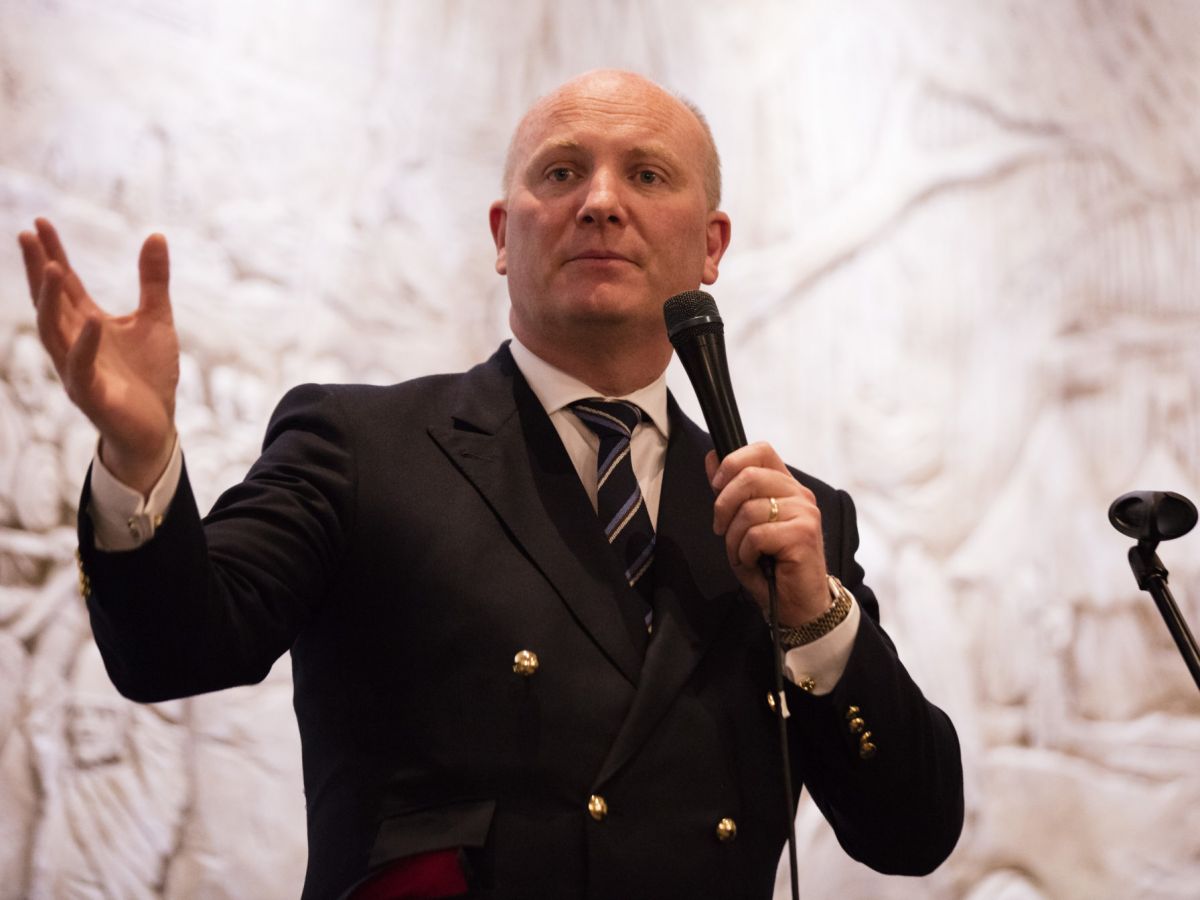 Businessman Declan Ganley joined Kieran on The Hard Shoulder to call for churches to be opened this weekend, as they continue to be closed in the midst of lockdown, with Independent TD Michael Healy Rae also weighing in.
---
Variable speed limits and gantries are on the way for the M50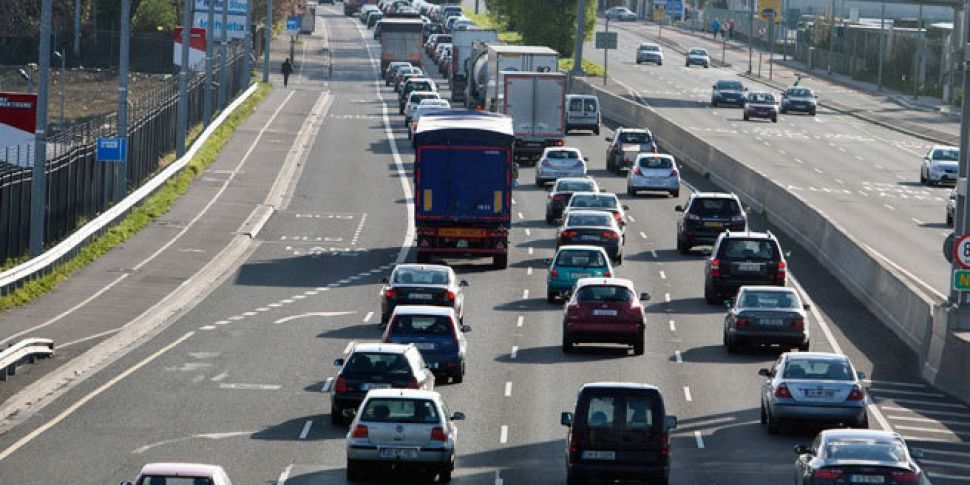 The M50 is set to become a "dynamic motorway" with variable speed limits determined by computer algorithms and the ability to close individual lanes and junctions using "Red X" signals on almost 100 overhead gantries. A publicity campaign telling drivers how to interpret and respond to the new system is to be launched in late June or July. Sean O'Neill is the Communications Director for Traffic Infrastructure Ireland, and he joined Kieran on The Hard Shoulder to discuss; as did Green Party MEP Ciaran Cuffe.
---
Face or Fable: The Five Second Rule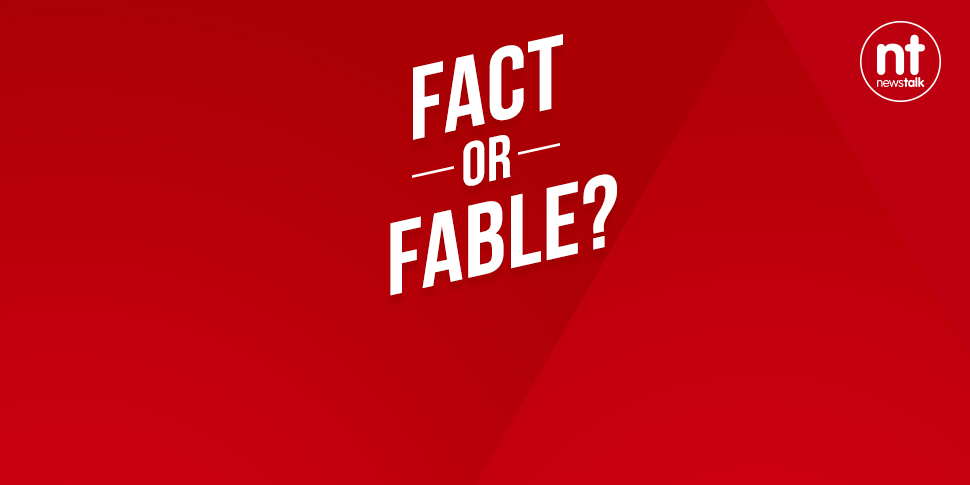 Off The Ball's Shane Hannon joined Kieran once again, this time to tell whether it's a fact of fable that there is a '5 second rule' when it comes to food falling on the floor.
---
''The church's teaching is very much still, that a family is mam and dad, not dad and dad"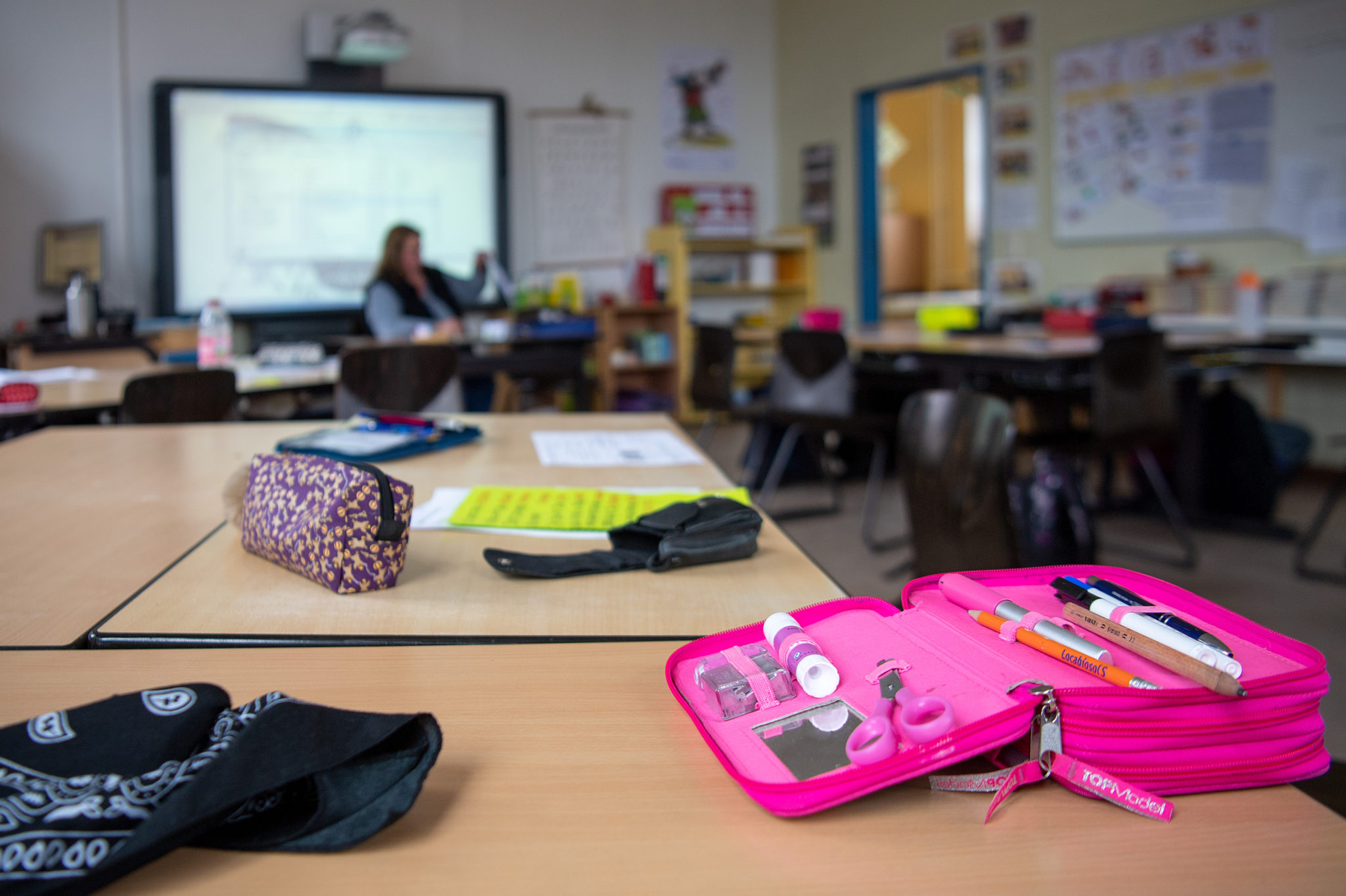 Senator Fintan Warfield joins Kieran Cuddihy to talk about his own experience of RSE classes and why he is opposed to the Irish Catholic Bishops' Conference 'voluntary resource' for primary schools.
---
''Our deliveries are going well and we are very confident that things are going well''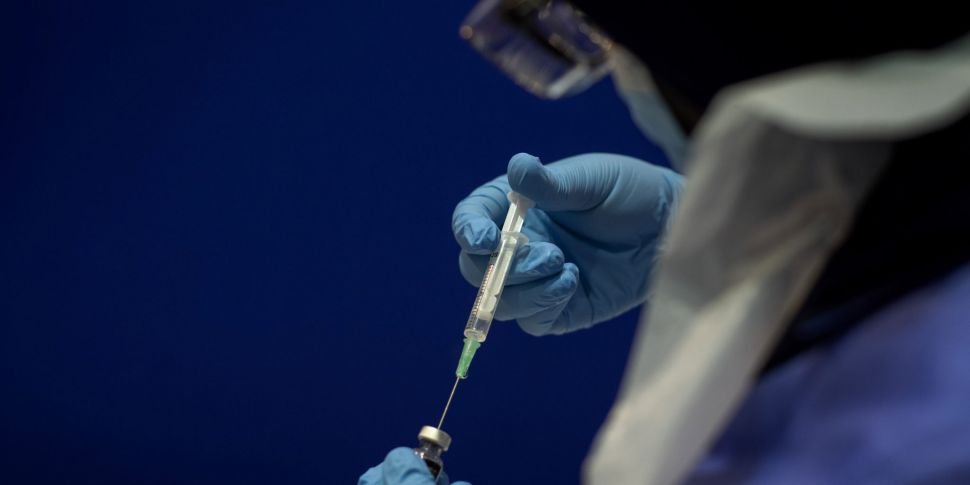 Today there was plenty of news regarding Ireland's vaccine rollout; NIAC have given their advice on the Johnson&Johnson and AstraZeneca vaccines In addition, pregnant women have been assured when it is safe to get the vaccine Evidence also shows that a single dose of Pfizer or Moderna will offer the same protection, as receiving a second vaccine would offer Joining Kieran was the Minister of State for Public Procurement and eGovernment, Ossian Smyth to discuss this.
---
Can Government follow through on the Citizens' Assembly recommendations on gender?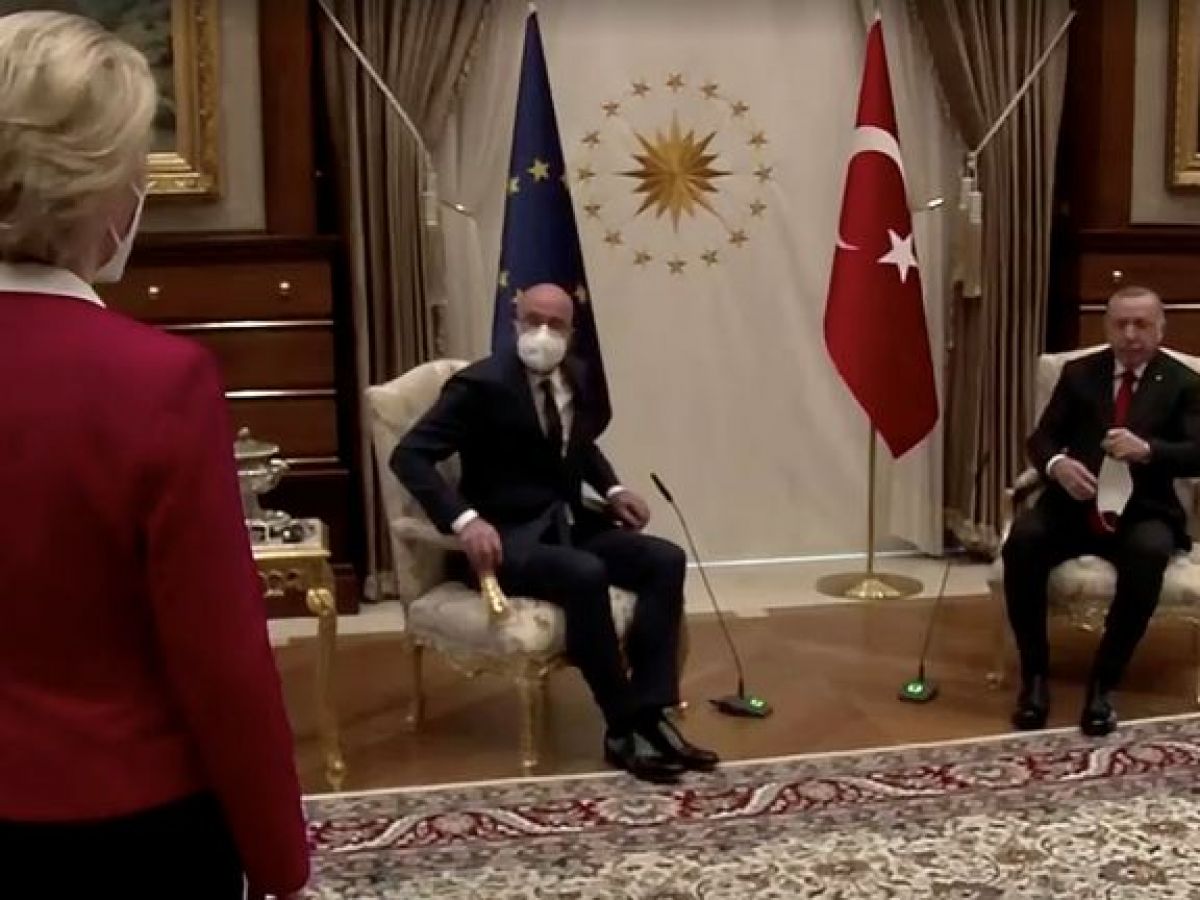 The constitutional clause on women's place being in the home should be replaced by a recognition of the value of care within the home and the wider community. That's the call from the Citizens' Assembly on Gender Equality, whose 99 members delivered 45 recommendations on Saturday. The Assembly is calling for widespread changes to Irish society, hoping to modernise the Constitution, achieve better gender equality in politics and leadership, introduce gender quotas on boards of private businesses, and take action on domestic, sexual and gender-based violence. Is it past time for these changes? And how soon before we're likely to see t...
---
Should we all have personal air travel quotas?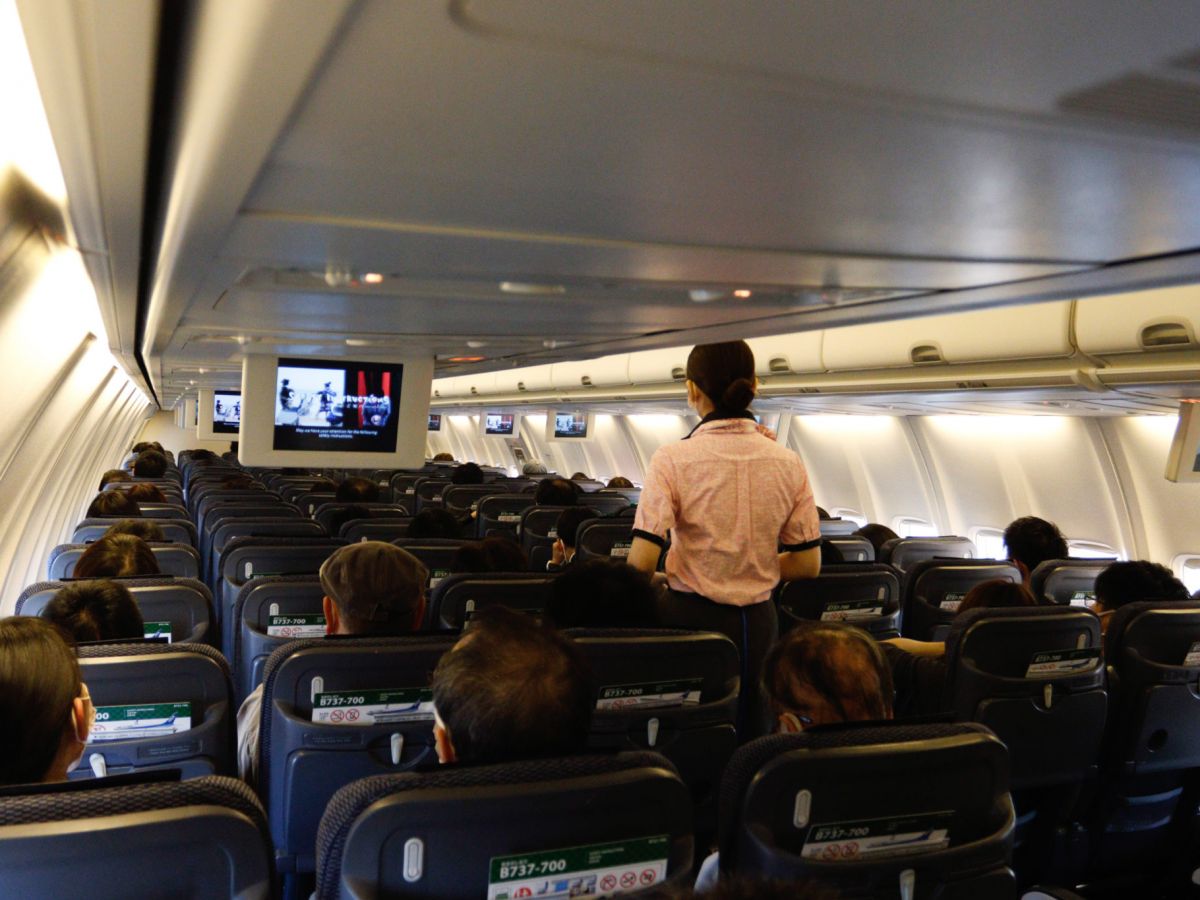 Ahead of the national elections in September, the Green Party of Norway has come out fighting against the aviation industry, calling for an introduction of personal quotas for air travel. It is arguably the most drastic and controversial of their proposals. But is it a drastic idea that might help solve the big problem of our collective carbon footprint? Eoghan Corry is the Editor of Air & Travel Magazine John Gibbons is an environmental journalist and commentator.  They joined Kieran on The Hard Shoulder to debate whether they are a good idea.
---
"Covid Solidarity Tax" should pay for pandemic supports - Bríd Smith TD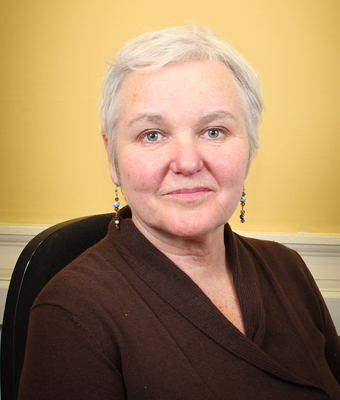 Bríd Smith, People Before Profit TD for Dublin South Central, joined Kieran to discuss the proposed transition of workers from the pandemic unemployment payment from June
---
DEIS school set to lose a teacher under new regulations.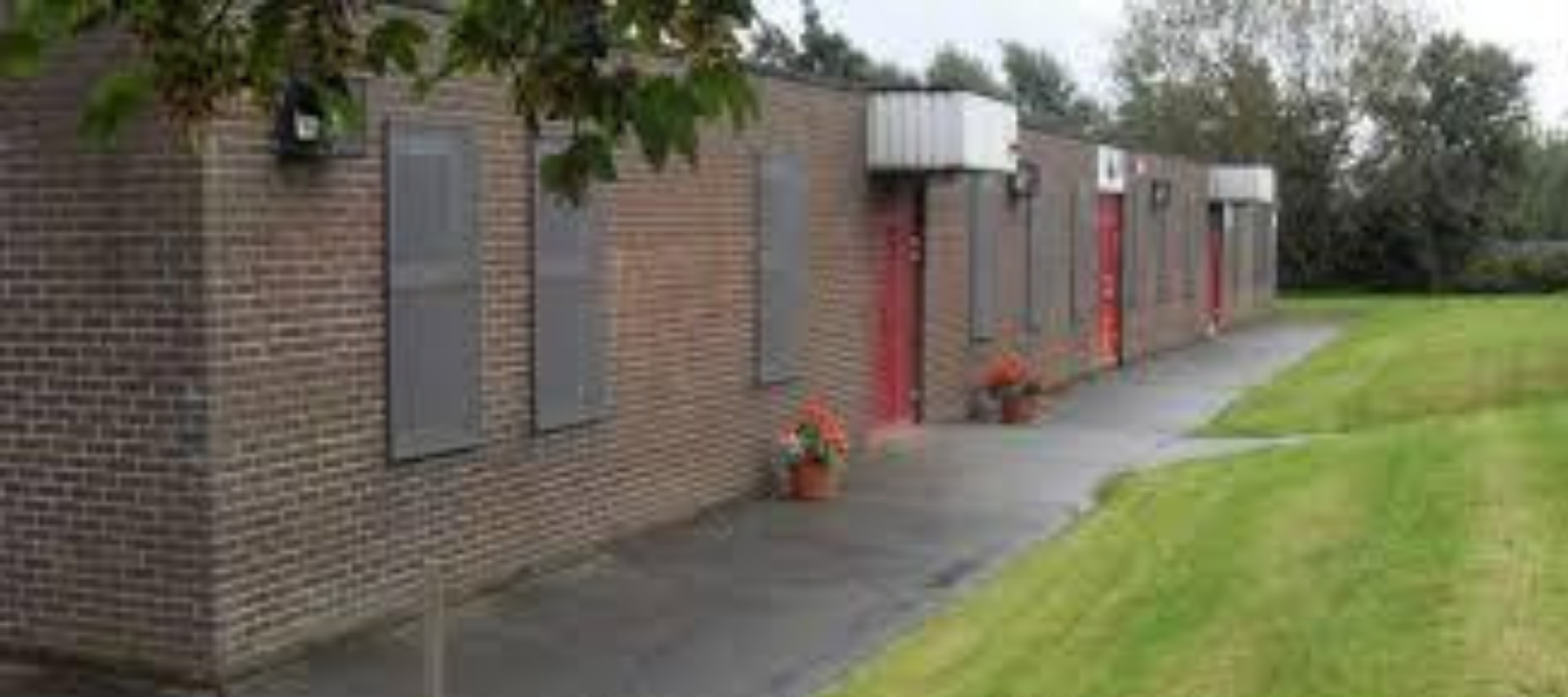 Eoin Daly, principal of St Malachy's Mixed National School in Finglas, told Kieran why his school is set to lose a teacher in the new year.
---
"It's good to get out." Youth sport training back as Level 5 eased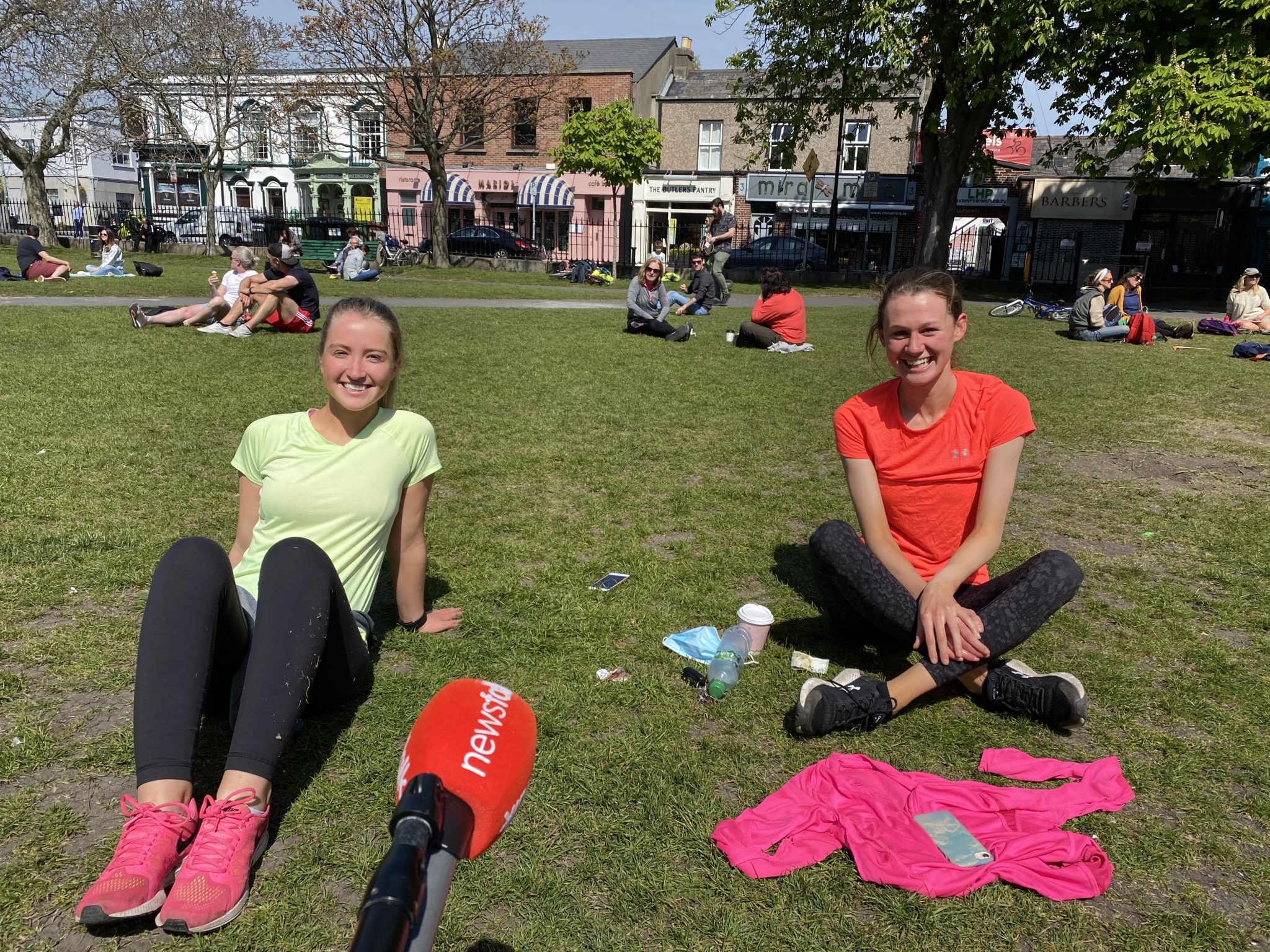 Today there has been more easing of Level 5 restrictions. Sport pitches, golf courses and tennis courts, zoos and heritage sites reopened today. Under 18 non contact training in pods of 15 started up again. Our reporter Henry McKean hit the tennis courts and cricket clubs at Railway Union Sports grounds Soundymount Dublin. Henry McKean also met manager of the Bernard Shaw Pub, Chris Raymond in Phibsborough Dublin who have an idea to encourage people to fill a bag of rubbish to get a free takeaway pint on the Royal Canal.
---
Should the Catholic Church be involved in sex education in primary schools?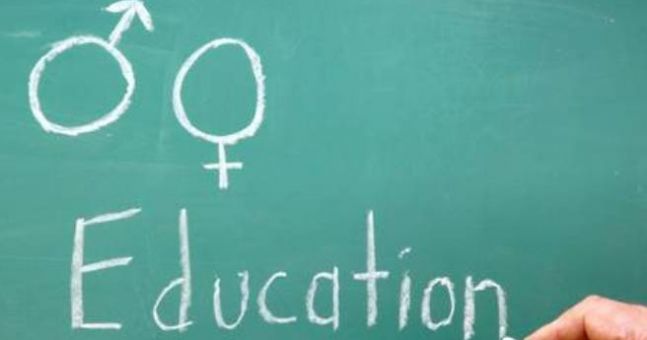 A new sex education programme for Catholic primary schools which describes sex and puberty as a "gift from God" has been released. 'Flourish' is a relationships and sexuality education programme, and has been developed by the Irish Bishops' Conference for junior infants to sixth class. Is this sort of material a good idea for schools around the country; where 90% are of a Catholic ethos? David Quinn is Director with the Iona Institute, and Jen Hogan is a journalist and columnist.  They joined Kieran on The Hard Shoulder to discuss what might be best for schoolchildren around the country.
---
BBQ top tips with chef Gary O'Hanlon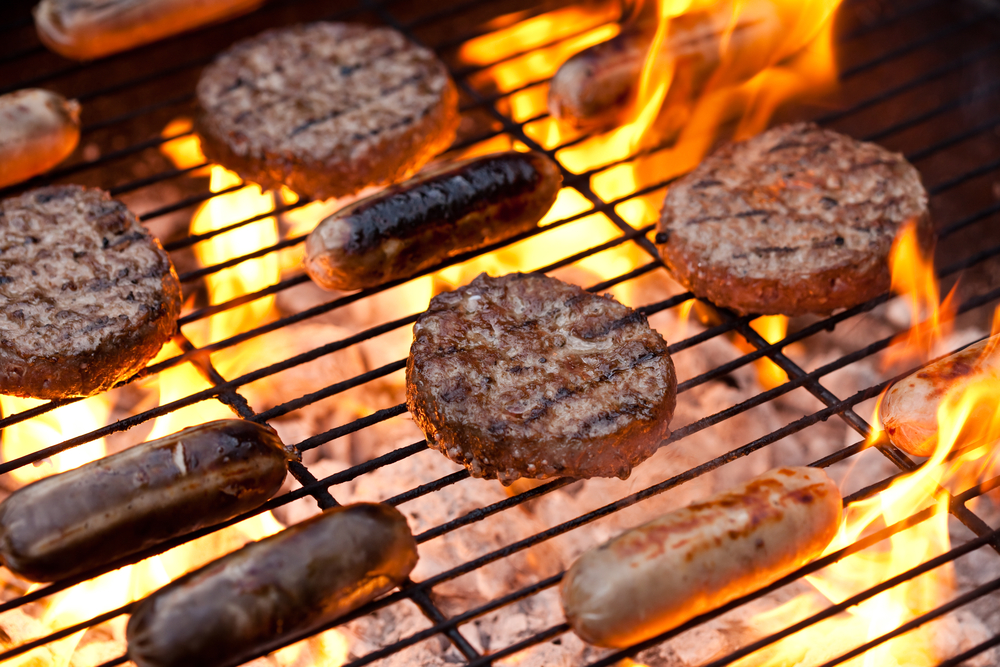 It's Friday, the sun is out, and for many this can only mean one thing: BBQ time! Award-winning chef Gary O'Hanlon joins Kieran to give us some BBQ tips. 
---
Working remotely abroad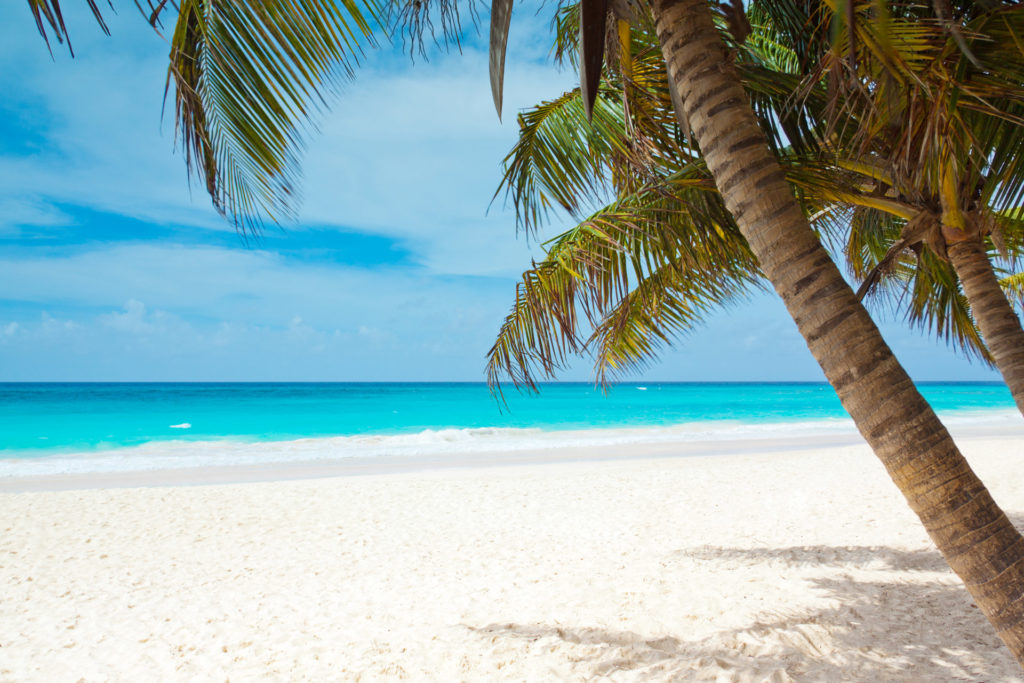 When the pandemic hit last year, digital entrepreneur Jamie White began working from home in Ireland. Soon, he realised that he could be doing the exact same work from anywhere in the world. So he chose Bali, and has been working there ever since, enjoying 30C sunshine and a different pace of life. He shares his experience with Kieran Cuddihy.
---