Subscribe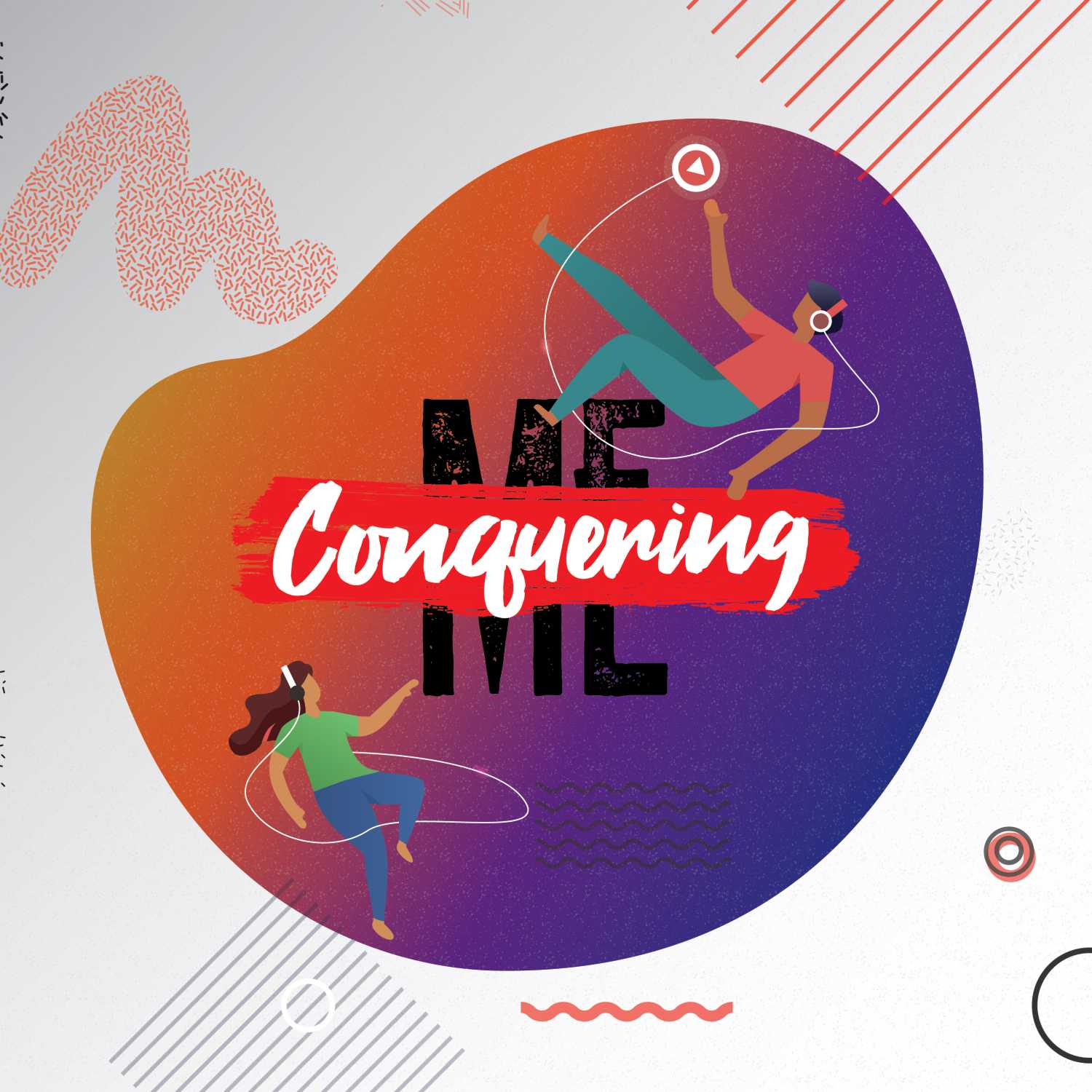 Have we become an era of believers that just survive and not thrive? Have we decided to be truly free is much harder than living in our trauma and immense amount of judgement? Weekly, let's go on this journey together as you and I explore the joys of developing a personal relationship with Christ, so we may live a life full and as conquers! God has created us to be Conquers and not just Survivors. Philippians 4:13 says " I can do all things through Christ who strengthens me". Let's Go!!
THIS is YOUR job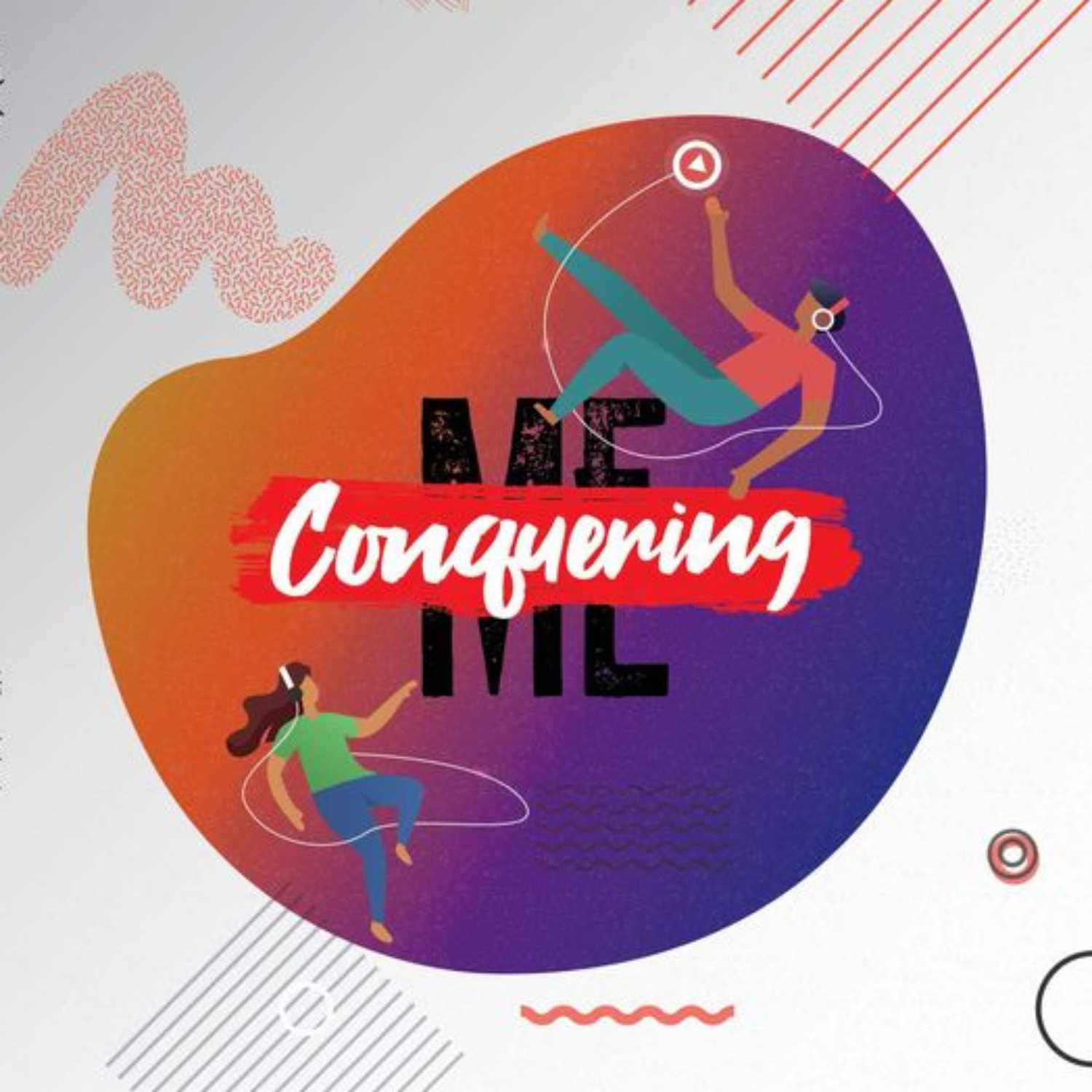 Today's episodes we will talk about an area that is often kept quiet regarding us as believers. I'm not quite sure why we don't discuss this requirement of us as believers but we need to. We need to step body to the throne of God's grace asking for wisdom on how to walk in "this" role correctly. What I am I speaking of? Teaching!. We are all require in some form or another to teach one another and especially the next generations the ways of God. You and I can't be complacent in this role again. It"s time...
---
You ARE chosen!!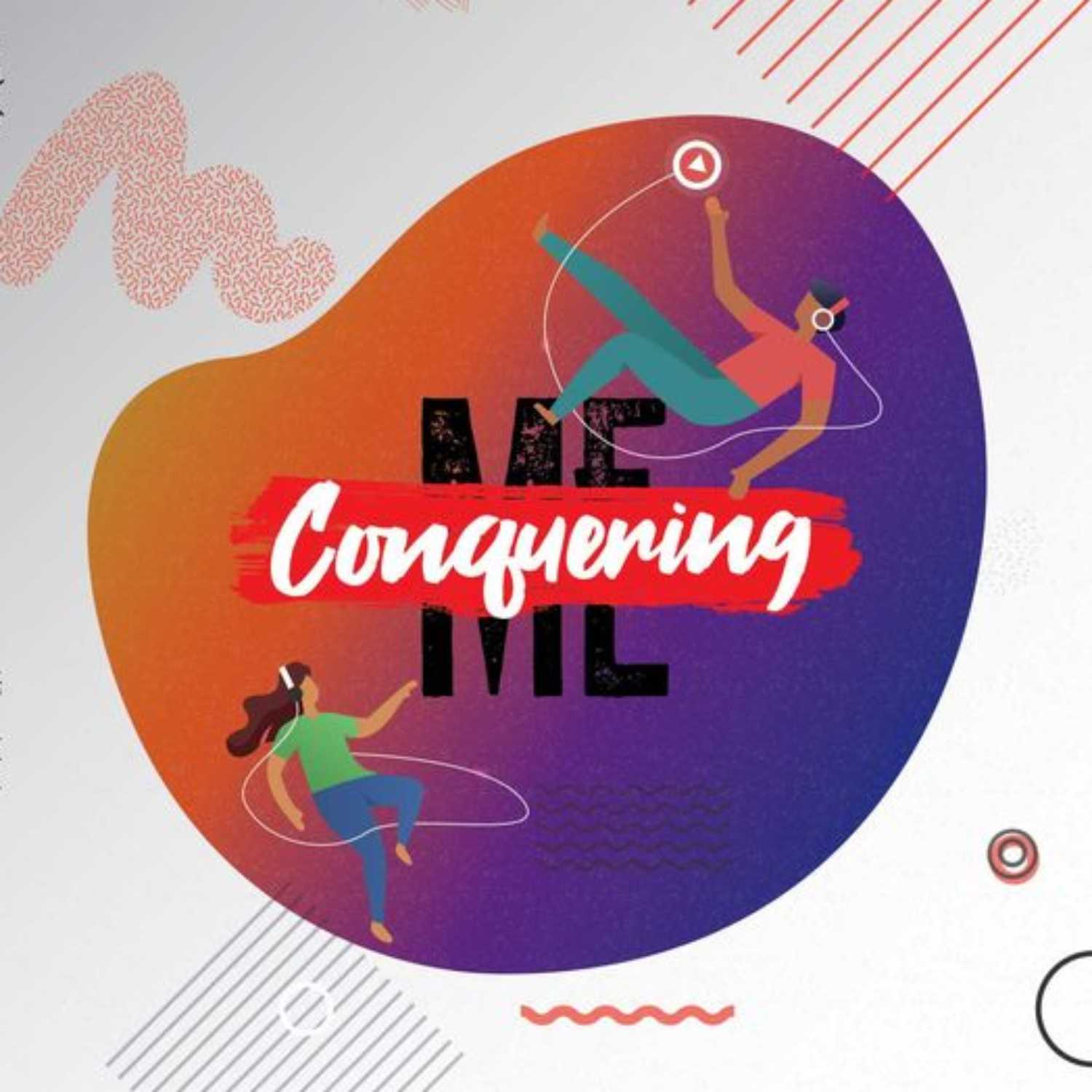 Today's episode we will dive into what you have been chosen to do. We often ask the question what is our purpose or God what are you calling me to do? There are tons of videos or blogs that will give you a step by step process on finding that answer but I would like for us to take a moment to understand what we have been truly called to do! Let's talk Scripture reference: all are read from the Amplified version
1 Corinthians 13John 13:34Matthew 5:43-452 Peter 3:15Romans 5:5Philippians 4:13
---
Give thanks for the annoying stuff.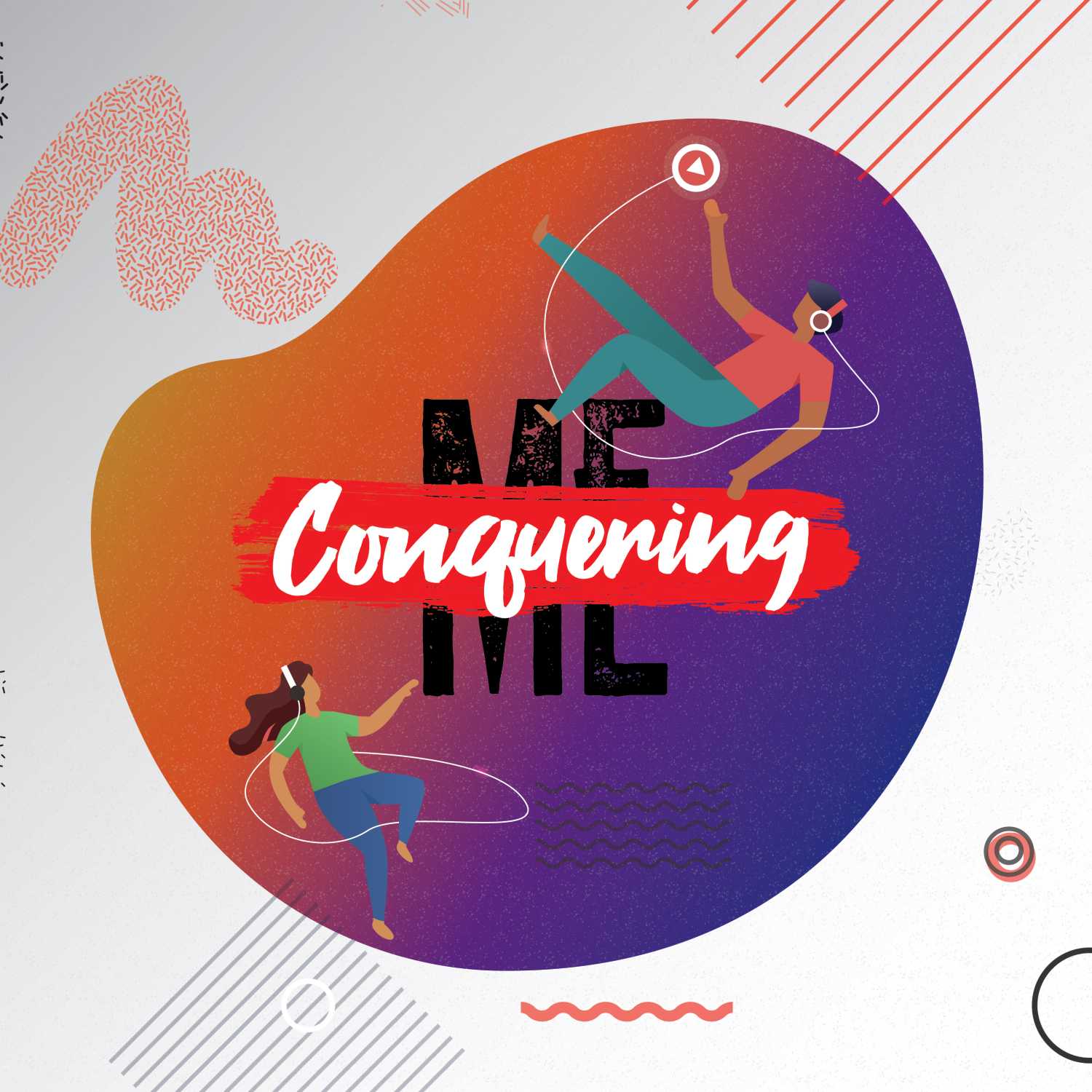 We all have to deal with some level of foolishness that will irritate us but it's a[art of living. None of us will avoid experiencing an annoying moment or person. But have you ever said Lord I thank you in this moment? Hmm?? Let's discuss what 1 Thessalonians 5:16-18 says about giving thanks in all circumstances. Subscribe for new episodes. and visit www.conqueringme.co to join the community.
Thessalonians 5:16-18Philippians 4:8Isaiah 61:3
---
How to Make Room for God- Interview with Author Willie Wynn Jr. Part 2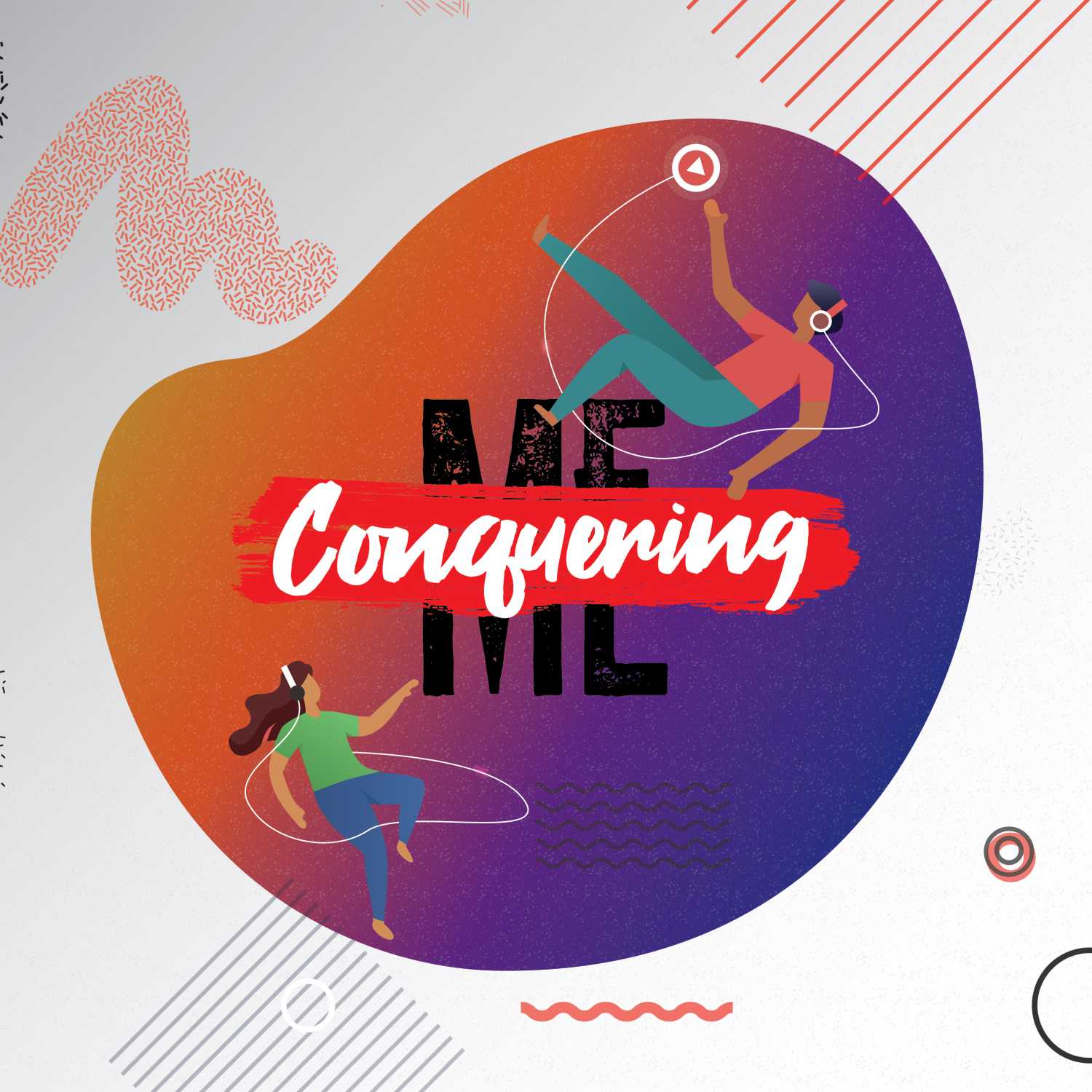 We are continuing our conversation with Author Willie Wynn Jr. answering the question "How to make room for God?" Sometimes we don't know what we need to make room for until we feel a void or we are holding on to un-forgiveness. Jesus tells us in Revelation 3:20, Behold, I stand at the door, and knock: if any man hears my voice, and open the door, I will come into him, and will sup with him, and he with me.
Let's continue our conversation of making room for God so that he can dine with us.
...
---
How to Make Room for God? Interview with Author Willie Wynn Jr. Part 1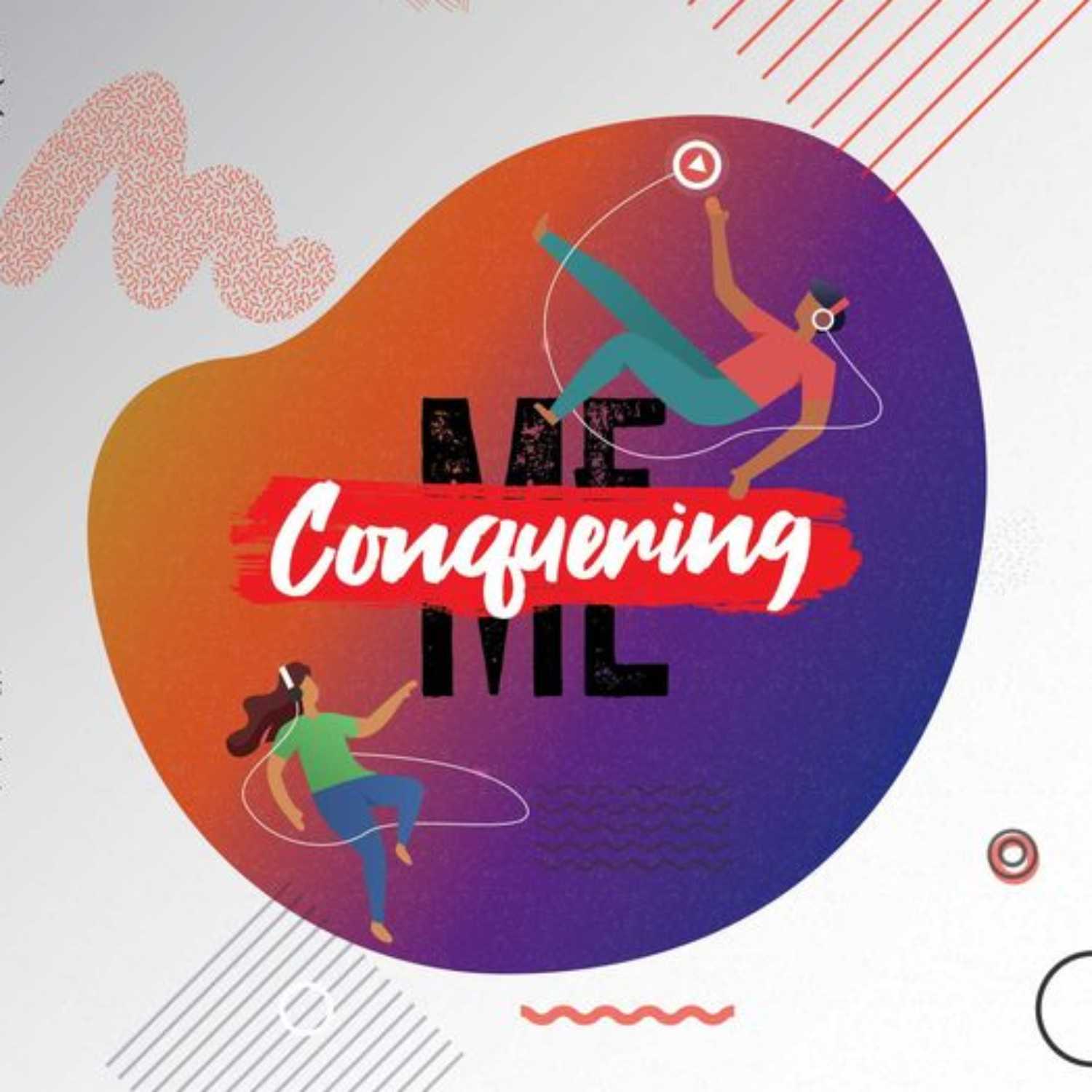 How to make room for God? Sometimes we don't know what we need to make room for until we feel a void. That void can only be filled by God himself. Today, we're talking to a good friend of mine, Willie Wynn Jr, the author of "How to Make Room for God?". This is a must-have book that will bless your life and cause you to evaluate your relationship with God.
Go to conqueringme.co to purchase your copy today!
---
It's Prayer Time! Spiritual Warfare part 7"Let's Pray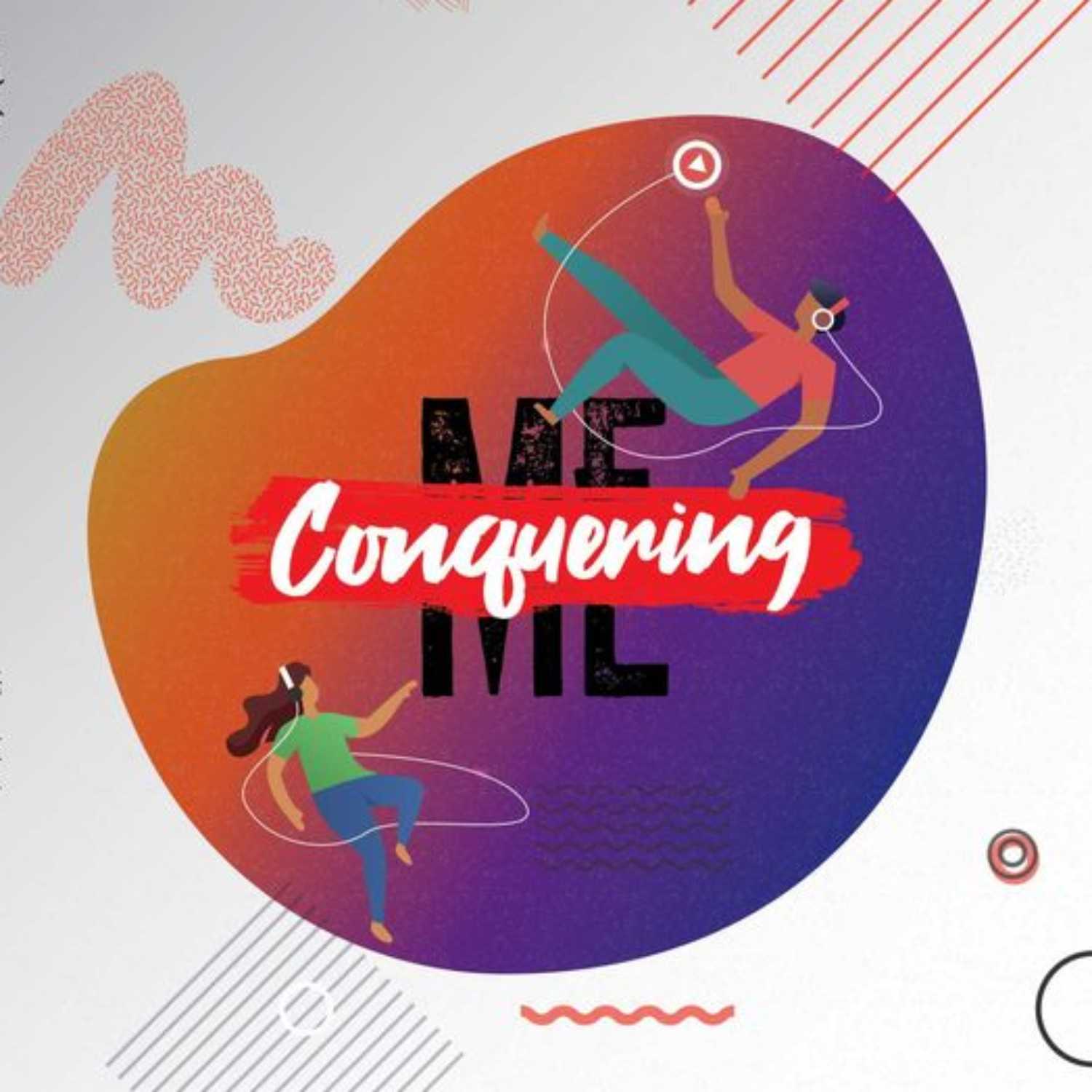 As we wrap up this series, I want to solidify everything we have discussed with prayer. The last verse of Ephesians 6:10-18 says, 18 And pray in the Spirit on all occasions with all kinds of prayers and requests. With this in mind, be alert and always keep on praying for all the Lord's people.Spiritual battle is not just on Sundays but it is a day to day fight that God has already won. We have to remind ourselves that we are victorious through Christ Jesus this is why we put on the whole armor of God. Let's pr...
---
Pick up your sword! Spiritual Warfare, part 6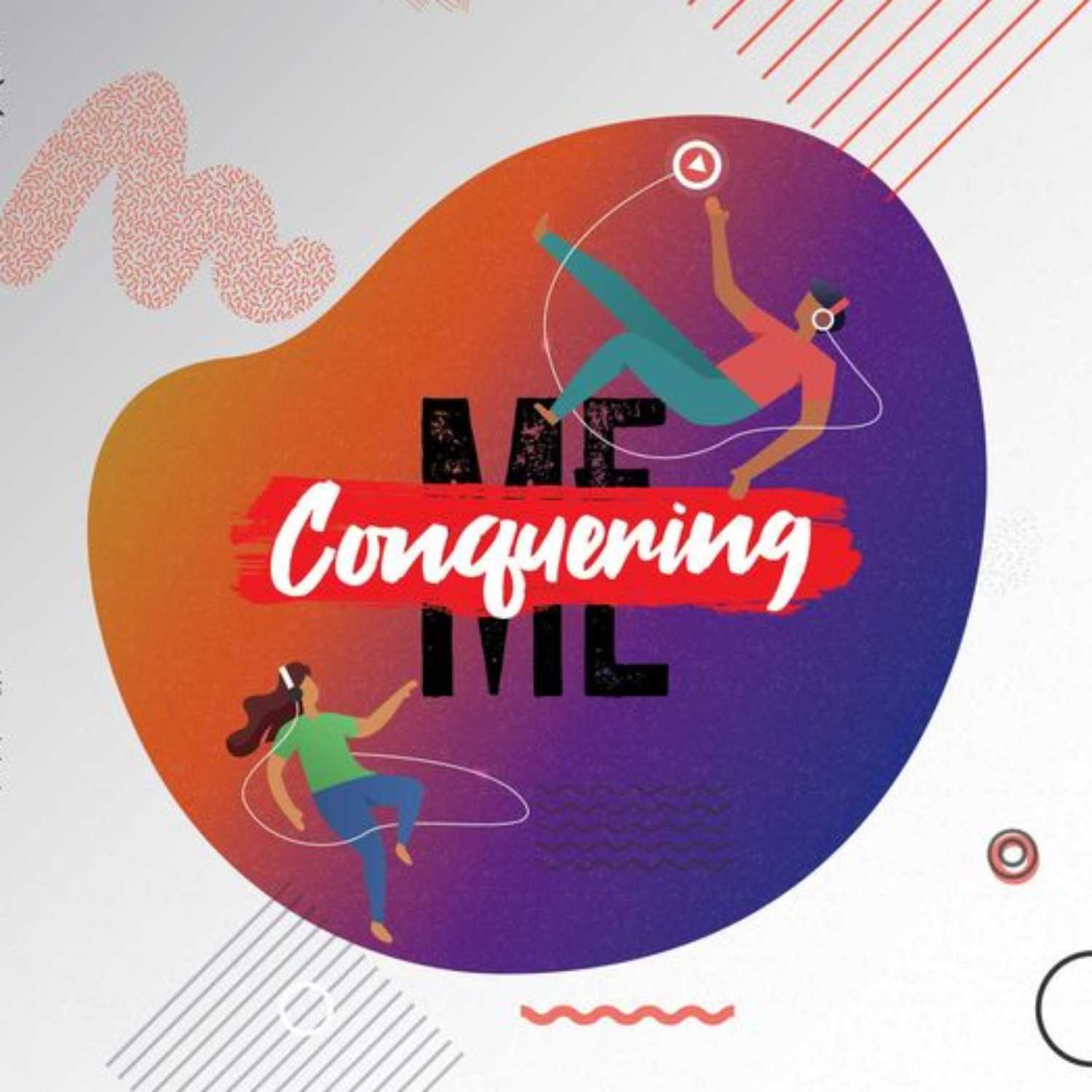 The word of God is a lamp unto our feet and a light unto our path (Psalm 119:105). It is a sure foundation that we can build our lives upon (2 Timothy 3:16). When we neglect the word of God, we are neglecting the very thing that has the power to change our lives. The word of God has the power to convict us of sin, to teach us truth, and to lead us in righteousness (Psalm 119:9-11). It is living and active, sharper than any two-edged sword (Hebrews 4:12), able to convict us of sin and dispel our self deception.God's word...
---
Don't Fall for any Gospel: Spiritual Warfare part 5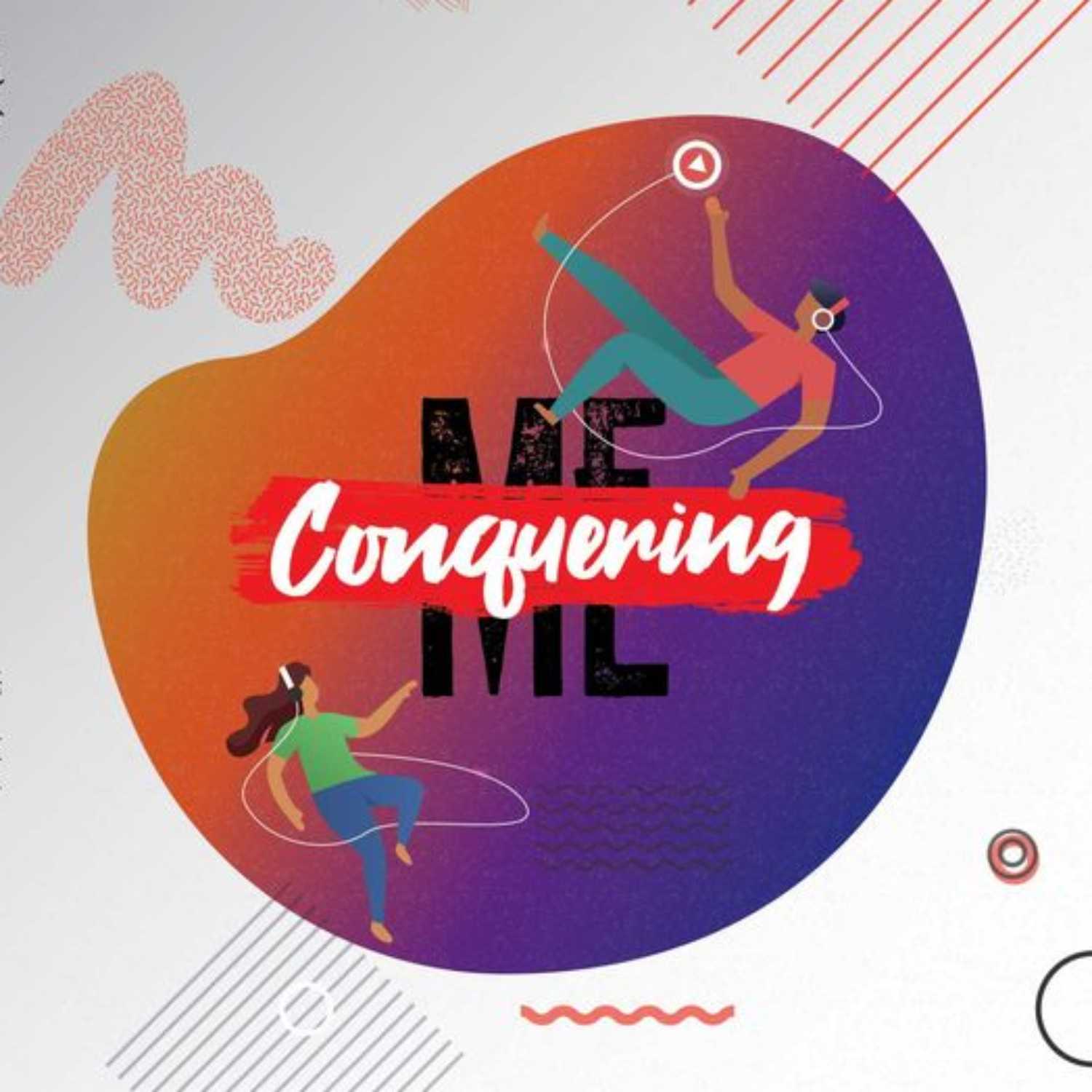 Gotquestions.org says this The "peace shoes" that God supplies His soldiers have two purposes: defensive and offensive. In order to defend ourselves against the "flaming arrows of the evil one" (Ephesians 6:16), we must have confidence of our position in Christ. We must stand firm in the truth of God's Word, regardless of how terrifying the circumstances may be (1 John 5:14). We must understand grace without abusing it (Romans 6:1–6), remember that our position in Christ is not based on our own abilities or worthiness (Titus 3:5), and keep our belt of truth and breastplate of righteousness securely fastened (2 Timothy 1:12).When Satan attack...
---
Spiritual Warfare: Fighting with God- Just Stand part 4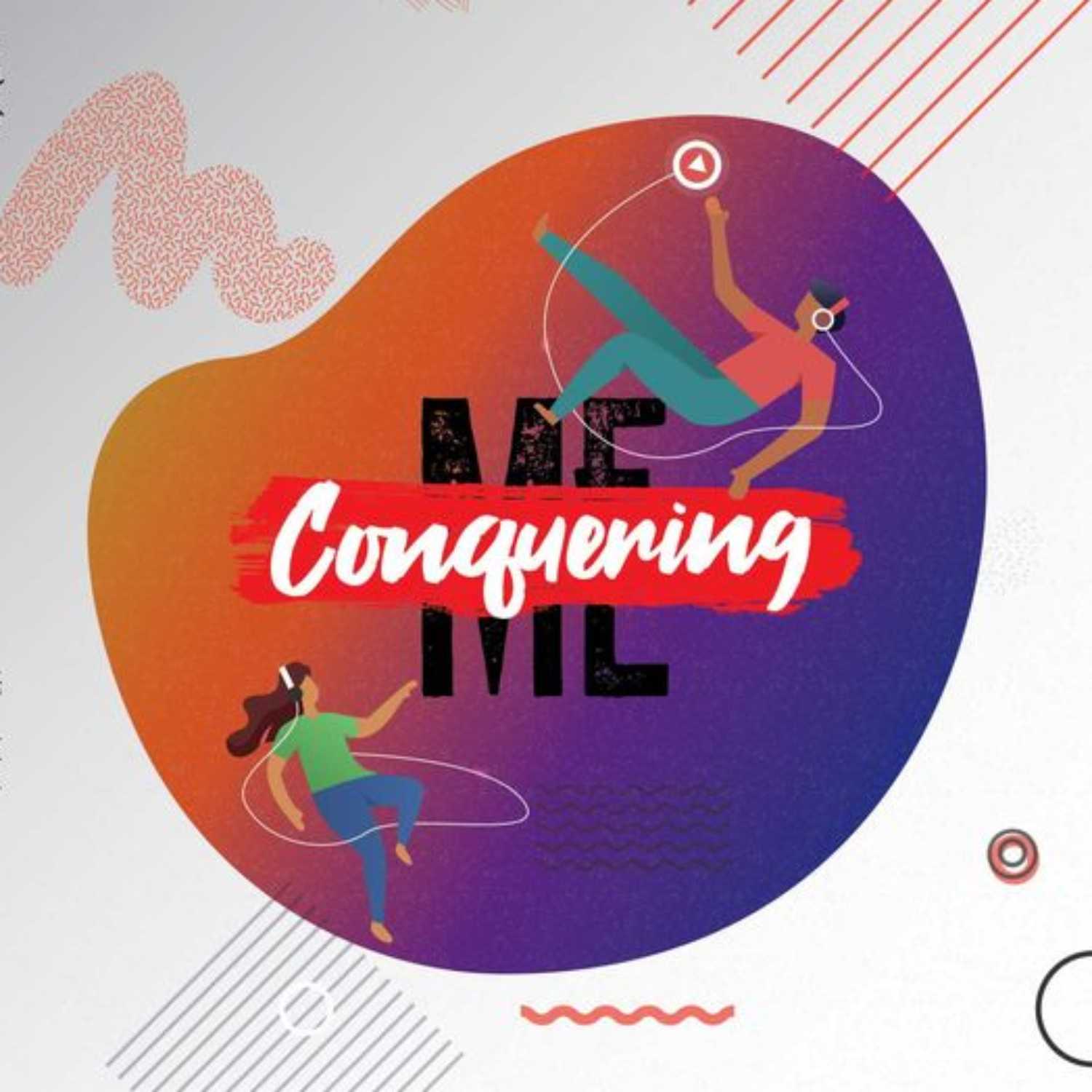 Have you ever stood for a long time without a break? What happened? Did your knees, feet or back begin to ache? Did it become not only physically uncomfortable but mentally? Did you become irritable, frustrated or down right mean? Some people can stand in one position for a long time without any problems. Maybe they are in great shape or have a great mental fortitude. Standing in our faith in half the battle in our Christian walk. Standing is majority of our spiritual fight. Enduring word says ii. God gives the Christian a glorious standing to maintain by...
---
Fighting With God: Questioning the "familiar" : Spiritual Warfare part 3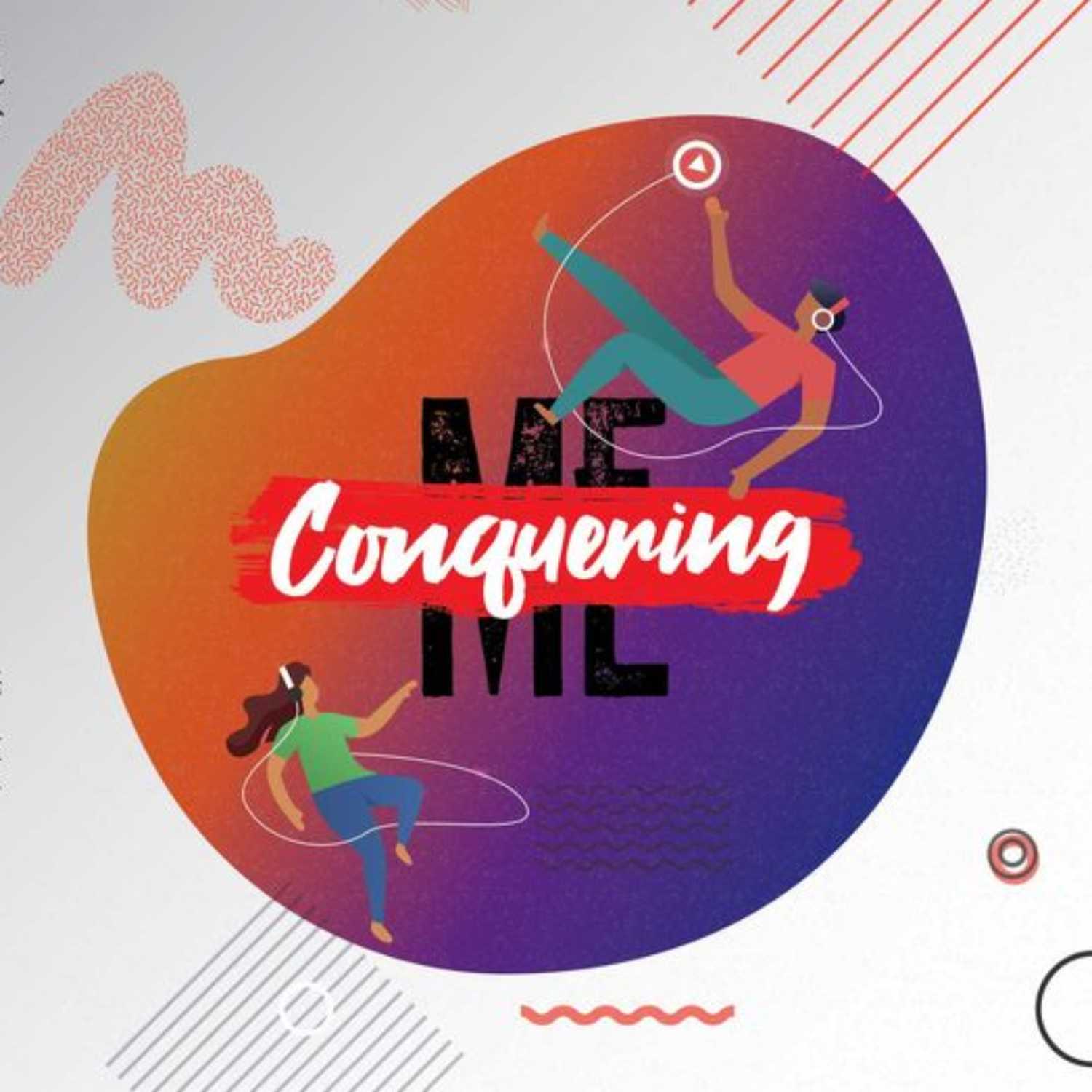 Excerpt from the Word in Life Study Bible: ".Belief Systems : Philosophies and worldviews have a powerful effect on the way people live. By introducing lies into the very principles upon which entire societies are based, the Evil One wreak incredible havoc on the world" 2 Corinthians 11:3-6 calls us to question what we've accepted as truth, encouraging a vigilant examination of our beliefs and practices.Have you ever questioned the operating spirit of what is familiar to you? Asking "the why" behind your own motives and thought process? Have we confronted the subtle deceptions that may have infiltrated our lives...
---
Fighting With God: Wisdom is a weapon, Ask for it! part 2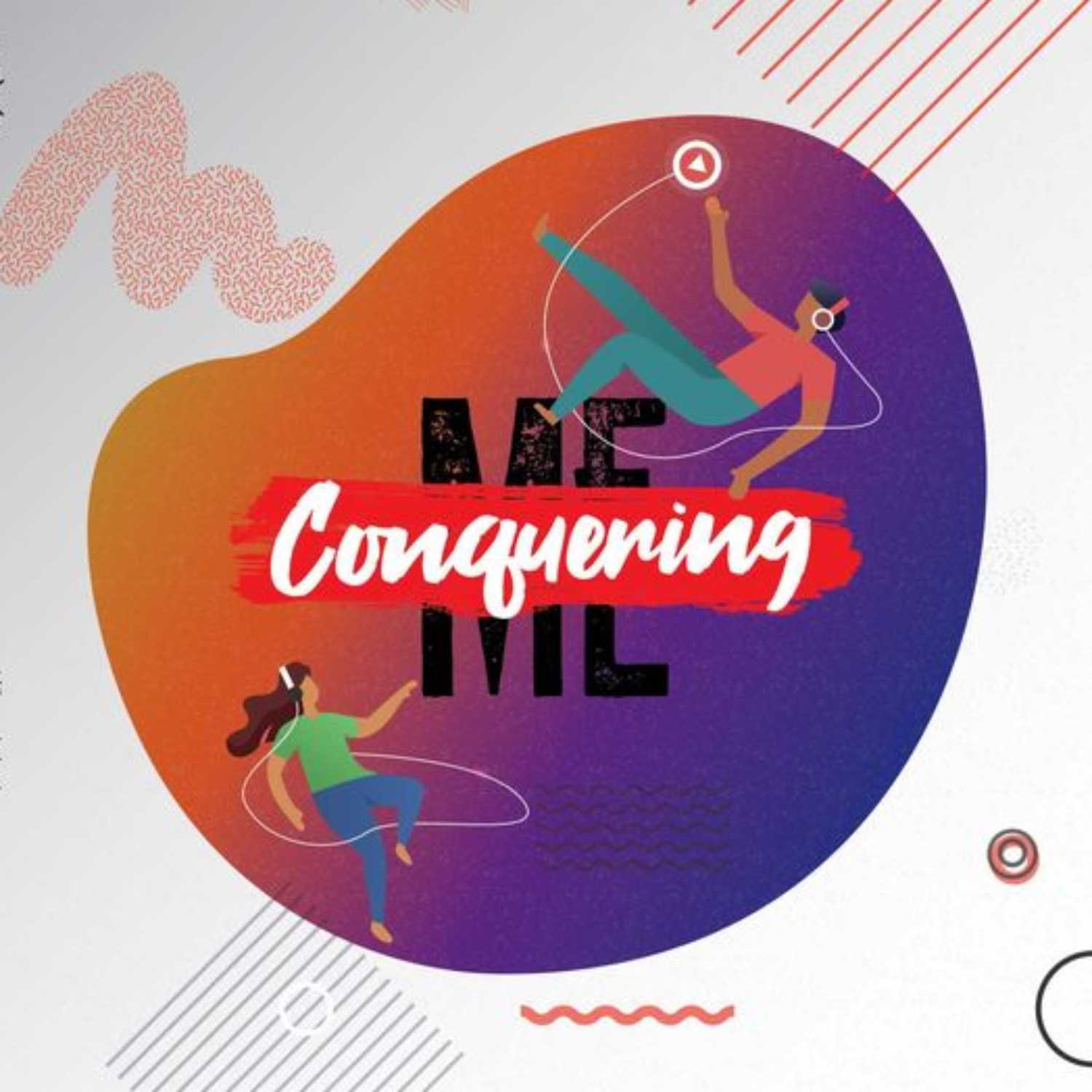 I am concerned that wisdom is often over looked as a trait to ask for. We pray for His grace, mercy , joy, peace and so many other attributes but what about wisdom. In proverbs 3:19 stats " By wisdom the Lord founded the earth: by understanding he created the heavens" Wisdom was needed to create the very thing that we live in and on but yet do we ask for it? God's wisdom an give us strategies to fight against the enemy. His wisdom can also empower us before any war that we may encounter. But I ask again do we...
---
Fighting With God: Understanding the wisdom of spiritual warfare part 1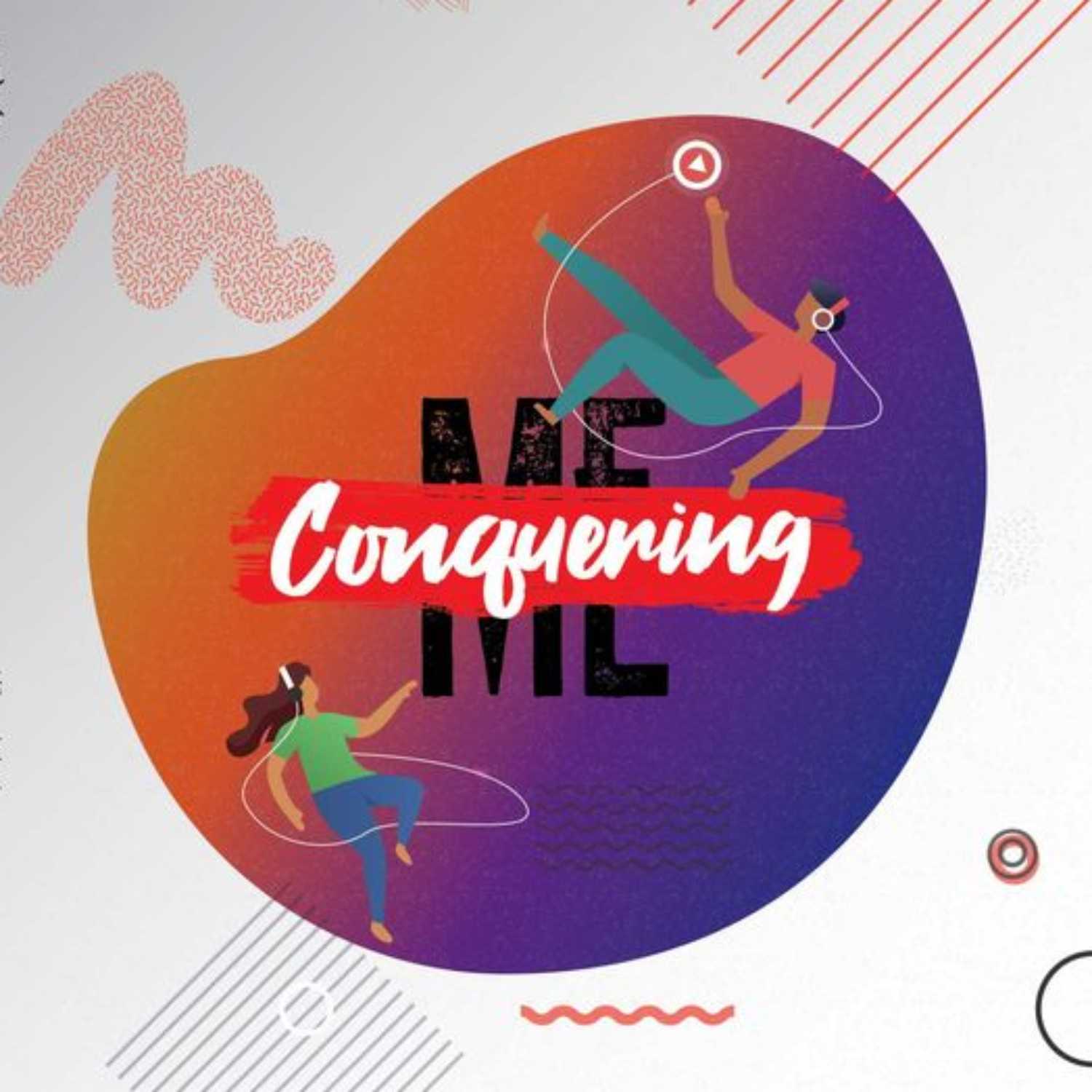 The word of God says in 2 Chronicles 20:15 "He said, "Listen, all you people of Judah and Jerusalem! Listen, King Jehoshaphat! This is what the Lord says: Do not be afraid! Don't be discouraged by this mighty army, for the battle is not yours, but God's." So if the battle is not ours and it belongs to the Lord, then why do I need to fight spiritually? Well, the battle belongs to God, meaning that the battle has already been won BUT we have to participate in the "war" . the Bible give so many examples of physical and most o...
---
Becoming New: 5 Steps in creating new habits in Christ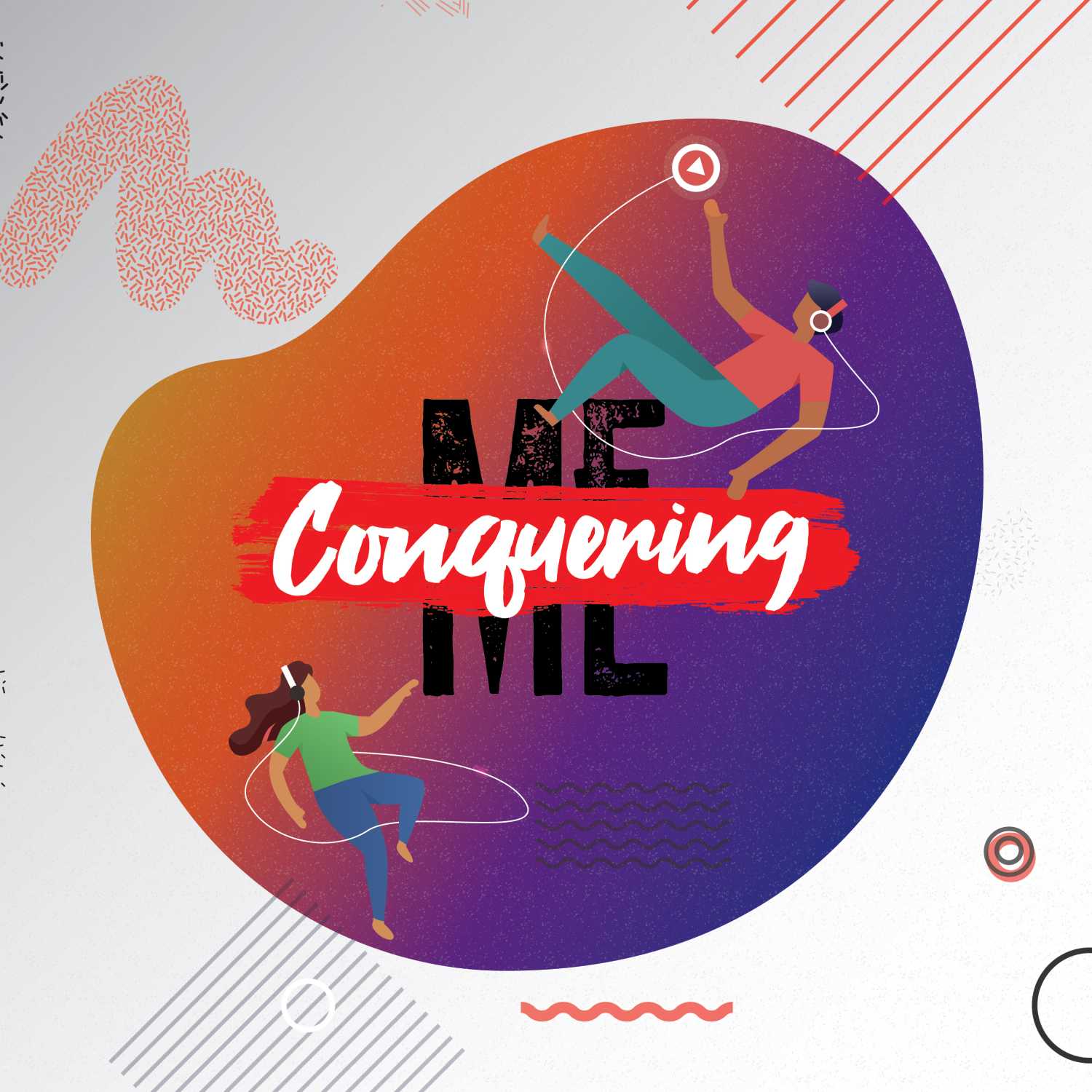 Have you ever wanted to be new and let go of your old habits. Today we discuss how we are made new in Christ Jesus and the old person is gone. Unfortunately those old habits seem to not die. Let's discuss how we can develop godly habits that allow us to reflect Him.
Scriptures:
2 Corinthians 5:17
1 Corinthians 9:24-27
Deuteronomy 32:51-52
James 1:22-25
Luke 16:10
1 Thessalonians 5:16-22
Hebrews 13;8
---
Handle Me with Care: Embracing God's Gentle Guidance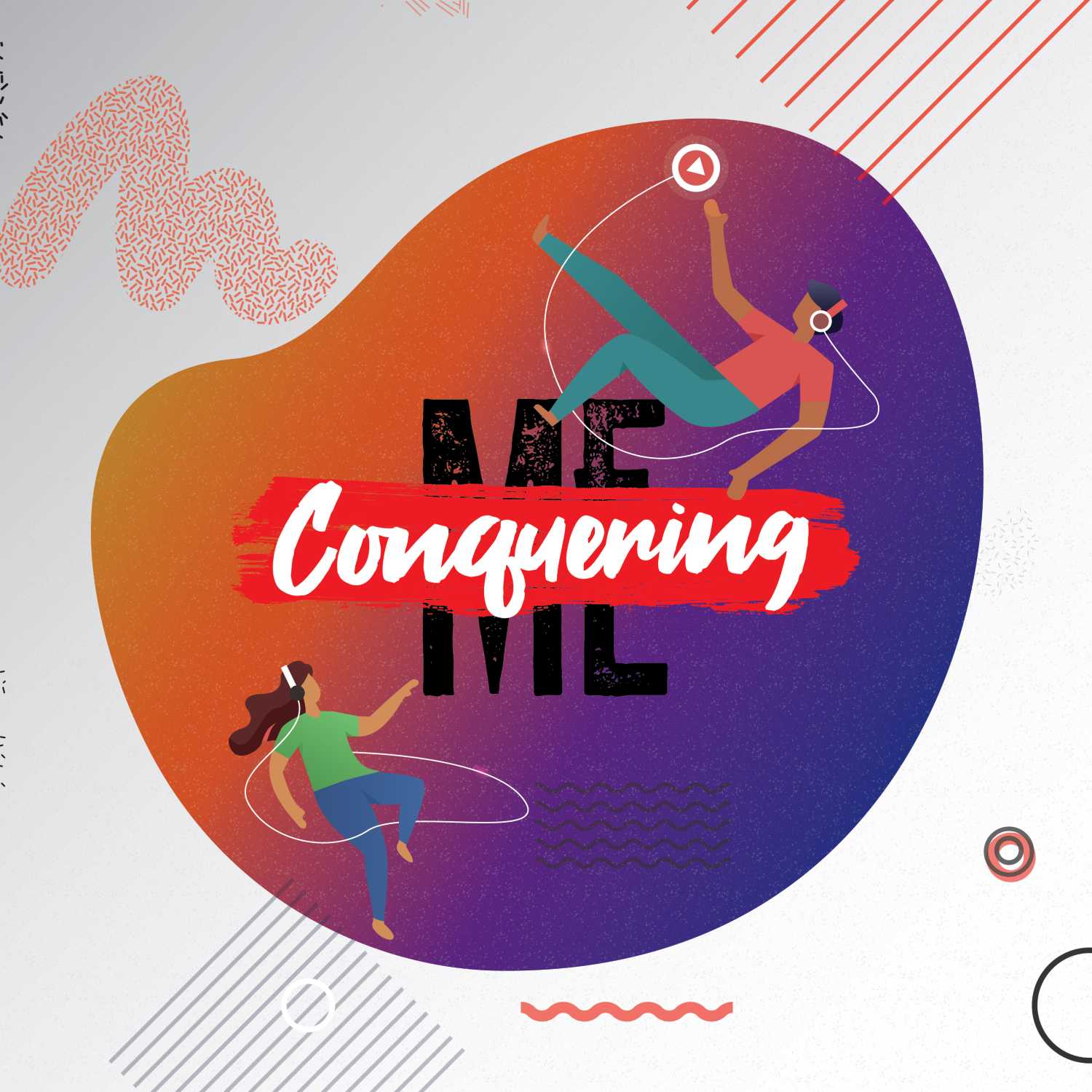 Let's talk about this beautiful truth that touches the core of our lives: allowing God to carry our burdens. Let's explore the transformative power of releasing the weight of our cares and rediscovering the gentle embrace of the Divine.As we read Matthew 11:25-30, we reflect on the words of Jesus, inviting all who are weary and burdened to find rest in Him. Let's be real....life, trials, cultural, society and challenges we've faced has often lead us to develop resilience, self-reliance, and a need to fiercely work for everything we desire. While some may say that's good, I...
---
How to study the Bible? Scriptural Alignment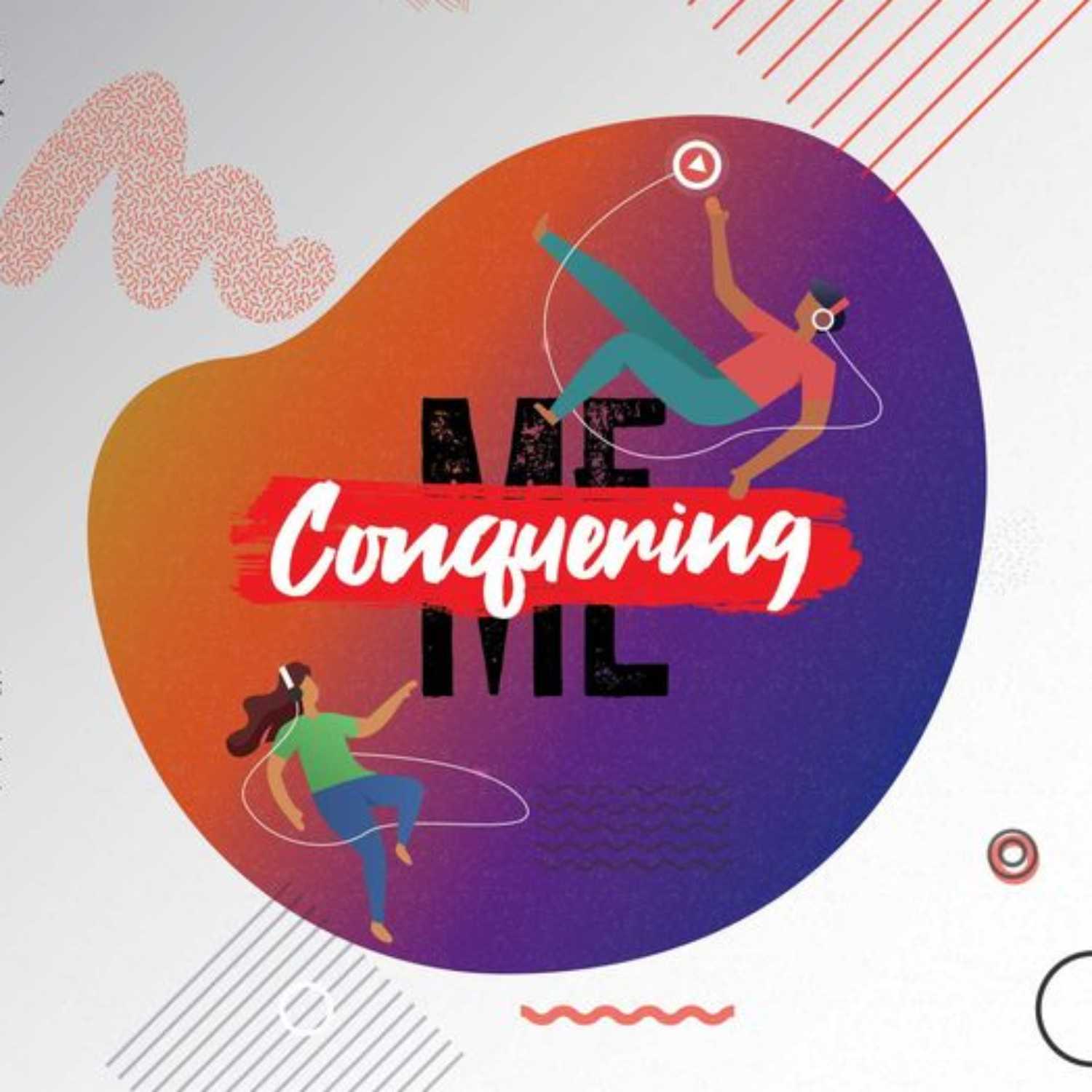 How to study the Bible? I've been asked this question a lot over the years. The word of God is a library full knowledge, wisdom, advice, guidance, encouragement and promises. This is where I go to receive more peace, joy, love, understanding and so much more while growing in my relationship with God. I consider the Bible my personal library, LOL
The key is to approach the word of God with an open heart and mind. When you have that heart posture what you will gain is endless. Amazingly, there are several examples or methods that exist...
---
Faithful Friendships and Persistent Prayers: Nurturing a Christ-Centered Life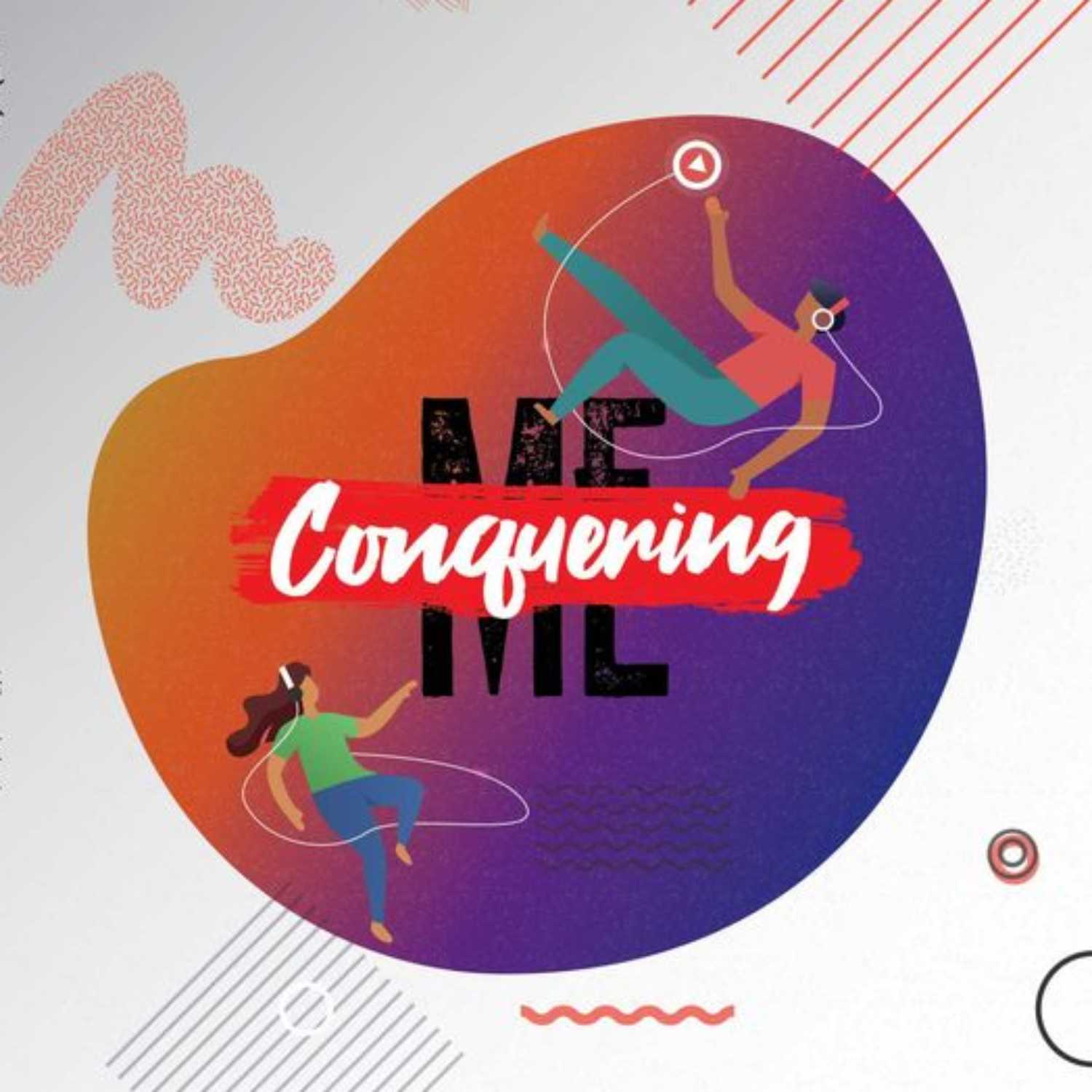 In this inspiring episode, we delve deep into the significance of surrounding ourselves with Christ-centered friends and family and how these relationships can be a source of growth, sharpening, and encouragement on our spiritual journey.Drawing from the parable in Luke 18:1-8, we discuss the power of persistent prayer and its transformative impact on our lives. The importance of seeking God fervently, trusting in His timing, and experiencing the remarkable rewards that come from unwavering faith.Tune in to discover the beauty of building meaningful connections rooted in faith and how unyielding prayer can lead to breakthroughs and blessings...
---
"100 years from now...Legacy of Repentance"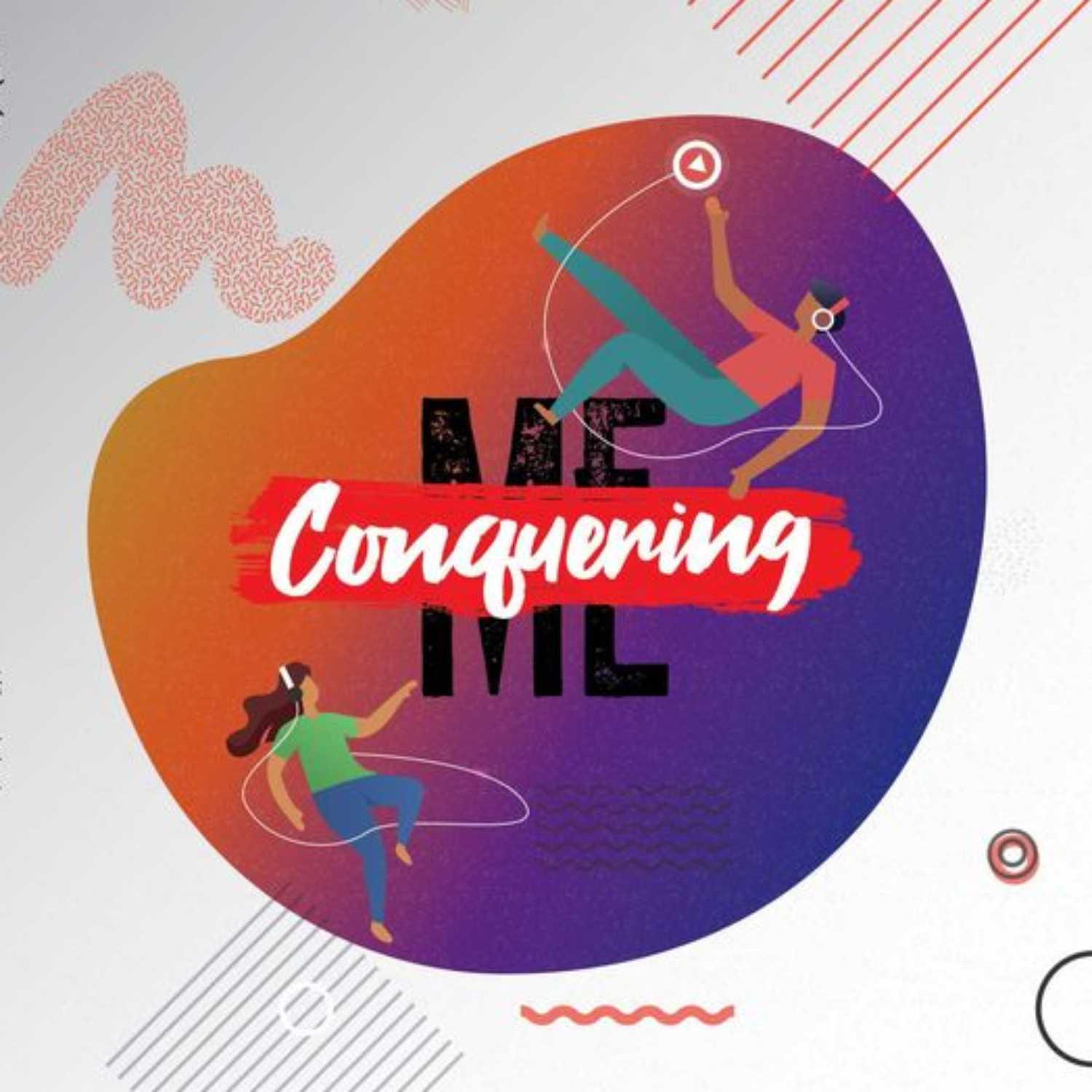 Let's explores the idea of impacting the next generations, inspired by China's ambitious economic plan of 100 years. Drawing parallels between the world's temporal pursuits and our eternal responsibility as Christians, the episode delves into the significance of leaving a lasting legacy for our grandchildren and beyond.
Through biblical teachings we are challenged to consider how our actions and sins today can profoundly impact future generations. Just as a wise economic plan sets the groundwork for a prosperous future, embracing repentance and turning away from sin becomes an essential part of ensuring a spiritual inheritance for our descendants.<...
---
Grieving the Spirit: A Journey of Repentance and Freedom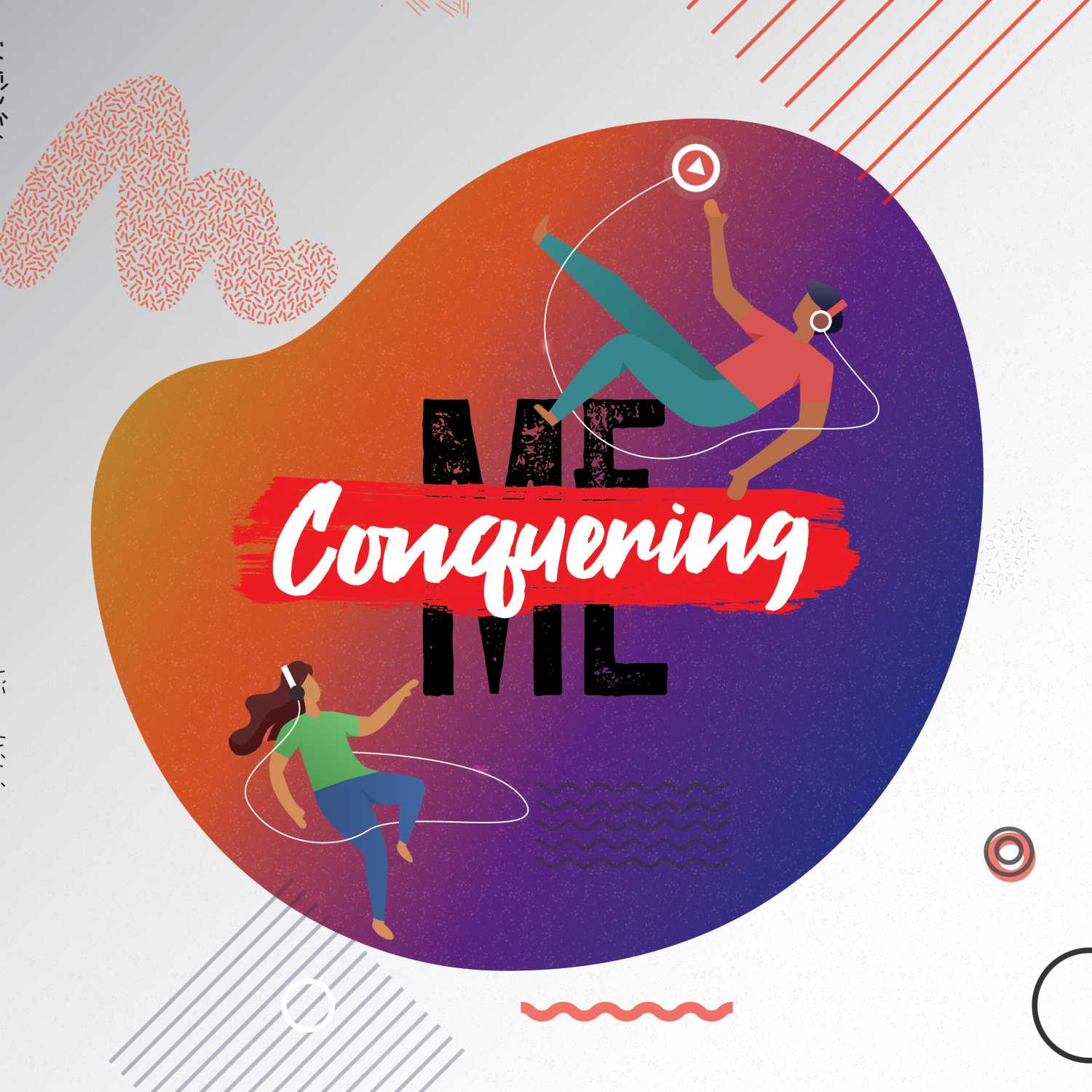 Let's dive deep into the idea of grieving the Holy Spirit, as revealed in Ephesians 4:17-31. The episode focuses on the profound impact our actions and attitudes can have on God and how they can keep us in bondage. I don't know, maybe you have never thought of the idea that your actions do impact. God. It doesn't change He nature but He does grieve when we reject the power of redemptionWe are continuing our conversation about genuine repentance and explores how it leads to true freedom and a restored relationship with God. Drawing from the Apostle Paul's teachings...
---
The Power of Humility: Breaking Free from sin's hold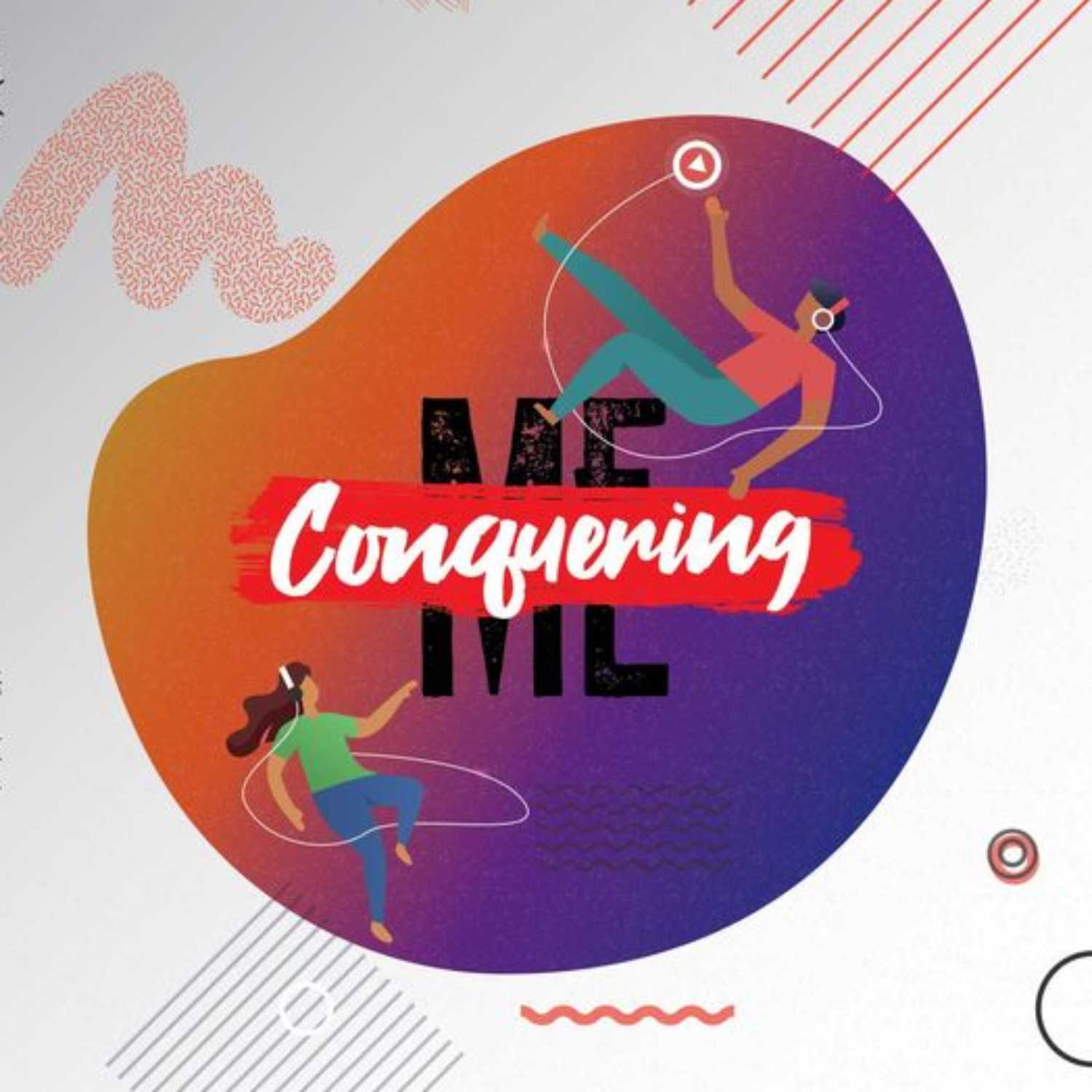 Let's explore the profound wisdom and power found in God's Word, emphasizing the pivotal scripture from 2 Chronicles 7:14.Let's talk about the truth that true change begins with humility, as we turn away from sins. I pray we have insightful discussions and tell personal stories, we illuminate the path toward redemption, reminding ourselves that we are not alone in this spiritual battle.There is a remarkable connection between discipline, the Word, and prayer that truly unlock the strategies needed to live a life of repentance. That will allow us to become the spiritual warriors God has called us to b...
---
Let's Pray!, See it, don't Excuse it.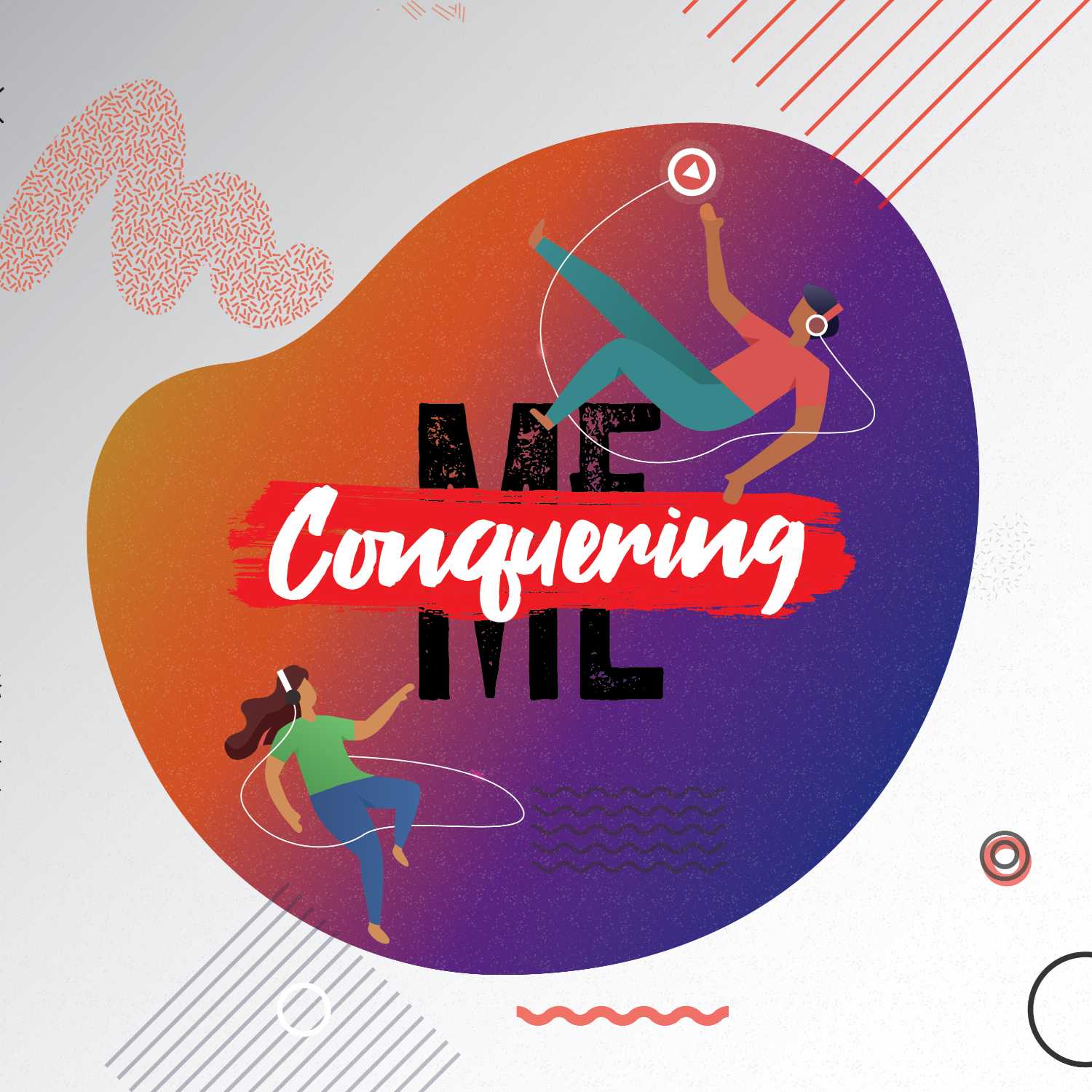 Today's prayer we are continuing our discussion of " A beautiful Heart of Repentance". Ya'll know I love to pray. The beauty about being a believer is we have direct access to God. John 14:13 Whatever you ask in my name, this I will do, that the Father may be glorified in the Son. When we ask in the name of Jesus , we should believe that it is so. God desires us to come to Him in all forms and about any and everything. Today, we are asking Him to open our eyes to our sins. We shouldn't assume that all...
---
A heart of Repentance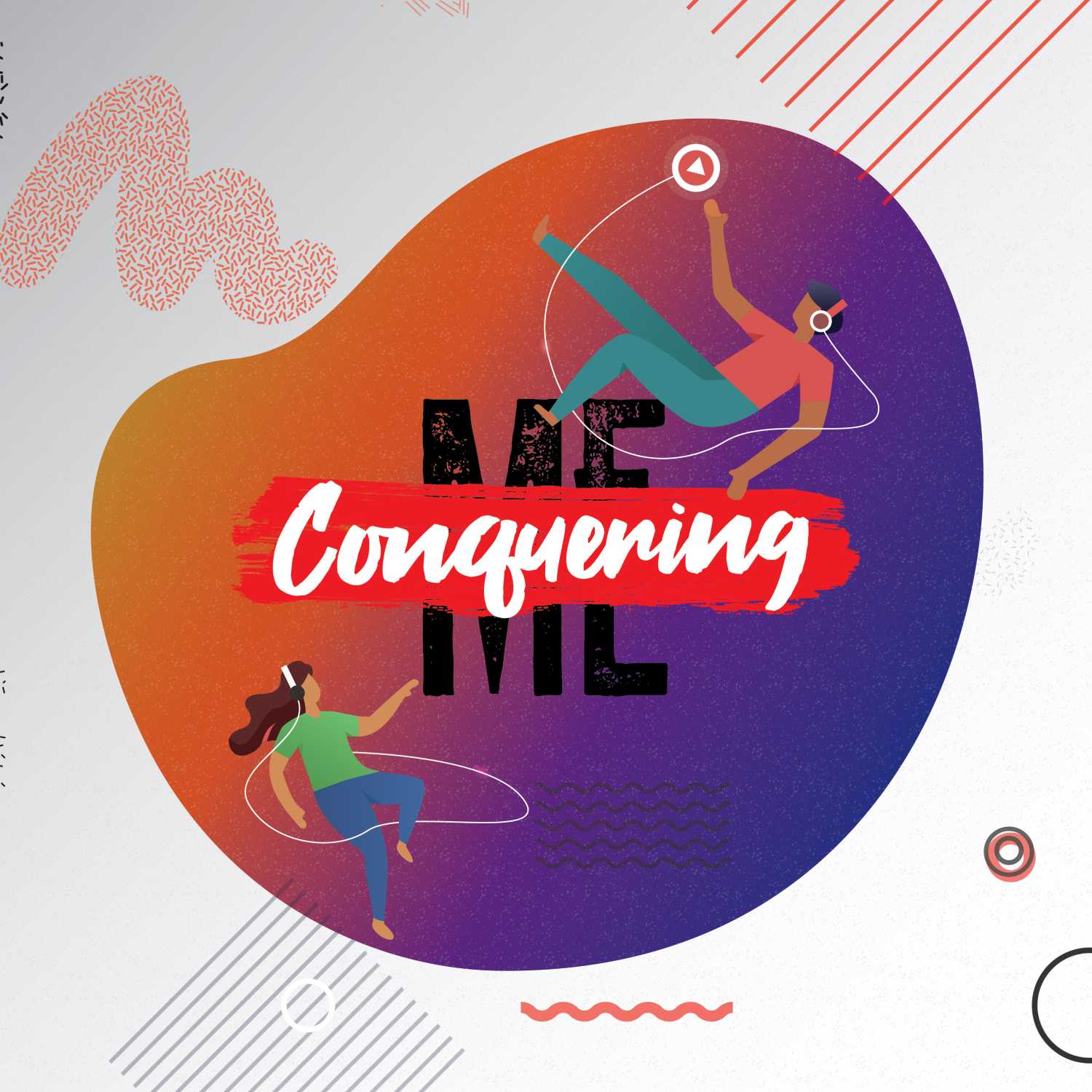 We are back!!! YAY! I am so thankful to be back. This season we are going to dive deeper into the word of God and really examine our relationship with Christ. My heart desires is to learn of Him more and more. It is not about the material things while that is a blessing , the focus needs to be on our relationship with our Savior. We are starting this season off with repentance. I know this topic is not spoken of much but we need to talk about it and learn more of it. As a kid or a...
---
The beauty of a Repentant Heart part 1
I am so happy to be back with season 3!!!! Woah what a blessing!! I have been praying for you all and I hope you have been praying for me. Every season and episode I pray and study the word of God to see what we need to discuss as family. I heard in prayer for the first 5 episodes for us to discuss "the beauty of a repentant heart". Wow what a statement!!! I've never thought of repenting consistently as beautiful but it is.Repentance is usually spoken of when a sinner desires to be saved. But we as believers...
---
Prayer: It's time to Decree and Declare!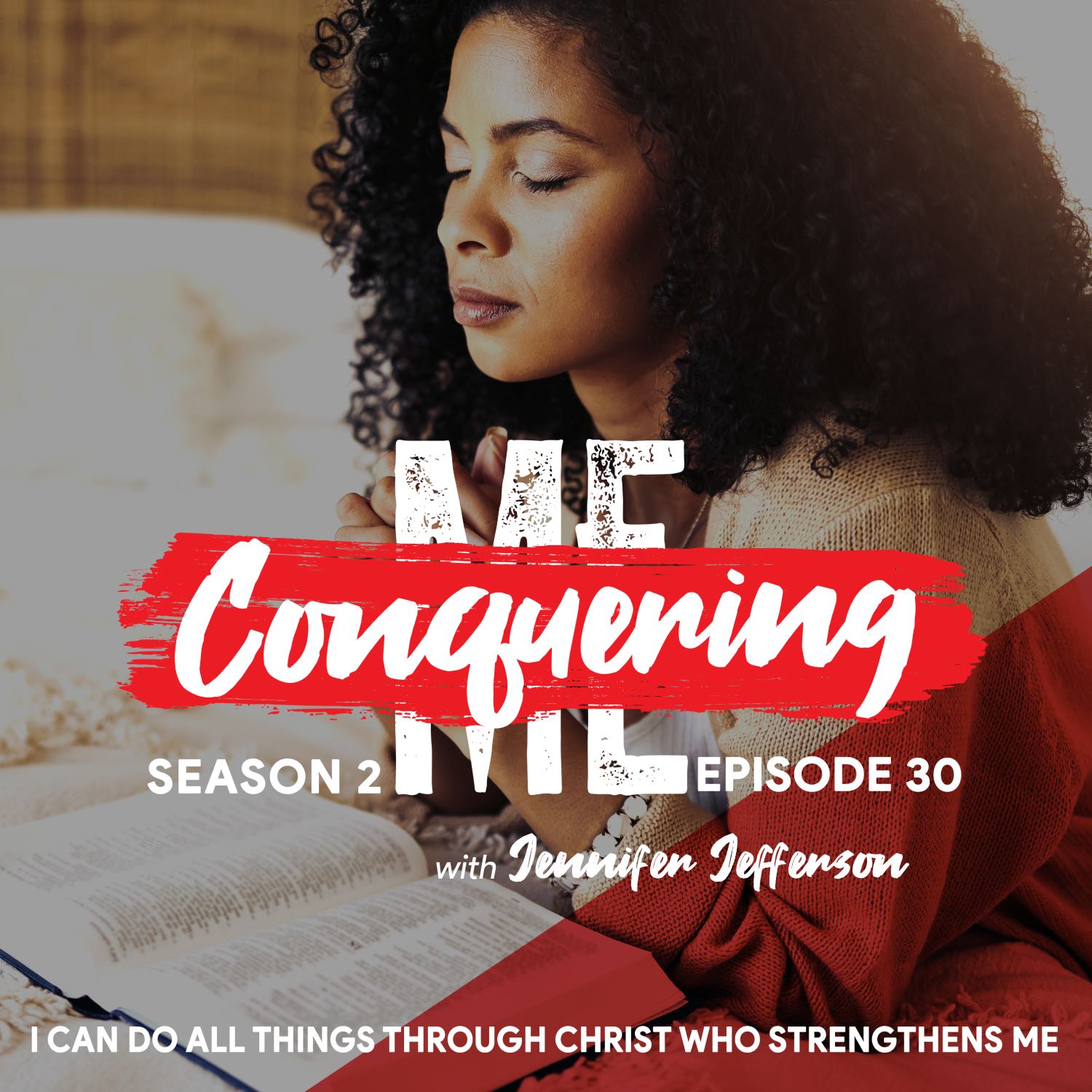 We are at the end for season 2! God is so good that He has allowed us to come this far. When I first started this podcast I was nervous and didn't have faith in myself but I had faith in Him. If the Lord says go, that is what I do! And I am so glad I did. We are closing our season 2 with our last week of prayer "decree and declare". God is requiring us to have a level of spiritual strategy, wisdom and boldness for this season of life. Something will not happen until you know and...
---
Prayer: Lord, We thank you for being a Forgiving Father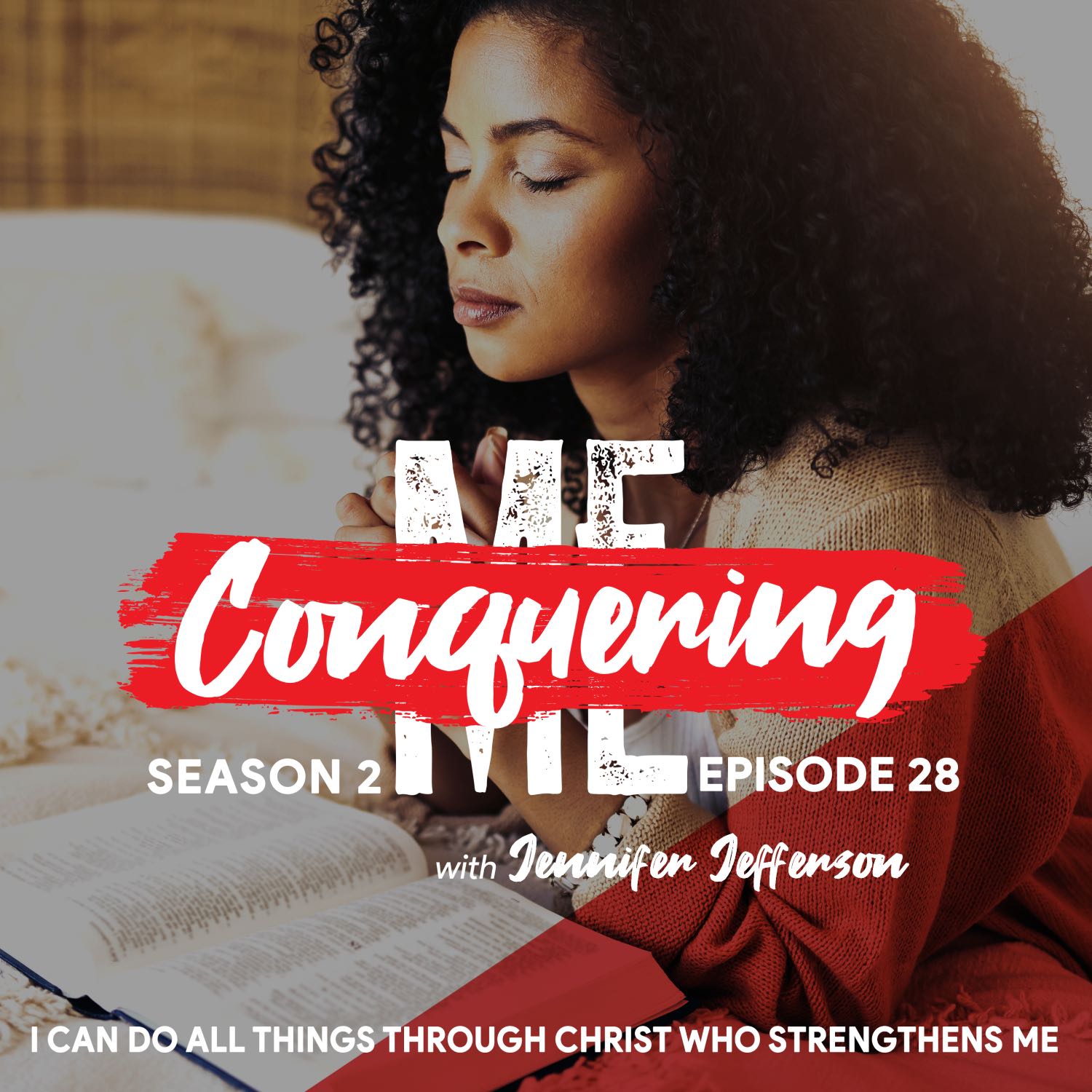 We are in week 5 of 6 weeks of prayer and I am so glad you are here!! Today we are going to give thanks to God for His love to forgive!! God desires and wants to forgive us of our sins. He is an amazing and loving Father that wants to be in relationship with us. Forgiveness is apart of salvation, it is apart of our relationship with Christ. Once we have accepted Christ we have been forgiven of all our sins. Now, you will stumble and fall during your walk but this is why God desires us to come to...
---
Pray for your nation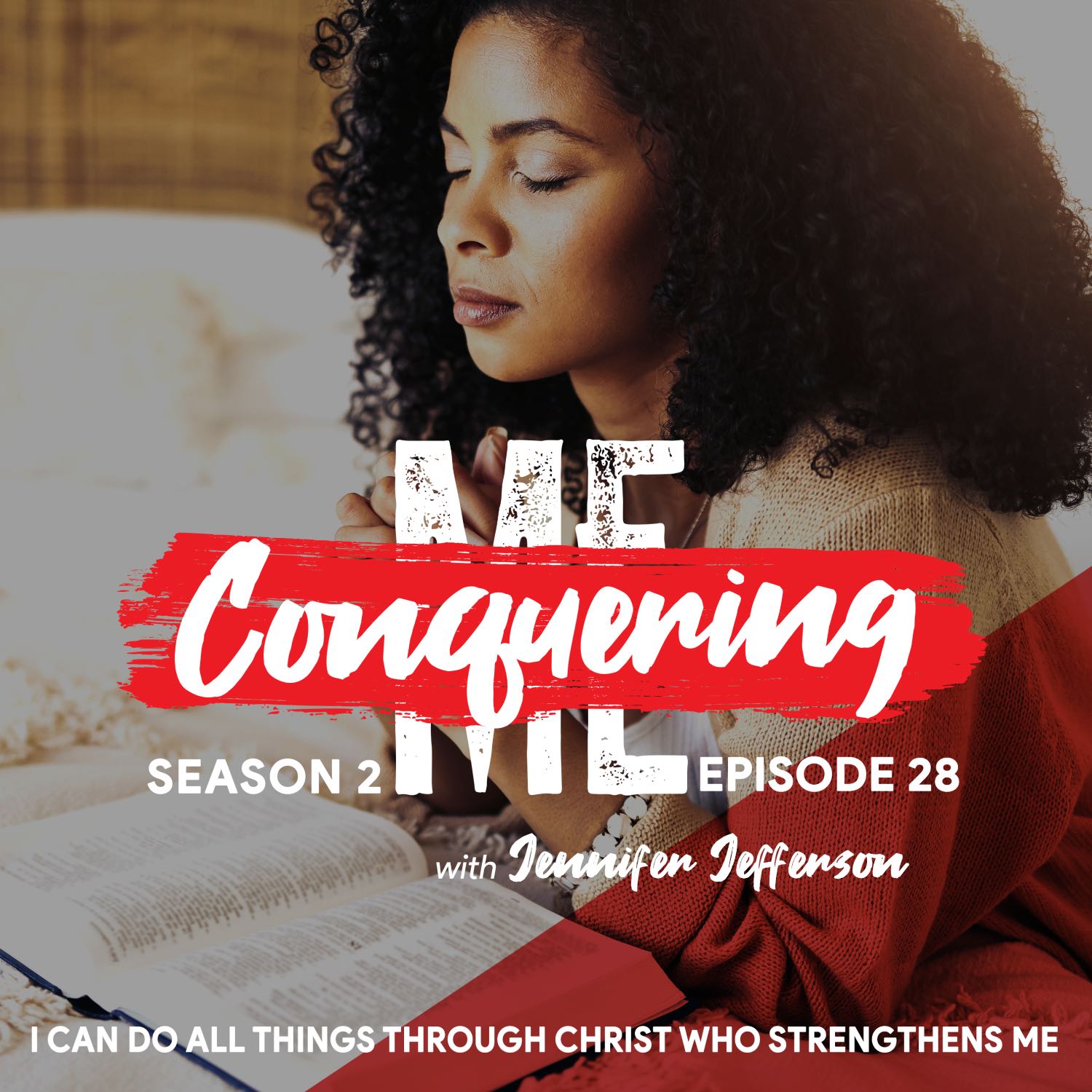 We are living in a very interesting time to say the least. It seems like there is more negative being reported than positive. I encourage us not to become discouraged or desensitize by what we see and hear but let us pray. Pray for one another and our home countries. God has graced this podcast to reach people around the world , so this is not a pray that will only reach where you live but we are believing what the word of God says Confess your faults one to another, and pray one for another, that ye may be healed...
---
Give thanks to our Savior -Prayer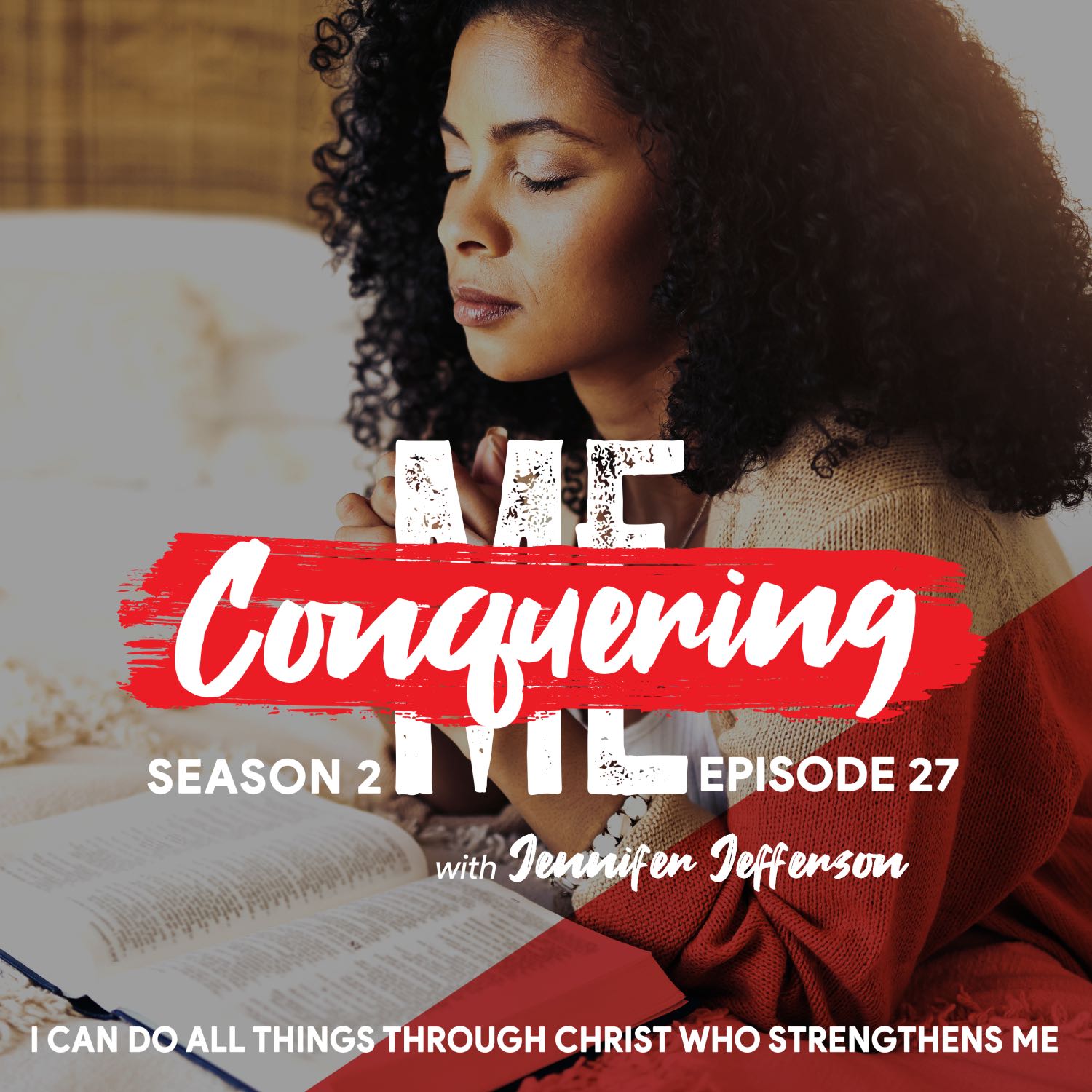 A lot of people believe in God but not in His Son, Jesus Christ. They believe that Jesus was a teacher, prophet or just a man but not God in man form. Salvation through Jesus Christ is what separates us , it allows us to have eternal life. We have not received salvation because of our works, no. We have salvation because it is a gift from God. Jesus is a gift from God and those who accept Him will have eternal life. We are commissioned to continue to speak of the goodness of Jesus to the world but are we...
---
Pray for a Jesus Center mindset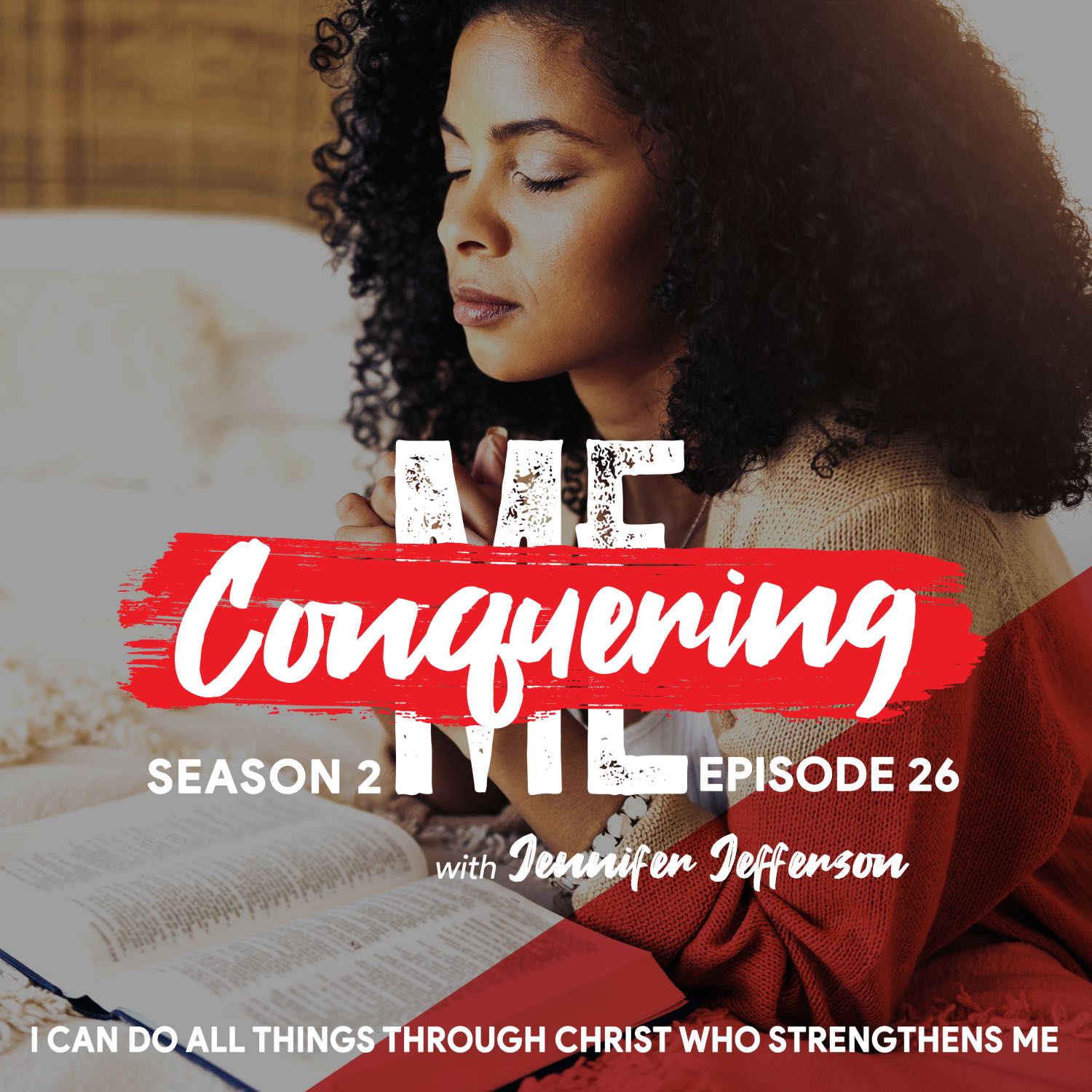 We are in week 3 of prayer! what an exciting time for us to gather around the world in faith to be in the same mindset. I am a believer that God does respond to our tears and request but even more to His promises. Christ not only died so we may be saved but He is able to transform our minds. The way we see, think, move and so much more. Just because you are saved doesn't mean you have a Christ centered life. In this prayer let us pray for the Holy Spirit to open our eyes so we...
---
Praying for a mind of builder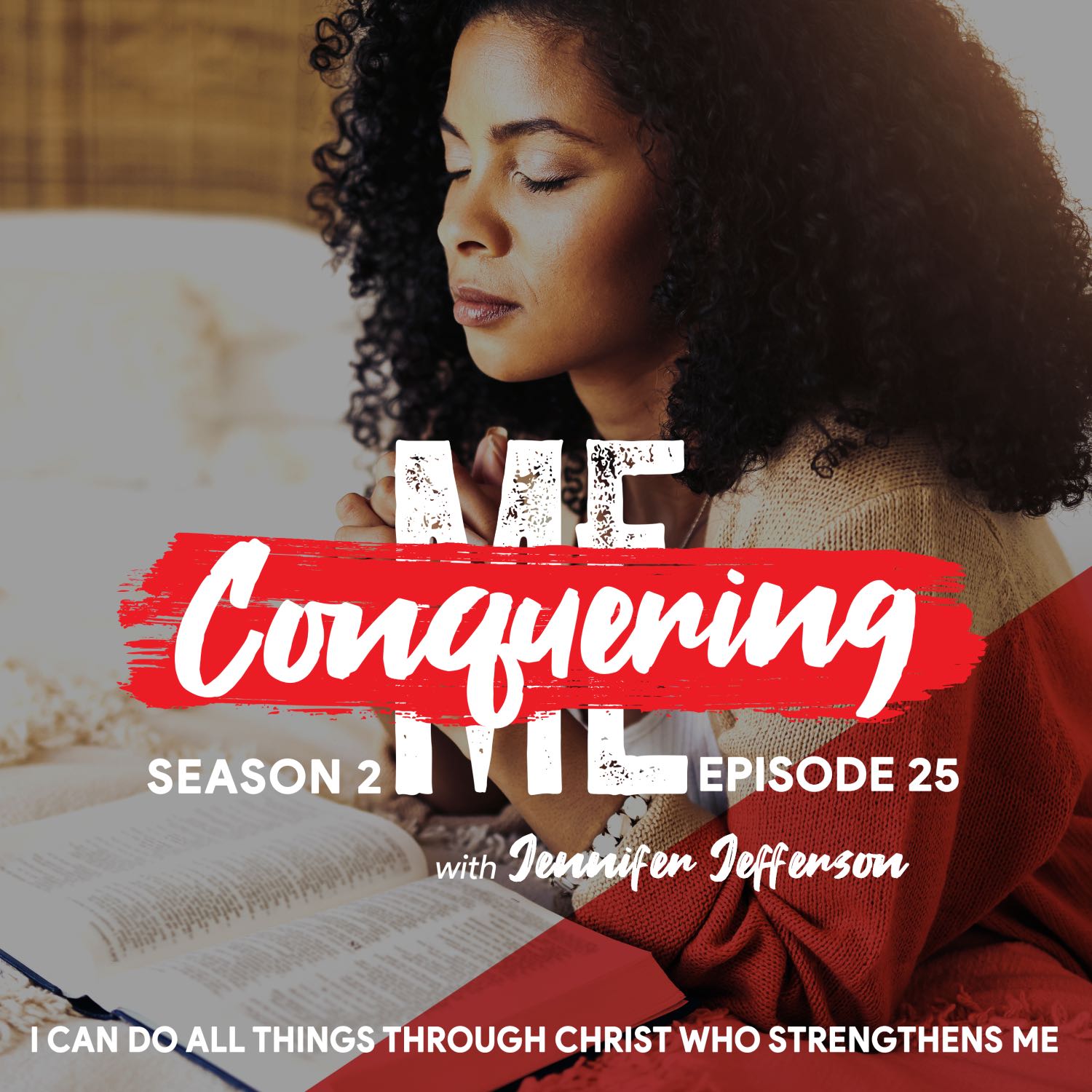 Episode 25 : Pray: Lord give us the mind of a builderWe are going to continue in pray, as I was preparing for this week's episode. I heard the Holy Spirit say continue to pray. So, I will pray. The next few episodes until we reach episode 3o (last) of this season, we will pray His word. We will invite the Holy Spirit into our environment and endow us with His powerful knowledge to become builders.Last week we prayed about clarity, this week.. we need to build. Building is apart of His will. It is a part of HIs ki...
---
A prayer for clarity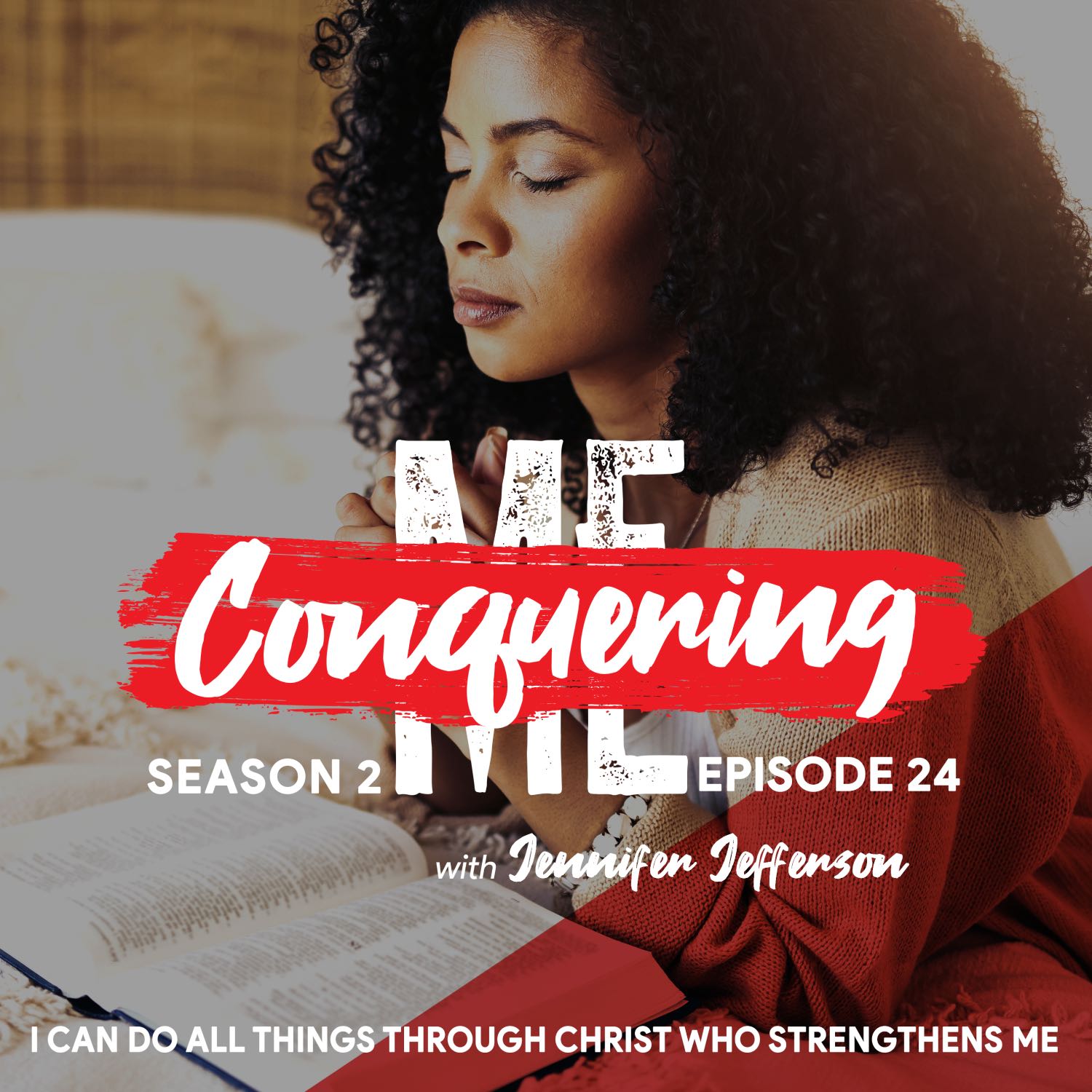 Today, I want us to pray, I love to pray and seek His word. I truly believe God is the answer to all of our problems and most importantly He is the source for us to live a whole life. I want to specifically prayer for clarity in our minds and heart. Pray for clear direction in life.I want us to pray that God reveals and removes all distractions in our lives that is keeping us from living a peaceful and intentional life.Scripture references:Hebrews 4:16Phillipians 4:13Matthew 7:7-121 Corinthians 14:332 Corinthians 3:17Hebrew 12:1
---
Selfless or Selfish? Are you putting your needs before God's?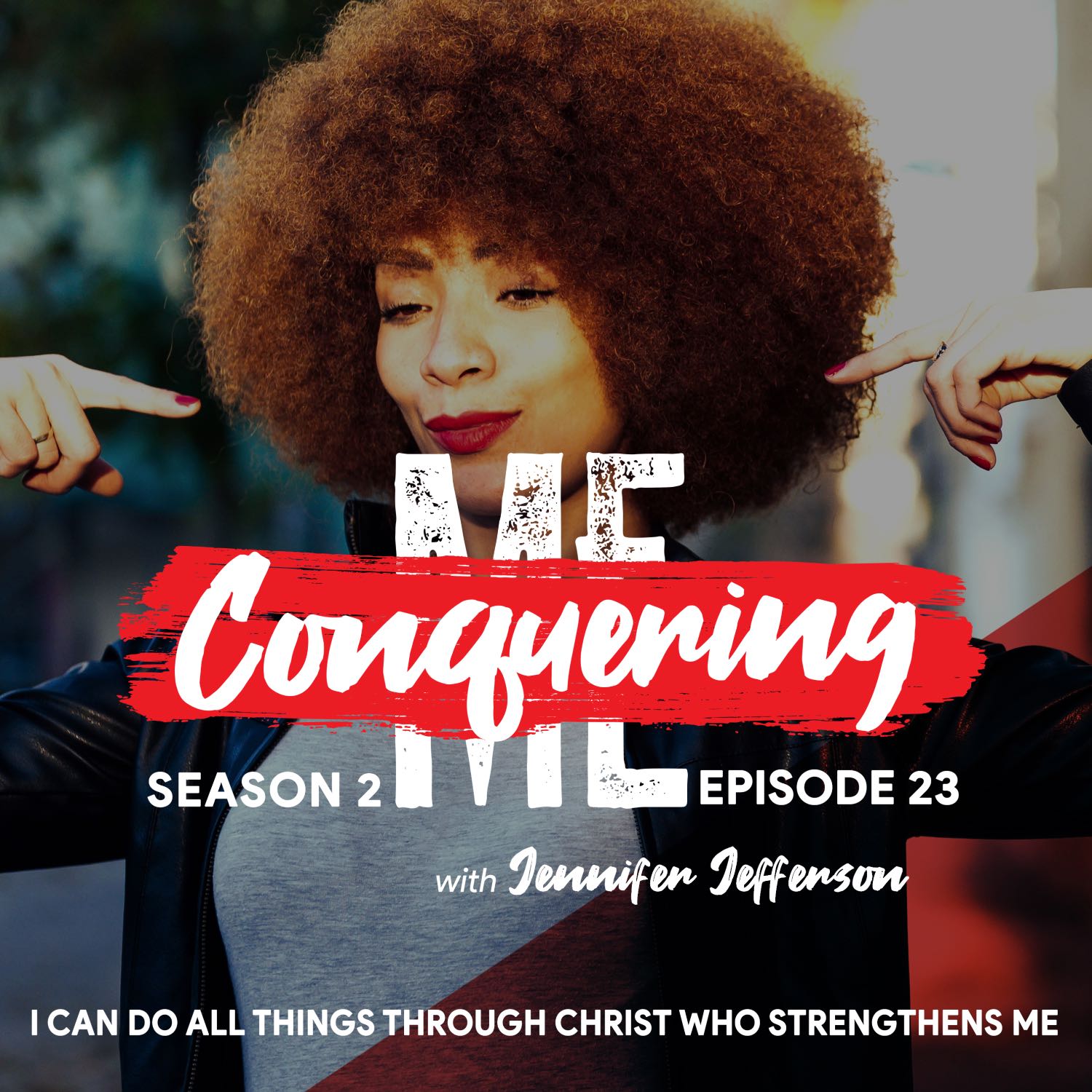 Are you a selfish Christian? I'm specifically asking about your relationship with God. Have you ever asked the Lord, what does He need?
I know it may sound silly but think about it, have you? Have you had a conversation with your Heavenly Father and desired to hear His heart, His desires for your life.
It is very easy to take a selfish approach in our relationship with God. Some believe, whatever we ask in His name it shall be.
Well, John 14: 13 Jesus did say "" and I will do whatever you ask in...
---
Be curious about Him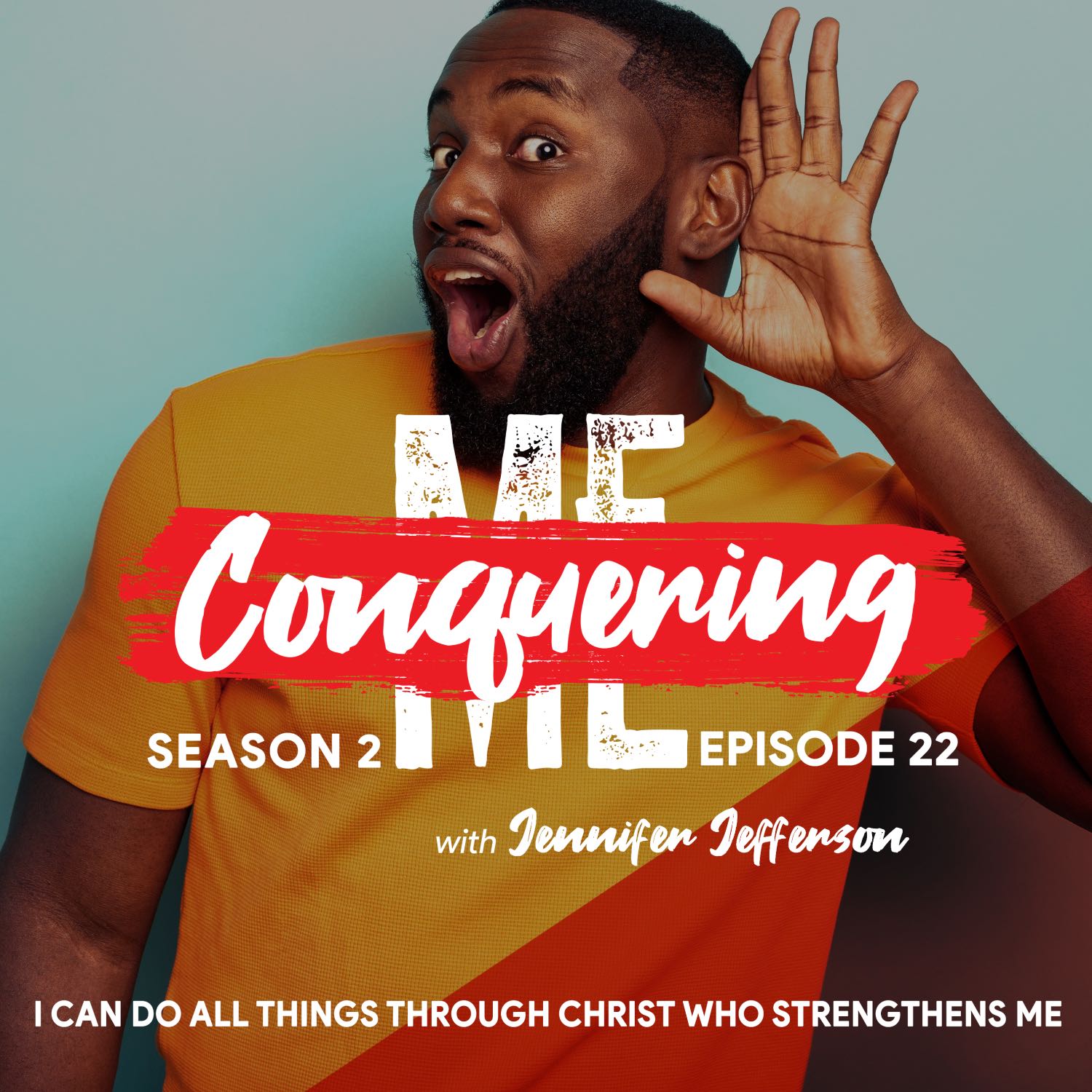 We have so many things or people competing for our attention such as family, friends, hobbies, passions, our vices, work social media, streaming, tv, and movies etc.
There is always something that is quietly or loudly calling our name but in the mist of all this How is your prayer life? How is your study life? We will always have something or someone who needs us but have you ever though about God needing you?
Over the years I begin to pray, "Lord, give me a thirst for you and your word." "Lord I want...
---
The Son without Sin: Final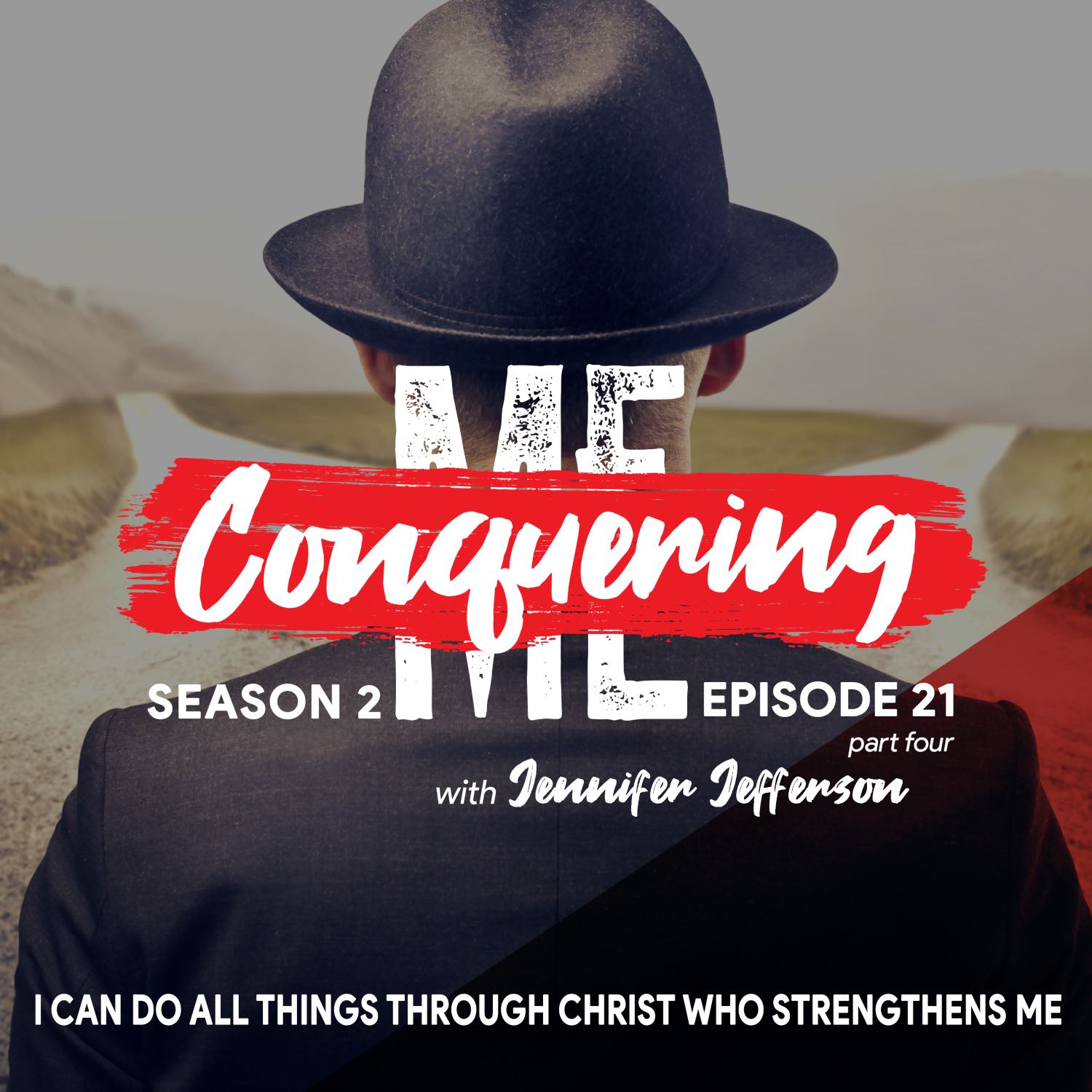 My prayer and hope is simple with this series:
We see the humanity of Jesus
We see the love and sacrifice before the cross
We see that we have a way to combat the enemy during any temptation
Lastly, we have a Savior that empathizes with us in all things.
There is no greater love than the love of our Heavenly Father through Christ Jesus.
---
The Son without Sin part 3 ; I will do anything for your glory?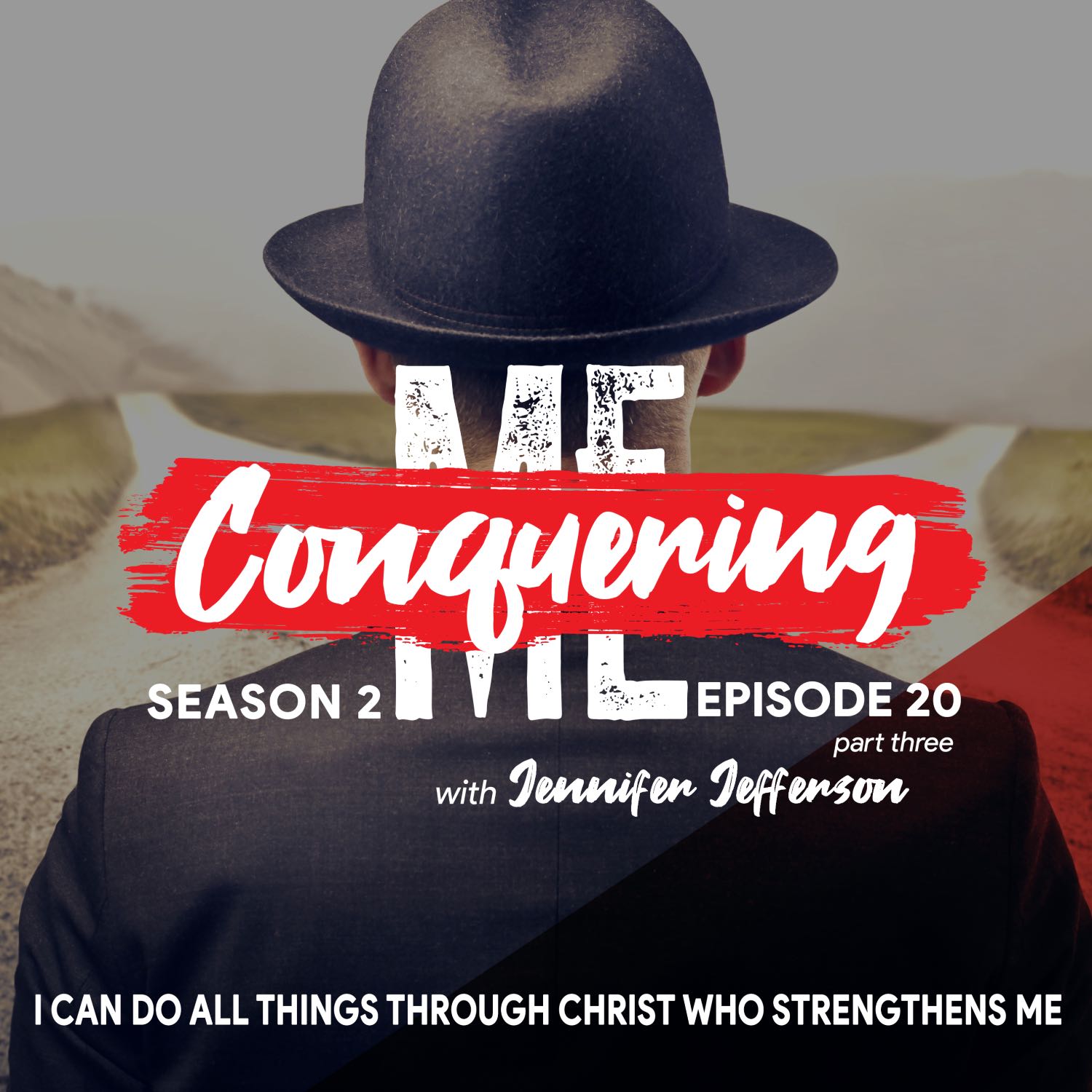 We sing or say to the Lord, "for your glory I will do anything? but will we?
Following God requires sacrifice,
Matthew 16:24-26
24 Then Jesus told his disciples, "If anyone would come after me, let him deny himself and take up his cross and follow me. 25 For whoever would save his life[a] will lose it, but whoever loses his life for my sake will find it.26 For what will it profit a man if he gains the whole world and forfeits his soul? Or what shall a man give in return for hi...
---
The Son without Sin:part 2 "Why did He allow this?"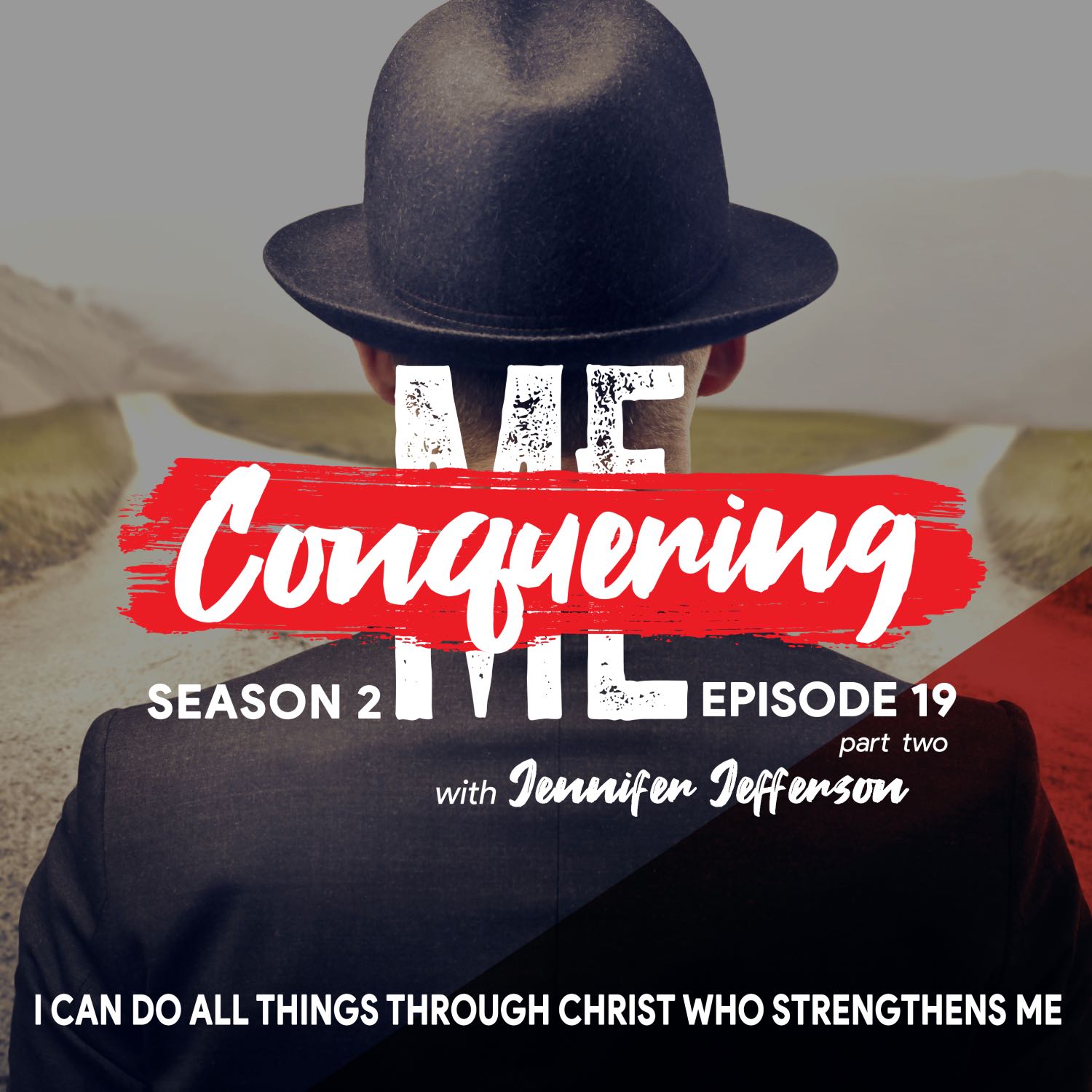 As we explore the second temptation. I got stuck on why? Why did Christ allow the enemy to carry Him away? Why would Christ, who is more powerful than the tempter be carried away by him. Jesus knew he would only see evil from the devil so why did he dare I day entertain it?
Yes, Christ was man but yet He was still powerful. He could have instructed the enemy from the beginning to leave and never return. But I want us to think about why Jesus went through these different temptations.
Can you...
---
The Son without Sin (4 part series) #1:Don't fall into pride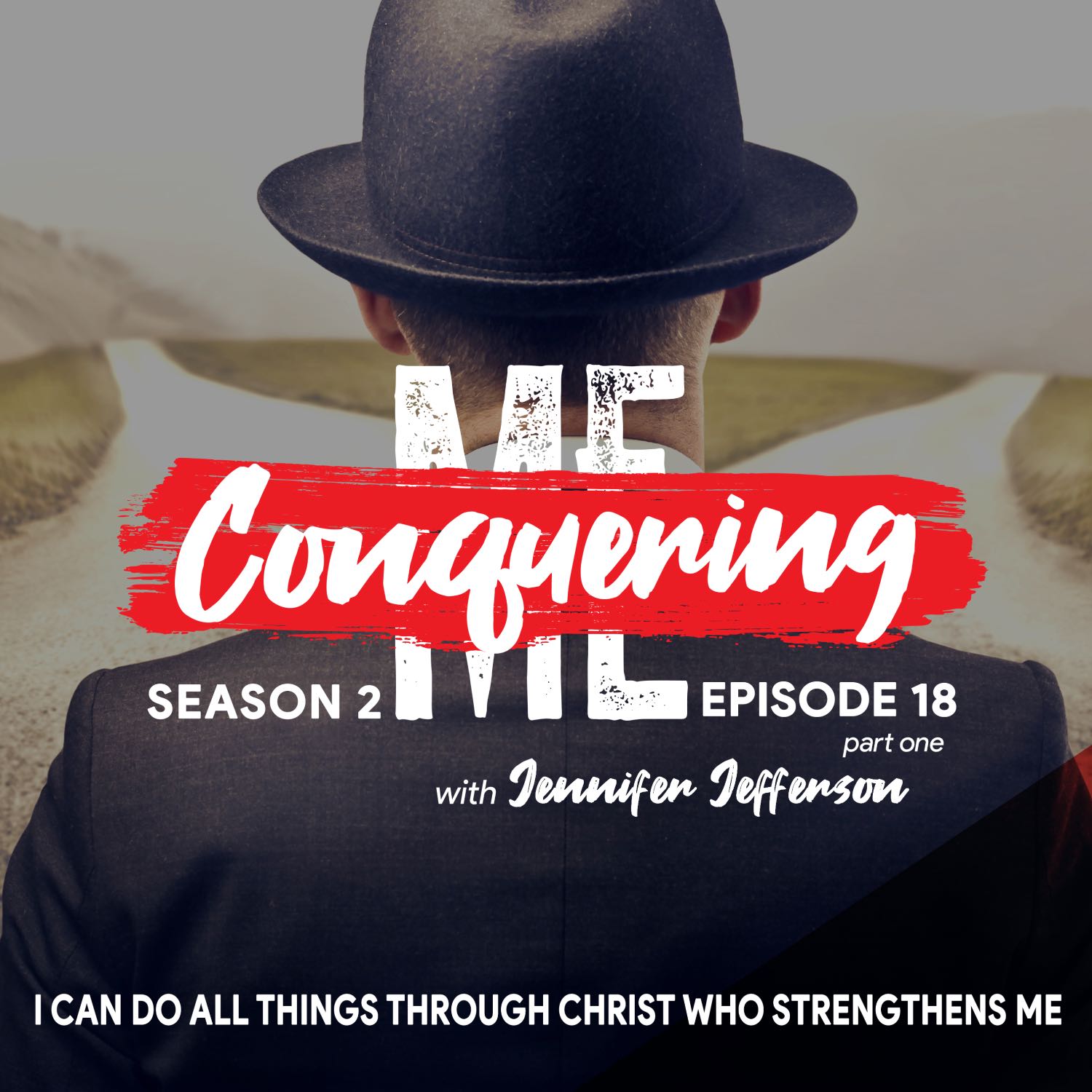 The Son without Sin
Have you ever thought about what does a life without sin look like?
As a kid I thought temptation and sin were the same but as I grew I learned the truth. I didn't have anyone tell me that sin and temptation are 2 different things but I did learn if I follow temptation it will lead to sin.
Jesus was tempted throughout His life but yet he did not sin. How? I followed the guidance of the Holy Spirit and quoted scriptures. He called things as they were.
...
---
Obedience = Peace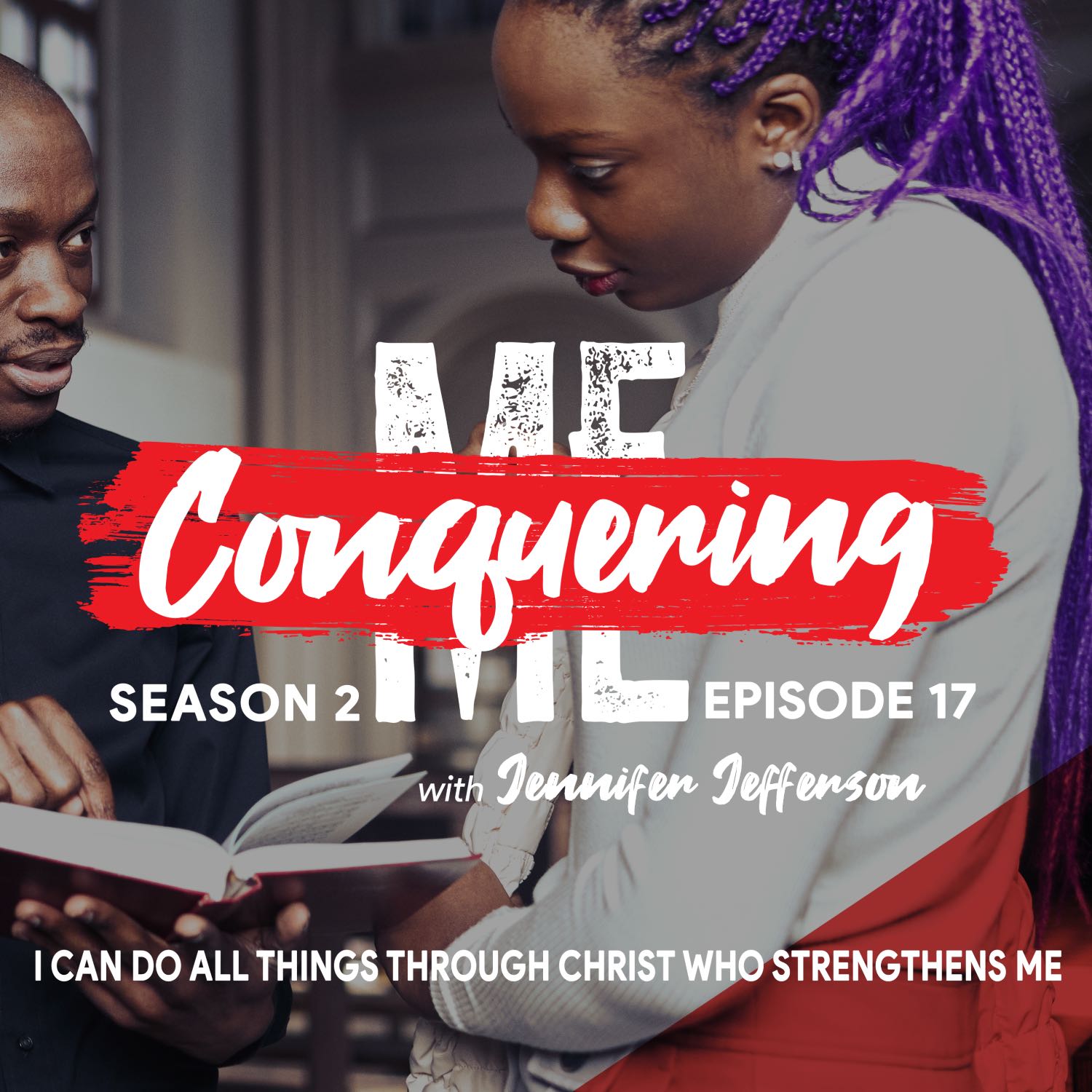 In the Enduring Word Commentary is states, "The peace of God: This is the peace spoken of in Philippians 4:7. It is beyond "all mind"; that is, beyond our power of thinking.
i. "What is God's peace? The unruffled serenity of the infinitely-happy God, the eternal composure of the absolutely well-contented God." (Spurgeon)"
Can you imagined being in an eternal state of being unruffled!! Unbothered!! And being in the presence of " the eternal composure of the absolutely well-contented God.
I absolutely enjoy the way Spurgeon described God's peace. After reading this description it gave me a bette...
---
Free me from Money!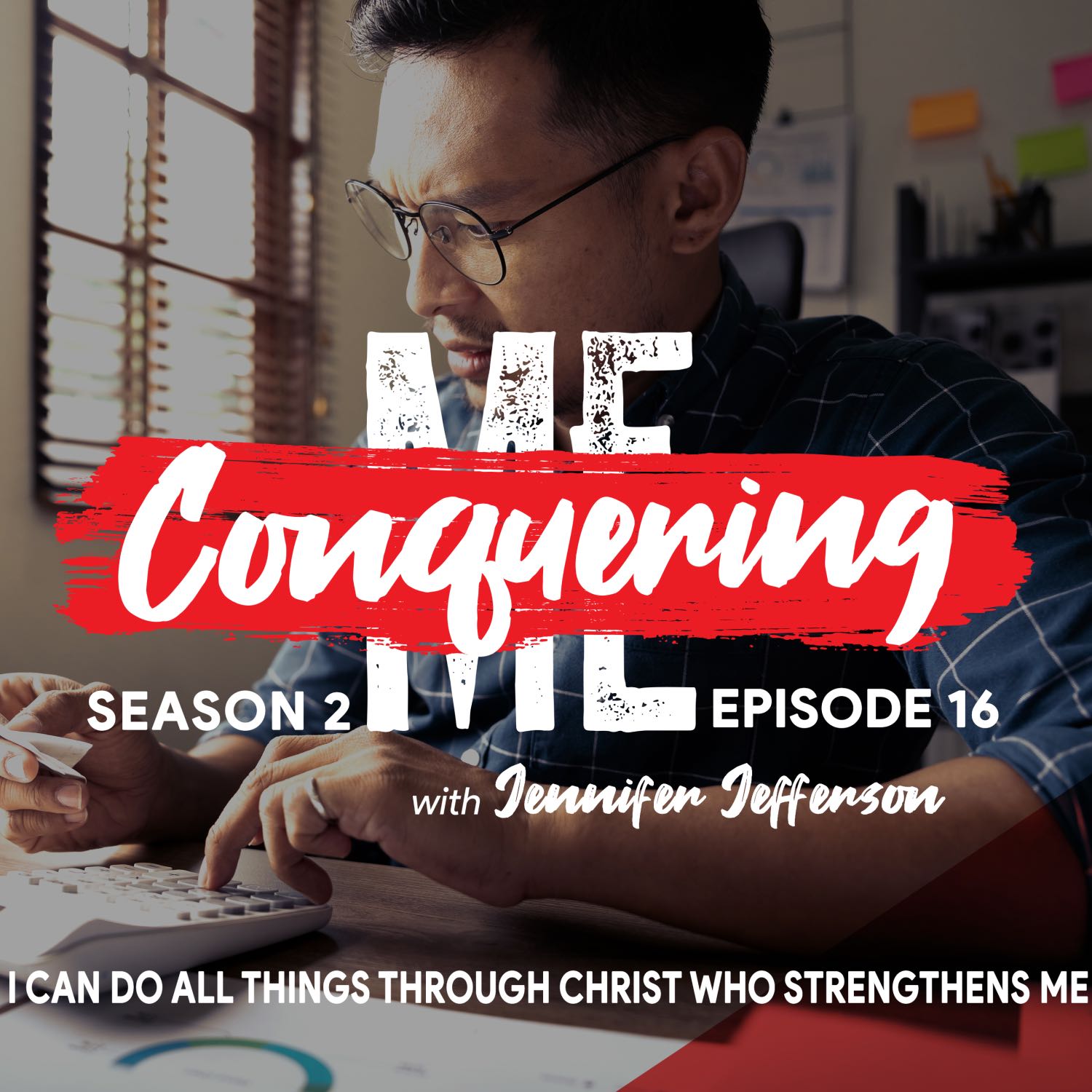 Money is not the root of evil BUT The LOVE of money is the root of all KINDS of evil accord to 1 Timothy 6:10
This scripture has been misquoted so many times which has led to false teachings or beliefs around money. Money is a resource that God has allowed us to use to obtain the things we need and want here on earth. Unfortunately, money continues to be center of too many preachers or pastors messages instead of Christ. Sometimes we paint God like a genie that will grant our wishes to obtain wealth. We have lost...
---
How do you spend your time?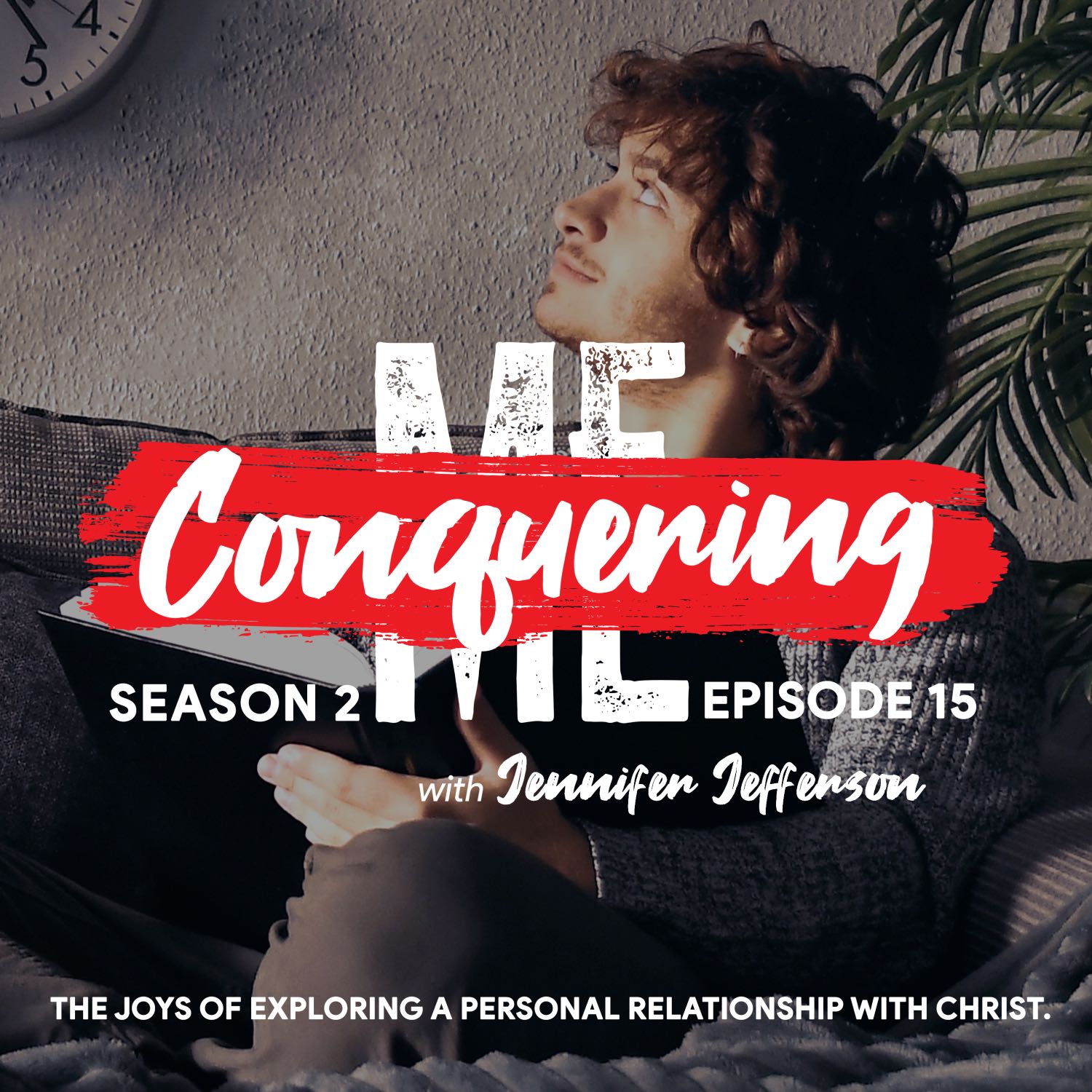 Time is a hot commodity. It seems like everyone wants your time, including the algorithm. LOL. These major tech companies have creates systems to make you stay on websites longer, social platforms longer because they know the longer you stay on the better. I am not here to bash technology because it is a great tool but I am aware that they want our time.
Time is precious, we can't reverse it, can get it back… nothing. Yes you may feel young again or the Lord has restored so much that you feel nothing has been lost...
---
Desire His Wisdom and Strength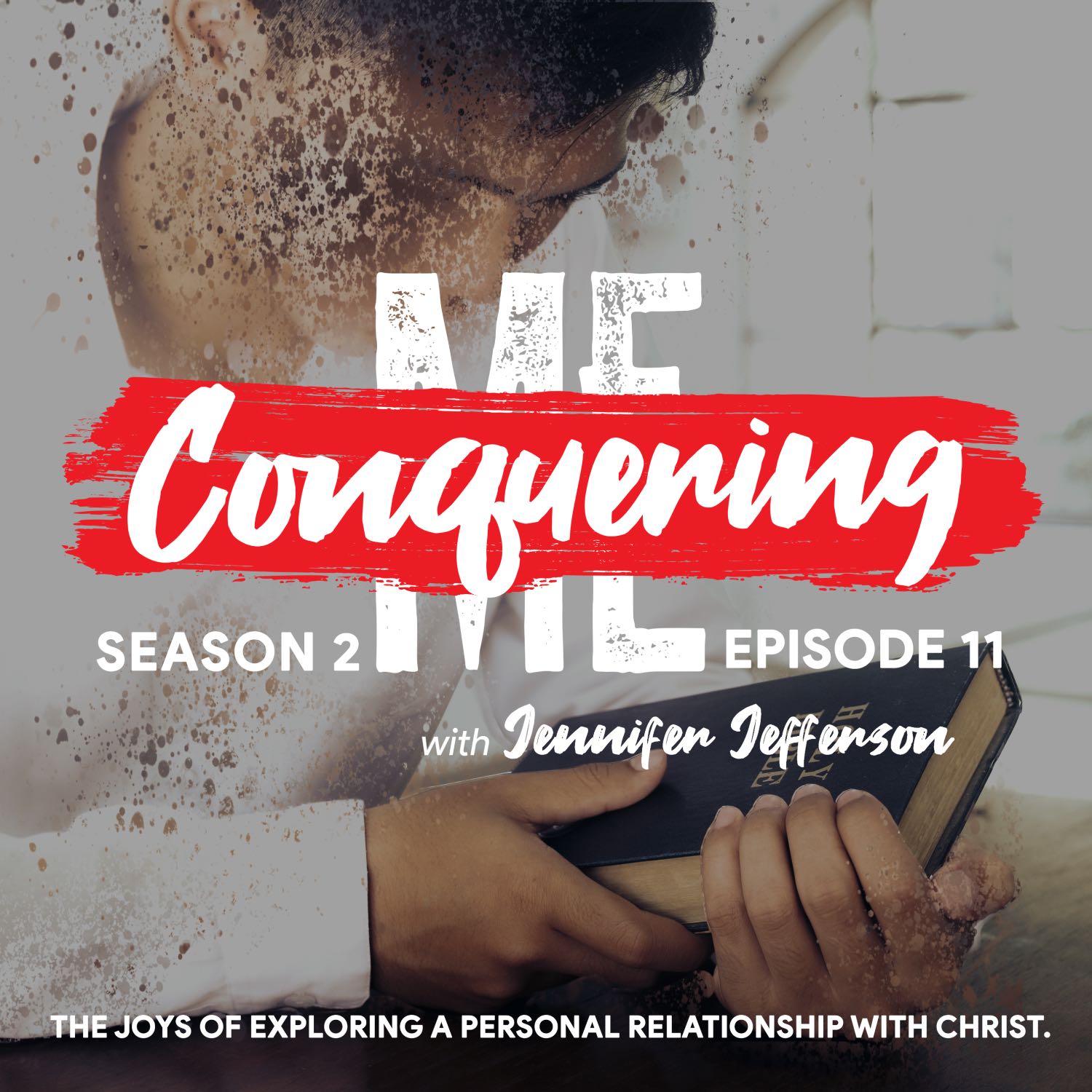 Welcome to 2023!! We are so excited that God has graced us to see another year. Whatever you are desiring and expecting from God this year, ask for His wisdom and strength. You never want your blessing to become an idol, a distraction or possibly be consumed you. In time we are living in, we need His wisdom and strength.
We can no longer think we can google our way out of problems. We have to lean on our wonderful counselor... Christ himself.
Truthfully it is easy to think that we can live this life without...
---
Mental Health-Let's Pray and Speak Scripture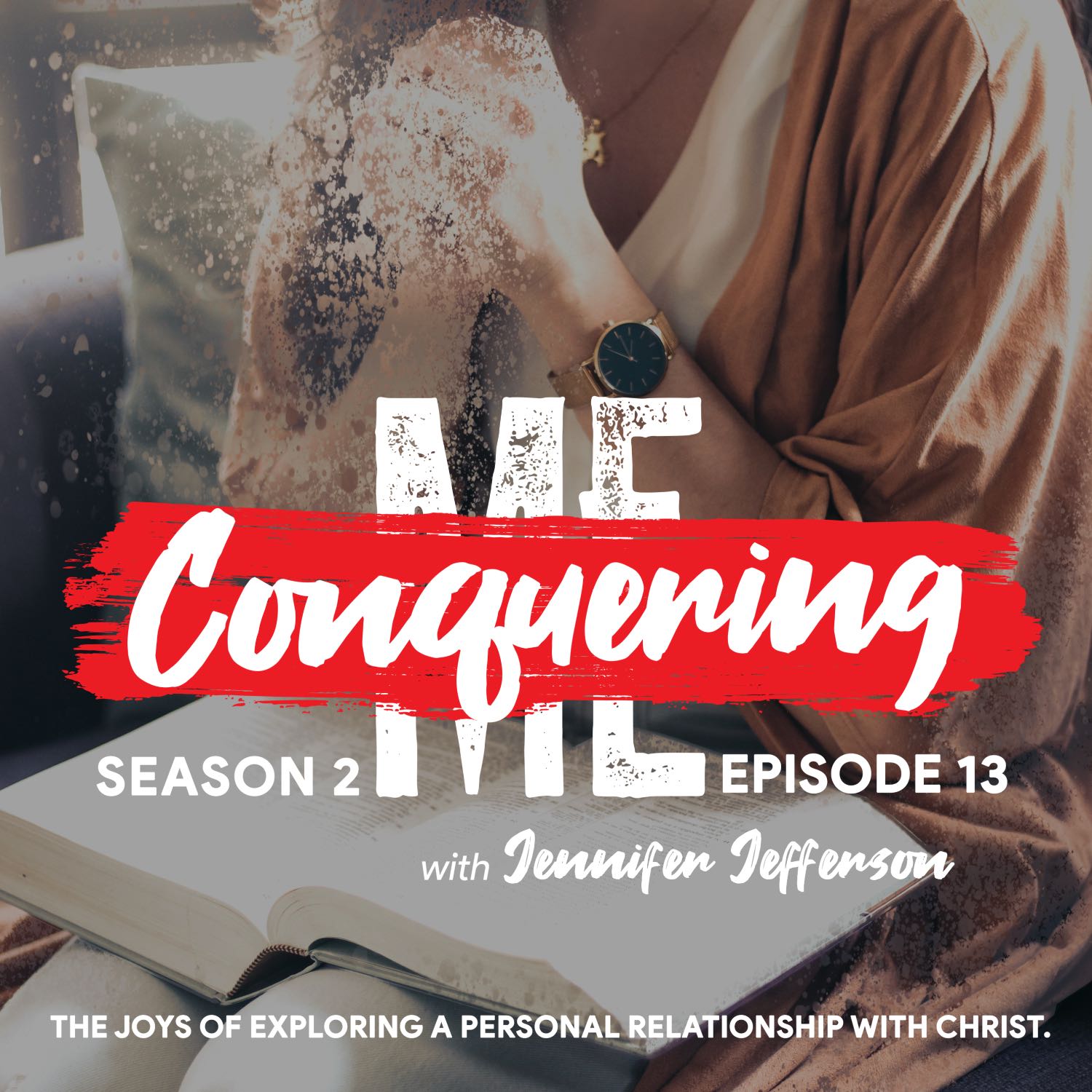 Lets us Pray!! Mental health is nothing to overlook or minimize. But we can not allow it to become our identity. Let's pray for people to become whole through faith and instructions guided by God.
Scripture Meditation:
Philippians 2:5
2 Timothy 1:7
Romans 12:2
2 Corinthians 10:5
Psalm 1:2
Proverbs 4:23
Philippians 4:8
1 Peter 2:9
Zephaniah 3:17
Psalm 139:13
---