Subscribe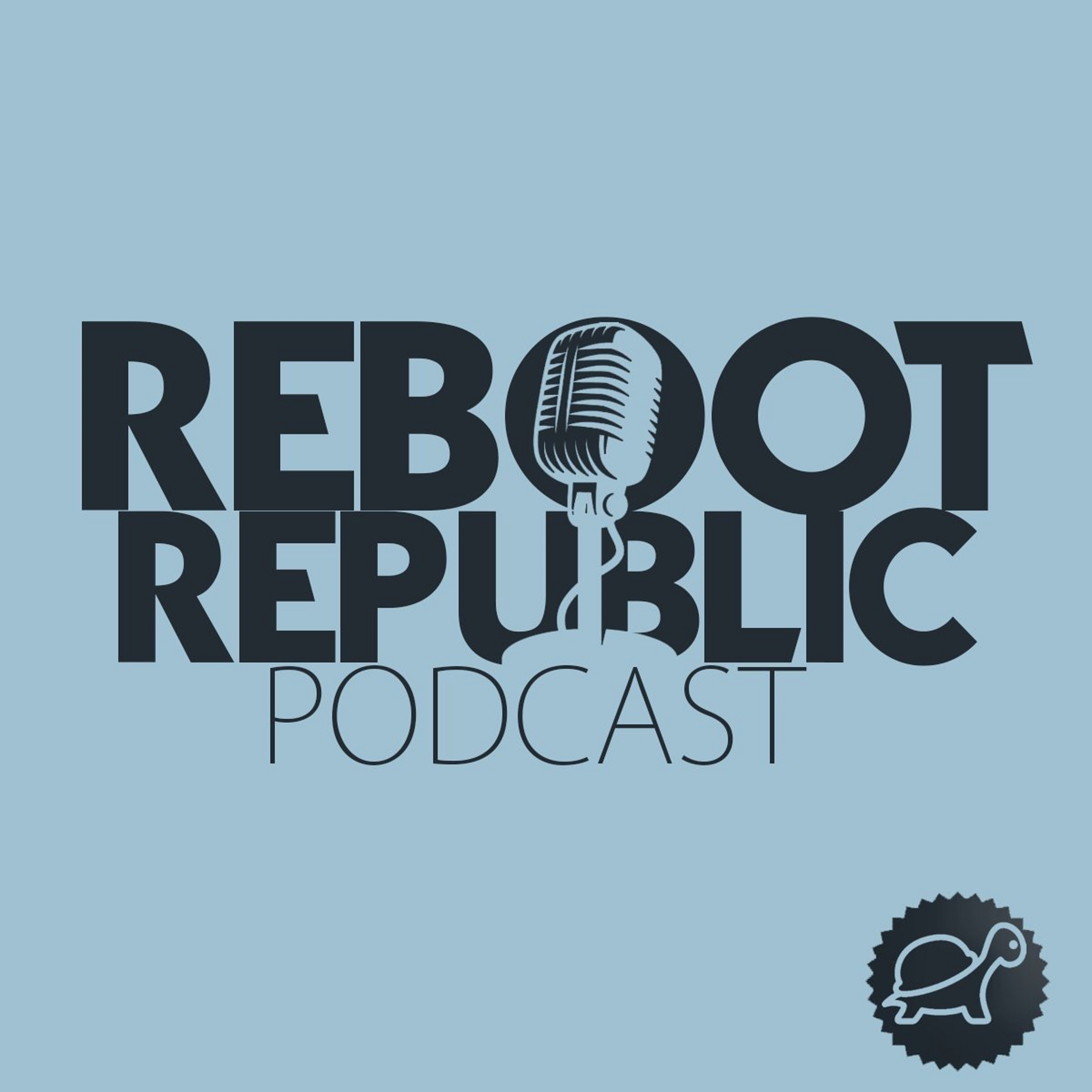 Reboot Republic is the innovative Podcast that delves beyond the headlines and soundbites and pulls up the roots of our Social Crises to unearth progressive solutions. We talk to world leading experts, politicians, activists and everyday change-makers. This not about tinkering around the edges. Hosted by Lecturer of Social Policy in Maynooth University and Social Justice Campaigner, Dr Rory Hearne and independent podcast nerd Tony Groves, we look beyond the political speak for real, globally tried and tested solutions. Reboot Republic aims to be the podcast for an optimistic and inclusive future and not the polarised present. There is another...
708. Tax Haven Ireland
It was a pleasure to be joined by economist and PBP member, Brian O'Boyle who along with co-author Kieran Allen, is co-author of a new book 'Tax Haven Ireland' We discuss why they decided to write the book that goes against the mainstream opinion and what they discovered in their investigation into how a small island on the edge of Europe became one of the world's major tax havens. Brian links the tax gymnastics to the issues in our health, housing and education system in a way that people can understand. There's a lot in this podcast and a lo...
---
Tortoise Shack Sunday Special – Call It Out
This week on the Sunday Special we were joined by Glow West podcast host, Dr Caroline West, Dublin Inquirer reporter, Shamim Malekmian and Adoption Rights and Clann Project co-founder, Claire McGettrick. It was an absolute privilege. We discuss Shamim's latest story about how migrants are denied access to life-saving organ transplants because of the possible later requirement for State supports: https://www.dublininquirer.com/2022/01/12/for-some-immigrants-in-need-of-organ-transplants-hurdles-and-ambiguities We go into a lot of depth as to why the recent "gamechanger" on access to records for the survivors of Mother and Baby Homes/Magdalene Laundries was very much NOT a gamechanger. Then we...
---
186. Realities of Gender Based Violence & Potential Solutions
In this Reboot Republic Podcast Rory talks to Dr Caroline West (host of Glow West) about the issues of gender based violence in the context of the shocking murder of Ashling Murphy. Caroline talks about her own experience, and what men and society as a whole can do to end sexual violence against women. She explains about the retraumatizing of victims, and makes the point that there is a lot Government can be doing, like funding prevention and education, and funding domestic violence services properly. It is disgraceful that refuges have to turn victims away and help lines have to...
---
715. Is The End in Sight?
We want to express our condolences with the family, friends, students and everyone grieving for Ashling Murphy. Caroline West and Rory Hearne have covered this in much more detail on the tortoise shack member feed here https://www.patreon.com/posts/61159893 Joining us on the podcast is award winning News Reporter with the Irish Daily Mail, Craig Hughes. We discuss his recent coverage of the "regressive and inequitable" Help to Buy Scheme, the Dept of Finance at loggerheads with the Dept of Finance over house dereliction and then Craig's optimism, following his questioning of the CMO Dr Tony Holohan, that...
---
Stand in Awe of All Mná – The Tortoise Shack Nollaig Na mBán Special, 2022
On December 6th we recorded our 2nd annual live Nollaig Na mBán Podcast with an audience of our members. We are releasing this now to everyone. Joining host Dr Vicky Conway to discuss hopes, fears and ambitions for 2022 is a powerhouse panel of incredible women, Psychotherapist Ejiro Ogbevoen, Social Care Worker Anne Marie Quilligan, co-convener of the Abortion Rights Campaign Helen Stonehouse, Writer and GFA Advocate Emma DeSouza and UCD Architecture Lecturer Orla Hegarty. There's so much covered in this discussion. Grab a cup of tea and treat yourself. Thanks for all the support. Stand in Awe of All M...
---
Sunday Special – Fantastic Wordle Play Mr Fox
It was a pleasure to be joined for our first Sunday Special of 2022 by Dr Liqa Ur Rehman, Legal Assoc Seán Grant, Reporter with notewrothy.ie Maria Delaney and Ireland Thinks analyst Kevin Cunningham. We discuss the iniquity of Ireland's visa and Stamp system, the Suvern discourse on NI, classrooms and covid, the latest polls North and South, Happy Coup Year, Irish voters fed up of corruption and Wordle. #FastAccessStamp4 on Social Media And please join us at patreon.com/tortoiseshack
---
180. Why Home Matters: A Psychologist's View
This Reboot Republic talks to Dr Eddie Murphy, Clinical Psychologist about the psychological importance of housing and home. It is a discussion that ranges from how homelessness is an adverse childhood experience, to the attachment to home, the importance of belonging, emigration, and hope in value and culture shifts. Join us at patreon.com/tortoiseshack Editors note: This was recorded December 8th for our patreon members
---
703. Repealed Ireland's Unfinished Fight for Reproductive Rights
It was a pleasure to be joined by Camilla Fitzsimons and Sinead Fitzpatrick who are the people behind the new book, Repealed Ireland's Unfinished Fight for Reproductive Rights. The book traces the history of the origins of the Eighth Amendment, which was drawn up in fear of a tide of liberal reforms across Europe. It draws out the lessons learned from the groundbreaking campaign in 2018, which was the culmination of a 35-year-long reproductive rights movement and an inspiring example of modern grassroots activism. It tells the story of the 'Repeal' campaign through the lens of the activists who are still...
---
181. An Inspirational Story: Surviving Direct Provision with Bulelani Mfaco
This Reboot Republic talks with Bulelani Mfaco, activist, educator, and asylum seeker living in Ireland in Direct Provision since 2017. Bulelani tells his story from growing up in Apartheid South Africa to his housing activism and why he could not return due to violence against the LGBT community. He also explains the positive impact of the right to housing in the South African Constitution, what home means to him, the necessity of safety and how direct provision is not home. He also explains why language matters and how the Government is using the language of direct provision but leaving many problems...
---
2022 New Year Revolutions – Plus Your Messages
In this very special tortoise shack podcast Dr Caroline West of Glow West joins Martin and Tony to talk the year to come, the resolutions and revolutions they want to see and the things that they want to see left in 2021. You'll also hear from Green Party Cllrs (Dublin & Belfast) Hazel Chu and Brian Smyth, former UN Special Rapporteur for Housing, Leilani Farha, full-time teacher and part-time Reboot host, Jana Lyons, Solicitor and hero Simon McGarr, Tallaght Person of the Decade Senator Lynn Ruane, Ana Liffey CEO Tony Duffin, Amnesty's Colm O'Gorman, Our Man in Stockholm Philip O'Connor, Business Post...
---
2021 in Review, Part 2 – Plus Your Messages!
We're back with part 2 of our review of 2021 and this time we're talking Political Personality of the year, Patron (that's youse) of the Year, Newcomer of the Year, and our Highlights (yes, there were lots of highlights!) You'll also hear from comedian, writer, actor and Roy Keane Stan, Tadhg Hickey, Social Care worker and all-round hero, Anne Marie Quilligan, Sinn Féin Senator, Lynn Boylan, Host of the Irish Times Inside Politics and my on and off rival, Hugh Linehan, Head of Religions at UCC and the best dressed man in Ireland, Amanullah De Sondy, the Irish Examiners award winning d...
---
183. A New Economics for Society Wellbeing & Home
This Reboot Republic talks to Professor Emeritus of Economics of Trinity College Dublin, PJ Drudy about a new economics for society wellbeing and home. PJ lectured Rory on economics in his degree, and reveals how Rory was as a student! He also discusses the limits to understanding housing through a market theory of economics, as aspects such as housing demand do not capture need, it is based on ability to pay, which leads to exclusion. PJ and Rory discuss how markets fail all the time, and investor funds deliver housing as a profit generating commodity and therefore do not provide...
---
701. Our 2021 Review – Plus Your Messages: Part 1
We decided to run our eye over the year and breakdown some of the best stories, actions, people, activists and everything in between. In this, part one, you'll get our Person of the Year, Achievement of the Year, Lowlight of the Year and Story of the Year. You'll also hear from comedian Killian Sundermann, self-described education rent-a-gob, (the brilliant) Ciara Reilly, actor and writer, Noelle Brown, ISAG's and TCD's Prof. Tómas Ryan, actor, writer and comedian, Tara Flynn, Tortoise Shack Royalty, Emma DeSouza, Longford Mayor, Uruemu Adejinmi and Mr Polls himself, Harry McEvansoneya. Stay tuned to the end for a...
---
177. Erin, Age 2, She's Here to Save Me
A little bit of magic. In this mini in more ways than one podcast, Rory chats to his two year old daughter, Erin, about Mighty pups, dinosaurs and Reboot Republic. its surprisingly coherent, for Rory. Enjoy!
---
693. Public Health Specialist Dr. Marie Casey
It was a pleasure to be rejoined in the tortoise shack by Public Health Specialist, Dr Marie Casey, to talk about the ongoing response to COVID. Dr Casey tells us about some very positive developments in Public Health, including the development of an National Outbreak Response System, and discusses the learnings made from the ongoing pandemic. She outlines the foolishness of vaccine inequity, describing the new omicron variant as "the gift we got for ourselves" and urges Ireland and the EU to join the US and over one hundred other countries in calling for the TRIPS Waiver. Please join us...
---
182. Rising Homelessness: What Can Be Done To Stop It
This Reboot Republic talks to Wayne Stanley, Head of Policy and Communications with the Simon Communities of Ireland about their proposal for the Government to introduce a measure to prevent renters from homelessness. Rory also talks to Laoise Neylon, journalist with the Dublin Inquirer about the recent rise in deaths in homelessness services and the lack of regulation of standards in private homeless hostels, while the podcast finishes with Rory reading his latest Op-ed in the Irish Examiner on why the Government should re-introduce a temporary 6 month ban on evictions. Help us out and get a year of exclusive content...
---
178. Solutions to a Dysfunctional Market: The View from a Community Real Estate Developer
This Reboot Republic is a deep dive discussion and analysis into the Irish housing crisis with Rob Cass, who has a background of 15 years in Real Estate. He is currently developing a community real estate project based on regenerating vacant homes. He explains his background, his perspective and analysis of the crisis and solutions that are there if the state played a central role in tackling vacancy through an innovative fund, and supplied modular homes. He also outlines why he sees Dublin as risky for investment, and how the state delivering, through community housing, towns and regions could be a...
---
2021 – It Was The Best of Times, It Was The Worst of Times…
This week on another bumper Sunday Special we hosted a brilliant panel of ICCL's Liam Herrick, Returning Champion, Emma DeSouza, Mr Polls Harry McEvansoneya and Dublin Inquirer Reporter, Shamim Malekmian. This time we talked the week that was and the year in review. We went deep on COVID and civil liberty restrictions, NI progress and the BoJo clown show, we looked at Unity Poll vs Chicken Curry question, the denial around the PSC's demise and we each shared some positives from the year. A great show! To get access to these shows and help us keep the mics in in 2022...
---
179. Making Our Schools Safe & Respect For SNA's
In this Reboot Republic, Jana Lyons, primary school teacher and trade unionist joins Rory as co-host to talk risk and ventilation in schools. Joining them are a brilliant panel of Orla Hegarty, of the School of Architecture UCD, school principal and host of the If I Were Minister for Education Podcast, Simon Lewis and SNAs Carol McSherry and Linda O Sullivan. They discuss the difficulties they face, the supports they need and aren't getting. We delve into Respect4SNAs and the reality of what SNA's are doing and how are they being affected. They also discuss masks, fearmongering and far...
---
176. Dereliction, Home & Hope: From Amsterdam to Cork
This Reboot Republic brings back Jude Sherry and Frank O Connor from the Anois agency, who are trailblazing in their efforts and approaches to tackle the scandal of dereliction in Cork. Drawing on their experience of living and working in Amsterdam they explain what they learned there in creating sustainable urban living, tackling dereliction, and creating and conserving homes for people in cities to live in. A real interesting conversation that flows from Amsterdam to Cork, to solutions and thoughts on hope in a mood of change in Ireland. Please support us by becoming a member at patreon.com/tortoiseshack
---
13. A Very Unmerry Christmas
We've just finished a brilliant Live Sunday Show with Reporter with Noteworthy, Maria Delaney, Social Care Worker, Anne Marie Quilligan and Primary School Teacher, Jana Lyons. We talked Fianna Fáil as a charity, the great news for some undocumented migrants, the Oireachtas Report into Travellers, COVID restrictions, schools aren't safe, succor for the far right, the arts kicked again and tony's beef with Mark Rufallo... New proposal here from Noteworthy:https://www.noteworthy.ie/proposal/justice-background-equality-84-Feb2020 Join us at patreon.com/tortoiseshack
---
174. Hope in a City Divided – Belfast Take Back The City
This Reboot Republic discusses the housing and homelessness crisis in Belfast, Northern Ireland and the work being done to develop a community based cooperative housing plan by the Take Back the City Coalition which Rory is part of. Rory talks to Marissa McMahon, who lives and works in Belfast as a project organiser on inequality in housing with the Participation and Practice of Rights (PPR), Ruairi Mc Cann of the Rabble cooperative which is providing specialised technological services to voluntary, public and private organisations, and Dr Hugh Ellis, Director of Policy at the Town and Country Planning Alliance, and co-author...
---
175. Solutions to the Housing Crisis with Economist Stephen Kinsella
This Reboot Republic talks with Stephen Kinsella, Professor of Economics at the University of Limerick, author, and Chief Economics Writer for The Currency.news. Rory and Stephen discuss the role of the state in housing, the potential for a state enterprise to build homes and its necessity to ensure affordable housing delivery, and the risk of investor funds and Build to Rent. There's even some fun! Join us, please, at patreon.com/tortoiseshack
---
12. Sunday Special – Omicron and On and On
This week on the tortoise shack Sunday Special, we had a bumper show. Joining us to talk about the events of the week were Social Democrats TD, Cian O'Callaghan, writer, advocate and friend of the shack, Emma DeSouza, TCD Professor, Tómas Ryan and former political prisoner - now law student, Ibrahim Halawa. We discuss the very worrying trend of increasing homelessness, the "Free State" nonsense polls on a United Ireland, the new Omicron variant and our COVID response, and we dive deep into the DCU lecturer controversy and what impact it has for students. We also touch on the O...
---
682. Black Lives Matter – Mark Humphrys and DCU
Many of you will have seen some of the comments made by DCU Lecturer, Mark Humphrys. We were delighted to be joined in the tortoise shack by two of the organisers of a Black Lives Matter Rally that takes place tomorrow in DCU at 1pm, against his type of repugnant and intolerant views, Christine O'Mahony and Darragh Adelaide. We discuss their reaction to the events leading up to this, DCU's statement, the response of others on the faculty staff and what the BLM Rally hopes to achieve. The Rally is Friday the 26th Nov, at 1pm in DCU, see you...
---
172. Housing Crisis – Sharon's Story: Facing the Rental Crisis
This Reboot Republic talks to Sharon Crandall, who is a renter in Kerry and former tenant organiser in the US. Sharon talks about the impact of housing insecurity on herself and her son, the importance of home and housing as a human right. She has to leave as her landlord is moving in to the property. Sharon also talks about her two years working with the tenants union of Washington State to get legislation passed to protect tenants from unfair evictions and train tenants to self advocate. She talks about the importance of tenants unions, and ireland's new tenant's union...
---
679. Exclusive: Let Nadim Stay
Listeners will recall in November that Nadim Hussain joined us from his hospital bed after nine days on hunger strike to stop his deportation. One month on an emotional Nadim rejoined us to tell us what his situation is now. Nadim, sitting in his security guard uniform in a Direct Provision centre, tells us about how he was stabbed and knocked unconscious during the attack that ended in the murder of his parents by political rivals in India. He pleads with Taoiseach, Micheal Martin, to honour his promise to help him and he asks poignantly "what is my crime?" We...
---
11. The Restrict Yourselves Sunday Special
We've just finished recording a cracking, and at times spicy, Sunday Special. Joining us were Dublin Inquirer Reporter, Shamim Malekmian, Sinn Féin Senator, Lynn Boylan and UCD Asst Prof, Orla Hegarty. We talk about how this State treats migrant children, the Energy Charter Treaty, the underwhelming COP, COVID in charge, Build to Rent devotees, the Mother and Baby Homes redress failings, Trans Awareness Week, Ireland Inc in Saudi Arabia and Rory vs David McWilliams. Check out Shamim's piece here:https://www.dublininquirer.com/2021/11/10/the-state-has-no-guidelines-for-judging-if-asylum-seekers-are-children-but-it-does-so-anyway Join us here at patreon.com/tortoiseshack
---
670. Health vs Inequality at Tortoise Shack Live
This is the Echo Chamber section of the Tortoise Shack Live podcast from Nov 10th in the Sugar Club. Tony was joined by a brilliant panel of amazing people, Inclusion Health Senior Social Worker, Niamh O'Rourke, GP Mark Murphy, Infectious Disease and Inclusion Health Consultant Dr Cliona Ní Cheallaigh and PBP's Science Nerd and PhD Researcher, Conor Reddy. This is a fantastic conversation on how inequality, trauma and homelessness impacts health, as well as a look at Slaintecare and the ways things can be made better. Thanks to all of you for your support. It was great to see so m...
---
173. Personal Stories of the #HousingCrisis: Ciara's Story
"Disabled, Homeless & Sleeping in my Car" This Reboot Republic talks to Ciara, who tells her story of the housing crisis and homelessness. It's a heart breaking story, and shows the failure of the Irish Government and local authorities to provide housing for disabled people. She explains how she is in receipt of the Housing Assistance Payment, but her private rental accommodation became unsuitable, and she was issued a notice to quit. She couldn't find any suitable private rental, and her HAP was insufficient to cover the Carer support she requires. Ciara was then made homeless, but the Council could not...
---
673. The Mother and Baby Home Redress Scheme
Our Government continue to say that they are listening to the survivors of the Magdalene Laundries and Mother and Baby Homes, while at the same time they continue to deny them their rights to their own identities and the new "biggest redress scheme in the history of the state" is just more proof of a State that chooses to, as Noelle Brown brilliantly puts it, delay, deny and wait for us to die. Joining us on the Tortoise Shack to discuss this is legal lecturer, academic and righter of feminist historical wrongs, Mairead Enright and NUI Journalism Lecturer and longtime...
---
A New Inclusive Ireland with Dr Umar Al-Qadri
In this Reboot Republic podcast both Rory and Tony talk with Islamic Theologian, founder and chairperson of the Irish Muslim Peace and Integration Council, Shaykh Dr Umar Al-Qadri. This is a really engaging conversation about new Irish identities, hurling, home, Islam, gender equality, racism, inclusion and hope. Enjoy! If you missed our Reboot Housing Special live at the Sugar Club or the COP26 reaction podcast, they're available now at patreon.com/tortoiseshack
---
666. Tortoise Shack Exclusive: Economic Orthodoxy with Prof Constatin Gurdgiev
It was a pleasure to be joined on the tortoise shack by North Colorado University Prof of Economics and finance, Constantin Gurdgiev. This podcast was recorded a few weeks ago for our patreon members, but it's too good not to share. We discuss how the world has changed since we last talked on the shack, over 600 episodes ago. Constantin delves into the political polarisation that makes consensus impossible and asks how do we deal with threats like pandemics and climate change within a financialised orthodoxy. We also talk housing, known unknowns, vulture funds and more. If you are a patreon...
---
David's Story: Facing Eviction in your 60s
This is the first of a series of podcasts we've been putting together for our patreon members, but have (with David's consent) shared it now publicly. Help us keep having these conversations by joining at patreon.com/tortoiseshack This Reboot Republic is the first in a series that aims to tell the personal stories of the housing crisis by the people impacted. In this podcast David tells us how he and his Partner are losing their home and are facing eviction in April 2022. David, a forklift driver, is in his 60s and cant see anywhere he can afford and ives...
---
668. The DUP vs Human Rights?
Over the weekend reports emerged that Queens University Professor of Human Rights, Colin Harvey had seen his appointment to the Bill of Rights panel blocked by the DUP, in what can only describe as an act of political interference. So on Sunday evening we chatted with Professor Harvey to find out all about this and the ongoing intimidation he has been subjected to. Colin tells us what he feels the speculation means, how he sees Human Rights as central to society and why it must be at the heart of any Shared Future on this island. We discuss the recent...
---
166. This is the Tsunami of Evictions: Child and Family Homelessness is Not Normal
This Reboot Republic podcast talks to Louise Bayliss Campaigns Coordinator with Focus Ireland, and spokesperson for Spark, and Rory reads his recent article on child and family homelessness from the Irish Examiner. Louise and Rory discus the latest homelessness figures that show rising child and family homelessness, the changing classification of data and how this is hiding the rising child homelessness and lone parent homelessness. They also discuss the impact of homelessness on children and family, and the trauma of it and discuss why this is happening - with the removal of the eviction ban, the growing gap between HAP...
---
10. Net Zero Sum Games?
This weeks live Sunday Special is in the can. Where we were joined by writer, activist and regular contributor, Emma DeSouza, Social Democrats Cllr for Clontarf, Catherine Stocker and Irish Daily Mail Political Correspondent, Craig Hughes. We discuss the scenes of violence and intimidation this week in NI, the COP26 conference and Ireland's Climate Action Bill, the Paddy Cosgrave/Web Summit coverage, housing via the Oscar Tryanor Road site and Craig's scoop about the Irish Govt looking to attract more international funds/vultures here to meet our housing need. A packed show. Join us and get lots more content at...
---
647. The Soup Runs with the Muslim Sisters of Eire
Some of you may have seen a report by the Dublin Regional Homelessness Executive that looked into the provision of food on our streets by charity services. The findings rankled with many. We were delighted to be joined by founder and chairperson of one of these organisations, The Muslim Sisters of Éire, Lorraine O'Connor. Lorraine tells us about the very high standards of food prep and delivery they adhere to, the frustration of feeling they are seen as a problem only because it is politically embarrassing and why she continues to do the work that the State have failed to d...
---
168. We Need Real Zero, Not Business as Usual: A View From Inside COP26
As part of our continued coverage of COP26, this Reboot Republic Podcast talks to campaigners in Glasgow, from Not Here Not Anywhere, the grassroots campaign to end fossil fuel exploration and the development of new fossil fuel infrastructure in Ireland. The panelists include, Dublin City University (DCU) Business School assistant professor of accounting, Dr Aideen O'Dochartaigh, Dylan Murphy, a Masters student in climate policy in DCU and activist, and Mide Power, a research assistant in equality, diversity and inclusion. They outline how COP26 is working from perspective of civil society groups, the need to focus on real zero emissions rather...
---
Cutting Through the Bull at COP 26: What Would Real Climate Action Look Like?
This Reboot Republic Podcast talks about the COP26 Summit and what would real climate action look like. We were joined by Assistant Professor in DCU School of Business and campaigner with Not Here Not Anywhere who is attending the COP26 Summitt, Dr Aideen O'Dochartaigh, Lecturer in Environmental Law and Policy, Sinead Mercier and Lecturer in Community and Youth Work and Coordinator of Climate Justice Work Group of Community Workers Ireland, Dr Jamie Gorman. We discuss the need for banning fossil fuel use, to adopt policies that achieve real zero not just net zero carbon emissions, the cause of the climate...
---