Ep 49: No Basketball, No Cry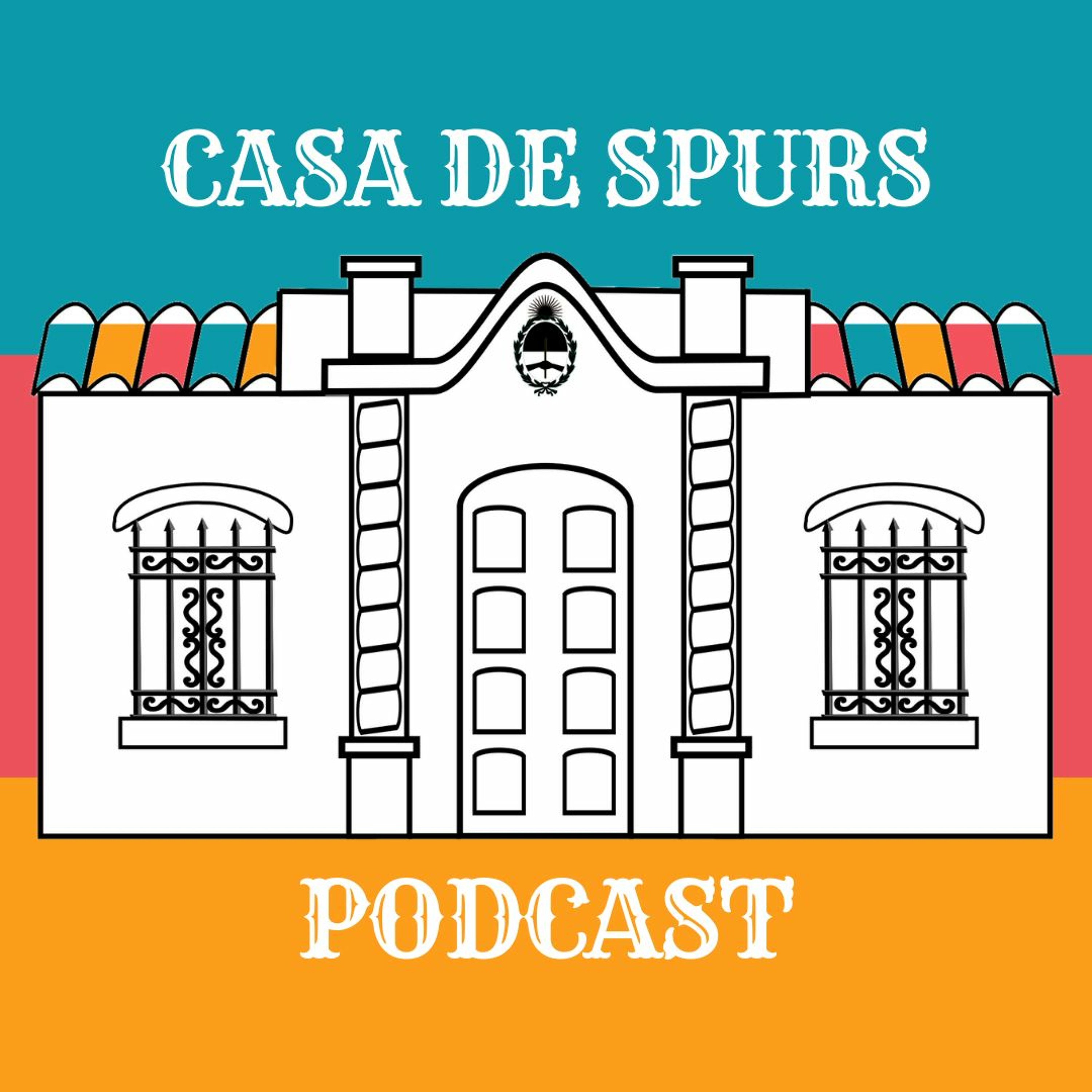 Due to an outbreak of COVID-19 on the team, Trace and Stephen don't have games to break down, so they instead discuss the All-Star snub of DeMar DeRozan and what does it mean that Luke and Tre were called back up to San Antonio. #GoSpursGo
---
Ep 48: COVID-19 vs Rodeo Road Trip '21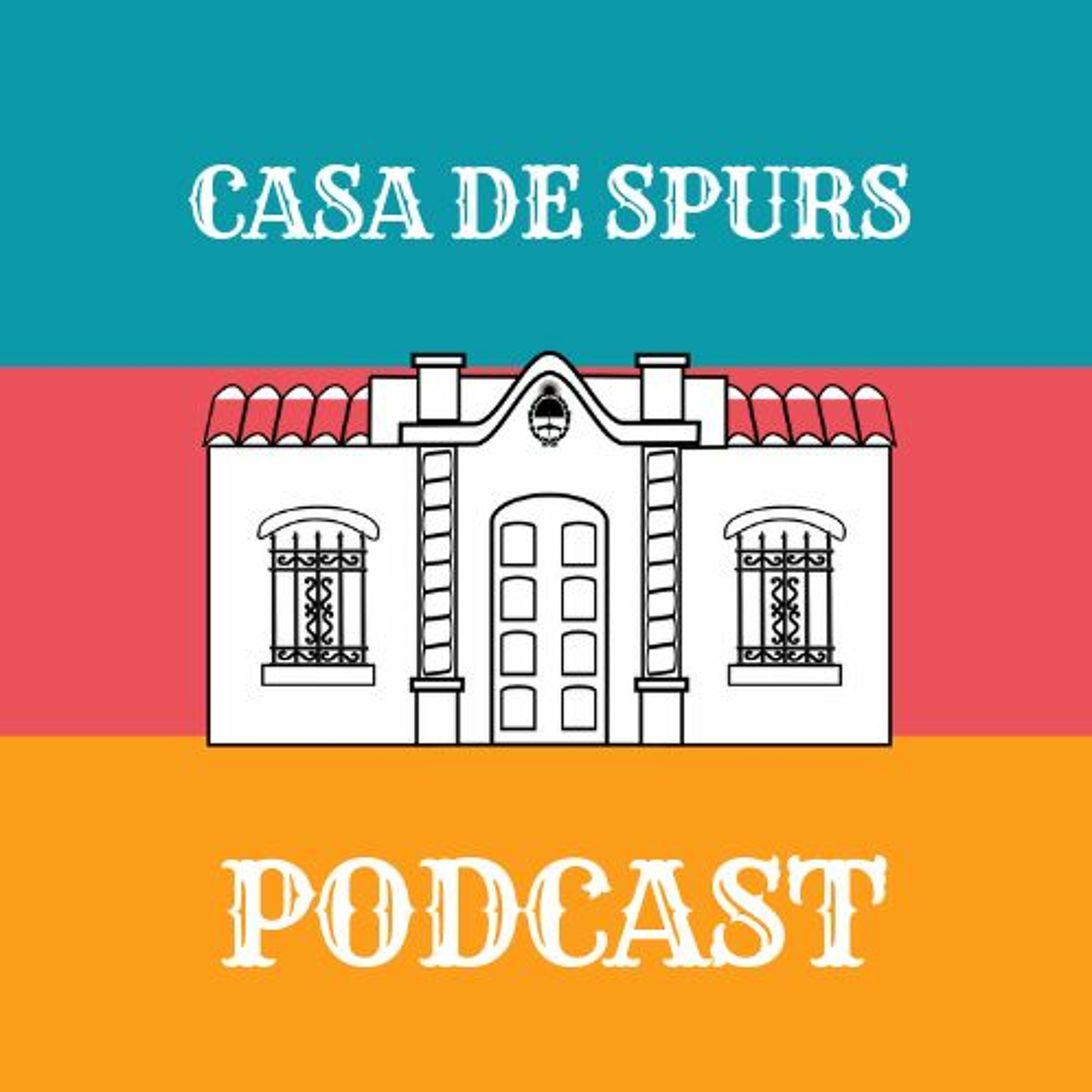 Trace and Stephen discuss: the Spurs hot (2-0) start to the Rodeo Road Trip; Jakob Poetl looking good in LaMarcus Aldridge's absence; games canceled due to COVID-19 could be a blessing in disguise; Keldon Johnson shakes off his slump; and another unpaid ad for Whataburger.
---
Ep 47: Better Than Expected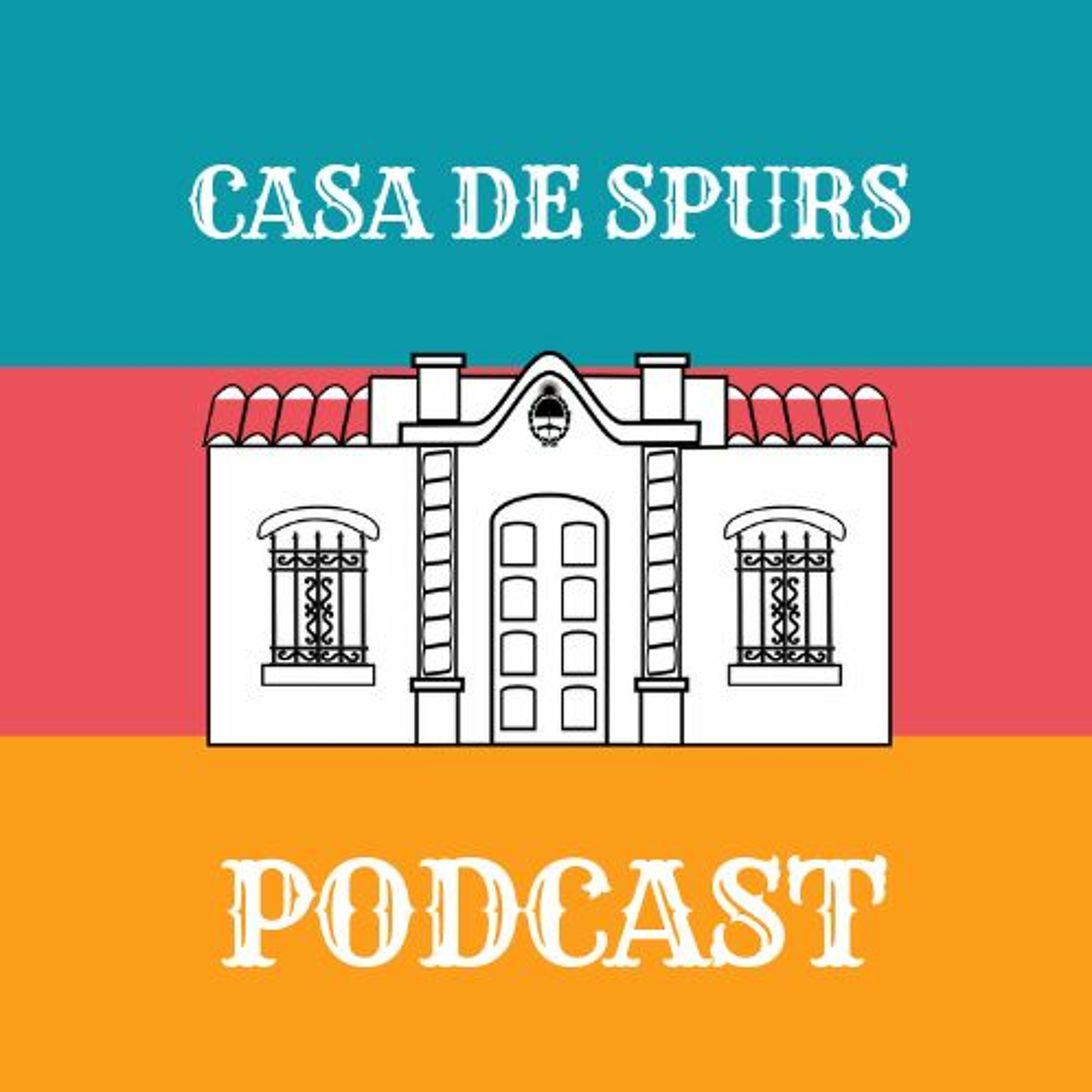 Trace and Stephen are joined by Ben Zajdel of Mavs Moneyball to break down the Southwest Division, plus the guys analyze the back-to-back games against the Golden State Warriors and the slump of Keldon Johnson.
---
Ep 46: Keep It Spicy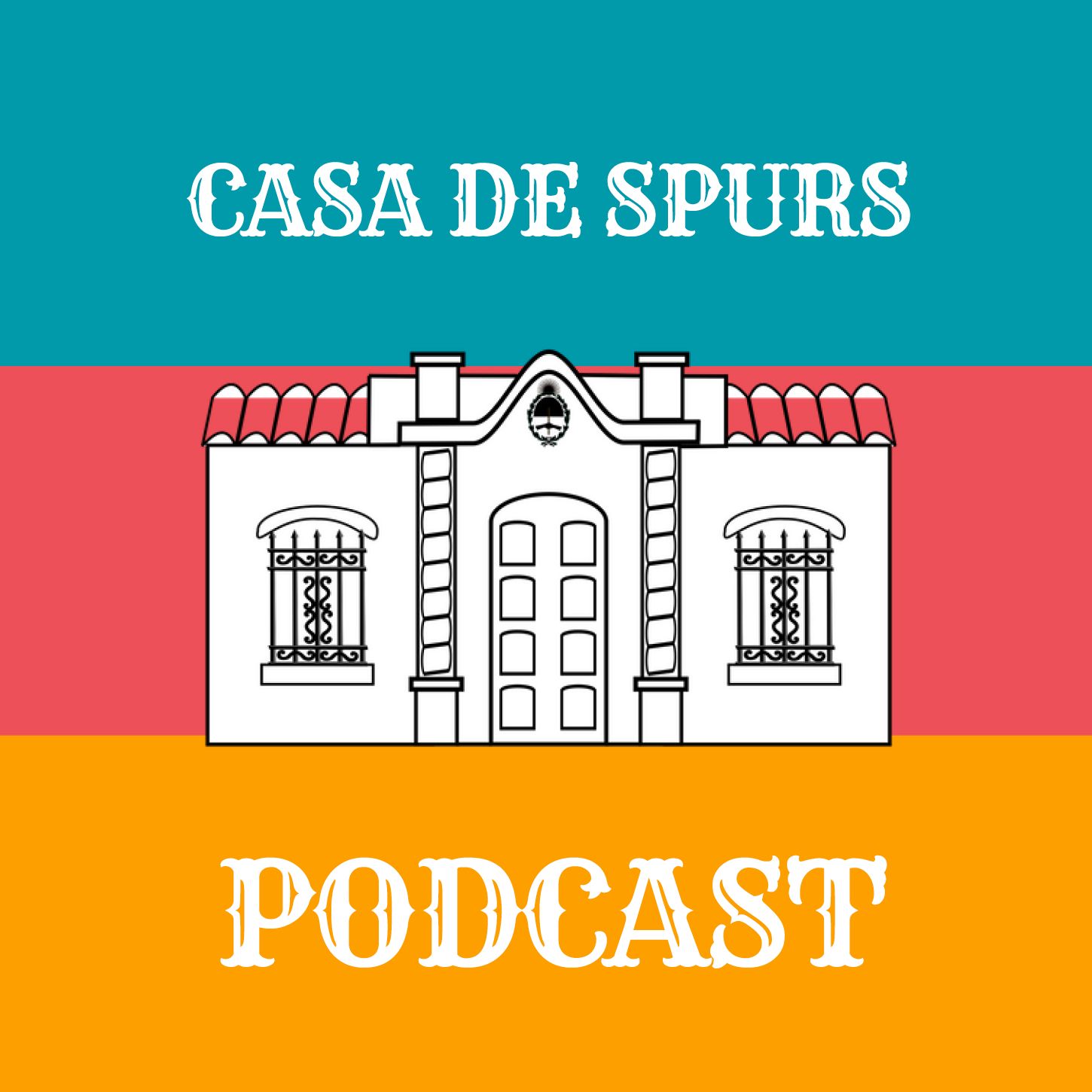 Trace and Stephen discuss, among other things: the Spurs brief flirtation with the 4th seed in the West; the team playing to the level of their competition. both offensively and defensively; praise for Dejounte Murray and Keldon Johnson; more trade rumors.
---
Ep 45: Silly Spurs Trade Rumors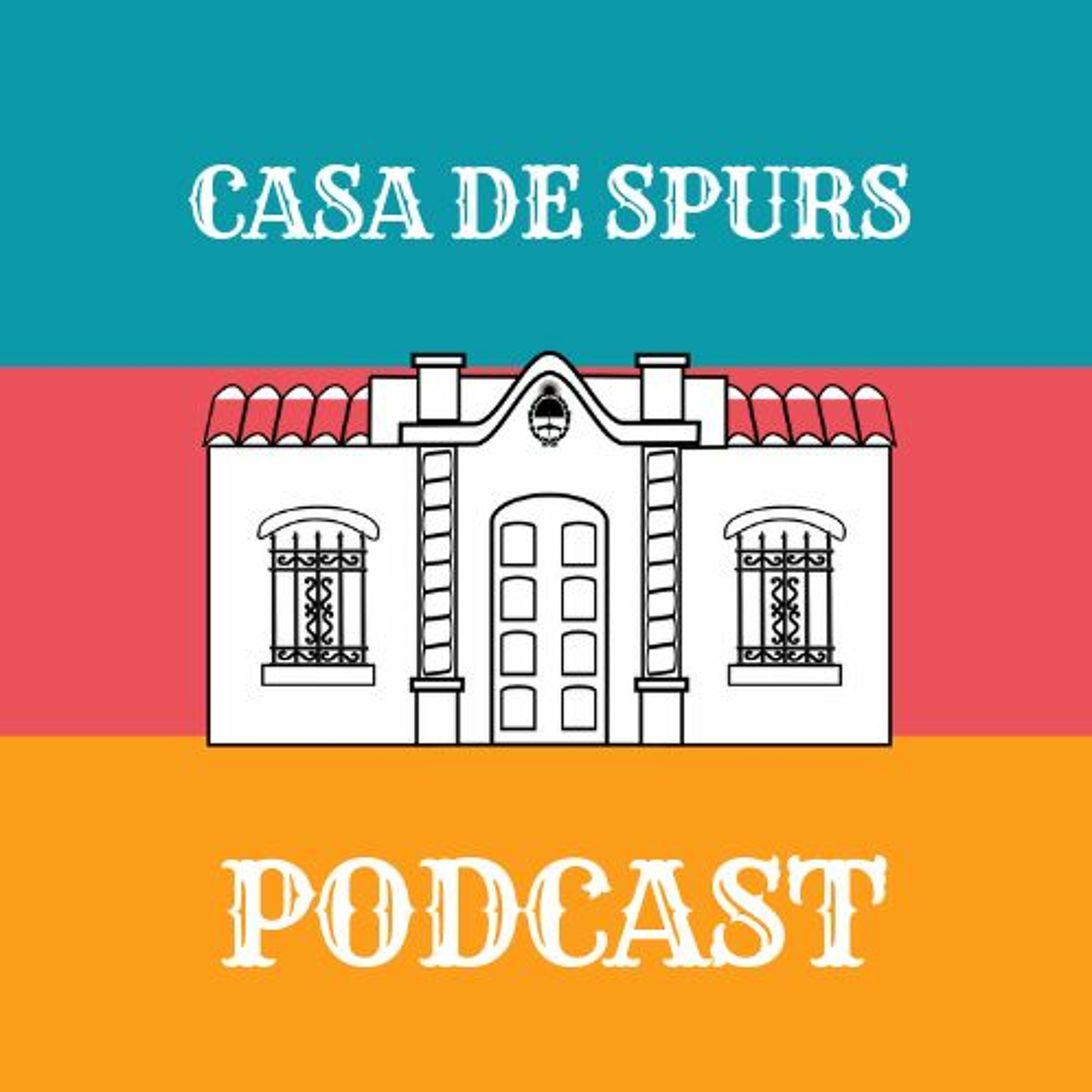 Trace and Stephen recap games against the Warriors, Mavericks and Wizards; discuss the surprisingly great play of Patty Mills; and shoot down crazy trade rumors. No salad talk this episode, we promise.
---
Ep 43: Youth vs Experience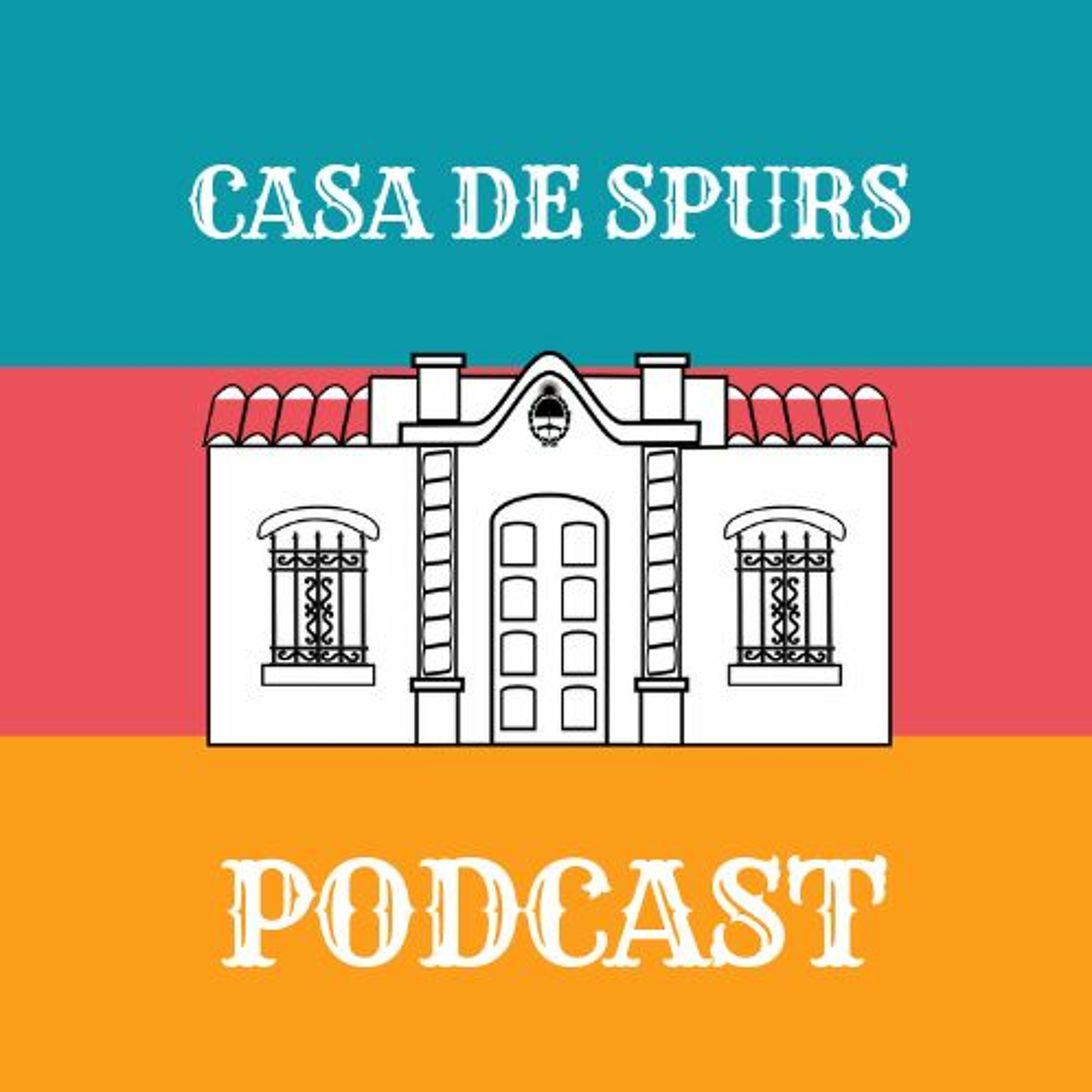 Trace and Stephen discuss the age old question in light of the Spurs 21-point win over the Portland Trailblazers in which veterans DeMar DeRozan, LaMarcus Aldridge, Patty Mills, and Rudy Gay all scored more than 20 points. Also discussed: trade rumours, looking ahead, and the Tony Parker documentary on Netflix.
---
Ep 43: Positionless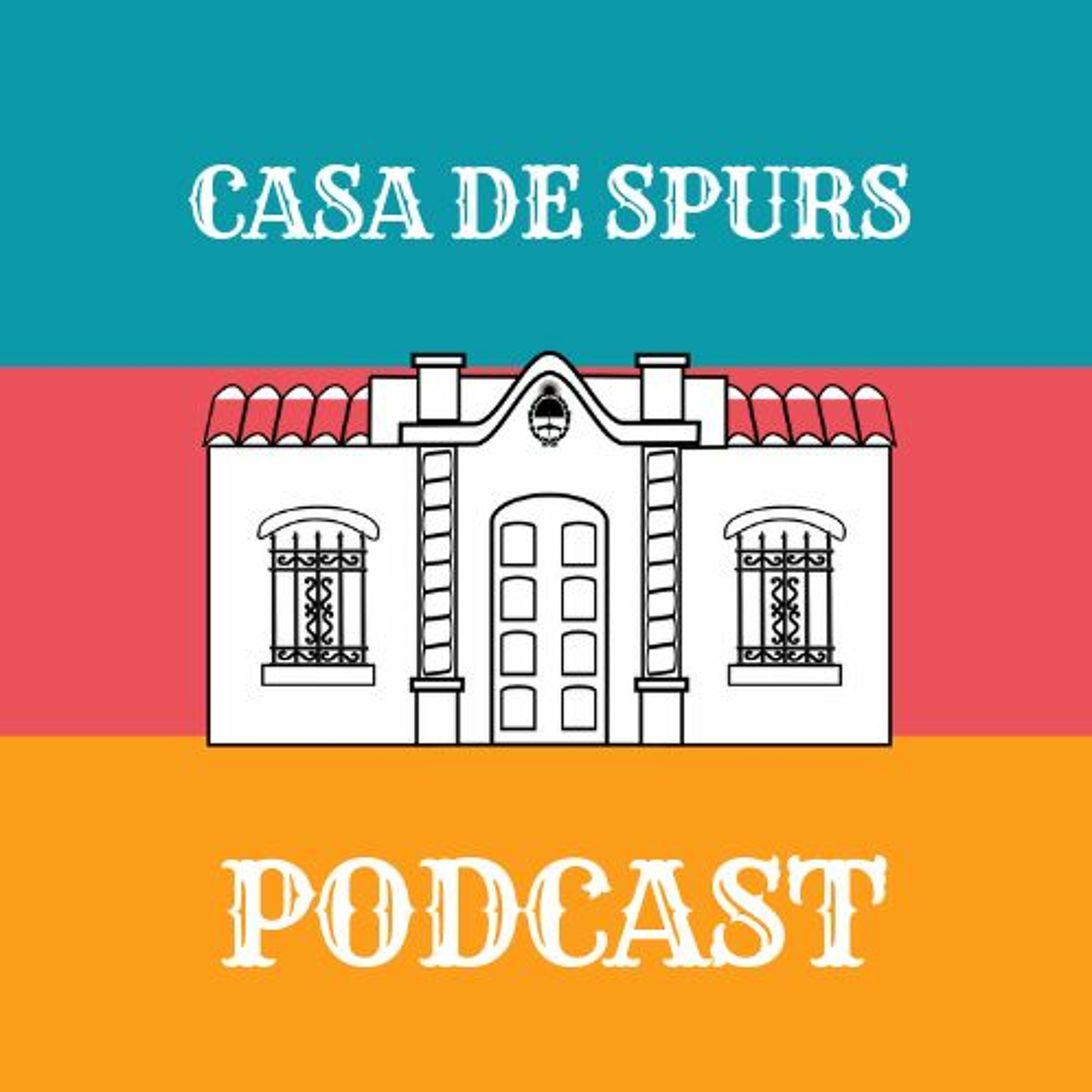 Trace and Stephen are joined by special guest Jordan Foote (@footenoted). They break down Keldon Johnson's game in the context of positionless basketball. Also, Spurs games against the Clippers, Lakers, and Timberwolves
---
Ep 42: Manu Ginobili vs Tyler Herro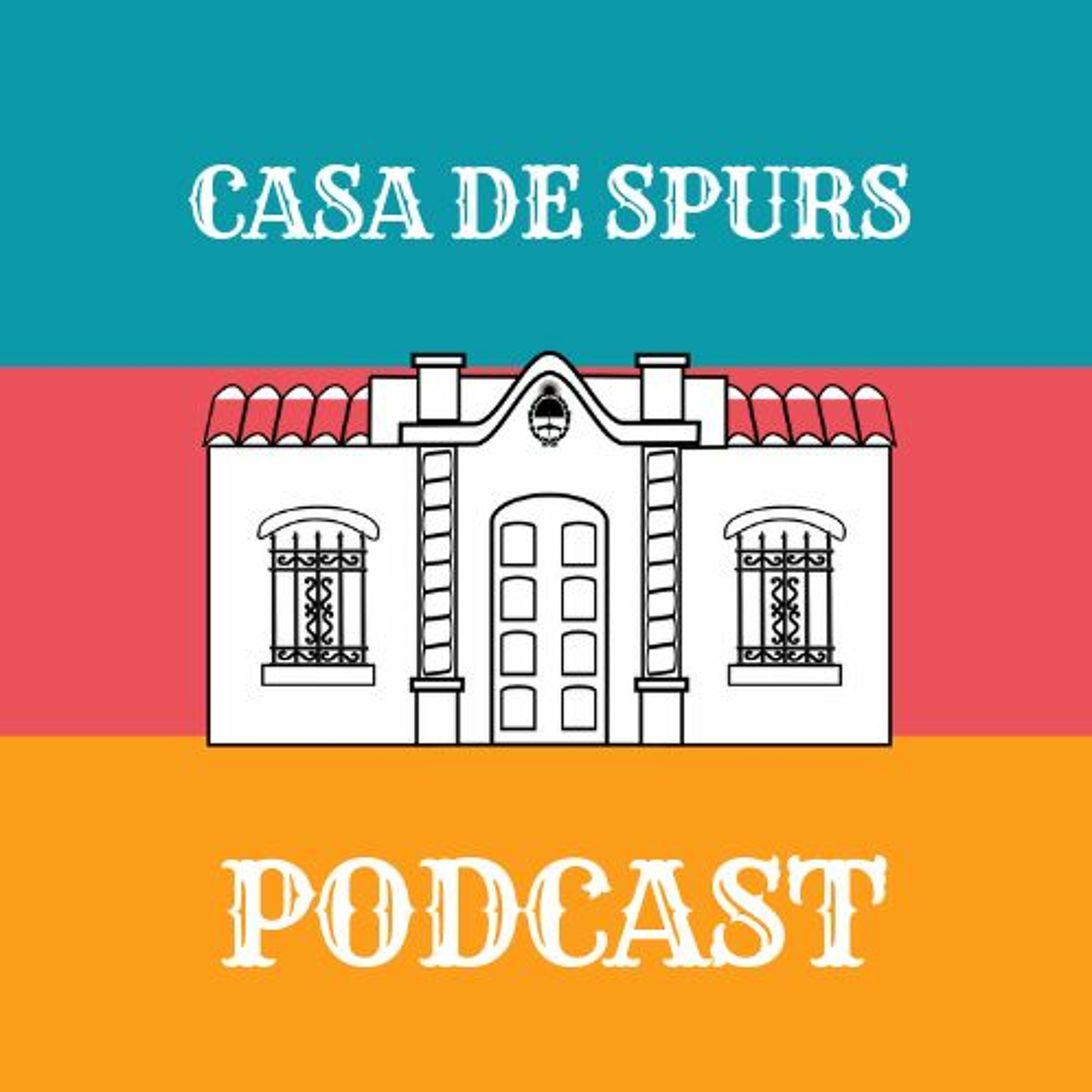 Trace and Stephen are joined by Colin Hale who tries to convince them that Tyler Herro will, over the long term, be a better player than Manu Ginobili. Also discussed, the 2-4 start and what they'd like to see moving forward, particularly from Keldon Johnson, Devin Vassell and the other young players.
---
Ep 41: Pleasantly Surprised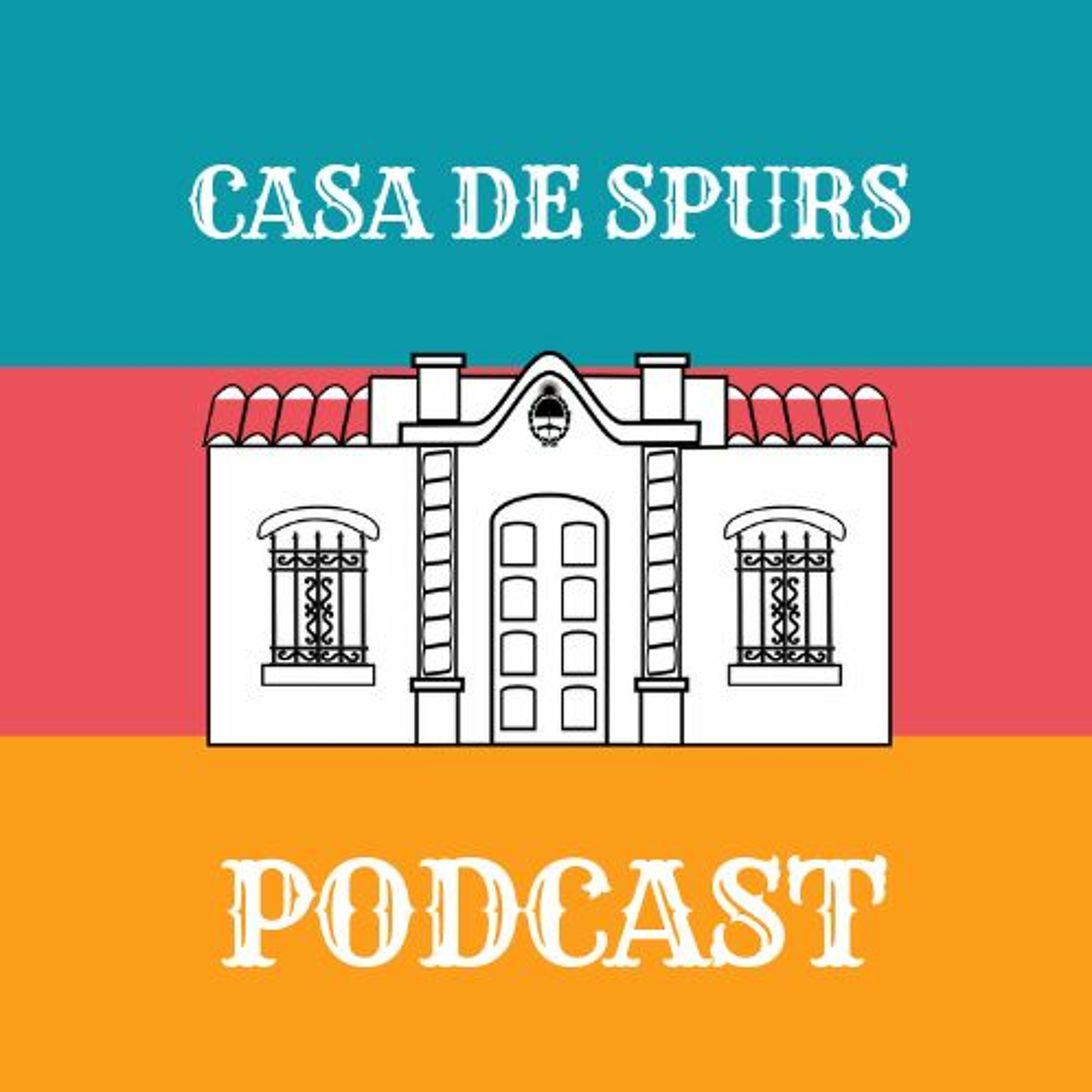 Trace and Stephen unpack the Spurs opening three games (wins against the Grizzlies and Raptors, a loss to the Pelicans and preview the next three against the Lakers and Jazz. #GoSpursGo
---
Ep 40: The Roster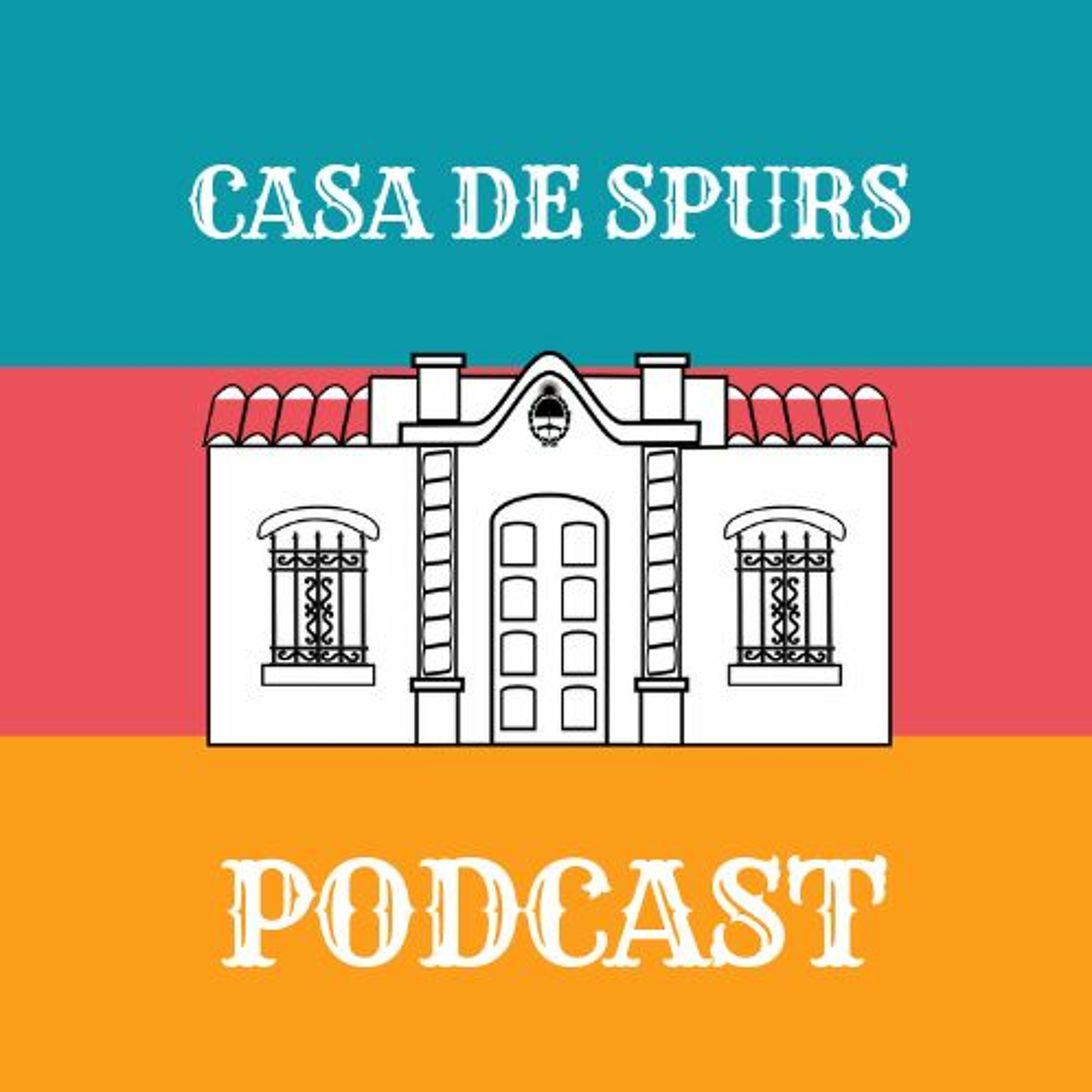 Trace and Stephen break down the 2020-2021 Spurs roster from top to bottom.
---
Ep 39: And We're Off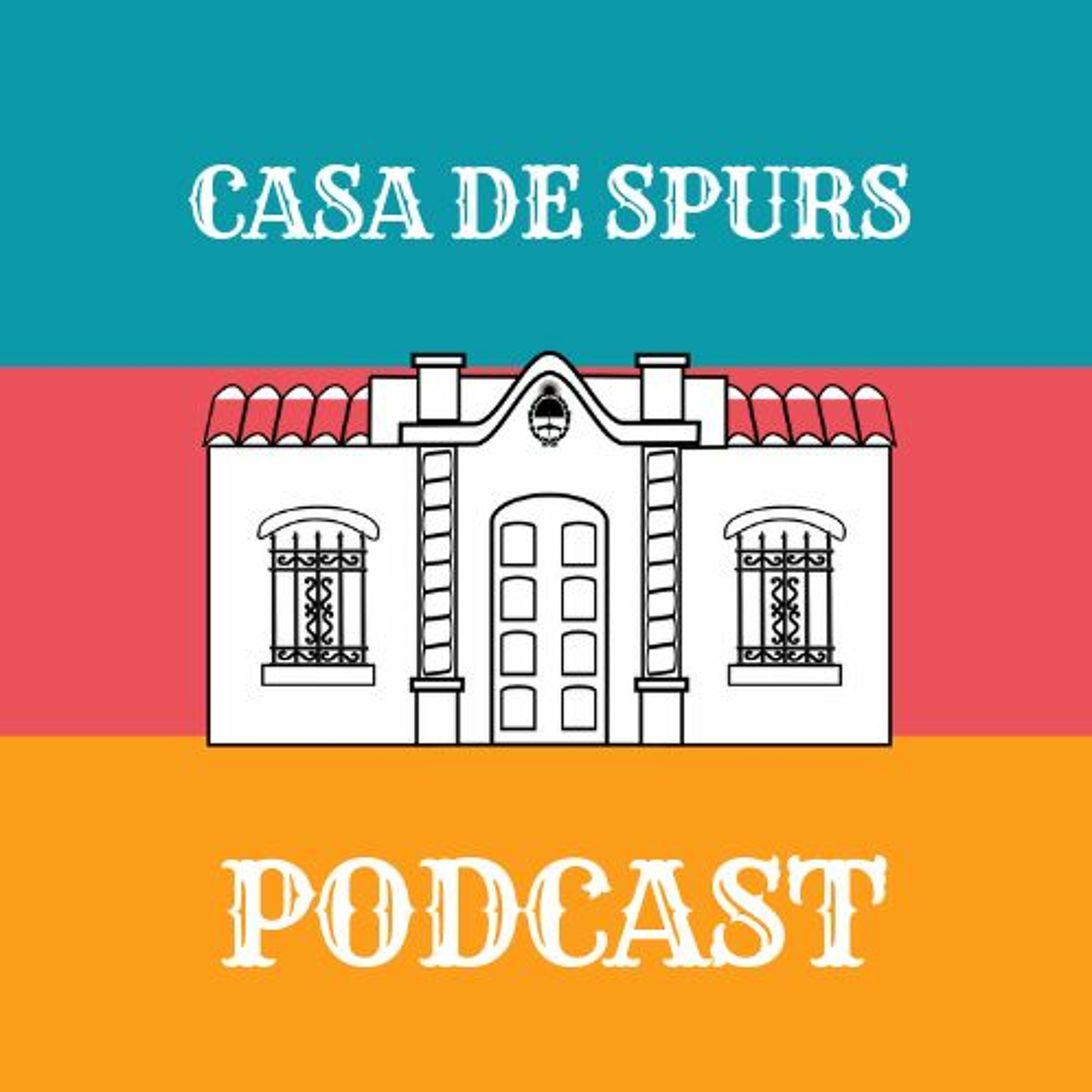 Trace and Stephen recap the first preseason game and ponder what we may have learned about this new team. #GoSpursGo
---
Ep 38: To Play In, Or Not To Play In
Trace and Stephen discuss the last four games in the bubble, the status of Derrick White, and predict outcomes of remaining games against Houston and Utah. #GoSpursGo
---
Ep 37: Two Down, Six To Go
Stephen returns sporting new Spurs merch. He and Trace discuss the first two games in the bubble (2-0!), the play of Lonnie Walker IV and Derrick White, what may be a Core Four, the decline of Rudy Gay and the rise of DeMar DeRozan, and answer, will the Spurs make the playoffs?
---
Ep 36: Basketball in the Bubble
Trace, Dan and Brantley are joined by special guest, Fred Paul. The guys speculate about what playoff basketball might be like in the bubble, for players and for fans, and how it will turn out for the Spurs.
---
Ep 35: What's Next for the NBA?
Trace, Stephen and Dan discuss the Memorial Day Miracle, how the NBA playoffs and next season might play out, the 25th Anniversary of David Robinson winning the MVP award, and Stephen rants about SpursTwitter. #GoSpursGo
---
Ep 34: The Comeback
Trace, Stephen and Dan discuss how the remainder of the 2019-2020 season might play out during COVID-19, take on The Last Dance, and rank Spurs camo uniforms was worst to least bad.
---
Ep 33: Rising and Falling
Stephen and Trace are joined by Mavs expert Ben Zajdel (@bendajzel on Twitter) to talk about the Feb. 26 game between San Antonio and Dallas. From there, they discuss the state of each franchise, the rivalry, and shared hated of the Houston Rockets. Go Spurs Go.
---
Ep 32: We All Need a Break
Stephen and Trace talk about the first six games of the Rodeo Road Trip, what went wrong, and how they expect to Spurs to finish after the All-Star Break. We also breakdown the positives we're seeing out of DeJounte Murray over the last week or two and lastly, Stephen tries to figure out what the deal is with all this love for Deni Avdija of the Israeli Premier League. Go Spurs Go.
---
Ep 31: Road Trippin' 2020
Trace and Stephen talk about how they think the Spurs will fare this time on the Rodeo Road Trip and what they think about the trade deadline (spoiler alert: San Antonio did nothing). Finally, Stephen implores you to stop pretending the ownership group cares about you. Go Spurs Go.
---
Ep 30: Kobe, San Antonio, and a Playoff Chase?
Stephen and Trace take to the air to share their favorite memories of Kobe Bryant vs. San Antonio (a.k.a. their entire childhood), beating the Jazz, and whether or not this Spurs team could make the playoffs with a .500 record. #GoSpursGo
---
Ep 29: What to do With DeMar?
Special guest Tom Petrini (@realtompetrini on Twitter) join Stephen (@thehalestone) and Trace (@dinna_dawg) for a lively discussion on what comes next with DeMar DeRozan, who you may have noticed is having an incredibly efficient season. They also discuss the young guards, Dejounte Murray, Lonnie Walker IV, and G-League stud Keldon Johnson. To cap things off, Stephen defends Spurs' Twitter's very own #TeamShutIn. Go Spurs Go.
---
Ep 28: Turning a Corner?
In the first episode of 2020, Stephen and Trace discuss what the Spurs did right during December - a month they finished with a winning record! They also talk about whether or not this team is actually turning a corner and if they should or will make a trade before the deadline. Go Spurs Go.
---
Ep 27: Lonnie Walker IV has Arrived
Trace and Stephen are officially all-in on Lonnie Walker IV. Plus, some really nice words about Jakob Poeltl, a mixed bag on Bryn Forbes, and a compelling case for San Antonio to keep DeMar DeRozan on the roster while shipping off LaMarcus Aldridge. Let us know in the comments who you'd rather see playing for the Spurs for the rest of the season!
---
Bonus Coverage: DeMar is Actually Shooting Better Than Ever
Casa De Spurs Bonus Coverage! Stephen and Trace realize that DeMar DeRozan is actually shooting better than he ever has before. Plus some extra commentary on Bryn Forbes and Patty Mills.
---
Ep 26: What the Hell is Going on Here?
Trace and Stephen rack their brains trying to figure out what's happening with the Spurs and their six game losing streak (well, seven games by the time this gets posted). And with all signs pointing toward a trade or two, the duo give their best guesses on how soon it is before one of the Spurs' big pieces gets shipped off to greener pastures.
---
Ep 25: A Slow Start for the Starting Five
Stephen and Trace talk about what's wrong with the Spurs' starters and try to figure out where the minutes for Jakob Poeltl and Demarre Carroll are. Later, Stephen addresses Spurs Twitter's call for Lonnie Walker IV to absorb Marco Belinelli's minutes.
---
Ep 24: Spurs 2019-20 Season Predictions
Trace, Stephen, and Brantley kick off the 2019-20 NBA season by answering four questions about the Spurs. -Which rookie will have the biggest impact? -Who will have a breakout year? -Who is most likely to regress? -Who is most likely to be traded? Go Spurs go.
---
Ep 23: Coach Timmy!
Trace and Stephen bring long-time friend and fellow Spurs fanatic Brantley Collins on the show to talk about how cool it's going to be to see Tim Duncan on the sidelines as an assistant coach next season. The trio also discussed the promotions of R.C. Buford and Brian Wright, and debated their win total expectations for the upcoming season.
---
Ep 22: 2019 Summer Spurs
Stephen and Trace interrupt their Summer vacation to talk about the NBA draft, free agency, and what to expect from the new Spurs. They also talk about what to look forward to in Drew Eubanks and Lonnie Walker's second seasons in San Antonio.
---
Ep 21: Derrick White is Dynamite and Spurs Lead 2-1
Trace, Stephen and Dan, after a bumpy start, discuss Derrick White's stellar play in game three, speculate about whether Mike Malone should worry about keeping his job, and make some bold predictions for the rest of the series.
---
Ep 20: How to Lose a Game in 12 Minutes or Less
Stephen and Trace struggle to understand how the San Antonio Spurs, which twice held 19-point leads against the Denver Nuggets, managed to fritter away the opportunity to take a commanding 2-0 lead in this Western Conference playoff series. They also offer up some changes to the starting roster in the event that Pop and the gang are listening. Later, Trace introduces a new rule proposal for the NBA playoffs, and it has absolutely nothing to do with trying to call a timeout and getting a technical foul for it, we promise.
---
Ep 19: Game 1 Stunner
Stephen and Dan discuss the Spurs stunning game one win over the Nuggets, what they liked and disliked, and what they expect to happen in game two.
---
Ep 18: Spurs-Nuggets Playoff Preview
Trace and Dan preview the first round series between the Spurs and Nuggets, discuss the keys to the Spurs stealing one in Denver, and predict the ultimate outcome.
---
Ep 17: Honoring a Legend and a Rocky Road Trip
Stephen and Trace talk about what Manu Ginobili meant to the San Antonio Spurs franchise and how he should be remembered by basketball fans around the globe. They also discuss potential first-round playoff matchups and set some realistic expectations for rookie Lonnie Walker IV.
---
Ep 16: The Streak is Over
Stephen and Trace discuss the unfortunate end of San Antonio's 9-game winning streak after a home loss to the Miami Heat and how they expect the Spurs to finish a tough road trip. As usual, Stephen dishes out some tough love to Spurs Twitter on the craziest thing he saw this week, now with a brand-new, original theme song. Go Spurs go.
---
Ep 15: The Hottest Team in the League
Stephen and Trace talk about what looks different about the streaking Spurs after beating the Portland Trail Blazers to build their win streak to eight games. Speaking of Portland, the guys break down LaMarcus Aldridge's comments about returning to the city where his NBA career began and teaming up with Damian Lillard again. Finally, Stephen implores Spurs fans to just enjoy Derrick White instead of anointing him as one of the top guards in the NBA so soon.
---