Subscribe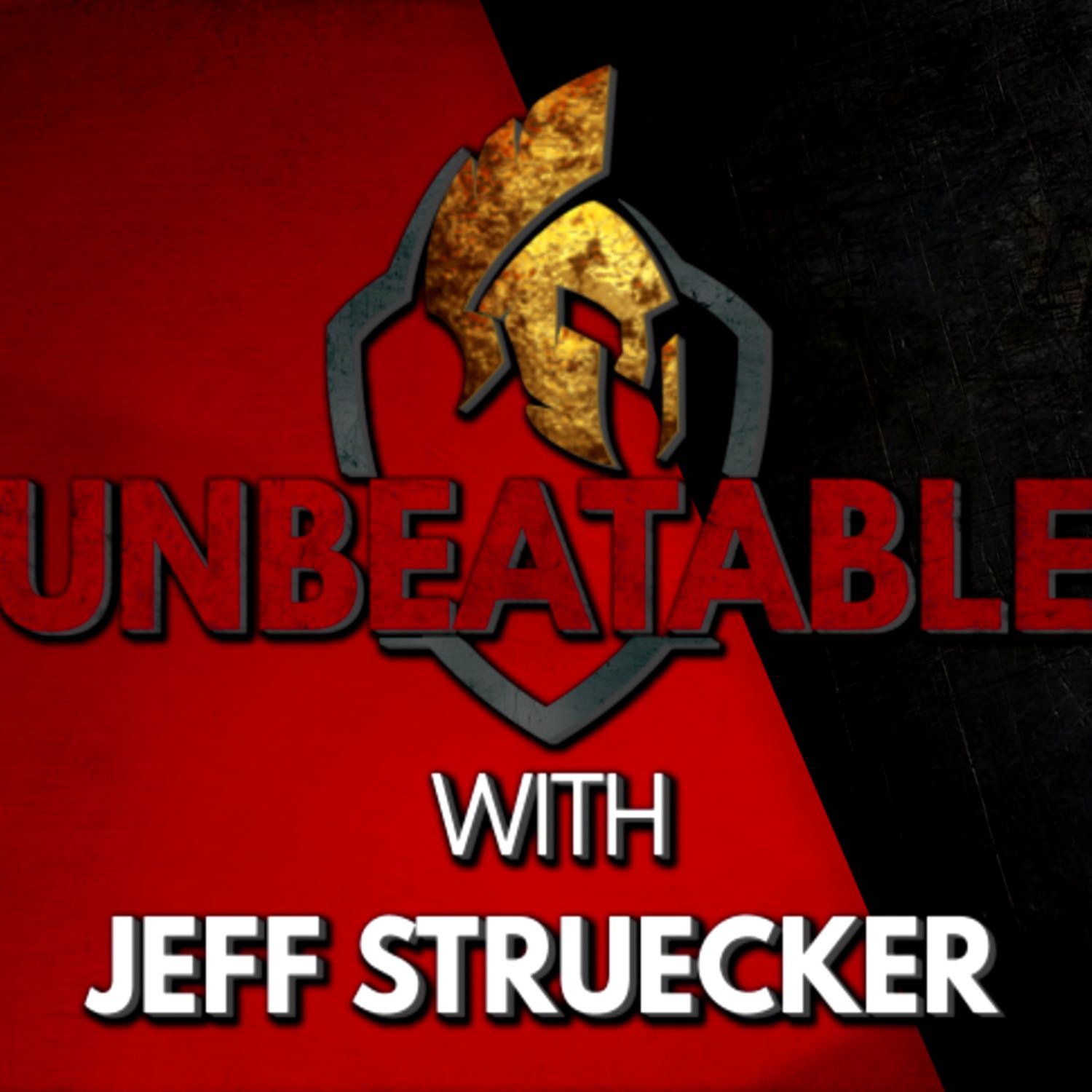 The Unbeatable podcast is all about helping you keep going when you want to give up. Get inspiration and encouragement from people who have been there, and avoid getting stuck in defeat and worry. We say, "When life becomes unmerciful...be unbeatable!" Jeff Struecker is a member of the US Army Ranger Hall of Fame. He served most of his military career with the Army Rangers and won the Best Ranger Competition as a Sergeant. In almost 23 years in the Army, Jeff served 17 combat deployments in 5 different US wars including Black Hawk Down. He holds a PhD, as well as many...
Ep. 42: C.L. King — No matter the adversity, you can still make it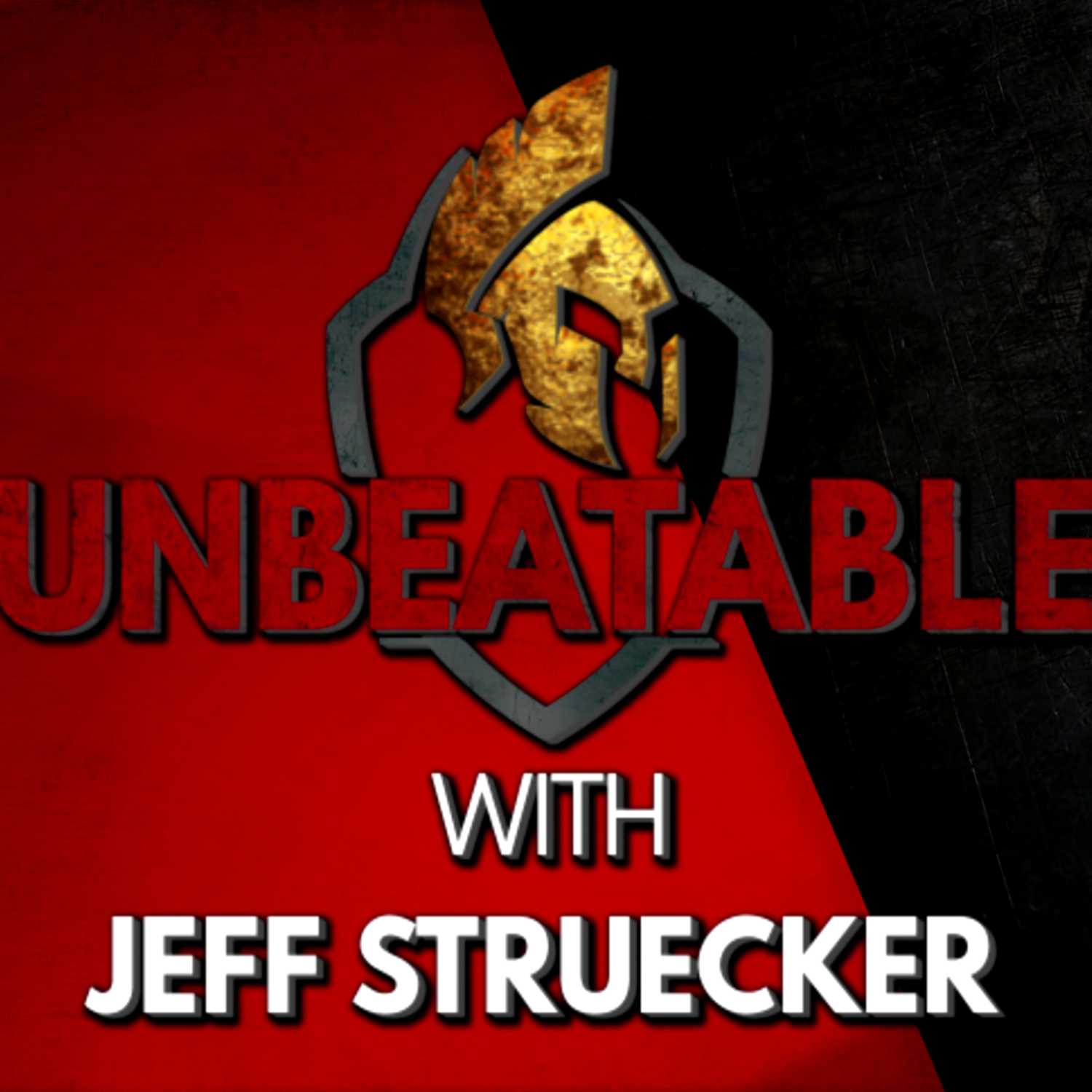 C.L. King spent the first 18 years of his life in some of the worst places. He went from living in extreme abuse and neglect, to being homeless, to living in a series of group homes - some of which were worse than being on the streets. But, at the age of 13, he got a piece of advice that changed his life and has guided him ever since. He now uses his story to train hundreds of thousands of young people and show them that no matter what adversity they face, they can still make it.
You'll...
---
Ep. 41: Mark Stone and Mickey Shields — How to build a NAME, not just a business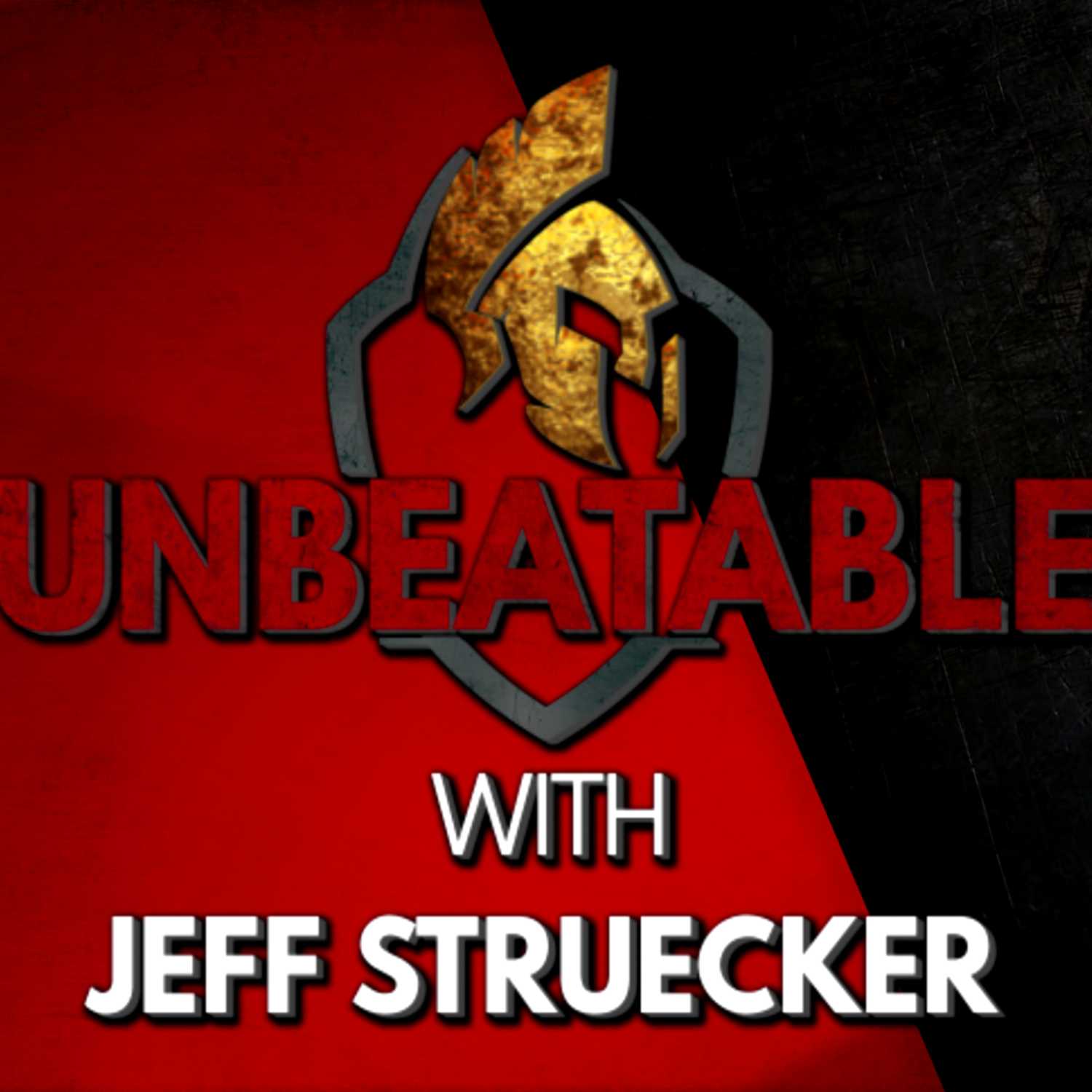 This episode was recorded before the tragic mass shooting in Uvalde, TX, and unfortunately many other recent attacks. Jeff re-recorded the opening to comment on those events and tell you his stance on gun rights and gun control.
Less than 19 years ago, Nighthawk Custom – a company in Berryville, AR, now world-famous for high-quality custom M1911 pistols and other firearms – didn't even exist! It was just an idea in the minds of a small group of guys. In this episode, you'll hear how a few men started with nothing and grew a firearms company to having 650 preferre...
---
Ep. 40: Casey Beathard — Marching to the Beat of a Different Drummer… in More Ways Than One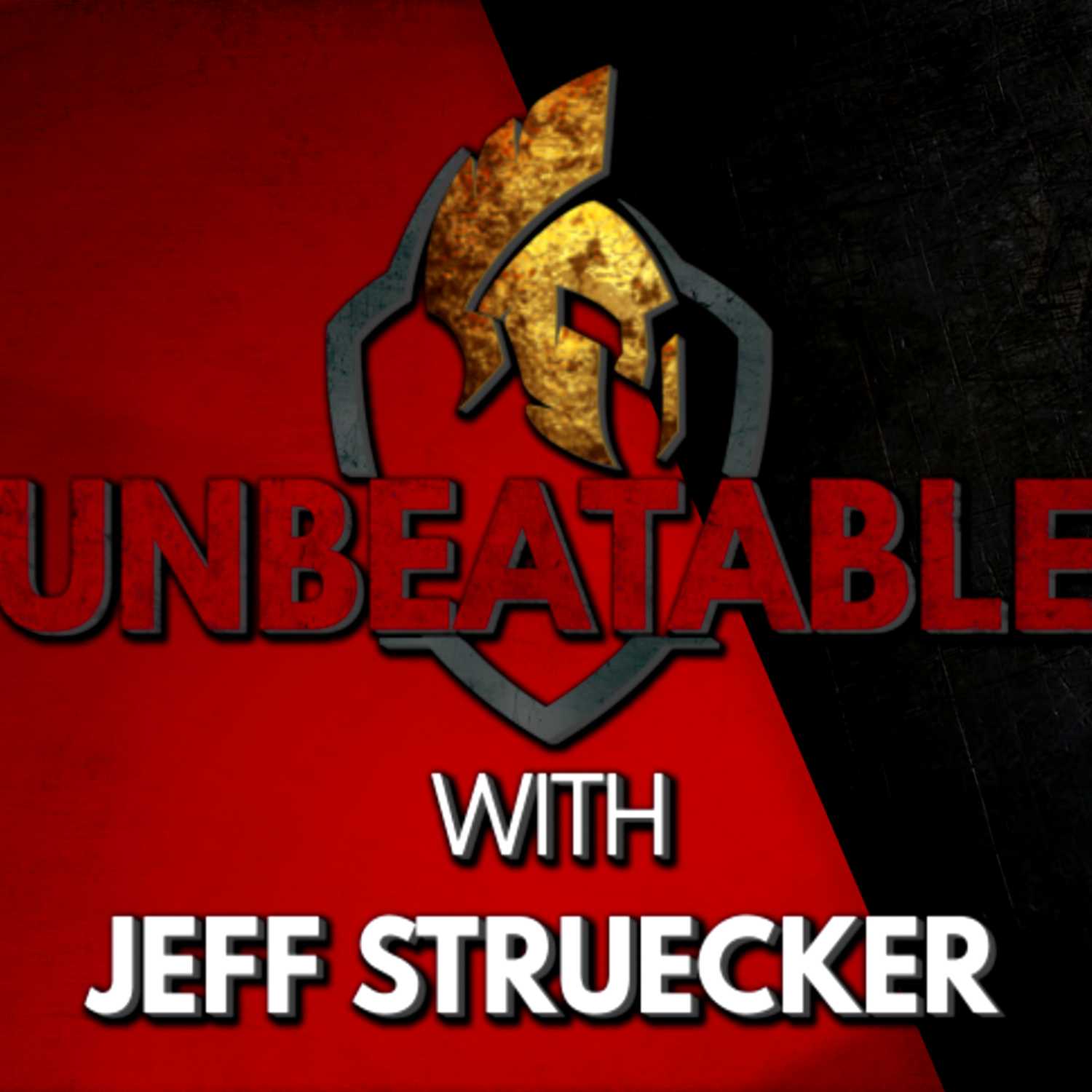 One day, Casey very unexpectedly told his family he was moving to Nashville to chase his dream of becoming a country music songwriter. He still remembers his brothers and his dad saying, "Whoa, you're doing what?! Are you insane?!" Seven years later, Casey's gamble finally paid off when he landed a songwriting contract. Then tragedy struck…forcing Casey to come face-to-face with every parent's worst nightmare.
You'll hear:
Why Casey and his siblings grew up around famous football players
What made him decide not to follow in his family's footsteps for...
---
Ep. 39: Jeffrey Deskovic — 16 years in a maximum security prison…for a crime he didn't commit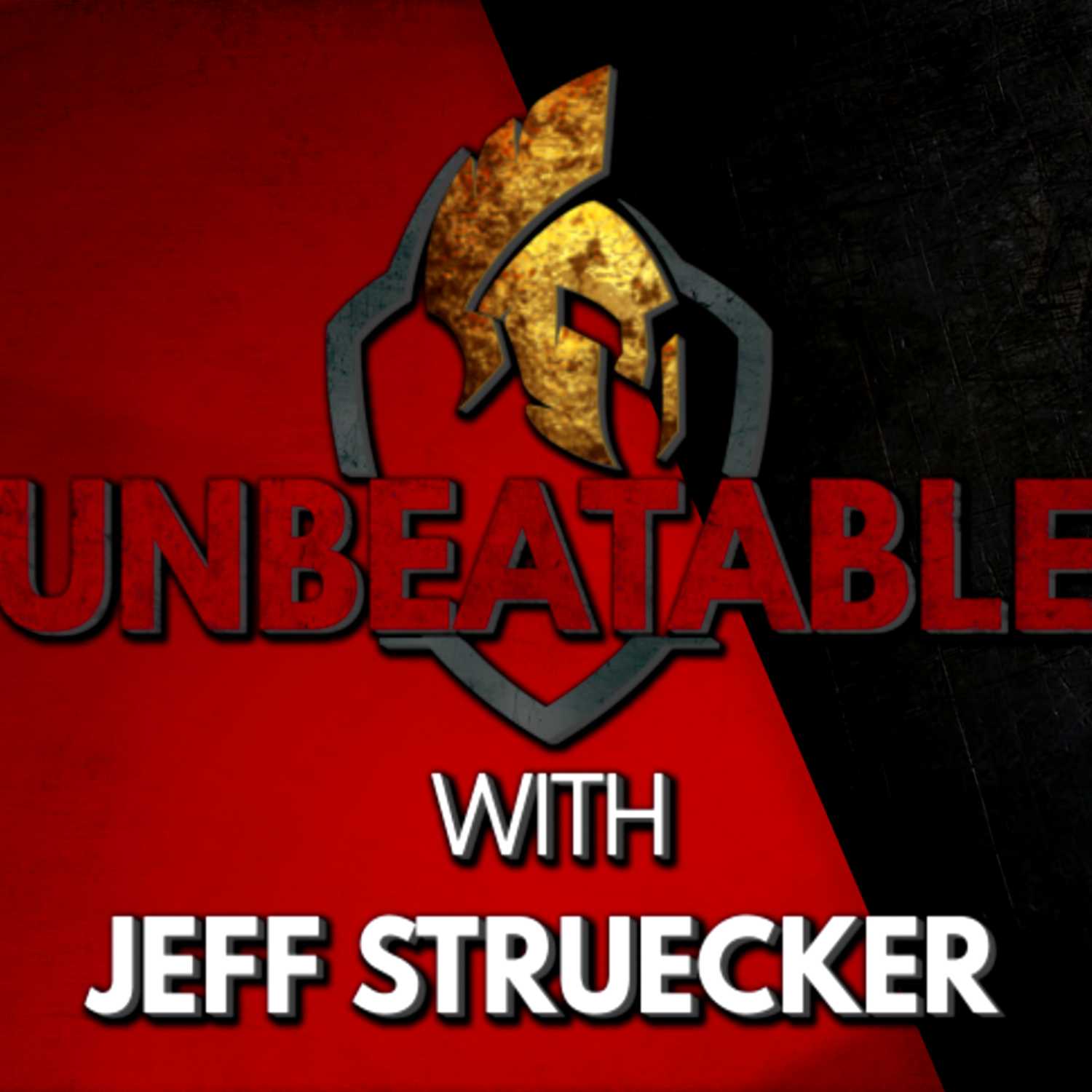 At the age of 17, Jeffrey Deskovic was wrongfully convicted of the brutal murder of a 15-year-old classmate. After hours of interrogation and intimidation by police and fearing for his life, Jeffrey finally confessed to the crime. Despite his confidence that he'd be quickly exonerated once all the evidence was in, he ended up serving 16 years in a men's maximum-security prison. Jeffrey shares how he managed to survive that time and how that experience fuels his mission to free others who have been wrongfully accused.
You'll hear:
What triggered suspicion that he committed this c...
---
Ep. 38: Larry Moores — A Black Hawk Down Ranger on How to Lead Through The Toughest Adversity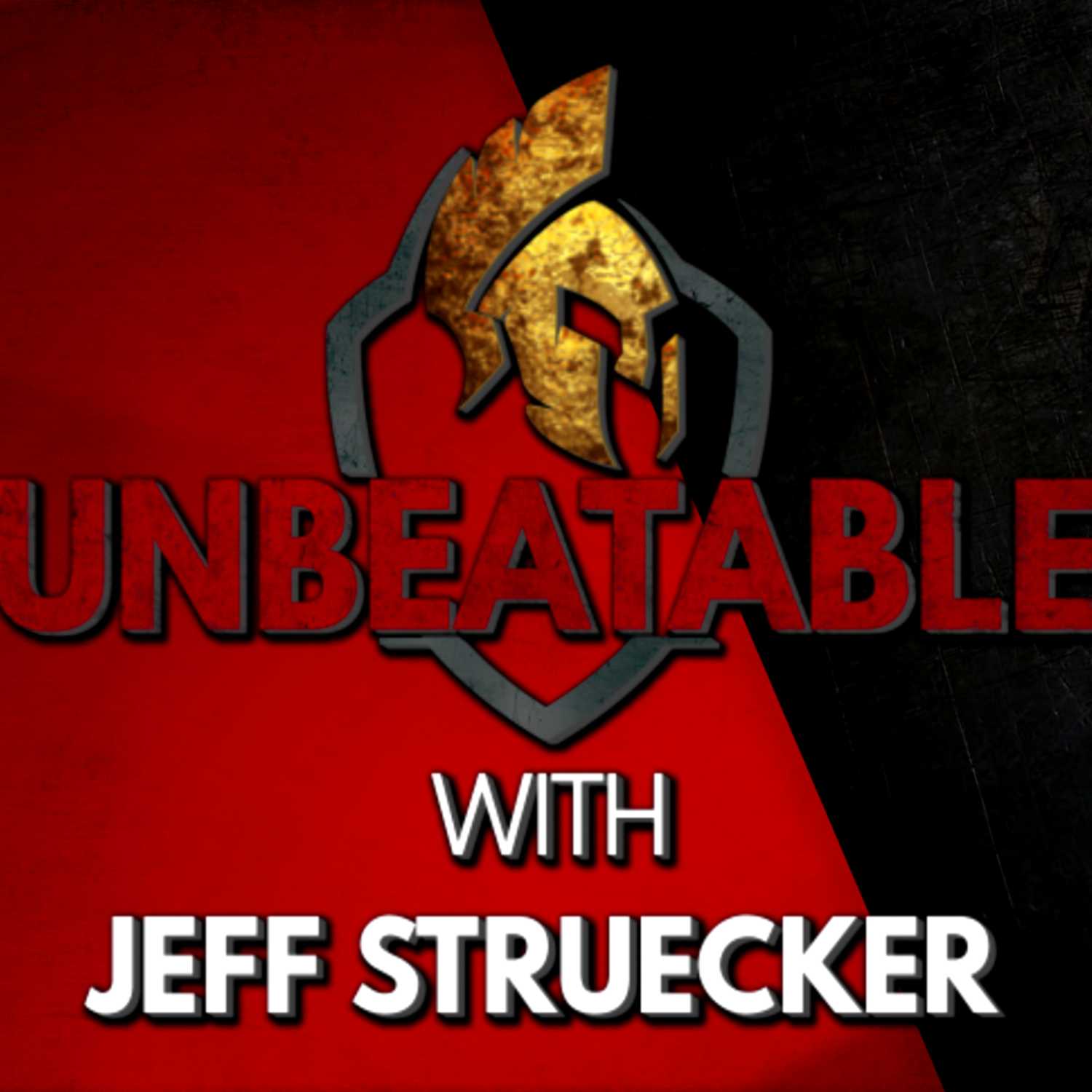 We all have people we admire. But, who are our mentors? –the ones we admire so much, we model our life after them? In this episode, we meet Jeff's decades-long mentor, hero, and former boss in the 3rd Ranger Battalion, Larry Moores. He was an unshakable leader in the streets of Somalia during Black Hawk Down and has other extensive combat experience in places like Operation Urgent Fury in Grenada and Operation Enduring Freedom in Afghanistan. In 2017, he was inducted into the Army Ranger Hall of Fame.
You'll hear:
Why he joined the Army<...
---
Ep. 37: Michael Carrasquillo — Healing the Psychological Wounds of Combat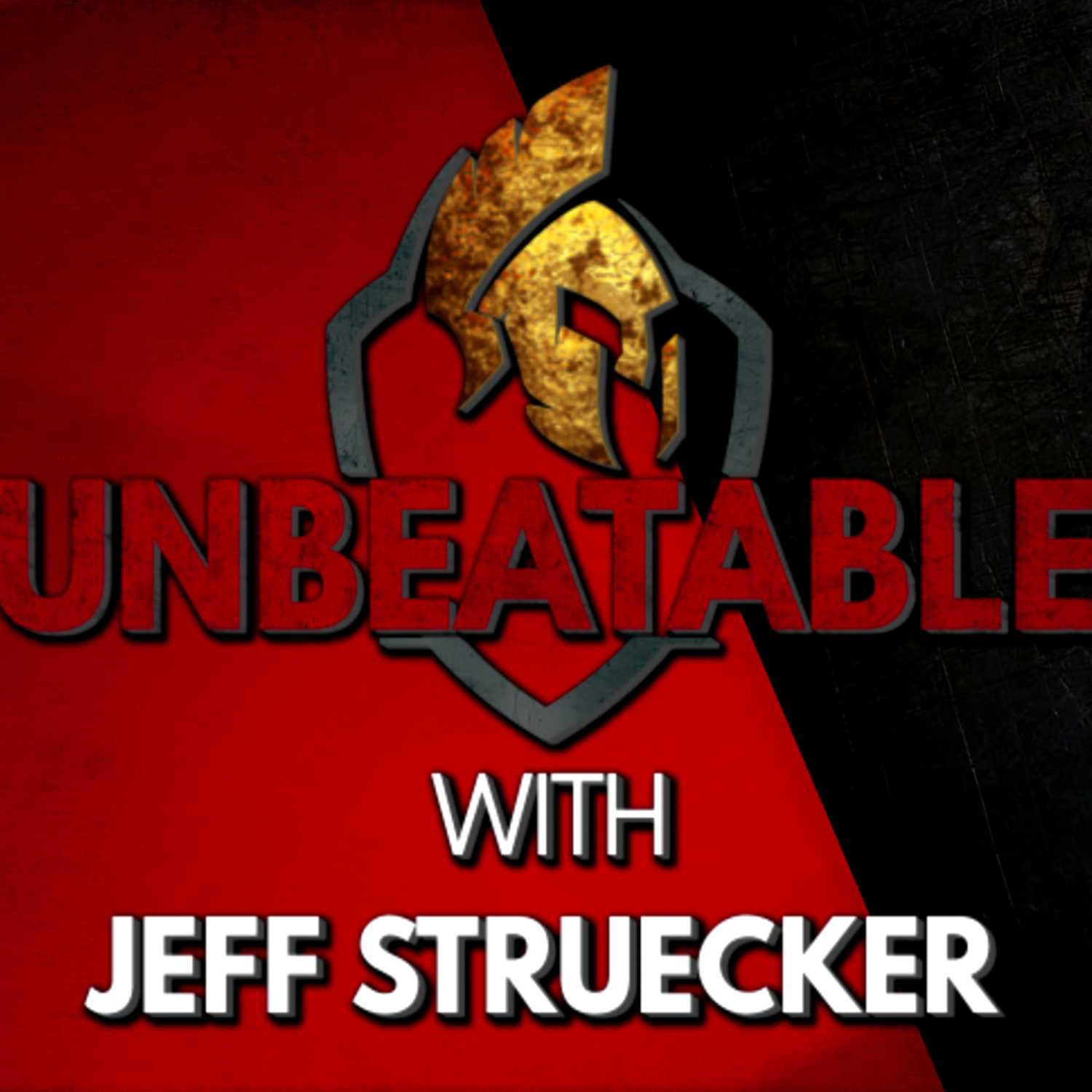 In honor of Memorial Day, we've invited back one of our favorite guests, who joined the Army soon after 9/11 and barely survived 5 bullet wounds in Afghanistan. In our first conversation (Episode 17 of Unbeatable), we heard a vivid description of that life-changing day. This time, Veteran Michael (CQ) Carrasquillo is back to dive deep into healing from the emotional and psychological wounds of combat.
You'll hear:
a recap of the events that led to his many injuries requiring 44 surgeries
why it took a while to recognize his own symptoms of PTSD
th...
---
Ep. 36: Mike Durant — A Black Hawk Down Survivor Runs for US Senate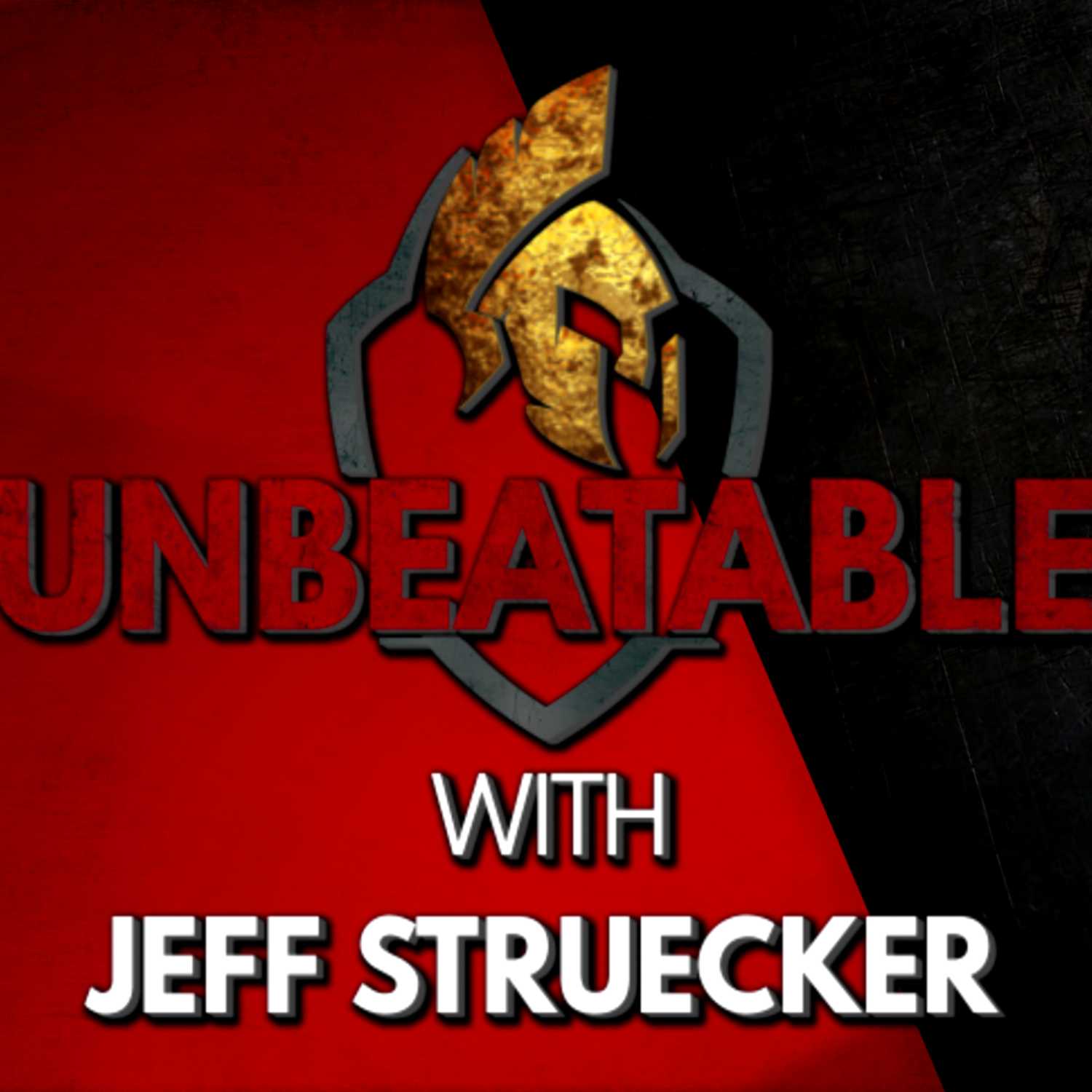 Imagine being held captive behind enemy lines for 11 days in Somalia. Our guest, Mike Durant, doesn't have to imagine it, because he lived it. A 22-years Army veteran who served 16 years with the greatest helicopter unit on earth, the 160th Special Operations Aviation Regiment (Night Stalkers), Mike flew in some of the most dangerous missions. Today, he and Jeff talk about Mike's military career and why he chose to leave his highly successful business to run for a seat in the US Senate.
You'll hear:
What exactly the Night Stalkers do and what m...
---
Ep 35: Christopher Prieto - Why This Champion Pitmaster Dedicates His Life to Serving Wounded Warriors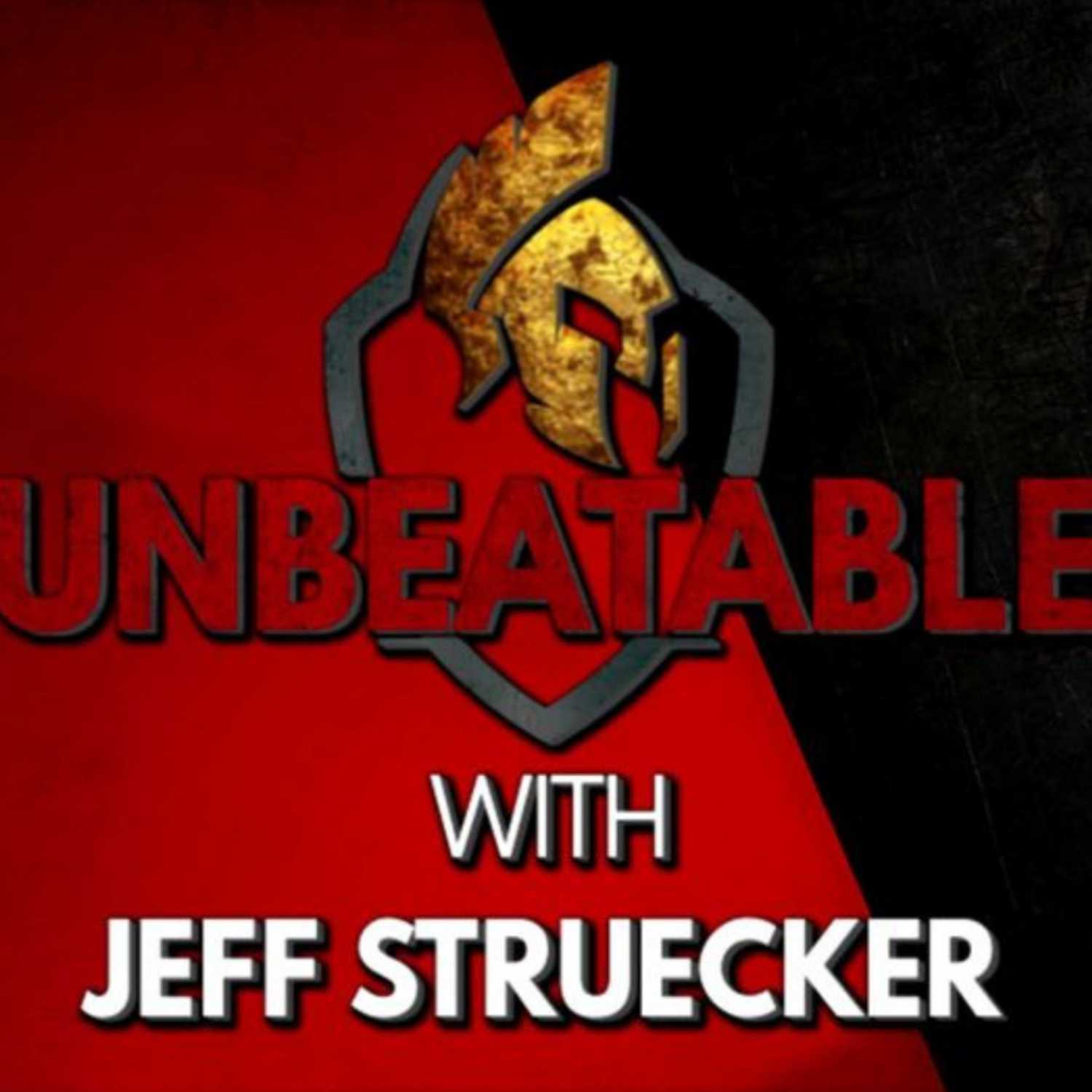 Christopher Prieto is truly at the top of the barbecue world. Born and raised in Texas, he learned how to perfect the science and art of barbecue, going on to appear on Food Network's Chopped, Destination America's BBQ Pitmasters, and the Cooking Channel's Meat Masters, AND write a cookbook with Southern Living Magazine! But, after 5 years of planning a restaurant, the world shut down right before the grand opening. Hear how he navigated that heartbreak and what has led to his passion for serving wounded warriors.
You'll hear:
how he fell in love...
---
Ep. 34: Diana Gremillion — Transforming Life's Most Rotten Ingredients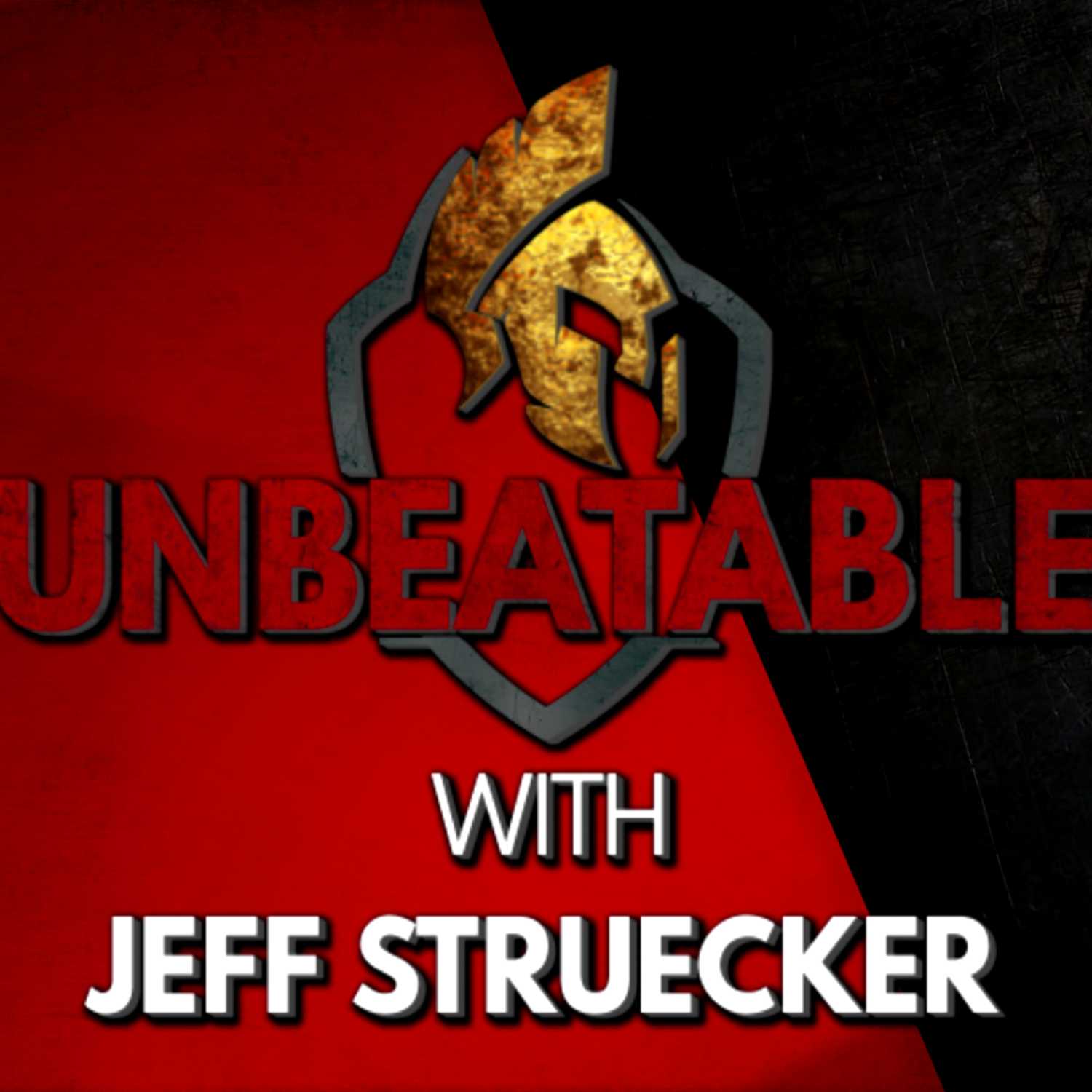 Diana Gremillion: Transforming Life's Most Rotten Ingredients
More than 50% of workers feel burned out right now. As a former NY investment banker, a master chef who cooked a Michelin-star meal for former President Obama, owner of multiple other businesses, and an adviser to Fortune 500 companies, Diana Gremillion faced SEVERE burnout, showing up in chronic pain, disease, and hair loss.
Something had to change. Hear how she picked up, moved to Hawaii, and learned how to transform her no-stop, high-stress pattern into a healthier, more sustainable lifestyle.
You'll hear:
about her...
---
Ep. 33: Colby Smith — From Elite-Level Baseball to Special Forces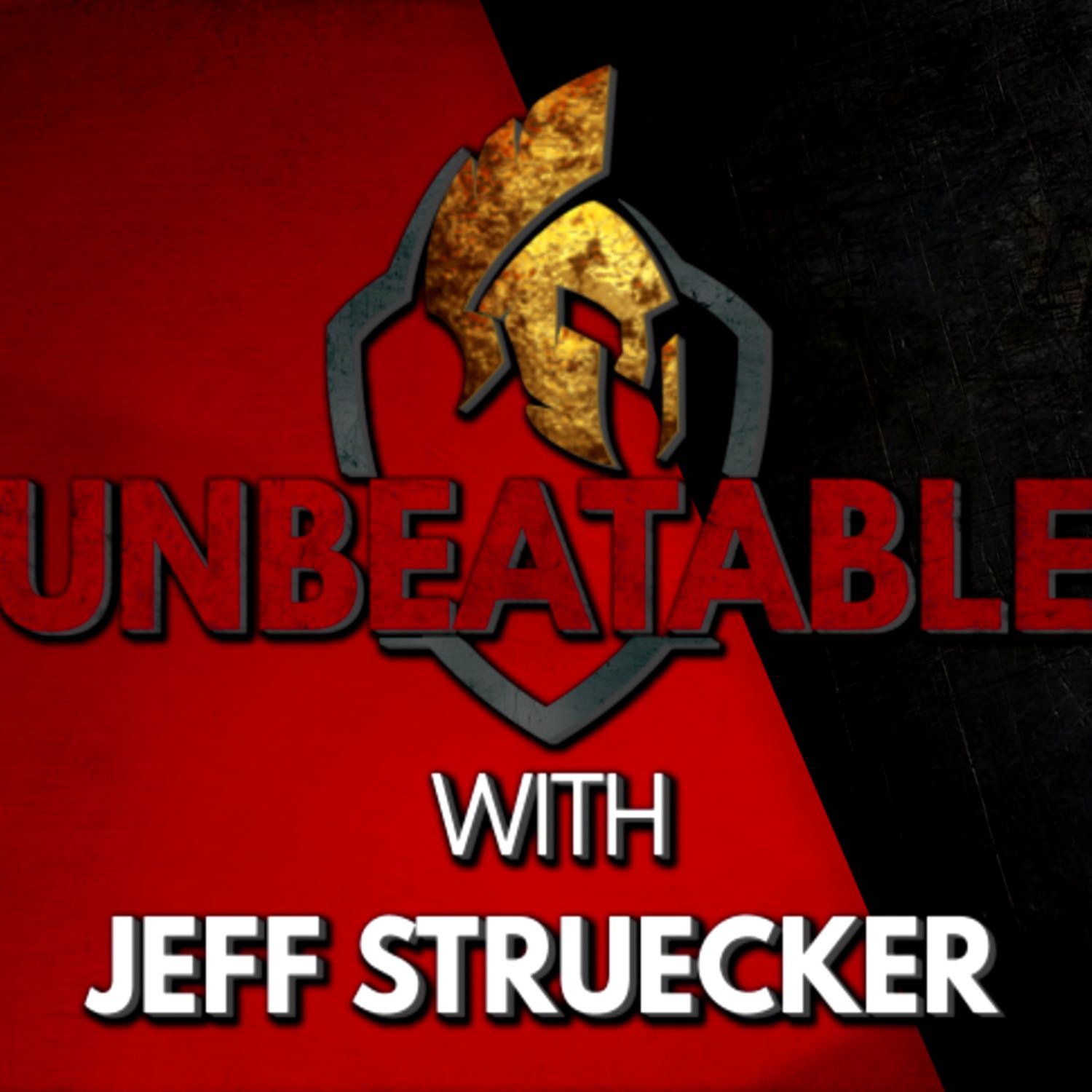 Colby Smith: From Elite-Level Baseball to Special Forces
We can't control what happens to us in life; we can only control how we react. Colby Smith always dreamed of playing pro baseball. He ALMOST got that chance… but God had other plans. Hear how this West Point grad instead found himself fighting for his life in Afghanistan.
You'll hear
About his childhood with 3 pillars of baseball, academics, and faith
How an opportunity to play with the New York Yankees slipped through his fingers
The mentality that has carrie...
---
Ep. 32: David Dusek — When a blended family feels like a war zone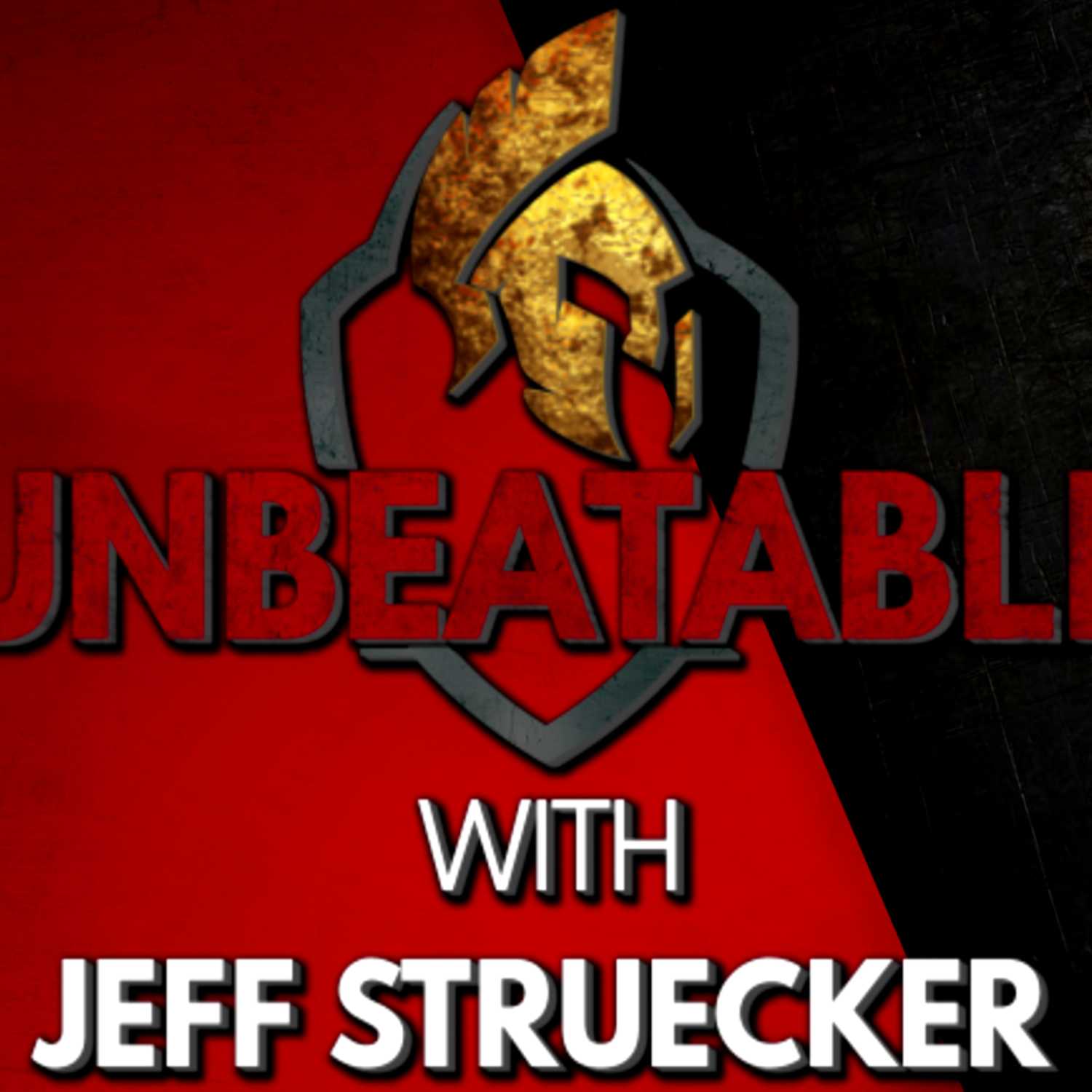 David Dusek knows what it's like to have a volatile relationship with his father AND what it's like to try to make a blended family work. 40% of families in the United States are blended and face unique challenges. As the founder of Rough Cut Men Ministries, the author of the book The Battle, and a frequent keynote speaker for well-known men's conferences, David works tirelessly to engage and encourage men in their important roles in family and society.
You'll hear:
about his rocky relationship with his father
how a terrifyi...
---
Ep. 31: Marla Bautista — How this brave woman beat homelessness without becoming a savage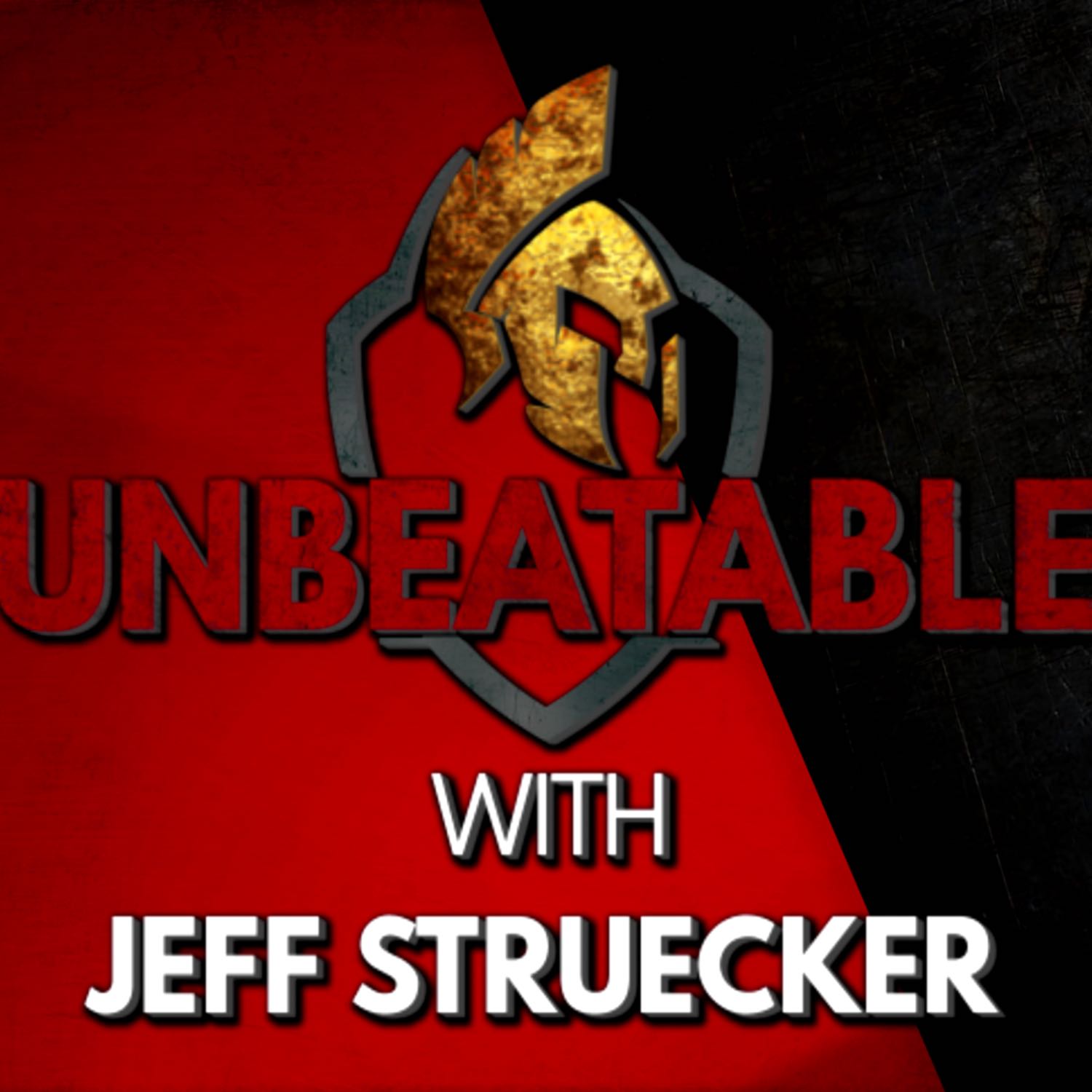 Many of us have never been homeless and don't really know what it's like. Marla Bautista found herself homeless at the age of 18, through no fault of her own. Now, she is a successful writer, TedX speaker, and military wife who uses her incredible talent of painting pictures with words to create awareness on what homelessness actually looks, misconceptions, causes, and tangible ways we can really help someone who is homeless.
You'll hear:
Her heartbreaking story of losing both of her parents before her 10th birthday
A true description of homele...
---
Ep. 30: Travis Pheanis- The Greatest Endurance Competition in the World- BEST RANGER
Every year, the best of the best in the Army Ranger community descend on Fort Benning, GA to compete in a grueling 2.5-day competition that pushes soldiers to their mental and physical limits. In this episode, the Executive Director for the National Ranger Association, Travis Pheanis, and Jeff, one of the Best Ranger Competition's past winners, sit down to talk about why they love this incredibly intense event so much.
You'll hear
about Travis' distinguished 20-year career in the US Army
why he is completely committed to serving the tight-knit Ranger commun...
---
Ep. 29: Eric Herrera- The Story of a Bomb Hunter During the Height of War in Iraq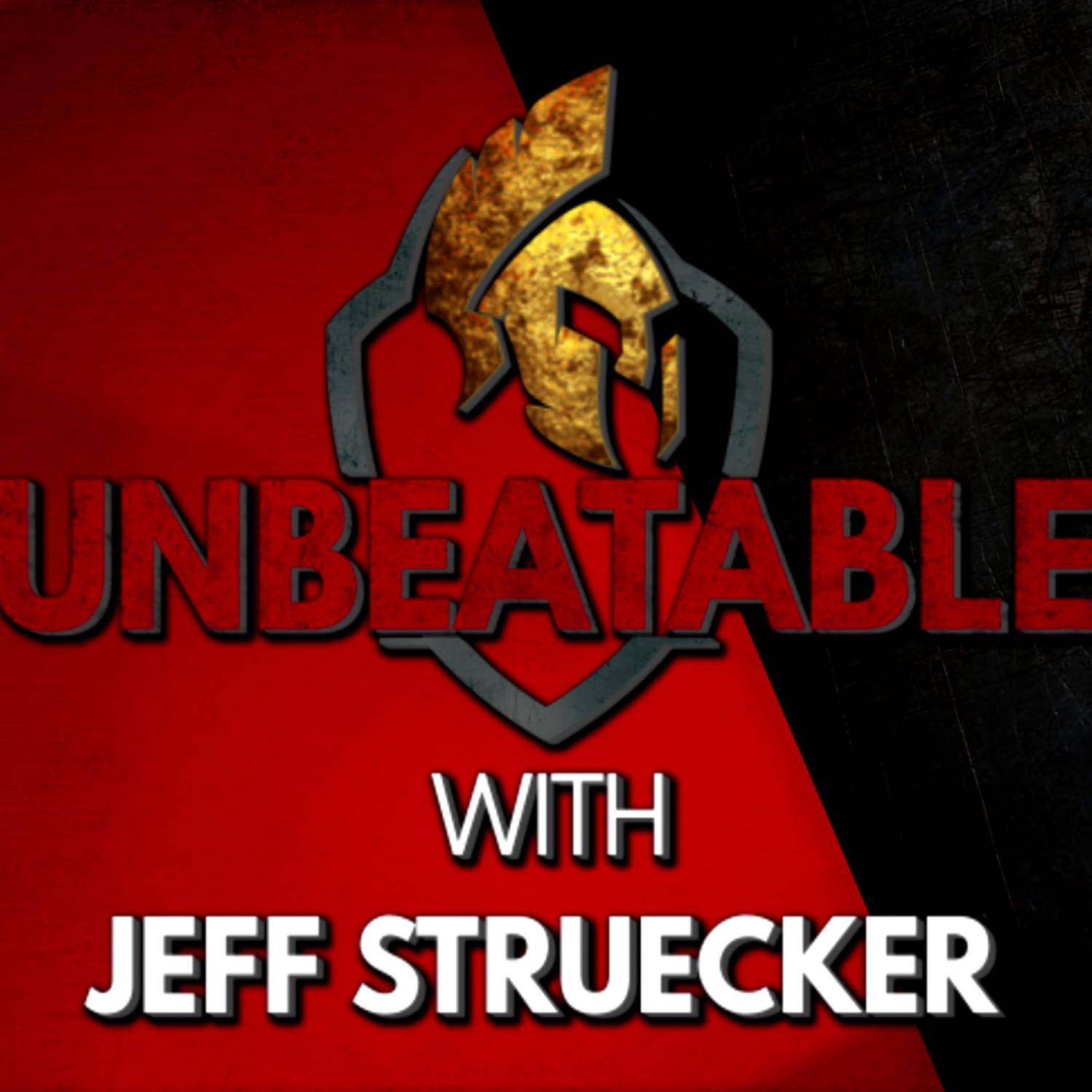 There are a lot of dangerous jobs in the Army, but one of the most dangerous is to serve as a combat engineer, finding and disarming roadside bombs.
Eric Herrera risked his life for years as a combat engineer in the US Army, and his unit found and disarmed 126 bombs during his first tour. But, on Christmas Day 2006, his unit also suffered heavy losses, which he vividly writes about in his new book, A Bomb Hunter's Story: My Life Clearing the Roads of Iraq
You'll hear:
Why he joined the Army in t...
---
Ep. 28: Donovan Chapman- Returning from combat, becoming whole, and getting healthy again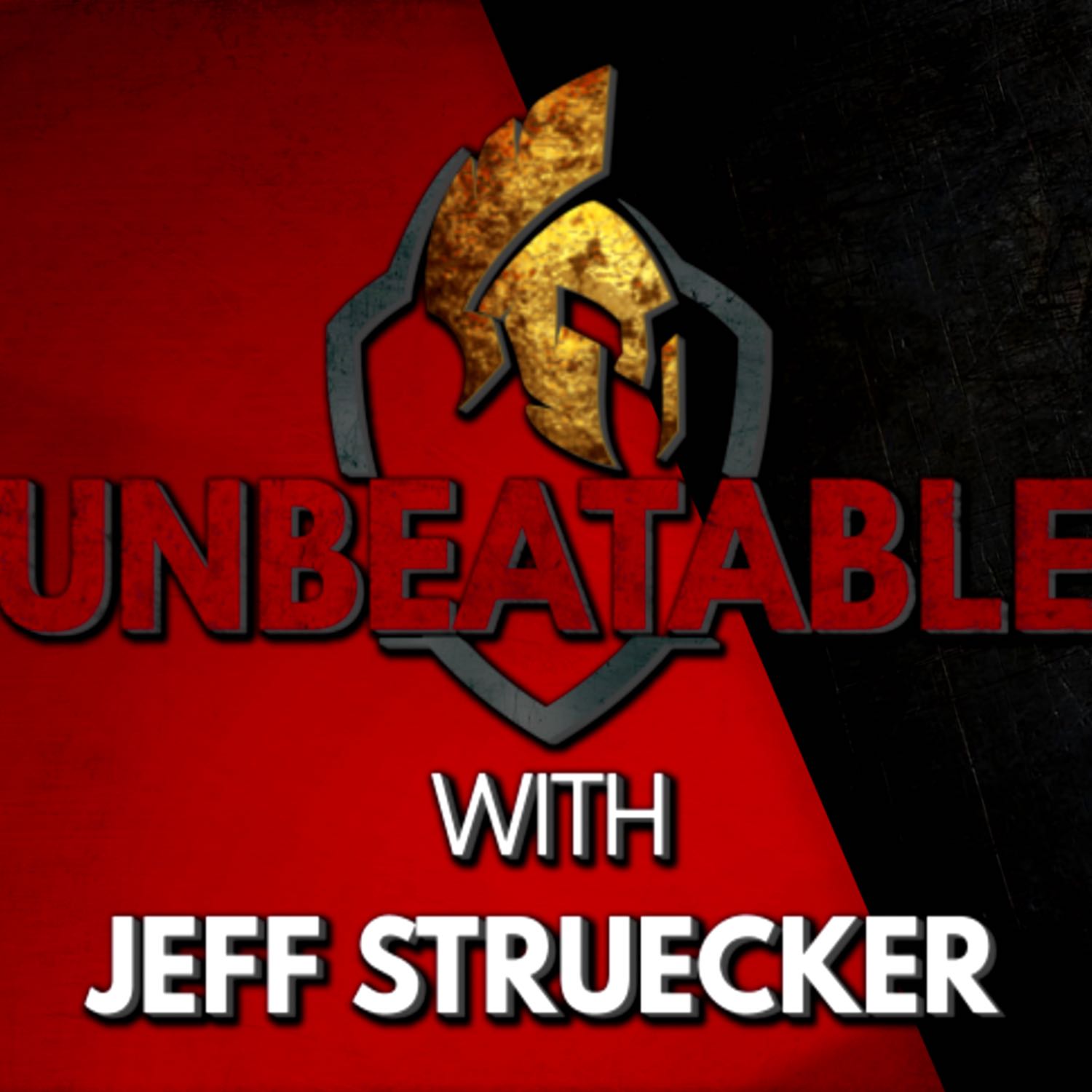 Men and women who return from combat may or may not have external, physical scars, but they always carry internal scars. Donovan Chapman served for 11 years in the US Air Force, much of the time as an elite Pararescueman.
PJ's are the most highly-trained Special Operations Combat Search and Rescue (CSAR) operators in all environments, and Chapman served in some of the harshest conditions imaginable. When he completed his service, he had healed many others, but then he realized he had his own wounds to recover from.
You'll hear:
How his Loui...
---
Ep. 27: Coach Tom Ryan — You don't get better by sitting on the bench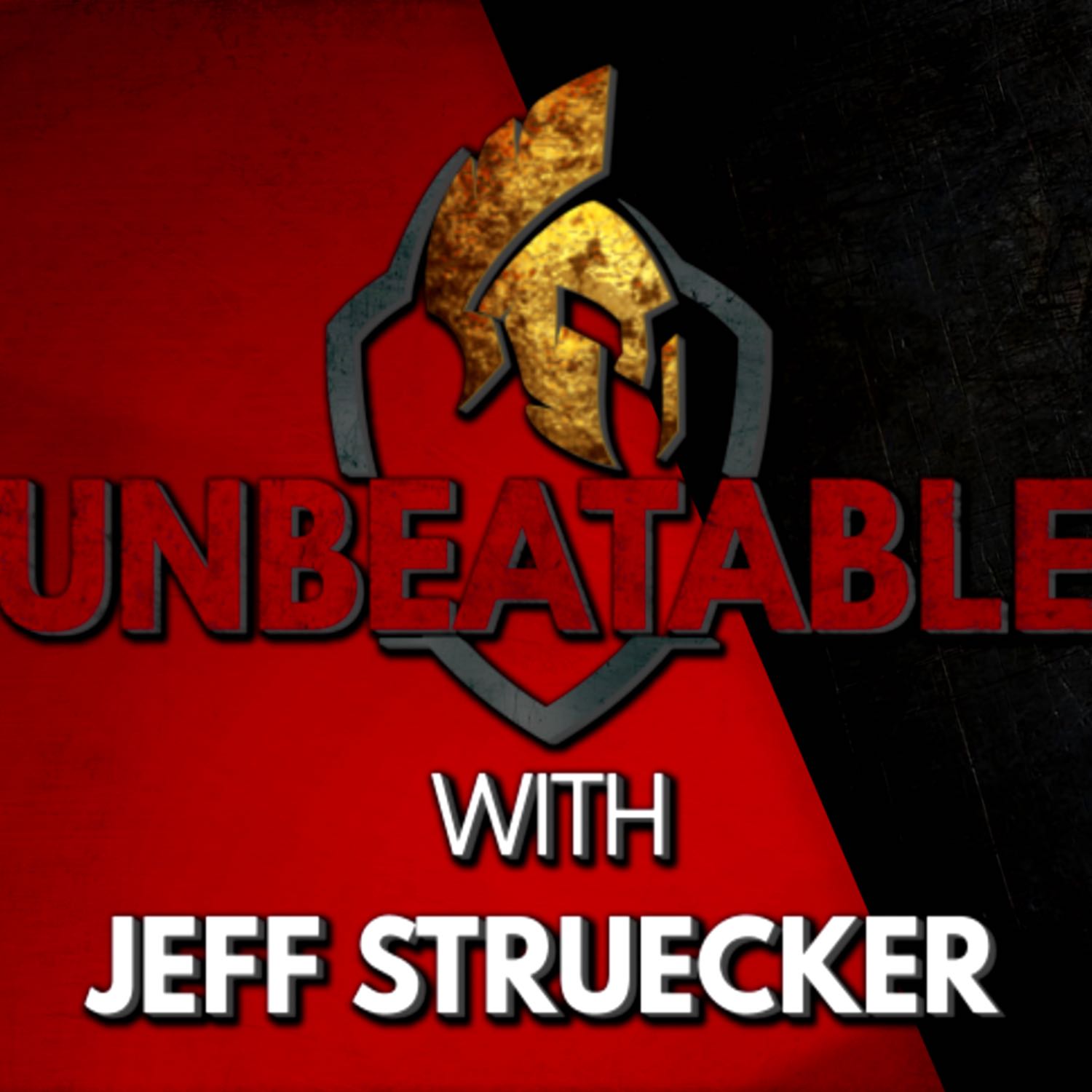 Coach Ryan, the champion head wrestling coach for the Ohio State Buckeyes and multi-time NCAA Head Coach of the Year, is no stranger to suffering, both chosen and unchosen. He was an elite-level collegiate wrestler himself under legendary coach Dan Gable, which took the kind of mental and physical endurance few people have. But, his greatest suffering came when he very suddenly lost his 5-year old son from an unknown heart condition.
You'll hear:
How he initially got into wrestling
What it was like to compete at the highest level under Coach Ga...
---
Ep. 26: Adam French — What it means to be a man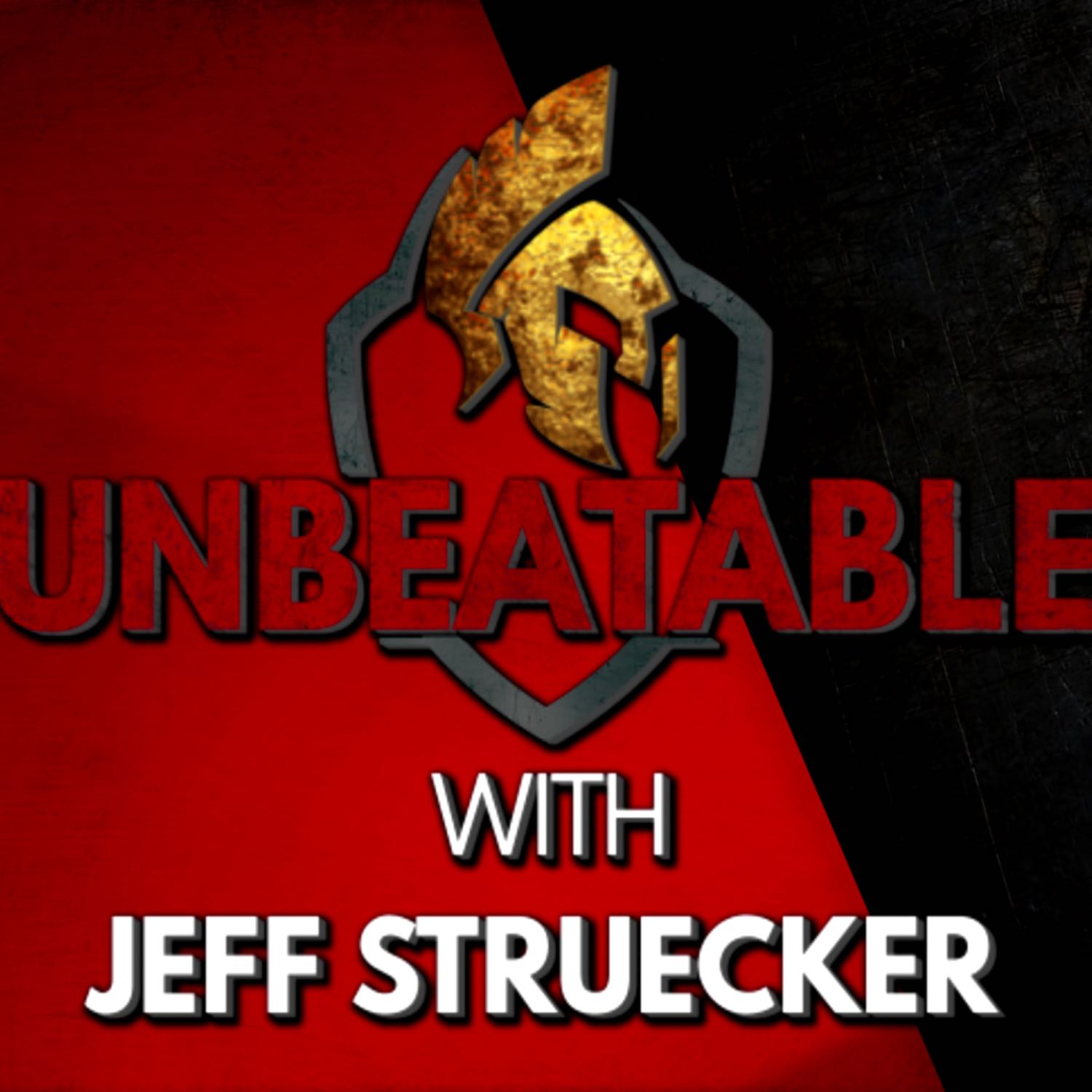 What does manhood really mean? When does someone go from being a boy to being a man?
Adam French was forced to explore these questions when, as a teenager, his alcoholic father left and his mother struggled with heavy addiction. His own life spiraled out of control as he tried to find ways to cope with trauma wounds and numb the pain. Then, something happened that radically changed his life and put him on the road to recovery. Today, he speaks nationally to inspire men and counsel them toward healing.
You'll hear:
a...
---
Ep. 25: David Figueroa — Born with limitations, but not limited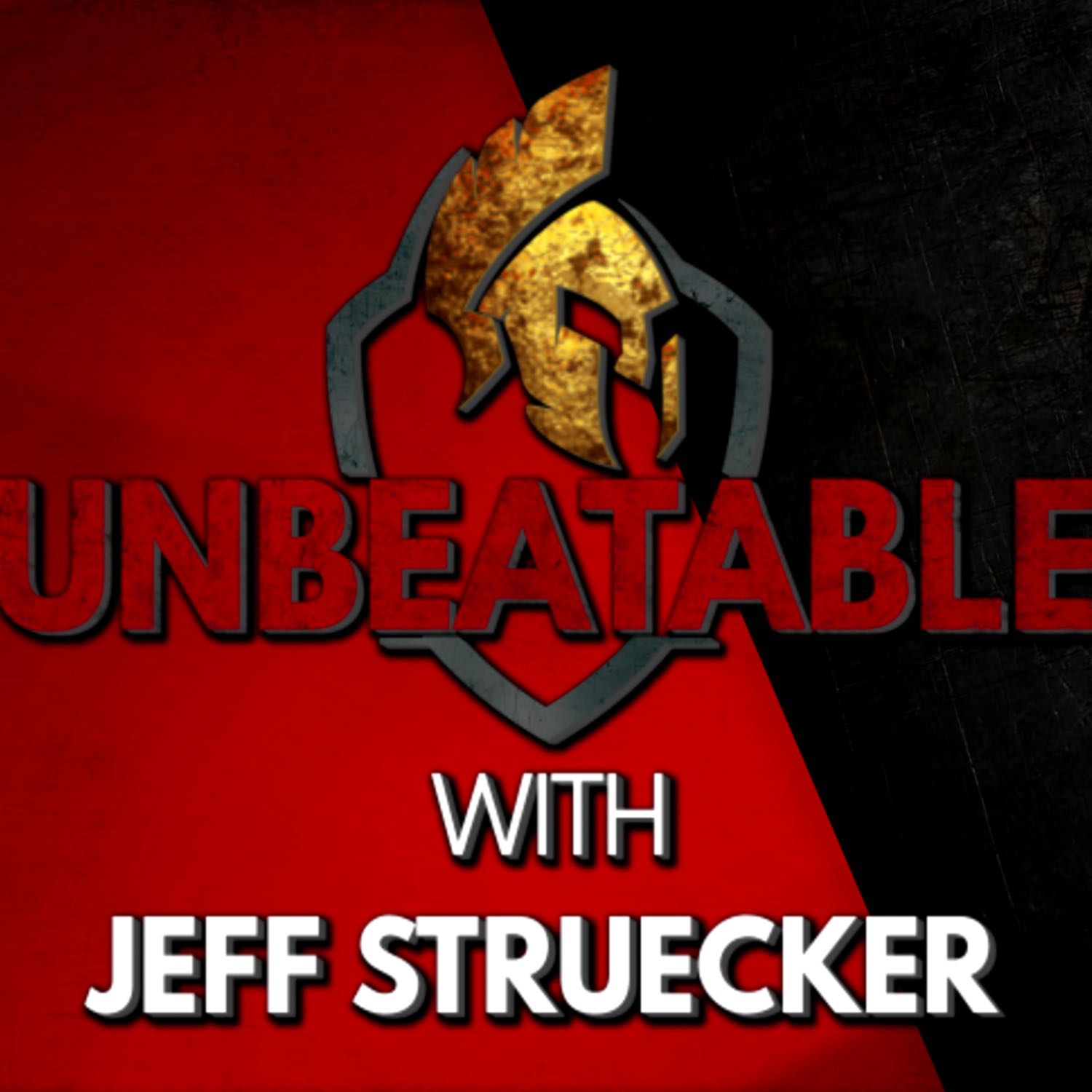 Do you feel like you don't have the same advantages as everybody around you, but you really want to accomplish something great?
Our guest, David, was born with cerebral palsy, and his family was told he would never live a normal life. It would have been easy for him to feel sorry for himself. Instead, he didn't let it stop him from being an accomplished athlete and being the first in his family to graduate from college.
You'll hear:
Exactly what cerebral palsy is
About his struggles in early life...
---
Ep. 24: Robbie Seale - There Are No Throwaway Children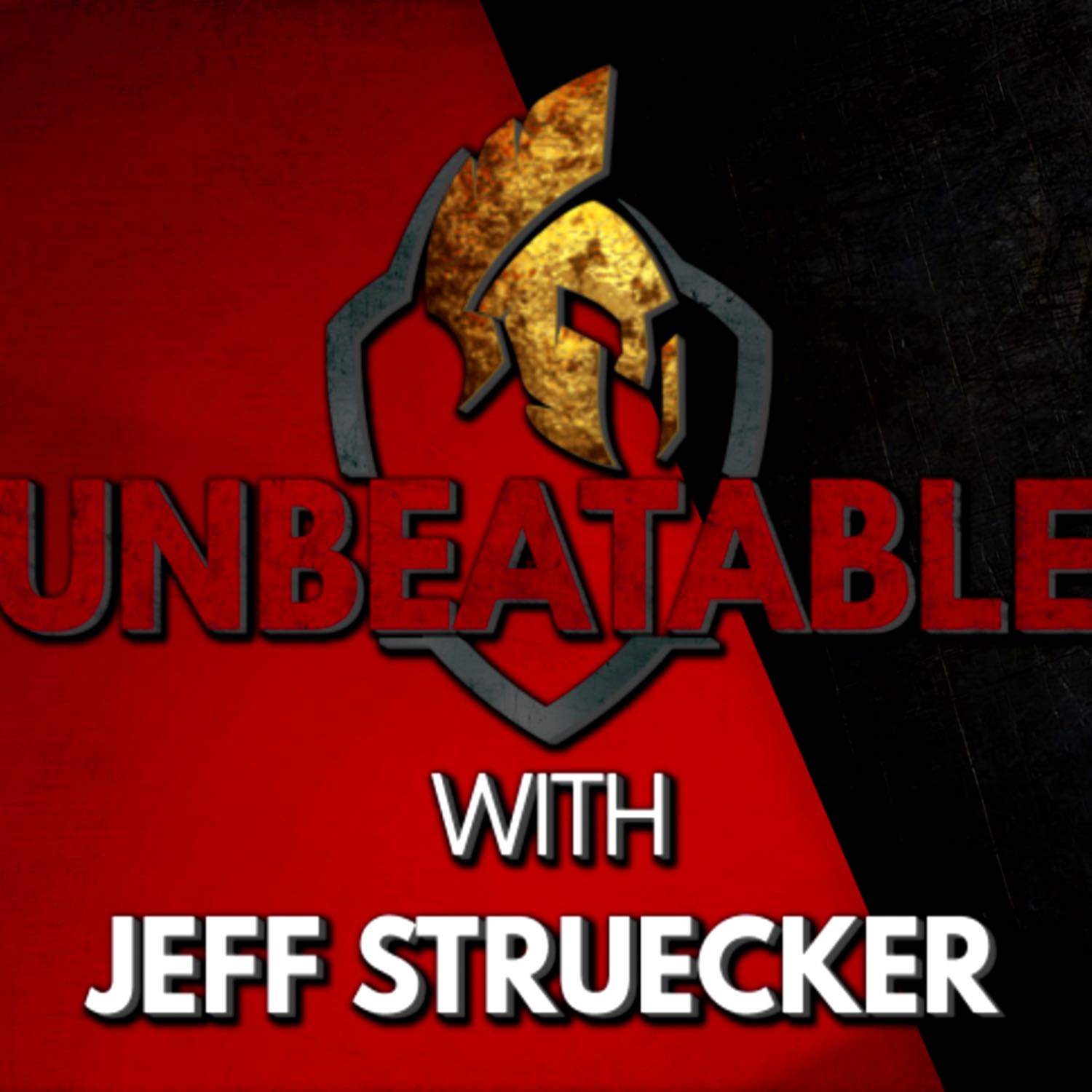 Adopting children is challenging and emotional in every situation. When children have special needs and are affected by substance abuse, the challenges multiply. Robbie Seale would describe herself as a regular person, but something she witnessed at age 19 changed her heart and the trajectory of her life so much that she later adopted 4 children with Fetal Alcohol Spectrum Disorder.
You'll learn:
What she saw that haunted her and gave her a heart drawn to adoption
How she and her husband navigated the foster care and adoption system
Exactly what Fetal Al...
---
Ep. 23: Pushing Past Doubters with Multi-Sport Paralympic Athlete James Owen Roberts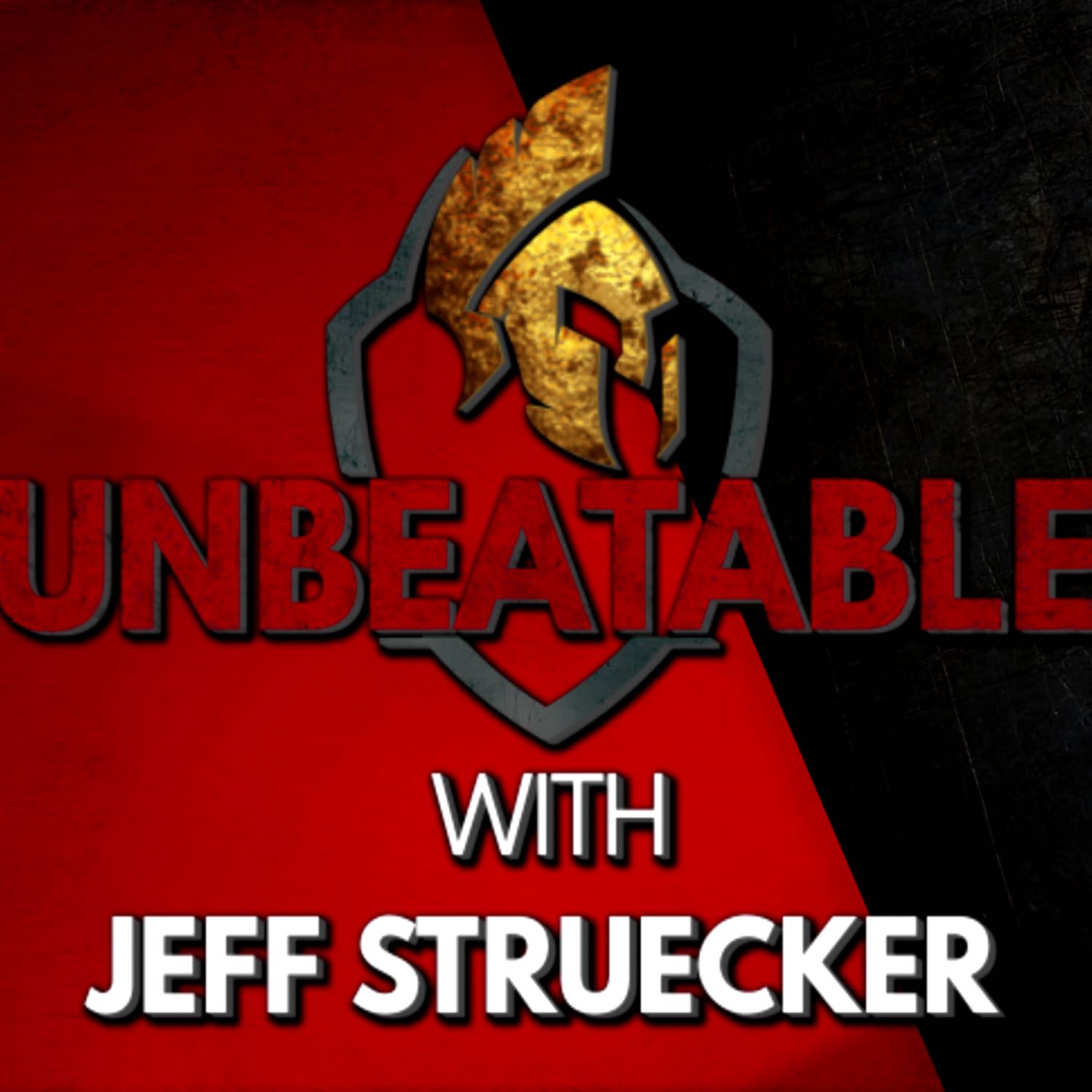 Who doesn't love the Olympic and Paralympic Games? The competitions themselves are thrilling, but one of the best parts is the stories of what it took for athletes to get there in the first place. In this episode, you get a behind-the-scenes look at the highs and lows of the life of 2-time, Multi-Sport Paralympic Athlete James Owen Roberts, who was born with a disability called femoral dysplasia. He competed for Great Britain at the 2008 Paralympics in Beijing in adaptive rowing and at the 2012 Paralympics in London in sitting volleyball.
You'll hear:
About his...
---
Ep. 22: Laura Okmin — It doesn't get any bigger than being on the sidelines at the Super Bowl!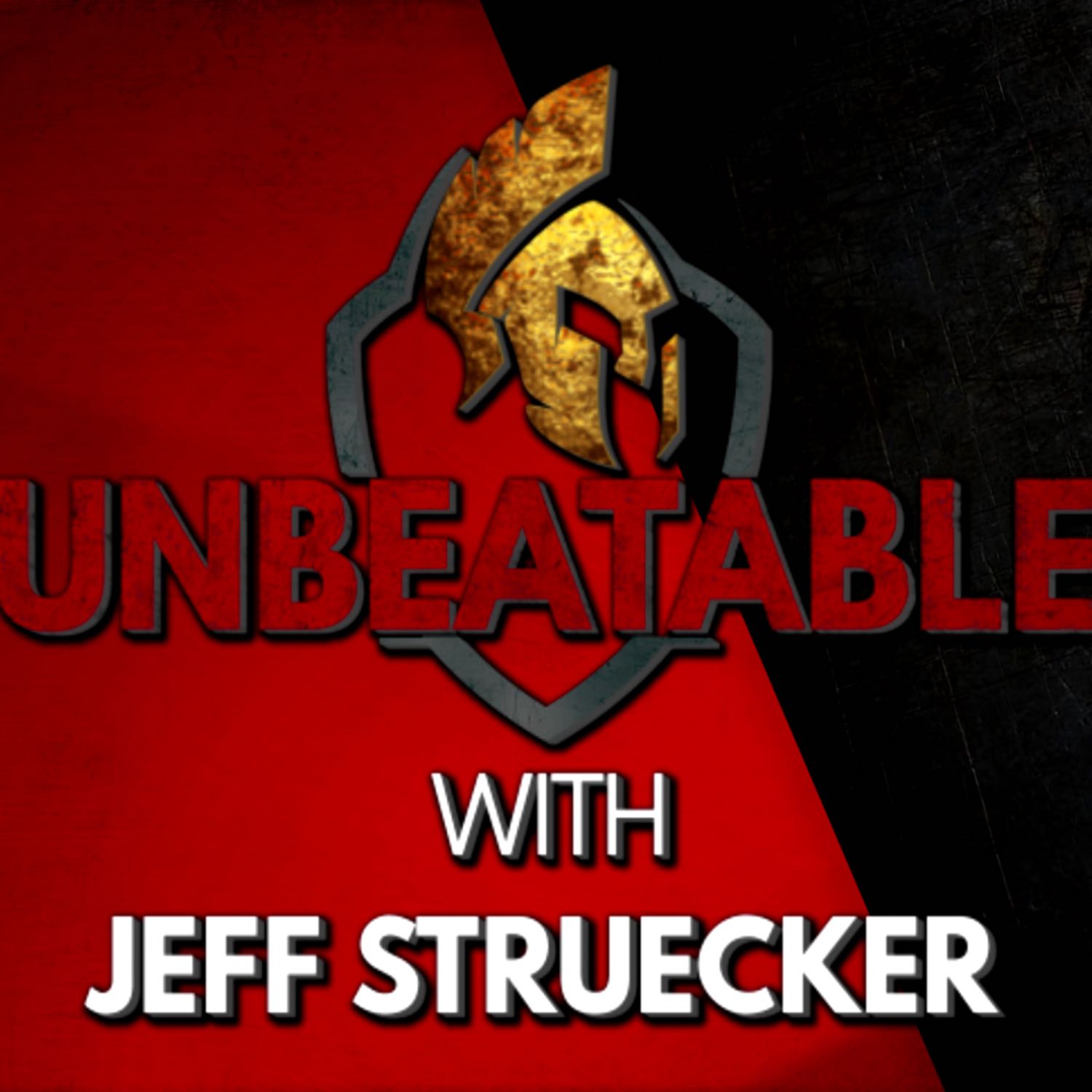 It's Super Bowl Week! So, we're excited to have long-time NFL Sideline Reporter Laura Okmin as our guest. Laura has covered more than 10 Super Bowls, hosted Olympic coverage from the London, Sochi and Pyeongchang games, and reported from multiple World Series, NBA and NHL championships. She's also interviewed Michael Jordan, Cal Ripkin, Tom Brady, and many more. But, one of her proudest accomplishments is a program she founded called GALAVANIZE, which trains and mentors young women entering the sports world.
You'll hear:
How she got into sports journalism
The many obs...
---
Ep 21: Mishka Sibert - Overcoming burnout as a sibling special needs caregiver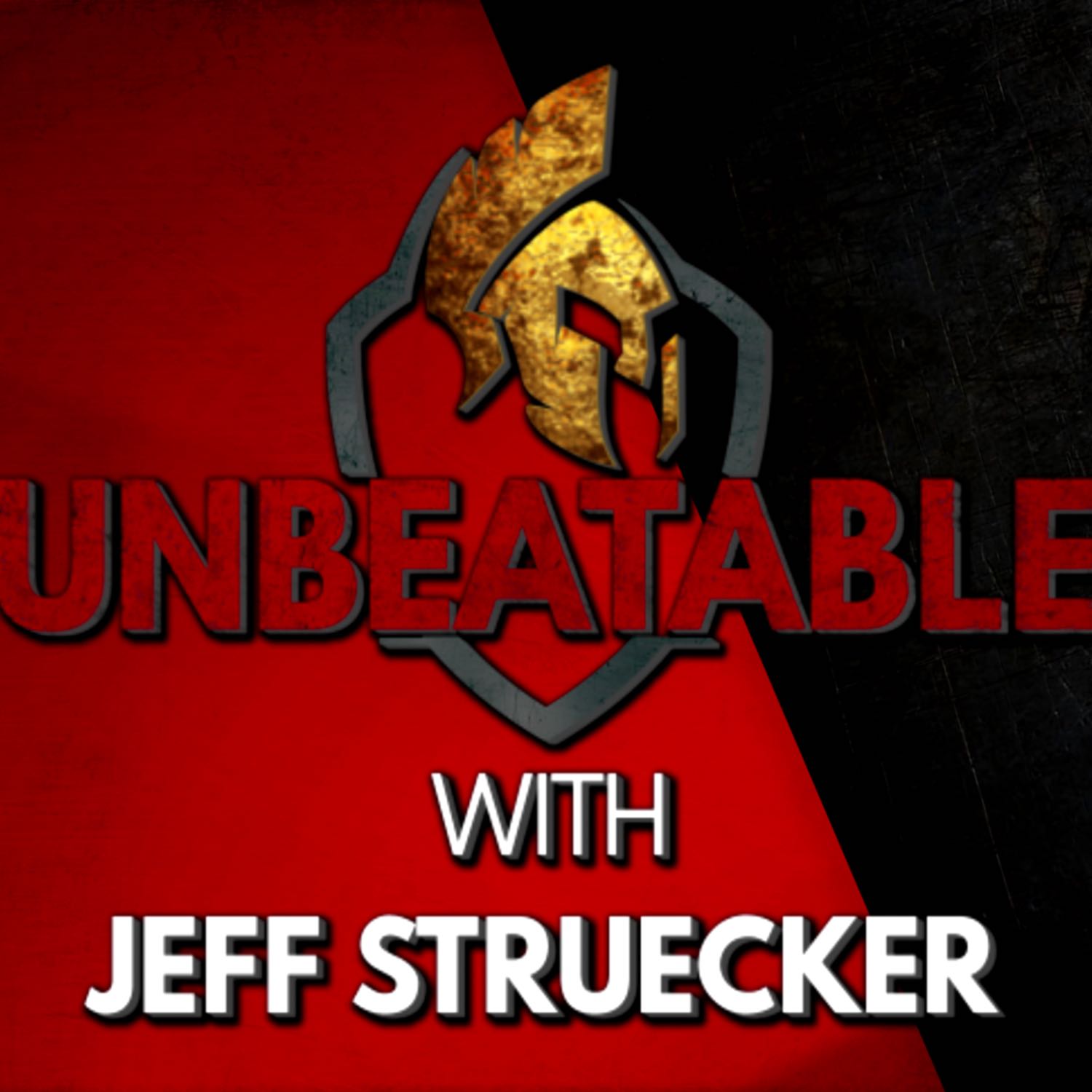 Autism can be a mystery to people who haven't been around it. Most are also unaware of the heavy toll it can take on family members. This week's guest, Podcaster/Producer/Autism Inclusion Advocate Mishka Sibert, has spent most of her life caring for her brother, Samko, who was diagnosed with autism at age 2. Mishka knows first-hand how difficult and stressful the life of a sibling caregiver can be. But, she also knows that there is beauty and uniqueness in each person with autism, and she works every day to create awareness and to advocate for those with...
---
Ep. 20: Danielle Cobo - Take it one step at a time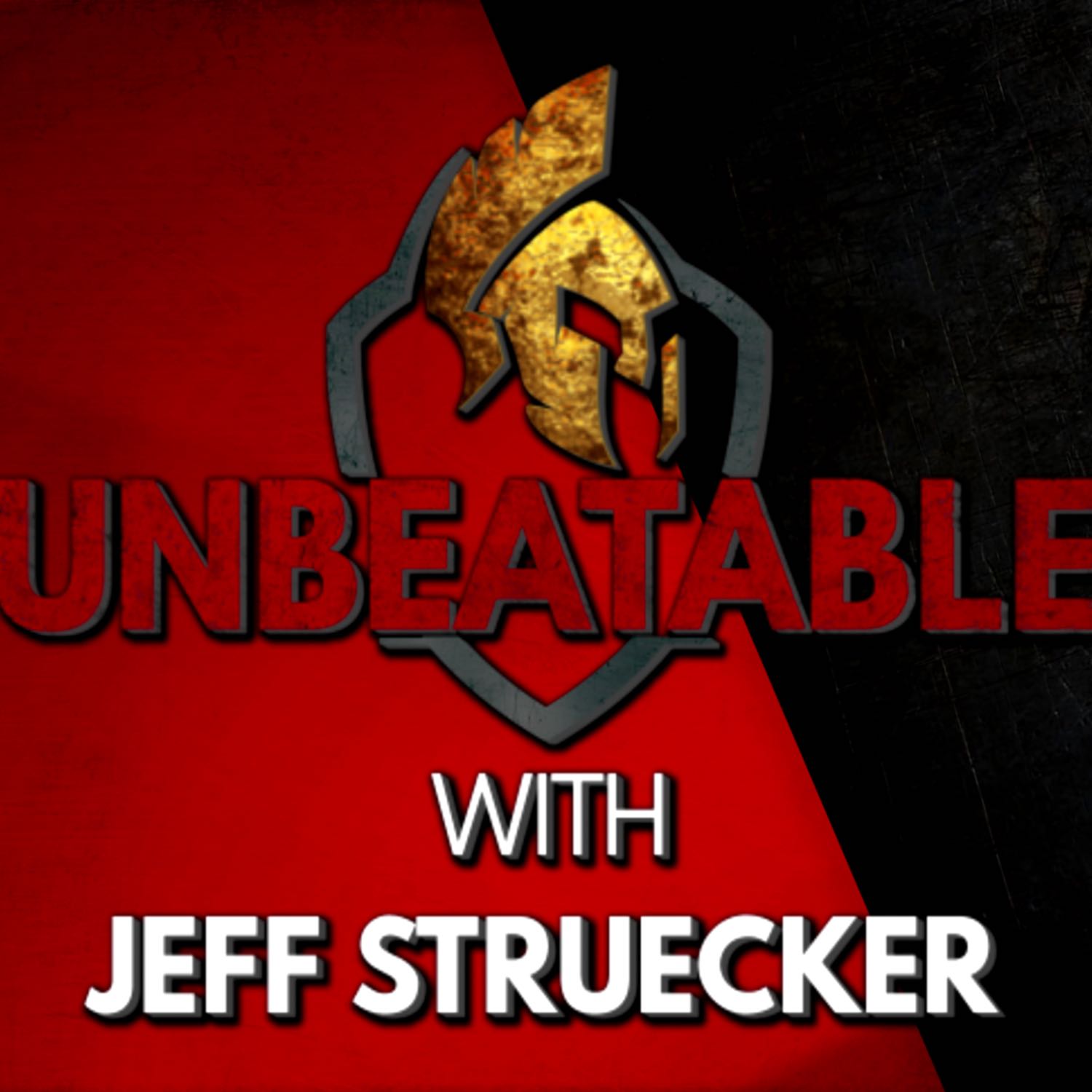 How can one person juggle a husband being deployed, having toddler twin boys at home, and a demanding job that has her traveling 60% of the year? Award-winning Leadership and Sales Performance Coach Danielle Cobo tells listeners what it was like and gives first-hand insight into the lives of military families.
You'll hear:
About her shocking childhood
The journey of going from practically homeless as a teenager to leading a team for a Fortune 500 company as a young adult
How she unexpectedly became a military wife
What makes the se...
---
Ep. 19: Shannon Labrie- Working through her darkest memories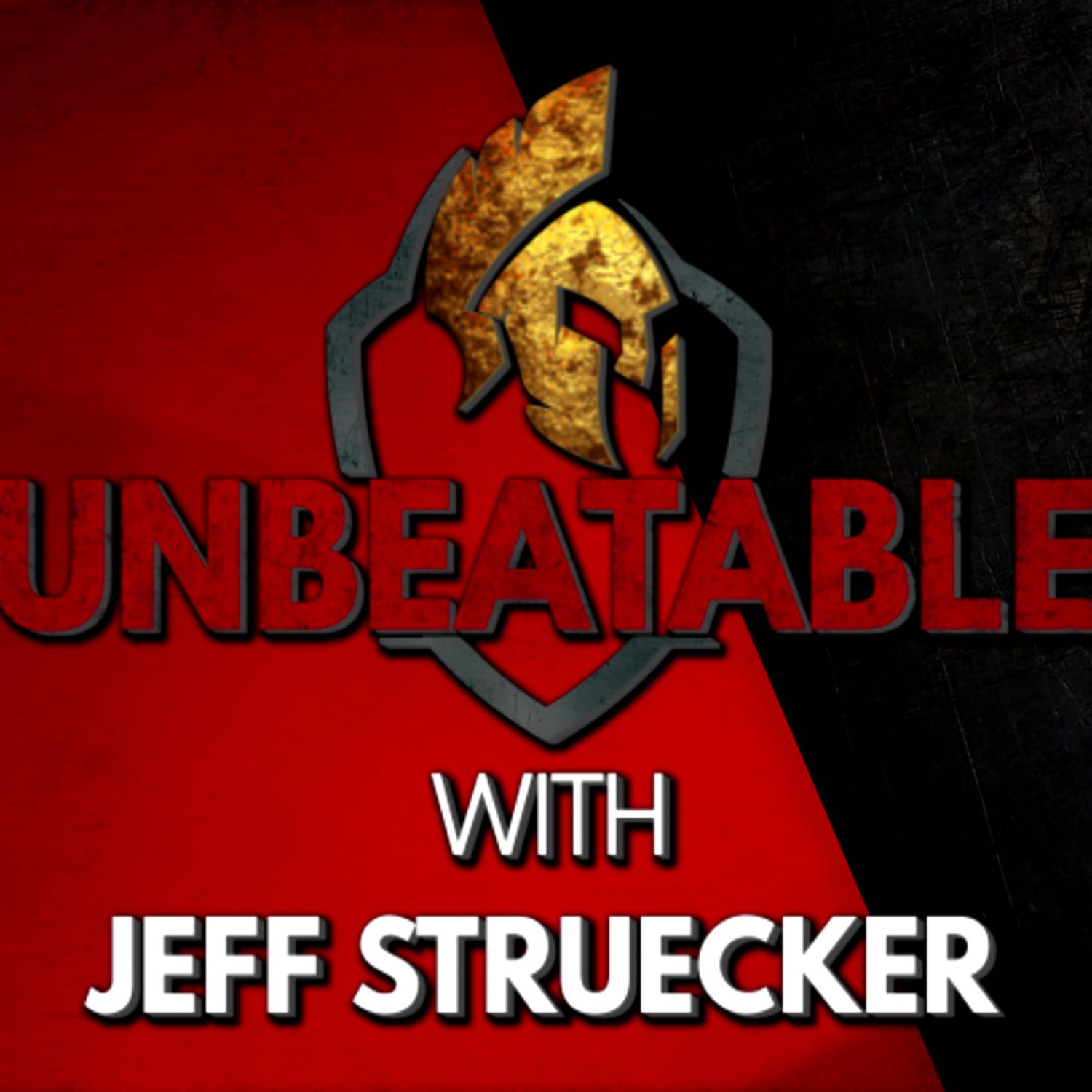 All of us go through dark periods of loss and grief. Grief strikes us all differently, and we all cope in our own way. Sometimes your heart aches, and you feel like you can barely breathe. Or, sometimes you don't truly process it until years later. Nashville singer/songwriter Shannon Labrie opens up about the painful losses in her life and the tough decisions she made that eventually helped her beat grief.
You'll hear:
about her peaceful, musical childhood growing up on a farm, until tragedy struck
how grief is a proc...
---
Ep. 18: Kara Holmes: How she finally beat bulimia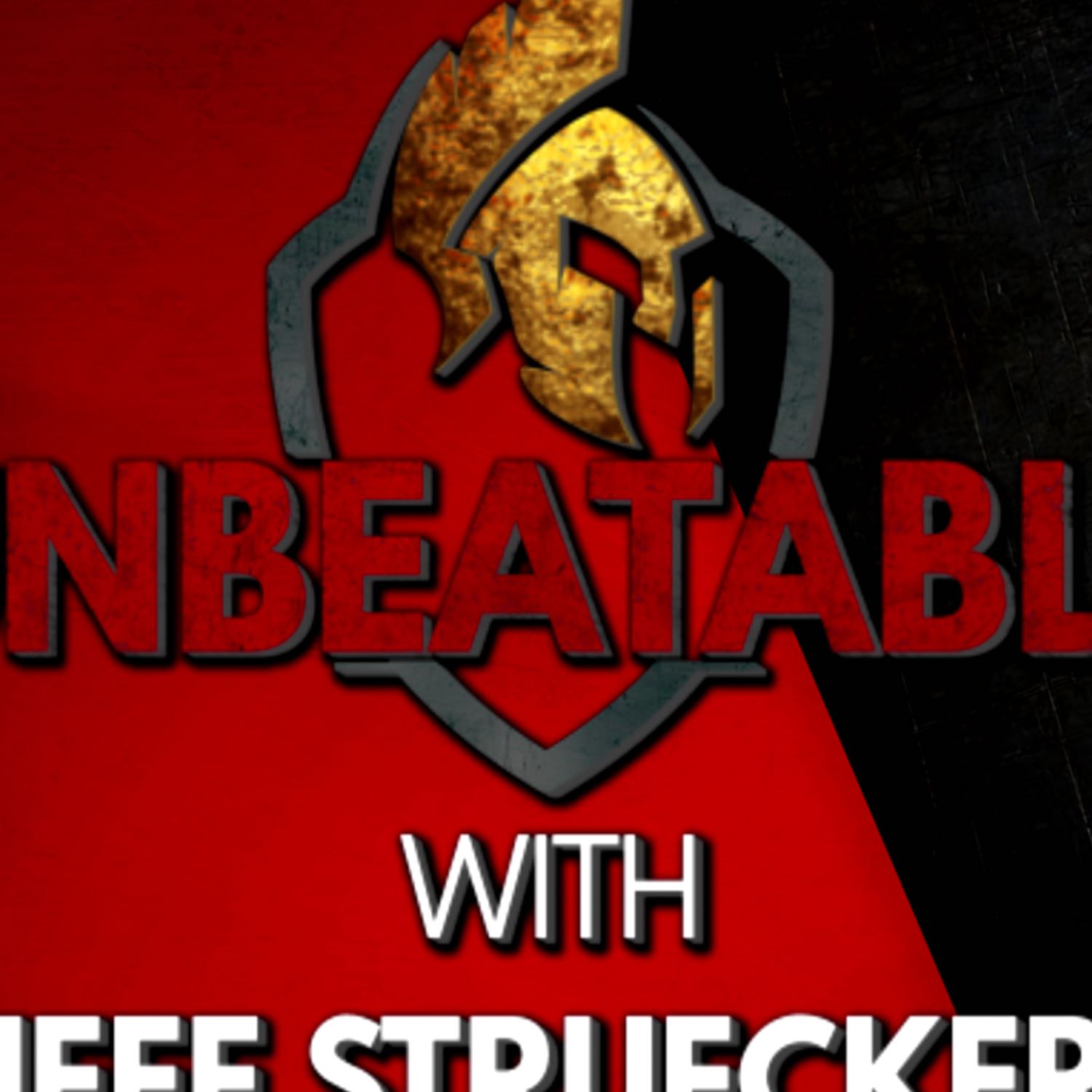 If you haven't struggled with an eating disorder yourself, chances are, someone close to you has or is struggling right now. It can be hard to understand and even harder to know what to do about it. Kara is a registered nurse and holistic eating disorder recovery coach who, after trying and giving up several times, finally found the life-changing freedom from the addiction of her own eating disorder she had desperately wanted for over a decade. She's even written a new book about it called Freed & Fierce!
In this episode, she walks us through:
---
Ep. 17: Michael Carrasquillo- A wounded warrior helps veterans through physical and mental recovery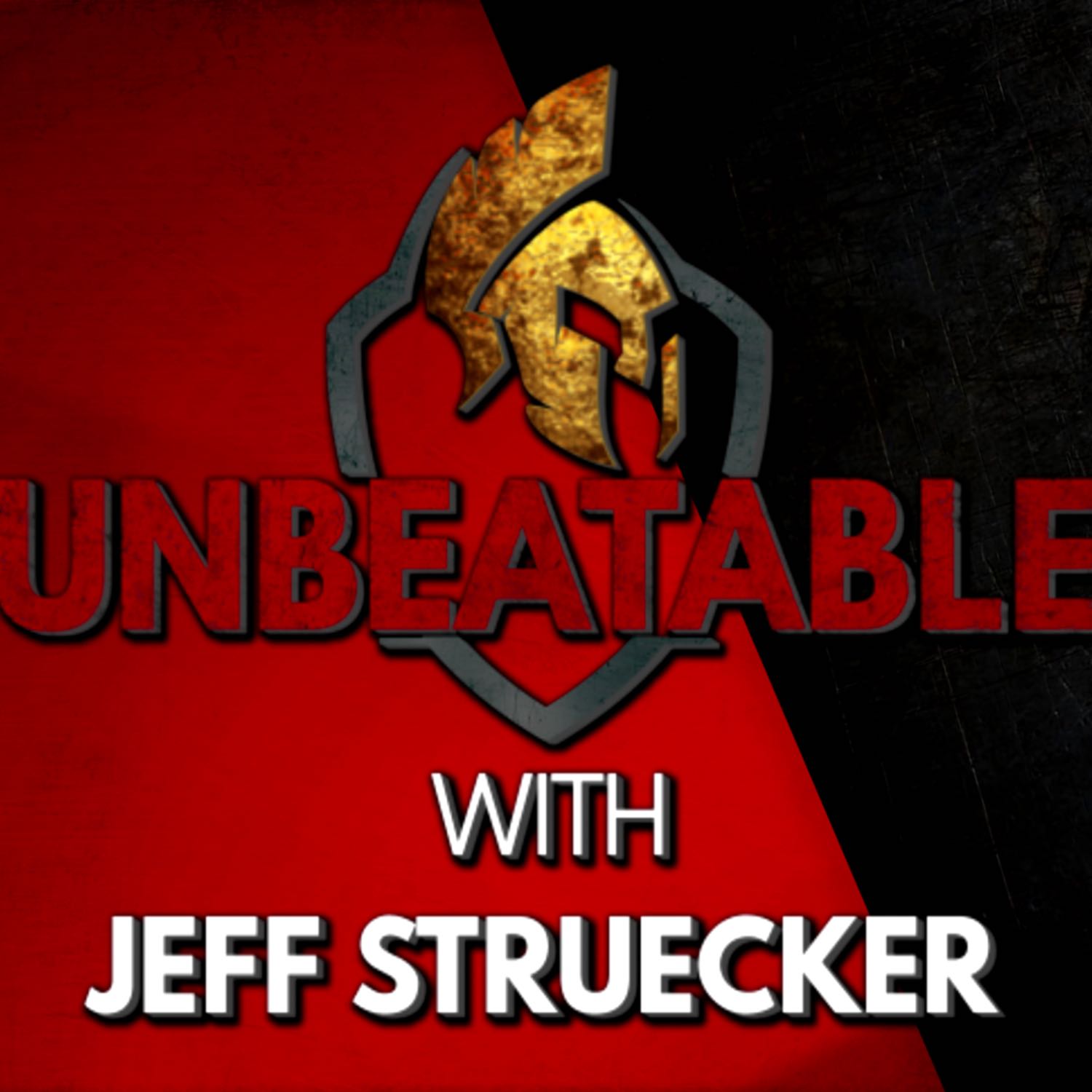 9/11 fundamentally changed America. Soon after, wanting to defend his country, New Yorker Michael Carrasquillo (CQ) signed up for the Army as a teenager. During one of his combat deployments, he was severely wounded from the impact of 5 bullets. His life was spared, but the road to recovery was long and difficult. Today, Michael serves as a mentor to veterans, helping them through PTSD.
You'll hear:
About his early life in Spanish Harlem and what made him choose the Army
How he quickly went from newbie to a skilled leader in the Army
...
---
Ep. 16: Dianne Maroney-A powerful way to overcome childhood trauma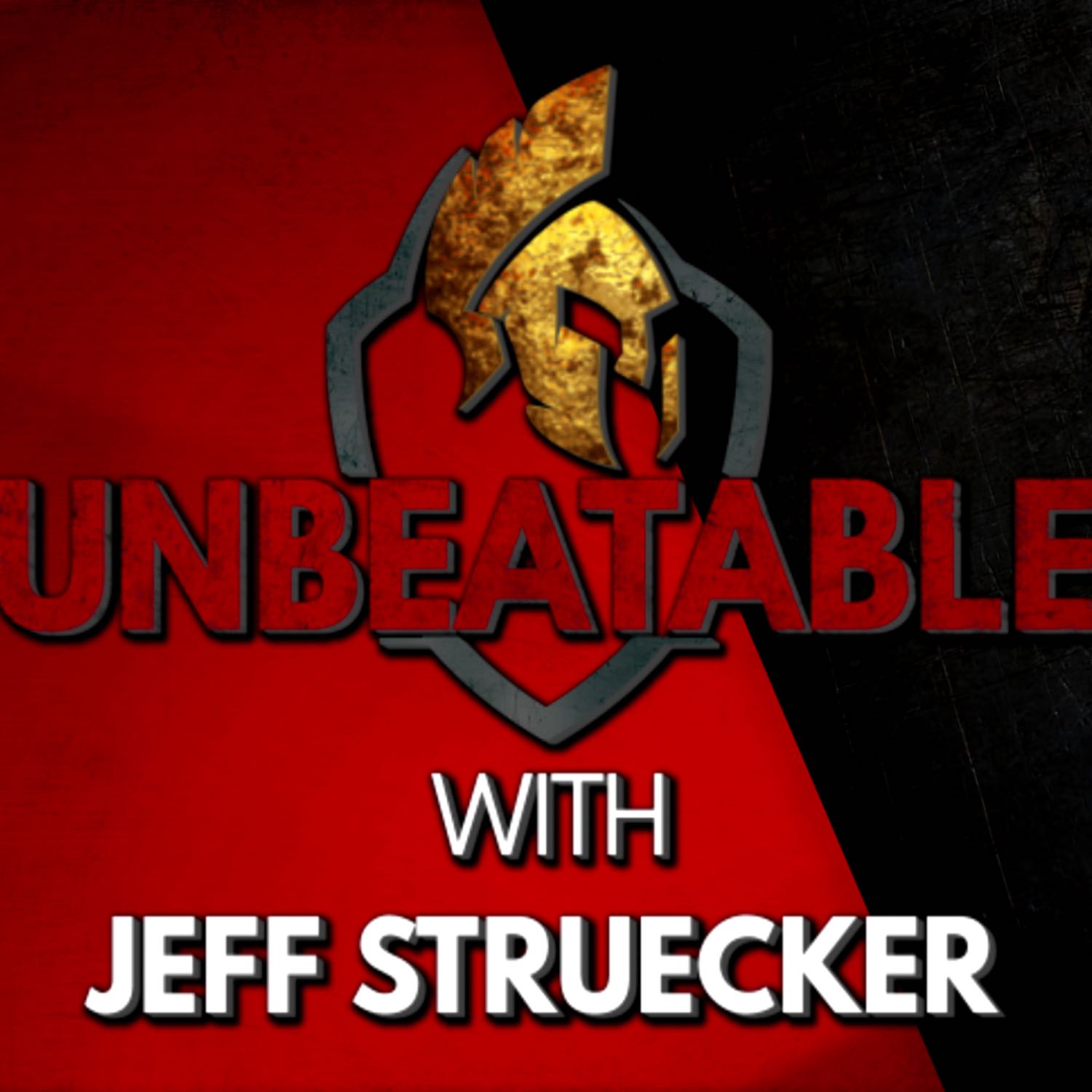 More than half of all children experience trauma before the age of 17. Dianne Maroney is an expert in childhood trauma, not just because of studying it, but she's lived it in multiple ways. She grew up in a home plagued with abuse and the early death of her mother. Her daughter experienced major trauma as a baby, and she was directly impacted by the Columbine High School tragedy.
But, Dianne has refused to let her past define her. She used what life has taught her to found a successful organization that helps children all over the wo...
---
Ep. 15: Zoë Nutt- Making beautiful music despite being almost completely deaf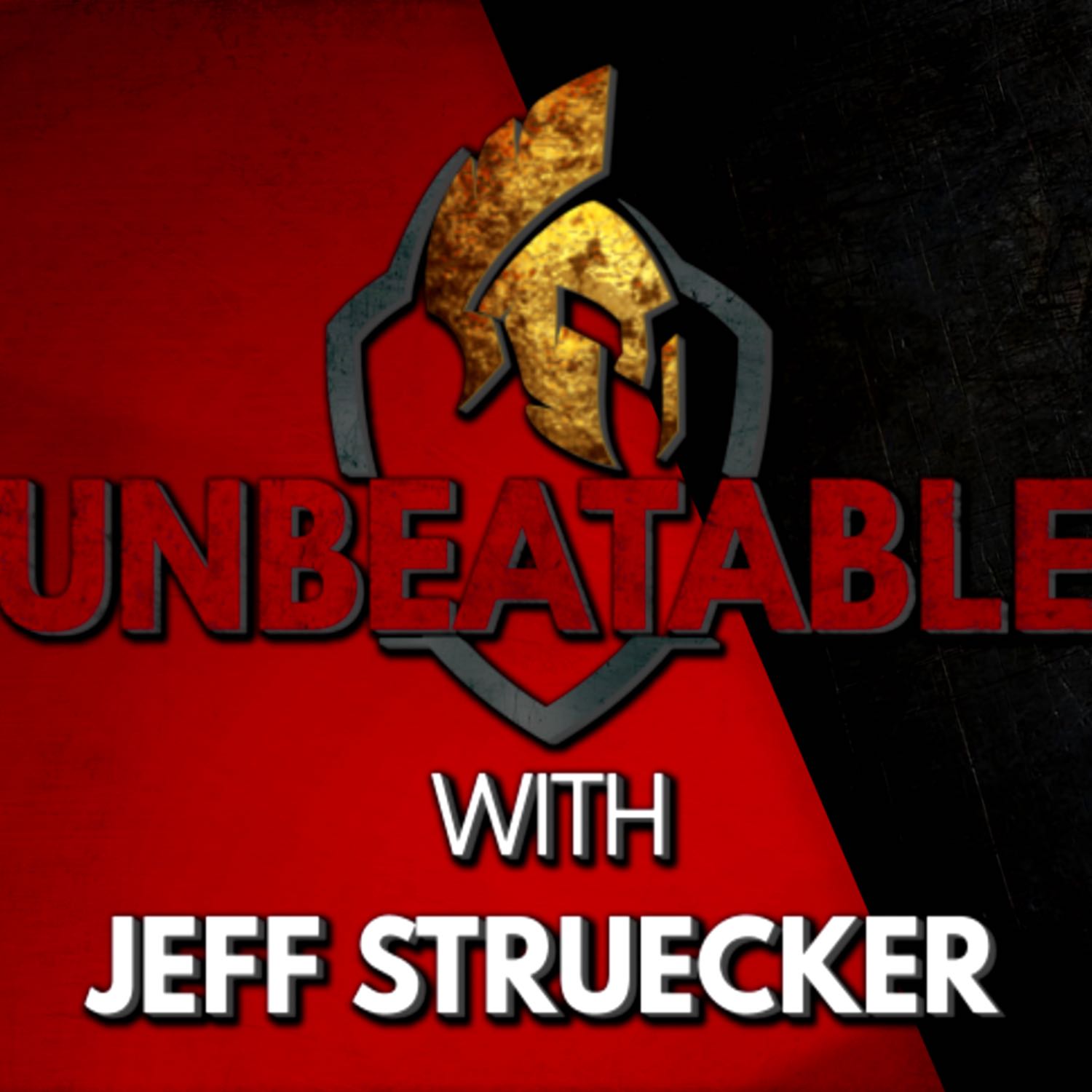 Imagine being a happy kid, but at 8-years old, you suddenly lose all hearing in one ear. As a young woman, you wake up, and you can't hear anything out of the other ear, not knowing if it will ever come back. My guest, Zoë Nutt opens up about her life as a musician and songwriter, despite the daily struggles and uncertainty with her hearing.
You'll hear:
Where her love of music and songwriting began
How she felt when her hearing was suddenly and inexplicably gone
How she confidently moves...
---
Ep. 14: How singer Jeremy McComb fought his way out of addiction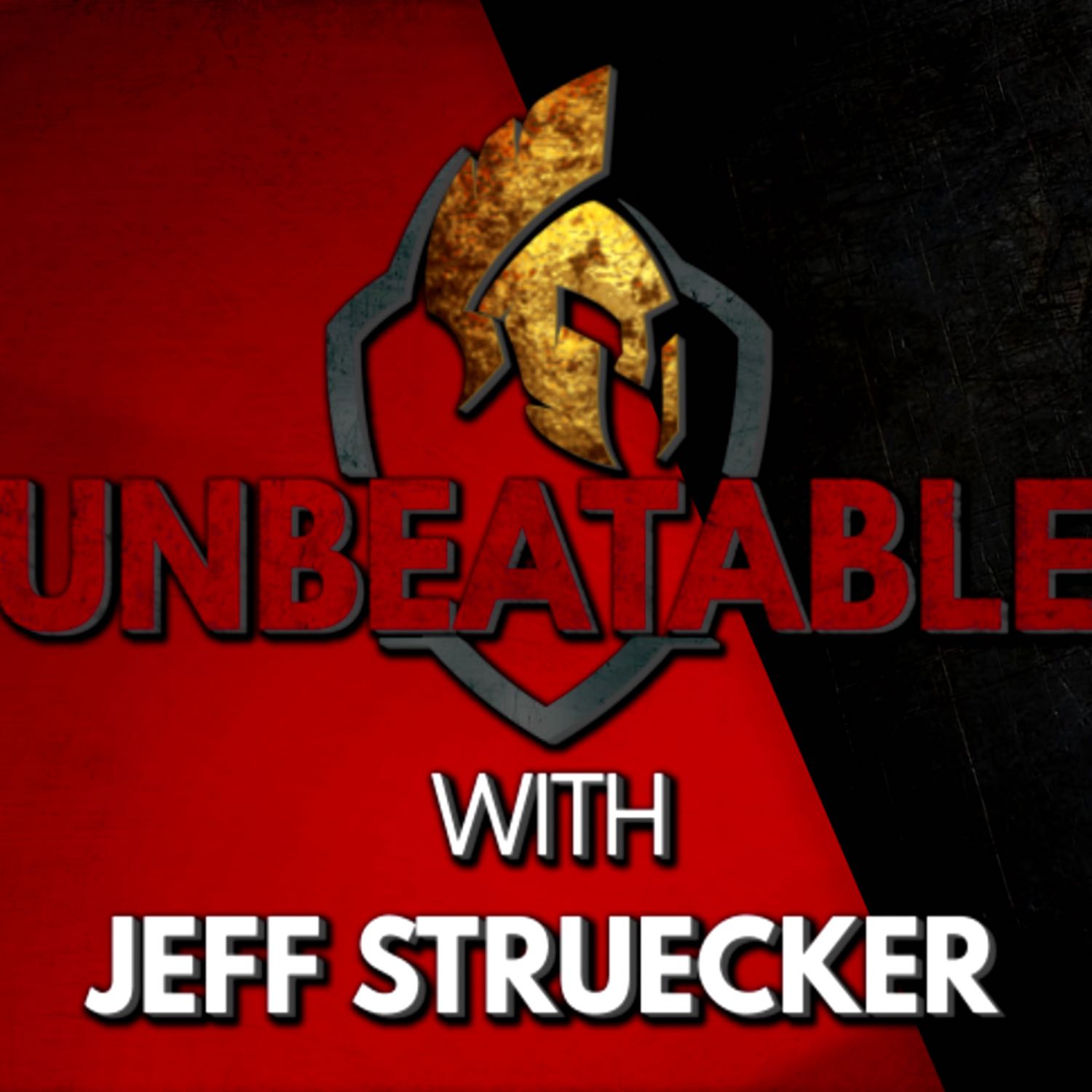 Life on the road in the entertainment industry might sound glamorous, but often, there are parts of it that are an absolute nightmare. This week's guest, musician and former tour manager for Larry the Cable Guy, Jeremy McComb, had an unusual childhood and in his 20s, found himself battling depression and various addictions. They nearly destroyed his life, but Jeremy didn't stay there. He decided to fight it. Now, his career and personal life are better than ever. In this episode, we talk about what changed and how he became unbeatable.
You'll hear:
Abou...
---
Ep. 13: Kelly Lang- "I'm not going anywhere"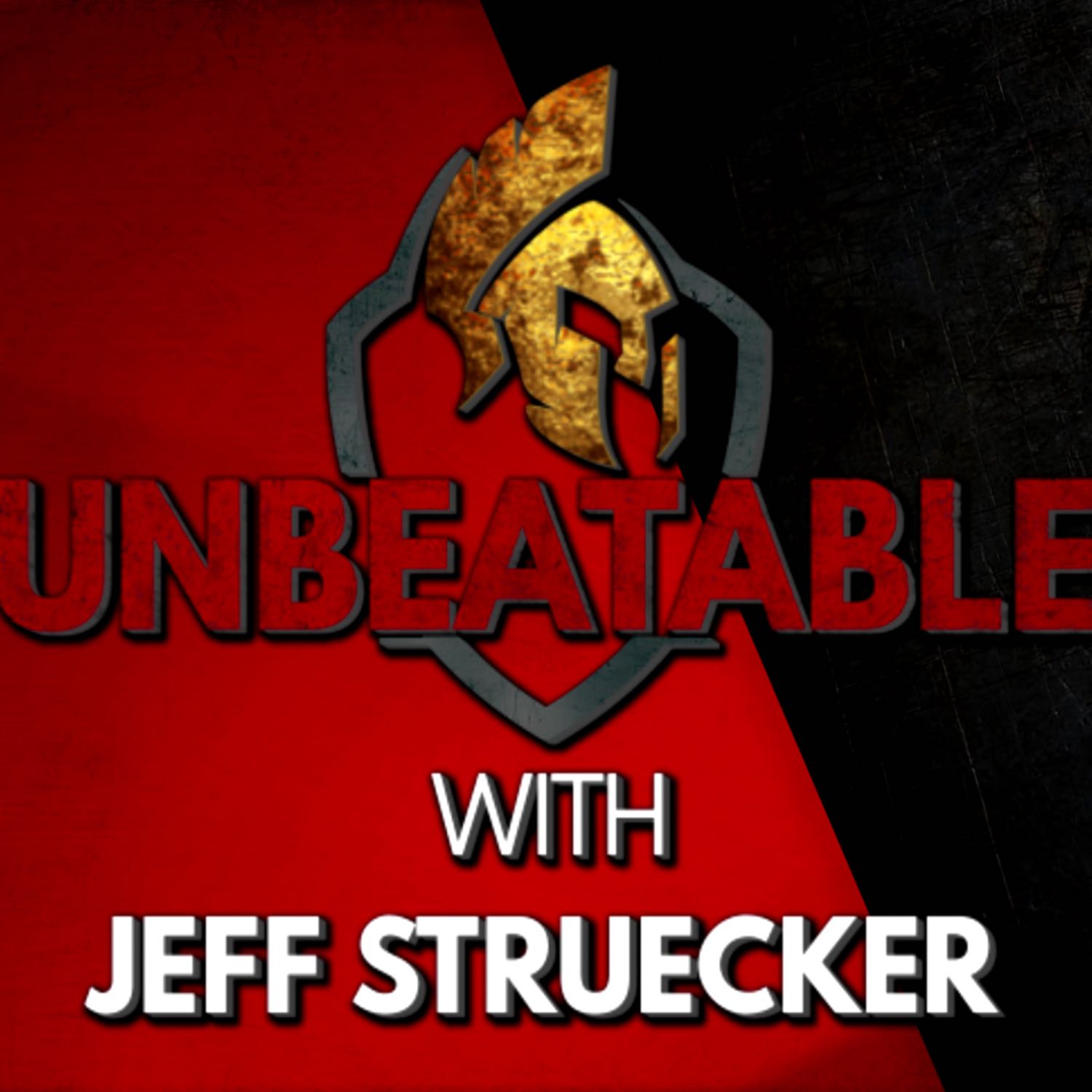 No one wants to hear the dreaded "C" word. Renowned singer-songwriter Kelly Lang was not only diagnosed with cancer, but she was young at the time. She faced all of the 'what ifs' and grueling treatment. But, she refused to let cancer define her and has even written a book that gives hope and light to others in the darkest moments in their lives.
You'll hear:
How she was born into the music industry and the thing that caused her agent to quit on her
What cancer treatment was like and how it changed...
---
Ep. 12: John Berry- From humble beginnings to Grammy award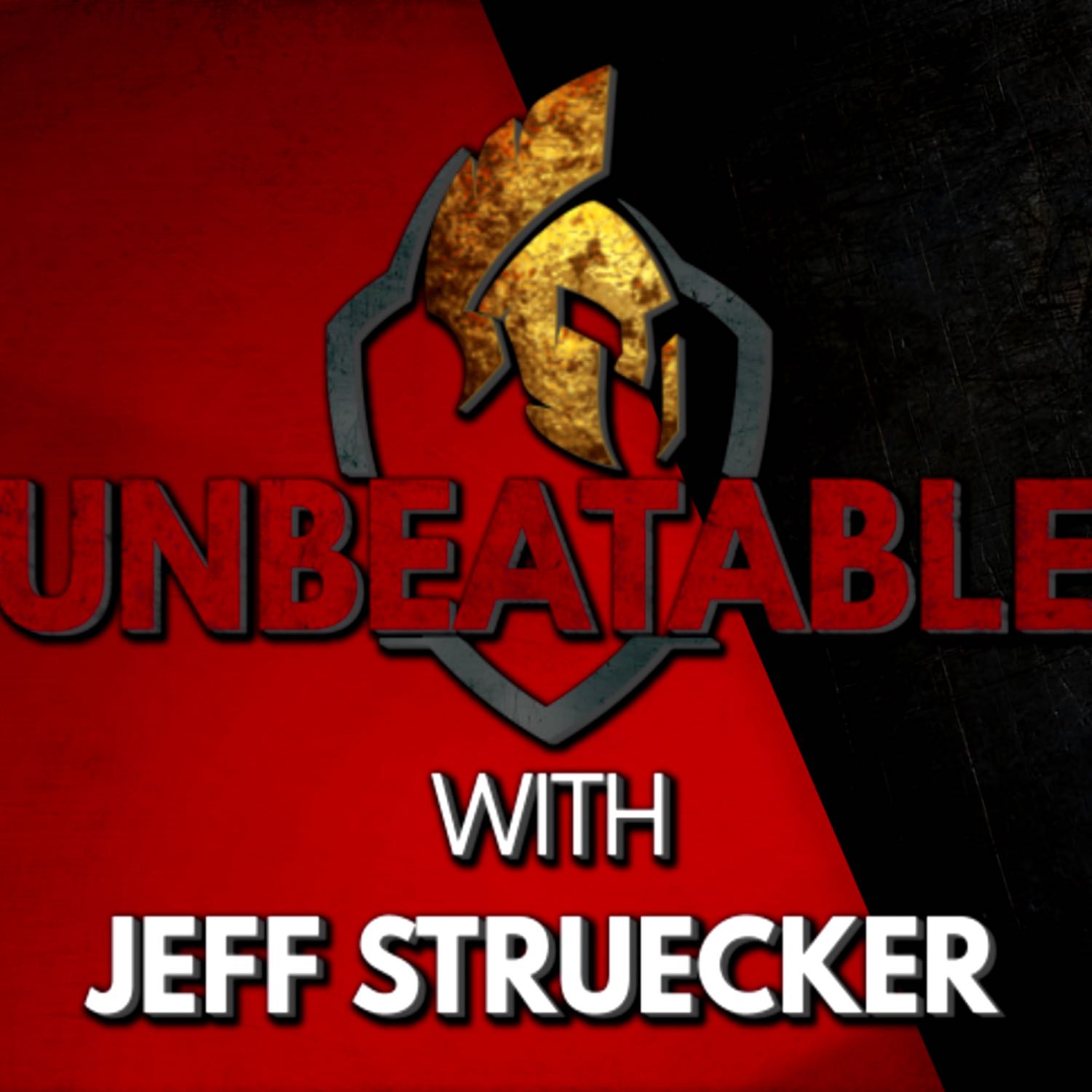 From humble beginnings to a Grammy award: How country star John Berry beat major health setbacks along the way.
No matter how much fame or success you achieve, no one is immune to the possibility of a career-ending health crisis. John Berry experienced not one, but TWO major setbacks. Yet, he found the strength to keep going, which ultimately has led to amazing achievements in the country music industry.
You'll hear:
How he got started in country music and just how long it took to have a breakthrough
About his tw...
---
Ep. 11: Crystal Harrell | From government housing to Ivy League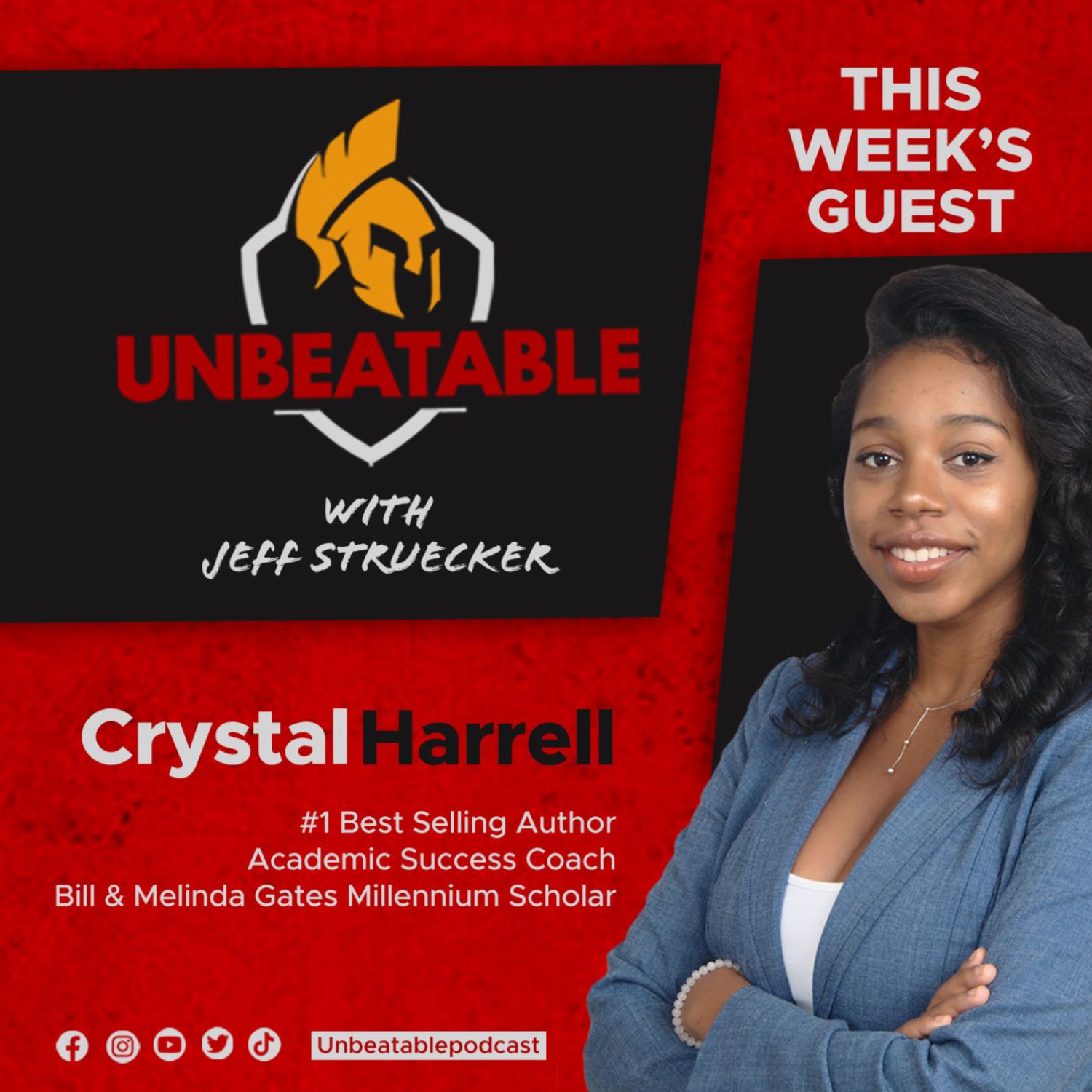 She had every reason not to succeed- wrong side of the tracks, wrong color of skin, wrong gender, and plenty of people telling her that she'll never achieve her dreams.​​
That's the childhood of my guest for this special Thanksgiving episode of UNBEATABLE.​
Crystal Harrell was 1 of 10 siblings who lived in a single-parent home after her father passed away. She overcame these obstacles to become a #1 best selling author, Les Brown-trained speaker, and certified coach.
She left government housing for the Ivy League as she pursued a PhD at Yale University.​As an academ...
---
Ep. 10: Jason McKenzie- "The story behind an incredible viral video"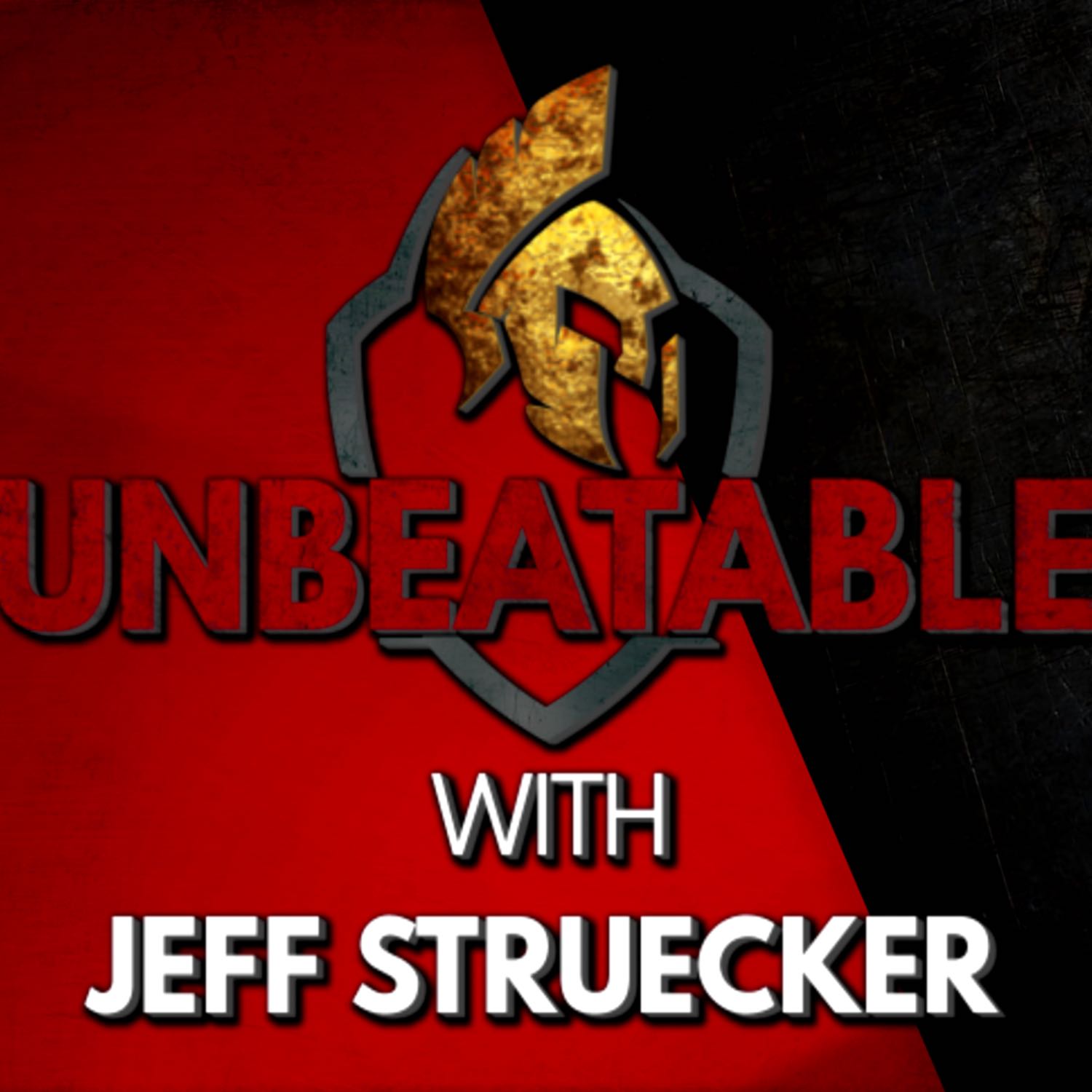 The story behind an incredible viral video
Jason McKenzie is an award-winning adventure biker and bike shop co-owner (awards like the prestigious "40 Under 40" award in Georgia). He serves his community in countless ways, has donated thousands of bikes to charity, and is well-known as being a quintessential "people person", full of joy and laughter.
But, a little more than 10 years ago, his life took a shocking turn as he experienced the greatest tragedy of his life. Nothing can prepare someone for what happened, and there's no one-size-fits-all playbook for how to find your footing again.
...
---
Ep. 9: Mark Hollis & J.T. Cooper | Veterans Day Special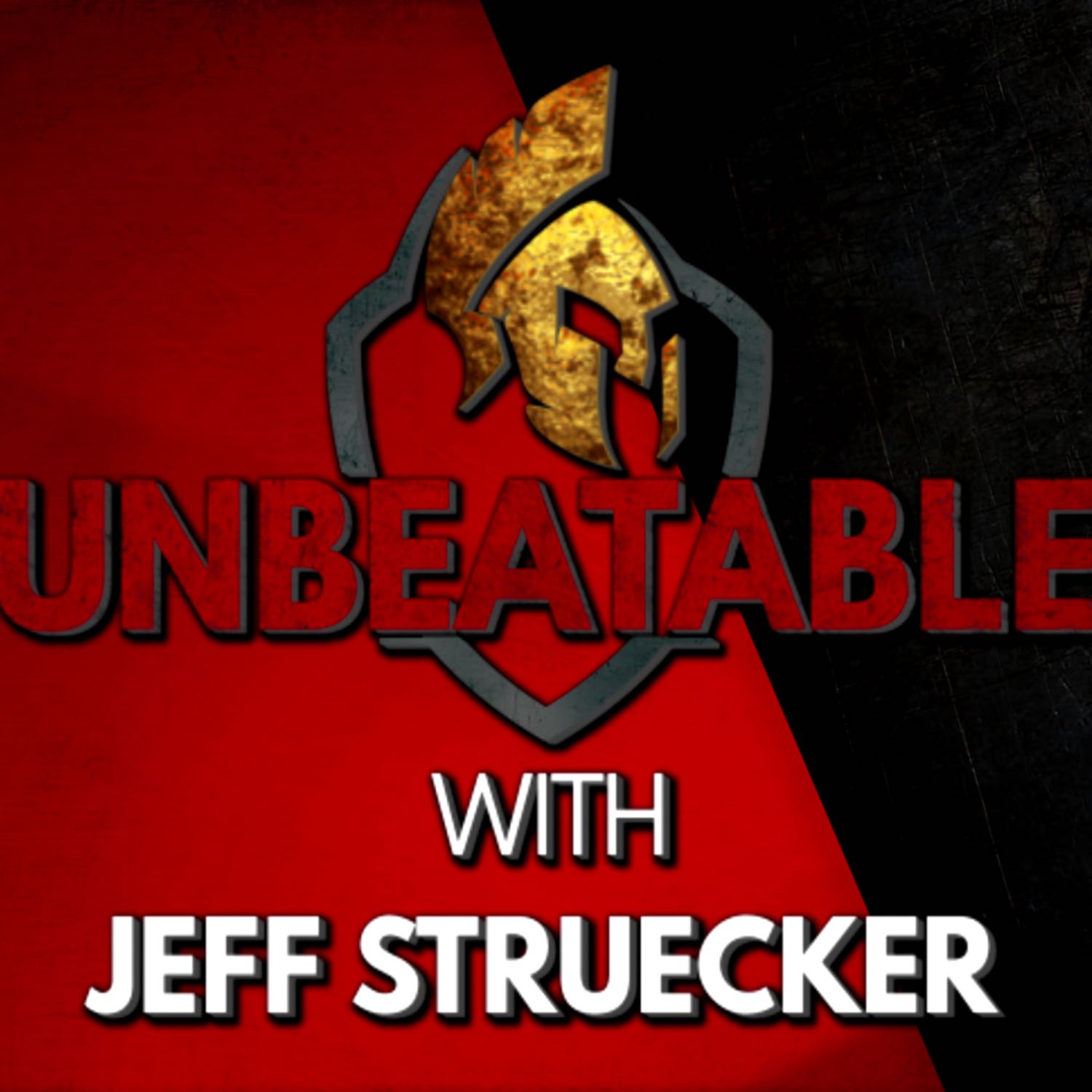 Unbeatable Episode 9 — Veterans Day: The compelling story of two of the unsung heroes of Black Hawk Down
"If it wasn't for these two guys, I wouldn't be alive today. But, I didn't have the opportunity to meet them until almost 20 years after the battle."
Episode 9 of Unbeatable features two warriors: Army Veterans Mark Hollis and J.T. Cooper, who served in the 2nd Battalion, 14th (2/14) Infantry Regiment of the 10th Mountain Division.
These men fought next to Jeff during the intense battle that became known as Black Hawk Down in 1993. If it wasn't fo...
---
Ep. 8: Dr. Grant Scarborough- "Stories from a doctor who dedicates his life to serving the poor"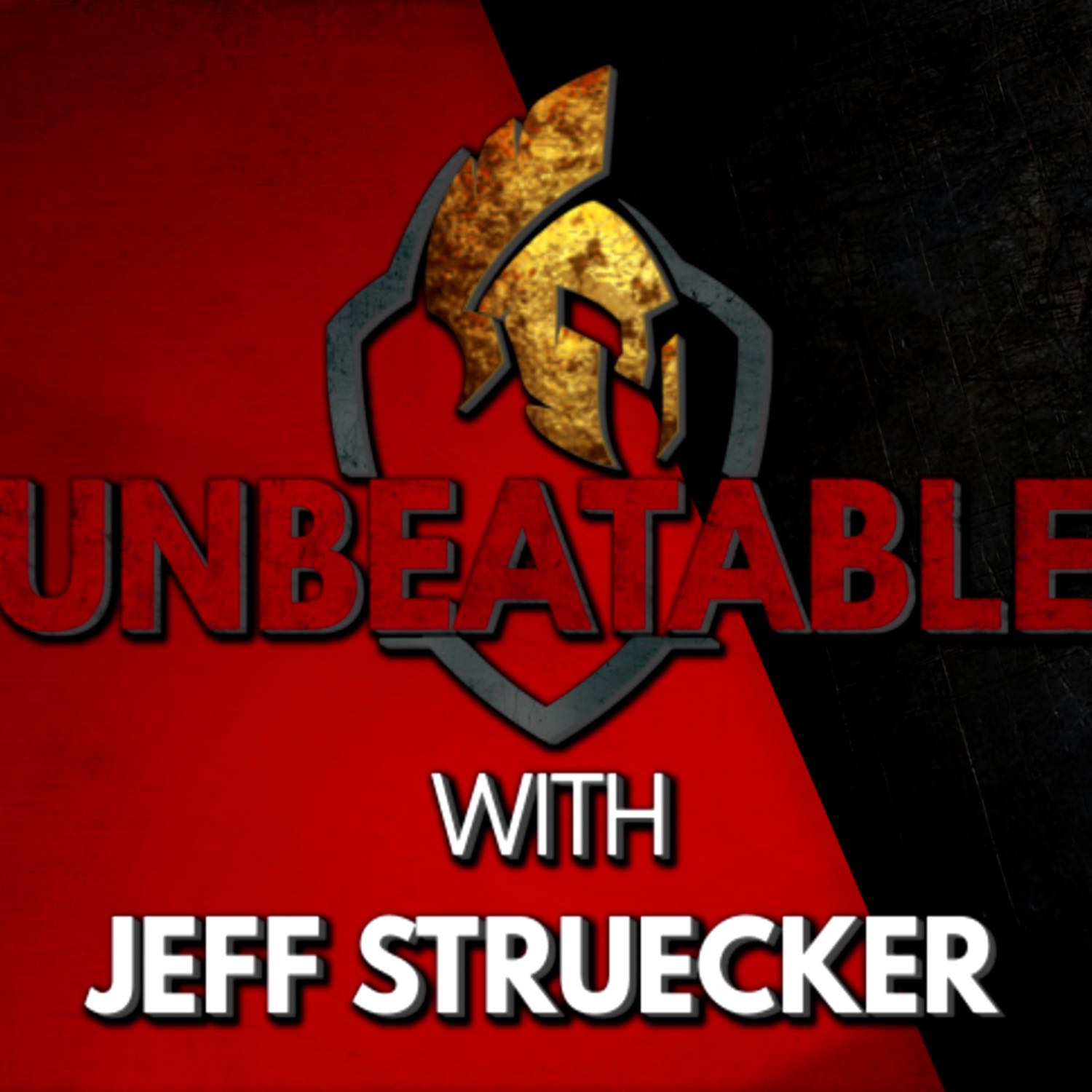 Imagine you'd just spent 8 years getting intense academic training and real-world experience in the medical field. You're about to launch your dream clinic to serve the poor, and the day before launching, you learn that someone has been stealing money from you. -not just a little, but A LOT of money. And the next day, you're supposed to have an open house to introduce this incredible new clinic to a community.
How do you become unbeatable in a circumstance like that? How do you get up, dust yourself off, and not just throw in the towe...
---
Ep. 7: Mark Nygard- "A firefighter's advice for facing stress head-on"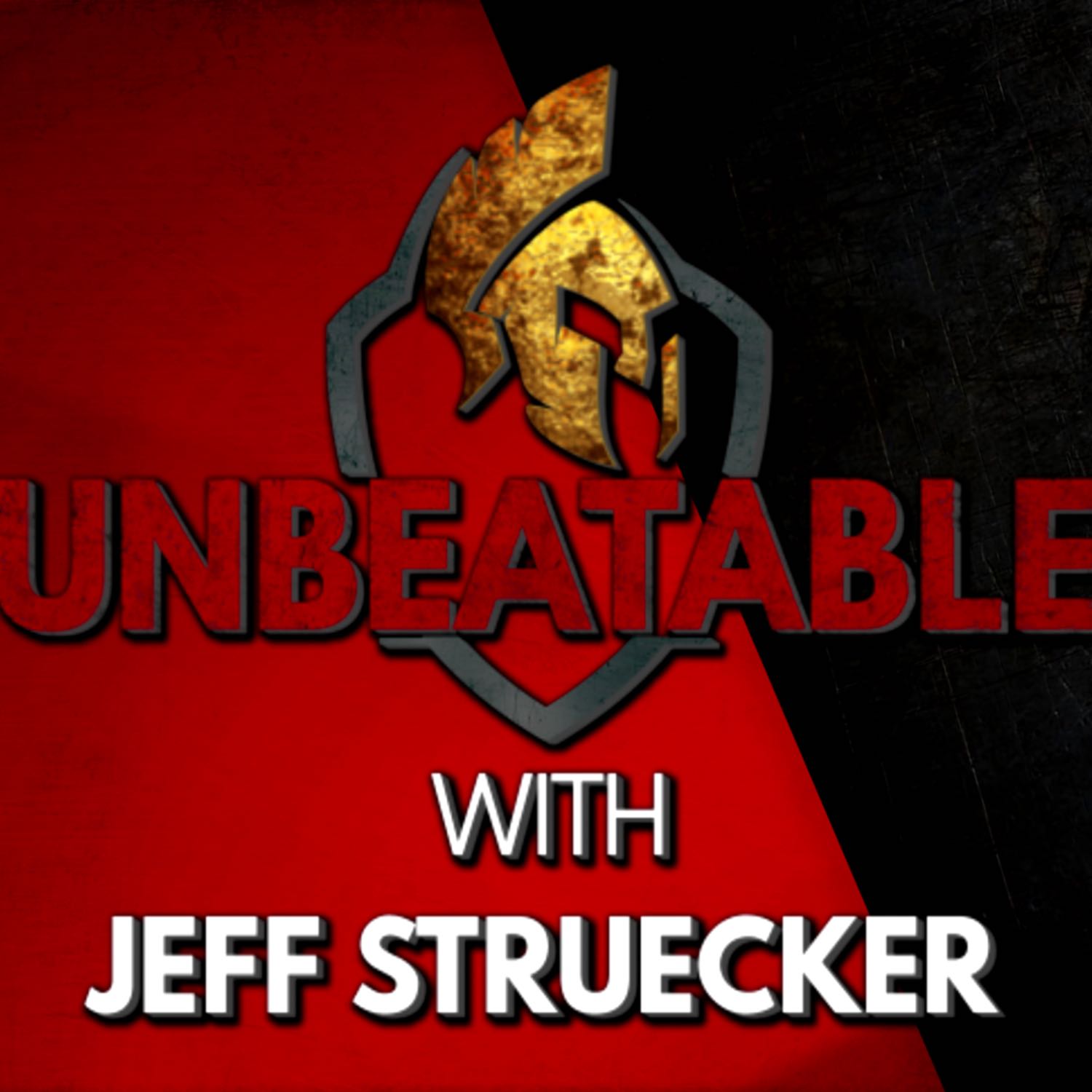 Imagine that you just got hired for the dream job, but here's the conditions for the first year: Everything you do, I mean every minute of the day, is being evaluated. Can you picture in your mind the stress and anxiety of knowing for an entire year everything you do is being scrutinized?
That's what it was like for my guest, Mark Nygard. Mark is a fire lieutenant at the Tacoma Fire Department and a former elite special operations soldier.
In this interview, Mark talks about:
His tough transition from military life to...
---
Ep. 6: Tom Flick "From NFL to Corporate Leader"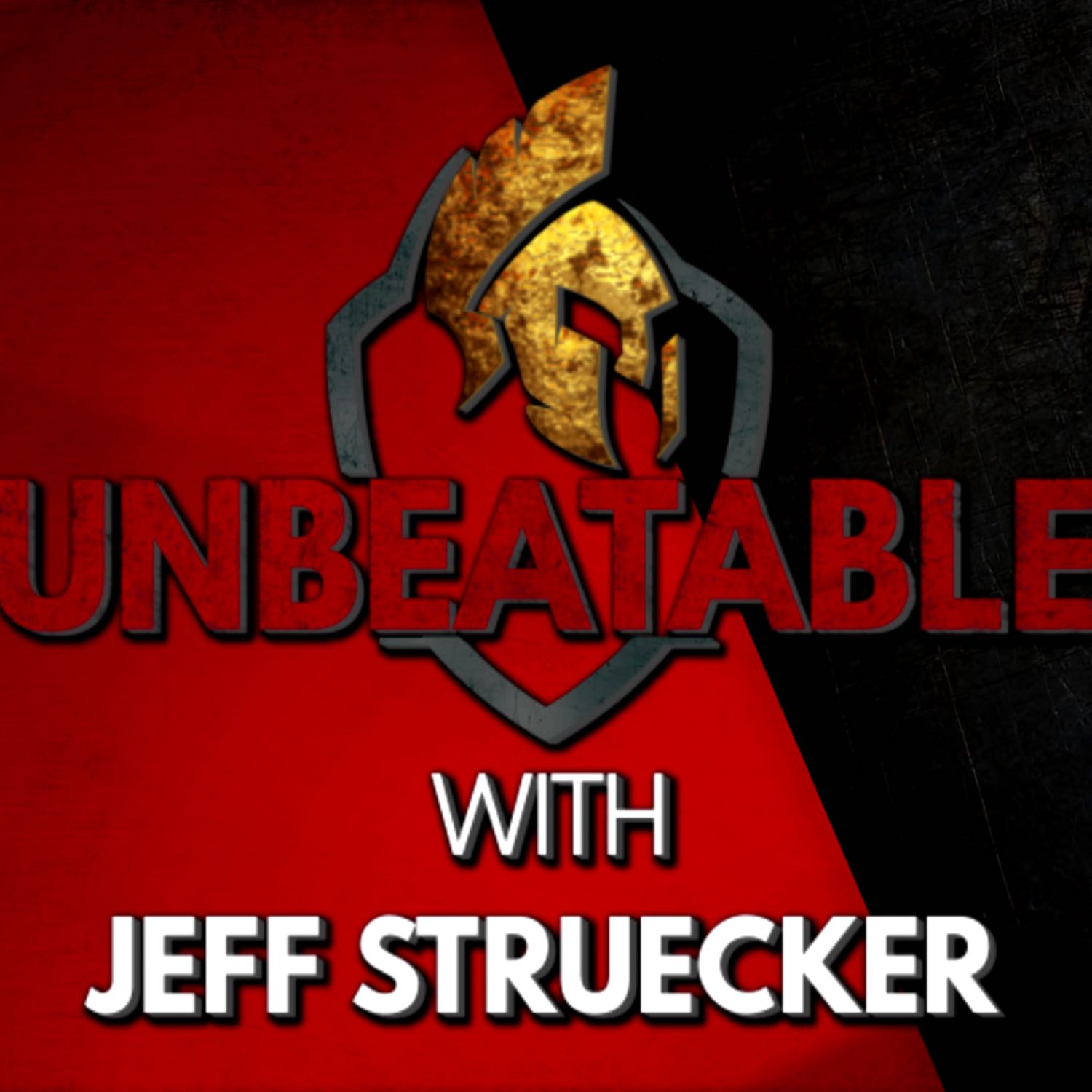 If anyone knows how to overcome obstacles, it's this week's guest.
In many circles, he needs no introduction. Tom Flick is a former Rose Bowl champion and played as a quarterback in the NFL for 7 years.
Today he is a corporate leadership expert who has spoken to organizations like NASA, Ford, Starbucks, and Microsoft on leading through change.
Have you ever put your entire life into something, only to have it suddenly fall apart? Maybe it was a business, and the industry collapsed. Maybe it was a divorce and you poured ever...
---
Ep. 5: Billy Buck - "Making a Choice"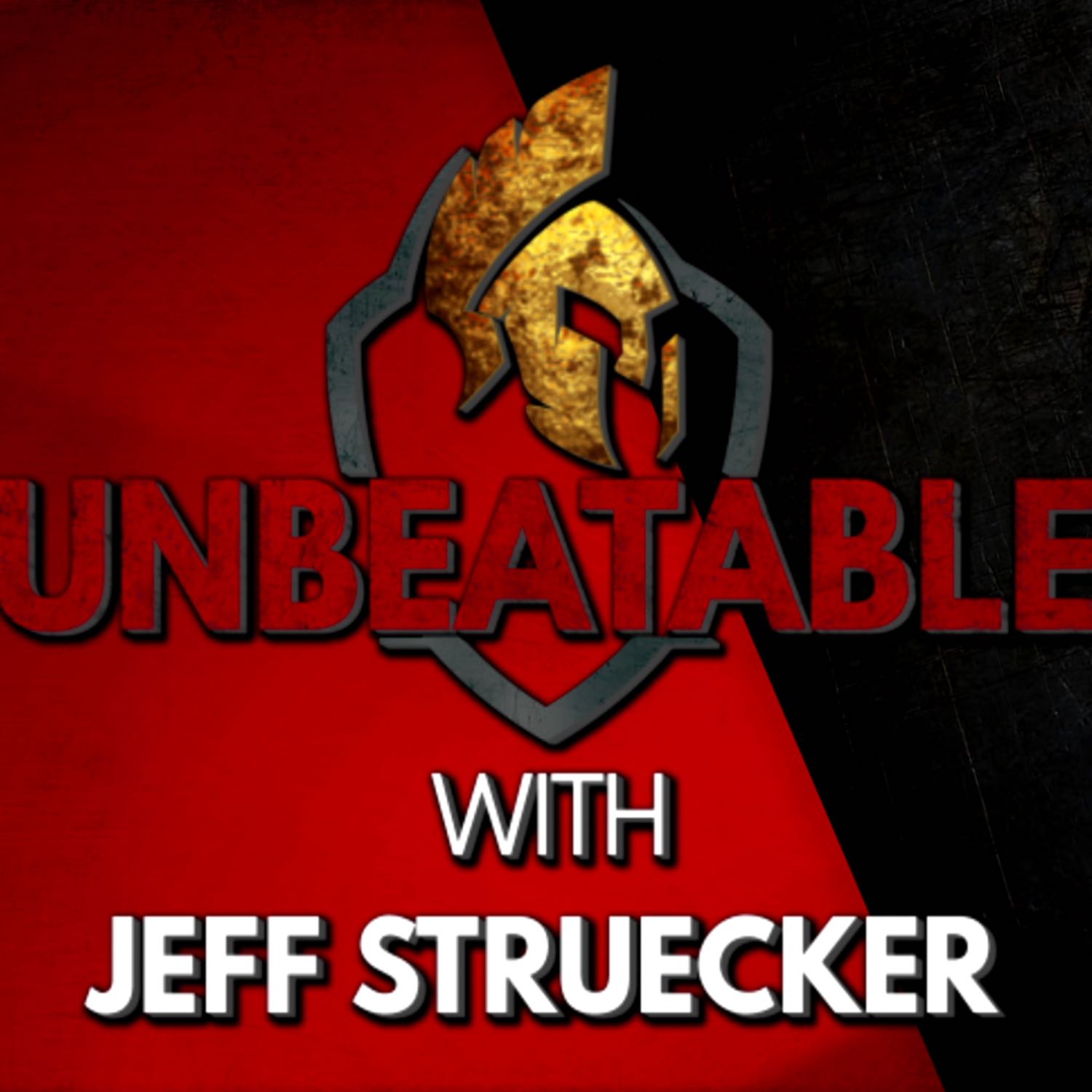 Billy Buck faced ANY parent's worst nightmare.
By most people's measure of success, Dr. Billy Buck had it all.
He had a great family, good friends, and the finances that go along with an oral surgery practice. He was living the life most of us would love to have... when his world suddenly turned completely upside down.
One morning, with no warning at all, he lost his son in a tragic accident.
His story is proof that NO ONE can protect themselves from tragedy or suff...
---
Ep. 4: David Eubank - "Running Toward Danger" [Part 2]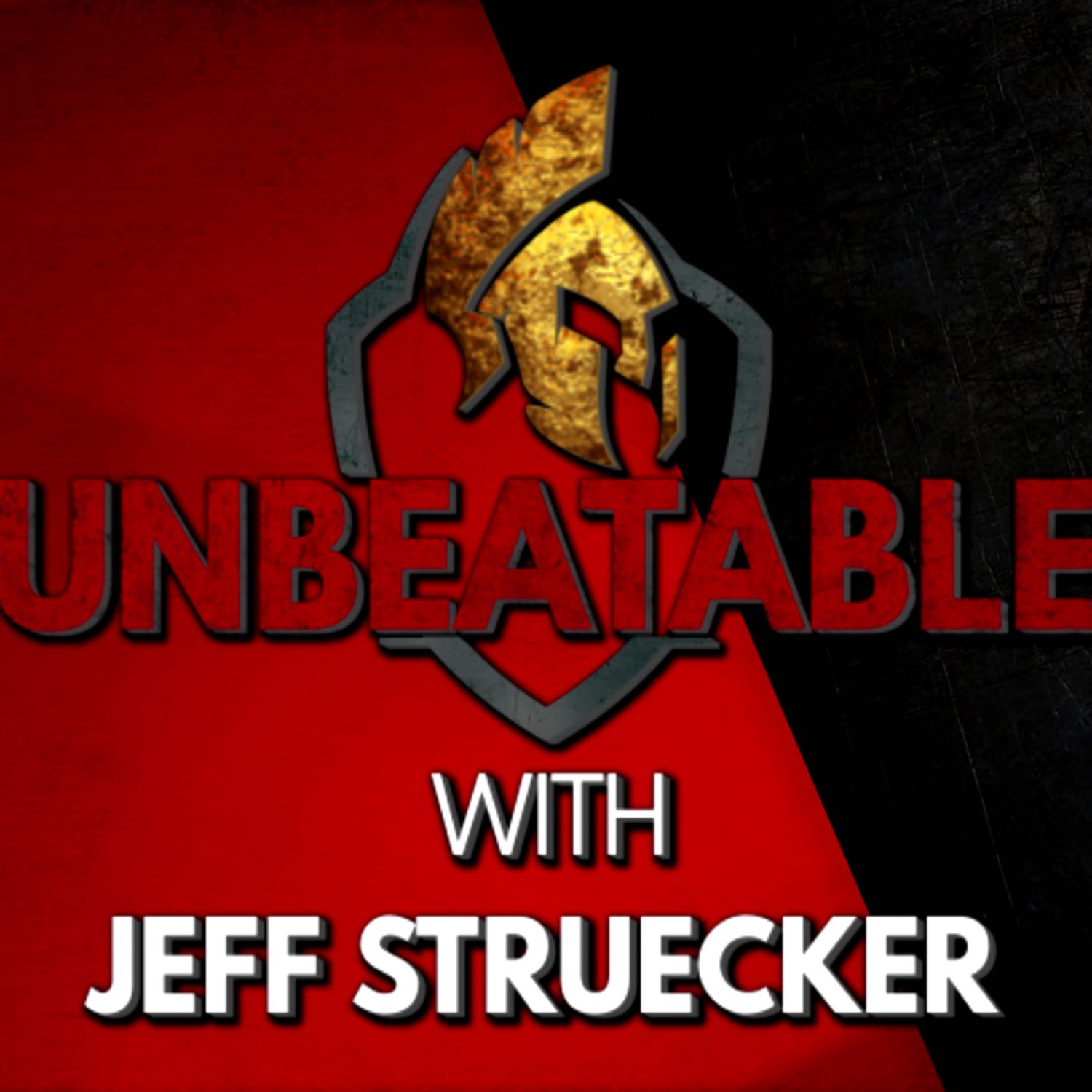 Episode 4 of UNBEATABLE continues the story of Dave Eubank, the man who runs toward danger to help others, rather than running away.
What would it take for you to leave your family, a growing business or non-profit you're leading, and your home for a dangerous country on the edge of a war zone?
In this episode of UNBEATABLE, Dave explains why he left his children and business meeting in Texas to travel to Tajikistan in order to help people trying to escape Taliban rule in Afghanistan.
Sometimes you're challenged to 'p...
---
Ep. 3: David Eubank- "Running Toward Danger"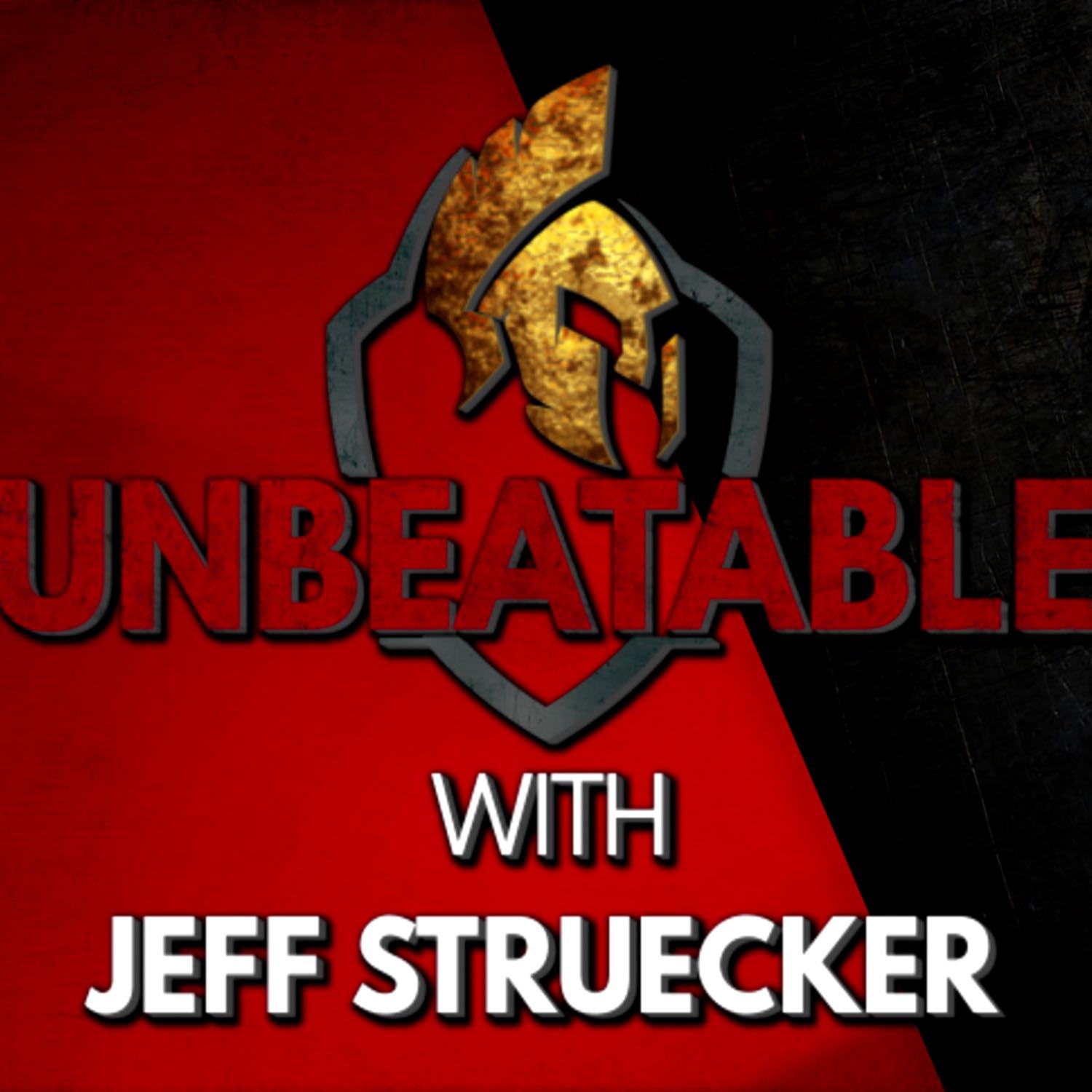 Episode 3 of UNBEATABLE introduces you to Dave Eubank, a man who runs toward danger to help others, rather than running away.
This warrior used his military training to start Free Burma Rangers, a humanitarian service movement that has helped people in some of the most dangerous conflict zones around the world. His organization operates on the front lines of some of the world's most dangerous battlegrounds.
Dave and Free Burma Rangers were featured on international news as they went to the front lines of battle in Iraq to help civilians that were caught in the...
---