Dopey: On the Dark Comedy of Drug Addiction
Subscribe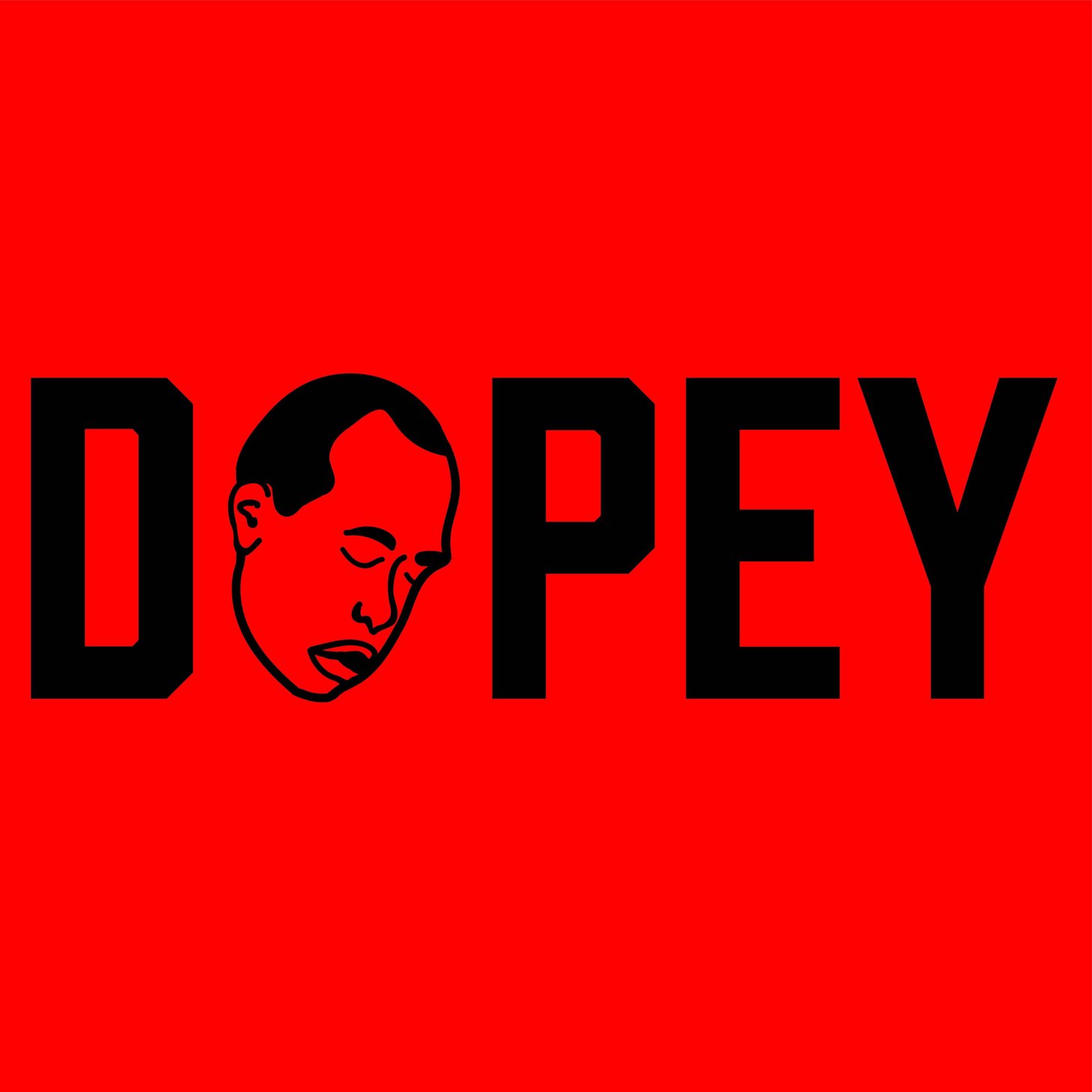 Dave and Chris had collectively been through dozens of rehabs, spent years in jail, and overdosed 500 million times. And they loved to laugh about it. That is until Chris tragically overdosed and died during the summer of 2018. This show was 80% debauchery and 20% recovery, now it's a little bit different. Rest in Peace Chris, you will be missed, and never forgotten| Stupid Funny Addiction Stories | Recorded in the Lower East Side of Manhattan | "It's Party Time. It's Excellent." Do you have a sordid tale of drug and alcohol fueled mayhem? Email it to us at dopeypodcast@gmail.com and we will...
Dopey 332: An Old School Smattering of Gratitude -Thanksgiving with Ray Brown and Amy Dresner, heroin, kratom, weed, recovery, sex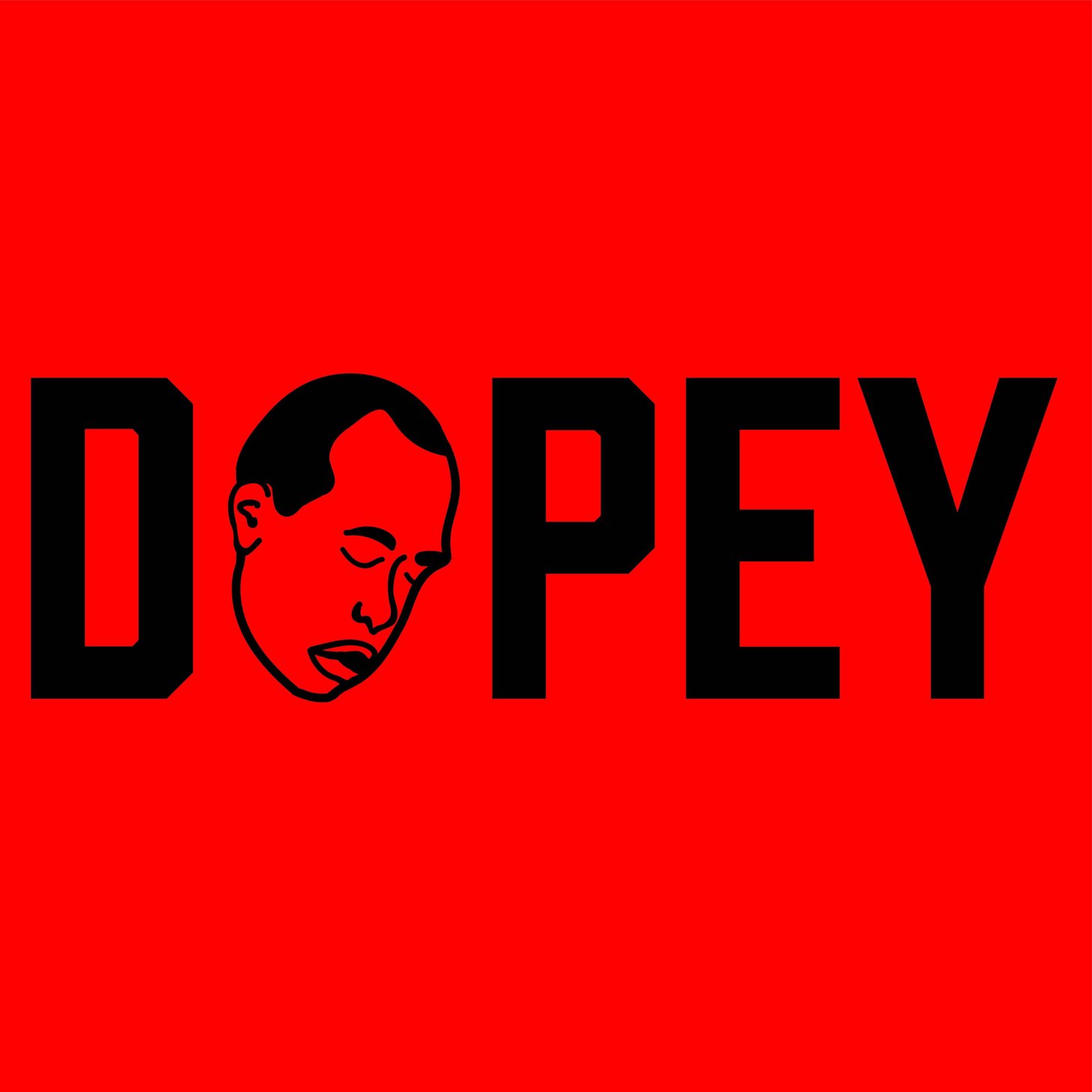 This week on Dopey! It's Thanksgiving and we are thrilled to share the holiday with some old friends.  Ray returns and talks about his recent trip to Mexico, the Beatles special and a bunch of other dumb shit. Then Amy Dresner returns to talk about her recent Propyfol experience, shaving her asshole and more! Plus my dad pops in and some emails and messages of gratitude on a super not corny but still super grateful new episode of Dopey!
---
Dopey 331: Erin Lee Carr, Britney vs. Spears, Alcohol, Cocaine, David Carr, Workalolic, Recovery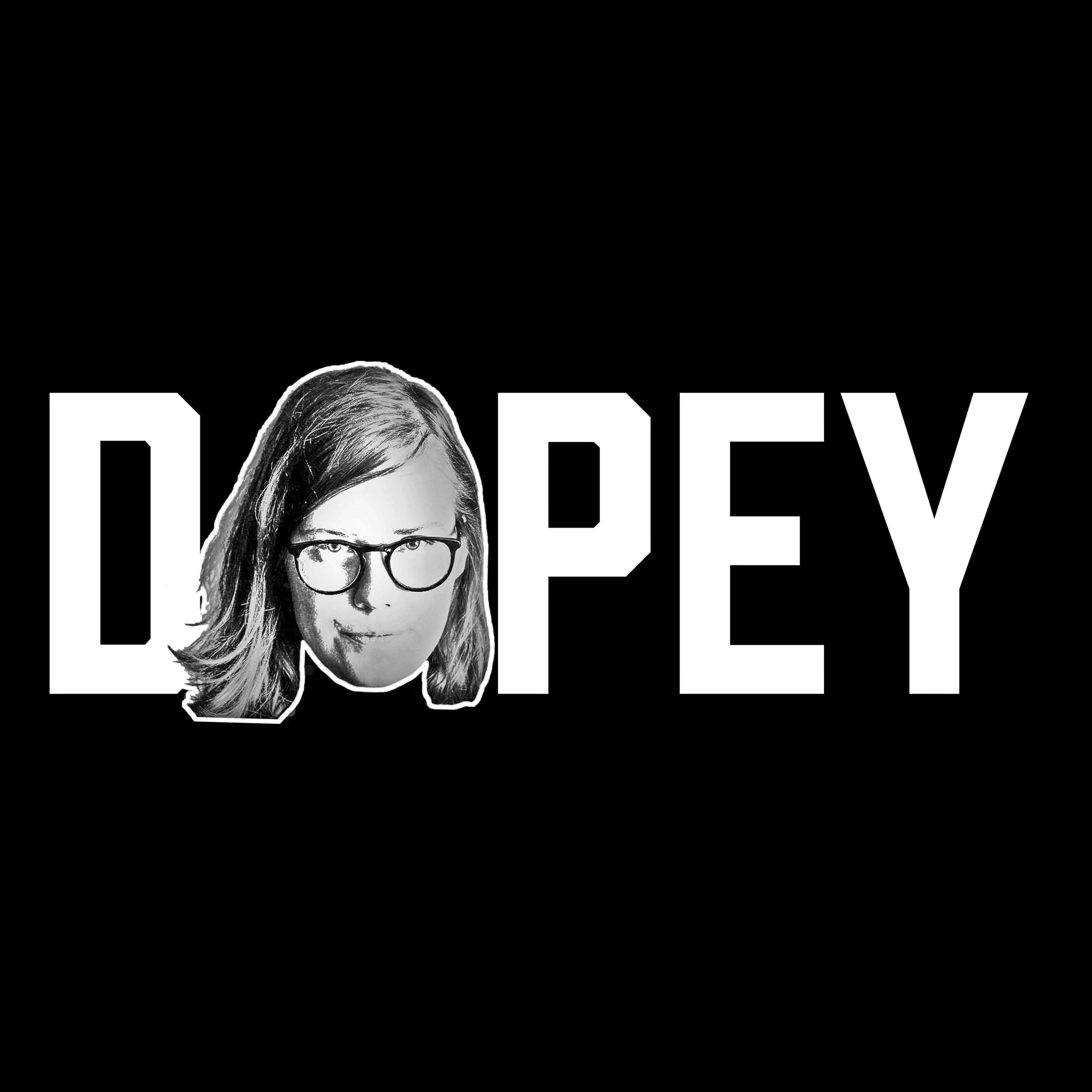 This week on Dopey! At long last, we are joined by the prolific documentary film maker and brilliant memoirist, Erin Lee Carr. She walks us through her life as a child of two serious addicts and her experience as a fantastic alcoholic in her own right. We talk about her father, renowned author and NY Times journalist, David Carr and the hard lessons he taught Erin. We discuss her new smash Netflix Documentary Britney vs. Spears, and the balance between workaholism and ambition  and the importance of having a crack sober support network to pace her recovery. PLUS a n...
---
Dopey 338: Drug Store Cowboys with Michael Todd, Heroin, Coke, Coheed and Cambria, Robbery, Jail,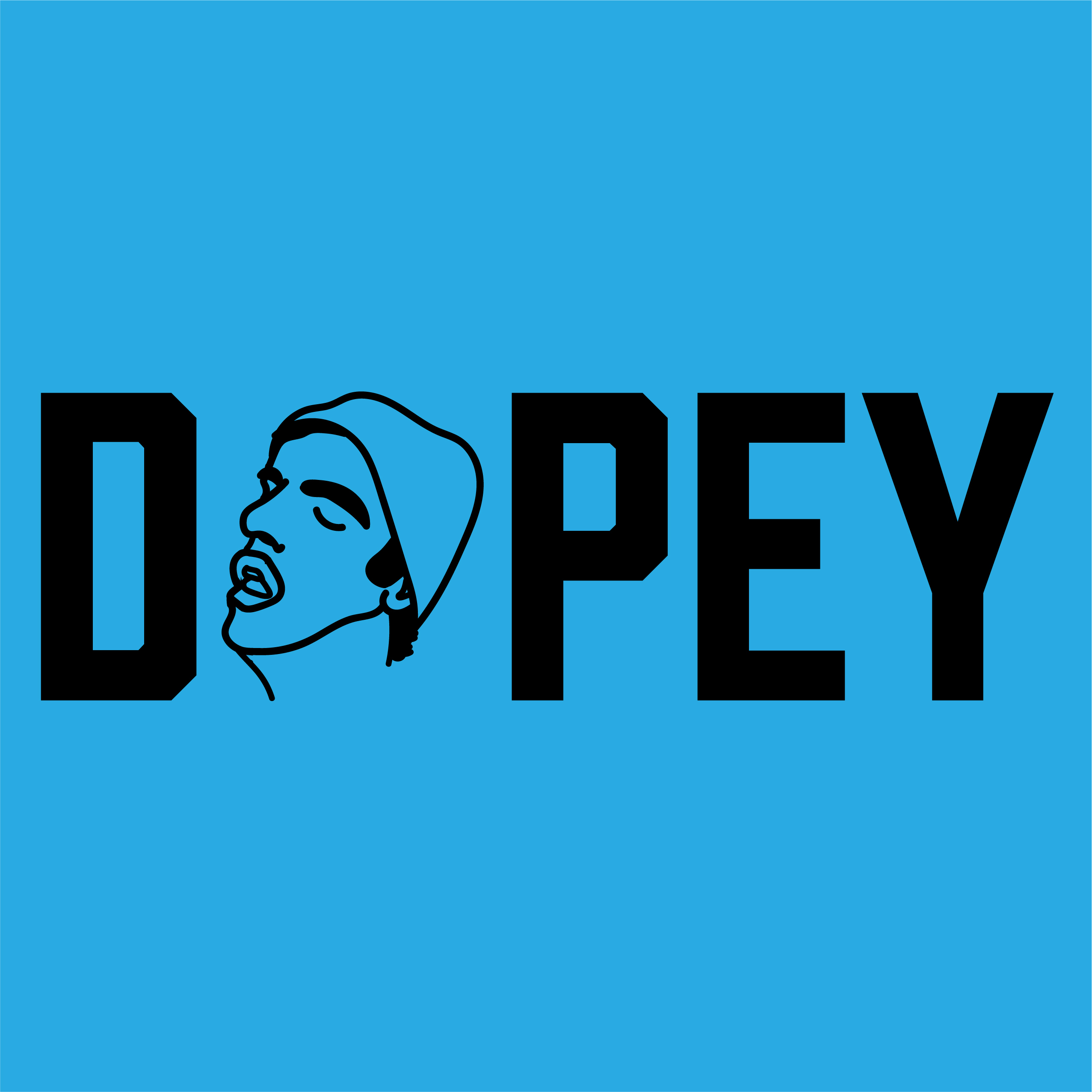 This week on Dopey! We are joined by founding Coheed and Cambria bass player, Michael Todd who courageously shares his epic Dopey journey from upstate New York and back again. Touring the world, culminating in opiate addiction and a crime that would forever change his life. Michael brings the Dopey, the humility and the honesty on a super raw foray down the road of drugs, addiction and of course a little bit of dumb shit! Also, unlicensed advice columnist and author, Erin Khar joins us for a little recap and an ask Erin question and answer! PLUS! My dad...
---
Dopey 329: Two Fingers Up the Butt Hole with Jeremy Turner, Suboxone, Meth, Fentanyl, Jail, Alan, Relapse, Recovery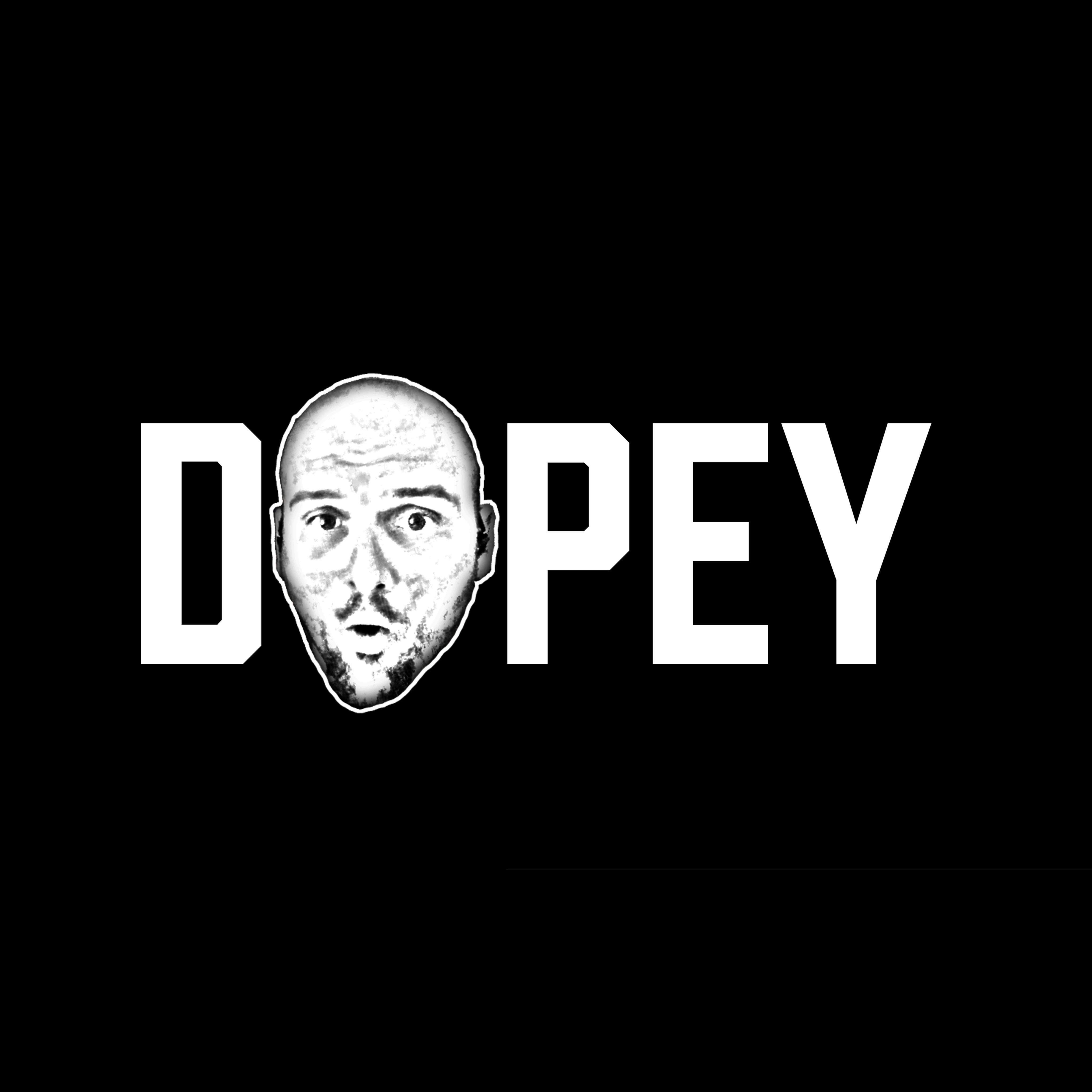 This week on a homegrown episode of Dopey! Mr. Whitey Tighties himself, the king of the mighty Mississippi, Jeremy Turner checks in. Jeremy shares the ups and downs of his time before and during the pandemic in Louisiana. He raw dogs the truth on relapse and his path back to recovery. JT then drops a top 5 Dopey Jail Story, PLUS Dave reads a classic email, fucks up at work, almost catches up with Artie Lange and bashes The Many Shades of Newark(again). ALSO Alan drops in to read some reviews and criticize Dave and the show. All that...
---
Dopey 337: Go Puck Yourself wth Theo Fleury, Hockey, Coke, Booze, Trauma, Suicide, Rape, Recovery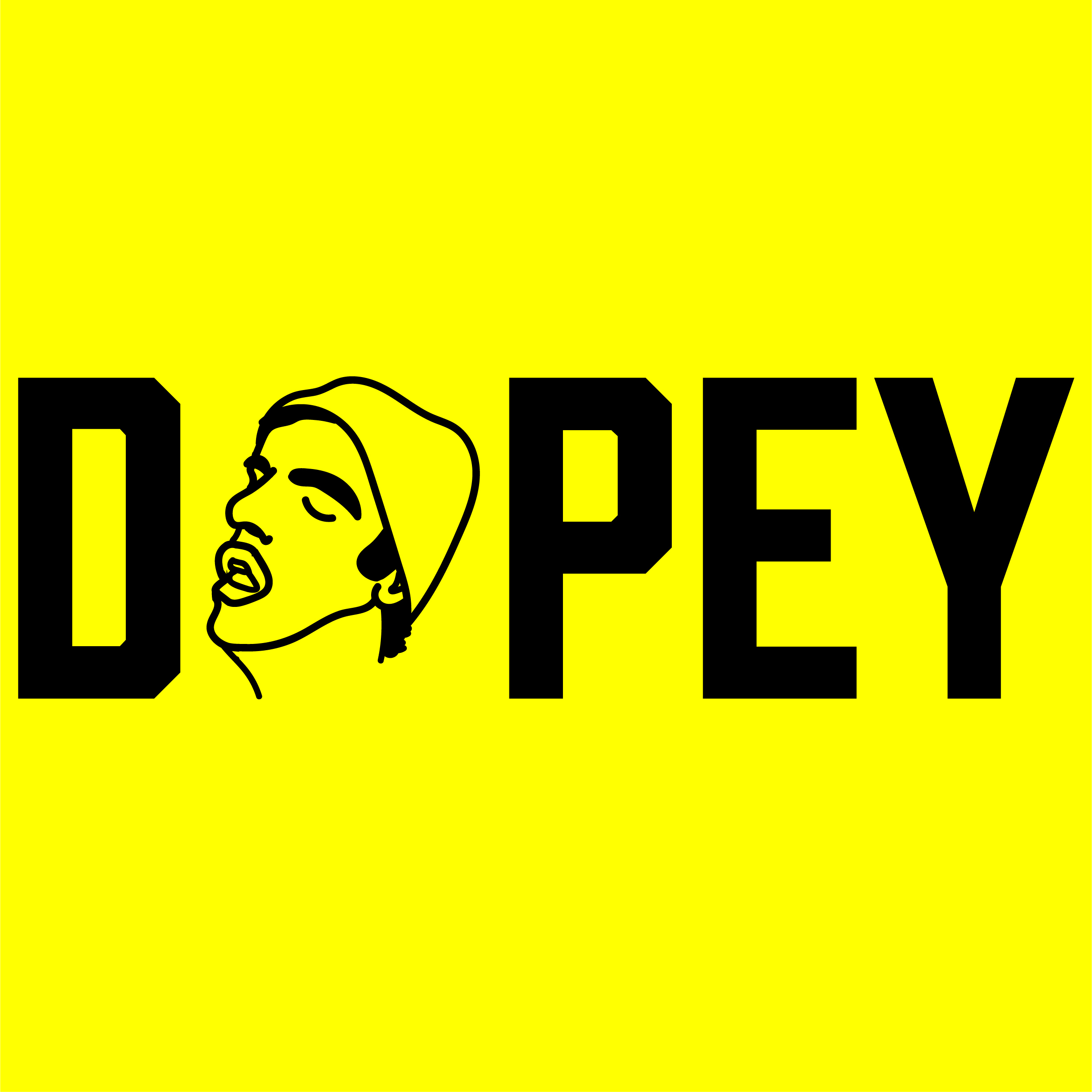 This week week on Dopey! We are joined by Stanley Cup winner, National Hockey League bad boy, author, and recovering drug addict and alcoholic, Theo Fleury.  Theo is the first ever pro Hockey player to come on Dopey. He talks about the difficult balance of being an elite addict/athlete. Theo also shares up about living with extreme trauma, surviving rape at the hands of a coach in his teen years. It is a very important listen. 
Also Erin Khar is back with the newest installment of Ask Erin! PLUS a whole lot more dumb shi...
---
Dopey 327: Langhorne Slim and the Dopey Blues, Pills, Booze, Relapse, Music, Recovery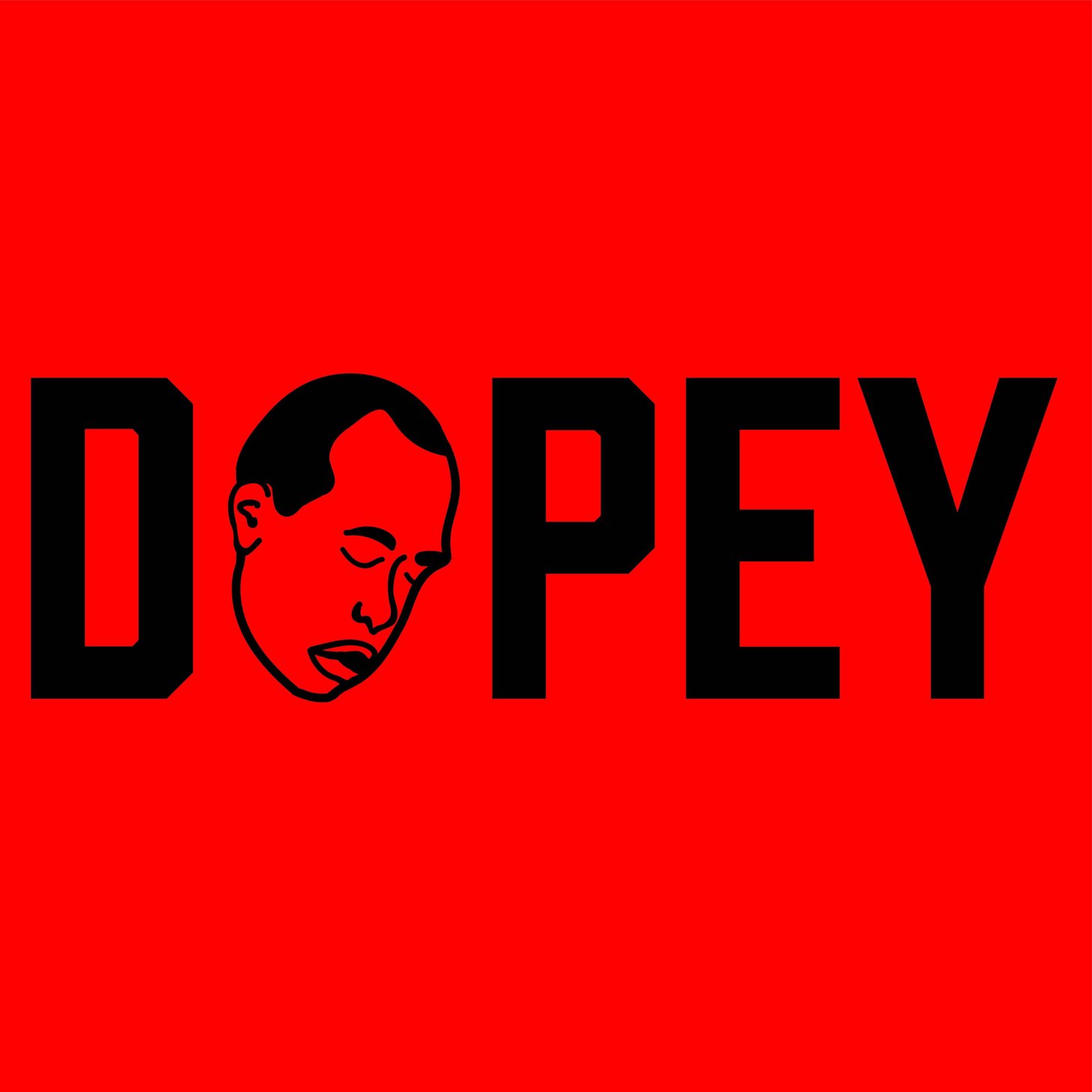 This week on Dopey! We are joined by the soulful singer-songwriter, Langhorne Slim! He lays down his story of finding music, while his addiction and alcoholism found him. Listen to some of Langhorne's greatest highs and lows, on the road and all over the world. This interview would have taken place at the Park City Song Summit, but we're doing it here, now, Wow! Plus Linda gets stung by a bee, Dopey email and much much more on a super anti-folk new episode of Dopey!
---
Dopey 326: Mohr will be Revealed! Jay Mohr, Adderal, Fame, Comedy, Sex, Detox, Recovery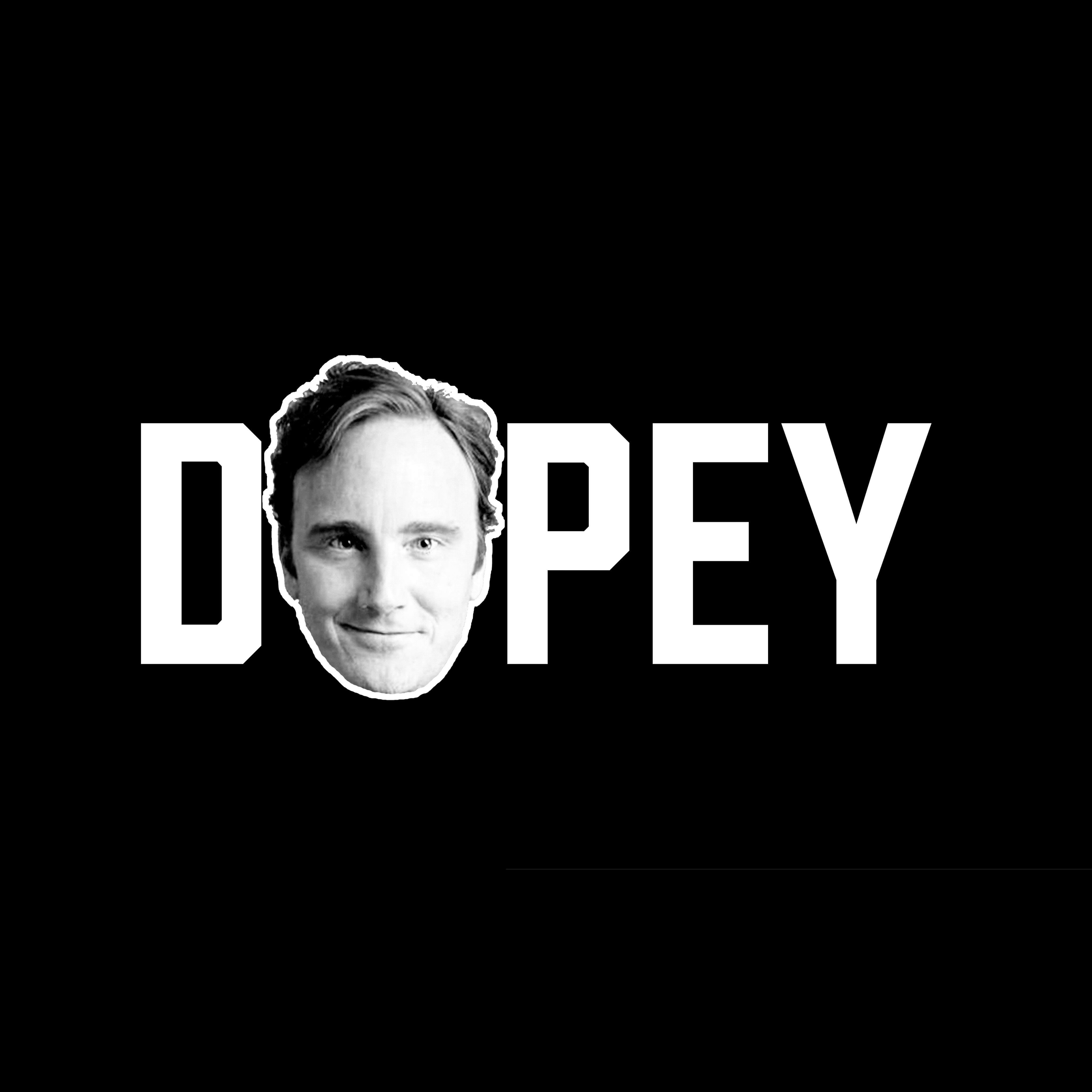 This week on a very special episode of Dopey! Dave is joined by Hollywood funnyman Jay Mohr! We have a super raw and honest conversation around addiction, spirituality and recovery. Jay comes clean about his history around alcoholism and addiction and gives a Dopey exclusive around his recent experience in detox. PLUS the return to the Dopey poetry corner and much more on a star studded new episode of Dopey.
---
Dopey 325: Drug Use for Grown Ups, Dr. Carl Hart, Heroin, Coke, Ecstacy, Addiction, Recovery, Erin Khar
This week on Dopey! We are joined by psychologist, neuroscientist and author, Dr. Carl Hart. Dr. Hart comes on the show to explain his findings in the provocative new book Drug Use for Grown Ups. We discuss Dr. Hart's thoughts and experiences around recreational drug use and some of his theories around addiction and recovery. PLUS Erin Khar is back for another exciting titillating installment of Ask Erin where we answer some hard hitting new questions in addiction, relationships and other dumb shit! PLUS much more on a well educated new episode of your favorite dumb podcast - Dopey! 
---
Dopey 324: The Deep Dark Dopey with Sammytown, Dope, Fang, LSD, Murder, Prison, Recovery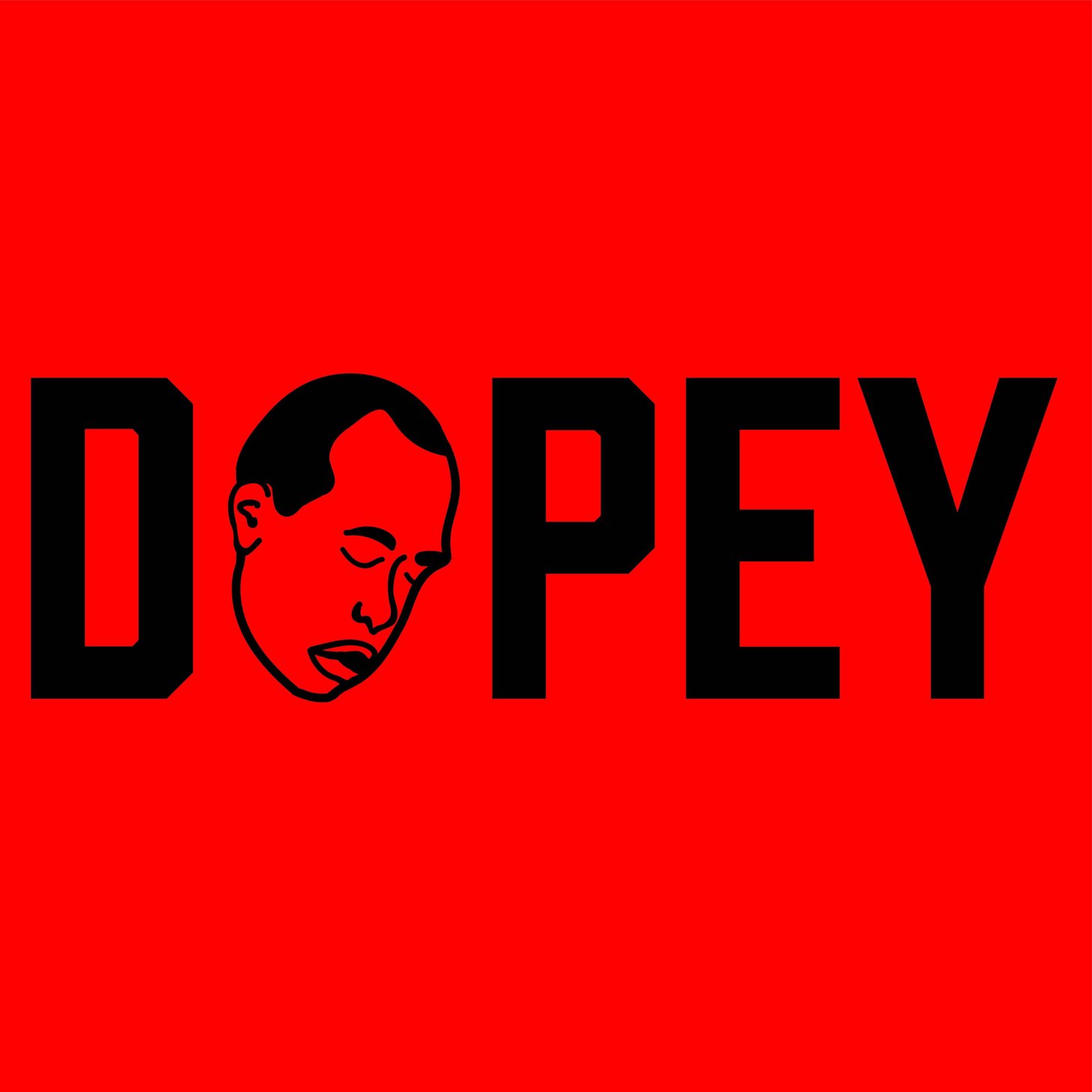 This week on Dopey! We are joined by Bay Area punk rock legend Sam 'Sammytown' McBride. Sammytown takes us on a deep dark journey into high octane punk rock, drug dealing, drug addiction and ultimately to homicide. After shooting speed for the first time at a very young age Sammytown had a lucrative hustle selling hundreds of thousands of doses, and becoming a heroin addict all the while touring the world with Fang, a Northern California punk rock institution. It is a journey unlike any we've ever heard before on Dopey. Listen at your own risk.
---
Dopey 323: Backstreet's Back! AJ McClean, Cocaine, Booze, Alan, Ask Erin, Recovery, Covid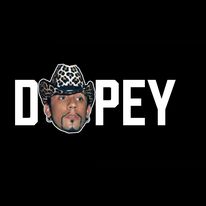 This week on Dopey! We are joined by pop royalty! AJ McClean of the Backstreet Boys calls into the show to tell his own story of debauchery turned recovery!  We learn of access to excess and much more in his triumphant journey! PLUS the return of my dad! And he has a really cool new idea! ALSO! ERIN KHAR returns as promise to kick the Dopey around, answer some fucked up questions and give some helpful advice! All this week on an all new episode of Dopey!!!!
---
Dopey 322:Strung Out with Erin Khar, heroin, trauma, crack, sex, love, recovery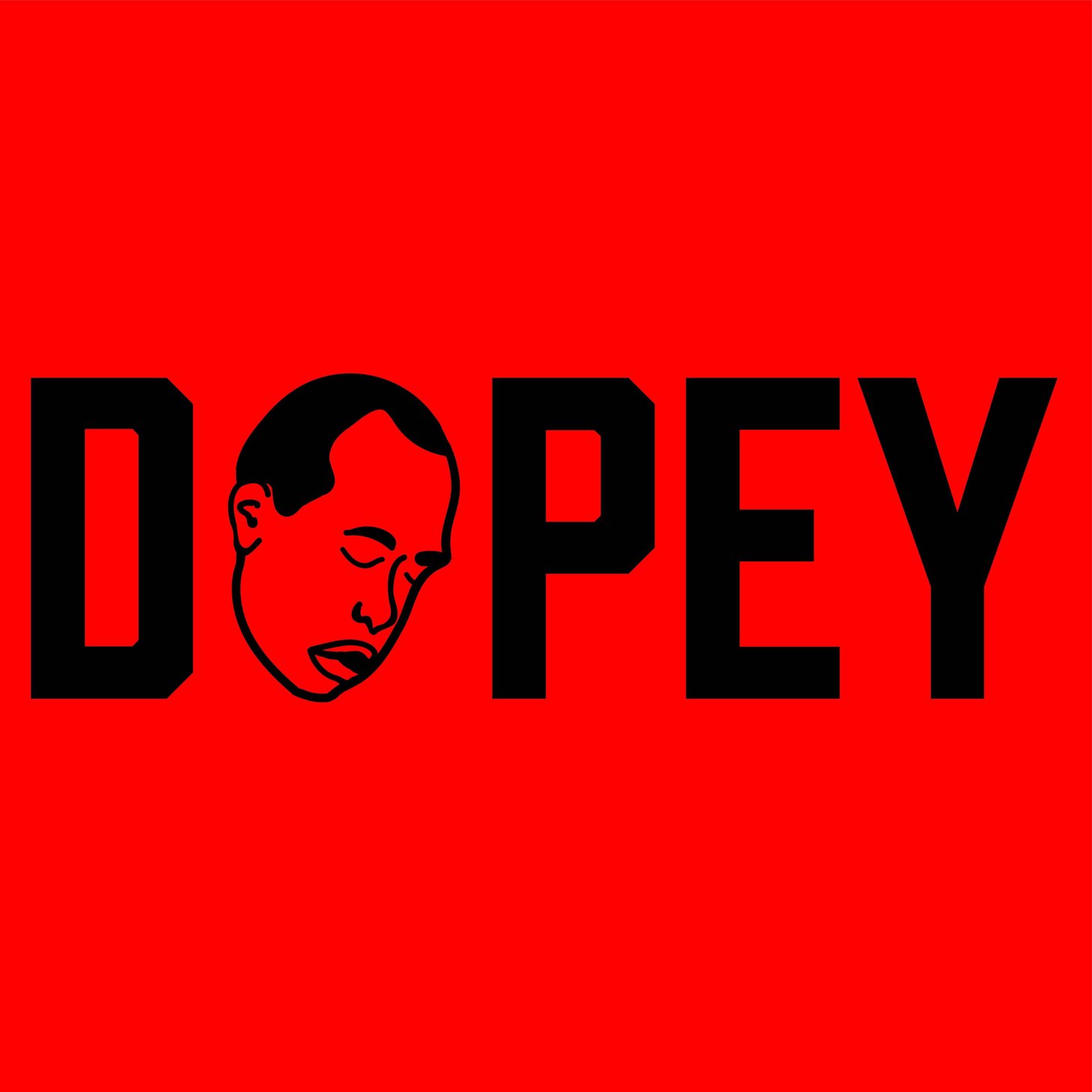 This week on Dopey! We are joined by writer, advice columnist, blogger Erin Khar! Erin drops the major league Dopey on how she started shooting heroin at age 13 and lived a secret life of addiction and danger! We had a ton of fun on this traumatic travelogue of life in and out of addiction! Plus Erin read some hard core Dopey emails and much much more on a brand new crazy dopey episode of Dopey!
---
Dopey 321: Ryley Walker, Heroin, Cocaine, Fentanyl, Music, Suicide, Recovery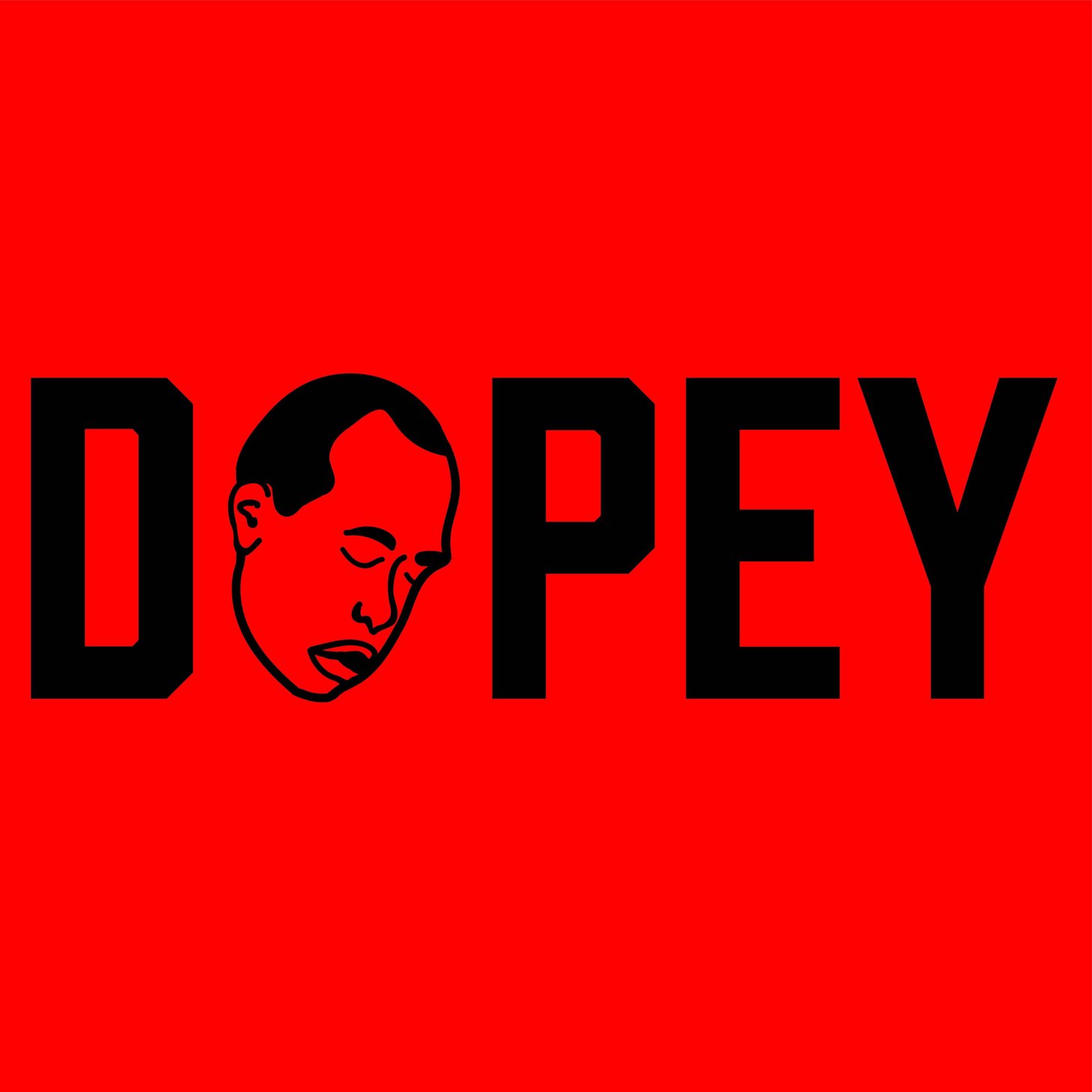 This week on Dopey! Hear the crazy Dopey with the speed balling, psychedelic folk rocker, Ryley Walker!  Ryley shares his journey from getting kicked out of his Illinois Church Youth band to opening for Robert Plant in Europe.  He also gets super honest about his lowest lows to reaching out for help, to the realization that the best of his art has happened in recovery. Tune in for a rollicking good-time, super slack keyed Dopey Folk Fest! All that, plus Riley reads an email and more on this weeks new episode of Dopey!
---
Dopey 320: YOUR LYFE with NEMS, heroin, hip hop, dealing, recovery, Coney Island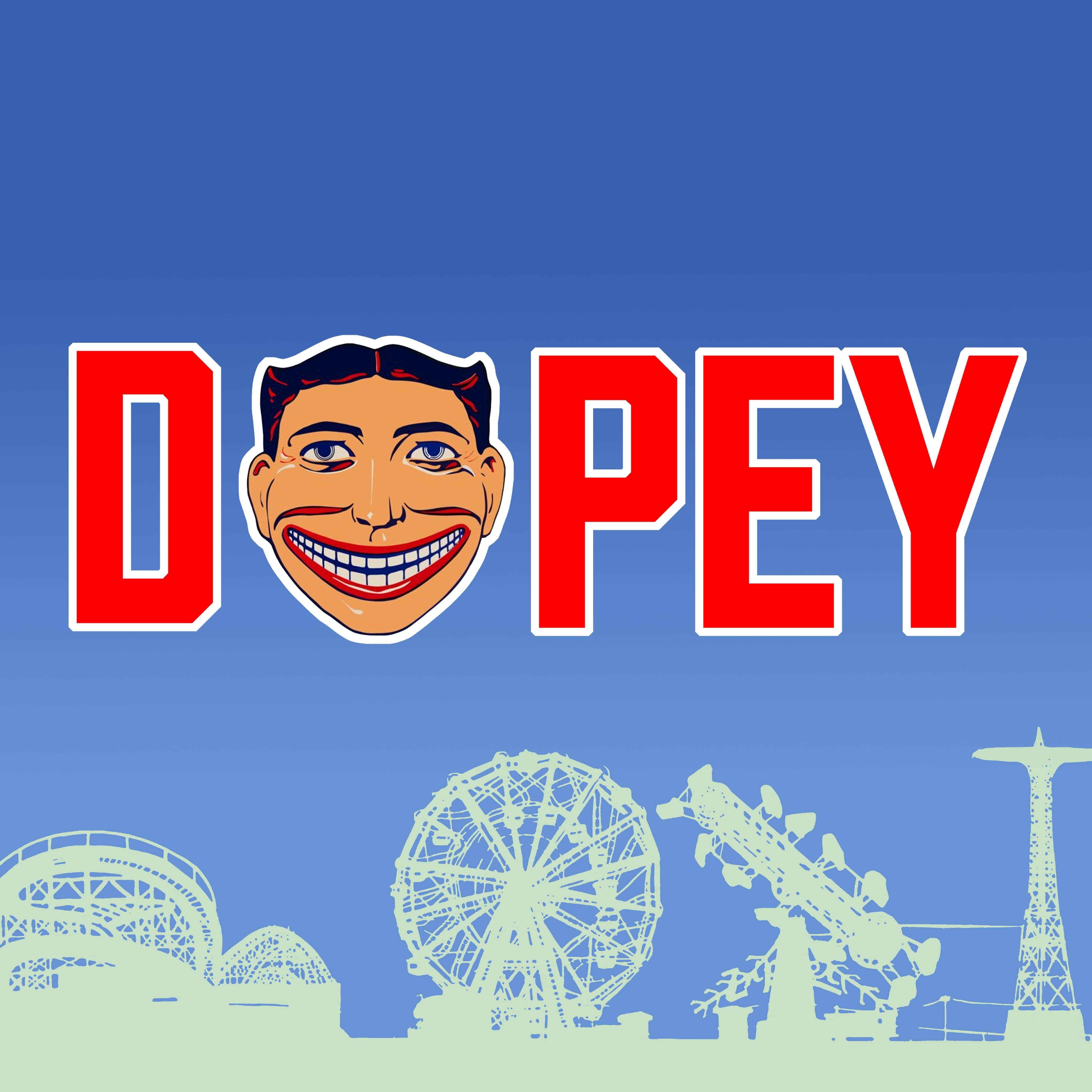 This week on Dopey! We are joined by the self proclaimed Mayor of Coney Island himself, the one and only Gorilla NEMS. Dave journeys to the wilds of Brooklyn to chop it up with this legendary battle rapper.  NEMS reveals his long struggle with addiction, and comes clean about some seriously gnarly shit in his recovery! It is an episode not to be missed! The wicked fiah fall is here, and it all starts with NEMS.  
---
Dopey 319: BONUS EPISODE! The Primal Dopey with Gregory Koufacos, Addiction, Recovery, Mentoring, Alcoholism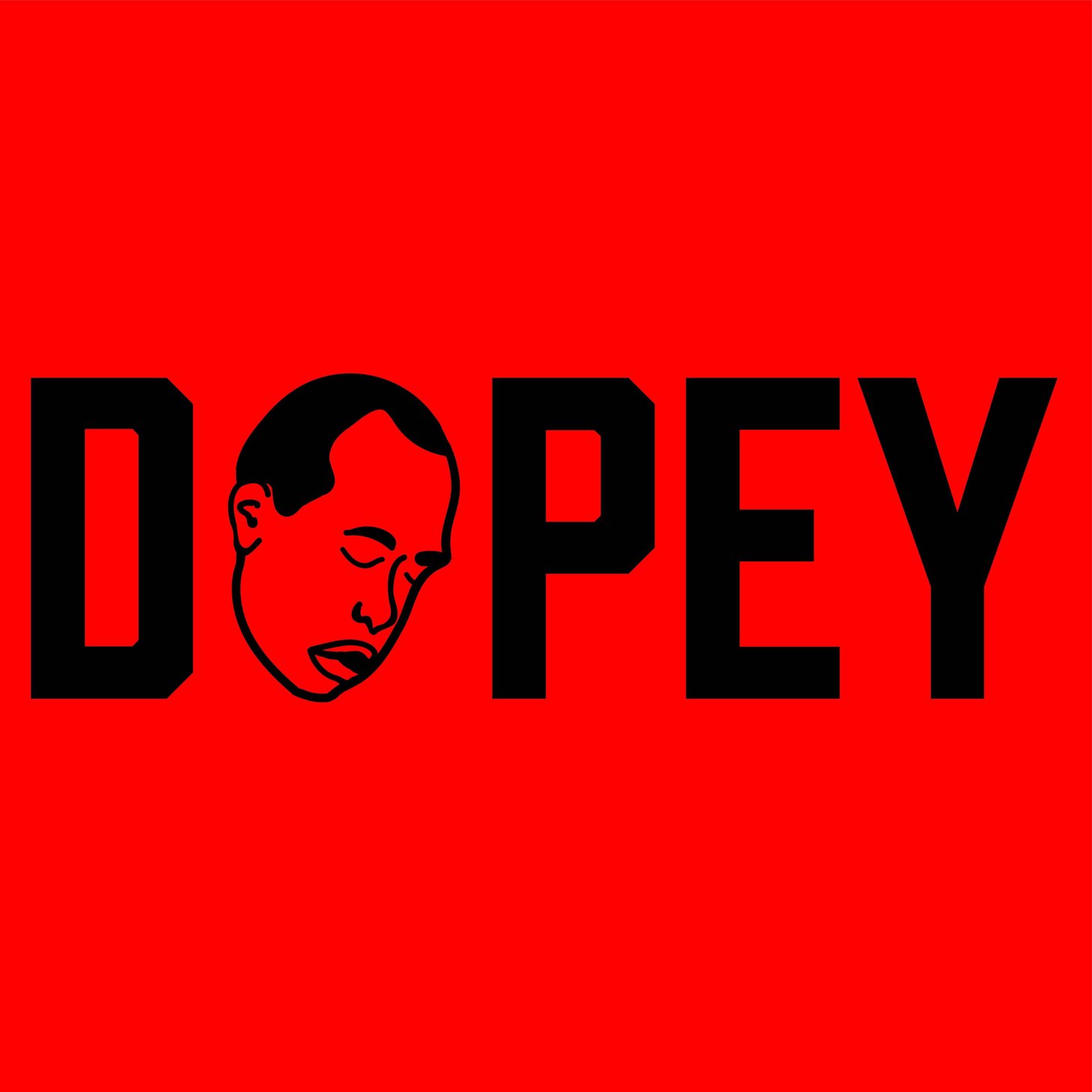 This week on an extra long Dopey Patreon we have author and counselor/clinician Gregory Koufacos. Gregory talks about his own experience with substance abuse and gambling addiction. Gregory worked with Chris years ago and we hear about their relationship and their sometimes opposing views on treatment. We also hear about Gregory's 'primal method' of helping young men deal with addiction and recovery! Plus a Dopey email and much much more!
---
Dopey 318: Juggling the Jenkins, Tiffany Jenkins, Opiates, Prison, Suicide, Family, Recovery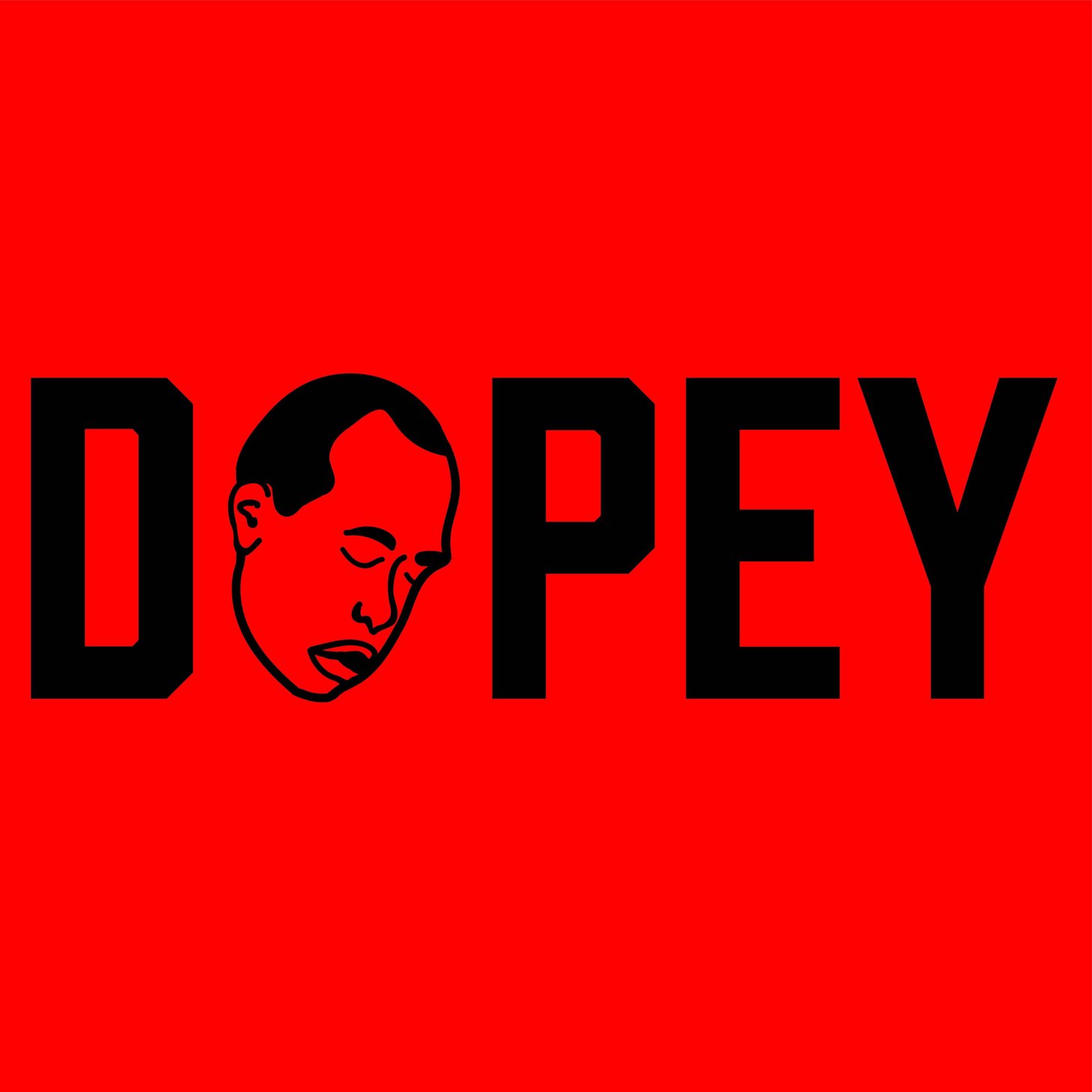 This week on Dopey! Writer and internet phenom, Tiffany Jenkins zooms into the show to kick the Dopey around for a bit.
While deep in addiction she  makes a really bad choice by taking something from her Police Officer boyfriend that lands her in prison… tune in, it's a doozy and she's a delight…and that is just the tip of the iceberg as Tiffany reaches a cataclysmic bottom in jail before finding inspiration to turn her life around. PLUS a great email from the legendary Joey Pepper and MORE on this weeks Dopey!
...
---
Dopey 317: SMI, Sascha Dubrul, Bipolar Disorder, NYC, punk, anarchist, recovery, drugs, alcoholism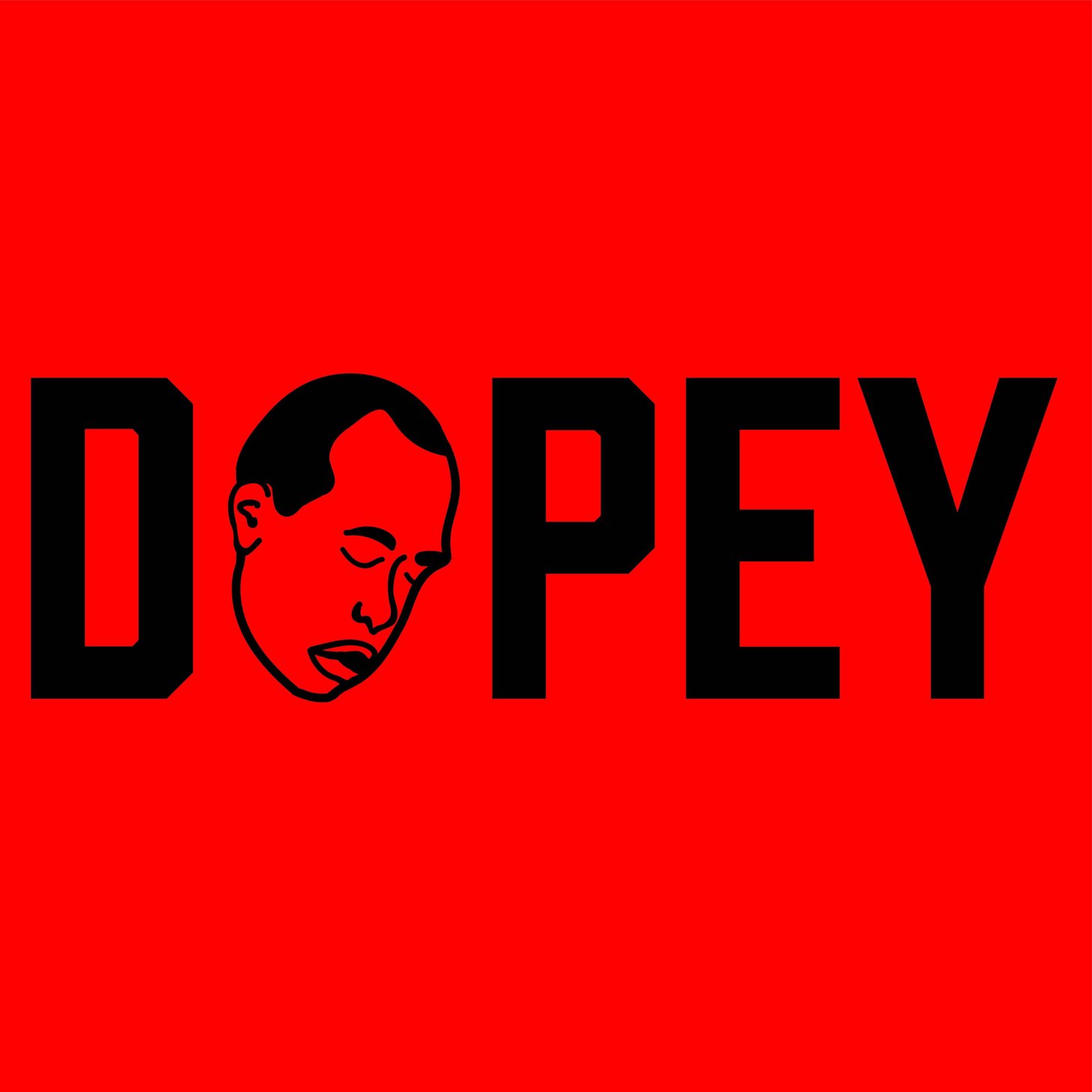 This week on Dopey! In a super different type of show we are joined by Dave's childhood friend Sascha Altman DuBrul. Dave and Sacha talk about growing up in Manhattan, and the major sign posts on Sascha's incredible journey through the anarchist punk rock wonderland of the Lower East Side, where he got deep into the scene, playing bass and writing songs for the renowned NYC ska punk band, Choking Victim. Sascha then hopped freight trains across the country and ultimately had a psychotic break getting diagnosed with bipolar disorder.  He became an American activist, and co-founded The I...
---
Dopey 316: Dopey Day 2021 aka Chris Miss in August!, death, recovery, drugs, heroin, relapse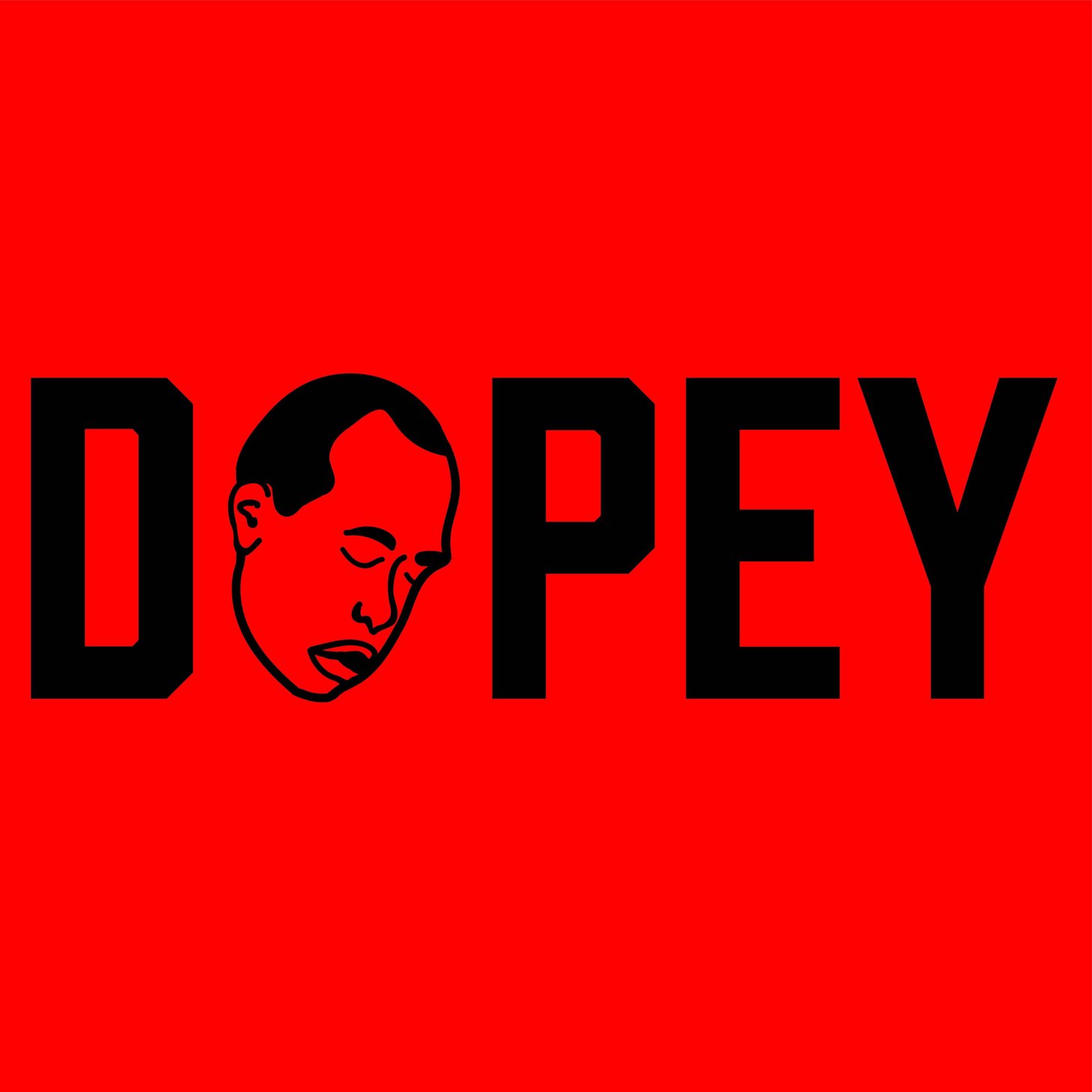 This week on Dopey! We celebrate what would have been Chris's 37th birthday on Dopey Day with Chris and Dave's old friend Colin. We listen to some old classic Chris moments and reflect on his his greatness and his absence. Lots of good stuff in here including some voice memos from the Dopey Nation, Aurora returns and Chris is celebrated! It's Chris-Miss in August! Happy Dopey Day Everybody!
---
Dopey 315: Tom Arnold, Fame, Trauma, Crack, Meth, Rosanne, Relapse, Recovery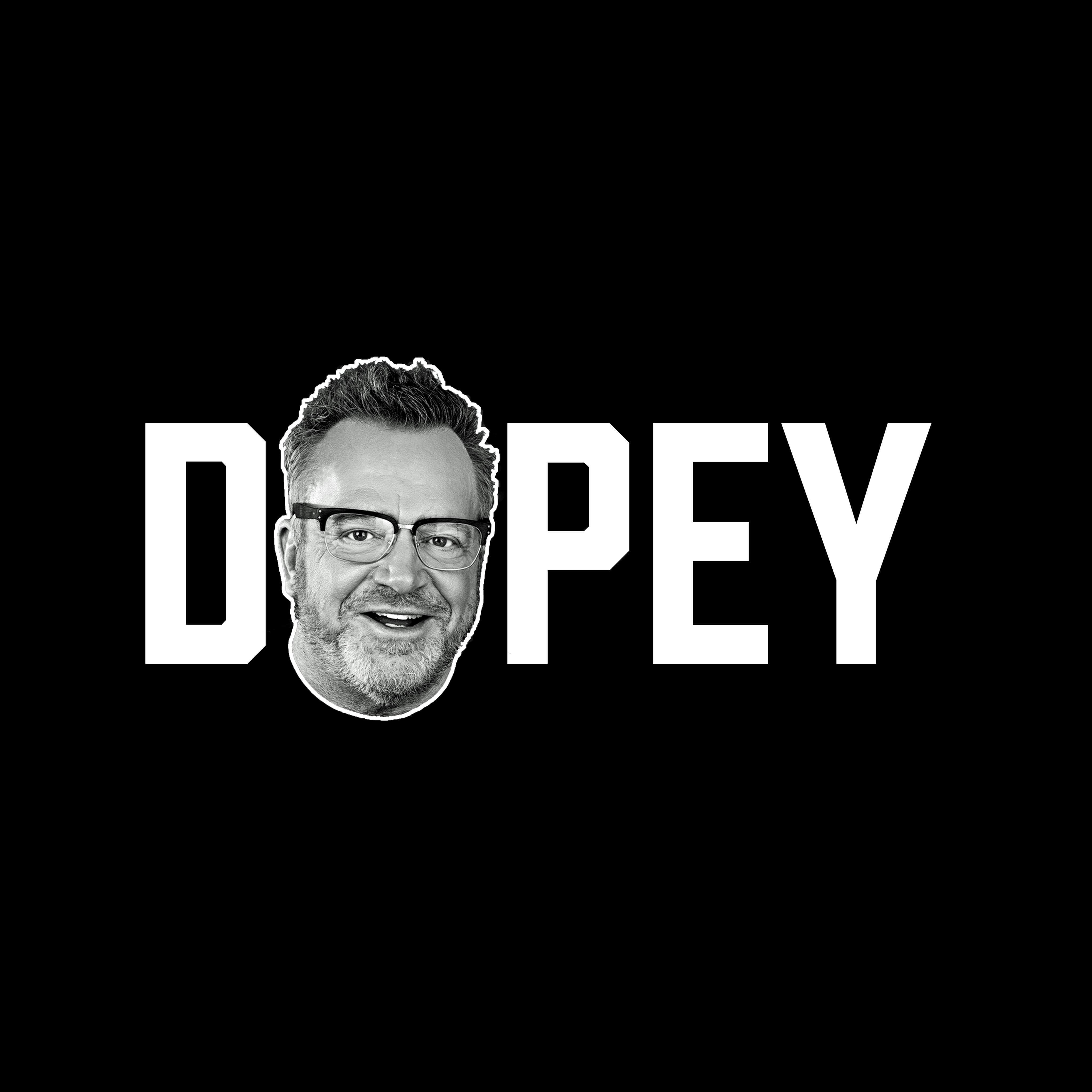 This week on Dopey! Comedian, actor, writer, philanthropist, producer, Jew and stand up comic Tom Arnold is on the show! He was super cool and vulnerable and shared all about his lowest of lows in addiction and some of his trials and tribulations in recovery. I would tell you everything he said here, but I feel like it would spoil the show! PLUS we recorded the rest of this episode upstate at my Dad's palatial lake house, so my Dad pops in to make an important announcement and read some great Dopey reviews! Plus a tiny bit more on...
---
Dopey 314: Danny Bonaduce, Crack, Steroids, rage, Alcohol, Fame, Relapse, Weed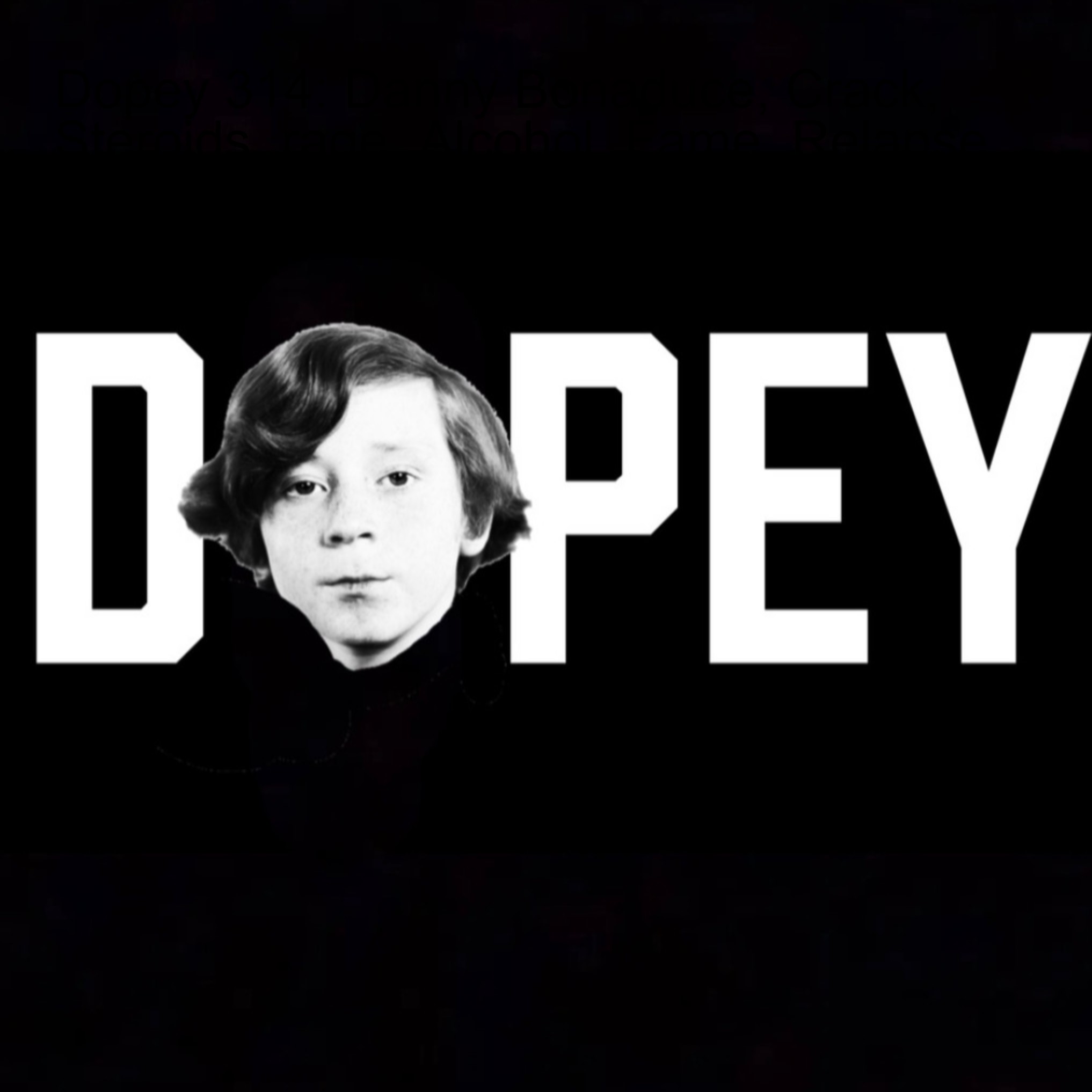 This week on Dopey! We are joined by pop culture icon and Dopey legend, Danny Bonaduce! Listen to him recount his journey from the Partridge family to total crackhead oblivion and share some of the more debaucherous and hilarious stops along the way to utter desperation including group sex with Gilbert Godfried and almost getting a whale trainer killed.
Ultimately listen to how Danny found happiness in recovery! PLUS Dave almost smokes weed with some of his Dominican co workers AND a wicked fire Dopey voicemail from a crazy hippy girl in Pennsylvania! AND WAY M...
---
Dopey 313: Bonus Episode with my old friend Jon!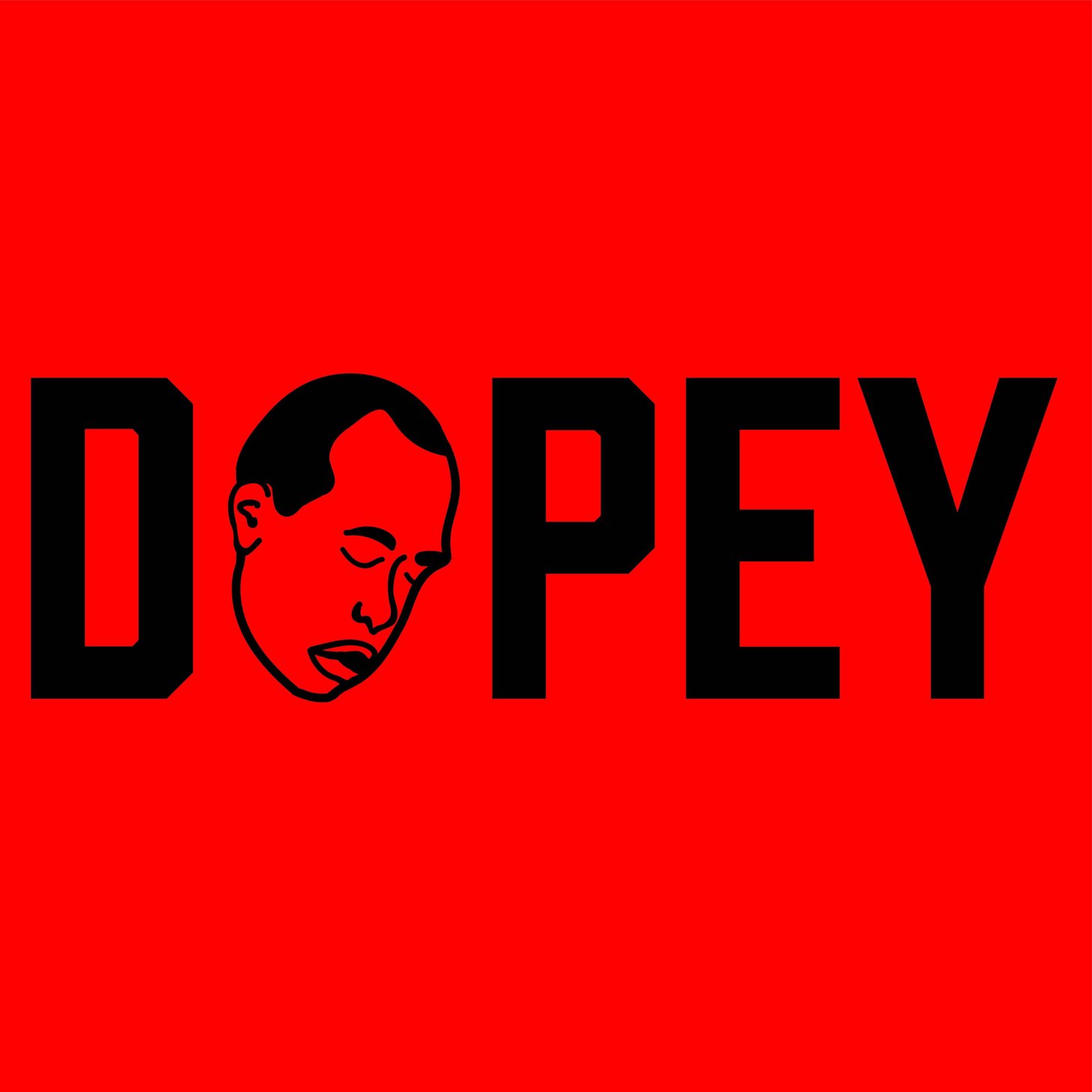 NEW BONUS DOPEY! My old friend from Queens and my introduction to punk rock music, Jon comes on the show! Listen to Jon and I recount our early days of friendship and drug taking in New York City. We talk about the line between hard drinker and alcoholic, and drug taker and addict. It was super cool to catch up with Jon, he always reminds me how lucky I am to still be around to talk about those days! Plus much, much more!
---
Dopey 312: Still Missing Chris (3 years later) with Dylan and Misty, Kratom, Heroin, Suboxone, recovery, psych ward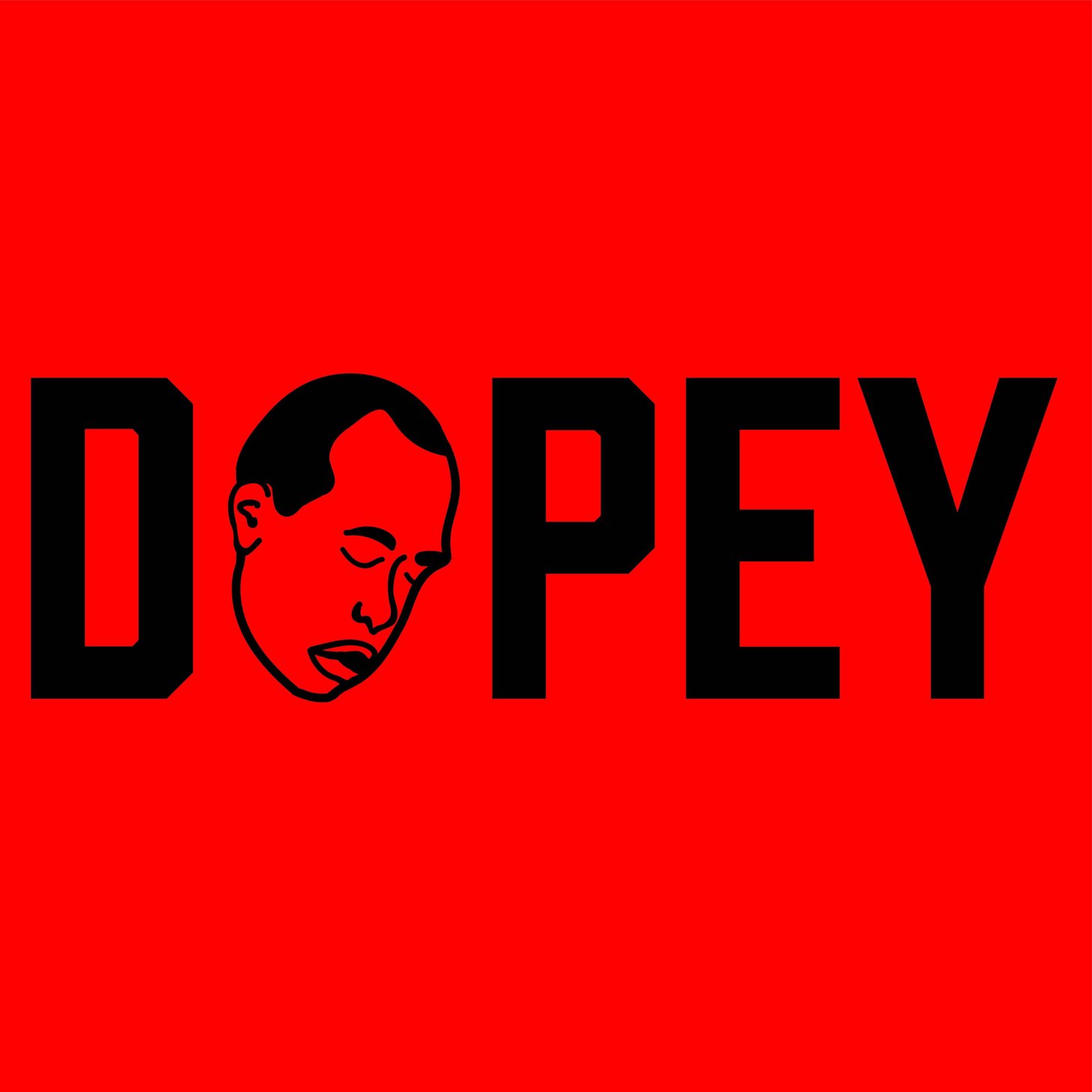 This week on Dopey! It was three years ago this week that we lost Chris to a fentanyl overdose. His sponsor Dylan returns to the show to help us remember him and to talk about living without him as well as drugs addiction and dumb shit! (even Kratom). We also read an email, hear a crazy classic Dopey voicemail and Dylan drops a pretty insane story himself! Misty, the dopey fairy calls in to explain how Chris's death affected her. All that and more on a special new episode of Dopey! 
---
Dopey 311: Gilbert Trejo, Heroin, Meth, Fame, Addiction, Secrets, Recovery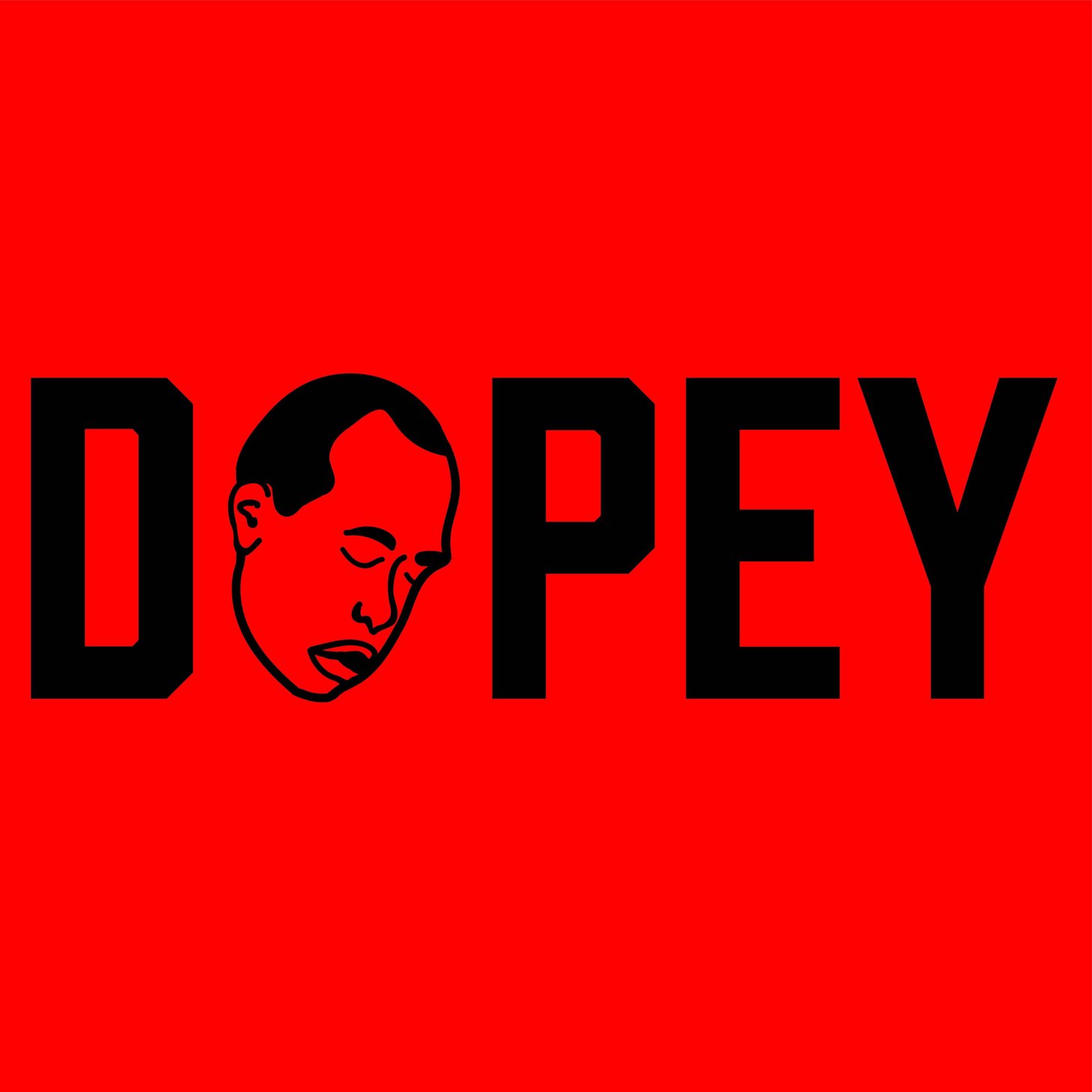 This week on Dopey! When asked who could follow the great Danny Trejo, the answer seemed obvious, Danny's pride and joy, Gilbert Trejo! That's right, Gilbert calls in! He's a filmmaker, an artist, an actor, and addict extraordinaire in recovery. Tune in and hear the life and times of a young man raised in recovery, but still managing to find super gnarly addiction himself. Strap yourself in, it's going to be a bumpy ride!
---
Dopey 310: Danny Trejo, Heroin, Prison, Recovery, Skinny Vinny, Relapse, Acceptance
This week on a very special Dopey! Film, television, tough guy and recovery super star, Danny Trejo joins us on the show! Danny recounts his debaucherous origin story and the hard life that eventually turned beyond his wildest dreams. PLUS Skinny Vinny joins in and we discuss acceptance, expectations, Sasquatch suits made of human pubic hair, dopey emails and much more. On a very special taco-rific episode of Dopey!
---
Dopey 309: A Tale of Three Dopes. Heroin, Crack, Fentanyl, Meth, Recovery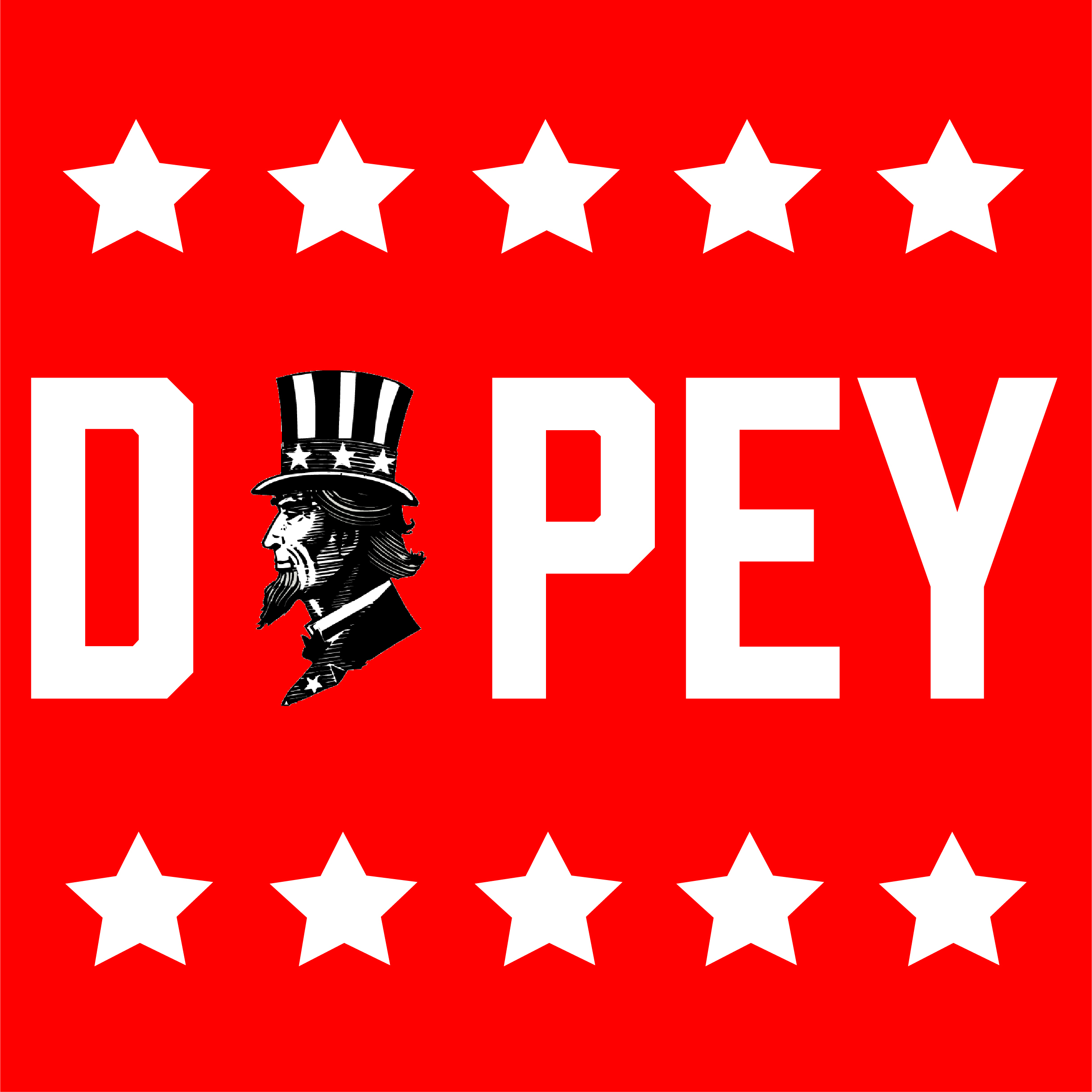 This week on Dopey! We take a stroll down memory lane to check on 3 great Dopiates! We celebrate Matt's 4 years of sobriety and check in on his life in the great state of Iowa! We hear from Josh, the first ever recipient of the Toodles For Chris scholarship. And we get updated about Dopey Head of Sales, DJ! Check him out dropping the possibly craziest Dopey story in the history of Dopey. It is a full fire, double barrel crazy dopey episode of Dopey! 
---
Dopey 308: The Return of Jack Osbourne; Drugs, Recovery, UFO's, Ozzy, Family, Sobriety, Pills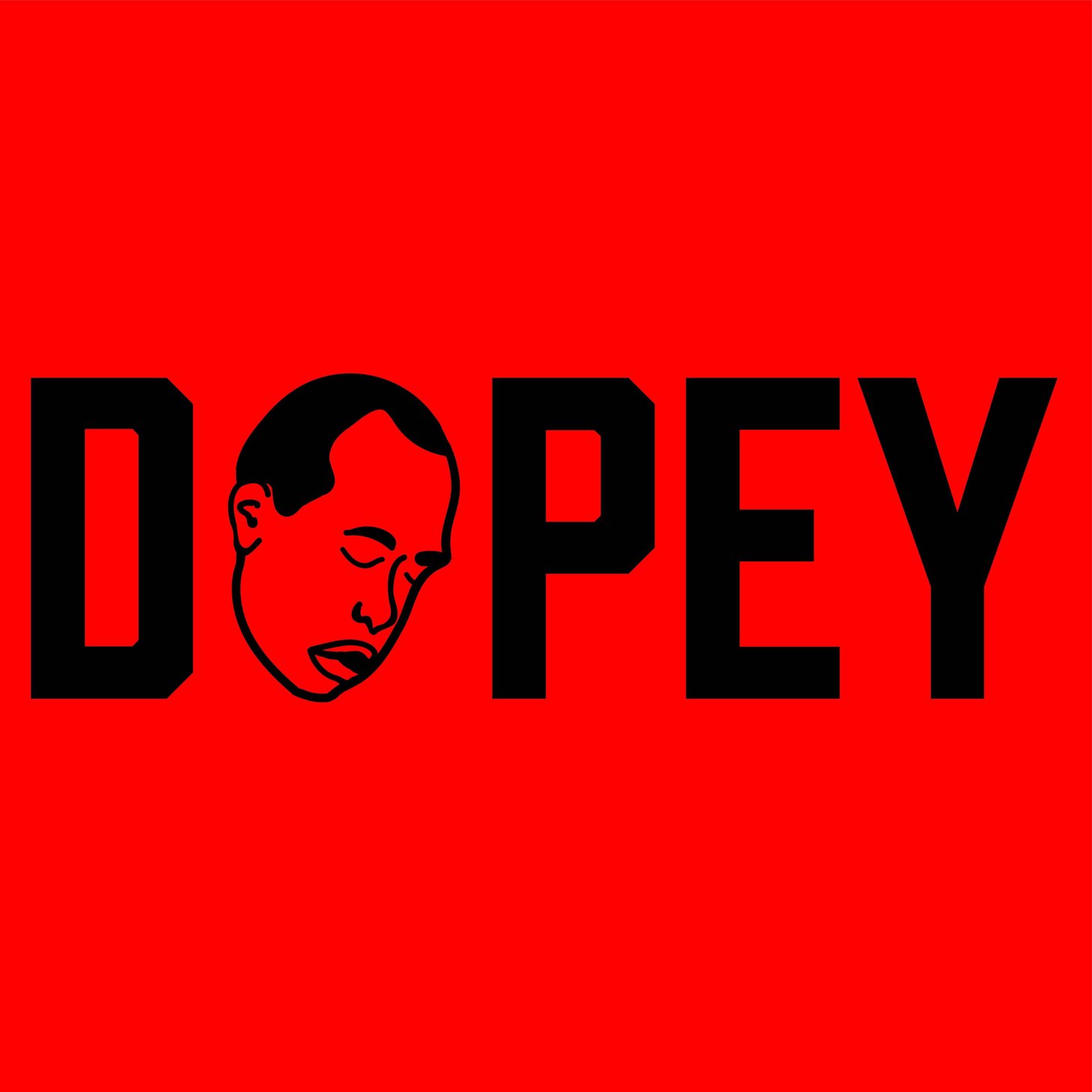 This week on Dopey! Jack Osbourne calls in and chills on the show. We hear where his recovery is at! What drew him to the paranormal! Would he eat ibogaine in recovery? Why Ozzy is obsessed with UFO's! Getting drunk with Sharon and Pantera! Eating qualludes on tour and almost drowning in a pool! Plus a Dopey email and much more on a brand new super special episode of Dopey!
---
Dopey 307: Bonus Episode: Death By Incarceration Collaboration, prison, drugs, dealing, recovery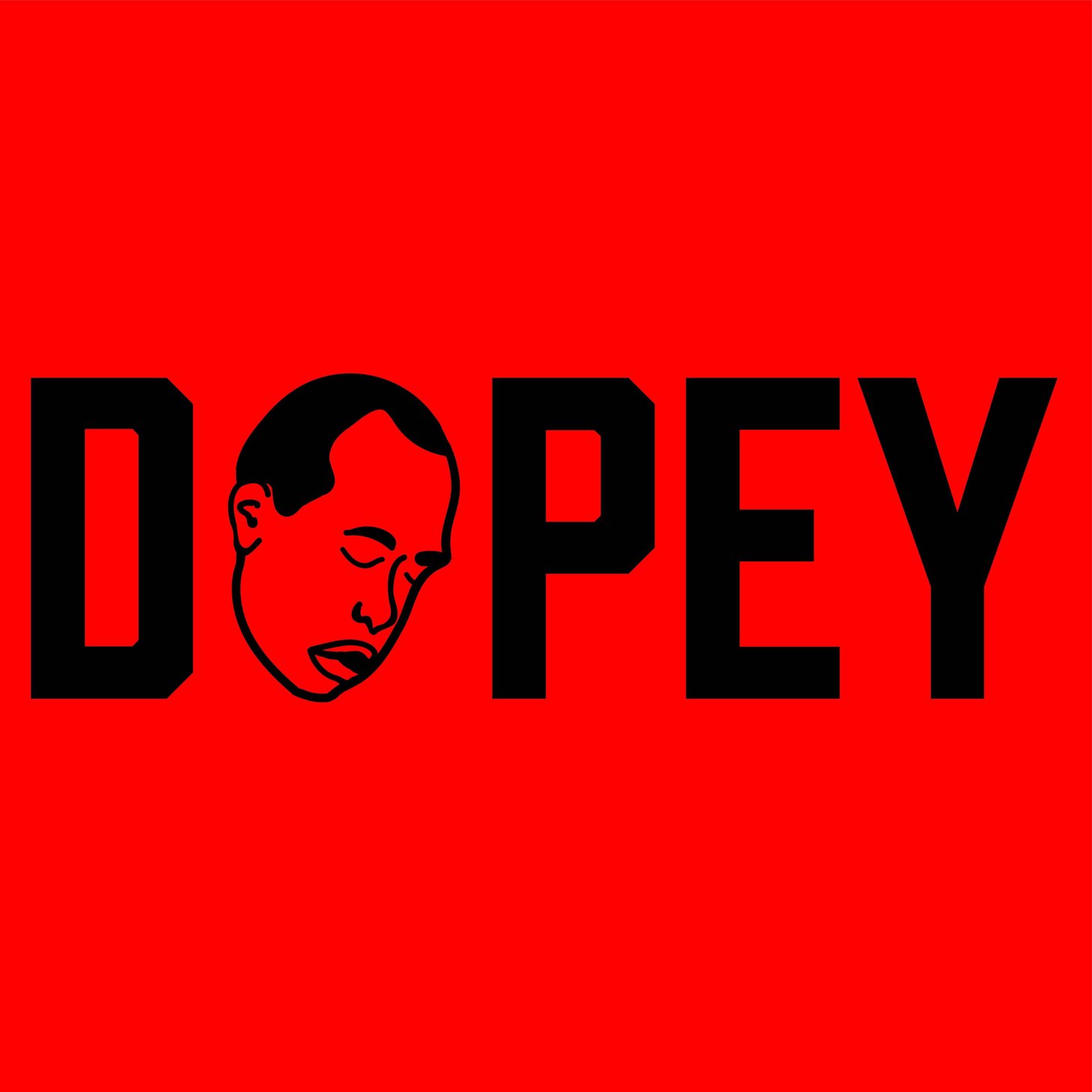 This week as the Bonus Patreon Episode! Kevin and Suave from the Death by Incarceration podcast comes through the show to talk drugs, addiction, dumb shit, prison life and prison reform. We hear the tragic story of Suave who was arrested at 17 for murder and served 30 years of a life sentence before being released and fighting for prisoner's rights with Kevin, a recovering heroin addict! This dynamic duo is putting in work to effect change in America's penal system! Check it out!
---
Dopey 306: Kathy Valentine, The Go-Go's, Alcohol, Coke, Rock and Roll, Recovery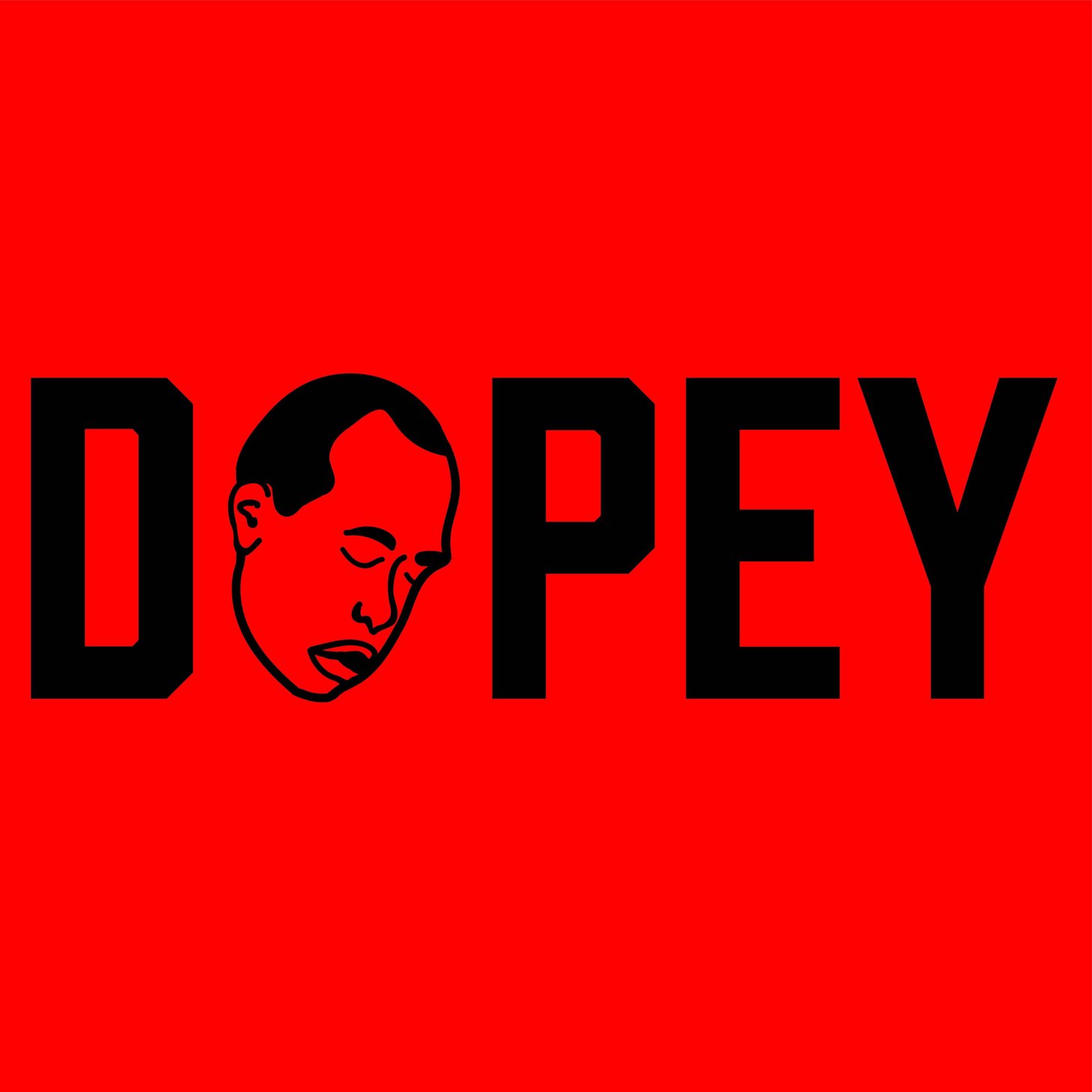 This week on Dopey! 2021 Rock and Roll Hall of Fame inductee and member of the Go Go's Kathy Valentine calls into the show. Kathy shares her history around her humble beginnings in rock and roll as well as her start as an addict and alcoholic! We hear all about her rise in the biggest all female rock and roll group the Go Go's! We even get to hear about one time when she dropped acid just before her first super major record store signing! Plus her journey to sobriety and recovery! Plus! Dave tells a nice story! ALSO a...
---
Dopey 305: Hitting 'em with the Maximum Fire Dopey with Skinny Vinny! Nitrous, Liquid LSD, Heroin, Dealing, Homelessness, Jackass, Recovery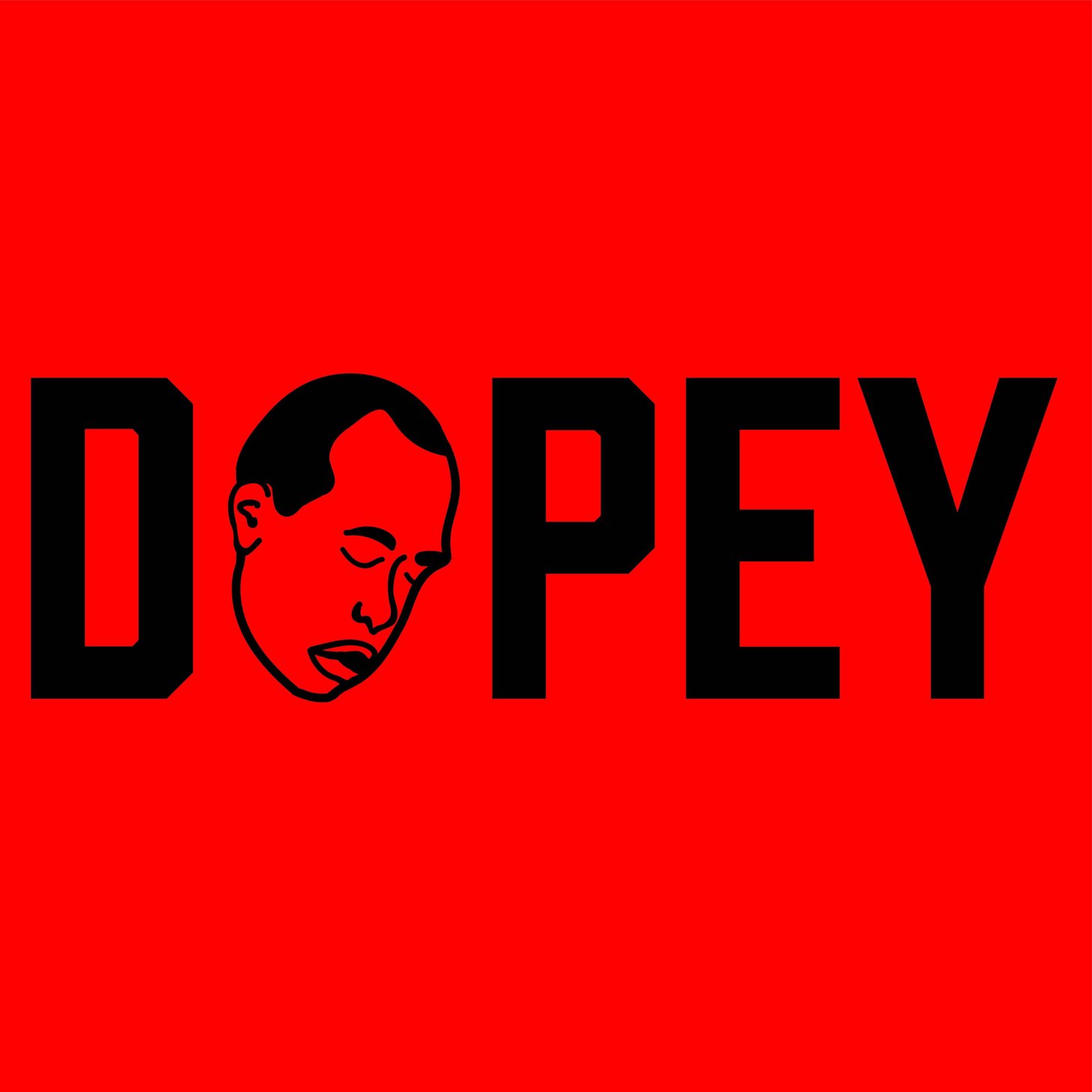 This week on Dopey! The flood gates open again with this straight up, crazy town fire episode with Skinny Vinny. We hear Vinny's comprehensive and robust Dopey history as he begins his fantastic drug journey getting high with his mom. His use escalates as does his business acumen and we find Vinny slinging 5 dollar fatties at Phish shows, and soon after going deep into opiates only to bottom out homeless living in a port-o-potty. Vinny eventually finds his sweet sobriety while making the rounds at sober livings in California where he discovers Zach-ass, and his life long dream of...
---
Dopey 304: The Katz's Deli Dopey Spectacular, drugs, addiction, dumb shit, heroin, pills, suboxone, recovery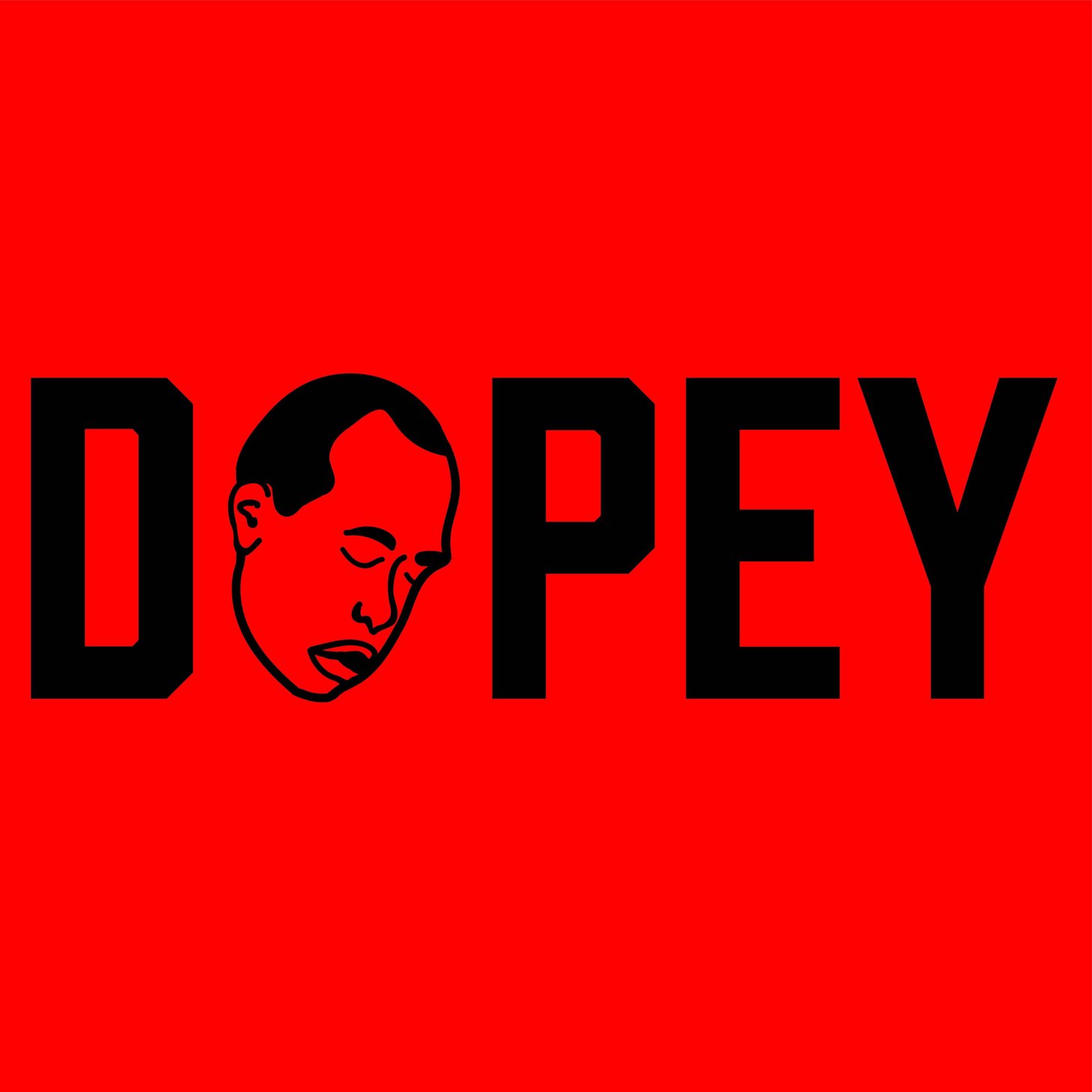 This week on Dopey! Dopey Podcast is proud to present the Katz's Deli Dopey Special! The episode you didn't know you were waiting for. We hear all about Dave's rise and fall working at the oldest and most famous deli on earth! Featuring Dave's boss, the prince of pastrami, the king of knishes, the maestro of matzo balls, Jake Dell. Jake tells about his experience taking over as the owner of New York's famous culinary and mental institution. We also hear from a smattering of Katz's personalities on the specialness of the deli and the demi...
---
Dopey 303: Confessions of an Obsolete Child Actor/DrugAddict; Rivkah Reyes, School of Rock, Sex, Drugs, Rock and Roll, Recovery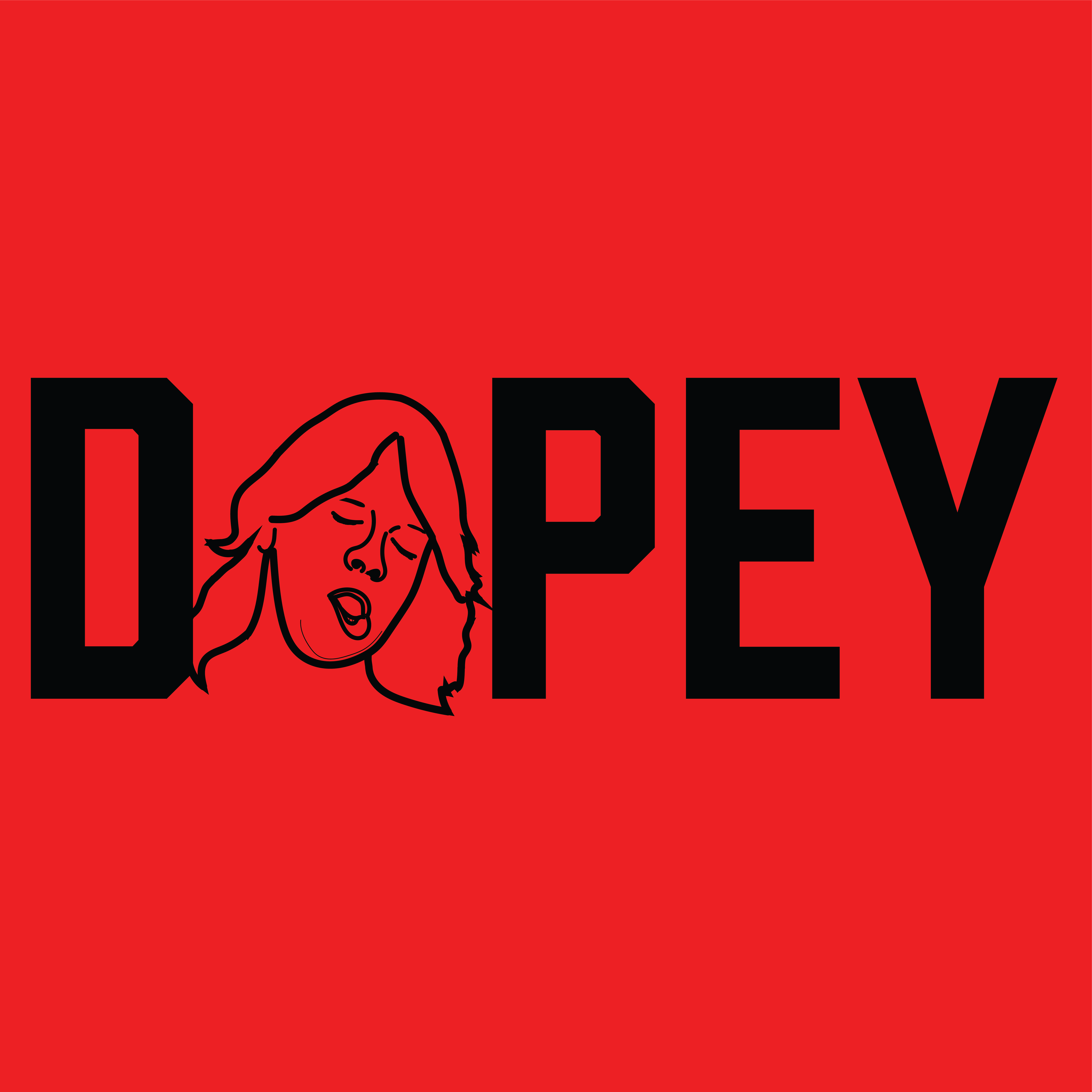 This week on the Dopey bonus episode! School of Rock Star, and recovering addict and alcoholic, Rivkah Reyes calls into the show! We hear all about the incredible early rise and fall of childhood stardom and how it impacted Rivkah's adulthood. Now firmly in recovery, Rivkah reflects on past forays into sex addiction, alcoholism, and drug addiction - only to have found a spiritual solution in recovery. Rest in Peace Kevin Clark! SSDN & FTFC
---
Dopey 302: Sober Sex with Louisahhh! Drugs, EDM, BDSM, DMT, FU, Recovery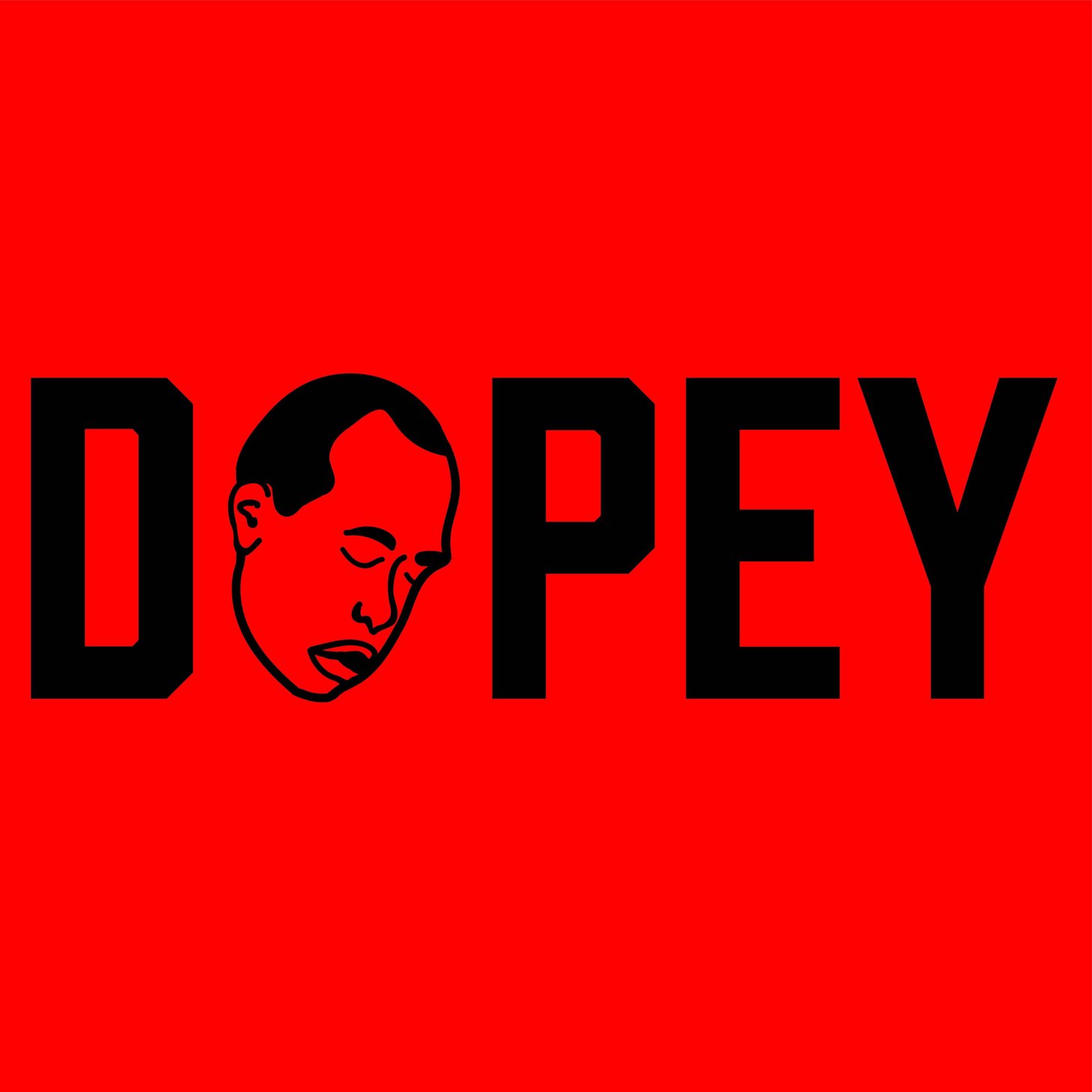 This week on Dopey! Techno DJ and Sober Sex podcast host, Louisahhh comes on the show to talk all about her addiction, recovery, sex inventory and why she is a total 'kinky perv'. We hear all about her bottom as a drug addict and a DJ and the role BDSM plays in her life in recovery. PLUS a Dopey voicemail, a doey email, a story from Dave's Bar Mitzvah and much much more on this brand new pervey episode of Dopey! (Go NY, Go NY - Go!!!!)
---
Dopey 301: The Dopey Housewife of the OC, Braunwyn Windham-Burke, sexuality, booze, coke, ibogaine, recovery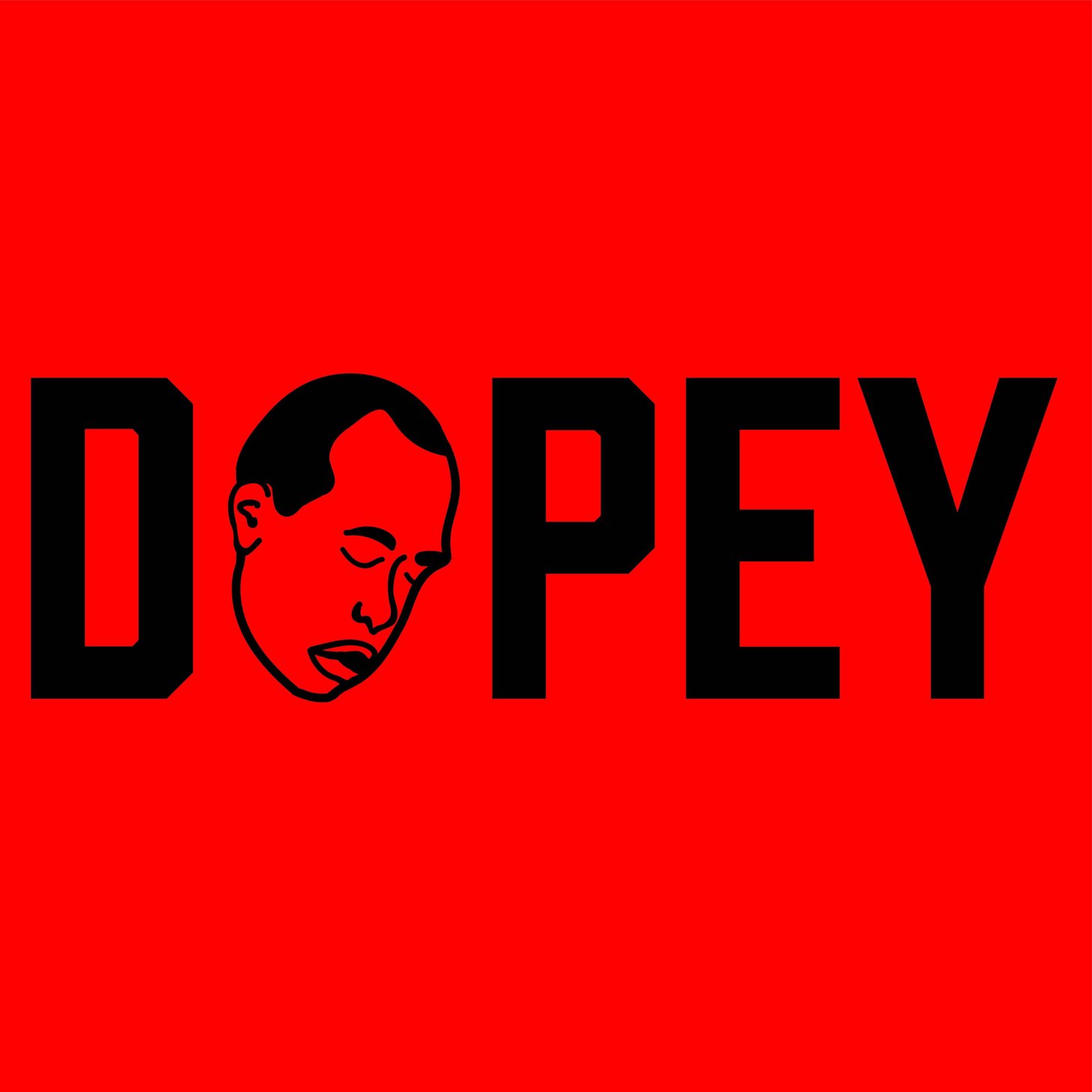 This week on Dopey! Real Housewives of the OC star, Braunwyn Windham-Burke gets super brave and honest, telling her truth about the year she came out on National television not only as an alcoholic but also as a lesbian! We hear of her struggles to find sobriety, taking ibogaine, relapsing and much more! PLUS we play a super dank voicemail, read an email from a psychic who connected to Chris and much much more on a brand spanking new new episode of Dopey!
---
Dopey 300: Patrick Radden Keefe, The Sacklers, OxyContin, Death, Addiction, Recovery, Family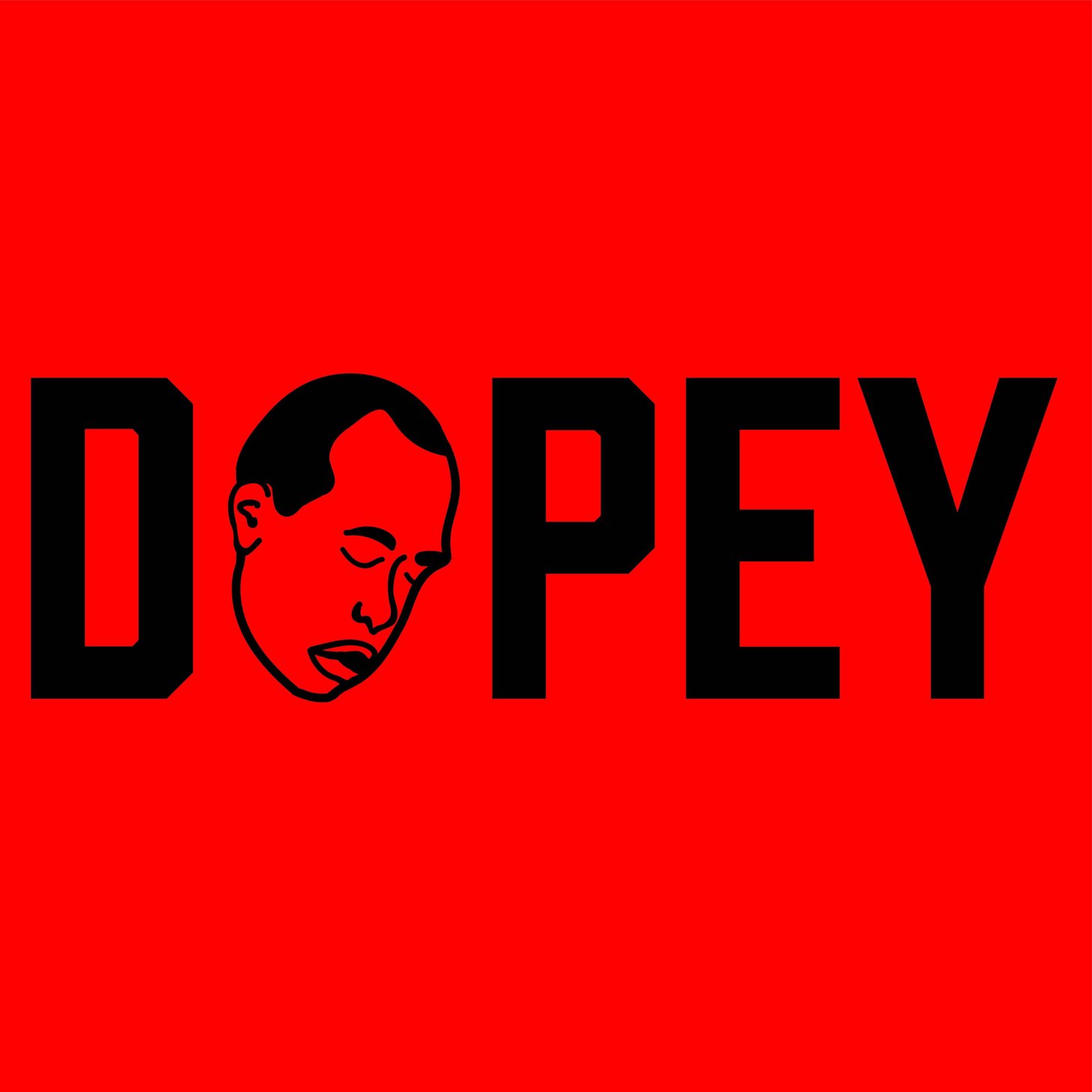 This week for the 300th episode of Dopey! Patrick Radden Keefe comes on to talk about his book Empire of Pain which chronicles the rise of The Sackler family and the scourge of OxyContin in America. Also! Linda joins us to celebrate the milestone and to give her inimitable take on drugs, addiction, apologies and other dumb shit. Plus Alan, Voicemails and emails galore on this 300th Special Episode of Dopey.
---
Dopey 299: The Seriously Dopey Dopey with Wayne Kramer, MC5, heroin, crime, coke, recovery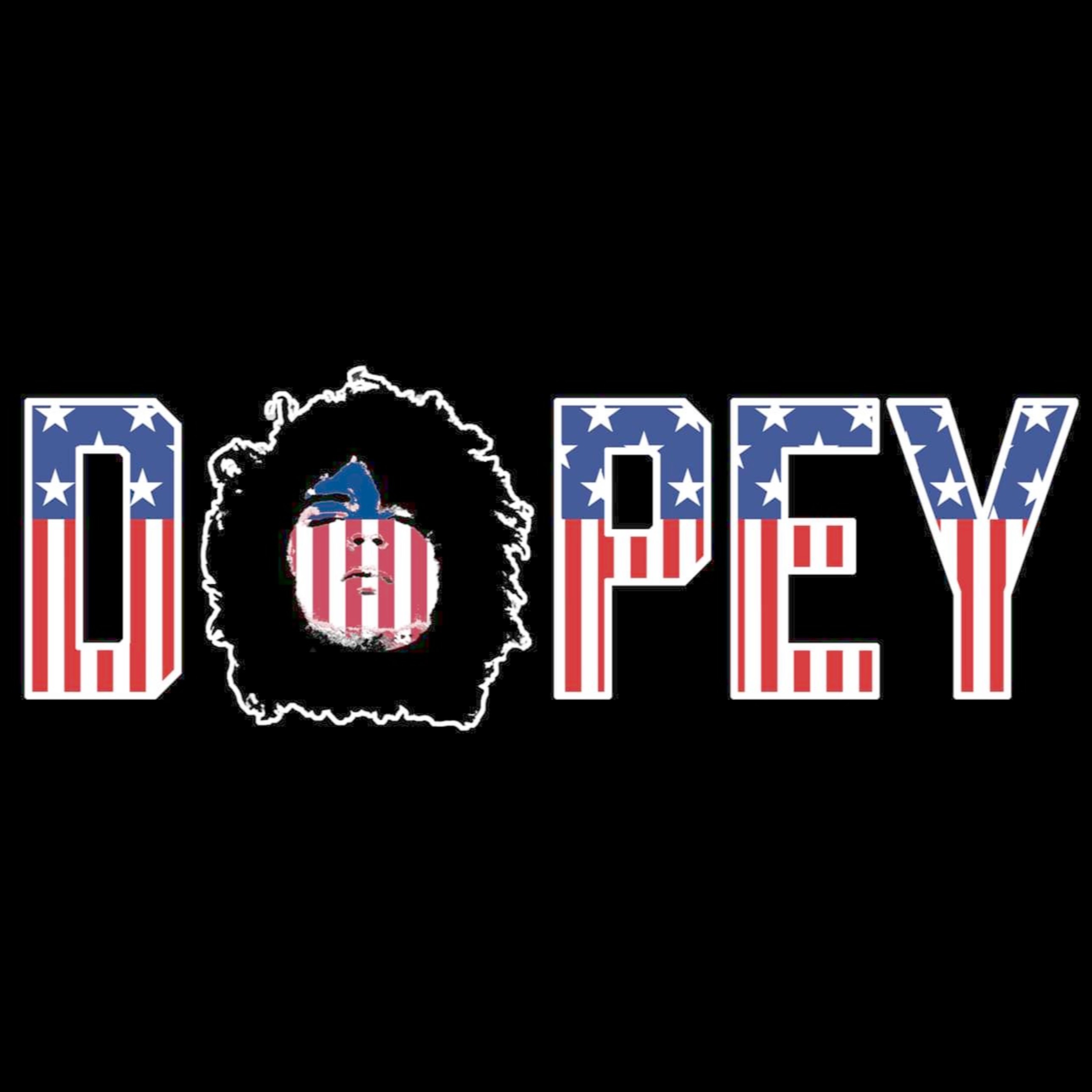 This week on Dopey! Rock and Roll legend, Wayne Kramer comes on the show to kick out the serious Dopey, mother fucker! We hear all about the beginnings of the seminal rock and roll band the MC5 and Wayne's earliest days of taking drugs in the 1960's in Detroit. That's when the shit hit's the fan and Wayne's career gets sidetracked, but that's just the tip of the iceberg. PLUS Alan, emails and more on a brand spanking new episode of the Dopey Show.
---
Dopey 298: Hit 'em with the Black Tar Dopey with Alice 'Malice' McMunn, Heroin, Sex Work, Prison, Recovery
This week on Dopey! We're hitting you with the serious black tar Dopey!  Actress, model and erotic and exotic dancer, Alice 'Malice' McMunn calls in and drenches us in debauchery from the streets of the Pacific Northwest to the alleyways of Austin Texas. Alice's addiction took her to the brink, when somehow she found recovery! It is an action packed good time tale of not so good times! PLUS old friend Jeremy calls into the show to celebrate what would've been Todd's 47th birthday. We also talk about internet dating in Covid, play voicemails and much more on a r...
---
Dopey 297: Jackson Galaxy, My Cat From Hell, Food Addiction, Benzos, Booze, recovery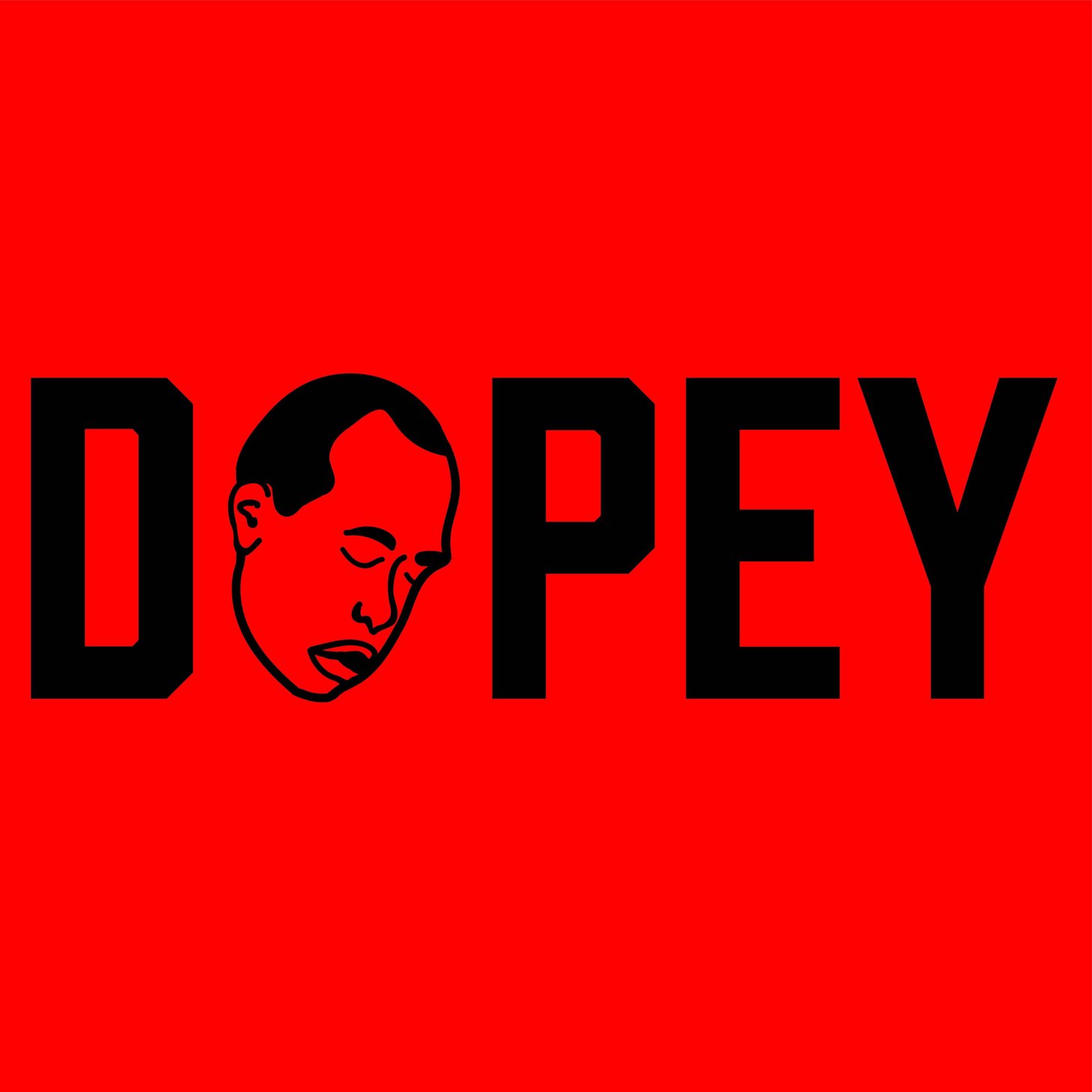 This week on Dopey! The star of Animal Planet's My Cat From Hell, Jackson Galaxy calls into the show! We learn about his rock and roll, drug addict life and how it lead him to become one of the world's leading cat behaviorists, Animal Planet stars and sober! PLUS! Dave's Dad, Alan sticks around for longer than usual! Also Emails and Reviews on an all new, super special actual waiting for tonight, episode of Dopey!
---
Dopey 296: Rich Roll Finding Ultra Dopey; Alcohol, Finding Ultra, Vegan, Sobriety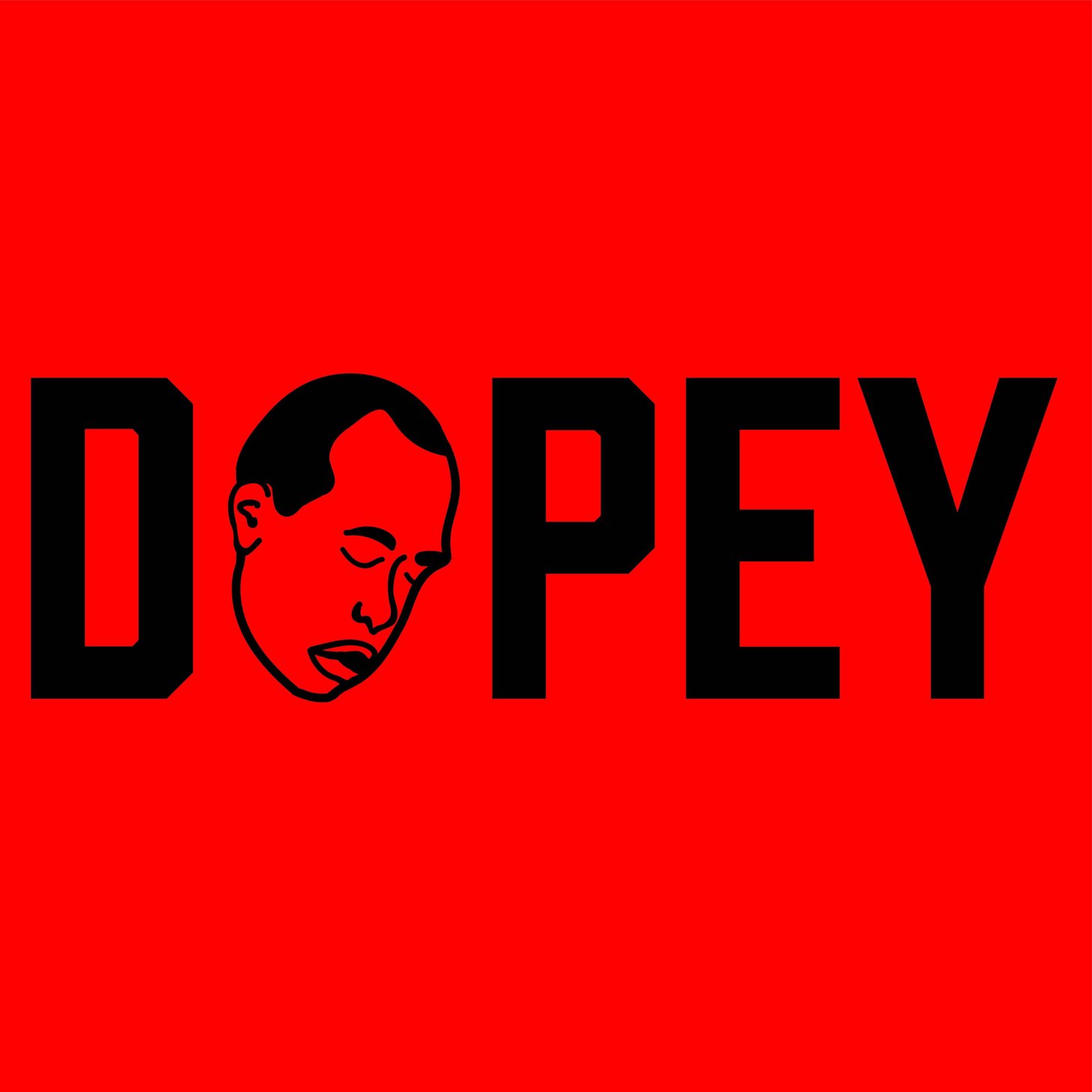 This week on Dopey! Legendary endurance athlete, podcaster, author and plant powered madman, Rich Roll calls into the show. Rich tells us how his world class swimming career was drowned by alcoholism, and how he epically transformed his life. It is impossible to hear Rich tell his amazing story without feeling a bit horrible about yourself. But never fear! Listen up and we guarantee that you too will be inspired to become physically and spiritually on this Iron Man Episode of Dopey!
---
Dopey 295: This Naked Dopey Mind with Annie Grace, Alcoholism, Family, Sobriety, Movies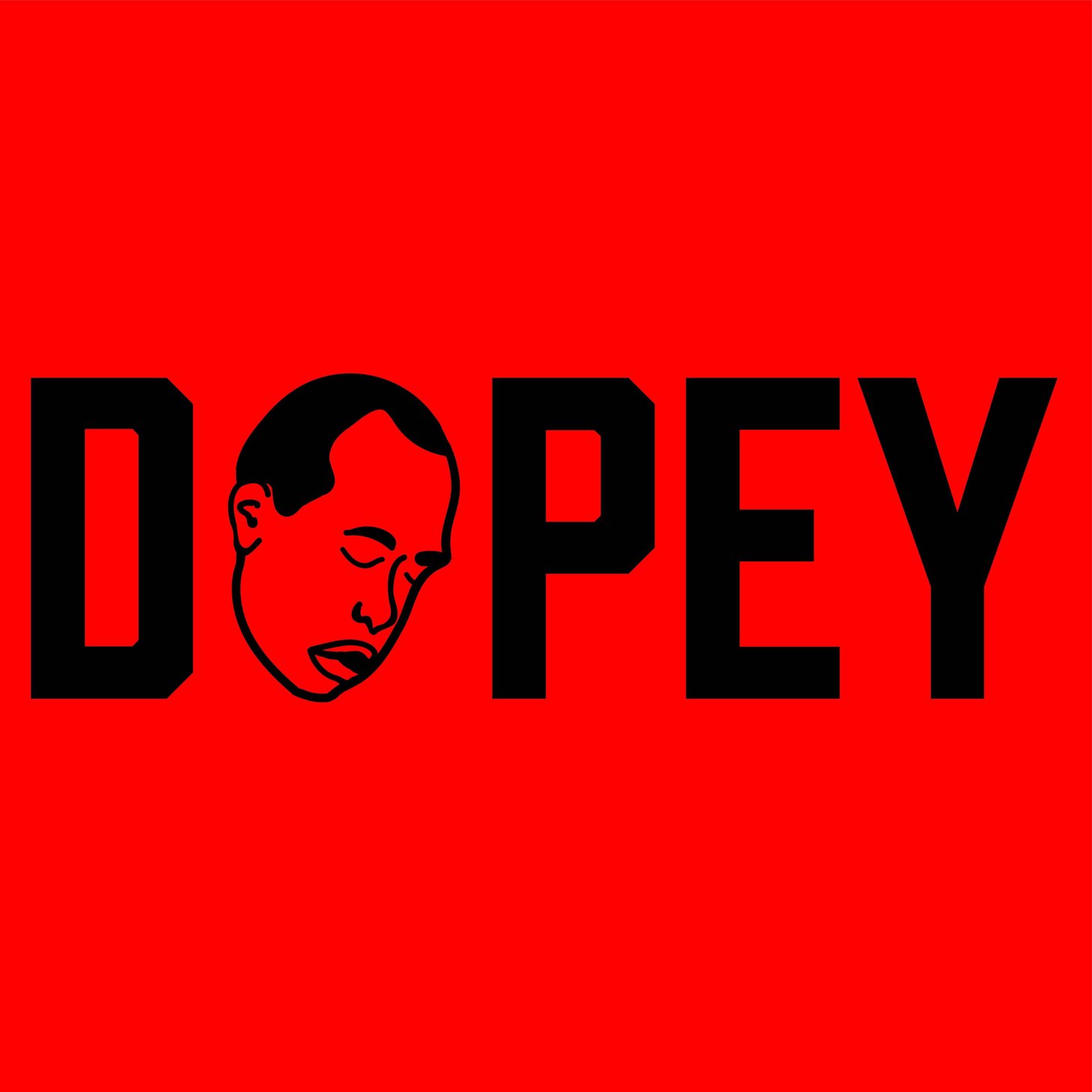 This week on Dopey! We are joined by podcaster and This Naked Mind author, Annie Grace. Annie tells us about her journey to sobriety, and the thoughts and theories behind her beloved and controversial book This Naked Mind. PLUS! Dopey Nation hall of famer, and the host of the Movie Cellar Podcast, Dan Allen Sr. comes on to talk about his sobriety, his daughter's diabetes and how he his podcast is helping in the fundraising to help end Juvenile Diabetes. Plus Dan and Dave nerd out on comic book movies, plus a few dopey emails and a story ab...
---
Dopey 294: Bonus Dopey Episode with Misty J, Meth, Crack, Weed, Recovery, Trauma
This week we play one of my favorite Dopey Patreon talks with the super pure hearted Misty J! We hear some truly simultaneously heart wrenching and heart warming stuff from the Dopey Fairy herself on this weeks bonus episode!
---
Dopey 292: Dog the Bounty Hunter, Prison, Crack, Spirituality, Recovery
This week on Dopey! In a crazy series of events - Duane 'Dog The Bounty Hunter' Chapman called into the show! Dog tells us all about his origins running in an outlaw motorcycle club and the beginnings of his famous vocation(bounty hunting). We learn about his drug history and the pleasure he gets from putting addicts and criminals onto the right path. Dog also gets super emotional about the loss of his wife, Beth and coming to terms with finding new love with his current wife, Francie. PLUS emails and voicemails and more on a star studded new e...
---