Subscribe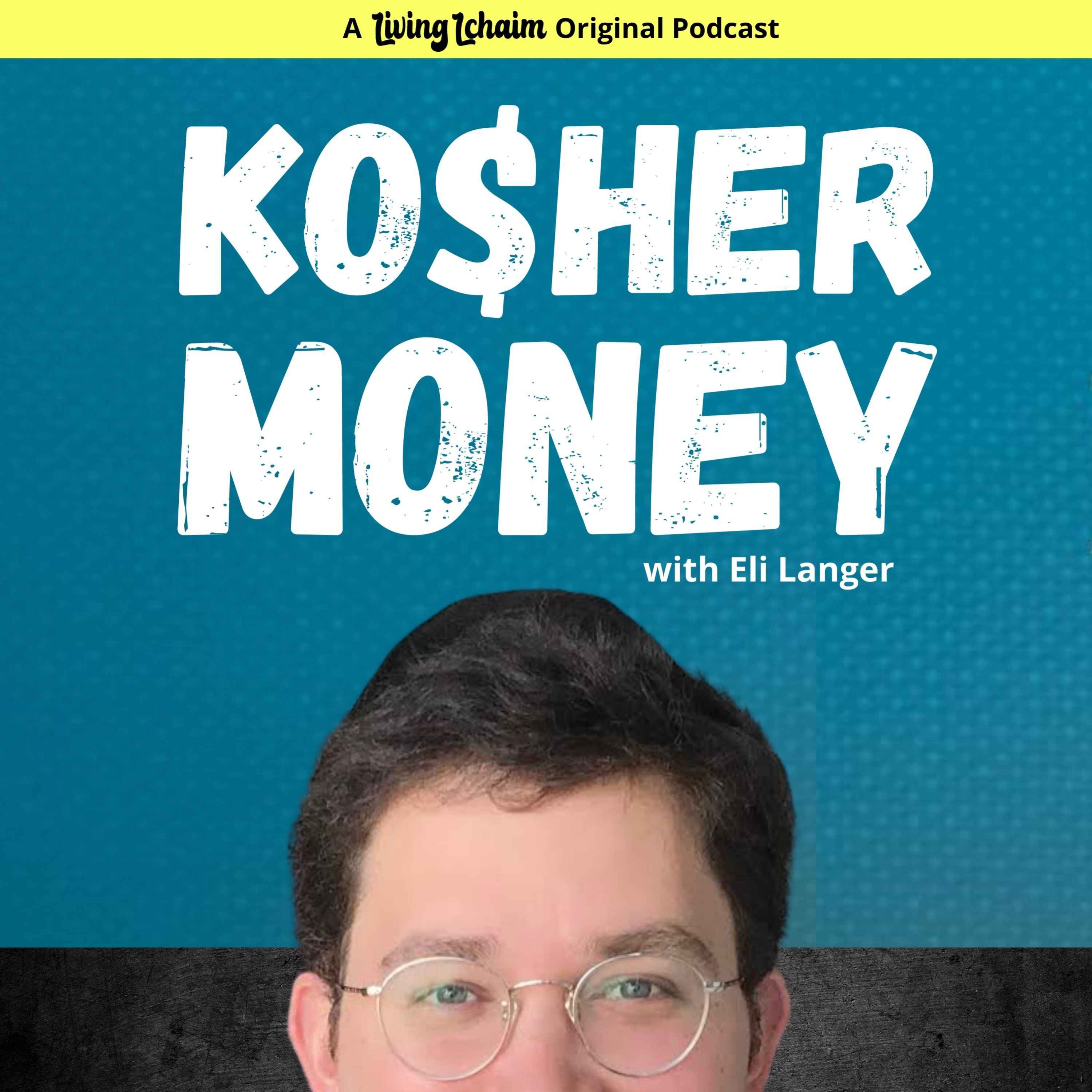 Living the life of an Orthodox Jew in the 21st Century often necessitates a very significant income. Unfortunately, many are struggling to keep up.The Problem Is Bigger Than We RealizeThe cost of life for an Orthodox family with children can range from $150,000 to $350,000 or more, depending on city and schools of choice, lifestyle choices and number of children.The median income in America is $68,000 per family.This means that a family would potentially need to be in the top 5% of all income earners in the United States simply to get by!The SolutionSolving this challenge begins with an open...
How I Lost $45 Million, Made It All Back & Then Some (with Abe Breuer)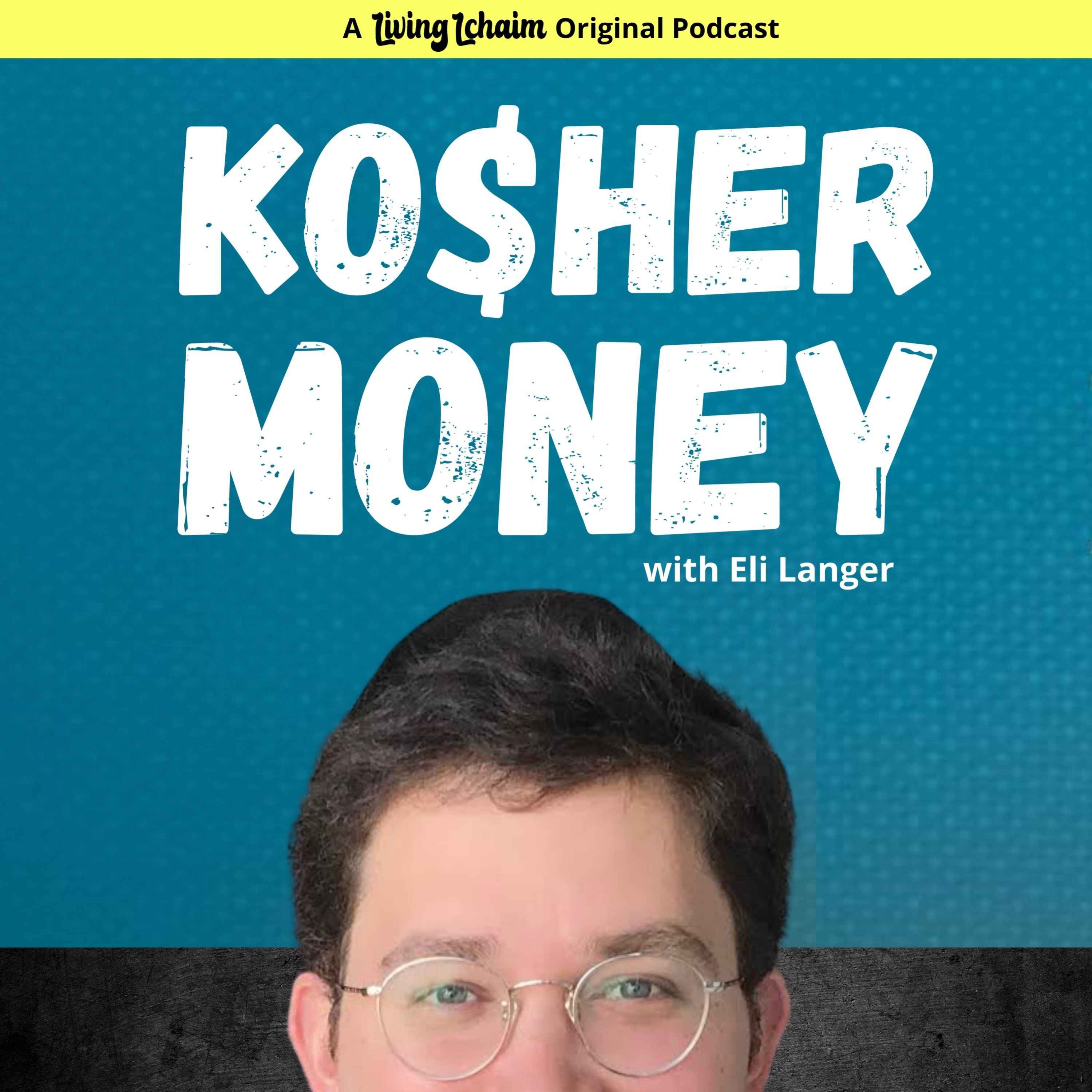 How does someone lose $45 million overnight?
What mentality do you need to not give up, make the money back and then some?
Meet Abe Breuer, a larger than life, unique individual who visited the Kosher Money studio to share his financial mistakes, what happens when one is reckless, and the lessons he learned along the way.
We go through the different stages of his life and his relationships with money at those times. He mentions his struggles with ADHD, his inability to write English well and how...
---
Why Are So Many Jews Rich? (with R' Daniel Lapin)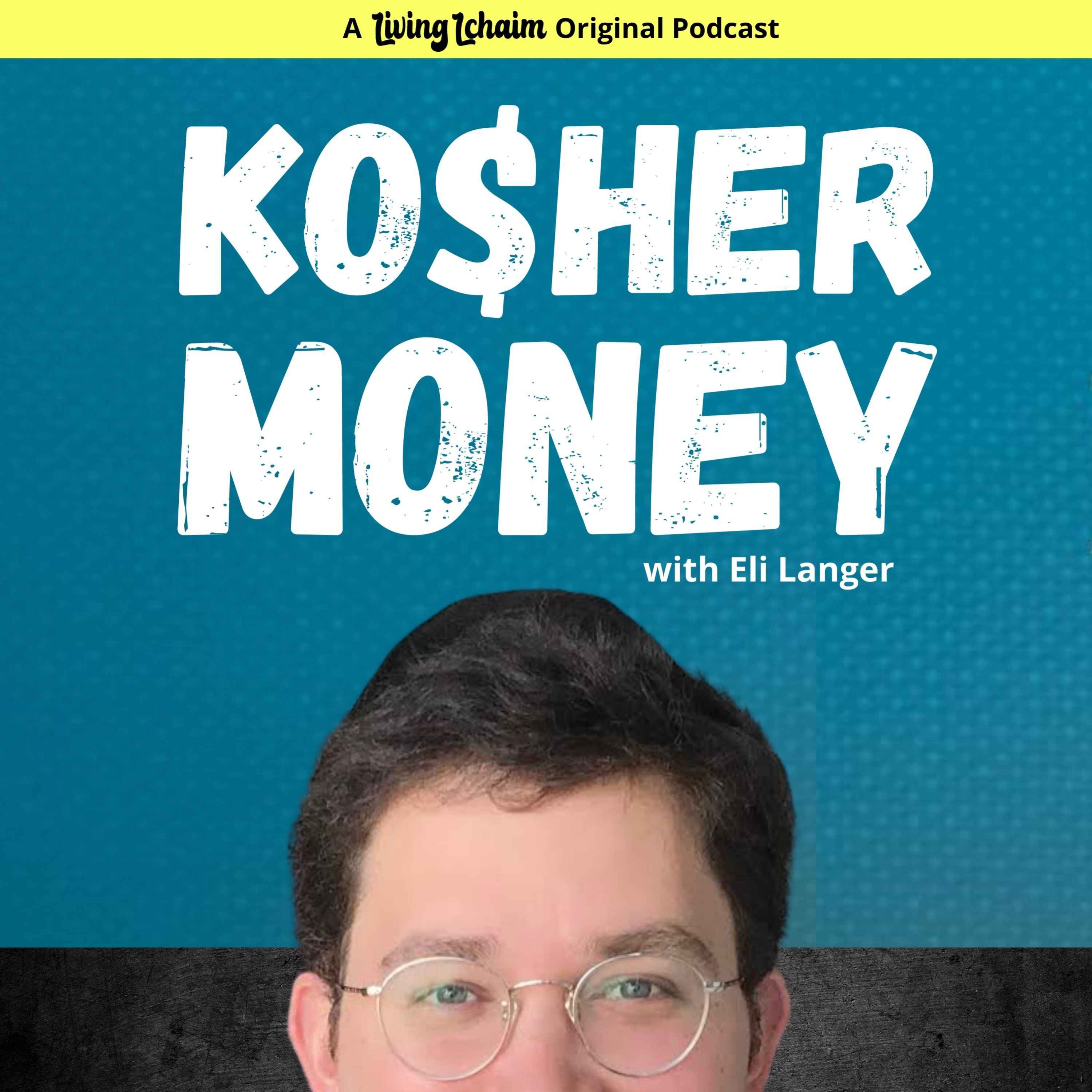 Just 3% of Americans are Jewish, yet 67% of the Forbes 400 are Jewish. Why is that?
Why do Jews have a tendency to prosper beyond the population in every setting they've ever been in throughout history?
Our guest, Rabbi Daniel Lapin, lists 10 reasons in his book Thou Shall Prosper, while he debunks four erroneous possibilities. He was kind enough to share two of the reasons with us in-studio.
We also discussed his close friendship with the very popular radio host and personal finance specialist Dave Ramsey and the...
---
Dovid Bashevkin Has Very Interesting Takes on Money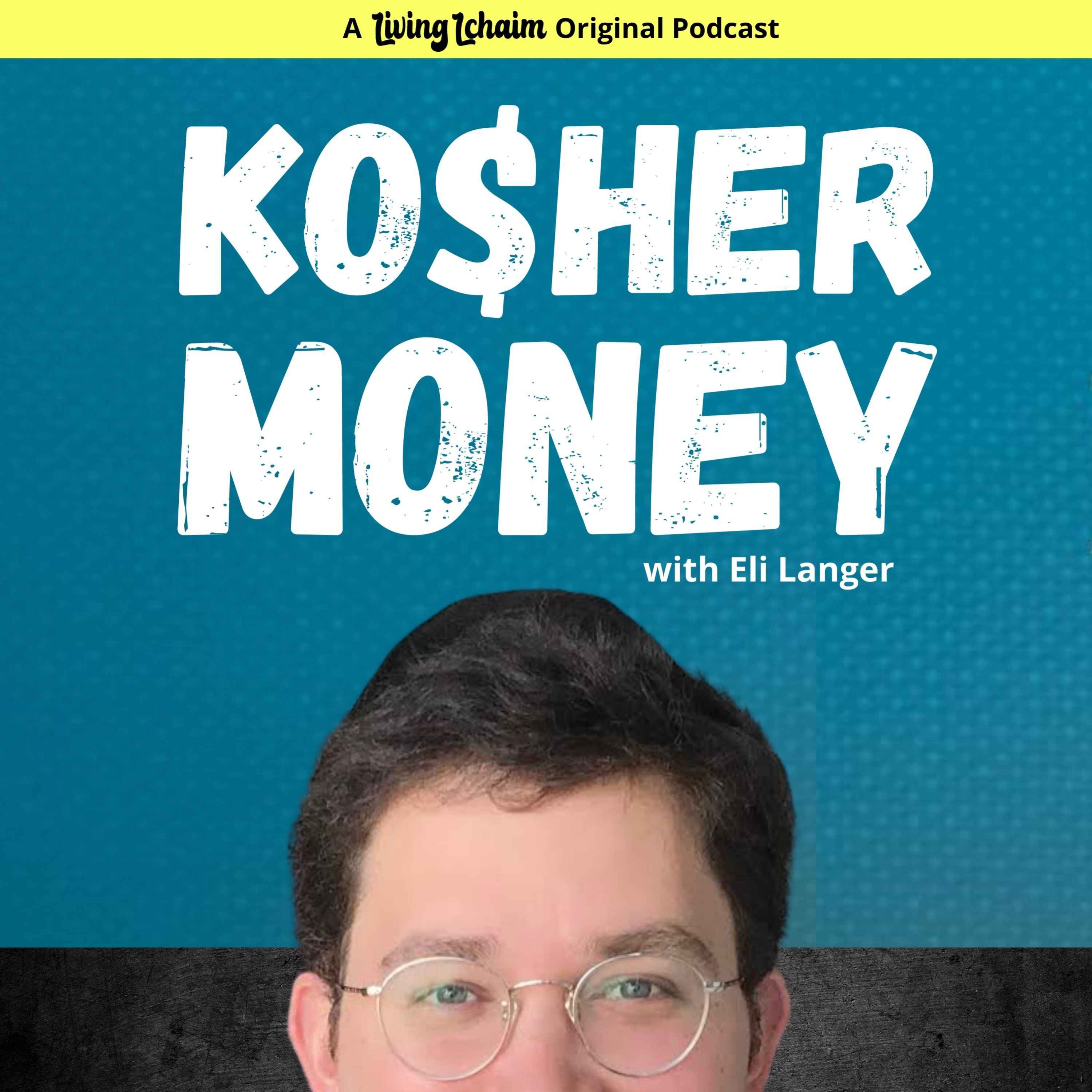 This is an excellent episode. Period. Hard stop.
The legendary Dovid Bashevkin joined us in the Kosher Money studio to discuss…money.
It was insightful and entertaining. You'll enjoy.
0:00:44 - The Big Question
0:05:24 - Helping the Next Generation Financially
0:09:48 - Money & Happiness
0:21:13 - Money & Anxiousness
0:24:03 - Dovid's Income Sources
0:27:10 - Investing
0:36:30 - Real Estate
0:40:57 - Financial Transparency
0:46:35 - Marriage & Money
0:50:28 - Kids & Money
0...
---
How People Successfully Transition from Yeshiva Life To The Working World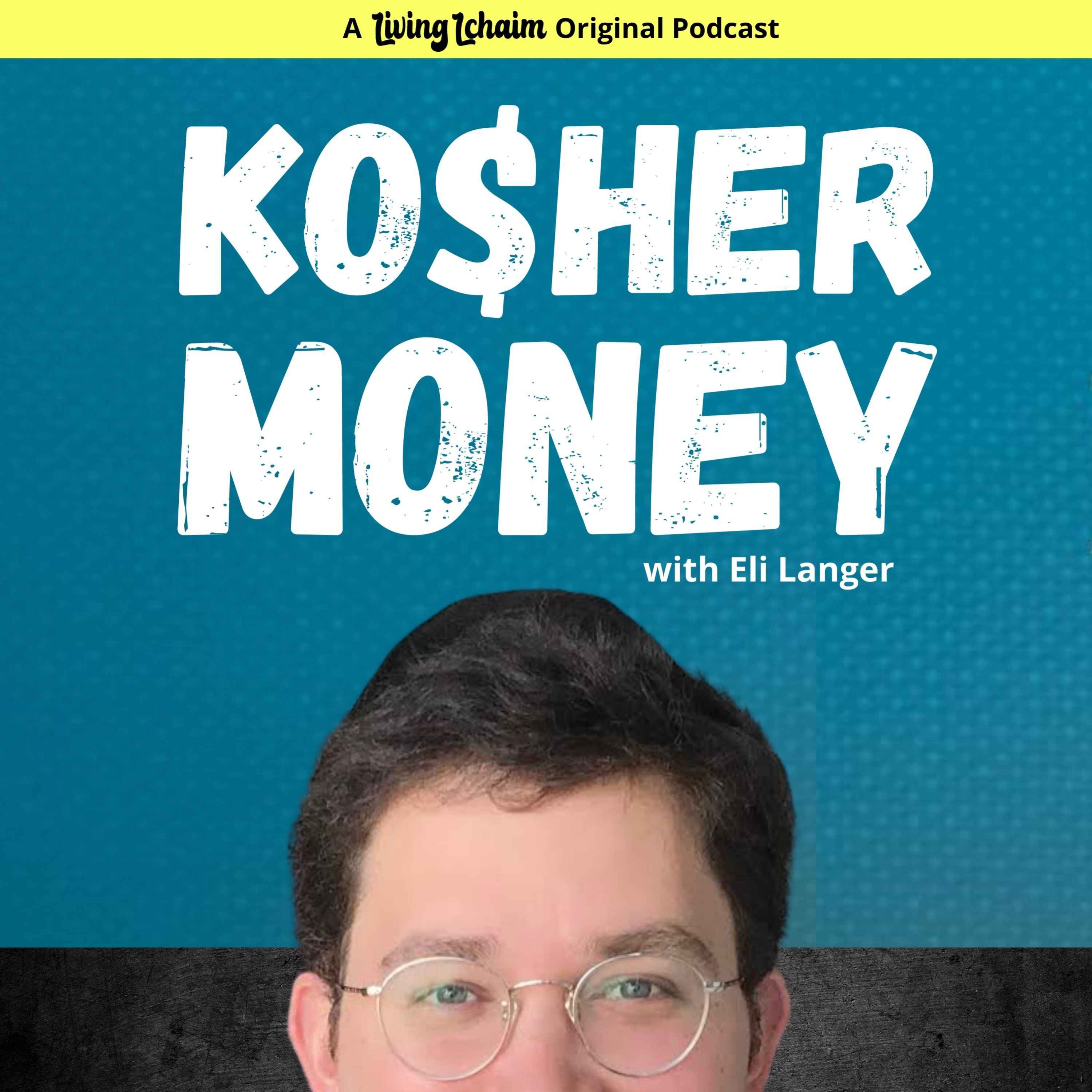 Feeling stuck in your career? Need guidance on your career search or need help getting a raise? How do you battle burnout at work? How do you build a prosperous career? How are Kollel families getting by these days? What's happening inside Lakewood right now? What are challenges people face when looking for a first job at the age of 28 and how do they "work" around that?
There was so much discussed in this episode!
Dr. Tzvi Pirutinsky, a professor at Touro's Graduate School of Social Work, visited the Kosher Money studio...
---
Fascinating Money Questions & Answers - Halacha Discussion (Feat. R' Yosef Kushner)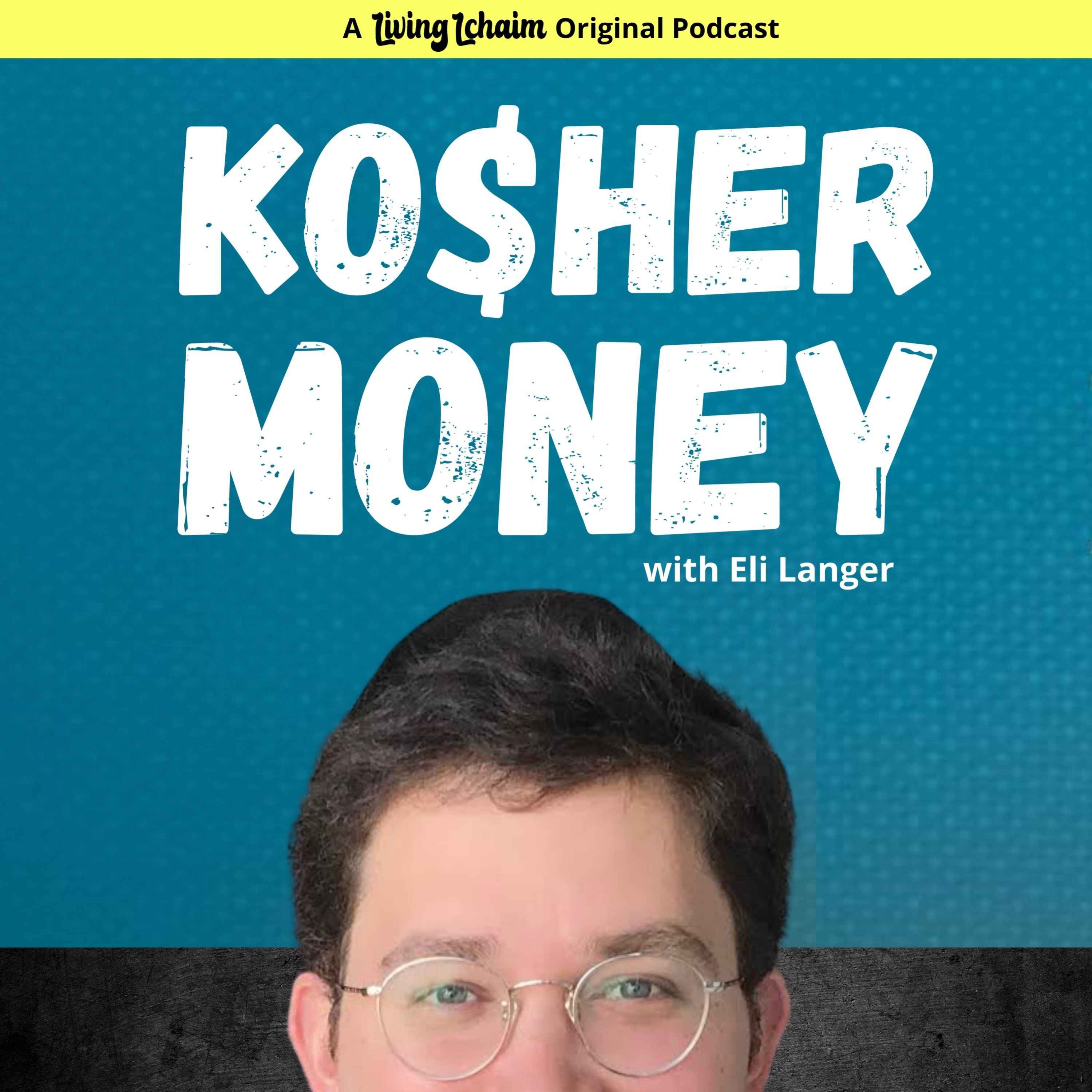 In the span of just a few short years, the rapid advance of modern technology has changed the face of business and commerce forever.
Computers and automated systems have given rise to new forms of trade never dreamed of in days gone by. But these new business methods have also brought a host of Shabbos-related and other halachic questions not clearly addressed by Poskim of the previous generation. Also, are some newer businesses even ethical?
- Is one permitted to list an item on ebay if the auction is scheduled to conclude...
---
Smart Answers About Mortgages & Home Buying (ft. Evan Tempelman)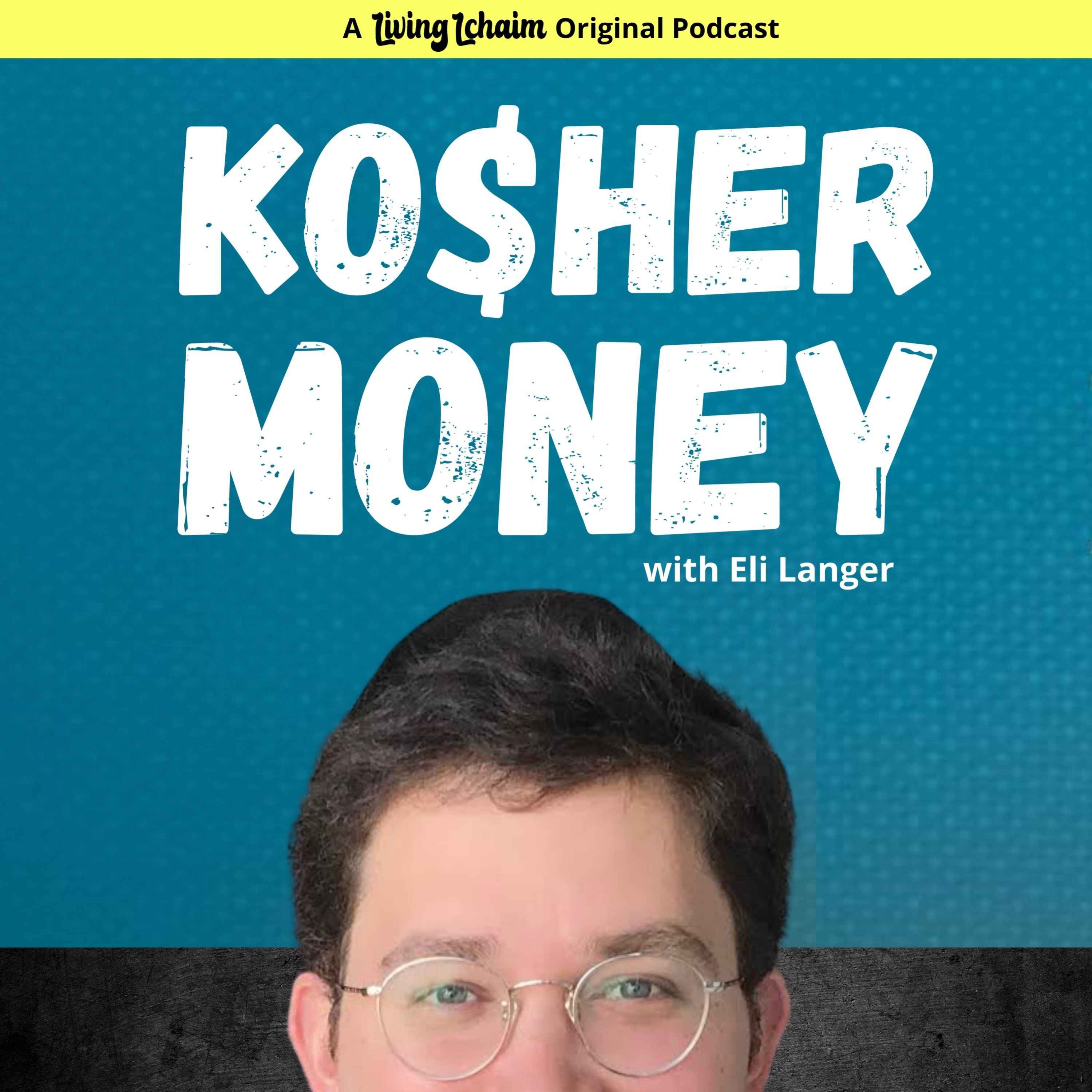 Buying a home is one of the most expensive purchases one will make in their life. Doing it correctly and knowing the ins and outs can save you a ton of headaches.
Whether you're a first time home buyer or considering a refinance on your mortgage, CrossCountry Mortgage's Evan Tempelman visited the Kosher Money studio to breakdown so many questions buyers and sellers have.
Happy Listening!
Download Living Smarter Jewish's FREE budgeting sheet here
To see more podcasts brought to you by Living Lcha...
---
The Best Tips for Starting Your Own Business (feat. Noam Wasserman)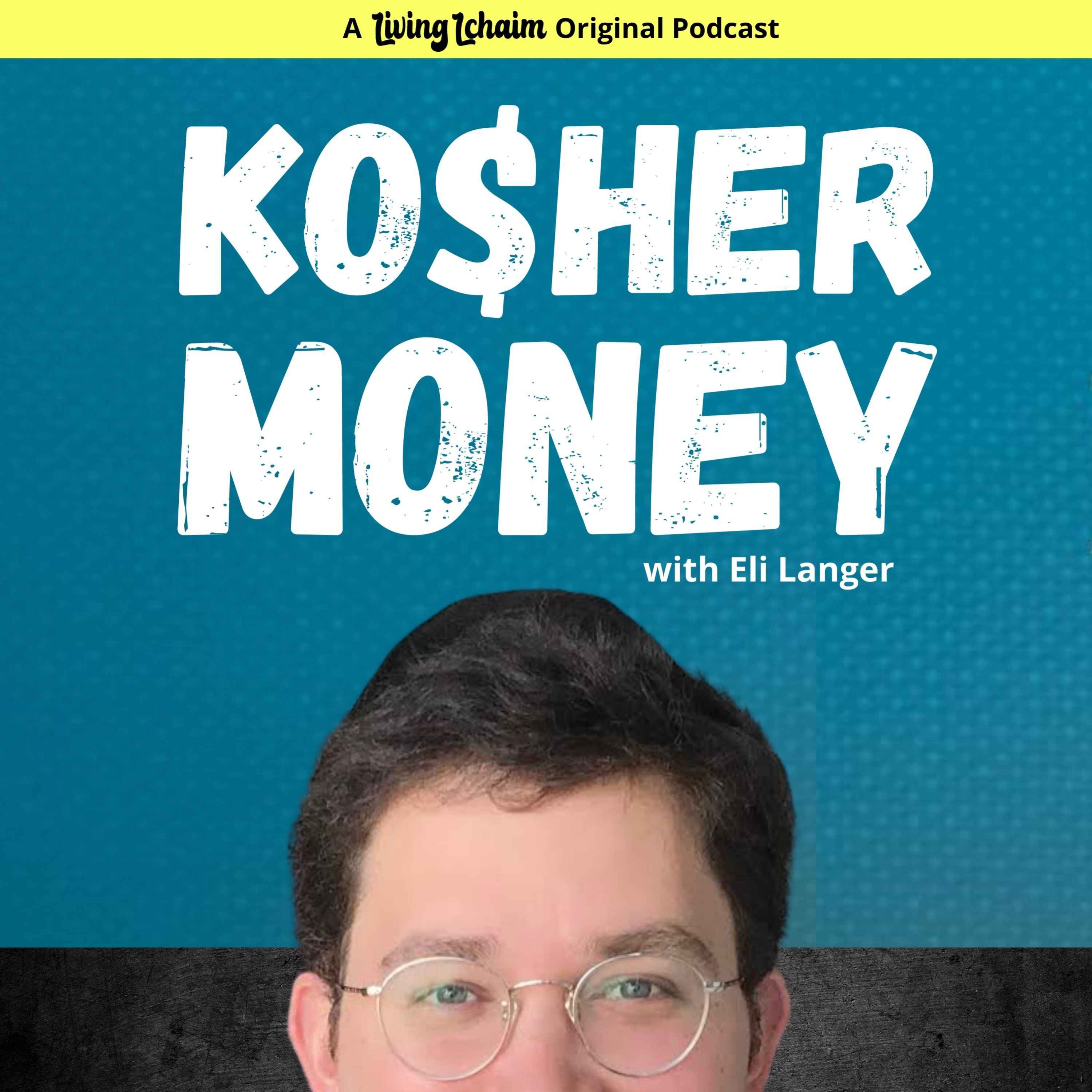 You know a guest is legit when he has his own Wikipedia page.
Introducing Noam Wasserman, Dean of Yeshiva University's business school and a genius when it comes to starting a business.
As an author, Dean Wasserman has studied and written about the challenges faced by founders of startup companies, so if you're looking to start or run a business, tune into this insightful episode.
Sponsored by TYHnation.com, where a grateful life is a great full life!
Download Living Smarter Jewish's FREE budg...
---
Frum Finances - Season 1 Finale (Feat. Zevy Wolman)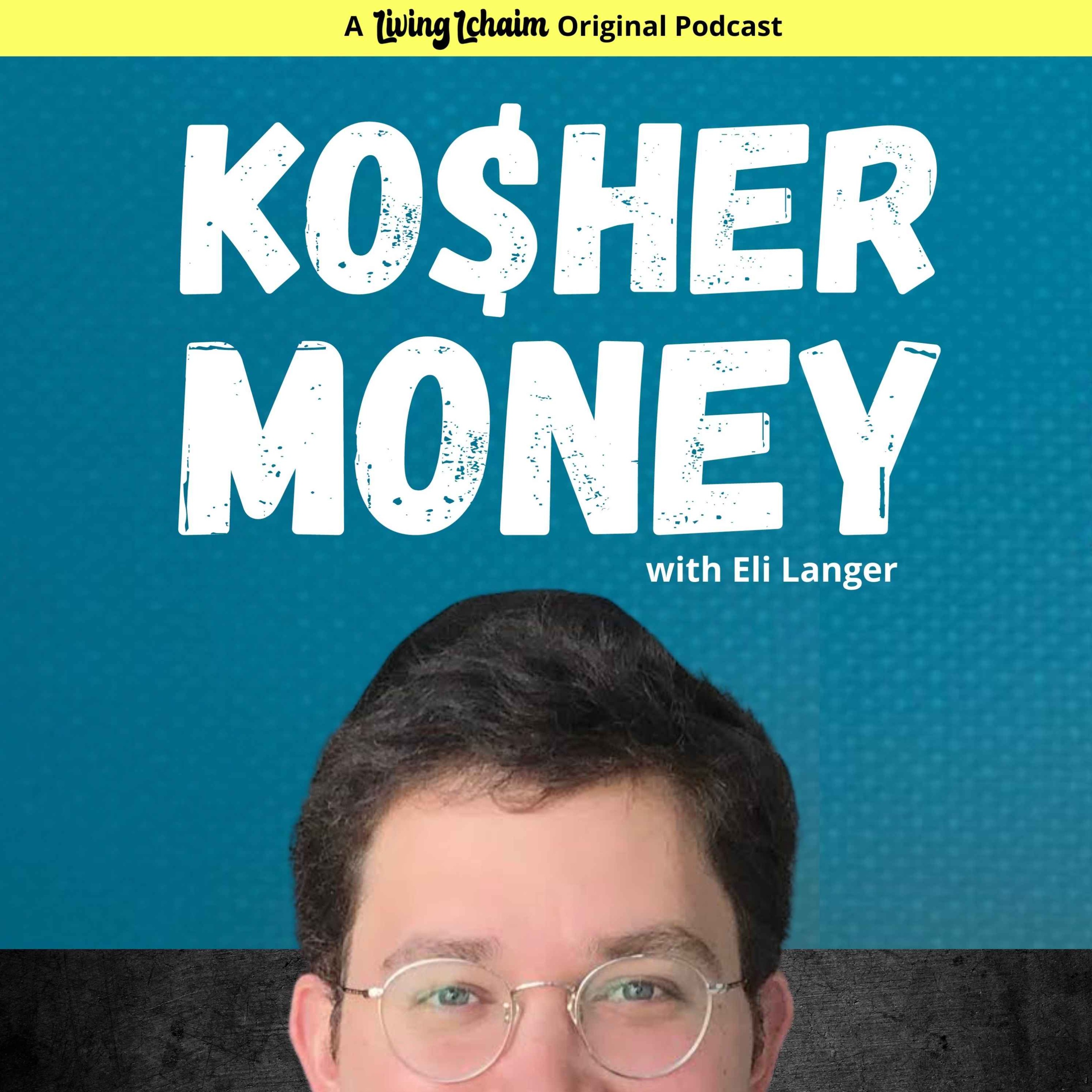 The world of personal finance was a topic of discussion at many Shabbos tables over the past few months and we're here to continue that discussion.
In Episode 10, Zevy Wolman and Eli Langer review Kosher Money's Season 1 and share fan questions, feedback and revealed what's to come in Season 2.
Download Living Smarter Jewish's FREE budgeting sheet here
You can also send them an email at info@LivingSmarterJewish.org
To see more podcasts brought to you by Living Lchaim visit LivingLchaim.com
...
---
The Secret to Winning With Money That No One Likes To Talk About (feat. Stacey Zrihen)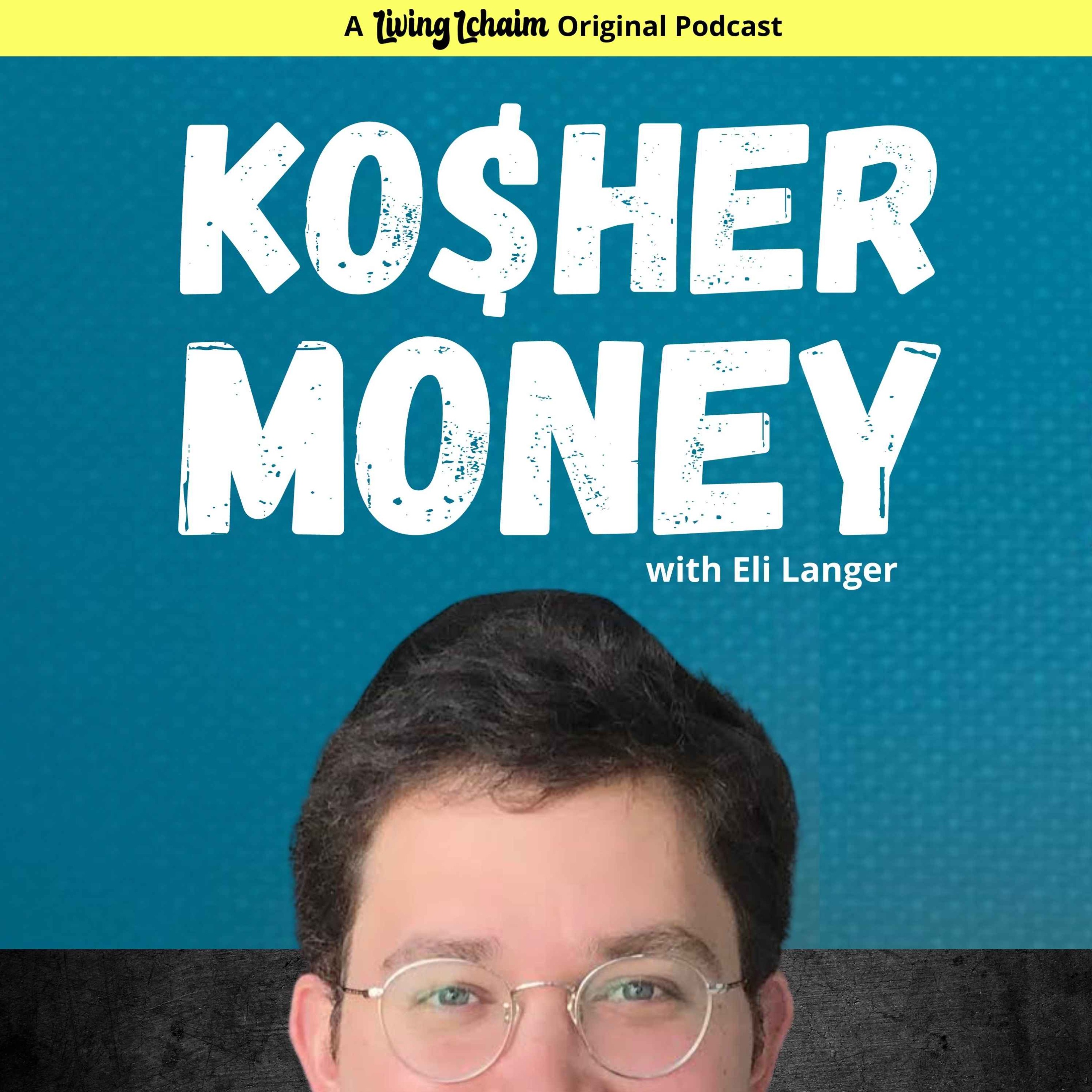 Who said managing personal finances can't be fun and rewarding?
Meet Stacey Zrihen, a financial planner with extensive experience helping couples and individuals create their personal financial roadmap.
As a member of the Achiezer team, Stacey knows the importance and various components of proper financial planning.
In this episode we continued the discussion around budgeting and why EVERYONE needs to know their numbers!
To schedule time with Stacey or one of her peers, please e-mail Aliza Wartelsky at AWartelsky@achiezer.org
...
---
Why is Tuition SO Expensive? (feat. R' Heshy Glass)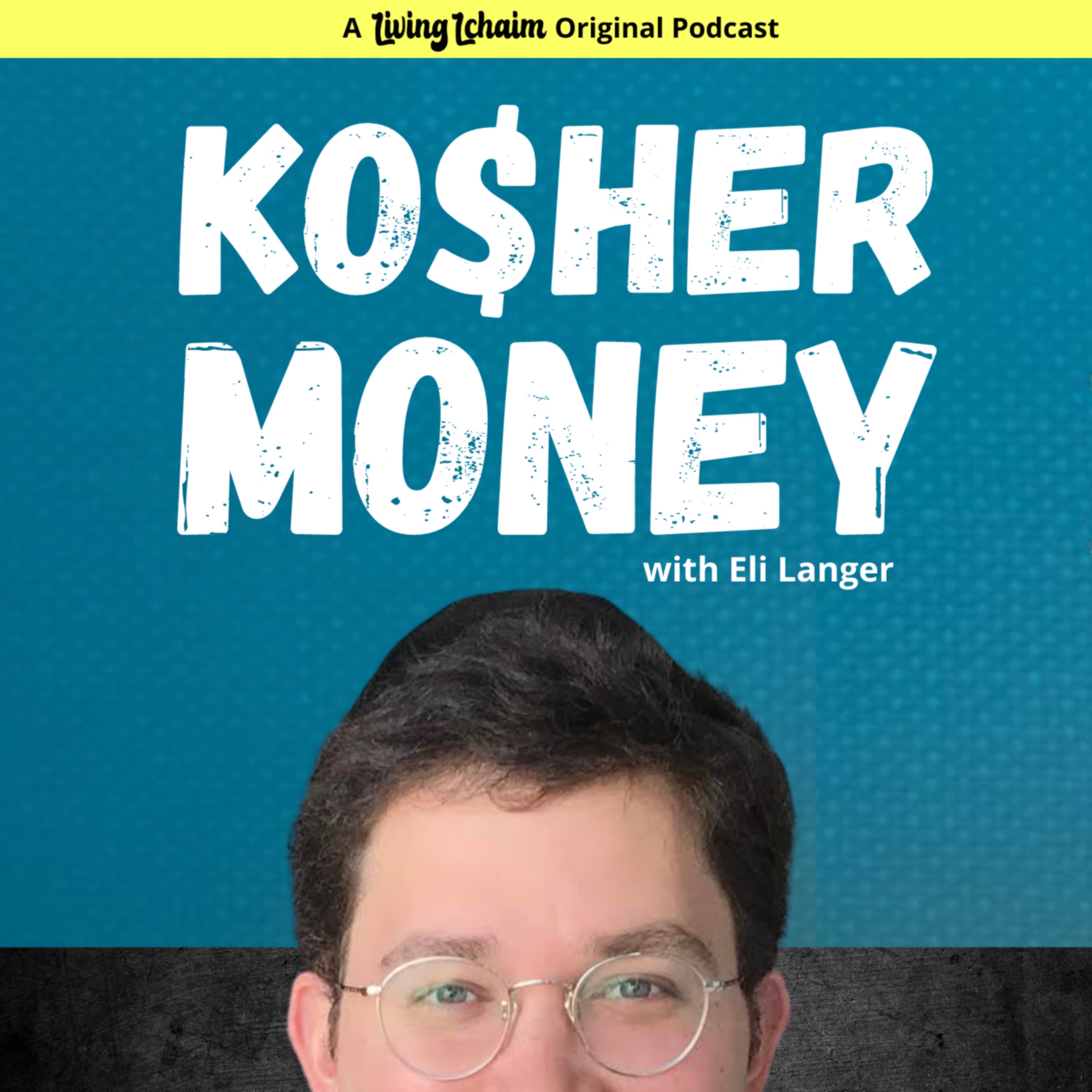 97% of Orthodox Jews consider tuition to be the number one challenge of living as an Orthodox Jew, according to a Nishmas study.
In a first of many upcoming Tuition episodes, Kosher Money was privileged to pick the brain of Rabbi Heshy Glass, the founding national chairman of the Consortium of Jewish Day Schools, and is a longtime educator with over 35 years of experience overseeing both elementary and high schools across the country. He has trained and taught over 60 day school principals.
Submit your questions to Hi@LivingLchaim.com and over on WhatsApp...
---
High Paying Jobs and Where to Find Them (feat. Ned Schoenfeld)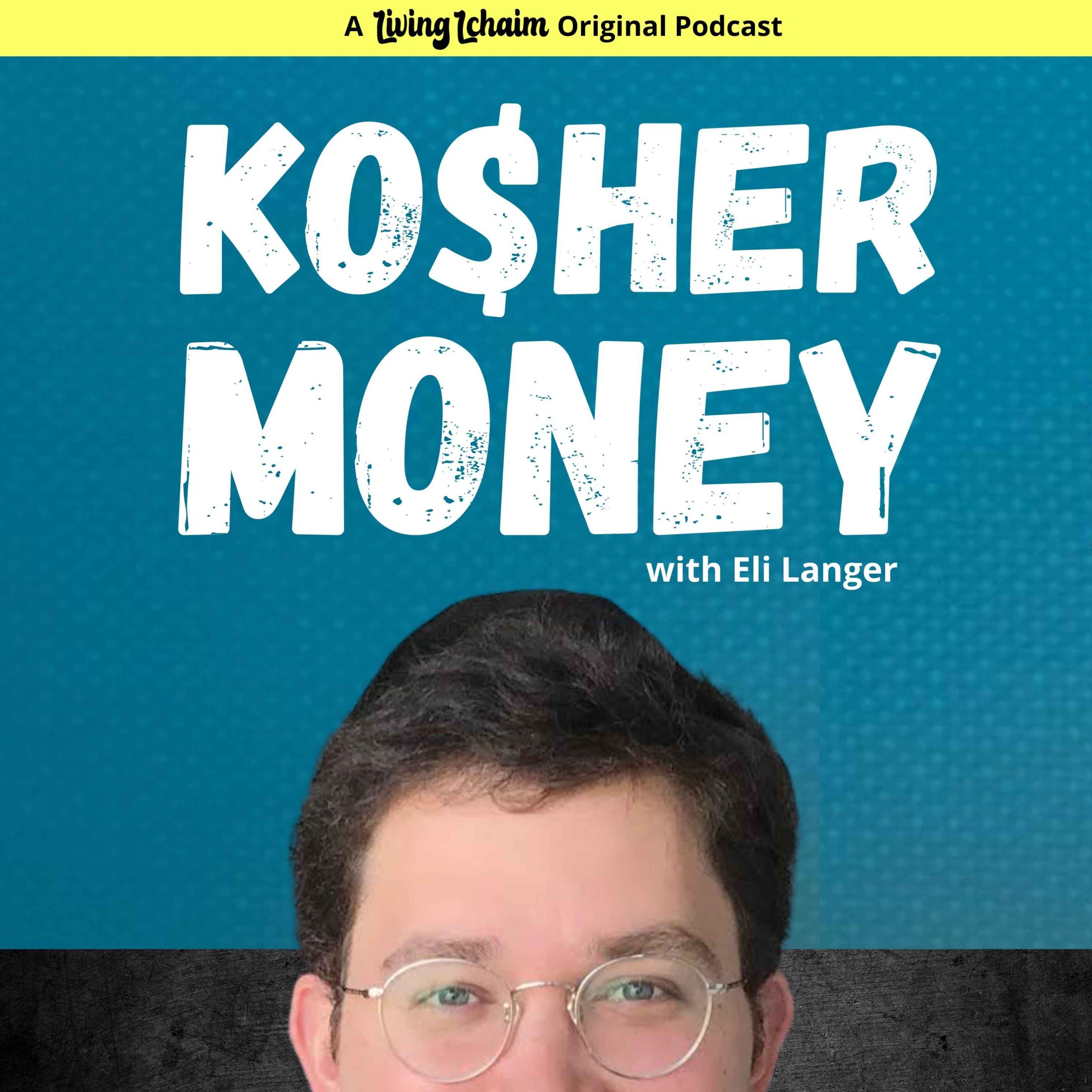 A couple making over $500,000 by simply talking to people about their insurance needs? That's real.
Ned Schoenfeld, a business consultant, visited Kosher Money to shed light on high-paying jobs and how to find them.
He also advised which jobs to stay away from, interesting jobs that Orthodox Jews have made a career out of, and why writing well is a major key to success.
Episode 7 is lit! 🔥
Watch all Kosher Money episodes here
Visit LivingLchaim.com for more powerful podcasts.

<...
---
The Importance of Life Insurance & Why GoFundMe Can't Be the Solution (Feat. Yoel Bodek)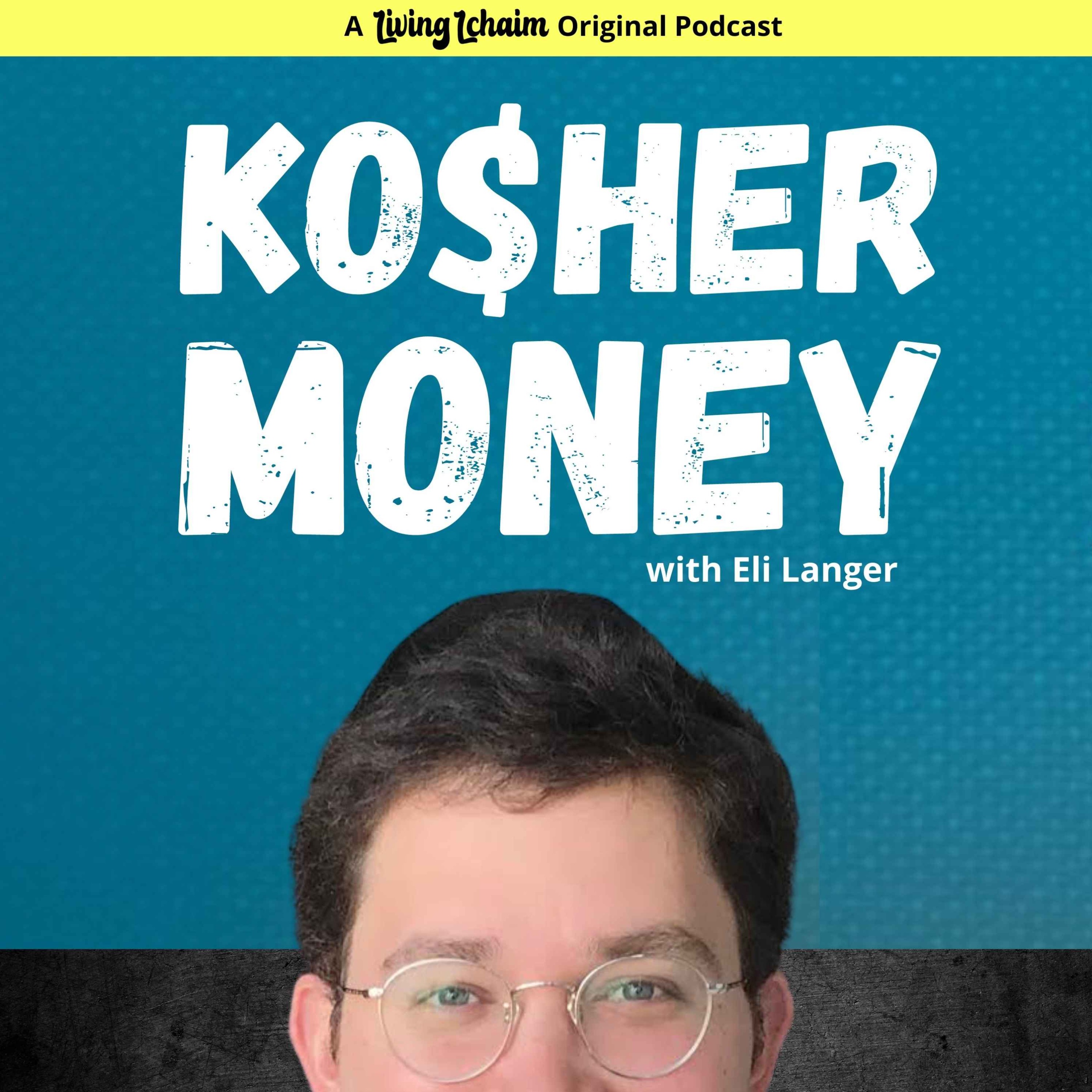 A whole episode on life insurance? YES!
For those who know how important life insurance is, well done! For those who don't know, pull up a chair and give a listen to Brokers Central's Yoel Bodek, who is a secret solution to insurance agents everywhere and has in-depth knowledge on the ever-growing life insurance space.
Have a question about life insurance? Email Info@LivingSmarterJewish.org and we'll do our best to connect you with the people who may have the answer you're looking for.
Be sure to visit JLIPN.org...
---
What You Need to know About Mental Health & Your Money (feat. R' Binyamin Babad)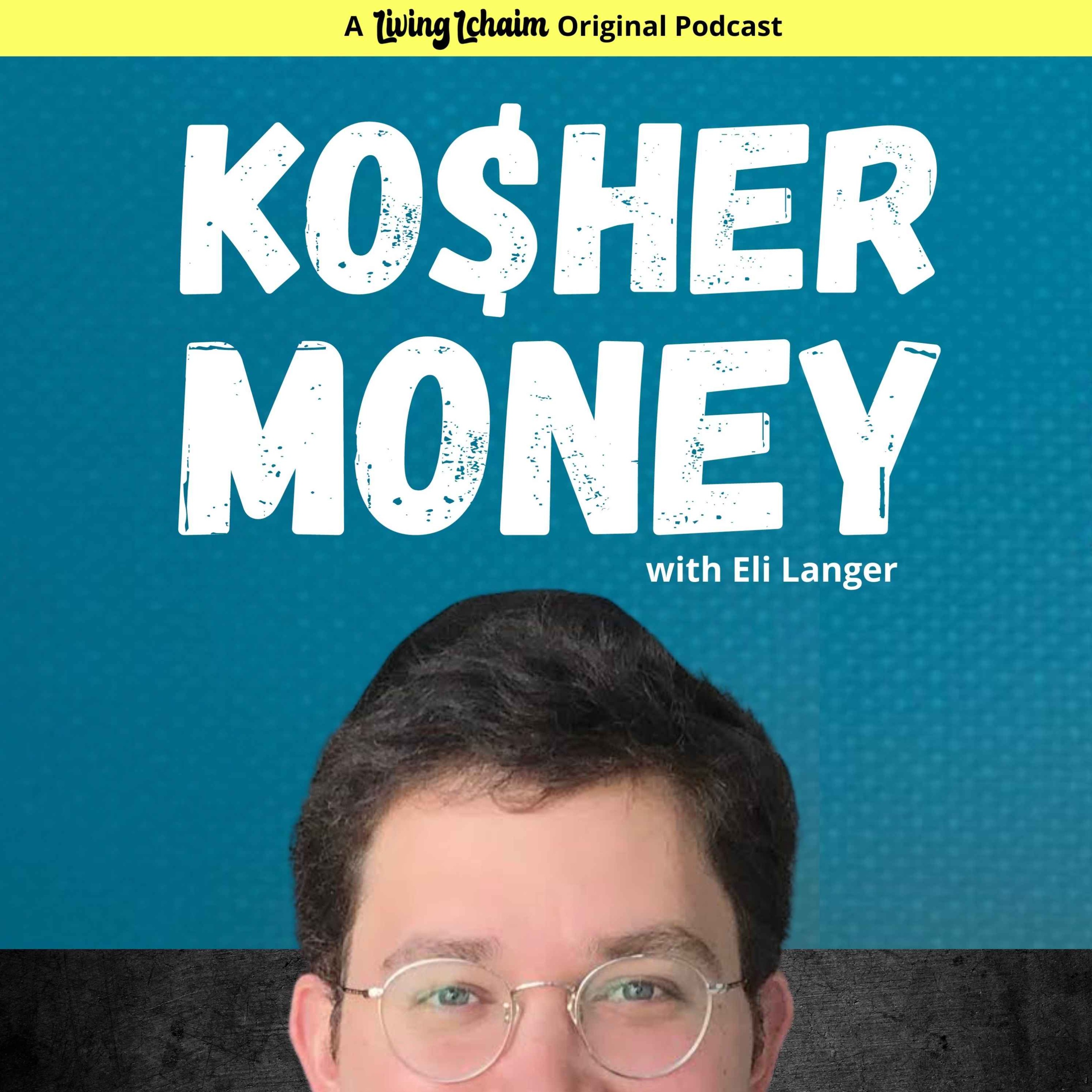 Managing money well is a problem for many people. What many don't realize is that financial stress can take a major toll on your mental health, too.
That's why Kosher Money brought in Rabbi Binyamin Babad of ReliefHelp.org to discuss how closely linked together these two topics are and how there is help out there for those who need it.
Episode Sponsored by Pinny@FAOprinting.com for All Your Business Promos, Printing & Swag
Watch all Kosher Money episodes here:
https://bit.ly/LivingLchaimYT
<...
---
The Secrets to Managing Your Money (feat. Simi Mandelbaum)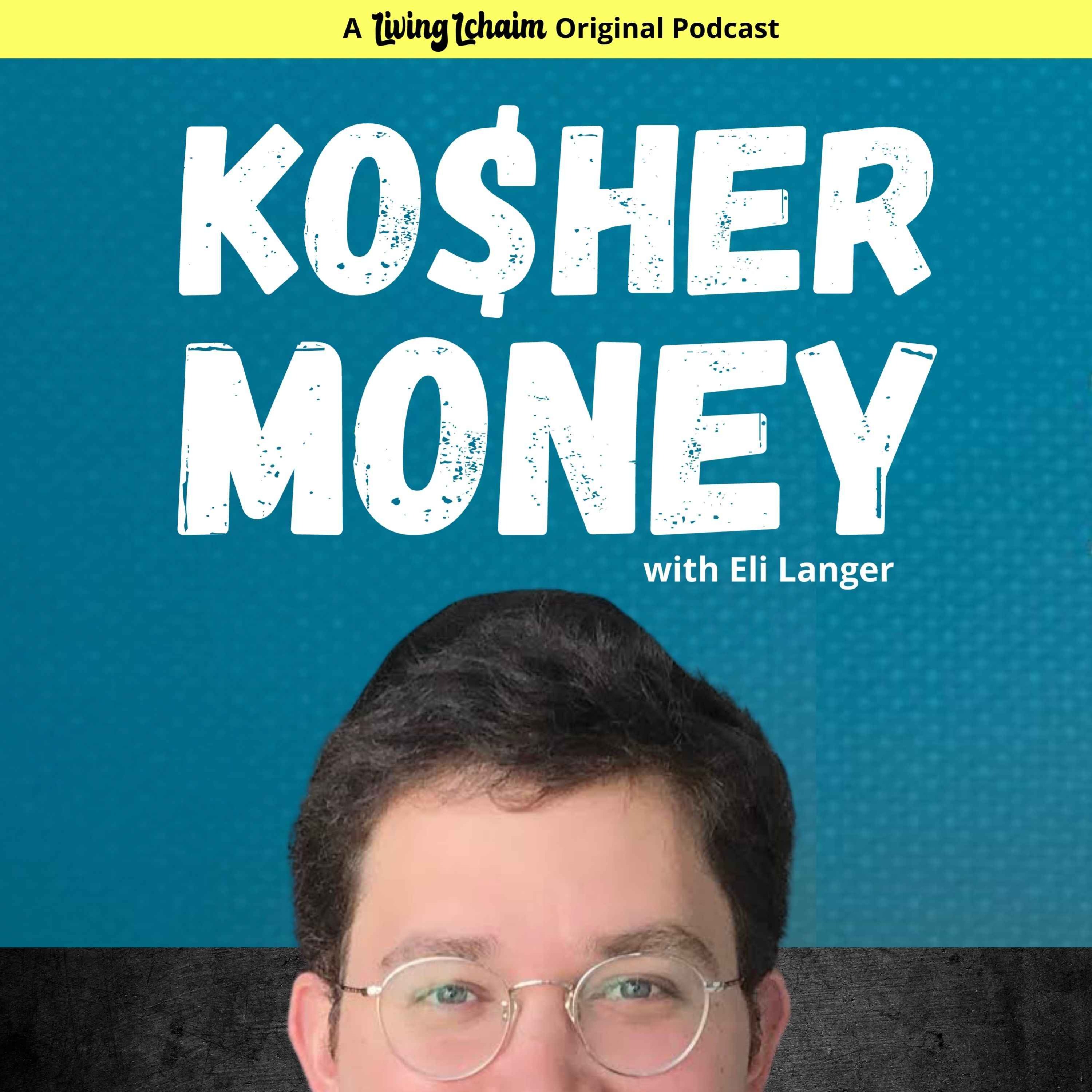 Do you get that sinking feeling when opening up the credit card bill? You're not alone.
Budgeting is scary.
That's why Simi Mandlebaum, the only Orthodox Jewish certified financial therapist in the US, joined Kosher Money to share a better way to look at budgeting, plus tips and tricks on how to manage your money.
To see more podcasts brought to you by Living Lchaim visit LivingLchaim.com
Watch our episodes here:
https://bit.ly/LivingLchaimYT
See acas...
---
Effort vs. Emunah, Working Women, Tuition & More (Feat. R' Moshe Hauer)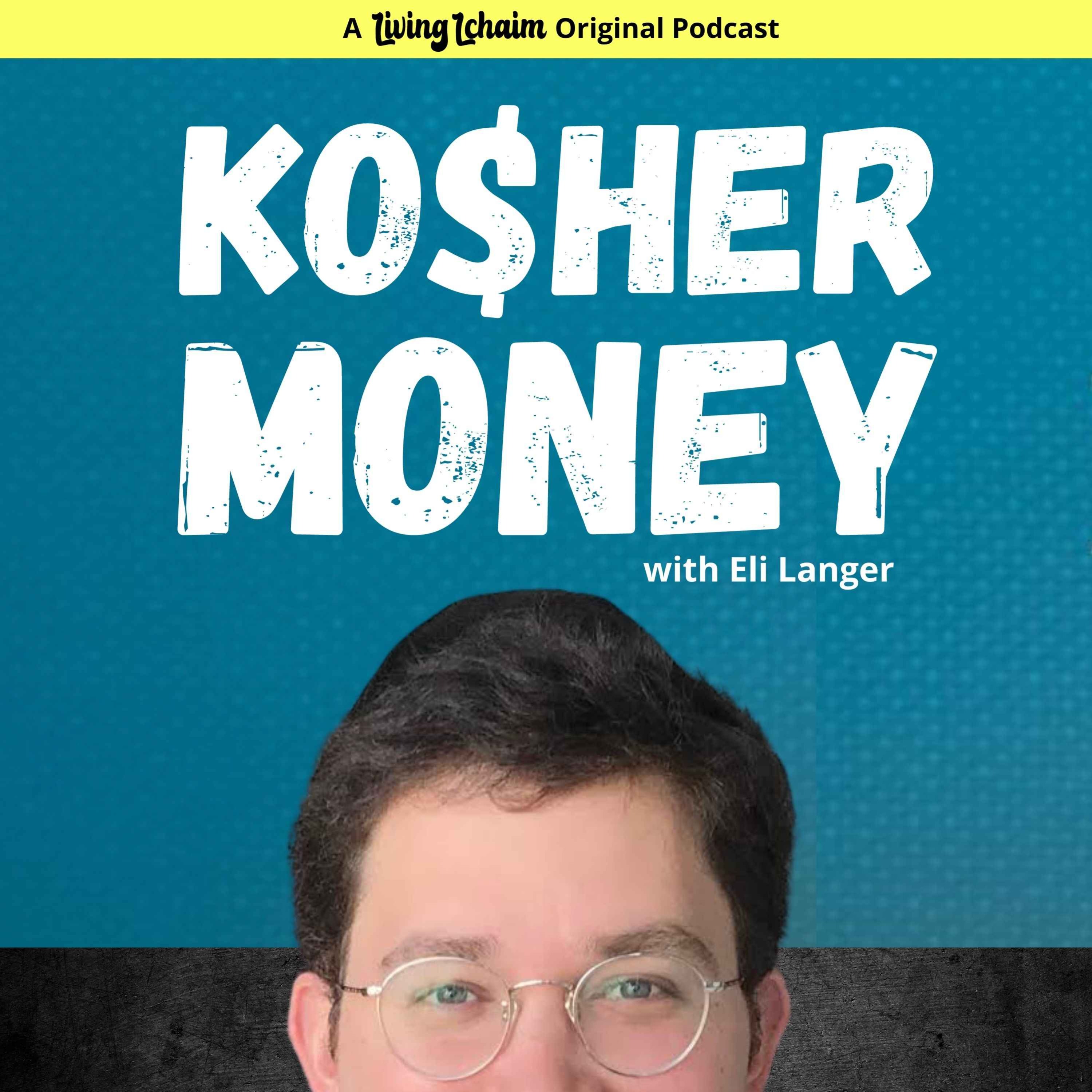 The question on so many people's minds is: How much hishtadlus (effort) does one have to put into his work vs. having emunah (trust) that Hashem will provide?
Kosher Money sat down with Rabbi Moshe Hauer, EVP at the OU, to tackle all sorts of hashkafah questions as it relates to your career, women in the workplace, tuition, Maaser (tithing), and so much more.
This conversation is certainly a heavier conversation, though an important one to have!
See ya, Kosher Money Nation!
Find out mo...
---
Wanna Build Wealth? Avoid These Money Mistakes (Feat. Naftali Horowitz)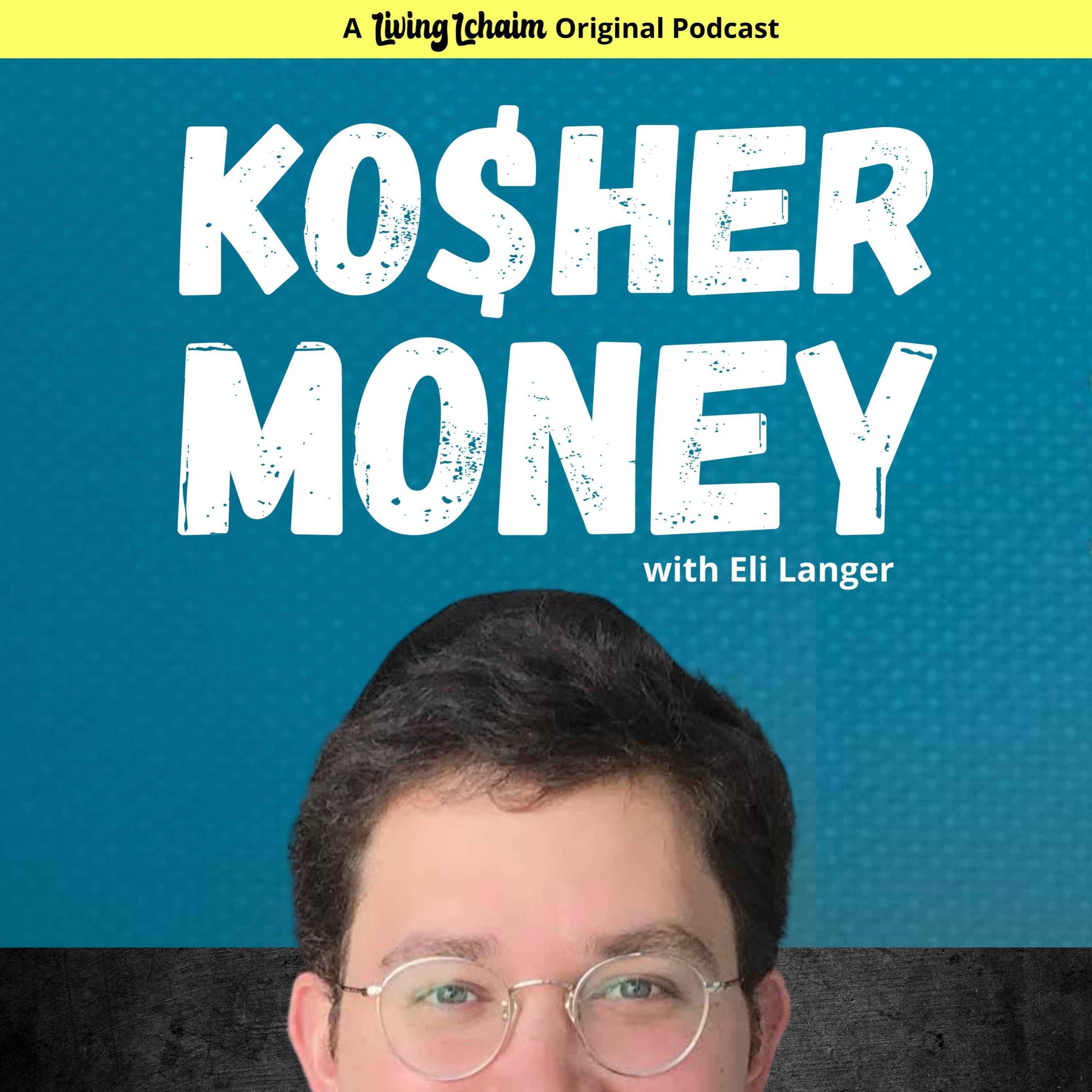 Want to build wealth? Want to be successful?
What you shouldn't do is just as important as what you should do, according to JP Morgan Wealth Management's Naftali Horowitz, who advises multi-millionaires on how to invest and grow their wealth.
Buckle up for a fascinating episode.
Sponsor: LivingSmarterJewish.org, your hub for financial management resources.
Produced by LivingLchaim.com
See acast.com/privacy for privacy and opt-out information.
---
Is This The Biggest Issue Facing Orthodox Jews? (Featuring Zevy Wolman & Yaakov Langer)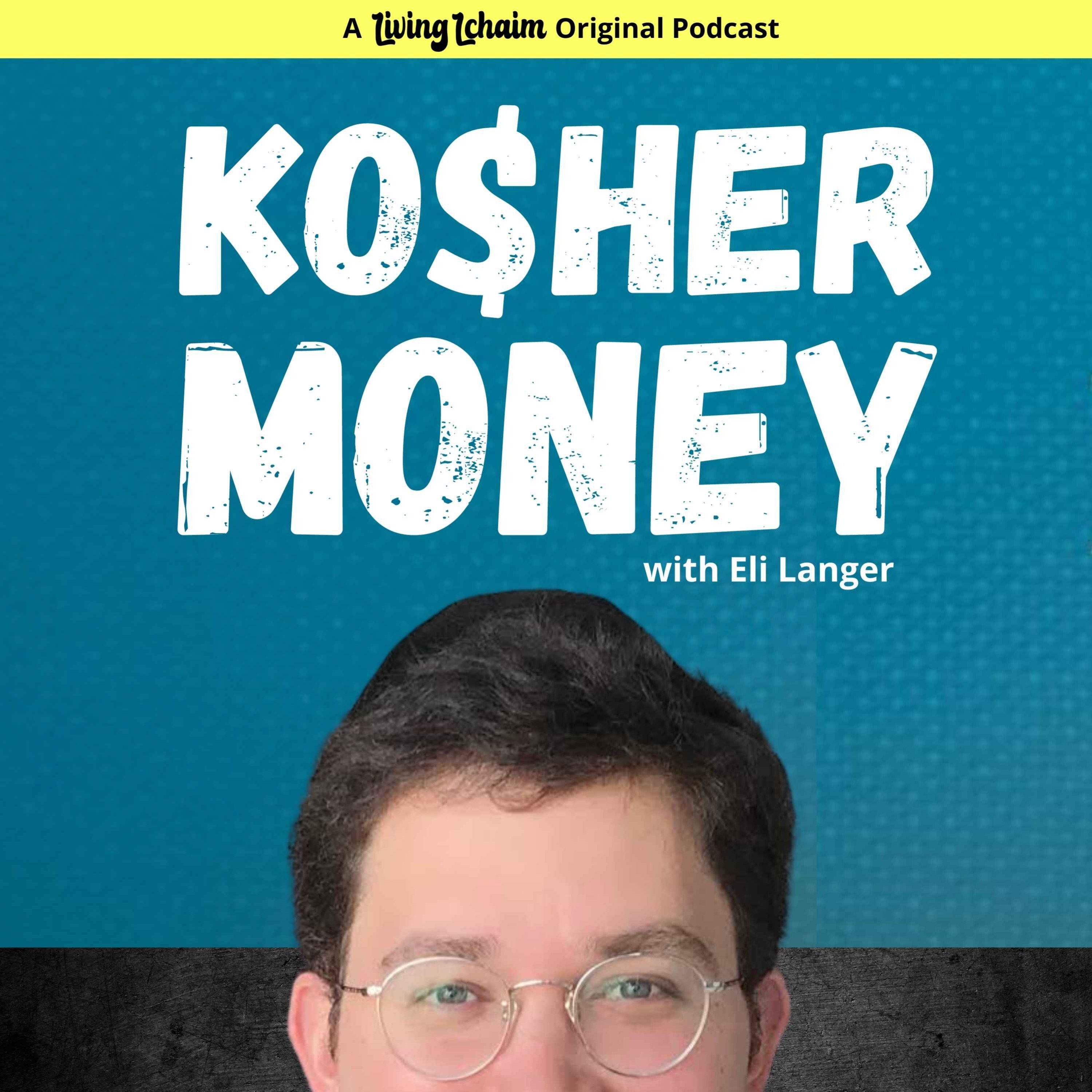 Orthodox Jews everywhere have personal finance questions. That's why we've created the Kosher Money Podcast. Host Eli Langer interviews Living Smarter Jewish's Zevy Wolman and Yaakov Langer to discuss unique money issues facing the Orthodox Jewish community and what to expect from these insightful episodes.
Find out more about LivingSmarterJewish.org by visiting their website.
You can also send them an email at info@LivingSmarterJewish.org
To see more podcasts brought to you by Living Lchaim visit LivingLchaim.com
Subscribe to our YouTube channel...
---
What is Kosher Money?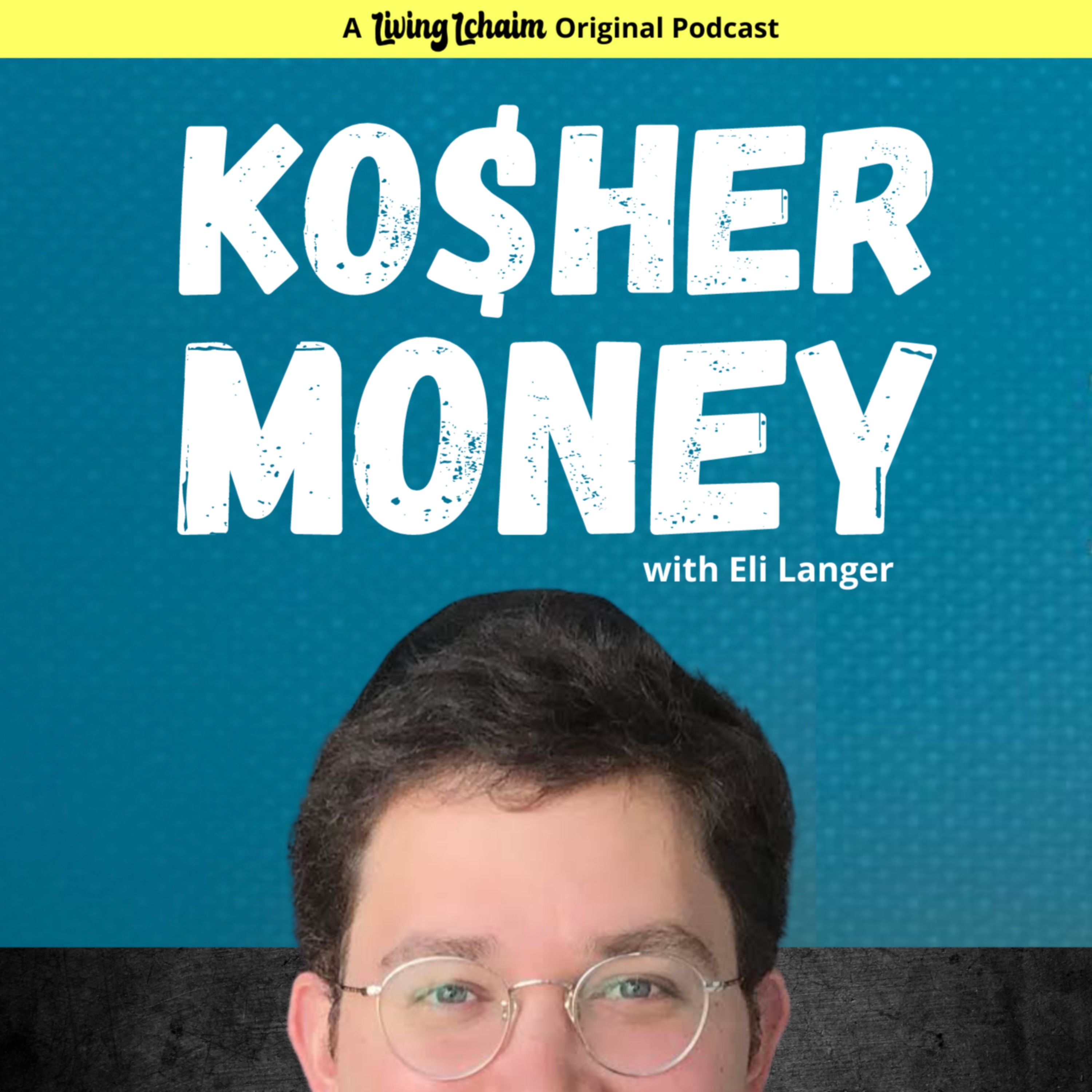 The world of personal finances can be confusing. When you're an Orthodox Jew navigating the various additional expenses that come with that, it can get more confusing.
That's why, we've created Kosher Money.
A podcast dedicated to creating important dialogue, actionable tips and helpful takeaways all in an effort to enhance your financial well-being.
See acast.com/privacy for privacy and opt-out information.
---