Dear Alice | Interior Design
Subscribe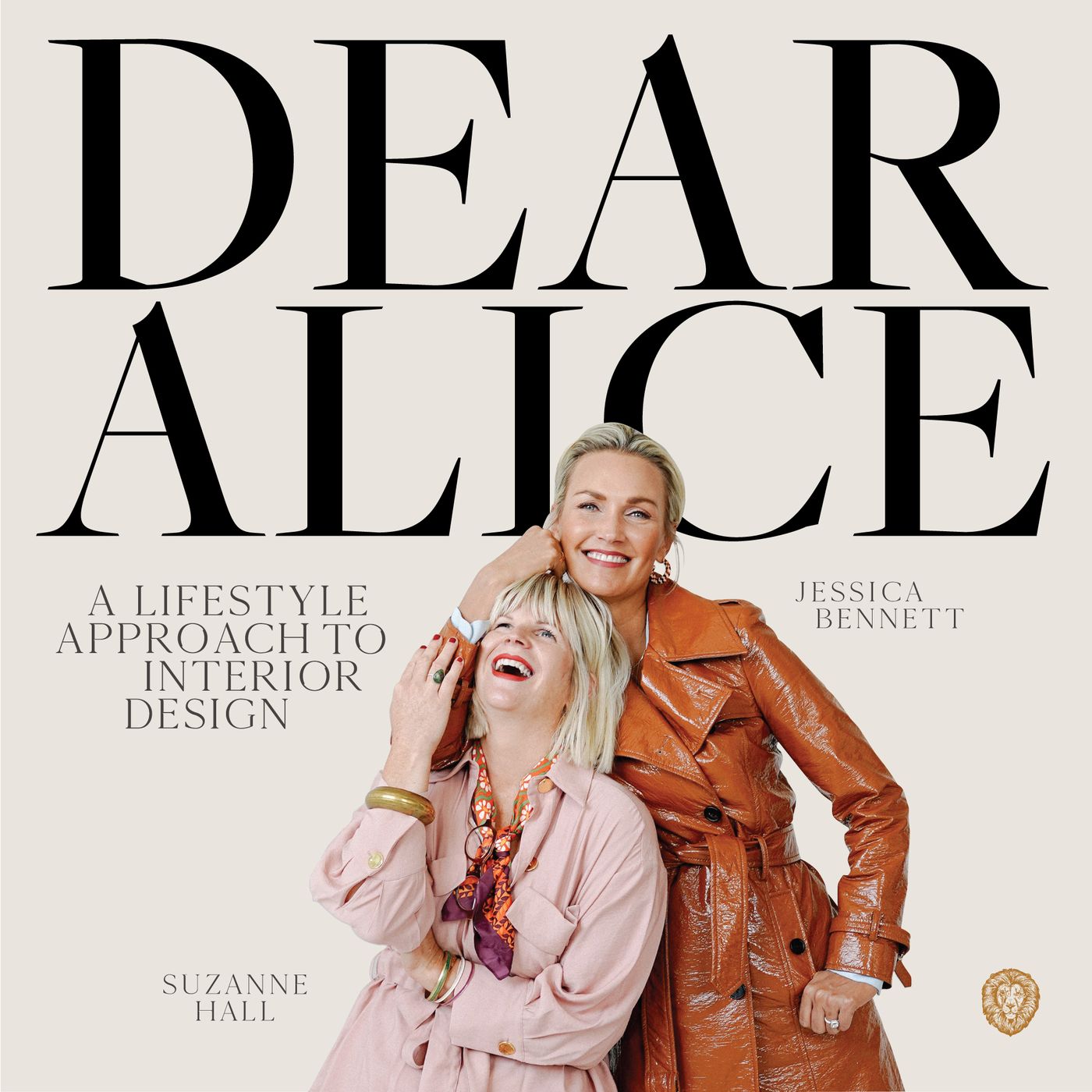 Dear Alice is an Interior Design podcast brought to you by Jessica Bennett and Suzanne Hall, the spunky geniuses behind Alice Lane Interior Design. These two ladies break down the highest end of the design and interior fashion world through their beautiful lifestyle approach with a heaping dose of wit and taste.
Metal Finishes | Next Time on Dear Alice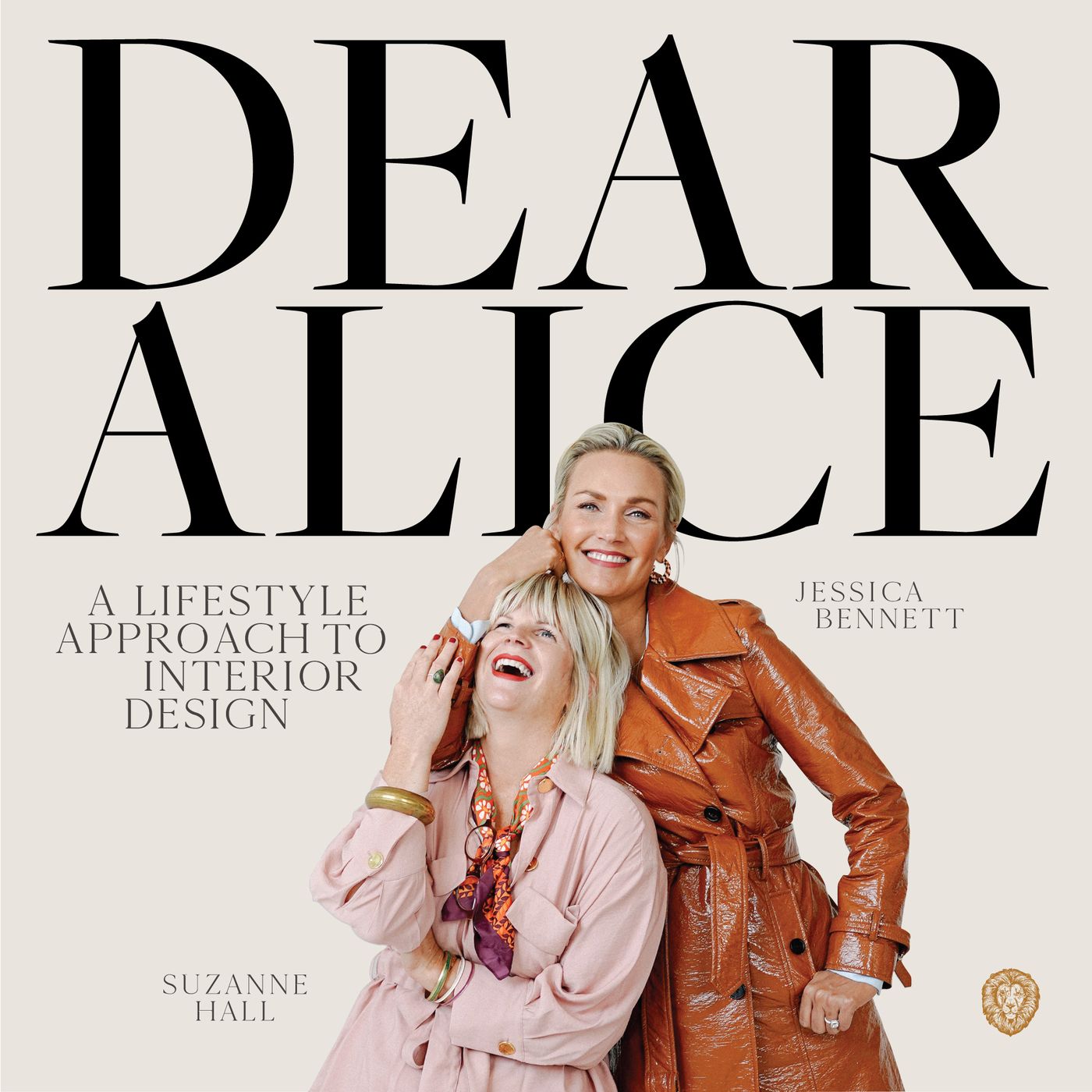 ---
Organizing our Spaces | Interview with Amanda Kuzak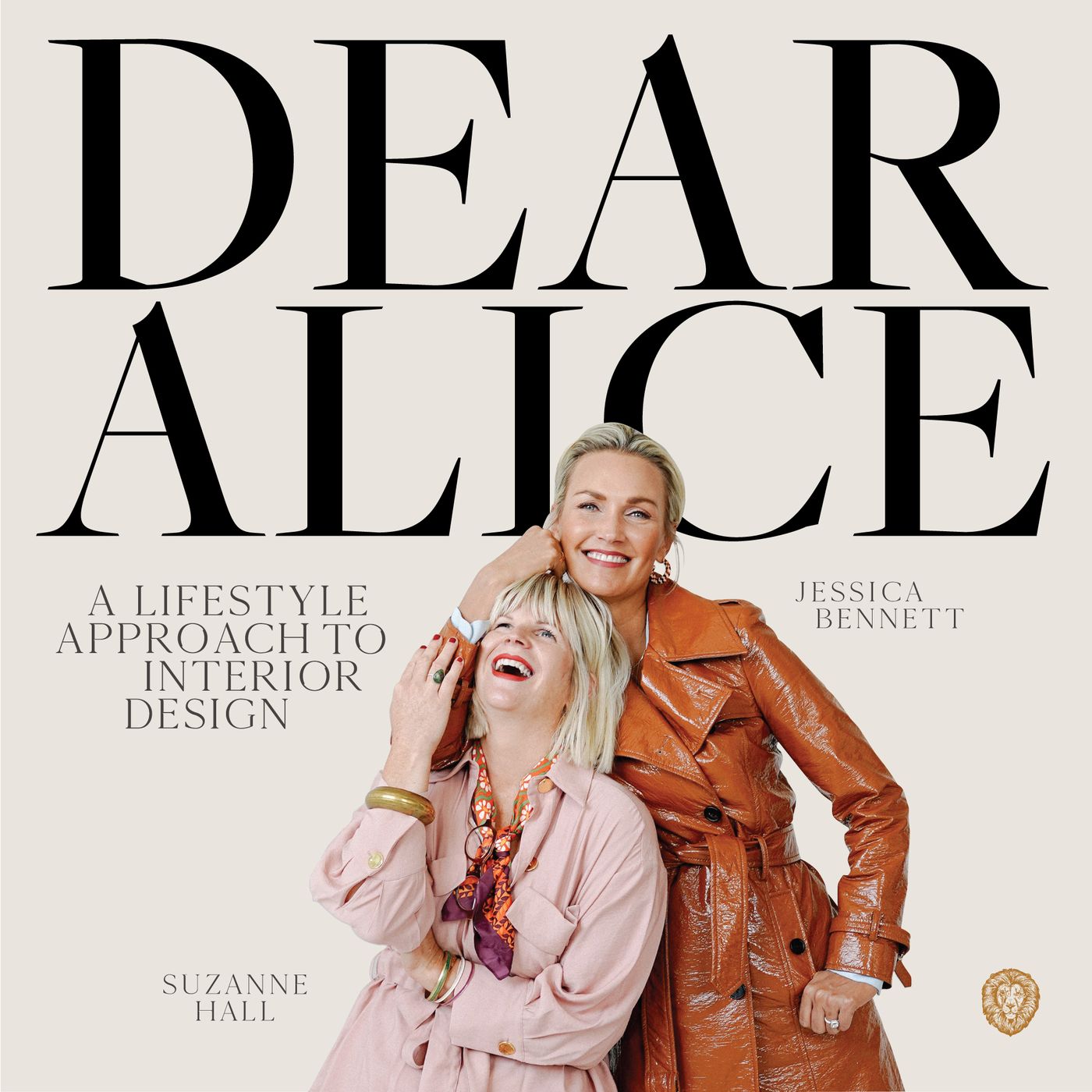 Last Thursday at 10:00 AM
Sue met Amanda who was initially the organizer for a client that we've done several homes for and these have been the most organized spaces we've ever been in. She has a system and an art to it, and with her organization, it's a business she's done for 20 years and now she does estate liquidation, which ironically has a lot of commonalities. Summer break is about to begin and we're going to be at that time of year when we turn into half the woman that we were as we lose our brains a little bit...
---
Interview with Amanda Kuzak | Next Time on Dear Alice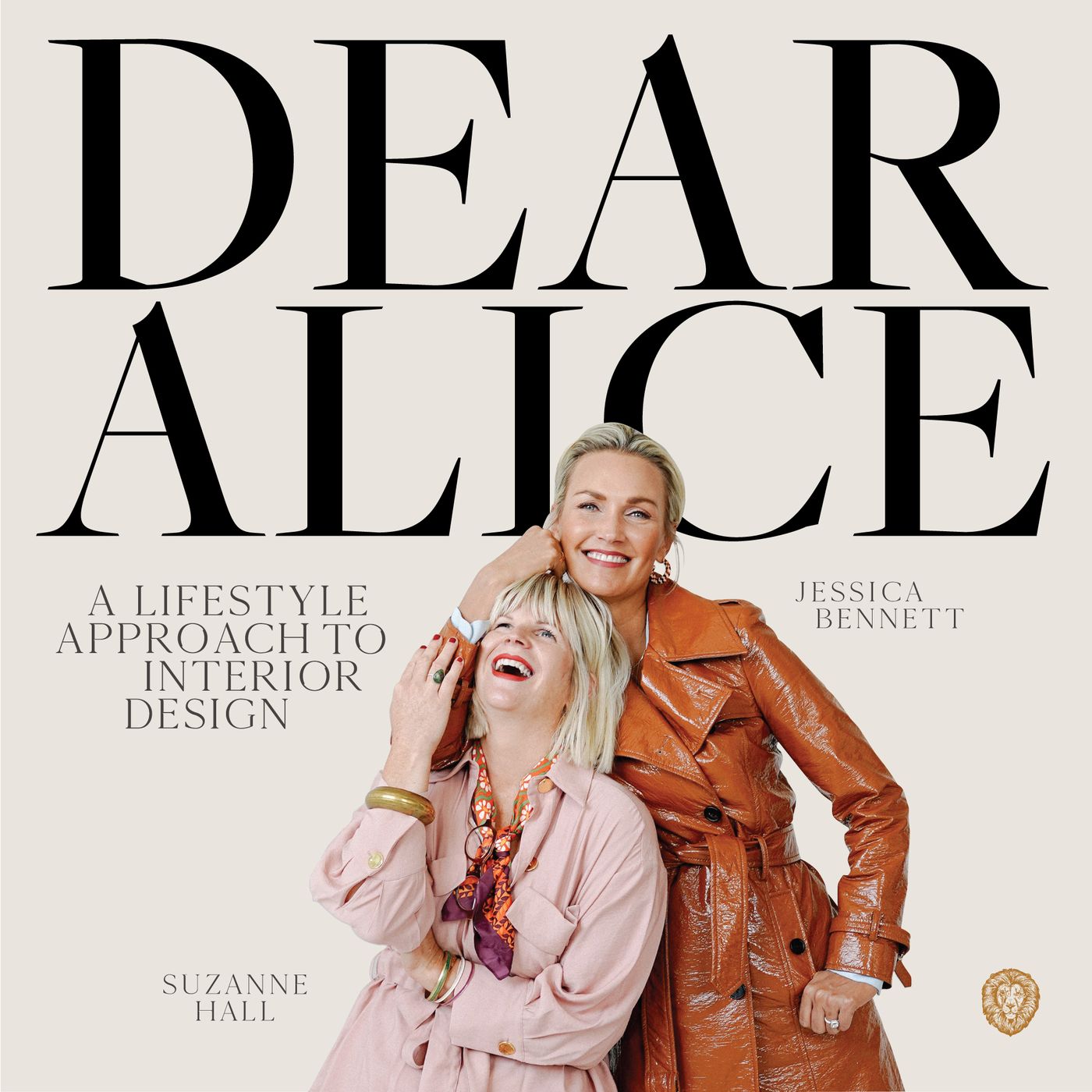 ---
21 Questions | Trends, Favorites, and Absolutely Nots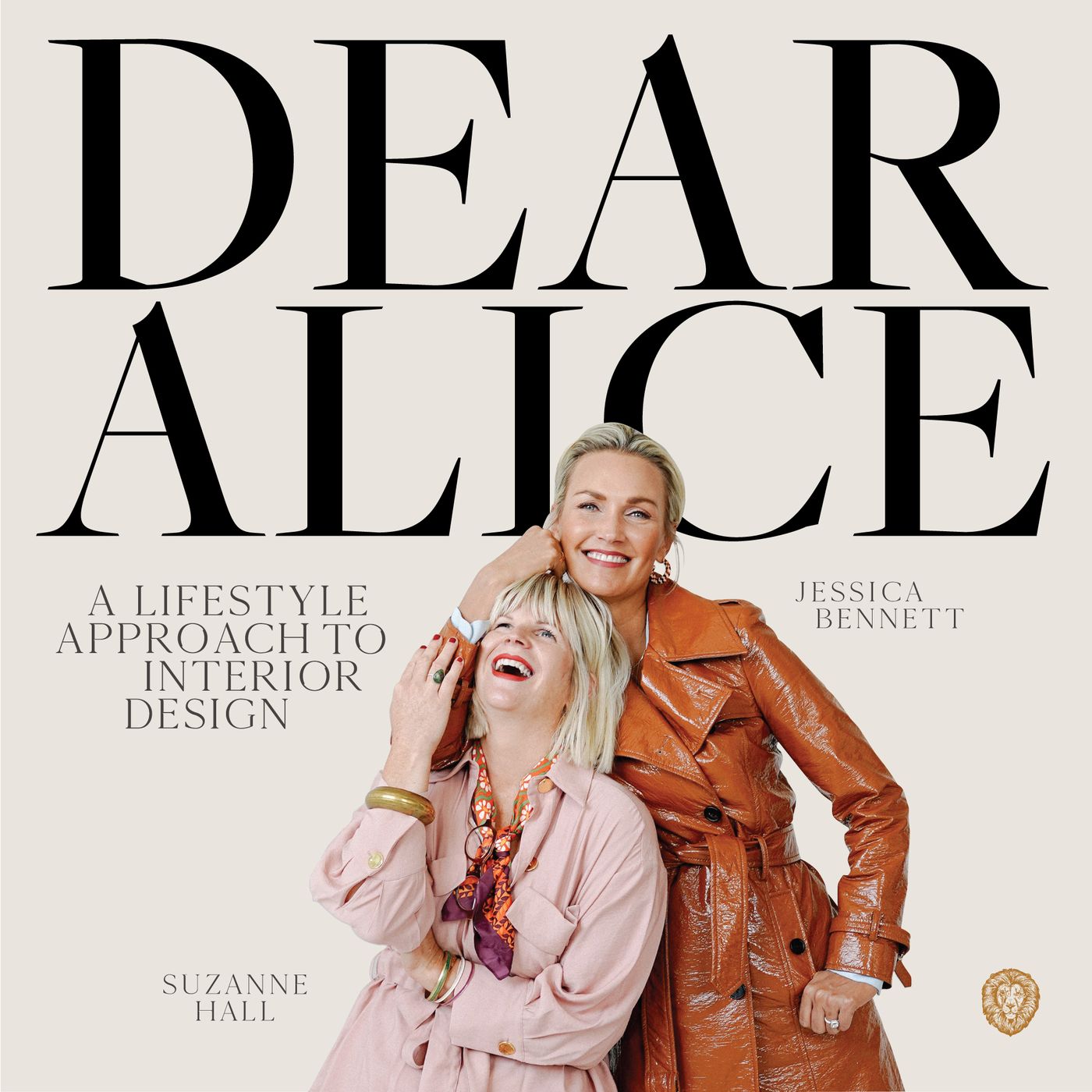 In this episode Sue and Jess had no idea what the episode would be about, only that Cori would ask them some questions and they'd have to answer on the spot. He asks them some fun what-would-you-rather type questions such as what color they would choose out of two options, or what type of living space they would prefer in their living room.

Navy blue or forest green, ochre or mauve 6:15Living space 7:40Your entire home being wood tile or stucco 11:00Instagram or pinterest? 13:05Books or magazines? 14:45Music room or library? 15:30Too small of rugs or...
---
21 Questions | Next Time on Dear Alice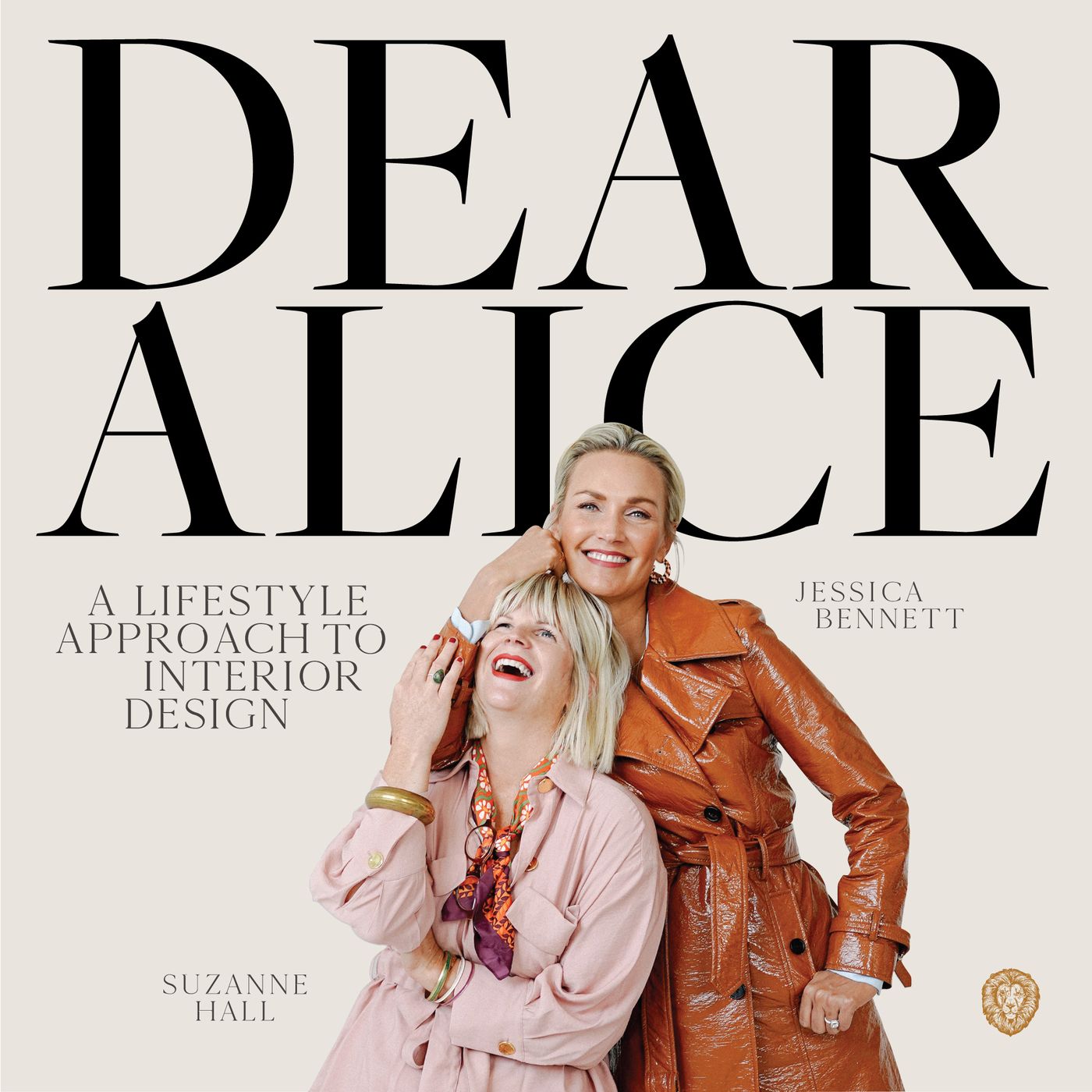 ---
Defining Exterior Spaces | Landscape Architect Jeremy Fillmore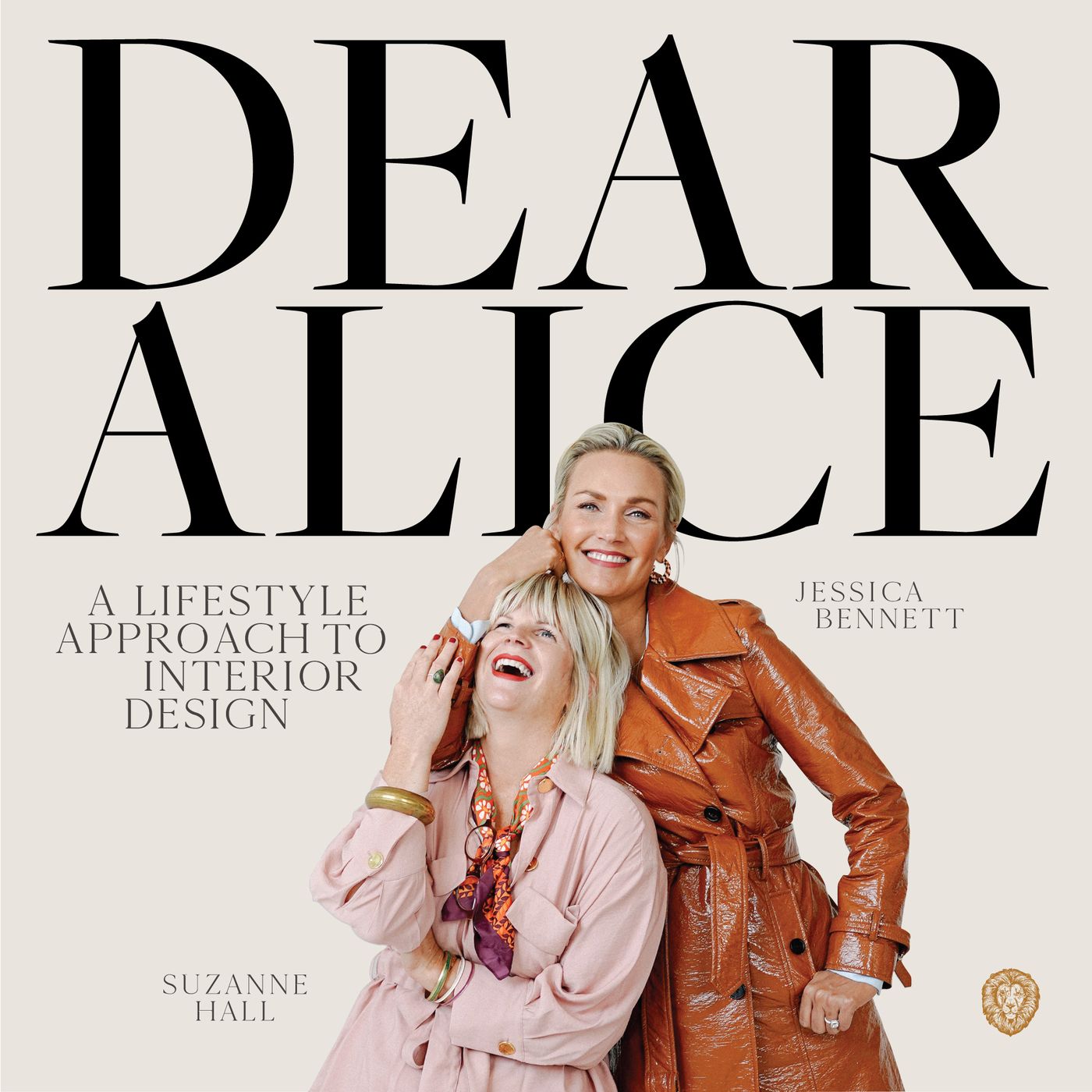 In this episode we got to talk to one of our very favorite people, partners in business, Jeremy Fillmore, and any time we get the opportunity to call him in business to help on a project, we 100% do. We love all things interior and all things exterior and Jeremy is all things exterior and landscape architecture. We feel like it's finally that time of year when we can start to play in our yards and start to bring them back to life and enjoy them. The purpose of this episode today is to talk to Jeremy, who is re...
---
Jeremy Fillmore | Next Time on Dear Alice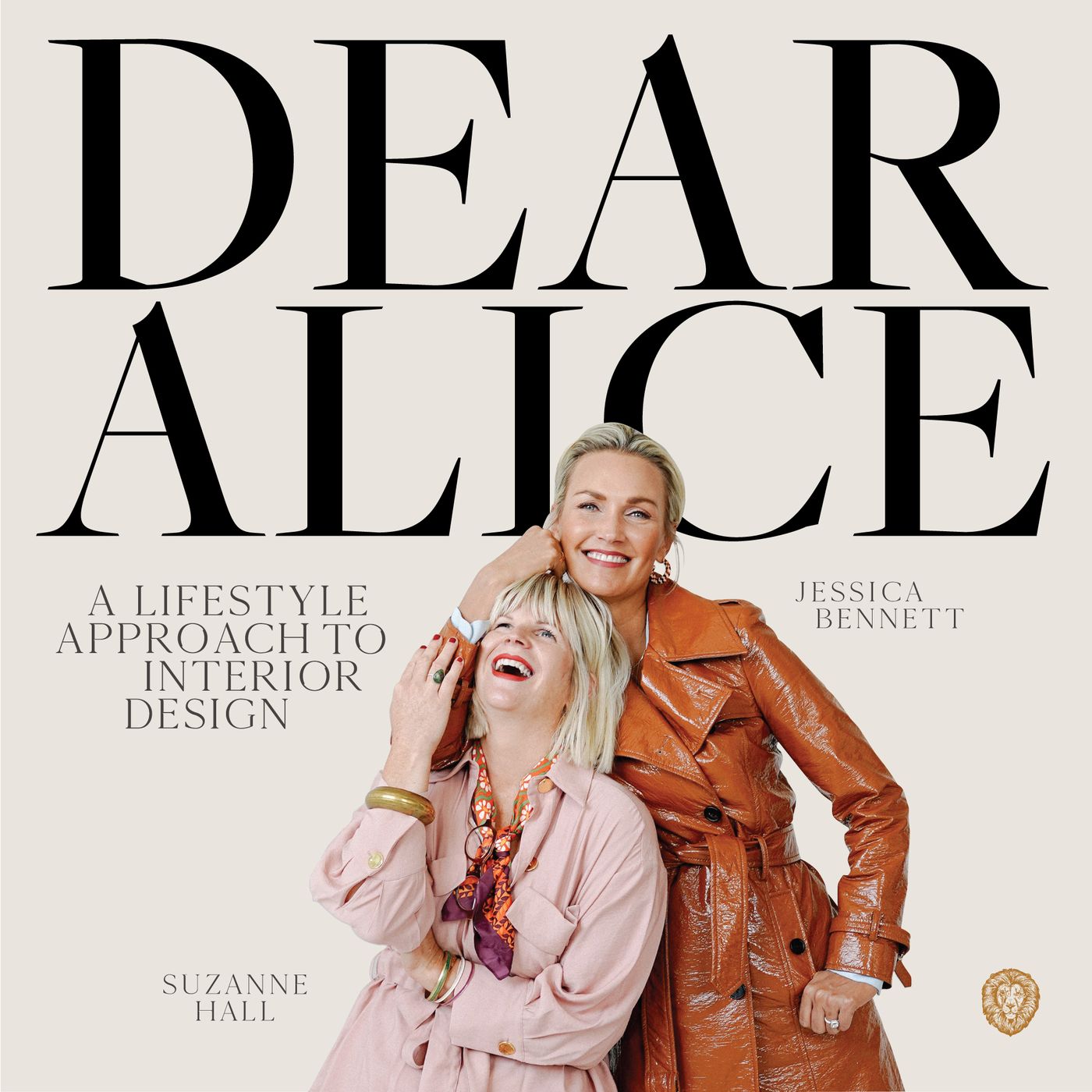 ---
Designing vs Decorating | 8 Misconceptions of Interior Design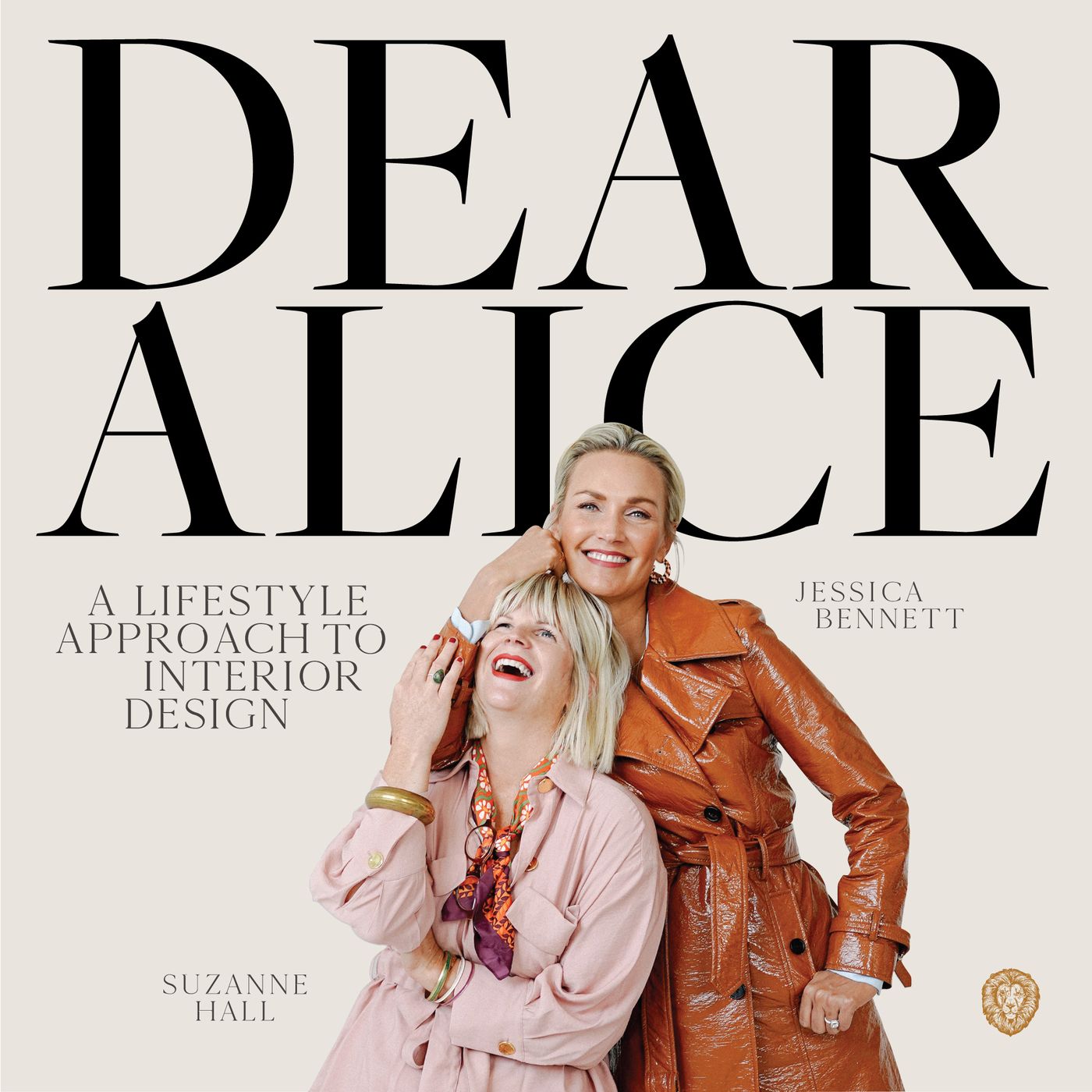 In this episode we are going to talk about the misconceptions between being a designer and a decorator. We're going to discuss what people often think we do vs what we actually do, which is often quite different than people might think. This is an important episode because every once in a while we have a young person come up to us and say they wanna go to college to be an interior designer because of what they've seen on HGTV, but they don't realize how different it actually is compared to what they're seeing on HGTV...
---
Misconceptions of Design/Being A Designer | Next Time on Dear Alice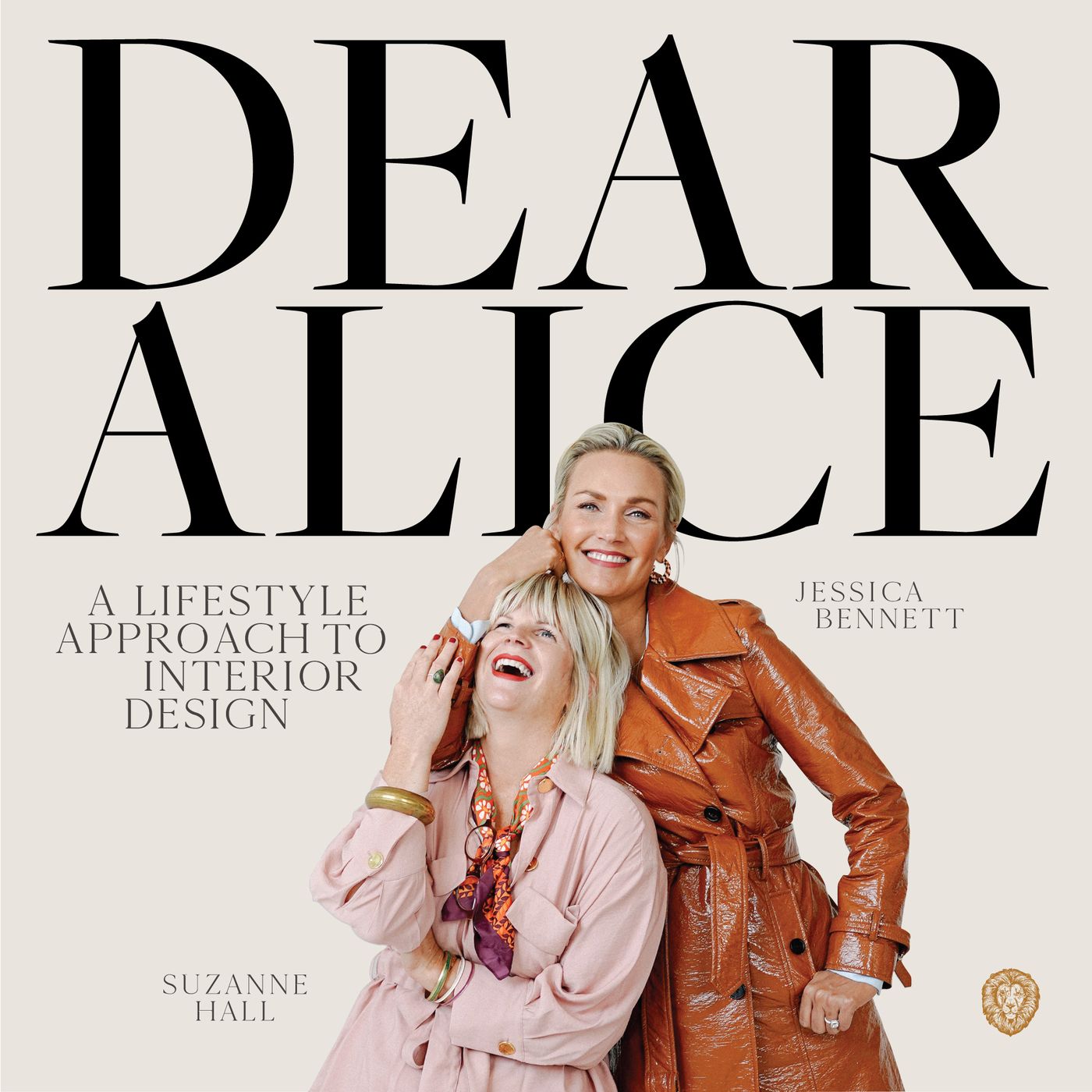 ---
How and Where to Create Moody Spaces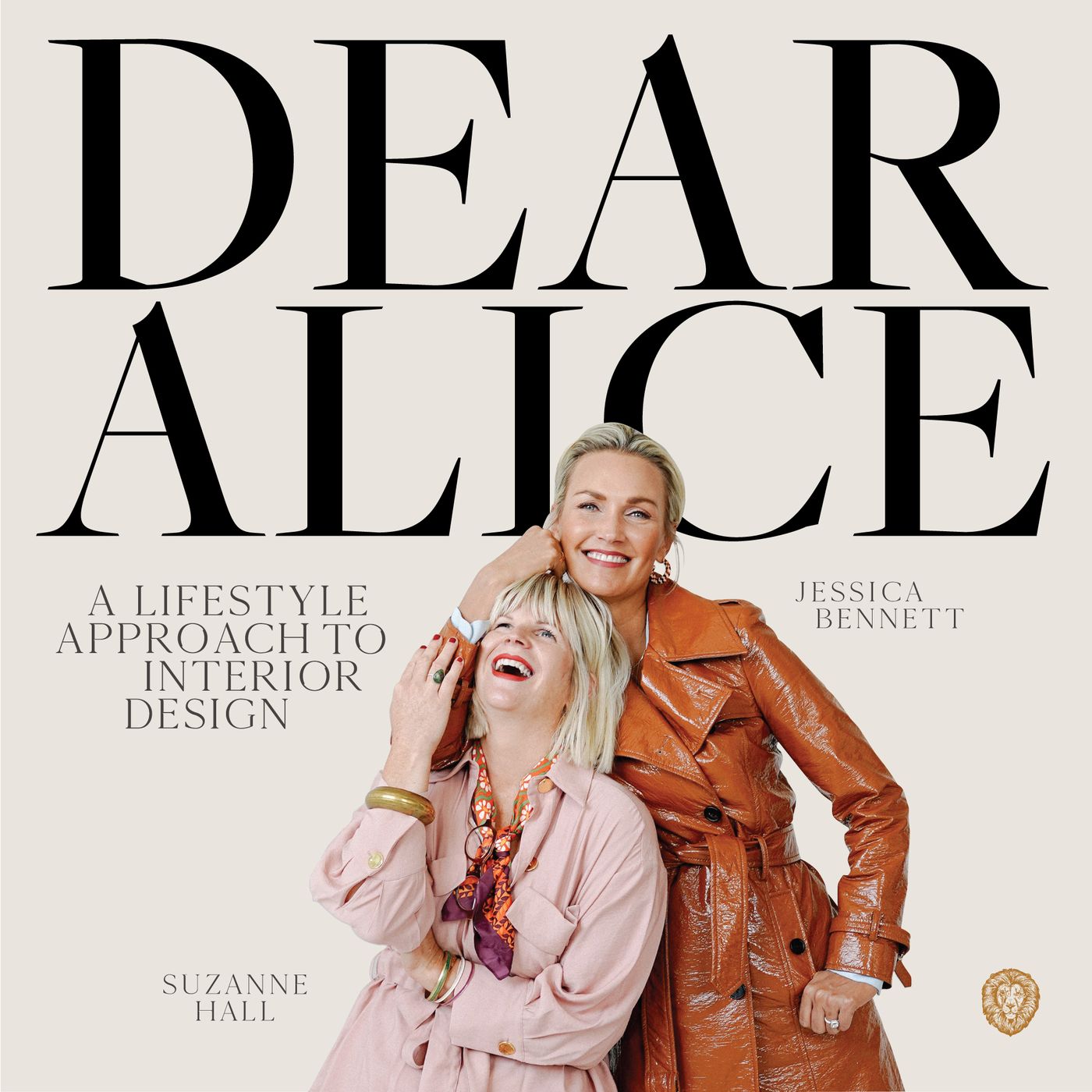 Today we've got a fun one we're doing on moody spaces, about which we've gotten a lot of questions on how you create a moody space, or where to create one. It's a trend that many people are wanting to understand and incorporate. Many want a more intimate location where you can gather your people, create a scene, and just have a mood to talk or share secrets, so we're going to go over this type of space and help you better understand what it ought to look like. The purpose of this episode will be ki...
---
Moody Spaces | Next Time on Dear Alice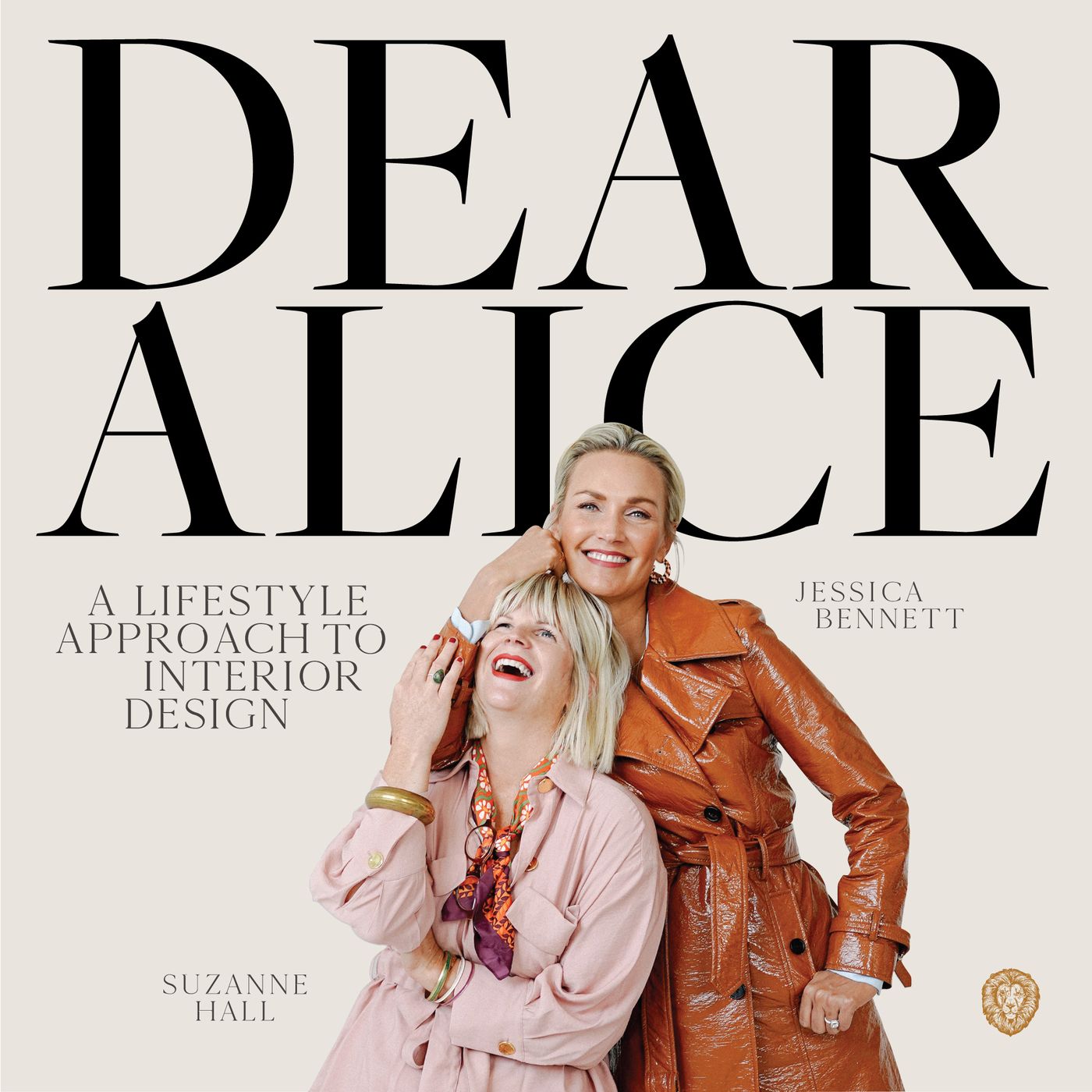 ---
The Short List | Things We Love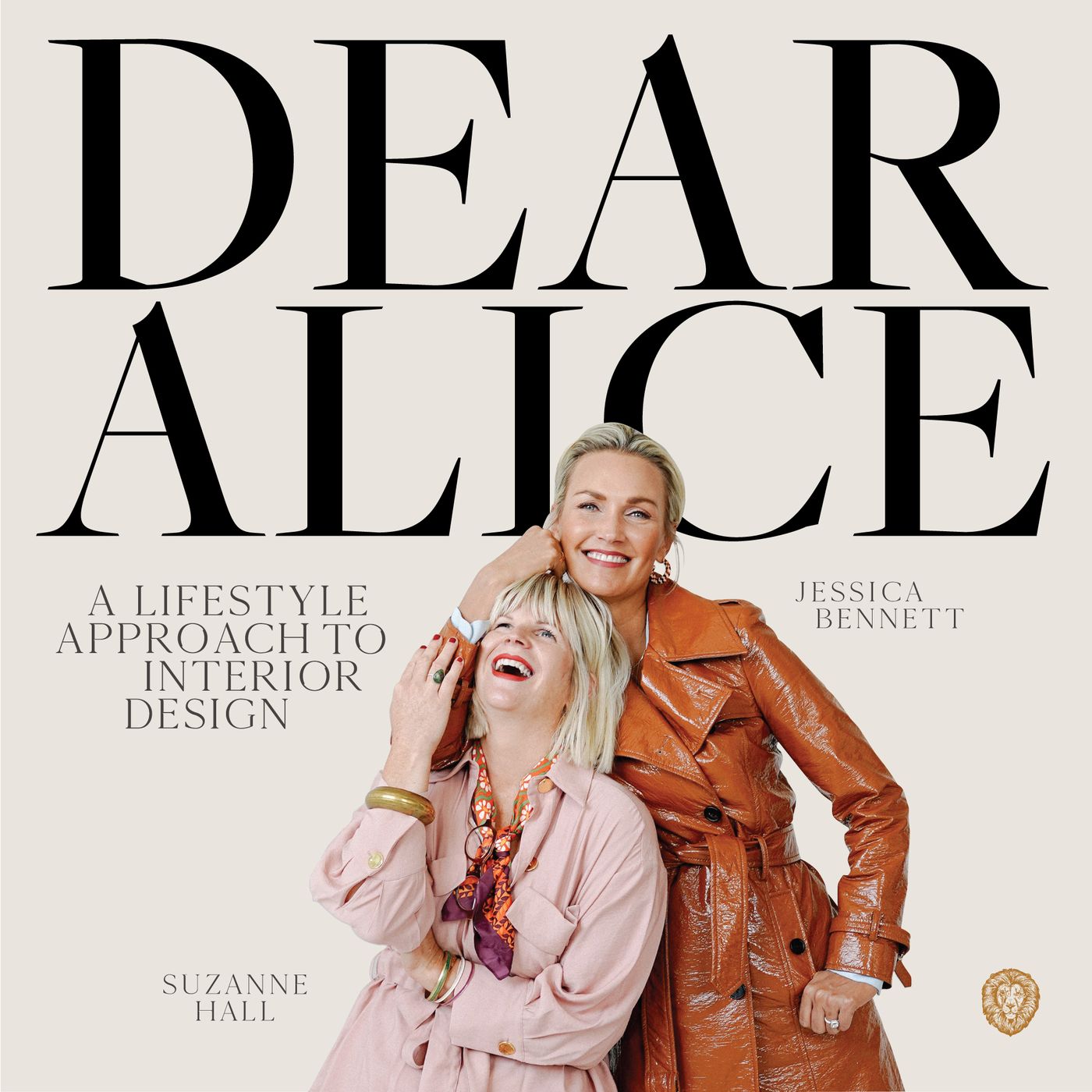 Elle Decor does a short list every month and they always feature a different designer or person of interest that's doing beautiful things in the world, and they give their short list of things they love, like their favorite place to stay, favorite perfume, their favorite drink, fabric, or whatever. We thought it would be fun to give you guys our short list because being in the industry, we might know some things, or even just on a more personal side we can just get to know each other better and get a little peek inside what makes us...
---
The Short List | Next Time on Dear Alice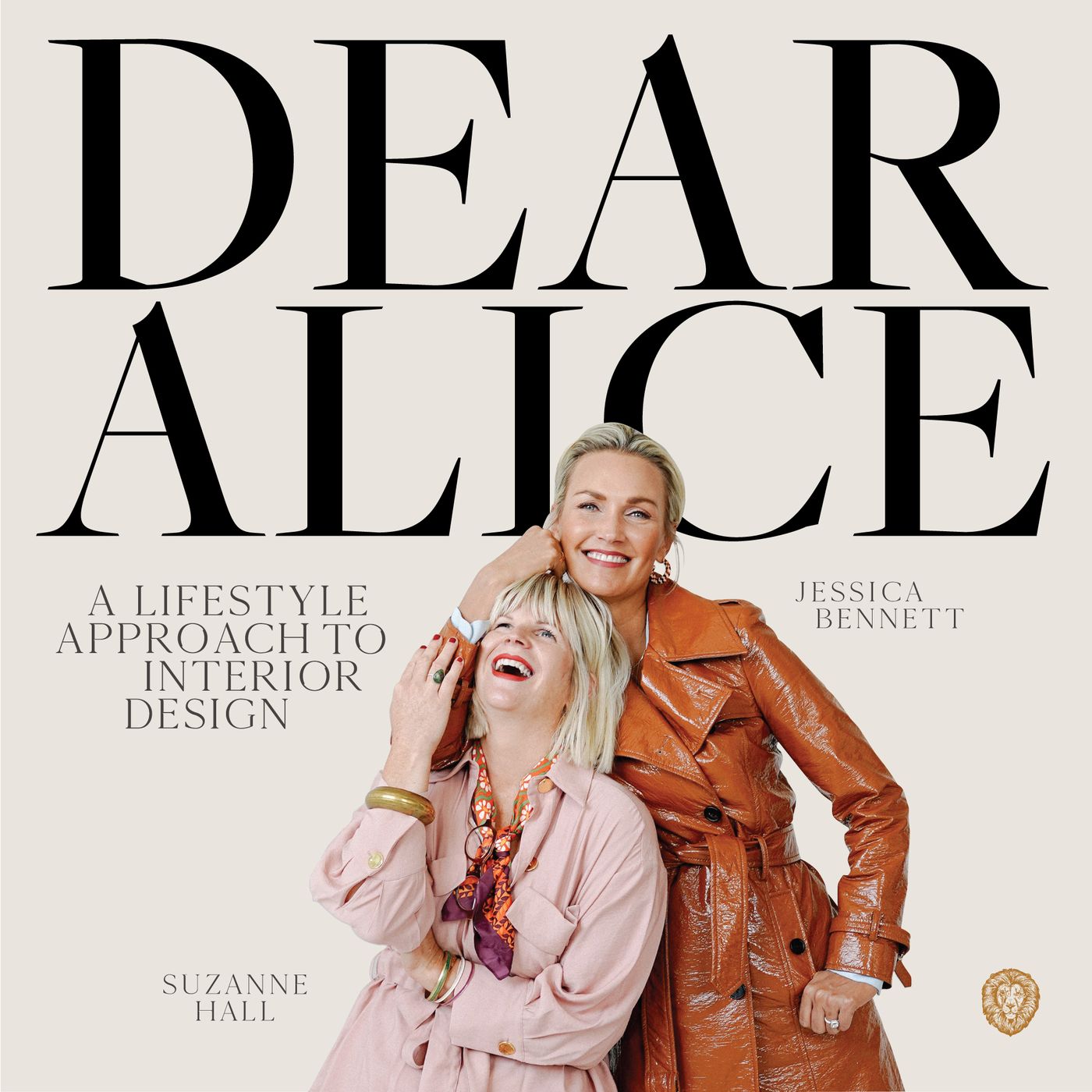 ---
TikTok Interior Design Trends | What We Think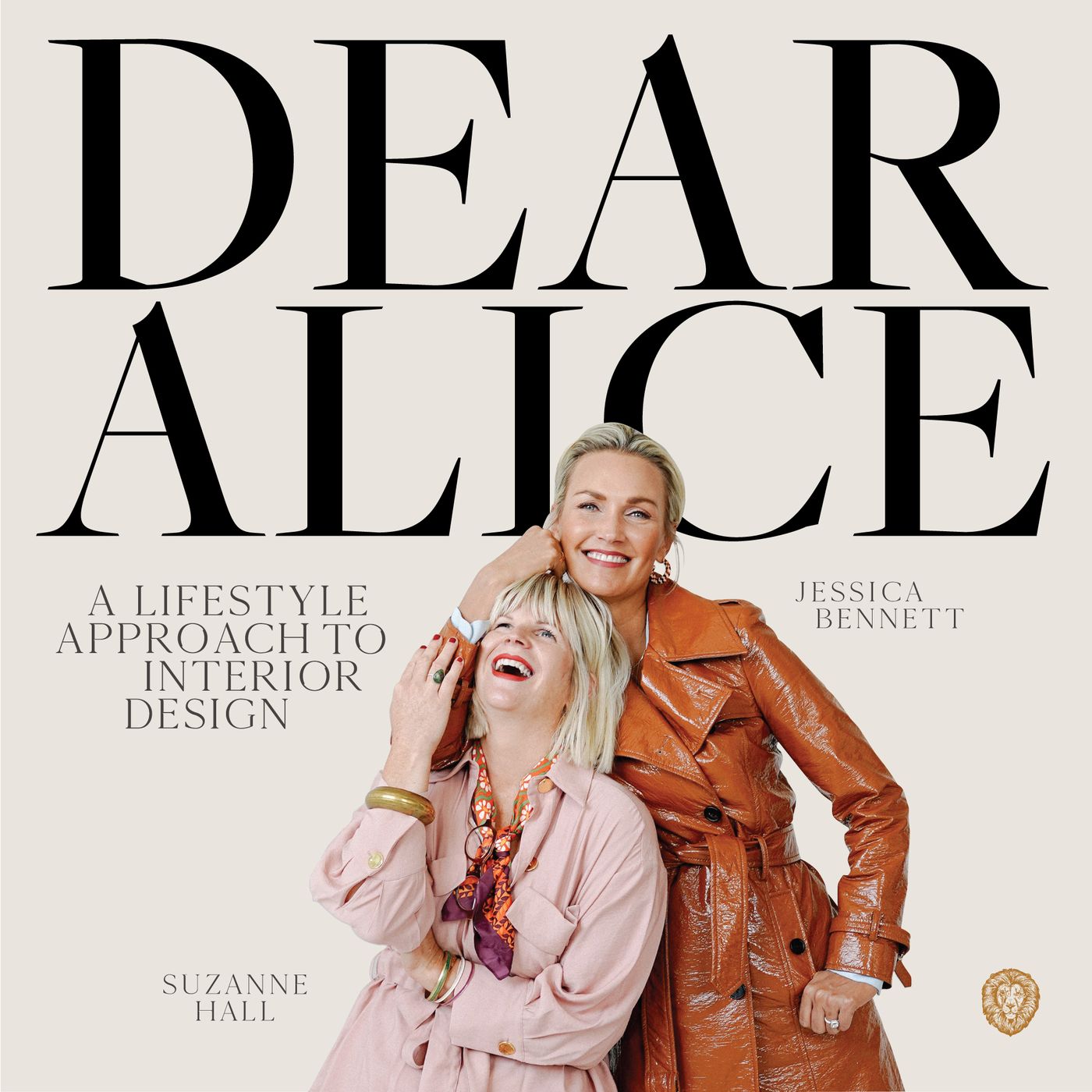 In this episode, we are going to debunk some TikTok interior design trends. If you're a regular user of TikTok, you may notice there are some micro trends happening in the interior design space online of these teenagers who talk really fast and are emphatically opinionated on these trends. We're just here today to talk about what these "micro trends" are in interiors and whether we agree or not, such as chopping your pillows, whether fluffy beds are in or out, if colored sheets are in or out, and what you should do in regards to artwork in your...
---
TikTok Trends | Next Time on Dear Alice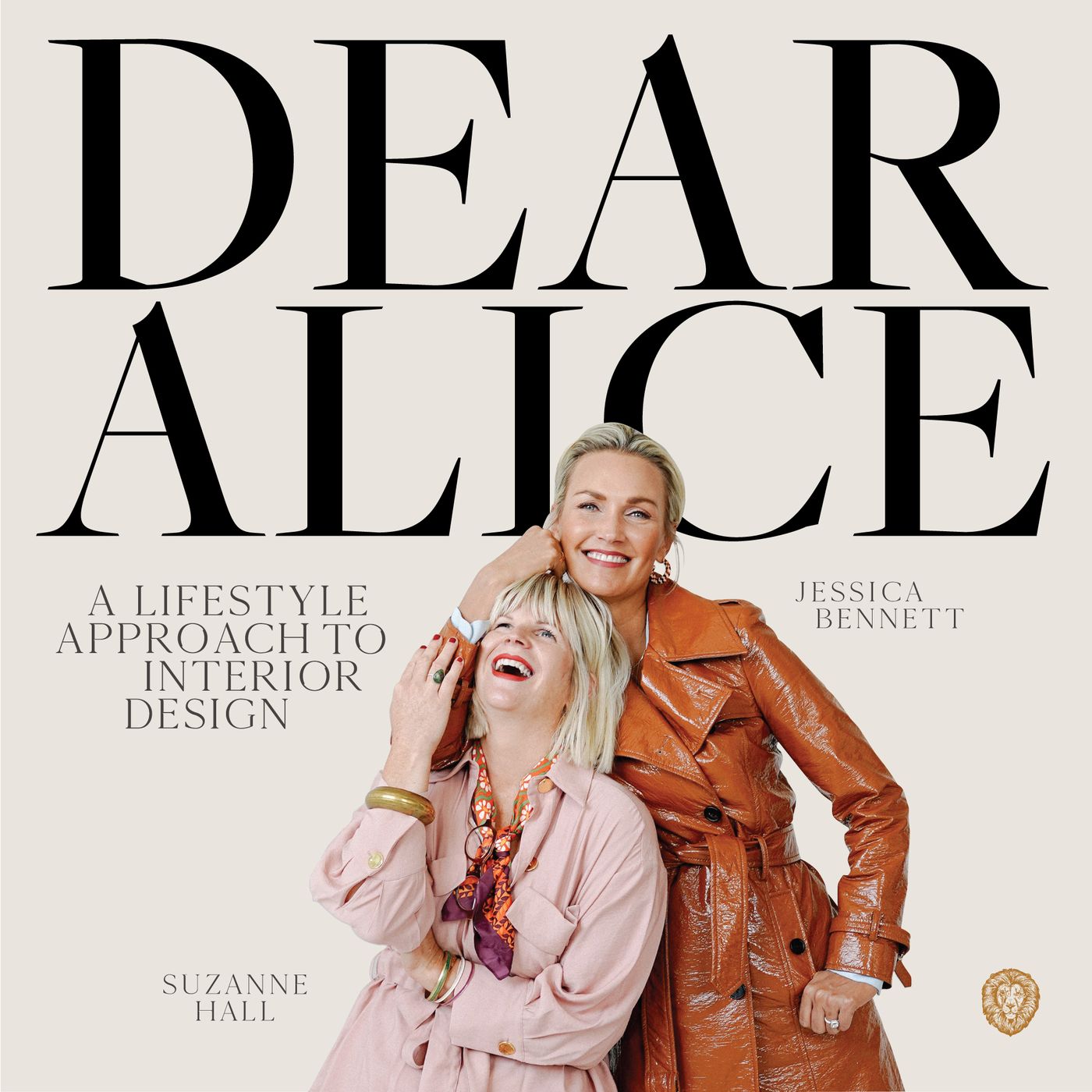 ---
Kitchen | Space Planning, Appliances & Our Best Tips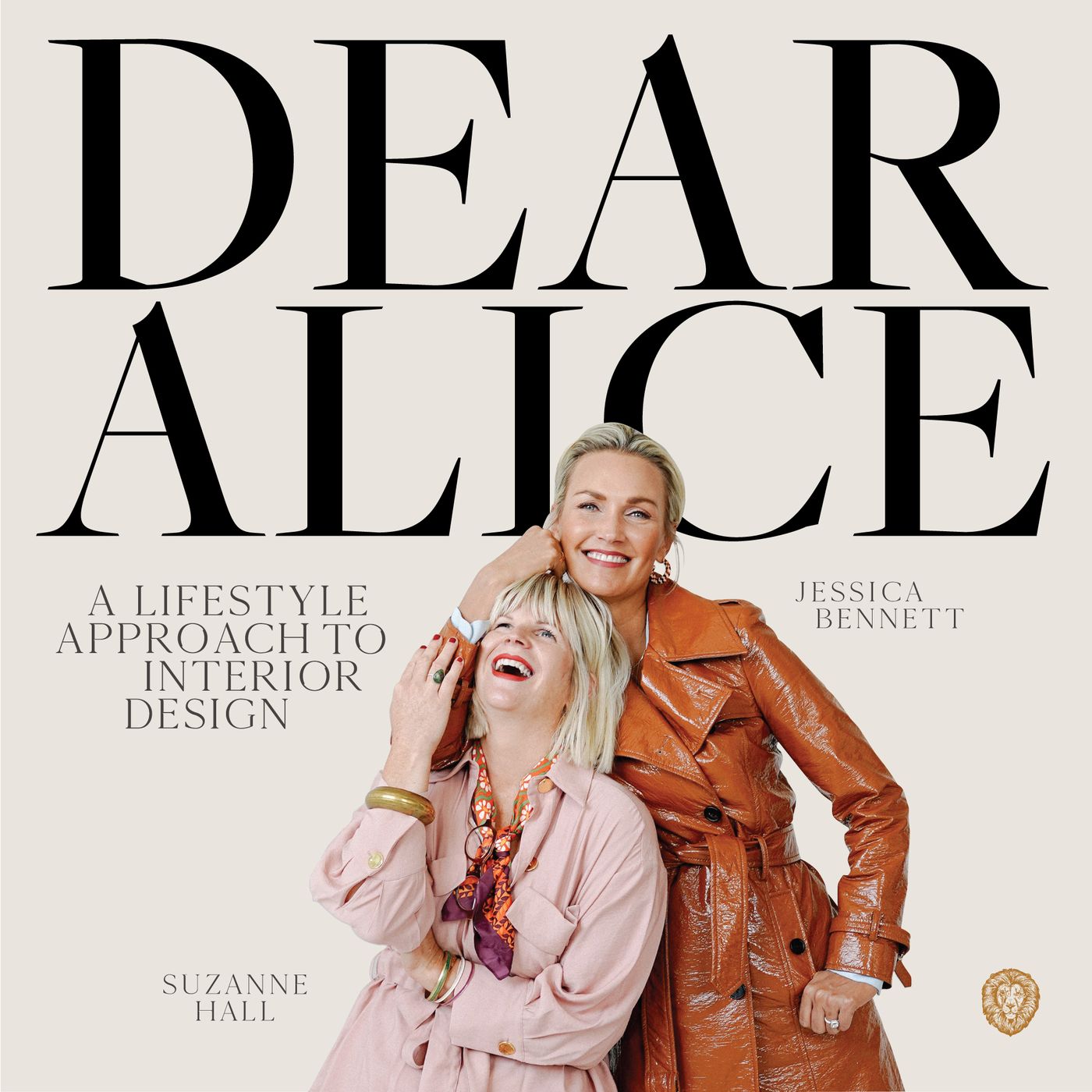 We have a listener question that we're going to do for the podcast today on kitchen space planning. One of our listeners asked us a few questions on this issue and said "I don't think you can name names when it comes to appliances, but I'm wondering if you could touch on general considerations like how do I know what size range to buy?" We discuss different brands and answer another question about kitchen sink size and what to buy. We had a lot of fun with this one, so we hope you guys listen and enjoy!
---
Kitchen Space Planning | Next Time on Dear Alice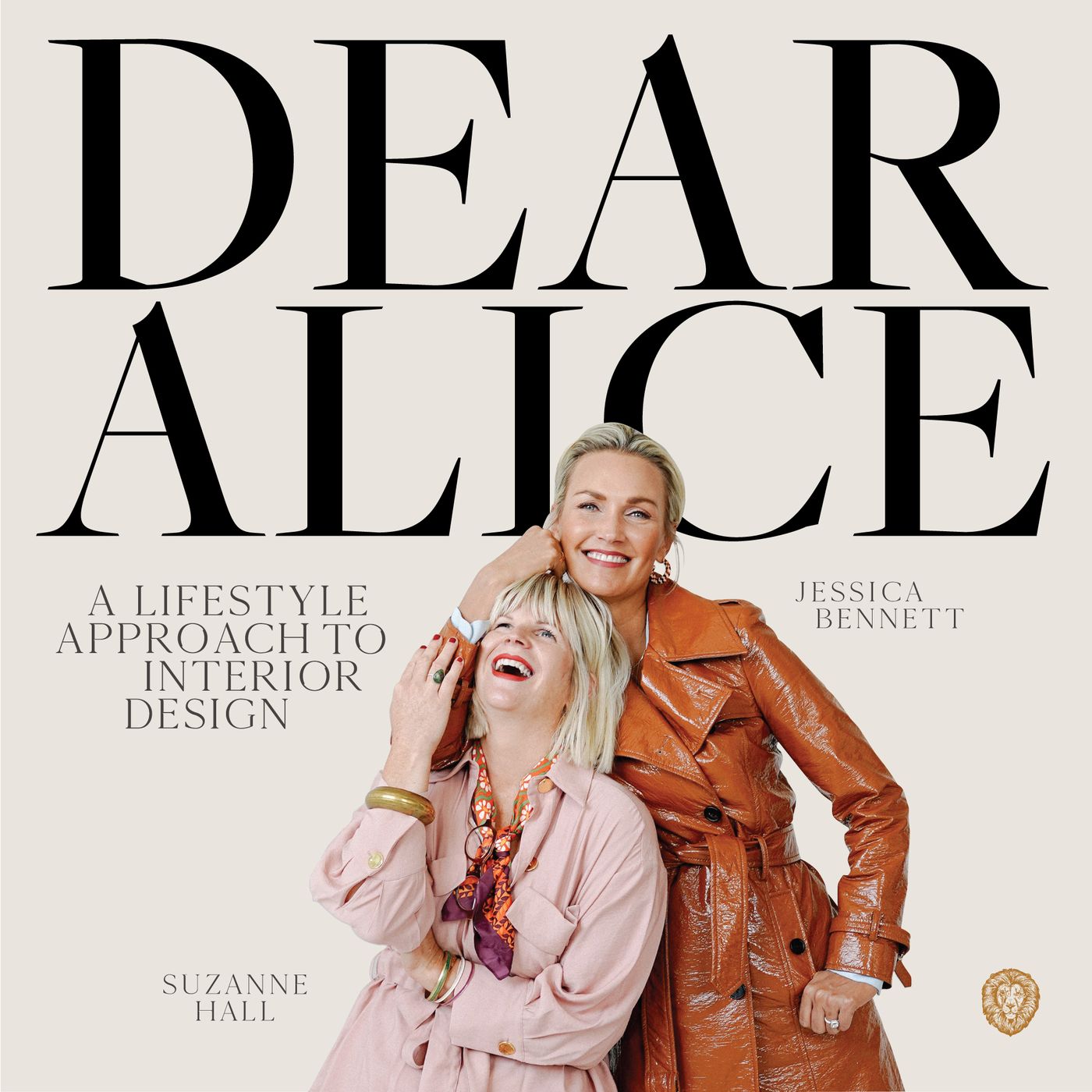 ---
Colorstrology | What colors are you drawn to?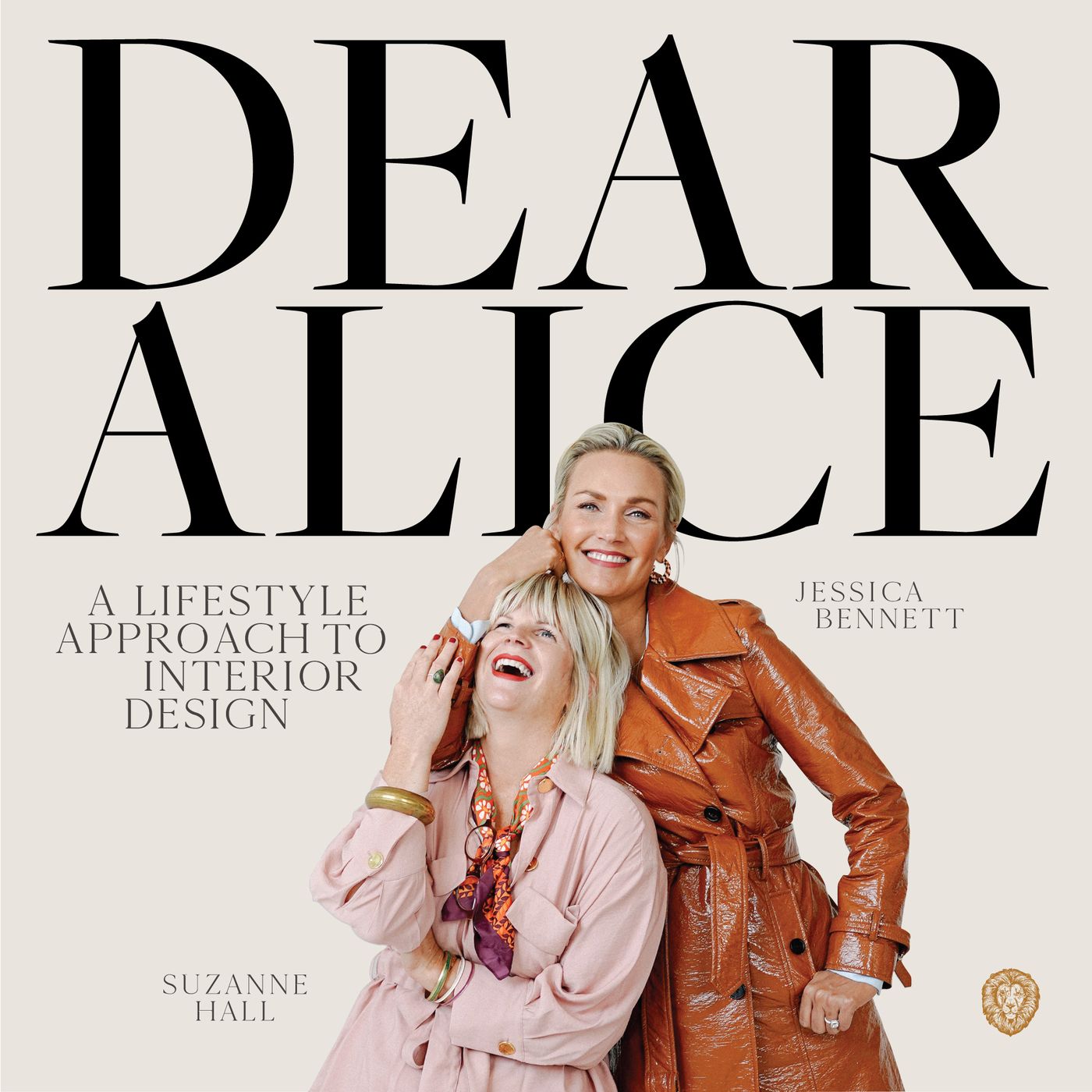 We have a fun episode for everyone today. We had an event at Alice Lane that was so fun and we wanted to include you guys in the Alice Lane Galentine's Spring, Easter party. We did colorstrology, which is where we assign a color to someone depending on their birthday. What we learned from studying this little book called "Colorstrology" by Michele Bernhardt is it's 100% true to all the people that we've read colors to and we probably read over 50 colors. Some were surprised by the colors they were assigned because it's not always the first color...
---
Colorstrology | Next Time on Dear Alice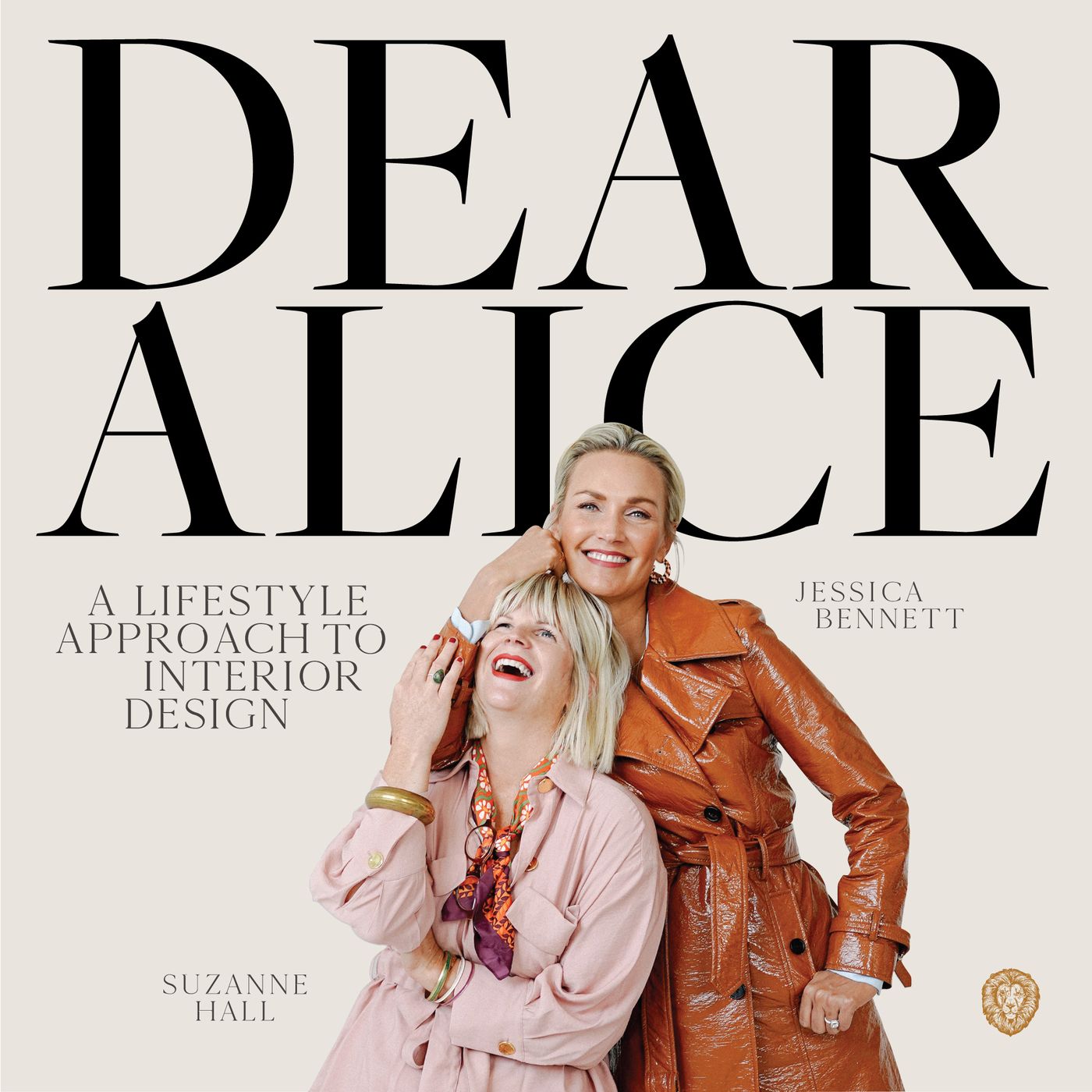 ---
Sconces | Best Practices and How to Use Them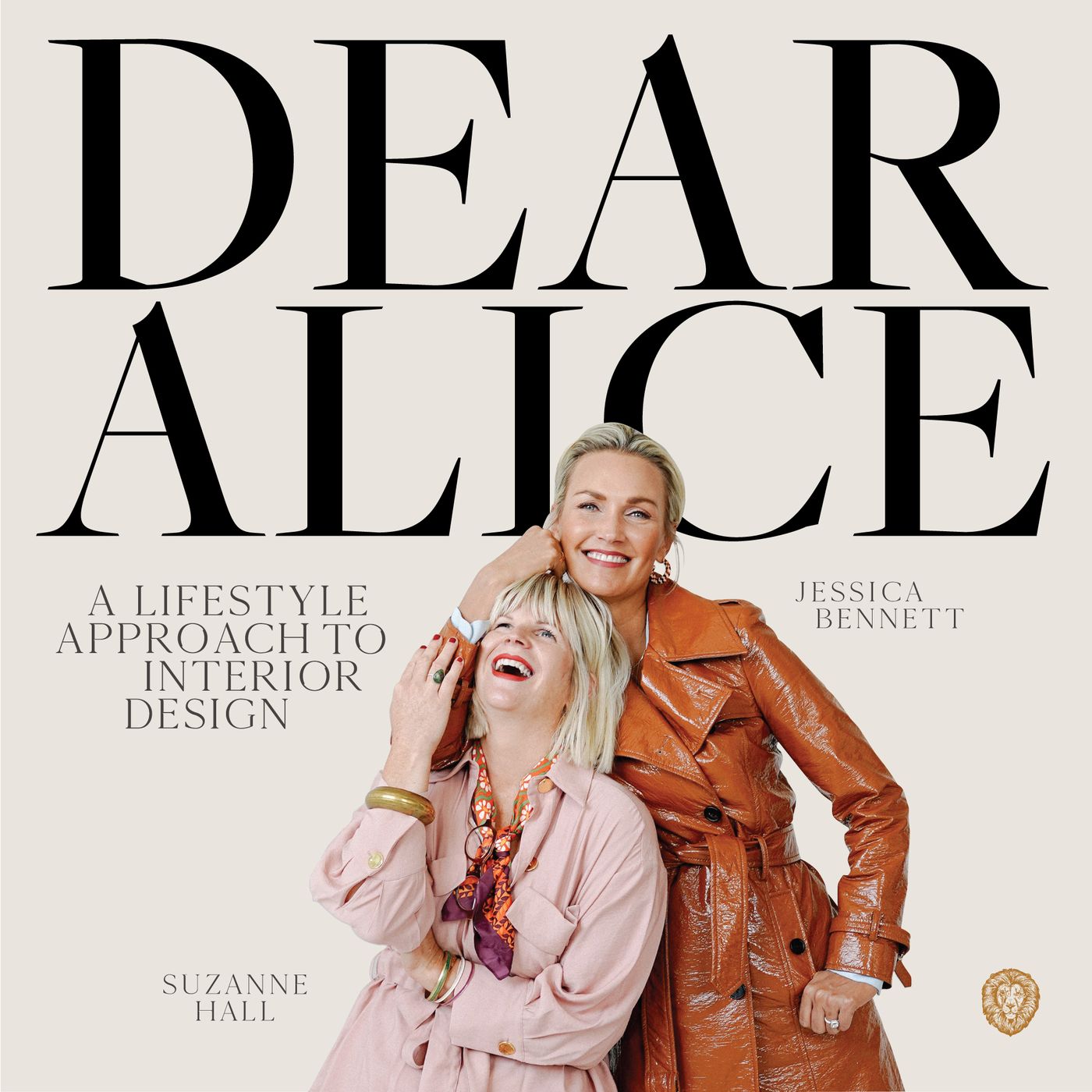 The reason we felt like we should do a sconces episode is because Jess got a text back in December from a good friend in real estate who said that his wife can't see herself when she's putting makeup on. Jess asked him for a picture of his setup and when he send over the image, she noticed he had the wrong type of sconces next to his mirror, which was a really beautiful, very elegant sconce, but it had a linen shade on it and one candelabra bulb in each sconce. The window was behind her, so t...
---
Sconces | Next Time on Dear Alice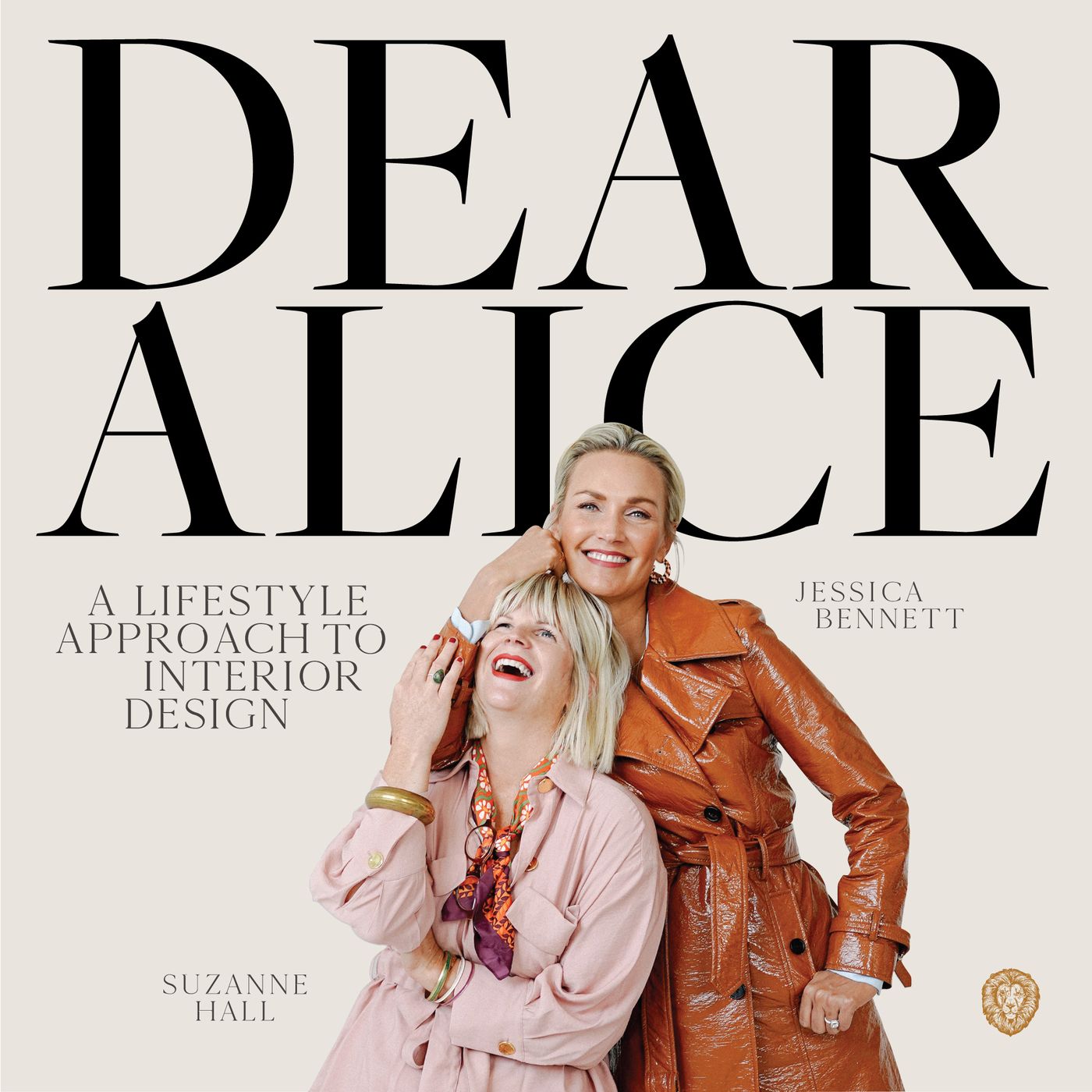 ---
Spring Refresh | Out with the Old, In with the New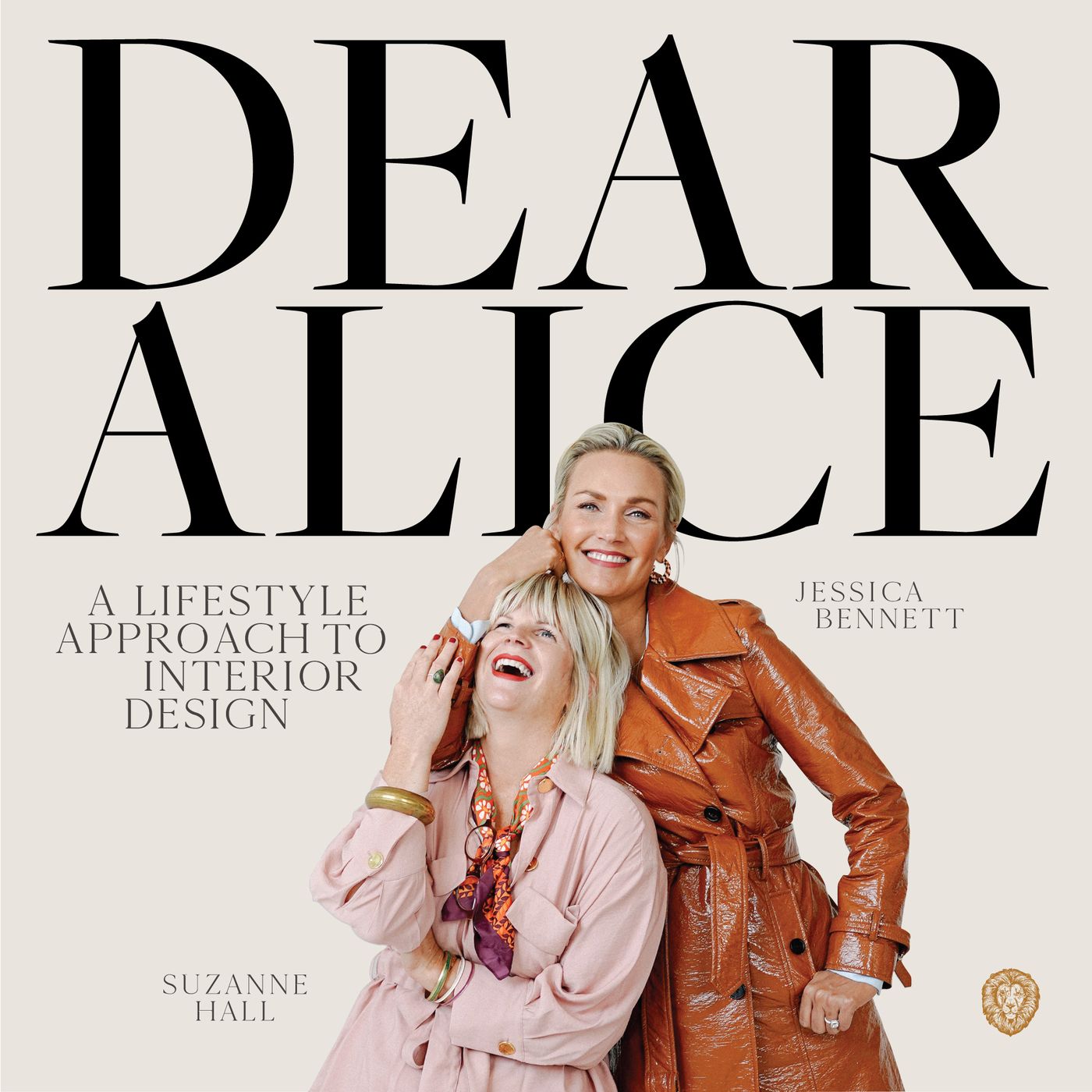 Today we're talking Spring and we are so excited because we've grown tired of this long Winter. There are things we do in the Spring, and things we do in the Fall and Summer, so we just wanted to sort of Martha Stewart our way through this situation and talk about all the ways that we're doing all our own Spring Refreshes, such as stocking the pantry and letting go of all your junk, or just giving stuff away. We each have different areas that we're working on, so this should be a really fun conversa...
---
Spring Refresh | Next Time on Dear Alice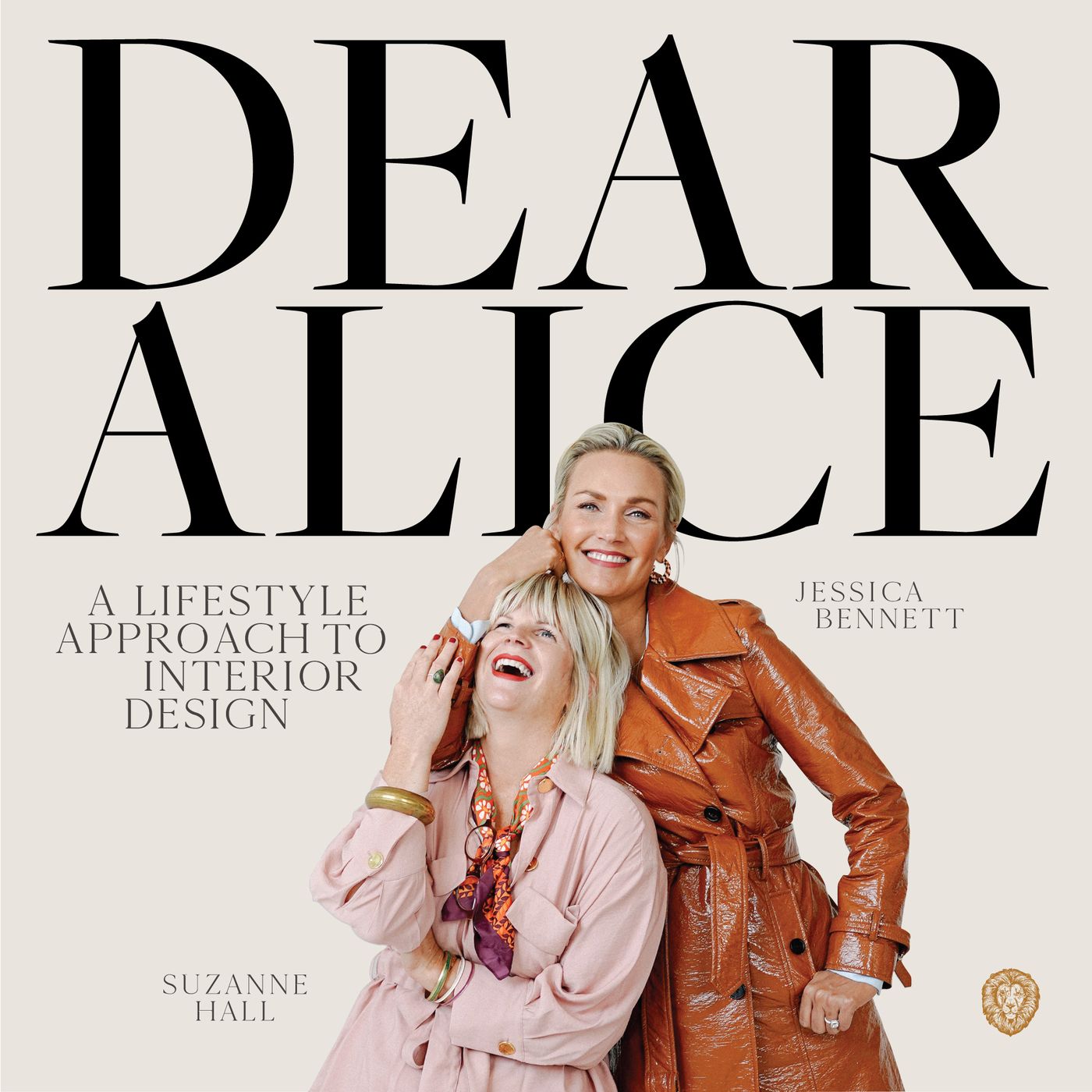 ---
Listener Questions | Answering Your Inquiries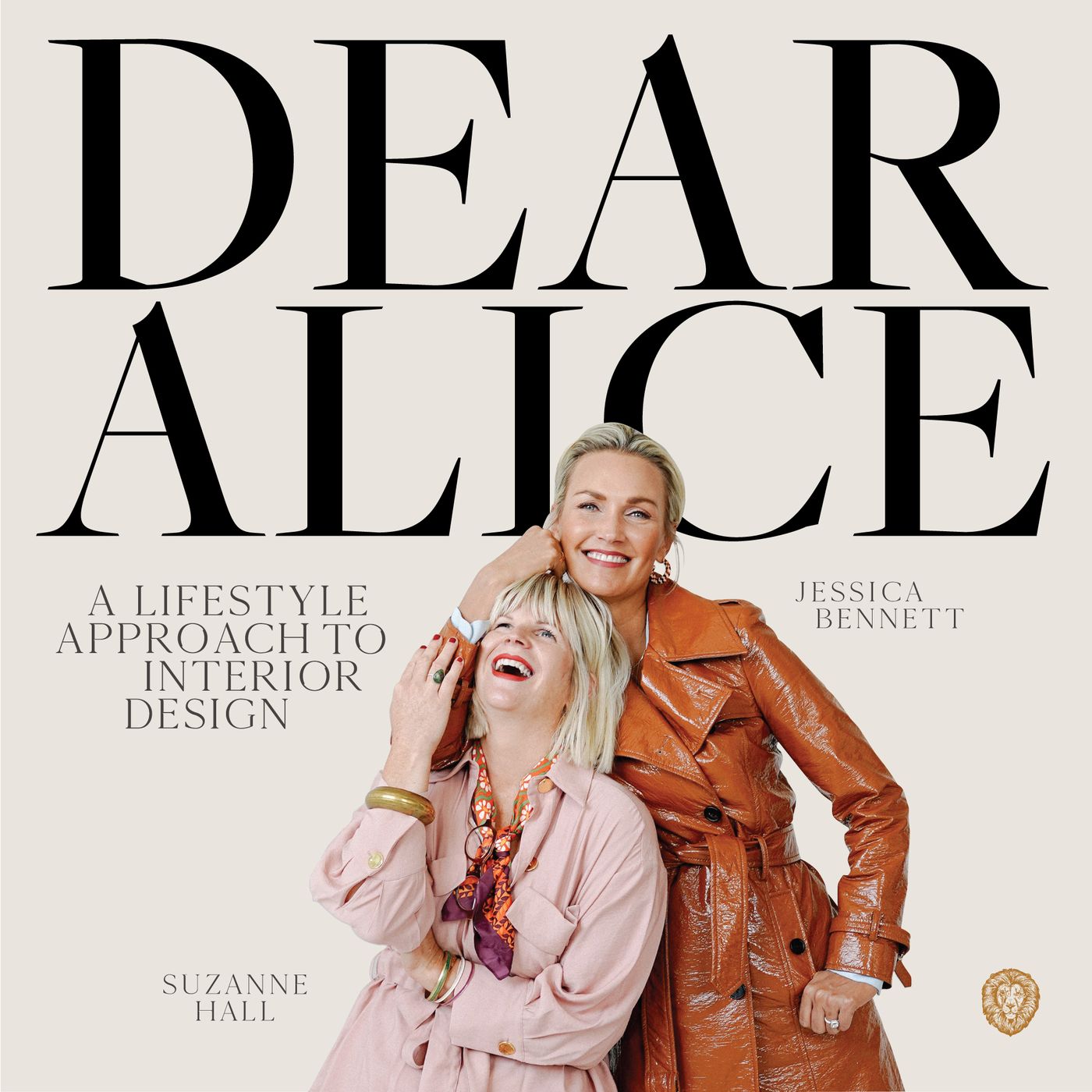 We're doing listener questions again today, which means we are gathered just to answer your questions that we've received in the last little bit. These are the questions that weren't long enough to make a podcast out of, but were enough that we could give a short answer to. If you have any questions that we haven't answered yet, just send them to dearalice@alicelanehome.com and we will answer them here.

Floor outlets 5:00Keep your home from looking like a yard sale 10:30What pieces should match/coordinate and which ones should contrast...
---
Listener Questions Feb 2023 | Next Time on Dear Alice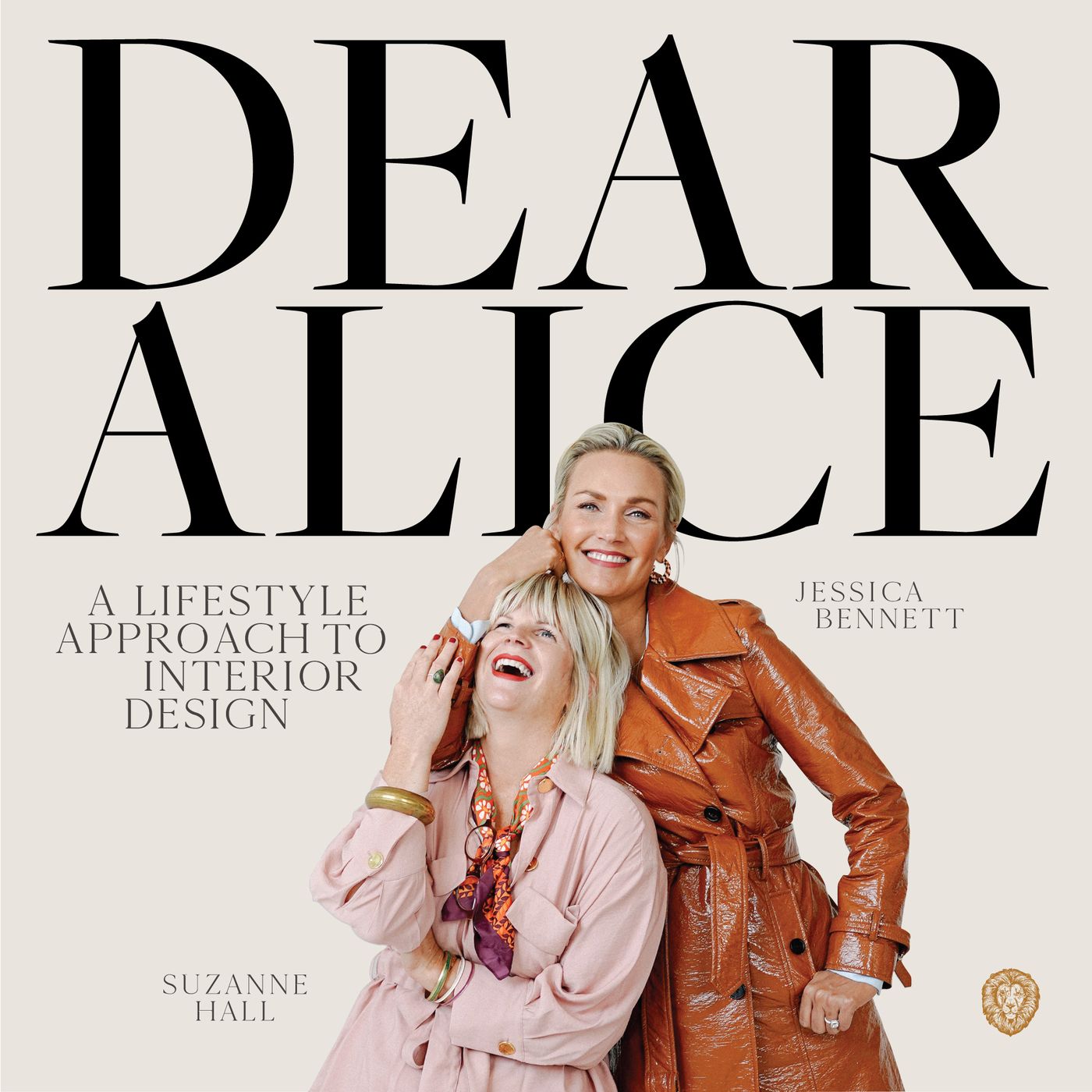 ---
Inspiring Women through The Ages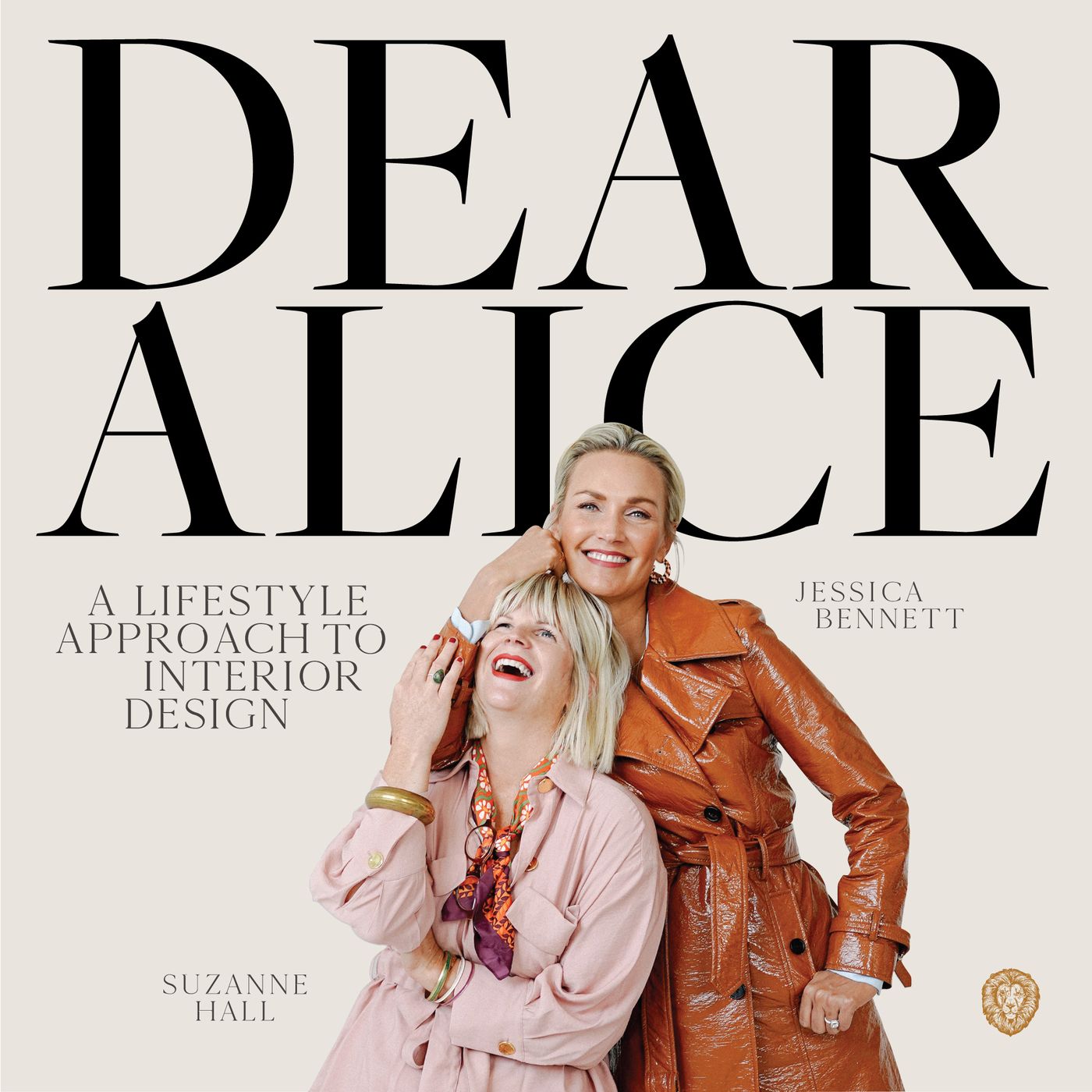 In this episode we're celebrating international women's day. There's a lot in history that women have done and trails that have been blazed that are cause for where you're at right now. We have the opportunity to go to school, work, and express ourselves, which is a huge privilege, and it's a good exercise for anybody to think about the women in your own life that have inspired you and just be super grateful for what they've done. Join us today as we discuss these amazing women and their accomplishments.

The first inte...
---
Women That Have Made A Difference | Next Time on Dear Alice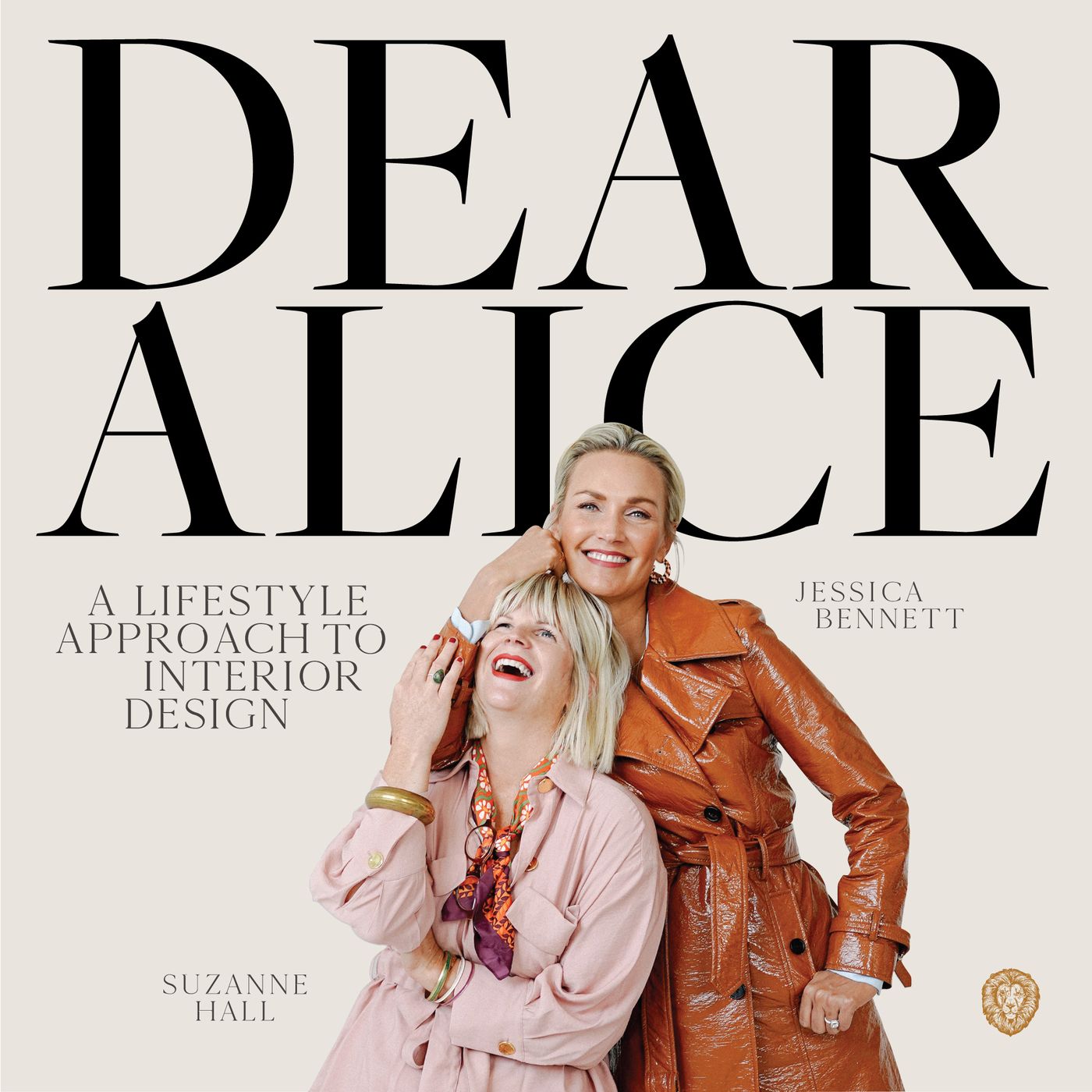 ---
John Woodley on Real Estate and the Economy | Investing Basics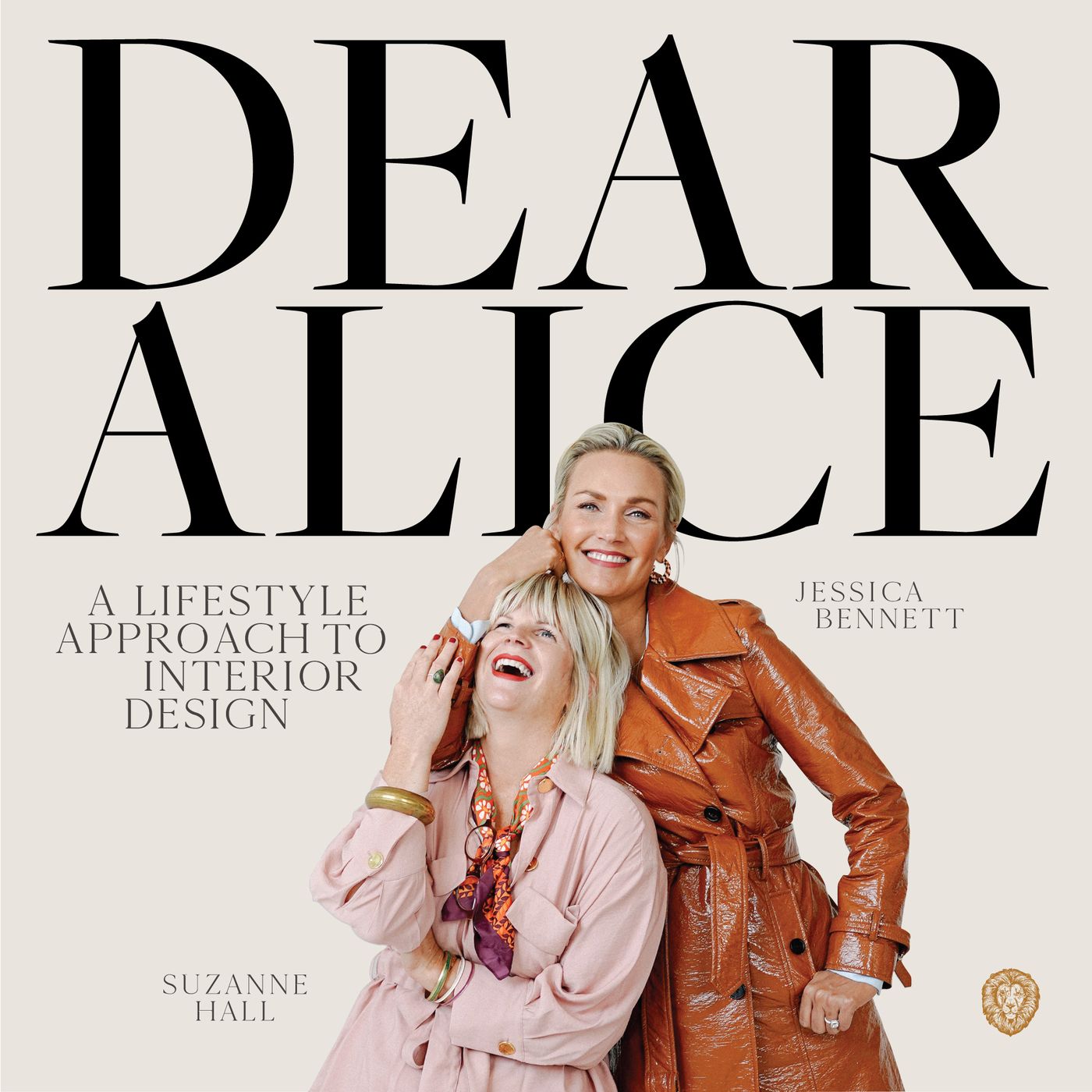 We have a special guest with us today by the name of John Woodley, who is a real estate expert here in the Wasatch Front area. He runs a company called Woodley Real Estate with his brother, specializing in the high end luxury market as well as class A office space. We felt like it would be a great idea to bring an expert on this show to discuss this market because this comes up in conversation for us socially and in business all the time. We talk about what this market is doing not just in Utah, but...
---
John Woodley | Next Time on Dear Alice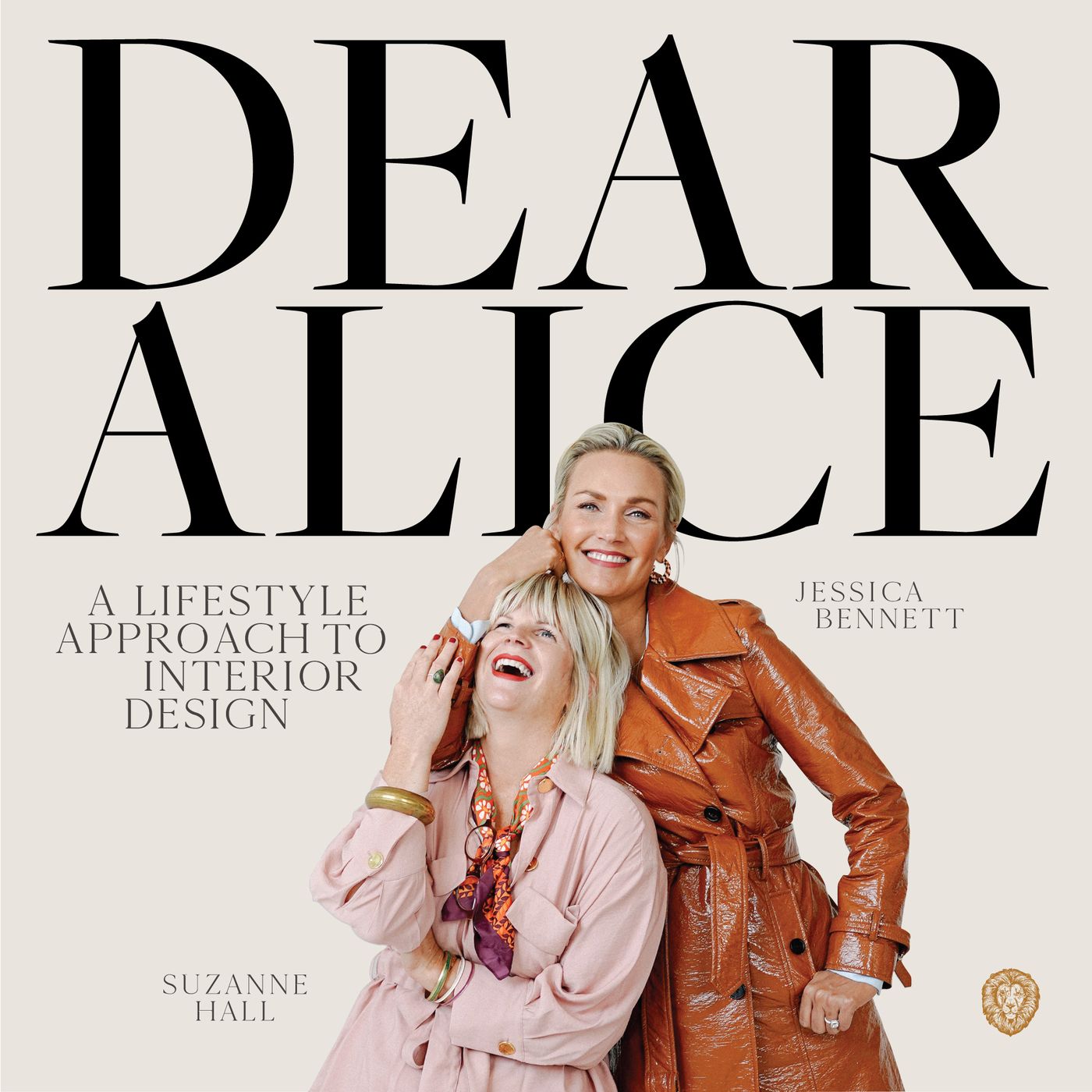 ---
Designs Through the Decades Part 2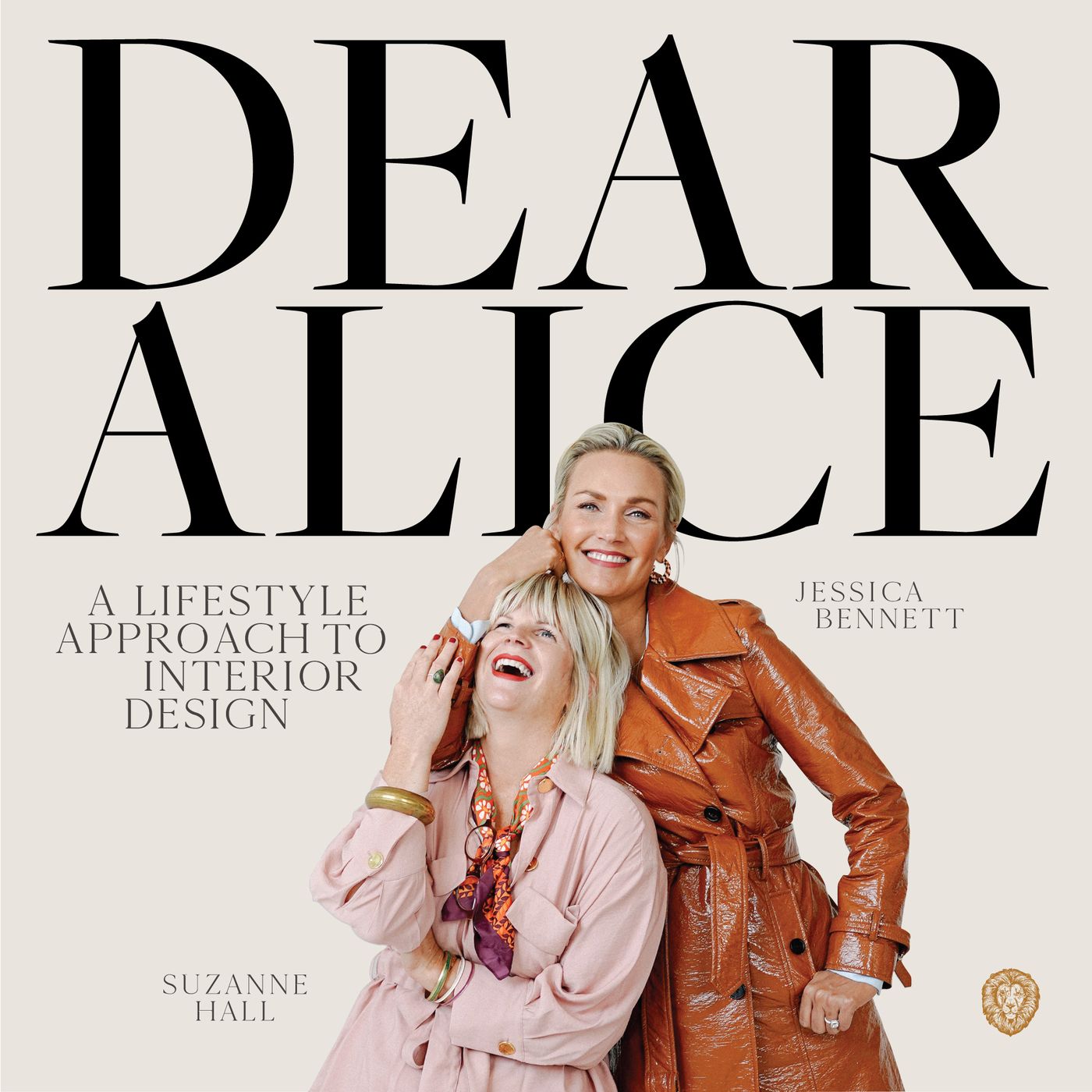 Today we're continuing to talk from our last episode about design through the decades. We got you through the 1940s and we're sitting here in the 1950s, so we're gonna take you through what it was like, the political climate at the time, and then of course fashion, then getting into interiors and Cori's going to give us a little bit of info of where music was at during that time too.

1950s fashion, interiors 2:381960s 6:461970s 14:531980s 25:291990s 37:182000s, 2010s, 2020s 46:20"Furniture designers, architects, and product designers also began to create wor...
---
Designs Through the Decades Part 2 | Next Time on Dear Alice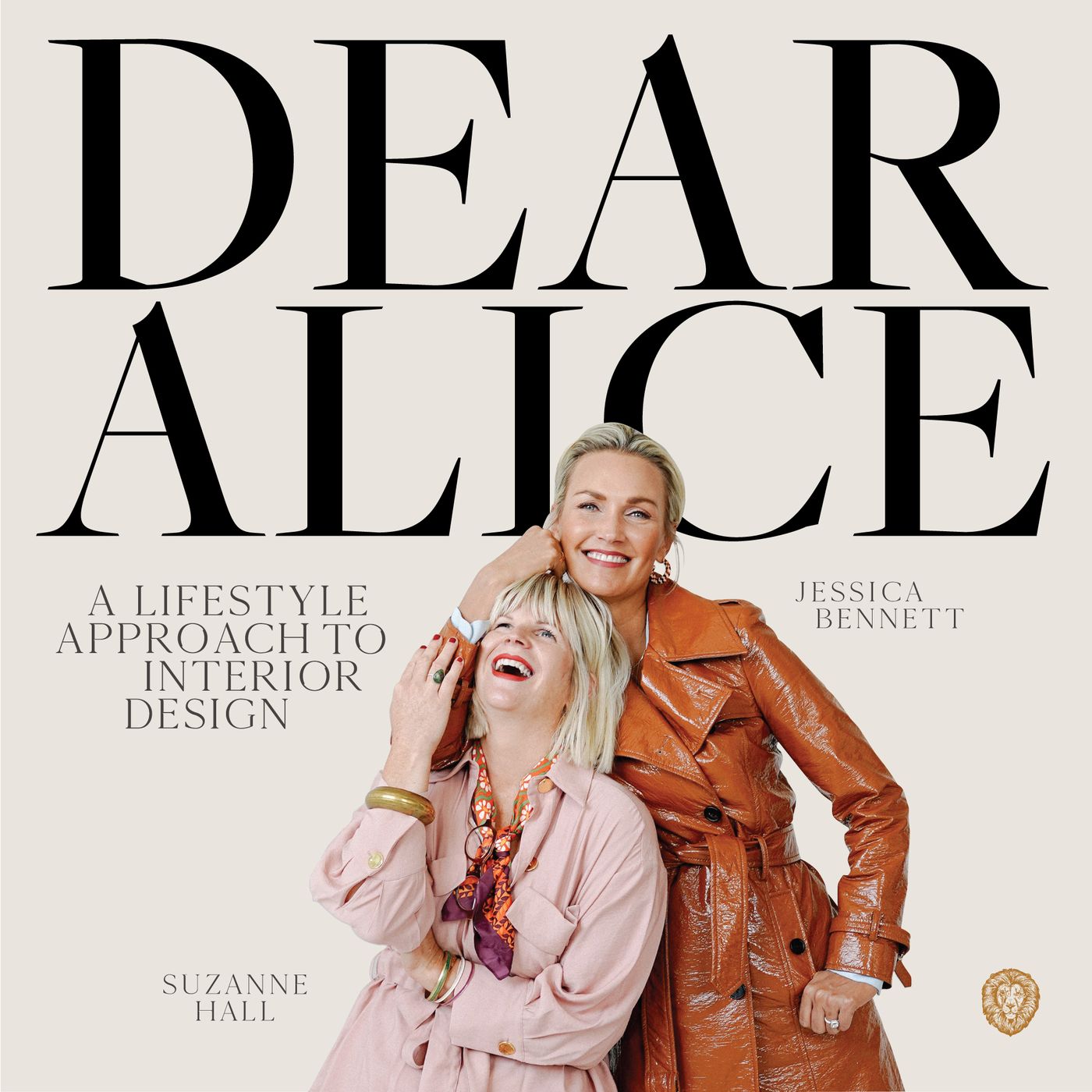 ---
Designs Through the Decades Part 1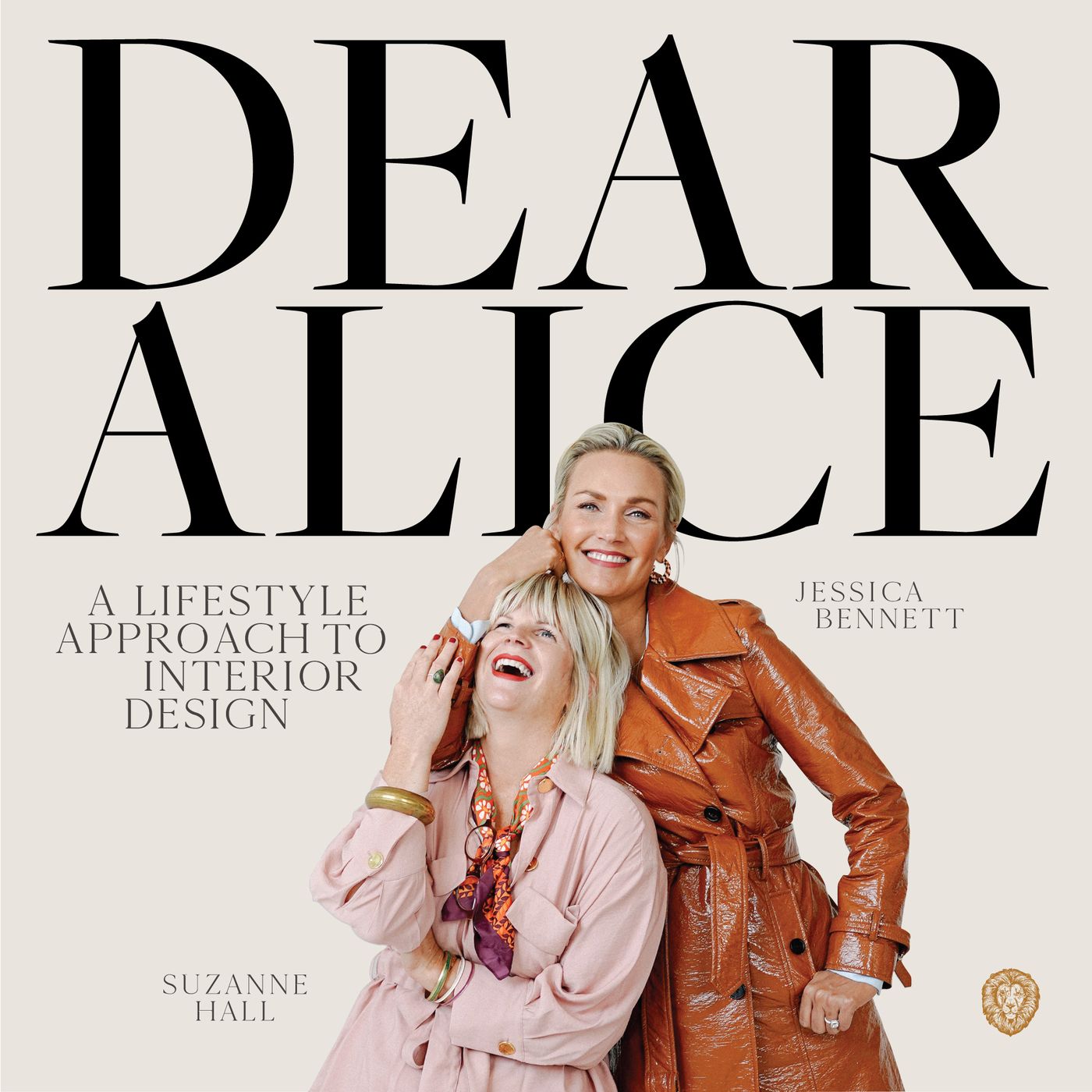 This is something we've had on the list to do for a very long time. There's so much to talk about because we've just seen so many things come and go through the ages. We talk about each of the decades and kind of what influenced them to be in fashion at the time. We do this for fashion interiors, and then Cori throws in some things about music that happened at that time and how that relates to fashion or interiors. Your grandparents were likely alive for one of these decades, so you might even be thi...
---
Designs Through the Decades Part 1 | Next Time on Dear Alice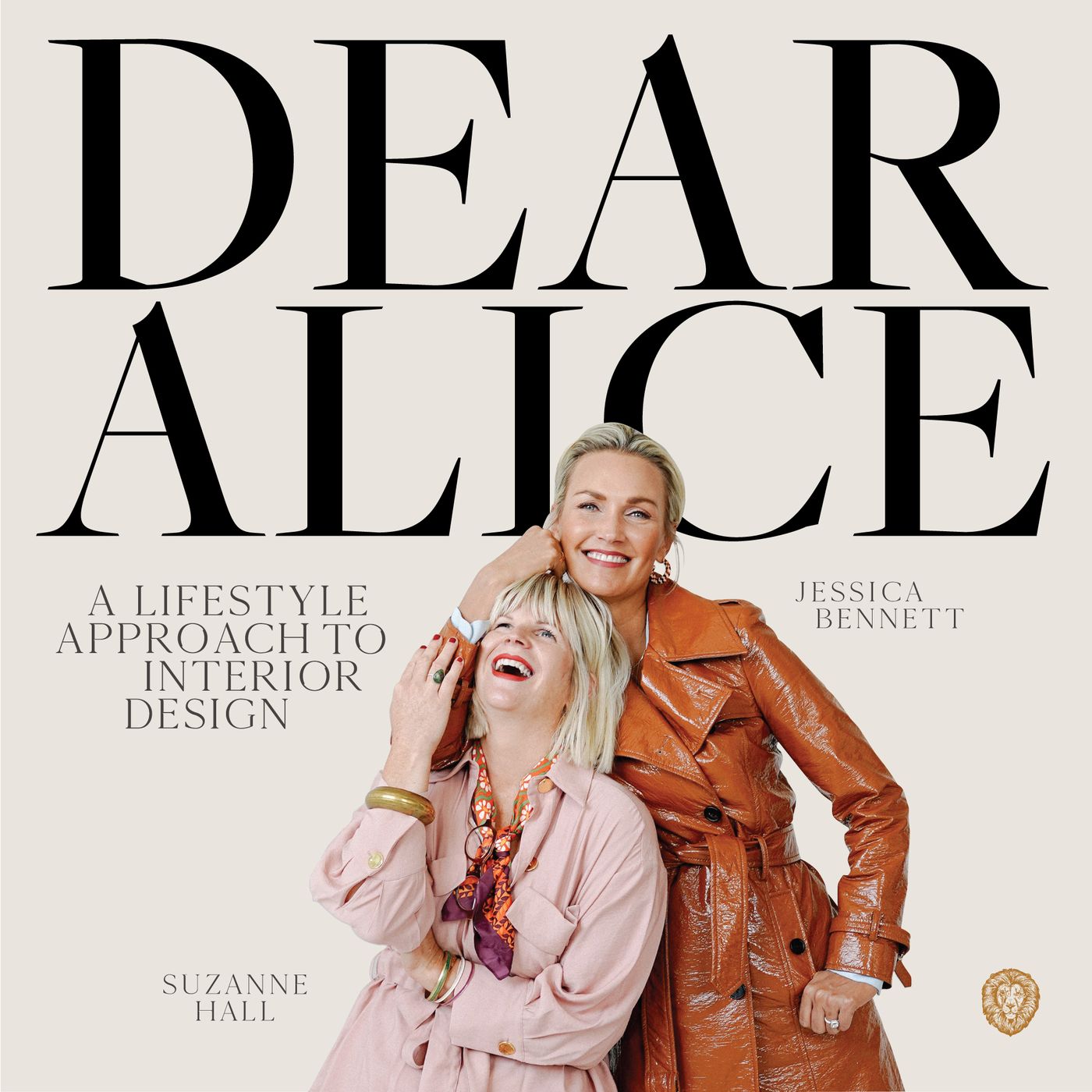 ---
How To Design Around Ugly Necessities | Tips to Hide and Obscure Those Unattractive Items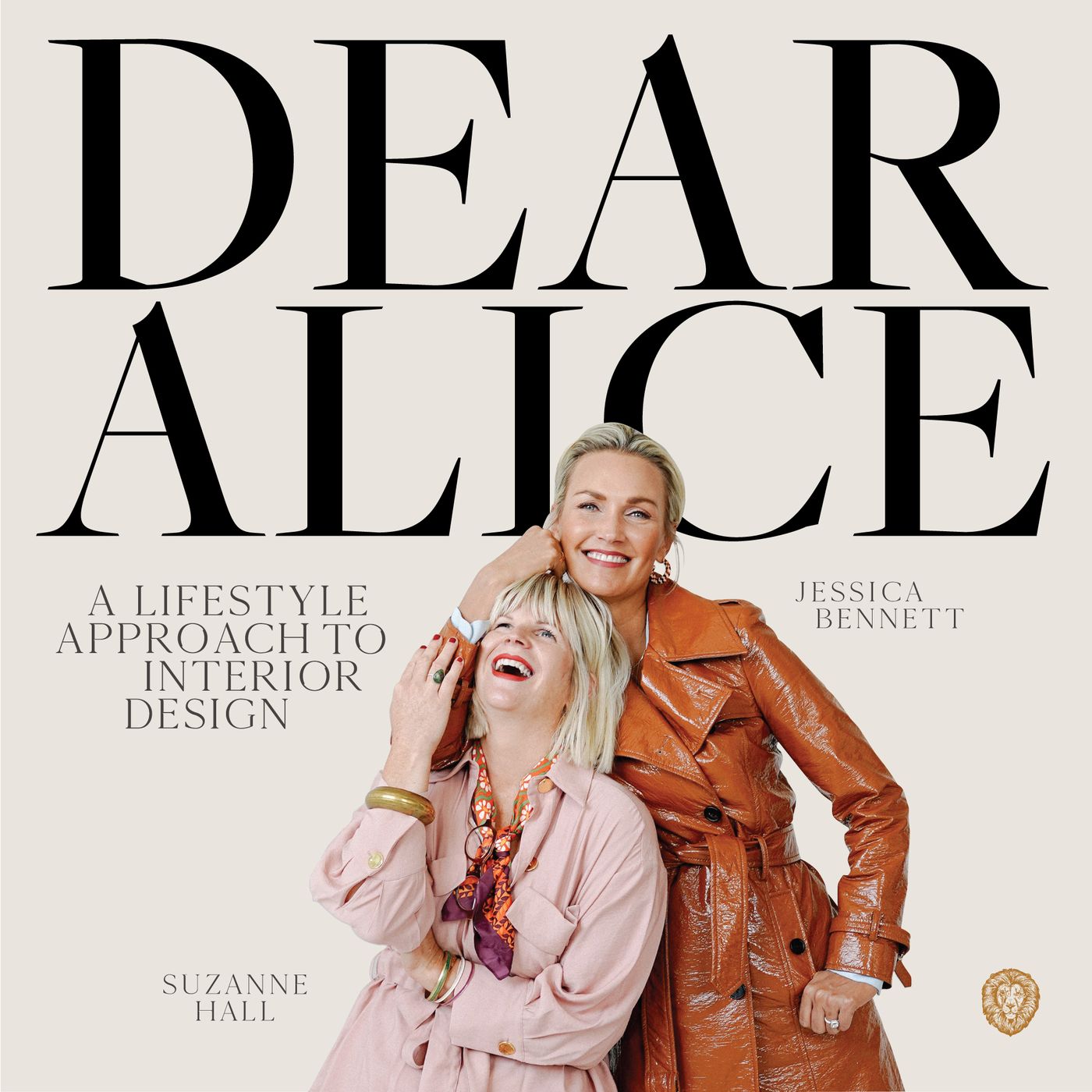 Today we're going to be talking about those ugly necessities. We've had a lot of DMs and questions about how to help disguise some of the things we have to live with that make our lives more comfortable, more easy, but aren't very attractive. So we thought we would compile them all into a list in one day and just talk about all of them here. If you've written us a question in the past, we're not ignoring you. We've been saving it for this moment. A lot of times, we remove those ugly things...
---
How To Design Around Ugly Necessities | Next Time on Dear Alice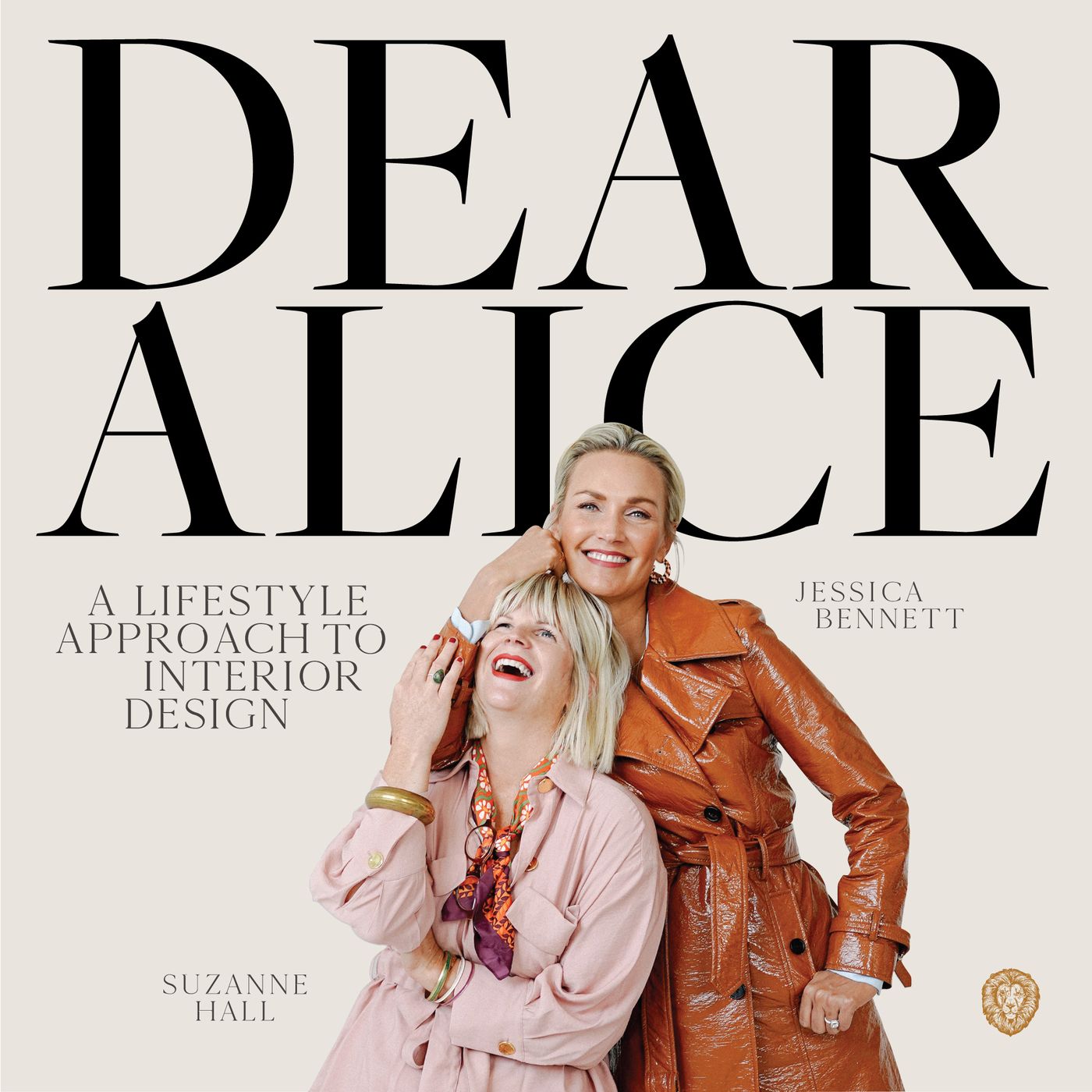 ---
Interior Design Fails | Lessons Learned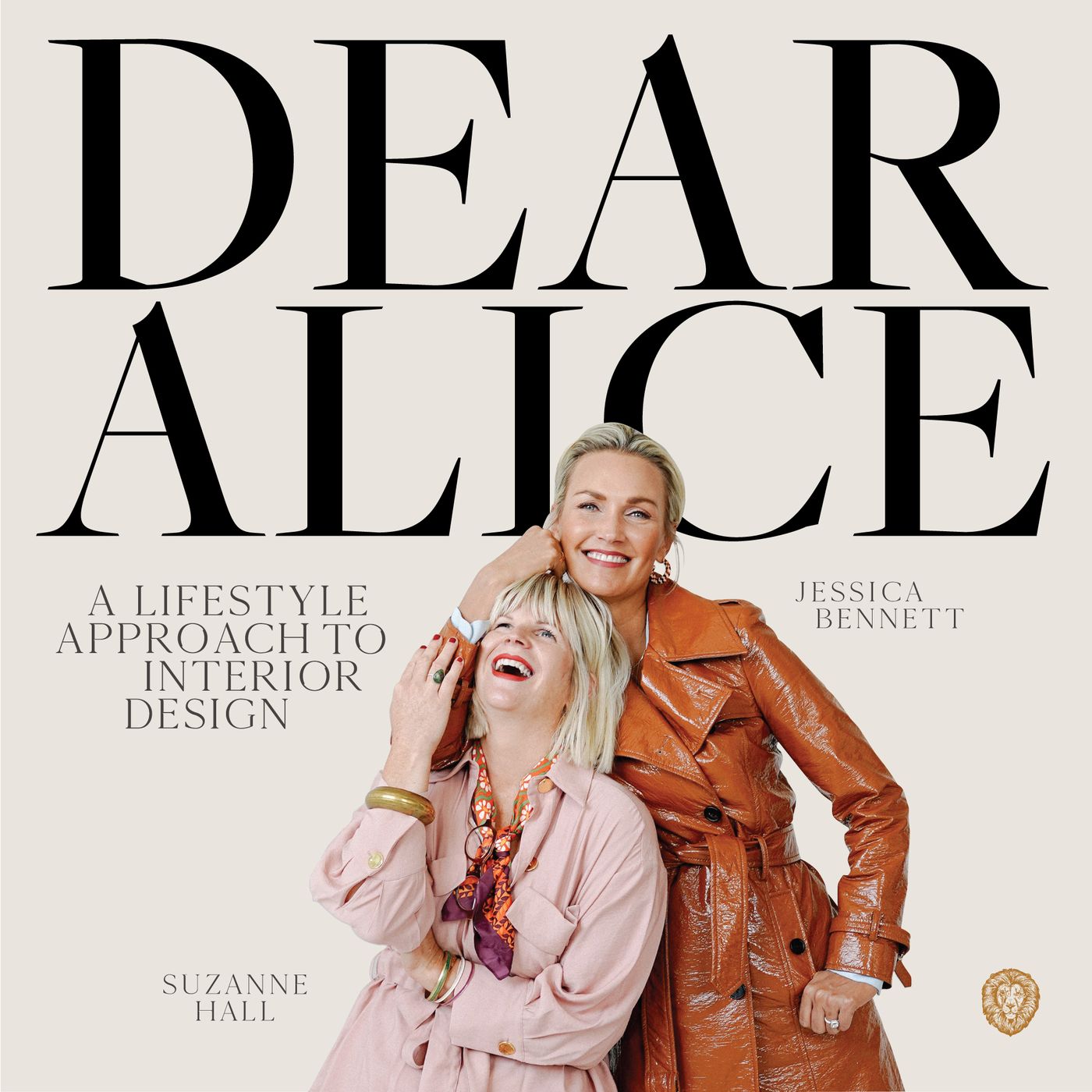 In this episode we're talking about design fails, which is something that happens to everybody in the industry. Jess got a DM from a new designer and she said she had some really bad feedback from one of her clients that said she shouldn't even be in the design industry. They felt like things went so poorly, so she asked if we ever get discouraged. Boy, if we could only tell you the struggles we've had! Our failures have been some of our greatest teaching moments, so we decided to share with you guys about our experi...
---
Interior Design Fails | Next Time on Dear Alice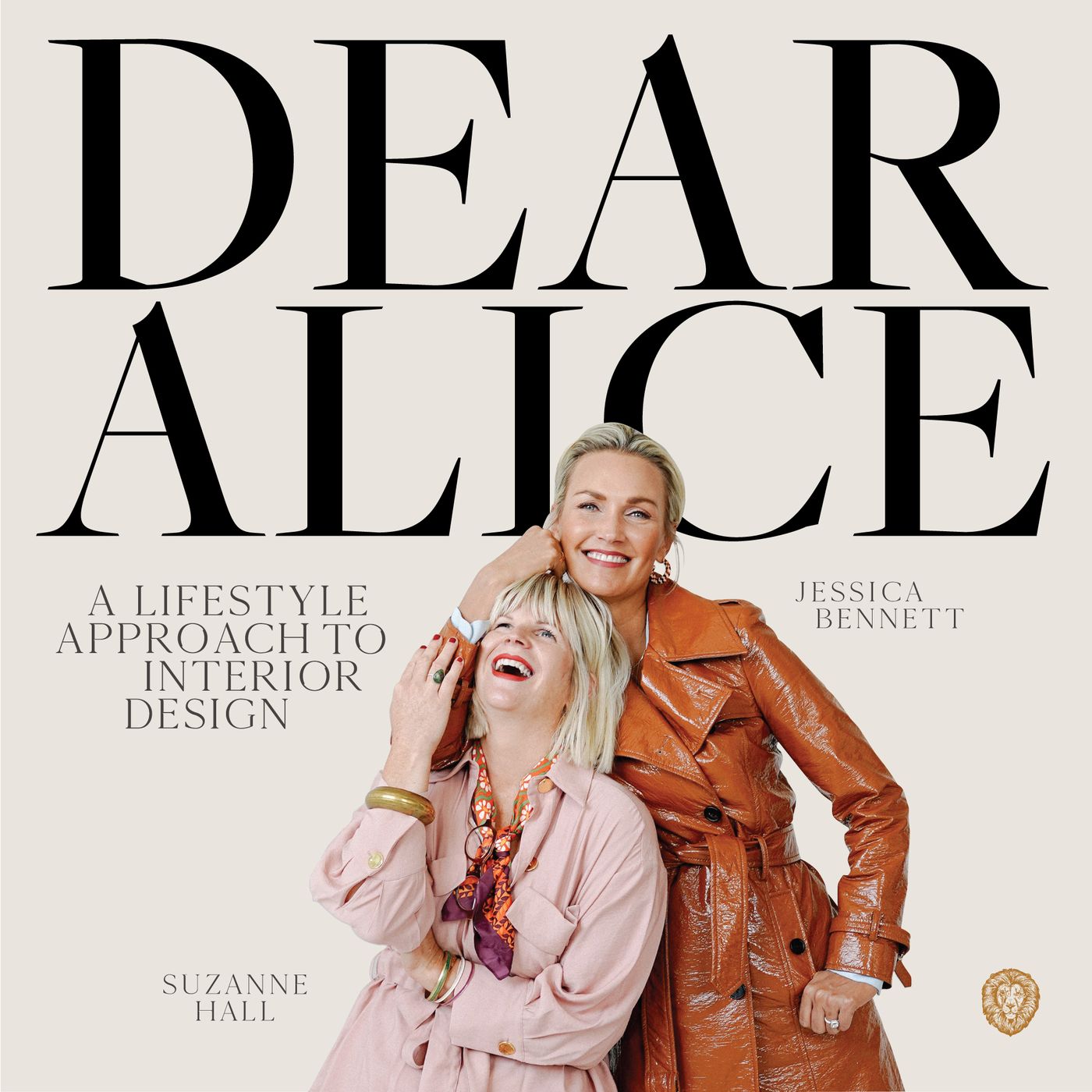 ---
Product Development | The Lucca Family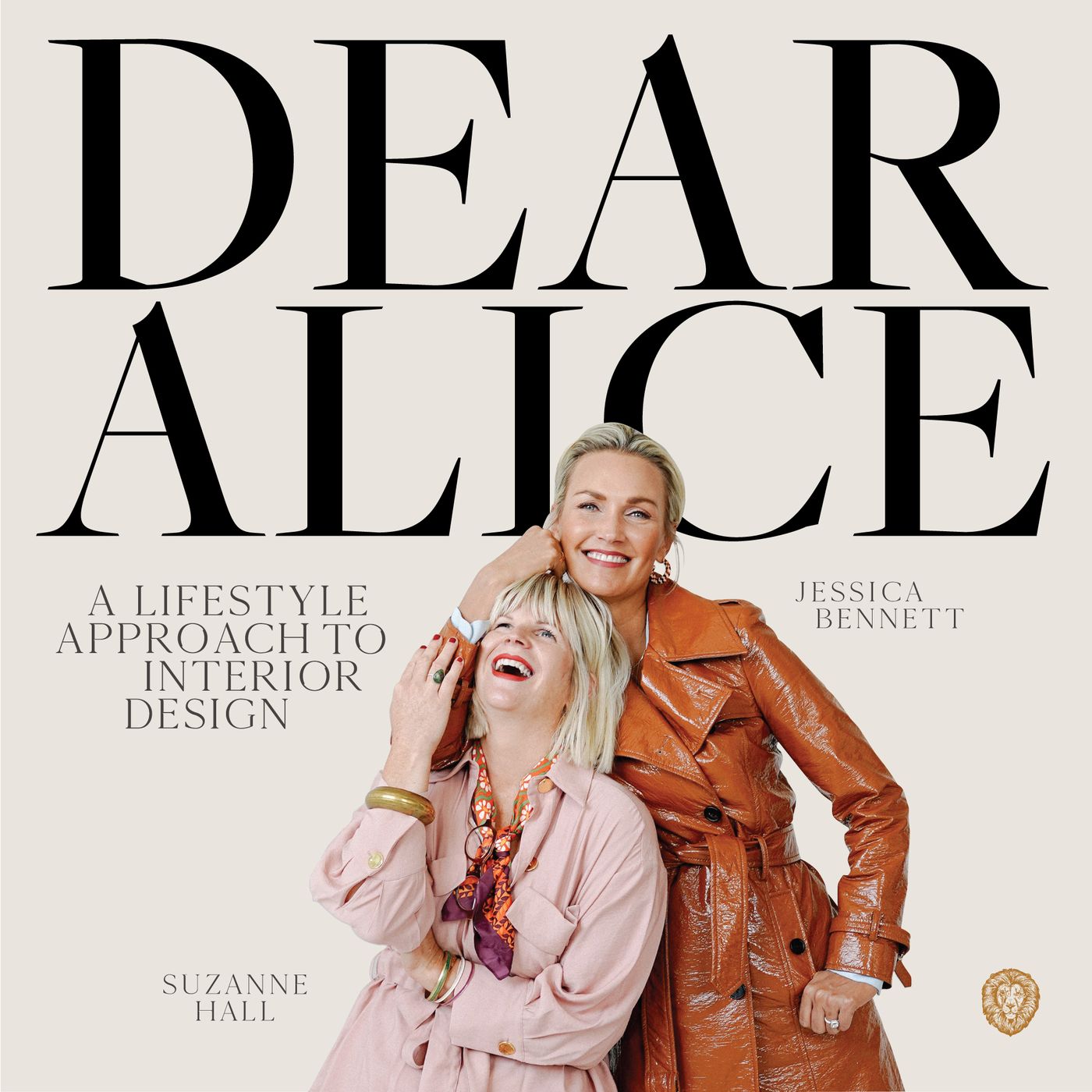 Today we're talking about product development and Jess and Cori are basically the heads of this movement. Cori helps get the stuff produced and Jess is the visionary behind the products. We've seen a lot of things go from the beginning stages of just concept, to full development and some of them have really stuck and the reaction that many of our clients, listeners, and supporters have had are very positive. We get into the Lucca Family and the influence they've had on what we do and our products. We put Lucca on our website in our we...
---
Product Development | Next Time on Dear Alice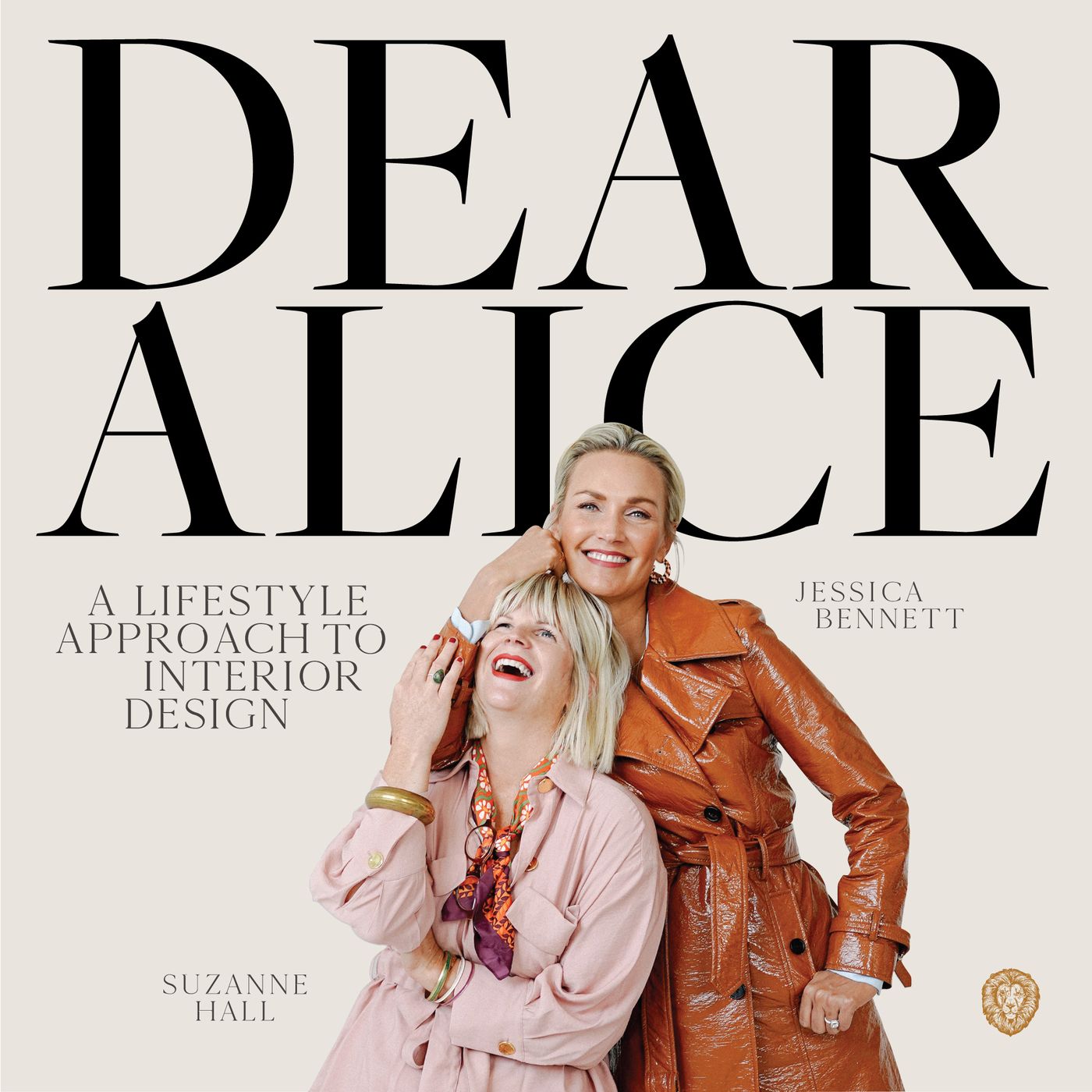 ---
Our 10 Principles of Styling Pt.2 | Lighting, Organic, Creating a Conversation, the Senses, and Photos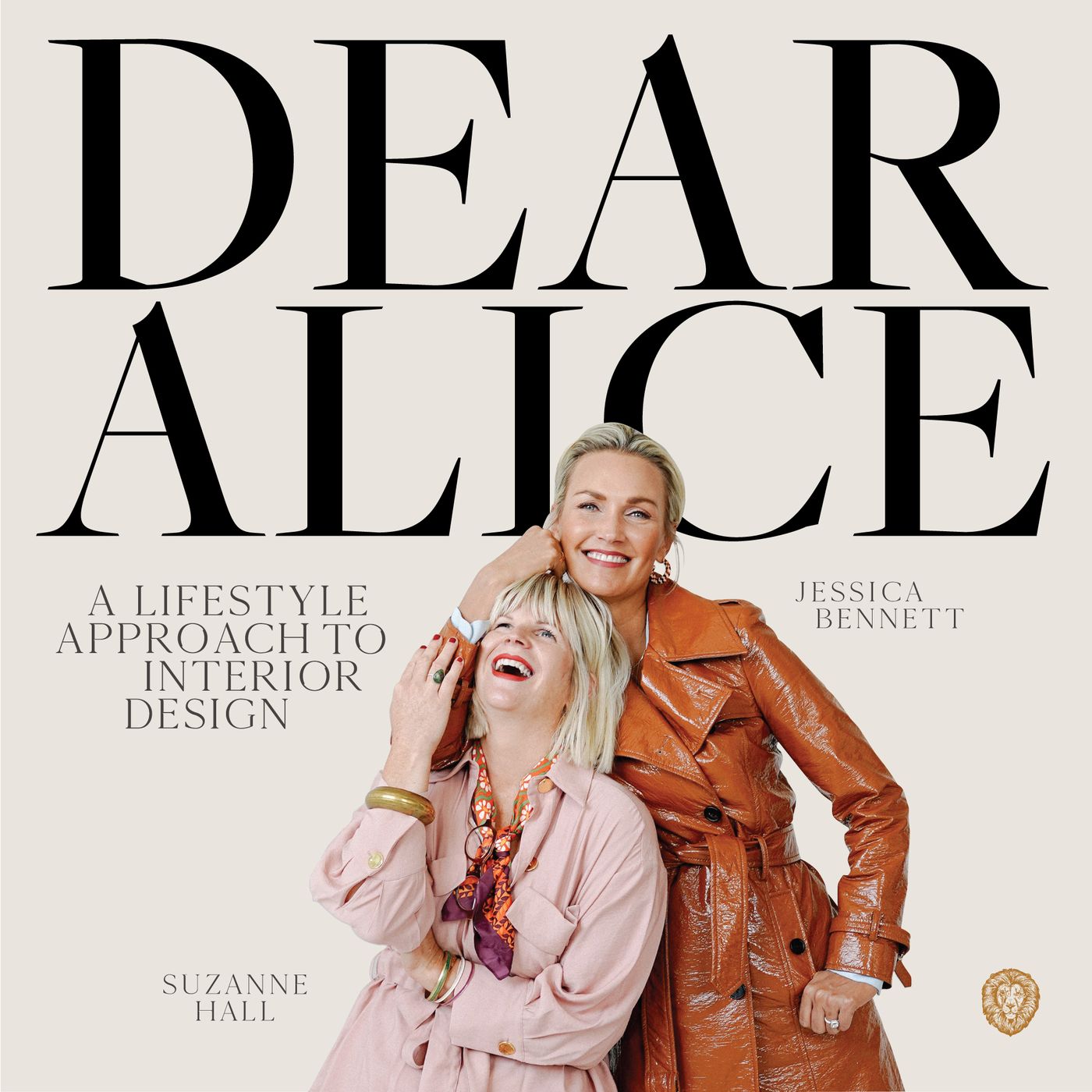 Today we are taking you into our 2nd half of styling principles and we'll be going through 5-10. We are talking about styling this elusive white tiger in the sky that is so hard to pin down for so many people and it's hard to know what the rules are, how to do it, or how to make sure it looks good. The eye often just tells us if it's good and when to stop. It's a feeling, kind of inside your stomach and your head. We wanted to break it down so that you guys jus...
---