Subscribe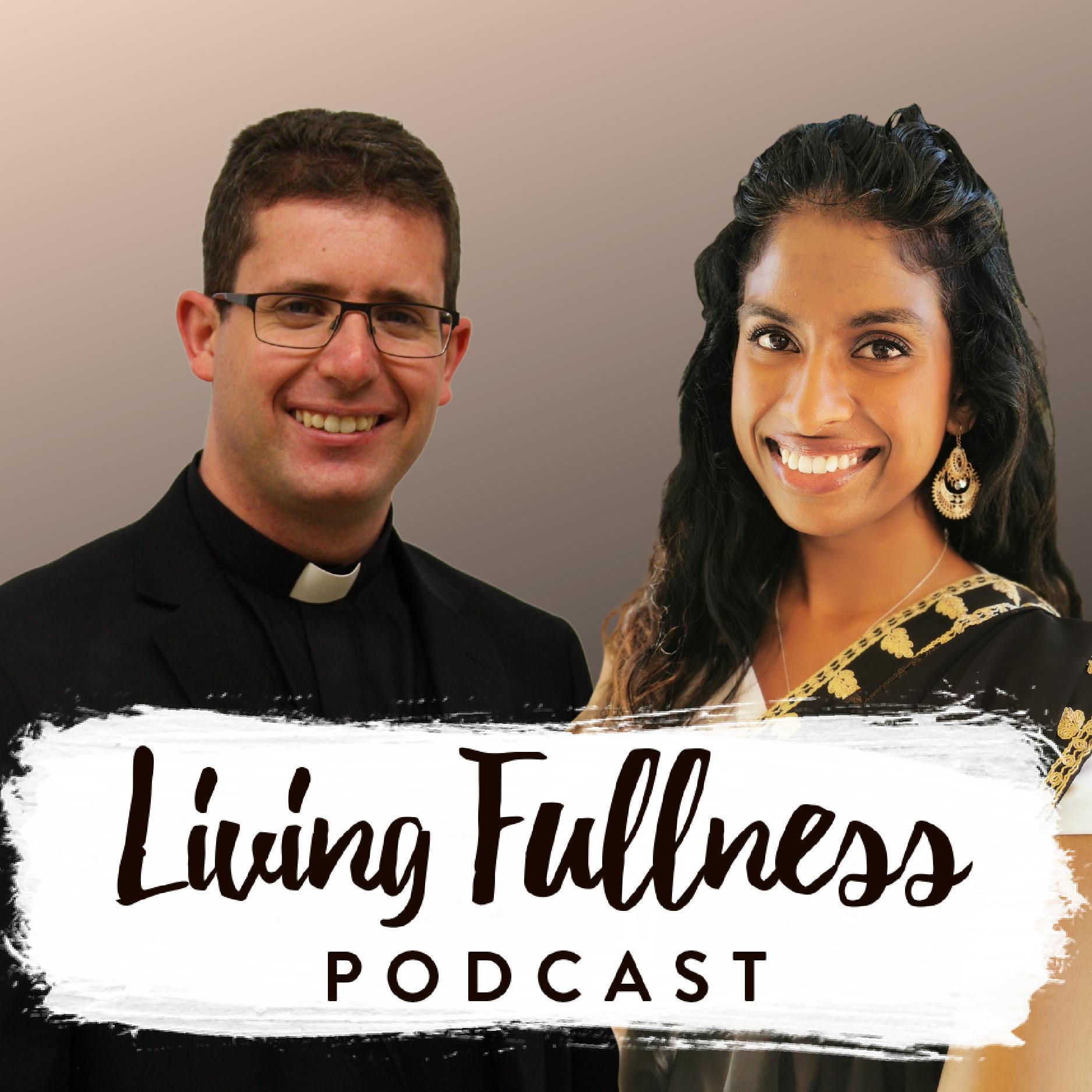 Two unusual friends, sit down to talk the ups and down, the joys and challenges of all things friendship in our current times. Everything from friendzones, to friends with benefits, to can men and women actually be friends?
Elise Drum; an unfiltered, writer and young Country Doctor in the making
On this week's episode, we welcome a young country doctor in the making, who is also one of the writers at Virtue Ministry, Elise Drum. 
Padre and Stina talk to Elise about what it was like to move from a country town into the big city, adjusting to a new life style and to making new friends. AND THEN to readjusting back to a country town life when the people around her have essentially moved on in life. 
Elise may be young in age, but her wisdom is beyond her years. Her consistent deep thoughts ar...
---
Forgiveness in Friendship, and in our relationship with Jesus
In this week's episode, Padre and Stina tackle forgiveness - free act of releasing someone from the debt they have incurred by sinning against us, and by no longer defining them by the act of the sin against us. 
If someone has hurt us, it's because we trusted they would not harm us or would not break our boundaries. We need to accept then that trust has been broken. We also need to pay attention to our emotions because they are helpful and tell us something. 
Padre explains the difference between vincible and invincible ignorance an...
---
Apology Language in relationships
Following on from love language, Padre and Stina have a closer look at apologies and Apology Language by Gary Chapman. Apologies opens up and makes the path to forgiveness easier. Apologies can be healing an have health benefits. They also recognise there is a rule or and expectation in place that has been broken and should have been upheld. There is also an ongoing conversation in our culture about the tendency for women to apologise for things that are unnecessary. 
The 5 Apology Languages
Expressing regret - being sorrowful for our behaviour and saying I...
---
Jesus' Love Language, and Love Languages in Friendships
This episode introduces The 5 Love Languages as written by Gary Chapman which include, Acts of service, Quality time, Physical touch, Gift giving, and Words of Affirmation. It also discusses one of the ways Padre and Stina struggle to receive love as well as a discussion on the ways Jesus uses love languages to demonstrate his love for us.  
Love language is a powerful insight in friendship, and it can be used to love our friends with the greatest of Charity, but it can also be misused as a tool or manipulation. Our primary love language, teaches us a...
---
Friends in Ministry with Fr Reece Beltrame
Note: There were was a phantom mic problem with Stina's mic, for the first 7min. Do not turn the volume too high as it returns to normal at 7min 43sec. 
In this episode, our hosts interview one of Padre's friends in Ministry, a brother priest, Fr. Reece Beltrame from the Wagga Wagga Diocese. Fr. Beltrame walk us through some of his testimony, and what his relationship with Jesus looks like at the moment. Father gave us some insights and some beautiful things to consider.
The questions asked in this episode include: What's your testimony in a...
---
When did you come to understand Easter?
In this week's episode, Padre and Stina talk about their favourite parts of Easter and when the real meaning of Easter sunk in. Some of the questions our hosts cover include: 
1. How do you celebrate Easter over all?
2. What are you Holy week Highlights?  (from Holy Thursday, Good Friday, Holy Saturday and Easter Sunday)
3. What is Easter actually about as the high point of the Christian calendar?
4. What would be the repercussions if there was no resurrection? 
5. When did it click for you what Easter is actually about?
 ...
---
Lent - What to do in a season of spring time training
In this episode Padre and Stina talk about Lenten observances and practices that enriches their preparation for Easter. 
Lent comes from spring time and is a period of training and preparation. Common practices include prayer, fasting and almsgiving. Fasting is really powerful and helps us become master of our bodies as we learn there is a hierarchy of goods. Saying no to legitimate pleasures, prepares us to say to illegitimate pleasures as well as yes to wonderful things. Almsgiving includes considering what are the things we can give up but also take up. 
Canon law st...
---
Can men and women be JUST friends Part 3
Part 3 of the conversation where Padre and Stina tie up the loose ends, including some common arguments that are often presented for why men and women cannot be JUST friends, and their response to this. 
Padre outlines that men and women are made for communion/togetherness, but to pretend this is impossible outside of romantic relationship is limiting. There is a unique level of communion in marriage, but this is not the only path of communion with one another.
'Our thoughts and desires are subject to reason, not the other way around' - Padre
---
Can men and women be JUST friends? Part 2
The conversation continues about whether or not men and women can be JUST friends. In this episode, Padre and Stina, have a look at a few different Christian examples, including Scripture and saints. 
These include: Paul and Phoebe in Romans 16; 1 Timothy 5:1-2 'Do not rebuke an older man but encourage him as you would a father, younger men as brothers, older women as mothers, younger women as sisters in all purity'; Francis and Clare of Assisi, John of the Cross & Rose of Lima, John Paul II & Anna Teresa Tymieniecka.
With the examples of men and w...
---
Can Men and Women be JUST Friends Part 1
Here at last is the episode most people have been waiting for, can men and women be JUST friends? Padre and Stina tackle this question head on but there is so much to cover it will be split into 3 episodes. They talk about some of the thoughts presented to us by the world around us, our entertainment industry, as well as some Christian perspectives, that strangely enough agrees with what the world at large has to say.
One presumption is that all male and female friendships end in romantic or sexual relations, and another is that it's...
---
Female Friendships - a chat with Stina and her friend, Caitlin Den-Bakker
In this episode the tables have turned, with Padre asking Stina and her friend Caitlin a series of questions on female friendships. 
Caitlin is a former teacher and a current public servant in Victoria. She is passionate about religious education and is a Campion College graduate. Caitlin is currently completing her qualifications as a nutritionist and is part of a project called My Daily Rosary, which includes free rosary audio with and without meditations. www.mydailyrosary.com
Some of the questions asked by Padre include; When women get together, what do you talk about? is t...
---
Male Friendships - a Chat with Padre and his friend, Christopher Gilroy
In this episode, Stina combined the questions of her women tribe and light heartedly interrogates Padre and his friend, Christopher Gilroy, about male friendships. 
Christopher is married to his wife Monika, and together they have a young Son, Jeremiah. Christopher is currently working with the Catholic Schools Youth Ministry Australia, in Canberra and a student of Bachelor of Theology.  
Some of the questions covered in this episode includes; when guys get together what do you talk about? How do guys express 'I love you' to  each other? What do you value in your friendships with othe...
---
Friends with Benefits - what's the deal?
In this episode of Living Fullness, the hosts tackle 'friends with benefits' and the spectrum of thought that people have about this form of relationship.
Our climate says it's no big deal, so why are you making it into a deal? There's a spectrum. Here it is: Some say Sex is important, has meaning and is intimate, meant for only 'the special someone' or 'special someone's where the relationship is particularly deep'.
Towards the other end of the spectrum is that Sex is sometimes allotted like a diary entry: There's an implicit commitment...
---
Trapped in the Friendzone
In this episode, Padre and Stina, talk about the dreaded friendzone. What is it? – It's a place where men and women dread going, where we feel trapped with unreciprocated feelings of attraction. A place where we feel disposed of something good, something that should be ours, that we can't have.
Unrequited love - A love or attraction which is not reciprocated
This friendzone space can feel like a doom and gloom place that we're stuck in. It's a place where we have an expectation and a hope, and they're not being met becaus...
---
LOVE vs USE in relationships
In this episode our hosts cover Love and Use. 
What is love?
The goal is willing the good of the other, yet there can be various expressions of love. Padre speaks about 4 types of Love the Greeks use 'Filius, Storge, Eros and Agape' and the differences between then.
Then they ask the question, Why is the opposite of love note hate, but use?
AND What is at the core of Use?  Our hosts suggest that if we allow someone to be used, at the core of us, we believe that we too ar...
---
DTR - Clarity instead of Messing around in a relationship
Last week's episode looked at romance from friendship and what to do about it. In this episode, the hosts pull apart the need for and the process of having a DTR - Defining the Relationship Conversation, especially when romantic attraction has formed in one or both people in a relationship.
Its not a complicated and daunting concept. Its quite simply 'A Conversation', about addressing what is already going on and seeking clarity within that. Remembering that true friends will the good of the other, and therefore don't want their friends to be left in confusion or be...
---
Romance and attraction out of Friendship
In this Episode our hosts talk about attraction and romance that can come from a Friendship; and debunk a couple of claims. 
Claim 1 – If you're friends, you cannot become romantically interested. FALSE
Claim 2 – Male and Female friends will inevitable become romantically involved. FALSE
Claim 3 - Christianity shuns the body, as body bad, only the soul is good. FALSE. Christianity says the body is not just a shell but an essential part of who we are. We're not complete in heaven until we get out bodies back.
Society likes to say all a...
---
Friends, Circle of Influence, and BFF - What's the difference?
Our hosts take a look at the difference between friends, COI - Circle of Influence (close friends) and a BFF (best friend) using the 5 Key elements of a relationship. If you haven't heard the previous episodes, that's ok, you'll be able to follow along from this episode. 
This episode also talks about pulling up your friends, and fraternal correction especially as it needs honesty, respect and charity but also clarity and specificity. 
Our hosts talk a bit about vulnerability in relationships and speak of the ups and down of that in their own relationships. Stina is...
---
New Year 2021 - S.M.A.R.T Resolutions, clerical creativity, and tough reflections
As 2020 Draws to a close our hosts take a look at the year that was and begin to consider what needs to be taken stock of in order to prepare for the year that is to come 
This episode includes some thoughts on the Global Pandemic of 2020, and some clerical creativity that come through it. A shout out to Fr. Thomas Cassanova. Highlights of 2020 included the installation of Bishop Mark Edwards and his encouragement during these strange times. 
Our hosts talk resolutions that were made, adjusted and kept during 2020, and some things to take into co...
---
Christmas Cheer & Conflict, Traditions and Wish for our listeners
This is the Christmas Episode for Living Fullness. Episode that discusses all things Christmas Traditions and what role Santa played in our hosts lives. 
Along side Christmas cheer, there is a tendency for Christmas Conflict to also rise. We also cover what to do when this happens at different Christmas events, and how to prepare before hand. 
If you're alone this Christmas, we have a segment in this episode for you also. The FREE retreat guide can be found here for download
http://www.virtueministry.org.au/social/
Finally our hosts ta...
---
God - Final of 5 Key elements of growing in a relationship
This is the final of the 5 key elements required for a healthy relationship, as coined by Sarah Swafford at Emotional Virtue. 
If God is everywhere, and in our relationships, why do we need to talk about this?
Love never forces itself upon another, and so because God loves us so much, he waits for our invitation, to be invited into our every day and into our every relationship. 
We need to talk to him as we would a friend, about anything and everything from asking for his help to enhance our friendships on ea...
---
Backstory and Personal Convictions of the Hosts
So far, Living Fullness has covered 4 out of the 5 Key elements required in growing a relationship; Trust, Honesty, Time, and Virtue. Before talking about the very last component, our hosts share in this episode a bit about their backstory of how they have come to where they are now, and the way each of them see themselves and the world.
In this episode they cover the following 7 Questions:
1. What beliefs and values were you taught in the home, at school and within your culture?
2. When did your personal relationship with Jesus begin, and...
---
Virtue & Values and Human Excellence - NPR
In this episode Fr Sean and Stina finally tackle the topic of Virtue - habitual goodness and human excellence. Virtue is more than signalling, or an old and impractical concept in our time; and it's more than tapping our toes and calling it patience, or being prudish. Virtue is not just how we act but an all encompassing integration of thoughts, emotions, desires and behaviour. It's a true and healthy integration of the whole human person where love is at the core. 
Our hosts also look at the way in which our value systems play into how w...
---
Has it been long enough; are we friends now?
Fr Sean and Stina, continue the conversation on the Natural Progression of a Relationship and the 5 key elements required for any relationship, as coined by Sarah Swafford from Emotional Virtue. 
This episode focuses on the 3rd Element 'TIME'. 
Who says how much time needs to be spent in order for a solid friendship to be present? Instead look for trust, honesty, genuineness and sincerity; good things take time. 
There is time, then there is timing. Ecclesiastes 3:1-8
There is a time for everything,     and a season for every activity under the heavens...
---
Can we just be real for a second? Honesty and Clarity in relationships
In this episode the hosts continue the conversation on the 5 key elements necessary for any relationship.
This episode talks specifically about HONESTY. S.W.O.T Analysis - Strengths, weaknesses, opportunities and threats. They answer a brilliant question that was posed by one of the young men at Chosen Youth, and give direction for intentionality right from the outset of the start of a relationship and friendship, and not pretending about what's ACTUALLY going on here.
They also talk about the risk of rejection and why sometimes the knock back hurts so much more; and...
---
How to build trust - B.R.A.V.I.N.G - NPR
This episode continues to unfold the Natural Progression of a relationship by looking at the 5 key elements outlined by the founder of Emotional Virtue, Sarah Swafford. This episode tackles the first element, Trust, which is necessary in any form of healthy relationship whether friendship, family, romantic or work relationships. 
The hosts unpack Brene Brown's work on vulnerability as a way of clarity for building trust through Boundaries, Reliability, Accountability, Vault, Integrity, Non-Judgement, and Generosity. 
Join the Living Fullness facebook group to join the discussion. A new Episode video is released on Virtue Ministry's You...
---
Natural Progression of a Relationship - NPR - Friends
In this episode Fr. Sean Byrnes and Stina introduce the NPR - Natural Progression of a Relationship, coined by Sarah Swafford, founder of Emotional Virtue. The natural progression showcases the path a healthy relationship can take from acquaintance to Friendship. Swafford's NPR also includes dating, courtship, engagement and Marriage. The hosts of Living Fullness focus mainly on friendship. 
The episode also includes Aristotle's outline of 3 Types of friendship - Utility, Pleasure and Goodness. 
---
Toxic Relationships Part 2
This is episode 2 of 2 on Toxic Relationships. In this episode Fr. Byrnes and Stina, have a closer look at the ways toxic relationships play out and what we can do about them. 
They introduce a helpful template for dealing with toxic behaviours in our lives, as well as the lives of those we care about., such as when our friend is in an unhealthy relationship, and they just can't see it. 
Template 
1. This is what I've noticed
2. This is how I feel about it/the impact it has o...
---
Toxic Relationships Part 1
Part 1 of 2. In this episode, Fr. Byrnes and Stina, start to look at toxic behaviours and ways of recognising unhealthy relationships especially in our friendships. 
---
Not low value, but low intensity relationships - Acquaintances
In this episode Fr Sean Byrnes and Stina talk about Acquaintances vs Friends, the human need to fit in and belong and some thoughts about pressures and expectations for being friends with everyone.
They also ask the Question; As Christians, we're called to lay down our lives for another, how can we do this, if we're not first friends with everyone?
Join our Facebook Community for further discussion and share your thoughts about this episode. A new Podcast Episode is available via streaming sites every Wednesday, and a new podcast video on our youtube channel...
---
Best friends for life (we just met)
In this 2nd episode of Living Fullness, Stina and Fr Byrnes, start to unpack the need for friendship, the health benefits, early stages of wanting to be best friends for ever, YOLO, and what is so wrong with jumping straight in when we meet someone we click with immediately?
---
Living Fullness - Meet the Hosts
Stina Constantine sits down with her long standing friend Fr. Sean Byrnes to talk about the joys and challenges of friendship especially between men and women. This episode introduces the hosts, how they met and some of the ways they pick on each other, rather regularly. Stina and Fr. Byrnes also begin to set to scene for conversations to come, due to many of the issues that have risen in our world because of the lack of authentic friendships.
Enjoy the episode, and join our Facebook Community Living Fullness and let us know what you think. Also...
---
Trailer - Living Fullness
LAUNCH Wednesday 28th October 2020
---