Subscribe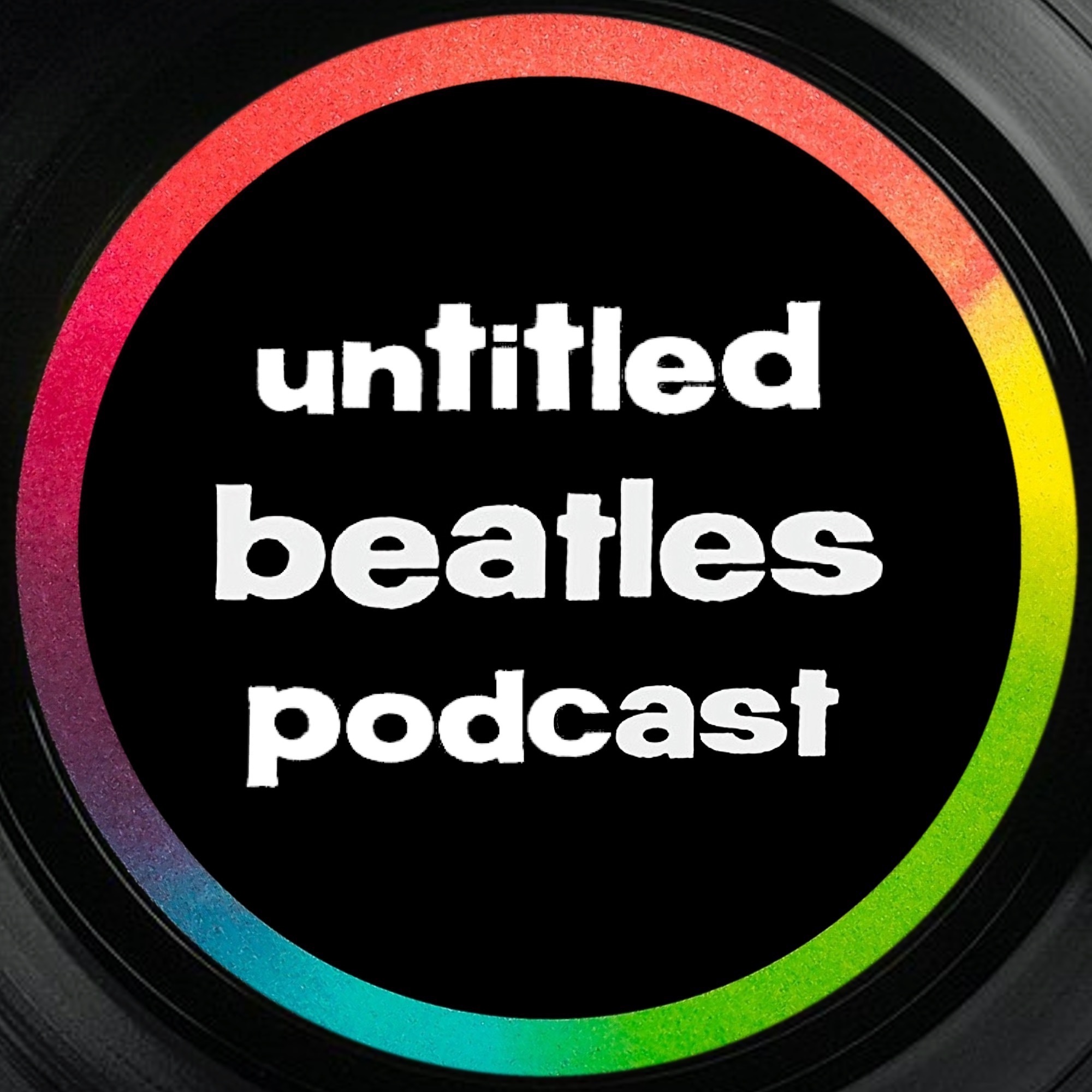 Gen X ex-cruise ship comedians TJ Shanoff and Tony Mendoza discuss the Fab Four without taking anything too seriously. Roll up for the long and rambling road.
The Concert for Bangla Desh (1971)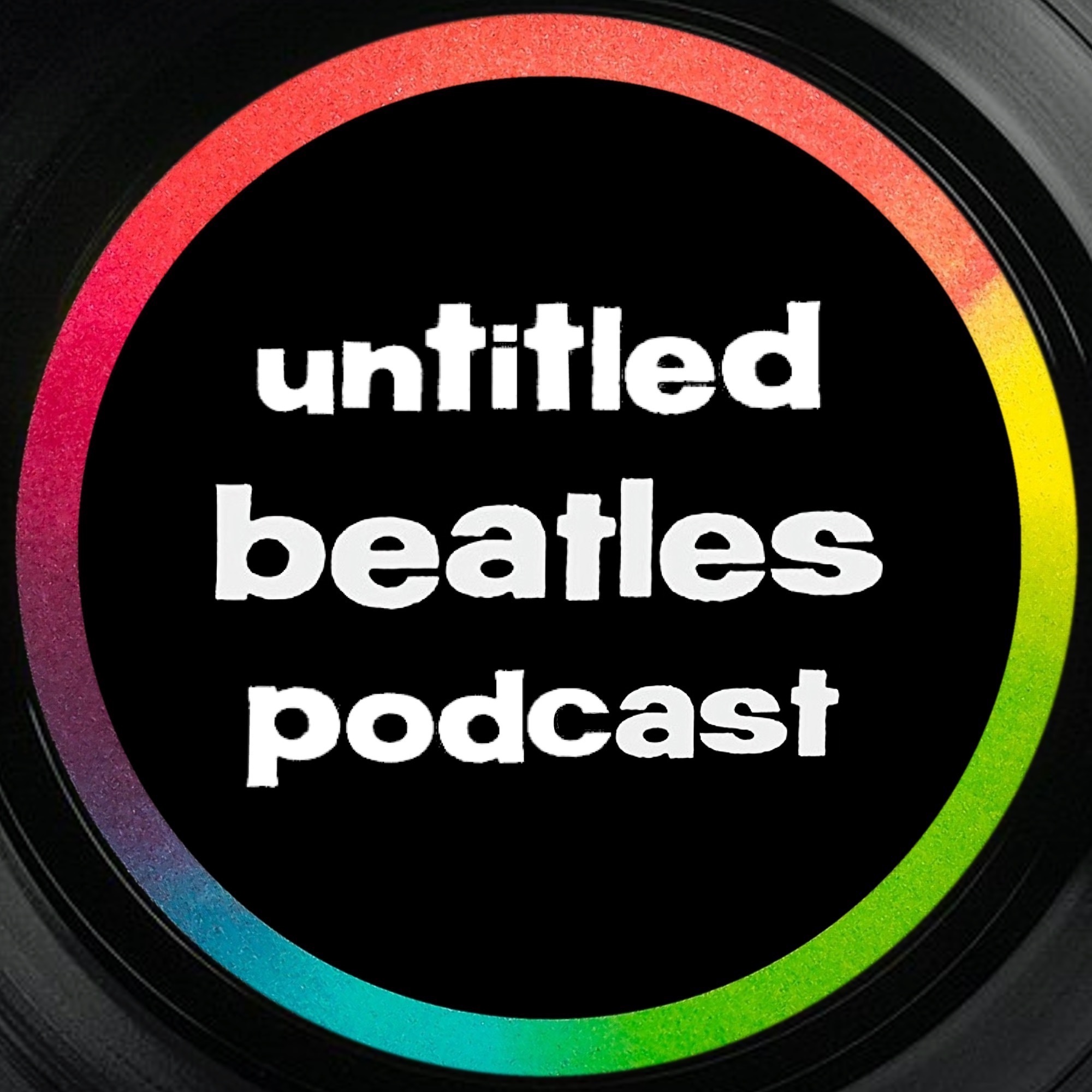 Last Saturday at 12:00 PM
For many, the most significant Beatle fundraising contribution on record is Macca's nonsensical gibberish on the extended mix of Band Aid's "Do They Know It's Christmas?"
For Tony and T.J., it's the George Harrison-organized "Concert For Bangla Desh," whose 3-LP boxed set just turned 50 years old. The album and film are powerful, joyous, and iconic, filled with both bangers and ladeshers. In this episode, the Gab Two salutes their favorite moments and other hawt topics like:
🏀 Who was a better New York Knick: Eric Clapton or John Starks?
😵 Have Leon Russell and Le...
---
DELUXE REISSUE: Beatles Covers Clambake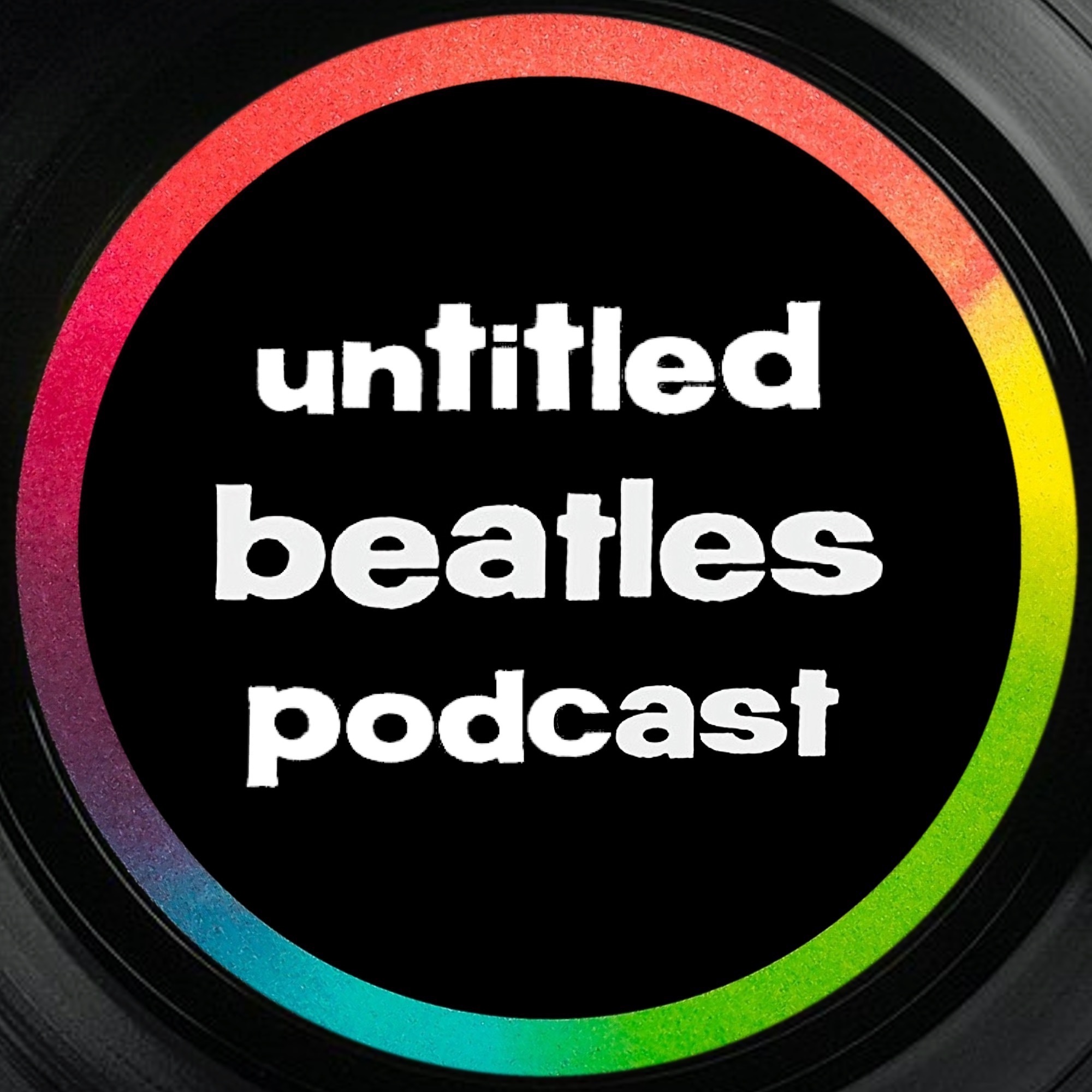 UBP Exclusive: 85th Beatle Bruce Springsteen sang "Cover Me". And in this Uber Deluxe Remix Archive #Gnomedition of an early episode, Producer Casey lets loose and drops in all the great (and G-d awful) covers of Beatles classics.
Get clam-baked and join us as we ponder:
🛥Does Tony groove, man, to the silky smooth sounds of Yacht Soul?
🧅 Who wins a Chicago Band-Beatle-off: The Ides Of March or The Buckinghams?
💸 What's the deal with the (allegedly) too damn high prices at the Stax Records gift shop?
If you like Skank and...
---
Wings' Wild Life 50th Anniversary (1971)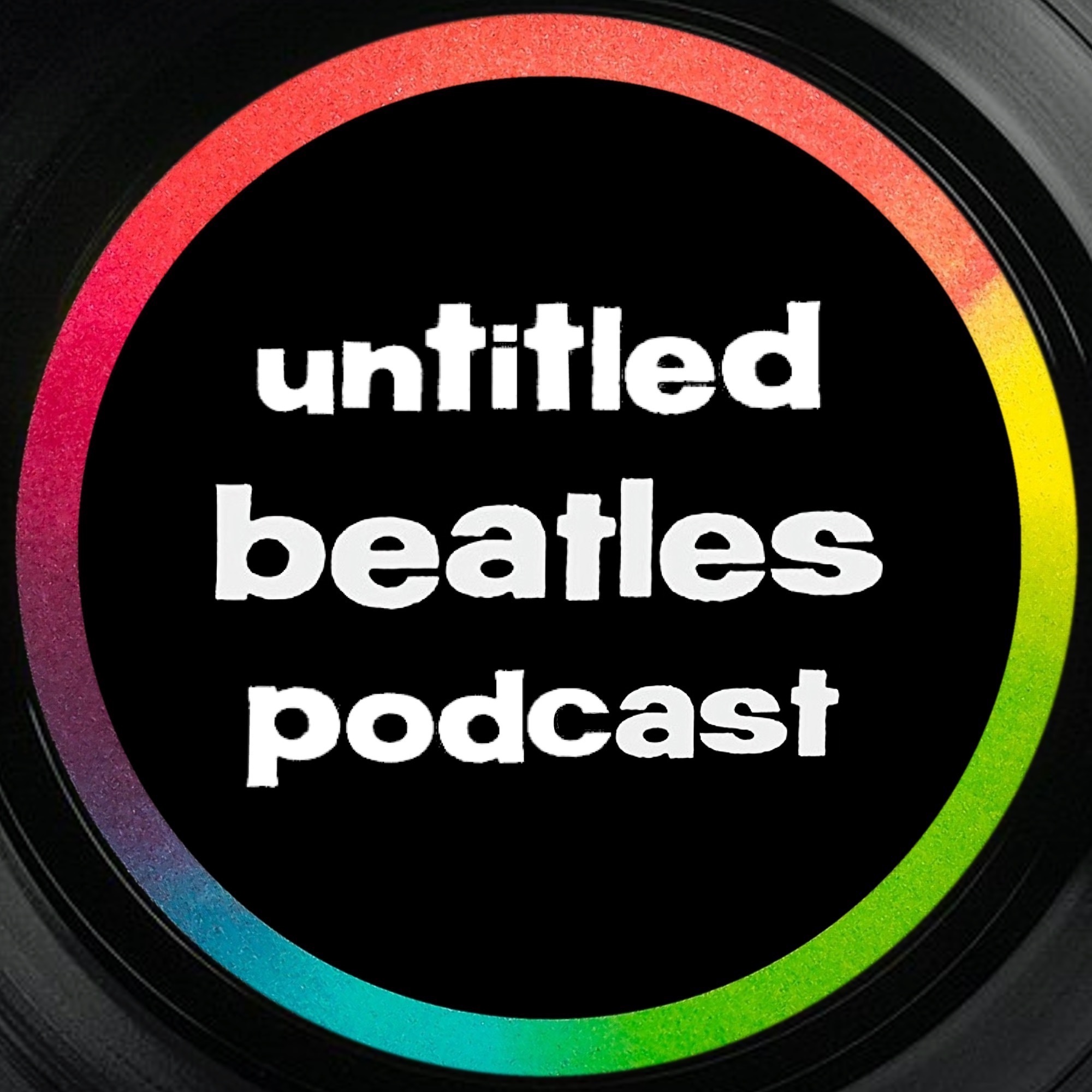 Is any solo Paul and/or Wings album as controversial as "Wild Life"? (OK, fine, we see you, "Standing Stone".) In (gently belated) honor of its 50th anniversary, Tony and T.J. kick off 2022 with a "Wild Life"-off, and debate the highs and lows of one of Macca's most polarizing and #ekaturkel albums. Along the way, the Whatever Happened Two discuss: 
🤖 Is Huey Lewis's jazz-adjacent LP "Small World" fantastic, or merely made of plastic? Maybe Vicki knows? 
🏊🏻‍♂️ Are early 70's, indulgent rock guitar solos the original "Baywatch"? 
🚽Was Sir Paul feelin' alright while recording "Mumbo" because h...
---
The Beatles' Christmas Records, 1963-69 (Xmas Flexis)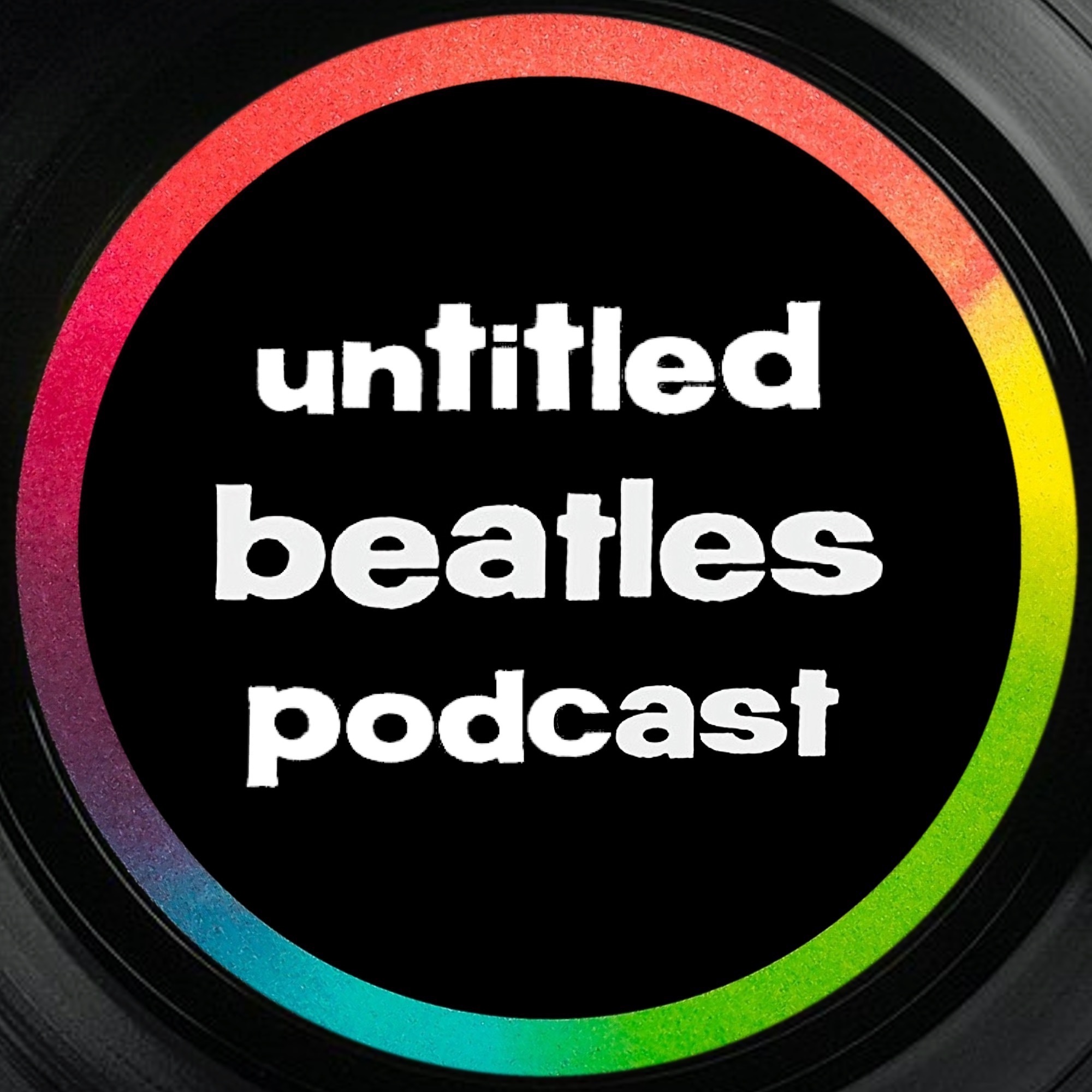 It's been a real gear year for the Untitled Beatles Podcast and it's all due to you! 'Spect some of you are getting out a 50¢ piece to weigh down your rare out of print Beatles Christmas Flexi Discs. For those going without these cherished "only fans" records, T.J. and Tony will cover each holiday curiosity released from 1963-1969, with noses red from holiday cheer.
In this very special holiday episode:
 🍆 Ho Ho Ho! Will the boys succeed in referencing "Ding Dong" on XXXmas day?
 🍗 Yeah Yeah Yeah! Since T.J. and Tony have gone righ...
---
Something New (1964)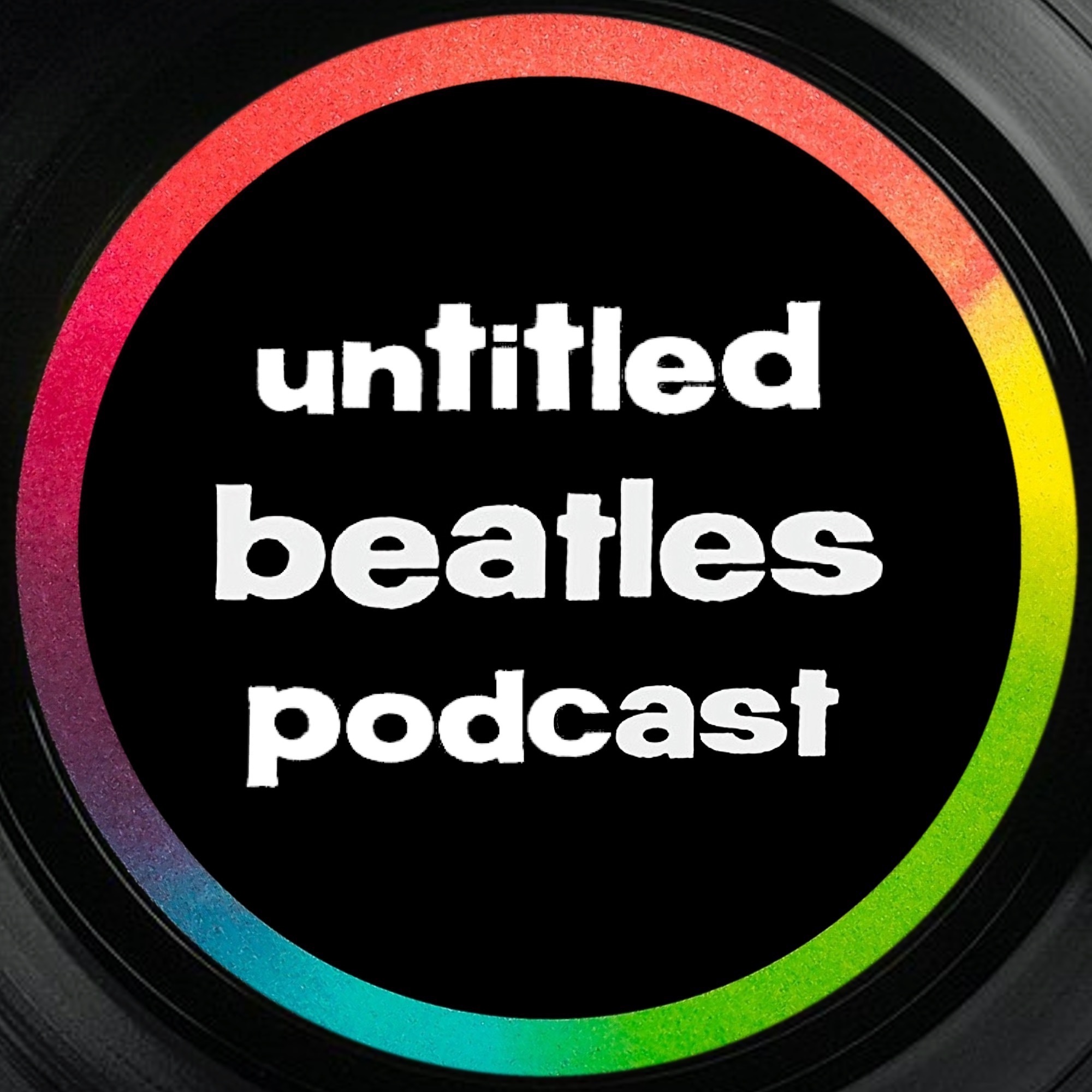 Sure, "A Day In The Life" is ok, and "Tomorrow Never Knows" is fine, but only one Beatles album closes with maybe their greatest song, "Komm, Gib Mir Deine Hand".   It was certainly Something New for Capitol to close their third Beatles album in German, not to mention generously including 5 songs fans in '64 had already purchased a few weeks beforehand. (#NowOnCapitol!) And yet, because it's The Freaking Beatles, it's such a fun and uniquely Capitol album.   Tony and T.J. fawn over this million-seller and along the way ask the hard questions they don't address in Liverpool, like:
 ...
---
VIDEO: Twitch & Shout | Get Back (2021) Part3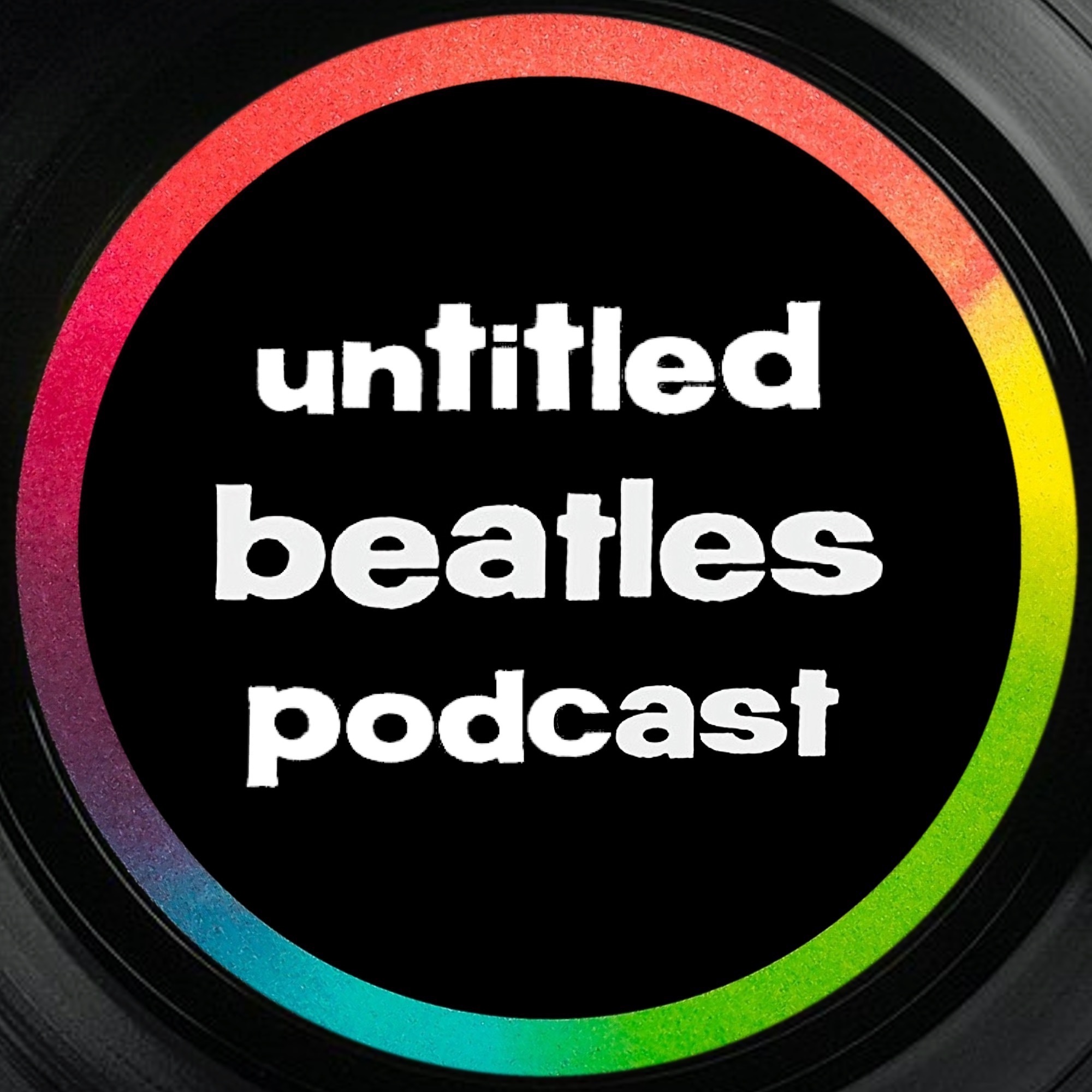 As 90's Beatles tribute band Boyz II Men might have said, it's the end of the long and winding road for Peter Jackson's incredible "Get Back" documentary. And Part 3 was a fittingly amazing and emotional conclusion. [SPOILER ALERT: Yoko pullin' a #Purdie and playing drums on the roof was unexpected AF...]   Tony, T.J., and producer Casey went LIVE on Twitch to delve into the "Get Back" conclusion and unpack the seismic importance of this series, along with our insightful audience as always. That's a wrap for our Get Back live stream episodes. Thanks so much to everyone who came o...
---
VIDEO: Twitch & Shout | Get Back (2021) Part 2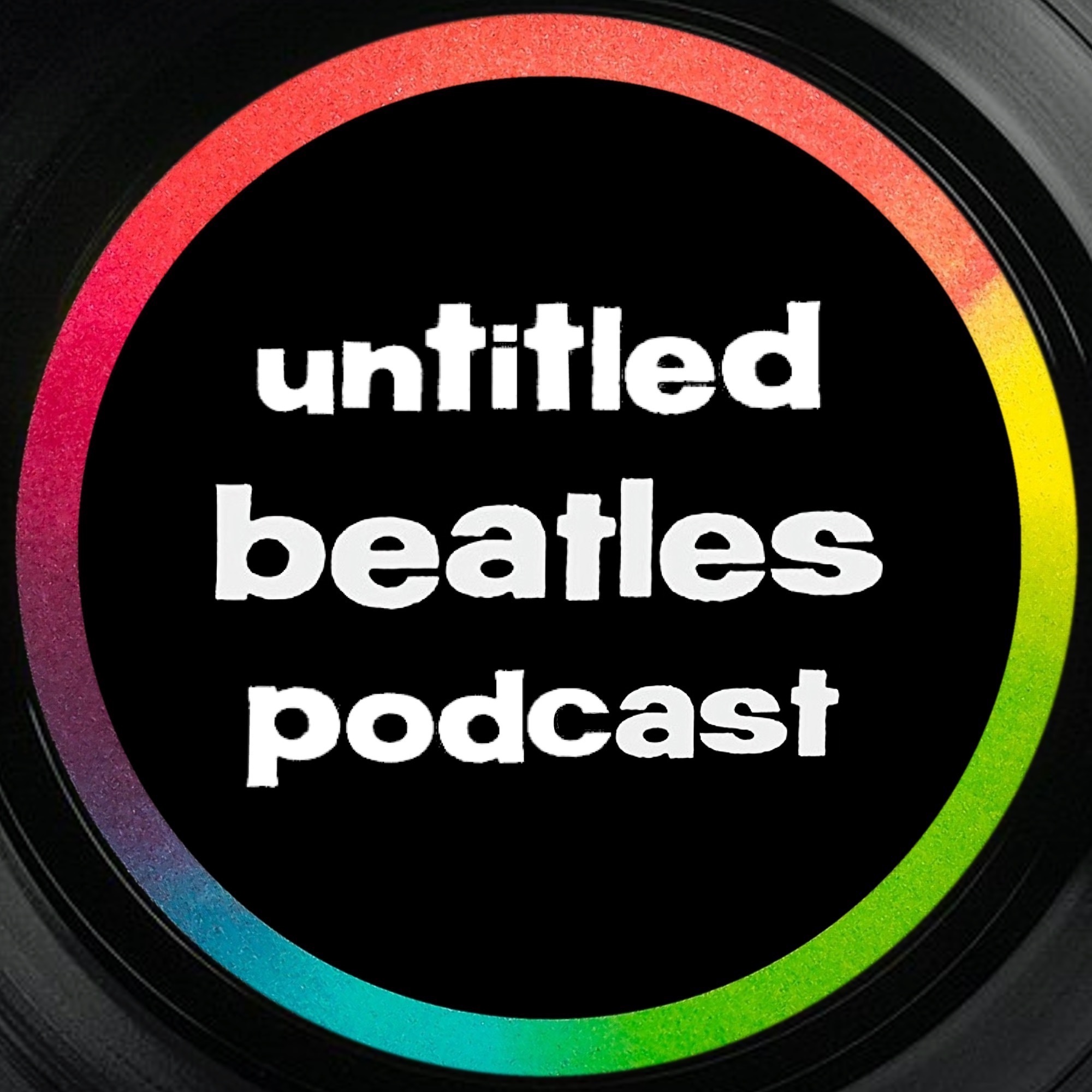 Peter Jackson's done it again. "Get Back" Part 2 features some of the most important and revelatory Beatles-related content ever on film, and sits *arguably* just a notch below the Bee Gees/Frampton "Sgt. Pepper" movie.   The Untitled Beatles Podcast gathered LIVE to take a look at this mind-blowing episode, and trade insights as always with our fantastic live audience.   We'll be back at it for Part 3 SATURDAY NIGHT AT 9PM CT, LIVE (from our rooftops) on Twitch at www.twitch.tv/chicago4real. We hope you can drop by and chime in on the conversation! And, again, many many thanks to...
---
VIDEO: Twitch & Shout | Get Back (2021) Part 1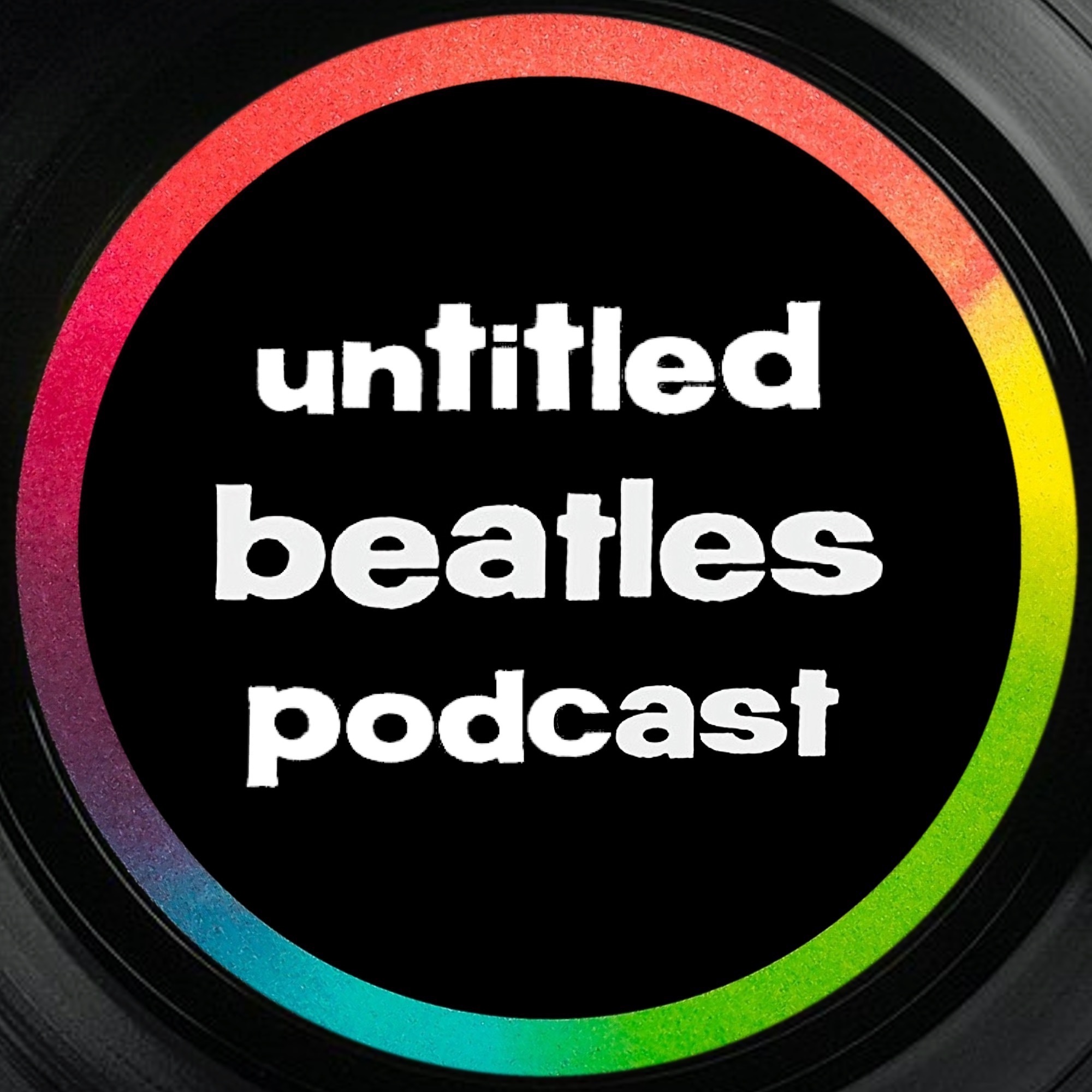 Here we go! GET BACK IS HERE, and T.J., Tony, and Casey wolfed down their turkey so they could get back onto Twitch and talk all about it with their Untitled Beatles Podfriends.
Spoilers abound! But let's be real, if you haven't watched Part 1 yet, that's on you.
We hope your holiday has been harmonious, and we hope to see you 'round the clubs. (Or Friday and Saturday night, right back here on Twitch!)
Friday and Saturday 10 PM ET / 9 CT / 7 PT twitch.tv/chicago4real
Thanks again to our friends at Chicago4...
---
GET BACK WEEK | Twitch & Shout | LIVE THU/FRI/SAT @ 9 PM CT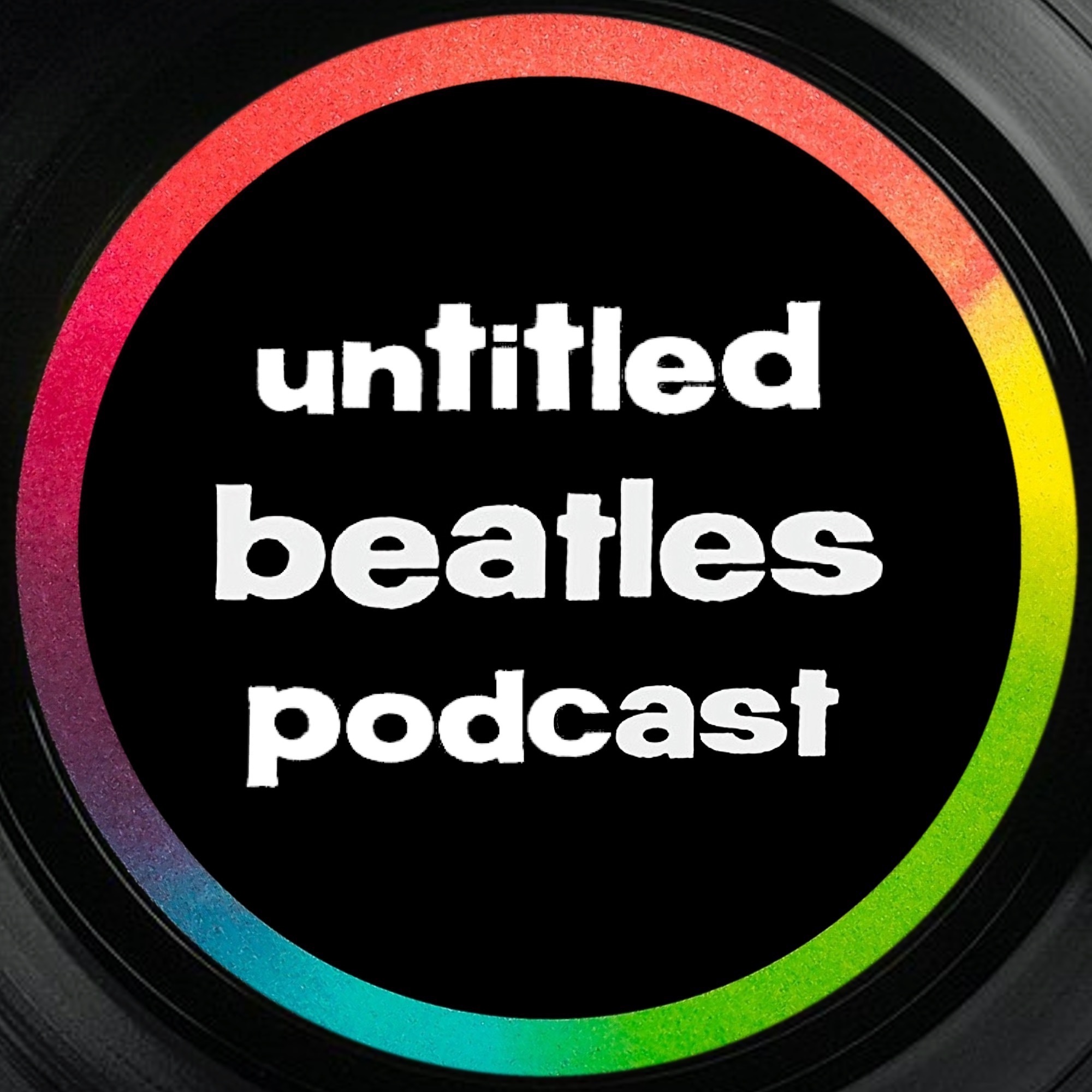 IT HAS ARRIVED.
AND WE CAN'T WAIT TO TALK ABOUT IT.
WE HOPE YOU'LL JOIN US.
THURSDAY / FRIDAY / SATURDAY @ 10 PM ET / 9 CT / 7 PT
 📺 TWITCH.TV/CHICAGO4REAL
---
BONUS VIDEO: Twitch & Shout - 2021-11-23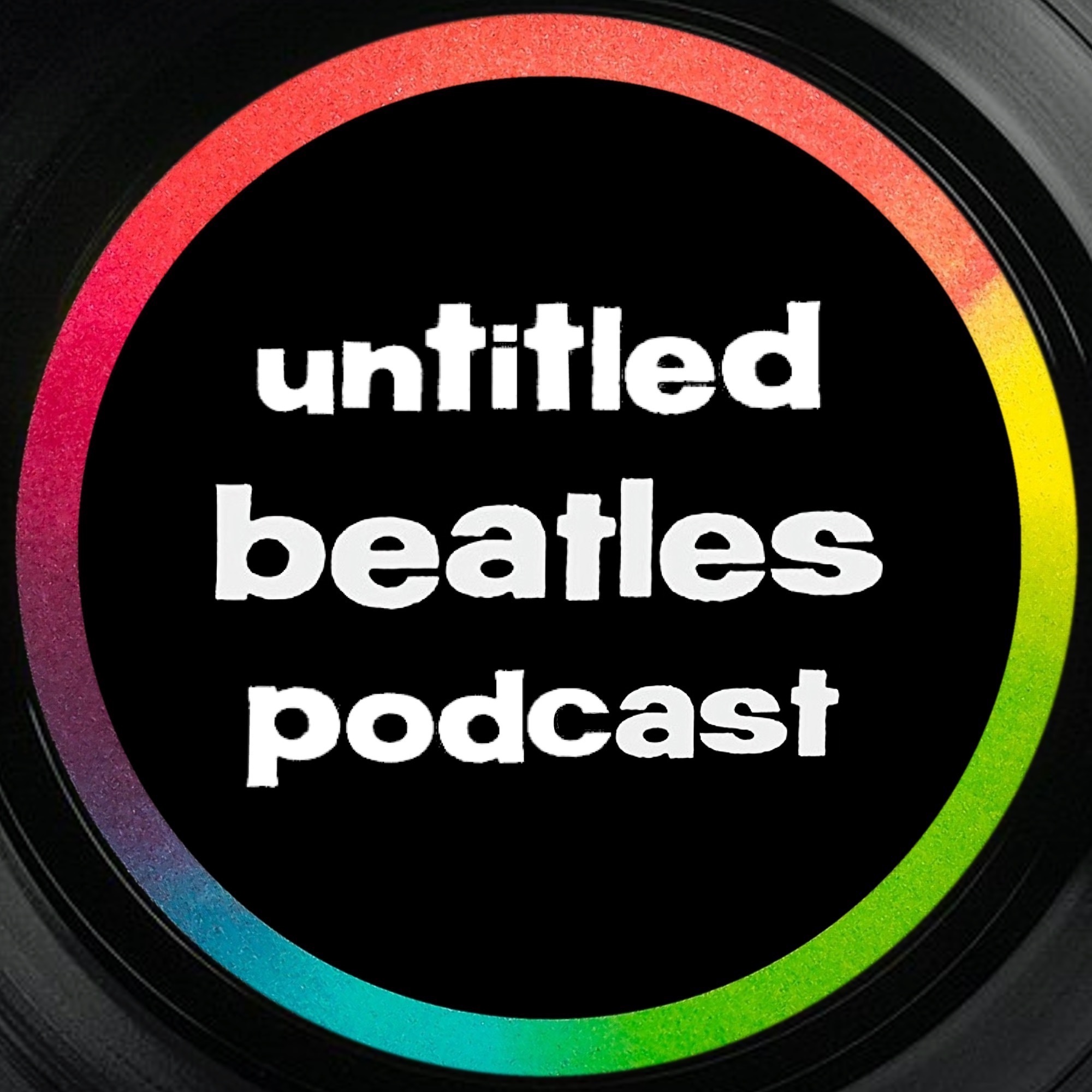 To gear up for this week's momentous release of the Get Back documentary series, Tony and T.J. went live on the ol' Twitch to:
🍳 Review this week's Breakfast With the Beatles playlist by Chicago radio legend Terri Hemmert
📽 Get geared up for the weekend with a (thin crust) deep dish into the 1970 Michael Lindsey-Hogg documentary Let It Be
🗣 And field all sorts of fab fan comments along the way.
It was a blast! Special thanks to everyone who came out and joined the conversation. The only thing more fun tha...
---
GET BACK WEEK | Twitch & Shout | LIVE TUESDAY @ 6 PM CT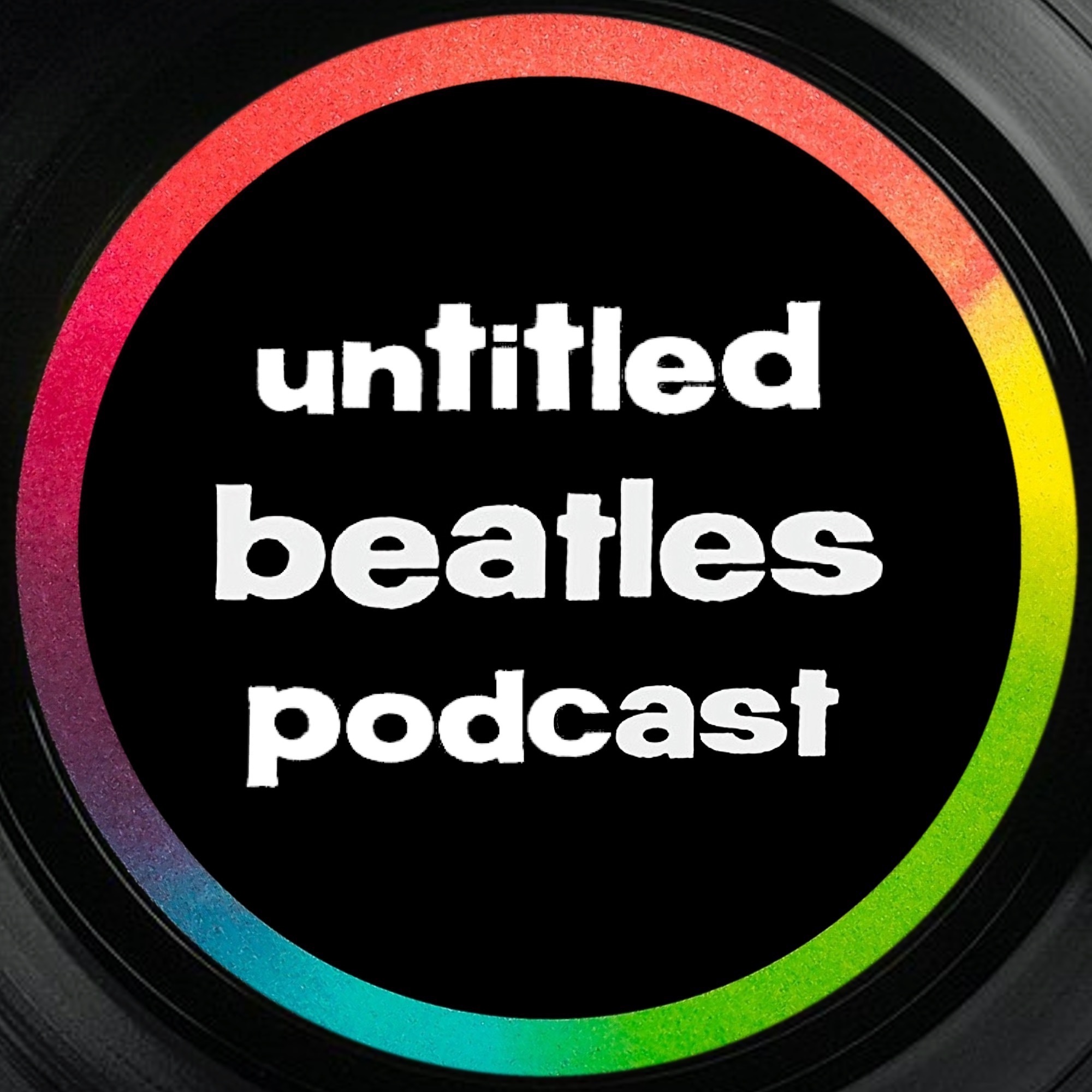 🍏 IT'S GET BACK WEEK!
And to celebrate, the Untitled Beatles Podcast is GOING LIVE. T.J. and Tony present Twitch and Shout, a live, loose conversation about all things Beatles.
Tune in on Twitch tonight to join in the conversation, as the guys:
🍳 Review this week's Breakfast With the Beatles playlist by Chicago radio legend Terri Hemmert
📽 Get geared up for the weekend with a (thin crust) deep dish into the 1970 Michael Lindsey-Hogg documentary Let It Be
🗣 And field all your questions and comments along the way.
---
Let It Be (1970) 50th Anniversary Super Deluxe Edition Part 3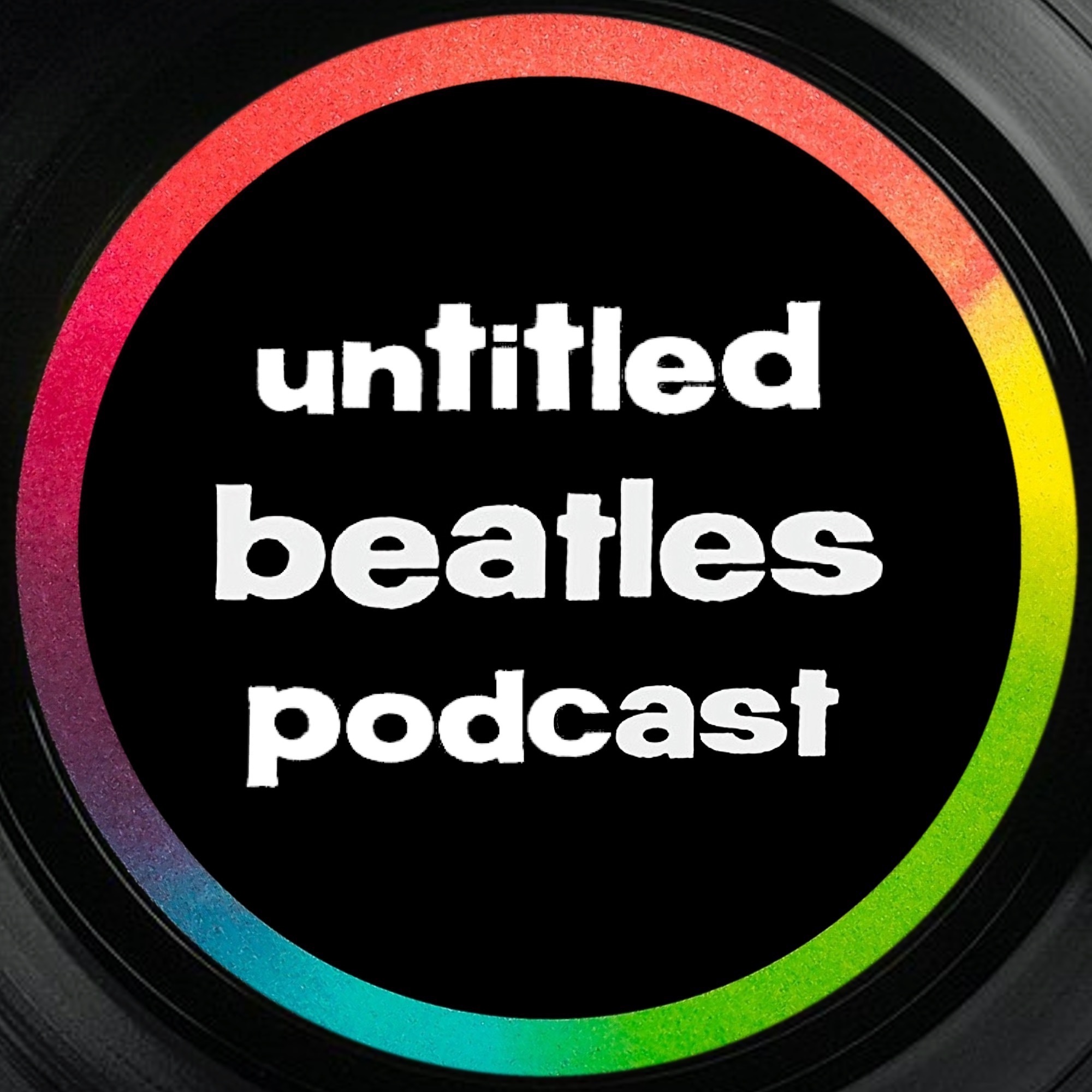 Move over thrice!!! As part three of our Let It Be 50th Anniversary gabfest, T.J. and Tony inspect the Glyn Johns mixes of 1969's Get Back LP, along with the 12" 4-song EP. Then they crack open the new Get Back book, providing Cliff Notes (and Norm Notes) for its 200 pages, give or take a two. Along the way:
📻 Tony reveals the identity of the villain who calls in all those pesky Beatles covers to 93 XRT
🎸 T.J. offers Garageband tutorials on editing out the new pre-song chatter to "Don't Let Me Down"
🚀 We can al...
---
Let It Be (1970) 50th Anniversary Super Deluxe Edition Part 2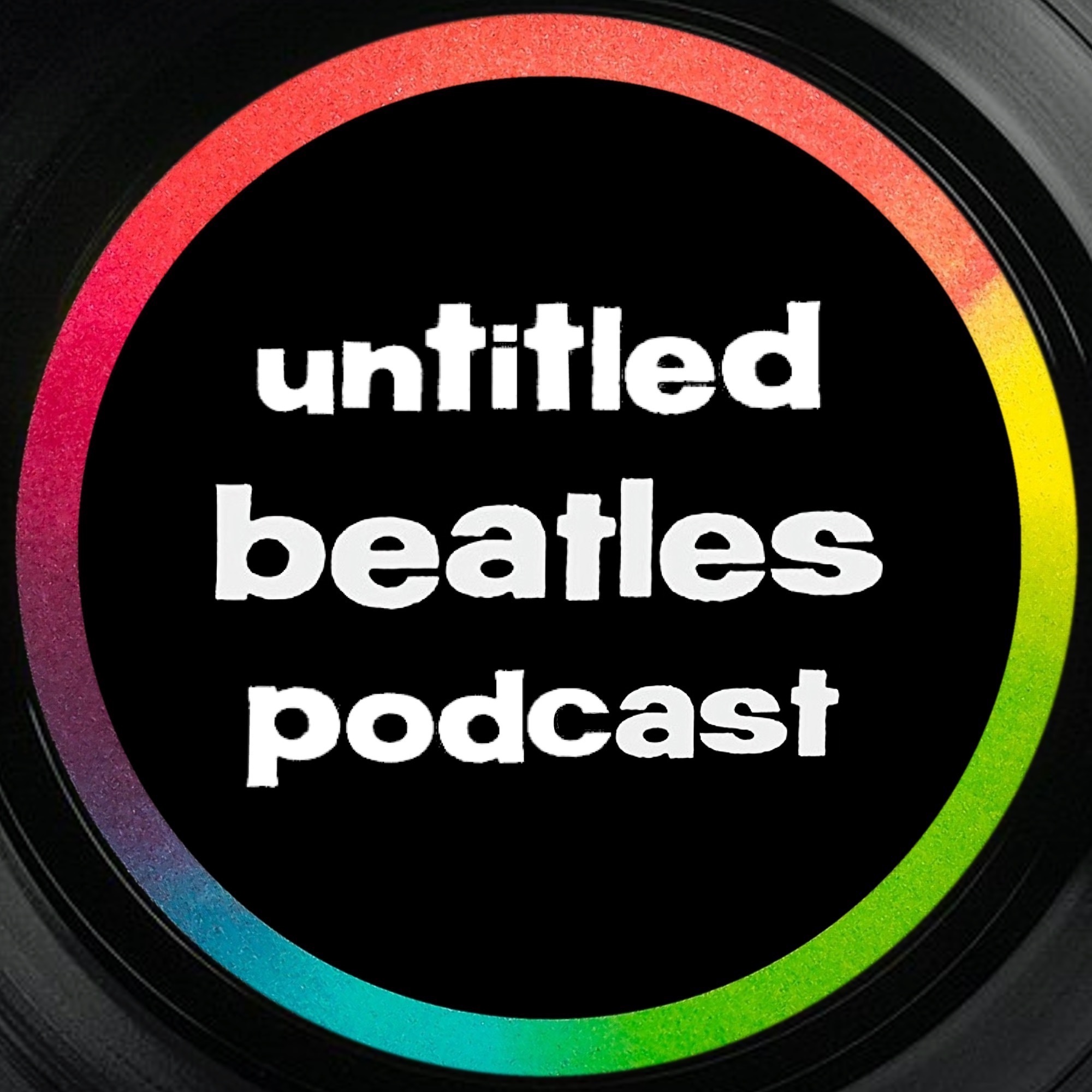 Move over twice! It's Part 2 of the runaway train that is The Untitled Beatles Podcast as it careens around the Let It Be 50th anniversary box set. This week T.J. and Tony wax ecstatic about Side Two's 2021 mixes then trade favorite studio outtakes. Also, they grumble about what was curiously left off, though they don't know why they're moaning.
Along the way they ask:
📦 Who packaged it better: Universal Music Group or Dr. Ebbetts?
👄 How many ways can two people pronounce the word "warble"?
🎭 What is the name of Paul McCartney's i...
---
Let It Be (1970) 50th Anniversary Super Deluxe Edition Part 1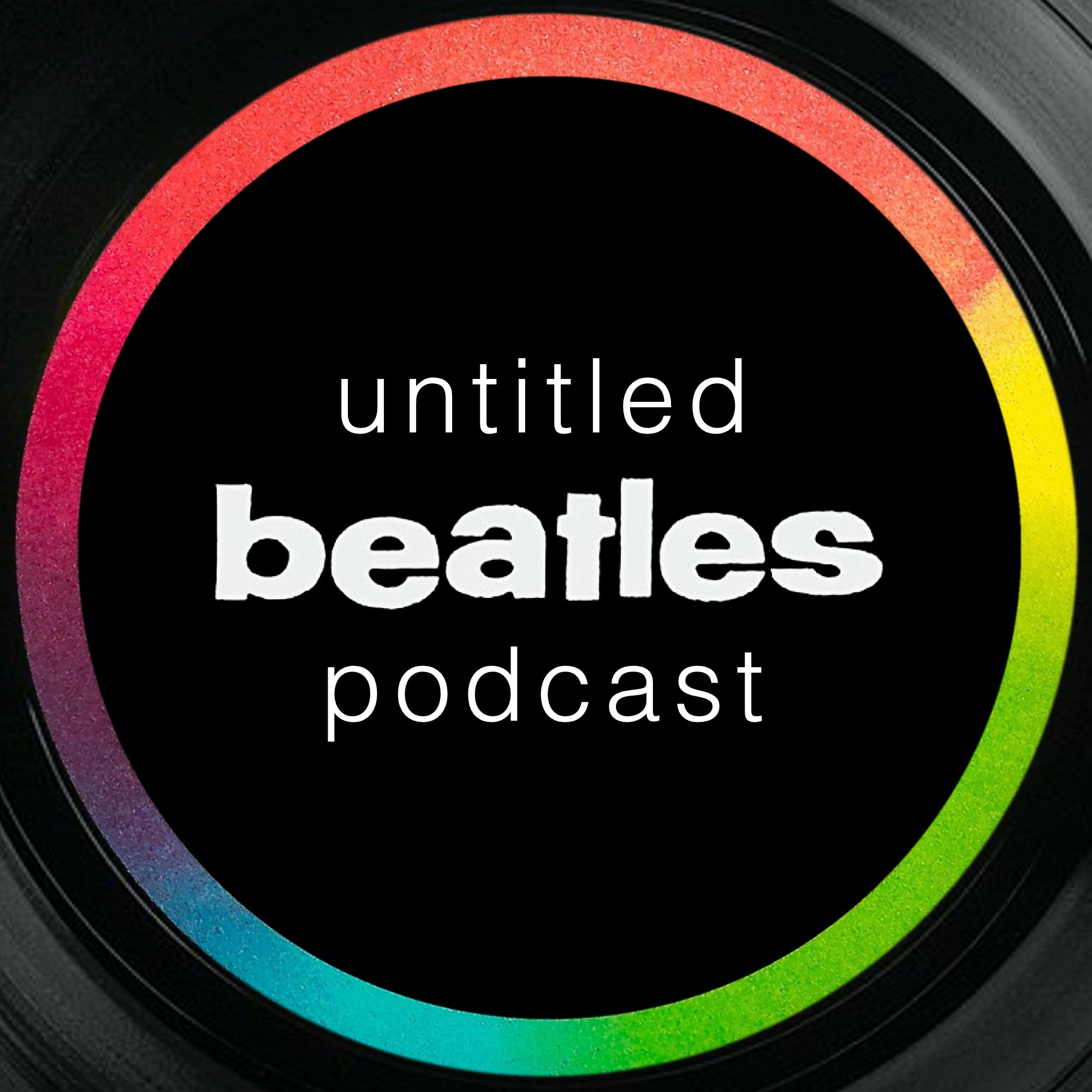 It may have arrived (without traveling/and to prove it, it's here) a year late, but the Let It Be 50th anniversary box set is finally in our hands. To date, we have 4 LPs! Multiple CDs! BluRay audio! One random EP! And a book! And another book! There's so much to digest in this universally excellent deluxe set and Get Back book, that this is officially a THREE PART EPISODE. Buckle up, Untitled Beatle People... And, sure, you can say Part 1 of this deep dish is attractively built, even if you've never let us be naked. Uh, wh...
---
The Beatles and Sampling Part 2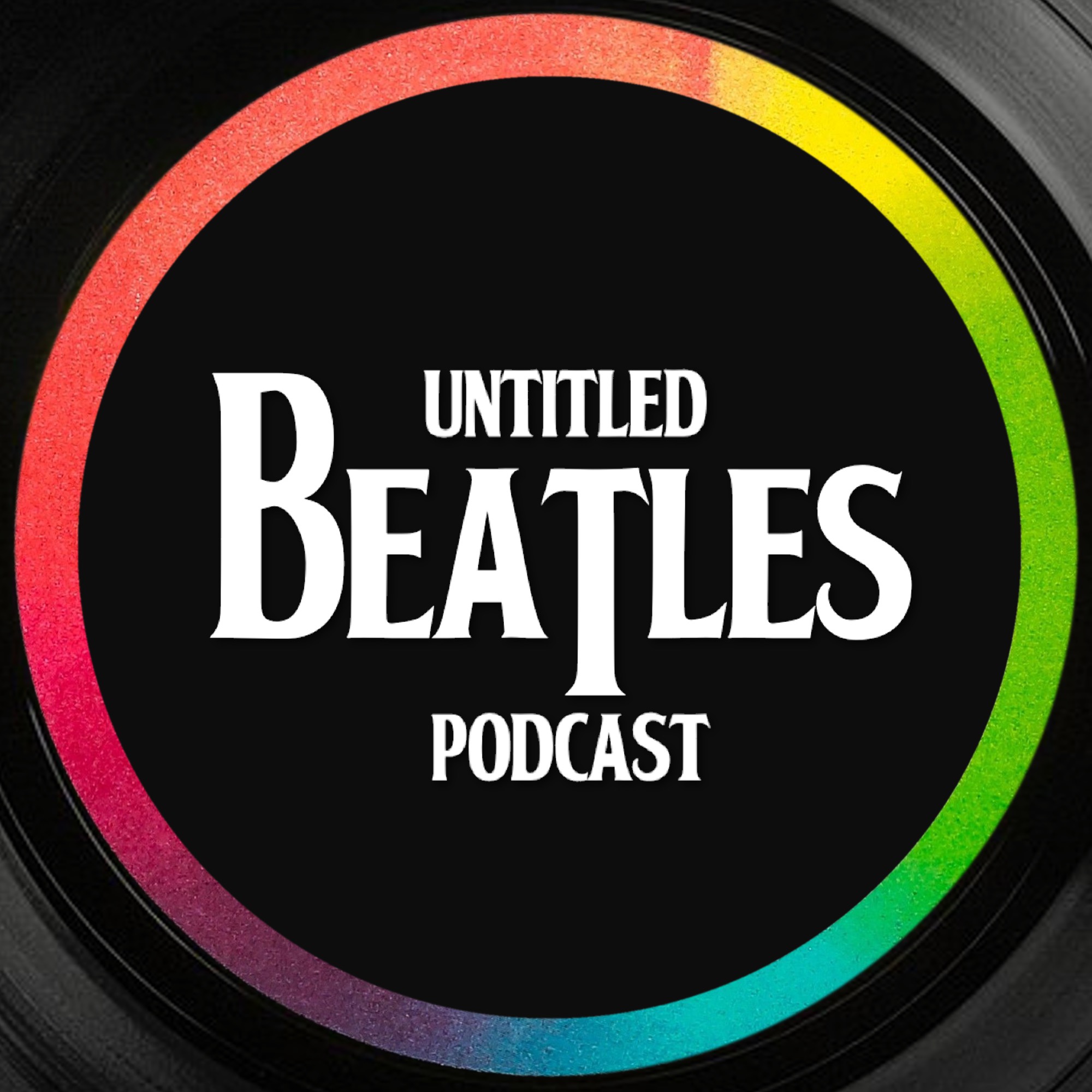 The Samples are among Vermont's finest exports, along with "Newhart". We don't get into either in Part 2 of The Beatles & Sampling, but we do explore how DJ's and better-than-tribute-bands took the work of The Beatles and other artists to weird and sometimes unexpectedly great places. Along the way, DJ's "Mama" Cas and "This Yam Is Your" Yam yif yif yif about a lot more, like: 
🍌 Is joining The Banana Convention worth the risk of smoking, even if the stakes are a dance at Stephen Decatur high school on Saturday night? 
👶🏻 Does the new Nirvana "Nevermind" 30th...
---
The Beatles and Sampling Part 1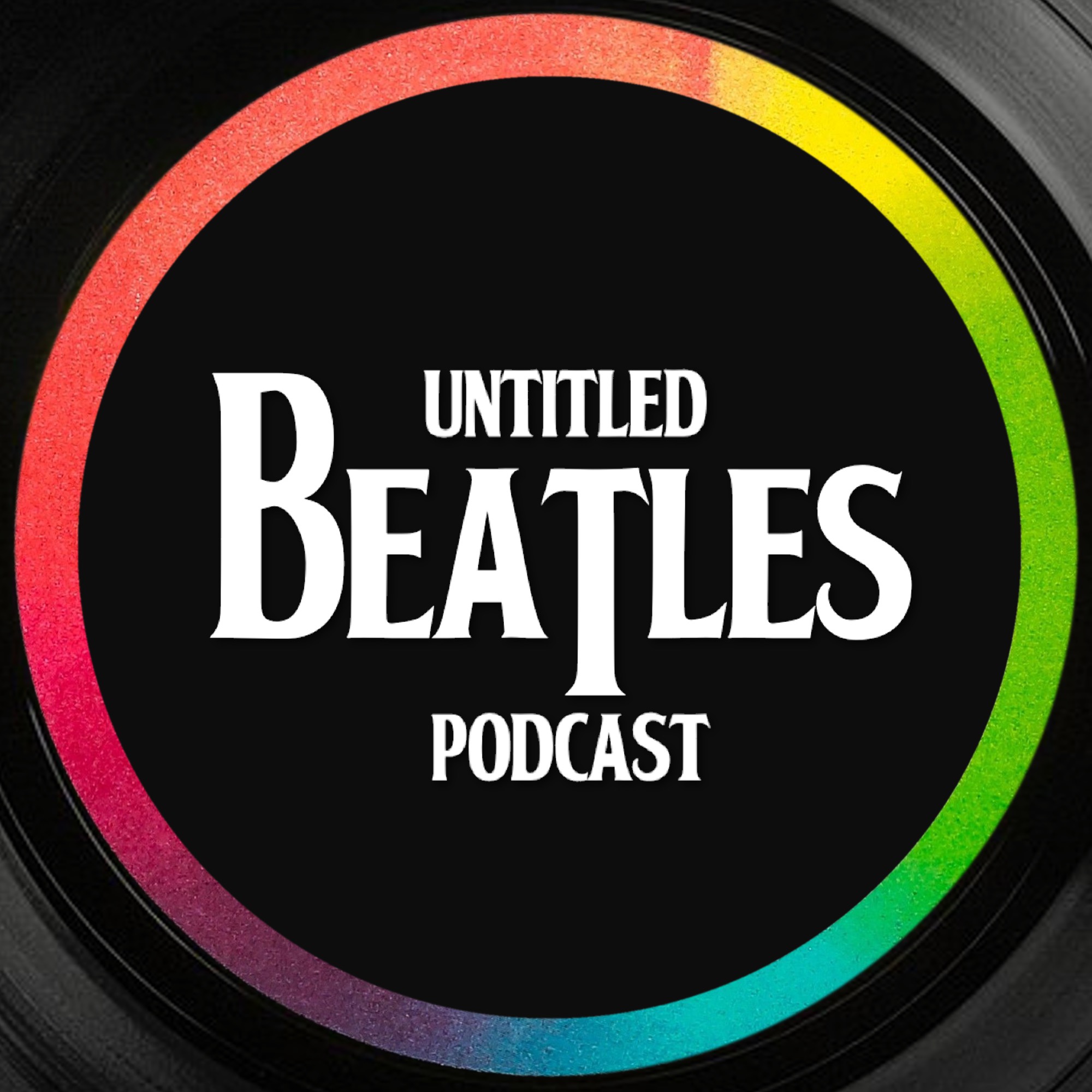 This week, the Untitled Beatles Podcast introduces new hosts, Casio and Yamaha, who kick off a two-parter all about The Beatles and sampling.
From "Yellow Submarine" to, arguably, the greatest Beatles single, "Movie Medley", Cas & Yam go over some of their favorite samples used by the Fabs and, later, disco-lovin' producers who were not at all on loads of cocaine. Along the way, the Gab Two get down to the nitty gritty Beatles hot topics the old hosts were, frankly, too cowardly to address, like:
🤠Who would you rather see at legendary Chicago venue Schubas: Cowboy Mouth...
---
A Collection of Beatles Newsies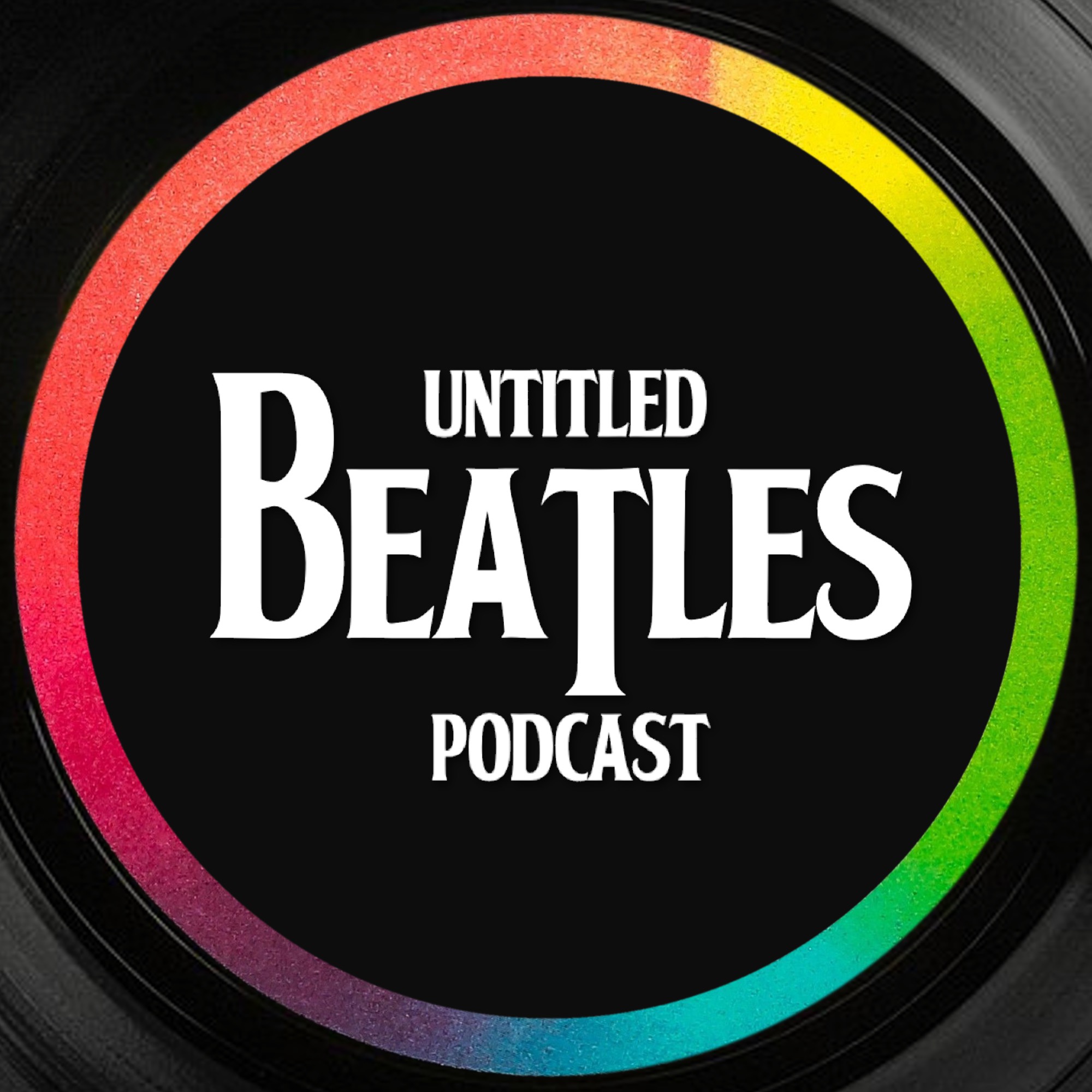 Extra! Texture! Is not featured in this episode. This one's chock-full of #BreakingBeatlesNews, of which there's been a lot these last few weeks. Tony & T.J. delve into Ringo's new E.P., Macca's eye-opening interview in The New Yorker, the first released tracks from the "Let It Be" remix, and much more. Along the way, they ponder/pander:
    Did Ringo have a Babyfaced "Premonition" while watching a John Travolta flick in '96 that would Change The World?
    Did Tony's steadfast allegiance to Phar-Mor help destroy an iconic Chicagoland record store chain?
    Is nudie...
---
Favourite Solo Lennon Songs (DELUXE REISSUE!)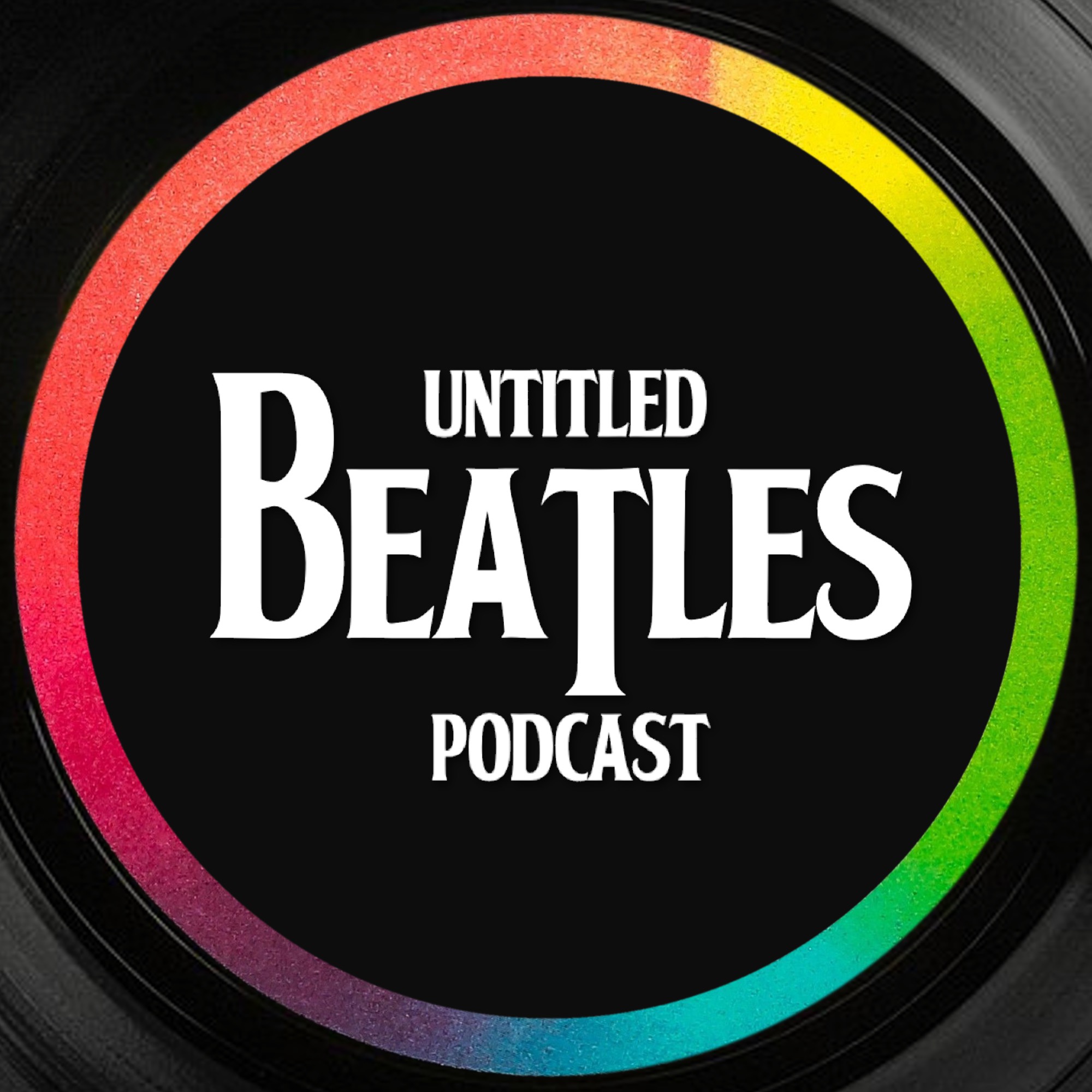 In honour of John Lennon's 81st birthday (8+1=9...⛎👽), we're celebrating our favourite solo songs from Dr. Winston O'Boogie, with an extra-enhanced reissue of our eleventh episode (11 minus 1 minus 1 = 9...👽♋️), augmented with all the bells, whistles, and buzzers you've come to expect from The Beatles Podcast with No Name. In this 2.0...
🔧 Could building supervisor Dwayne Schneider have saved John's "One Day at a Time" from becoming pop pap?
🧪 T.J. entertains a conspiracy about proto-punk art rockers The Tubes
🧳 Tony laments his inability to become a hobo and somehow equates it with his personality being more "Paul"
EPISODE...
---
Hey Jude (1970) - U.S. Capitol LP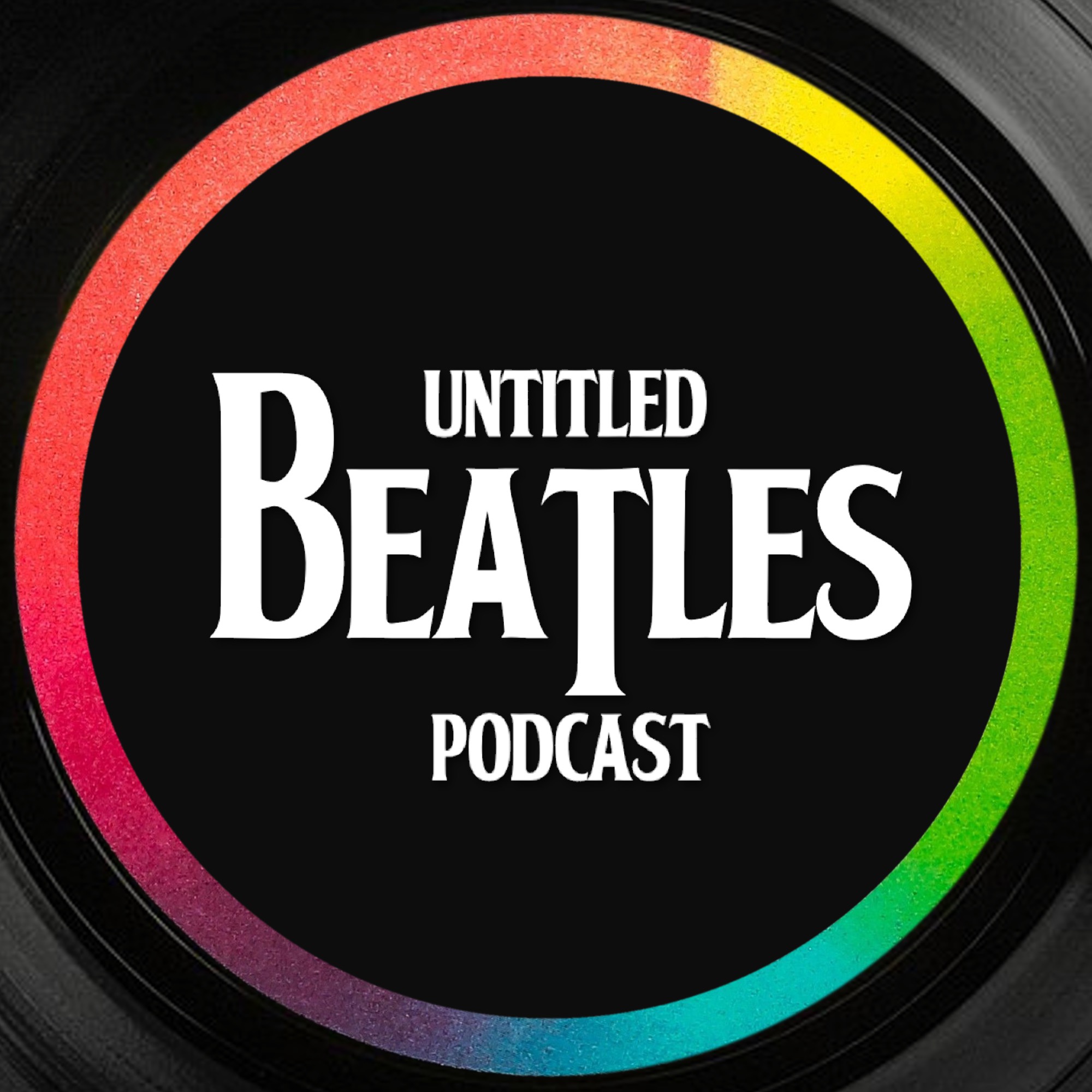 Before the red and blue albums, there was "Hey Jude"—a massively popular compilation album that included many stone cold Fabs classics, none of which had previously appeared in glorious Full Dimensional Stereo™ on a Capitol LP. In the early CD era, this million-selling title—like most all of the Capitol albums—was banished to obscurity, finally resurfacing in 2014.
Tony & T.J. break down this LP (and 8-track) that meant so much to fellow Beatlenerds like us for the two decades following the break up.
This week's episode does not mess around (or make it bad) when i...
---
Imagine (1971) 50th Anniversary Part 2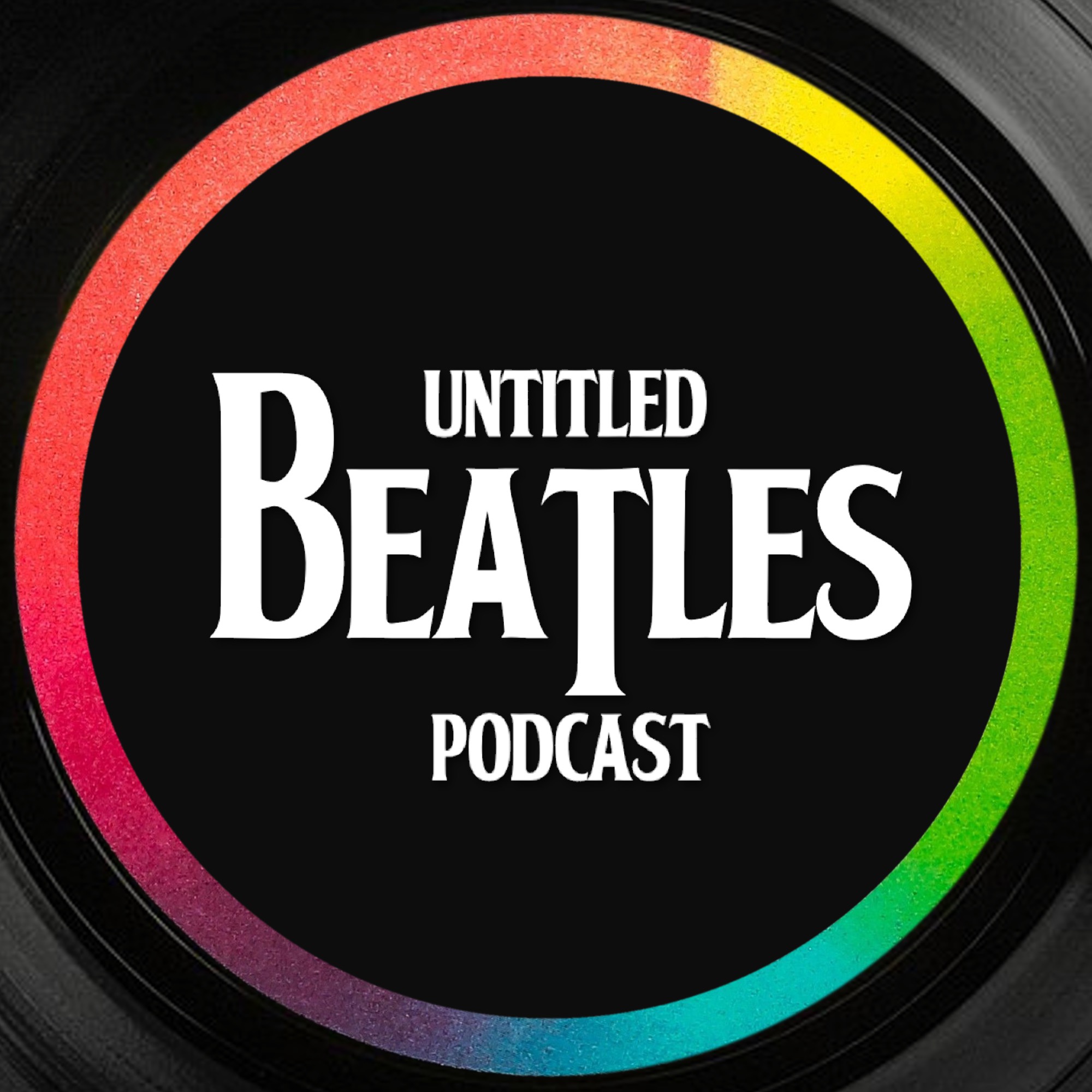 Imagine the "Imagine" album has more songs than just "Imagine"...
The landmark record just celebrated its 50th anniversary, and in this week's deep dish Part 2, Tony & T.J. examine eight more excellent Lennon songs, plus another that remains controversial for those of us who don't think the only thing Paul ever did was "Yesterday". Along the way, the Flux Diddlers™ manage to find the time to address topics they won't dare touch on Sirius/XM's (uniformly excellent) The Beatles Channel, including:
🐶 Is "The Floppy Show" the Des Moines area's greatest contribution to popular culture?
💿 W...
---
Imagine (1971) 50th Anniversary Part 1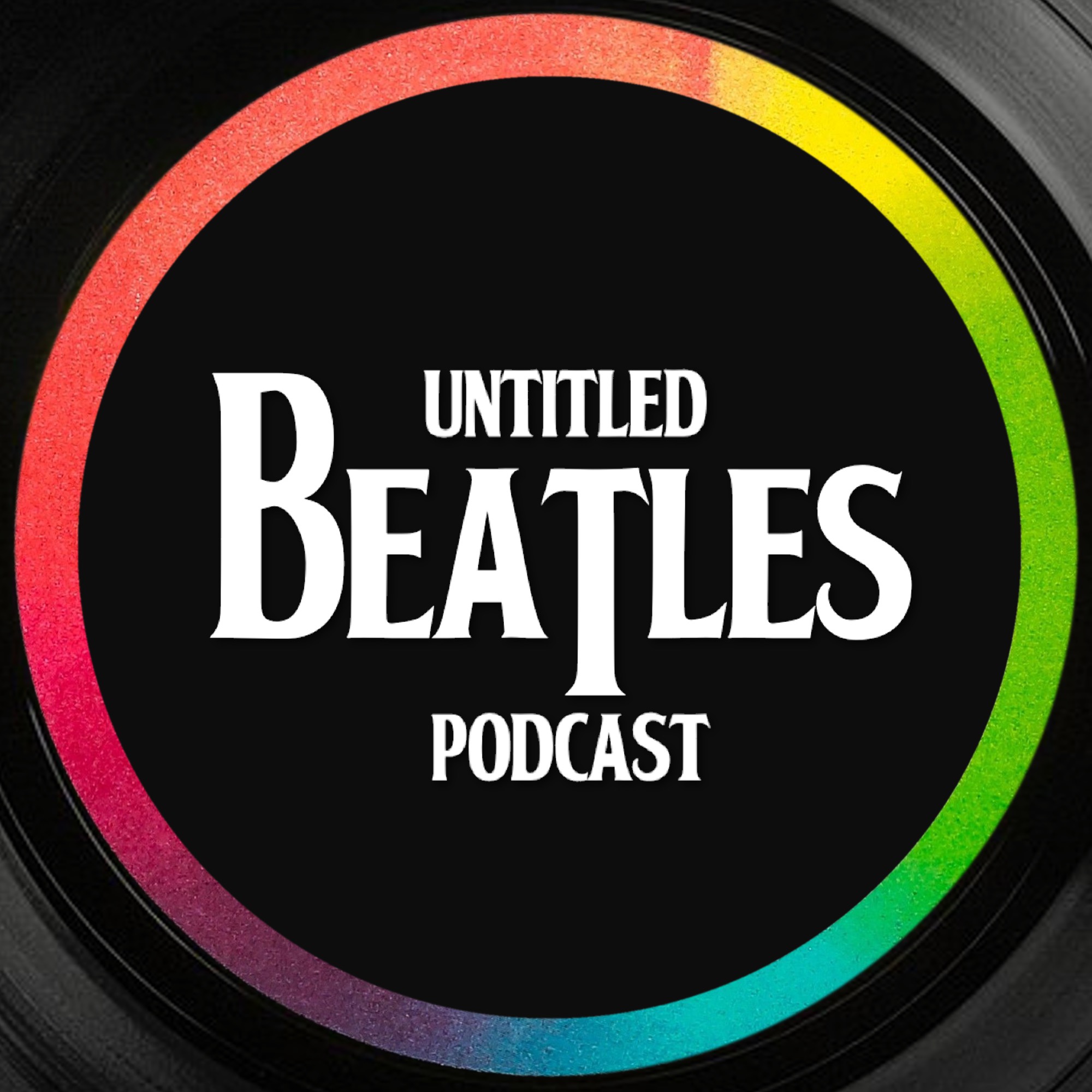 Most casual John Lennon fans pick "Sometime In NYC" as their favorite solo album (hashtag Attica State). But for us die-hards, "Imagine" ranks as either #1 or #2.
This week, Tony & T.J. consider this seminal record on its 50th anniversary, looking at the album's history and the immense staying power of its title track. (You "It's So Hard" fans will have to wait until Part 2, next week!)
Along the way, the Fab Two™, with Producer Casey's expertise, also examine these hard-hitting Lennon topics:
 How a 1981 episode of "WKRP In Cincinnati" artfully referenced Lennon to...
---
Deluxe Reissue: Star Club Tapes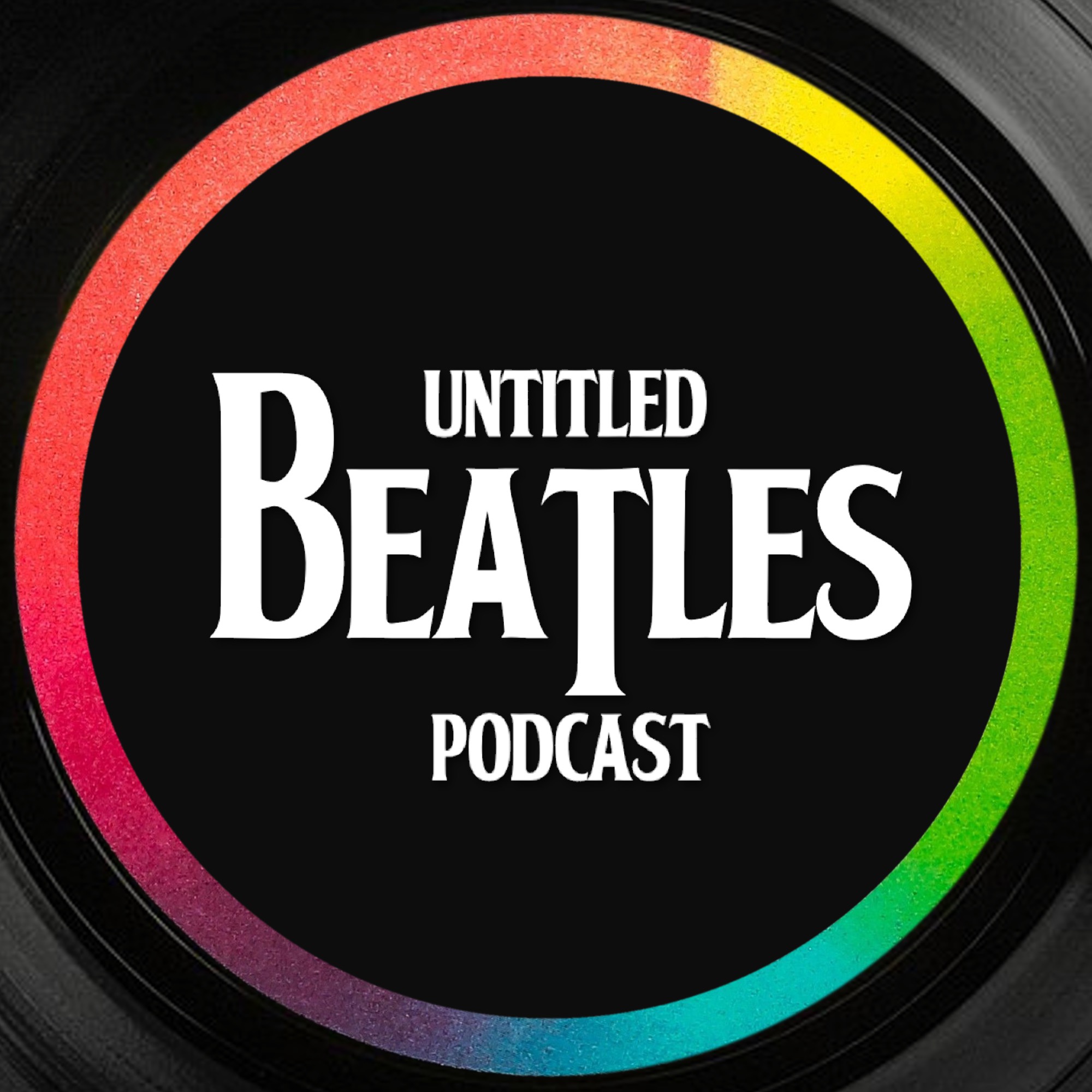 It's the super deluxe reissue of our Star Club Tapes episode, remixed and remastered using the latest in "Mach Schau" technology. These excerpts of "The Little Beatles" in Germany will make you so hungry for live music, you could eat a Christmas horse!
[Originally issued September 12, 2020] Pills, Punk, and Knuckle-Dusters!
This week T.J. and Tony zip, zap and zop thru the long out-of-print collection of lo-fi recordings of the Fab Four in Hamburg.
Also, T.J. tries out both his sexy voice and his creepy voice (it's two different voices) while Tony...
---
All Things Must Pass 50th Anniversary Edition Part 2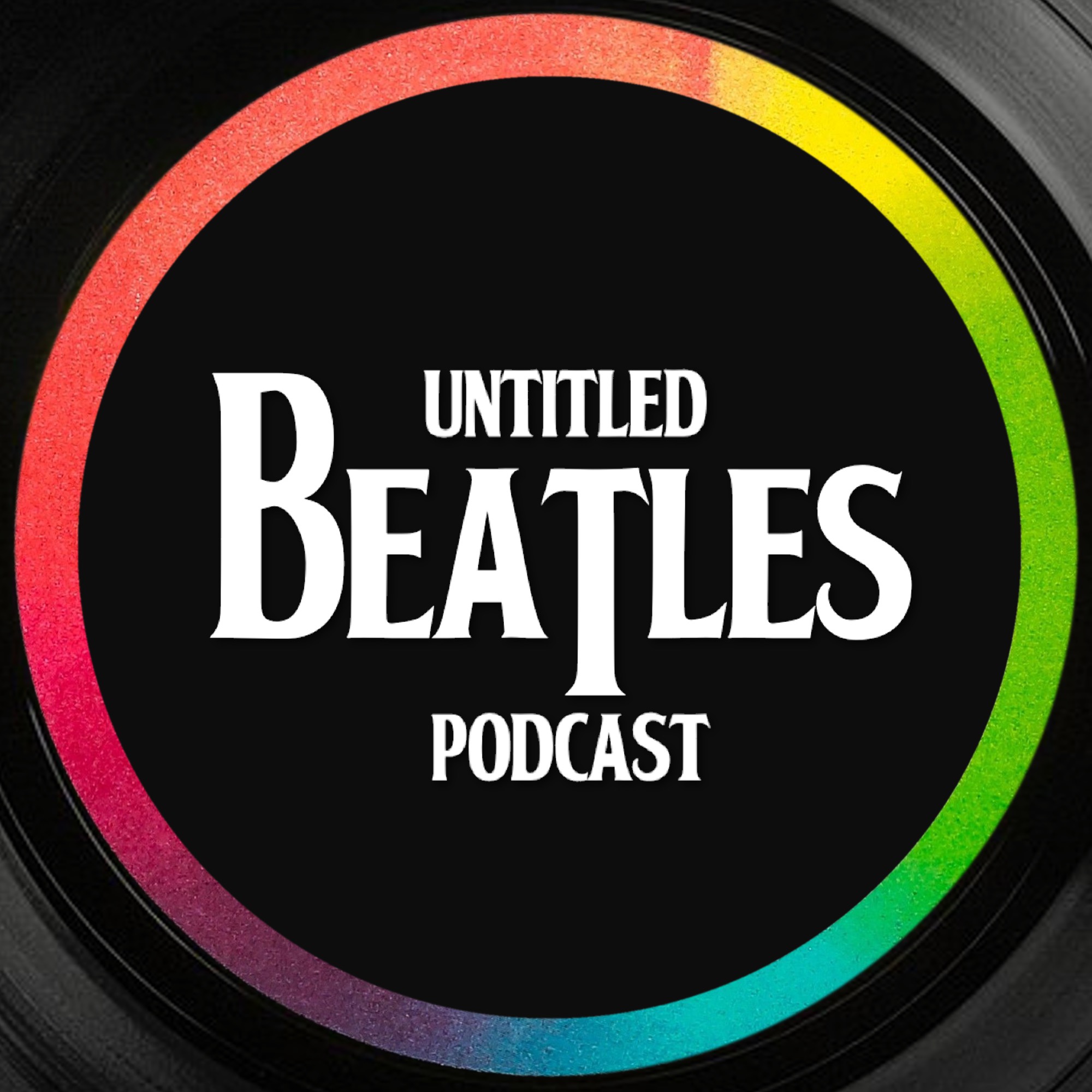 Like the Dark Horse, we too love dig! And this week T.J. & Tony love digging thru the demos and "party record" from the 8-LP All Things Must Pass 50th Anniversary Box Set, prompting Frankie Crisp-like musings such as:
What would be the tube fare to get to Badfinger's old neighborhood? Does Pete Rose's pudding basin haircut deserve to be in the Rock n Roll Hall of Fame? How come the Untitled Beatles Podcast didn't receive a Friar Park Gnome Civil  War Chess Set?
Plus T.J. scores pajama points with the estates of Adler and R...
---
All Things Must Pass 50th Anniversary Edition Part 1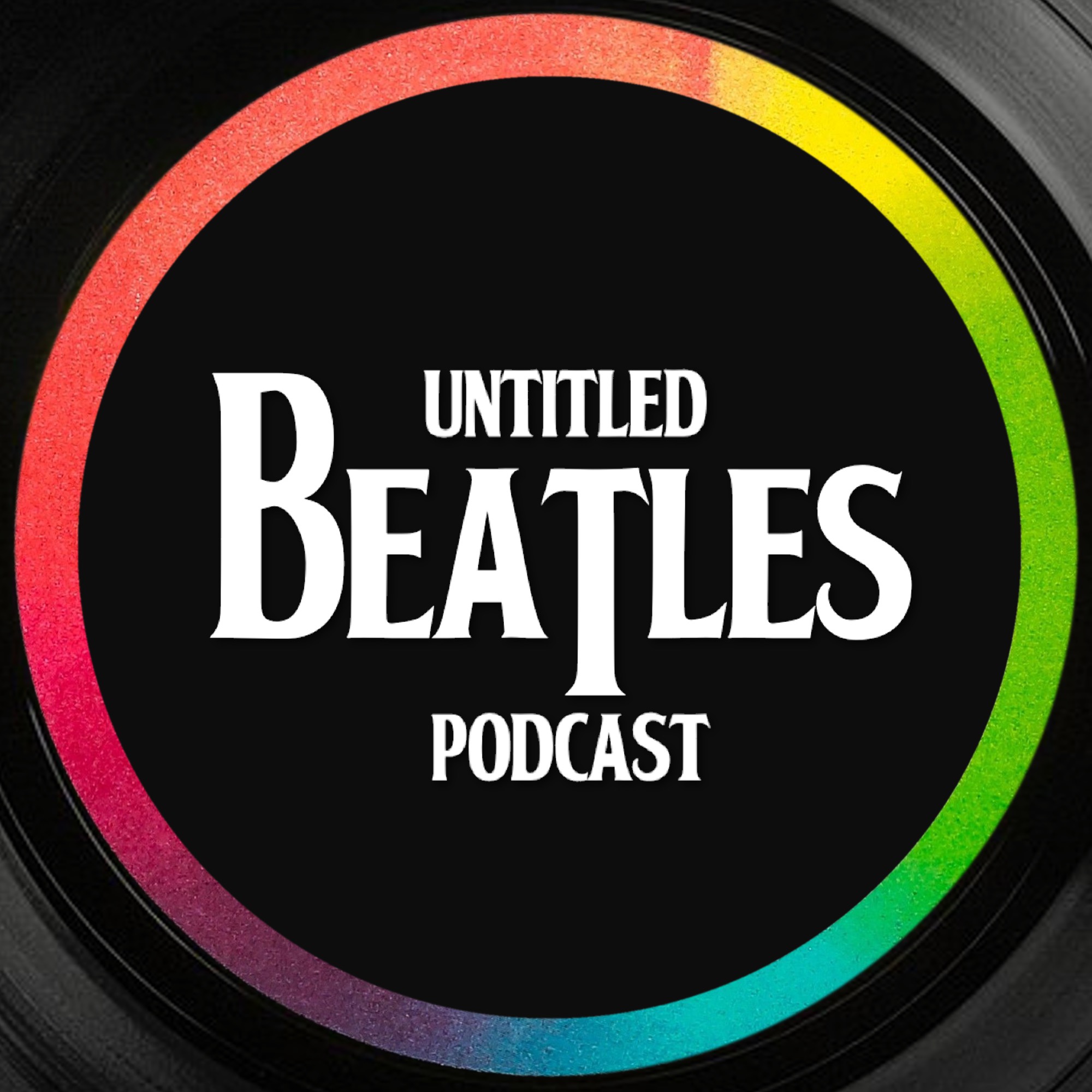 George Harrison's absolute masterpiece (no, not "Gone Troppo") has been remixed at last, in a deluxe boxed set, and myriad configurations. (Why save for retirement when you can own the #DeluxeGnomeEdition for only $1K?) Regardless of how you listen, it's clear that the new 50th anniversary edition of "All Things Must Pass" sparkles and shines like never before. To our ears, it's the definitive way to hear this essential record. 
In Part One of our Deep Dish on this long-awaited reissue, Tony & T.J. delve into this gorgeous package - ahem, #DingDongDingDong - and the stunning Pau...
---
The Songs They Gave Away Part 2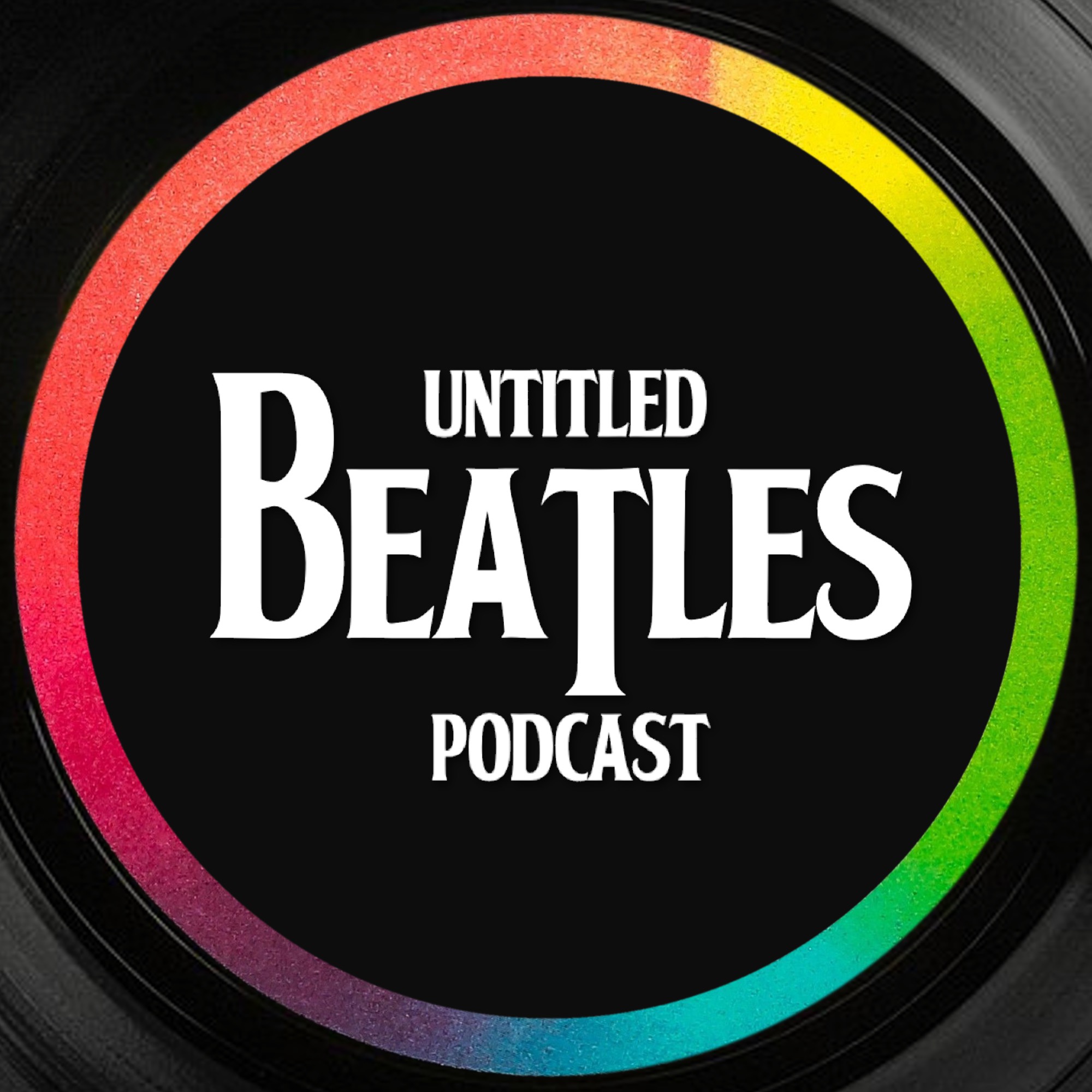 In this thrilling conclusion, T.J. and Tony get Lost in Space (and Portugal) while rummaging thru the songs John, Paul and George gave to other artists—P.J. Proby, Mary Hopkin, Badfinger, Jackie Lomax and more. The embarrassment of riches is sure to send you into a lap slappin' frenzy.
As usual, the fellas pose hard-hitting questions such as:
Which performance trick did Paul McCartney nick from Barry Manilow? Who is the most famous member of Hollywood Vampires? Do they have the rodeo in the United Kingdom?
Plus cameo appearances by local plumbers from Tony...
---
The Songs They Gave Away Part 1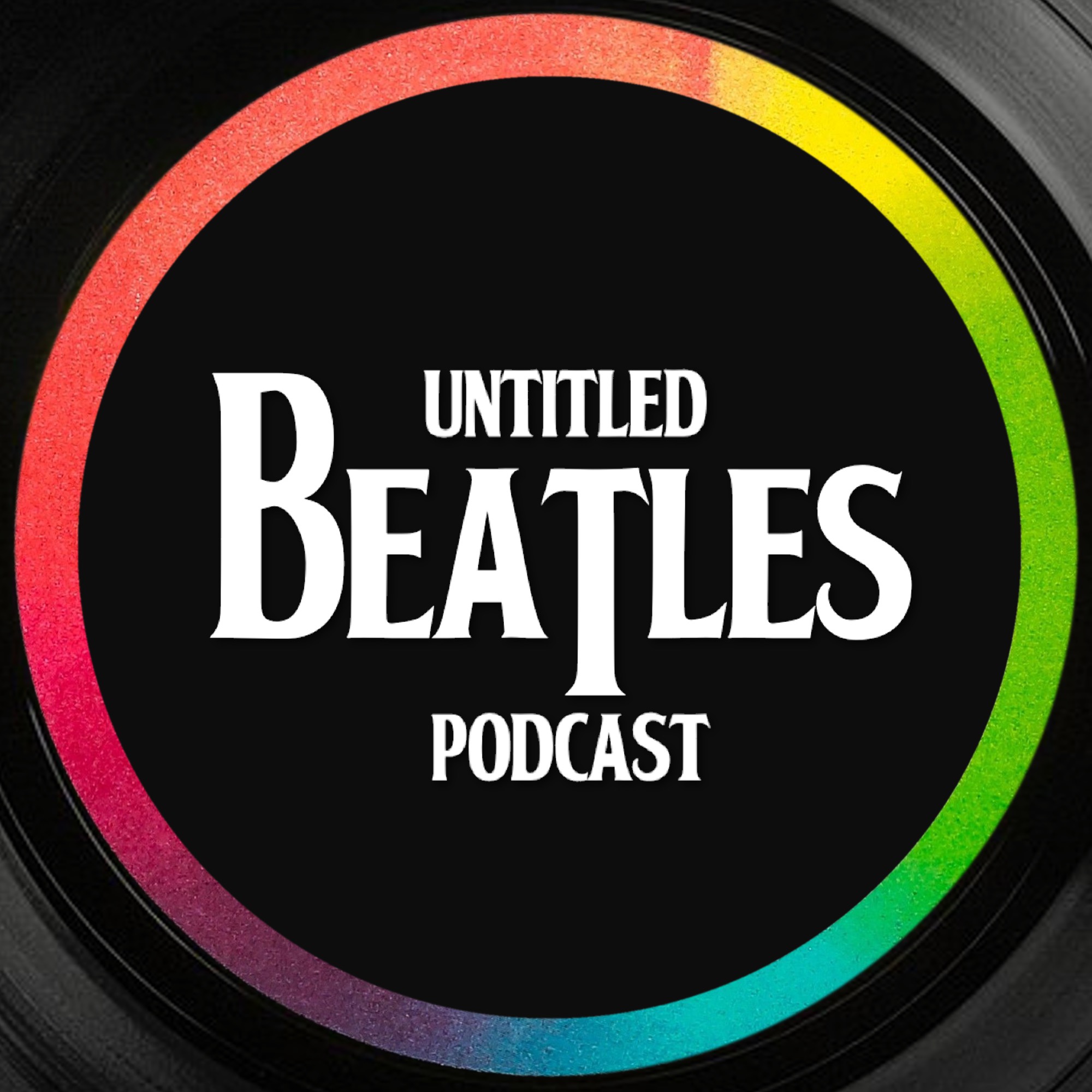 Not every Lennon and McCartney tune made its way onto a Beatles record, but that didn't mean they had to hide away gathering dust, only to be released on some future 20-disc rarities box set. The greatest songwriting duo in history also kicked some of their work over to other artists making their names in the 60s—Billy J. Kramer and the Dakotas, Cilla Black, the Fourmost, some scrappy Londoners calling themselves the Rolling Stones, etc.—and this week T.J. and Tony share some of their four-fab faves the Beatles gave away. And maybe also a couple of tos...
---
Ringo Starr's "Old Wave" (1983)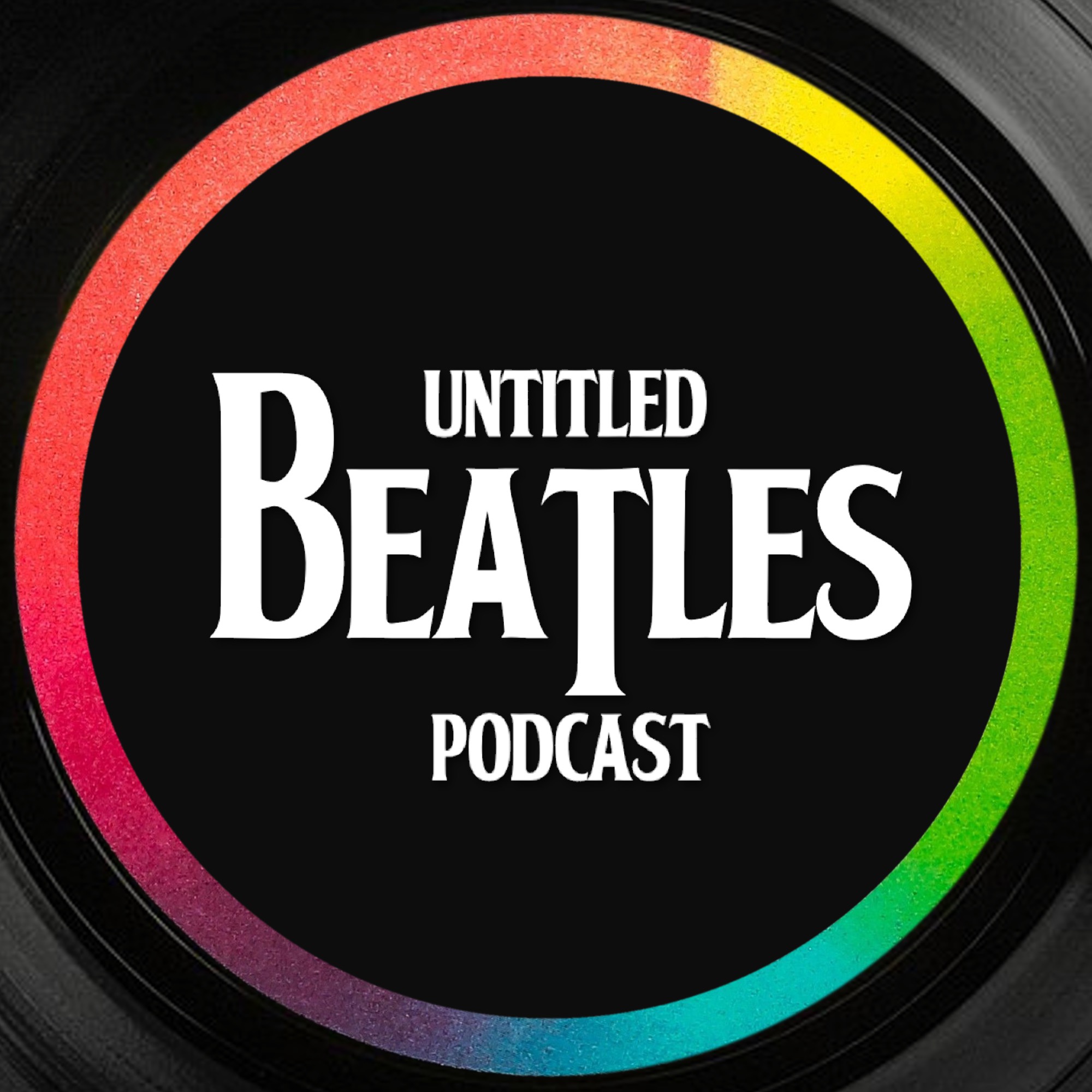 Commonly regarded (by no one) as one of the greatest post-Beatles solo projects of all time, this week T.J. and Tony finally dish deep upon Ringo Starr's 1983 masterpiece, "Old Wave." True to its title, Ringo and Joe Walsh teamed up to make a mid-70s record that was so hot, it wasn't even originally released in the U.S.
Thankfully, in 2021, this rarity can be easily found on the internet to stream. Which is great news for fans, not so great news for T.J.'s side hustle selling bootleg burned German import CDs out of his...
---
McCartney 3,2,1 (2021) Part 3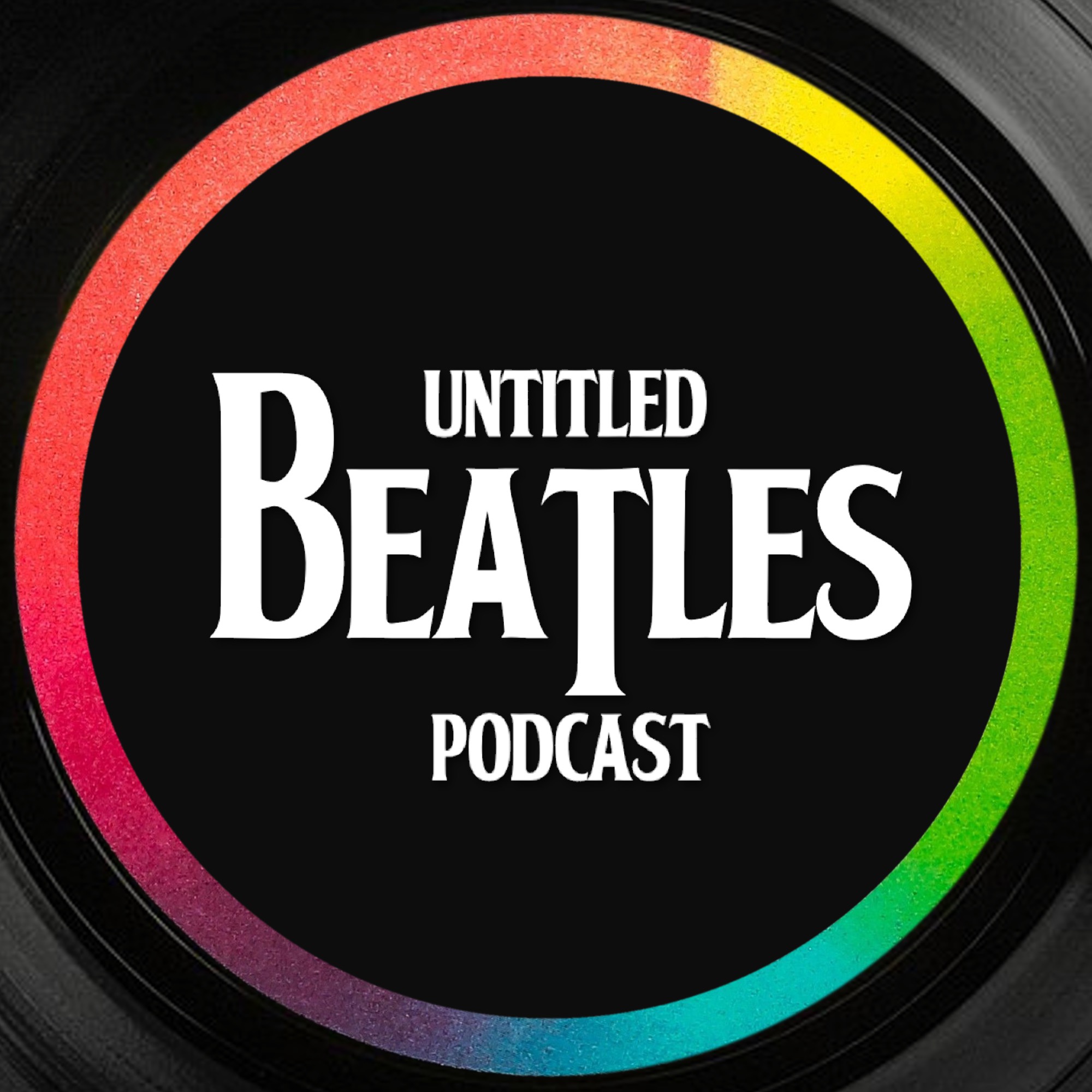 What type of Macca apprecionado are you…a "Live and Let Die"-harder, a casual "Maybe I'm Amazed" fair-weather type, or an ironically distanced, "Check My Machine" troll?
In this, the final installment of our "McCartney 3,2,1" deep dish, T.J. and Tony discuss episodes 4, 5, and 6 of Rick Rubin's "Hulu and chill" with Sir Paul, covering both his modern standards and less-celebrated obscurities.
Chock-full of Beatle conspiracies and high noon standoffs, this episode will have you wondering:
Which hit 80s sitcom theme did Julian Lennon secretly sing? How much did T.J. pay for a Spanish copy of McCa...
---
McCartney 3,2,1 (2021) Part 2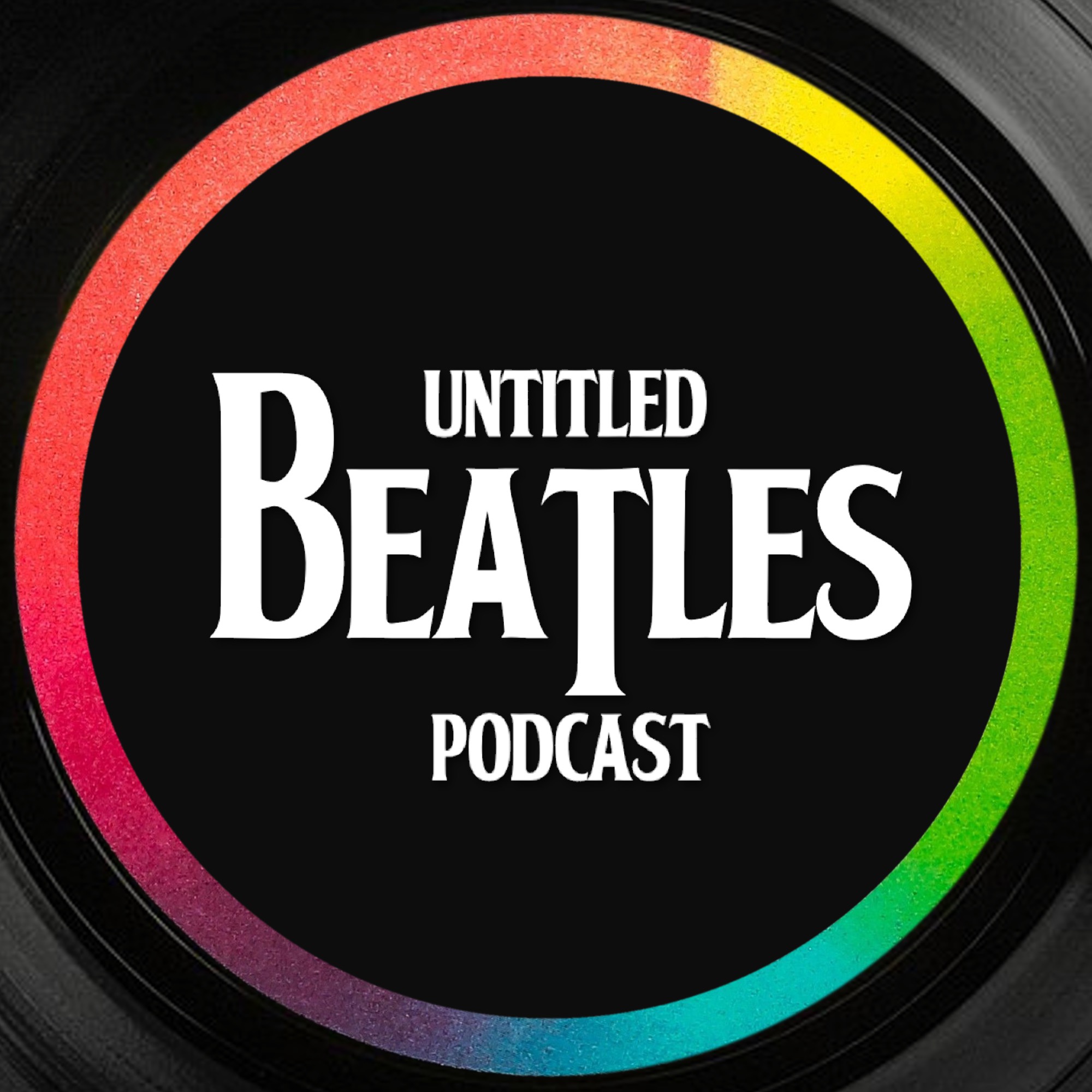 The 3,2,1 saga continues...
In this episode T.J. and Tony go over the recent Hulu 6-part docuseries "McCartney 3,2,1" with a fine-toothed comb, in which "Shoeless" Rick Rubin explores Sir Paul's 20th century catalogue with the precision of a pedicure cuticle nipper. #wikifeet/RickRubin
In this bonus mid-week splash, we'll deep dish on Episodes 2 and 3, with enough nostalgia to feed your inner-Curt Claudio, plus:
• T.J. plays his favorite chillwave song • Tony becomes the new Al Sharpton • And a deleted scene from Space Jam 2.
EPISODE LINKS
Did we leave out your f...
---
McCartney 3,2,1 (2021) Part 1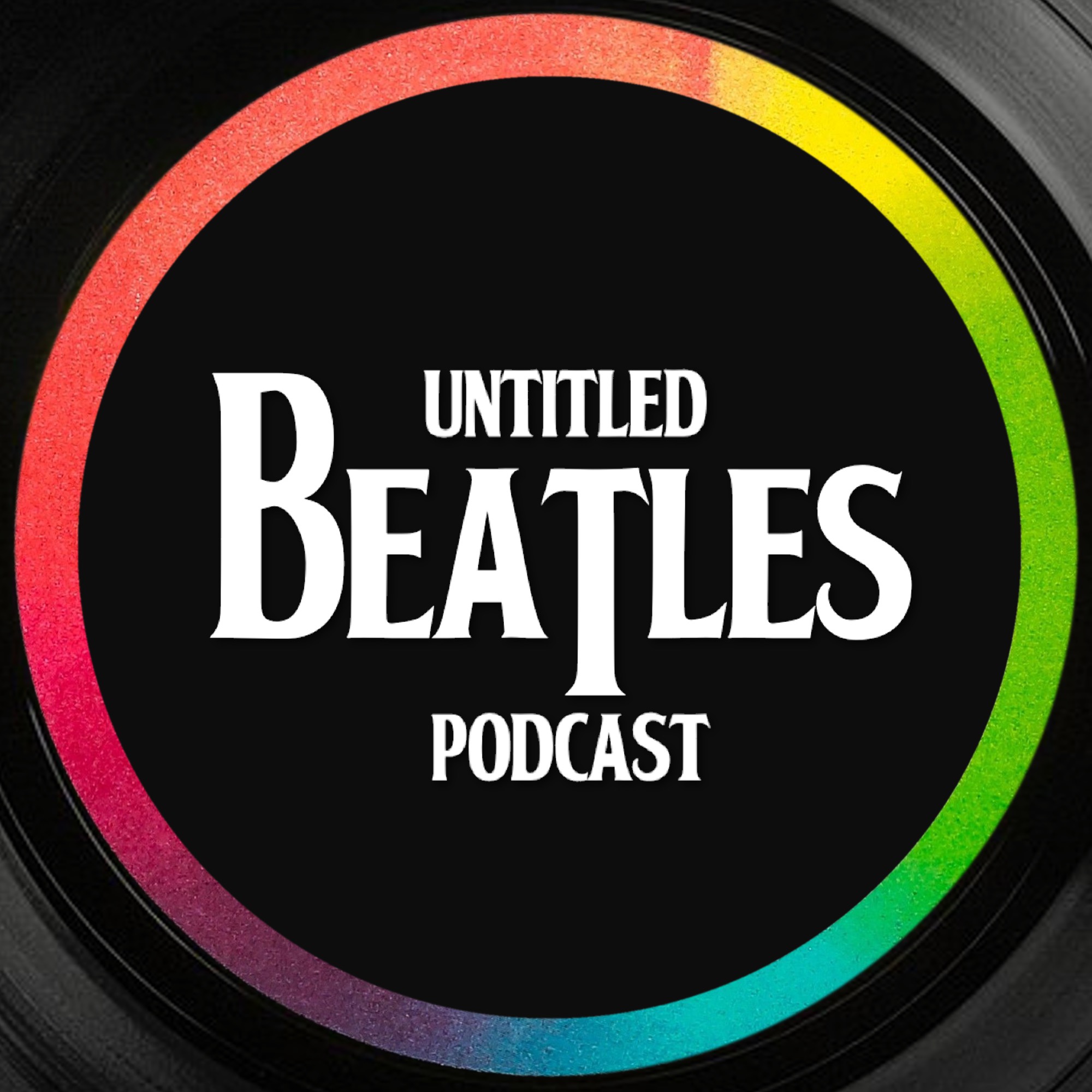 Like most Macca productions, this one hasn't gotten a lot of publicity, but didja hear that all six episodes of "McCartney 3,2,1" recently dropped on Hulu? Legendary music producer/everyone's favorite uninvited Tittenhurst house guest, Rick Rubin, interviews Sir Paul on some of the most important - and, sometimes, completely random- tracks he ever recorded in his unmatched career. So check your (podcast) machine and get ready for a look at the background of this incredibly satisfying love-fest from M.P.L. and co. It's a little like Paul's version of "The Last Dance," though "3,2,1" shamefully omits any...
---
The Compleat Beatles (1982)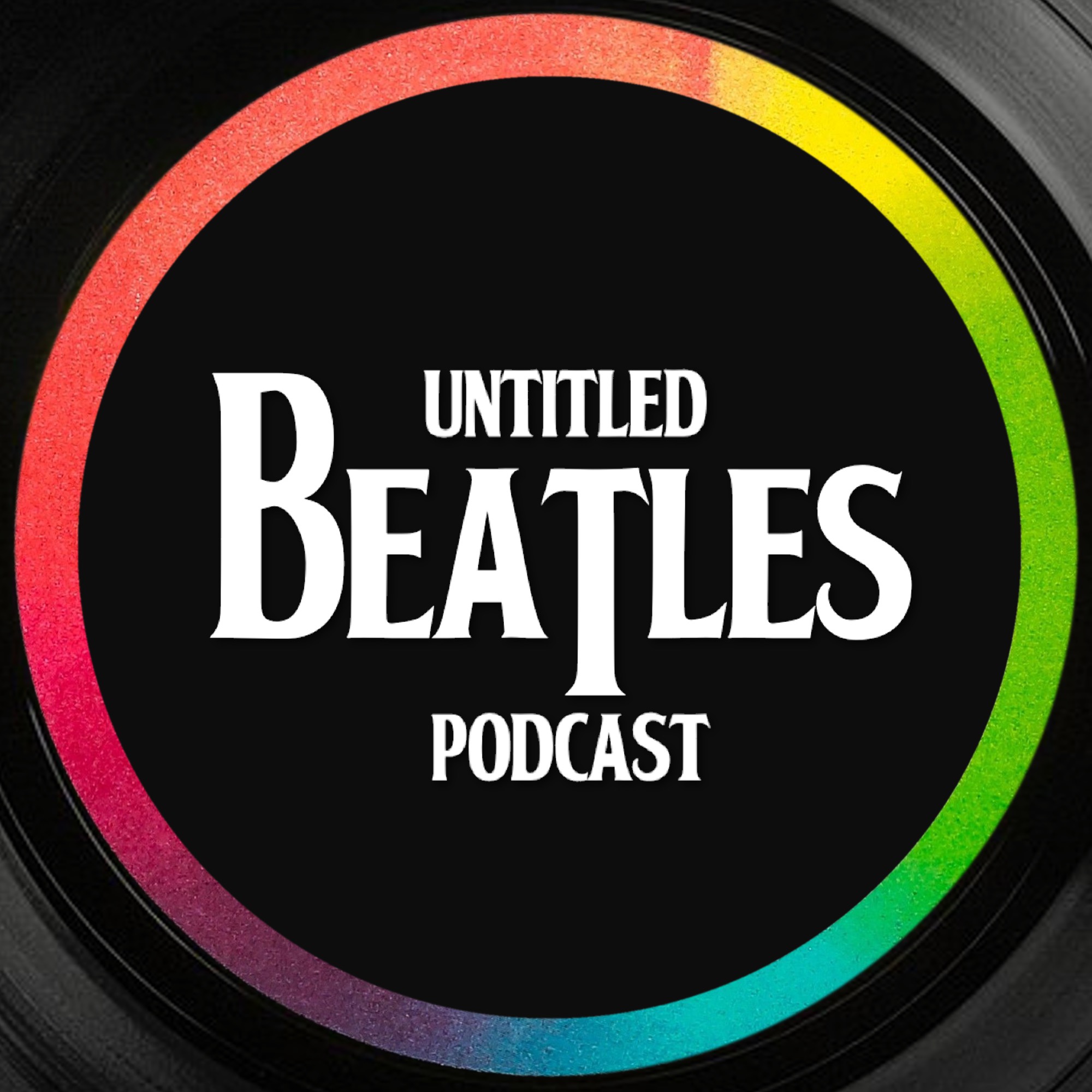 Before The Beatles Anthology a generation of Beatles fans fell in love with 1982's The Compleat Beatles. From Malcom McDowell's dramatic narration, to Gerry Marsden's take on "Living Doll," from the ominous droning soundtrack accompanying the nightmare of their last tour to early 80's Billy Preston demonstrating his "Get Back" solo, the sights and sounds of this movie are indelible.   Still, by the end of the VHS era, Apple/Sir Paul seemingly wiped this film from history; to date, it's never been released on DVD or digitally. And while the Apple-produced Anthology is far more thorough and pristine, The Compl...
---
Deep Dish: Let It Be...Naked (2003)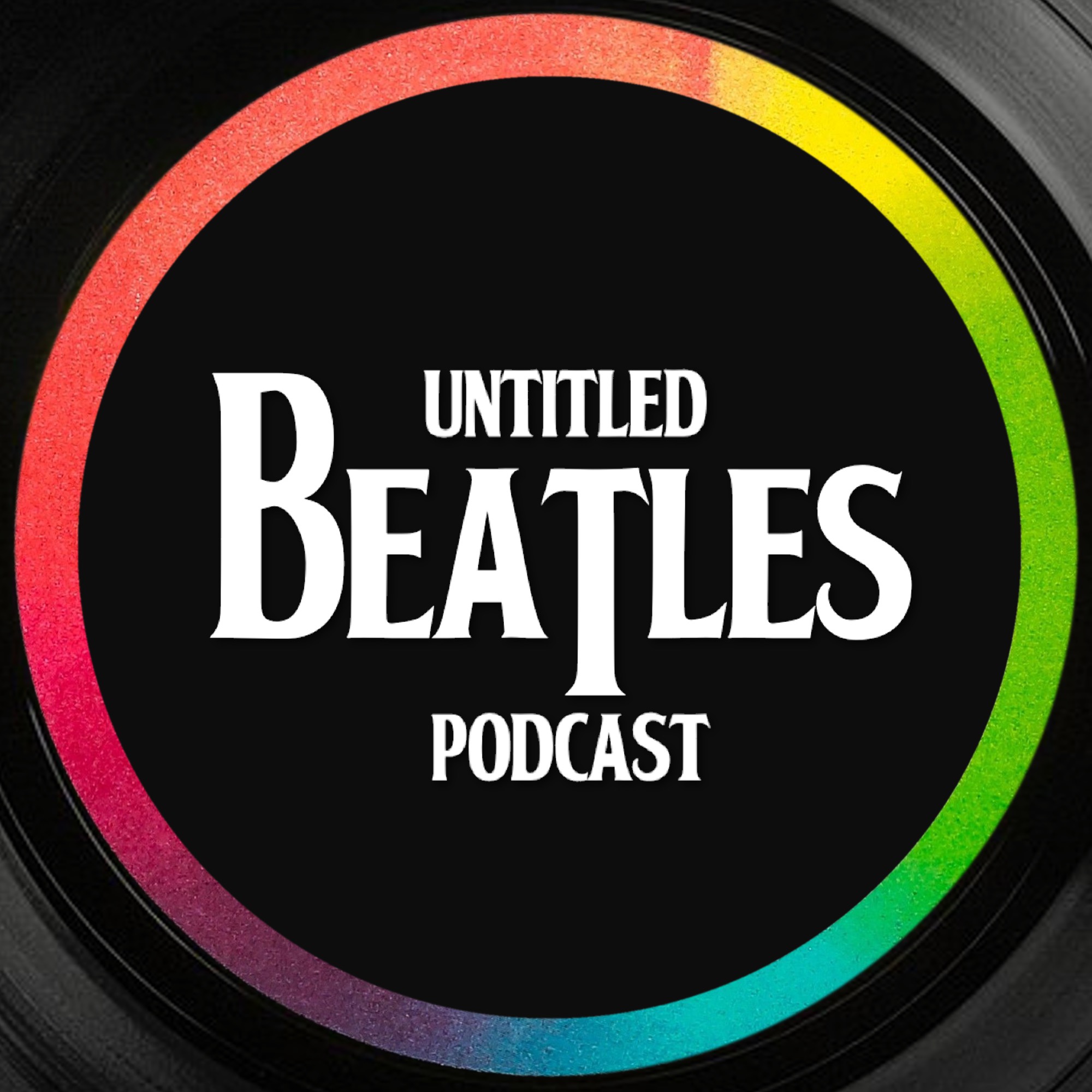 Take it off! Wait, leave some on! In anticipation of the continuing delay of Peter Jackson's Get Back film, T.J. and Tony react to the recent Vanity Fair teaser about said project, then delve into the first revisionist history attempt of The Beatles swan song, 2003's Let It Be... Naked.
They dissect the merits and flaws of these stripped down "newer phase" mixes, and reveal which bits they prefer clothed. Meanwhile, Tony impresses T.J. with his Star Wars knowledge, T.J. impresses non-listeners with his musical theatre knowledge, and the two explore Harry Caray backwards m...
---
Favourite Beatles Outtakes (Deluxe Reissue)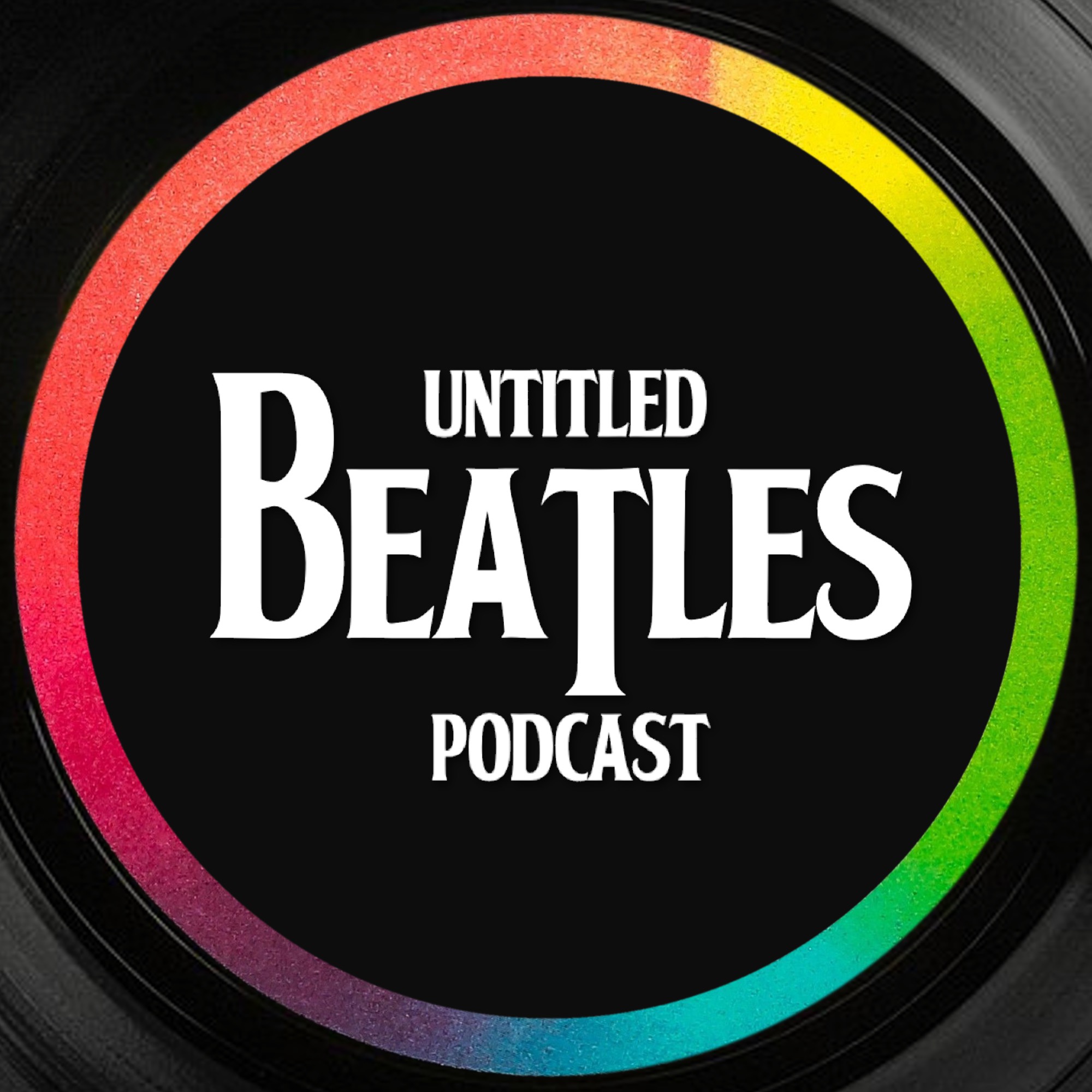 Hey happy Fourth! We're hard at work on our next new episode, but hope you'll enjoy your holiday barbecues with a side of our Favourite Beatles Outtakes, now available in this limited edition, super deluxe reissue. And now with 75% more music and vintage Moo and Oink commercials!   ------ [Originally issued June 6, 2020]   T.J. and Tony rate their 5 favorite Beatles outtakes, delving into bygone concepts like record shows and homemade 8-track mixtapes as well as byhere concepts like Beatle conspiracy theories and Beatle improv troupes.
---
Deep Dish: RAM (1971) 50th Anniversary Part 2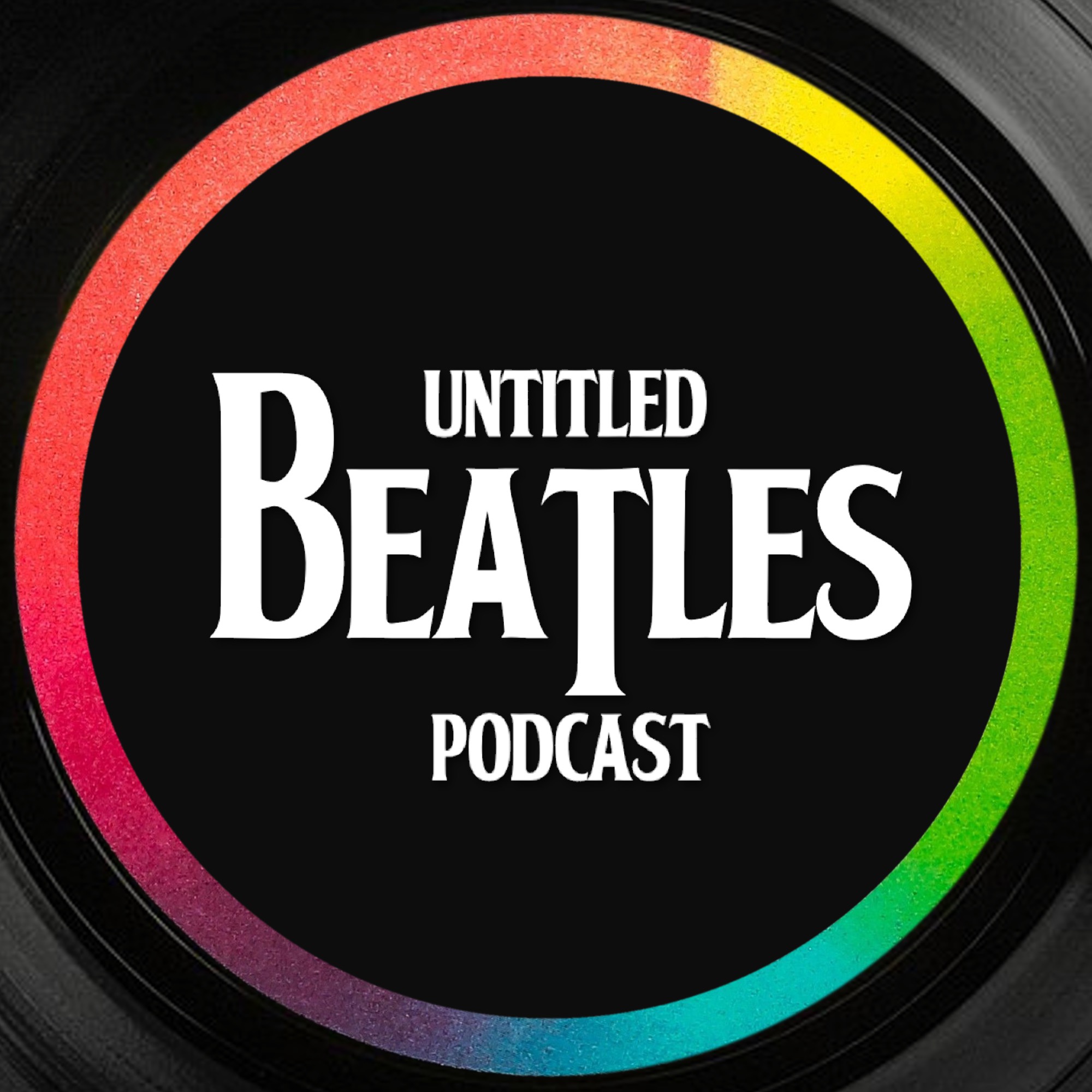 Our RAM 50th Anniversary Deep Dish Part 2 is finally here! Whether remastered, half speed mastered, mono mastered, or mastered-mastered, RAM is top-flight Macca and and a near-perfect listen. Tony and T.J. pick-up with Paul's first U.S. #1 single (no, not "Back in Brazil") and take us through the Archive Collection bonus tracks. They also find time to address: Tony's love of the lovely, long haired lady, Linda McCartney Why nothing inspires confidence quite like 1980's deodorant commercials And which is better: Damn Yankees, the baseball musical, or Damn Yankees, the Nugent-fronted "supergroup"? If you love this record (and who doesn'...
---
Black Music and The Beatles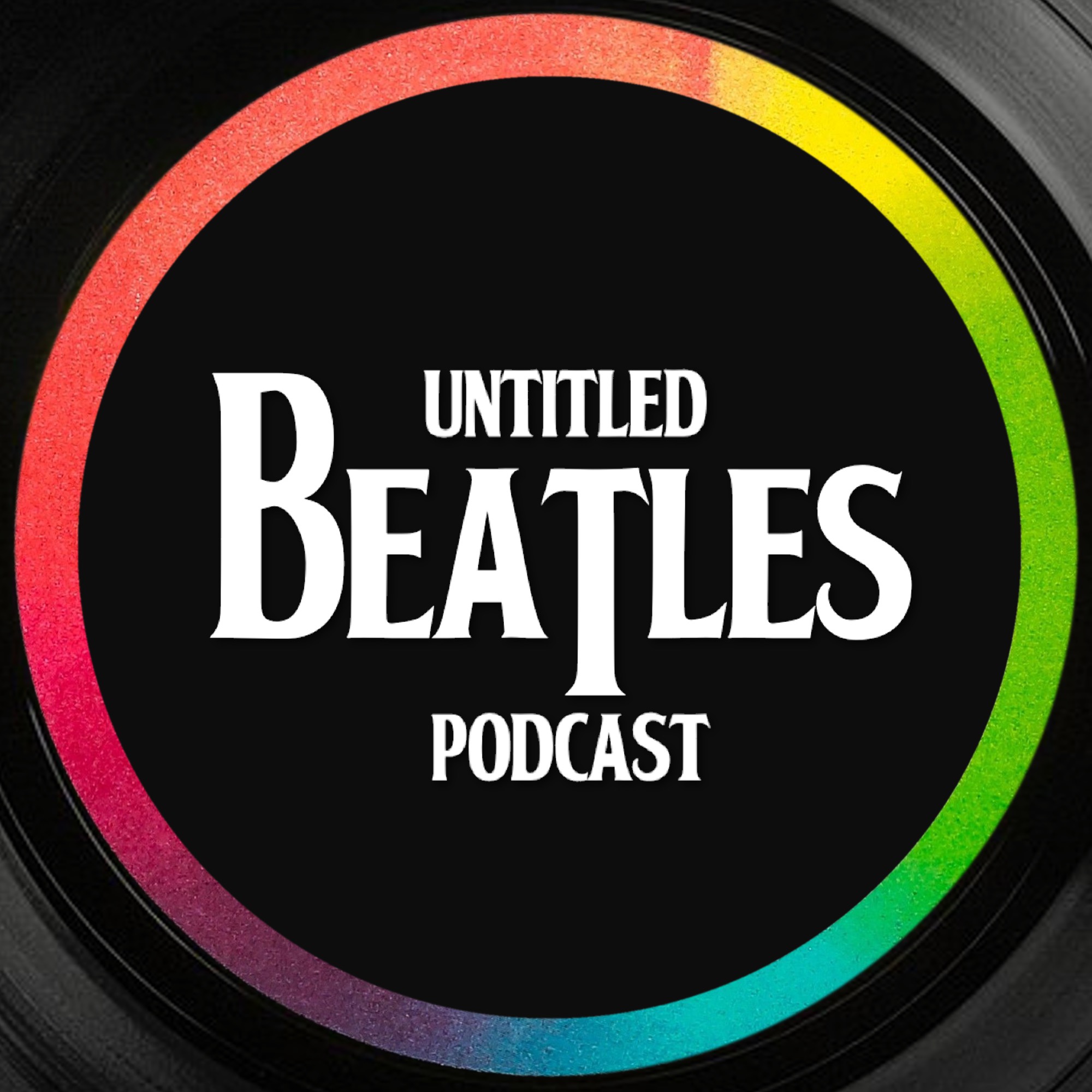 Hey it's Juneteenth! In honor of the holiday, let's take a minute to reflect on the Black artists who inspired, wrote, or originally recorded SO MUCH of the Beatles' music we know and love. T.J and Tony pick some of their favorite songs that the Beatles covered, including some of the lesser-known originals.   There's a ton of great music throughout the show. We loved getting to dig into some groundbreaking R&B artists we already knew a little bit about—and some we're just getting to know for the first time—and we hope you do too.   "I was given...
---
Deep Dish: RAM (1971) 50th Anniversary Part 1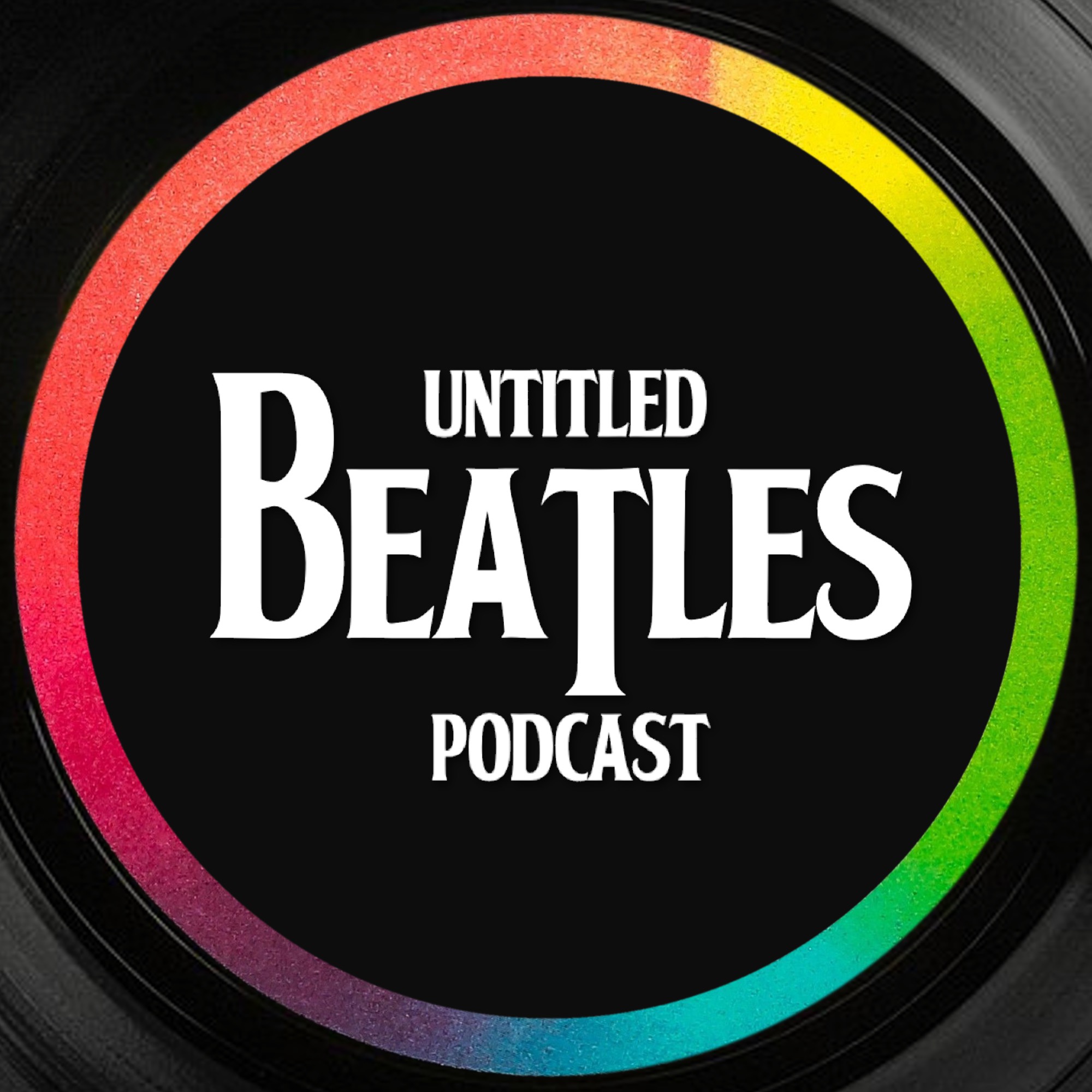 1970-71 was a prolific period for Beatles solo releases, and so last month we were blessed with yet another 50th anniversary edition of an iconic album: Paul and Linda McCartney's RAM. Tony and T.J. use the occasion to deep dish their favorite solo Paul work. And while they're at it:
T.J. and Tony reminisce about their old radio days and the technological marvel of audio cartridges Tony does his best Magic Alex impression, explaining the technological marvel of half-speed mastering. And the guys debate whether "Too Many People" can knock off "Motor of Love" and "Ou...
---
Deep Dish: Plastic Ono Band Ultimate Collection Part2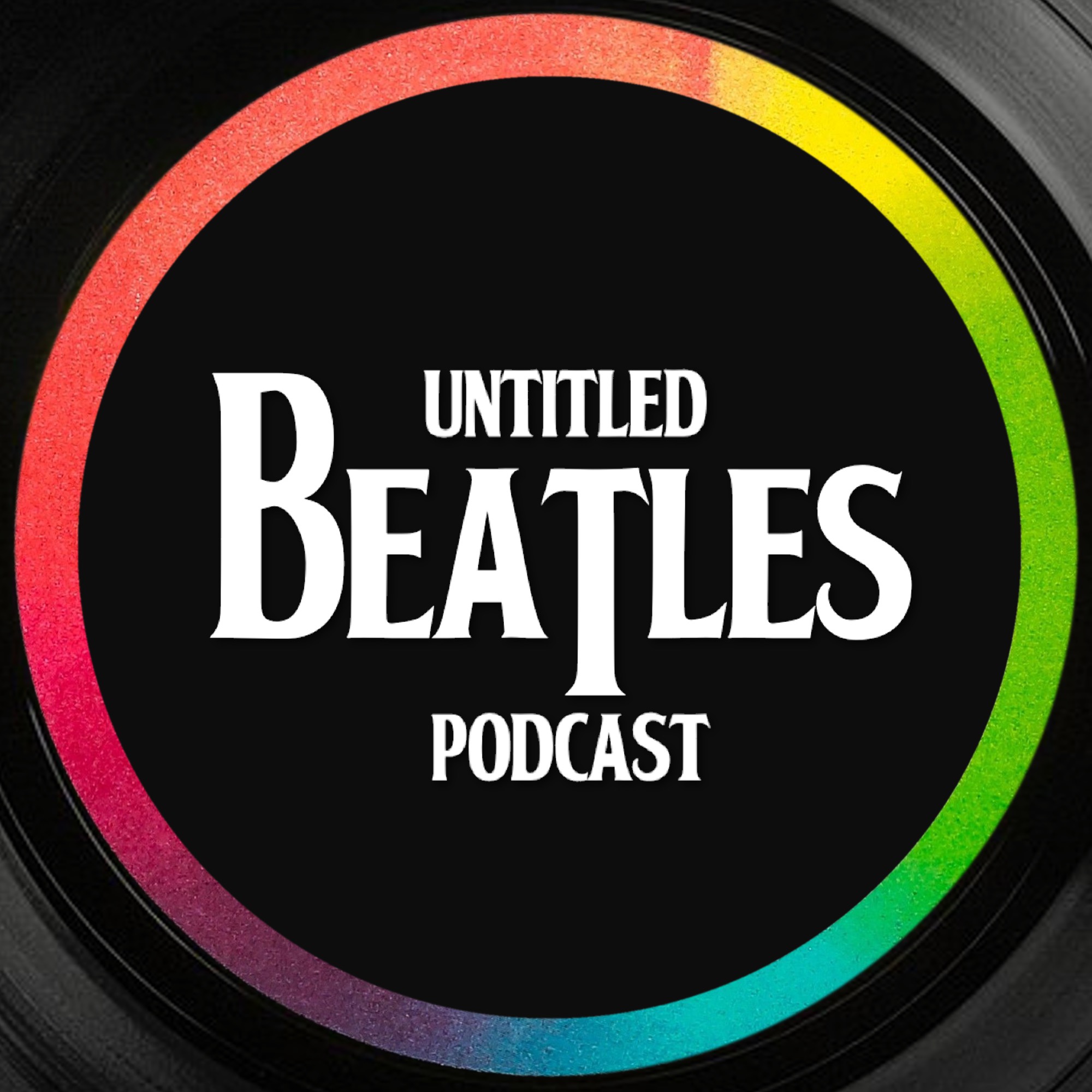 SO. MUCH. LENNON. It took us a couple episodes to tear through this groundbreaking collection of remixes, outtakes, and demos,.Tony and T.J. share their favorite tracks and moments from the Plastic Ono Band 51st Itanniversary Ultimate Collection discs 3 through 6—and there are many among the 4 1/2 hours and 75 tracks on the 4 discs. Along the way:
T.J. checks off the holy Untitled Beatles Podcast trinity with classic sitcom references, classic musical references, and classic Pete Best shade. Tony drops a couple dimes in the old non-Beatles jukebox, conjuring Kris Kross, Abba, Franki Valli and the Four Seasons, Bob...
---
Deep Dish: Plastic Ono Band Ultimate Collection Part 1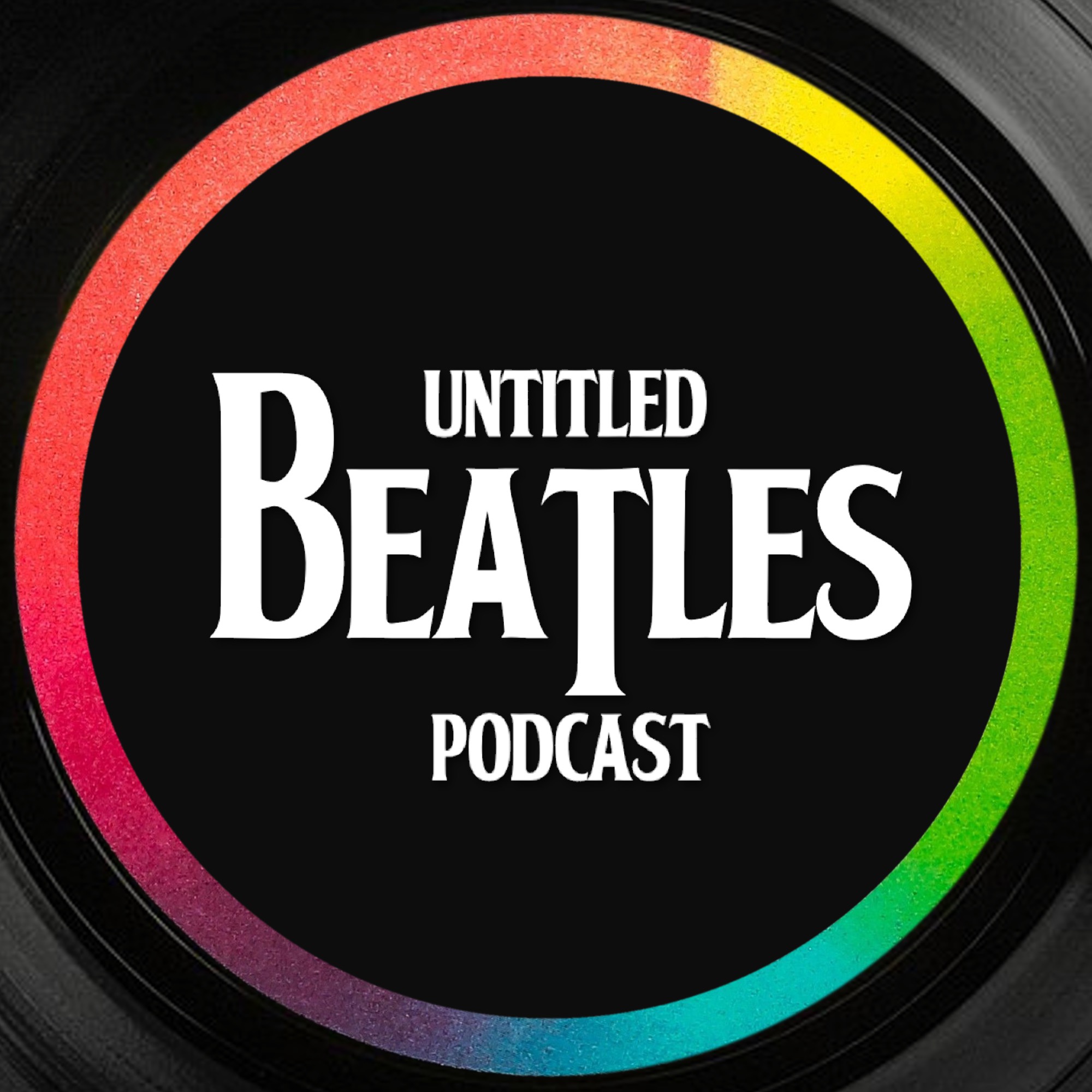 This week, the guys finally get to dig into the COVID-delayed 51st anniversary edition of what is arguably the greatest post-Beatles Fab Four solo album: John Lennon's Plastic Ono Band (1970).
The Ultimate Collection contains far more than can be covered in a single podcast, so in Part 1, T.J. and Tony tackle the first two discs of the sprawling boxed set, including the Ultimate Mix collection of the original album tracks, as well as the Ultimate Mix outtakes.
The long-awaited compilation may be exhaustive, but does it include any of the long rumoured (and some mi...
---
Deep Dish: U.S. Rubber Soul (1965) Part 2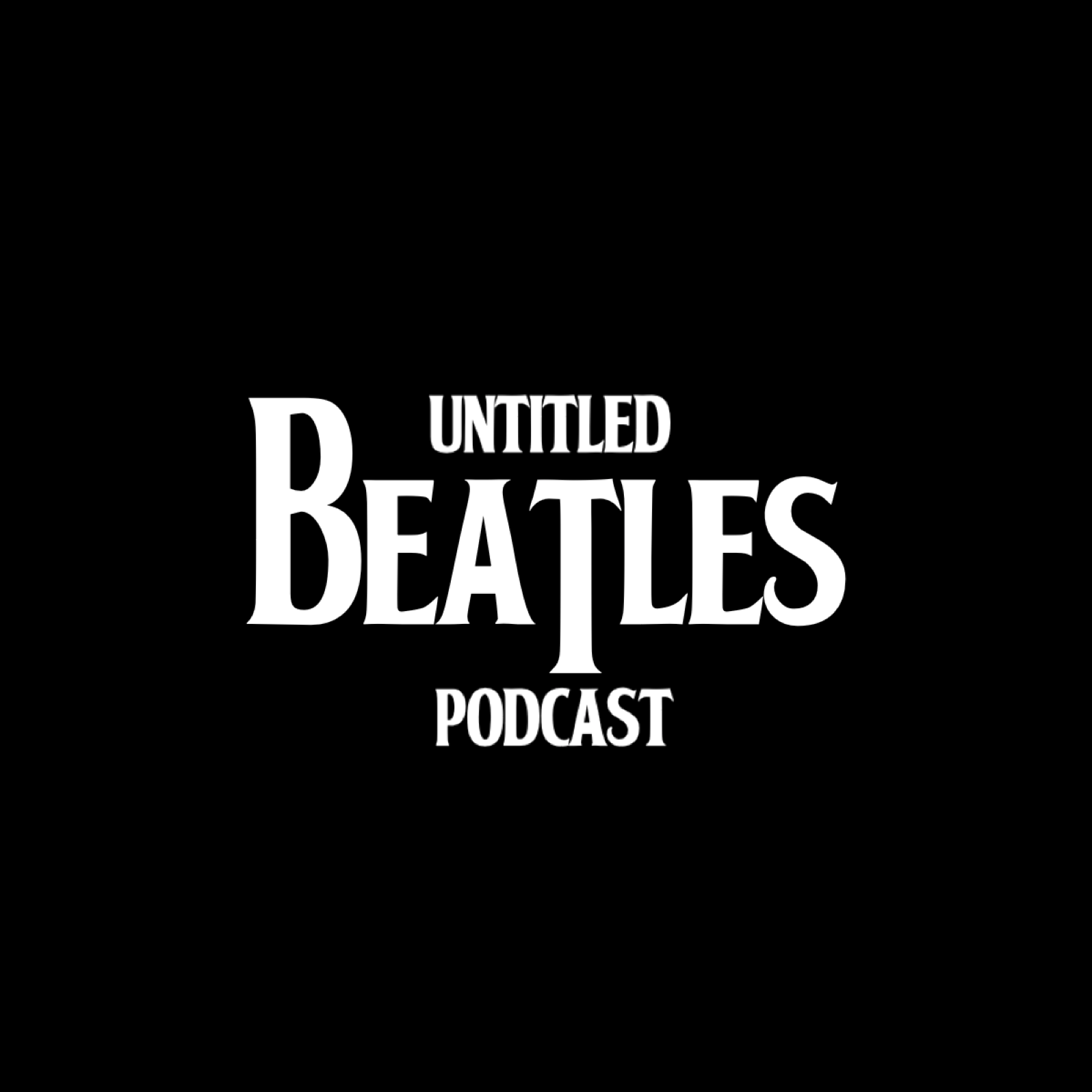 The British Rubber Soul is for the birds! OK, that might be a little aggressive. The album's a masterpiece, but T.J. and Tony make a pretty compelling argument that nobody really misses "What Goes On," and that Dave Dexter's U.S. version for Capitol Records is just a superior collection.
It's so fine.
It's sunshine.
It's PART TWO of our U.S. Rubber Soul deep dish. And along the way, we ponder:
Where does journalist Maureen Cleave fit into the lineup: Is she the fifth Beatle... or THE THIRD? And where d...
---
Deep Dish: U.S. Rubber Soul (1965) Part 1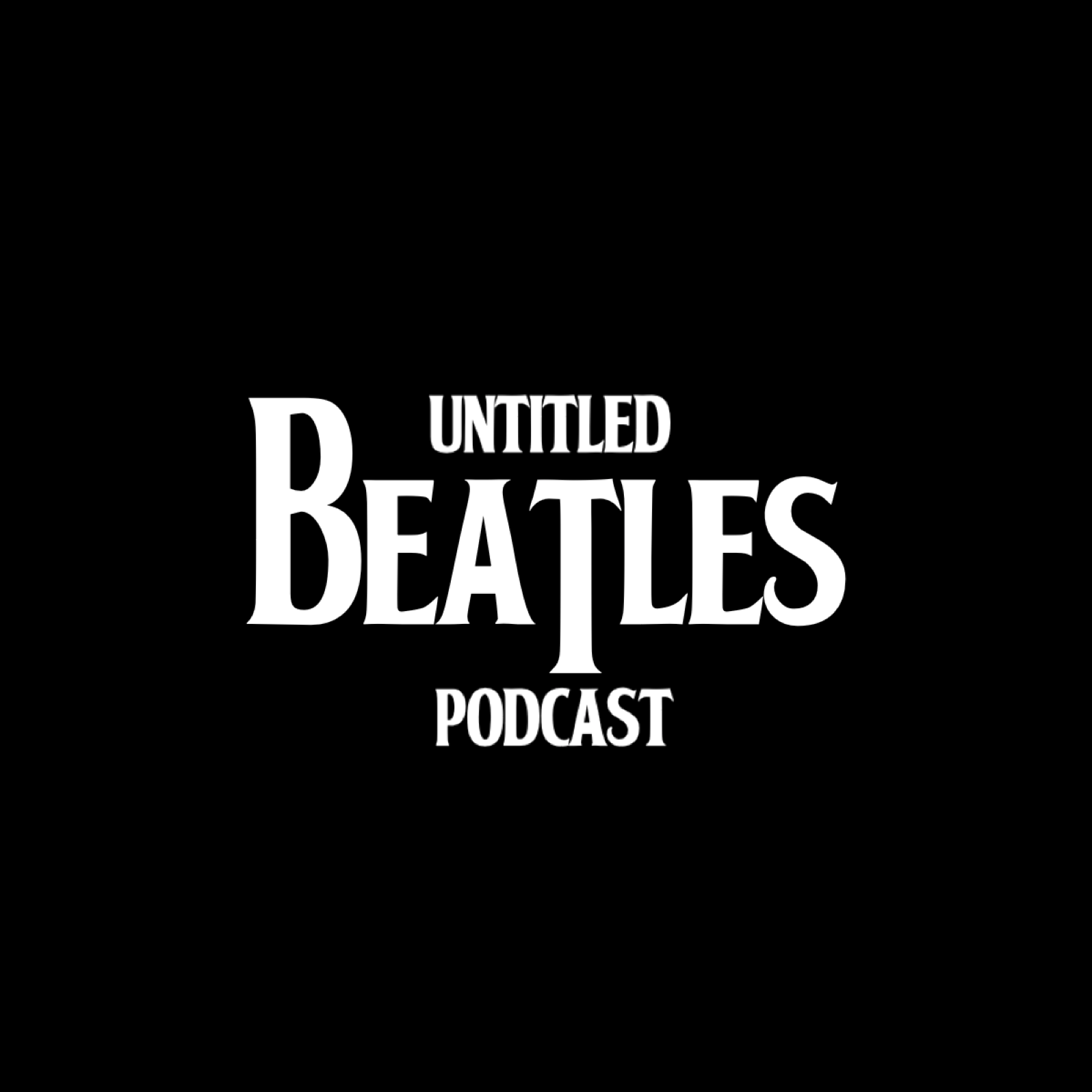 Hey hey! It's our birthday, and we're gonna have a good time. And amazingly, T.J. managed to do an entire year's worth of podcasts before finally cutting loose on his all-time favorite version of his all-time favorite album: the Capitol Records U.S. edition of Rubber Soul. Dave Dexter helps the Fab Four find their inner folksters, and, not to spoil the podcast or anything: TONY AND T.J. ENTHUSIASTICALLY APPROVE.
In Part 1 of their deep dish, the guys remember how they first discovered Rubber Soul, compare and contrast the U.S. and British releases, and di...
---