Subscribe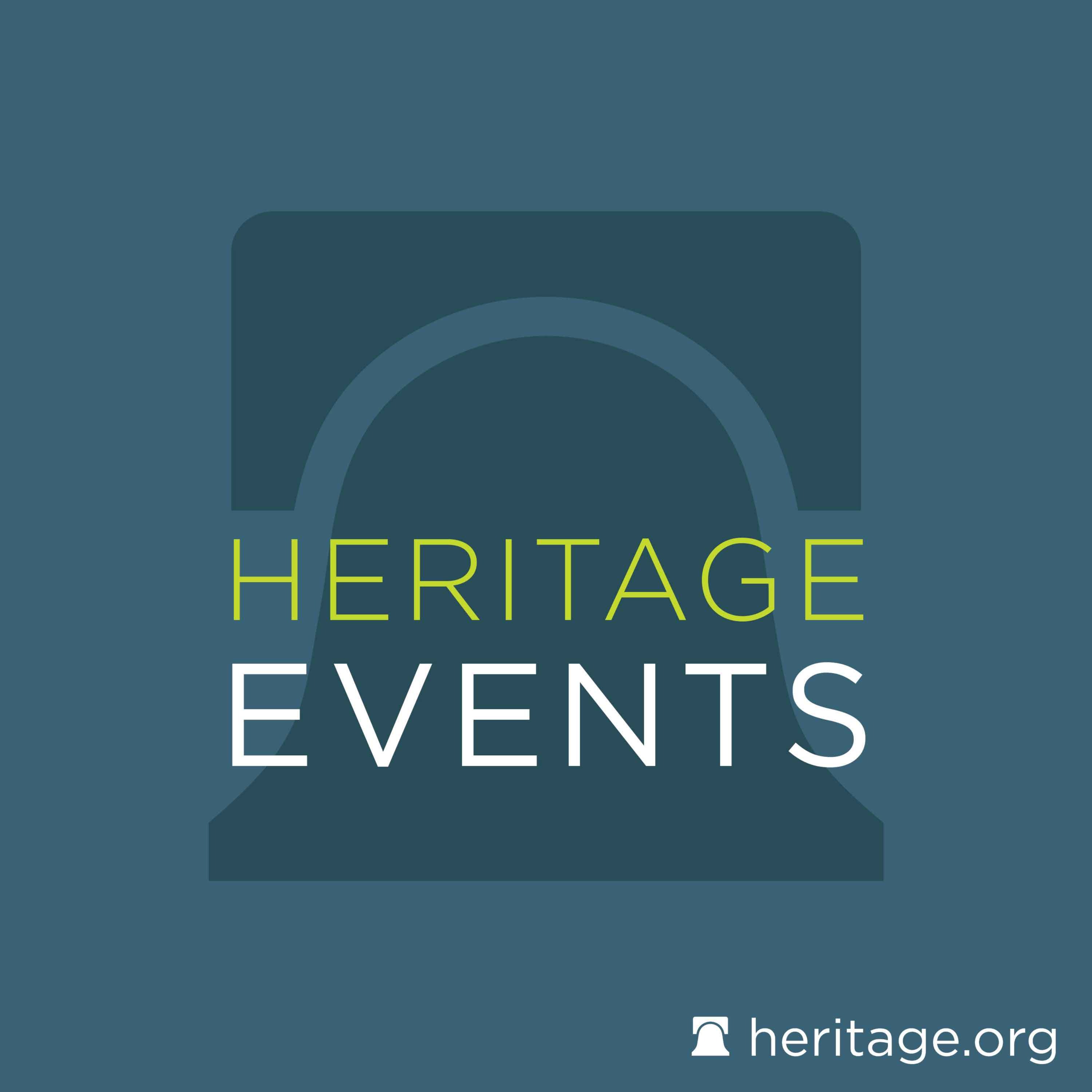 Founded in 1973, The Heritage Foundation is a research and educational institution—a think tank—whose mission is to formulate and promote conservative public policies based on the principles of free enterprise, limited government, individual freedom, traditional American values, and a strong national defense. See acast.com/privacy for privacy and opt-out information.
Evening Lecture: Justice Thomas's Thirty-Year Legacy on the Court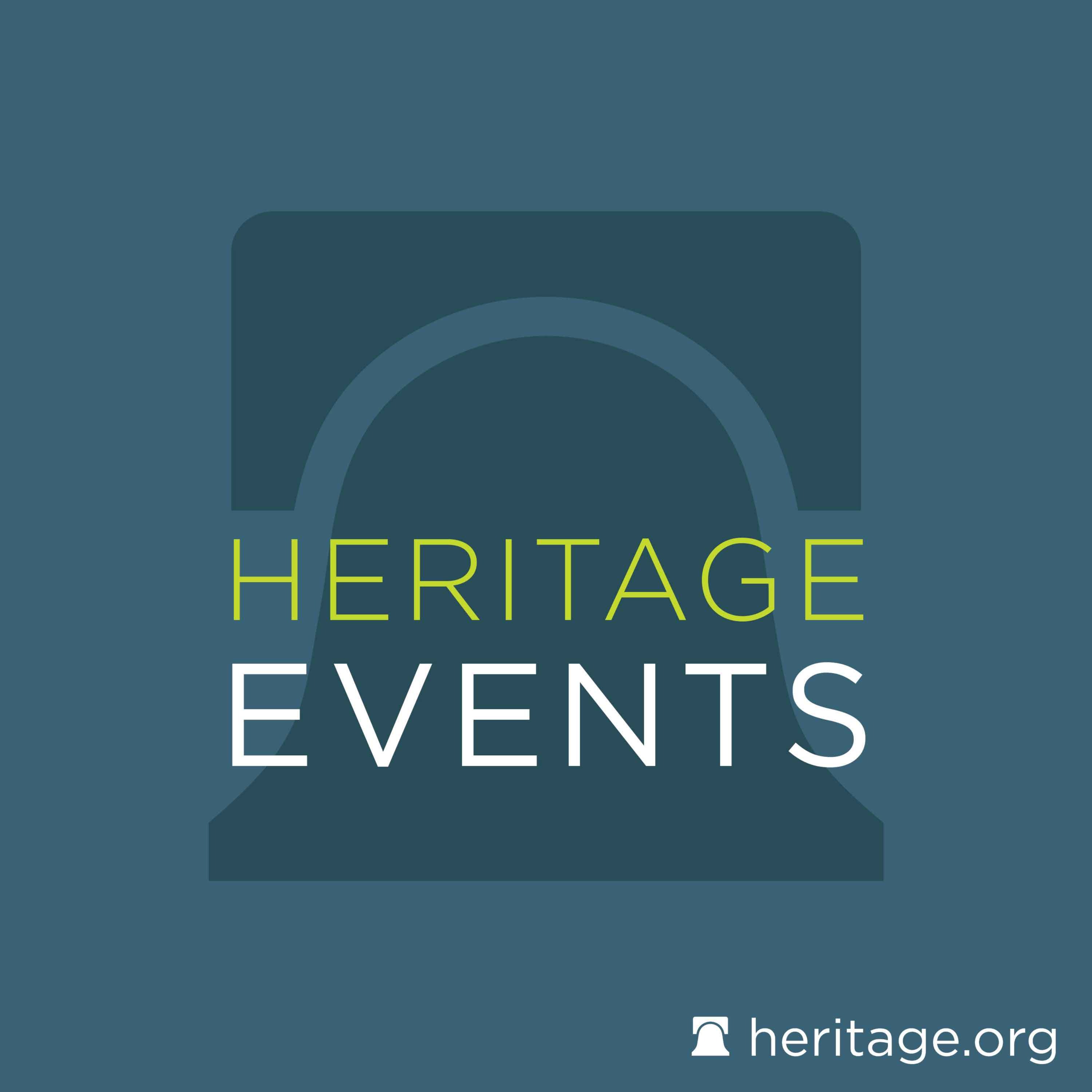 The Heritage Foundation and the C. Boyden Gray Center for the Study of the Administrative State at Antonin Scalia Law School will co-host an evening lecture, following our all-day law symposium, to continue the commemoration of the 30th anniversary of the confirmation of Justice Clarence Thomas to the Supreme Court of the United States. We hope you can join for the livestream of this special address by Senate Republican Leader Mitch McConnell (R-KY), as he reflects on the legacy of Justice Thomas thirty years into his service.

See acast.com/privacy for privacy and opt-out information.
---
The Launch of the Heritage Foundation's 2022 Index of U.S. Military Strength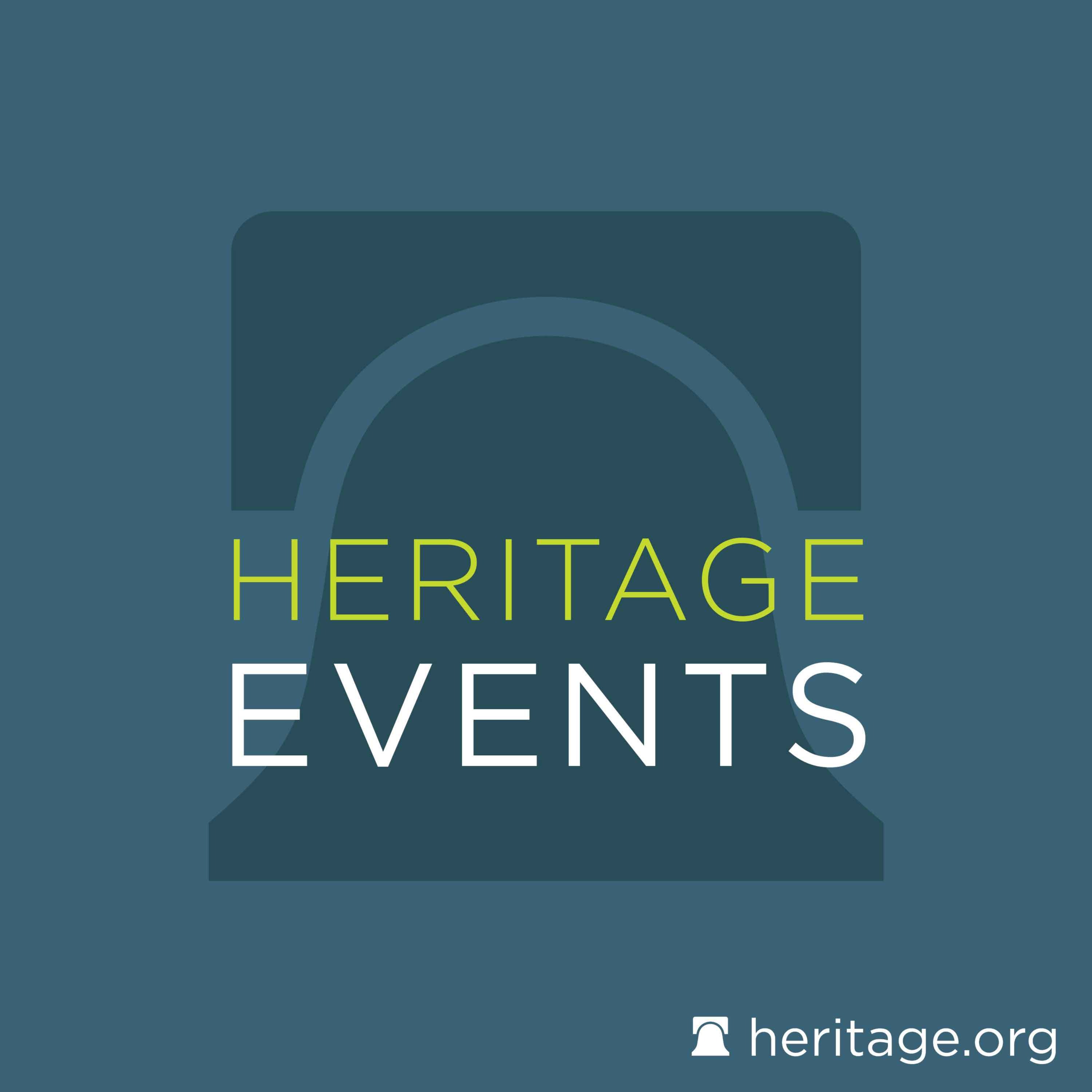 Last Wednesday at 5:02 PM
The 2022 Index of U.S. Military Strength is The Heritage Foundation's eighth annual assessment of the United States Armed Forces' ability to provide for the common defense. This year's assessment reflects that progress has been made in building up America's military forces in some areas, but a great deal of work remains and there are storm clouds on the horizon as President Biden's 2022 defense budget request proposed to underfund a number of key capabilities. This year's Index provides a fresh, authoritative assessment of the U.S. military and updates on major threats to U.S. inte...
---
Immigration Federalism: What Can States Do to Secure Their Borders?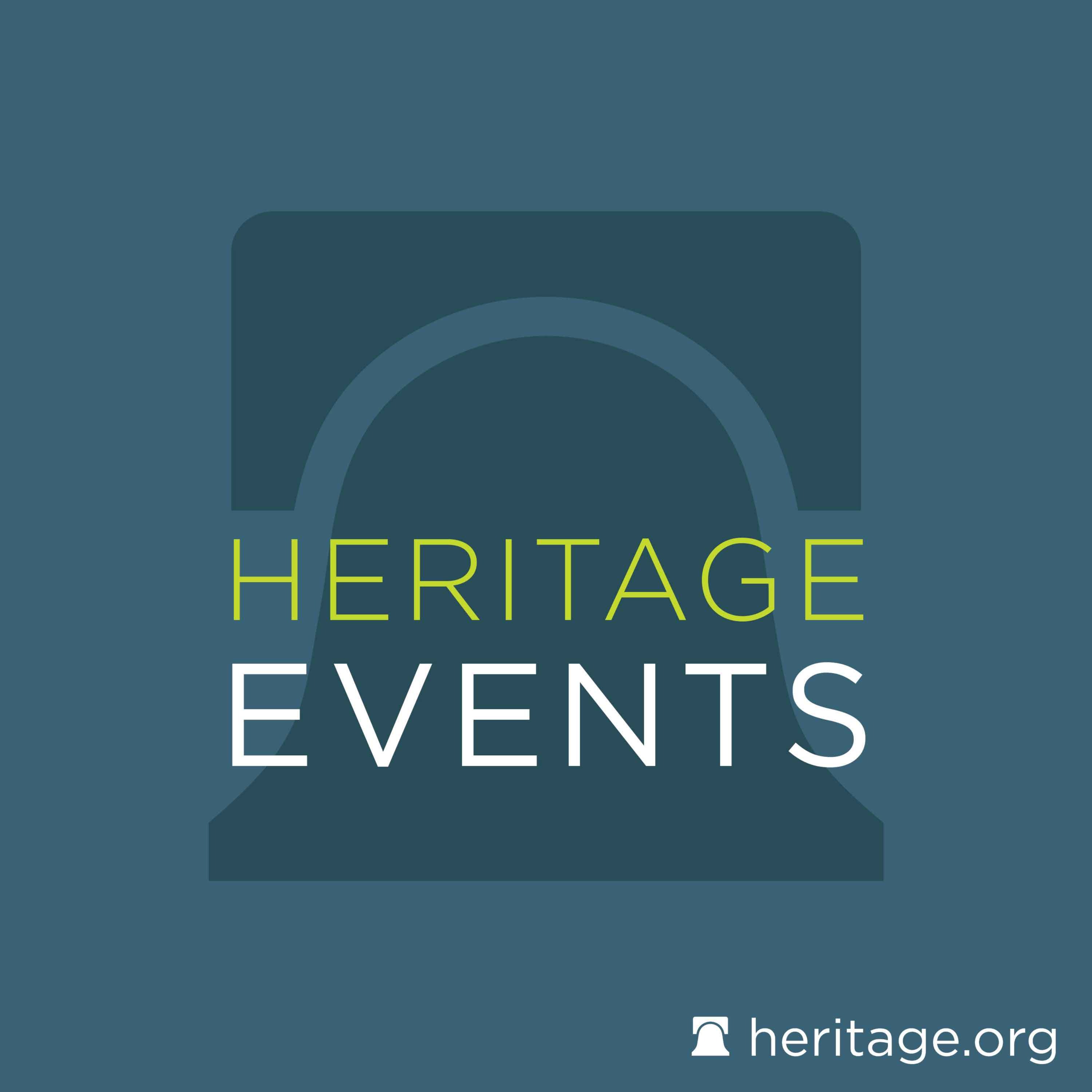 The crisis on the Southern border continues to get worse. With a record number of aliens being apprehended and crossing the border, fentanyl and other illegal drugs pouring into the country, and the current administration's seeming lack of interest in rectifying the situation it created, many are wondering what, if anything, can be done.
Given the federal government's abdication of its duty to protect the nation's sovereignty over its own borders, what actions can states take to meaningfully stem the tide of illegal immigration and its consequences? Join us for an in-depth discussion of these...
---
The Joseph Story Distinguished Lecture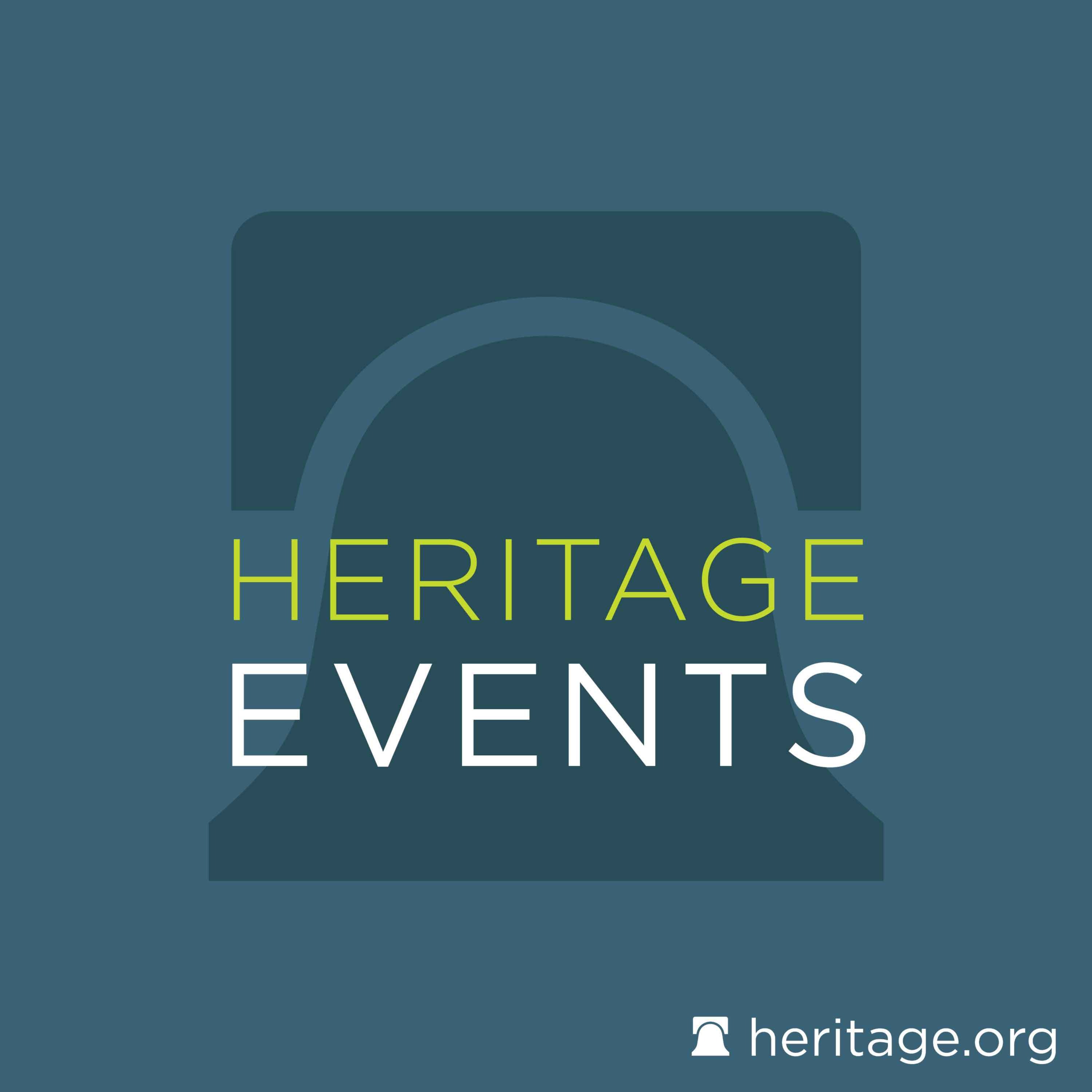 The Heritage Foundation's Edwin Meese III Center for Legal and Judicial Studies is honored to announce that Chief Judge William Pryor of the 11th Circuit will deliver our 14th Joseph Story Distinguished Lecture.
The namesake of the lecture—the eminent jurist Joseph Story—became the youngest Associate Justice ever to serve on the United States Supreme Court when he was appointed by President Madison in 1812. Story made a significant mark on American law in his thirty-three years on the bench, but his greatest contribution to jurisprudence is his renowned Commen...
---
The Next Missile Defense Review: Policies to Make America Safer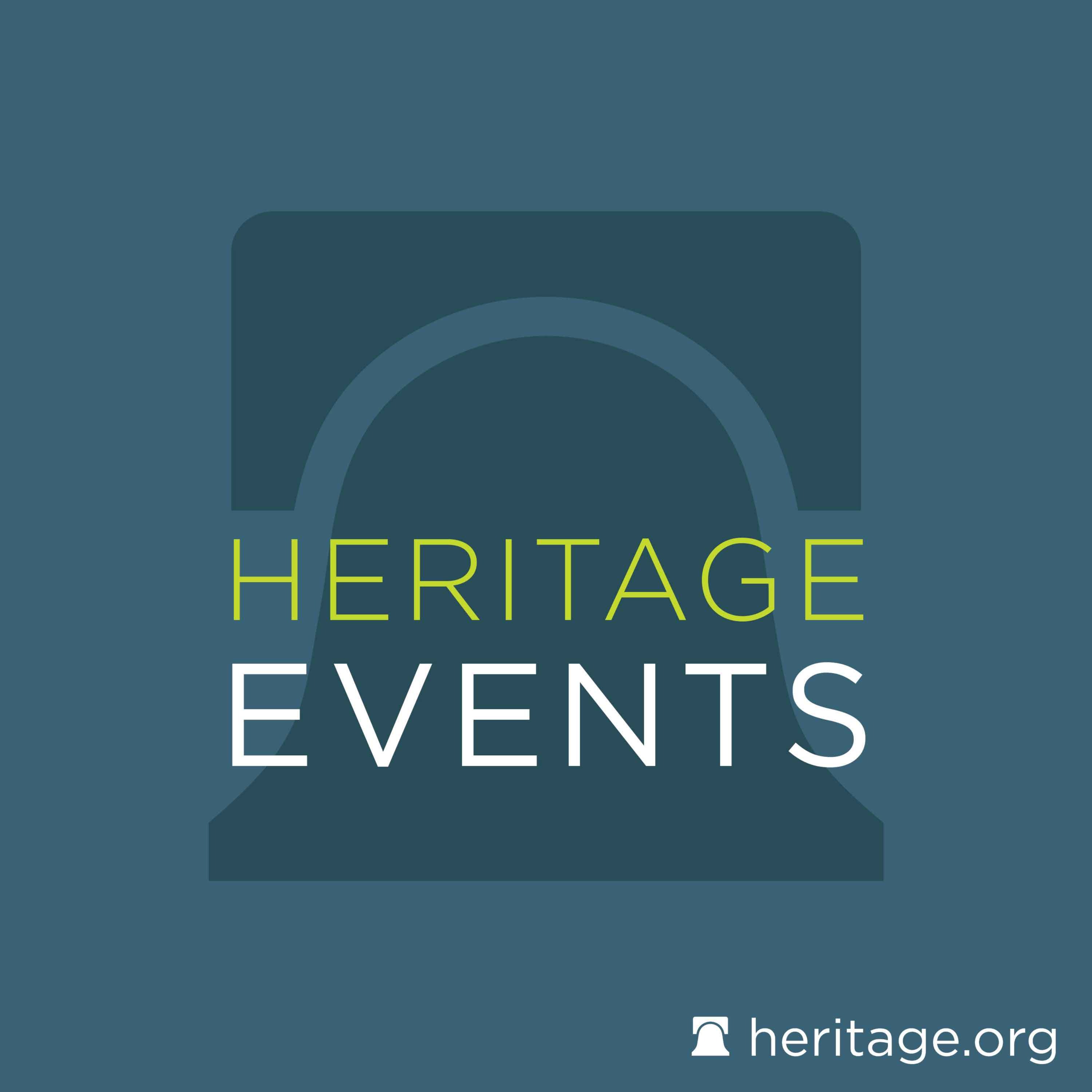 The Biden Administration is immersed in its Missile Defense Review, which will outline the policies, capabilities, and strategies the Defense Department will pursue to address increasingly complex missile threats from around the world. The ongoing review has Washington wondering whether the Biden Administration will maintain existing policies like outpacing the rogue state threat, protecting U.S. forces abroad, and relying on nuclear deterrence to address large scale attacks, or go in a different direction.
On October 6th, join expert panelists as they discuss what an ideal Missile Defense Review should entail, and what we can...
---
The Bloody Price of Freedom: Israel's Battle for Justice, Freedom and Commitment to Democratic Values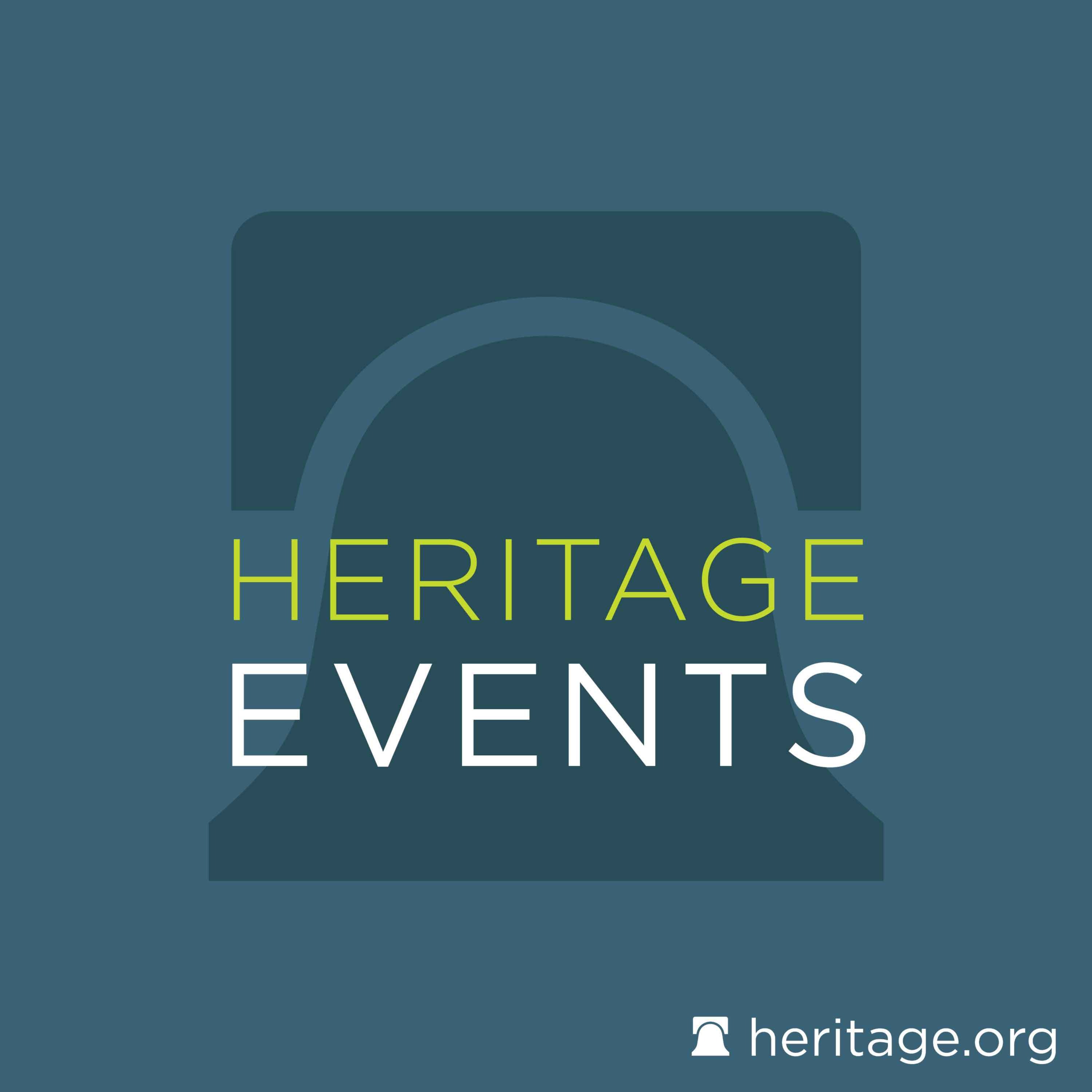 In his newest book, The Bloody Price of Freedom, Richard D. Heideman traces Israel's battle for justice, freedom and commitment to democratic values. In his endeavors as counsel to American victims of terror, President of the American Zionist Movement, and Chairman of the Israel Forever Foundation, Heideman has long been outspoken against the antisemitism pervasive within the United Nations. Notably, Heideman led the United States delegation in a walk-out twenty years ago of the UN Durban Conference on Racism, protesting its diplomatic warfare against America's important ally Israel. Foreign Terror Organizations which attack Israel, commit heinous murd...
---
Securing America's Waters: A Conversation with U.S. Coast Guard Commandant Admiral Karl Schultz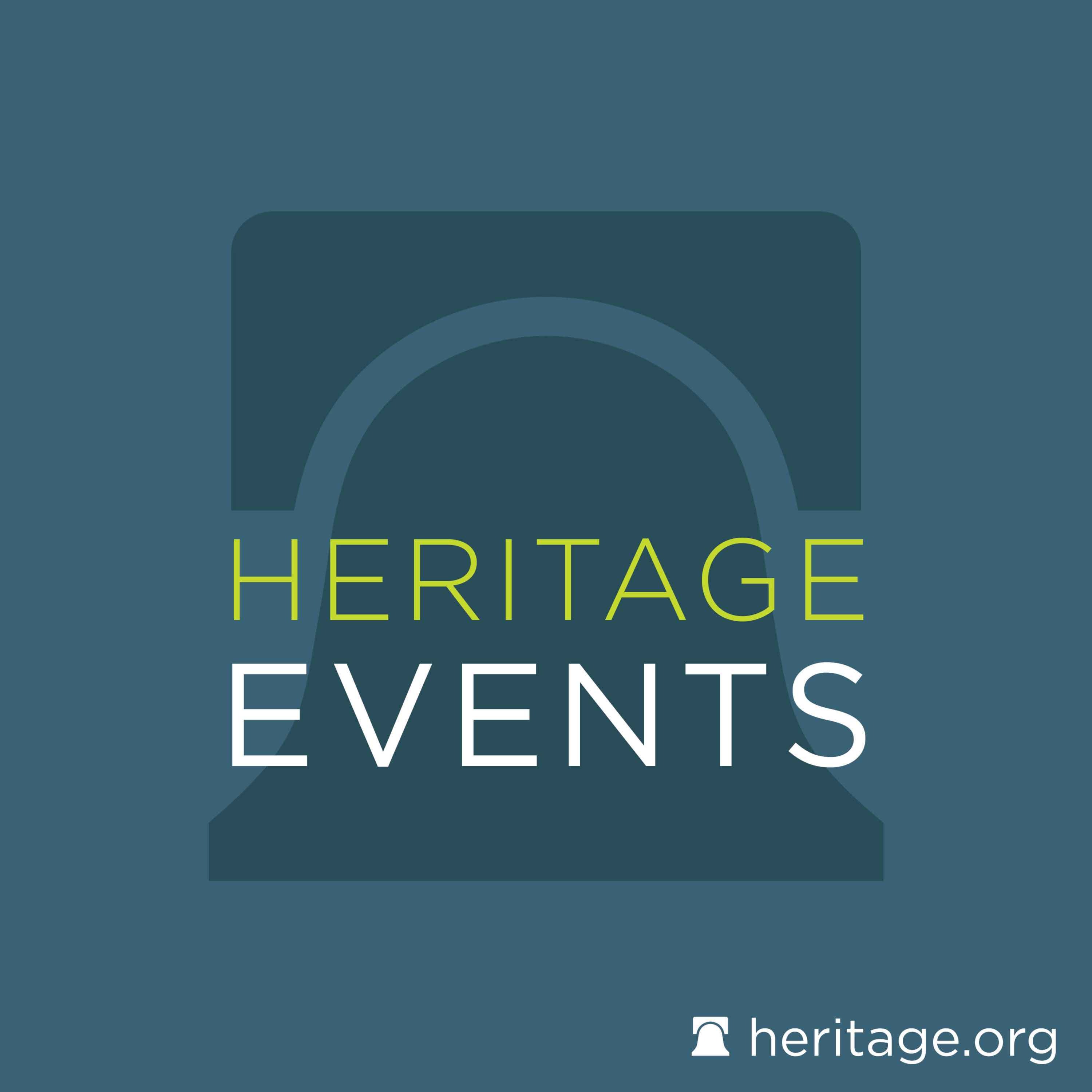 The U.S. Coast Guard is a vital tool for national security, responsible for a wide range of missions supporting American security and prosperity in the maritime domain. From saving lives at sea and responding to natural disasters to arresting drug smugglers and protecting America's resources, the Coast Guard operates across a wide spectrum of operations. However, it faces a number of challenges in the world today as the strategic environment grows more complex and it attempts to increase its readiness and modernize its ships, aircraft and infrastructure. Coast Guard Commandant Admiral Karl Schultz will weigh in on these ch...
---
Supreme Court Preview of the 2021-2022 Term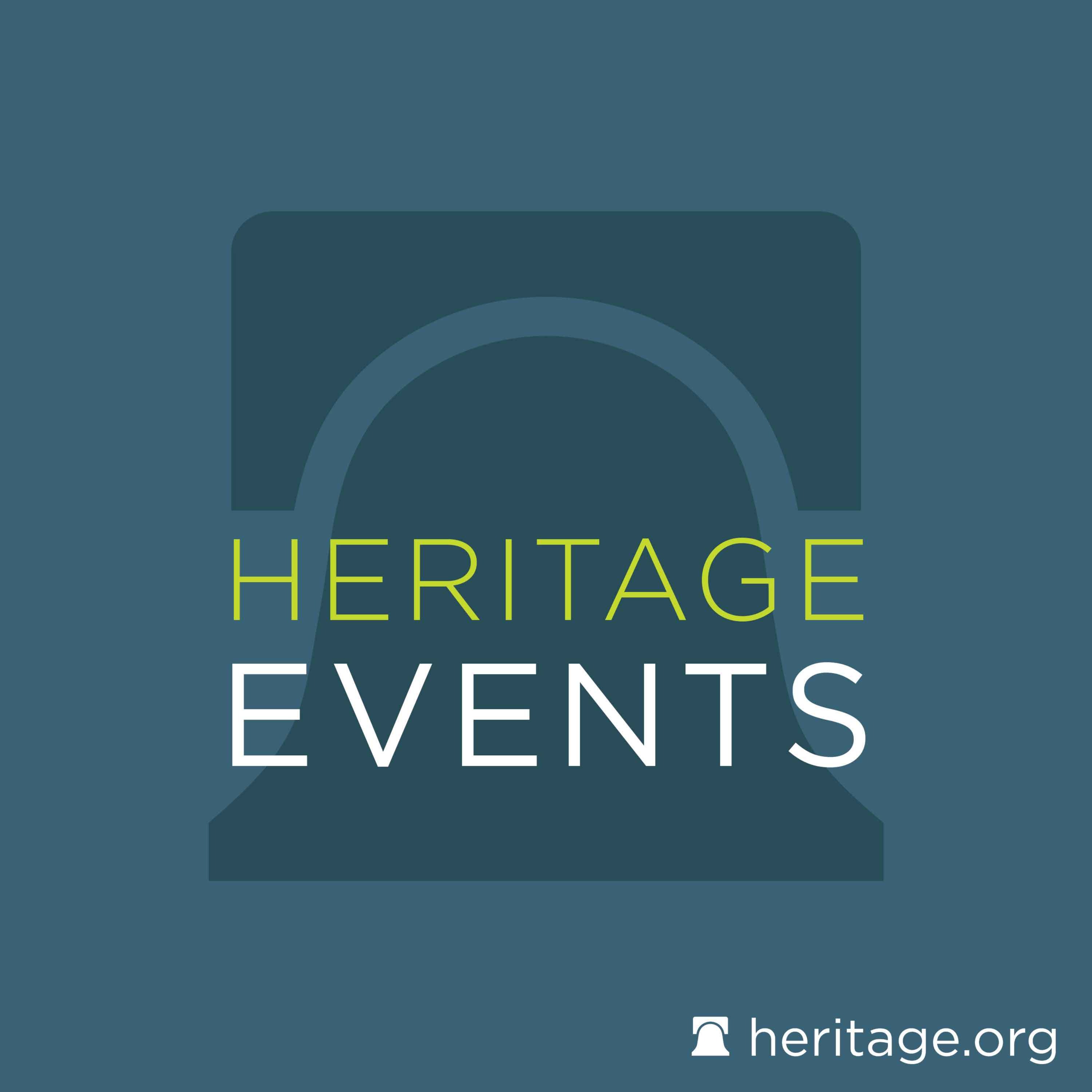 The Supreme Court returns October 4th for its 2021-2022 Term, and the justices will hear cases on a number of important issues: abortion, the 2nd Amendment, religious liberty, disability discrimination, national security, and more.
For instance, in Dobbs v. Jackson's Women's Health Organization, the Court will determine whether all pre-viability prohibitions on elective abortions are unconstitutional. In New York State Rifle & Pistol Association Inc. v. Bruen, the Court will decide whether New York's restrictive firearm licensing violates the 2nd Amendment. In Carsen v. Makin...
---
Religious Liberty and Education: A Case Study of Yeshivas vs. New York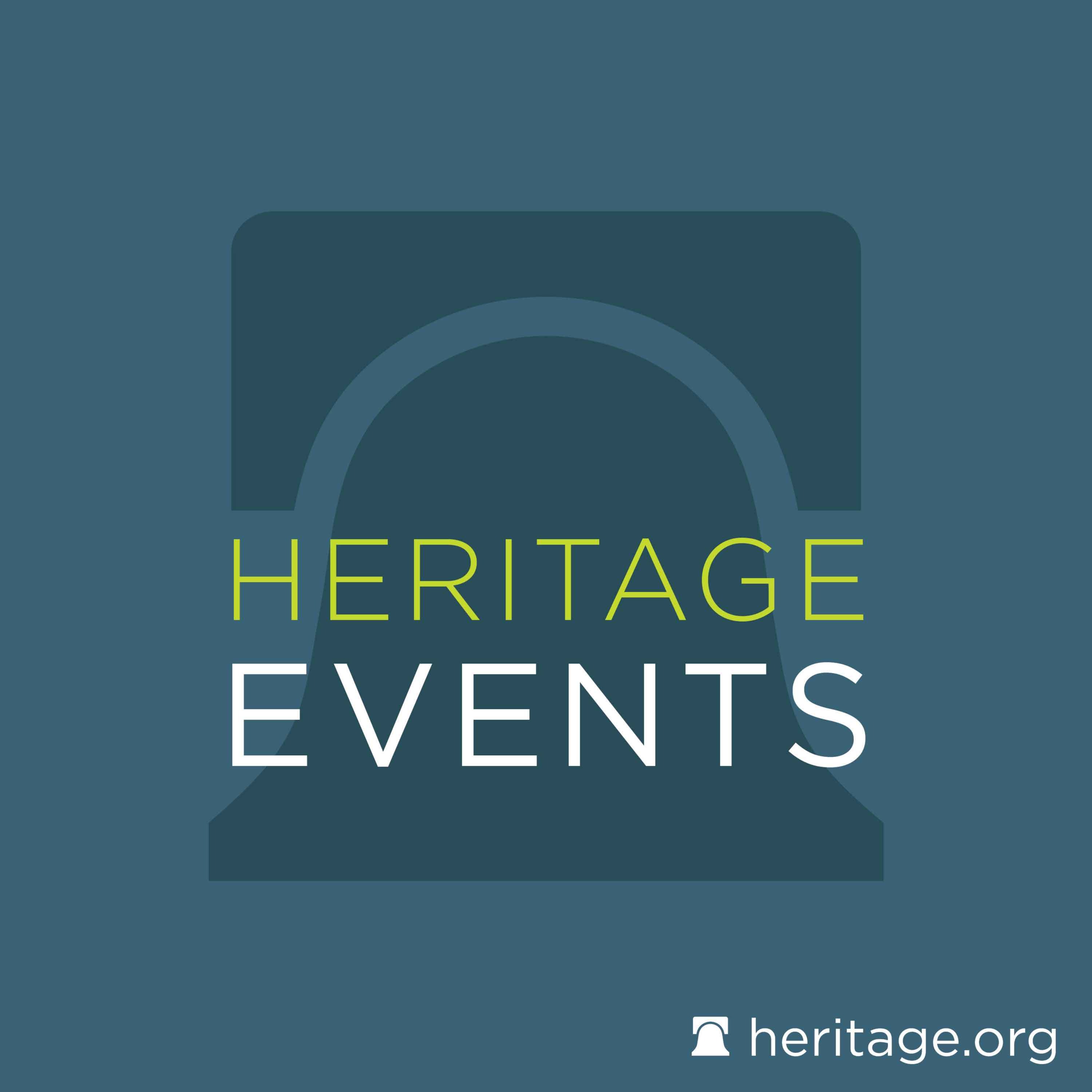 Education policymakers and professionals won't want to miss this important symposium as our panelists explore the philosophical, legal, and practical issues raised by New York's yeshiva controversy and consider the broader implications for private and religious education.
Orthodox Jewish private schools, also known as yeshivas, have been under fire by critics alleging that some fail to provide a secular education that is "substantially similar" to that offered at traditional public schools. At the heart of this controversy lies a tension between two critically important interests in education that have implications far beyond t...
---
Policy Pulse: The Truth About Current Food and Meat Prices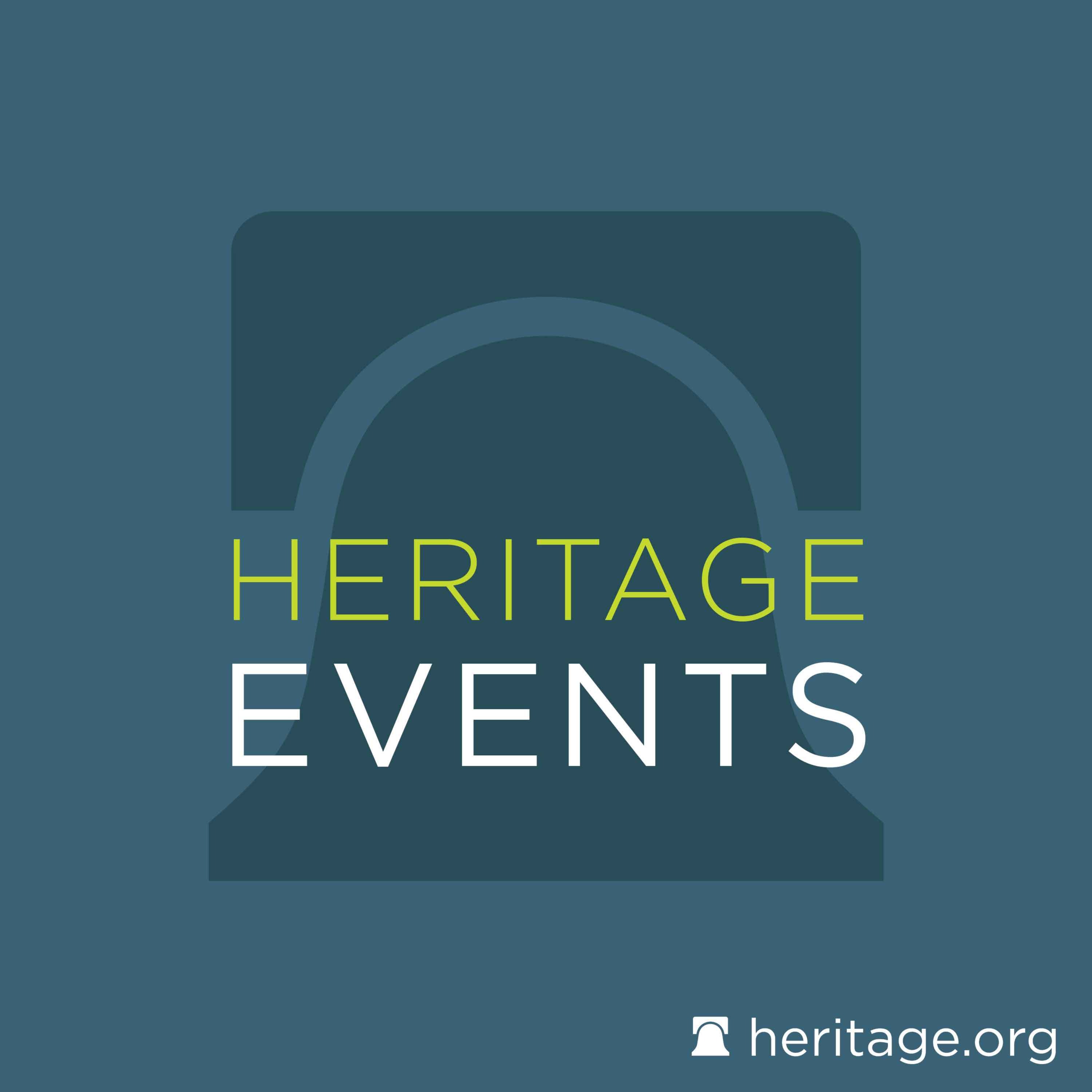 Recently, food prices have been going up. The Biden administration is blaming higher food prices on the higher prices of meat and poultry, which it claims is due to high concentration levels in meat processing. It is also suggesting unethical behavior by private firms. The administration would like to use these reasons as an excuse for greater government intervention in the food supply. But the reason for higher meat prices is much simpler: supply and demand. What are the specific causes of higher food and meat prices? What does this mean for policymakers and American families? Join us as...
---
Unequal Protection: The Push to Replace "Equality" with "Equity" is Unconstitutional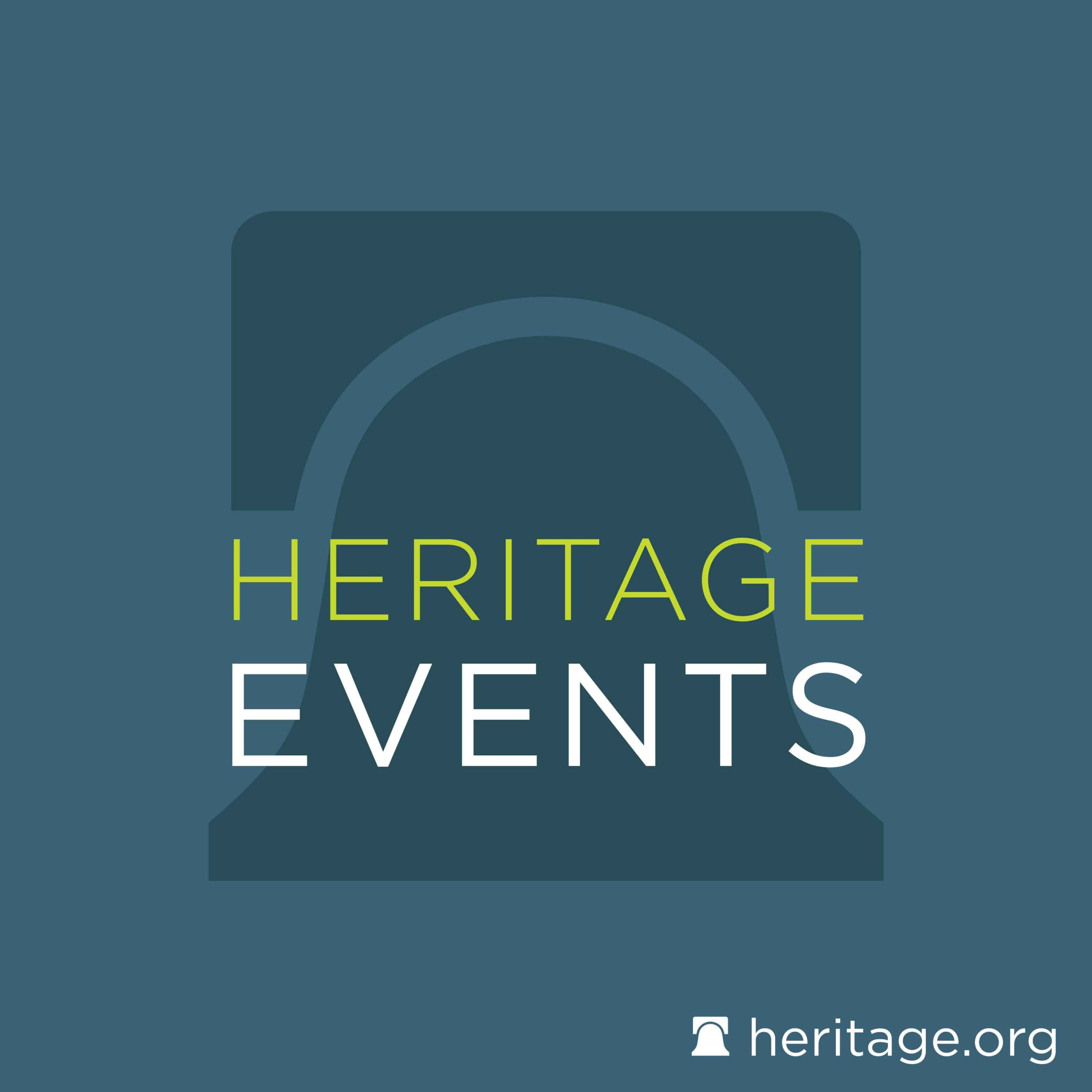 In America, an old theory is being given new life. "Equity" is being embraced wholesale by schools, corporate America, and the Biden Administration. It has infiltrated hiring, curriculum, admissions, trainings, and more. But "equity" is not the same thing as equality and delivers very different results. Rather than providing all individuals with equal opportunities to succeed, "equity" segregates individuals by race while driving a narrative of "oppressor" vs. "victim." It calls for institutions to treat people unequally in order to achieve equal outcomes. Equity recklessly embraces legally prohibited classifications as a way to eliminate perceived difference...
---
The Best Defense Strategy for America? Elbridge Colby on The Strategy of Denial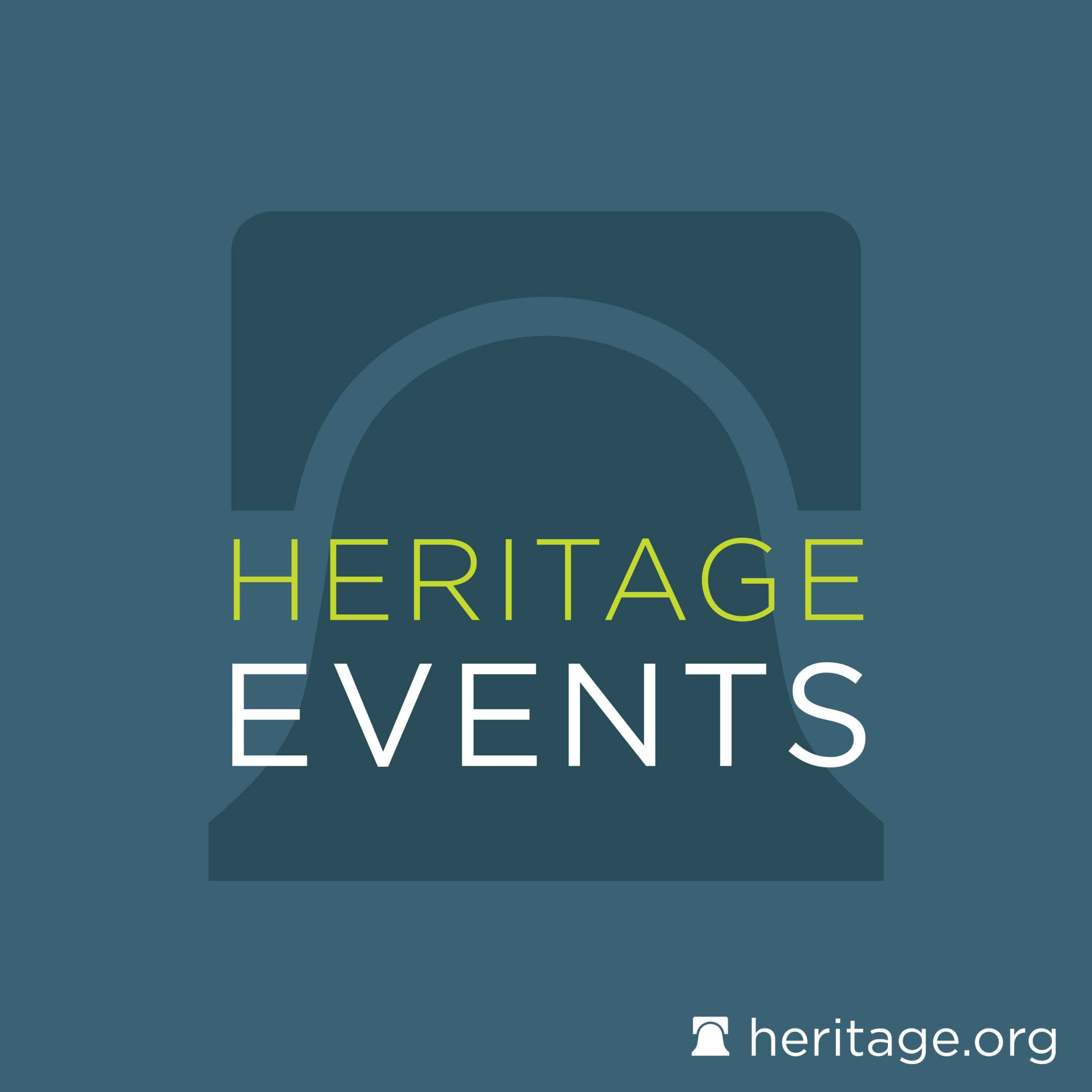 For what purposes should the United States be prepared to fight, and how should U.S. forces be readied to fight such wars? As the Biden administration prepares the next National Defense Strategy these are vitally important questions.
>>> Index of U.S. Military Strength
Former Pentagon Deputy Assistant Secretary of Defense Elbridge "Bridge" Colby, the lead official for the widely praised 2017 U.S. defense strategy, tackles these questions in his insightful new book, The Strategy of Denial: American Defense in an Age of Great Power Conflict. Colb...
---
Crisis in Nicaragua: Insights on Ortega-Murillo Repression Ahead of Elections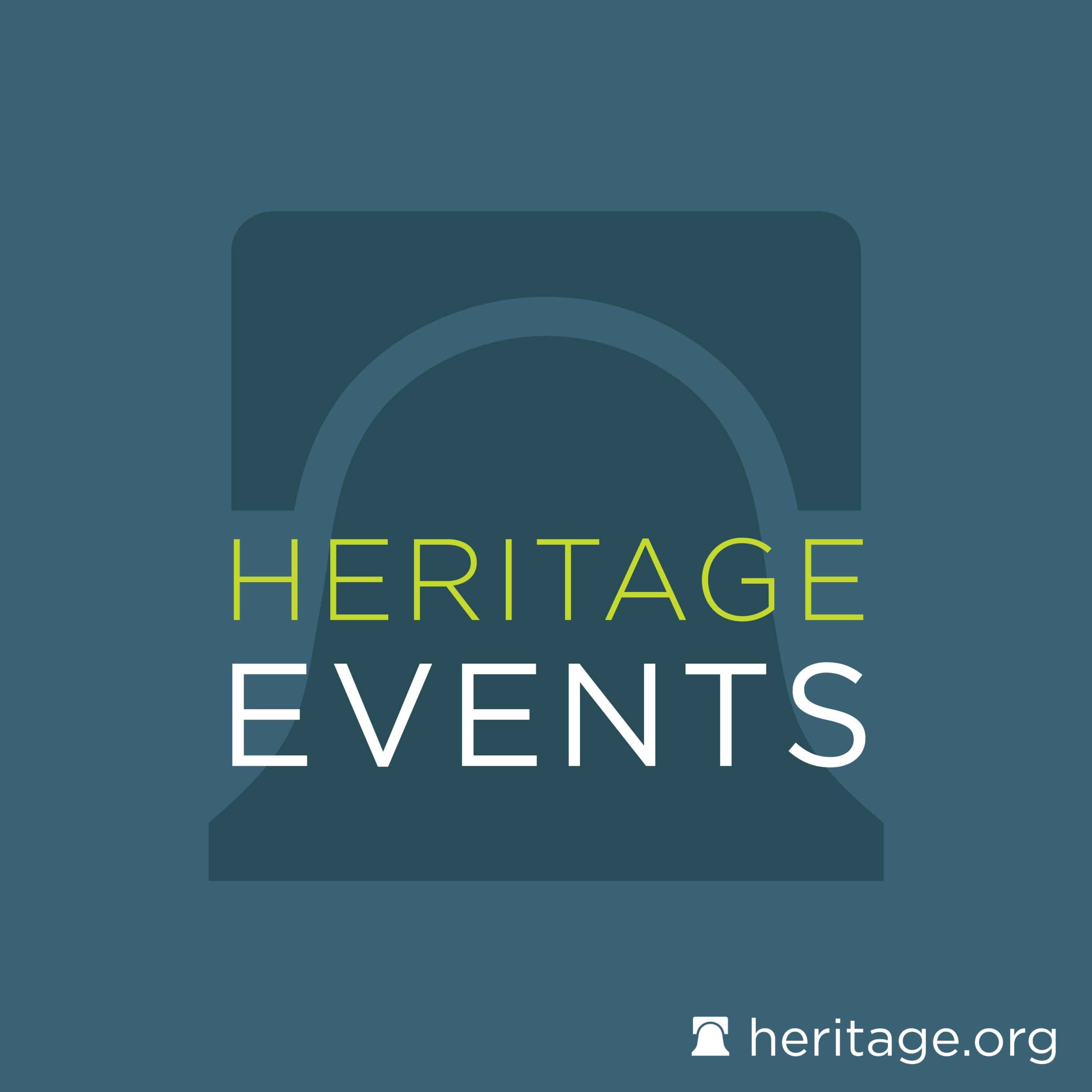 Nicaragua has descended into political crisis as the socialist regime of President Daniel Ortega has arrested many presidential candidates and other opposition figures. Others have simply "gone missing." Meanwhile, the Biden Administration has responded to this radical anti-democratic crackdown with utter silence.
In response to this situation, Heritage is proud to welcome Berta Valle and Vicky Cardenas, the wives of jailed opposition presidential candidates Felix Maradiaga and Juan Sebastian Chamorro. These courageous women will confront the brutal repression of the Ortega regime and offer constructive actions that the...
---
Does President Reagan Matter to Generation Z?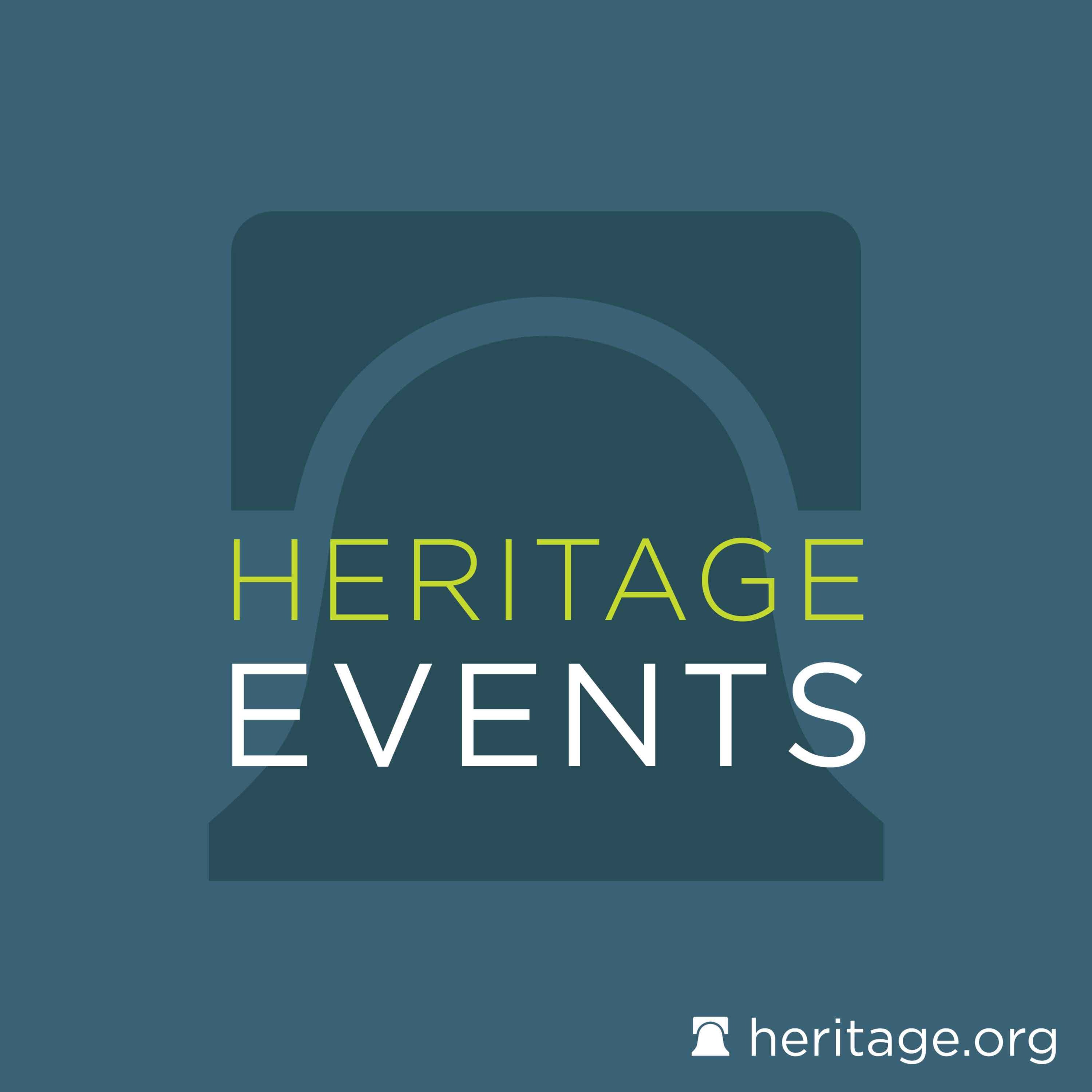 President Ronald Reagan has been a model for conservatives, but does his impact extend to today? For those who hope to preserve American democracy, the answer must be "yes."
President Reagan launched a conservative revolution at home and abroad: By boldly advancing the cause of freedom, he transformed both the American political landscape and the international order. Like no other leader in modern times, Reagan embodied the ideals of the American Founding and applied them to the threats and challenges of his day. Conservatives can and must learn from his example.
Gen Z and Millennials are...
---
Hong Kong: Debating the National Security Law's Impact on Business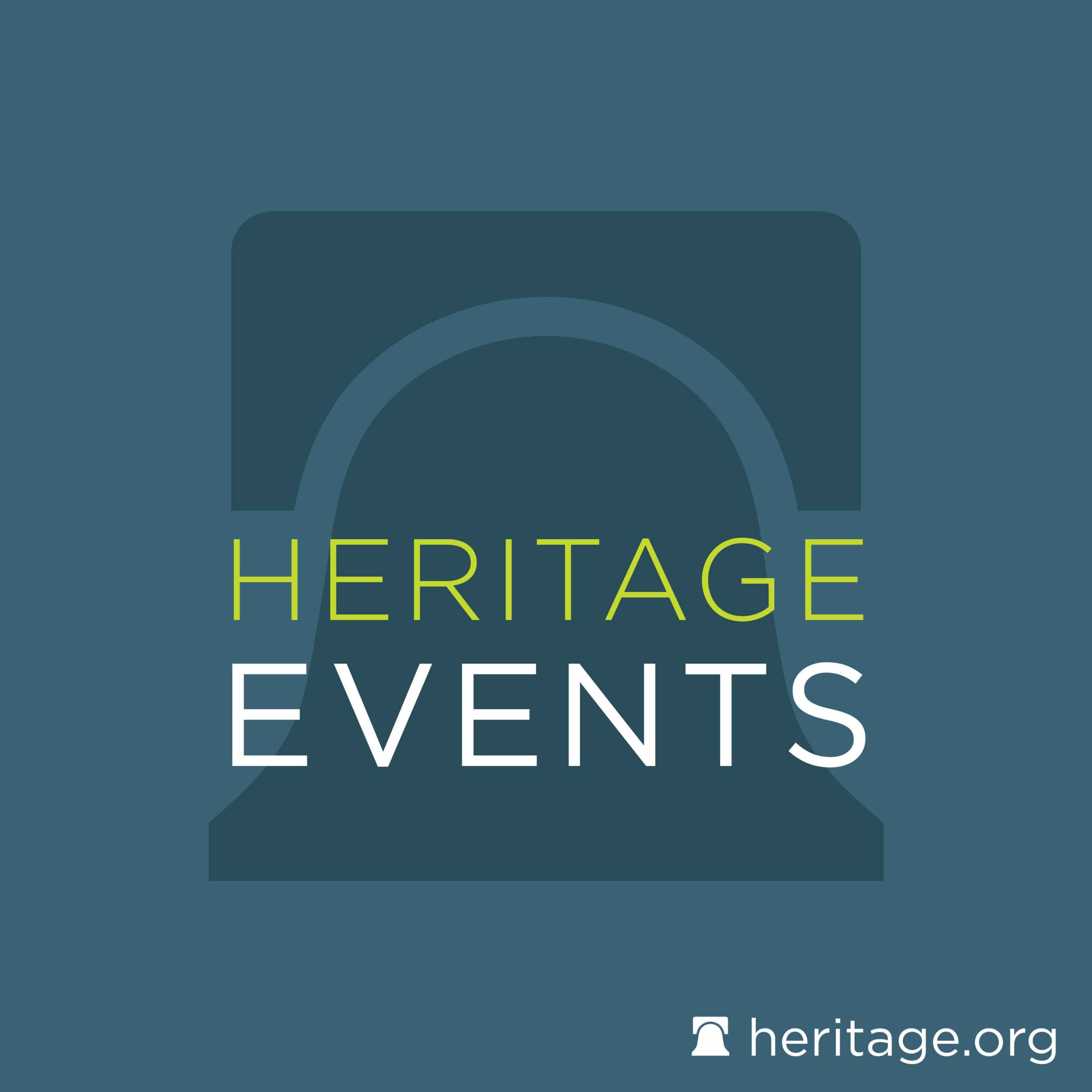 It has been over a year since the signing of the National Security Law in Hong Kong, effectively ending Hong Kong's autonomy. While much of the focus has been on the diplomatic and political implications, there is very little analysis on the law's impact on the business community in Hong Kong. Has the law impacted business operations? If so, how? To answer these questions and more, please join us for a debate between two eminent scholars: Hong Kong University Professor Y.C. Richard Wong, and Harvard University Senior Fellow and former Hong Kong Legislative Council Member Dennis Kwok.
---
Policy Pulse: Resistance and Hope in Afghanistan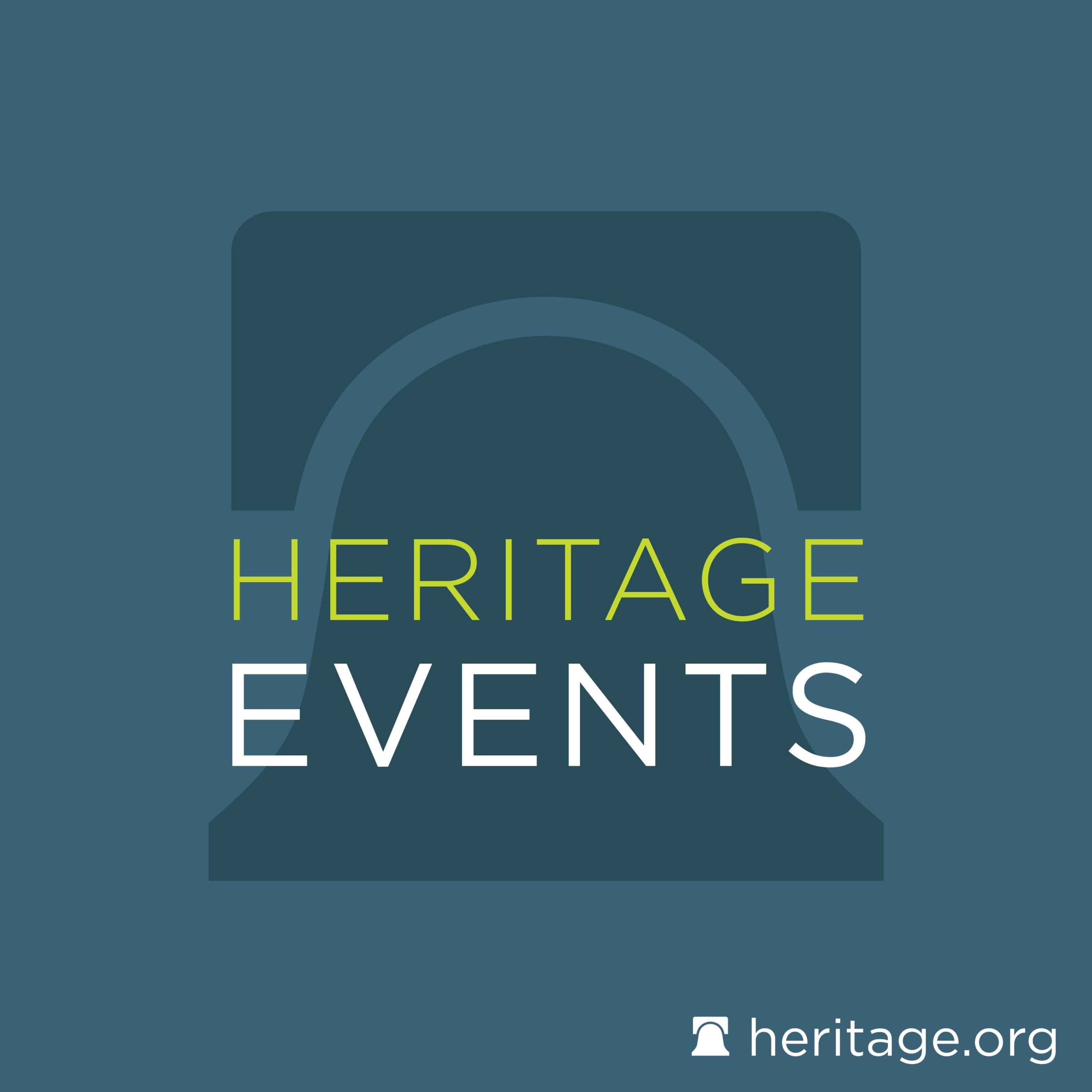 After twenty years of fighting, the Taliban recaptured much of Afghanistan after the withdrawal of American forces precipitated a collapse in the Afghan Government and security forces. As the Taliban advanced on Kabul, thousands of Afghan soldiers, commandos, and security forces fled to the Panjshir Valley—a center of resistance movements in the 1980s against the Soviets and the 1990s against the Taliban.
Led by Ahmad Shah Massoud Jr., the son of the famed Lion of Panjshir who led anti-Soviet and anti-Taliban from the same valleys and mountains, the National Resistance Fr...
---
Admiral Michael Rogers on Confronting the Challenging Cyber Landscape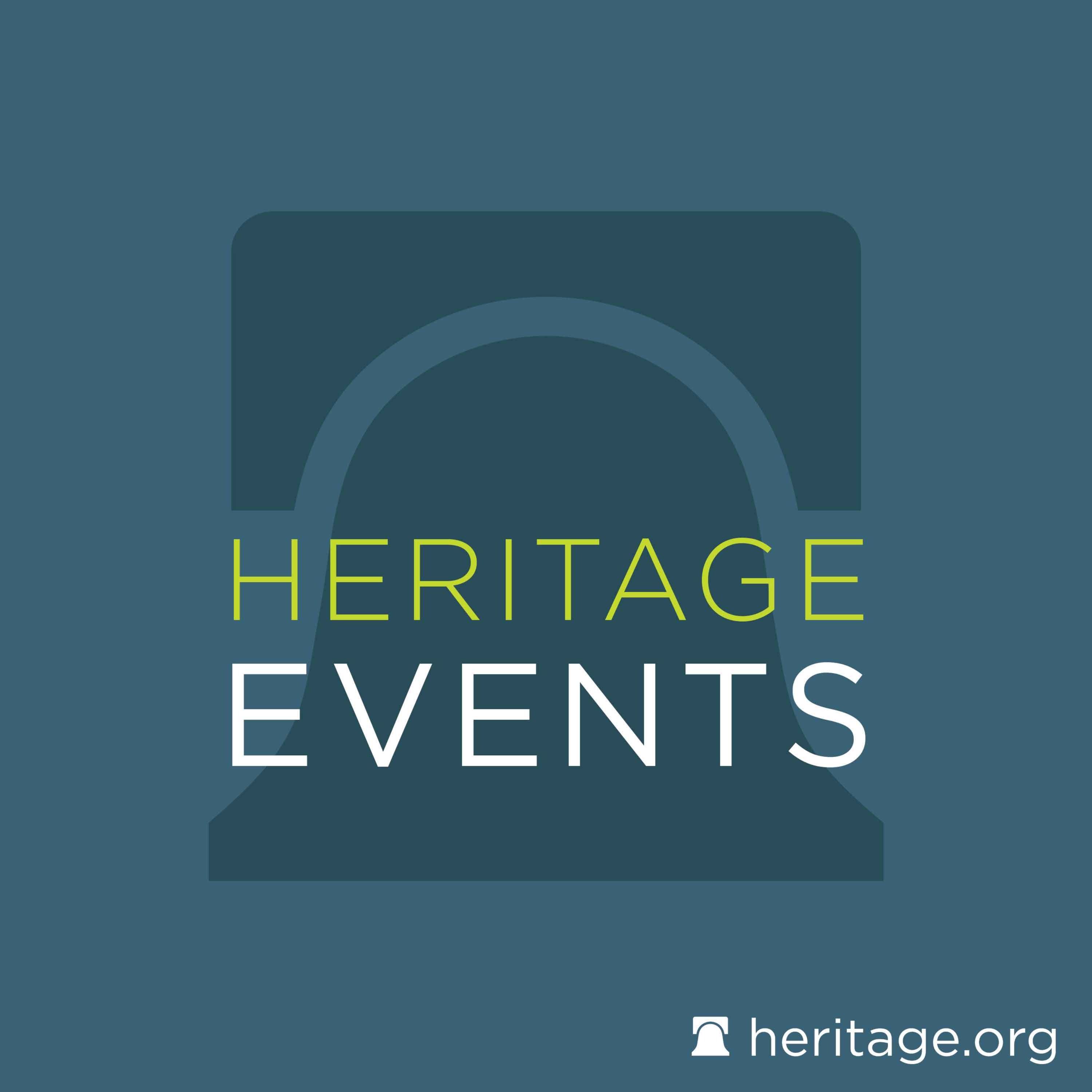 Recently, Americans have seen the real-world ramifications of cyber-attacks. Just this year, we have seen a major oil and gas artery be shut down on the East Coast causing short-term fear and price surges, shutdowns at major meat-processing plants, and a tampering of a water treatment facility in Florida. Global cyber ransomware, espionage, and targeted attacks could lead to an expansion of attacks on critical infrastructure, U.S. national security, and economic targets.
Policymakers have sprung into action in recent years. There are lines of effort to address the persistent and...
---
The 20th Anniversary of 9/11: DHS Has Its Eye Off the Ball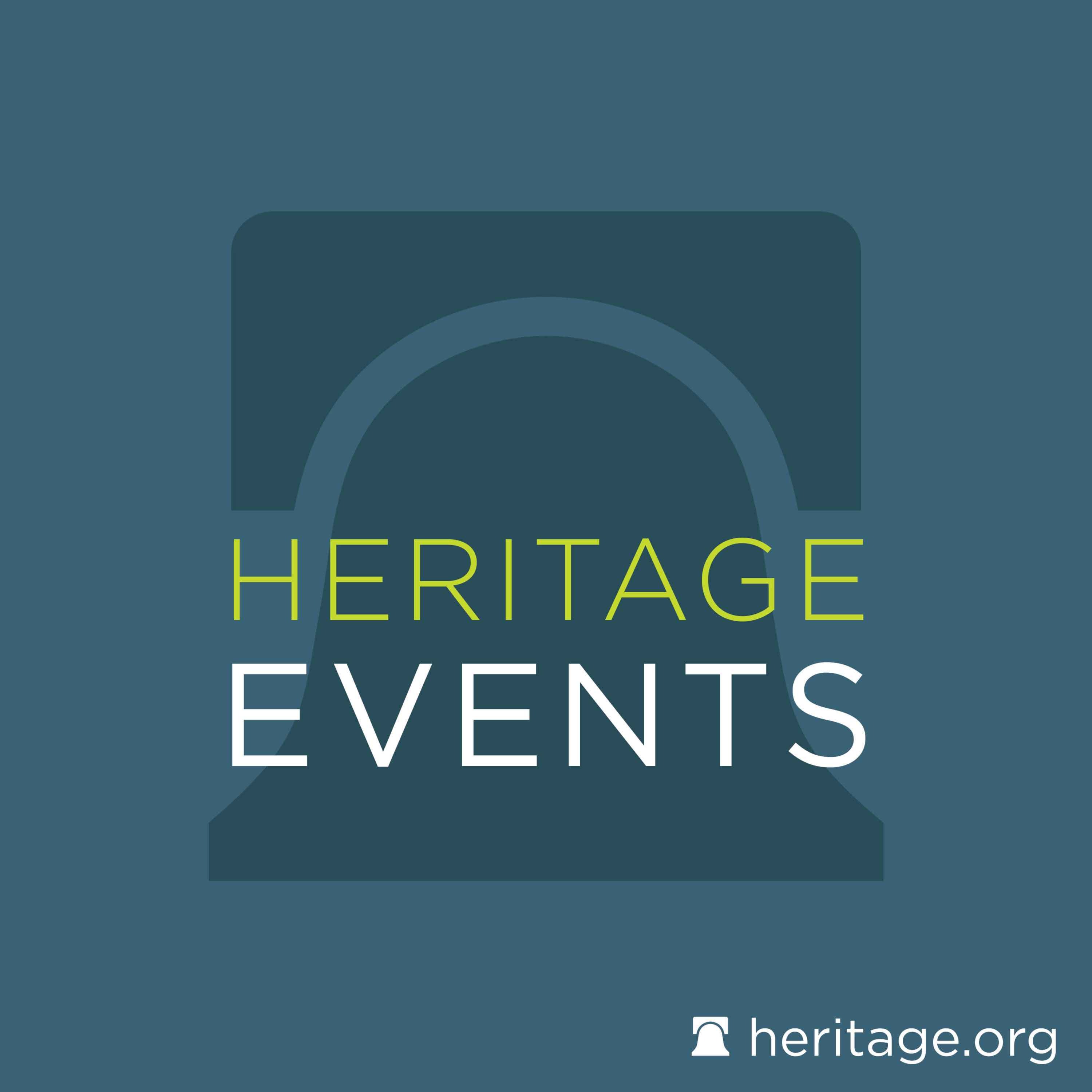 The 20th anniversary of 9/11, the largest terrorist attack on American soil, is upon us. The Biden Administration and the left are more concerned with white supremacists and COVID restriction conspiracy theorists than foreign terrorists or even destructive domestic groups like Antifa and Black Lives Matter.
DHS' latest National Terrorism Advisory System Bulletin prioritizes domestic terrorists, racially-or-ethnically-motivated violent extremists, and anti-government/anti-authority violent extremists as the leading threats to our homeland. Learn about FBI's role in investigating domestic terrorism, DHS' proper role in fighting terrorism, how DHS has taken its eye off the ball, and how it can co...
---
Grim Prospects for Women and Girls in Afghanistan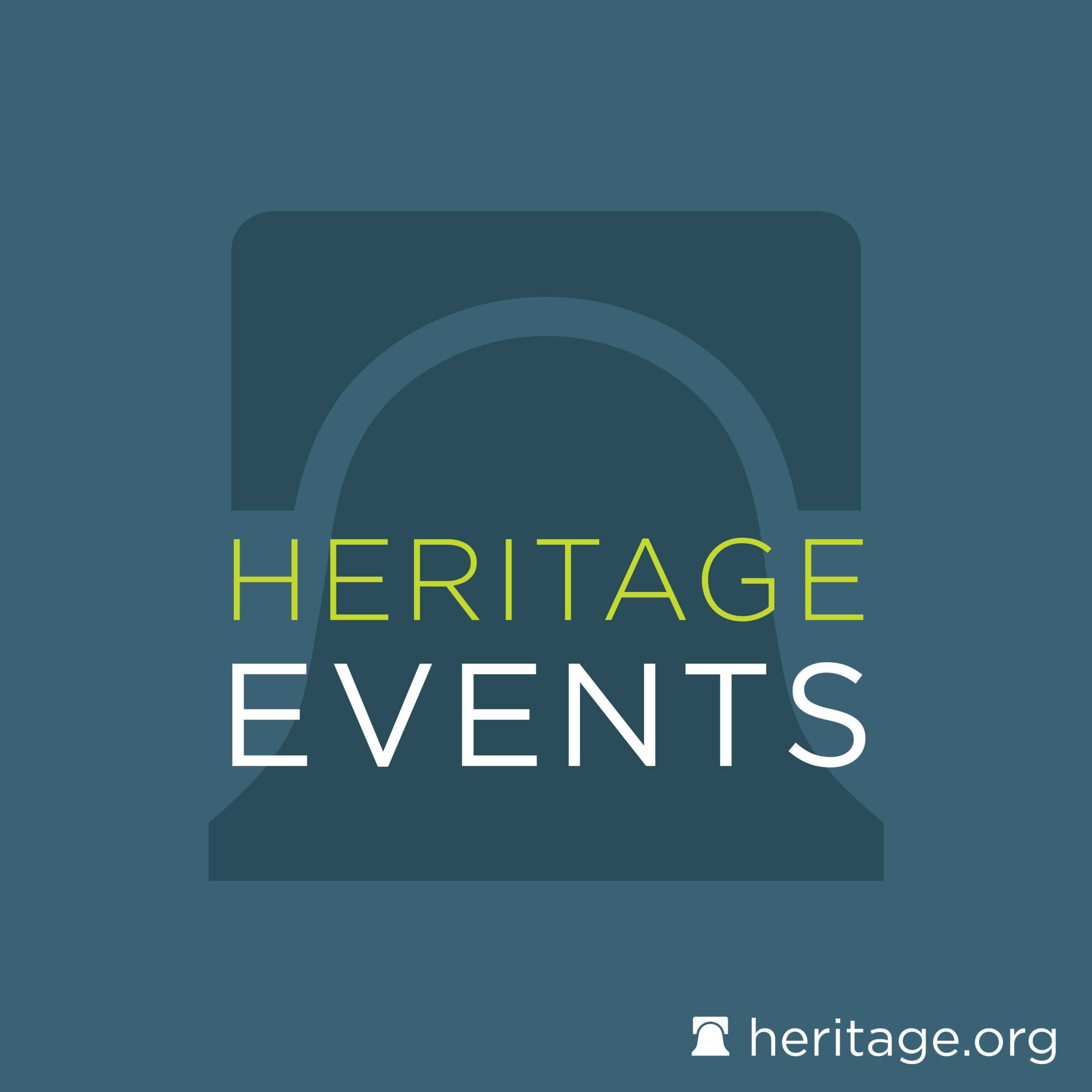 As the world watched Afghanistan fall to the Taliban in a matter of weeks, one point was clear: the lives of Afghan women and girls would forever be changed.
Over the last twenty years, women and girls made tremendous gains by going to school, holding political office, and entering the working world. Hard-won freedoms became a part of everyday life, and Afghan women were actively enjoying them.
With the Taliban back in power, many of these gains will likely be lost. So, what can be done now to safeguard the rights of Afghan women and...
---
Do We Really Need a President?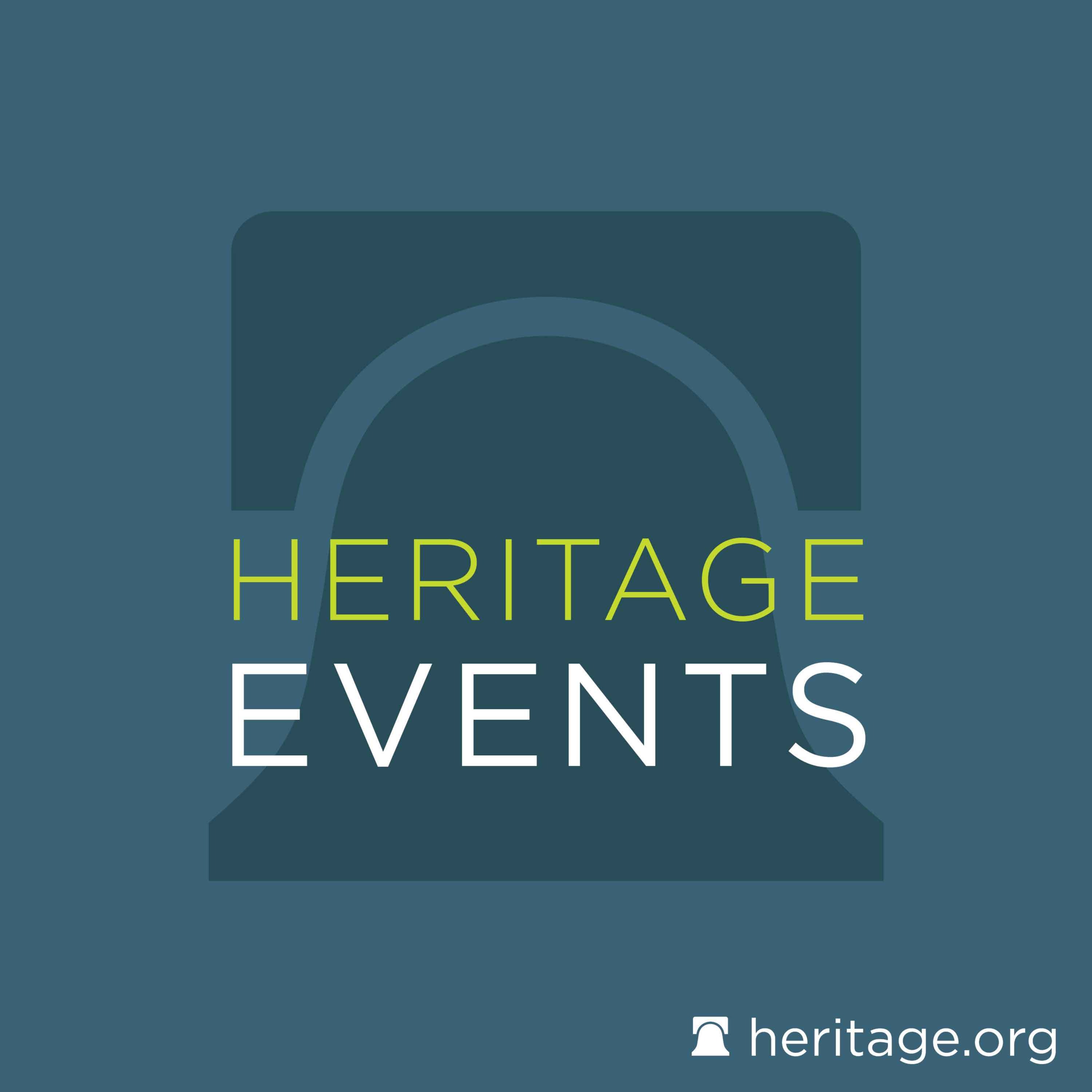 Today's youth are wondering why America has a president—and it's a good question! In fact, every generation since the American Founding has had to answer it.
At the dawn of the republic, Federalists favored the idea of a presidency, while Anti-Federalists expressed concern about tyranny of the executive. Those groups reached a compromise that satisfied both, but the debate over the scope and role of a changing presidency continues to this day.
Should twenty-first century presidents be "the most powerful person in the world?" How should the next generation hold the office accountabl...
---
Policy Pulse: The Fall of Afghanistan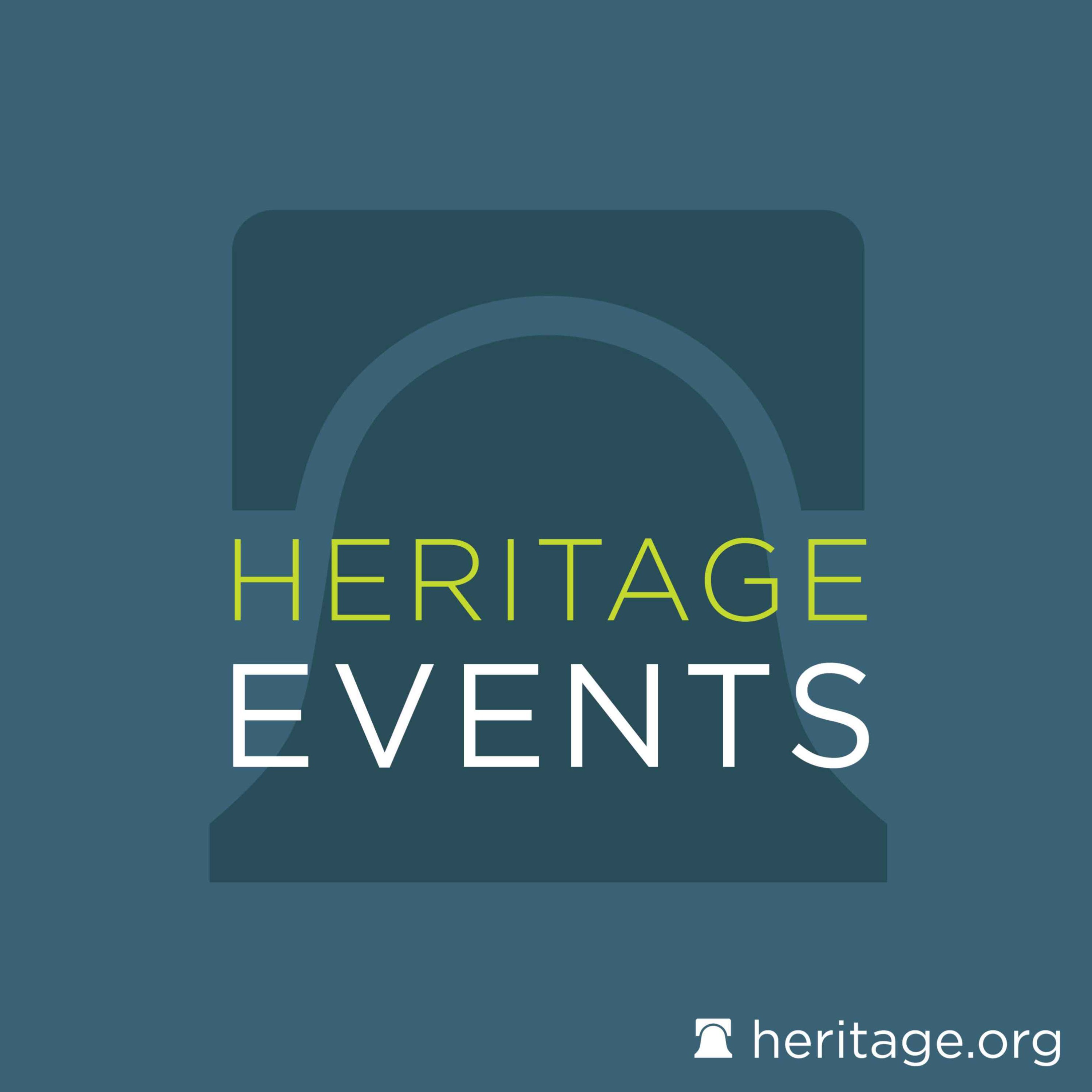 In recent weeks, Americans have watched in horror as the Taliban overran Afghanistan. The scenes from Kabul have alarmed the nation, and the Biden Administration has denied responsibility while allowing the crisis to spiral out of control. In the midst of the chaos, decision makers must be clear about how these events came about, how they will impact U.S. national security, and what America's options are for securing its interests moving forward.
Policy professionals won't want to miss this 30-minute Poli...
---
A Celebration of the 40 Year Anniversary of the Reagan Tax Cuts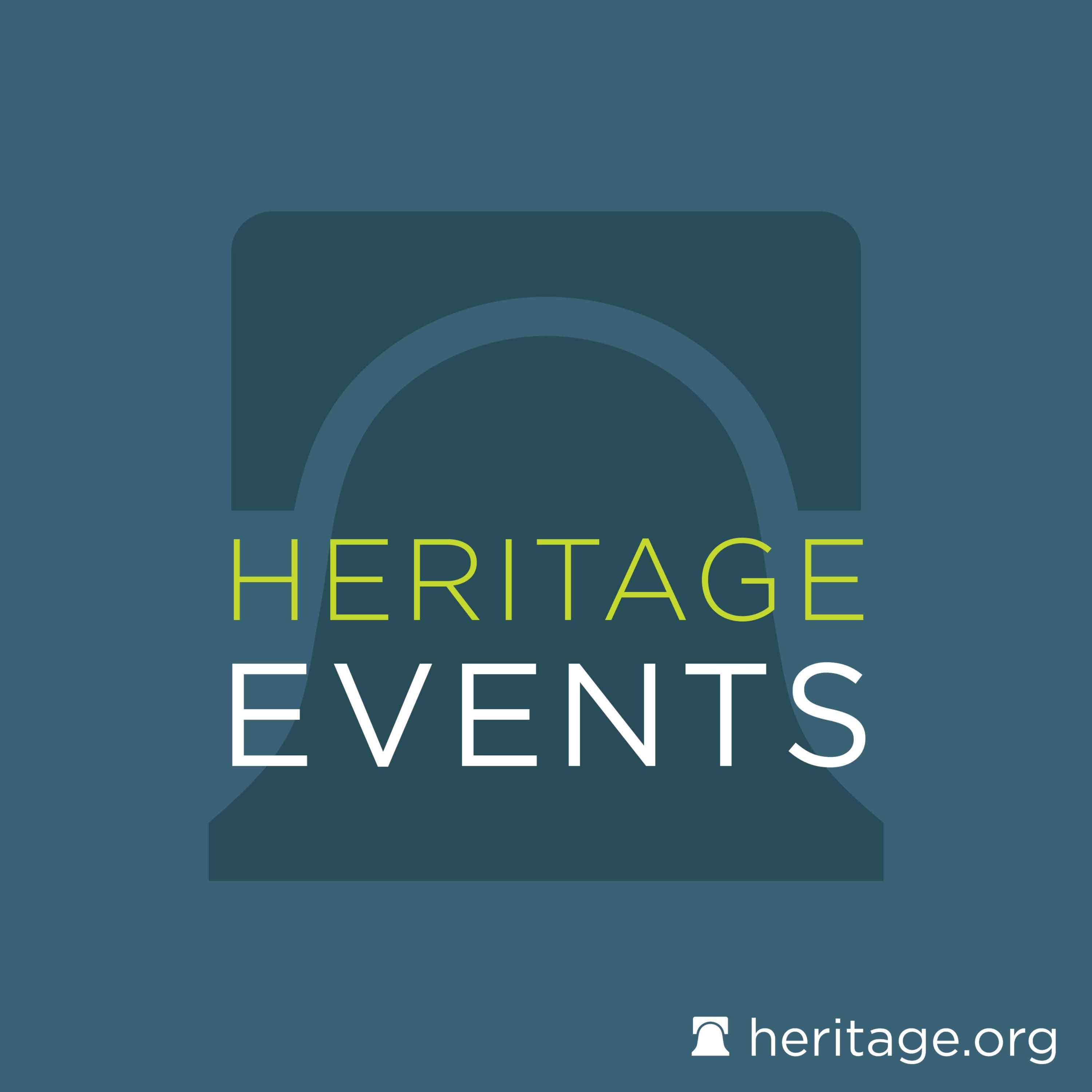 2021 marks the 40th anniversary of President Reagan's landmark signing of the Economic Recovery Tax Act of 1981. These tax cuts unleashed American prosperity and re-invigorated a struggling economy. Four decades on, the nation faces increasing calls to return to a 1970s-style high-tax economy, making it more important than ever to remember why the Reagan Tax Cuts were so critical.
Join Heritage and the Committee to Unleash Prosperity for an all-star panel celebrating the impact of the Reagan tax cuts and discussing how to co...
---
Policy Pulse: Unlawful Eviction Moratoriums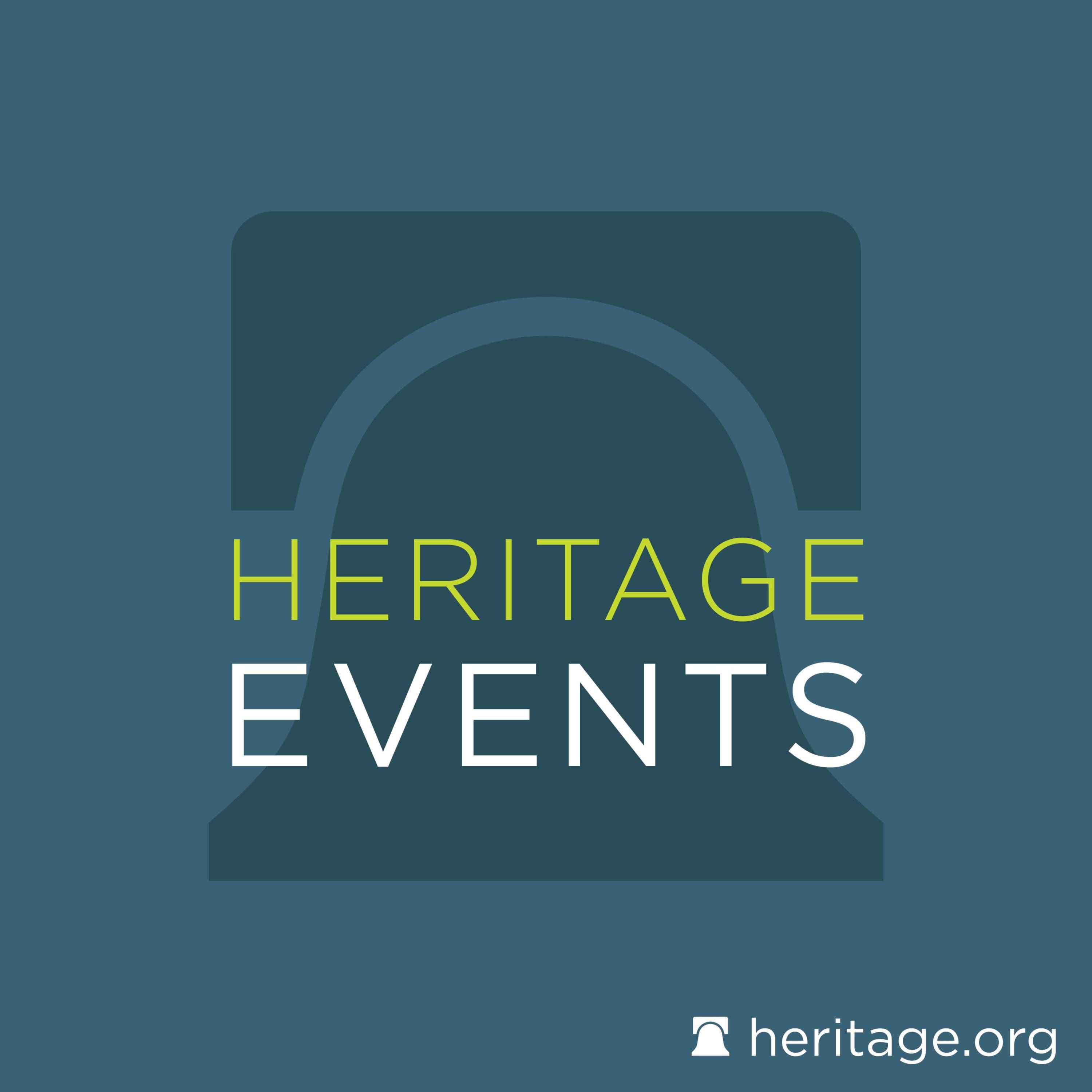 President Biden has ordered the Centers for Disease Control to extend a national moratorium on evictions until October 3, despite a strong signal from the Supreme Court that the moratorium was unlawful. The original CDC moratorium was legally and constitutionally problematic, and this new order doubles down by flying in the face of America's highest court. Meanwhile, the economic ripple effects of these policies could prove harmful for landlords and tenants alike.
Legislative, legal, and domestic policy professionals won't want to miss the important Policy Pulse discussion with Heritage economic expert Joel Griffith and...
---
Killer Drones: Swarming Change to the Battlefields of the Future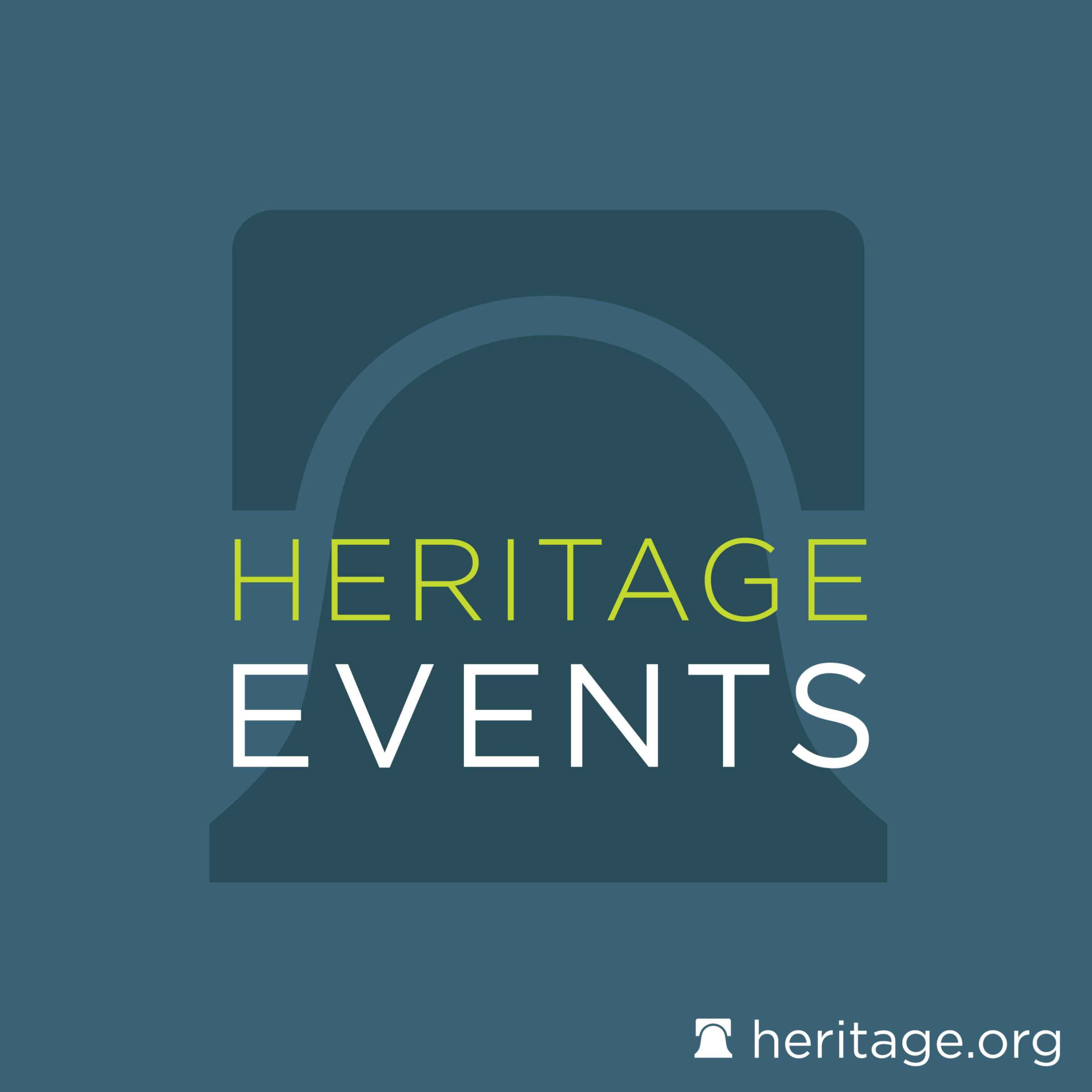 Drone technology has exploded over the last two decades. Large armed drones like the MQ-9 are well known and have wreaked havoc on terrorists since 9/11 but the small, hunter-killer drones employed in the Armenian/Azerbaijani war have proven to be game changers in force-on-force engagements. Join one of the world's leading experts, Seth Frantzman, as he illuminates the future of these incredibly lethal systems.

See acast.com/privacy for privacy and opt-out information.
---
Policy Pulse: Enhancing Deterrence in the Indo-Pacific
In the face of a rising China, it has never been more important for the United States to have a strong force posture in the Indo-Pacific. Last year, Congress established The Pacific Defense Initiative (PDI) to consolidate and rebalance investments that enhance deterrence. This year's budget continues funding the PDI, but largely misses the mark on key priorities. In addition, while current and previous commanders of U.S. Indo-Pacific Command have emphasized the need for advanced defense of Guam as part of the PDI, development of such a system has been too long deferred.
As...
---
Pushing Boundaries: China's Aggressive New Tactics in South Asia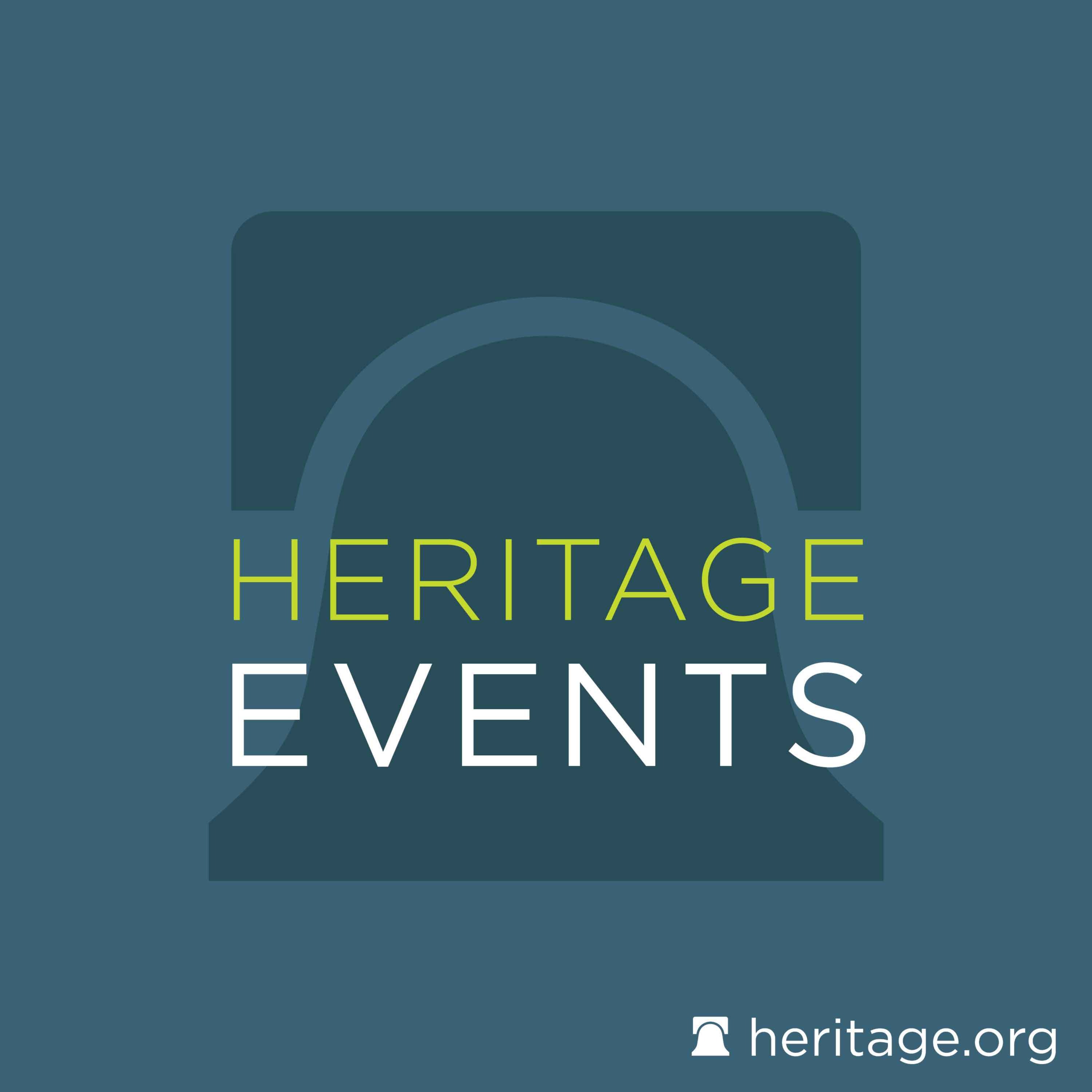 In 2020, the deadliest crisis at the China-India border in four decades claimed dozens of lives and sharpened the rivalry between the world's two most populous nations. Later that year, reports revealed that China had constructed a new village inside the nation of Bhutan, with more villages said to be planned on Bhutanese soil. This comes only three years after Chinese road construction near the disputed China-India-Bhutan border sparked yet another unprecedented crisis between Indian and Chinese soldiers.
What explains these aggressive new tactics and China's sudden appetite for risk along its southwestern border? Join...
---
Is the U.S. Really Leading the World in Hypersonic Munitions?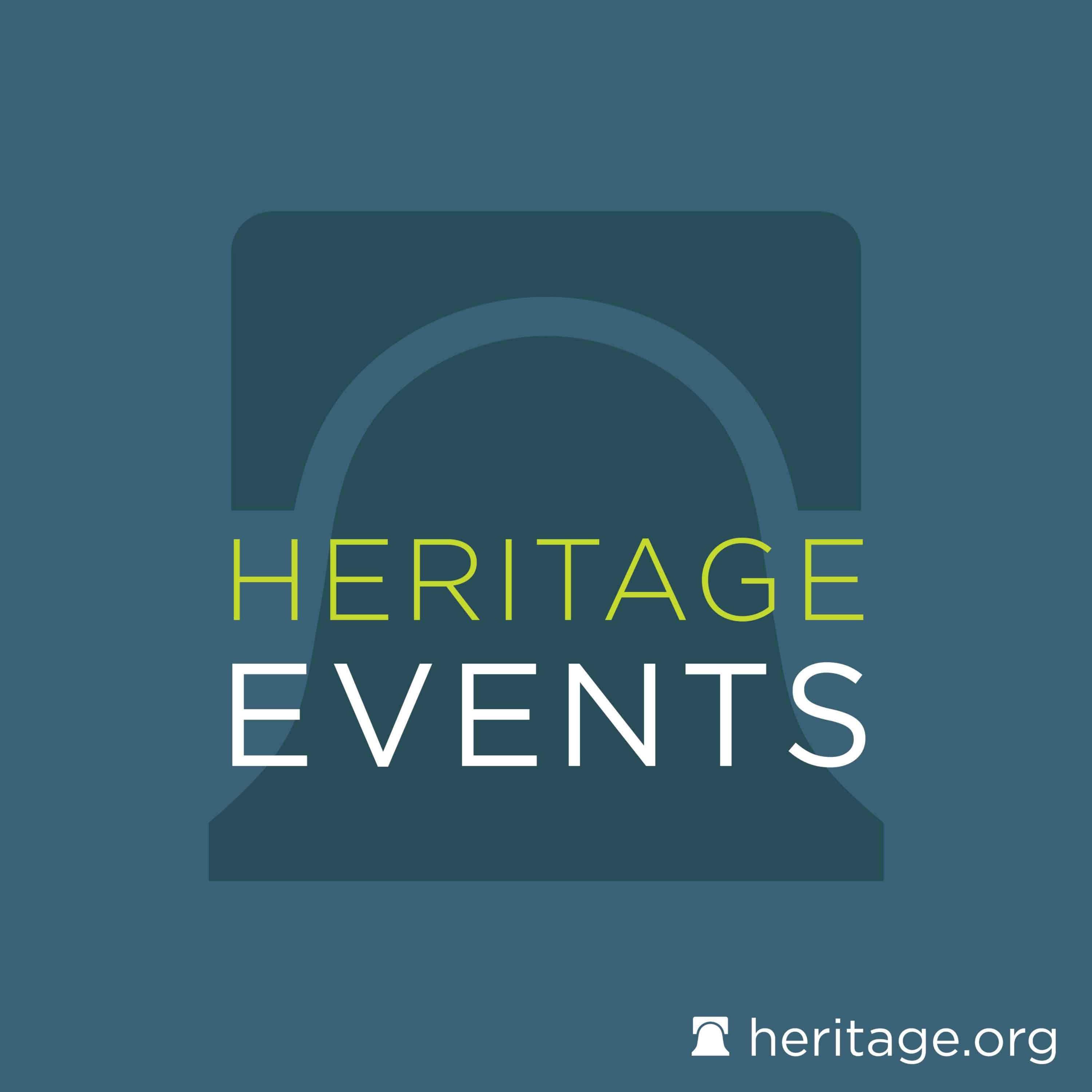 Hypersonic weapons travel more than five times the speed of sound, enabling them to close on targets in ways that could significantly impact the next major armed conflict. Realizing their potential, Russia and China have well-developed programs and have likely fielded operational hypersonic weapons. In contrast, the U.S. has yet to complete testing on its first such munition.
Join Dr. Mark Lewis, one of America's leading experts in this field, as he confronts the offensive potential, de...
---
How Congress Can Help America Get More Out of Our Defense Dollars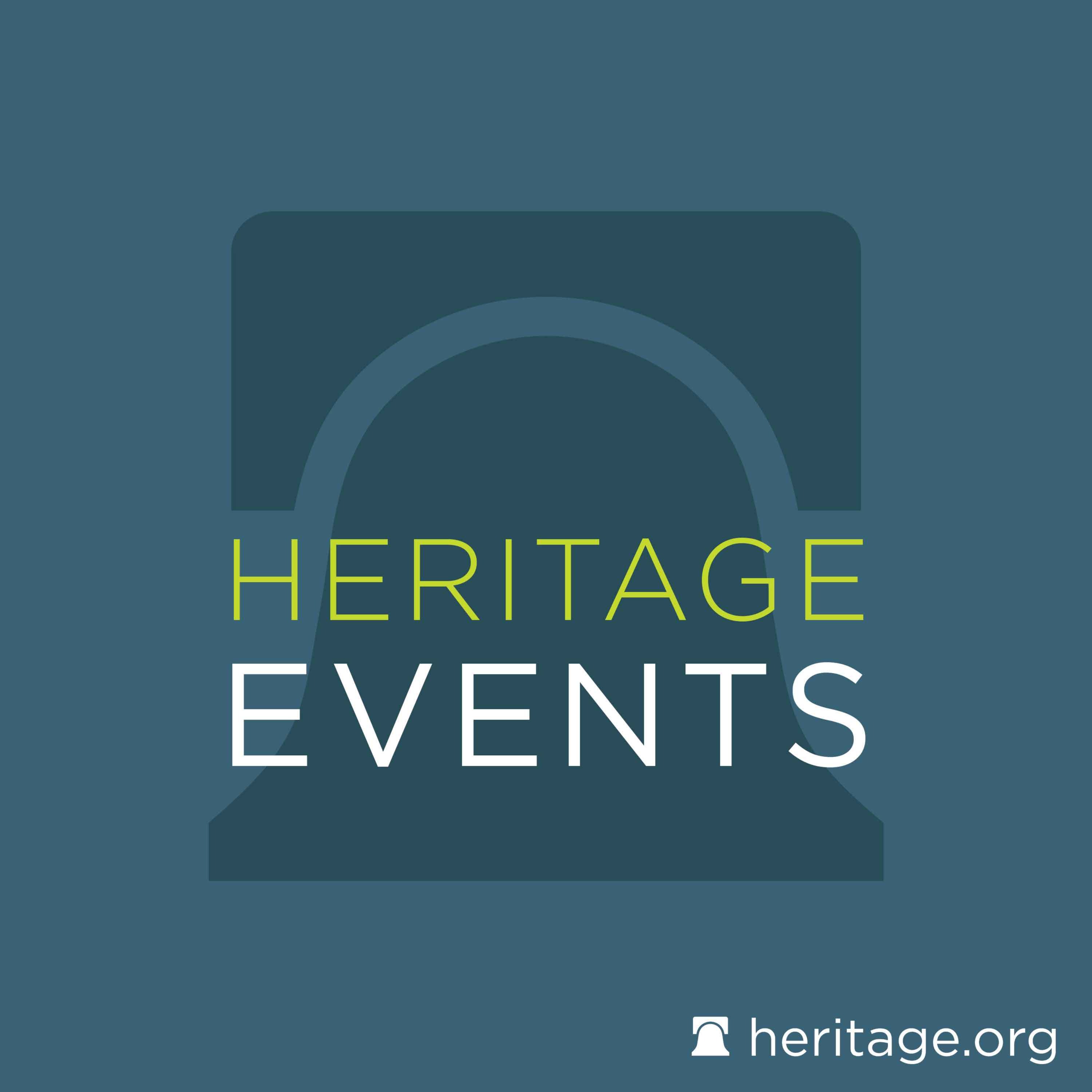 With inflation on the rise and many predicting future Pentagon budgets will be flat, it becomes even more important to get the most out of every single taxpayer dollar. Today, there are legal, cultural, and procedural barriers that frustrate those efforts resulting in waste and poor decision-making. One such obstacle is the phenomena of "use it or lose it," where every year the Pentagon loses buying power due to expiring funds. Join the discussion with our expert panelists who will provide perspectives on both the "use it or lose it" phenomenon and the broader efforts taking place with defense budget reform e...
---
Scaling Up the U.S. Response to the Coup in Burma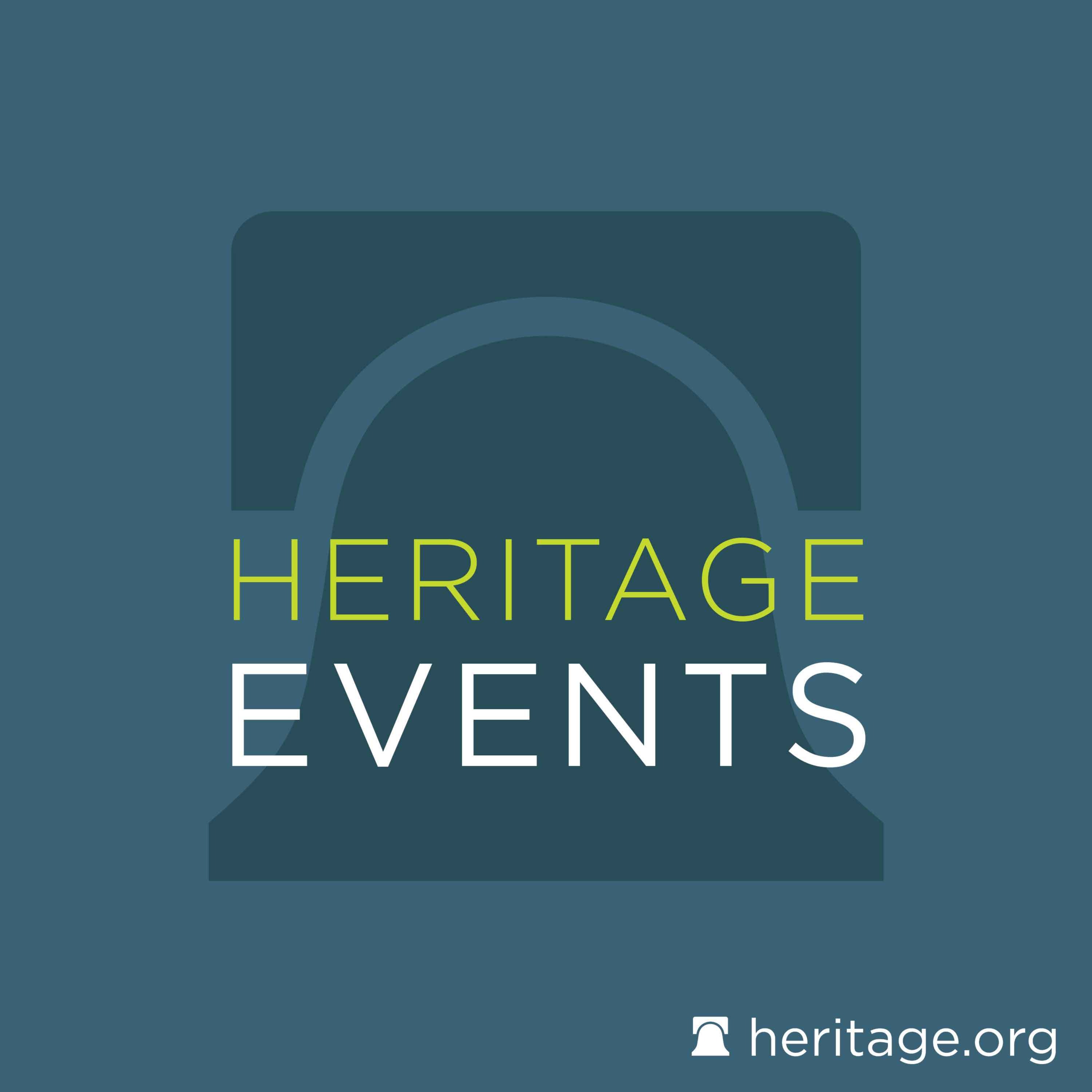 It has been nearly six months since the military coup in Burma, also known as Myanmar. Conditions inside the country continue to worsen with over 5,000 people currently detained and nearly 1,000 killed. Civil liberties and freedoms are evaporating as the military consolidates power.
While the initial U.S. response to the coup was swift, there is much left to be done. There is strong bipartisan agreement on the need to ramp up U.S. sanctions, issue an atrocity determination, and ensure adequate humanitarian assistance.
Join us for a discussion of concrete actions to support the will...
---
Preserving American History in Schools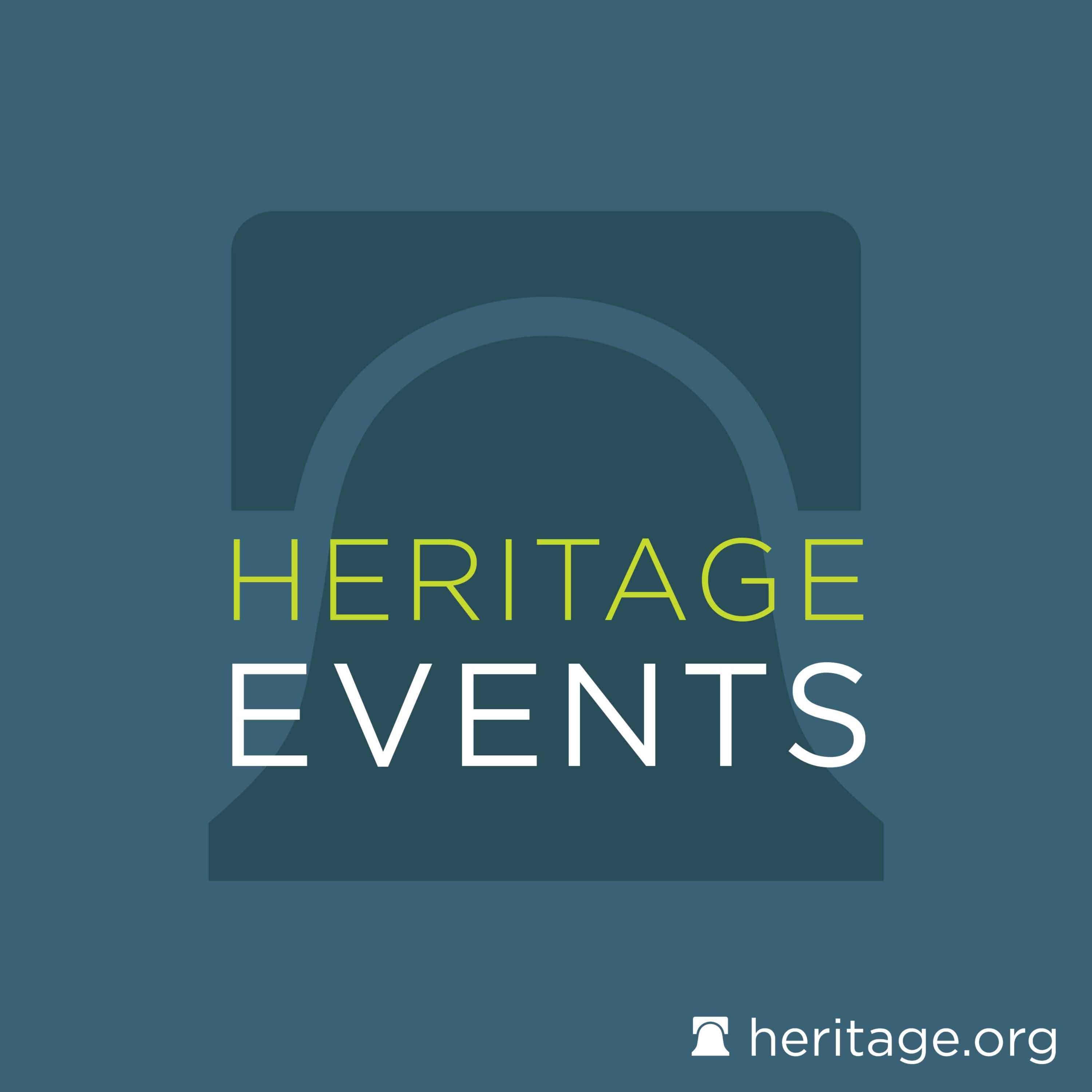 Join Heritage's Joseph Loconte, Tina Descovich, Patti Hildalgo Menders and Priscilla Rahn for an exciting virtual townhall about how today's parents can use the principles of the American Founding to preserve freedom for their children and for generations to come.
Parents today—especially mothers and the organizations they lead—are working mightily to instill these principles in their children: ideas about justice, equality, and freedom. This townhall will focus on what we can learn from the ability of the Founders to work through their differences and create the Constitution, a blueprint for self-government, that could endure.<...
---
Policy Pulse: Keeping Children Safe at School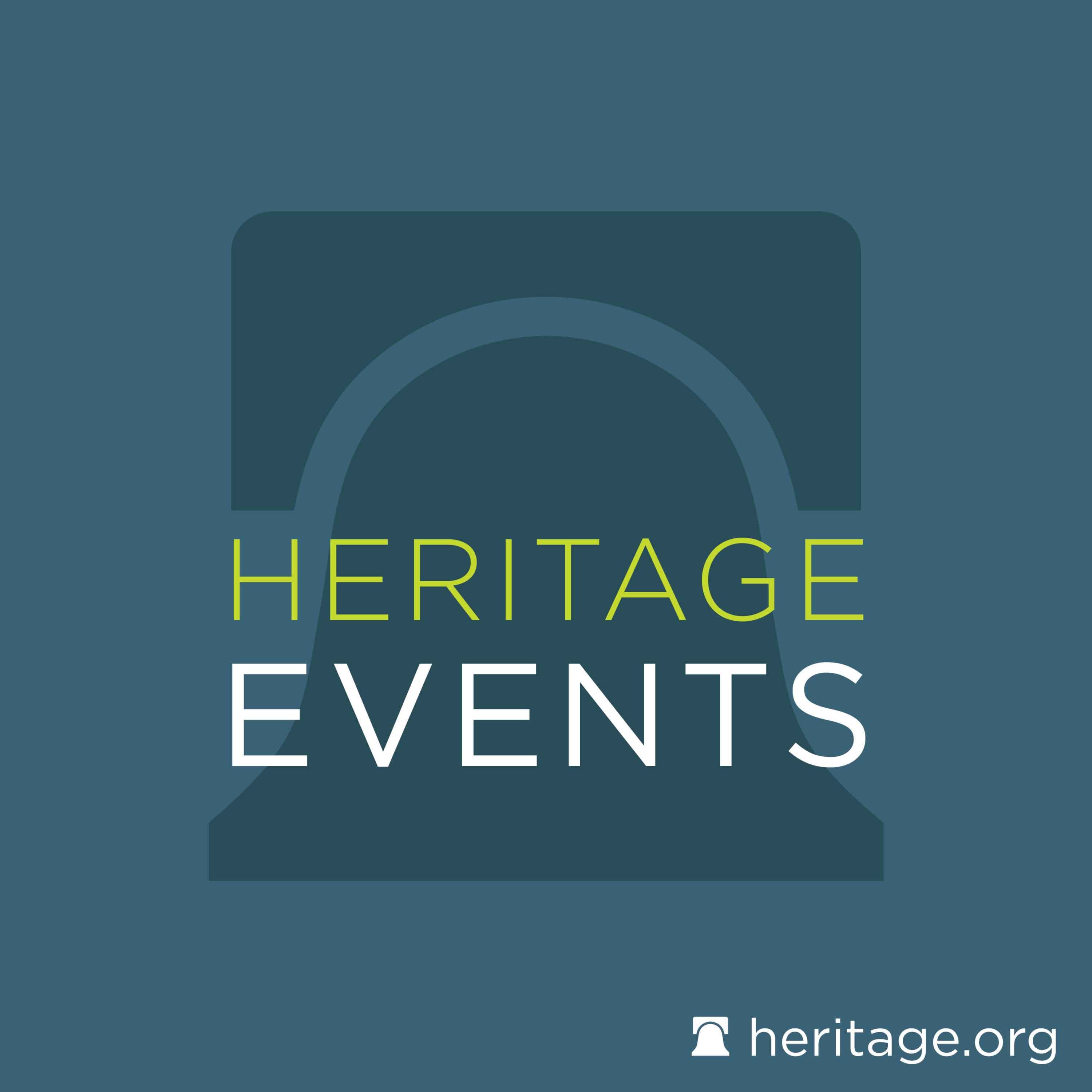 Education policy professionals won't want to miss this 30-minute Policy Pulse discussion on why Washington should not be micromanaging student discipline policies. Parents and teachers—the adults closest to a student—should be making decisions about discipline based on behavior, not the color of a child's skin.
Your child's teacher has a responsibility to protect children from harm. However, the Biden Administration is considering bringing back an Obama Administration policy that limited parent and teacher influence over maintaining order in classrooms. The Federal Commission on School Safety rescinded this policy in 2018 after speaking w...
---
Revolutionary Technology for U.S. Dominance in Space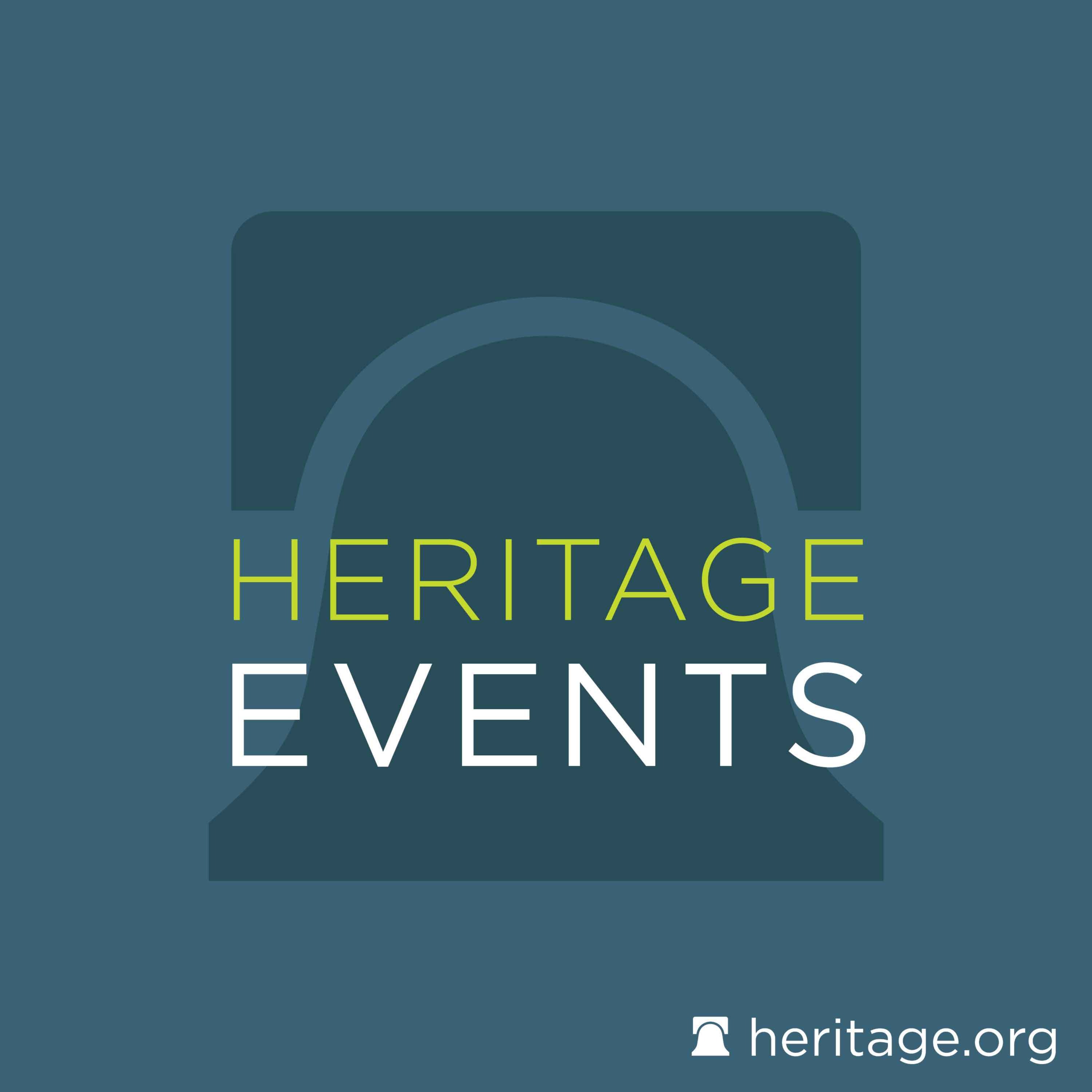 U.S. dominance in Space is being challenged by China, Russia, and a host of other aspiring competitors. Keeping our nation on top of all others increasingly relies on the ingenuity, development, and capabilities offered by the civilian sector. National security professionals won't want to miss this chance to hear from rising leaders on the cutting edge of the aerospace industry. Join us to dig into the technologies that will win the struggle for the "final frontier."

See acast.com/privacy for privacy and opt-out information.
---
Why Colombia's Violent Protests Matter to the United States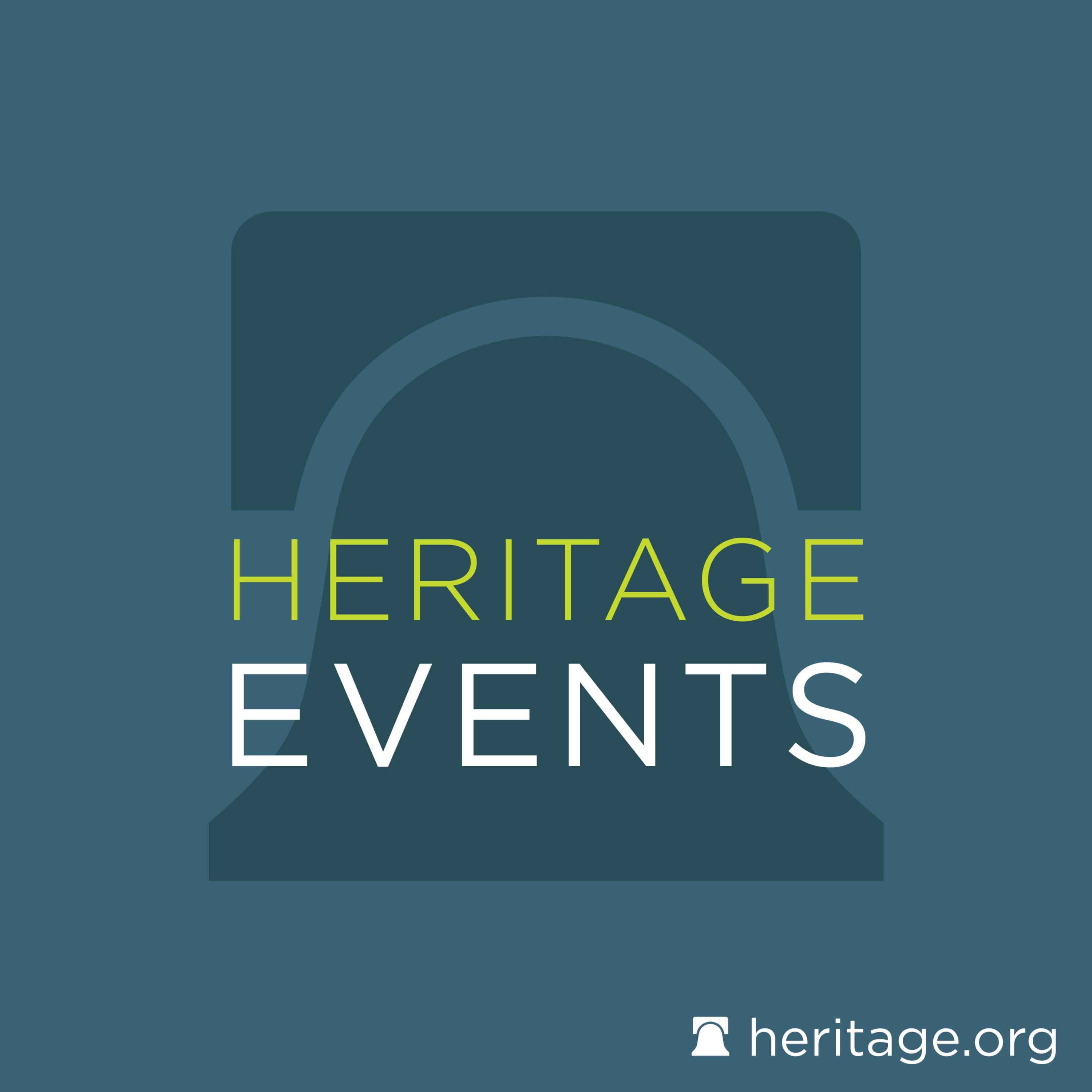 A surge in political violence has rocked the nation of Colombia in recent months, threatening to destabilize the democratically elected government of President Ivan Duque. A report by the Center for a Secure Free Society indicates that recent protests have been co-opted as tools of asymmetric warfare by narco-funded leftist guerillas and terrorist gangs affiliated with the despotic regimes in Venezuela and Cuba.
At the same time, Professor Celina Realuyo has followed closely the domestic grievances that have fueled the protests, including the government's response to the pandemic, socioeconomic disparities, and citizens' insecurity concerns.
Poli...
---
Restoring American Leadership in Patent Law and Innovation Policy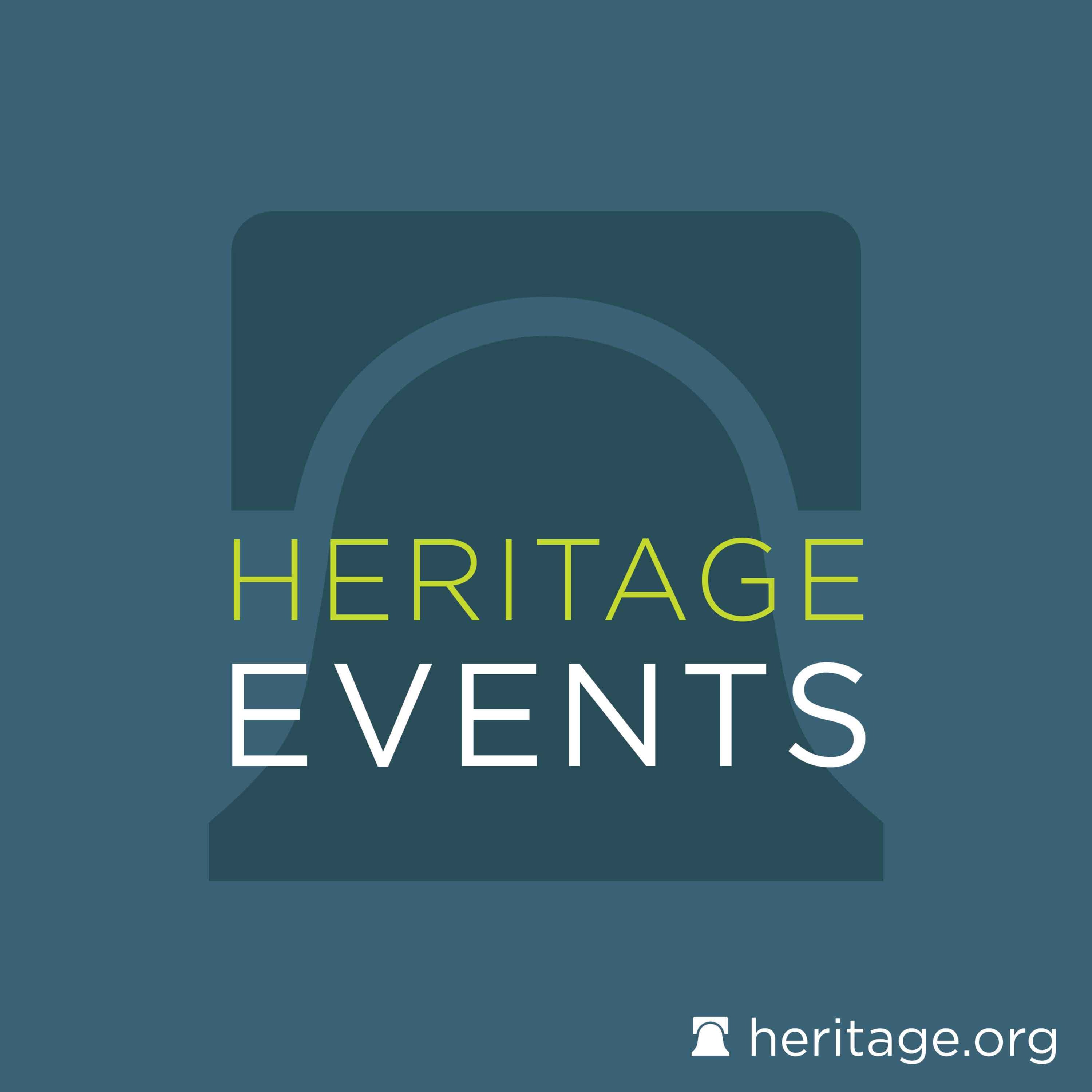 Innovation depends on solid patent rights and intellectual property. The U.S. was once a world leader in securing those rights, enabling centuries of advancement from Edison's light bulb to today's mobile technology. Unfortunately, America's "gold standard" patent system has been replaced. Today, China and Europe secure more reliable and effective patent rights and are reaping the benefits.
Patent systems drive economic, military, and medical progress, and the loss of reliable and effective patent rights threatens America's economic growth and national security.
Join us to learn about the legal and policy developments...
---
Policy Pulse: How Gender Ideology Undermines Title IX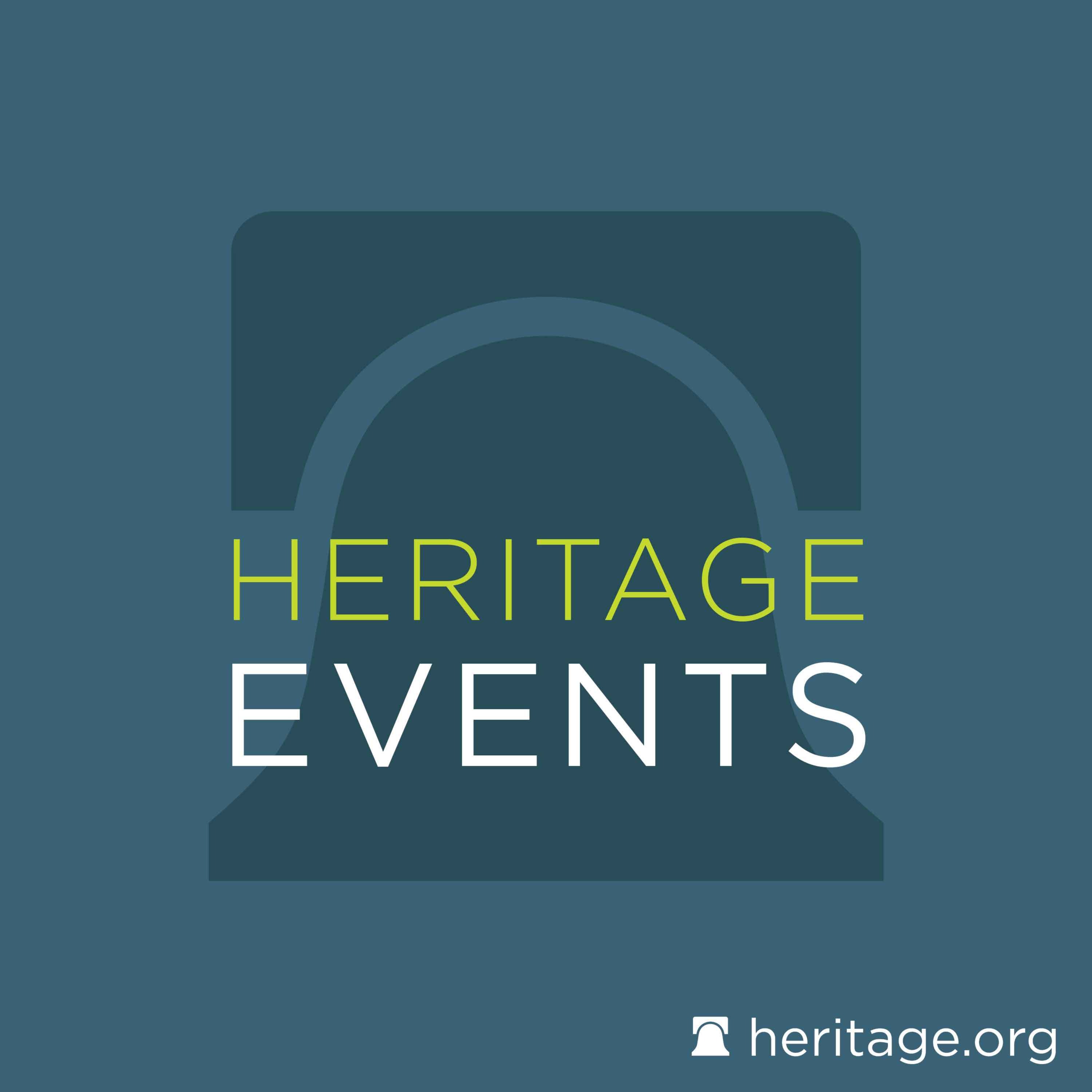 In 1972, Congress passed Title IX of the Education Amendments, heralding a new age of equal opportunities for females in academics and athletics. After five decades of progress for women in education, Title IX's legacy is endangered by a new gender ideology that makes being female a matter of self-identification rather than biological reality.
This new ideology is erasing women's opportunities in athletics and transforming single-sex spaces into mixed-sex spaces, depriving both males and females of their right to&nbsp...
---
The Challenge of Fentanyl: The China-Mexico Connection
With the United States still in the grips of an opioid crisis, the number of overdose fatalities has increasingly been driven by a narcotic even more potent than heroin: the synthetic opioid fentanyl. Fentanyl and its analogues are 50-100 times more powerful than morphine; even minute amounts can lead to death. Fentanyl is often added to heroin or cocaine because it is less expensive to produce. China exports the drug (or its precursor chemicals) to Mexico, and the cartels smuggle it into the United States. Law enforcement has...
---
The 2021 B.C. Lee Lecture featuring Mike Pence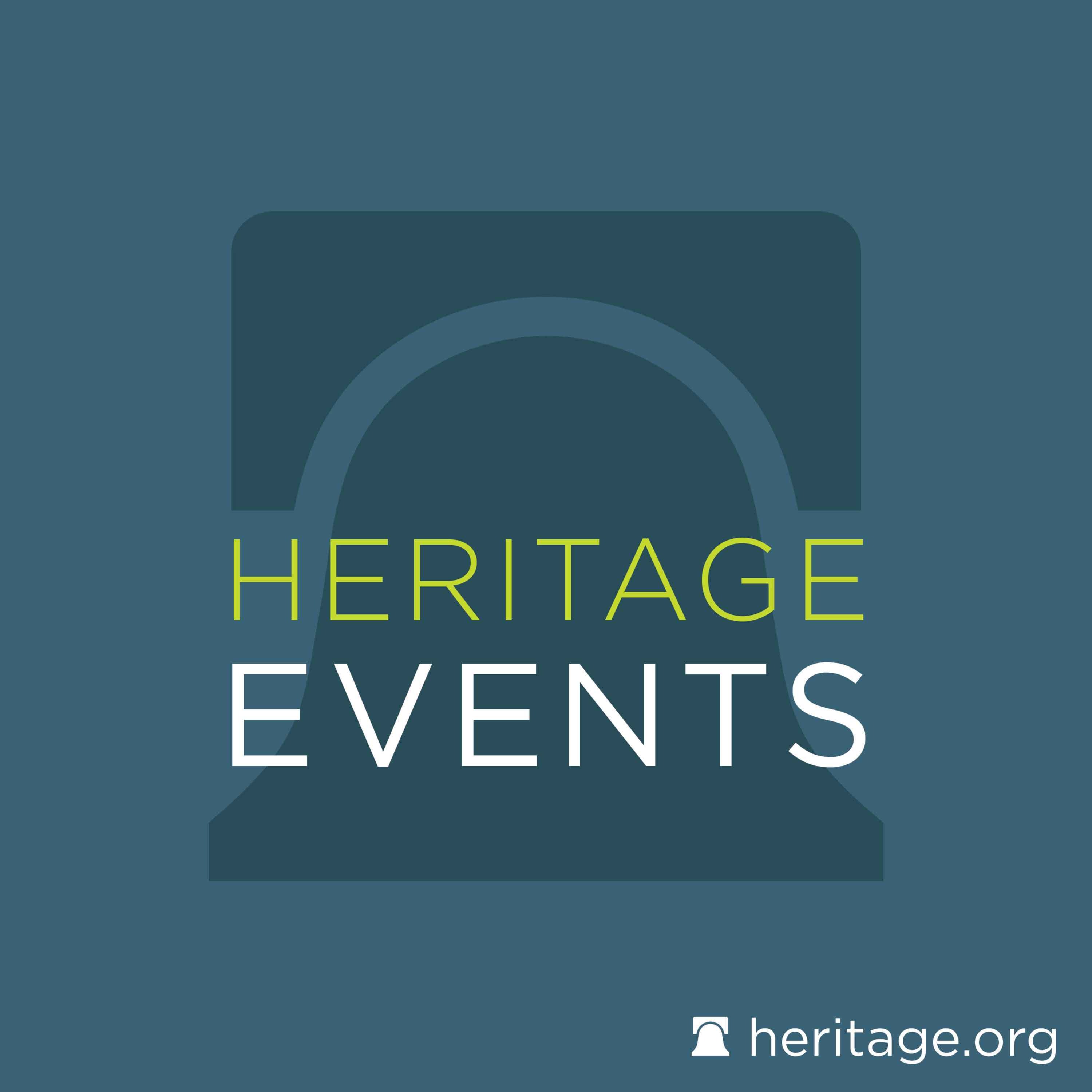 The Heritage Foundation is honored to host former Vice President Mike Pence for our signature event on U.S. policy in the Indo-Pacific. Heritage's annual B.C. Lee Lecture on international affairs was endowed by the Samsung Group in honor of its founder, the late B.C. Lee, to focus on the U.S. relationship with the Indo-Pacific.

See acast.com/privacy for privacy and opt-out information.
---
How My Grandparents' Experience During the Holocaust Shaped My Views on the First Amendment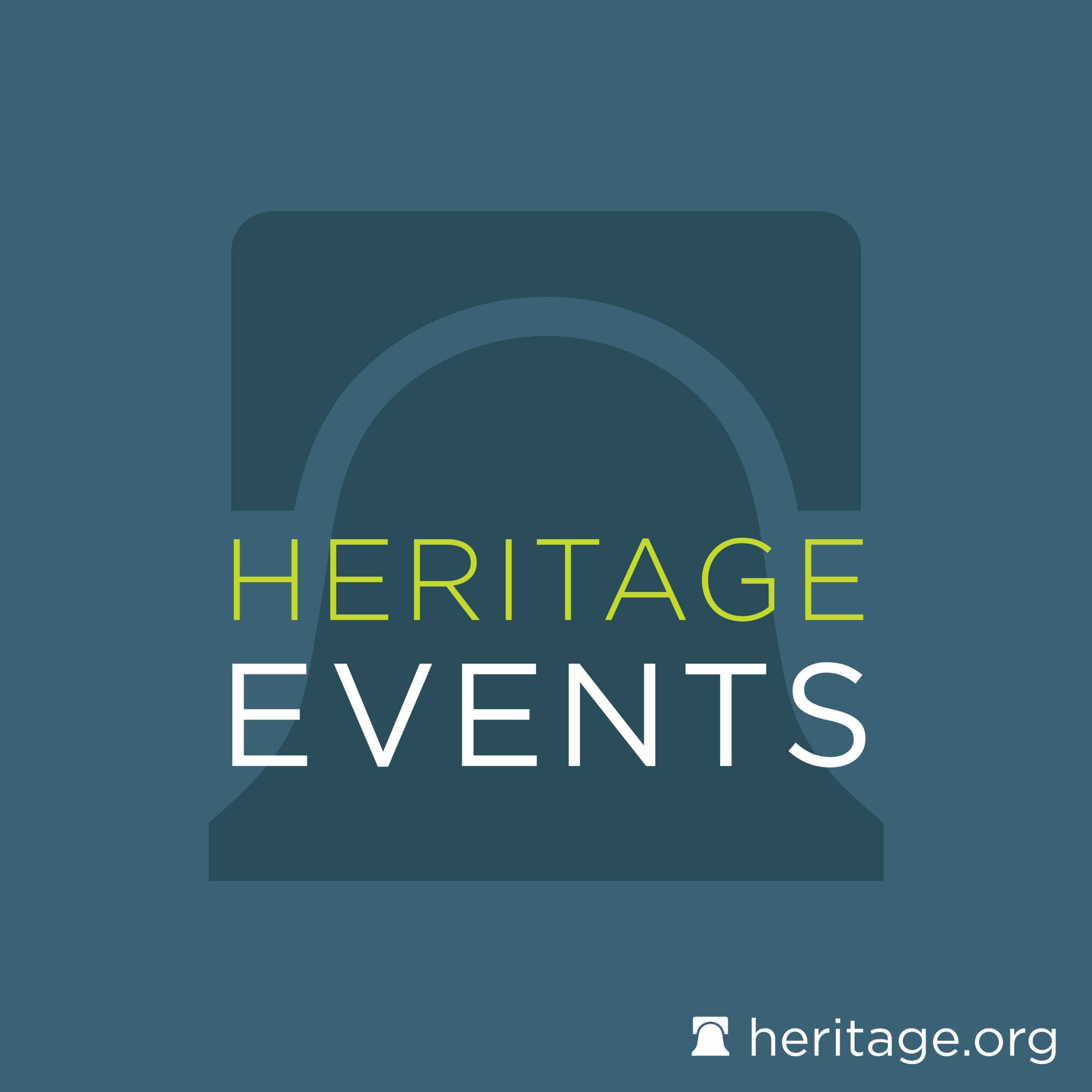 Freedom of speech and free exercise of religion are at the heart of the American understanding of liberty. Even before our Founding, people flocked to our shores to escape religious persecution and live more freely. Judge David Stras joins us for a special address, reflecting on how his grandparents' harrowing experiences during the Holocaust shaped his own beliefs and influenced his views on religious freedom, free speech, and the importance of the First Amendment.
Following his address, we will be joined by two commentators to discuss these issues as well as th...
---
Scholars and Scribes Review the Rulings: The Supreme Court's 2020-21 Term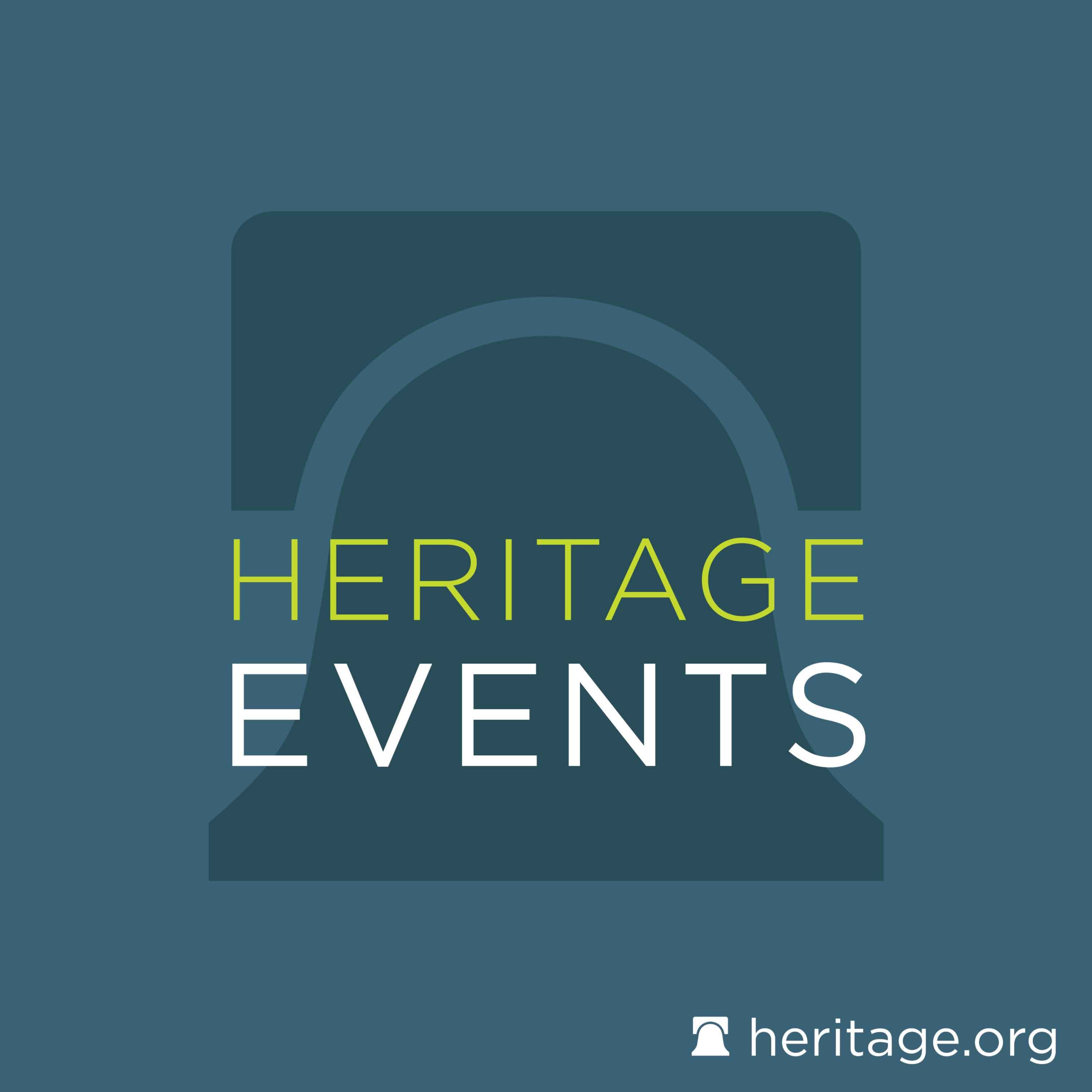 The Supreme Court's 2020-21 term is almost finished. There were important cases involving religious liberty (Fulton v. City of Philadelphia), separation of powers (Collins v. Yellen), donor privacy rights (Americans for Prosperity v. Becerra), election law (AZ Republican Party v. DNC), disputes about Obamacare (California v. Texas), and much more. Join us as our "scholars and scribes" break down some of the landmark cases and the Court's rulings as well as the changing dynamics on the bench with the addition of new Justice Amy Comey Barrett.

See acast.com/privacy for privacy and opt-out information.
---
Policy Pulse: Inflation and Congress' Role in Controlling It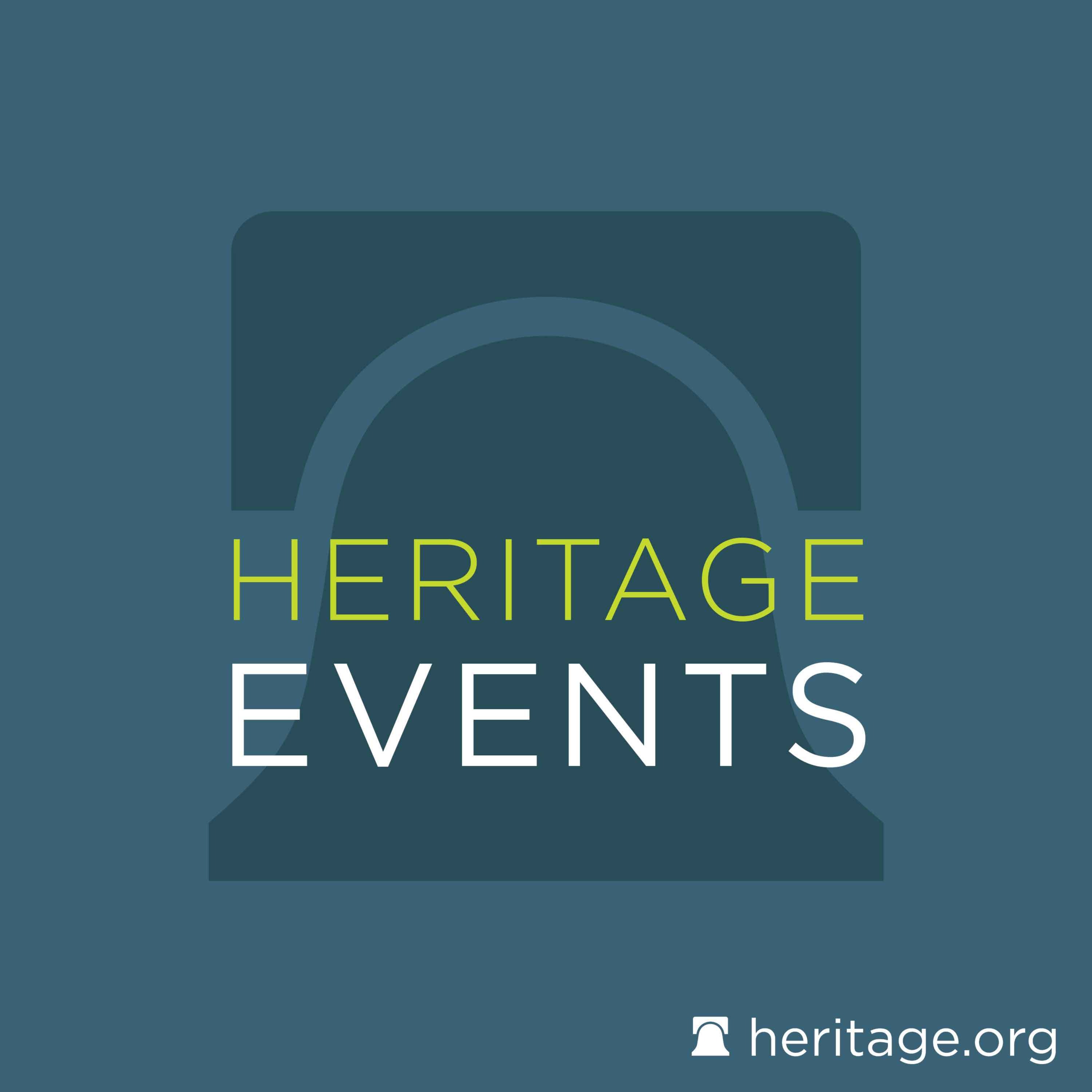 America's rising consumer price index (CPI) and weak job growth have caused talk of 1970s-style "stagflation," an economy that exhibits both high unemployment and inflation. Is this the case, and if so, what are the appropriate responses from Congress and the Federal Reserve? In an environment where the line between fiscal and monetary policy has become increasingly blurry, it is important to separate the two.
Policy professionals won't want to miss this 30-minute Policy Pulse discussion breaking down the current inflationary trend and laying out a way forward that clarifies the roles of Congress...
---