Subscribe
The word "vanguard," is defined as "a group of people leading the way in new development or ideas." Marketing Vanguard: the podcast, spotlights the people who are driving the industry forward. It will feature valuable, must-listen nuggets of marketing-leadership wisdom, humility, stories, strategic insights, and growth opportunities in an era of ever more complex industry pressures and realities. Together we'll dive into what's driving the decision-makers of today to move the needle of some of the world's most exciting brands in incremental or monumental ways. Hosted on Acast. See acast.com/privacy for more information.
Putting Trust and Safety at the Core of Brands' Strategic Growth w/ Tiffany Xingyu Wang, OpenWeb
As Chief Marketing & Trust Officer at OpenWeb, a company that builds online communities around digital content, Tiffany oversees marketing and leads trust and safety efforts. Xingyu Wang is working to reshape the blueprint of advertising to put digital trust and safety at the core of strategic growth rather than an afterthought.
Listen to Adweek's Marketing Vanguard Podcast to discover more about Xingyu Wang's insights and strategies as well as her unique side passion.
Hosted on Acast. See acast.com/privacy for more information.
---
The Unique CMO-CEO Collaboration w/ Sarah Robb O'Hagan and Liz Austin, EXOS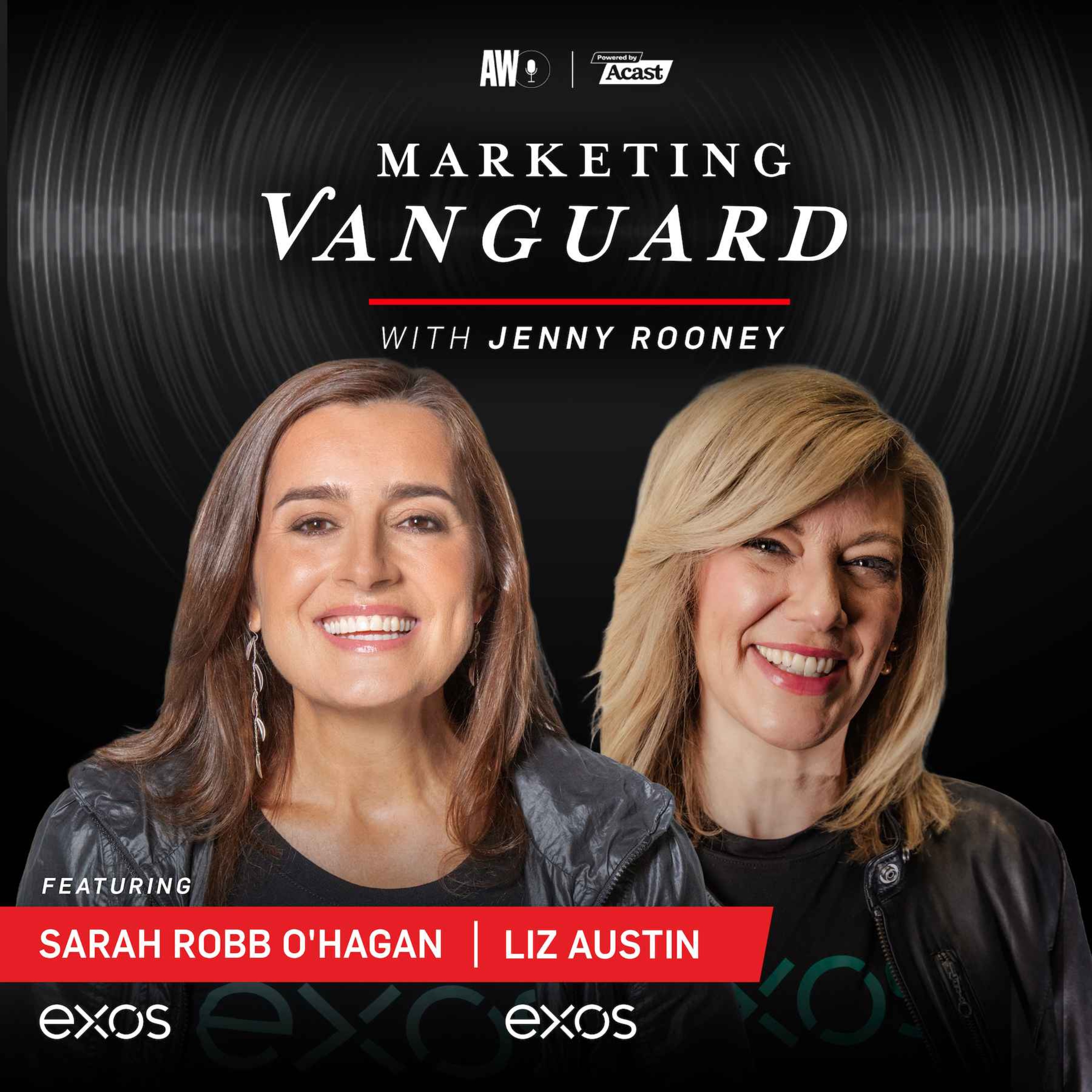 From her early days, Sarah Robb O'Hagan has been a trailblazer in the world of marketing. Before she took the helm at brands like Equinox and Gatorade, she rose through the ranks in marketing, working her way up to marketing director at Nike. As CEO of EXOS, her extensive background in marketing continues to shape her leadership approach.
"[Working for a CEO that's been CMO] is such a gift," Liz Austin, CMO of EXOS, said. "Sarah gives me a lot of leeway, but there are times I want her counsel because of her background and working f...
---
Charting Unconventional Paths w/ Katie Williams, Haleon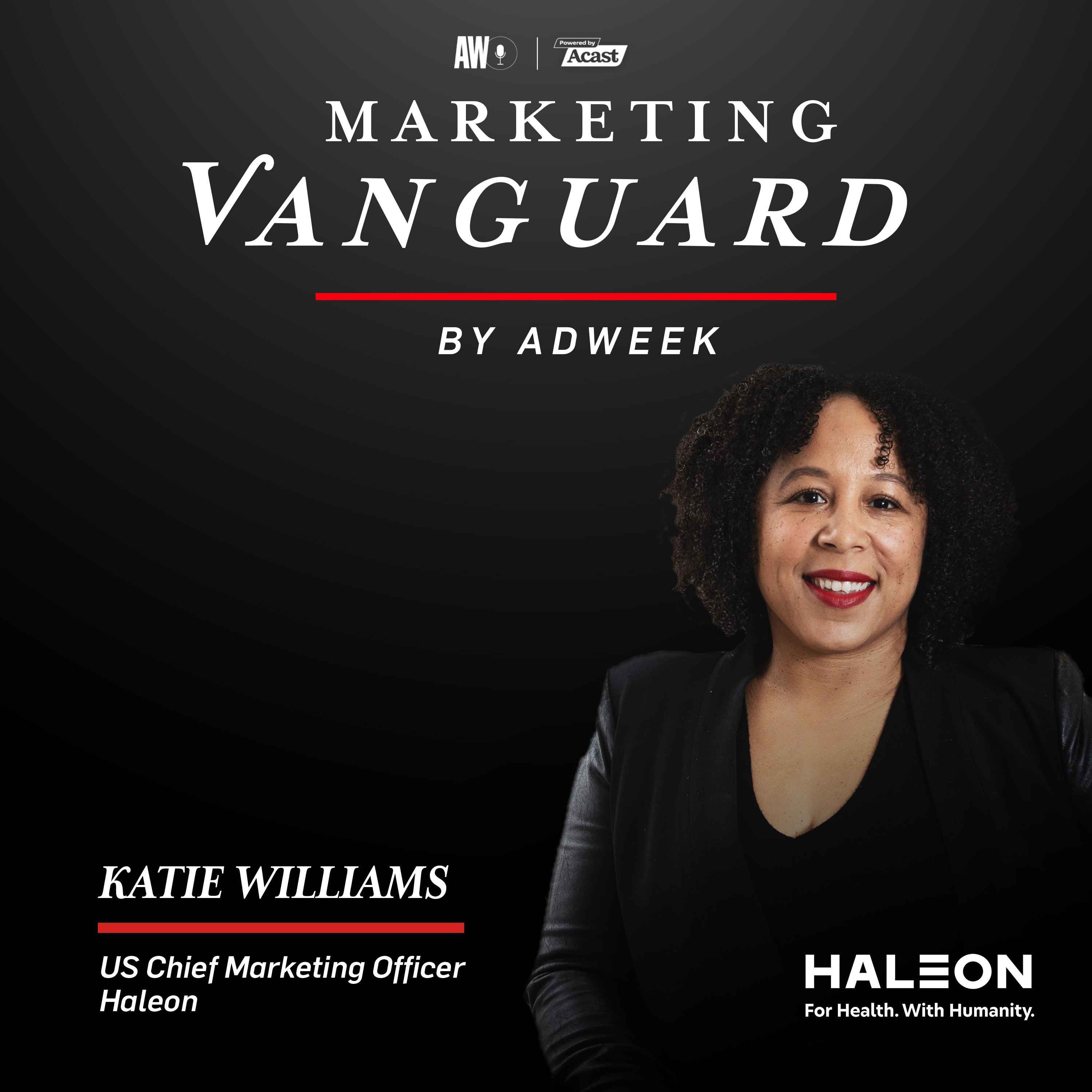 With a background in biology, Katie Williams initially put her scientific acumen to work at Procter & Gamble. Following roles at Kraft Foods and Mondelez International, she joined Haleon as a founding member. She now oversees a $5 billion U.S. portfolio featuring iconic brands such as Tums and Advil for the innovative consumer health company.
Listen to this episode of Marketing Vanguard to learn more about Williams' intriguing career journey.
Hosted on Acast. See acast.com/privacy for more information.
---
150 Years of Disruptive Growth w/ Doug Martin, General Mills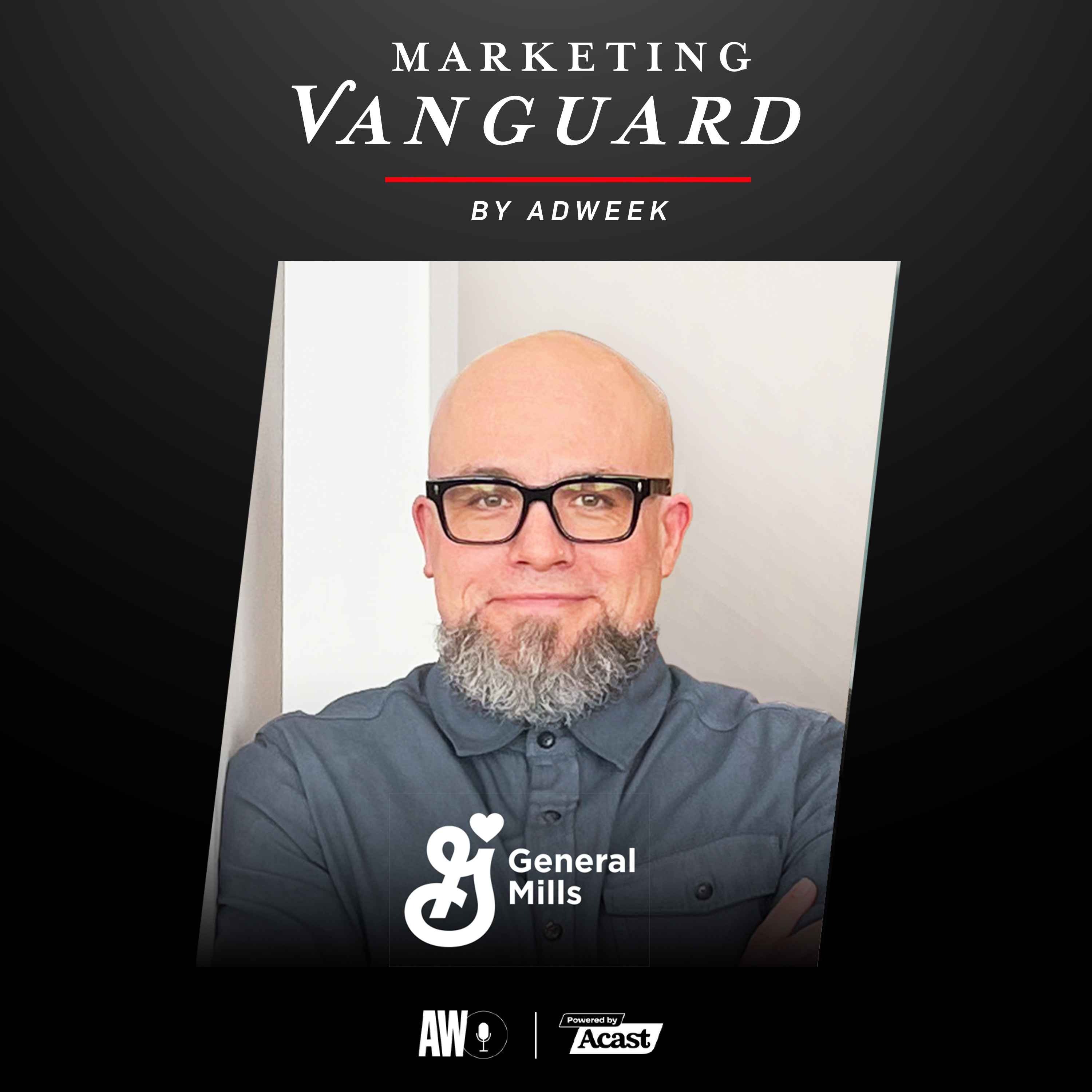 Doug Martin has long outlived the average "CMO tenure" now as Chief Brand and Disruptive Growth Officer at General Mills. After starting as an intern in 2005, he has managed to gain immense credibility at the iconic CPG company by keeping consumer value at the core of everything they do.
Listen to the episode to hear more about how General Mills is staying grounded to build the brand and how they're staying relevant in such a dynamic landscape.
Hosted on Acast. See acast.com/privacy for more information.
---
Pernod Ricard's Ann Mukherjee and Pamela Forbus: 'Creativity Is the Oxygen to Growth'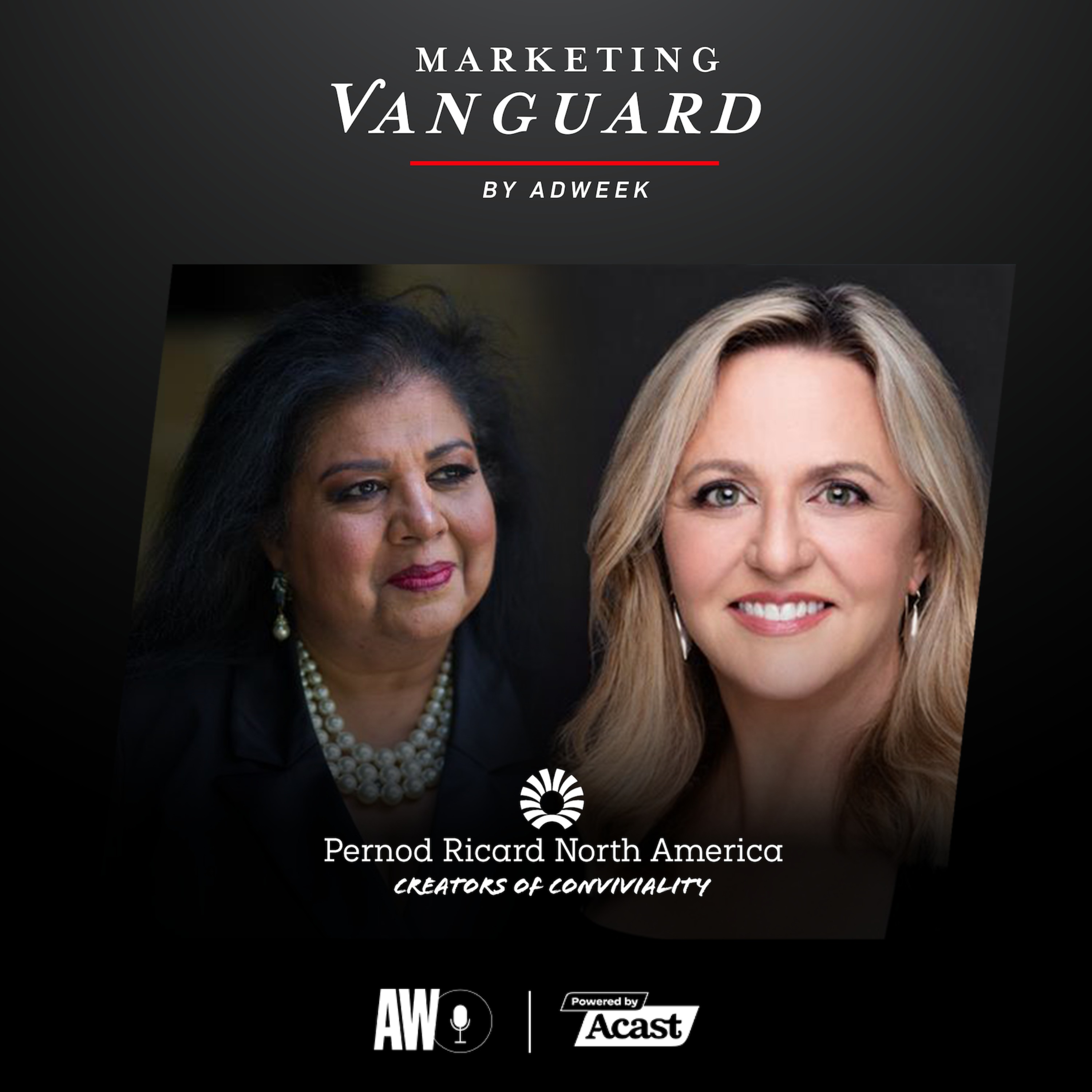 In this special episode of Marketing Vanguard, Pernod Ricard Chairman and North America CEO Ann Mukherjee and CMO Pamela Forbus highlight the uniqueness and importance of their relationship in the C-suite to drive growth for the spirits company. Mukherjee, herself a decorated former CMO who held that role at Frito-Lay and SC Johnson, brings knowledge of the marketing practice to bear in her role as CEO, knowledge that she and Forbus can center on.
It's an uncommon cornerstone of experience that can arguably strengthen the marketing priorities of a brand and business—with intentional colla...
---
Driving Big Impact in 'Tiny' Ways For Earth Day w/ Leslie Sims, Impossible Foods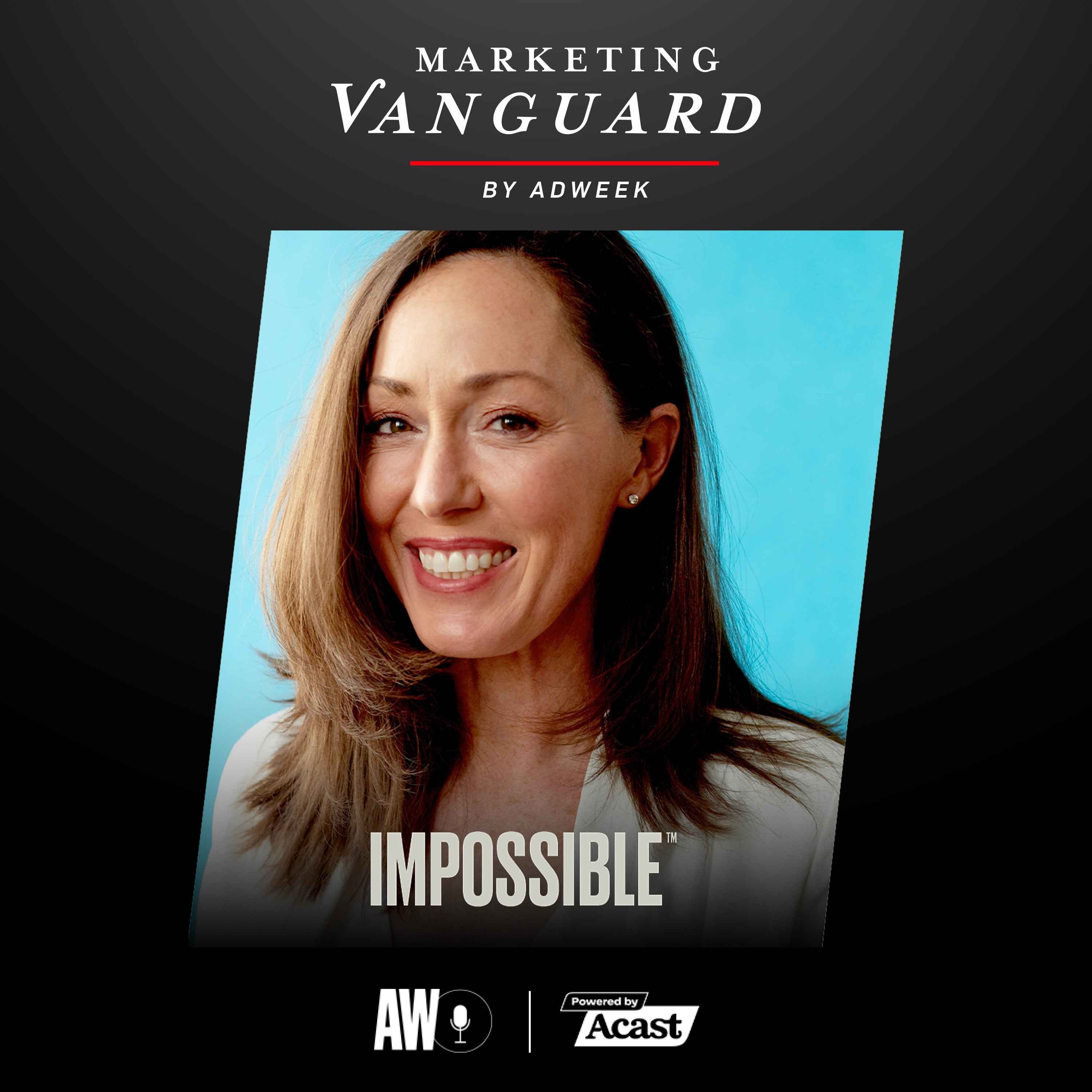 In her first podcast since starting at Impossible, Sims is infusing the company's marketing with attention-grabbing creativity to change people's minds about meat alternatives. In their latest campaign, the brand partnered with Deliotte Digital to create buzz around capturing your carbon footprint. Listen to this episode to hear more about Impossible's latest campaign, Leslie's new role, and why creativity is the business strategy to drive results.

Hosted on Acast. See acast.com/privacy for more information.
---
Learnings From the We<3NYC Campaign w/ Maryam Banikarim, MaryamB & NYCNext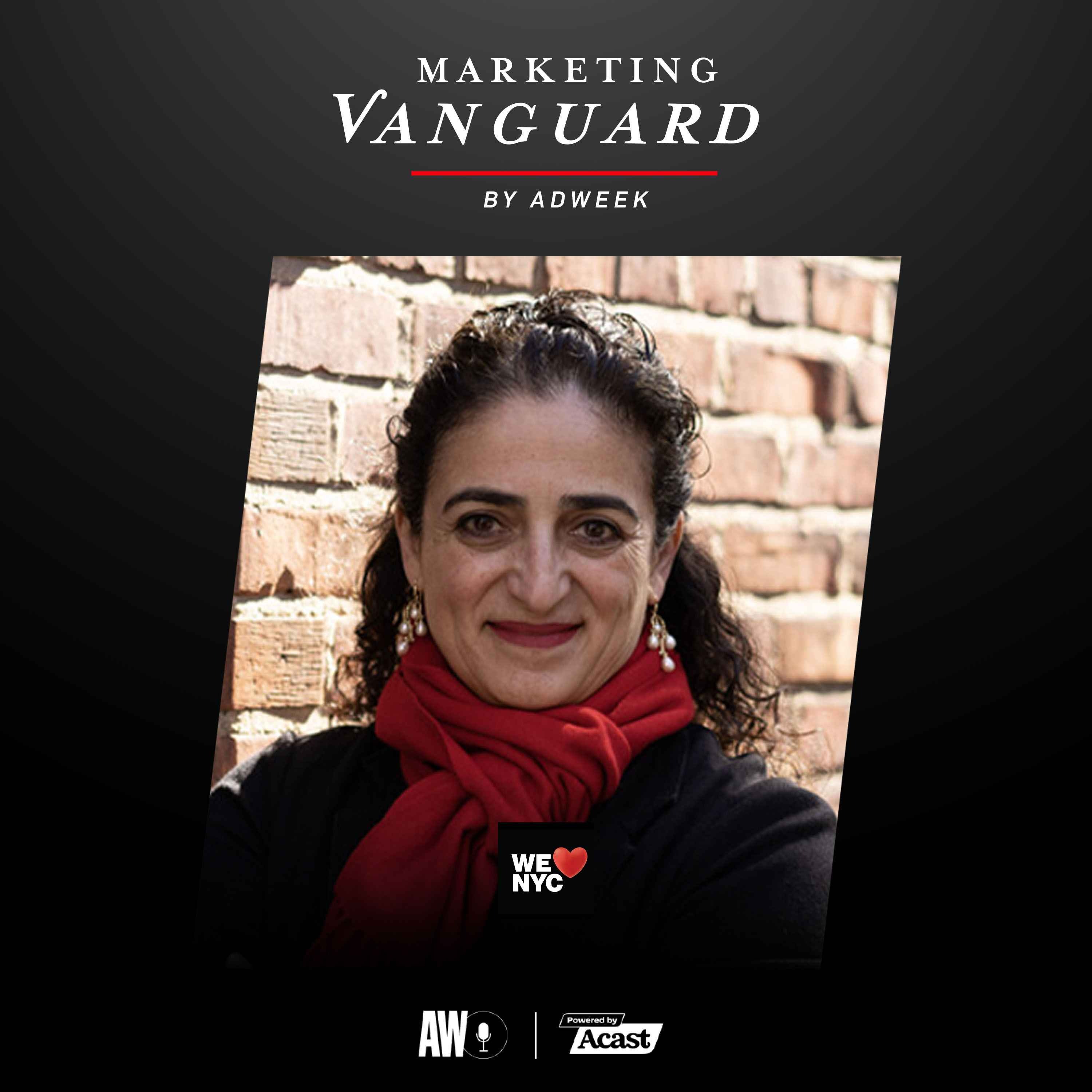 As a longtime New Yorker, Maryam Banikarim has gravitated to her natural born role as a community builder.
Most recently, after co-founding NYCNext during the pandemic, and following a long career as CMO of some iconic and emerging brands such as Hyatt, Gannett and Nextdoor, Banikarim's efforts to re-imagine the iconic We
---
Fostering Wide Circles w/ Jennifer Halloran, MassMutual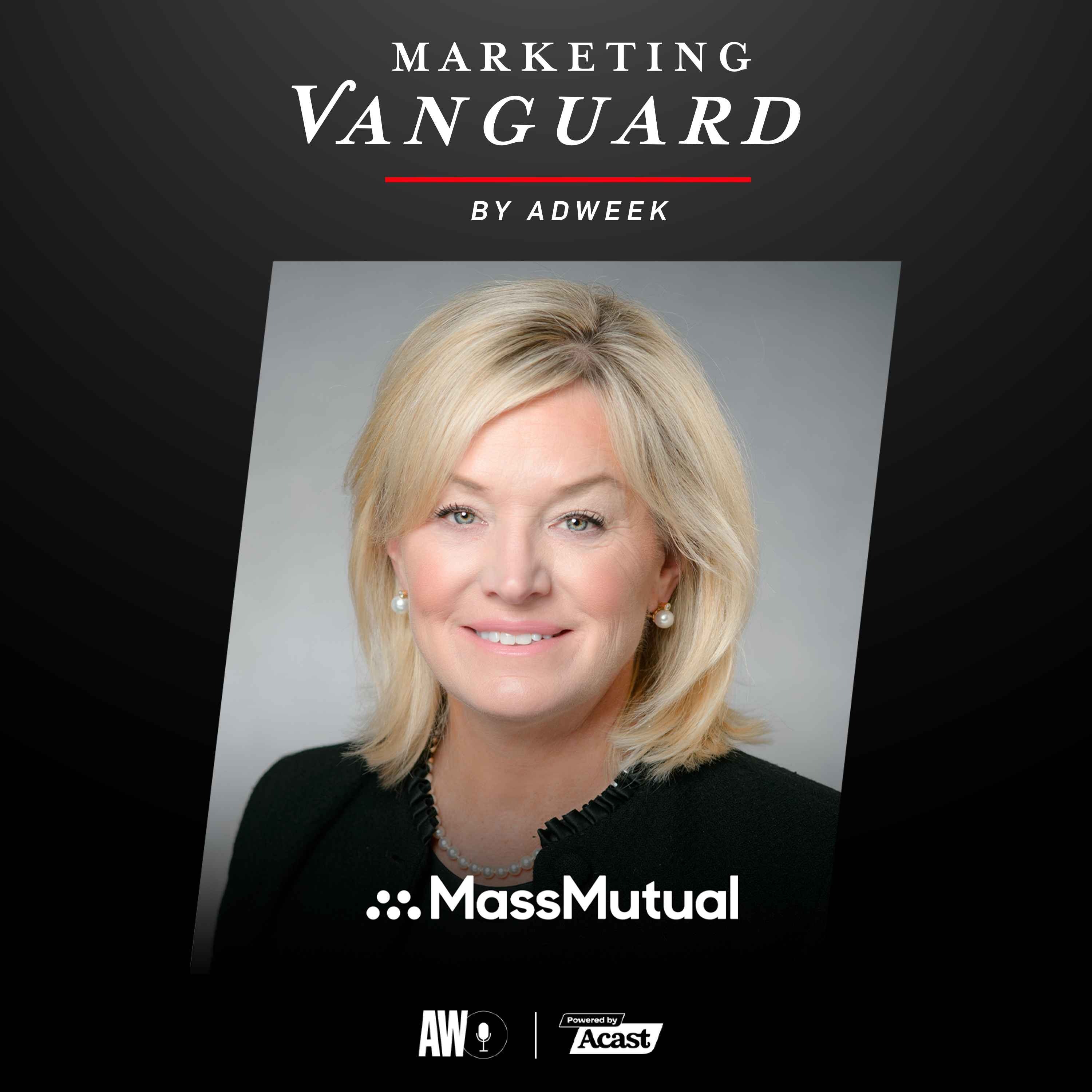 As a Boston alum who majored in economics and political science, Jennifer Halloran has always been passionate about what influences different communities.
As the CMO of MassMutual and a self-described all-around people person herself, Jennifer explains just how important as a leader it is to manage those communities and relationships.
Listen to this episode of Marketing Vanguard to learn more about where she's finding inspiration, balancing creative connections, and even what scares her as a leader.
Hosted on Acast. See acast.com/privacy for more information.
---
Using Life Experiences to Redefine Crowdfunding w/ Everette Taylor, Kickstarter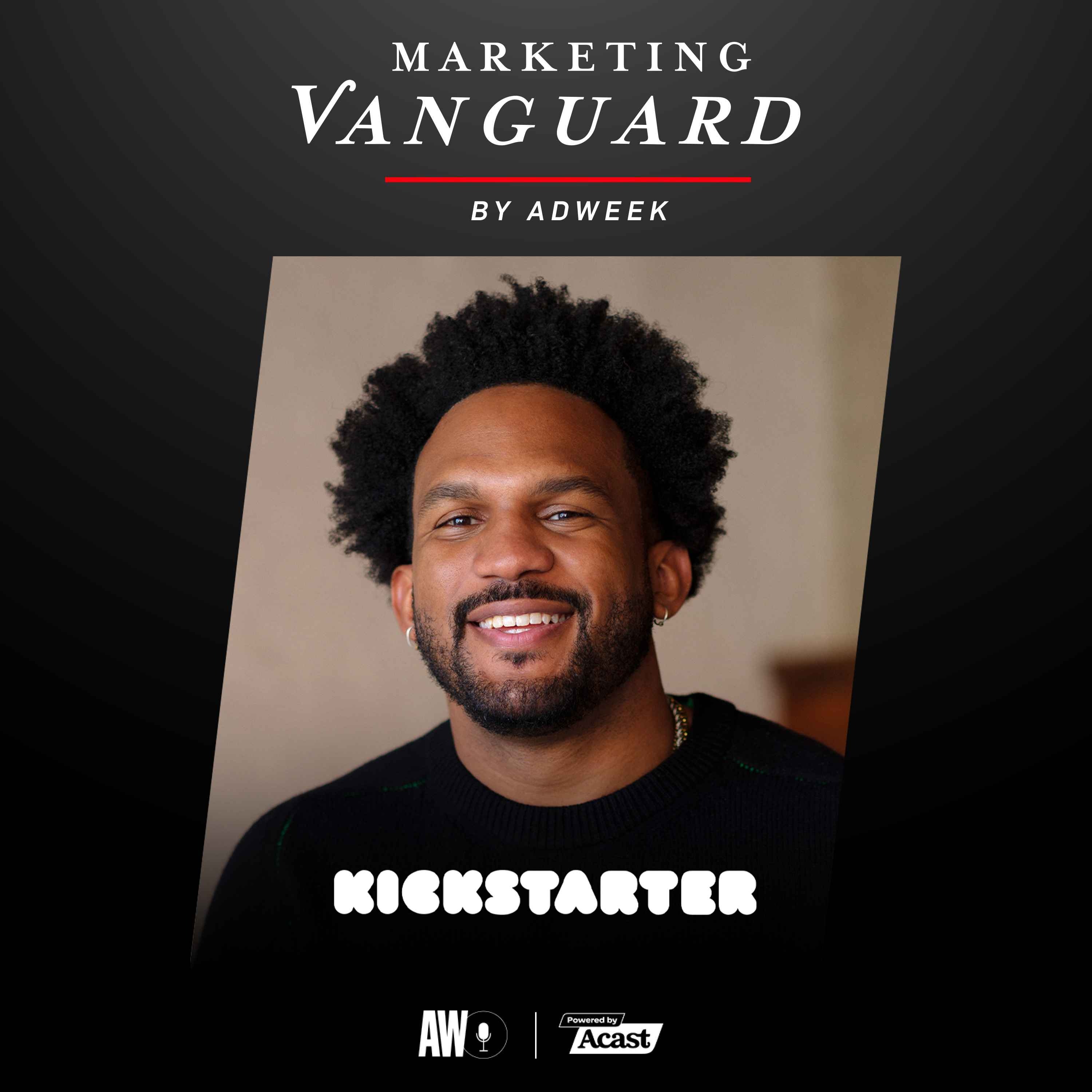 Everette Taylor has already lived many lives, and his experiences have defined him. Previously the highly successful CMO of Artsy, he also served as CMO of Skurt, CMO of Sticker Mule and had several other marketing roles before that. Now at Kickstarter, he's on a mission to redefine crowdfunding and what it can be and do, as well as be a model for the next generation of Black leaders, and his own visibility is core to that.
Listen here to learn more about Taylor's goals, how he's connecting the dots between his visibility and dr...
---
The Power of Brand Leadership w/ Marc Speichert, Four Seasons Hotels & Resorts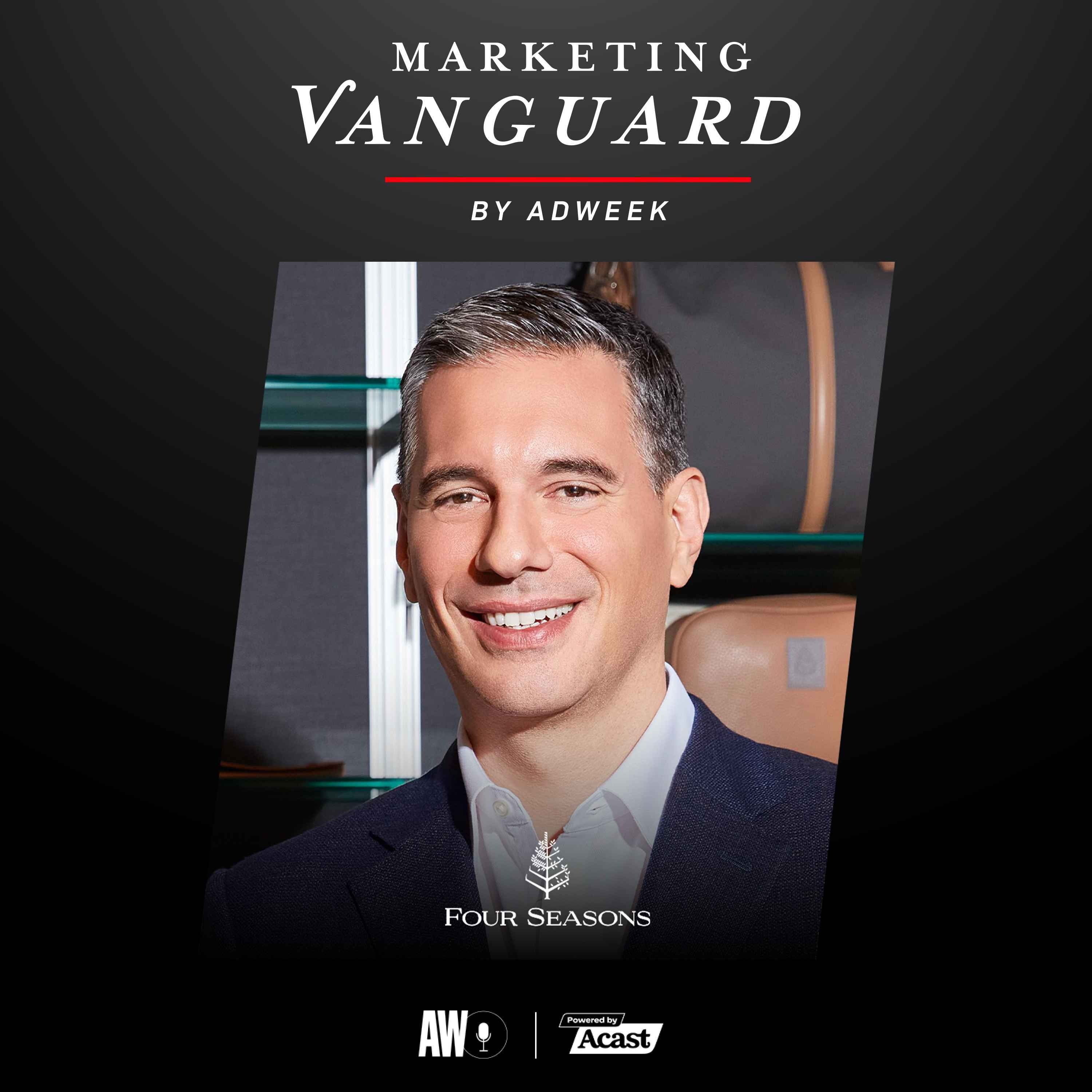 The Adweek Podcast Network is excited to announce the next evolution of CMO Moves called Marketing Vanguard. This new podcast will bring insightful content from the marketing community together to tell a new narrative about the power of brand leadership in driving business growth.
We are thrilled to be kicking off Marketing Vanguard with Marc Speichert, the first Chief Commercial Officer at Four Seasons Hotels & Resorts. With a career path that has included roles at L'Oreal, Google and most recently GSK Consumer Healthcare, where he served as Global Chief Digital Officer, Speichert shares his perspective on t...
---
Introducing Marketing Vanguard by Adweek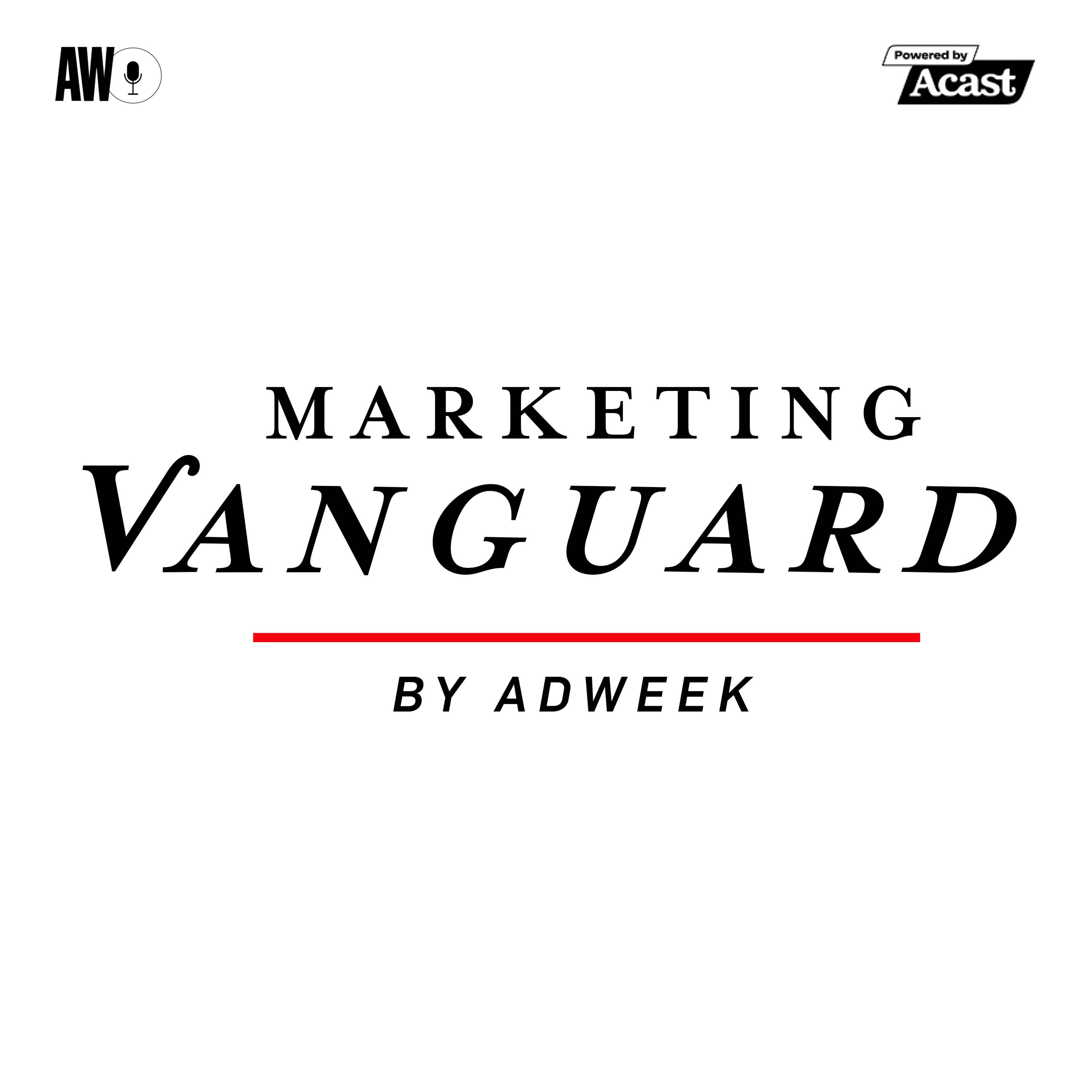 Over the last five years and 200+ episodes, CMO Moves has shared the human side of game-changing CMOs and the personal success stories behind these incredible leaders.
The Adweek Podcast Network is excited to announce the next evolution of CMO Moves called Marketing Vanguard. This new podcast will bring insightful content from the marketing community together to tell a new narrative about the power of brand leadership in driving business growth.
Marketing Vanguard will spotlight the people who are driving the industry forward. These will be CMOs, certainly, but also Chief Growth Officers, Chief Com...
---
Taking Green Mainstream: Consumers & The Future of Sustainable Shopping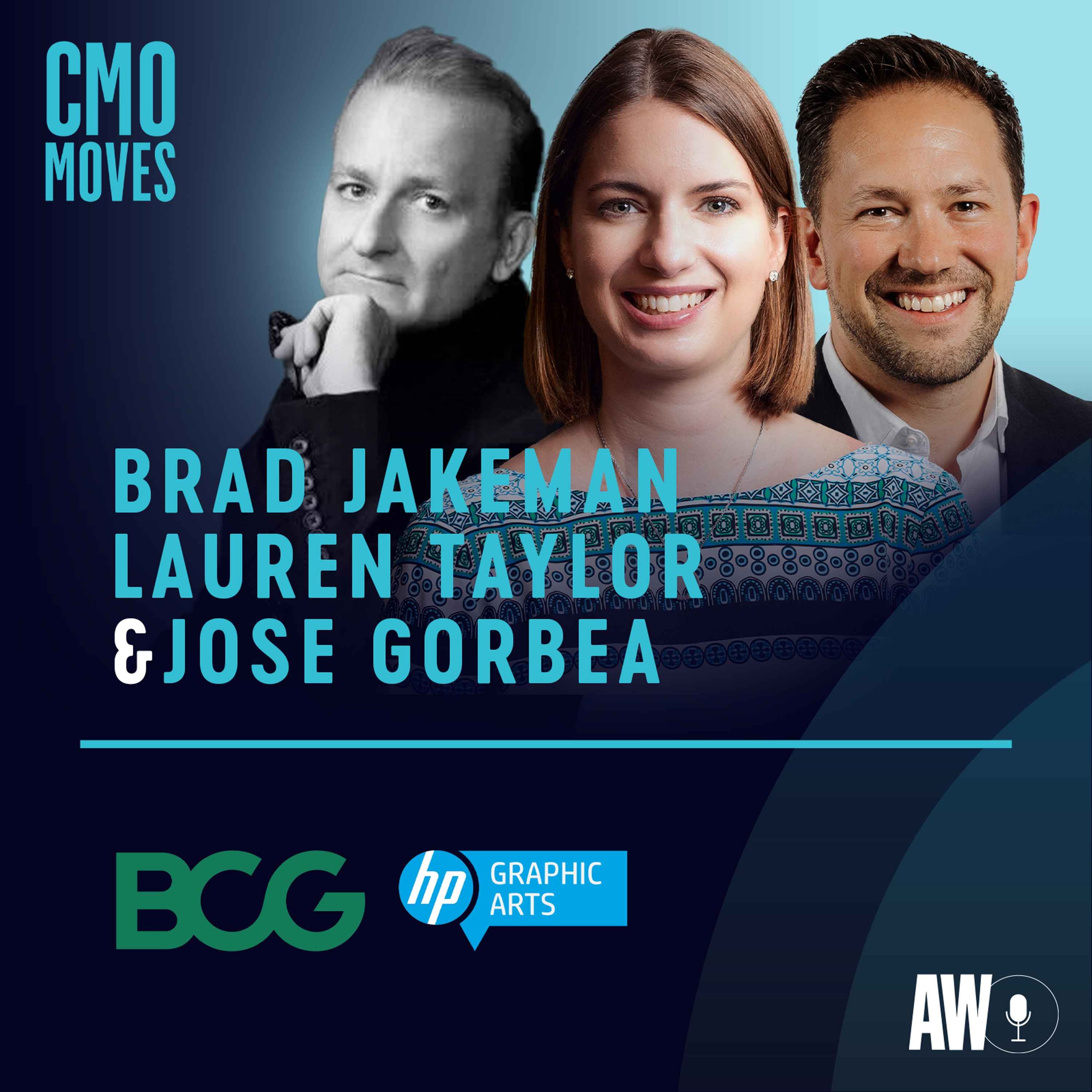 In this episode of CMO Moves, three sustainability trailblazers discuss sustainability efforts with Adweek CXO Jenny Rooney in an effort to bring awareness to the Mainstream Green Action Plan.
CMO Sustainability Accelerator (CSA) and Boston Consulting Group (BCG) created this report to highlight the work CMOs must do to drive sustainable practices in their businesses. CSA is a new industry-wide collaboration led by Adweek, ANA and Sustainable Brands, and powered by BCG in which CMOs and sustainability leaders come together to advance the growth agenda inside their organizations, supply chains and beyond.
Check...
---
Our Favorite CMO Advice of 2022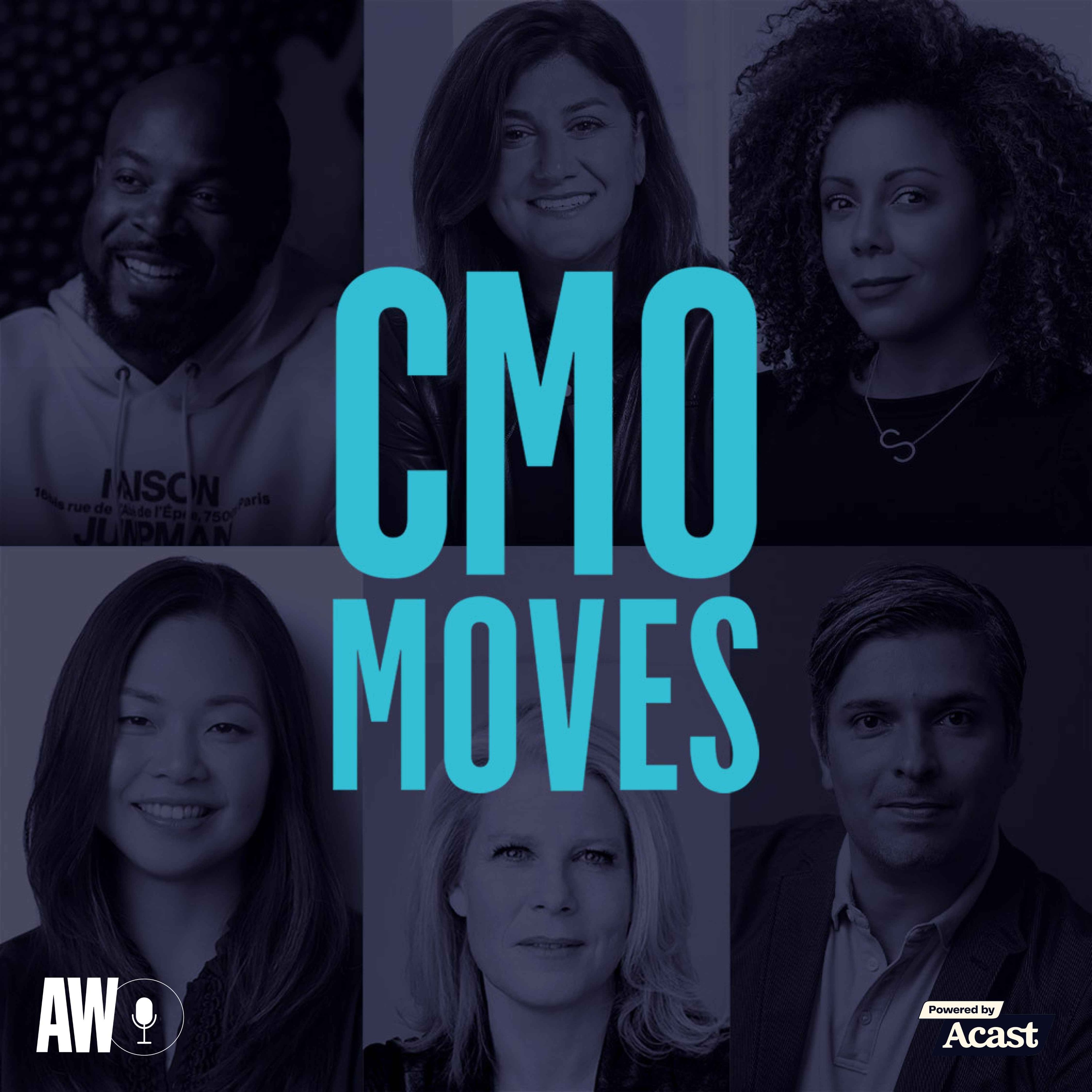 To wrap up 2022, we've compiled some of the best advice from marketers who are excelling in the industry. Listen to our last episode of the year to hear from top CMOs such as Katie Welch, Denny Tu, and more. We're so grateful for this community and are excited for you to see what we have in store for 2023!

Hosted on Acast. See acast.com/privacy for more information.
---
Laura Jones on Shifting Instacart's Marketing Strategy From Transactional to Inspirational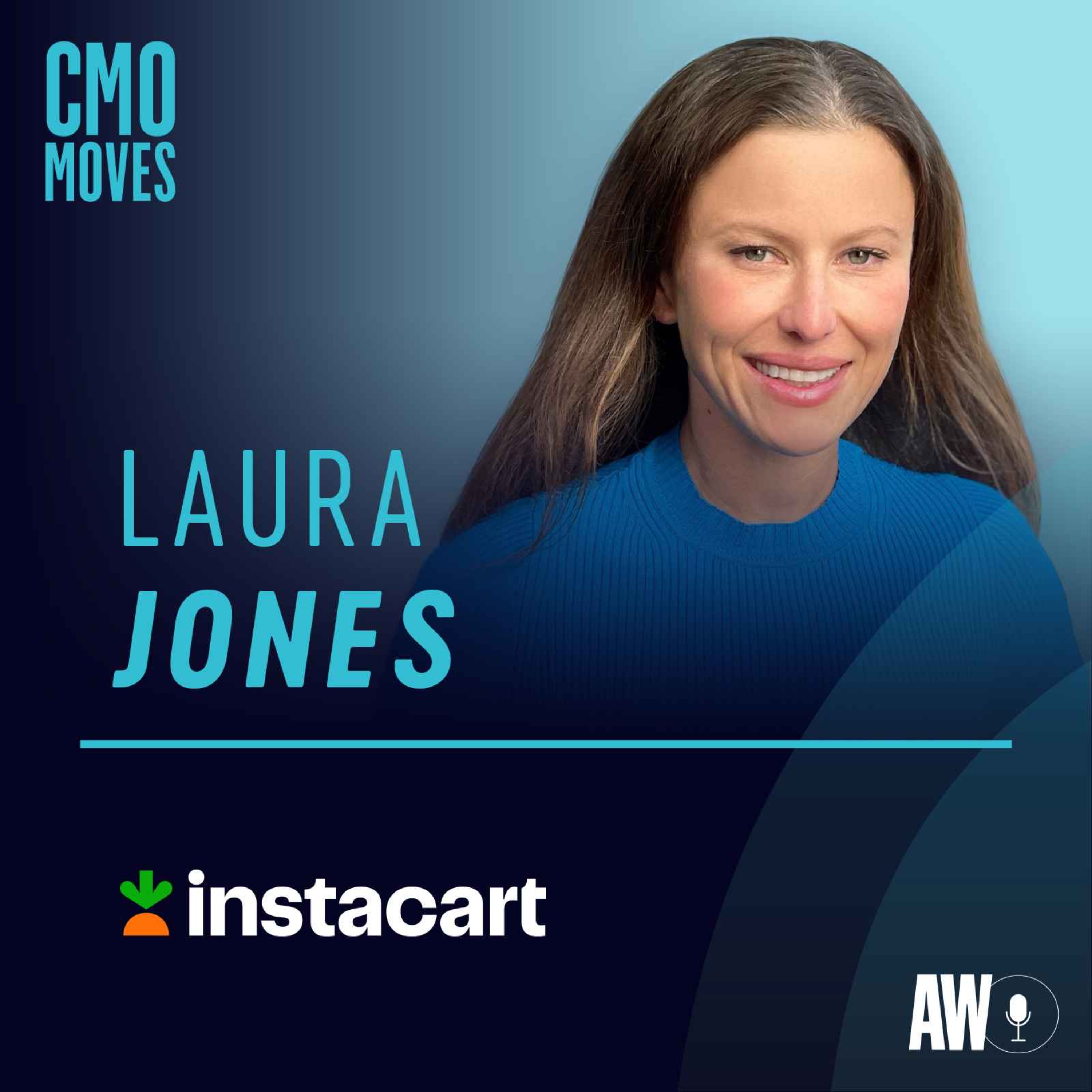 During the early days of the pandemic, many people around the country discovered they could order groceries online through services like Instacart. Everything from carrots and cucumbers to boxes of cereal and tubs of ice cream could appear at their front door. Plenty of downloads ensued.
Since joining Instacart around a year and a half ago, Laura Jones, now the delivery app's chief marketing officer, has sought to embrace this momentum and turn the brand into a household name.
Her efforts to do so include a logo refresh, a limited-edition streetwear collection, an...
---
Shake Shack's CMO Jay Livingston at Brandweek 2022, Professionalizing Smaller Companies and Developing Marketing Strategies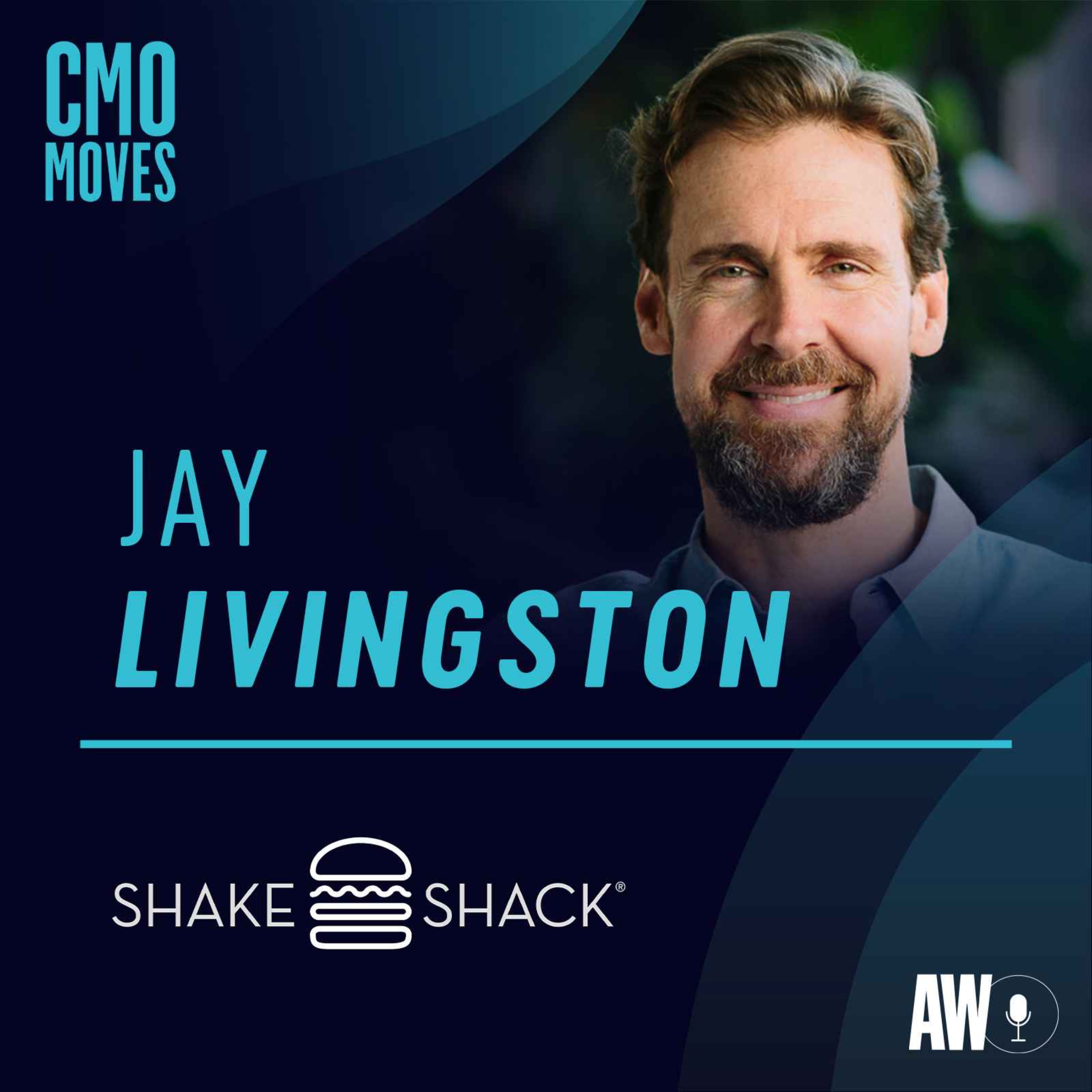 On this week's episode of CMO moves, Shake Shack's Jay Livingston speaks with Adweek's Creative and Inclusion Editor Shannon Miller. Like many, Livingston thought business school was necessary to become an executive. He never ended up taking that route, instead working his way through Bank of America, where he eventually left to become CMO of BARK.
Livingston joins Miller at Brandweek 2022 in Miami where they discuss his journey as a marketer and how he approaches growing and building a marketing strategy.
Hosted on Acast. See acast.com/privacy for more information.
---
Alo Yoga's Marketing Chief Angelic Vendette on Her 'Living and Breathing' Brand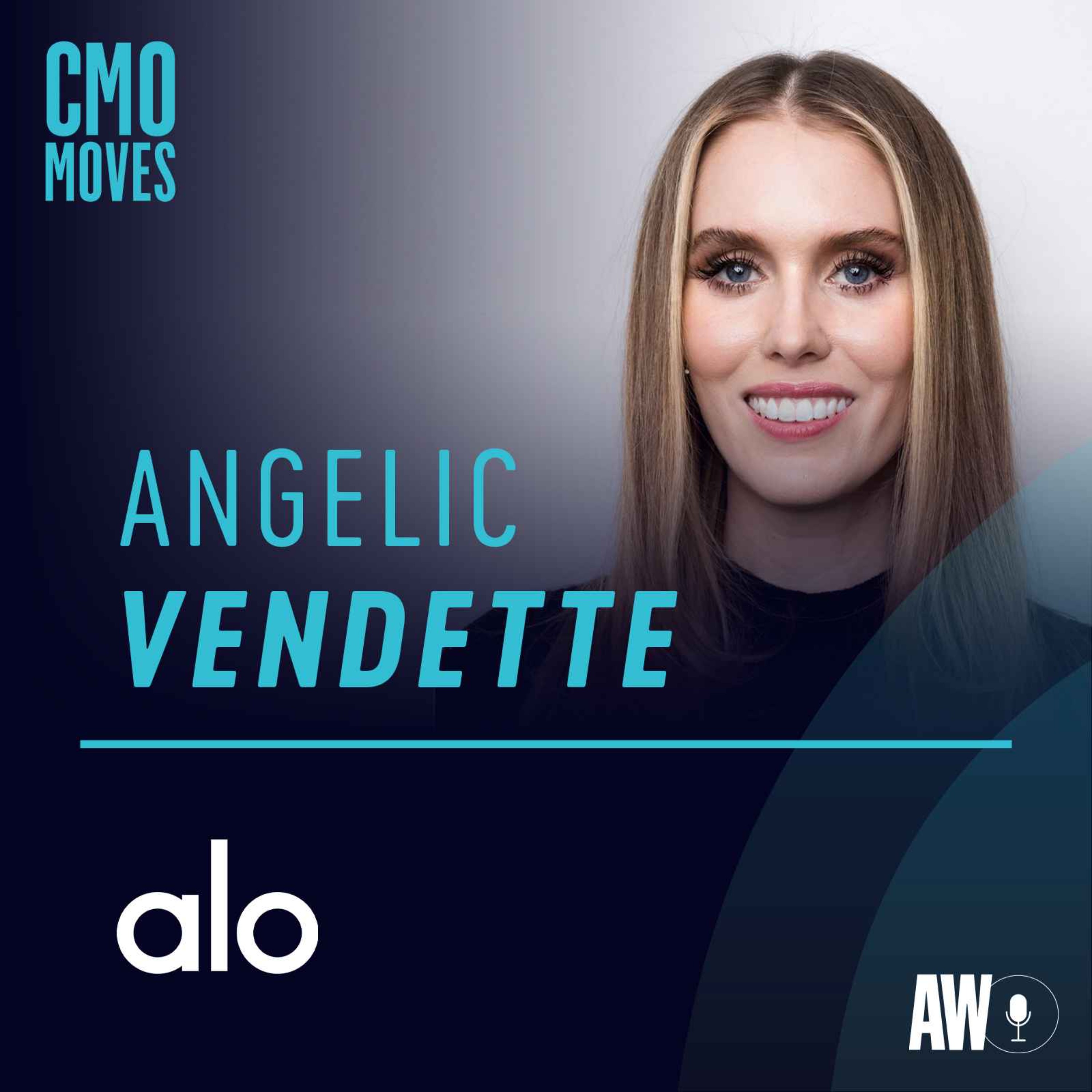 Angelic Vendette, the head of marketing of fitness brand Alo Yoga, sees the job of a CMO as far more than most job descriptions call for. "You will be involved in strategy, operations, the tech front, innovation. It really isn't just about creating campaigns."
Vendette, who has been with Alo since March 2021, joined us at Brandweek Miami in September where she sat down for this episode of the CMO Moves podcast.
"We're an experiential brand so it's all about living and breathing," says Vendette of the apparel maker, whose brand name stands for...
---
Raja Rajamannar on the CMO Crisis and What Brands Need to Do About It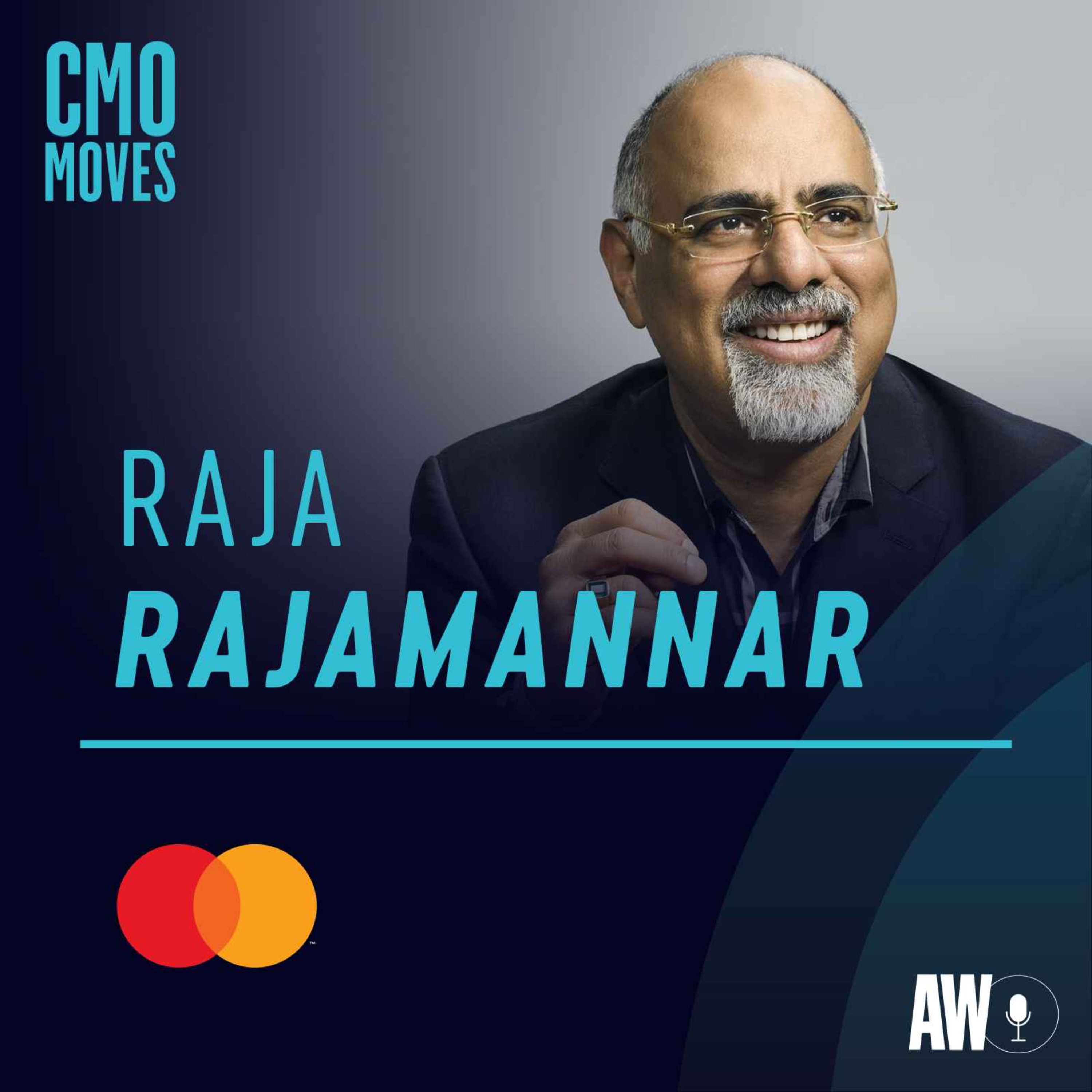 Does "brand purpose" — the notion of marketers expressing clear support for values like diversity/equity/inclusion as a way of demonstrating what a marketer stands for—still hold sway over consumers? In this moment of economic anxiety, aren't price and performance the only things a brand needs to nail down?
It might come as a surprise that the brand with the tagline "priceless" is still looking at connecting with consumers around nebulous notions of empathy and experience.
Still, performance and branding are not either/or goals, says Raja Rajamannar, the chief marketing and communications...
---
Rare Beauty CMO on Seeing the World Outside Four Office Walls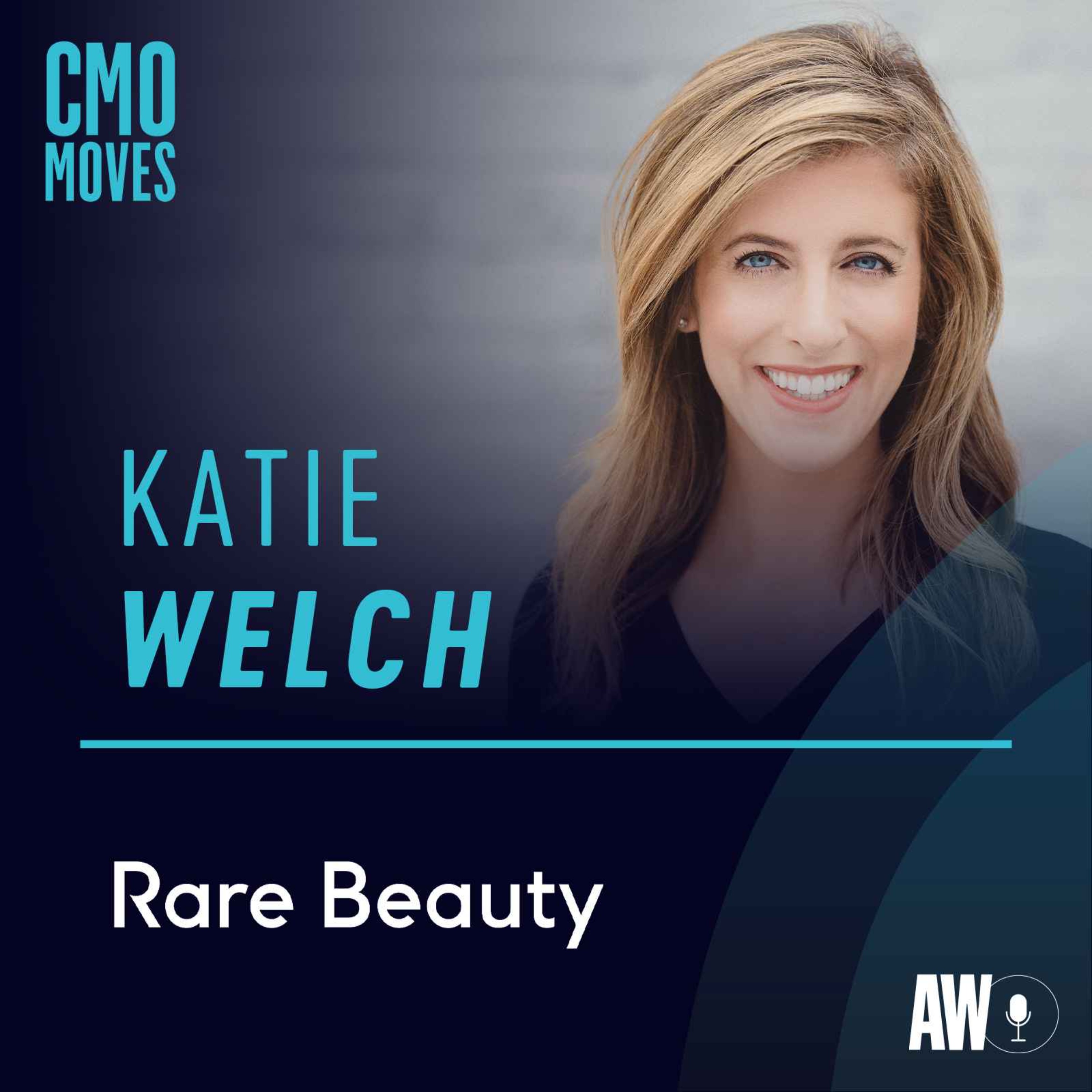 If you haven't heard of beauty marketing veteran Katie Welch, there's a good chance you've seen her while scrolling through TikTok lending advice to the community on how to break into the industry she knows and loves. At the intersection of beauty and technology, Welch is building Rare Beauty from the ground up with little to no traditional marketing strategies. "We're always trying to come up with new ways to stay creative because it's so easy to just be in the office or be stuck in a Zoom screen and not get any sort of outside i...
---
From Classroom to Boardroom, Adweek's New Leadership Team on Bridging the Gap of Education in Marketing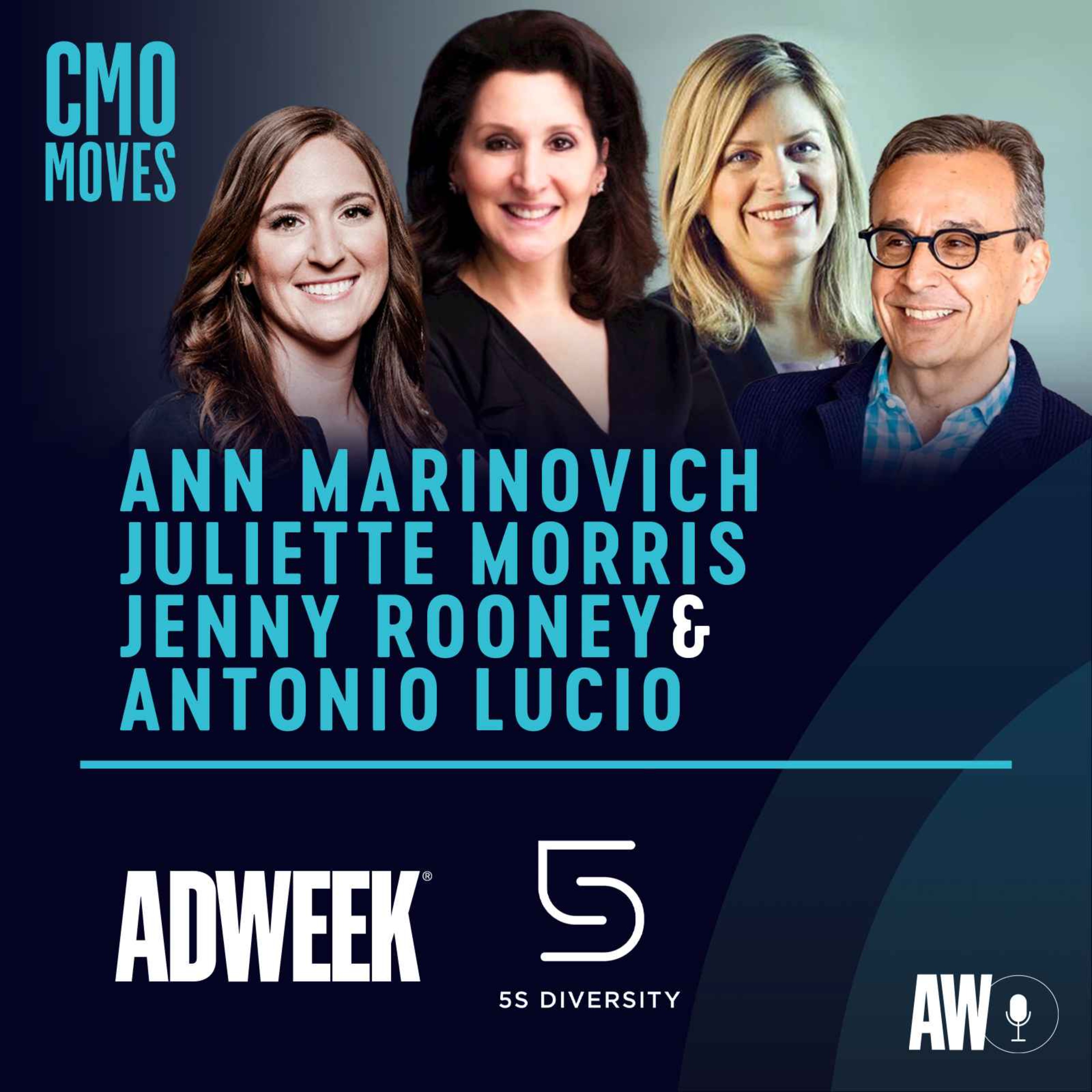 In this special episode of CMO Moves, Antonio Lucio (AMA Marketing Hall of fame inductee and host of Adweek's Home / Work podcast), Juliette Morris (CEO of Adweek), Ann Marinovich (CCO of Adweek), and Jenny Rooney (Adweek's new Chief Experience Officer) sit down to discuss giving back to the community and the ways the industry is transforming its educational programs.
Listen to this week's episode to hear all about the future of Adweek's North Star and mission from their very own leadership team.
Hosted on Acast. See acast.com/privacy for more information.
---
Tricia Melton, CMO of Kids, Young Adults and Classics, Warner Brothers Discovery – Leveraging Legendary IP for Memorable Campaigns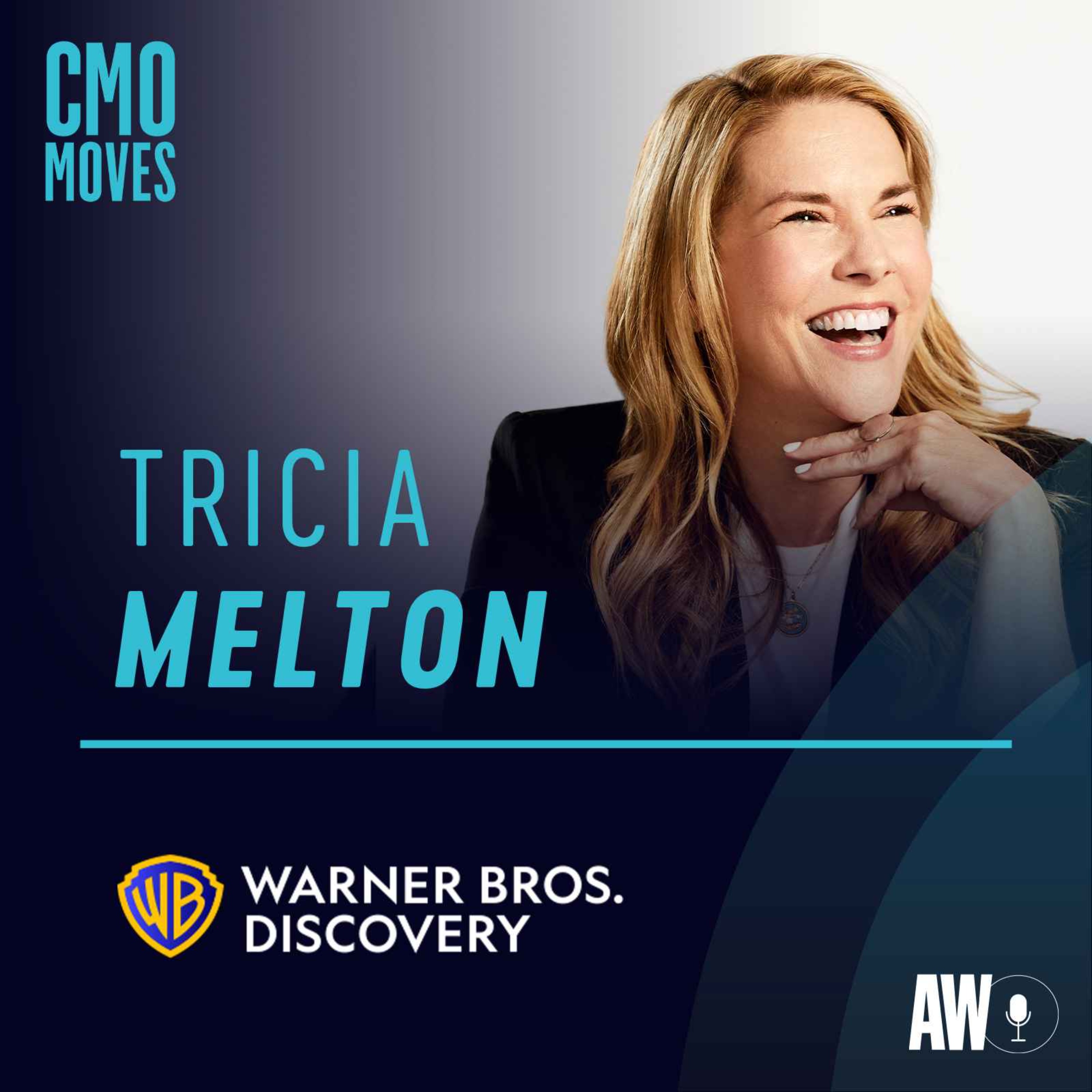 Tricia Melton affectionately refers to her CMO role as being "a kid in a candy shop" and, considering the brands under her umbrella, the description feels genuine. Melton is responsible for elevating kids and family programming for the major media and entertainment conglomerate's most famous shows like Adult Swim's Rick and Morty.
Hear more about Melton's career journey, golden advice for anyone interested in joining the entertainment industry, and why nightly dinners at the Melton house can feel like focus groups for upcoming projects.
Hosted on Acast. See acast.com/privacy for mo...
---
Cannes Lions 2022: Purpose and Planet: The Heart of the Business Model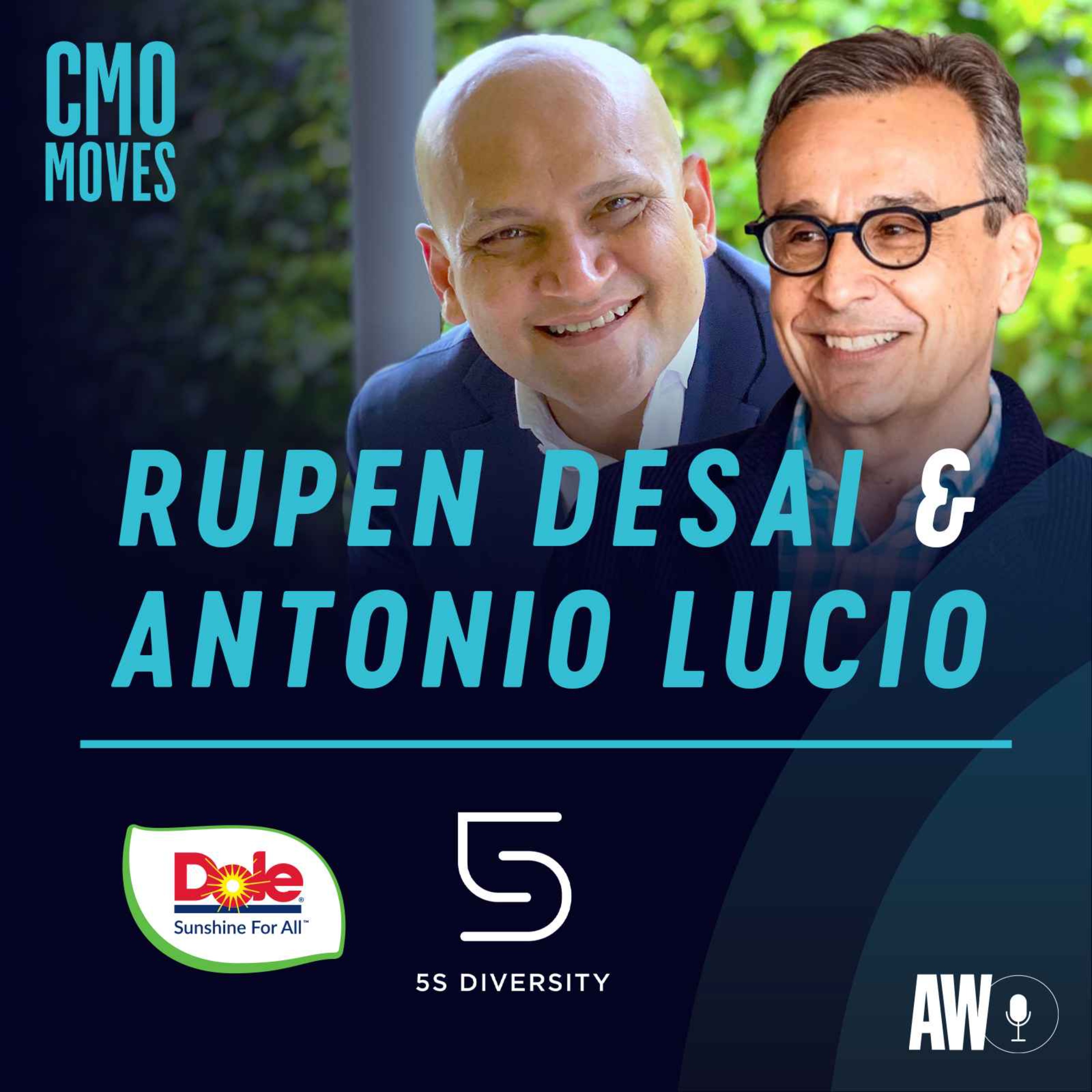 As a leader in the fresh and packaged fruit categories, Dole continues to innovate through its purpose, putting people and the planet at the heart of everything they do. 
In this special conversation, Antonio Lucio, Principal and Founder of 5S Diversity is joined by Rupen Desai, Global Chief Marketing Officer at Dole Sunshine Company to discuss building brands with a conscience and Dole's ongoing effort to build a business where people, the planet, and prosperity thrive together. 
Hosted on Acast. See acast.com/privacy for more information.
---
Cannes Lions 2022: Unlocking the Power of Commerce with Retail Media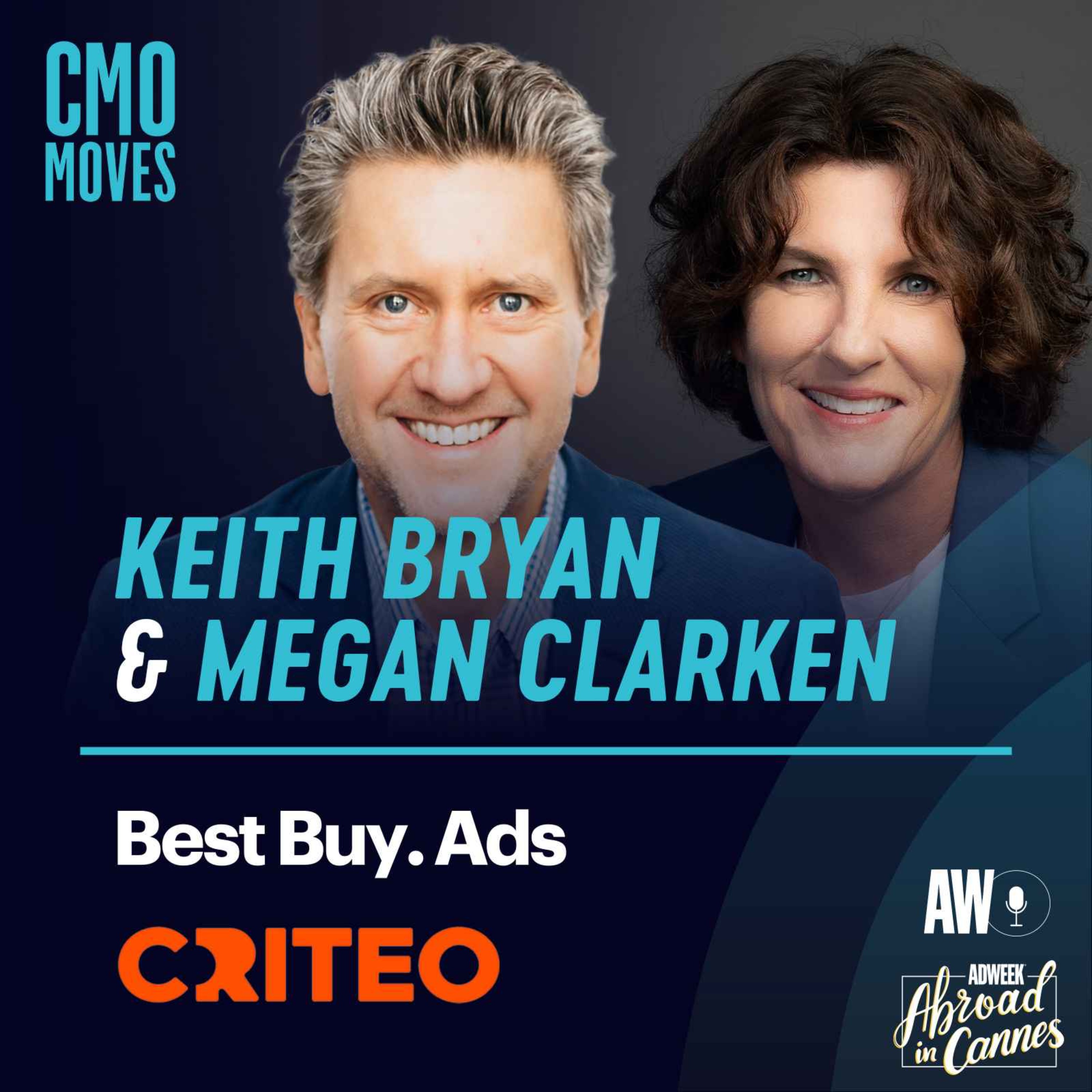 On this very special bonus episode of CMO Moves, Adweek's Chief Content Officer Ann Marinovich sits down with Megan Clarken, CEO at Criteo and Keith Bryan, President of Best Buy Ads & SVP of Media Strategy & CRM at Best Buy for a conversation exploring the opportunities of growing retail media networks, how retailers are leveraging commerce data to prepare for the next phase of advertising, and what it takes to blaze the trail in the evolving commerce media space. 
This episode was recorded live during the Cannes Lions International Festival of Creativity on June 22, 2022.
Hos...
---
Adidas Global Head of Marketing on Unlocking the Power of Authenticity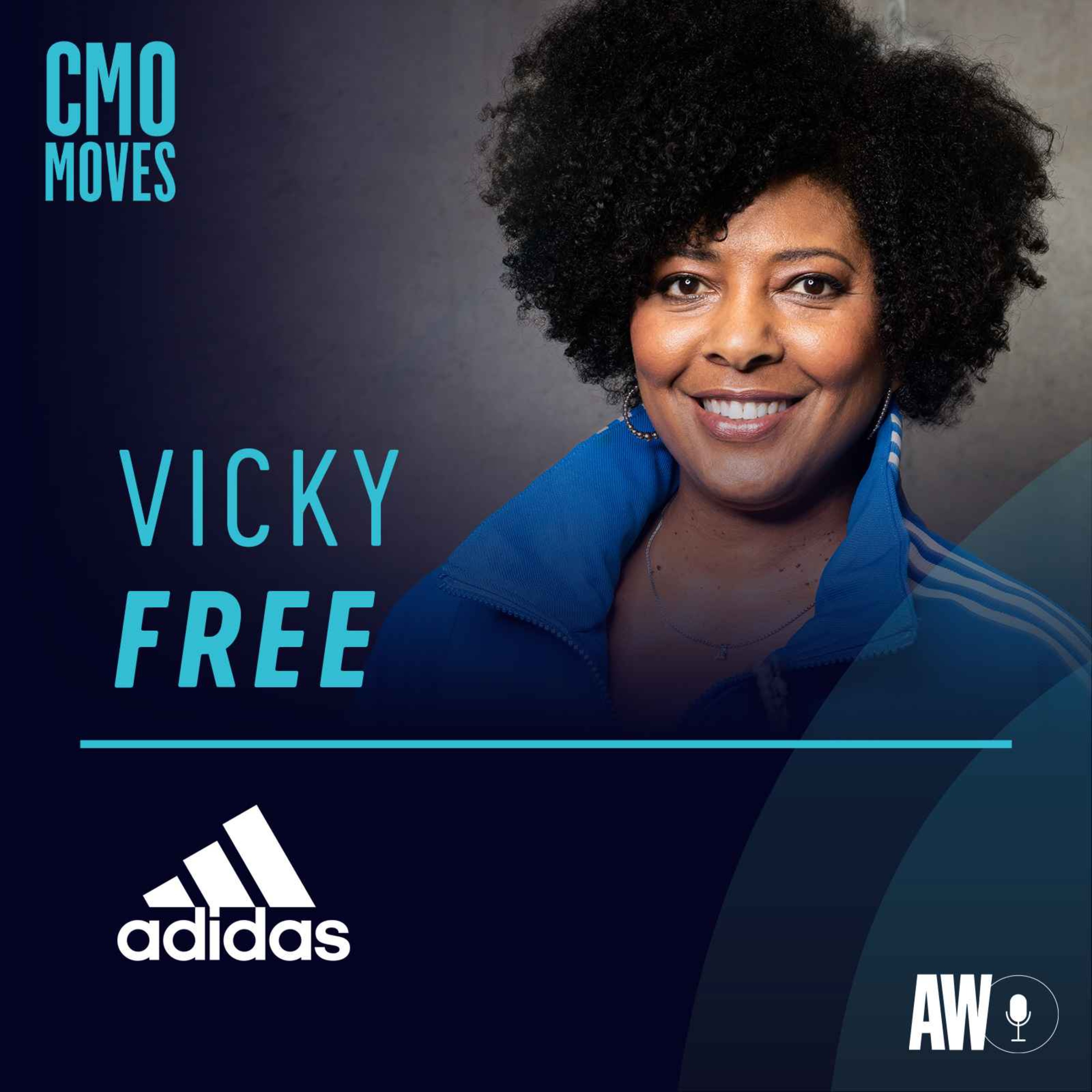 On this week's episode of CMO Moves, Vicky Free, global head of marketing for adidas, discusses leading with purposeful innovation and the power of bold campaigns to share authentic brand messages that resonate with customers.
"I often think of my favorite Maya Angelou quote, 'people will forget what you say, they'll forget what you did, but they'll never forget how you made them feel," Free said. "I think that's so important to protect and guide when things don't go quite the way you want them to because if you swing for a home run every t...
---
Philips Chief Marketing and E-Commerce Officer on Building Bonds Through Brand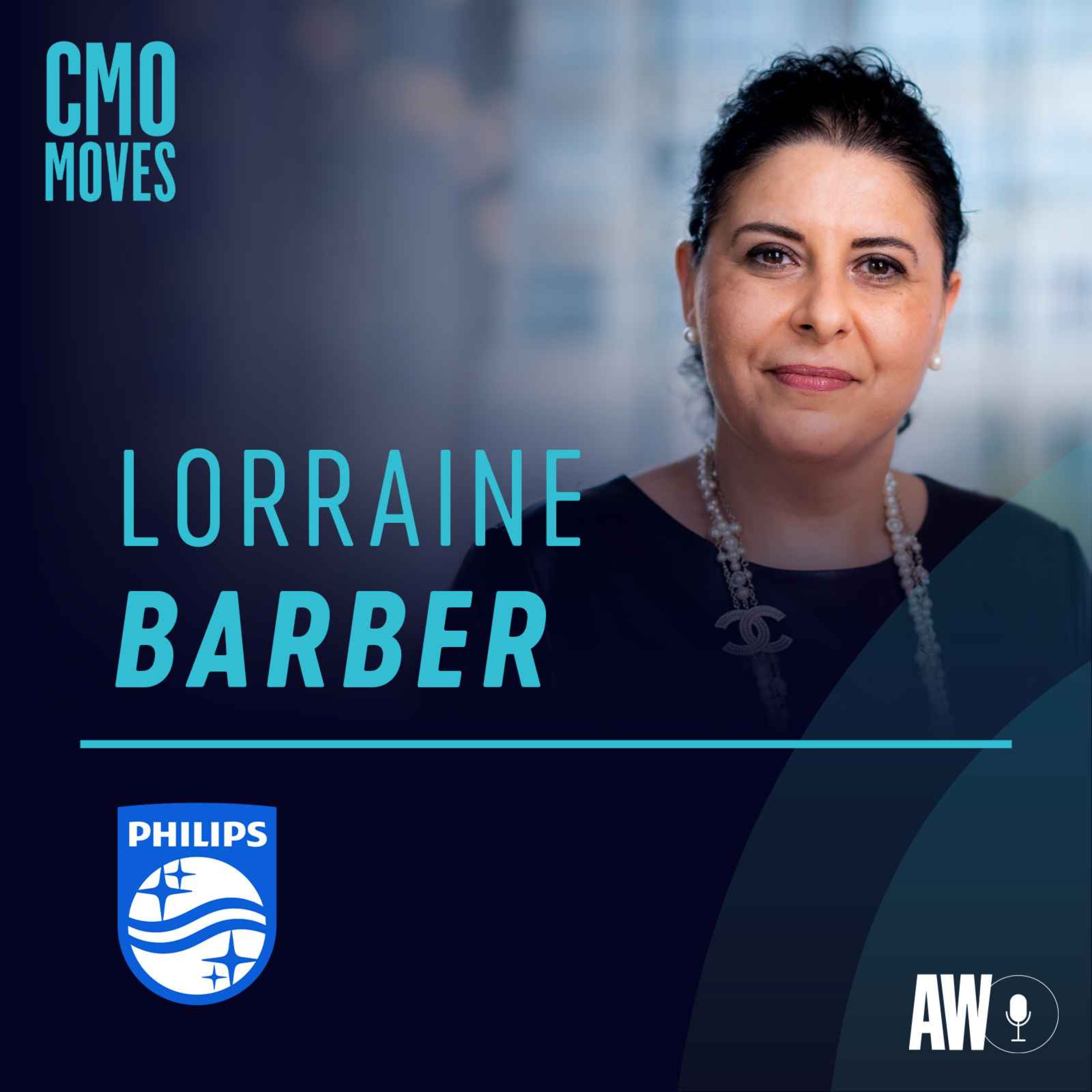 While overseeing a global community of over 3000 practitioners, Lorraine Barber-Miller is taking an audience-centric approach to the Philips brand. With the unique title of Chief Marketing and E-Commerce Officer, Barber-Miller chats about tackling the healthcare industry one step at a time while moving away from traditional marketing approaches.
Listen to this week's episode to hear more about "oxygen moments" as well as how the brand is mastering the art and science of emotive storytelling.
Hosted on Acast. See acast.com/privacy for more information.
---
Nikki Neuburger, Chief Brand Officer of Lululemon - Community As the Output of Authentic Human Connection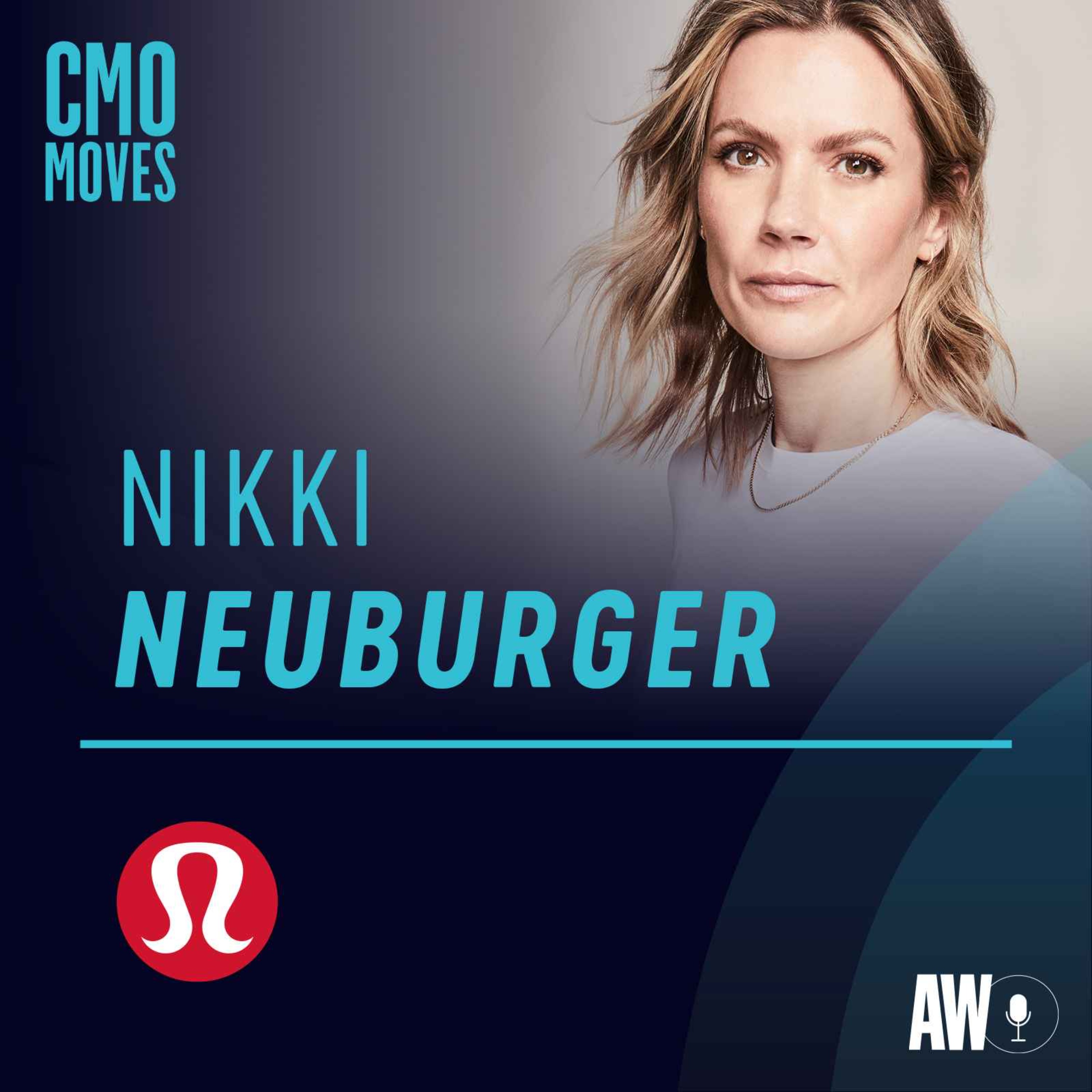 Nikki Neuburger grew up at Nike. She spent 14 years at the Swoosh in her hometown of Portland, starting as an "Adrenaline Intern" in 2004 working her way up to VP of Global Brand Marketing for the running category in 2018.
From there, she took a leap of faith to join Uber, to try her hand at something completely new in somewhere completely new, only to ultimately be pulled back to what she knows and loves in 2020 as Lulumeon's Chief Brand Officer.
Hear from Neuburger on her thoughts regarding contemplating a move after being at one co...
---
Elizabeth Preis, CMO of Anthropologie - Thinking Monumental, Not Incremental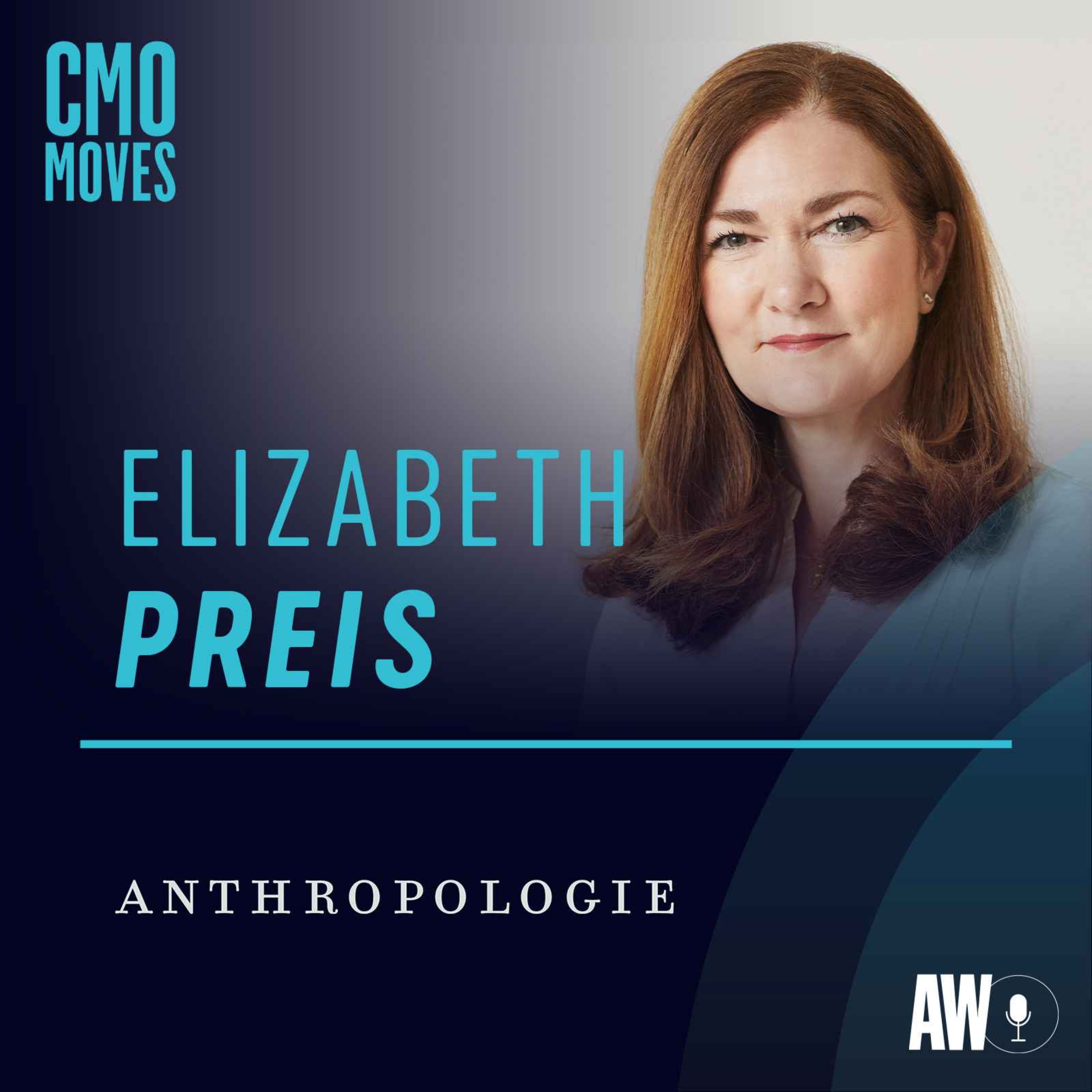 Elizabeth Preis has made a career out of shepherding the brands of some of the world's most beloved retail and beauty brands – from Saks Fifth Avenue to J.Crew to Estee Lauder to her current role as CMO for Anthropologie.
Hear more from Preis regarding her advice when jumping into a new industry, the best indicators of future shopping behavior, today's version of influencers, and more.
Hosted on Acast. See acast.com/privacy for more information.
---
Eddie Revis, CMO of Magnolia Bakery - Maintaining Familiarity While Evolving the Brand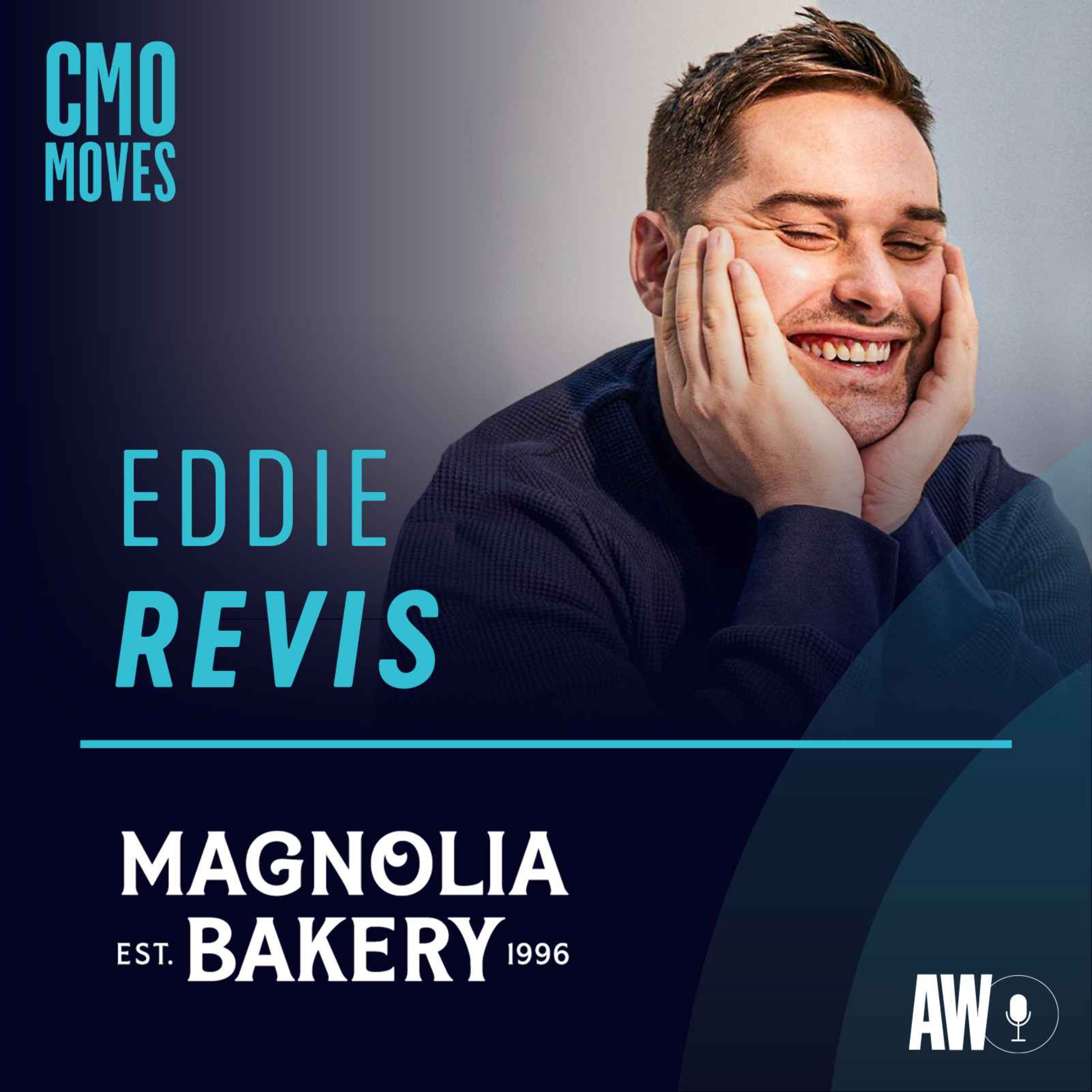 Before making the move to brand-side with Chobani, Eddie Revis spent a decade doing just about everything in the agency world. This has contributed meaningfully to his success:
"I jumped at opportunities that benefitted my toolkit. I moved from media to design strategy and design thinking. The most deadly marketers have spent time on the agency side: it's the skillset, the hustle, the imagination, the problem solving, without having all the information."
Hear more about Revis' advice regarding the future of work collaboration, how he'd like to see the CMO role evolve, wh...
---
Randi Stipes, CMO of IBM Watson Advertising & Weather - Moving with Agility, Velocity and Conviction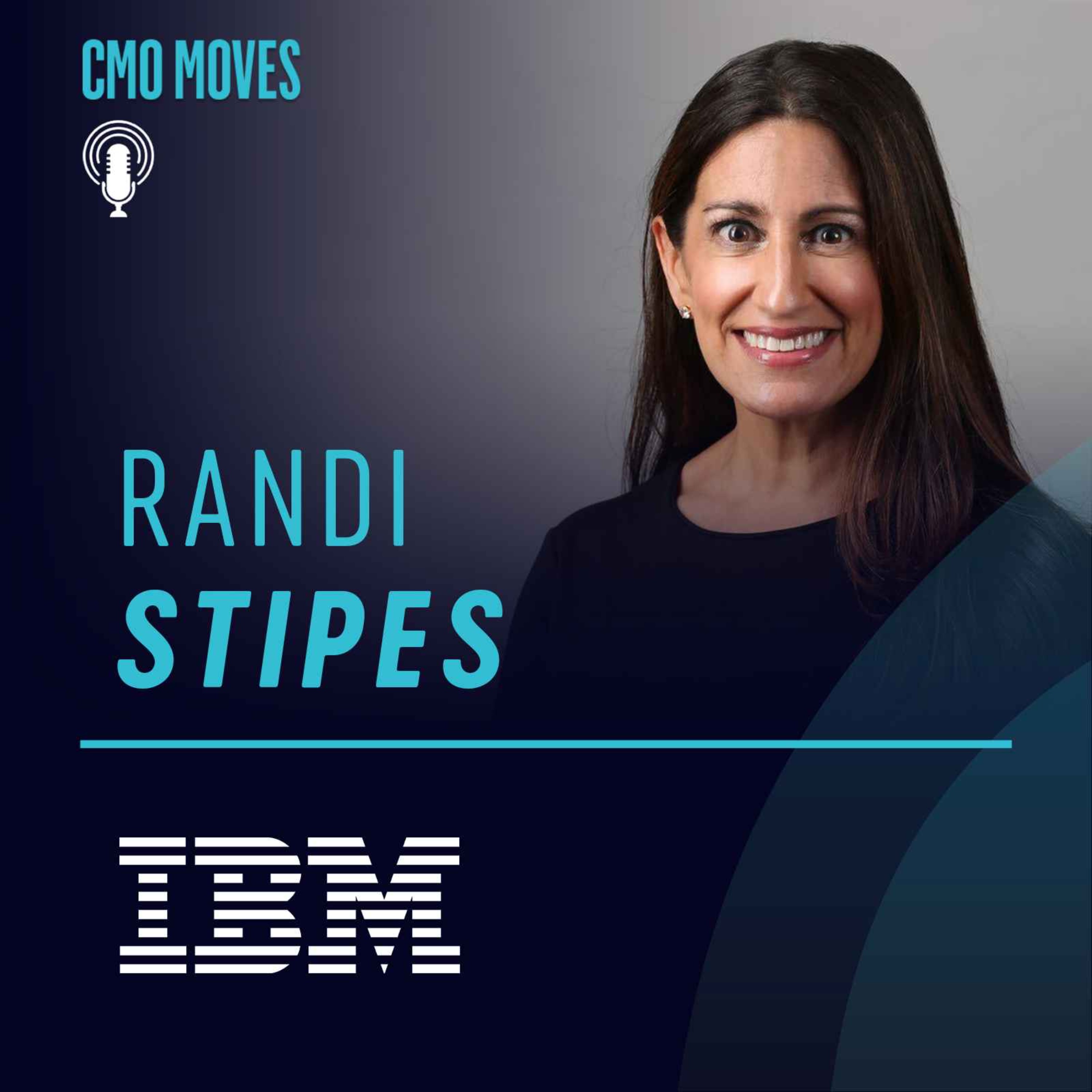 This just in: Randi Stipes, CMO of IBM Watson Advertising & Weather, has led an exceptionally successful career leading, learning and leaning into the constantly evolving media and technology and landscape. Hear some of her game-changing tips, which have garnered her success to this very moment, including moving with velocity, embracing non-traditional backgrounds in marketing, and always thinking big picture.

Hosted on Acast. See acast.com/privacy for more information.
---
Andrew Rebhun, CMO, El Pollo Loco - Creating Cultural Moments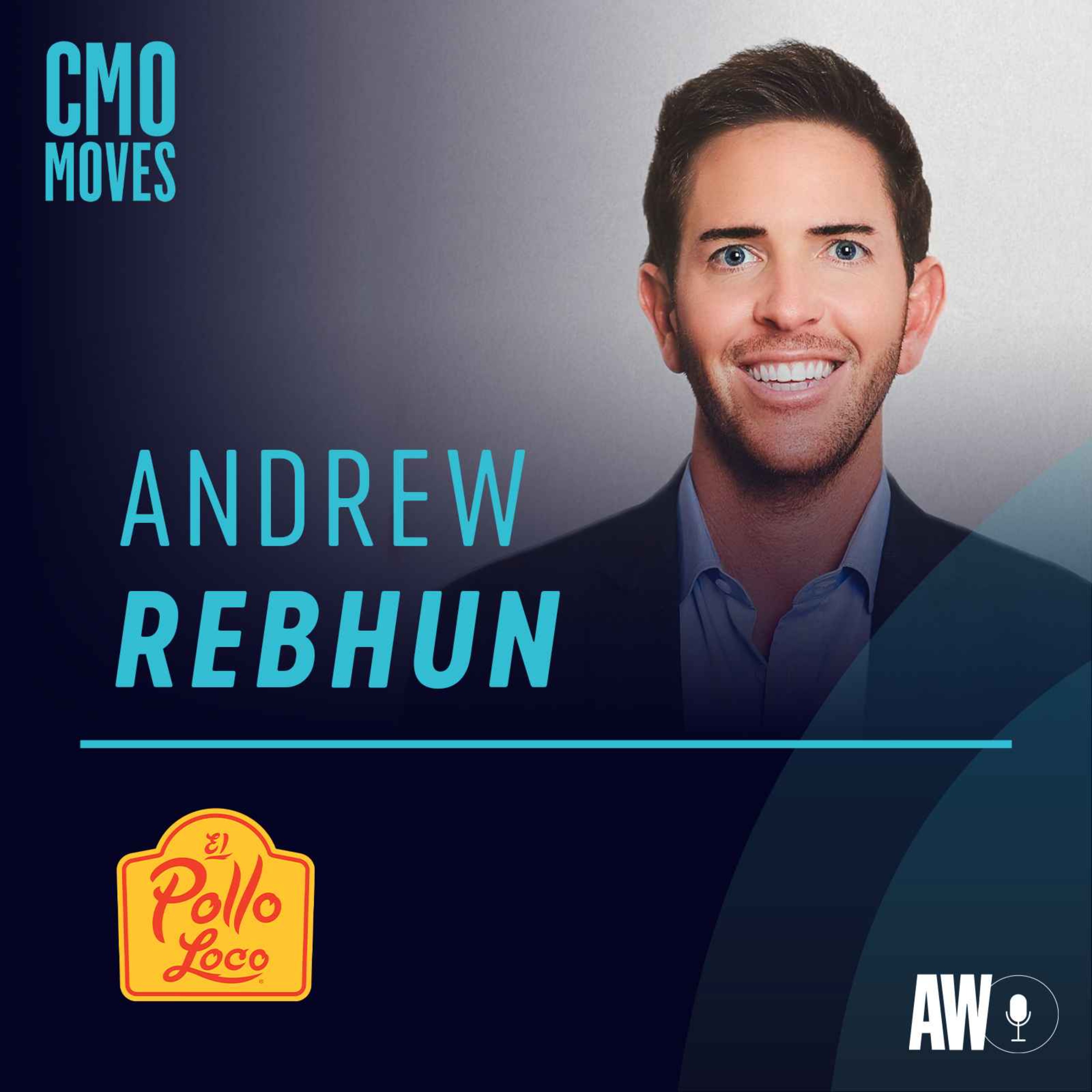 He went from cars to cheeseburgers to chicken. Newly appointed CMO of El Pollo Loco Andy Rehbun shares his career journey from formative marketing years at Ford to piloting McDonald's first mobile app to now, leading the chicken restaurant's expansion into new geographic (and product) territories.
Tune in to hear Rehbun's experience in the Adweek Executive Mentor Program, his perspective on the great MBA debate and the career planning exercise that shaped his trajectory in ways he's still in awe of and humbled by.
Hosted on Acast. See acast.com/privacy...
---
Carolyn Dawkins, SVP, Clinique - Translating Brand Equity in the Metaverse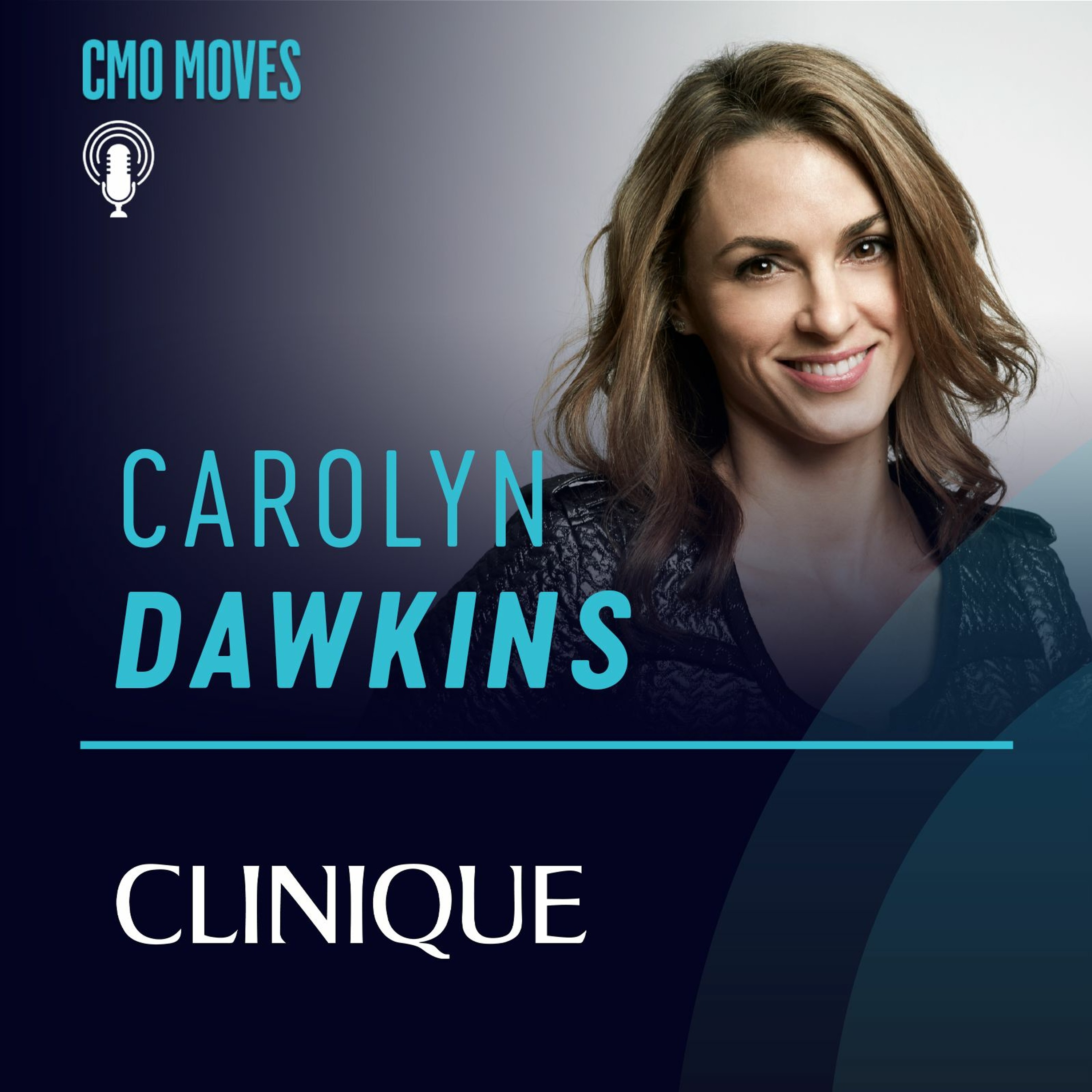 Over the course of her career, Carolyn Dawkins has led marketing efforts for some of the world's most admired companies - L'Oreal, Kellogg's, Google, Coty, and Estee Lauder.As her journey continues as SVP for Clinique, she is constantly challenging her team to tackle new frontiers for beauty, think holistically about decoding brand challenges, and interact with one another using radical candor as a guiding principle.Hear her story from Australia to New York, perspective on data, and her practical tips for approaching the metaverse strategically—and fearlessly.

Hosted on Acast. See acast.com/privacy for more...
---
Xiomara Wiley, CMO & EVP, Marketing, Universal Parks & Resorts - Defining Brand Alongside Consumers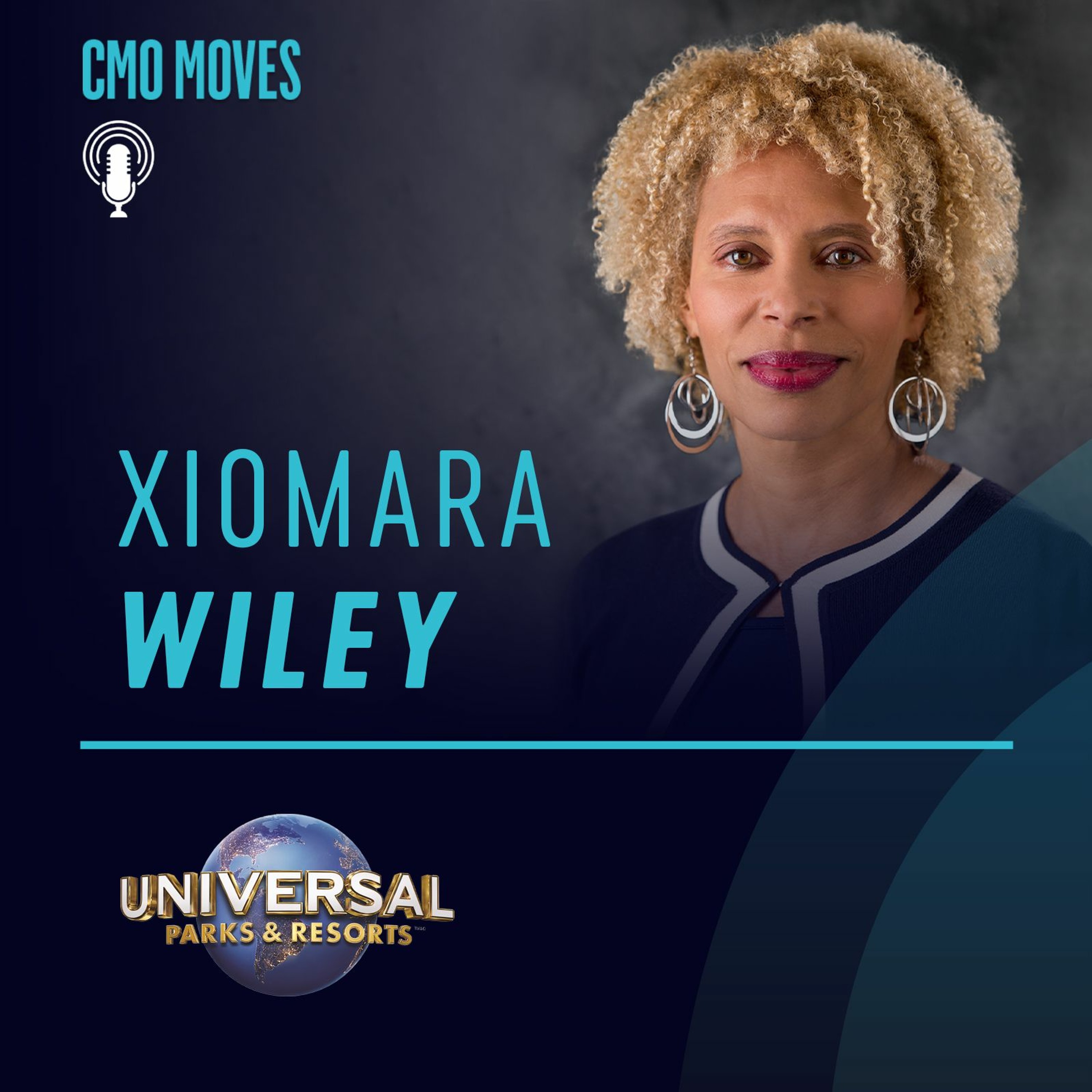 Having spent more than 25 years in the theme park industry, with her most recent role as CMO and EVP of marketing for Universal Parks and Resorts North America, Wiley gives us a peek into the exciting innovations coming to the Orlando and Hollywood destinations. Nintendo, anyone? She also shares how her team builds, protects, and grows the brand alongside its biggest fans to drive tangible business results and the role social media has played in helping the company shape its post-pandemic experience.Tune in to hear how the marketing team at Universal Parks and Resorts leverages storytelling and immersive experiences...
---
Craig Rowley, CMO of Shutterfly - Building Brand and Empathy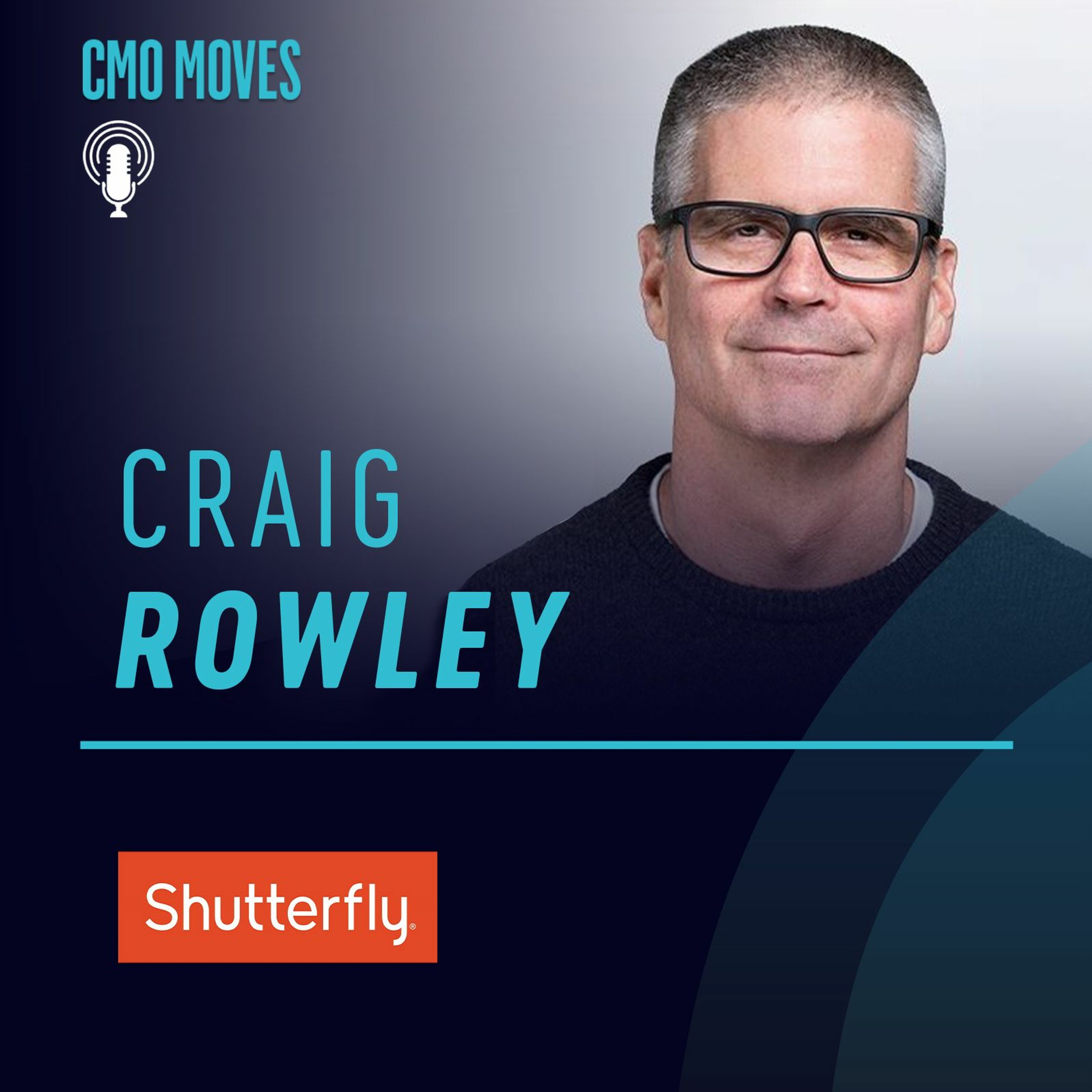 What would make an agency veteran go client side and never look back? Well, for Craig Rowley, CMO of personalized goods purveyor Shutterfly, it was all about the opportunity to truly lead a brand.Tune in to hear more on Rowley's career journey, how his agency experience helps him in his role today and what he sees fundamentally changing about the CMO role and brand-agency relationships moving forward.

Hosted on Acast. See acast.com/privacy for more information.
---
Jason Brown, CMO of NTWRK, and Kimberly Evans Paige, CMO of BET - Contributing Back to Culture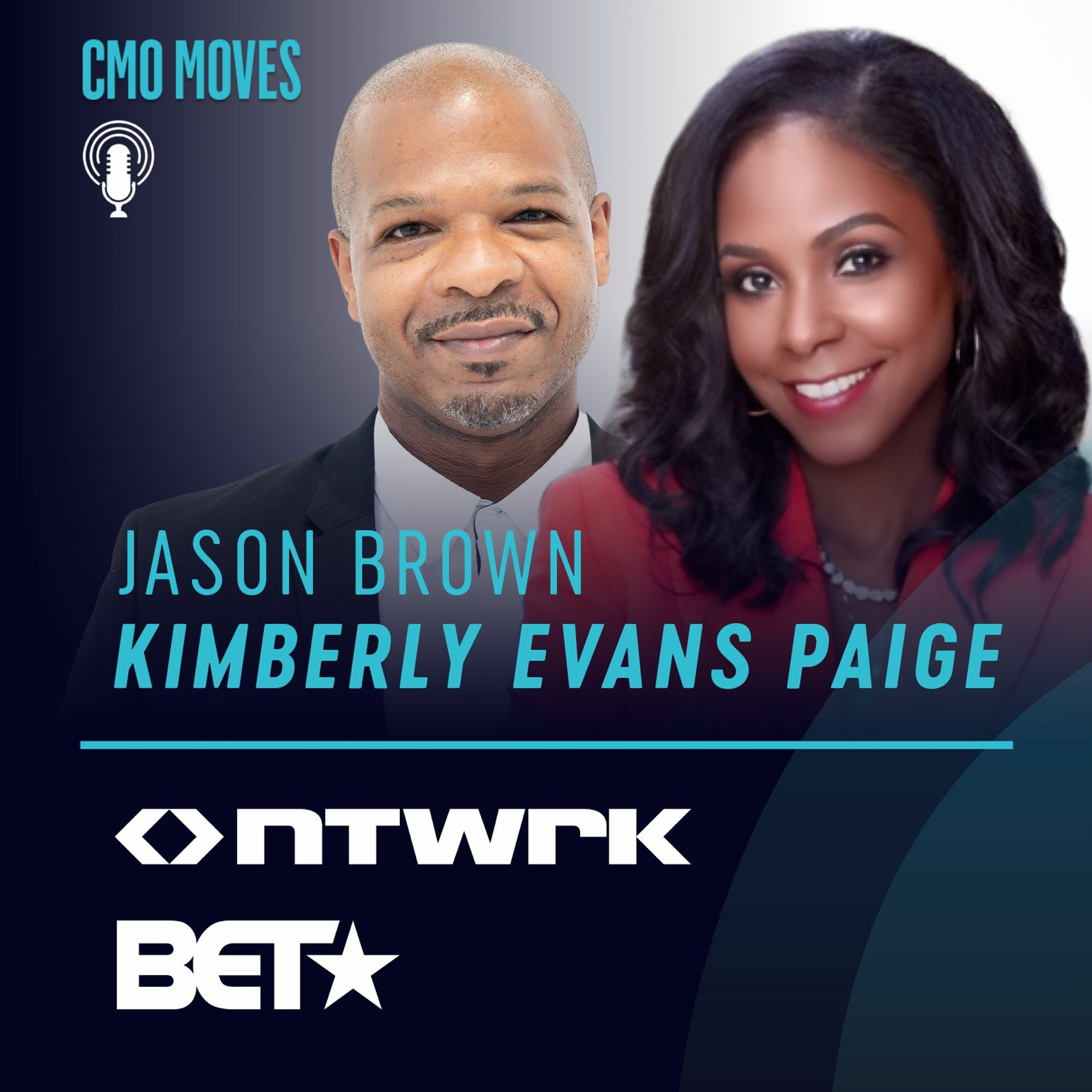 In this all new CMO Moves Duos episode, BET CMO Kimberly Evans Paige and NTWRK Jason Brown dive into the intersection of entertainment and commerce for their culture-led brands. The two leaders share how they're achieving the perfect science of creativity and community to empower young creators and artists and help them tell their own stories.Tune in to hear more about the exciting collaborations Kim and Jason have already executed, how they're thinking about Black History Month and the delicate dance of keeping a pulse on new and emerging talent.

Hosted on Acast. See acast.com/pr...
---
Denny Tu, CMO of IMAX - Embracing What Makes You Different Over Achievements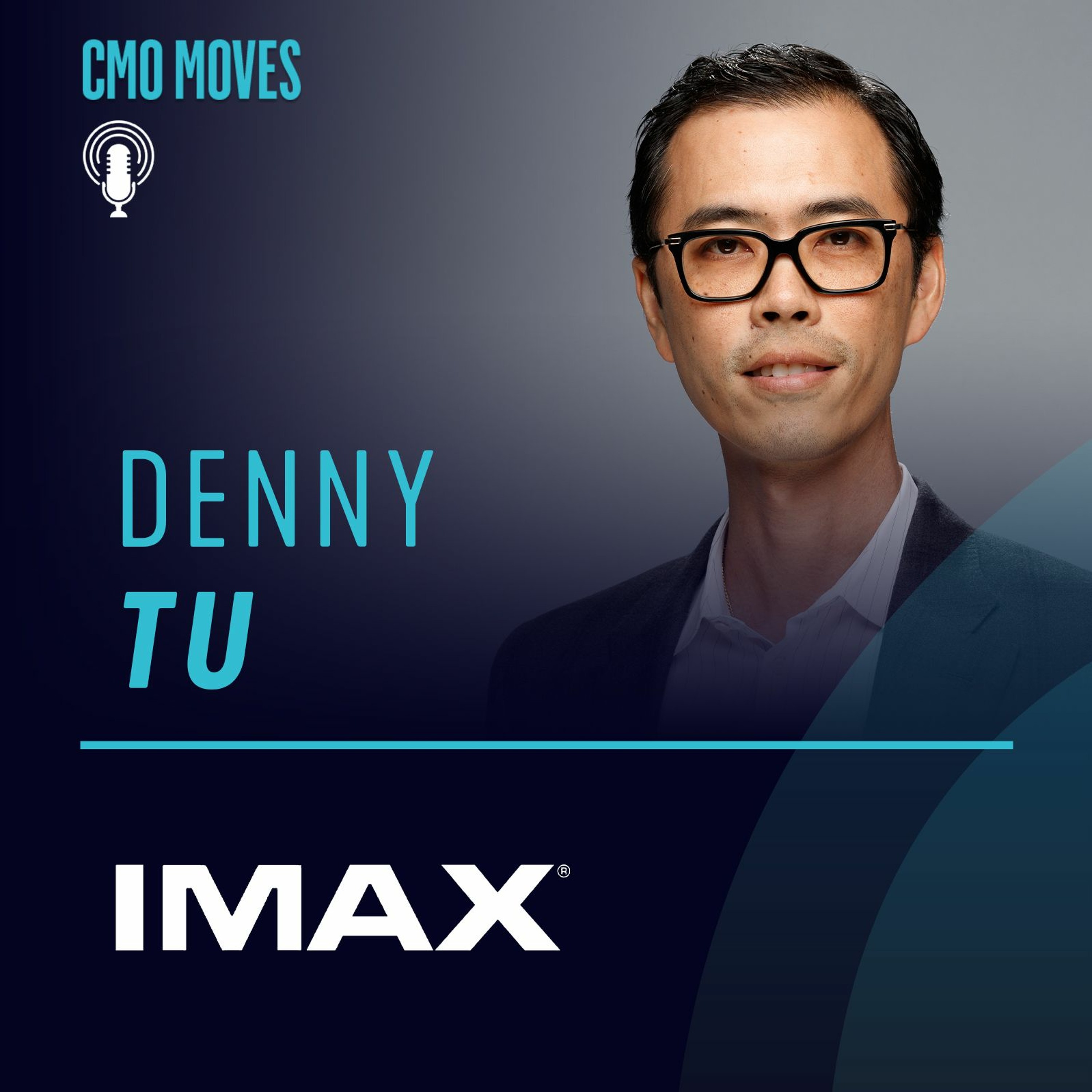 After 10 years in London and a bit of career pause, Denny Tu joined IMAX in 2017 and for the past four and a half years, he's served as IMAX's chief marketing officer—a title he said he dreamed of his entire life. But, with great power comes great responsibility and expectations.Tune in to hear Denny's personal connection to that effort and what happened when he listened to an IMAX demo for the very first time. Learn how he's prioritized personal needs throughout his career journey, his perspectives on what it means to be a CMO today and his advice...
---
Special Edition: CMOs and the Culture Conundrum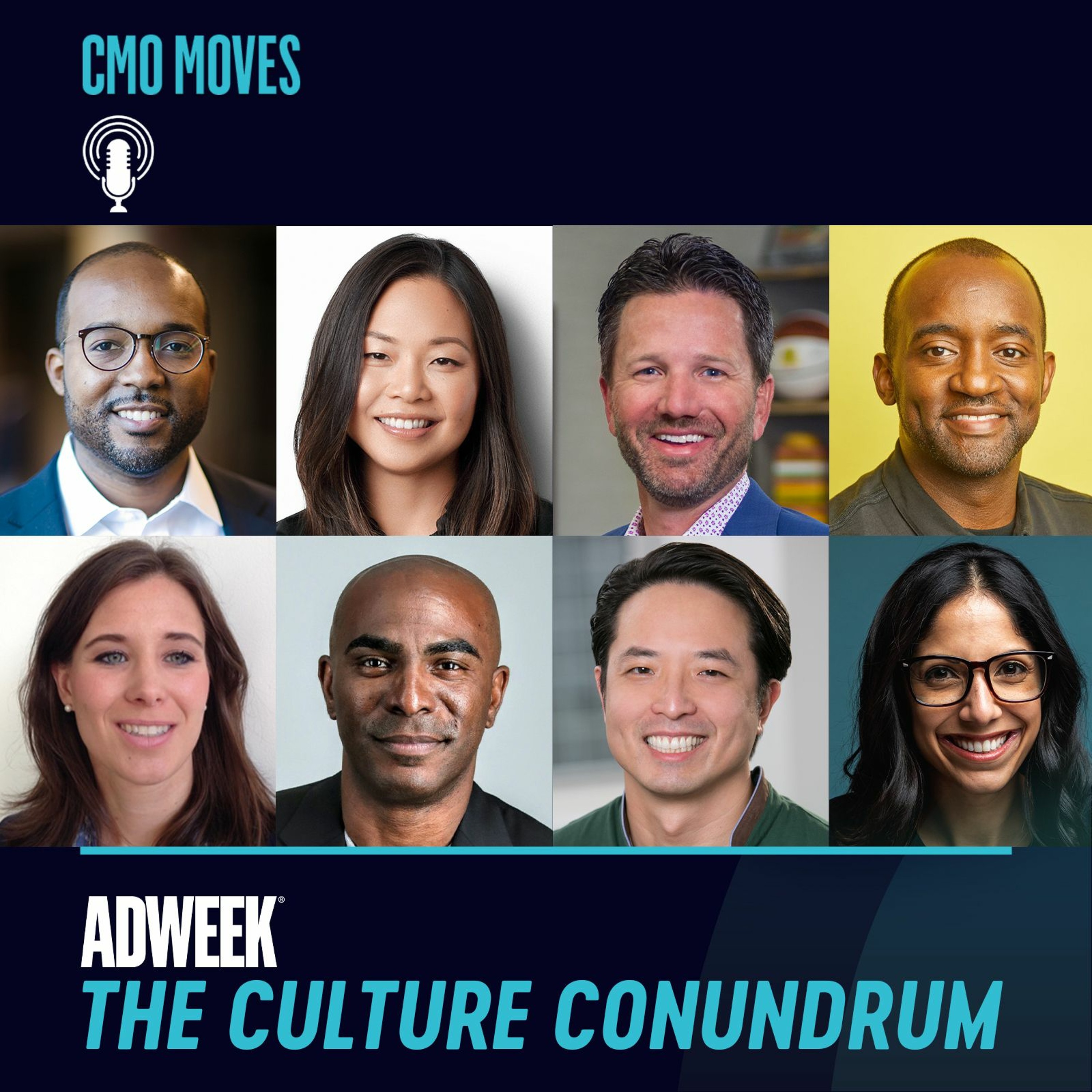 From the challenge of retaining talent and fostering an inviting culture on the inside to the necessity of moving at the speed of culture on the outside, marketing leaders have to prioritize both (and find the synergies between them) in order to thrive in the future.In this special edition, hear from seven CMOs from brands like Wendy's, Campbell's and Snap Inc. on those specific challenges while host Heide Palermo and co-host Jabari Hearn, svp of marketing at Westbrook Media dish on their perspectives and share a few of our own.

Hosted on Acast. See acast.com...
---
Linda Lee, CMO of Campbell's - Modernizing the Nostalgic Brand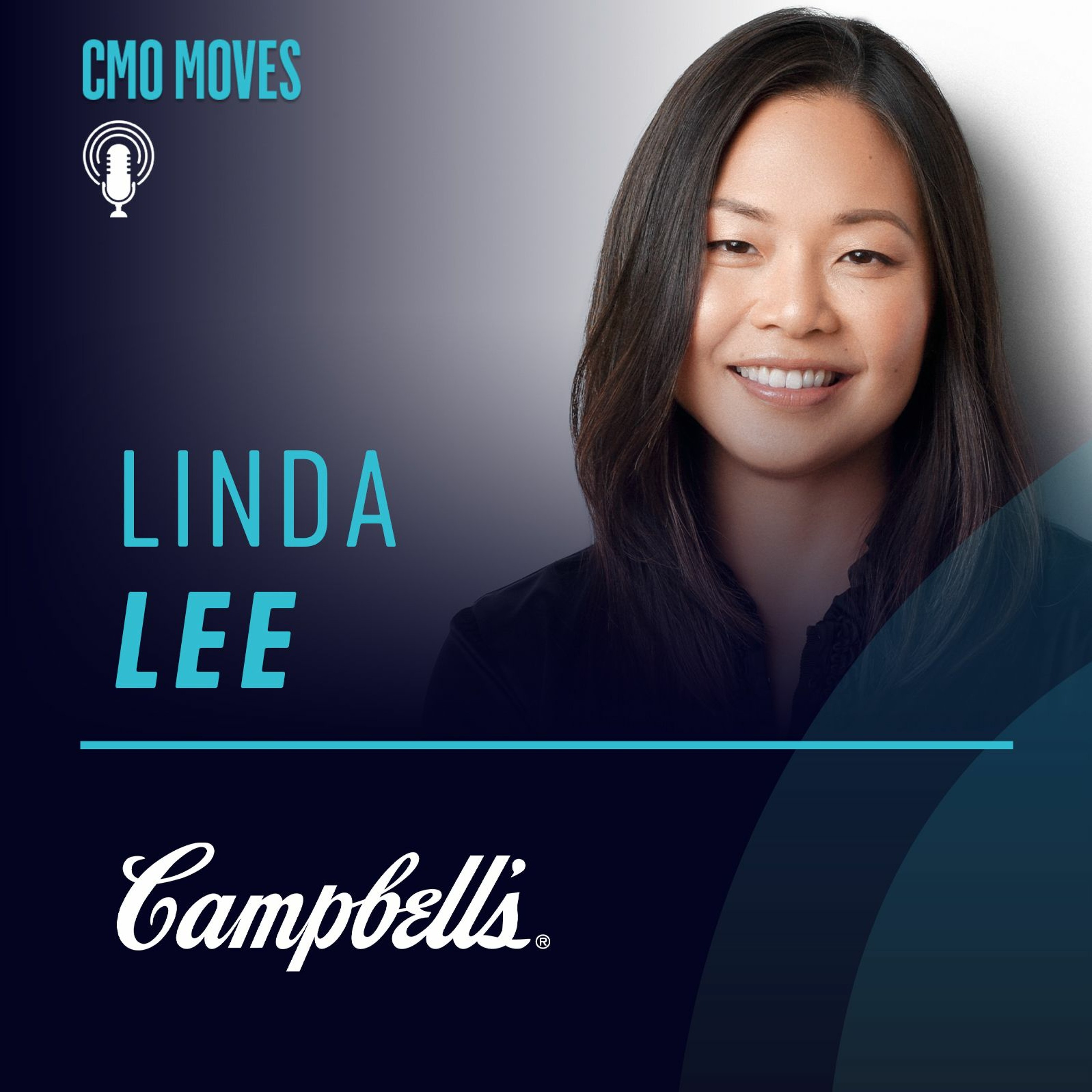 Linda describes her path to CMO as a series of doors that opened to new opportunities. Her resume boasts research and brand roles at CPG giants like P&G, General Mills—not to mention two CMO roles prior to becoming CMO of Campbell Soup Company. Now, Lee is talking all about how the marketing team over at Campbell's has modernized the brand to make the product more relevant to consumers under the meals and beverages portfolio.In this episode, Lee shares insights into how she's navigating pandemic-accelerated changes, the one thing she looks for when building a team, and th...
---
Aron North, CMO of Mint Mobile - Why Creative Is Jet Fuel To the Engine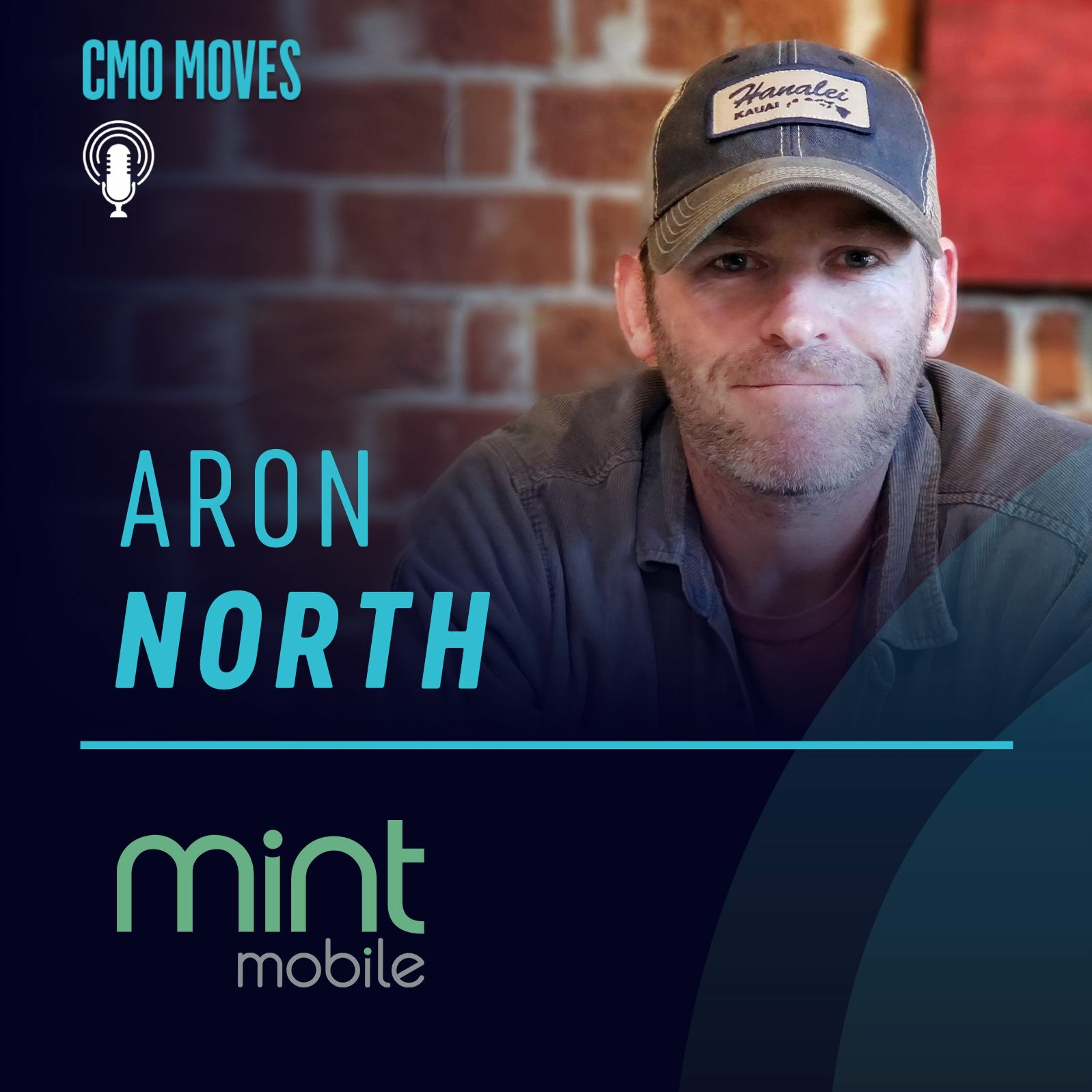 Aron North has always been intentional with his career moves, even from childhood. North recalls a flyer he made as a kid that read "Aron is my name, taking out your trash cans is my game."Tune in for a crash course in entrepreneurial thinking grounded in business imperatives. North also shares his biggest do's and don'ts for a harmonious brand-agency relationship and advice on how to keep your creative briefs, well, brief.

Hosted on Acast. See acast.com/privacy for more information.
---
Kate Huyett, CMO of Bombas - Using Learning as a Love Language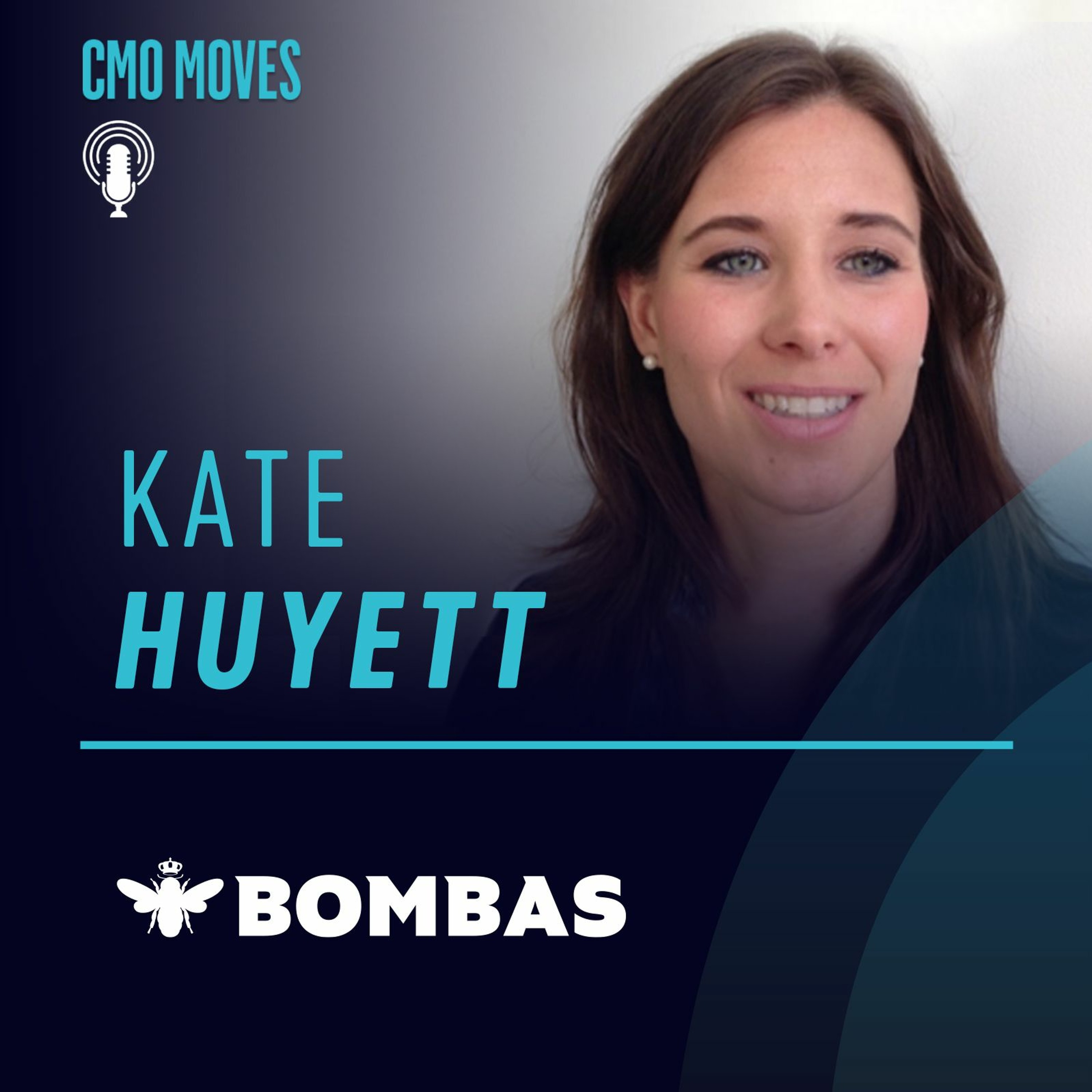 When Kate Huyett made the decision to leave business school early on in her career, the last role she expected her path to lead her to was CMO of apparel brand, Bombas. Huyett had always used her love of learning as her "north star" and trusted that having an MBA would land her exactly where she needed to be.CMO Moves host Heide Palermo sits down with Huyett to discuss what's next for the brand including their new launch of the second most requested clothing item in homeless shelters as well as the marketing breakfast she's been running for several year...
---
Carl Loredo, CMO of Wendy's - Growing the "Challenger Brand with a Charm"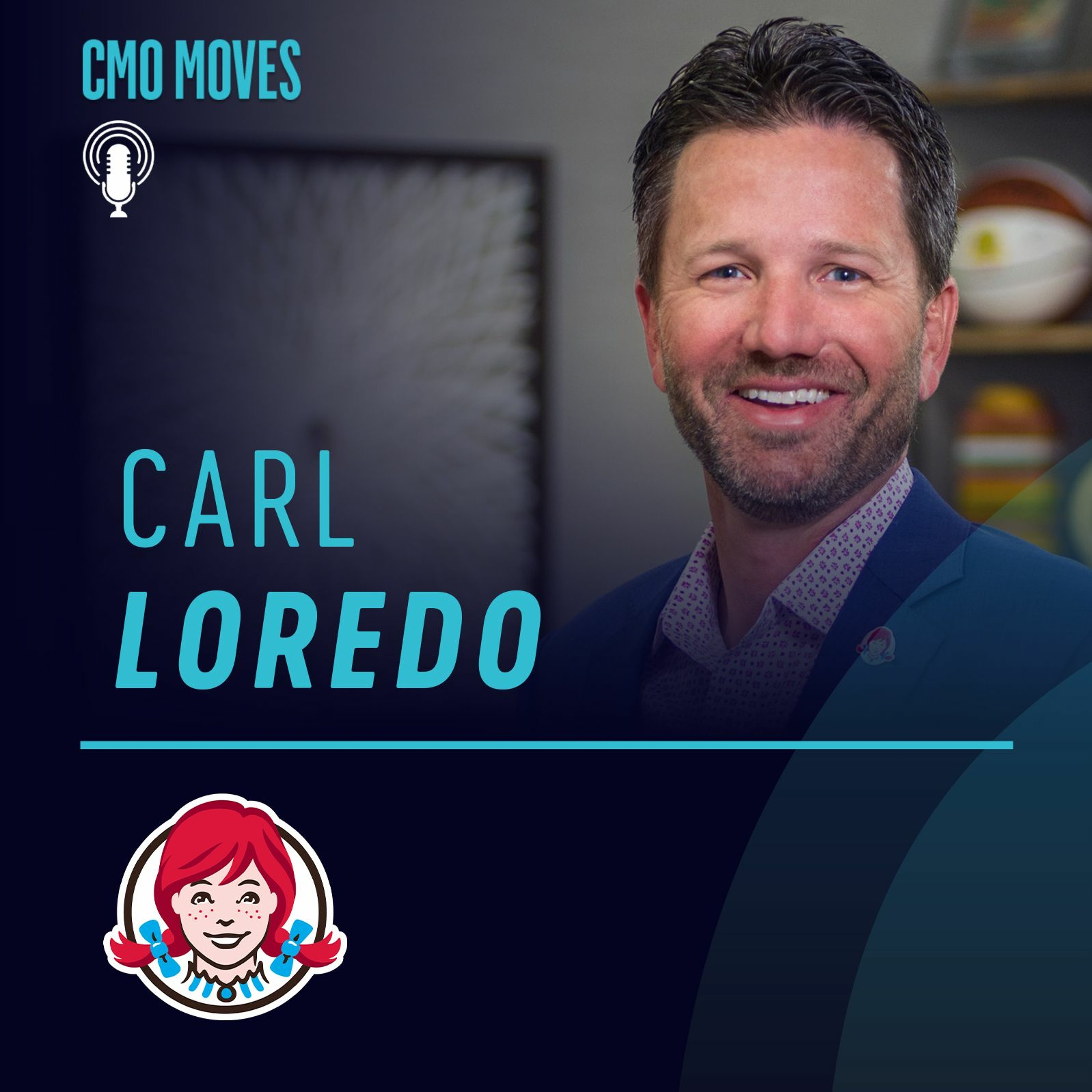 Carl Loredo always had aspirations, not expectations, of becoming CMO when he joined Wendy's six years ago, having previously been in the chief marketing seat for furniture brand KraftMaid.In addition to leaning into its core values, Loredo claims the brand's other key ingredient is built on trust and cross-collaboration to bring people along. Listen to get Loredo's candid advice for aspiring CMOs and why problem-solving goes hand-in-hand with marketing today.

Hosted on Acast. See acast.com/privacy for more information.
---
TJ Abrams, CMO of Exos - Focusing on the Mission, Not the Position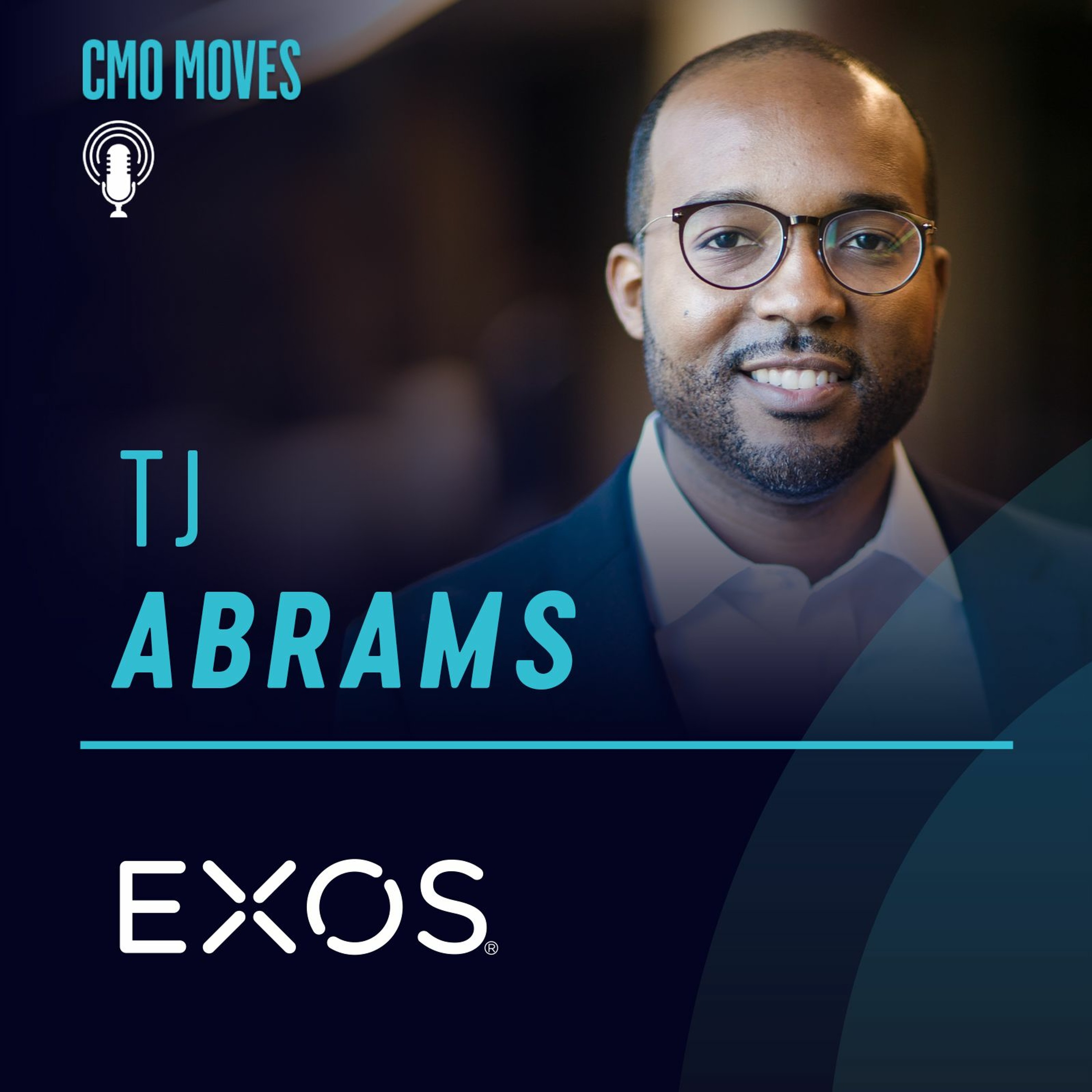 For TJ Abrams, every career move he's made has been based on people and purpose. In their first ever brand campaign, Exos is aiming to restore a sense of community within the health and wellness space with a suite of digital products that with encourage consumers to perform at their best.CMO Moves host Heide Palermo sat down with Abrams to discuss some fun ways in which he's engaging his team virtually and his perspective on whether or not having an MBA is vital to ascend to the C-Suite.

Hosted on Acast. See acast.com/privacy for...
---