Subscribe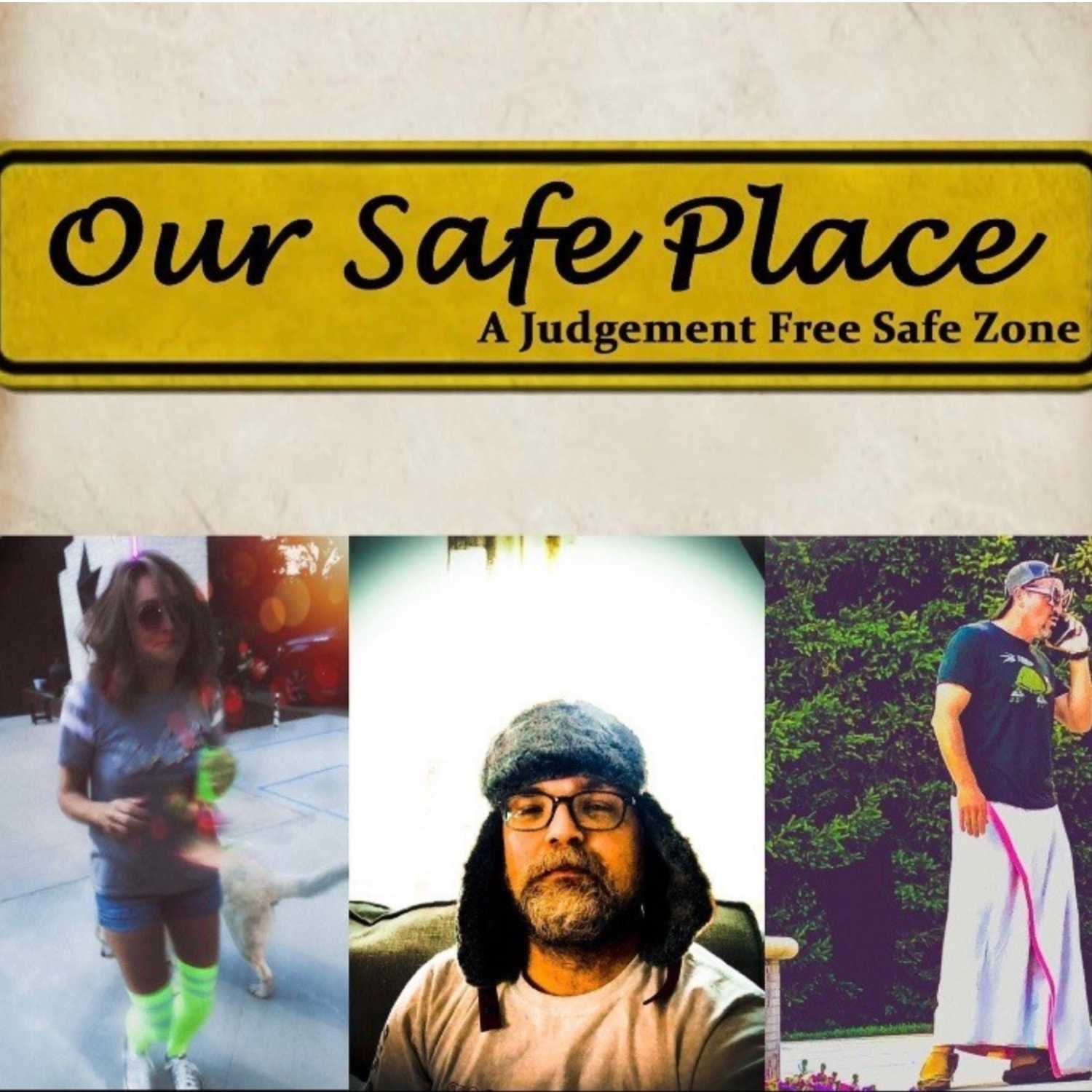 Tired of bad news, politics and all the negativity in the world today? If so, join Shannon, Robbie, and Jeremy at Our Safe Place podcast. Our podcast is a judgement free zone where we share the stage with friends and tell funny, unfiltered, raw stories. It's mindless entertainment that is guaranteed to make you laugh…if just for a minute.
#62 "Can you put this back on the gift card"?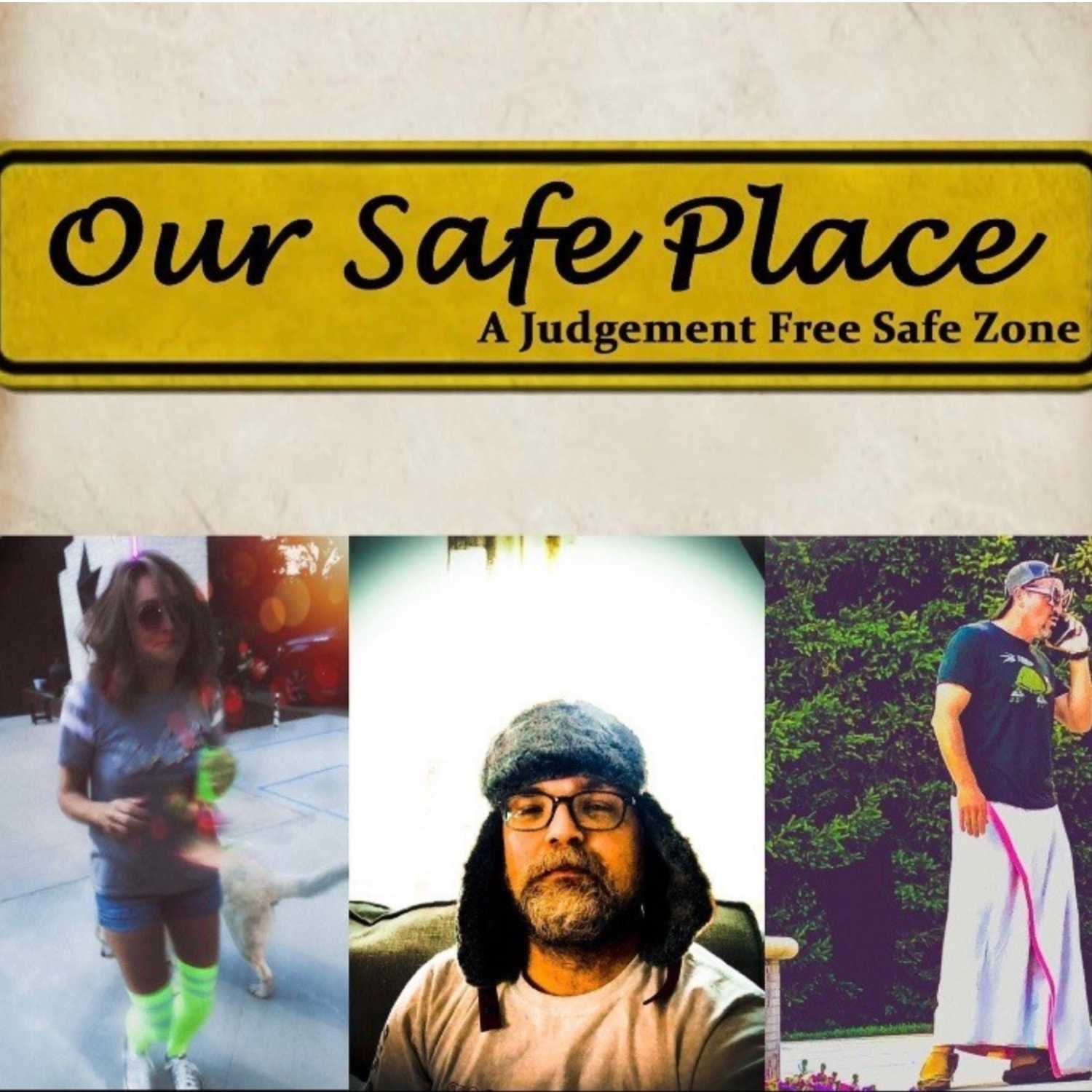 Have you ever taken a cold shower, used a gift card, or committed a felony? If so this is the show for you. Act now while supplies last!
---
#61 "Hey Jeff, give me that bottle…"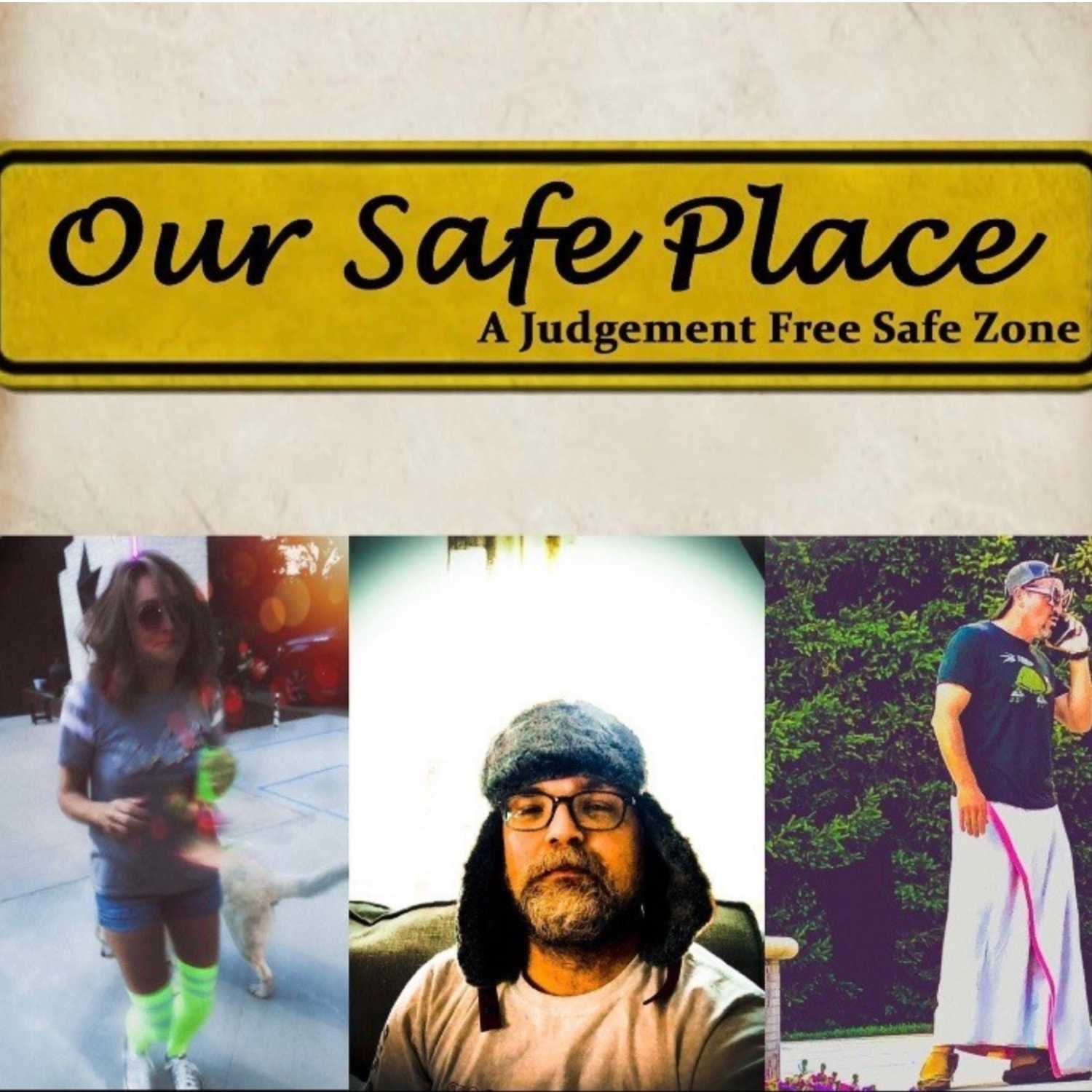 We are so very sorry we missed last weeks episode we've all been busy busy busy. This one has a couple of Uncle Jamie stories that you have to hear! Stay tuned and peace be with you.
---
#60 A Six Pack of Aquanet and a Shotgun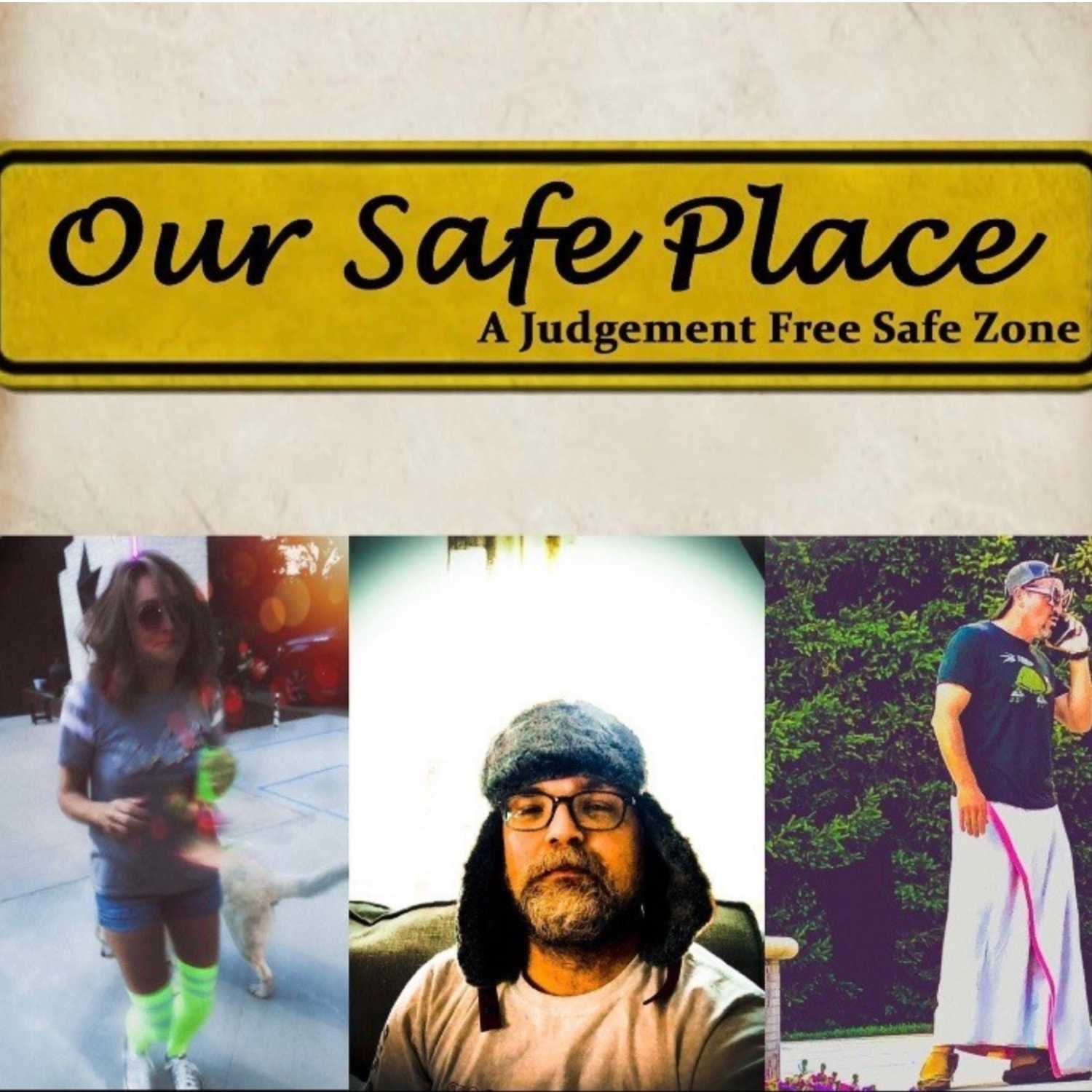 America's Sweetheart is back with us for your listening pleasure! The crows have waged war at the farm and the bees waged war in the holler. Ya'll stay with us
---
#59 "Holy Roller Coasters Toilet Paper Man…It's All Three Of Them!"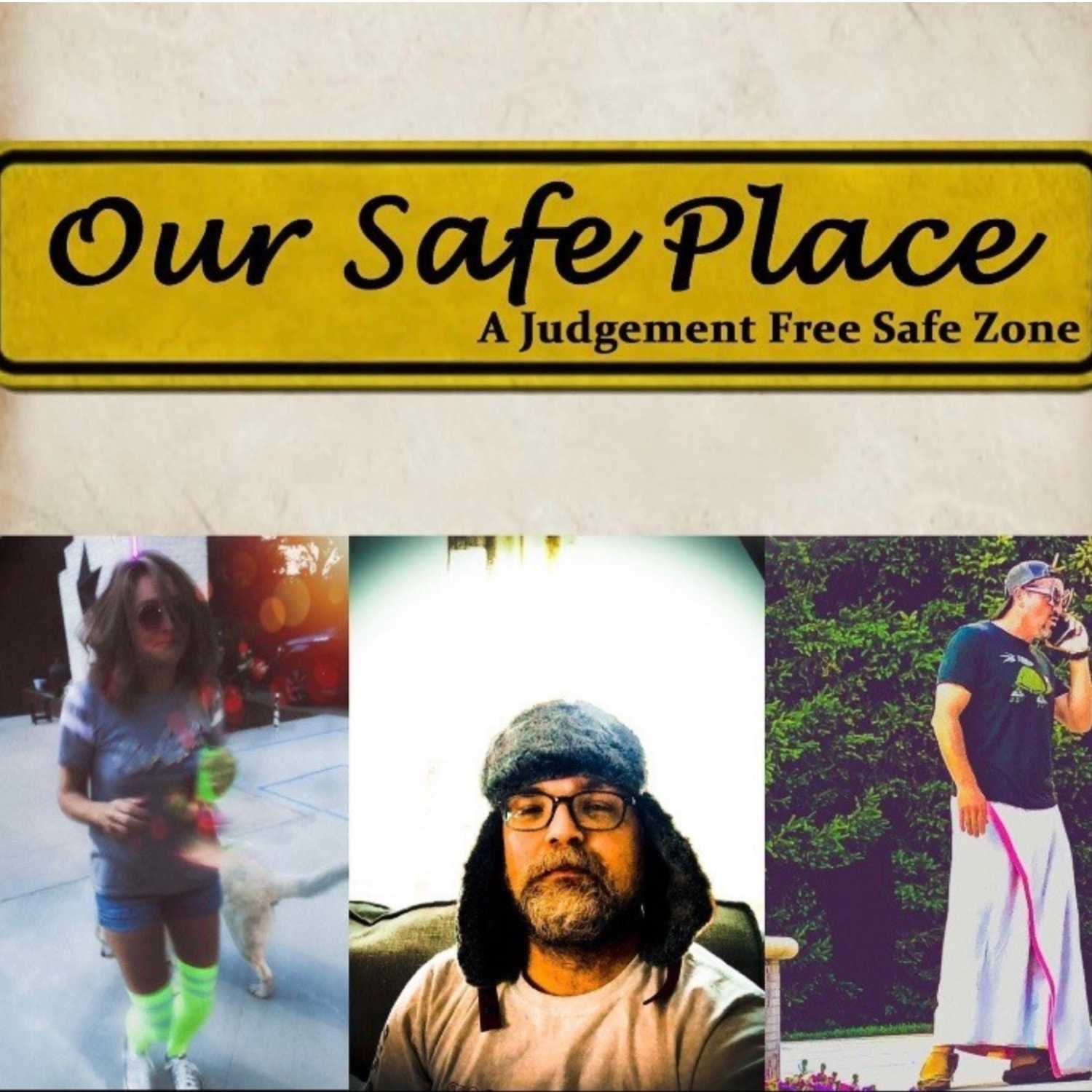 That's right we're all back in the studio safe and sound. We bring you some thrilling Sarasota News and a Streets Smarts that I bet you'll use a couple of times. Y'all stay with us now, ya hear?
---
#58 Finally One Without Shannon…kinda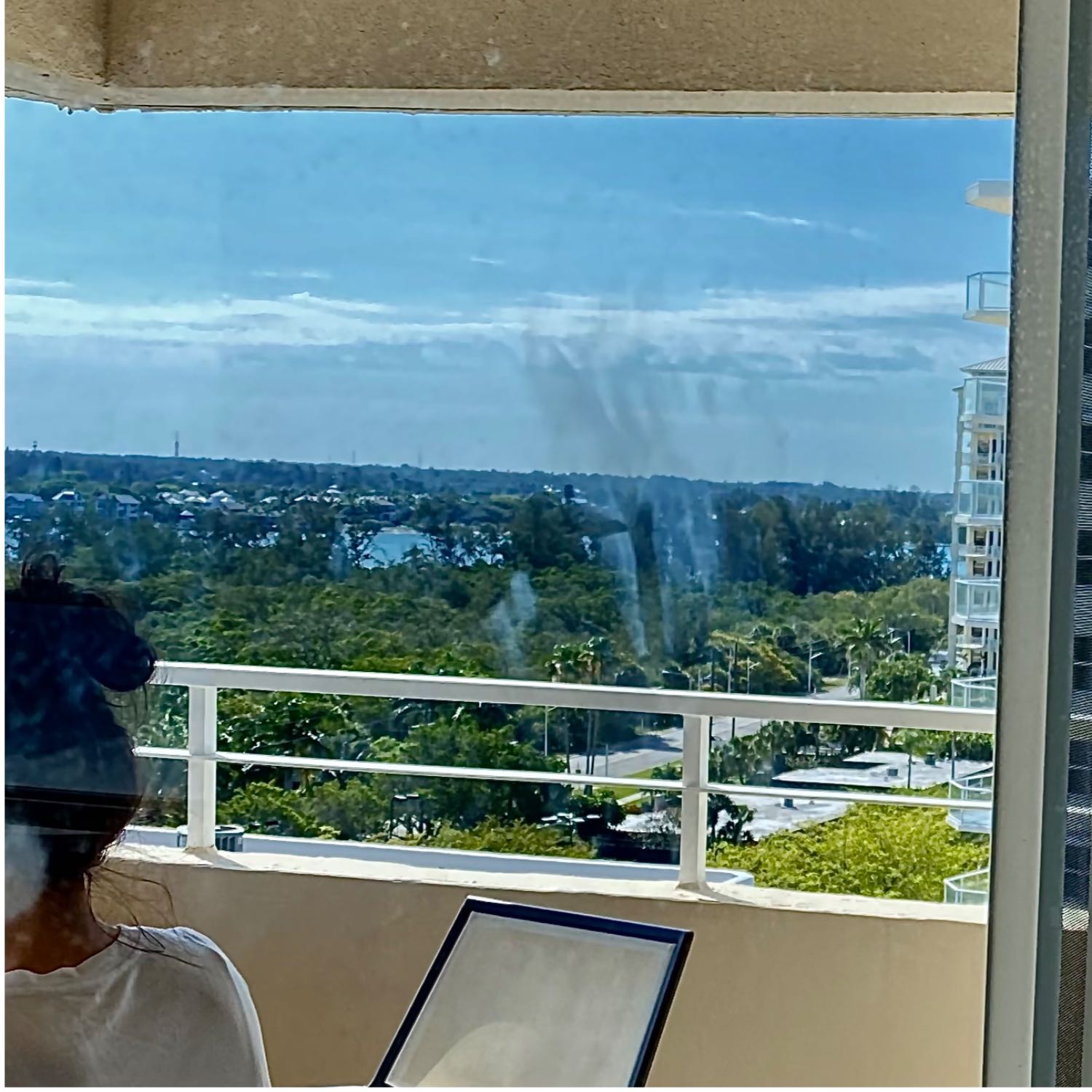 It's just Rob and Jeremy in the studio flying the Missing Man Formation. They keep it together but just barely. This one runs the gamete with talks of Unicorn hunting, the Derby, and our favorite "running into a glass door". Stick around!
---
#57 You Make Me Want to Walk…Like a Camel!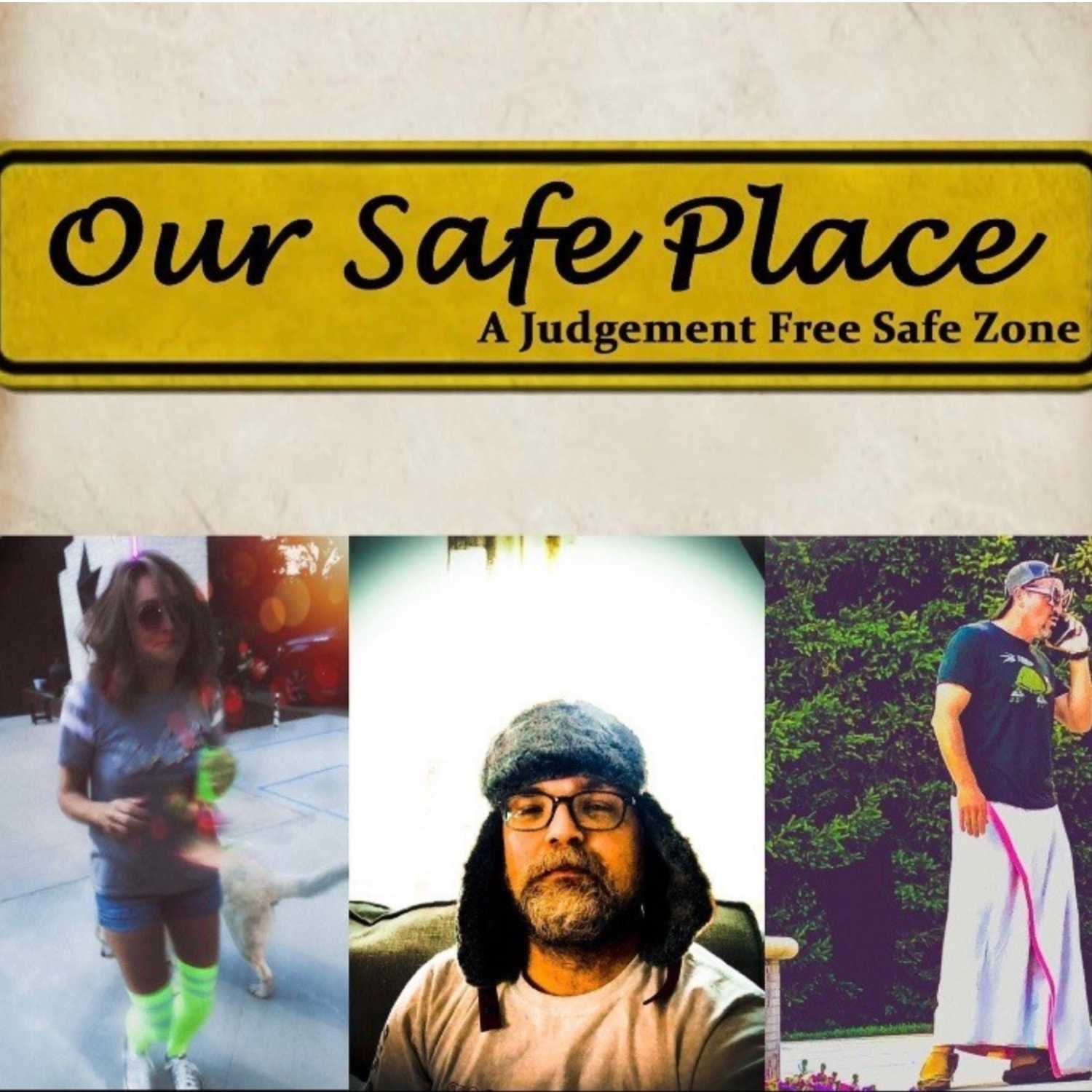 We're back for another fun filled episode. This week we explain what Captain's Wafers are, we reminisce on some great concerts at Headliners, and we have some updates from the Sarasota News. Ya'll Stay With Us!!
---
#56 From Outhouses to iPads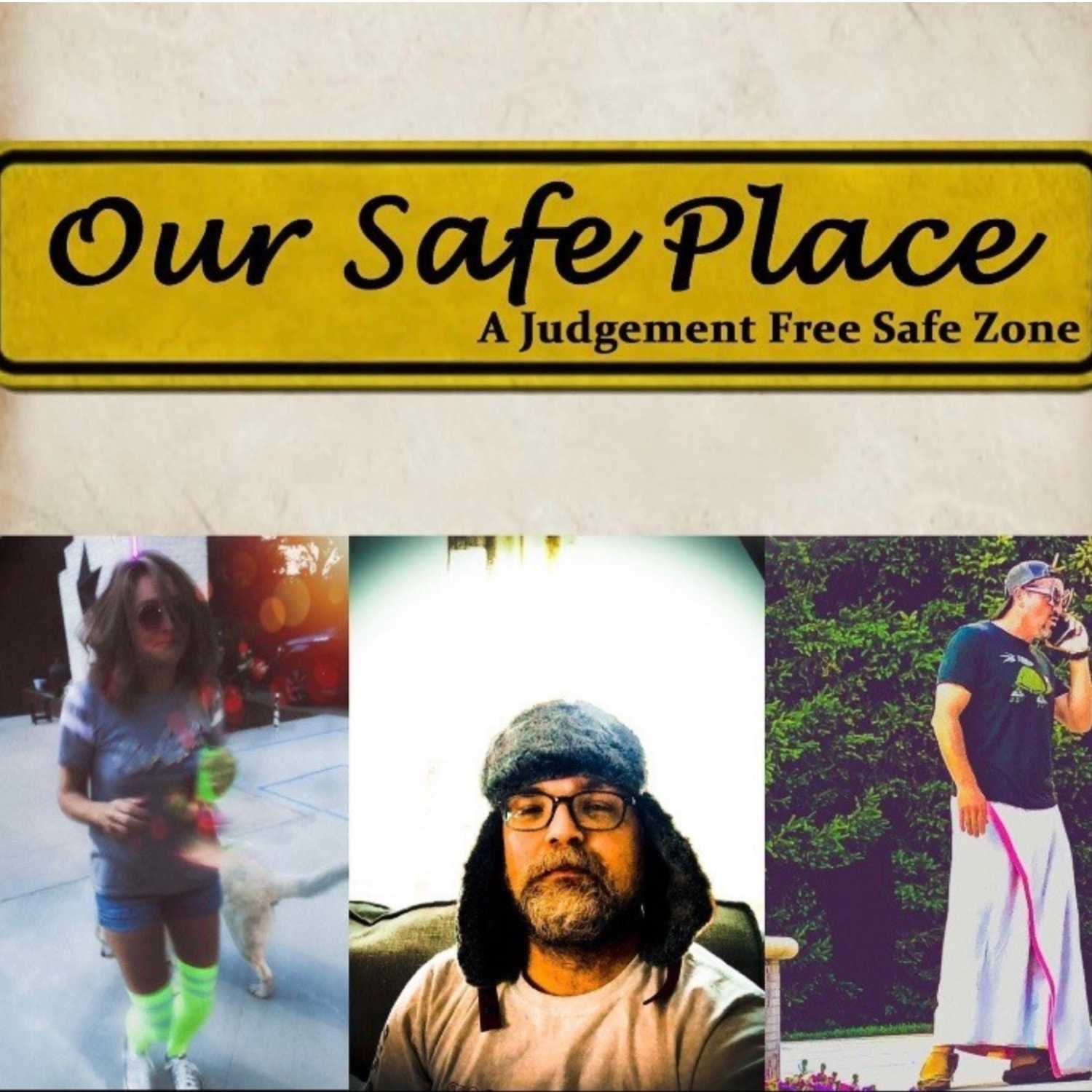 ~Special Alert~ There is a technical blip early in the episode and we apologize. Don't turn it off because we have a great show for ya. We talk about everything from Chicken Coupons to Archeological Discoveries.
---
#55 Jeremy misses punkin chunkin and sometimes you can't guide in stupid…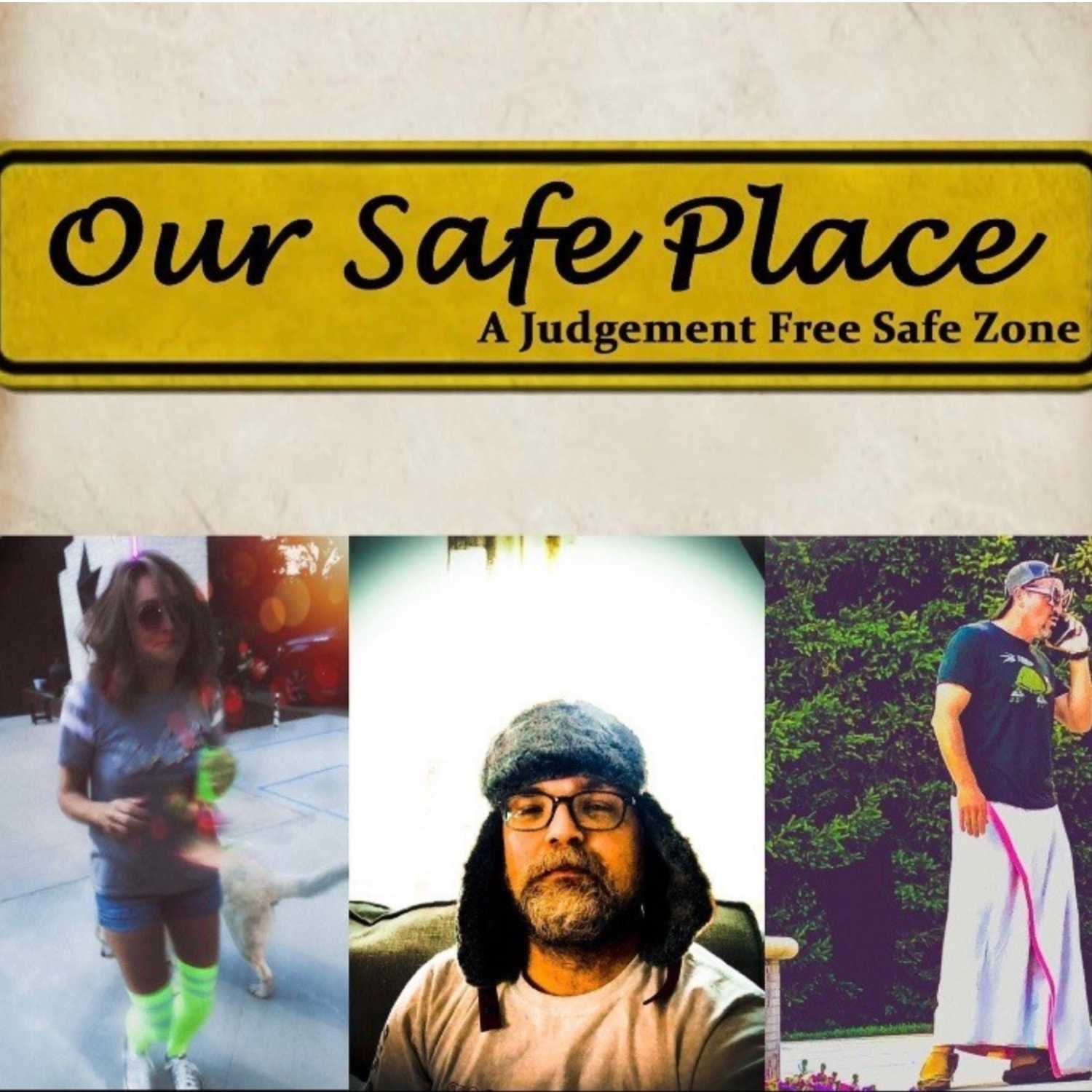 Hey all, thanks for still listening…we hope. Keri is back in the studio with a Bloody Mary in her hand, Shannon's mic needs a little Viagra, and Robbie's most hated Streets Smarts saying. Oh and remember Be a Dog, Don't Be a Squirrel!!
---
#54 The Patron Saint Keebler, 3 Wheelers, and Don't Show Off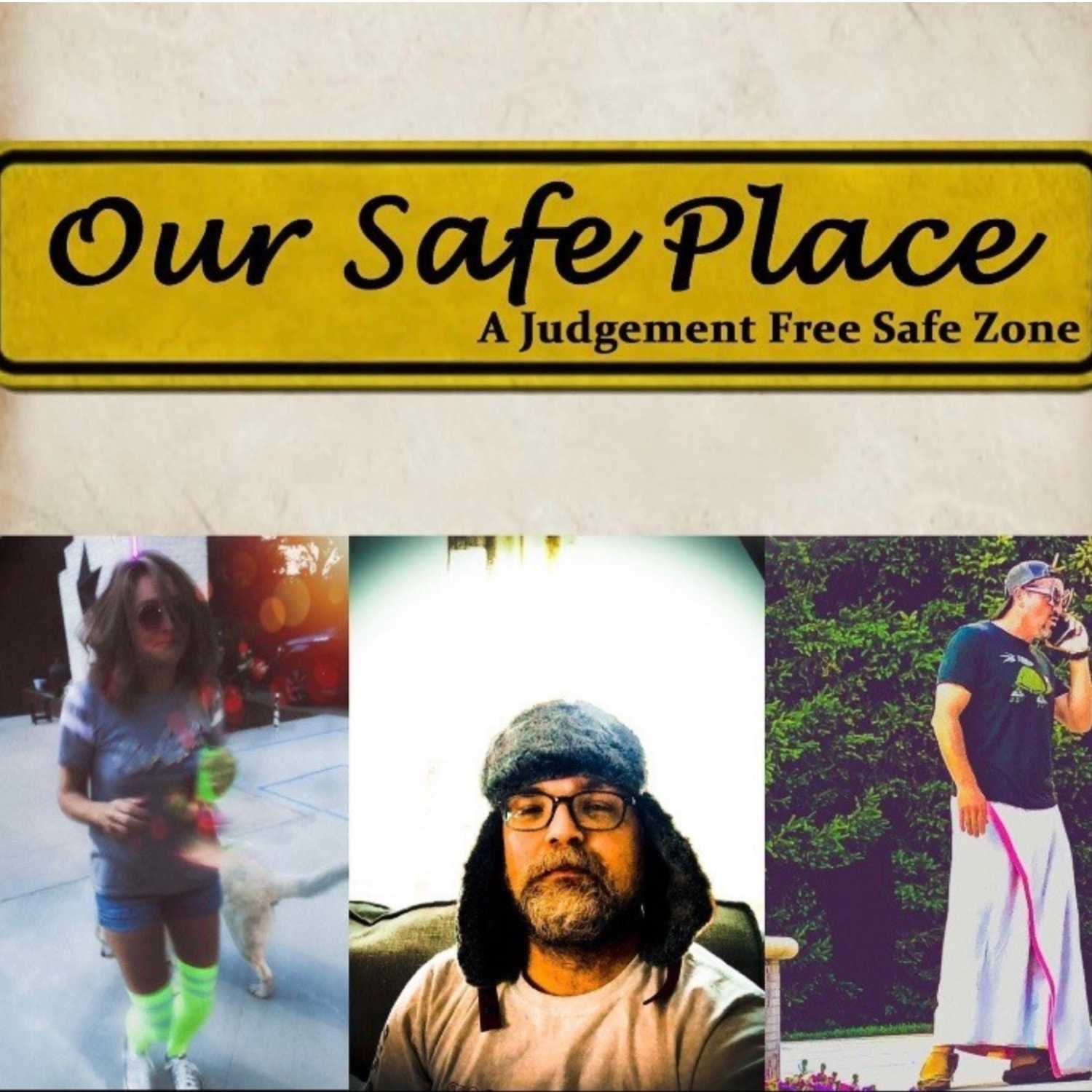 Happy Easter all! We reminisce on the good old days of three wheelers and family arm wrestling tournaments. Keri's back in a "sweet" Vault episode and Robbie's KY Street Smarts has a surprising history.
---
#53 Skipping Class, Lost Children, and Jeans Are Cool Again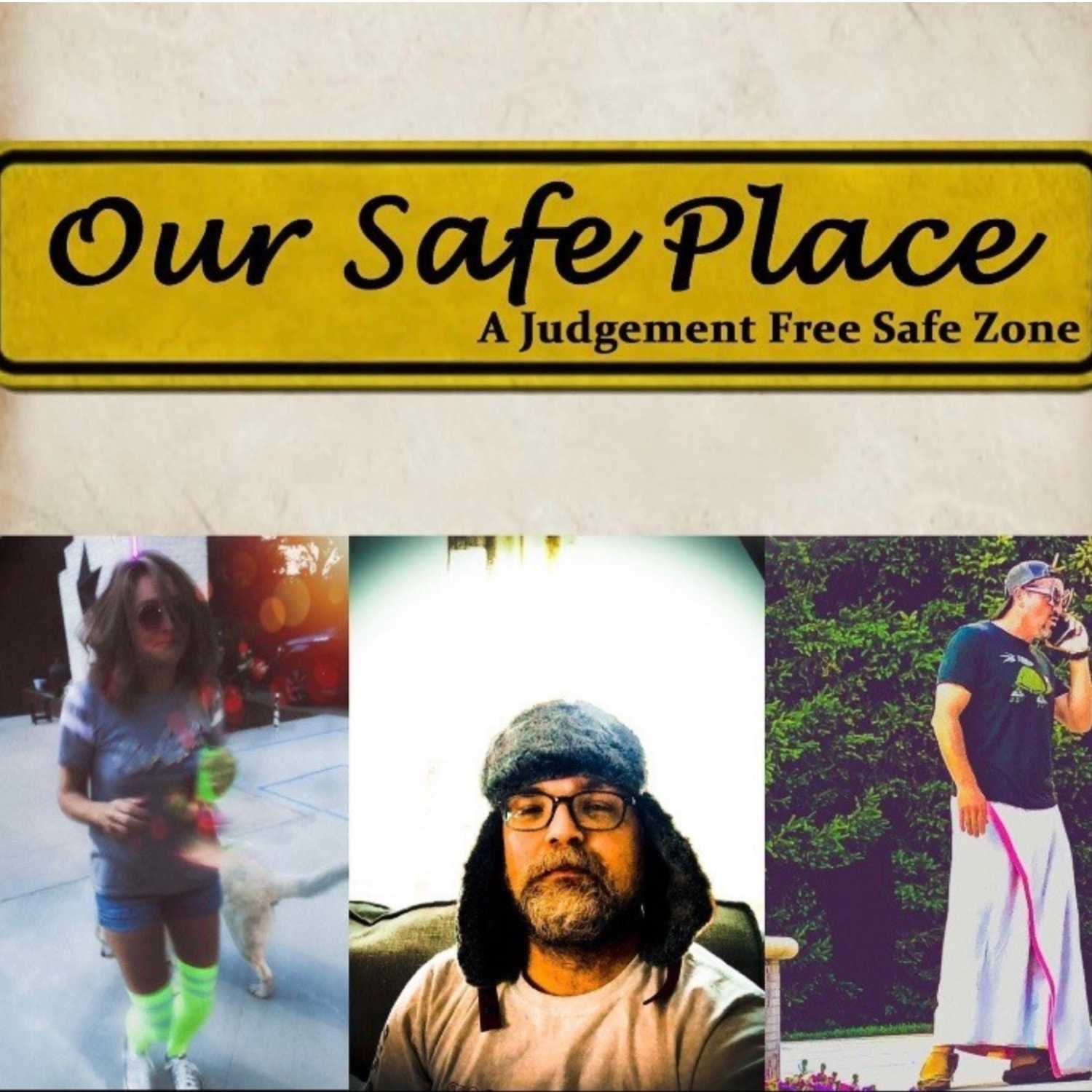 Well Robbie had to go to work so we had a Special Guest fill in for him. Not going to spoil it but you know this fella well and he never disappoints.
---
#52 The Big Eyed Girl, a Melted LTD, and a Sneaky Plumbing Disaster.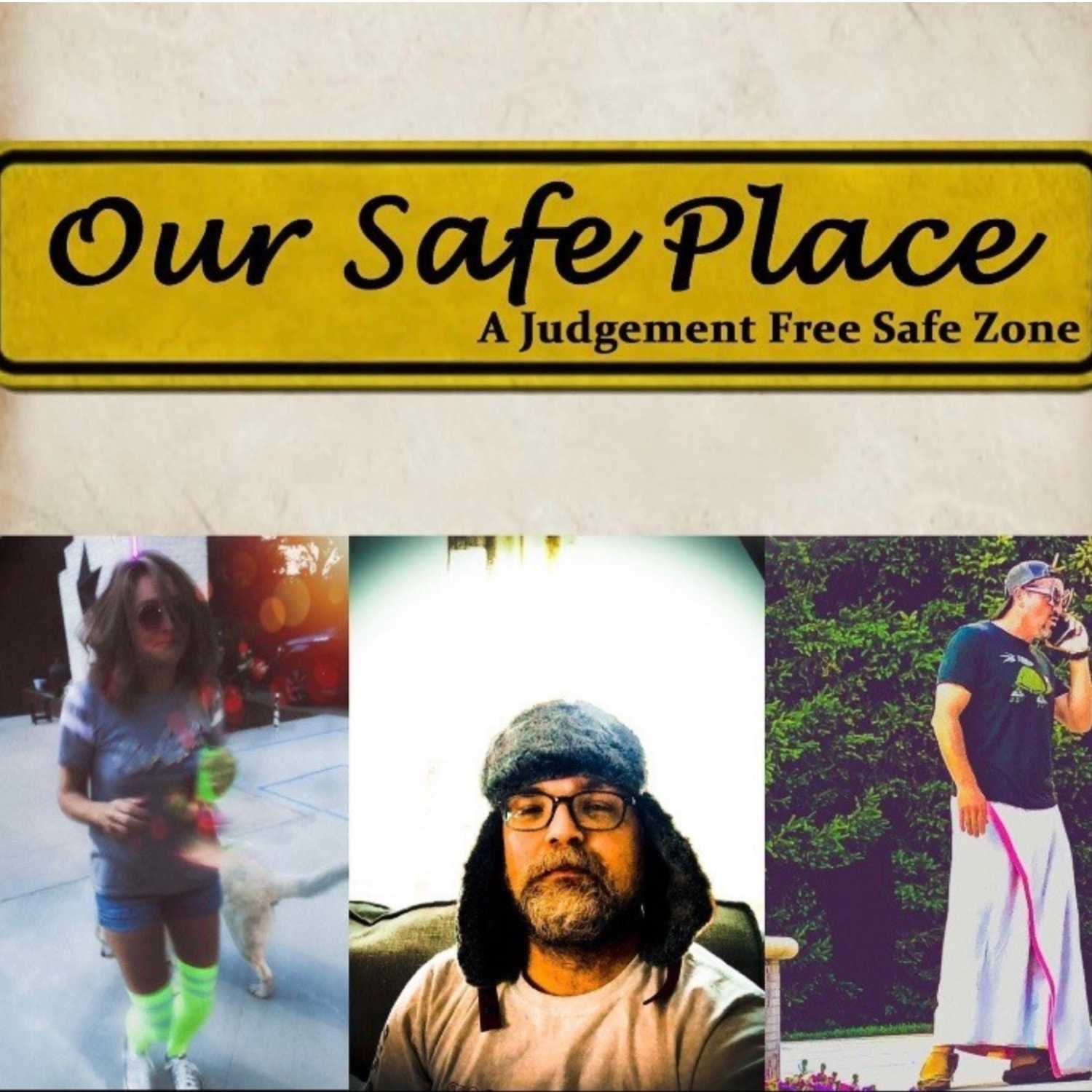 #53 Jessie's girl didn't have big eyes but Jeff's did! That's right Jeff's back with us and his lovely wife Keri makes an appearance in an overdue Vault story. Oh yeah Robbie, Shannon, and I are on this one too! Stay tuned folks!!
---
#51 "The Power of Sam Walton Compels You"… to join us for our 1 year anniversary!!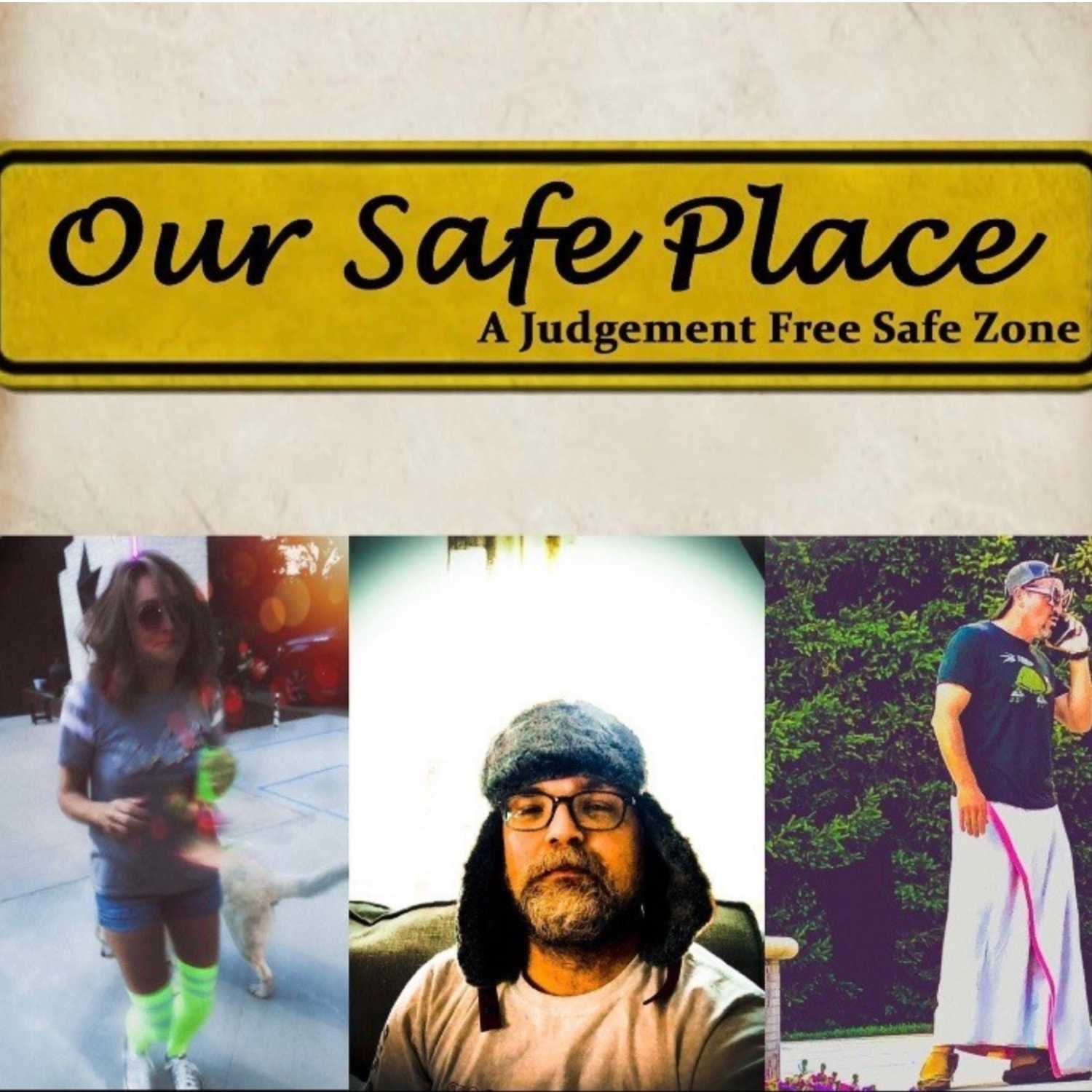 Possums, possums, possums, and gold diggers we cover it all in this one. Robbie has a Street Smarts that will really make you stop and think and yep it's our one year anniversary. Thank you to all of our loyal fans out there.
---
#50 Robbie's accosted by a squid and Jeremy's lost balls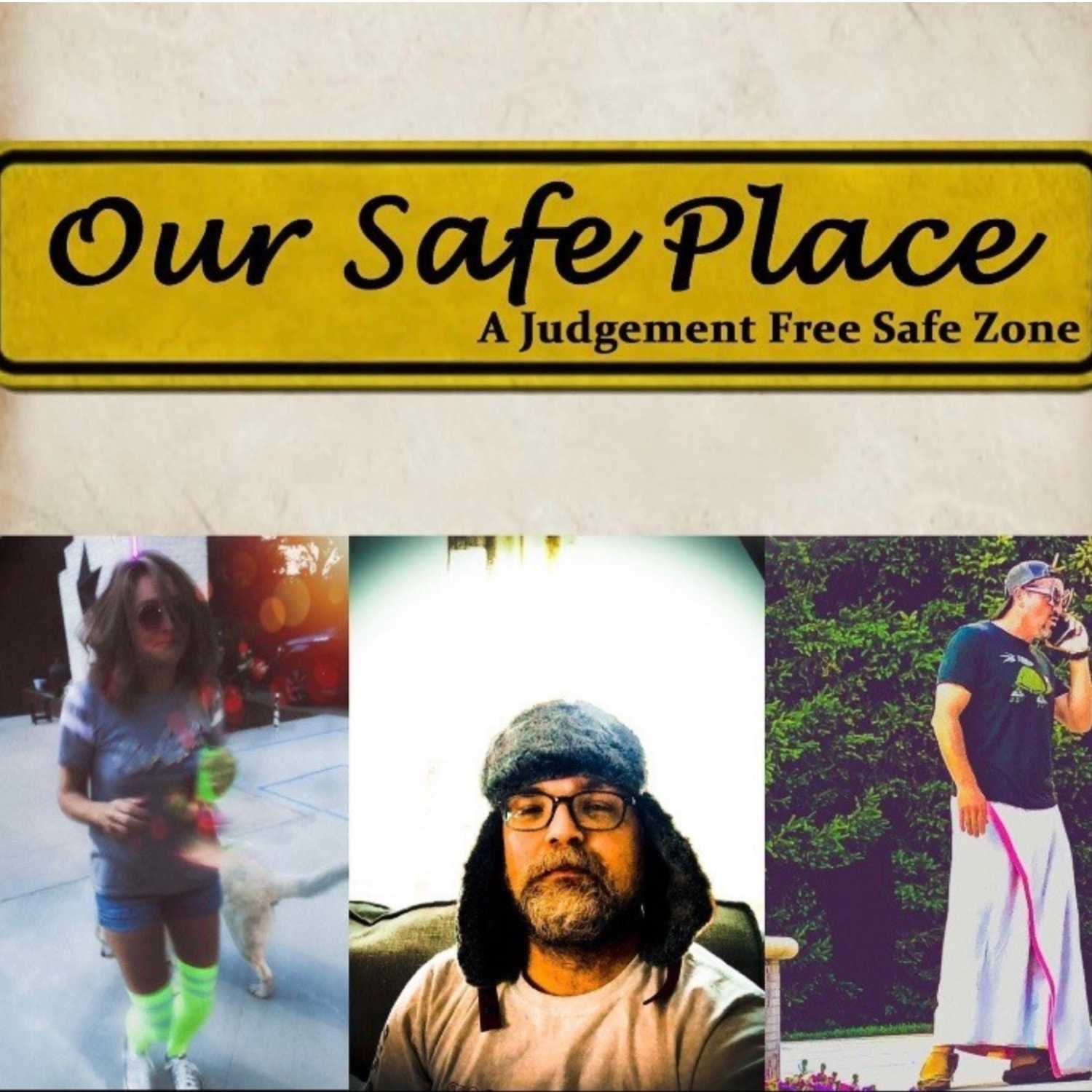 #51 As we are approaching our one year anniversary of the first official episode we just want to say thanks everyone! This week Robbie has to fight off an aggressive beast, Jeremy's wife Sara is a feisty one, and Shannon hits it big playing Ship, Captain, Crew.
---
#49 Track Suits, Practice Fussing, and Keri gets Ma'mmed.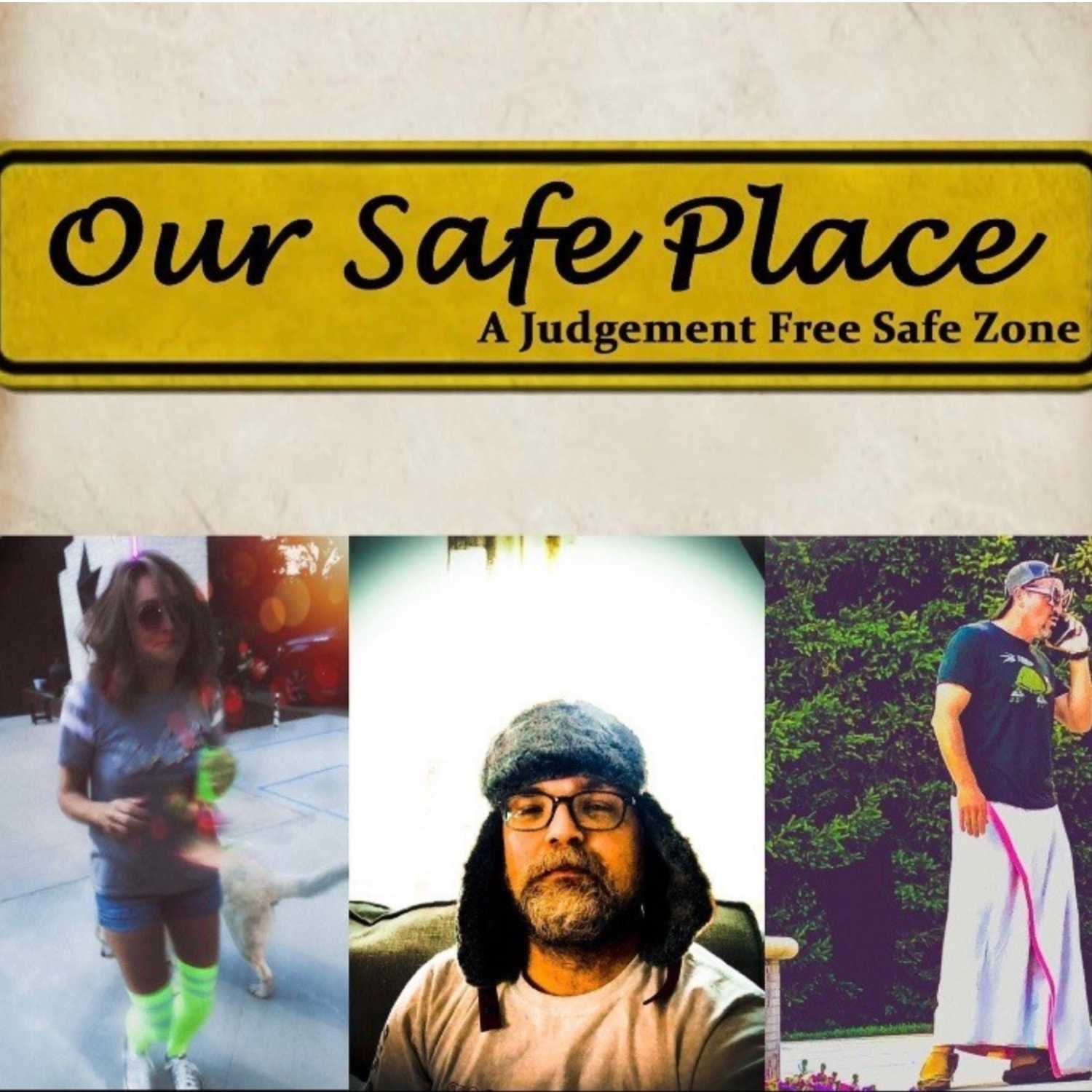 We talk about Jeff's superpower, the love of dogs, and Keri is back in the studio with us. Oh, and don't call her ma'am!
---
#48 Deja vu and stupid teenage boys.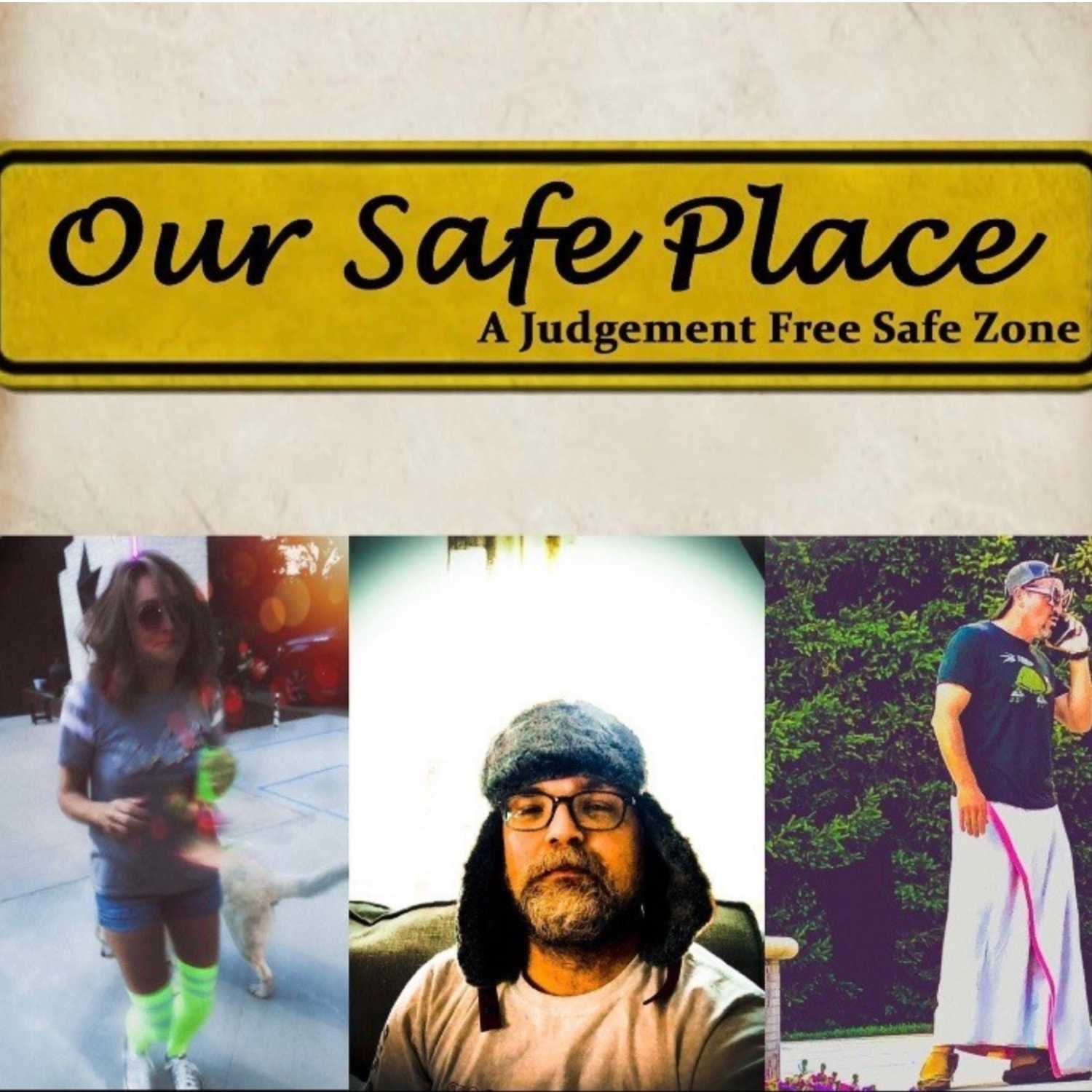 We've all experienced deja vu but what's the opposite of that, well we have figured it out. Also in this episode Robbie and Jeremy explain to Shannon how the woman's changing body works!
---
#47 Kitchen Addition Edition, 50 Dead Chickens, and the Grayson County Fair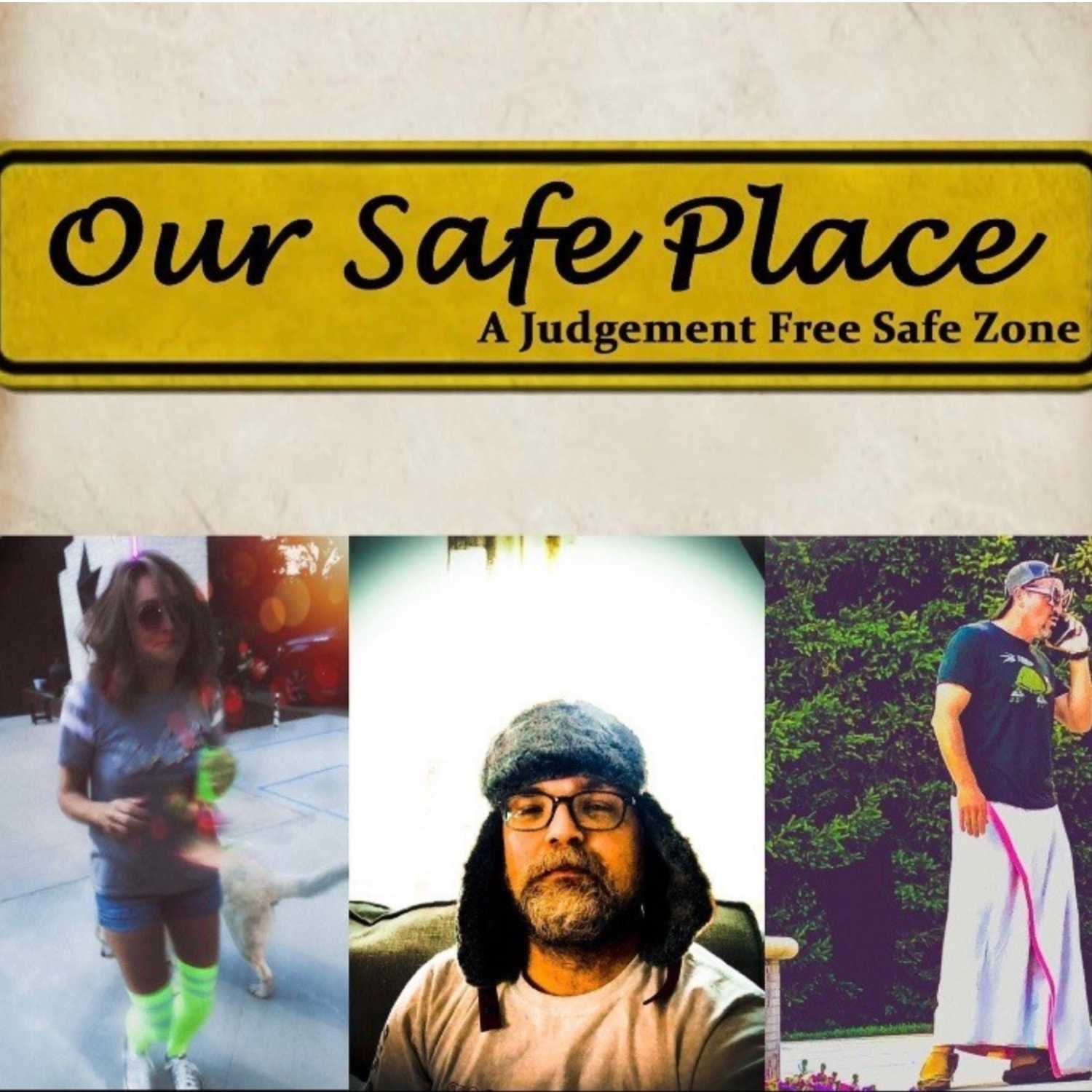 So you've made it into the third season with us…we hope! On this one Jeff is callin' in from the ranch with a couple great stories. Air fryers become a hot topic right out of the gate…Oh and special shout out to Hogs & Kisses in good old Lake Geneva!
---
#46 Zipper Bats, Private Jets, and Meatball is Not Dead!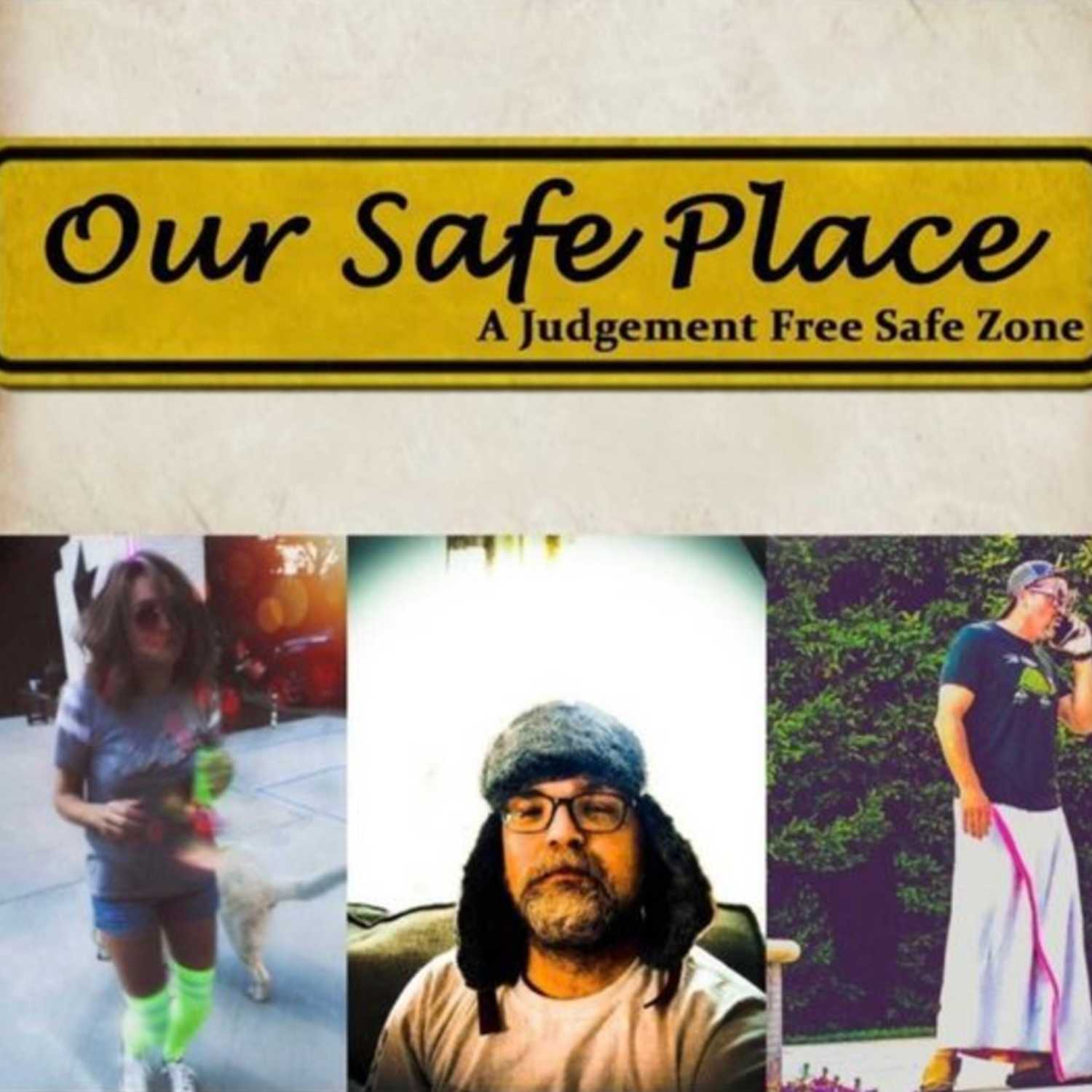 On this weeks episode, we discuss time traveling airplanes, characters around small towns, and manual car windows. Robbie brings it home with an effortless Kentucky Street Smarts. Don't forget to check out our sponsor, Larry Elmore @ larryelmore.com for all your fantasy art needs!
---
#45 Flavor Flav, Mexican Prayer Candles. and a Sausage Hat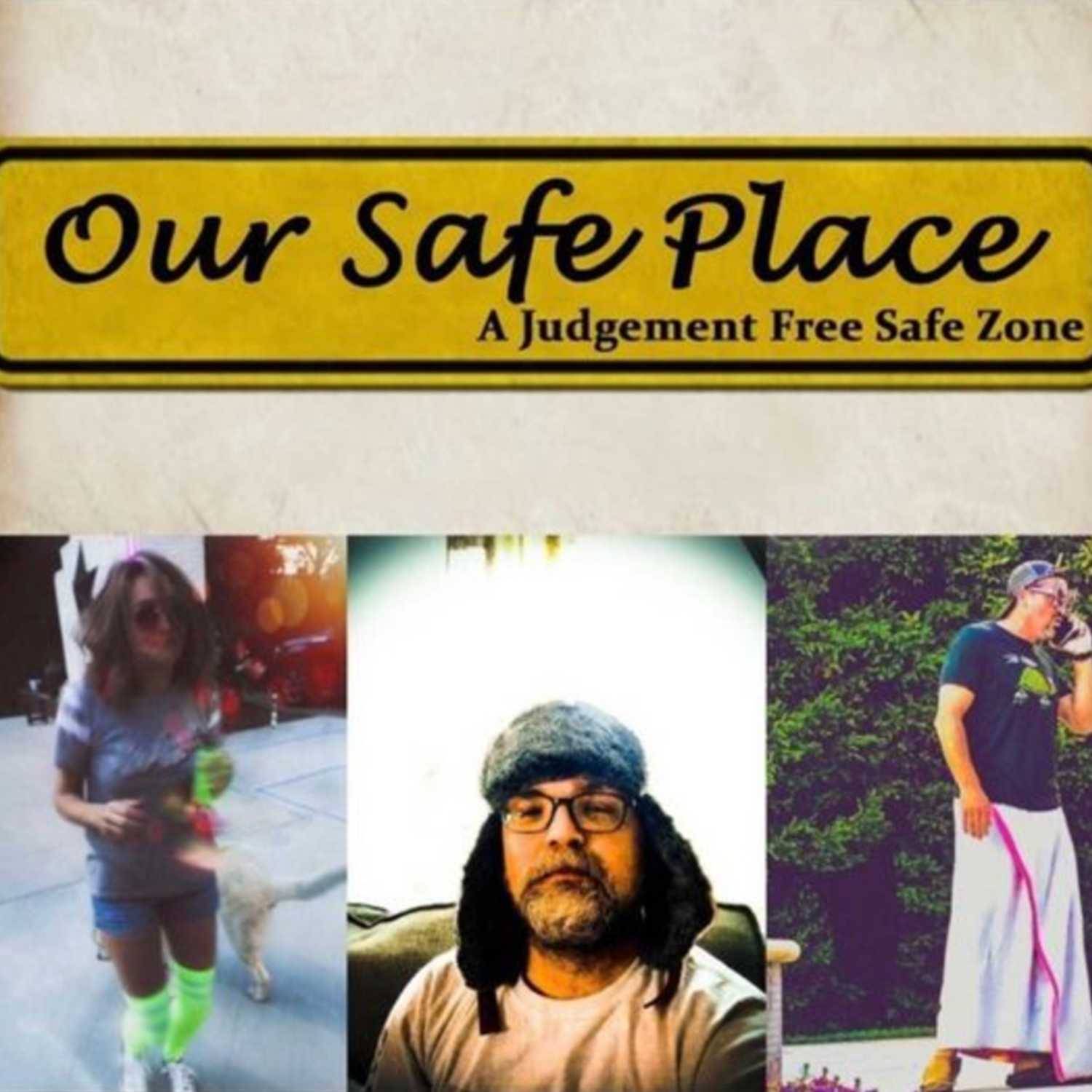 ---
#44 Transportation to the Future, Jeff's Got No Beef, and Braille Boobs Pt. 2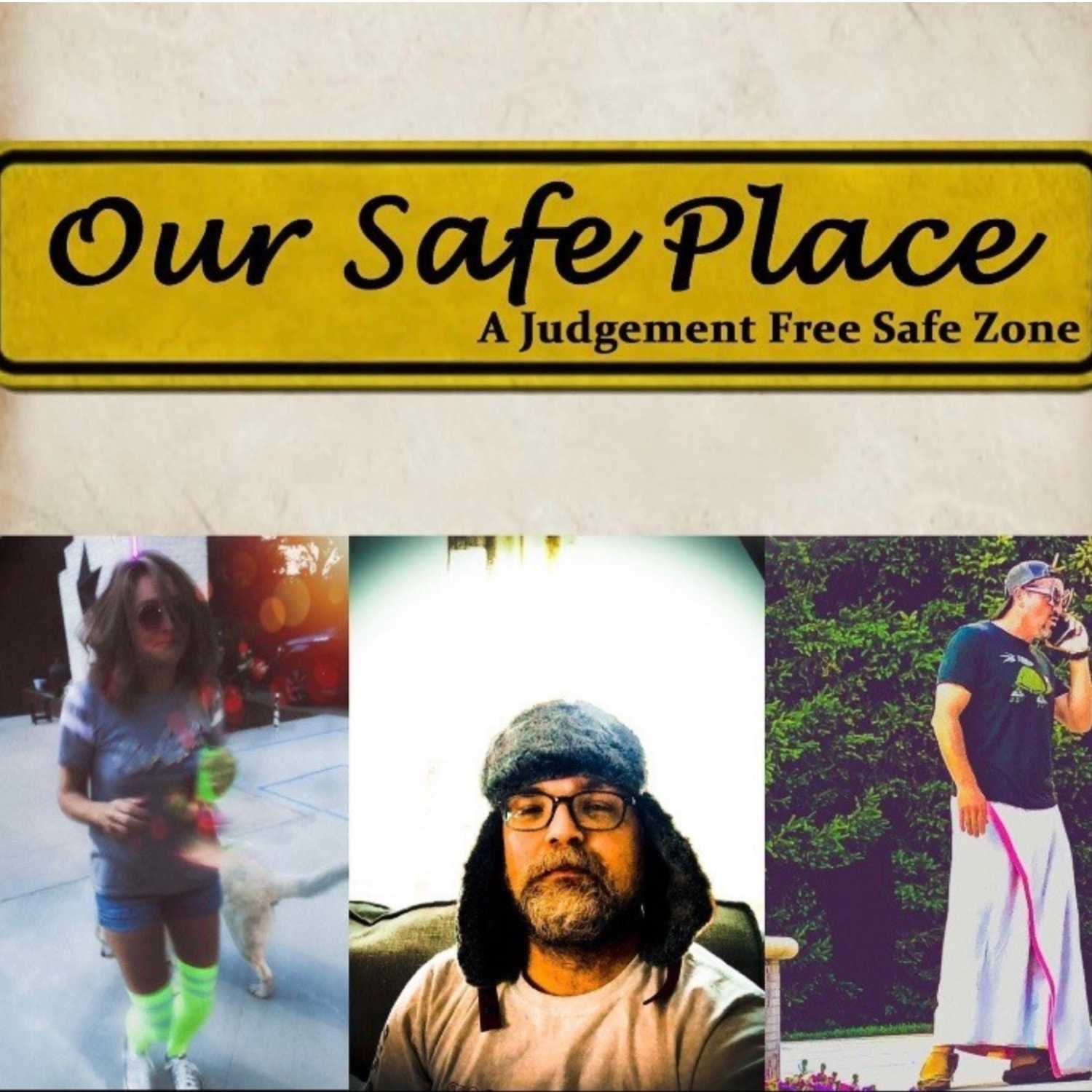 ---
#43 Transportation to the Future, Jeff's Got No Beef, and Braille Boobs Pt. 1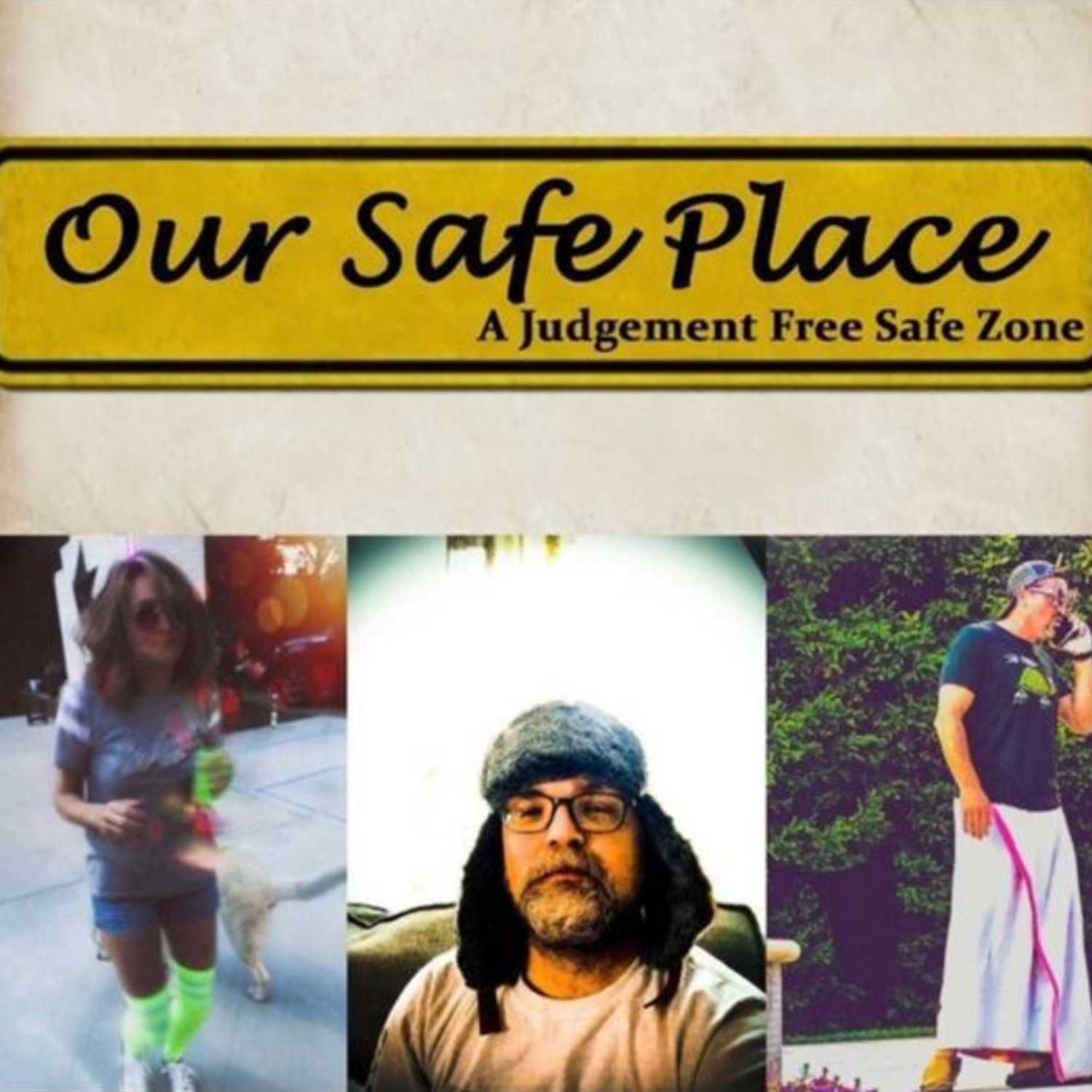 ---
#42 First Dates and Fat Cats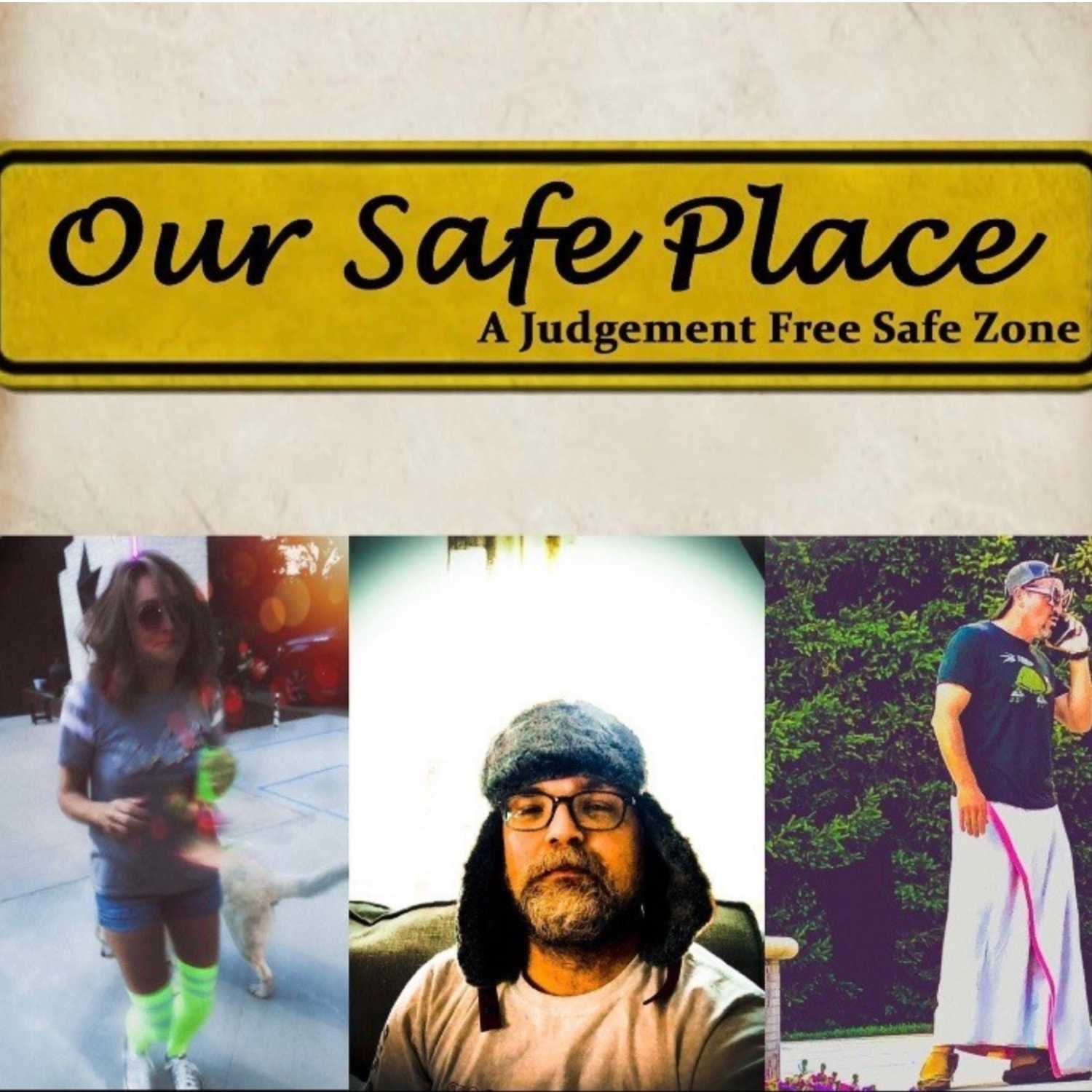 ---
#41 Rat Tails, Teenage Camping, and There's a Deer in the House!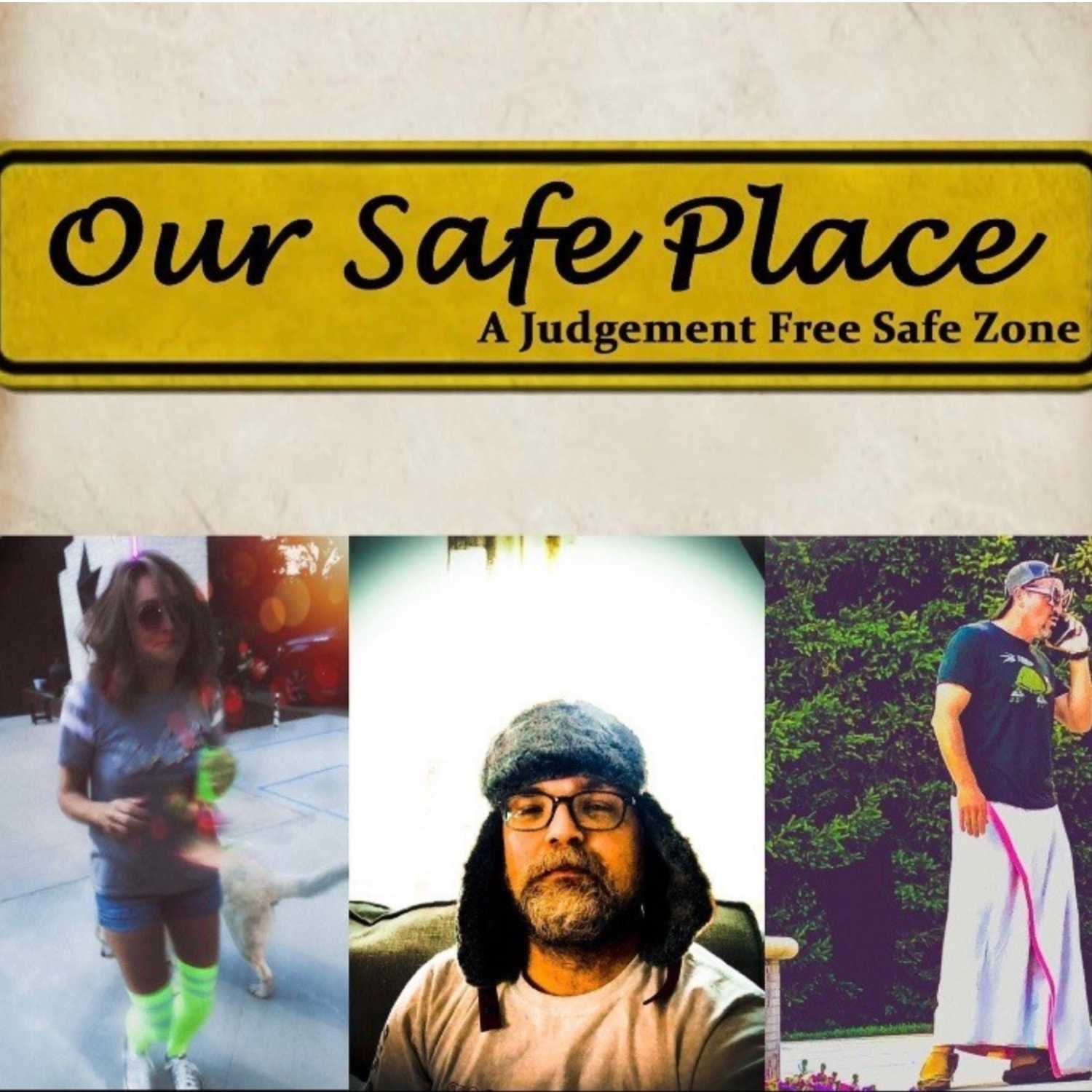 ---
#41 Break Dancin', Ferrari Racing, a Dead Leprechaun, and Rachael's a B****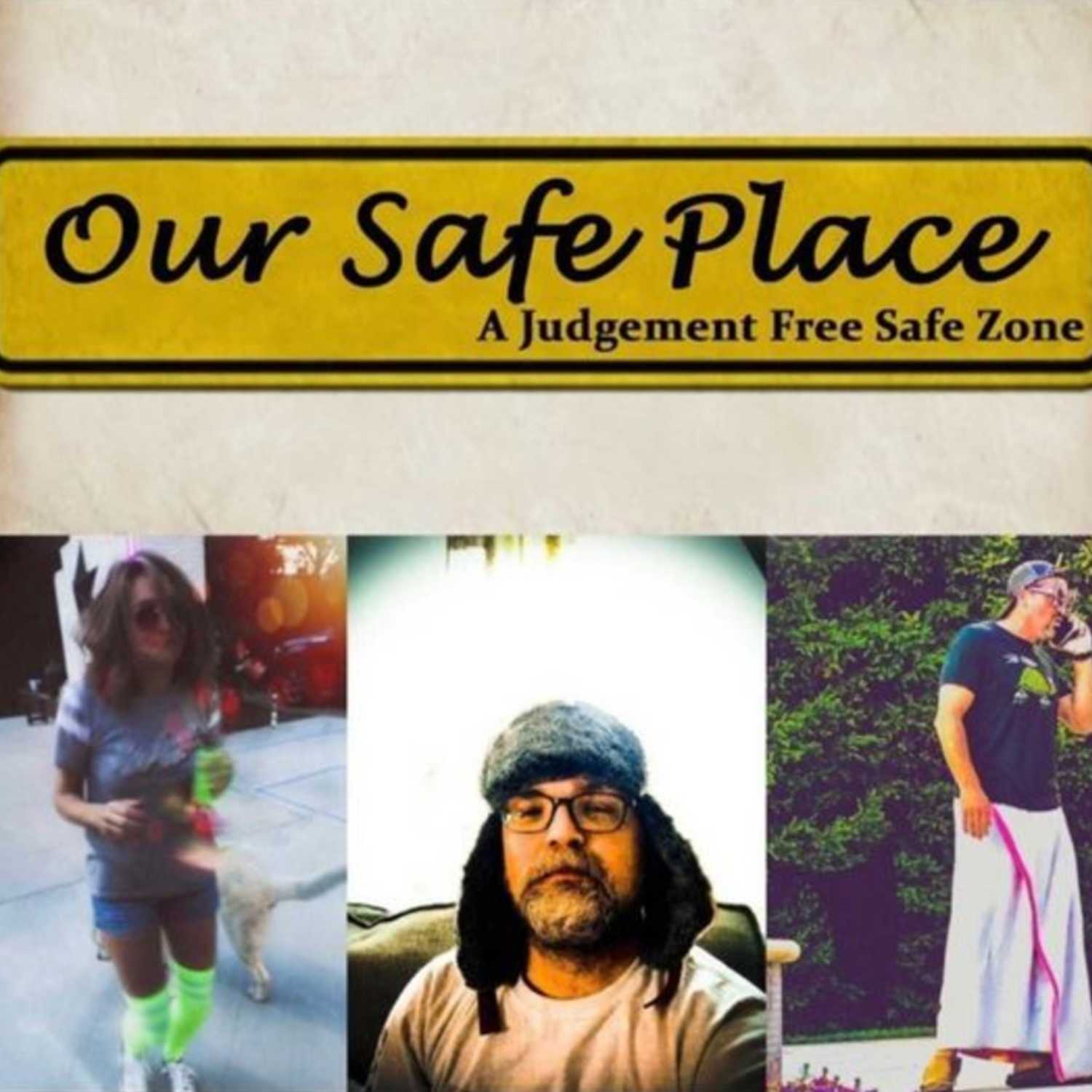 ---
#40 The Babysitter's Club and Noodlin' with the Decker Boys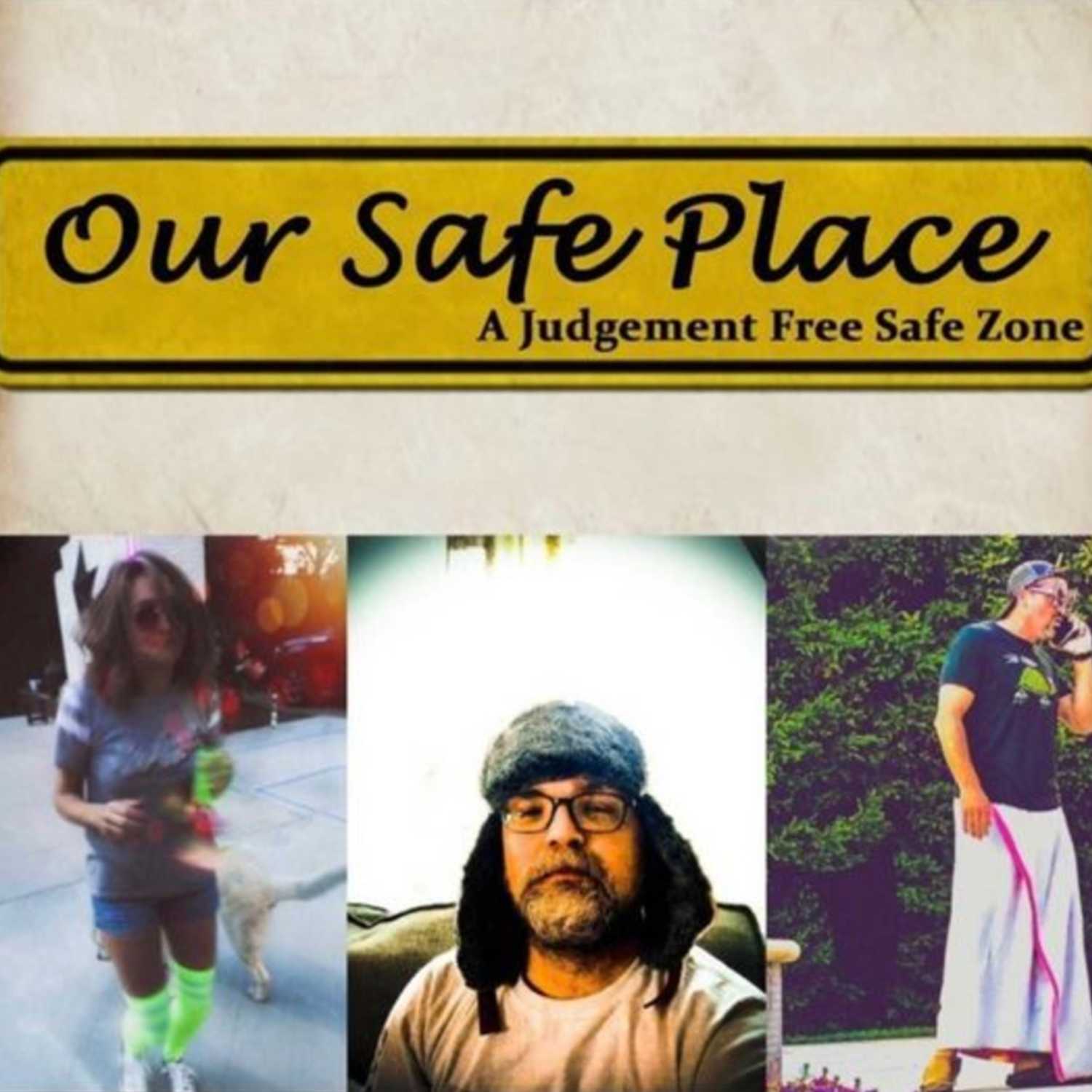 ---
#39 Our Sponsor, Larry Elmore, Makes an Appearance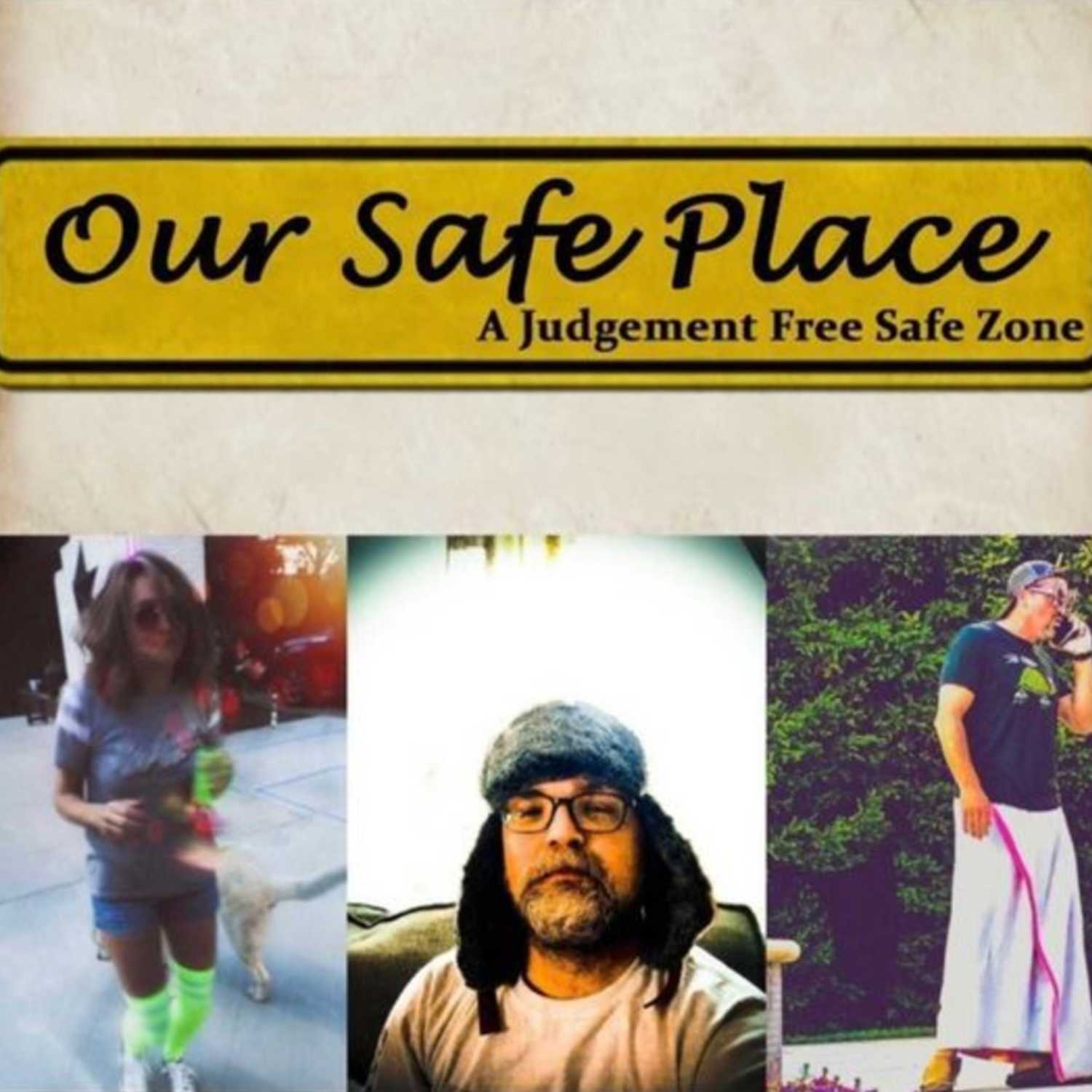 ---
#38 Dead Dolphins and One Legged Pelicans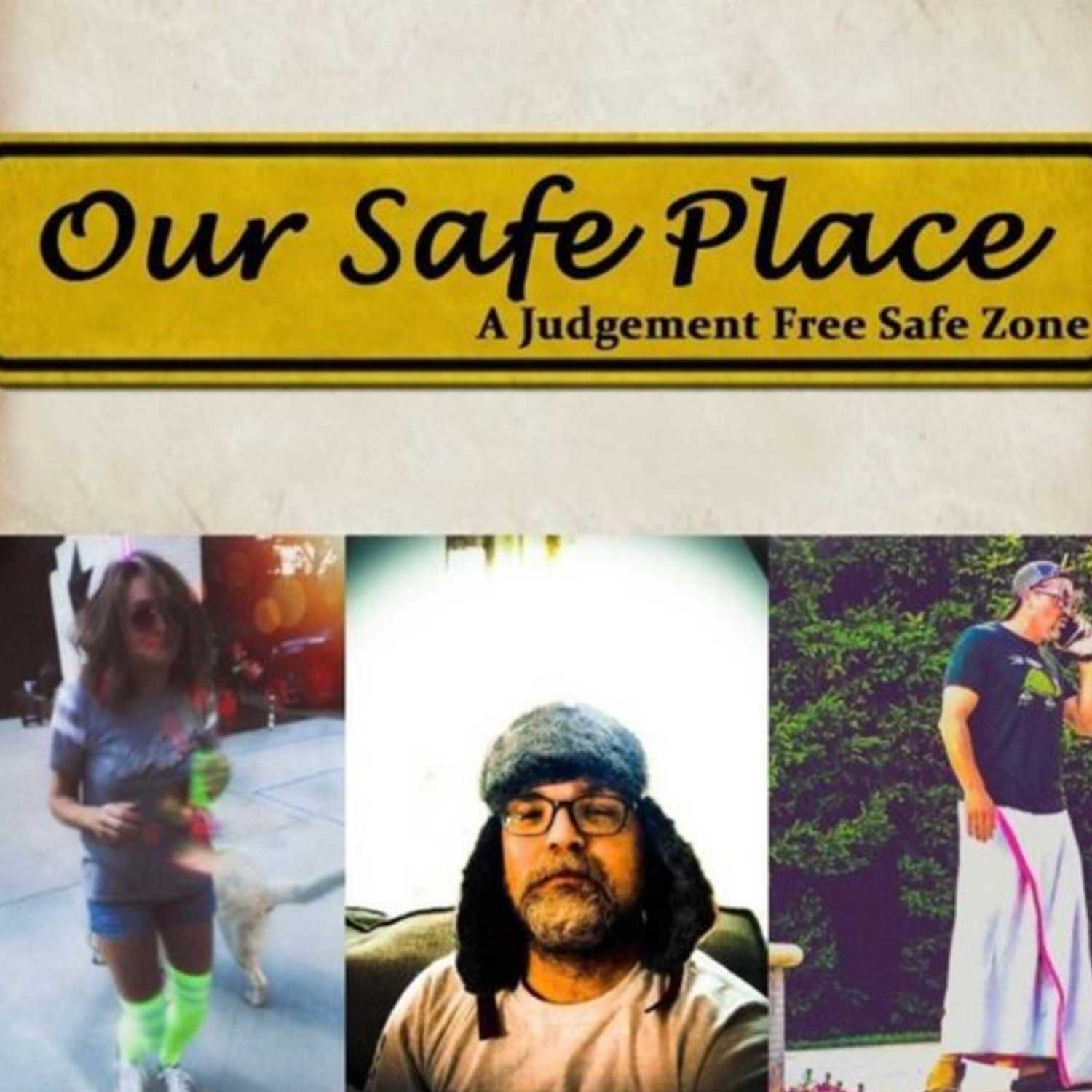 On this episode you'll hear the latest update from the Sarasota News, professional jam skating, and illegal incense. Robbie brings it home with some good ole Kentucky Street Smarts.
---
#37 Frosty, Dog Hugs, and a Tick in an Awkward Place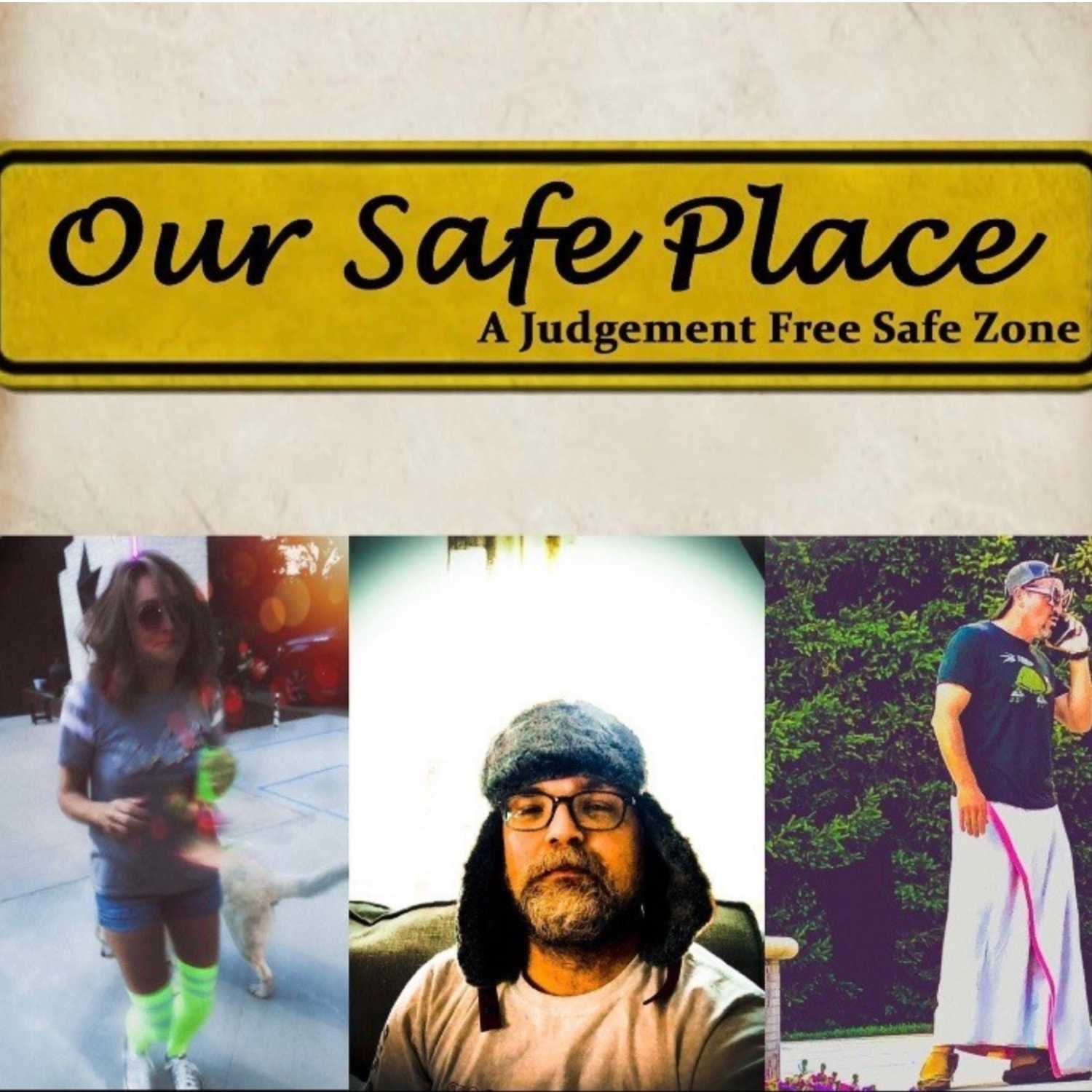 ---
#36 Picking up Trash at Gunpoint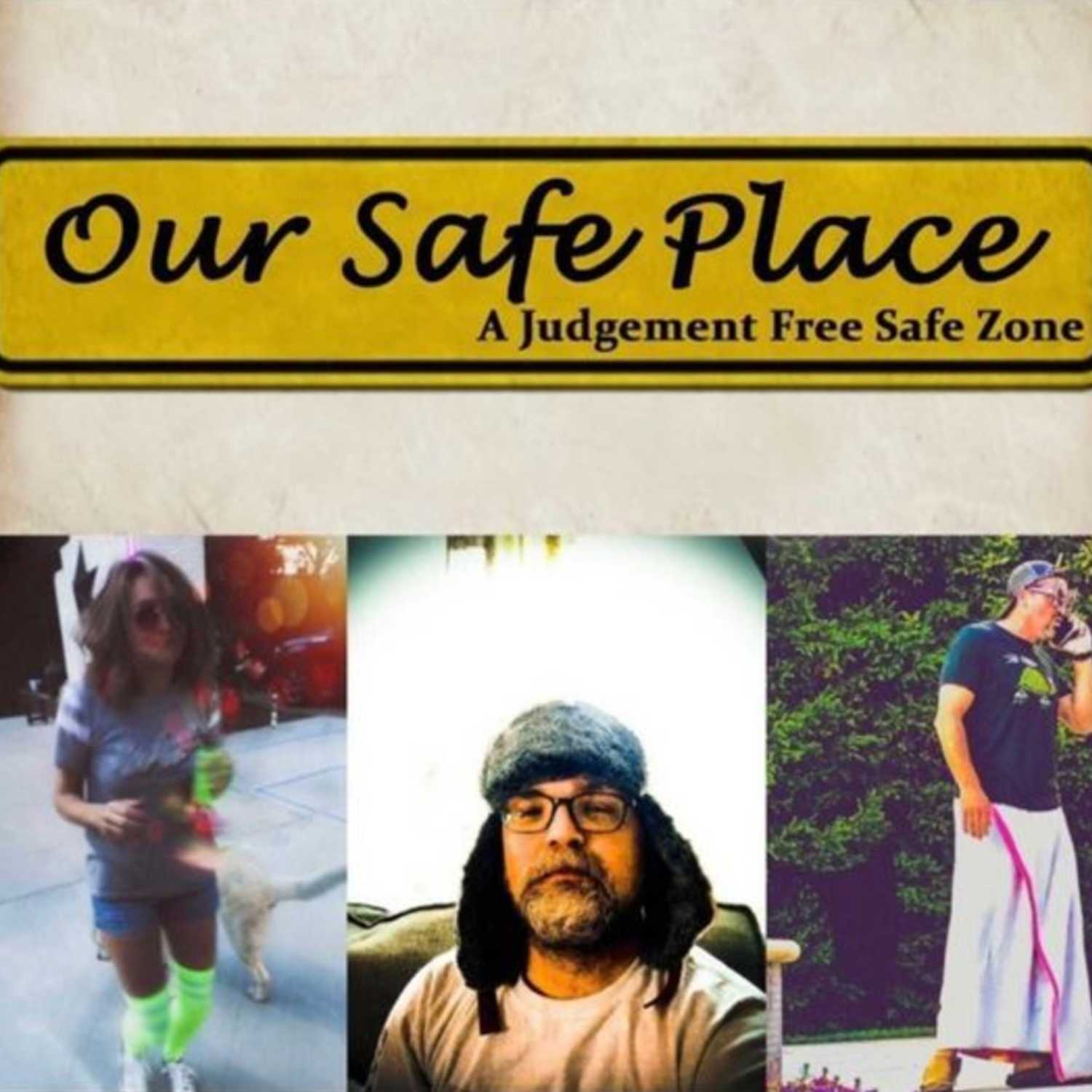 ---
#35 I Should Call for Help, but I Have This Nose in My Mouth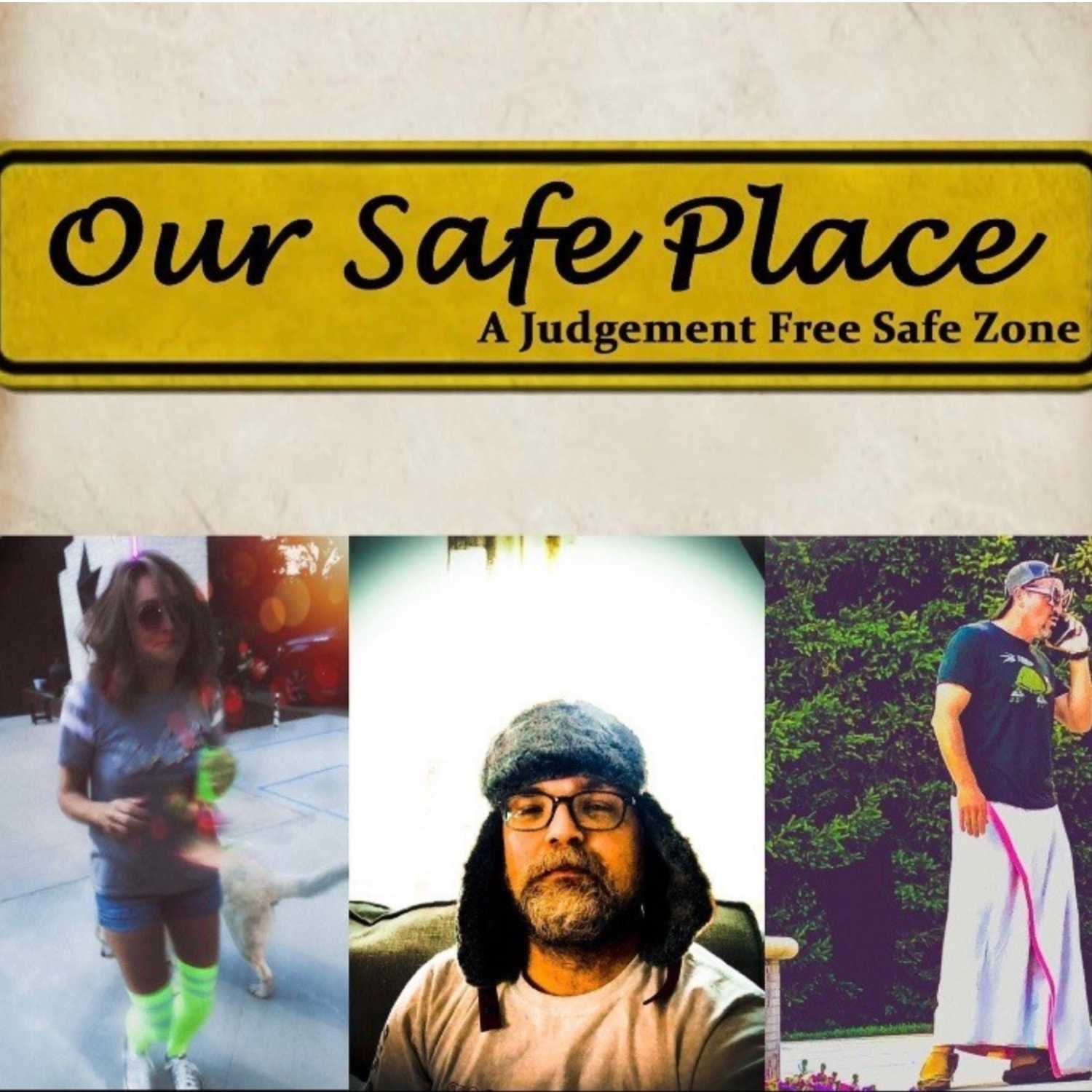 ---
#34 After School Specials and Onion Feet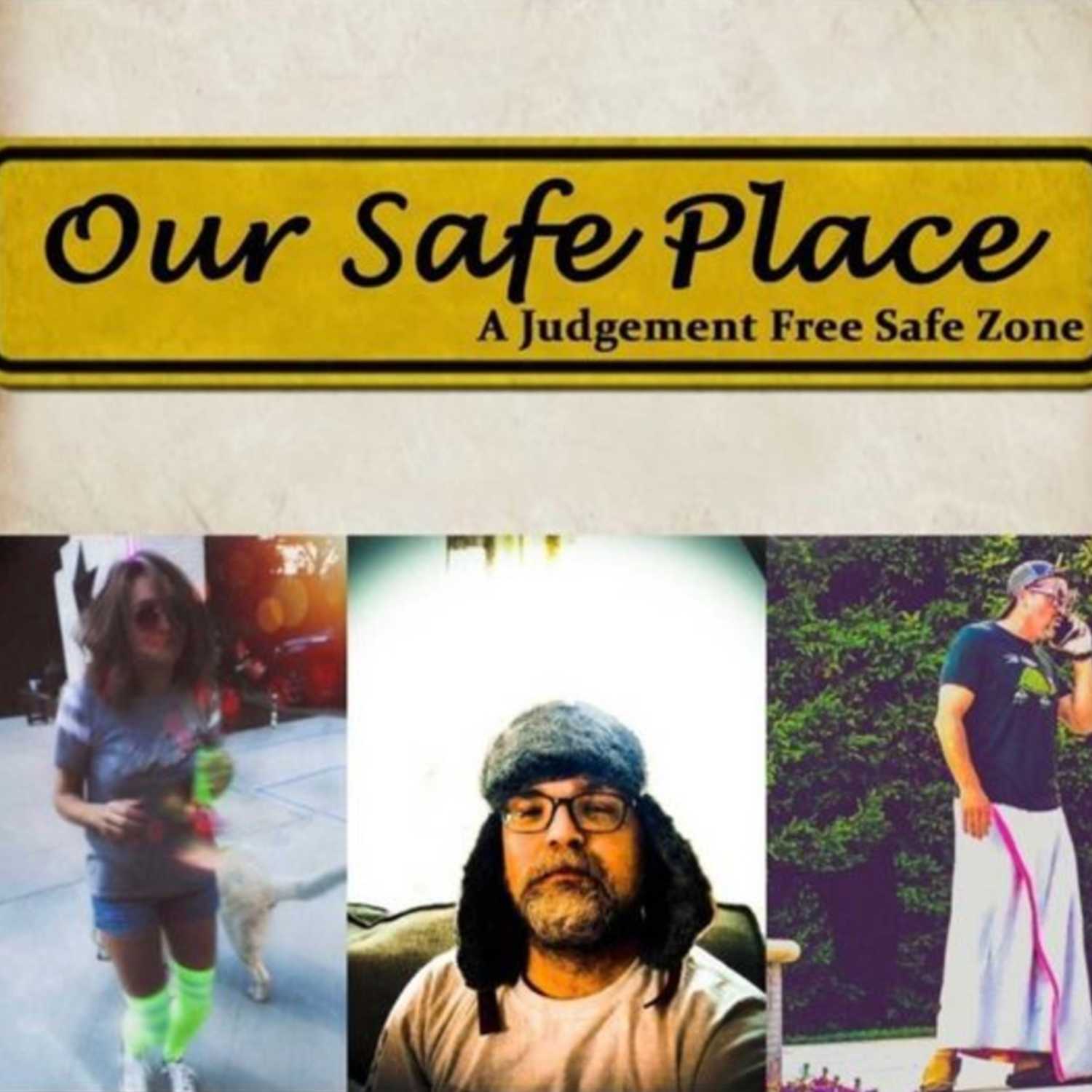 ---
#32 Weekend Robbie and Nakedness in Broad Daylight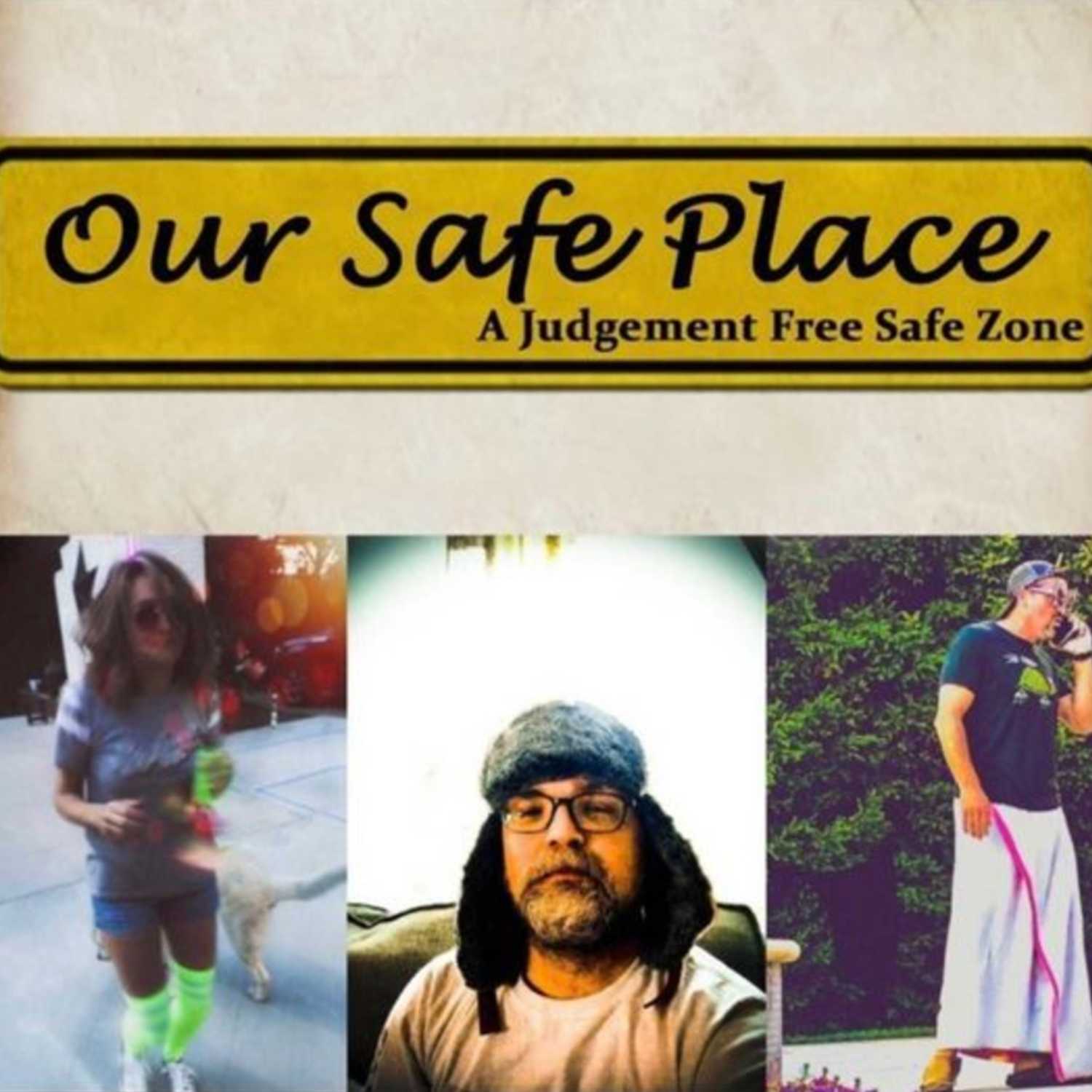 ---
#33 Go Ahead and Sue Us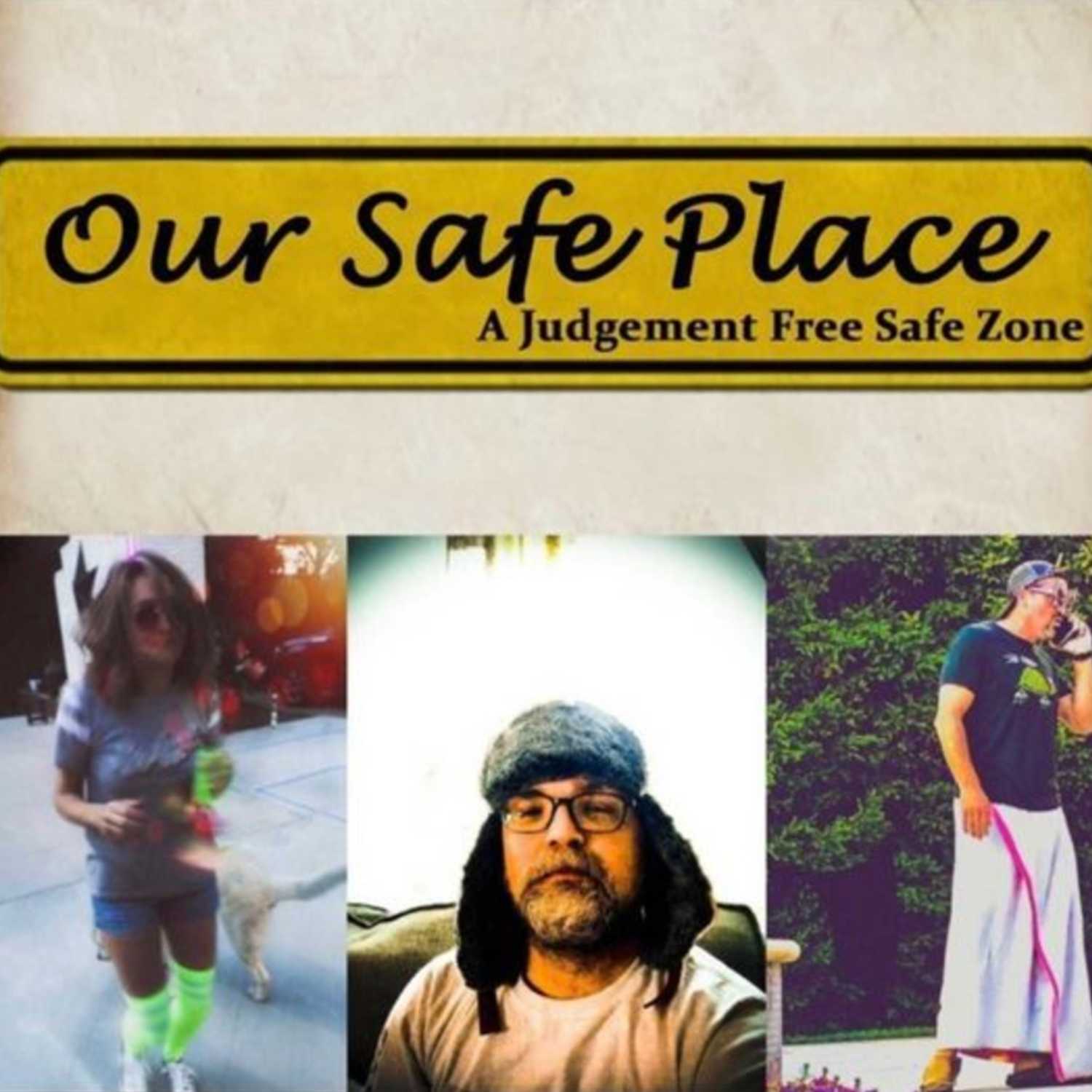 ---
#31 Rabbit's Can't Puke and Nobody Wants a D*** in the Ear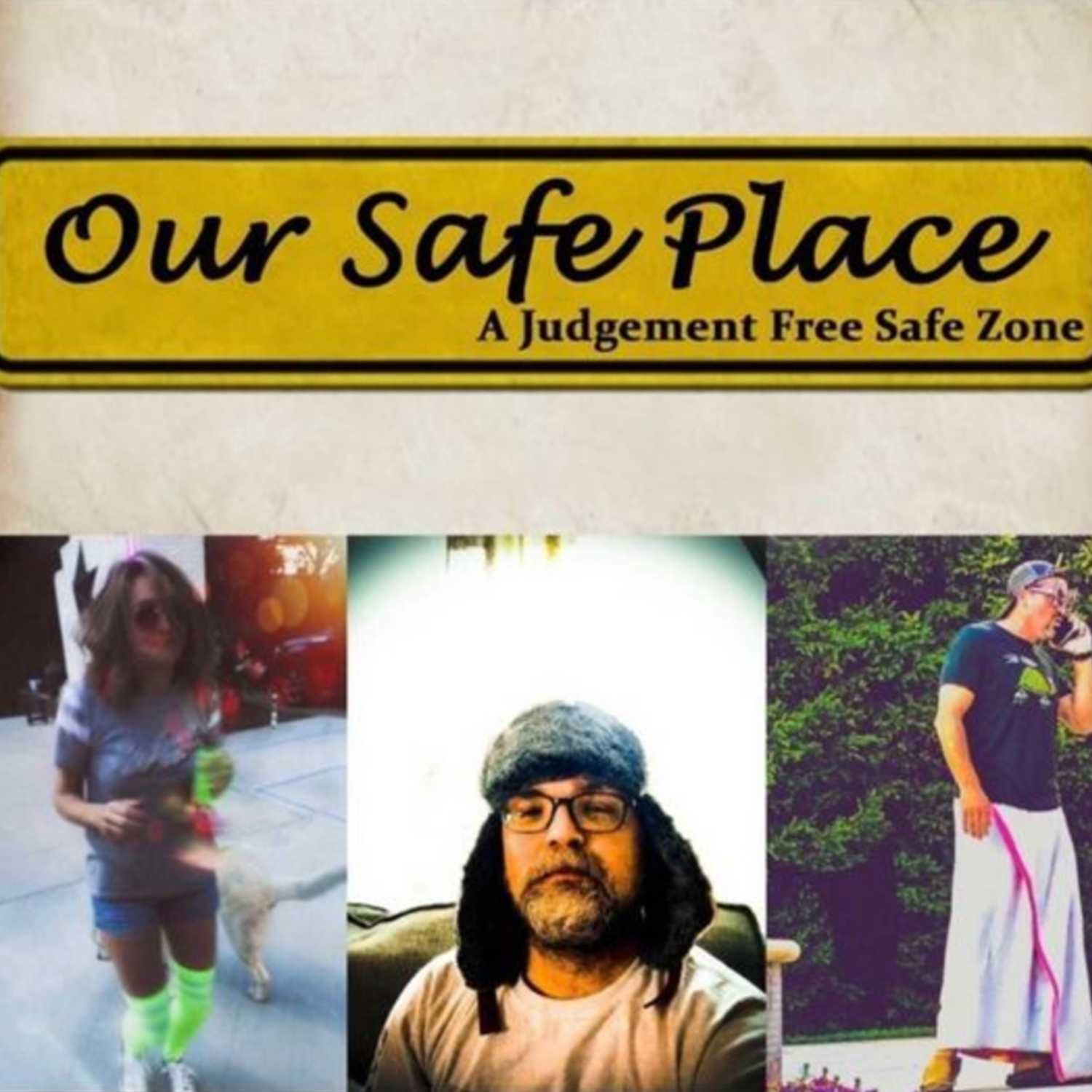 ---
#30 The Cow and the Whore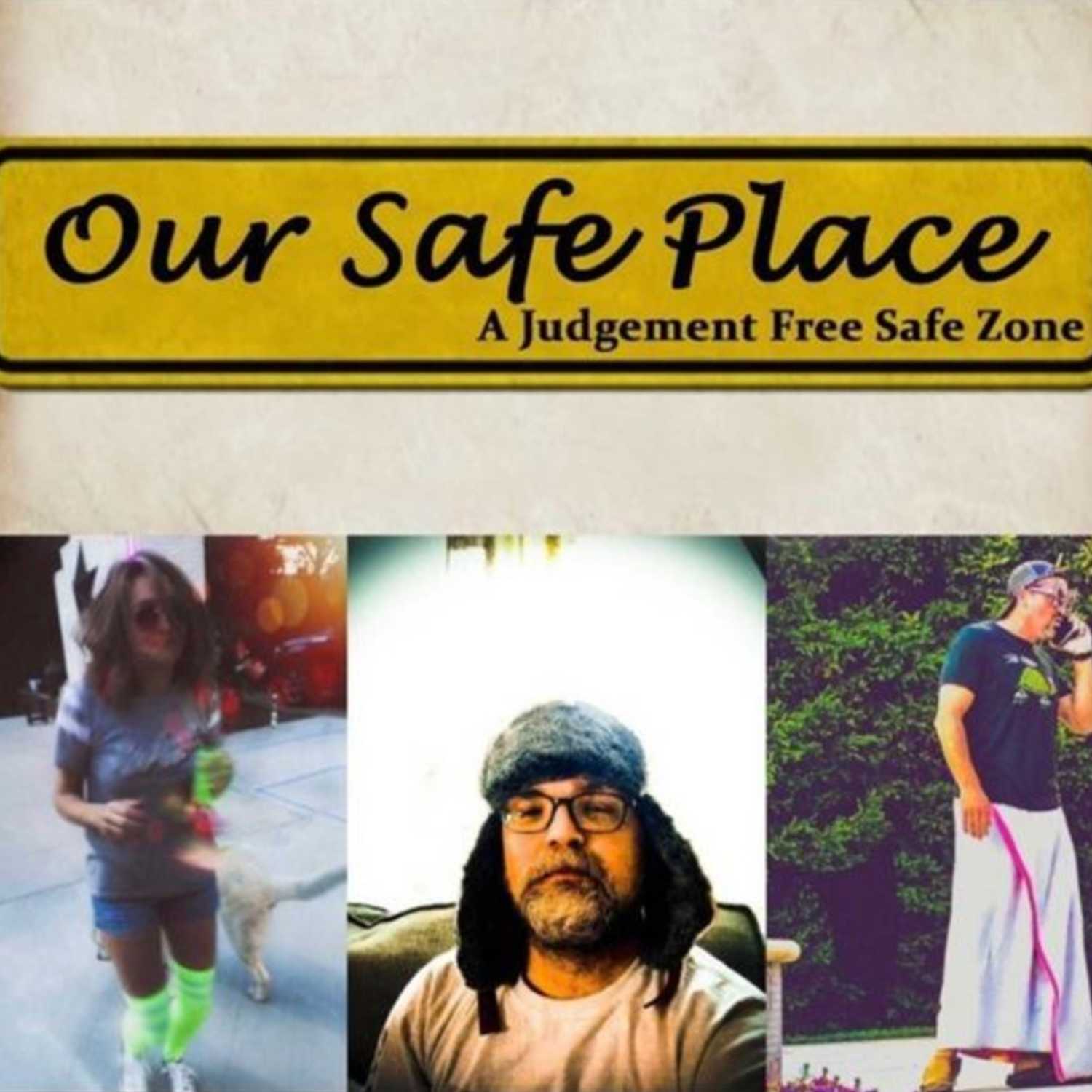 In this episode Jeremy's sister Jennifer is with us and teaches a very important lesson on prioritizing!!
---
#29 Kissing a Powdered Donut and May Your Love Last Longer Than My Liver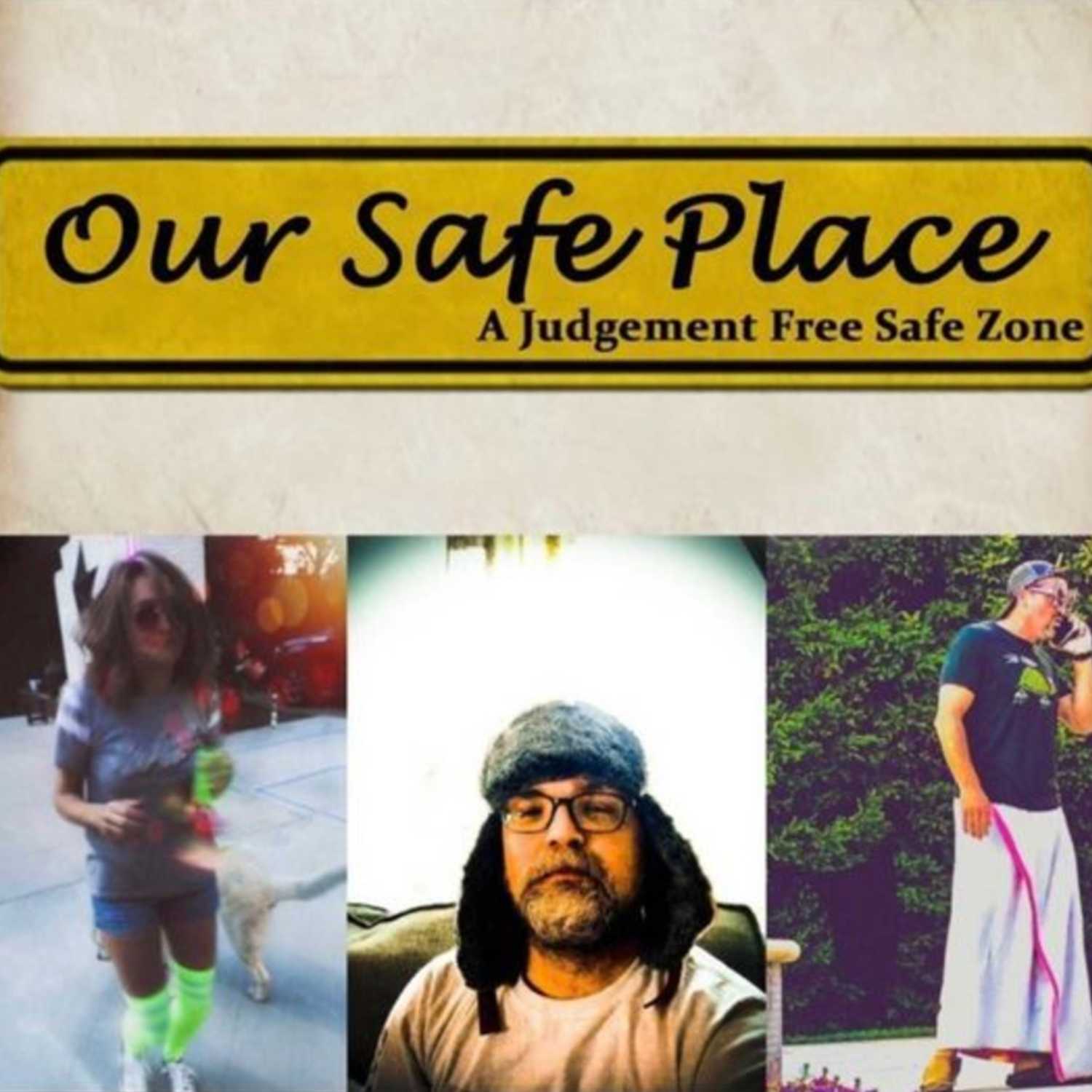 ---
#28 Welcome to the Kirby Family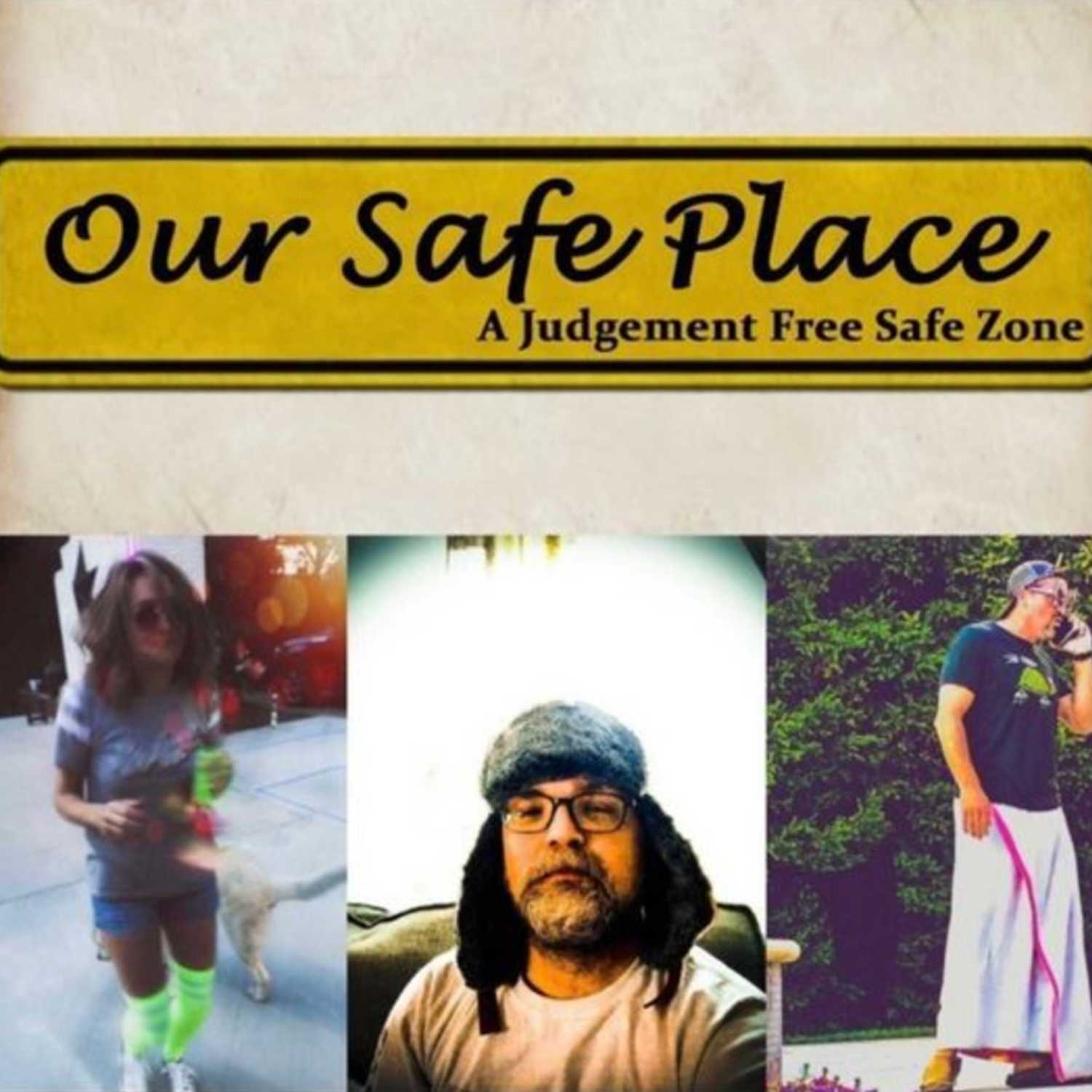 ---
#27 Finally, an Episode Without Robbie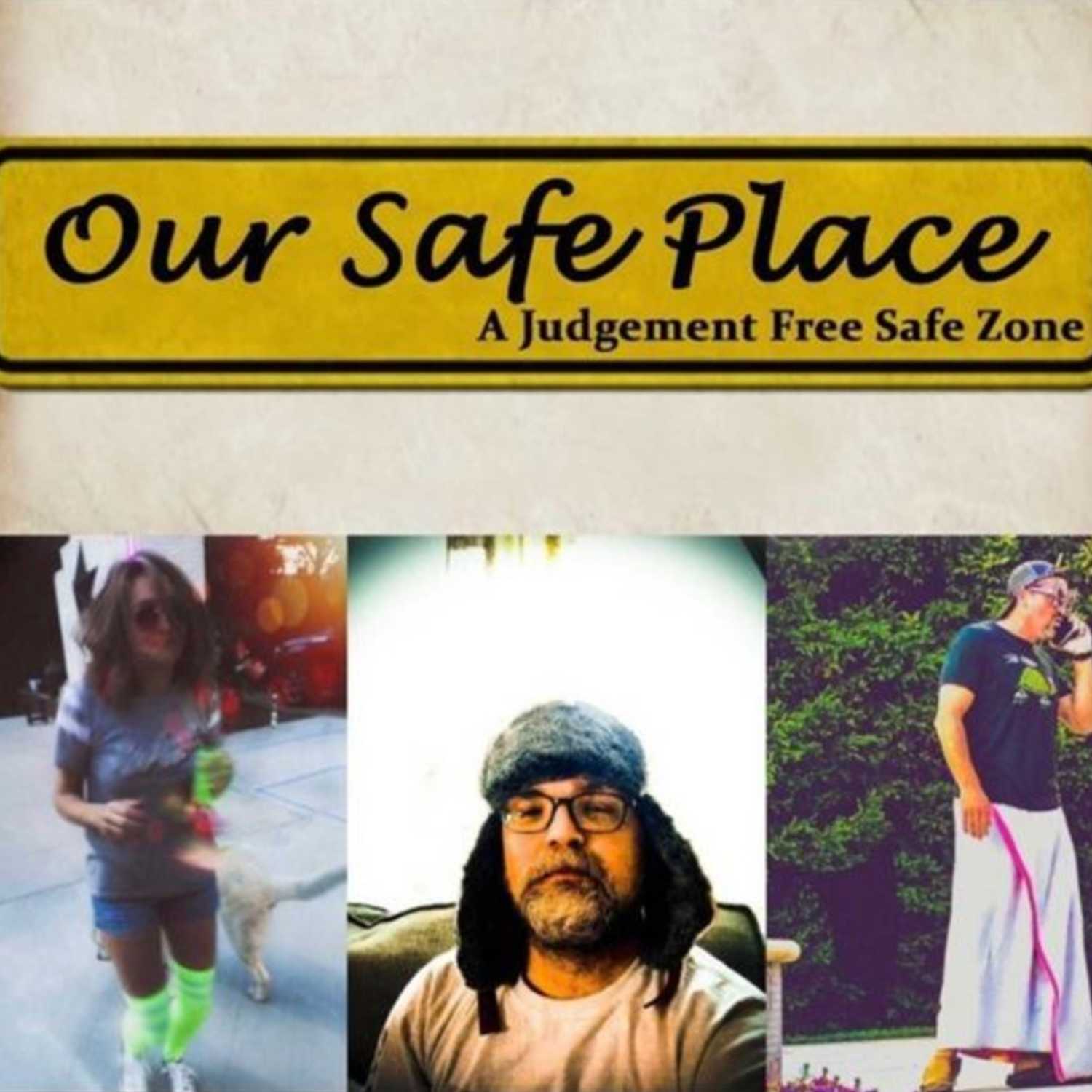 Just Shannon and Jeremy on this one.
---
#26 Squirrel Hunting, Gopher Gas, and a Half Eaten Hot Dog
---
#25 Scaring the Satan Out of You, Touching an Electric Fence, and a Relaxing Spa Experience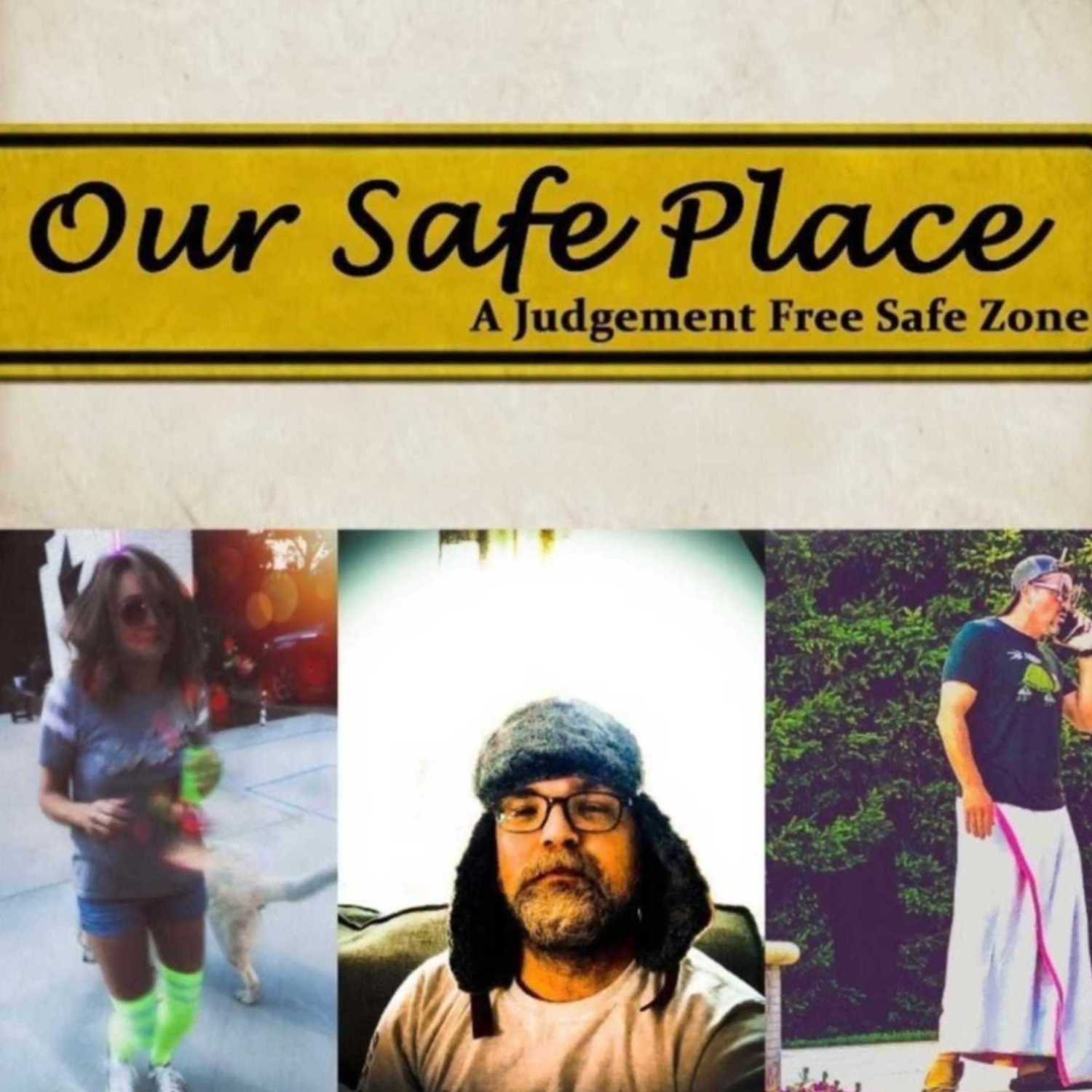 ---
#24 A VW Weed Truck, Scary Movies, and the Cows Getting Out
---