Subscribe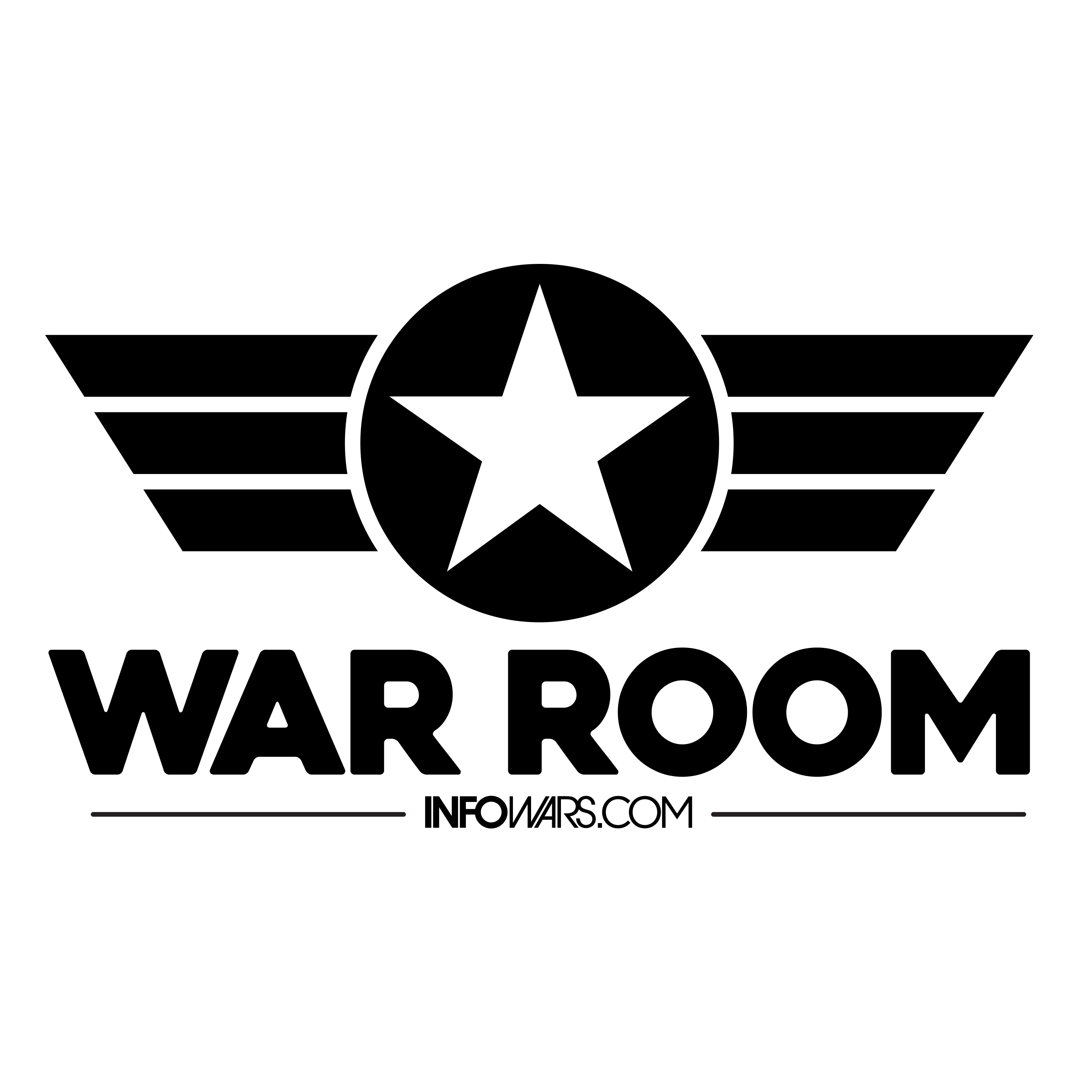 The War Room is a fast paced, hard hitting news transmission for the afternoon drive. Featuring roundtable discussions with guests from around the world. Hosted by Infowars reporters Owen Shroyer & Roger Stone. Watch LIVE M-F 3pm-6pm CT: infowars.com/show
Police Called on Reporters Exposing Illegal Immigrant Pipeline in Texas - War Room - 2021-Apr 14, Wednesday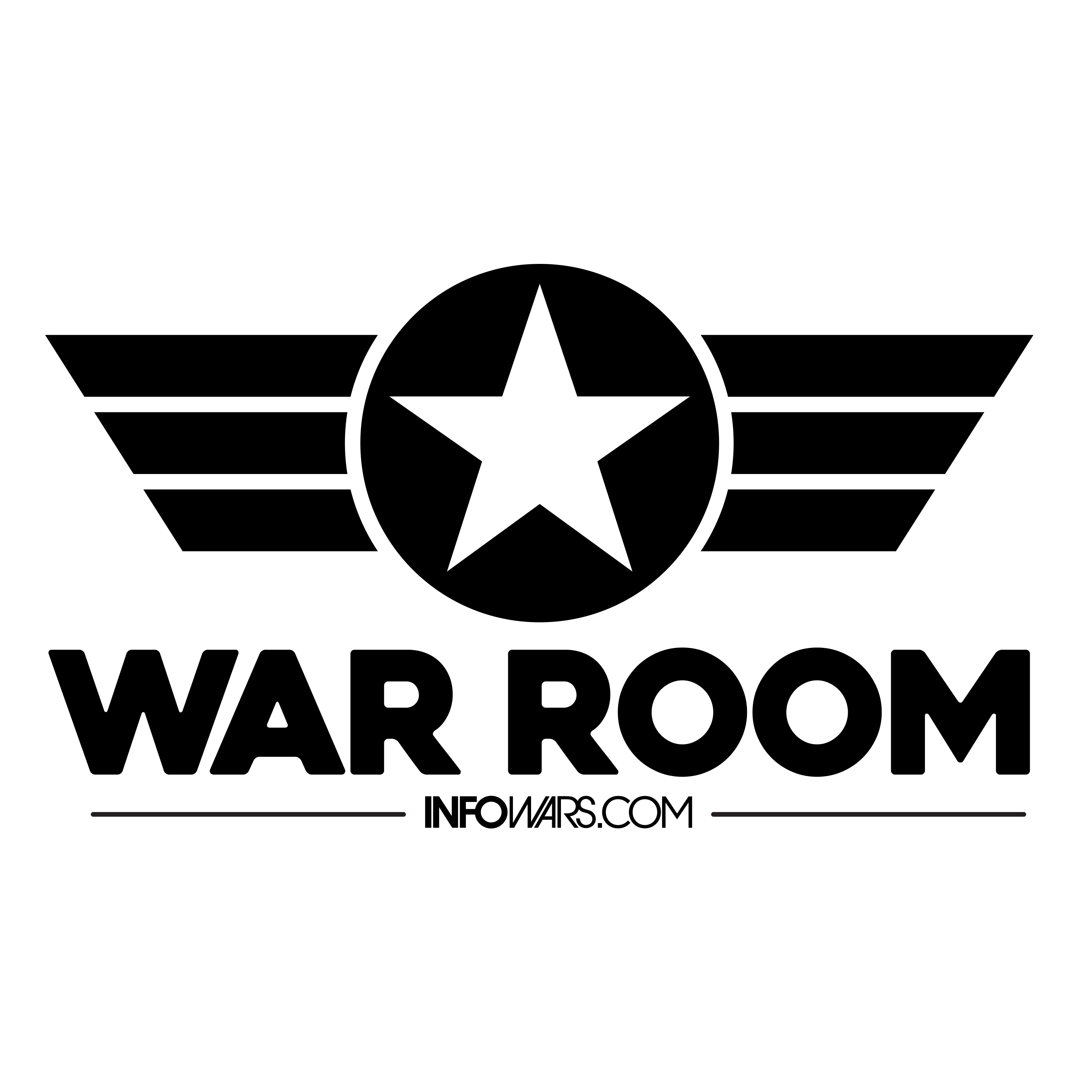 Harrison Smith sits in for Owen Shroyer as Owen skypes in from the Texas/Mexico border. Mike Carnevale joins the show to discuss the threat of jail for daring to oppose Florida's mask mandate. Rex Jones joins the show in the third hour for an immigration roundtable, with the backdrop of the multi-million-dollar immigration camp in Brownsville.

GUESTS:

MIKE CARNEVALE / REX JONES
---
Shocking New Discoveries Made in Biden Illegal Immigrant Pipeline - War Room - 2021-Apr 13, Tuesday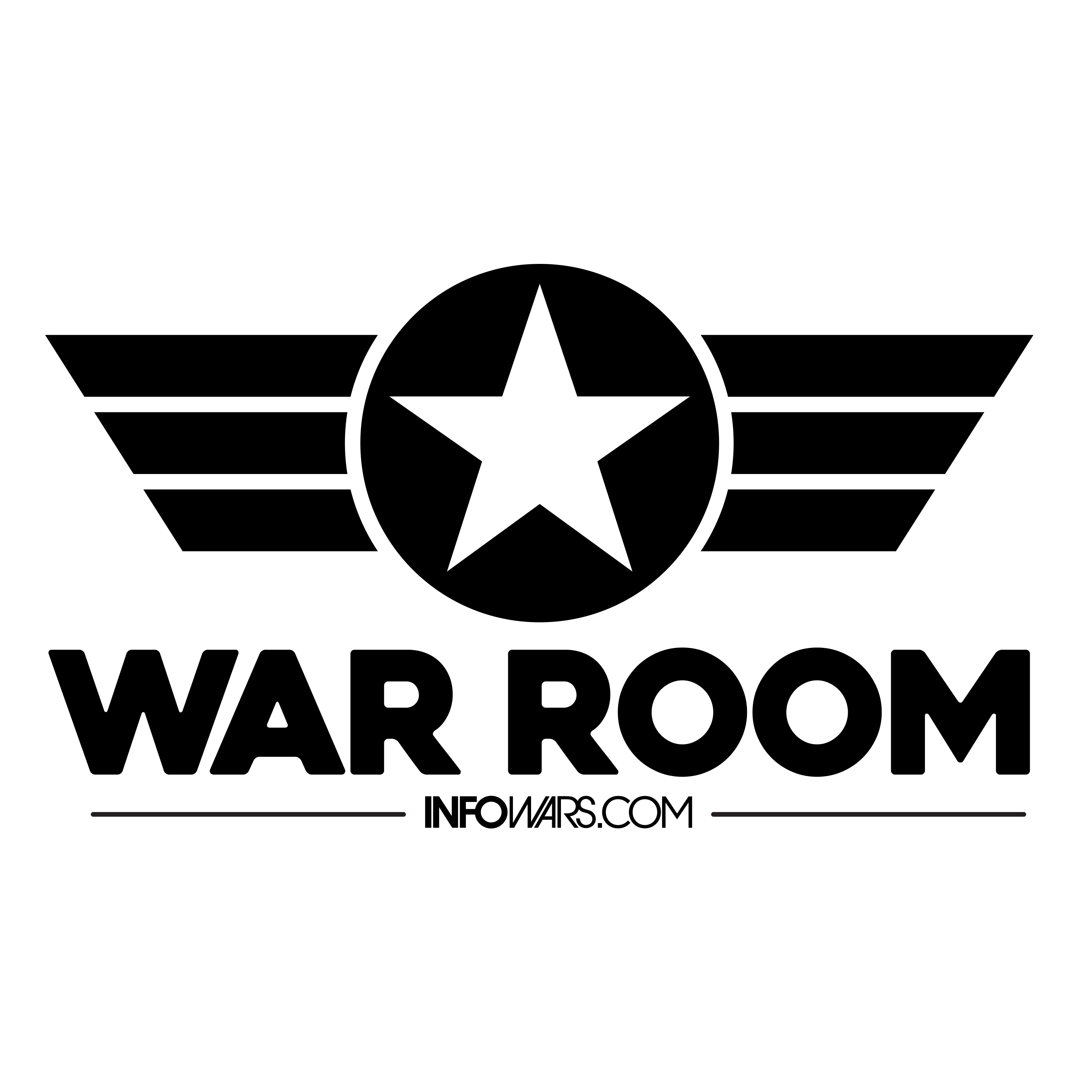 Owen Shroyer and the Infowars team report live from the collapsing Texas-Mexico border, and so much more!

Live Weekdays 3pm - 6pm CST: https://banthis.tv/channel/war-room-with-owen-shroyer
---
America Falls Apart with Rioting, Economic Breakdown, And A Porous Border - War Room - 2021-Apr 10, Monday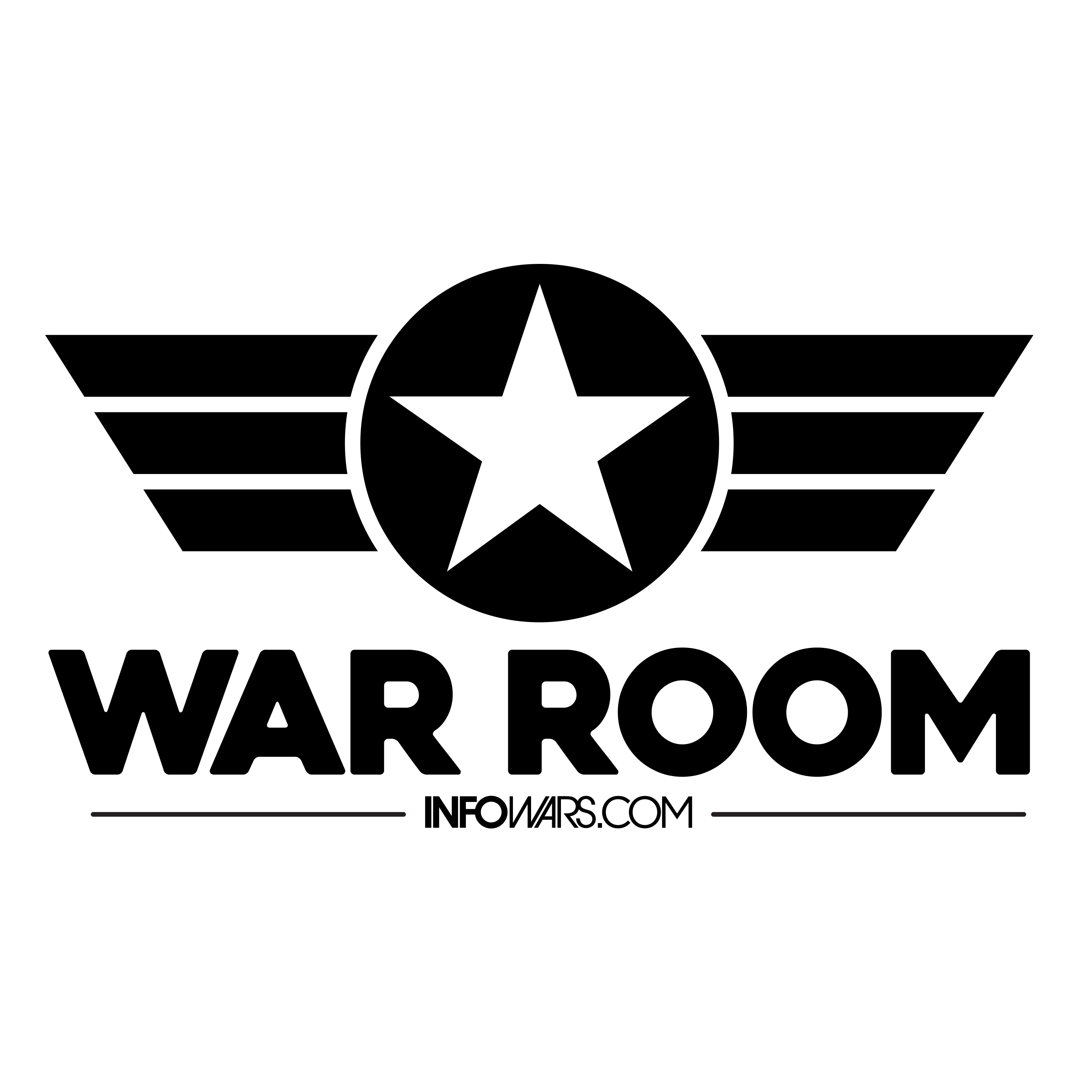 Owen Shroyer reports from the US-Mexico border, where the country's national sovereignty is collapsing in real-time.
---
Joe Biden Says Americans Do Not Have A Bill Of Rights - War Room - 2021-Apr 09, Friday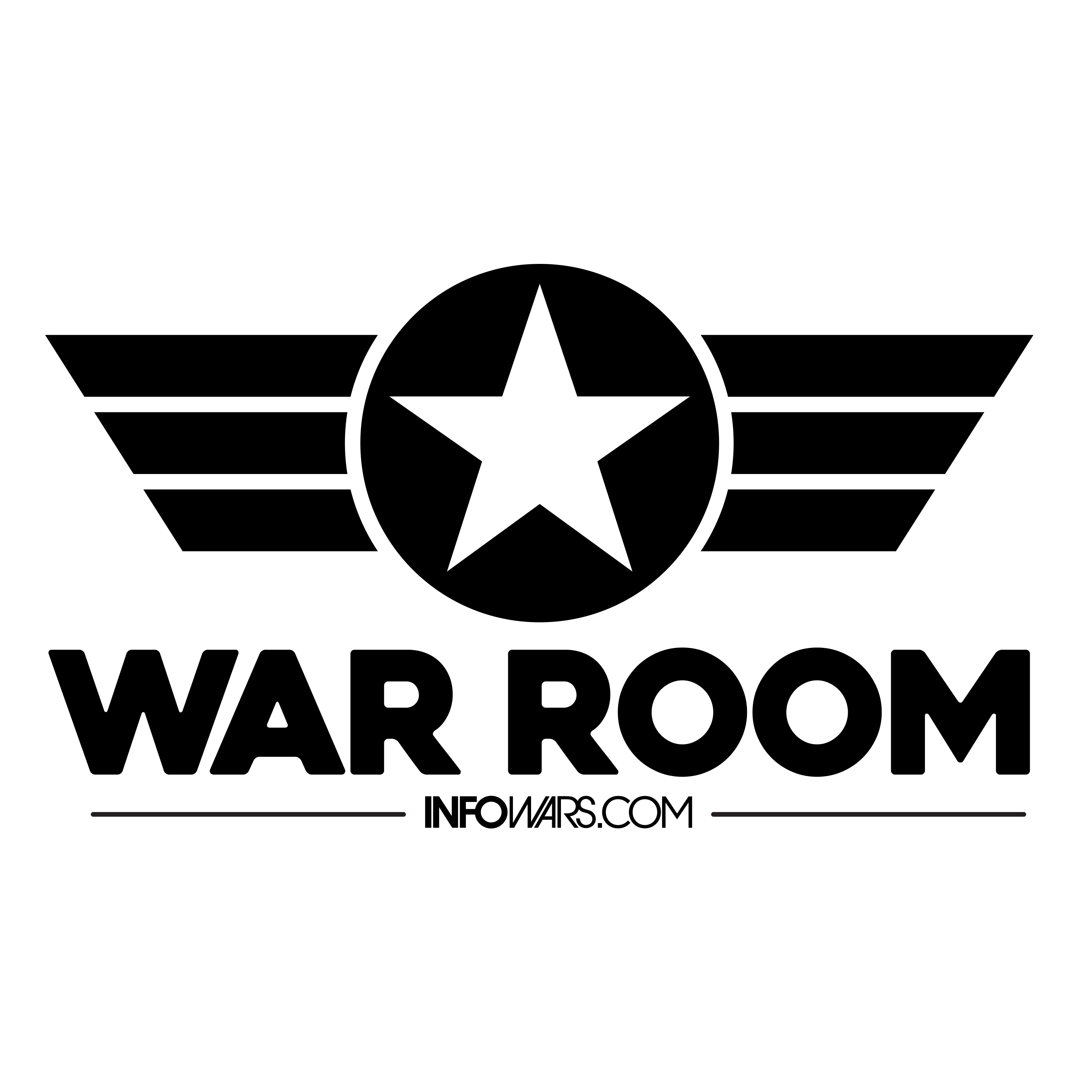 New illegal immigration numbers represented on a line graph show just how dire the situation is at the Southern Border and that is directly correlated with the Biden White House. Biden has also made shocking statements like there is no Bill of Rights and also suggests he will be packing the court, something he called a power grab years ago. Owen Shroyer explains the foresight and genius of the Founding Fathers and their documents and how important they are to preserving human freedom worldwide. Frank Kavanagh and Michale Graves join for the Head Bangers Hour in which they discuss the...
---
Texas Governor Confirms Child Sex Abuse And Neglect Of Migrant Children Crossing Southern Border - War Room - 2021-Apr 08, Thursday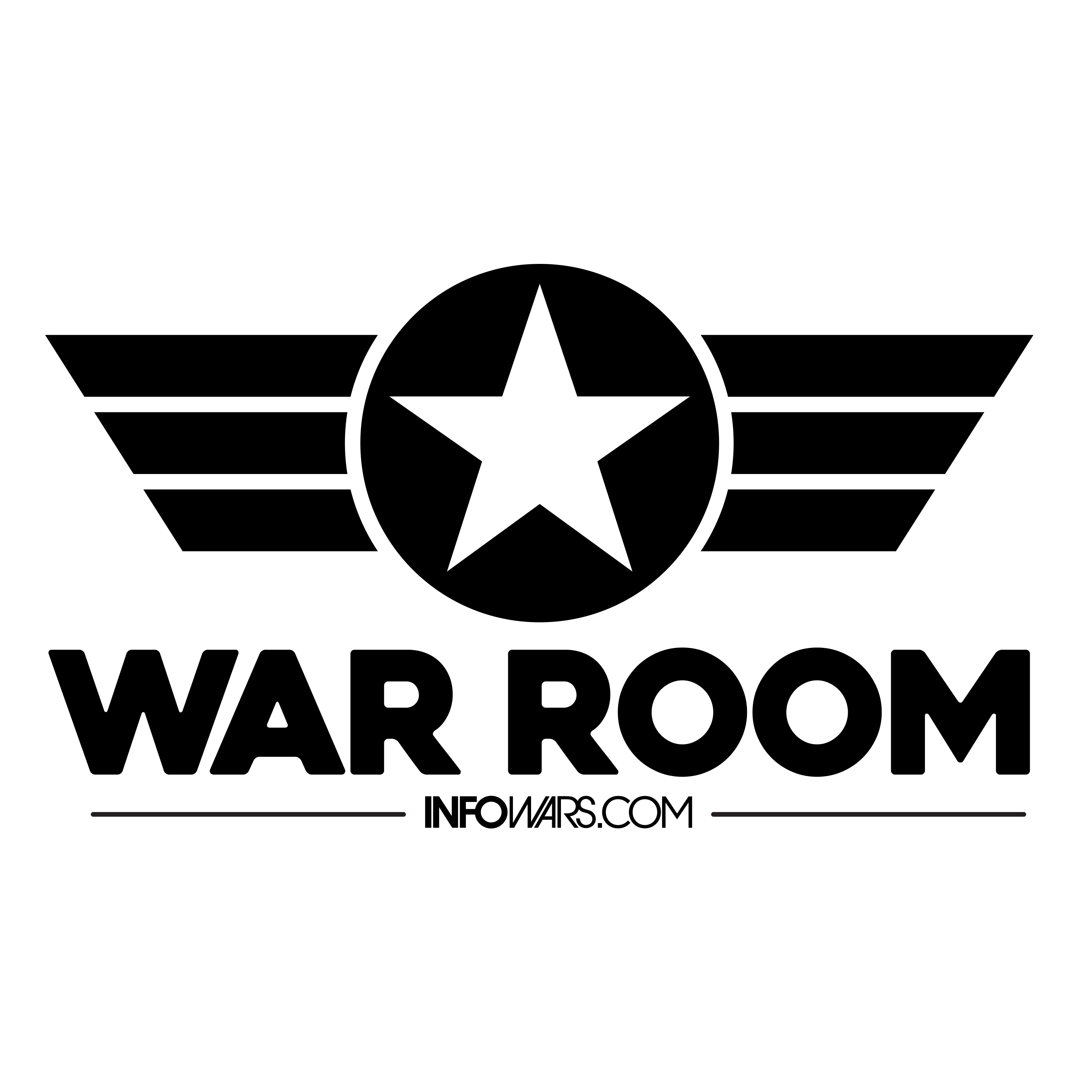 Republicans are waking up and fighting back against the Biden crime family and the illegal activity being promoted and facilitated by the Biden White House. Texas Governor Greg Abbot and Lieutenant Governor Dan Patrick have both called out the illegal activity of Biden and are attempting to protect Texas against it. The sex crimes against children because of the Biden open border policy are always being addressed. Black Lives Matter activist storm and takeover the Capitol Building in Iowa, will the media considered this insurrection? Owen does something he has been wanting to do for years, he takes calls on...
---
Leaked SPARS Virus Documents Show Entire Pandemic Was Planned Event! - War Room - 2021-Apr 07, Wednesday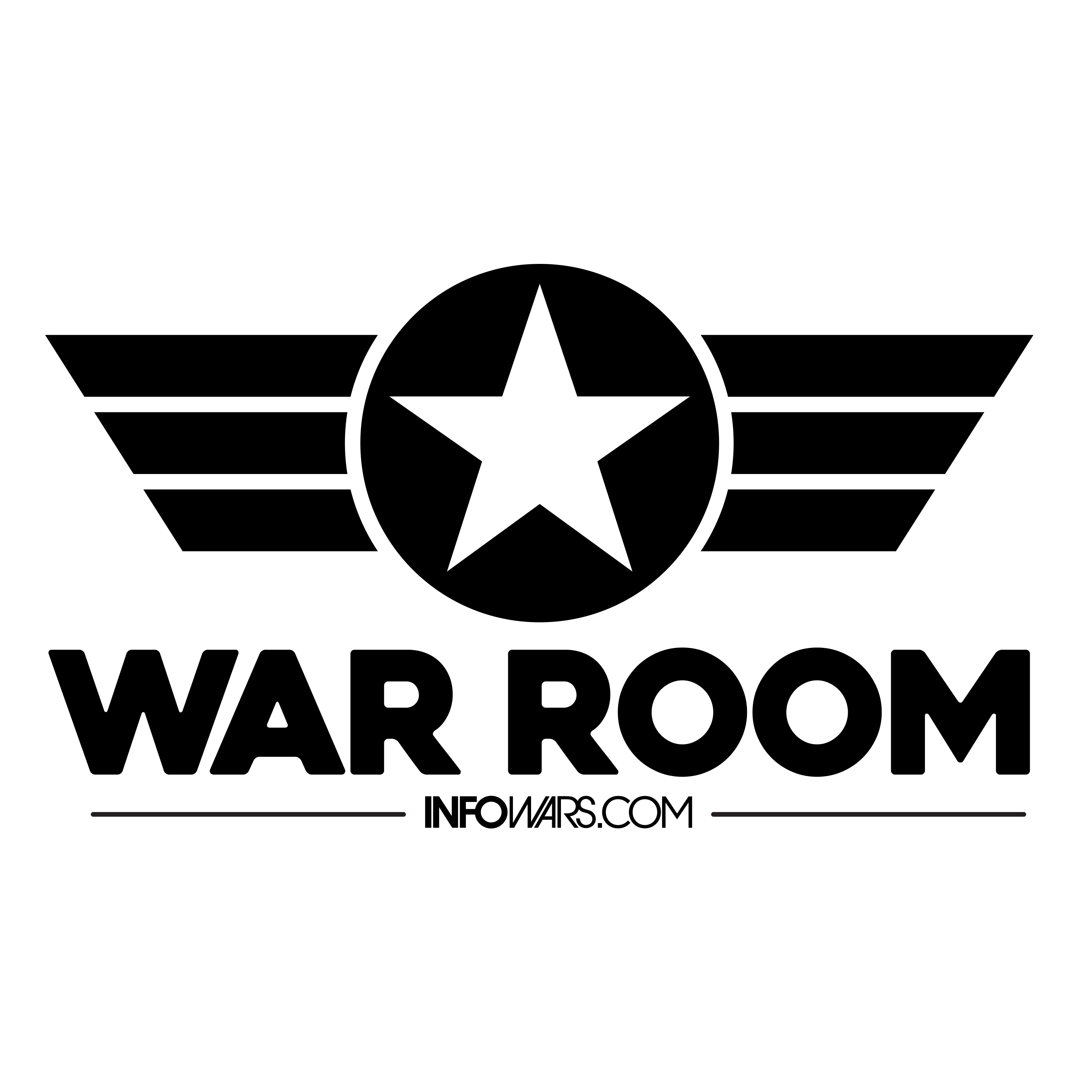 Former National Security Adviser/Head of Defense Intelligence Agency warns the world of Covid-19 takeover plan - MUST watch!

Owen Shroyer hosts this LIVE edition of War Room, weekdays 3-6 p.m. CT.

Also catch the streams at infowars.com/show & BanThis.tv & Banned.video
---
Border Patrol Says Hundreds Of Thousands Crossing Us Border Under Biden Going Undetected - War Room - 2021-Apr 06, Tuesday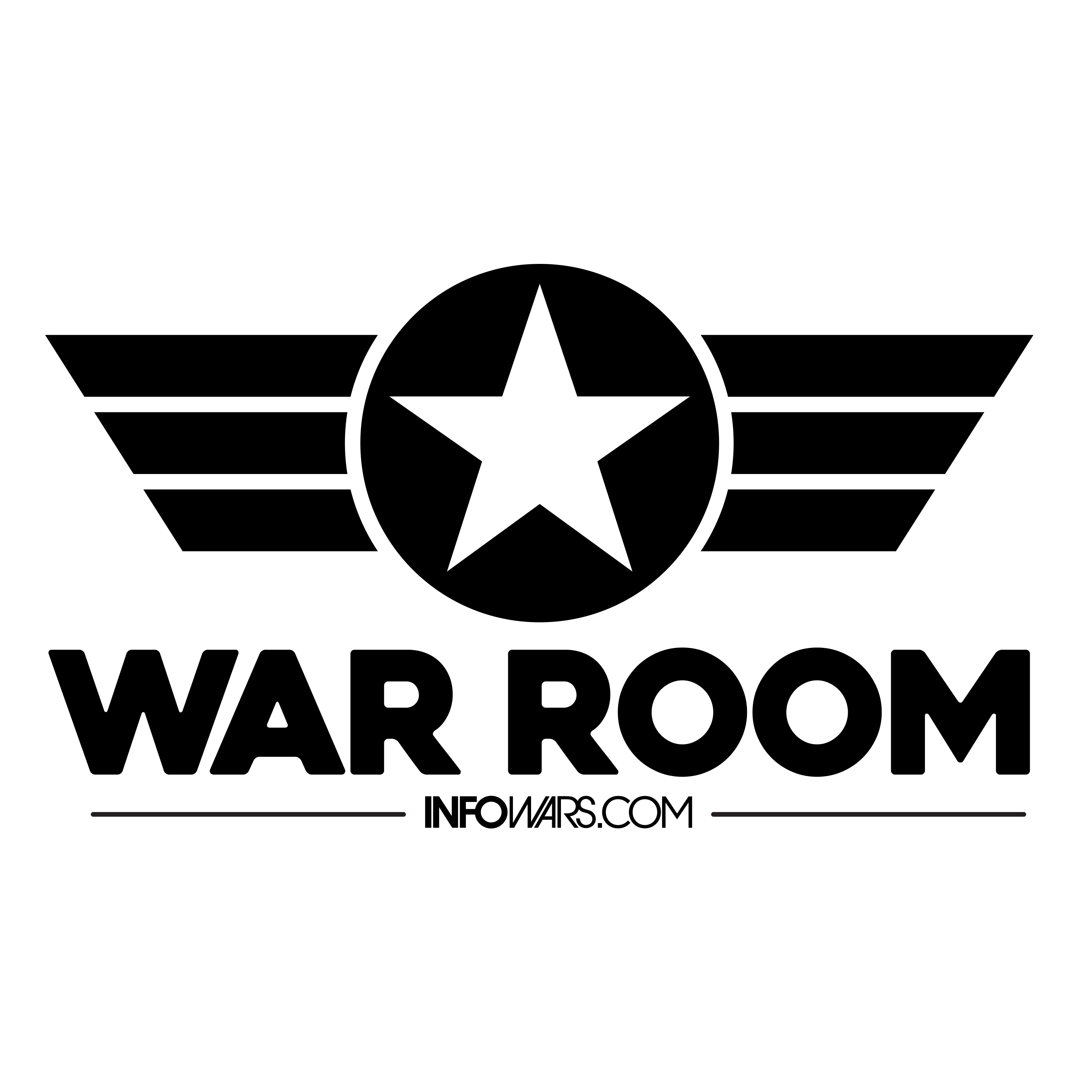 It is time for Republicans to start calling for the impeachment of Joe Biden for facilitating the largest human smuggling illegal immigration operation ever in the history of The United States of America. Border Patrol is now telling media that the numbers of illegal border crossing are much worse than what is on record with thousands crossing illegally without being caught or put into the database. Patrick Howley joins the War Room with a breaking exclusive that shows how politicians are blackmailed and controlled. Jesse Lee Peterson joins to discuss the Derrick Chauvin trial and the Black Lives Matter terrorist...
---
Vaccine Passports Will Usher New World Order For All Citizens Of Earth - War Room - 2021-Apr 05, Monday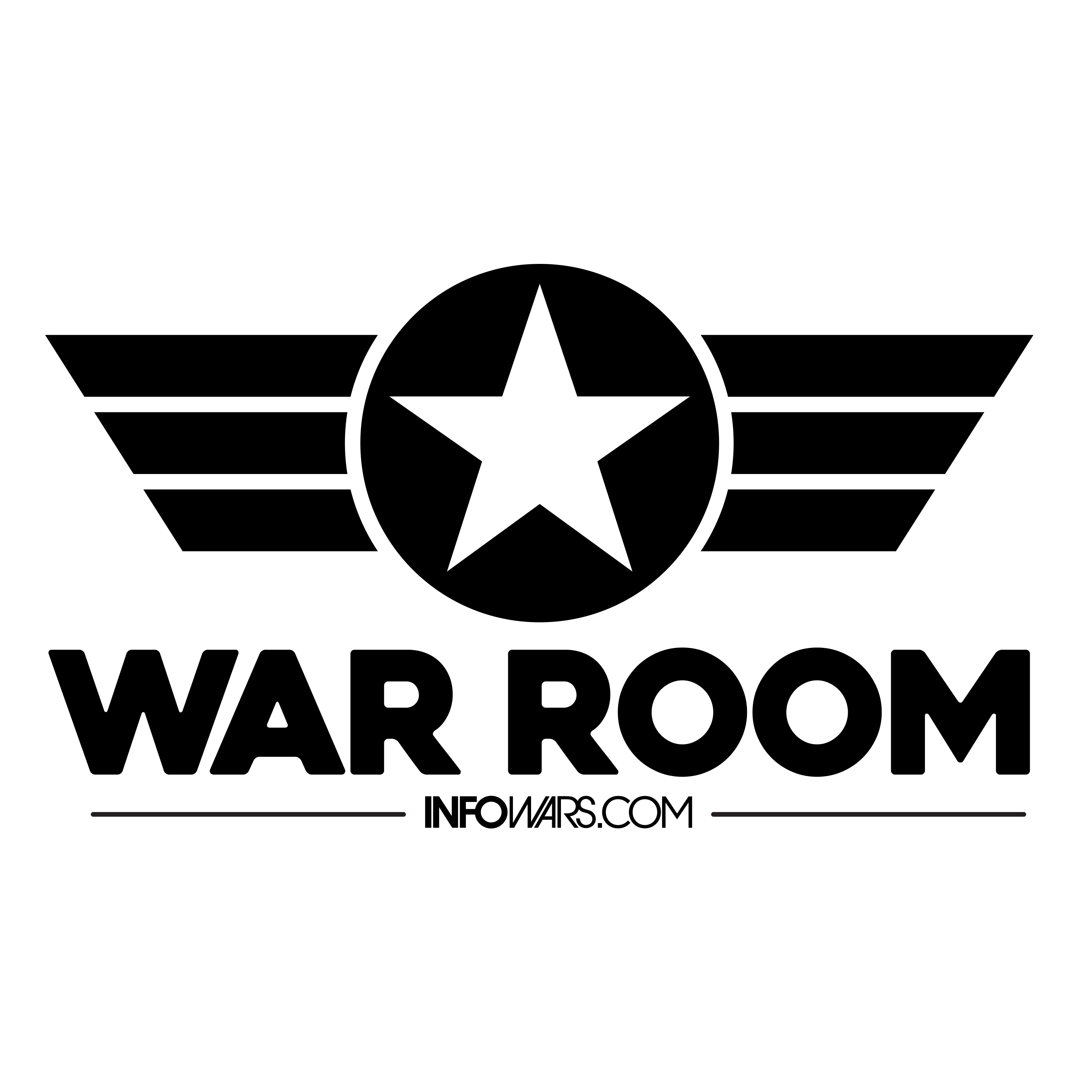 Owen Shroyer hosts the War Room after hosting the Alex Jones Show and therefore turns the show over to the callers. For 3 hours we hear from callers on a variety of subjects from the open borders to the deadly covid vaccines. Owen opens the show with a monologue explaining how we would be addressing and handling our current issues instead of the way we are. Owen also explains why there is hope in desolation and despair.
---
Hunter Biden Scandal Not Over, Laptop & Emails Will Expose Biden Crime Family - War Room - 2021-Apr 02, Friday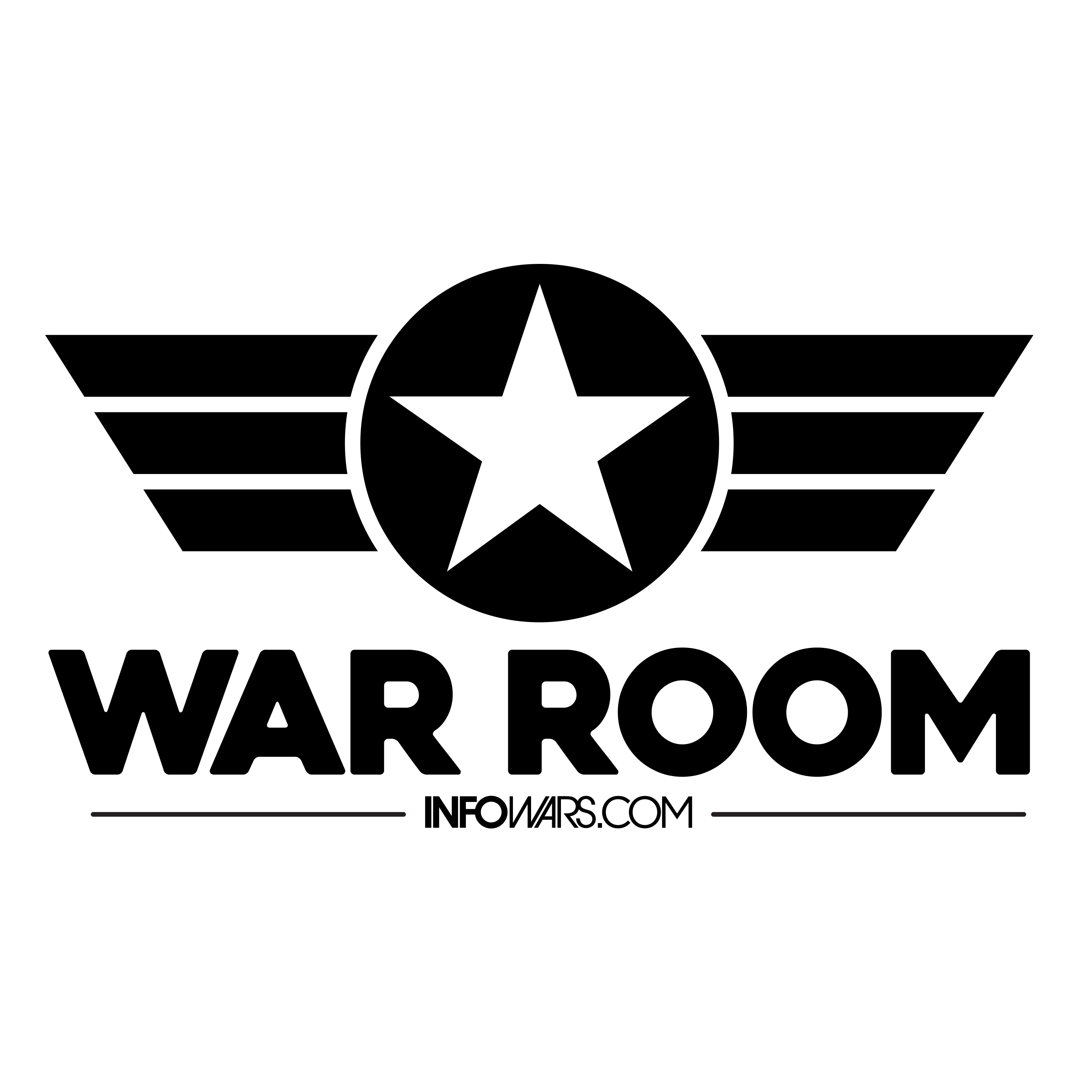 Massive news broadcast and guest broadcast today on the War Room. Major numbers coming out from illegal border crossings in the month of March are shocking and revealing and should serve as a warning of what's to come. A mass shooting in California is ignored by the media while an incident in D.C. becomes the biggest story. Mainstream media is promoting Satanism everywhere on Easter Weekend. A cover up campaign of the Biden Crime family begins with a staged interview with Hunter Biden to be aired Monday. Guests include Drew Hernandez, Laura Loomer and Alex Lasarev.

GUESTS:<...
---
Biden Administration Using Federal Government to Run Massive Human Trafficking Operation - War Room - 2021-Apr 01, Thursday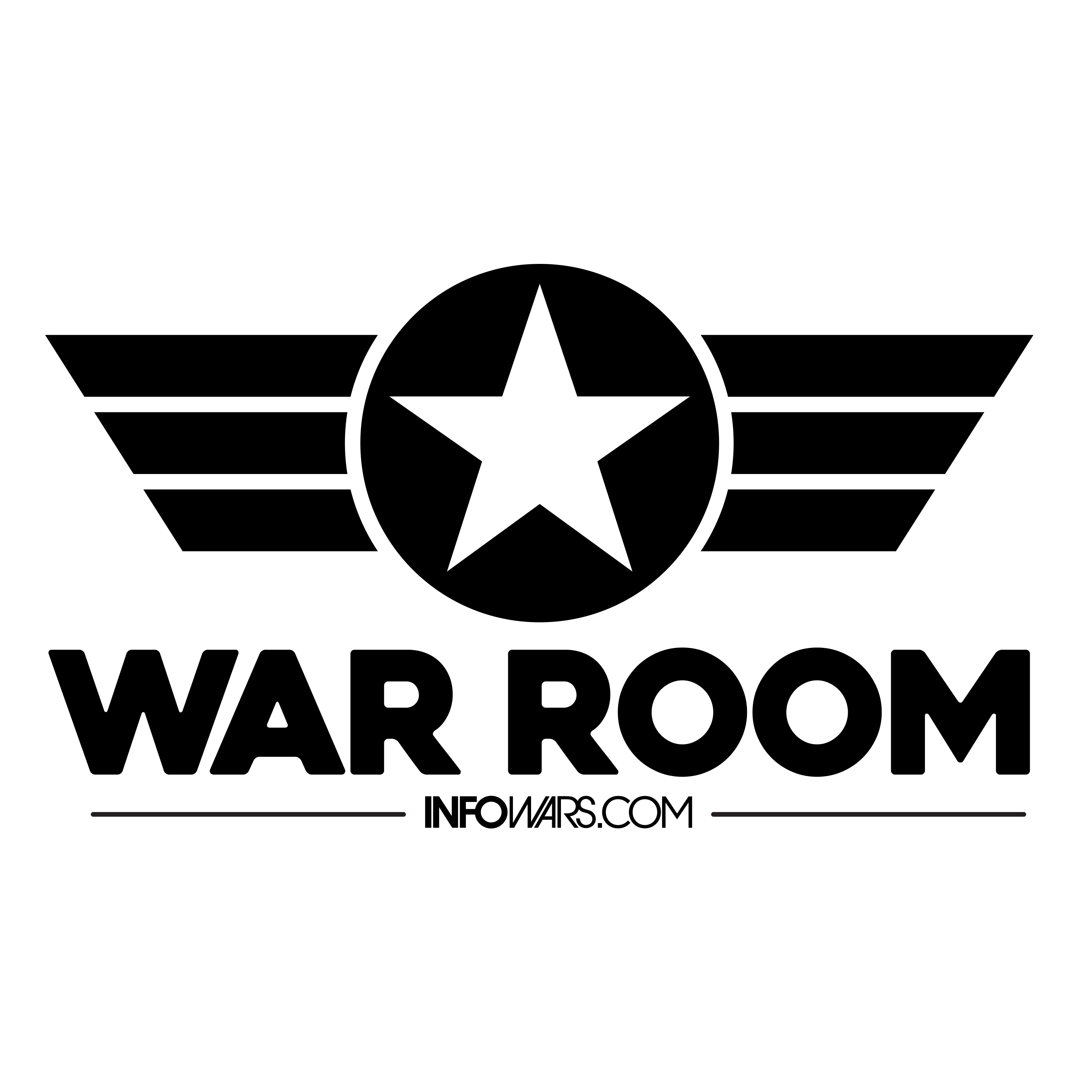 Owen Shroyer returns to the studio from the U.S. Mexico border and explains all the findings and revelations he discovered while in McAllen. Drew Hernandez also joins him in the studio to discuss what he has been covering at the Southern Border. The biggest human trafficking operation in U.S. history is being facilitated and promoted by the Biden White House. The dastardly details of this are beginning to emerge and take shape. Owen also discusses the promotion of forced vaccines being driven by mainstream media and leftist progressives.

GUEST:

DREW HERNANDEZ
---
BORDER CRISIS: Experts Weigh In On Women Raped, Lives Lost - War Room - 2021-March 31, Wednesday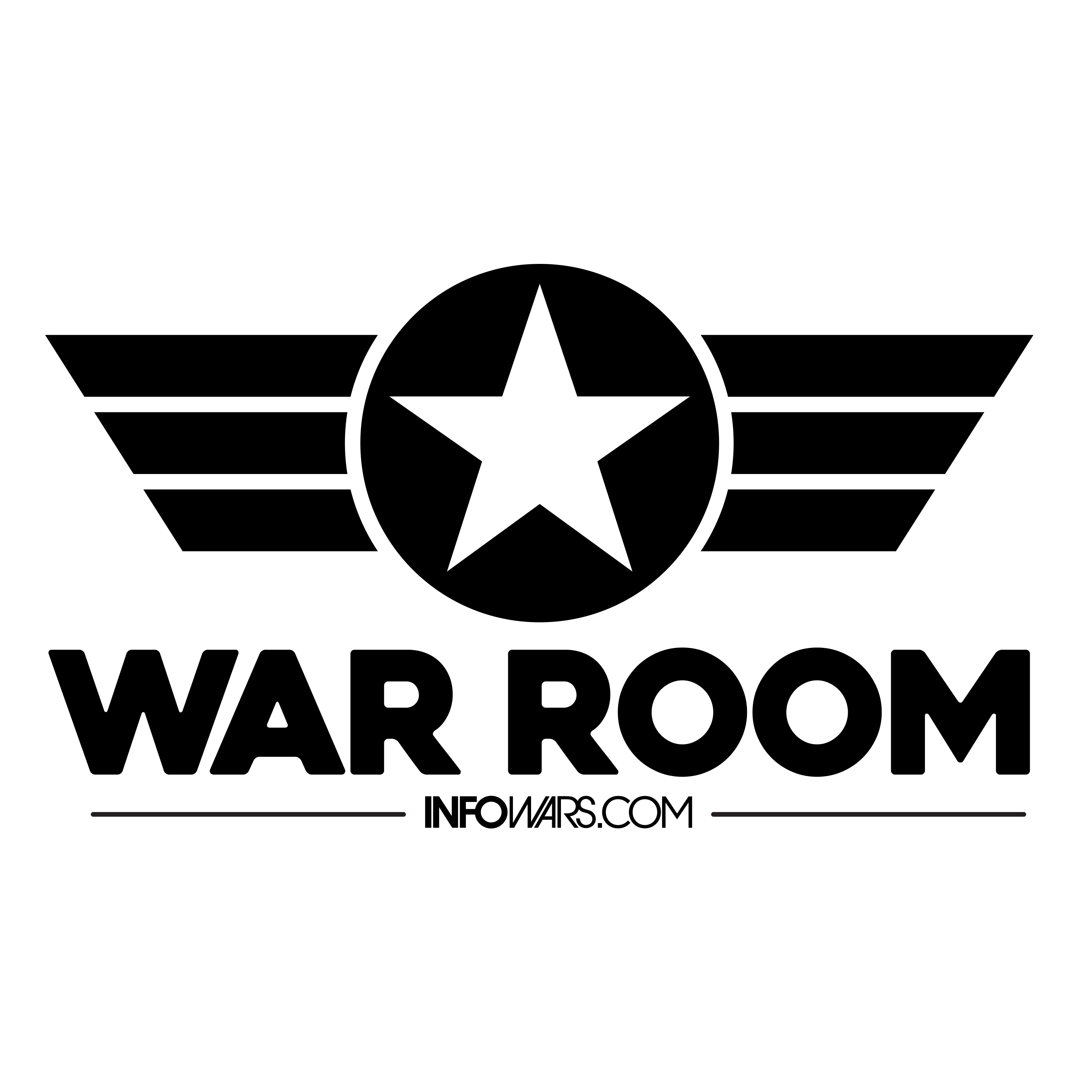 Tom Pappert is joined by the Oathkeepers' Stewart Rhodes and his legal counsel to discuss the harsh reality of what's happening at the southern border. Owen Shroyer gives breaking reports on the devolving situation at the border and Patrick Howley joins to discuss the spineless and defeated GOP establishment.

GUEST(S):

STEWART RHODES, KELLYE SORRELLE
---
BORDER CRISIS: Infowars Reporters Descend On The Southern Border - War Room - 2021-March 30, Tuesday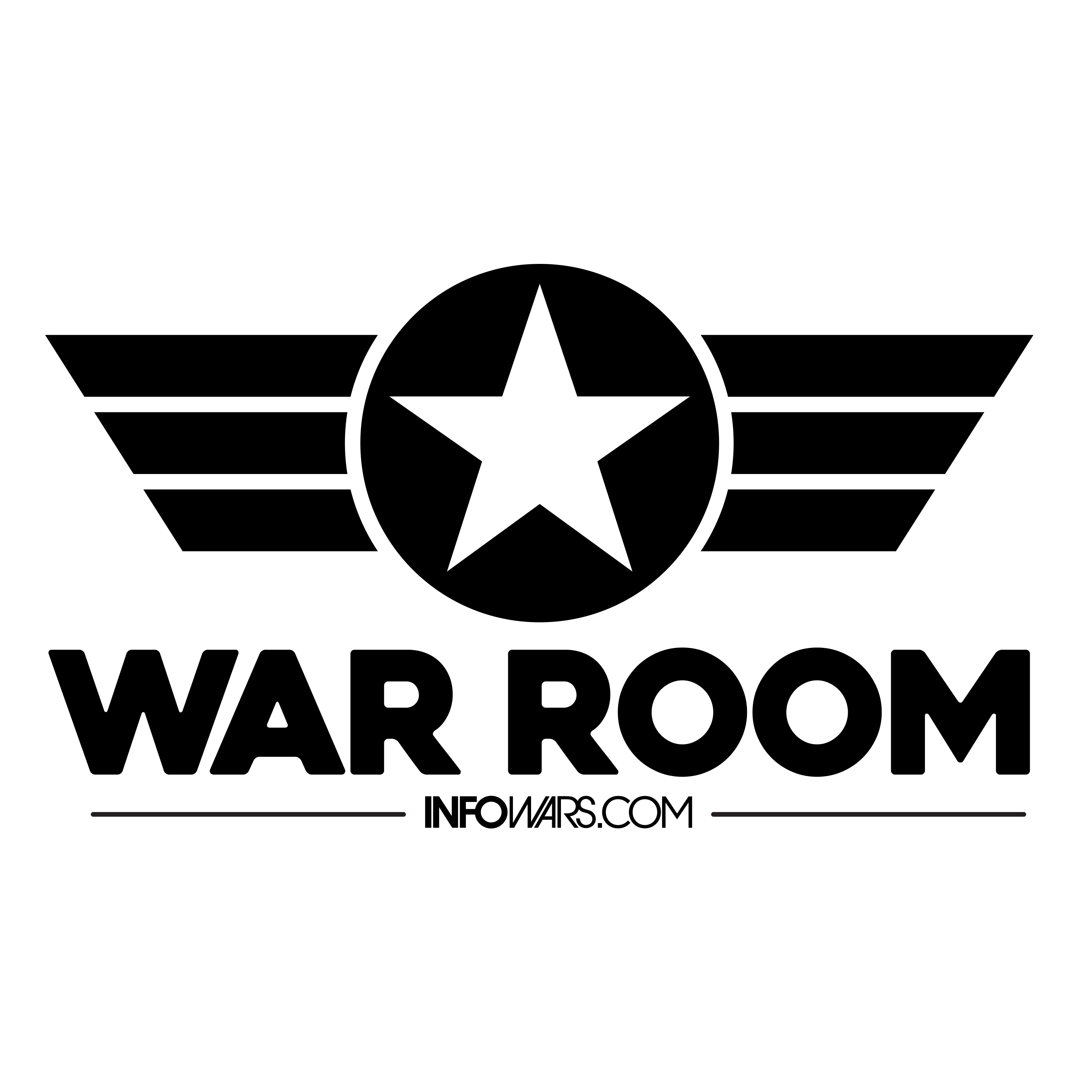 Tom Pappert covers the latest lockdown, mask, and vaccine passport news as Owen Shroyer provides groundbreaking updates from the southern border, and a UK journalist reveals Biden's exact policies are being replicated worldwide.

GUEST(S):

OWEN SHROYER, JACK HADFIELD
---
Border Crisis Hits Fever Pitch As Biden Openly Plans Vaccine Passports - War Room - 2021-March 29, Monday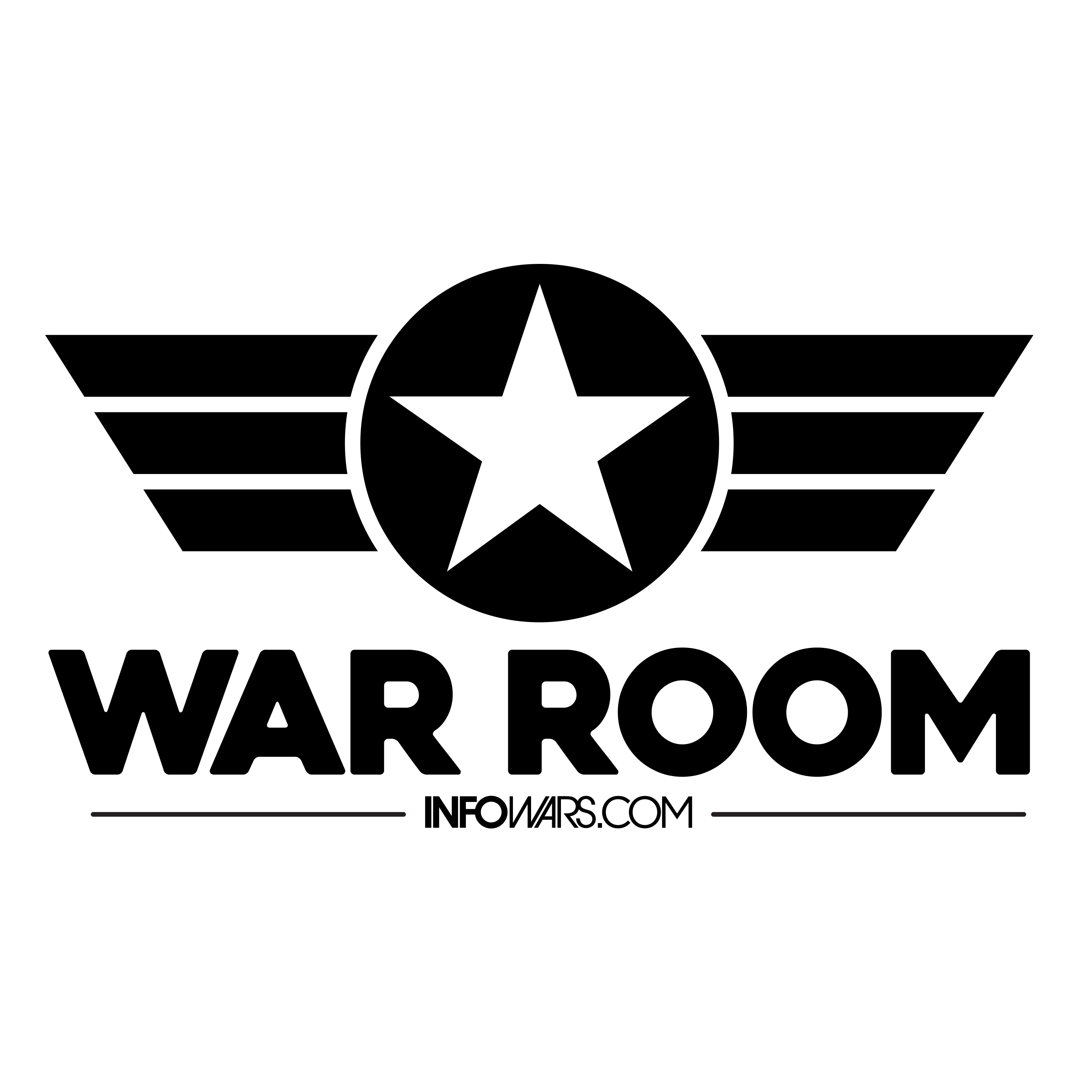 Meanwhile, the enemy of the American people, MSM, is fighting to suppress news of massive black-on-white/asian attacks & killings
---
Veteran Call-In Special: Senators Expose Border Is Wide Open In Viral Video - War Room - 2021-March 26, Friday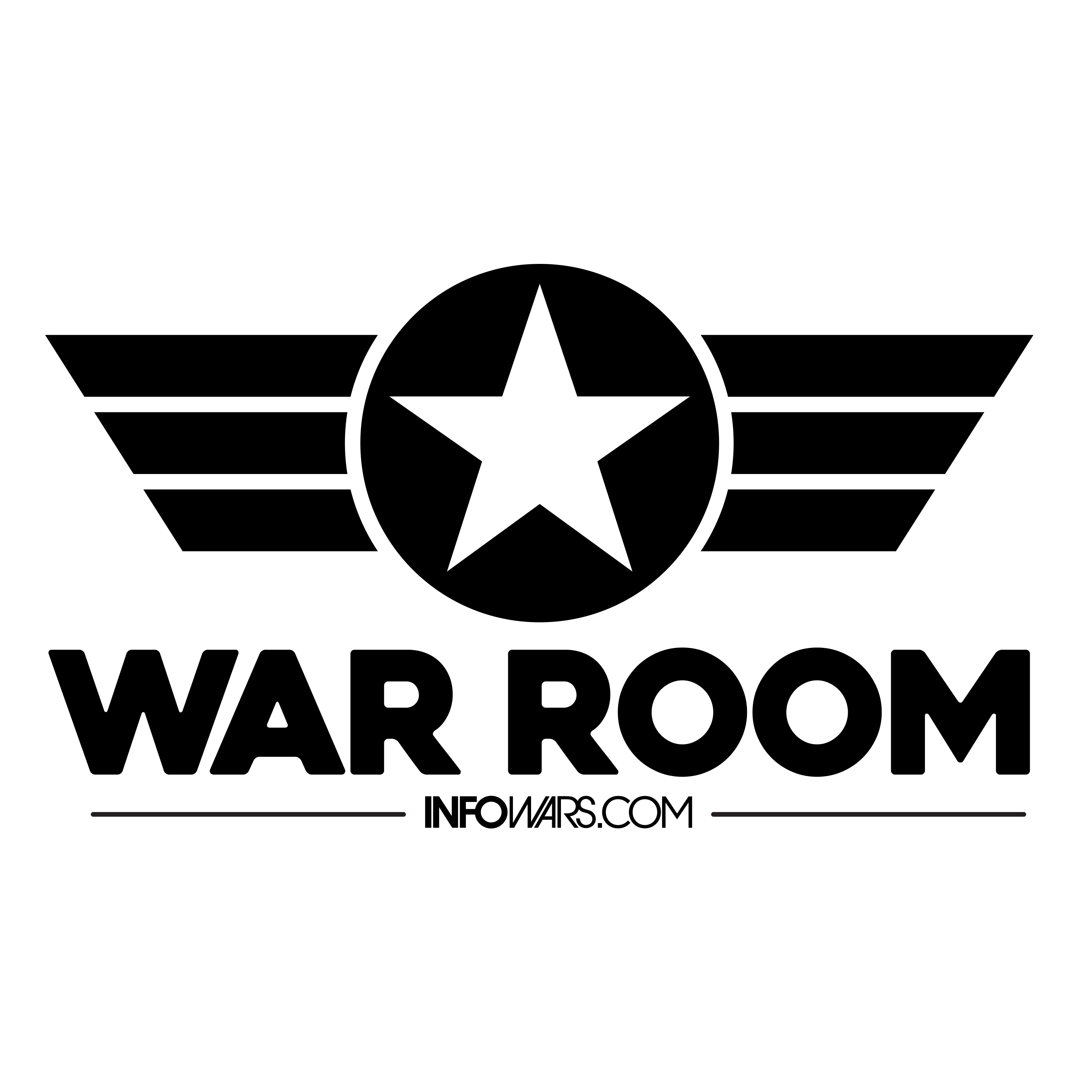 It's the Veterans call in special and the Vets call in to discuss issues ranging from the Covid Vaccine, the Southern Border being wide open and the lack luster Joe Biden destroying America with his policies. An emotional caller tells the story of how her Aunt died after getting the Covid jab. Republican Senators went to the Southern Border and the videos they shot are going viral showing the dystopian scenes from the camps down there. Michael Cargill is our special in studio guest.

GUEST(S):

MICHAEL CARGILL
---
Analysis of Biden's Disastrous Press Conference - War Room - 2021-March 25, Thursday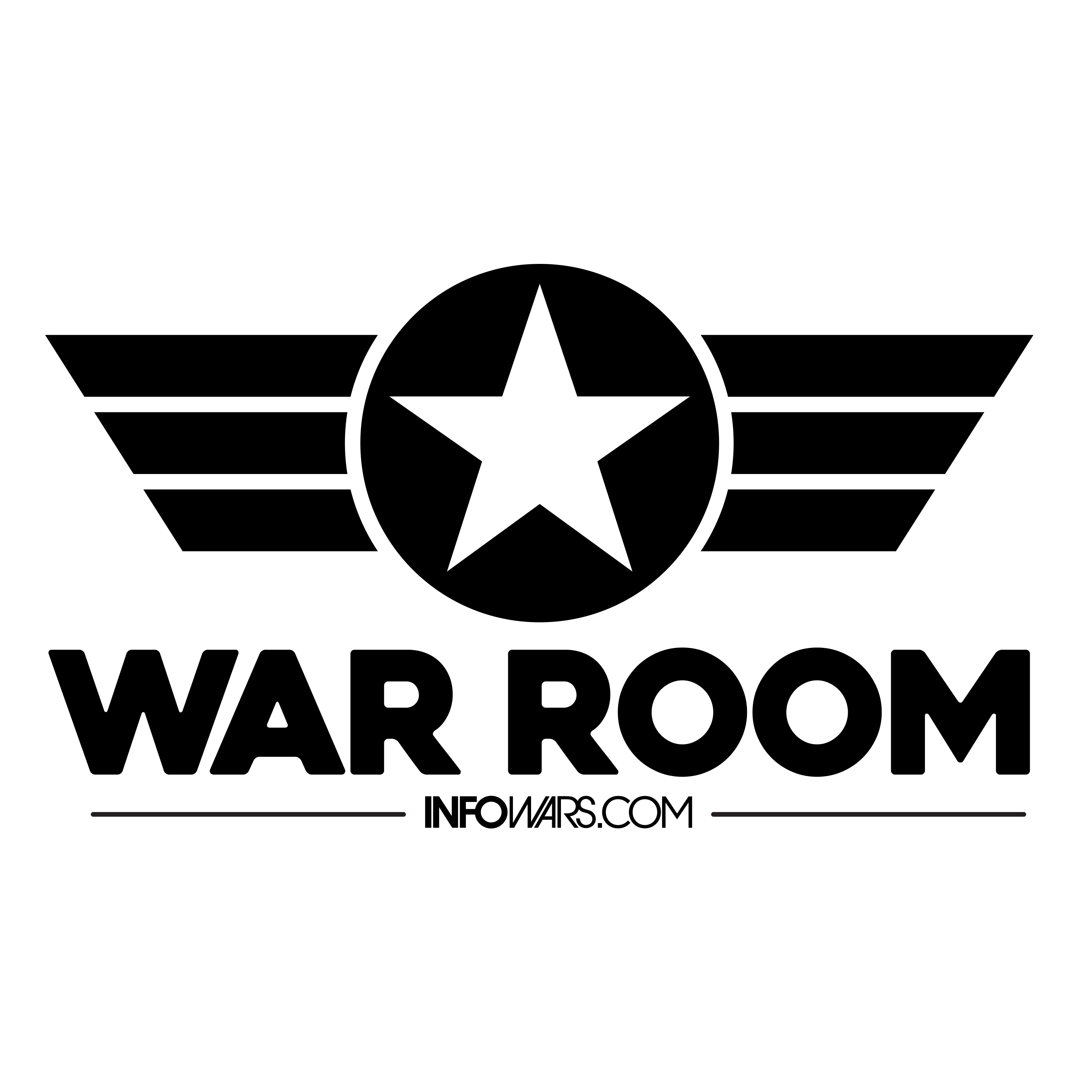 Joe Biden gives his first press conference since being in office and it goes exactly how you would expect it. Biden stumbling through his words, reading off a prepared question sheet with pictures and names of all the journalists and of course massive lies. Dan Lyman joins to discuss how Europe is going in and out of lockdowns depending on the day for the fake Covid Pandemic. Drew Hernandez joins to discuss his work at the border and the shocking information he discovered. Del Bigtree is in studio to cover a major virologist warning the world of the potential disaster...
---
Biden Administration Puts Harris In Charge Of Child Trafficking At The Southern Border! - War Room - 2021-March 24, Wednesday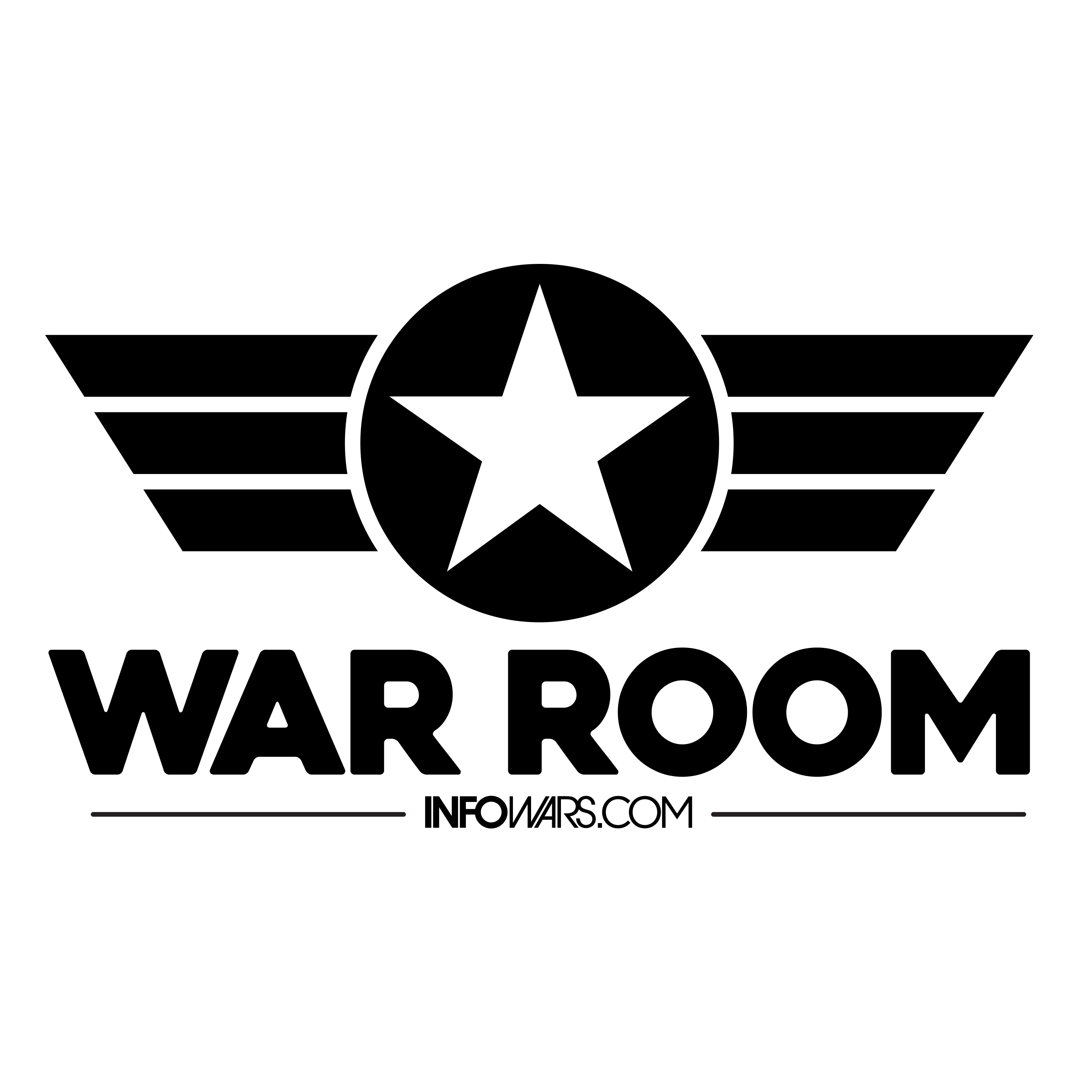 Owen Shroyer hosts this LIVE edition of War Room, weekdays 3-6 p.m. CT.
---
Colorado Shooter Was Liberal-Democrat, Islamacist From Syria - War Room - 2021-March 23, Tuesday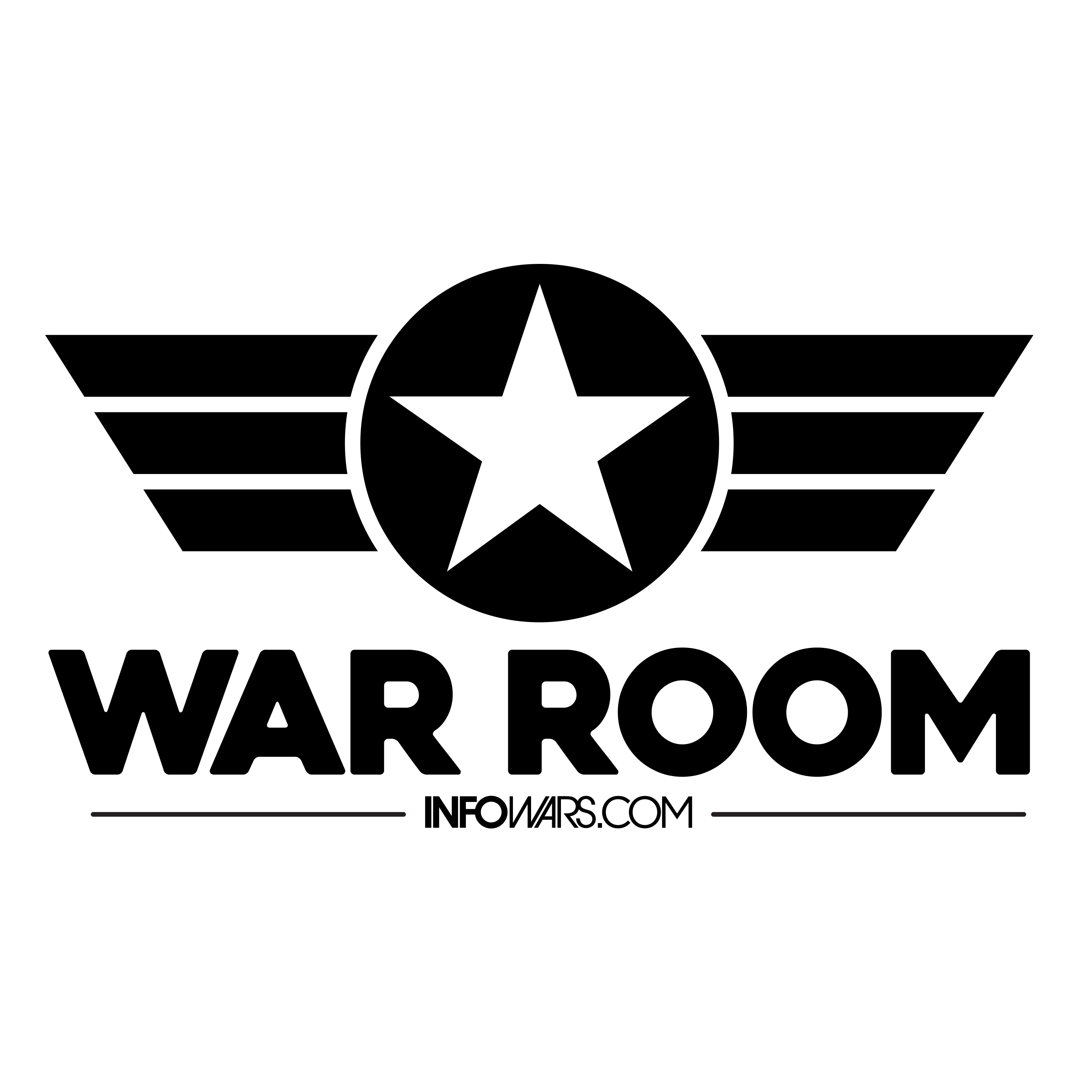 Details on the Colorado shooter are coming out and in turns out once again, the liberal media and democrats were lying. The shooter was not a white extremist Trump supporter but was actually a an anti-Trump migrant Muslim from Syria and all of the sudden the rhetoric and blame changed. Alex Jones starts off the show with what he calls the digital bath house with Anthony Fauci. The three most treasonous Presidents lie to the American people to promote the Covid shot. The situation at the Southern Border is now so bad that even Democrats and Liberals in the media...
---
Breaking: Democrats Begin Transition of Power from Biden to Harris - War Room - 2021-March 22, Monday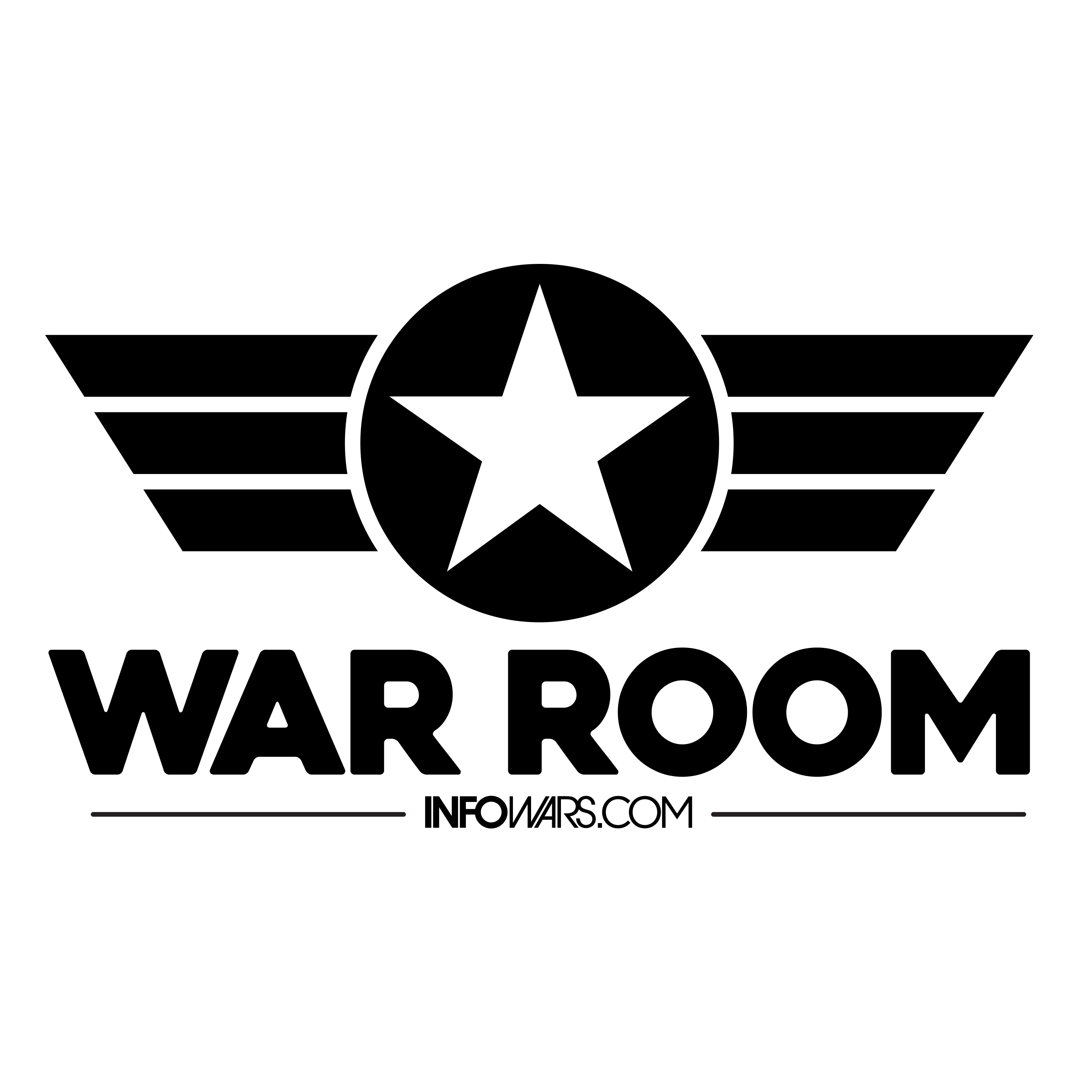 The Democrats are beginning their transition from Joe Biden to Kamala Harris is a steal bait and switch to get the corrupt and incompetent Harris into office. The crisis at the Southern Border continues to spiral out of control as it is clear the Biden Administration has no plan to stop the invasion. Alison Steinberg joins to discuss the breakdown of commieland California. Harrison Smith joins to discuss shocking suicide numbers amongst the youth since the fake pandemic lockdown.

GUEST(S):

Alison Steinberg / Harrison Smith
---
Biden Embarrasses USA On World Stage By Insulting Russia, Getting Played By China & Falling Down Steps - War Room - 2021-March 19, Friday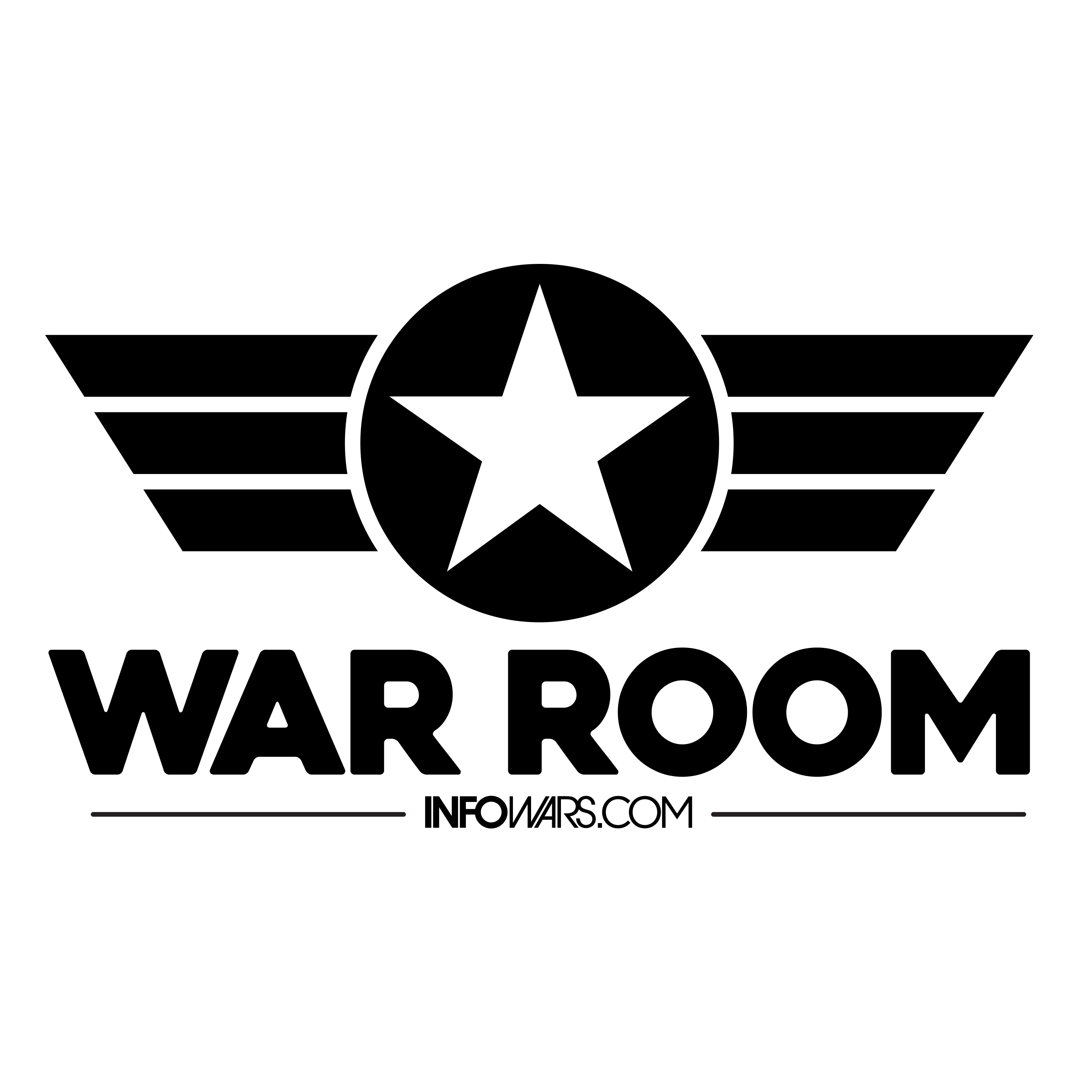 The embarrassment of the Biden administration continues as Russia and China both thumb their nose at the Biden administration and the United States of America. Not only are Russia and China scoffing at Biden, he is falling down the steps while getting on Air Force One. Meanwhile, other members of the Biden administration continue to be laughingstocks like Press Secretary Psaki and Homeland Security Chief Mayorkas inviting minors to come here without adults. Andrew Cuomo faces another sexual harassment accuser putting the Me Too movement to test. Will the Democrat Governor Nursing Home Slayers ever see justice?

GUEST:<...
---
Doctors & Medical Experts Warn Covid Shot Is Dangerous Untested Gene Therapy Treatment - War Room - 2021-March 18, Thursday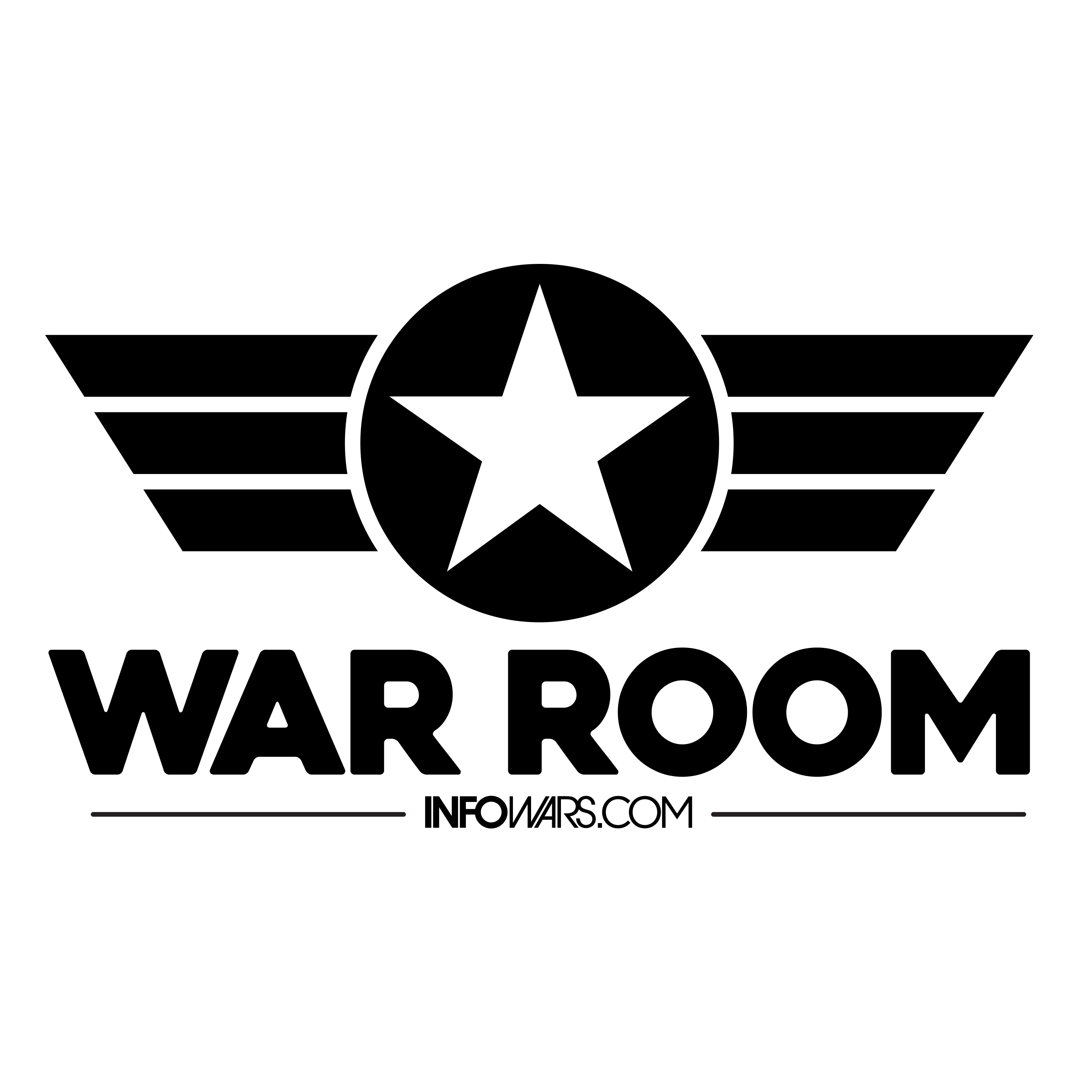 For three hours of the Infowars War Room we take calls from people who know someone who suffered negative side effects from the Covid shot. Despite dedicating all three hours to these calls, it was still not enough time for all the people to talk about the negative side effects they've seen or heard about. Rand Paul grills Anthony Fauci about his illogical approach to covid and shutdowns and masks and vaccines. Joe Biden forgets who the President is as he tries to tough guy act Vladimir Putin. An old special guest of the War Room returns after a years...
---
Doctor Warns Covid Vaccine Dangerous Experimental Gene Therapy - War Room - 2021-March 17, Wednesday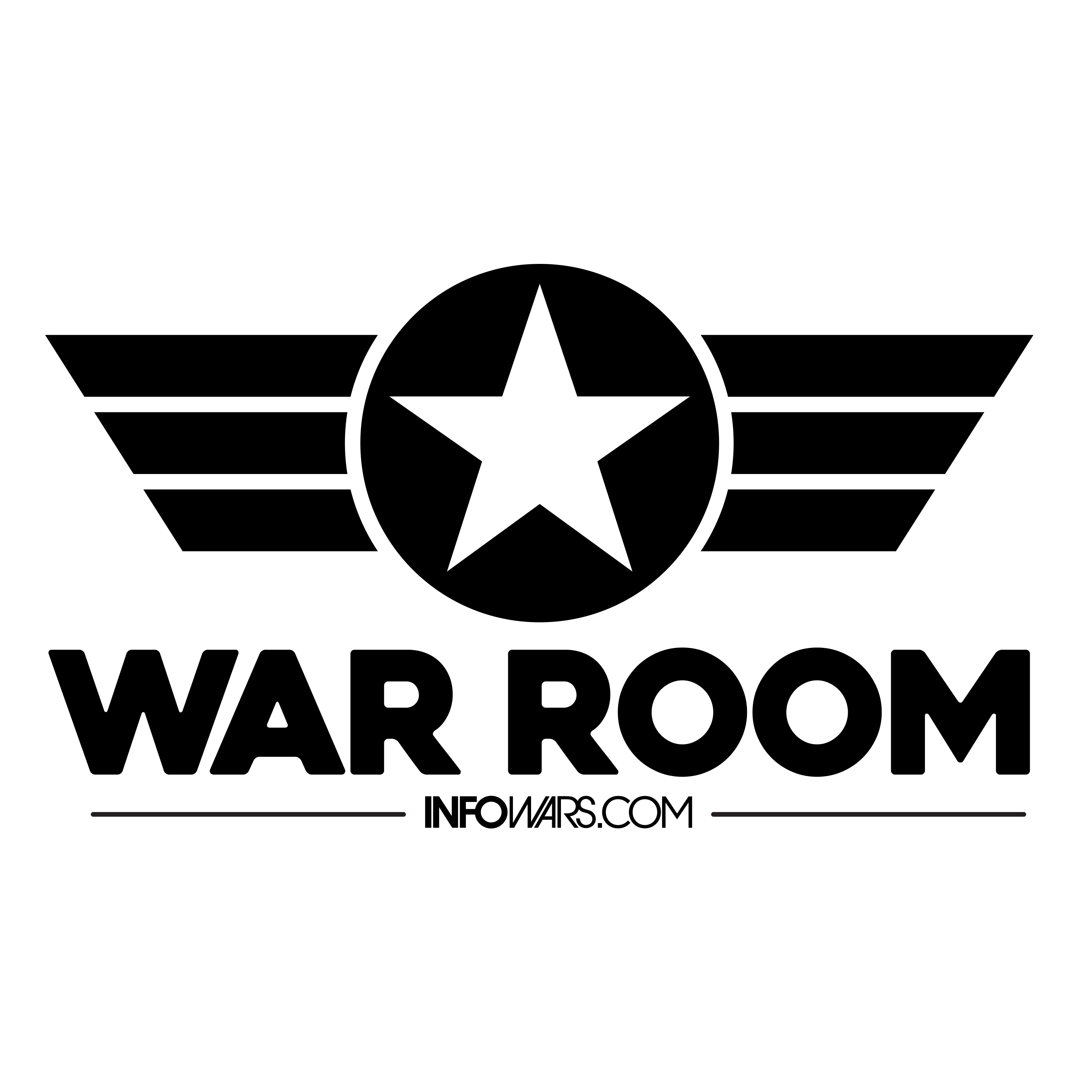 In an incredible video report, Houston Dr. Steven Hotze explains that the American people have been lied to about Covid and the Covid vaccine, saying manufacturers of the vaccine and the media have been lying and that it is not a vaccine and more dangerous than getting Covid. The massive lie of the Washington Post continues to be exposed as the fake news it is for the giant lie they published about a phone call Trump made. Award winning filmmaker Amanda Milius discusses the success of her latest documentary as well as what the future holds for conservatives in the...
---
Border Armageddon: Biden Border Crisis Spirals Out of Control - War Room - 2021-March 16, Tuesday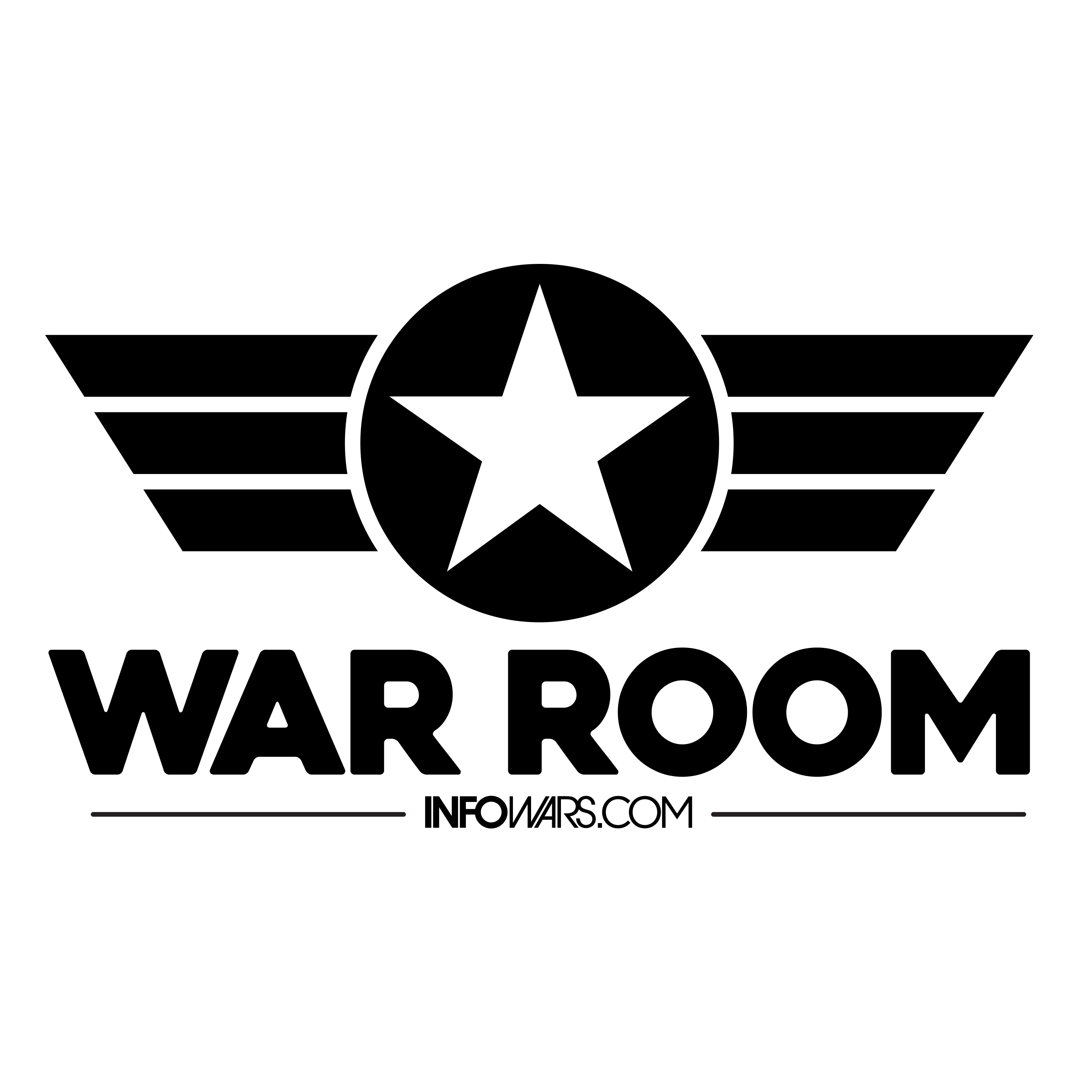 Owen Shroyer is back behind the news desk warning Americans of the massive crisis at the border not just being ignored by the White House and Democrats but they are actually promoting the invasion. Alex Jones breaks into studio with huge news involving the Covid Shot where years ago documents explain how this will be used to cull the human race. Attorney Angus Lee joins to discuss the failure of law enforcement but more importantly Attorneys to stop the on going rioting in Portland, Oregon. Owen also highlights how leftist liberal culture is bringing in the fall of civilization.
<...
---
White House Claims Border Crisis Under Control as Record Surge Strains Resources - War Room - 2021-March 15, Monday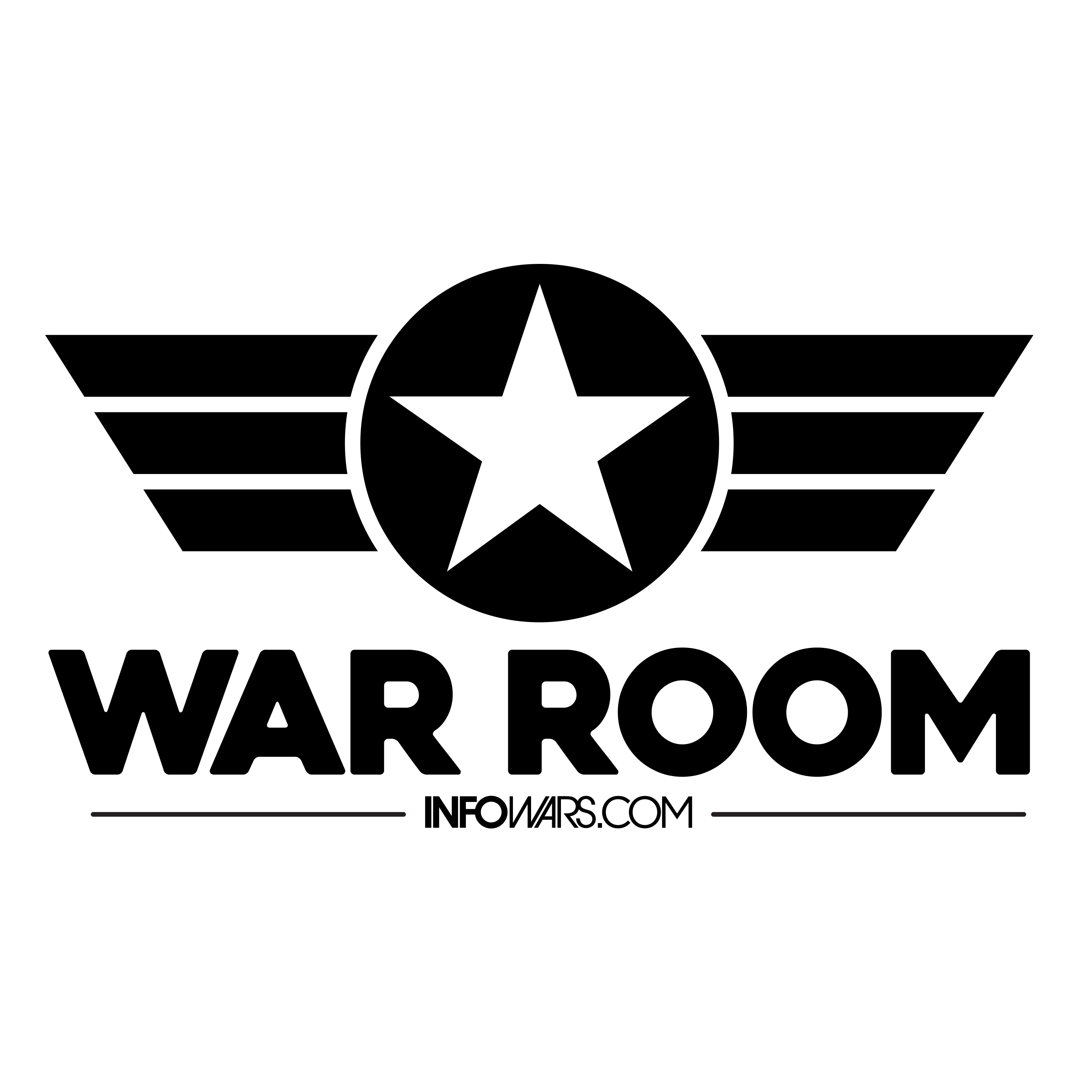 Tom Pappert guest hosts today's War Room and delivers comments on the southern border crisis. Dr. Jules Gomes joins to give analysis on the Vatican's globalist agenda. Tom Pappert is joined by Stew Peters of Patriotically Correct, who is based in Minneapolis and has a lot to say about the ongoing George Floyd trial. Later in the third hour, Tom Pappert is joined by the president of the New York Young Republicans, Gavin Wax, to discuss the future of the republican party and Trump. Today's last guest is Mark Sidney, the founder of the free speech social media...
---
Anthony Fauci Admits Covid Shot a Worldwide Experiment on Humans - War Room - 2021-March 12, Friday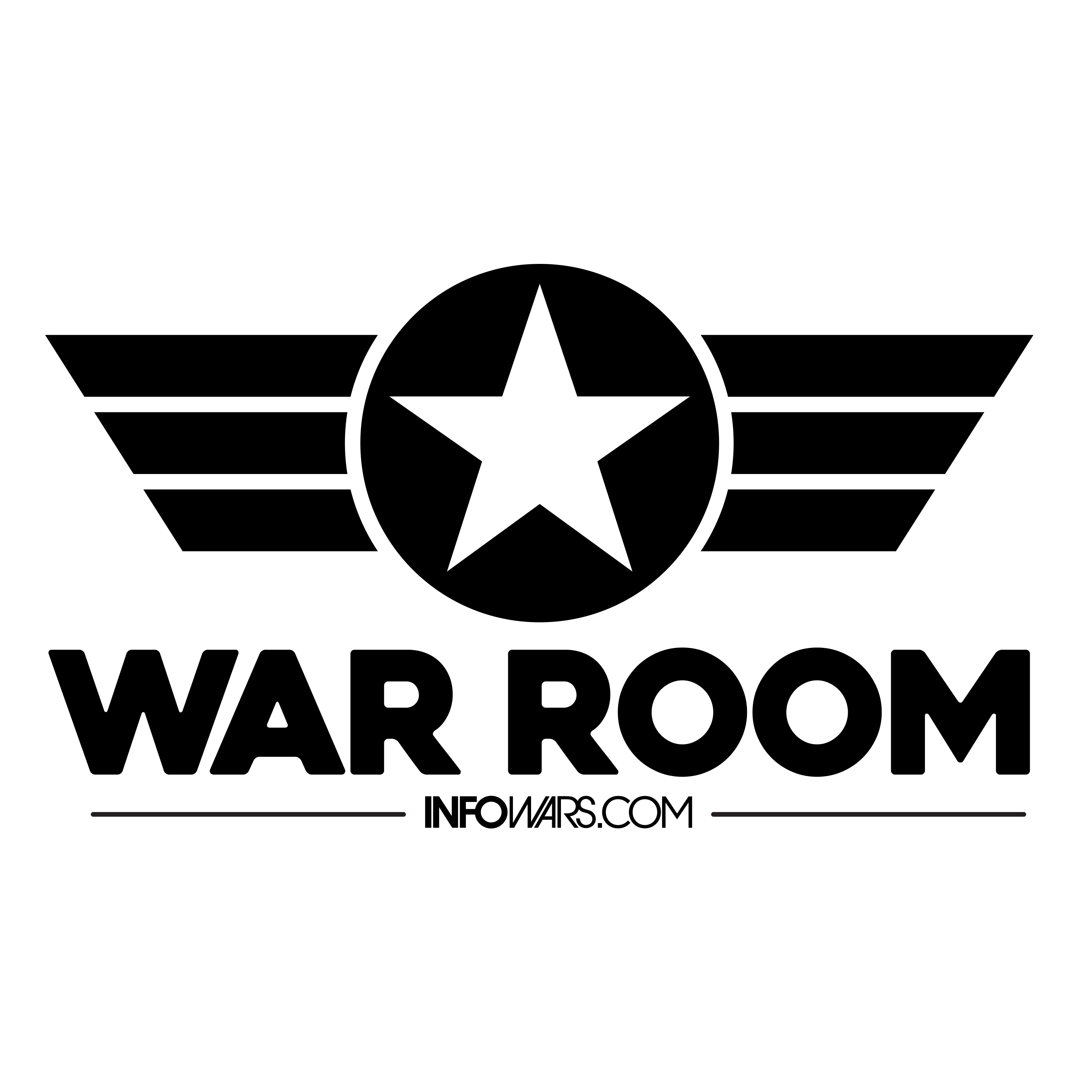 Incredible admissions today from Anthony Fauci admitting the mRNA shot is not a vaccine but a new biotechnology being tested on humans for the first time and then the Prime Minister of New Zealand saying they are intentionally spreading covid fear propaganda. We take calls in response to these incredible video clips. Owen also discusses the tyranny in Austin, Texas by Mayor Steve Adler and how Texans are responding. Frank Kavanagh and Michale Graves join for the Headbangers Hour.

GUEST(S):

BECKY MCMILLIAN / MICHALE GRAVES / FRANK CAVANAUGH
---
Democrats Are Ruining America And Ending Human Freedom; What More Is There To Say? - War Room - 2021-March 11, Thursday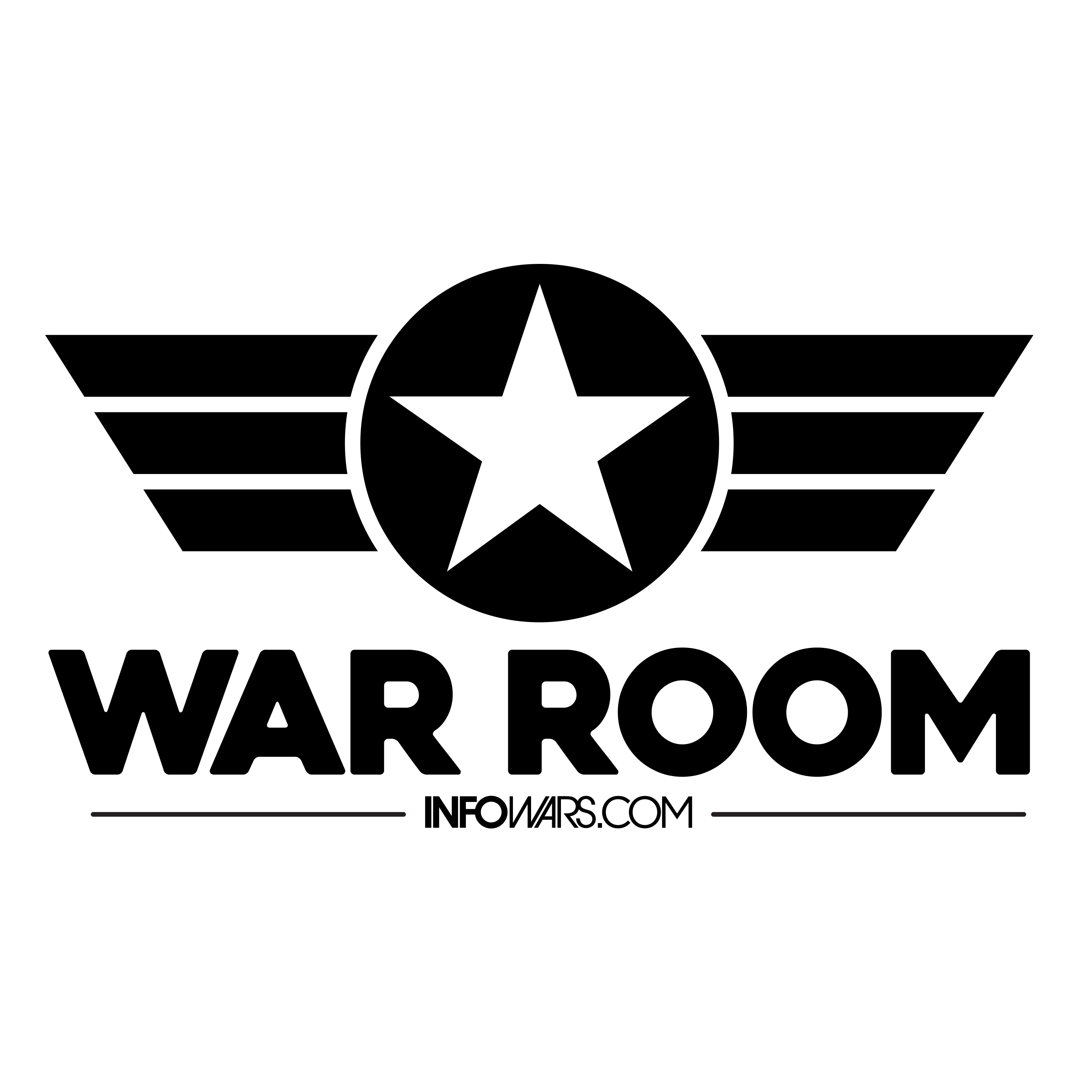 Major news today as Joe Biden signs the new "Covid" stimulus bill which puts the U.S. 2 trillion deeper in debt. You won't believe the numbers from this bill and previous bills covered on the War Room today. The Southern Border crisis continues but the Press Secretary laughs when this is brought up by the press core during a press conference. Democrats continue to force the Covid tyranny on citizens with masks and vaccines and business closures. Dan Lyman joins from Europe to discuss the latest in the migrant crisis and the migrants attacks.

GUEST(S):

D...
---
Alex Jones Live From Mask Free Grocery Store Exposing Covid Vaccine Deaths! - War Room - 2021-March 10, Wednesday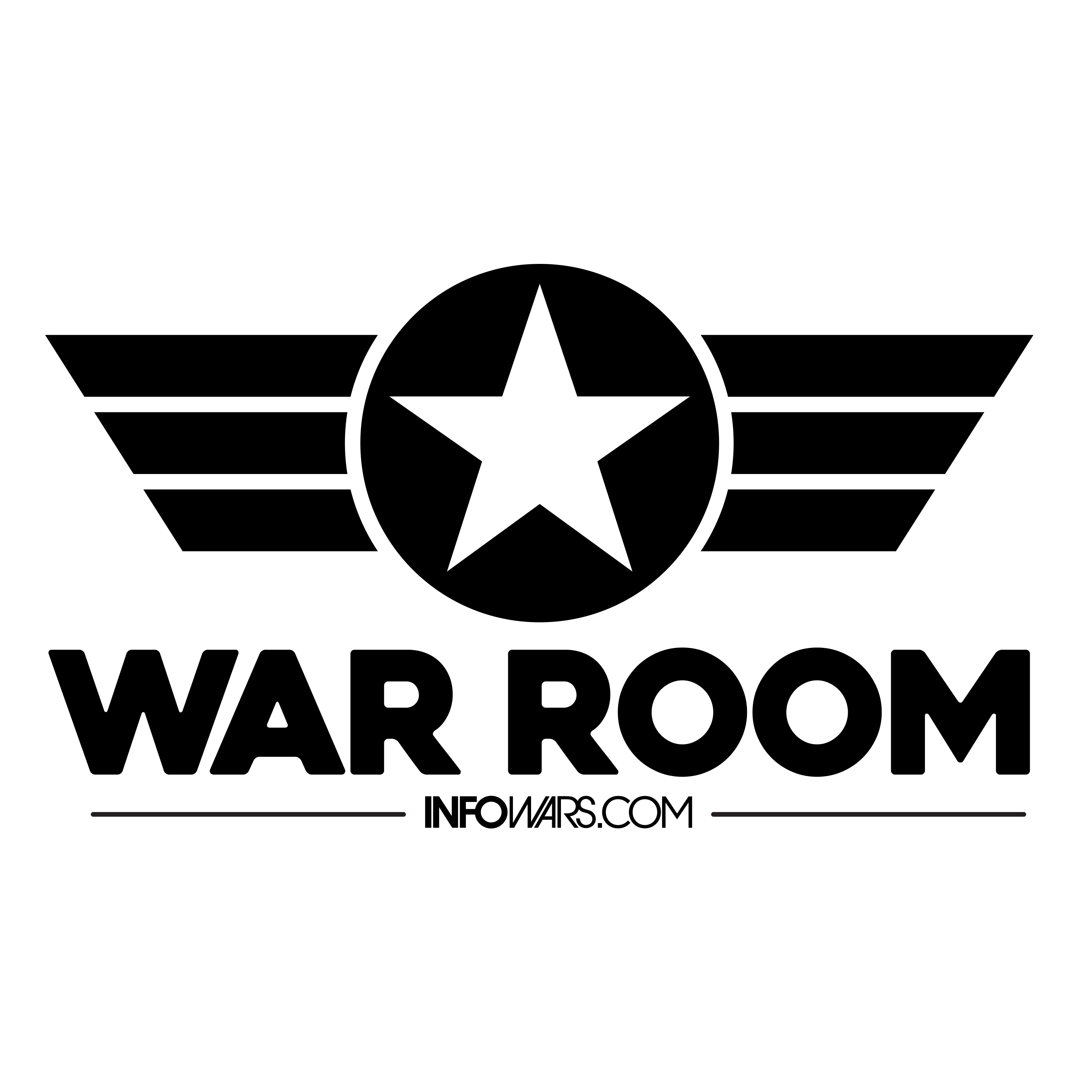 Alex Jones, Tom Pappert and Owen Shroyer host this LIVE edition of War Room, weekdays 3-6 p.m. CT.
---
New Video of Joe Biden Forgetting Where He Is, As Democrat Policies Destroy America - War Room - 2021-March 09, Tuesday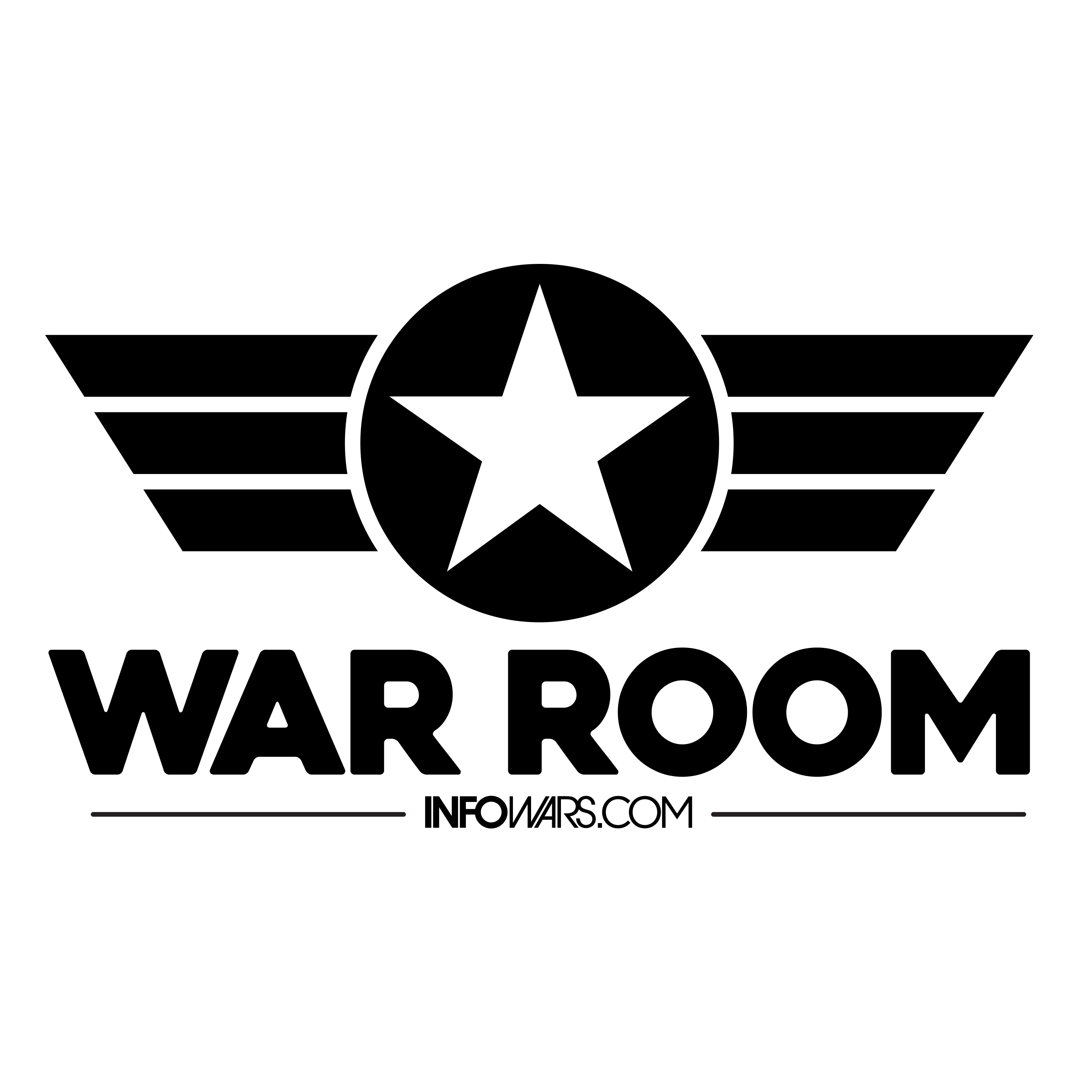 Meanwhile, the border crisis is spiraling out of control as the globalists open the floodgates to the third world.

Owen Shroyer hosts this LIVE edition of War Room, weekdays 3-6 p.m. CT @ BANTHIS.TV
---
Austin Communists Admit They Want To Force A Deadly Vaccine On You - War Room - 2021-March 08, Monday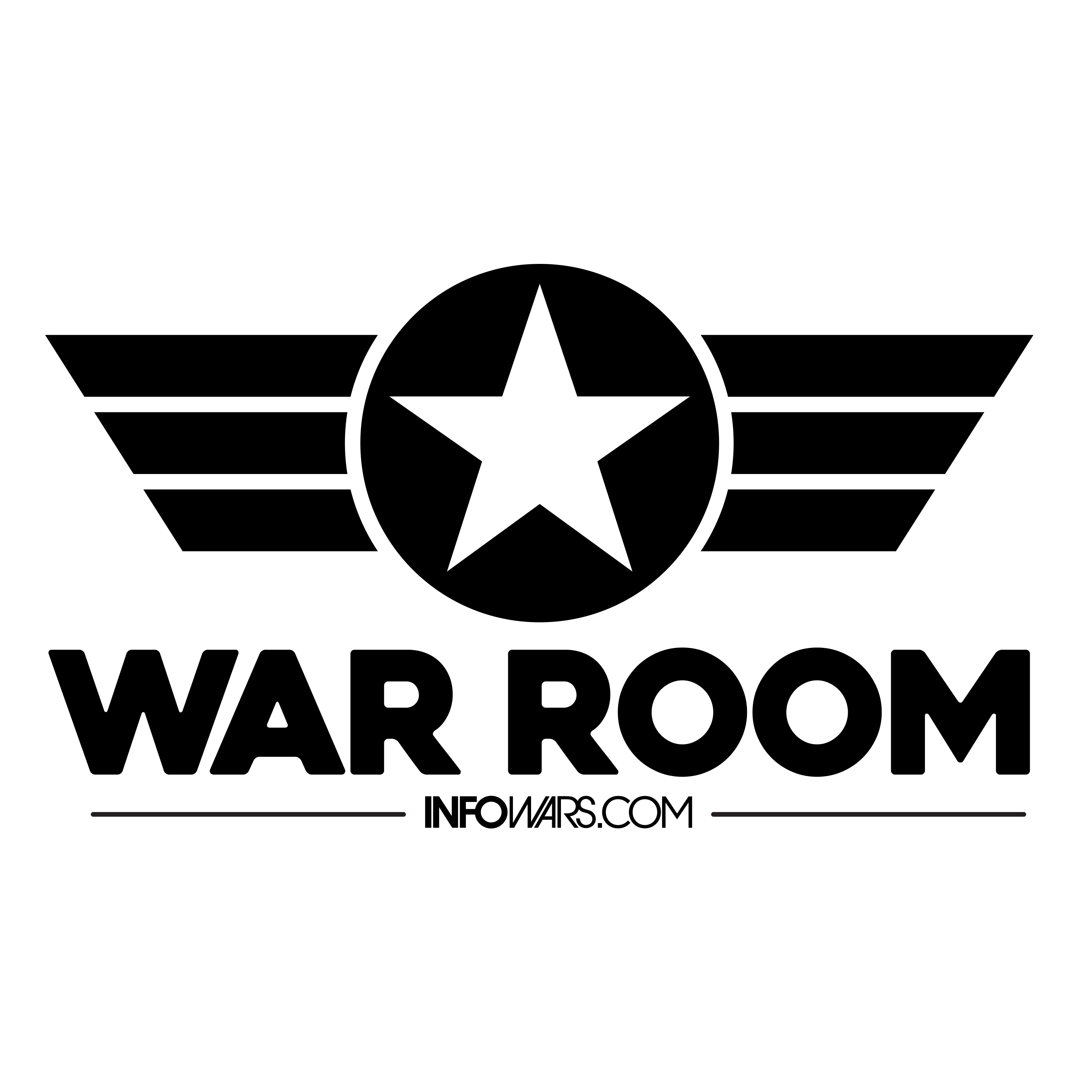 Owen Shroyer is joined by Joe Hoft in the first hour to discuss news on Arizona election fraud. Later Tom Pappert takes over on the second hour and is joined by National File reporter, Jack Hadfield, who breaks down a new disturbing ANTIFA story. Tom covers all of Monday's political news and COVID news. Stick around until the end of today's episode for a surprise!

GUESTS:

TOM PAPPERT, JACK HADFIELD, JOE HOFT
---
Joe Biden is No Longer President, Harris and Pelosi Calling All the Shots - War Room - 2021-March 05, Friday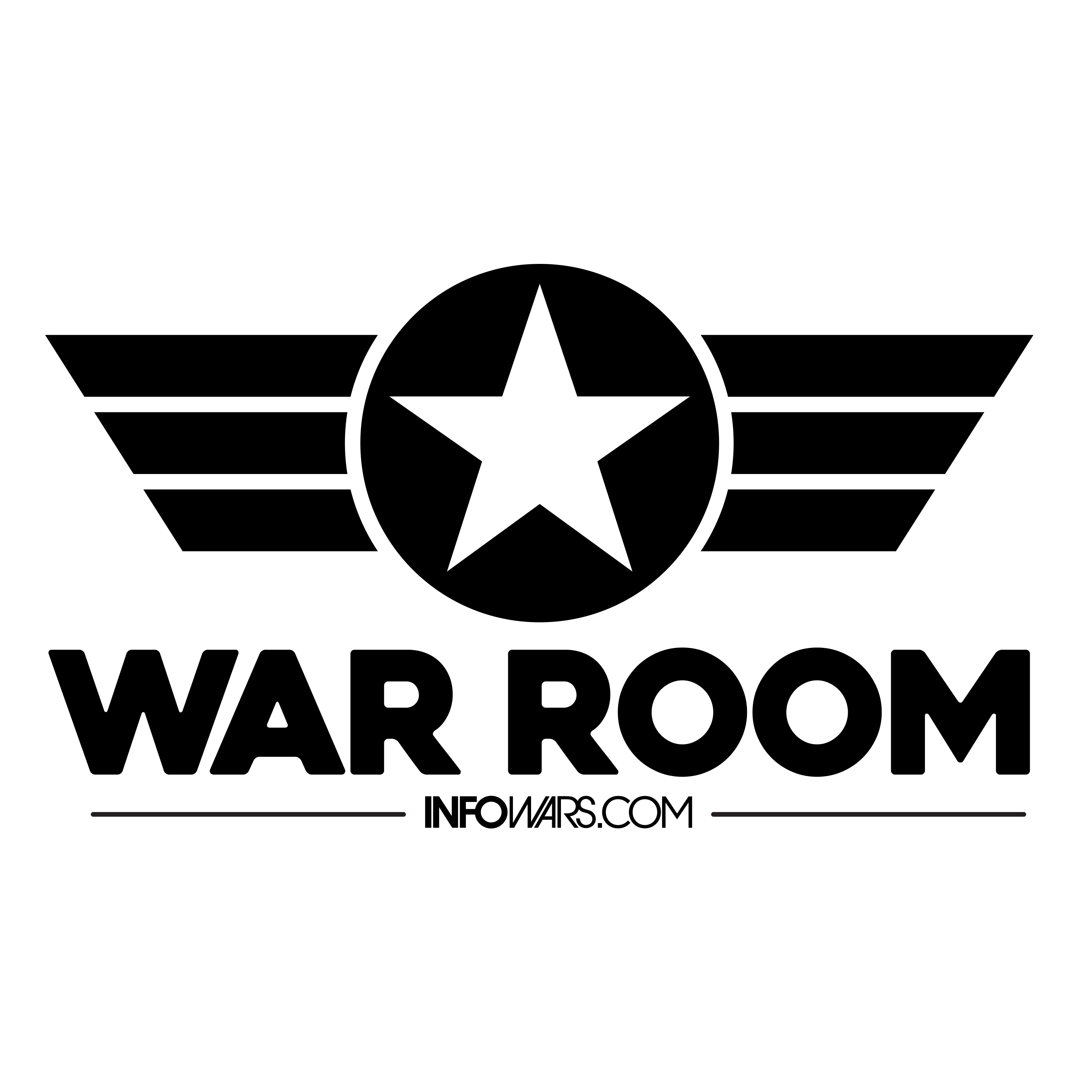 It's time for America and the world to accept the reality that a Liberal Democrat on television or in government is lying to you about everything. There is no lie too big that they won't carry out. The latest is the continued claims of Trump supporters launching violent insurrections so they can keep the National Guard in D.C. in a militarized police state. It is now clear that Nancy Pelosi is the acting President and even Kamala is making Joe Biden's diplomatic phone calls as Biden can barely talk and has his live feeds cut by the Wh...
---
Dems Ram Through Radical Voting Reforms Turning Every Election into 2020 Chaos - War Room - 2021-March 03, Wednesday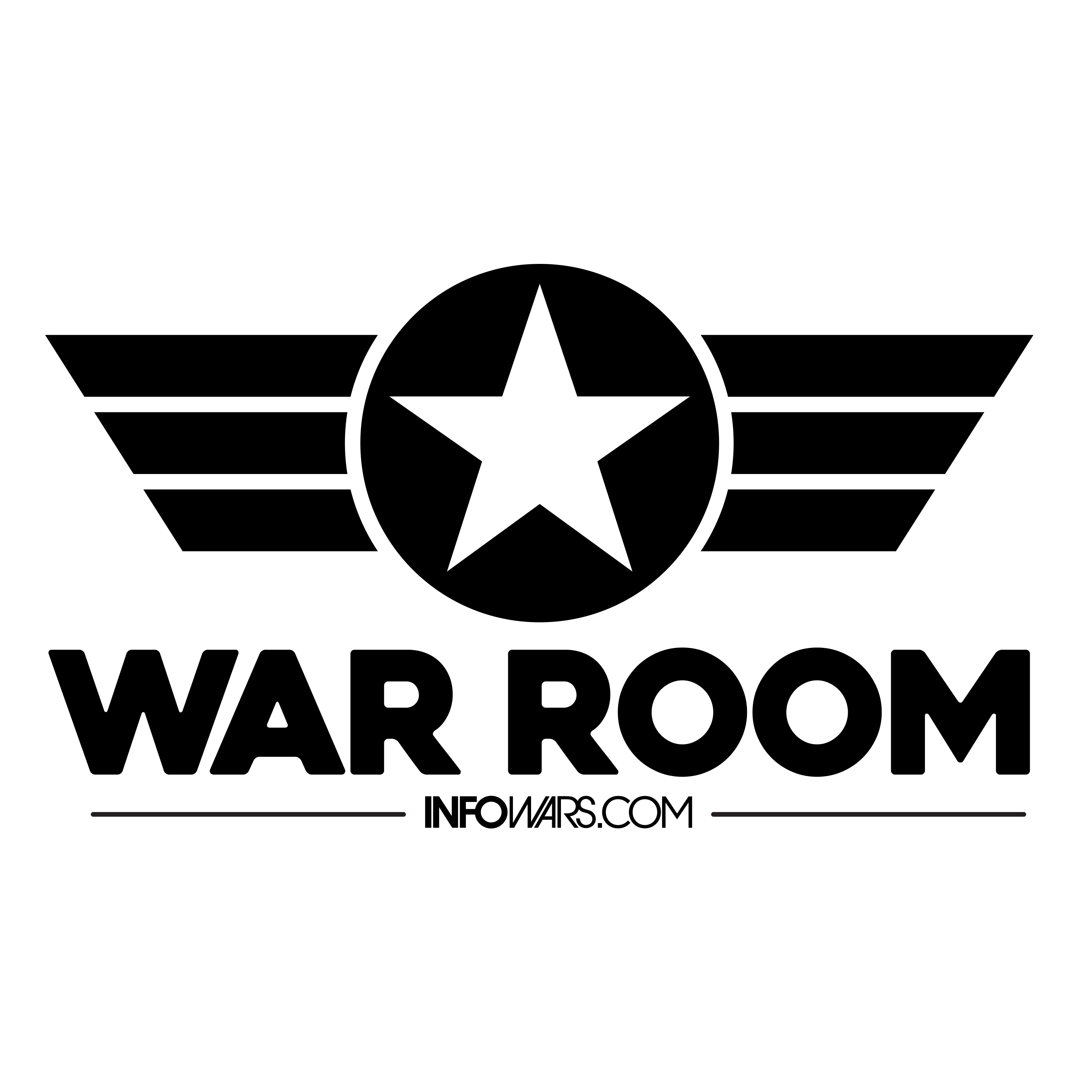 Major news broadcast today as multiple globalist plans are being revealed and executed. The Paris Climate Accord is being implemented now under Biden which means every two years America will see a pandemic style shutdown and Texas winter storm style shutdown to "save the planet". Democrat legislation is giving the government the power over your body is being proposed, as well as giving Washington D.C. all the levers of control over our elections. Young Pharaoh who was banned from CPAC joins to discuss what he believes was behind it and other developments. Owen Shroyer makes a shocking discovery about Anth...
---
Texas Gov. Ends Mask Mandate, Opens Texas 100% - War Room - 2021-March 02, Tuesday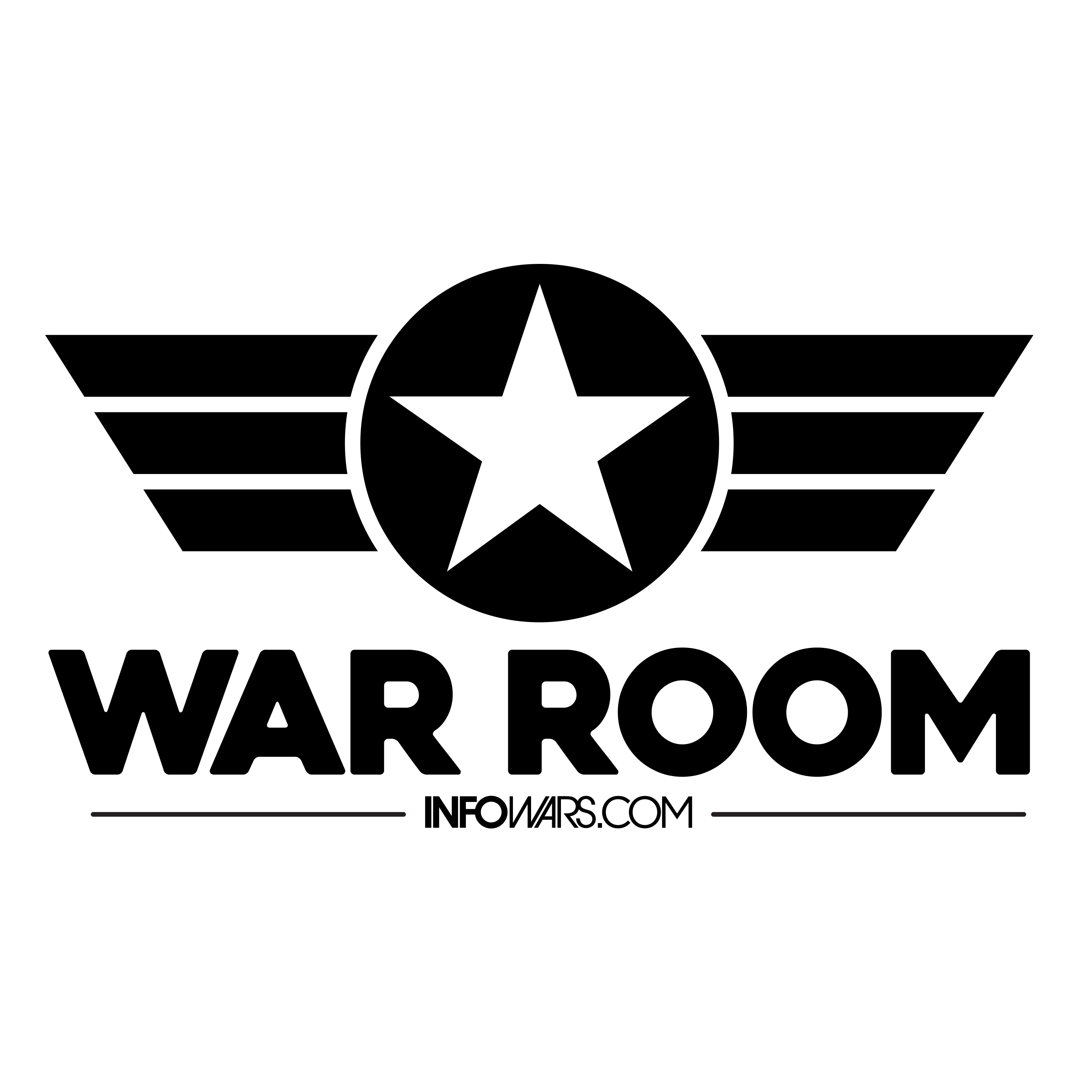 Texas makes national headlines as the Governor, Greg Abbot, announces an end to Covid restrictions, saying next week Texas will be 100% open and end mask mandates. We respond to that news and take callers in response as well. Dr. Seuss is the latest victim of cancel culture, but this only creates more demand for his books as prices sky rocket online. Tom Pappert joins to discuss this and the current situation with schooling in America. Alex Jones responds to the latest mainstream media fake news narrative against him.

GUEST(S):

TOM PAPPERT / ALEX JONES

...
---
Democrats Storm Georgia Capitol… Will They Be Labeled Insurrectionists? - War Room - 2021-March 01, Monday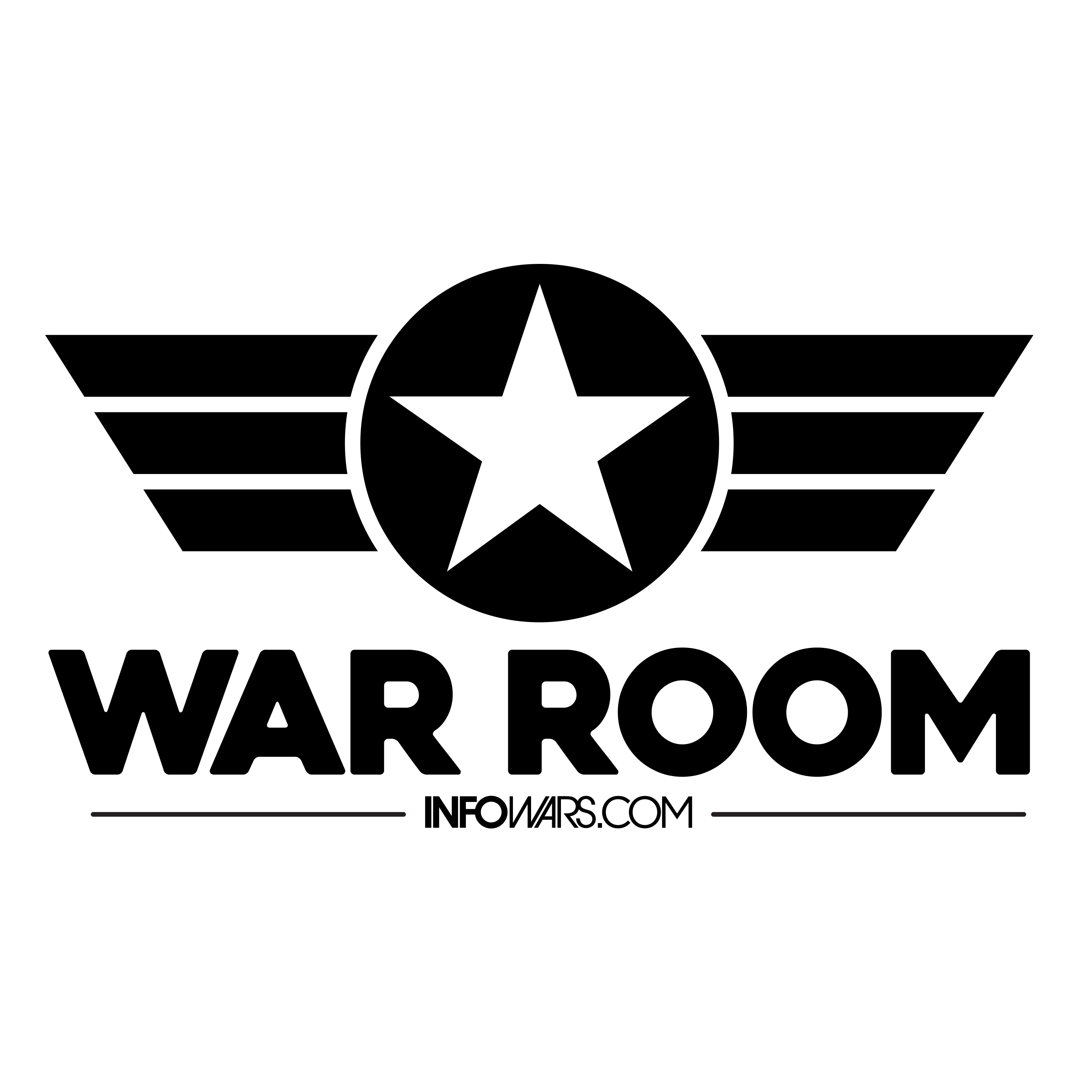 For all the obsessing the Democrats and mainstream media did over the "insurrection" on the Capitol on January sixth, they did quite a job ignoring Democrat protesters who invaded the Georgia state capitol today in outrage the new Georgia election laws call for a valid ID to receive an absentee ballot. New allegations against Governor Andrew Cuomo have surfaced, along with an awkward video of him asking a woman to 'eat the whole sausage'. More Biden voter remorse as Charlamagne the god is calling out the Biden crime bills and other moves against Black Americans on a podcast with T.I.. Dani...
---
War Room - 2021-Feb 26, Friday - Biden Admin Wastes No Time Starting New Wars In Middle East And Beyond After Syria Strike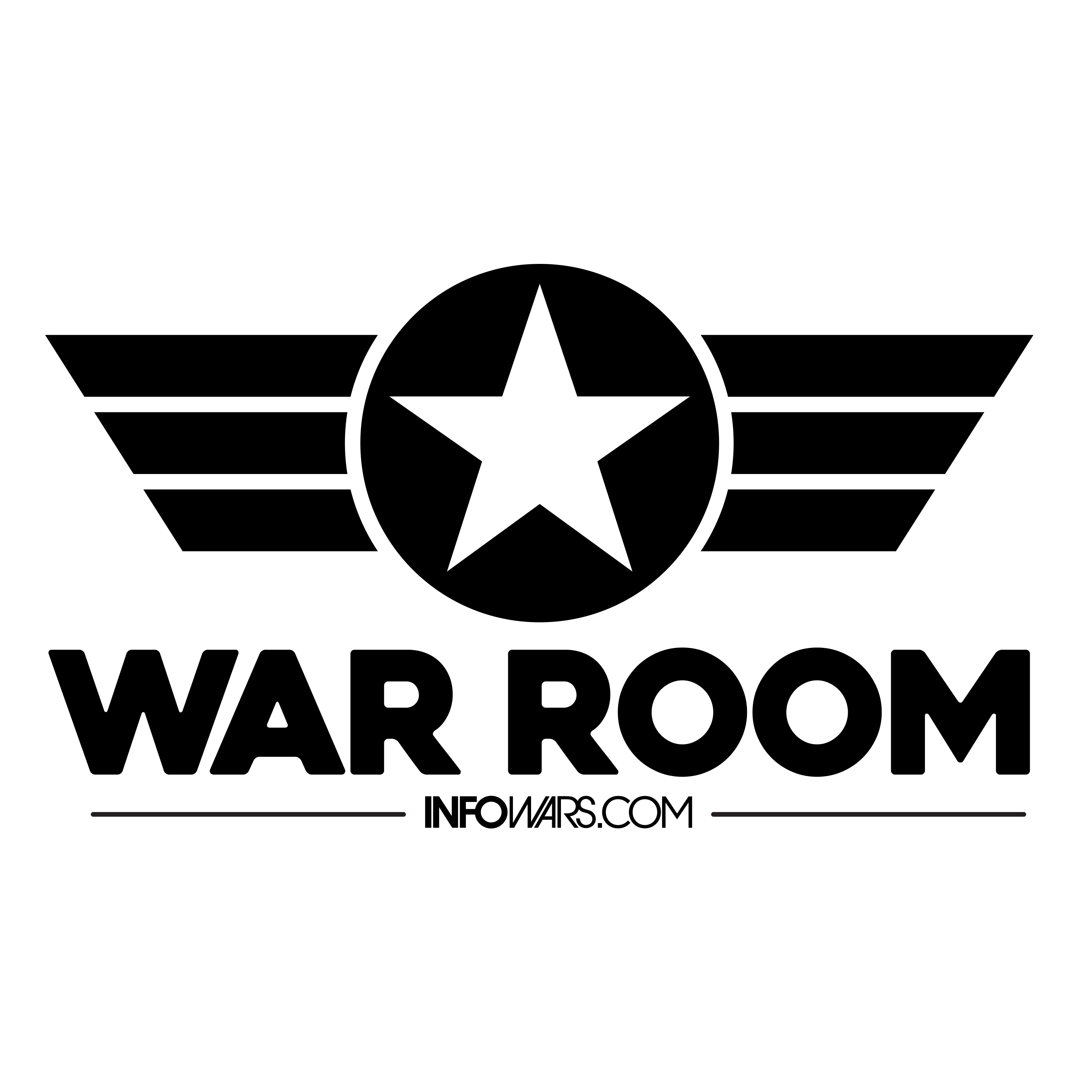 It's the Veterans Call In Special and there are many great topics to discuss including the bombing and Syria and Biden's role or lack thereof including Kamala Harris being left out of the loop. Taylor Hansen joins to discuss the latest in Ashli Babbitt's pursuit of justice the observables her legal team is experiencing attempting to identify her assailant. Greg Reese comes into the studio to discuss the deep rooted issues that are impacting all humans. Pete Santilli joins to discuss his take on the Syria strikes and the Biden administration. Veterans also weigh in on the Covid...
---
War Room - 2021-Feb 25, Thursday - Democrats Begin Process Of Subverting Joe Biden In Pelosi Takeover Of Democrat Party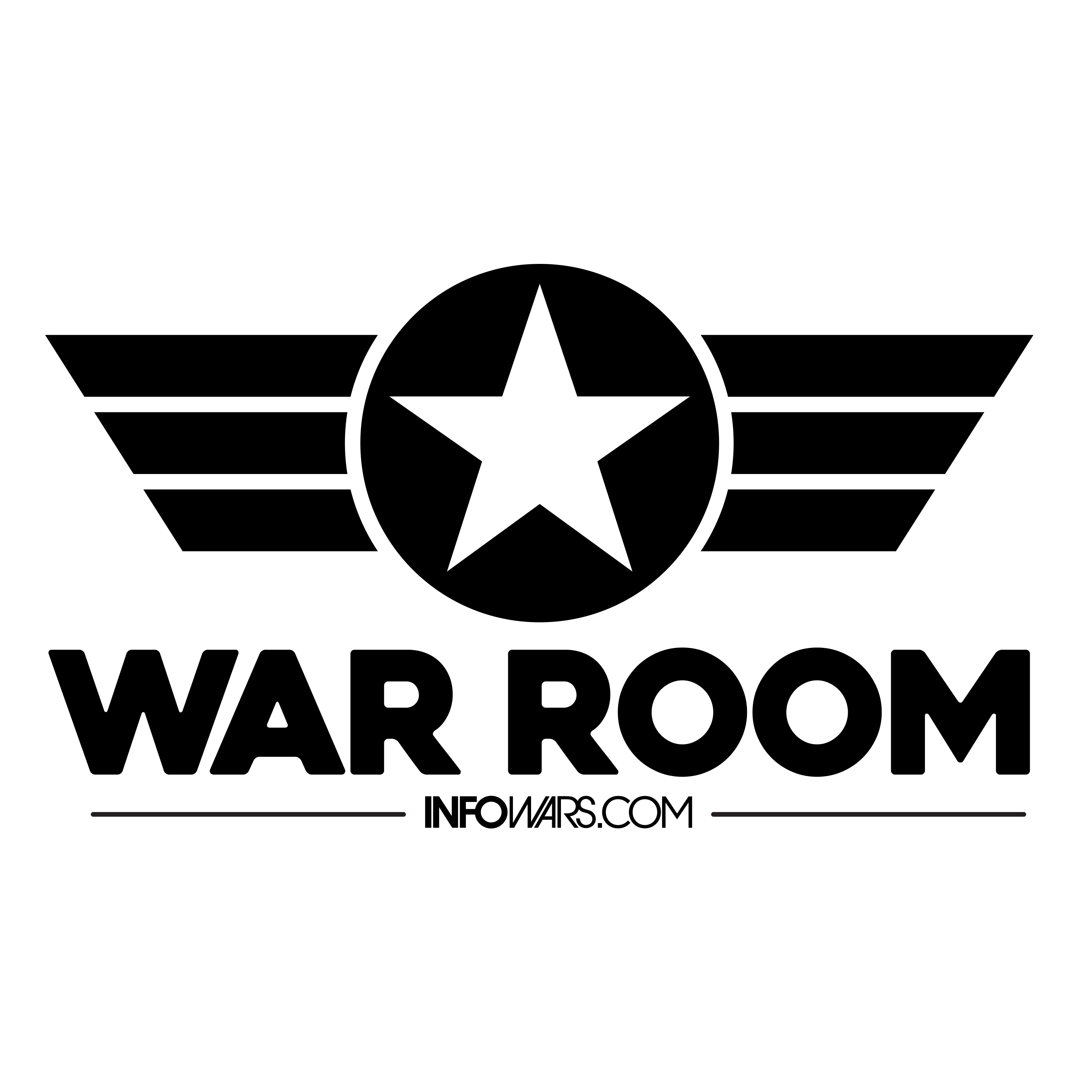 There are civil wars inside both the Republican and the Democrat party happening right now. A hostile takeover of the Democrat Party by Nancy Pelosi is ongoing and a fight within the Republican Party whether to move forward with or without Trump is ensuing. The lack of popularity behind Joe Biden continues to be exposed as no one is tuning into his Covid briefings. Canadians are being forced to quarantine even after testing negative for Covid. An individual, Chris Sky, who is facing this joins us to discuss. The degeneracy of Democrat leaders like Andrew Cuomo and Biden's continues to...
---
War Room - 2021-Feb 24, Wednesday - Democrats Pull Second Round of Insurrection Hearings After Failure to Impeach Trump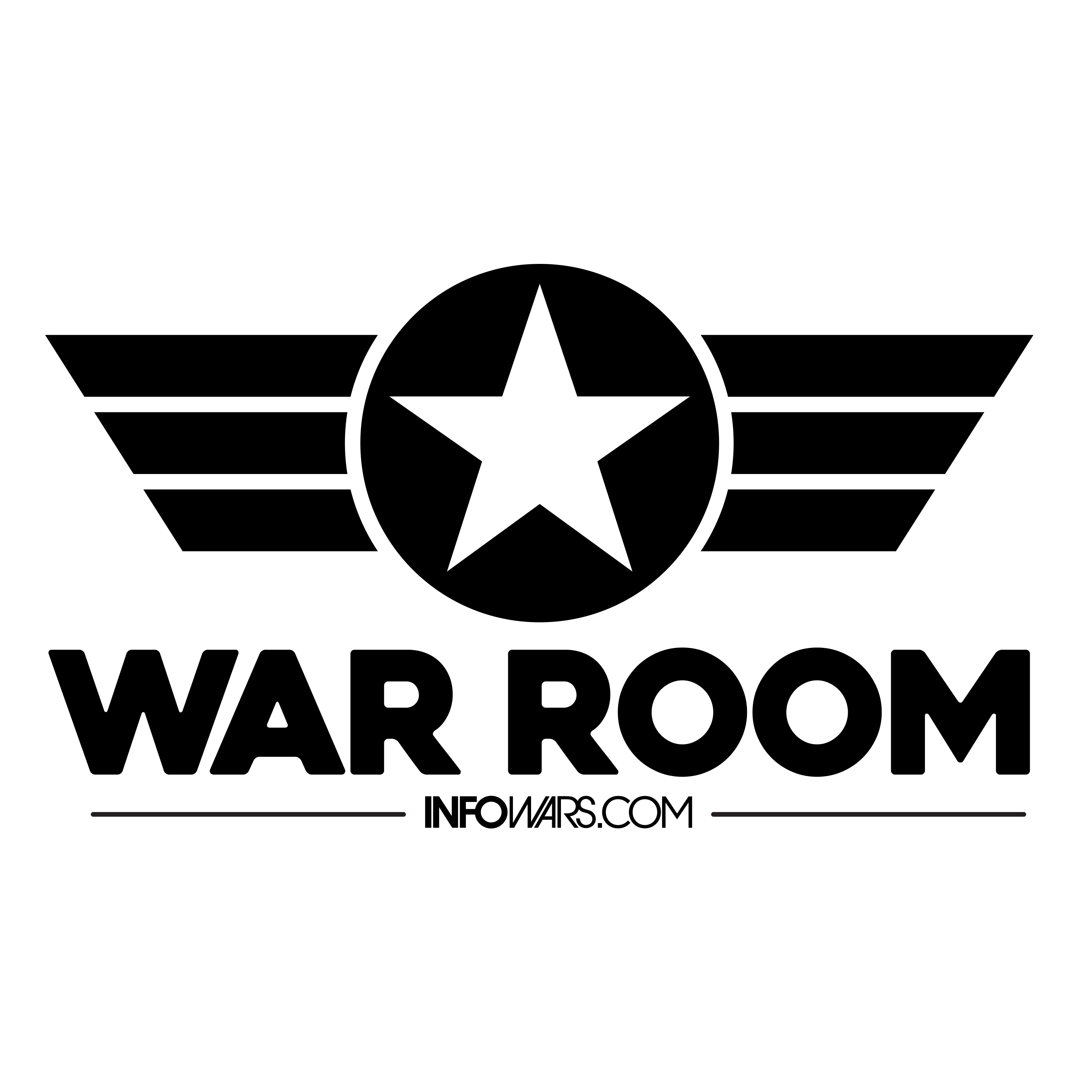 Owen Shroyer hosts this LIVE edition of War Room, weekdays 3-6 p.m. CT.

Also catch the streams at infowars.com/show and Banned.video.
---
War Room - 2021-Feb 23, Tuesday - Democrats Pull Second Round Of Insurrection Hearings After Failure To Impeach Trump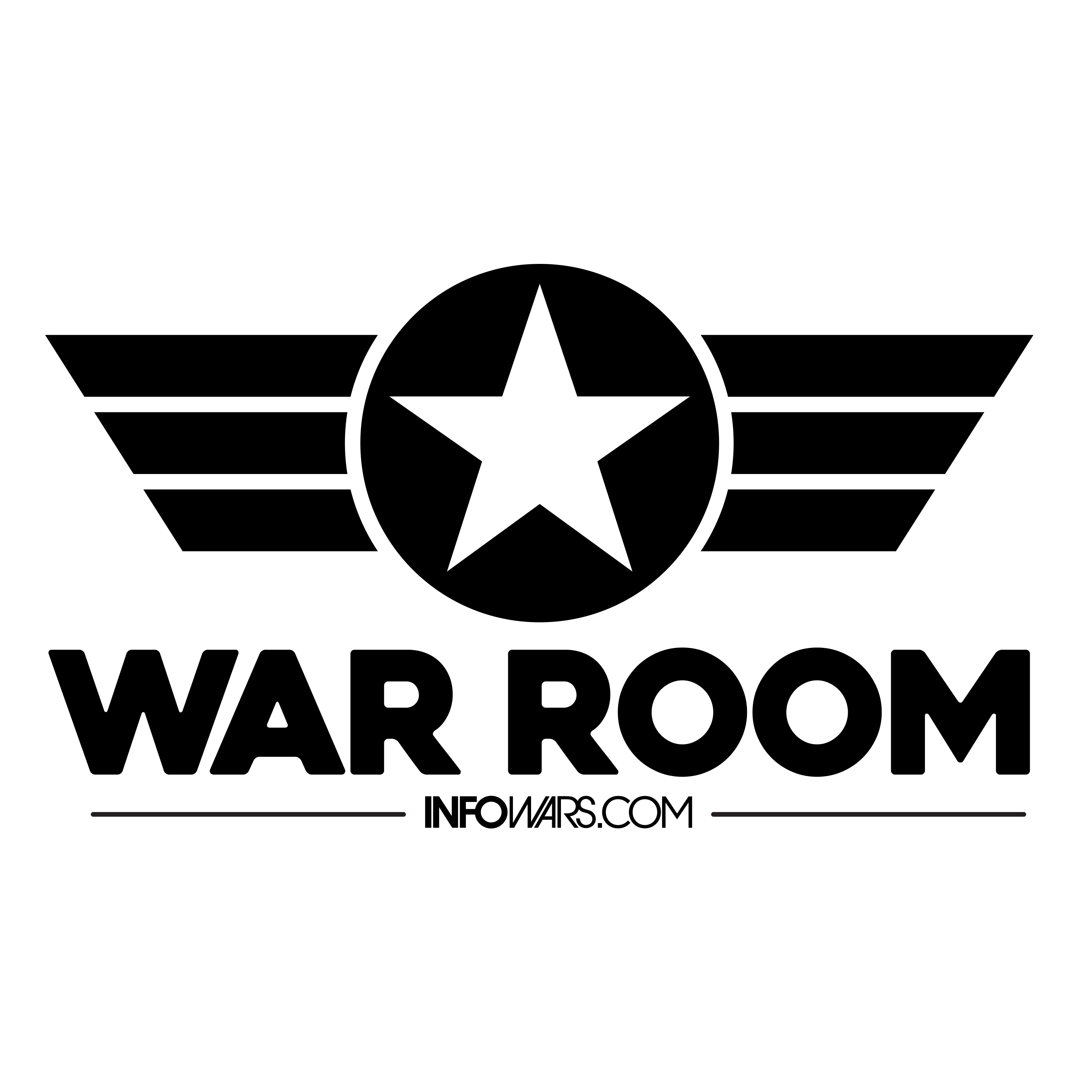 A huge news day as the Senate hearings on the insurrection false narrative begin revealing how truly dangerous the Democrat party truly is and what history says about where authoritarianism is going. More global government tyranny for the fake covid pandemic continues as vaccine passports to travel are being announced. More information on how the Texas power grid was sabotaged ahead of and during the winter storm. Guests include Rob Dew, Tom Pappert and Dan Lyman.

GUEST(S):

DAN LYMAN / TOM PAPPERT (MAY HOST 3RD HOUR)
---
War Room - 2021-Feb 22, Monday - President Trump Announces First Speech Since Stolen Election; Pence Declines Invitation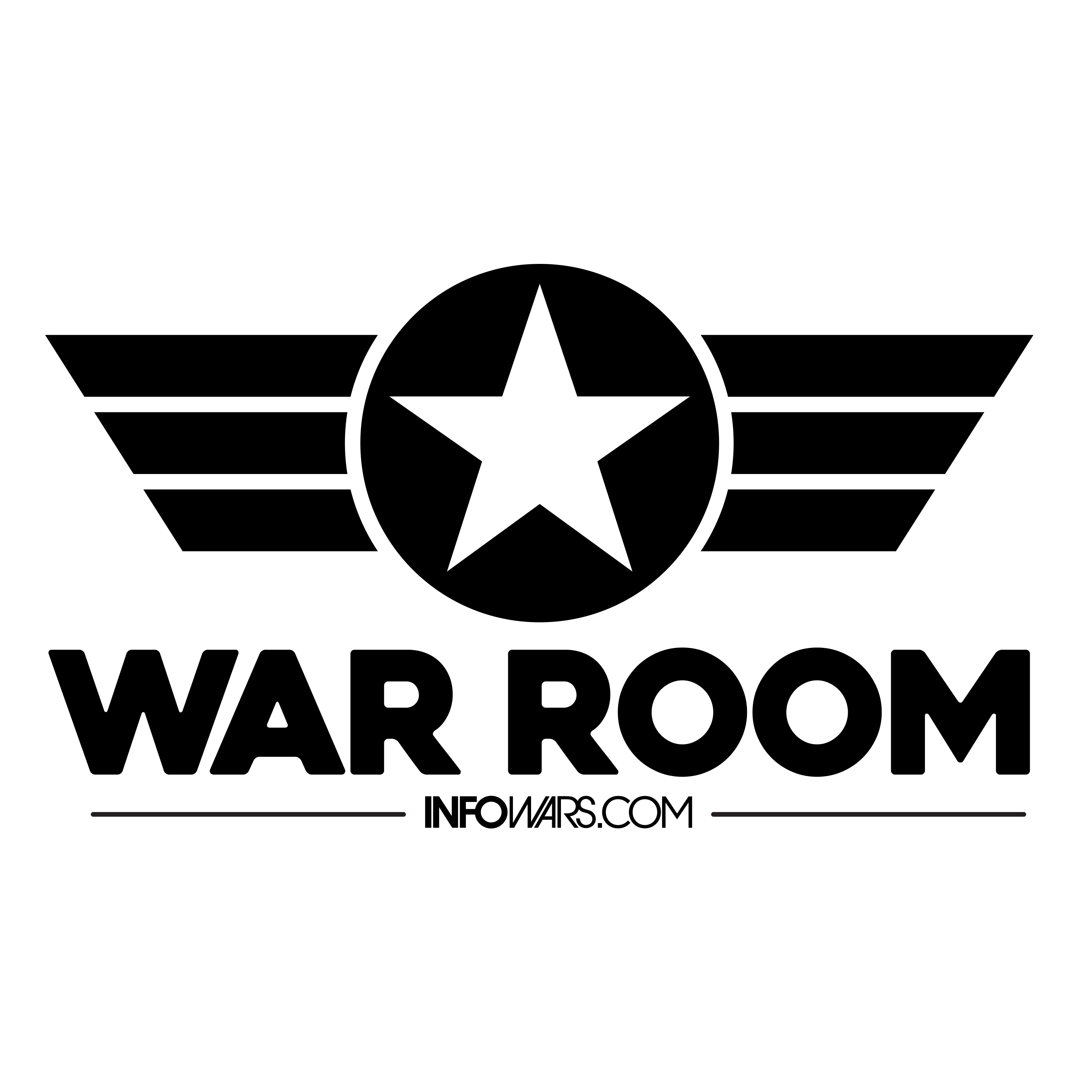 Another busy broadcast week begins with a couple of concerning decisions on the Supreme Court. One ruling that Donald Trump's tax returns be made available to Manhattan District Attorney Cy Vance meaning that any political opponent of the deep state is subject to losing all privacy and having illegal and invasive investigations of them by political henchmen. Justice Clarence Thomas rips the Supreme Court for allowing states to rewrite election laws in any way they see fit in a way to rig elections in the future. Laura Loomer joins to discuss her case which is now at the Supreme Co...
---
War Room - 2021-Feb 19, Friday - We Have The Documents! Texas Had Power Grid Shut Off By Feds Under Biden!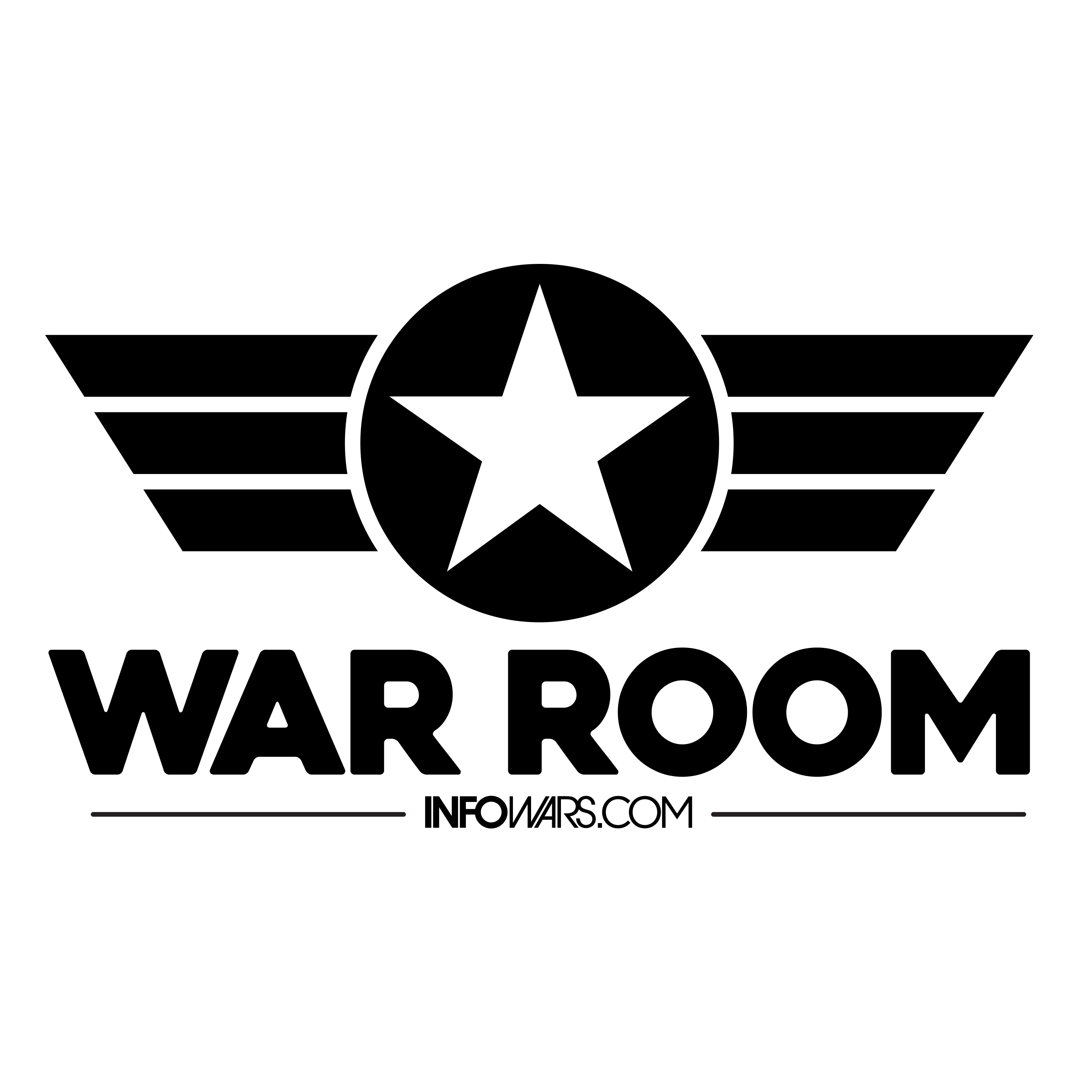 Major smoking gun! Infowars has been sent a Department of Energy document, confirmed to be authentic, showing Texas begging for federal authorization to increase power!
---
War Room - 2021-Feb 18, Thursday - Warning To America – "Green Energy" To Blame For Texas Power Outages!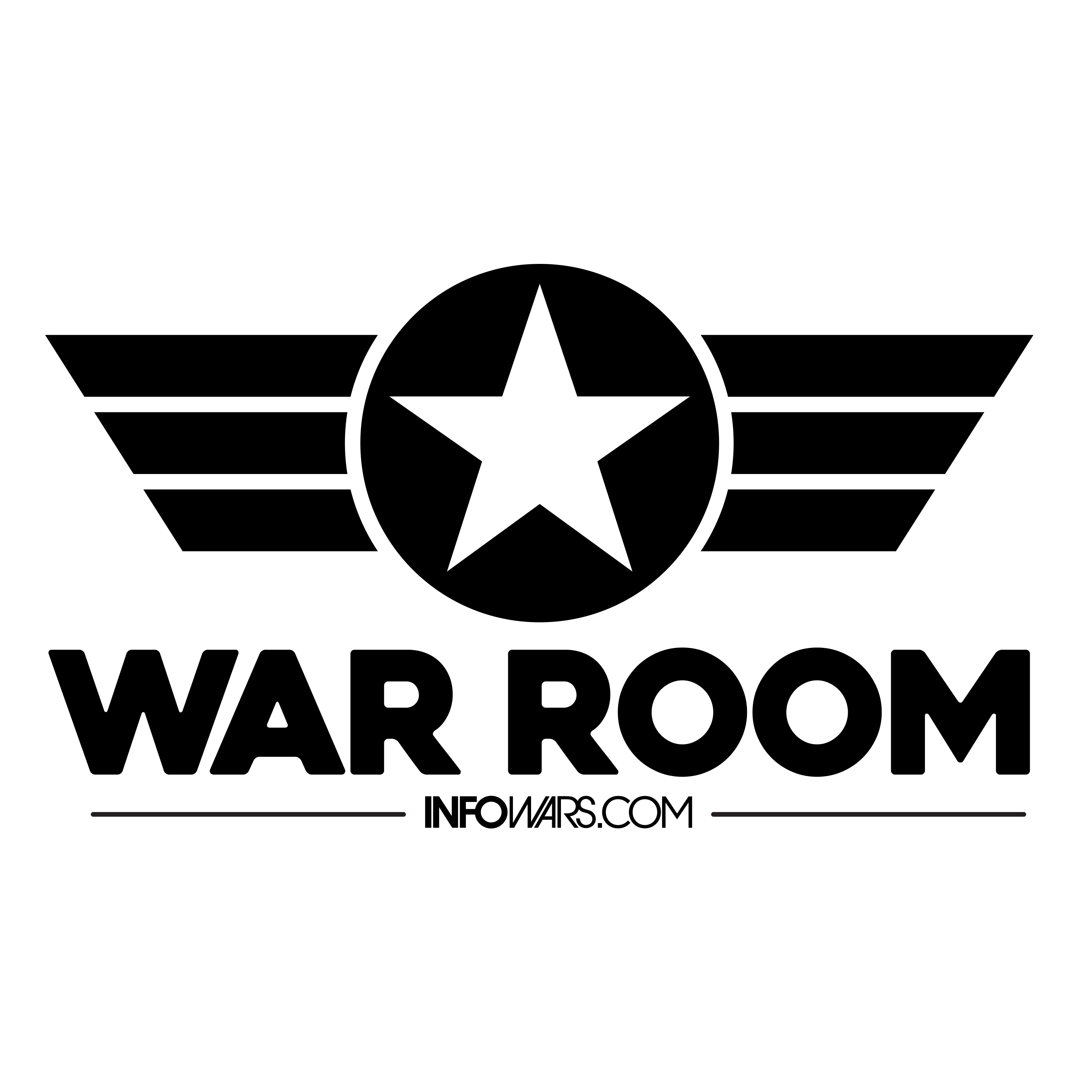 Watch Infowars' War Room with Owen Shroyer live from 3-6 pm CST, Monday through Friday.
---
War Room - 2021-Feb 17, Wednesday - The Great Rush Limbaugh Dies at Age 70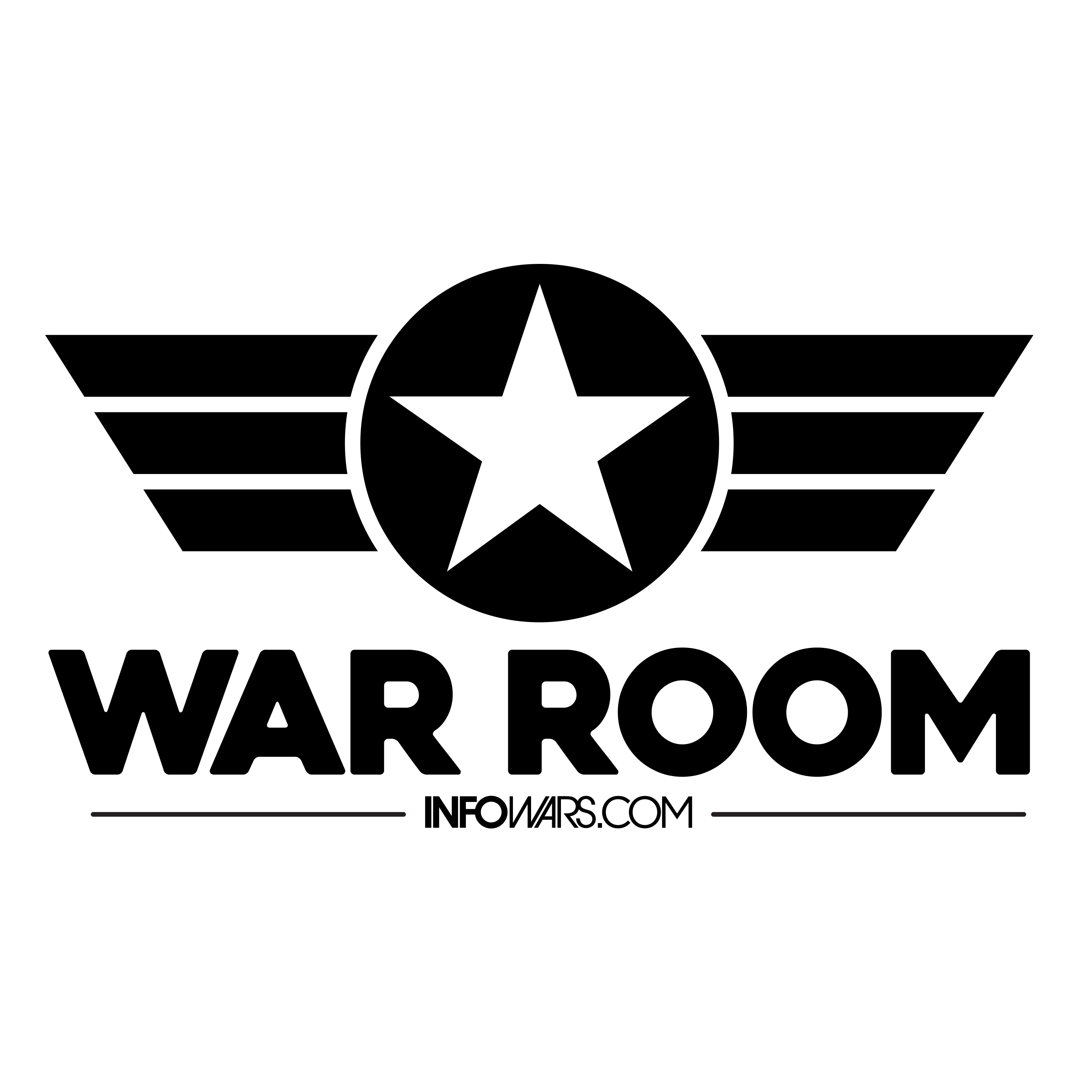 Meanwhile, compassionate, tolerant leftists dance on his grave.
Plus, we expose the rolling blackouts as part and parcel of the Great Reset.
---