The Hunter's Quest Podcast
Subscribe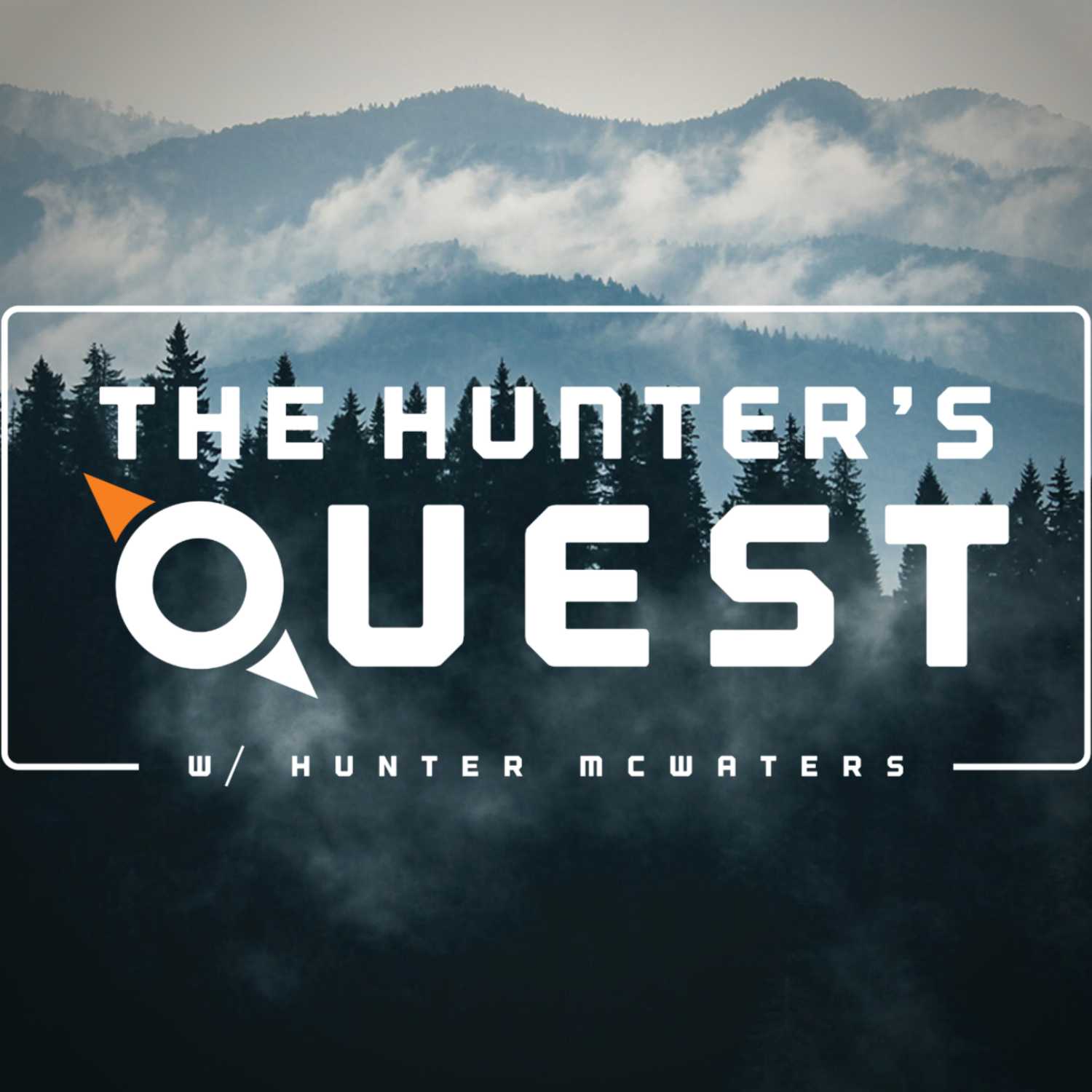 Hunting | Spiritual Formation | Fitness
138. MY MUZZLELOADER SETUP | NEW MEXICO ELK HUNT | EVERYTHING YOU NEED TO KNOW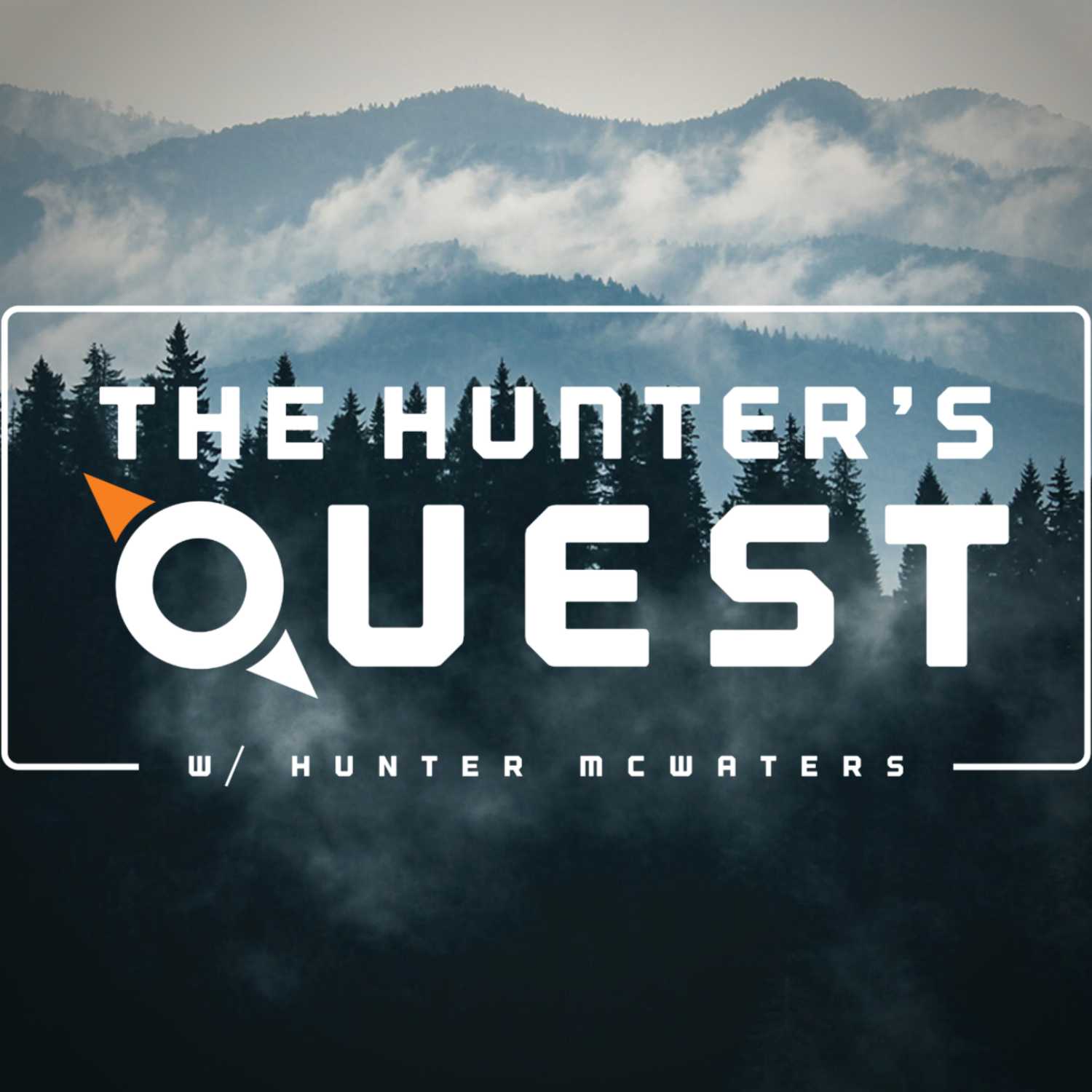 GO TO YOUTUBE AND WATCH THIS EPISODE by searching my name HUNTER MCWATERS! In this episode i run you through everything you need to know to be deadly with a muzzleloader this season. I talk open sights, optics, powder / propellants, bullets / projectiles, CVA Accura rifles, primers, cleaning, range procedure and more! if you have a muzzleloader tag in your pocket, this is a great video for you!
---
ONCE IN A LIFETIME HUNTS w/ JANA WALLER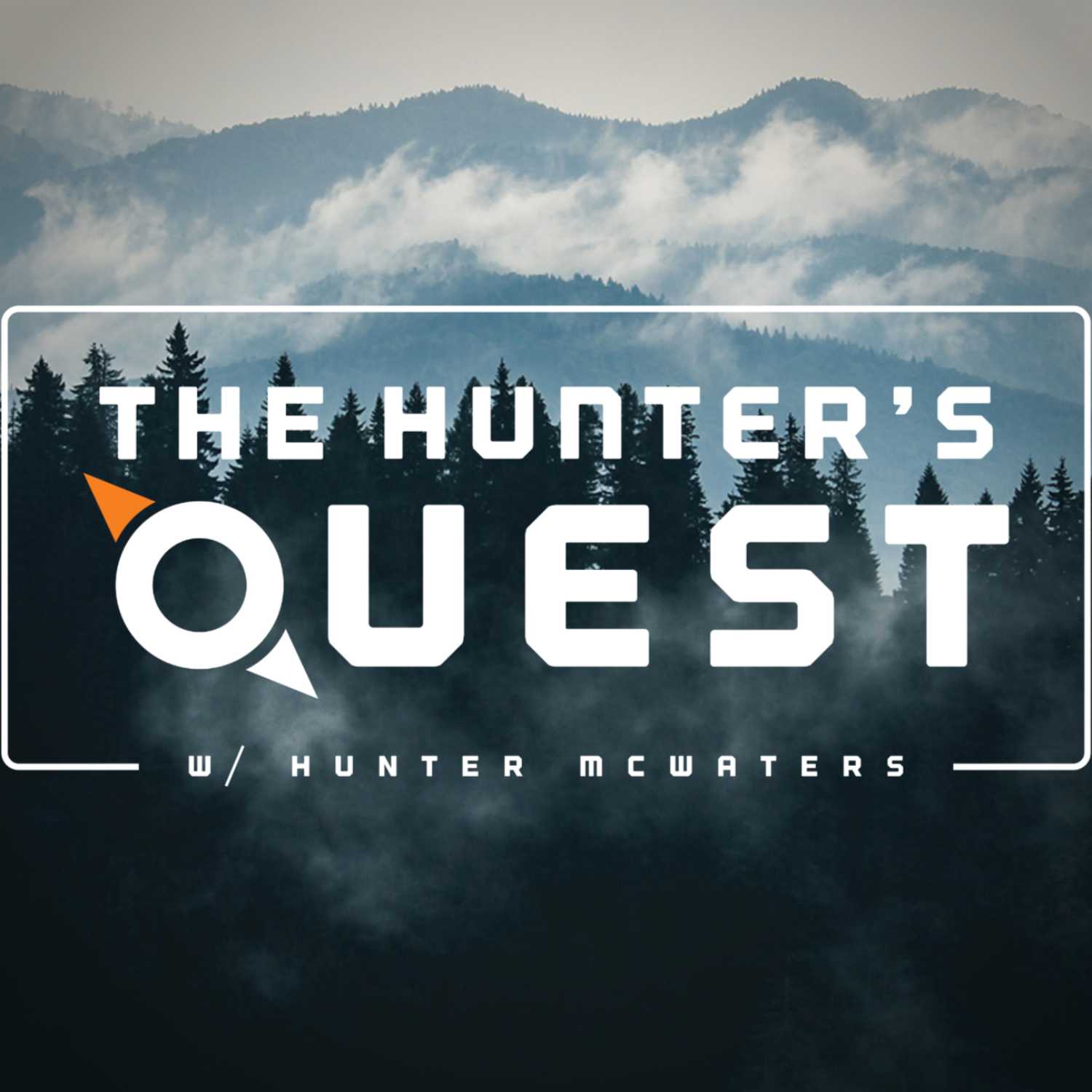 Here is another special episode, adapted from my TV show on Sportsman Channel. this one is with Jana Waller, enjoy!
---
ALASKAN DIY CARIBOU ADVETURE 2023 | HUNT RECAP w/ JON BASH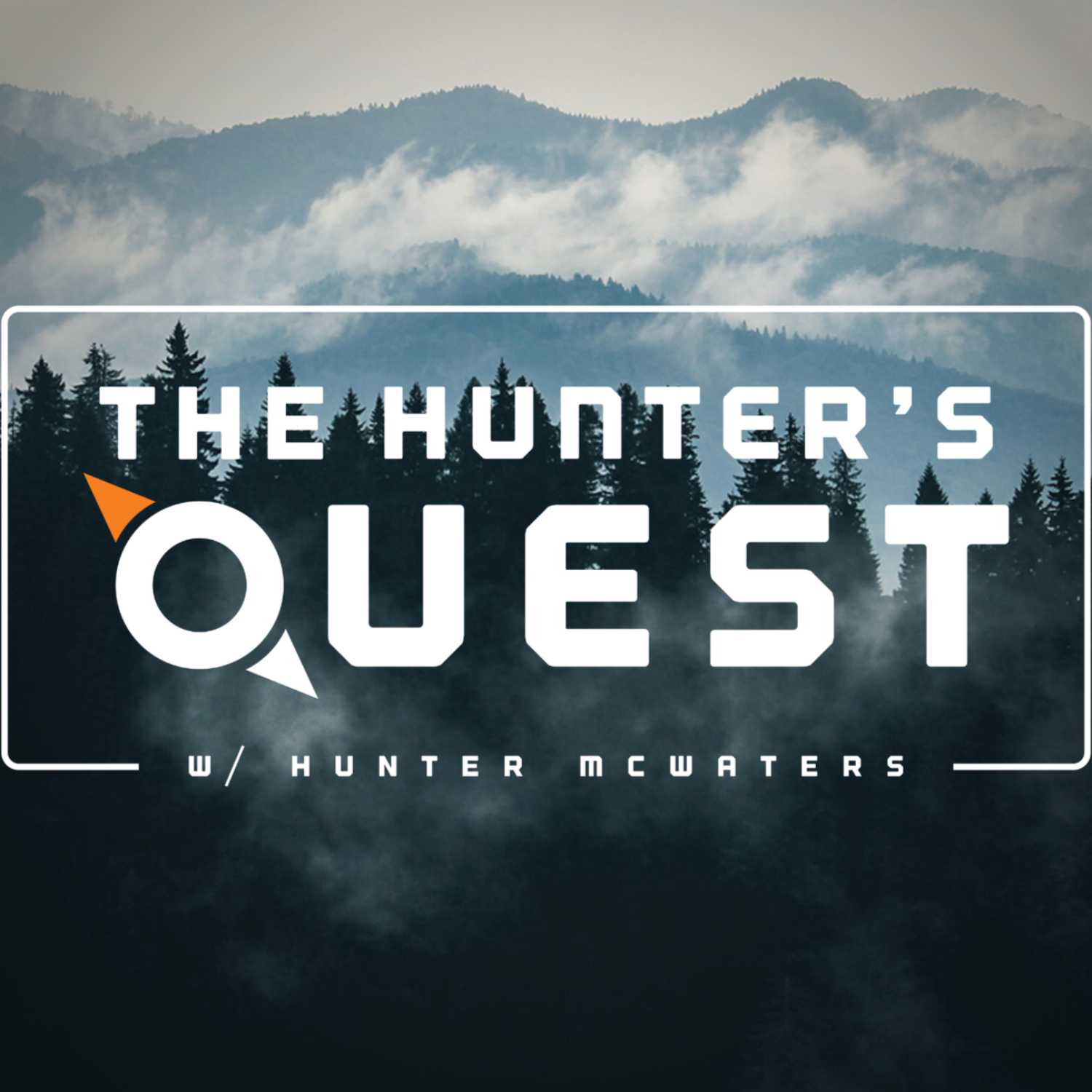 Me and my cinematographer / partner for this hunt, Jon Bash, just got back from an epic DIY public land Alaska adventure hunt for caribou. We did 7 days in the backcountry of Alaska, killed two barren ground caribou bulls and then completed a 70 river-mile pack raft float out. it was an epic adventure and the trip of a lifetime. it tested all the skills i have learned over the past four years, and pushed me a little outside my comfort zone. But with God's help , we executed a successful trip and in this episode we give you the full in-depth...
---
BONUS EPISODE | CARIBOU HUNTING w/ REMI WARREN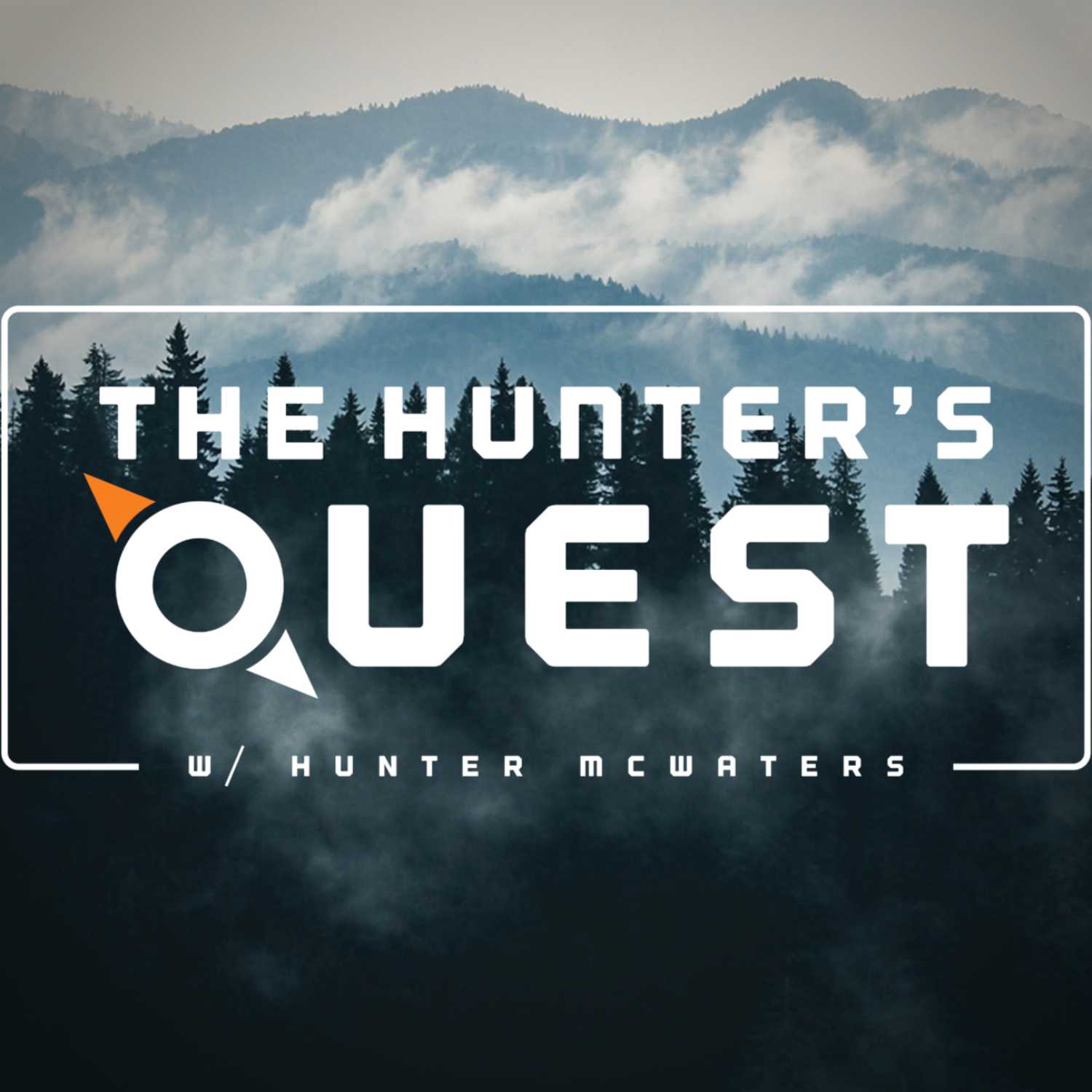 This is the Audio only version of a TV episode all about DIY Caribou Hunting w/ Remi Warren. This episode is part of season 1 of my TV show which can be seen on the Sportsman Channel, Mondays at 11:30 AM Eastern and Saturdays at Noon Eastern. I figured you guys might enjoy these short bonus episodes. More to come with Jason Matzinger, Jana Waller, and Brian Call!
---
SECURE IT w/ TOM KUBINEIC | SECUREIT TACTICAL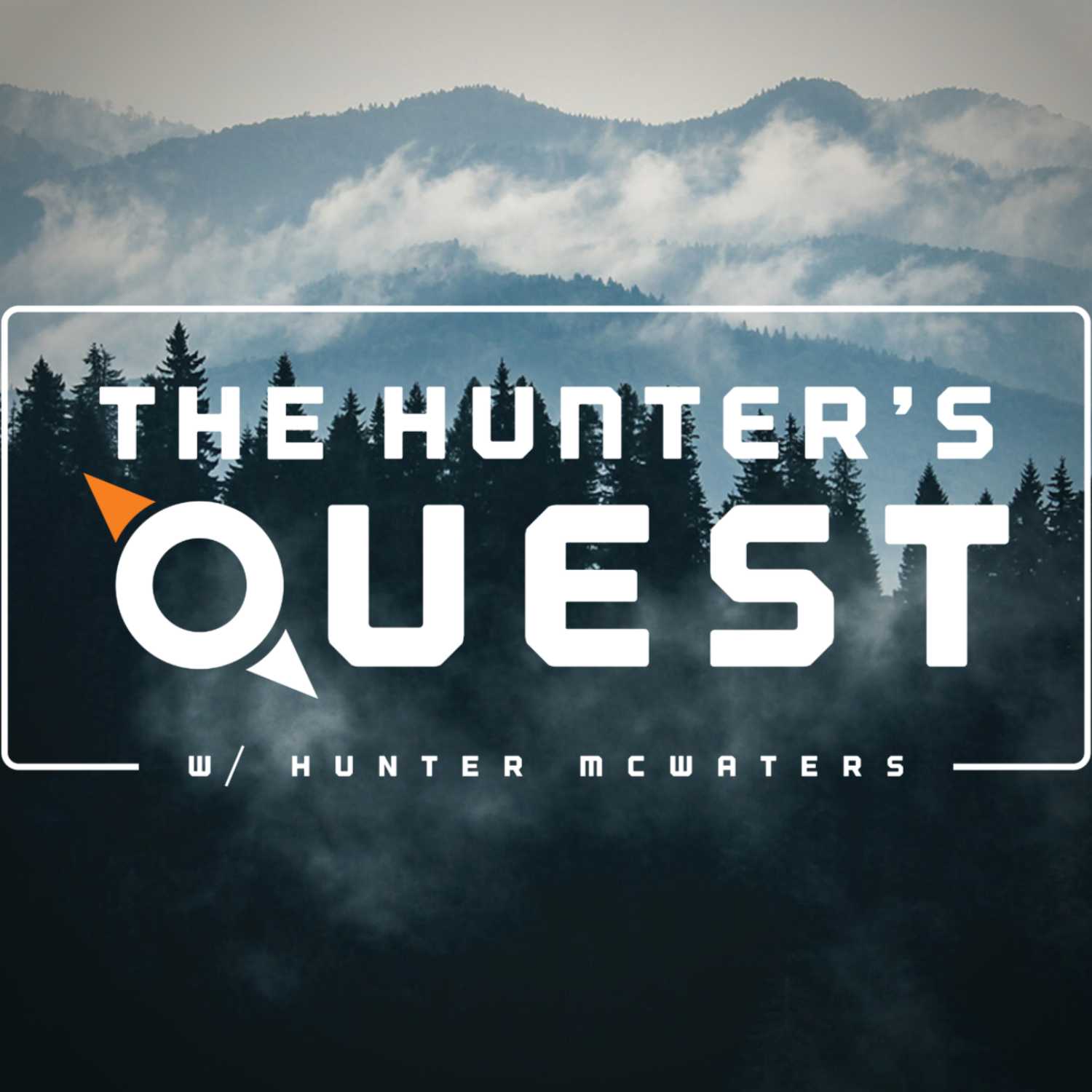 Tom Kubineic is an Entrepreneur and CEO of SecureIt Tactical. In my opinion the best gun safes on the market now. The company started by supply Army Special Forces with weapons storage solutions and now they are in the consumer market. this is a fascinating discussion about the company he built and a look behind the curtain of a successful entrepreneur. enjoy!
---
ELK CALLING TACTICS w/ DIRK "THE BUGLER" DURHAM | MEATEATER // PHELPS GAME CALLS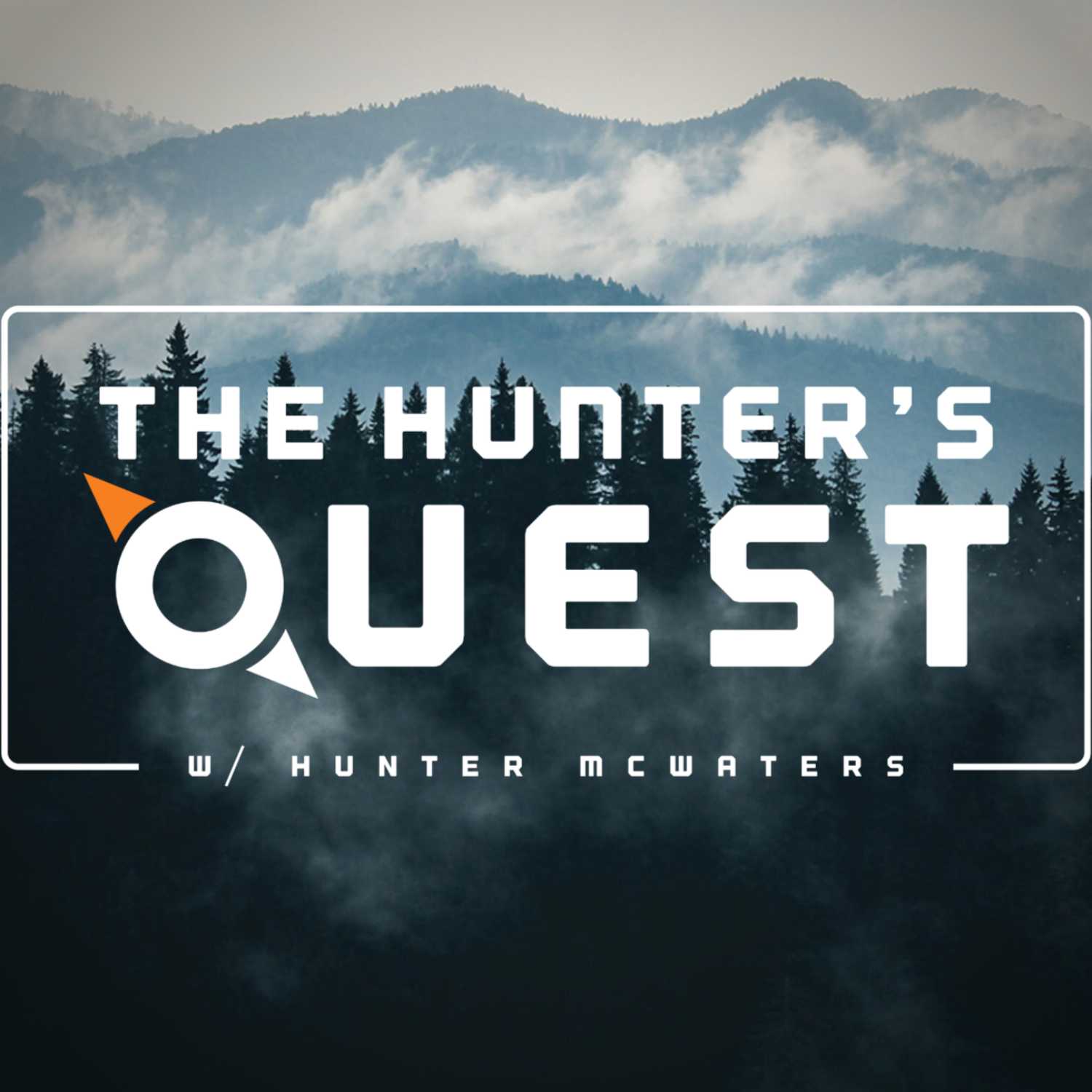 Just in time for Elk Season! Today I sit down with The Bugler himself, Champion Elk Caller, Dirk Durham AKA the Bugler. Dirk is a member of the MeatEater crew, and works for Phelps game calls. He has hunted elk since he was a boy and has won multiple Rocky Mountain Elf Foundation Elk Calling Championships. Dirk is also a very down-to-earth guy, who is very easy to talk to and loves helping others learn how to call elk! In this one we go over various different types of Bugles and cow calls that will be helpful if you...
---
THE STORYTELLING PROCESS w/ ZACK BOUGHTON | STONE GLACIER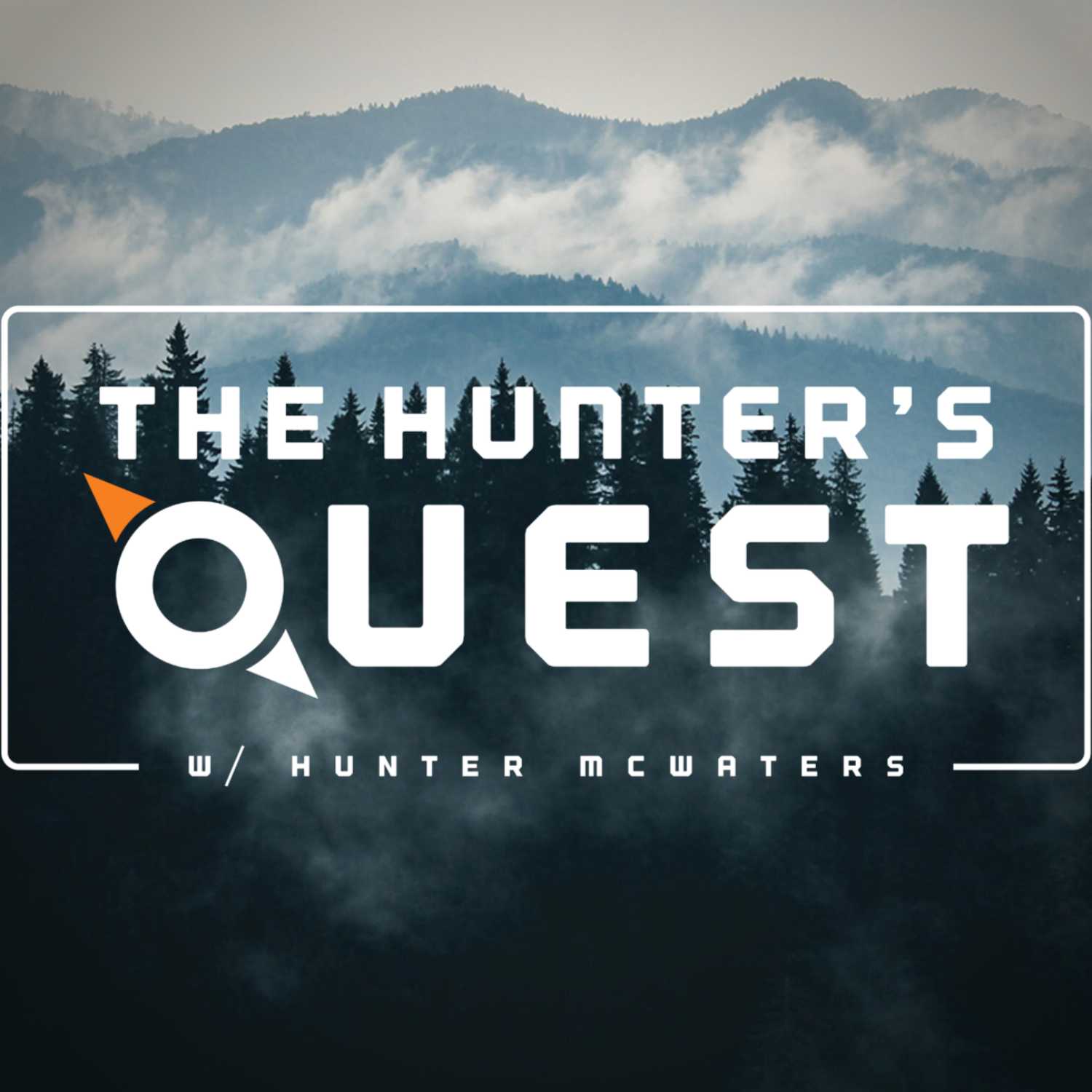 In this episode I sit down with fellow hunt-film producer, Zack Boughton of Stone Glacier. Zack has captured and produced some amazing Hunt Films for Stone Glacier over the years including his most recent work, The Process. I consider myself a student of the story telling and hunt film game and in ths one, me and Zack talk about this subject, one of my favorites! we also touch on faith at the end, I hope you enjoy this one!
---
KILLING WOLVES w/ KATE SMALL | WESTERN WOLF ACADEMY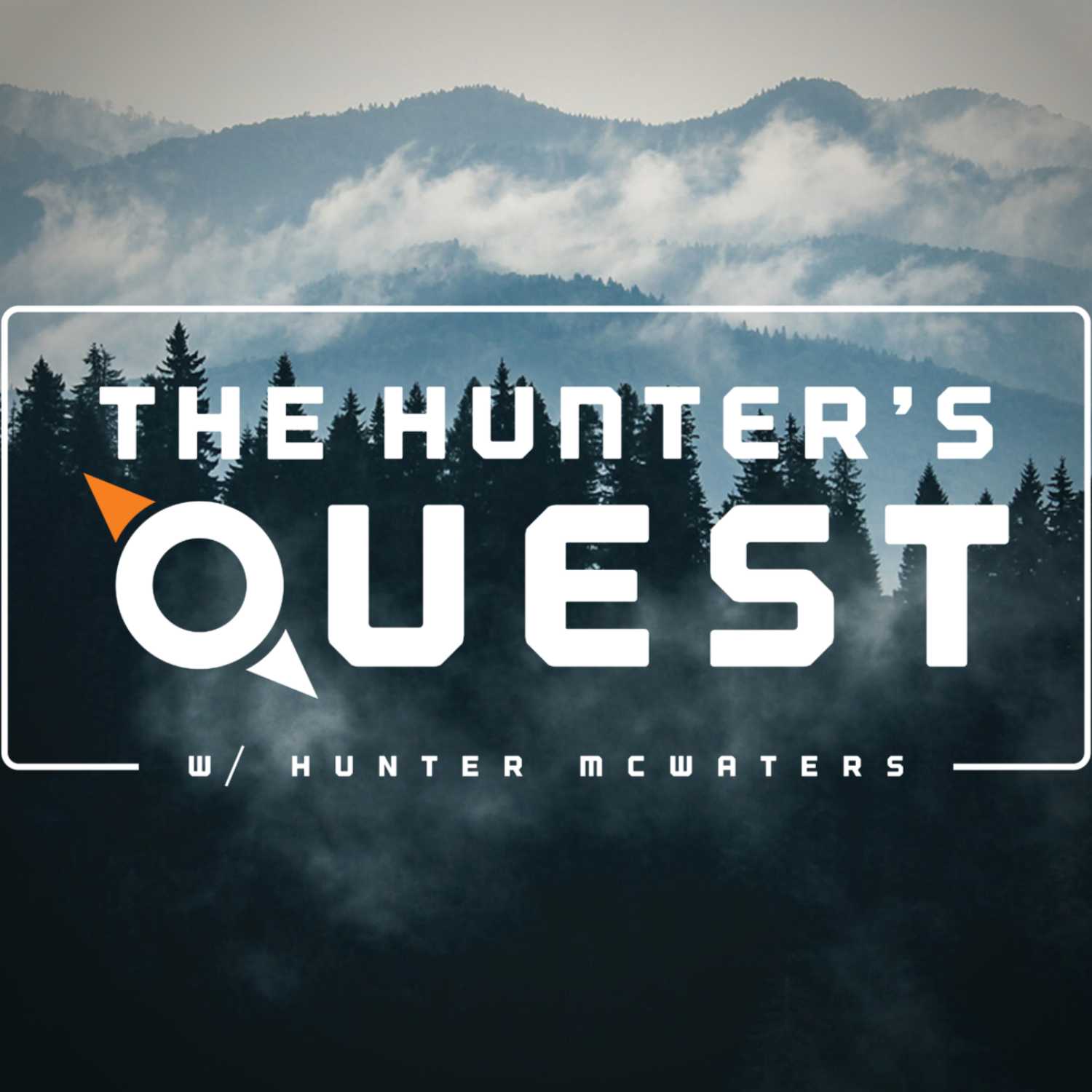 Today I sit down with my friend and real-deal female hunter, Kate Small. Kate and her husband Justin have been around the industry a long time and have become friends of mine over time. They have also honed their skills over years and many hours spent in the mountains, hunting and killing predators. They are excellent bear hunters, but also have developed a skill in finding and killing wolves. Wolf populations across the west are out of control and wreaking havoc on native ungulates. Through their recently launched, Western Wolf Academy, Justin and Kate Small and their partners are teaching...
---
ALASKAN CARIBOU HUNTING w/ JON BASH & JEREMY CONN | DEADHORSE OUTFITTERS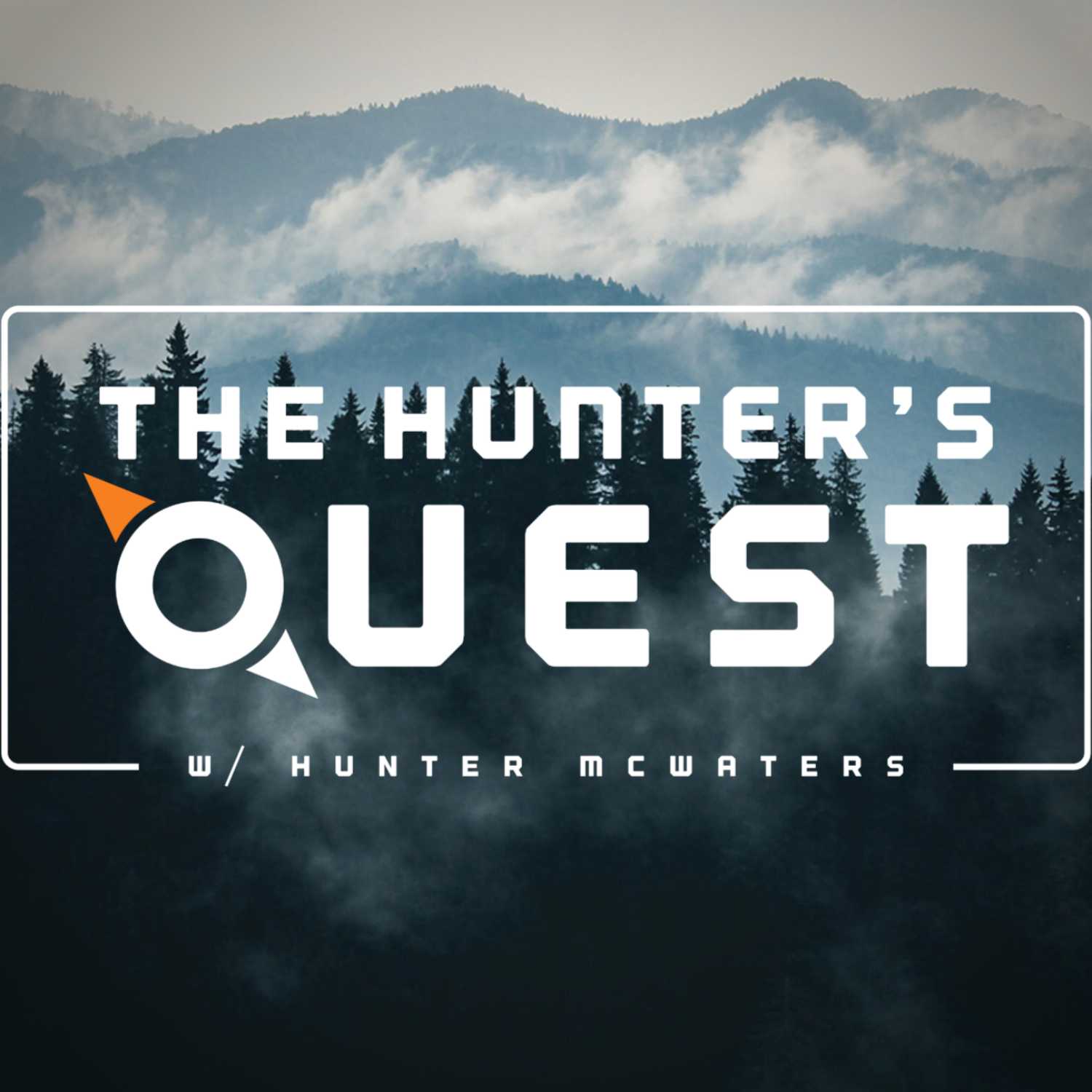 Whether you are headed out for Caribou this year, got a hunt planned in the future or just always dreamed of Hunting Alaska, this is a great episode for you! In this one, I sit down with my Alaska partner and "storytelling compadre," Jon Bash as well as Jeremy, the Co-owner of DeadHorse Outfitters to discuss our upcoming Alaska Caribou float hunt and all things caribou hunting in Alaska. Hoping and praying to be filling 2 tags in about 2 weeks! Enjoy!
---
FIGHTING HUMAN TRAFFICKING w/ DAVID ZACH | REMEDY DRIVE // THE EXODUS ROAD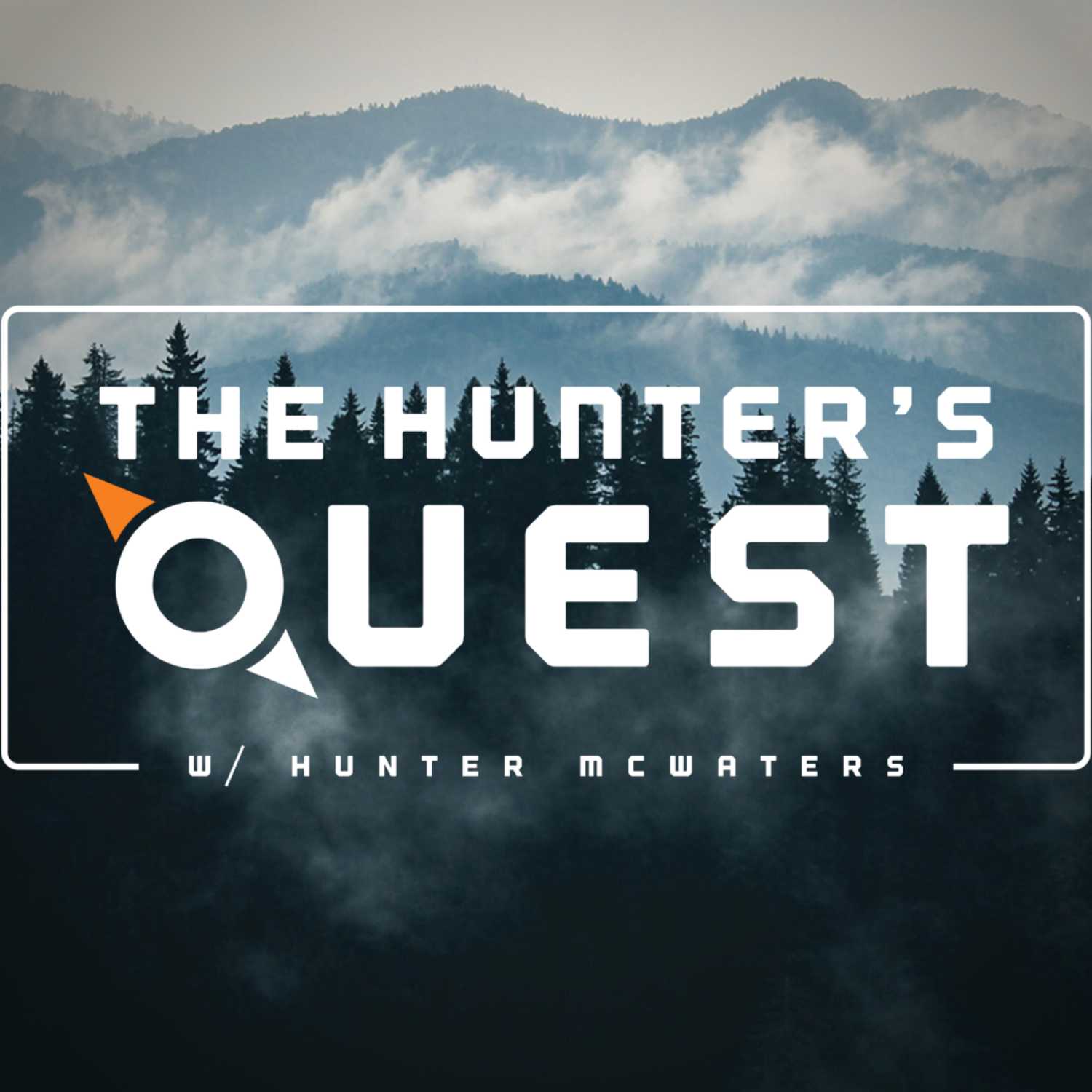 Several years ago, while working at The Christian Broadcasting Network as a features producer, I had the opportunity to produce a few stories about human trafficking in Southeast Asia with my now friend, David Zach. David is the front man of a band called @remedydrive and works with an organization called @TheExodusRoad , going under cover to look for evidence of human trafficking and work with local law enforcement to bring bad guys to justice and free these young women. I was even able to even go undercover with David as part of my reporting. It was an amazing but...
---
ELK TOUR 2023 & ALASKA CARIBOU w/ ERIC CHESSER | HUSH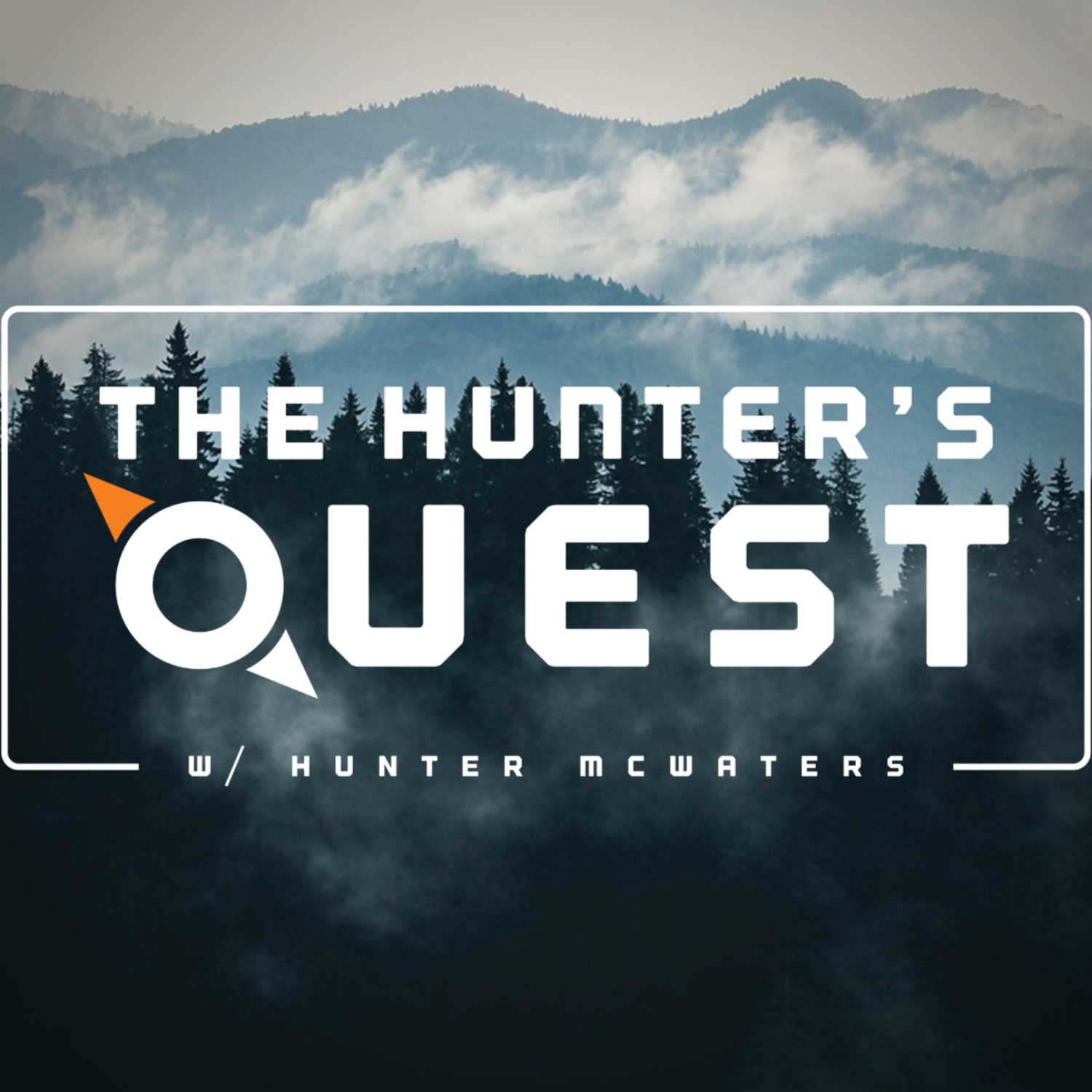 In this one, I am joined again by the one and only Eric Chesser of HUSH! This week we talk about what Eric has been up to lately, shed hunting, Alaskan Caribou hunts and both of our upcoming Elk Seasons, among other things. Eric is going to to attempt to fill 5 elk tags this year, while my goal is to kill my first and second elk ever! It is always a blast talking to Eric, he is a super positive and energetic guy and I know you will enjoy this conversation!
---
THE TRAVELIN' HUNTER & MUZZLELOADER OPPORTUNITY w/ TONY SMOTHERMAN | CVA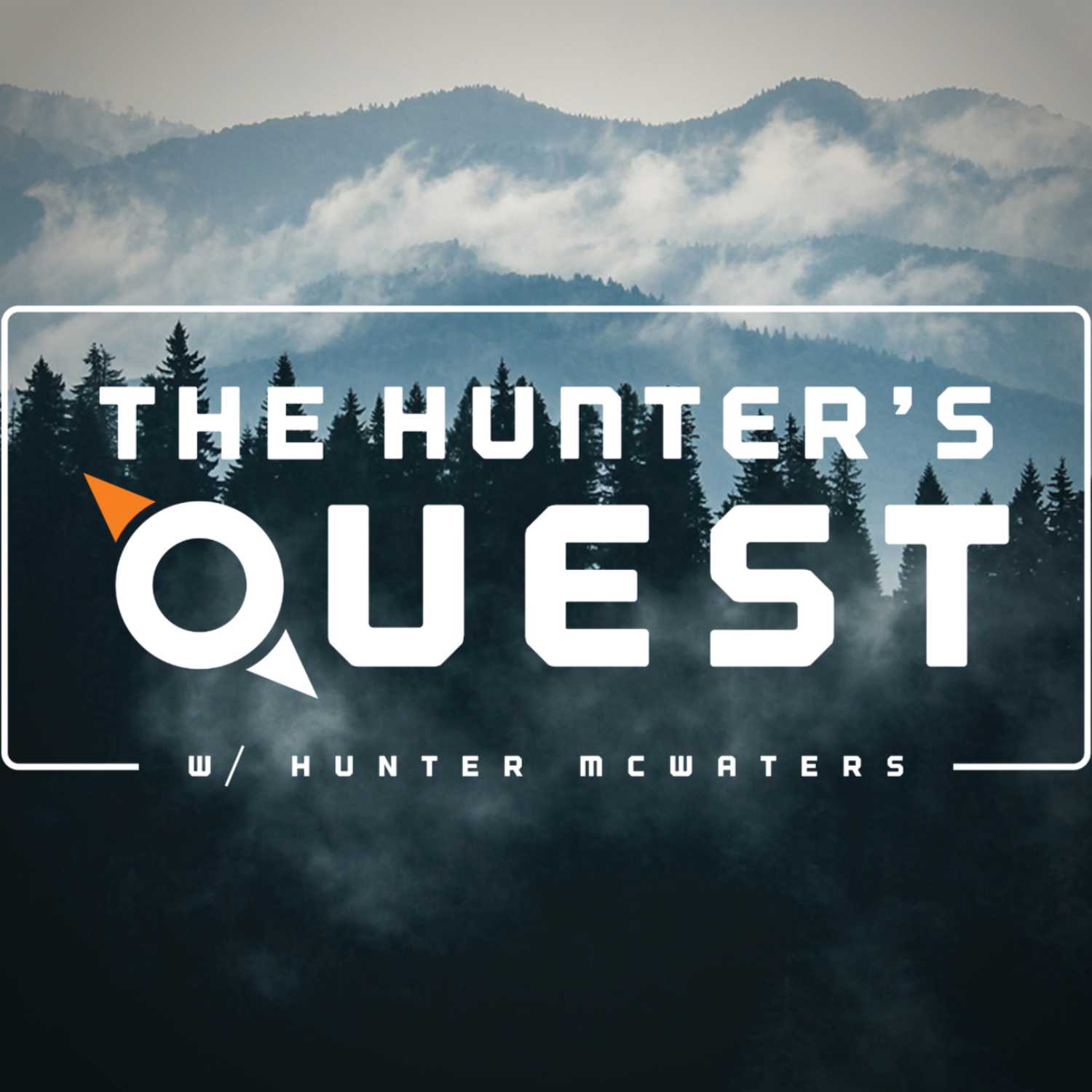 I met Tony Smotherman at the western hunt expo last year and instantly liked the guy. A fellow southerner, and great story-teller, i knew i needed to get him on the show! Tony has built a long and very exciting career in the outdoor industry including producing his own Sportsman channel show, The Travelin' Hunter. Me and tony talk about his long career and then take a deep dive into muzzleloader hunting. Tony is a passionate muzzleloader hunter and now works as an employee of CVA muzzleloaders, one of my partners. I know you will enjoy this episode.
---
BEARS, BOWS & BACKCOUNTRY CINEMA w/ JOSH KIRCHNER | DIALED IN HUNTER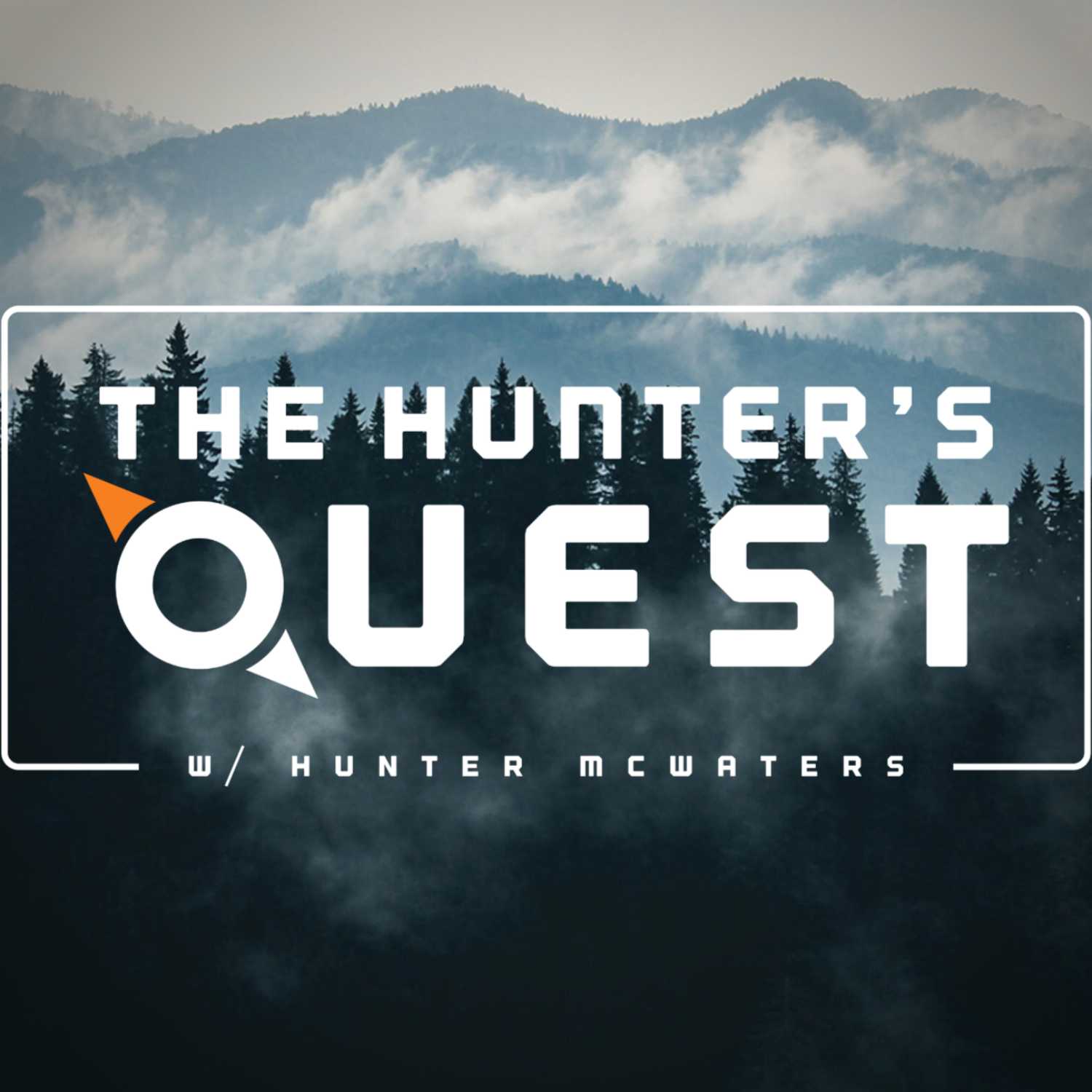 Did any of you fans of The OFFICE get the reference??? In this one I sit back down, after a long time, with my buddy Josh Kirchner and we hit a bunch of topics from bear hunting to pre-season prep and archery, to hunt films and what makes a great one. It's a great conversation. Enjoy!
---
INTERNATIONAL HUNTING CULTURE w/ PEDRO AMPUERO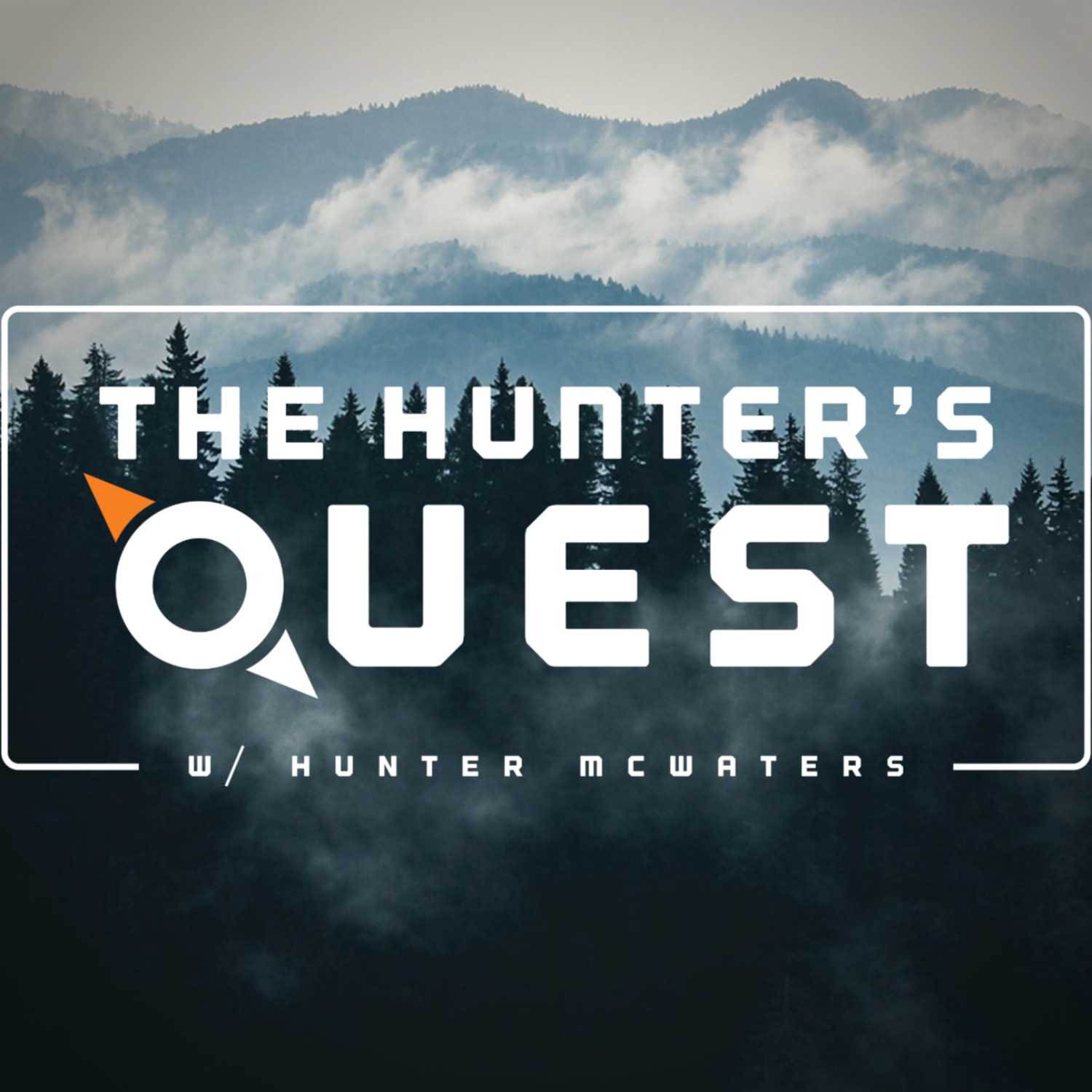 In this episode I sit down with Spanish Hunter, Pedro Ampuero as we discuss hunting across the globe from Greenland to New Zealand to Spain, among other things. Just a heads up, Pedro drops a couple F bombs in here about half way through. Enjoy!
---
PREMIUM ELK TAGS, SPRING BEAR, & FEW LAUGHS w/ JEFF & ZACH | PNWild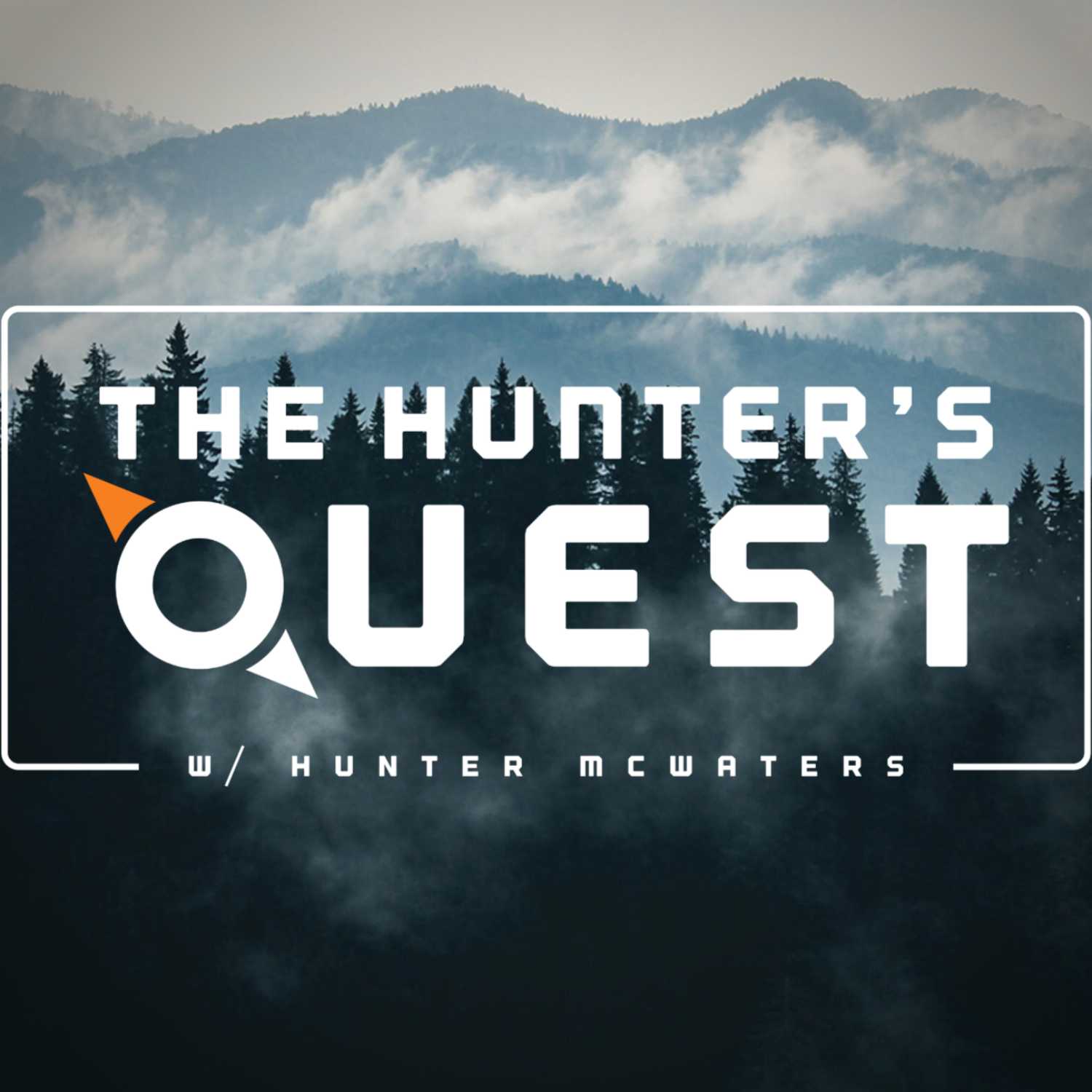 Me and the PNWild boys sat down and had a great conversation about 2 amazing elk tags that we have in our pockets for the fall, the tough spring bear season we just finished, being a Dad and hunting content creator, and a whole lot more! This was a super fun conversation, enjoy!
---
INTO THE BLURRYVERSE w/ NATE & LUKE | BLURRY CREATURES PODCAST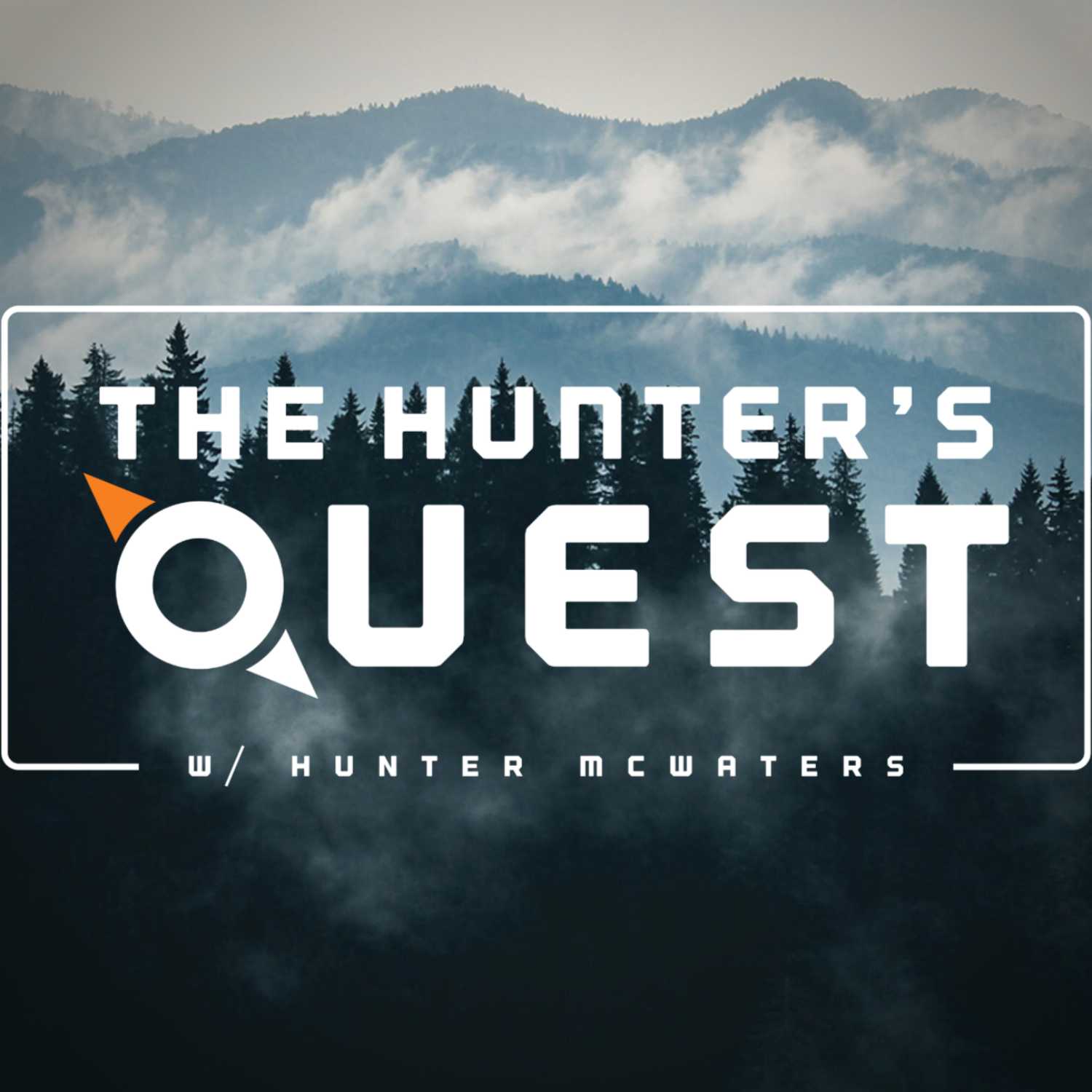 This week I sit down with the two hosts of what is probably my favorite podcast at the moment, Blurry Creatures. The show is all about alternate history, fringe topics, cryptozoology, paranormal, aliens, Nephilim, the New World Order Agenda, etc. and all from a biblical worldview. This was a super fun and entertaining conversation, and something a little outside the box, enjoy!
---
WESTERN HUNTING w/ IKE EASTMAN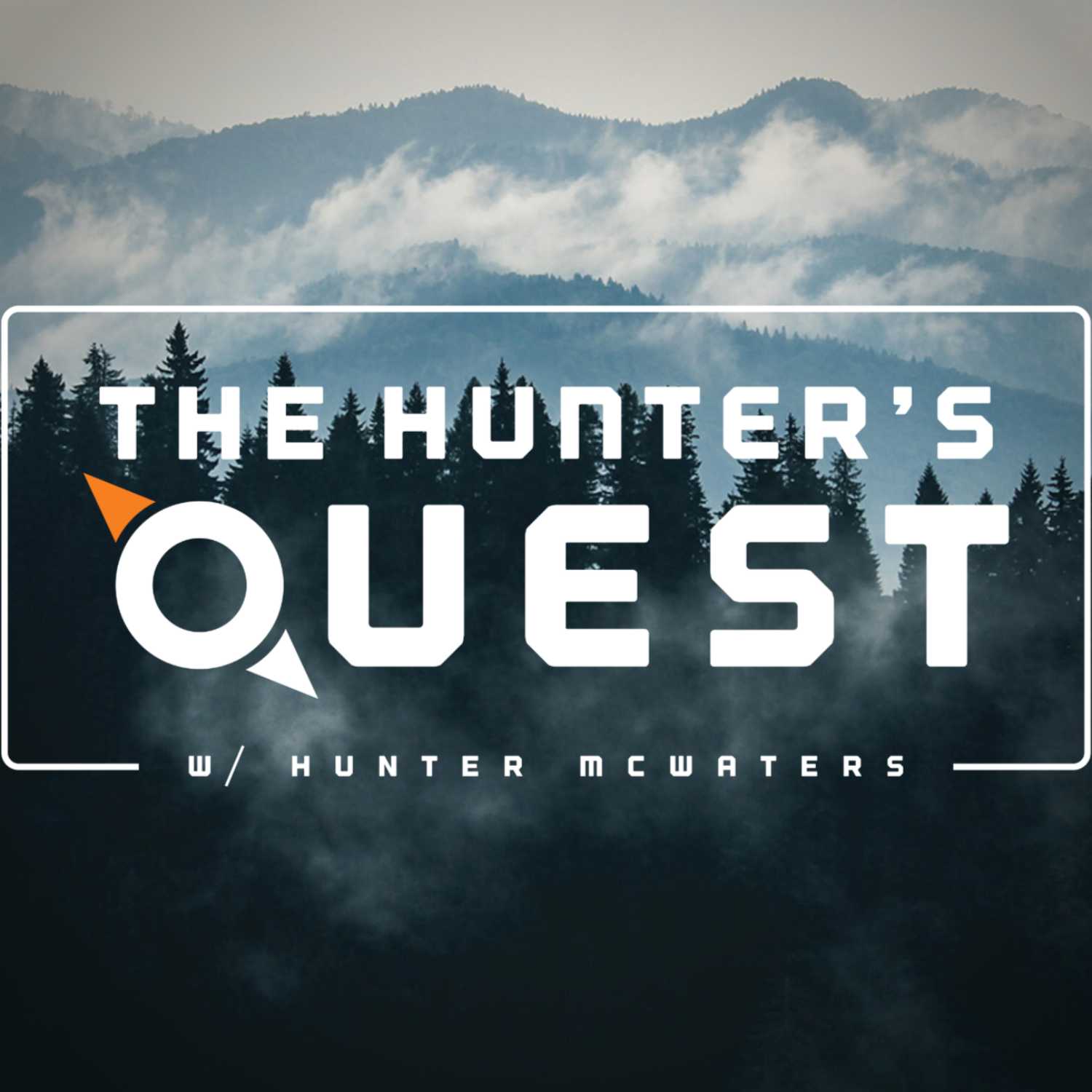 The Eastman Family has been in the outdoor media space since the days of silent films and now the name Eastman is legendary in Western Hunting circles. Enjoy this great conversation about some big issues effecting Western Hunting.
---
SPRING BEAR 2023 RECAP w/ LUKE DUSENBURY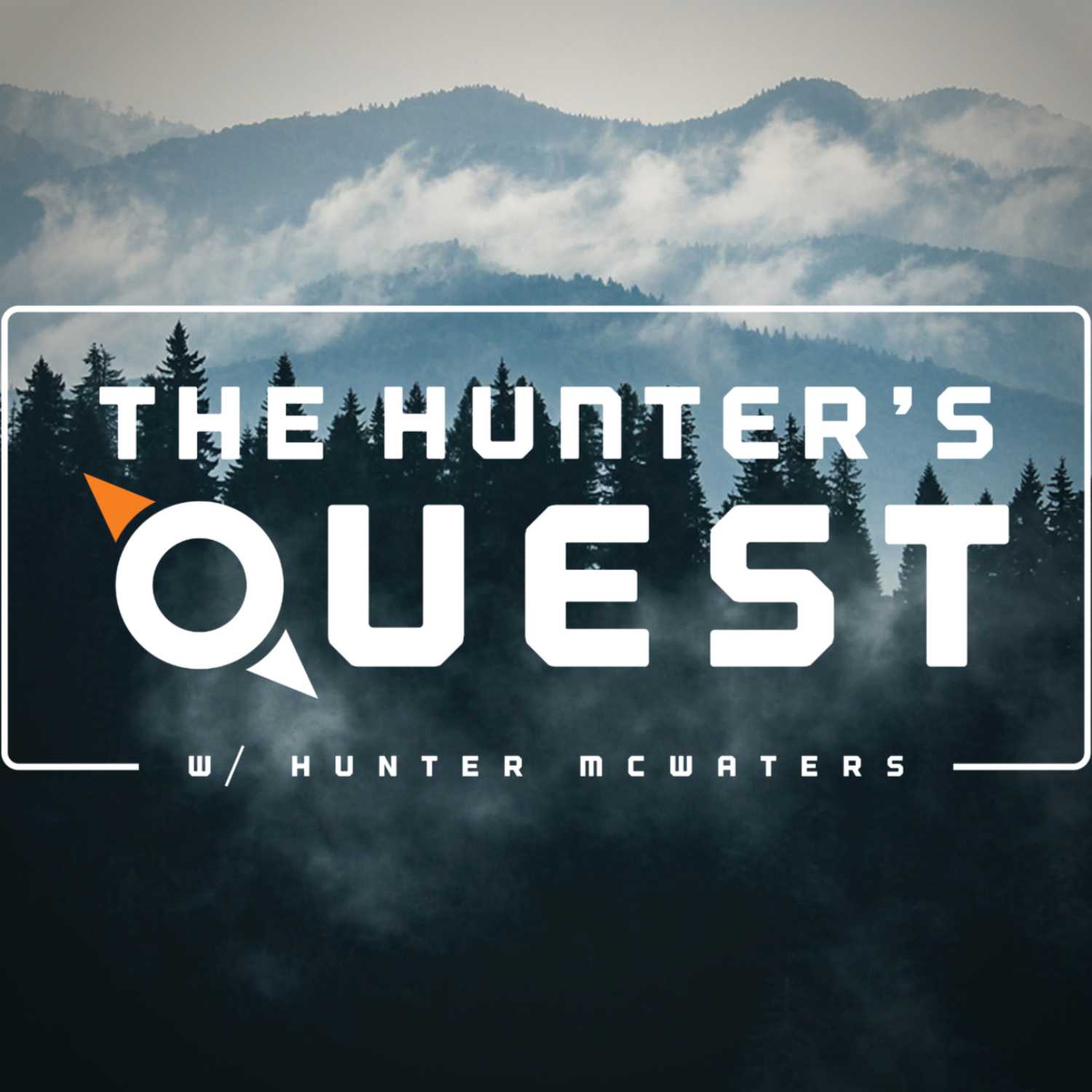 This was my first ever attempt at a DIY Spring Bear hunt and it was one of, if not THE toughest hunt I have ever done, mentally. Extremely weird conditions: 80 degree temps, knee deep snow, flooded rivers, washed out roads, etc.. etc... It seemed like every plan we made went wrong! I wanted to quit but we hung in there and had a gnarly adventure! Enjoy this recap and the major takeaways of the hunt!
---
X MARKS THE SPOT w/ DYLAN DOWSON | ONX HUNT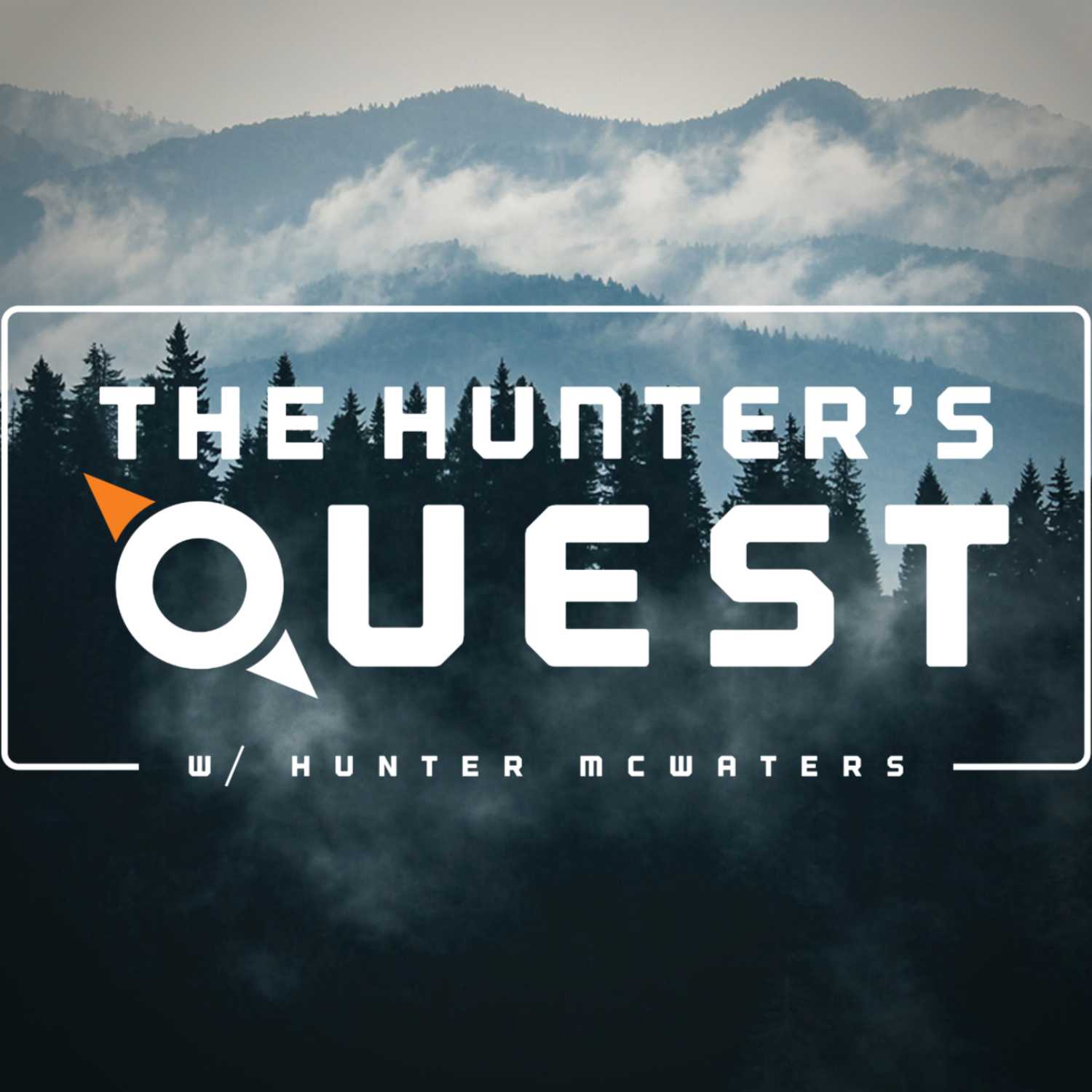 I have been an OnX hunt elite member for almost a decade. It is the gold standard for mapping and turning your phone into a fully functioning GPS. I sit down with Dylan Dowson this week and talk about everything... including some OnX.
USE CODE QUEST20 AND SAVE WHEN YOU SIGN UP FOR ONX!
---
BARNES BULLETS & MUZZLELOADER BALLISTICS w/ GREG SLOAN | BARNES BULLETS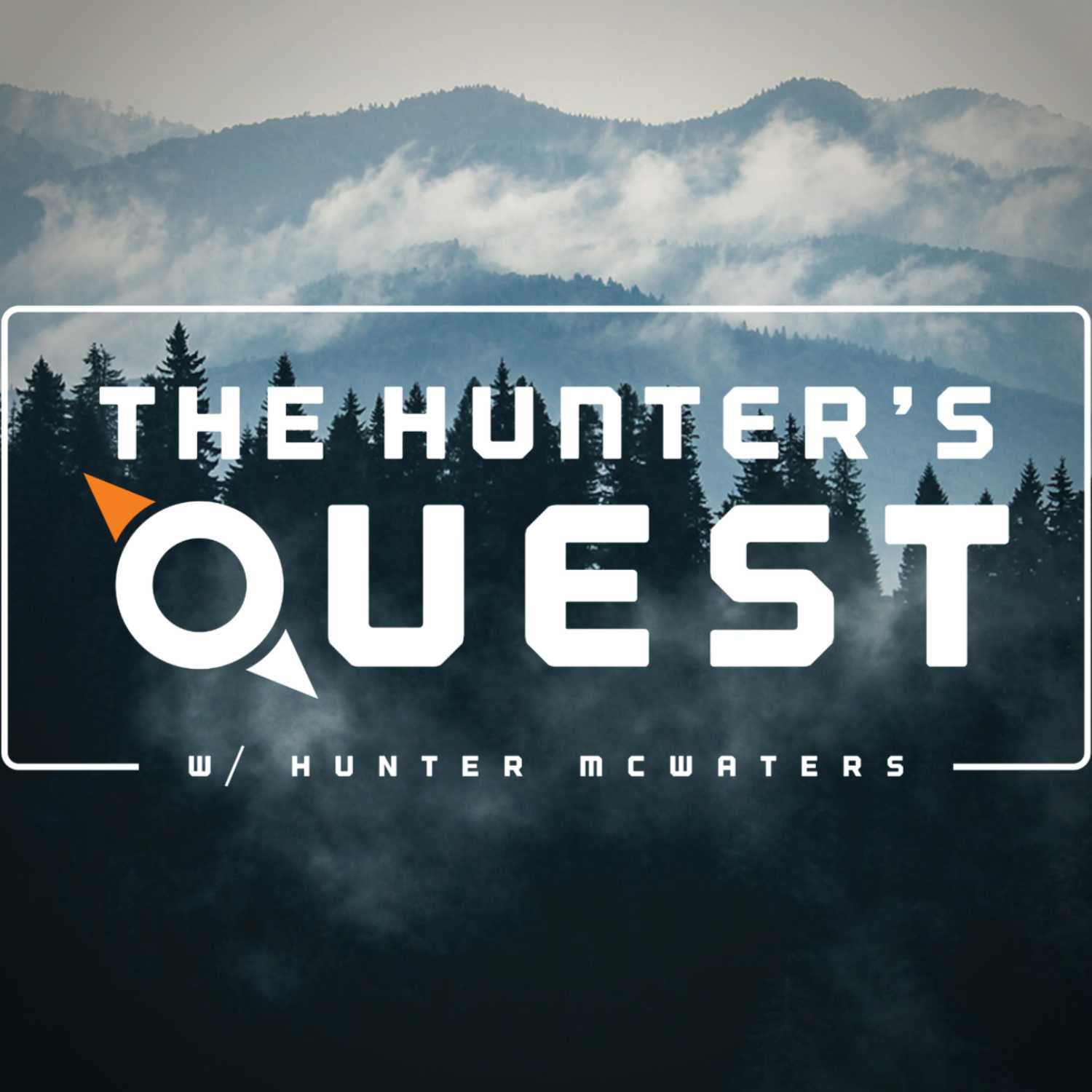 Gregg Sloan is a ballistic wizard over at Barnes Bullets. In this episode we talk about Barnes, his job, and getting started with a muzzleloader.
---
ENTREPRENEURSHIP & THE CREATIVE PROCESS w/ AUSTIN BERNSKOETTER | GRAKKSAW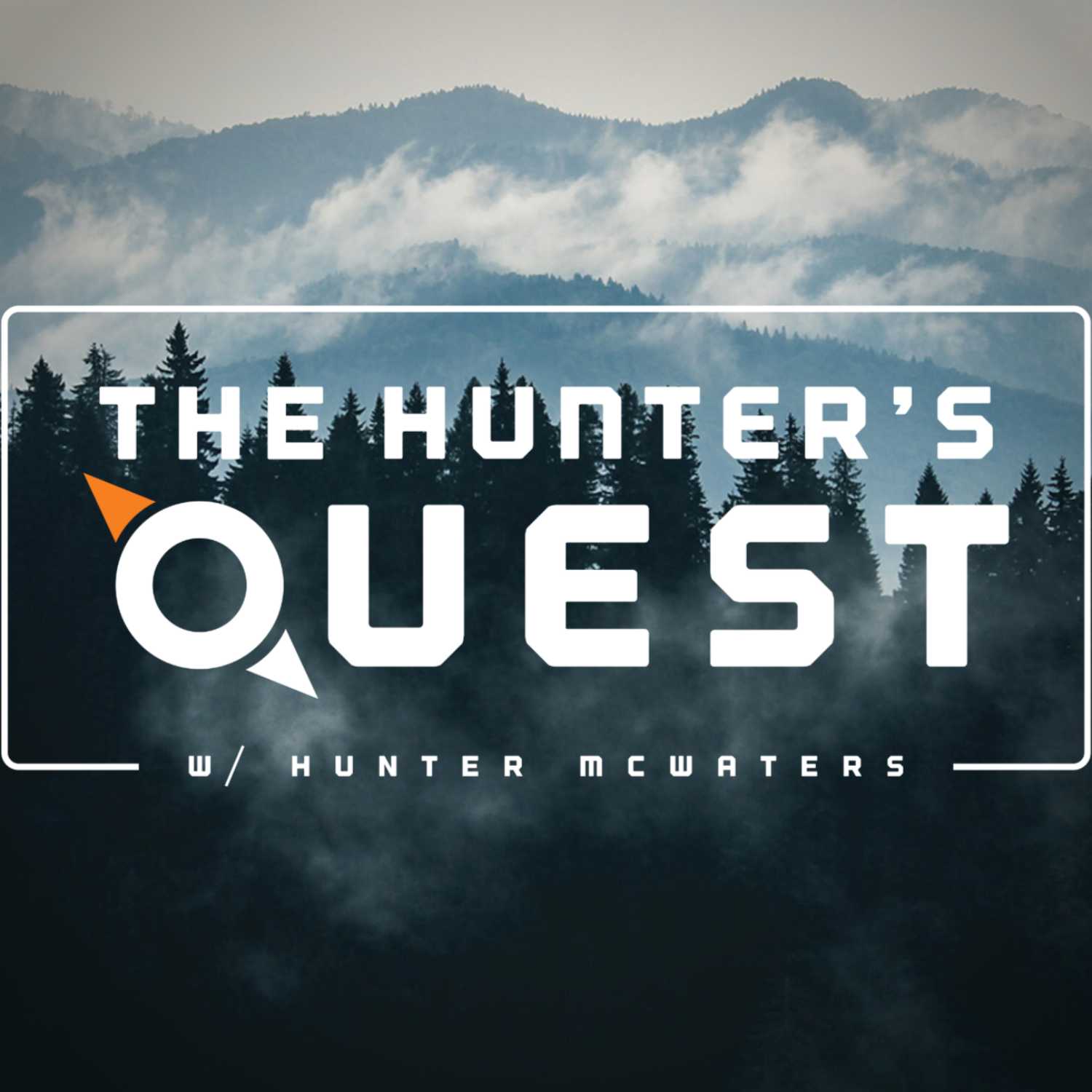 This week I sit down for a great conversation with Austin Bernskoetter of Grakksaw and we talk Entrepreneurship, work-life balance and the creative process. It amazed me in this episode to find out how similar the creative process is for inventors and content creators. Enjoy.
---
ELK 101 w/ COREY JACOBSEN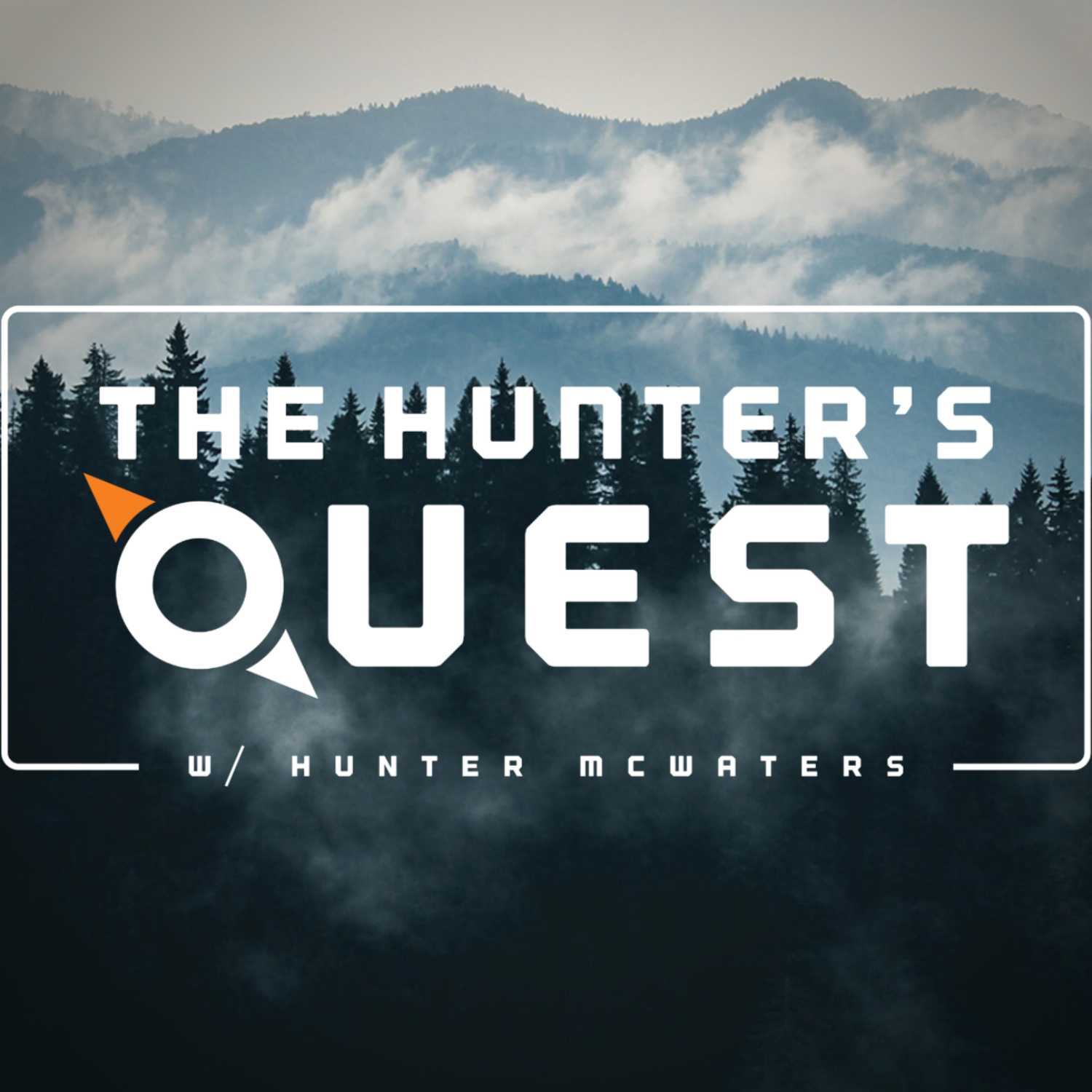 This week I sit down with Corey Jacobsen of Elk 101 and we talk about my 2023 goal: to kill my first elk! Enjoy!
---
COLUMBIA BLACKTAIL & THE PACIFIC NORTHWEST w/ NATHAN ENDICOTT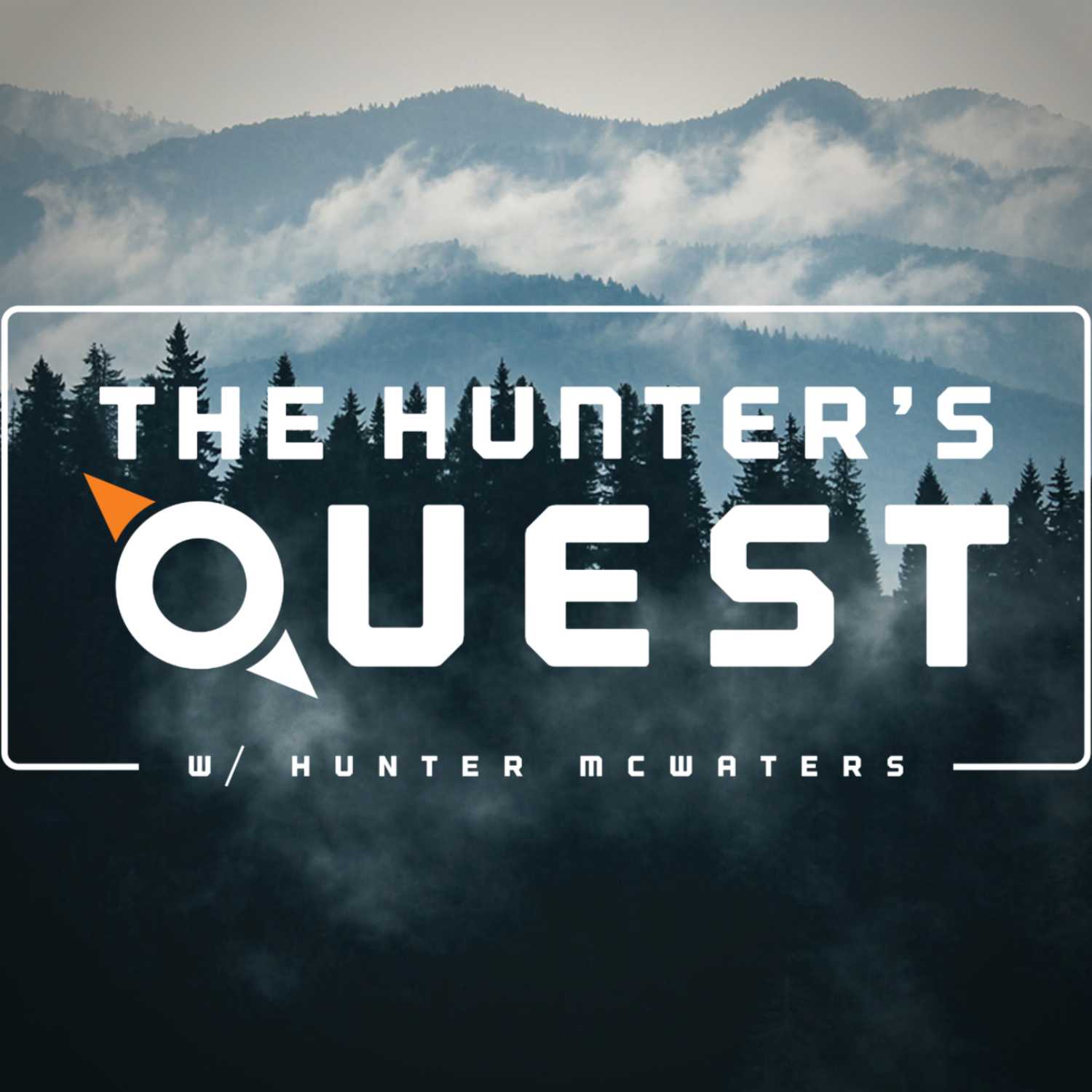 Nathan Endicott of Endicott films is a Pacific Northwest native, film maker, and killer bowhunter. Nathan has taken a lot of deer and other animals with his bow, but he is somewhat of a blacktail deer specialist. As you may have heard me mention, this year I am headed to the great pacific northwest in search of Columbia blacktails myself so i wanted to get Nathan on to talk about hunting these awesome deer. His film, recently released has some amazing footage of his 2022 bowhunt, it is absolutely worth a watch! Enjoy this Episode!
---
UFO's & GOVERNMENT DISCLOSURE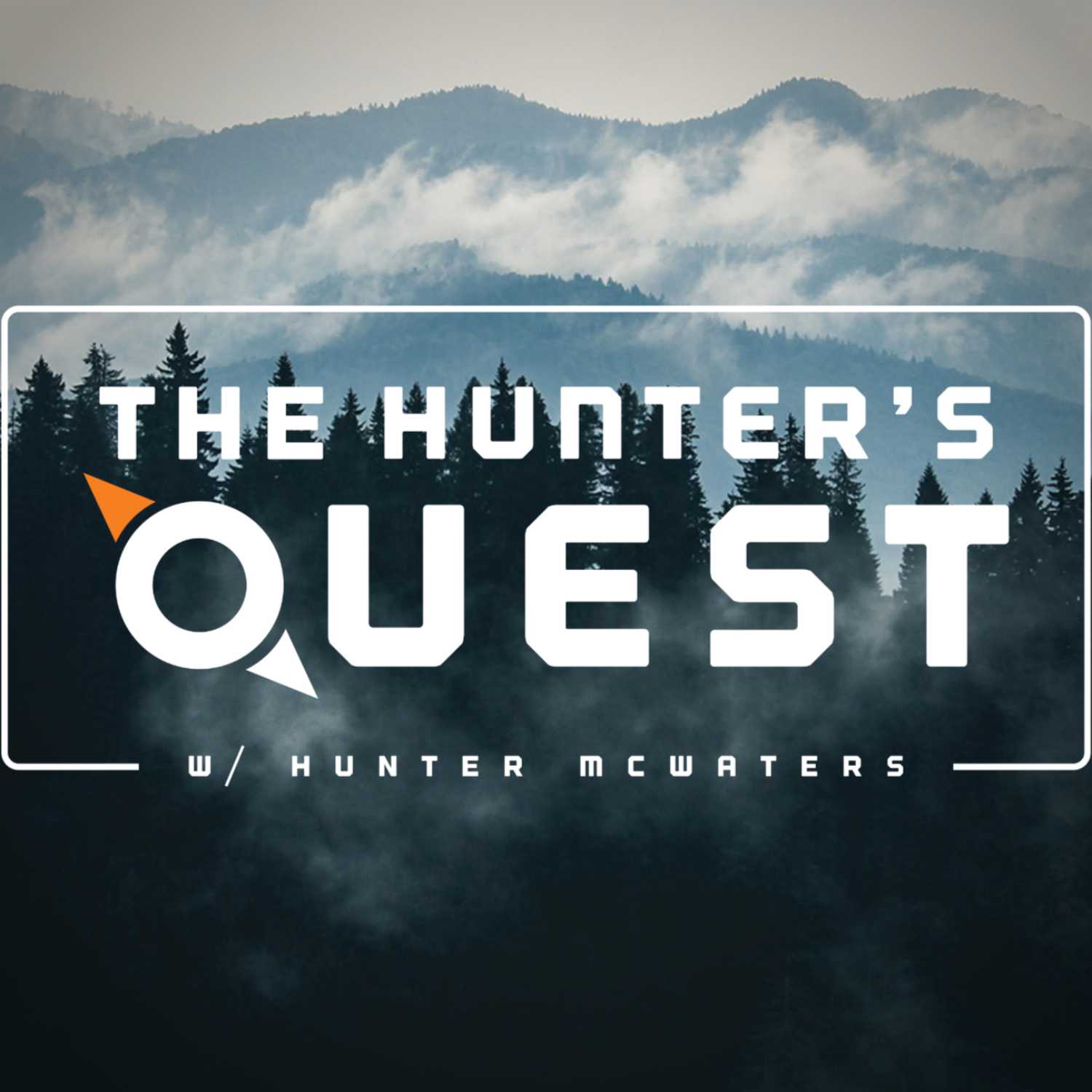 I am back for second mind-blowing conversation with Timothy Alberino. In this one we talk about the recent release by the Pentagon of footage of a mysterious flying orb filmed by an American drone flying over Iraq, other UFO / UAP's, grey aliens and how it all related to tanshumanism and the end times, all from a Biblical perspective. This is another wild ride and I hope you enjoy. I was going to wait to release this but with the video surfacing, released by the pentagon and the AARO, just 2 days ago of this flying orb over Iraq, I decided...
---
FINAL FRONTIERS w/ BILLY MOLLS | MODERN DAY MOUNTAIN MAN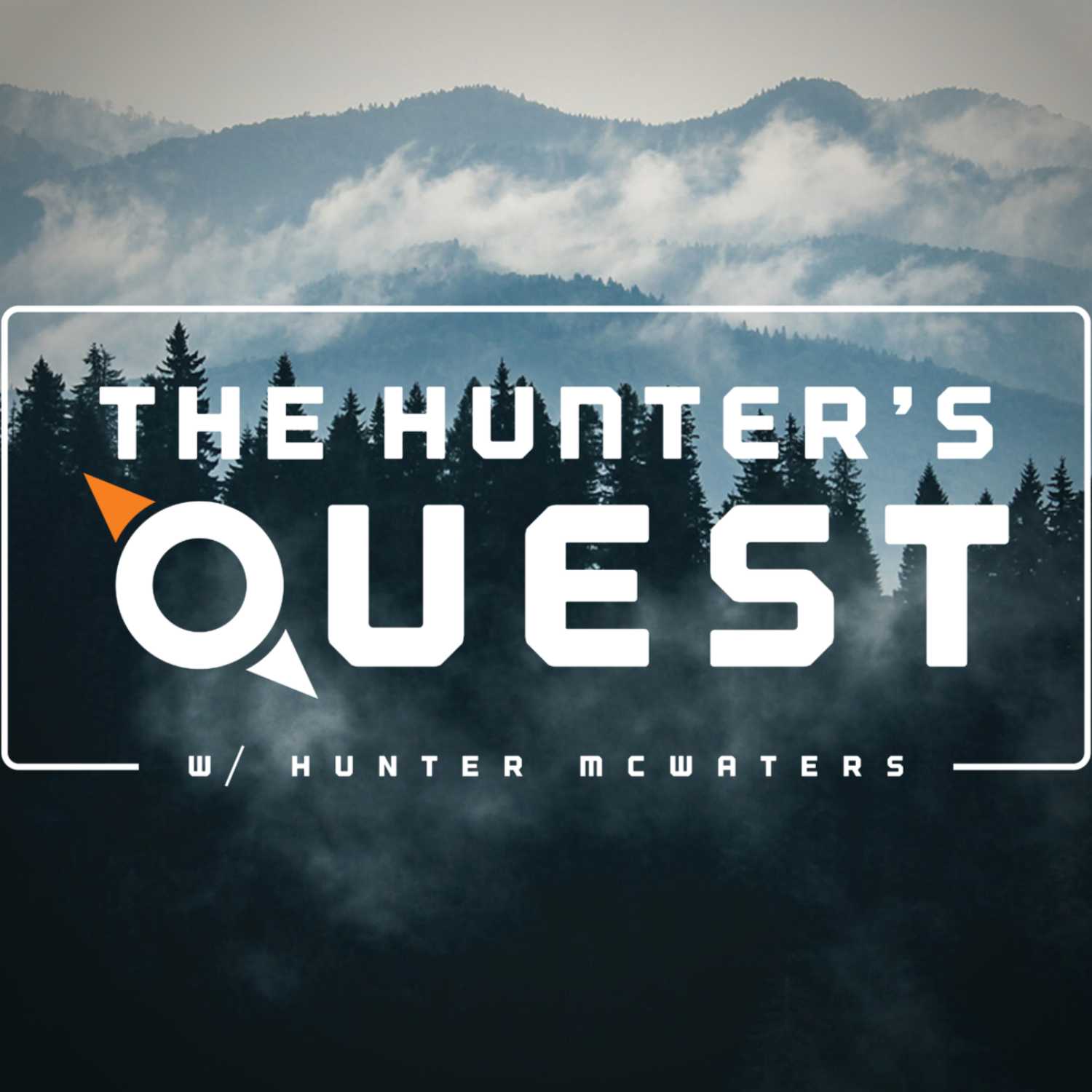 I hope you get something out of this conversation with the Modern Day Mountain Man, Billy Molls! Billy is an Alaskan big game guide, speaker, adventurer, father, and man of faith. You can follow some of his adventures on Youtube or catch him at a speaking engagement. Enjoy!
---
FALLEN ANGELS, GIANTS & ALIENS w/ TIMOTHY ALBERINO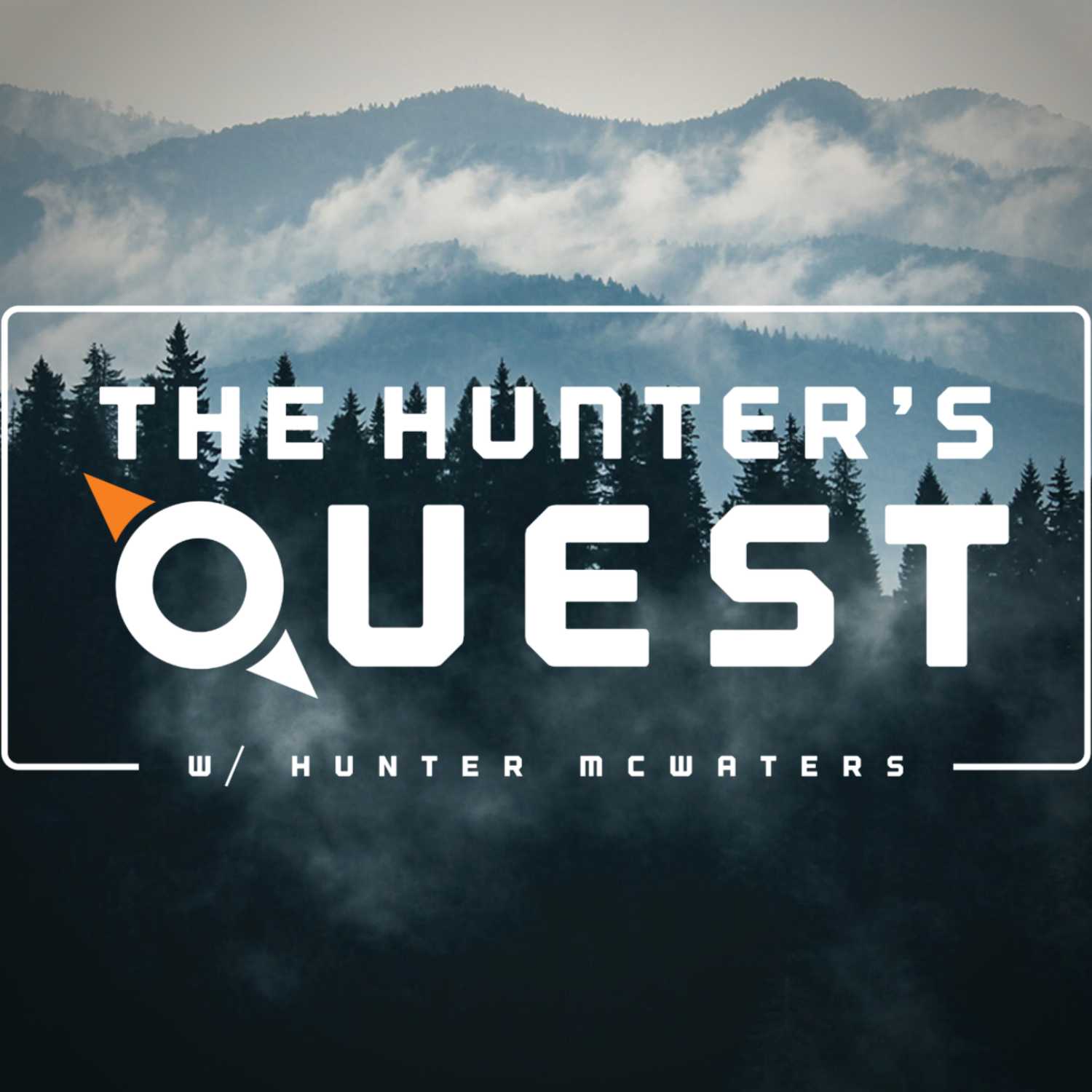 This one is a doozy folks! It is a little outside the box of my normal podcasts and deals with some heavy, "fringe" biblical topics. IF YOU WANT AN EASY LISTENING HUNTING PODCAST THIS ISN'T THE EPISODE FOR YOU! But I wanted to share this with you, get some people's minds opening and minds working to start looking into some of these things and see how far down the rabbit hole you want to go... I fully expect to loose some followers on this one, but i don't care. Today we commemorate Jesus's victory over evil and darkness and...
---
MOMENTARY HIGHS w/ NEIL MOORE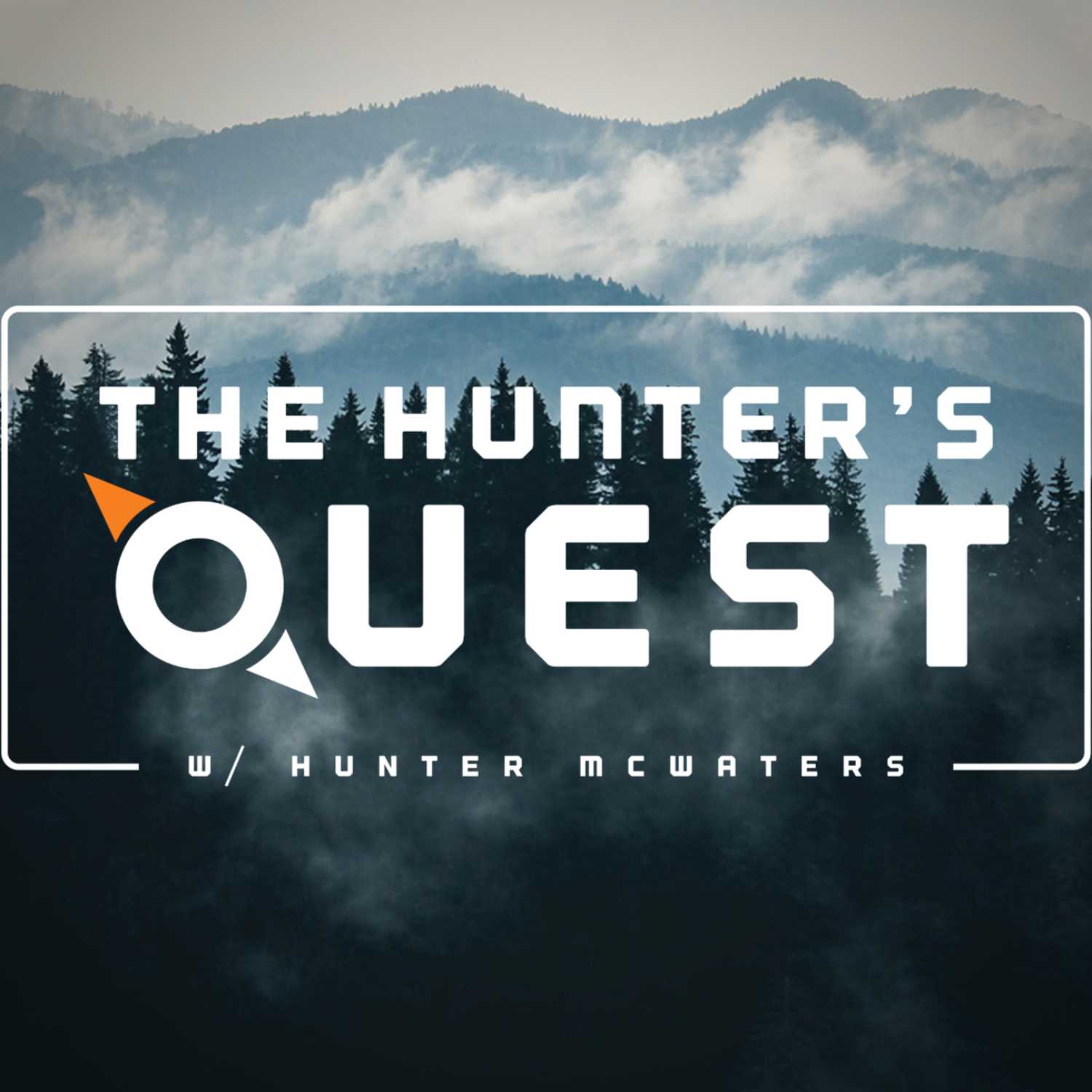 This is an amazing off the cuff conversation with one of the coolest people I gave talked to in a long time! Enjoy!
---
MOMENTARY HIGHS w/ NEIL MOORE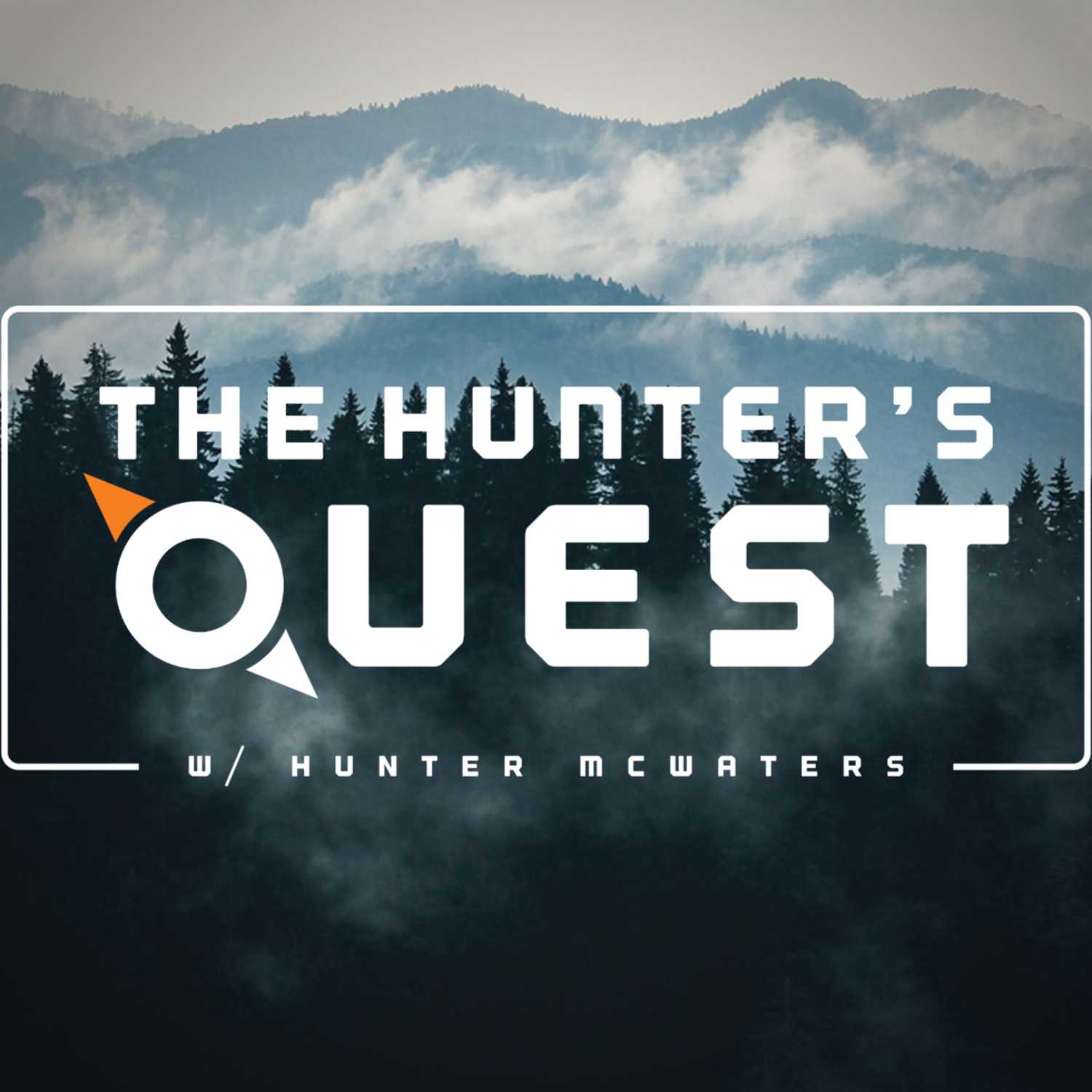 Neil More is a guy you have probably never heard that is doing some of the most epic stuff of anyone i know. I found Neil on accident on Instagram nd couldnt beleive the stuff he was getting into. He is an adult onset hunter who does solo Moose hunts in Alaska and he climbs huge mountinas. this was an off-the-cuff conversation about all the wild adventures we get into. A great conversation, I hope you enjoy listening as much as I enjoyed having it!
Subscribe to my YouTube Channel!
https://www.youtube.com/channel...
---
DEADLY PASSION w/ MELISSA BACHMAN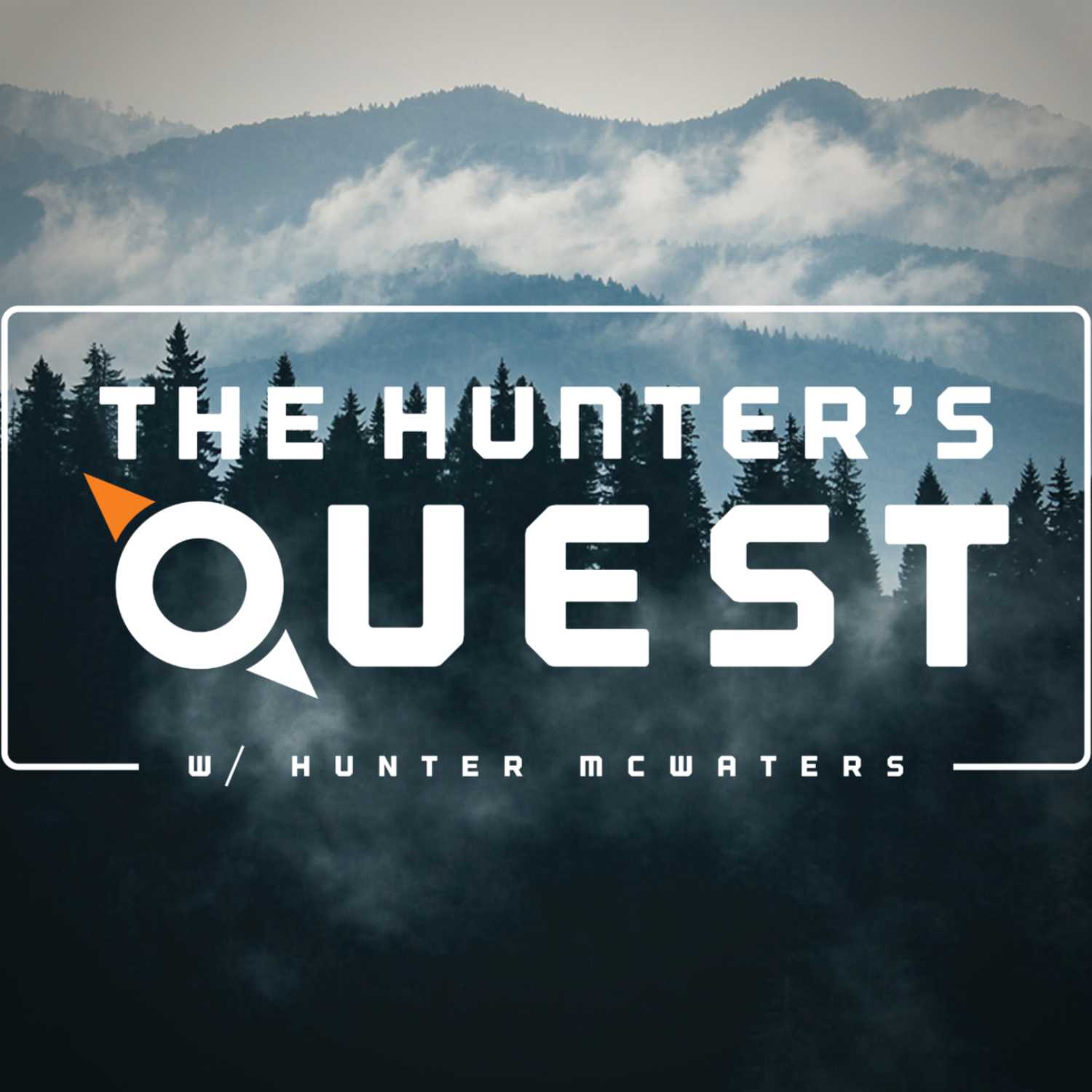 Melissa Bachman is the host and producer of Winchester's Deadly Passions, currently in its 13th season on the Sportsman Channel. Melissa is the real deal, starting out as a videographer working for free, she has built a career for herself and is an excellent hunter and producer. In this one we dig in to some behind the scenes discussion, her story and a bunch of other fun stuff. Enjoy!
Subscribe to my YouTube Channel!
https://www.youtube.com/channel/UCGVP4F5g3SiOookJK01Jy5w
____________________________________________________________________________
Follow me on Instagram! https://www...
---
THE WILD YUKON w/ GREG MCHALE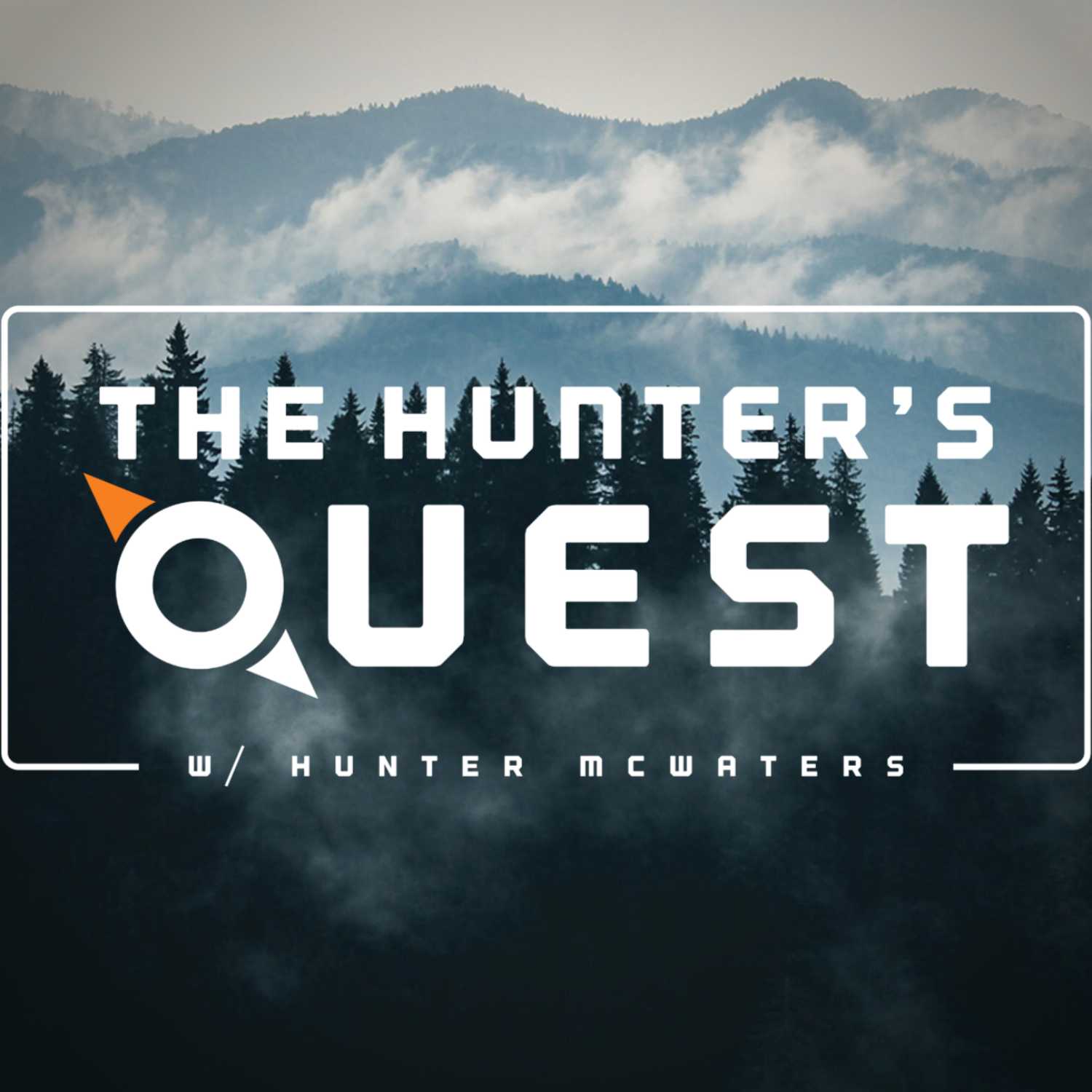 Greg McHale's Wild Yukon is one of my favorite shows on Sportsman Channel. As a Yukon resident, Greg has some of the most amazing hunting opportunity in North America right in his backyard. Though my 2023 Sheep Hunt was cancelled, we still have a great time talking about sheep, goats and other Yukon species. We also talk a lot about Moose Hunting and Greg shows me live on air how to mouth call for Moose!
GoHunt Gear Shop, Insider & Explorer Memberships, use code: QUEST – save 10% @gohunt.com
OutdoorClass, use code: QUEST – save 10% @ outdoorclass.com
---
MY FIRST ELK // CATCHING UP w/ DAN STATON | ELKSHAPE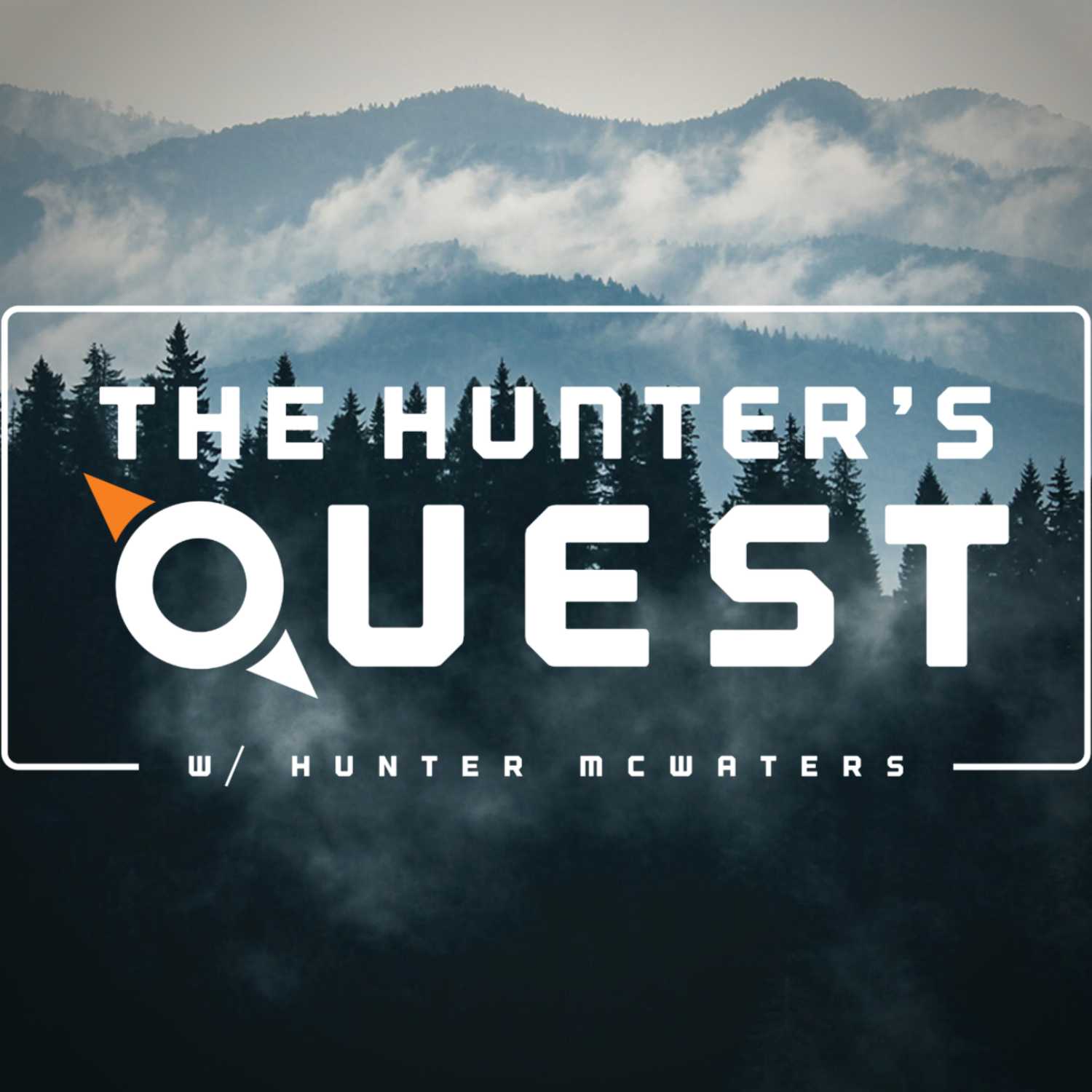 Podcasts are so much more entertaining when the conversation is between friends who share a mutual respect and love for the topic. This is one of those shows. Dan Staton of Elkshape is an old friend and one of the guys who helped me get my foot in the door in the outdoor media industry; I will always love Dan. In this one we catch up, talk spring bear and I pick his brain on my goal for this year: KILLING MY FIRST ELK!
GoHunt Gear Shop, Insider & Explorer Memberships, use code: QUEST – save 10% @gohunt.com
...
---
LIVE FROM HUNT EXPO VOL. 4 | JOSEPH VON BENEDIKT, DARIN COOPER & JONATHAN REDBEARD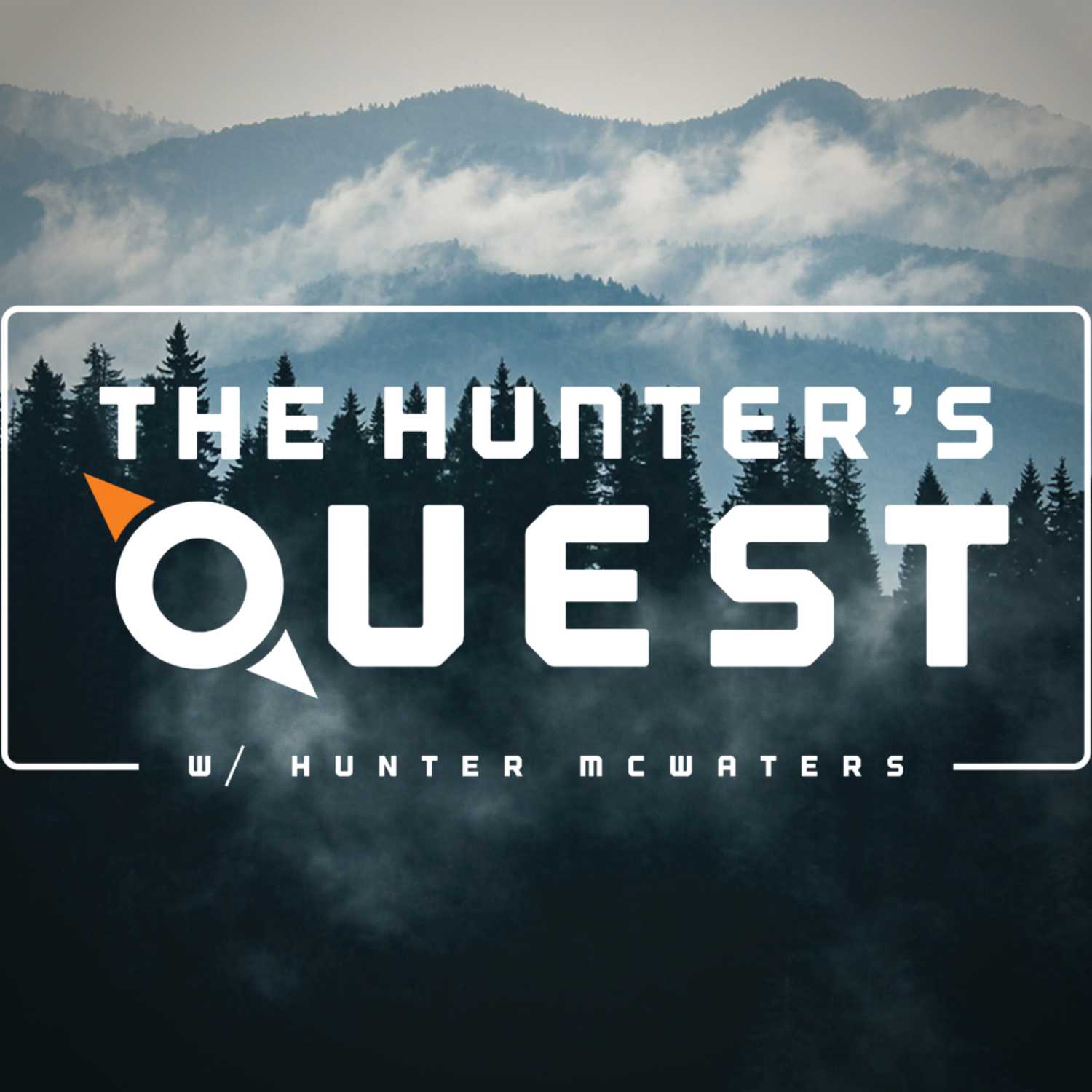 OK this is the LAST hunt expo podcast! Not sure if yall like these or not, but either way, next week we will return to normal programming. This week is with Joesph Von Benedikt, Darrin Cooper of RentOutdoorGear.com and Jonathan Redbeard from the Redbeard Outdoors Podcast! Enjoy.
---
LIVE FROM HUNT EXPO VOL. 3 | MARK LIVESAY, JULES MCQUEEN & KATE SMALL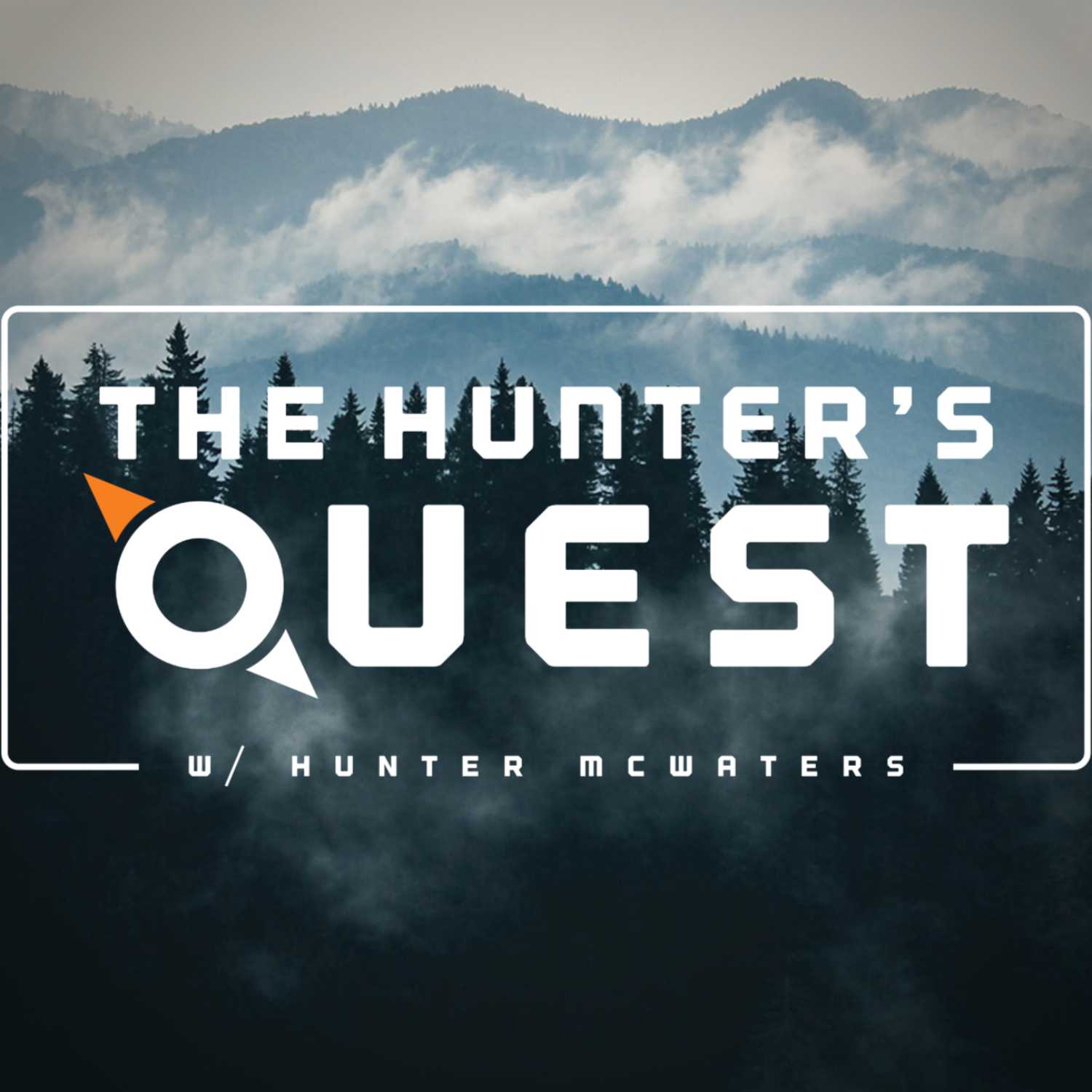 This is 3/4 of these live, in person podcasts from the Hunt Expo in Salt Lake City. This is great episode! I talk with Kate Small about wolf hunting, Mark Livesay about Bear hunting, etc. and I meet with Jules mcQueen, the president of Carbon TV to talk outdoor media industry, etc. Enjoy!
---
LIVE FROM HUNT EXPO VOL. 2 | BRIAN BARNEY & JAKE ARVOLD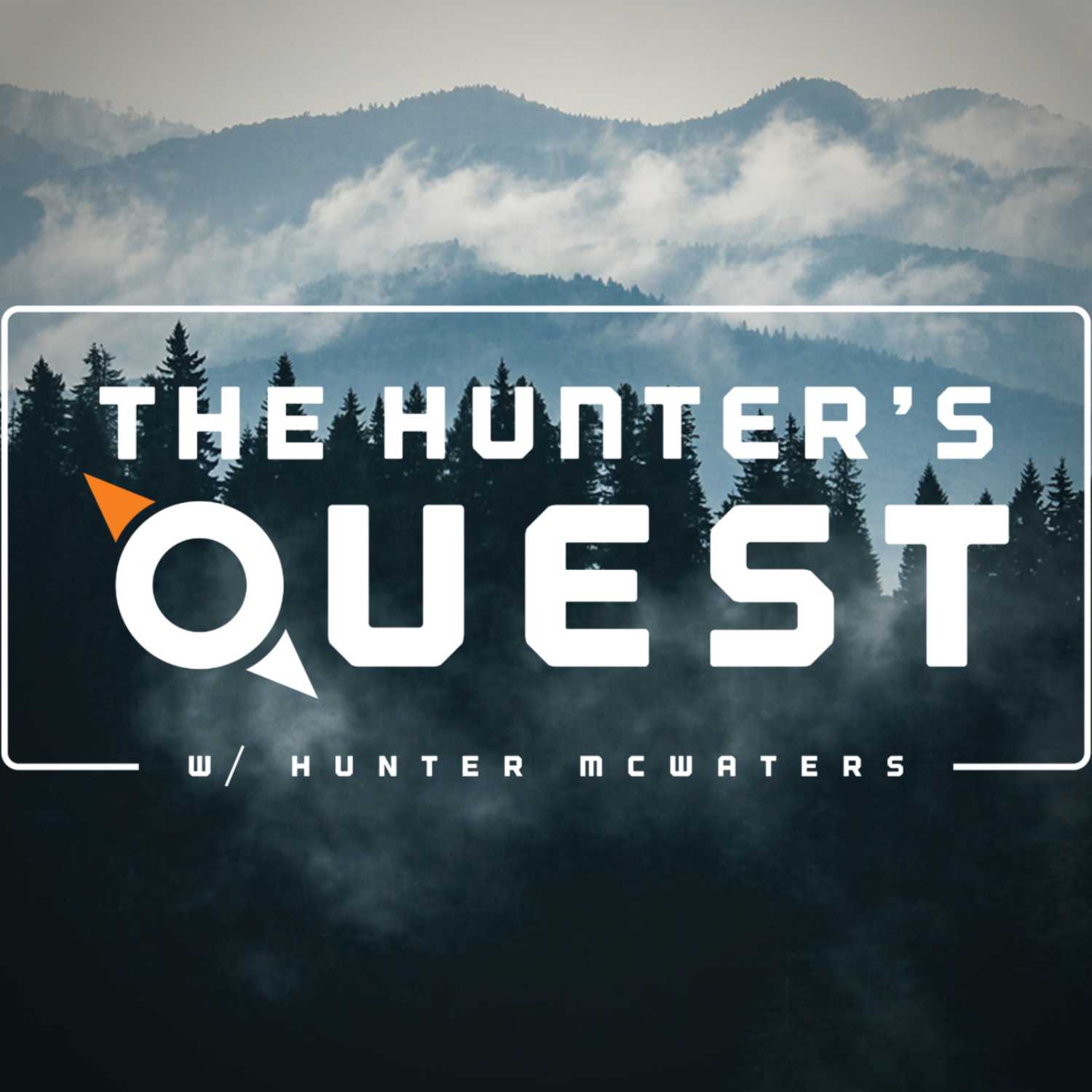 In this second installment from the podcasts I laid down at hunt expo, I talk to the always informative and entertaining Brian Barney of Eastman's Elevated and Jake Arvold, also knows as Jake from 1st Phorm, the man behind 1st Phorm Outdoors. Enjoy!
GoHunt Gear Shop, Insider & Explorer Memberships, use code: QUEST – save 10% @gohunt.com
OutdoorClass, use code: QUEST – save 10% @ outdoorclass.com
Initial Ascent Packs, use code: QUEST - save money and support the show @ InitialAscent.com
______________________________________________________________________________
Heather's Choice, use code: QUEST – save 15...
---
LIVE FROM HUNT EXPO VOL. 1 | MARK HUELSING, ROBBY DENNING & TONY SMOTHERMAN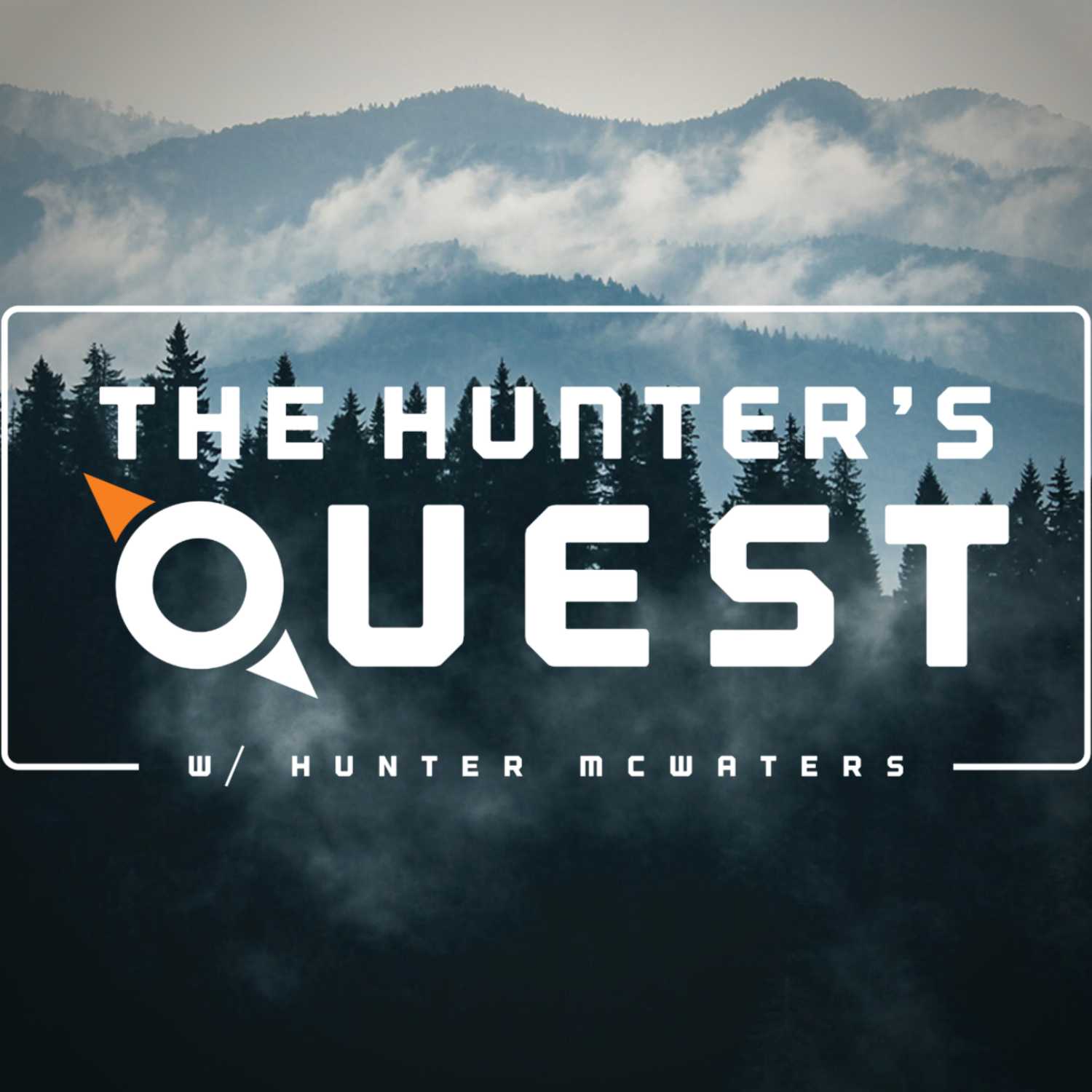 This is the first of four podcasts I recorded live at the 2023 Hunt Expo in Salt Lake City. This episode features Mark Huelsing of EXO MTN Gear, Tony Smotherman of CVA and Bergara Rifles, and Robby Denning; Author, Rokslide founder and Legendary Mule Deer Hunter. Enjoy! GoHunt Gear Shop, Insider & Explorer Memberships, use code: QUEST – save 10% @gohunt.com OutdoorClass, use code: QUEST – save 10% @ outdoorclass.com Initial Ascent Packs, use code: QUEST - save money and support the show @ InitialAscent.com ______________________________________________________________________________ Heather's Choice, use code: QUEST – save 15% on backcountry meals @heatherschoice.com _______________________________________________________________________ Black Rifle Coffee, use code: HuntersQuest20 – 20% off @ www.blackr...
---
VIRGINIA GENTLEMEN w/ ROBERT HUPMAN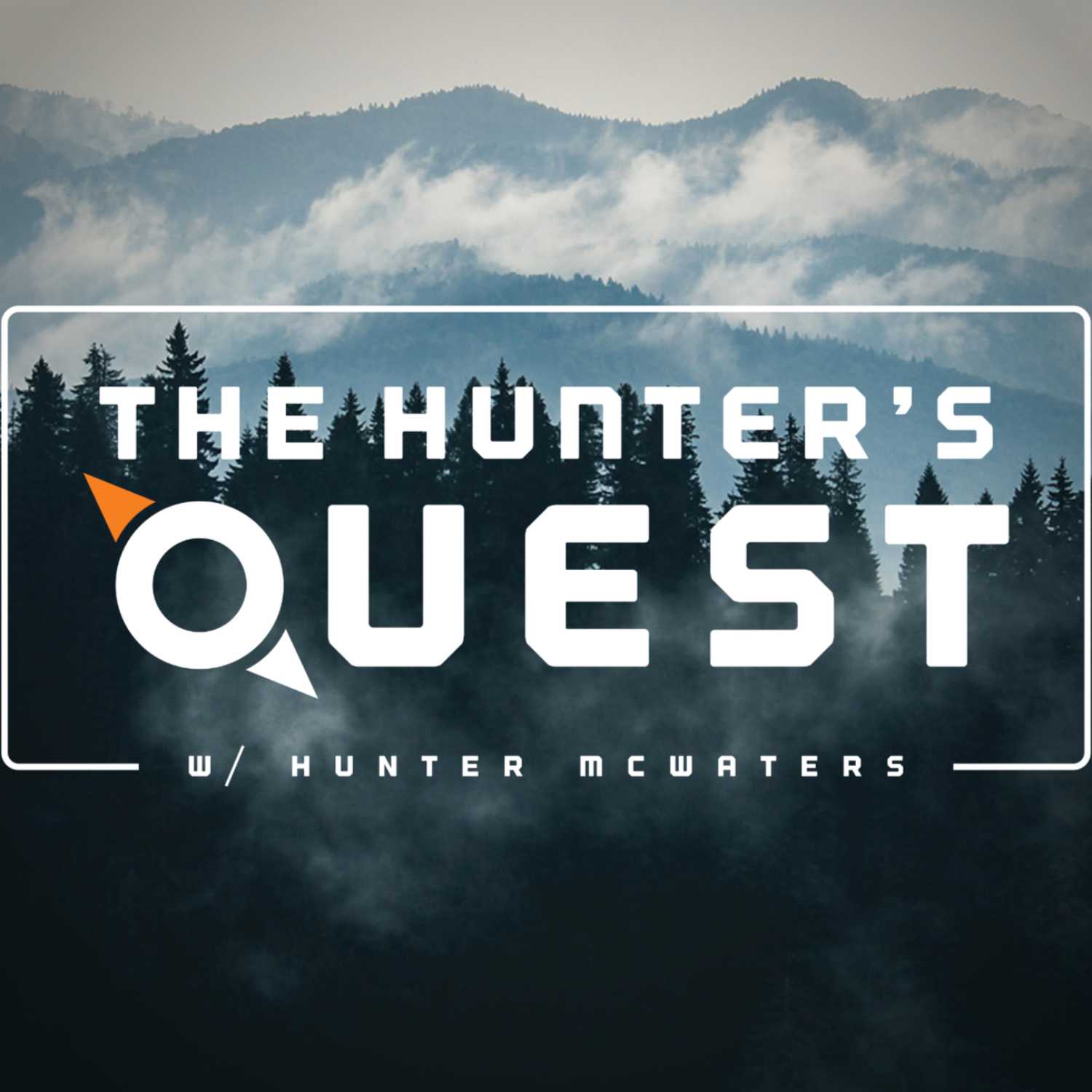 My buddy Robert Hupman, who I met through our mutual friend Ryan Munsey, is an example of the kind of guy the forefathers had in mind to run the show when they set up our political system. He is not a crooked career politician. He is a landowner, farmer, small business owner, coach, and outdoorsman. Robert is an interesting guy and he is running for Virginia Senate next year. In this one , we sit down, in person and hit a variety of topics, enjoy!
---
CAPTURING THE HUNT w/ JEFF ROBERTS | PNWILD SWAPCAST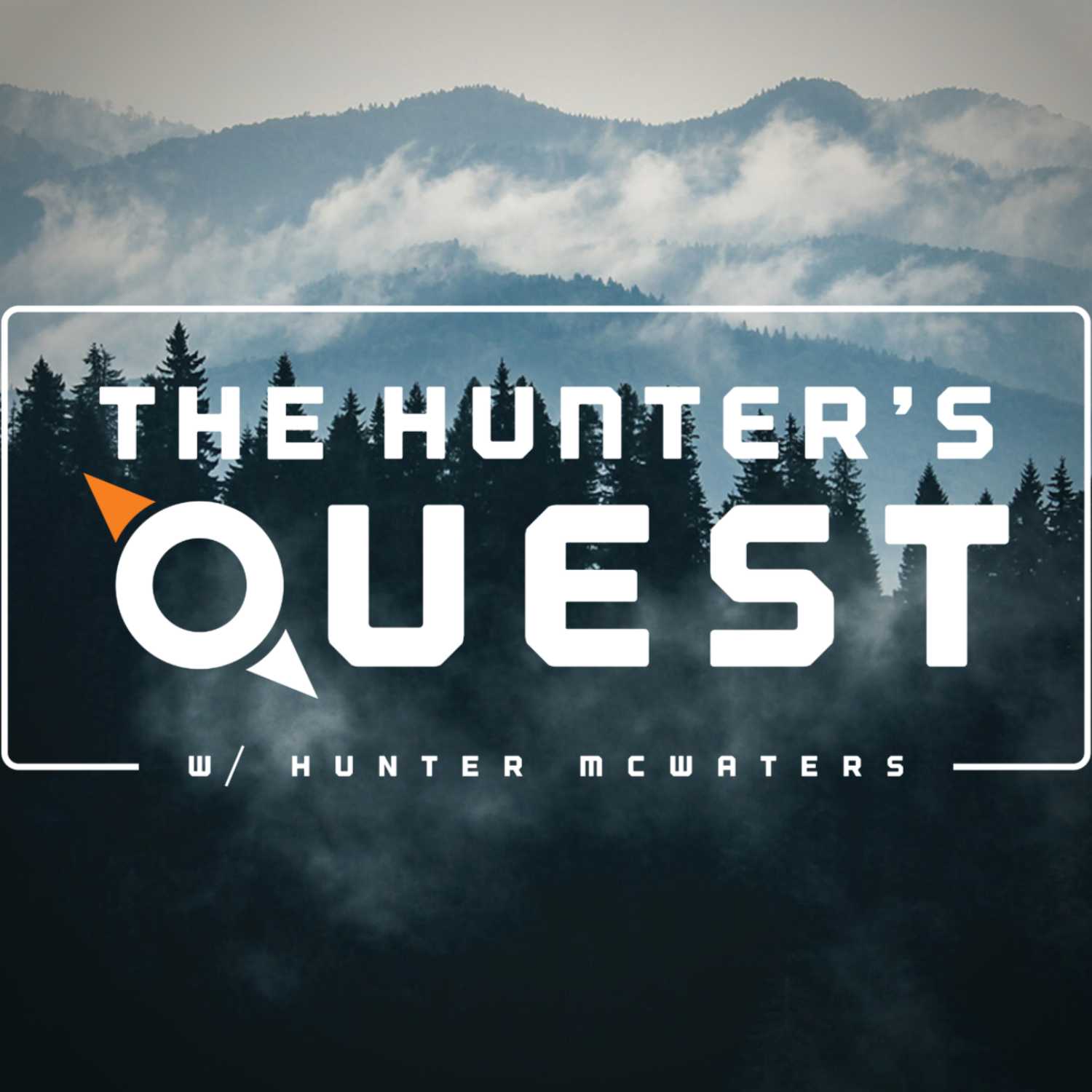 My Friend, Jeff Roberts of PNWILD recently messaged me and invited me on their podcast as a guest to talk about videography, photography and all things outdoor media. We had a great conversation with tons of great tips and we went down all kinds of rabbit trails related to cameras, gear and tactics. It seemed like some pretty good content so I asked if he would mind if I aired it as well and he was happy to oblige. I hope you enjoy this fun conversation!
GoHunt Gear Shop, Insider & Explorer Memberships, use code: QUEST – save 10% @gohunt.co...
---
HUNTING SUPPRESSED w/ BRANDON MADDOX | SILENCER CENTRAL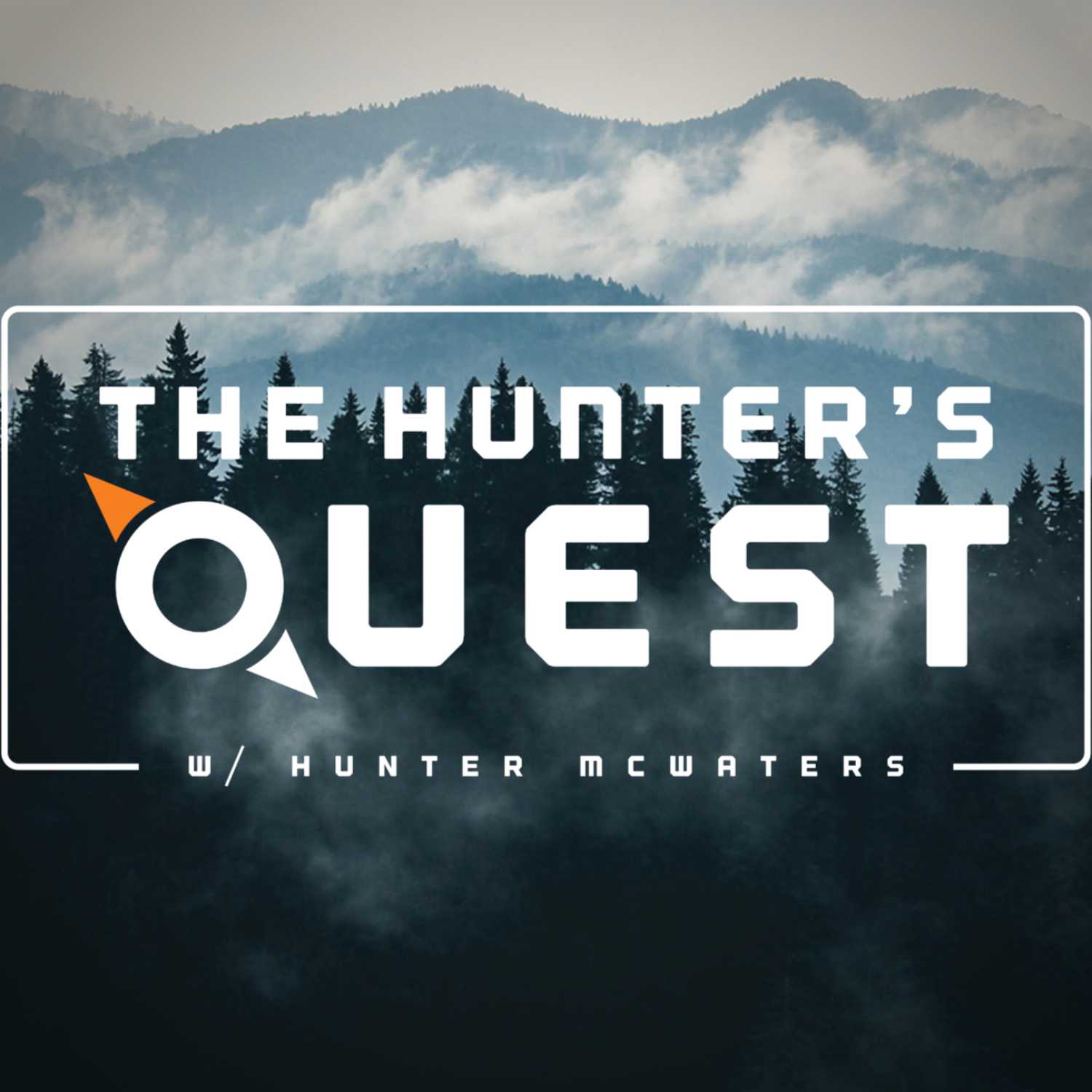 Brandon Maddox, CEO of silencer Central, has built a huge and very successful company. The only company that has the ability to seamlessly and easily walk you through the process of acquiring a suppressor and deliver it right to your door (in states where suppressors are legal). As of late, suppressors have become very popular for hunters because they reduce sound signature, are hearing safe, reduce recoil and ultimately help you to shoot more accurately. At the time of this podcast recording and release I have NO OFFICIAL connection with Silencer Central, but I am a customer. and I...
---
ALPACKA PACK RAFTS w/ THOR TINGEY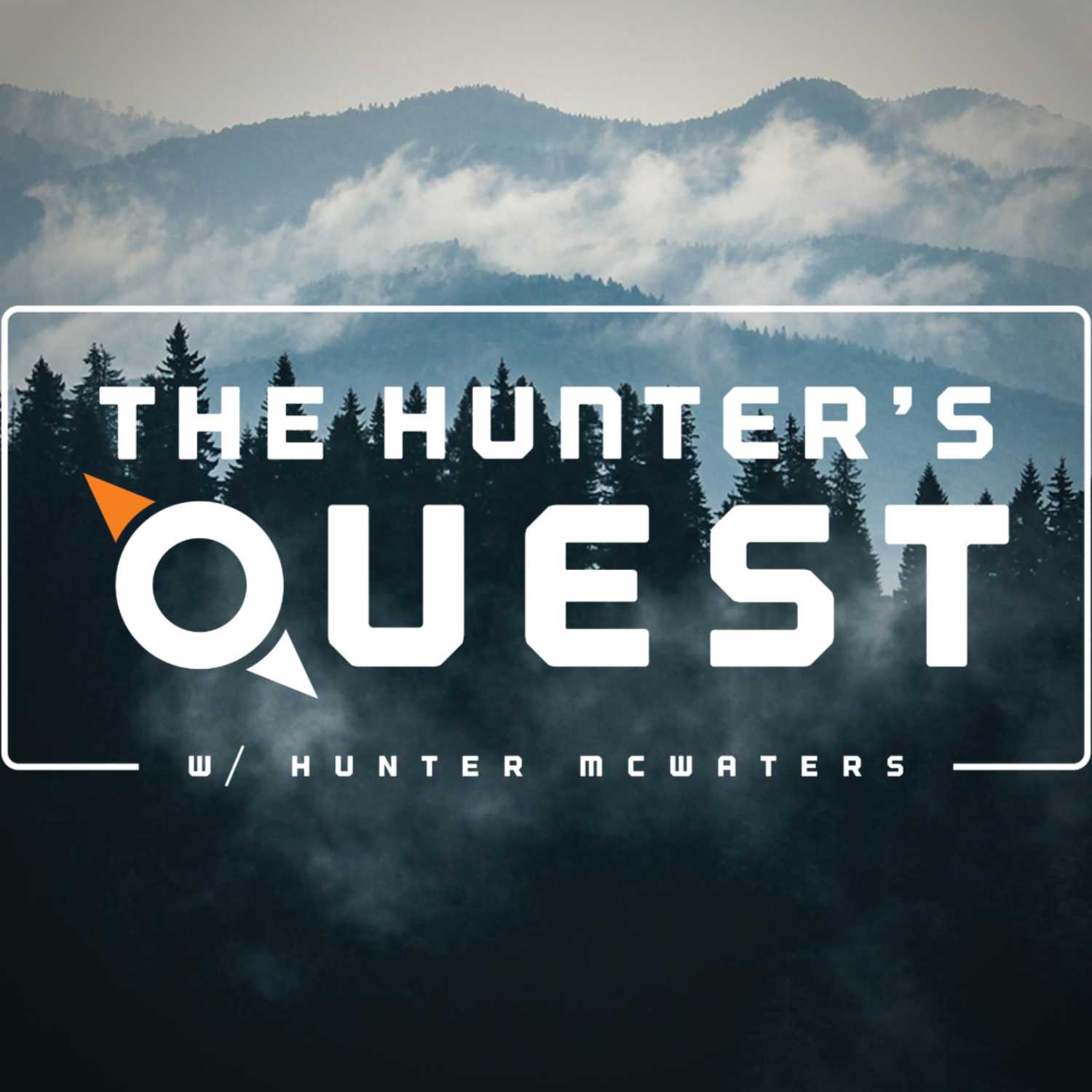 This past Spring I had the opportunity to use an Alpacka Pack Raft. I was very surprised by the stability and how easy it was to operate. these incredible watercraft can open up so much opportunity they are 100% worth checking out. In this episode I sit down with CEO of Alpacka Raft, Thor Tingey, to talk about raft hunting, Alaska, and more! Enjoy!
GoHunt Gear Shop, Insider & Explorer Memberships, use code: QUEST – save 10% @gohunt.com
OutdoorClass, use code: QUEST – save 20% @ outdoorclass.com
Initial Ascent Packs, use code: QUEST - save money and...
---
AN ADVENTURE TO LIVE w/ REMI WARREN | 100th EPISODE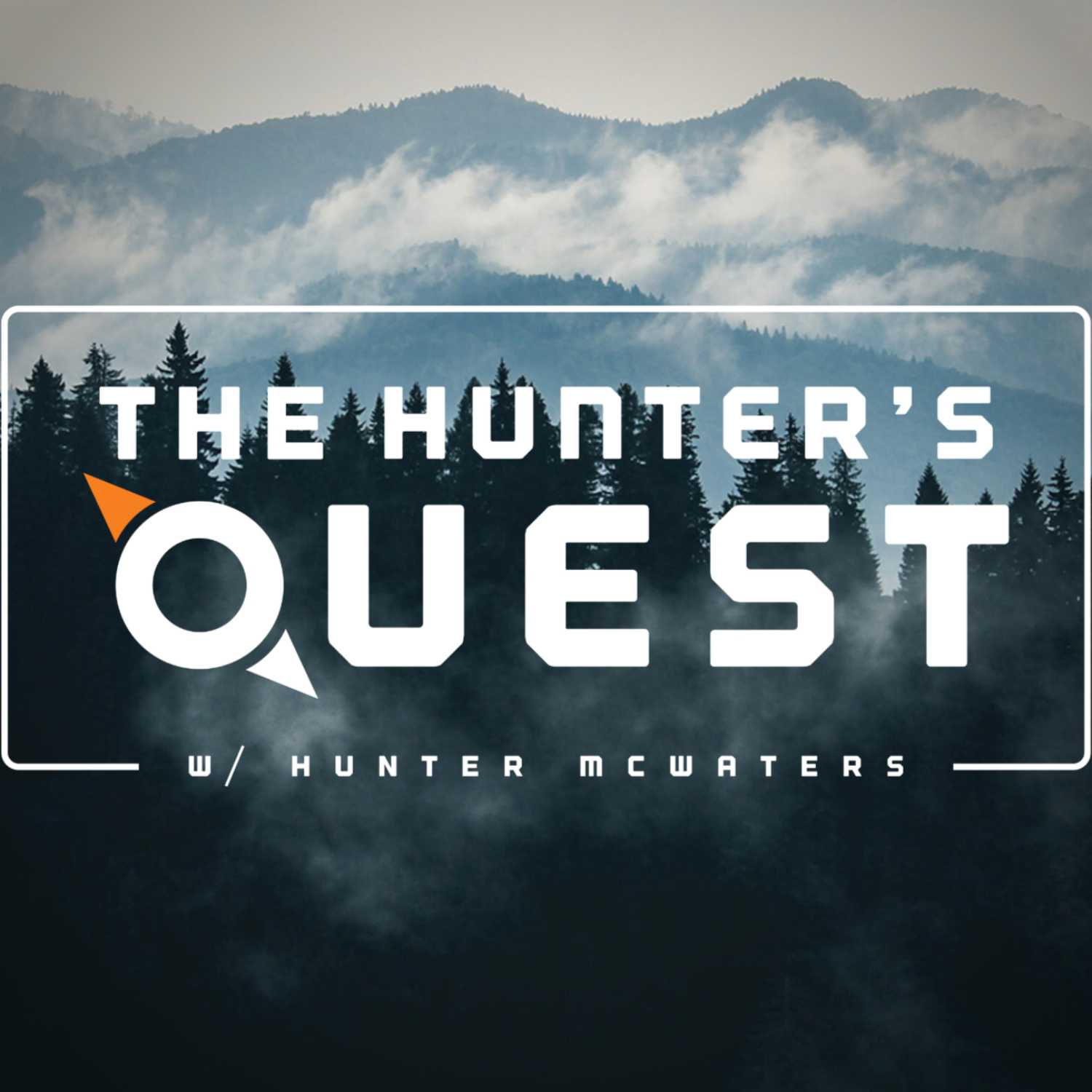 It's hard to believe it's been 2 years and 100 episodes already! Things have been moving fast and steady and I want to thank you all for your support! There is a HUGE announcement in the intro and I give a little bit of background on the project for new listeners.
Remi Warren is a living legend in the western hunting world. He has been featured on MeatEater and is a former Joe Rogan Guest, to name a few. If you are a listener, there is a very good chance you know of him already. He is an excellent...
---