Subscribe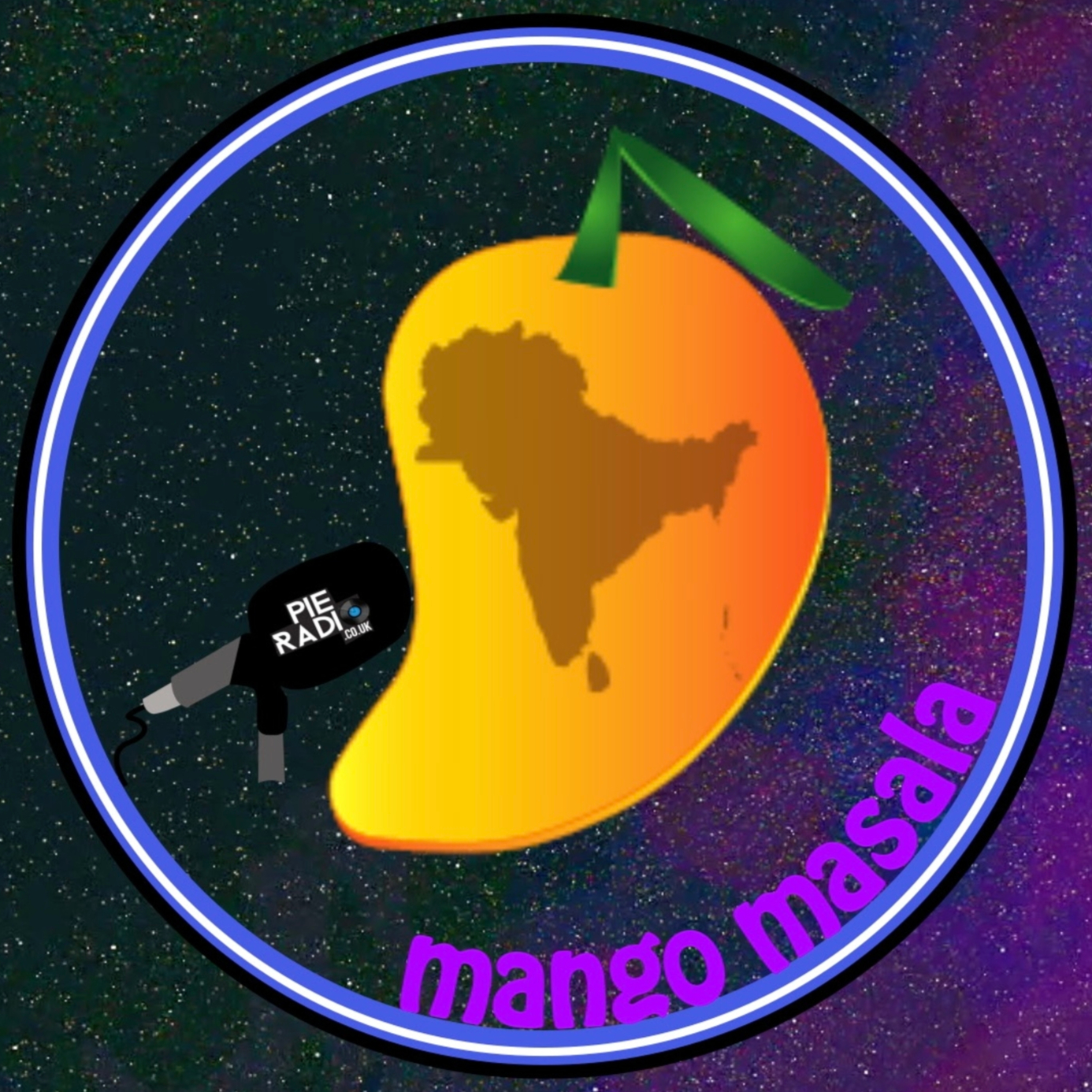 Pie Radio's South Asian show, bringing you the latest tunes & chai. Playing the biggest desi tunes (old school and new), discussing the latest news, trends, and highlighting important issues for young British South Asians.
KARISHMUA on make up, influencer culture and more...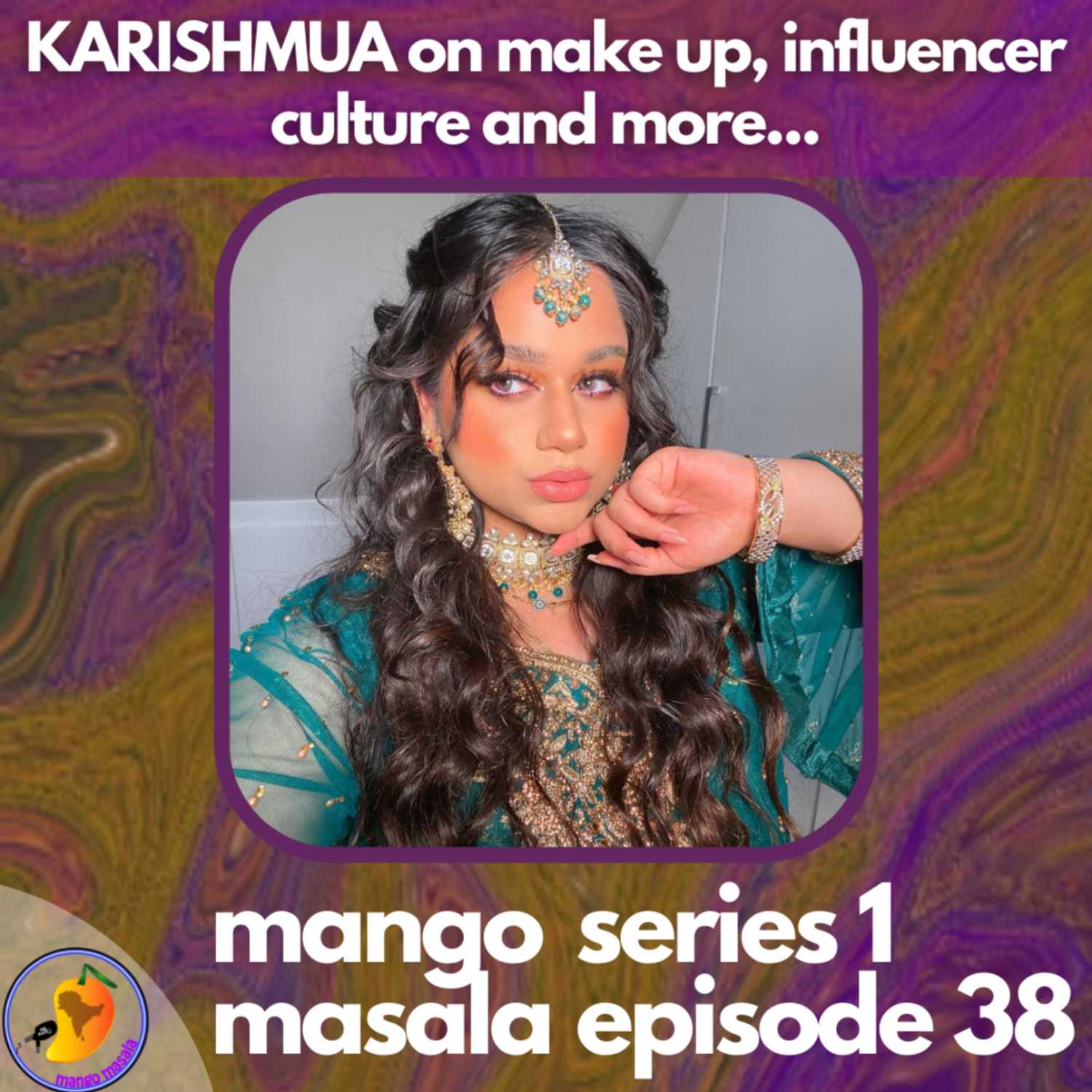 GVRNZ and Simran highlight the two decade anniversary of the 9/11 attacks, and discuss the tragedy's aftermath and subsequent rise in hate crime.
KARISHMUA then talks to Simran about make up, influencing and being a small business owner. She also reveals exactly what happened in her recent exchange with Love Island's Priya Gopaldas, whereby she declined hiring Karishma to do her make-up after expecting that she'd do it for free...
---
HB celebrates the completion of his Black Sun EP
GVRNZ, Halima & Simran are joined by hip-hop artist HB, who delves into his new Black Sun EP, why he loves creating music, and what he has planned for the future...
---
The return of Asian weddings post-lockdown...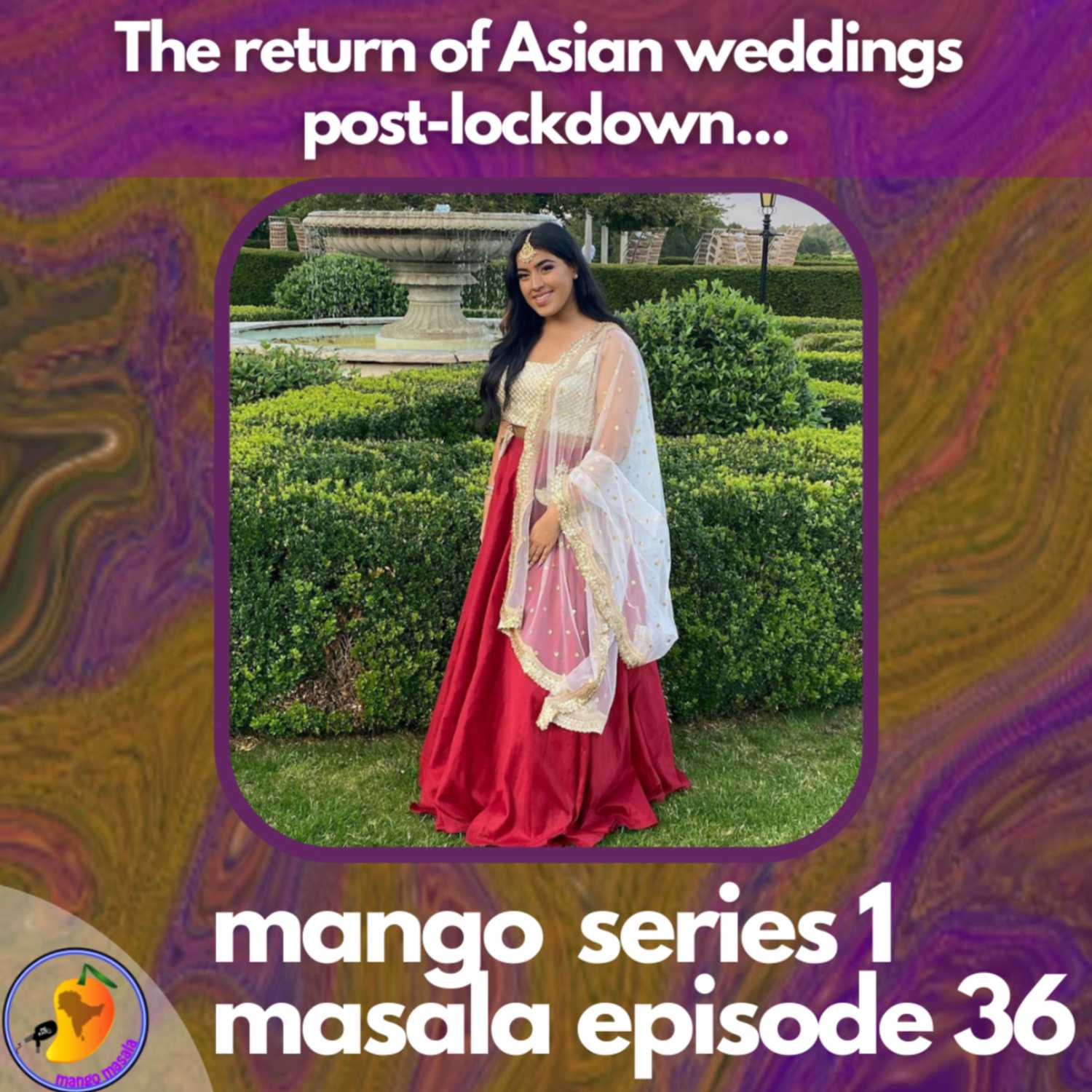 GVRNZ and Simran discuss the latter's recent attendance of weddings for the first time since pre-COVID. They also break down the Love Island final, and discuss in more depth what life post-lockdown will look like...
---
Afghanistan: How did we get here?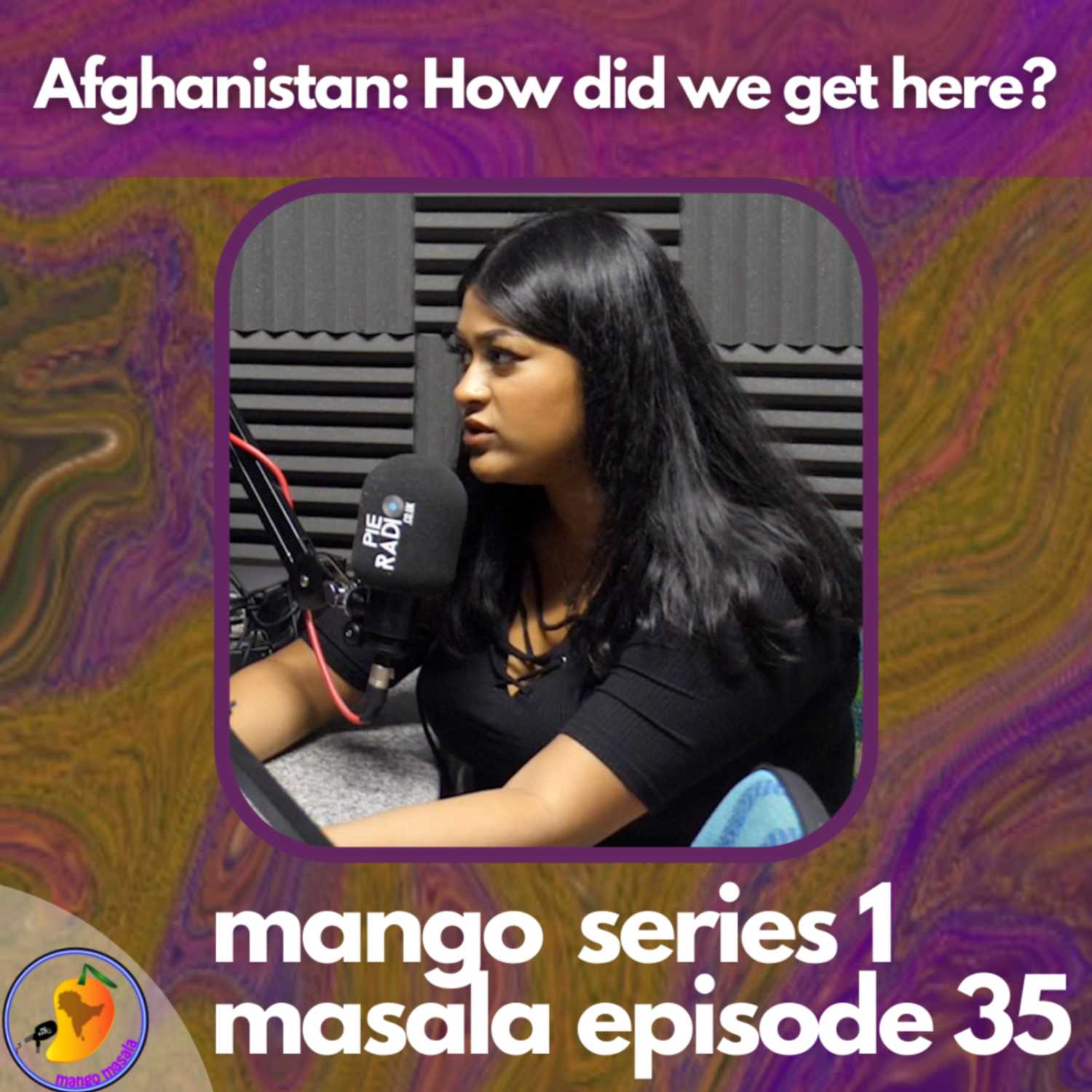 In light of the Taliban's recent take over, GVRNZ and Halima delve into the history of Afghanistan, focusing particularly on the region's relationship with the West during the "war on terror" following 9/11.
---
The Partition of India: 74 years on...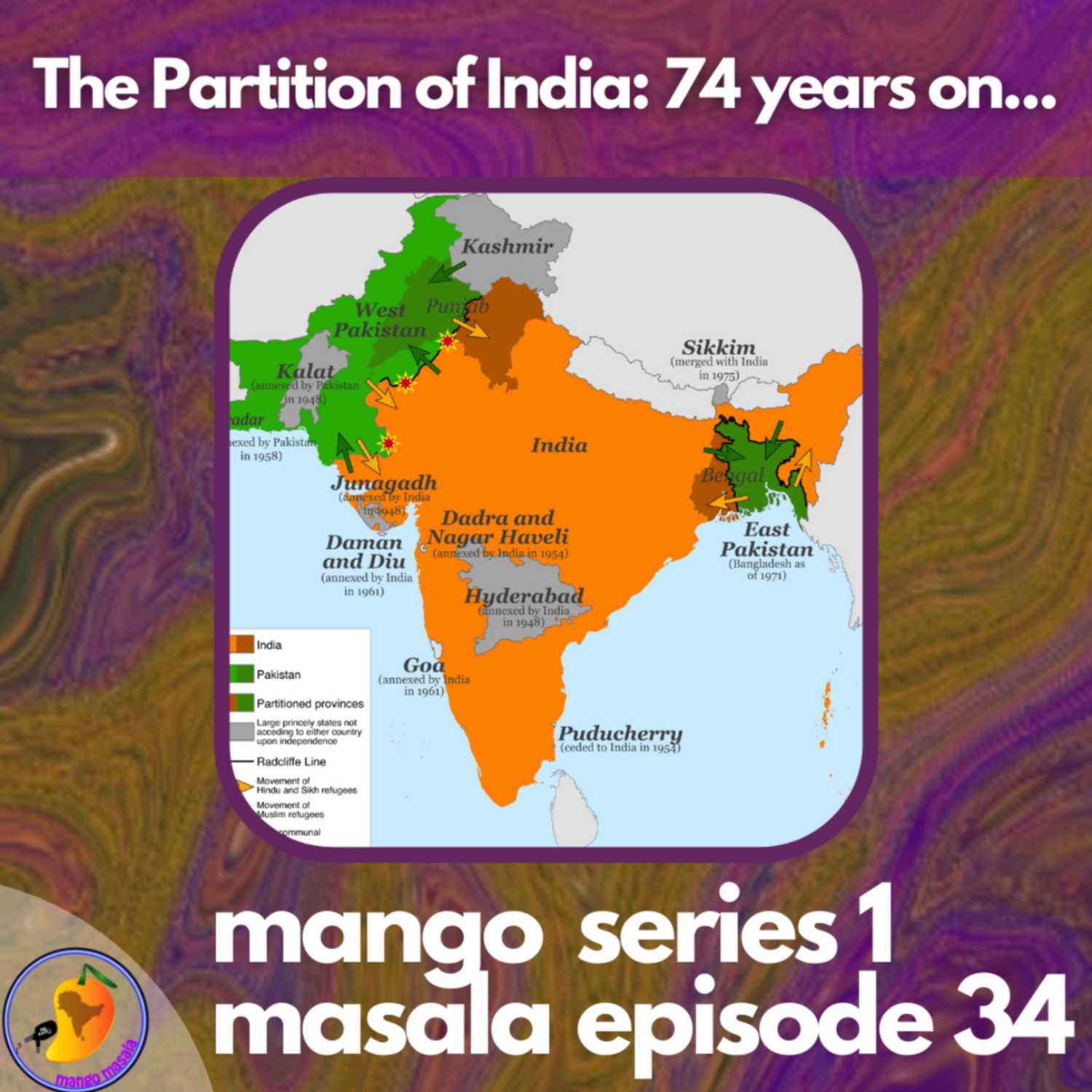 GVRNZ and Halima delve into the history surrounding the Partition of India, 74 years on...
---
Amar Doctor: Increasing health awareness amongst Bangladeshi women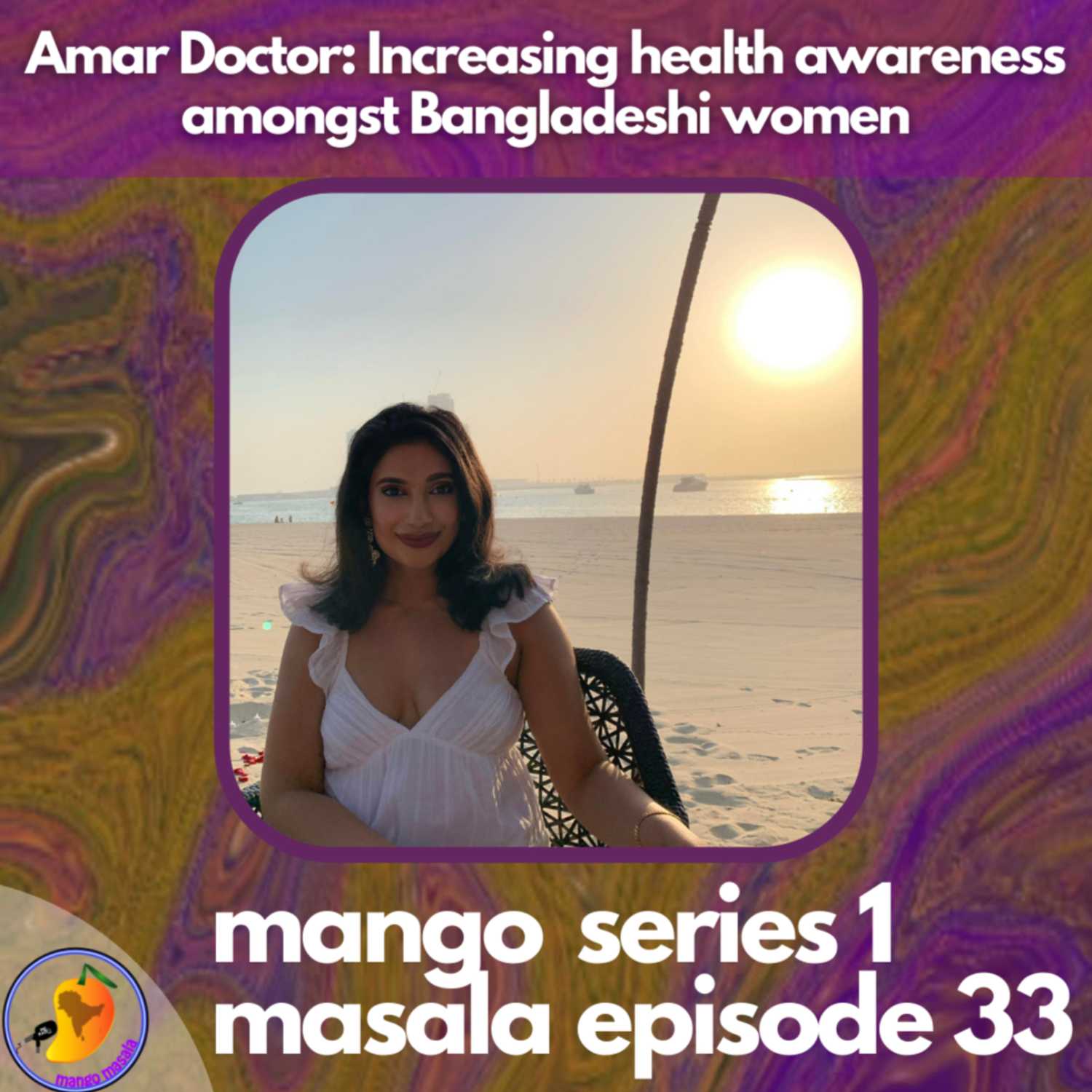 GVRNZ, Halima and Simran are joined by Dr Rafia Miah of Amar Doctor, an initiative that seeks to raise health awareness amongst Bangladeshi women.
---
DaBaby's homophobia, bashing billionaires and institutional racism within GMP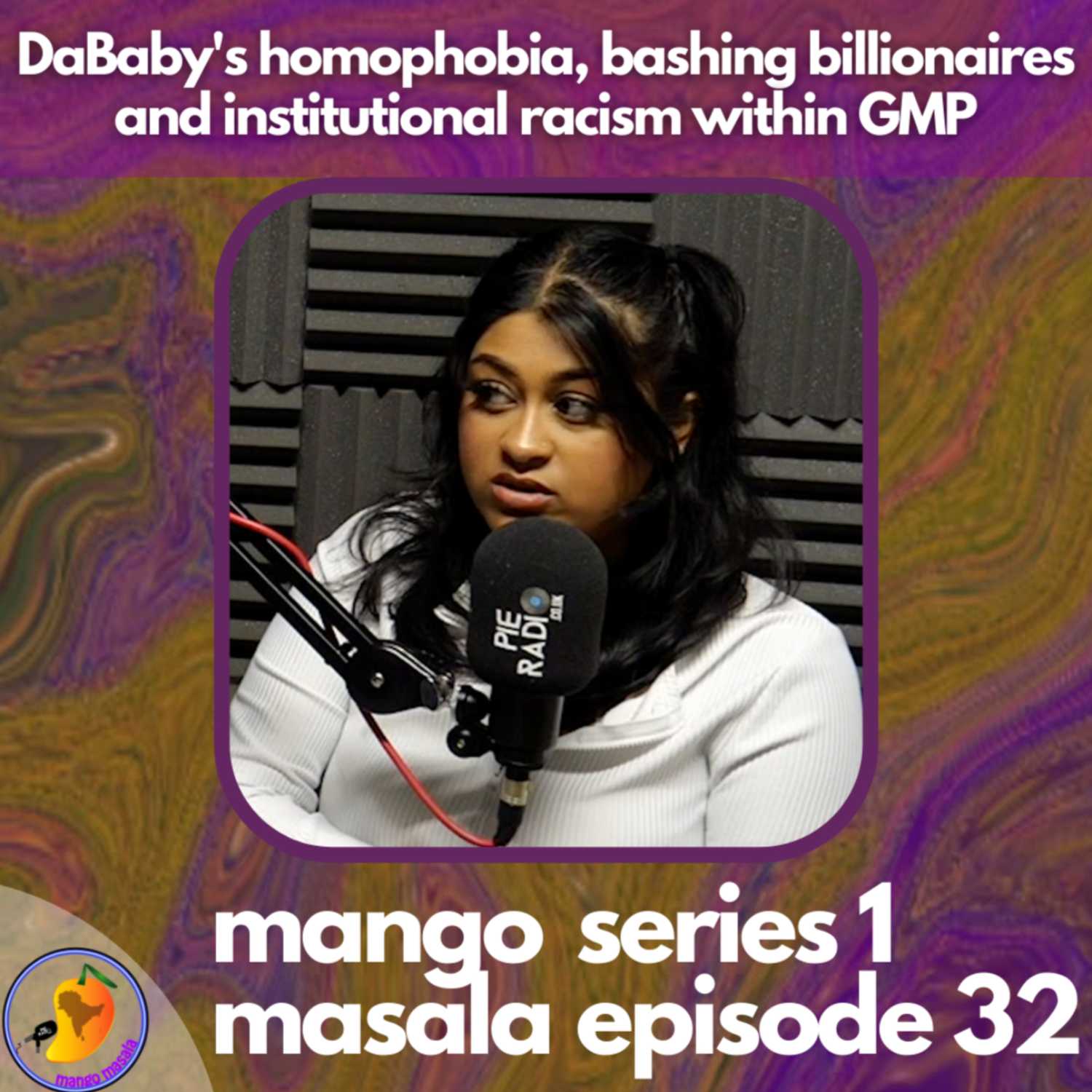 GVRNZ and Halima discuss whether they'd rather live in UAE or the UK, DaBaby's recent homophobic remarks, why billionaires don't donate enough money, and recent stats from Greater Manchester police that suggest institutional racism.
---
Should COVID vaccine passports be a thing?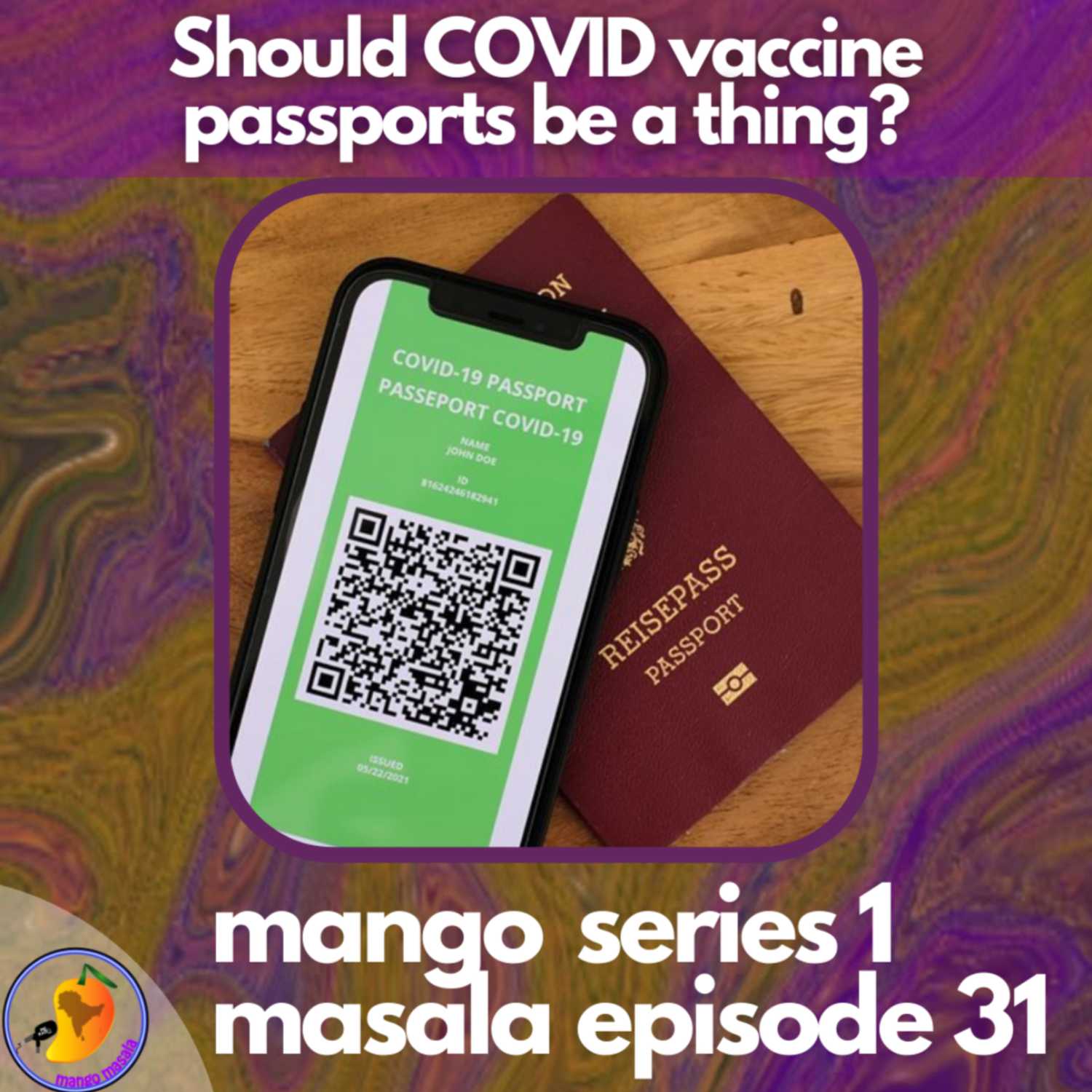 GVRNZ, Halima and Simran are reunited as they discuss whether COVID vaccine passports should be a thing, Dawn Butler's recent removal from Commons, pressure to get married and more...
---
Why are WOC always told to lower their tone?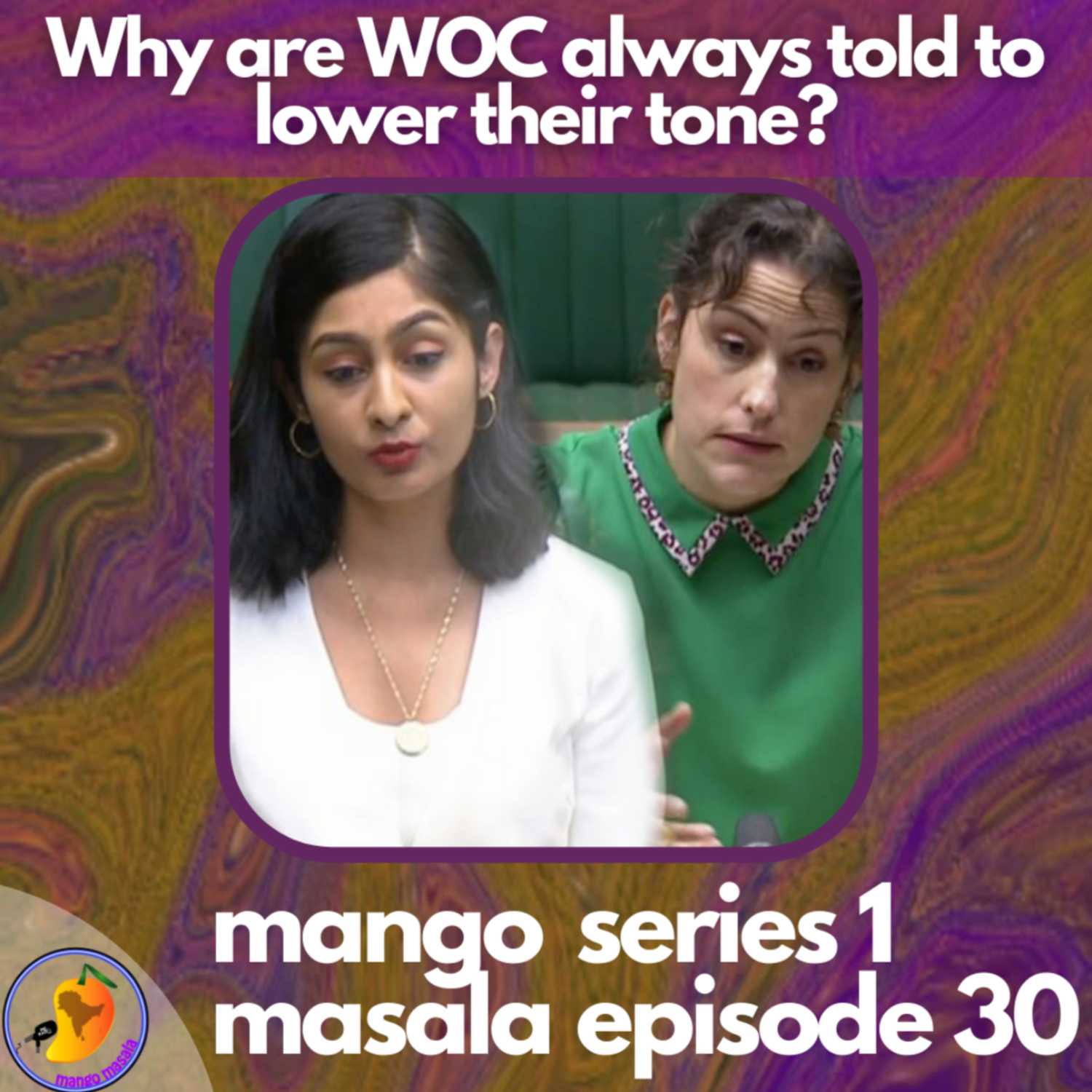 GVRNZ and Simran discuss the Euros final and the racist backlash England players received following the penalty shootout. They also delve into how Zarah Sultana was told to 'lower her tone' when raising this in Parliament, yet another example of women of colour being falsely accused as being confrontational...
---
Bolton's Kaspa talks music, bettering yourself and more...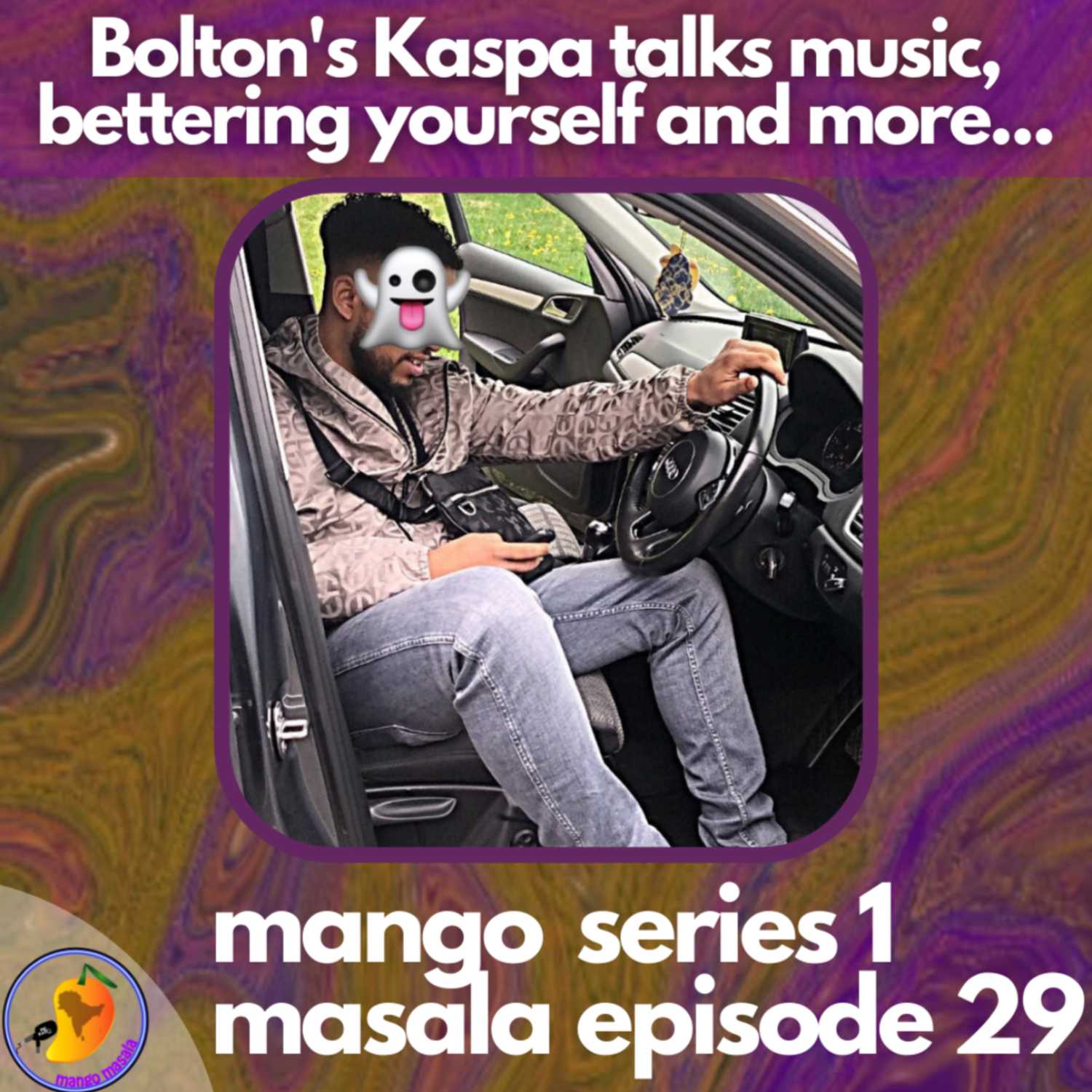 GVRNZ and Simran are joined by Bolton's own Kaspa who talks music, bettering himself, what he has planned for 2021 and more...
---
Olympic Controversy and the North/South Divide
In this episode, GVRNZ, Halima and Simran discuss the Sha'Carri Richardson's recent ban from the olympics after testing positive for marijuana use. They also delve into the issue of virginity testing in the UK, and the North/South divide.
---
SilverFinger Singh talks 'Lioness' and being a Northern creative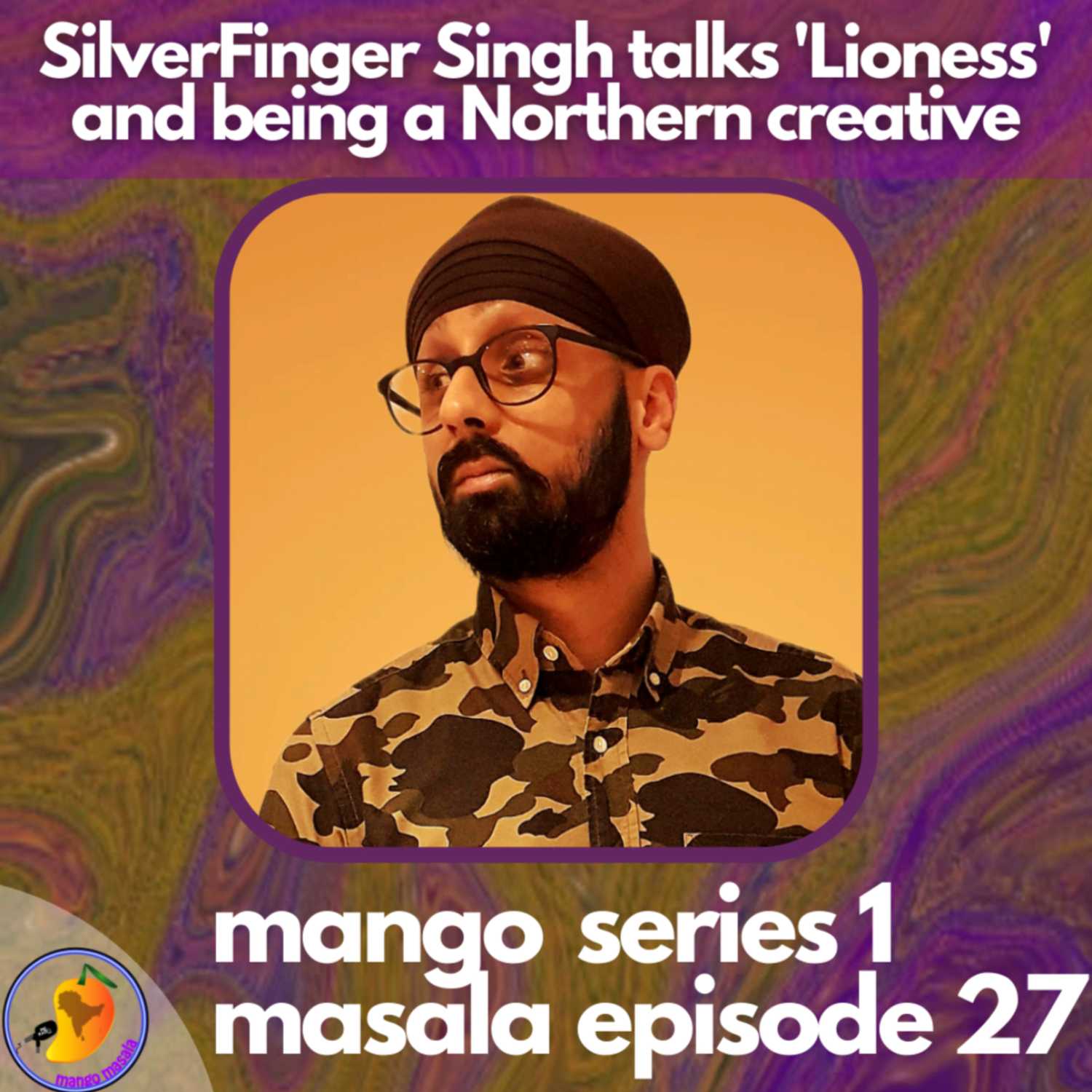 GVRNZ, Halima and Simran discuss Matt Hancock's outed affair, English nationalism, Love Island and more...
At the end of the episode, GVRNZ is joined by Leeds' SilverFinger Singh, who tells all on his new single 'Lioness' and his journey so far...
---
Freezy talks new single 'Airforce'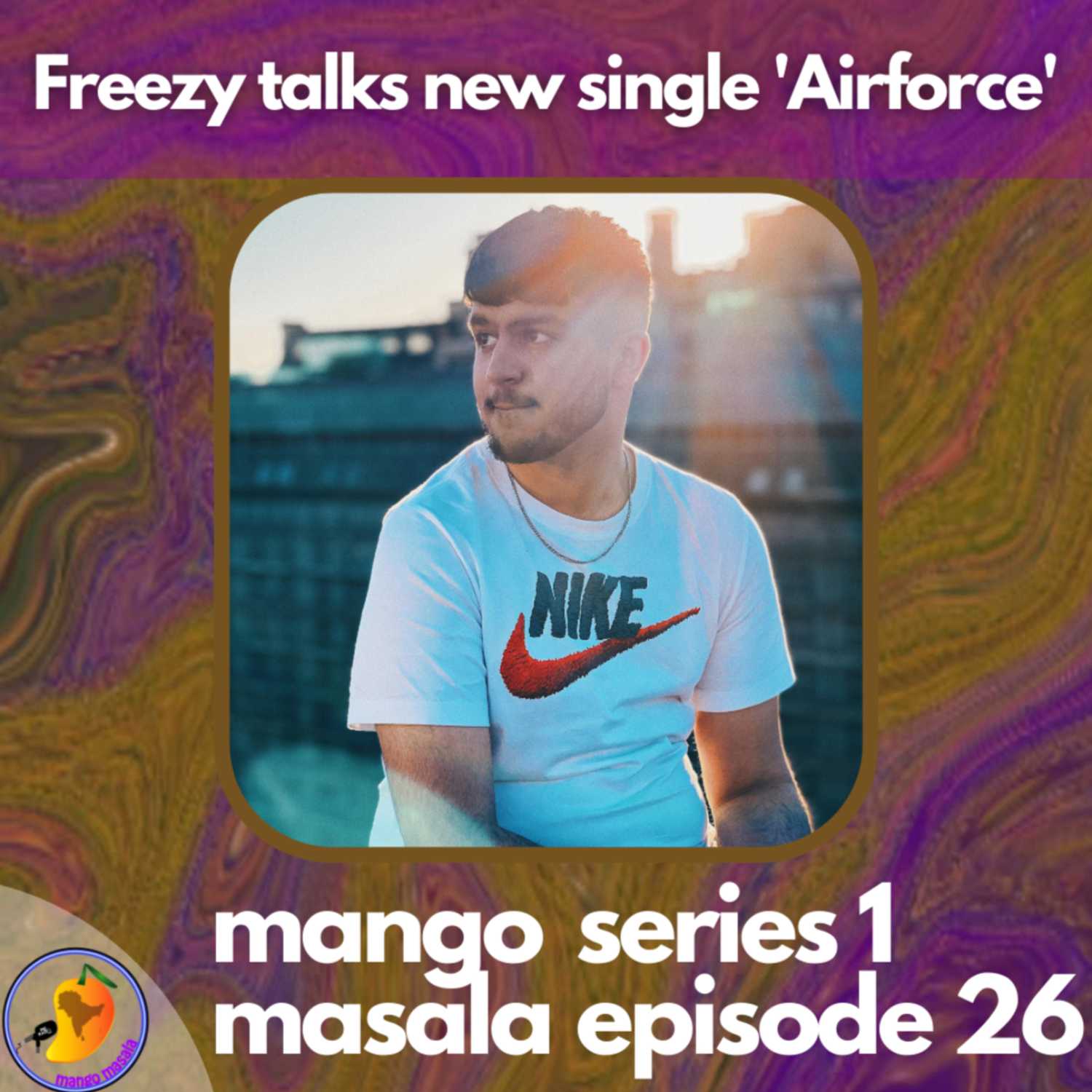 GVRNZ and Simran are joined by Manchester artist Freezy to discuss his latest single, 'Airforce'.
---
Blitzkrieg On 'Demo Tapes' / Yanchan On 'The Scarborough Beat Tape'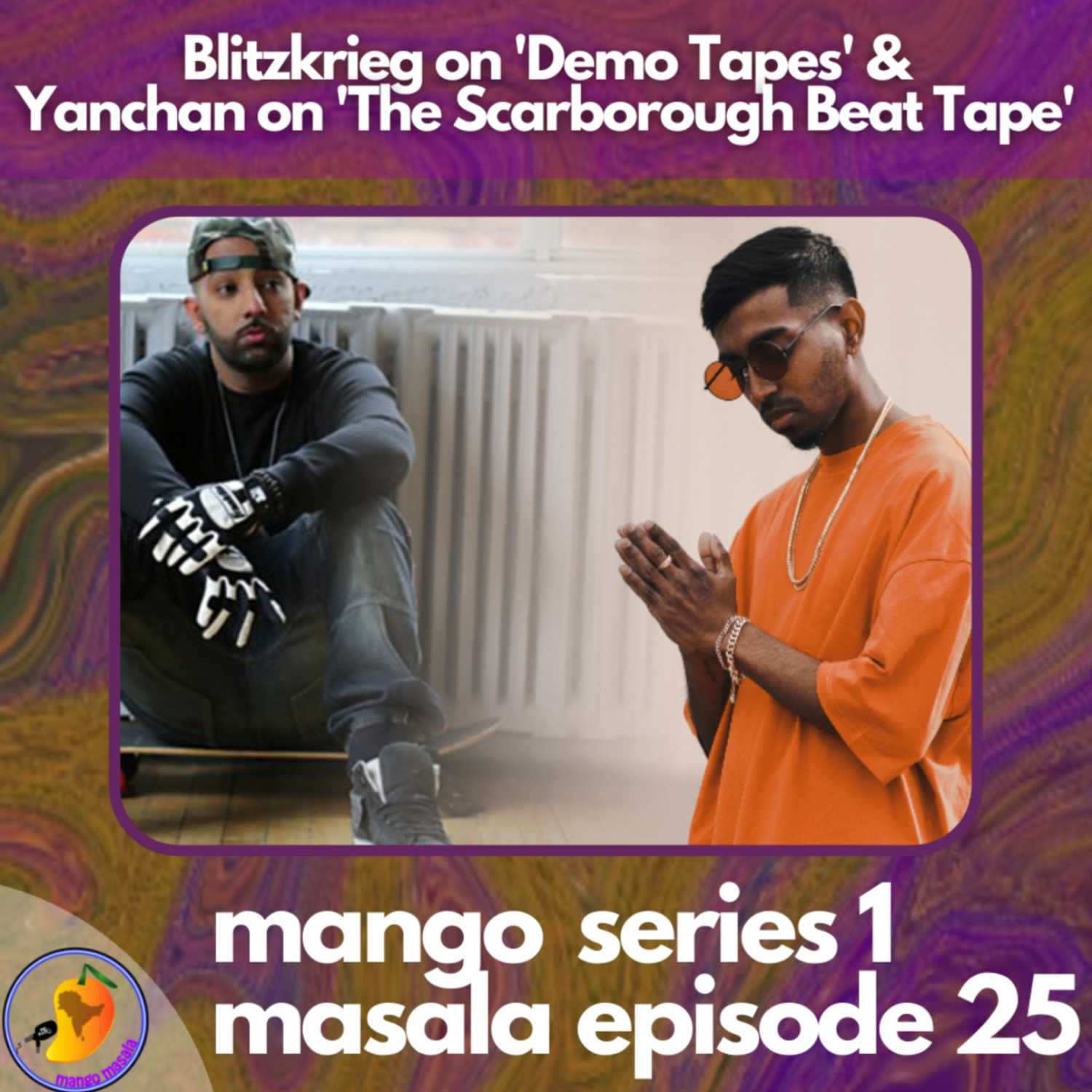 For the first half of the episode, GVRNZ chats to Canadian artists Blitzkrieg and Yanchan about their latest projects, 'Demo Tapes' and 'The Scarborough Beat Tape', respectively.
For the second half of the episode, he's joined by Halima and Simran as they discuss the recent banning of Ollie Robinson from the England cricket team for past racist and misogynistic tweets. They finish the episode by discussing the recent proposal for a film centring around the Christchurch Massacre from the perspective of Jacinda Arden, and question why it is that Hollywood is so obsessed with Muslims.
---
Rohingya Crisis & Pride 2021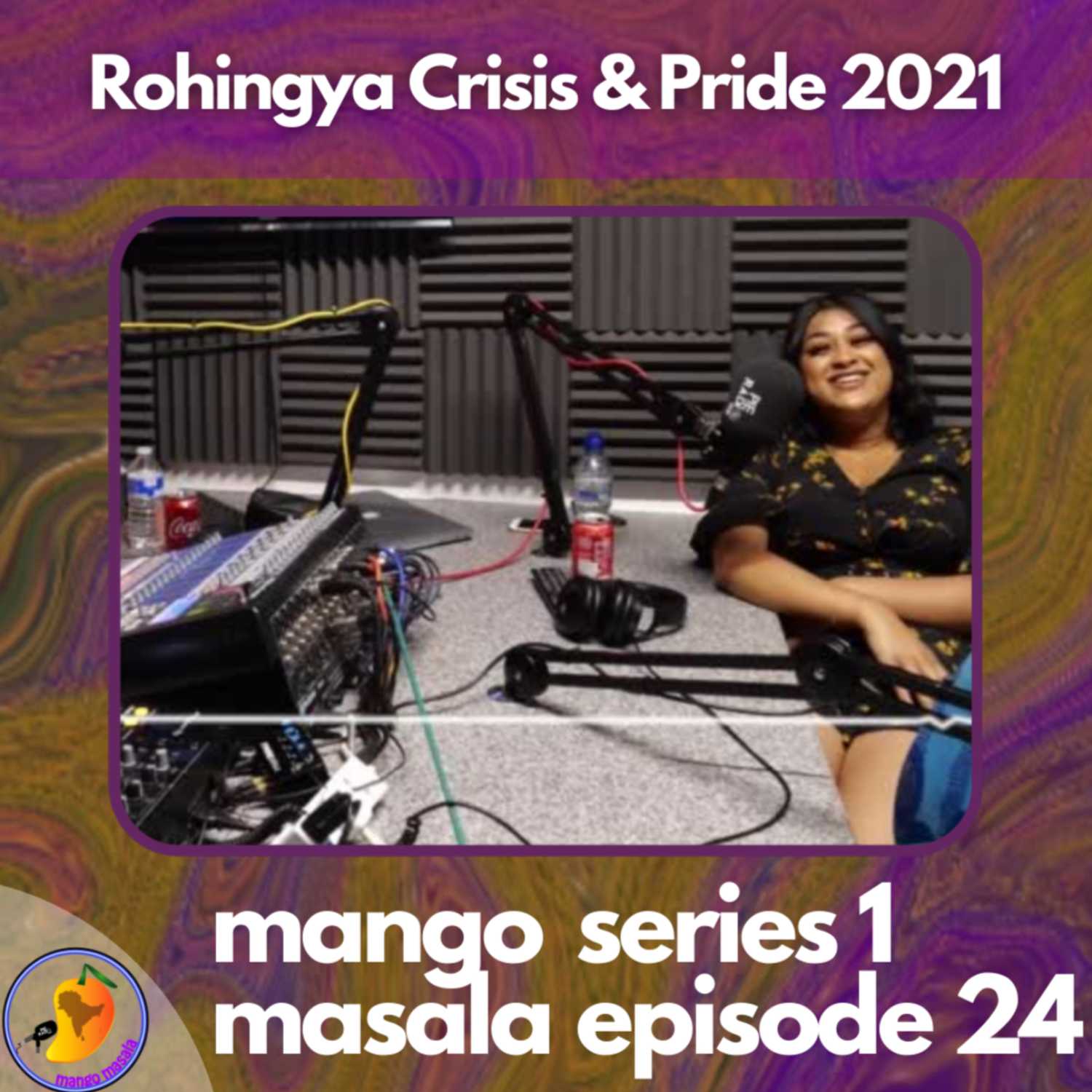 GVRNZ and Halima kick off the episode by discussing how Bangladesh has recently been given the status of the economic leader of South Asia. They then delve into the Rohingya Crisis and give a brief overview of its history, how it came about and what you can do to help. It's then acknowledged how we officially entered Pride Month (June) and how the South Asian community still has a long way to go in terms of LGBTQ+ acceptance. They also discuss how Hijras (a third gender) was common place in South Asia until its colonisation by Britain.
---
All Things Music & Desert Island Discs
In this week's themed episode, GVRNZ, Simran and Halima give their take on all things music. They discuss the industry and where it's lacking, who their favourite artists and albums of all time are, and whether the UK scene will ever match the hype of US music. Throughout the episode, they also give their three "desert island discs", i.e. the three songs they would take with them if they were stranded on a desert island.
---
Planet Faz on manifesting success and the effectiveness of social media activism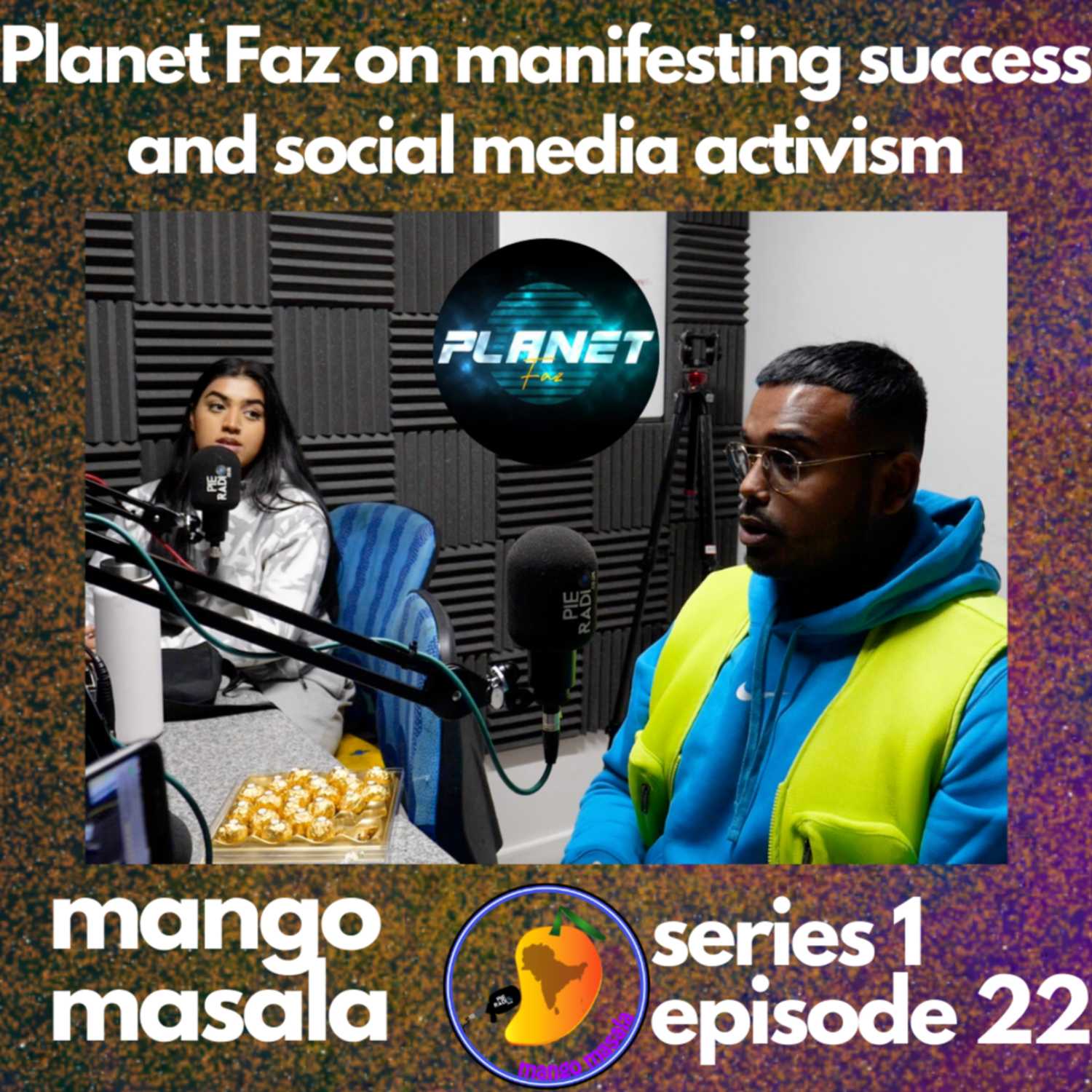 GVRNZ and Simran start the episode off by paying their respects to the victims of the Manchester Arena Attack, four years on. They go on to discuss how the event led to a dramatic increase in islamophobia and hate crime in the UK, and how to prevent such from occurring in the future. They then cover how Internet Explorer is being officially retired by Microsoft after 26 years of service, and question whether all apps are destined to die out eventually.
For the second half of the episode, the guys are joined by Faz of Planet Faz, who...
---
Academic burn out & BAME representation in Physiotherapy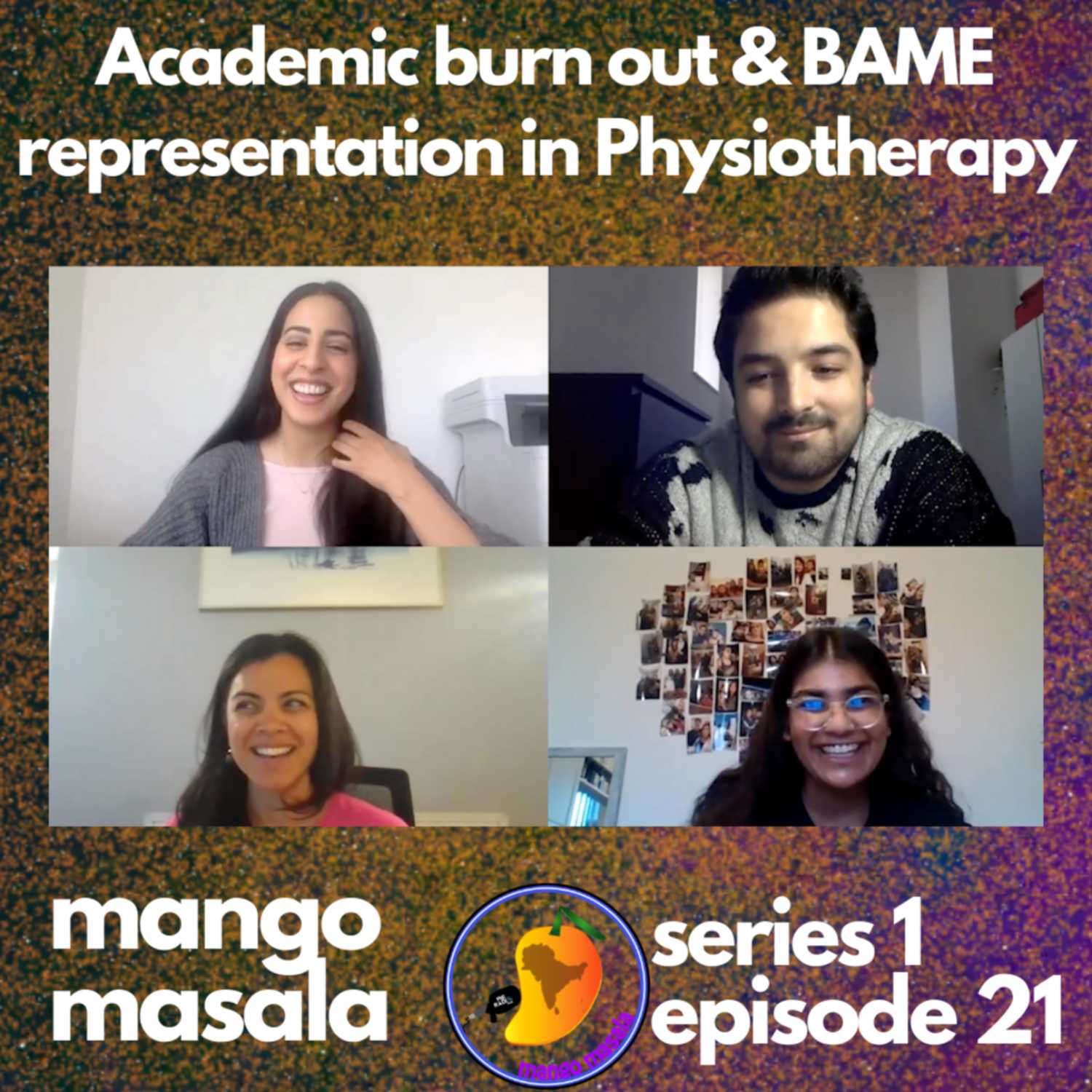 GVRNZ and Simran discuss academic burn out, and whether such is glorified in South Asian cultures. They also cover the recent events in Glasgow, whereby a protest successfully prevented the removal of two residents by immigration enforcement.
The episode culminates with a segment of our recent webinar which covered BAME representation in Physiotherapy. The panel was made up of Chandni-Sabrina Shah BSc MCSP, a physiotherapist and masseuse based in West London, Arnie Putnis (Regional AHP Clinical Fellow HEE), and Indeveer Sanghera, a Physiotherapy student from Vancouver who has studied at the University of Brighton.
---
Israel-Palestine explained, Olympics Bans BLM & Chunkz Quits Music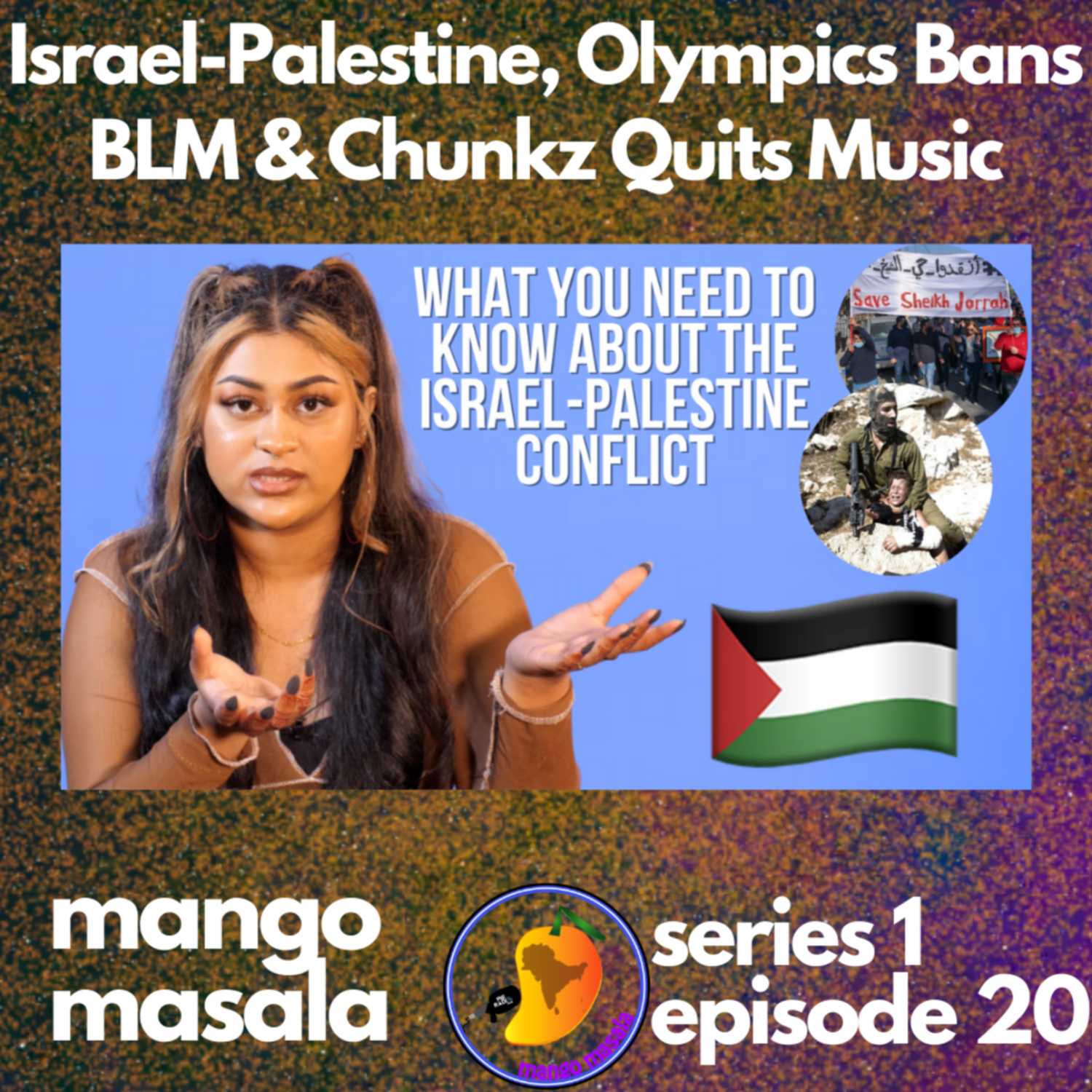 GVRNZ, Halima and Simran delve into a number of new topics, starting with the UK local council/mayoral election results. They then discuss the most recent happenings in regards to the Israel-Palestine conflict, and the Tokyo Olympics' recent decision to ban BLM apparel. They finish the show by talking about YouTuber Chunkz' recent decision to quit music as it's haram.
---
Asian Timing, Ramadan, Boris Johnson & Unhygienic Men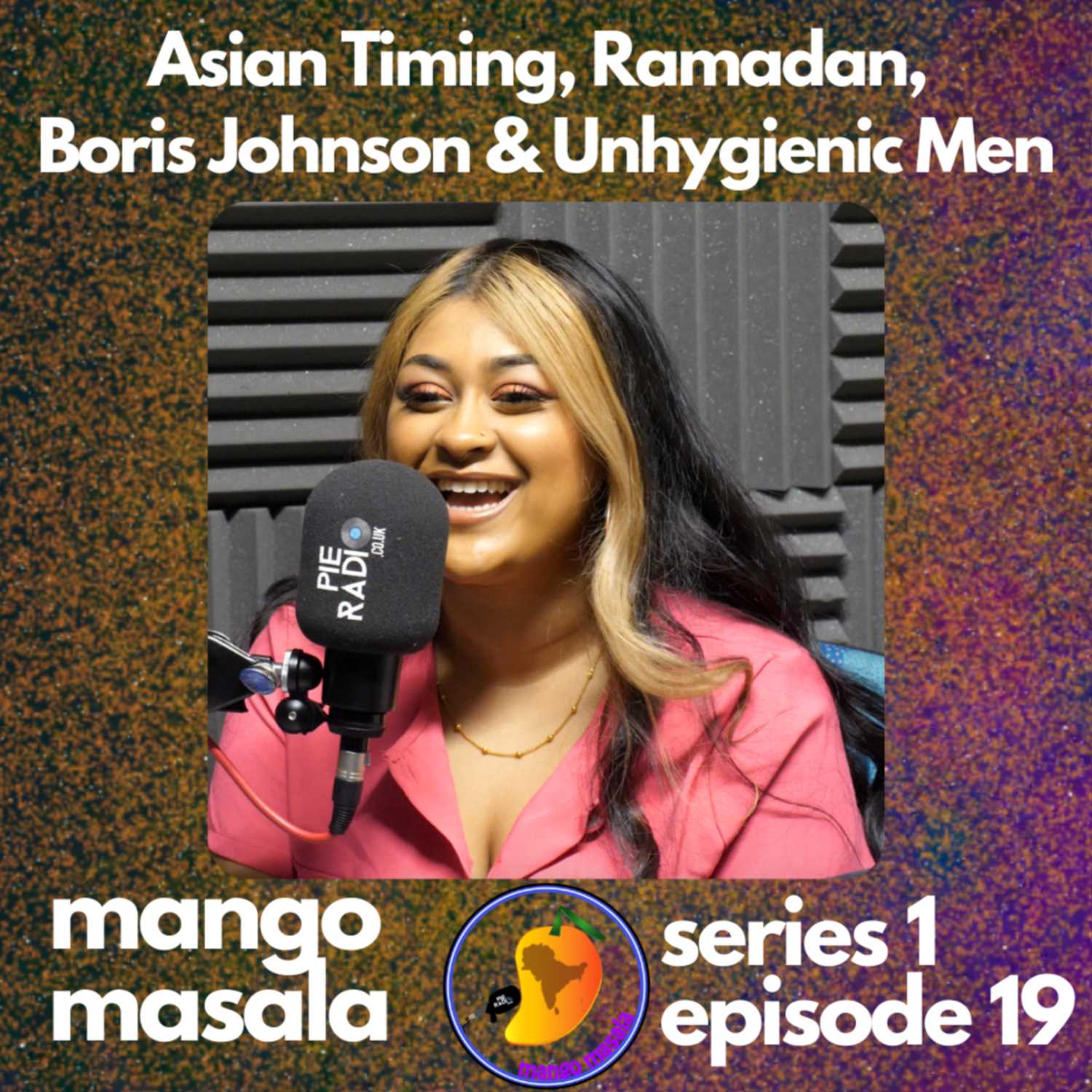 On this week's episode, GVRNZ and Halima delve into a multitude of topics, including Asian Timing, fasting during Ramadan, allegations against PM Boris Johnson, and some men's poor hygiene. We finish with a 00s backwards song challenge.
---
Super League controversy / Rebelyous on moving to Manchester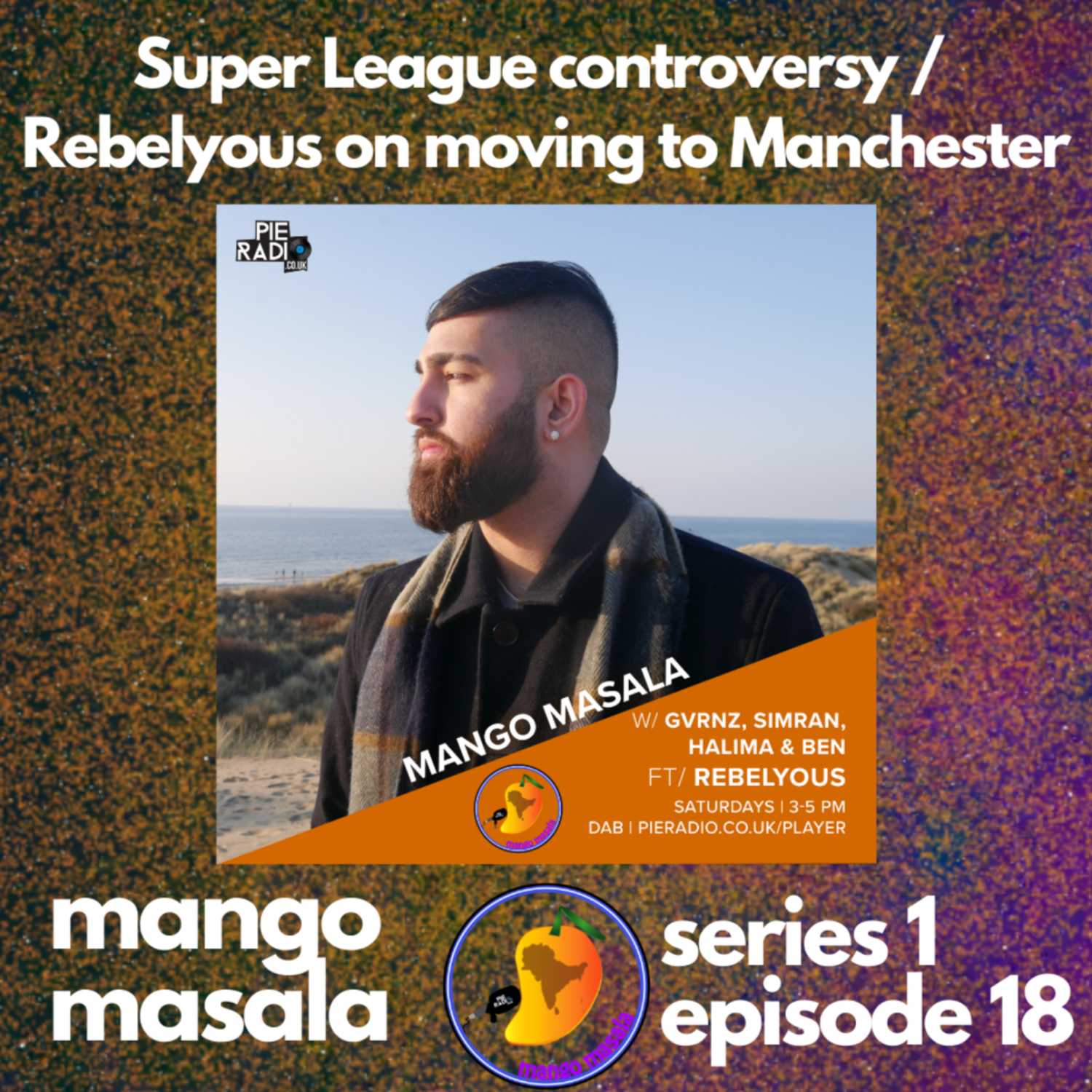 GVRNZ, Simran and Halima discuss their most recent experiences during the pandemic, including fasting for Ramadan and completing a university degree.
They then discuss the controversy surrounding the Super League, and protesting priorities.
For the second half of the show, they're joined by Luton's Rebelyous, who tells all about his recent move to Manchester and what new music we can expect.
---
Gun Violence in America / Talking Strong Roots with Karenjeet Kaur Bains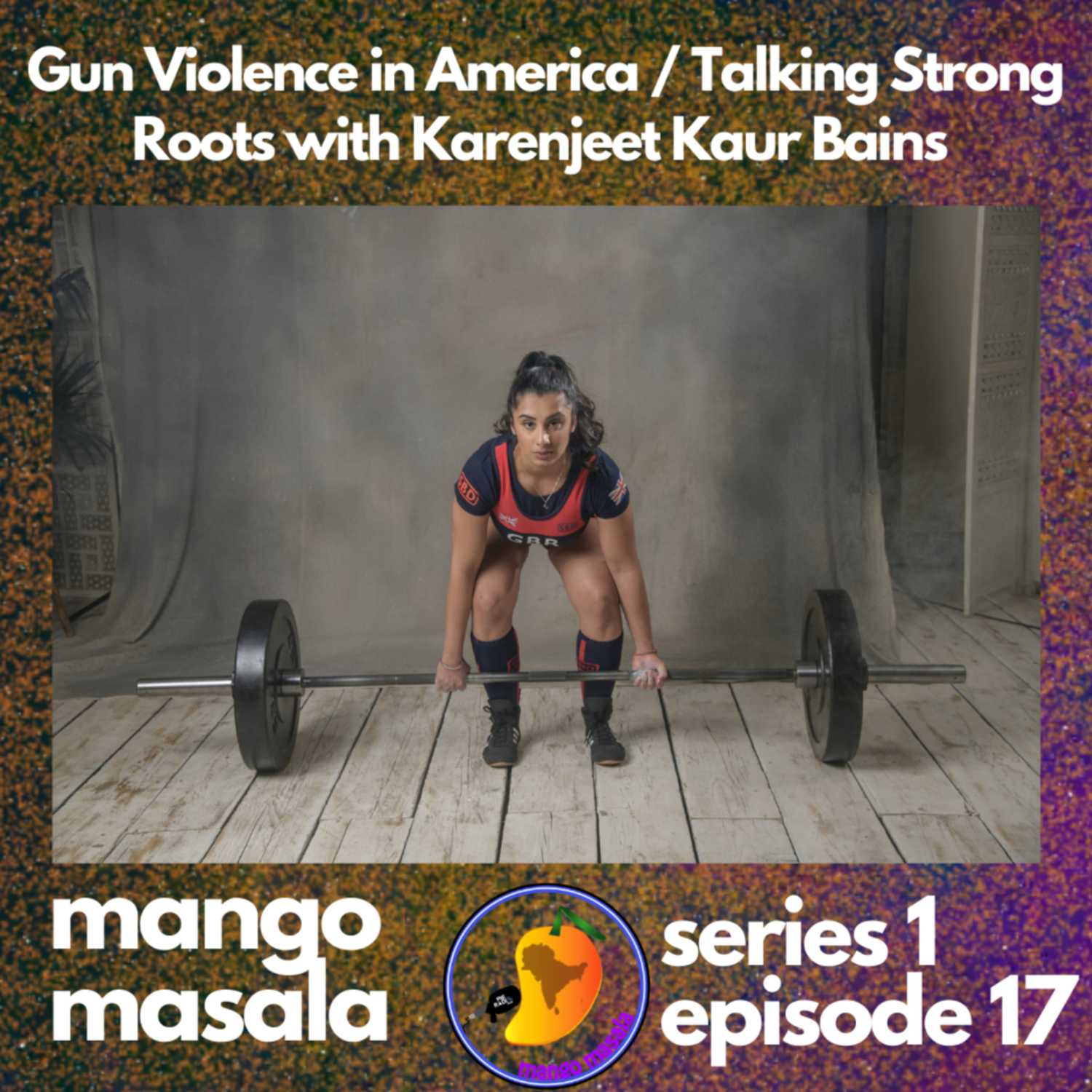 GVRNZ and Simran discuss the most recent shootings that have occurred in America, both by police and members of the public. They agree that such is enough to convince them that they would never opt to live there.
The two then discuss a comment made by Bolton boxer Amir Khan whilst appearing on his new reality TV show, 'Meet The Khans', regarding cheating and age.
The episode finishes with an interview Simran conducted with Karenjeet Kaur Bains, the first Sikh Woman to represent Britain in heavy lifting.
---
H33RA on his VIRGO EP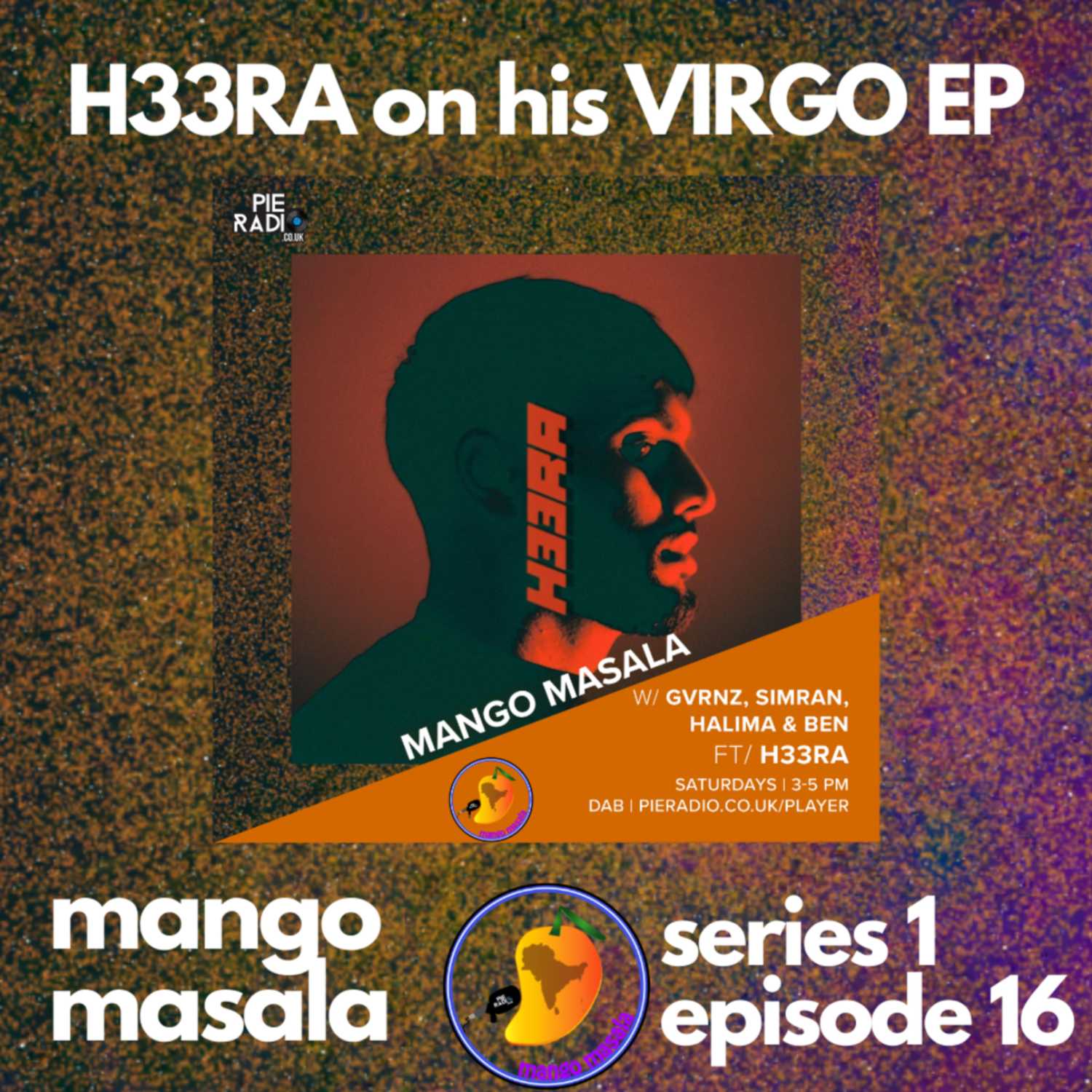 Alone in the studio, GVRNZ delves into recent controversial topics, including Prince Phillip's death, Andrew Marr's "Indian bride" comment, and the French hijab ban.
The second half of the episode is a bit more upbeat, as he's joined by H33RA who tells all on his new 6-track EP 'VIRGO'. The "pleasure-centre" record has spawned hits such as 'IN THIS ROOM', 'COMPLICATED' and 'SAY'.
---
Discussing the Sewell Report, Electric Bazaar & Raf-Saperra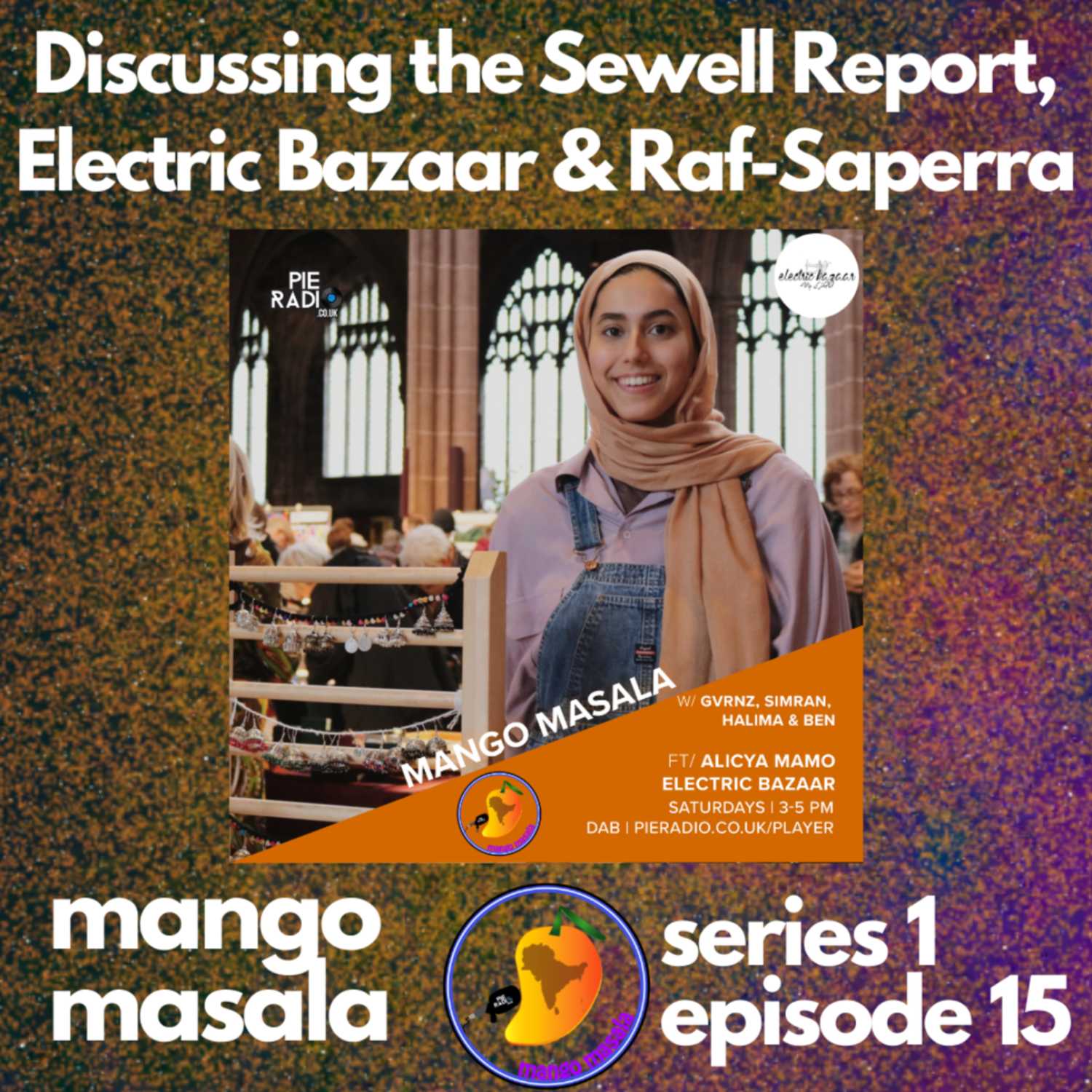 To start off the episode, GVRNZ and Simran discuss the recently published Sewell Report, which suggests that institutional racism does not exist in the UK.
GVRNZ and Simran are later joined by Alicya Mamo, co-founder of Electric Bazaar - a modest ethical fashion social enterprise based in the North West of England. Alicya tells GVRNZ and Simran about the origins of the organisation, how it all works, why it's both important and unique, and what we can expect to see from them in the future.
The episode finishes with an interview with Raf-Saperra, in light...
---
Celebrating 50 years of Bangladesh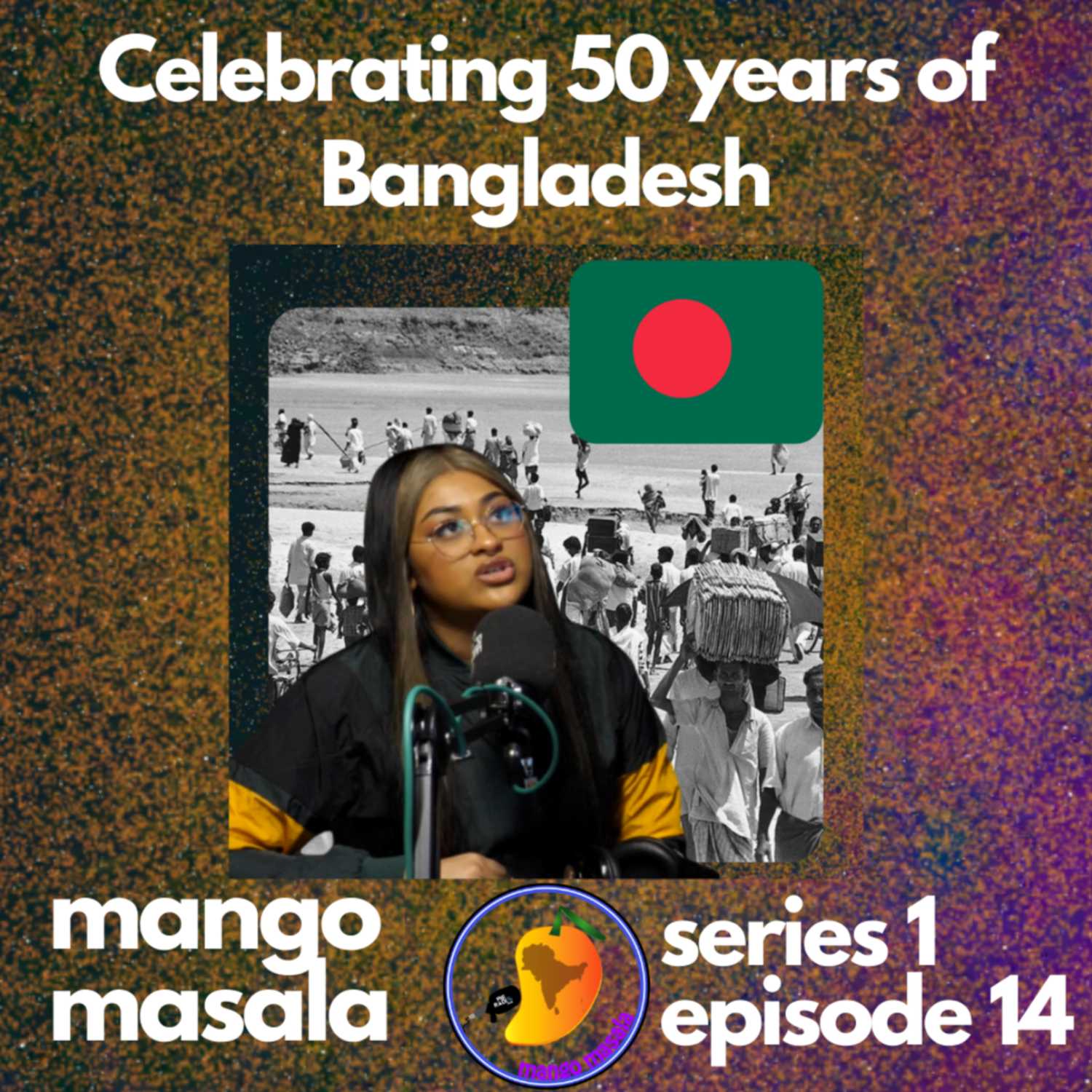 As we celebrate 50 years of Bangladeshi independence, we look back at the country's history, in particular its "bloody birth".
Halima educates us on the realities of how Bangladesh came to gain independence through the 1971 Liberation War, and addresses the denial that many still have regarding the atrocities that were committed by "West" Pakistan against Bengalis.
She also delves into how many individuals played a key part in the war effort, and are not recognised adequately for their contributions, e.g. women, Hindus and indigenous peoples.
We then discuss what it means to be...
---
Manchester Punjabi Indian Drag Queen Lucky Roy Singh tells their story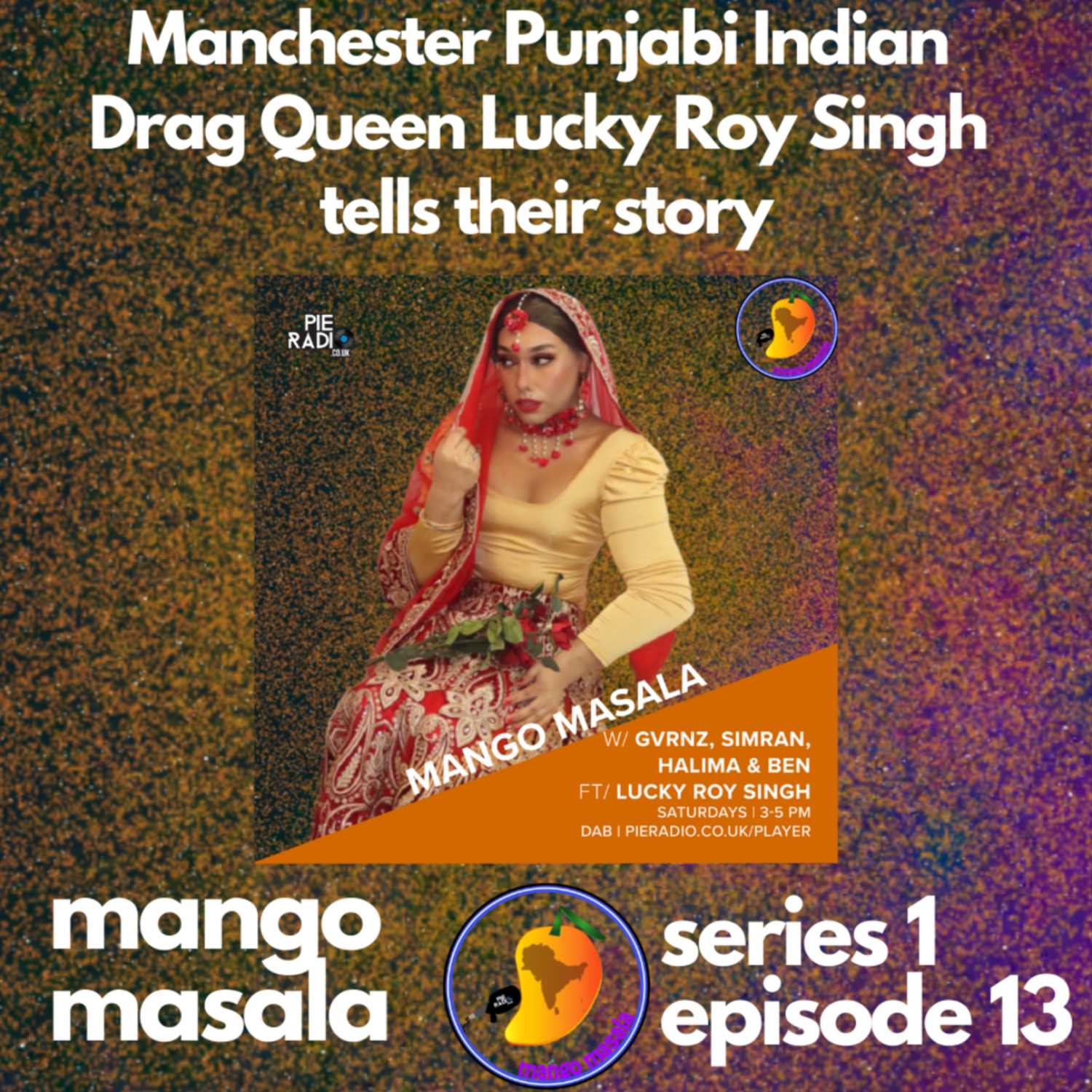 This week, GVRNZ and Simran are joined by Manchester's own Punjabi Indian Drag Queen, Lucky Roy Singh. As well as their drag work, they're also an award winning activist, charity ambassador, philanthropist, public speaker, influencer, campaigner and author.
Lucky opens up about their past, growing up in Manchester and feeling closeted about their sexuality and identity. At a young age they became engaged to their boyfriend (now ex-husband). Their partner's family was accepting on one condition, they would have to pretend to be a woman. Once married, Lucky's situation began to deteriorate. They were sub...
---
Misogyny & gendered violence in British society / HB on 'The Consistency' EP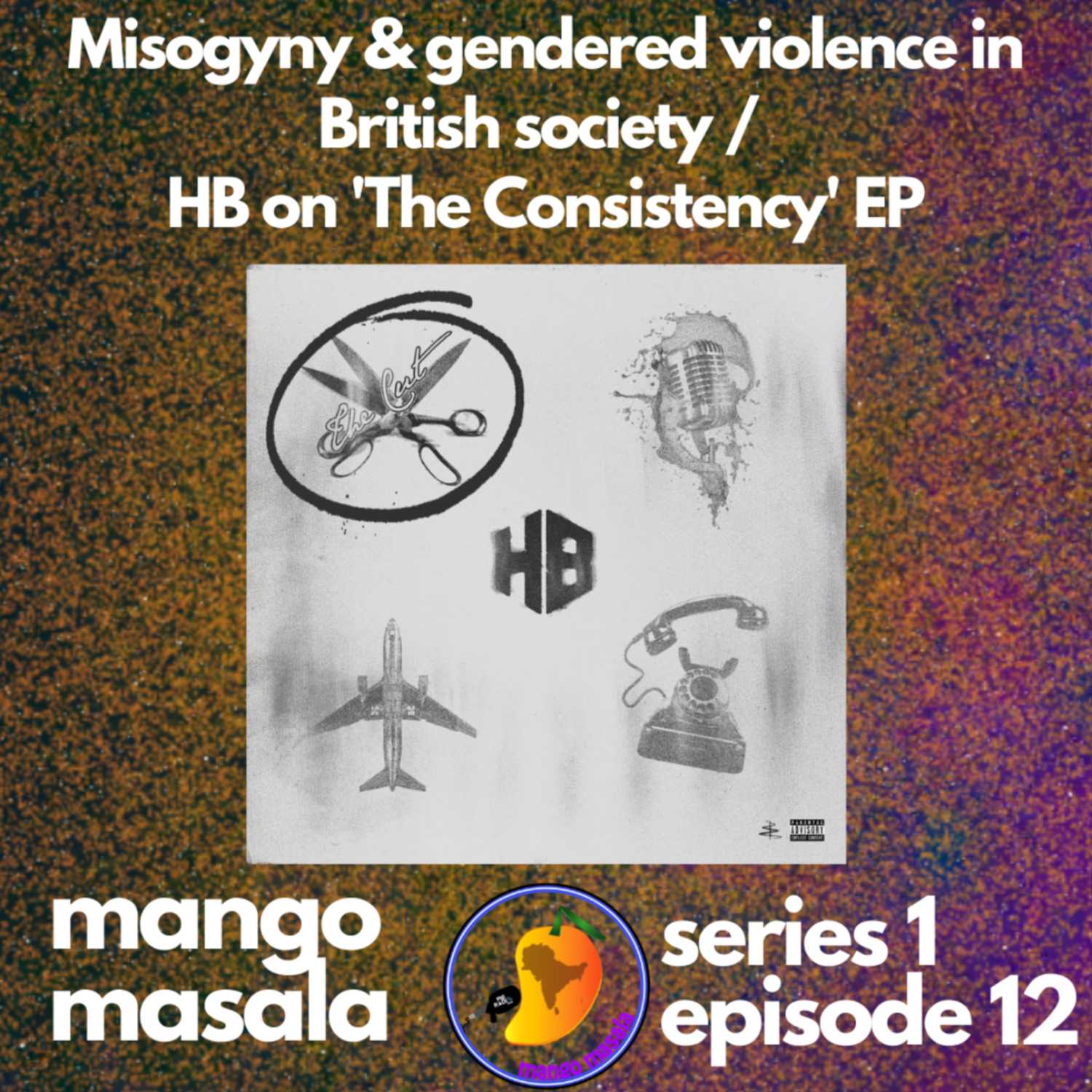 GVRNZ, Halima & Ben discuss how the past week hasn't been great for women, especially considering it's bookended by International Women's Day and Mother's Day. Meghan Markle's Oprah interview is discussed, as well as Piers Morgan's reaction and Good Morning Britain exit. The focus then moves to the murder of Sarah Everard and the horrific statistics regarding the prevalence of gendered violence against women throughout the UK. We finish the episode on a lighter note, with an interview with Burton upon Trent-bred rapper HB. He tells us about his new EP, 'The Consistency', his musical influences, what he has planned...
---
Meghan & Harry drama / Discussing all things food w/ Shweta Sidana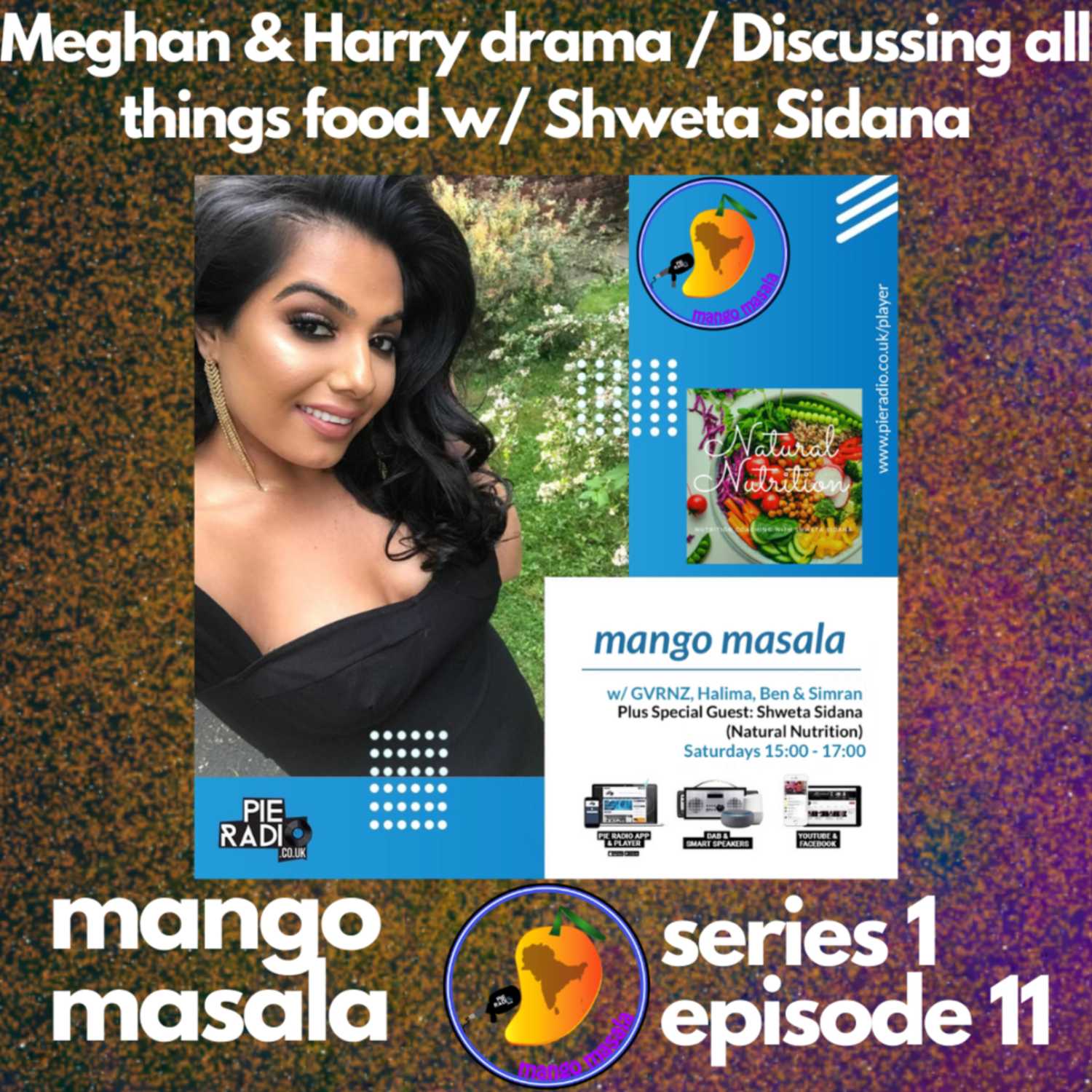 GVRNZ, Simran & Halima are joined by Shweta Sidana from Natural Nutrition. They start off by discussing Meghan Markle's treatment by the UK press, ahead of her Oprah interview. Shweta then tells us about her new business, why we should be knowledgeable about what we eat, and the importance of cultural diets. We then engage in a debate about whether South Asian cuisine is the best, and if so, which specific one? The episode finishes with us taking a British food quiz to find out if we're more Northern or Southern, and a fierce debate as to where these geographical...
---
Shamima Begum & managing lockdown easing expectations / Arji Manuelpillai on poetry in British education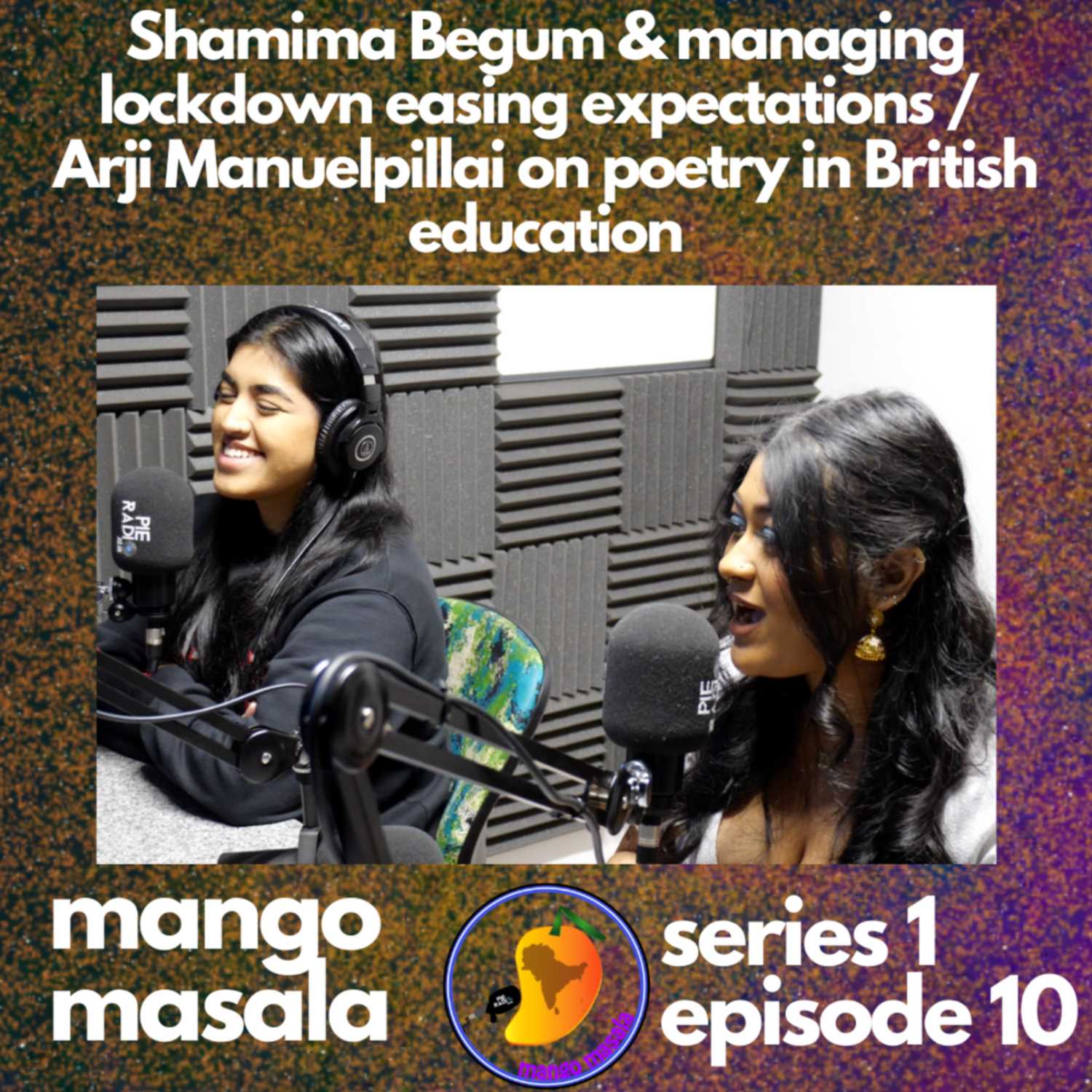 GVRNZ, Simran & Halima discuss the recent Supreme Court decision to not allow Shamima Begum to return to the UK to fight her British citizenship case. They also talk about the confirmed roadmap out of lockdown, whether we should be getting our hopes up so soon, and what plans they have for post-lockdown life. We finish the episode with an interview carried out by Sakshi Karanjkar with Arji Manuelpillai, a poet, performer and education artist. They discuss his past in hip-hop and transition to poetry, his work with refugees, the problematic way in which poetry is covered in British education...
---
Working in finance as a WOC and how to start your own creative project w/ Ashveen Kohli
This episode, GVRNZ, Simran & Halima are joined by Ashveen Kohli of the Hear Me Roar Podcast. Her project aims to create a safe space for individuals from minority backgrounds can talk about their disciplines and aspirations, free of judgement.
We begin by talking about the ongoing maltreatment of Uighur Muslims in China, before Ashveen tells us about working in finance and what it's like being the only WOC on her team. She then tells us how she started her own podcast, and offers advice for any listeners who might be wanting to follow suit.
---
Valentine's Day 2021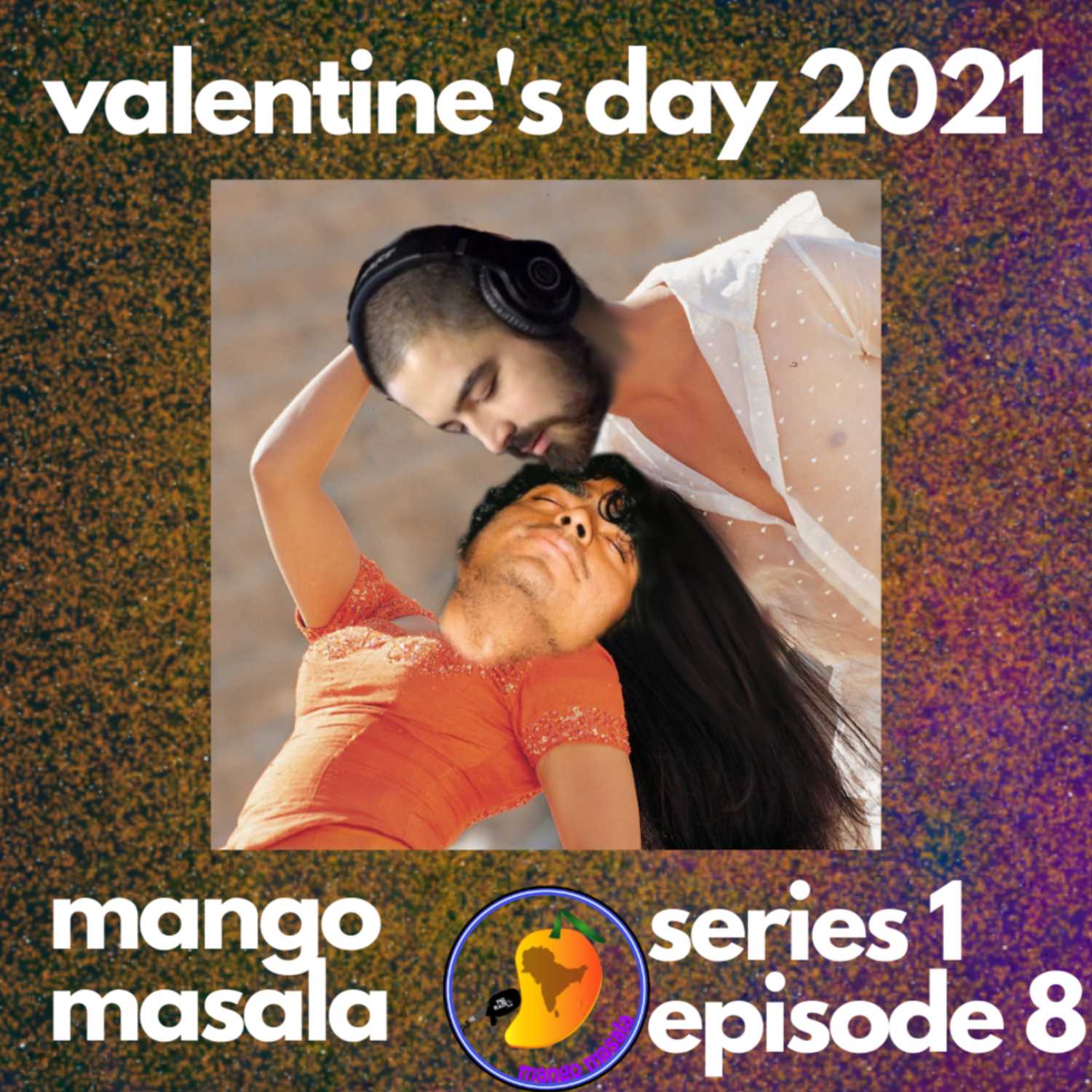 The full mango masala gang get involved for this Valentine's Day special. In one of our most candid and funniest episodes yet, GVRNZ, Halima, Simran, Sakshi and Ben discuss all things, love, relationships, cultural barriers - the full works!
---
Activism and preserving your mental health, the Reddit stock market incident & 'It's a Sin' w/ Krissy Gill / Sarathy Korwar on being a South Asian jazz musician and living through a pandemic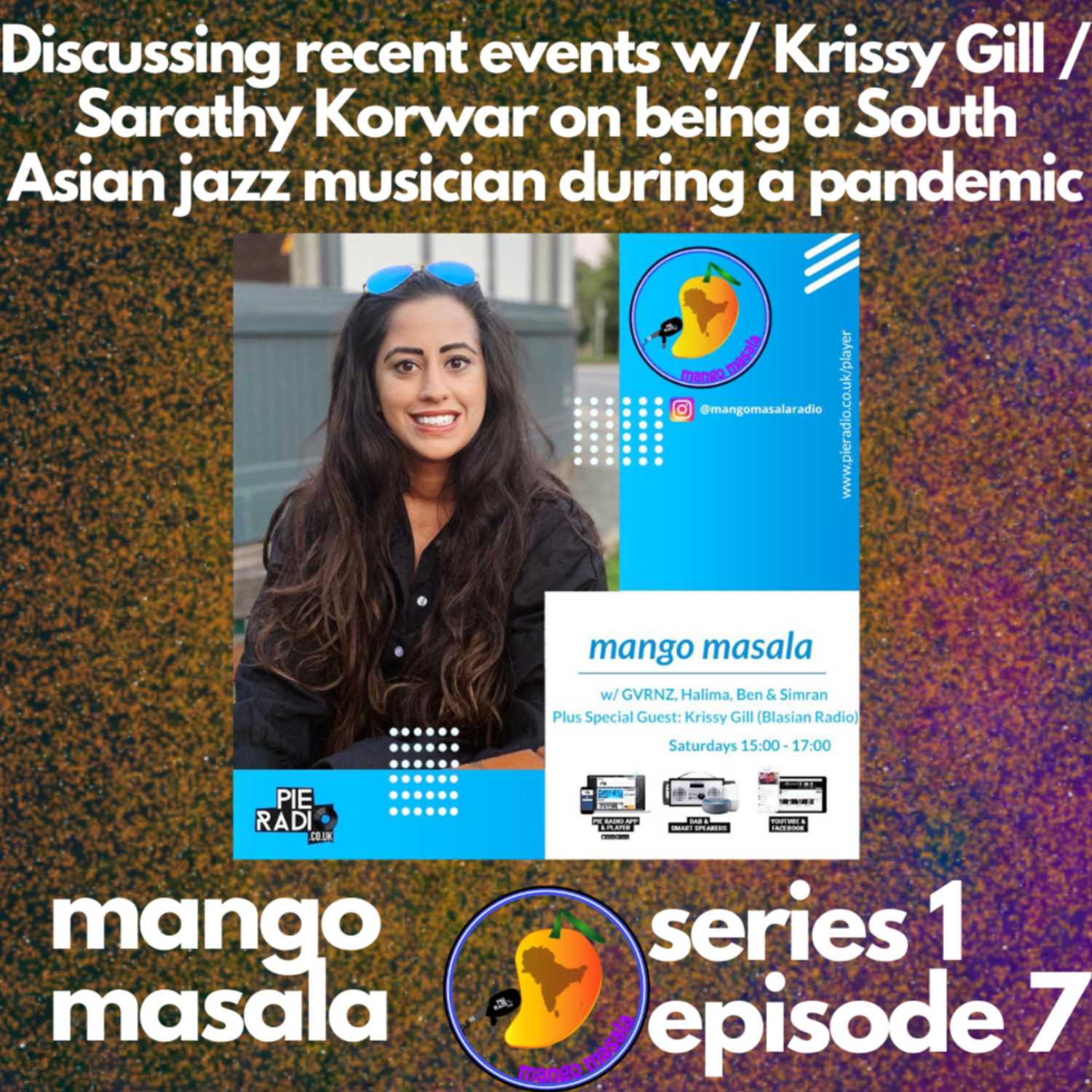 Krissy Gill from Blasian Radio joins GVRNZ and Simran to discuss recent events in India and how whilst activism is essential, you should also make sure to preserve your own mental health. We also cover the recent Reddit stock market incident and the new Channel 4 Series 'It's a Sin'. The episode concludes with an interview with jazz musician Sarathy Korwar by Sakshi Karanjkar, who talks to him about his journey as a South Asian jazz musician in the UK and how the pandemic has affected his work.
---
Why do we protest? / Hana Malik talking about her new single 'Woke Up'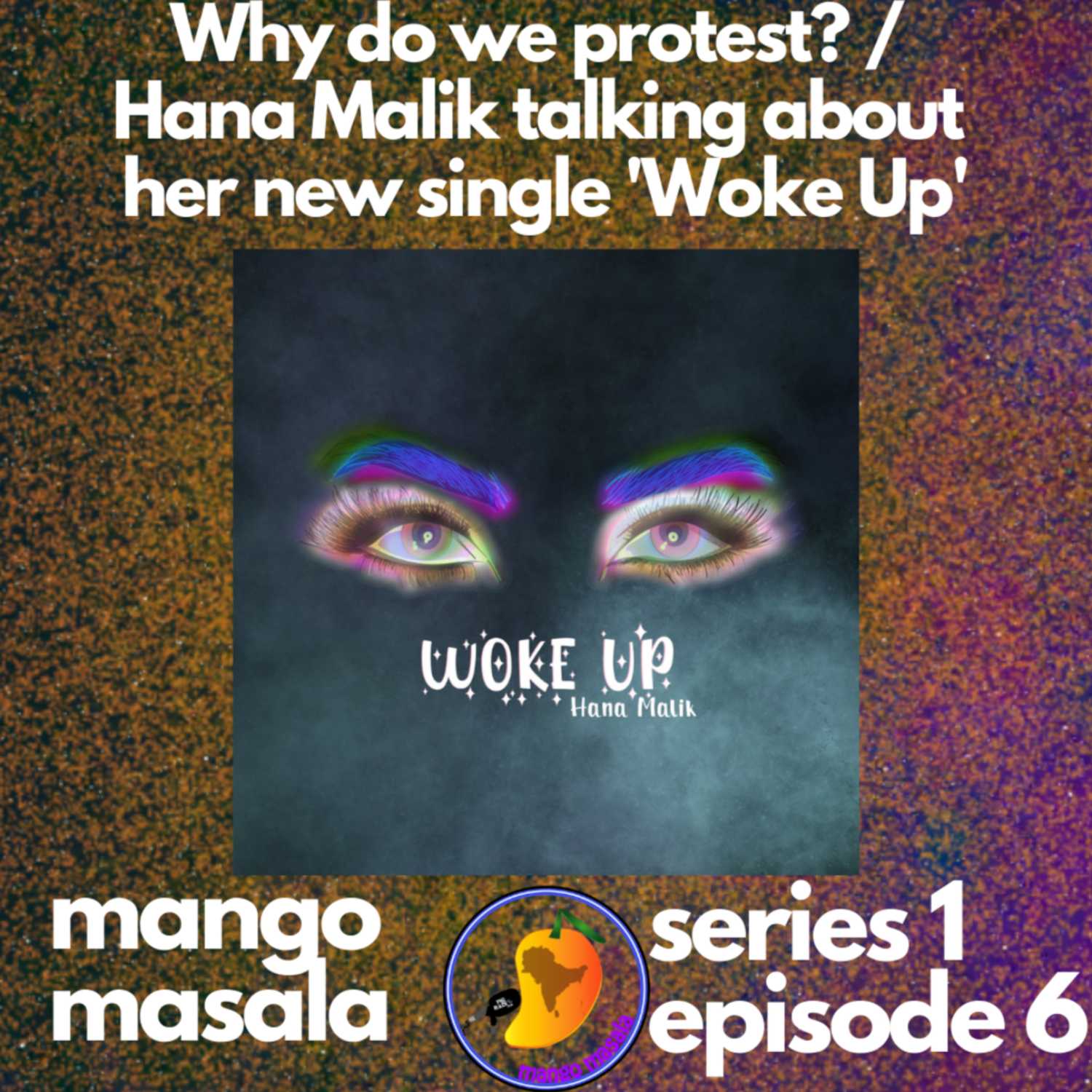 In light of recent protests in India and Poland, regarding farmer rights and abortion respectively, we discuss what's going on in these two countries. We then delve deeper into why we protest, what we're trying to achieve when we do such, and whether it's worth it. We finish the episode with a chat with Manchester singer Hana Malik, who's new single 'Woke Up' comes out on February 11th.
---
Freezy & Joash talk new single 'Be Mine'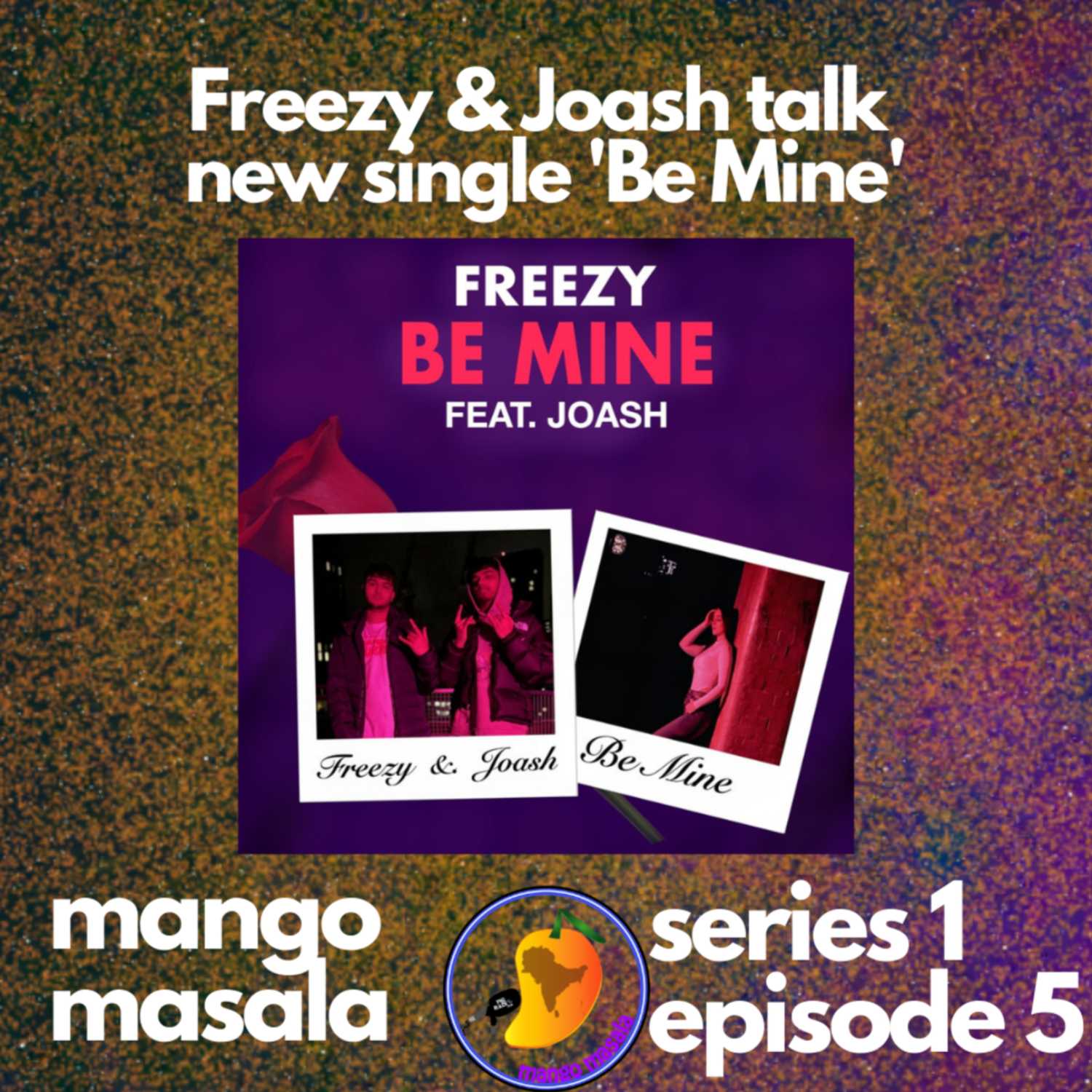 Manchester artists Freezy and Joash tell us how their new single 'Be Mine' came about, what it's like being Asian in the music industry, and what the rest of 2021 has in store for them. GVRNZ and Ben also start the episode off by covering the latest news, including freak weather in Manchester, the Biden-Harris US Presidential victory, and Priti Patel's latest comments on the reason for high UK COVID rates.
---
Private vs public education & navigating white academic spaces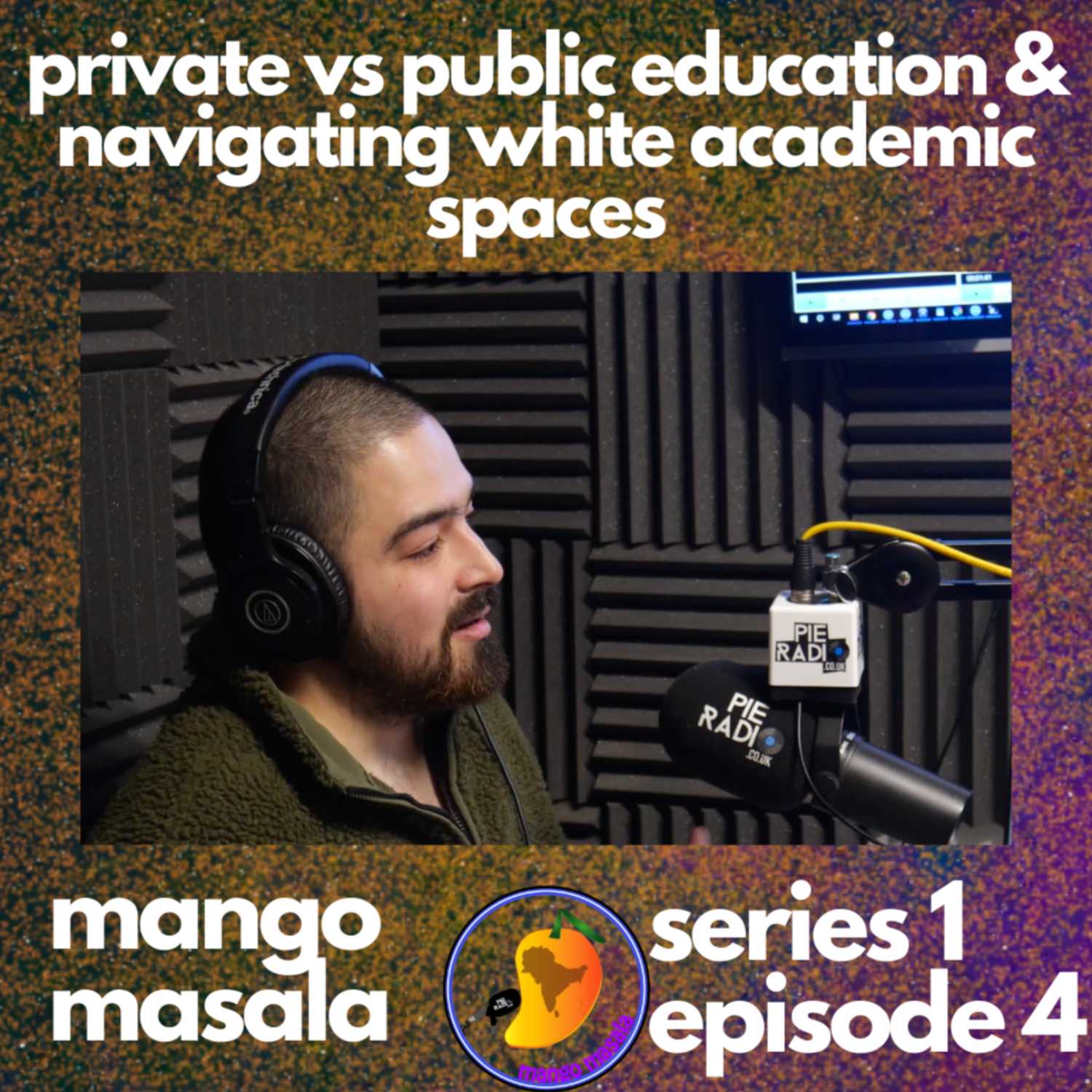 GVRNZ & Halima discuss the pros and cons of private education, and whether such should exist. They also reflect on their own past experiences of navigating white academic spaces as BAME individuals, such as school and university in the UK.
---
How much, if at all, should we talk to white people about race?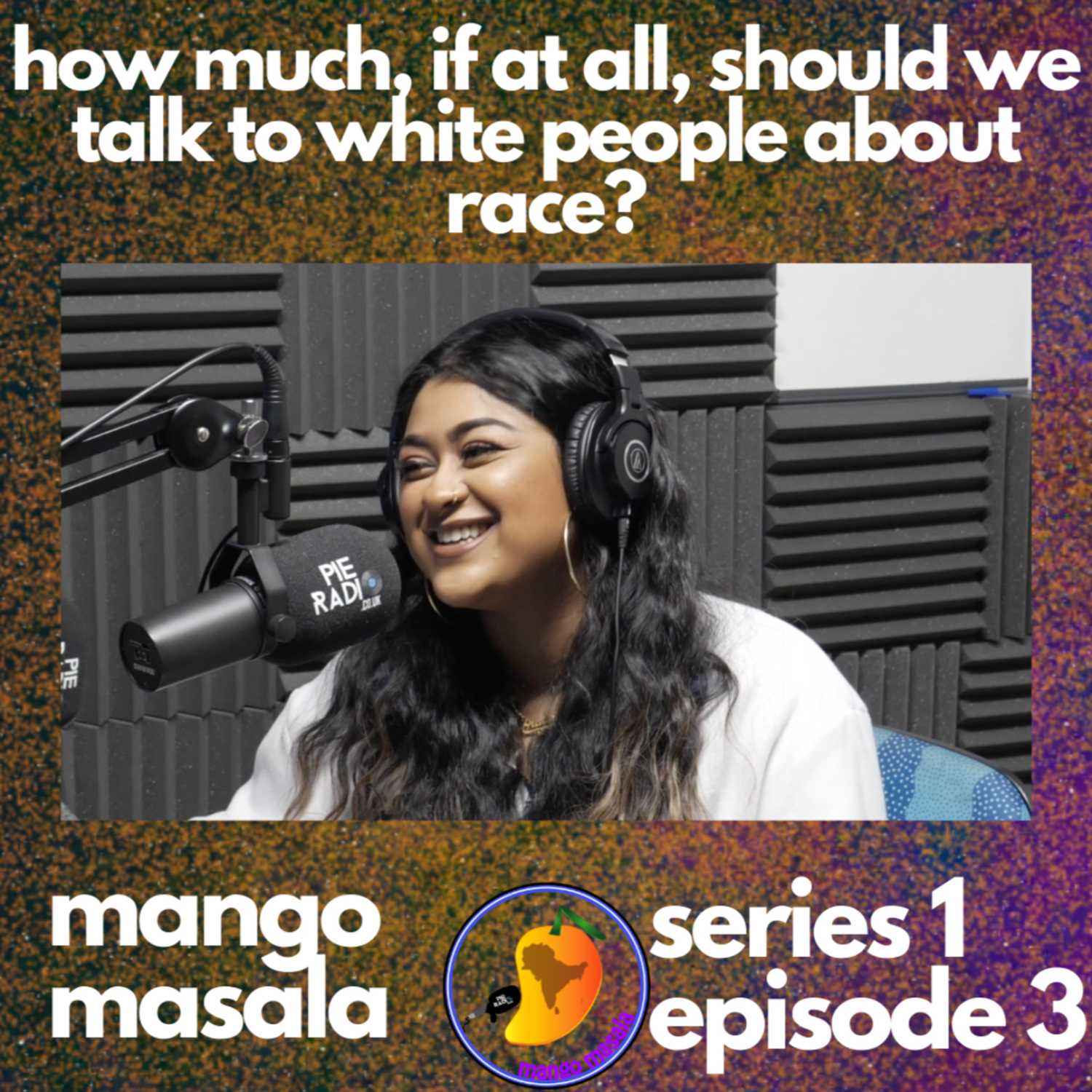 In light of a recent debate in a mango masala meeting and Reni Eddo-Lodge's bestseller, 'Why I'm No Longer Talking to White People About Race', GVRNZ and Halima delve deep into this controversial issue; as people of colour, should we talk to white people about race? If so, how much?
---
South Asian representation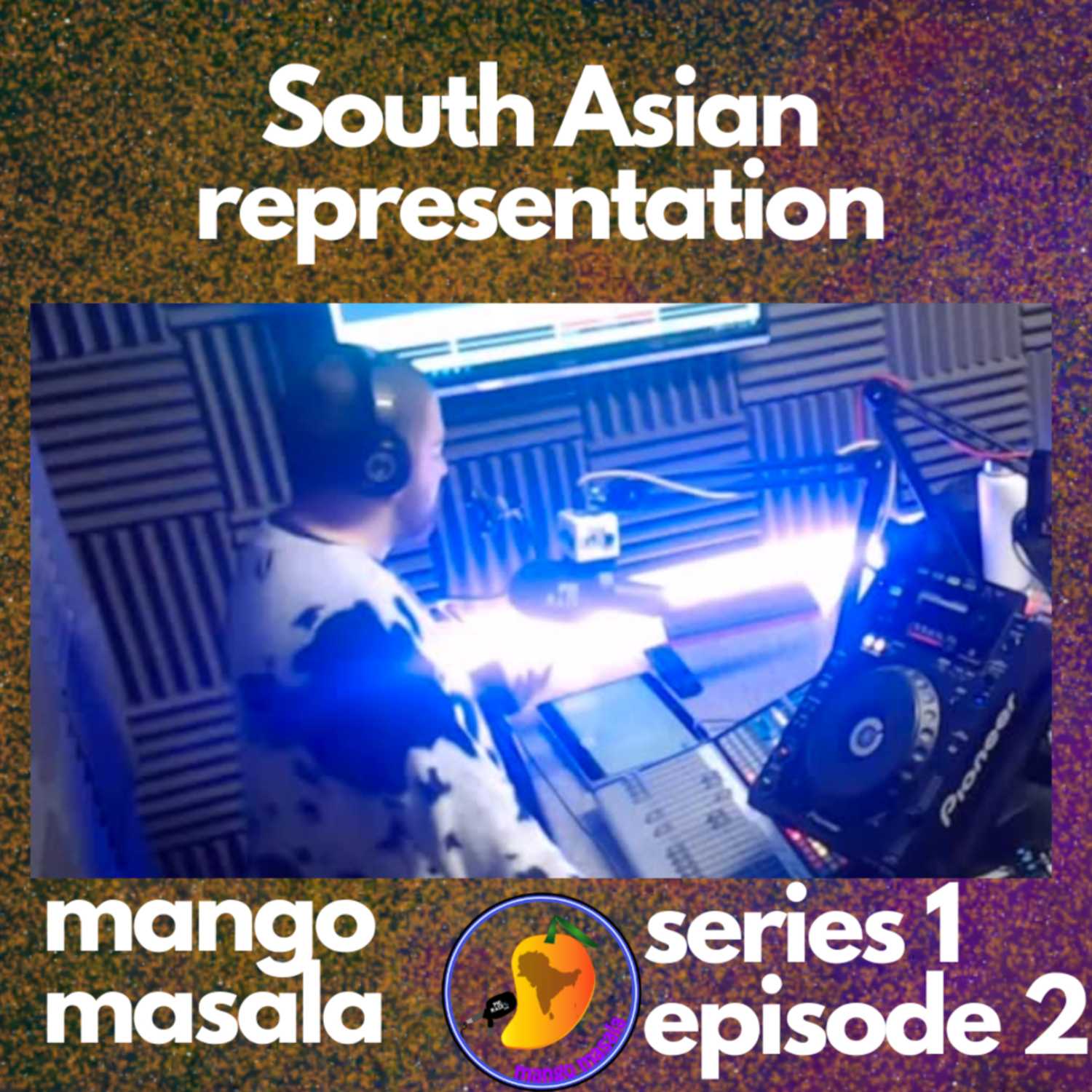 GVRNZ, Ben & Simran discuss the representation of South Asians in various industries, including radio, music, film, fashion and sport. We also cover recent news topics, including Brexit, the death penalty, and Yasmeen's freedom from Geoff on Corrie!
---
What's going on with the Punjabi Sikh Farmer protests?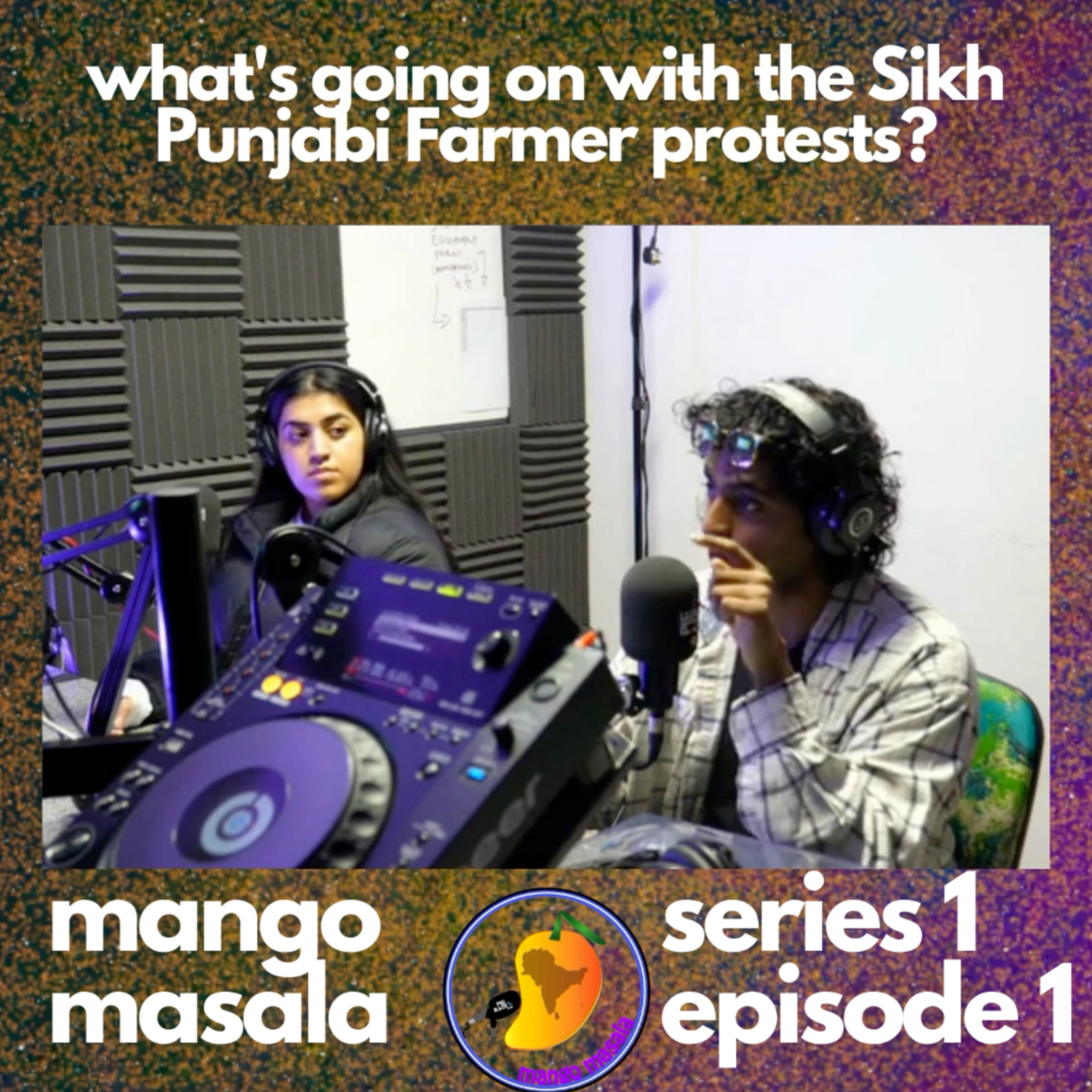 Welcome to the show! In this episode, we largely focus on the current going protests in Punjab - how they came about, and what we can do to help. We also discuss recent news stories including the COVID vaccine, and end with a quiz on recent events.
---