The Highwire with Del Bigtree
Subscribe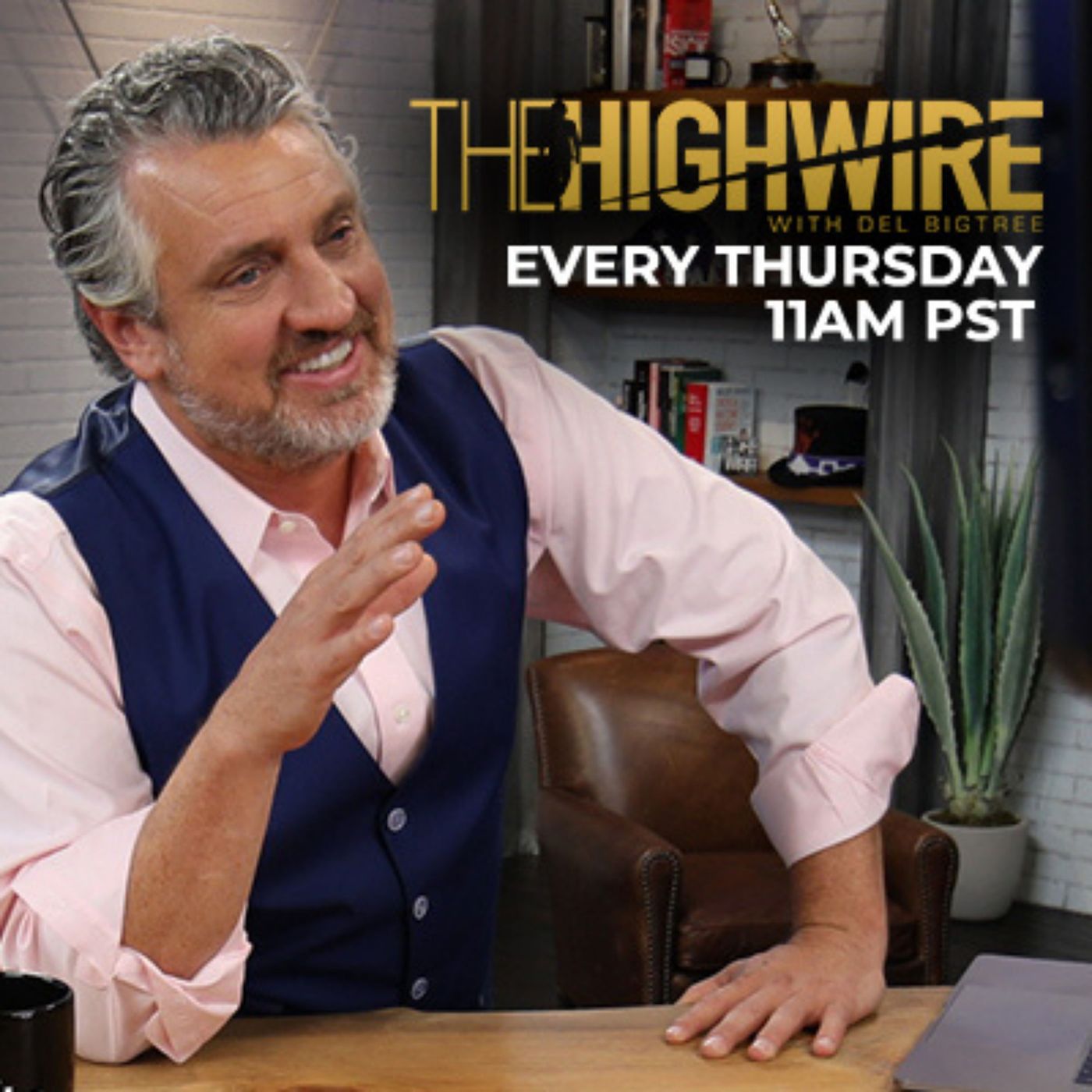 High above the circus of mainstream media spin, death-defying talk without the safety net of corporate influence… this is HIGH WIRE.
ICAN ATTORNEYS WIN AGAINST PFIZER AND MODERNA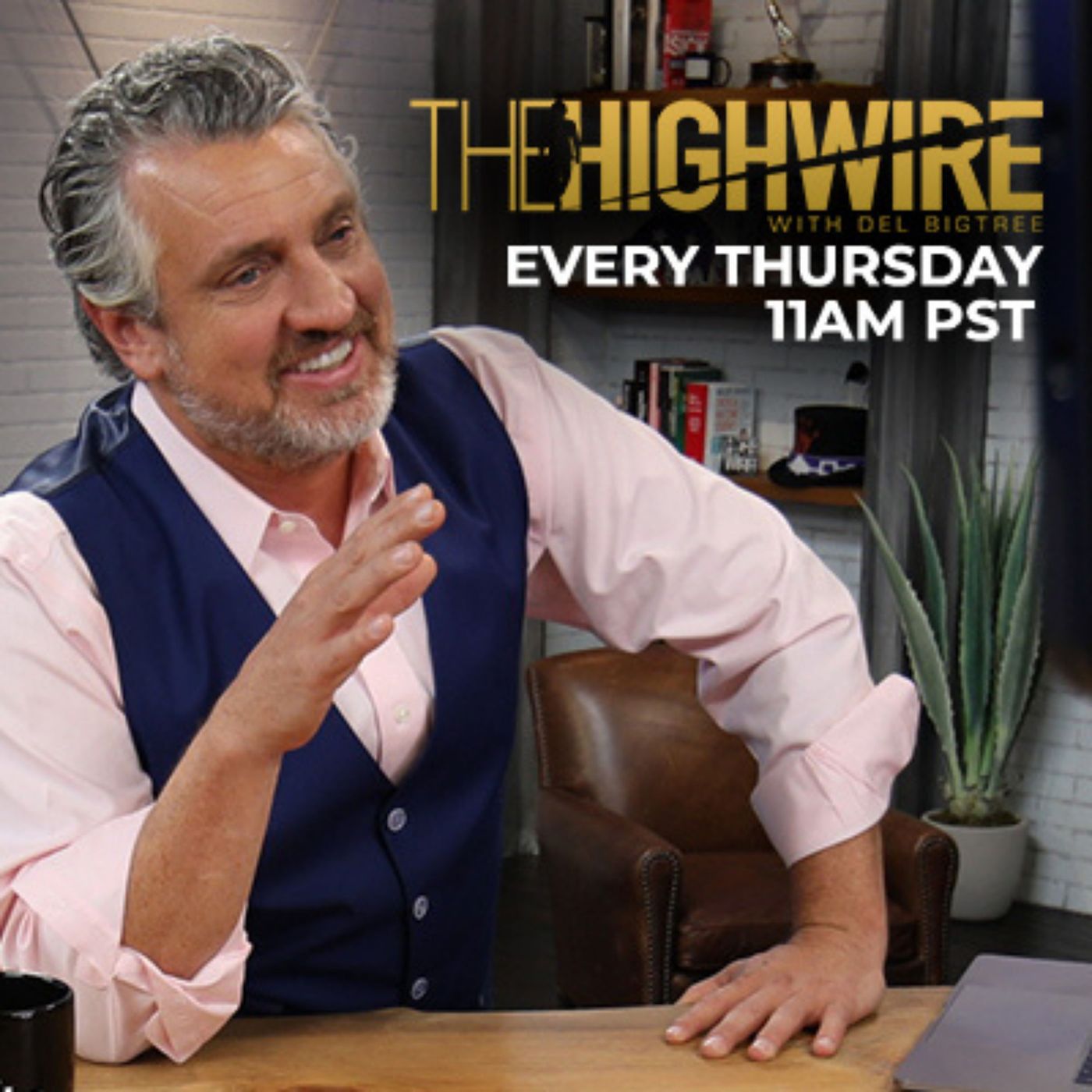 Less than a year after successfully winning the fight to force Pfizer to release their COVID-19 vaccine trial data that the FDA was attempting to block for 75 years, ICAN's Lead Counsel, Aaron Siri, Esq., joins Del with a new, updated ruling, and great news about what this ruling means for Pfizer and Moderna's COVID vaccine trial data.
---
Episode 321: THE WAR ON STUPIDITY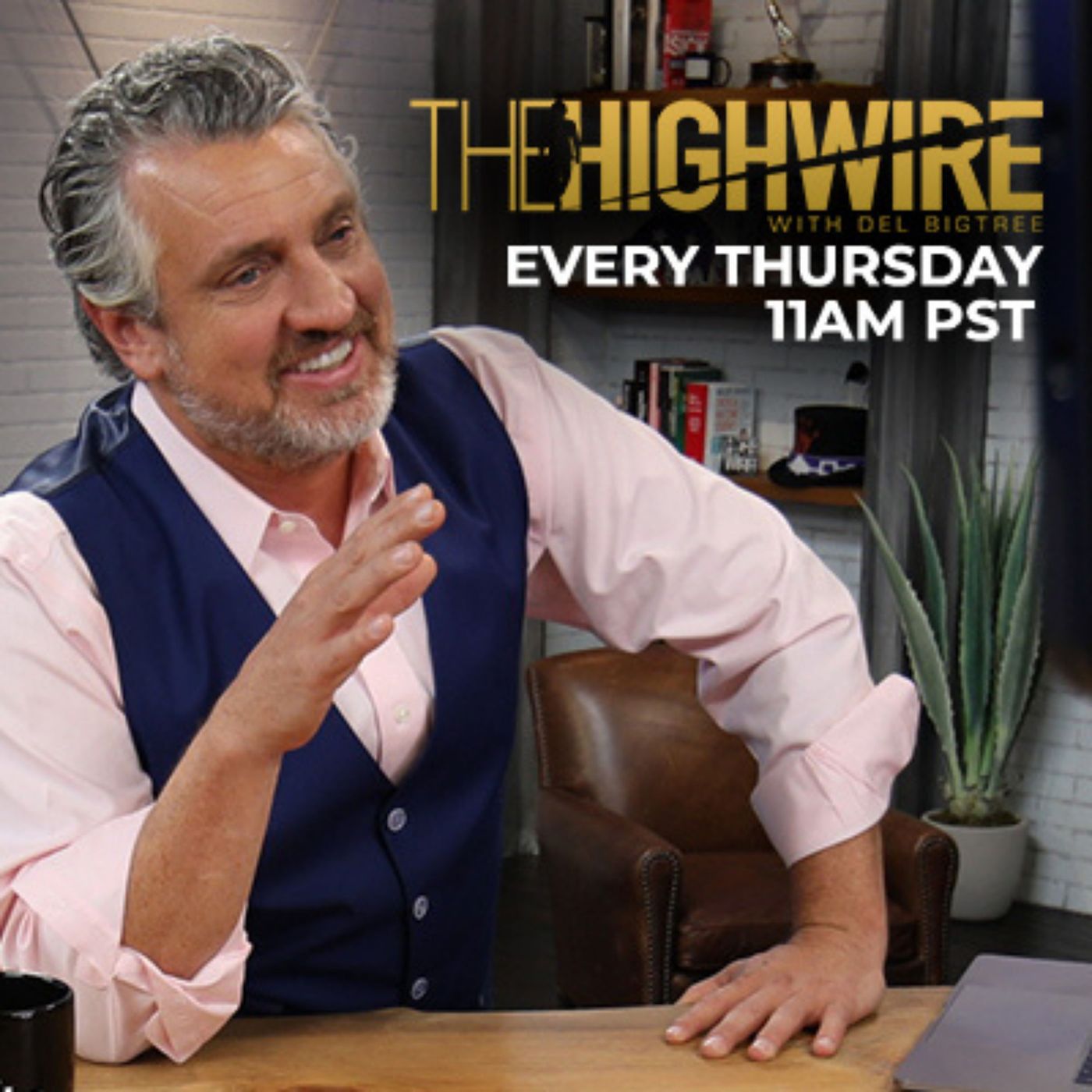 Del Officially Launches ICAN Press with 'The War on Ivermectin,' Set to Release June 6th!; Jefferey Jaxen Reports on the Transgender Movement Targeting Those on The Autism Spectrum, RSV Vaccine Rammed Through For Pregnant Women Despite Major Safety Concerns, and Corporate Media Rebrands as 'Fact-Checkers' Again?; Then, W.H.O. Now Says Non-Sugar Sweeteners, Used in Foods Since 1981, are NOW Bad For Your Health?! Guests: Dr. Pierre Kory, Dr. Russell Blaylock

---
COVID NOW 'PANDEMIC OF THE NEWLY VACCINATED'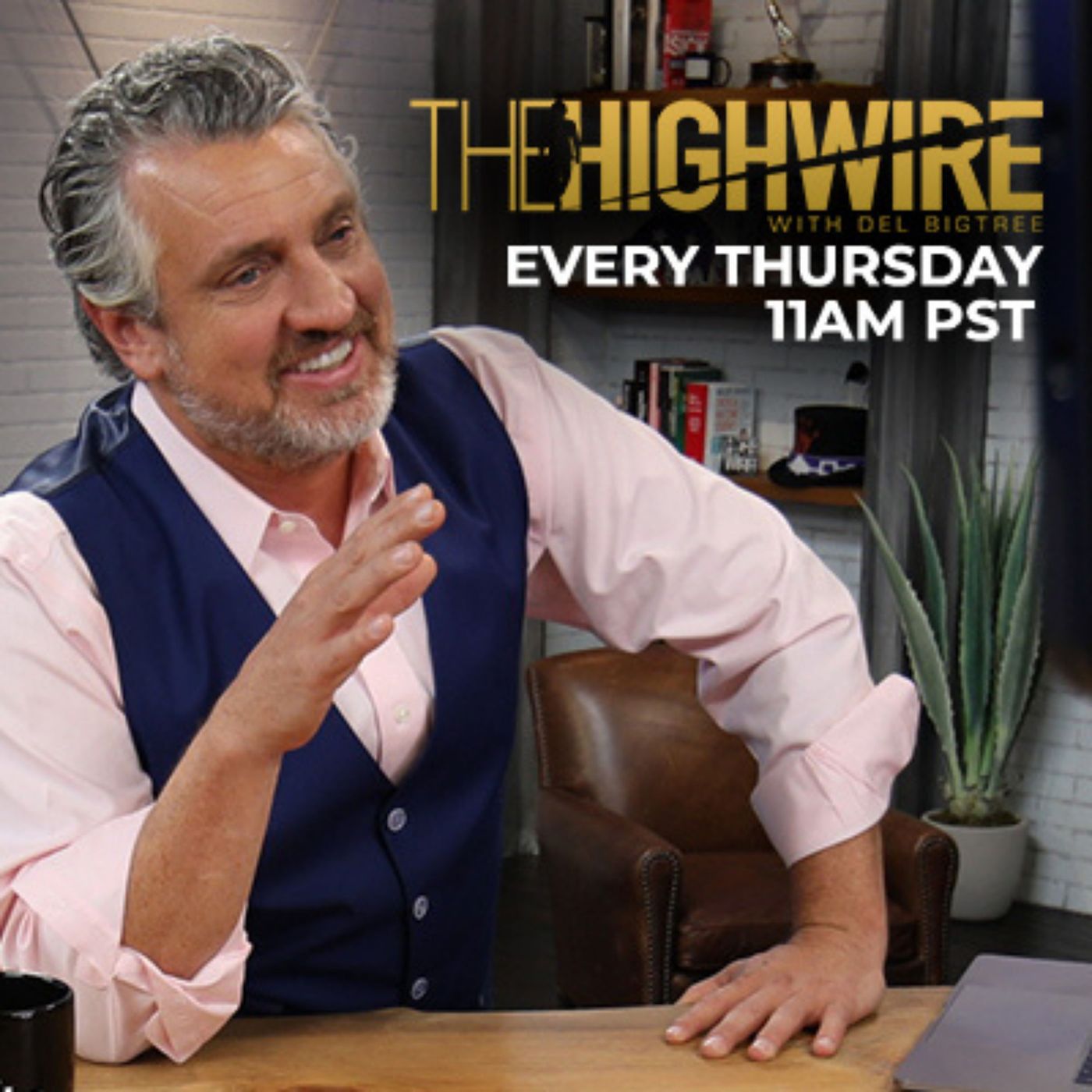 Last Thursday at 12:30 PM
Once called a 'pandemic of the unvaccinated,' research points to another scenario that may account for the high hospitalization and mortality rates. The newly-vaccinated appear to overwhelmingly be the drivers of these pandemic statistics, driving up healthcare costs.
---
MUSK'S PUZZLING PICK FOR TWITTER CEO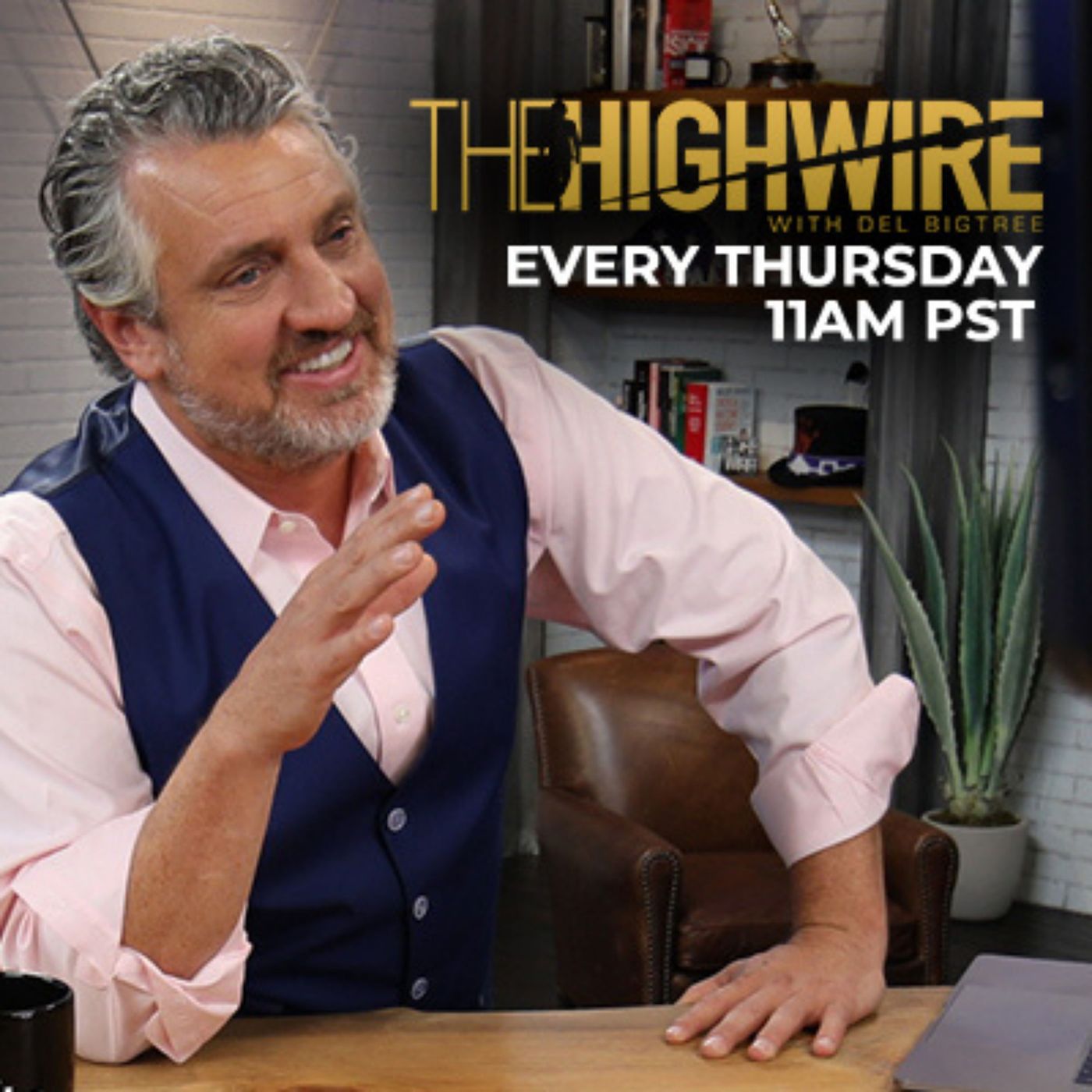 Last Wednesday at 2:55 PM
Elon Musk's puzzling pick for CEO, Linda Yaccarino, has the twittersphere troubled. With deep ties to the World Economic Forum (WEF) and the Ad Council, a war-time propaganda tool activated against the American people to increase COVID compliance, many question why Musk has made such an appointment. The HighWire analyzes Musk's move and what it means for Twitter's future.
---
IRISH 'HATE SPEECH' BILL COULD SET DANGEROUS PRECEDENT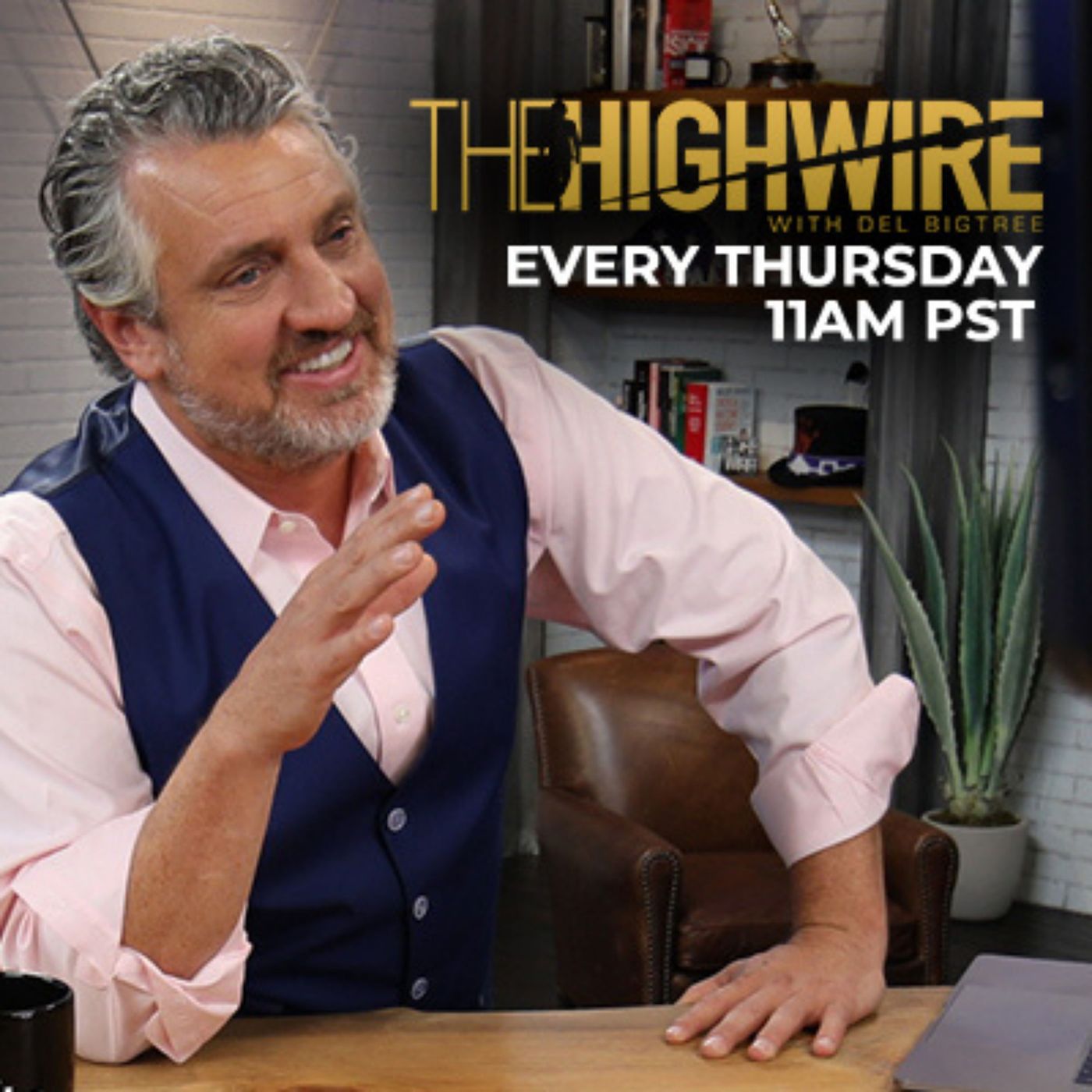 Dr. David Thunder, professor, researcher and political philosopher, looks into the details of Ireland's new Incitement to Violence or Hatred and Hate Crimes Bill 2022, which has already passed the lower house of the government. In the bill, citizens could be jailed for up to 5 years for simply possessing materials contrary to what is deemed appropriate by the Irish government.
---
MISSOURI VS BIDEN: "ONE OF THE MOST IMPORTANT LAWSUITS OF OUR LIFETIME"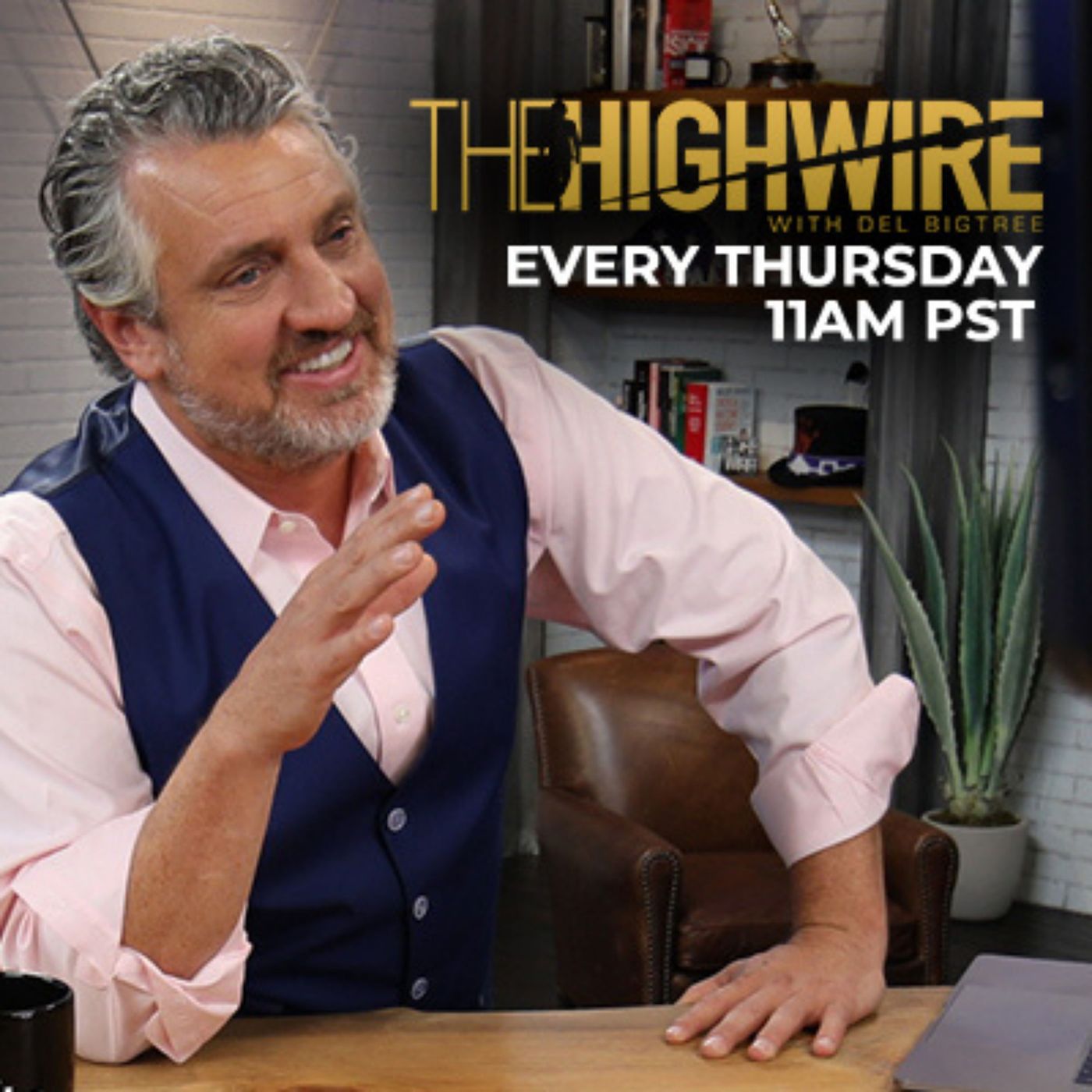 HighWire Editorial Contributor and Editor-in-Chief at UncoverDC, Tracy Beanz, describes Missouri vs. Biden as, "one of the most important lawsuits of our lifetime." Attorney General of Missouri, Andrew Bailey, and Attorney General of Louisiana, Jeff Landry, take on the Office of the President and other federal offices for colluding with social media to suppress speech countering their narrative regarding COVID-19.
---
BIDEN'S NEW NIH HEAD COLLECTED MILLIONS FROM PFIZER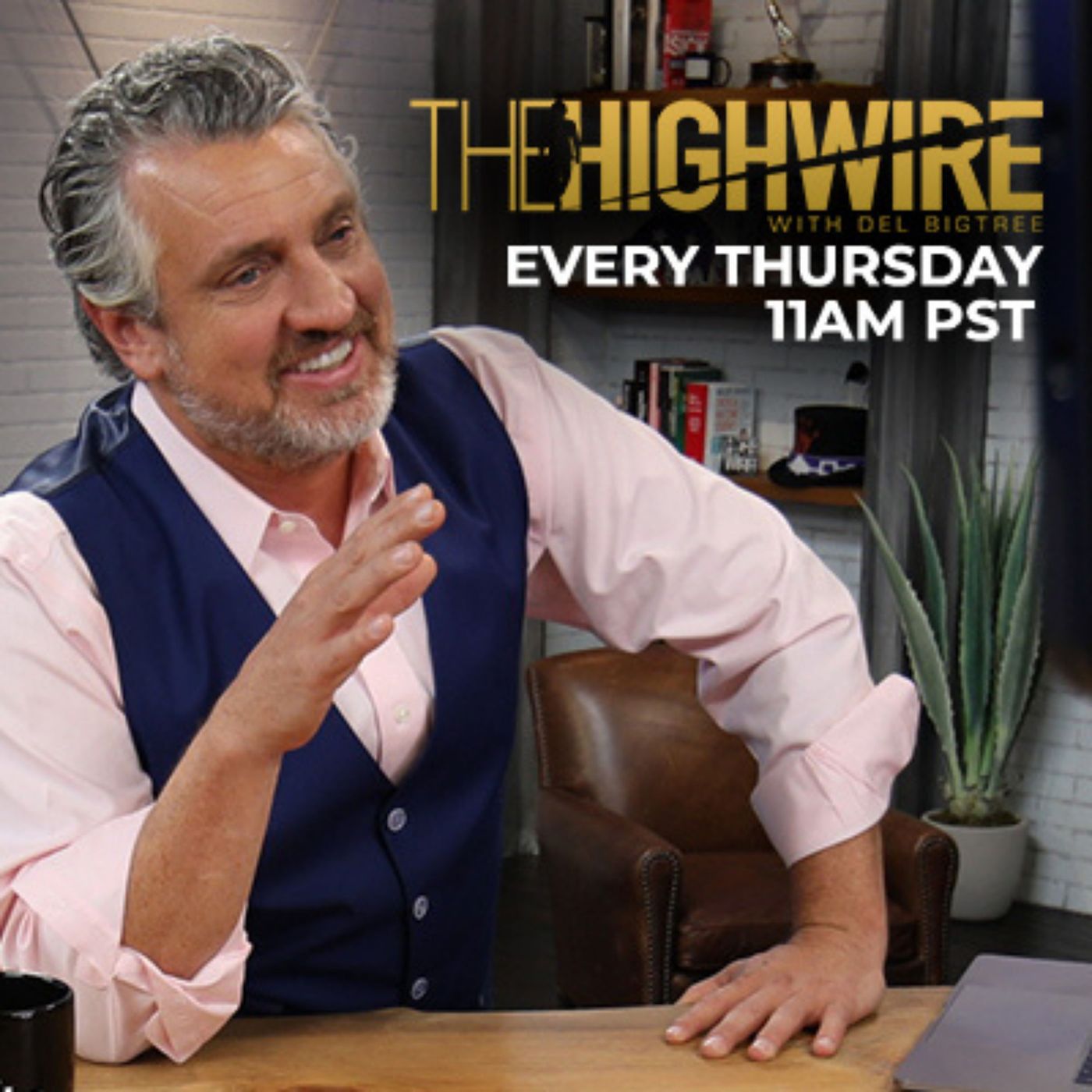 Biden's new pick for Head of the NIH, Monica Bertagnolli, received more than 290 million in grants from Pfizer. This appointment comes more than a year after former director, Francis Collins, left the beleaguered agency. With deep ties to Pfizer and the cancer industry, she joins a roster of agency heads with questionable conflicts of interest, contributing to a growing distrust of our health agencies now seemingly beyond repair.
---
THOUGHT POLICE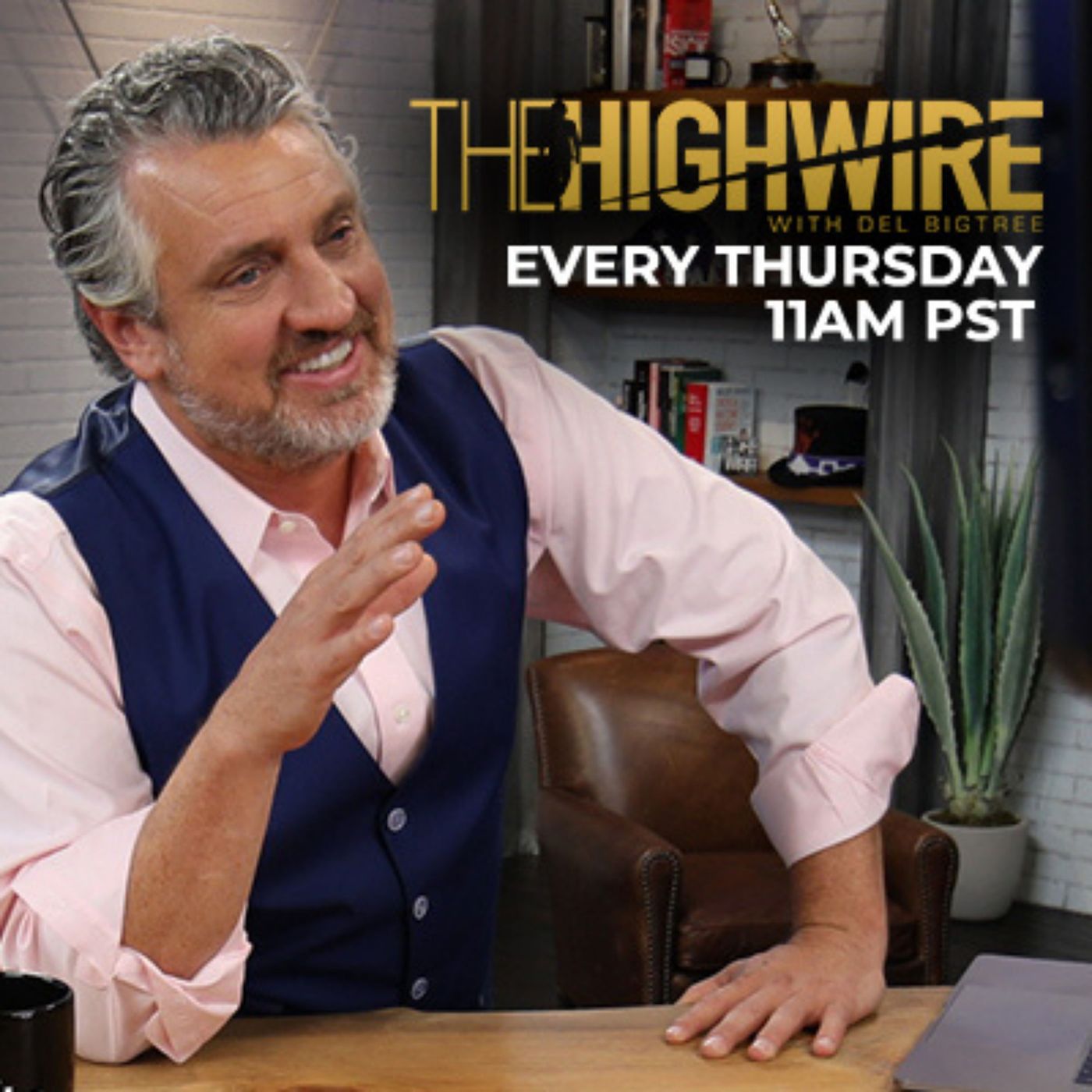 Missouri vs Biden is the Biggest Censorship Collusion Case in America, with implications sweeping across the private and public sectors, and Almost No One is Covering it; Jefferey Jaxen reports on Elon Musk's new Twitter CEO, Biden's New Head of NIH; ICAN Scores Another Major Victory Against Pfizer and Moderna; Ireland's New "Hate Offences Bill" is Disturbingly Draconian. Are The Irish Pushing Back? Guests: Tracy Beanz, Aaron Siri, Esq., David Thunder, Ph.D.

---
THE AUTISM TSUNAMI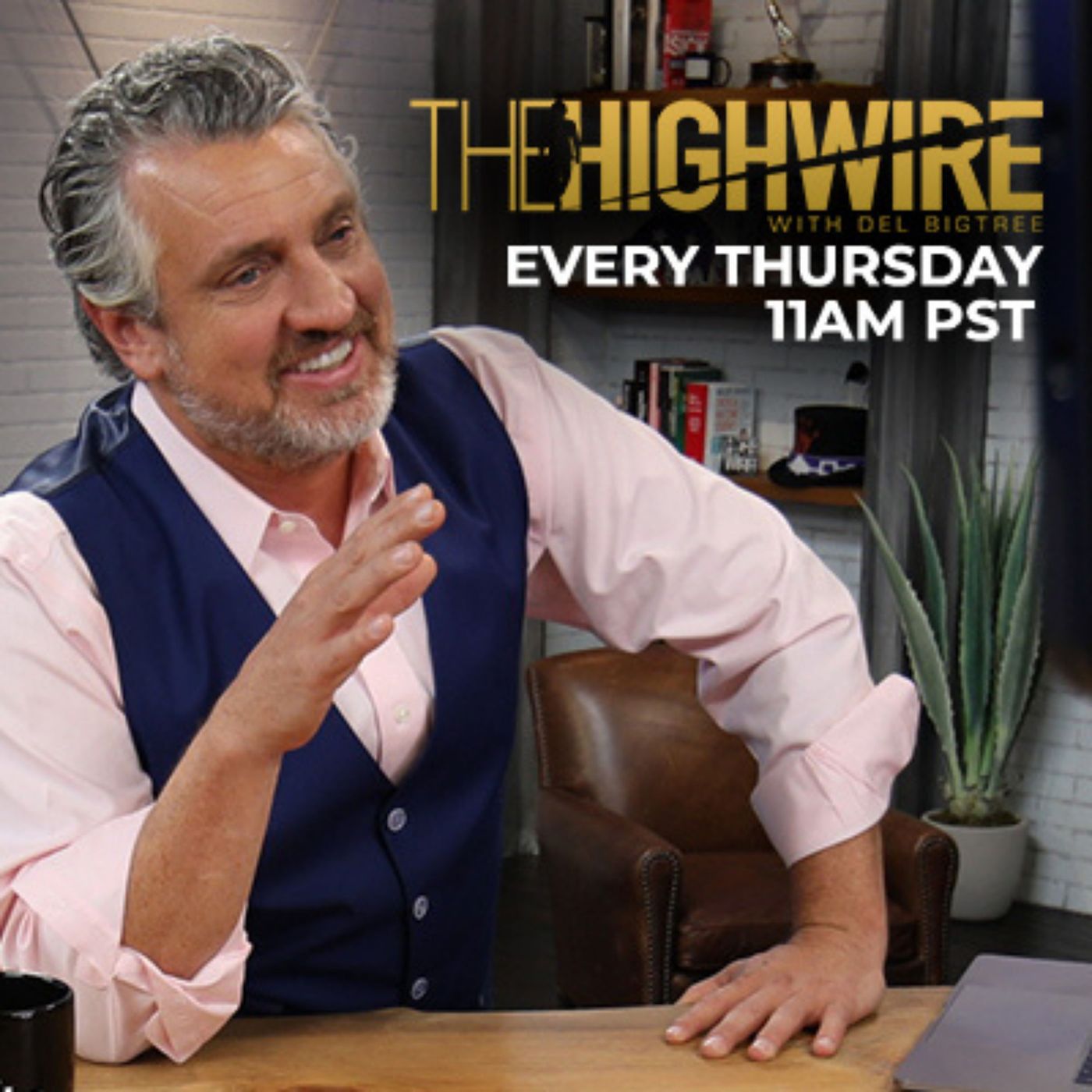 Economist, Mark Blaxill, and researcher, Cindy Nevison, PhD, join Del to discuss their recent peer-reviewed study that breaks down the incredible economic tsunami facing the U.S. & global economy from the monumental rise in autism, and the establishments attack on this historically important paper.

---
ICAN ATTORNEY DELIVERS KEYNOTE SPEECH AT DARTMOUTH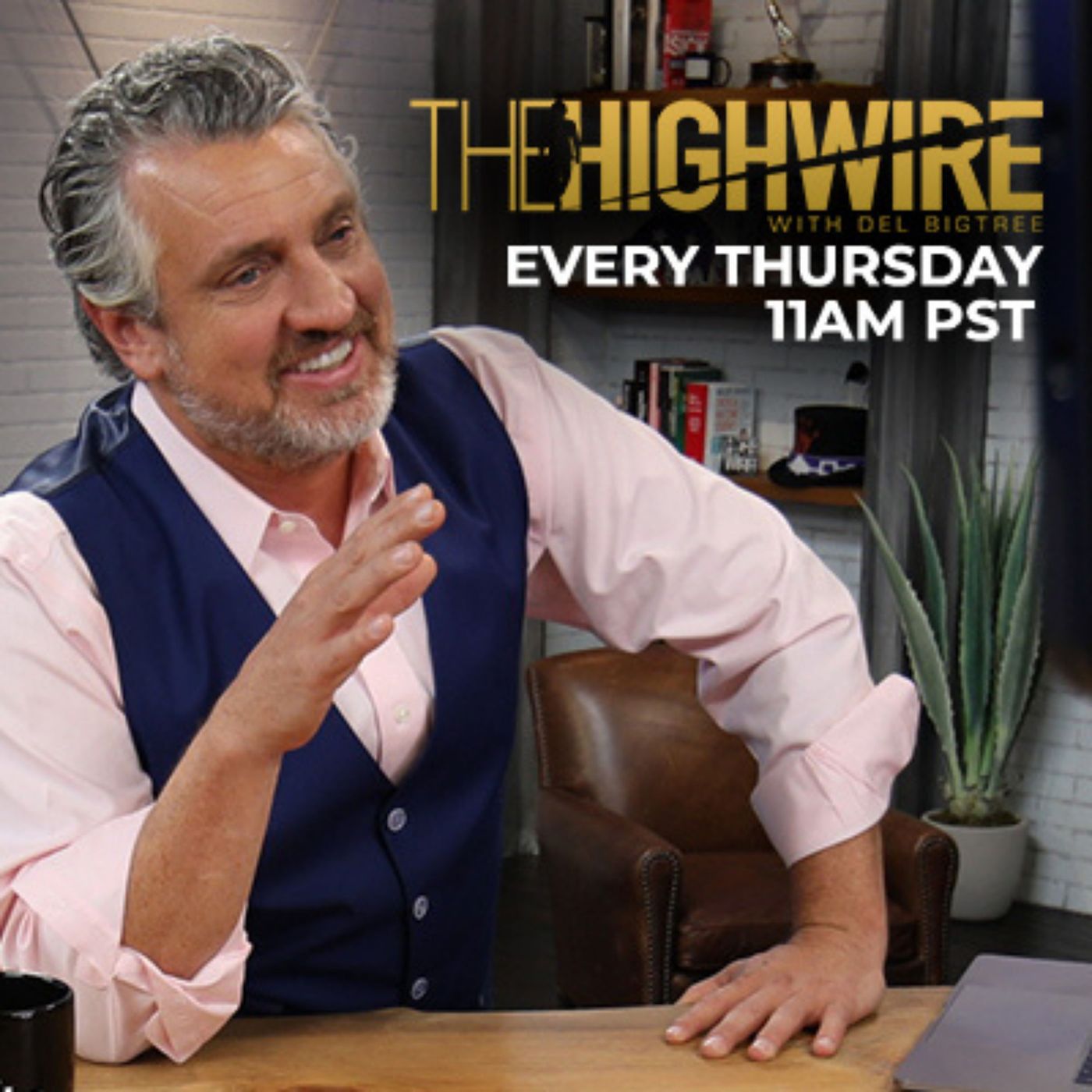 ICAN lead attorney, Aaron Siri, Esq. delivers the keynote speech at the College COVID-19 Vaccine Mandate Roundtable held at Dartmouth College to benefit React19.org. Introduction by Robert F. Kennedy, Jr., Founder of Children's Health Defense.
---
HAS TRANS MOVEMENT GONE TOO FAR?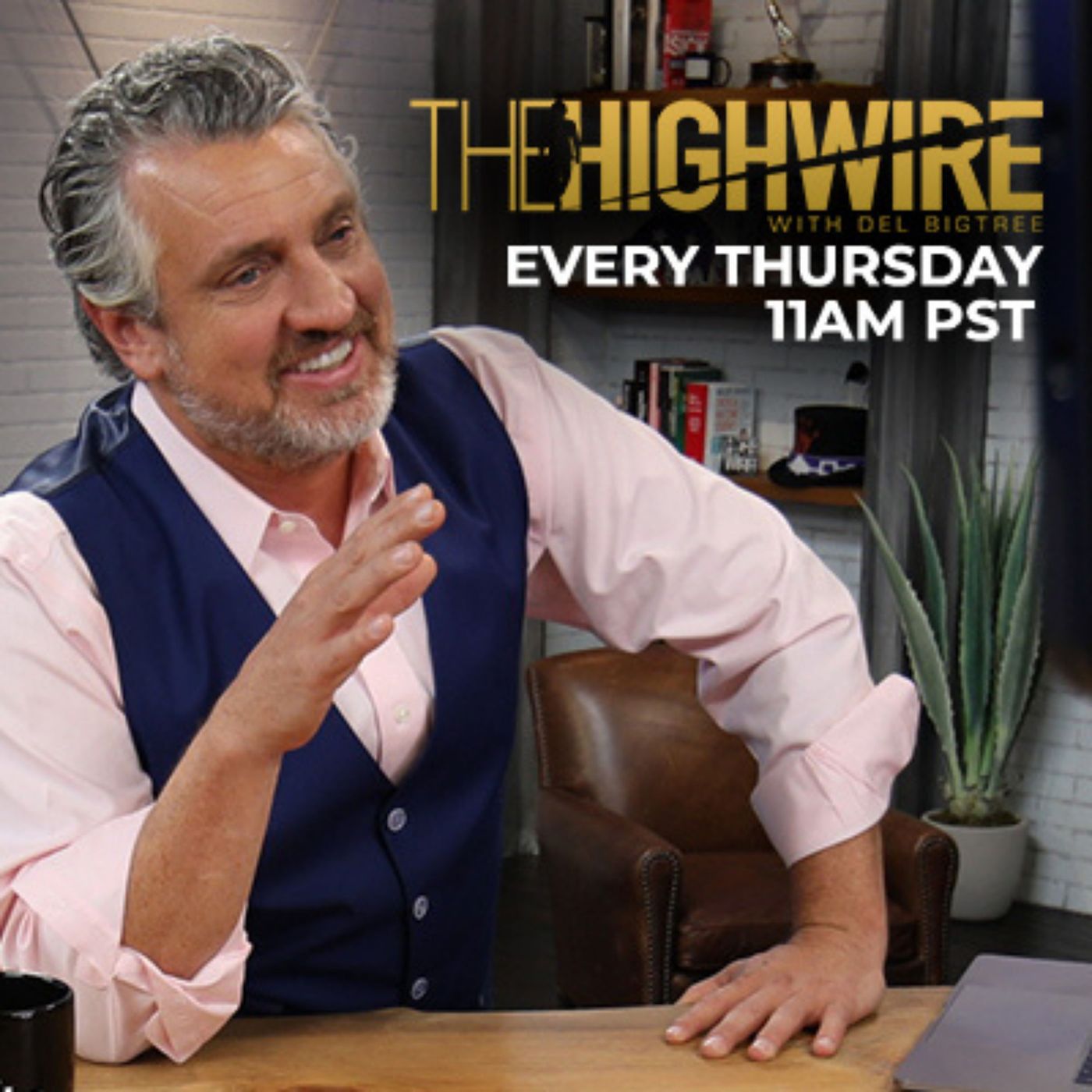 One of the most controversial issues of our time, The HighWire takes a look at the transgender movement's posture, its attitude towards biological women, and the many platforms in play in this tangled societal web.
---
Episode 319: AWAKENING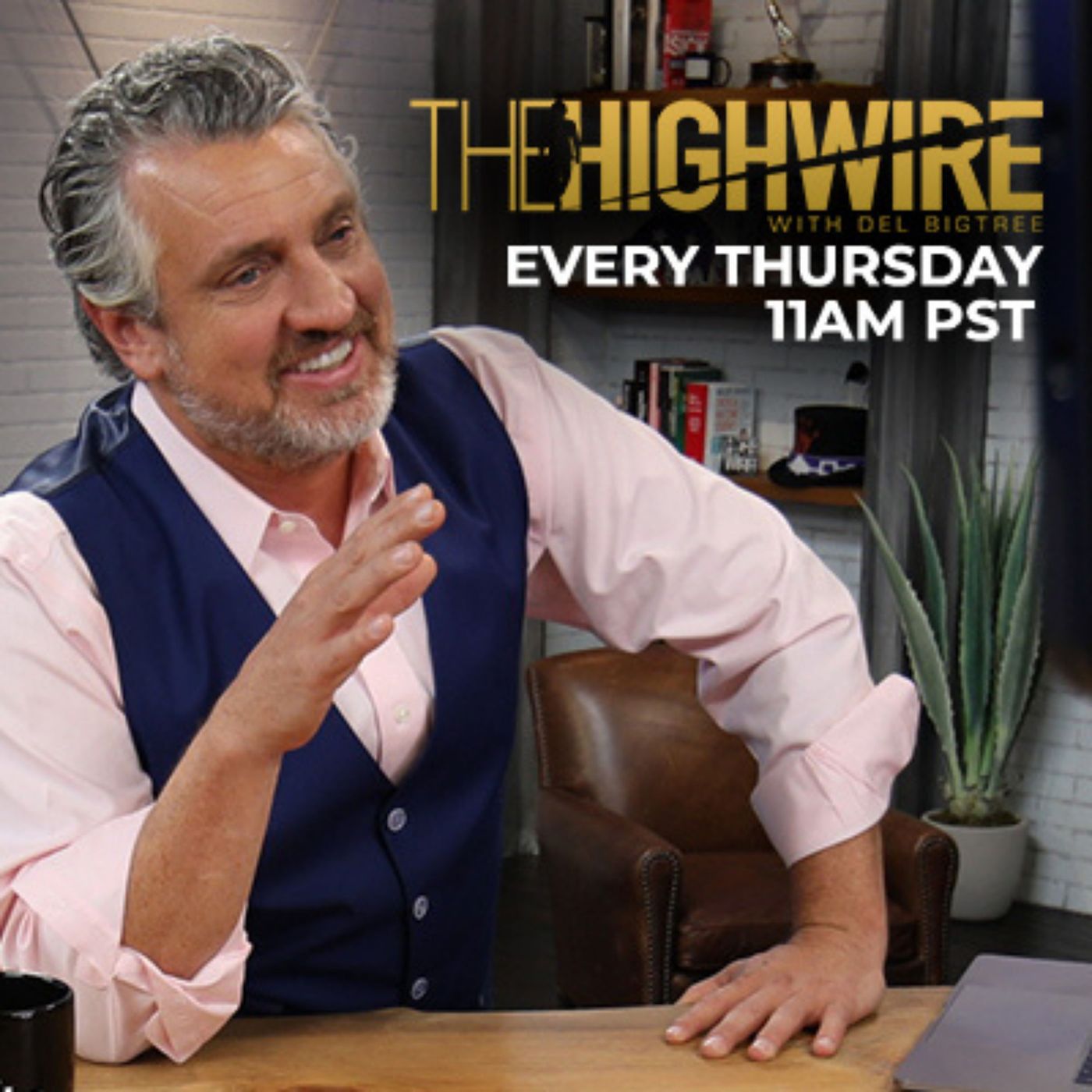 Are You Ready for Plandemic 3: The Great Awakening? The Highwire is hosting the Global Premiere Livestream, and we want to join the Party!; Walensky's Legacy; Chelsea Clinton and the WHO want your kid caught up!; New Data Suggests Secondary Infection Main Killer from COVID; SPELLERS Doc Shattered a HighWire Record and Warmed Hearts
---
ARE GENDER TRANSITION DRUGS SAFE?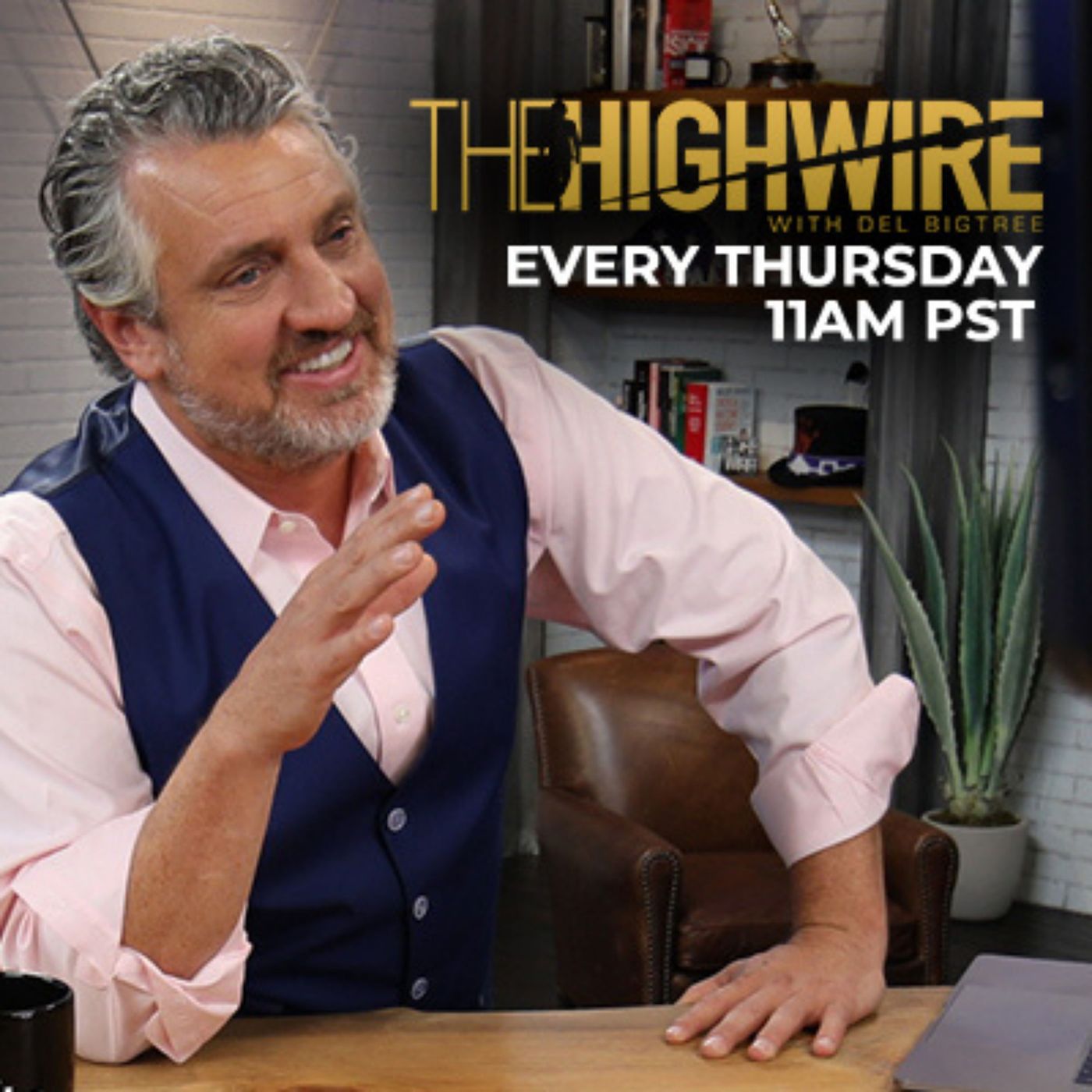 Dr. Patrick Flynn, AKA 'The Hormone Whisperer', breaks down the inherent differences between the hormones in men and women and the devastating long term dangers of puberty blockers on young adults.
---
RISE OF THE MACHINES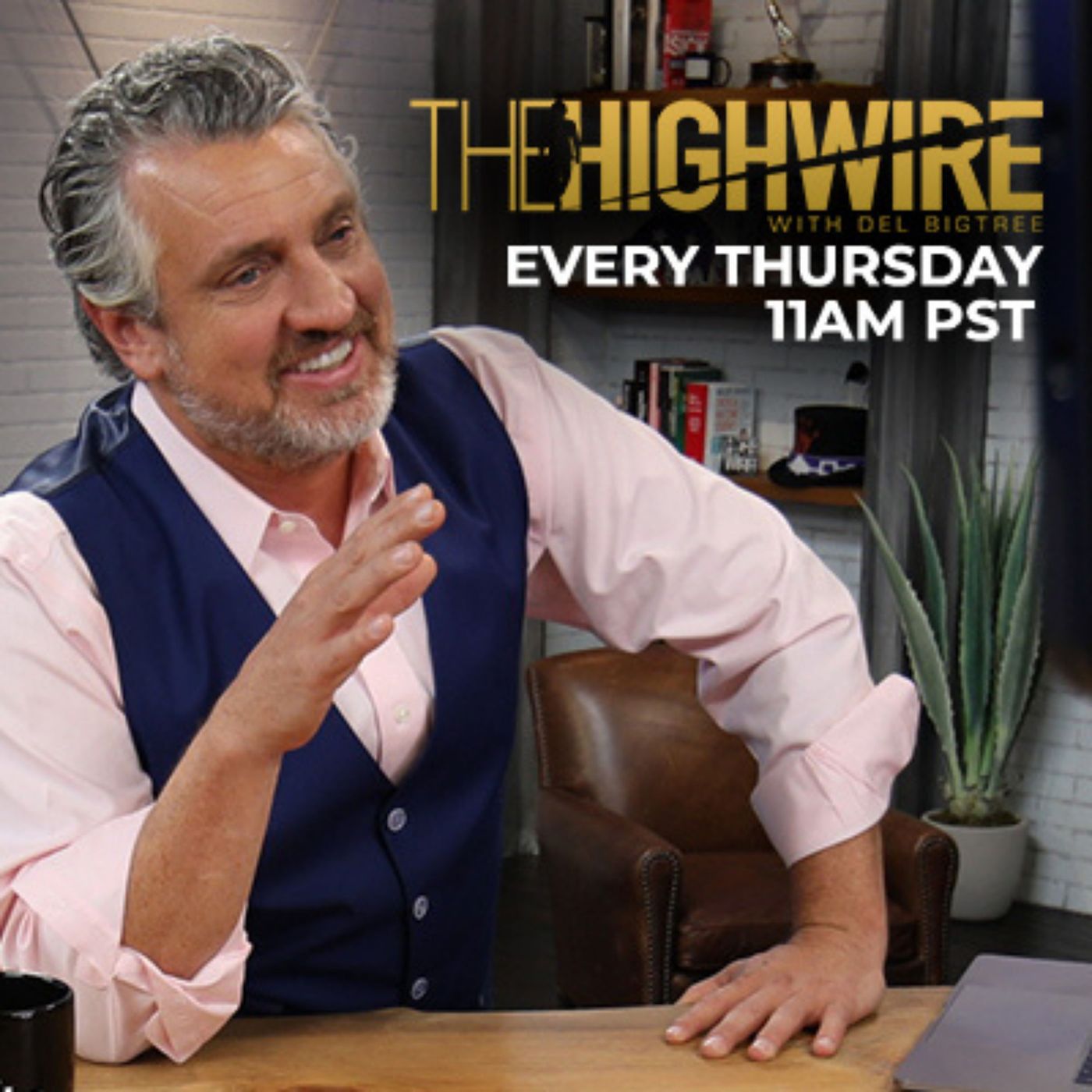 The debate surrounding artificial intelligence has taken a turn for the worse as the Godfather of AI, Geoffrey Hinton and Elon Musk urgently warn that out of control development of AI has the potential to end humanity. Jefferey Jaxen and Del get into this terrifying topic.

---
DETRANSITIONING: LUKA'S STORY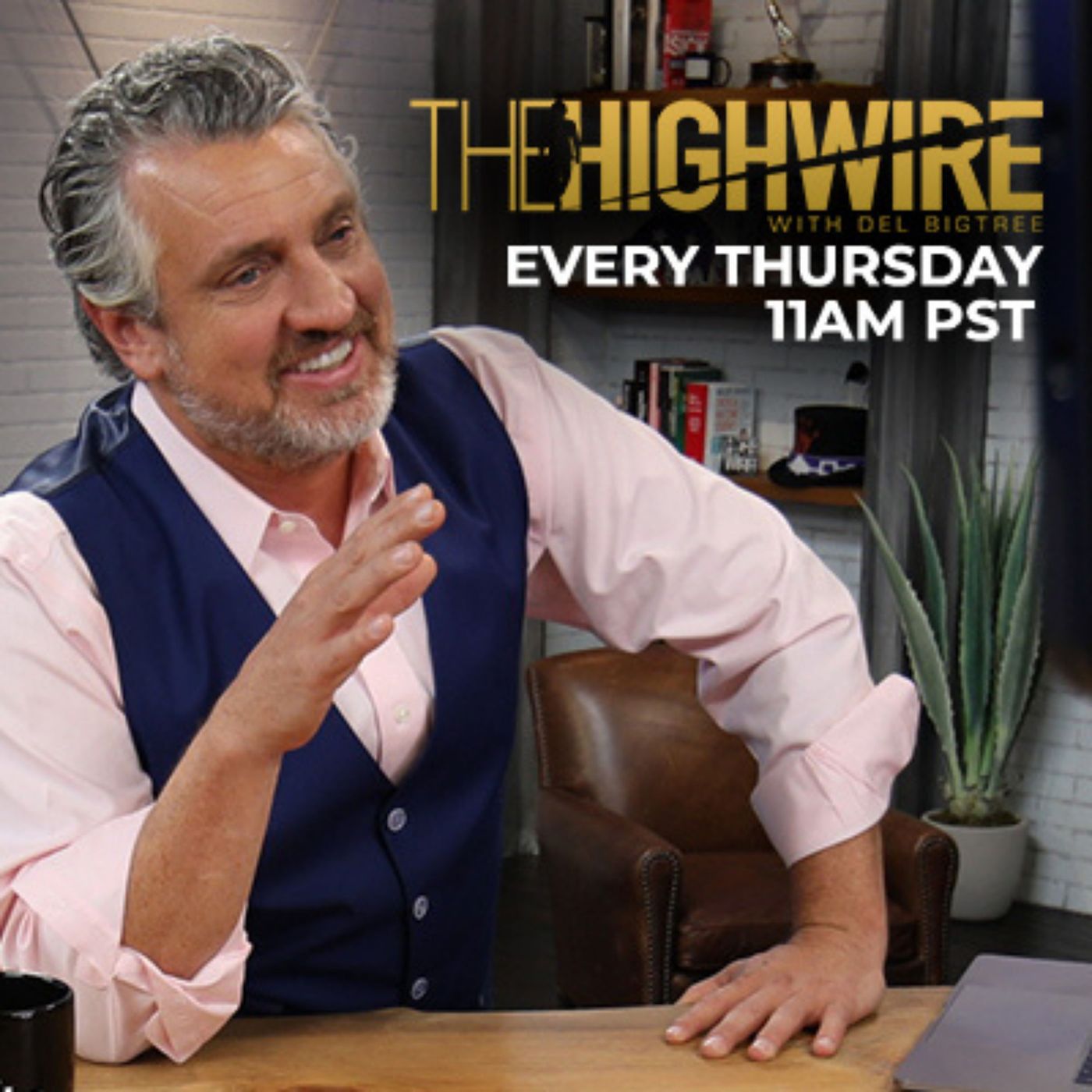 Del sits down with Luka, an advocate for protecting kids from gender medicine, who herself medically transitioned as a teen before transitioning back to a female. Hear her trying journey telling of how the medical and trans communities have turned their backs on her.
---
AMERICANS COOLING ON CLIMATE CHANGE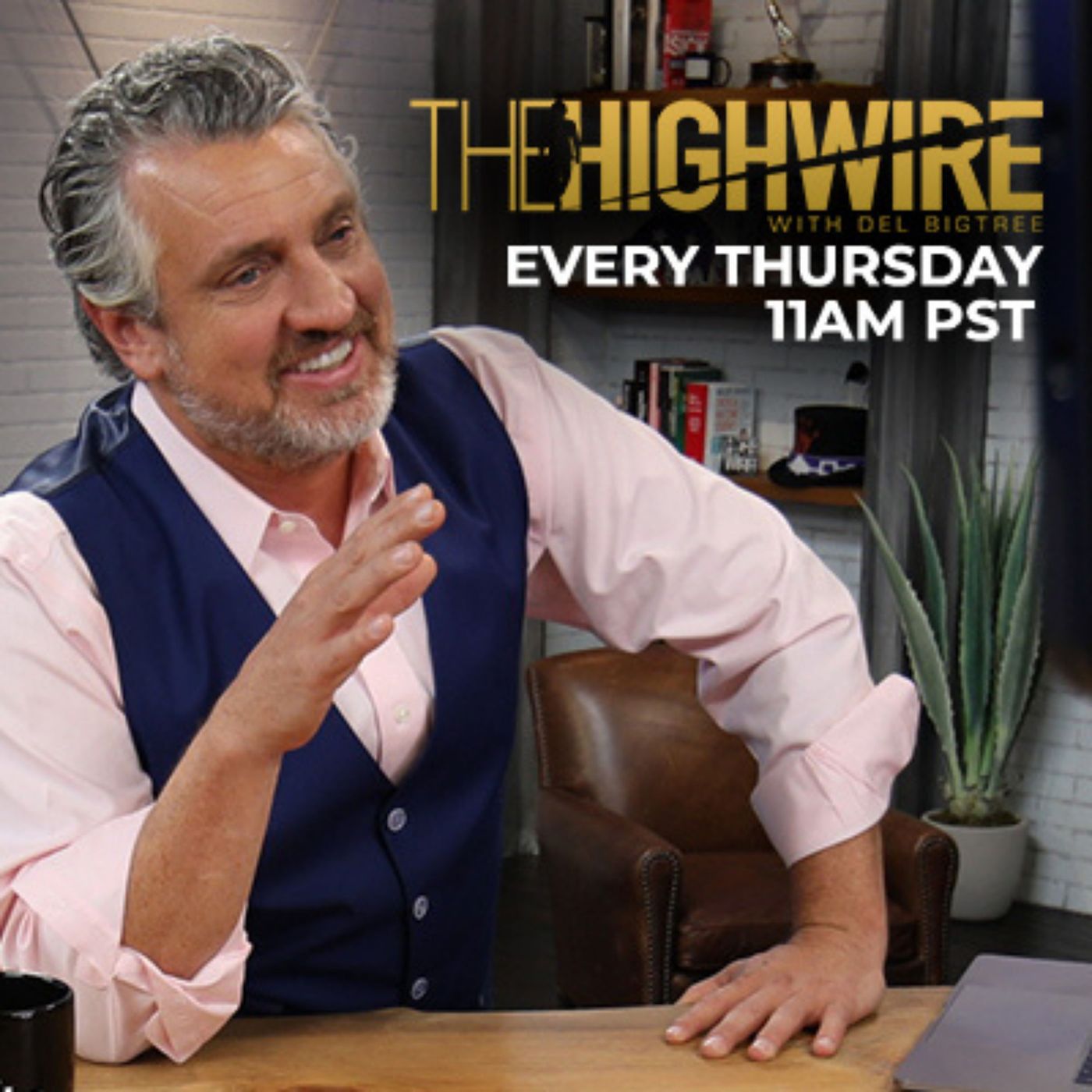 A new survey shows more than half of Americans no longer believe that climate change is mostly the fault of humans. Yet leadership and institutions are moving rapidly to clamp down and control the lives of individuals, purportedly to save the environment.
---
FAUCI USES DEL BIGTREE'S PANDEMIC TALKING POINTS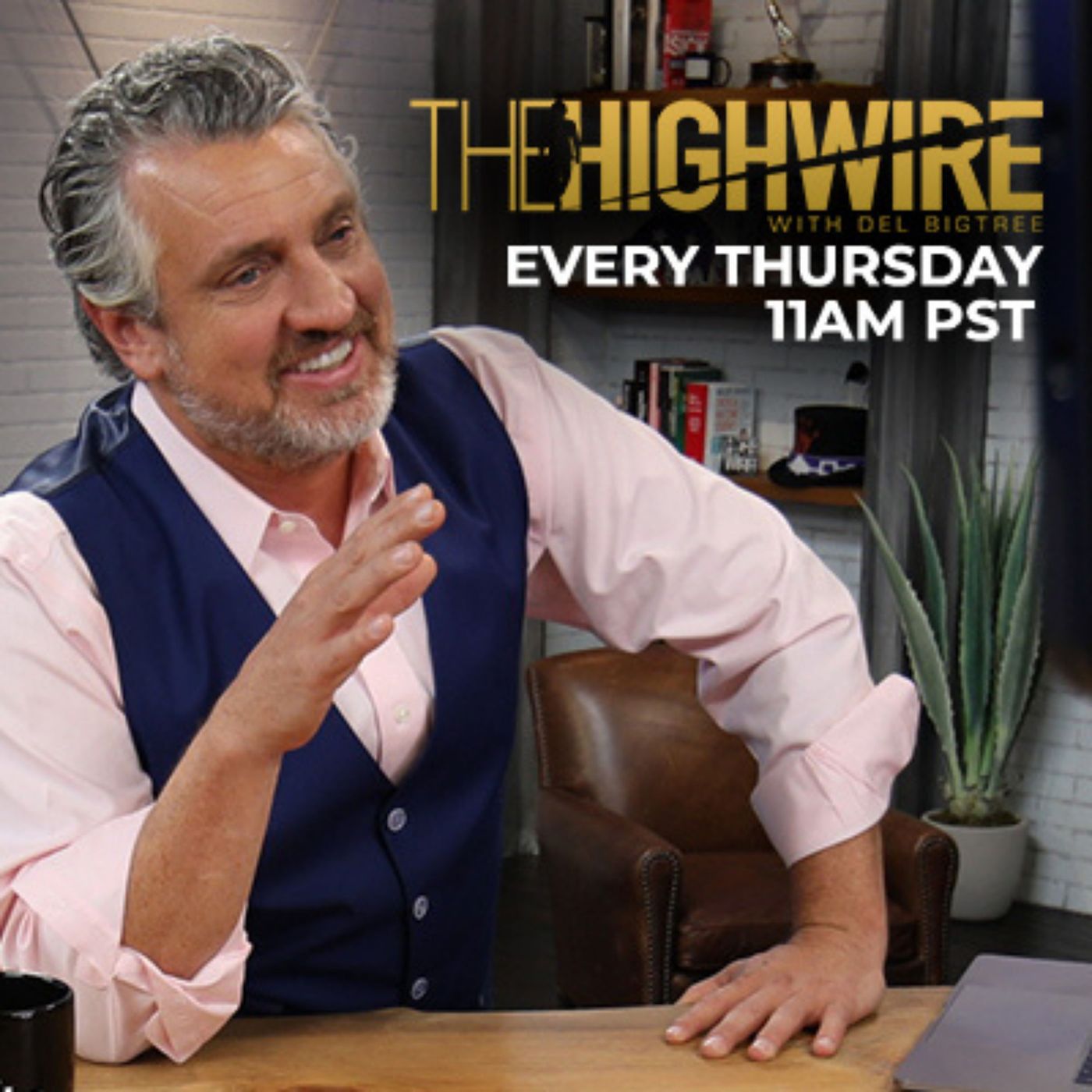 In an extensive New York Times interview, Anthony Fauci admitted that it's 'unacceptable' that the richest nation in the world had the most deaths per-capita from COVID-19.
---
UNVAXXED GET THEIR JOBS BACK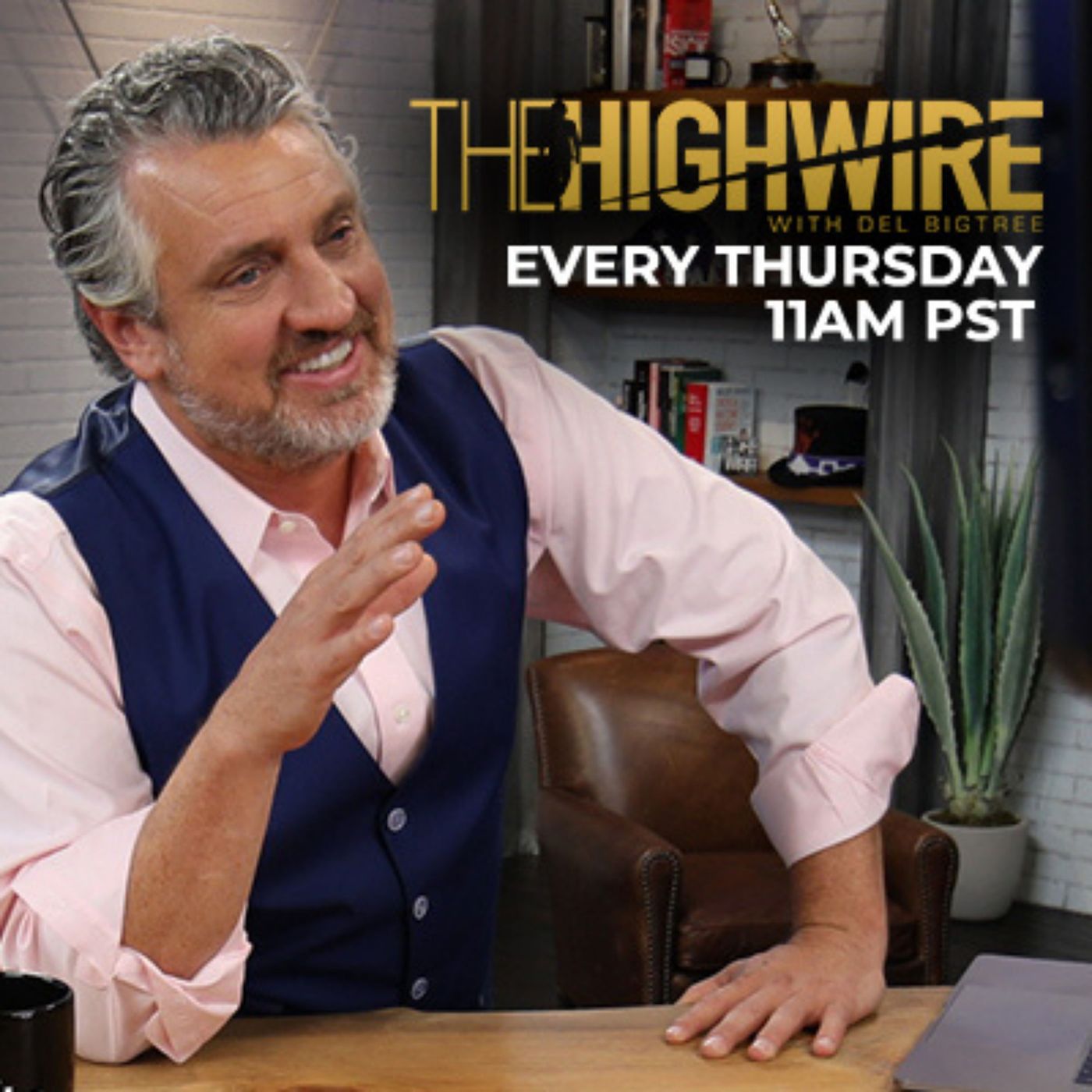 Unsung heroes of the pandemic are being legally and publicly vindicated. City workers who stood for medical freedom and lost their jobs and careers at the hands of vaccine mandates are returning to their positions across the US.
---
FATHER FIGHTS FOR PARENTAL RIGHTS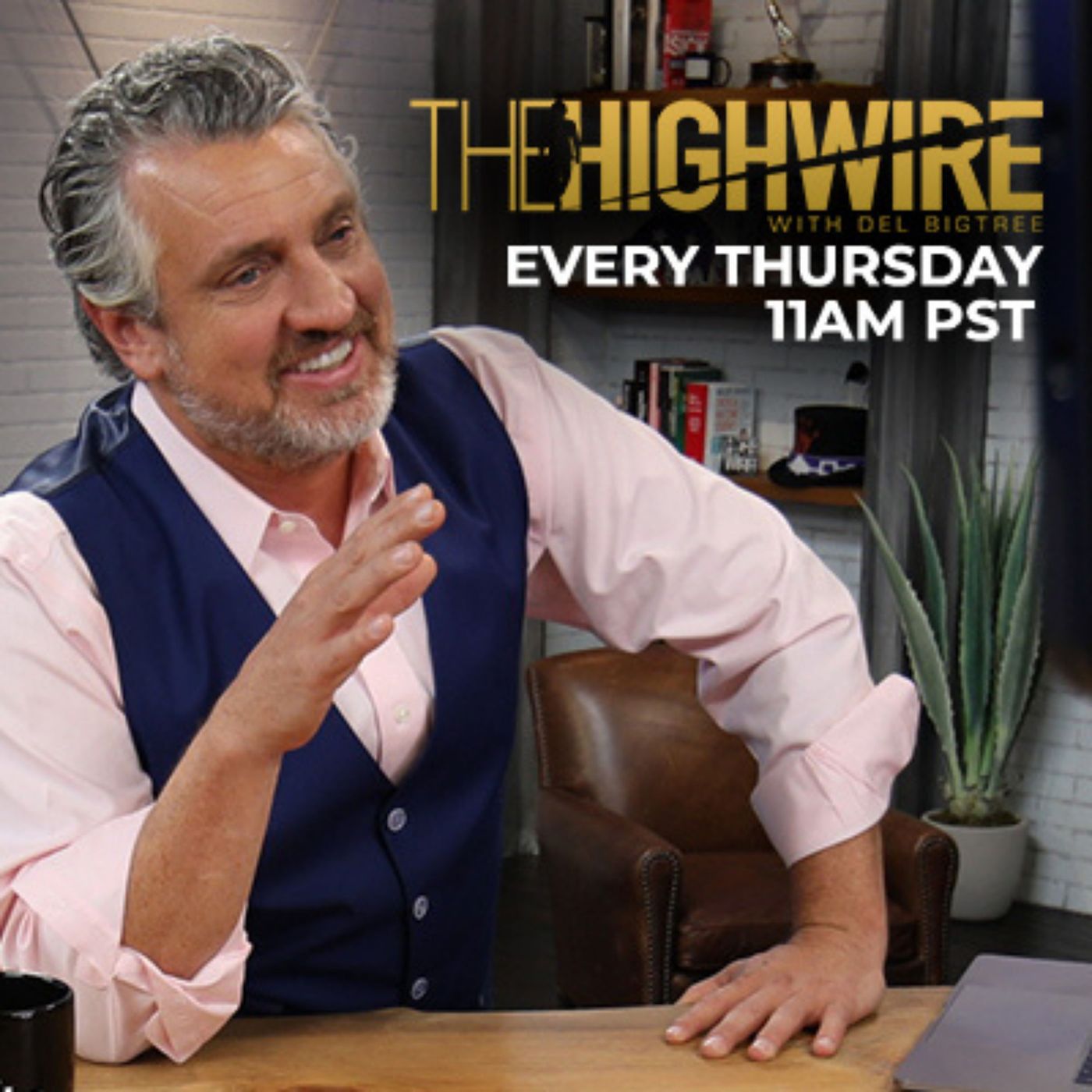 From Episode 317: Lost in Trans Nation
---
IS THE COVID-19 VACCINATION MORE HARMFUL THAN NATURAL INFECTION?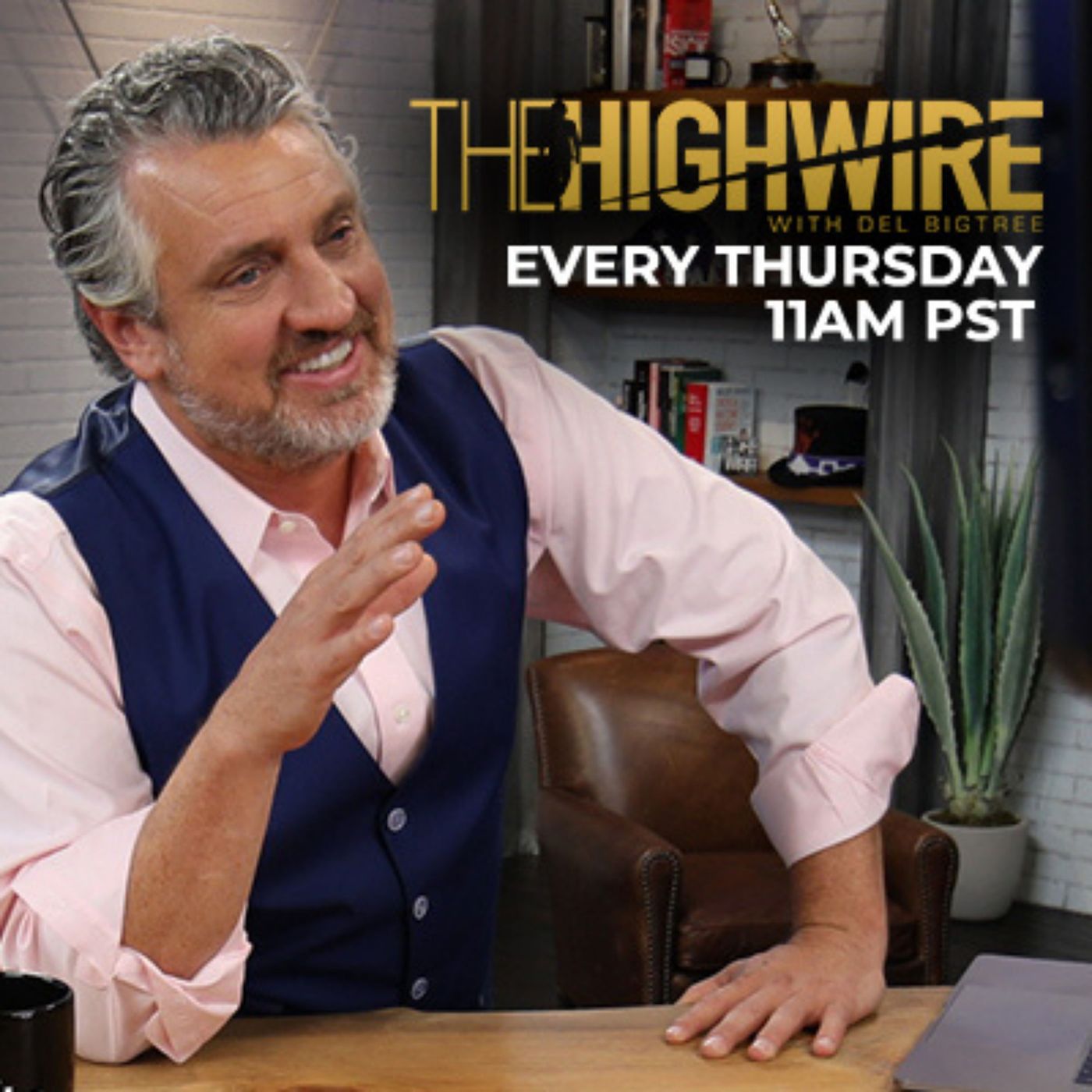 UK cardiologist, Aseem Malhotra, MD, details findings in a new peer reviewed study based on raw data from the original Pfizer and Moderna Covid-19 vaccine trials.
---
NZ MAN FACING JAIL TIME FOR PEACEFUL PROTEST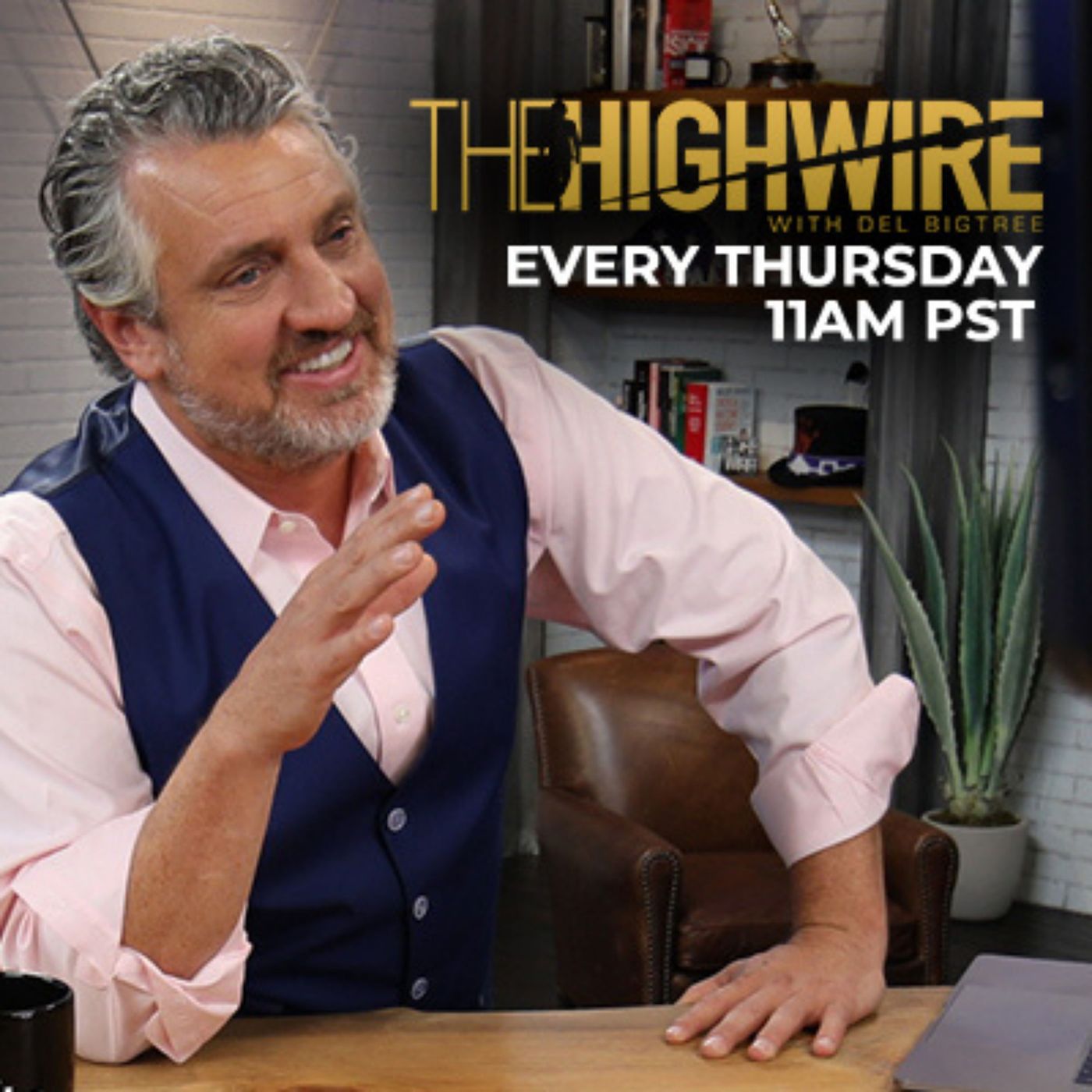 When New Zealand Civil liberties activist, Billy Te Kahika, was arrested in 2021 at a peaceful freedom rally in Auckland, he had no idea the legal battle he would face. Currently out on appeal, hear about the shocking 4 month jail sentence he's facing for simply organizing a peaceful protest.

---
IS THE COVID VACCINE KILLING YOUR GUT BIOME?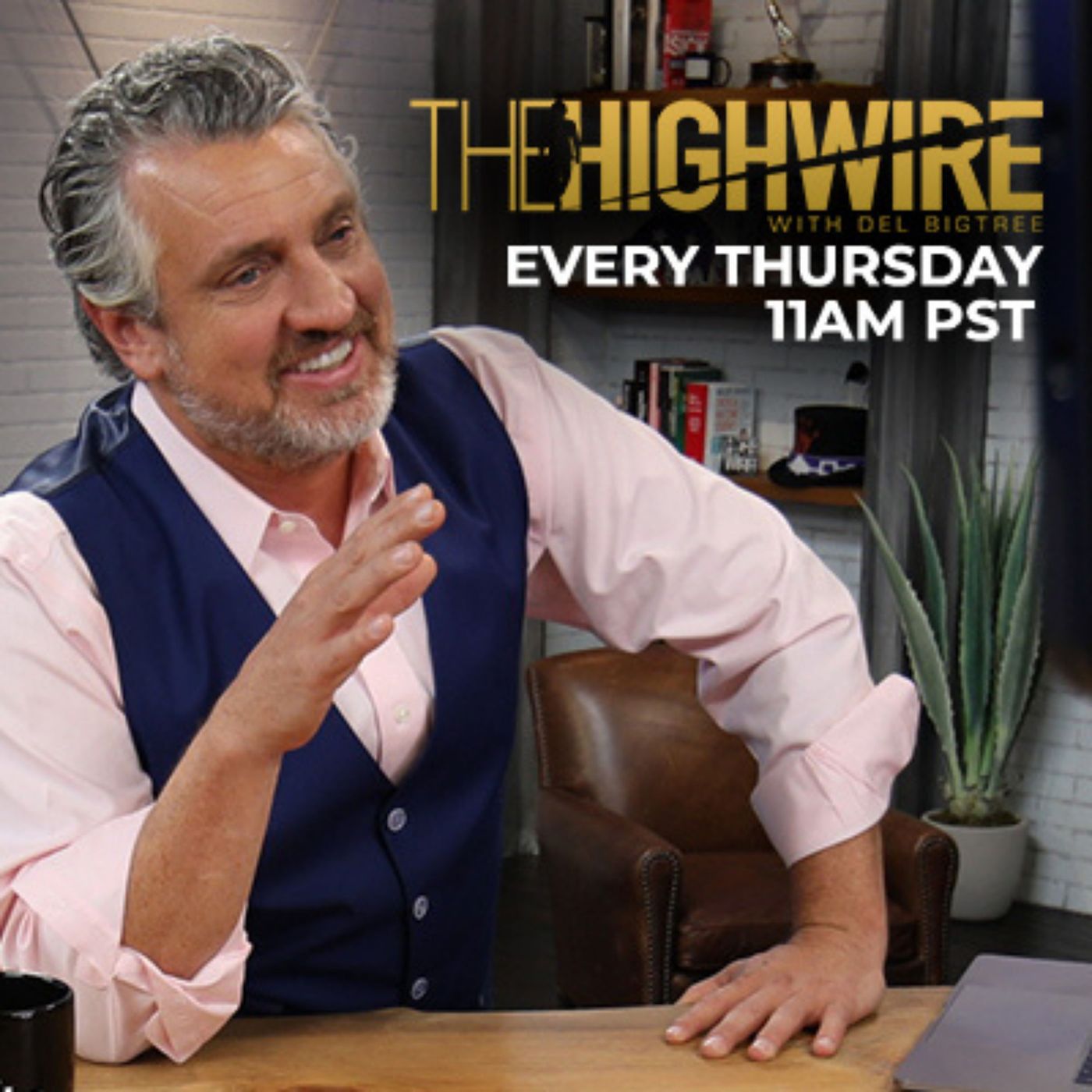 Gut microbiome specialist, Dr. Sabine Hazan, shares the shocking results of a long term study she performed comparing microbiomes in patients before and after taking the COVID-19 vaccine.
---
FDA's CALIFF CALLS FOR MORE CENSORSHIP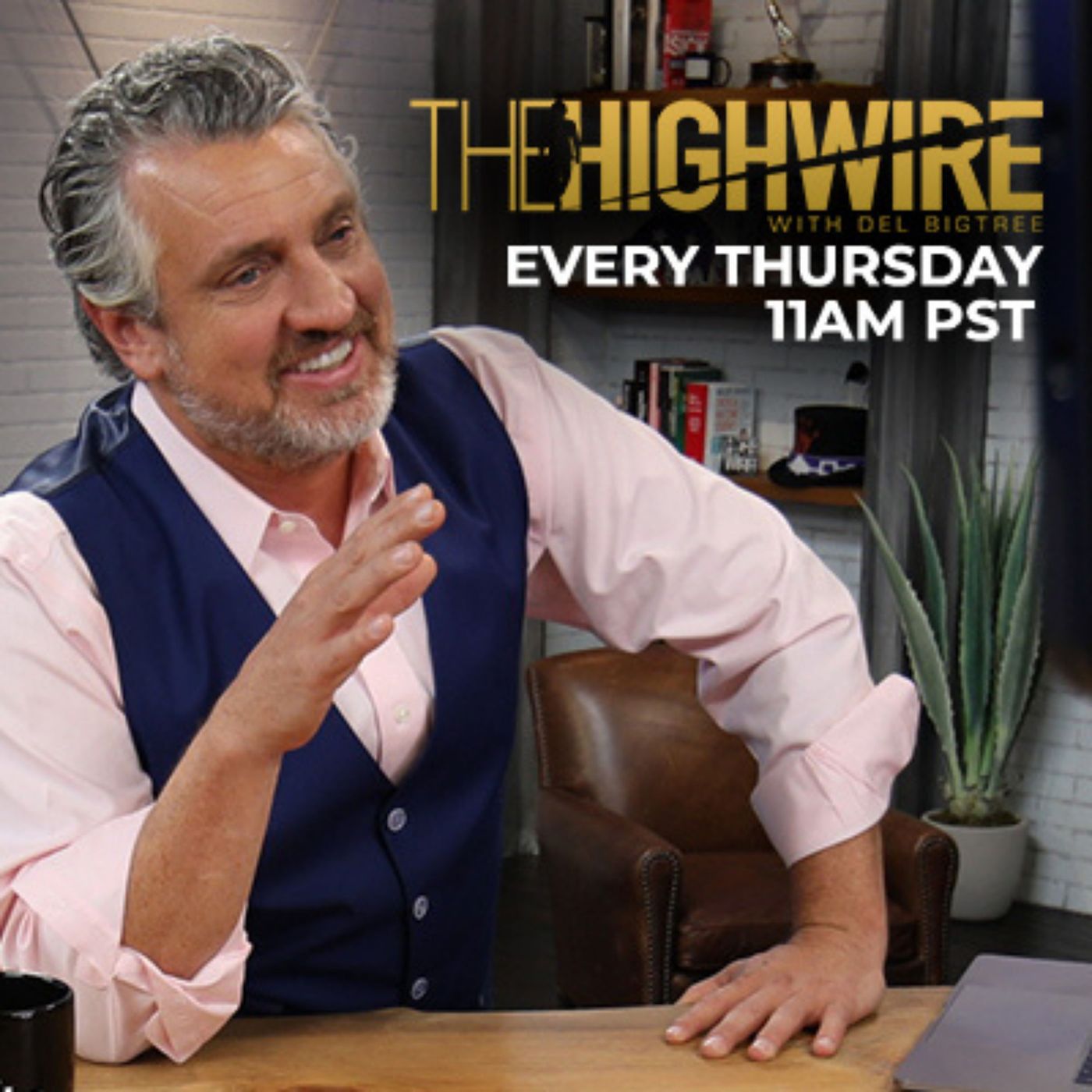 After uncovering a censorship industrial complex that infected the entire social media substrate during Covid, US FDA commissioner Dr. Robert Califf is now saying we need more control over speech. But, in the era of Elon's Twitter, will his message take hold?
---
ANTIDEPRESSANTS AND MASS SHOOTINGS: THE ELEPHANT IN THE ROOM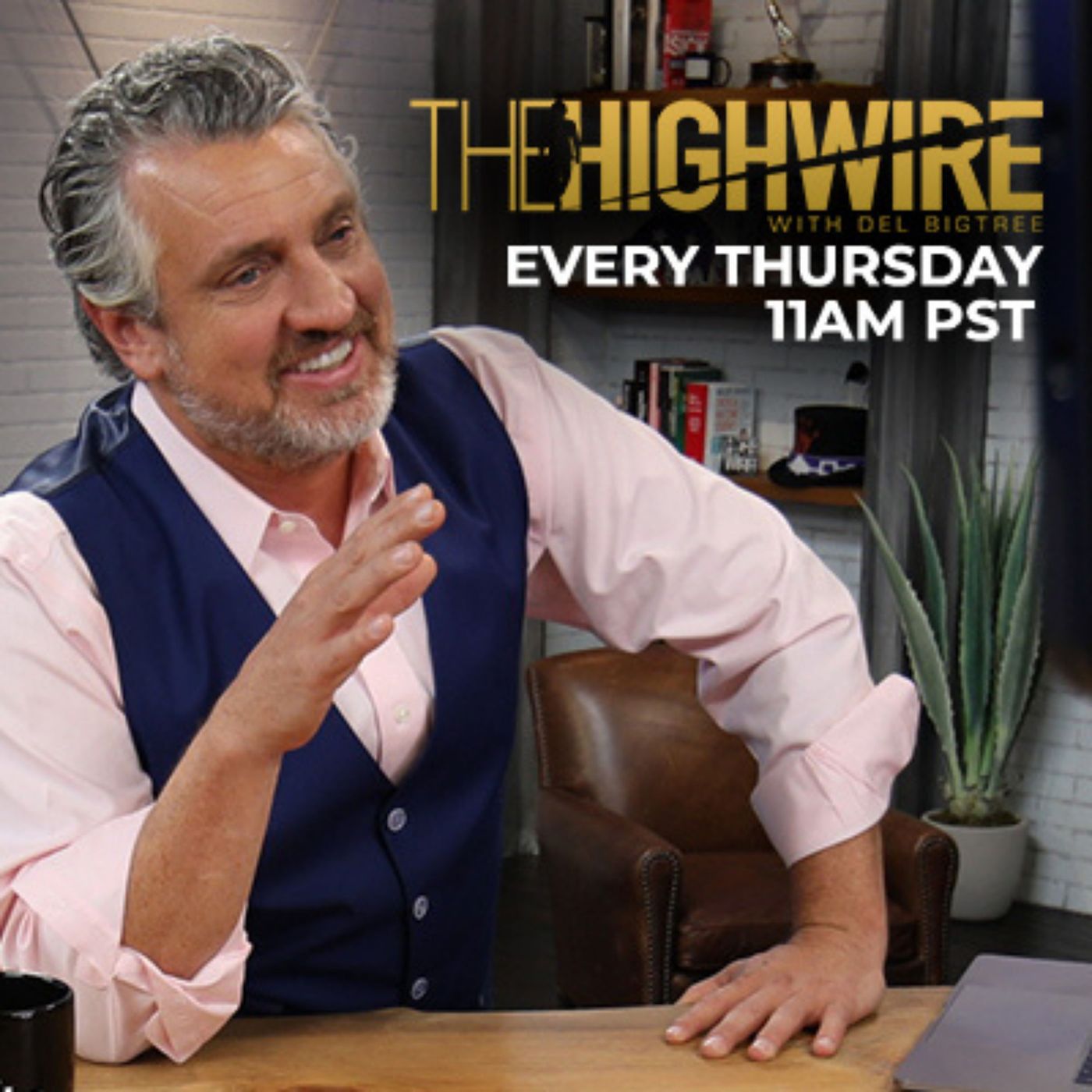 Despite findings of increased suicide risks and homicidal ideation linked to antidepressants, the widely used drugs have been spared from the discussions around mass shootings. Is it time we reevaluate the national conversation along with the real history surrounding this class of drugs?
---
The HighWire Studio plays host to the award-winning documentary, SPELLERS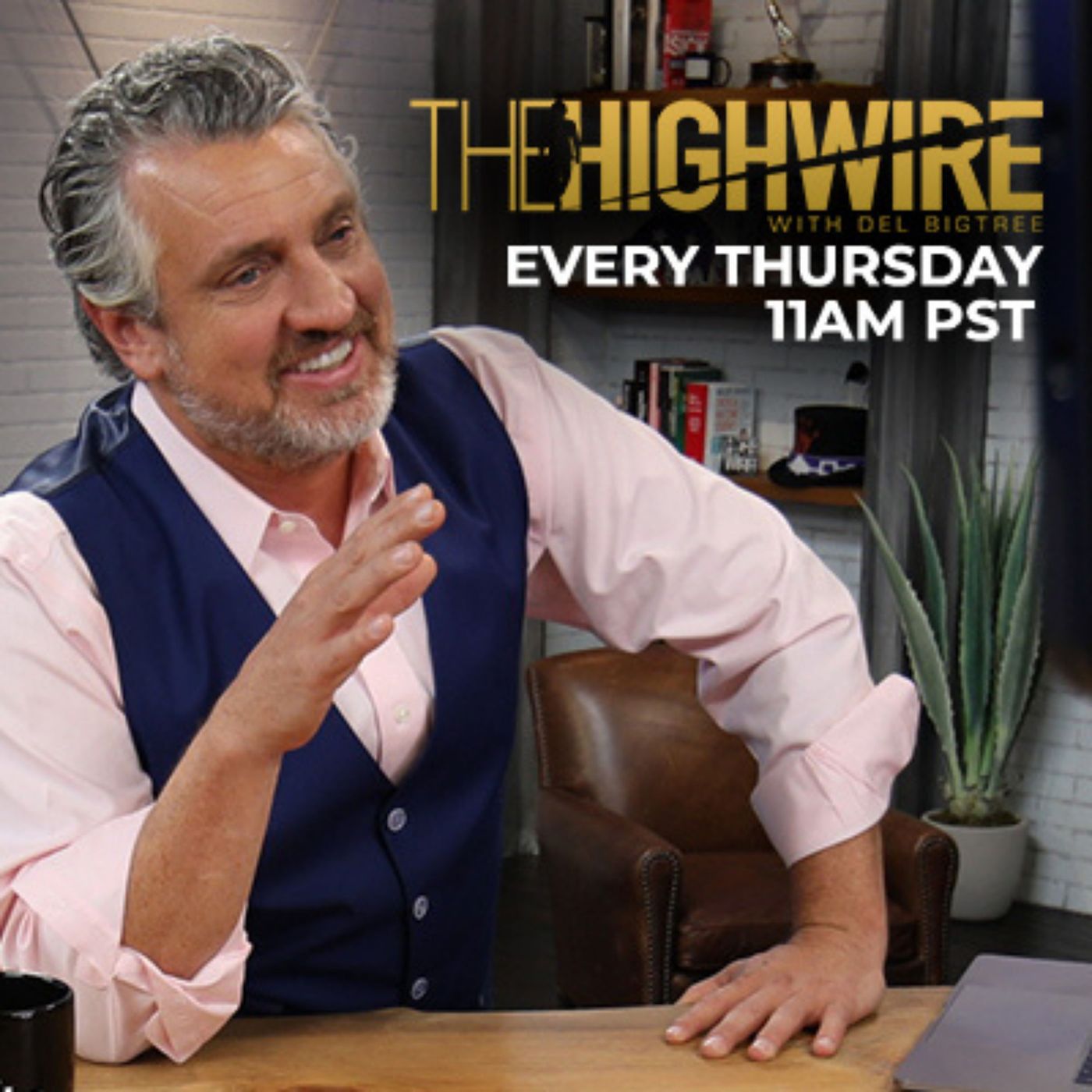 The HighWire Studio plays host to the award-winning documentary, SPELLERS, with a Q&A before a LIVE studio audience immediately following the film. "What if everything you thought you knew about autism was wrong?" SPELLERS answers that question, in convincing fashion, through the stories of eight nonspeakers—Aydan, Evan, Sid, Maddie, Jamie, Vince, Cade, and Elizabeth—who all found their voice through the miraculous process of using a letterboard to communicate their thoughts and feelings. As Jamie explains, "we think, feel, and learn just like everyone else." SPELLERS challenges conventional wisdom regarding a group relegated to society's margins: nonspeakers with autism, w...
---
ICAN MAKES HISTORY IN MISSISSIPPI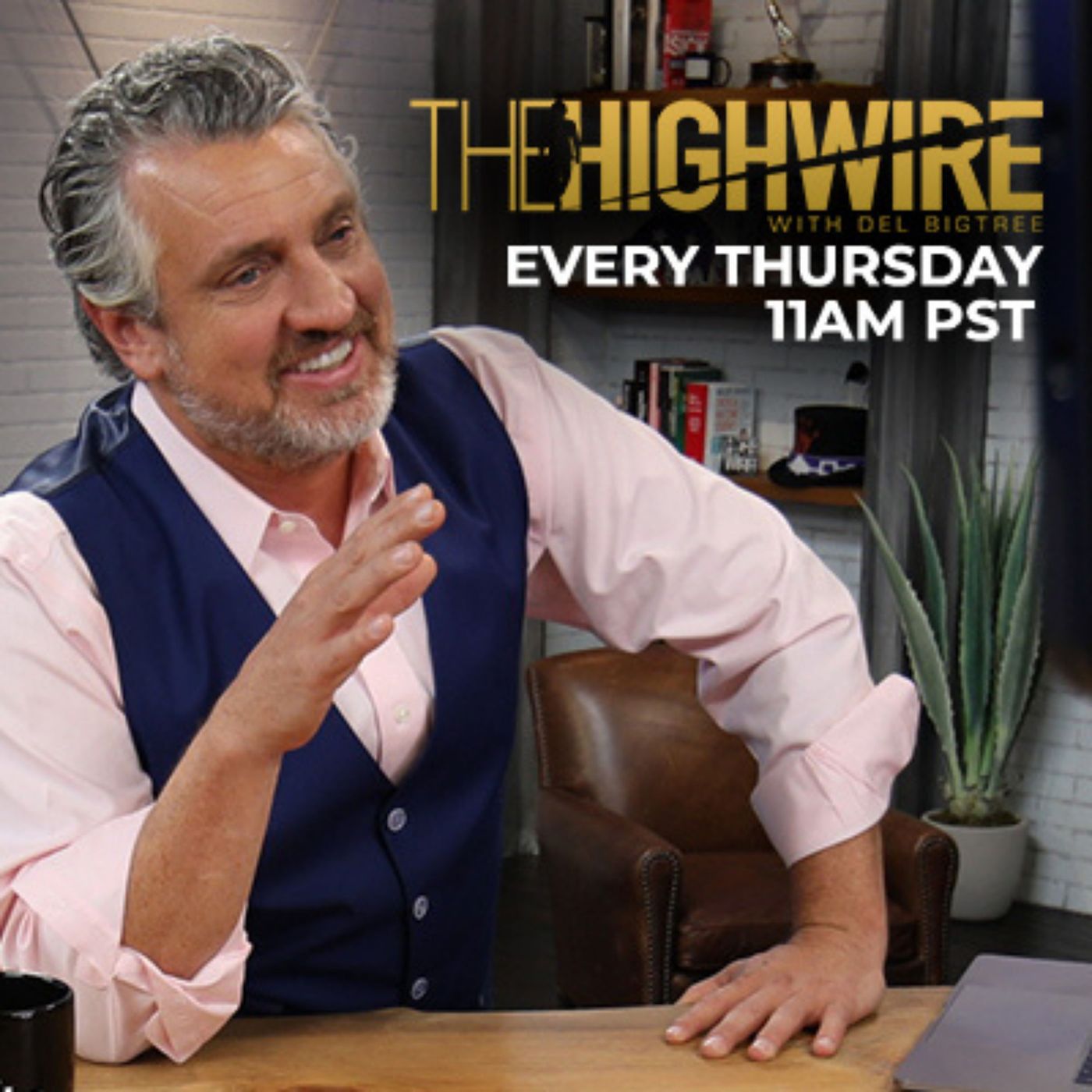 ICAN once again made history this week by winning yet another lawsuit, this time actually reversing the draconian ban on religious exemptions for vaccines in Mississippi. ICAN lead attorney, Aaron Siri along with co-founders of Mississippi Parents for Vaccine Rights, Lindey Magee and MaryJo Perry, join Del to recount their uphill battle that led to this historic victory.
---
INFORMATION TSUNAMI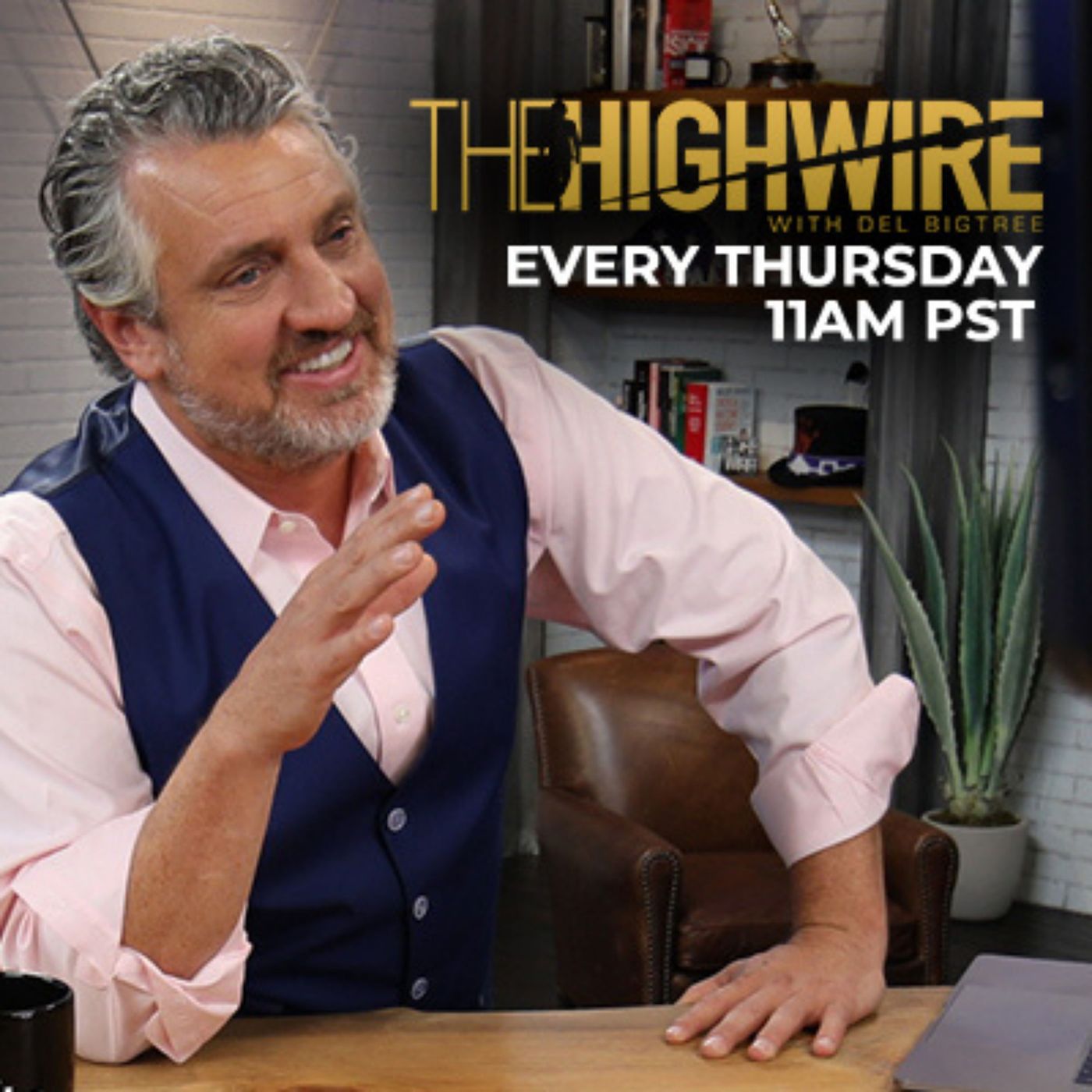 Biden Lifts US Travel Mandate After ICAN's Legal Challenge; Jefferey Jaxen Reports on Major Shakeups Happening in Mainstream Media, and Fauci and Teachers Union Head Trying To Rewrite History; Bombshell Autism Study Under Attack; Spellers Screens Tomorrow on TheHighWire.com!

Guests: Aaron Siri, Esq., Cindy Nevison, PhD., Mark Blaxill
---
Episode 317: LOST IN TRANS NATION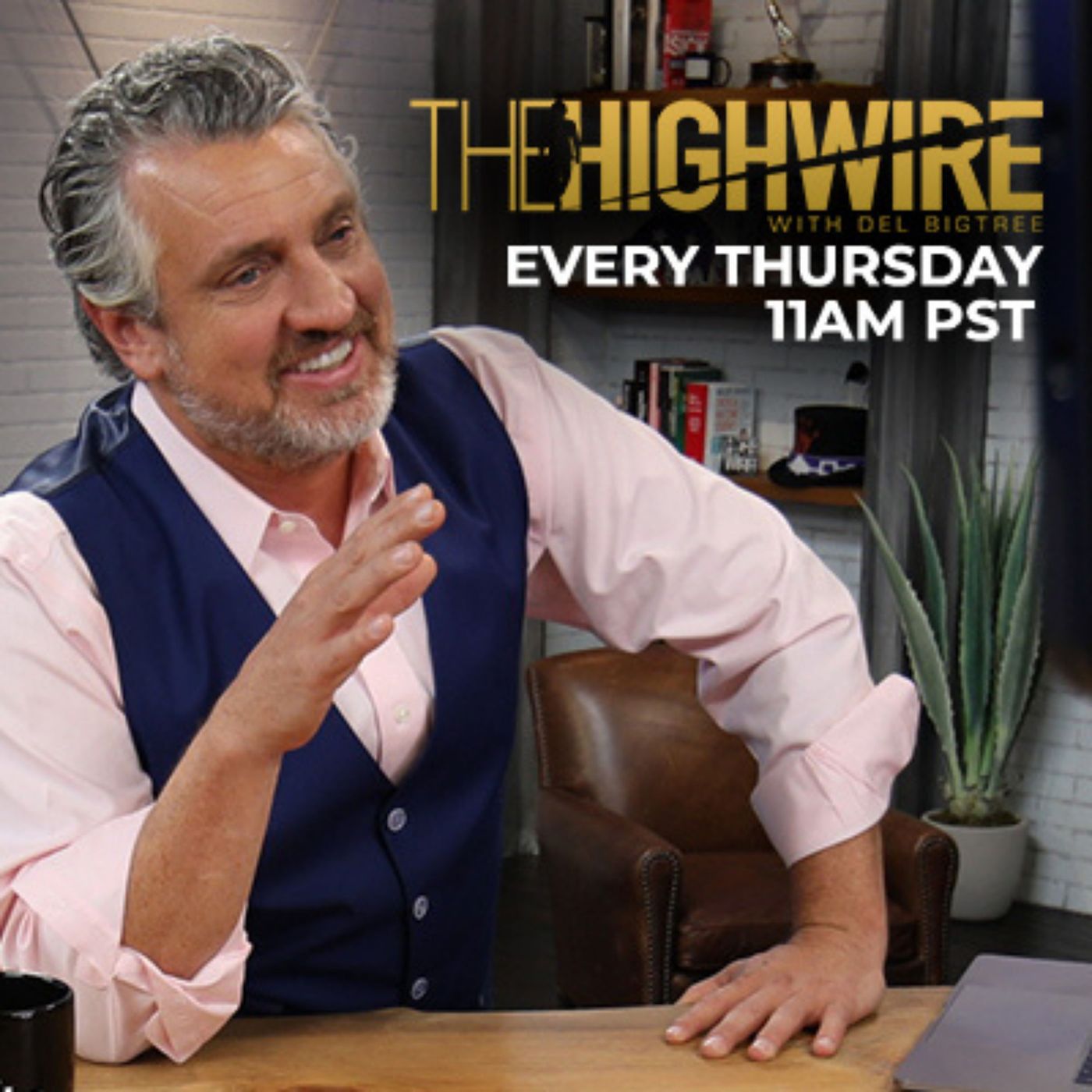 Fauci Uses One of Del's Talking Points in Attempt to Shirk Responsibility For Abysmal Public Health Response; Jefferey Jaxen Reports on multiple Court Decisions requiring city and state governments to rehire the COVID unvaccinated, with back pay; Fauci isn't the only one trying to rewrite history. Canada PM Justin Trudeau Was Caught Trying to Claim He Didn't Force Anyone to Vaccinate; It's an issue as controversial as vaccines, as the Trans Issue Takes Over Every Sector of Society; How Safe is Hormone Therapy For Children?; One Dad is Suing His School District For Exposing His Child to 'Medi...
---
Episode 316: ICAN MAKES HISTORY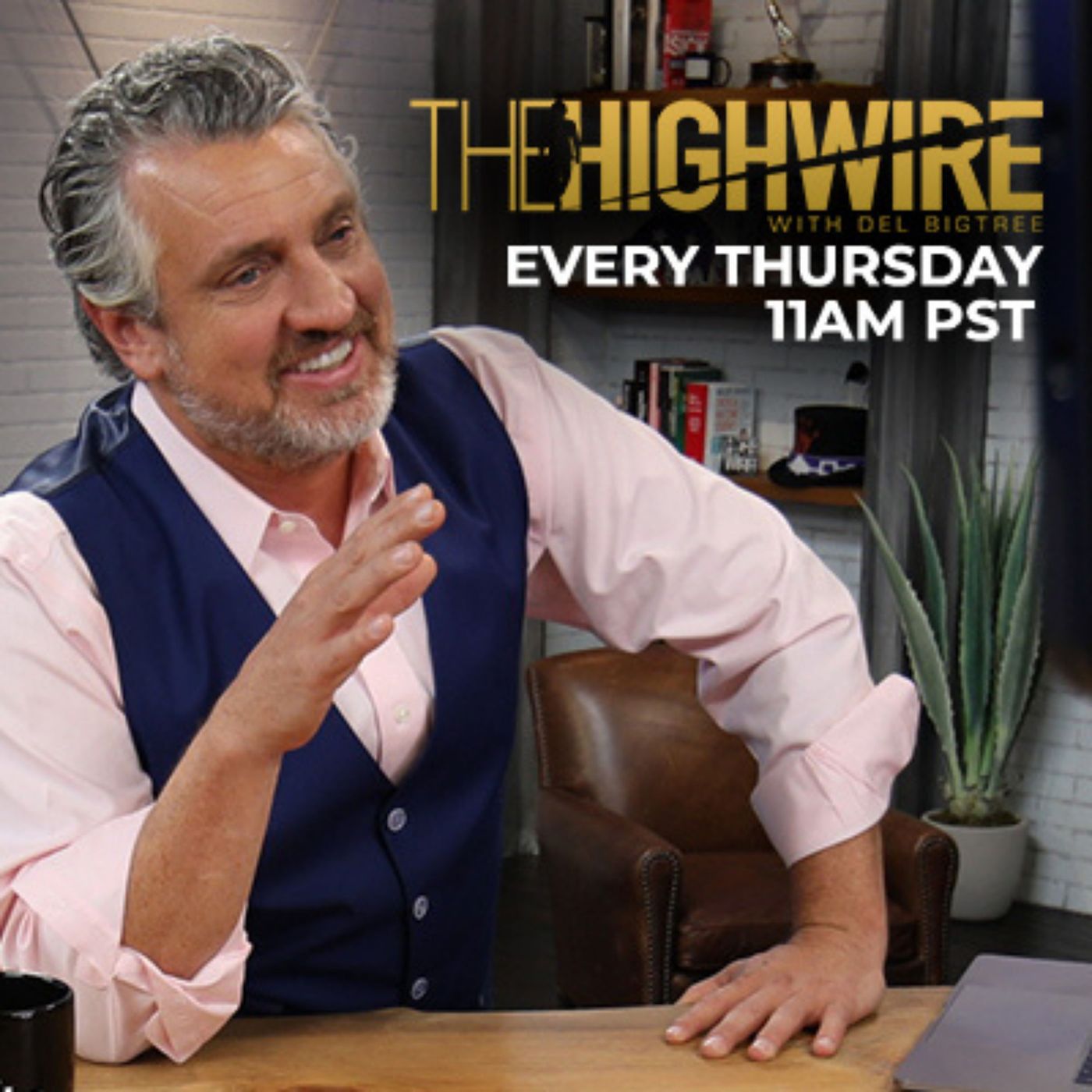 ICAN Secures Religious Exemption From Vaccination In Mississippi in Historic Legal Win for Medical Freedom; Jefferey Jaxen Reports on the Censorship Industrial Complex, which Has Stooped to New Lows, Then Science is Starting to Show Why the Antidepressant Epidemic is Destroying America From Within; New Study Suggests COVID Vaccine cuts vital bifidobacterium in half. Study Author & Microbiome Expert Joins Del In-Studio to discuss; A New Zealand Pastor Spoke Out Publicly Against Lockdowns and Mandates. Now He is Set to Serve Months in Prison While Govt Admits Overreach and Mistakes.

Guests: MaryJo Perry, Lindey Magee, Aaron Siri, Esq., Billy...
---
ITHAKA DETAILS FATHERS FIGHT TO FREE JULIAN ASSANGE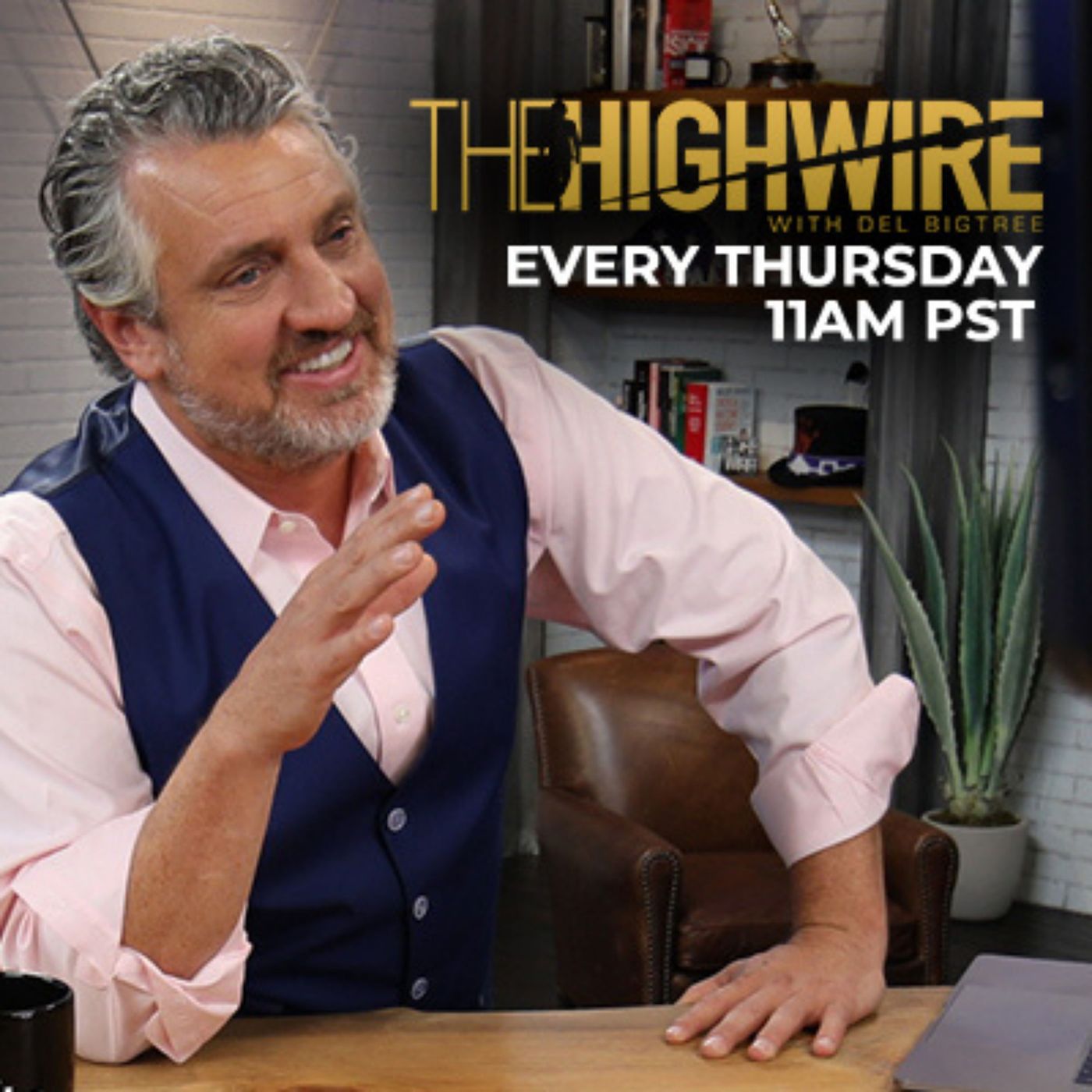 John and Gabriel Shipton discuss their gripping documentary, Ithaka, which chronicles the unrelenting struggle to free WikiLeaks founder Julian Assange, their son and brother, from a high-security prison in Britain for his part in releasing classified US government files to the public.
---
CONFERENCE TEACHES TREATMENTS FOR VAX INJURED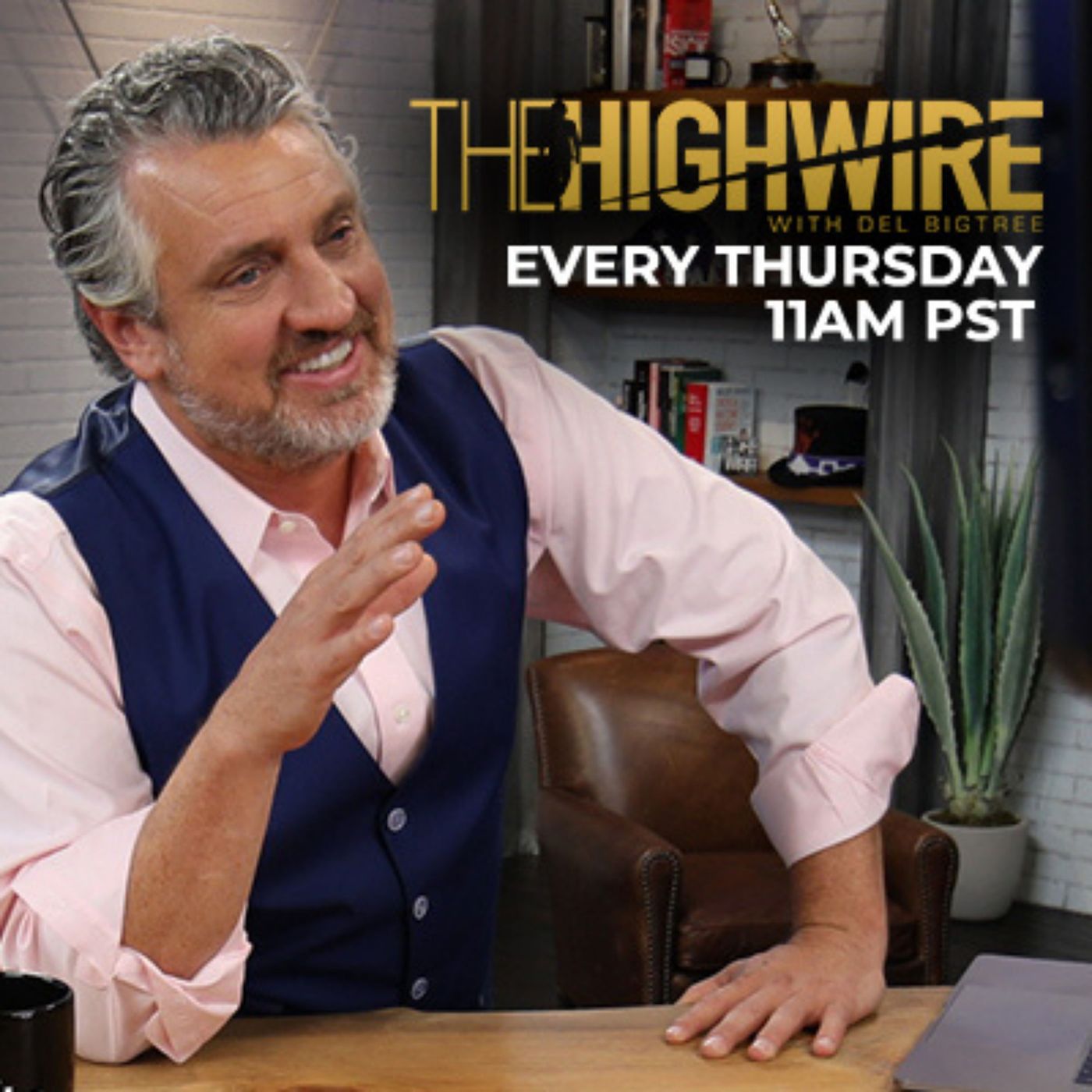 Renowned Critical Care Physician and co-founder of the Front Line COVID-19 Critical Care Alliance (FLCCC), Dr. Pierre Kory, shares details on the alliance's upcoming educational conference in Ft Worth, TX featuring an esteemed panel of speakers to discuss spike protein-induced diseases.
---
THE GENDER TRANSITION PIPELINE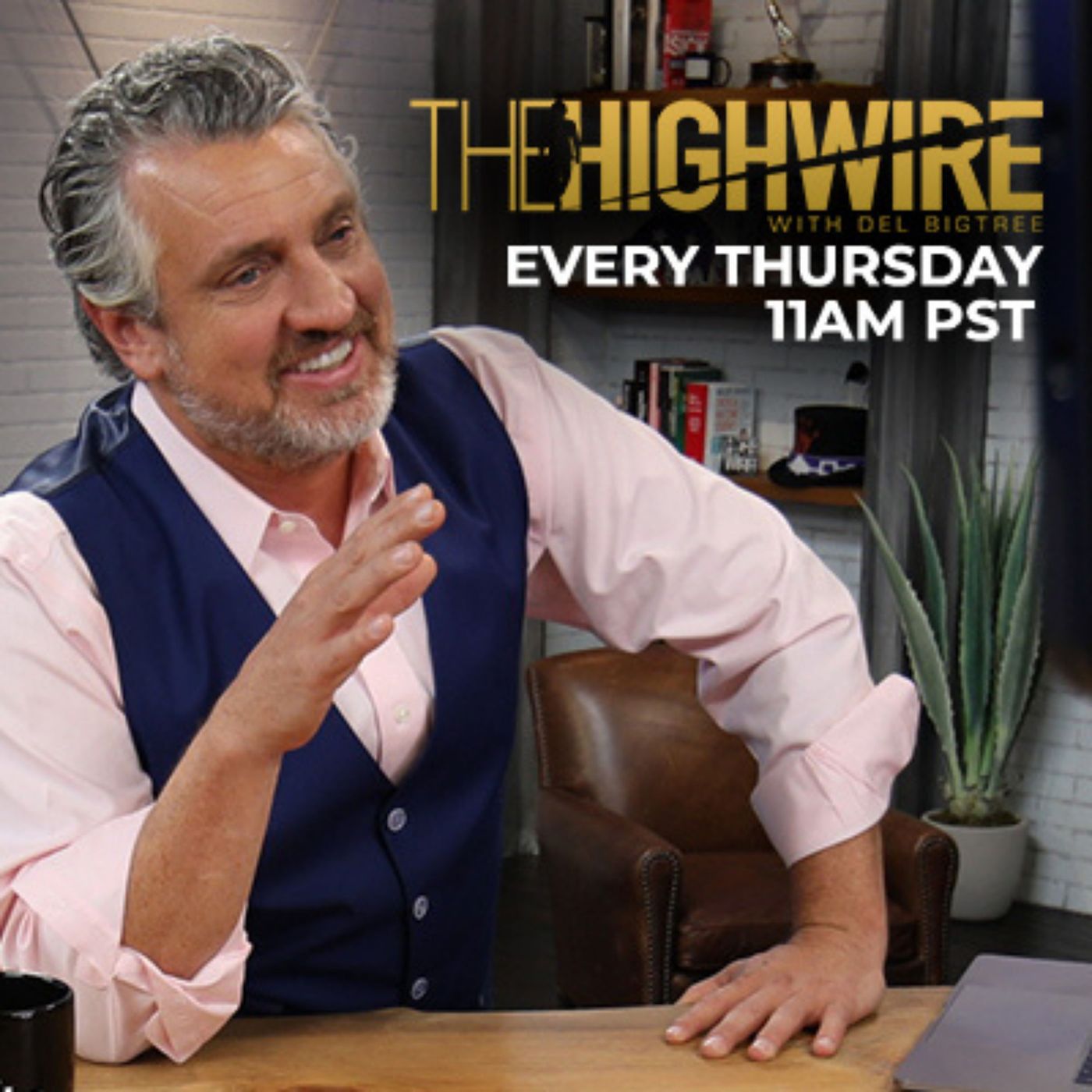 Jefferey Jaxen details the troubling trend of schools and hospital systems in states like California, who have established a gender transition pipeline for children to transition, often without the consent or knowledge of the parents, forcing many to sue.
---
CA HPV BILL AMENDED: DROPS MANDATE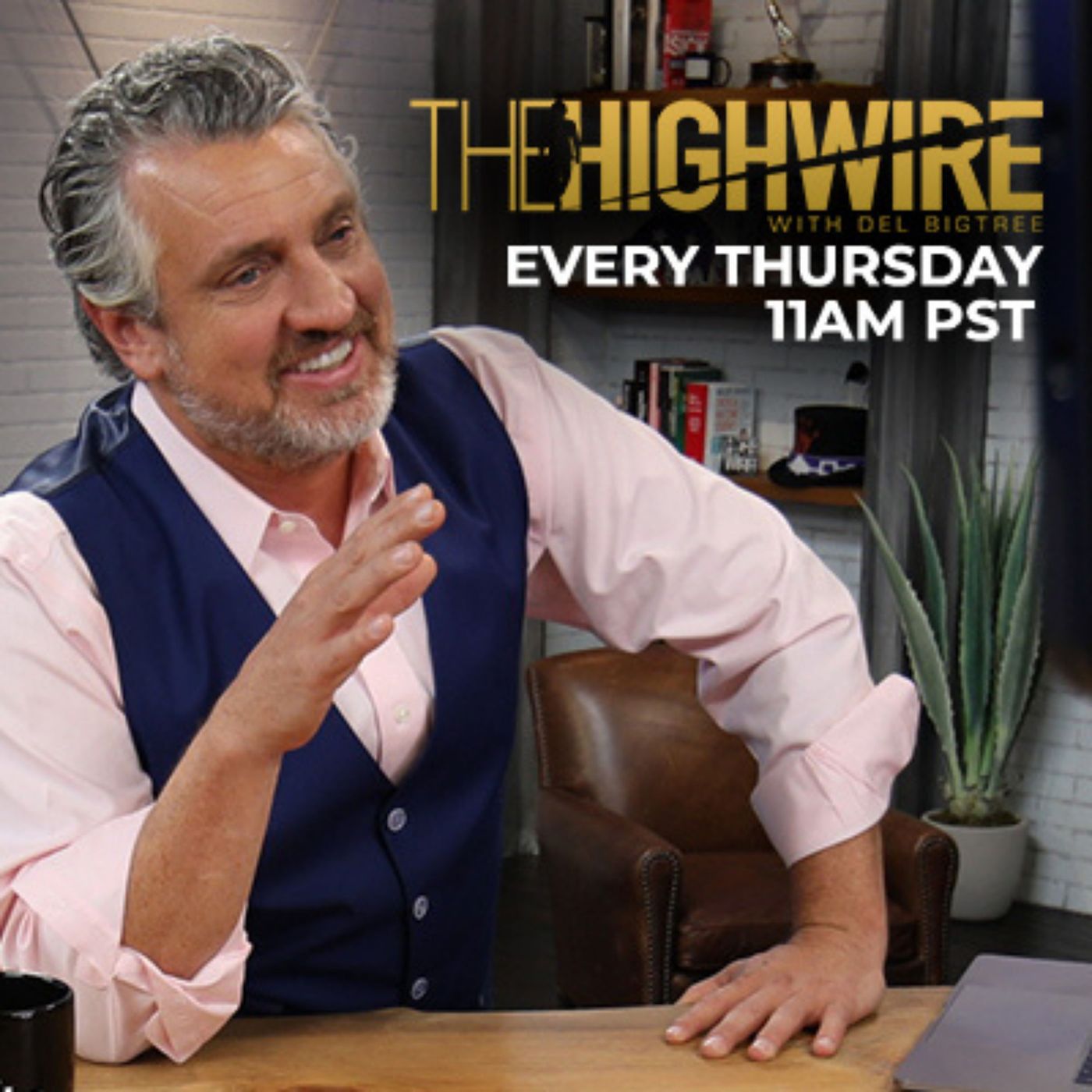 BREAKING NEWS! California Assembly Bill 659 has been amended, removing the mandate for students to be vaccinated against HPV. Hear how Perk Advocacy and ICAN Legislate partnered to ensure no mandates would be included in this legislation.
---
SHOCKING STUDY SHOWS SPIKE THROUGHOUT BODY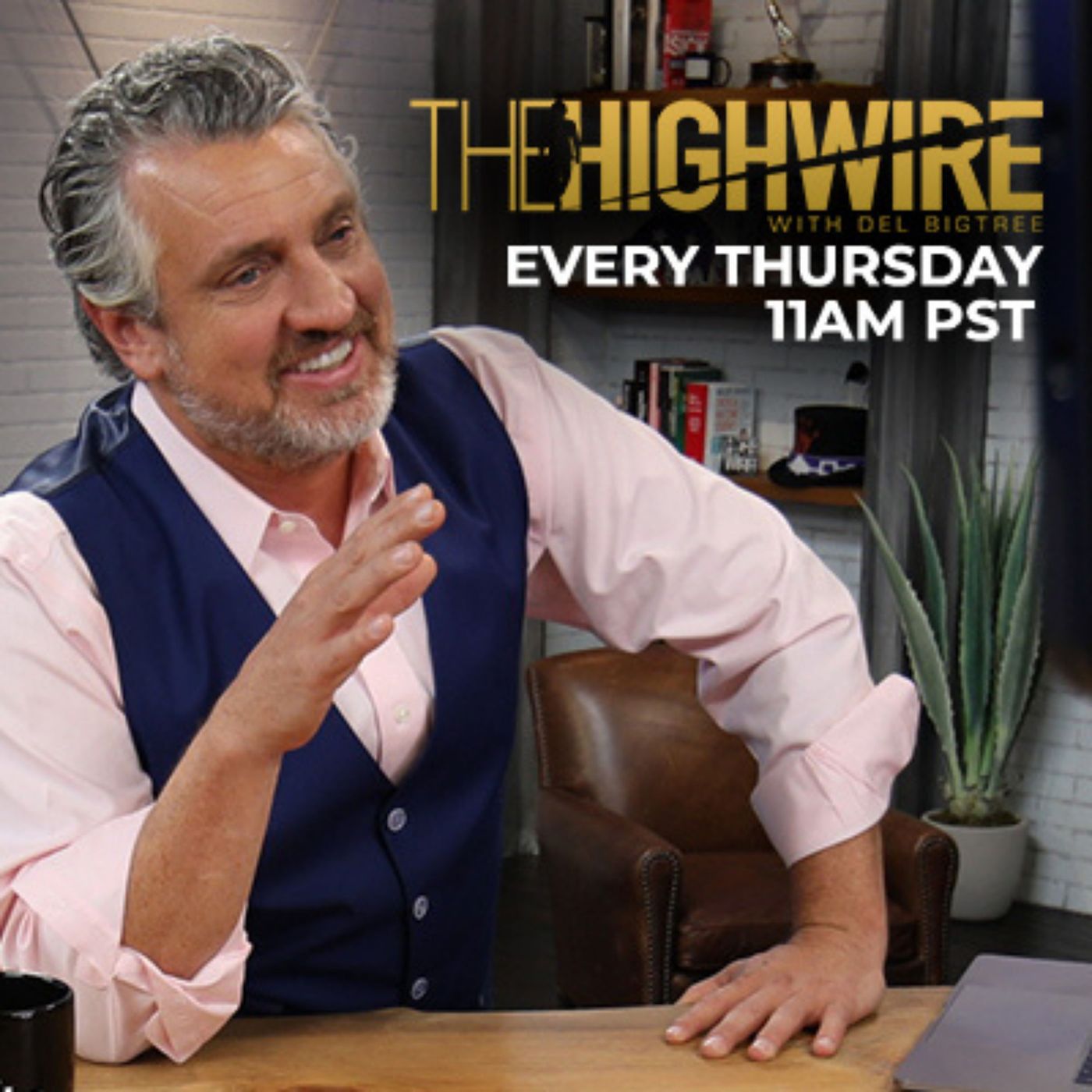 A new study done on translucent mice showed large levels of biodistribution of spike protein throughout the body. Jefferey Jaxen digs deeper into this alarming discovery.
---
NET ZERO A BIG ZERO?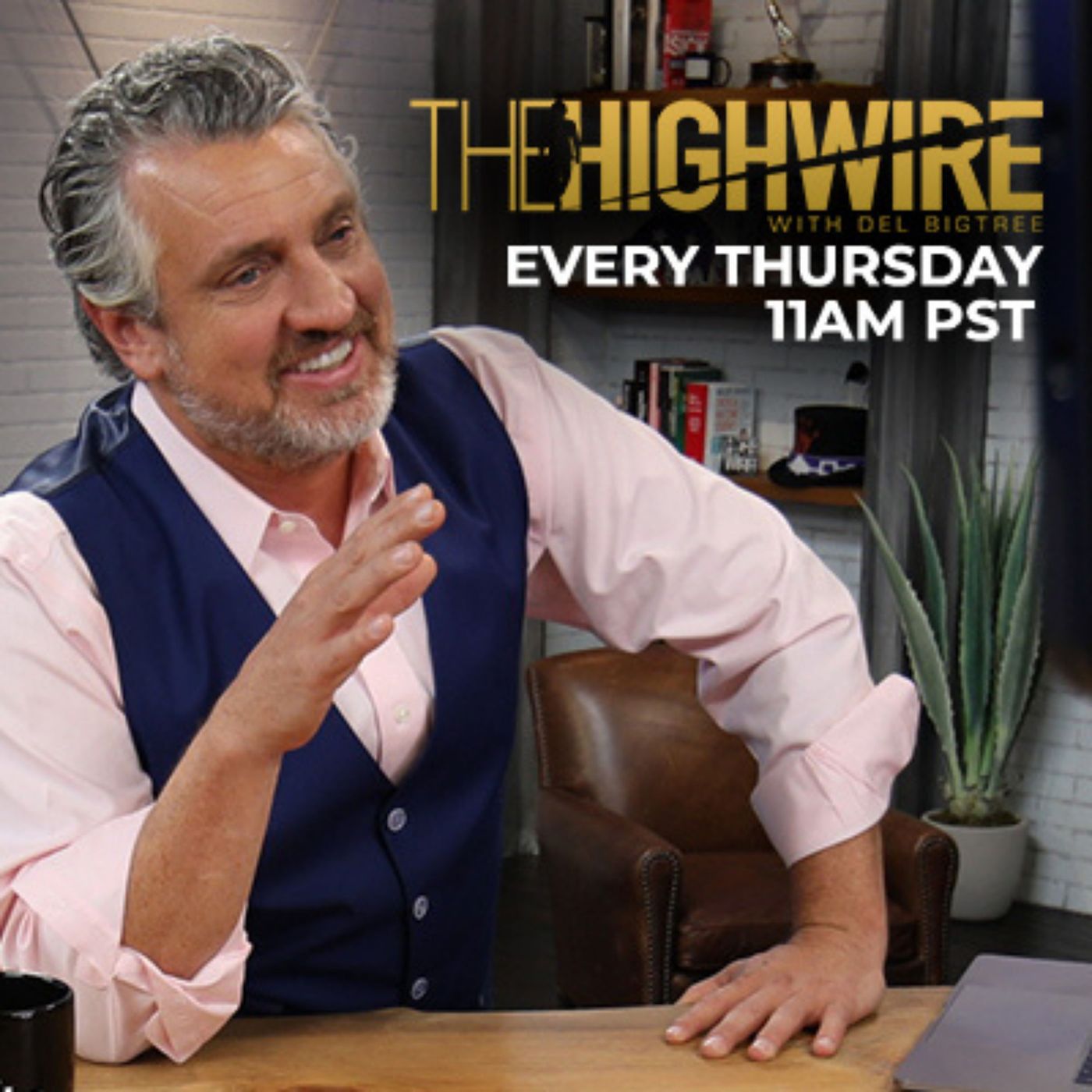 Without a proper risk-benefit analysis, governments have embarked on deindustrializing their nations, seemingly in unison, to make way for the unscientific and unattainable net zero dream. But, are they succeeding, or is Net Zero a big Zero?
---
BIGTREE / TYSON INTERVIEW GOES MAINSTREAM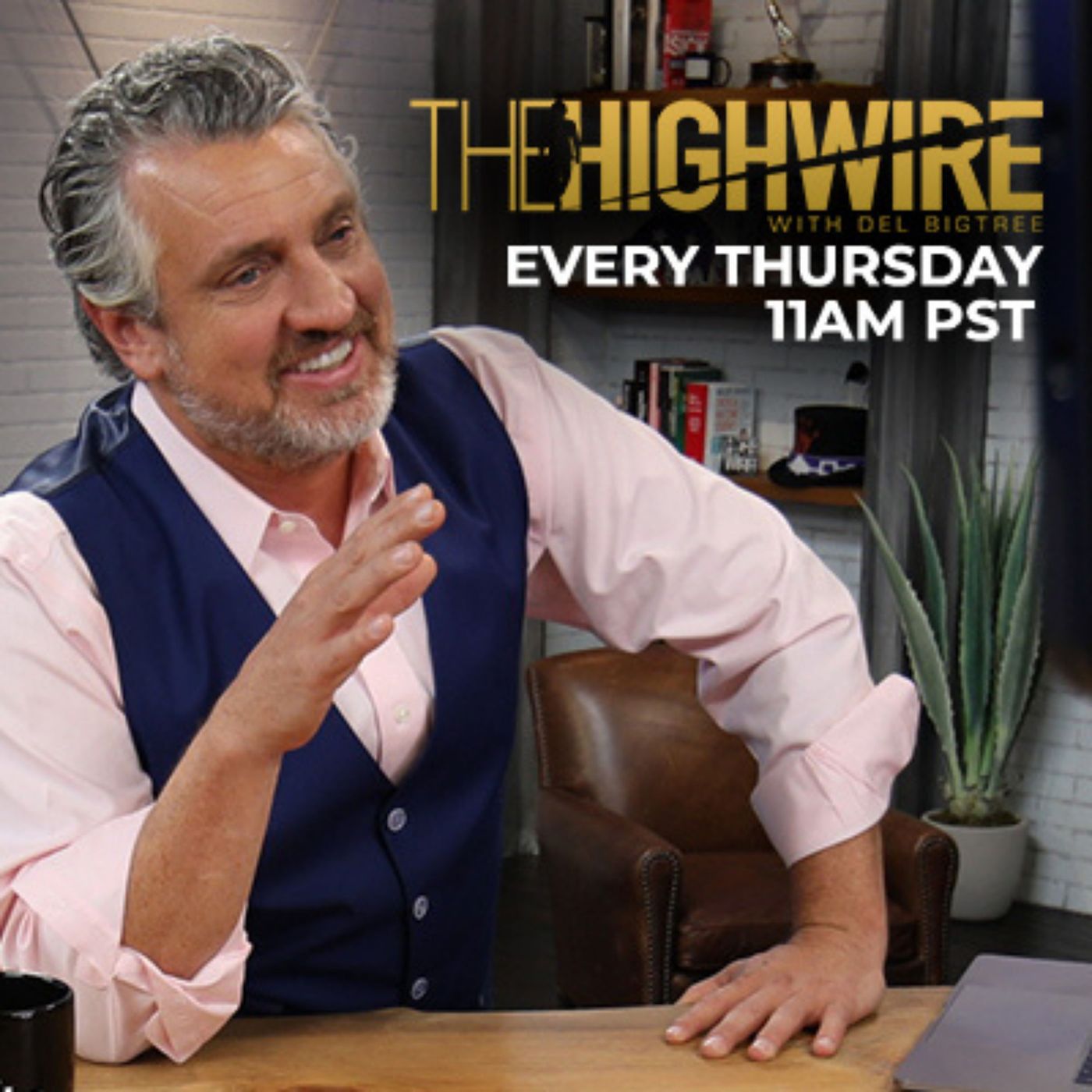 A week after the viral interview with Neil Degrasse Tyson, Neil made waves on primetime for the statements the celebrated astrophysicist made on The Highwire regarding his comments on 'consensus.'
---
FIGHT OF THE FATHERS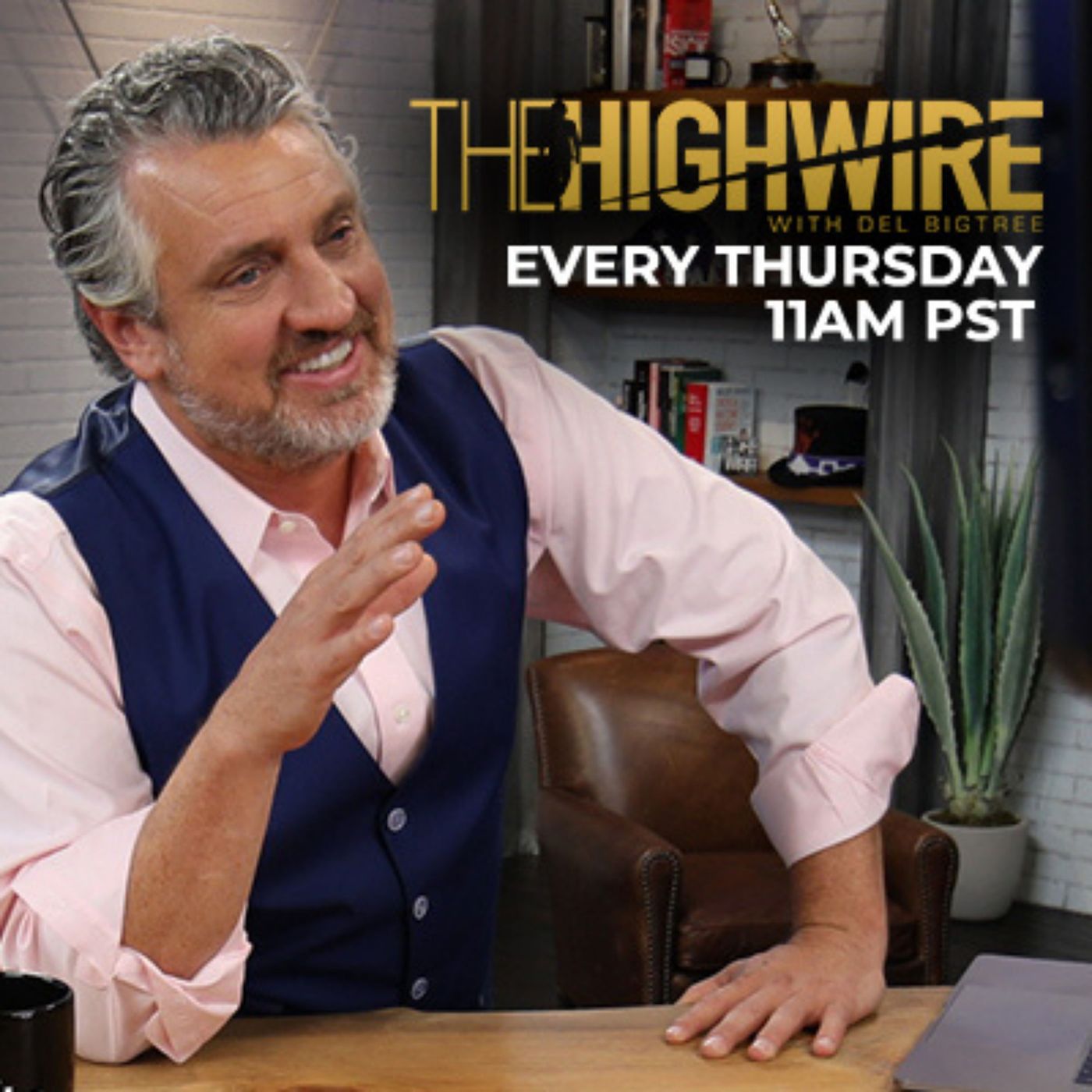 Last week's interview with Neil deGrasse Tyson went viral, with cuts of the interview garnering millions of views on social media, and even making it onto America's most-watched Mainstream News Network; Award-winning Musician Dedicates Music Proceeds to the COVID Vaccine-injured; Jefferey Jaxen Reports on the gender transition pipeline in Schools and hospitals, the failing Green Agenda, and Mouse Study Emerges Suggesting Spike Protein distributes Throughout the Body; The Father and Brother of Julian Assange, a journalist jailed for 4 years in 'UK's Guantanamo Bay,' are fighting for his freedom; Finally, new science reaffirms early treatments and will save millions o...
---
THE VAERS EXPOSÉ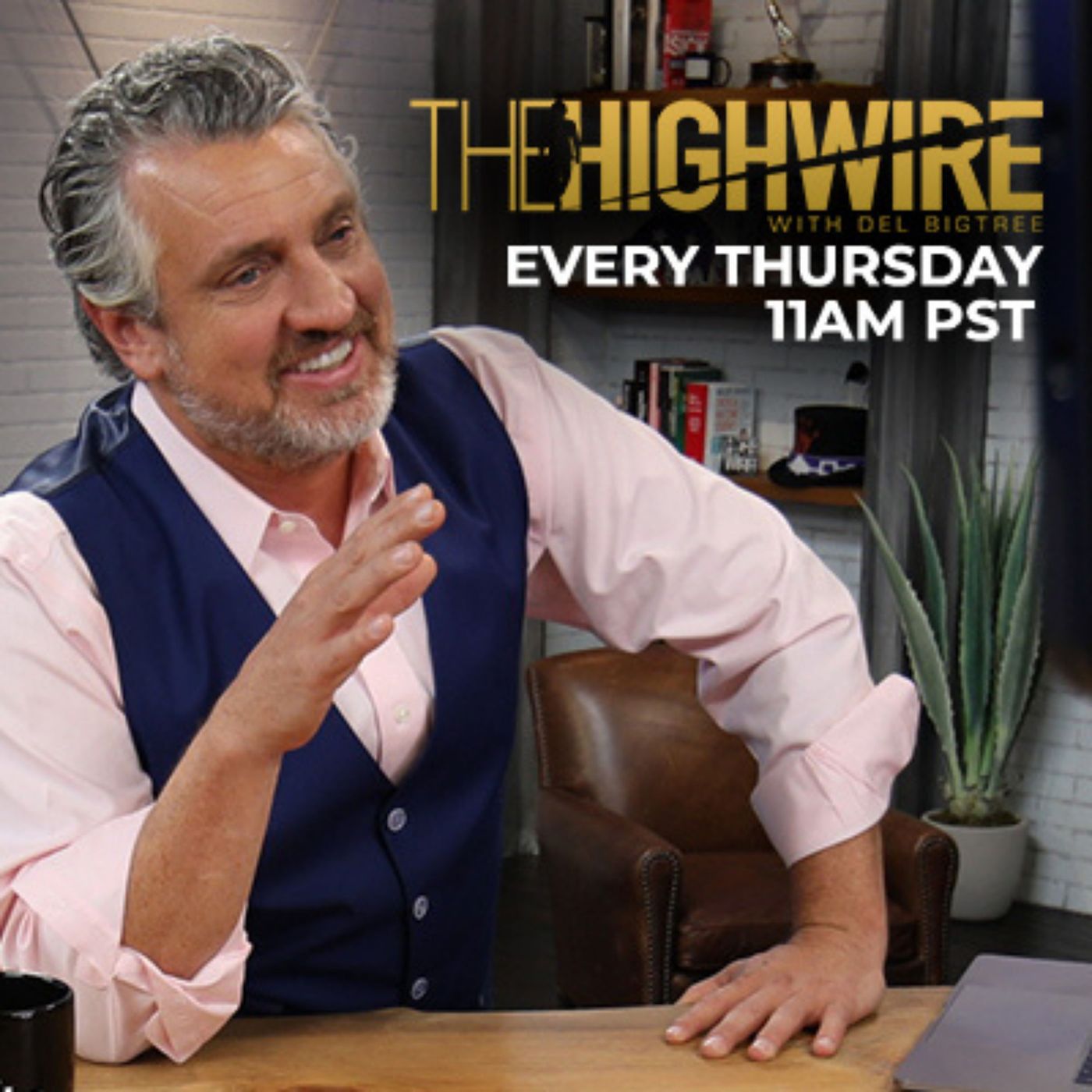 Despite the CDC preparing for the COVID shot rollout in 2020, newly released internal documents reveal that VAERS, the system for tracking vaccine adverse events, was overwhelmed by the sheer volume of submissions despite expecting record reports. Even after planning for a 'worse case scenario' of 1,000 reports per day, an untenable deluge swamped the system and its contractors in just 6 days after going live. But it didn't stop there. Jeffery Jaxen reports.
---
ARE 'ANTI-VAXXERS' THE BIGGEST VOTING BLOCK IN THE US?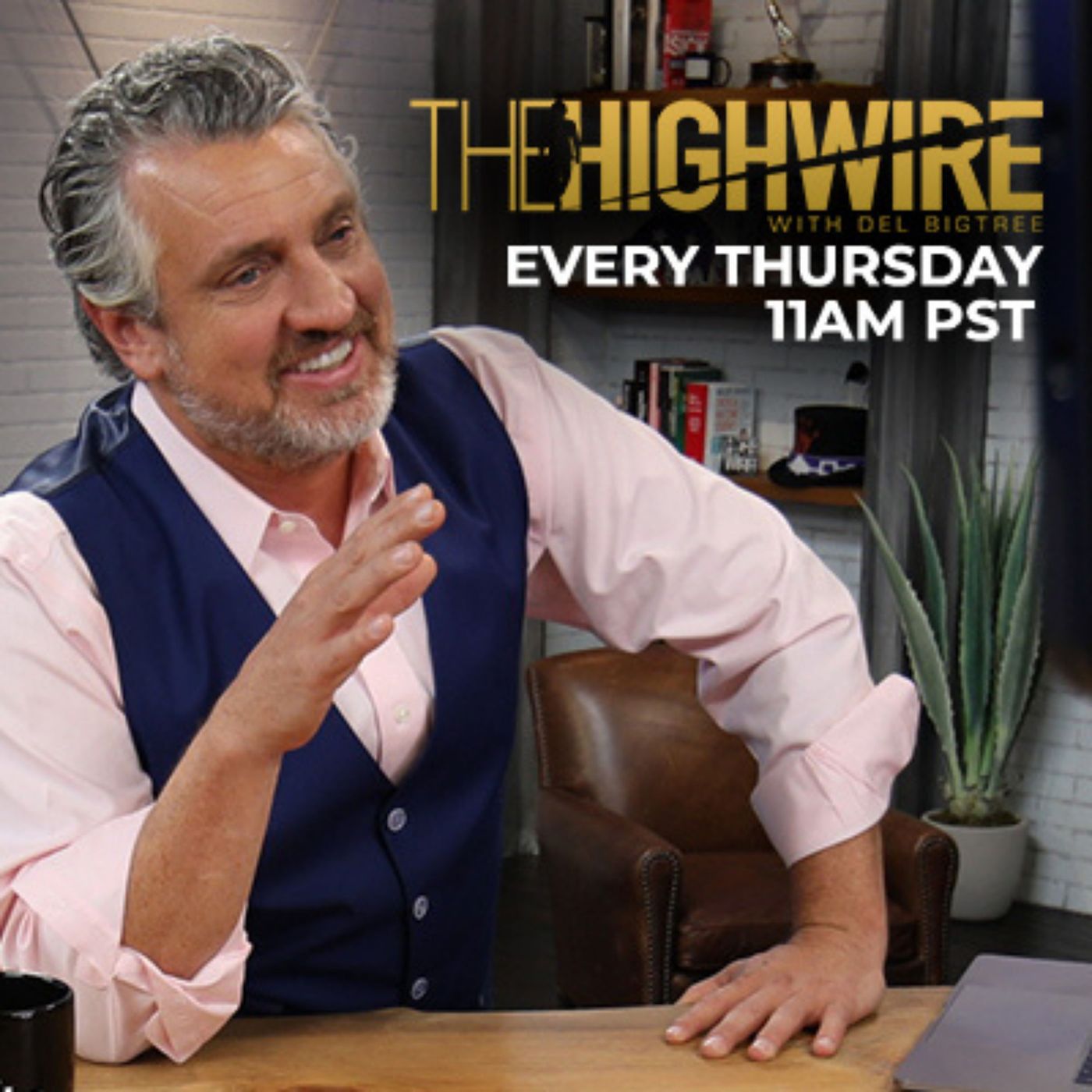 Vanity Fair recently did a hit-piece on Florida Governor Ron DeSantis, which suggested that 'Anti-Vaxxers,' as they not-so-lovingly refer to the Medical Freedom Movement, may be the voting block that determines the next election. With prominent figures such as DeSantis and RFK Jr. evaluating whether or not to run for presidency in 2024, is it possible that the movement could be put in the position of determining the next POTUS?
---
MEET THE COUPLE REVOLUTIONIZING EDUCATION IN AMERICA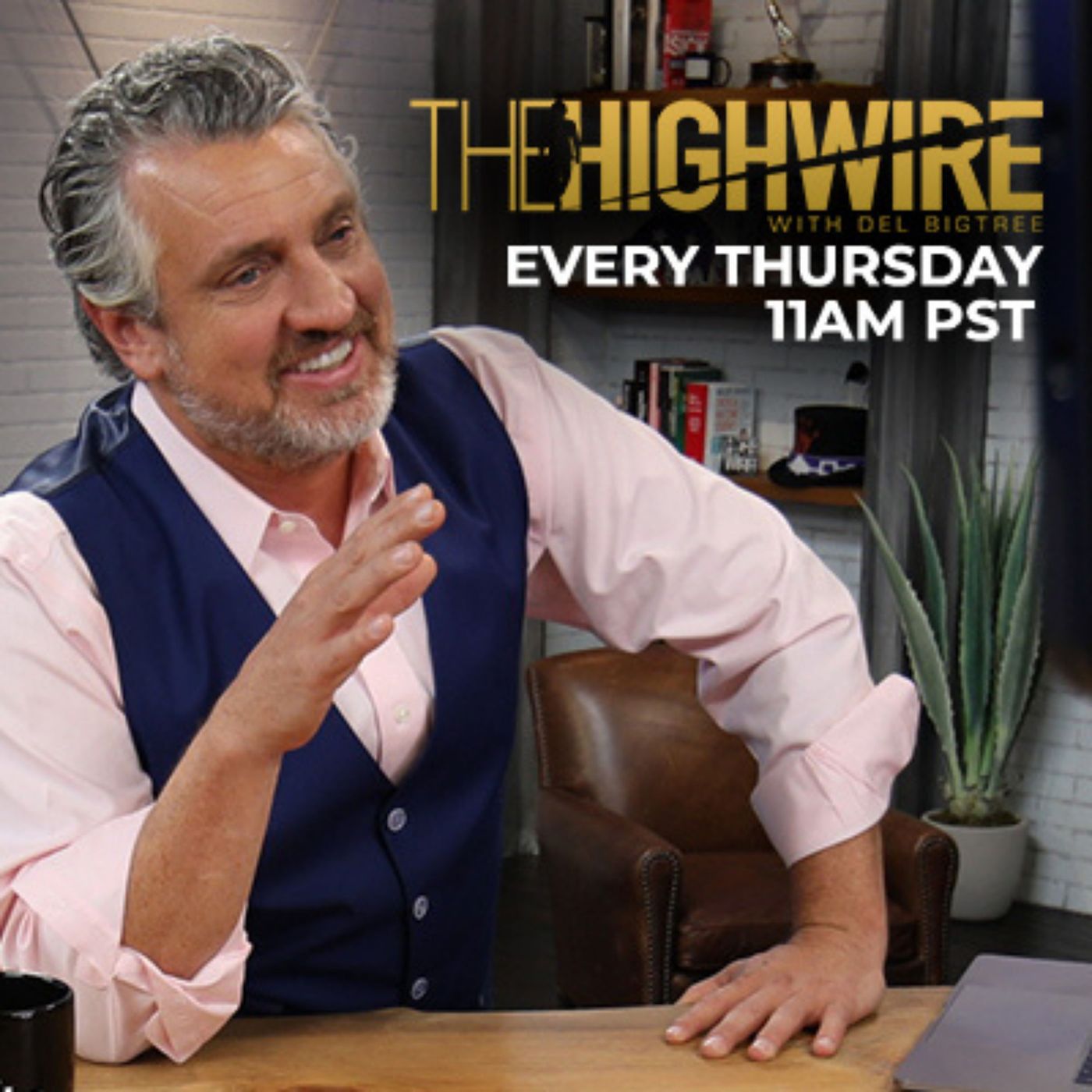 Del is joined in-studio by David and Leila Centner, the visionary founders of The Centner Academy in Florida, to discuss the remarkable growth of their school and how they've navigated media scrutiny with resilience and determination. Through their unwavering commitment to innovative education and personalized learning, the Centners have created a unique and dynamic educational experience that is cultivating leaders with heart and business savvy.
---