Subscribe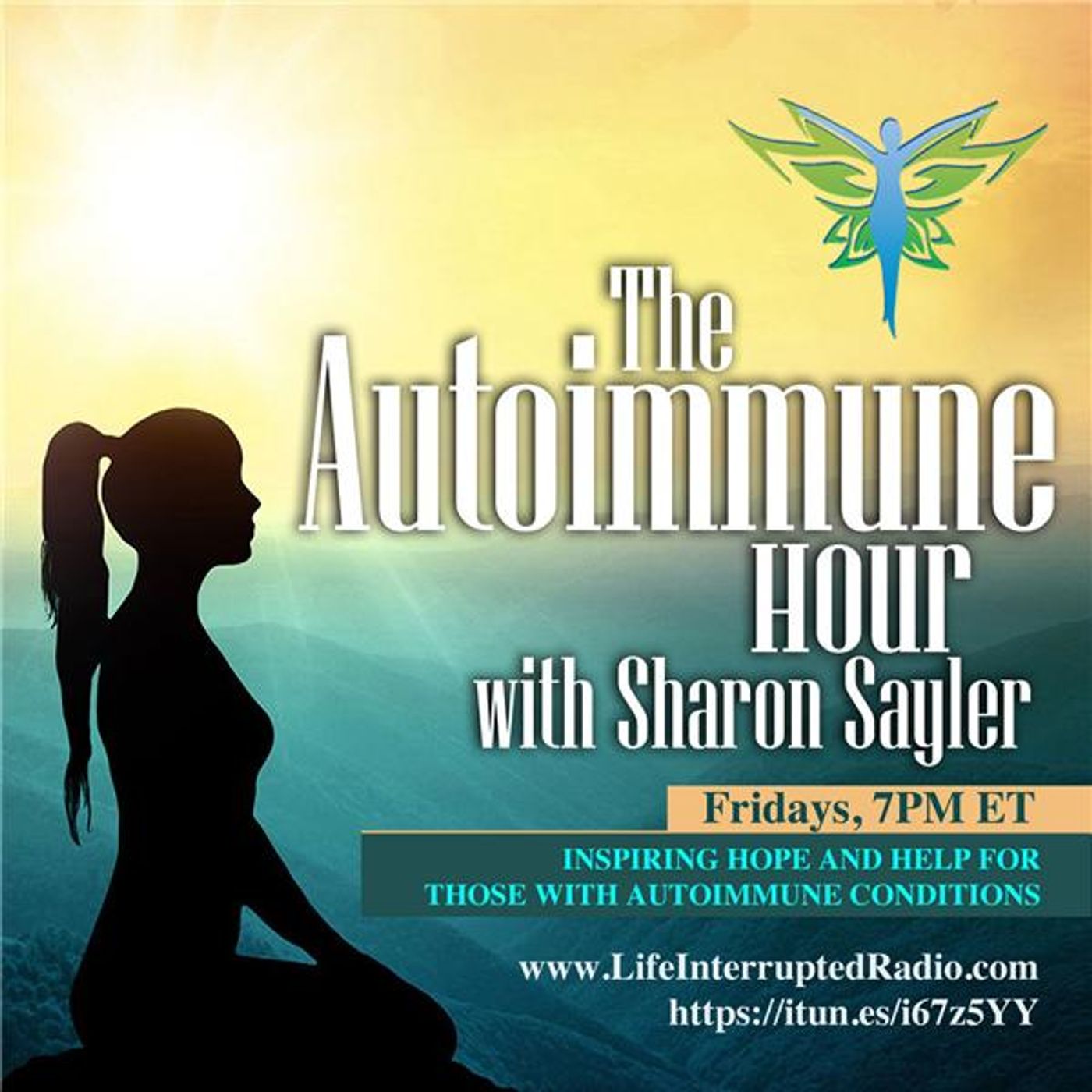 Did you know there are over 100 conditions that people are suffering with everyday that compromise their immune systems and if it's not one of the "big ones" like rheumatoid arthritis, multiple sclerosis, lupus or Hashimoto's thyroiditis you might be told it's all in your head….Your host for The Autoimmune Hour, Sharon Sayler knows, she's heard that over and over again. It was her struggles to find the right answers that created what friends call an "irrational-passion" to encourage and inspire others to live well, whole and complete… and that is how The Autoimmune Hour on Life Interrupted Rad...
The Transformative Power of Affirmations and Accompaniment with Sarah Peyton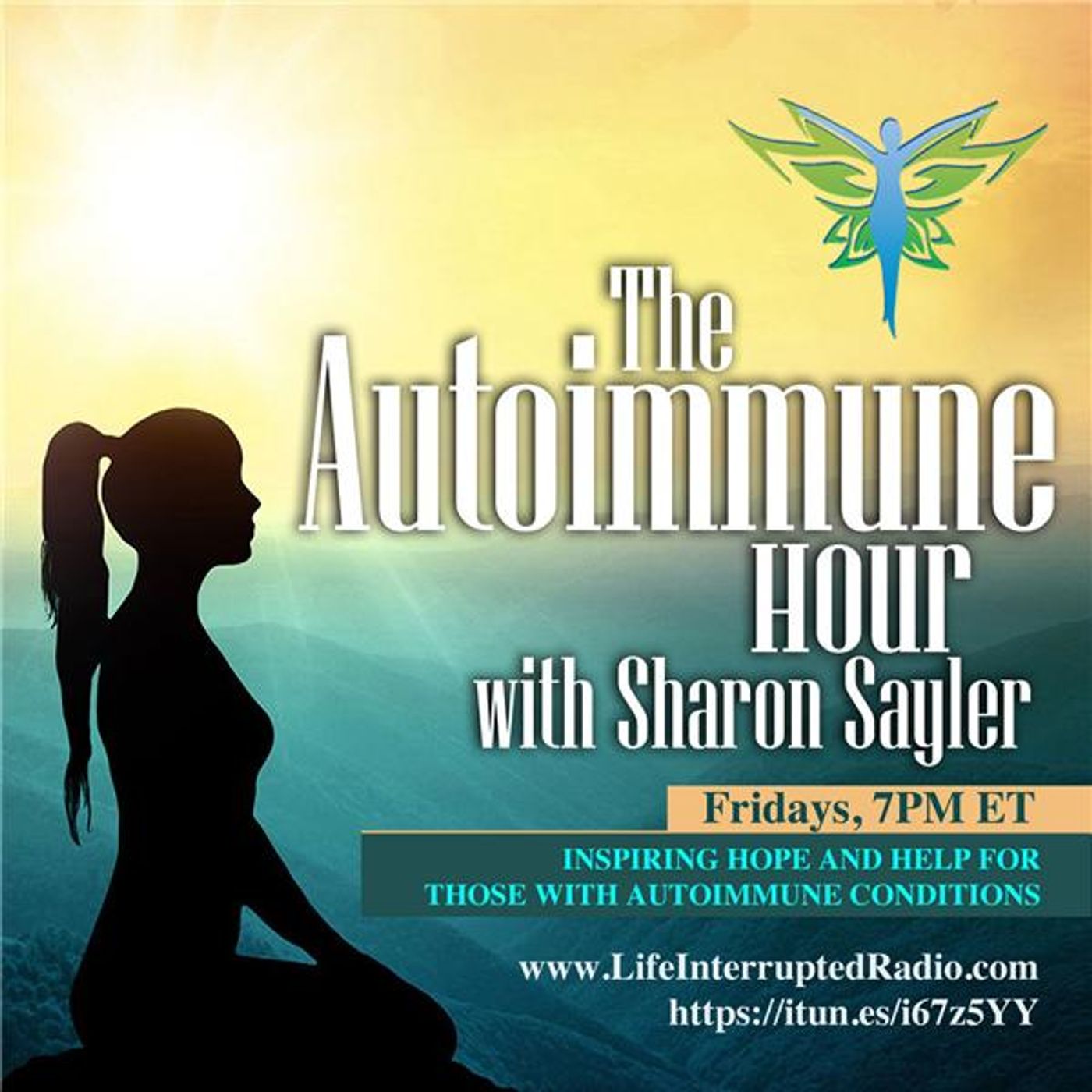 Last Saturday at 12:00 AM
Sarah Peyton, one of our most requested experts, returns to share with us about the transformative power of affirmations from her latest book "Affirmations for Turbulent Times: Resonant Words to Soothe Body and Mind."

If you've listened to our other episodes with Sarah, you know how rich and deep her insights are. In this episode, Sarah shares her insights on the power of wondering and how resonate-language affirmations encourage and accompany you through change.

We also uncover
 • Why advice doesn't change anything in the brain and creates more stress
 • Using affirmations to integrate deepe...
---
Broken and Bedridden to Patient Advocate and Award-Winning Author with DarleneTurriff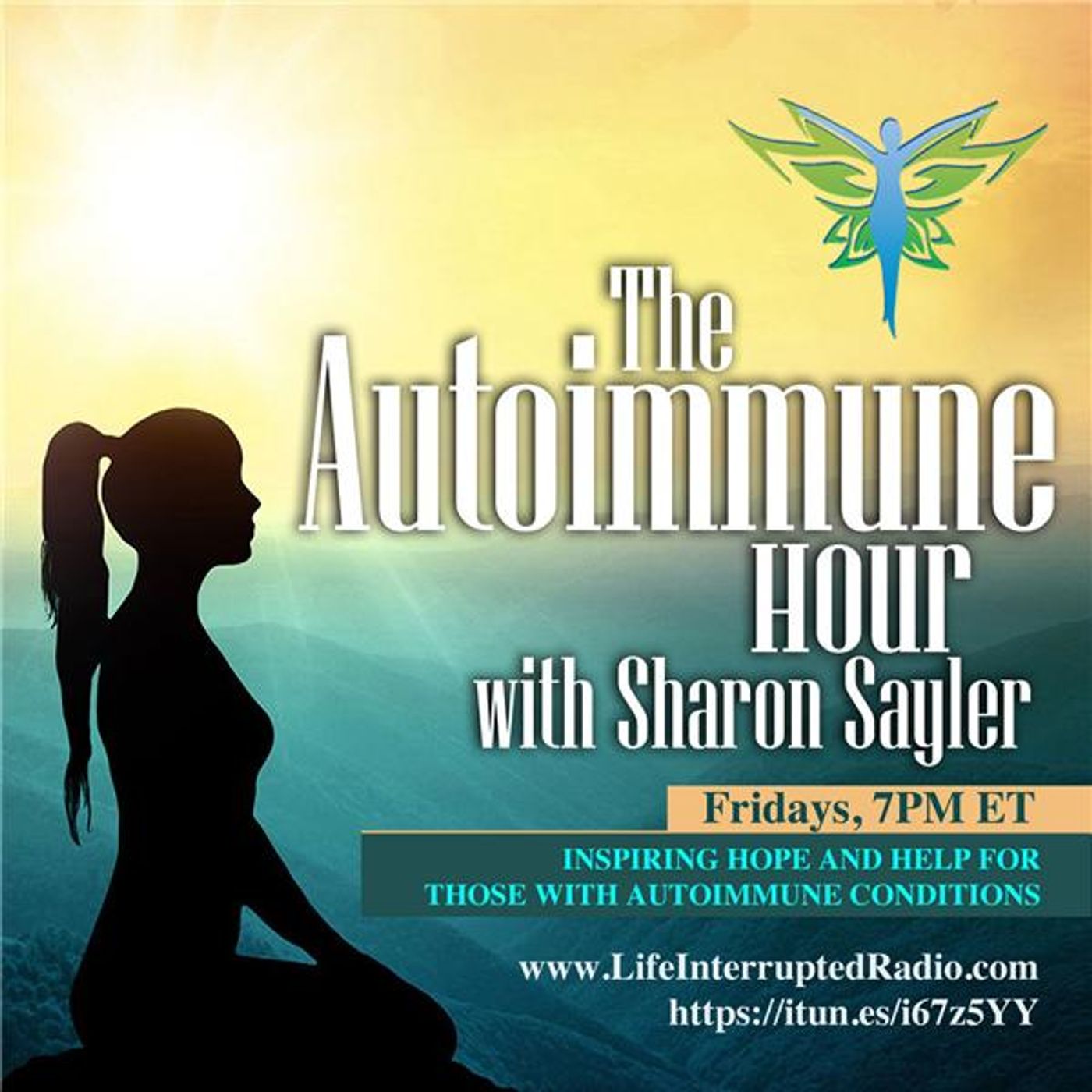 This week we welcome author Darlene Turriff. Bedridden for over 20 years, she created eight years ago, a complete reversal of her symptoms. She recounts her success in her bestselling book called "Mastering the Protocol - 10 Success Strategies to Reverse Autoimmune and Heal Your Life Forever." It was a winner of the international impact book award in July 2021.

Darlene shares several of the strategies that allowed her to create remission of her symptoms, including
•The success strategies needed to take back your power over the triggers of the autoimmune response. 
• How to take back your power to change an...
---
The Healing Power of Compassion with "Patient Lee"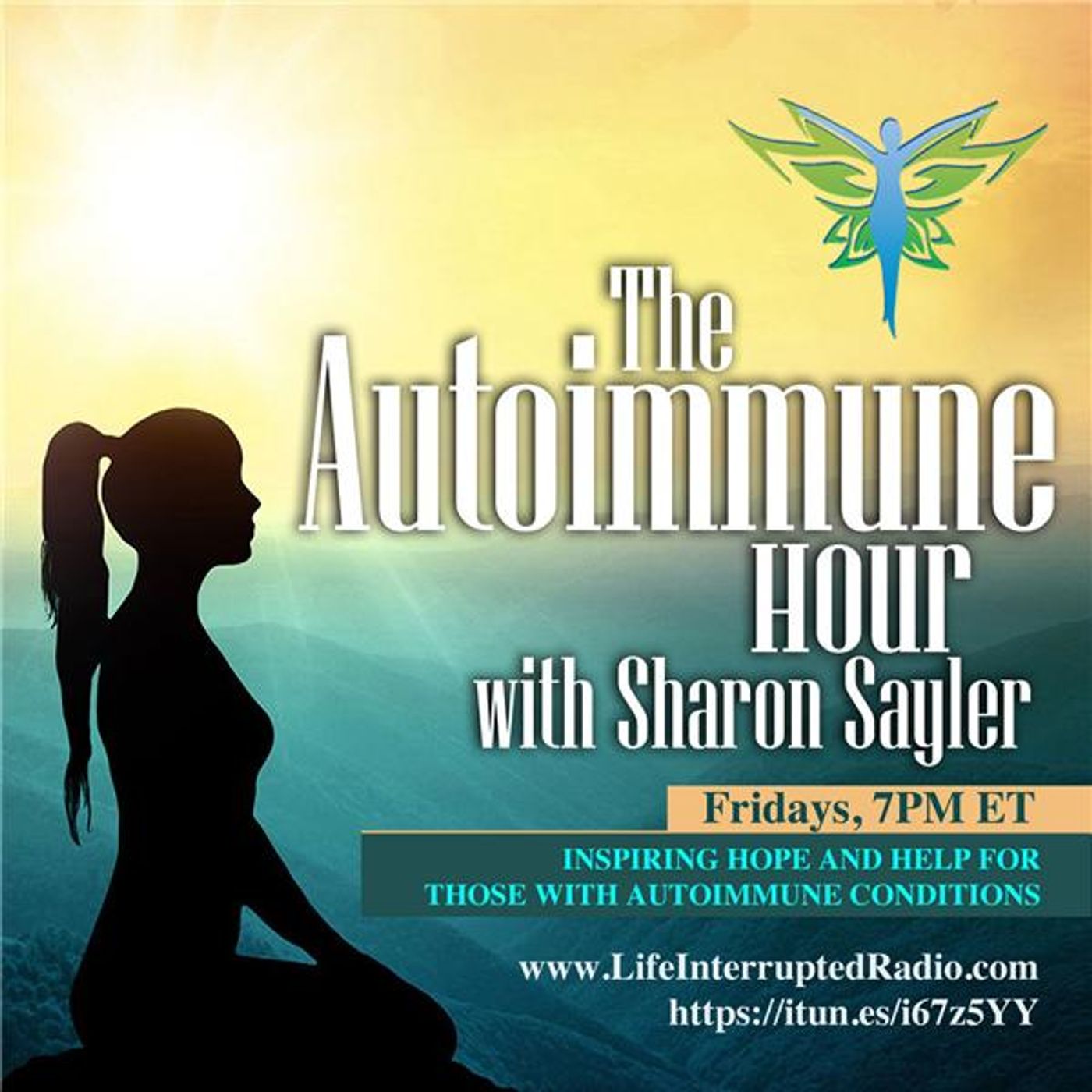 We welcome Lee Tomlinson, the author of Compassion Heals: From Self-care to Healthcare. He's also affectionately known as Patient Lee from his TED Talk, where he wowed his audience with more than showing up in a patient gown. https://www.youtube.com/watch?v=MldORJ9M9Zg

He'd be the first to tell you he led a charmed life until his world crashed around him when his doctors discovered Stage 3+ throat cancer. Lee will share with us:
• What inspired him to create "The C.A.R.E. Effect Movement
• How does trauma is the result whe...
---
Where You Are Now Is Not Who You Are with Bev Martin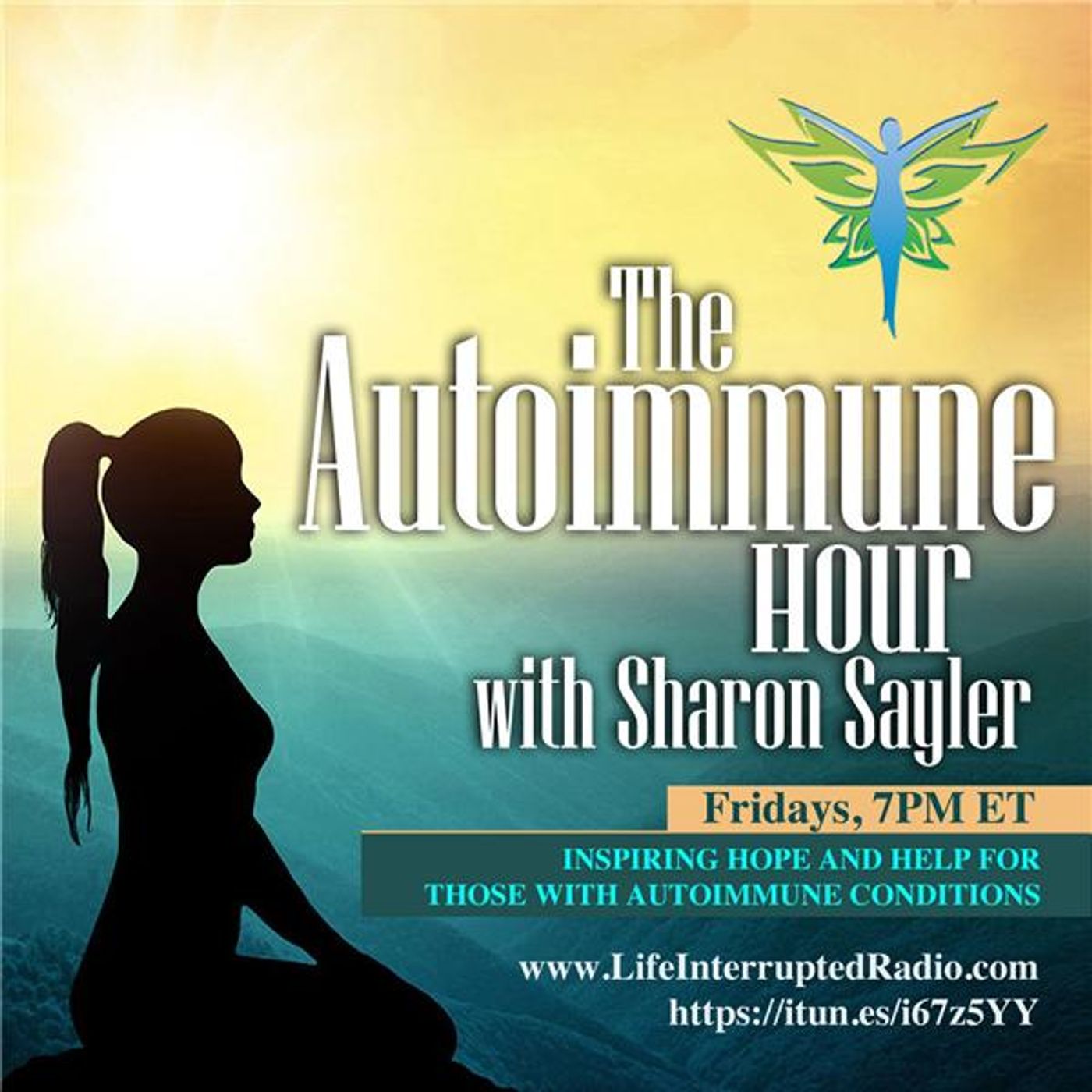 Celebrating my 350th episode, Bev Martin the founder of InnerActive, joins in for a fun, free-ranging chat about changing the nature of the way we think and talk about dis-ease and wellness. We explore empathy, intuition, self-talk, and creativity to understand ourselves and others at a deeper level during this time of disruption and extreme change.

Bev shares with us her powerful insights and techniques to:

• Amp up our empathy, creativity, and intuition,

• Use powerful questions to change directions when things are not going well,

• Find success through self-talk and deep listening,
<...
---
Creating Your Own Miracles with Wendy Darling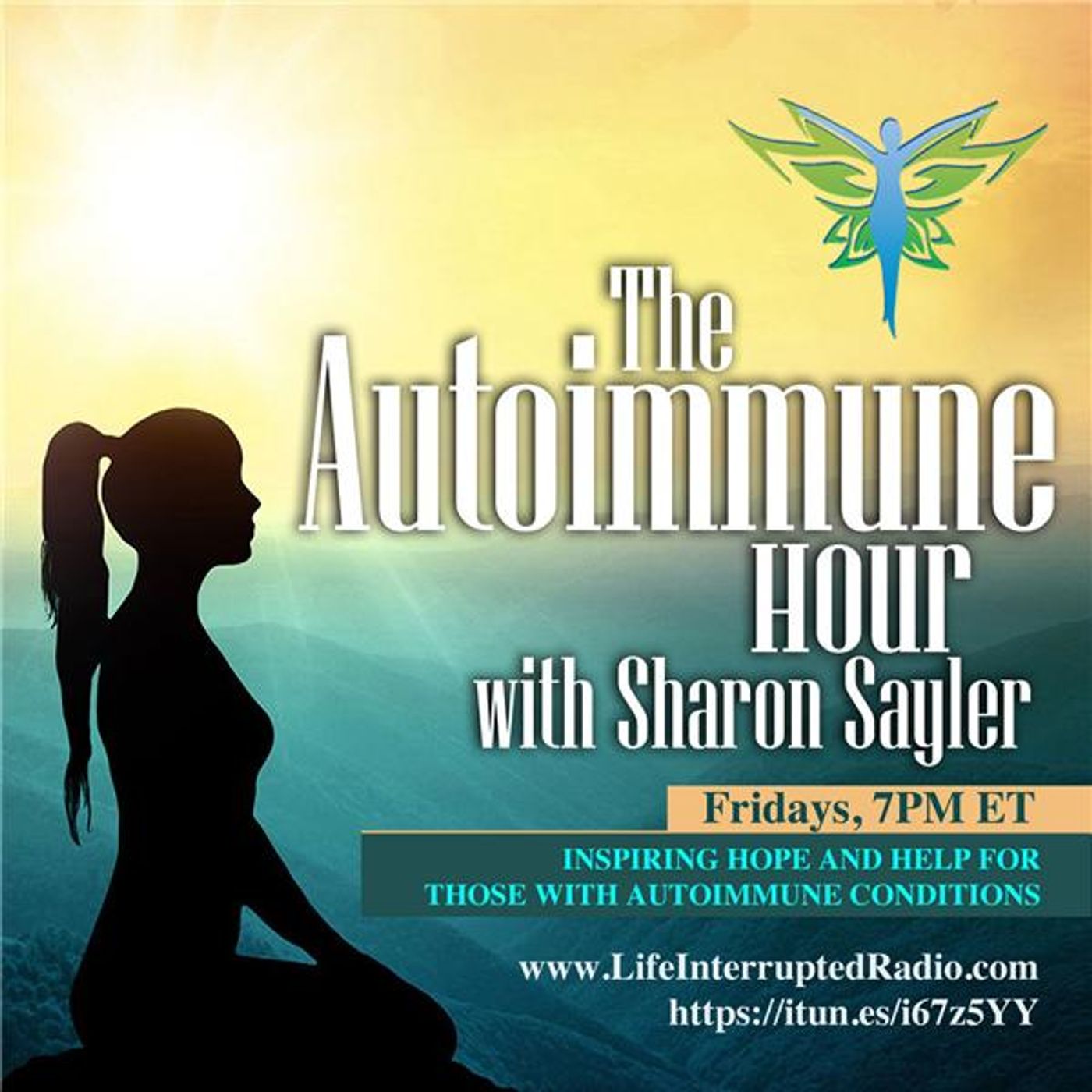 In this episode, we welcome Wendy Darling. In her lovingly written, gently urgent manual for reinvention, "Create Your Miraculous Life: It's Never Too Late," Wendy guides us to reset our passion, focus, energy, and mindset to create the life of our dreams.

As Wendy shares ways to recaptured goals and intentions, she leads us to discover:
• Gentle ways to uncover and identify our priorities and core values,
• Simple ways to maintain our focus,
• How to deal with our internal 'mischief makers' as Wendy likes to call them,
• Ways to foster self-compassion and reinvention and more…

---
Starting Over When 'Your World' Comes To A Stop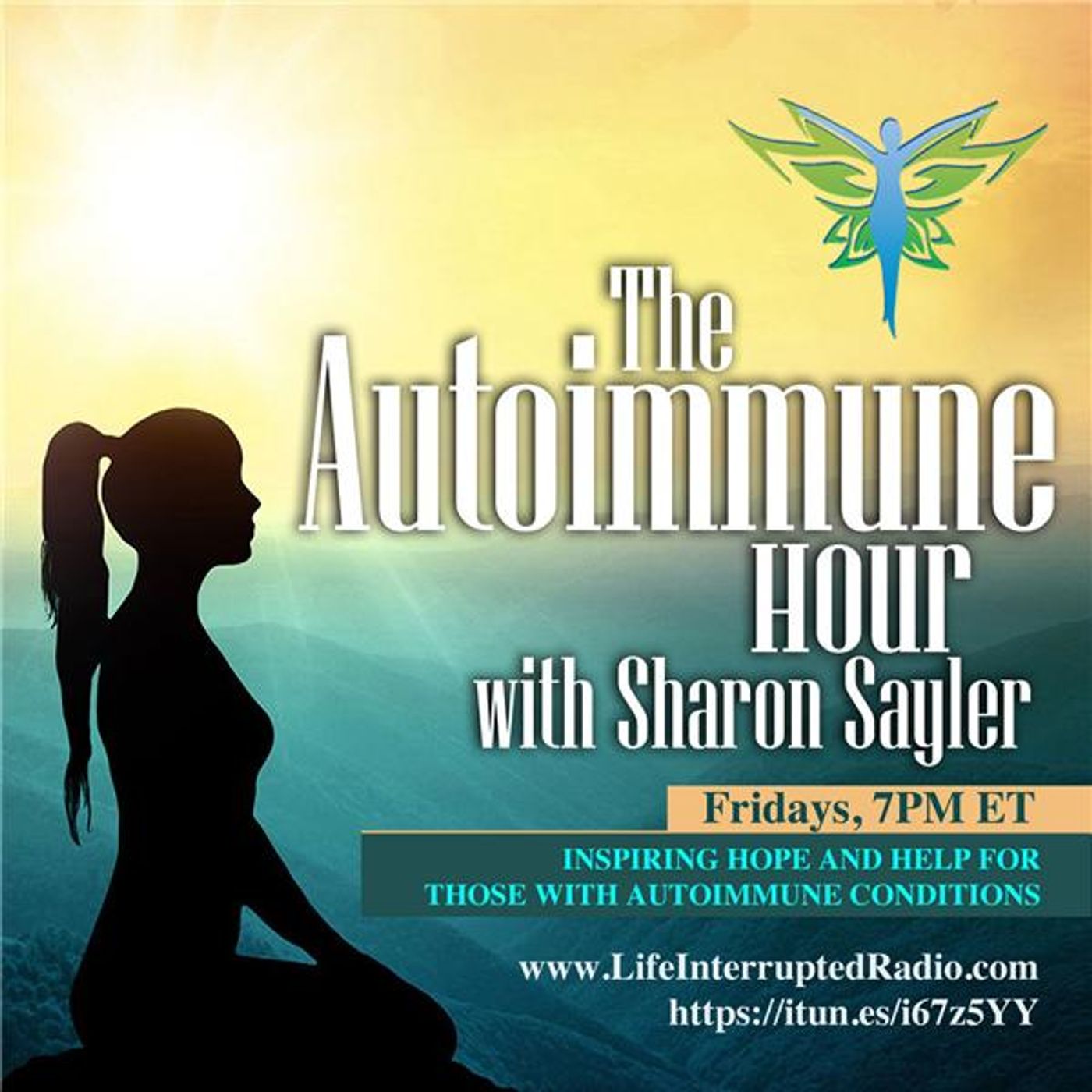 We welcome Pat Mussieux, an internationally acclaimed speaker, award-winning business coach, TV host, and author. Several times life has thrown Pat a curveball, including leaving a 22-year marriage with as she describes 'nothing' In this episode, she shares her tips and techniques for starting over, and
• The importance of a strong community
• The five things she did that changed everything
• How to create the kind of life you want to have
• Her daily nonnegotiable gift to herself
And much more

More our Guest: Pat Mussieux is an internationally acclaimed speaker, award-winning business coach, TV host, and...
---
Finding Happiness During Unhappy Times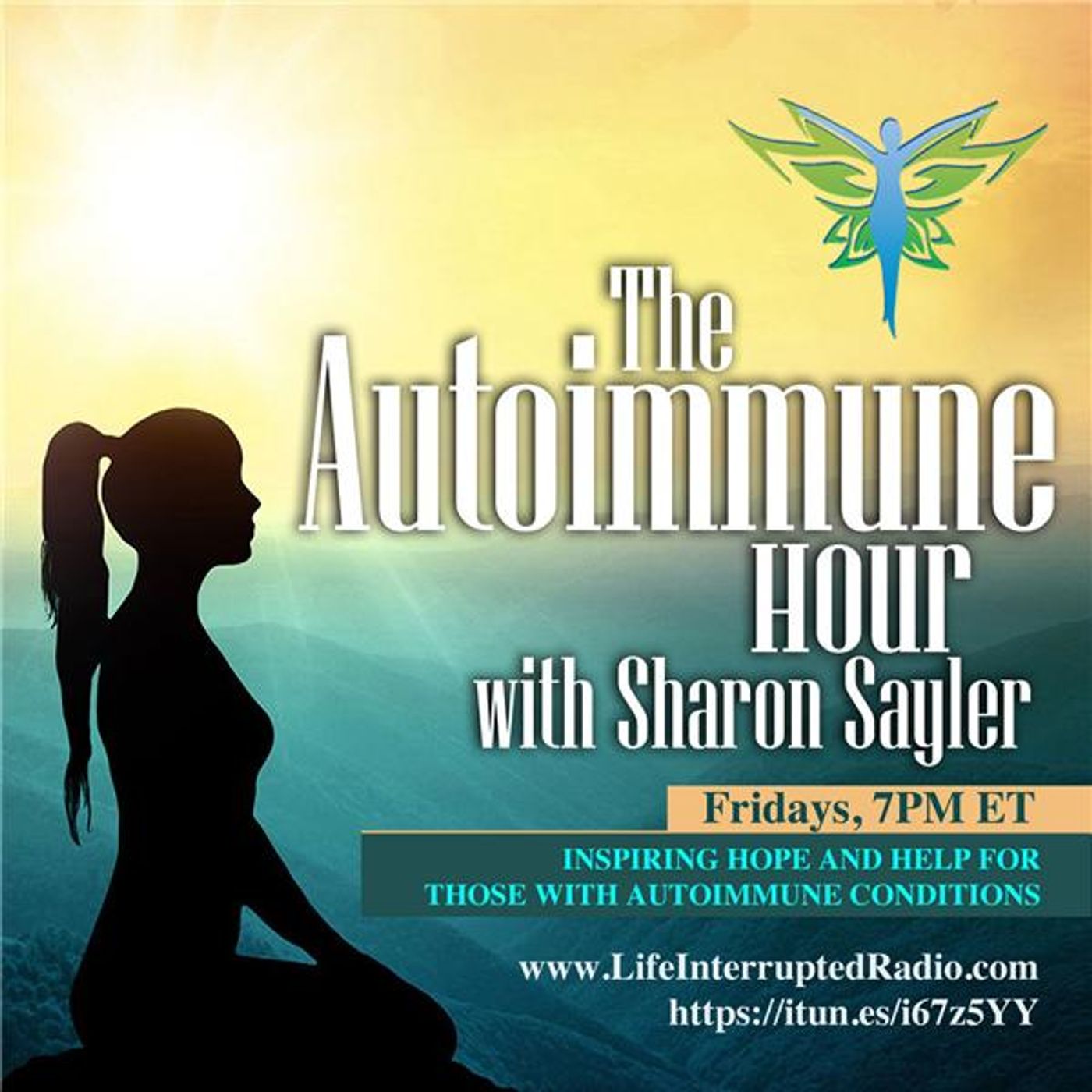 We welcome humor expert and professional standup comedian Alicia Dattner. She will share tips on making meaning during difficult times and on using humor and laughter to create a positive mindset and well-being, plus

• Simple ways to exercise your laughter muscle,
• How embodied writing can help get to the heart of the matter,
• How to press pause on your inner critic,
• Ways to cultivate compassion and kindness for yourself,
And so much more…

More about Alicia Dattner: Alicia learned early to find the humor in the dysfunction she saw all about her. She has tu...
---
Sparking That Fire Within to Create Change with Connie Benjamin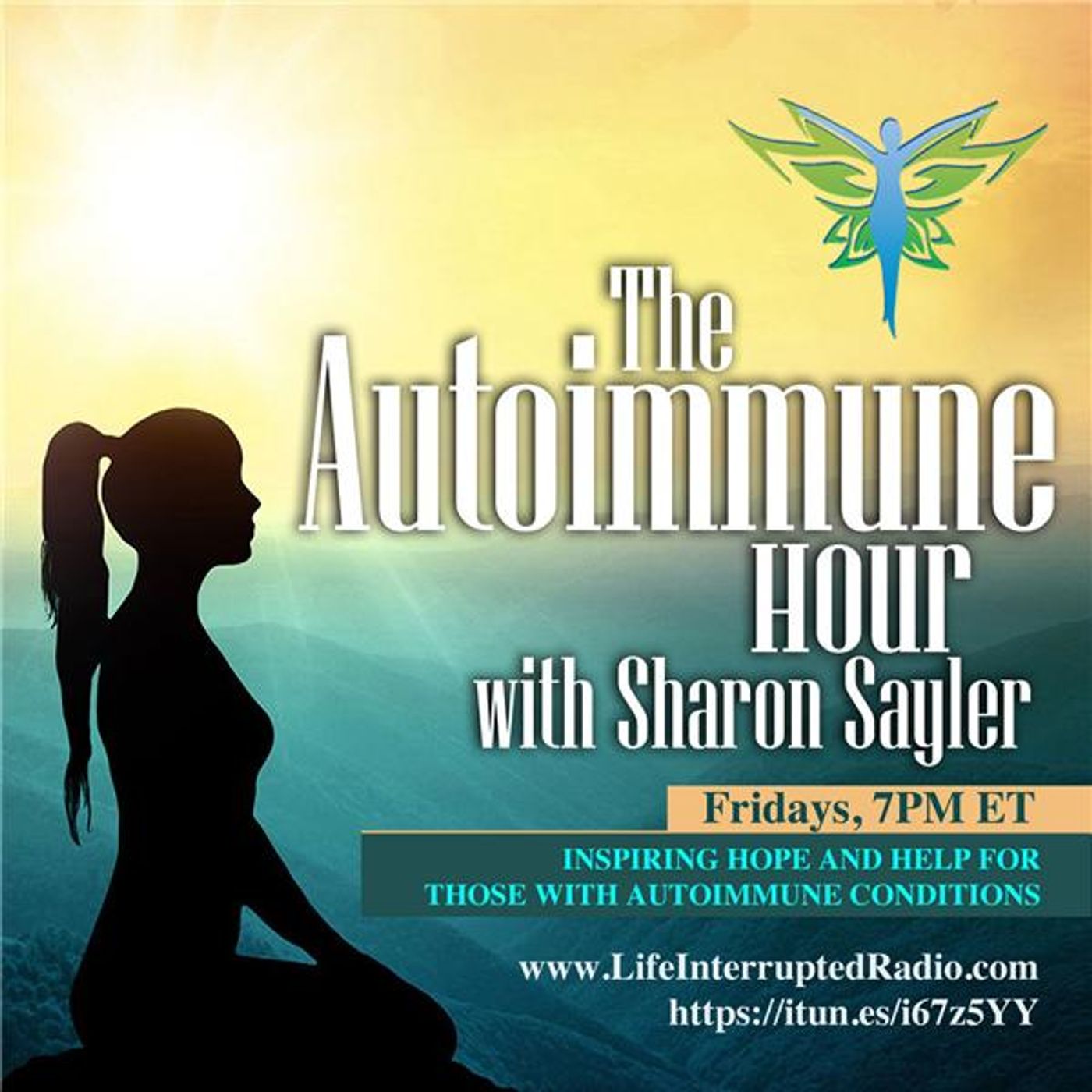 Fireworks of 'A-ha's' will go off as we discover the great tips our guest, Connie Benjamin shares in this episode. Connie is the #1 International Best Selling Author of the book 'Women With Fire™: Six Secrets to Purpose, Prosperity, and Passion,' international speaker, and podcast host.

Today, Connie shares her quick-start-parts of her proprietary My Fire Within System to help you live your purpose, increase prosperity, and create passionate relationships.

Now, you might be wondering what's this has to do with autoimmune? I learned long ago that how we do one thing is how we do everything...
---
"Stress Care is the New Health Care" with Michele Johnson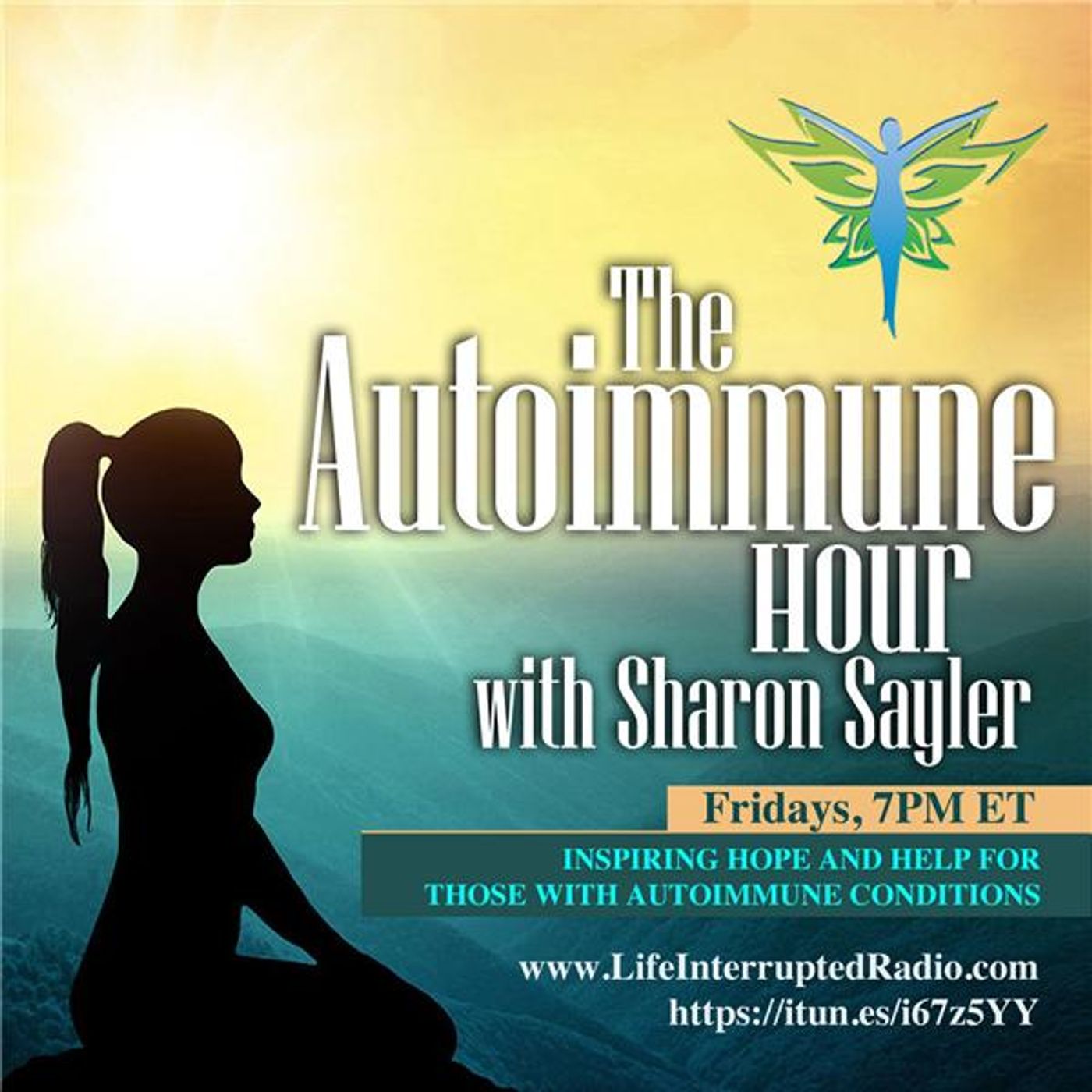 Did you know 77% of doctor's visits are due to stress-related and stress-exacerbated illness? Our guest, Michele Johnson MHS, PA-C, is a Duke-trained Family Medicine Physician Assistant and Certified Professional Life Coach. She has traveled to Cuba and China to learn holistic approaches to medicine and healing in addition to her traditional Western medicine training.

Known worldwide as The Pain Free PA and the author of 'Pain Free: How to Live a Full Life Despite Chronic Pain,' Michele shares with us her successful stress-reduction strategies and
• Her personal inspirational and motivating story to a pain-free life,
• How the si...
---
Getting Our Immune System Ready for Fall and Winter with Dr. Bob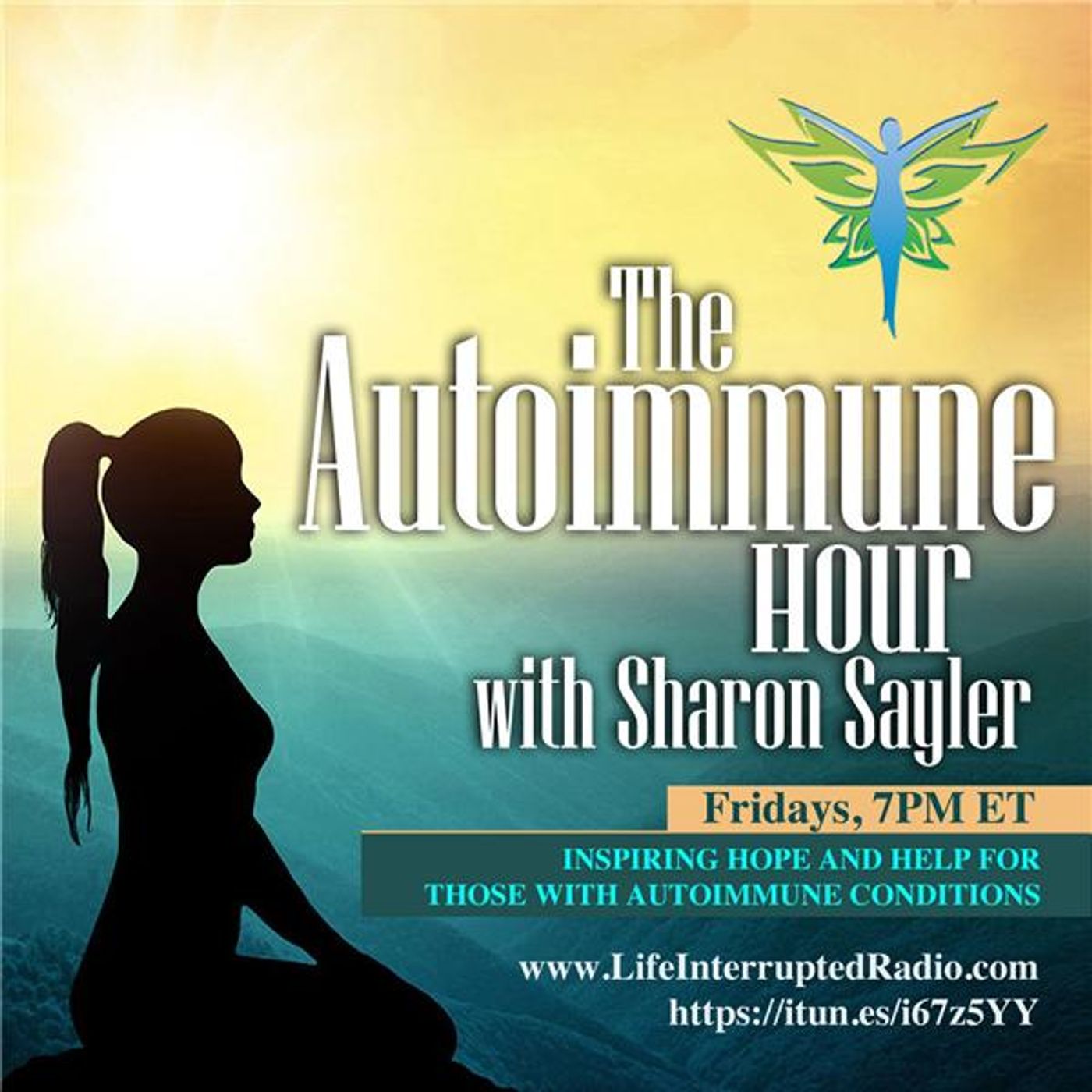 We welcome Robert G. Lahita MD, Ph.D. (AKA "Dr. Bob"), Director of the Institute for Autoimmune and Rheumatic Diseases at Saint Joseph Health Newark, New Jersey. As the traditional flu and cold season return, he will share how the immune system works and proven ways to protect and strengthen our immune system, including:
• Foods and nutrients that naturally boost immunity 
• The lowdown on getting vaccinated for Flu and Covid variants
• Helping our kids stay healthy 
• The importance of sleep and stress reduction on our immune system, plus much more...

About our guest: Dr. Robert Lahita is th...
---
How to Create Resilience and Other Surprising Well-Being Superpowers with Sarah Peyton Encore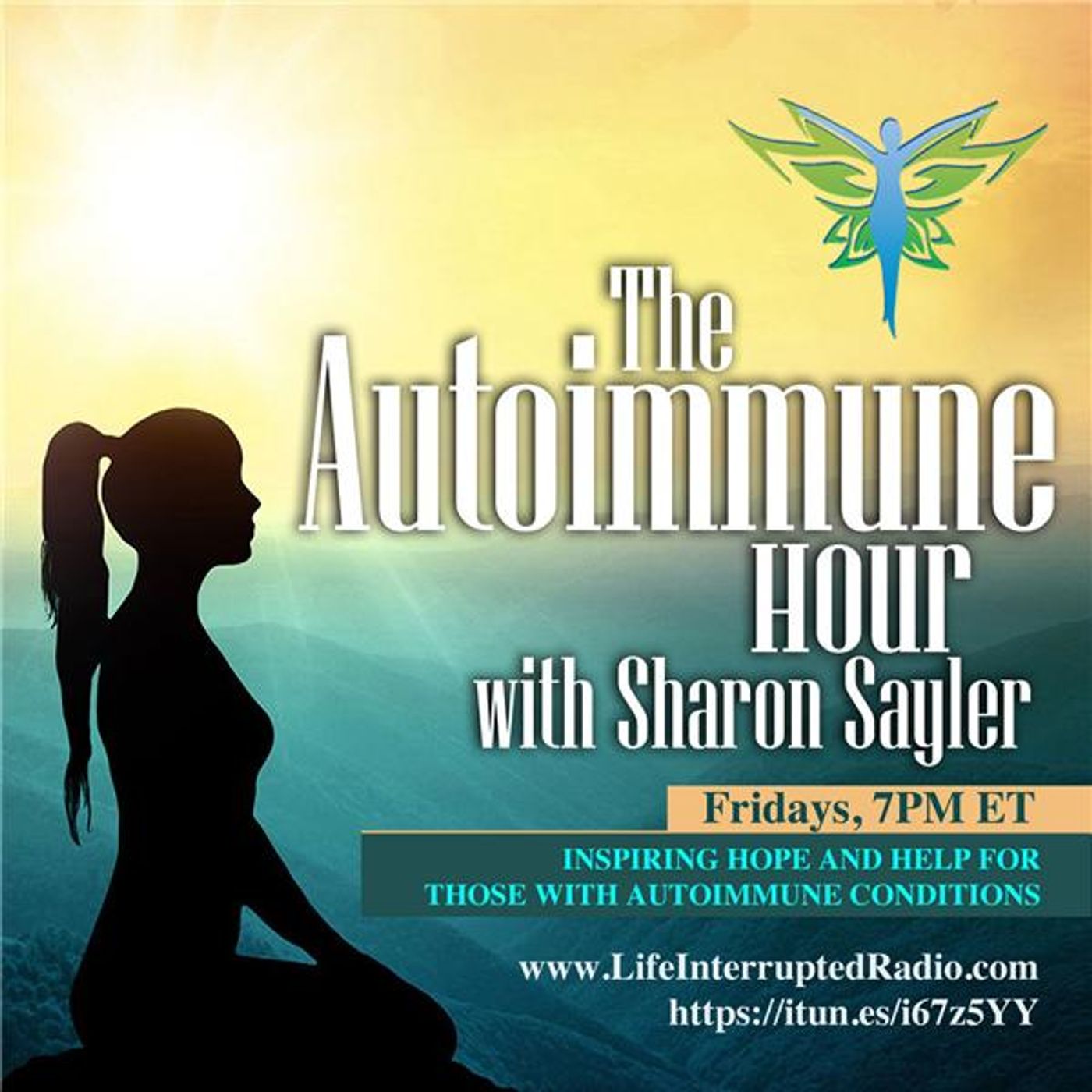 Tonight is an encore presentation with Sarah Peyton, one of our most requested experts. She returns to share with us what creates resilience and how we can harness it and other 'superpowers' to optimize our well-being even in times of significant change. Given the current state of affairs, I thought what an important topic to revisit. Enjoy! And see you next week with a new episode.

Sarah shares her insights and tips to move from self-criticism to self-encouragement and self-love, plus how to

• Create an ally-ship with your body even with autoimmune

• Decode the messages your body is send...
---
Feeling Like the Walking Wounded? Maybe it's a "Mother Wound?" encore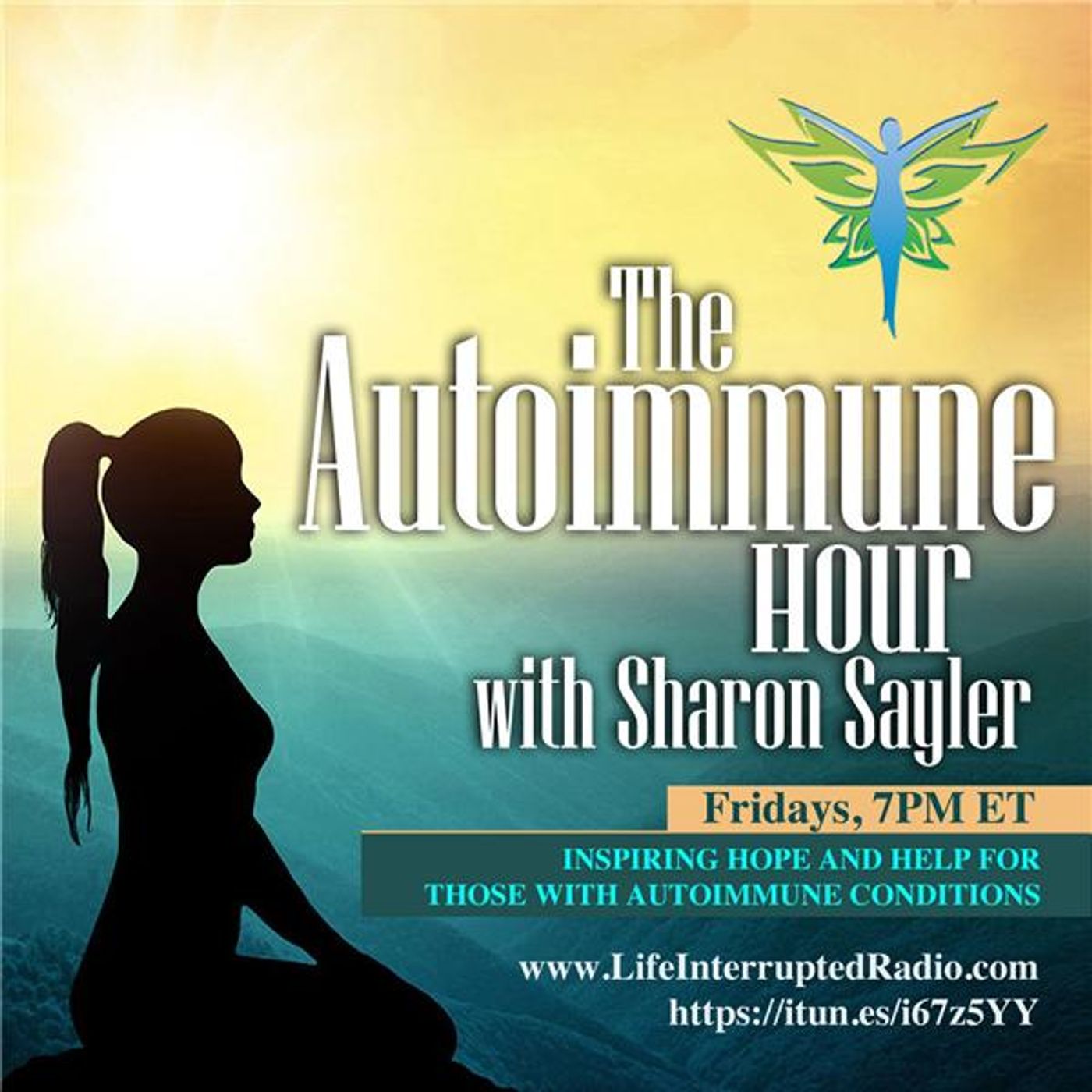 Did you know that the state of our world has everything to do with our relationship with our Mother? That profound question from this week's guest, Kerri Hummingbird, intrigued me…

In this encore episode, Kerri and I chat about her best-selling book "Love Is Fierce: Healing the Mother Wound." It is an intriguing, insightful look at how the Mother Wound can unknowingly direct our decisions.

She offers actionable steps each of us can take to support and change ourselves, our families, and our world, such as

• How to uncover shadow those decisions that are keeping you...
---
A Chat Among Friends: Insights On Living Well With Autoimmune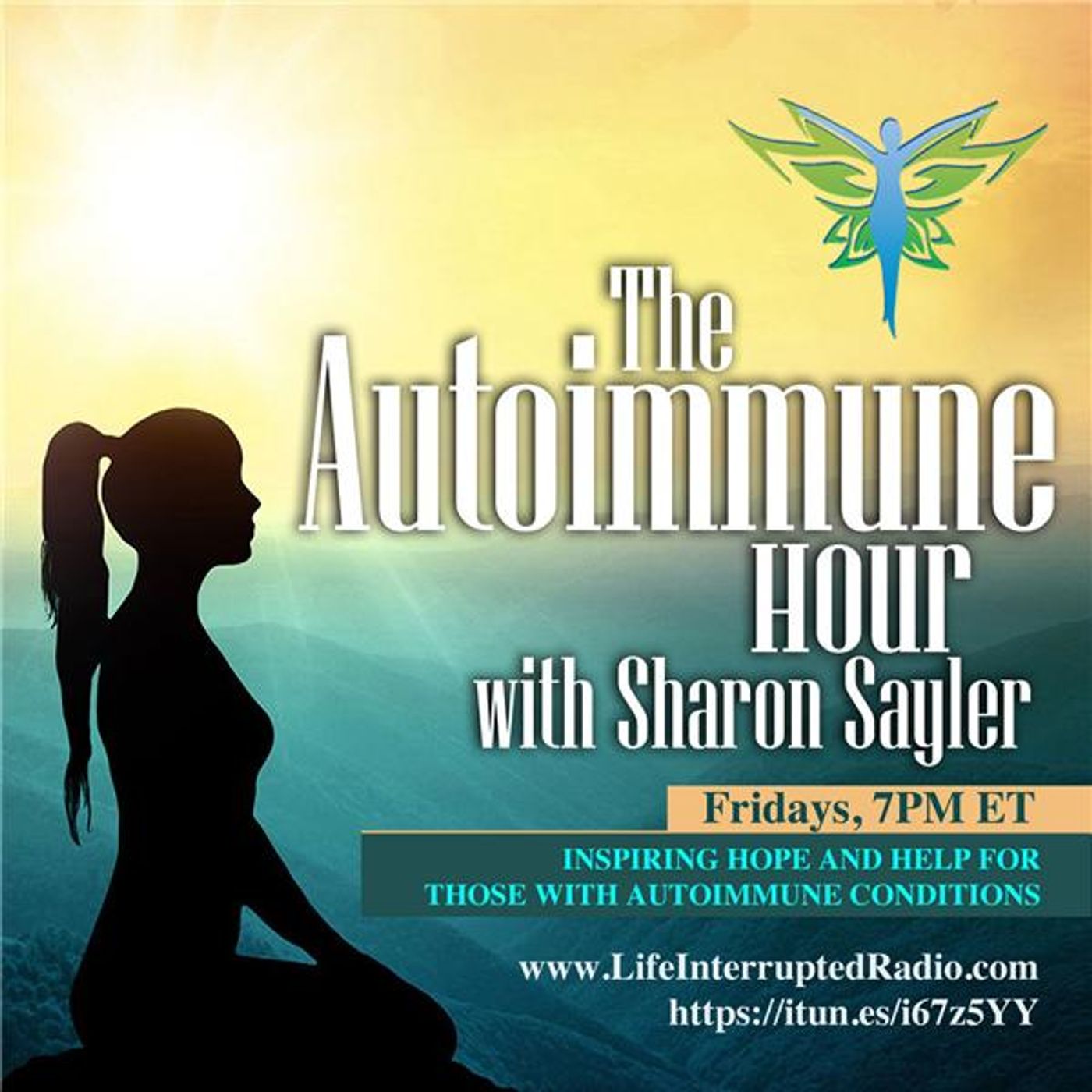 In this episode, I catch up with patient advocate and friend Kristal Kent. It's a free-flowing conversation we recently had about our best learnings from our wellness journey to thrivers and advocacy. Just some of what we chat about is:
• The power of sharing stories of 'invisible illness'
• How to talk about your diagnosis
• Your diagnosis is not your identity
• Uncovering medical 'gaslighting'
• Inexpensive wellness and well-being hacks and more…

Our guest: Kristal Kent is an Army Veteran Living with Fibromyalgia, Arthritis, Degenerative Disc Disease, and other Chronic Illnesses and Chronic Pain Conditions. Kristal advocat...
---
Successful Entrepreneurship For Those With Health Challenges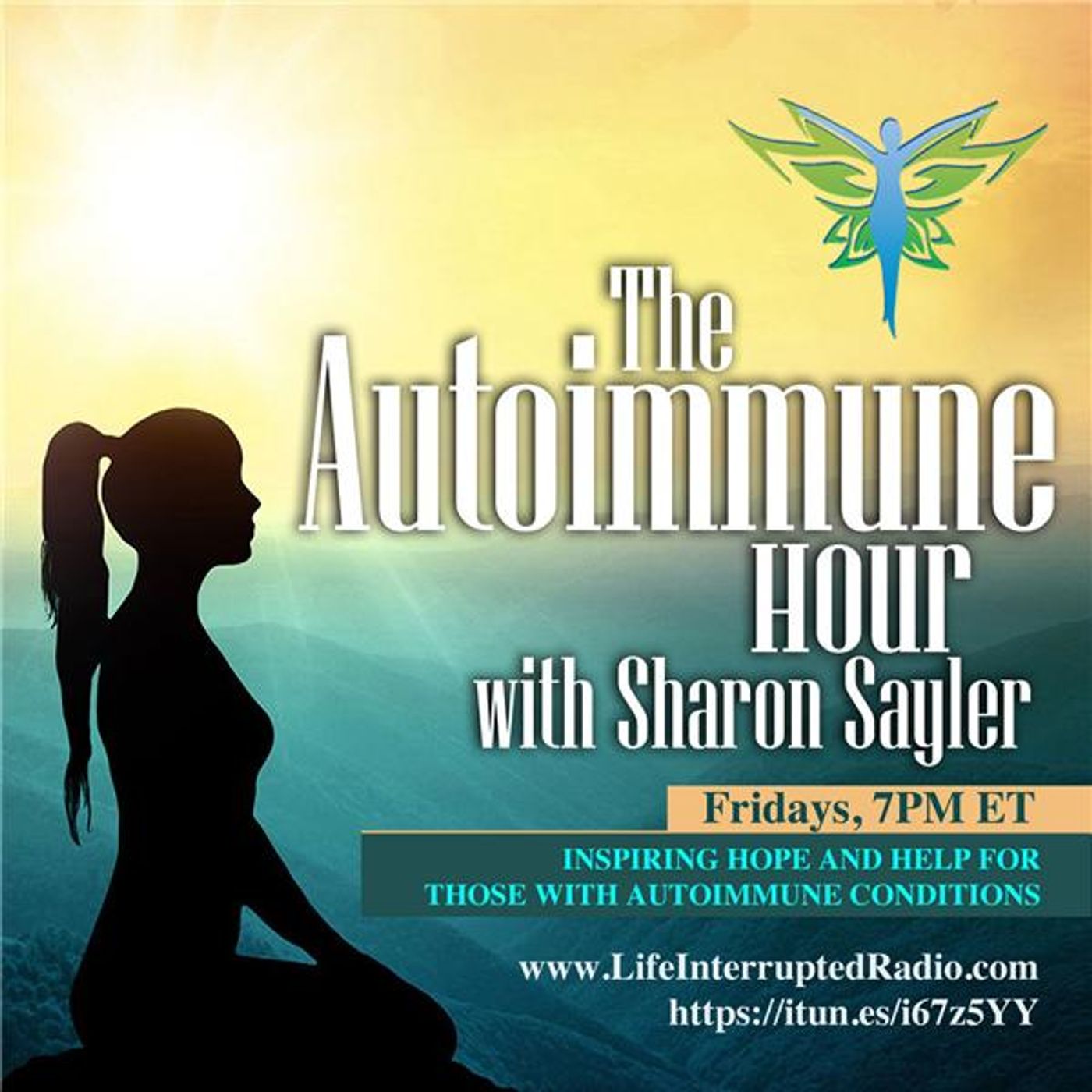 All too often, a medical diagnosis(es) will impact life successes. In this week's episode, we welcome Simone Giangiordano, better known as Simone G, a lifestyle and business coach for those with health challenges. Through training entrepreneurship, Simone brings success and hope to those with visible and invisible health challenges. You'll discover what she's learned along the way, including
• How entrepreneurs with health challenges build thriving businesses,
• How to manage a business alongside illnesses and or injuries,
• Why the courage to say "I CAN'T" will set you free,
• How to overcome societal and cultural norms...
---
What's Inflammation Got To Do With It?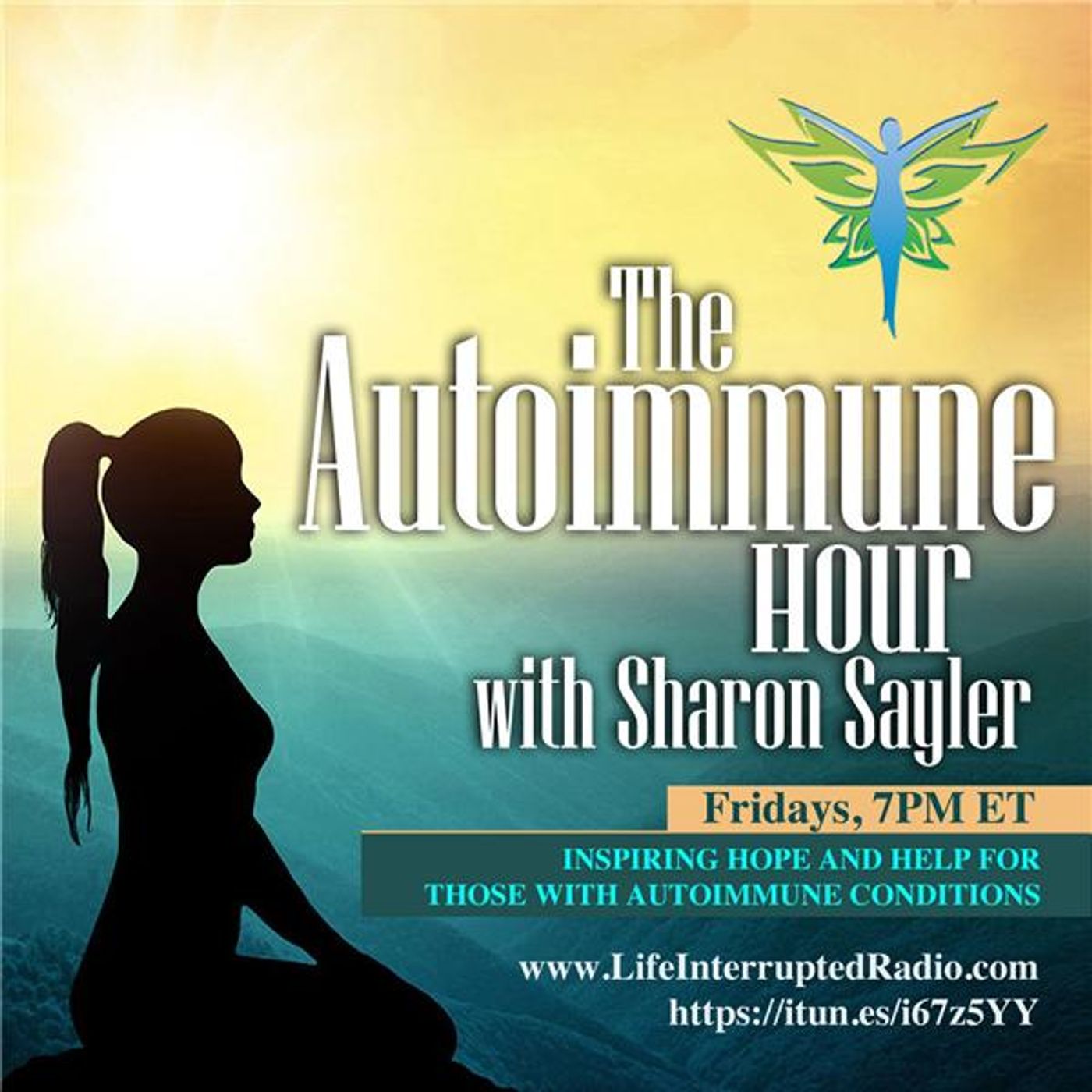 In this episode, we chat with natural health expert Elizabeth Yarnell ND. She is also a patented inventor and multi-passionate entrepreneur focusing on chronic inflammation, how it influences our bodies and our lives, and overcoming it...

She shares her personal MS recovery story and many of the techniques and tips she has learned on what has now become her life mission. She now runs a nationwide food therapy clinic to help people discover the specific foods that not only taste good but make them feel good, too, while reducing inflammation. She also shares
• The role that food sen...
---
Is What You Think About Keeping You From Reclaiming Your Life?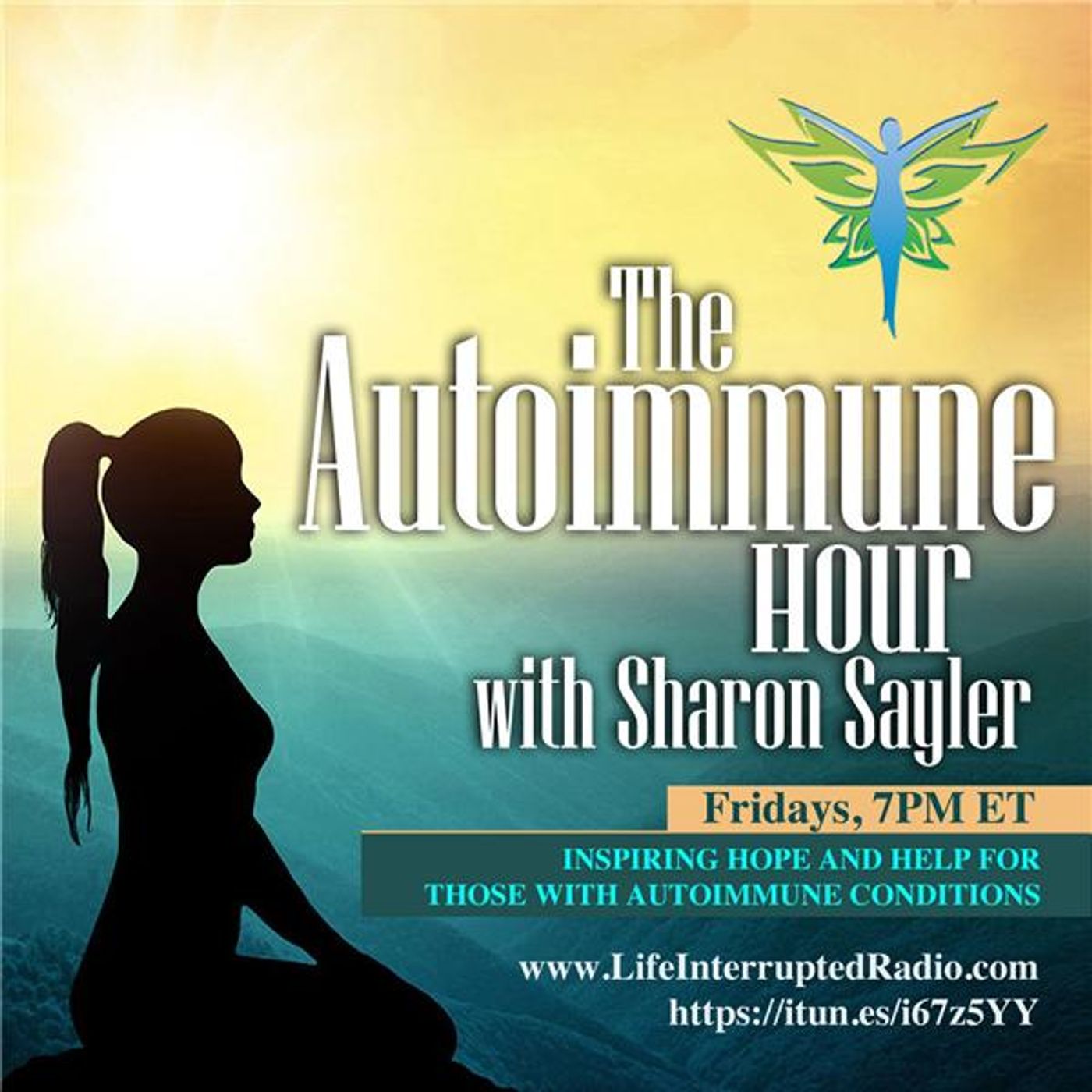 In this episode, we welcome Life and Business Coach and author of 'The BEING Zone' and its companion, 'The BEING Journal,' Marla Williams. Marla has transformed her life from one of stress, overwhelm, and illness into a life she loves.

She created 'The BEING Zone System' and has changed the lives of over 1200 clients. And, here she shares several of her favorite techniques and tips and strategies for well-being she's learned along the way, including
• How and when to reevaluate time, boundaries, and relationships,
• How the neural pathways and the voices in our head intera...
---
Reemergence and Reconnection: Transitioning Out of the Pandemic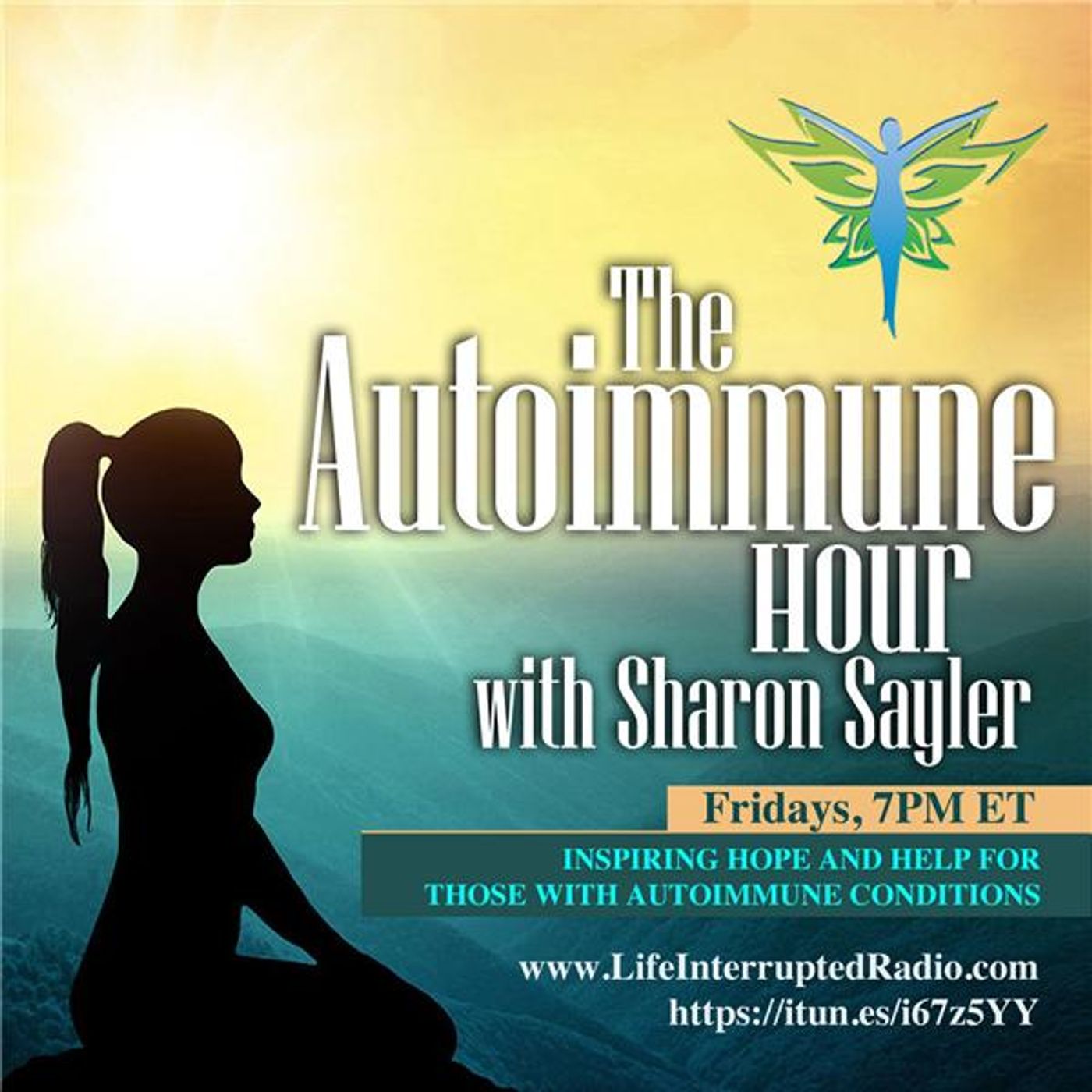 In this episode, we welcome Therese Rosenblatt, Ph.D., psychologist, psychoanalyst, and author in private practice in New York. We chat about her new book, How Are You? Connection in a Virtual Age, published by Rosetta Books, on adapting to the 'new' normal, including transitioning back into the larger community. In addition to transitioning out of the pandemic, we chat about:
 • How quarantine has changed relationships with family and friends,
 • The effects of loneliness and isolation
 • Finding meaning and guidance during this time of crisis
 • How all-virtual communication has changed the nature of communication
• And, what she has learned...
---
Ways to Achieve Equilibrium To Optimize Your Well-being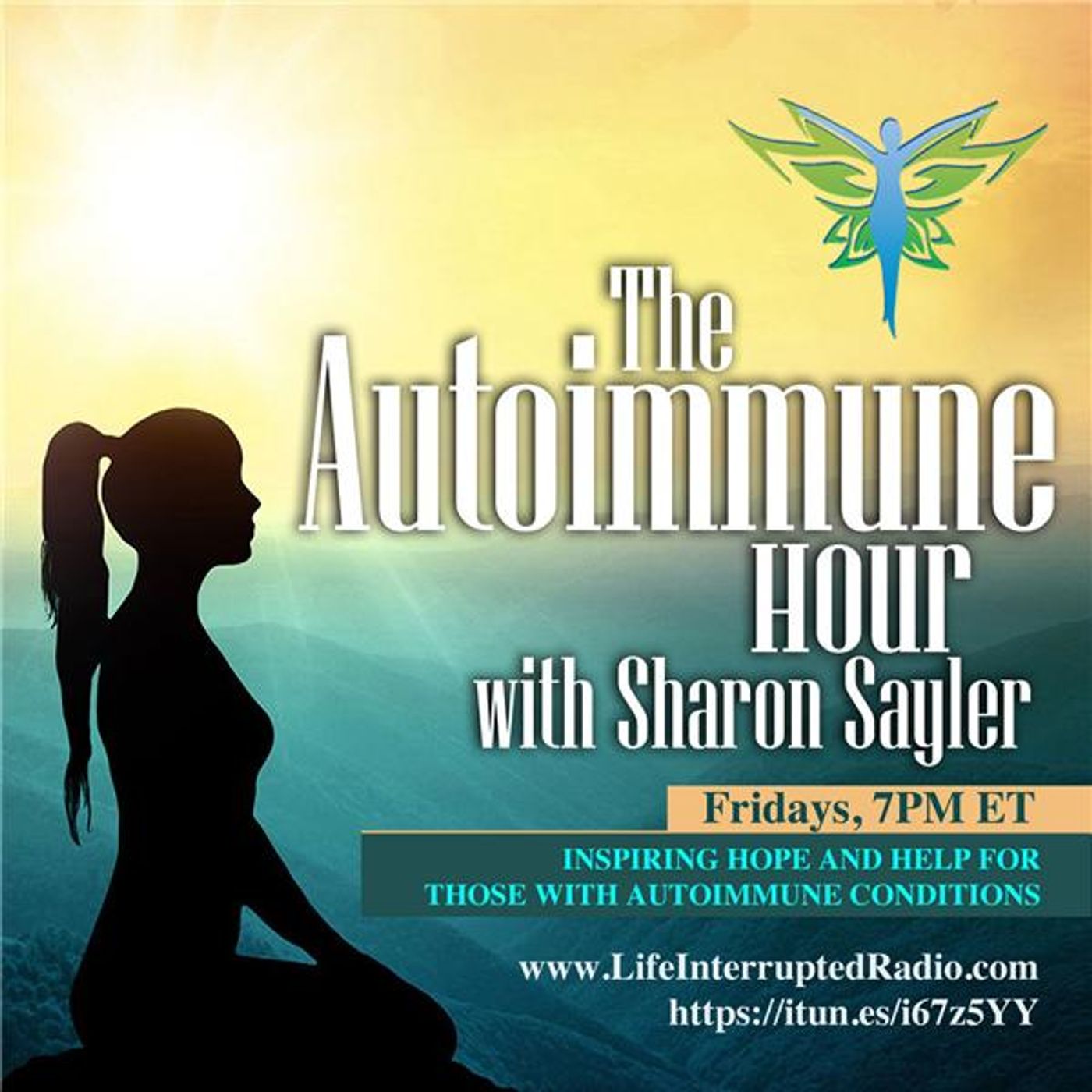 All too often, thoughts, emotions, self-judgments, anxieties, worries, or even the actions of others can knock us off-balance and create stress and strife. All are well-known for creating turmoil, raising our physical stress responses, and in turn playing havoc with our well-being.

Author Michael Goddart joins us to talk about his new book: 'A New Now: Your Guide to Mastering Wisdom Daily, Achieving Equilibrium, and Empowering Your Nobler Self.' He shares with us his journey in overcoming ill health and ways to
• Return to equilibrium if you are feeling mentally besieged
• Discover your purpose and crea...
---
Can the Right Sounds and Vibrations Help You Heal?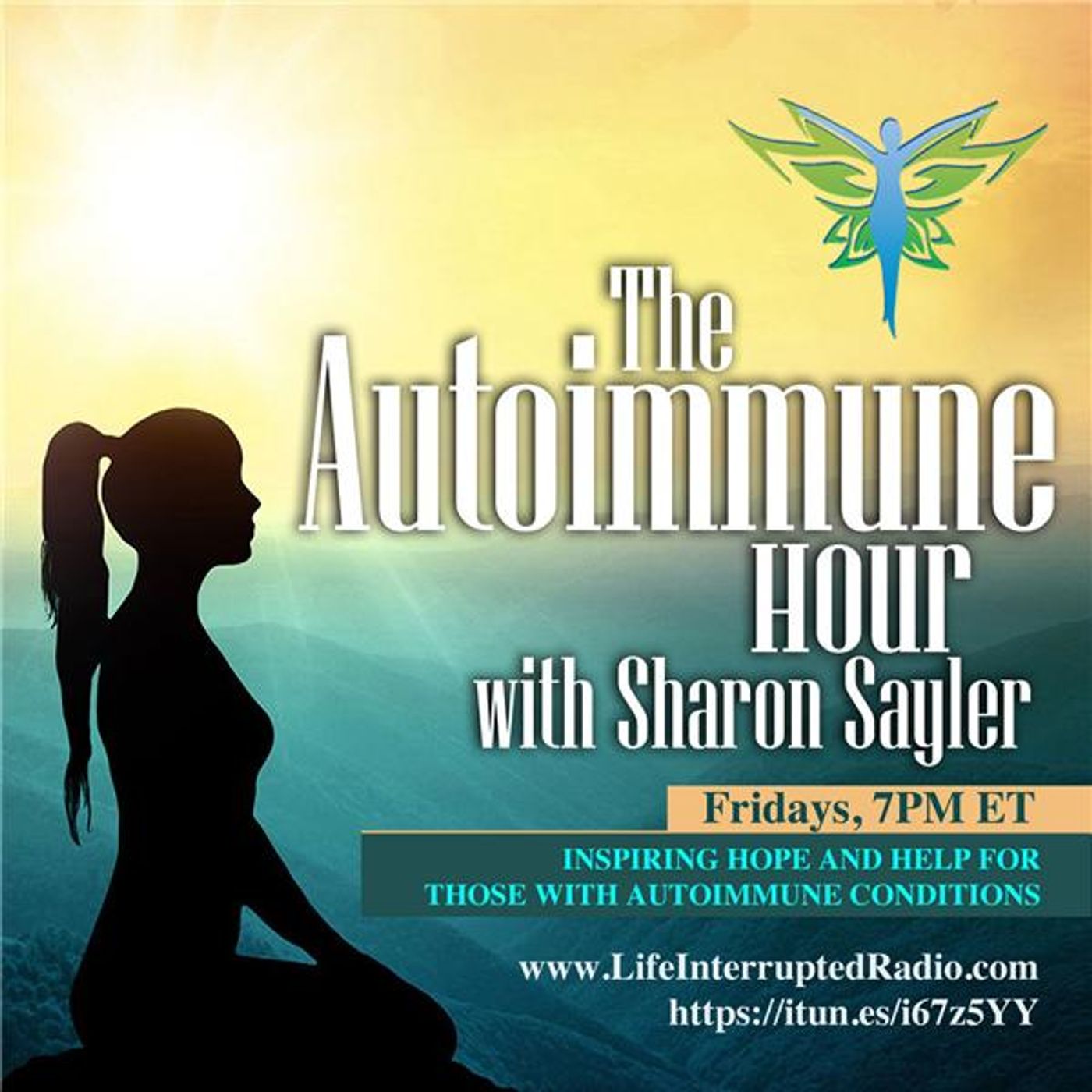 You know how hearing a favorite song can bring a smile to your face? Or singing along will bring back happy memories? In this week's episode, Sharon Carne, founder of Sound Wellness, shares how sound and music are a holistic well-being modality that helps bring the body, mind, emotions, and spirit back into harmony. And through the strategic and trained use of various instruments, including crystal bowls, Tibetan healing bowls, tuning forks, bells, chanting, voice, and more, you can reduce stress, create focus, and feel energized.

Sharon also shares how the vibration of sound can help 'tune' you ju...
---
Using Our 'Three Brains' for Wellness and Well-being with Savio Clemente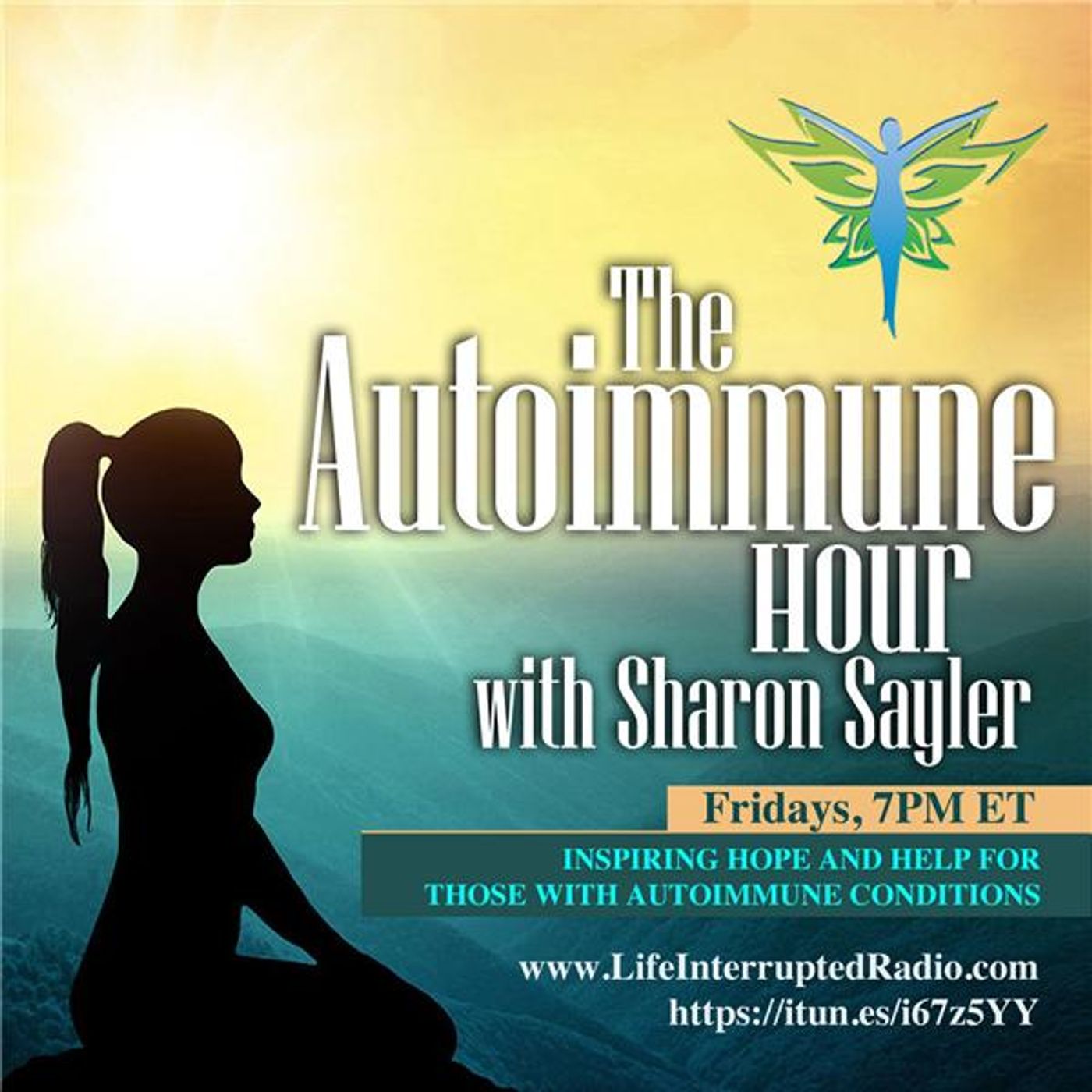 Three Brains? Isn't one more than enough? Well, science now says we have three brains – the one in our HEAD, our HEART, and our GUT. Our guest Savio P. Clemente, NBC-HWC, ACC, shares how he overcame cancer and now helps others overcome the confusion of a life-changing diagnosis and gain clarity by using all three of our brains.

Besides being a Board Certified Wellness Coach and a stage 3 cancer survivor, Savio is a podcaster and founder of The Human Resolve LLC. In this episode, Savio shares how harnessing the three brains, plus two skills he cultivated in his re...
---
'New Normal' Wellness Tips For a Great Spring and Summer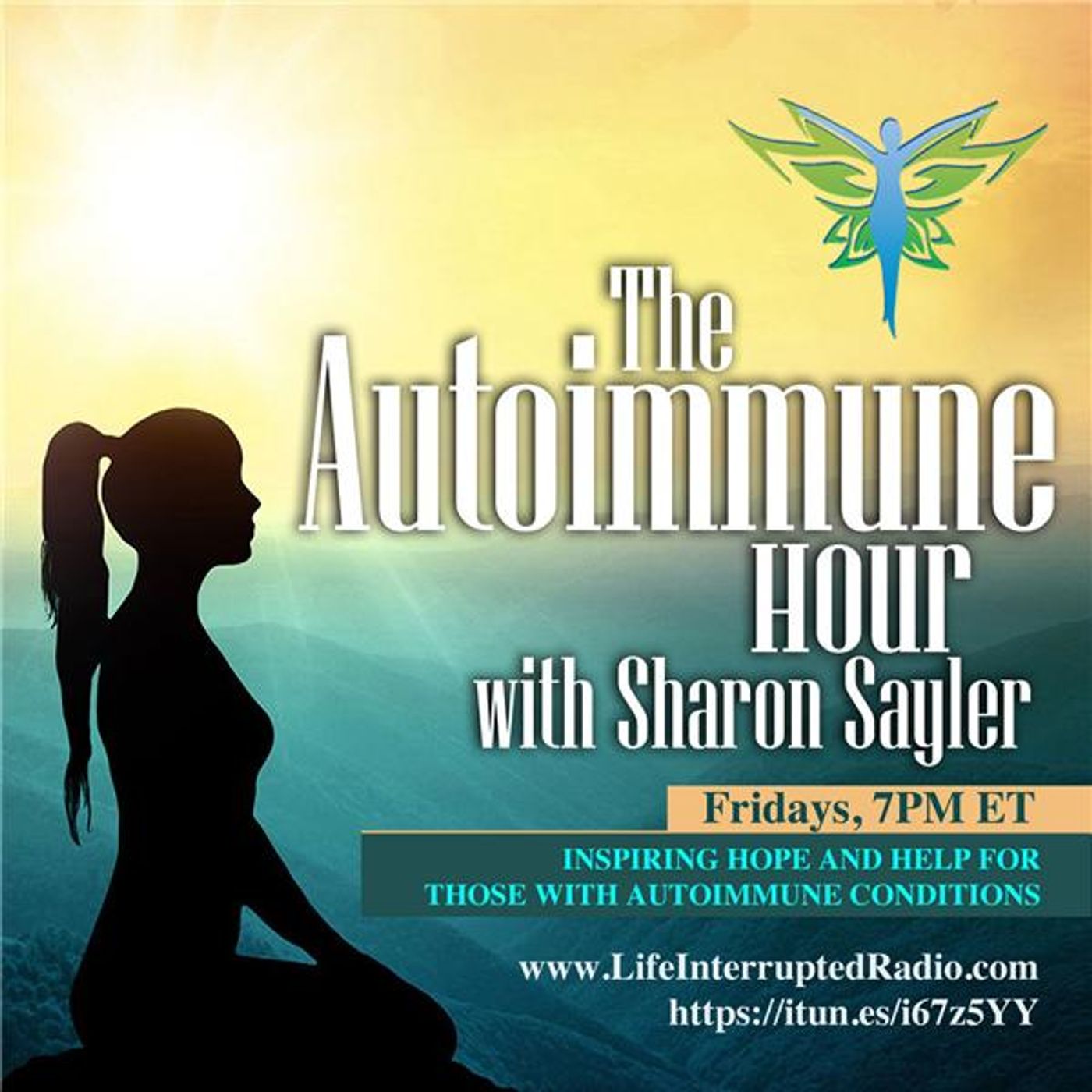 This week we welcome back to The Autoimmune Hour Roberta Mittman, health and wellness expert, licensed acupuncturist, author, speaker, and founder of Park Avenue Center for Wellbeing in New York City. She's here to share her thoughts with us on a wide range of questions we have about ways to create a successful spring and summer as we re-emerge from recent global traumas, including:

• Recovering from loss and loneliness and finding new opportunities
• Tips on getting motivated and staying focused after a crisis
• What she has learned during the pandemic and reemergence

And, I even a...
---
Releasing Unconscious Contracts: Changing Your Inner Chaos to Self- Calm and Loving Kindness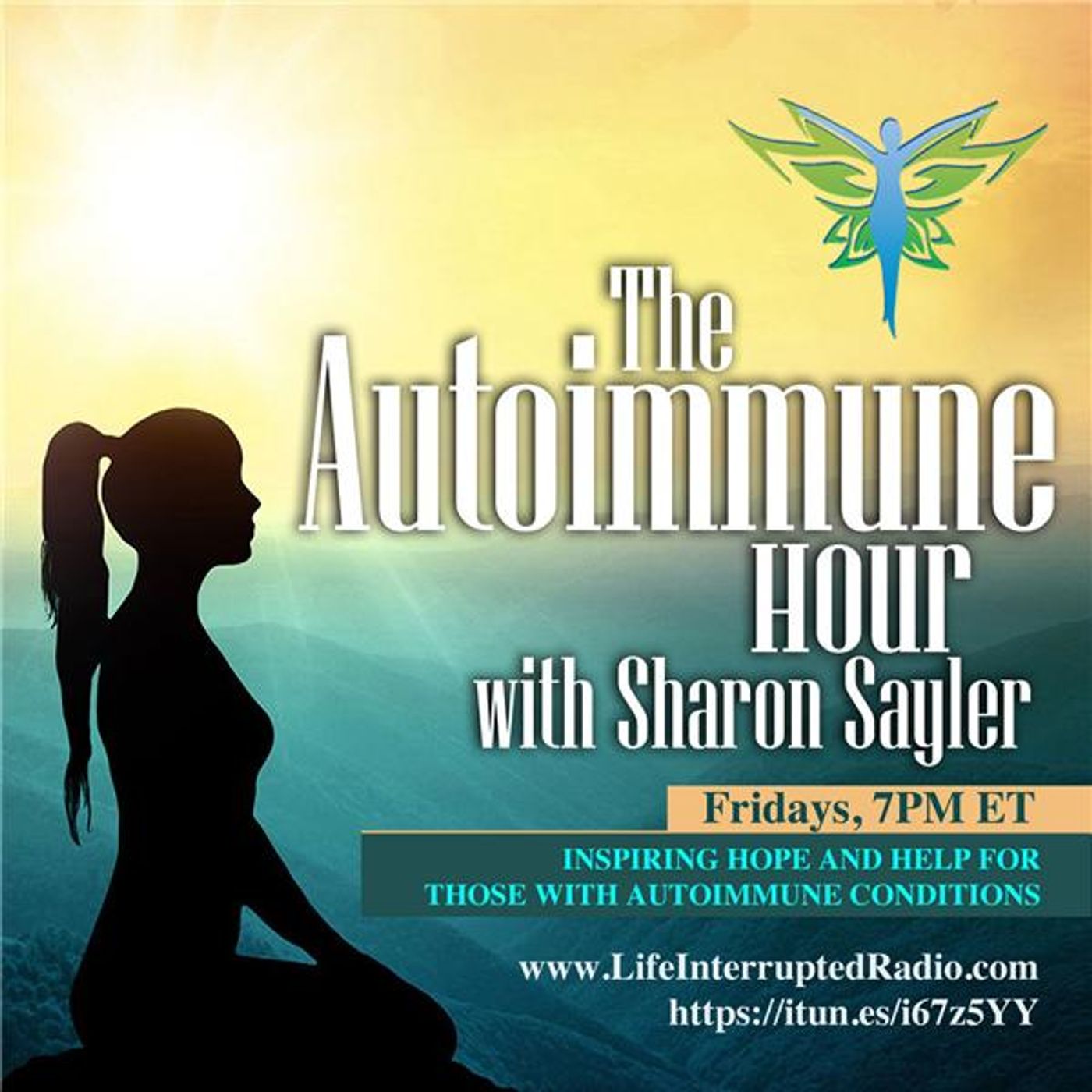 This week we welcome back one of The Autoimmune Hour community's favorite guests Sarah Peyton. Sarah is committed to helping us all make our brains a kinder place to live - we love that!

In this episode, Sharon chats with Sarah about her latest book, "Your Resonant Self Workbook: From Self-sabotage to Self-care." She will share with us tips, techniques, and best practices based on neuroscience to create the resources we need to develop inner calm, self-love, and kindness.

Sarah also shares, "When we experience trauma or need to find a way to protect ourselves from i...
---
Getting Creative to Create Wellness and Wellbeing with Minette Riordan Ph.D.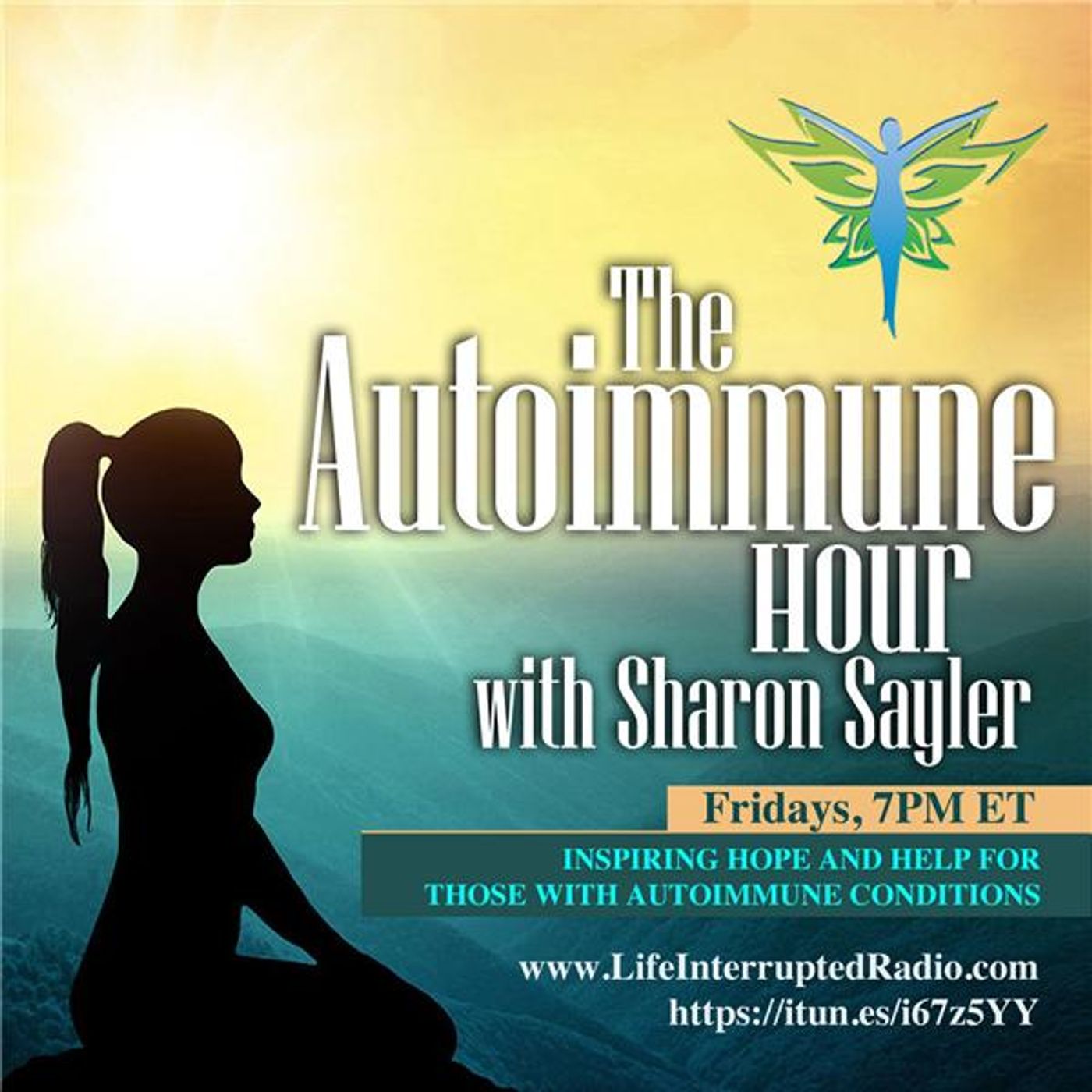 This week we welcome Minette Riordan Ph.D., a modern-day Renaissance woman: artist, writer, entrepreneur, and advocate for creativity being essential to our well-being. Creativity is not just about making art. It's a way of thinking and being.

Dr. Minette is a creative catalyst and mentor for artists and creatives who fondly call her the "Unicorn Squirrel Wrangler." Her clients appreciate her unique ability to help them manage their bright shiny idea syndrome, reduce stress, create well-being, and increase their productivity without getting bored or burnt out.

As the creator of the Emerge Method™, she shares f...
---
Discovering Our Inner Wisdom: Beliefs, Inner-knowing and Our Well-being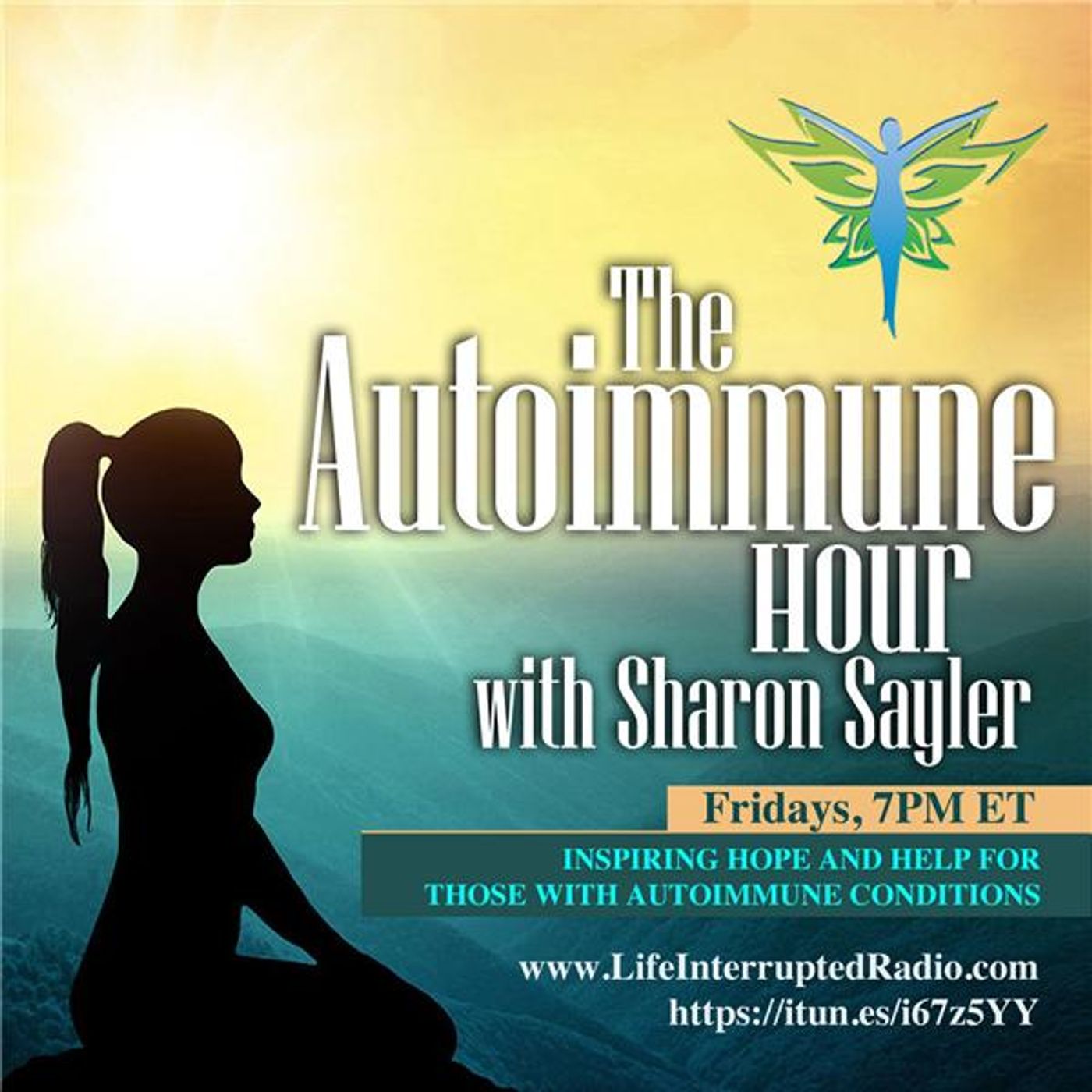 One of my favorite quotes from this week's guest, Dr. Sondra Barrett, is, "I find myself asking questions — where does knowledge come from, how can we make it useful for healing. That is what a scientist does — asks questions and looks for answers." 

Dr. Barrett refers to herself as a 'recovering scientist.' With a Ph.D. in biochemistry, post-doctoral fellowship in immunology,  and former faculty at the University of California Medical School, she veered off from mainstream medical research to people caring and mind-body healing education. 

In this wide-ranging exploration of inner wisdom, we chat about healing bey...
---
Can We Create Our Own Miracles?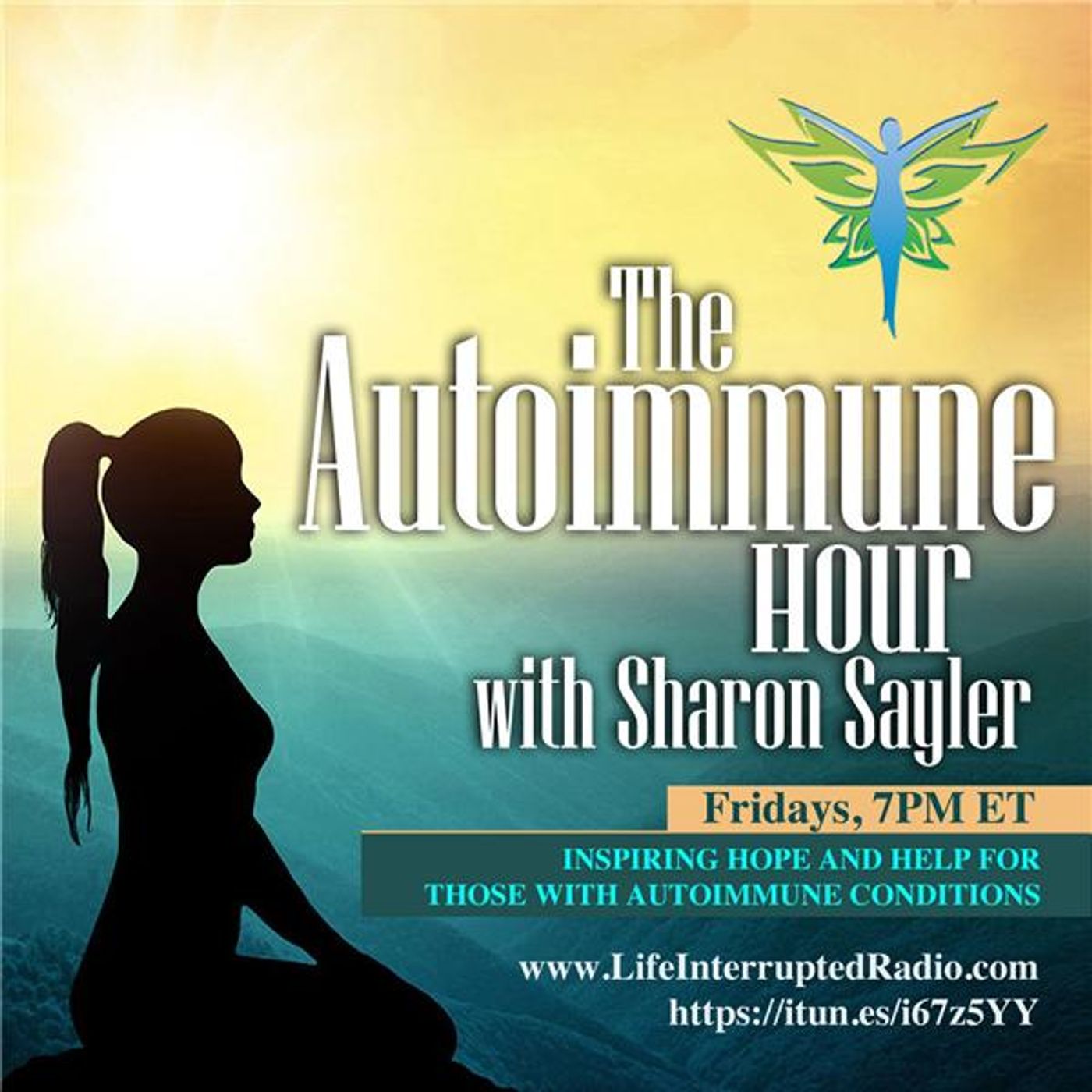 This week we welcome back MarBeth Dunn, an Intuitive Energy Management Maven, and her message that wellness and well-being are not simply curing the body. MarBeth brings to us helpful tips and techniques, including "Miracles don't flow when you are too attached to a certain outcome" from her proprietary Miracle Breakthrough© System to help us achieve greater confidence, alignment, emotional freedom, peace of mind, and happiness.

Her powerful healing story changed her life direction. Decades ago, during a time of deep struggle, MarBeth implemented 'A Course in Miracles (by Helen Schucman) and mindfulness which showed MarBeth how to live a...
---
Can Things Really Change In As Little As Two-Minutes? Encore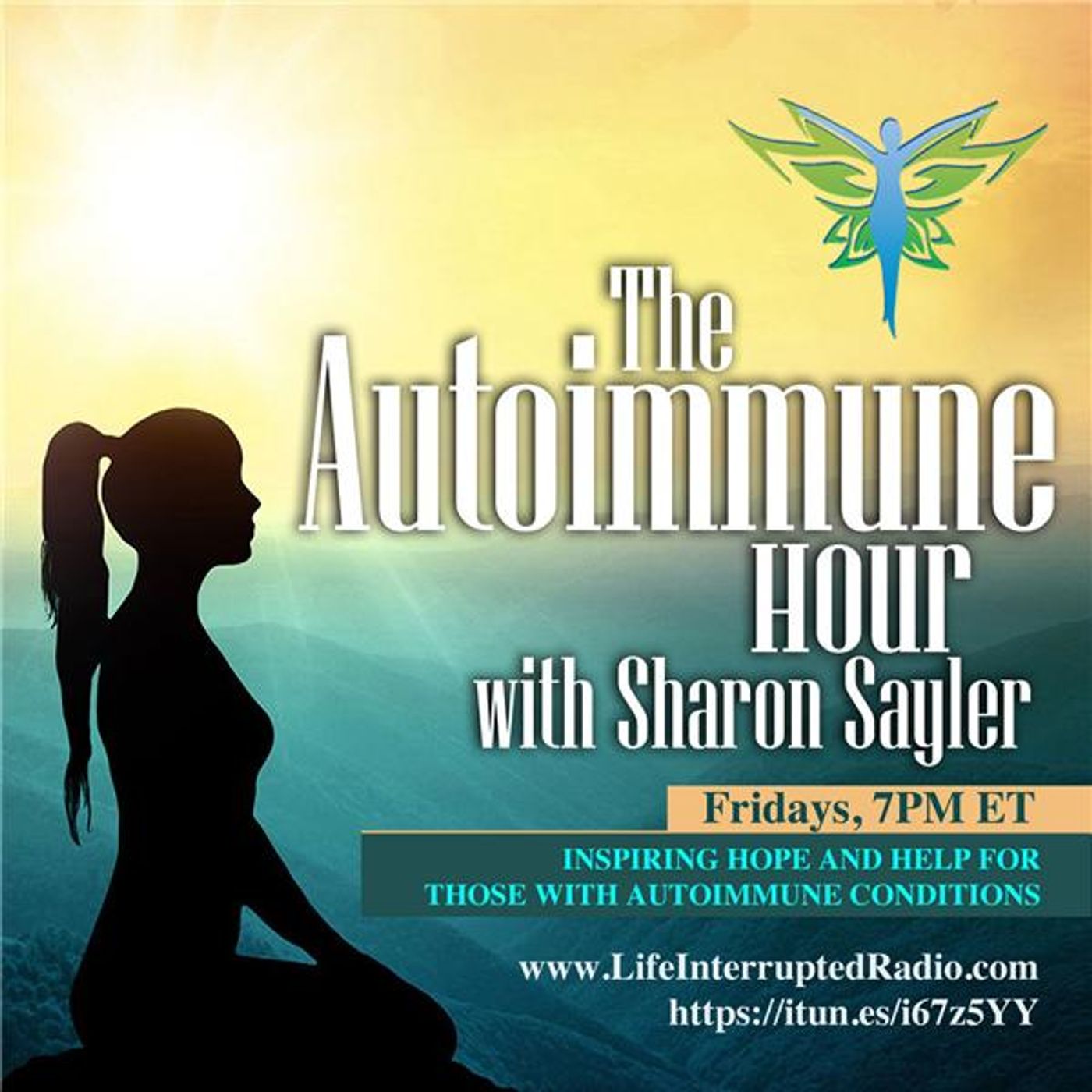 Here we are more than a year into the pandemic and many of our abilities to power through 'all-this' are stretched thin. What if you could calm down, refocus, and quell anxiety in as little as two minutes? Think about everything that would change if you could:
• Sleep better and focus more
• Not let anxiety rule your decisions
• Have more time for what's important
• Let go of stress and angst effortlessly
• Vanquish fear and come from love and more….

In this awesome encore, we welcome back to the show Tamara Green and David Dachinger of...
---
What are EMFs, and Can They Affect My Health?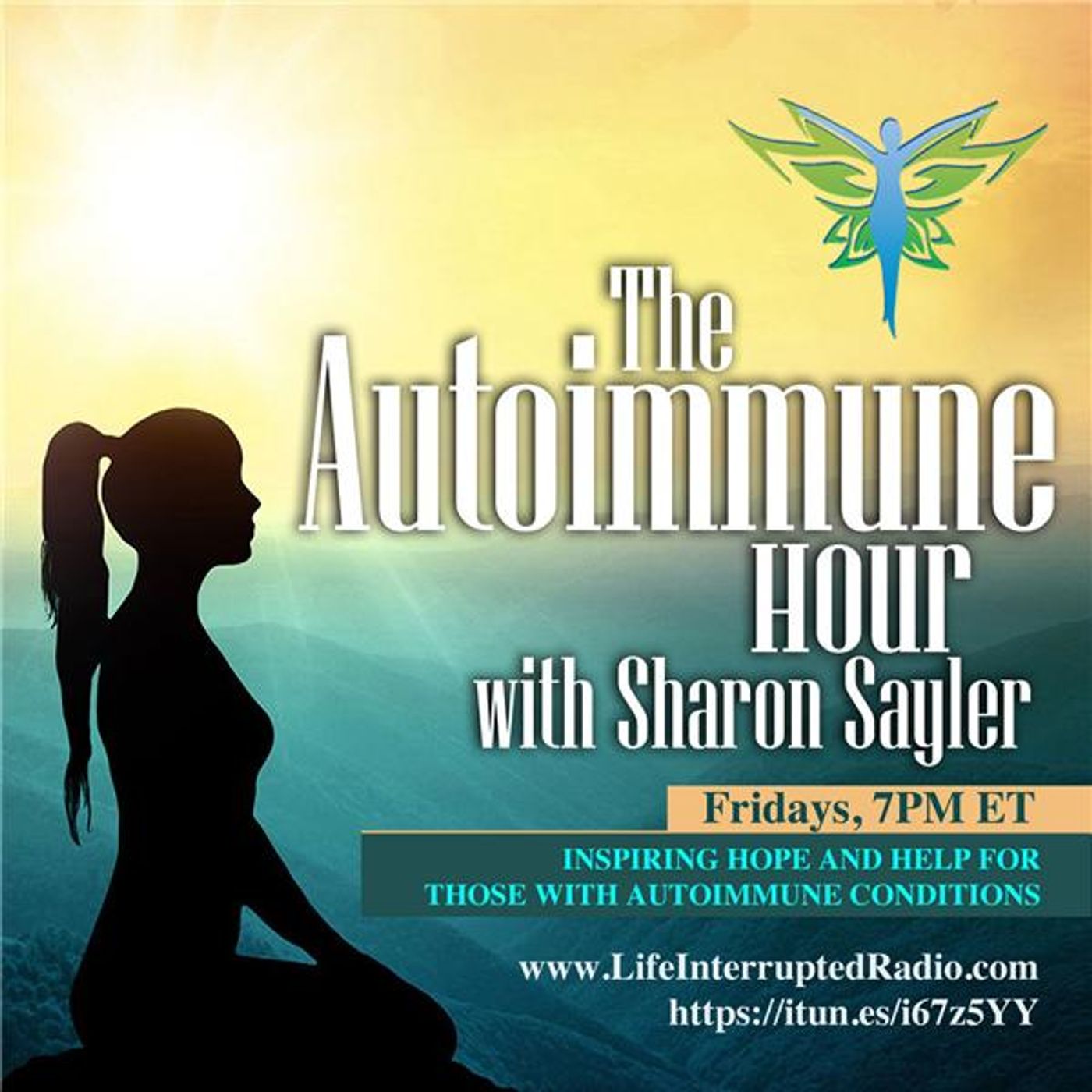 Awe, the conveniences of modern life… can all the overhead power lines, indoor lighting, cellphones, tablets, Wi-Fi routers, smart meters, microwave ovens, some medical imaging systems, etc., be affecting our wellness and well-being? As time goes on, we've increased our exposure to EMFs exponentially with the advent of a multitude of artificial sources.

In this episode, Dr. Anne Hill, ND, named one of Portland, Oregon's Top Doctors for 2021 by Portland Monthly Magazine, shares EMFs are from natural and artificial sources. And although research is limited and on-going, some research has determined that overexposure to EMFs can affect...
---
Finding Passion, Purpose, and Joy in Life Regardless of Your Diagnosis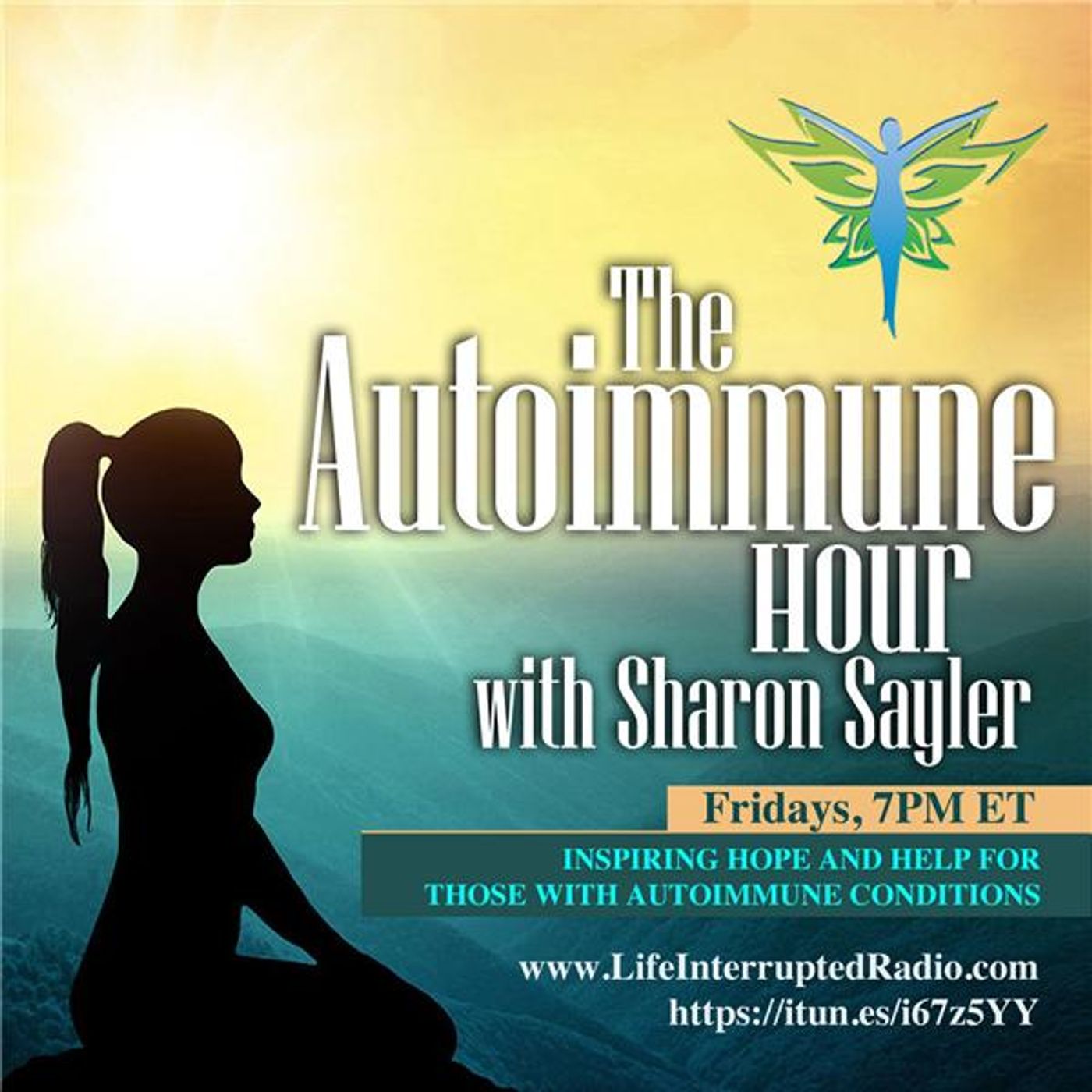 In this episode, we welcome the host of the JOY of LIVING Podcast and best-selling author Barry Shore. As the Ambassador of JOY, Barry is a change-maker and life transformer whose profound message of JOY has gone global.

When I met Barry one of the many insights he shared with me was, "Your diagnosis is not your destiny" and Barry knows what he's talking about... Years ago, he was suddenly afflicted with a crippling disease that left him completely paralyzed.

Yet, Barry's decision to use this experience to better his and others' lives has opened a un...
---
Uncovering The Root Causes of Your Autoimmune Issues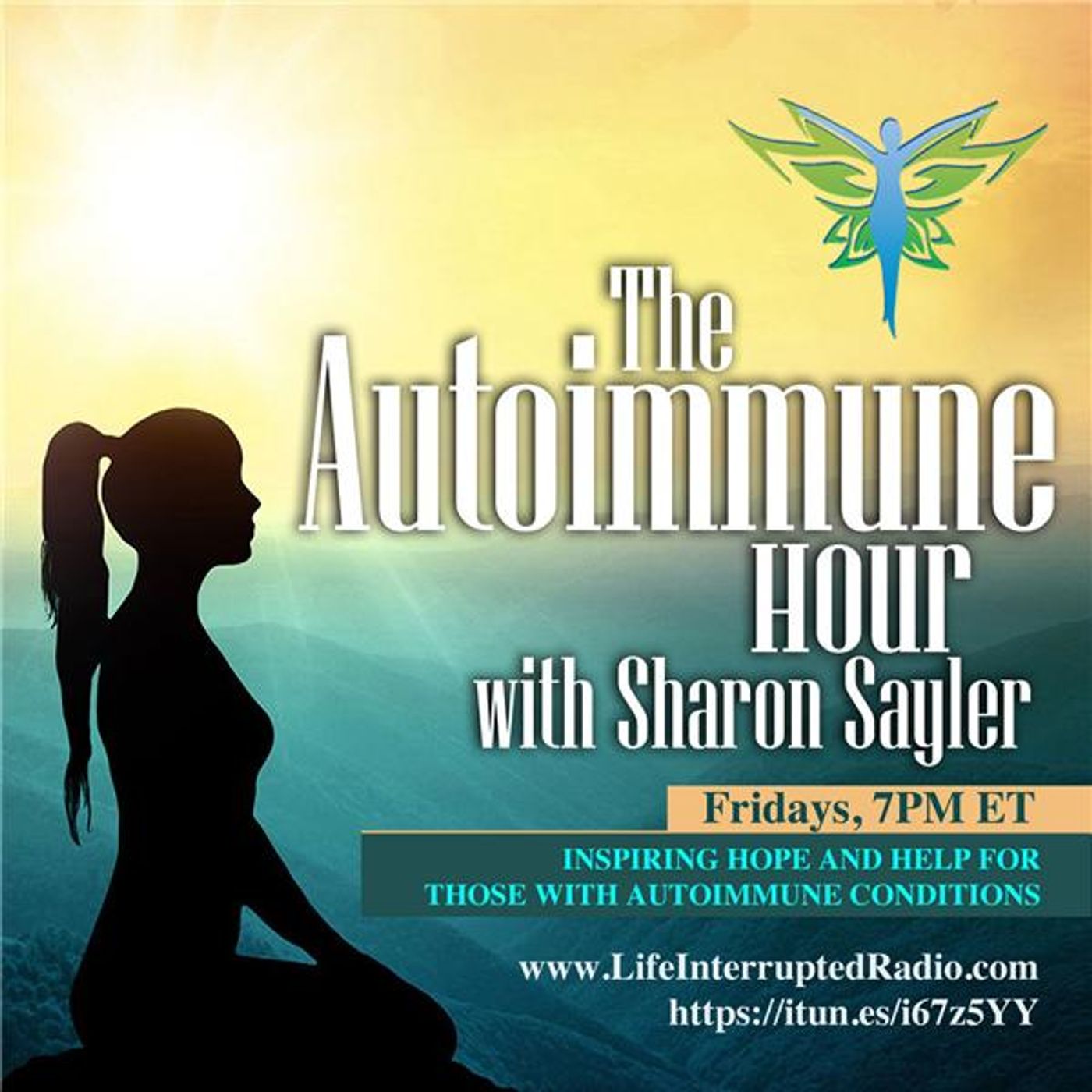 Uncovering the root causes for your autoimmune issues too often feels like a true-life detective story... Just like there are many autoimmune diseases and immune system dysregulations, so too are known 'triggers' for autoimmune disease, including uncontrolled stress, poor diet, toxins, mold, and environmental allergens, even insufficient exercise, and interrupted sleep.

Our guest, Dr. Ian Hollaman, shares insights into finding root causes of complex conditions' including why we all need "Vitamin H" (H for Hope!) and
• The importance of taking intestinal hyper-permeability seriously,
• Why you should reconsider eating those 'leftovers,'
• The need to know your A1C numbers,
•...
---
Are Your Reactions Really Red Flags?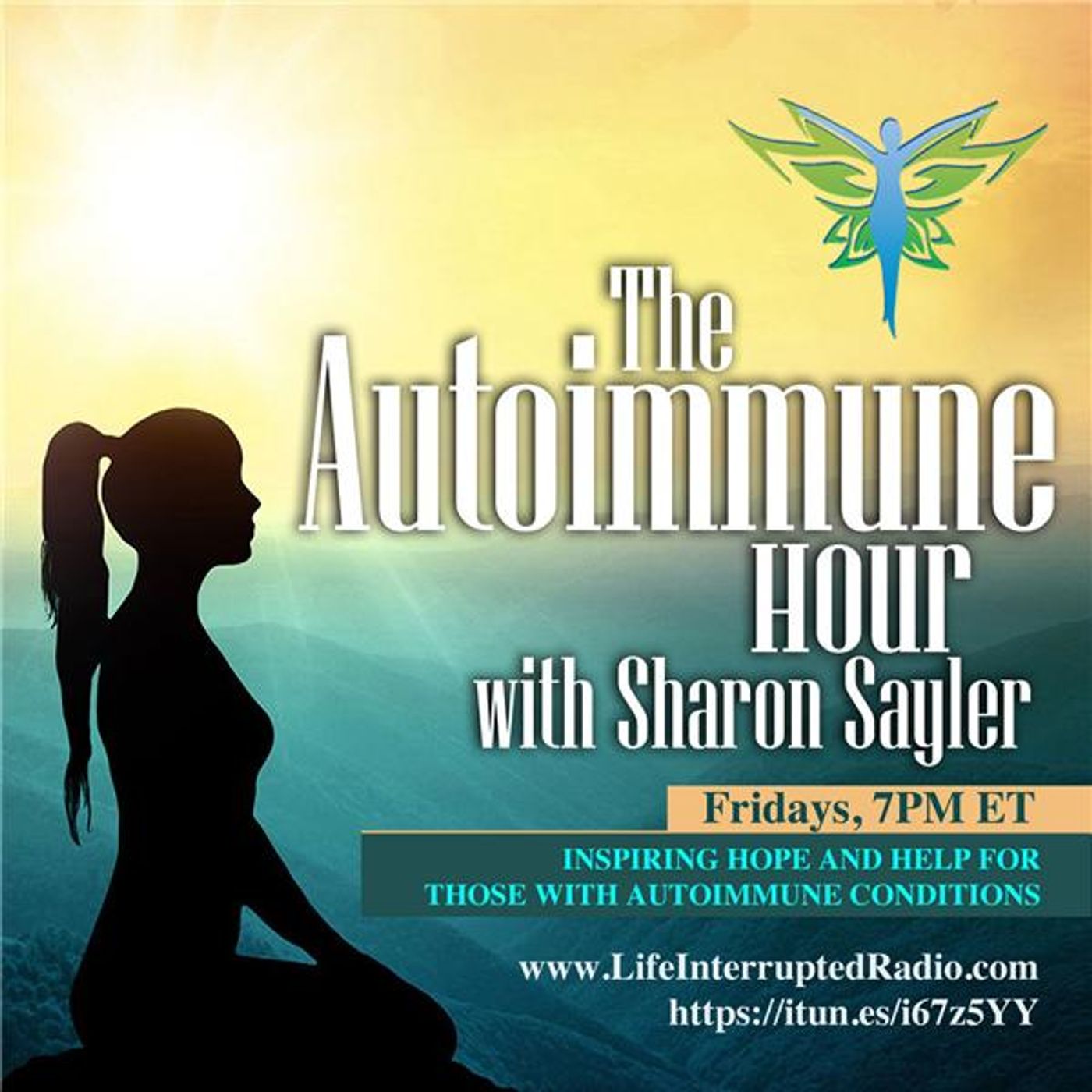 Are you feeling blocked or held back somehow? Are you struggling with your body having weird reactions out of the blue? Well, don't wave the white flag yet... for in this episode, we welcome the author of the new book 'Relatefully: How to gain great relationships from the inside out. Relationship Renovator Sheila Unique joins us to share from her personal experience and years dedicated to helping tens of thousands of people resolve the unrest they feel inside and establish a strong relationship with the most important person in their lives—themselves. Just a few of the many things Sheila...
---
Tap Into the Power of Your Mind with BrainTap® Creator Patrick Porter Ph.D.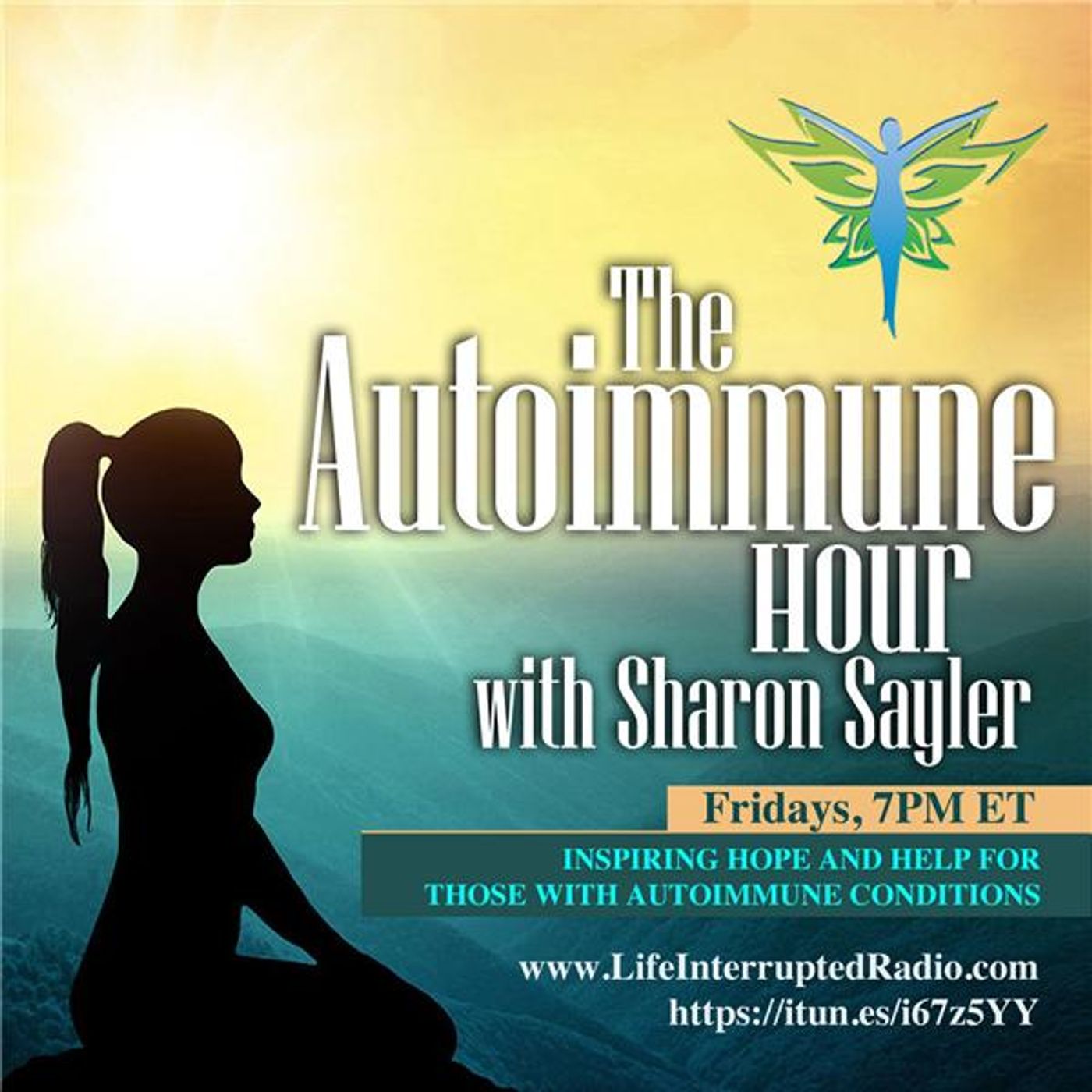 Tap Into the Power of Your Mind with BrainTap® Creator Patrick Porter Ph.D.

In this episode, we welcome Patrick Porter Ph.D. to the show to talk about what stress and anxiety do to our brain, our well-being, and our overall health especially with the emotional toll of 2020 - what a one-two-three punch of a year that was for many of us. I asked Patrick to join us because I've seen some magical thinking out there that at the stroke of midnight and the turn to 2021 - POOF! - it would all be different. And many are...
---
Partner, Patient, Caregiver: to Love, to Honor, and to Negotiate in Sickness and in Health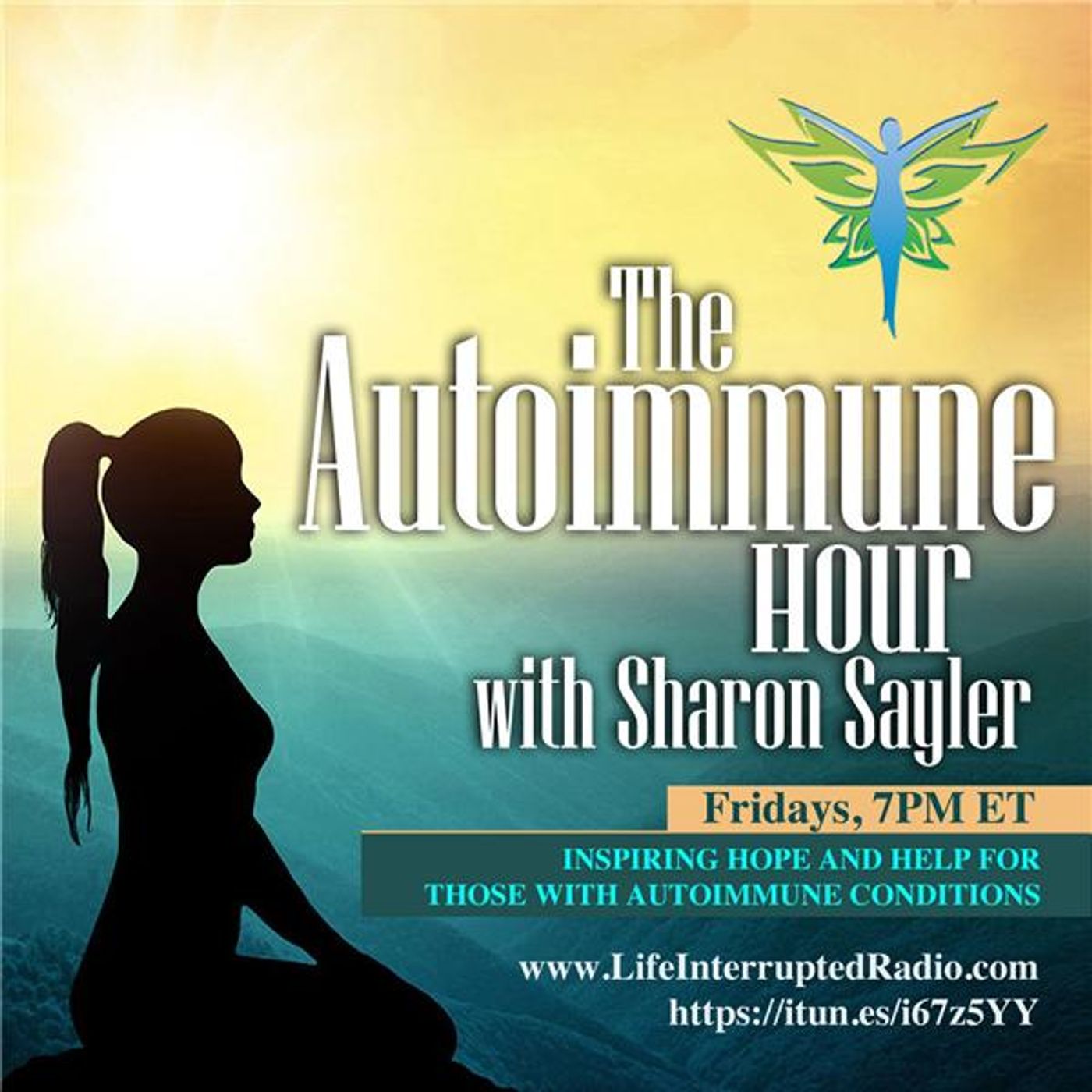 Relationships — spouse, partner, and even friendships — are hard enough even in the best times. Add in a chronic or long-term condition, where one becomes a caregiver, and you add a new, unexpected dimension of roles. And one that often comes with little to no training!

Just in time for Valentine's Day, Sharon Sayler chats with Michael Grinder. Michael, a master of communication, shares from his long-running Couples Workshop 'To Love, To Honor, and To Negotiate.'

After 21 years of presenting his Couples Workshop, Michael has a multitude of insights and ways to make sure the inevitable changes ar...
---
How to Create Resilience and Other Surprising Well-Being Superpowers with Sarah Peyton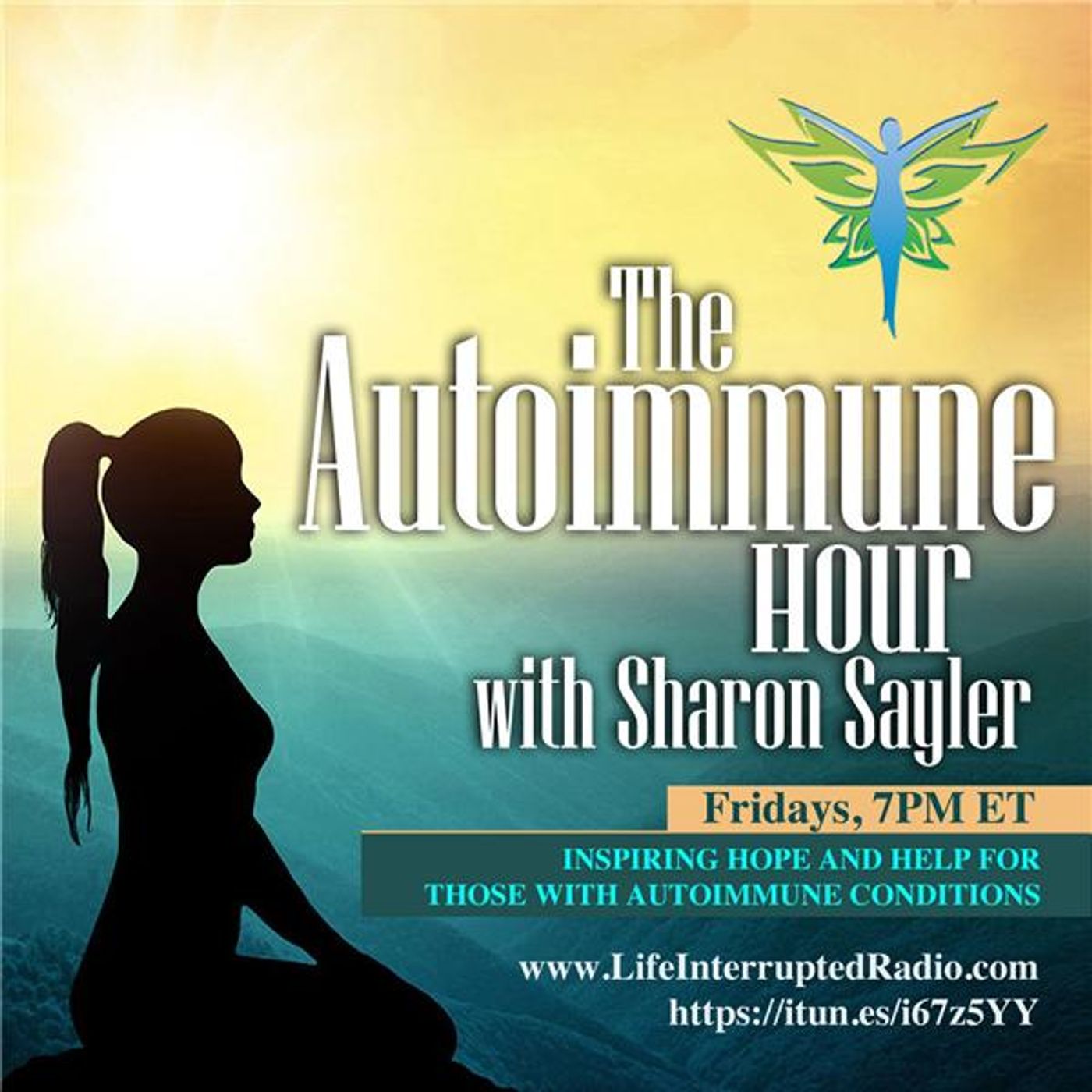 Sarah Peyton, one of our most requested experts, returns to share with us what creates resilience and how we can harness it and other 'superpowers' to optimize our well-being even in times of significant change.

In this episode, Sarah shares her insights and tips to move from self-criticism to self-encouragement and self-love, plus how to
• Create an ally-ship with your body even with autoimmune
• Decode the messages your body is sending you
• Integrate deeper layers of self-understanding and empathy for ourselves and others
• Use the power of resonant language to support strength, healing, and create p...
---
Supporting Your Esoteric Body with Jaya Sarada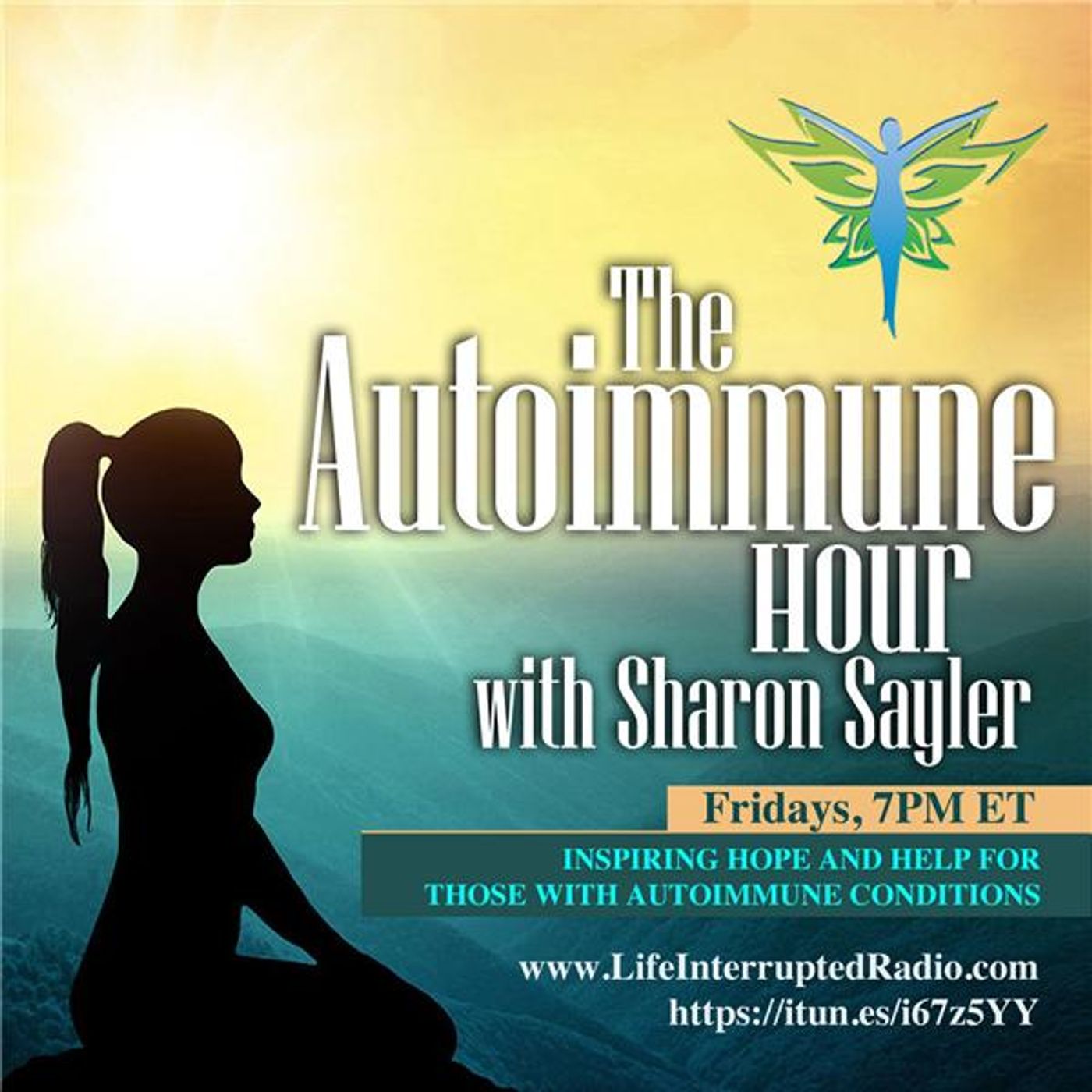 Several years ago, I began exploring what it meant to heal beyond the physical body. I dove into exploring a nagging question; how would life change if I include the mental, emotional, spiritual, and energetic parts of myself?

In pursuit of the answer(s), I chatted with Jaya Sarada, trainer, guide, and author of numerous books, including 'Awakening Your Chakras' and 'The Path of Return - A Guide for Sacred Living.' Jaya brings her 35+ years of experience and training in Vibrational Energy and Spiritual Transformation to our conversation. Join me as we discover the power we have...
---
Feeling Like the Walking Wounded? Maybe it's a "Mother Wound?"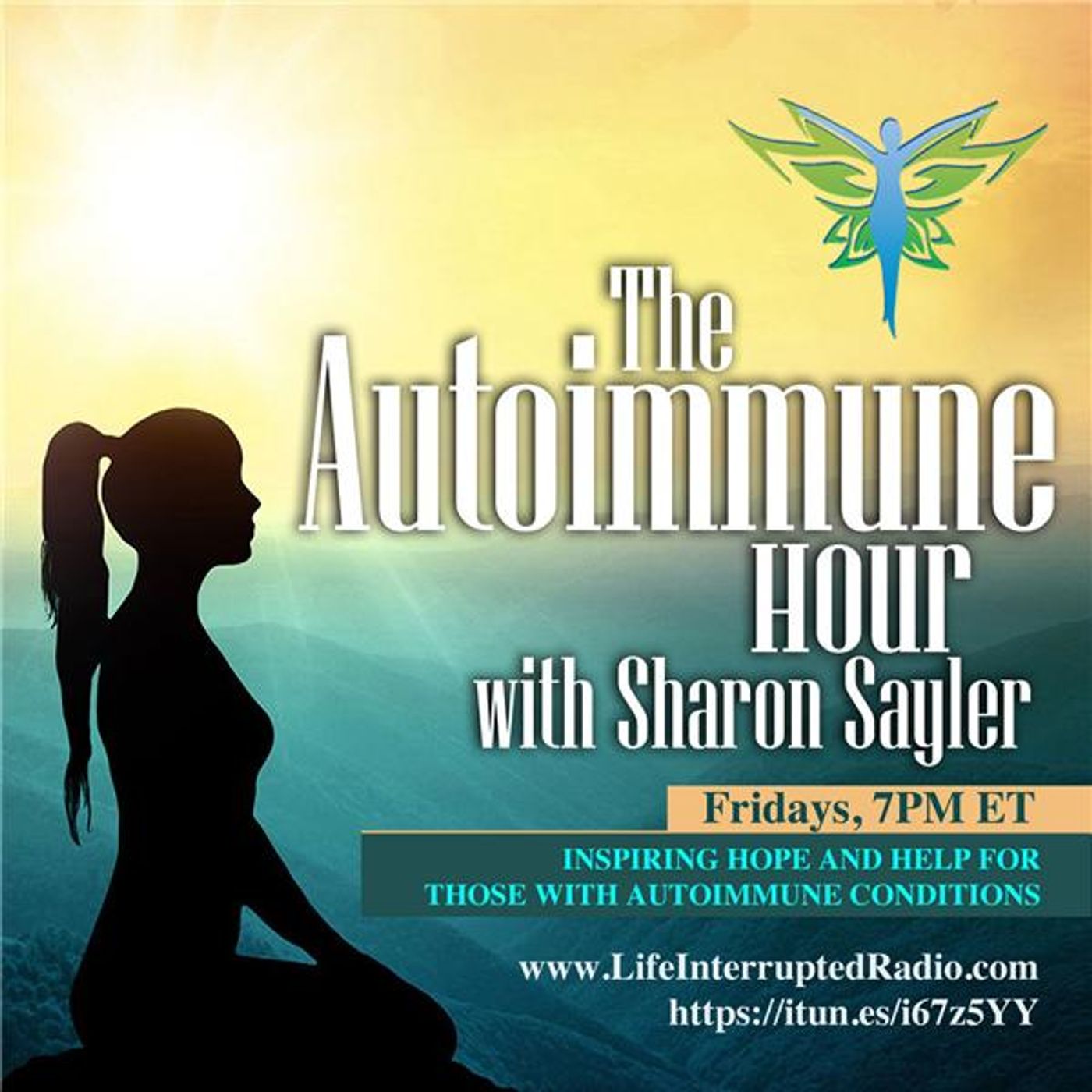 Did you know that the state of our world has everything to do with our relationship with our Mother?  That profound question from this week's guest, Kerri Hummingbird, intrigued me… So Kerri and I sat down to chat about her new best-selling book "Love Is Fierce: Healing the Mother Wound." It is a profound, insightful look at how the Mother Wound can unknowingly direct our decisions. 

She offers actionable steps each of us can take to support and change ourselves, our families, and our world, such as
• How to uncover shadow those decisions that are keeping you stuck
---
When Fear Runs Away With You…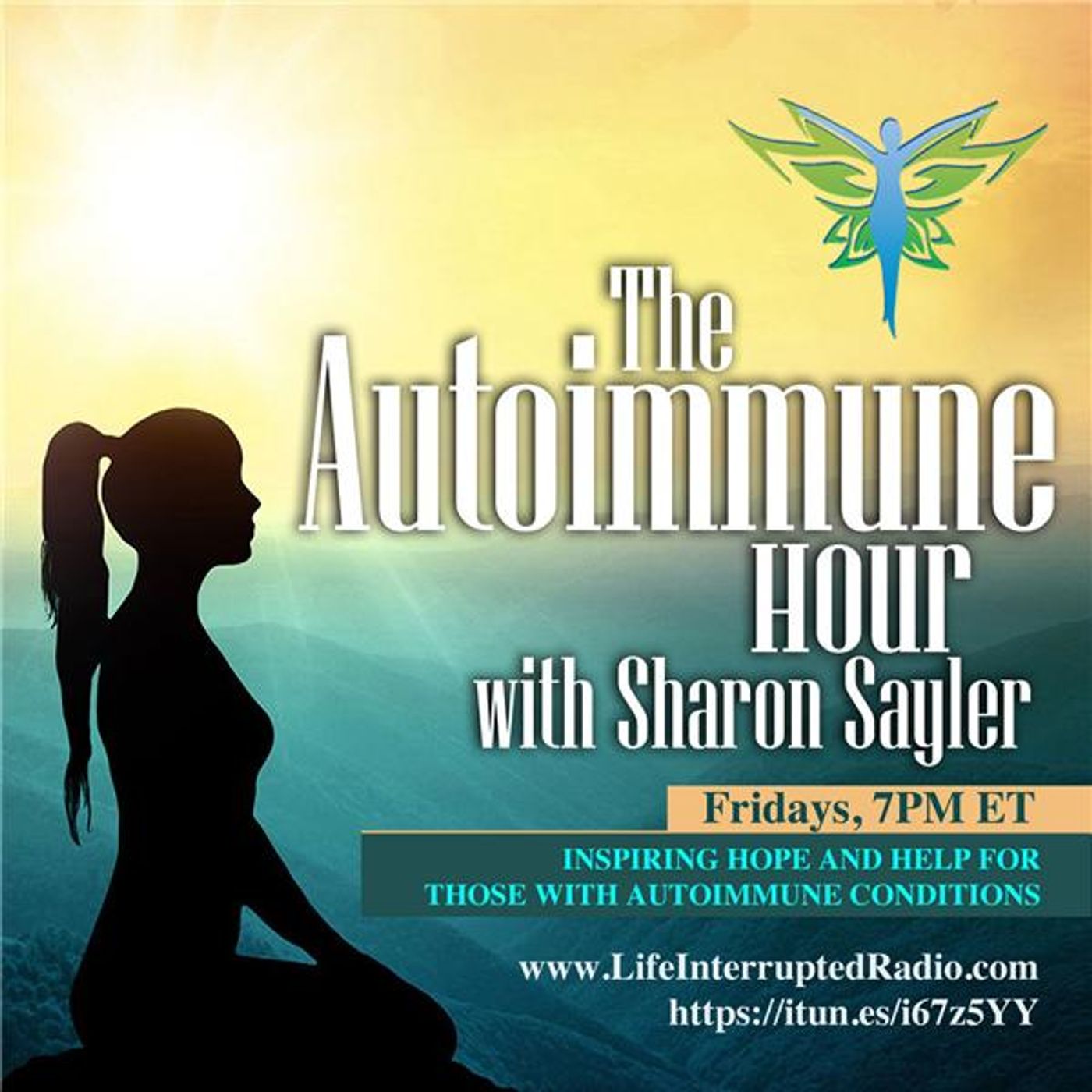 It seems like so many fear-inducing things are happening all at once these days, civil unrest, COVID, quarantines, lockdowns, many losing loved ones, employment... It's no wonder that many people are dealing with anxiety, depression, and fear. In this episode of The Autoimmune Hour, host Sharon Sayler chats with Teri Smith-Pickens, author of 'The Irrational Fear Cure in Four Miraculous Steps.' 

Pre-pandemic, Teri interviewed more than 200 people to better understand where their fears and anxieties come from. In our chat she shares:
• What living in survival mode does to us, 
• An understanding of irrational fears an...
---
Releasing 2020 and Embracing 2021!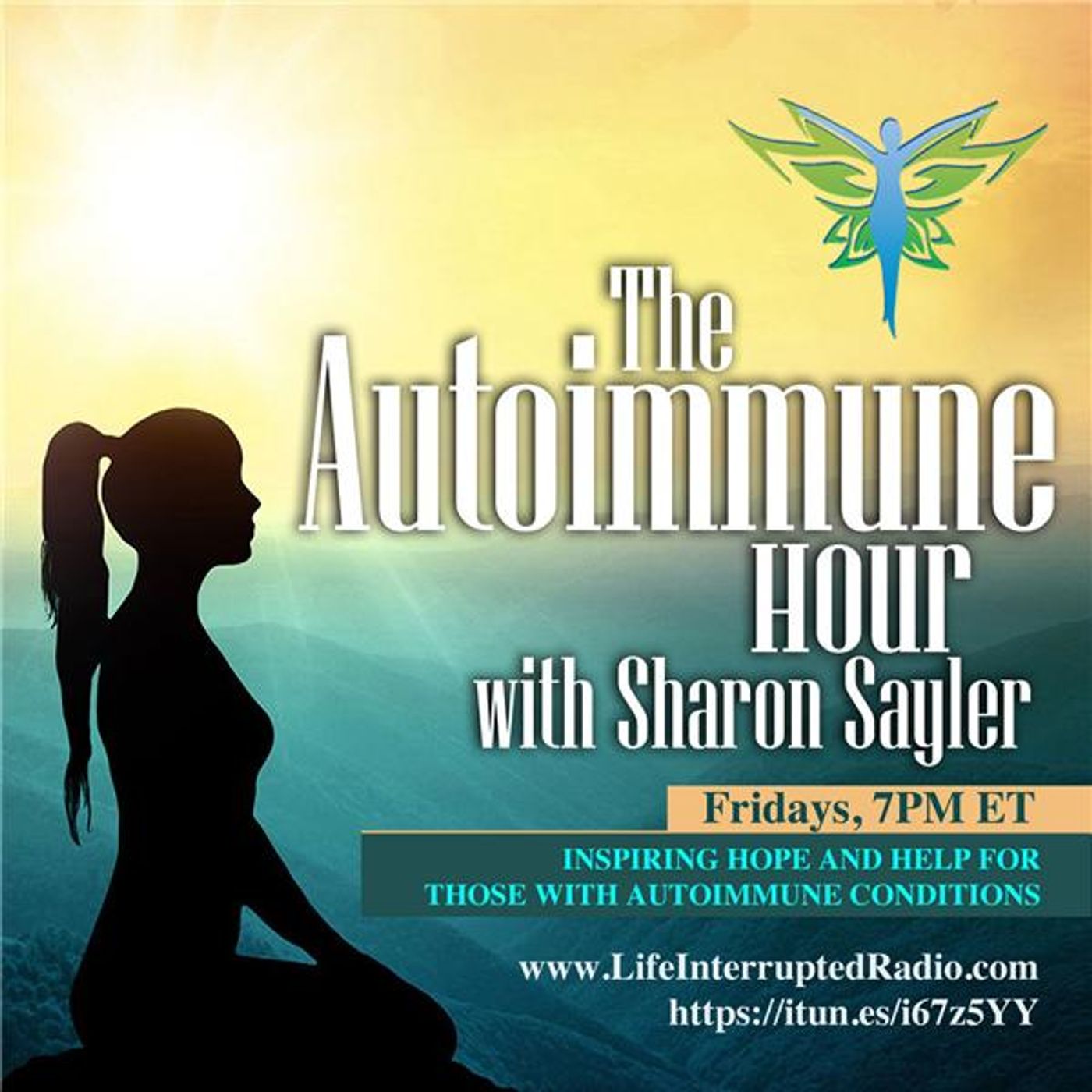 There's no doubt 2020 has been a devastating year for most of the world. The personal health, well-being, and economic losses are too numerous to mention. COVID, political divides, civil unrest, and unexpected ever-changing conditions have altered our ability to control our destiny.

As we begin in 2021, we hold the hope for renewal, reinvention, and relief. In this episode, returning guest, back by popular demand, certified Professional Coach Bev Martin shares ways to find opportunity and choice even in difficult times. She also shares ways we can
• Choose how we will respond,
• Be flexible and adaptable,
•...
---
Could Mold Be The Problem? Tips and Techniques for Mold Remediation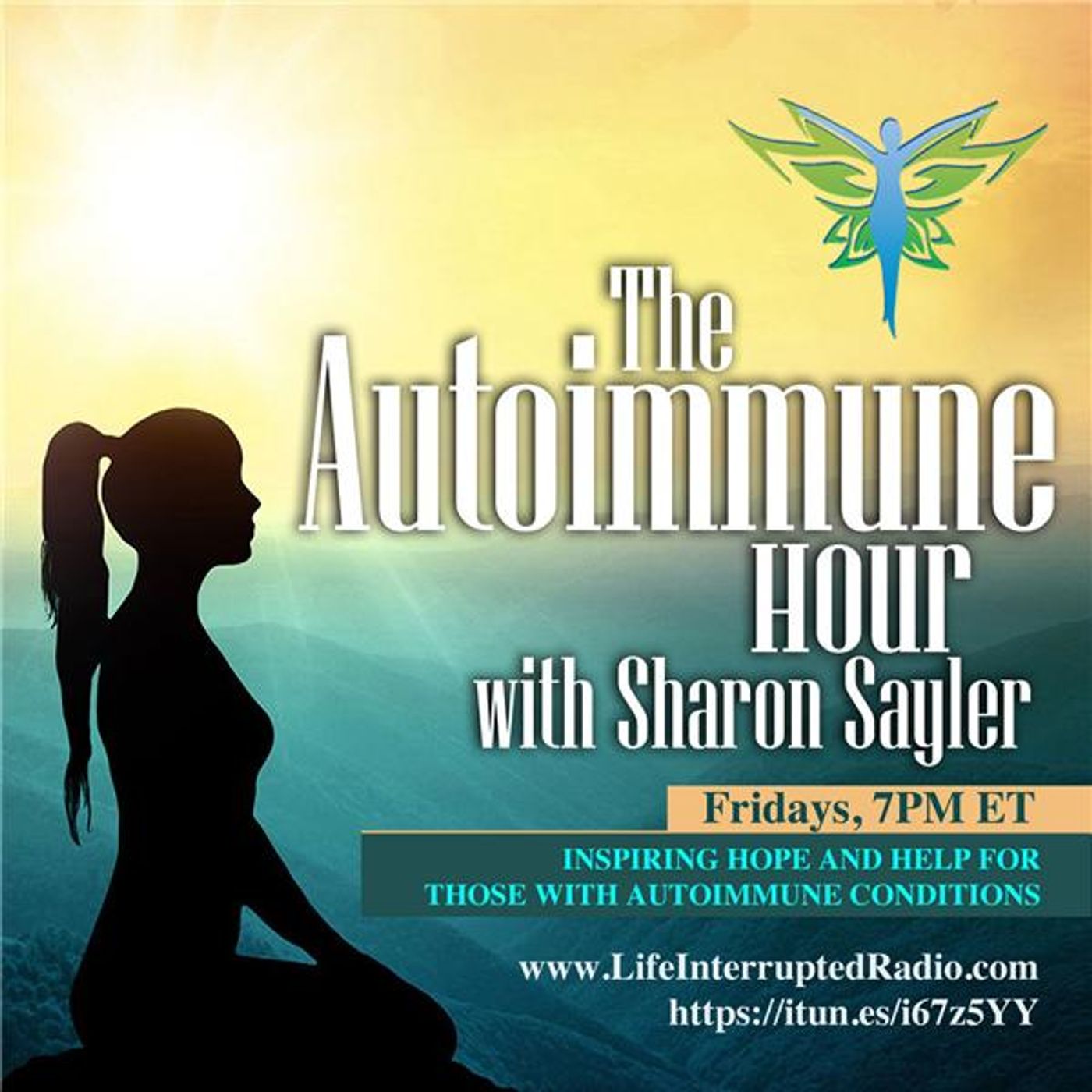 Are you or someone you love suffering from mold sensitivity? Here's a scary stat — 1 in 4 families experience adverse health reactions in their own homes and don't even know the cause may be mold. In extreme cases, mold can leave sufferers bedridden and incapacitated, and it's rarely the first thing your medical team would consider to test.

In this episode,  Michael Rubino, mold remediation specialist and the author of 'The Mold Medic: An Expert's Guide on Mold Removal,' is our guest expert. Michael explains why mold is everywhere—in the air and on most surfaces, both indoors and...
---
A Candid Chat on Women's Wellness and Menopause with Dr. Mache Seibel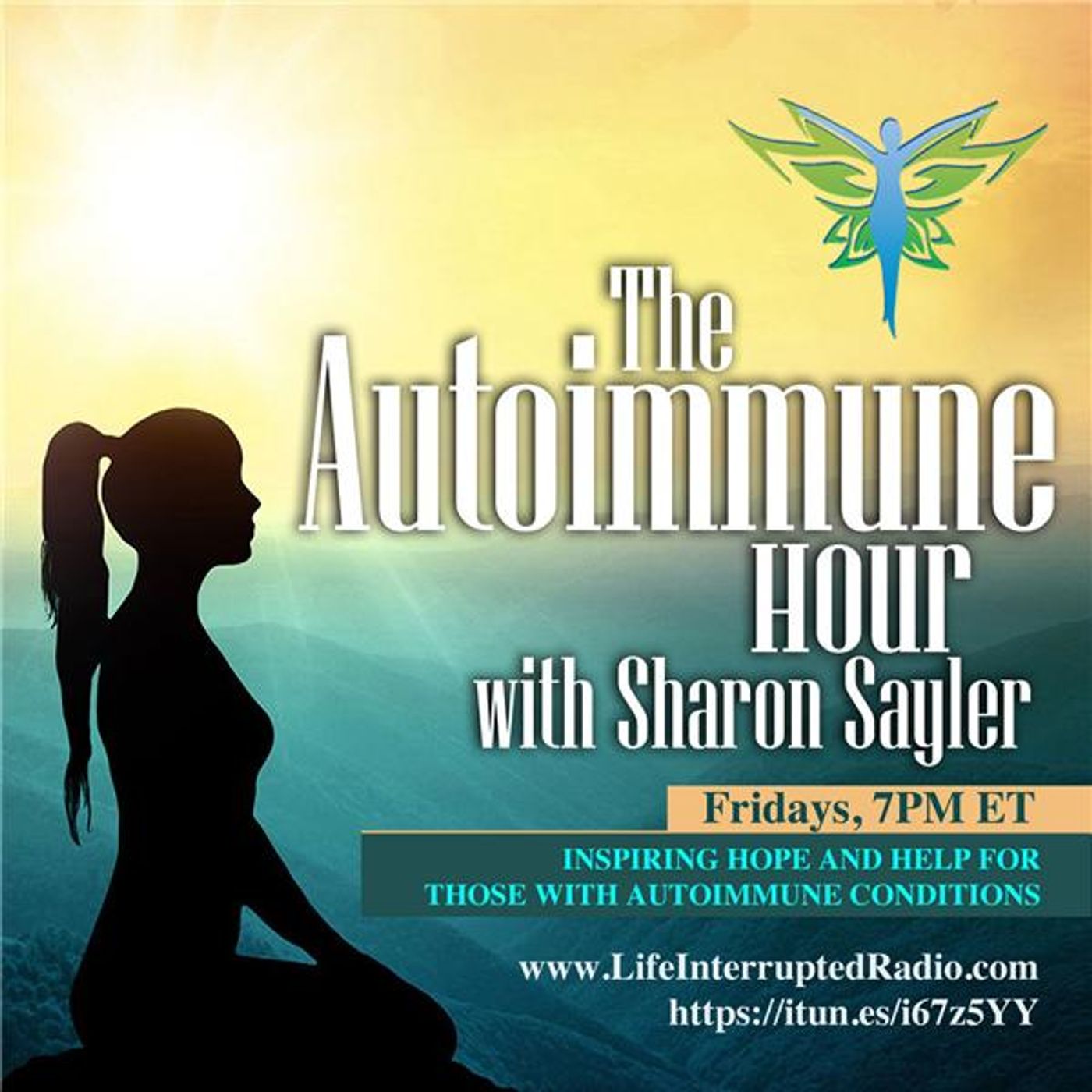 We welcome back Dr. Mache Seibel. Dr. Seibel is an international health expert and leading authority on women's wellness and menopause. His mission is to 'add years to women's lives and life to their years' and daily demonstrates his belief that, "It's better to stay well than to get well!"

In this episode, he candidly shares with us the latest research on women's wellness, including
• An in-depth chat on sexual health including vaginal dryness and the difference between moisturizers and lubricants,
• The latest on hormone replacement and autoimmune,
• Understanding the changes as we age,
• Is endom...
---
How To Light Up The World with Hope and Humor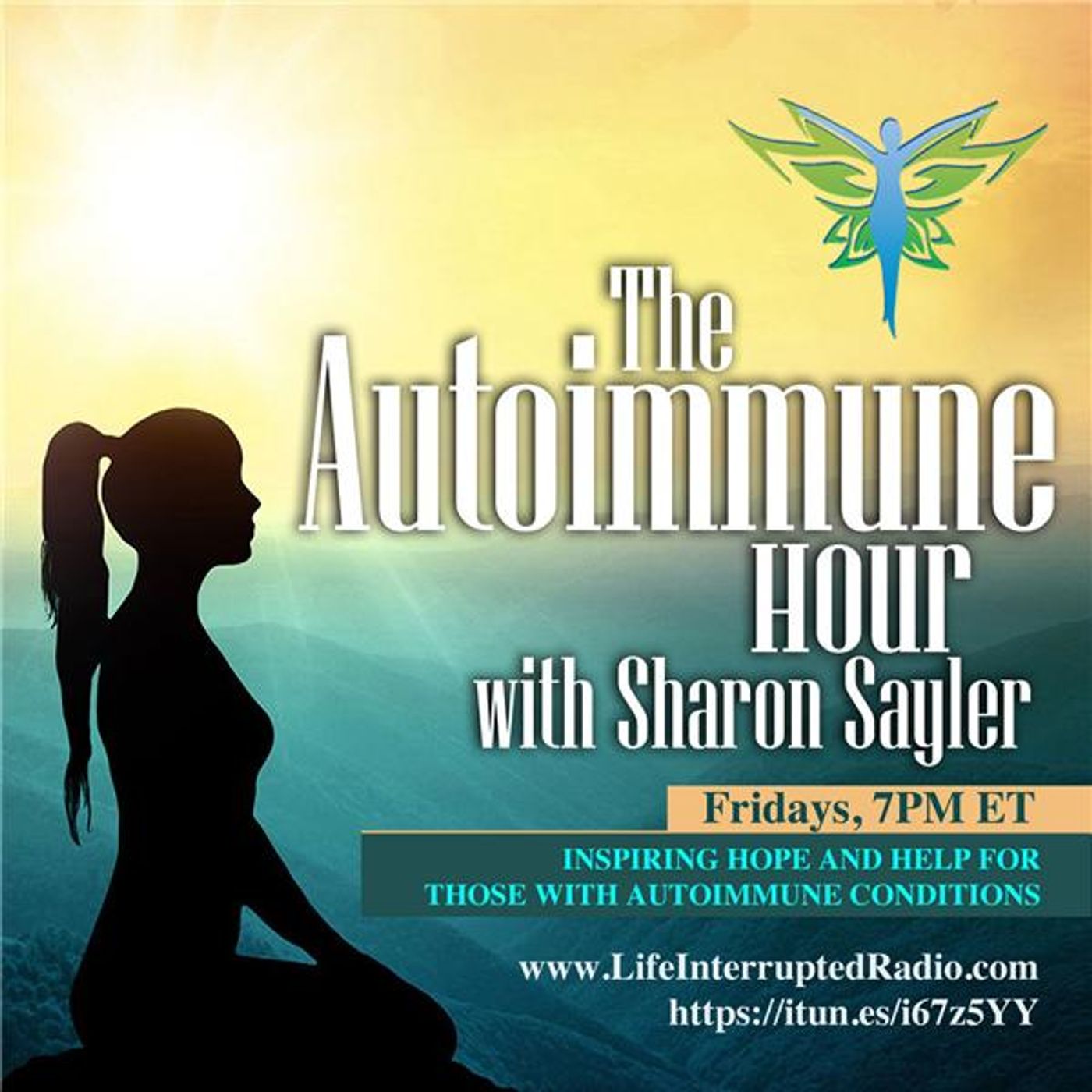 In this fun and wide-ranging chat, we explore how hope, humor, and self-acceptance can improve your well-being. Our guest, award-winning author Liberty Forrest, shares how to make meaning and overcome misfortune, sadness, and dis-ease.

She also shares:
• The positive benefits of finding your funny bone and letting your
inner silly loose...
• Ways to listen to your inner voice and see your higher purpose
• Why it's so important to take time to get to know yourself
• Ways to move past disappointment and regrets
Plus much more….

About our guest: Known as the "The...
---