Subscribe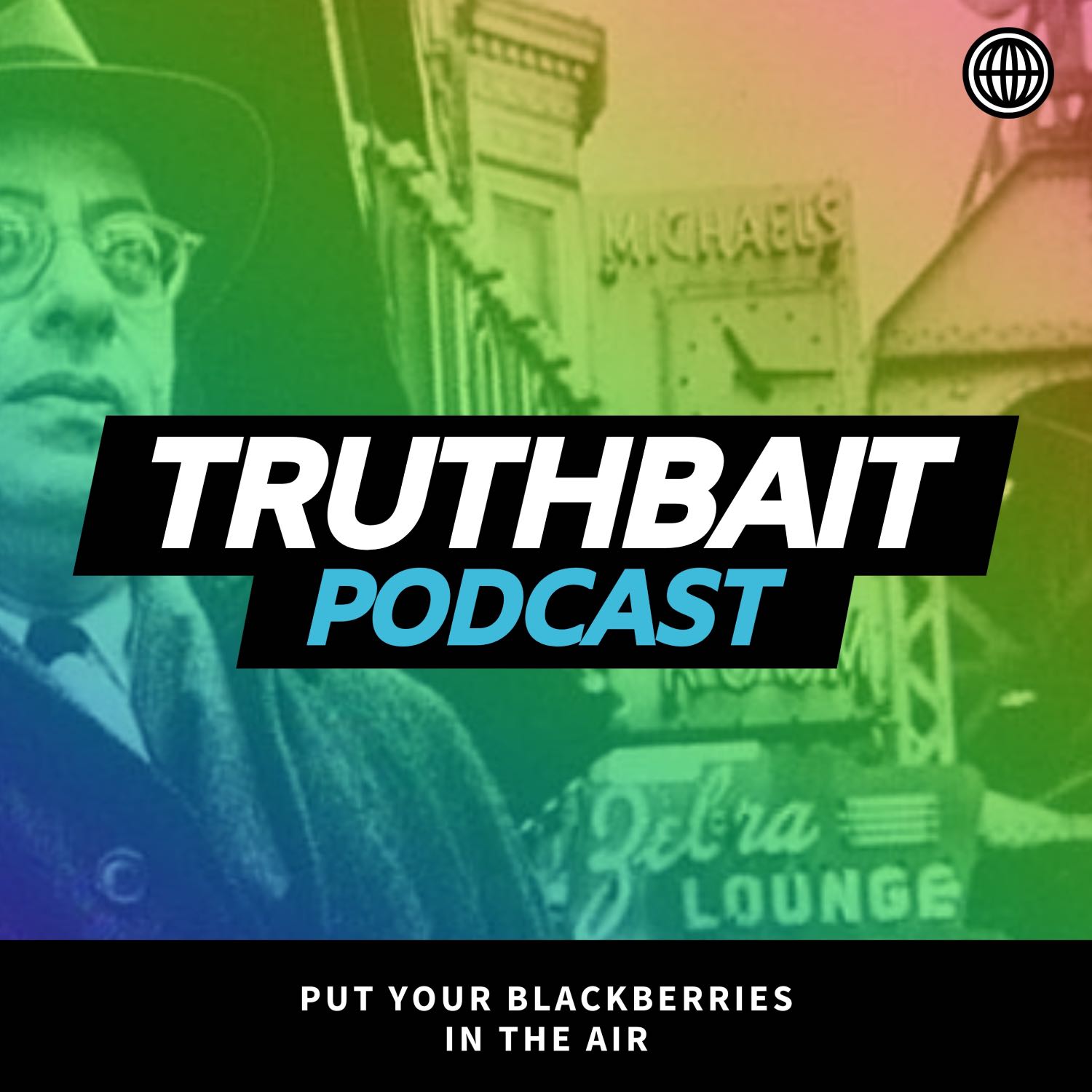 Political Documentary Filmmakers Jeremy Segal and Andrew Marcus provide breaking and accurate predictions, deconstructions, and discombobulations of the media theater that throttles truth in our age. Are you ready to be baited?
Degrowth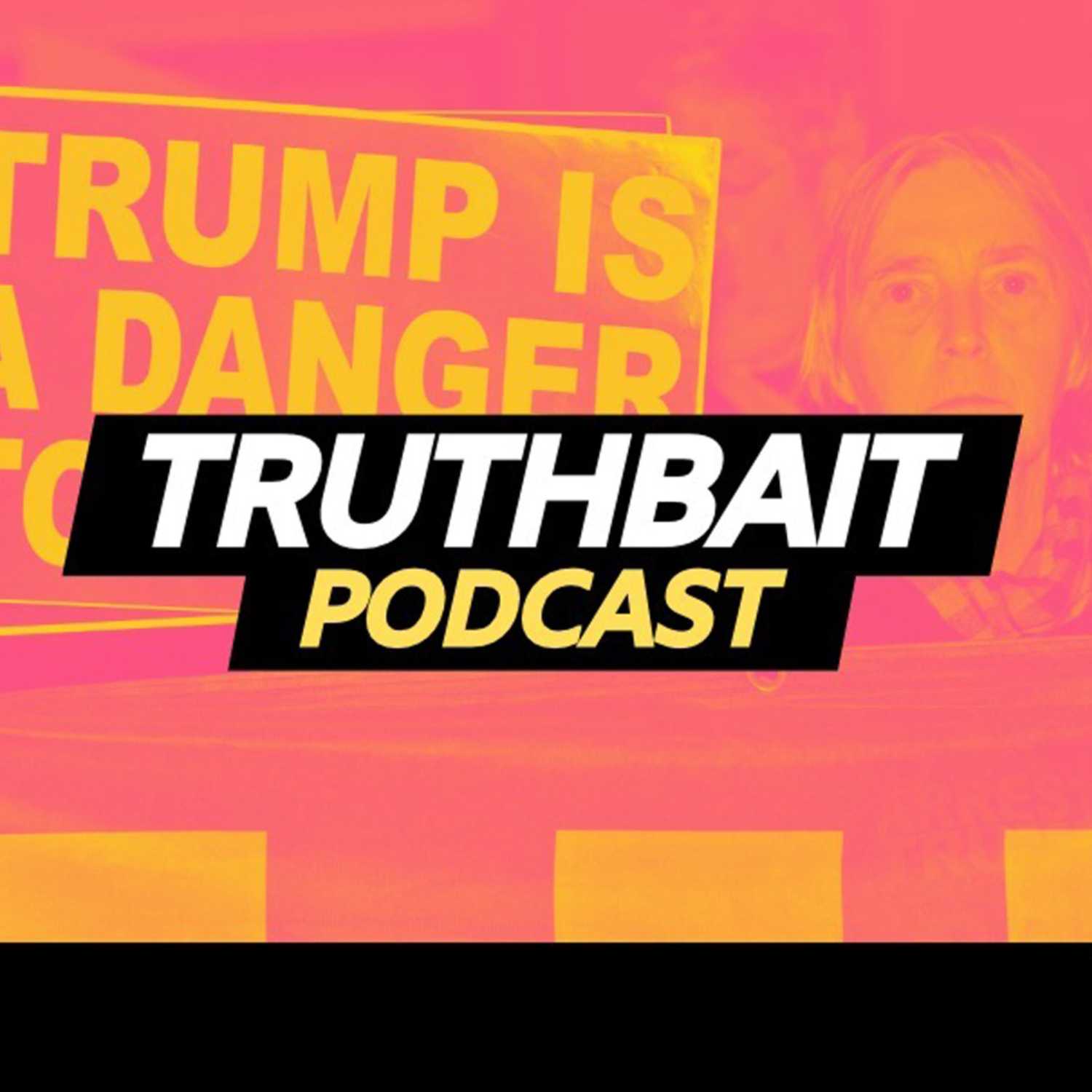 truth@truthbait.com It's Friday everybody! Welcome back to the Truthbait podcast. In today's episode we have a fancy new name for culling the world's population, reparations for some, migrating neural wires, and the saddest presidential campaign launch in history! Thank you to all our listeners for sharing the show, do yourself a favor and share it now! Because this is YOUR show.Thank you to today's producer Mike L. in Vernon Hills, IL and the secret code word winner Jeff in Elkhorn, you win a lifetime supply of Ibuprofen!
---
Itanimulli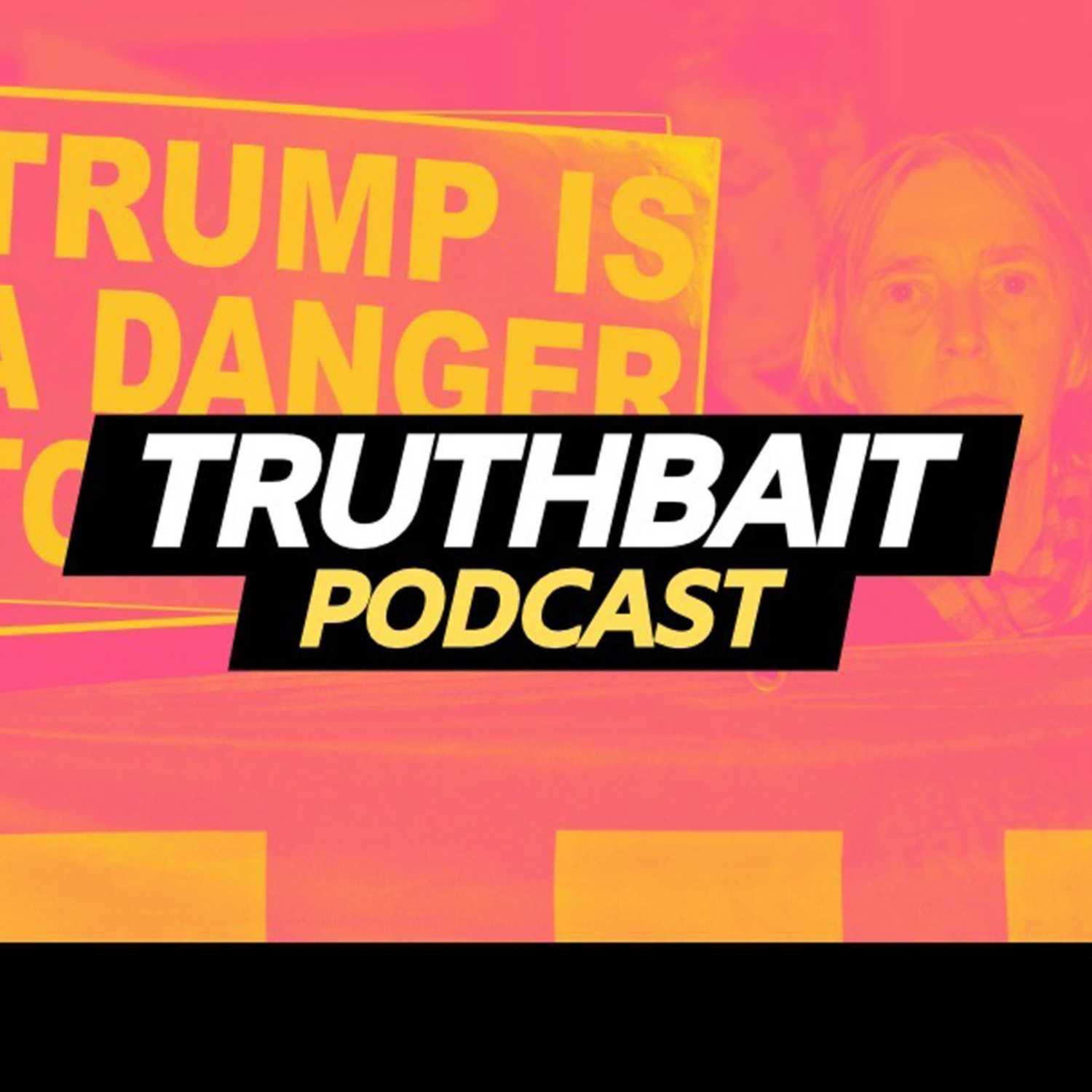 truth@truthbait.com It's Tuesday everybody, as promised, we are here! Excellent listener participation ladies and gentleman. We are tapping into the origins of covid propagandist Dr. Wen, Ricky Schroeder isn't naming names, Kennedy backtracks and much much more. Thank you to today's producers: David G. in Illinois and Jeff in Elkhorn. Thank you to listeners Mama Bear Bev and Mbsodie for you much appreciated feedback and show ratings! See you Friday!
---
Impeach Everyone, Yay!!!!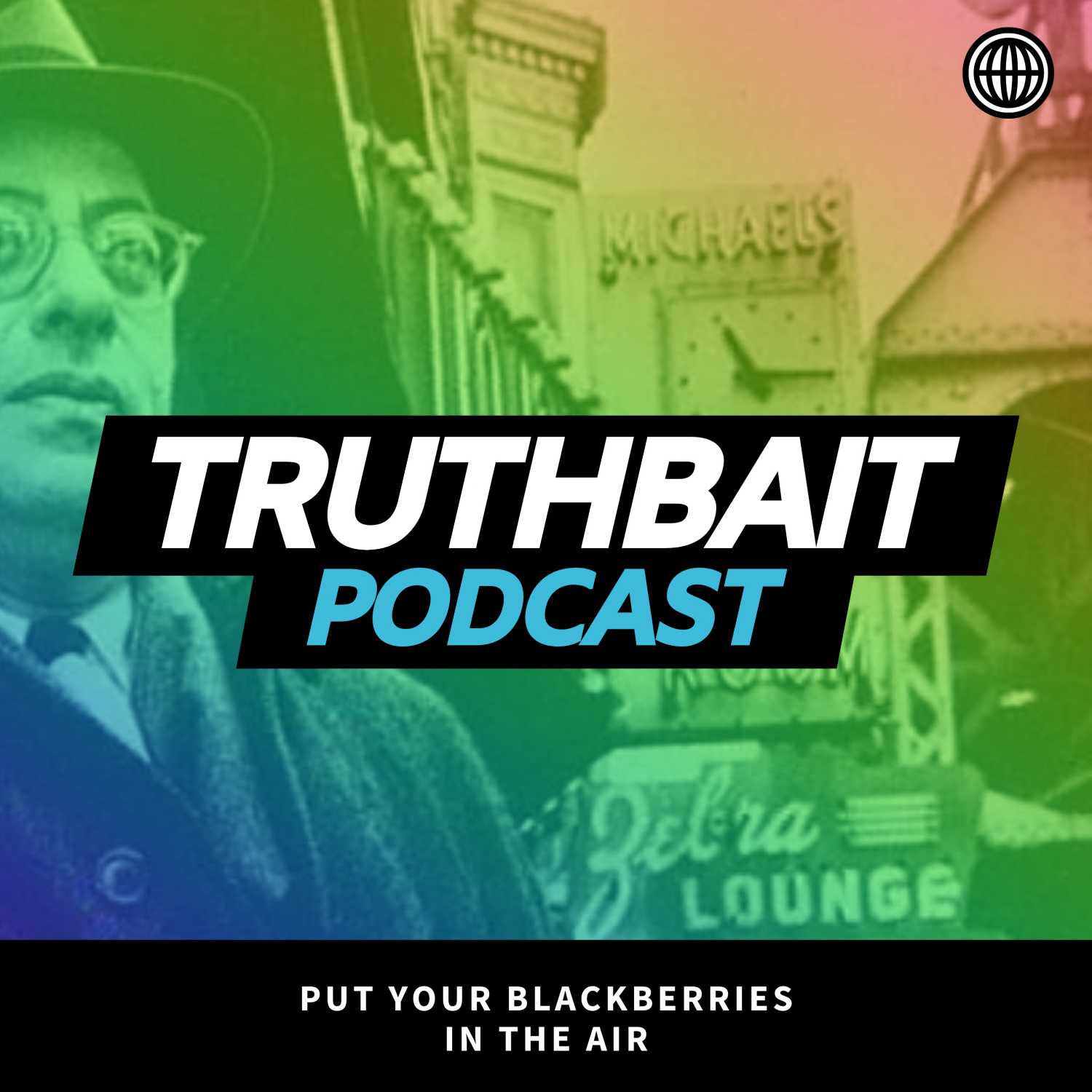 Happy Friday Everyone, we have done it again to the best our ability, bringing you the truth this week, in spite of all types of personal distractions from surgeries to honeybees! In today's episode we review Mad Margie Green's latest fundraising campaign, Impeachment Week! Also, we don't eat bugs, and Democrats' terror campaign: No clean toilets and unpicked cotton!Thanks to producers b-runner25, Al in Joliet and secret word winner Jenny in Wisconsin!
---
Big Letdown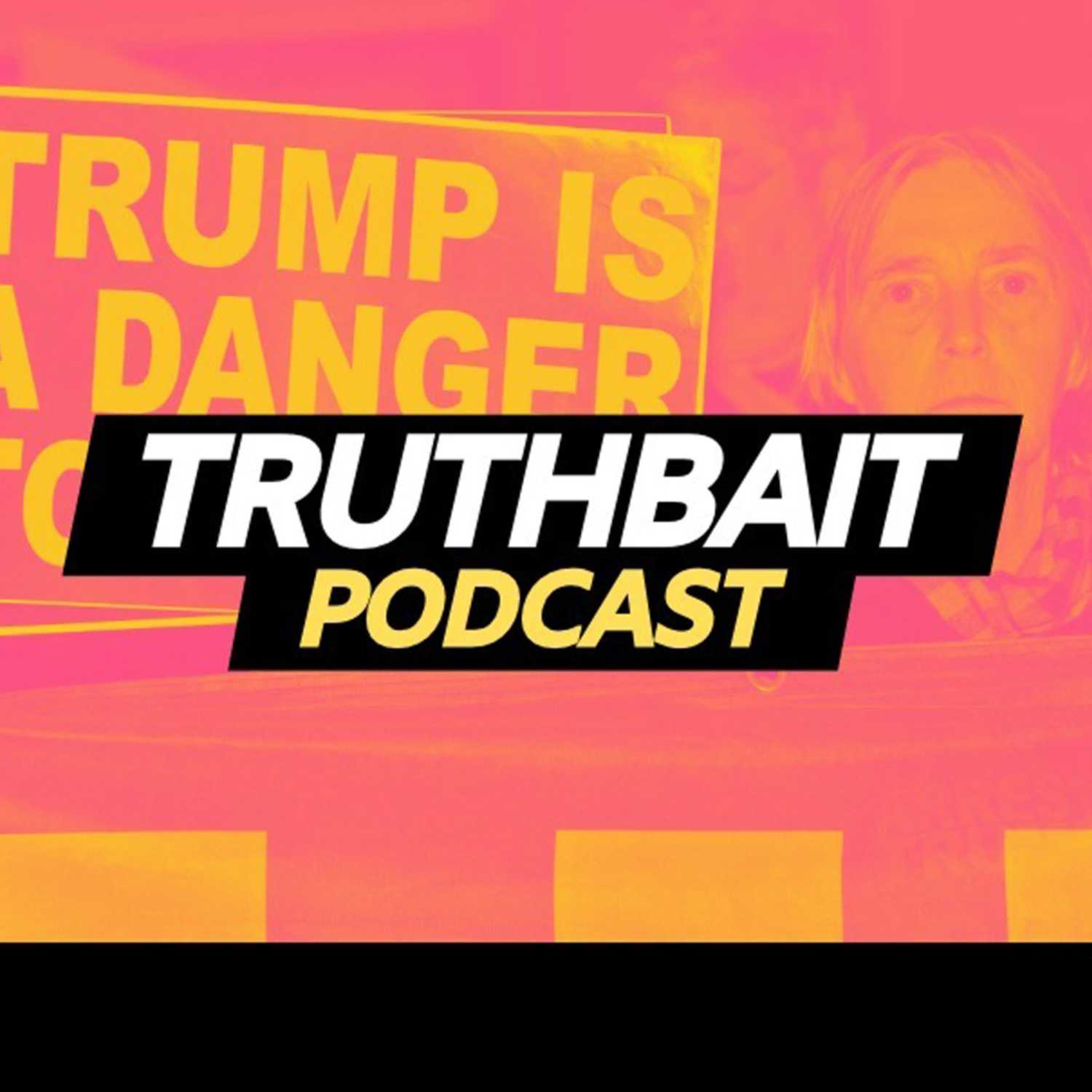 truth@truthbait.com Today's show will horrify and educate you. In their own words, the WEF and Club of Rome want to peacefully murder billions of people while instituting corporatist control throughout the western world. Don't let that distract you from the far more DEVASTATING Durham Report, which is in no way a big letdown, unless you're into consequences. Thanks to our producers: Michael L in Vernon Hills, Will from Wisconsin, Executive Producer Anne
---
Bad Guy Wrestler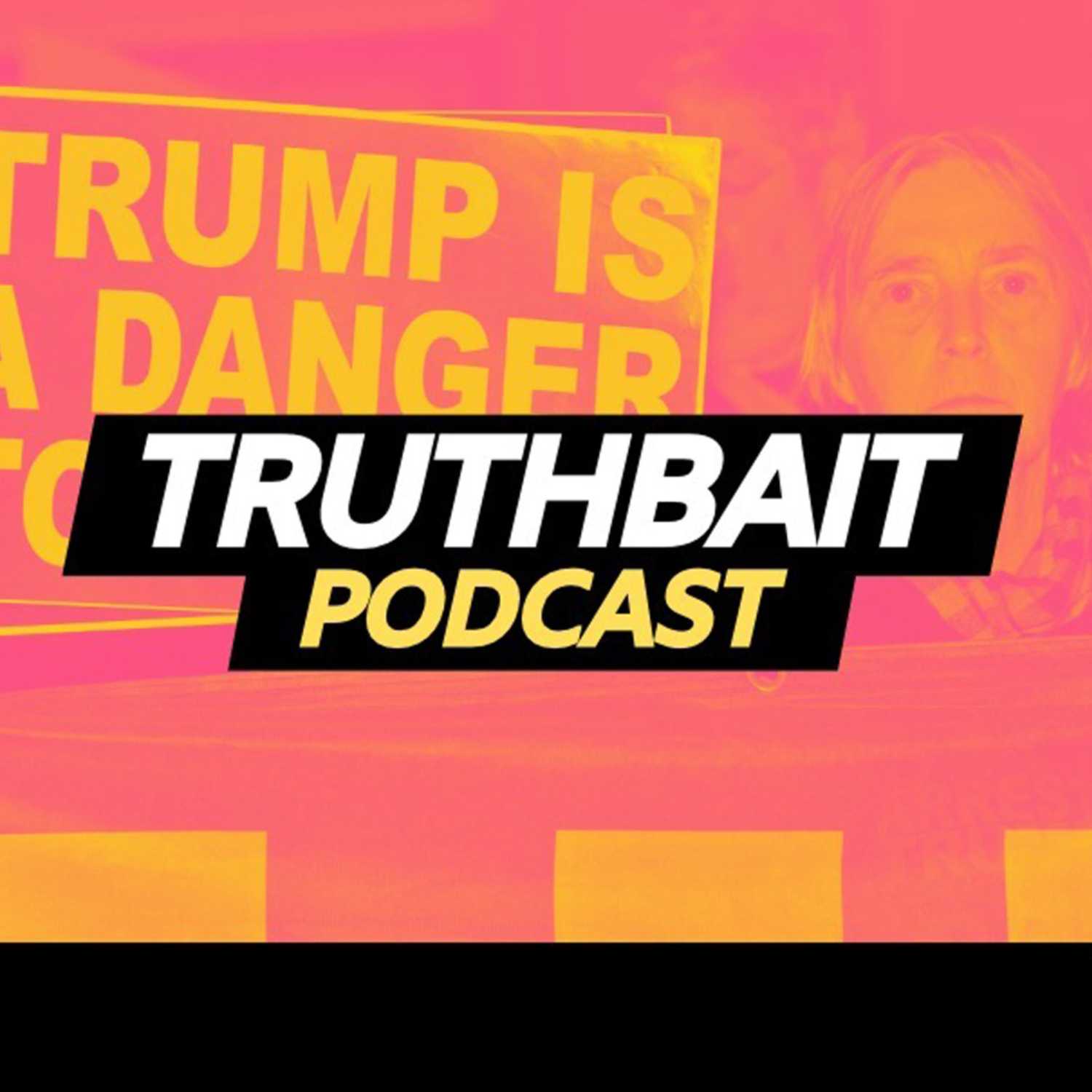 truth@truthbait.com SPECIAL GUEST Jim Hoft, founder of The Gateway Pundit joins the Truthbait Podcast to discuss his recent explosive interview with Robert Kennedy Jr. Is Jim Hoft a Kennedy man?? Tune in to find out. We also get into Trump's CNN Town Hall. Thank you to our producer: Al in Joliet
---
Dr Chelsea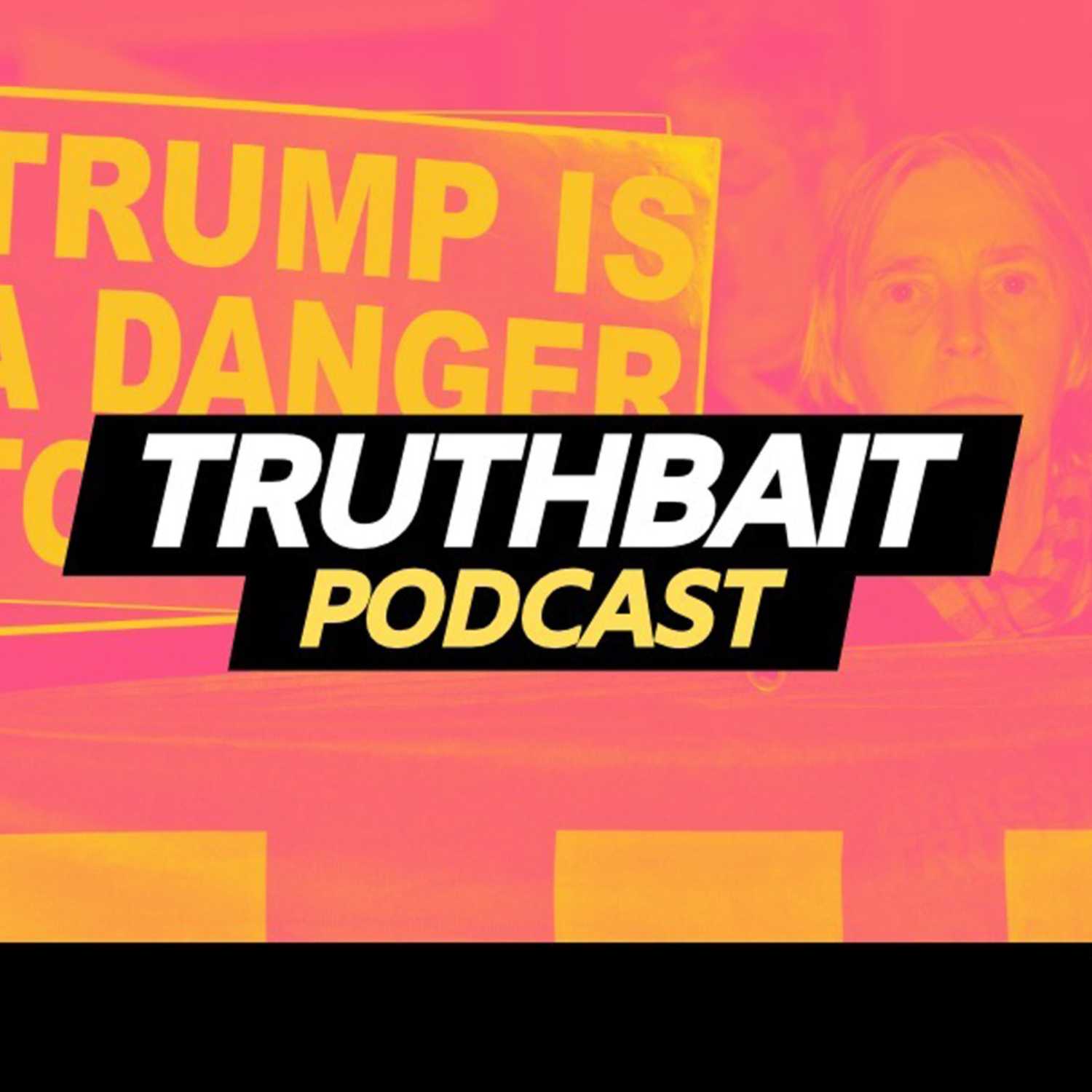 truth@truthbait.com Folks we have a VERY abbreviated episode today due to technical difficulties on the Rebels' Ranch. Dr Chelsea Clinton, ladies and gentlemen is coming for your kids, Short and sweet to the best of our ability. We are looking forward to a VERY SPECIAL EPISODE 25 on FRIDAY that we promise YOU WILL NOT WANT TO MISS!!!! Stay baited.
---
Michelle's Juice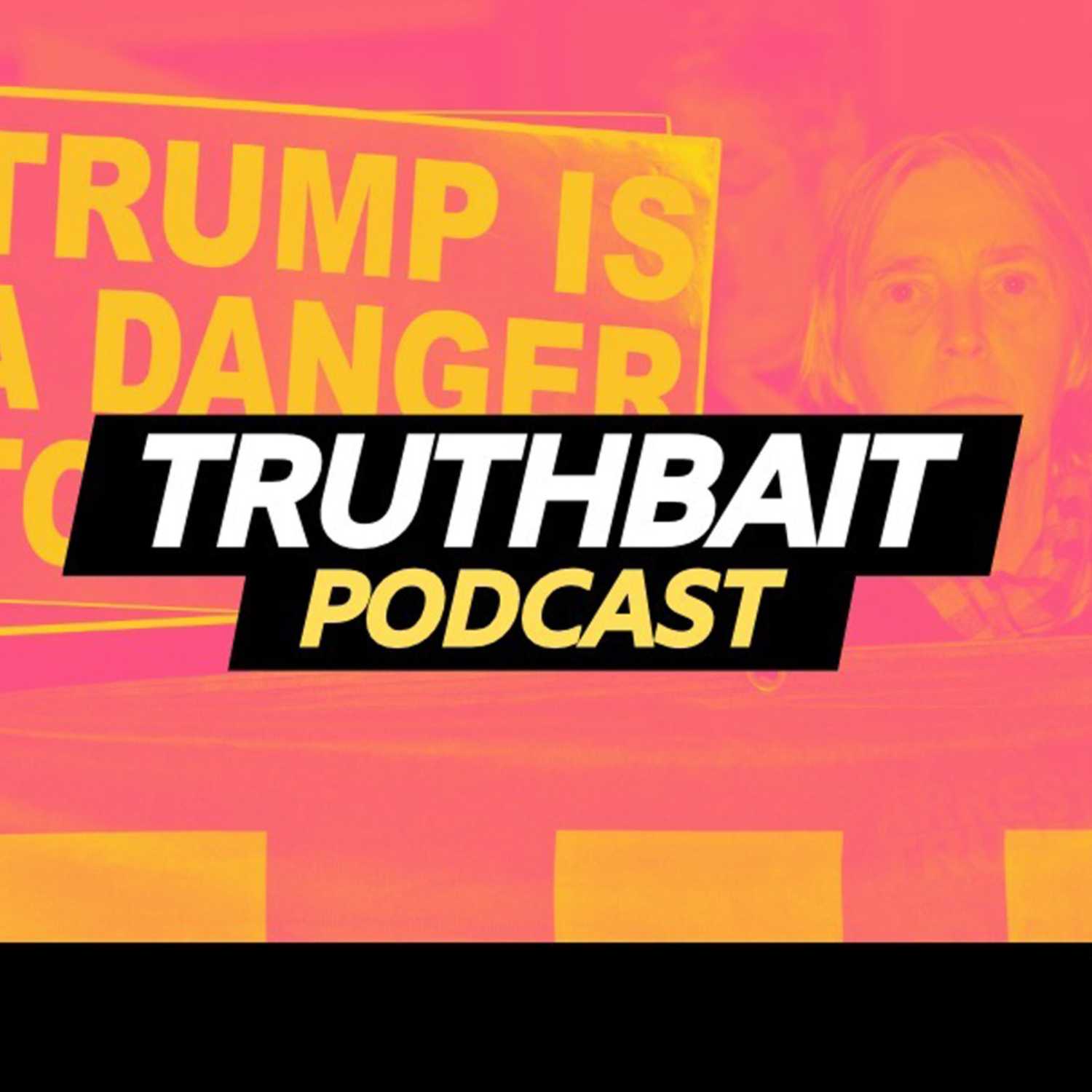 truth@truthbait.com TOP STORY: Unitarian Church constructing "underground railroad" for abortion and gender mutilation. Will minors ride for free? Also, will you drink Obama's juice? Our favorite flavor is Engelsberry! AND it's the end of the pandemic as we know it. Thank you to our producers: Janice in Arizona and Chris in Delavan
---
Another Attack!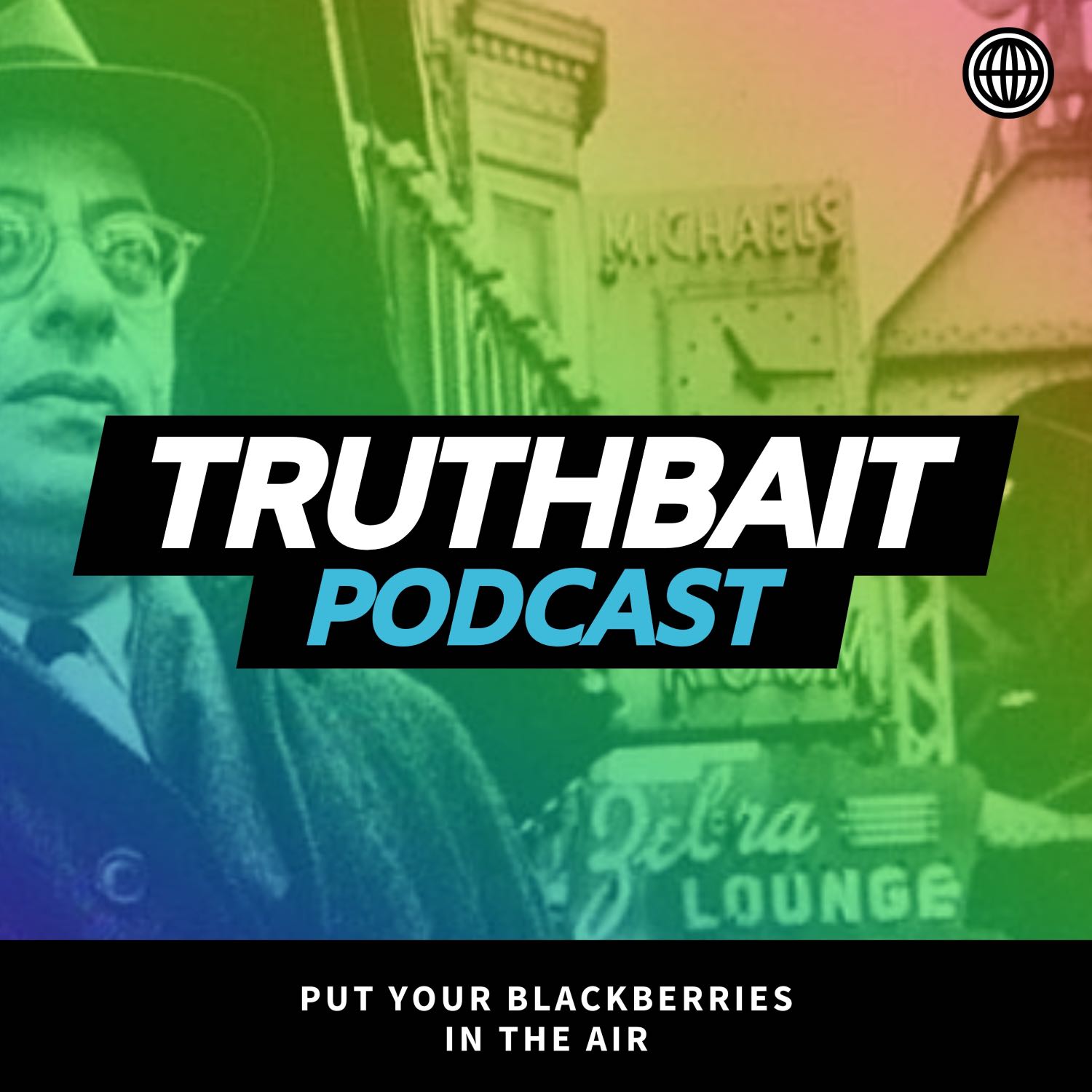 Happy Tuesday Folks, you do not want to miss today's episode. Jeremy and Andrew discuss May Day and reminisce about days in the field documenting the most radical holy day for the Institutional Left. Also, are you a Christian Nationalist? Yes? No? Guess what? It doesn't matter. You're caught in the crossfire anyway. And, is RFK too pro-environment for you? We discuss why he might be, and why he might not be, and how he is desynchronizing the Democrat playbook... and much much more!Thanks to today's producers: Jenny from Wisconsin, Al from Joliet and Janice in Arizona! Great...
---
The Plan For Sudan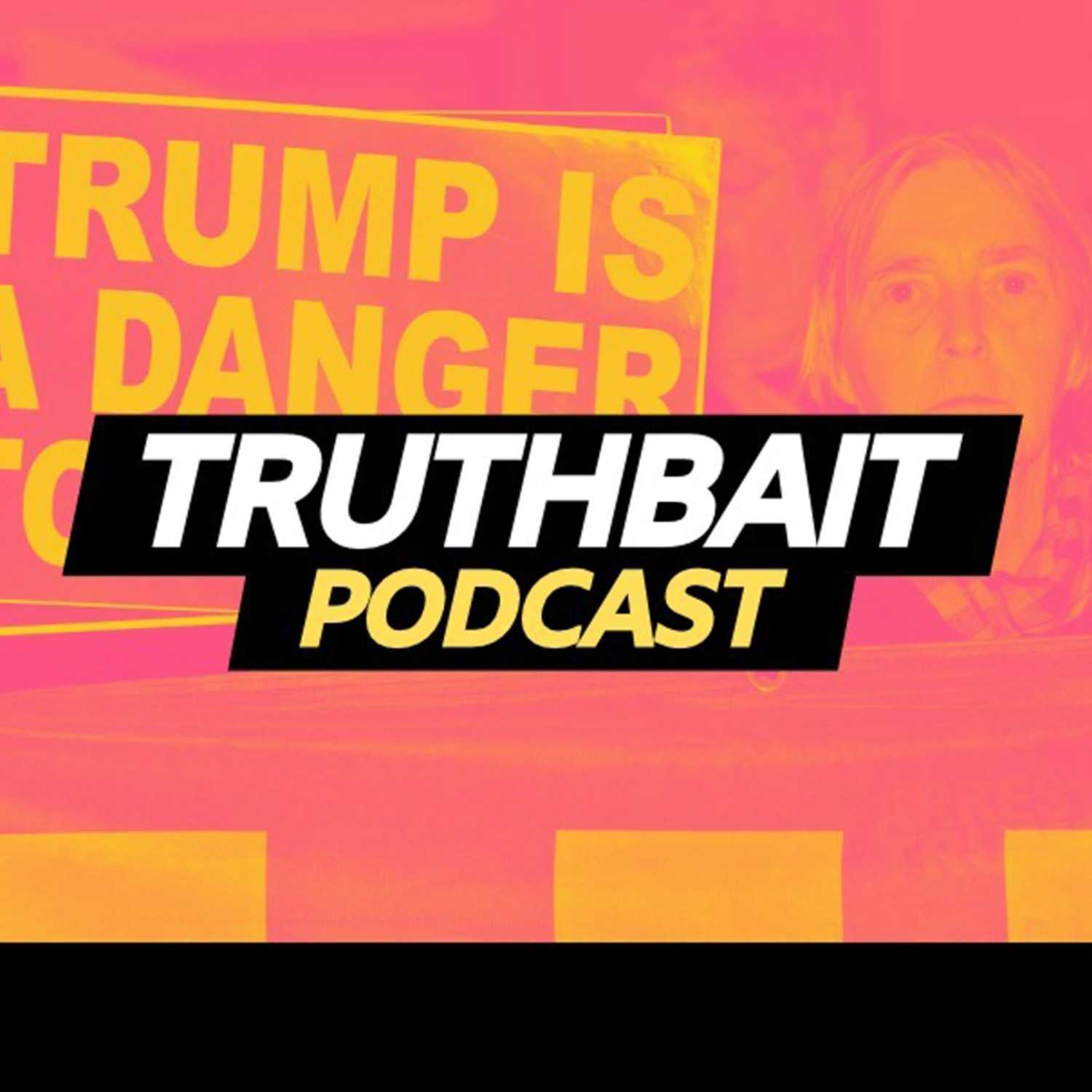 truth@truthbait.com Go deep with us into Sudan for an education on events in the war torn country. Spoiler alert: We fomented their civil war to stymie Putin and Xi. But will it work? HINT: No. - AND - black lesbian White House Press Secretary KJP cleans up Biden's mess, again. But was this a setup to make Biden look feeble minded? Does it take a set up to make him look feeble minded? Yum Yum, Swalwell! Get your chip! The surgery is quick and easy! RFK Jr congratulates Fauci for giving us the highest death rate in...
---
Mao Mao Pop Pop
truth@truthbait.com Our FIRST "pop-up" episode! We have so much juicy content we couldn't get to during our regularly scheduled Tuesday/Friday podcast that we're popping up to give you an extra episode! Isn't that generous of us? You can always thank us by sharing the show, following the show, rating the show, commenting on the show, did we mention sharing the show? Enjoy this WWIII update, and a shallow dive into the marxist "trans" movement. Write us and let us know what you think.
---
Fox And Friends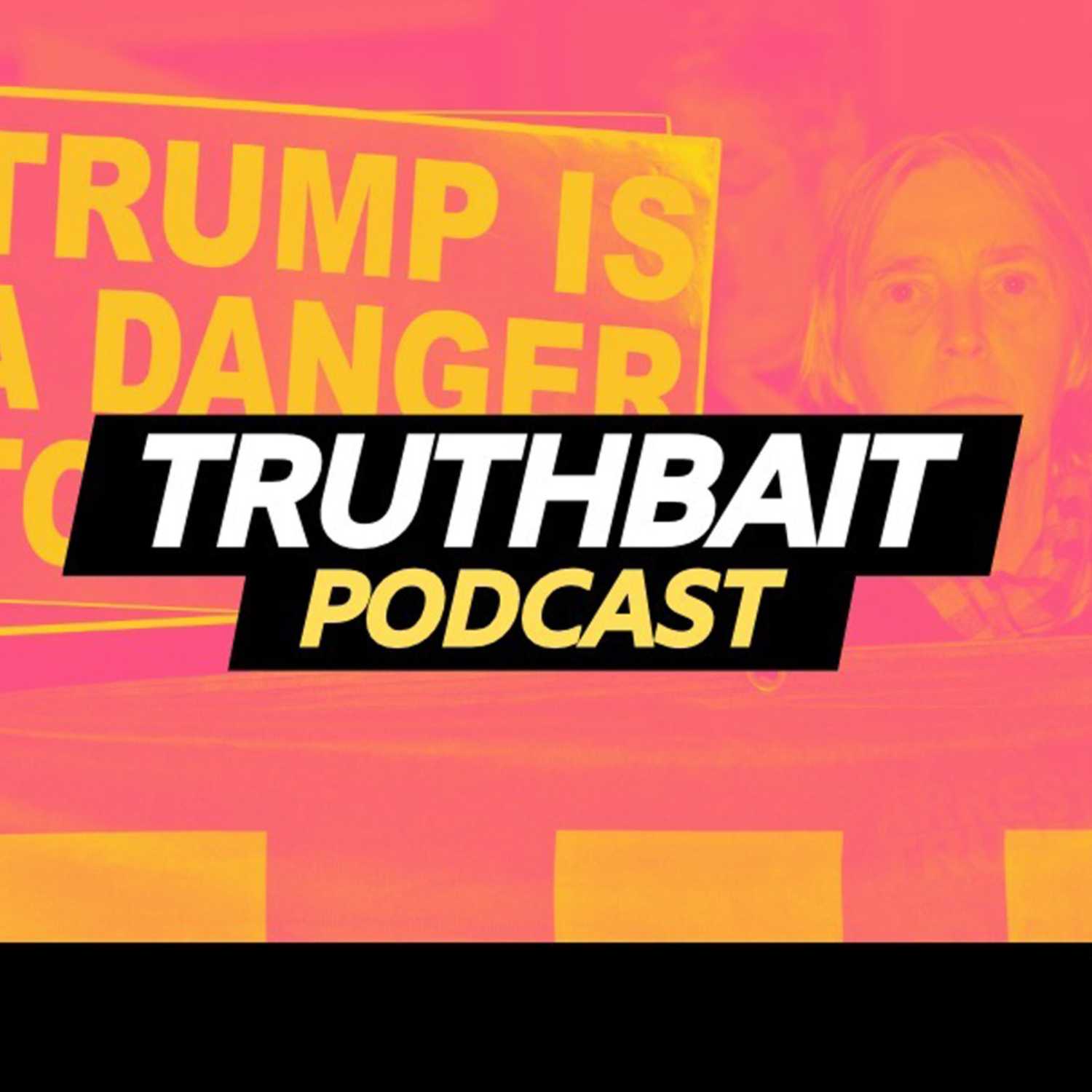 truth@truthbait.com Everyone is buzzing about Tucker Carlson getting the axe at Fox News. Not to be outdone, CNN humiliated Don Lemon by firing him through his agent on the very same day. They hated him so much they didn't even tell him to his face. Can you blame them? It takes a Don Lemon to inspire sympathy for the CNN brass. 60 Minutes produced a fluff piece for Ray Epps, turning him into the victim of January 6th, rather than the guy who was documented on camera urging people to storm the Capitol. See how that works? It's...
---
A New Hope!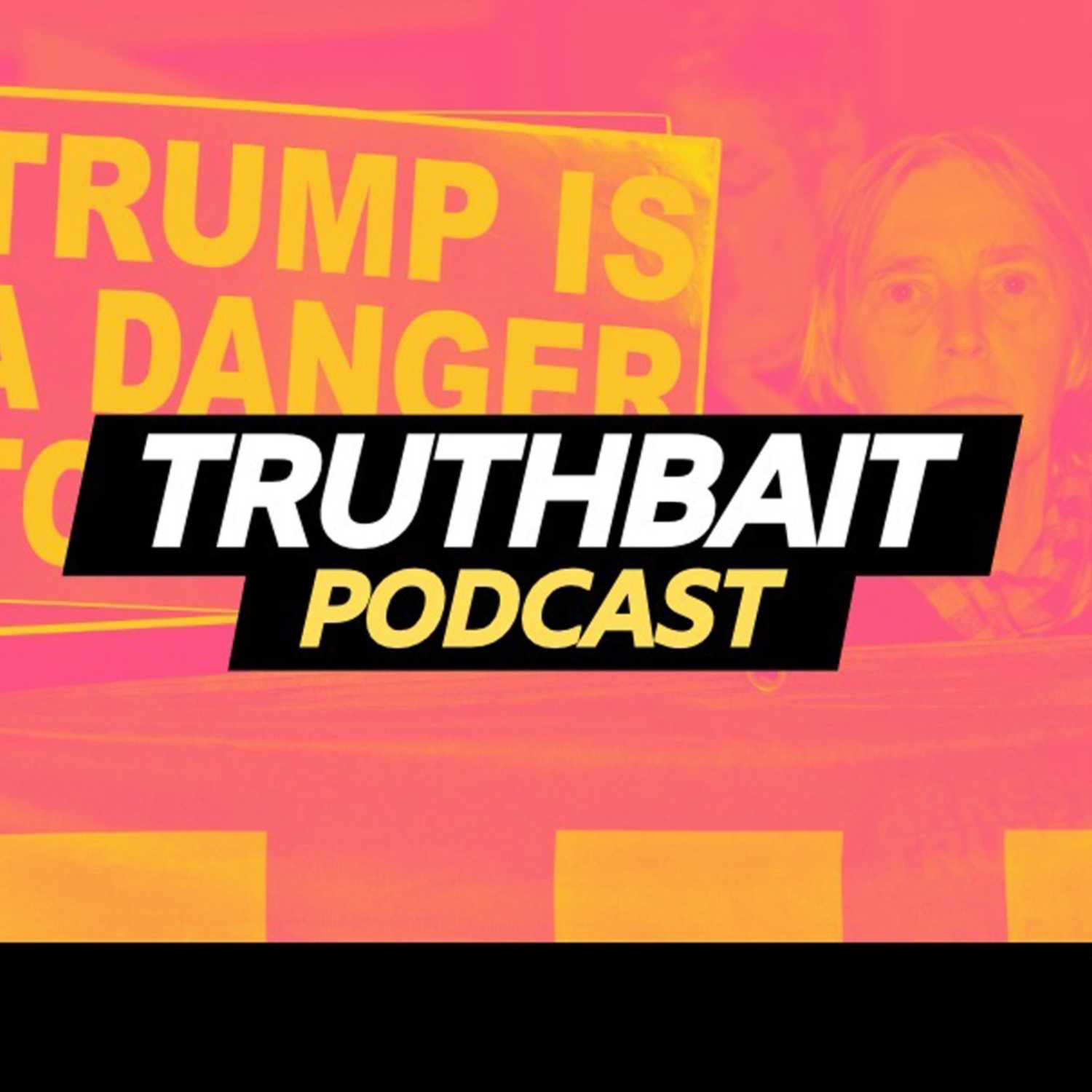 truth@truthbait.com Hello everybody! First things first, everyone must share the show with at least one other person today, this will at least double our audience size. Secondly, no one will want to miss today's episode as we dive into why Robert Kennedy, Jr.'s candidacy for president may be the gift we have all been waiting for. Also, Chicago's racial fire is still burning, but it's just kids being silly. Send stories, comments and feedback and the secret code word to truth@truthbait.com
---
Teens Gone Wilding
truth@truthbait.com Are you ready to be baited? Get ready to go down the Chicago rabbit hole. The city will host the 2024 Democrat convention thanks to the new red mayor. Teens are out of control, or are they? Walmart is an evil racist corporation that we demand stay in our neighborhood! Save-A-Lot is an evil black owned grocery store that has to go! And last but not least, one woman is fed up and gone from the Democrat plantation. Let's get the road on the show.
---
The Whole Truth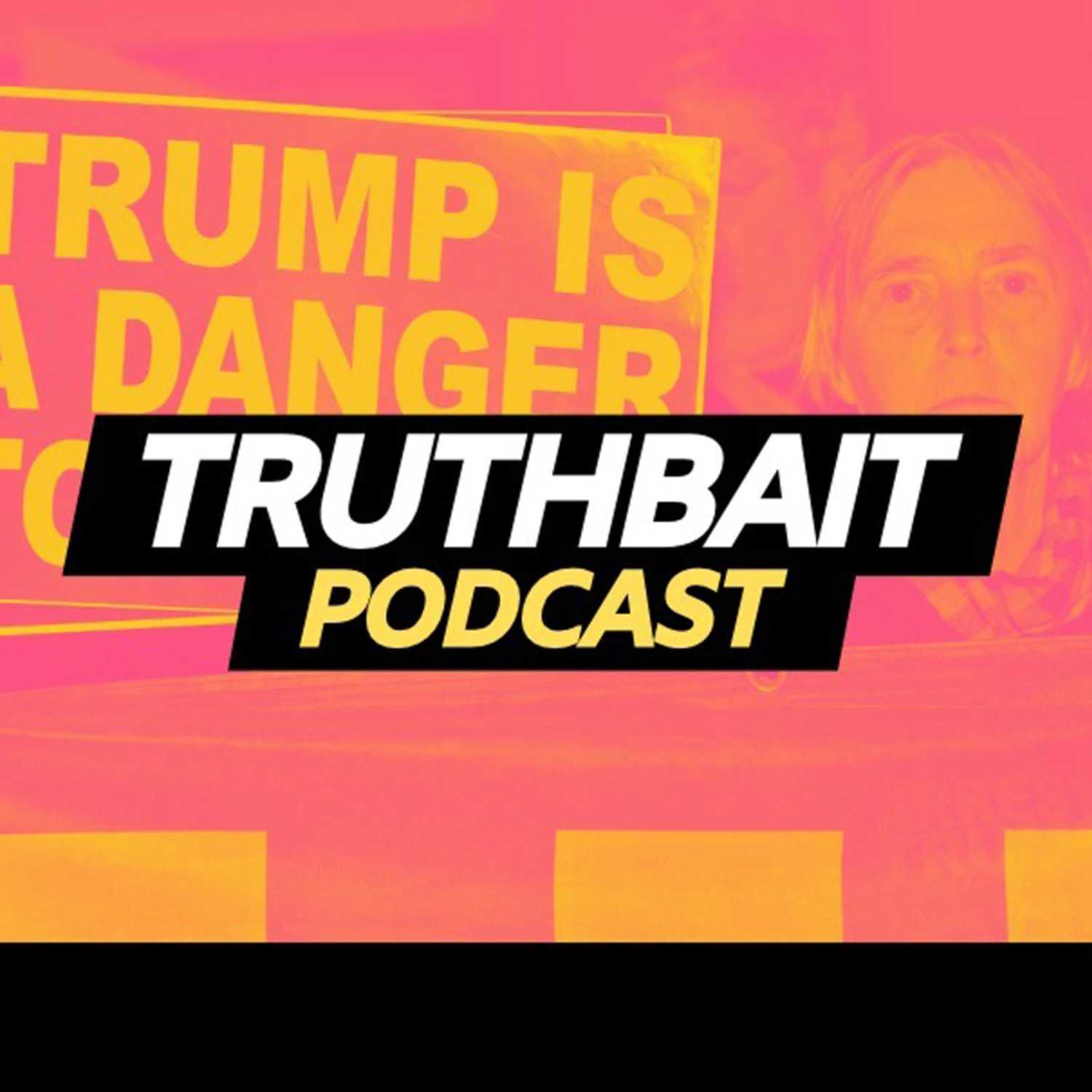 truth@truthbait.com Jeremy is back in studio today so we can give you the whole truth!! Are you buying the Pentagon document leak narrative we're all being fed? Yeah, neither are we. Russia's entire battle plan for Ukraine is laid bare. Tune in if you want to know the TRUTH about what Vlad is up to. And can the G& compete with China? HINT: Nope. Thanks to producers Janice in Arizona, Big D in AZ, Rebel Pundit.
---
Half-Truth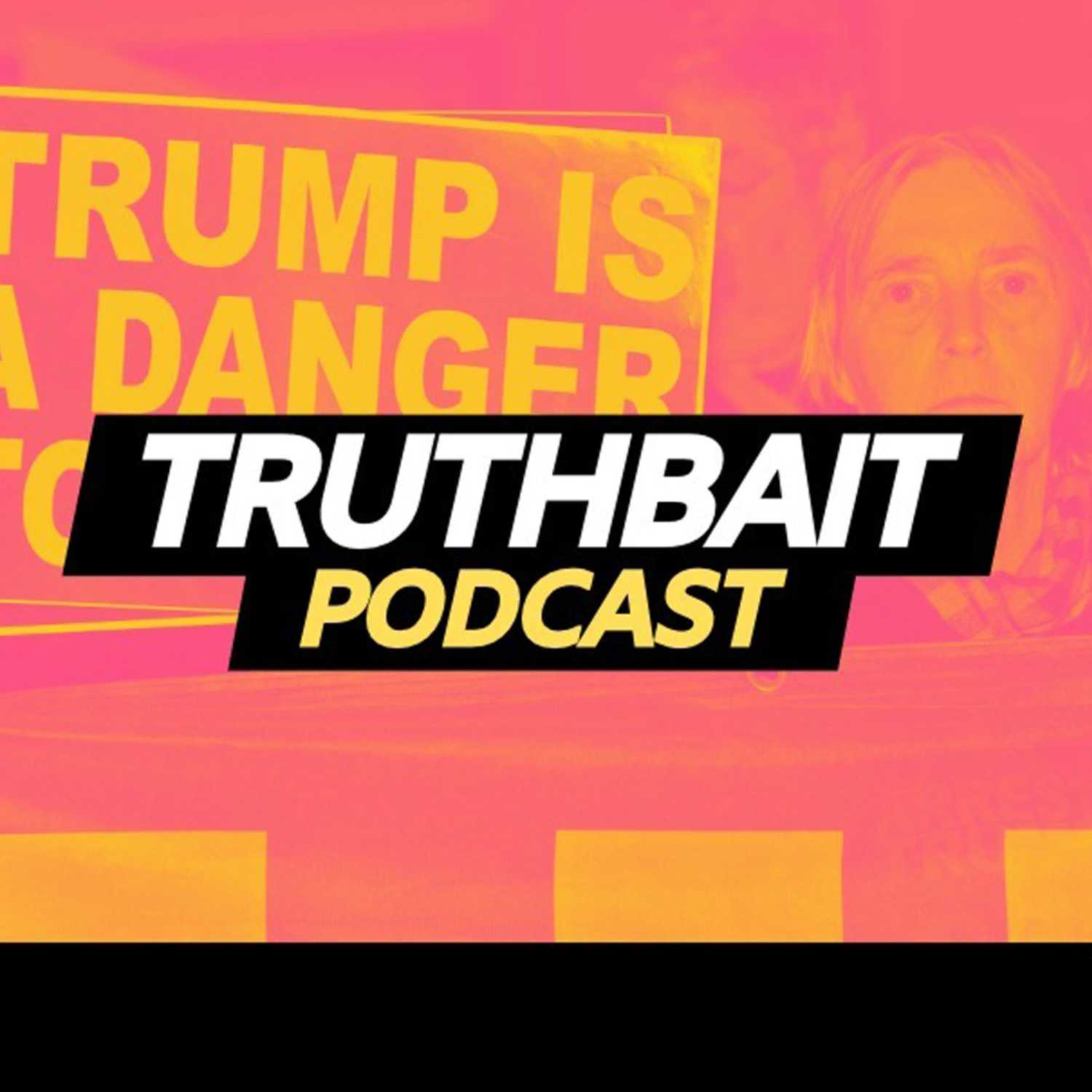 truth@truthbait.com You're only getting half the Truth today as Andrew flies solo with Jeremy out due to circumstances beyond his control. Tune in to hear if he crashes and burns without Jeremy in the co-captain's chair. Very abbreviated episode today without half the brain trust on the case. WWIII Update - Is the US trying to provoke China to attack Taiwan? Is it better to go to war than face a world dominated by the CCP? Looks like that choice has already been made for you. Louisville shooter was a he/him #BLM supporter. Oddly ABC/CBS...
---
What Communiqués?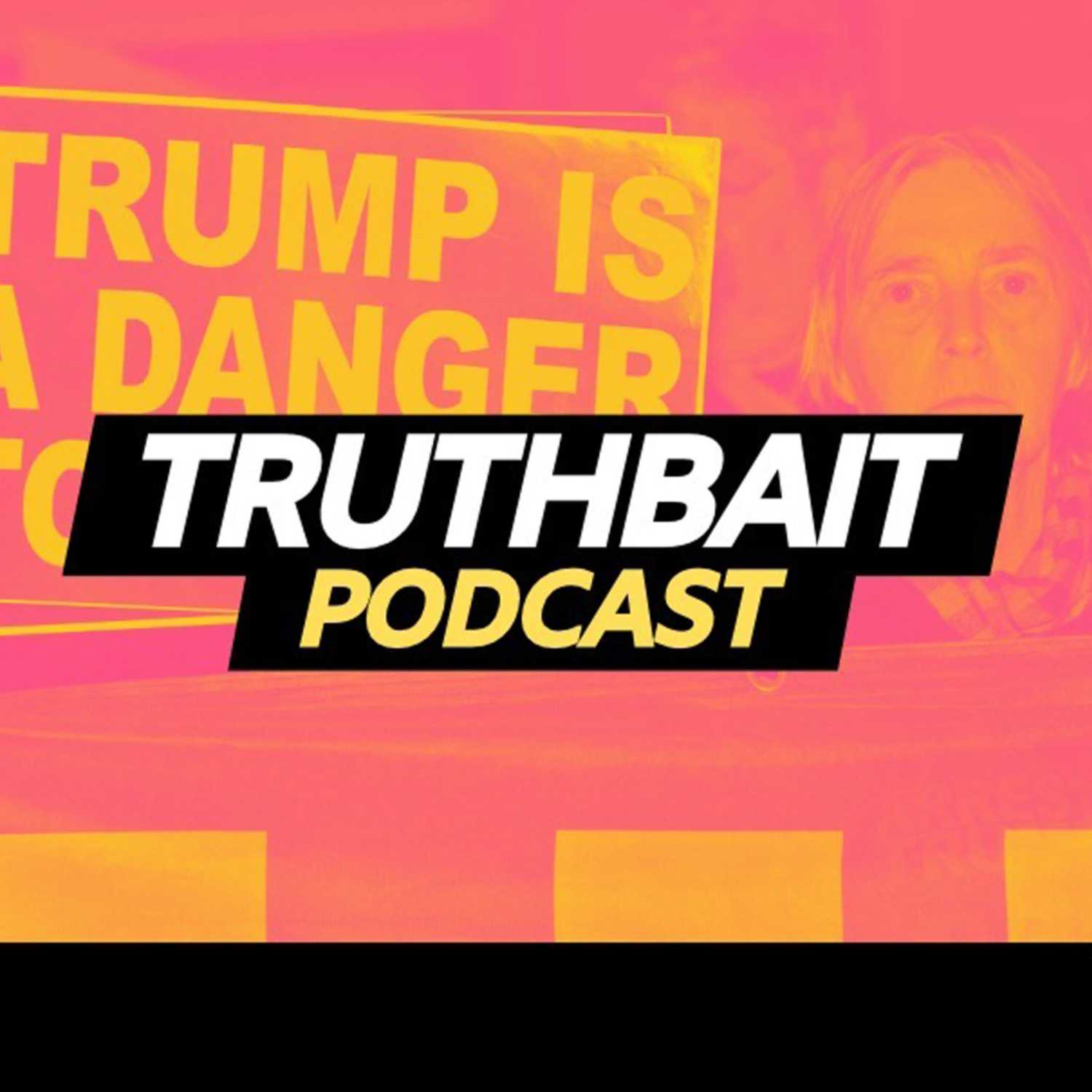 Take a deep dive into the story of Taiwan, or Republic of China, and the Peoples' Republic of China! Don't worry, Andrew will explain. Also, The Tennessee Three, or just two, and Clarence Thomas's anti-trans bigotry--IMPEACH! NO ACTION NO PEACE! Today's producers are Jeremy's cats, and the letter "T". Email comments and feedback to truth@truthbait.com.
---
Indictment Detonated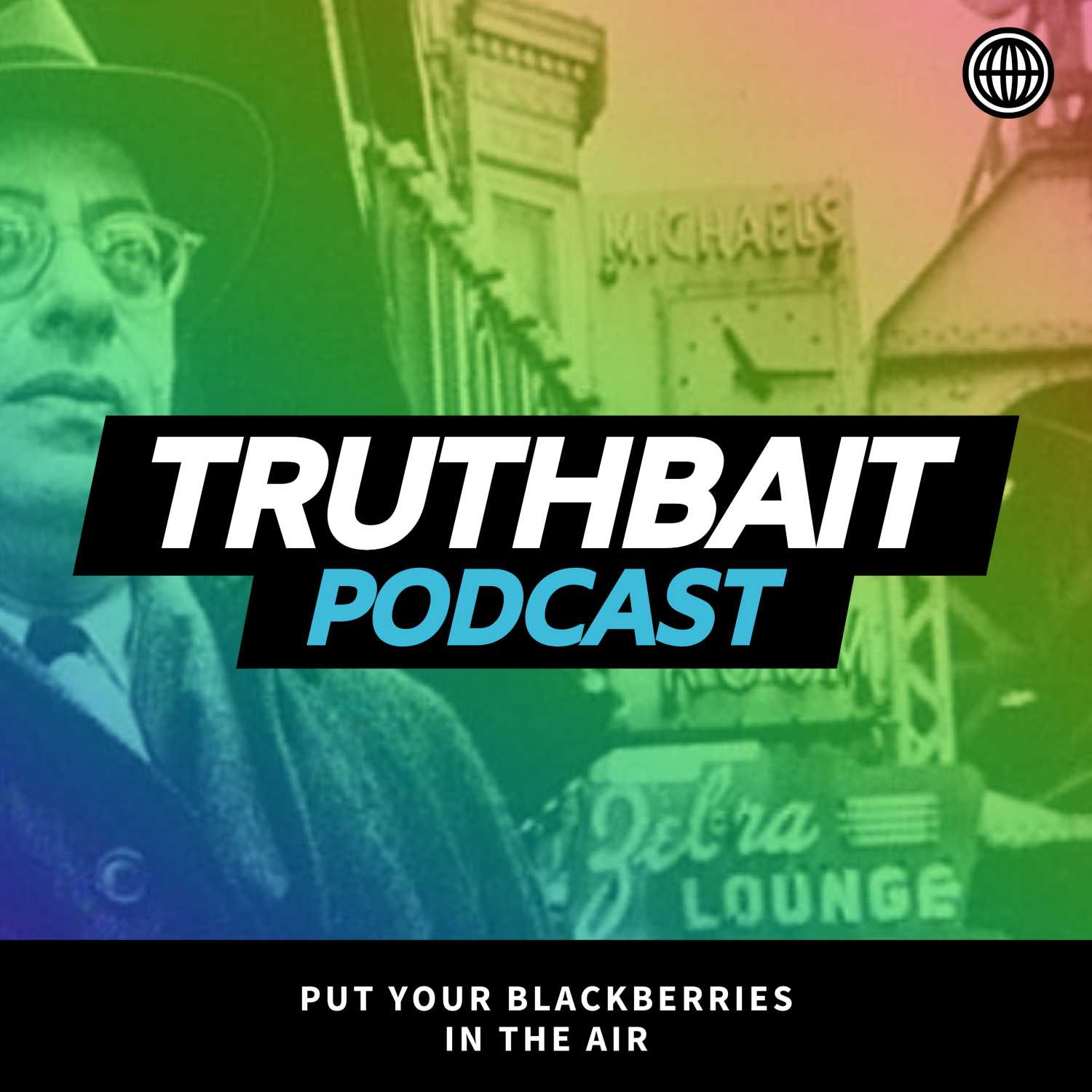 In today's episode we discuss the Trump indictment spectacle, and how this operation is being implemented for maximum narrative impact with a push toward kinetic violence. Also, election day is here for Chicago, make no mistake, a devoted marxist will win. But which one? And, just like the good ol' USA, there is no voter fraud in Canada, or is there? Justin Trudeau weighs in....Calling all citizen sponsors, today is a great day to email feedback about the show to truth@truthbait.com. We want to hear from our listeners, what is your favorite part about the Truthbait...
---
Legal Variant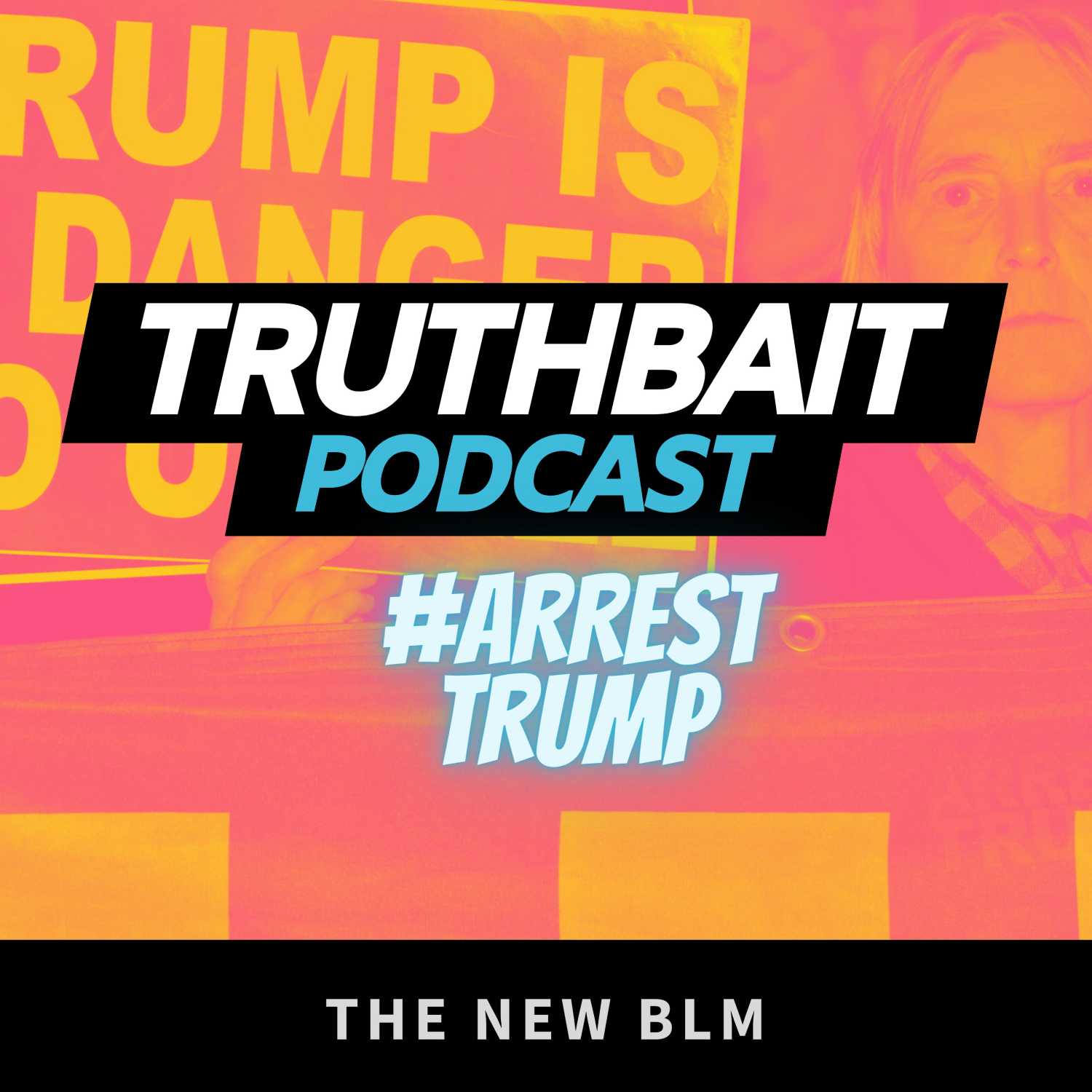 It is Saturday and we are back! Today we discuss the "novel" Trump indictment. What narratives are shaping up and what traps are being set? We also take another look at the terrible shooting massacre at a Christian School in Kentucky and how useful idiots fit into the destabilization phase on the revolutionary time line. Kamala is getting chewed up and spit out in Africa and much more!Thanks to today's citizen sponsors Jeff T. and Mama bear Bev!
---
COMING TOMORROW!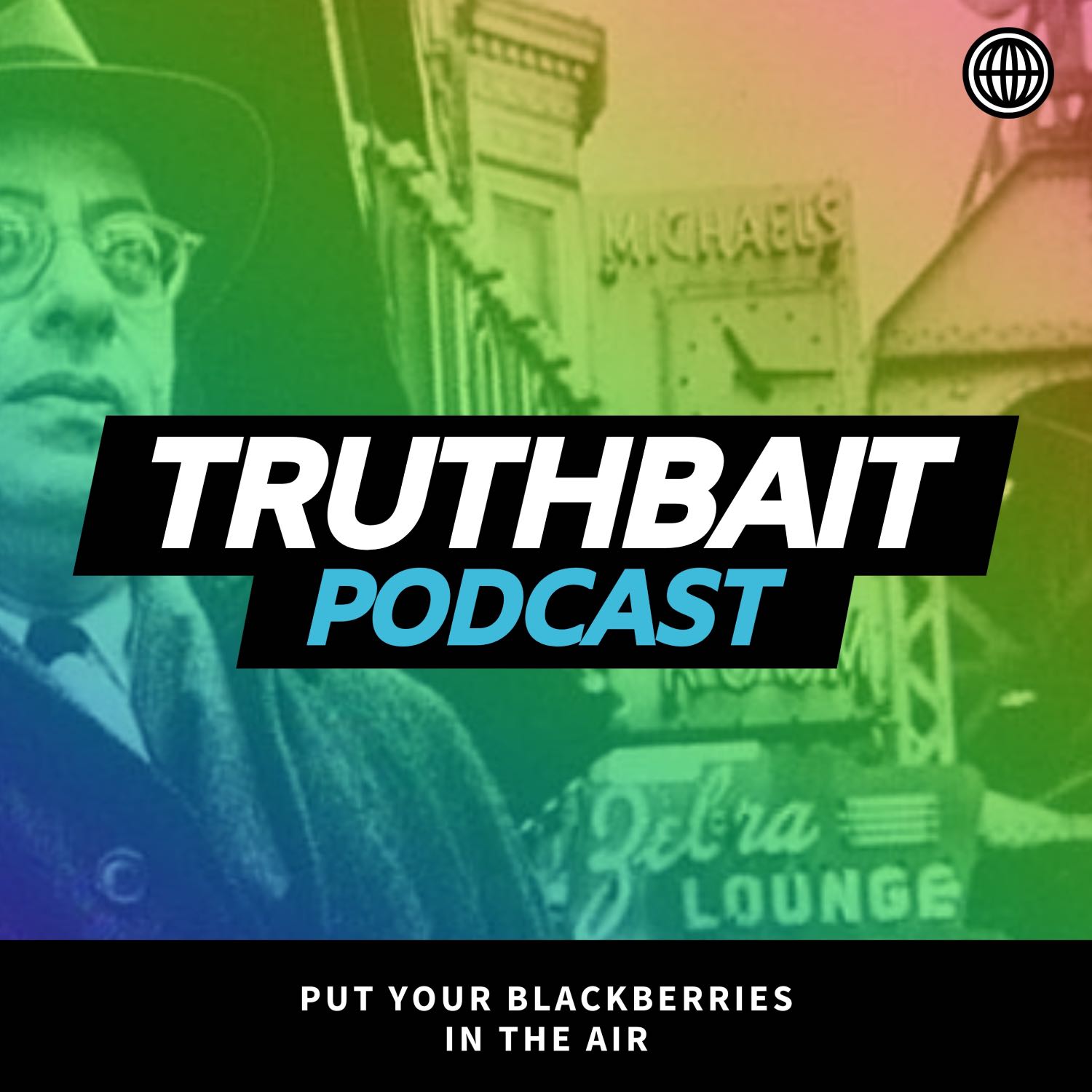 truth@truthbait.com Today's show will be coming to you tomorrow! Jeremy is still on the road and due to the demands of travel will be unable to join us until Saturday, so tune in Saturday for episode 12 of the Truthbait podcast to hear our take on the Trump indictment, the Nashville tran-derailment, and much more...
---
Xi's Gotta Have It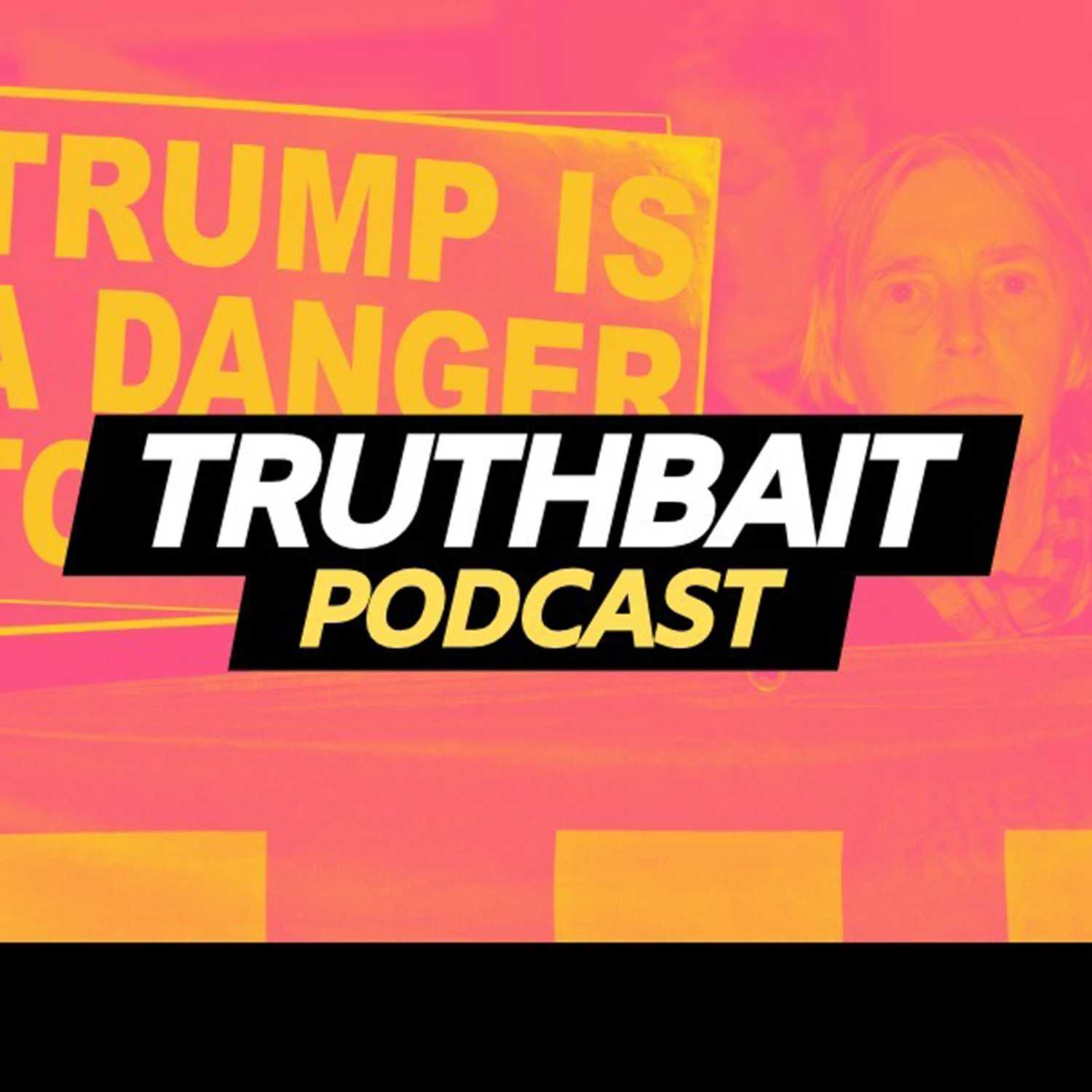 truth@truthbait.com China rising! America falling. Take an in depth look at how and why this is happening as we examine what our media is and isn't telling us. While Americans are focused on shiny objects like "digital blackface" and Trump indictments, China's Xi is storming the world stage as the supreme leader of the newest super power. Peace deals with Iran and Saudi Arabia, oil deals transacted in yuan and NOT dollars, strategic relations with Russia, Africa, and South America that involve tangible infrastructure development. What does the United States have to offer besides debased currency, moral...
---
ArrestTrump: It's the new BLM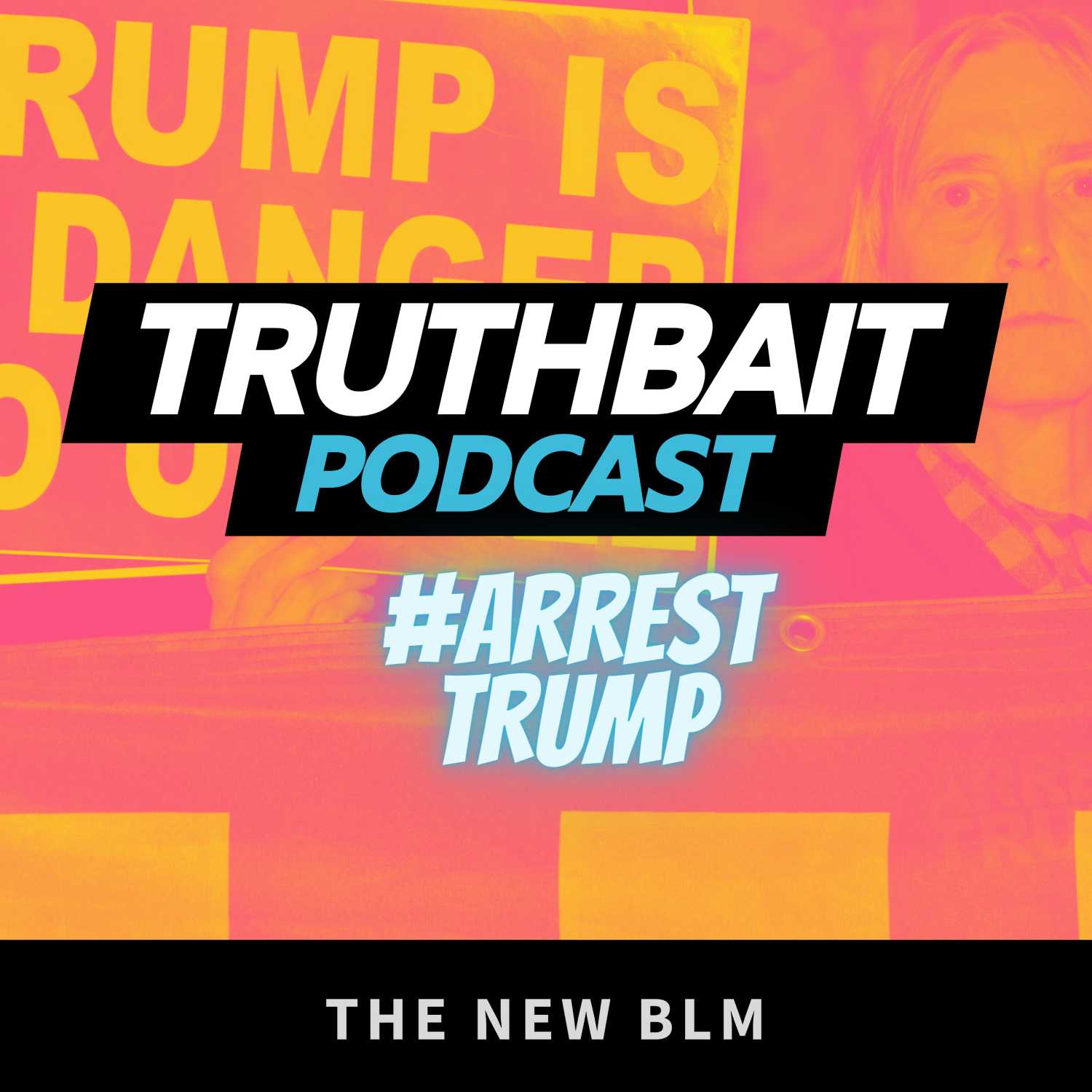 truth@truthbait.com We are back after Andrew's journey to the western homeless front. In today's episode we make major predictions. What is going on with Trump and the many narratives exploding all around him? Will Chicago's new mayor be more radical than Bill Ayers himself? Sign up Brandon Johnson for a presidential run! Tucker is sorry! and Let's all go to Notre Dame where we can get the best gender biased based education offered in the USA!
Thanks to Producers: Big D in AZ, Cruise Director Barb and Dan King!
---
Aryan-tifa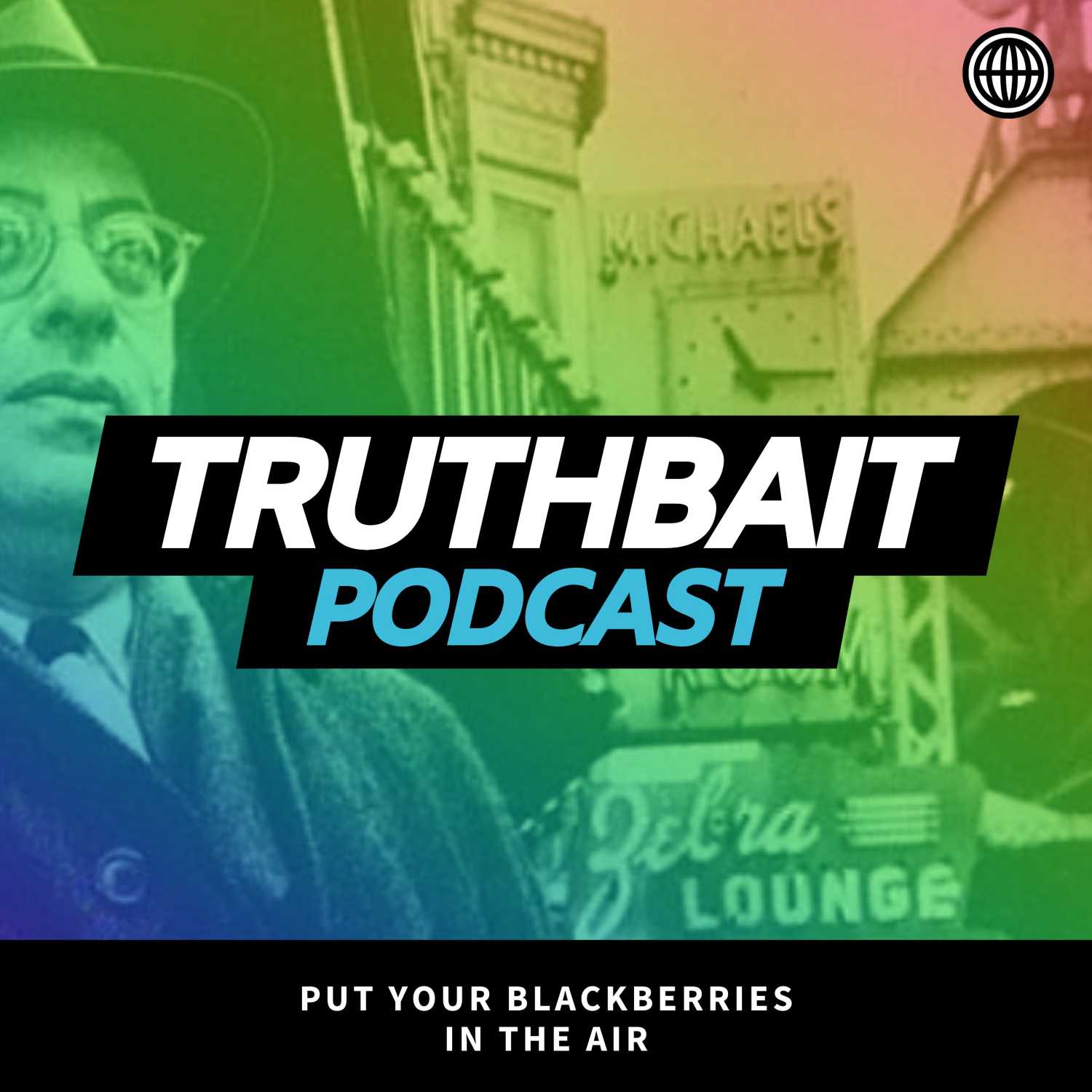 Today's episode is a special first "interview episode" with Chicago activist, and ex-offender, Paul McKinley. He will break down the left on left mayoral race in Chicago, how Chicago drives politics nationwide, who Antifa's special friends are (you will be shocked), and much more. Who is Paul McKinley? We can call him a fellow traveler, though not in the communist sense. Paul is a good friend from the south side of Chicago, who has co-produced film and video content with us over the years. Here is a grassroots state of the union response from 2015 He has a brilliant mind...
---
Woke Trap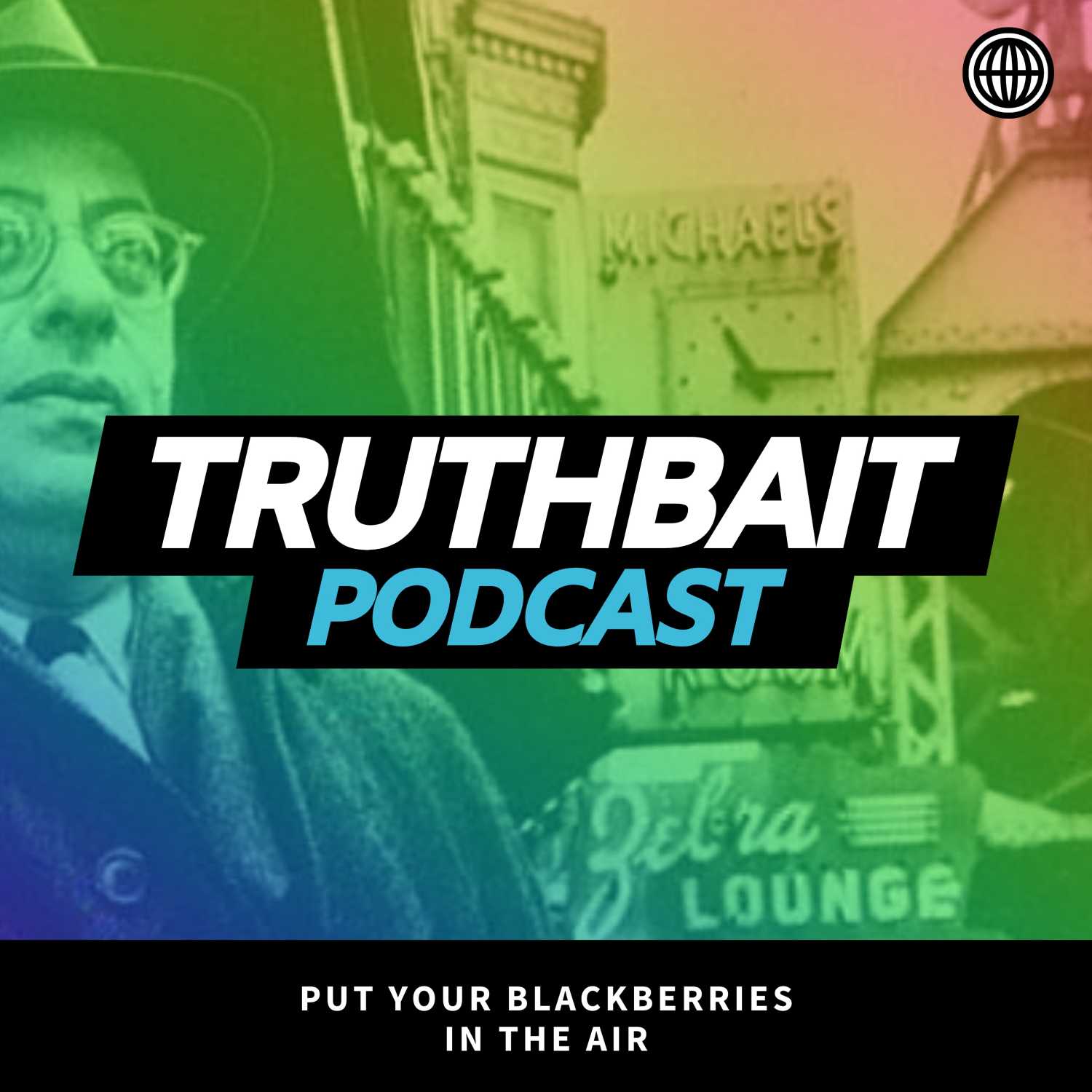 In this episode: The term "woke" seems to have the media on the run, but are you falling for the narrative trap? Election update and what was Ron DeSantis thinking? Banning Fox News on military bases and the explosion of anti-Semitism in Wisconsin that no one has heard about. Thanks to Episode 8 Producers, Janice in Arizona, Rico in Wisconsin, Mike in PA, and Executive Producer Anne! Send thoughts, comments, disagreements and criticisms, but mostly great praise to Truth@TruthBait.com. See you Tuesday!
---
Run Bank, Run!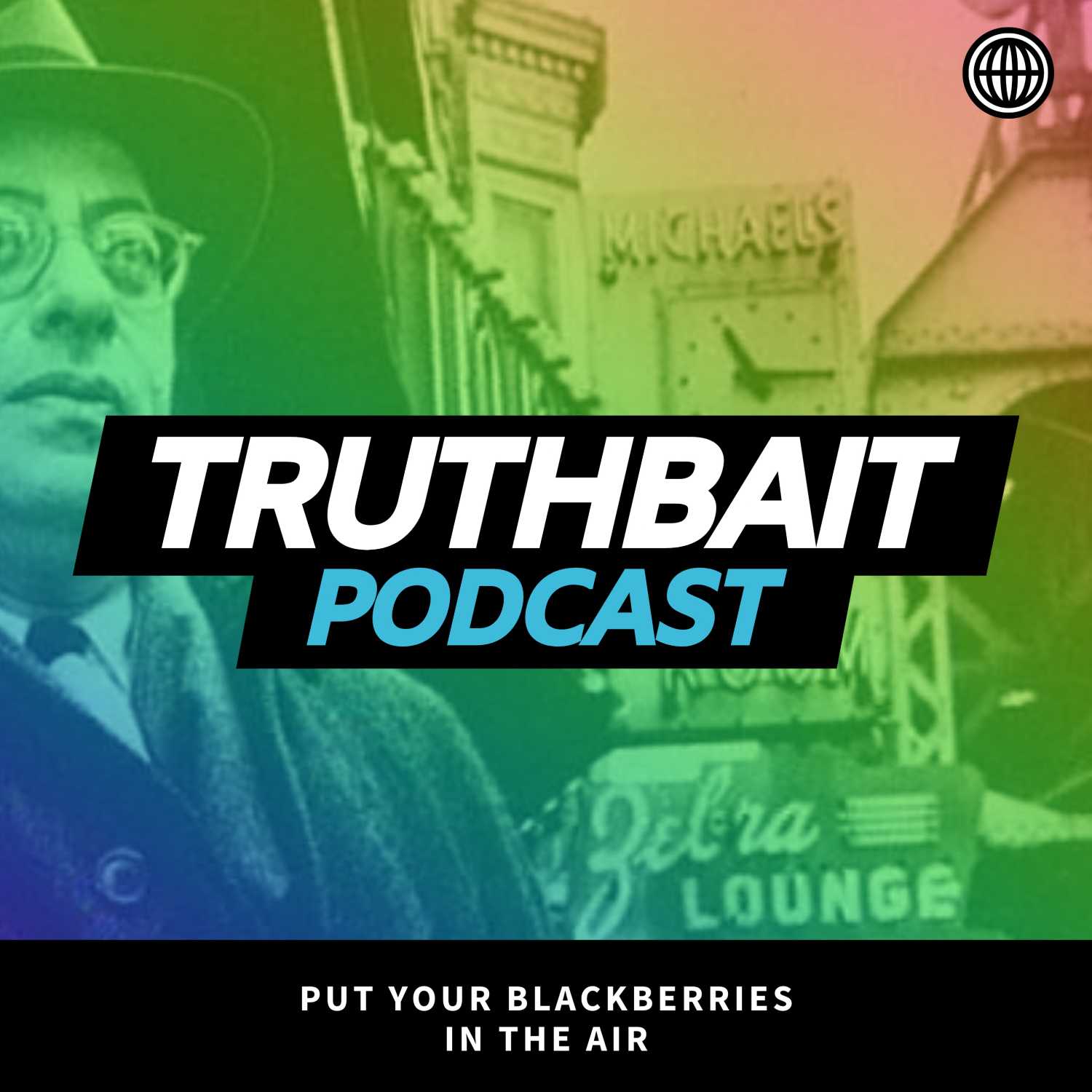 truth@truthbait.com Unique analysis of the Great Bank Run of 23™. Hint...It's intentional, and might just be a Biden Crime Family™ coverup! Progressives plan to use "wokeness" to their advantage in 2024. Biden Energy Secretary holds China accountable...by praising them. And last but not least, Crabby PETA. Special thanks to Producers Momma Bear Bev in FL, Cruise Director Barb, and Bid D in AZ! https://www.thriftbooks.com/w/the-creature-from-jekyll-island-a-second-look-at-the-federal-reserve_g-edward-griffin/246146/#edition=3768789&idiq=6403541
---
KKK Covid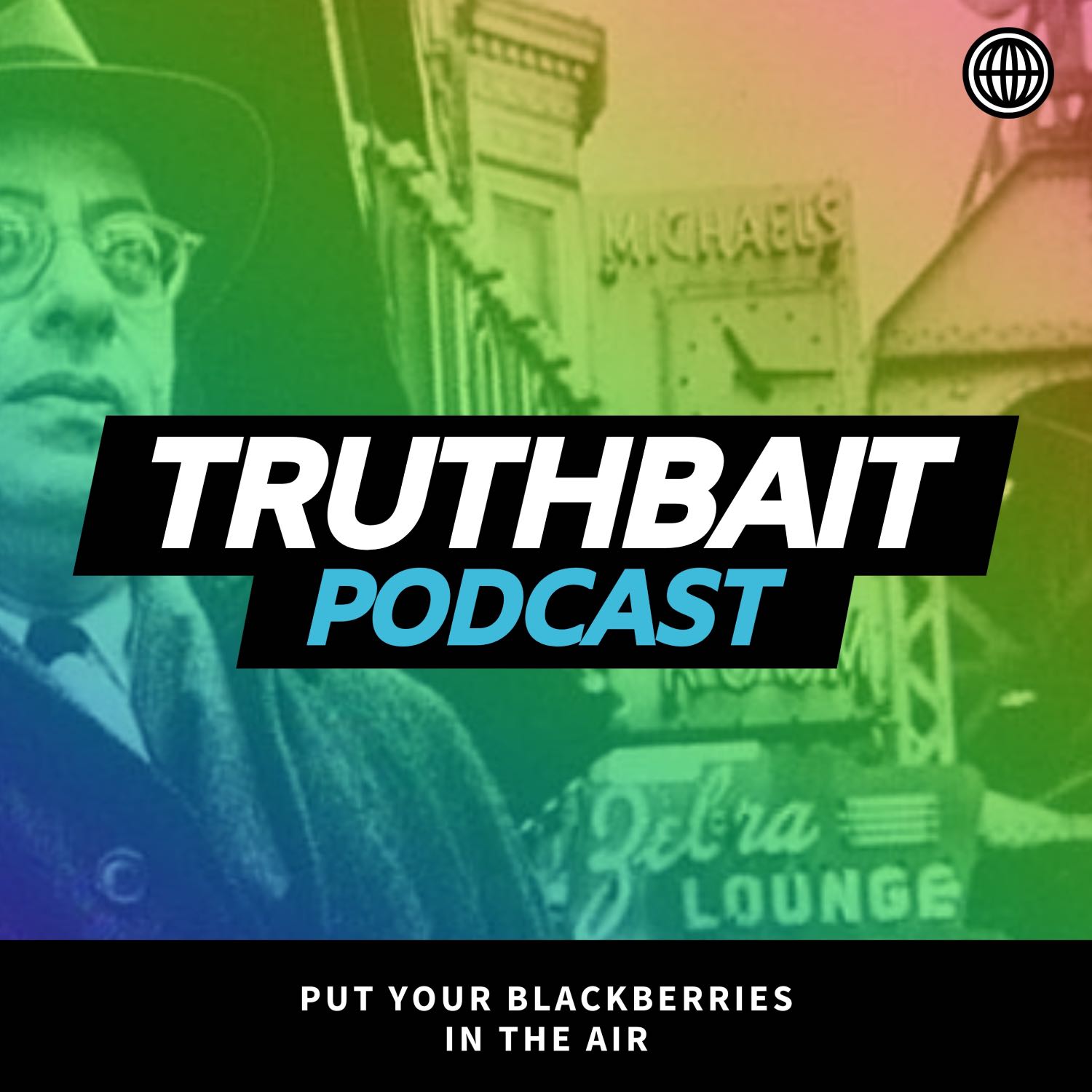 Review and breakdown the narrative shaping of Tucker Carlson's release of J6 footage and if it will bare fruit for justice hungry Americans, Ron DeSantis Democrat donors update, and in depth analysis of the congressional inquiry into the "Origin of Covid 19," which has everything to do with David Duke and Gain of function research will continue unabated.
---
Masculine Toxicity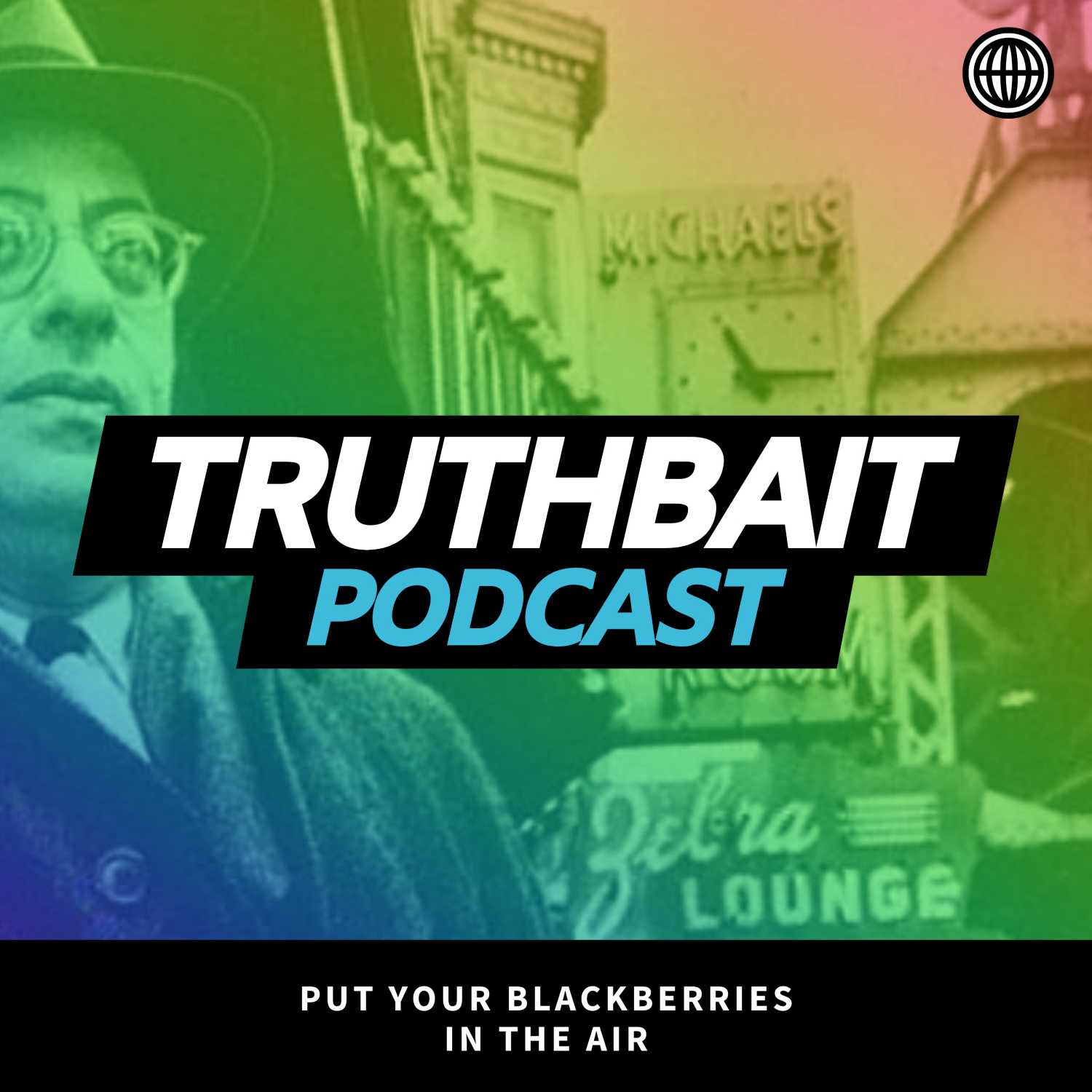 truth@truthbait.com Florida GOPe efforts to restrict blogging about elected officials, Vice President Harris's overly macho husband, what's going on with Tucker and the J6 tapes, Michelle Obama's lighter side in the upcoming election, Iran's hypersonic death threats against Trump and slaying sovereign citizens. HOMEWORK ASSIGNMENT: Watch the movie Jesus Revolution and be prepared to discuss in two weeks. Thanks to our producers Bev in FL, Cruise Director Barb.
---
Psychological Innoculation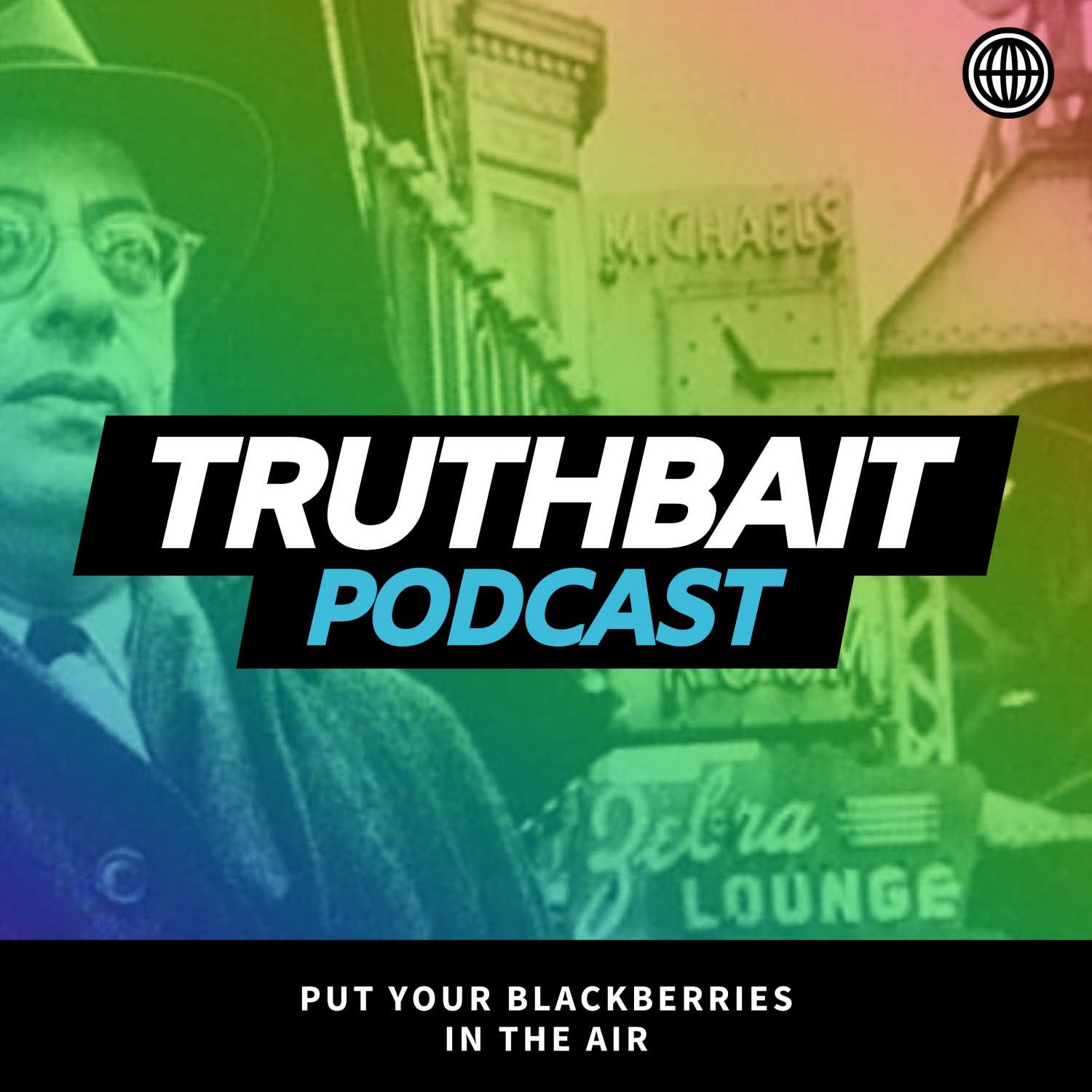 truth@truthbait.com The nation went on high alert before no one participated in the "Day of Hate" which police departments across the country warned against. Google's new disinformation prophylactic is called "pre-bunking," Senate hearings feature your Attorney General Merick Garland, who is not responsible for anything, Bill Maher's open comms quiet the insanity and Lori Lightfoot's gigantic loss to New York Post/Daily Mail contributor, William Kelly, among many others. Today's active citizen producers are Mike from Illinois, John from Indiana, and Bev from Florida, Thank you all for your participation in the show!
---
Red Meat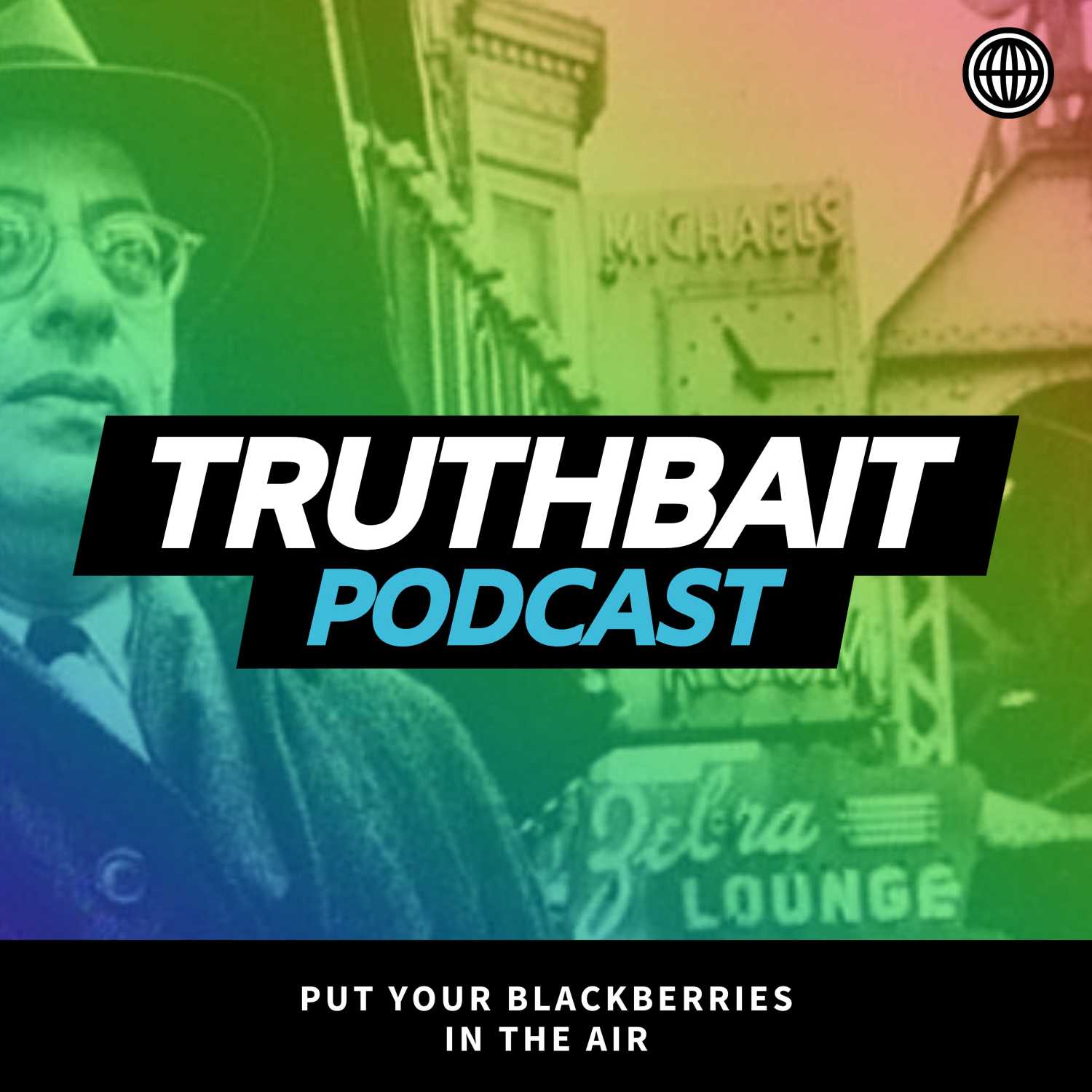 truth@truthbait.com In this episode we look at the red meat click bait behind the Arizona-Hobbs-Sinaloa scandal, msm propaganda around the Trump indictment, Vivek Ramaswamy's plan for universal MAGA healthcare, a special guest exclusive, and much much more. Producers include Dave in WI, Big D in AZ, Cruise Director Barb. Technical Producer Dan in WI,
---
Ukranium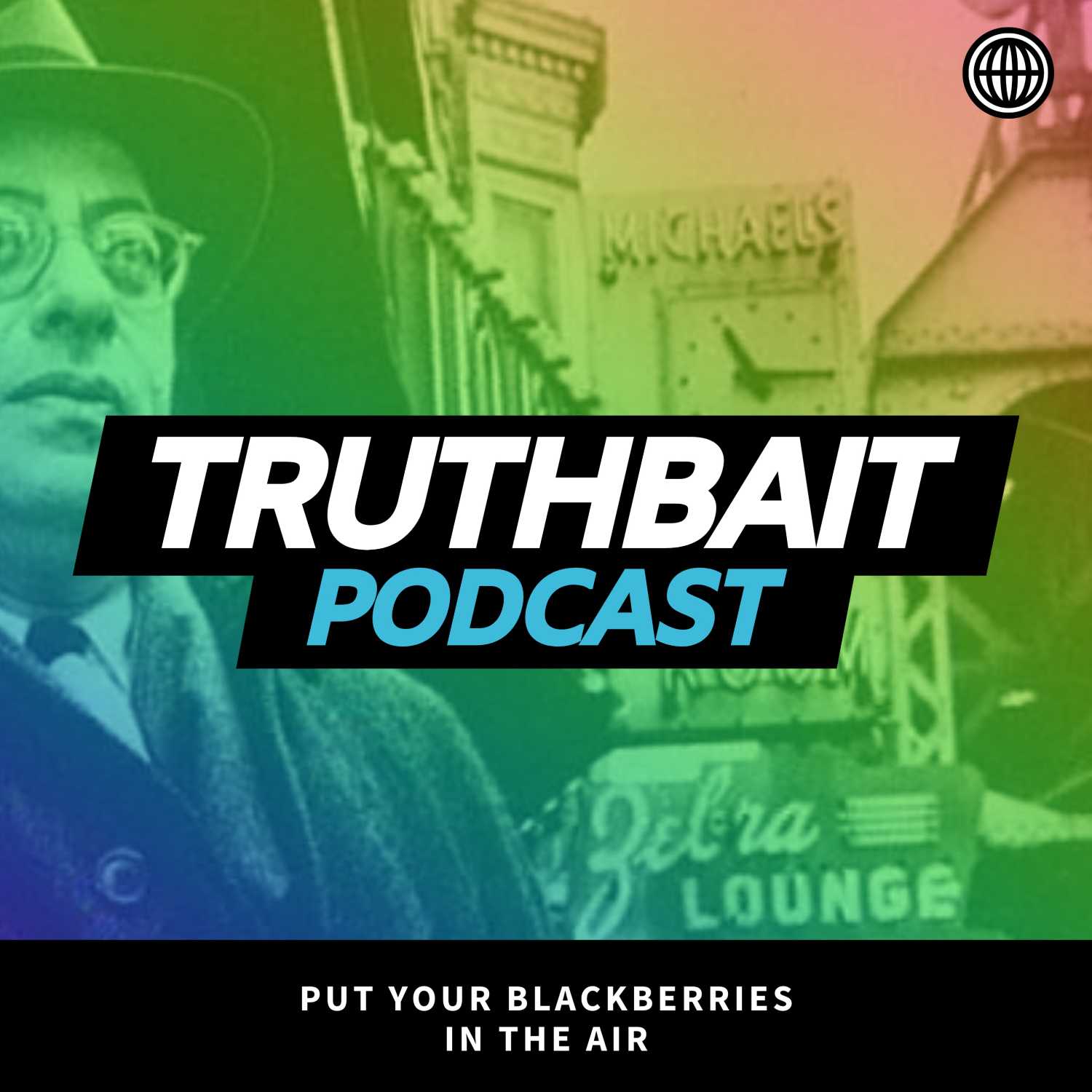 Truth@Truthbait.com In this episode we examine Cold War III, 0% of kids can read at grade level in 55 Chicago schools despite BILLIONS in funding, and you'll never guess who politicians blame for this colossal failure...parents, of course. And don't miss the Ukranium fire in Tennessee, nothing to see here. Producers include: Janice in AZ and English Master Mike
---
Put Your Blackberries In The Air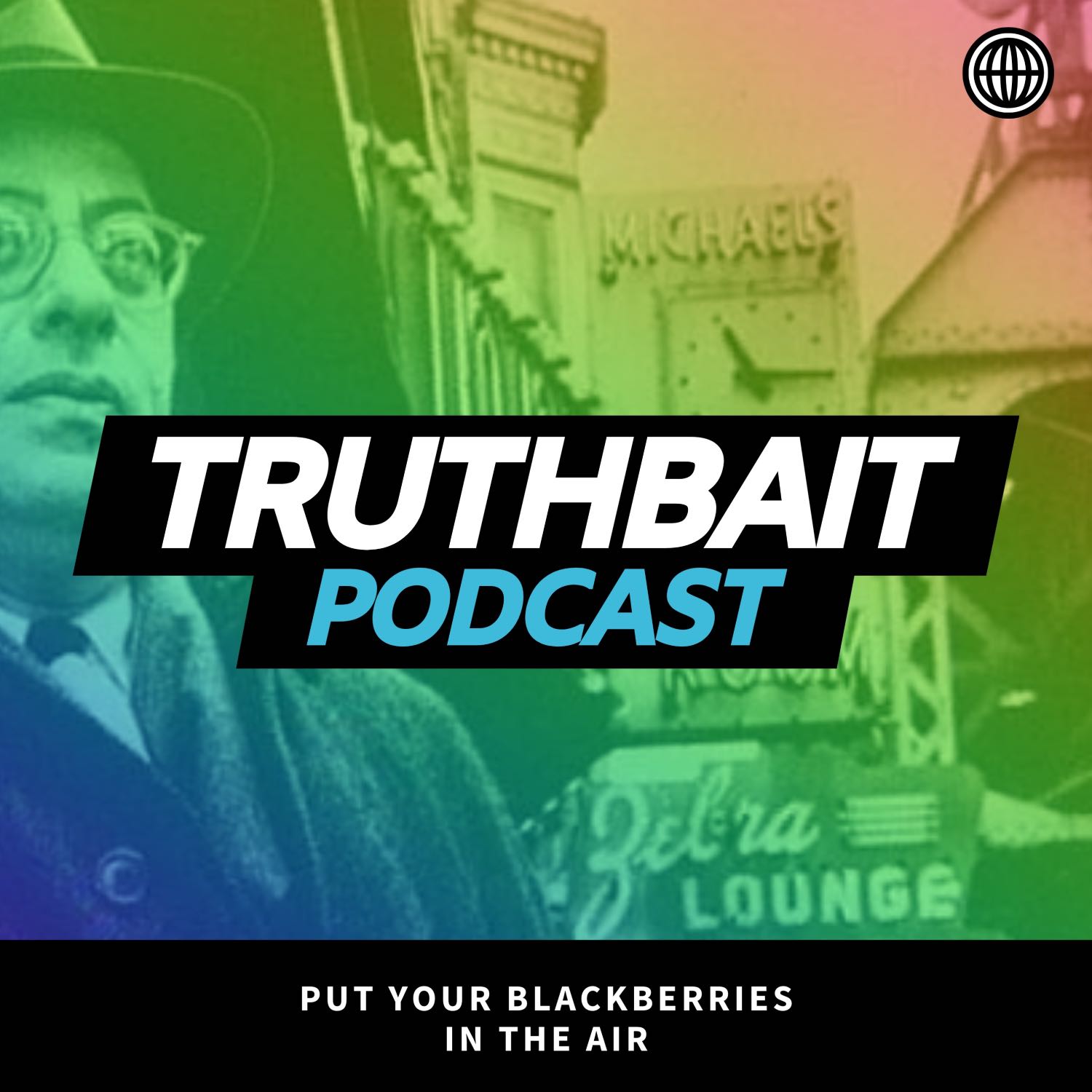 Truth@Truthbait.com In this episode we examine the unfolding James O'Keefe drama from the perspective of those of us who know him, Ukraine, DEI, the earthquake in Turkey, war with China, and the re-editing of Roald Dahl. What is the media covering up and how can we all begin to see the truth bait?
---