Subscribe
And We Know is based on Romans 8:28 "And we know that all things work together for good to them that love God, to them who are the called according to his purpose."
6.4.23 - Interview - Debt Ceiling/Unemployment/AI ripple effect, invest in metals now. PRAY!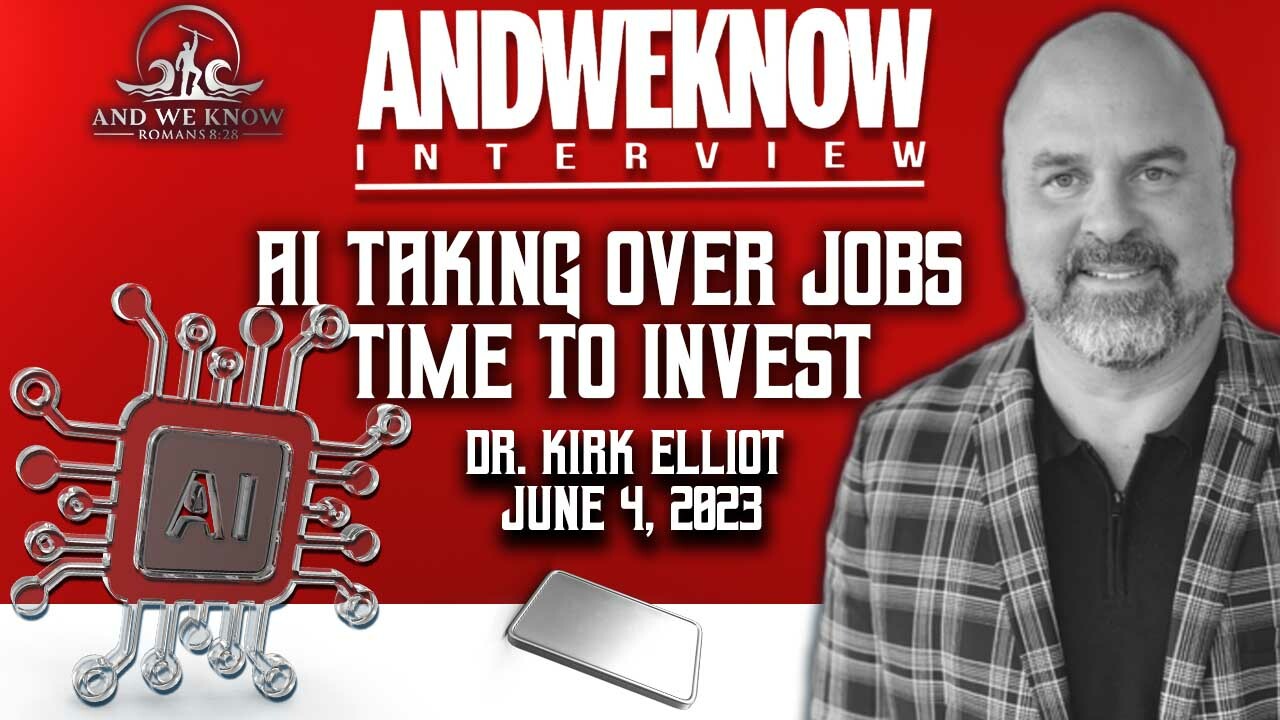 Strange to have a huge budget passed again when it is the worst time to do so. This is covered on top of all the AI jobs, unemployment and so much more. Dr. Elliot has a solution to a parallel economy to get away from the world's system.
---
6.2.23 - STAGED events, USA Winning against WOKE, Game THEORY! Children, PRAY!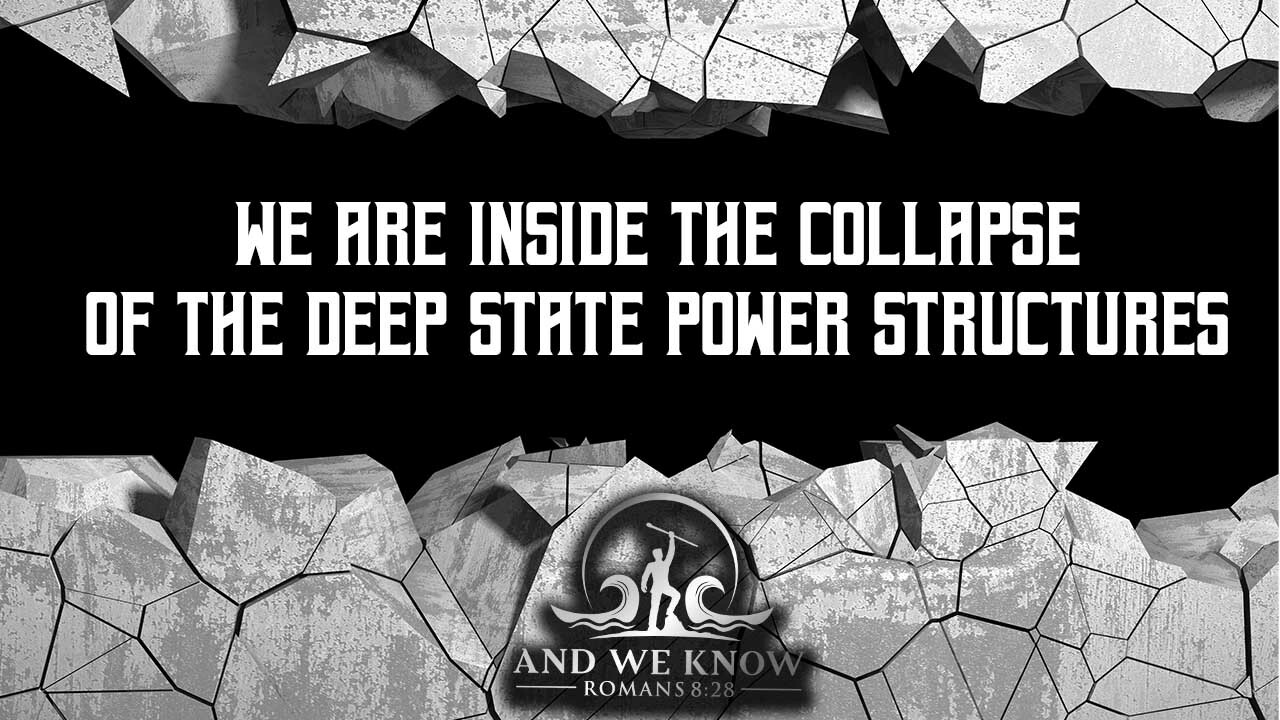 Our system that we have grown up with is almost completely gone according to many living in it, but we have proven that working together we can make things change, companies work, whistleblower power, DeSantis falling apart, Trump always winning, and fighting to protection children is on many minds today. Let's go.
---
5.31.23 - Milktoast, Epstein Island, Comey, DeSantis, Trump, UKRAINE, PRAY!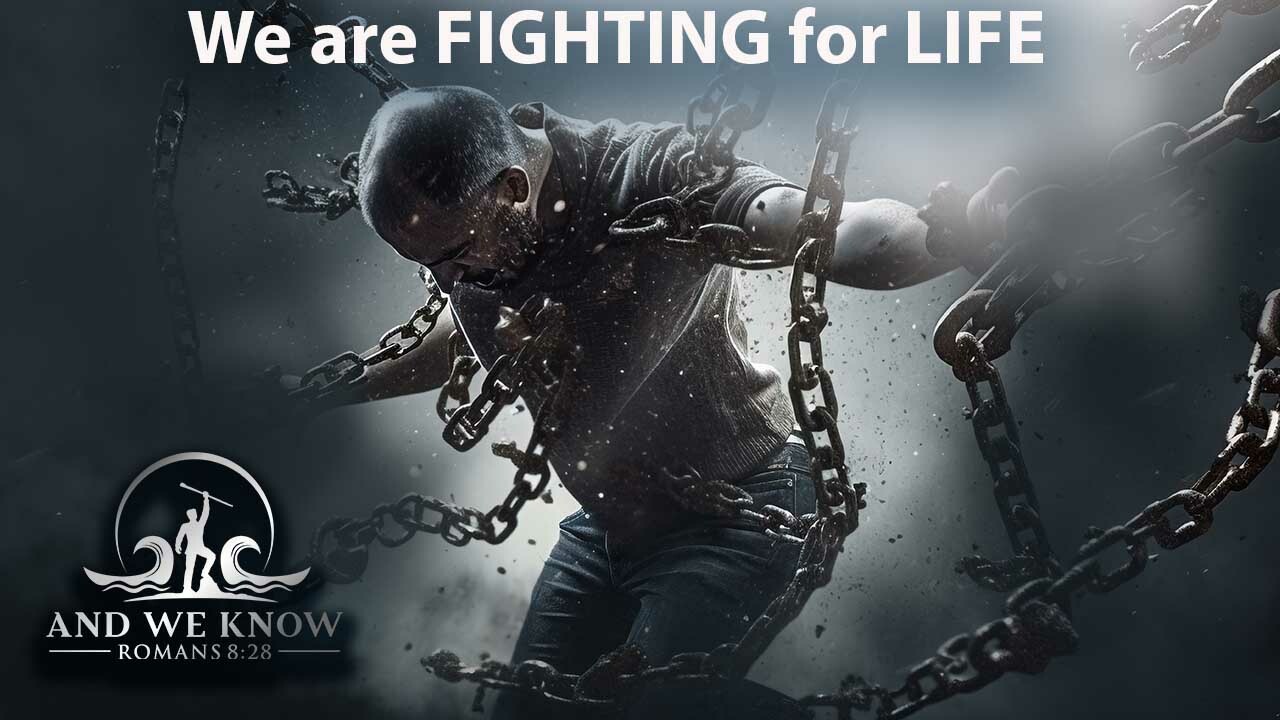 Last Wednesday at 5:52 PM
Well, there is always a reason for Trump to start highlighting folks that we normally think we can trust… one of those is Kayleigh. We will look at this and see some connections here, find out more about the exposure of Epstein, Desantis attempts to get ahead, Ukraine pain and more on the WOKE agenda falling apart.
---
5.30.23 - Remember the FALLEN! Exposure at all levels, WOKE losing, PRAY!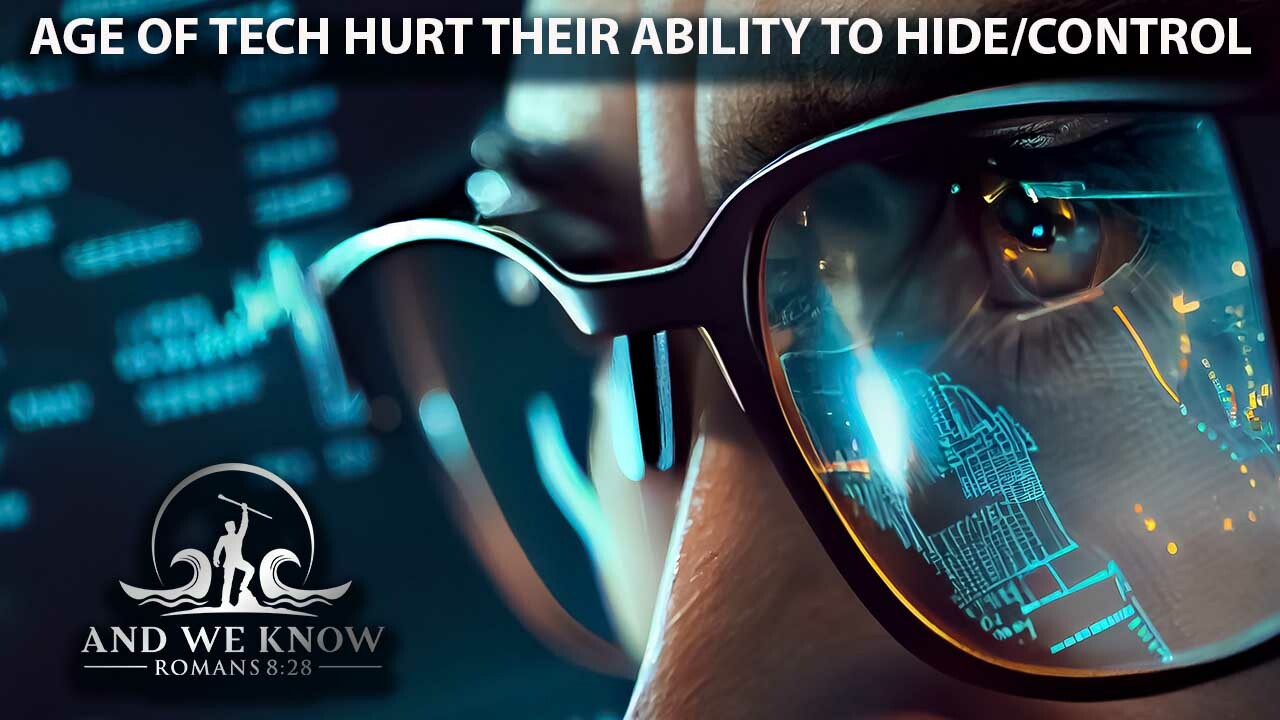 The battle for the right information continues. Today we will dig into tactics being used to win elections, the WOKE agenda falling apart, Lindsey Graham exposed to the world, Texas facing backlash over impeachment, parents, teachers fighting for their children and we will honor those who died for our country.
---
5.28.23 - AWK interview w/ Dr. Elliot - Unemployment DOMINO effect on ALL. Prepare now! PRAY!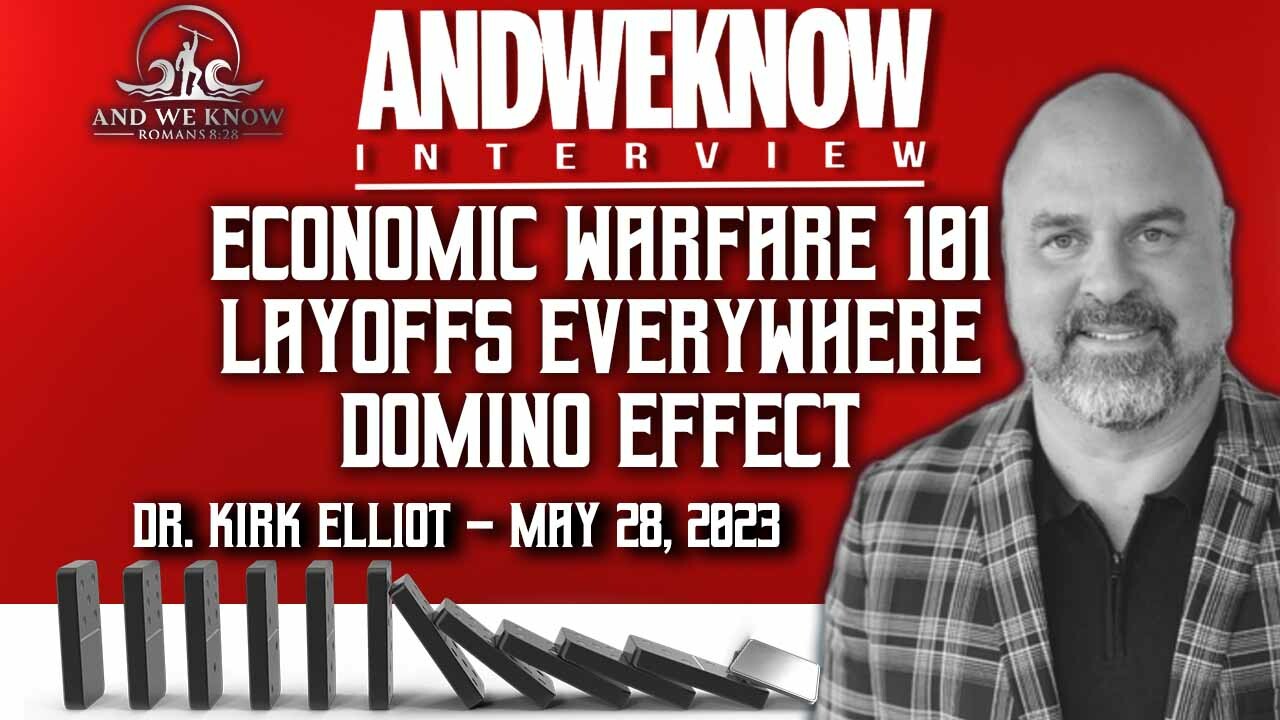 Dr. Kirk Elliot takes us through a detailed description of how the administration lies about unemployment in order to paint the GOP as the enemy. The Domino effect that unemployment has on all of us is eye opening. The CBDC is also talked about and the importance of giving and its benefits is key to JOY in our lives. Enjoy this amazing episode with AWK.
---
5.27.23 - News report + talk w/ Bruce McGray, 55 years of aviation experience, speaks on pilot JABS, PRAY!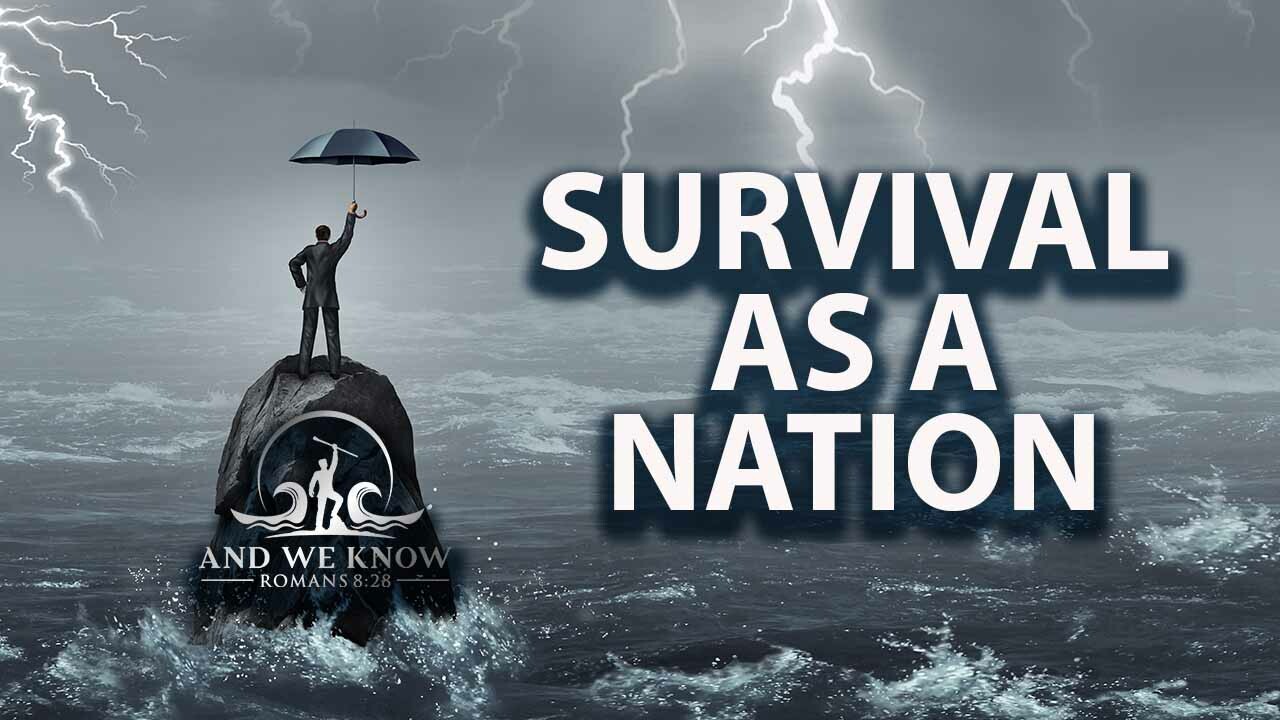 Today we have a news update with President Trump's message about Memorial Day, the push back against the WOKE agenda and some victories...plus a full interview with Bruce McGray, who has 55 years of aviation experience and still works at the FAA, asserted that he sees "clear evidence" of danger to pilots and hence to the flying public. "In my professional opinion, it is only a matter of days or weeks before such a horrific incident or accident will happen," he wrote in a sworn declaration, "if we don't immediately begin (medically) screening pilots, mechanics, ground crews, all support person...
---
5.26.23 - DeSantis LOGO/Fake Trump supporters exposed, JAB, CBDC, PRAY!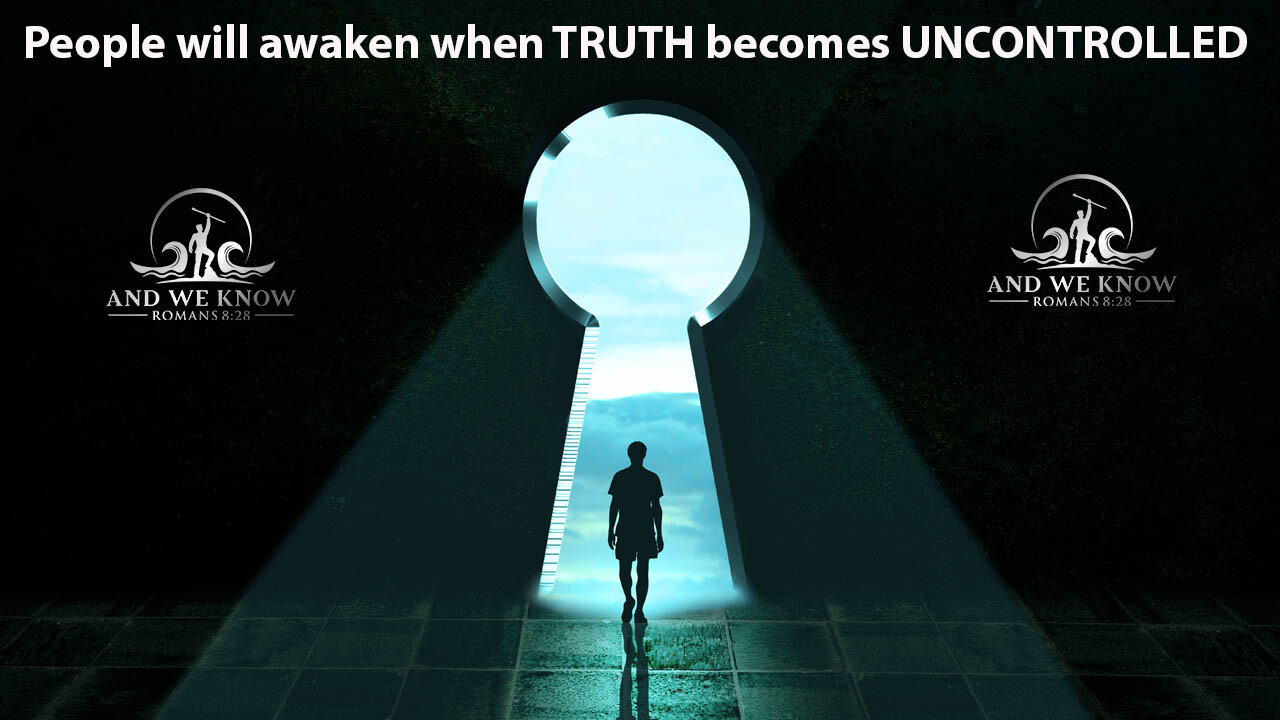 We have a lot to go over today. I know many want to know how this DeSantis announcement will shake out. It is already showing us who his allegiance is to and exposes those who used Trump and are now flipping. We will also see the exposure of fake COVID deaths, and discuss how this MOVIE is playing out for all.
---
5.24.23 - FREE speech = avoid MSM, KARI on FIRE!, FBI exposed, WOKE losing! PRAY!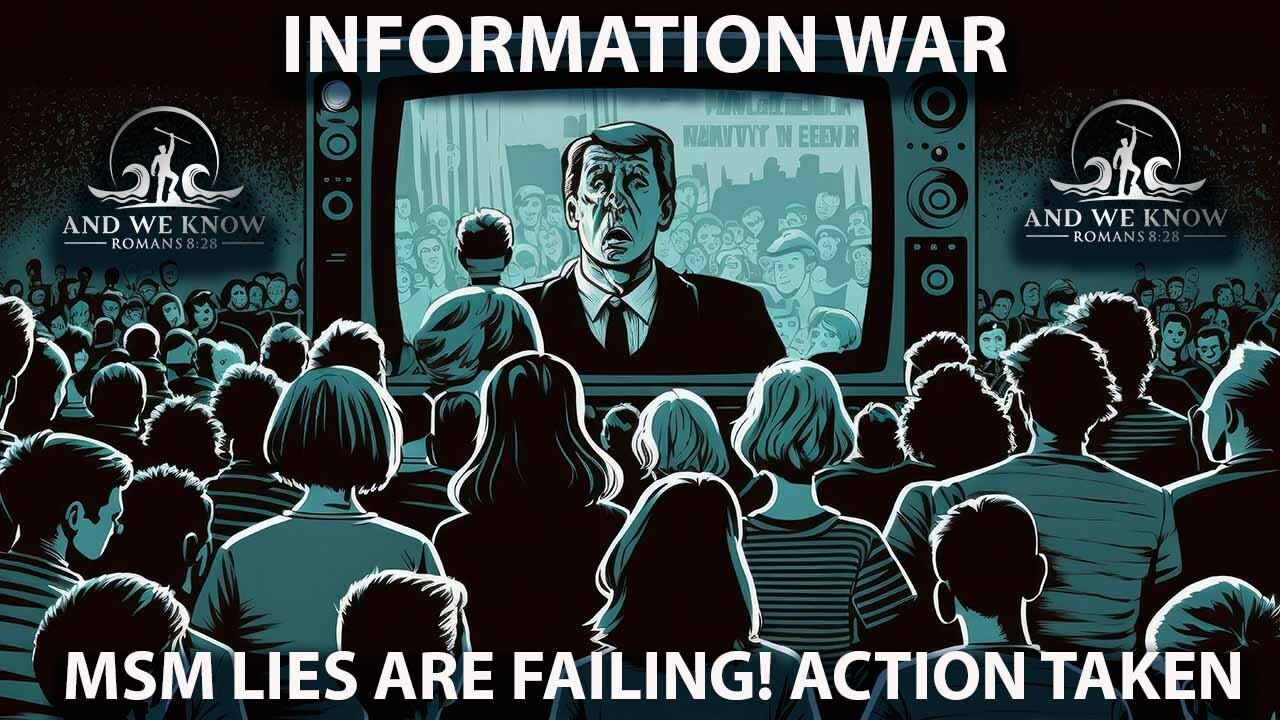 Just one day… and we are moving full speed ahead in this information battle… Elon avoiding MSM with free speech platform for introducing DeSantis, Trump still under attack, FBI losing credibility, other nations expose Democrats, Woke companies are starting to lose big money and some more exposure of Hollywierd and their allegiance to Satan.
---
5.23.23 - SAT Phones to Politicians, Internet down?, Trafficking movie, Border, WOKE, PRAY!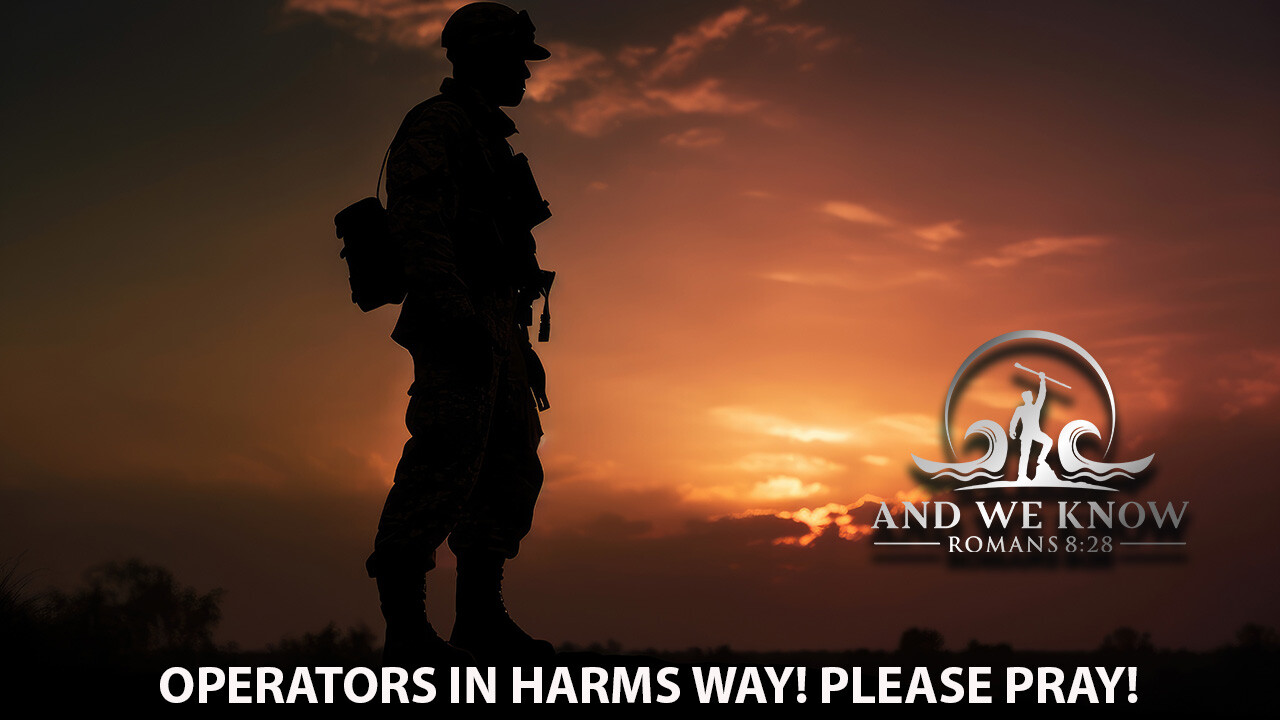 This episode is jam packed with many strange activities happening in DC in regards to satellite phones, information comms, undercover operators needing prayer, release of trafficking film, border operations and the push to destroy our children is reaching an all time high. This is not meant to bring fear, but an awareness to the evil ones in panic and their back is against the wall…
---
5.22.23 - Ukraine loss, MSM LIES, Clinton, CRIMEA, Elections, Grooming, PRAY!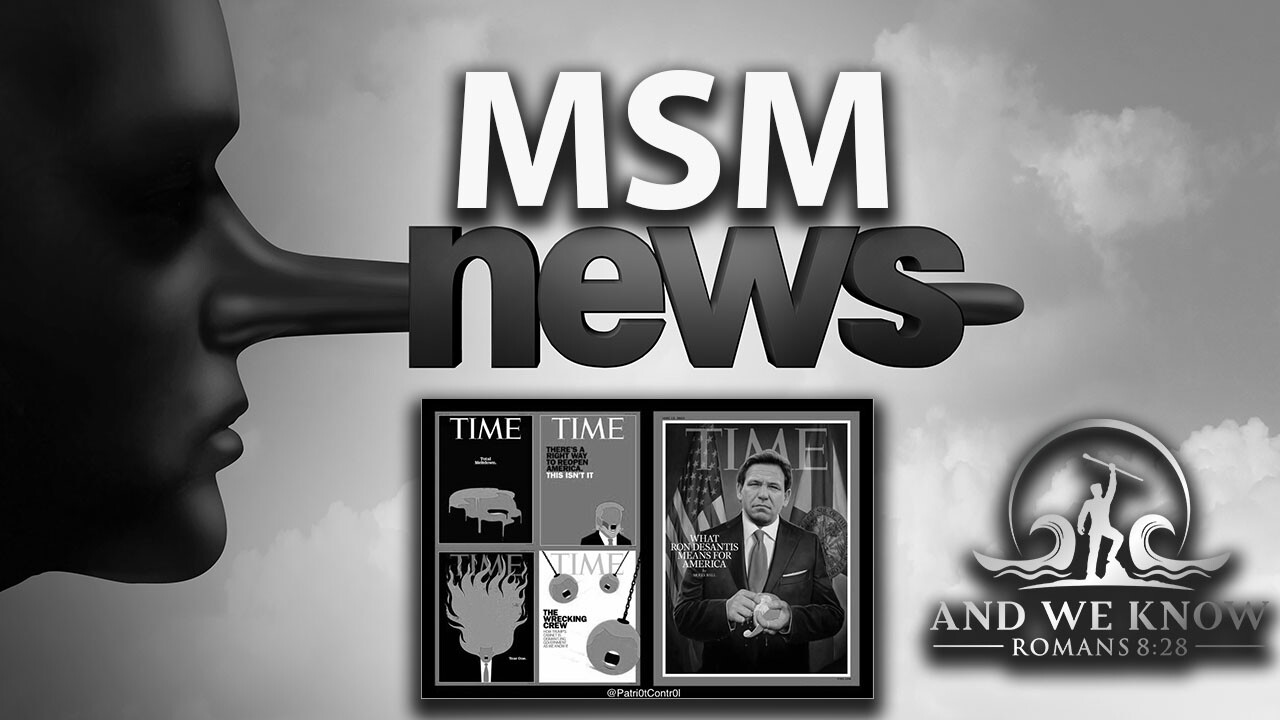 This grooming of our children is getting out of hand. We will expose the companies pushing woke agenda on all of us. While the military gets a day of recognition, we are about to embark on an entire month of an agenda to push private behavior to the public. Ukraine is falling apart and the lies aren't working anymore, and a special message from actor Ricky Schroder.
---
5.20.23 - Question everything, SCHIFF, HITLERY Trouble, Calm before STORM. Not RANDOM. PRAY!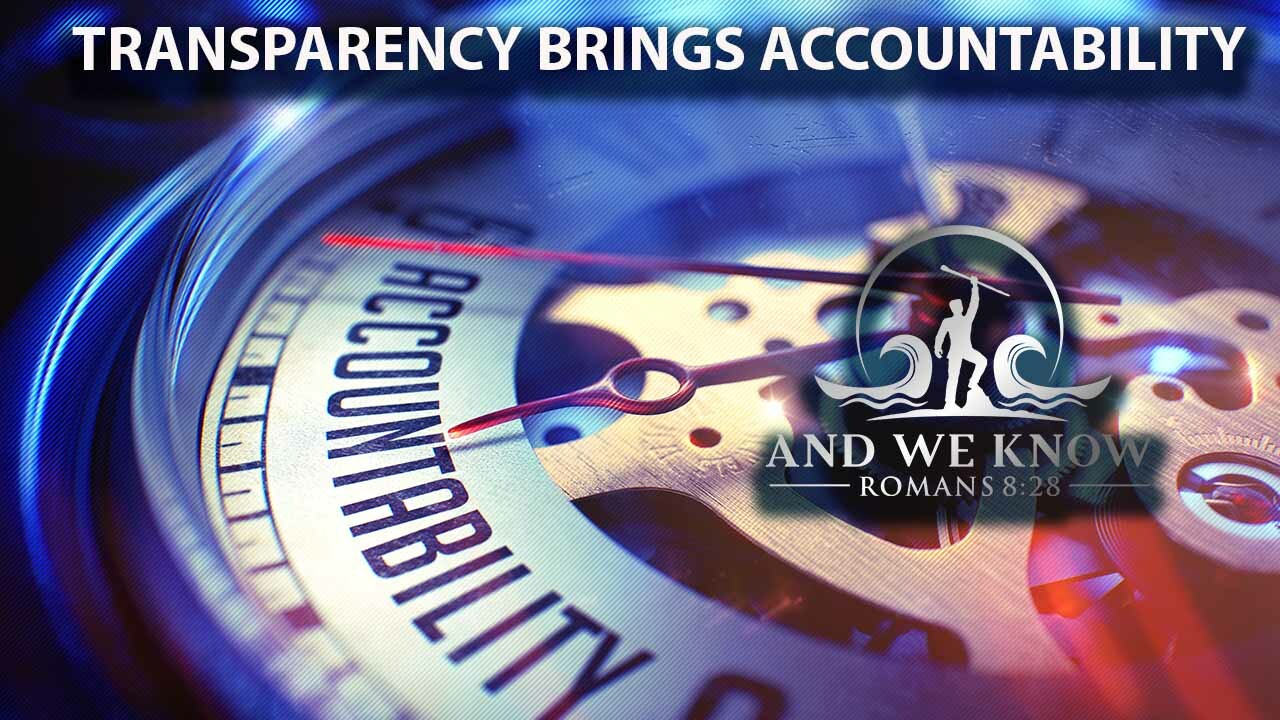 This Durham report is not going away, the whistleblowers are moving forward, the election numbers are in, the people are waking up everywhere, Maricopa is still moving ahead, the border, the children and more… let's get this out today.
---
5.18.23 - Durham, TREASON, Dismantle C_A, Inside the STORM! Warming up. PRAY!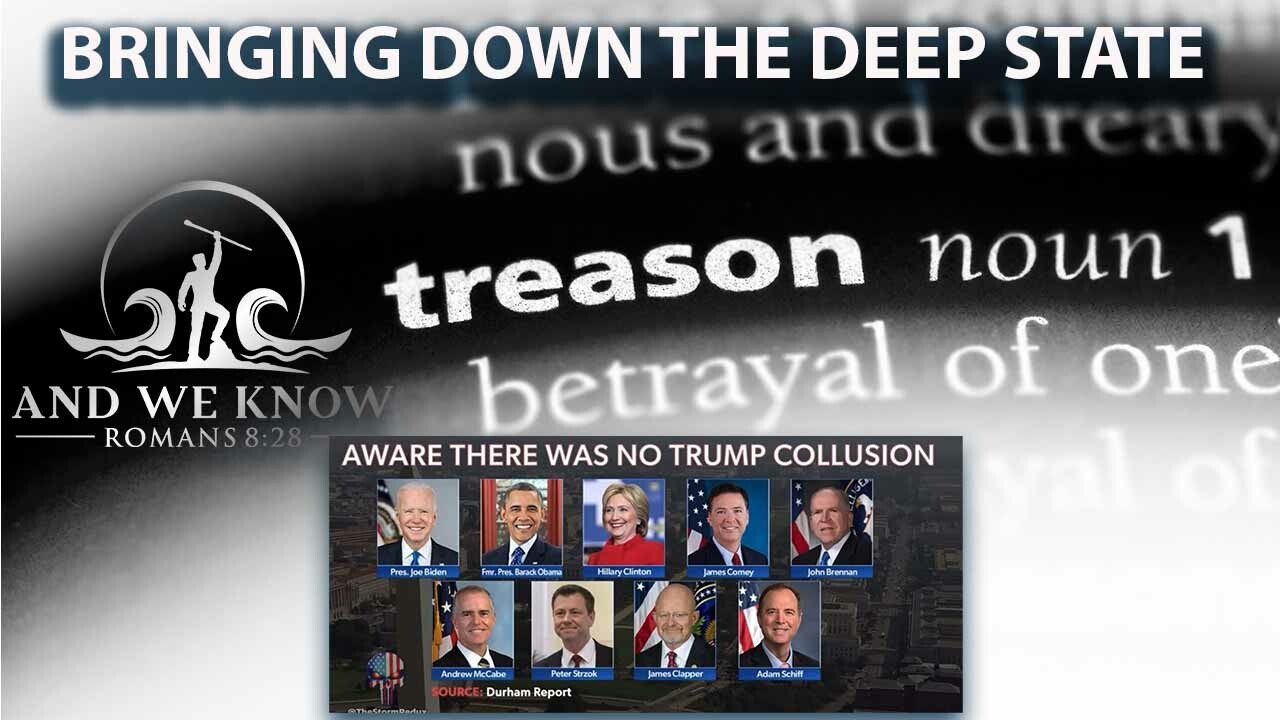 So glad to finally get some time to get something put together…after seeing the Durham report released and so many wondering what will play out next..it is hard to wait… well, went to our sources and worked on this and let's hope we see a glimmer of the warm up heading towards the enemy…each day another gold nugget falls into our laps…
---
5.15.23 - SHADOW GOV, took this long for A REASON, Strings, Twitter CEO, PRAY!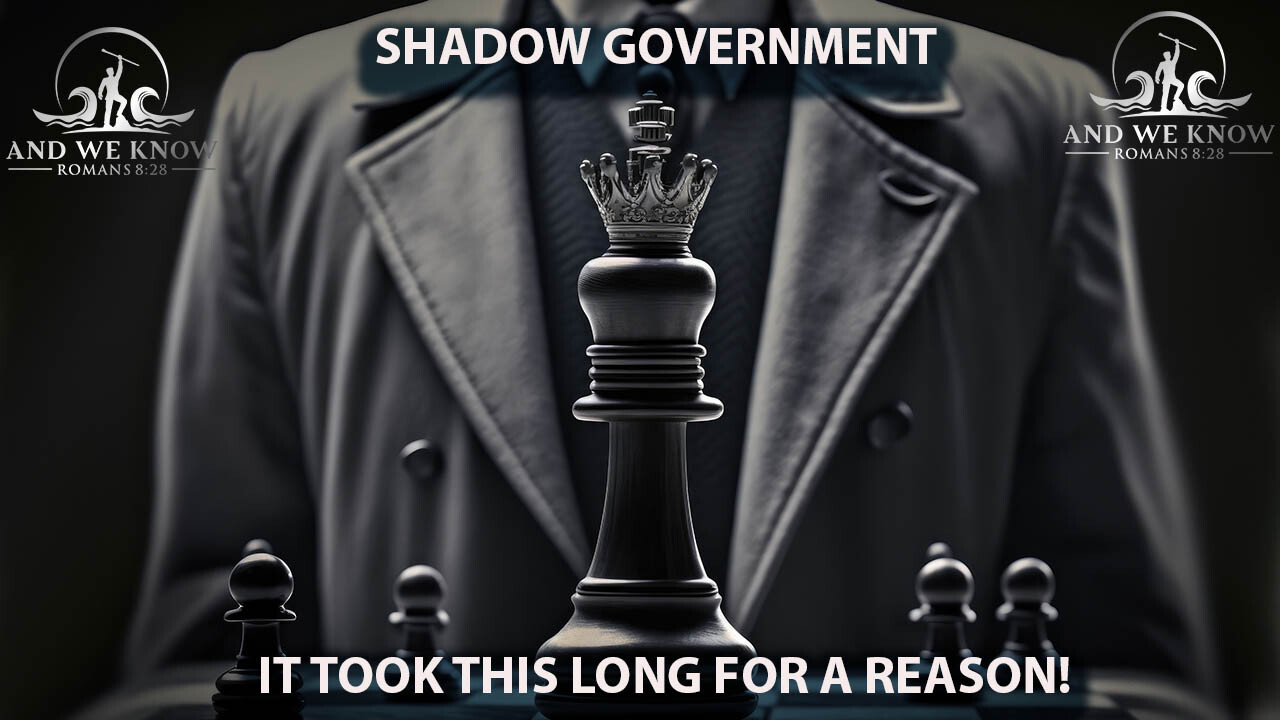 Been a very tiring journey but refreshing and we thank you for the prayers and support. Wanted to post a few items today on the cycle…Twitter CEO issues, reminders of how the CNN Town Hall affected so many, the border, the 17th letter, Fake Aliens and more. Hang in there.
---
5.11.23 - TRUMP Town HALL, "The STORM" begins? BIDEN fam just the start, MSM Revolt, PRAY!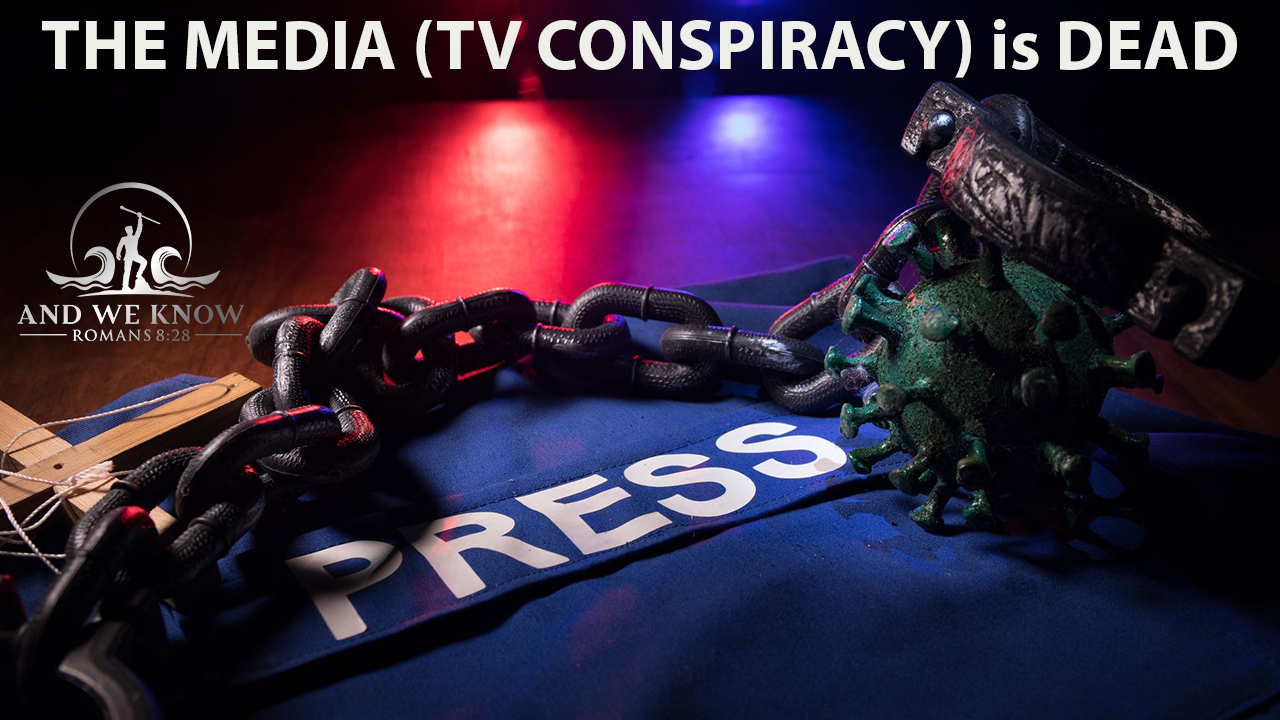 Got this together in hopes you watched the CNN Town Hall and caught on to how the CIA runs the MSM…and how prepared President Trump was for this show. I will cover this and hopefully discuss with you how many evangelicals still won't vote for him because of his "mouth" and past… Biden is in big trouble…the border seems to be closed for some reason…here we go.
---
5.10.23 - "The STORM" begins? BIDEN fam just the start, MSM Revolt, PRAY!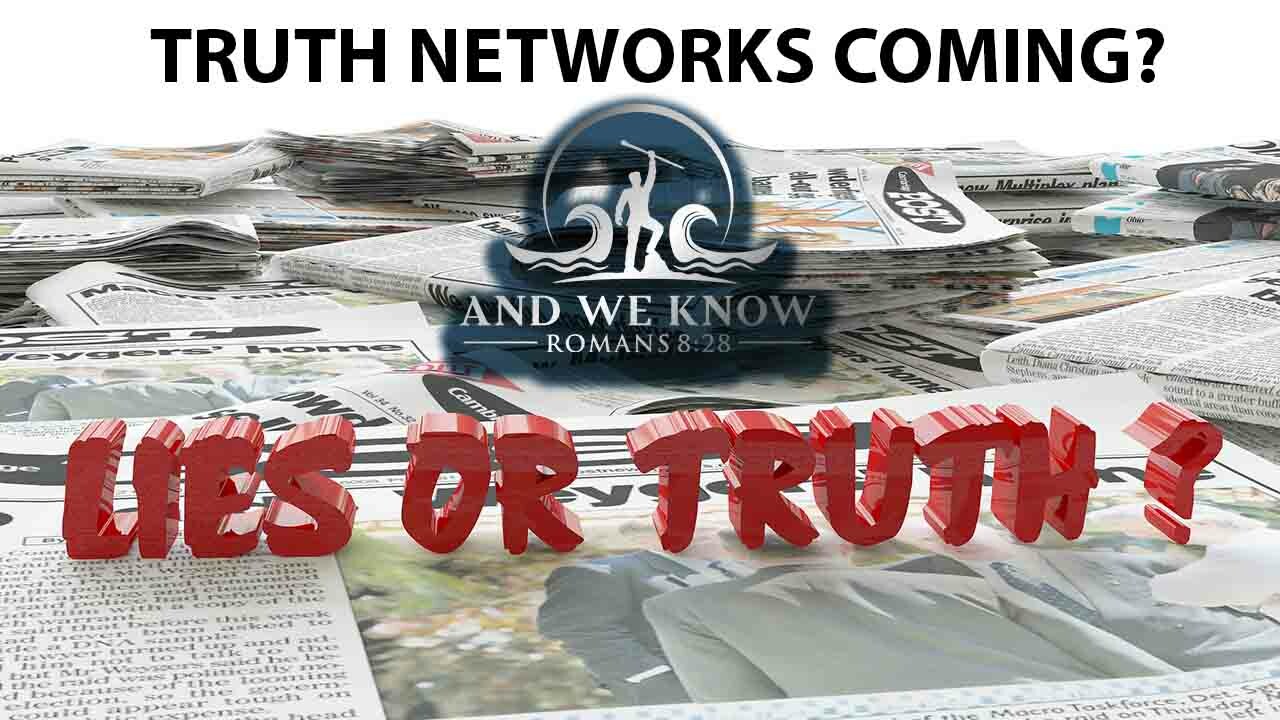 May 11 is a big date for all of us, we will look into the mainstream media infighting, the storm Pence announced, the stats on the MEDIA lies and uptick in EVIL from them and much more.
---
5.8.23 - CORONATION shock 666, "EPSTIN", TRANCE, Children, PRAY!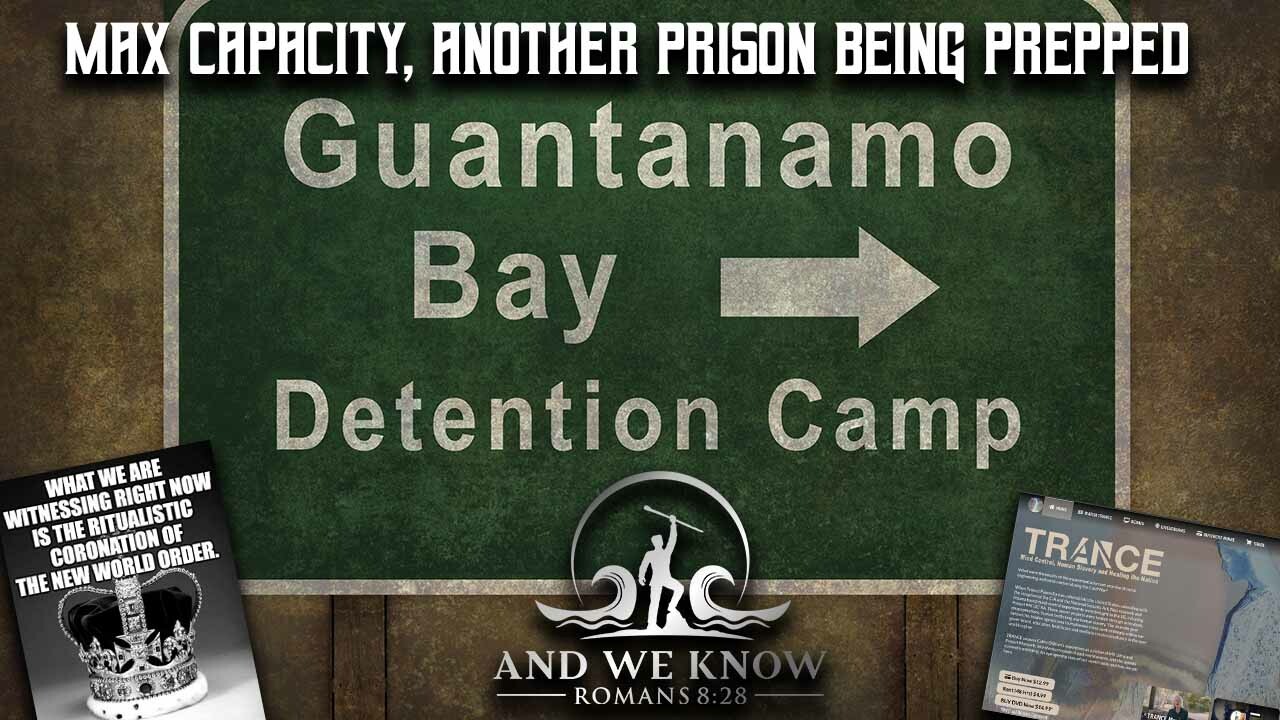 The weekend was filled with information regarding the border, the covid fakery and the TRAFFICKING movie TRANCE. The Coronation of the supposed KING also had some surprises. We will look at a Pastor standing up for our children and a few more updates on the deranged demonic people who love to destroy our children.
---
5.7.23 - LEARN their EVIL system, PREPARE NOW for FINANCIAL PROTECTION! PRAY!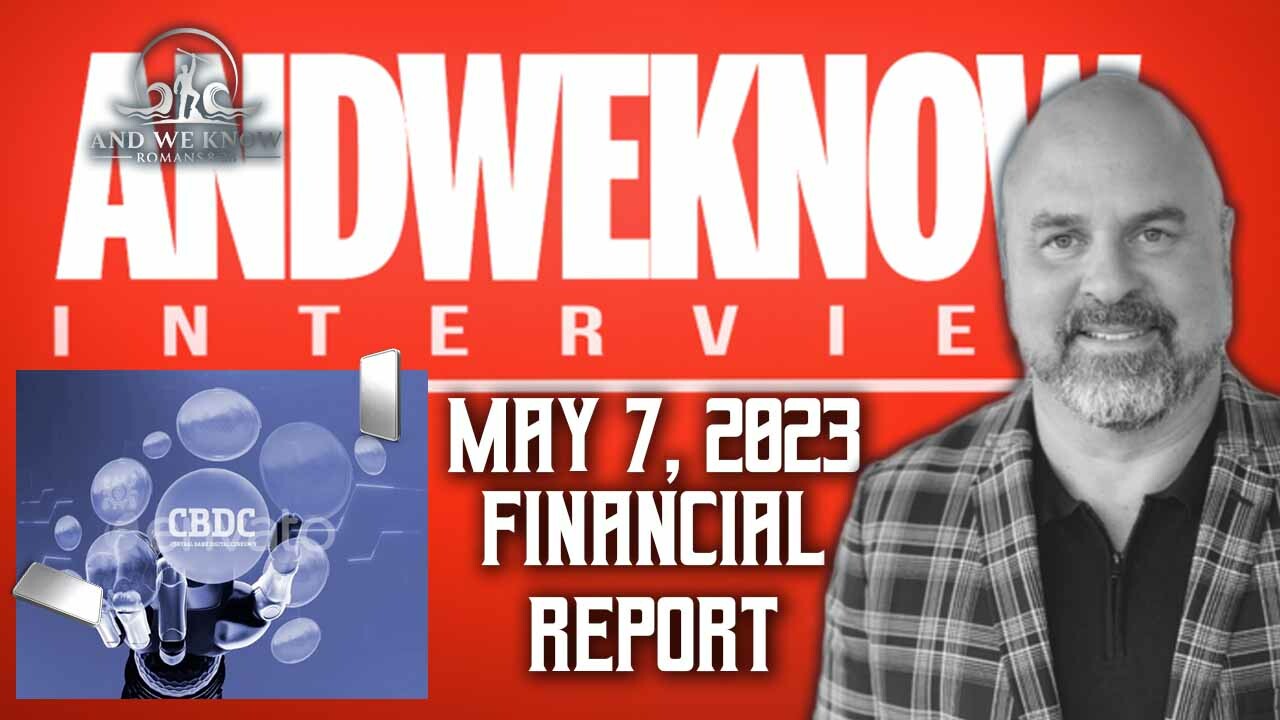 Dr. Elliot explains why they are claiming the FED will run out of money and how they are fast tracking the CBDC system in many areas. It is an eye opener for all of us, but he has ways to help us through this evil.
---
5.6.23 - CPAC Hungary MSG, Fall of the CROWN, EPSTEIN, TUCKER, Title 42 PRAY!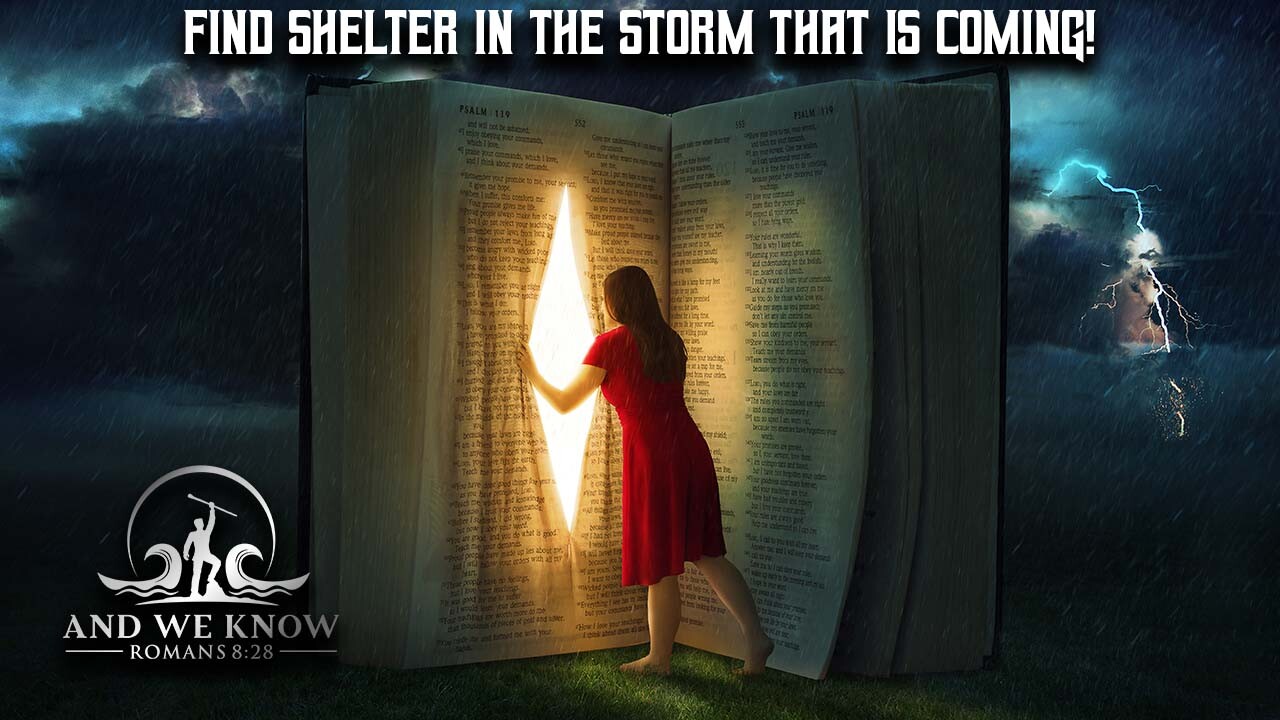 From Hungary to the Border, to Hunter to Tucker to Epstein, Climate change, the KING coronation, destroying our children and more… you would think they had a handle on how INFO we can all handle. It is mind numbing at times… but we will get through it and remember, this is all exposure to the LIES so we can get to the TRUTH. Let's Go.
---
5.5.23 - CRIMINALs/BLINKEN exposed, MSM tribunals?, FF, Gates, Epstein, DRAG, PRAY!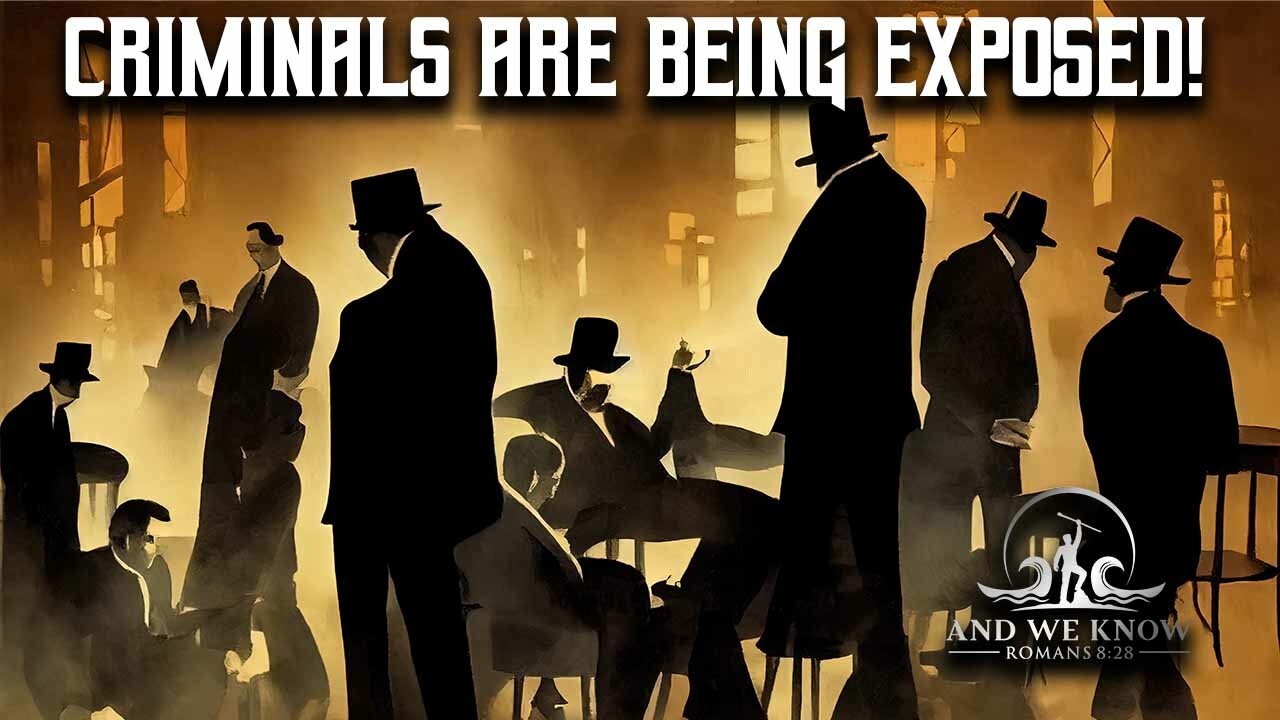 You would think we could just stop showcasing new things for one day… but here we are years later still discovering more about these EVIL ones. The veil is coming off, we are all coming closer to the final reveal and it is glorious. Let's go into the weekend with hope.
---
5.4.23 - MSM & PROGRAMS going DARK? Politicians RUNNING, USA support growing! PRAY!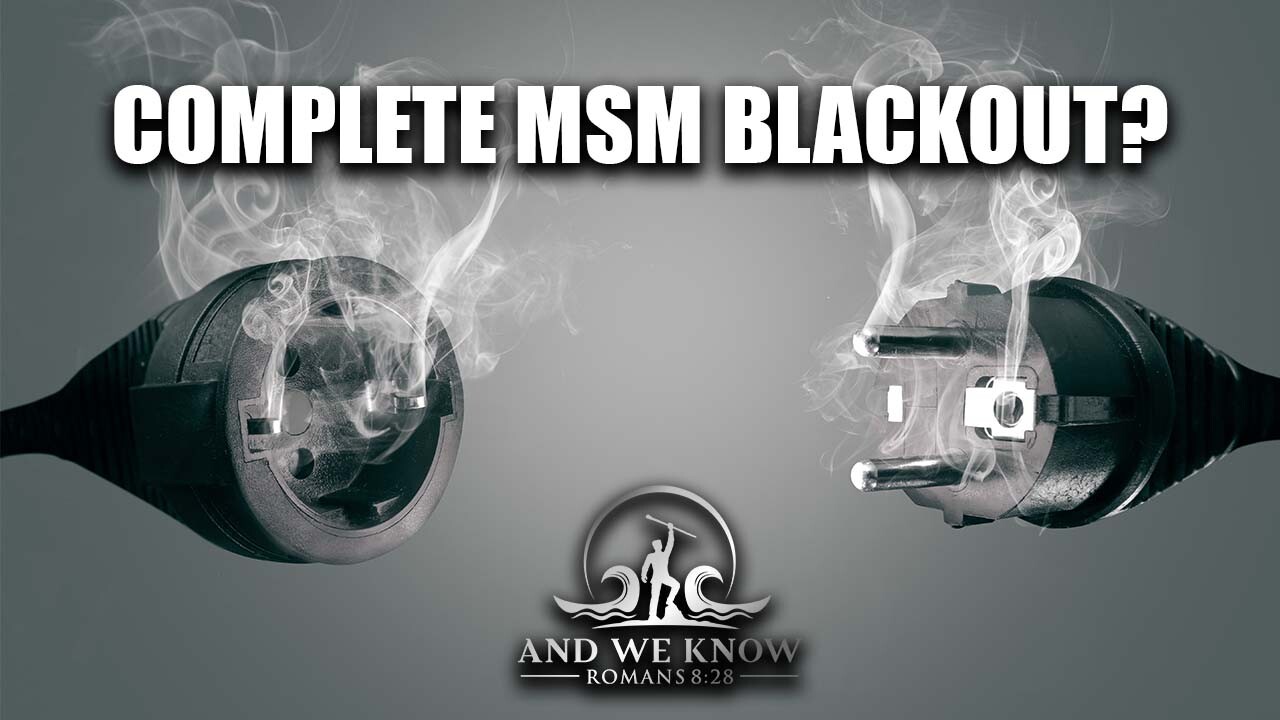 Wanted to get this out.. most of the coverage exposes Ukraine on more than just what we normally expose. The money, the digital life, the losses and so much more. Here we go.
---
5.2.23 - Ukraine TRUTH exposes LIES, OLD Guard struggles, URANIUM, HOLLYWIERD, PRAY!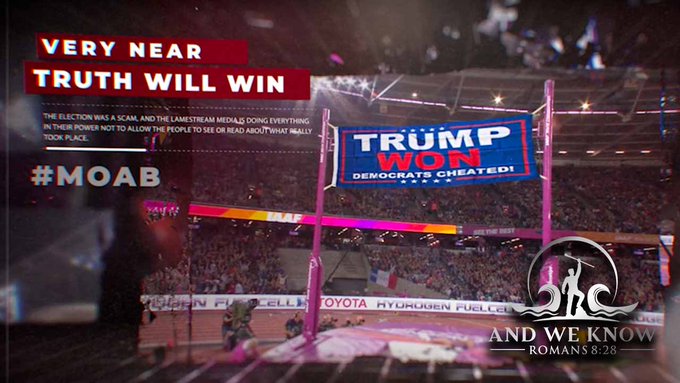 Wanted to get this out.. most of the coverage exposes Ukraine on more than just what we normally expose. The money, the digital life, the losses and so much more. Here we go.
---
5.1.23 - BIDEN puppet is causing CHAOS, JAB coverup - don't forget, WAKING UP, PRAY!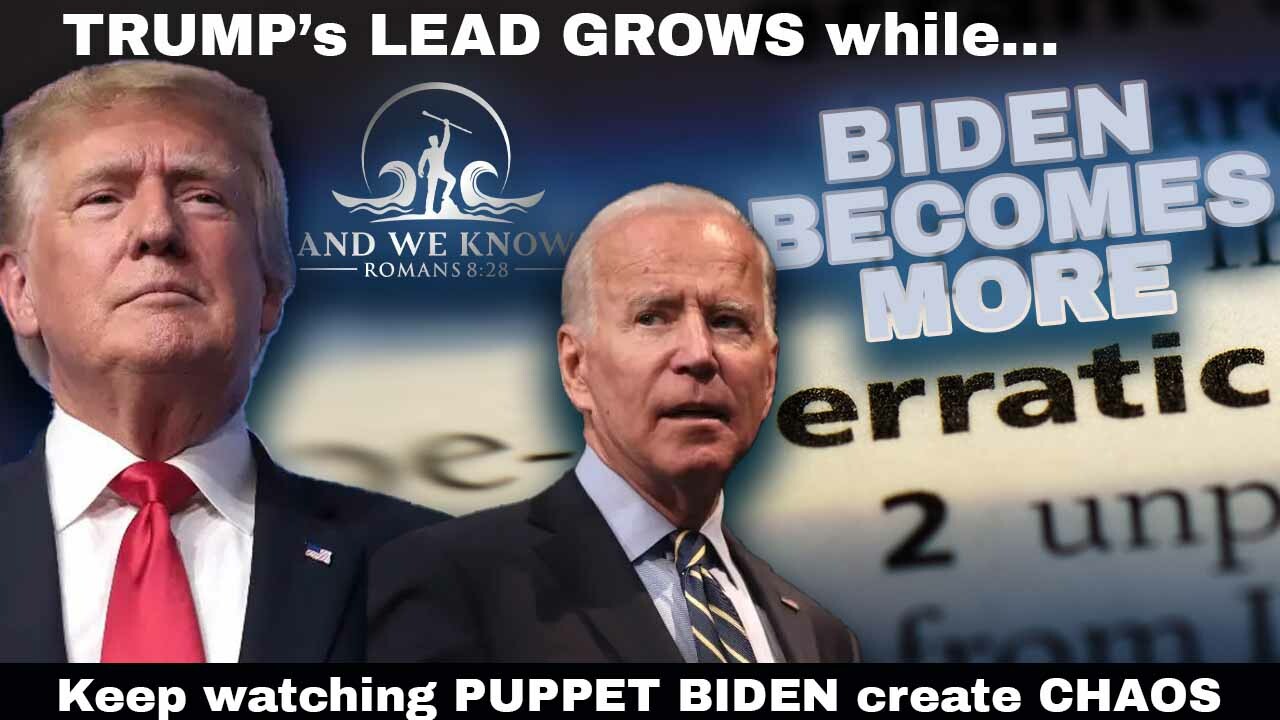 There is so much to cover, Epstein lists, government schools, vaccine injuries, making truther channels the enemy of the USA, climate change lies… yet on top of all of this, many have had enough and are seeing right through it all.
---
4.30.23 - AWK Interview - Dr. Kirk Elliott - CBDC Push is here, Tangible assets needed - PRAY!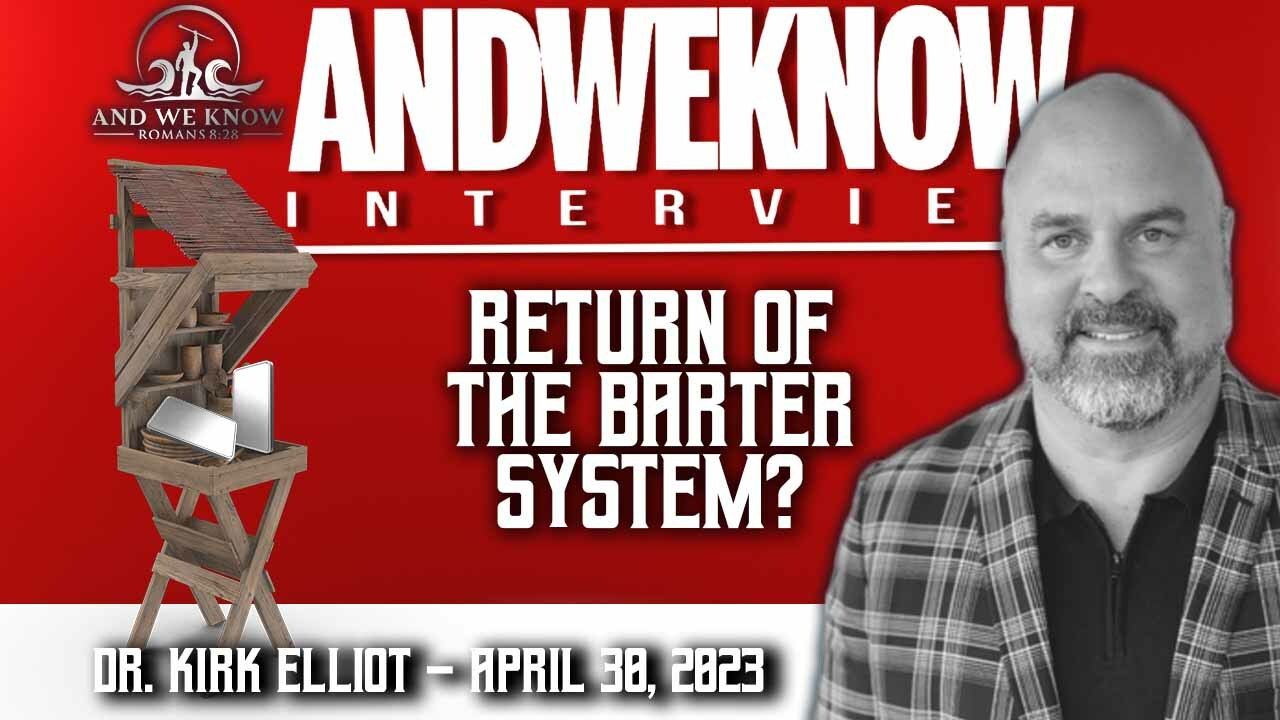 Dr. Kirk Elliott gives us an update on the push of Central Bank Digital Currency on the earth, and shows us how they are closing banks and starving Nigeria in this experiment to bring the world under a one-world system of buying and selling. He also provides a message of hope and how to navigate through their evil system.
---
4.29.23 - NC restores VOTER ID, STAGING for Military Coup charges, IMMORAL activity push! PRAY!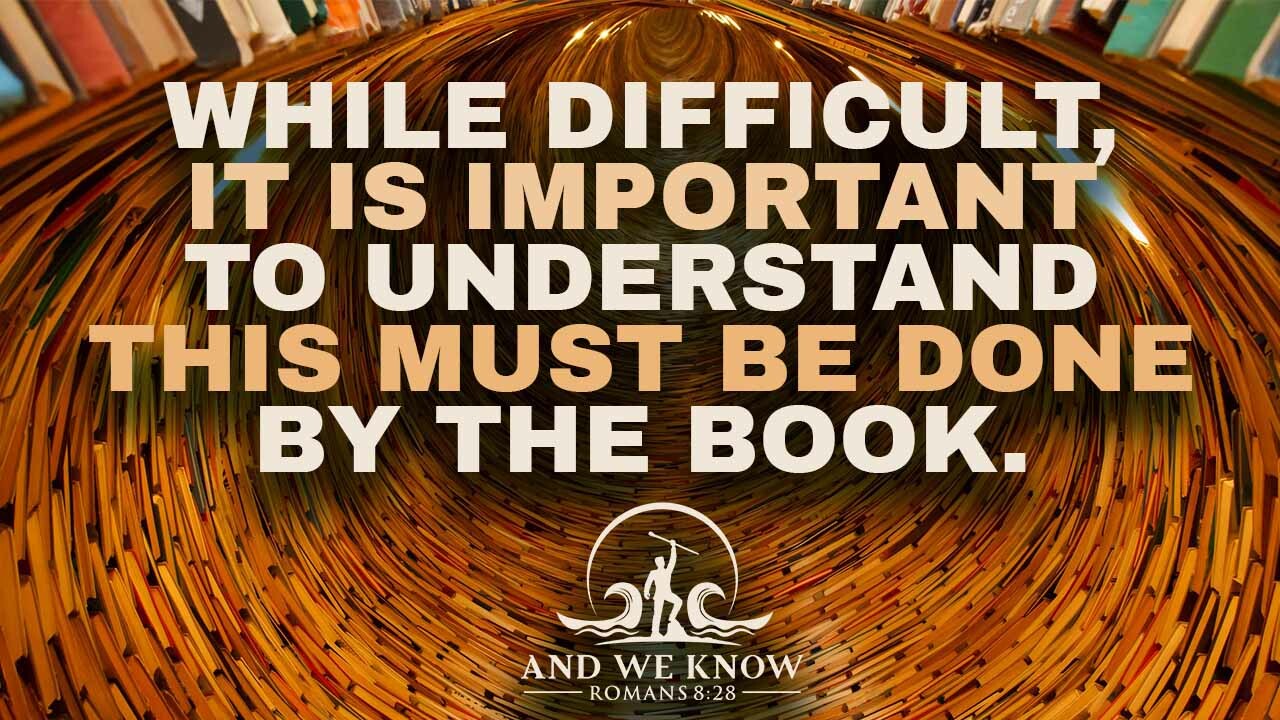 We will be going through a few positive things that occurred over the week and highlight what appears to be a staging event for Military Coup charges. We will also see more shows highlighting immoral activity and fighting back with wisdom, and a special treat on the entire secret society system leading up to 9/11 and more.
---
4.28.23 - THE SWAMP is DRAINING, BRICS, RFK JR, MSM lies, PRAY!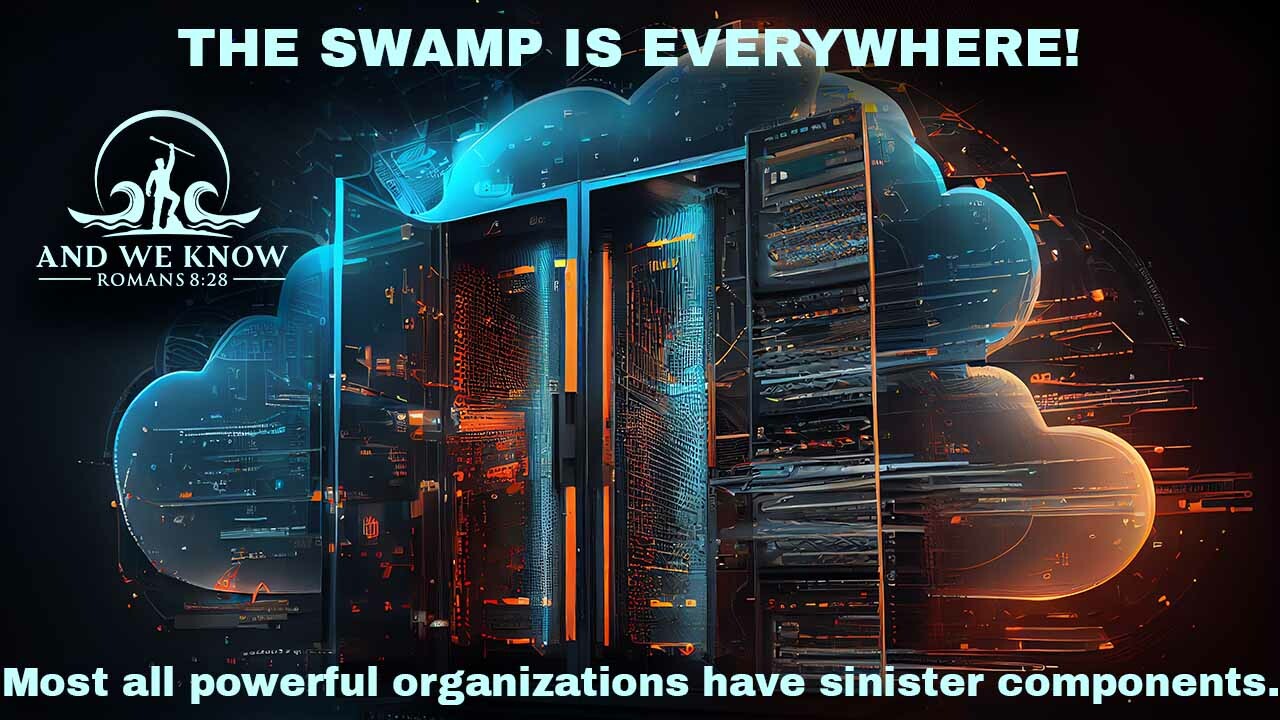 Today will have many areas of us to focus on including a reminder of how our Nation turned for the worse, how we discovered more about Ukraine than expected, the transformation of our children at a young age and some positive info at the end.
---
4.27.23 - The OLD GUARD continues to FALL! Trafficking exposed, IMMORAL insanity, PRAY!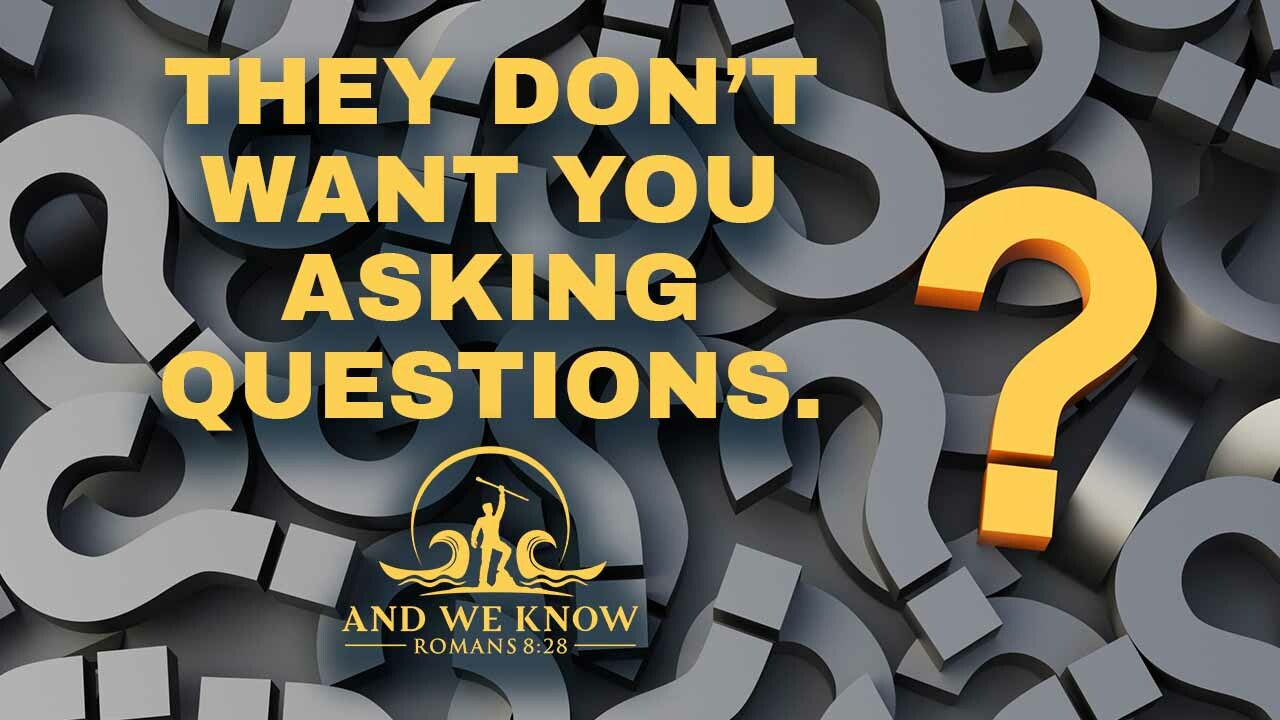 While we will never forget the direction they wanted us to go after 2016, we can rest assured that the dismantling is either done or is in the process of completion as we see all the Deep State levers of power slowly falling apart. They are looking for ways to win, but it is not looking good… and the demons are working overtime to completely obliterate the moral compass of our children. Let's go.
---
4.26.23 - MSM working hard to CONTROL NARRATIVE, Propaganda loss, Babylon collapse! PRAY!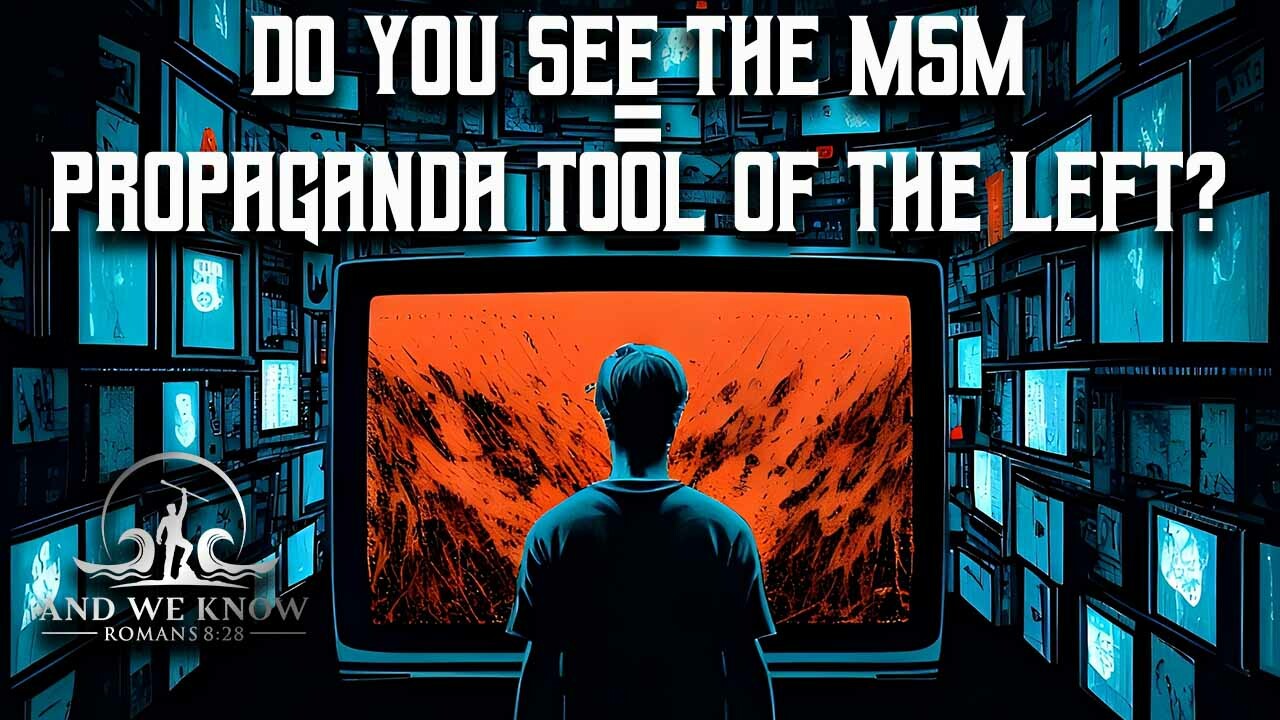 Biden…the fake actor…added to the wake up drama… I laughed and realized "Well, I guess America needs some more wake up sauce." The MSM is on overdrive to get Desantis out front, keep RFK JR from debating and making sure Tucker is put out to pasture for all considering watching his future podcasts, if they even happen. We will hear from Glenn beck again…and cover Ukraine …with a good message on the collapse of Babylon at the end.
---
4.25.23 - We are PREPARED and AWAKE. Ukraine, Tucker, UN, pieces are failing, Dangerous path taken. Let's Go!PRAY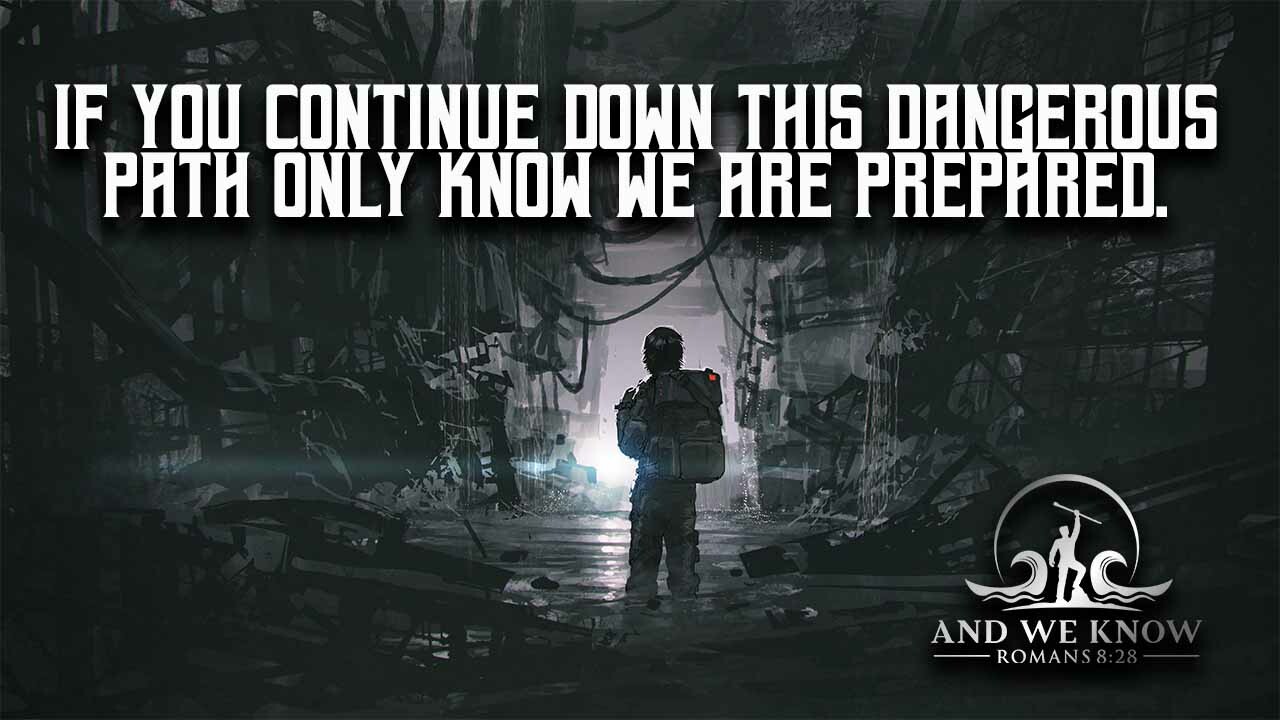 What a long weekend with so much going on in Fox News, CNN, the world of information flowing through all of the pieces moving is crazy. Who would have thought we would come this far in sharing so much information on the deep state, the demise of the UN, the falling of the Ukraine Deep State Khazarians and more. Here we go.
---
4.23.23 - AWK interview - There are standards provided for successful living in this SYSTEM! PRAY!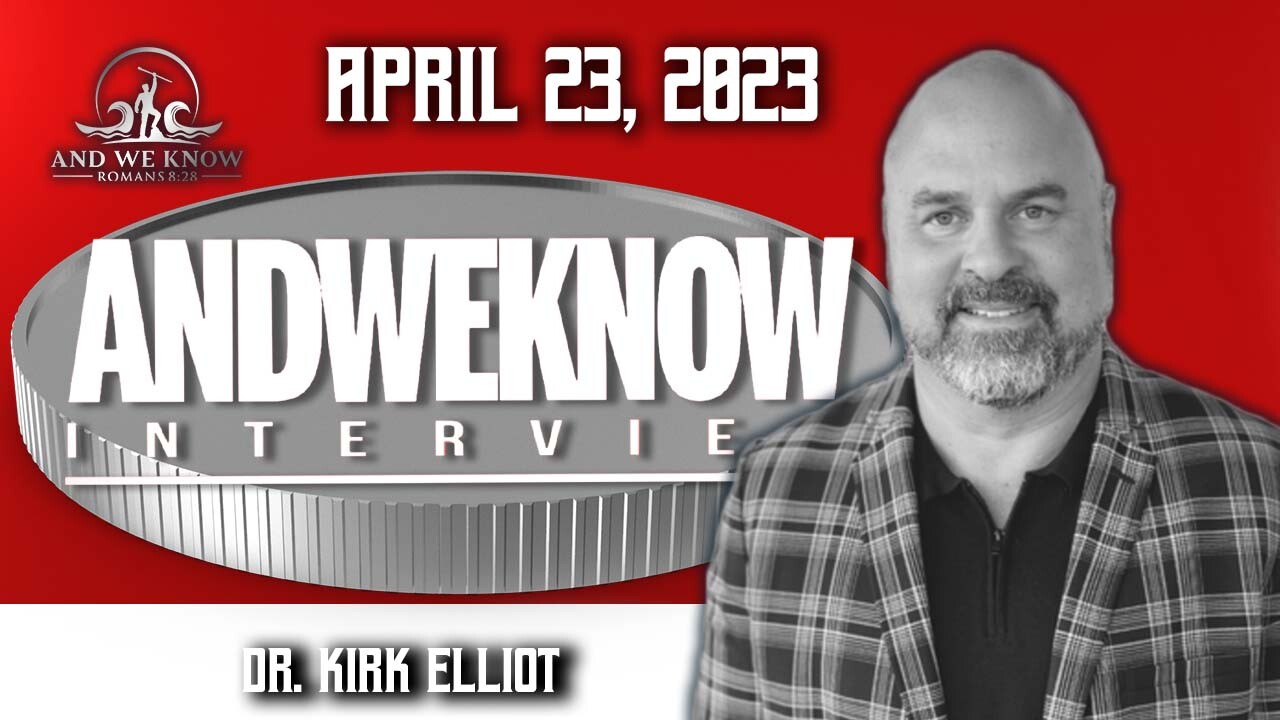 Dr. Kirk Elliott provides much needed guidance in this crazy world we live in. It is time to get out of debt and start looking for ways to make a change in our lives for the better despite the mainstream news narrative. We hope you enjoy these insights provided today.
---
4.22.23 - President Trump visits We the PEOPLE, discusses Stolen Election, Korea, PRAY!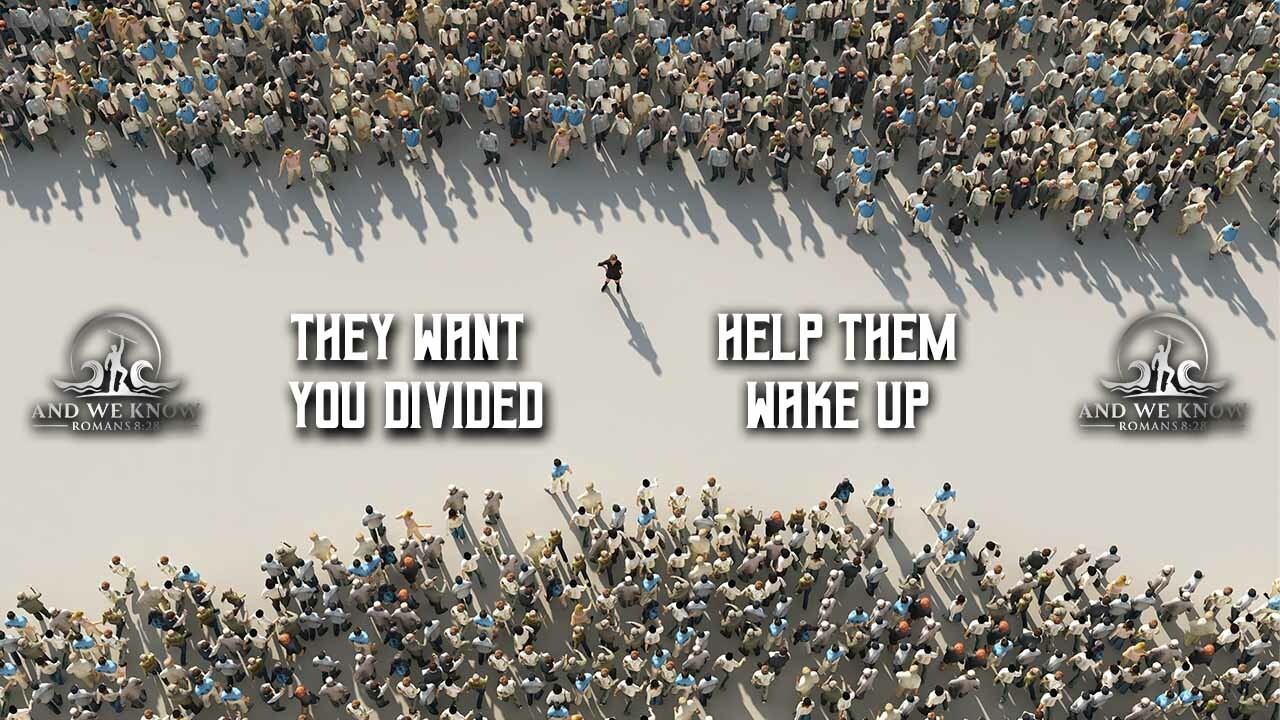 We have all kinds of information today about President Trump, more on the Ukraine push for war, more disturbing vids out of a high school in Washington state, the push to stop our boys from becoming men and more on AI. Let's go.
---
4.21.23 - Public & Private Twitter, We have it all, More Redpills for the Weekend, PRAY!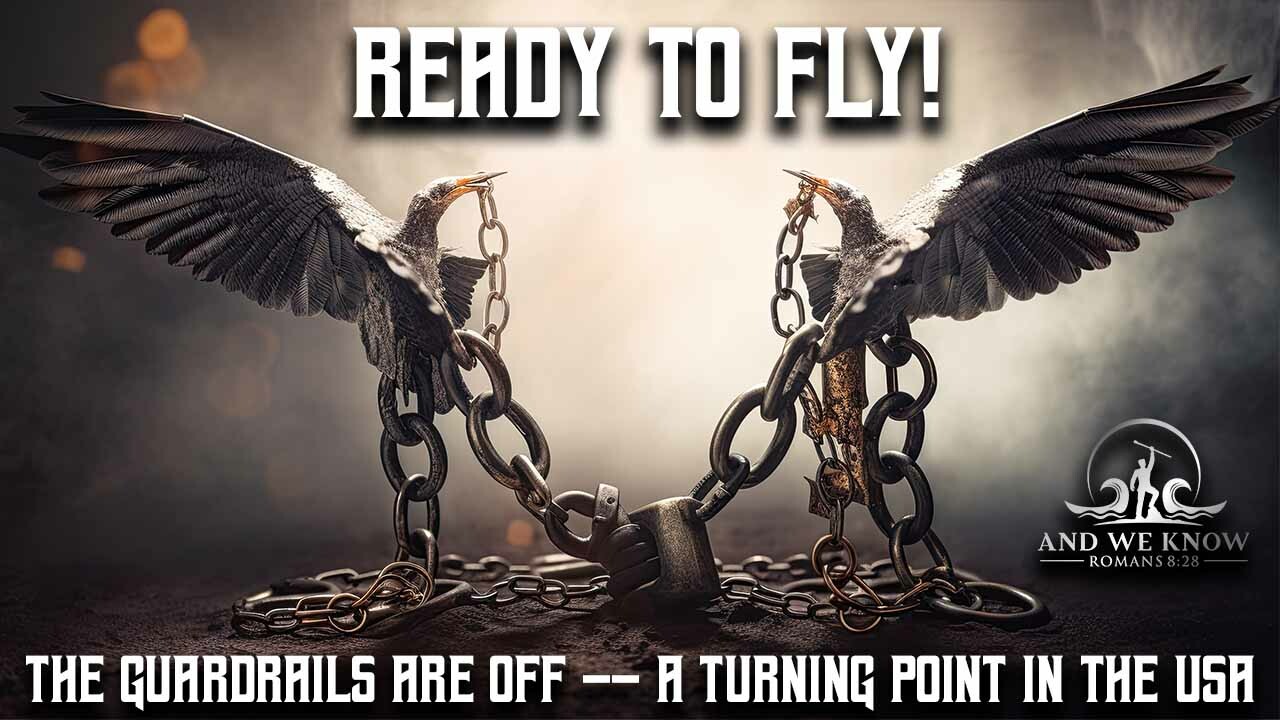 Can you believe that twitter unverified several villains in this movie we are watching. Can you believe that there is more exposure of the evil than the enemy can handle. Do you know now this is all crumbling on them? Let's go find out more.
---
4.20.23 - Where's HUNTER! Whistleblower, FAKE NEWS, Future proves PAST, PRAY!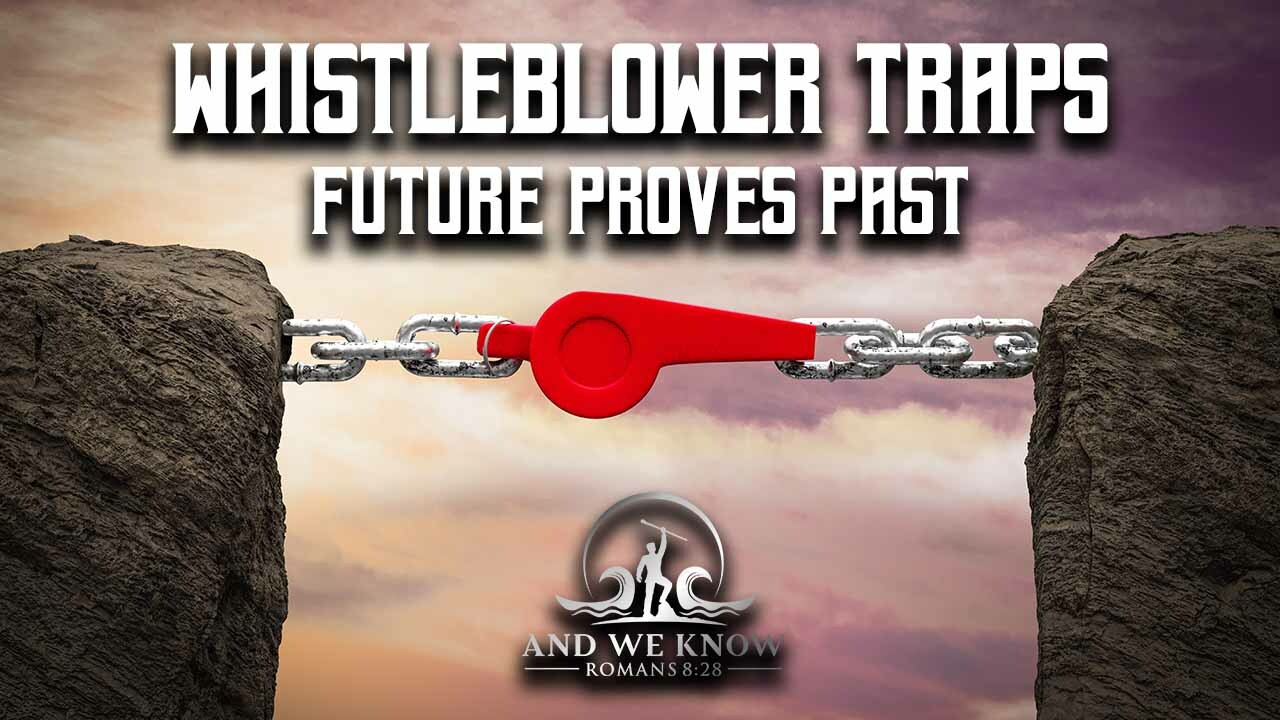 How did we get here? I mean, really get here? From years ago, just minding our own business to realizing that we were being slowly boiled to death and not even realizing it. The gloves are off, we are exposing the evil one day at a time. Let's go.
---
4.19.23 - We can defeat EVIL when forced into the LIGHT! Homelessness, spending, Immorality, PRAY!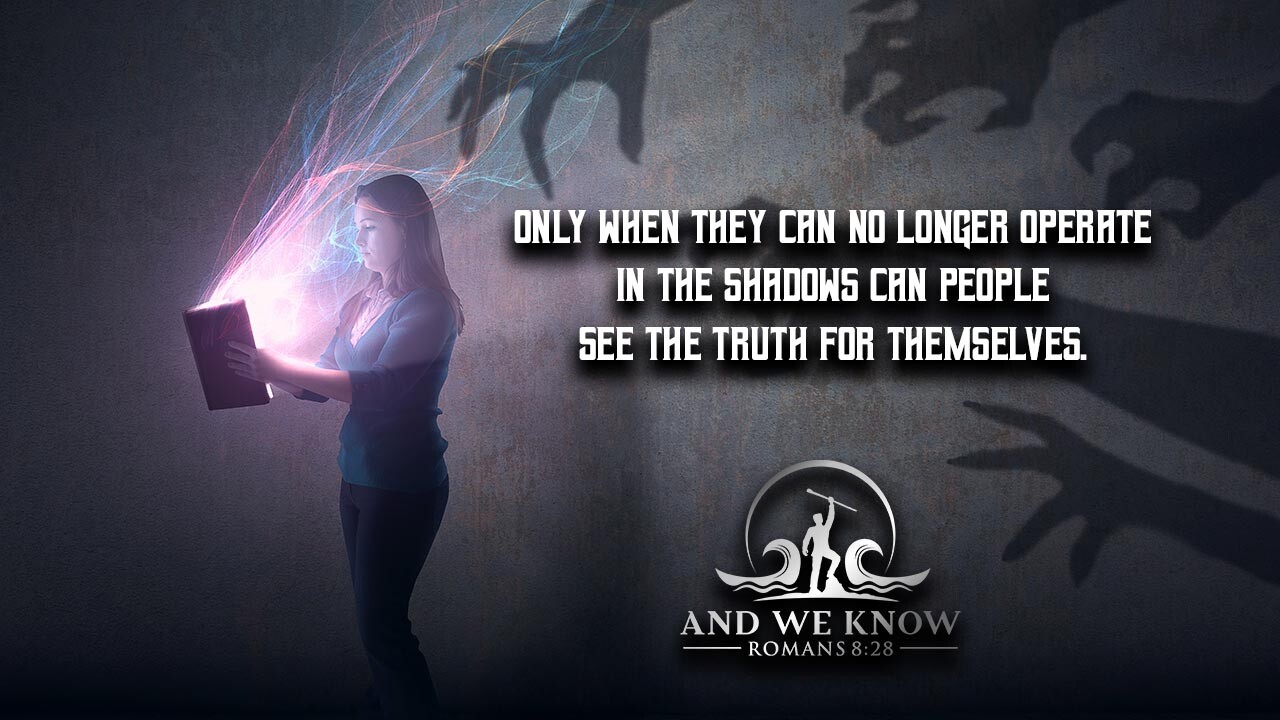 Today's edition will cover more on the evil that is lurking around us, but also highlight the importance of staying positive, and knowing that truth is coming out on homelessness, exposure of 911, evil democrat run cities and more. Let's go.
---
4.18.23 - Artificial INTEL - OCCAM'S RAZOR, Heat is ON! Information WAR! PRAY!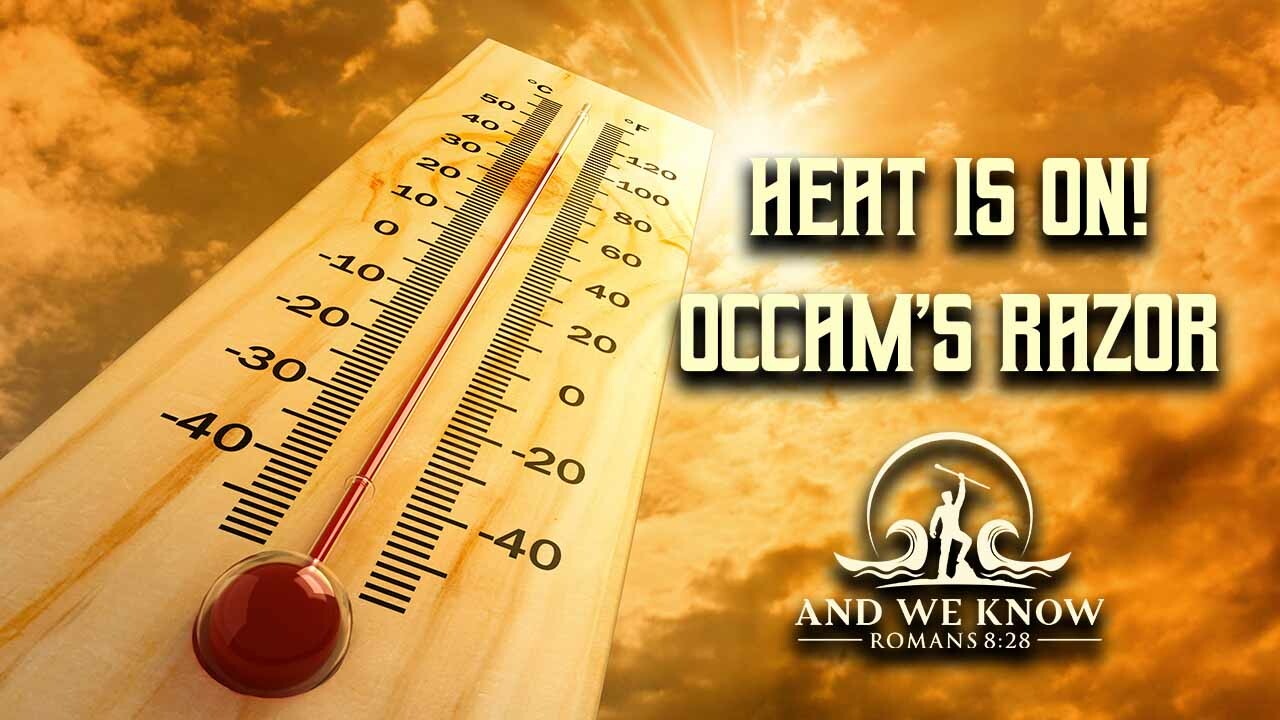 Interesting one today… covering the DOJ, new police on the streets, technology running the earth, stopping our freedoms everywhere, arrests matching Biden Tattoos and a touching story of how a boy survived a miracle fall years ago.
---
4.17.23 - SURVEILLANCE coming our way? Poll numbers rising, Ukraine collapse. PRAY!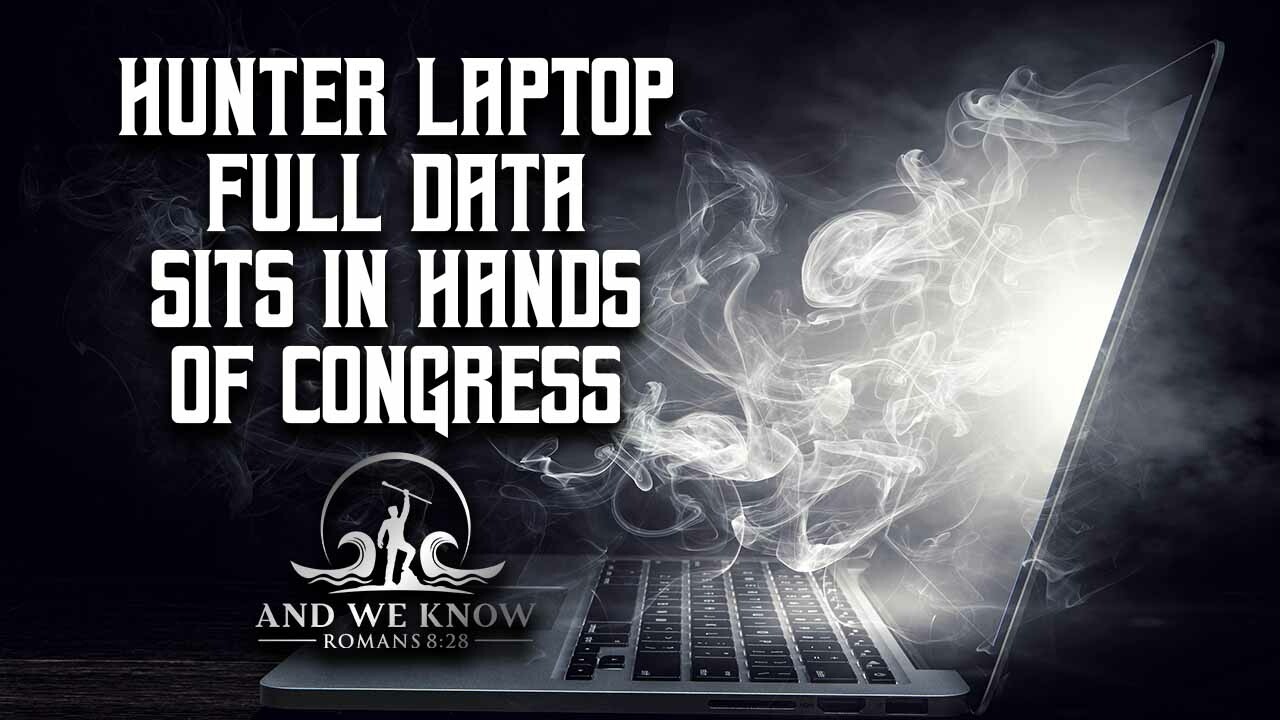 We will look into the oaths of office…are we watching a movie, who is really running the show? The Ukraine debacle is getting out of hand. Sudan is heating up. The world scene is constantly filled with exciting things. We will close with family.
---
4.16.23 - The key to investing is simply getting started. You don't need a lot! CBDC on the way. PRAY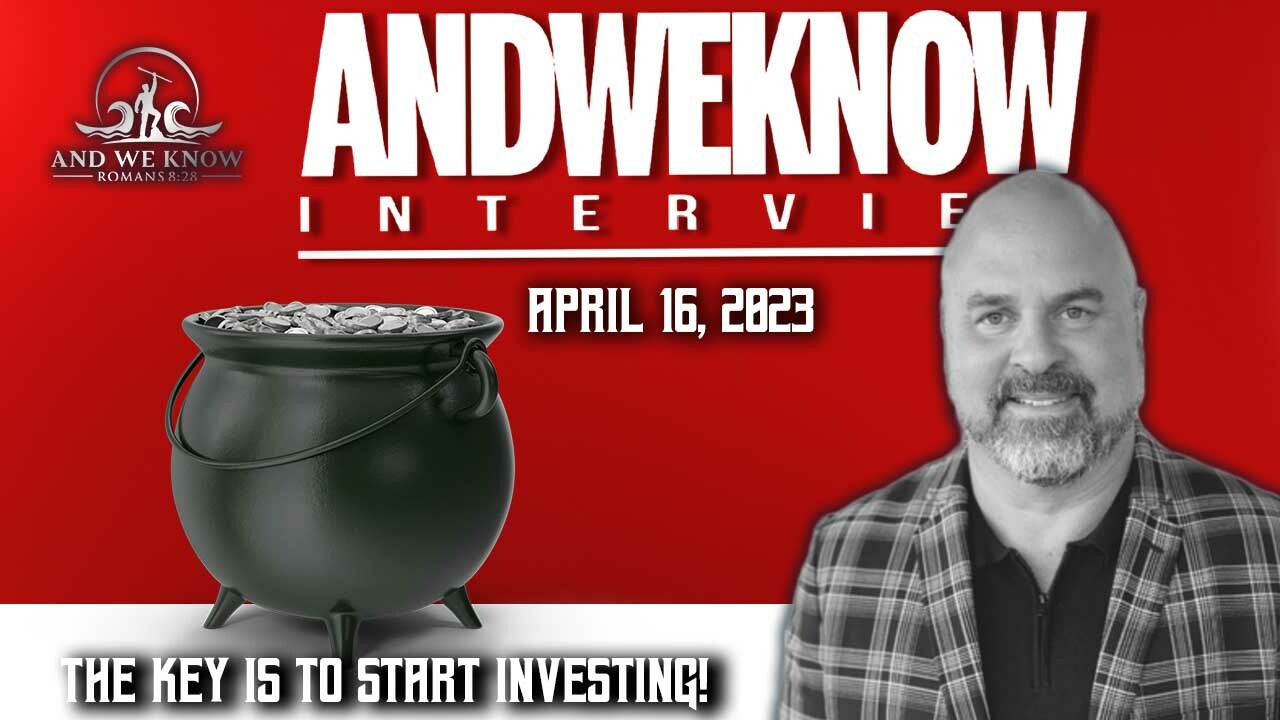 The BRICS system is making waves and the FEDNOW CBDC is being thrown at us without our permission. Dr. Kirk Elliot helps us navigate through all of this with simple, practical solutions even a beginner in investments will need.
---
4.15.23 - An INFORMED public holds all the keys. Information WARFARE! WWIII! PRAY!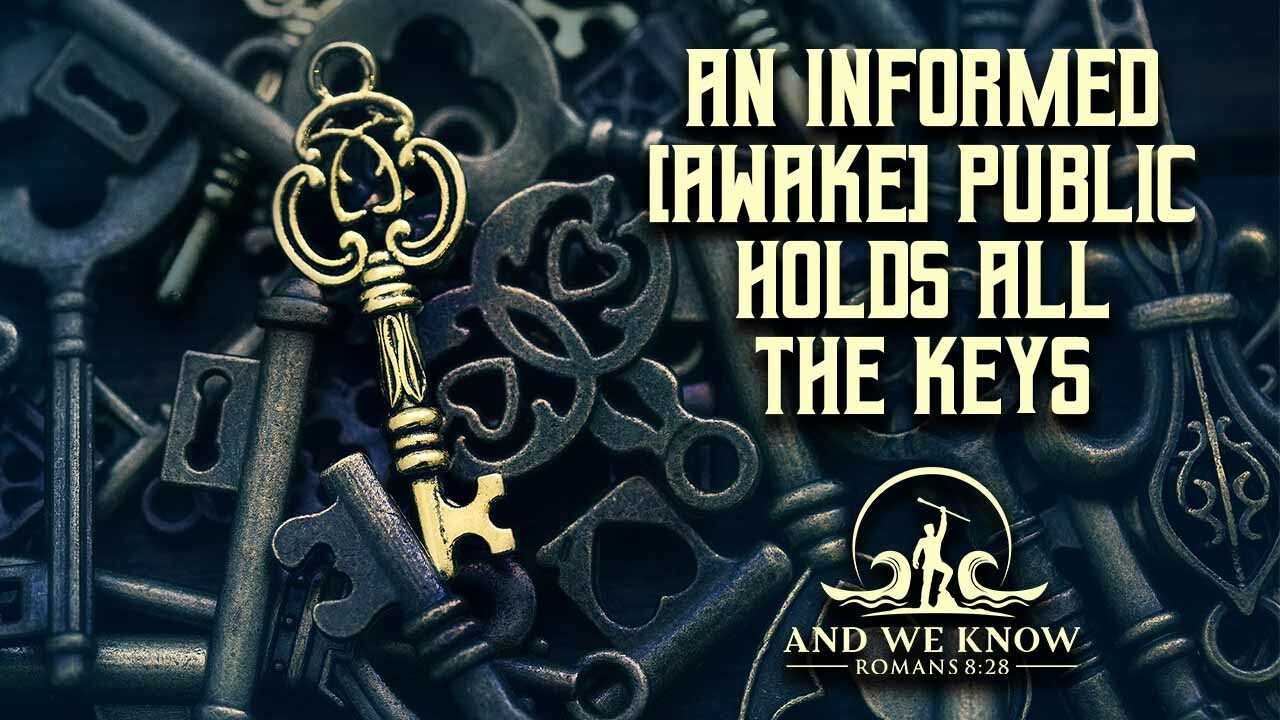 THE NRA is on the docket. President Trump gave another amazing speech to wake up the masses. The enemy is trying desperately to silence us as this movie plays out. They don't want us providing information to the public about their lies and illegal operation overseas. They want to win this information warfare by making us criminals. Here we go.
---
4.14.23 - NEWS MEDIA. LEAKER=Restrict ACT #ControlledMSM, People still love TRUMP, PRAY!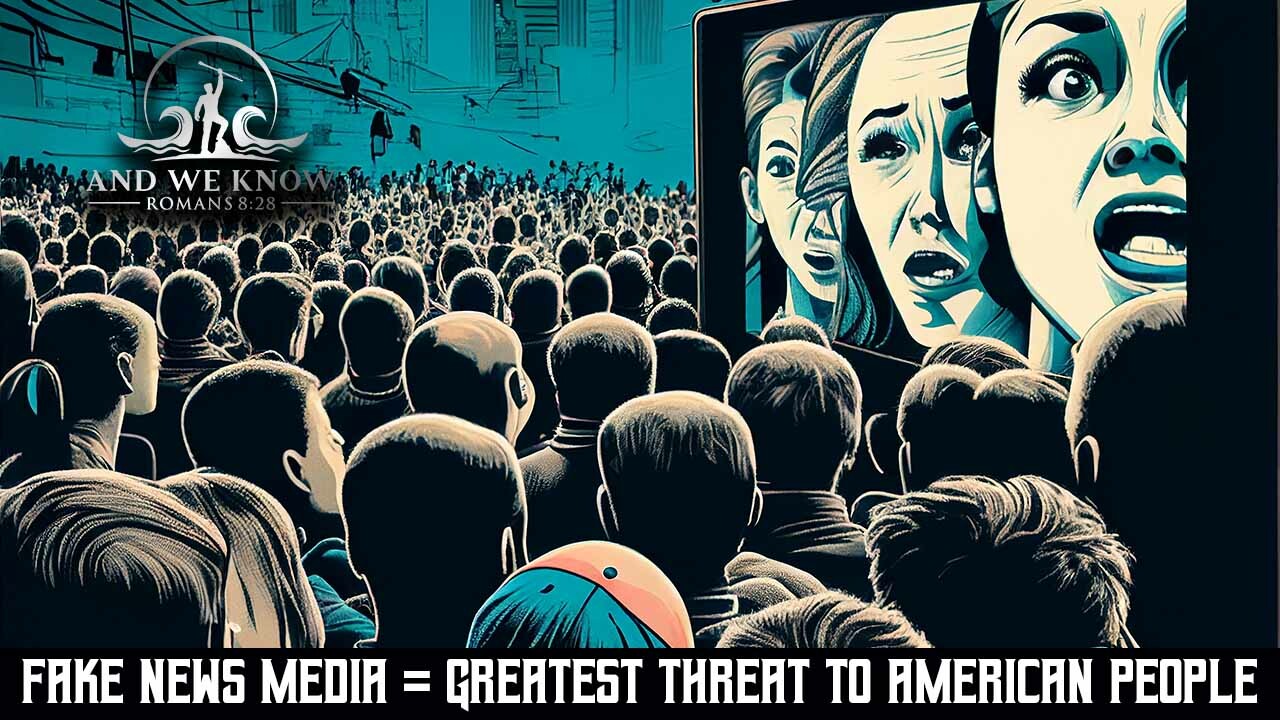 Oh, another day… more new information coming out. Will the young military leaker simply expose it all and are they showing us a movie to scare truthers? Are we witnessing the greatest wakeup in history? Is UKRAINE finally being exposed. Why CBDC? WHY is evil growing?
---
4.13.23 - Classified DOCS, LEAKS didn't work, BBC, UKRAINE, BRICS, PRAY!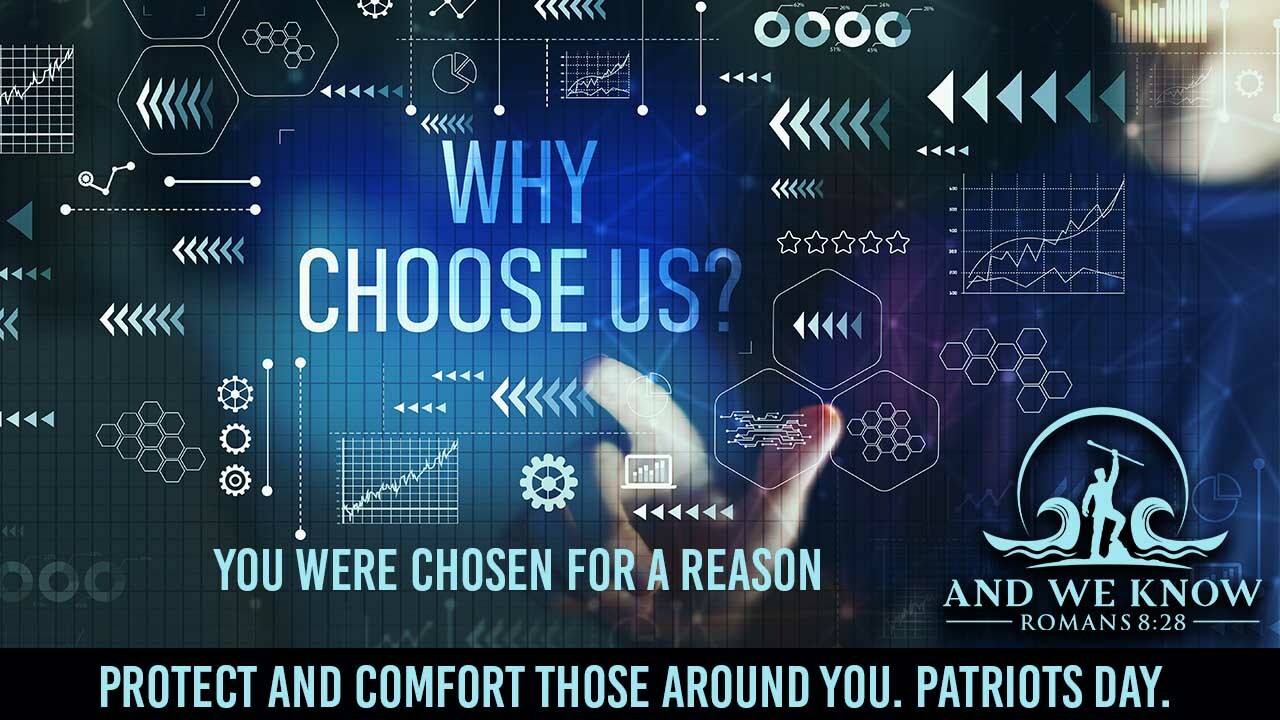 Each day we have a surprise, Biden helps with that. The wake up calls are here, many are starting to finally understand how this is playing out. The Evil is rampant, yet the message to everyone is… WAKE UP! Do you see what we can lose? Do you get it yet? Let's Go.
---
4.12.23 - GREATEST ENEMY is from WITHIN. CCP weaponized GOV against Patriots. Milley out, Social Media attacks. PRAY!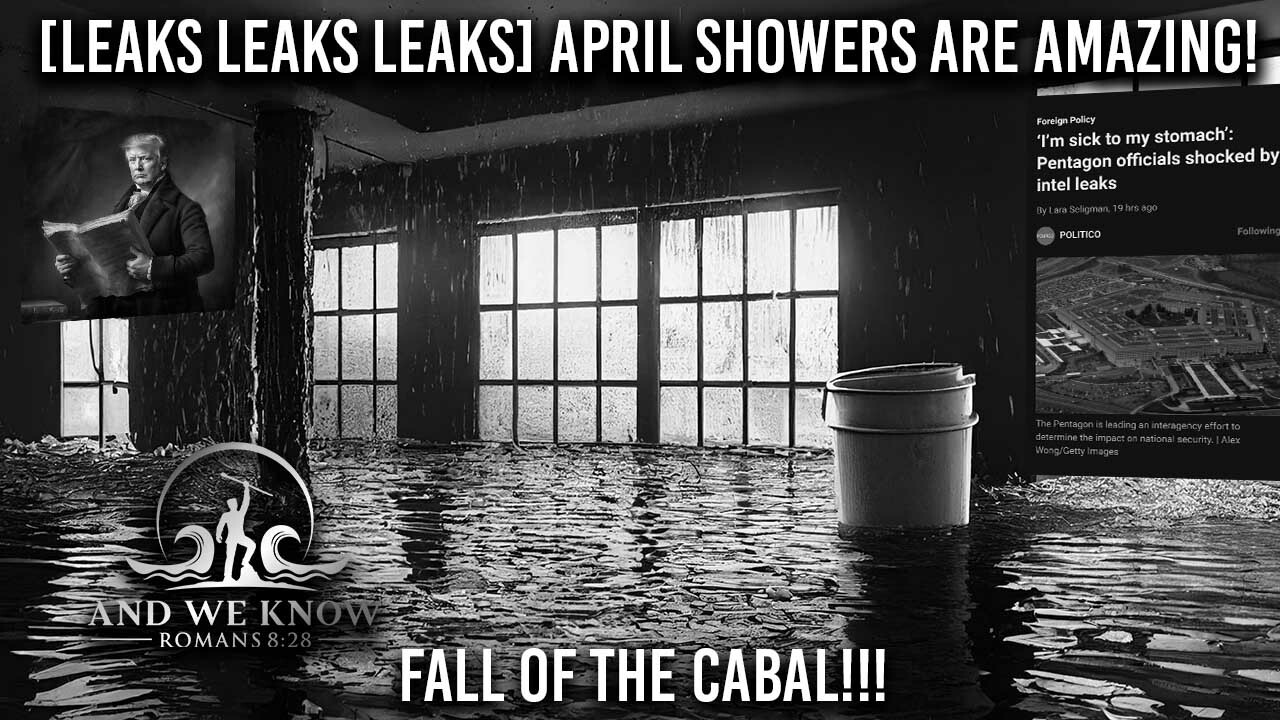 President Trump was on Tucker Carlson exposing the deep state once again. I like this because it provides a constant influx of information to the folks who normally don't pay attention. Many disasters have occurred in our food industry, the WOKE agenda is on overtime and we all need reminders of the JAB.
---