Subscribe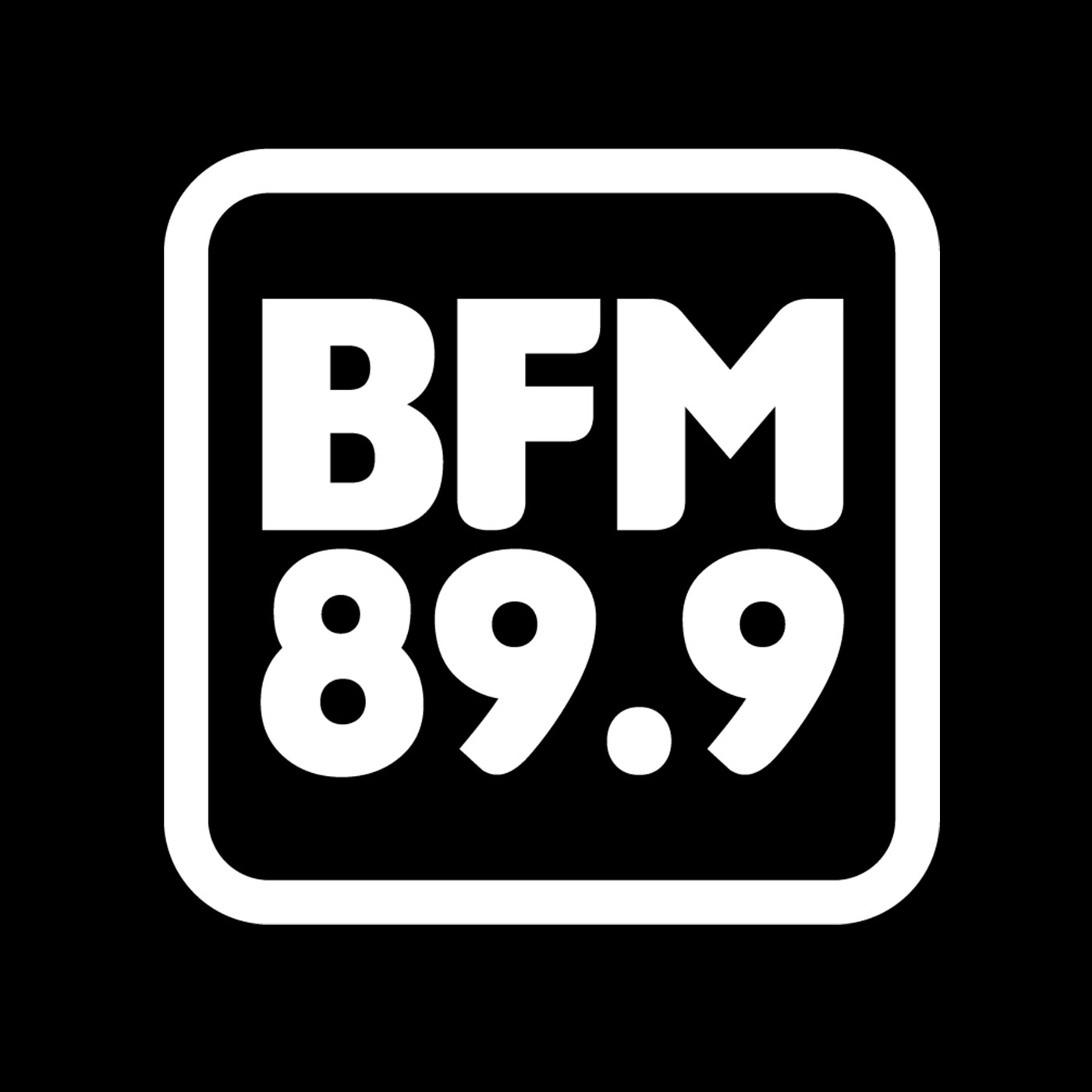 BFM is a 24 hr independent radio station based in Kuala Lumpur, Malaysia focused on business news and current affairs. Core programs include business news, market reports from Malaysia and other regions and interviews with various business personalities.
POTP Epi478: Hits From The 60s to 80s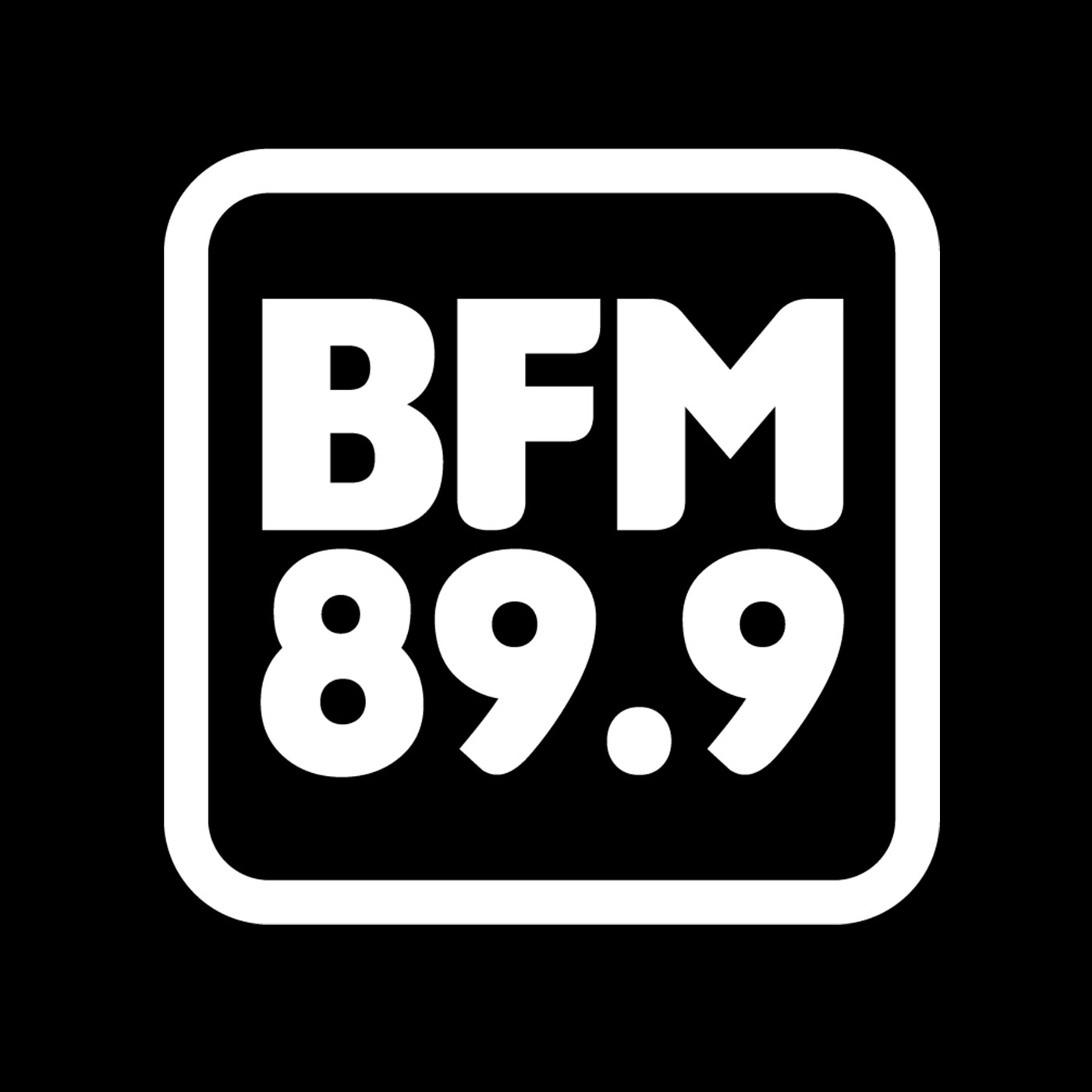 Patrick Teoh takes you on another foot-stomping, hand-clapping ride down memory lane as he blows dust off his vinyl collection to bring you a selection of hits from the 60s to 80s.
---
EP54: Etta James' At Last!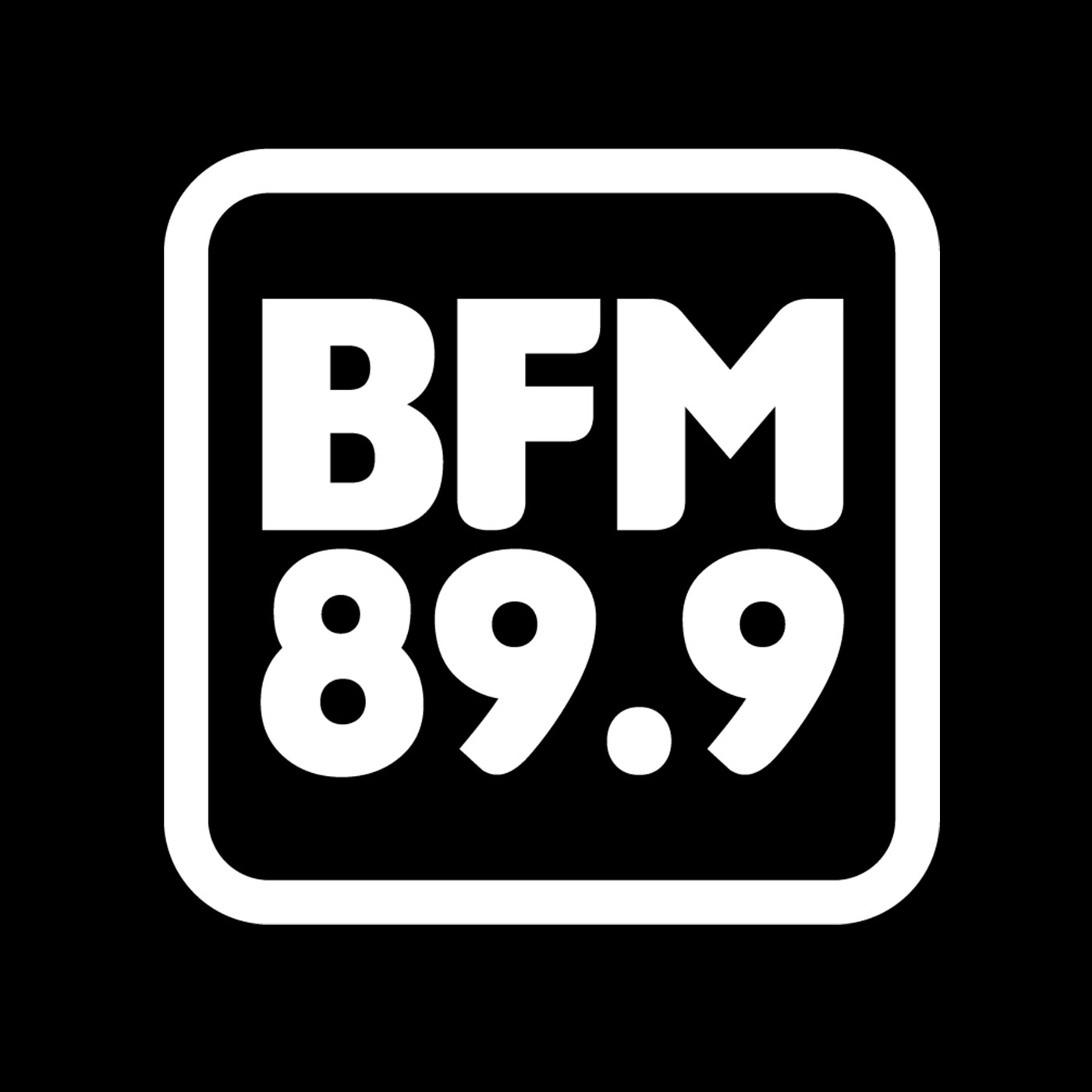 This week, we roll back the clock taking it back to 1960, where a young Etta James introduced herself to the world with her debut LP At Last! which kickstarted the career of the soul legend. In conjunction with what would have been her 85th birthday & 11th year death anniversary a couple days back, we go Track-By-Track into the release that solidified her great legacy.
---
Self-Help, Piracy & Therapy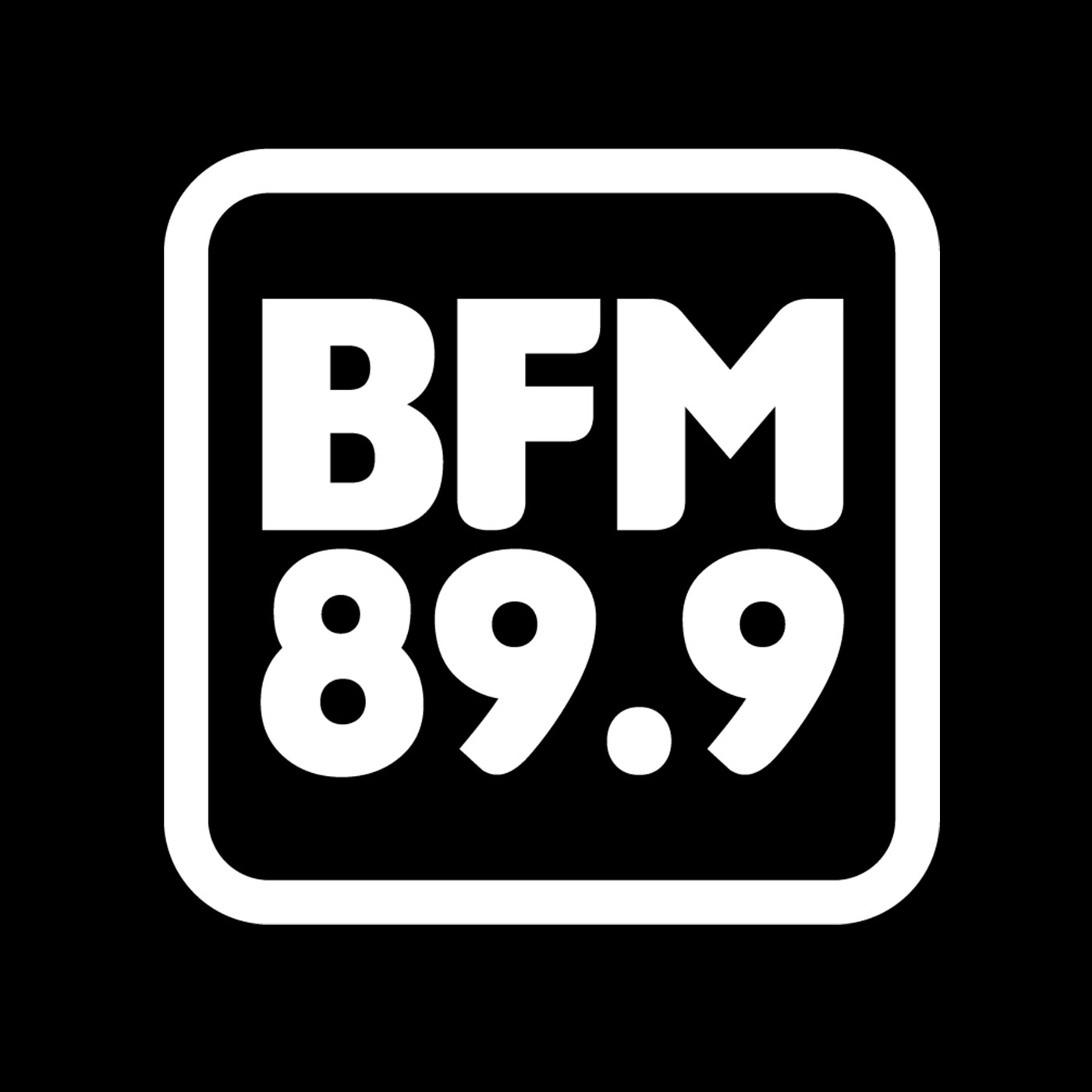 Kam Raslan returns on A Bit of Culture and this time around, he poses the dilemma that he has about digital piracy and the ethical conundrum that comes with it to his two guests, Dhanya Nair and Ahmad Yazid. But before that, Dhanya looks at how the self-help genre has now evolved in the digital age, and tying it all together afterwards, Ahmad Yazid shares his experience going through therapy and how he grapples with the stigma around it that's still prevalent.
---
Pep vs Arteta - Round 1: The FA Cup Edition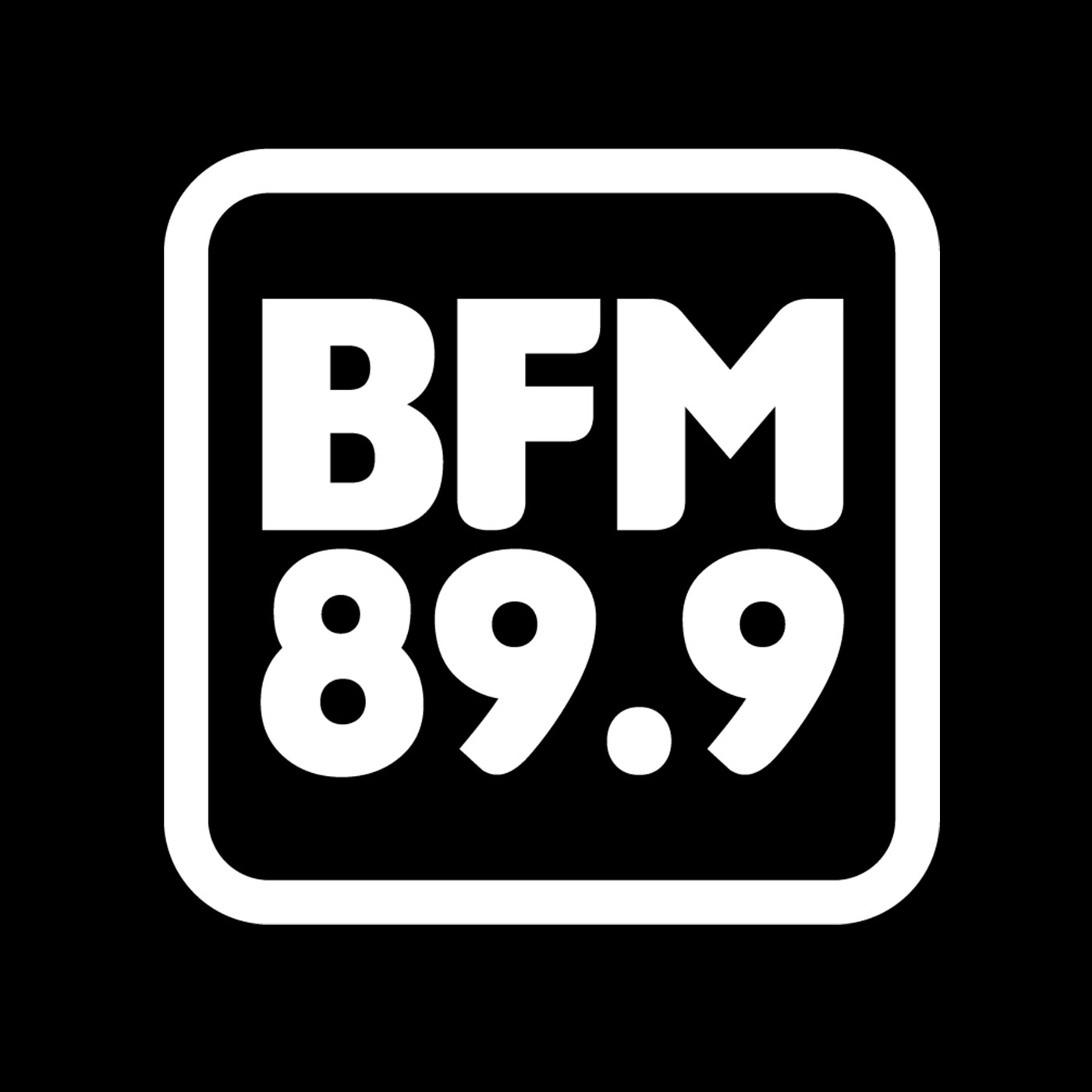 The long-awaited showdown between Manchester City and Arsenal is finally happening, albeit in the FA Cup. Can the apprentice get the better of his master and set the tone and the pace for the rest of the season? We look ahead to the 4th Round of the FA Cup, featuring Manchester City vs Arsenal, Brighton vs Liverpool and many more. The pundits also discuss Everton's fortune and future, as they try to pick up the pieces after Frank Lampard was sacked. All these, and more, on Just For Kicks!
---
Staying Productive Amidst Public Holidays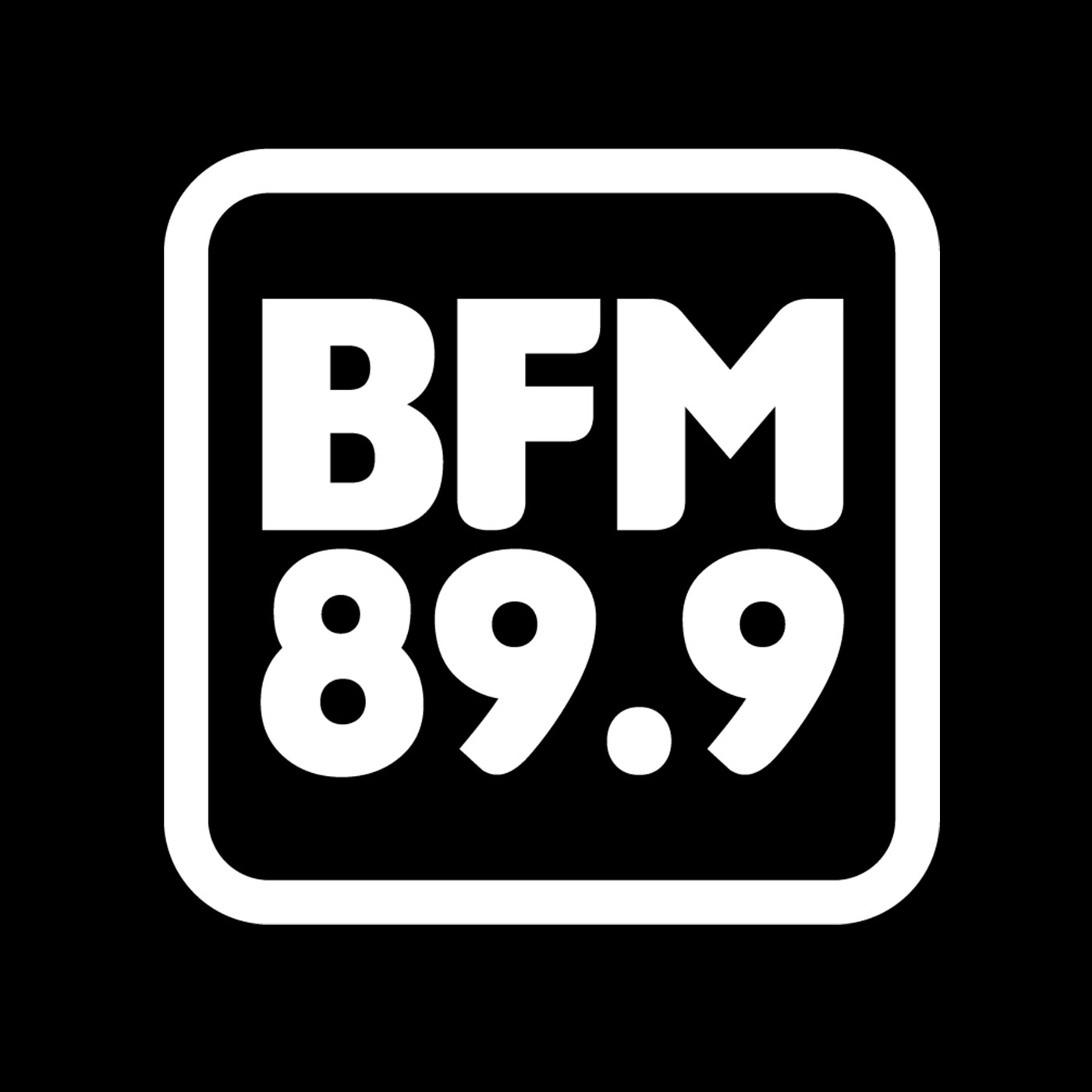 With the nation celebrating back to back public holidays, weekdays have become shorter. We first discuss how we can push through the short week fog, and get our minds on track. Then, we check in with the Malaysian Employers Federation to hear what they have to say about public holidays.
Image Source: 123rf.com
---
Today On Twitter: Eloquence When Speaking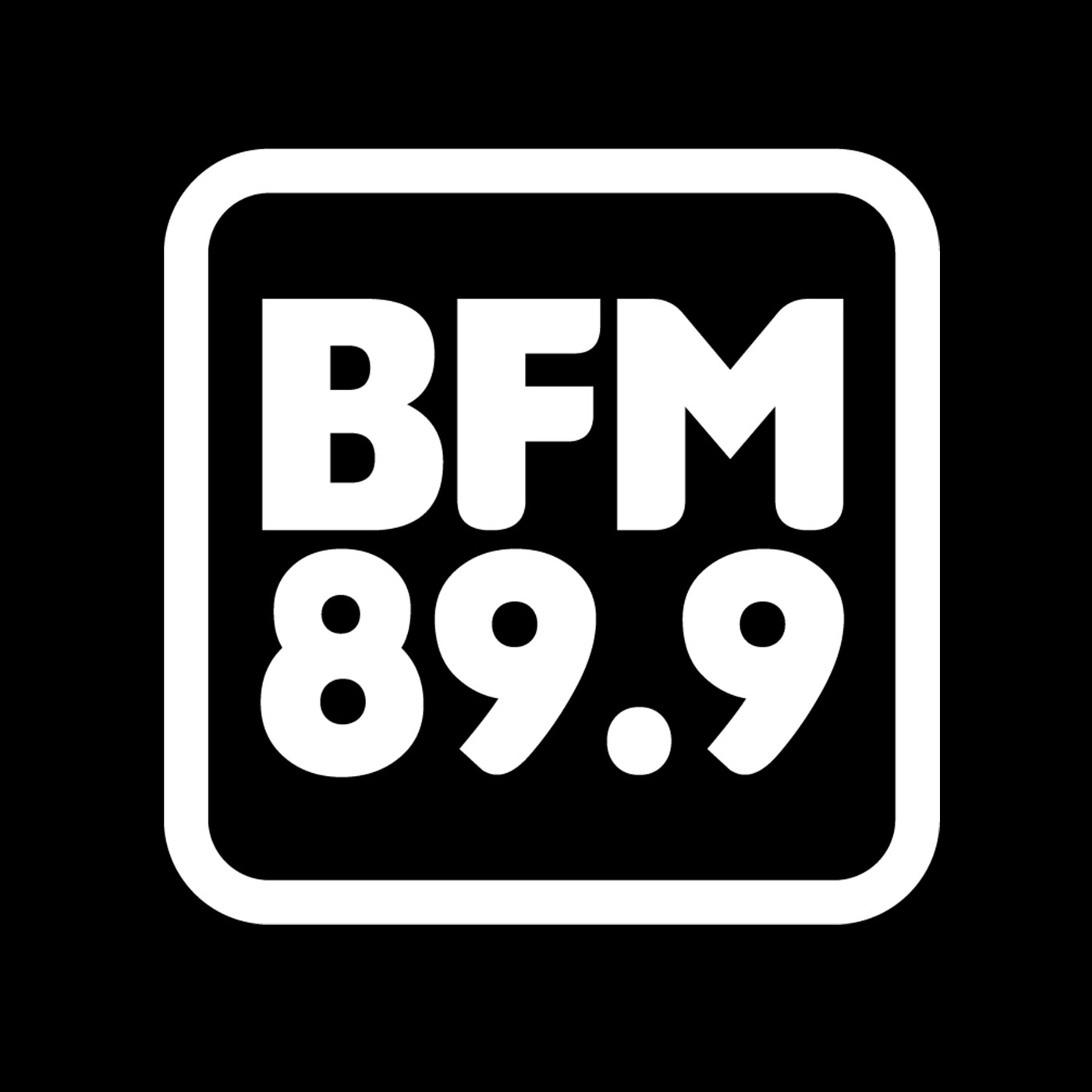 A tweet expressing how delightful it is to hear someone speak eloquently has been making its rounds. The tweet has opened up a discussion on how important it is to have the ability to fully communicate your thoughts, as well as whether it's fair to see this as a marker of intelligence. We get into it.

Image credit: Art_Photo, Shutterstock
---
Troubles With Touch N Go?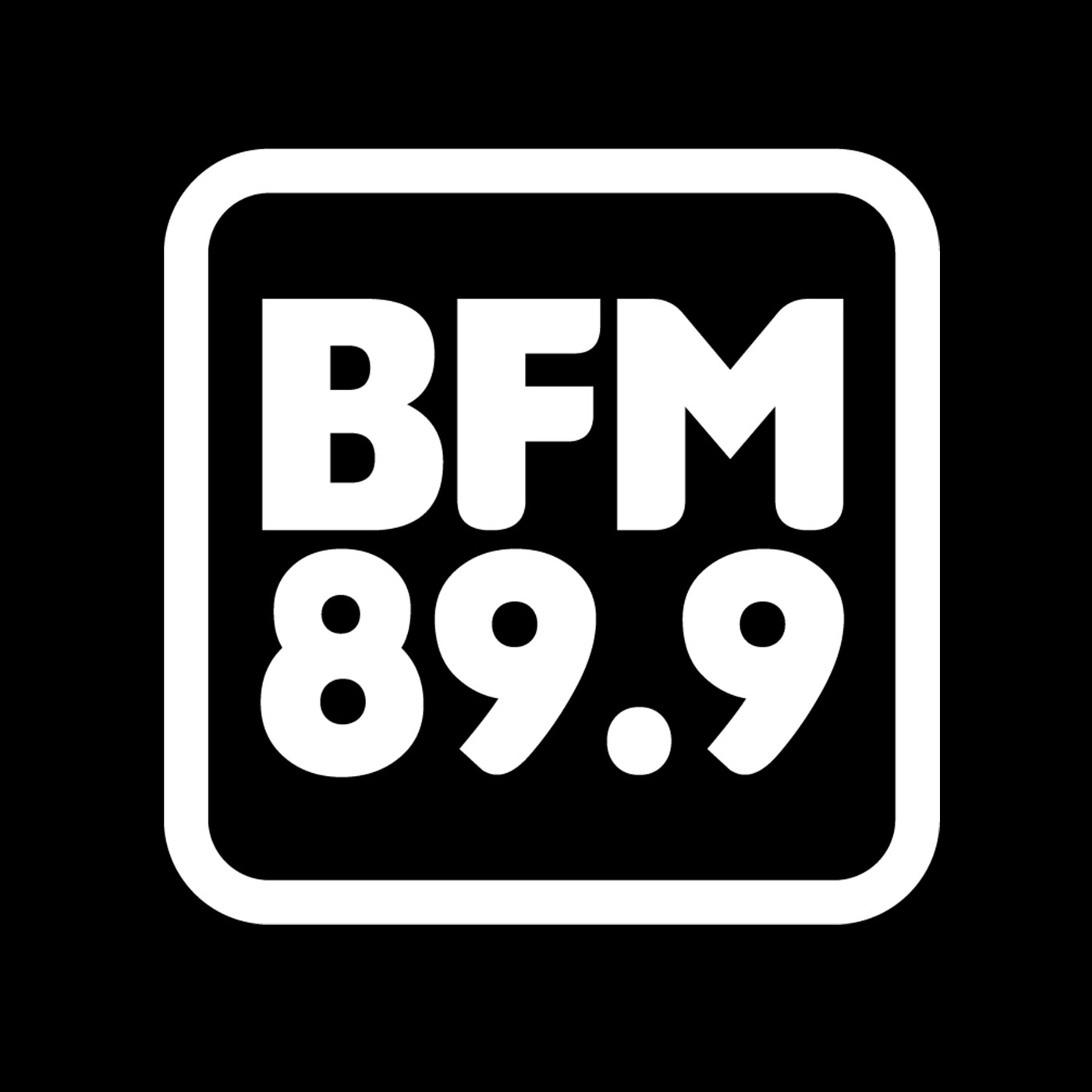 The Federation of Malaysian Consumers Associations (Fomca) has called for the Malaysia Competition Commission (MyCC) to be revamped over its perceived inaction on Touch 'n Go's alleged "monopolistic behaviour". On top of that, the calls for the improvement of Touch n Go has been increasing. We dissect these issues, as well as possible ways for the system provider to improve.

Image credit: N Azlin Sha / Shutterstock.com
---
In-Womb Surgery for Babies with Spina Bifida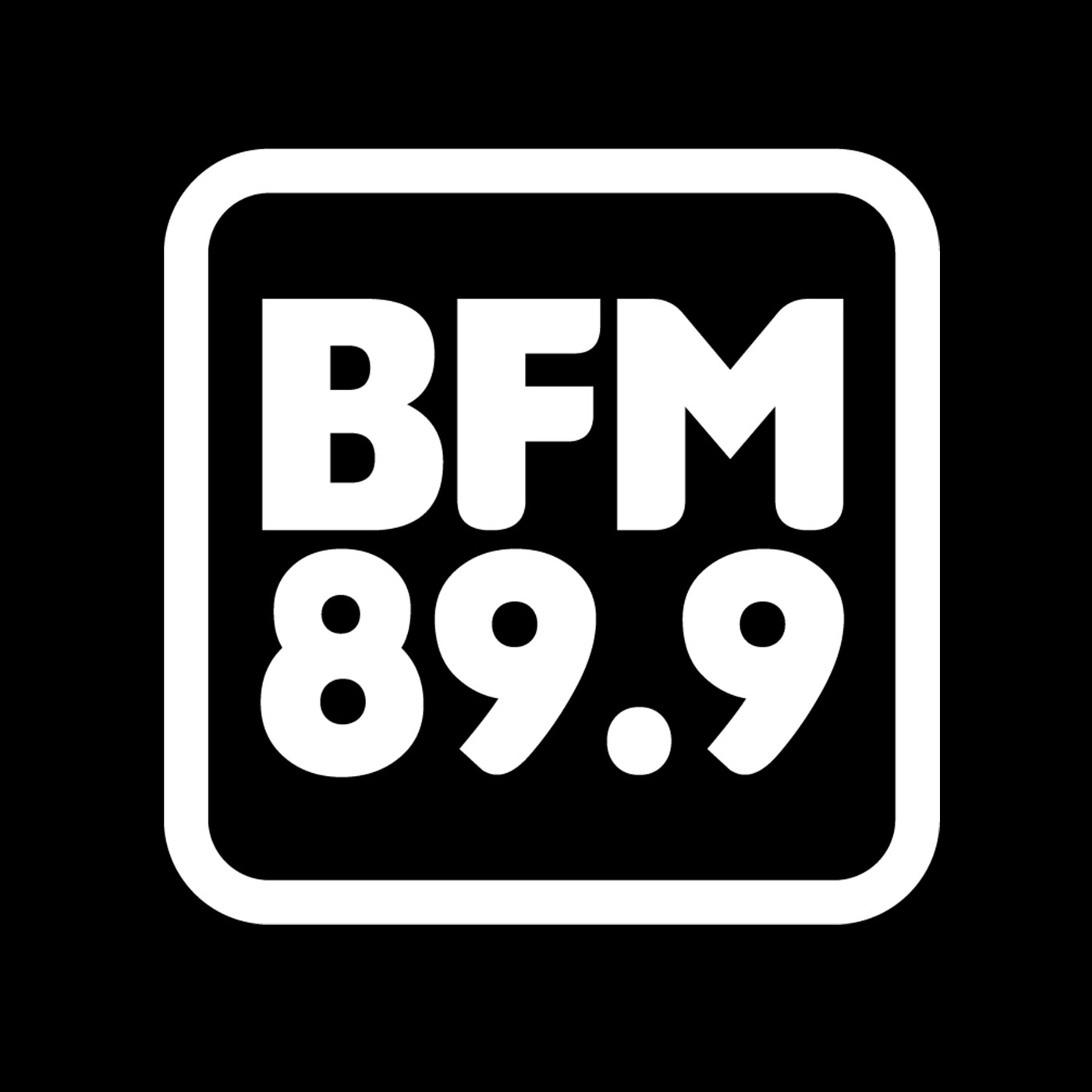 Spina bifida is a birth defect affecting the spine and spinal cord, which can lead to severe physical disabilities that the child has to live with. But with continued advances in treatments, including the option of surgery even before a baby is born, the odds have improved tremendously for babies with spina bifida. But what does the landscape look like here in Malaysia? We find out more from consultant neurosurgeon Prof Dr Dharmendra Ganesan.

Image Credit: Shutterstock
---
Mahi Ramakrishnan: Journalist, Filmmaker, Activist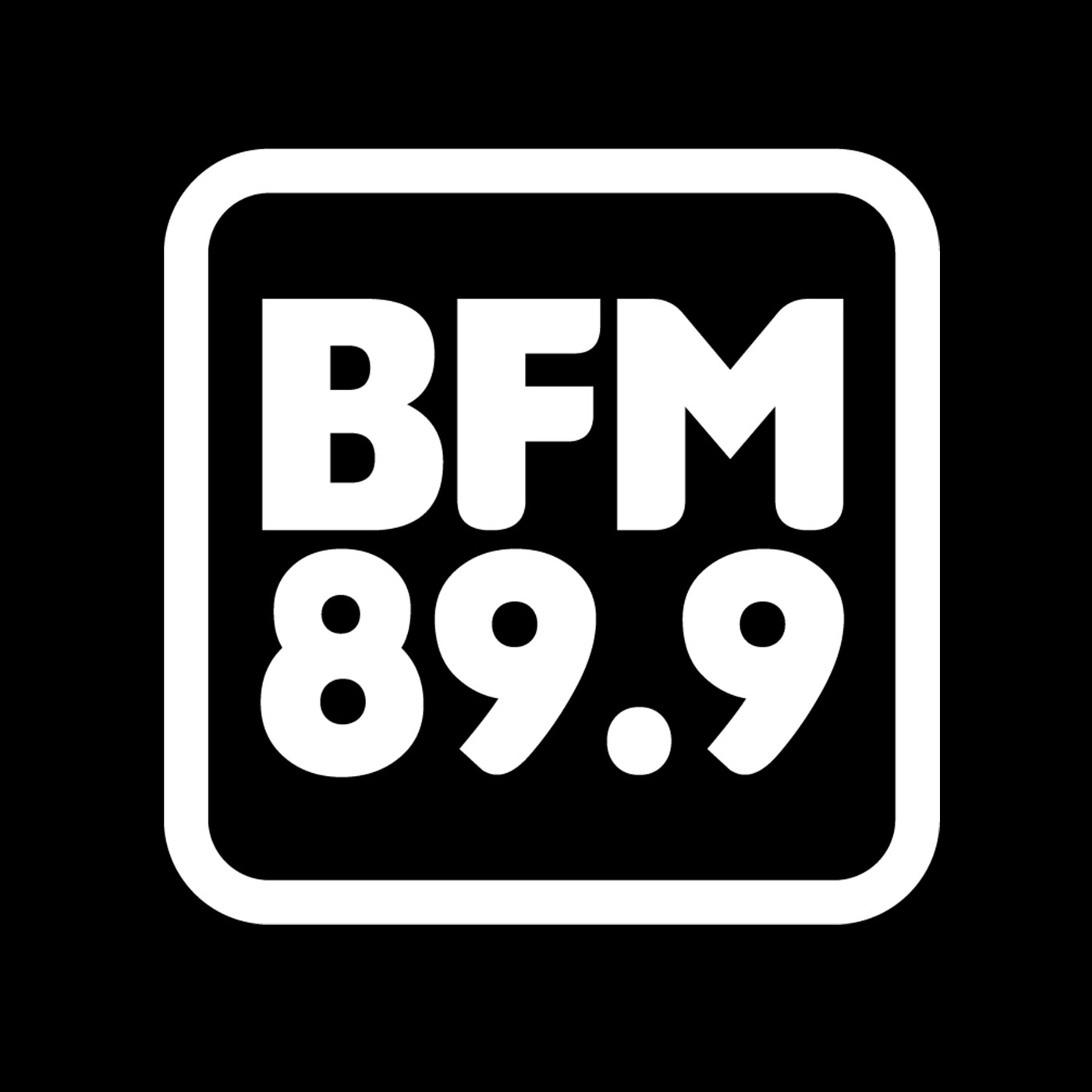 Mahi Ramakrishnan is the founder of Beyond Borders, an NGO aimed at promoting and protecting the rights of refugees and stateless persons. She is also a journalist and an award-winning filmmaker. She joins us on the show today to talk about her journey in activism and what gives her hope for the future.
Image Credit: Facebook/Mahi Ramakrishnan, Mahi Ramakrishnan, Beyond Borders Malaysia and OpenClipArt
---
L.O.V.E - Valentine's with Philharmonic Winds of Malaysia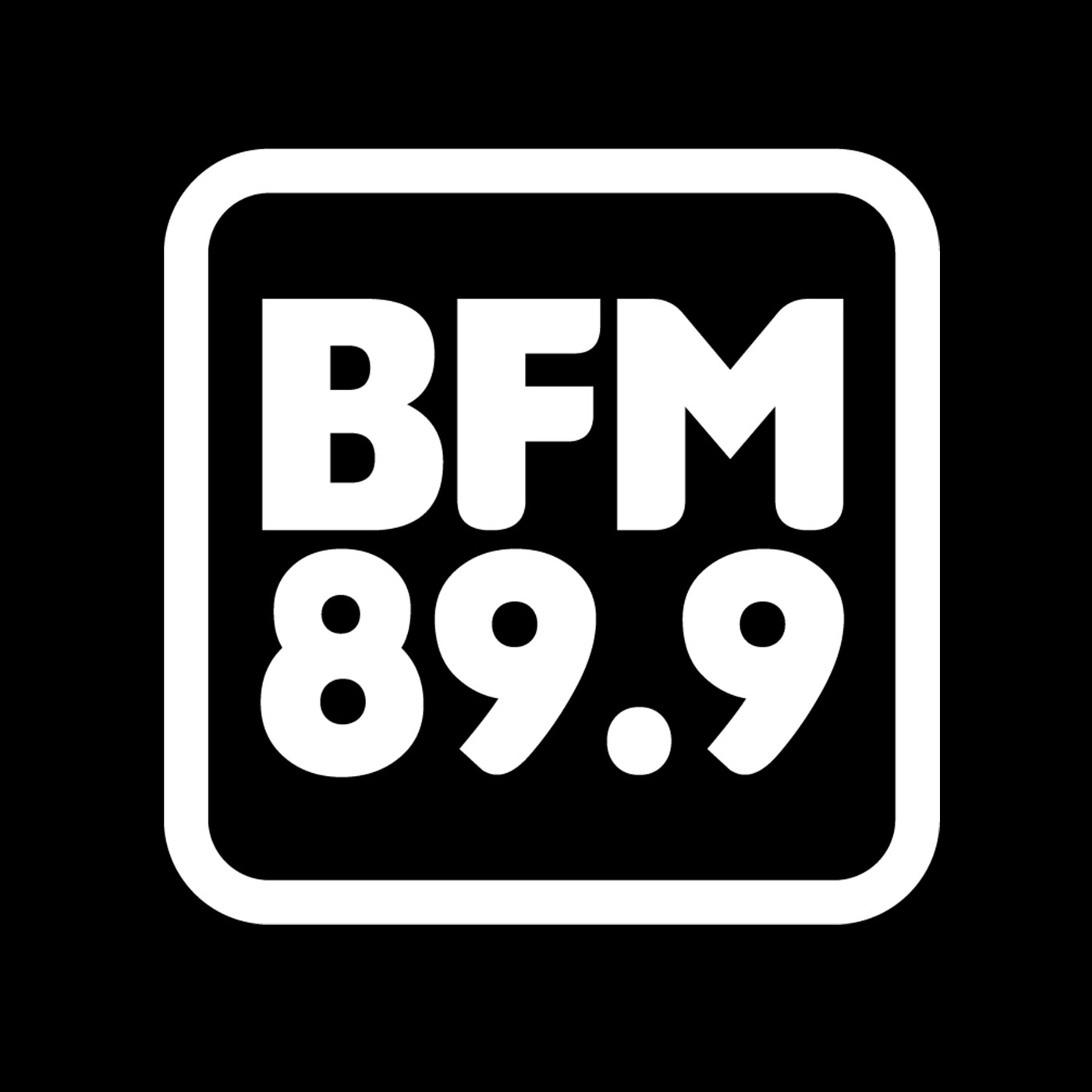 Valentines Day is fast approaching and if you're looking for ways to celebrate with your loved ones, the Philharmonic Winds of Malaysia have got you covered. The non-profit group is set to present L.O.V.E. - Valentine's with Philwinds, promising three concerts of love songs, ranging from Disney hits and pop songs, to jazz standards and classic band repertoires. We find out what's in store from Eric Lee, the Artistic Director & conductor of the  Philharmonic Winds Of Malaysia, and renowned jazz pianist Michael Veerapan, who is a soloist for the concert.
Image Cre...
---
Malaysia To Lead The Islamic Digital Economy?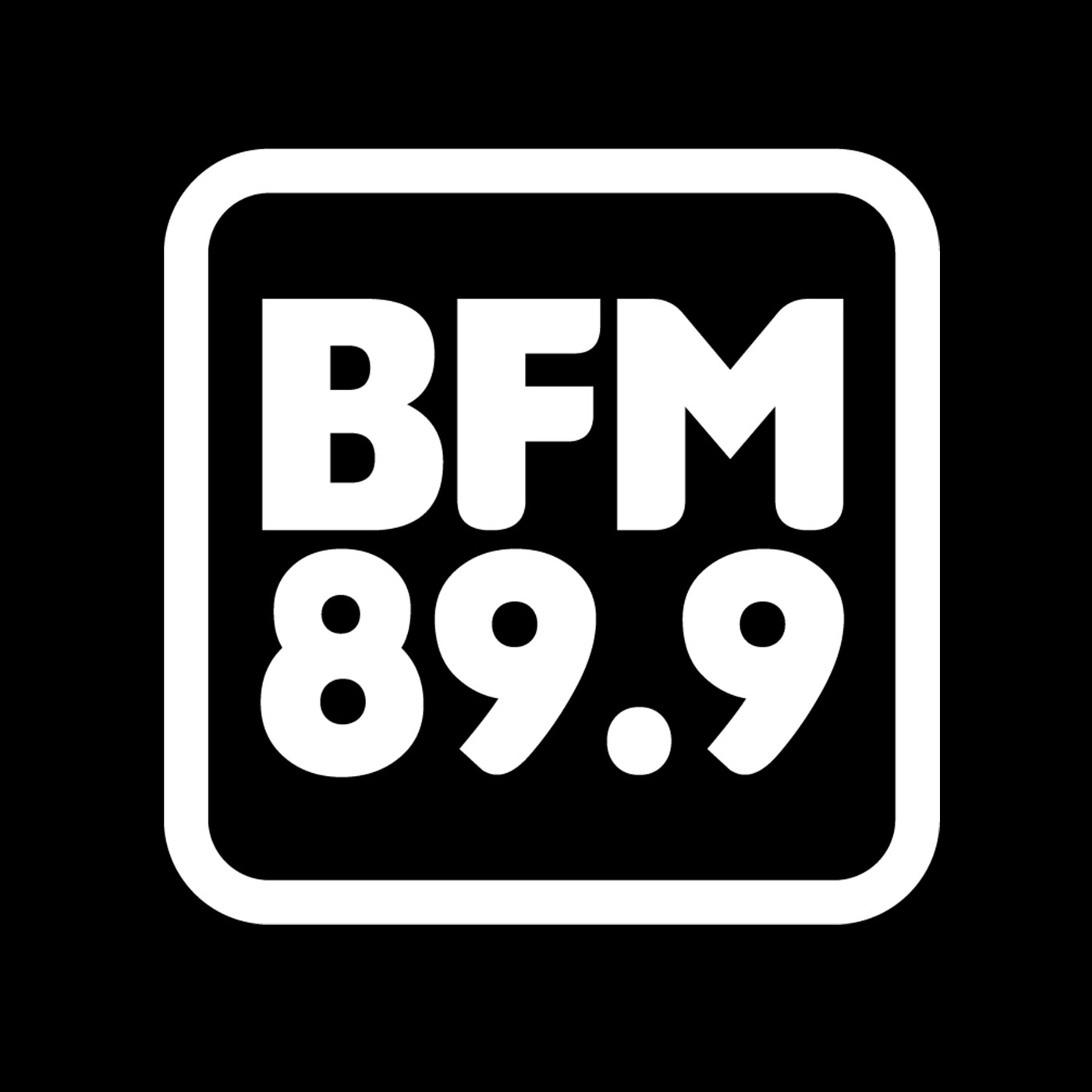 In case you hadn't heard, quite a lot of people are worried about a global recession in 2023. That said in Malaysia, some economists that The Edge spoke to earlier this month, don't expect to see a recession but do expect a slowdown in growth.

Now whether it's a recession or a slowing of growth, this could mean a potential impact to revenue of some businesses, and while one way to deal with this is to cut costs, the other is to look into growth areas and tap into that.

Today on Biz...
---
MSP235 Weird Science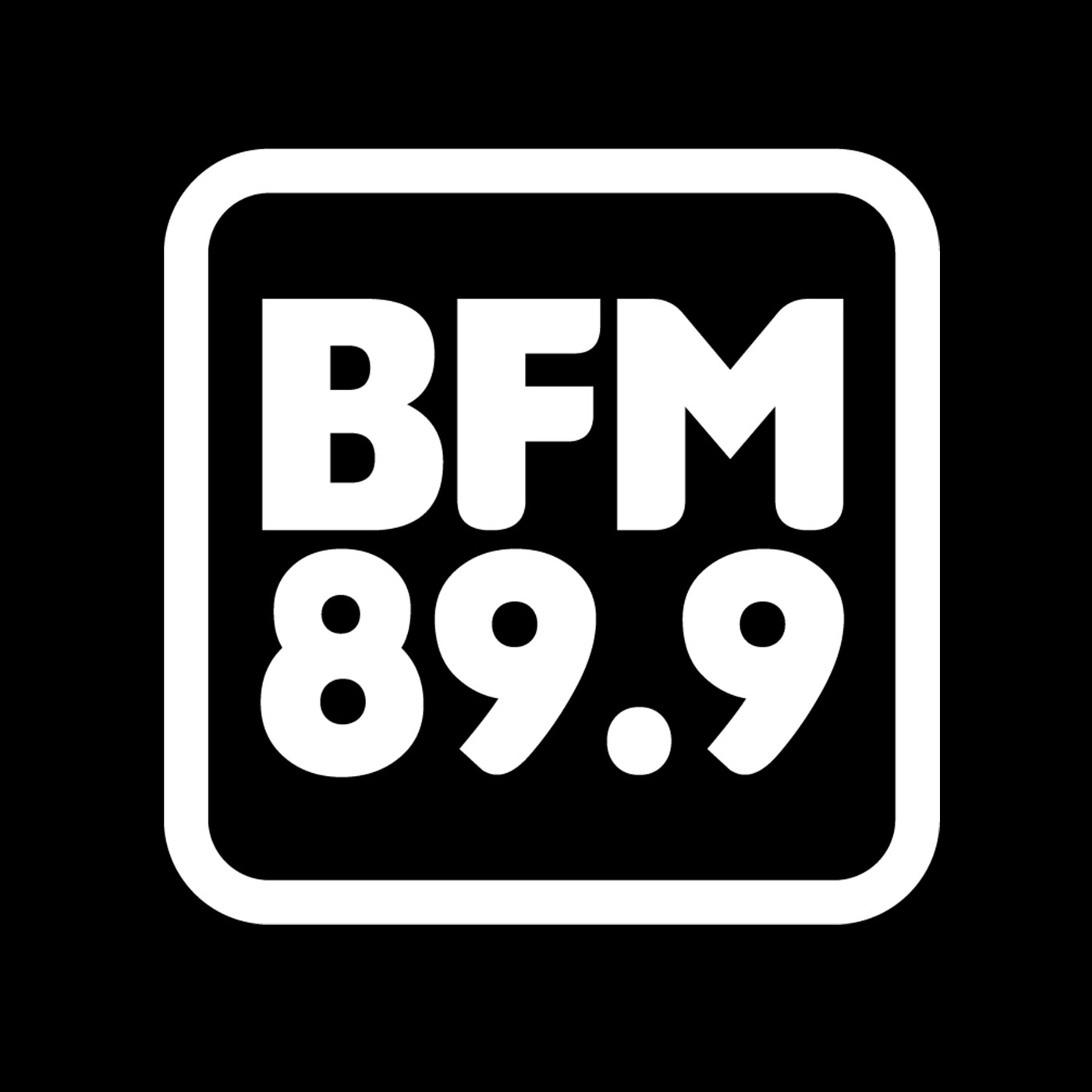 Does the idea of shape-shifting T-1000 robots terrify you? Science create a robot that can shift from metal to solid, as this week's Weird Science takes in comets, aquatic dairy farms and more ChatGPT.
Photo Credit : Kulturpop | MidJourney
---
Reinventing Fire Safety Marketing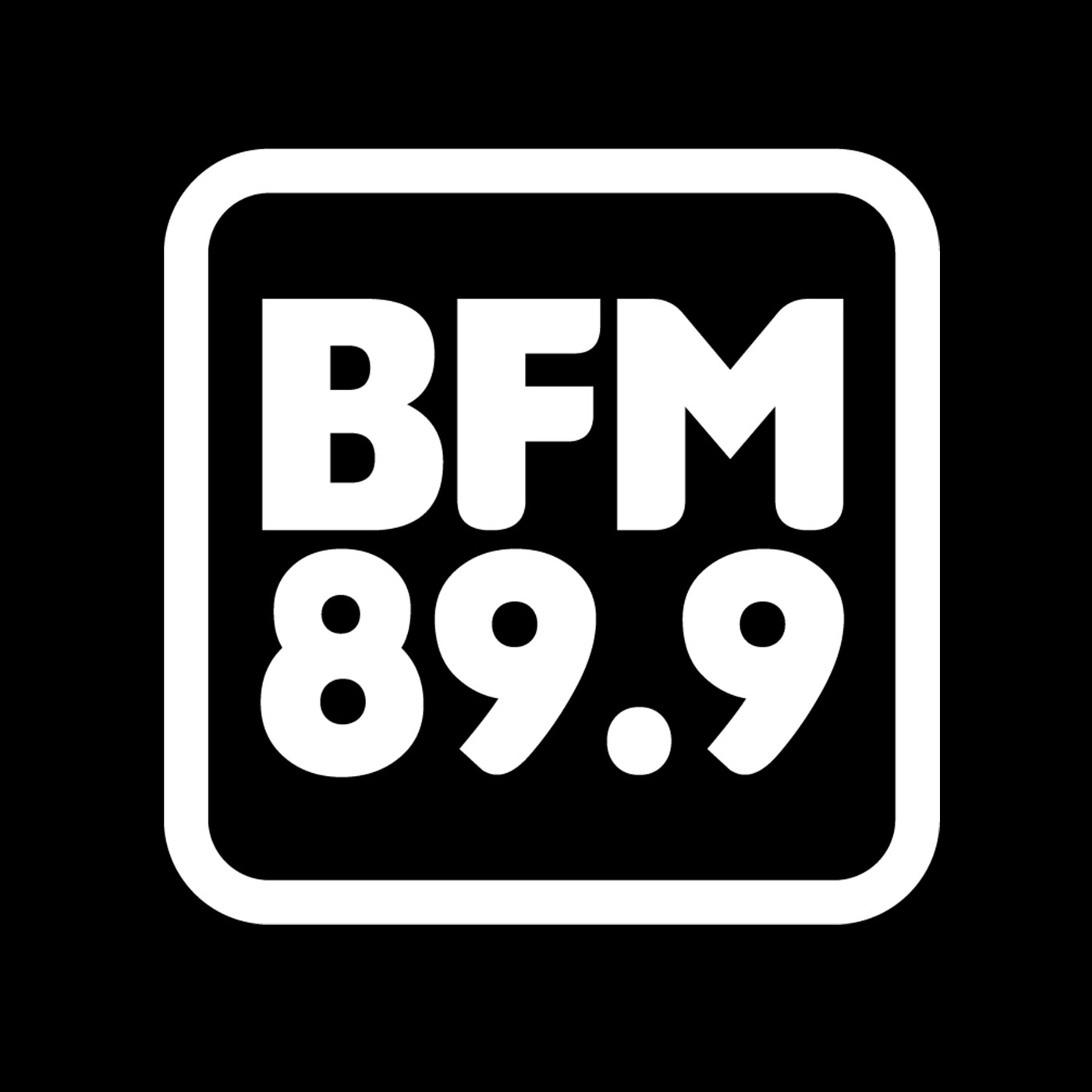 Established in 1974, FireFighter Industry Sdn Bhd is a manufacturer of fire extinguishers and also a one stop fire safety service provider. They are also the only Malaysian fire extinguisher manufacturer with both ISO 9001 and ISO 14001 certifications. They've recently been the only business accepted into Endeavor Malaysia's ScaleUp Program under Cohort 3. Interestingly, they are the only non-startup among the listing. We speak to Brian Soo, Chief Innovation Officer at FireFighter Industry to hear about the business and their fresh approach to marketing in a serious industry. 
Photo Credit: Facebook | FireFighter Industry
---
Hindenburg Takes Aim At Adani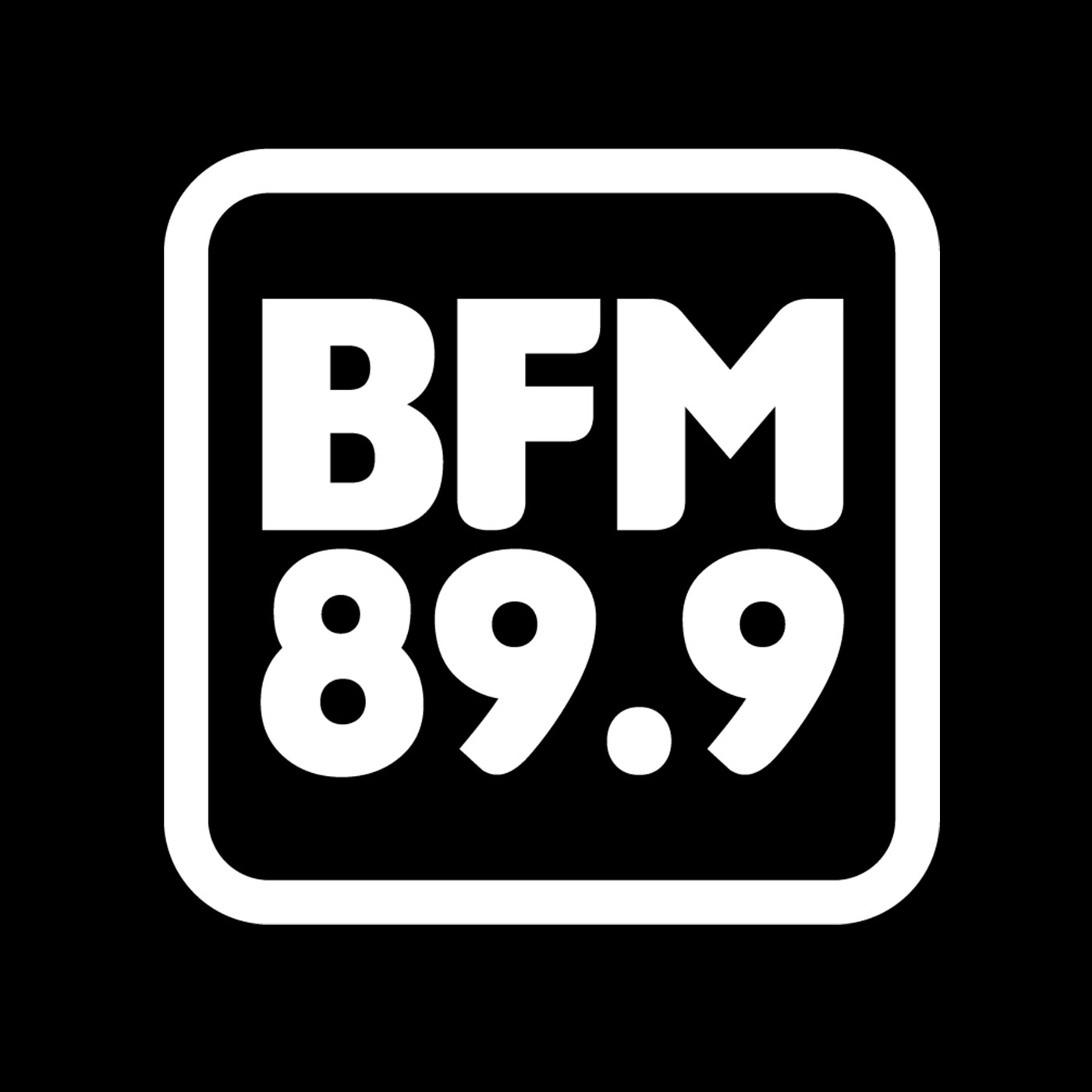 On What's the Focus, we take a look at what's happening at the short-sell calls hitting Adani, the West's division over arming Ukraine, egg prices, TNG confusion over their visa card, whether there are lessons Malaysia should learn from Singapore's HDB model as we bid goodbye to Hello Gold
---
Want Bribe-Free Malaysian Elections? Regulate Political Financing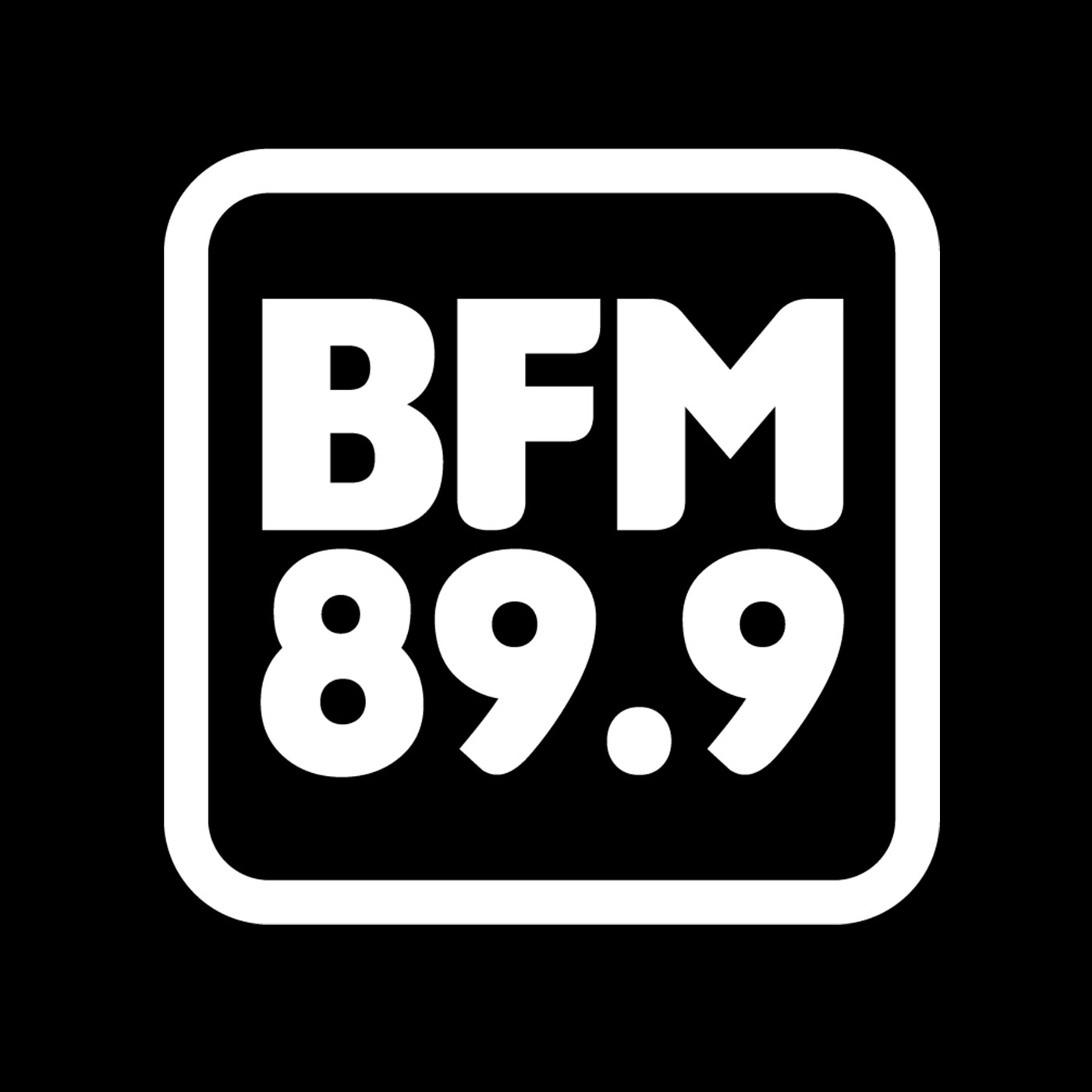 What constitutes vote-buying under the Election Offences Act? Why are veteran politicians seemingly confused about what electoral corruption looks like? We discuss urgently needed reforms in political financing with Thomas Fann of Bersih.
Image Credit: Shutterstock
---
NanoMalaysia's Ambitions Hardly Nano-Sized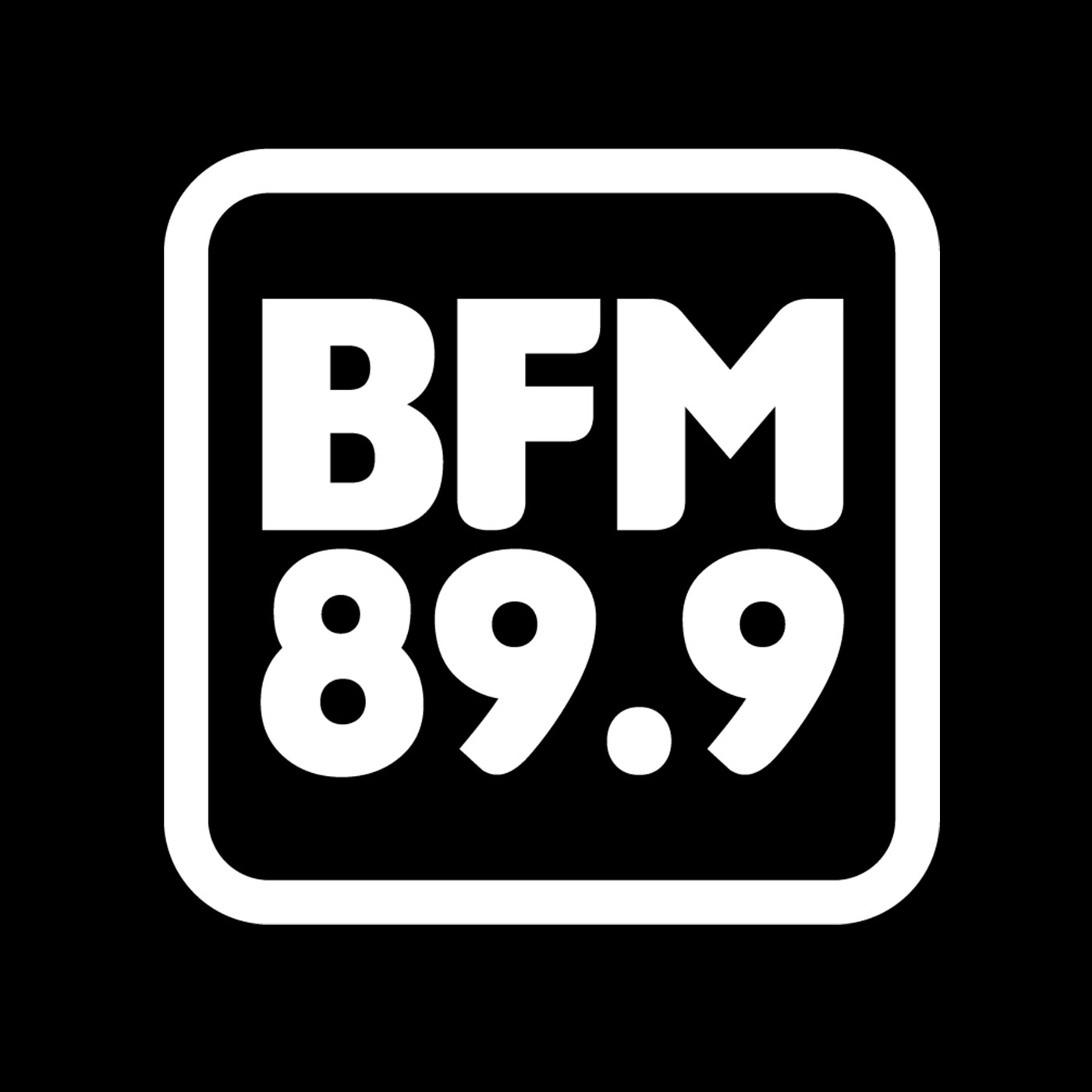 We speak to Dr. Rezal Khairi bin Ahmad CEO of NanoMalaysia Berhad on how this agency has been working towards energizing industries through the commercialization of nanotechnology as we reflect on the progress the past decade and understand their priorities particularly in the ESG space.
---
Battling Burnout In The Workplace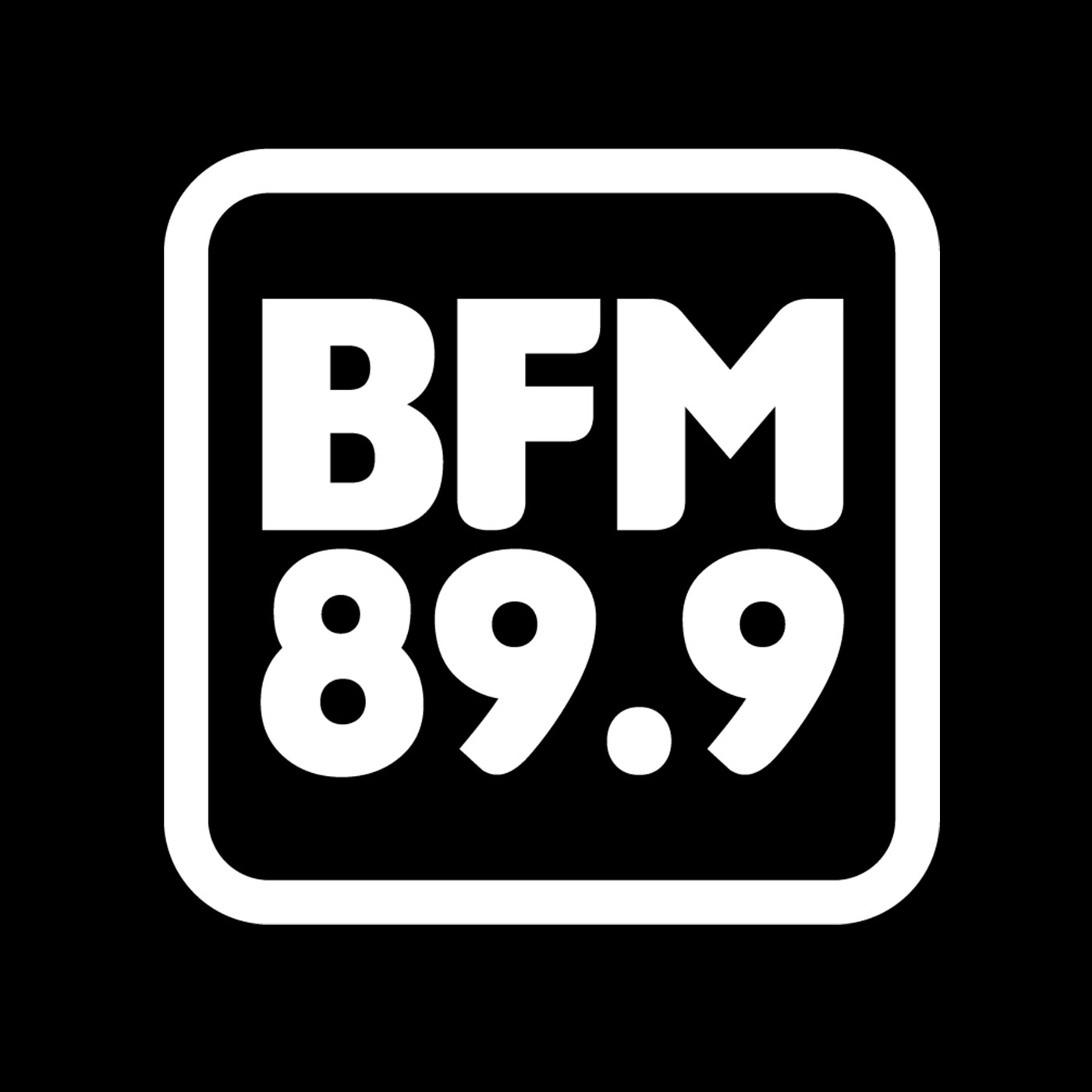 Last Thursday at 11:45 PM
The shock resignation of former New Zealand Prime Minister Jacinda Ardern has shone a spotlight on the effects of burnout in the workplace. How can employers and employees address long-term fatigue in the corporate world? HR consultant Deepa George weighs in with tips on how to deal with burnout.
Image credit: Shutterstock
---
Better Than Feared Tech Performance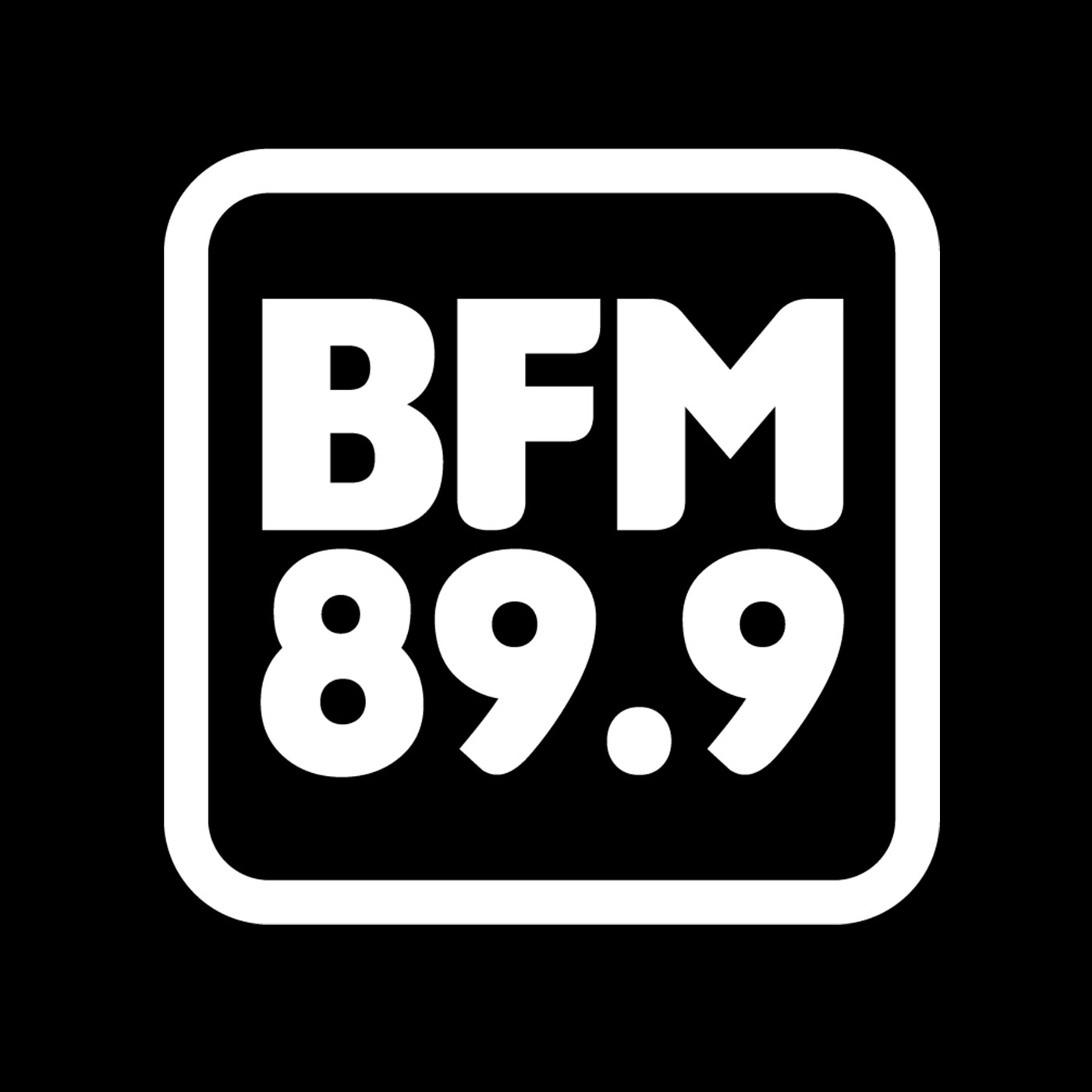 Last Thursday at 11:30 PM
As the latest earnings season kicks in, what trends can we glean from early tech sector results, including from the likes of Tesla, Microsoft and Intel? Dan Ives of Wedbush Securities weighs in with his tech outlook.
Image credit: Shutterstock
---
Is 4Q US GDP Just A Blip?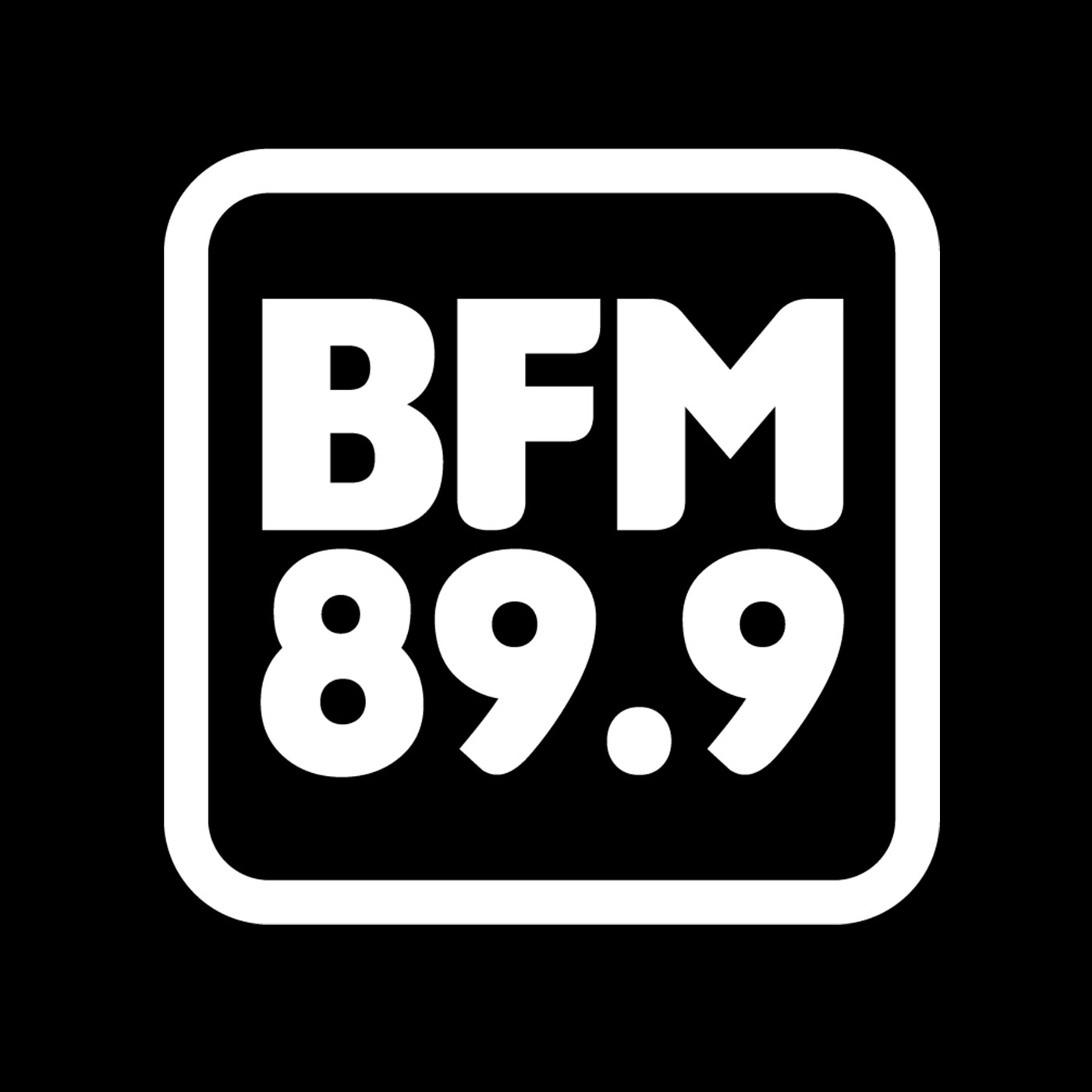 Last Thursday at 11:00 PM
4Q US GDP surprised on the upside with 2.9% growth but still slowed from 3.2% in 3Q. However, is this just an blip and is the economy is weaker than expected when we dissect the numbers further? Additionally are earnings for 2023 still too lofty and will there be further cuts? For insights we speak to Tim Mulholland, President, TJM Limited.
Image credit: Shutterstock
---
EP54: Panic! At The Disco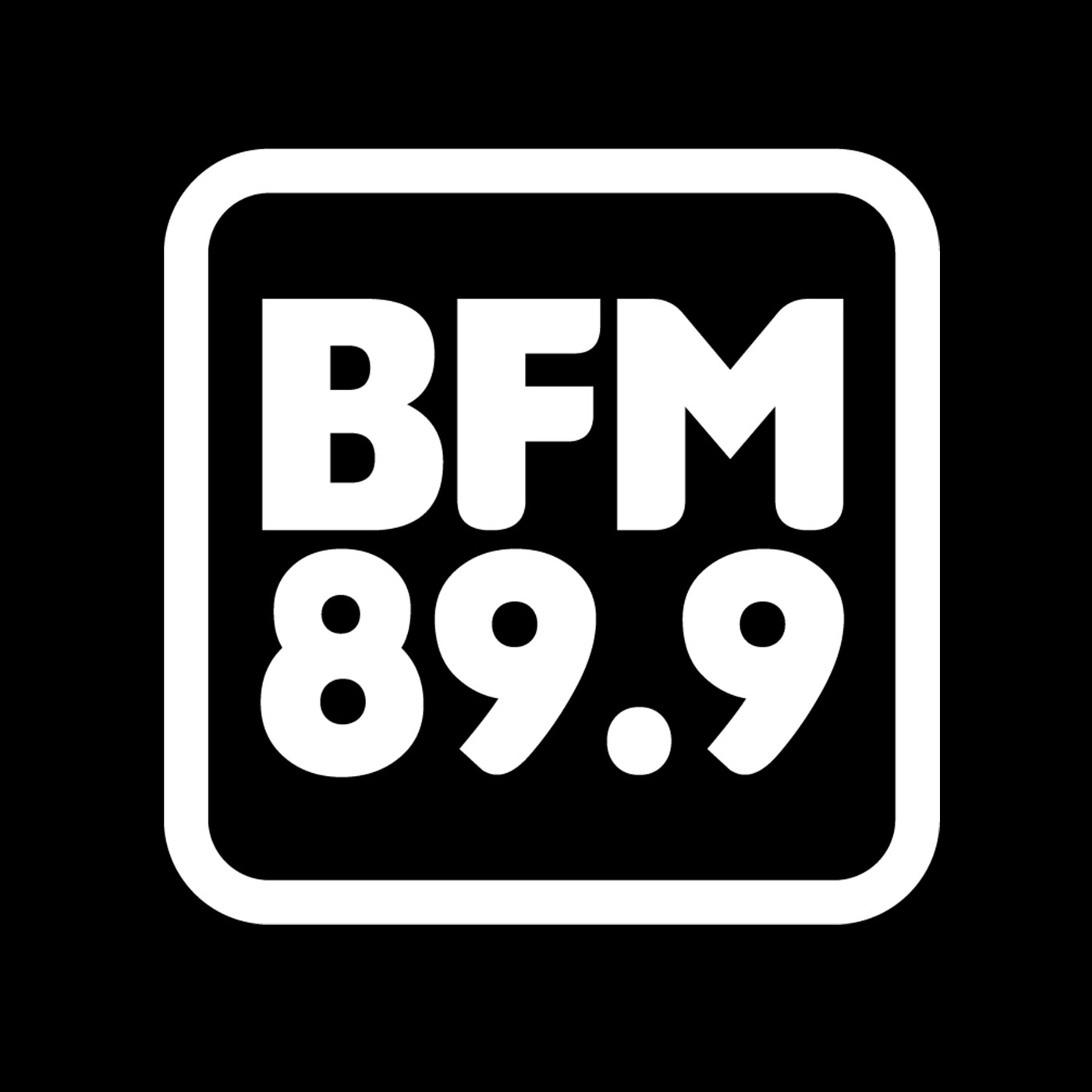 Join Daryl Ong and Othniel Ting as they take you through the discography of our artist of the week, playing some of their most iconic and memorable hits back to back. This week, we go through the discography of American band Panic! At The Disco after the announcement of the band's disbandment after 19 years.
--
Nine In The Afternoon (Pretty. Odd.)
The Ballad Of Mona Lisa (Vices & Virtues)
But It's Better If You Do (A Fever You Can't Sweat Out)
Death of a Bachelor (Death of a Bach...
---
Architecture 101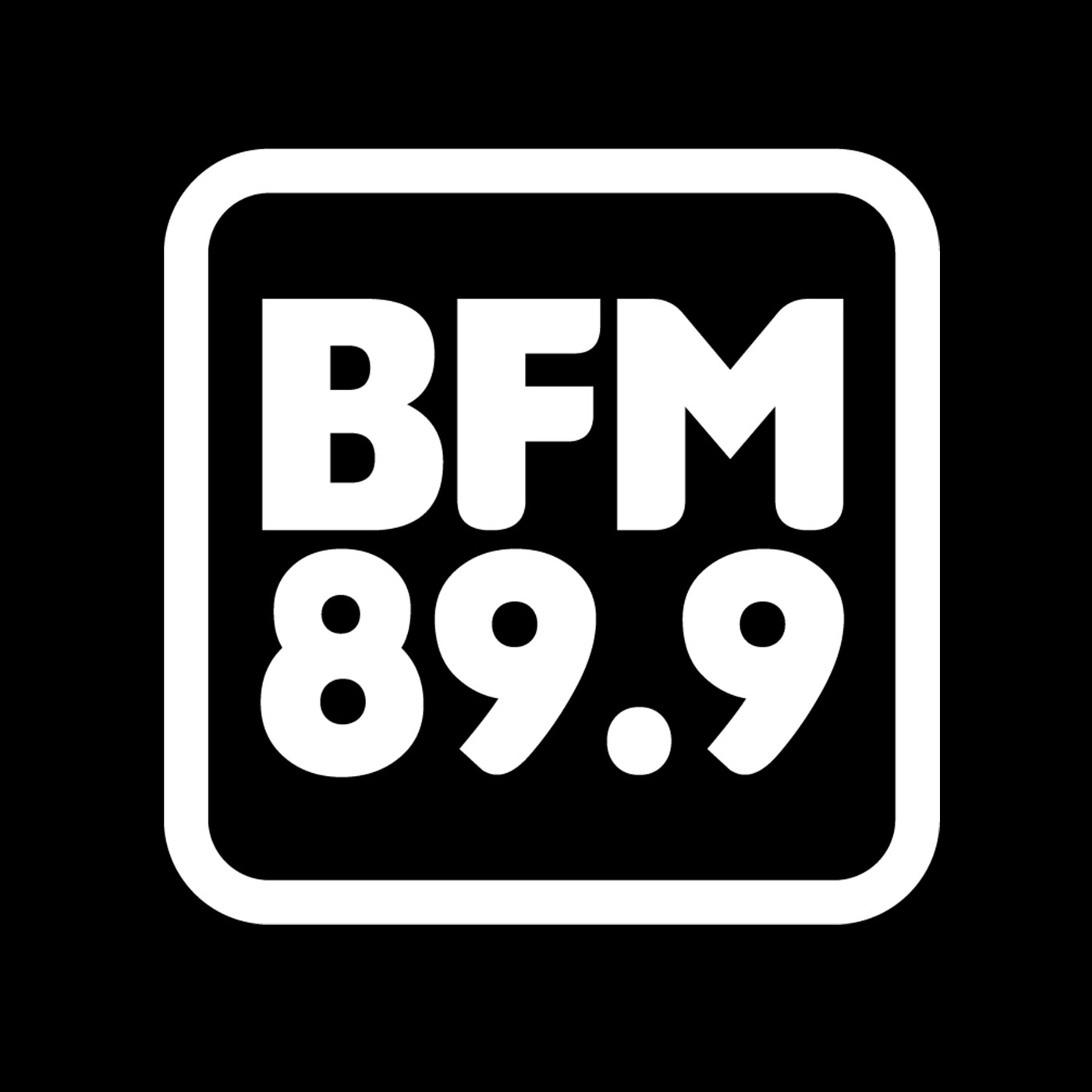 In this episode of I Love KL, we hone in on architecture and how it's taught here in universities. What are the areas of focus and how does local context and culture influence the teaching and learning of architecture for students? We delve deeper to get a contextual overview of a field that's important in shaping our built environment.
---
Popcorn Culture - Supercut: Lessons We Learnt From The Movies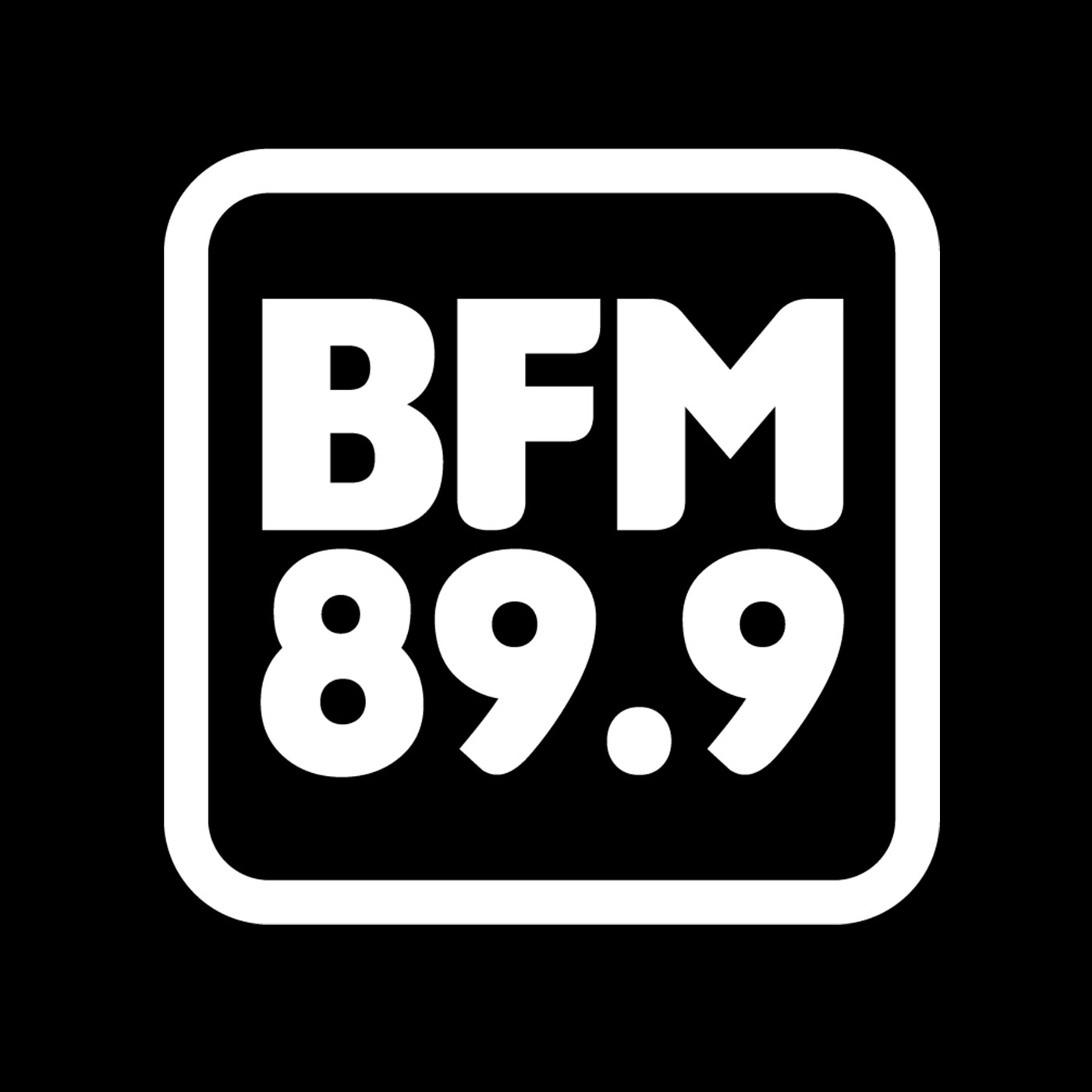 Last Thursday at 11:30 AM
Movies and TV shows can awe and entertain, but they can also inspire and influence, and most of us could point to at least one movie or TV show that taught us a life lesson or two - whether it's to "Just keep swimming," or that "...words and ideas can change the world." On this week's Supercut, we talk about the lessons we've learnt from the things we've watched.
---
Clean Toilets: A Requirement For F&B Licences?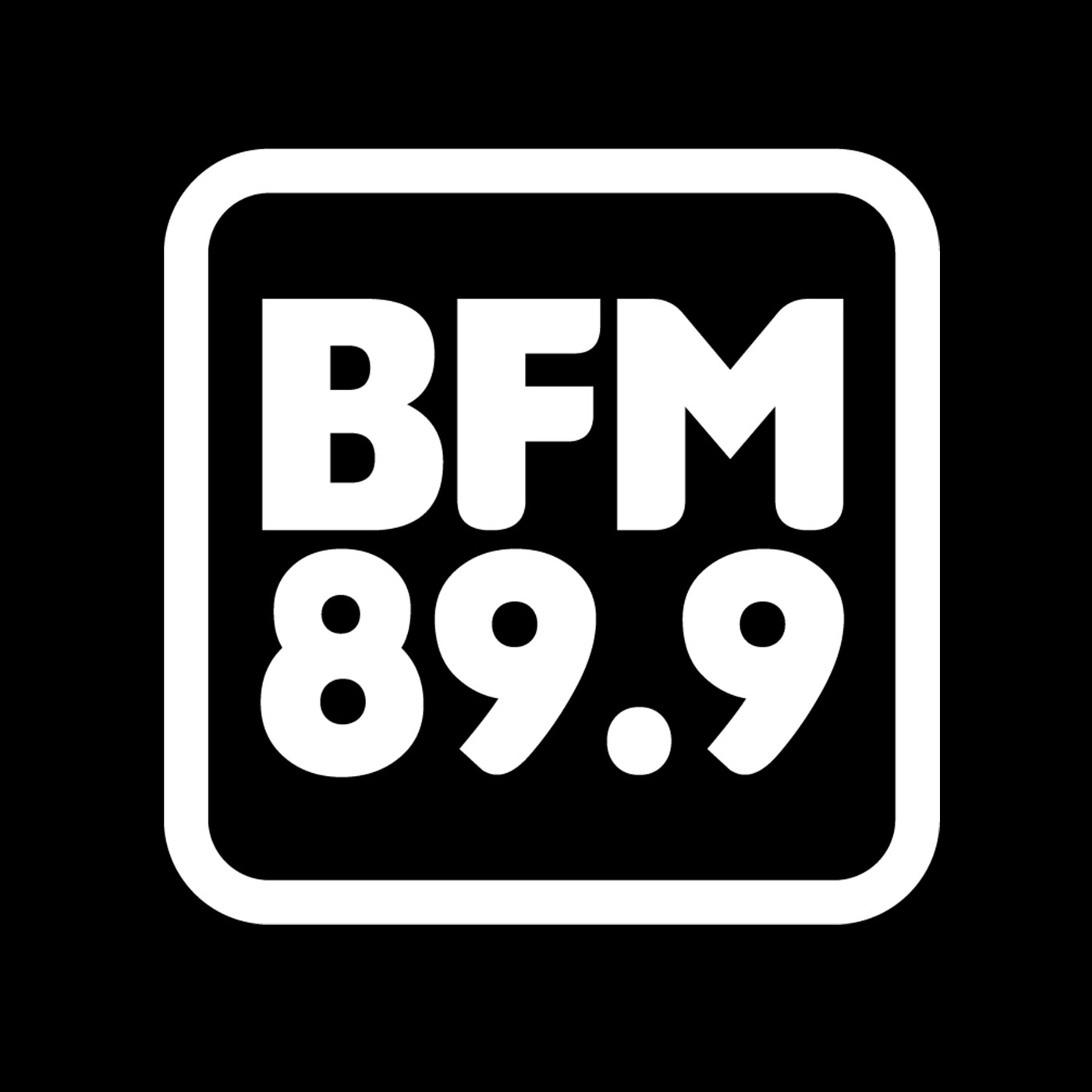 Last Thursday at 10:00 AM
The Ministry of Local Government Development is considering an ultimatum to F&B operators that do not maintain the cleanliness of their toilets. This will require restaurants to keep their toilets clean and get an 'A' rating before they can renew their business licences with the respective city councils. First, we hear from an eatery owner about their reactions to this. And then, we discuss our poor toilet habits, and what we need to help change that.

Image credit: Nga Kor Ming, Facebook
---
Choose Where You Spend, Says Rafizi Ramli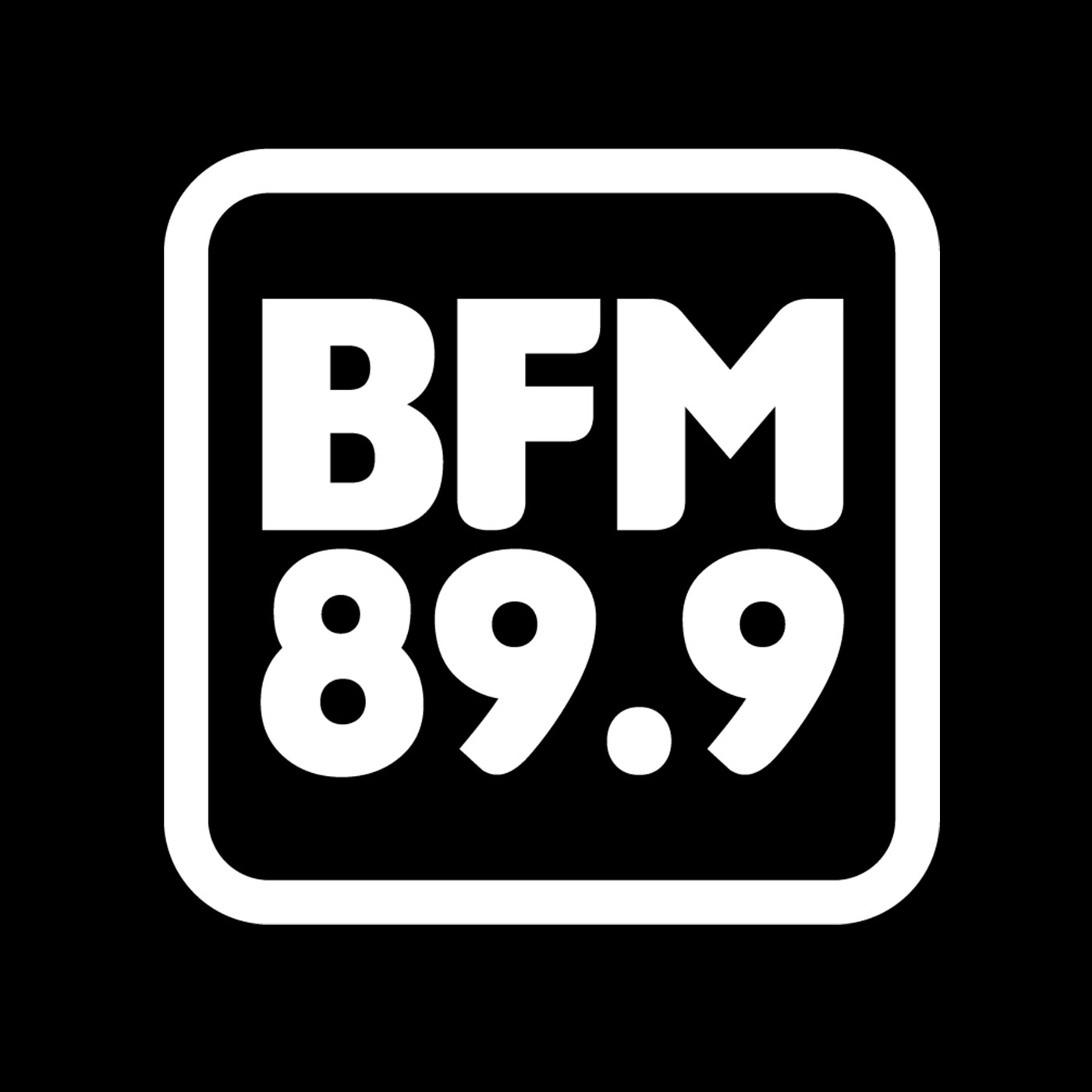 Economy Minister Rafizi Ramli has said that food prices at restaurants are the main components driving inflation, and has called for consumers to 'play their part' in bringing down the prices of food, by choosing where they spend their money wisely. Is this a practical suggestion? We explore.
Image source: AhBoon.Net, Shutterstock
---
Talking To Your Kids About Mental Health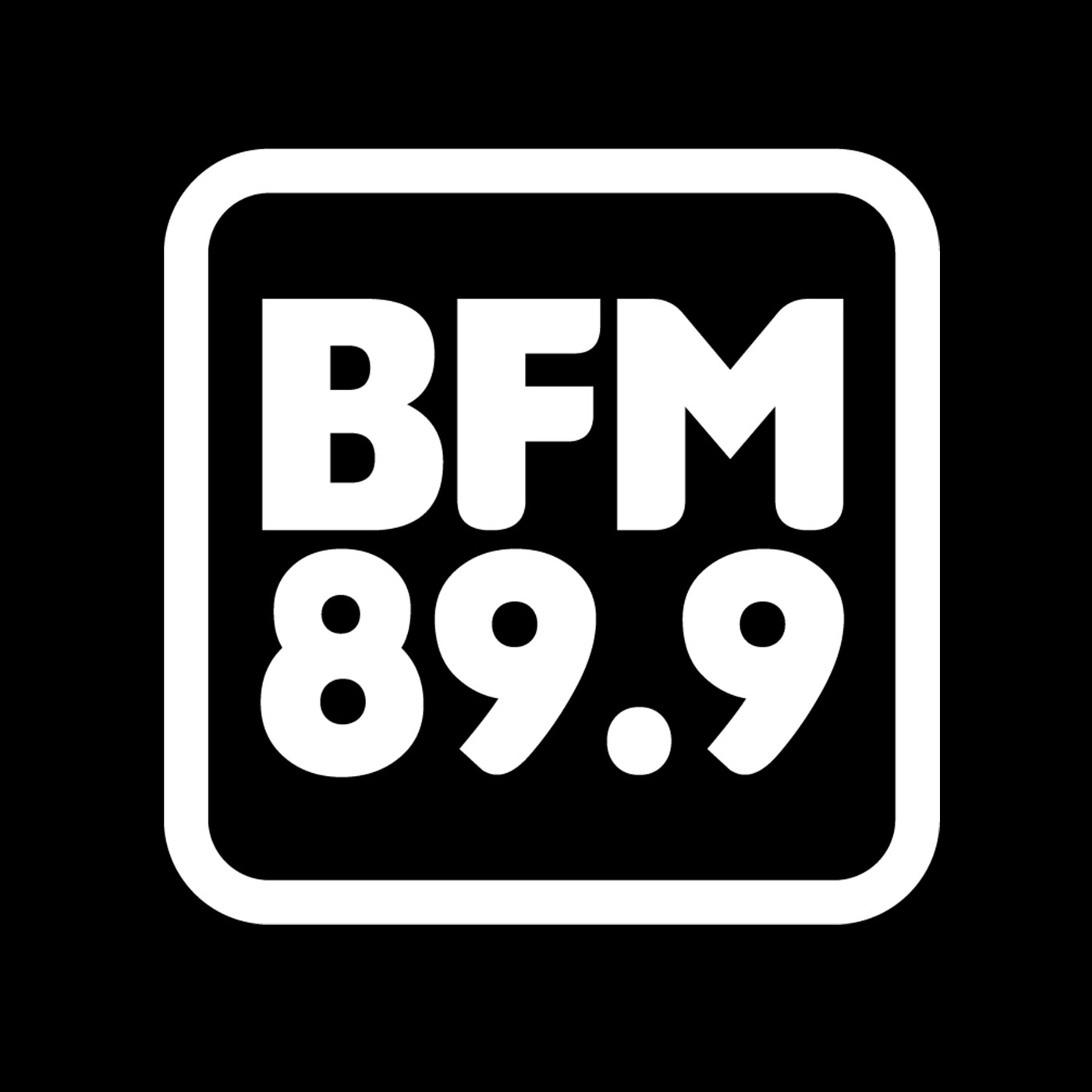 What is mental health? You may think you know the answer, but how would you explain it to a pre-schooler, a primary schoolgoing child, or a teenager? We turn to consultant developmental paediatrician Dr Rajini Sarvananthan for advice on how to talk to children of all ages about mental health, and how to help them be aware of their emotions and when they should reach out for help. 
—
Click here to listen to the podcast referenced by Dr Rajini, on how to look for a trusted and qualified mental health provider.

Image Cre...
---
Why Do Some Working Class People Vote Against their Interests?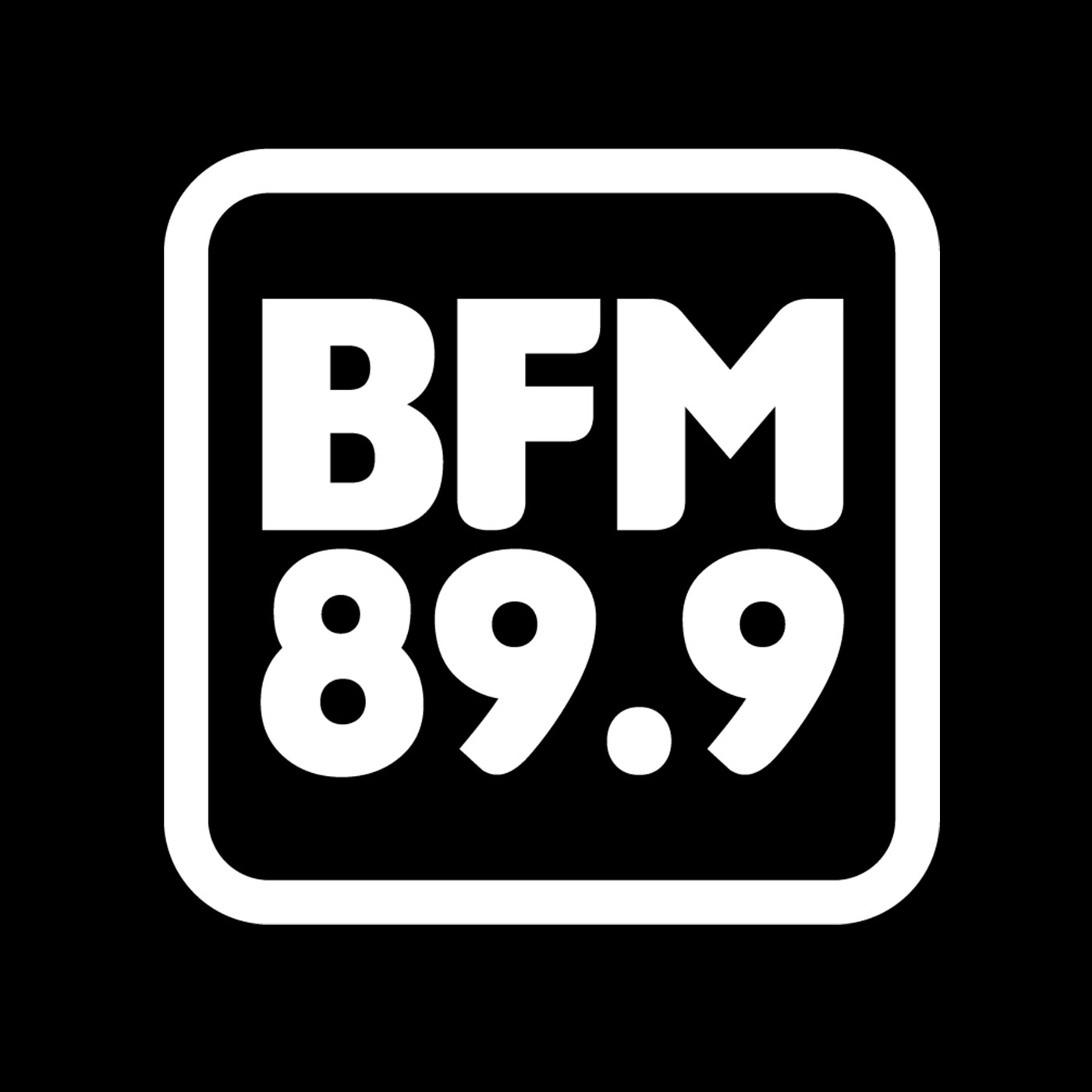 Historically speaking, a political party / movement that is considered progressive, is one that manages to unite the masses against the ruling class who owns the means of production, for the purpose of reducing the wealth gap and to build an equitable, egalitarian society. So, why then do we see the working class masses, especially the poorest people in society, in many parts of the world, vote for conservative parties, who generally push to reduce the minimum wage, lower tax rates on the rich, etc.
Image Credit: Hippopx, Free SVG & Public domain vectors
---
Projek BacaBaca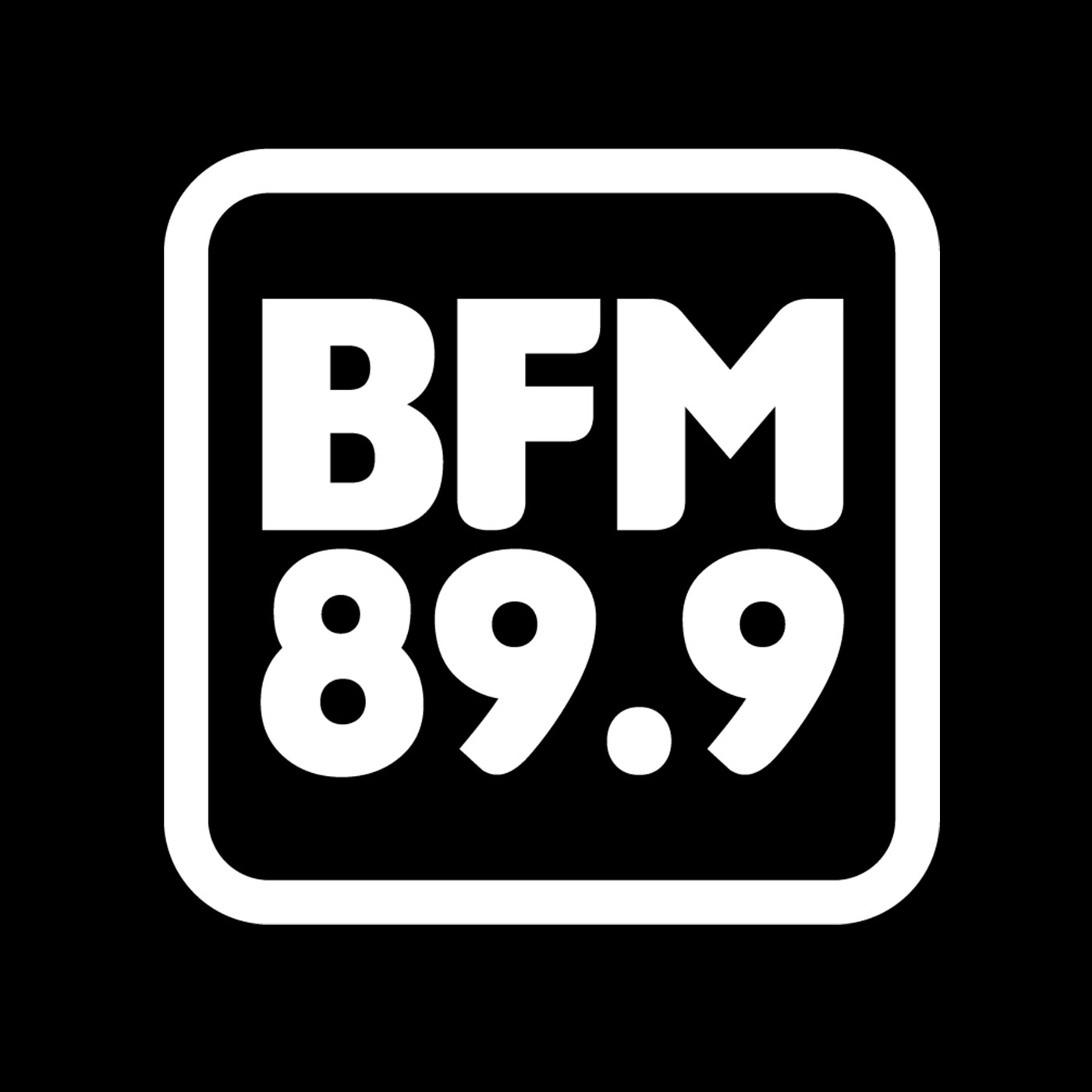 With the primary goal of eradicating learning poverty in Malaysia, Projek BacaBaca concentrates on early literacy for children aged six to nine, from low-income families. The programme aims to improve reading performance in Bahasa Melayu and English in particular, by empowering individuals and groups of children with their language, literacy, and communication skills in these two languages. We find out more from Dr. Logendra Stanley Ponniah (Director of Impact Lab Education for All) and Hema Letchamanan (Project Leader). 
*To get in touch with Projek BacaBaca, you can email them at bacabaca@uni.taylors.edu.my
---
Is Gen-Z To Blame For The Hotel Staffing Shortfall?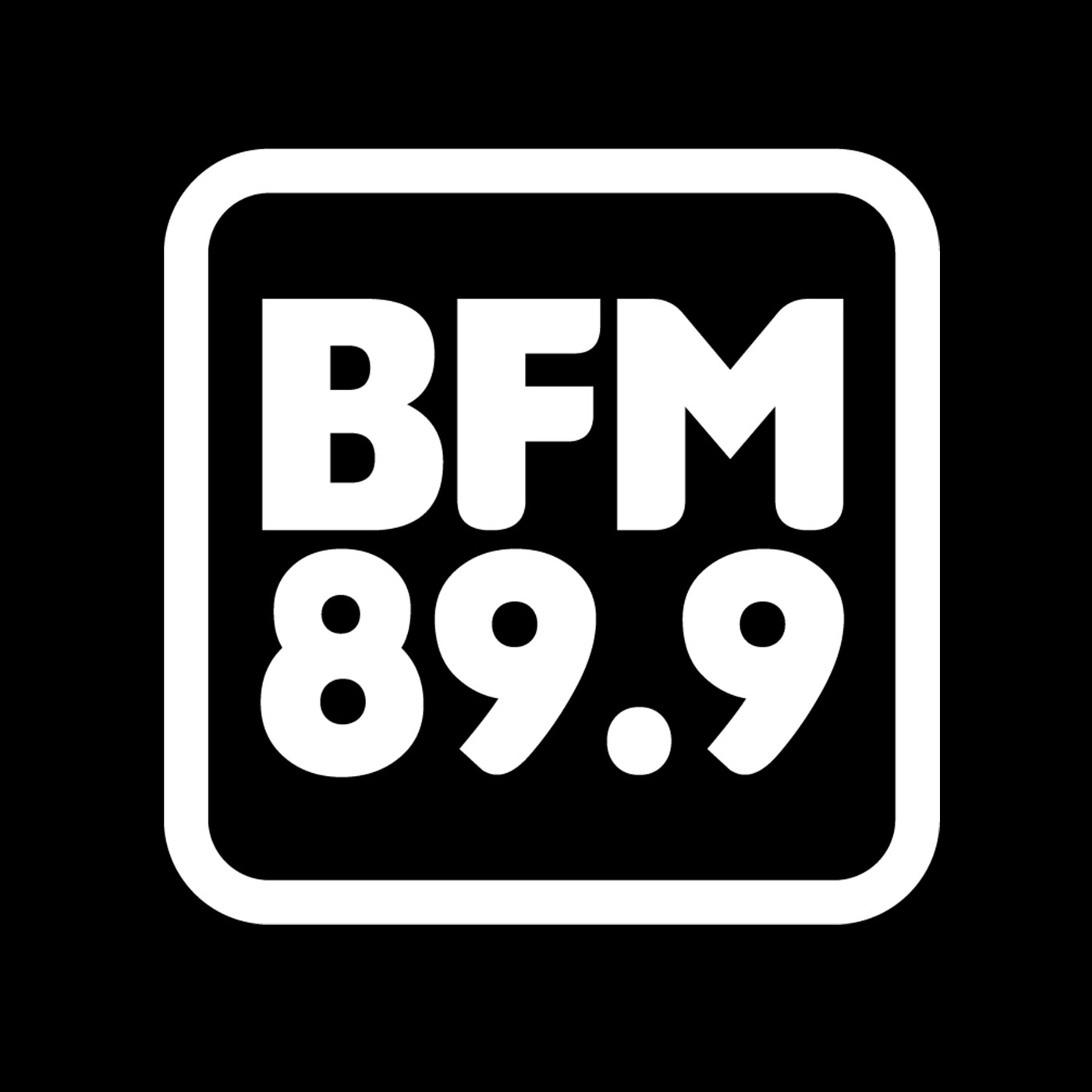 The hotel sector has found it to be difficult to replenish its workforce as hotel jobs are perceived as 3D -- dirty, dangerous and difficult — which has long been considered unappealing by locals. It also reported that it has problems recruiting new talents as the younger generations, Gen-Z who prefer gig economy jobs and tend not to prefer working long hours despite overtime pays. But are the Gen-Zs the one to be blamed for hotel staff shortage? 
We discuss this with Shaharuddin M Saaid, Executive Director, Malaysian Association of Hotel Owners (better known as MAH...
---
Is Live Streaming The Future Of Education?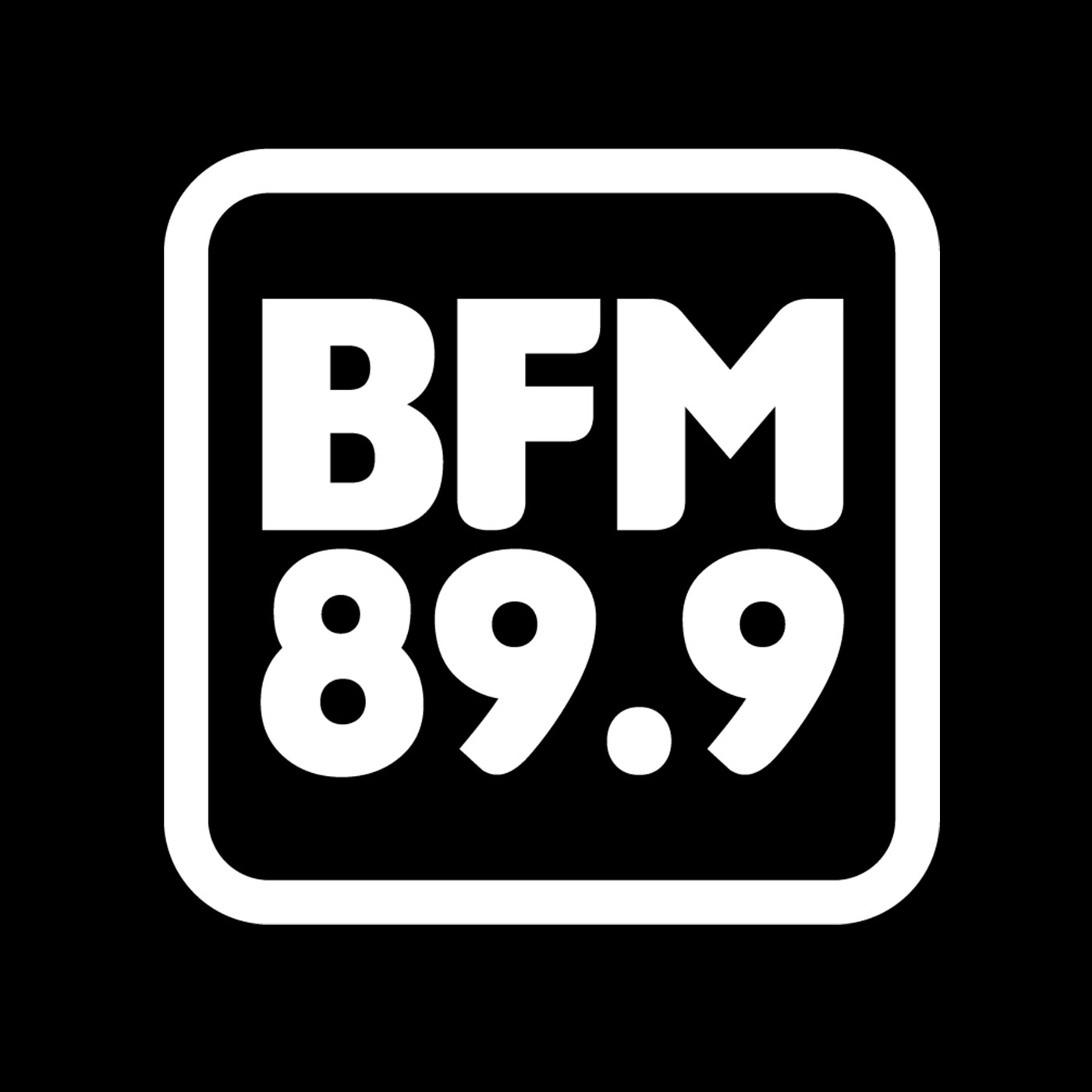 In the aftermath of the COVID-19 pandemic, it is clear that some implemented systems such as remote learning were shown to be a viable addition or replacement to traditional school systems. BeLive Technology is the leading provider of live-streaming solutions in Southeast Asia, and their platform employs advanced artificial intelligence and machine learning developed specifically for live video analysis, live shopping and interactive live-streaming. Kenneth believes that adopting live streaming solutions may be a better option for e-learning platforms, as it allows for user interaction and makes the class more dynamic - rather than having students watching a pre-recorded...
---
Should We Embrace The Rise Of Earned Wage Access?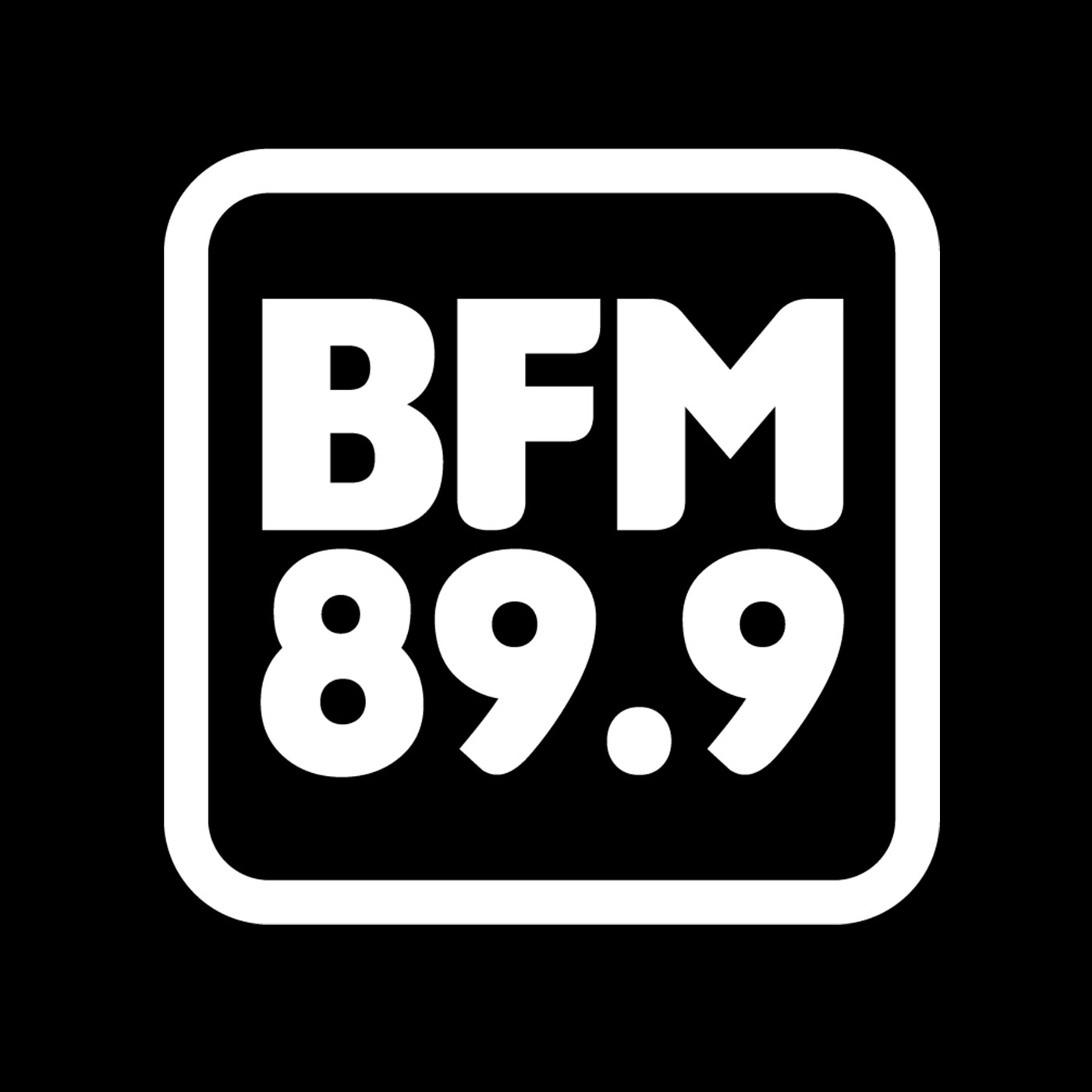 The concept of Earned Wage Access (EWA) is actually a simple one: giving employees immediate access to the salary they have earned, rather than having them wait for paycheck week. With the rise in cost of living, timely access to finances and salaries have become more vital than ever. As the competition to hire and retain employees grows ever more important, EWA can make a big difference in attracting the right people to help one's business to scale and meet customer expectations. But is it the solution that we need right now, and what are the pitfalls?
...
---
The Malaysian Savings Landscape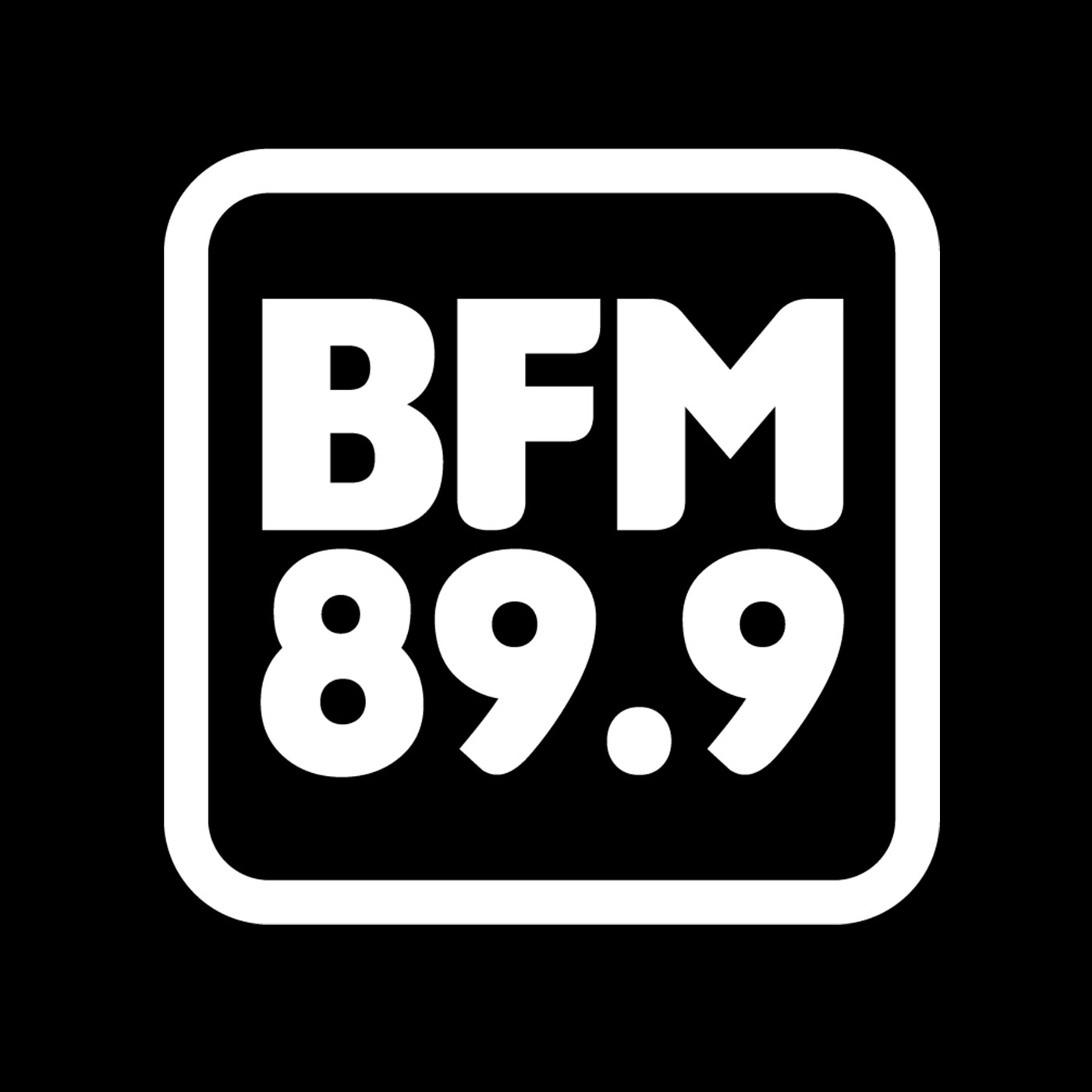 About a month ago, RinggitPlus ran a survey last month and found that more than 70% of Malaysians save less than 500 ringgit per month or do not manage to save at all. Hann Liew of RinggitPlus comes on the show to share some thoughts on the highlights of the survey and why do Malaysians find it hard to save. 

Image credit: Shutterstock
---
Return To Quality: Needed Investments In Public Education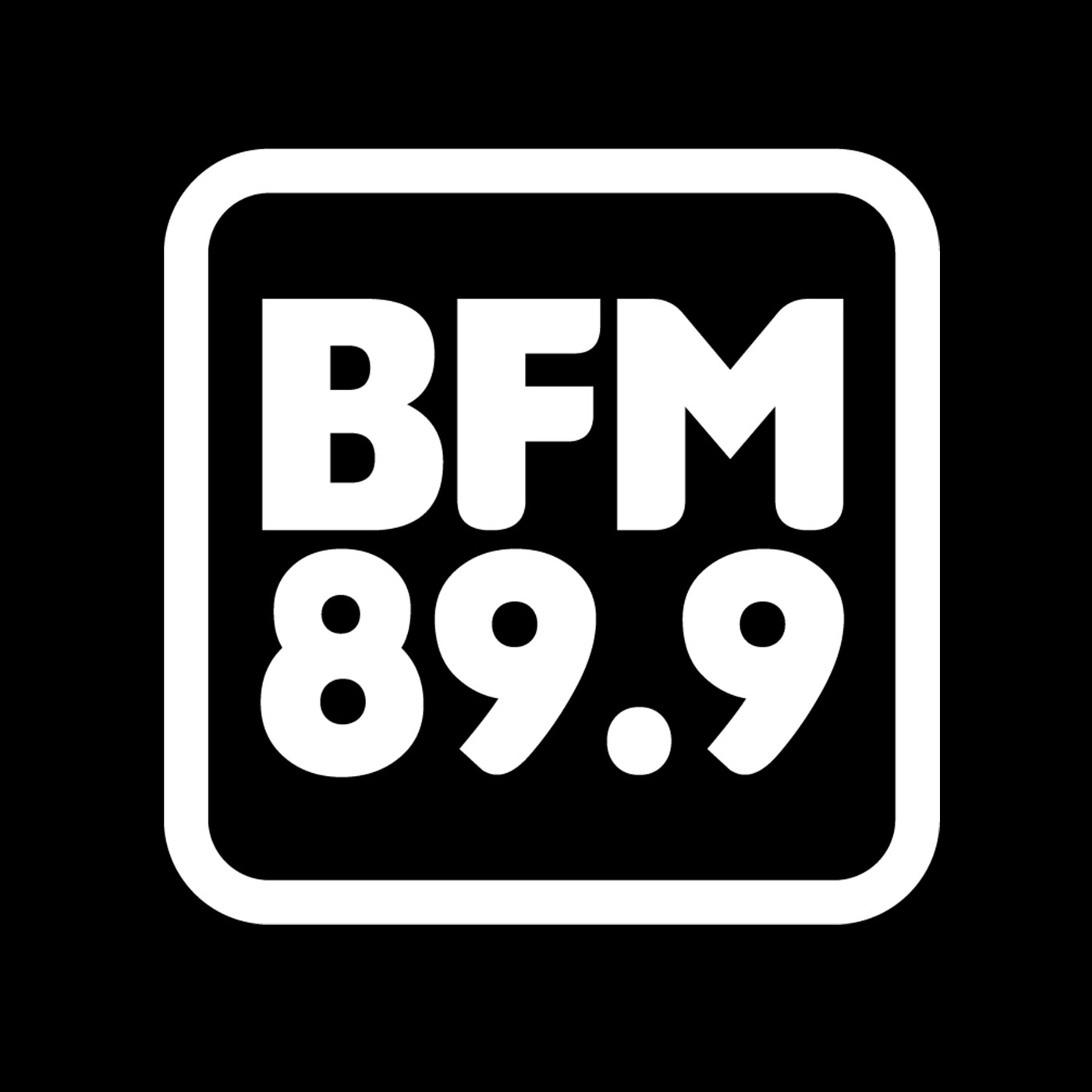 Last Thursday at 12:00 AM
Despite the Malaysia Education Blueprint 2013-2025 providing the roadmap for education transformation, the quality of public education has suffered a decline due to various factors. What reforms are urgently needed to put public education back on track? We speak to Shahnaz Al-Sadat of LeapEd Services for reflections to mark International Day of Education.

---
How Smart Consumerism Can Temper Inflation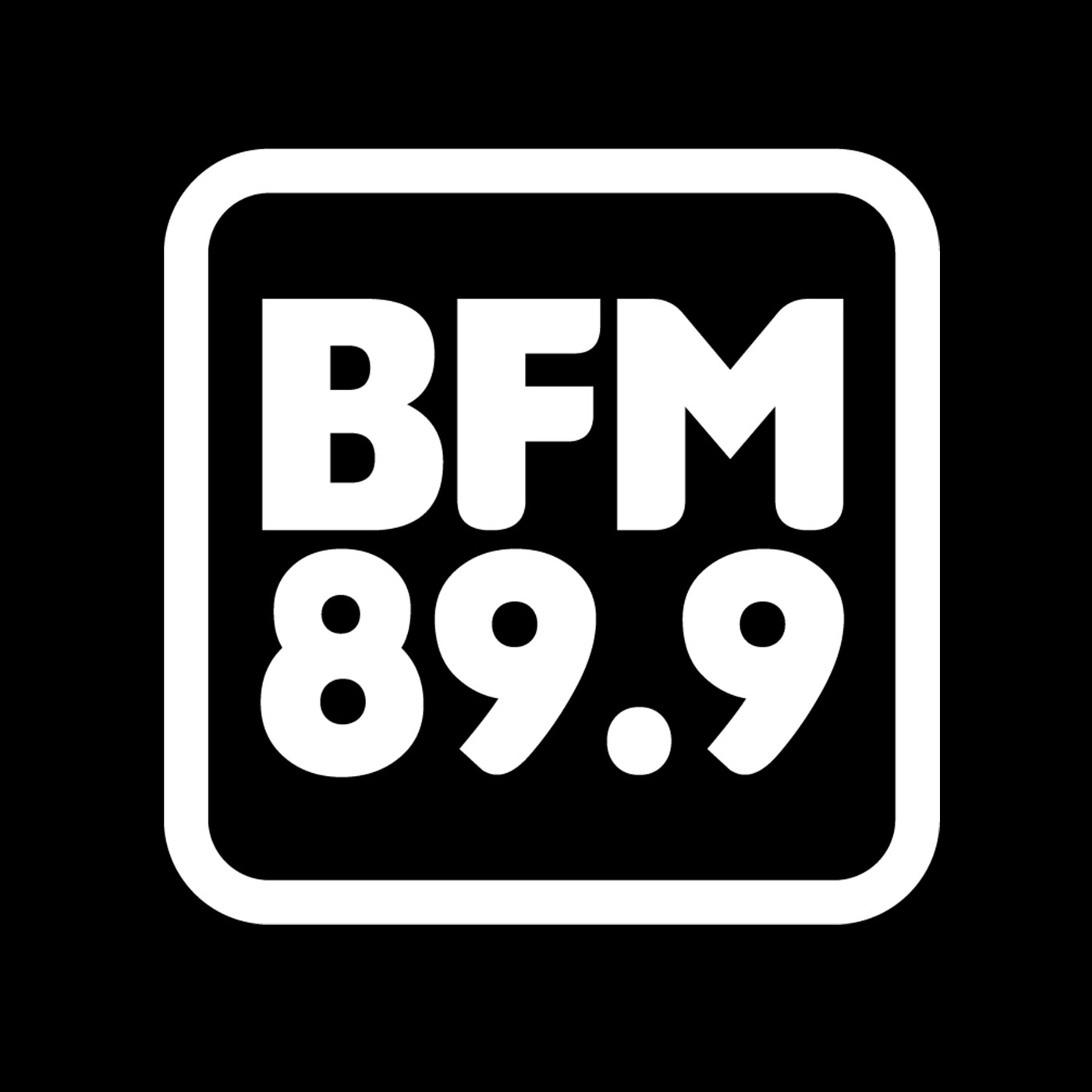 Last Wednesday at 11:45 PM
Although the inflation rate is slowly moderating, Economy Minister Rafizi Ramli believes that consumers can do more to arrest price increases. He recently singled out restaurant dining as one of the main contributors to inflation and urged customers to make educated purchases. Economist Dr. Geoffrey Williams weighs in on how smart consumerism can temper inflation as well as other policies the government can consider.

Image credit: Shutterstock
---
A Tale Of 2 Halves For 2023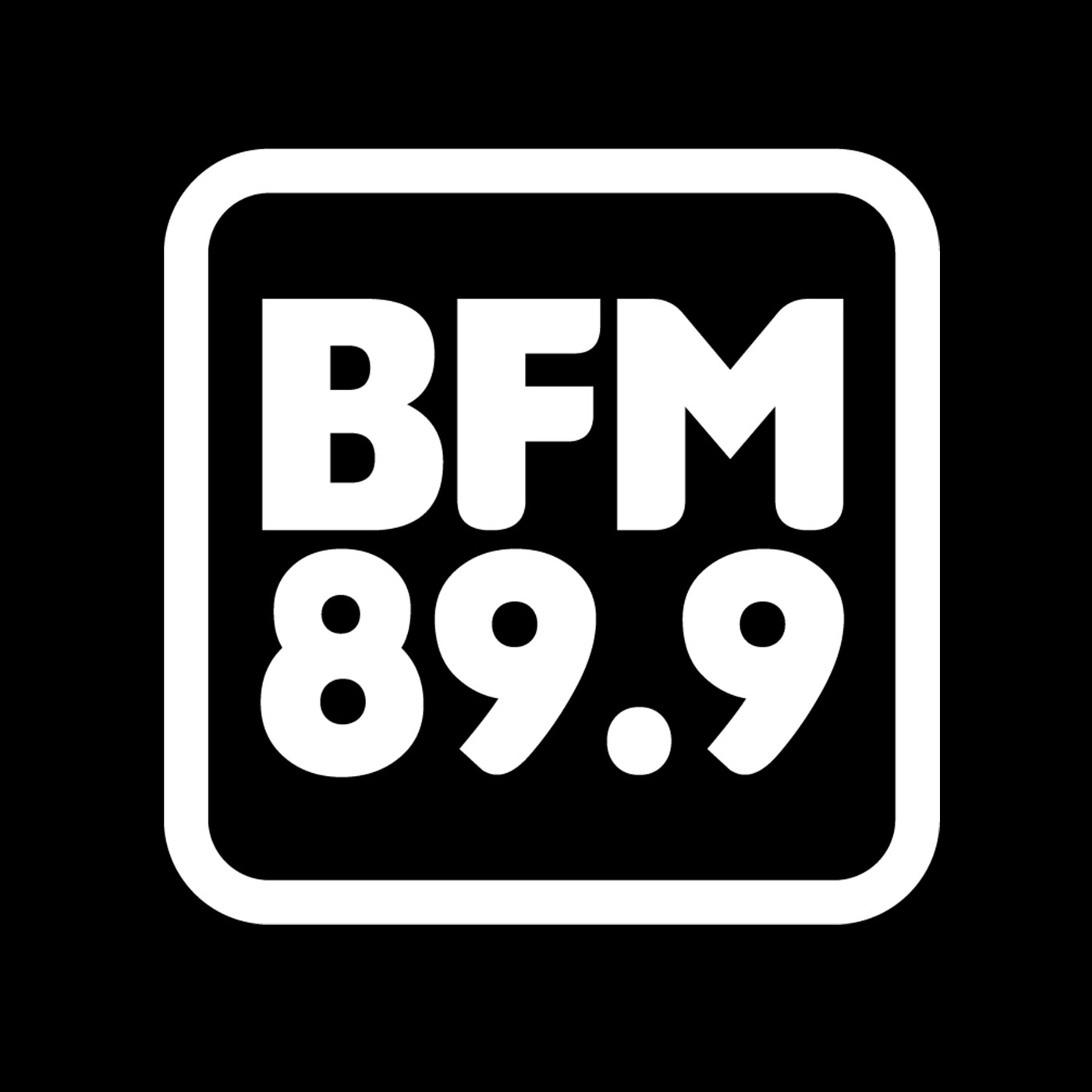 Last Wednesday at 11:30 PM
OCBC is forecasting global growth to come in slightly below 2% for 2023. However its likely to be a tale of 2 halves with a better second half thanks to Federal Reserve inching close to the terminal rate. Selena Ling, Chief Economist at OCBC tells why she has this view.
Image credit: Shutterstock
---
Will China Reopening Be A Bumpy Ride?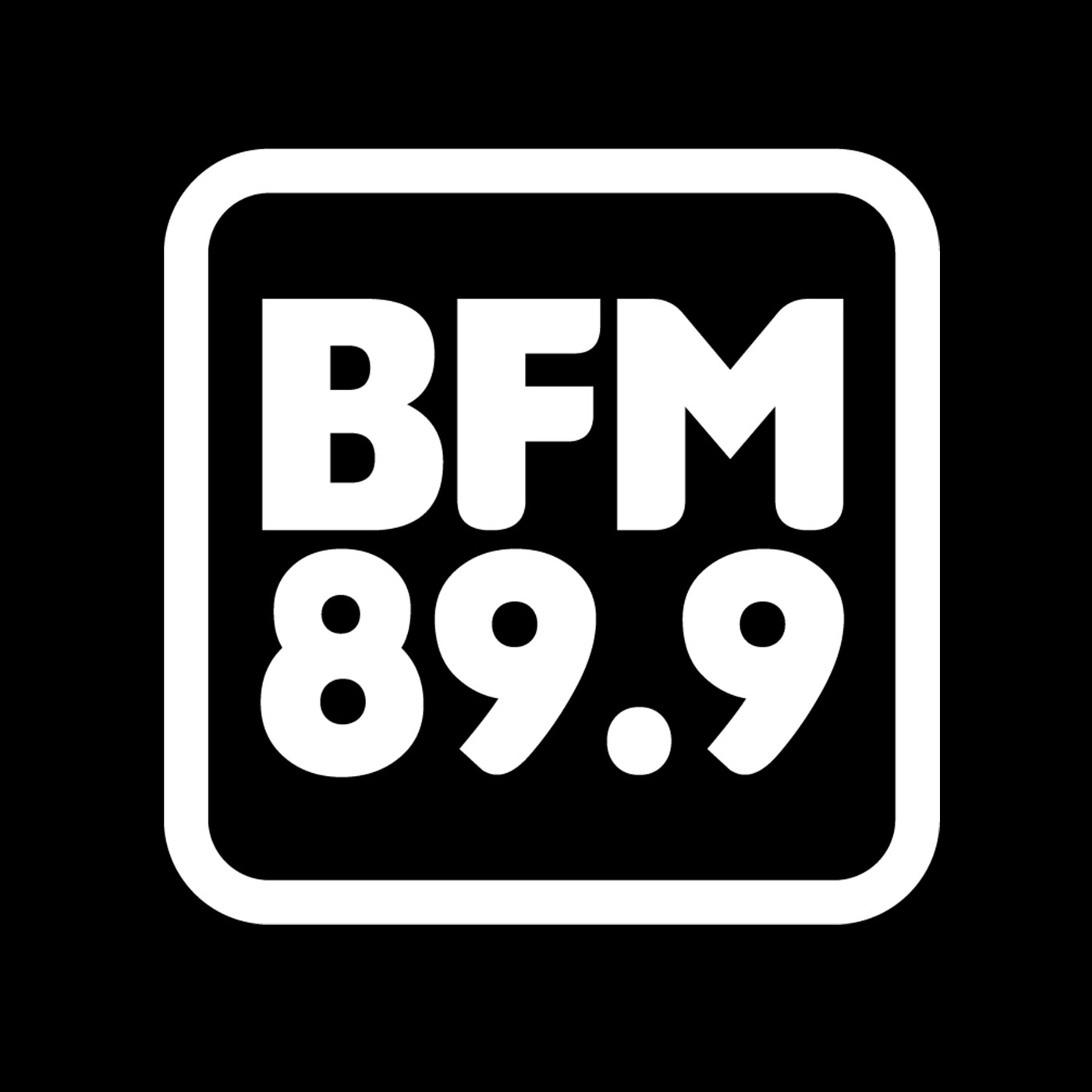 Last Wednesday at 11:00 PM
China's reopening has sparked hopes of a demand led boost that will soften any chance of a hard economic landing for G7 nations. But how realistic is this view and are the GDP expectations of 5 to 5.5% too optimistic for China? Also what is the read through of Bank Negara Malaysia keeping the OPR unchanged? For insights, we speak to Vishnu Varathan, Head of Economics & Strategy, Mizuho Bank.
Image credit: Shutterstock
---
Pulse Picks: Les Imprimés, Kali Uchis, Tunico, Kelela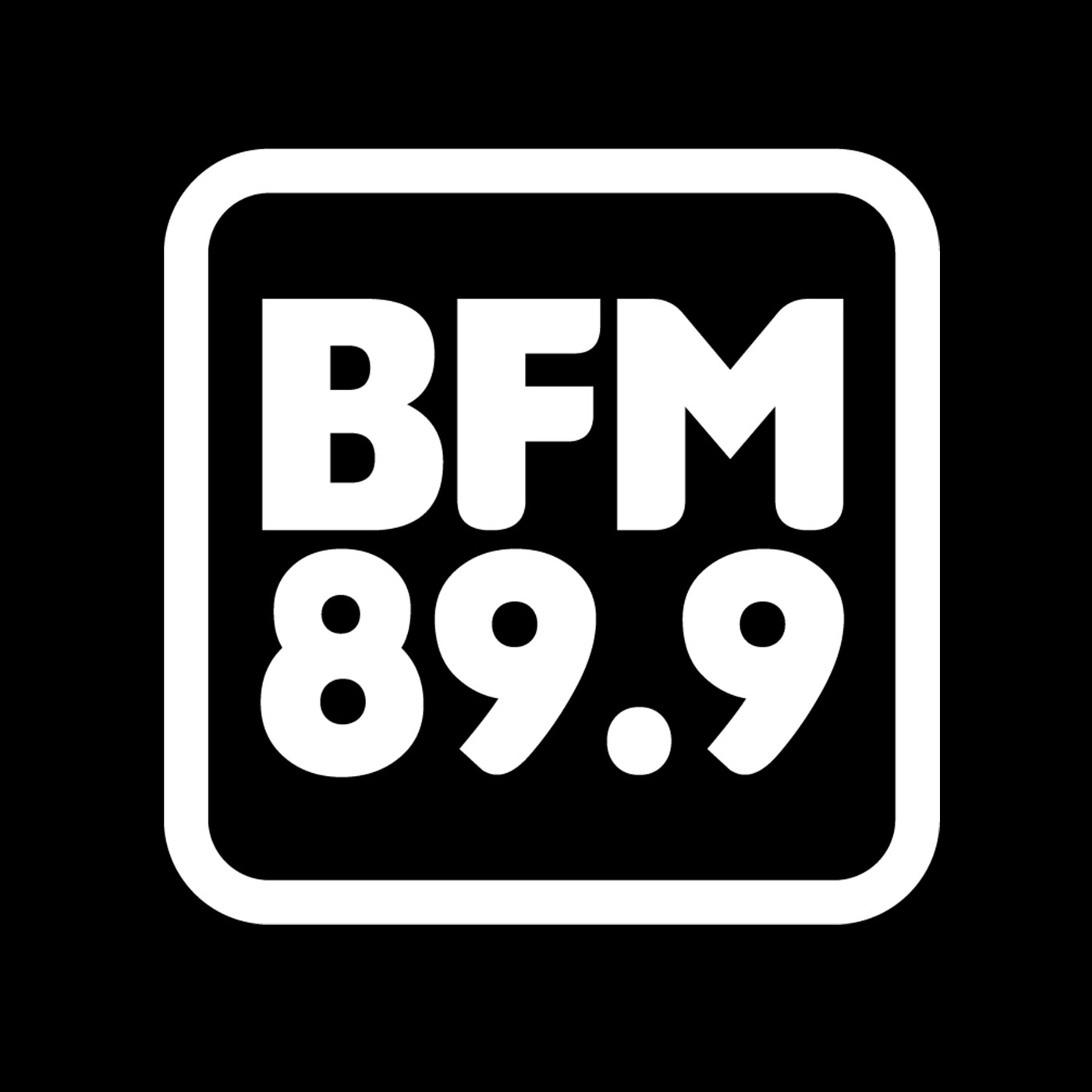 Last Wednesday at 2:00 PM
The Pulse brings you the latest news in the music world and fresh new music that might've missed your radar.
--
Les Imprimés - I'll Never Leave
The Lemon Twigs - Corner of My Eye
GLOM - I Wanted The Real Thing
Arbor Labor Union - Forevergreen
Andy Shauf - Telephone
Kali Uchis - I Wish You Roses
Kelela - Contact
Tunico - Sambola
---
By The Way: Songwriters Hall of Fame, Panic at the Disco disbanding, Daft Punk's Thomas Bangalter's new solo album and RIP David Crosby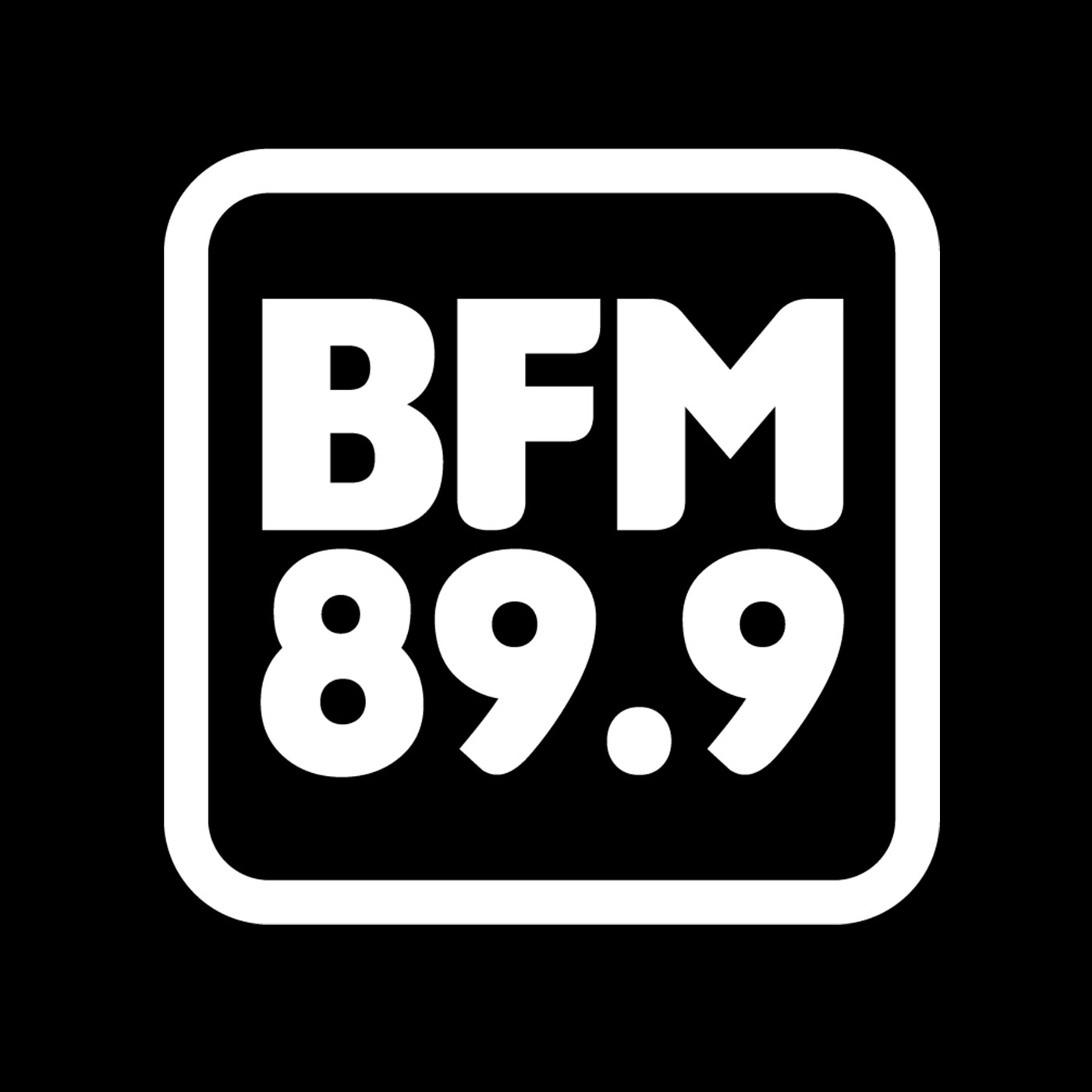 Last Wednesday at 2:00 PM
By The Way is a rapid-fire segment that gives you a snapshot of developing stories in the music world. This week, stories on The Songwriters Hall of Fame, Panic at the Disco's disbandment, Daft Punk's Thomas Bangalter's new solo album 'Mythologies' and the death of David Crosby, Rest in Peace.
---
A Longer Wheelbase Factor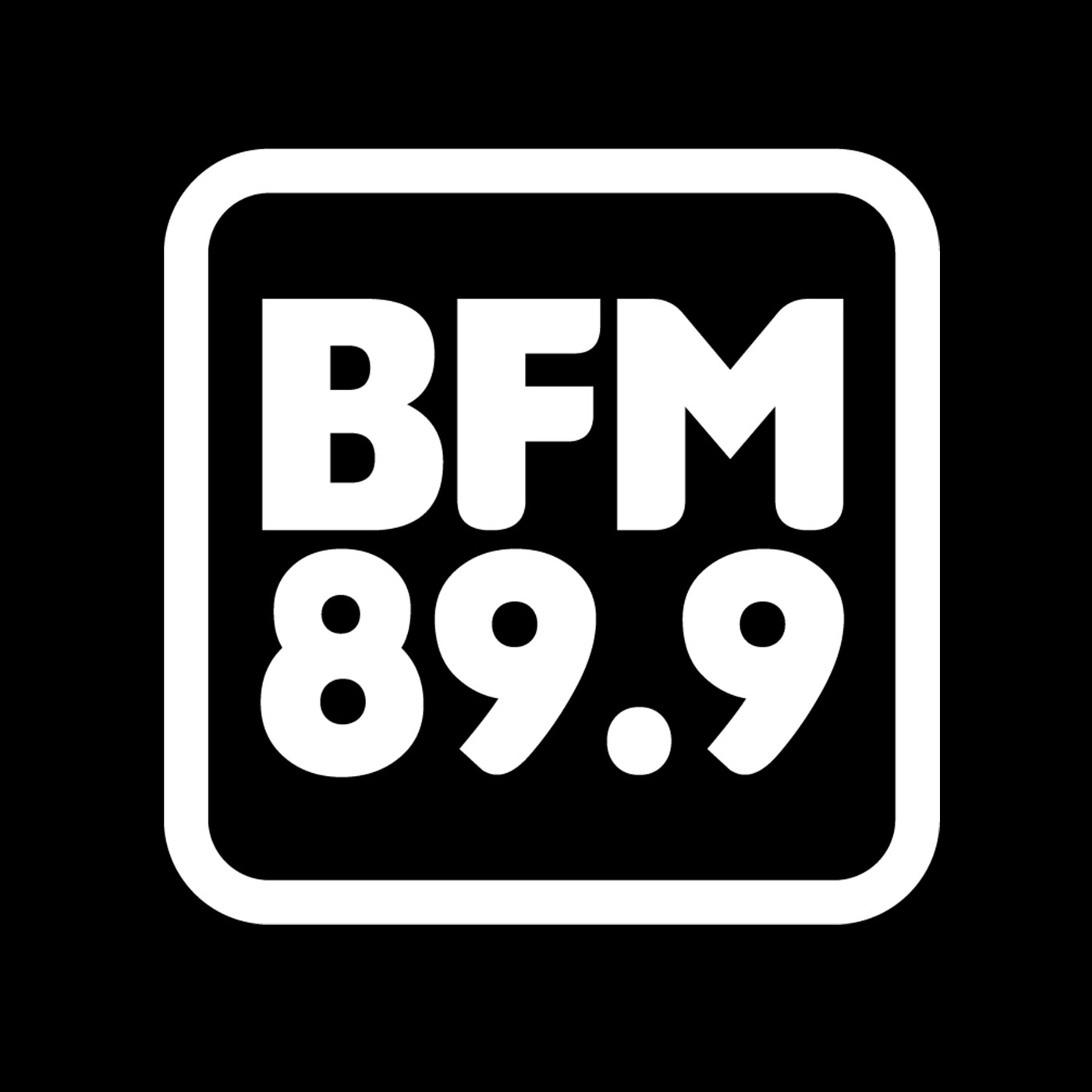 Last Wednesday at 12:00 PM
In this week's edition of Cruise Control, our trio of petrolheads preview a couple of incoming luxury SUVs, take a slightly longer Beemer for a drive, and peep into the thieves market to see which vehicle is the most susceptible to thefts!
Big & burly are the flavours this week as Hyundai and Range Rover both unveiled mammoth luxury SUVs respectively, the Korean automakers announcing a facelift edition of the Palisade, while Range Rover also prepare for the official launch of the classic L460; an all new edition with its classic, imposing frame.
We also explore...
---
Popcorn Culture - Throwback: It's a Mad, Mad, Mad World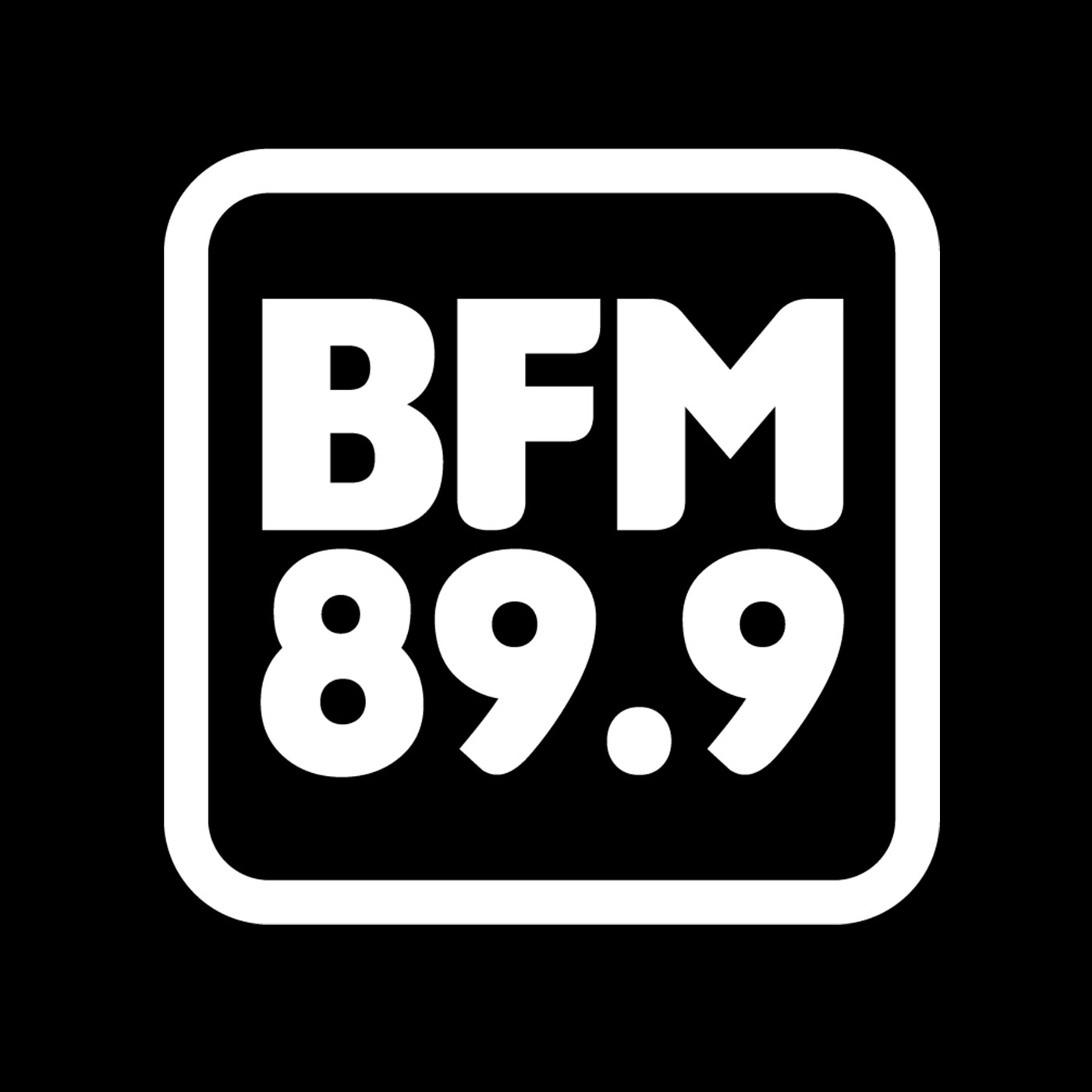 Last Wednesday at 11:30 AM
To mark the Year of the Rabbit, we're throwing back to one of the Chinese New Year classics: It's a Mad, Mad, Mad World, starring beloved Hong Kong cinema names like Bill Tung, Lydia Sum, and Eric Tsang. The madcap comedy revolves around a family struggling to make ends meet when they suddenly win the lottery. We review the movie and talk about the joys of revisiting Asian holiday classics. 
---
Jacinda Ardern, And Leaders Who Know When To Leave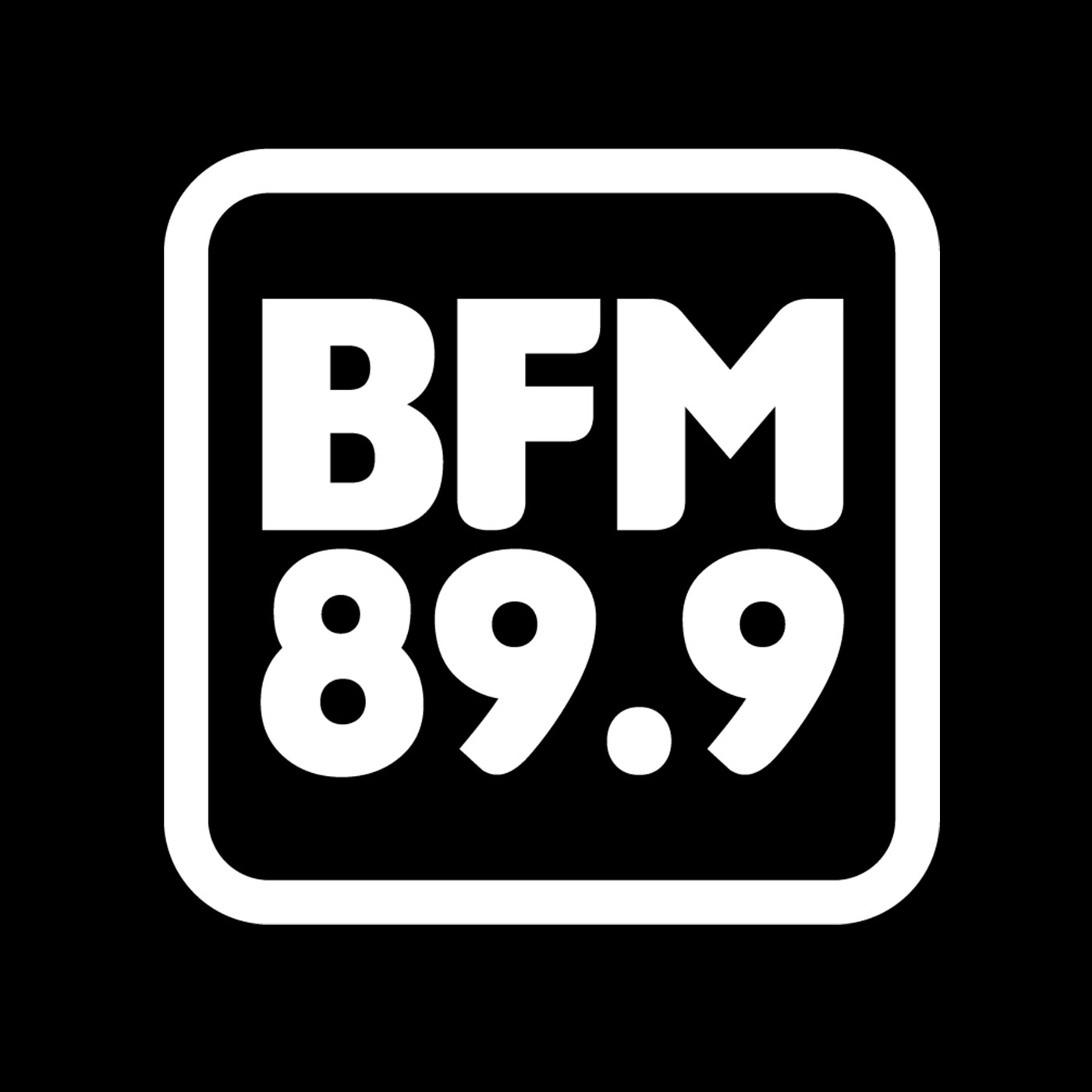 Last Wednesday at 10:00 AM
Jacinda Ardern has announced that she would be stepping down from the position of New Zealand's Prime Minister, citing burnout as her reason. First, we dissect the value of leaders knowing when to step back. Then, we looks at what needs to happen to foster strong leaders in a sustainable way.
Image source: New Zealand Labour Party, Facebook
---